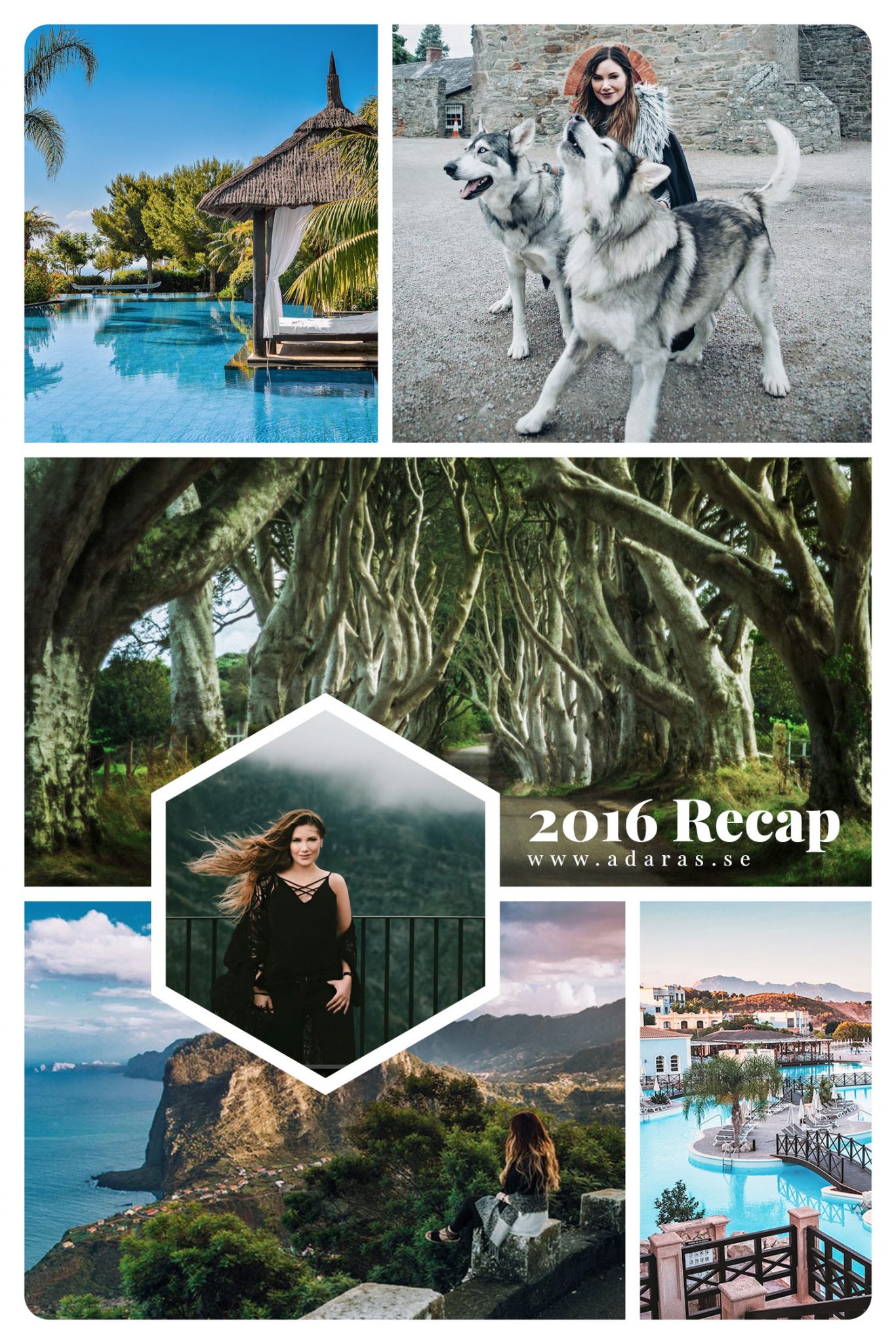 As 2016 year has come to a close, I've put together my traditional post to reflect on a year past and gather for the year ahead. Here is my 2016: a year in review!

Whether the year has been good or bad I always enjoy this type of post that really gives me time to reflect over a year past. My 2016 was a year of many things – filled with new destinations, new meetings, experiences, challenges, and opportunities. I visited England, Scotland, Northern Ireland, Holland, Spain, Portugal, Italy, Denmark and Finland. And all the journeys are what influenced me most and made me rethink my whole blog concept.
Until I tell you more about what I've learned from all my experiences, here is my summary!
Keep in mind: As I've only just started to translate my blog posts into English most of the links in this post go to my Swedish blog posts.

Adaras 2016: My Year in Review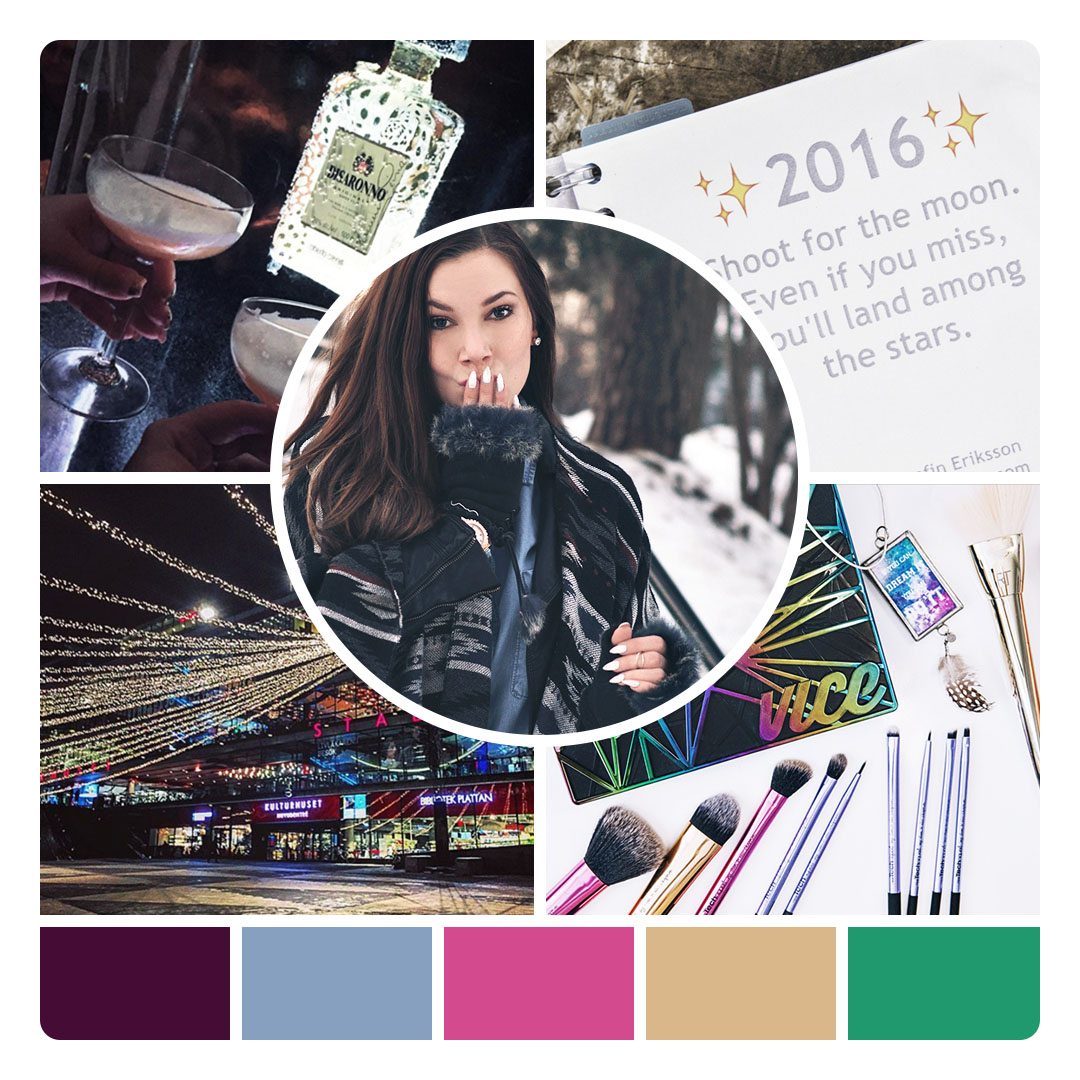 January 2016
After the Christmas and New Year's celebrations in my hometown Umeå (in the north of Sweden), January was a rather peaceful month for me. I tested a lot of beauty products, wrote about warmer days (like my trip to Palm Springs and desert riding in California).
From Britain to Denmark and Finland. In February I traveled to the beautiful North East England and visited Newcastle, Northumberland, Durham and Seaham Hall. I was in Copenhagen for a Hugo Boss event and met none other than mr. Gerard Butler (!). My first coloring book illustrations were published in Sweden and my sister Elin came to visit to work with me (best thing ever!). We went to Finland with Daisy Beauty and was on MTV night with The Fooo, Awkward & Faking it. Two other February highlights were a magical show with Make Up Store and a relaxing 23-hour cruise to Finland with my fiance.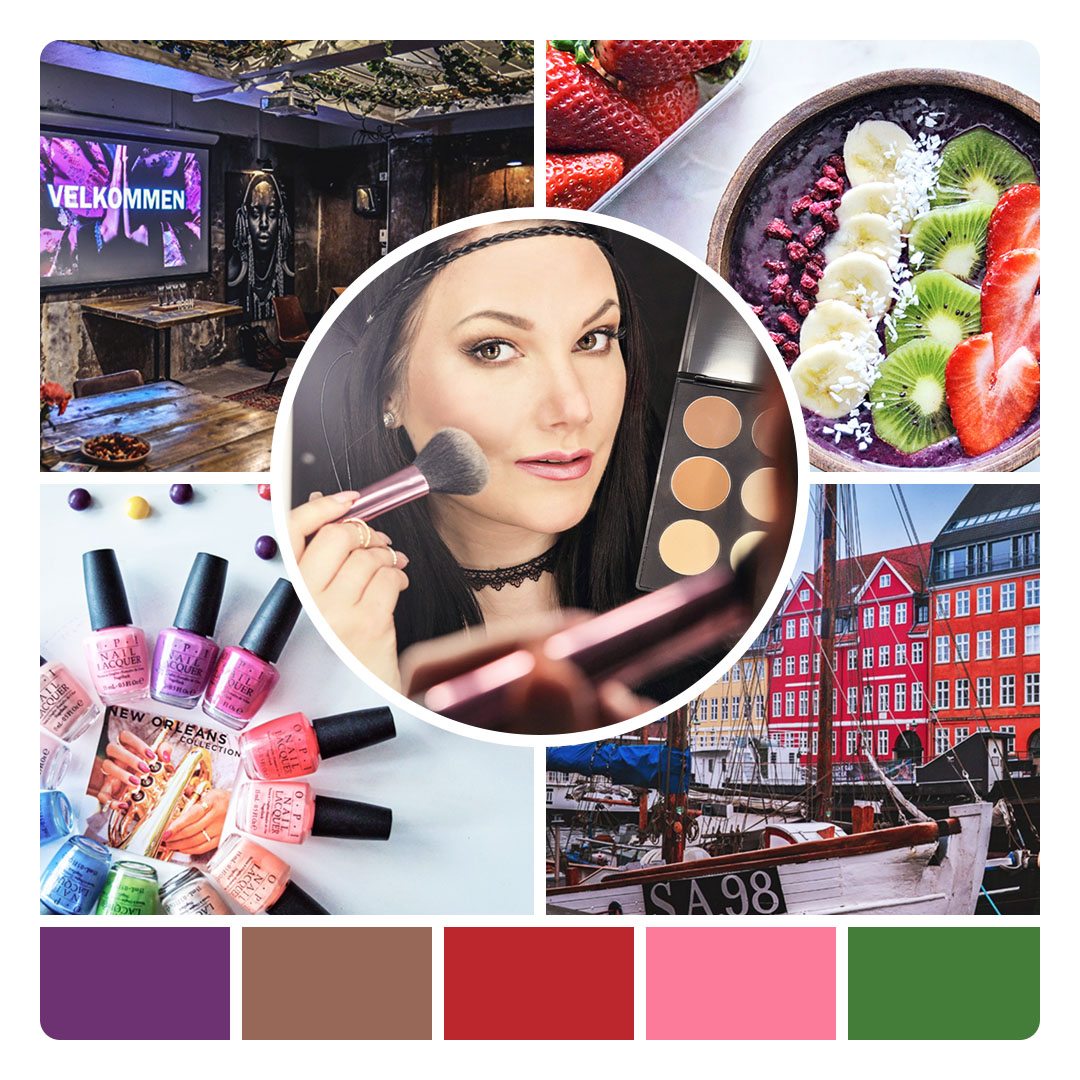 Mars was a really lovely month with wonderful healty food and spa days. I went to Copenhagen with The Body Shop to check out the spring news and began to decorate my apartment with graphic posters (something I still can not get enough of).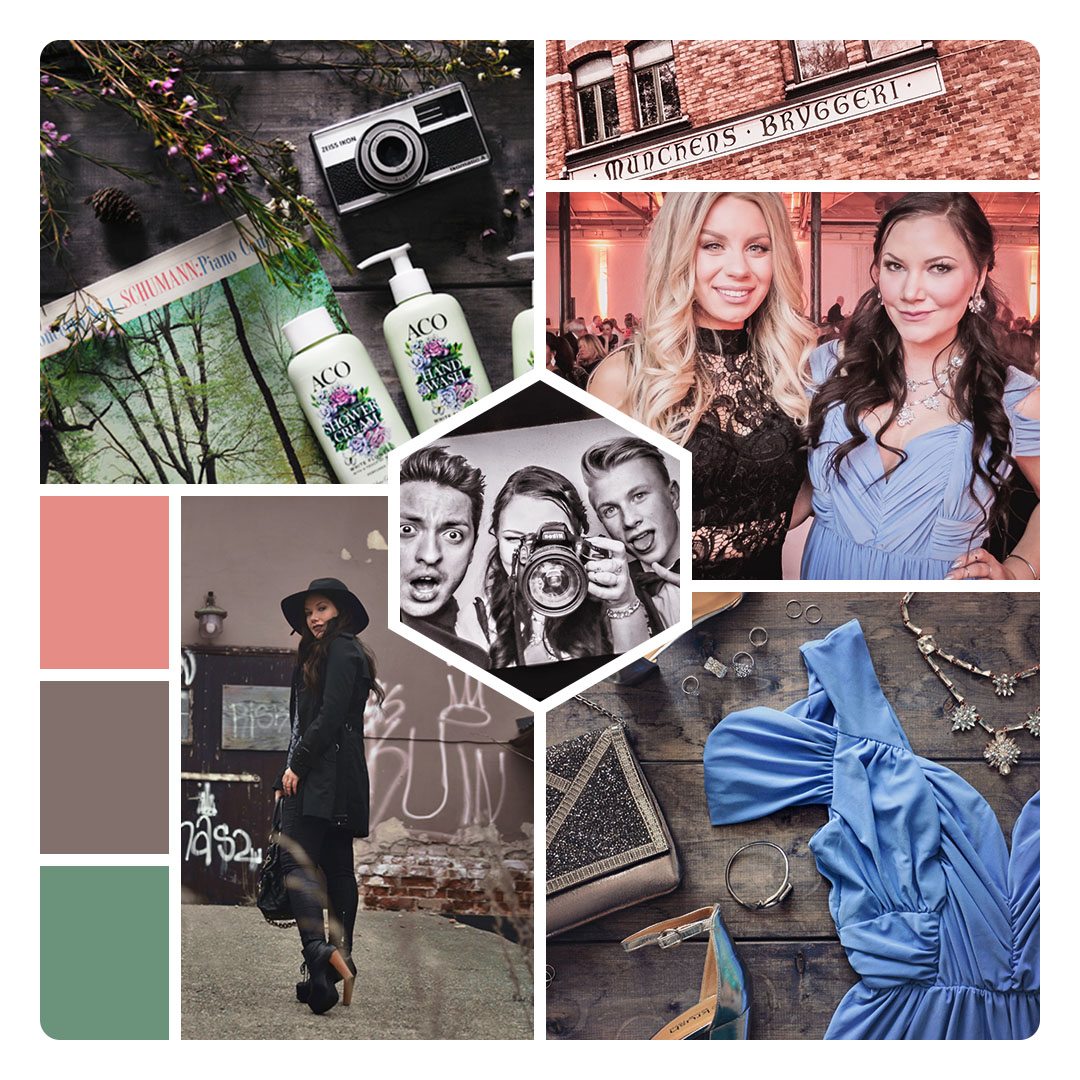 April 2016
April was a very pleasant month when I focused on my business. Swedish Beauty & Cosmetics Awards took place in Stockholm and I met some truly amazing people. I also created a still life school in partnership with ACO and began my yearlong collaboration with Nescafe. Two really fun collaborations that I'm particularly proud of.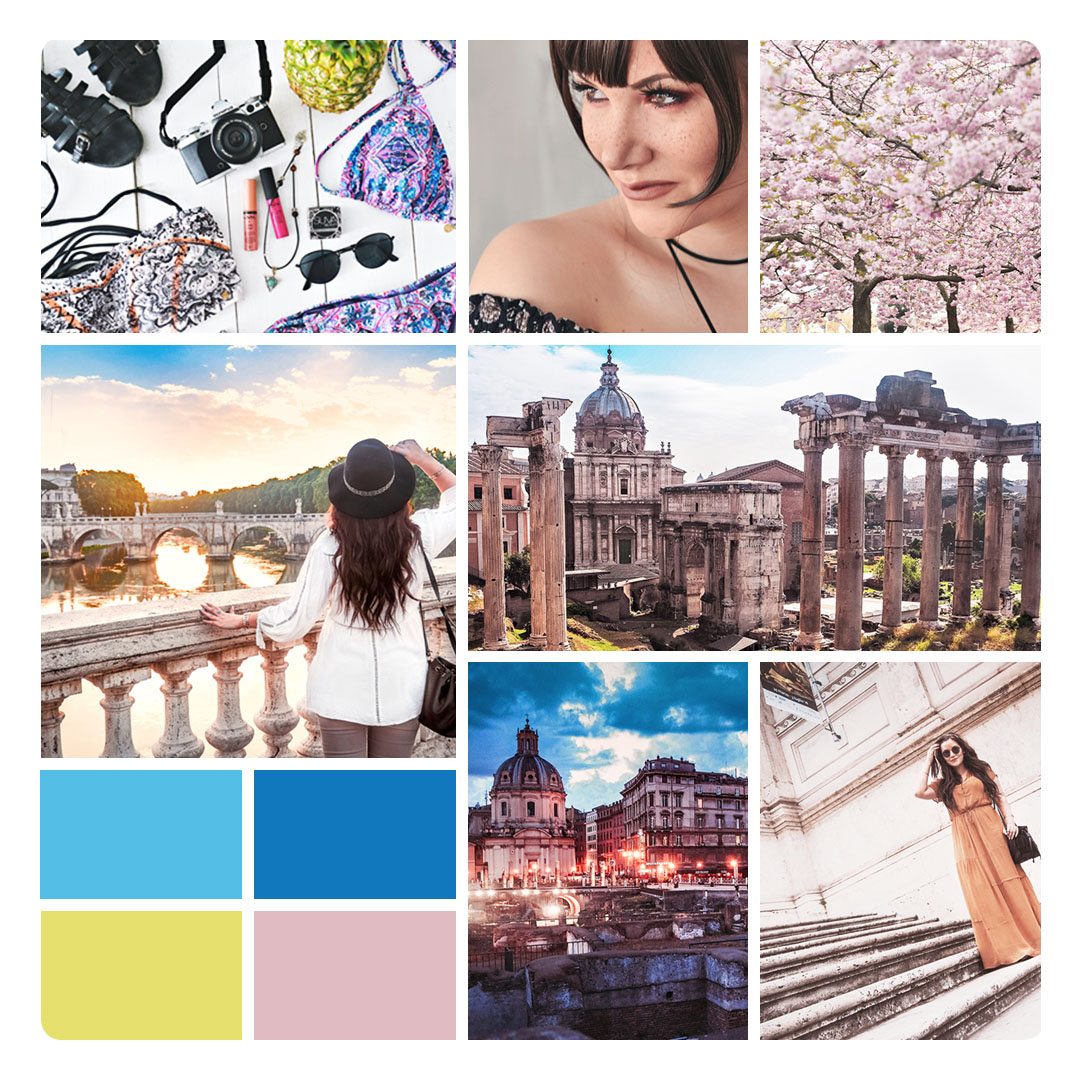 May
2016
In May went to a weekend in Rome for a conference with Daisy Beauty. It was my first time in Rome and I was completely spellbound by the magic of the city. The warmer weather back home in Sweden meant ice cream, hanging with friends under the cherry blossoms in Kungsträdgården. I also updated my blog equipment, posted a guide about how you can fake freckles and made my first iPad Pro drawing.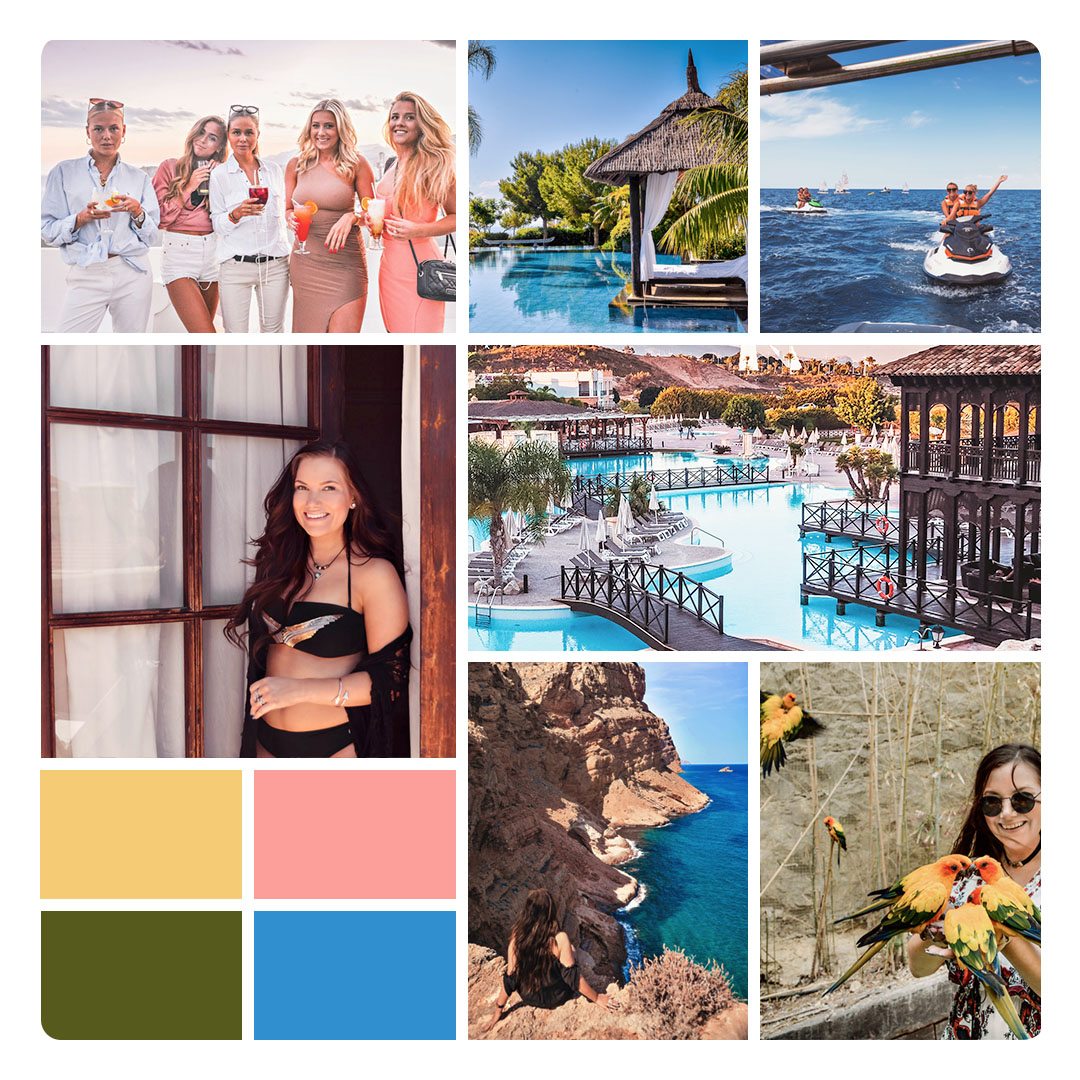 June 2016
A truly wonderful trip to Benidorm in Spain with bloggers made June extra special. Spain's Costa Blanca made me fall in love with all the beautiful surroundings, wonderful activities and guaranteed heat. We toasted to a sunset from a roof terrace, visited theme parks, kayaked in the sunrise, went jet skiing and took the opportunity to take part of Benidorm's famous tapas selection. Other highlights of June was 24 hours in Amsterdam with Hunkemöller, that I found one of the year's best fragrances and that my mother came to visit.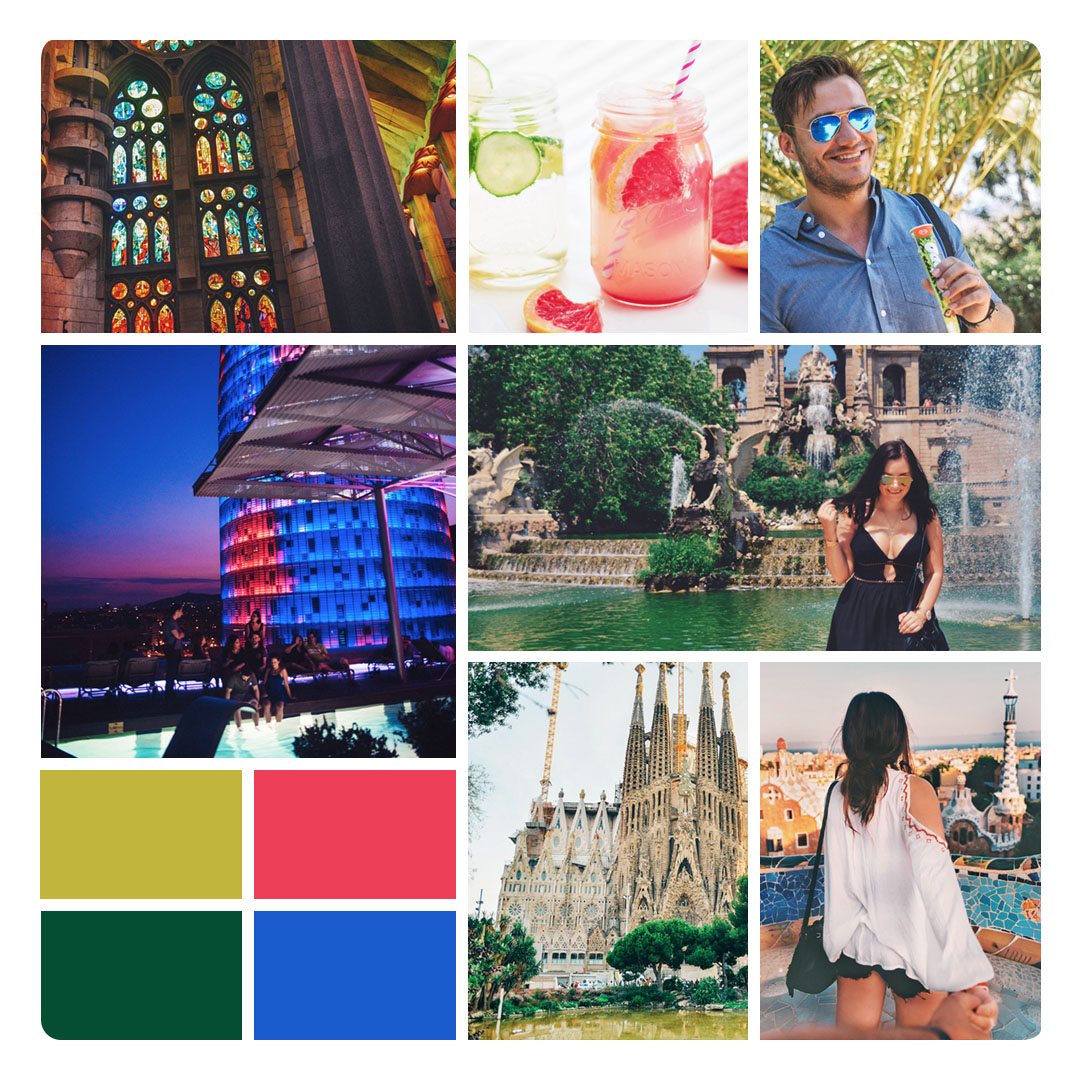 July 2016
It feels like the month of July just flew by. I reveled in colorful makeup (see example here), made refreshing drinks, watermelon popcicles and then the mont's end was suddenly upon us. Simon and I got a little panicked and booked a trip to Barcelona, just to do something together. And wow what a city! What a country! Both Benidorm and Barcelona have given me a great taste of what Spain has to offer. I'm already longing back to this dream destination.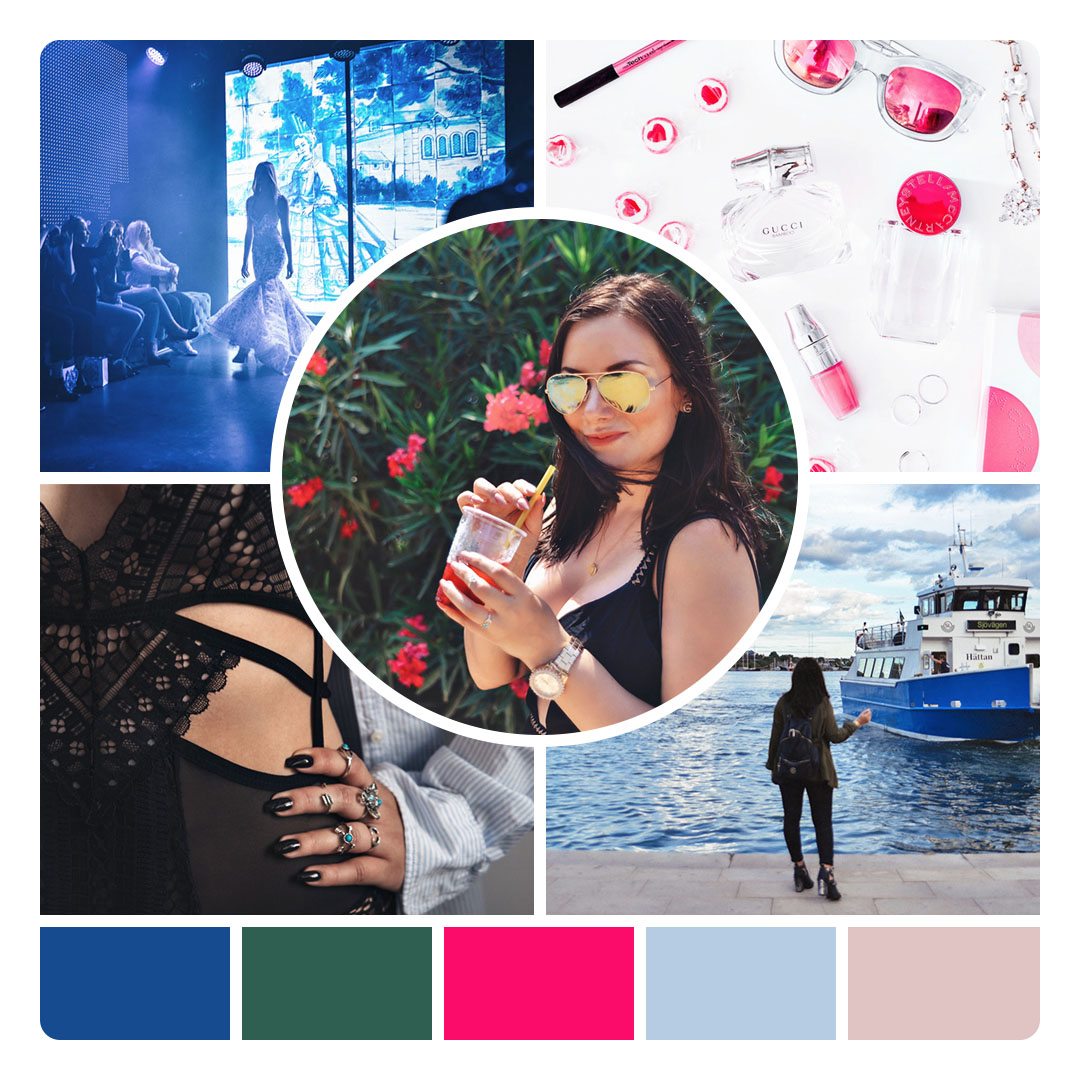 August 2016
What happened to August? Had I not checked my blog archive, I would barely have remembered what I did this month. However, now I know that I was working a lot behind the scenes with my blog on how to develop it and I also enjoyed as much as possible the long Swedish summer nights. I styled my short hair every day (even though I longed for my extensions again) and was again inspired by Make Up Stores fabulous show.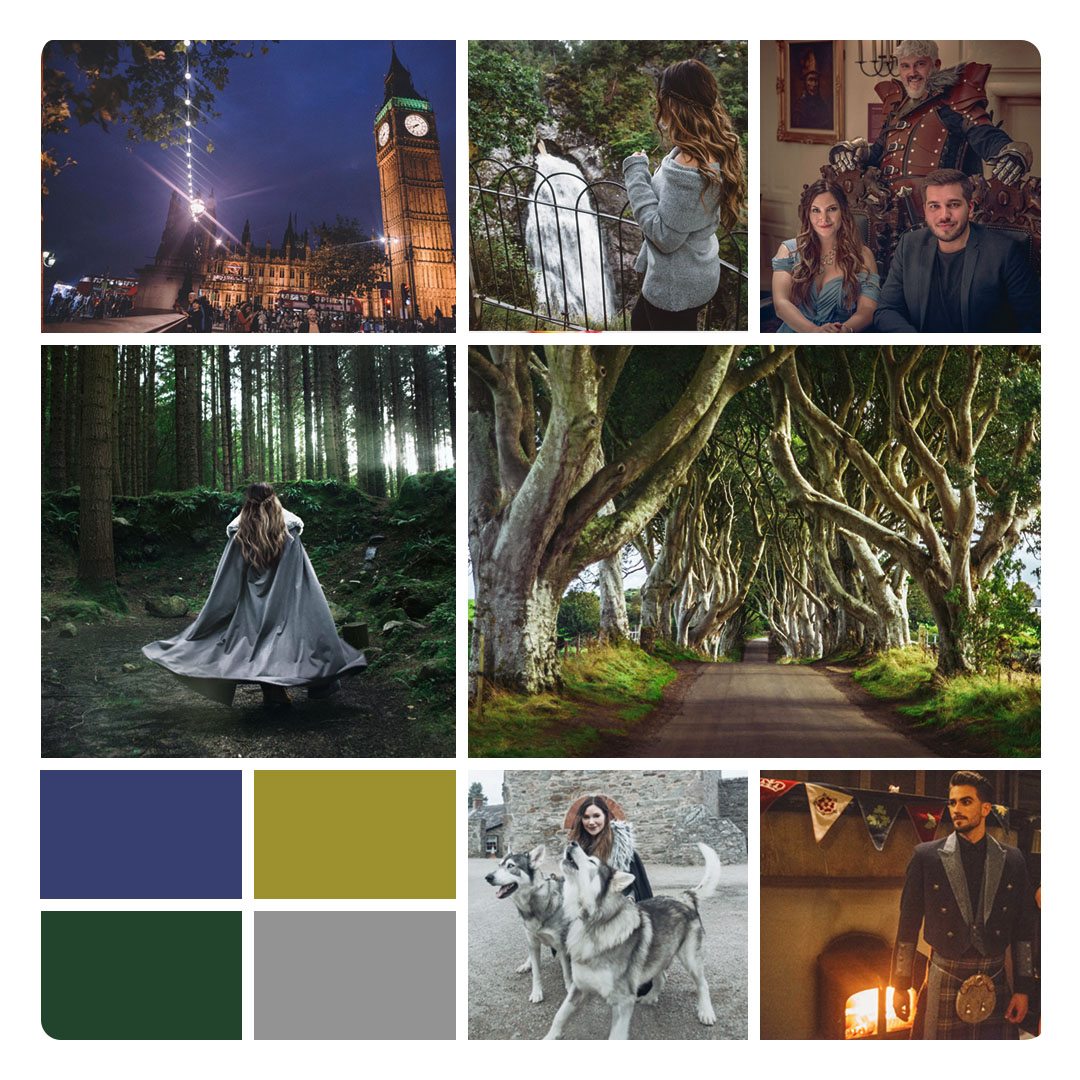 September 2016
To begin with, I went to Umeå to fix dream hair at Rapunzel of Sweden. I hung out with my family in the north, and learned more about how to shoot beautiful flatlays … and then, How can I even summarize September with just a few sentences? This month was MAGICAL. Like a dream. Like a fairy tale. Like a film. I spent a night in London and then went to Scotland for The Social Travel Summit and then to Northern Ireland for a Game of Thrones trip! My god. It was epic. Check out my video here to get an idea of the mood.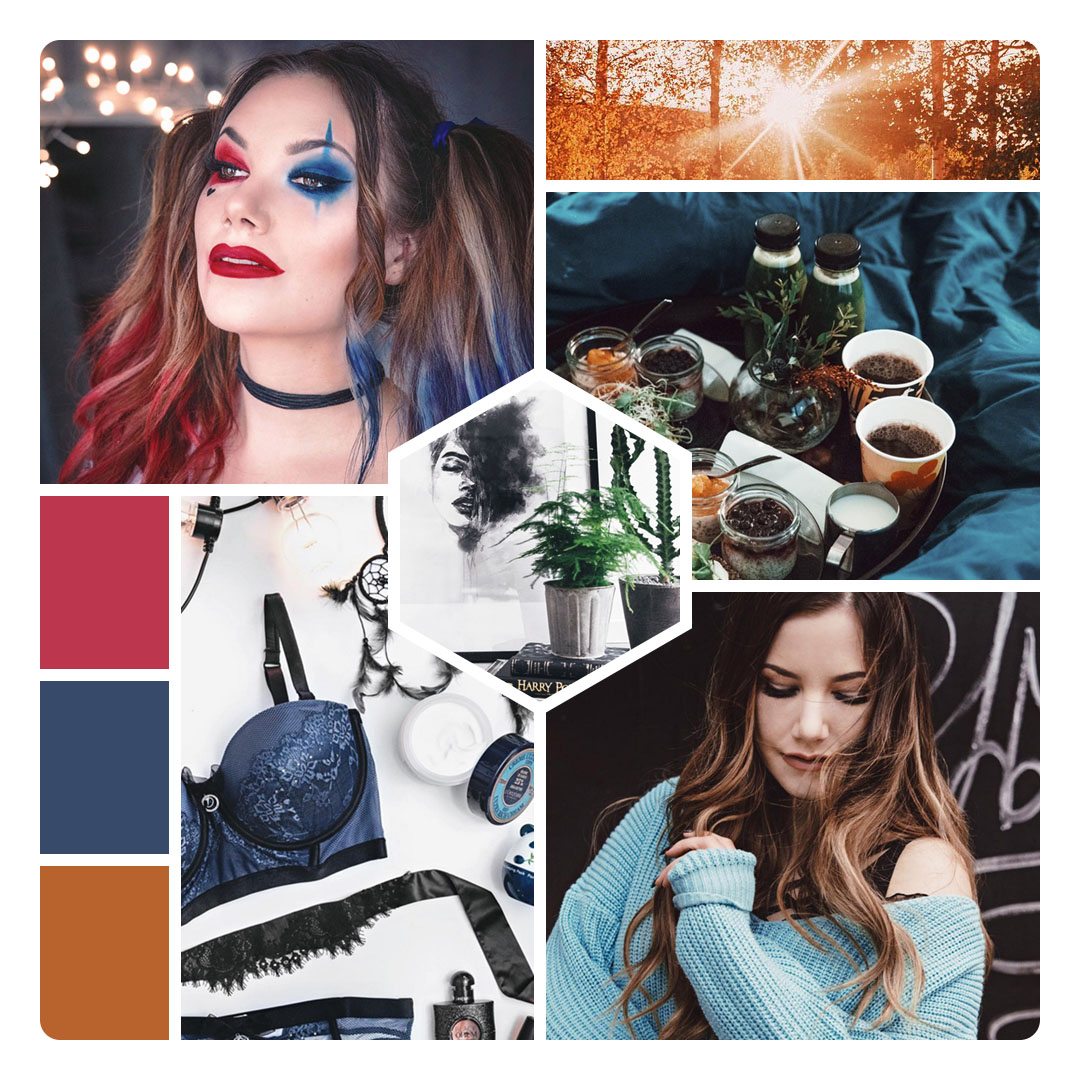 Halloween and work work work can summarize my October. I had so much to write about my September travels and so much technical stuff to work with behind the blog that I hardly had time to update anything about October (except on Instagram and Snapchat (@adarasblogazine).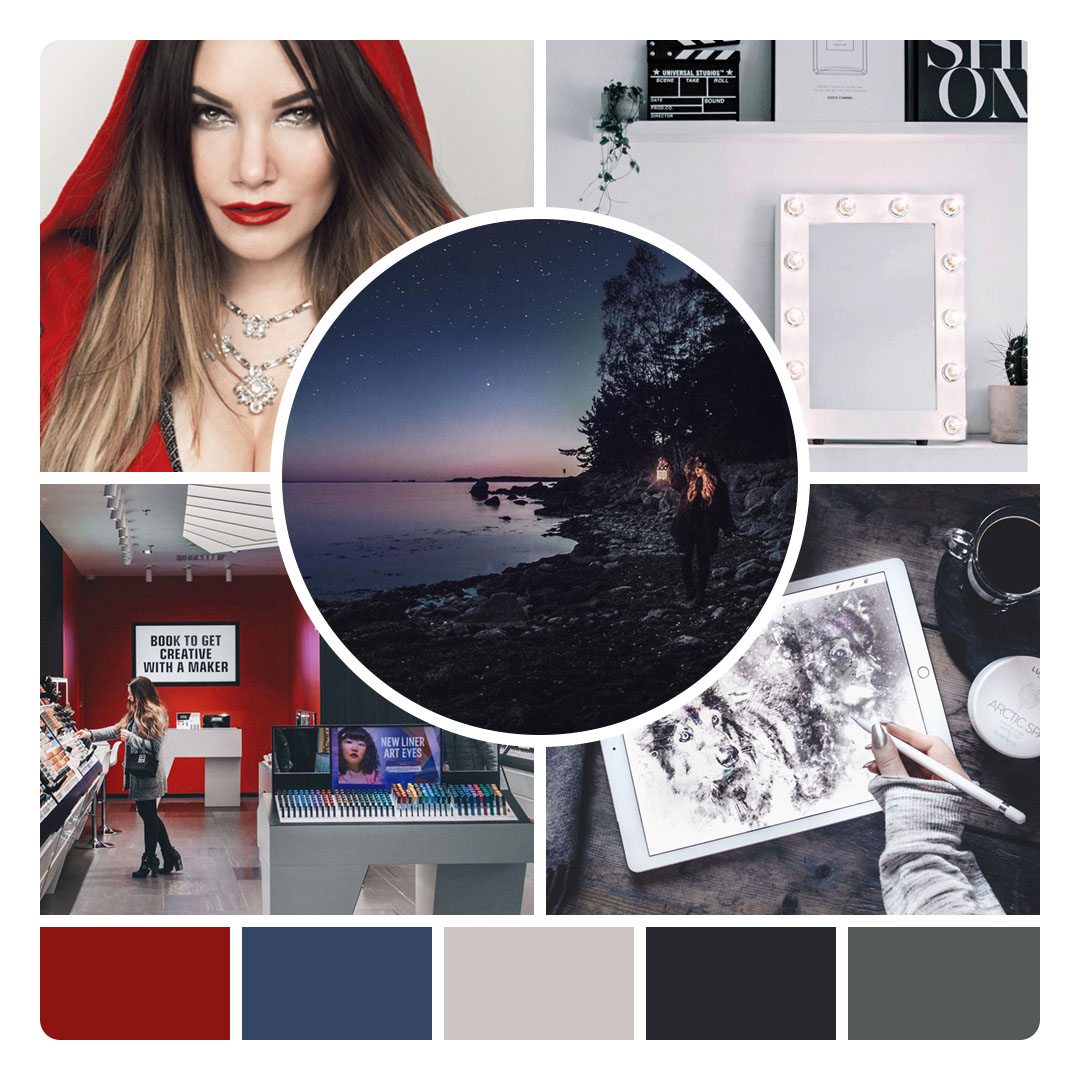 In November I finally felt that it was time to present some of my ideas for ADARAS that I've worked with during the year. I am not only launching my blog in Egnlish but also introducing my fiance as an author. We will create content together, start a new Youtube chanel and focus more on magical destinations and modern interpretations of fairy tales, myths and legends.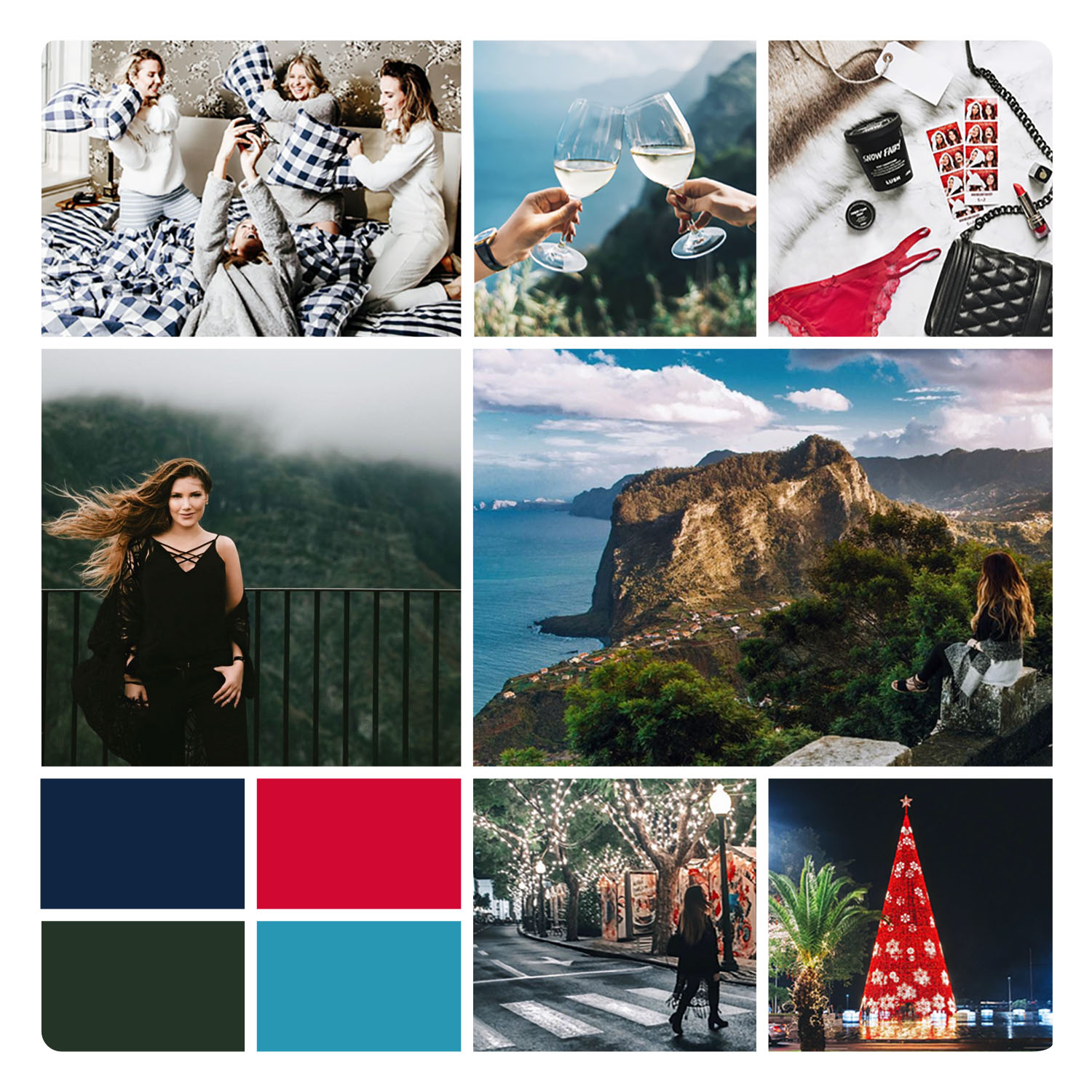 December 2016

In December I had my annual Christmas calender giveaway. I also went to Madeira to discover what Portugal's easily forgotten, but absolutely fabulous island has to offer. To summarize the trip: Wow. Wow. Wow. The island is unlike any place I have ever been to. I have not even had time to go through all the pictures from the trip but you can get a taste from the collage above. I also went to Hunkemöllers X-mas Party in Amsterdam and then to the family in Umeå to celebrate Christmas and New Year.
I'm always just as amazed about how quickly a year can pass. I remember it like yesterday when I shook hands with Gerard Butler at the beginning of the year, when I marveled at the magic of Rome or when I met the direwolves Grey Wind and Summer from Game and tried archery in Winterfell in Northern Ireland. All the trips, experiences and new meetings have made me grow and also reflect on how I can develop my channels to inspire more.
I hope your 2016 also was amazing, and that you get an even better 2017! ♥