This is a hearty guide to some of the most delicious gastronomic experiences and restaurants found in Örebro. From a climate-smart restaurant in the city center and an 11-course meal at a recycling farm, to a magical food studio in a former church.
ADARAS lists 6 incredible dining experiences and restaurants in Örebro and the surrounding area – that you're not likely to forget!
Feast your eyes on the local flavors and food crafts, that are no doubt one of the best things to discover in Örebro. This is a place where you should arrive hungry.
Famous fancy restaurants, cozy neighborhood taverns, custom catering in the forest, or the classic Krogen som inte finns (The tavern that doesn't exist) which is open at regular & irregular intervals. You will find something for all tastes and budgets. What the best restaurants in Örebro have in common is a heavy focus on locally produced ingredients, seasonal dishes, and sustainability.
In mid-October, before the stricter coronavirus restrictions were introduced, my sister Elin and I traveled to Örebro in partnership with Visit Örebro. We hopped on a train and spent two days in the city to discover some of the best flavors in the county.
With that said, get ready for a mouthwatering food journey (even though it's only digital for the time being).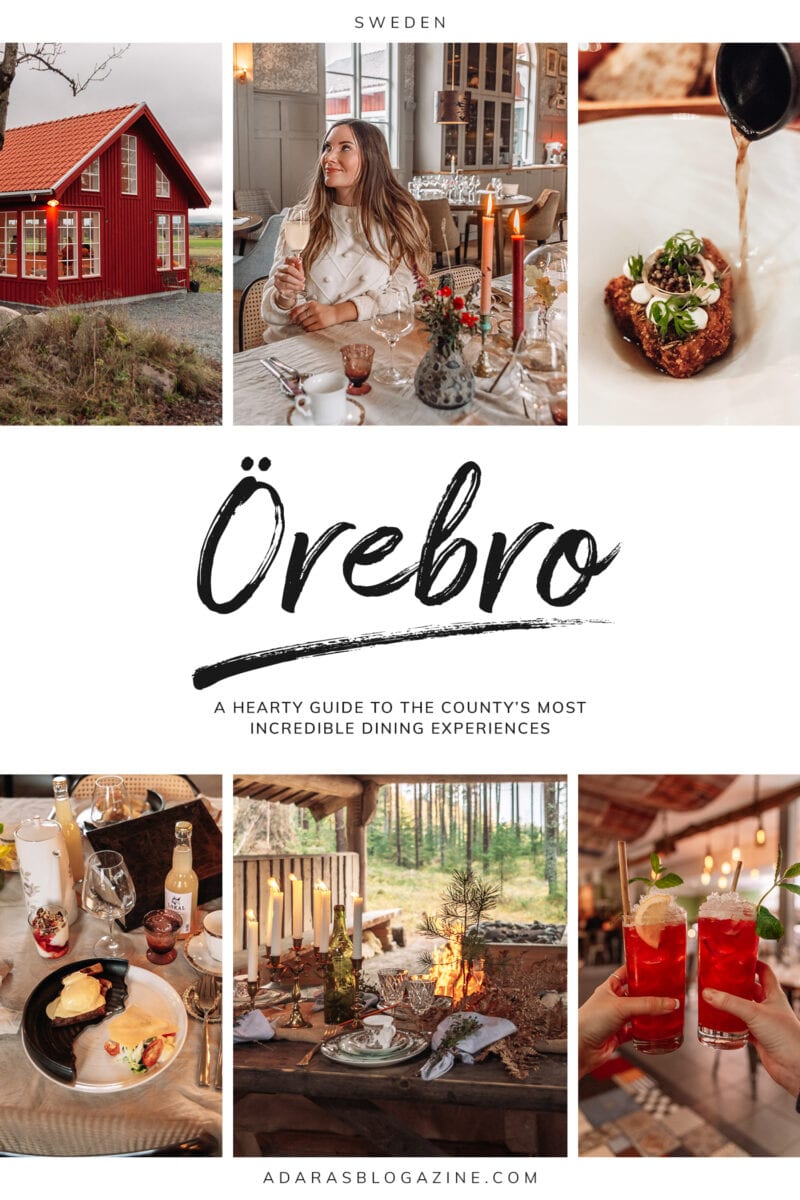 COVID-19

Please make sure to follow the restrictions and stay updated about the official information on the Covid-19 pandemic.
2020/11/29 Even though traveling is not recommended at the moment, I hope that you can get inspiration for food experiences and restaurants in Örebro to discover when given the opportunity. And if you are a local resident, feel free to see this as a tip on local activities you can support.

1. Egastonomi
Luxury food studio in a former church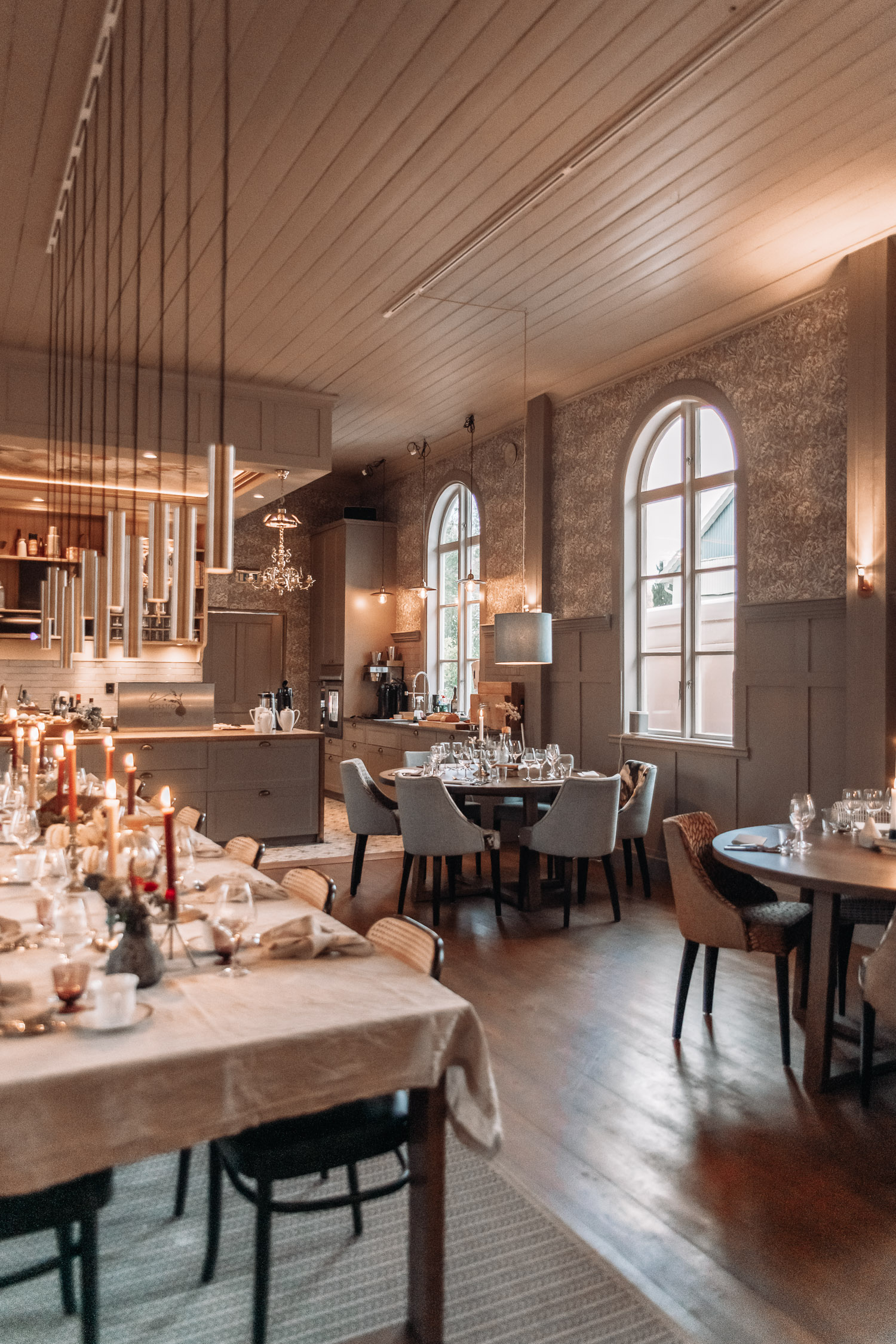 Egastronomi is a home tavern and food studio in a former church. It's located in Kumla, a neighboring town slightly smaller than Örebro with well thought out gastronomic experiences that are certainly worth the detour.
The memorable experiences begin before you even open the door, in the form of a personal greeting from the chef, Niklas Edgren, and his wife and interior designer, Anna, who run Egastronomi together. The amazement only increases when you step into the tastefully and luxuriously decorated church from 1884, even more so when you are presented with well-composed dishes with new ways of thinking.
Niklas and Anna work according to a philosophy where locally grown vegetables are used creatively.
– To provide a complete experience, we also work with all the senses, says Niklas as he serves vegetarian eggs benedict alongside yogurt with Egastronomi's granola and refined late summer berries with honey from Hallsberg.
Normally (when there's no pandemic), Egastronomi is a place where people and food meet in new ways. Where you are touched by taste, smell, sight, hearing, and touch. The food is served along with sound experiences and parties are mixed to create new, interesting conversations.
Despite all the challenges 2020 has posed the passion for cooking and service perseveres and is tackled by, among other things, providing a three-course New Year's takeaway meal.
Tip from ADARAS:
You can rent the beautifully decorated parsonage to stay overnight and even have access to your own kitchen. Don't forget to visit the small farm shop selling homegrown seasonal produce and other goodies.
Address: Sillagatan 3, 692 73 Kumla
How to get here: It's easiest to get here by car. Although Buses and trains run from Örebro to Kumla, and if you don't mind a long walk, you can walk from central Kumla to Åbytorp where Egastronomi is located.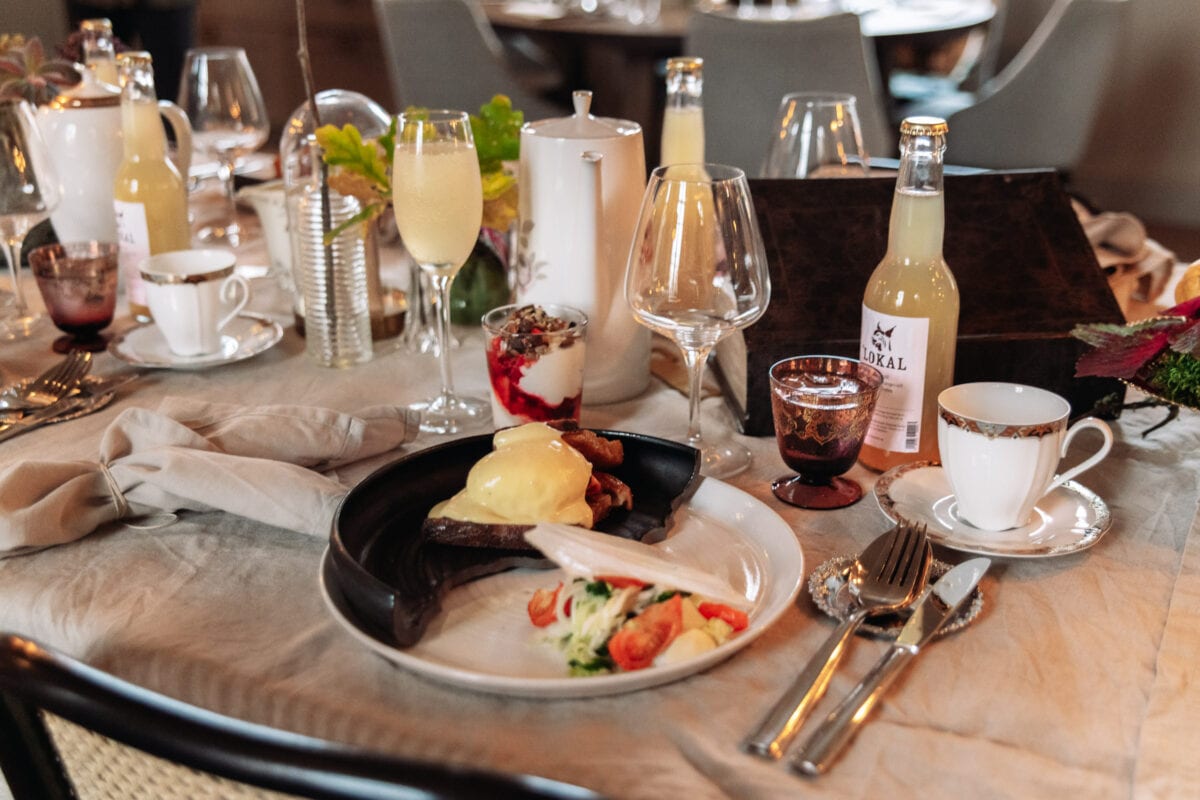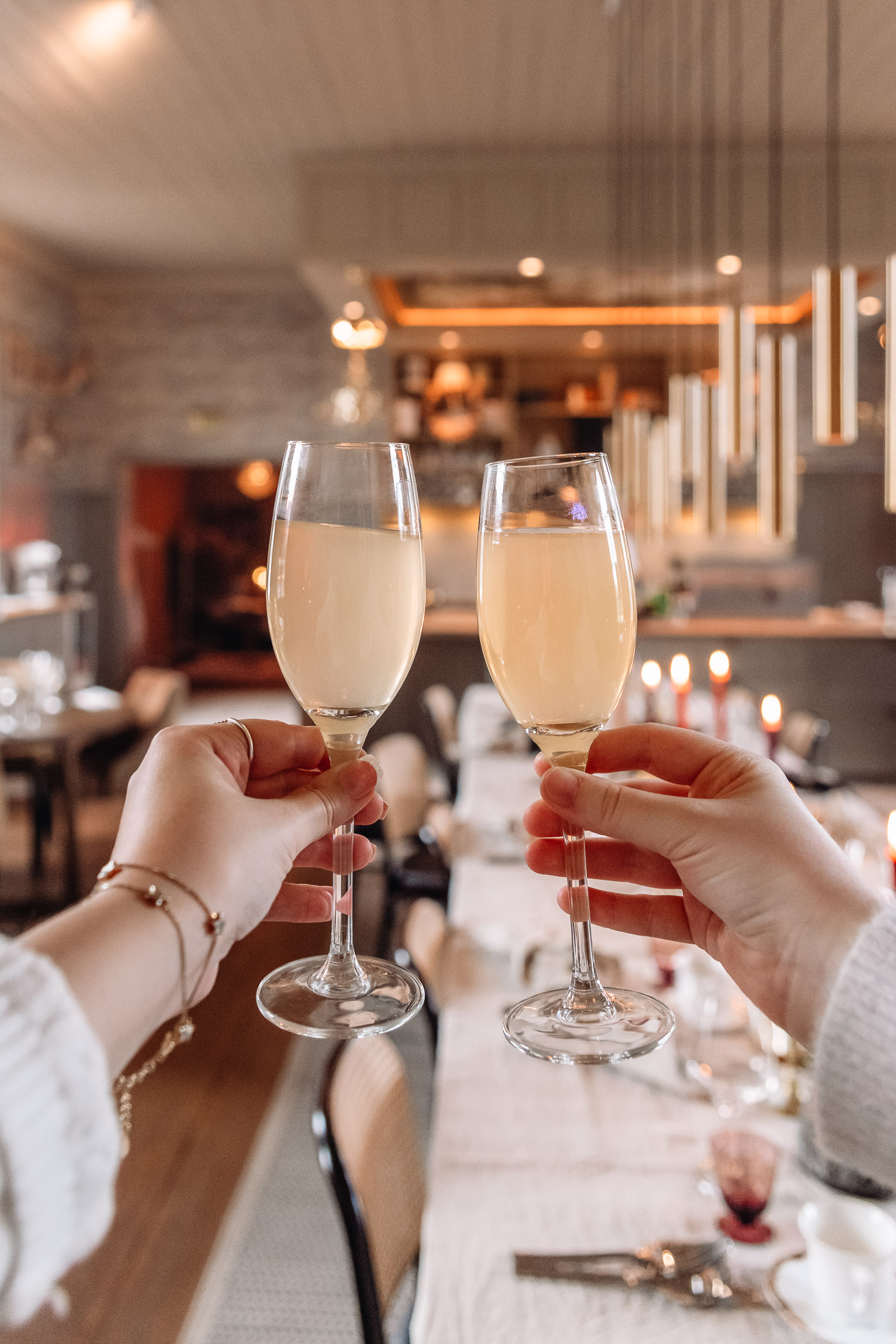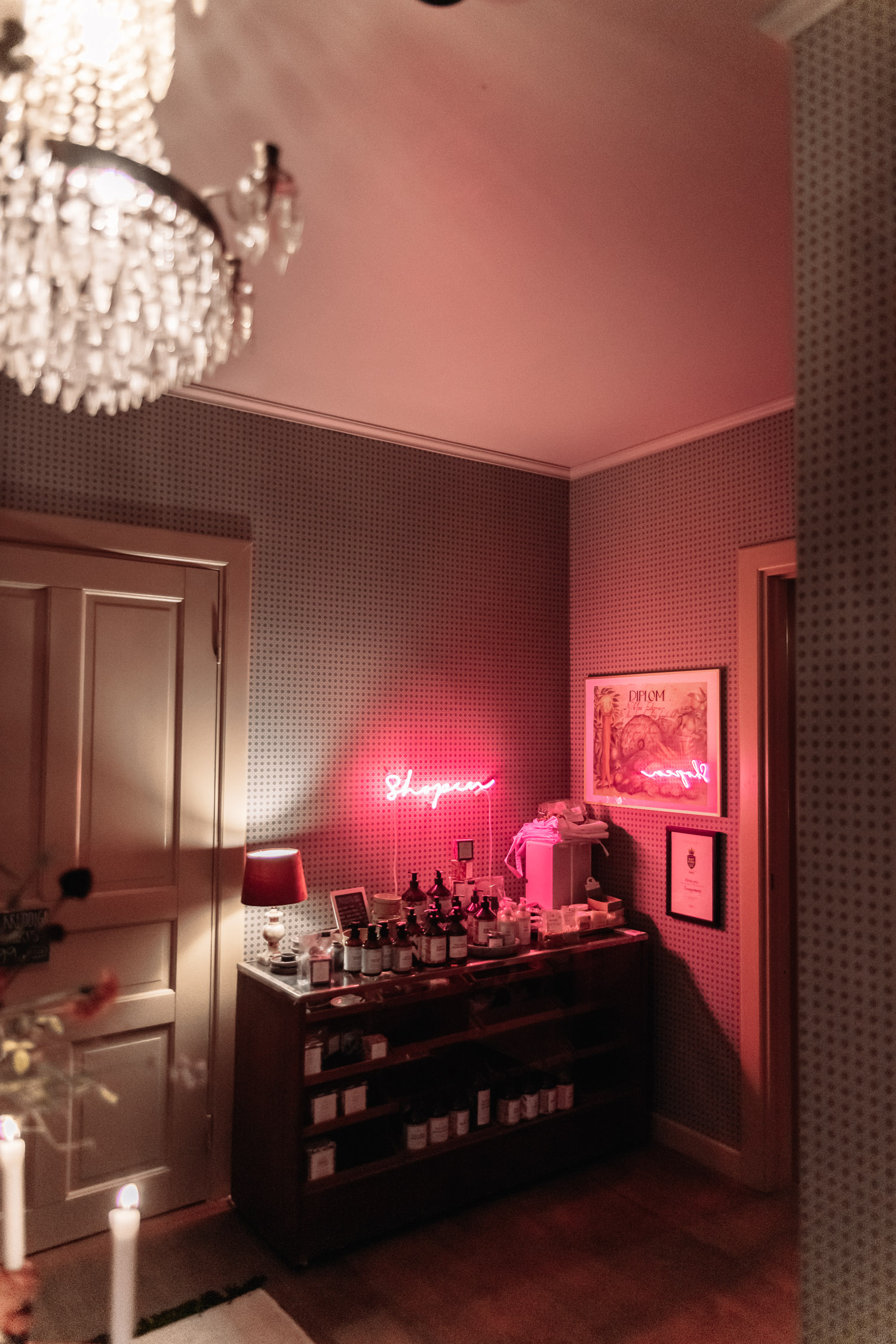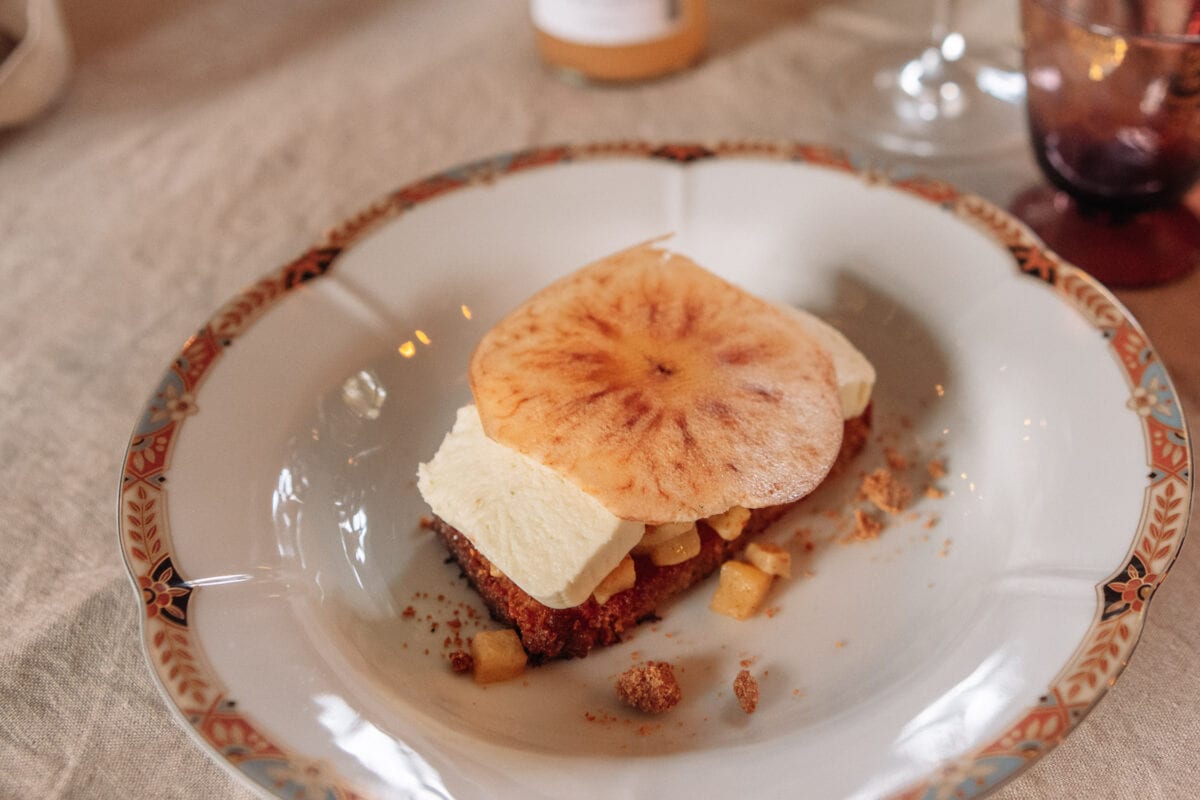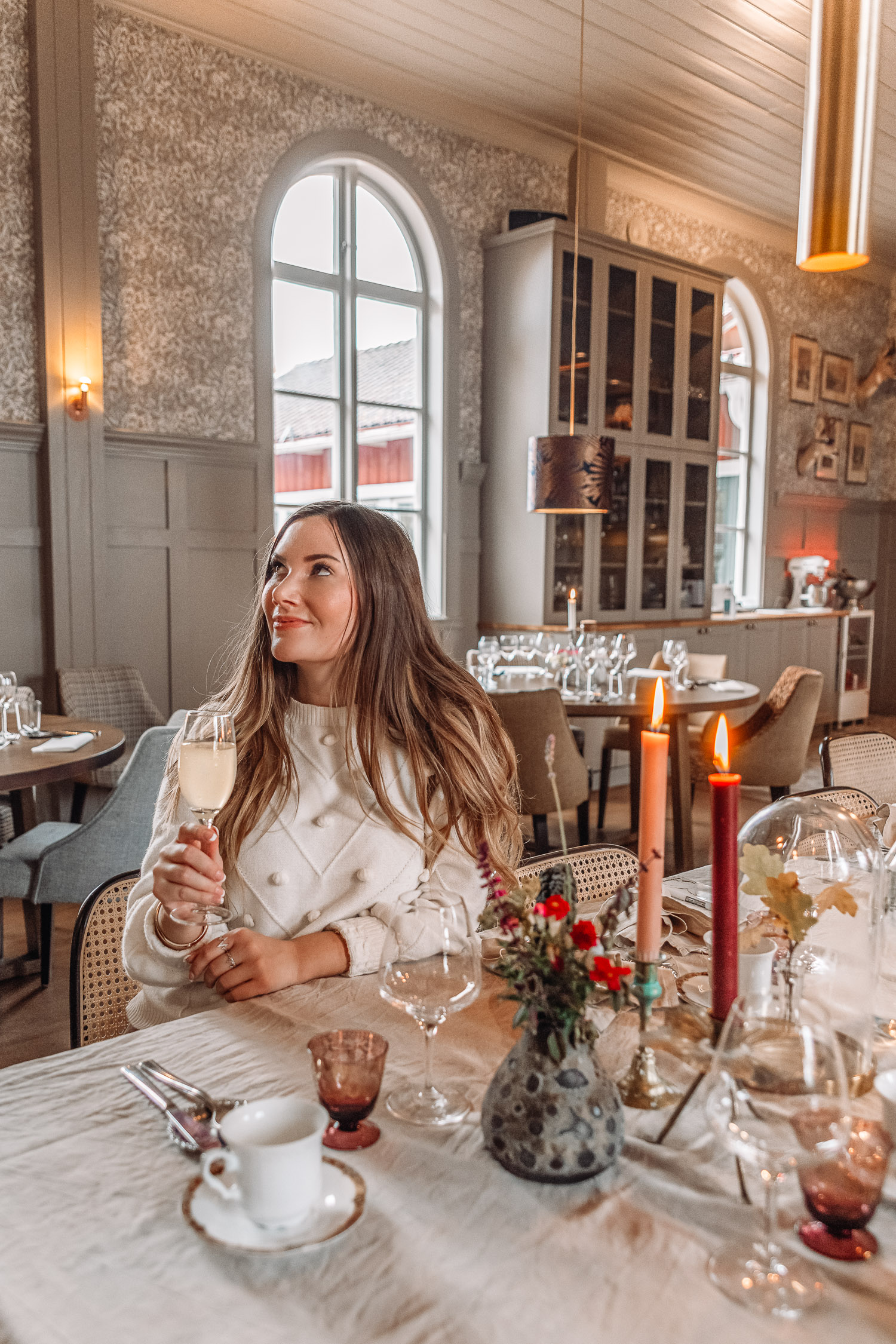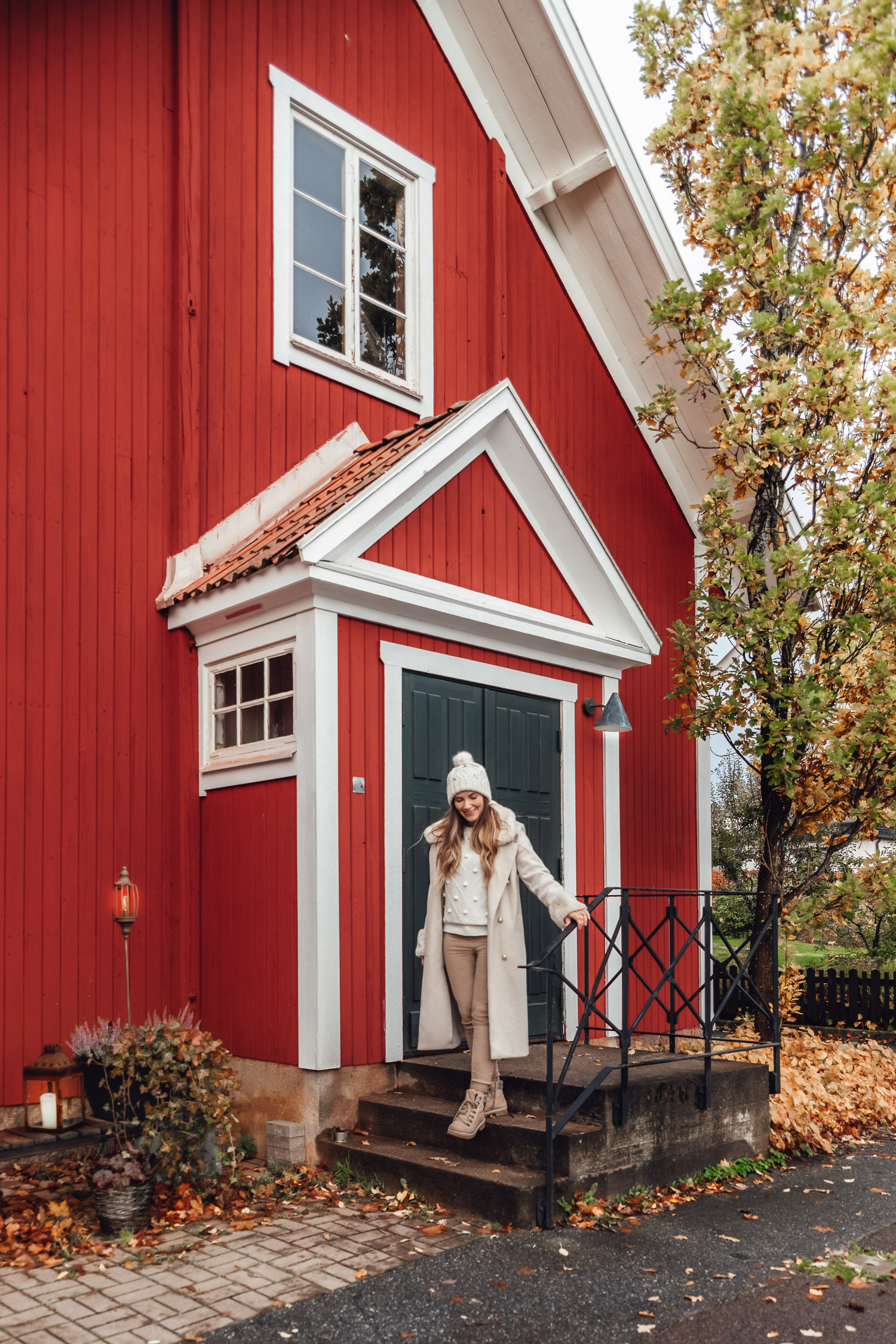 ---
2. Ströms Catering
Custom "In da Woods"-experience in Brevens Bruk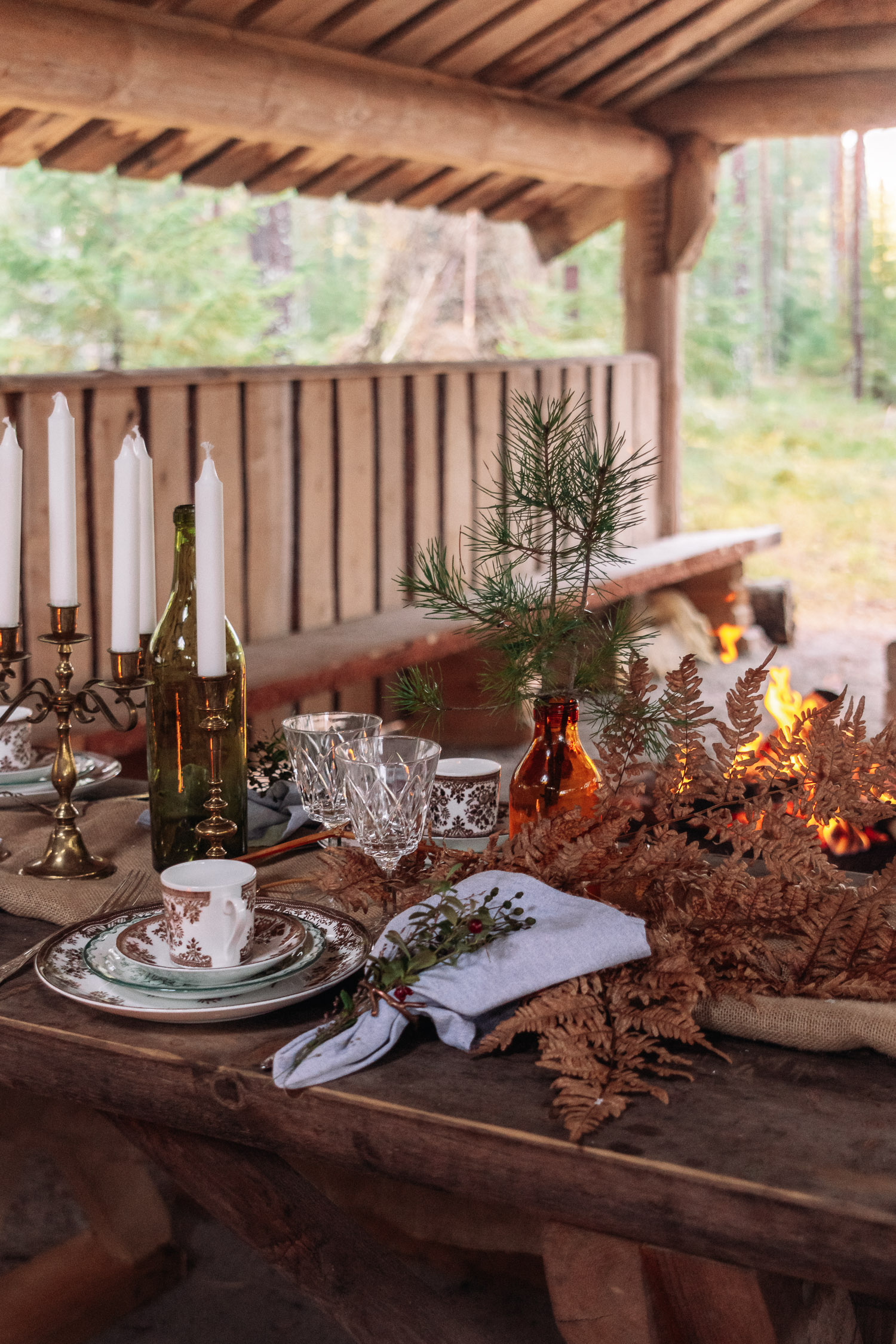 How about cooking over an open fire in the deep forests of Breven? If you want a dining experience with a focus on nature and health, "In da Woods" with Ströms Catering is a hot tip. They tailor your visit completely to your own wishes.
Caroline and Jonas, who run Ströms Catering, will help you escape into the woods and enjoy everything from nature, crackling fires, hot tubs, fishing, walks in the forest, a three-course meal over an open fire, an overnight stay in a mansion, and relaxation with tips from a health coach. ⁠⠀
⁠What you want to do is entirely up to you. We strolled among fallow deer in the beautiful Brevens Bruk, picked chanterelles for lunch, grilled them together with hash browns and corn in a shelter in the forest, and completely lost track of time. ⁠⠀
Sometimes these experiences are just what you need. To disconnect, relax and recharge, fill yourself with new power and energy. ⁠⠀
Not to mention how calming it is to let a crackling fire and the sounds of the forest amplify the atmosphere. The food is locally grown, rustic, and incredibly delicious.
Tip from ADARAS:
I highly recommend copying our entire ADARAS-tailored concept with time to soak up the beautiful views in Brevens Bruk and a few hours of complete relaxation in the forest.
How to get here: You can catch the bus from Örebro to Brevens Bruk (with 1 change in Odensbacken). Or you can drive.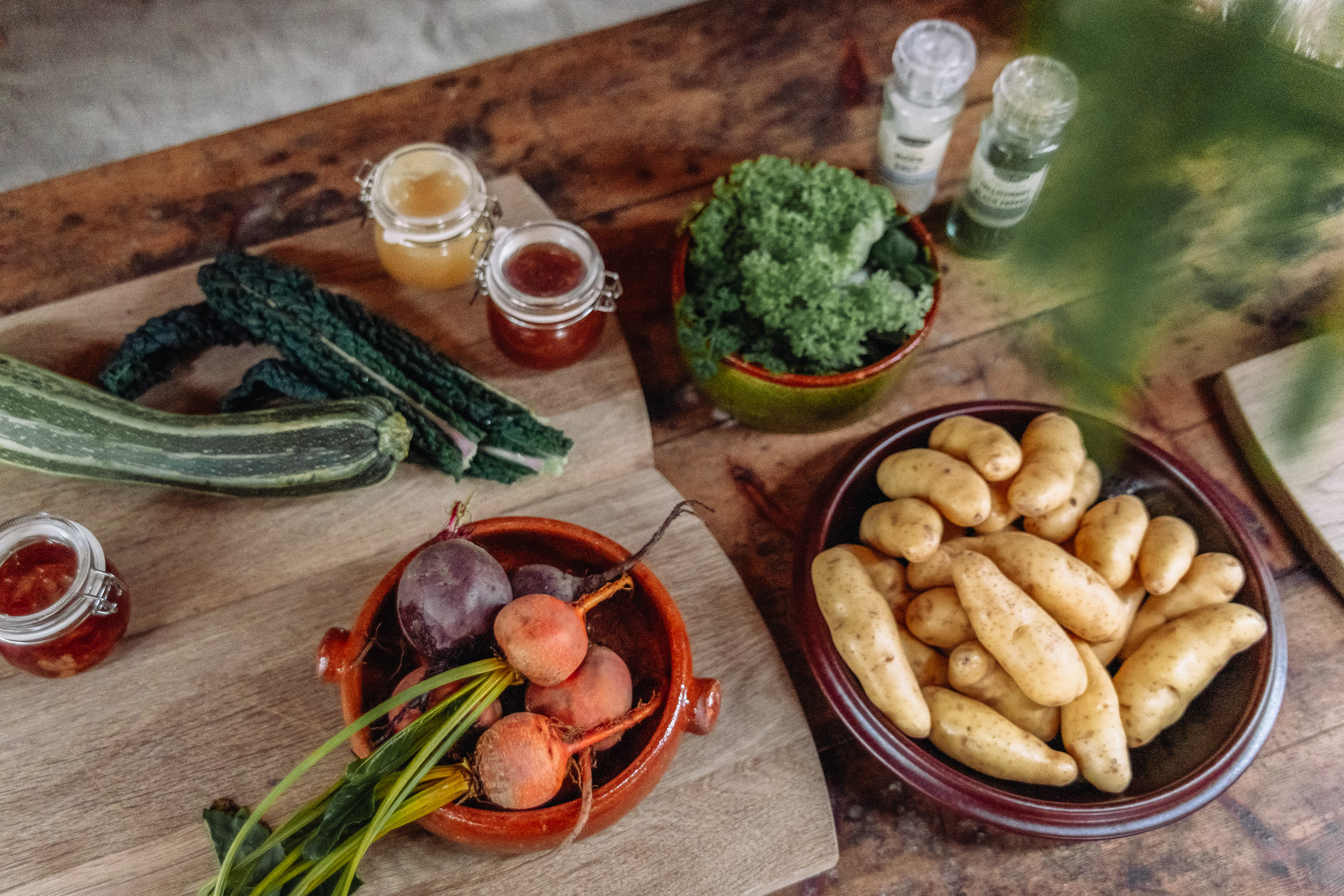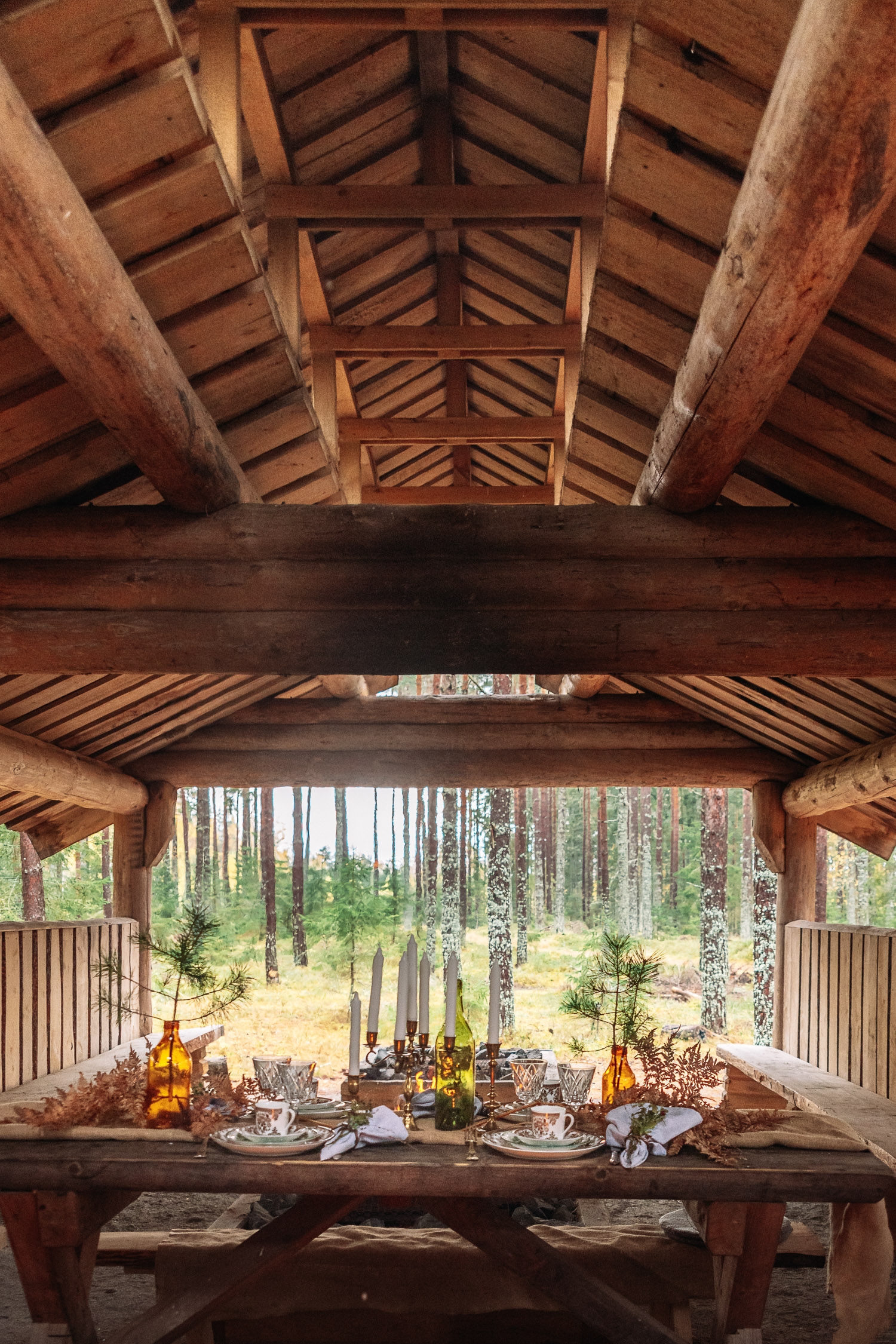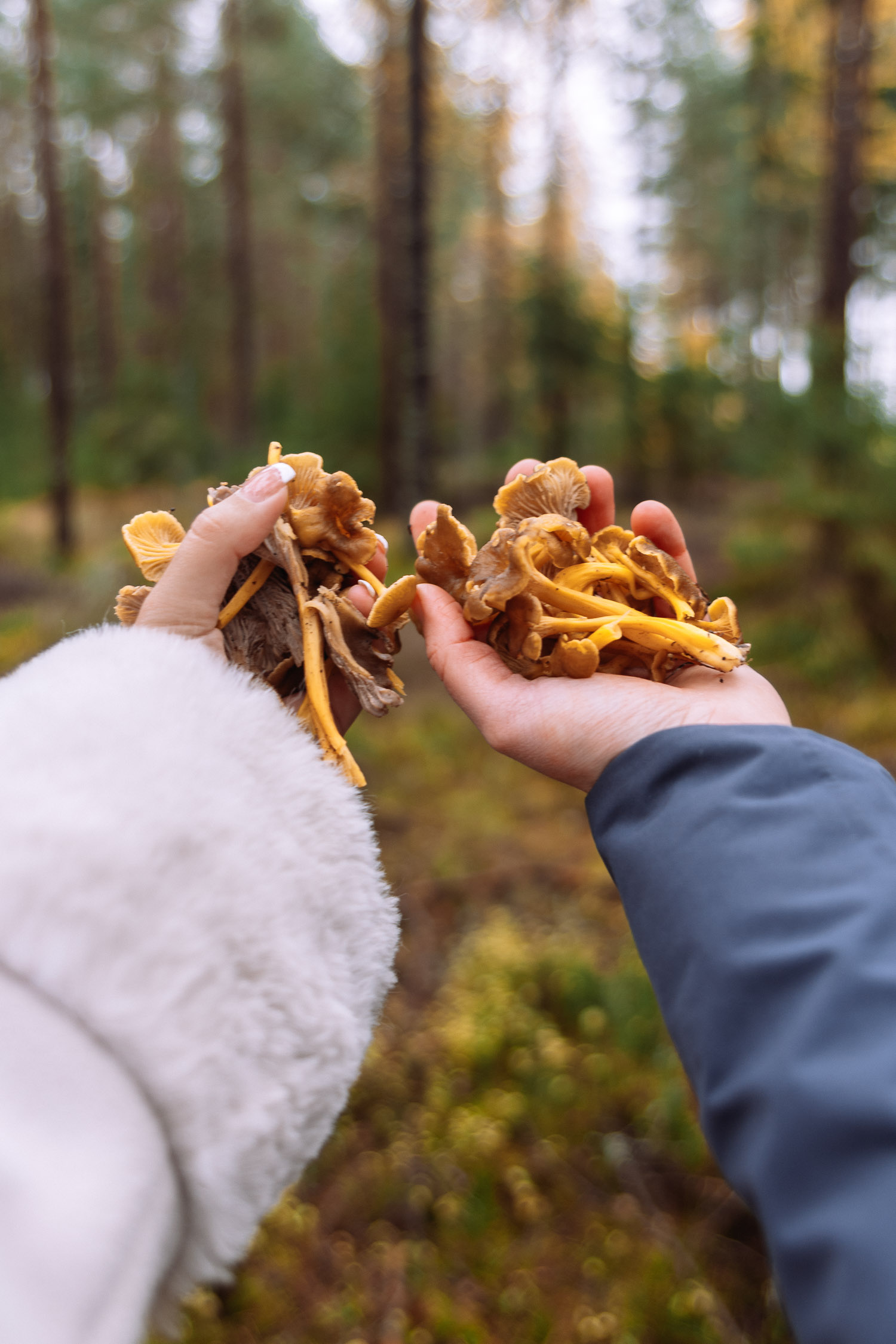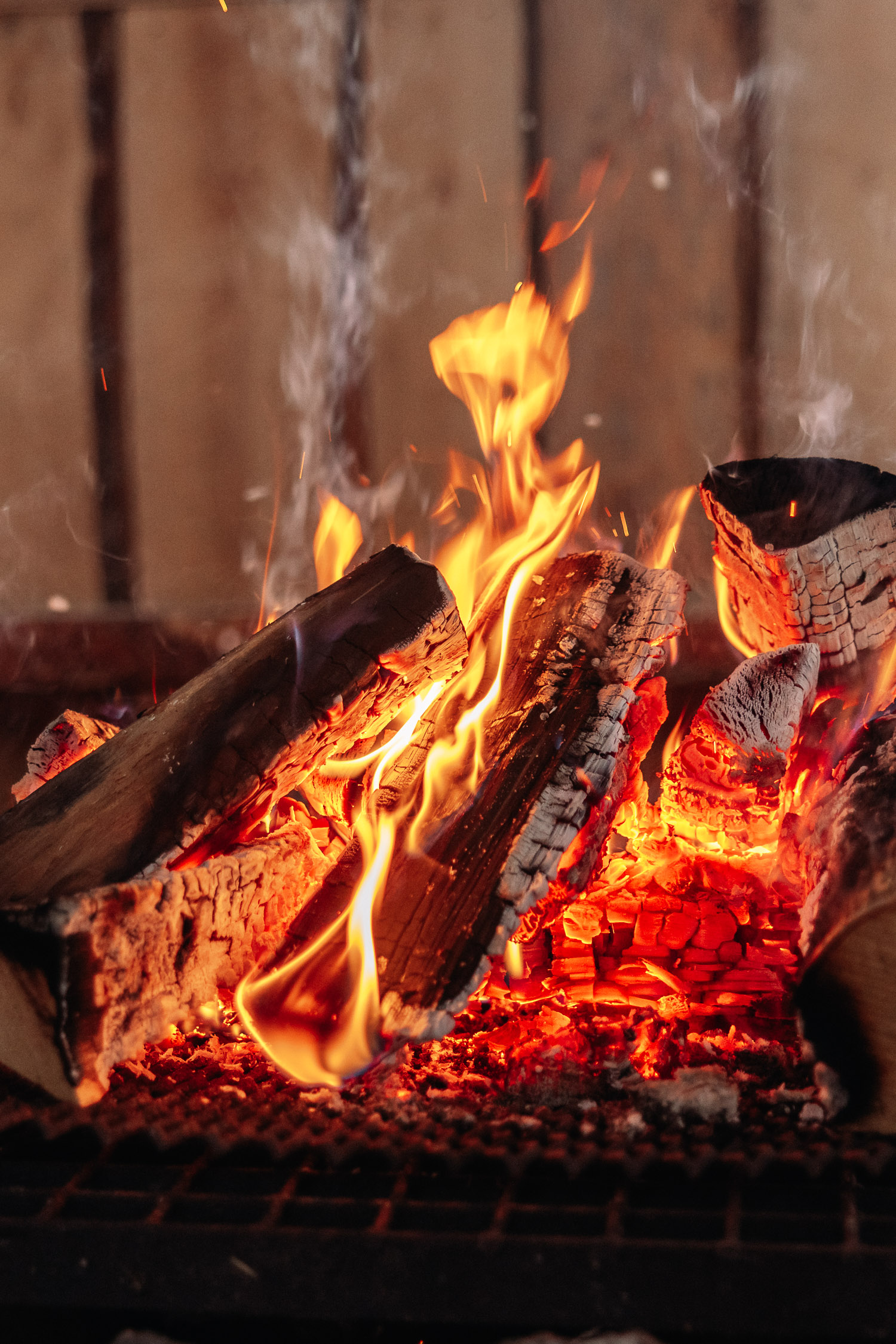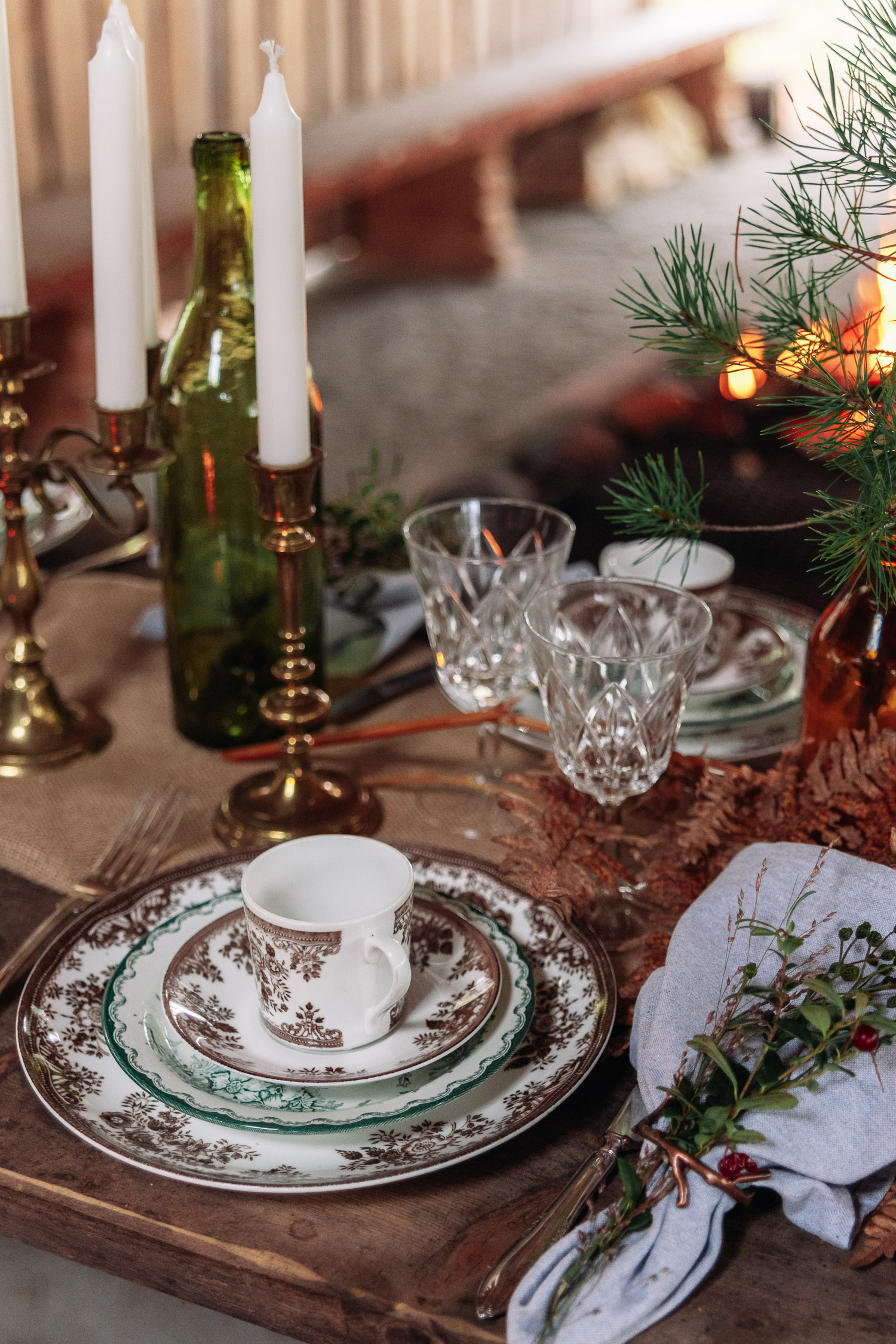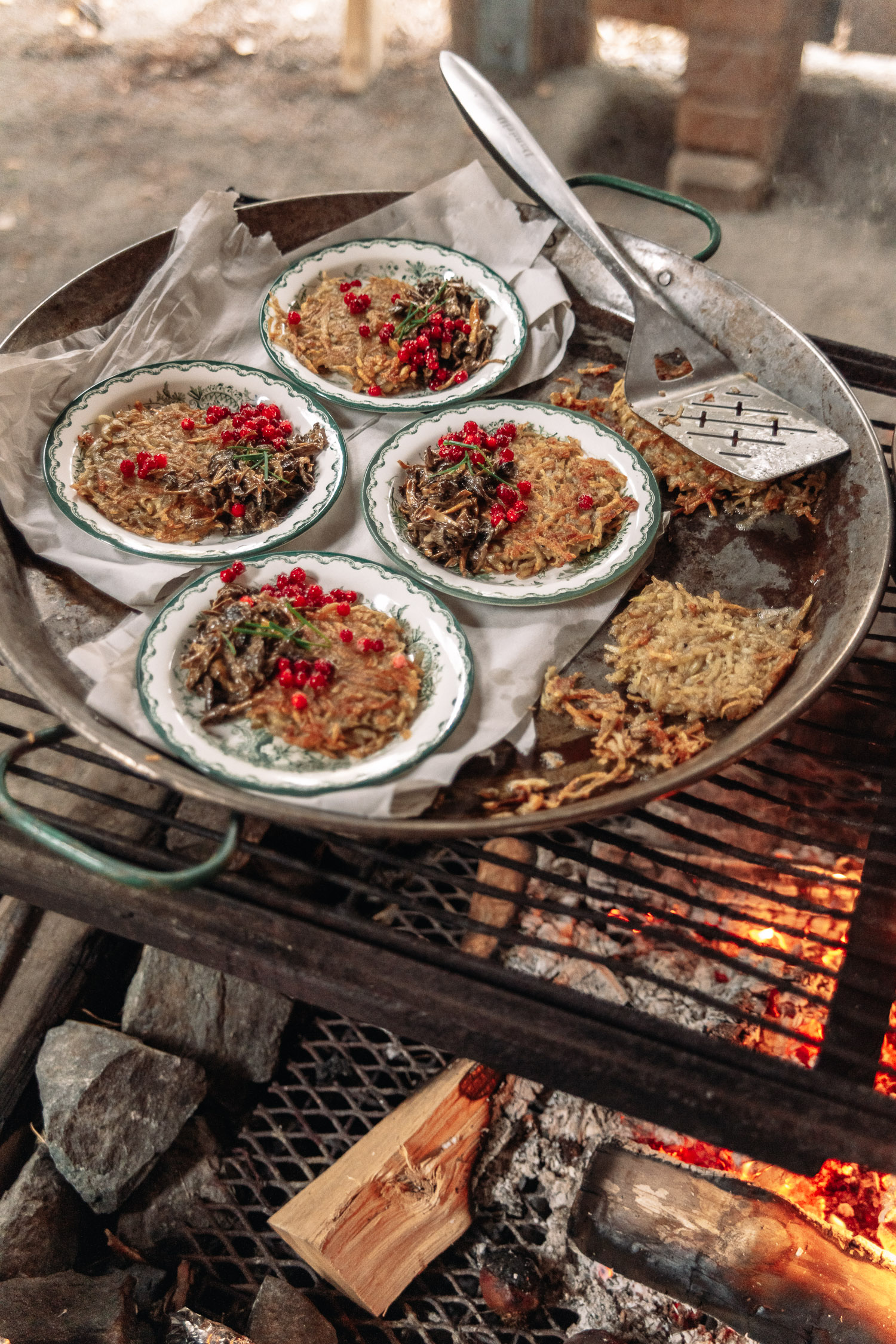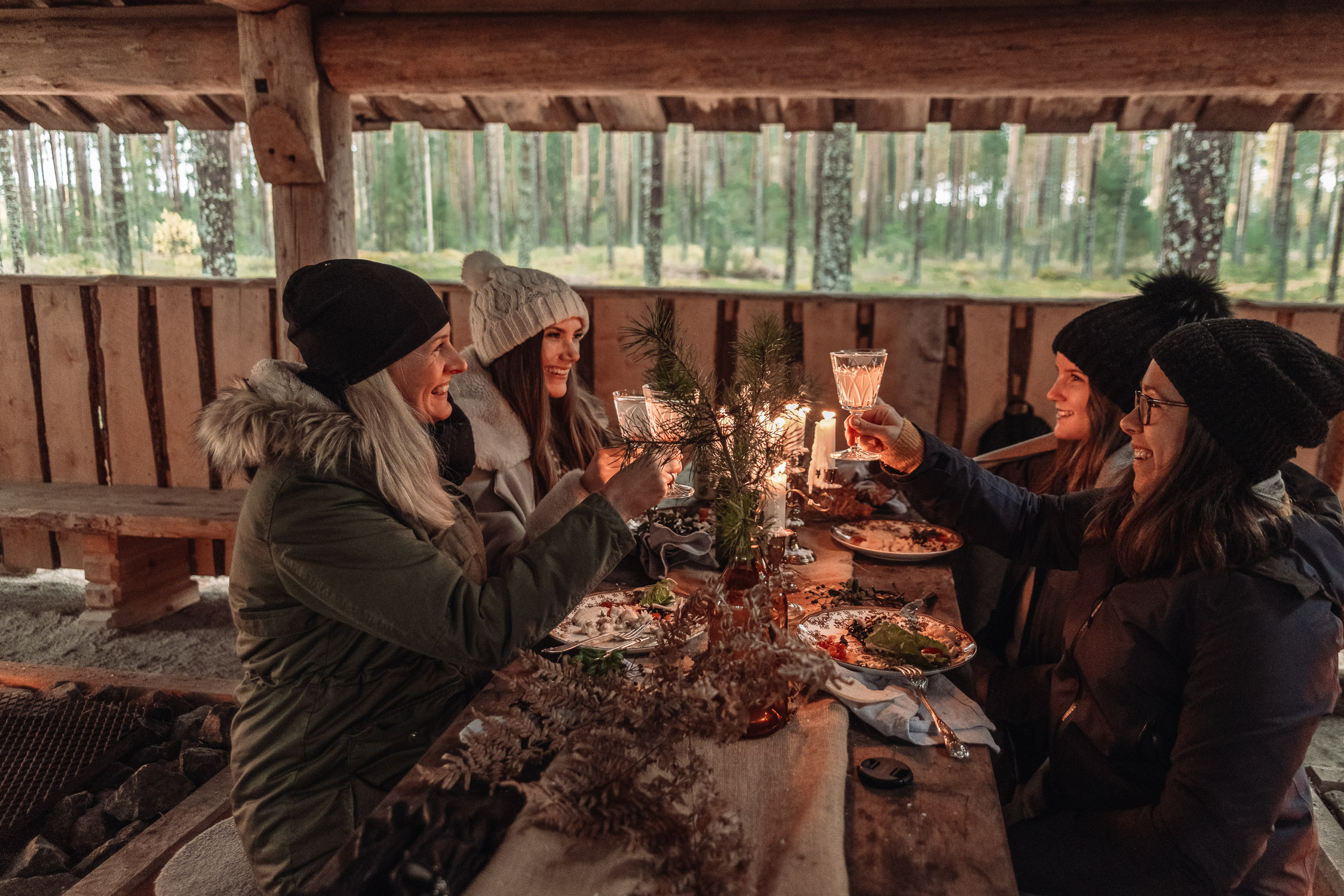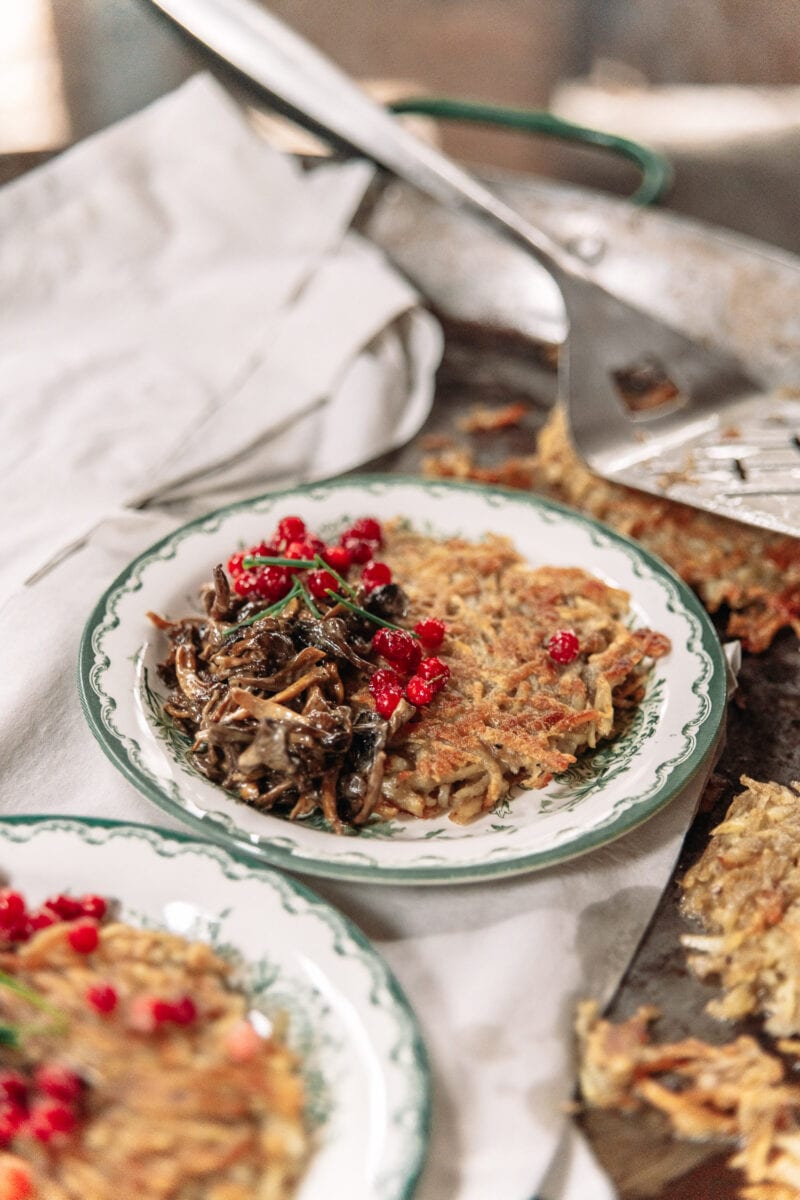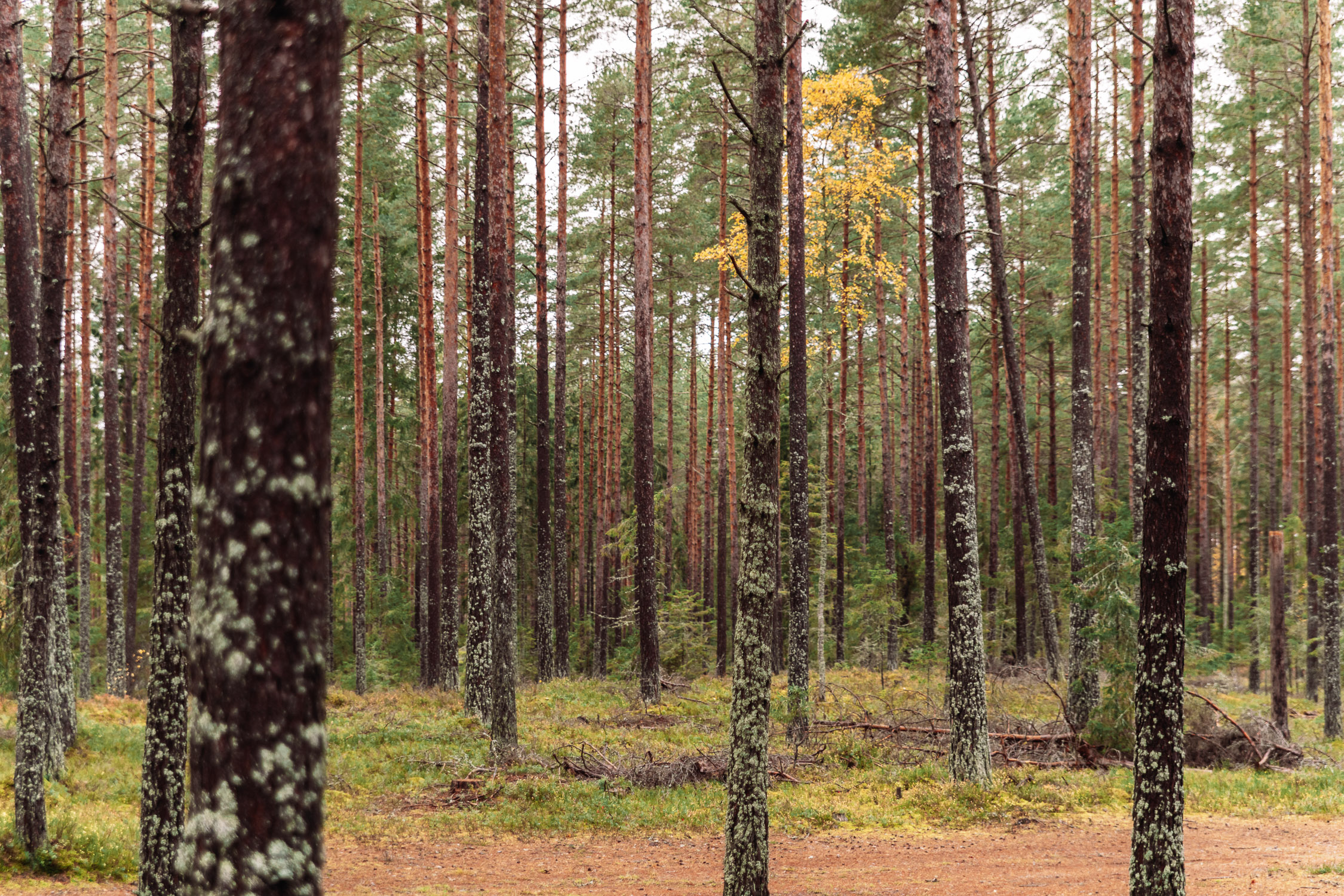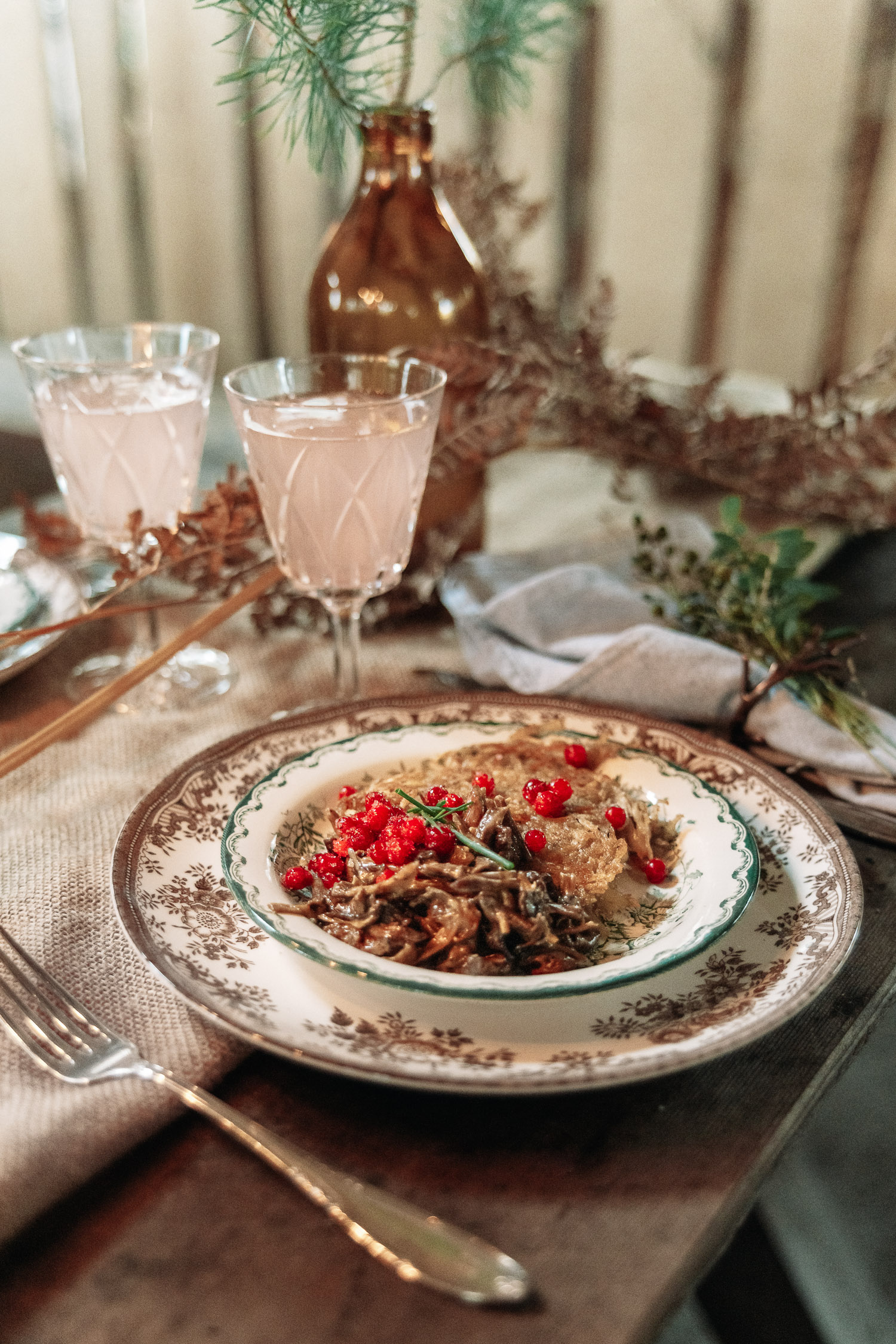 ---
3. Restaurang MULL
A pop-up restaurant at Jannelunds Gård on the outskirts of Örebro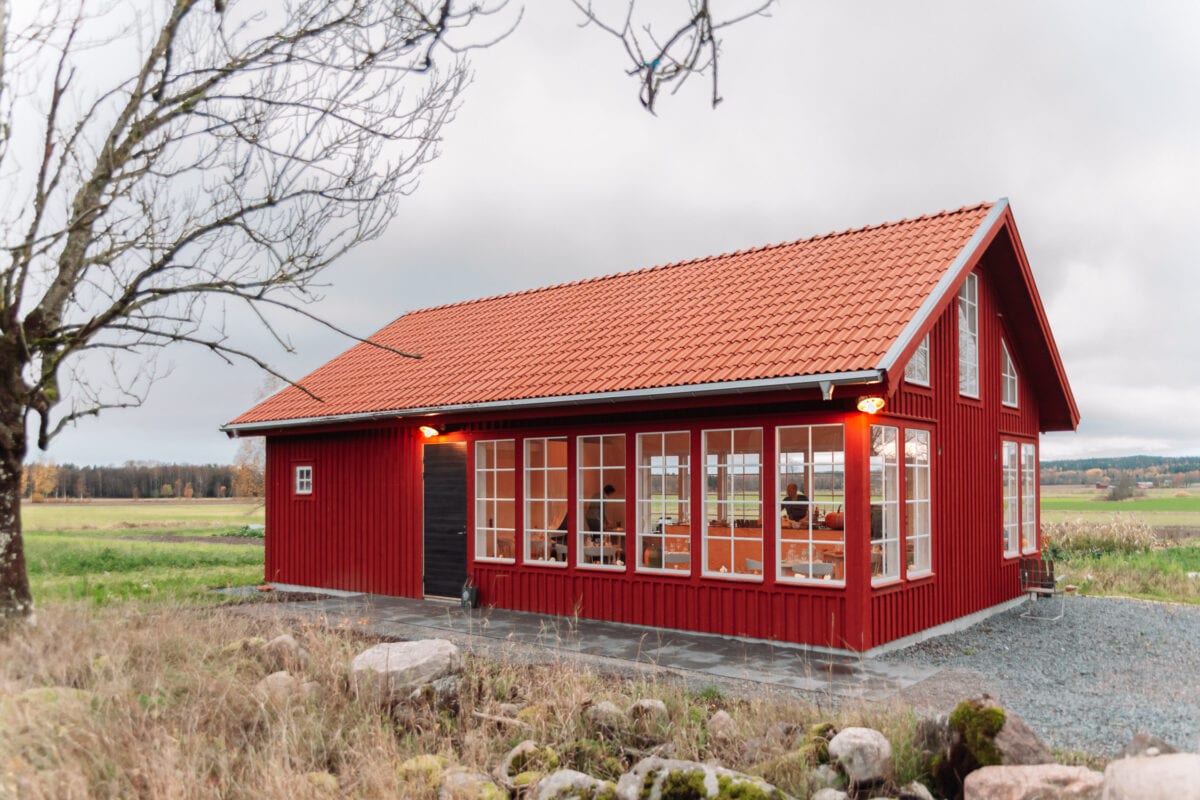 Restaurang MULL in Mullhyttan is a restaurant that pops up on certain occasions at Jannelunds Gård. Ingredients are grown on the farm and served in innovative, delicious dishes.
Behind the acclaimed restaurant are the organic farmer Adam Arnesson and organic chef of the year 2020 in Sweden, Anders Johnsson. Together they have created an extraordinary dining experience worth sharing.
Here, in the middle of a farm on the outskirts of Örebro, dinners of up to 11 courses are served for up to 12 guests. Elin and I had a vegetarian menu comprising all sorts of things. From pumpkin velouté to semi-dried beetroot & bearnaise sauce, and the absolute highlight of the evening: ice cream served with meringue, naked oats, iced raspberries, and hot caramel sauce.
For those who eat meat, beef tartare, yellow beet & kilsbergskimchi as well as lamb saddle, neck, pumpkin & cabbage are on the menu.
A bonus dish that Anders serves for fun is frozen "äppelmust" (Swedish apple drink), as a little in-between dessert. He often works that way, following his intuition in the moment. Thankfully, ingredients can be harvested just a few feet from the kitchen and be prepared right in front of the guests.
Besides pampering guests with dinners that are out of the ordinary, Restaurant MULL's vision is to spread awareness about how sustainable food is grown, prepared, and how it affects the flavors. With a great passion for regenerative agriculture and nurturing biodiversity, Anders and Adam invest in climate-smart and sustainable solutions for everything from the farm to the table on their recycling farm.
Tip from ADARAS:
Book a table well in advance! MULL is a popular restaurant with room for 12 diners at most, on each occasion. Check if there is a drink package available, if not, you can get a drink suggestion from the sommelier, Michelle, or bring your own drink.
Address: Jannelunds Gård, Övratorp Jannelund, 716 94 Mullhyttan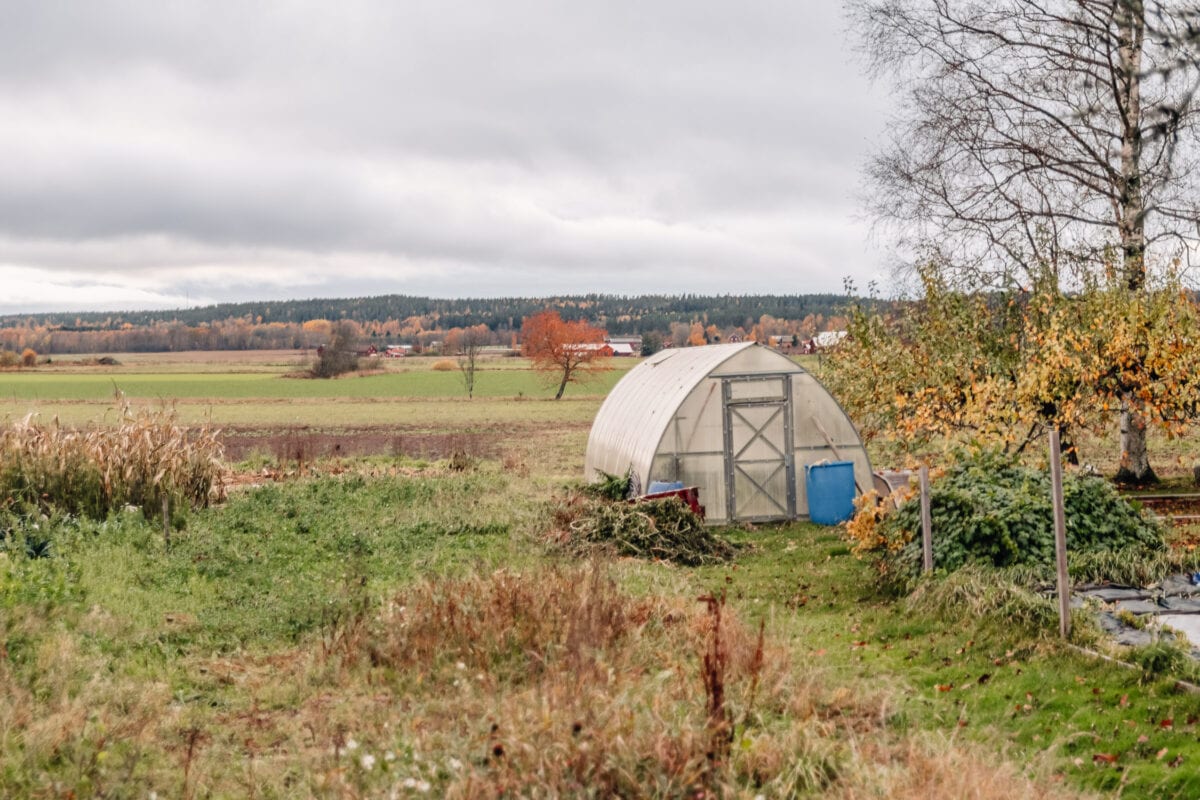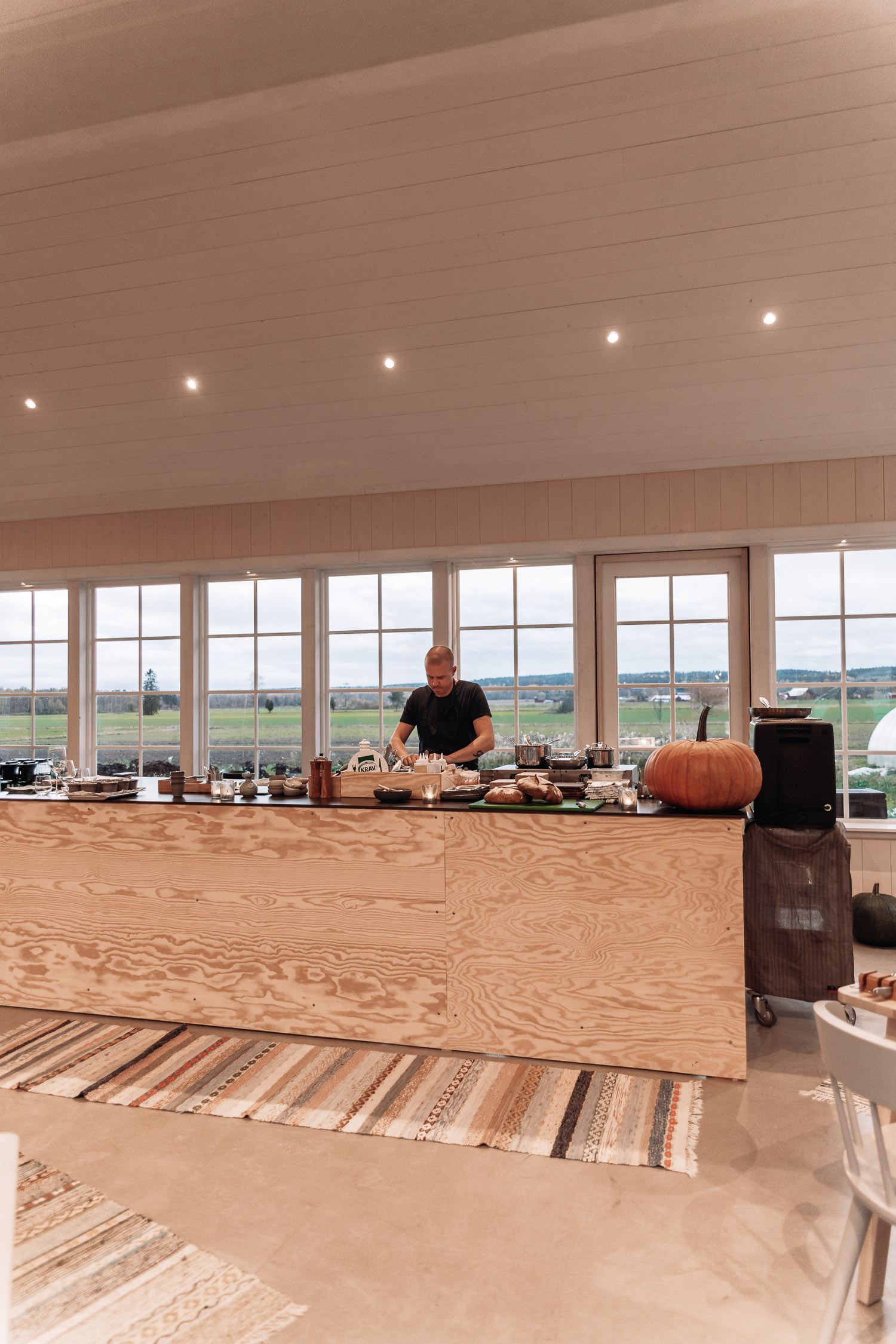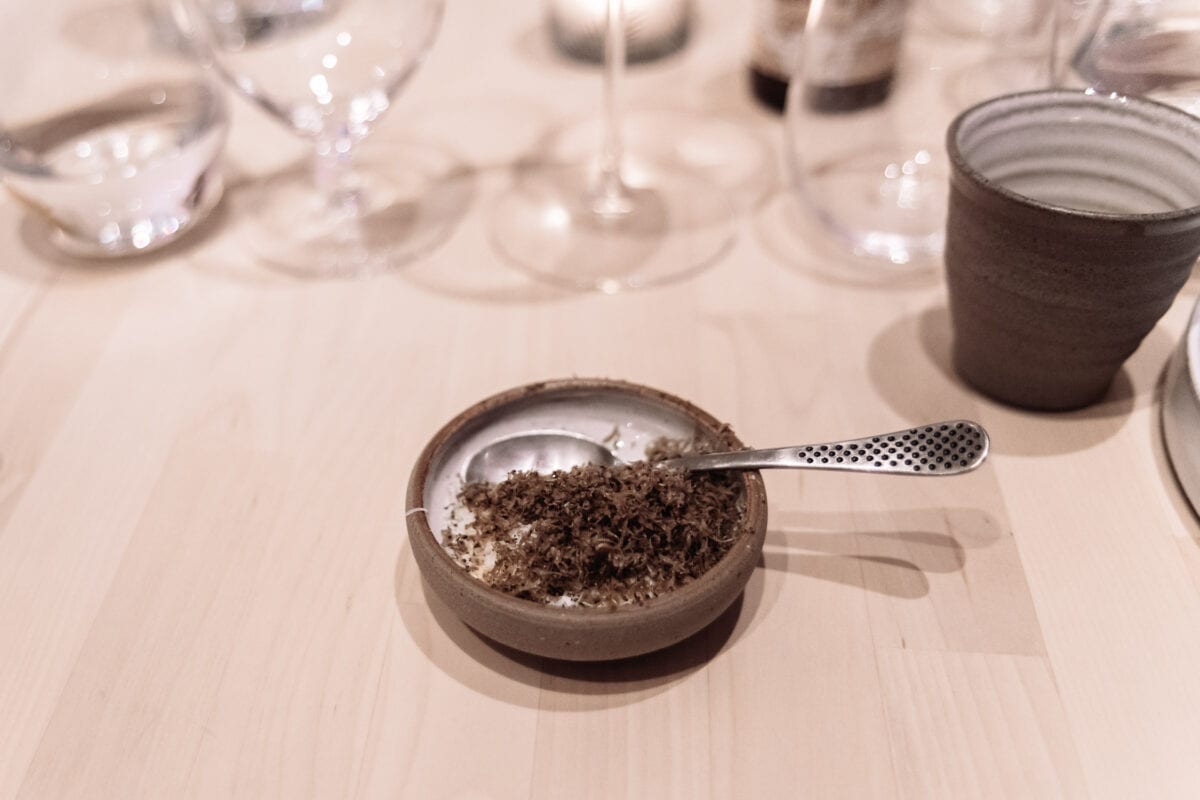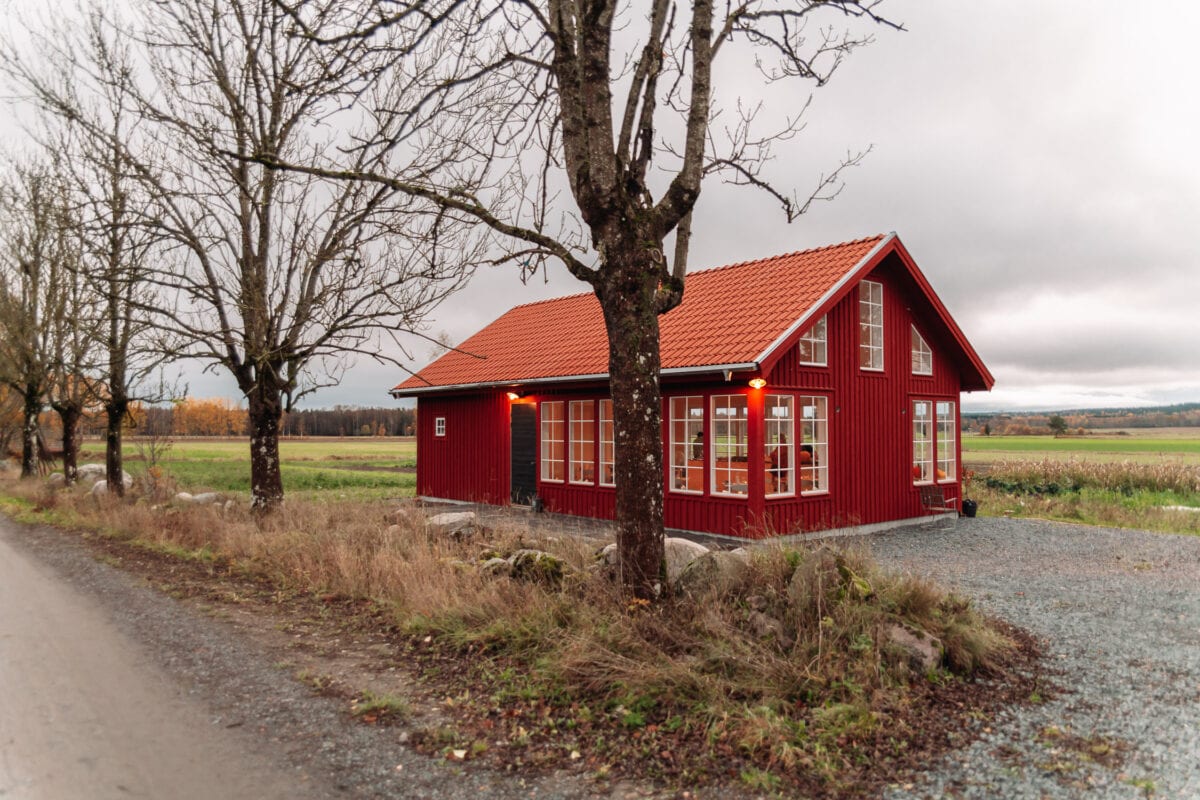 4. Matbaren GRO
Climate-smart & vegetarian restaurant in central Örebro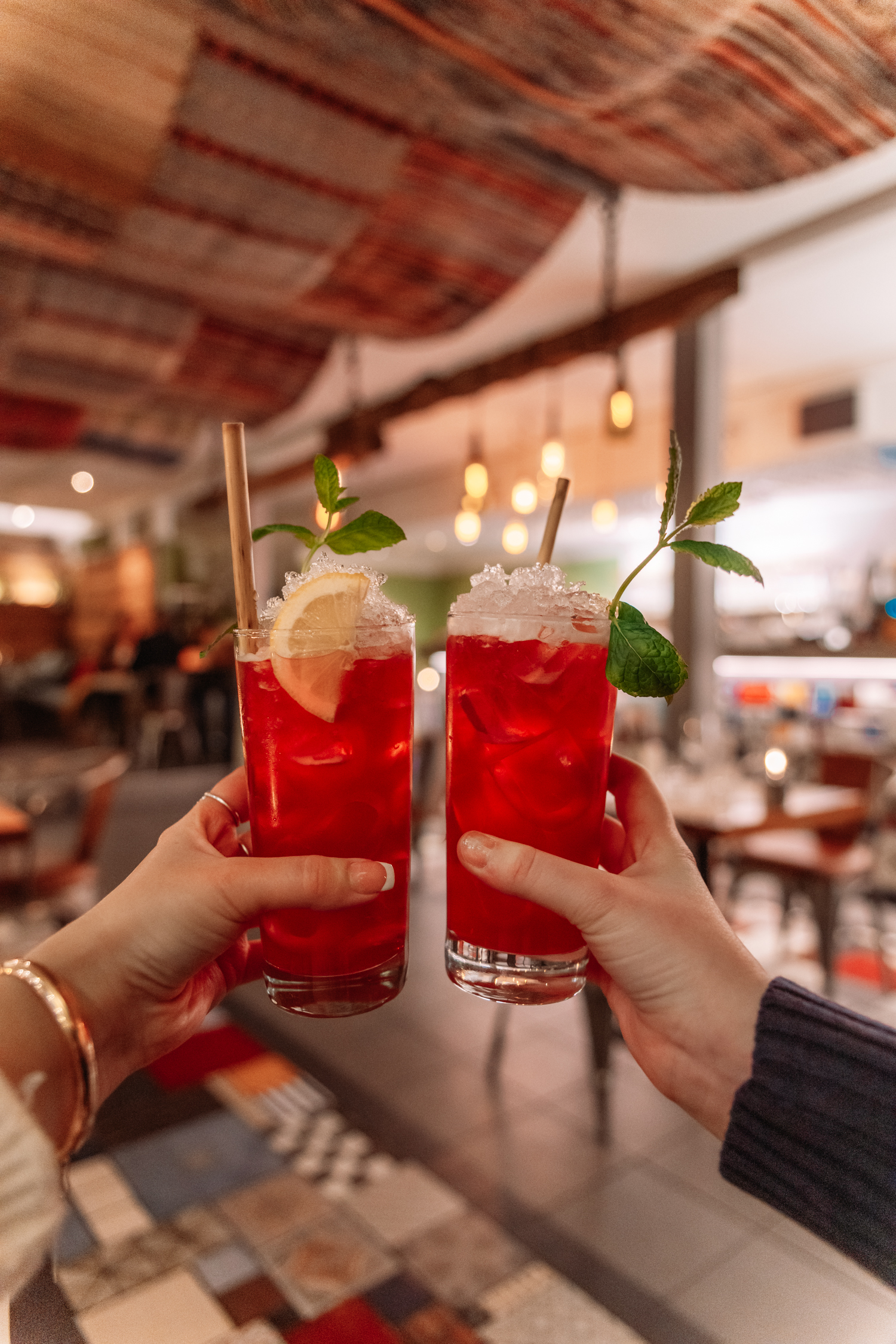 Matbaren GRO is located on Stallbacken in the center of the city and might well be one of Örebro's best restaurants with its climate-smart way of thinking, vegan and vegetarian orientation, innovative flavor experiences, and cozy atmosphere.
Here, sustainability is present everywhere. Like the menu with seasonally selected organic ingredients, or the interior where you can clearly see the recycling as rag rugs decorating the ceiling, lamps in the form of hanging glass bottles, and a nice mix of different tiles on the floor and bar counter.
The vegetarian food bar opened on January 16th, 2020, and is the first of its kind in Örebro. Considering how turbulent and trying this year has been, I'm incredibly impressed by the high level of ambition this place radiates.
Den vegetariska matbaren öppnade dörrarna 16 januari 2020 och är den första i sitt slag i Örebro. Med detta turbulenta och påfrestande år i åtanke är jag otroligt imponerad av den höga ambitionsnivån som lyser igenom.
Elin and I ordered the vegan five-course menu and thoroughly enjoyed all the incredibly delicious dishes. From the tempurafried autumn vegetables with a sage emulsion, to the apple tarte with vegan vanilla cream and hazelnut caramel. Our taste buds were in heaven!
On top of the reasonably priced five-course menus, there is a plethora of vegan and vegetarian à la carte dishes, as well as at least one meat and one fish dish.
Tip from ADARAS:
I highly recommend trying Matbaren GRO's tasty iced tea with your food.
Address: Kungsgatan 1, 702 11 Örebro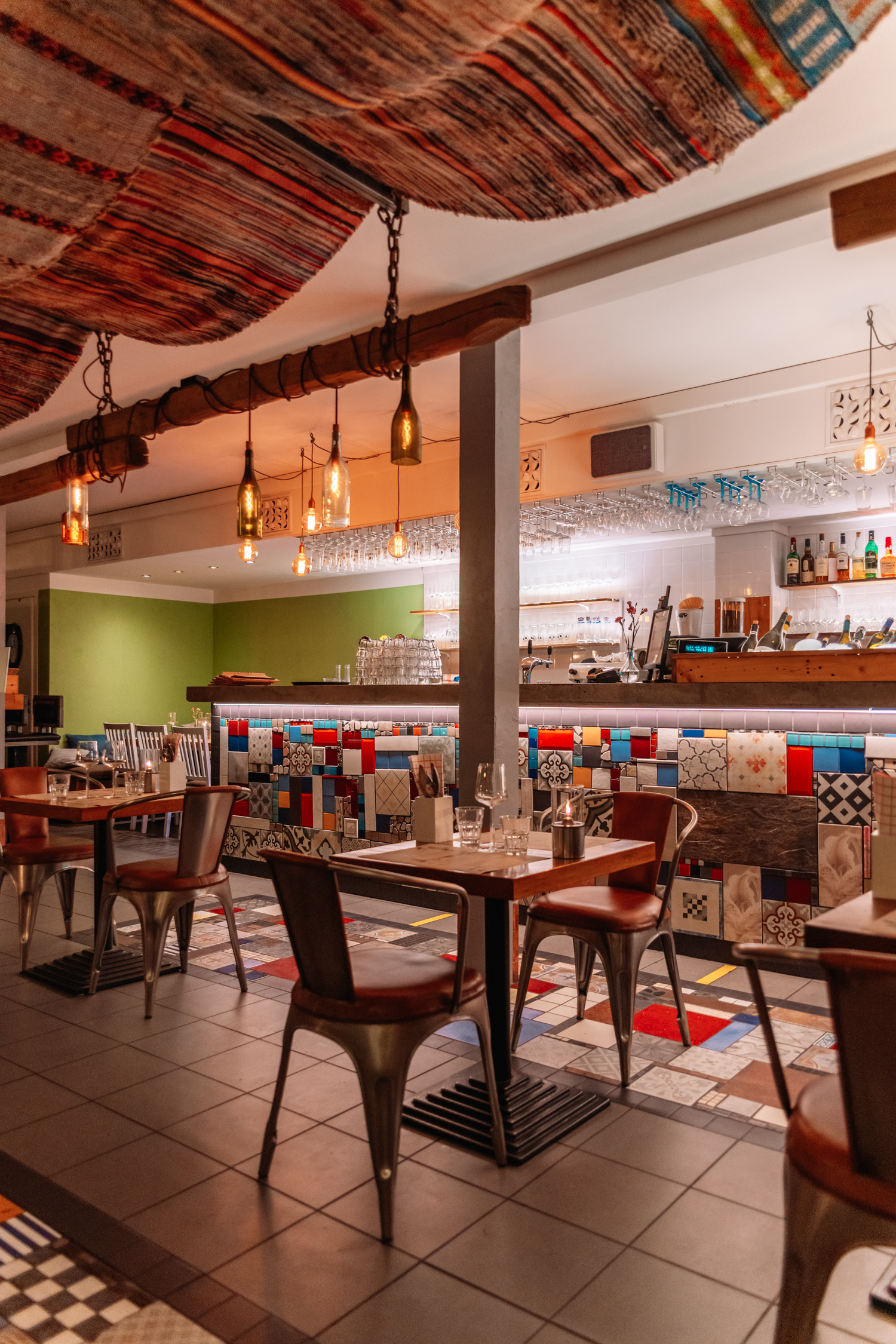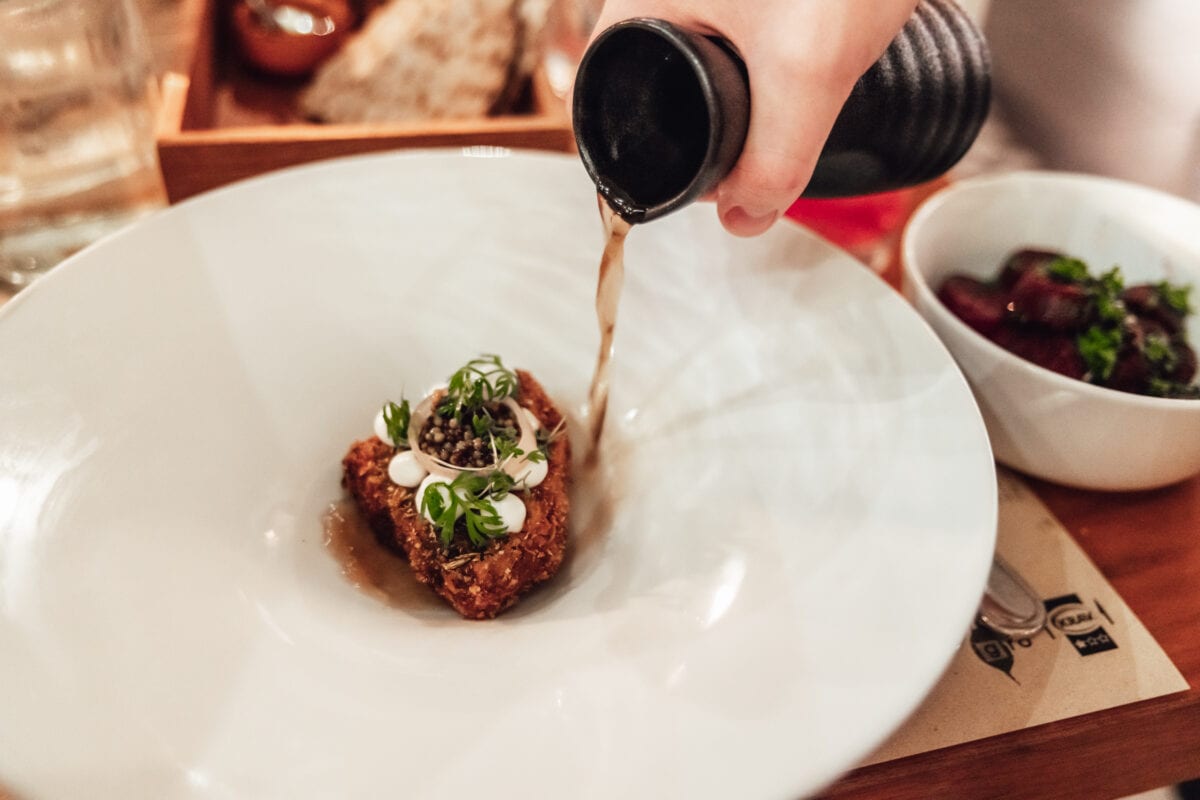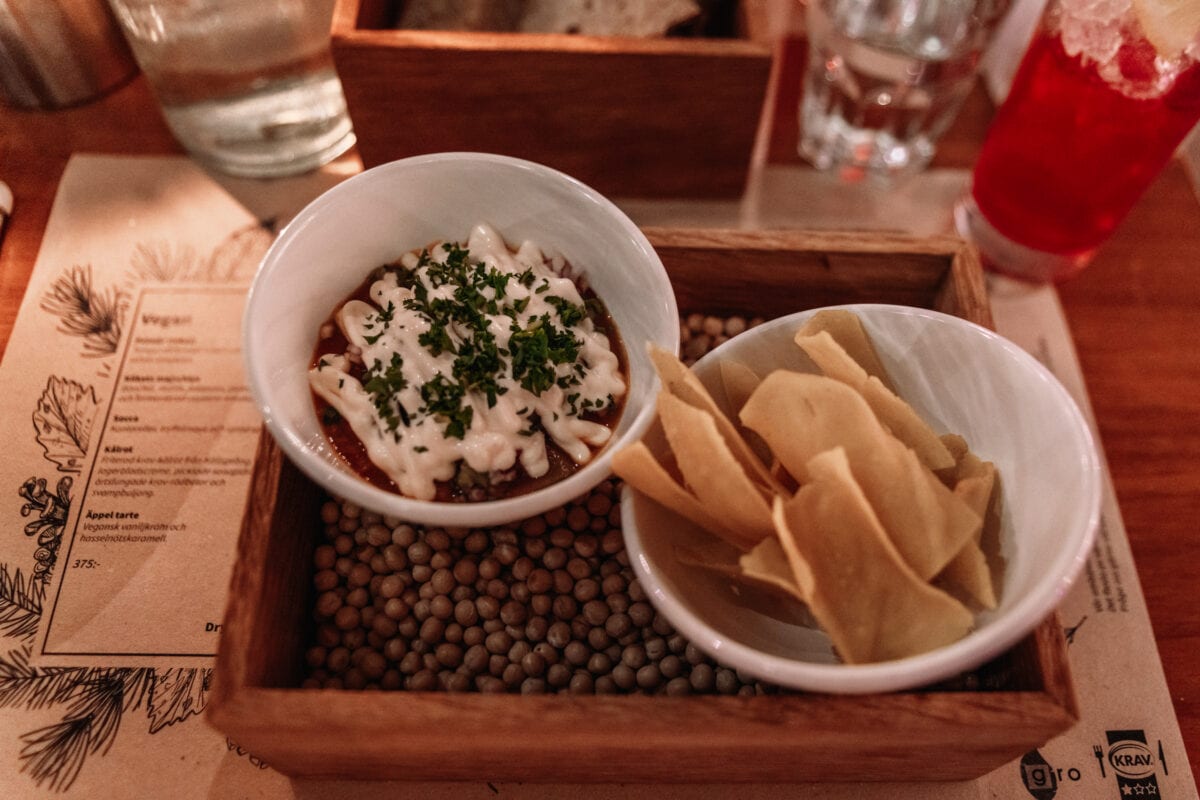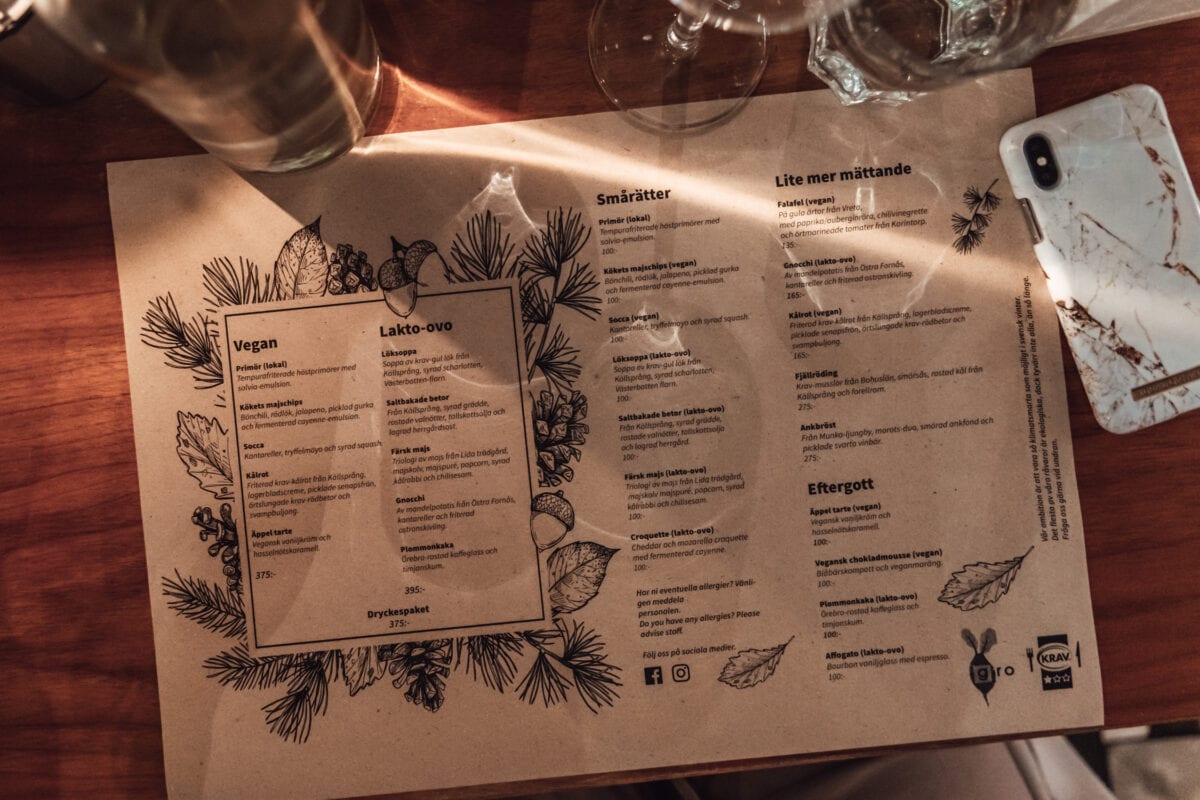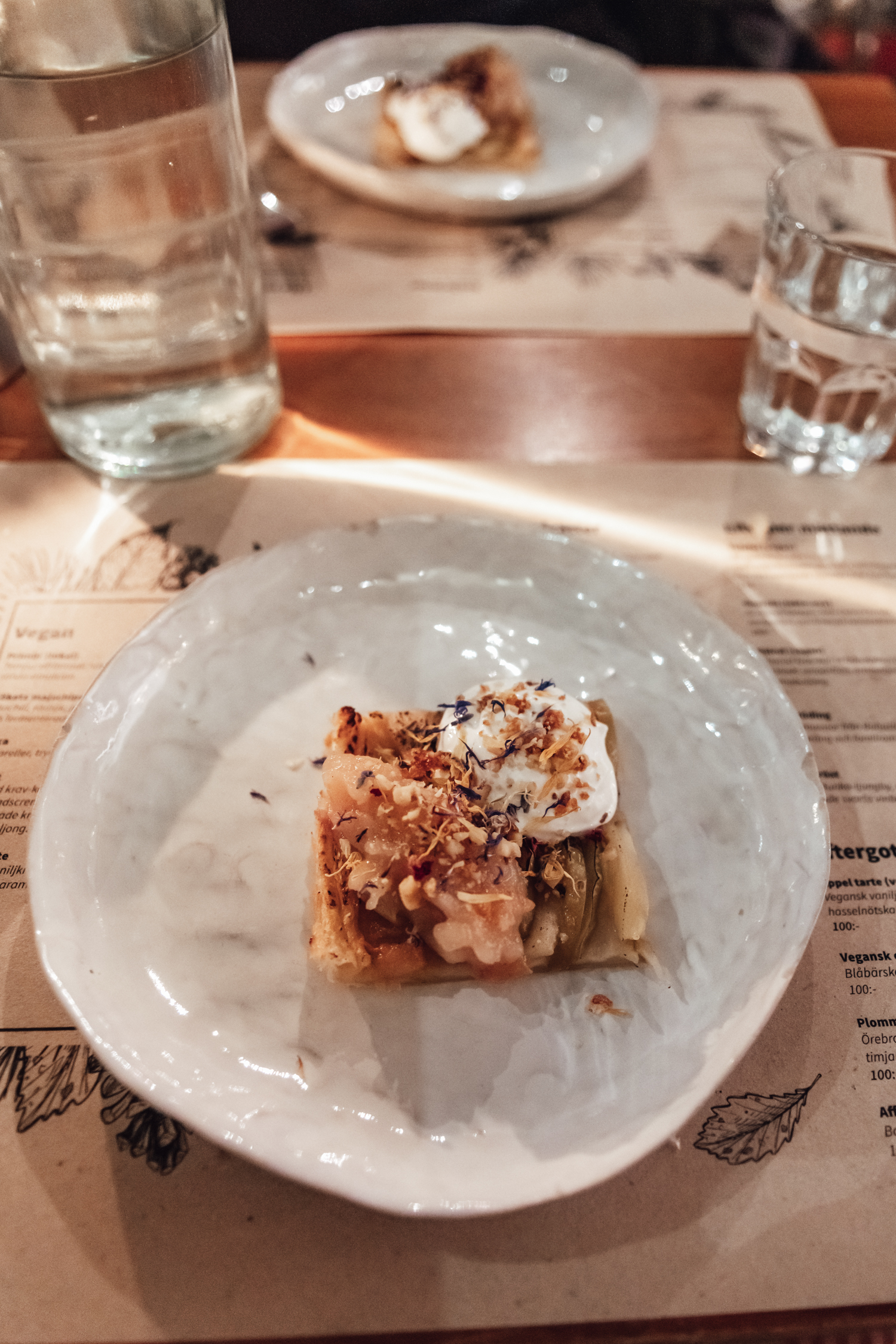 ---
5. Gamla Örebro
Cozy café in Wadköping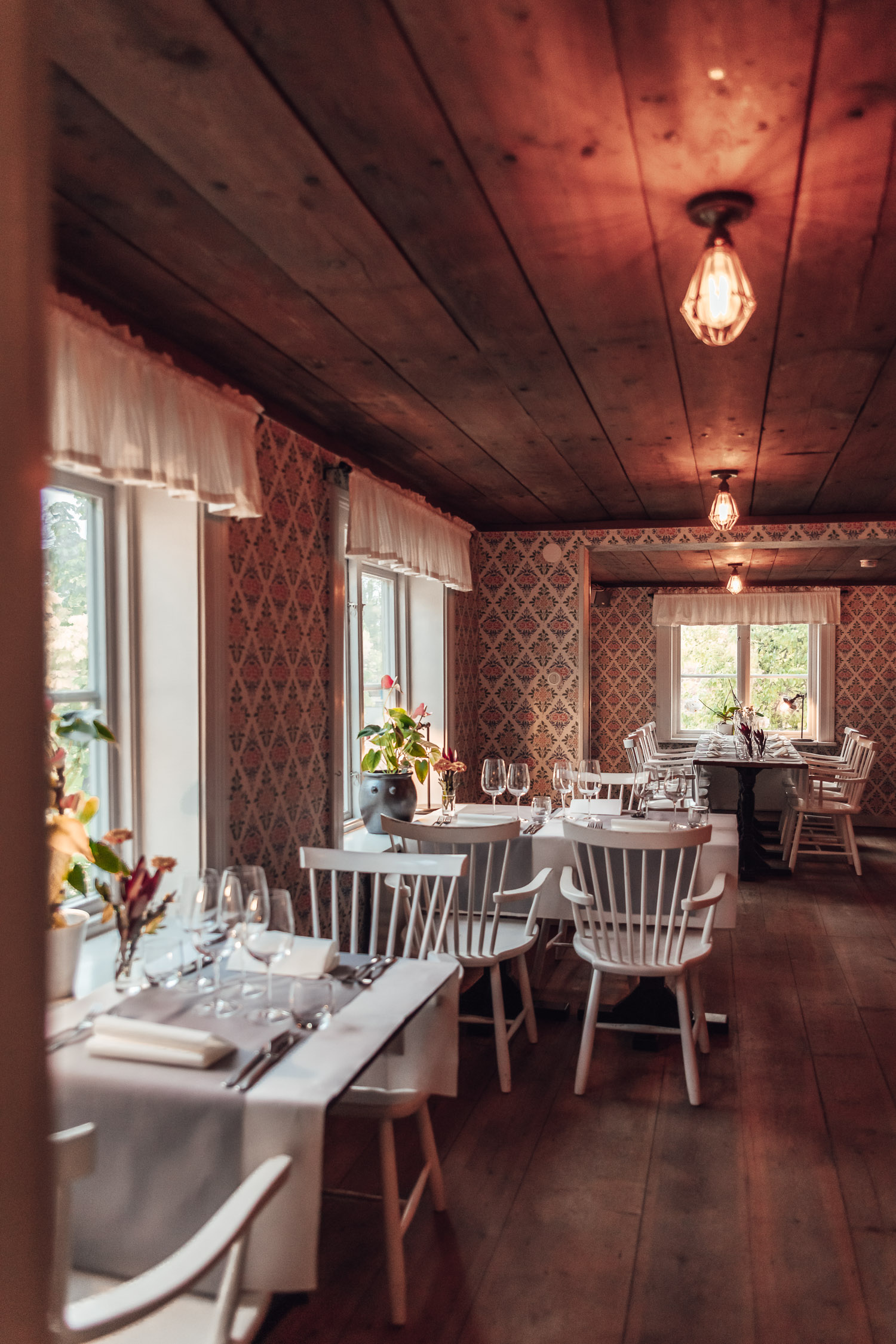 Cobblestone streets, narrow alleys, lush courtyards, and red-painted facades. Örebro's most beautiful district, Wadköping, has an enchantingly cozy atmosphere. Something you must not forget when strolling around the neighborhood is to visit the café Gamla Örebro in the historic Tenngjutaregården.
The adorable café is homely, charming and the perfect spot to enjoy a coffee or some classic home-style cooking. The floor upstairs is creaky, the wallpaper is nostalgic, the magazines are retro, and the baked goods are homemade. And best paired with a cup of Gamla Örebro's very own coffee or a cup of local "ÖreGrey" tea
ADARAS tips:
You simply must try the famous "Wadköpingsmust". It tastes amazing and you can drink it all year round. A MUST-try!
Address: Bertil Waldéns Gata 14, 702 15 Örebro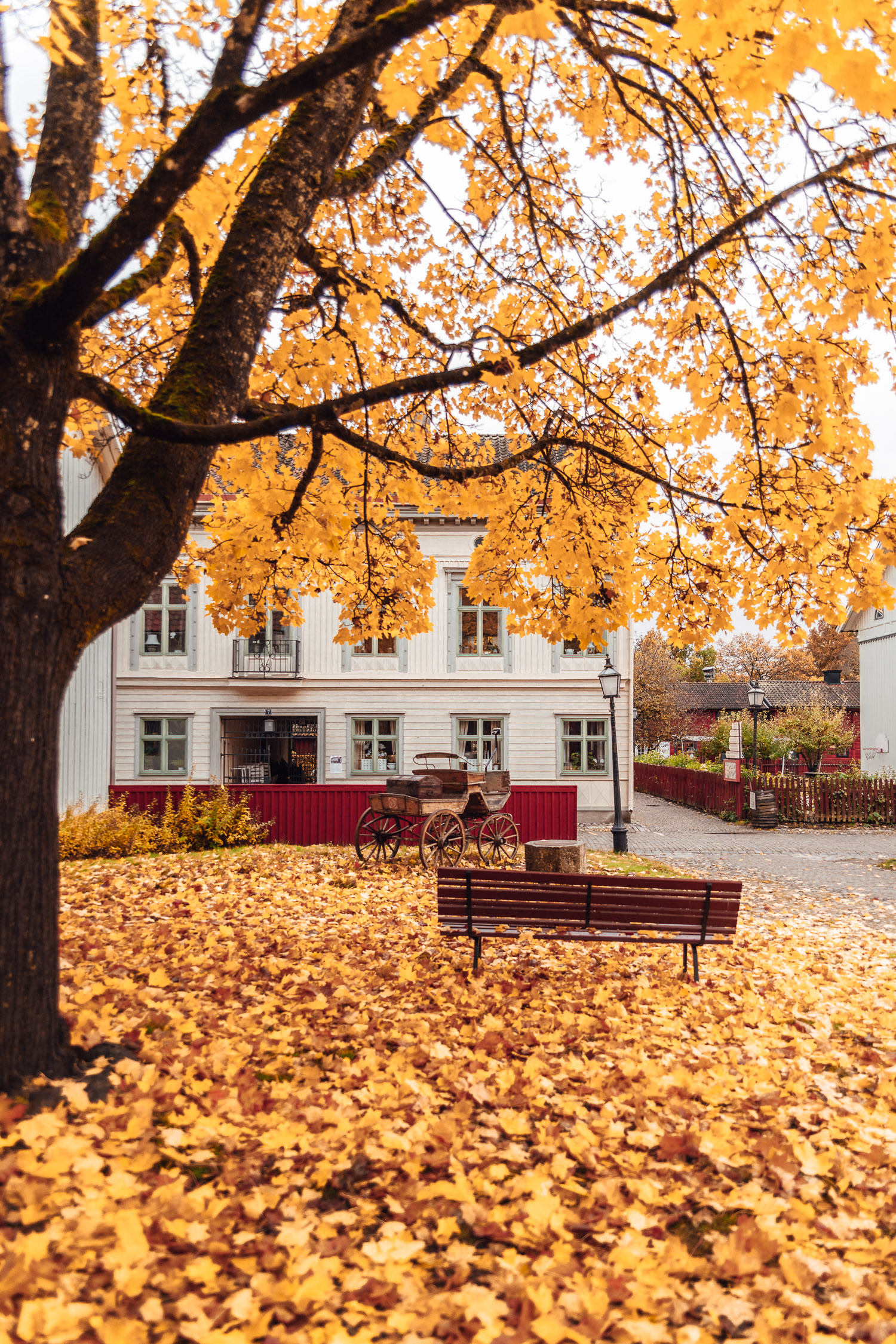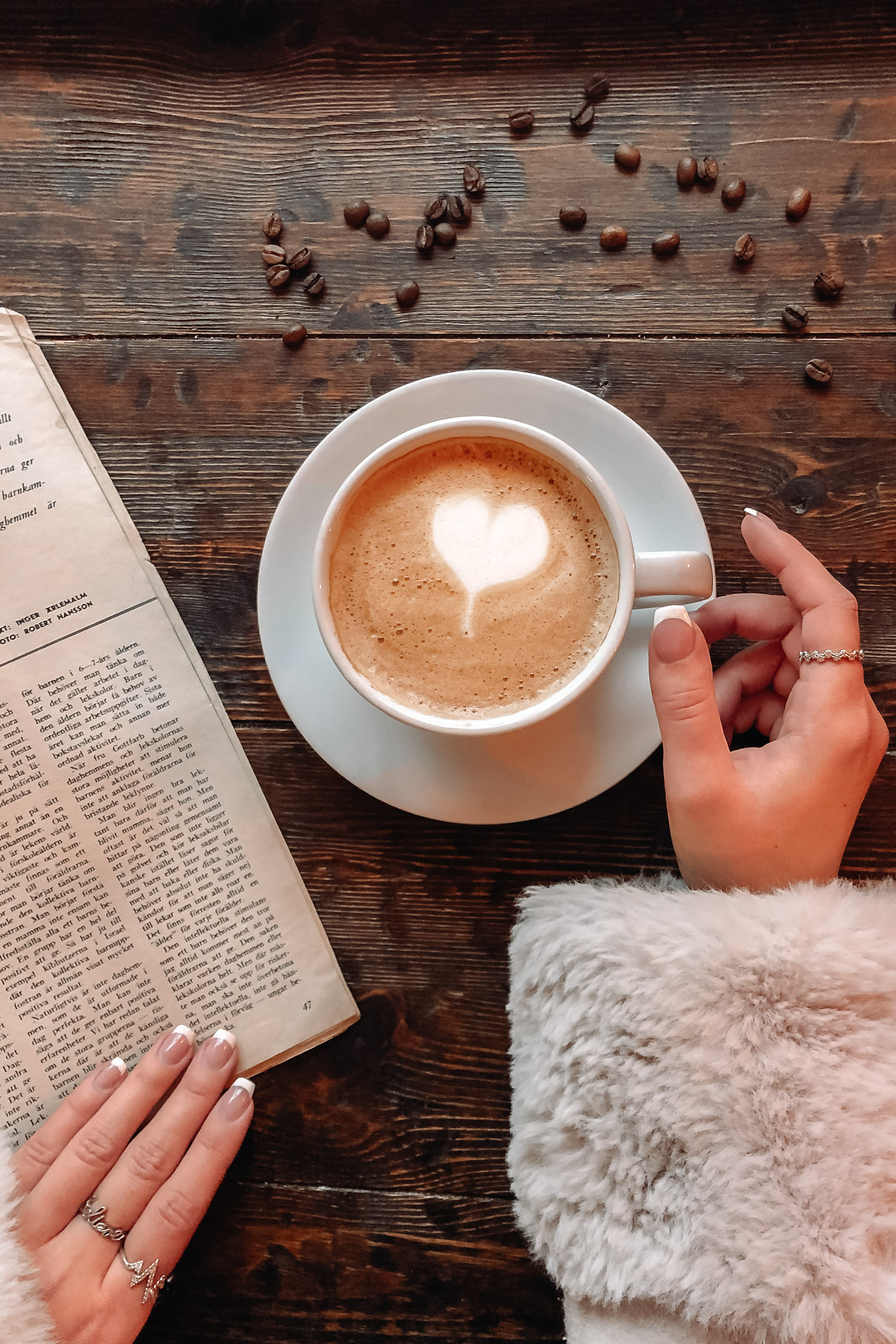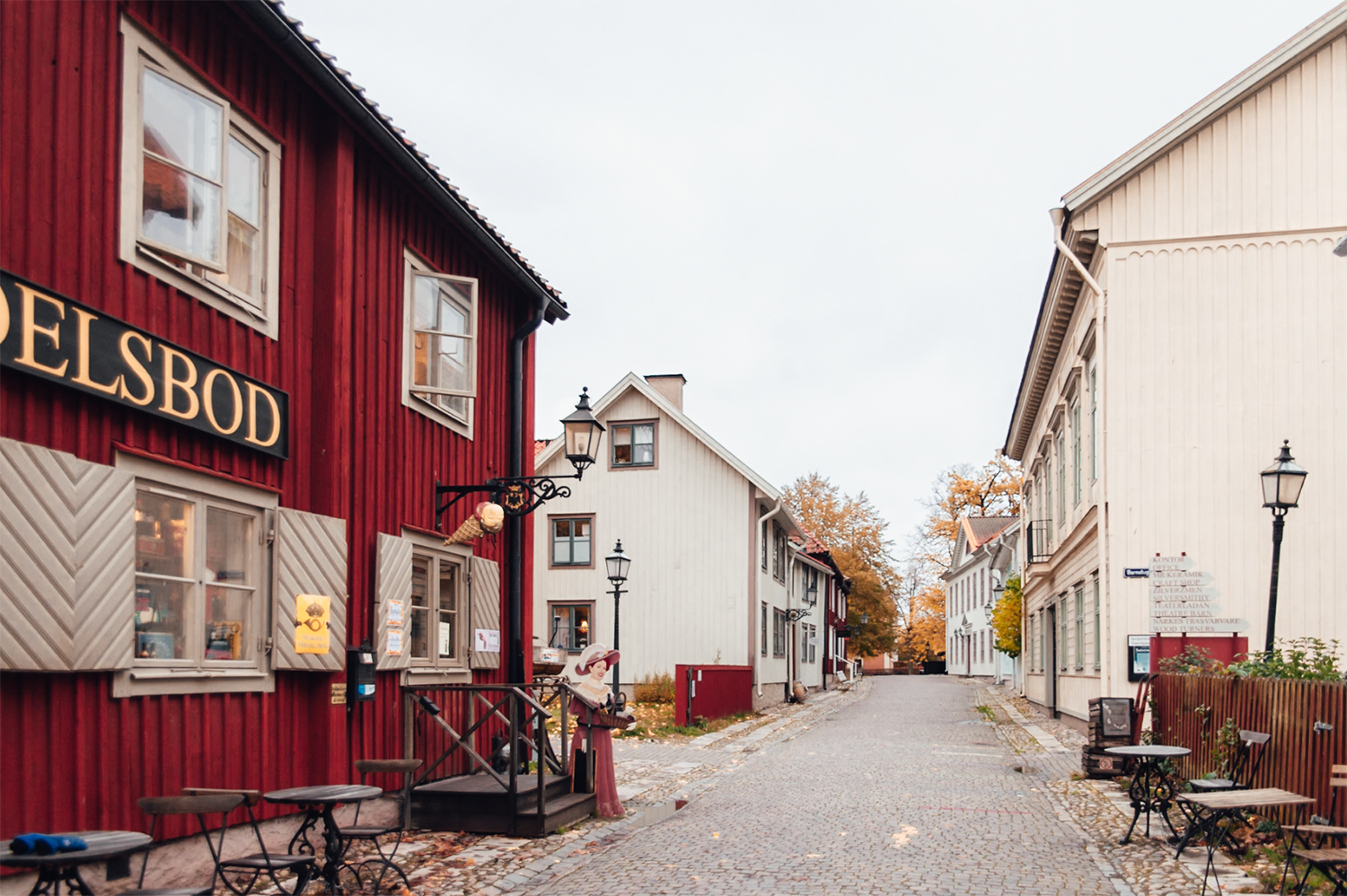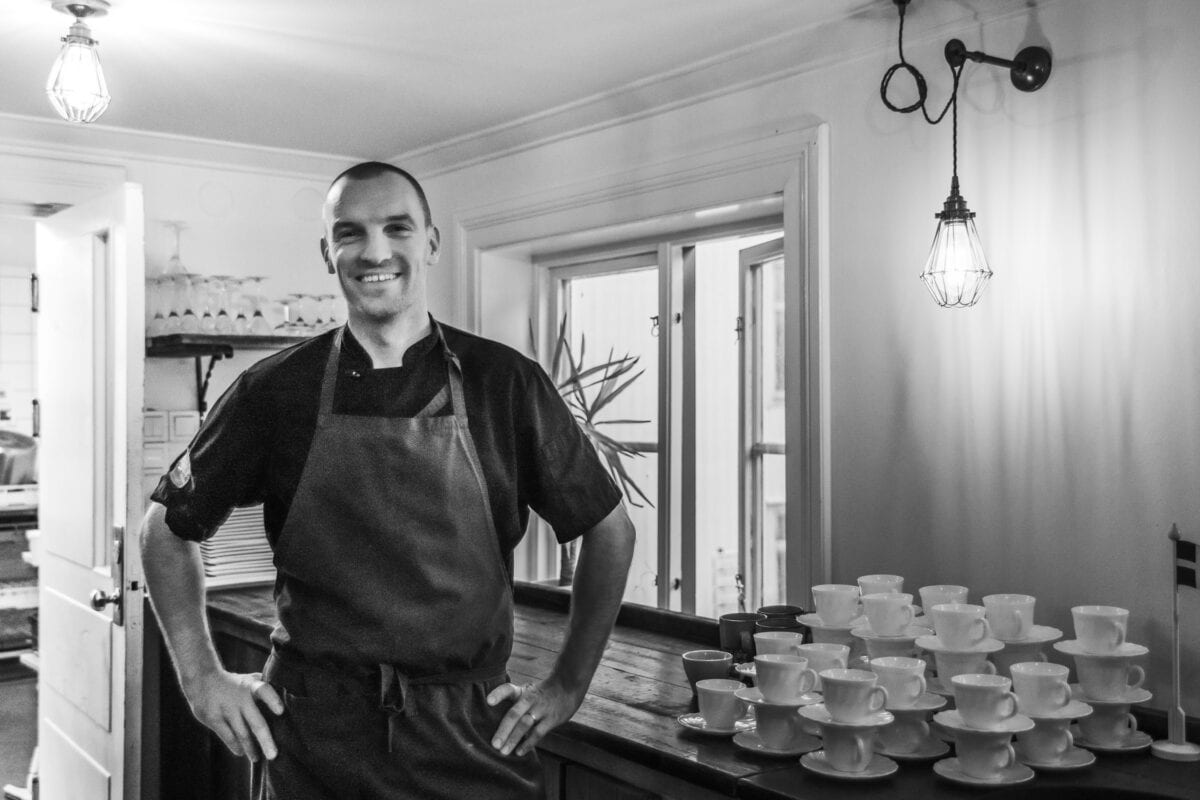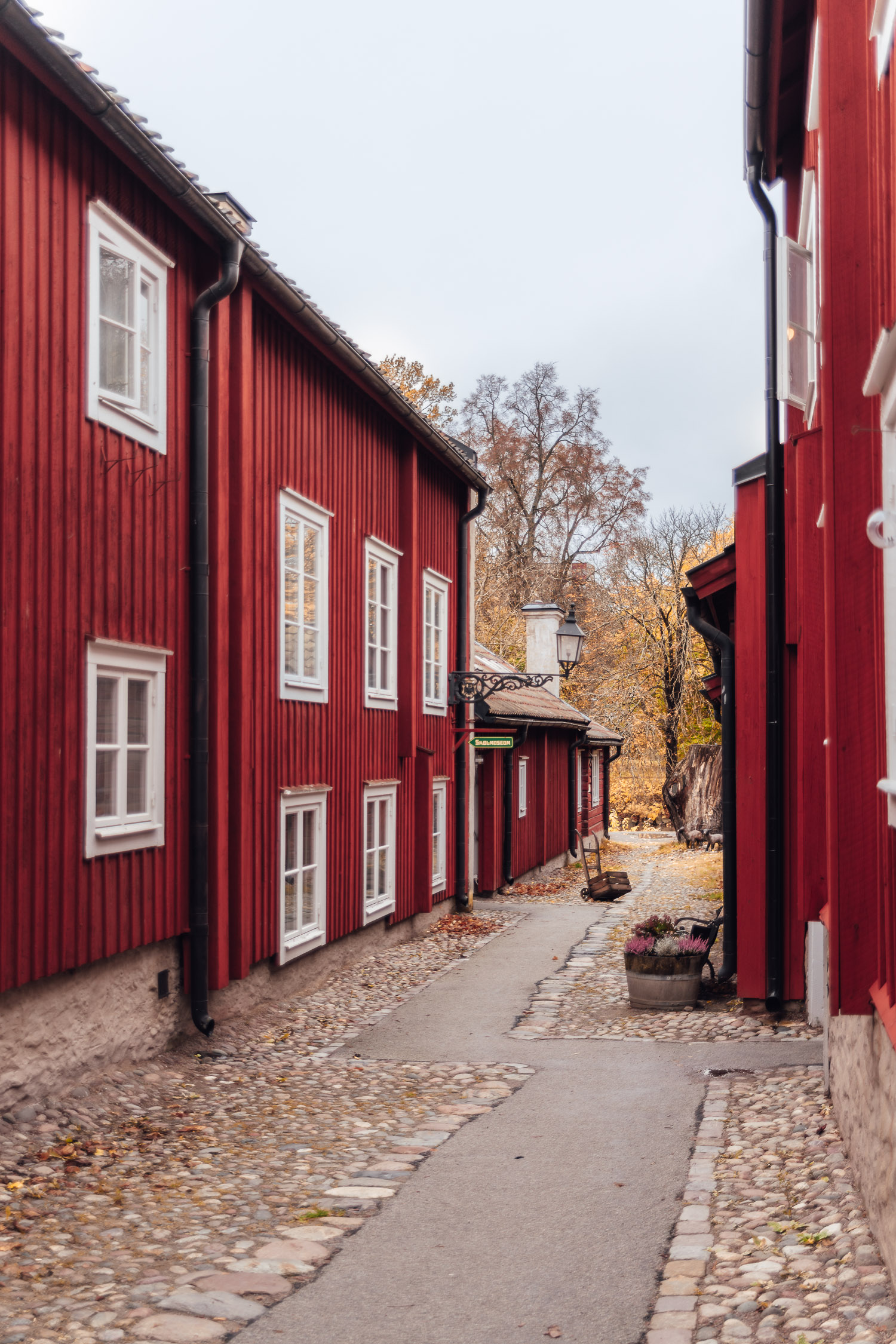 ---
6. Skybar Restaurang Svampen
Affordable restaurant in Örebro with the city's best views
The last place on my list of fantastic dining experiences and restaurants in Örebro is Skybar Restaurang Svampen. Svampen means the mushroom in Swedish and here, in the iconic mushroom-shaped water tower, you can not only eat very affordable and good food, but you can do it with the best view in Örebro.
Take the elevator up almost 65 yards and look out over the city of Örebro, Närkeslätten, and the blue silhouettes of Kilsbergen on the horizon. This is a great opportunity to take some photos for Instagram or for your photo album.
Once you're up there, you can enjoy classic home-style cooking made from scratch. For example, you can eat as much as you possibly can at the popular lunch buffet on weekdays, for only 105SEK.
In other words, it's affordable – especially for a meal with a view! Conveniently enough, Svampen is also within walking distance of/a short bus ride from central Örebro.
Tip from ADARAS:
The signature dish and the highlight is, of course, the classic mushroom soup. It tastes extra delicious at the top of Svampen. Especially after being out in the cold fall weather all morning.
Address: Dalbygatan 4, 703 80 Örebro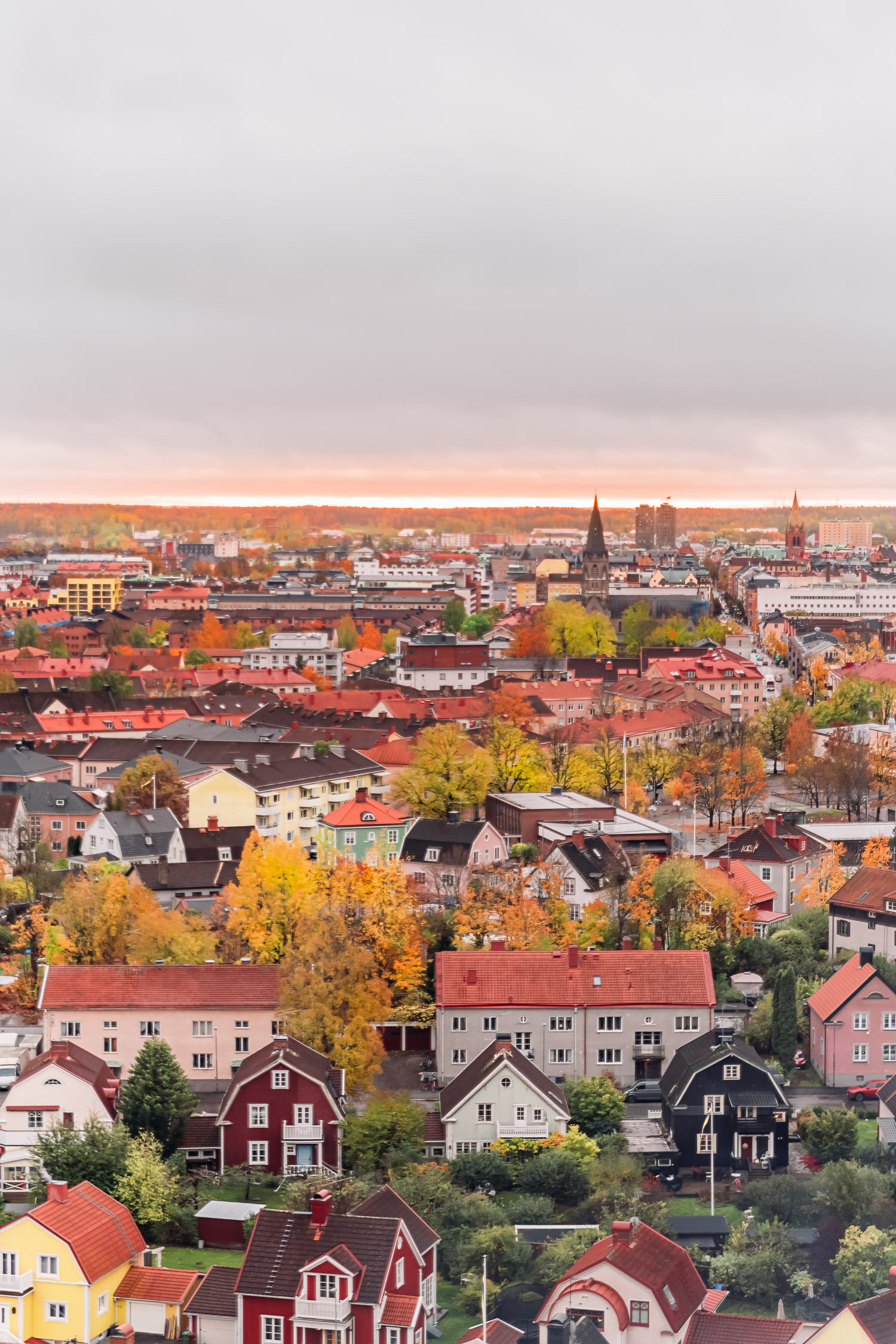 ---
More tips on food crafts in Örebro
Hej Kumbucha
No matter if you love kombucha, hate it, or barely know what it is – you might like to check out Hej Kombucha. If you don't know exactly what kombucha is, in short, it's fermented tea with a tradition in Asia that has been drunk for thousands of years for the sake of good health.
It's vegan, very special, and a good non-alcoholic alternative to beer. Hej Kombucha has created their own twist, with ginger. They describe themselves as a super small company that makes great (true) kombucha. And I can only agree. Although I've barely learned to drink kombucha without pulling a face, Hej Kombucha is the best I've tried yet. That's all thanks to the ginger flavor that not only gives you a refreshing kick but also makes it a slightly easier "beginner option".
Hej Kombucha was particularly tasty in Egastronomi's mimosa inspired breakfast drink, which also contains local "äppelmust", lime and non-alcoholic sparkling wine. The mix was sooo good!
Check out Hej Kombucha's website to see where you can find the drink.
Kafferosteriet Cozo Coffee
The small coffee roastery Cozo Coffee in Örebro roast only special coffee with carefully selected beans. They focus on finding the best coffee beans and roasting them in delicious and exciting combinations.
Oscar Cedermalm manages everything; he has taken his passion for coffee to the next level and switched careers – from touring musician in the band Truckfighters to starting his own coffee roastery in his hometown Örebro.
You can order the coffee online, try it at the roastery or at different spots in Örebro.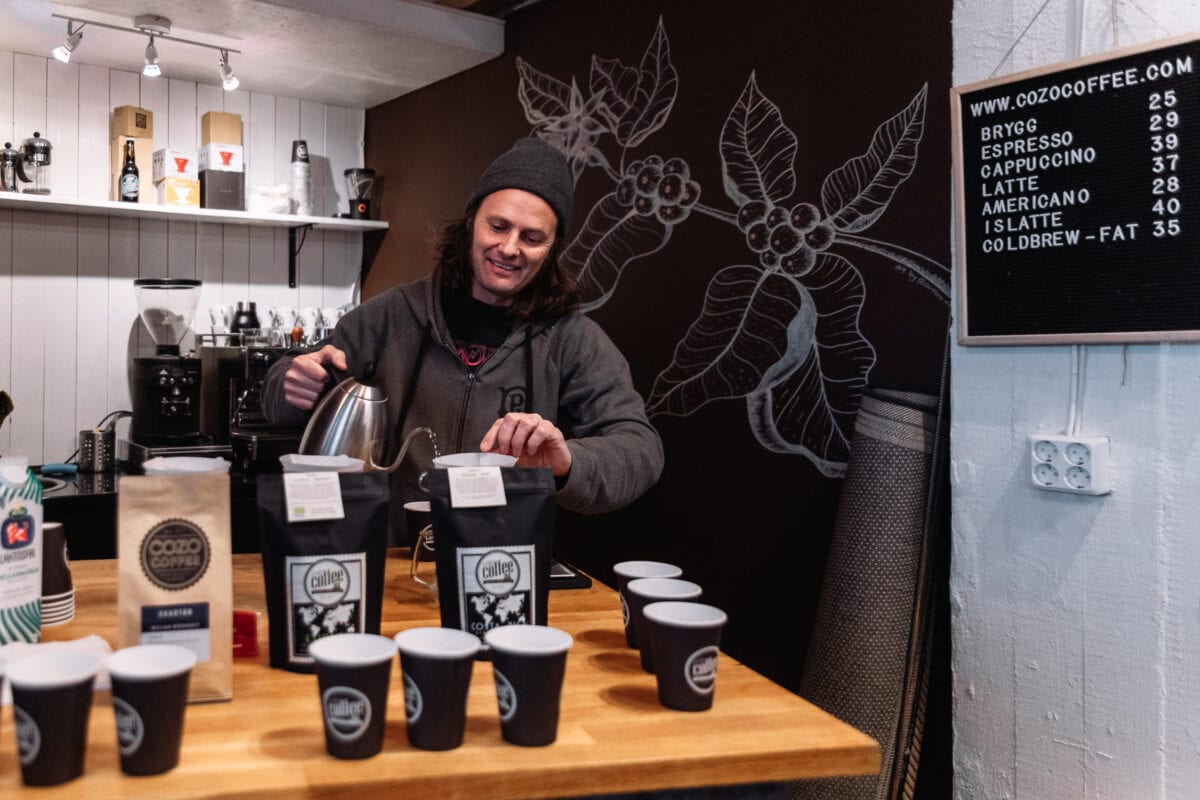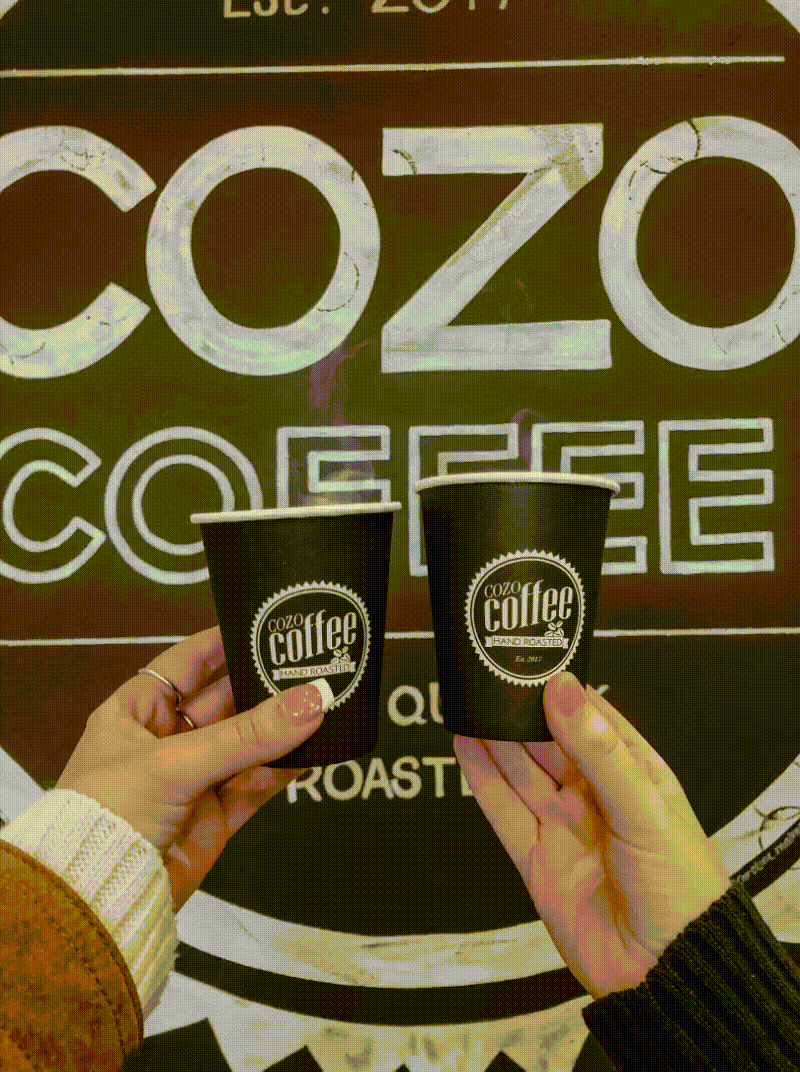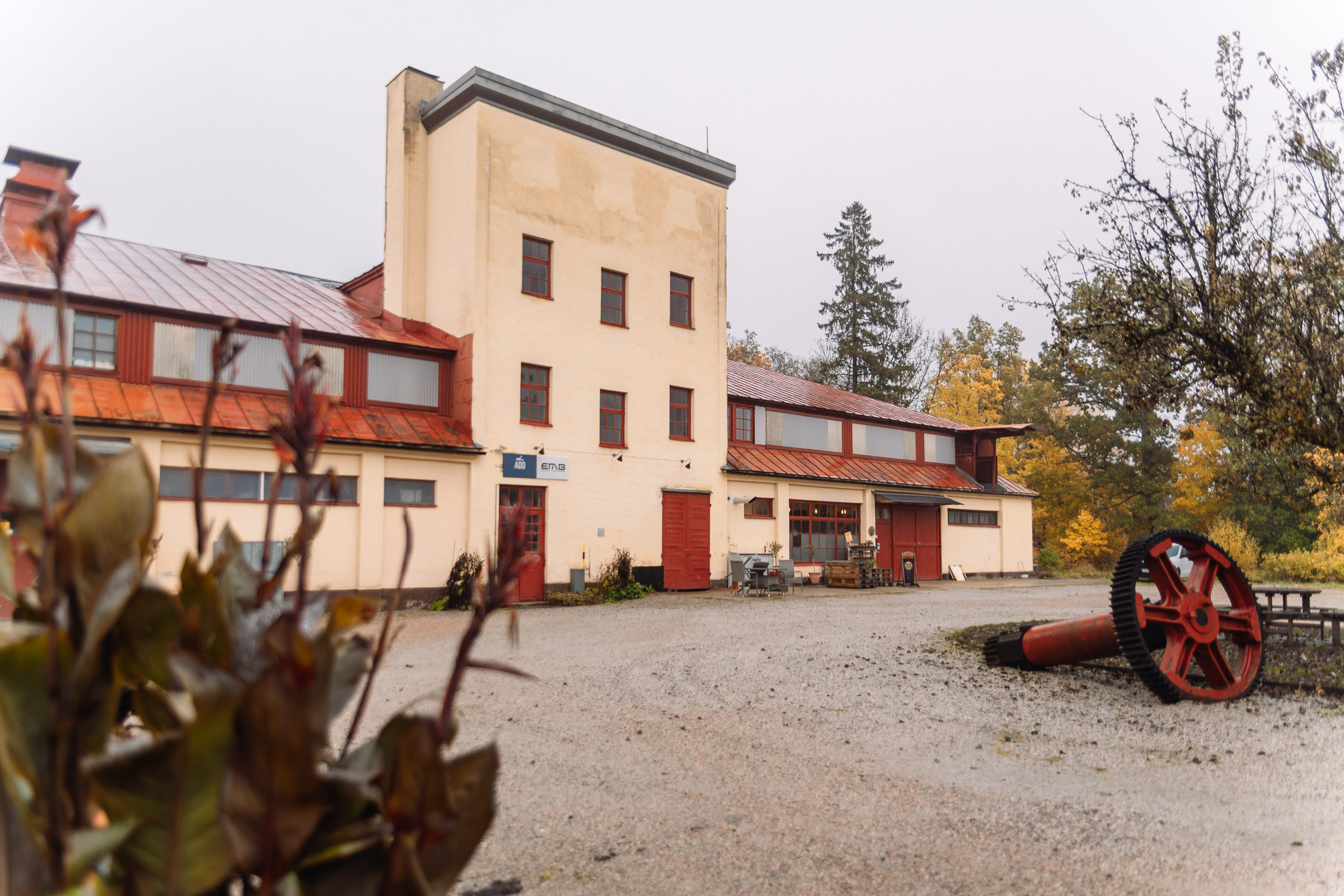 ---
More exciting food experiences & restaurants in Örebro County
---
To summarize, Örebro offers a smorgasbord of gastronomic experiences. There really is something for everyone here. And on top of that, climate-smart menus, seasonal ingredients, and a focus on sustainability.
Which of these eateries or restaurants in Örebro County would you like to visit the most? I would love to hear your thoughts in a comment.
In it to pin it? Save this food guide to Örebro for later.
---

In partnership with Visit Örebro
This article is published in a paid partnership with Visit Örebro/Örebrokompaniet. As always, all tips and recommendations are my own. If you have more tips on restaurants in Örebro County that you think should be on the list, feel free to add more in the comments.

Follow ADARAS on Instagram for more travel and lifestyle tips.