Discover some of the best things to do in Poznań with this city guide to can't-miss attractions, essential eats, cultural experiences, and more.

Poznań, the fifth-largest city in Poland, is located on the River Warta in west-central Poland, in the Wielkopolska region.

The city boasts one of the most stunning squares in Europe for you to admire – with colorful Renaissance-style buildings and a town clock with mechanical goats that bump their heads at noon.
A trip to Poznań also means you can taste the legally protected St. Martin's Croissant, explore the imperial castle, cathedral island, and maybe one of the most cultural malls in the world.
Curious to know more about what Poznań offers? Read on and discover some of the top attractions and things to do.
Best Things To Do in Poznań for First-time Visitors
Explore the Old Market Square (Stary Rynek)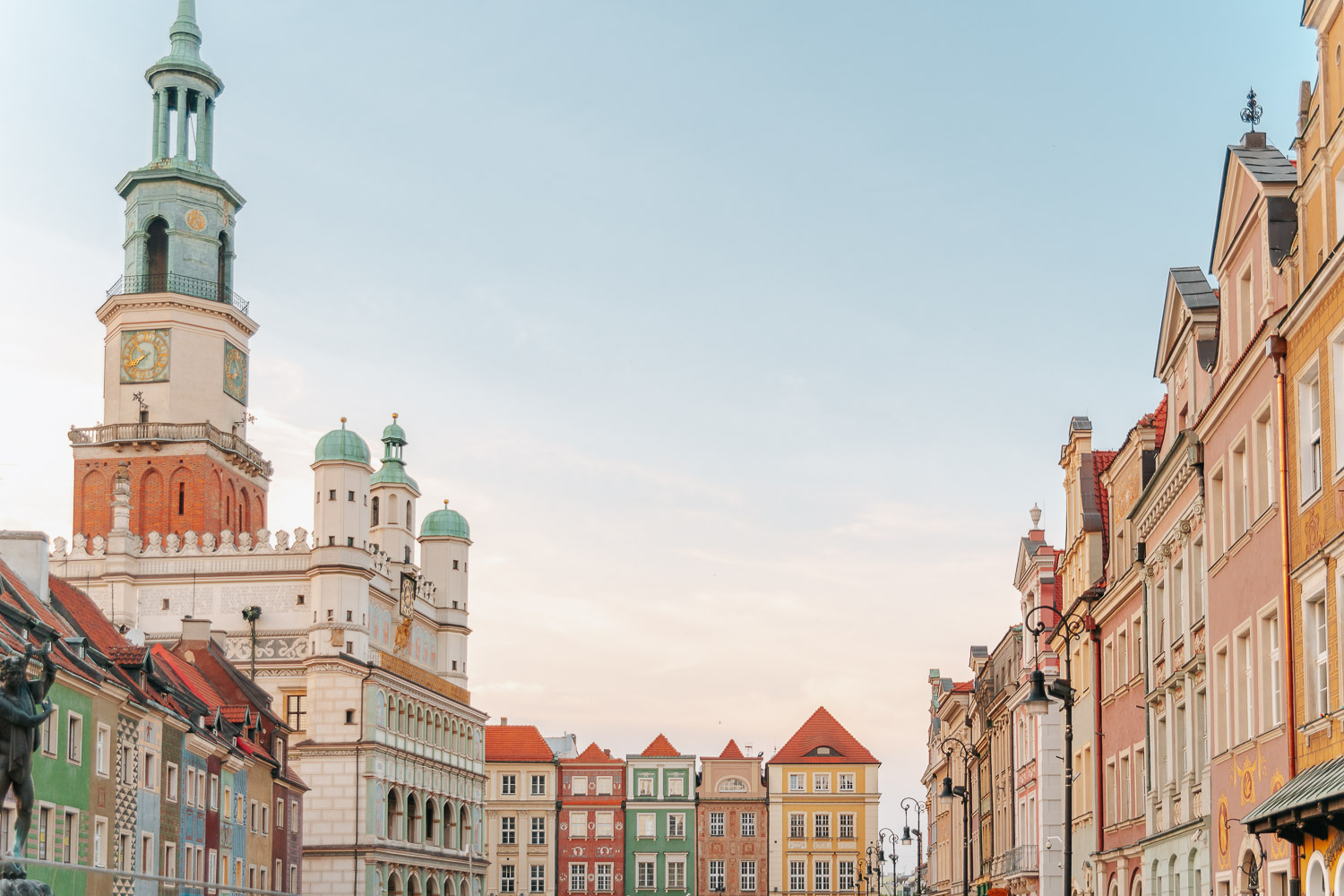 The Old Town, with its majestic Town Hall, is probably one of the most picturesque market squares you'll ever have eyes on. Colorful narrow renaissance-era buildings and former Merchants' houses surround the square. It's an absolute feast for your eyes (and camera).
Many of the unique buildings were first established in the 13th century, but were destroyed during the Second World War. As a result, many of the buildings you see today have been carefully reconstructed to look like they once did.

Today, the market square is also bustling with many restaurants, bars, cafes, shops, museums, and street musicians.
Sip in the atmosphere, stroll around, and take in the stunning architecture.
Information: As of 2022, Old Market Square is undergoing renovations, which should be completed by the summer of 2023.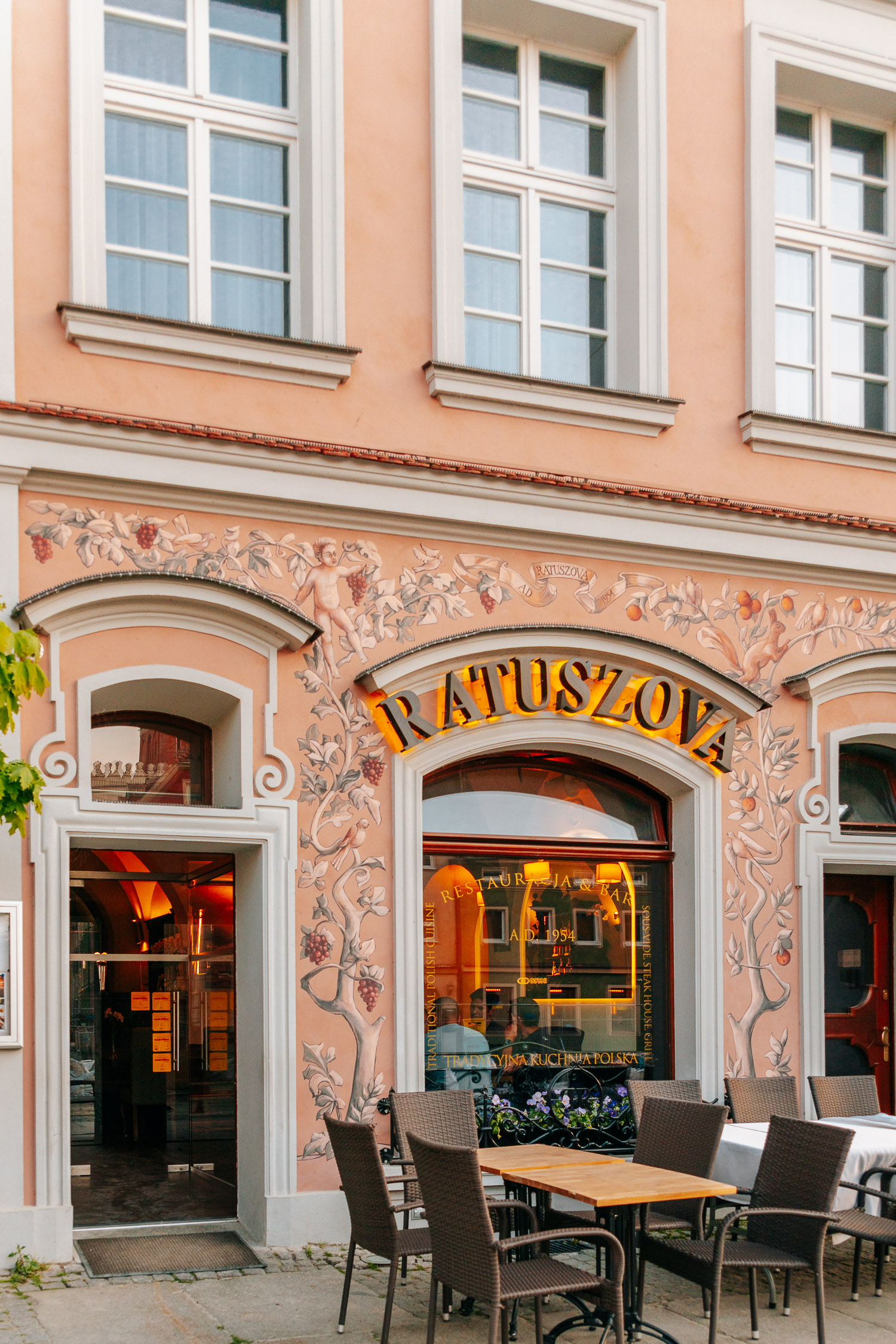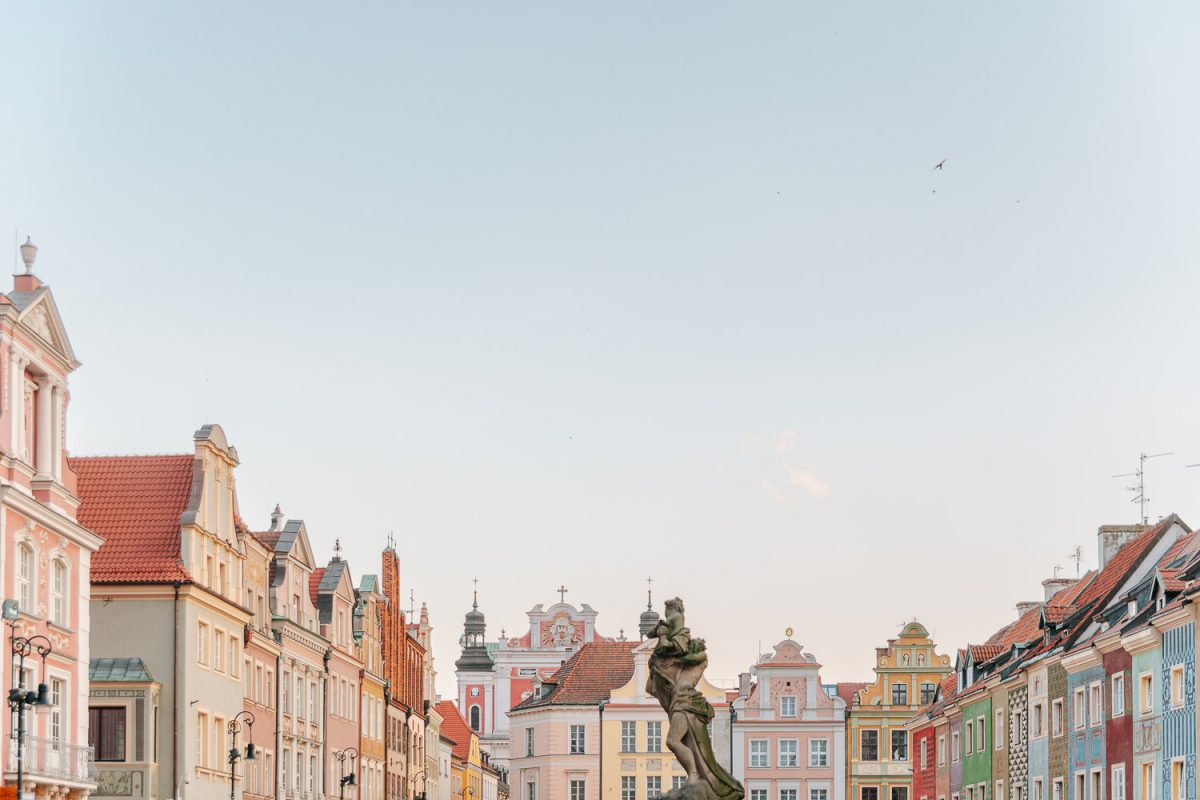 ---
Admire the Majestic Poznań Town Hall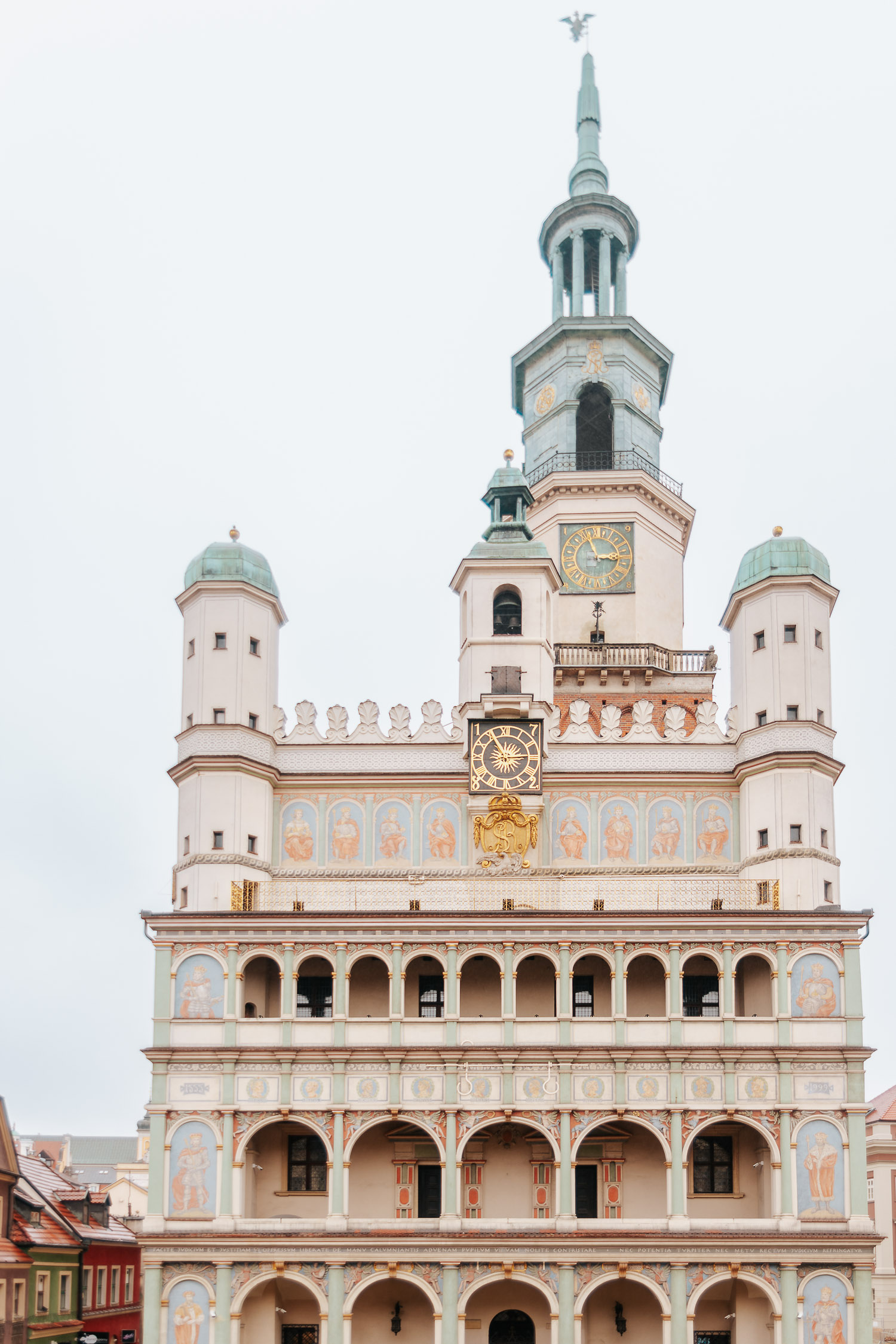 Located right in the middle of the Old Market Square is the city's crowning jewel, the glorious Town Hall (Ratusz). It's one of the most valuable Renaissance architectural monuments in central Europe.
If you are around the Town Hall at noon, ‌look up and witness Poznań's iconic goats face off in an over 470-year-old fight. The mechanical billy goats emerge just above the clock to butt heads twelve times as a trumpeter plays the town's traditional bugle call from a balcony.
Legend has it that back in 1551, as the clock was completed, a chef who was preparing a feast for the mayor and his guests, burned the meat. So he headed out to find replacement meat and saw two grazing goats. But as luck would have it, the goats escaped and climbed ‌to the top of the Town Hall and started head-butting for everyone to see. So the amused mayor commissioned the town's clockmaker to add the goats to the clock. The rest, as they say, is history.
Tips: Learn about the history of Poznań by visiting the Museum of the History of Poznań, housed inside the Town Hall. In addition, you can also see a metal statue of the two goats on the corner of Gołębia and Plac Kolegiacki.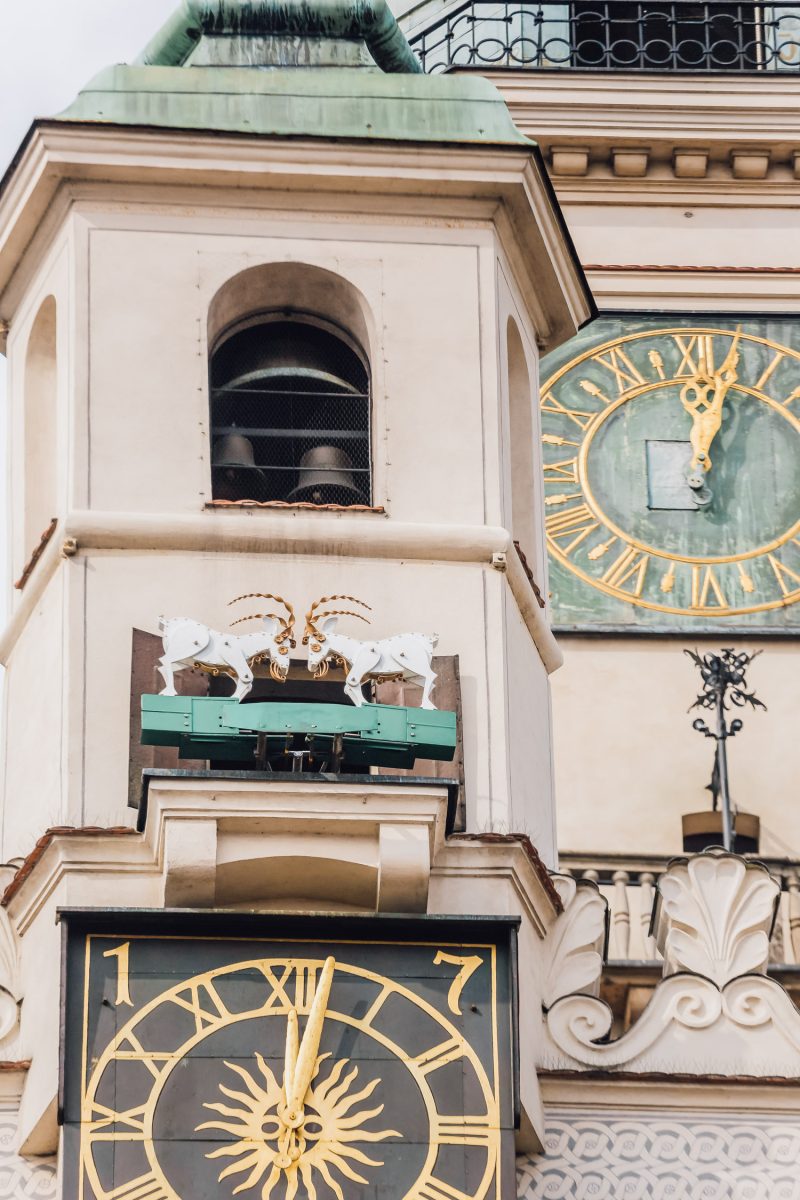 ---
Visit Stary Browar – a Former Brewery Turned into a Shopping Mall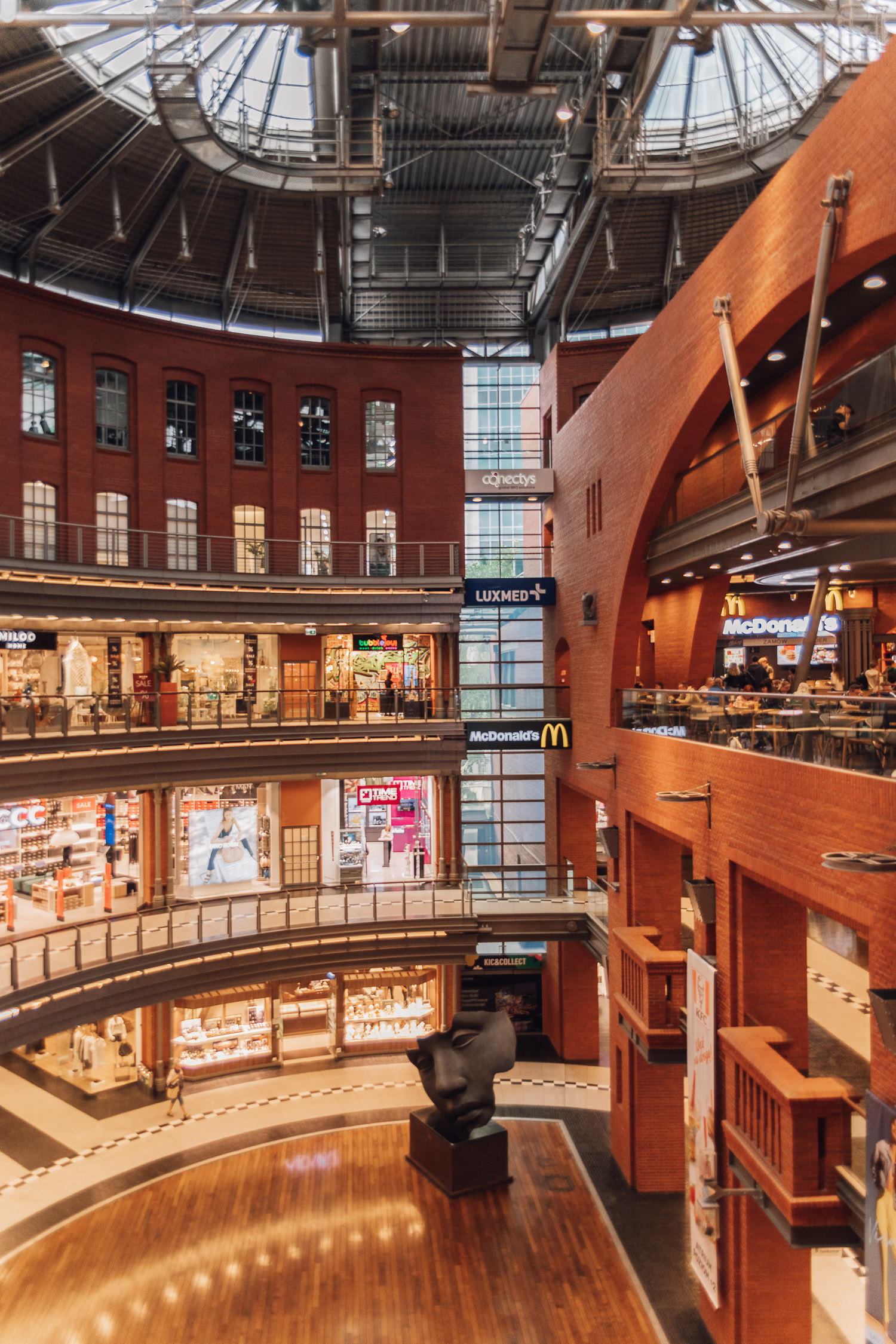 Even if you don't plan on shopping, it's well worth visiting the award-winning shopping mall Stary Browar, also known as The Old Brewery 50 50. Once Poznań's oldest brewery, this building is now home to over 200 stores, an art gallery, clubs, beer gardens, and a hotel.
Apart from the striking architecture, the unique thing about this mall is the 50-50-principle – 50% business and 50% art. In other words, it's not only a place where you can shop but also admire top-notch works of modern art.
And this unique mission has not gone unnoticed. The cultural mall was voted among the "New 7 Wonders of Poland" and has repeatedly won the title of the best shopping center in Europe and the best medium-sized shopping center in the world.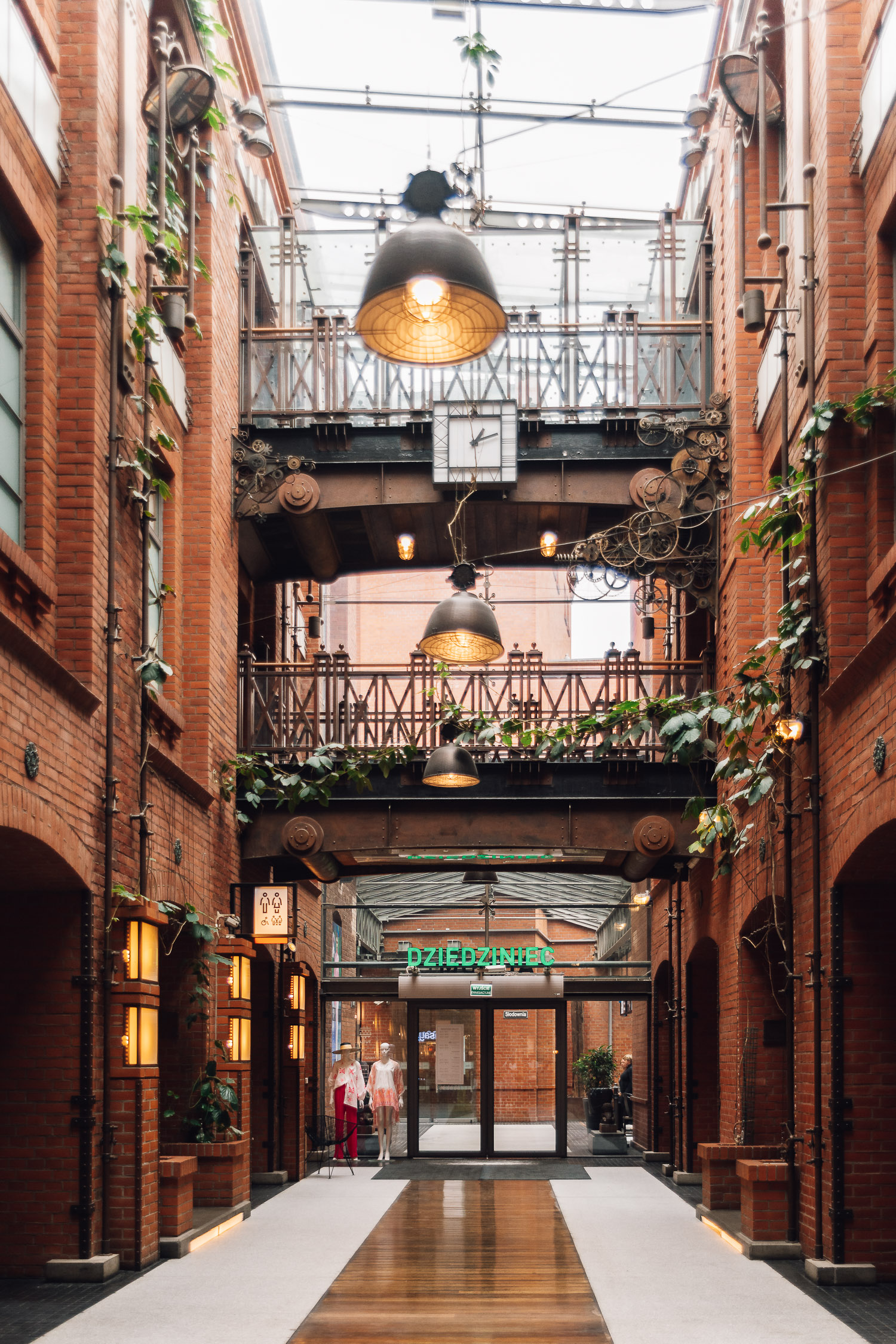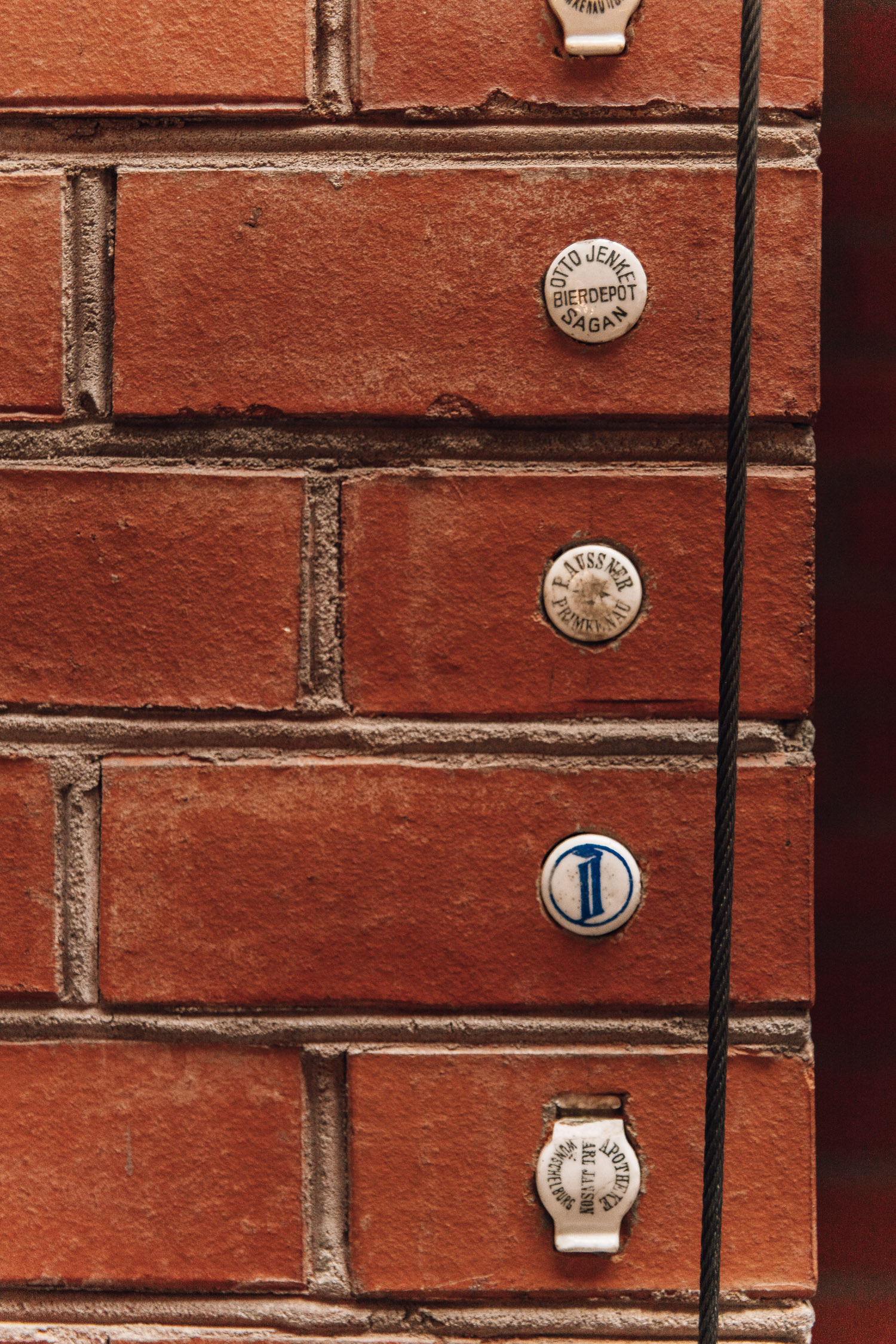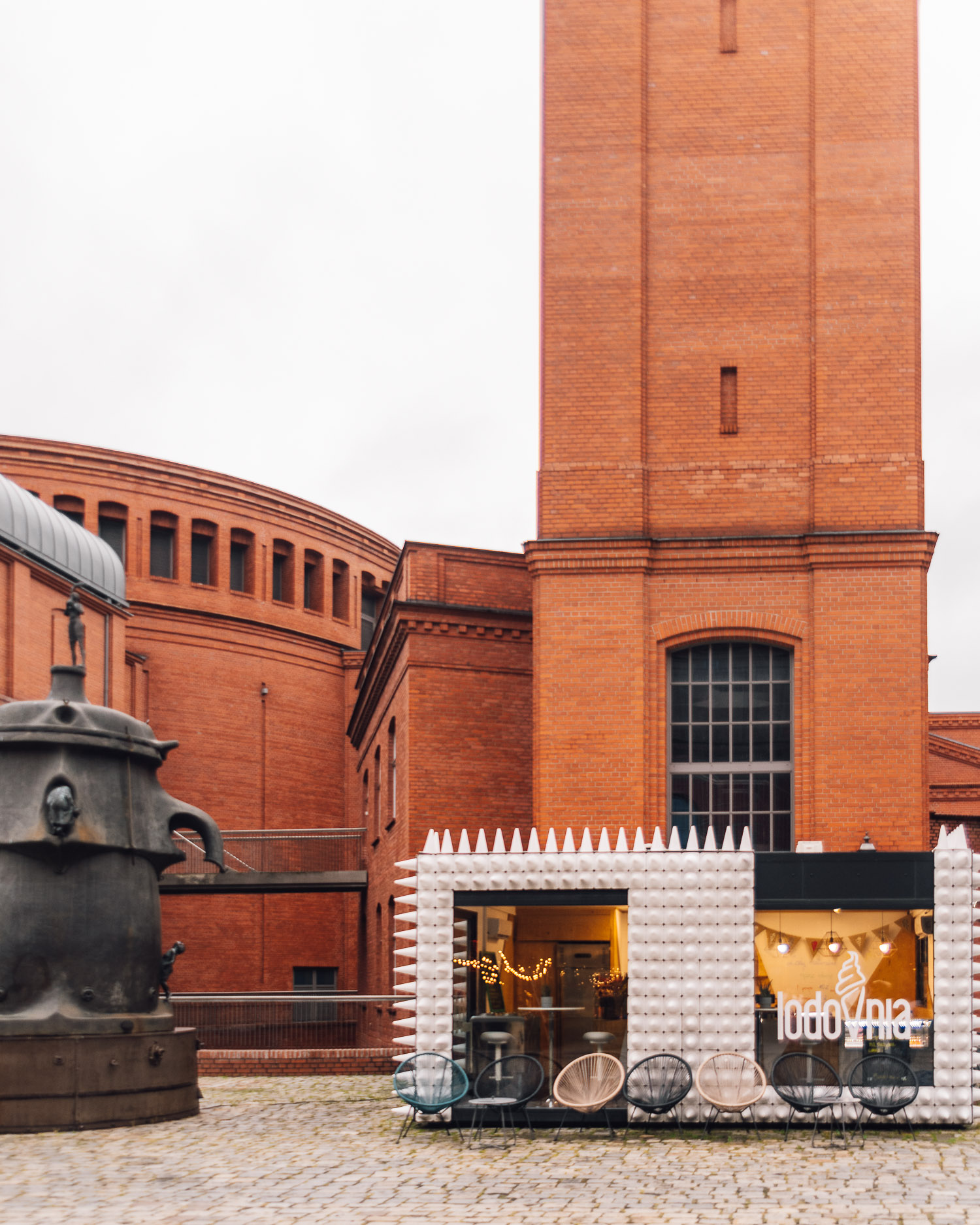 ---
Visit the Pink Parish Church (Poznań Fara)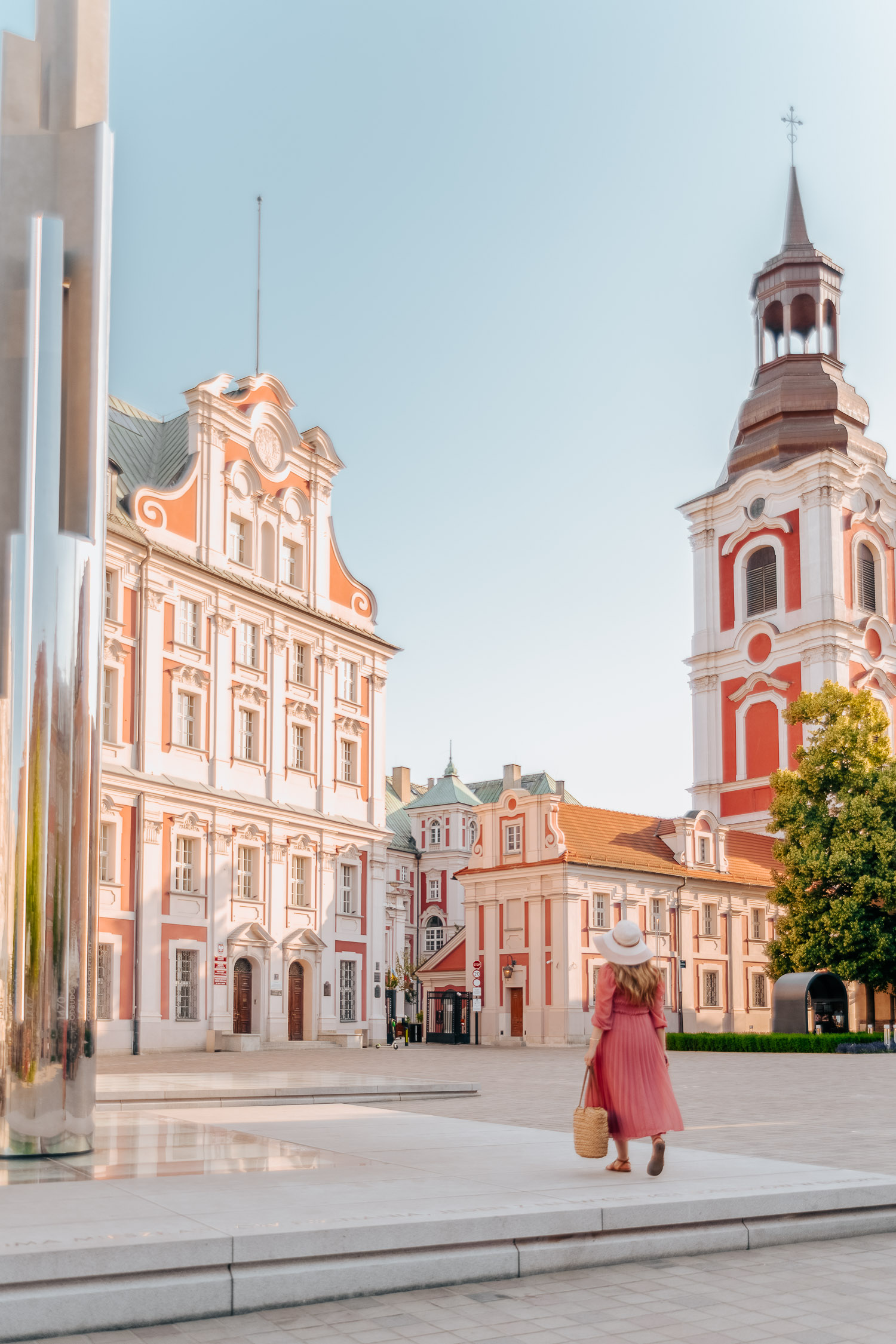 Another great thing to do in Poznań is to admire the impressive Parish Church of St. Stanislaus, also known as Poznań Fara. Tucked off the Old Market Square, this beautiful all-pink basilica is one of the city's most recognizable landmarks. It is considered one of Poland's finest examples of baroque architecture.
Don't miss stepping inside and taking in the jaw-dropping interior with floor-to-ceiling Baroque details, enormous stone pillars, and a decorative organ. There's also a pleasant courtyard accessible from Gołębia street.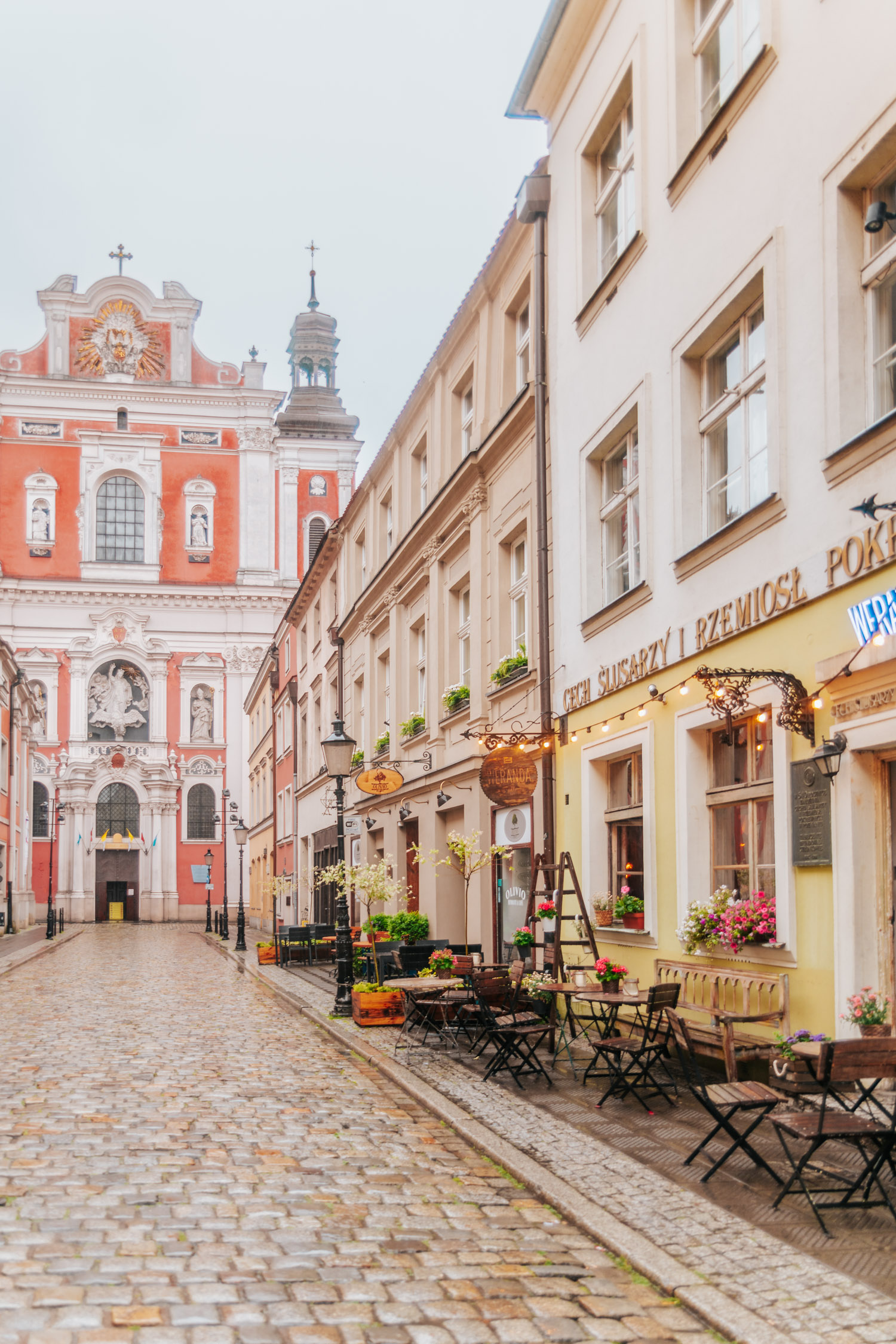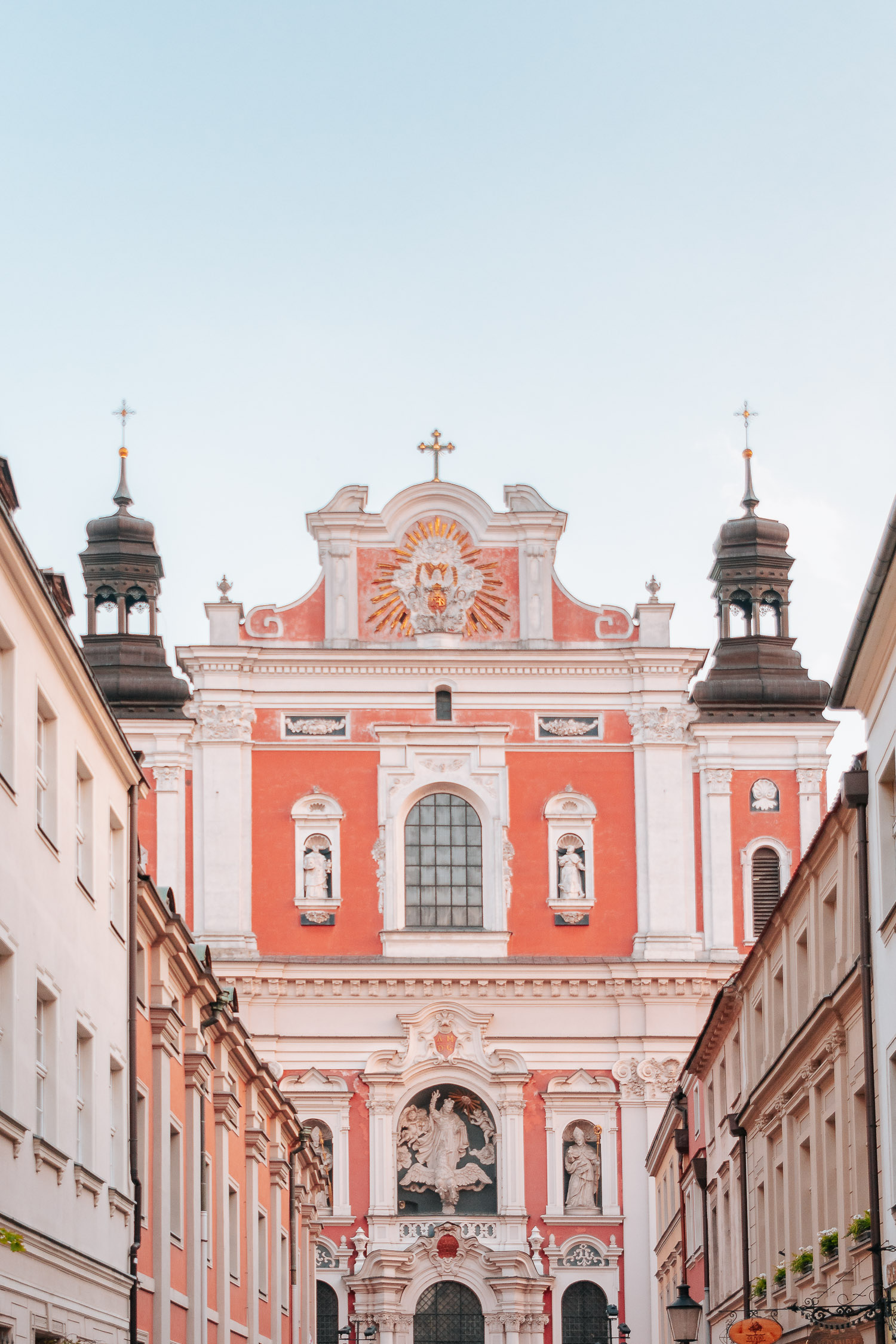 ---
Tour the Cathedral Island (Ostrów Tumski)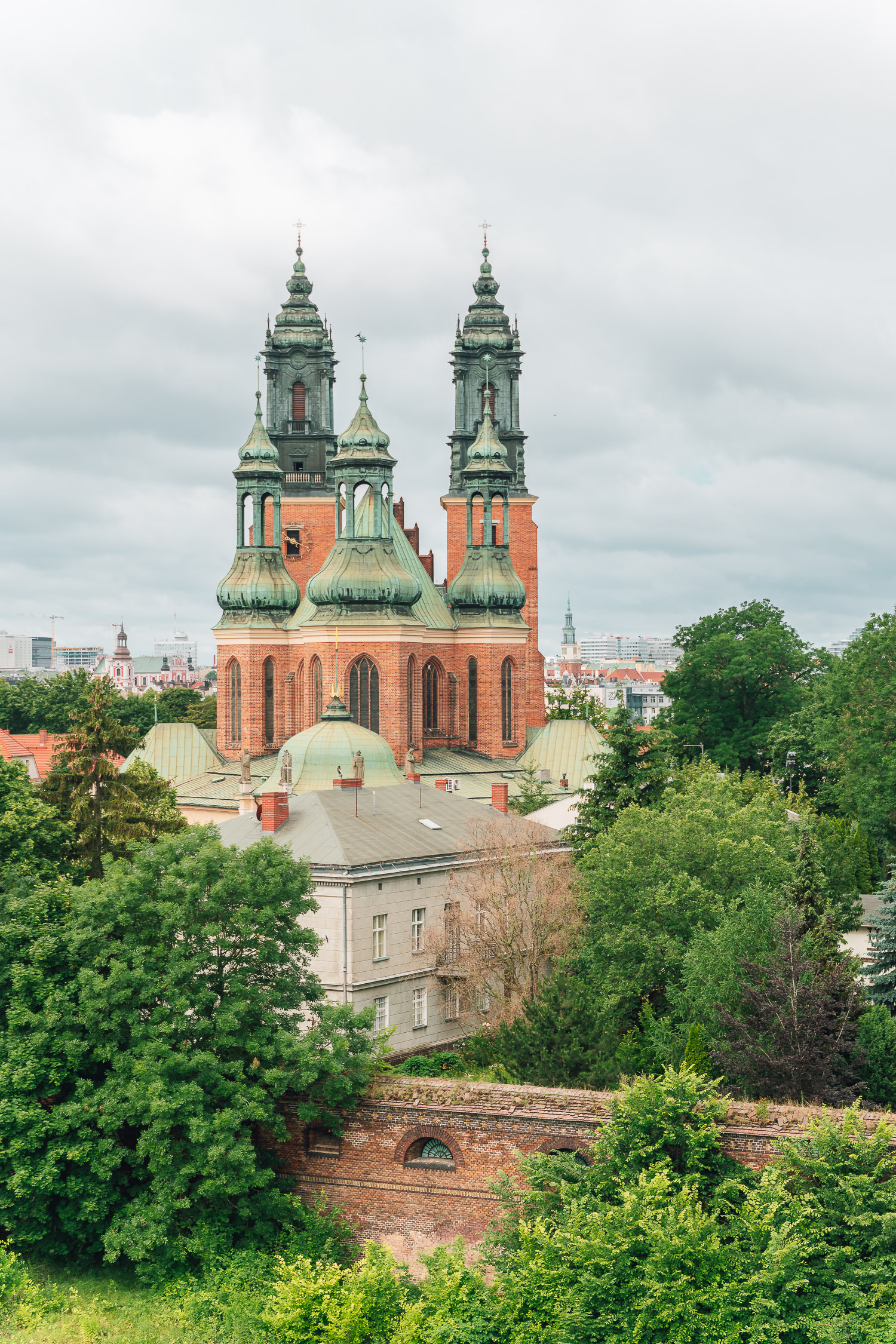 In contrast to the buzzing city center, explore the charming Cathedral Island that awaits just a short bike ride from the city. Here you can visit Poznań Cathedral (Ostrów Tumski), the very first Polish Cathedral, originally built in the 10th century. Also, walk over the love locks red steel bridge and find galleries, cafes, museums, and murals in the Śródka neighborhood.
Tip: To learn more about the history, head to Porta Posnania Center. This interactive heritage center also offers some pretty views of the Cathedral.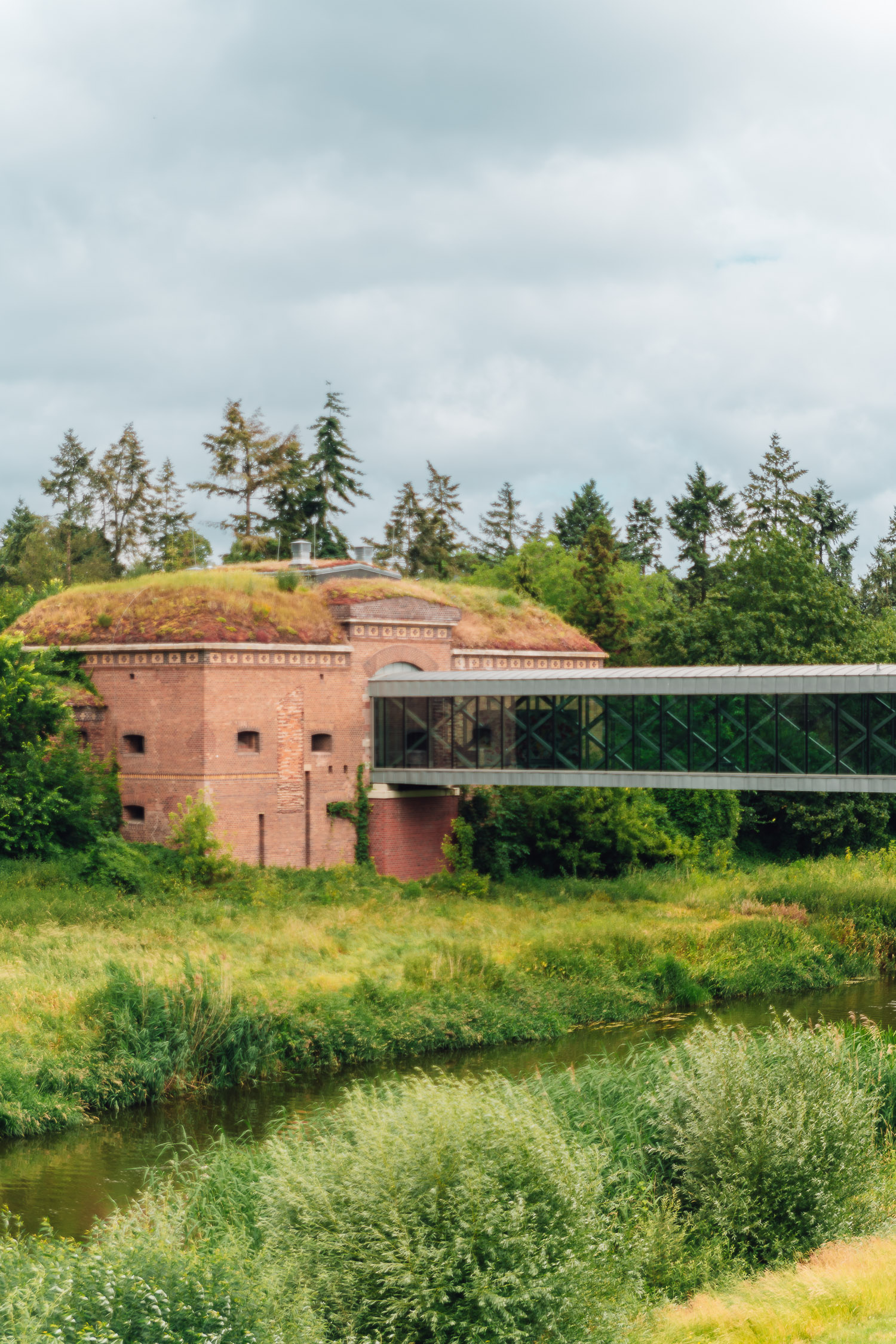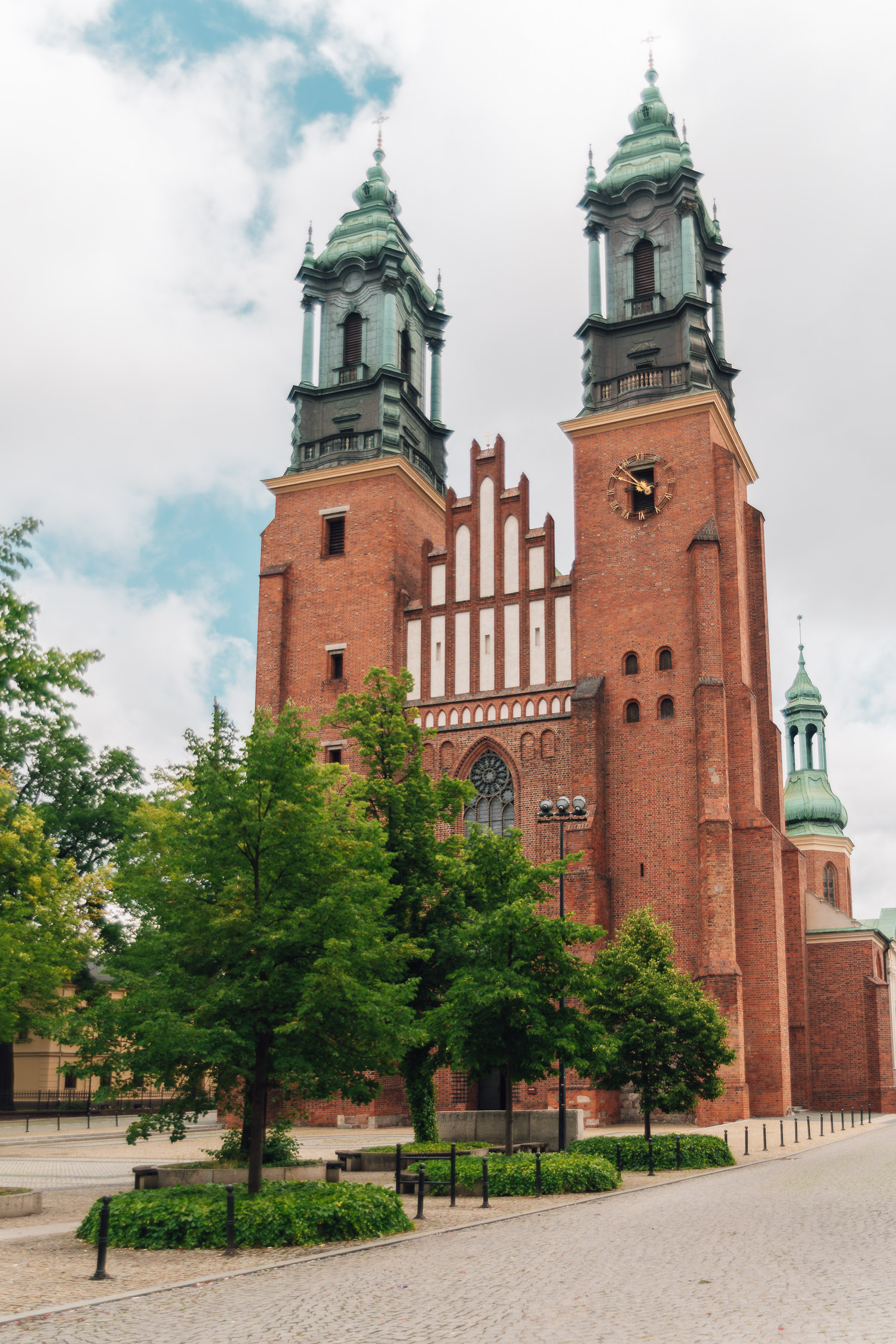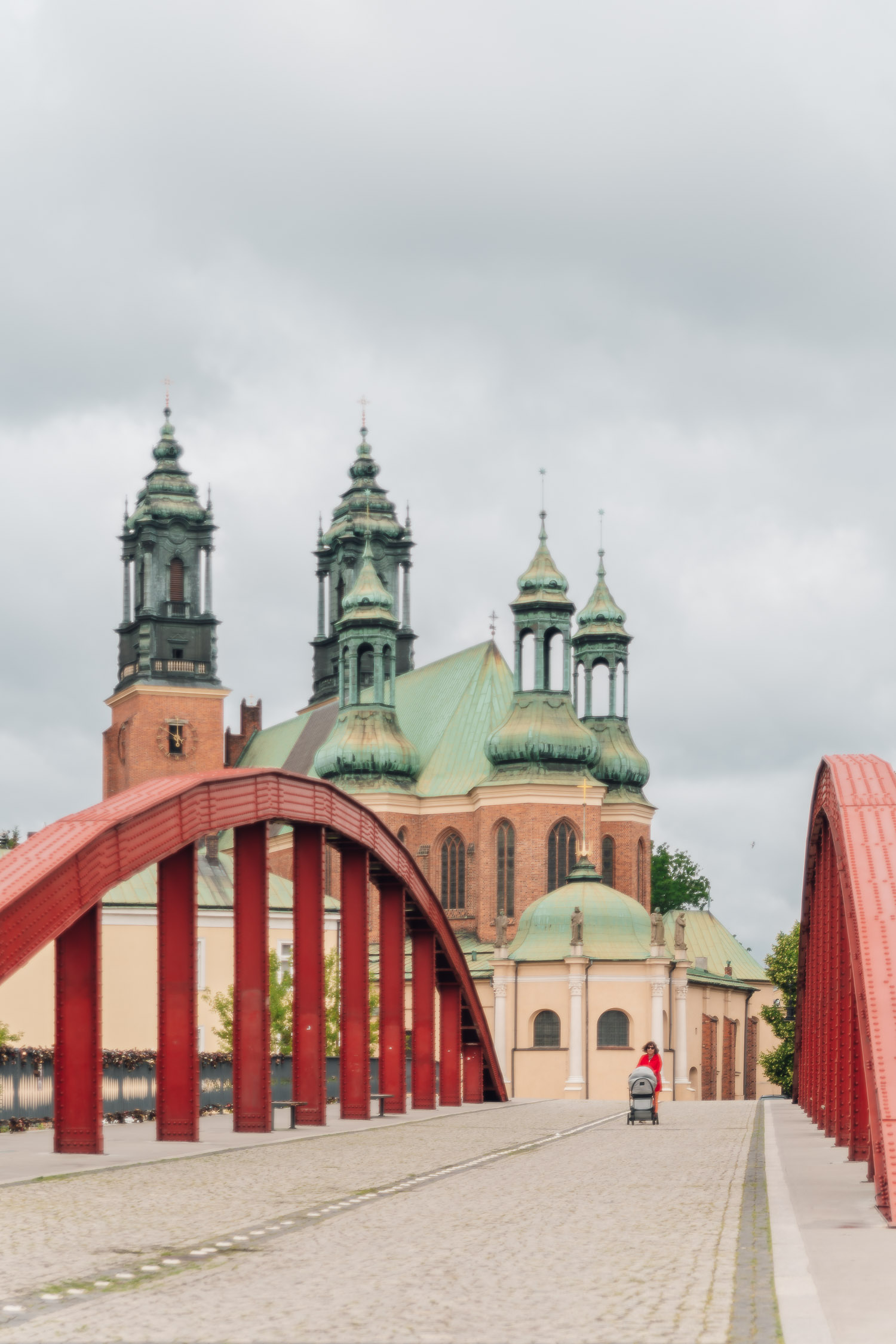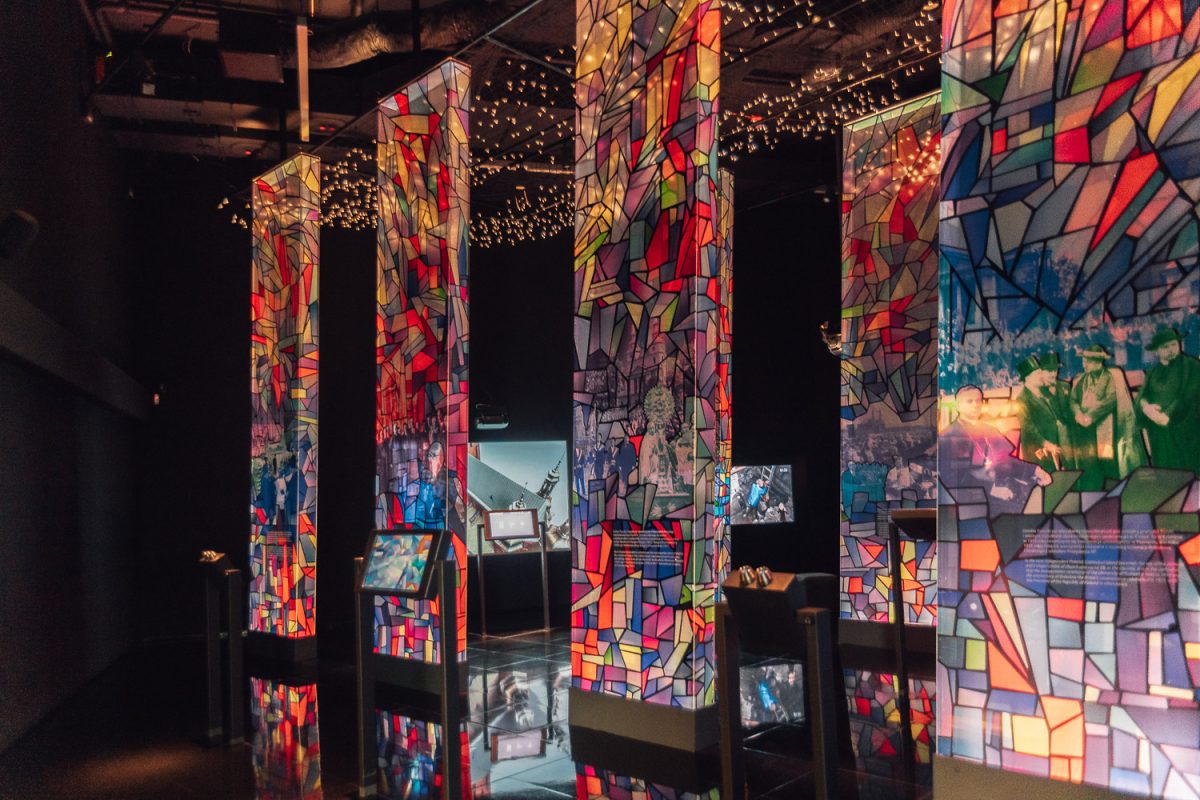 ---
Seek Out Street Art in Poznań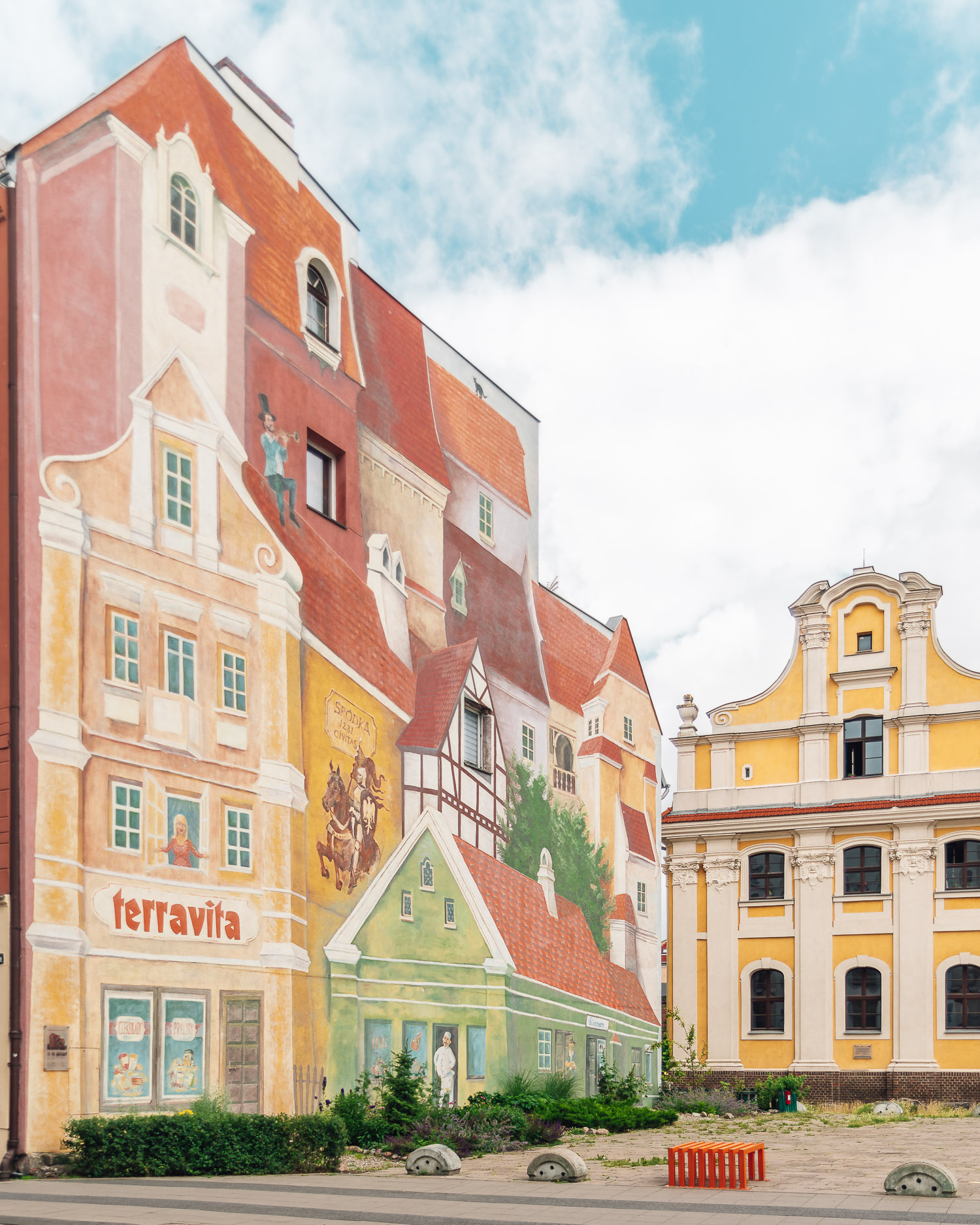 When in Poznań, keep an eye out for photo-worthy street art. One mural you particularly can't miss is the magnificent "3D" mural by Radosław Barek in Śródka. It's an incredible illusion, looking like an old town streetscape painted to remember the historic market district.
Another mural worth seeing (or hearing when it rains) is The Zielona Symfonia mural, which is located just next by. With just a glance, it looks like random pipeworks sit on the wall, but when rain falls, and water rushes down the funnel system, it results in a natural concert of sounds.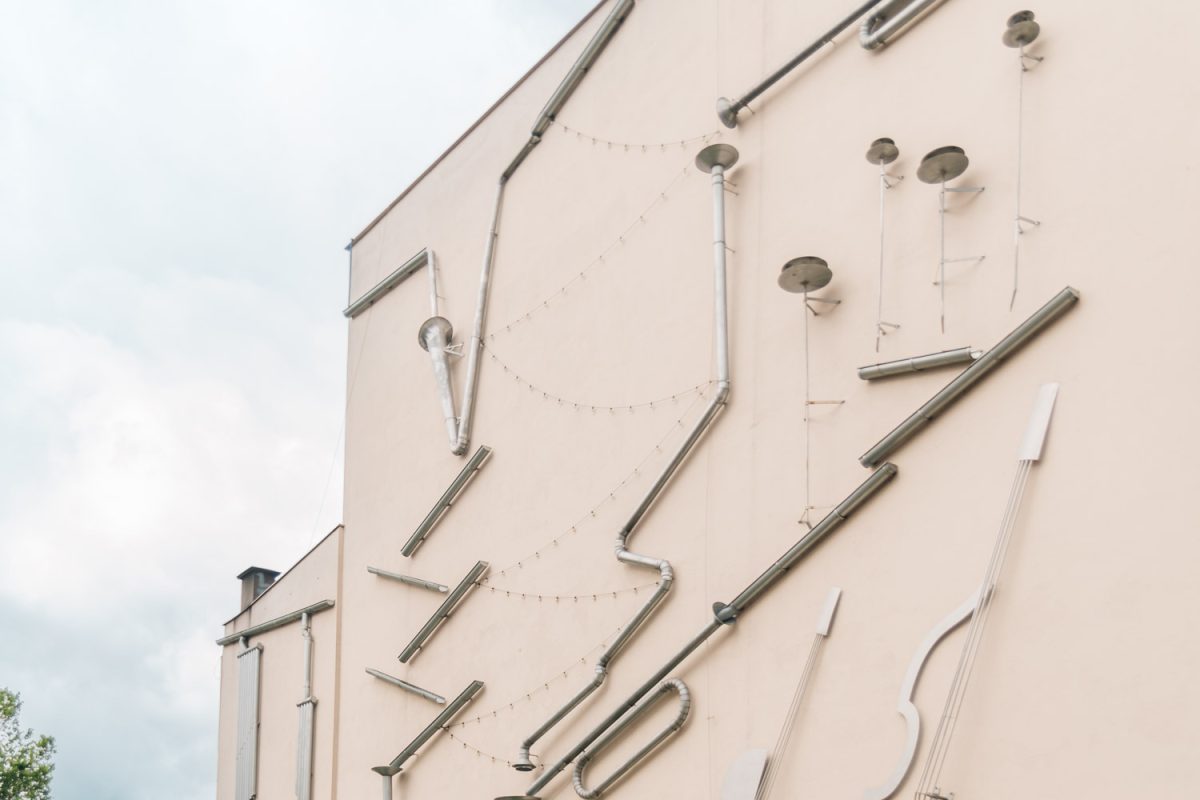 ---
Visit the Imperial Castle (Zamek)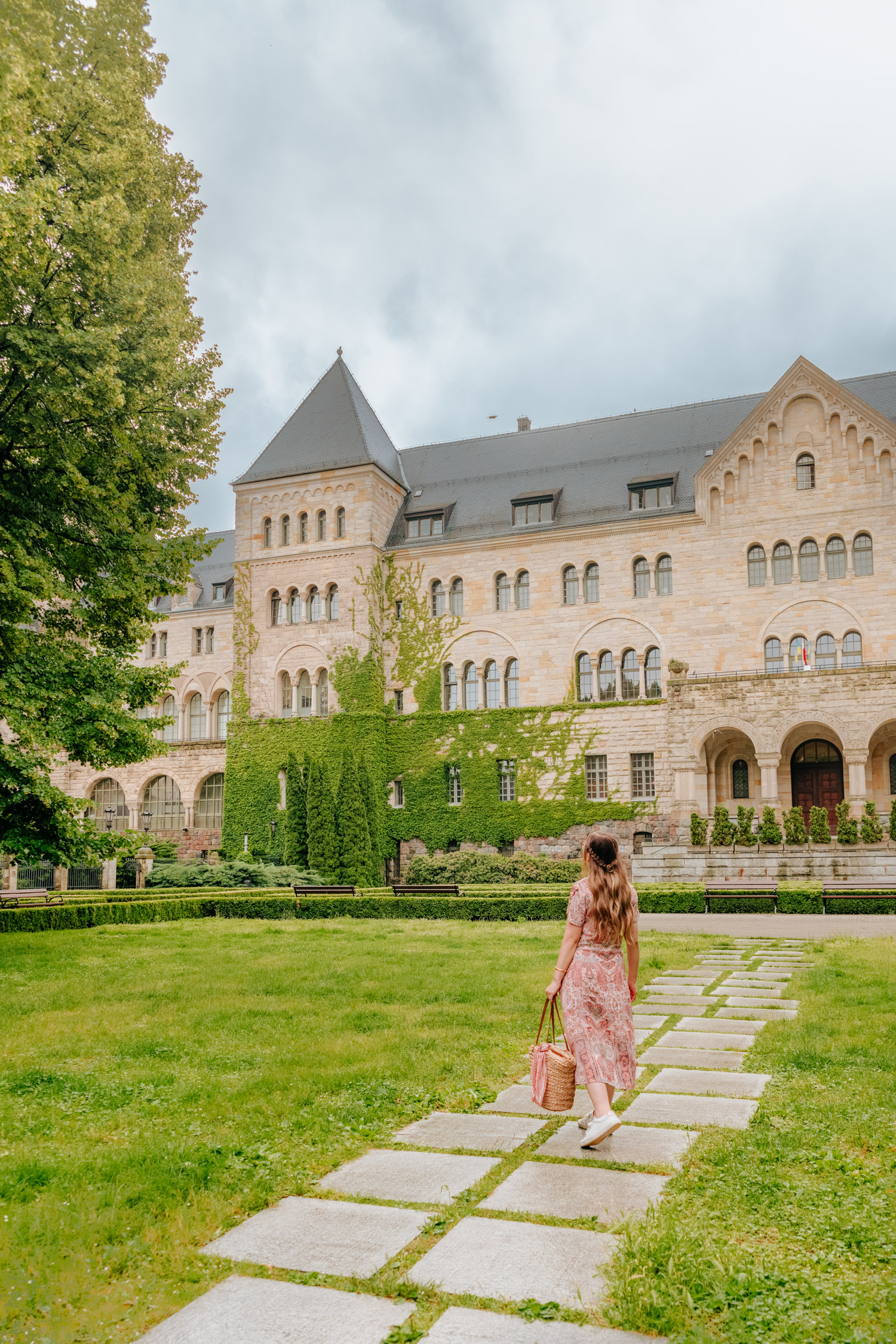 Even though this is the youngest castle in Europe, Poznań's Imperial Castle has a lot of stories to tell. Built in 1910 for German emperor William II, Poland took the castle back a few years later, only to lose it during World War II. It was completely remodeled and made into Adolf Hitler's residence. Therefore, many of the rooms are transformed in the style of the Third Reich.
Today, the castle is a cultural hub with many exhibitions, a cinema, a museum, a puppet theater, and restaurants. Entry is free, with bookable guided tours available.
Tips: Another castle you can visit in Poznań is the Royal Castle, located just a little outside Poznań's Old Town.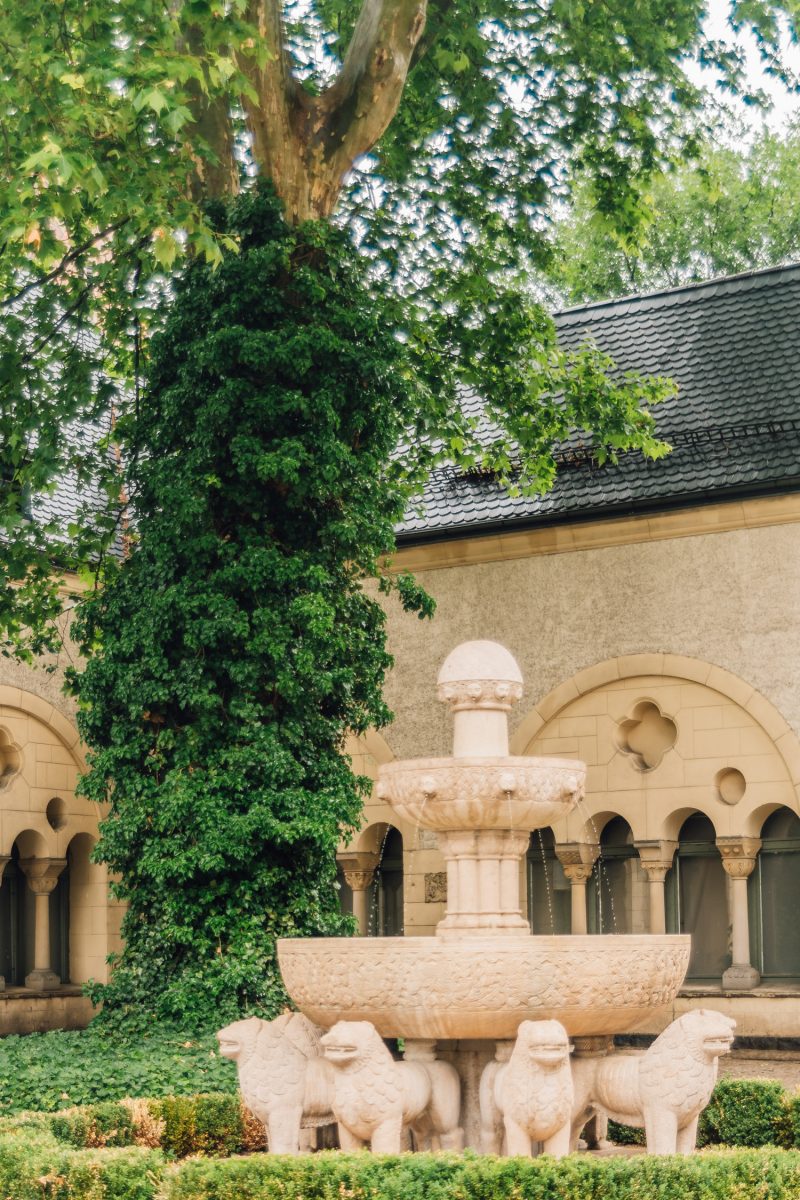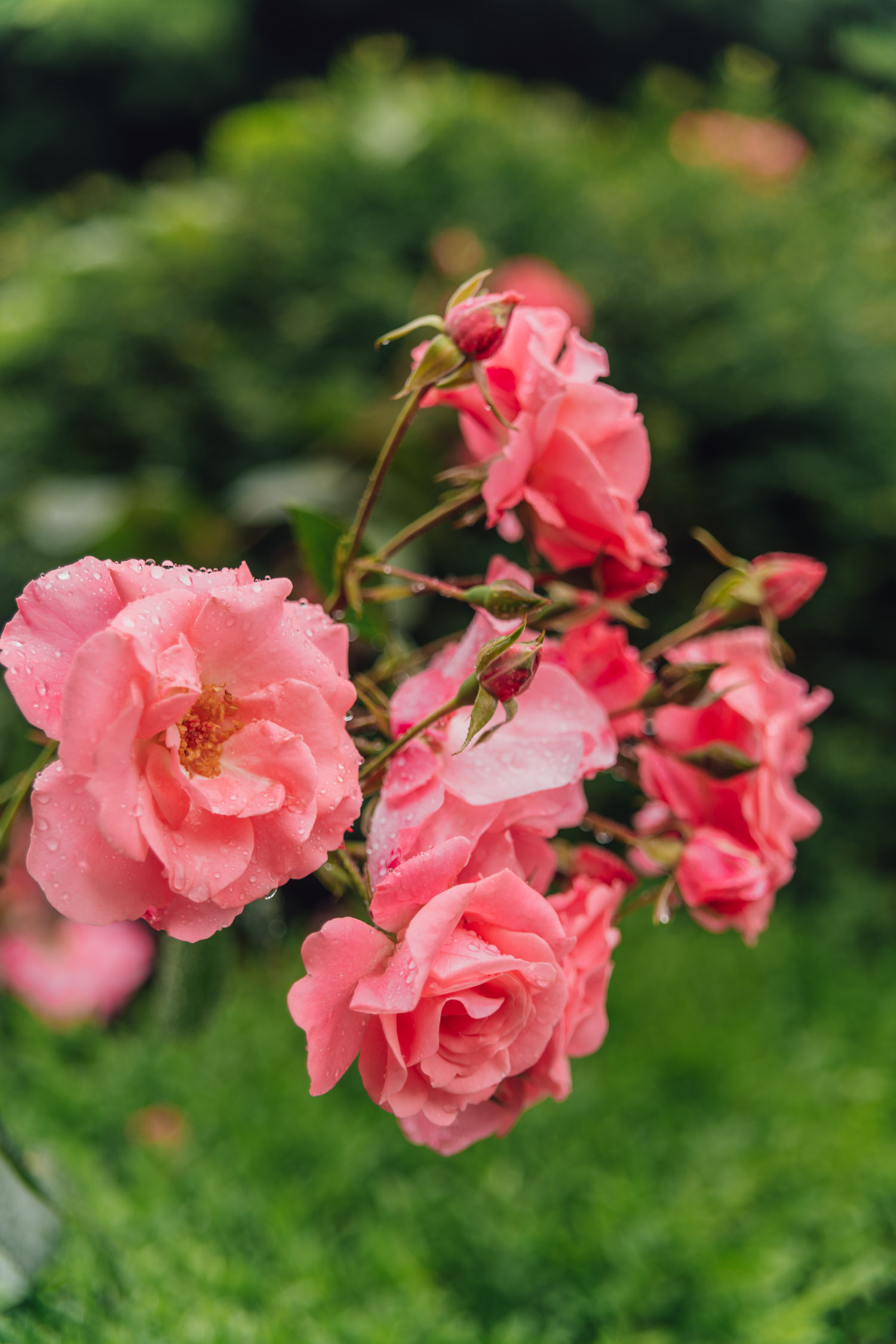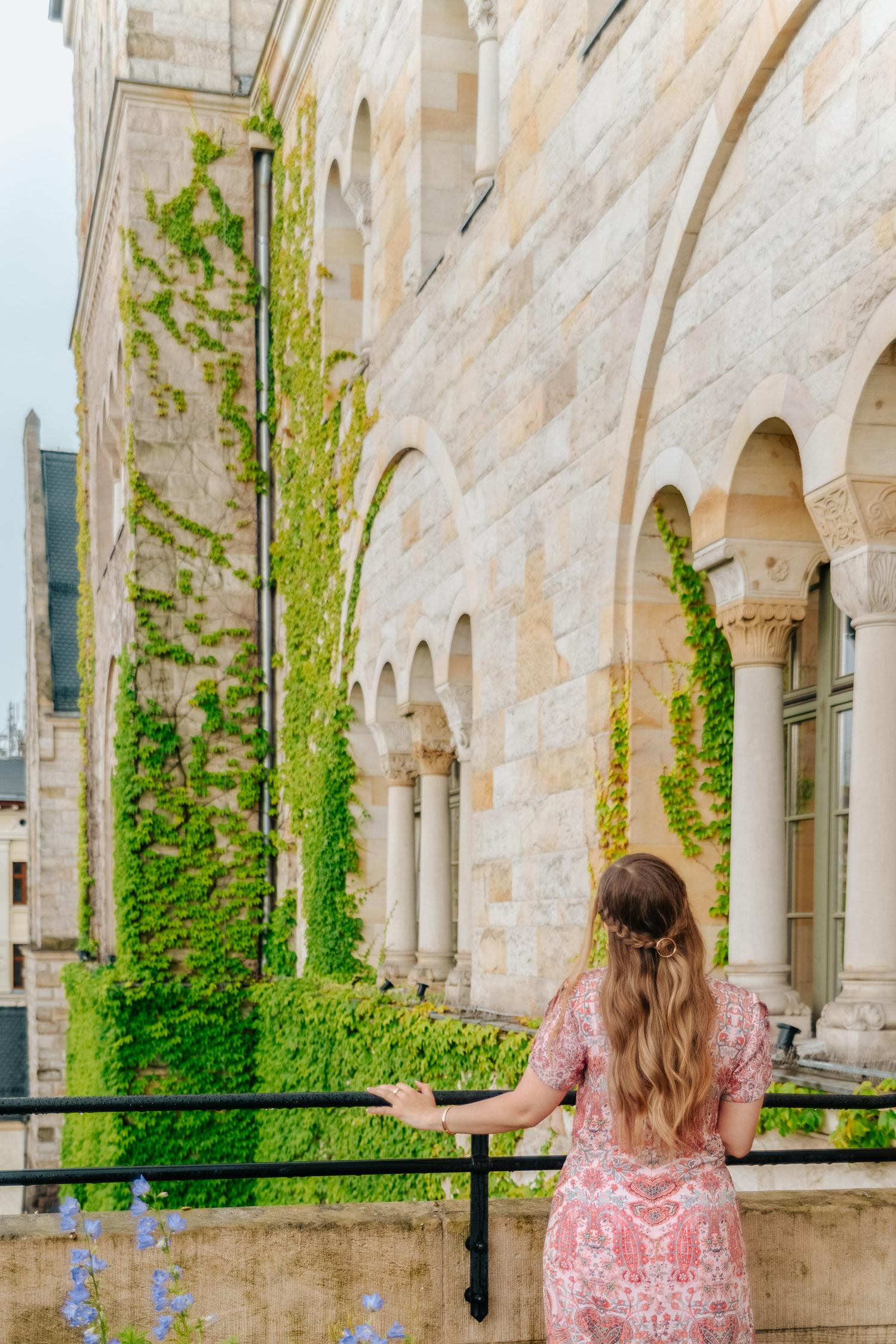 ---
Enjoy the rooftop views at Hotel Kolegiacki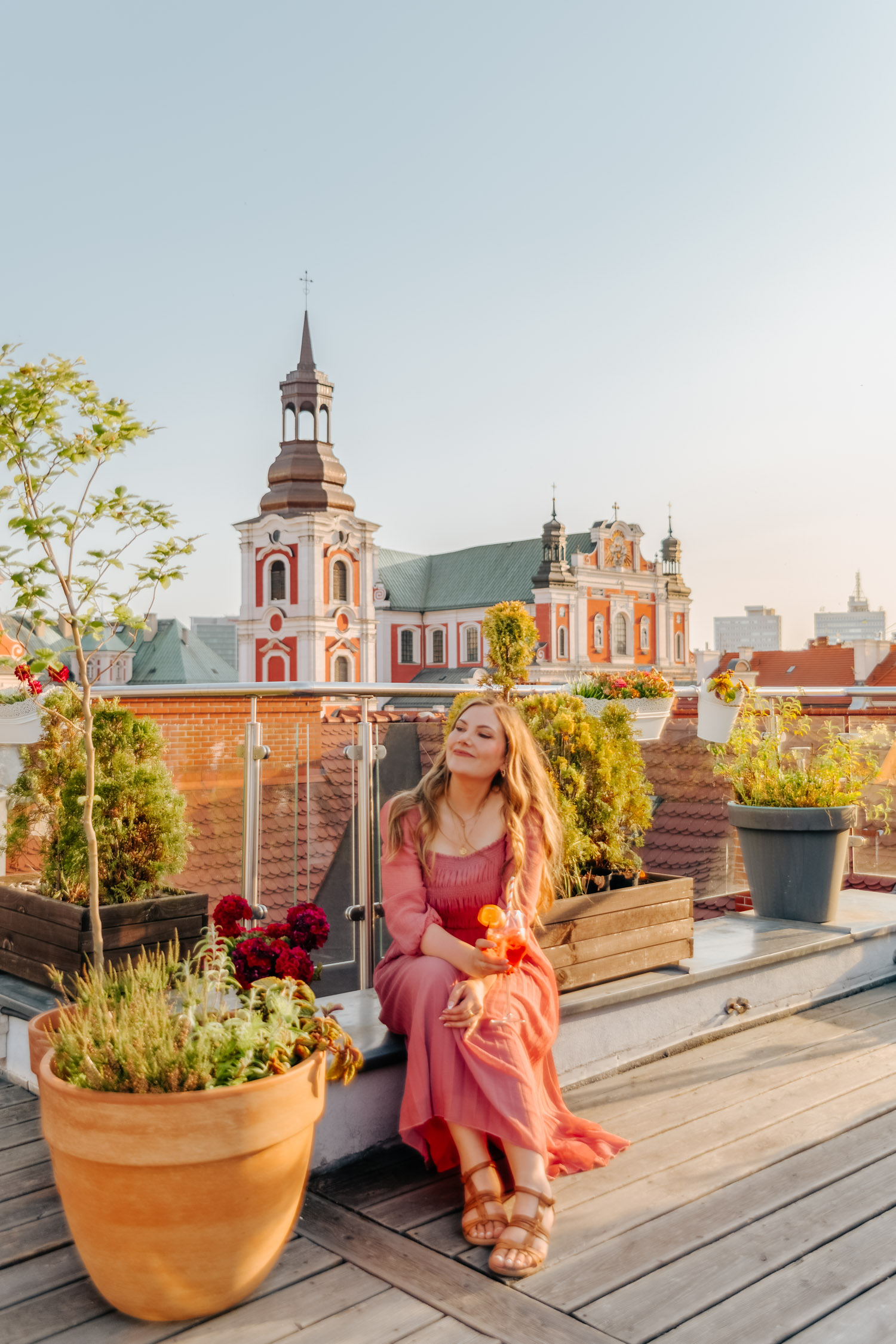 Hotel Kolegiacki is an elegant boutique hotel in the quiet part of the Old Town, just opposite Poznań Fara. Here you can pamper yourself with a massage, a beautiful hotel room, and walking distance of all the top attractions. So not only is this an excellent place to stay in Poznań, but it is also worth visiting to enjoy a meal or cocktail to the stunning views from the rooftop terrace.
If you fancy dinner, the hotel's restaurant, Patio Prowansja, serves Mediterranean cuisine with a menu that changes with the seasons.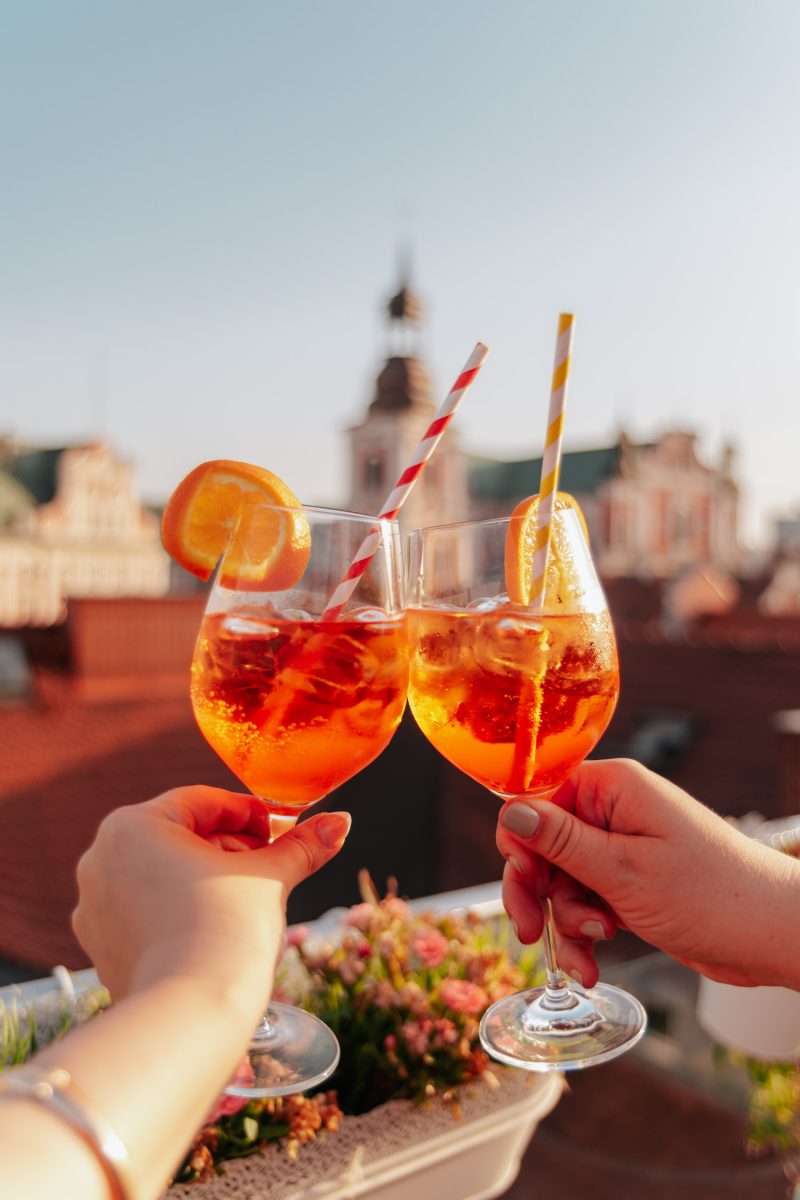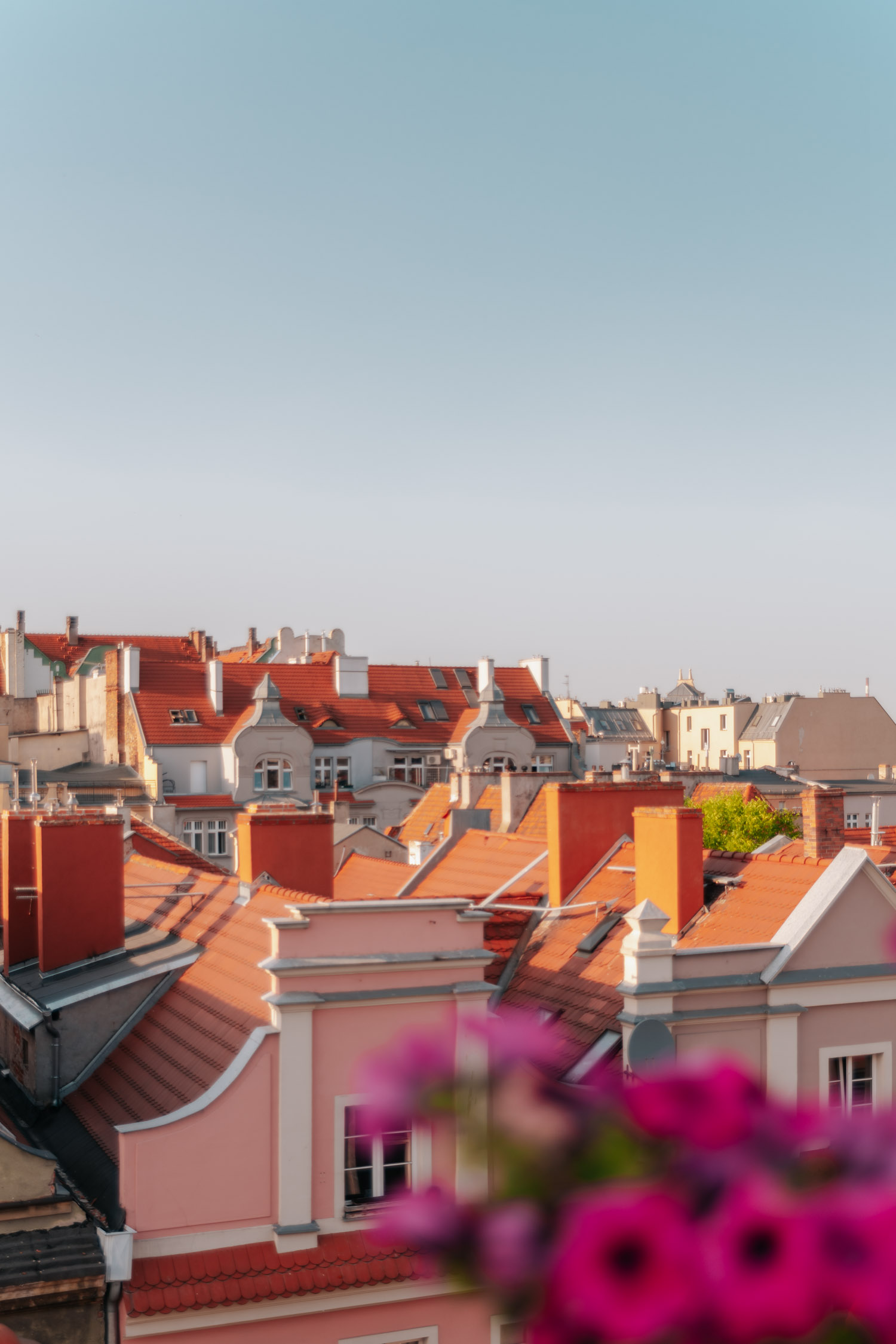 ---
Things to Do in Poznań if You're a Food Lover
Try the St. Martin's Croissant and Visit the Croissant Museum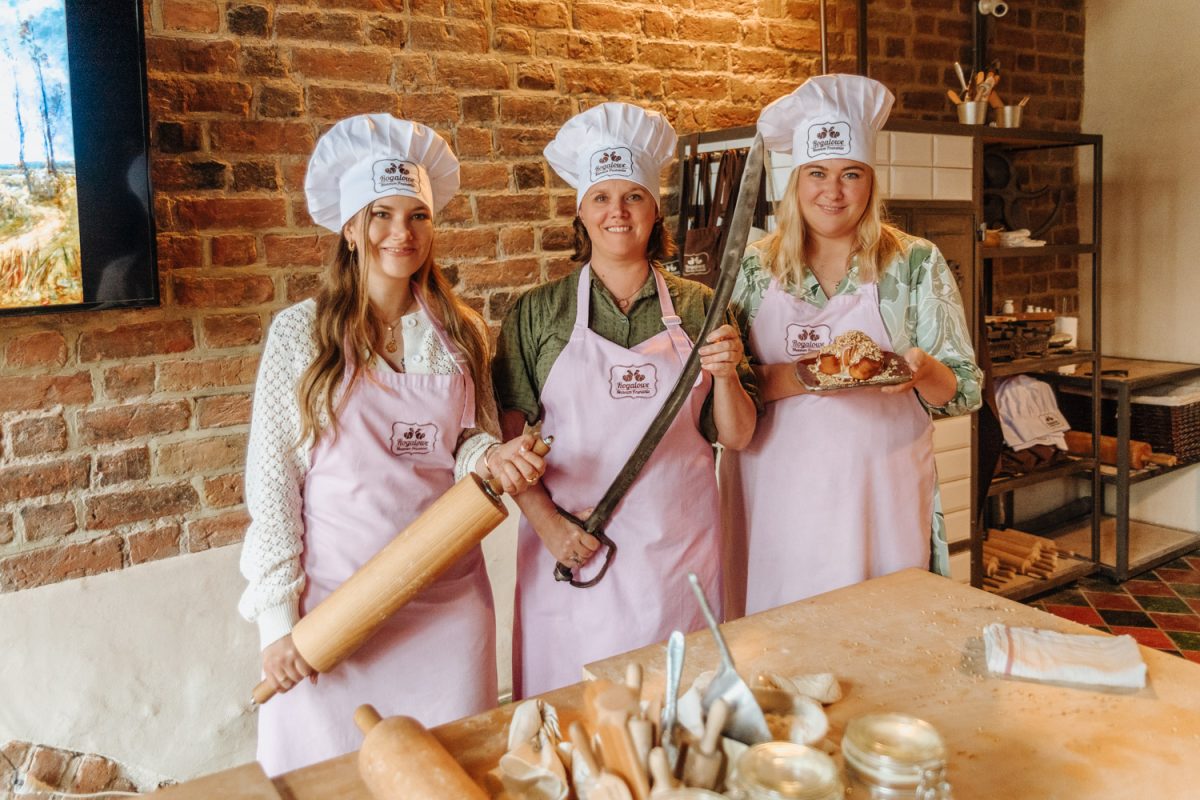 When you're in Poznań, take the chance to try the EU law protected (!) St. Martin's Croissant, better known as Rogale marcińskie in Polish. Only a certified baker in Wielkopolska can make this semi-puff pastry with its unique white poppy seed and almond filling.
Originally baked for St. Martin's Day on November 11, the croissant is now made year-round and has become one of the most famous Polish pastries.
To learn more about the iconic croissant and try your hands at making one yourself, visit the Croissant Museum, which hosts interactive shows in English and Polish.
Tips: You can try a vegan Rogale from Bez Jaj.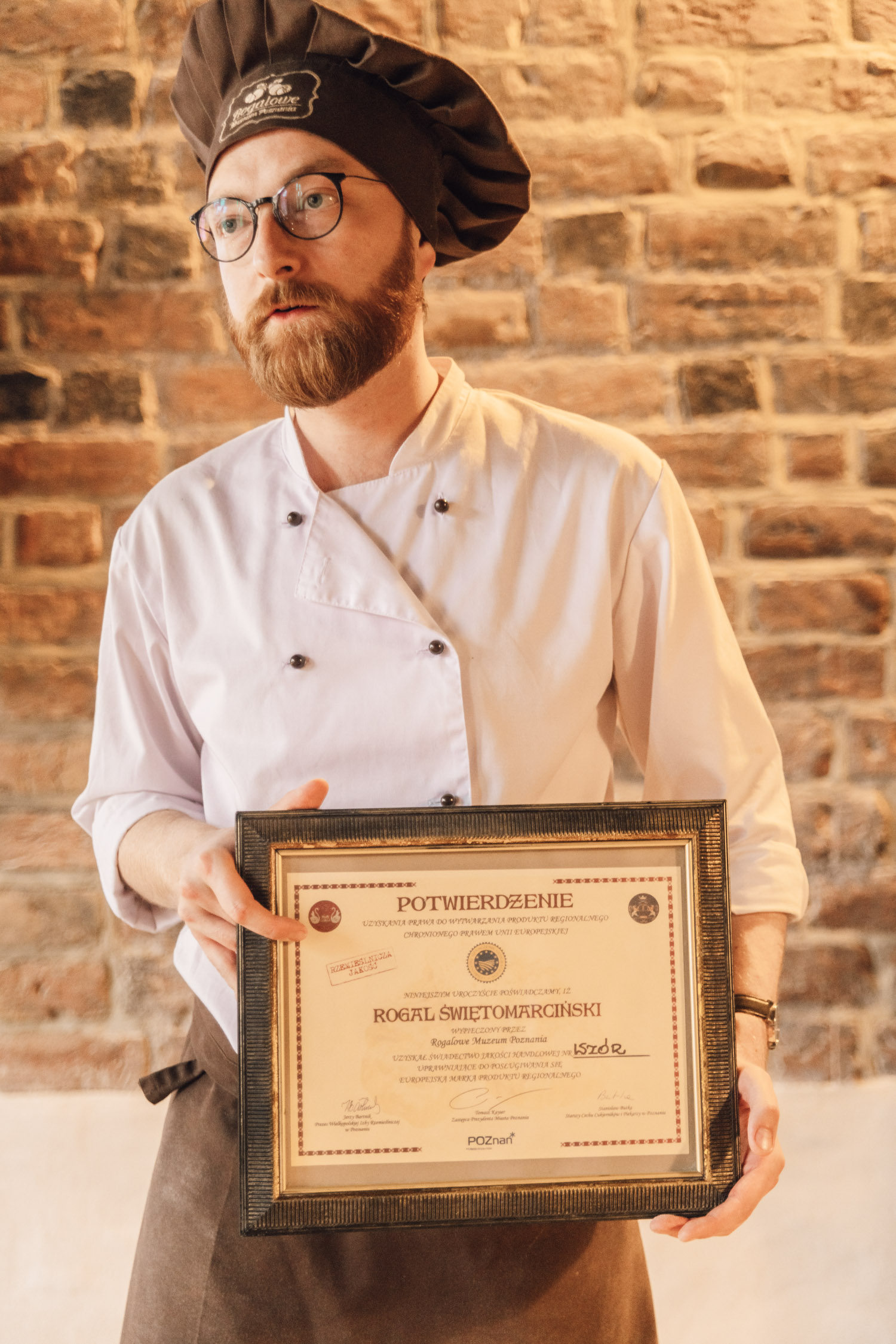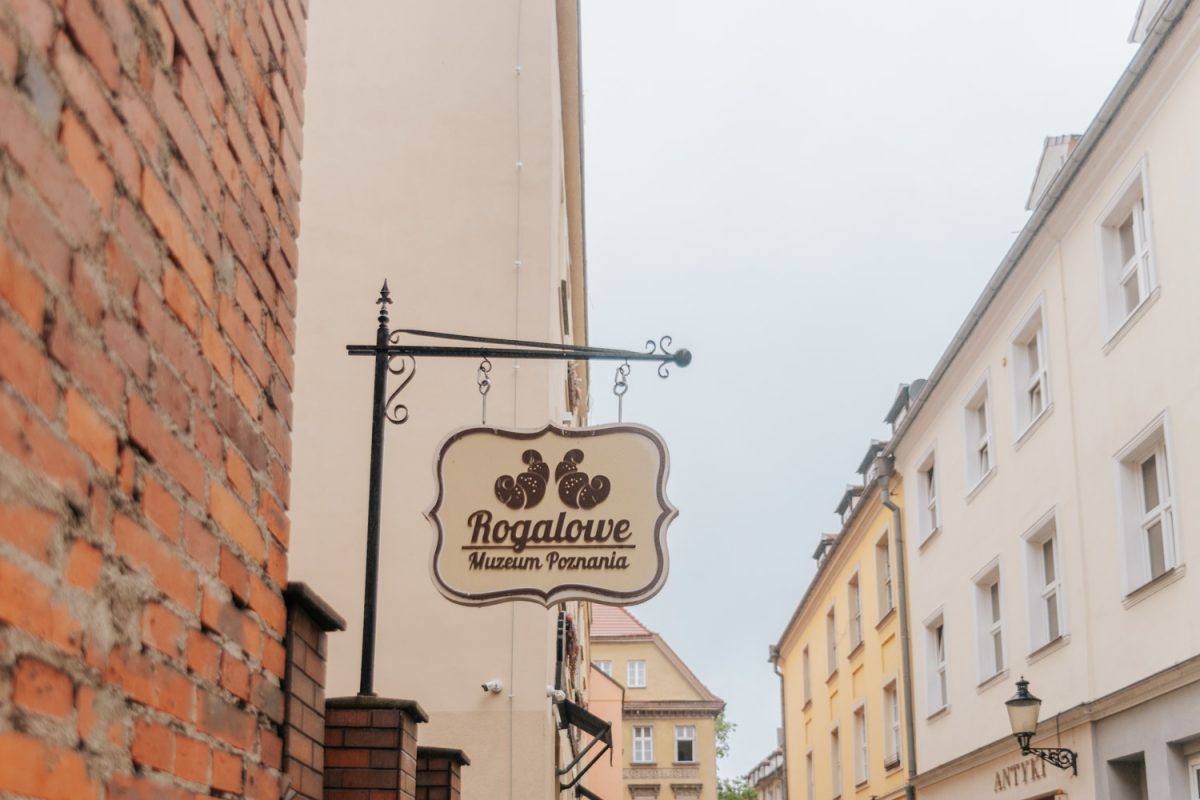 ---
Explore the vegan food scene in Poznań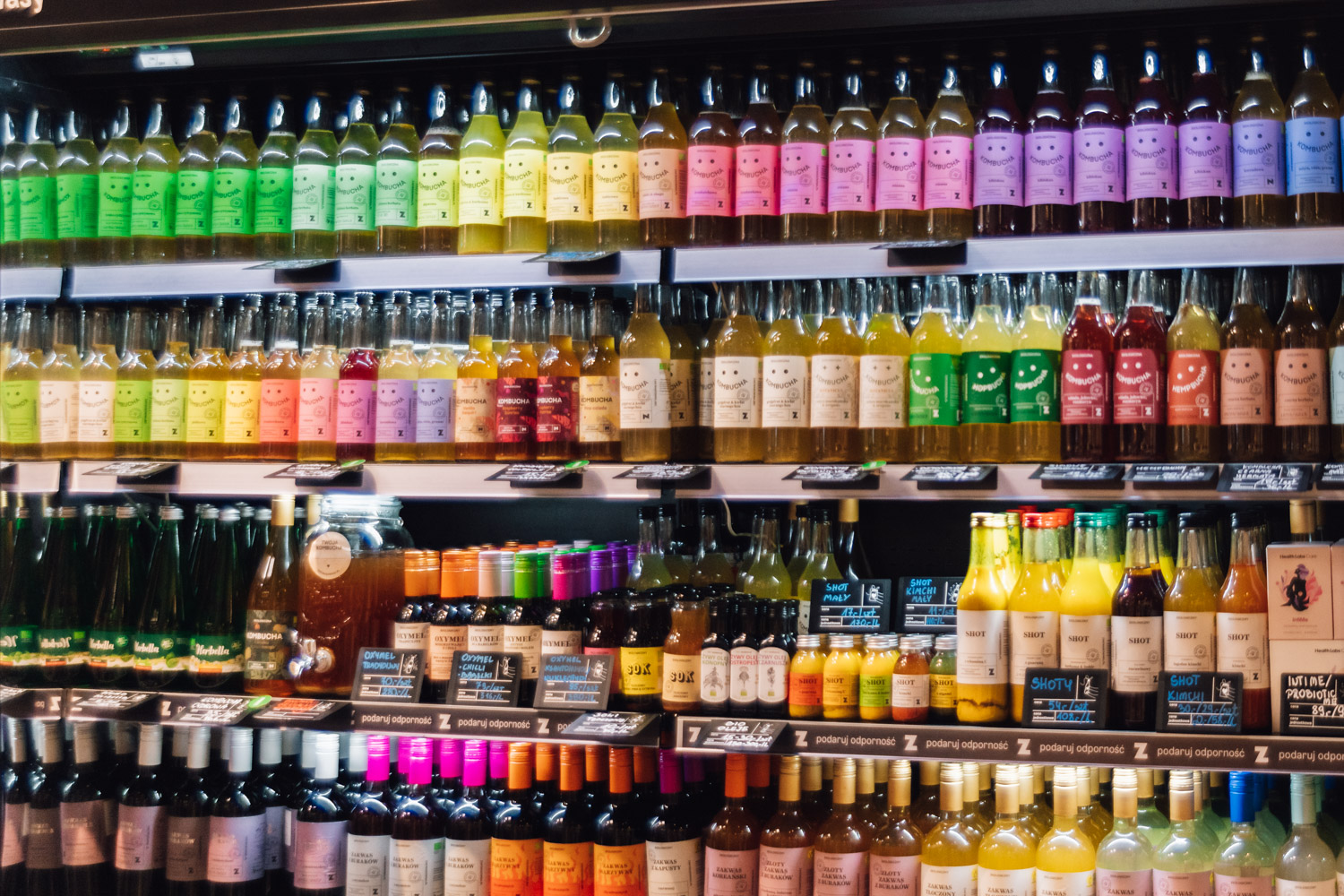 As Poland's cuisine is rich in meat, I thought traveling as a vegan in Poland would be hard. And it can be ‌trickier in the countryside, but Poznań's number of fully vegan and vegan-friendly eateries definitely surprised me.
The vegan experiences are something out of the ordinary. You can, for example, try a vegan blood sausage at Lavenda, enjoy a Vegab (a vegan kebab made from tofu in various flavors) or shop local delicacies (like Smalec) in vegan shops.
More vegan restaurant and cafe tips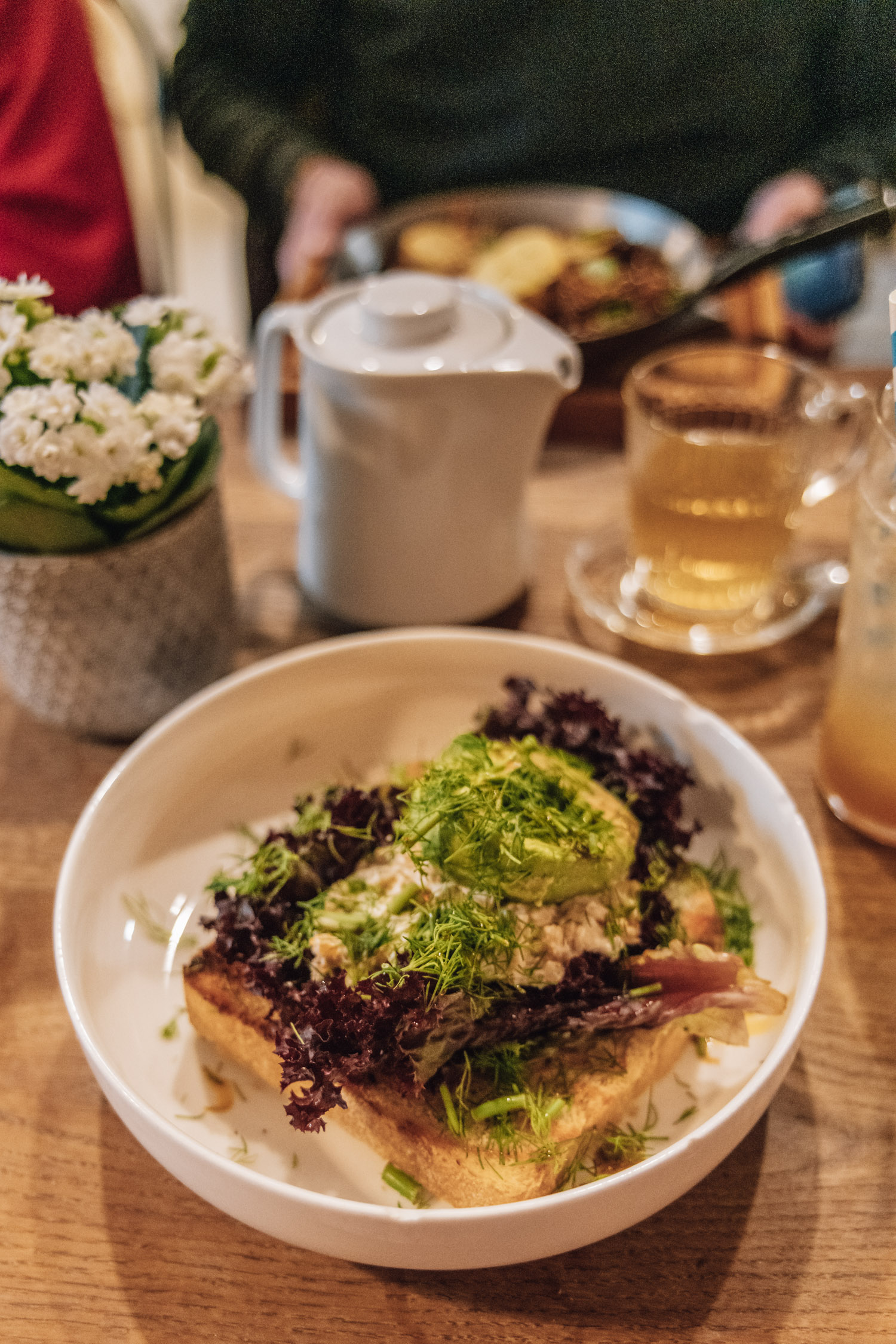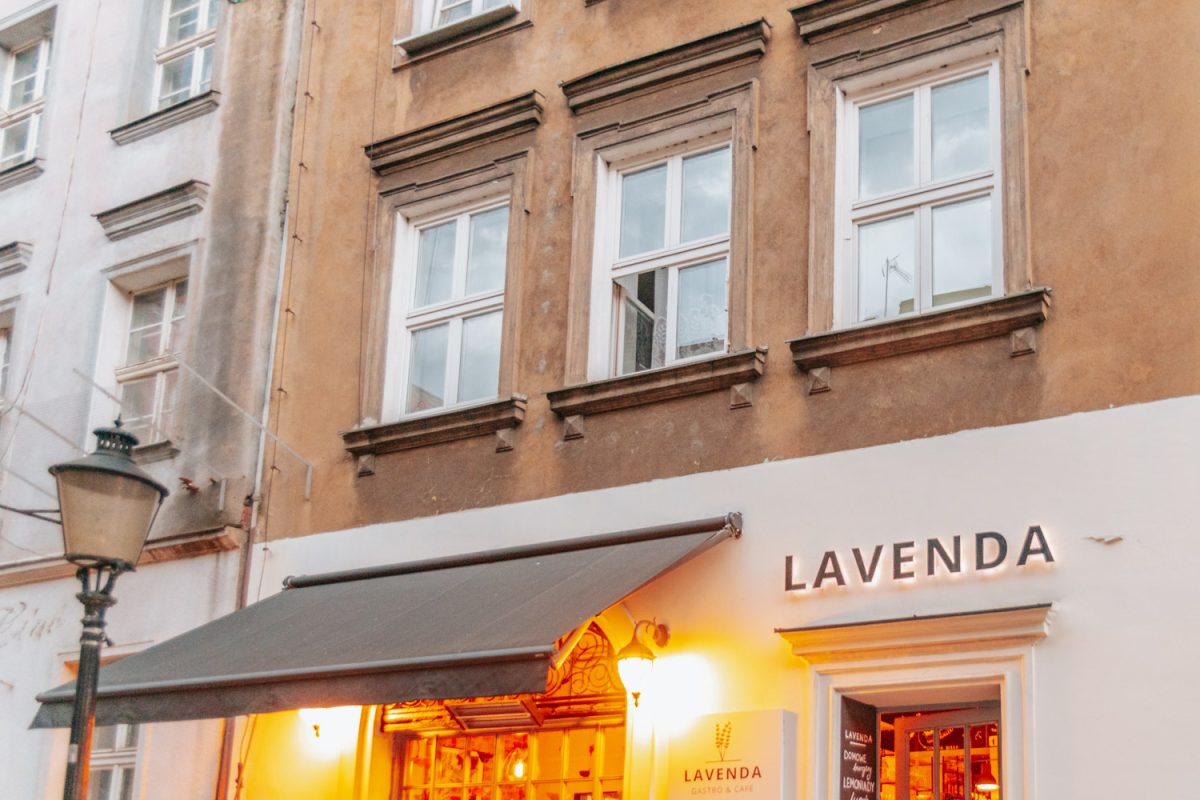 ---
Cozy Down in a Cute Café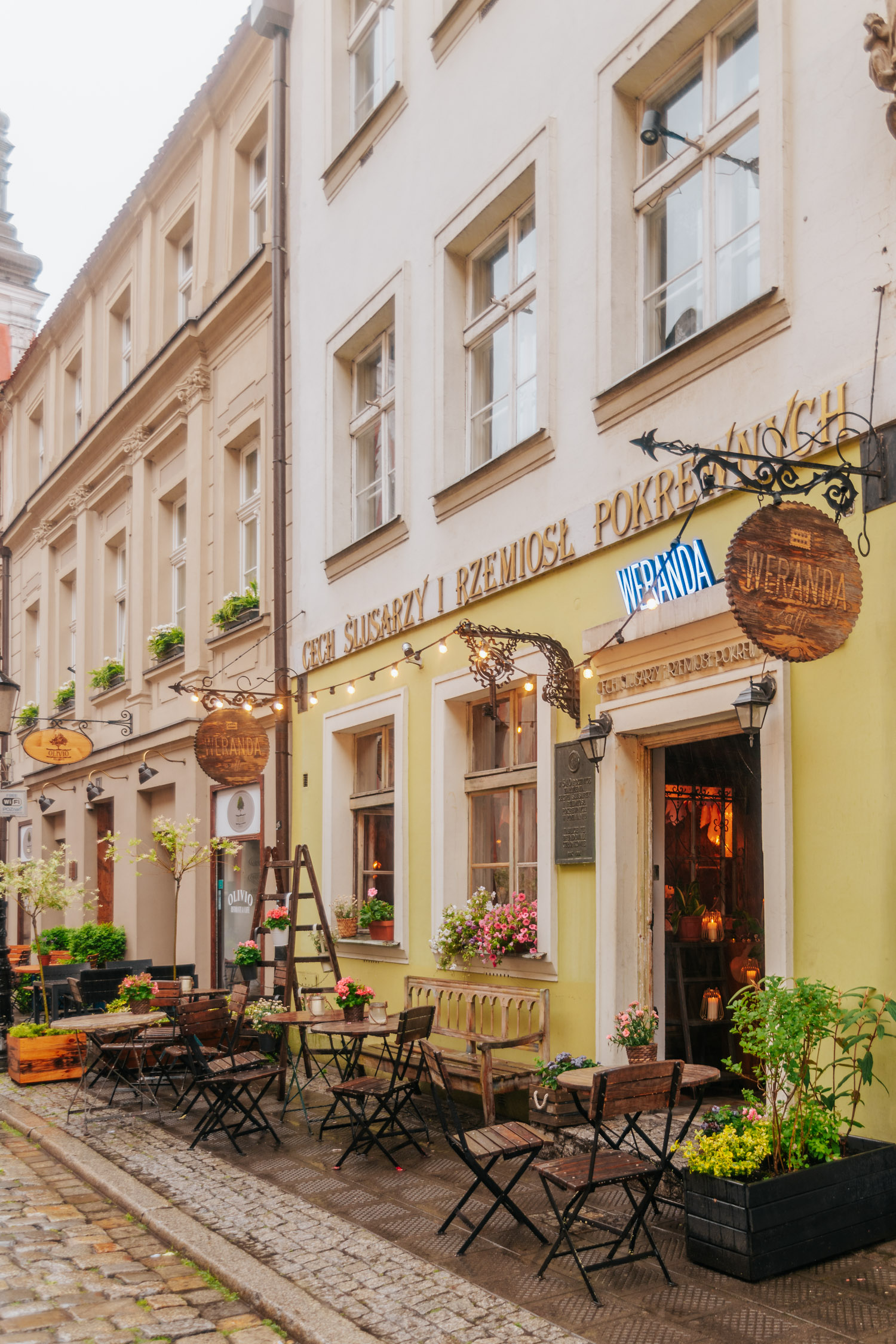 When you think of Poland, you probably don't immediately think about the coffee culture. But taking a break and cozying down in a cute café and escaping the hustle and bustle is definitely something worth doing in Poznań.
And Weranda Caffe might be one of the city's most charming cafes, located just by Stary Rynek. This cafe is all about the details – from ceiling decorations, freshly cut flowers, and wooden furniture. Here you can also grab a seat in the peaceful garden with its encompassing greenery.
This cafe is an excellent place for brunch, Fika, and Instagram-worthy photos.
More cafe tips in Poznań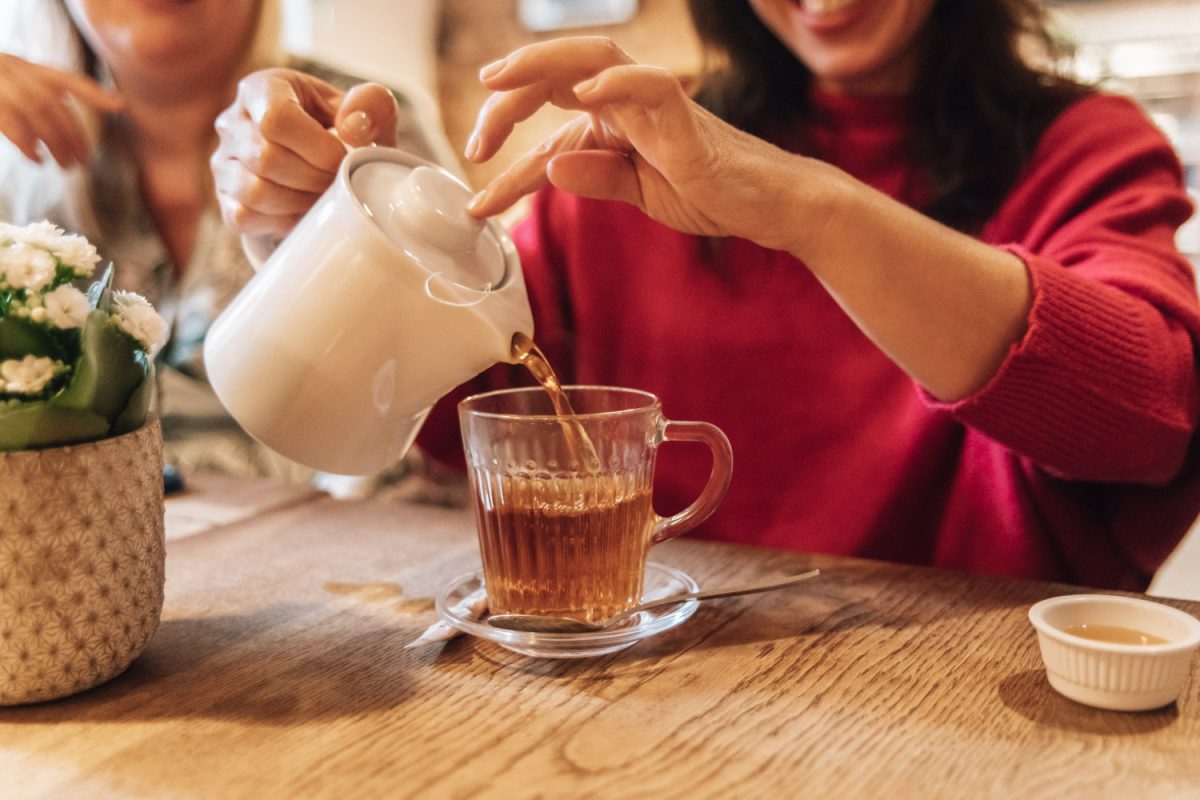 ---
Sample Polish Craft Beer in Poznań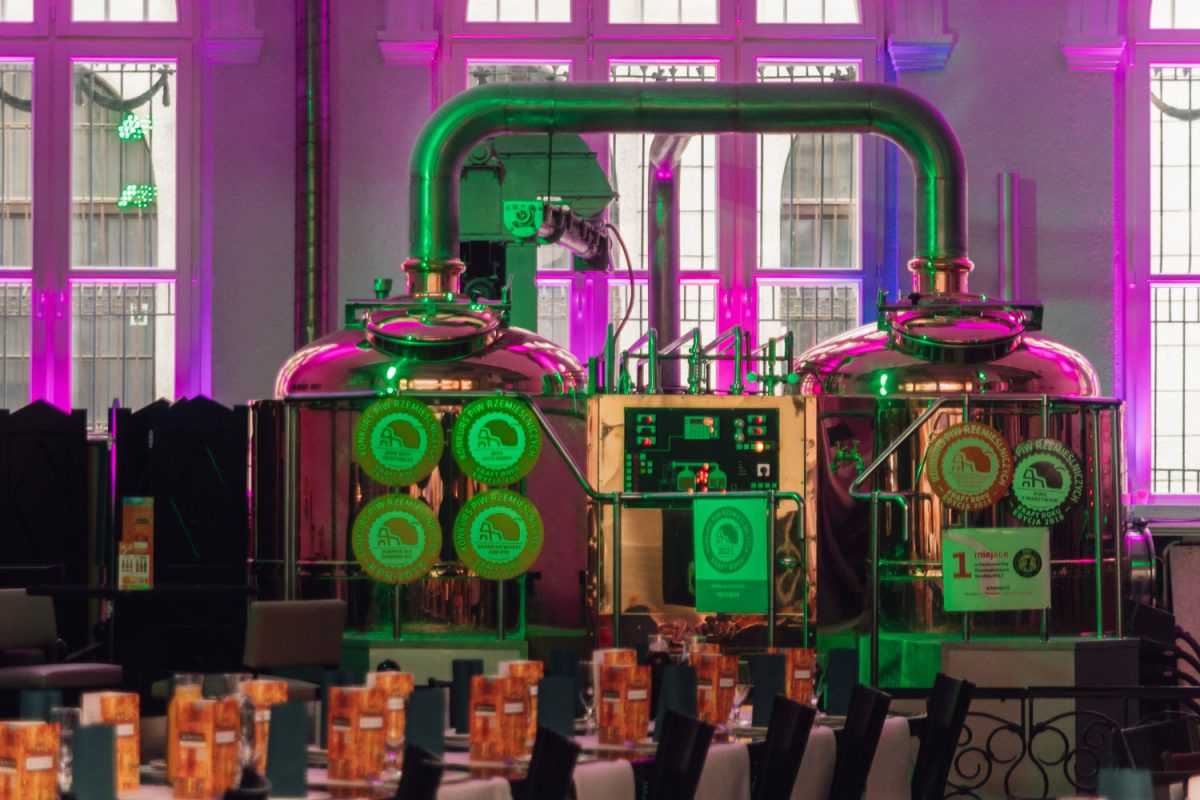 Na zdrowie! If you enjoy craft beer, Poznań won't disappoint. Here you can explore the world of Polish beers and easily find many microbreweries, brew pubs, multi-tap bars, and brasseries.

Take the opportunity to enjoy the atmosphere on a pub crawl, brewery tour, or in a cozy beer garden while sampling some traditional Polish dishes.
Here are some places to check out:
Brovaria – A restaurant brewery in Old Market Square, that has its own microbrewery inside. I've heard it might be one of the best microbreweries in Poland.
Lech Browary Wielkopolski – The city's major label beer and one of the country's largest brewery complexes, is all over the town thanks to its sponsorship of the local football team.
Ulan Browar – The city's new premiere brewpub features a range of award-winning old-school and new-wave brews.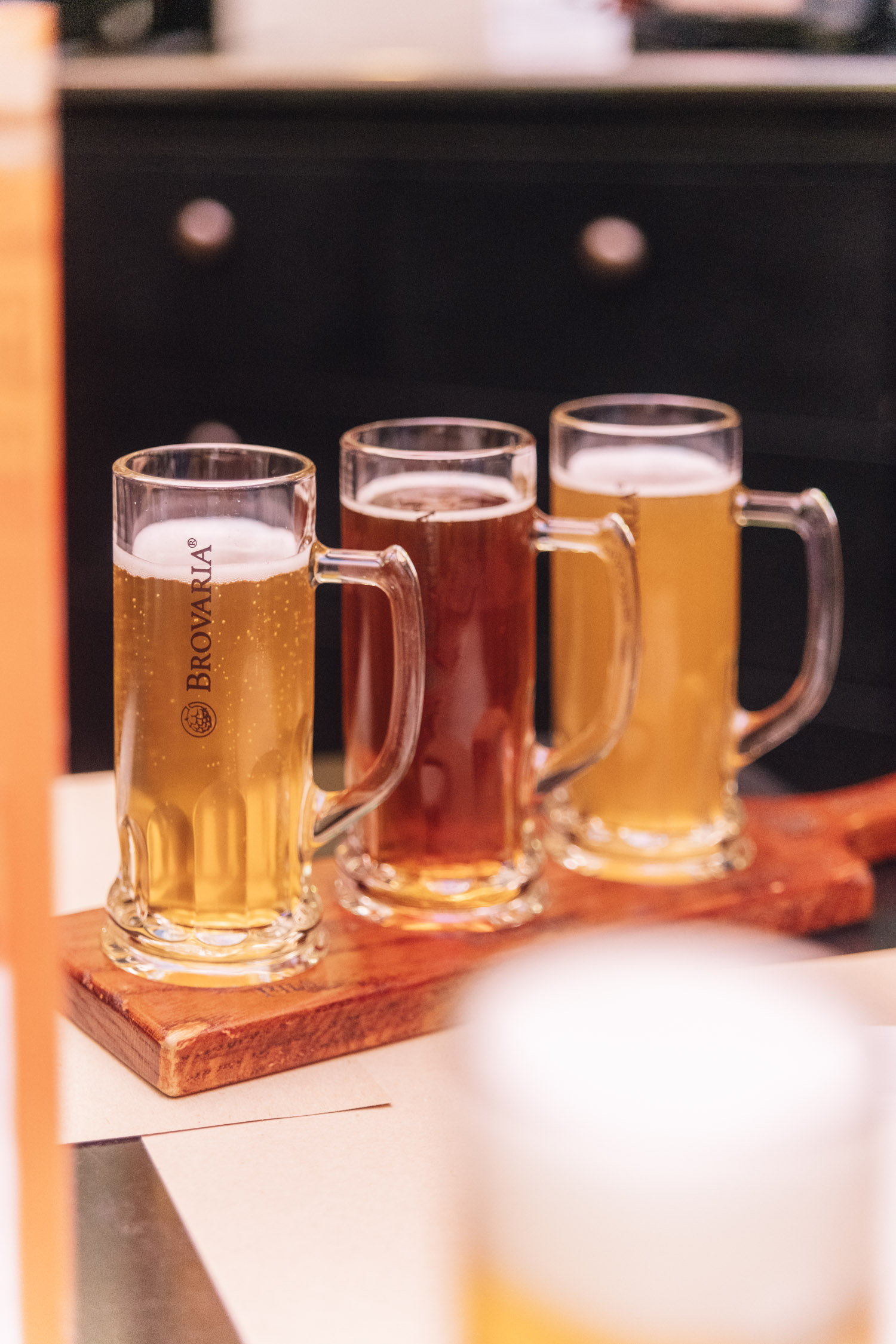 ---
Conclusion
In summary, there is no shortage of fun things to do in Poznań. But maybe I've missed something in this city guide? If so, please comment below and help more readers to discover some of the top things to do in this pretty Polish city.
Disclaimer

This article is presented in paid partnership with Poland Travel and NordicTB. Check out more posts with #NordicTBinPoland2022.