Only a 30-minute drive from Dubai is Sharjah, the third-largest emirate in the UAE. Though this emirate is lesser known than its famous neighbor, Sharjah is a hidden treasure with a lot to offer.
The United Arab Emirates consists of seven emirates – each with its own unique appeal. Yet when you tell your friends you are going to the UAE, they will probably automatically presume that you are going to Dubai, or maybe Abu Dhabi.
No wonder, as these impressive emirates steal the spotlight with ever-grander developments. The other emirates, Sharjah, Ras Al Khaimah, Fujairah, Ajman and Umm Al Quwain, are working hard to prove themselves as attractive destinations.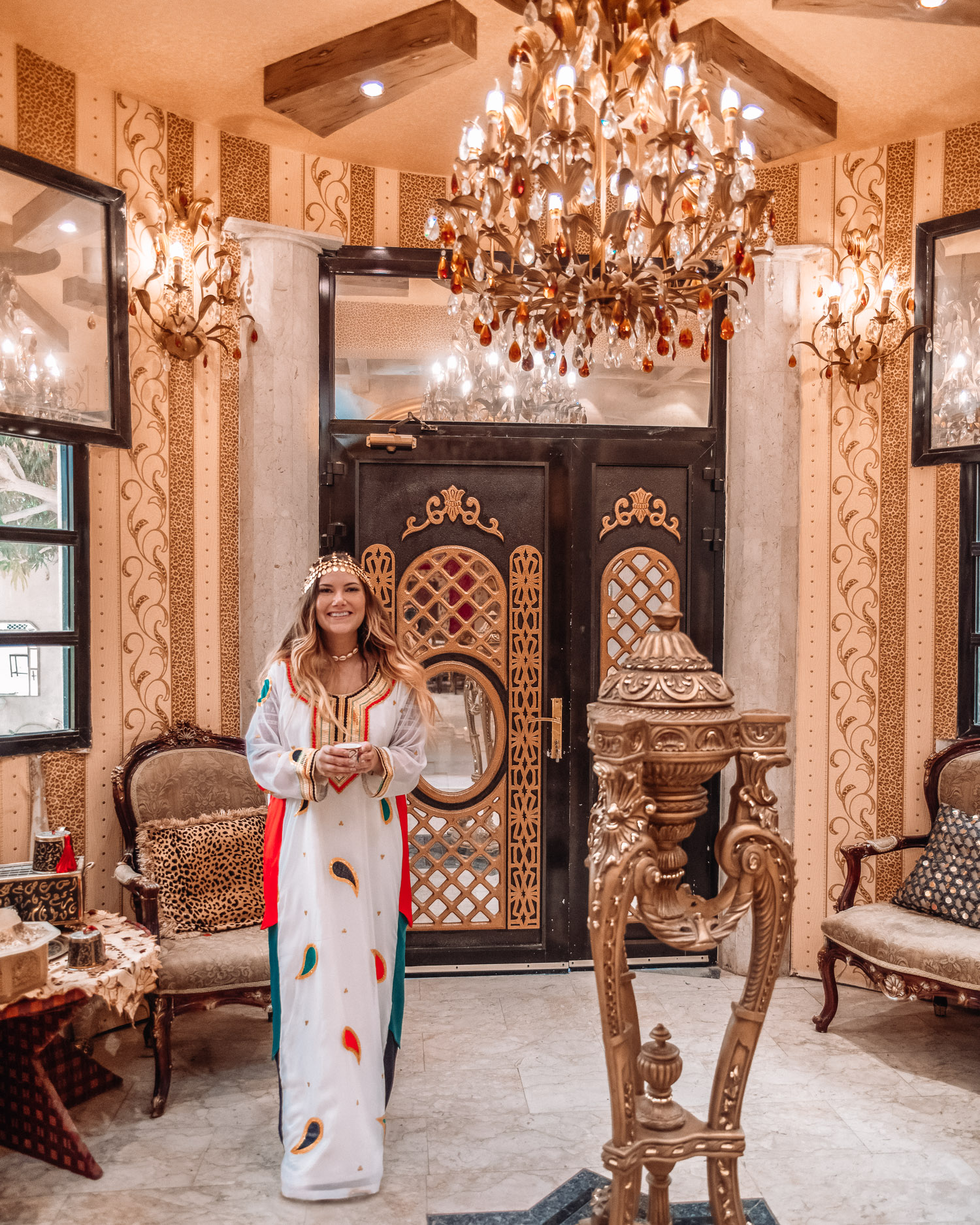 Why Visit Sharjah?
Sharjah blew me away with its rich heritage, cultural experiences, dramatic scenery, stunning desert-scape, fun adventures, delicious food and luxurious hotels. As a bonus, it's not overcrowded with tourists, which makes it easy to enjoy the authentic feels.
You will quickly understand why Sharjah is known as the Pearl of the Gulf. It's a hidden gem that can boast with some of the UAE's most diverse landscapes. From mangrove forests and soaring desert dunes to rugged mountains and pristine beaches. Sharjah is the only emirate with a coast on both the Arabian Gulf and the Gulf of Oman.
Combined with ancient souks, off-road adventures, modern shopping centers, archeological sites, year-round sunshine, friendly people, and delicious dining – it's a wonderful emirate to explore.
→ Compare flights to Dubai | Compare rental cars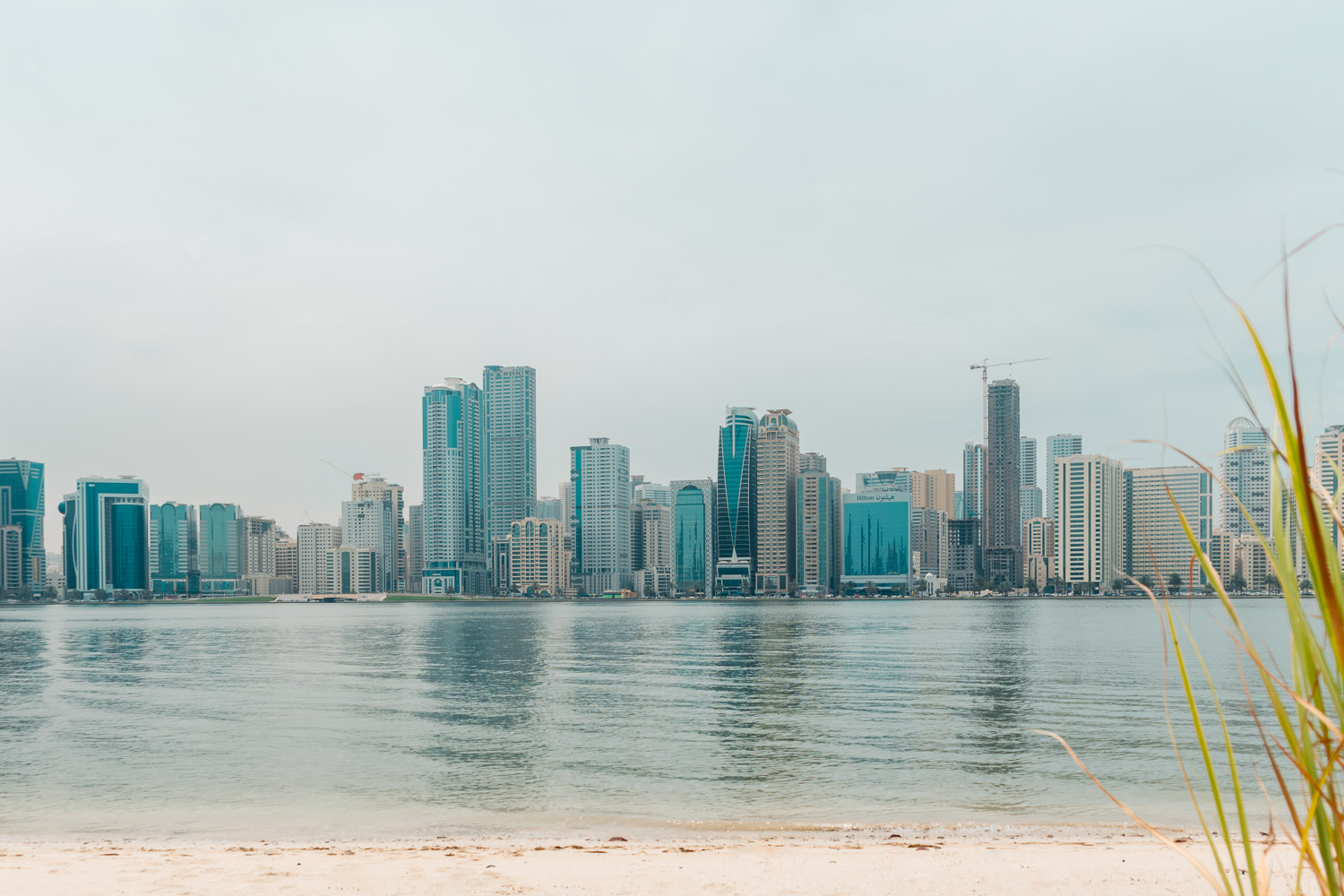 Things You Need to Know Before Visiting Sharjah
It's not all perfect. Unfortunately, there are serious violations of human rights, especially for free speech and LGBT rights. Homosexuality is considered a crime, as is sex outside of marriage and all public displays of affection (like cuddling and kissing). It's even against the law to share the same hotel room with someone of the opposite sex unless you're wedded or closely related.
Also, the emirate of Sharjah is a 'dry emirate,' which means that alcohol is strictly prohibited. If caught carrying or drinking alcohol without a license or with alcohol in your blood, you can be arrested. To be on the safe side, abstain from drinking alcohol on the flight to the UAE.
Good to know is also that Sharjah's dress code is more conservative than Dubai. You always need to cover your shoulders and knees. It's also advised to not wear too tight or too transparent clothes.
Read also: Carry-on essentials for long-haul flights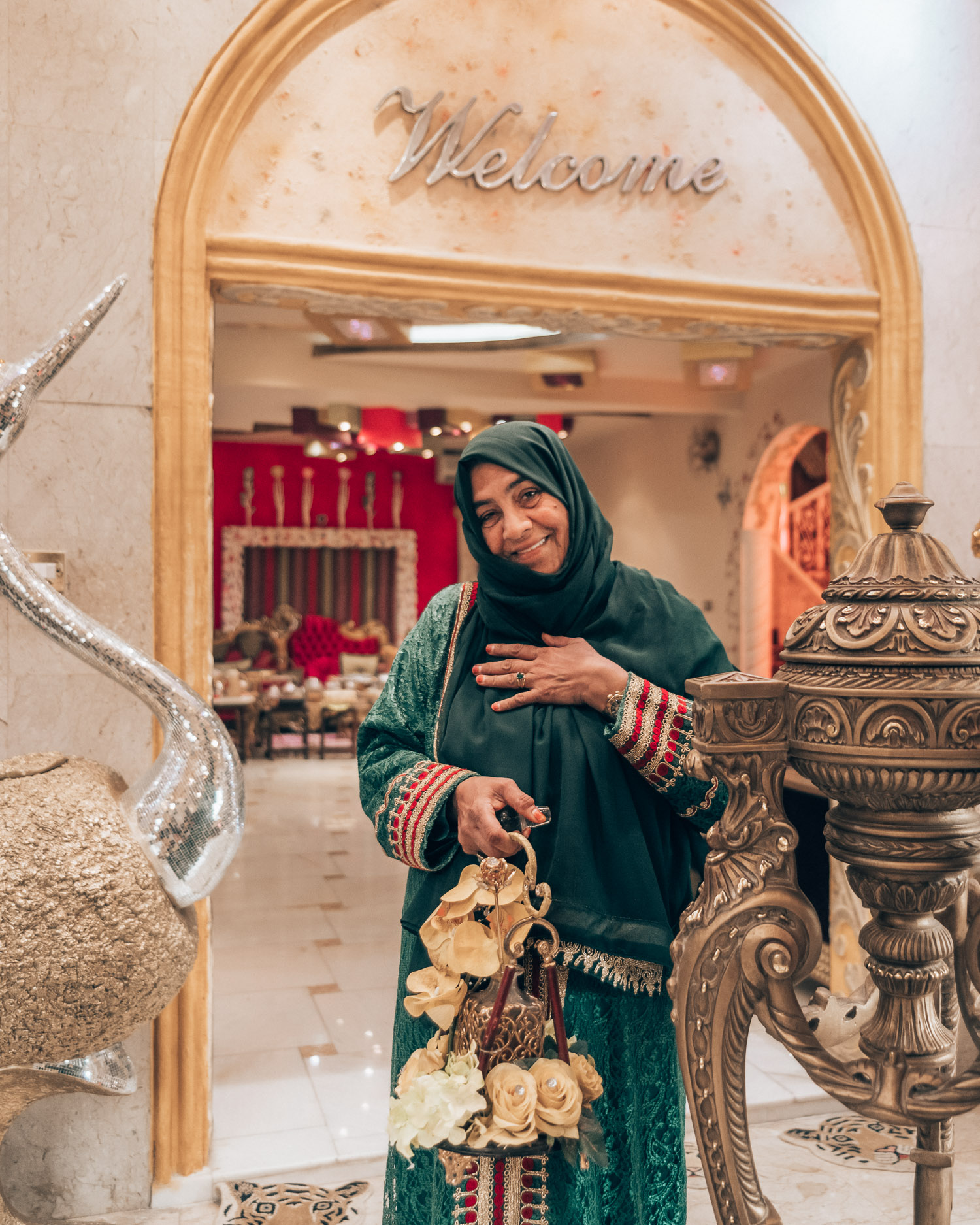 Still interested in knowing what this emirate has to offer? Enjoy and 'Ahlan wa sahlan' – Welcome to Sharjah!
---
TOP THINGS TO DO IN SHARJAH, UAE
1. Explore the Heart of Sharjah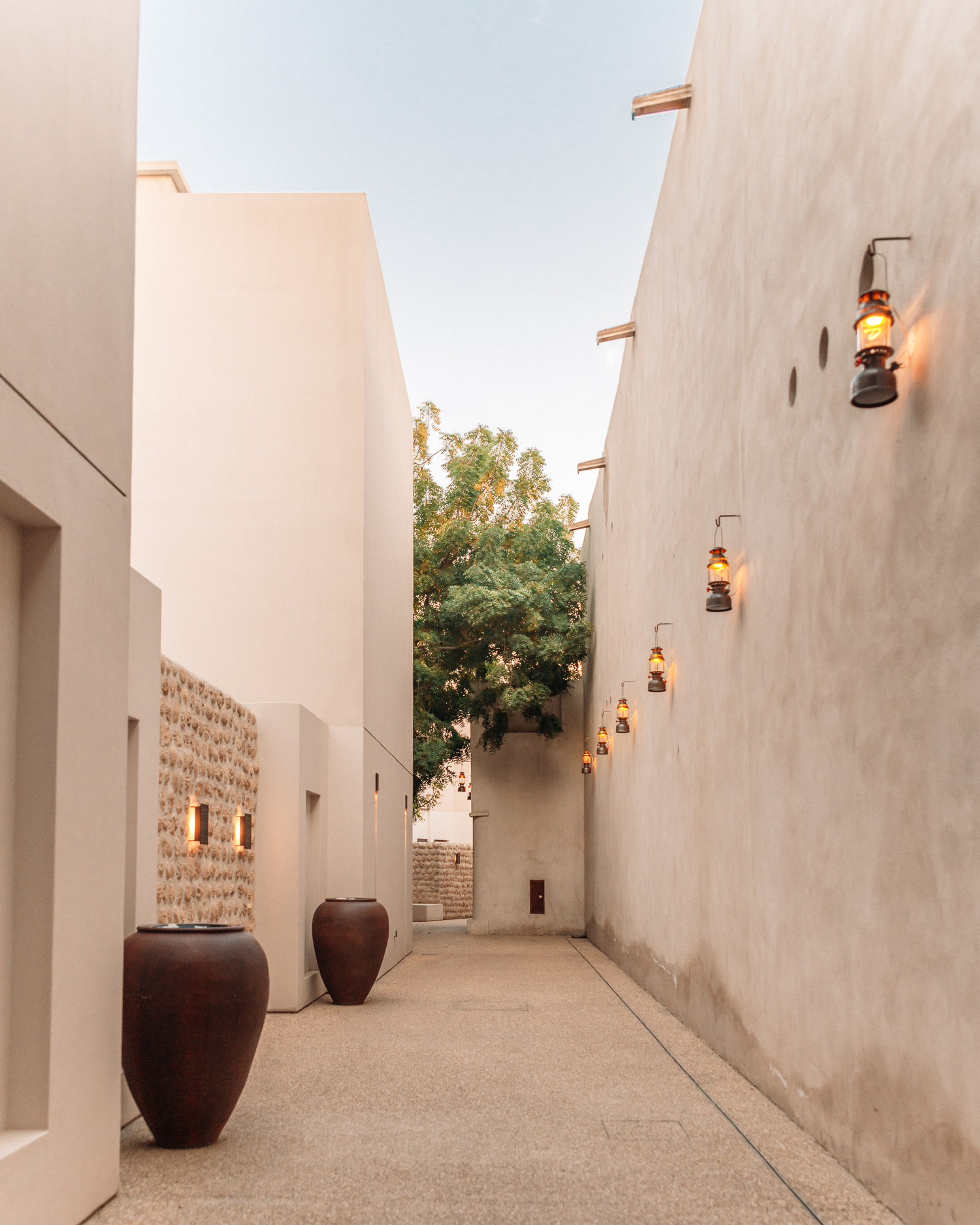 Sharjah is an emirate that is keeping its tradition, culture and customs alive.
Just head to the Heart of Sharjah, and you will instantly understand why UNESCO named Sharjah the Culture Capital of the Arab World. The Heart of Sharjah is a heritage project that aims to restore the oldest area in Sharjah to a replica of the ancient city that once stood here.
Even though this area is under development, intended for completion in 2025, it will already make you feel like you've taken a step back in time. Stroll along the narrow alleyways and soak up the atmosphere and architecture. This is the heartbeat of the city.
---
2. Visit the Al Noor Mosque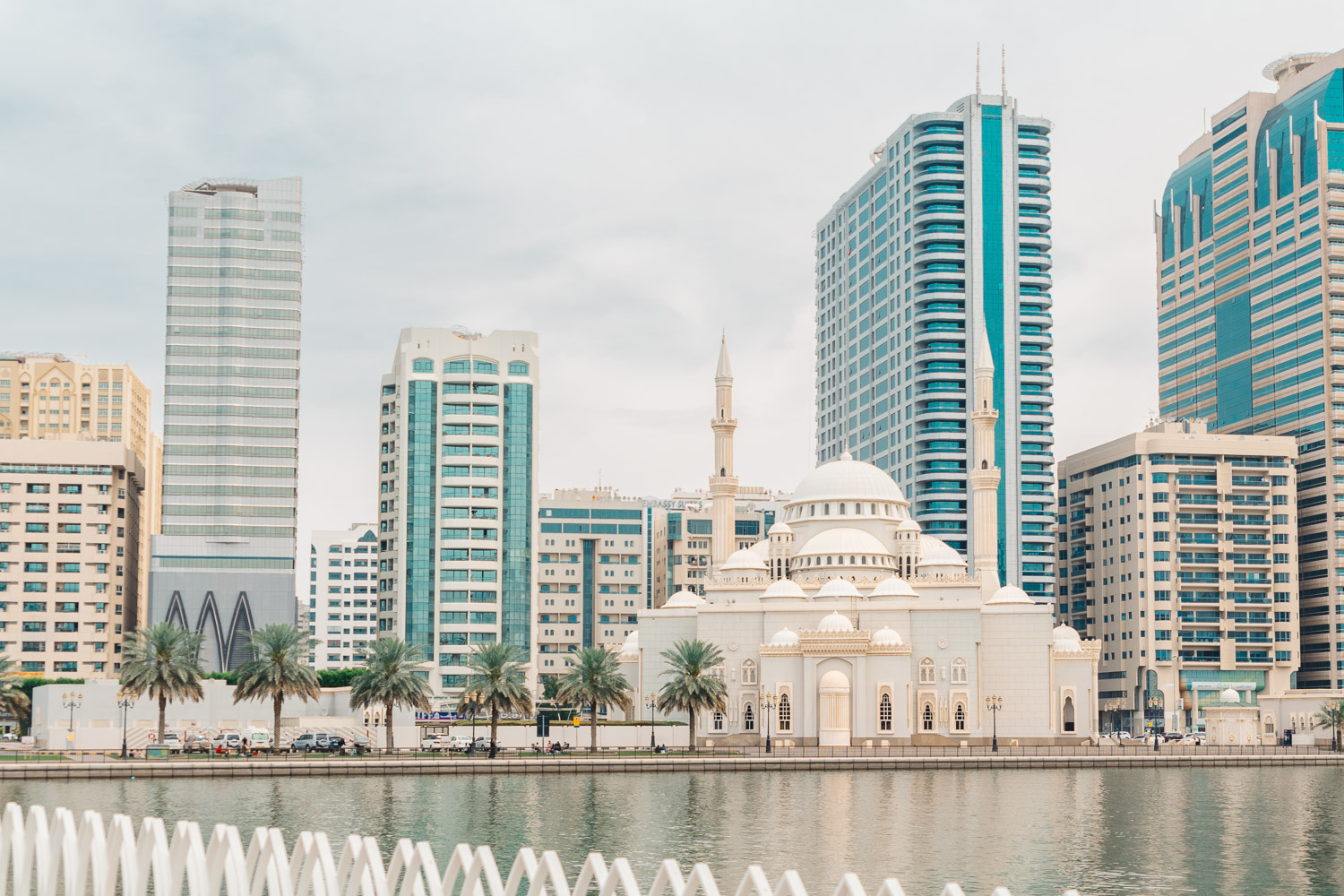 Sharjah has over 600 mosques; One of the most known is the Al Noor Mosque. It's one of the few mosques in the country open to non-Muslim visitors.
A great way to start your vacation in Sharjah is to join a free tour on Mondays at 10am at Al Noor Mosque. Here you can gain a deeper cultural understanding and learn more about Islam.
Also, don't forget to admire the building's stunning architecture and surroundings. It's just next to the picturesque Khalid Lagoon.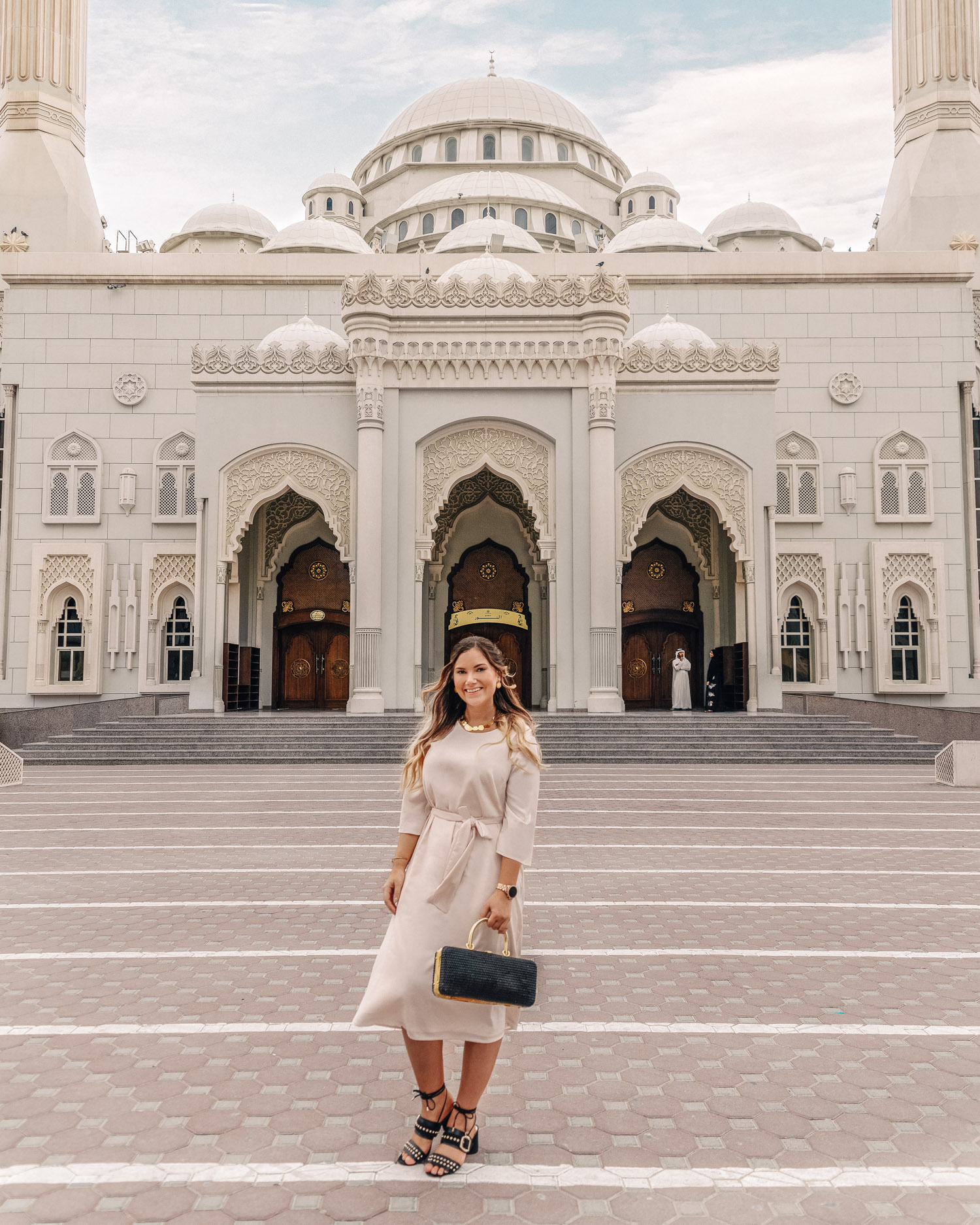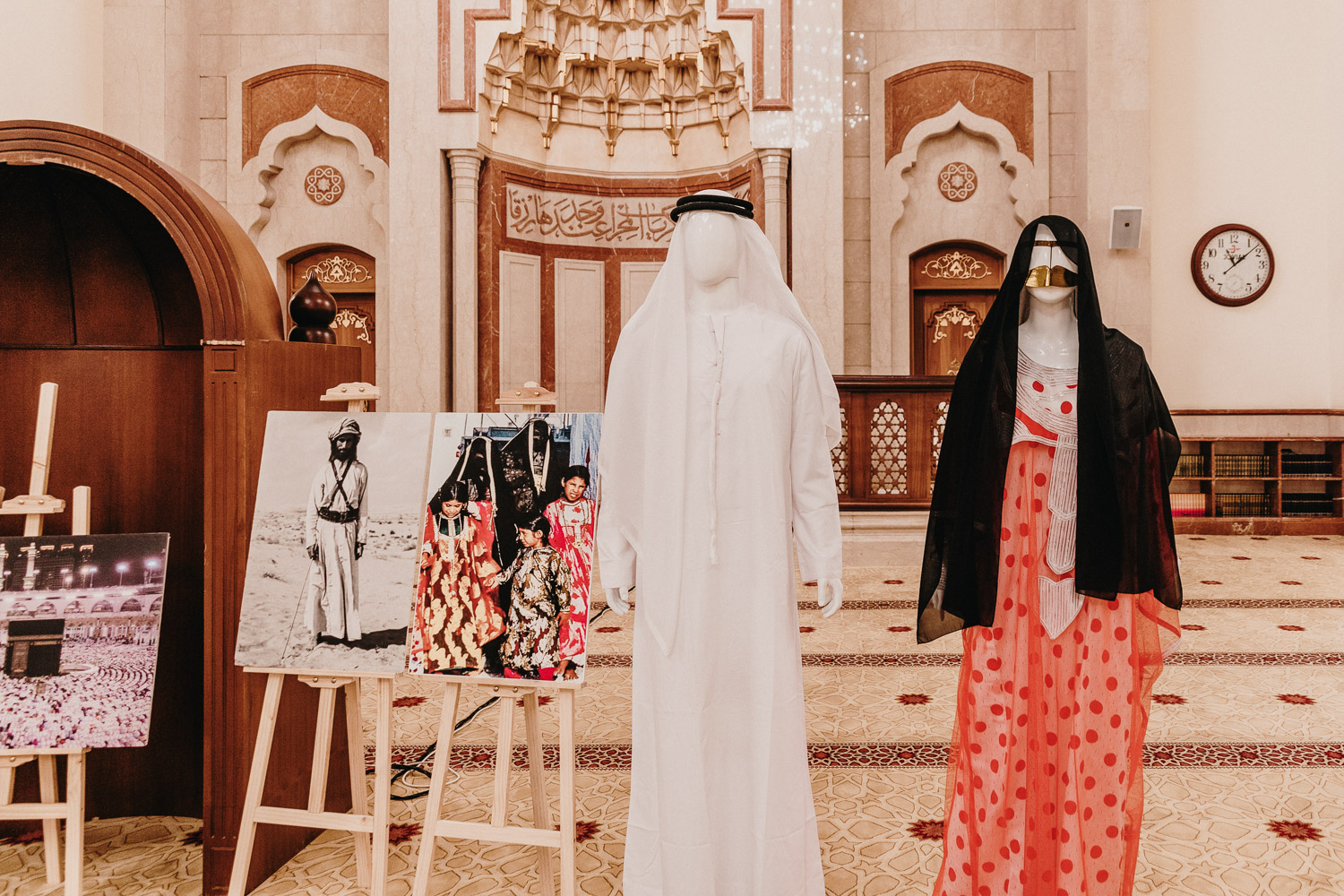 ---
3. Visit Al Noor Island and the Butterfly House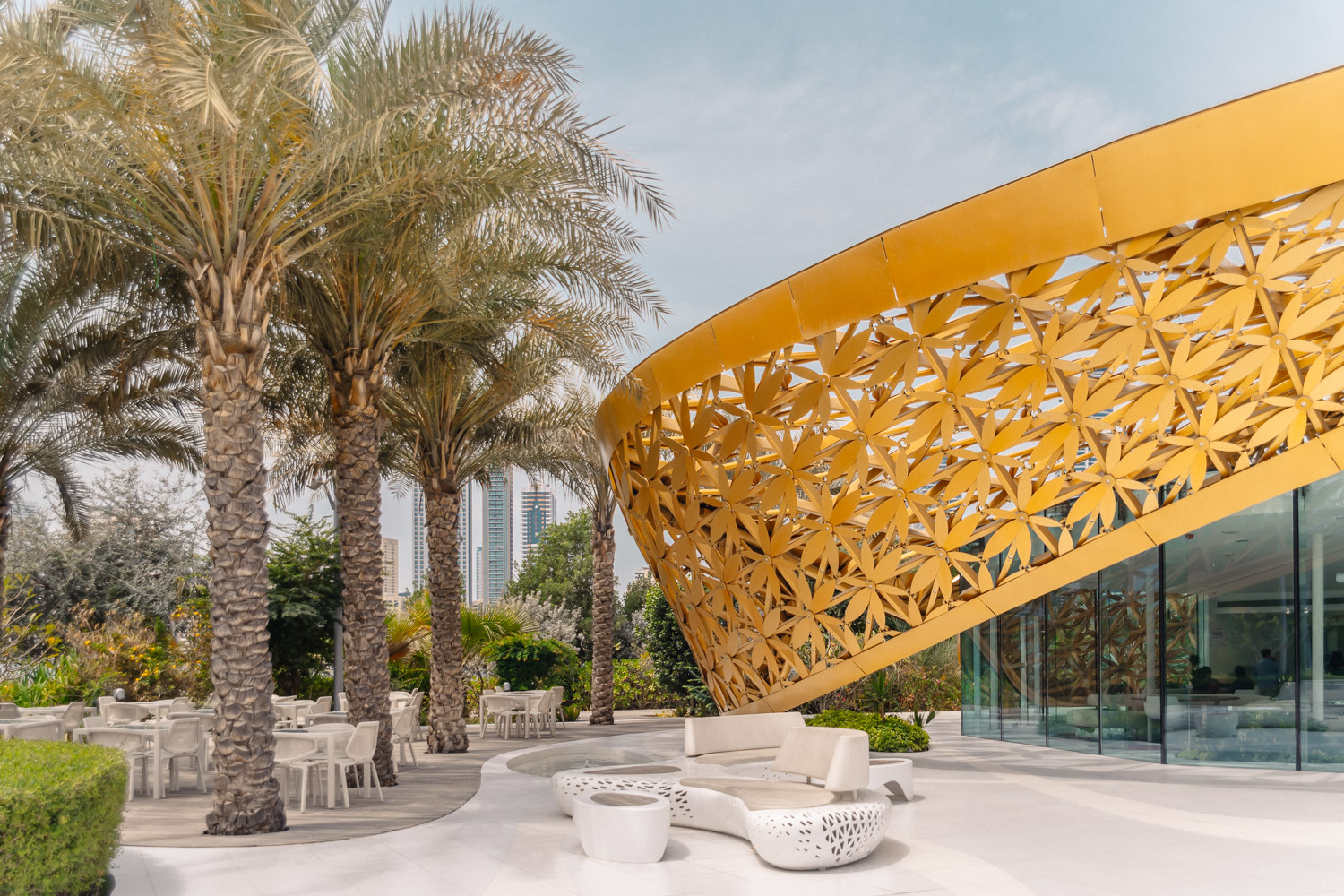 Just a few minutes' walk from Al Noor Mosque is Al Noor Island. It must be one of the most picturesque and Instagram-worthy places in Sharjah. Surrounded by azure waters, this tropical oasis has become a popular family destination since its opening in 2015.
Not surprising, as this lovely island offers many fun and unexpected things to do. The main attraction is the Butterfly House, where you can admire the visual beauty of over 500 exotic butterflies – flying around you.
Continue your visit on the island by taking a walk through the luscious landscaped gardens decorated with art installations and sculptures. Relax in the dreamy Literature Pavilion, jump on the trampoline path, and stop for a coffee at the organic café.
Tip! Visit around 5pm to see how the island transforms into a twinkling fairyland when the artificial lights turn on.
Al Noor Island is a serene oasis in the middle of the city of Sharjah.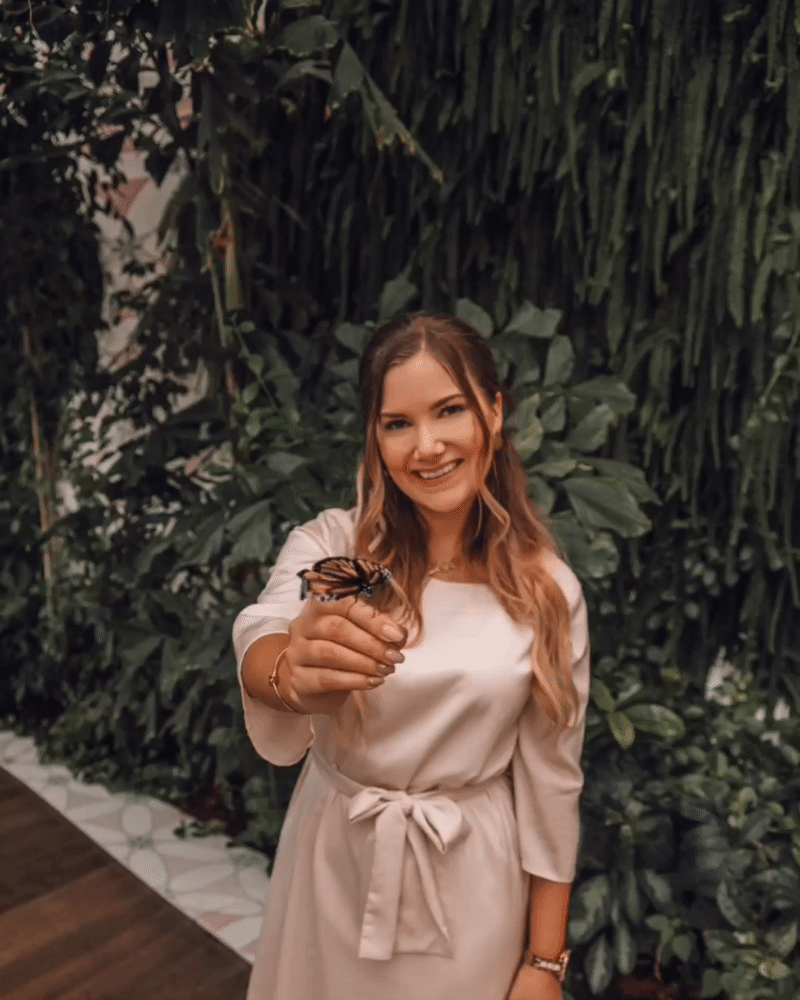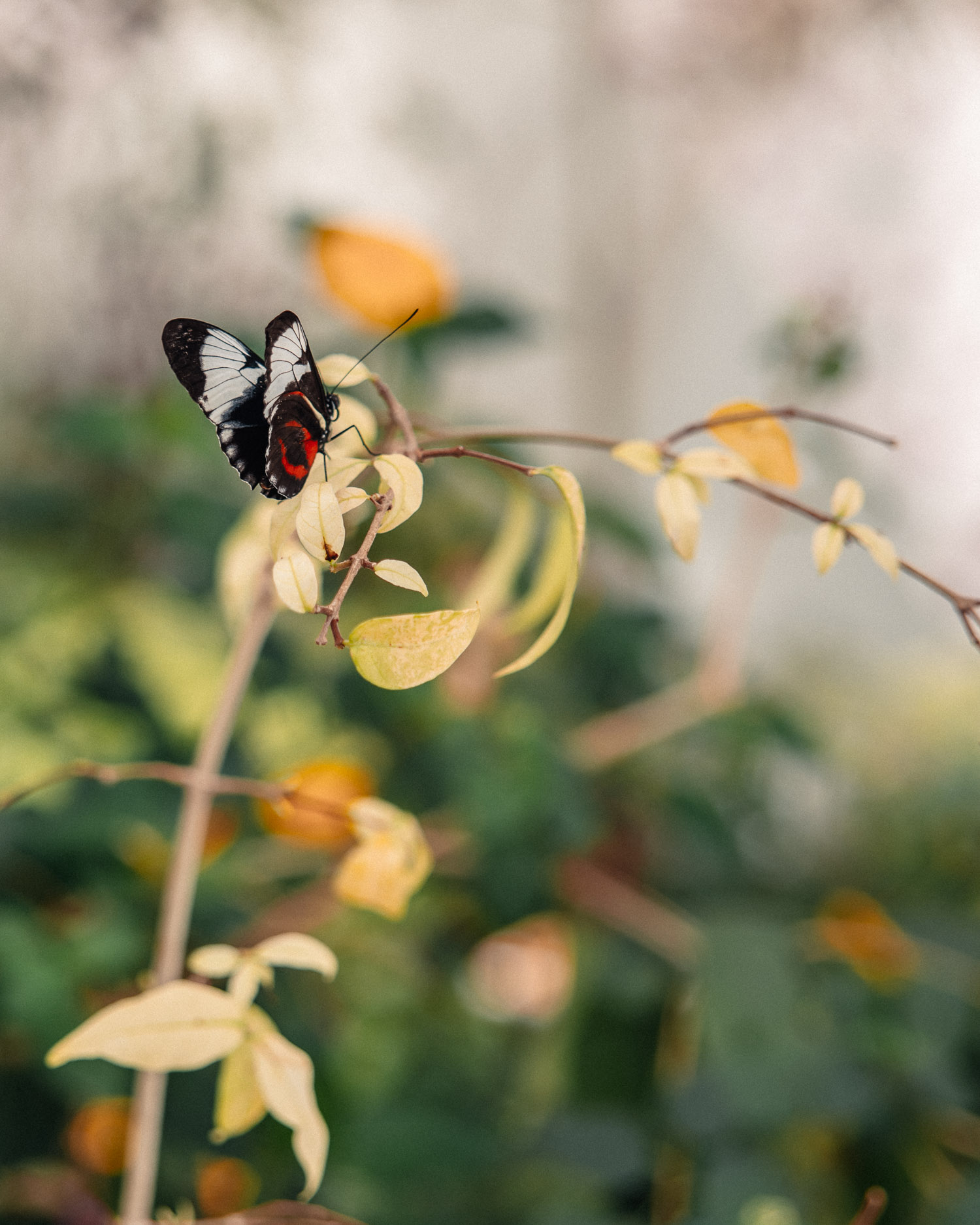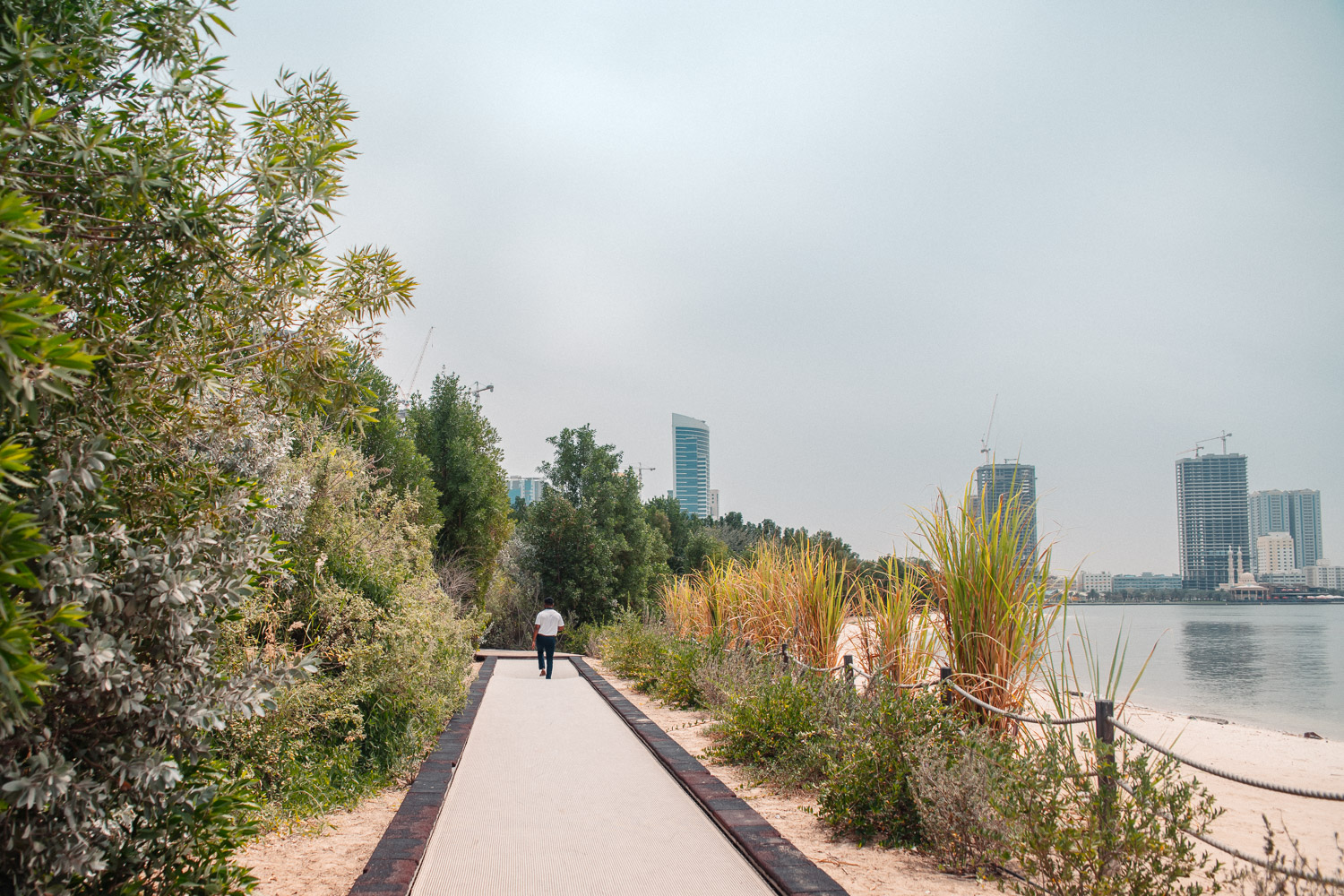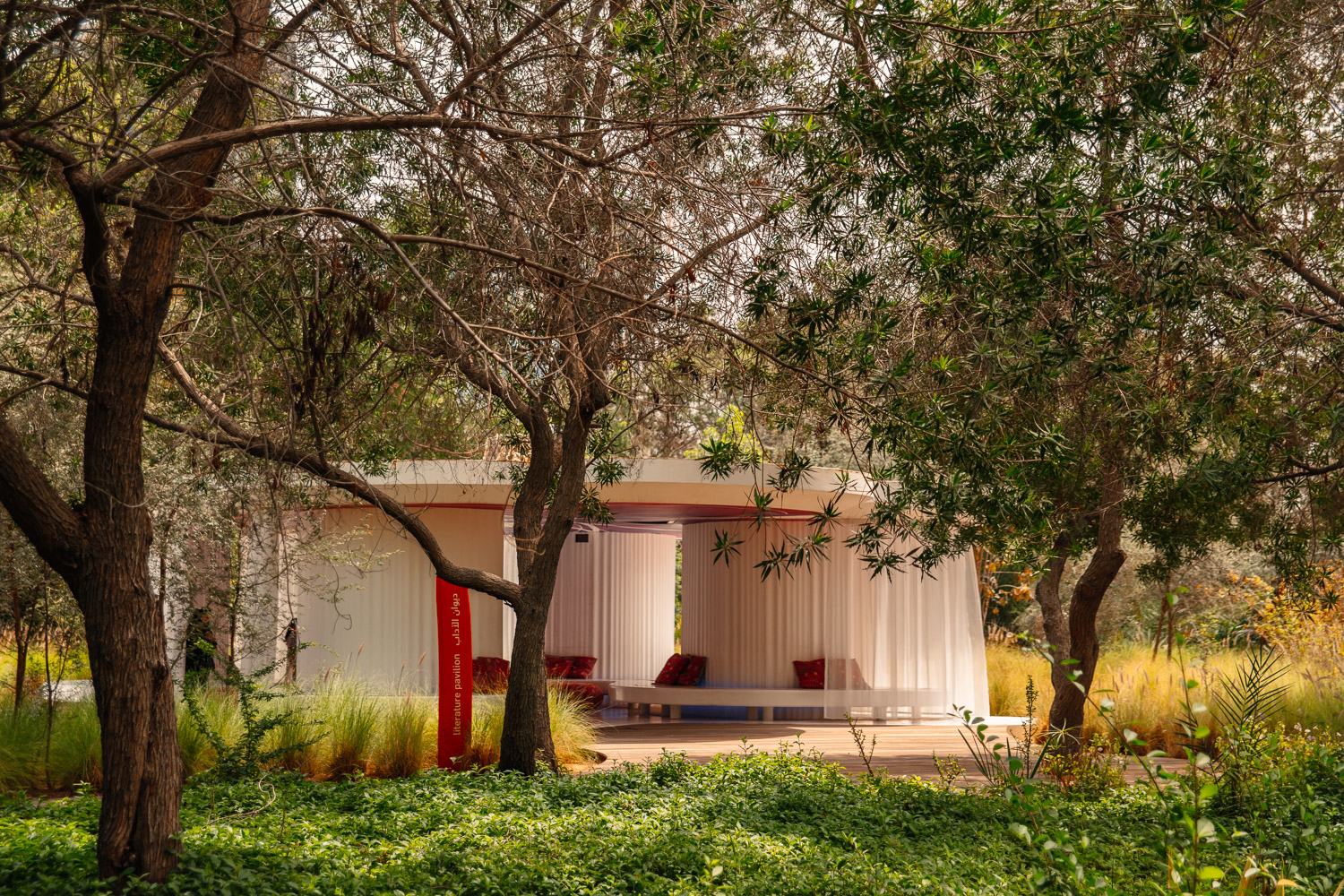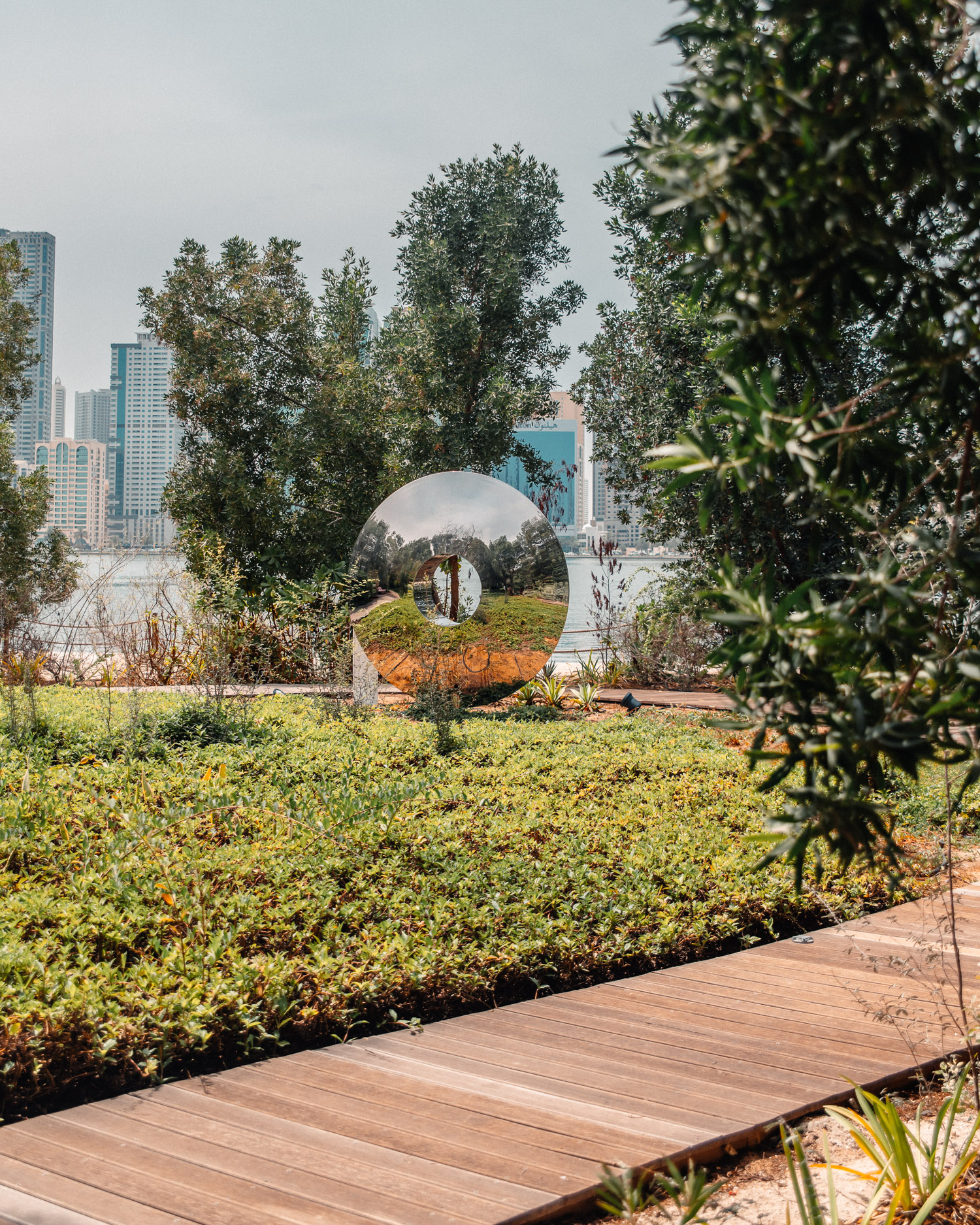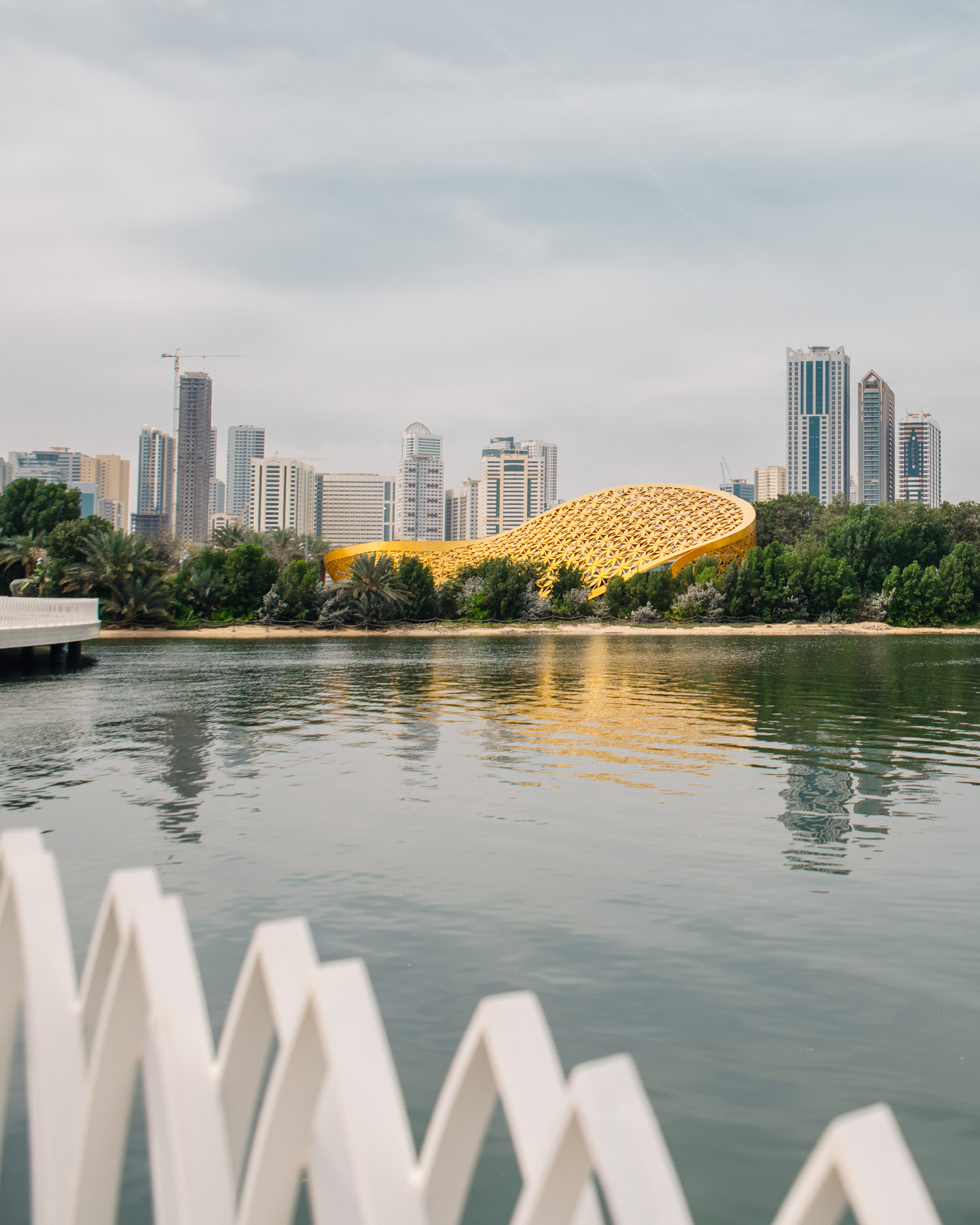 ---
4. Experience Mleiha Desert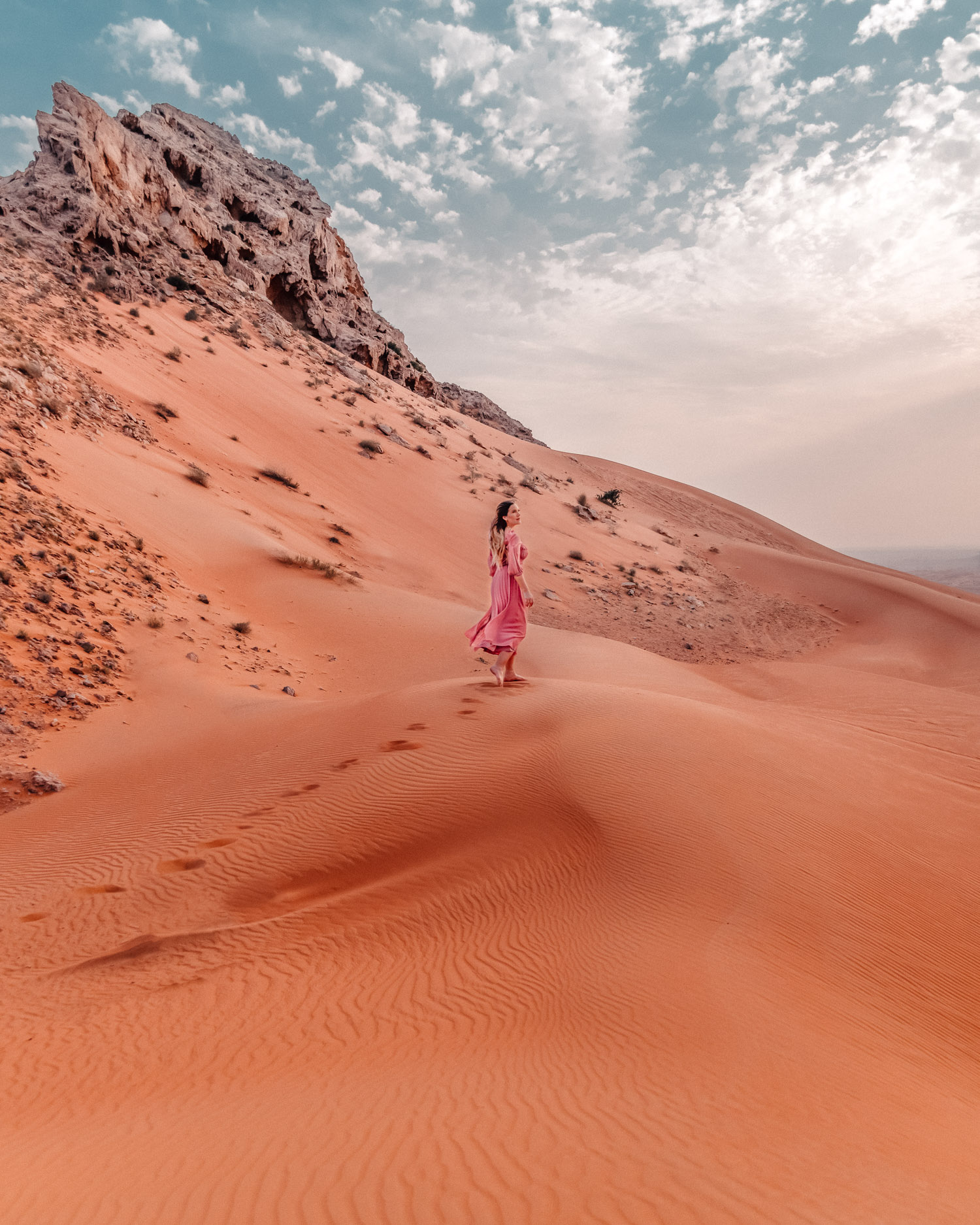 An hour away from Sharjah's city center are saffron-colored sand dunes as far as the eye can see. Mleiha desert is simply breathtaking and a must-see if you ask me.
There are lots of things to do here, for different adrenaline levels. For more adventurous activities opt to discover the desert off-road. You can go for activities such as dune buggy rides, 4WD tours to Fossil Rock, Big Red and Camel Rock, paragliding from Mleiha's tallest peaks, desert cycling tours or trekking.
Or embark on a journey back through time and visit the Mleiha Archeological Center. Here you can discover some of the region's hidden secrets and history of traditional Emirati life. You can also visit Bronze Age tombs and pre-Islamic forts.
Or why not camp in the desert beneath the stars? The options in Mleiha are many!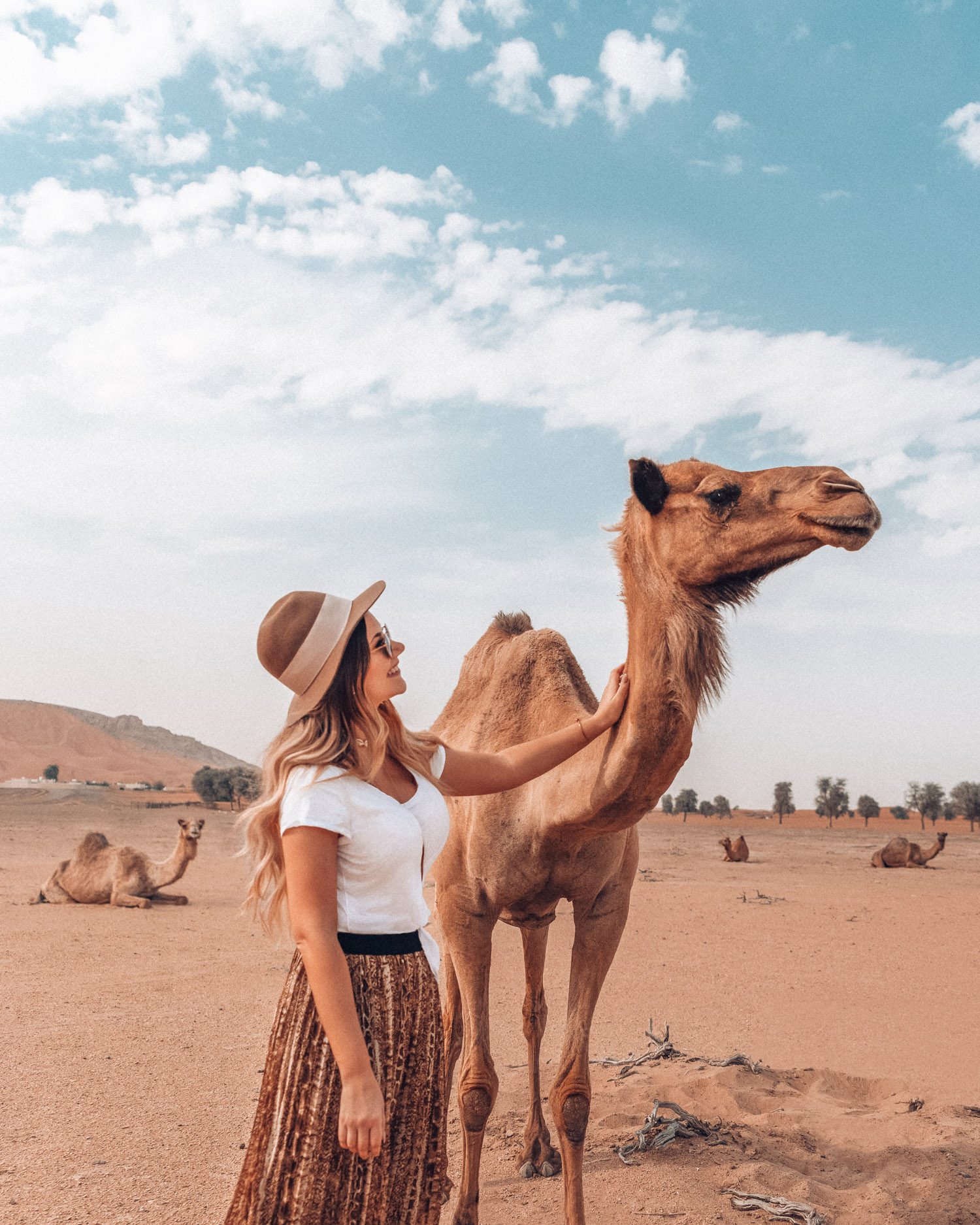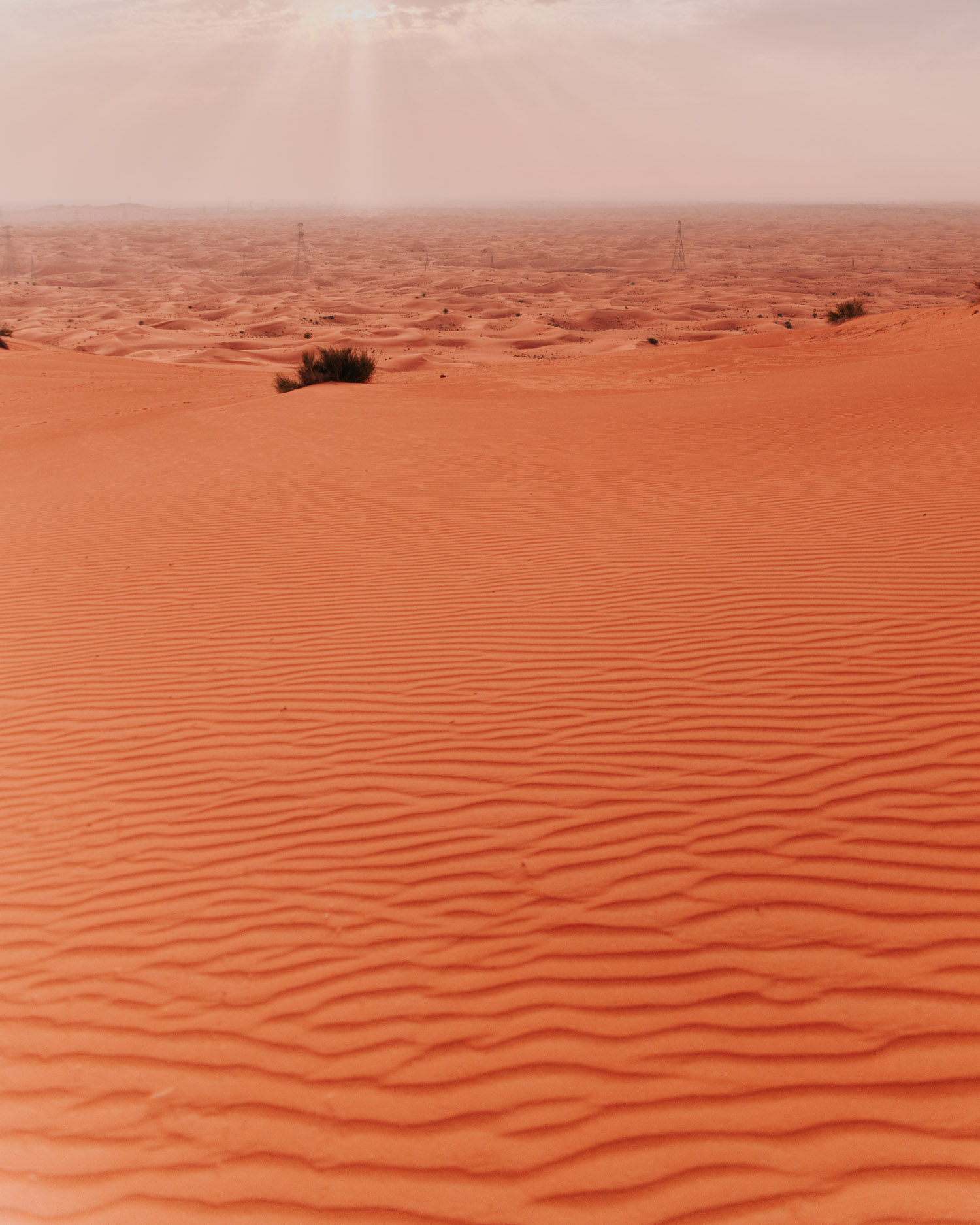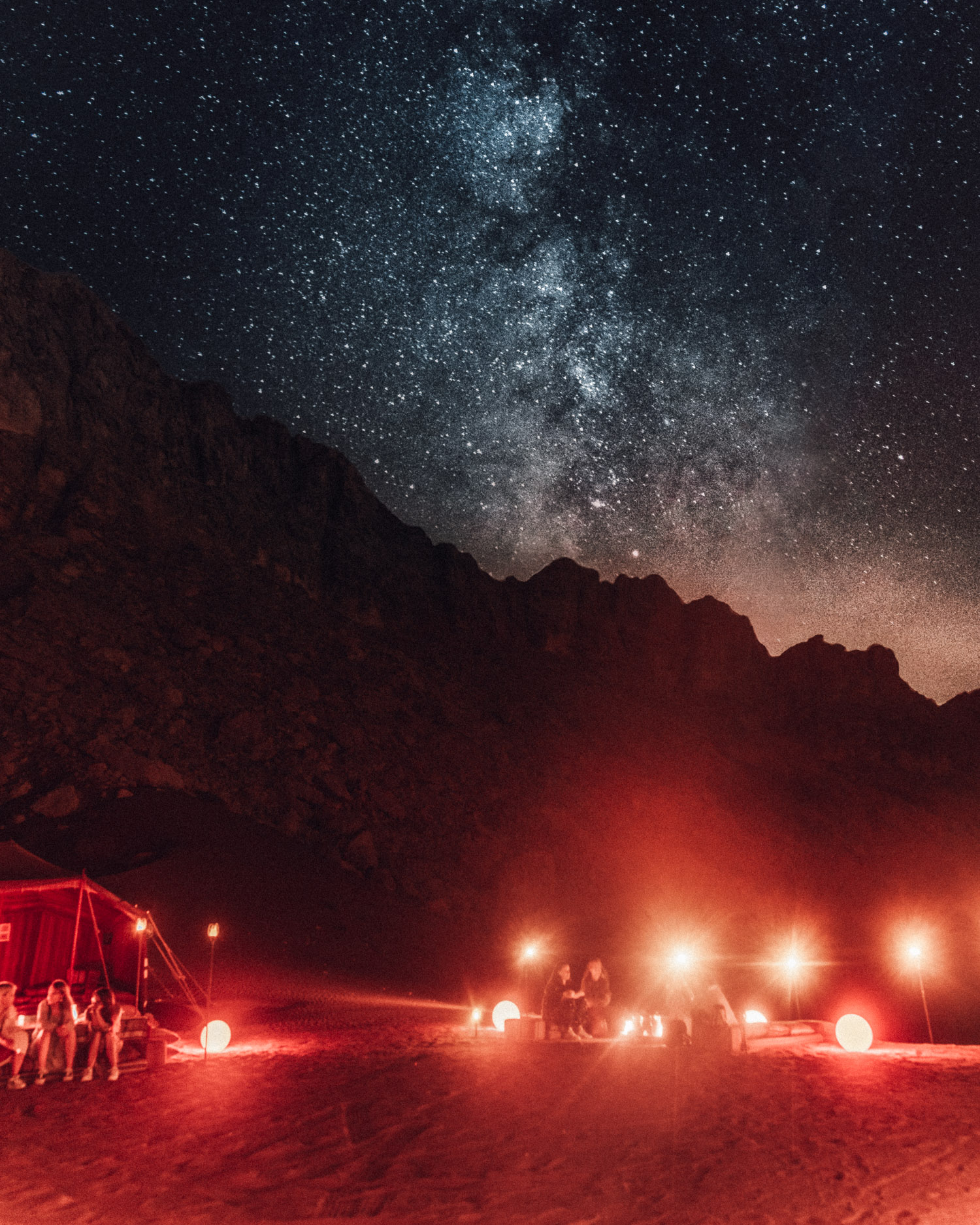 ---
5. Experience the Rain Room & Sharjah's Art Scene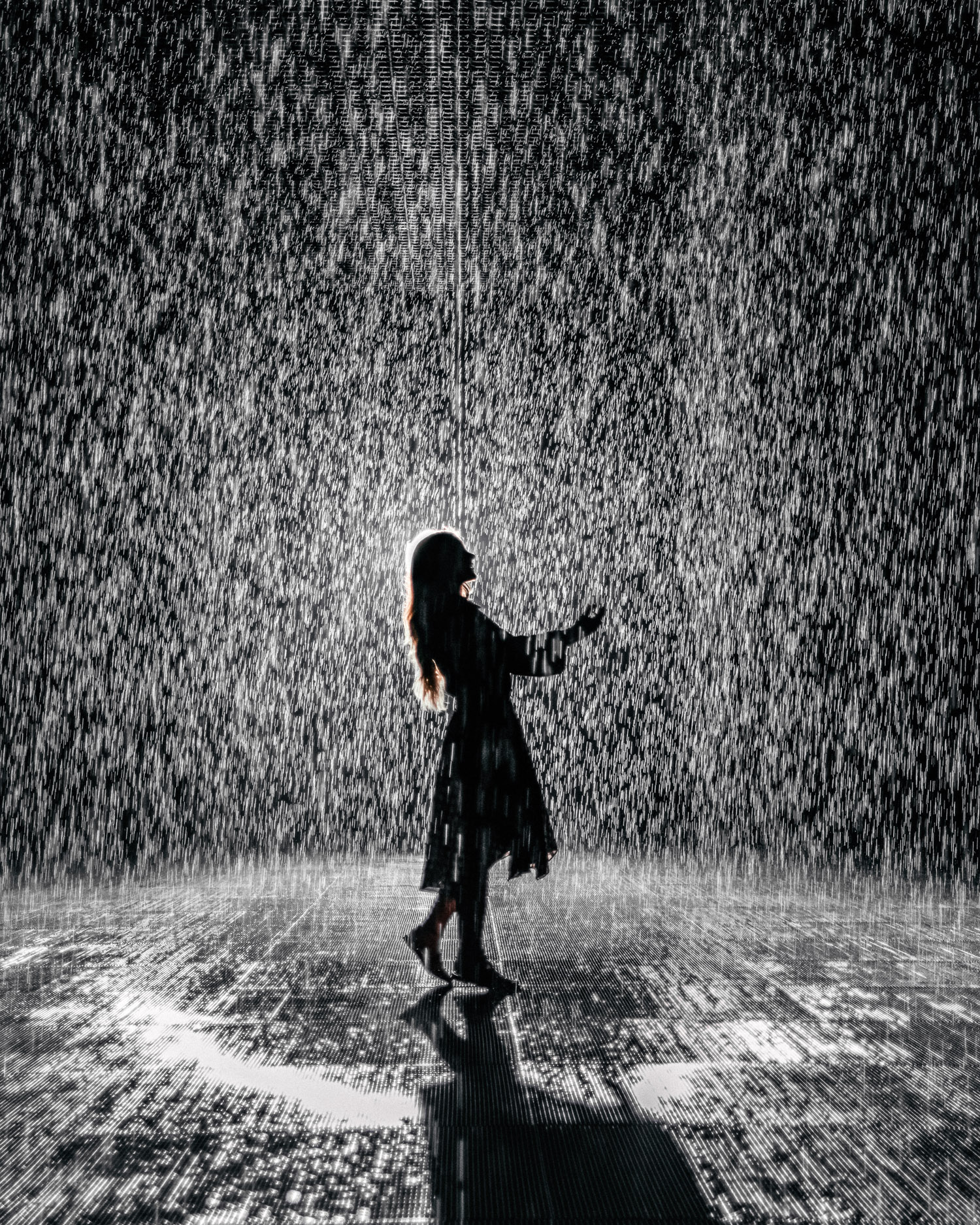 Imagine walking in the rain – without getting wet. It's the reality in the Rain Room.
I was so happy to discover that Sharjah Art Foundation has the world's first permanent Rain Room Installation. I've wanted to see this art installation for ages. Get a ticket for 25 AED and head inside a dark underground chamber, lit only by a spotlight. Thanks to 3D tracking cameras and motion sensors you can walk through the endless rain and see the water falling all around you.
The installation, which made a debut at London's Barbican Centre in 2012, has since been on view at MoMA in New York, Yuz Museum in Shanghai and at LACMA in Los Angeles.
You only spend 15 minutes in the Rain Room, but it's an incredible experience and definitely a must-see in Sharjah.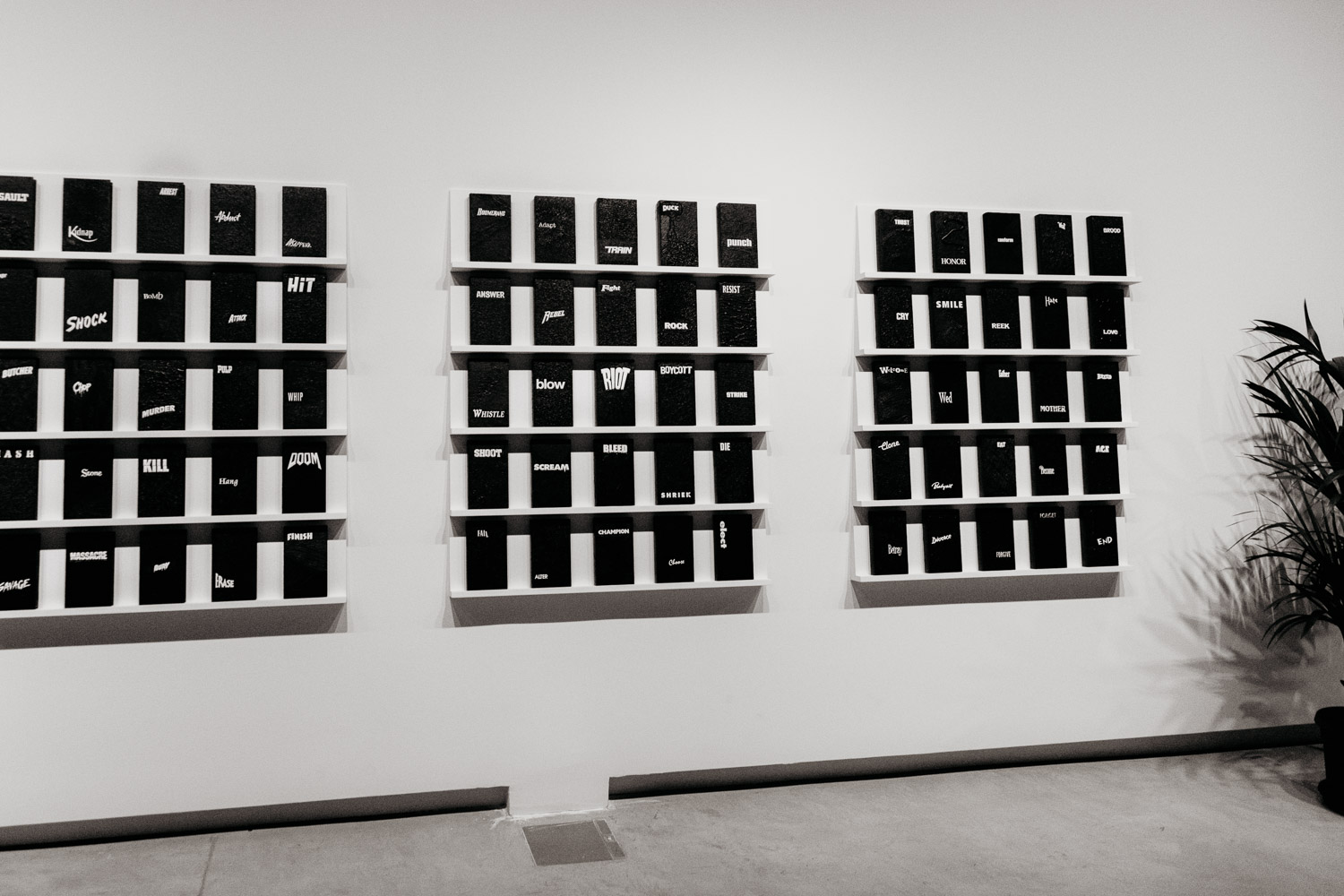 You can combine your Rain Room experience with a visit to the Sharjah Art Museum and the new Art Spaces by Sharjah Art Foundation. The foundation holds activities and events throughout the year in Sharjah's historic Art and Heritage Area.
---
6. Visit the Sharjah Museum of Islamic Civilization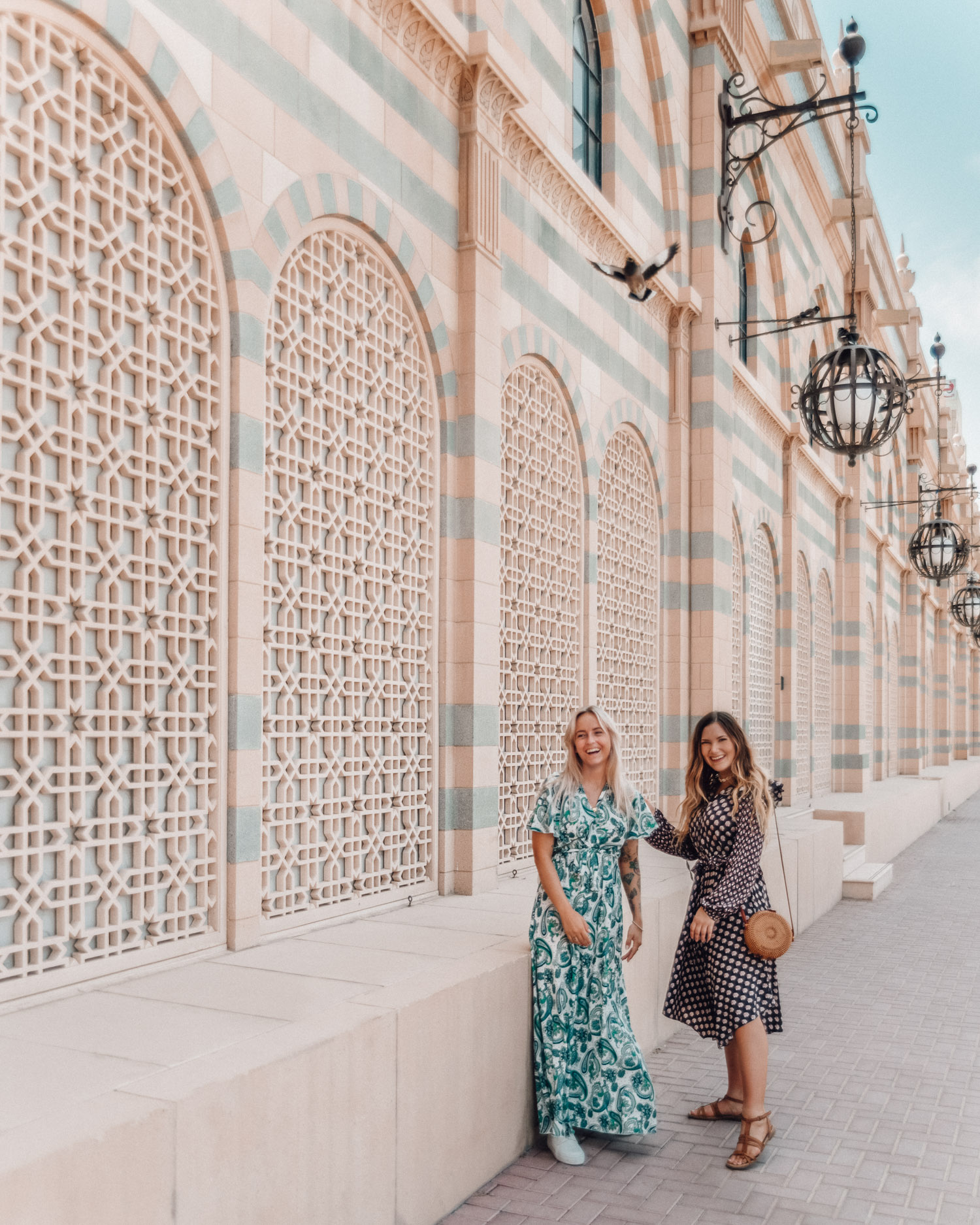 This museum covers just about everything you want to know about Islam. Learn about Islam and its central principles and peruse among the over 5,000 artifacts representing the different periods of Islamic history: from its beginnings in the Abbasid and Umayyad eras to the Ottoman and Mamluk eras.
The Sharjah Islamic Museum of Islamic Civilization first opened its doors in the Heritage Area in 1996 but were moved to the impressive building of the traditional Souq Al Majarrah in 2008.
With its glistening golden dome and majestic architecture, the building itself is worth seeing.
Don't miss the stunning zodiac rooftop that decorates the inside of the gilt central dome. The intricate mosaic depicts the night sky and the zodiac signs.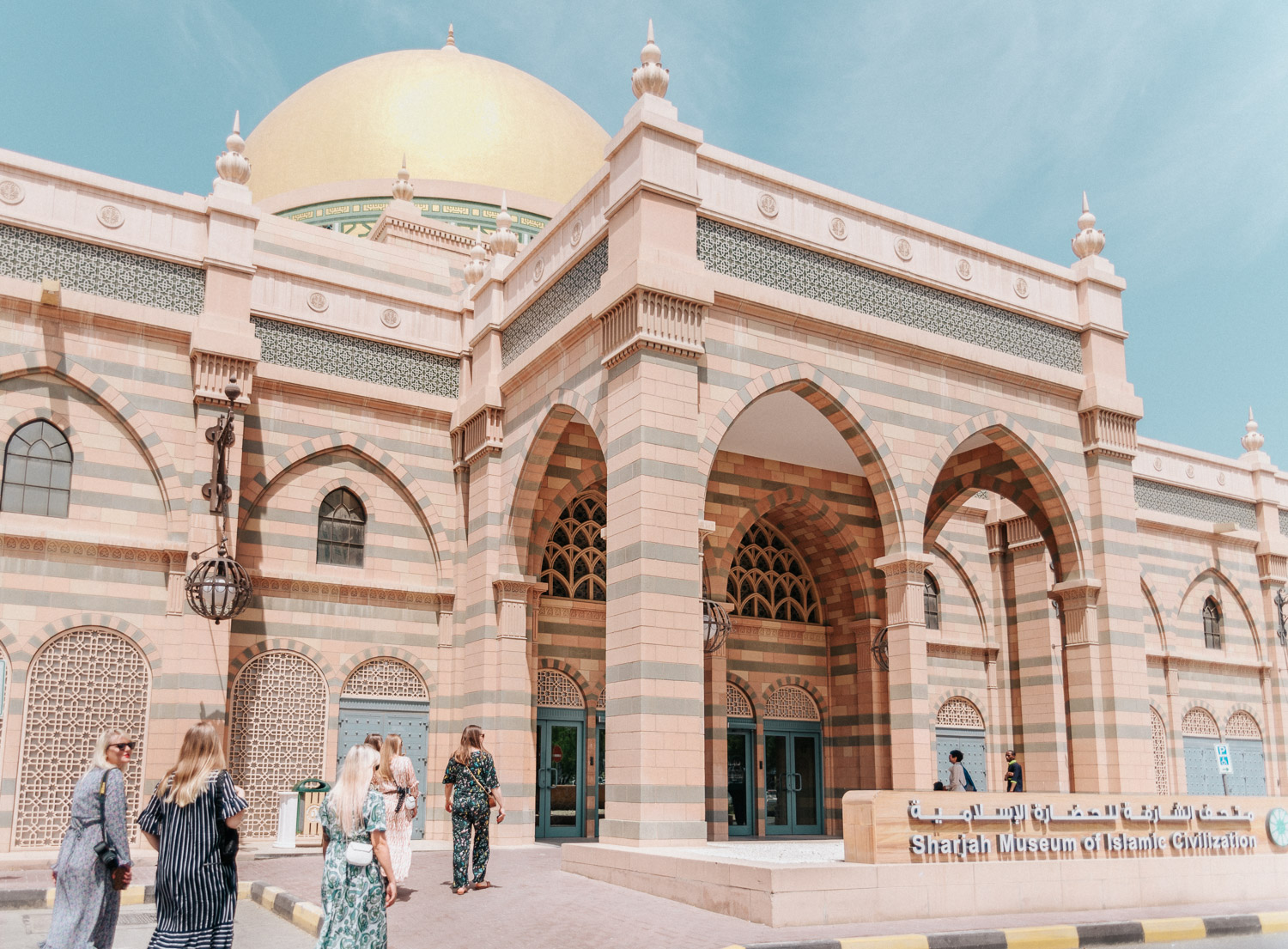 ---
7. Indulge in Luxury at Al Bait Sharjah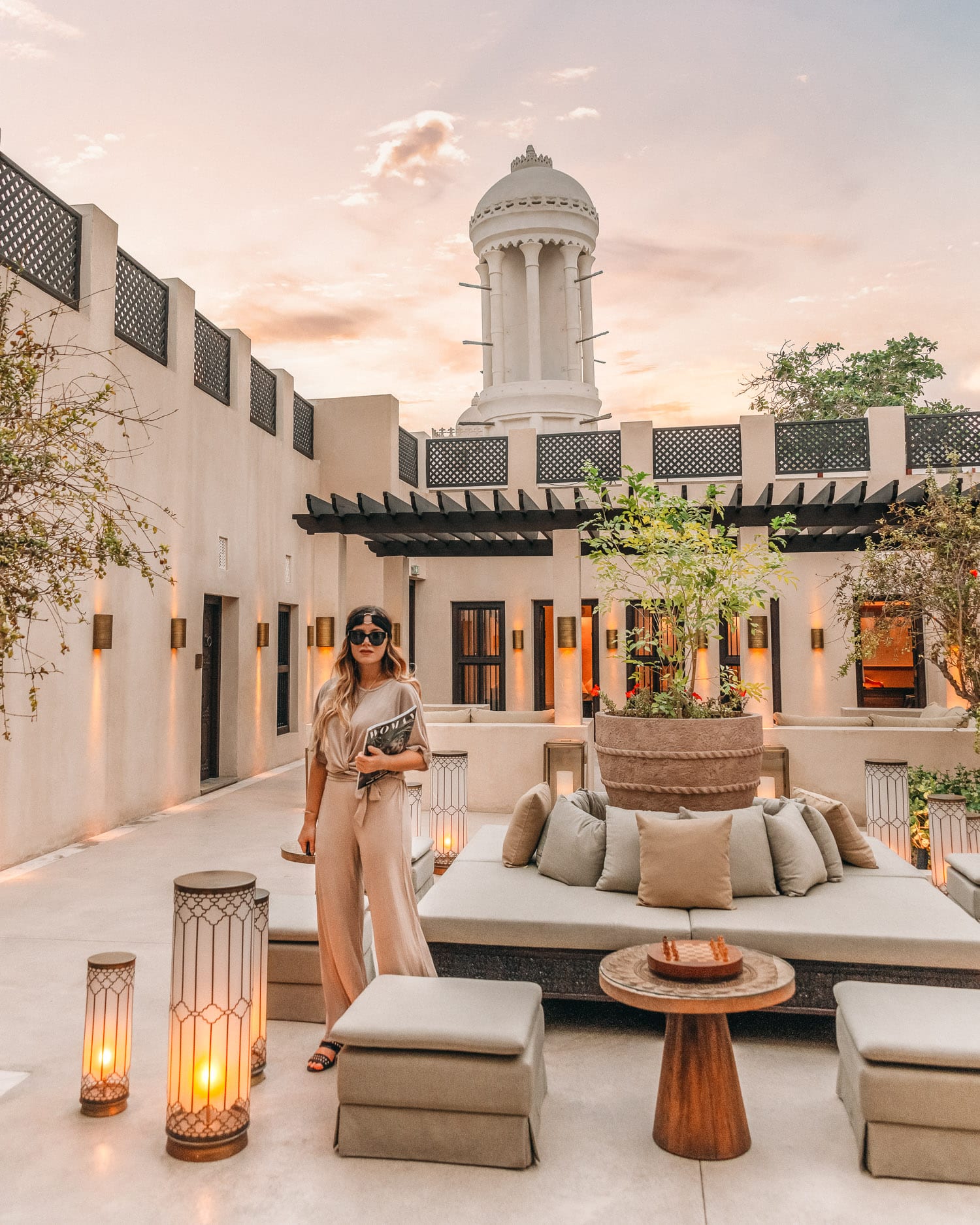 A 5-star luxurious retreat where Islamic heritage meets an inspiring contemporary style. Opened in 2018, Al Bait Sharjah is known as the country's most ambitious restoration project. It brings the history of the United Arab Emirates to life with its restoration of historic manor houses.
Al Bait Sharjah is one of the most unique resorts I've ever stayed at. It's magical!
When you arrive they welcome you with a glittering lavender drink and chocolate with popping candy. You get a cool map and a guide to help you navigate around the maze-like surroundings. Without it you could quite literally get wonderfully lost (and I bet you wouldn't mind at all).
The resort has a lovely spa and fitness center, an on-site library, a swimming pool, a museum and a fantastic Arabic restaurant.
If you are looking for a romantic escape, to celebrate a special occasion, or just to spoil yourself or your family, this is a hotel you won't forget.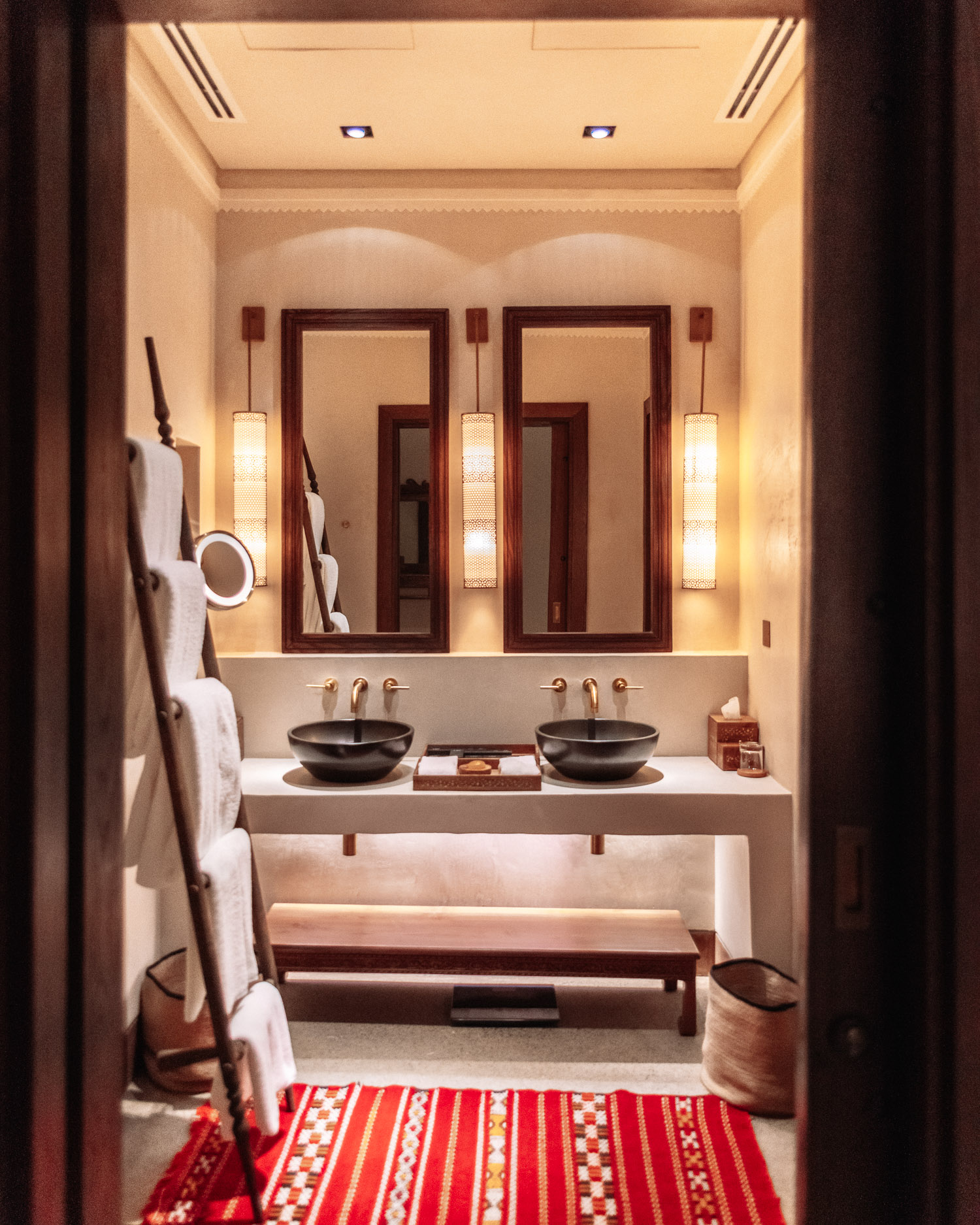 ---
8. Explore Sharjah's Souks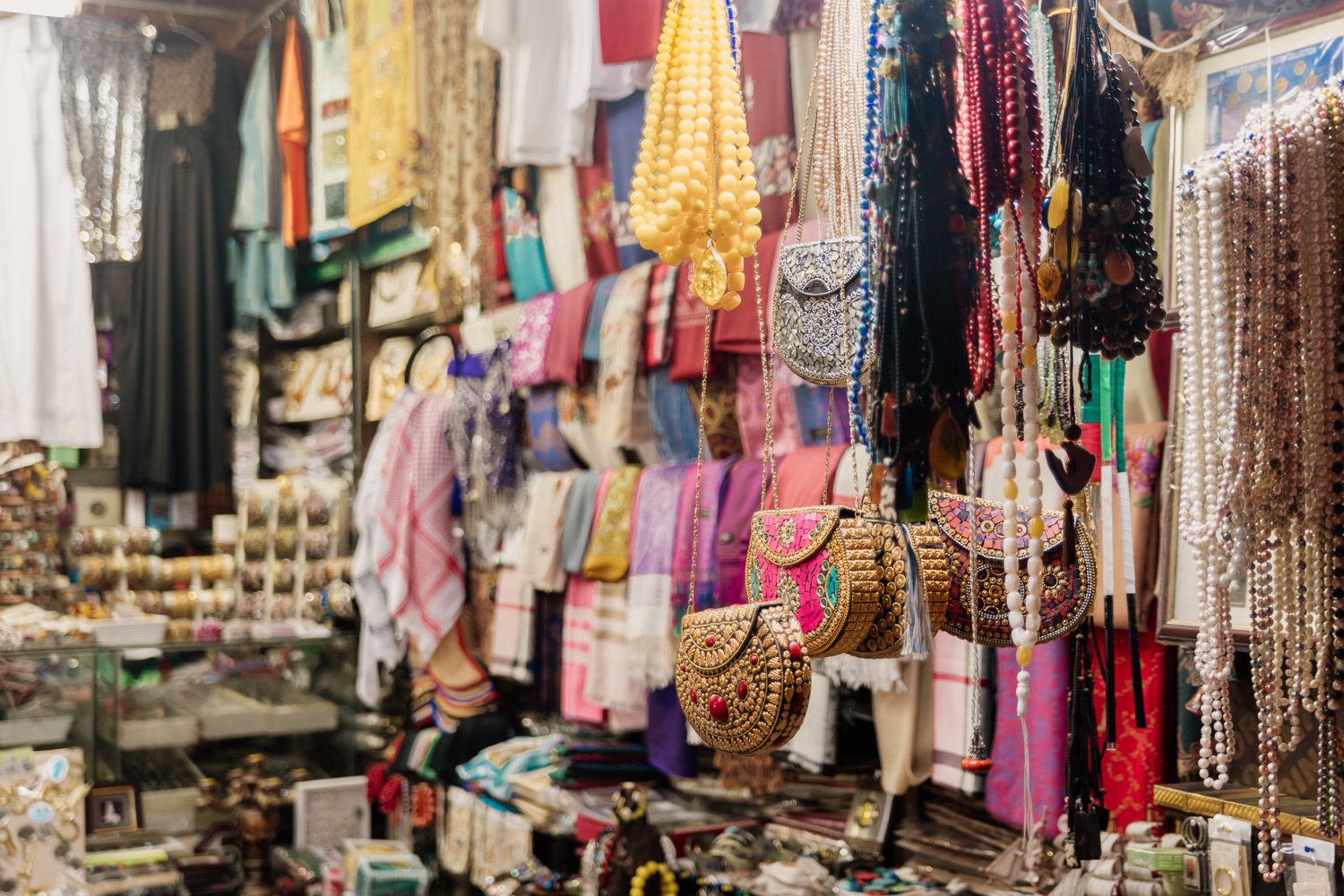 Bazaars and market places have long played an important role in Arabian life. For shopping, a visit to Sharjah's traditional trading areas, called souks, is a must. These souks have been well preserved but updated with modern conveniences like air condition.
The impressive Blue Souk is one of the largest souks in the UAE. It has earned its nickname thanks to the distinct blue tiles that decorate its exterior. The market is also known as the Central Souk and Souk al-Markazi for the locals.
Here you'll find over 600 shops selling everything from traditional Arabic goods, carpets and antique jewelry to perfumes and oils, electronics, clothes, cosmetics, spices, herbs, and more.
We visited Souq Al Arsah and Souq Al Shinasiya in the Heart of Sharjah. At first glance, these might not be as impressive as the Blue Souk, but they are two of the oldest market places in the country, brimming with interesting and vibrant stores.
Don't miss Al Omani Sweet Factory in Souq Al Arsah. This Halwa shop probably tempts every passerby to taste the classic sweet.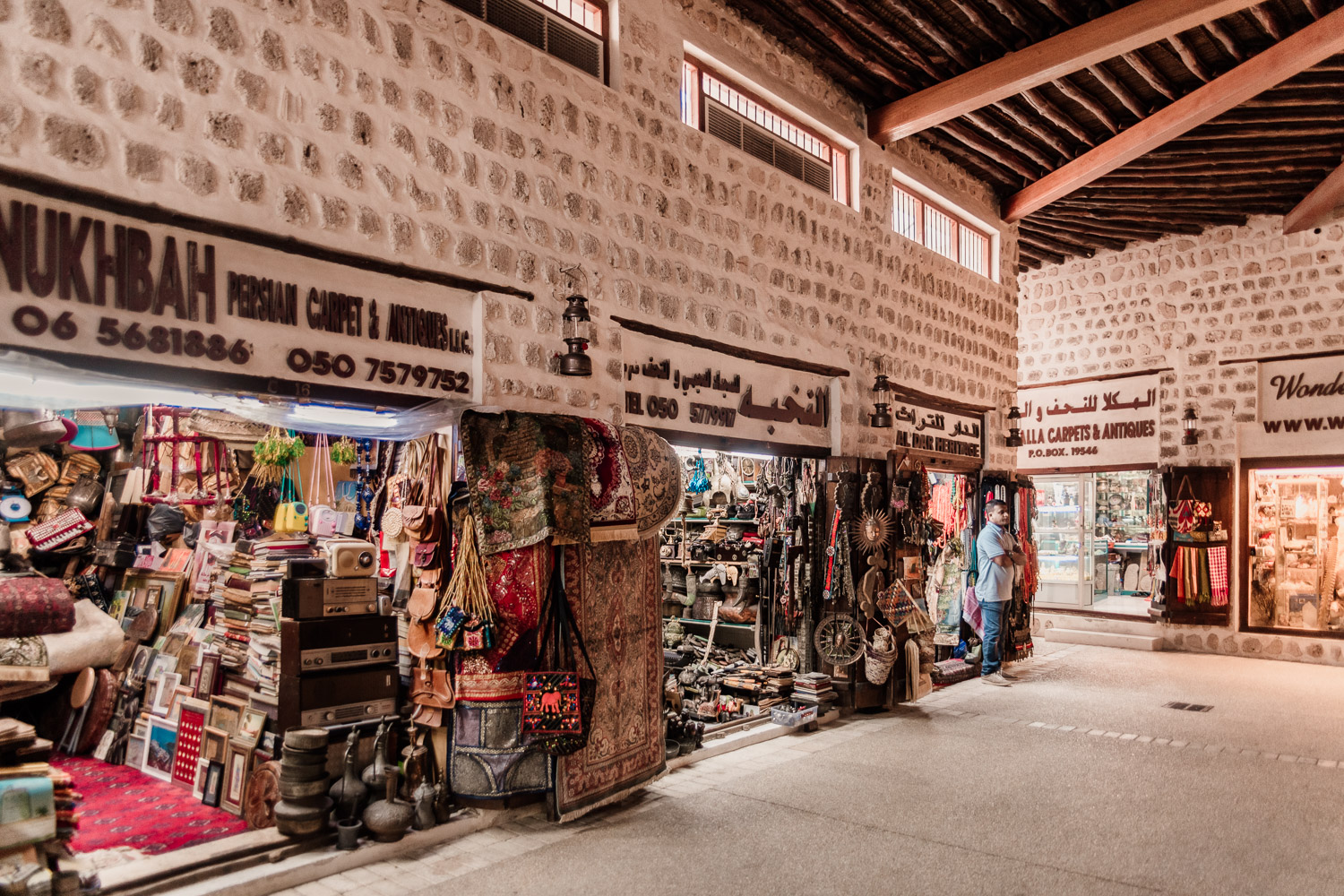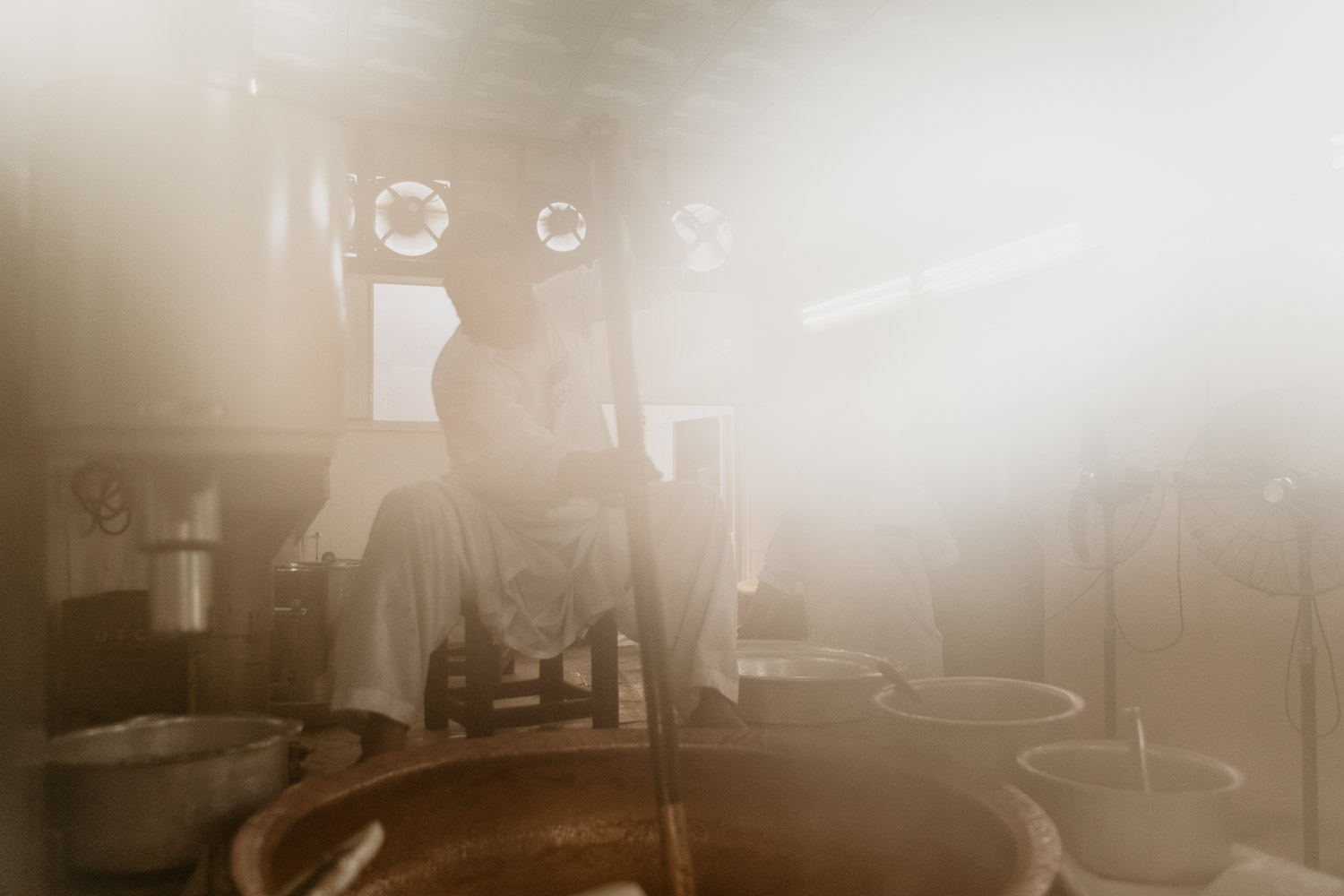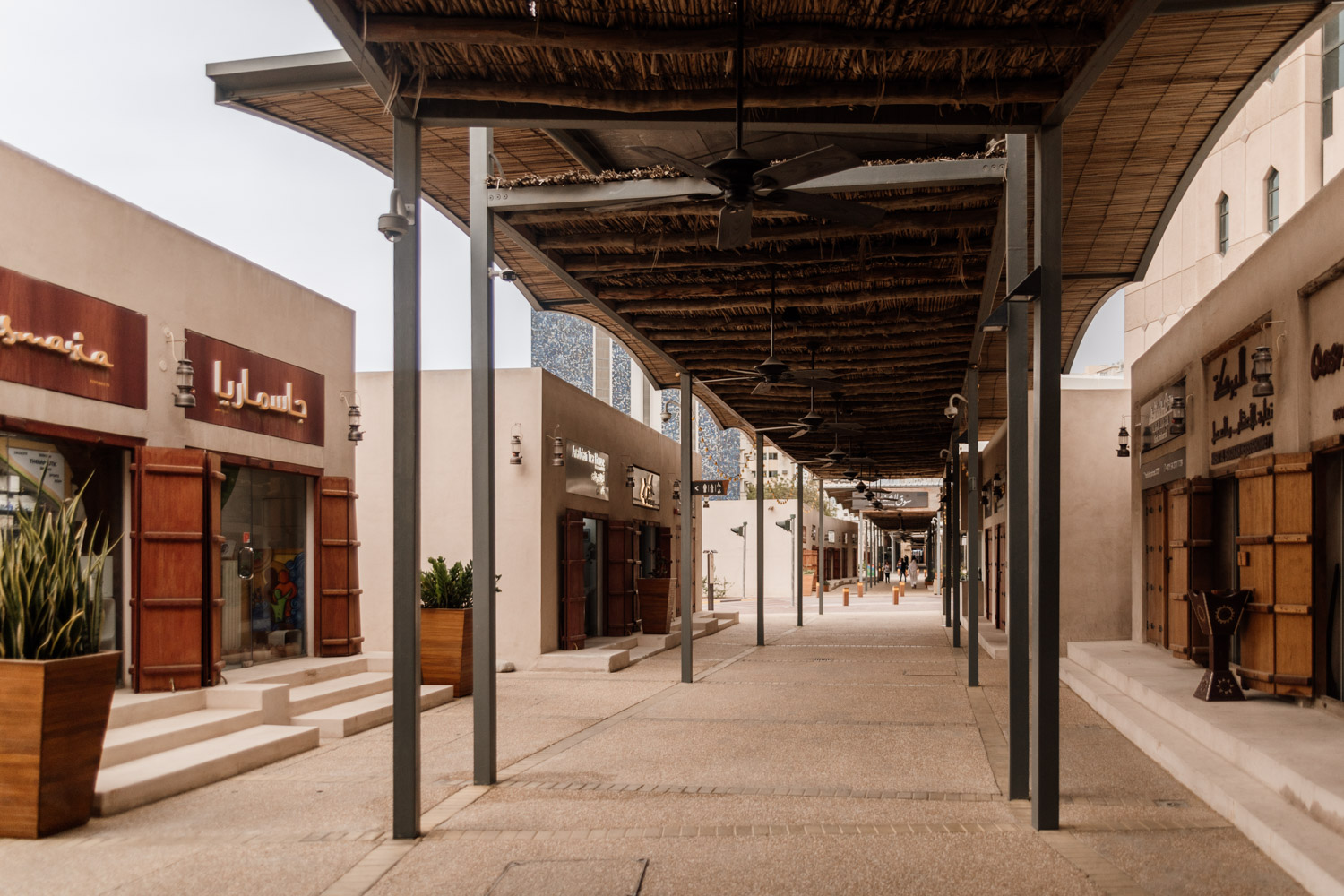 ---
9. Hang Out in Al Qasba
Al Qasba is one of Sharjah's most popular attractions. This waterfront quarter is packed with popular cafes, restaurants and shops, edging the canal.
Step aboard The Eye of the Emirates wheel and see the Gulf coast stretching as far as Dubai. Or soak up the views while you enjoy a cruise along the canal in an aura or an eco-friendly water kart. There's also a children's entertainment park, several public park art sites and interesting attractions to discover.
Or come here for a relaxed Lebanese-inspired lunch in Shababeek. It's a beautifully decorated restaurant in a Middle Eastern design. Watch Arabic bread being made at the live baking station and enjoy the traditional dishes and delicacies.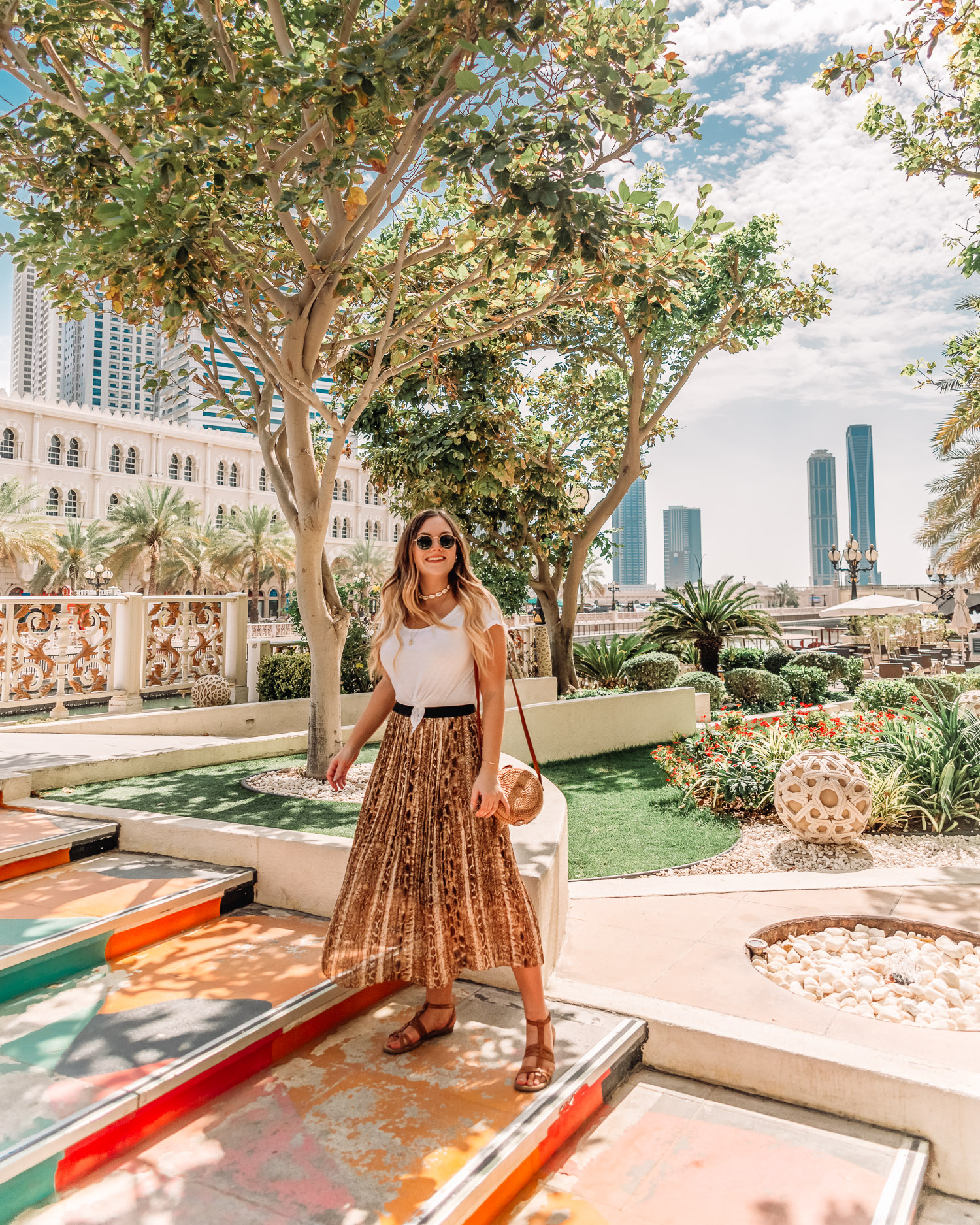 ---
10. Explore Sharjah's Food Scene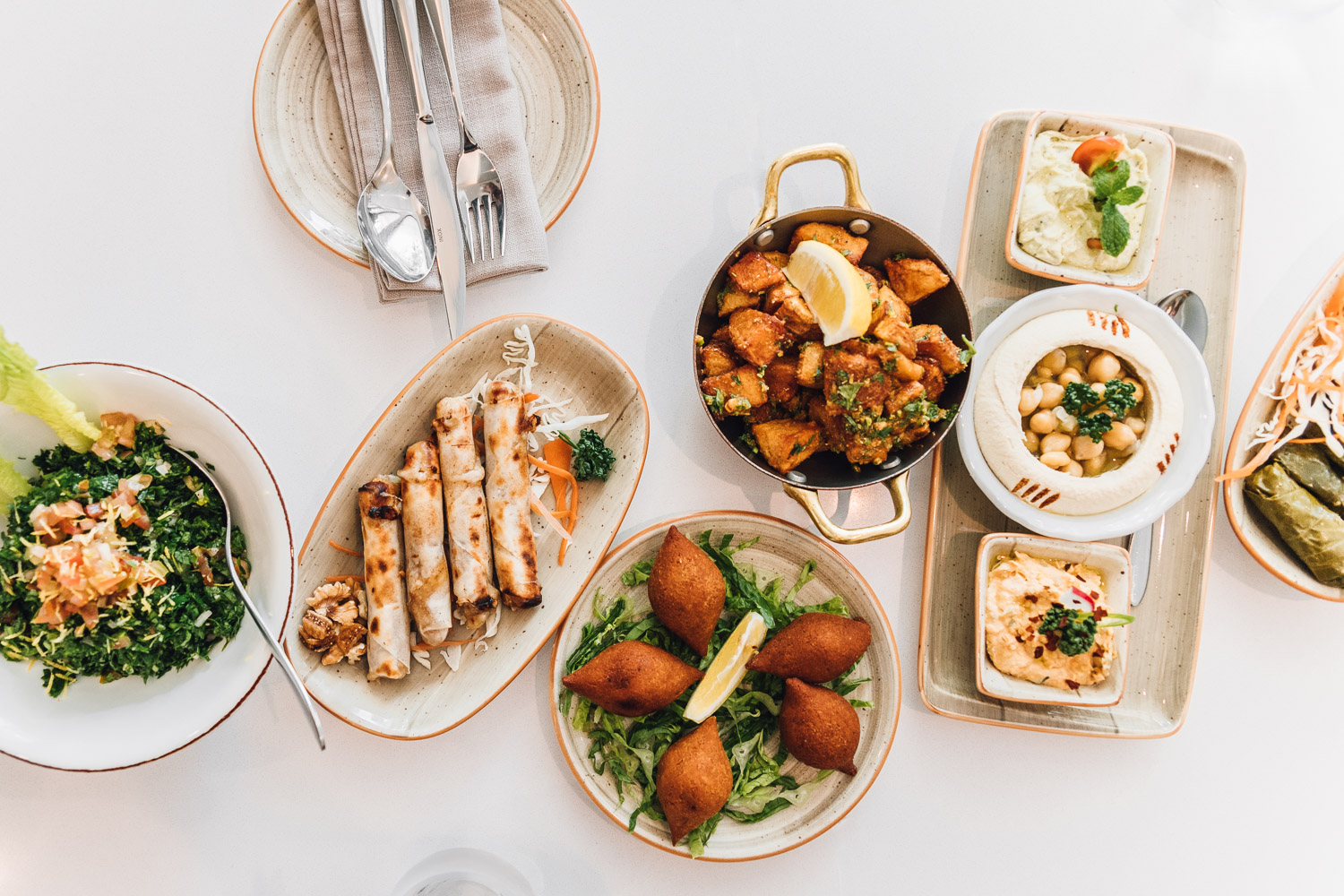 Make sure you bring your appetite when visiting Sharjah. This is a foodie's paradise. The city's dining scene focuses on high-quality Middle Eastern, Emirati, and Indian dishes, meaning that eating out in Sharjah is definitely an aromatic experience.
There are lots of fine eateries and hip coffee shops. Some of the best-rated restaurants are Arjwan, The Arabic Restaurant, El Manza, Zahr El Laymoun, and Crisol.
Though many of the traditional Emirati dishes like Al Harees, Shawarma and Al Machboos include some kind of meat, it's very easy to find vegetarian and vegan options too.
Don't pass on dates, which are another staple food in the region. They're usually served alongside a cup of delicious Arabic coffee (gawha) as a traditional welcome.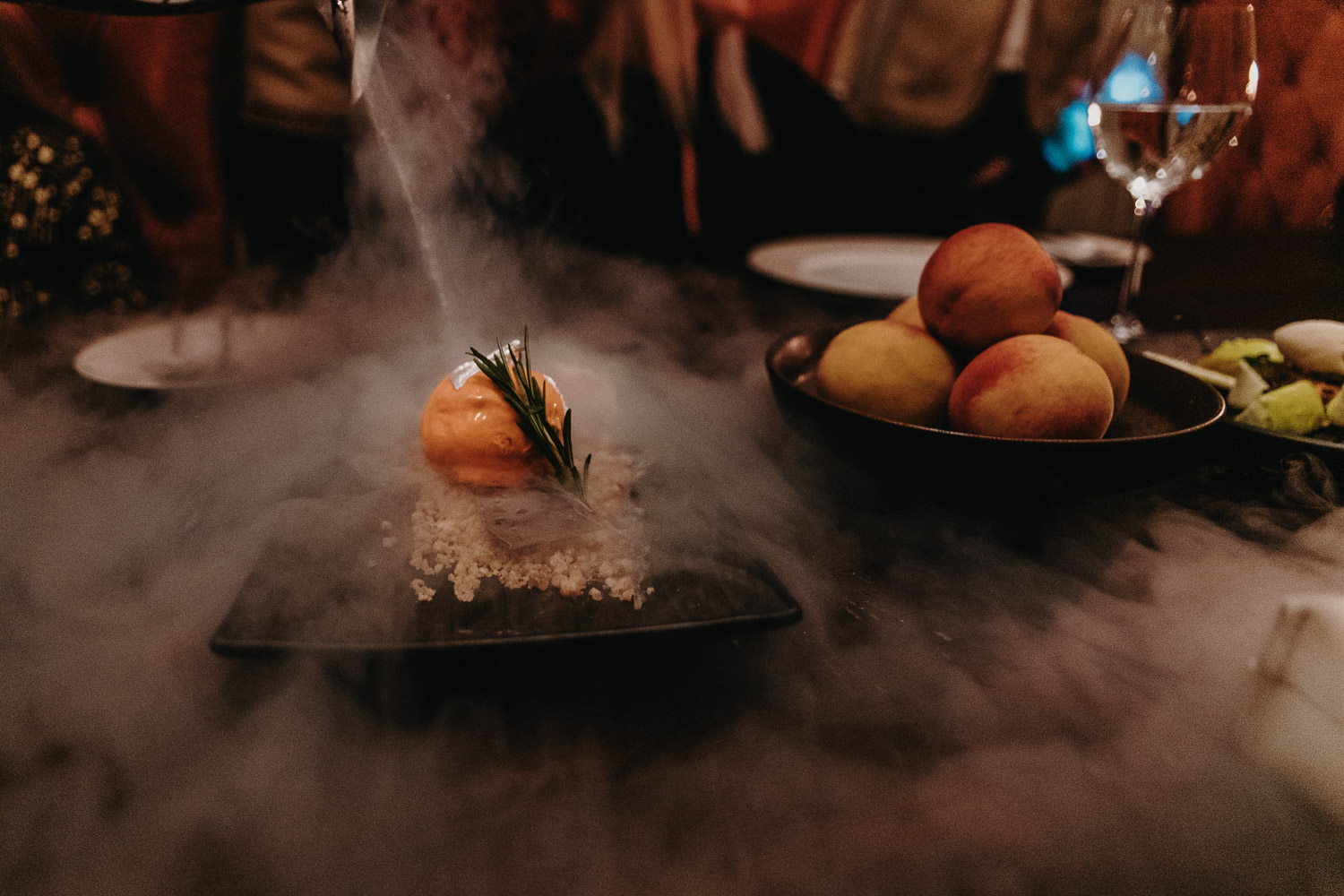 it's all about sharing food together, no matter where you are and with whom.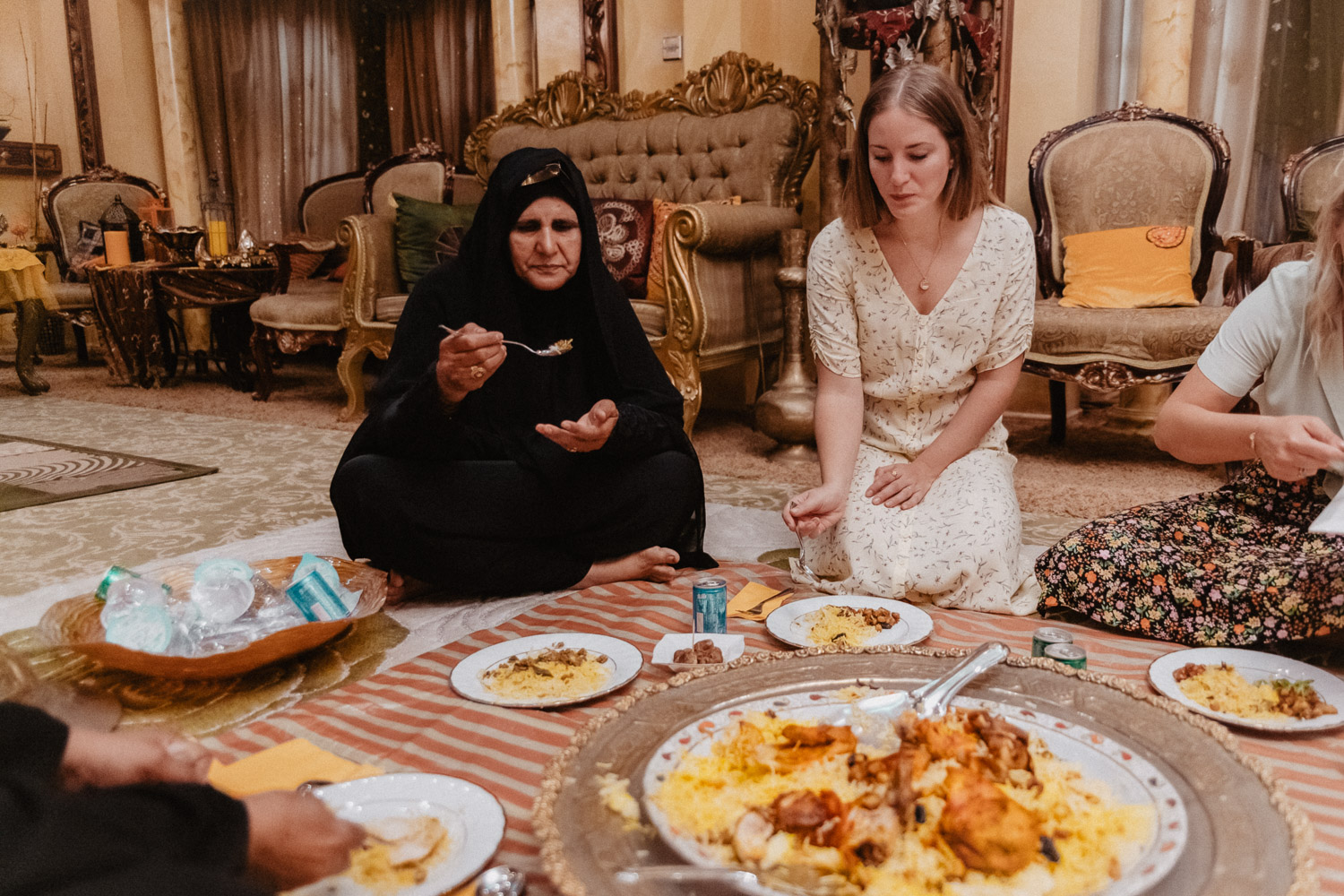 A traditional Emirati meal is a social matter. It's often eaten sitting on the floor, without table or chairs. Because it's all about sharing food together, no matter where you are and with whom.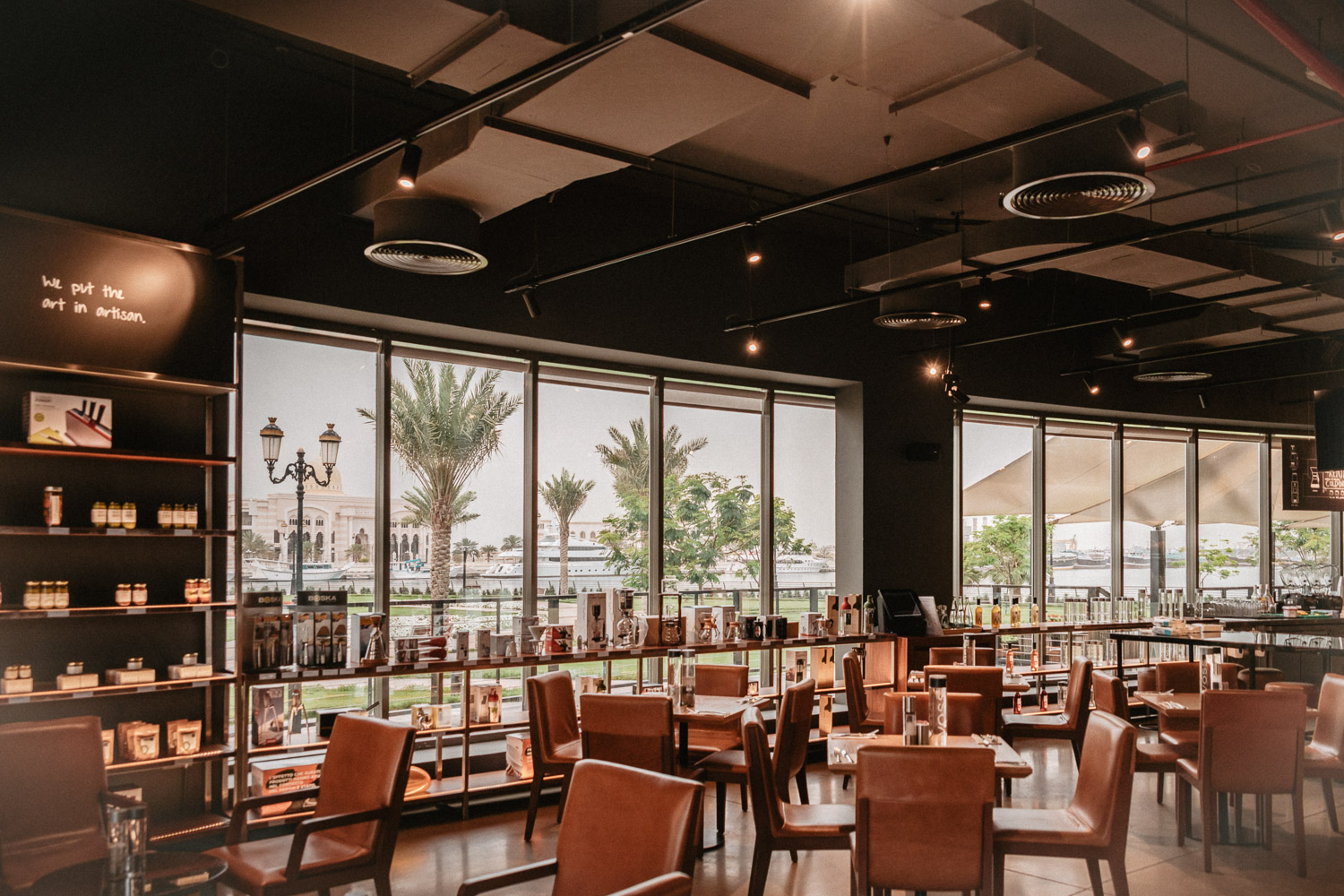 ---
11. Escape with Kingfisher Lodge in Kalba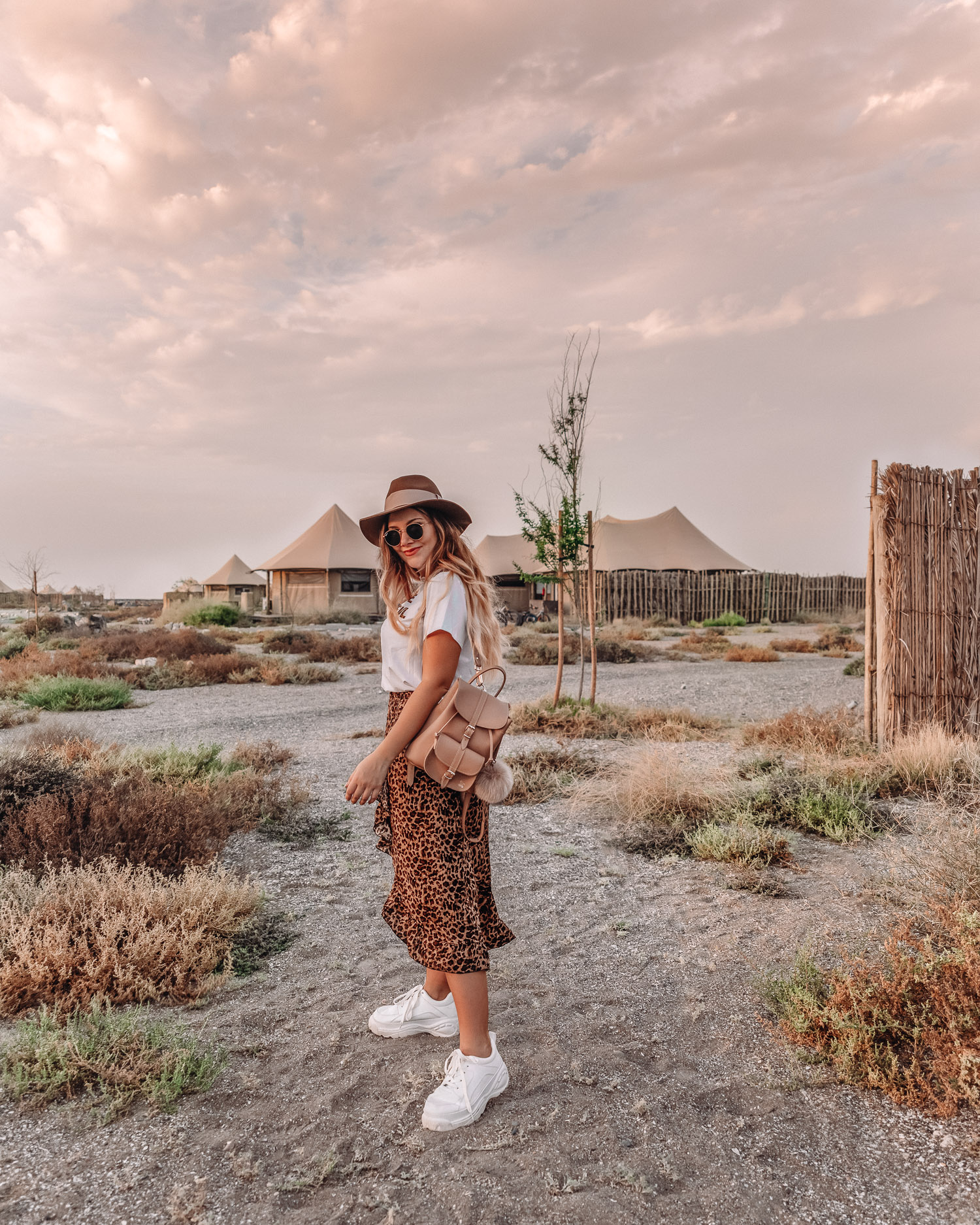 For an extraordinary escape, spend at least one night at the 5-star Kingfisher Lodge in Kalba. It's the first eco-lodge in the region with 20 luxury tents, made from natural and biodegradable materials.
I loved this desert getaway and didn't think a day was enough to stay here. You'll have your own luxury safari tent with gorgeous decor and a private pool, patio and a free bike to get around. There's also a wonderful restaurant and beach to enjoy.
Nearby you can go kayaking among Arabia's oldest mangrove forest in Khor Kalba, watch sea turtles swim in the waters, explore the historic Kalba Fort and the museum at Bait Sheikh Saeed bin Hamed Al Qassimi.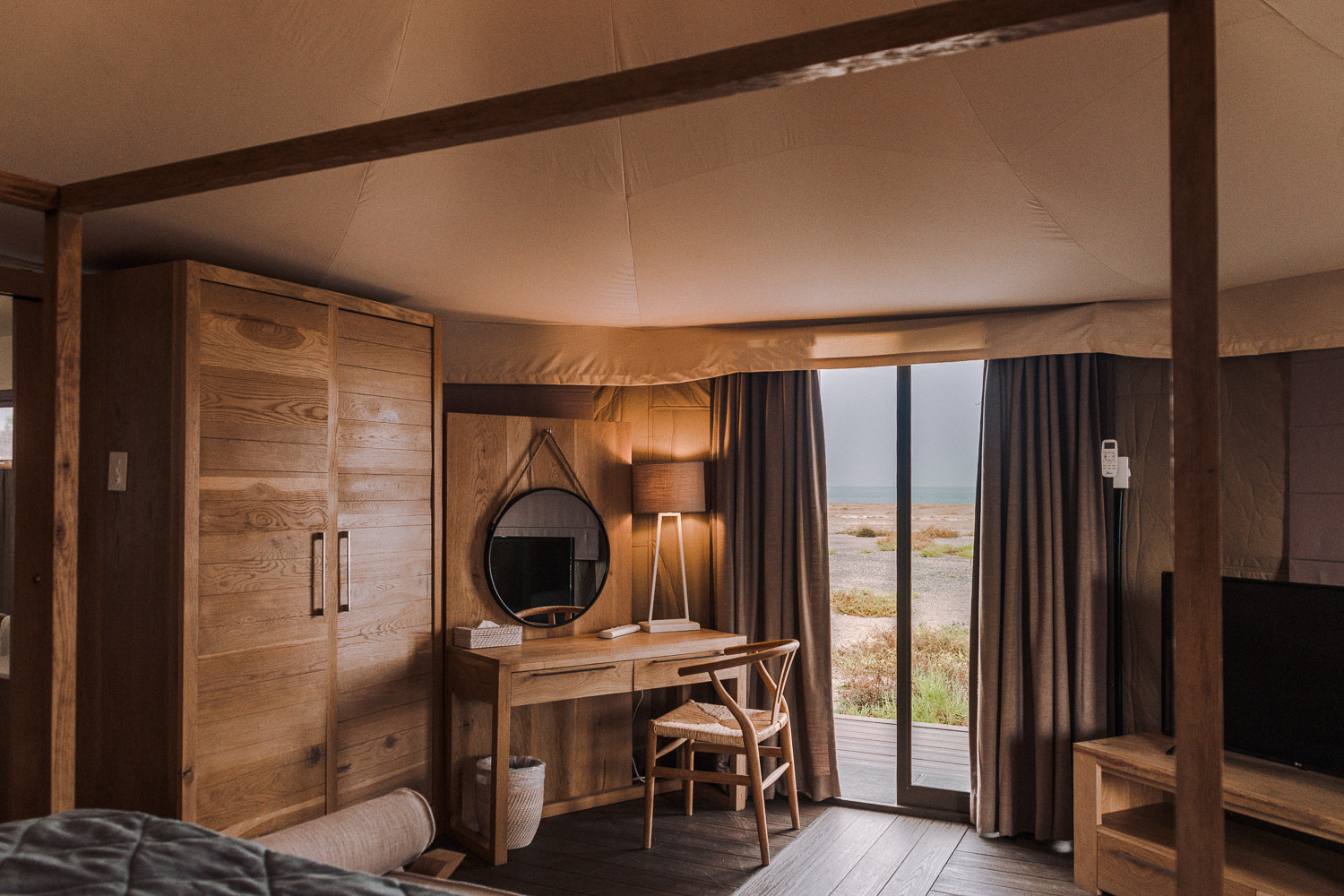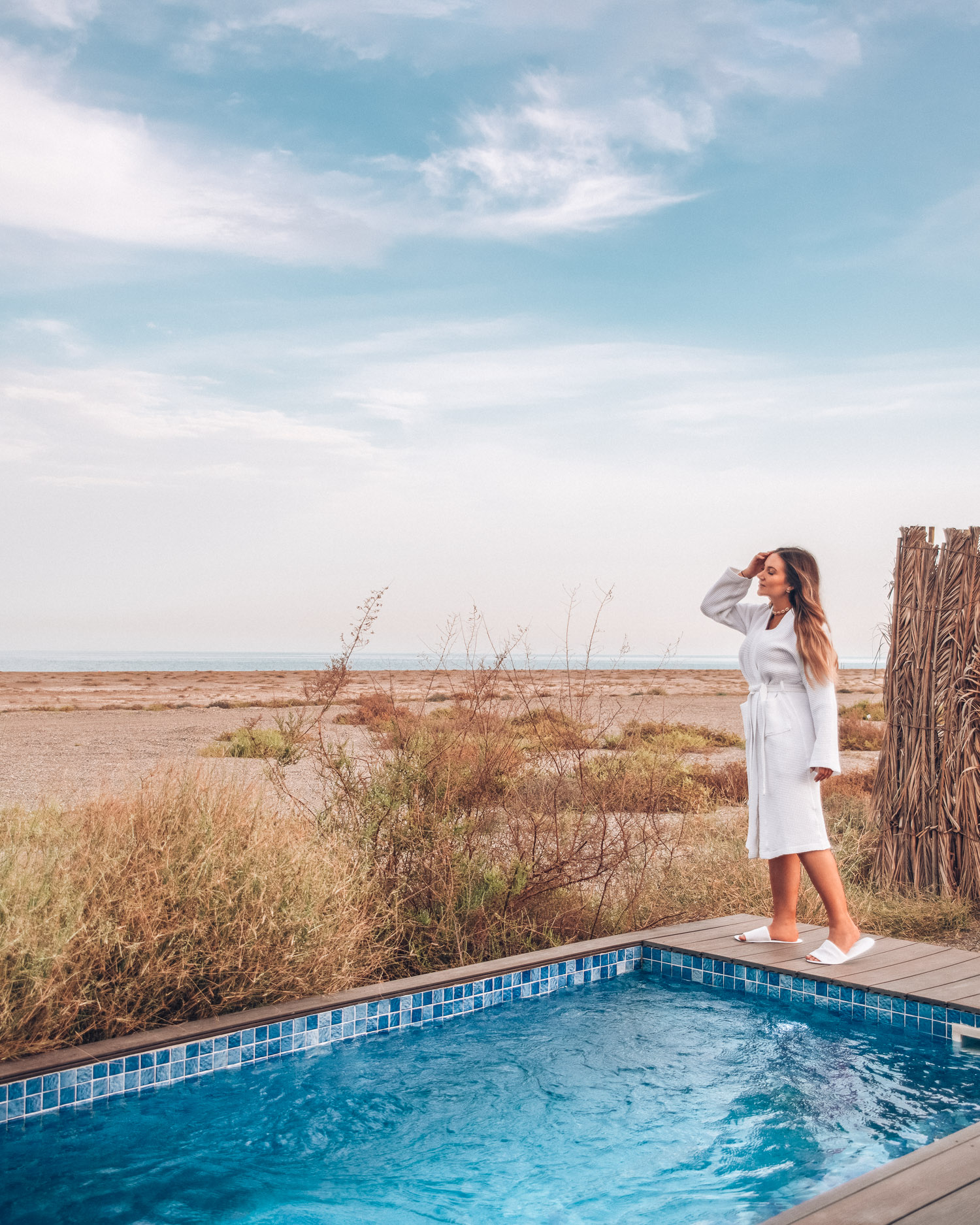 Find more hotels in Sharjah: Booking.com | Hotels.com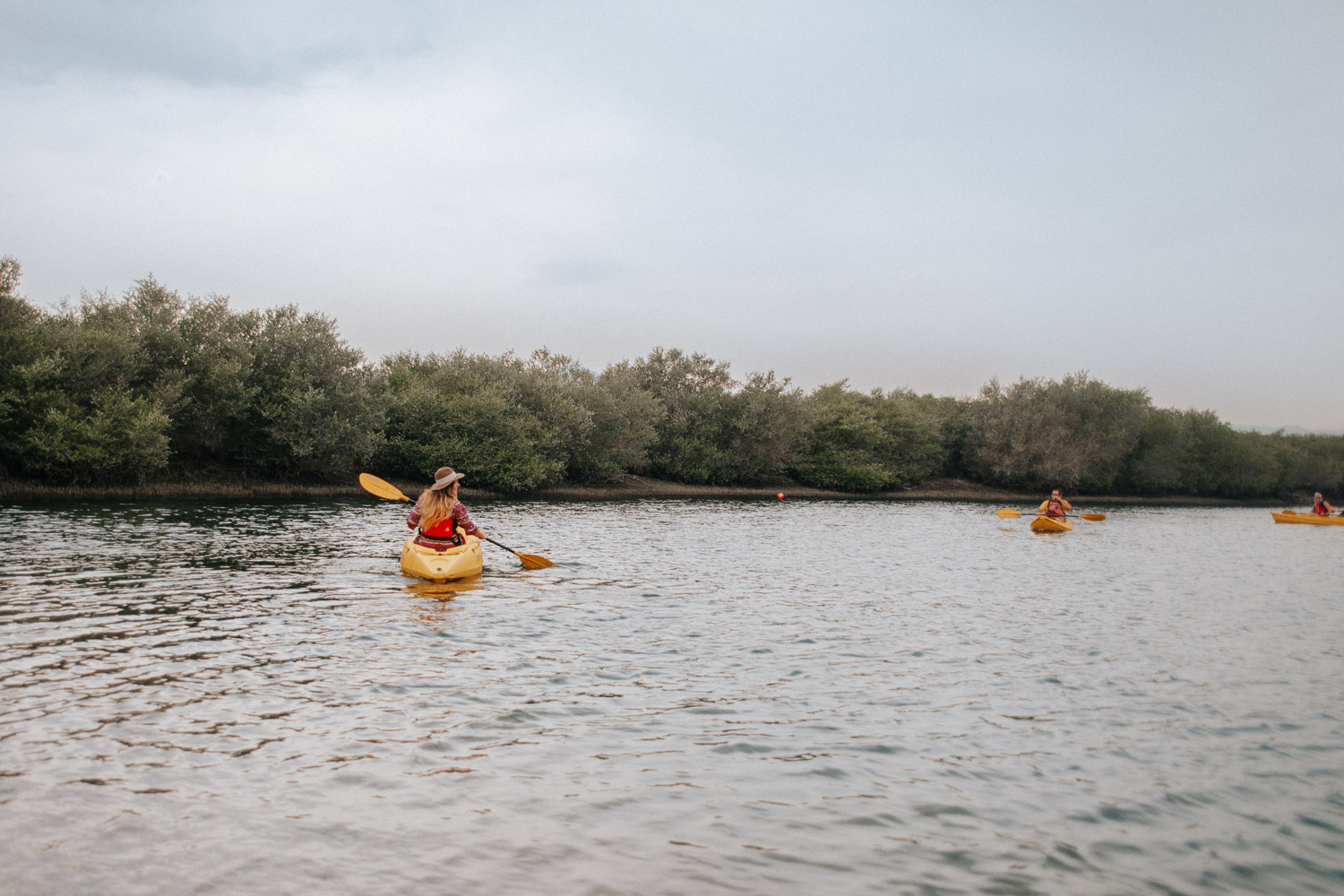 In it to pin it? Save our best things to do in Sharjah for later!
Disclaimer

I visited Sharjah on a press trip organized by Sharjah Tourism.
As always, all opinions are my own.