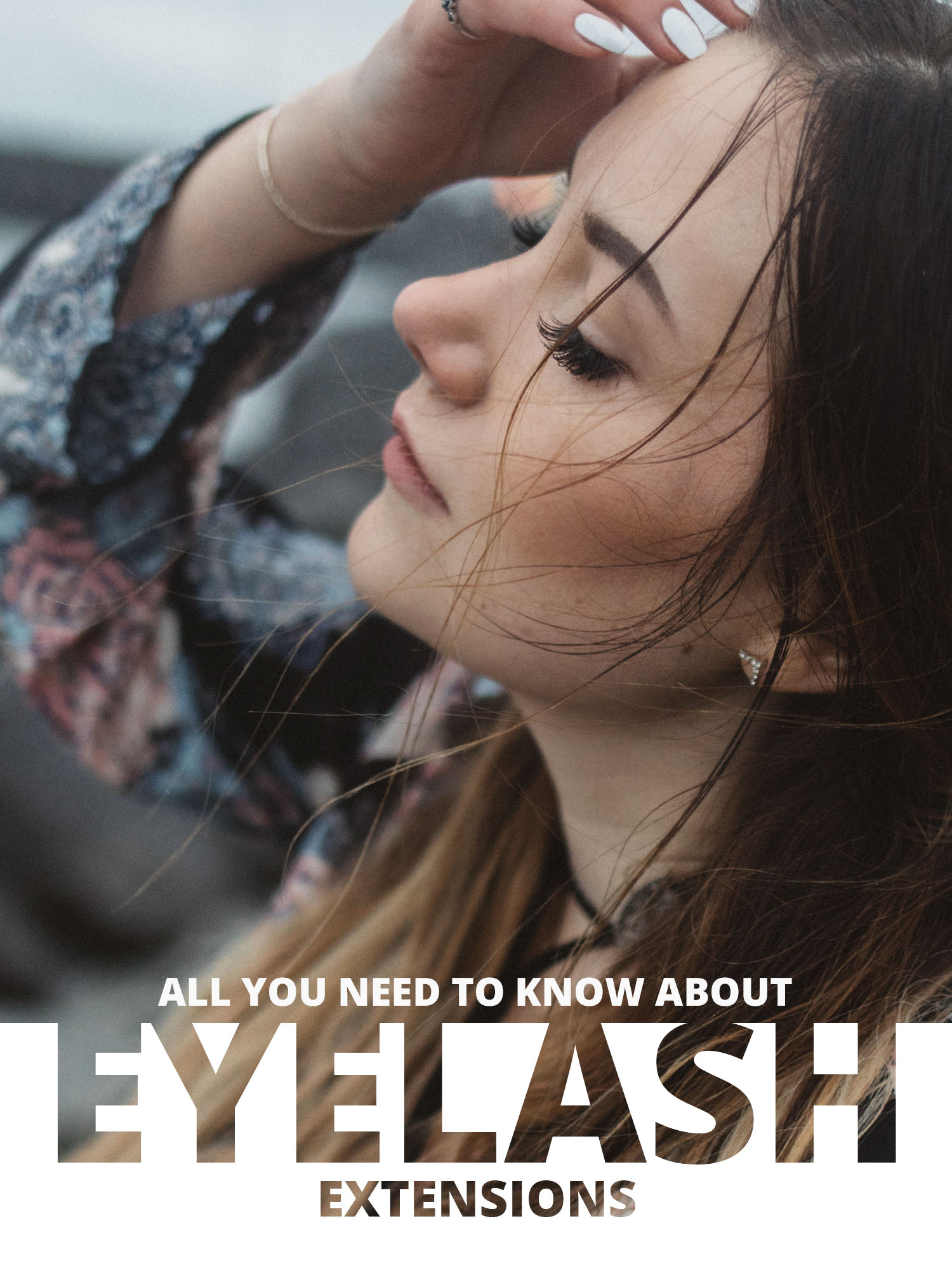 Waking up with longer, fuller and glamorous lashes are something I really could get used to. It's a wonderful feeling (it feels like half of your makeup is done)! But what should you consider before getting eyelash extensions, what method suits best for you and what are the risks?
I took the opportunity to ask these questions to my talented eyelash designer, Emel Akcay at Faces & Beauty. I have been getting eyelash extensions at Emel since January and are just continuously impressed with the amazing results. I feel like an entirely different person when I have longer lashes (my own are very short and straight).
With help from Emel, here is my guide to:
EVERYTHING YOU NEED TO KNOW ABOUT EYELASH EXTENSIONS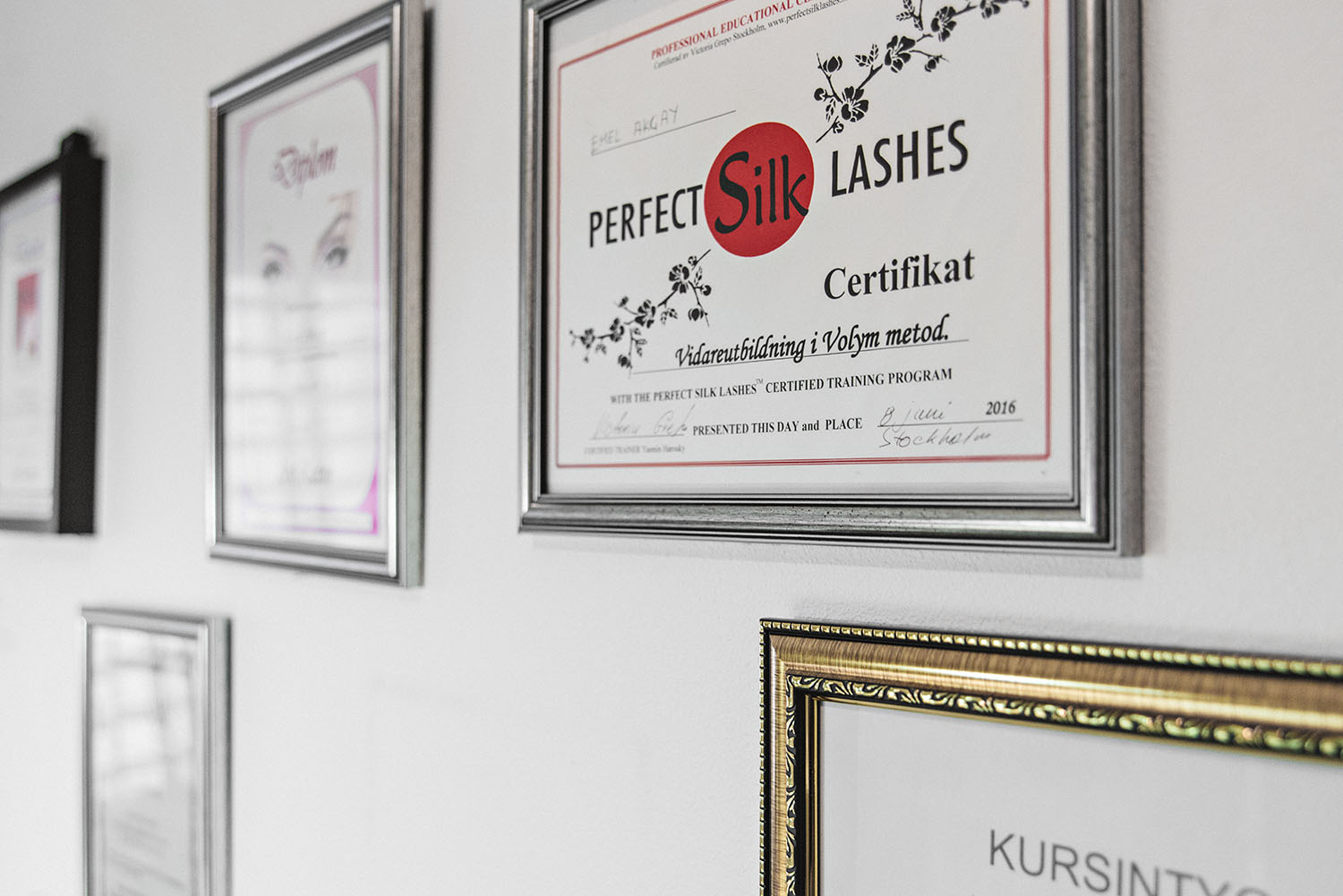 What is eyelash extensions?
Eyelash extensions is a method that originated from Korea and began to take the world by storm more than ten years ago. The method involves one or more lashes being attached to one of your natural eyelashes using a semi-permanent adhesive. The treatment takes from 1.5 to 2 hours.
What to consider before an eyelash extension?
Be picky! Always go to an eyelash designer who is certified and has a diploma. What's the eyelash designer's education, what products does she or he use, where do the products come from and what do others say? A good tip is to check out the salon's social media to see before and after photos and read what other customers think.
I searched for the best and closest lash stylist from my home and found Emel Akcay. She began her education in 2013 and has several diplomas in different methods. I checked out her Instagram (@fransarbyemel) and fell for her gallery that is filled with great looking lash extensions. It is perfection down to the smallest detail, and after three appointments with her, I would not go anywhere else.
The most important thing is that you find someone who knows what they are doing and makes you feel safe as a customer. Make sure that whatever salon you go to, they are reputable and have a certified esthetician or cosmetologist doing the extensions.
What are the different types of lashes?
Lash extensions come in a variety of materials. The most common are made out of synthetic polyester, silk, and mink, and can range in length from short to very long. Check and see what your salon or eyelash designer are using and ask what would fit your wishes for the result. The prices vary a lot from the different materials.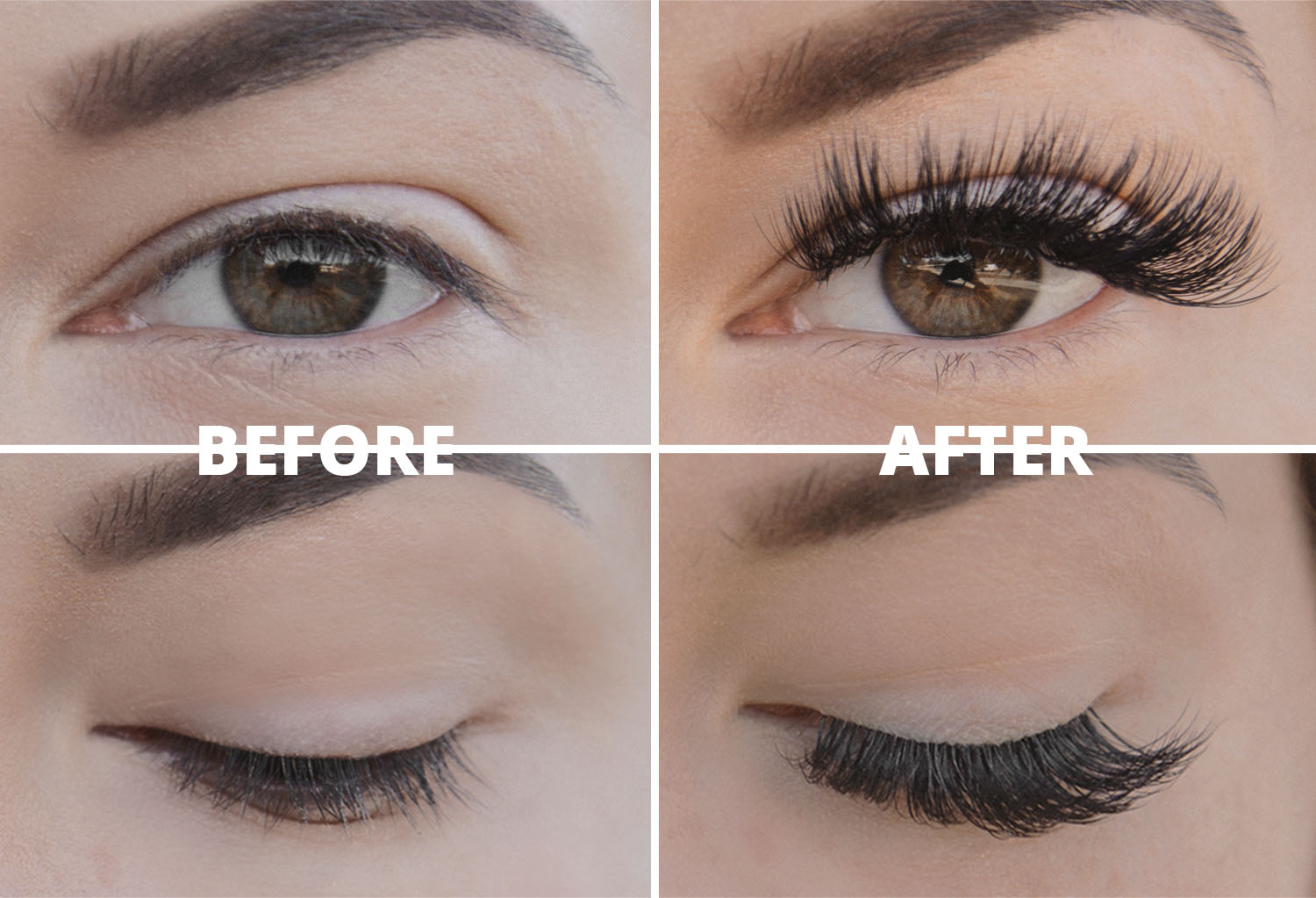 What is the difference between single and volume lashes?
Depending on the type of effect you want to achieve, you can, for example, choose either single or volume lashes.
Single Lashes are suitable if you want a more natural result. The eyelash designer can adjust the length, thickness, and bend, so it suits best for your eyes. In total, approximately 60-80 lashes can be attached to each eye.
Volume Lashes are suitable if you want a more dramatic and fuller result. With this method, 2-5 eyelashes are applied to each of your natural lashes. This results in much more volume and a more glamorous effect. In total, you can get up to 400 lashes per eye without damaging your own lashes with this method. I absolutely love the effect! The lashes simply look stunning.
Since the lashes are light as a feather, you don't have to worry about the lashes to feel heavy.
How long does a treatment last?
Eyelash extension lasts as long as your natural eyelash cycle, about 30-45 days. At the end of the cycle, the lashes fall off. Therefore, it is best to do a touch-up after 3-4 weeks (when about half of the lashes have disappeared). If you wait any longer, you might have to pay for a new set and not a refill – which gets more expensive.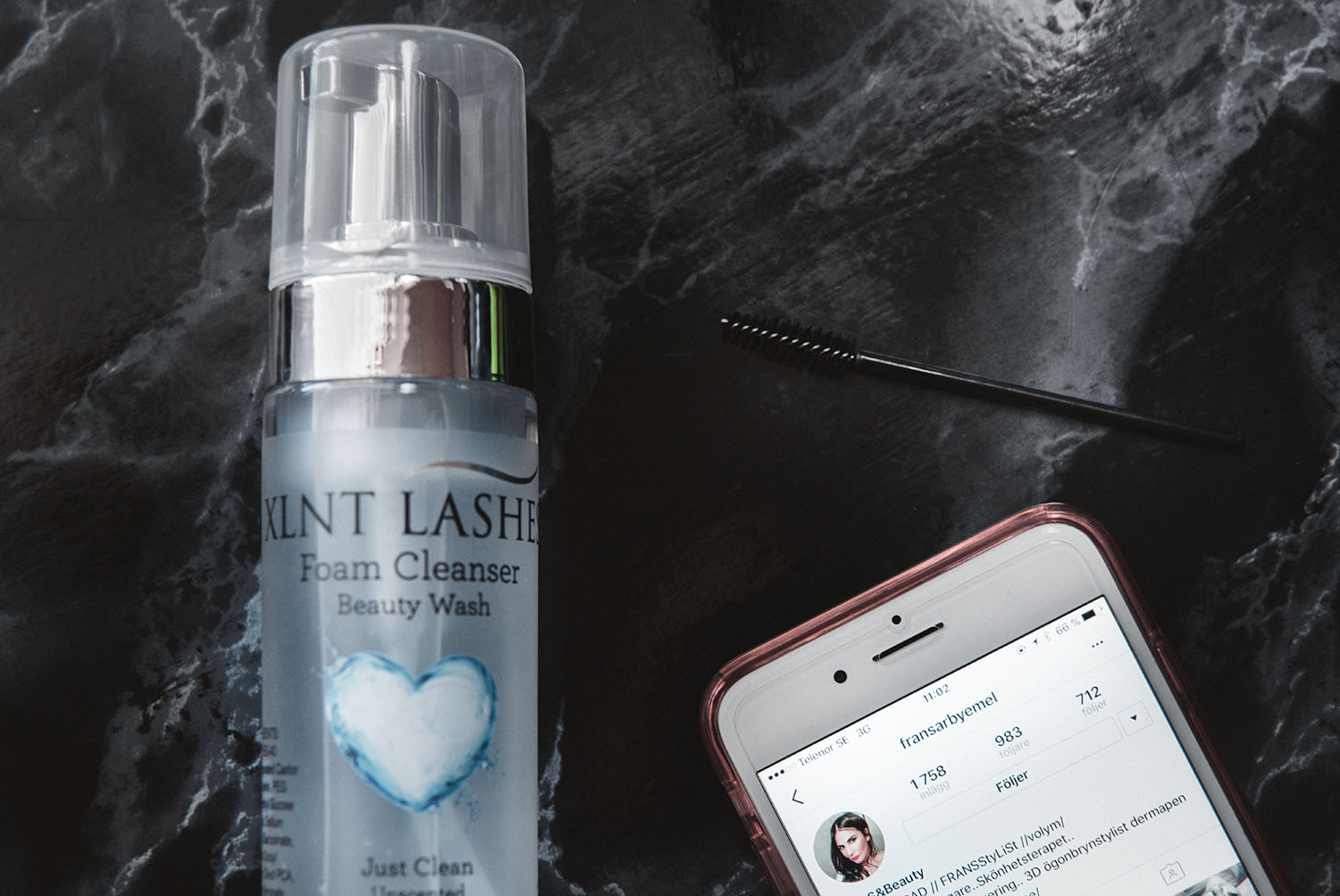 What are the risks?
If you go to a certified lash stylist performing your eyelash extensions correctly, risks are very low. But you should keep in mind that there are still risks. You can, for example, suffer from contact allergy to the glue as well as get symptoms such as red eyes and dry, itchy eczema on the eyelids. If you notice that it begins to sting or scratch on the eyelid within 24 hours after your treatment – consult your lash stylist for immediate removal.
How to take care of your eyelash extensions
For the glue to dry thoroughly, do not shower or wet the lashes for 24 hours after your treatment.
Brush your lashes with an eyelash brush at least once a day. Also, remember to clean the brush before using it on the eye, especially if you store it in your bag or another bacterial filled place.
Do not sleep on your stomach to avoid unnecessary wear on the lash extensions.
Only use oil-free makeup on the eyes.
This goes without saying, but do not rub, tug or pull at your lash extensions. If you want to remove you eyelash extension – go to your salon. If you rip and pull away lashes yourself, your own lashes will follow.
Do not use an eyelash curler or waterproof makeup.
Clean your lashes very gently with a special lash cleanser once a day. If you do not do this, bacteria from the eyelash root and fake eyelashes accumulate and can result in eye discomfort or infection.
Do not use mascara on your eyelash extensions. Mascara impair the durability and can make the glue dissolve.
Avoid saunas, solariums, steam, salt water, and chlorine water 48 hours after your treatment. Even afterward it is a good idea to avoid those things to make your eyelash extensions last as long as possible. Keep in mind too that the lashes are sensitive to dry air and cold, so you might have to do a refill more often in the winter.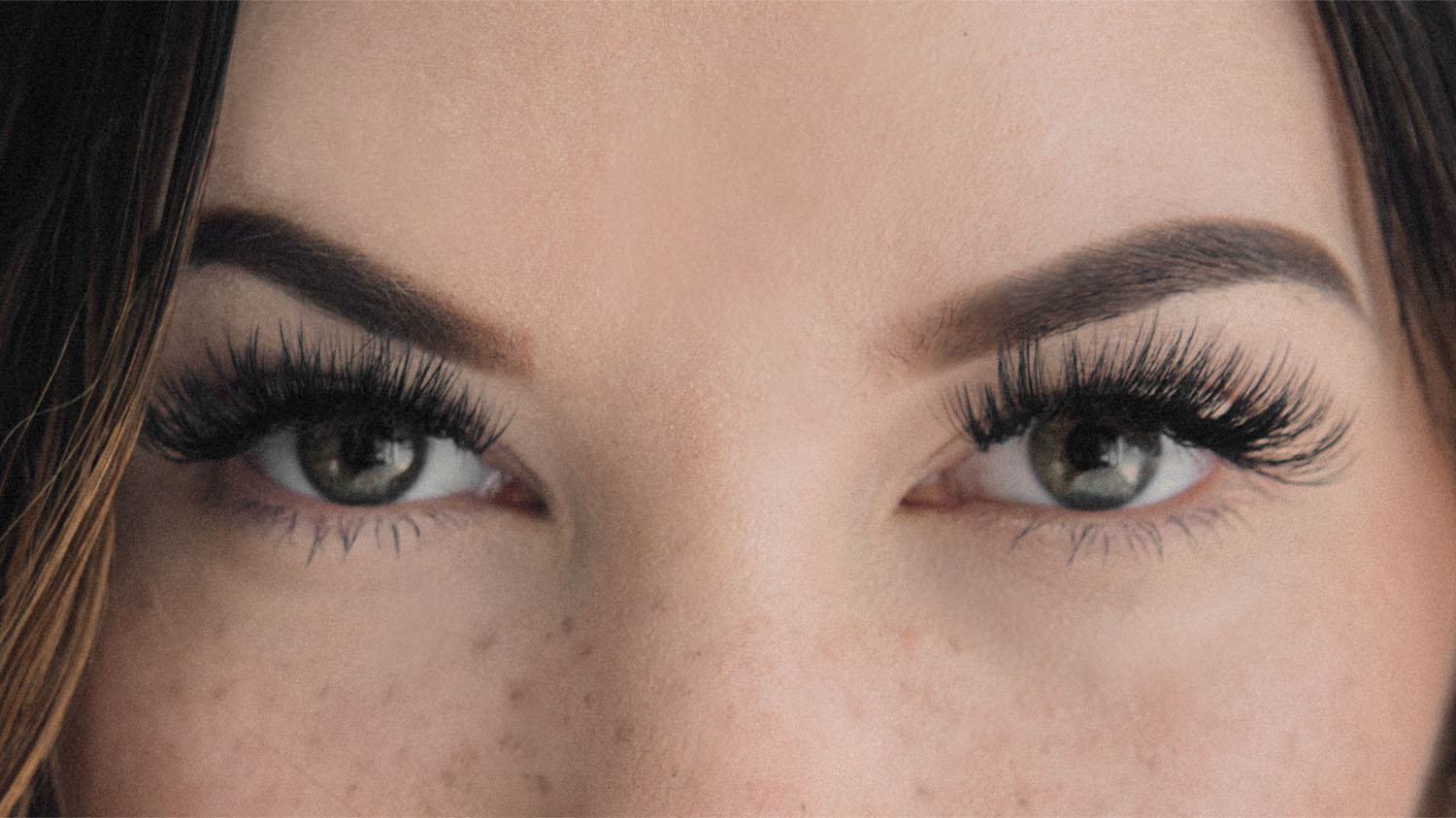 What are your experiences of eyelash extensions? Please share your thoughts in the comments!