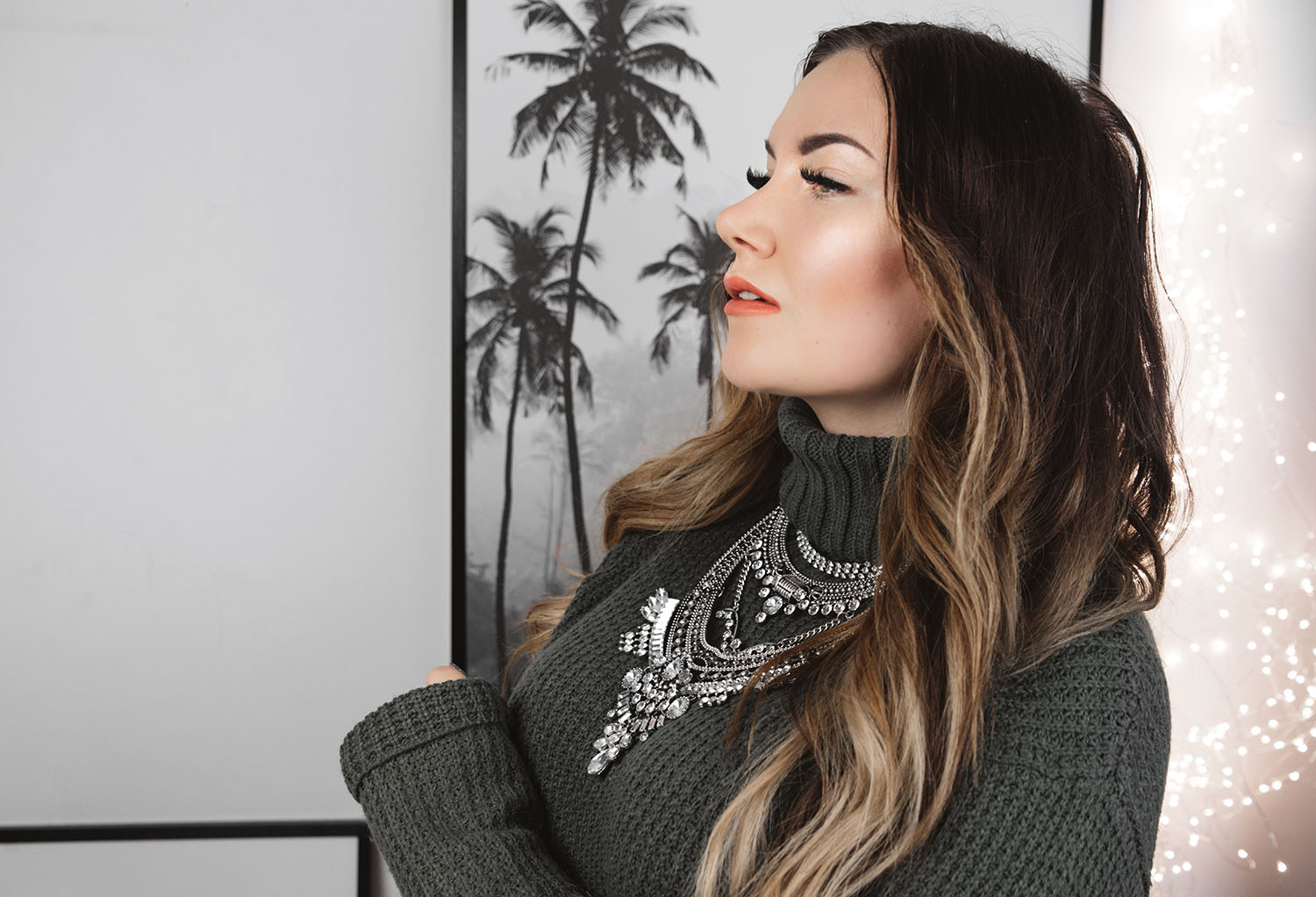 If there is something that can make your outfit look more glamorous and add interest and personality to any outfit in just seconds, it is a statement necklace.
It makes everything look more festive! From your solid colored t-shirts, pajamas or even that old knitted sweater, you got from your mother (thanks mom for my green sweater, I love it!).
One of my favorite sites for eye-catching jewelry is Happiness Boutique. It's above all the perfect place if you are looking for bling-bling jewelry that does not cost a fortune. A necklace like the one I'm wearing in the picture is yours from around 20-30 €.
I've put together my favorites from their site as well as other gorgeous statement necklaces that I've found online.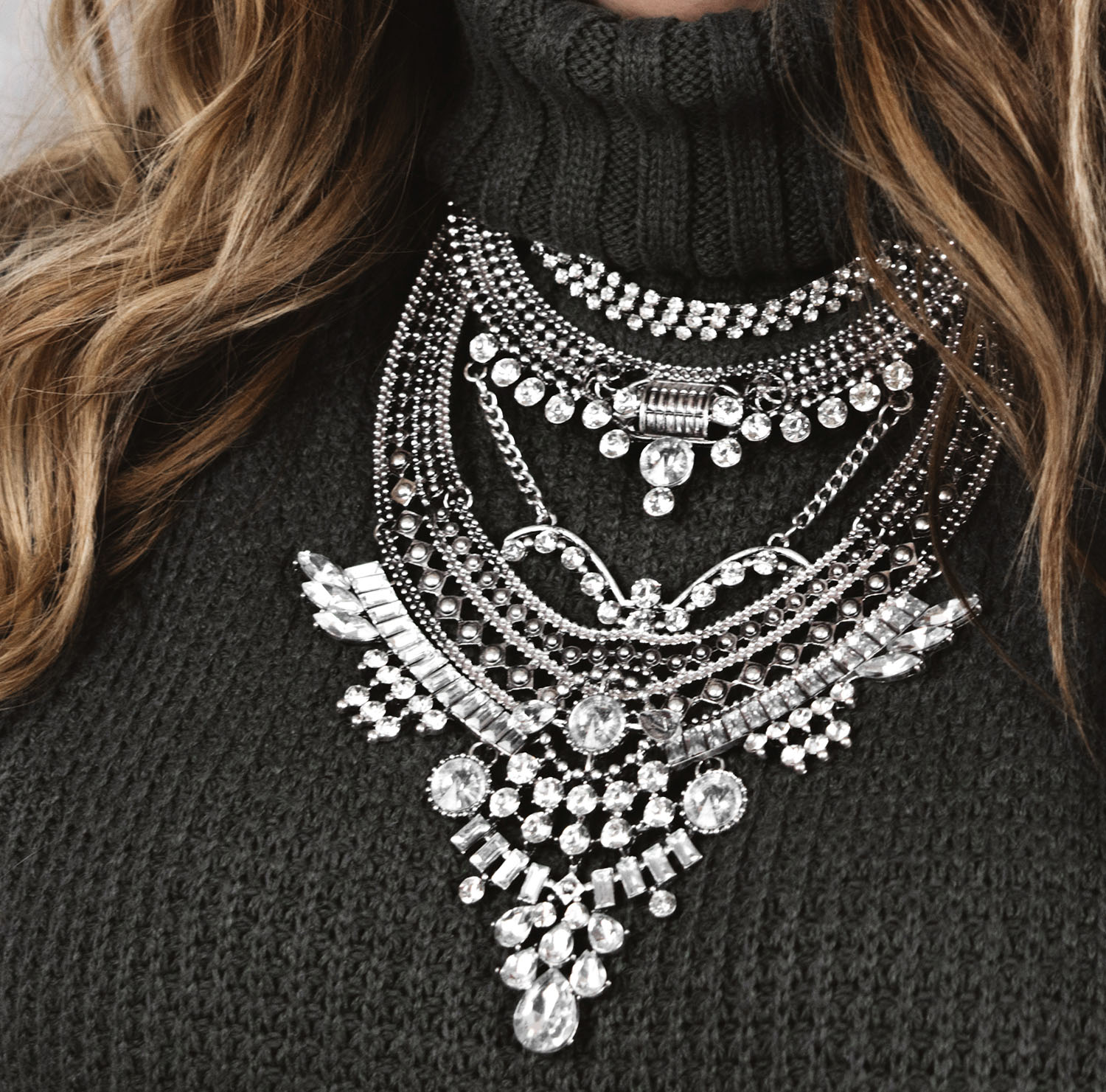 Adaras picks: 19 Gorgeous Statement Necklaces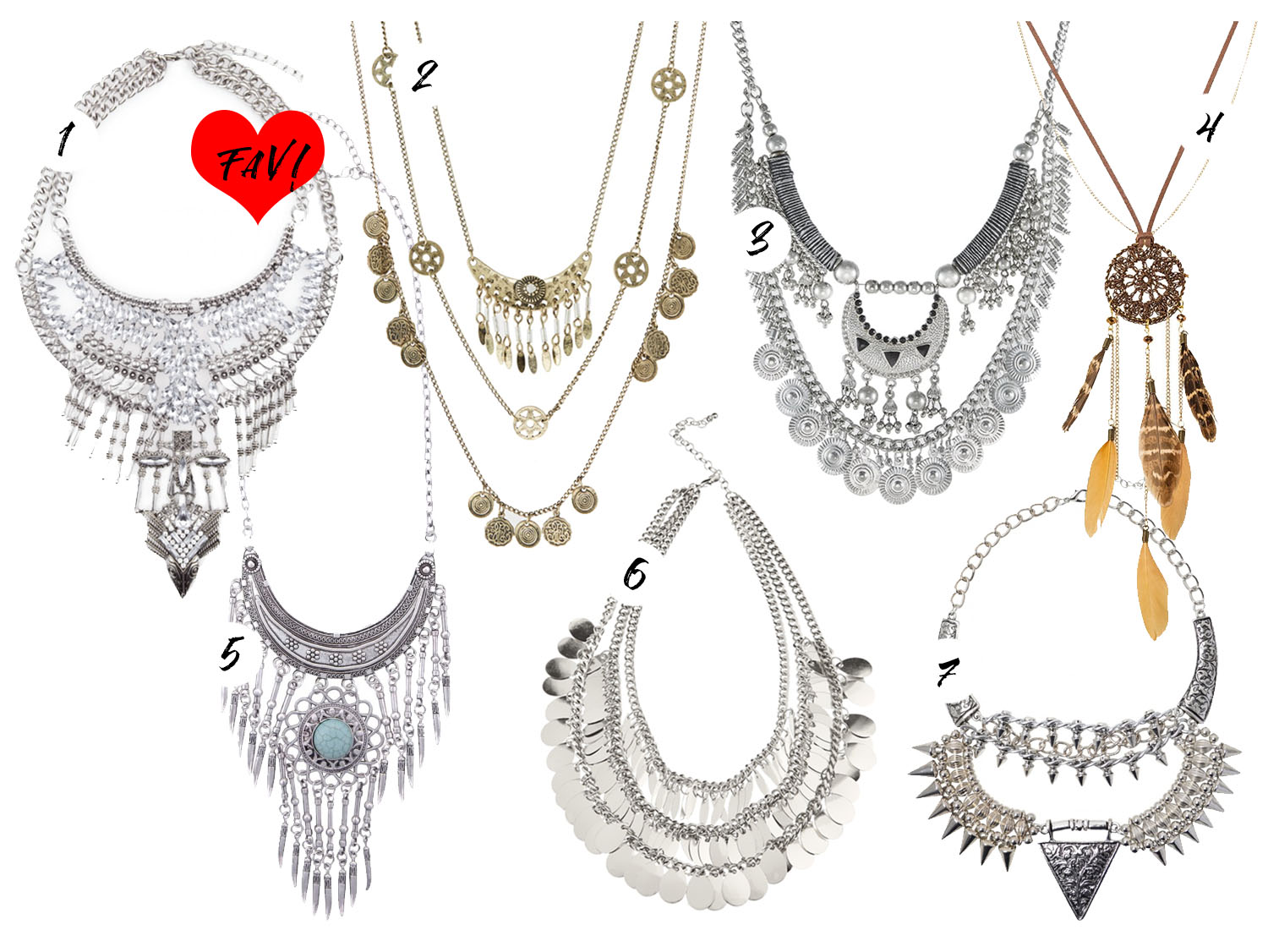 Silver, feathers, antique coins and vintage designs. Embrace your inner gypsy with those bohemian statement necklaces.
Boho-statement
1. Legend Boho Statement Necklace
2. Golden Boho Necklace
3. Pieces Necklace
4. Feather Necklace
5. Vintage Statement Necklace
6. Basilla Necklace
7. Silver Toned Statement Necklace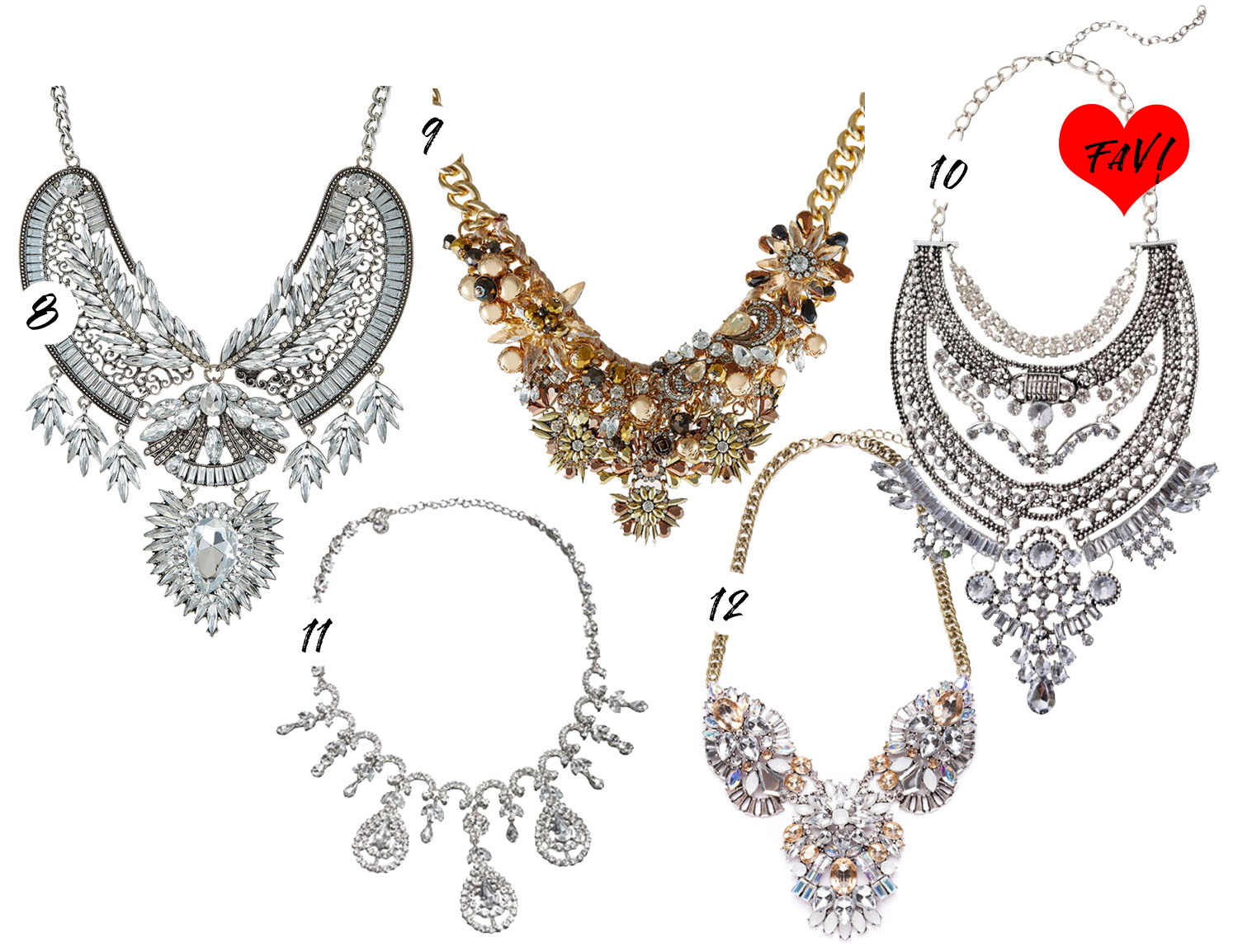 Focusing on all that sparkles, those necklaces are just the perfect fit for a glam queen or diva. I can't get enough of my necklace (nr. 10). It makes every outfit look so much more expensive!
Glam Queen-Statement
8. Glamorous Silver Statement Necklace
9. Aldo Statement Necklace
10. Glamorous Over The Top Statement Necklace
11. Cascade Silver Necklace
12. Rainbow Fortune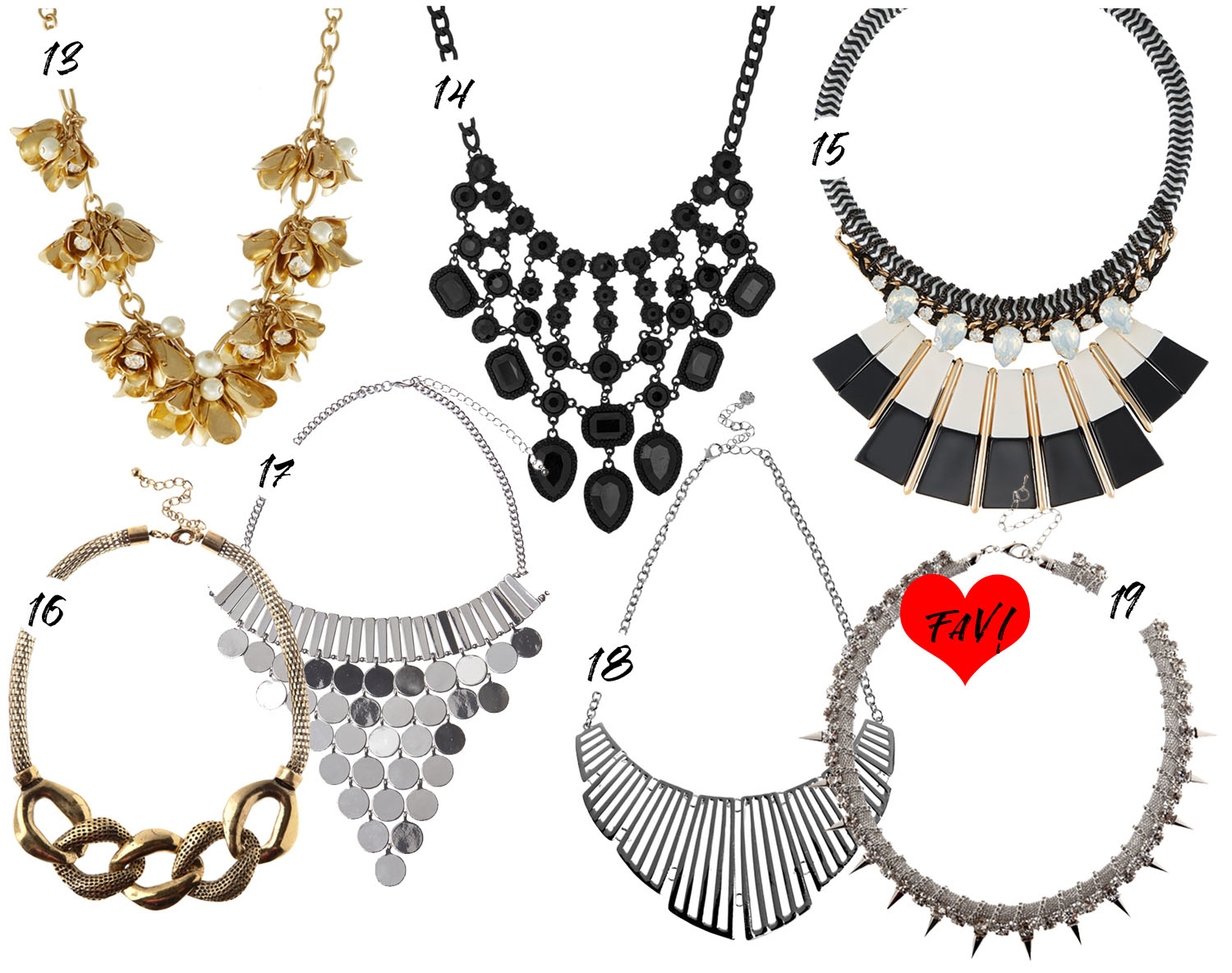 Exciting shapes and a lot of attitude. These beautiful necklaces are suitable for both everyday and special occasions. If you are not used to wearing eye-catching accessories, go for a necklace like nr. 16 or 19. It's perfect for making your basic look with jeans and shirt look spectacular.
Modern Chic Necklaces
13. Gold Colored Necklace
14. Black Statement Necklace
15. Sweet Deluxe Necklace
16. Gold Necklace
17. Make Way Statement Necklace
18. Vivo Necklace
19. Silver Necklace with Studs

Sooo … What kind of statement do you want to make? 🙂