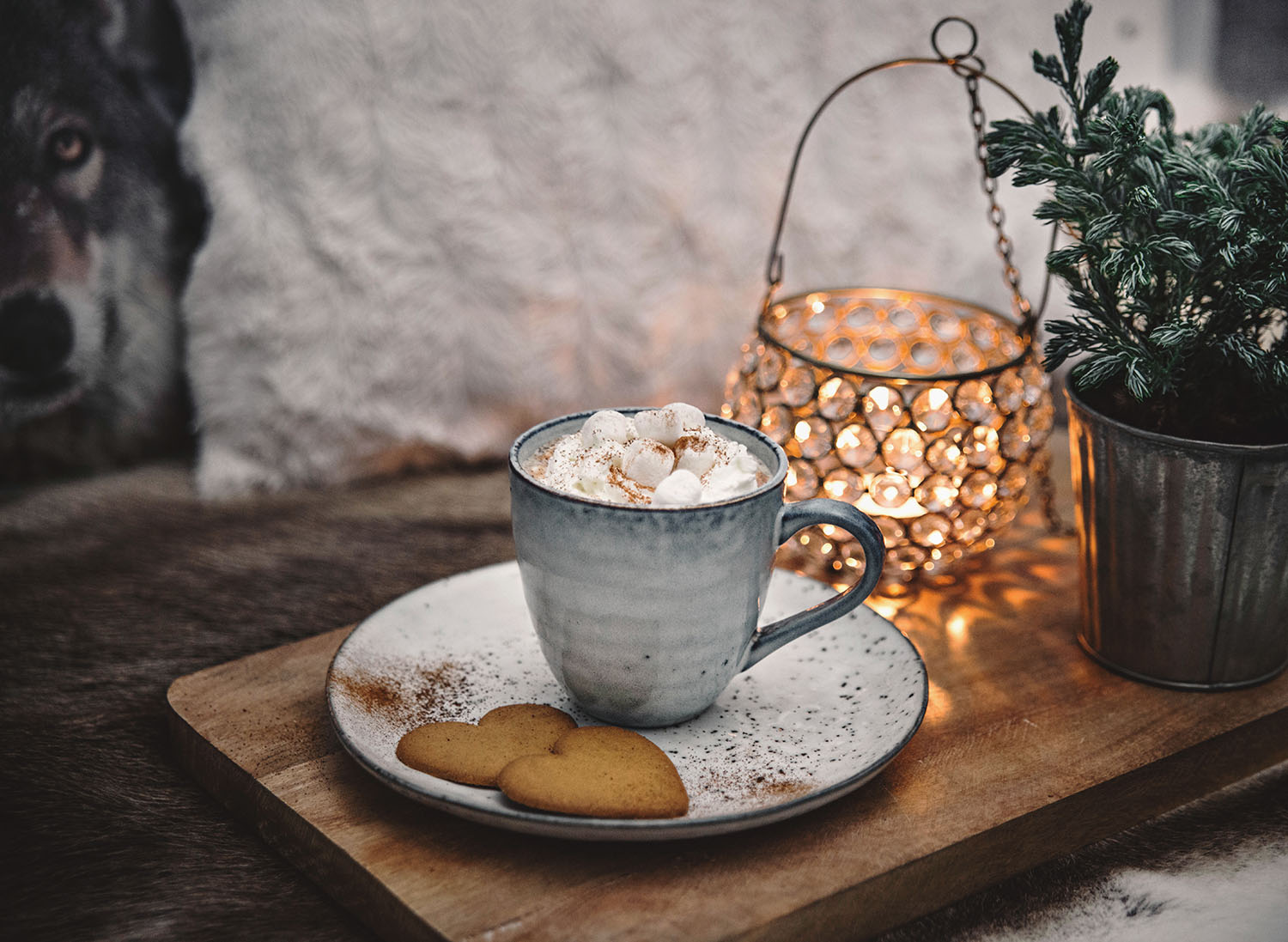 After a long, dark, and chilly day, what better way to relax than with a cup of hot chocolate?
This homemade hot chocolate is so creamy and so yummy, a perfect treat for winter nights. It's made with real chocolate and is so easy to make in just minutes. Top it off with whipped cream and marshmallows to copy that wonderful Starbucks feeling.
You can, of course, use any milky liquid you prefer. Why not try almond milk, soy milk, or rice milk?
Recipe: Hot chocolate

with whipped cream

and mini

marshmallows
You need (for 1 cup):

1 cup Milk

25 g Chocolate ( I used four pieces of Marabou)


Whipped Cream

Marshmallows

Cinnamon

How to:
Heat the milk in a saucepan. It should not boil.
Set the pan aside and add the chocolate pieces.
Stir until the chocolate has melted. Pour it into a cup and garnish with cream, mini marshmallows, and a little cinnamon.