The countdown is on! Ring in NYE in a party outfit to remember. Here are my 51picks for perfect New Year's Eve dresses – in different styles. From metallic and sequin dresses to maxi length, velvet dreams and flattering bodycons.
If you are anything like me, you haven't decided what to wear on New Year's Eve yet. I usually go for a sequin dress (LOVE this!), but this year I might go for a more laid-back dress, or velvet dress (like this one) and glam it up with jewelry and party makeup.
Whatever you have planned for the night, I hope you have a wonderful time with your loved ones. Whether you're headed to a wild party, classic night in the town or a cozy night with your family – I've got you covered. A lot of dresses are showstoppers, but many are also chic and cute without being over-the-top.
The Little Black Dress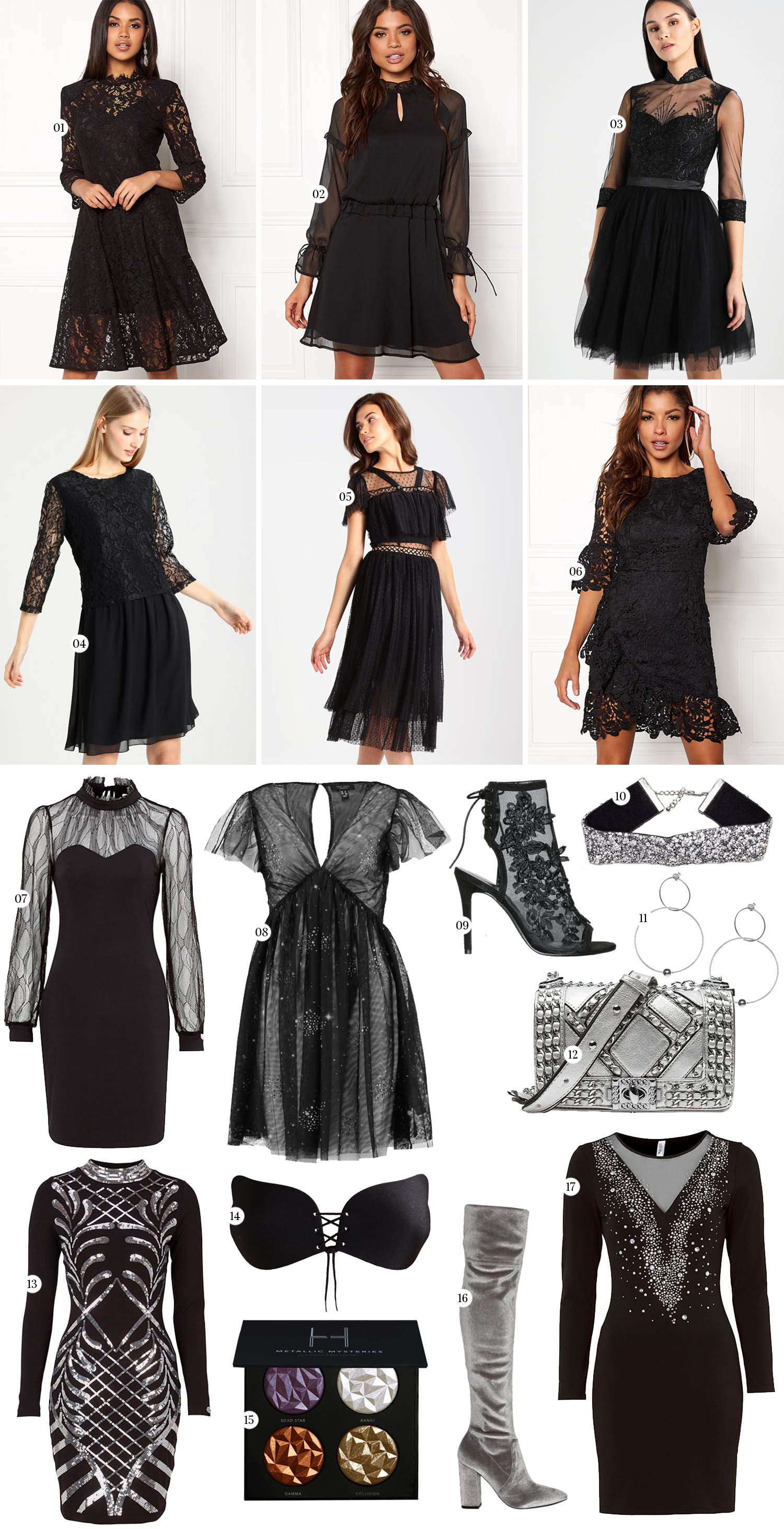 A perfect last-minute look is to wear your LBD and vamp it up with jewelry and makeup. Wear it with comfortable over the knee boots or killer heels.
Long New Year's Eve Dresses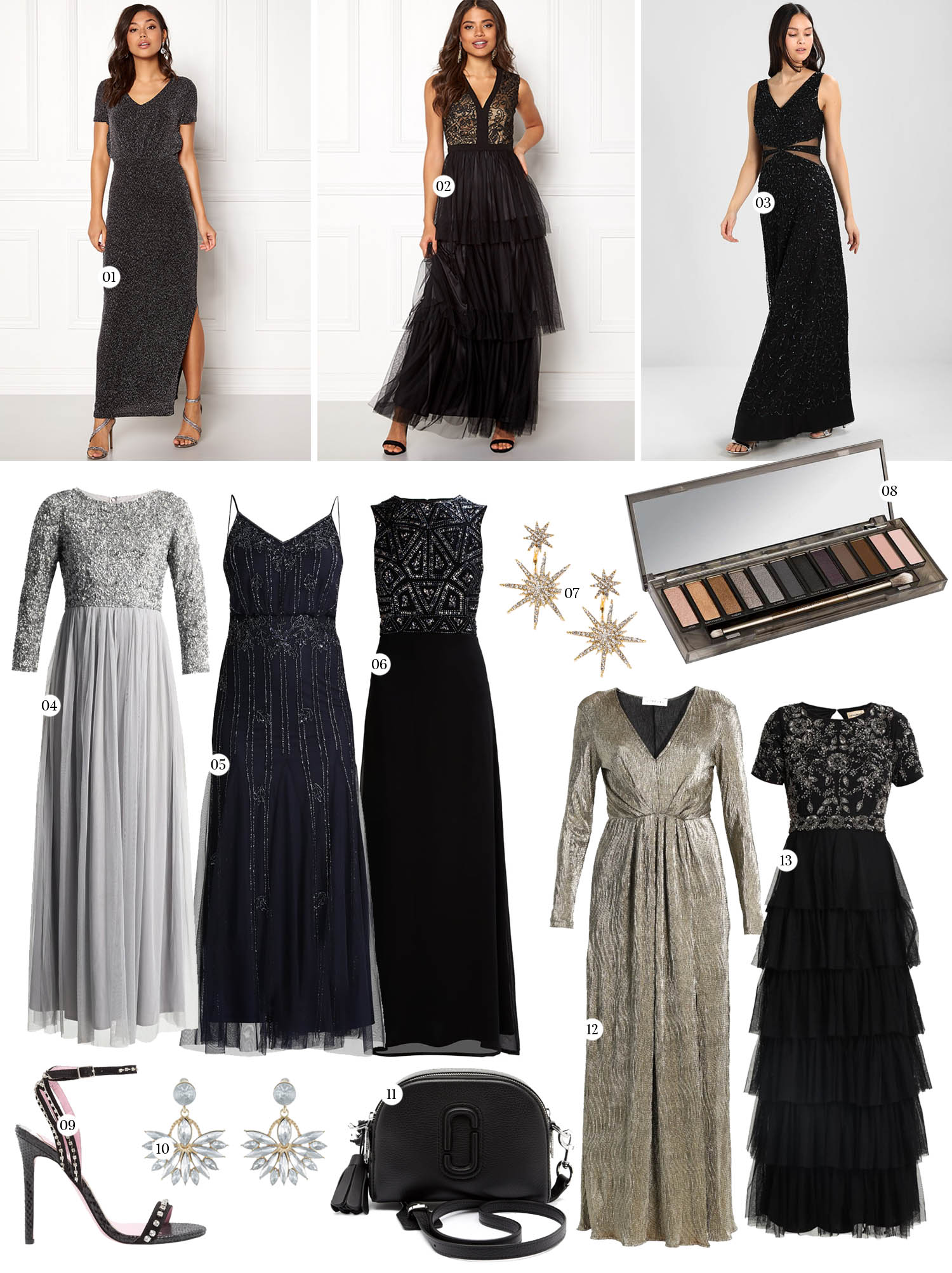 Turn heads with a glamorous maxi dress! Glam it up even further with statement earrings and a faux fur when you step out into the night.
Sparkling Sequin Dresses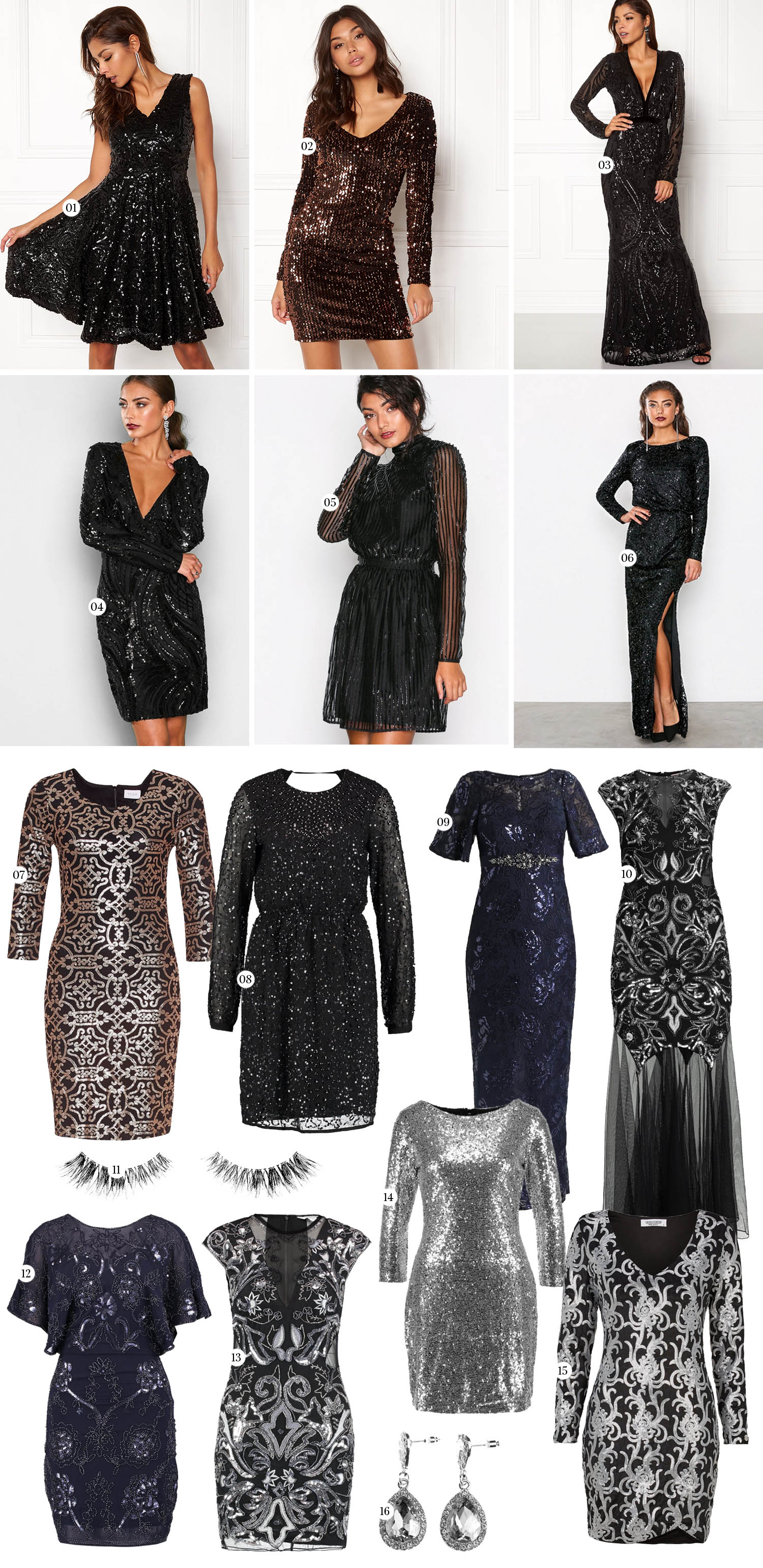 Sparkle like a diamond. If you've ever been too afraid to wear sequin, New Year's Eve is the perfect night to embrace your fears. I realized I only picked sequin dresses in dark colors – but there are also so many colorful and bright sequin dresses that just screams NYE.
Velvet Dresses for New Year's Eve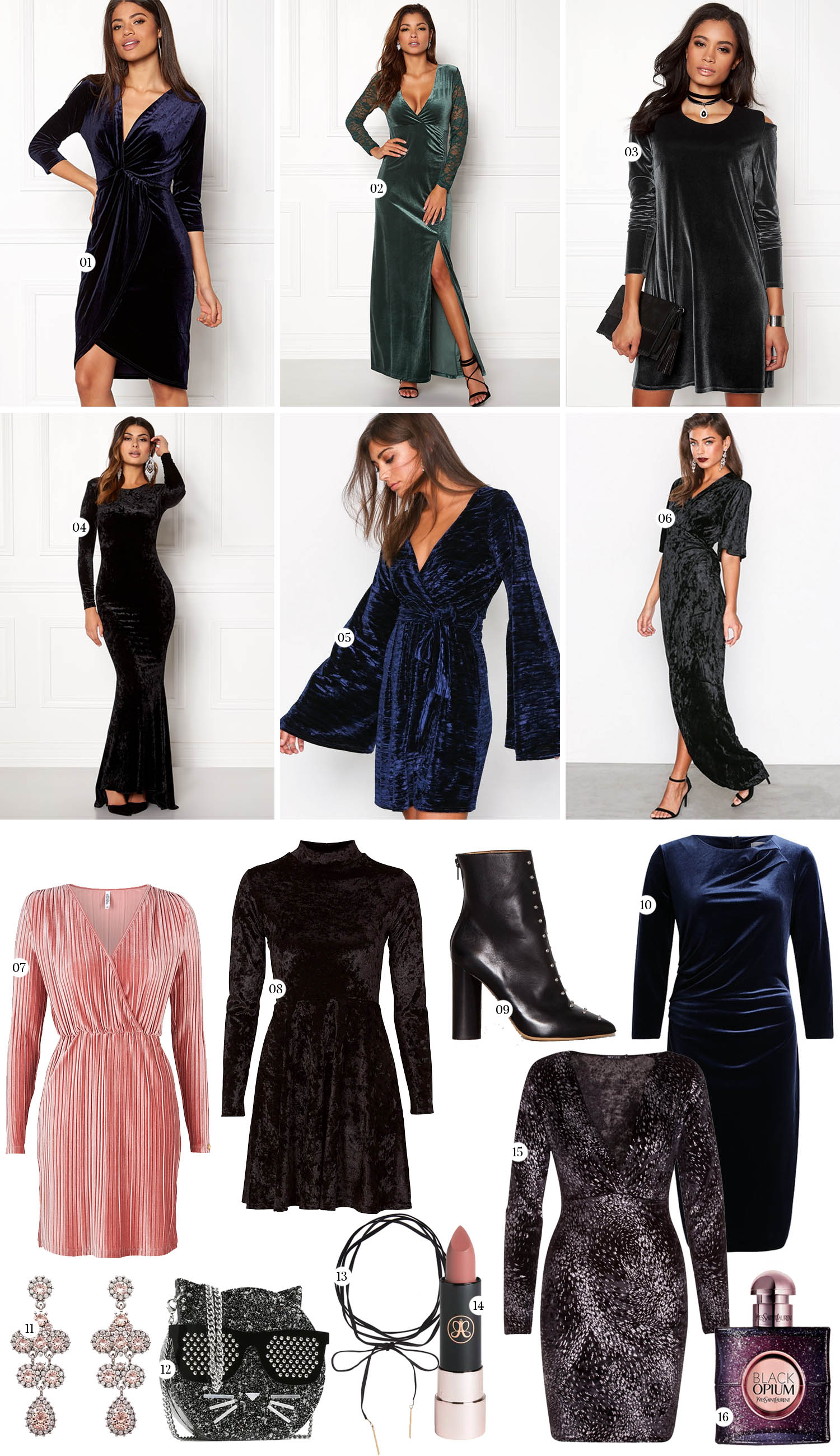 The perfect in-between casual/dressy look is a velvet dress. It's elegant and flattering. What's more is that you can easily dress it up or down depending on the occasion. Go all in with sparkling jewelry, a cool clutch, and party makeup – or dress it down with boots and a velvet strap choker.
New Year's Eve Dresses in Silver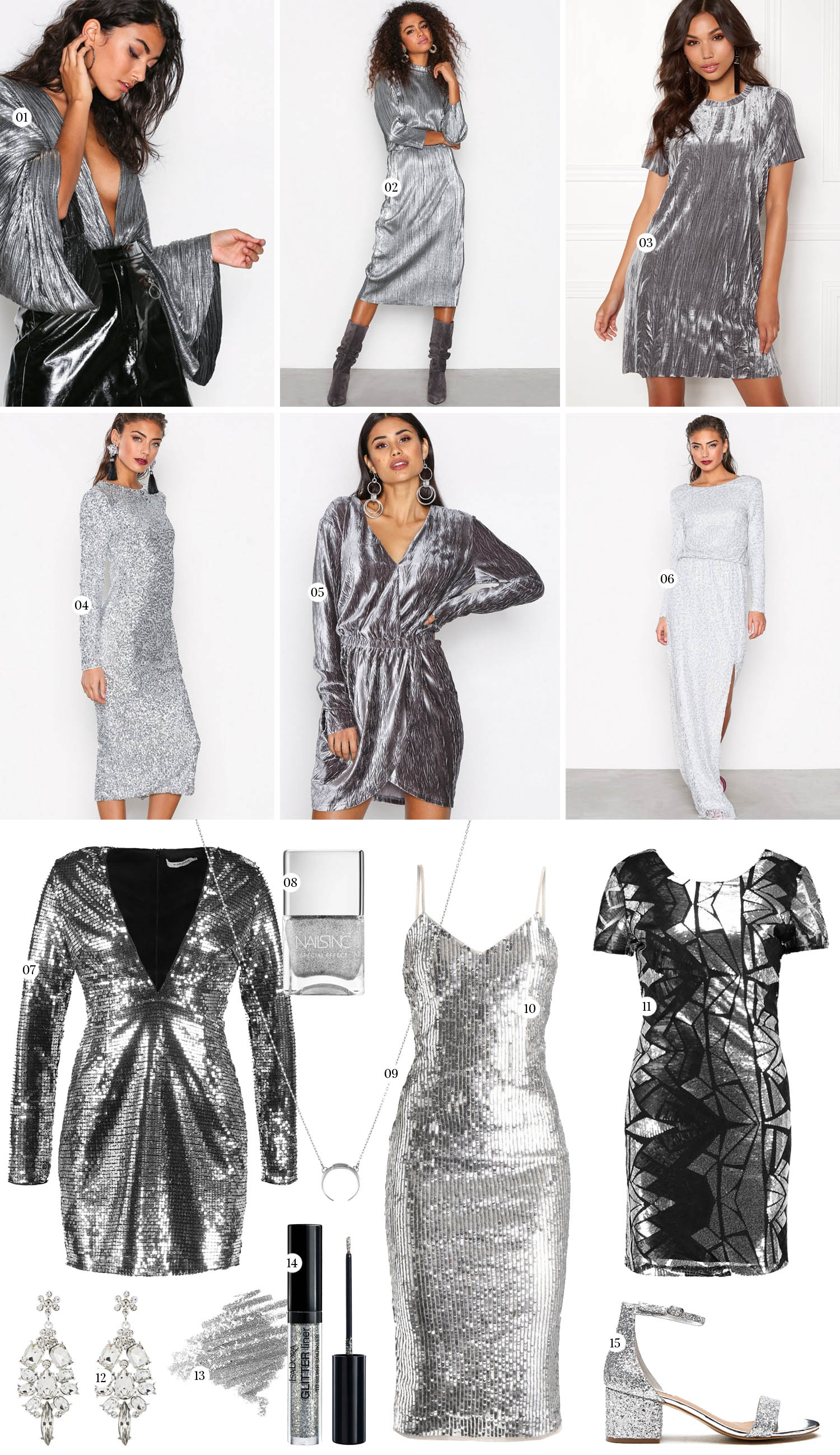 Steal the show in a metallic, shimmery silver dress. These dazzling dresses are perfect for NYE. Team the party dress with statement earrings and a more neutral makeup.
Those are my styling tips for you babes – this year.
Which one of these New Year's Eve dresses is your favorite? 🙂