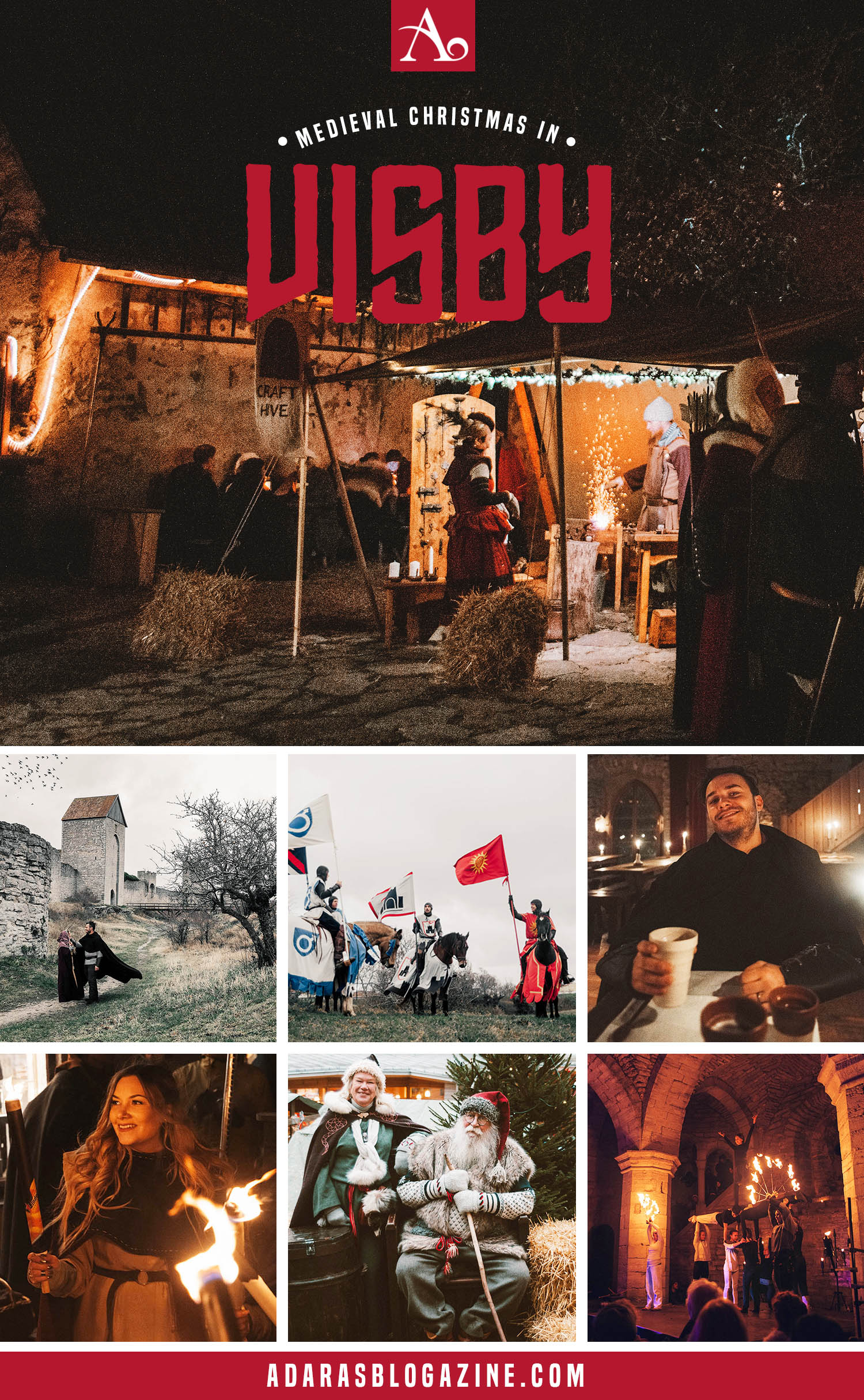 Celebrating Medieval Christmas in Visby is just as wonderful and cozy as it sounds.
Sweden's largest island Gotland is famous for its Medieval Week in August. In December, the World Heritage city of Visby goes all medieval again – giving you the perfect reason to visit Gotland during winter time and get into the Christmas spirit.
Put on a cape and stroll around Christmas markets, enjoy medieval food, mulled apple wine, concerts, jousting, archery, fire shows and the festive atmosphere in the picturesque medieval town.
Simon and I visited Visby last weekend to celebrate Medieval Christmas. Before we left, we were forewarned that the Middle Ages in Gotland is very addictive. With only this taste of what the Medieval Week offer we understand why. The atmosphere is unbeatable. It's like a fairytale.
We can just say, Medieval Week – here we come! But first, a summary of the coziest week of the year: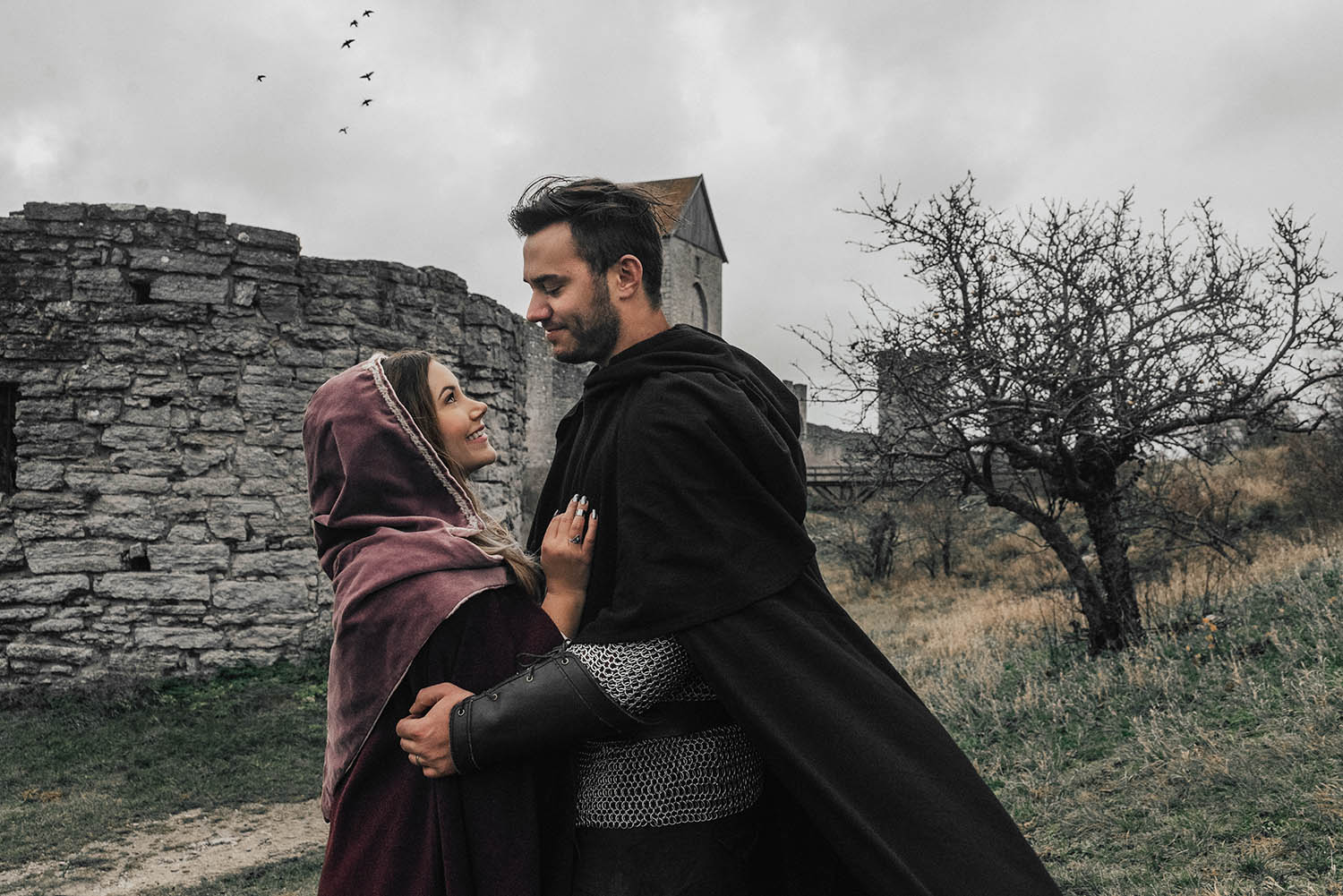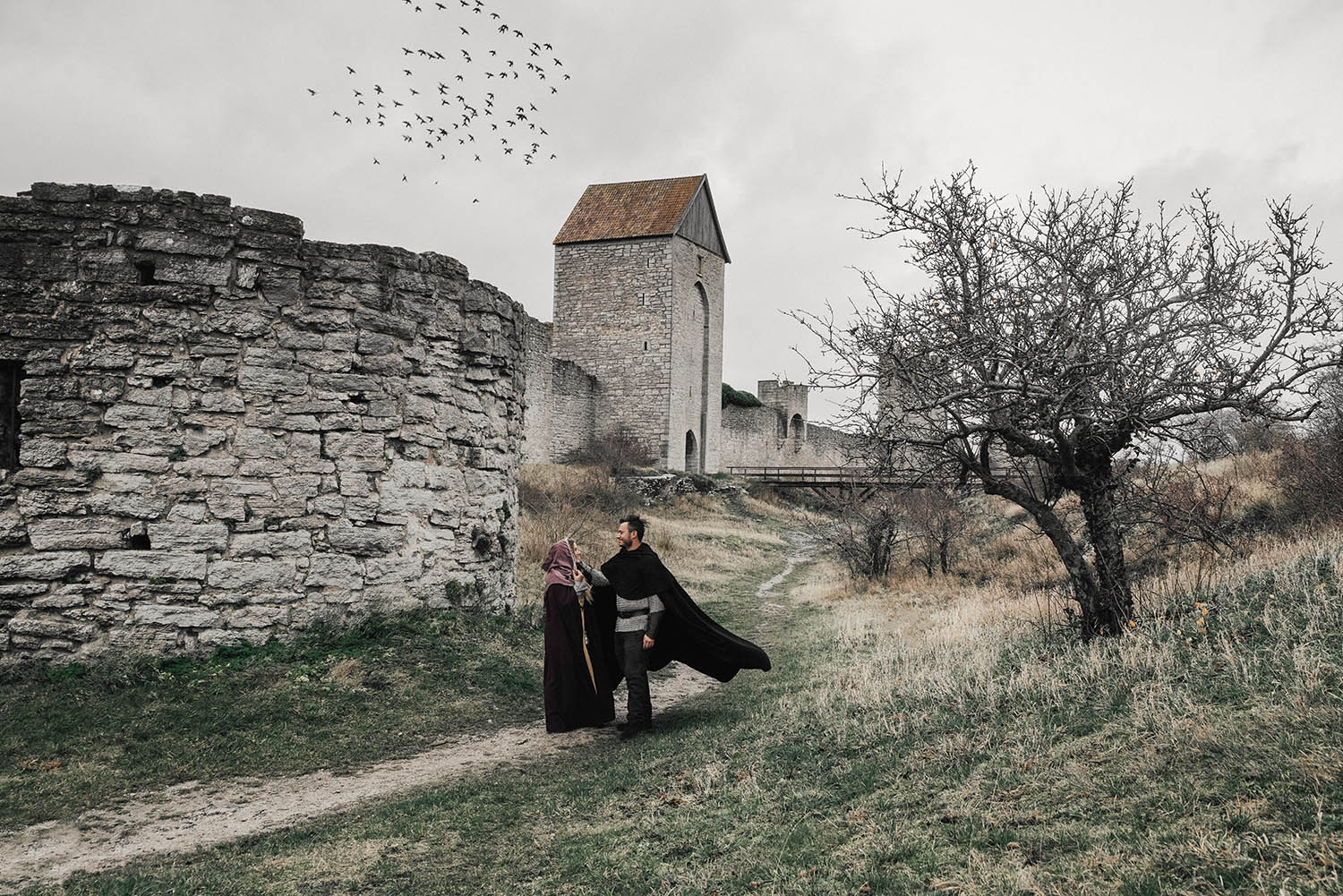 FRIDAY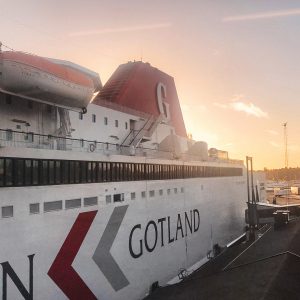 Ferry to Visby
Traveling to and from Gotland is easy. You can either take a flight or a ferry. We took the ferry with Destination Gotland.
The journey only takes around 3 hours from Nynäshamn (south of Stockholm), and you are taken straight to the heart of Visby, which is very convenient.
Torchlight procession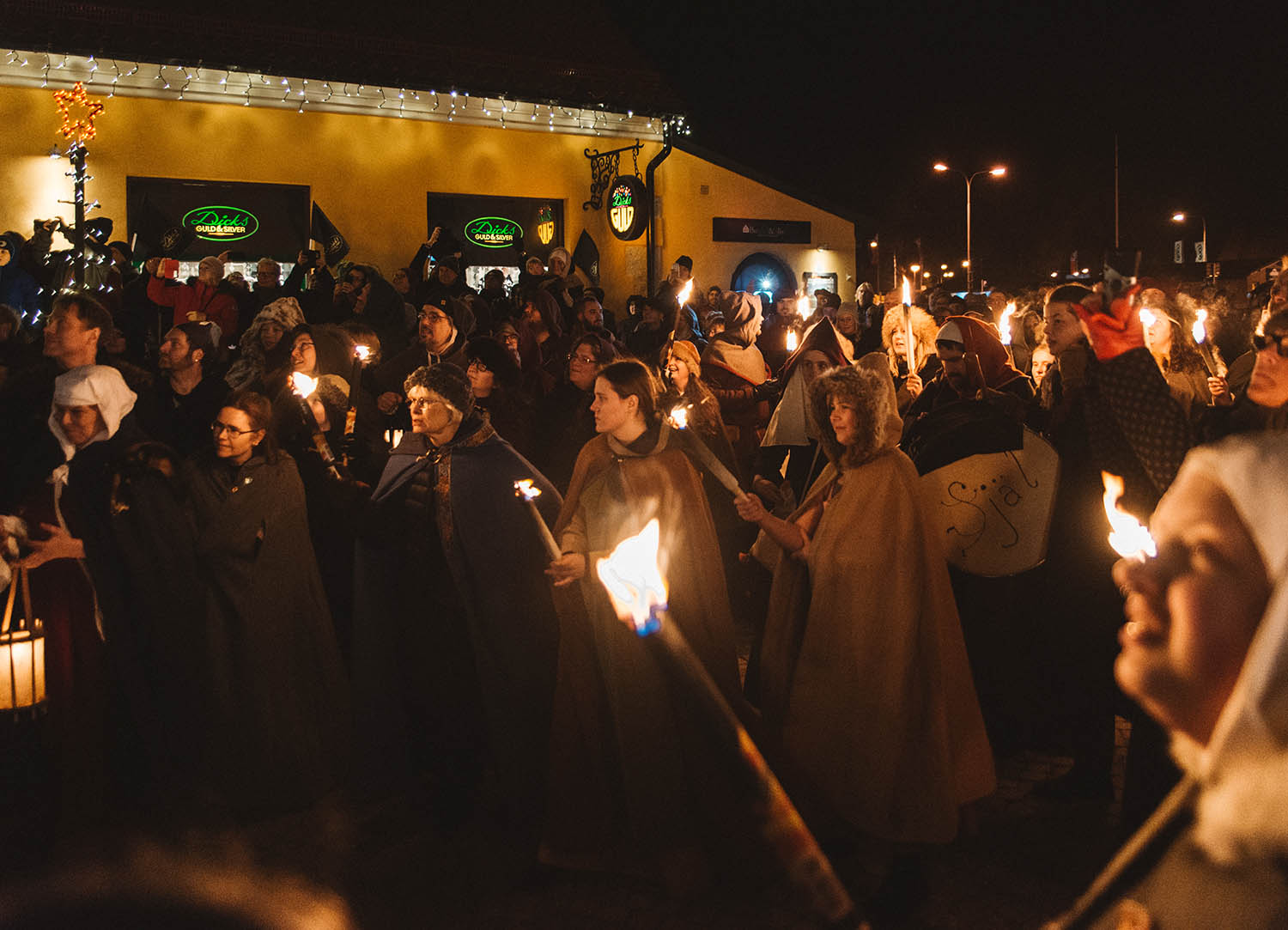 As soon as we arrived, we checked in at Scandic hotel just by the port terminal. We hurried up to change into our medieval outfits (thank you for lending us clothes Ann Kykyri!) and to get to the opening ceremony of Medieval Christmas.
It was so cool to see how many people had gathered in their medieval clothing at the same place. Even the modern storefront windows could not diminish the feeling that we had traveled back in time. We grabbed a torchlight and followed the spectacle that took place at Österport.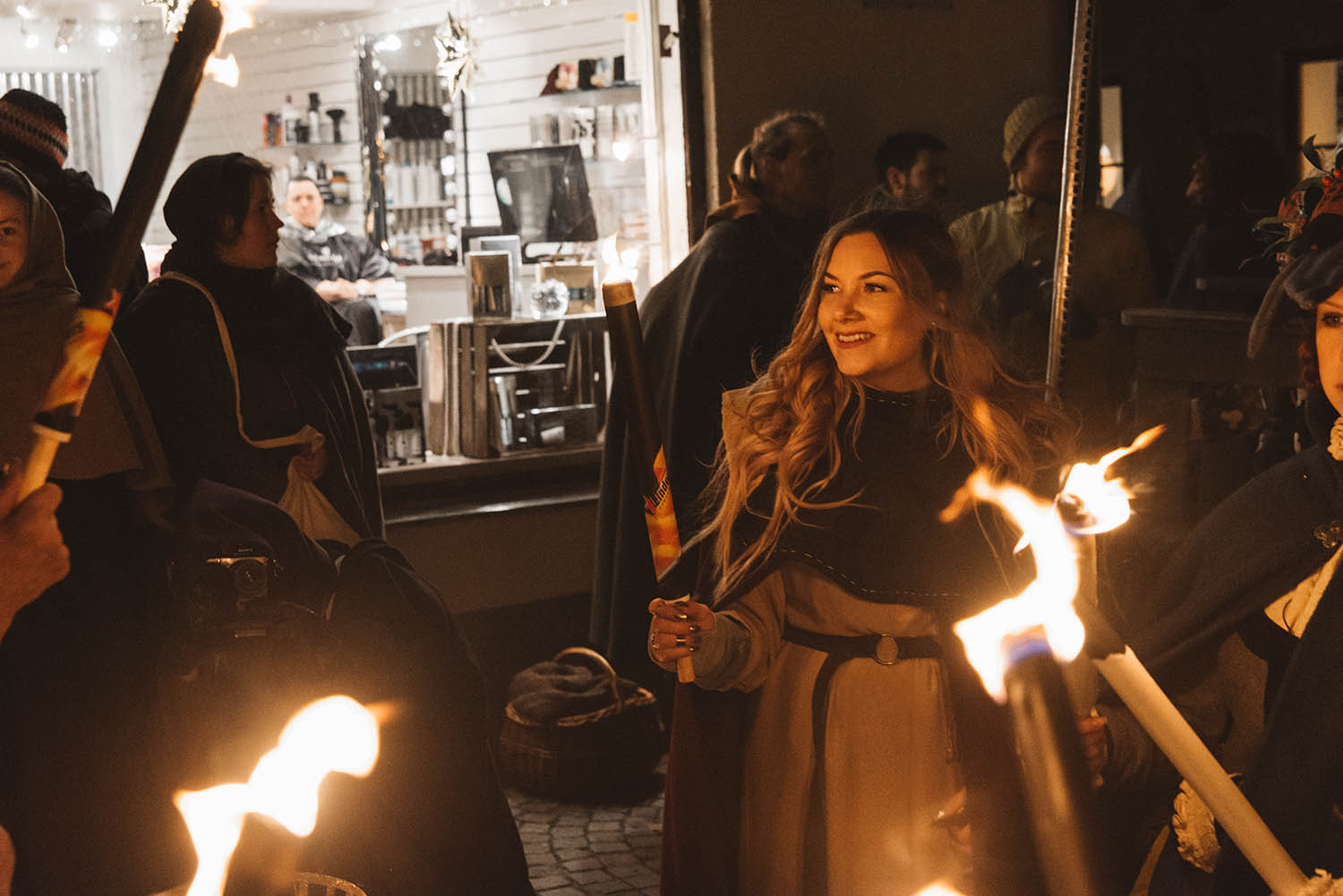 Medieval Christmas Market
The torchlight procession led us to Kapitelhusgården, which might also be called the heart of the Middle Ages in Visby this Christmas. This is where the largest Christmas market was. The entire courtyard was buzzing with life. It was a lot to take in.
From the medieval music coming from the stage to the blacksmith's hammer banging on the anvil to the smells coming from differed food stands to the sound of mulled wine and mead being poured. And above all – the sound of cheerful and happy people browsing the medieval stands.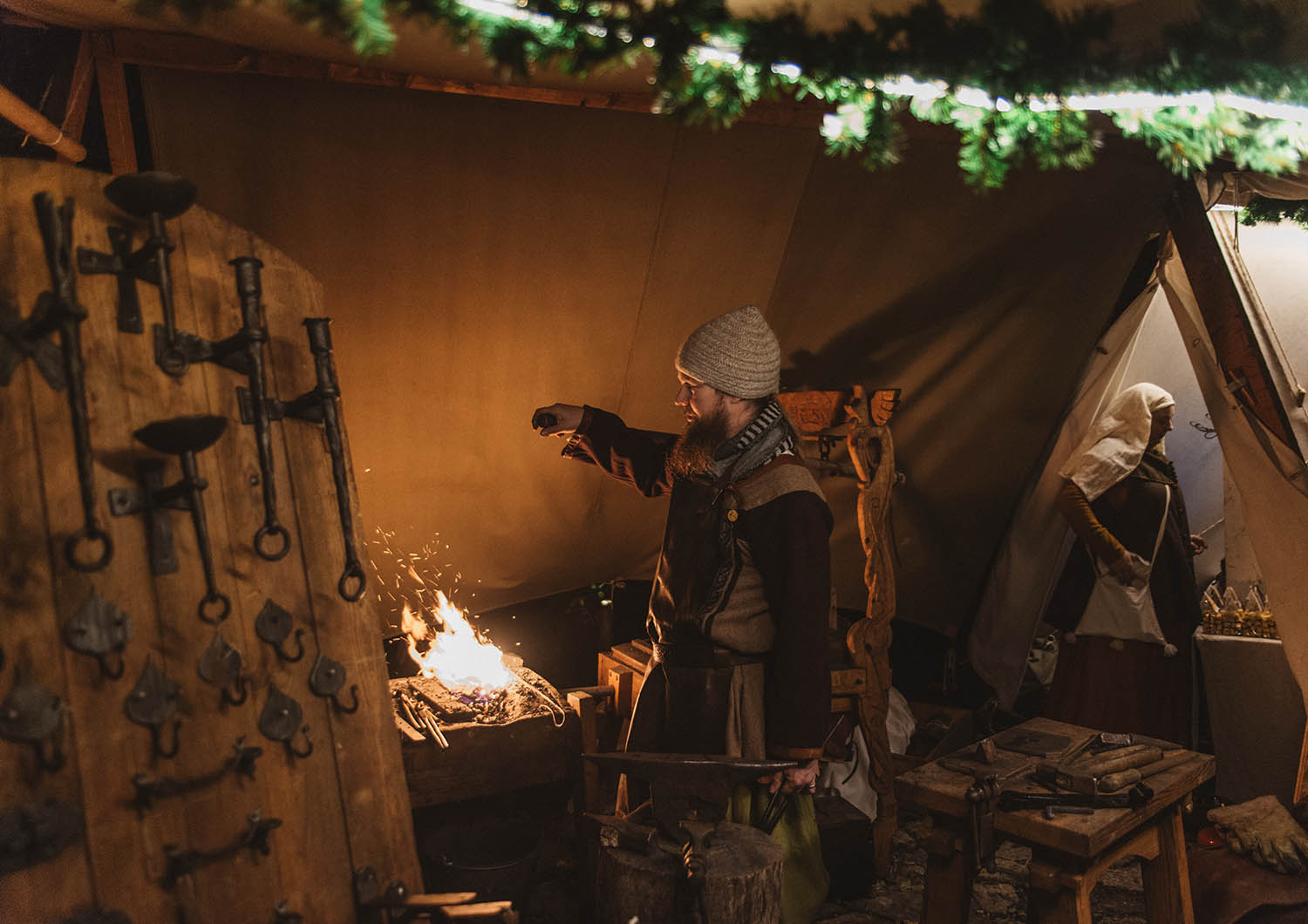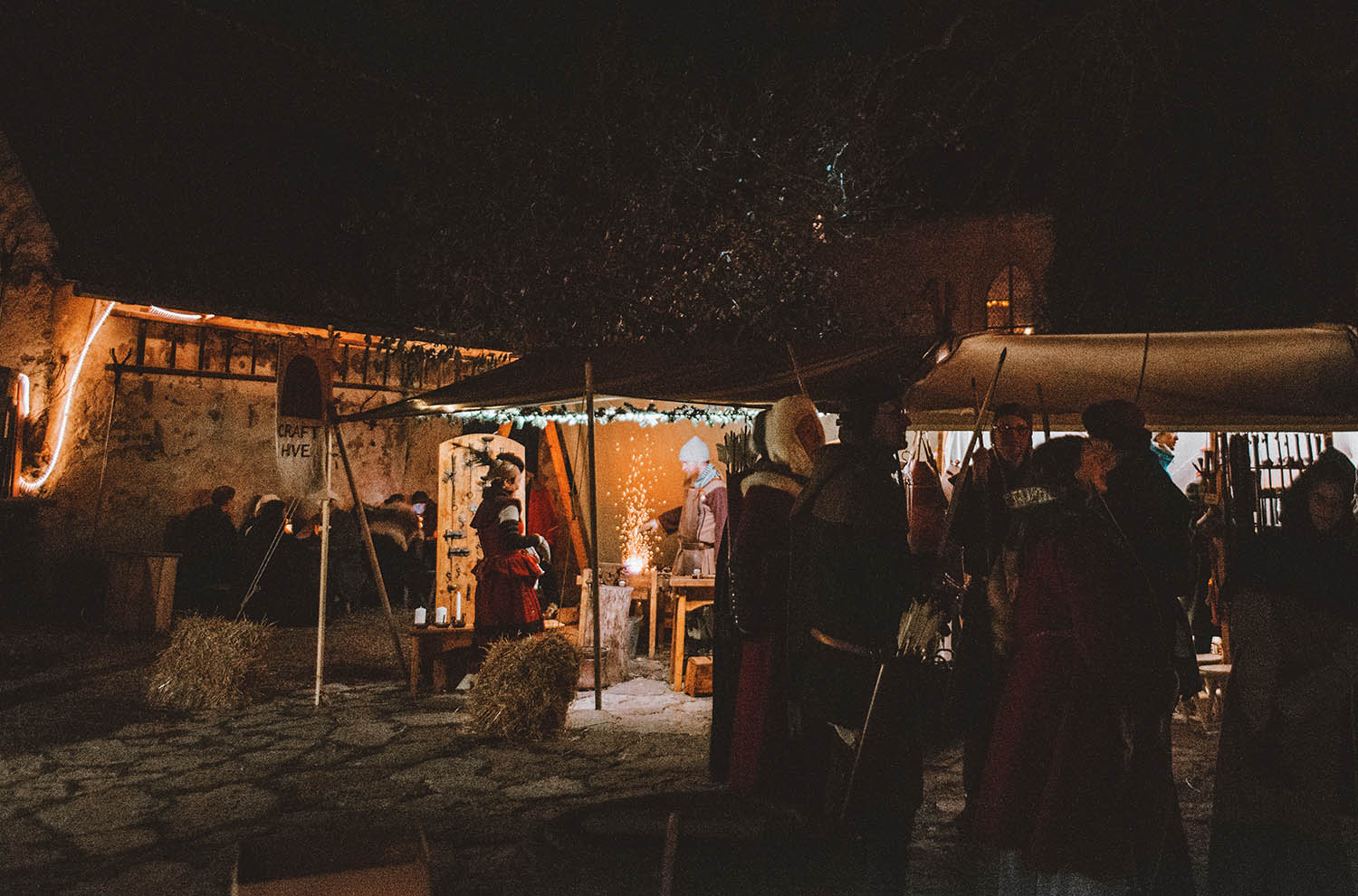 SATURDAY
Knights tournament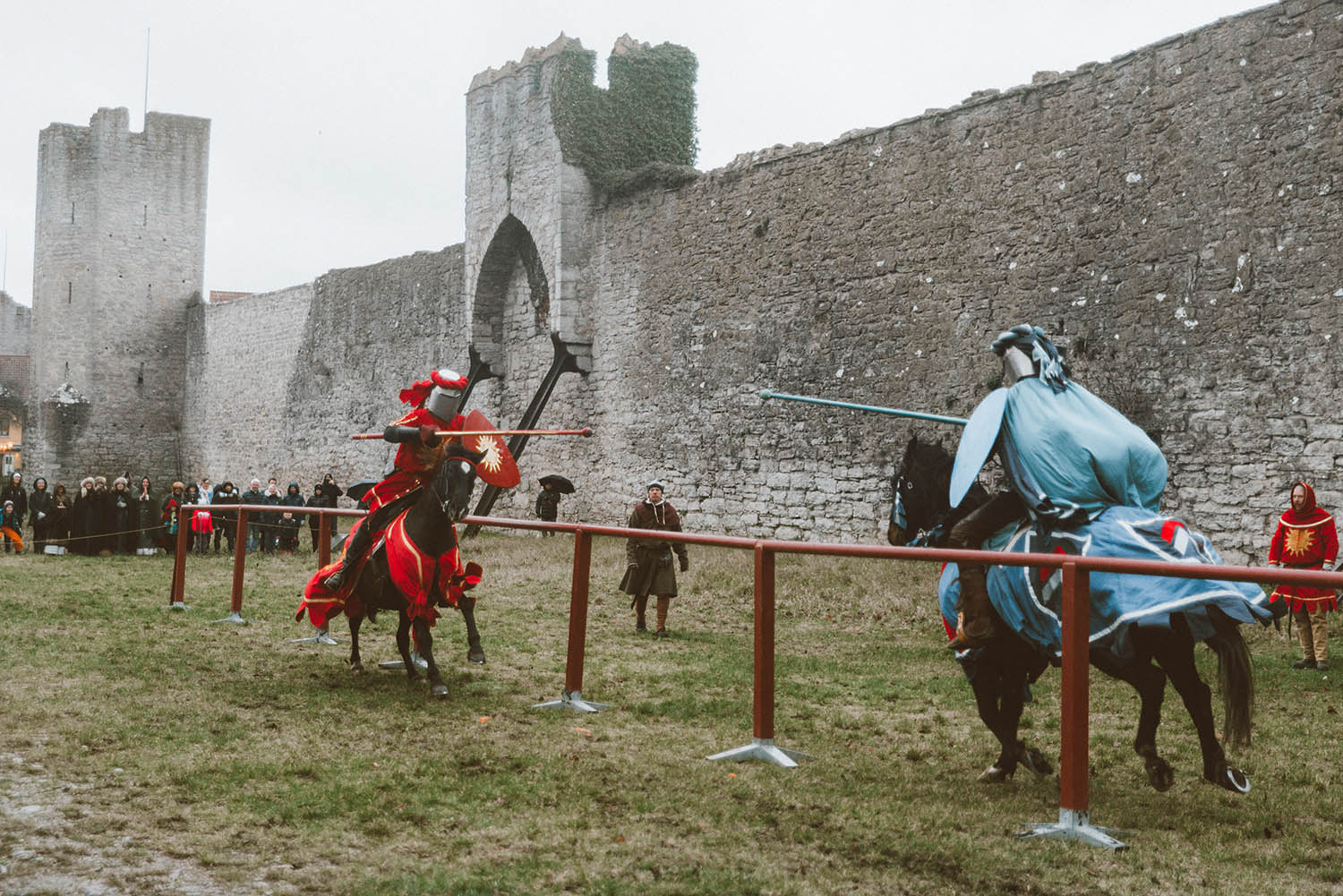 After the hotel breakfast and a walk through Visby, we saw the knights tournament in Hästarnas dal. It was a really fun to watch.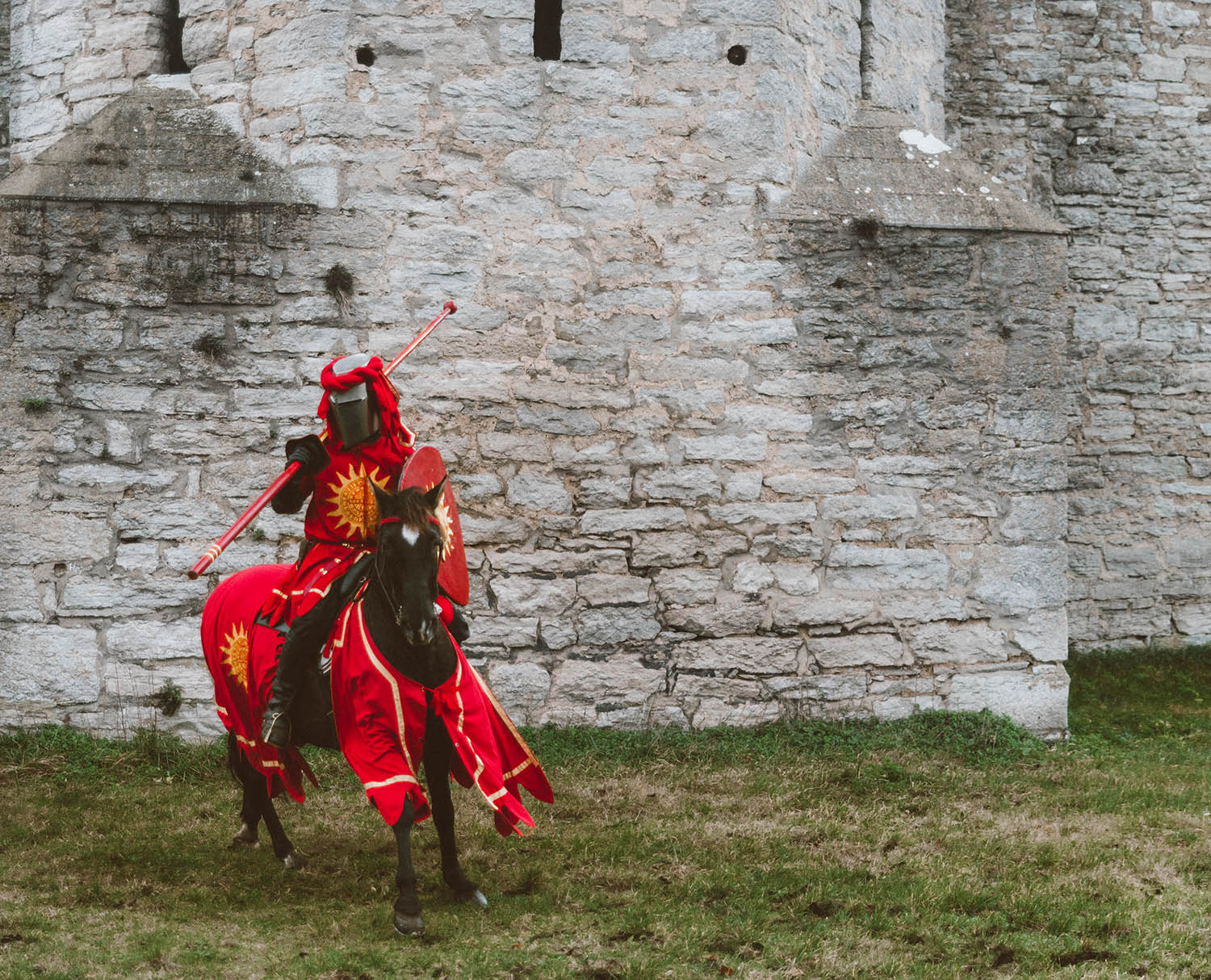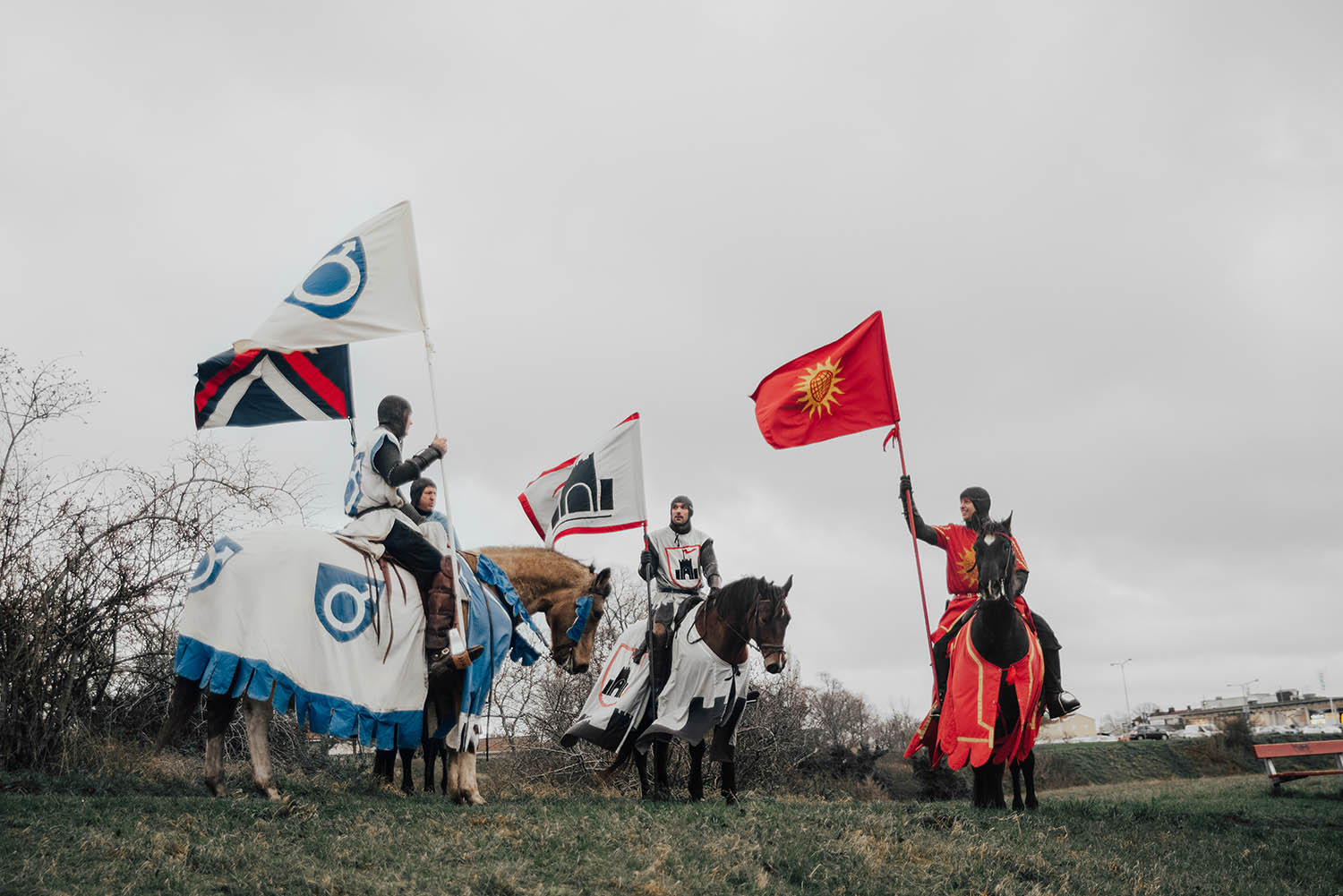 Christmas Market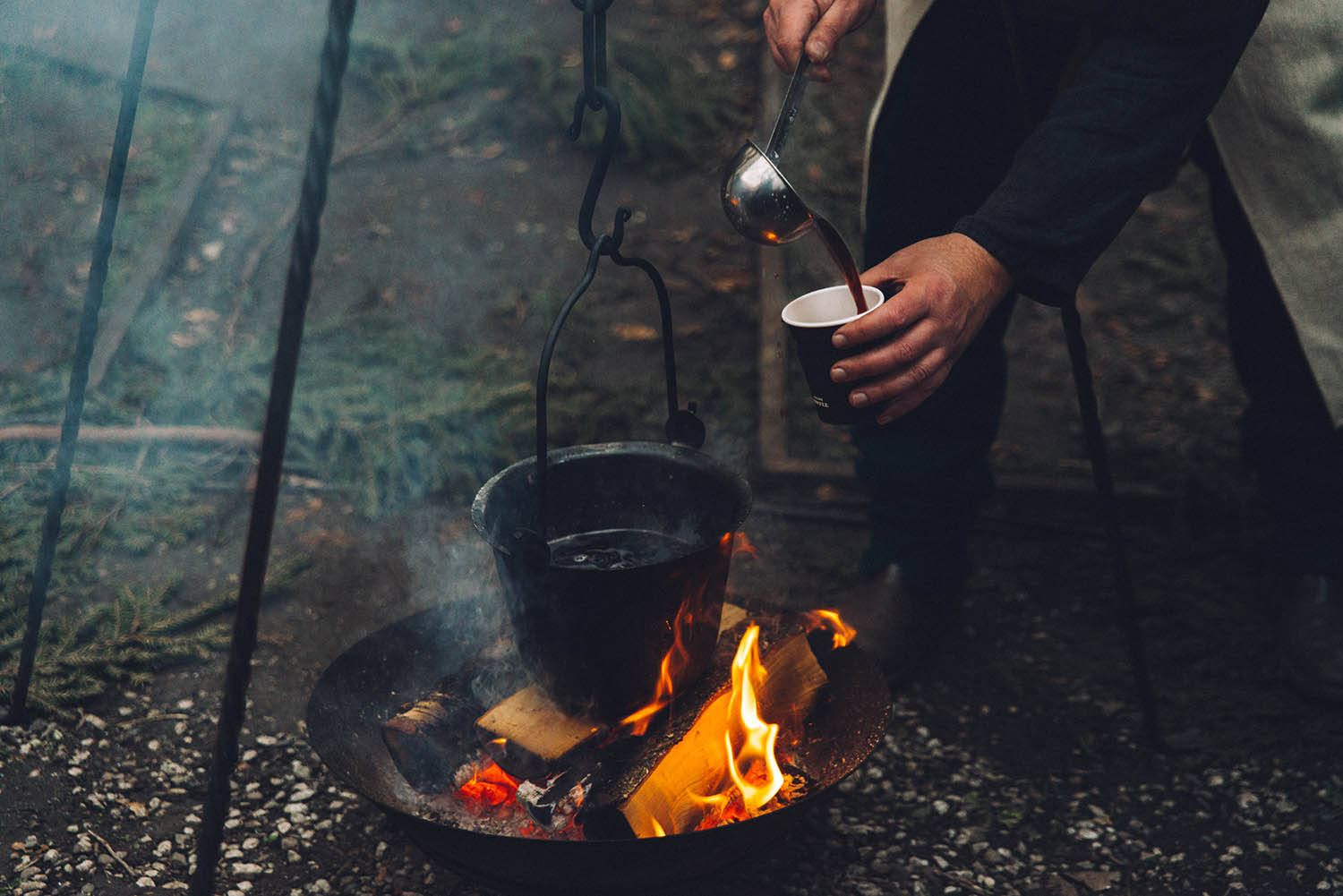 After the knights' tournament, we suddenly found ourselves back at Kapitelhusgården again. It was a really cold December day, so getting warm mulled wine was at the top of our wish list.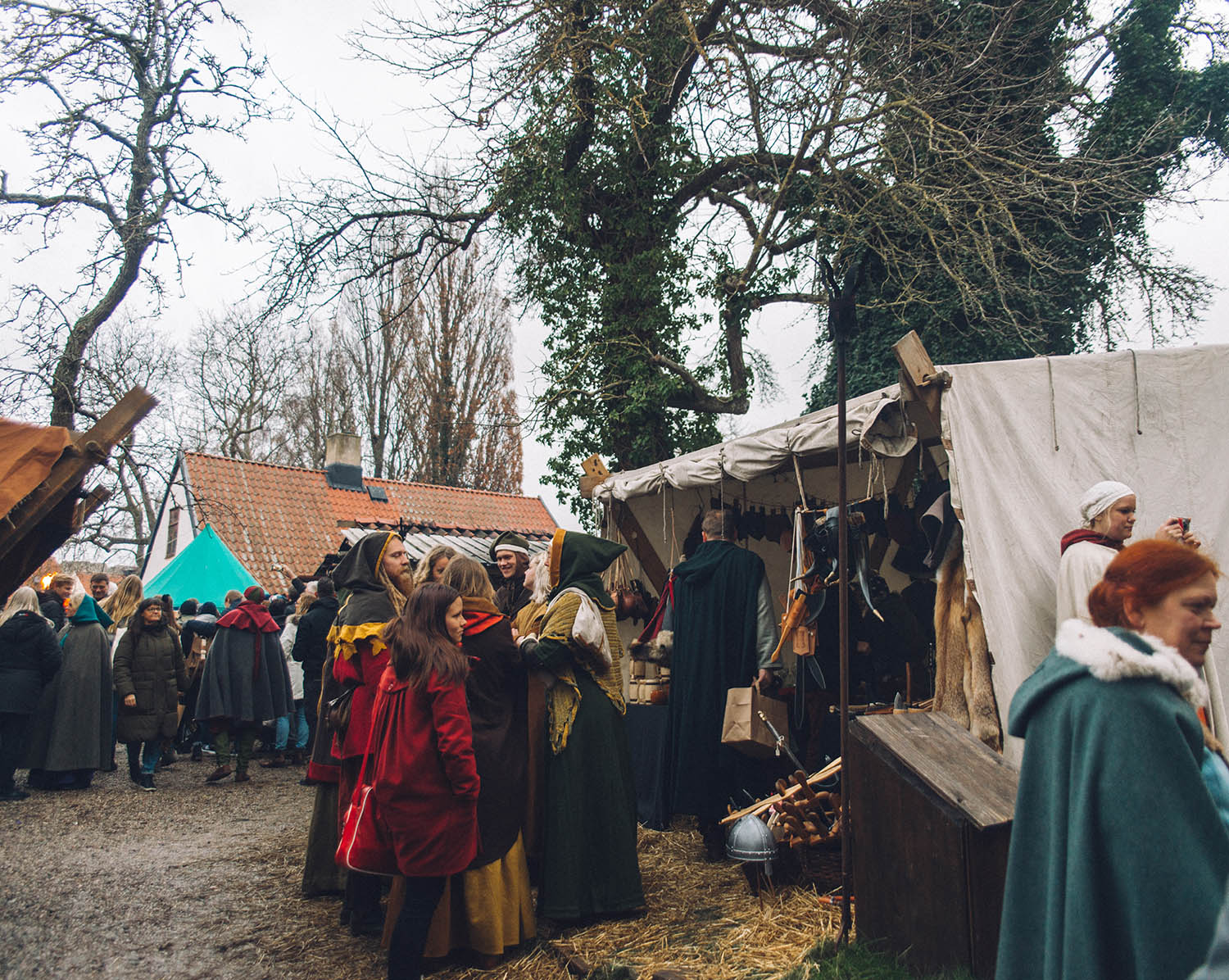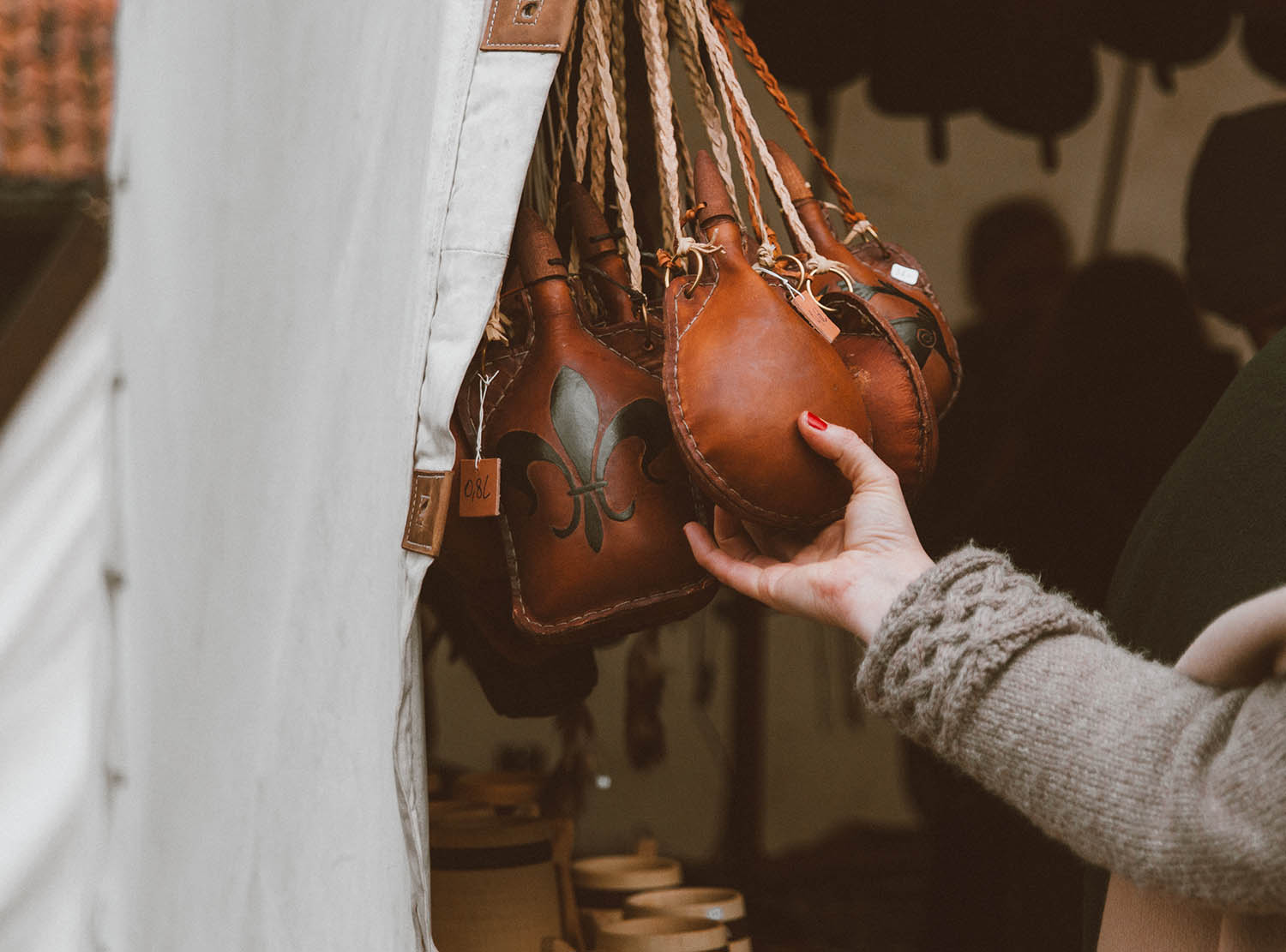 Hello Santa Claus!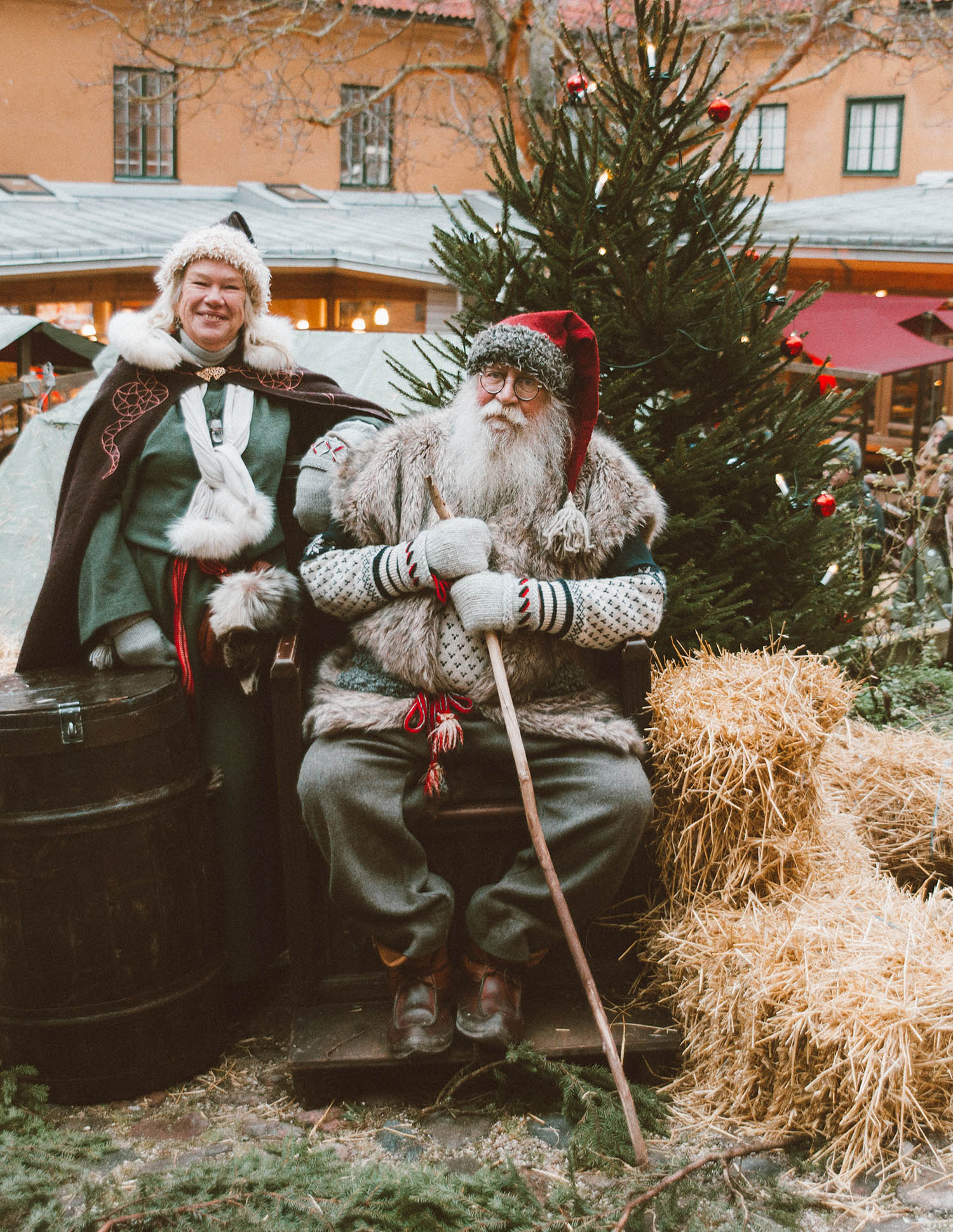 We also walked by the market at Gotland's museum and said hello to Santa Claus, just before Ms. Claus began to read stories for the children.
Archery in Drottens Ruin
In Drottens ruin archers from Gutars Bågskyttar showed their skills with bow and arrows.
Medieval dinner at Kapitelhusgården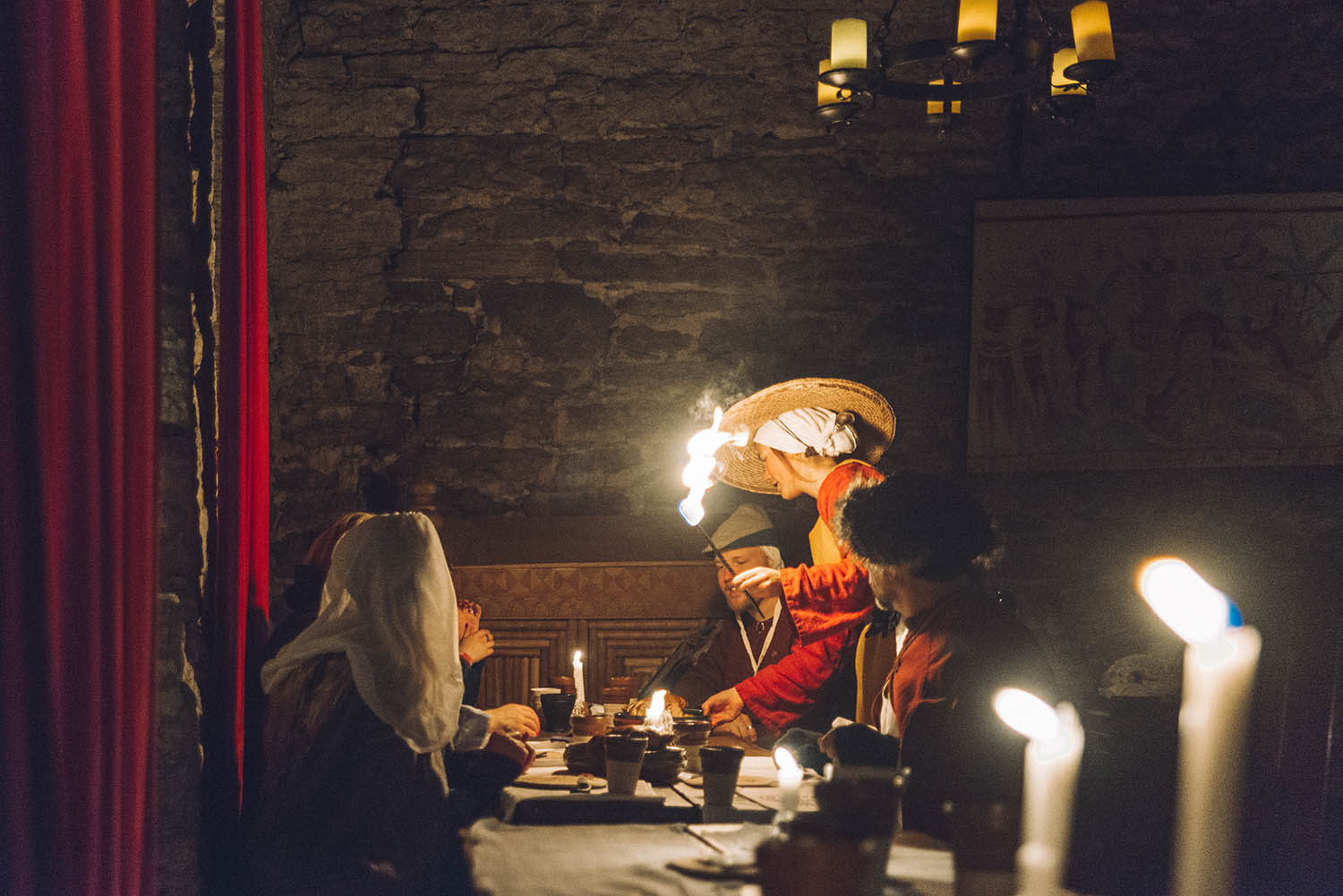 Simon and I were so happy that we managed to book a table at the most sought-after place of the weekend: Kapitelhusgården. It was such a cool experience to have dinner here. The whole place takes you back to the 14th century.
It's everything from the historical environment to the medieval food, wooden plates, mead, and fire-eating waitresses. It felt authentic, unique and quite surreal!
Another cozy medieval restaurant in Visby is Bistra Haren. This restaurant is in a medieval cellar where they serve their own ginger beer, mead, and local specialties.
Fire show with PAX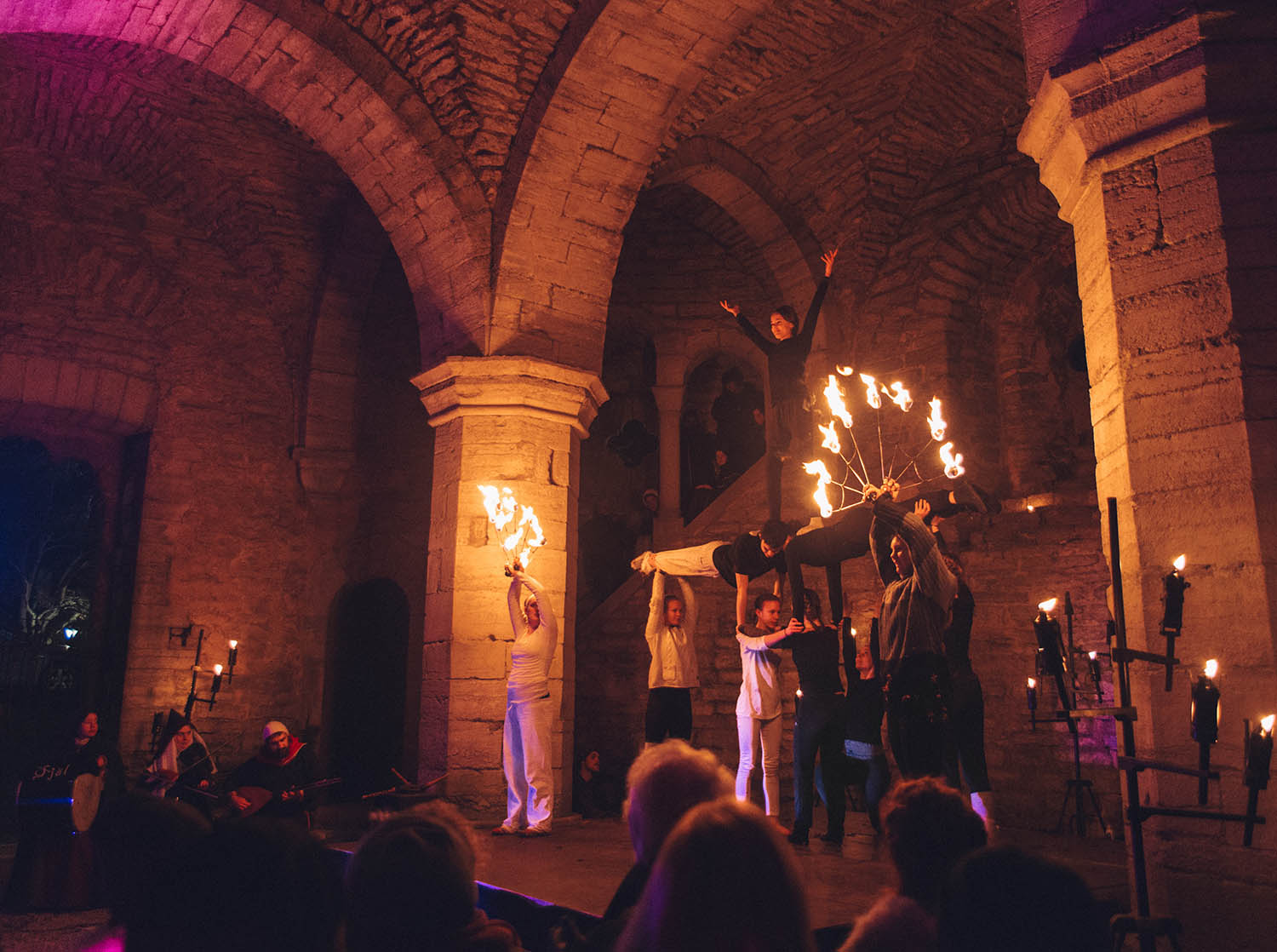 The jester group PAX entertained us with fire, dance, and acrobatics in the ruin of Helge Ands. The icing of the cake was the medieval band Själ who accompanied the performance with their music.
Medieval Band Koenix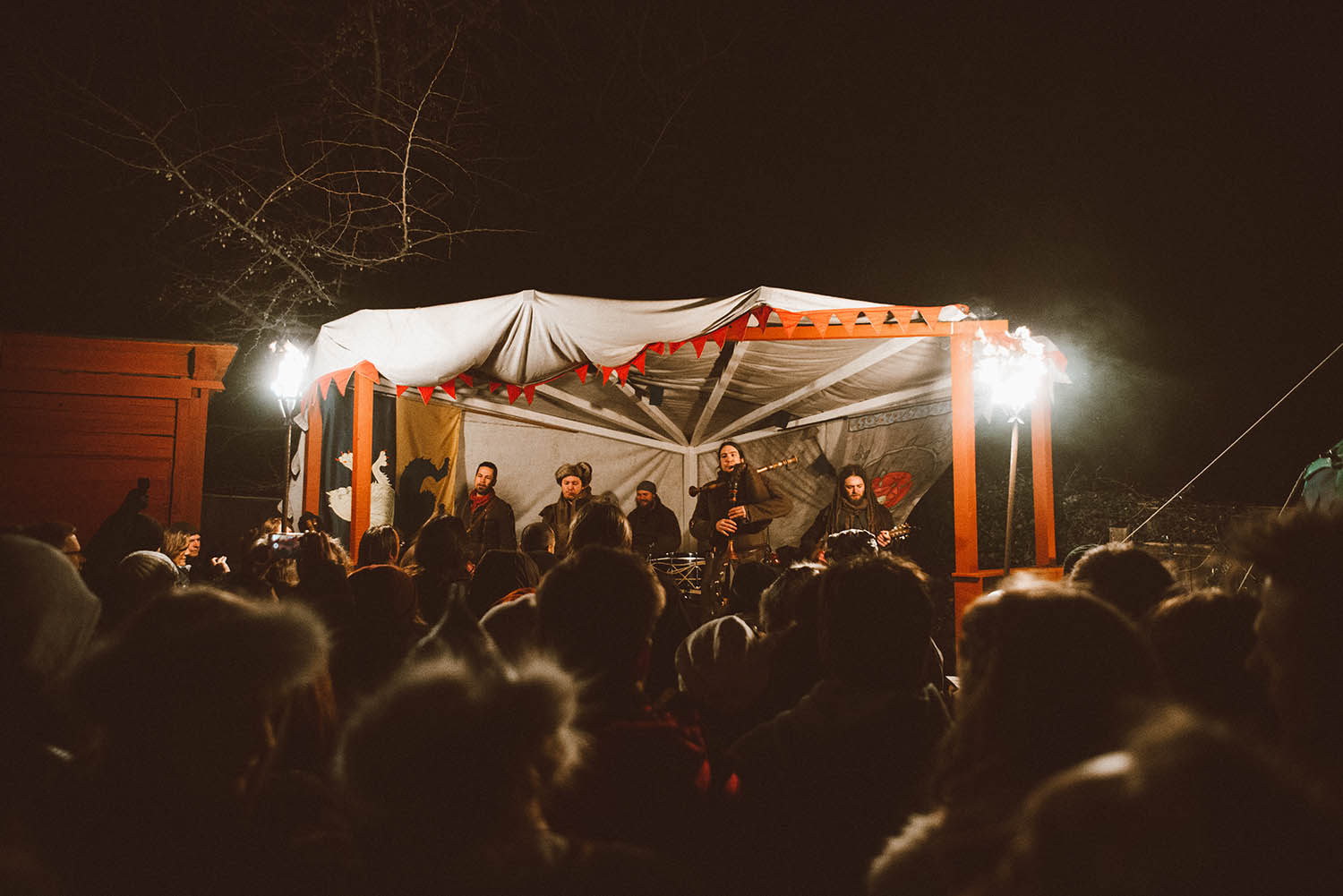 The popular Medieval band Koenix traveled from Switzerland to play during the Medieval Christmas in Visby. I don't think anyone could stand still while they played. The unique sound of their buzzing bagpipes, hammering drums and bouzouki brings people to jump and dance.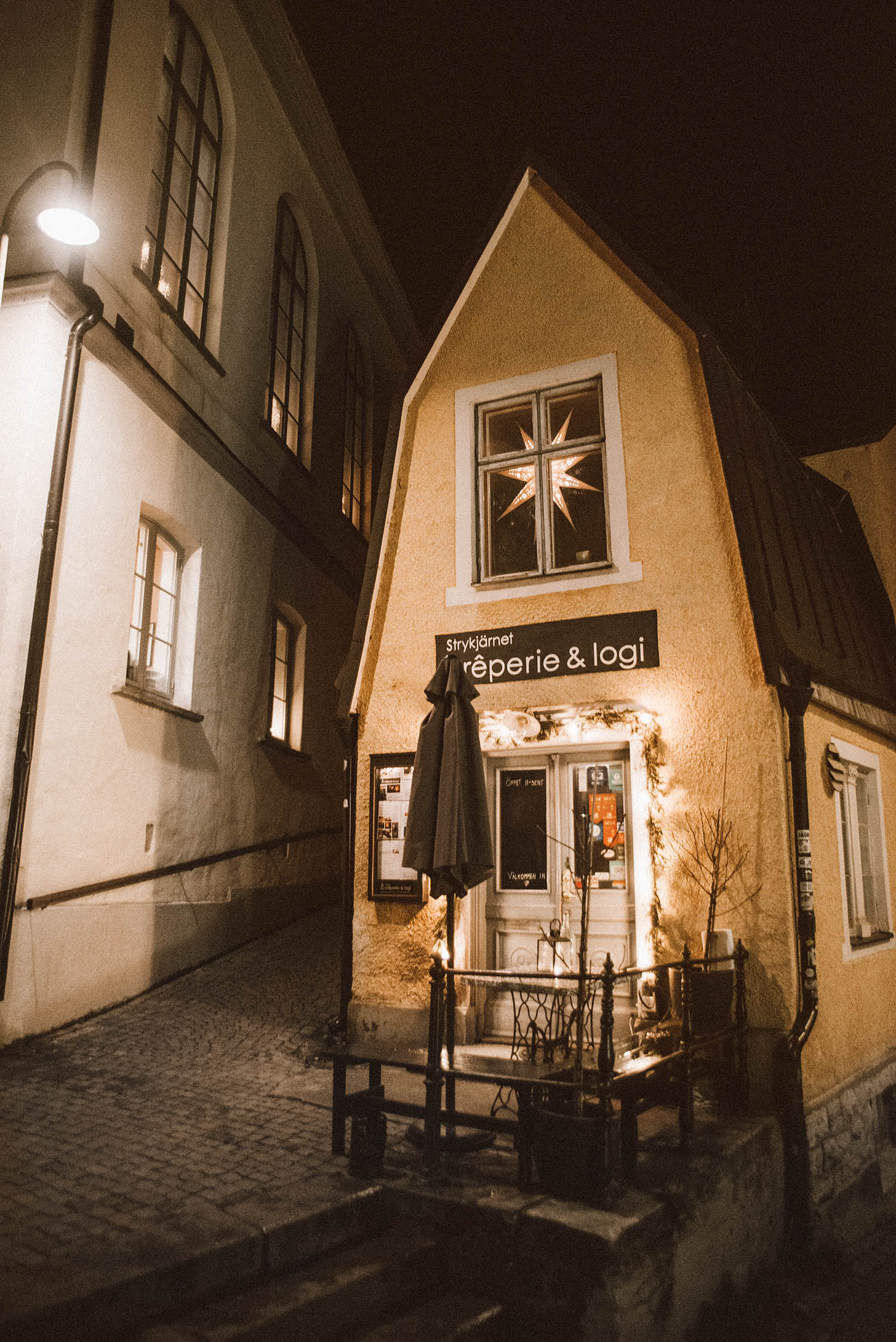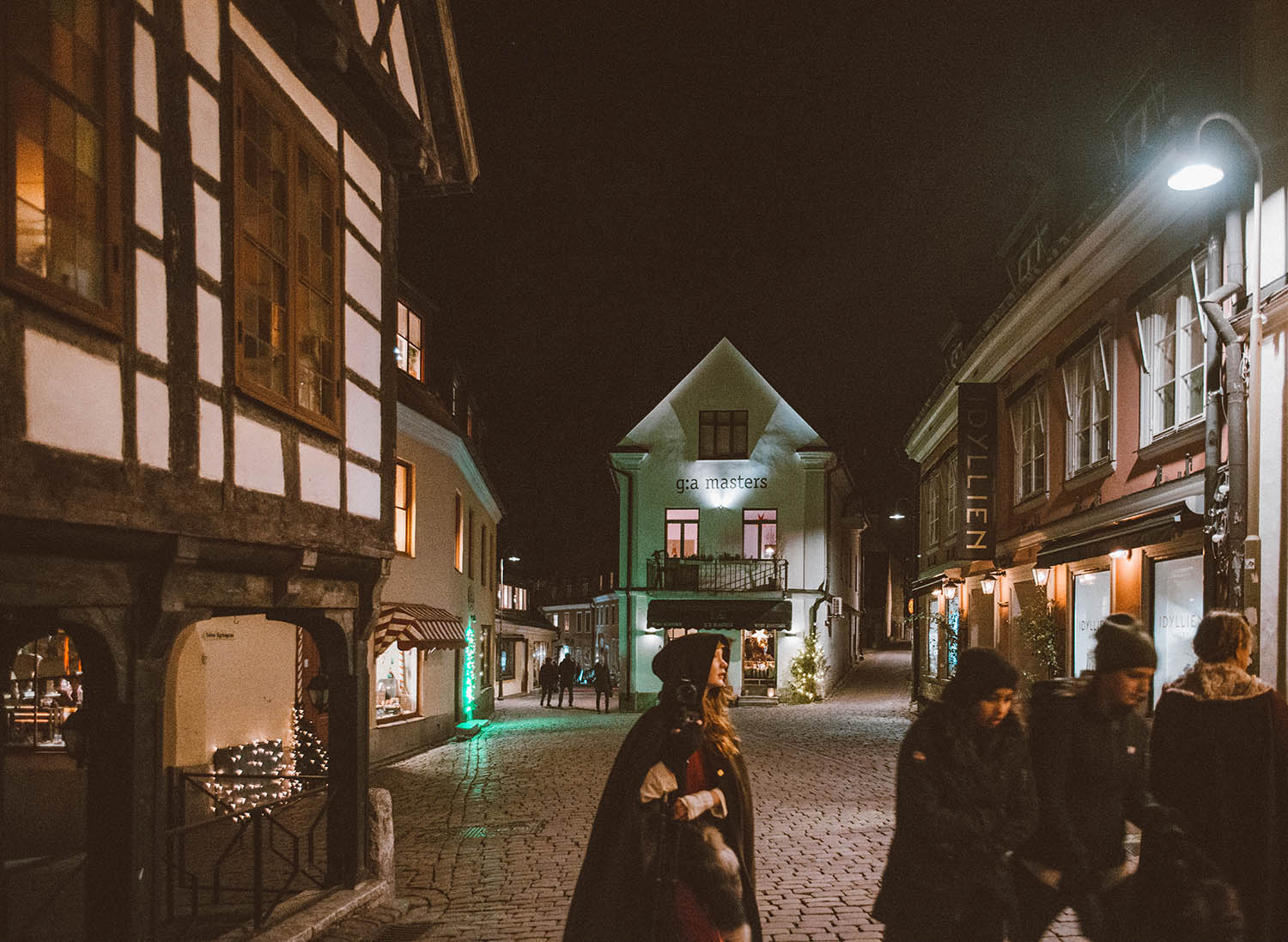 SUNDAY
Sightseeing in Visby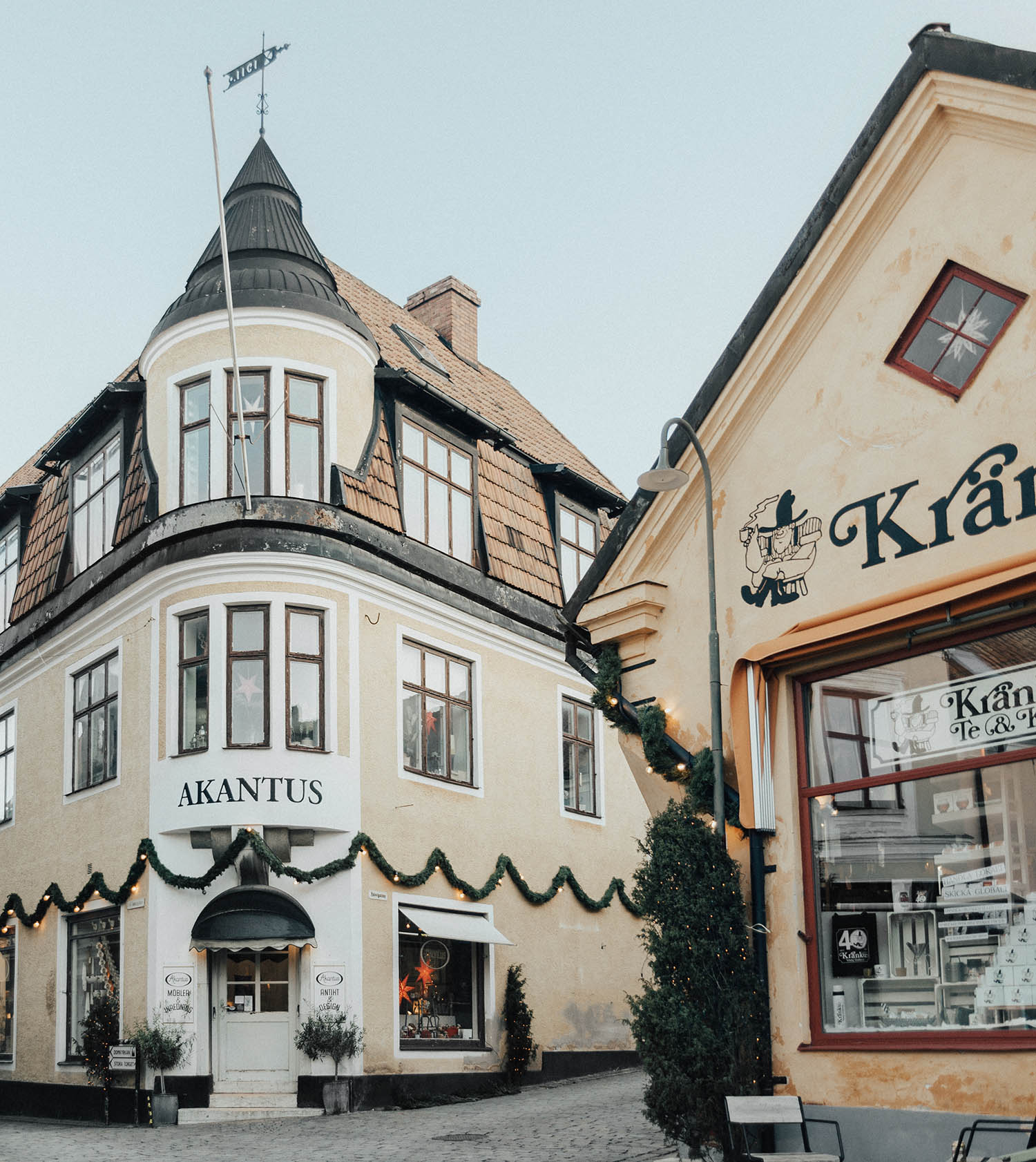 Before we took the ferry home, we walked around Visby and admired the cozy streets and pretty buildings and ruins. We walked from St Peter and St. Hans Church Ruin to the Cathedral, Snäckgärdsporten and Visby City Wall.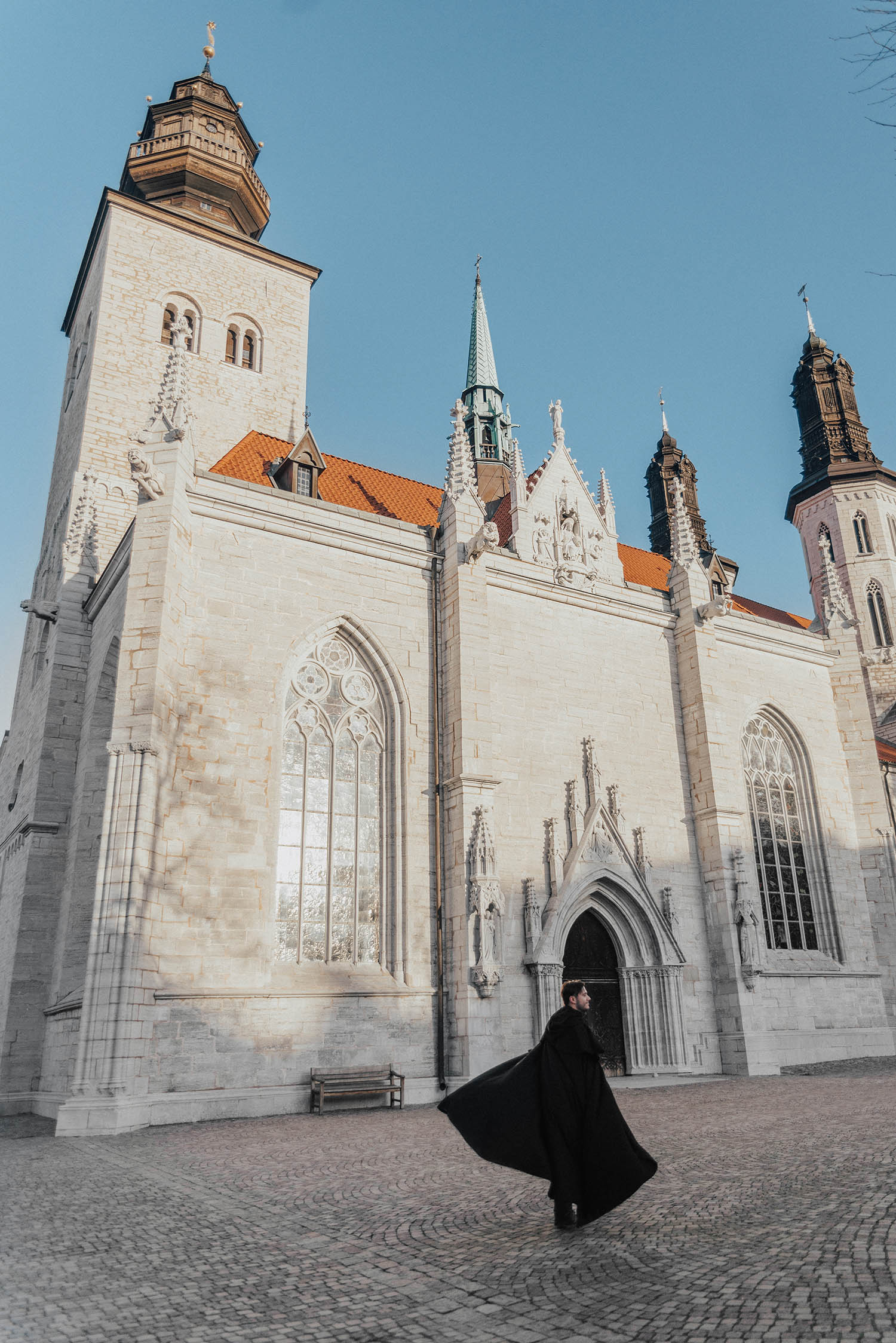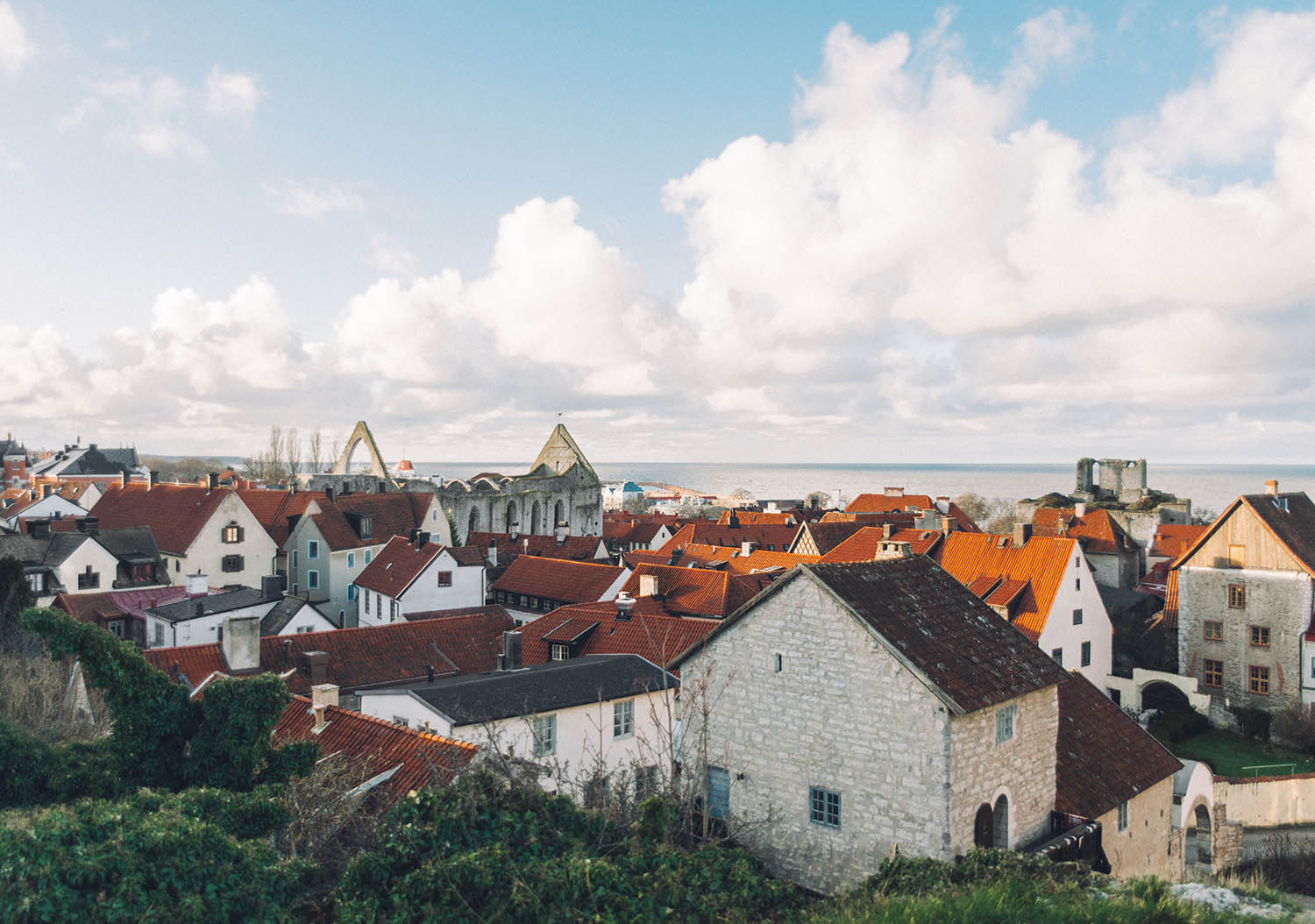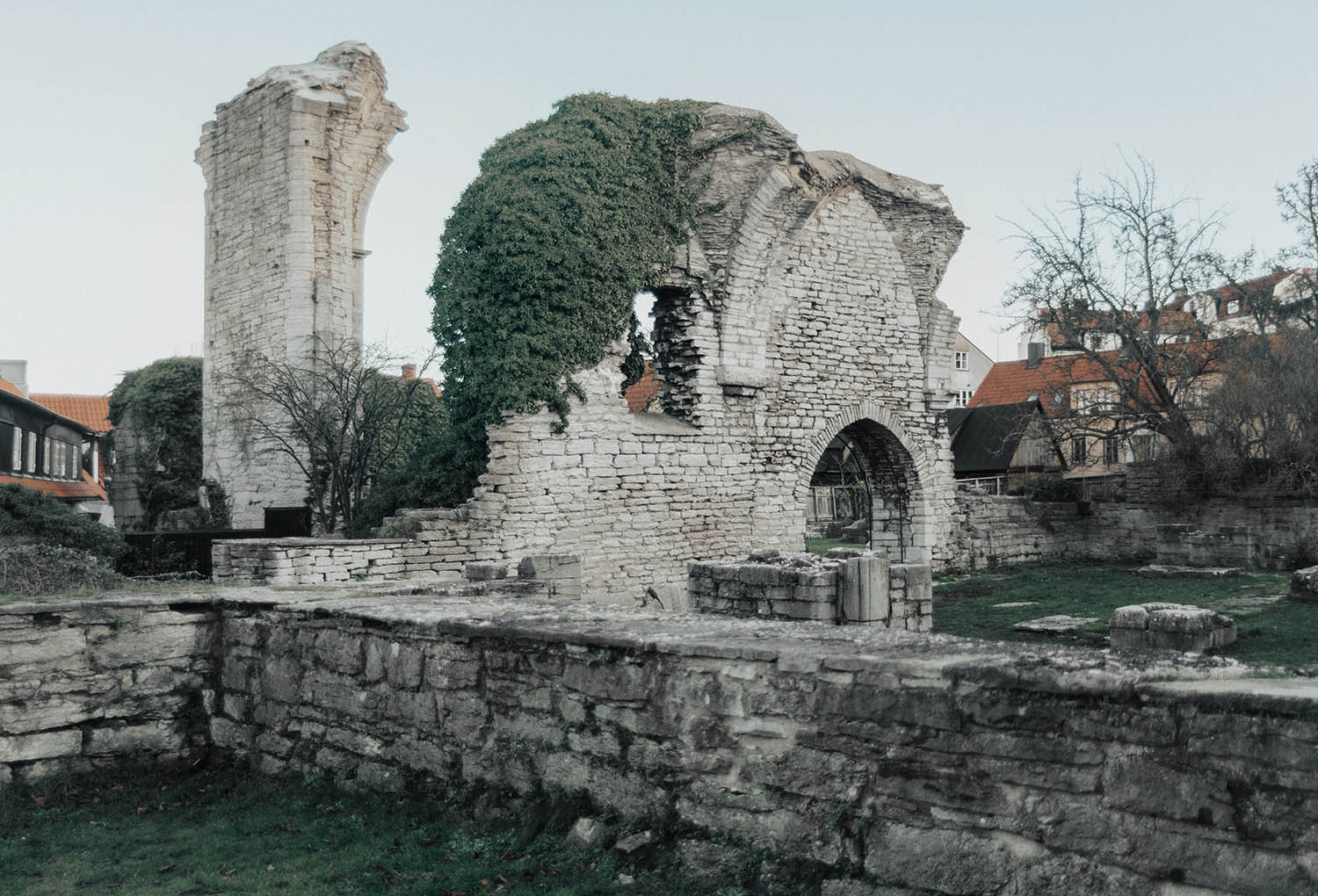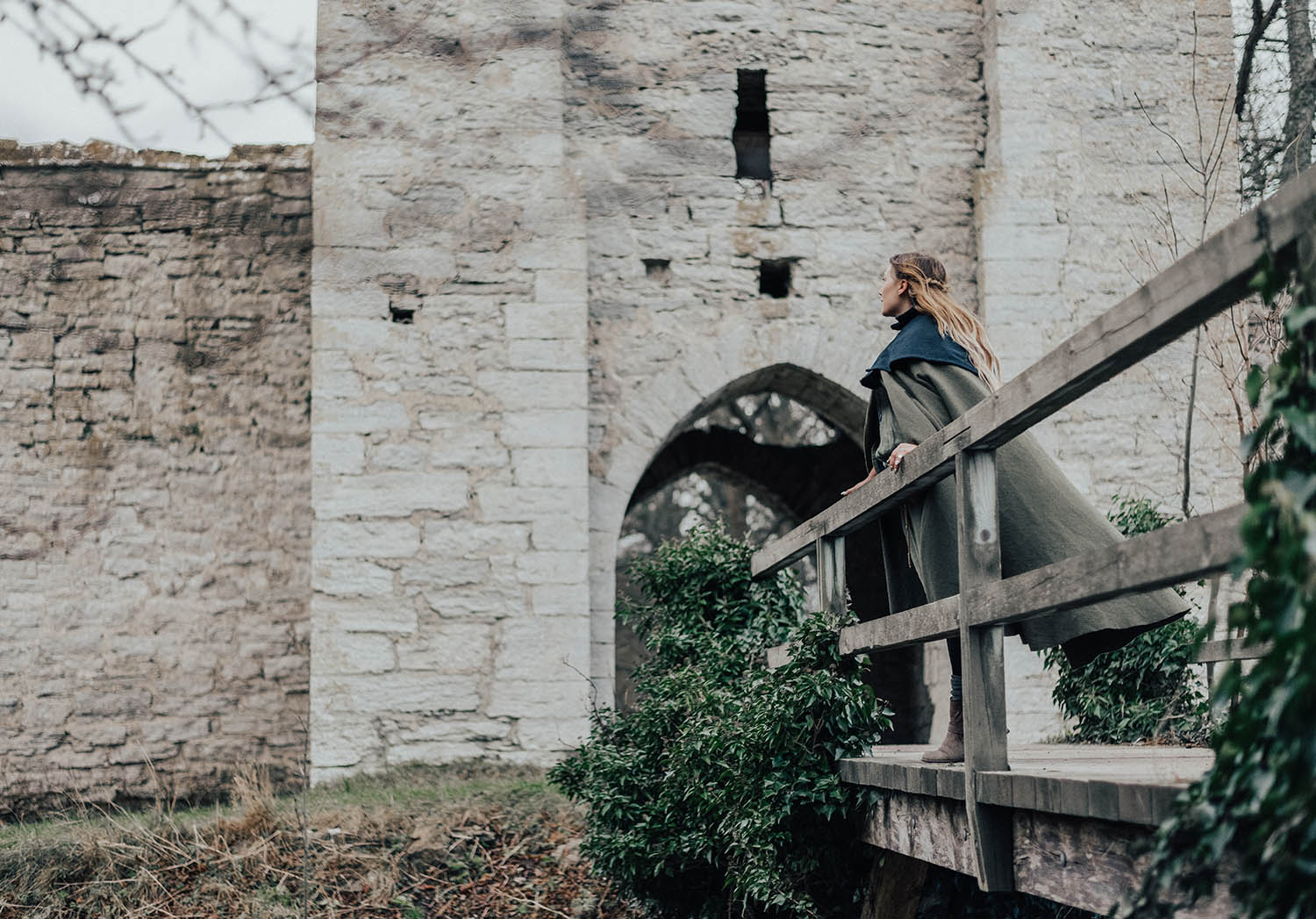 A summary of our medieval weekend in Visby
To summarize the whole weekend with two words it was: super cozy. The atmosphere, the people, the joy and beautiful surroundings … Medieval Christmas is everything we want from the Christmas spirit. It's a fun way to travel back in time, get a taste of the Middle Ages and above all – forget all about stress.
This is a peaceful, relaxing and fun reality escape and a great reason to visit Visby and Gotland during winter.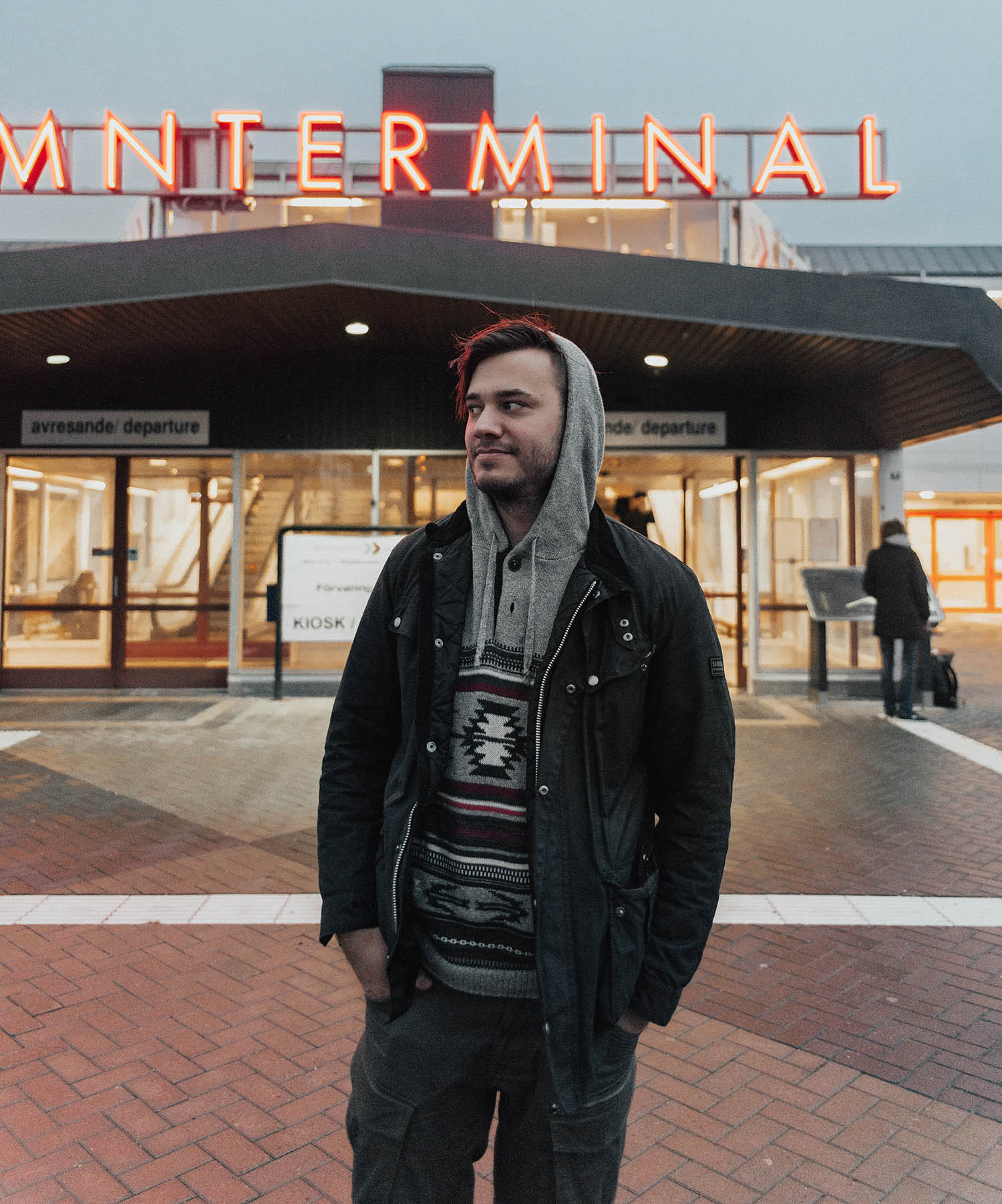 ---
Disclaimer: We traveled to Visby and celebrated Medieval Christmas in collaboration with Destination Gotland. As always, all opinions are our own.