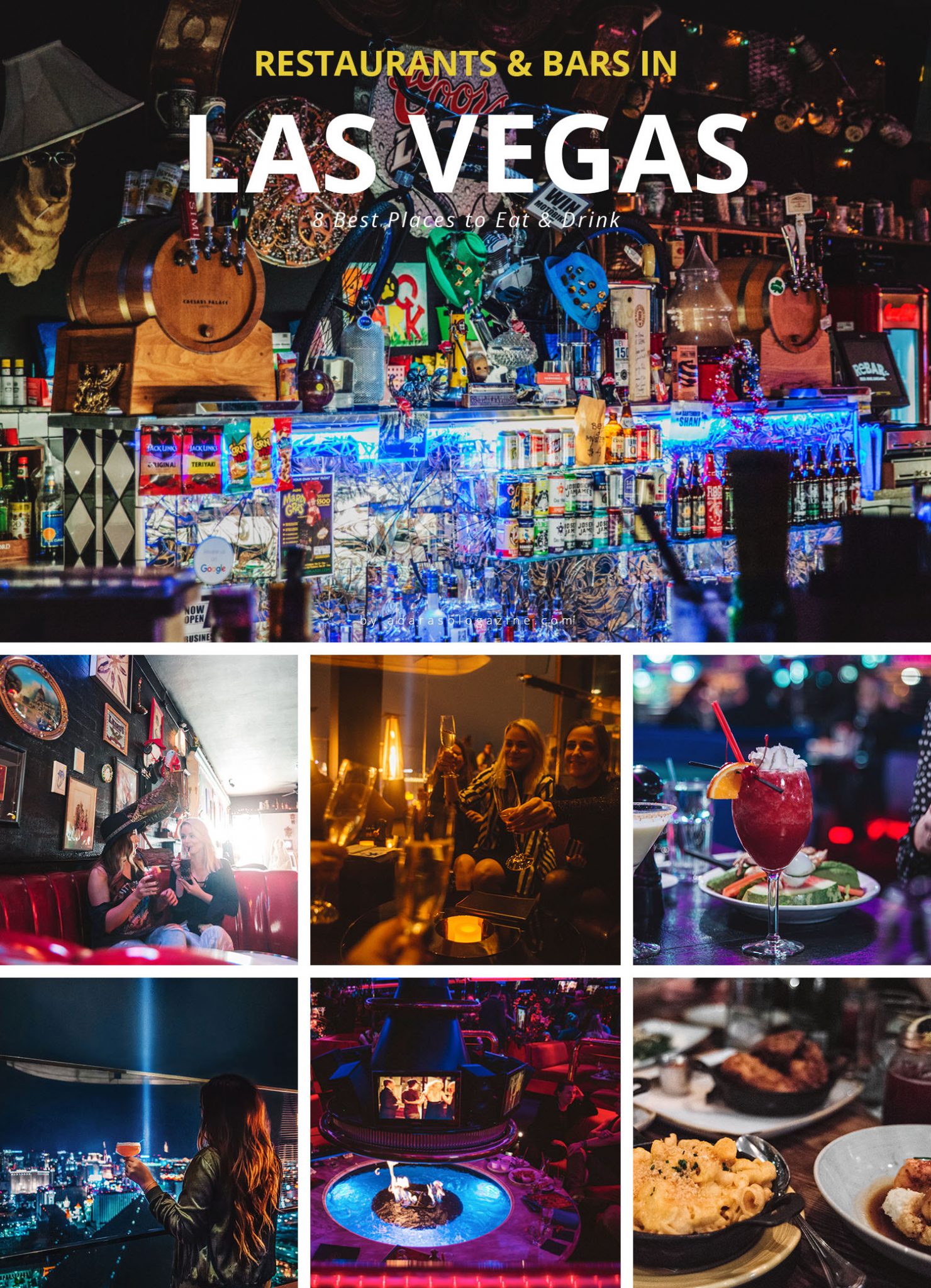 What are the best places to eat and drink in Las Vegas? Whether you want to live the high life (without spending a fortune), toast with friends to one of best views in Vegas, dine in true American style or get to know the hip locals, there are a lot of options in Vegas.
After having listed the Top 30 things to do in Las Vegas, I've now put together a guide to my 8 favorite restaurants and bars that are all amazing – in their own way. The second best thing? They are all affordable!
Click here for more attractions, tickets, and tours in Las Vegas
The Peppermill Restaurant & Fireside Lounge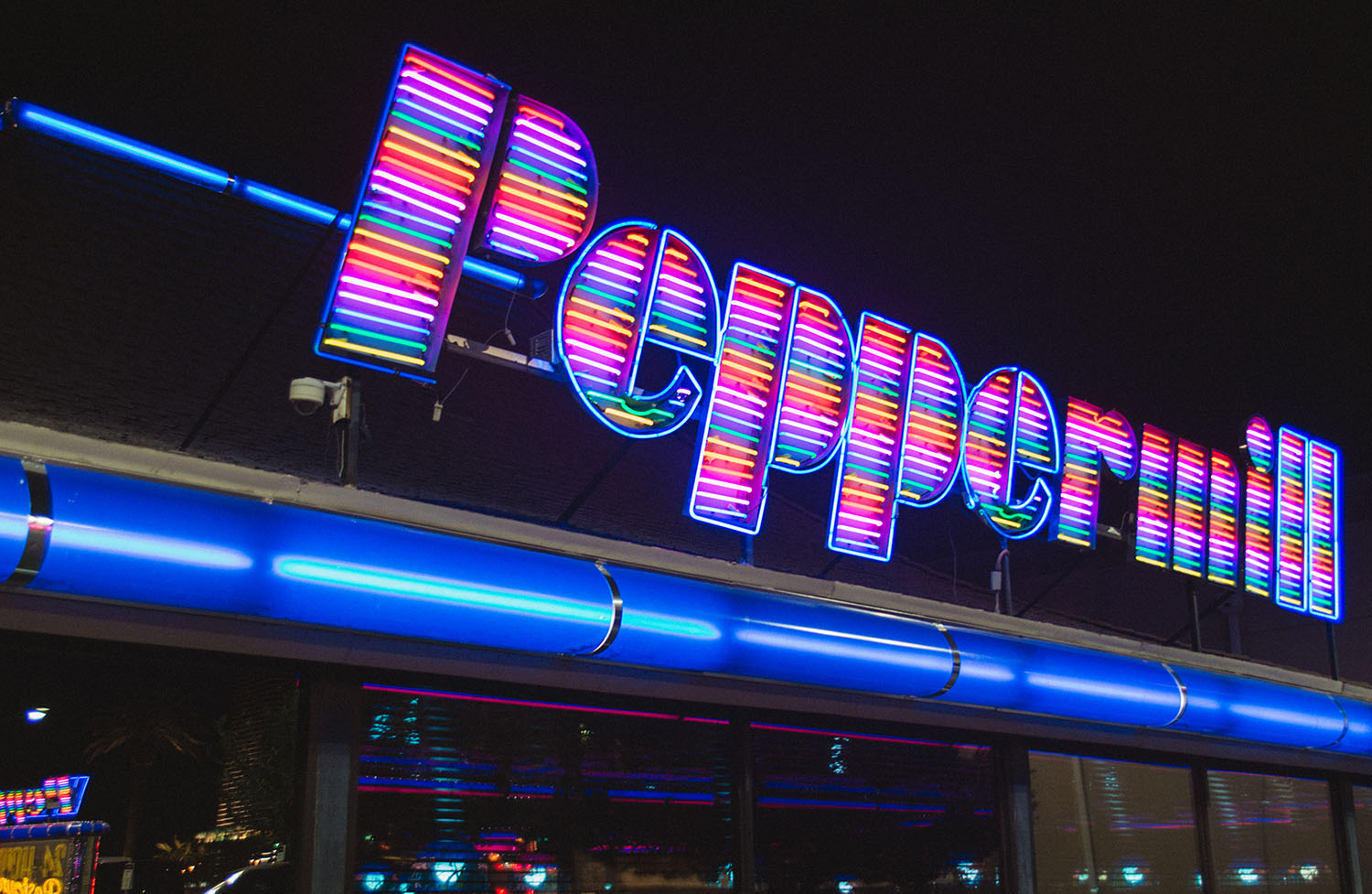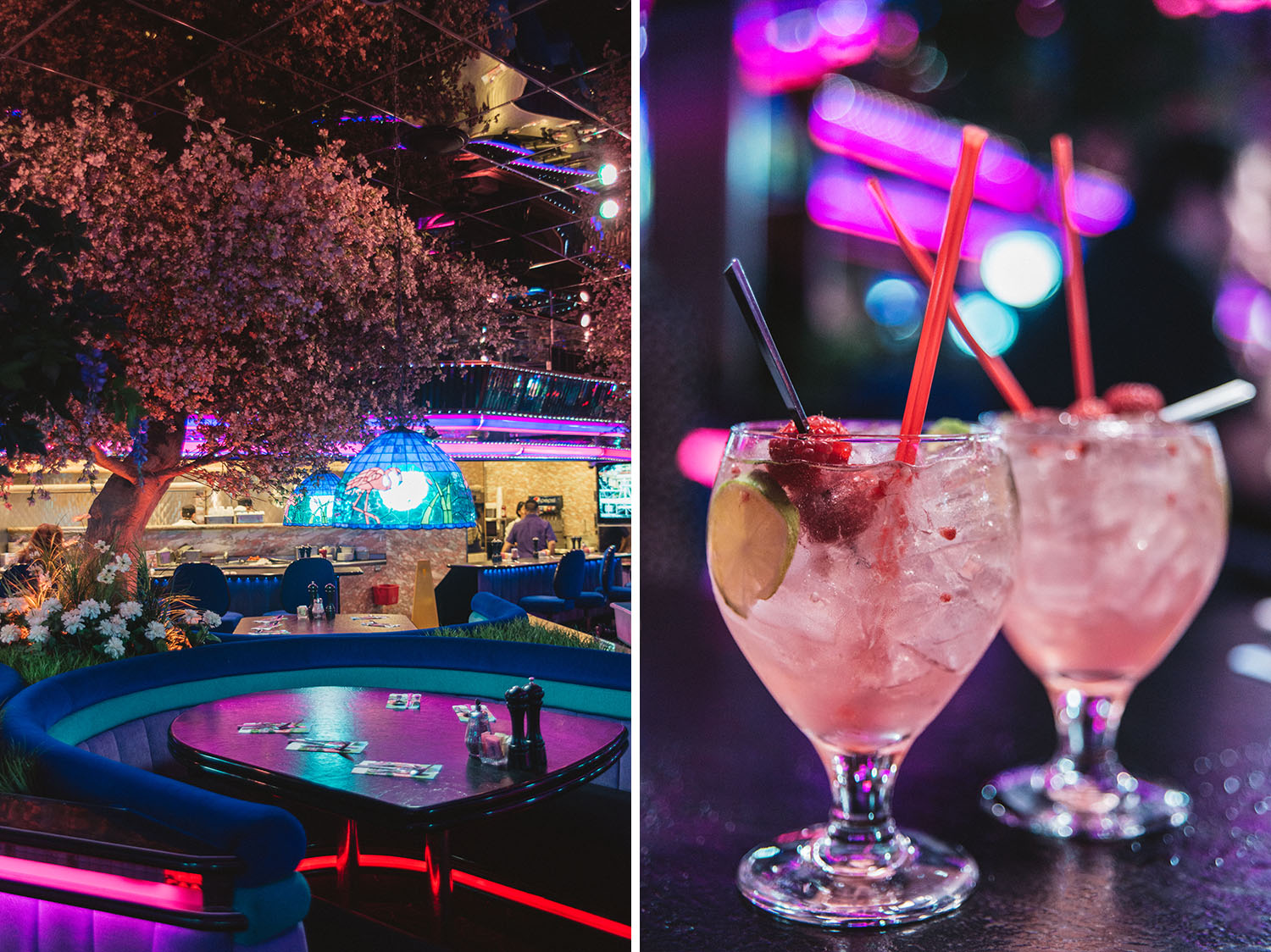 The Peppermill – Dine in true American style
If you talk to the locals in Las Vegas, The Peppermill Restaurant & Fireside Lounge is a must-try. That is something I now too, can confirm.
This 24-hour restaurant on Vegas Strip is so kitschy, cheesy and cool. It's everything from the 80's style sign outside, the booths, the huge portions, the neon lights that line the dining room, the waitresses and chill atmosphere. It feels like you've stepped back in time and into an old American movie.
This is a taste of how Vegas Strip used to be!
And I promise you, will not leave this place feeling hungry at all. The portions are very oversized (if you order a steak it might even hang outside the plate). Don't miss to try one of Peppermill's colorful and unique drinks or to head to the fireside lounge and sit around the flame.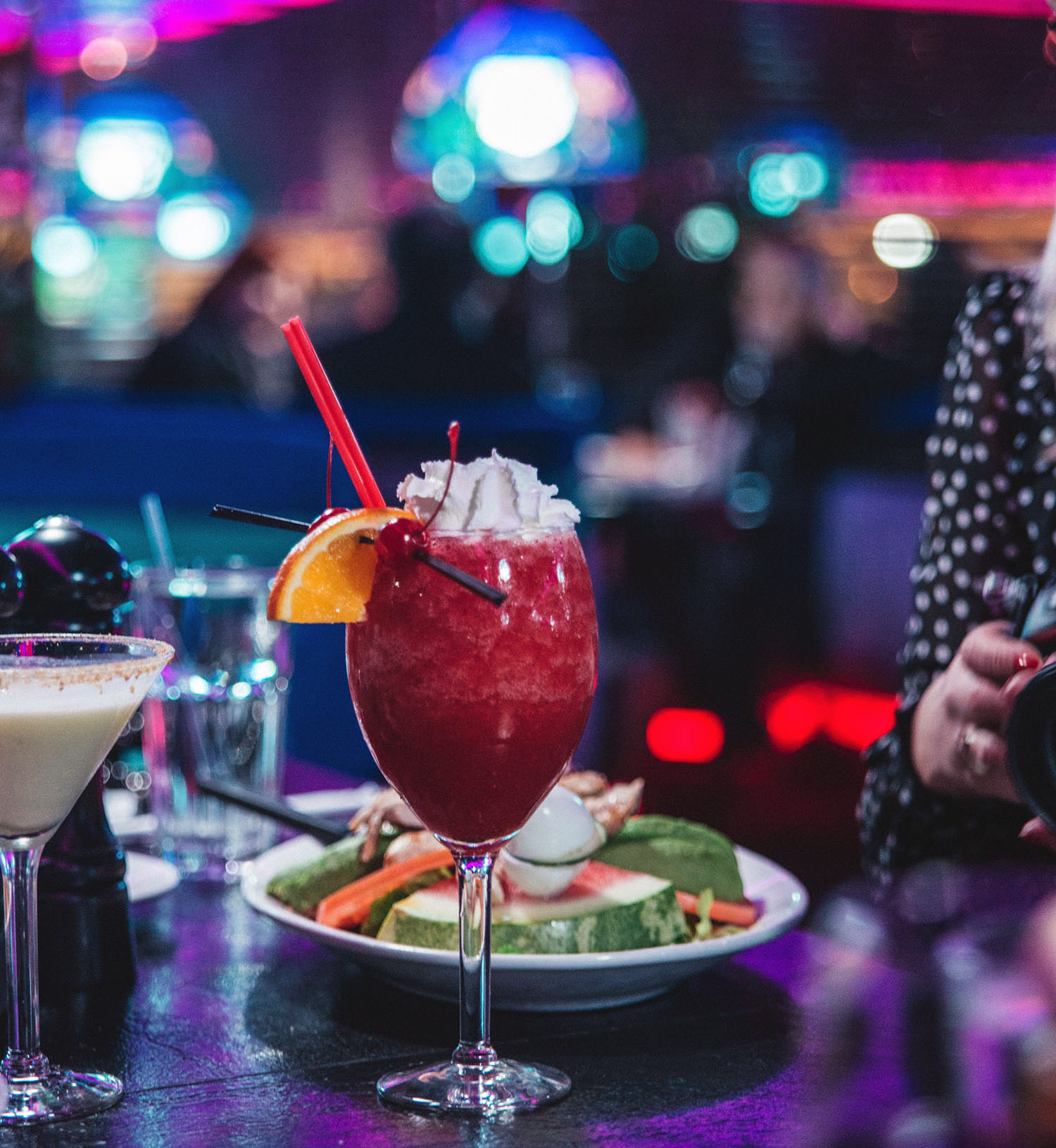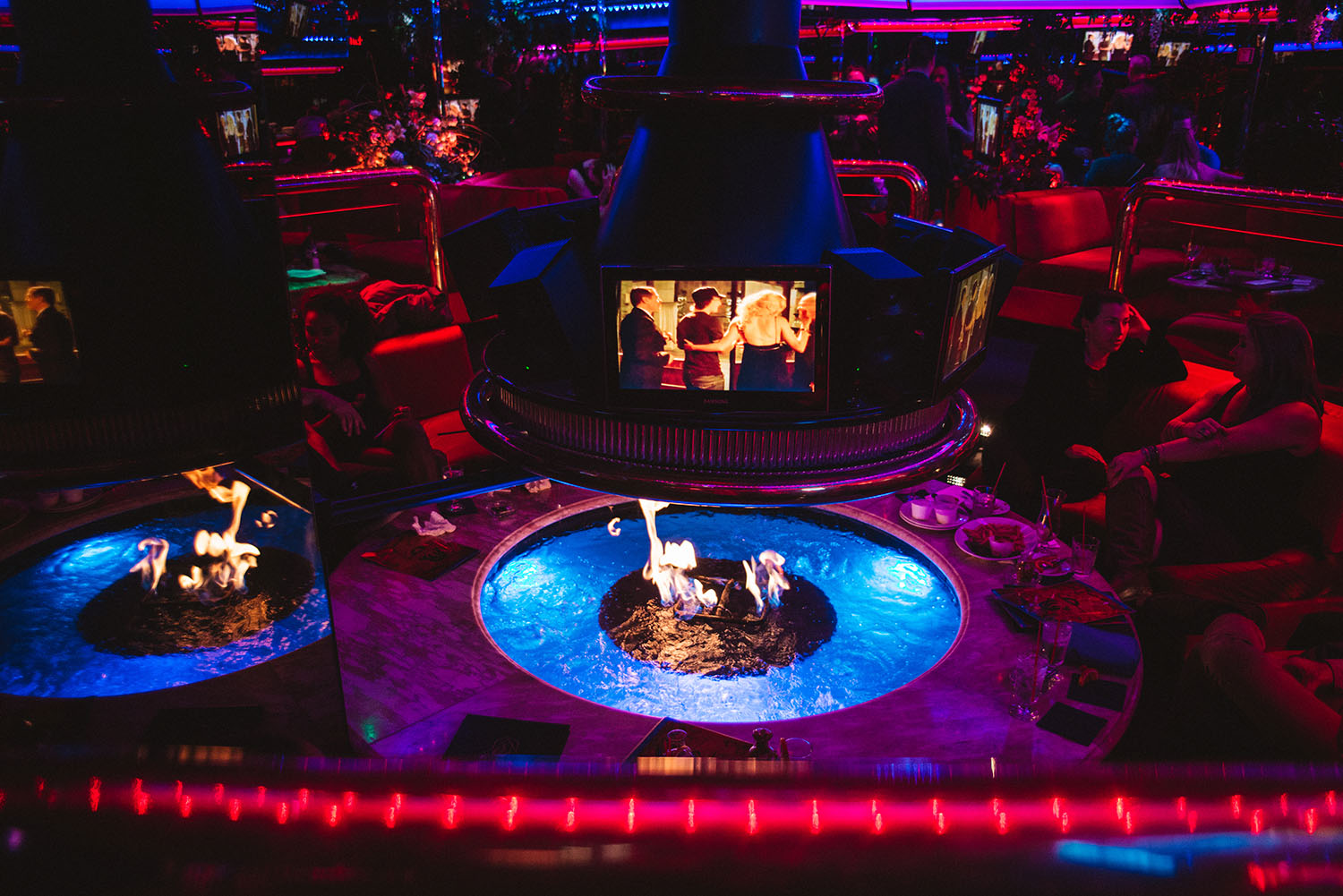 ReBAR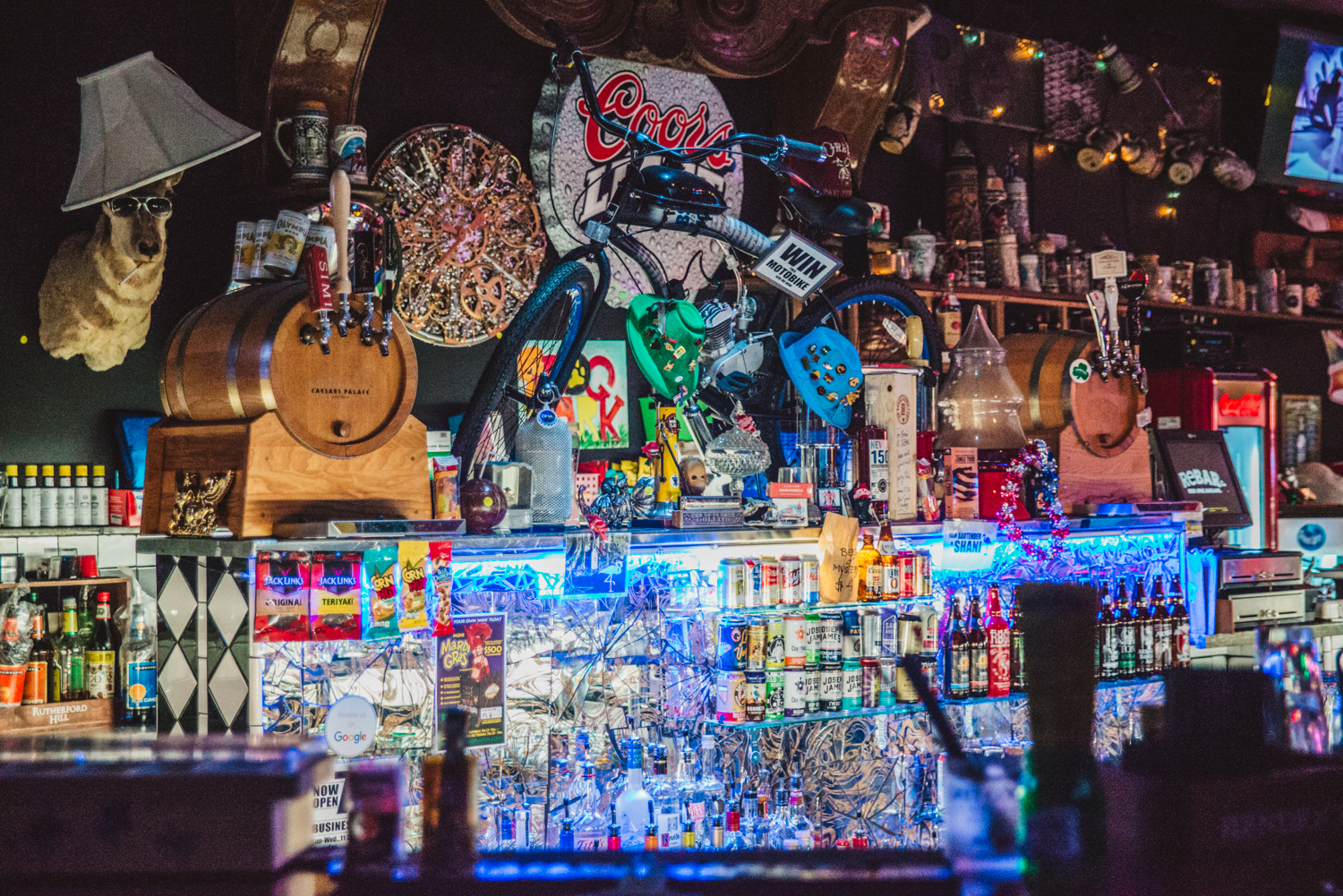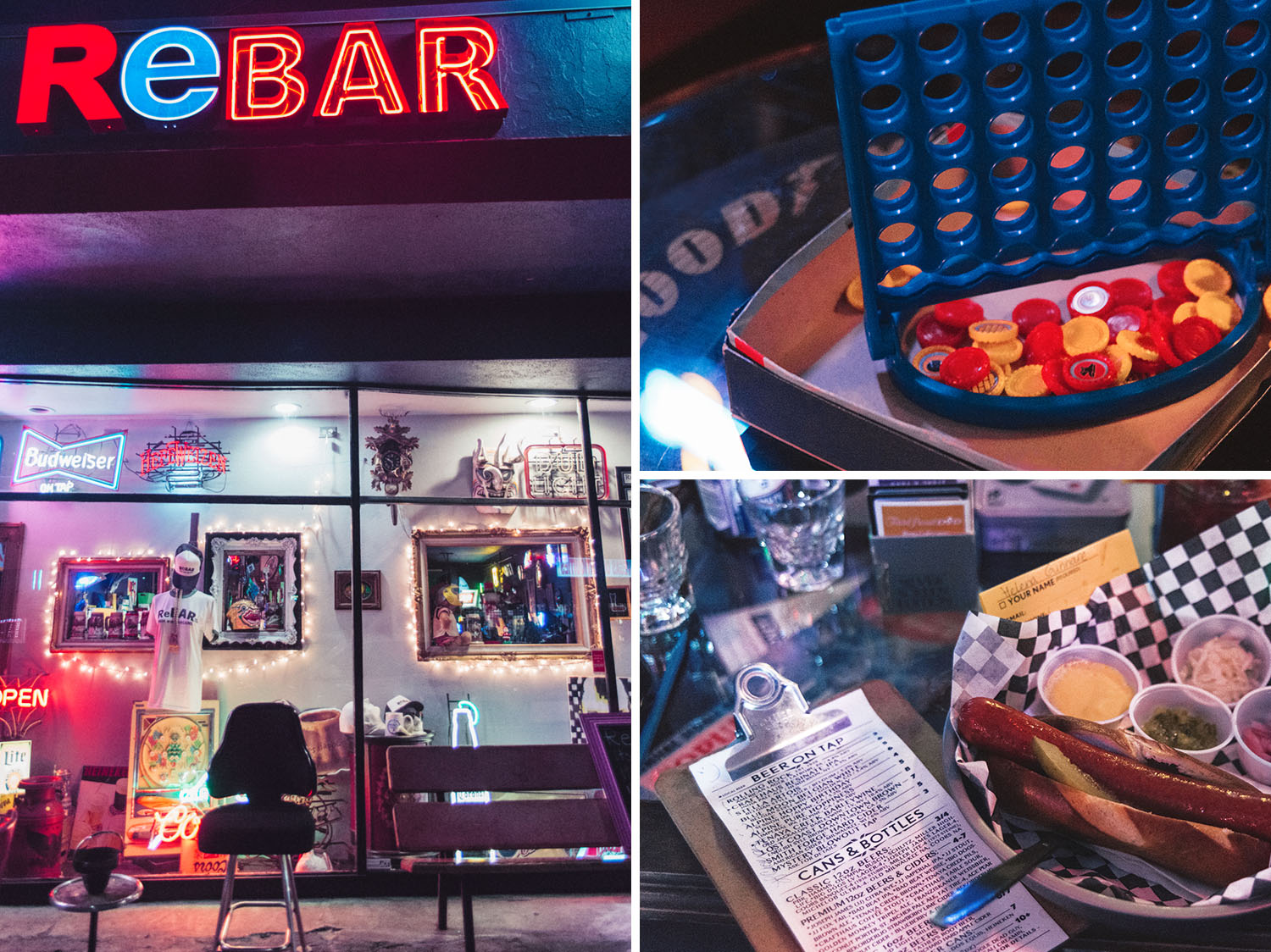 ReBAR – Hang with the locals
In downtown Las Vegas, in Las Vegas Arts District, to be more precise, is the coolest bar I've ever visited. ReBAR. It's a bar/antique store/thrift store in one. I LOVE this place.
It's such a cool concept to combine a thrift store with a bar. The place is completely crowded with stuff. I spotted a bike hanging behind the bar with helium balloons, funny hats, oddities and stuff you would find in grandma's attic. There is so much to look at (and shop).
ReBAR also serve amazing hotlinks (I had a vegan hotlink) and a local Las Vegas beer that was surprisingly good.
Read also: Zipline over The Mojave Desert – 30 minutes from Las Vegas Strip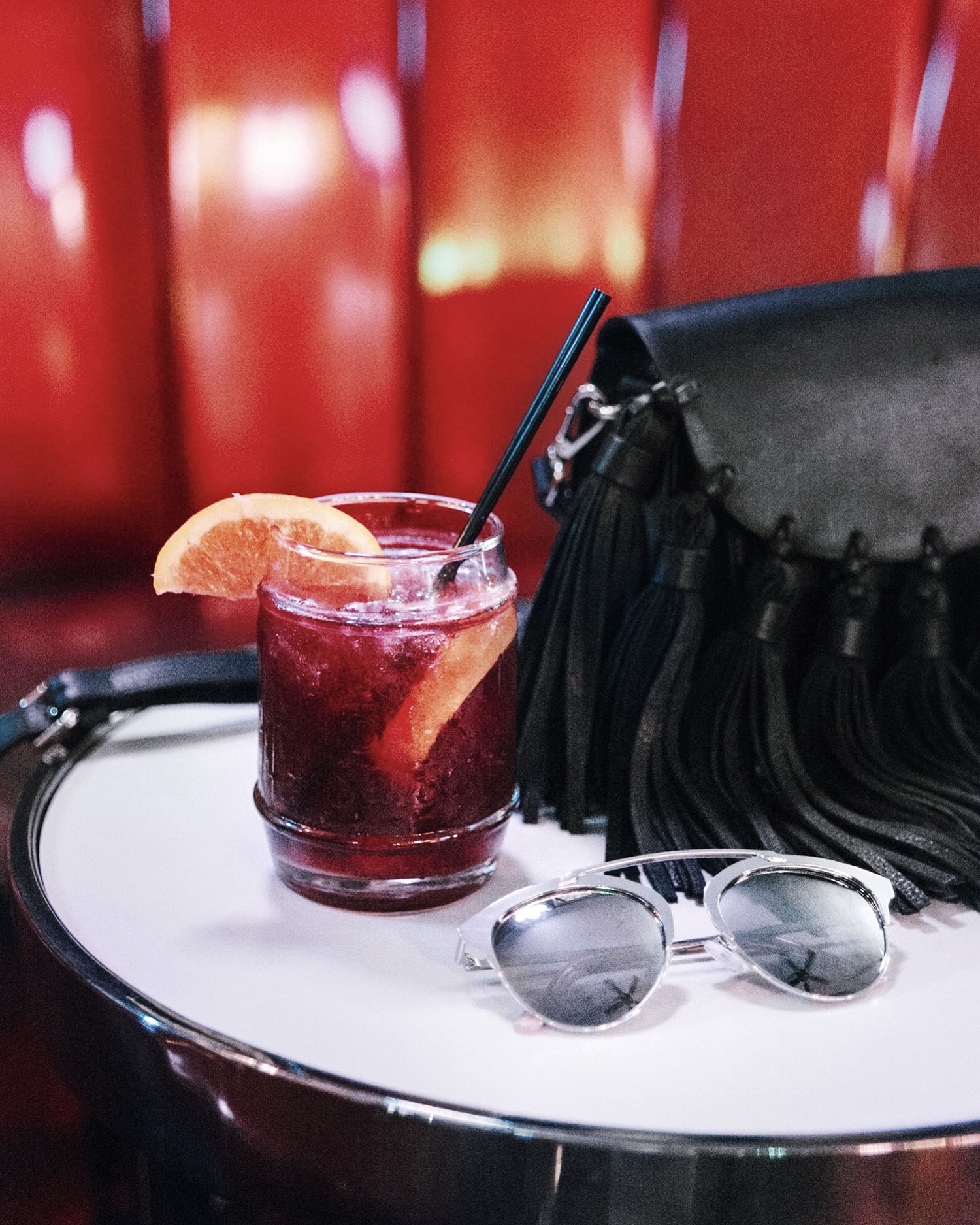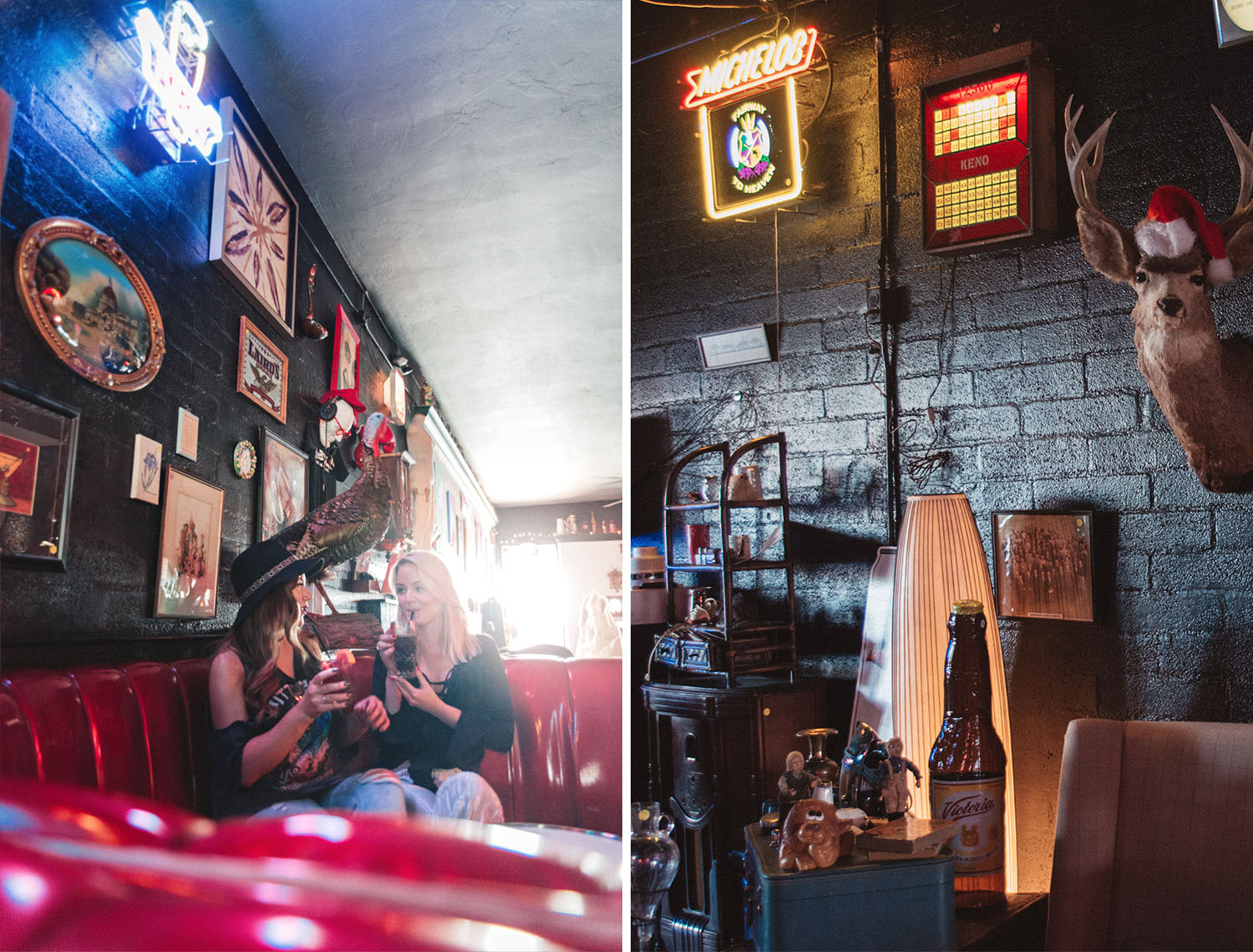 The guy behind this cool place is the entrepreneur Derek Stonebarger. He opened ReBAR in 2016 and I really keep my fingers crossed for him. This place deserves some serious attention!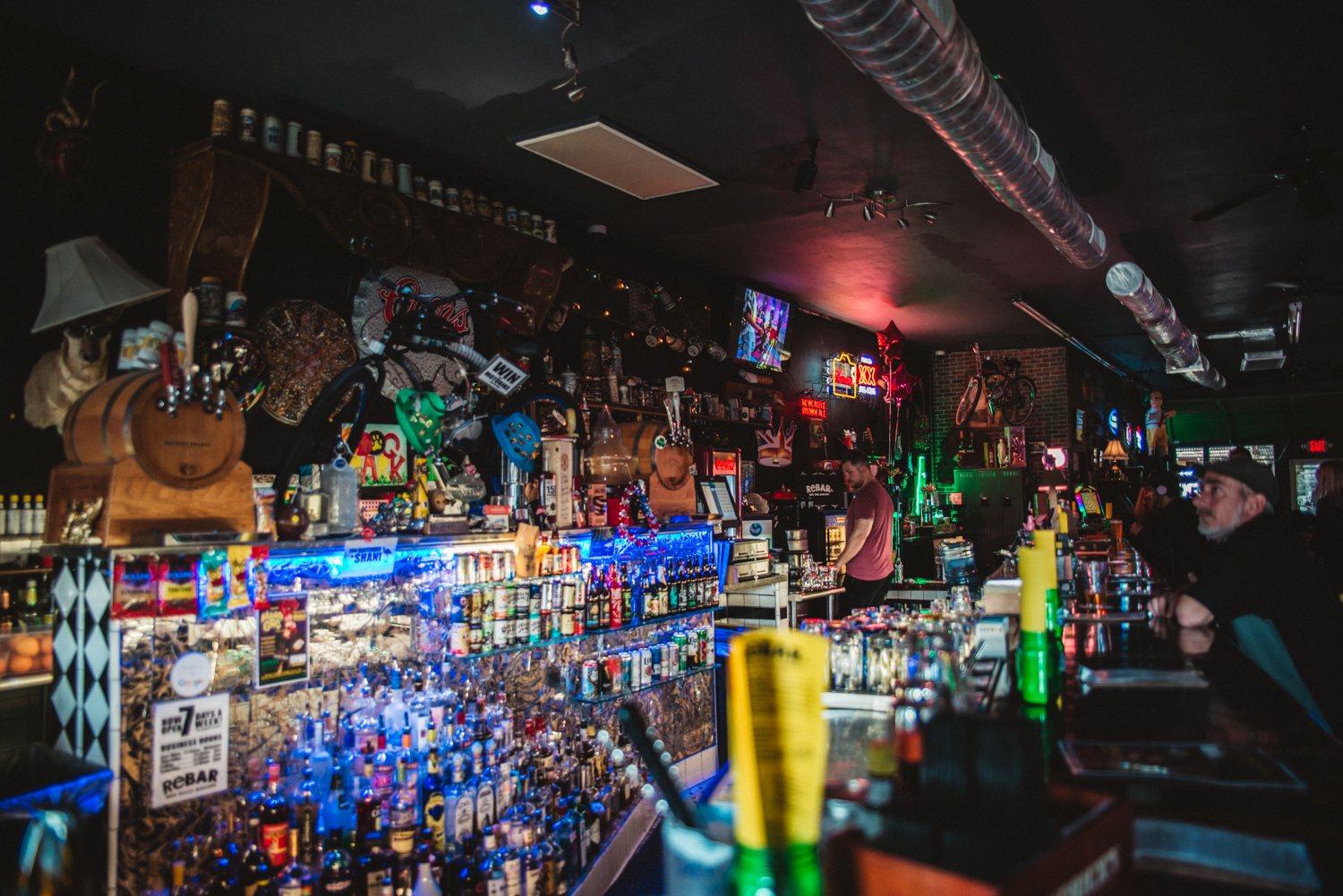 Delano Skyfall Lounge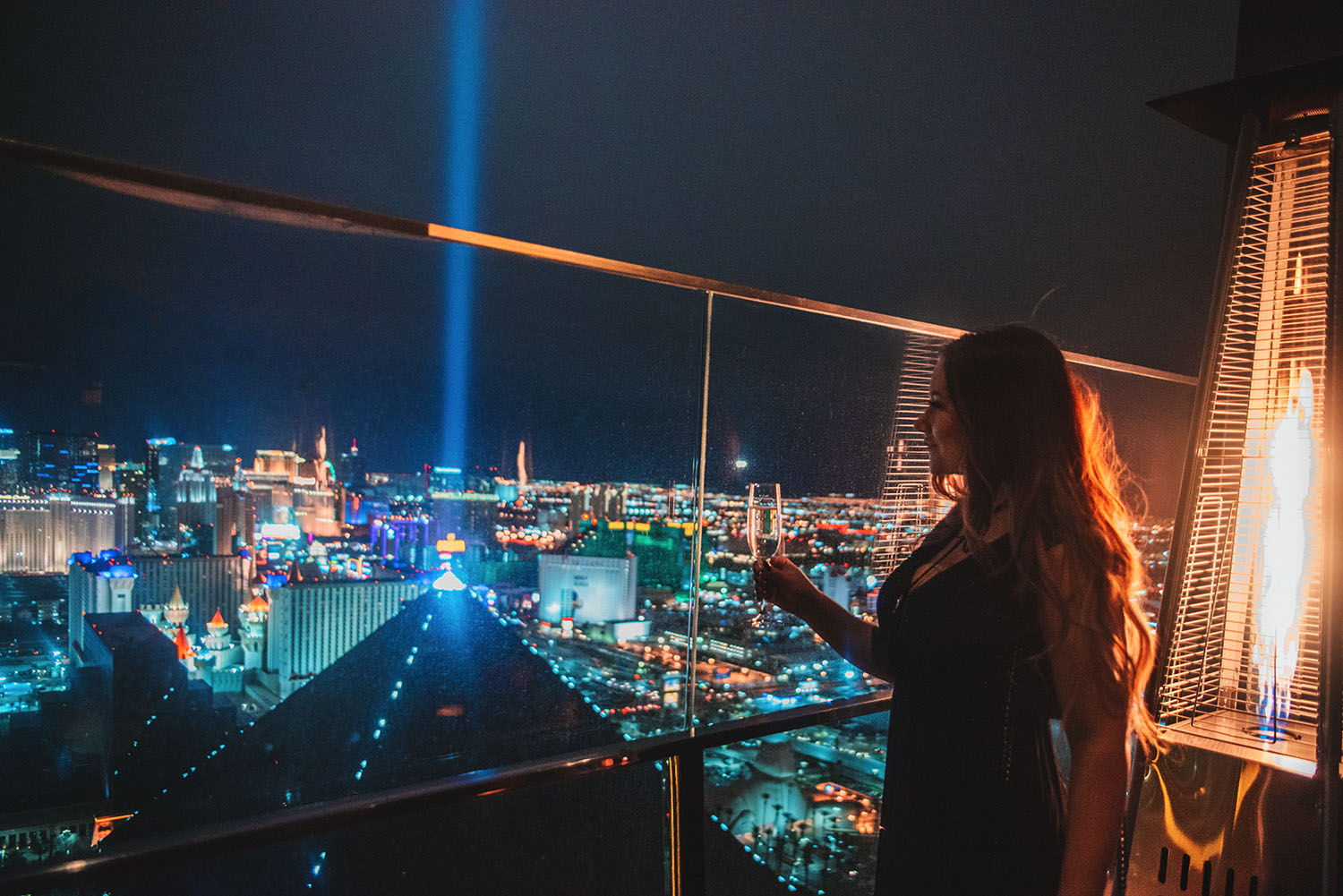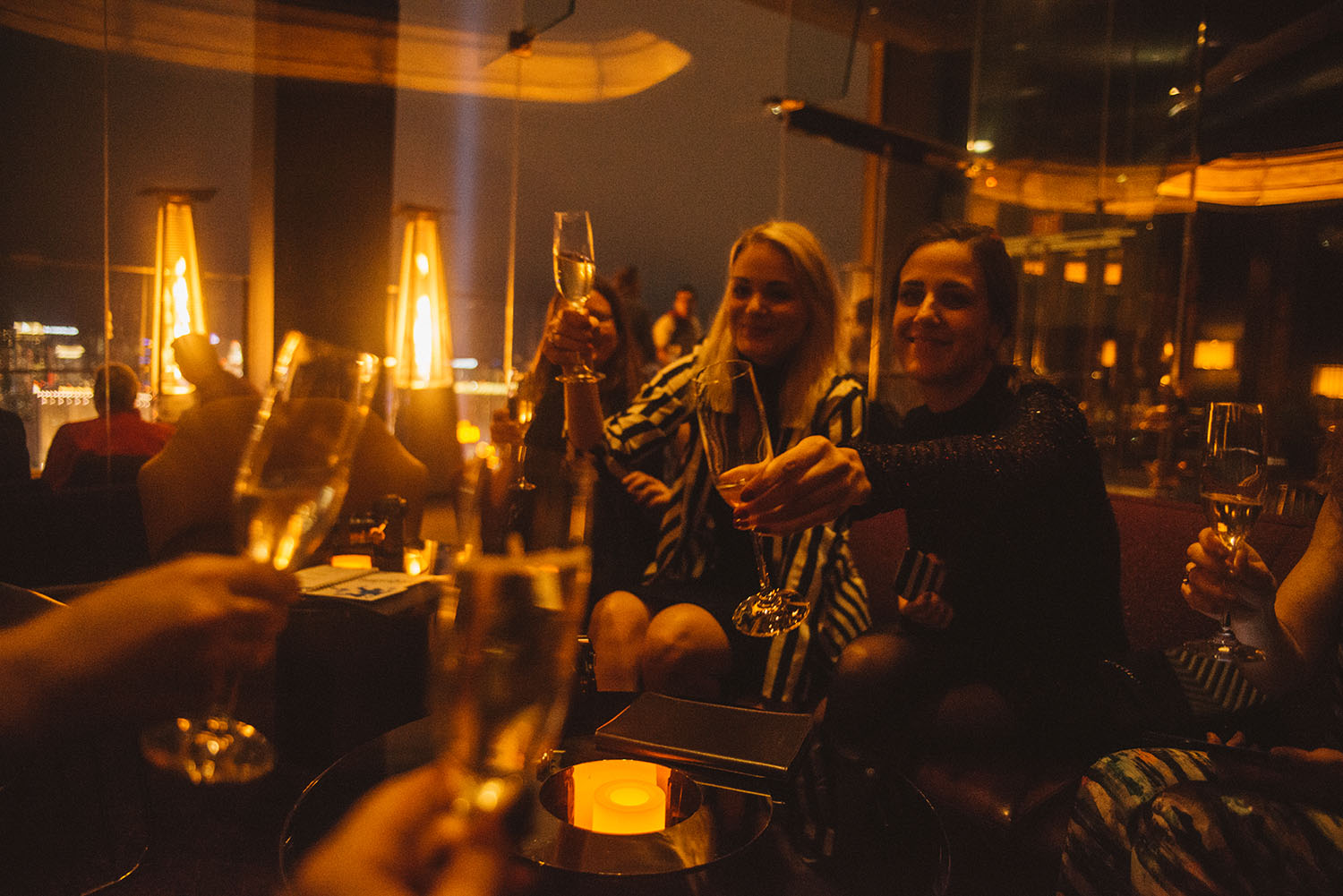 Skyfall Lounge – One of the best nightlife views in Vegas
There are a lot of places with mesmerizing views in Las Vegas, but Skyfall Lounge at Delano is by far my favorite. When the elevator door opened to the lounge and I saw the view from the 64th-floor, between the patio heater's flames, I just felt: WOW. I could easily spend hours here!

Dance the night away and make a reservation to enjoy the nightlife with a 180-degree view of the city.
Click here to see the latest prices and availability for accommodation in Las Vegas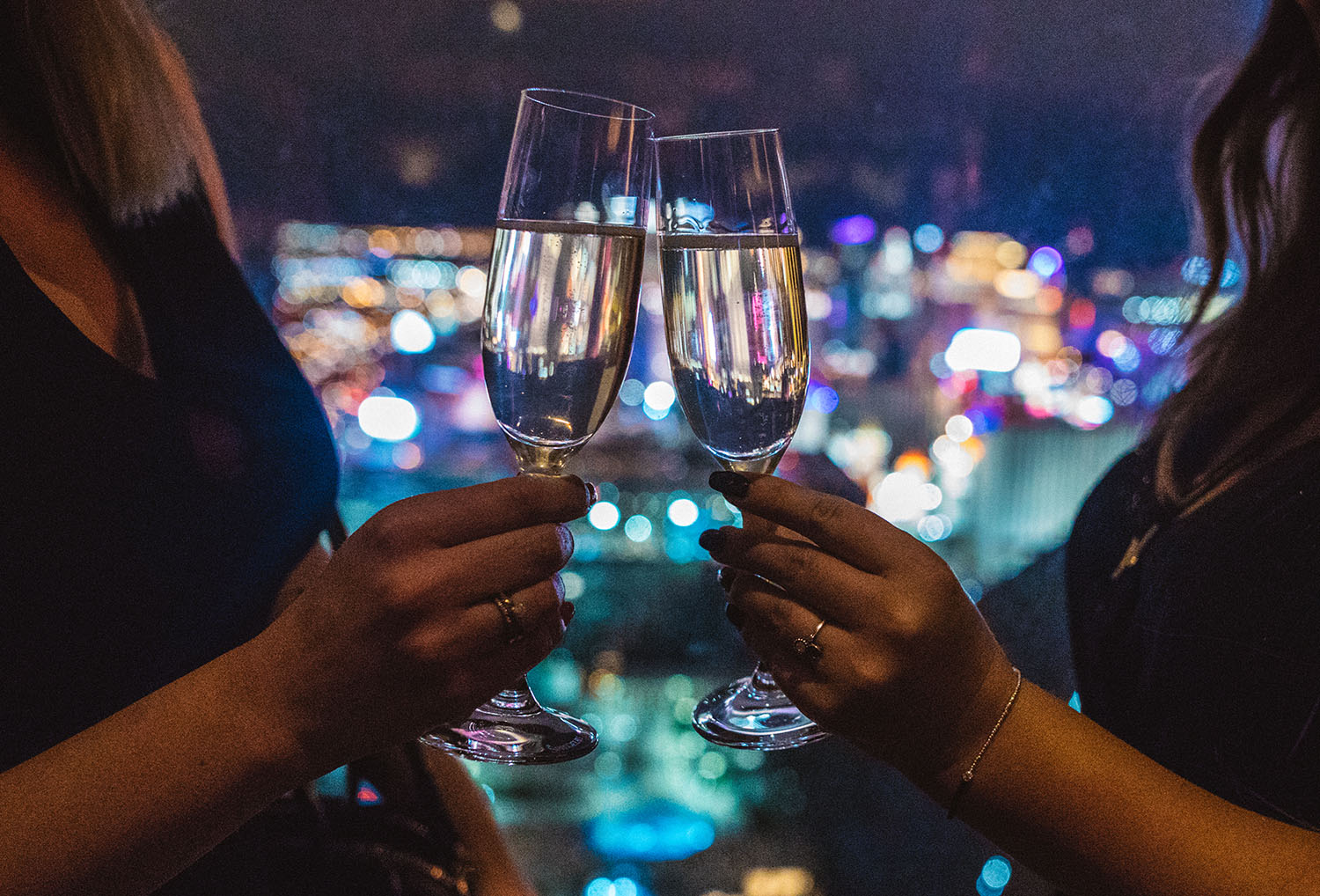 Yardbird Southern Table and Bar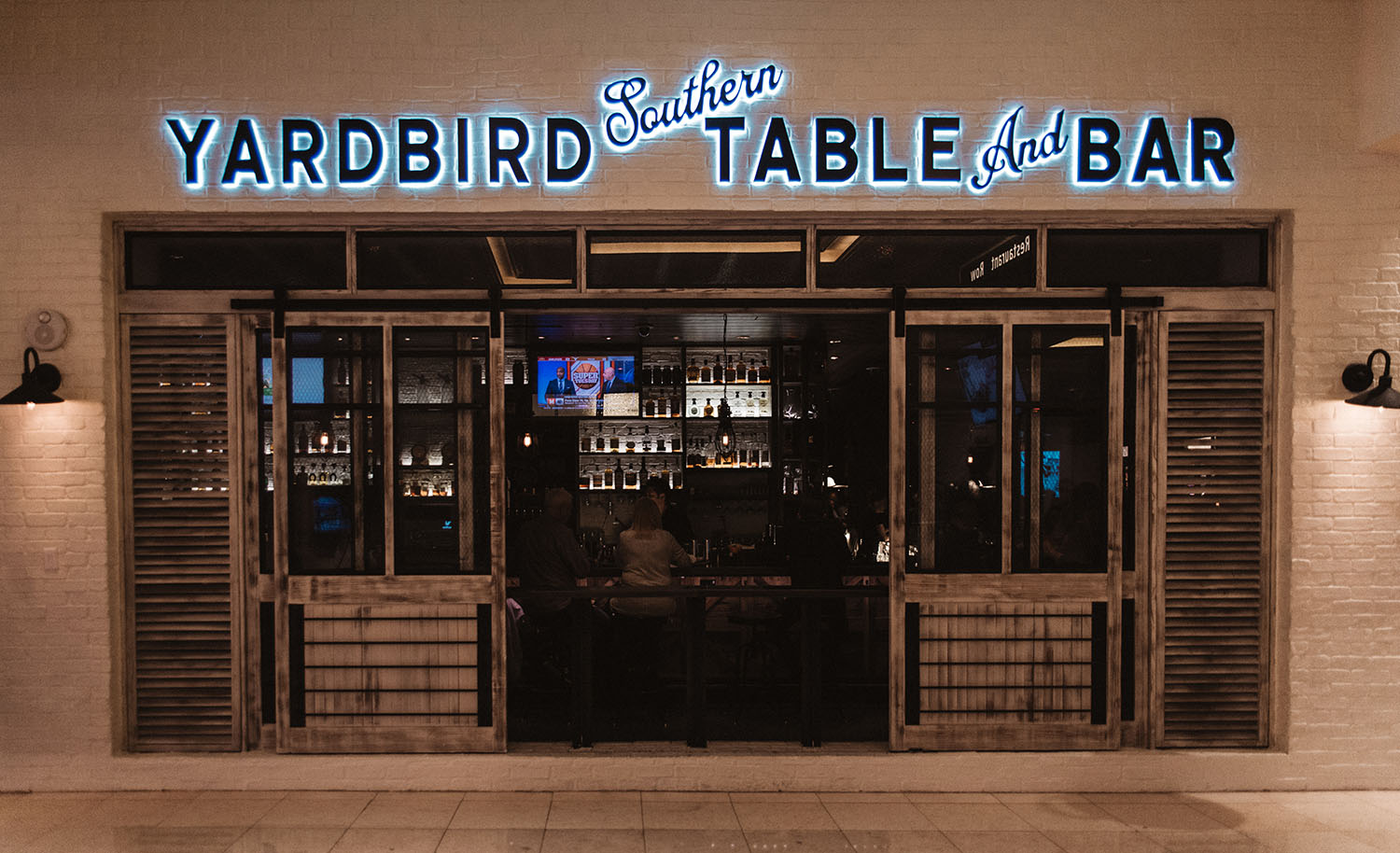 Yardbird – Cozy place and so much taste
In The Venetian, you find Yardbird Southern Table and Bar. It's a restaurant with classic Southern cooking with "farm-fresh" ingredients and the southern comfort with shared plates and craft cocktails. Yardbird is especially known for their super tasty fried chicken, their cocktails, and desserts.
If you love bacon your wildest dreams may come true at this place. You can try everything from Maple Bacon Glazed Donuts to Butterscotch cake with bacon frosting.
I just loved the whole Southern vibe of this place and the food and drinks were amazing.
Read also: Las Vegas Travel Guide – Top 30 Things To Do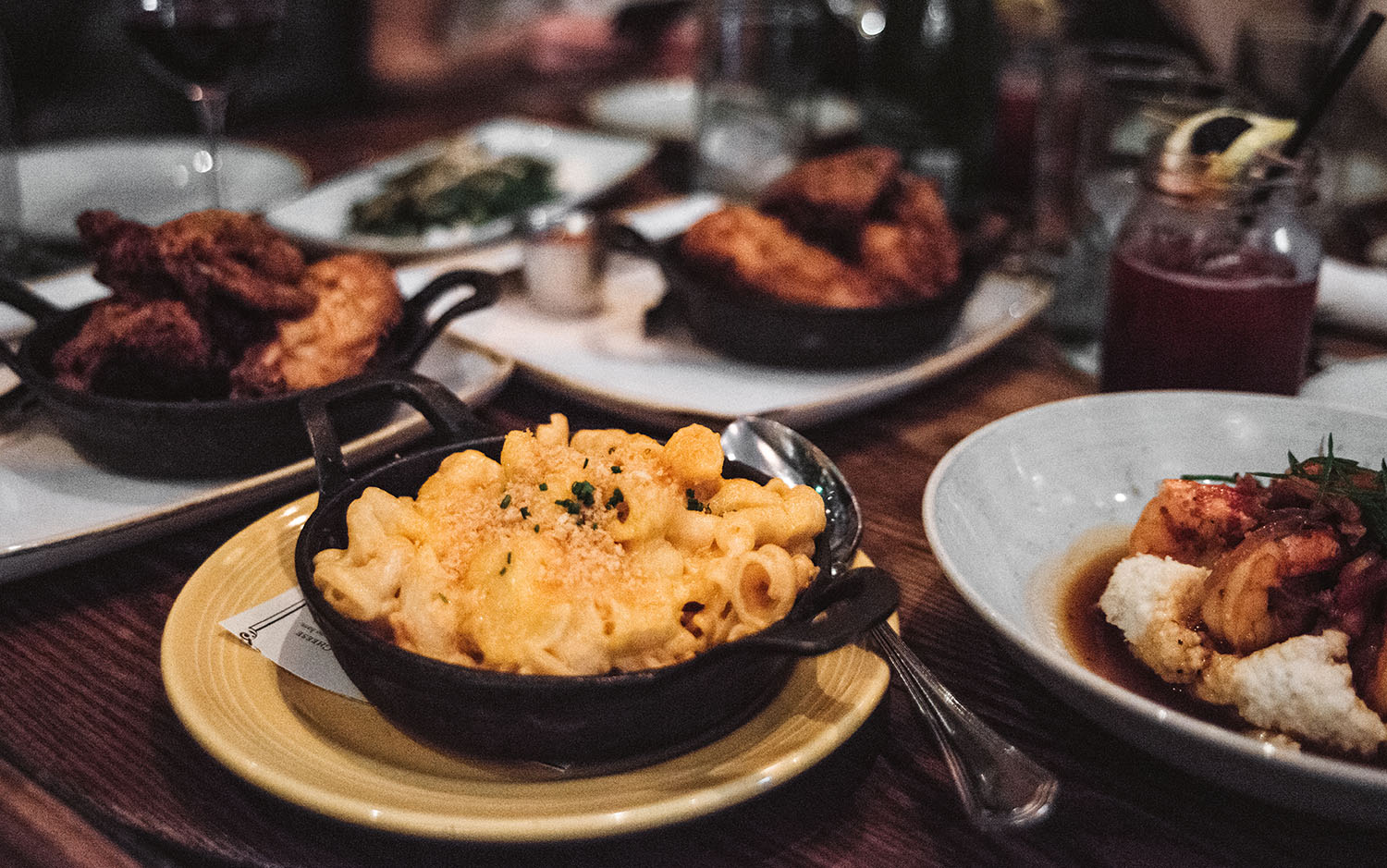 We had our table full of plates with dishes like macaroni & cheese (NOM NOM!), fried chicken and shrimp 'n' grits.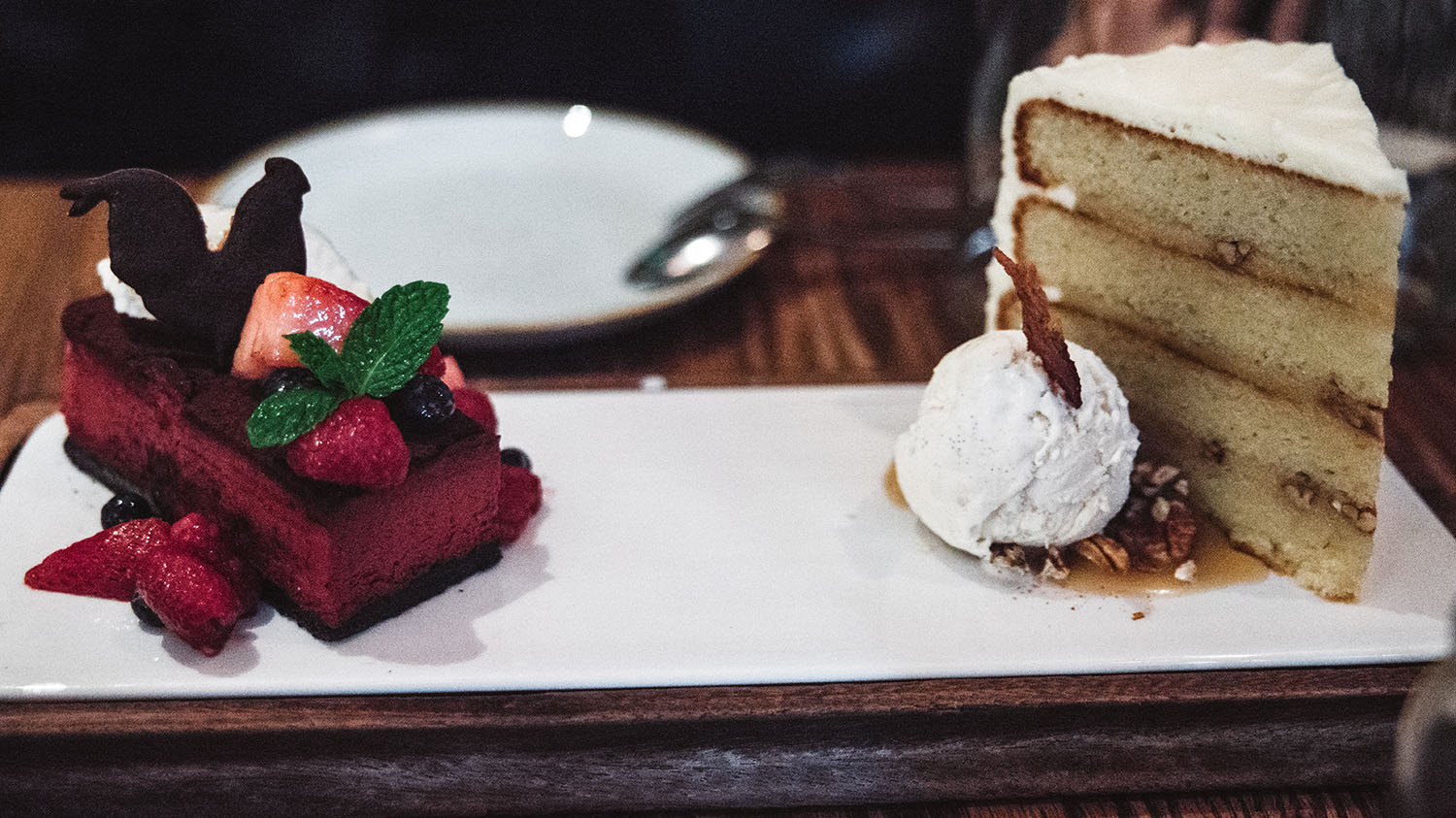 A creamy red velvet cheesecake & butterscotch cake with bacon frosting.
Cabo Wabo Cantina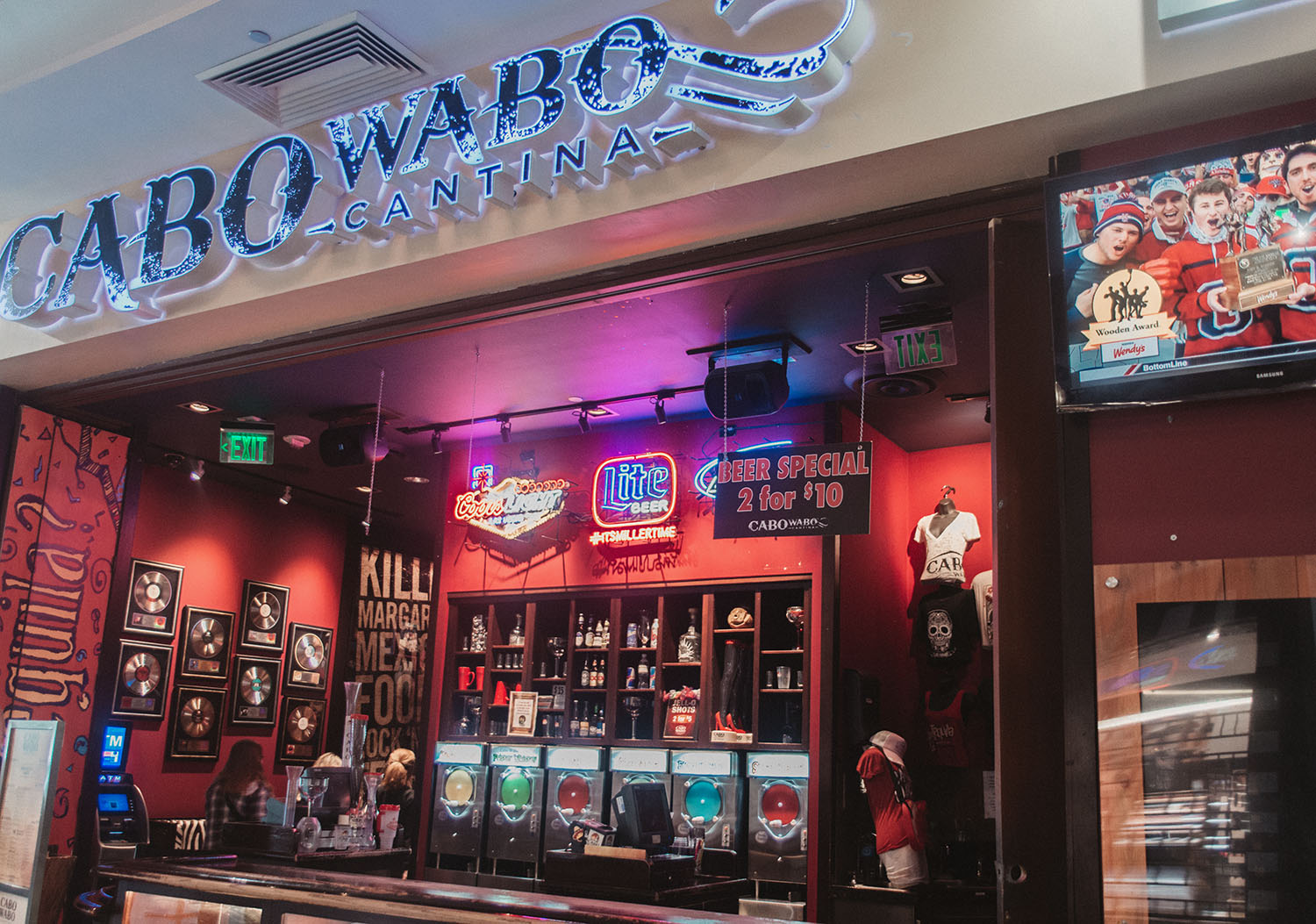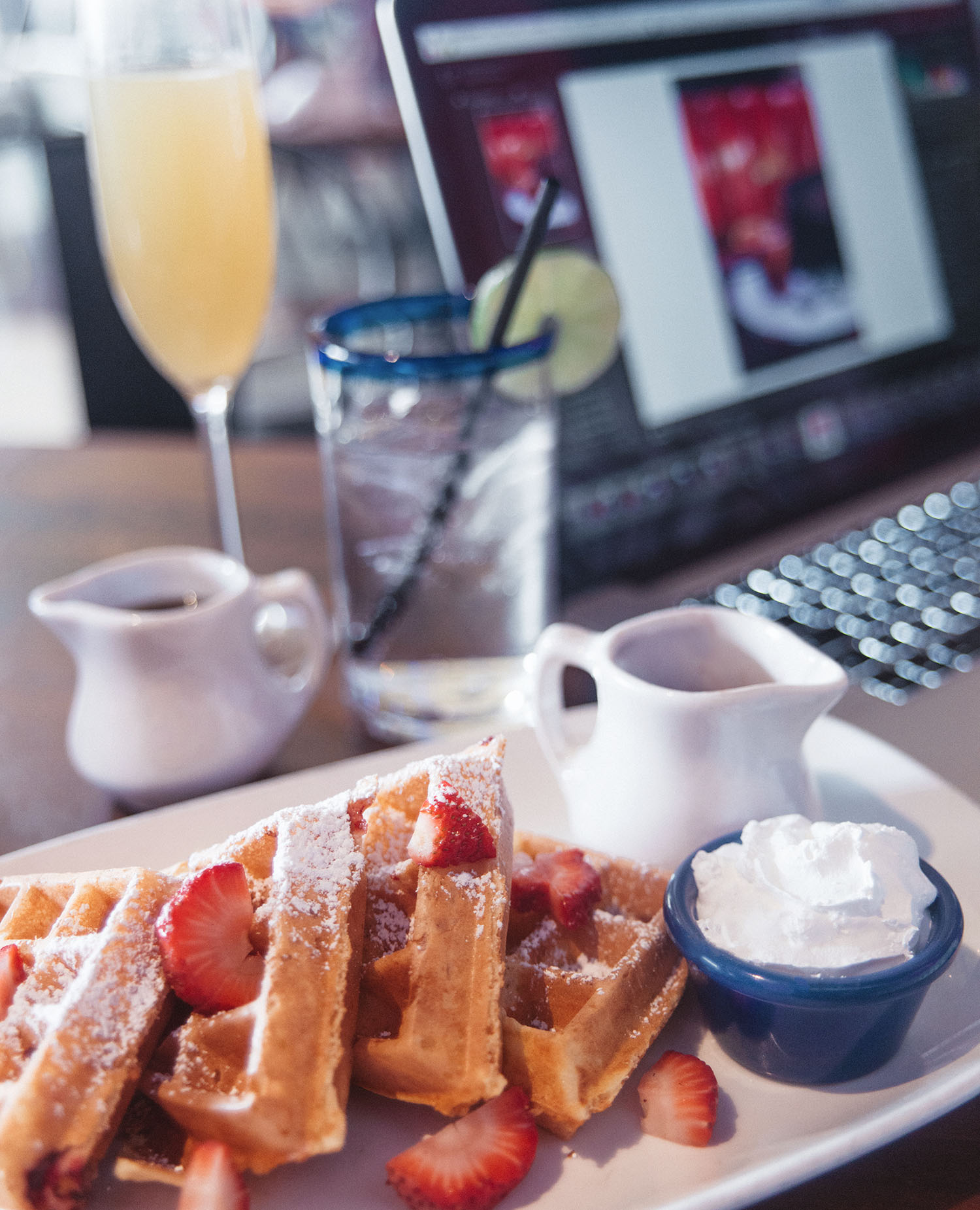 Cabo Wabo Cantina – Great breakfast place
As breakfast is usually not included in hotels in Vegas, you have a good reason to go out and eat breakfast. My best breakfast experience in Las Vegas was at Cabo Wabo Cantina.
It's a Mexican restaurant with a beach-town vibe, located inside Miracle Mile Shops at Planet Hollywood.
I ordered Belgium Buttermilk waffles with whipped cream and warm maple syrup (that seems to have been made in heaven) and took the opportunity to work in the laid-back atmosphere.
Cabo Wabo also has french toasts and a lot of different omelet dishes served with Wabo potatoes on the breakfast menu, as well as a Bloody Mary and Paradise punch (if that would be needed).
Otto Enoteca e Pizzeria (The Venetian)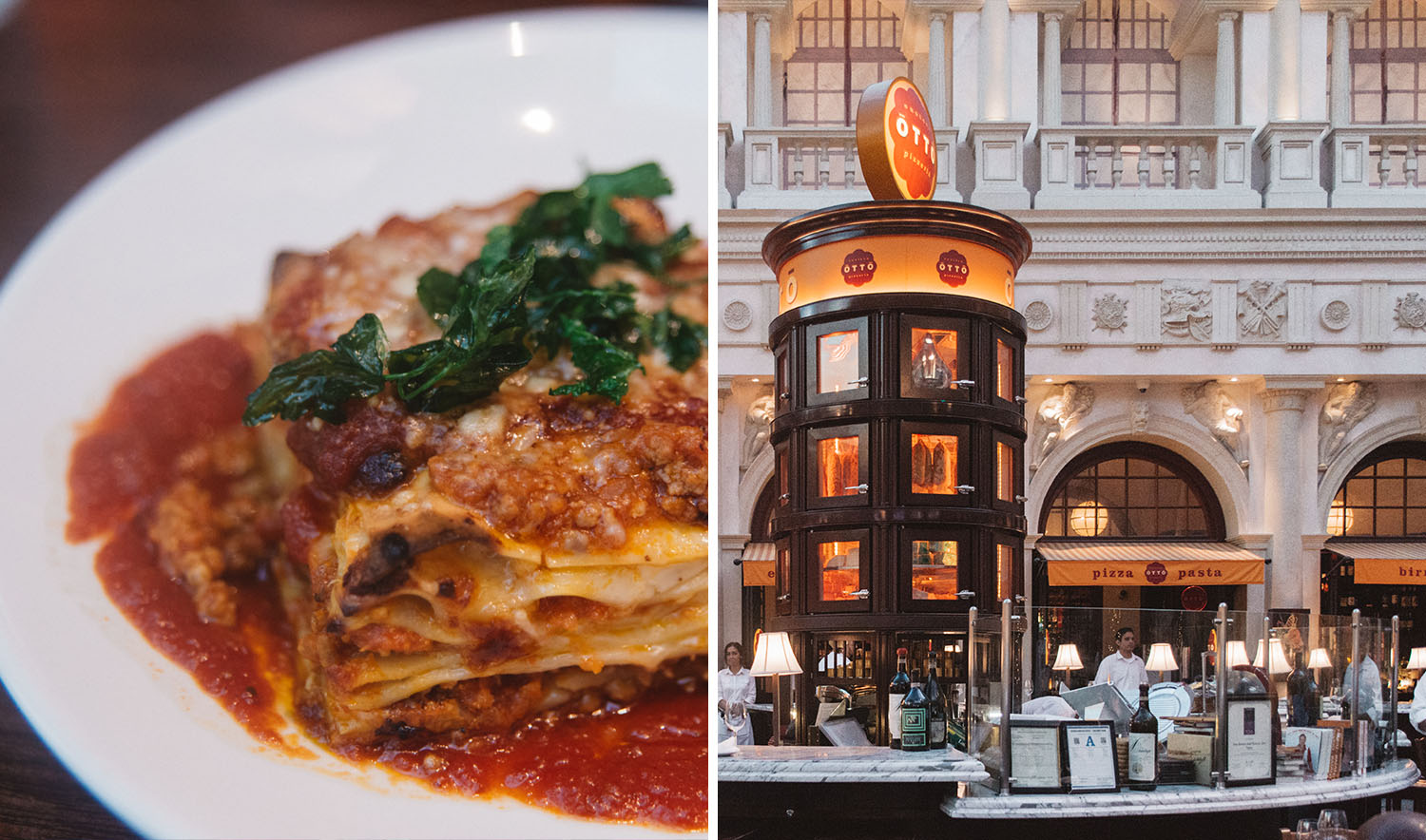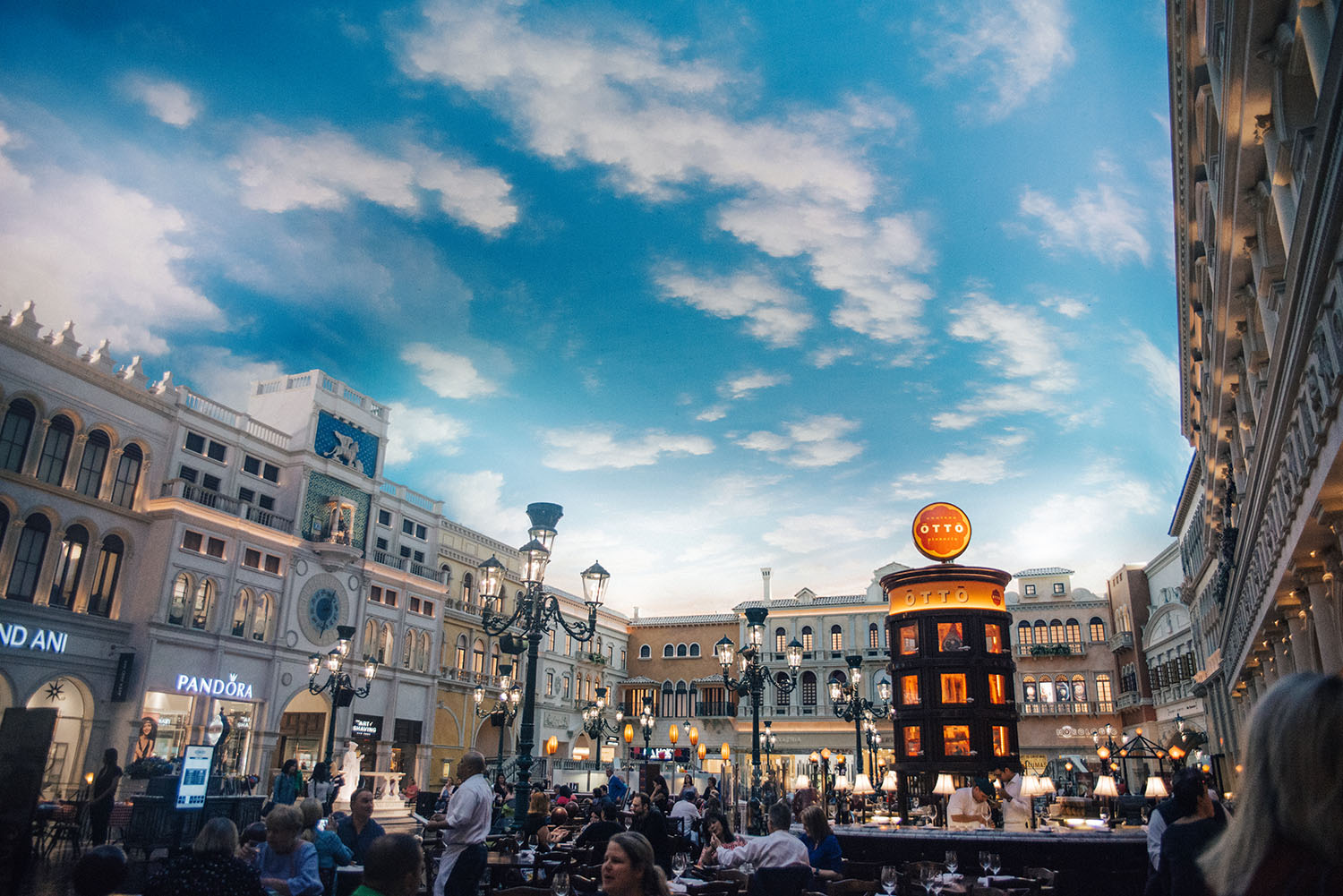 Otto Enoteca: Let's face it, You are in Italy!
As The Venetian and the Grand Canal Shoppes are a must to visit on your Las Vegas trip, this celebrated Italian restaurant is a great place to get some food inside the mall. It's noisy and fantastic.
You can enjoy the live performances on the indoor Italian square, stare up at the fake sky and eat a pizza, lasagna or homemade gelato that will add to your believes that you are in Italy.
Mundo at Mingo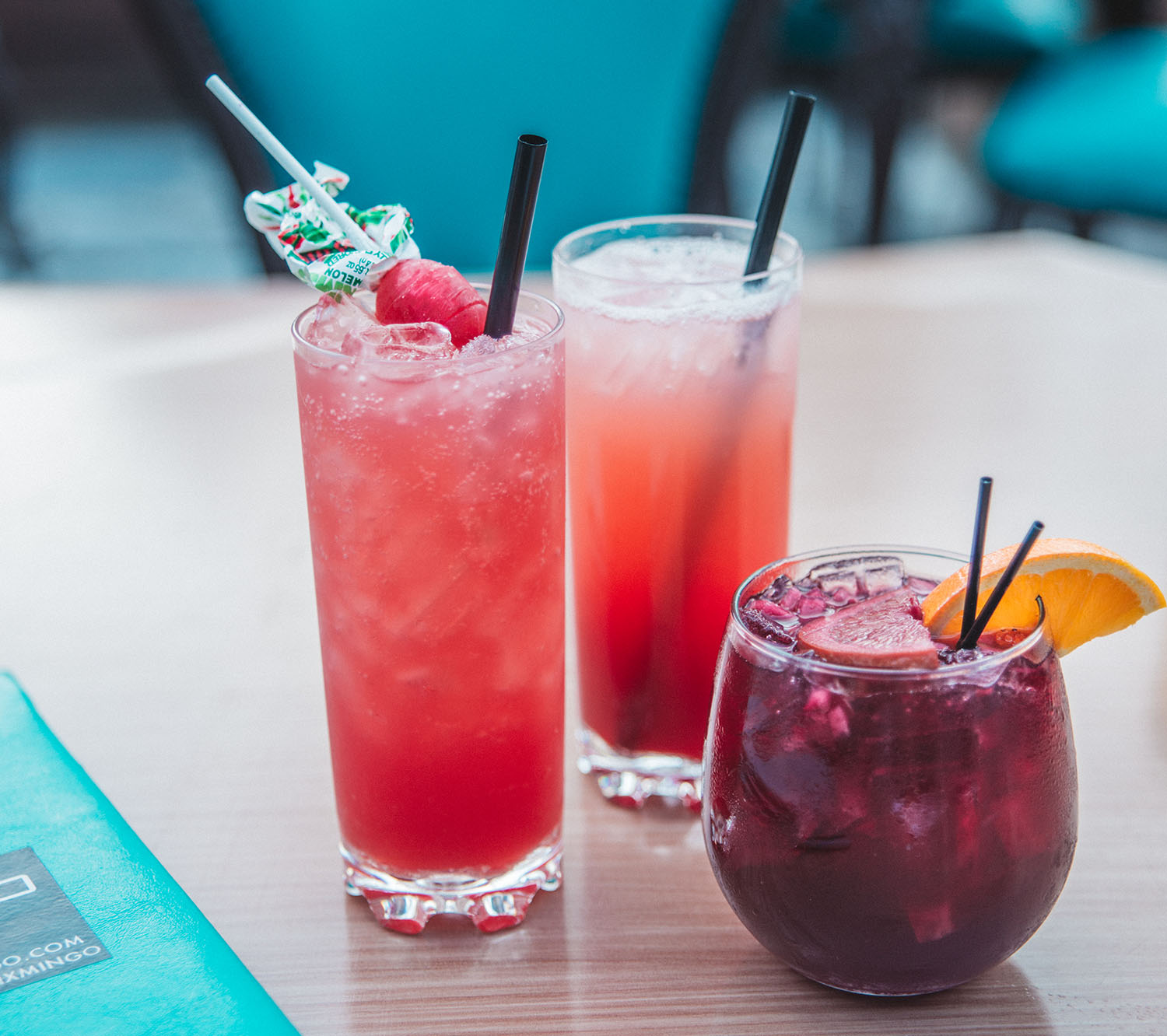 Mundo at Mingo – Chicest cocktails
Mundo at Mingo is a latin chic restaurant in downtown Las Vegas (next to the Las Vegas Design Center in the Arts District).
It's a hidden gem with AMAZING drinks! They also serve Mexican and American dishes that should be fantastic (I haven't tried the food here yet, but I want to on my next Vegas trip).
Beerhaus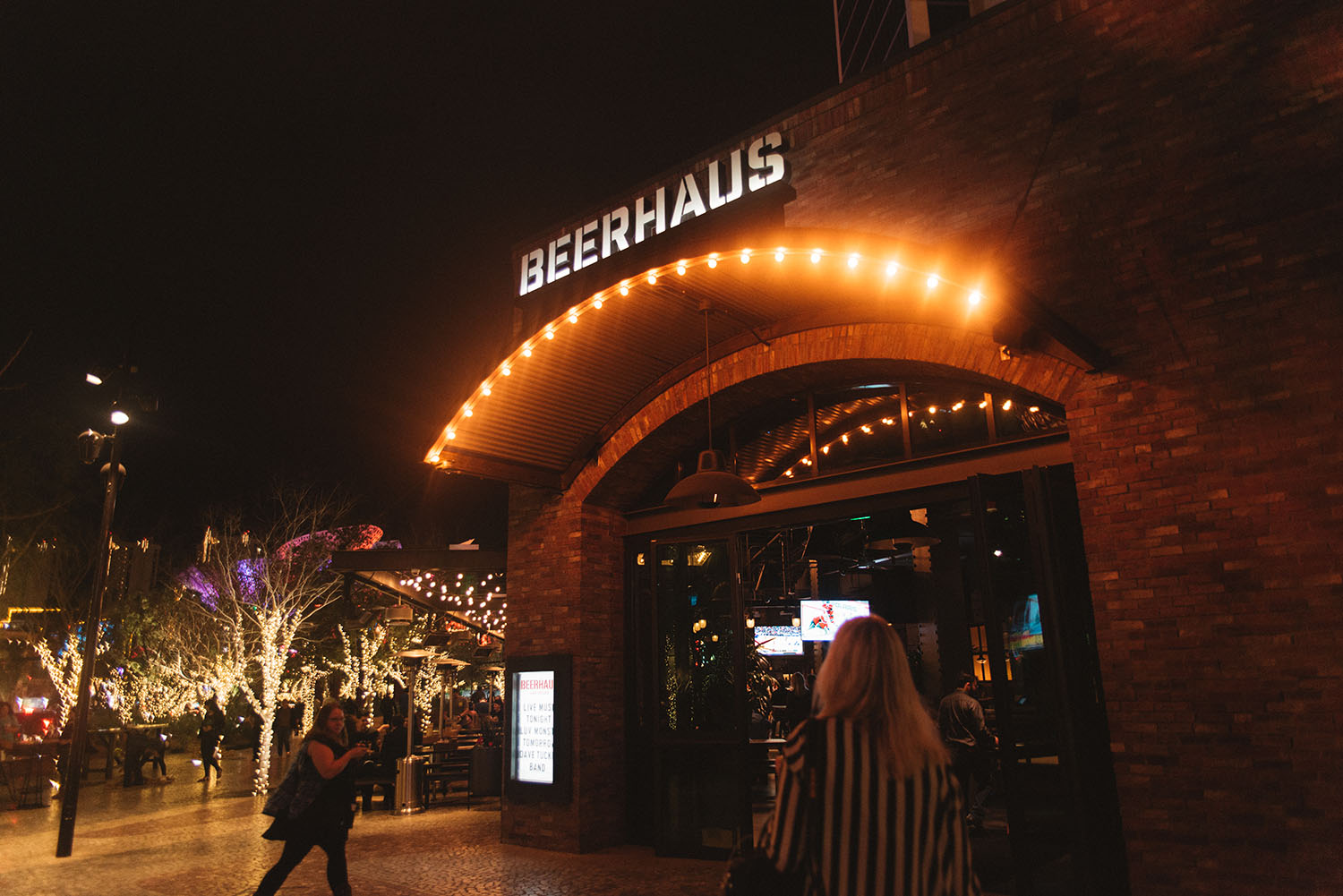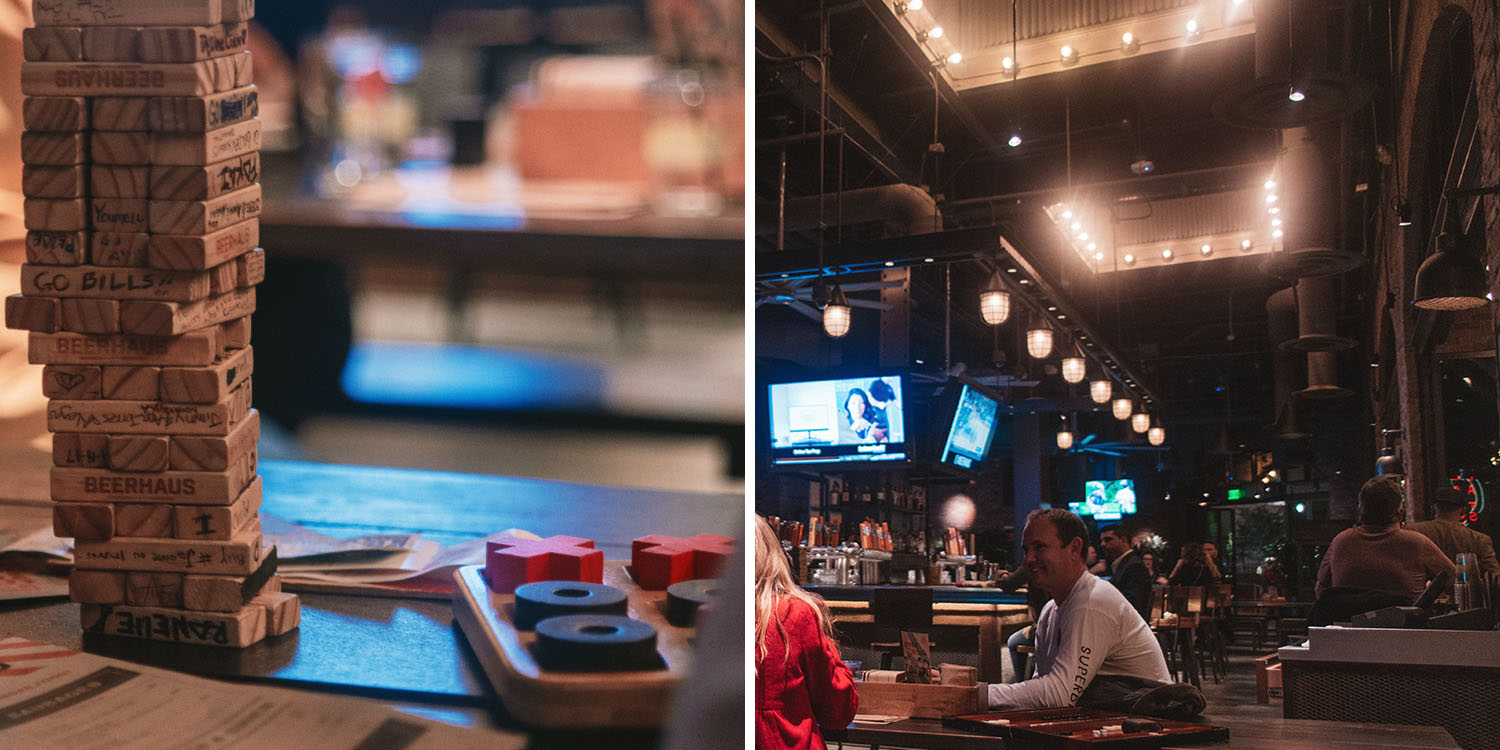 This American style Beerhaus at Las Vegas Strips is a super relaxed and great place to hang with your friends or partner before heading out. Enjoy a cold craft beer with sandwiches, snacks and a lot of bar games.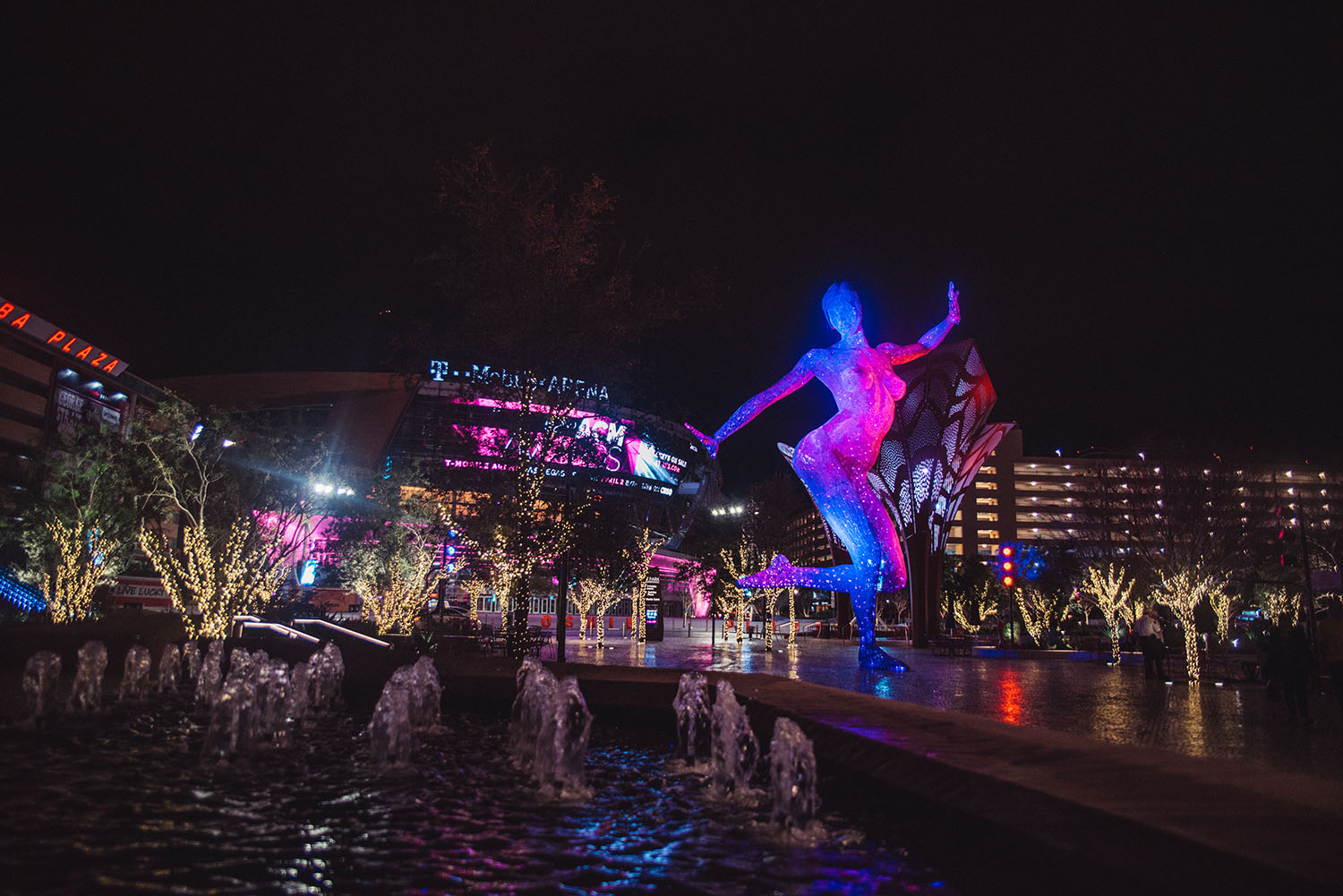 ---
Pin it! Save my guide to the best bars & restaurants in Las Vegas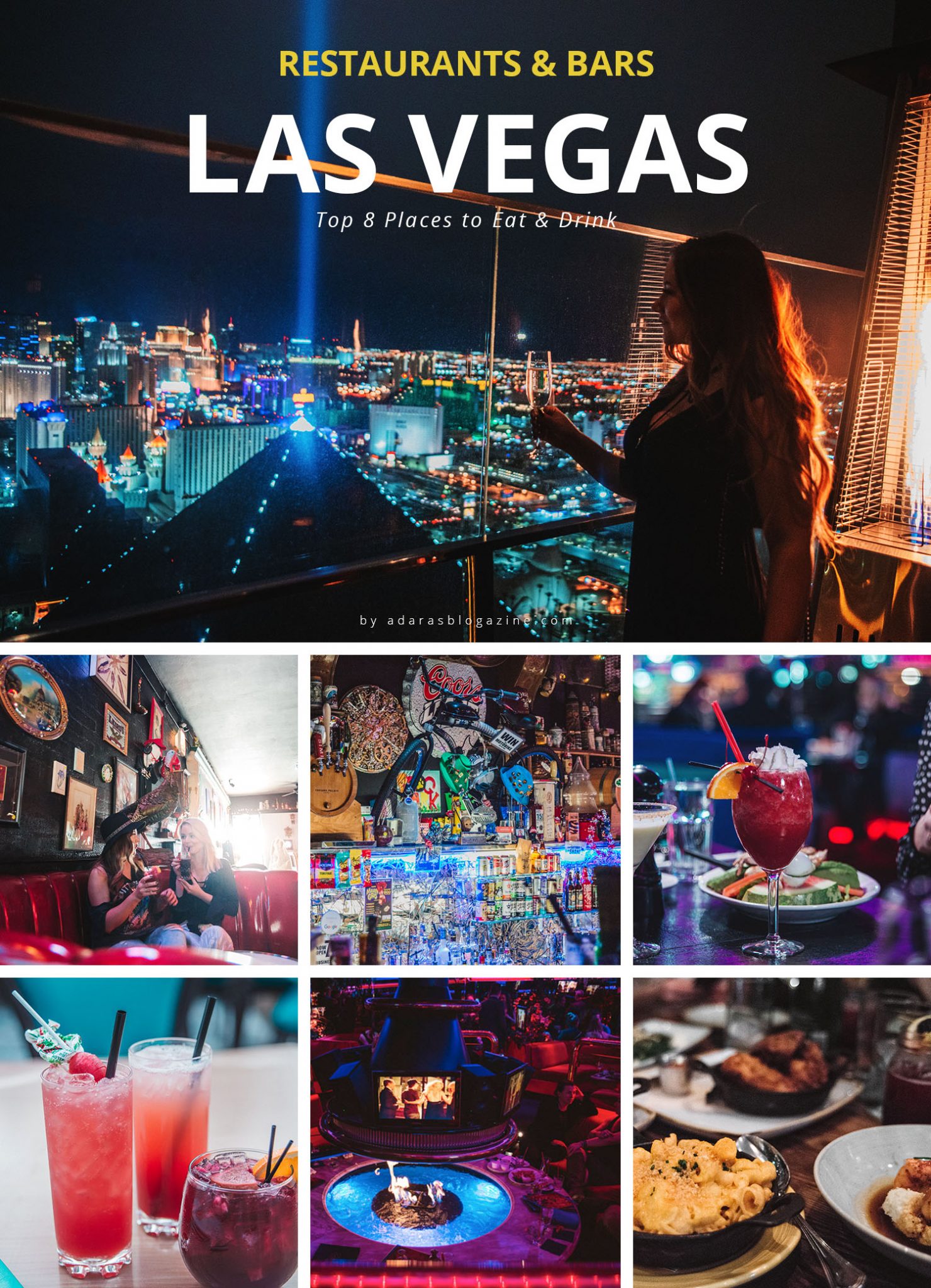 ---
What are your favorite bars and restaurants in Las Vegas? Let me know in a comment!