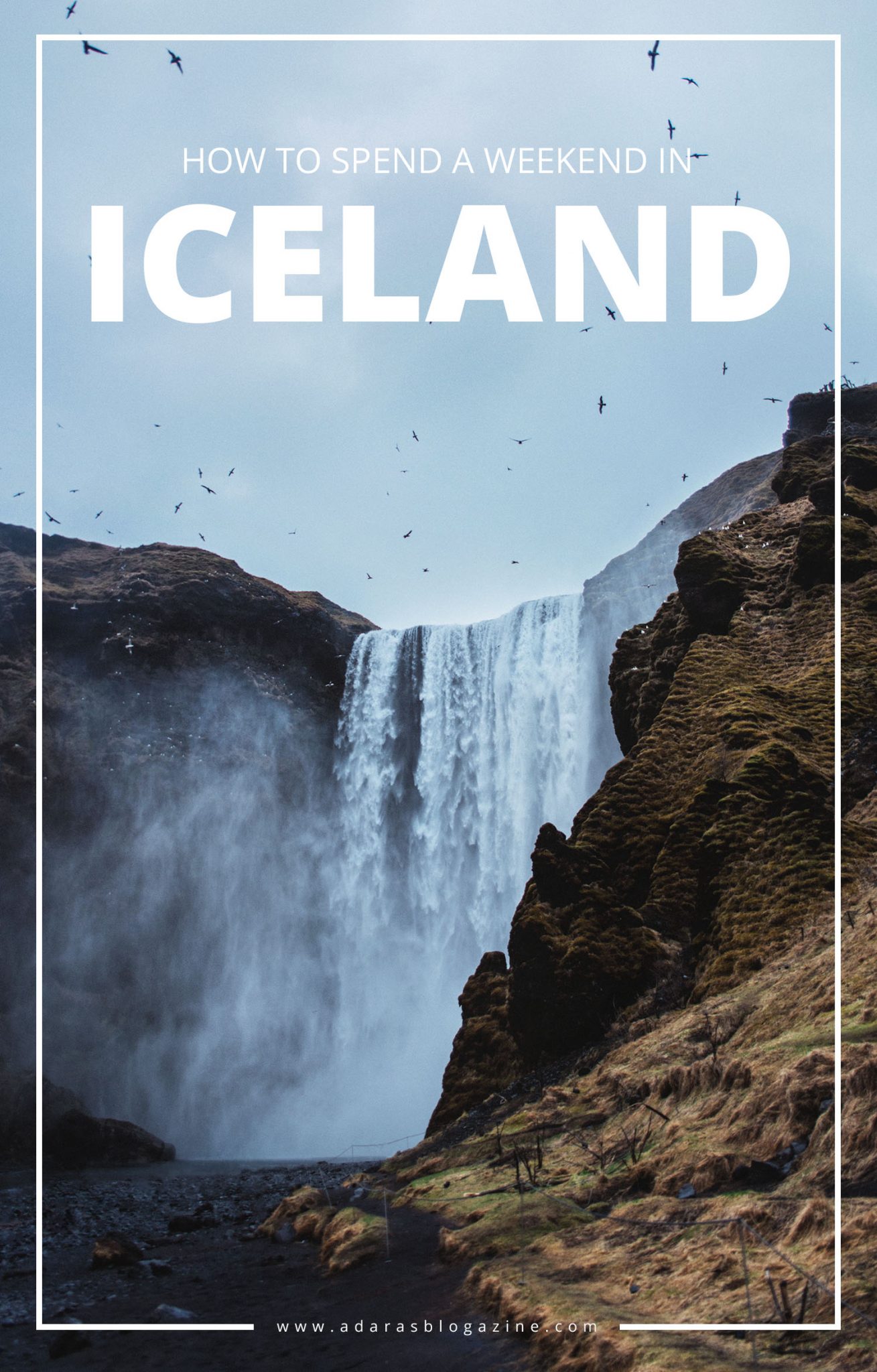 A fairytale land of ice and fire with mineral-rich hot springs, hundreds of volcanoes, magnificent glaciers and powerful waterfalls. A weekend in Iceland is, of course, way too little to explore one of the world's most beautiful countries. But you can actually see and do a lot in just 48 hours around Reykjavik.
Even if everything does not go as planned.
Here are my best tips on how to get the most out of a weekend trip or StopOver in Iceland.
Plan your trip before you go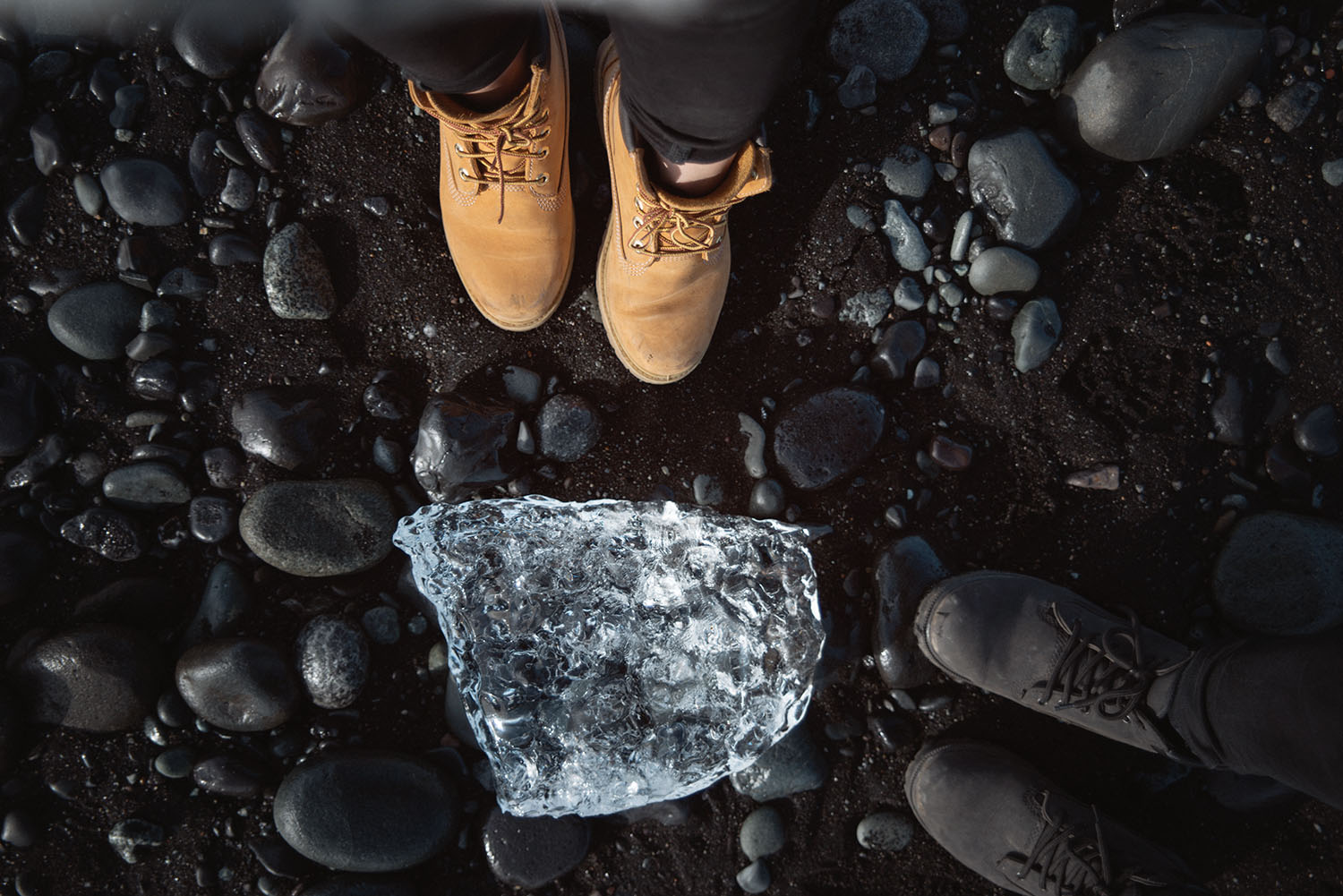 When you book your flight tickets, it is a good idea to plan what you want to do in Iceland.
I went to Iceland with Elin Kero (aka Nevnarien), and we tried to get tickets to the famous Blue Lagoon a few days before our departure. It was, of course, completely sold out. Make sure to book tickets, tours, hotel and car in advance.
Attractions in Iceland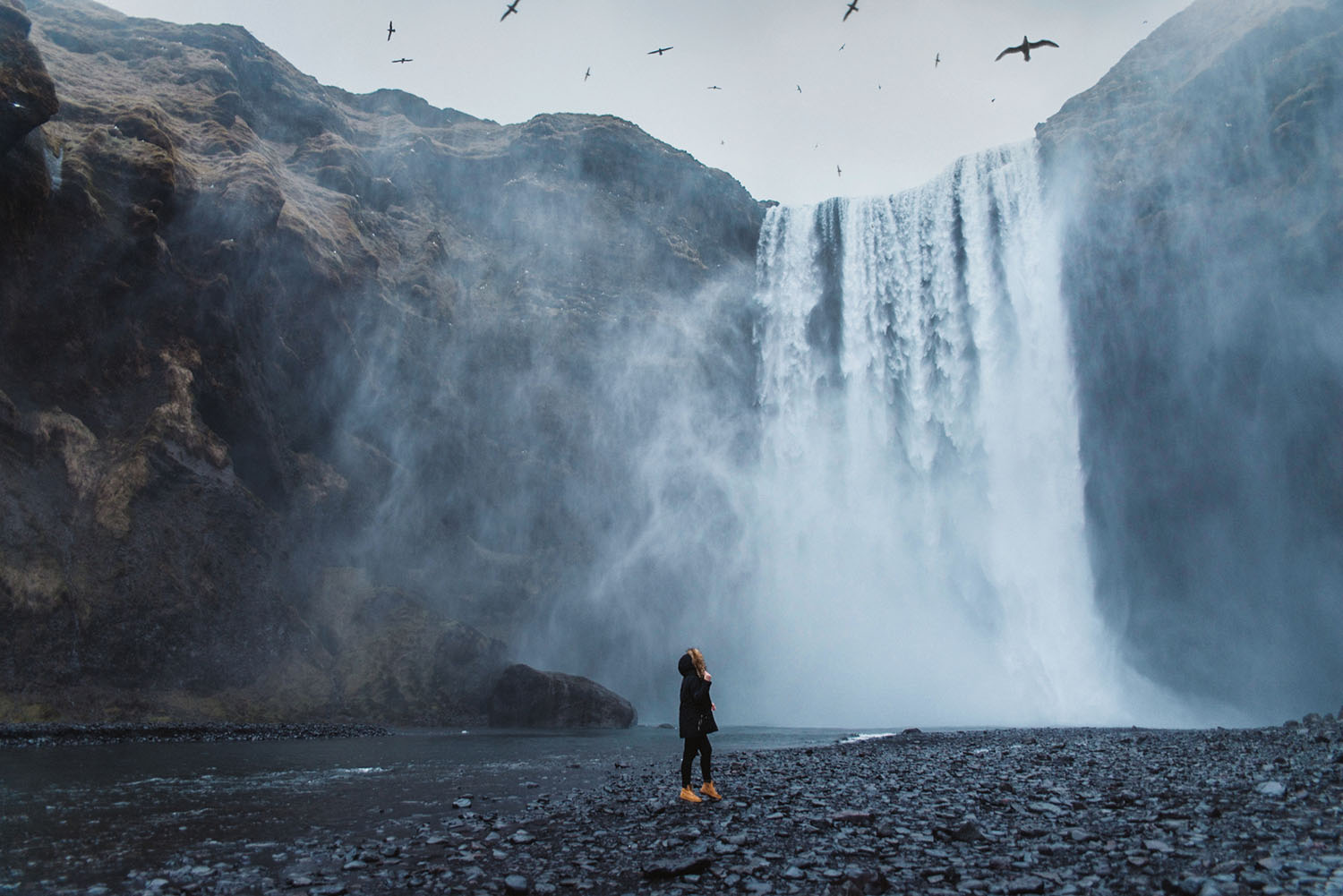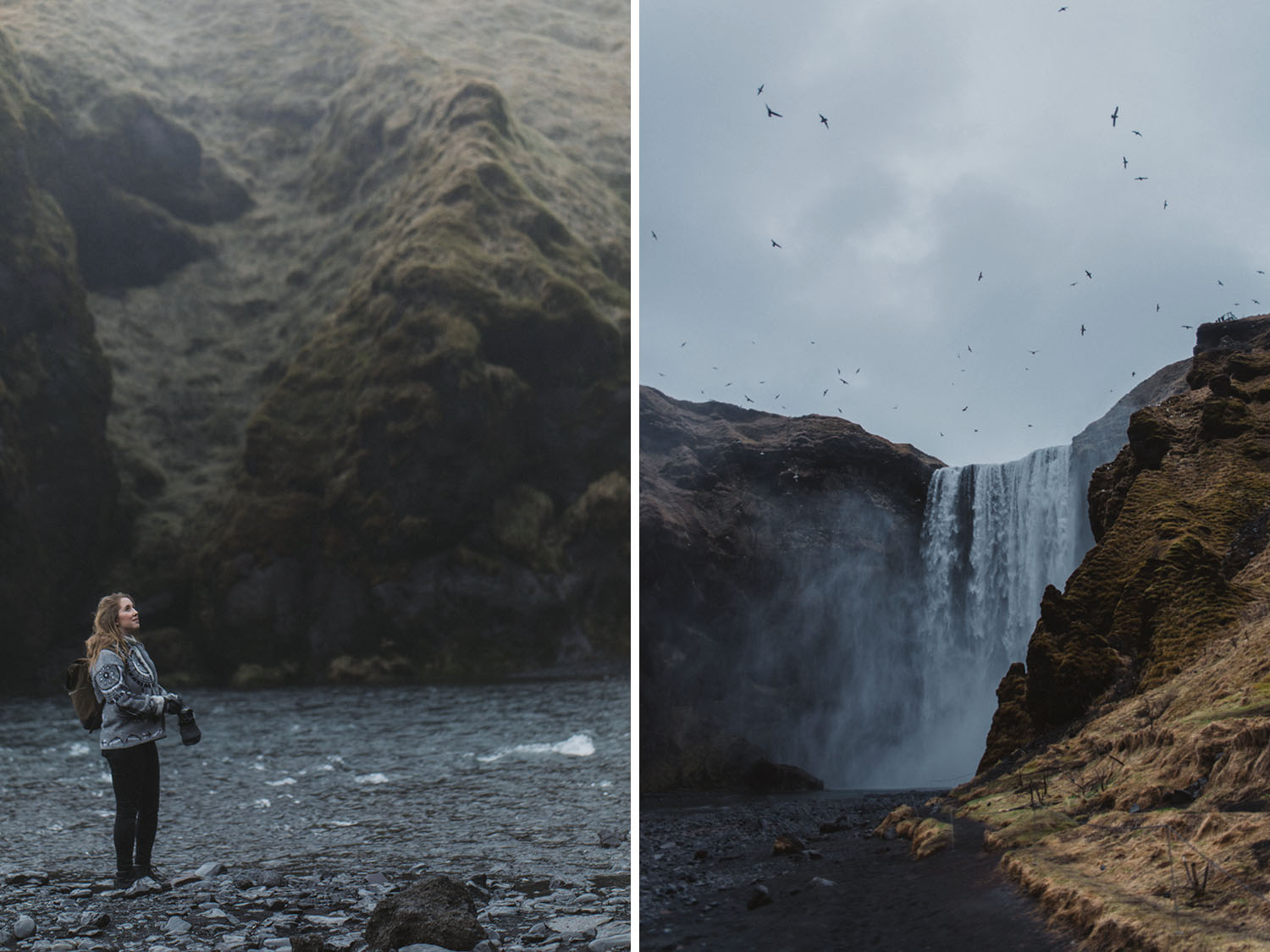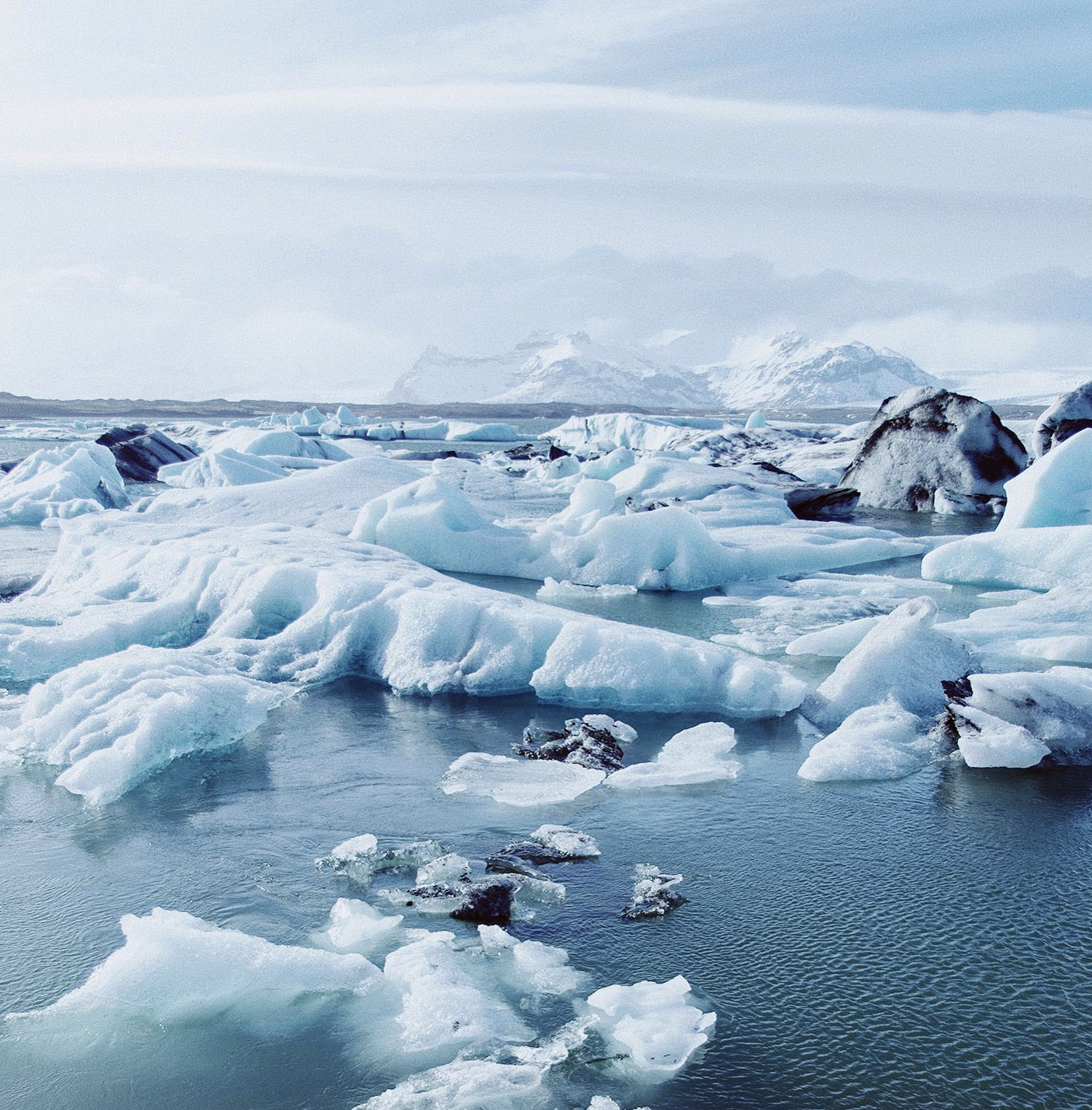 When it comes to attractions, you can just pick and choose. This land is filled with natural wonders that will leave you in awe. The hard part is to decide what you want to see and do (and that a lot of the attractions are several hours apart).
There are of course many attractions to explore in Reykjavik as well. Like the futuristic church Hallgrímskirkja (which will offer the best view of the city) and the photo-friendly sculpture Solfjärd.
Here are some natural attractions that you can reach with a day tour or excursion from Reykjavik:
The Blue Lagoon


This world famous geothermal spa is one of the most visited attractions in Iceland.

Seljalandsfoss
One of the most famous and photographed waterfalls in Iceland. Located 1,5 hours drive from Reykjavik.
Gullfoss
Iceland's most popular and visited waterfall.
Skógafoss
One of Iceland's largest waterfalls is located just 2 hours from Reykjavik.

Geysir Hot Springs
The Geysir field is a part of the famous tourist route Golden Circle. This area is also the home to Iceland's most active geyser, Strokkur. I MUST visit this place on my next trip to Iceland!
Háifoss


A waterfall near the volcano Hekla.

Eyjafjallajökull
Eyjafjallajökull is Iceland's fifth largest glacier and possibly the most famous glacier in the world due to the enormous volcano eruption in 2010.
Landmannalaugar
A surreal area with hot springs. Located just over 3 hours from Reykjavik.

Vík
A dramatic black sand beach with basalt formations.
Jökulsárlón
A large glacial lake in southeast Iceland.

It is located south of the glacier Vatnajökull, around 4.5 hours drive from Reykjavik.
Click here for more attractions, tickets, and tours in Reykjavik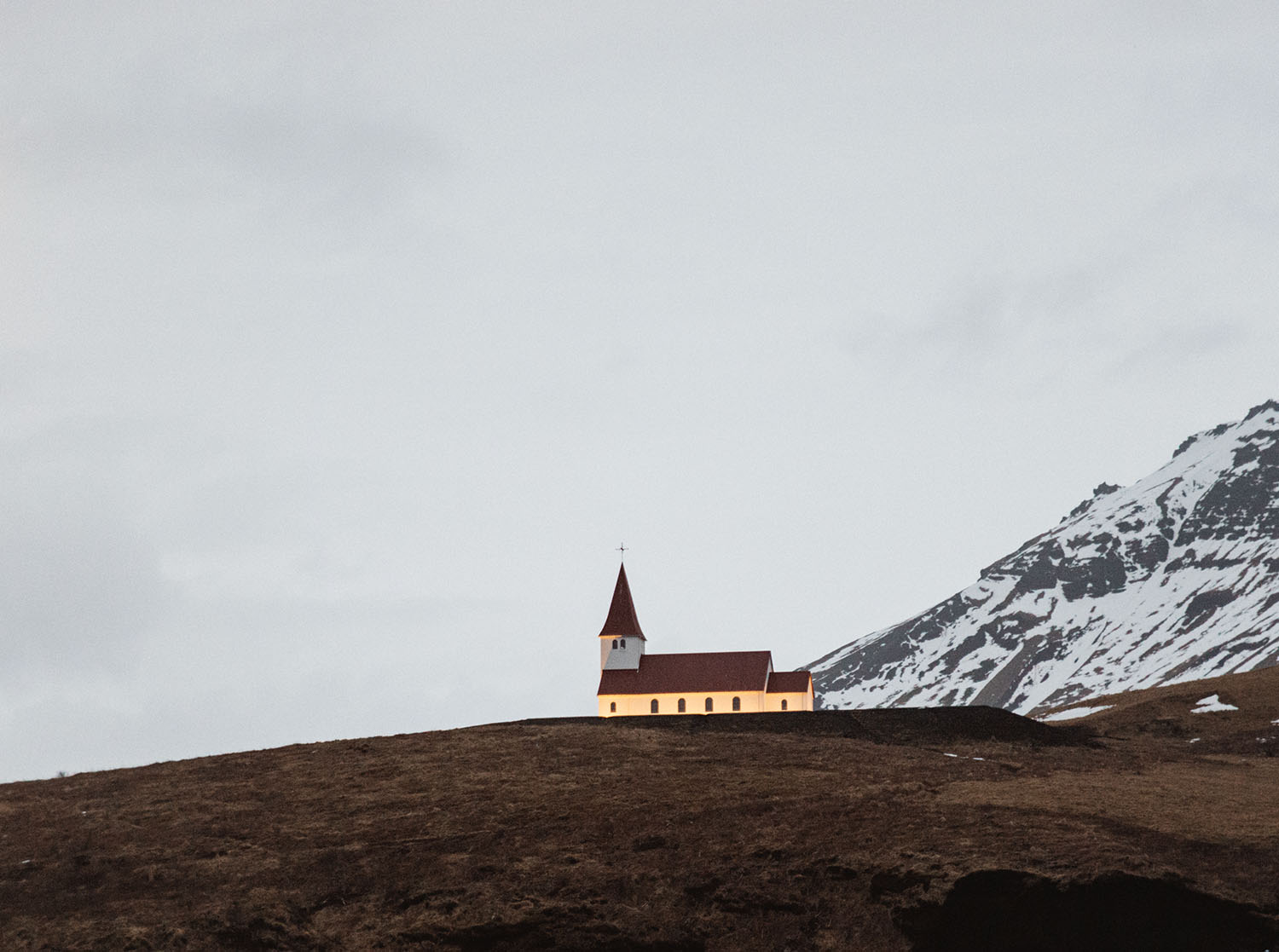 Take a day trip from Reykjavik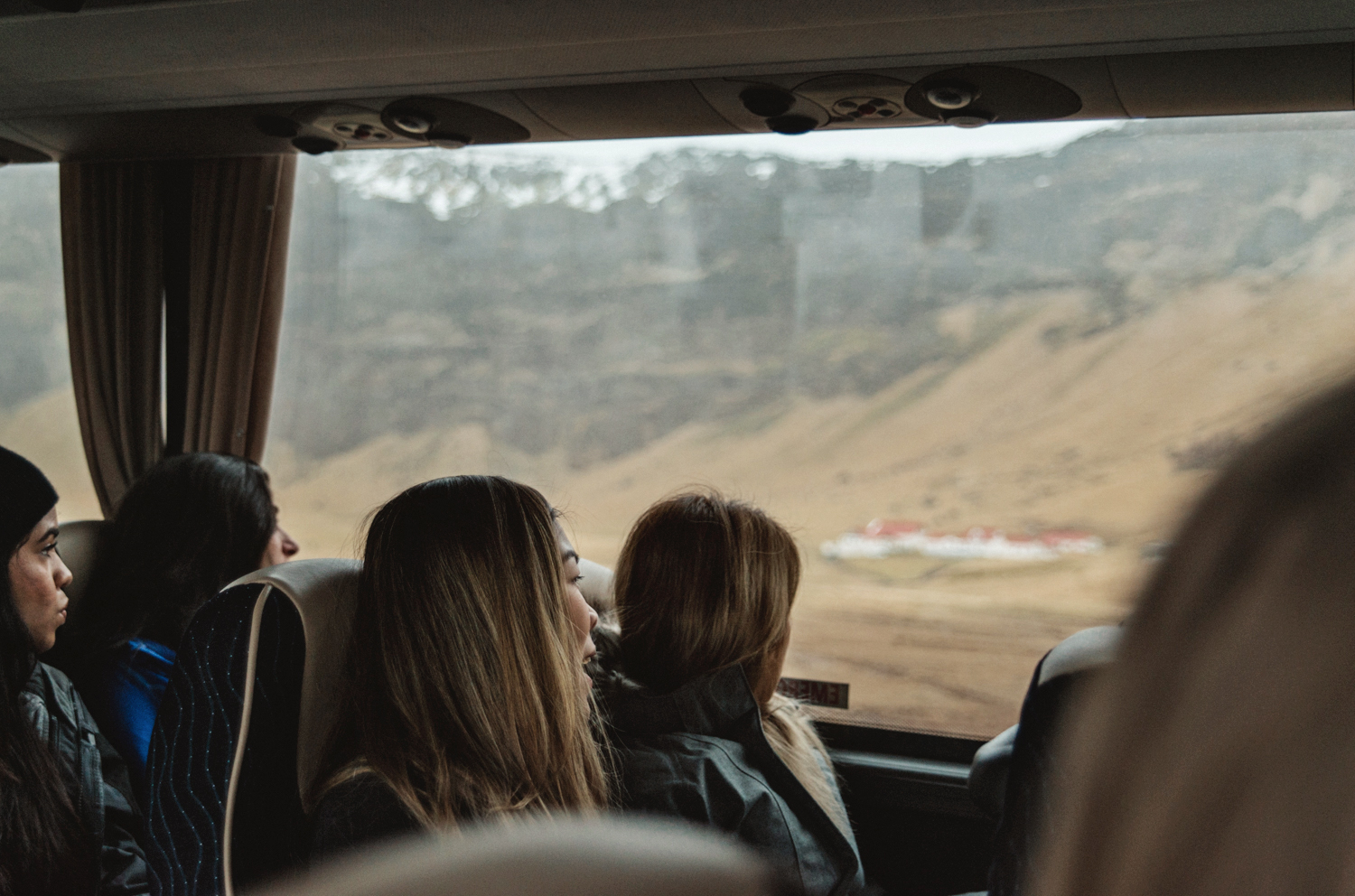 If you are only in Iceland on a weekend, a guided tour from Reykjavik is a great way to explore the country. And there are a lot of tours, excursions and day trips to pick from. Elin and I choose to go on one of the longest excursions to Jökulsárlón with Reykjavik Excursions.
Although Jökulsárlón is almost a five-hour drive away, it's a place you simply must visit and see with your own eyes. There are also several stops and sights you can see along the way (see the map at the end of this post).
Rent a car and explore Iceland on your own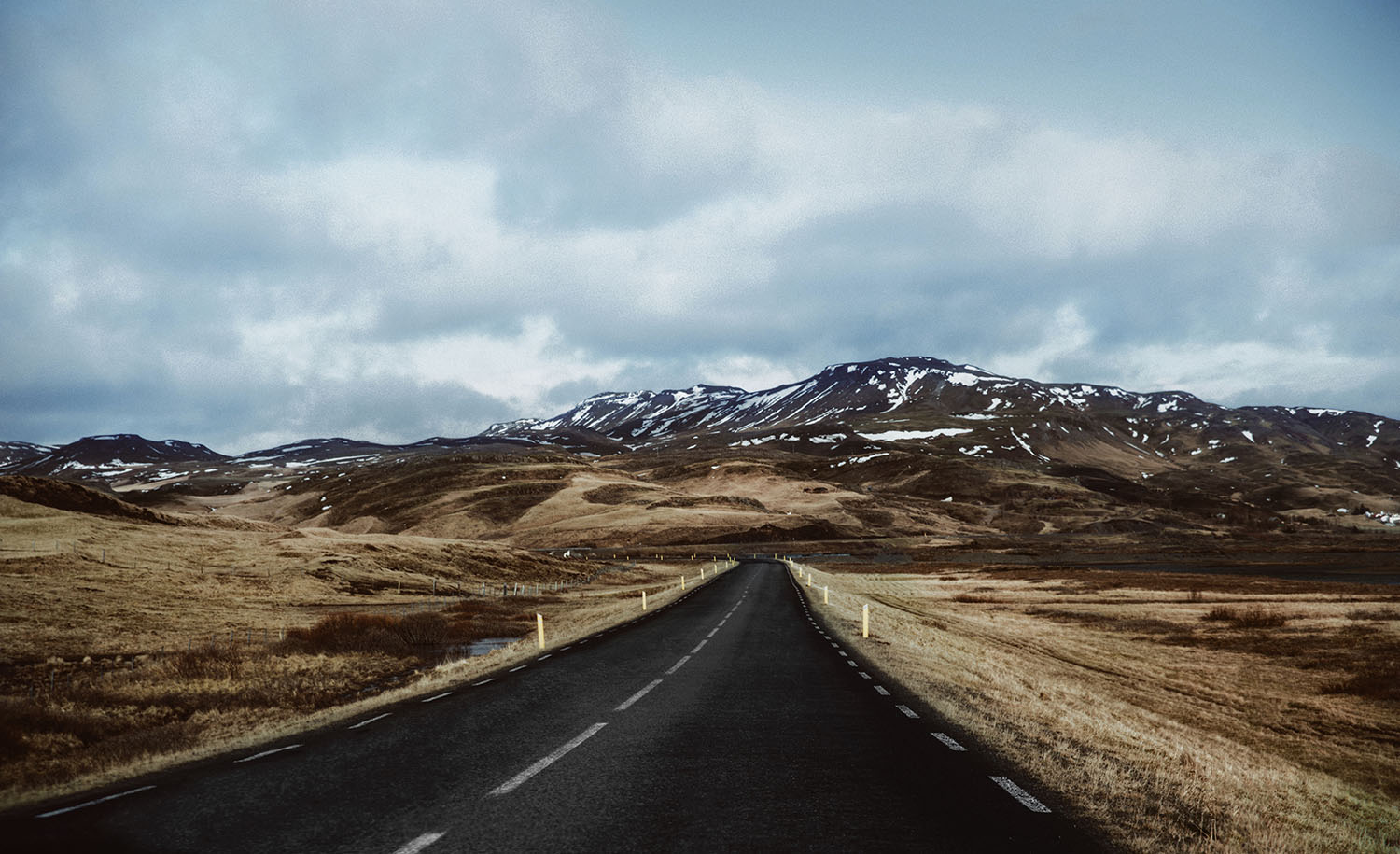 Renting a car and exploring Iceland on your own is, of course, freedom. Make sure to book a car in advance. In the summer, when its high season, the demand for rental cars is very high and the prices are also higher.
Things to keep in mind the rest of the year is that the Icelandic weather can be very unpredictable. Roads can be impassible and closed.
Talk to locals, be prepared for all kinds of weather conditions and be prepared that you might have to change your plans. You can check out the weather forecast on the site Icelandic Met Office and the road conditions at Icelandic Road Administration.
Elin and I had not booked a rental car in advance when we were in Iceland in mid-April. We were lucky enough to get one (for about 12 000 ISK/day). Unfortunately, the trip did not go as planned …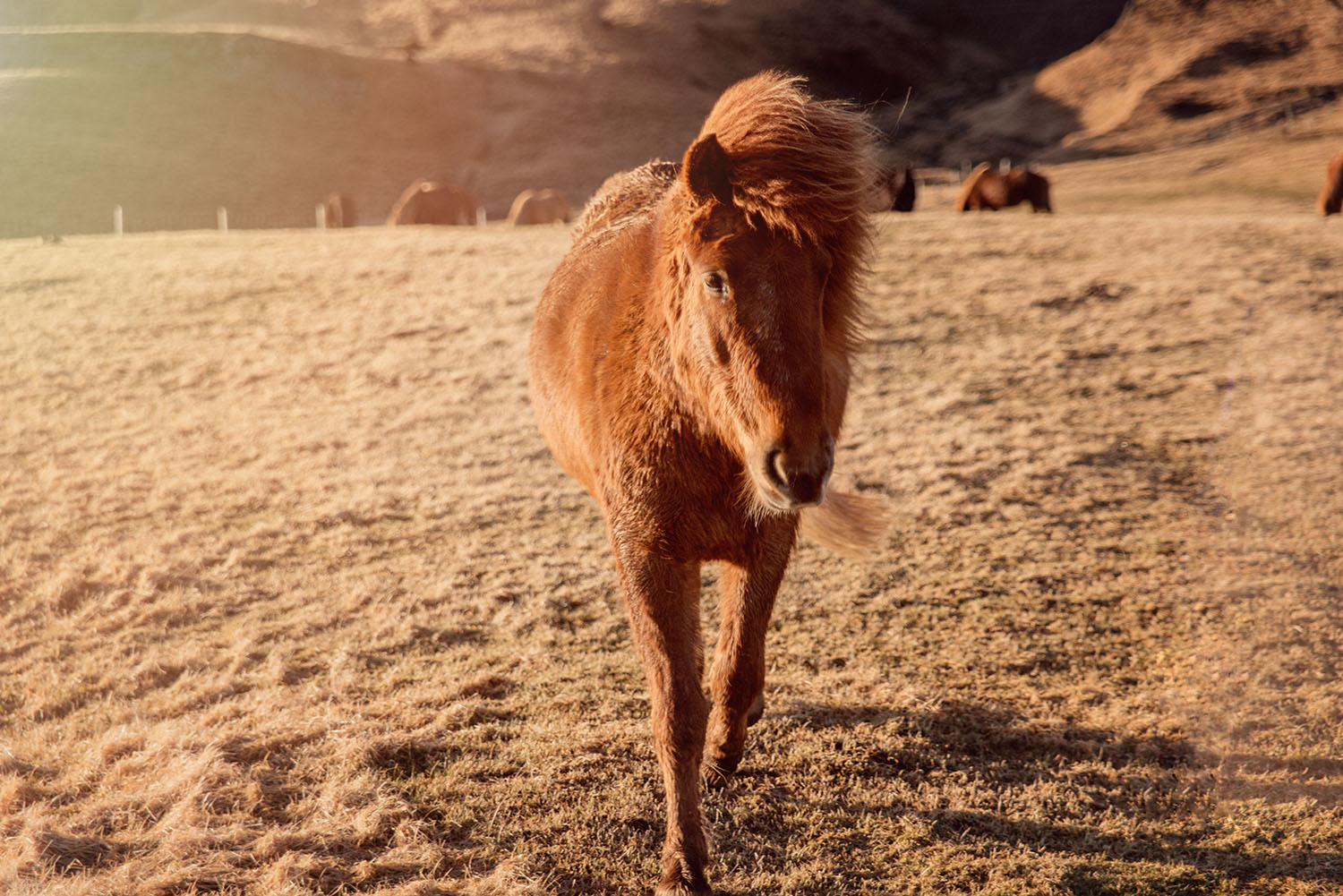 Keep an open mind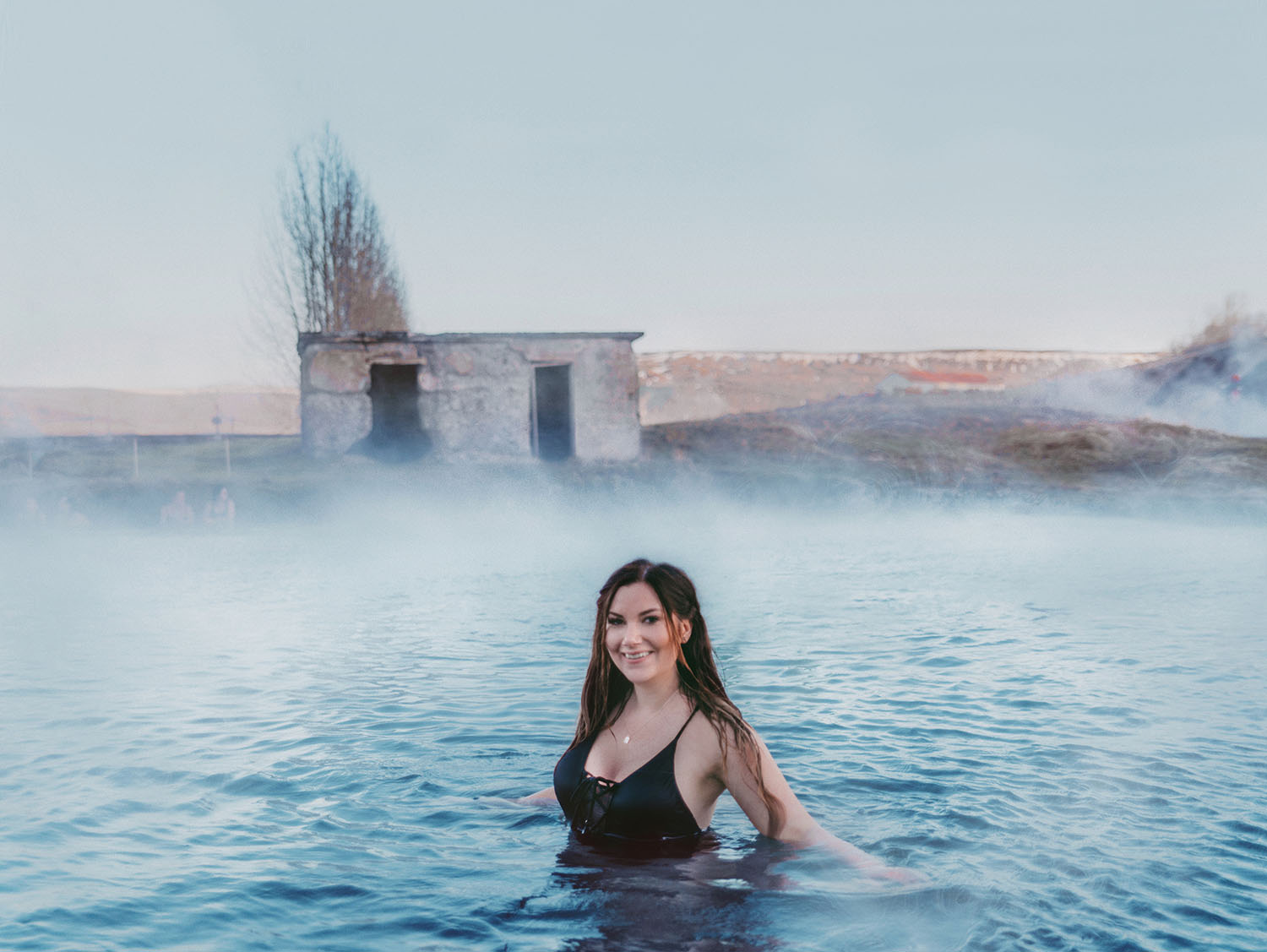 Of course, in a country with such extreme contrasts, you never know what might happen. We rented a car and drove for two hours to see Haifoss waterfalls, only to find out that the last way to the waterfall was turned off due to thawing soil. The ice in the ground had melted and made the road far too unstable for a car.
We tried to make the most of the situation and checked out what was nearby on Google Maps. On the map, we saw that a Secret Lagoon (yes, that is the real name!) was only 20 minutes away. We followed the road and found ourselves in a paradise in the middle of nowhere. A secret lagoon indeed, with bubbling springs. The water vapor swept the entire area in mystery. It was magical!
What I want to say is that if everything doesn't go as planned, do not feel discouraged. The beauty is all around you, even if it's not classical sights. I mean, just a road in Iceland is like made for a poster.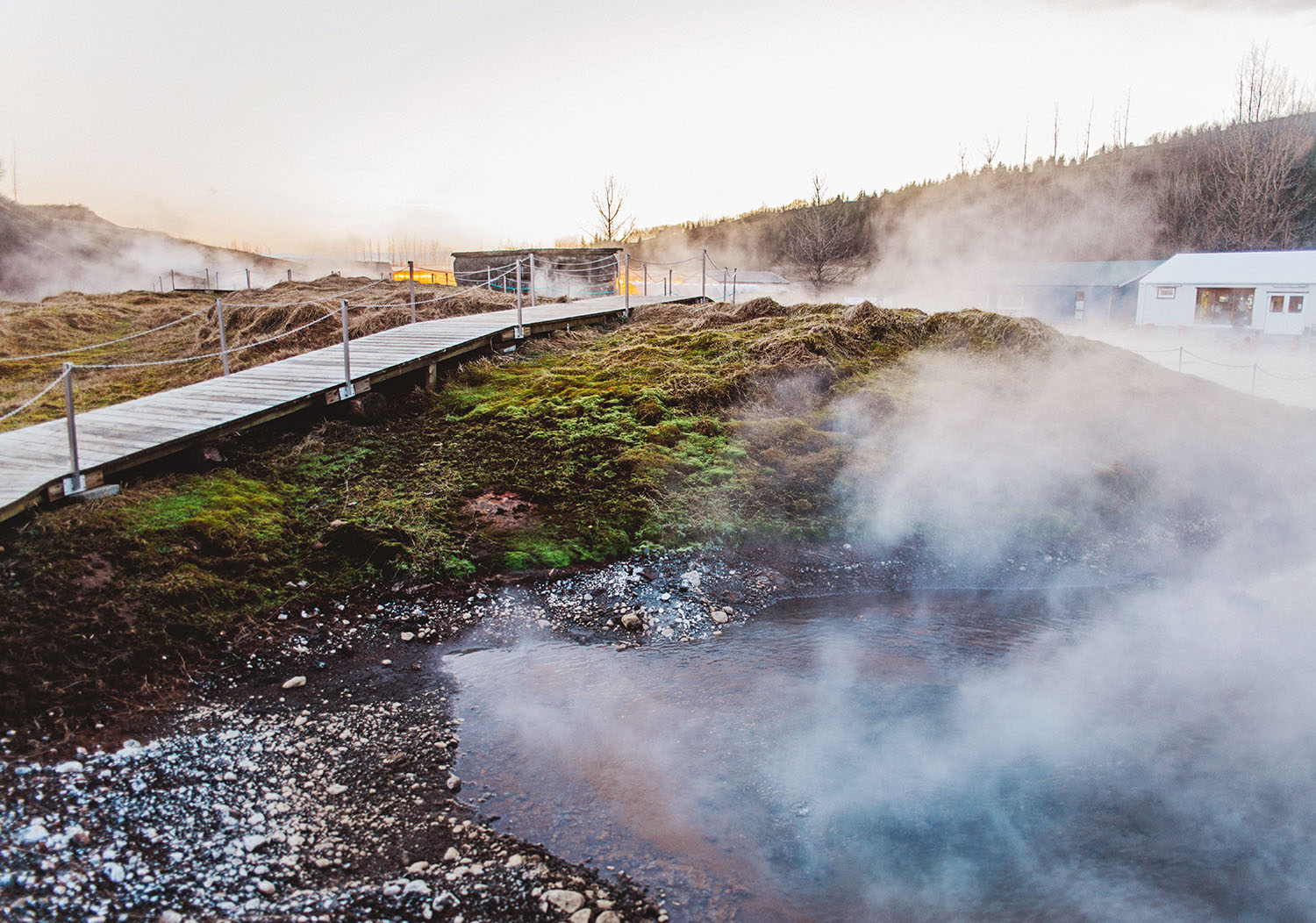 Drink tap water
The tap water is heavenly! I am from the north of Sweden (where the water is amazing) and is extremely picky when it comes to water. But the water in Iceland. MY GOD! It's so good! It's so refreshing, cold and absolutely perfect.
Fill the water bottle, this is one of the world's cleanest tap water.
Pack for different weathers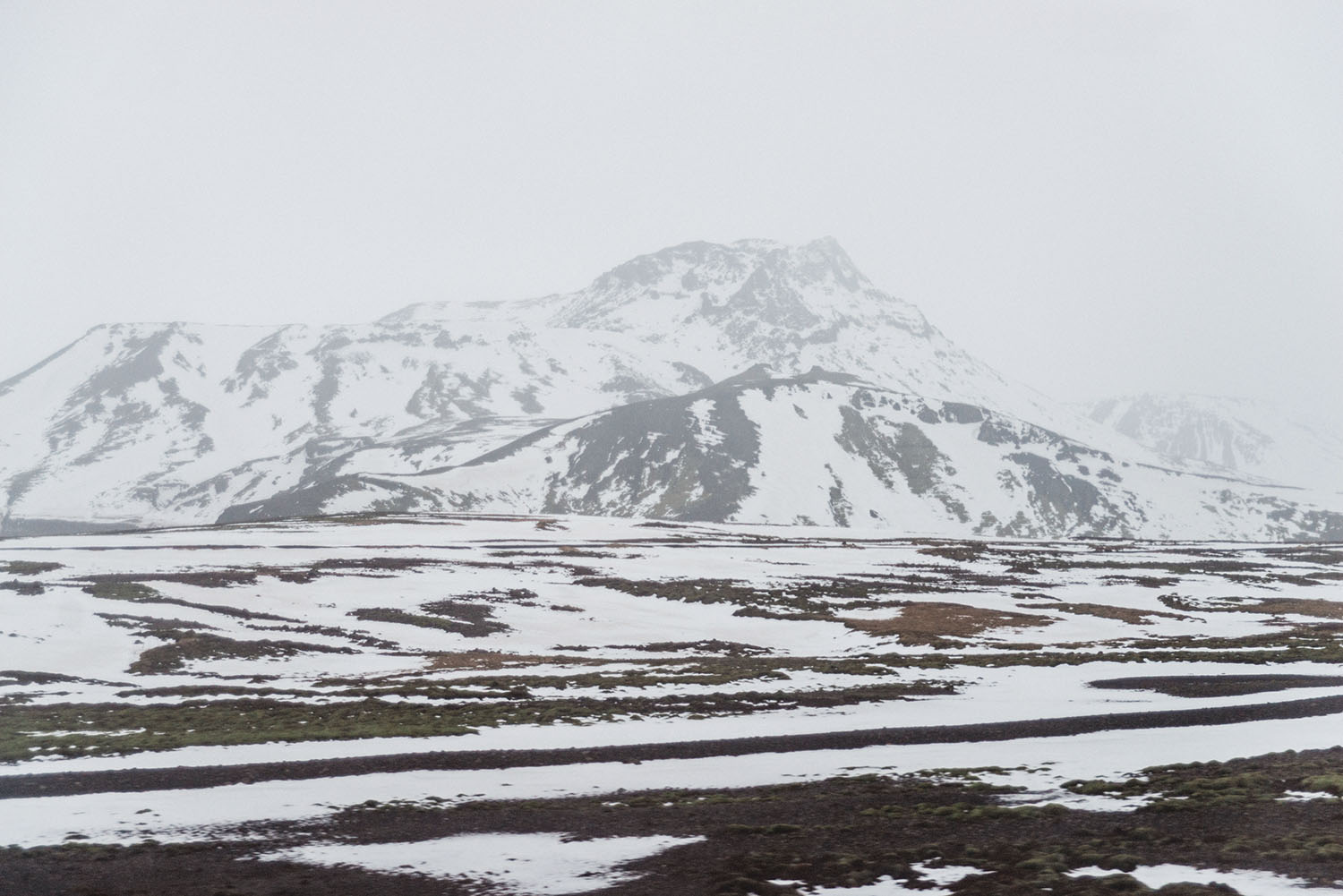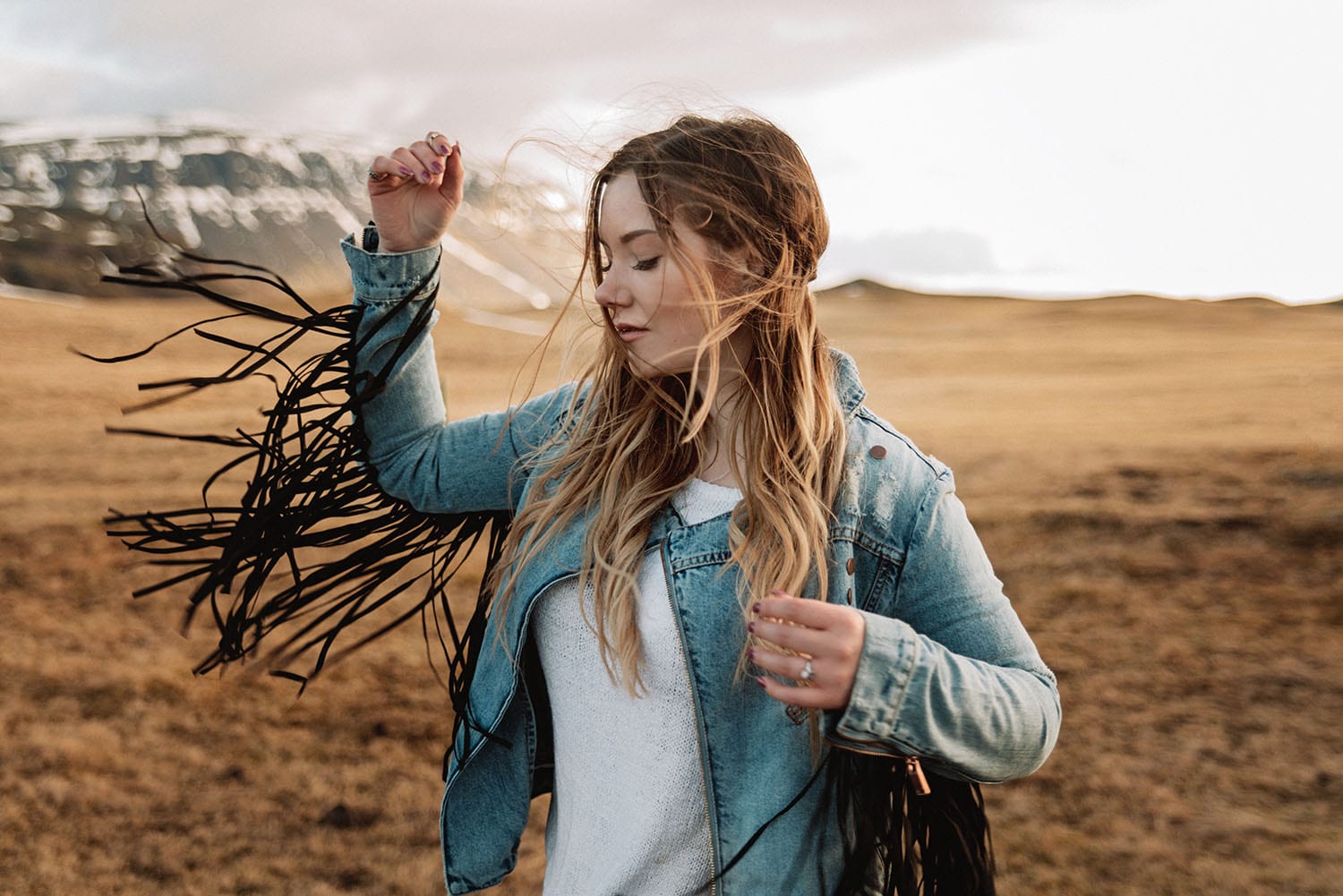 From icy winter winds to warming sunshine rays, rain, and waterfalls that fill the air with raindrops. Pack a water and windproof jacket, comfortable shoes, and dress in layers. And don't forget gloves – and swimwear!
I had both my winter jacket with me and a spring jacket that was perfect over a knitted sweater (with a tank top underneath).
Yes, it is expensive in Iceland
Even if you can find cheap airline tickets to Iceland, it is expensive to be there. I especially found the food to be expensive (both in grocery stores and restaurants). We paid for example 7 400 ISK for a lunch buffet for two and around the same for a dinner at a restaurant. Count at least with 1 800 – 4 200 ISK for the main course at a restaurant.
An advantage is, in any case, that most sights are completely free – and that normal tap water is better than any drink.
Accommodation at hostels is around 3 600 – 8 400 ISK per night in Reykjavik and from 19 200 ISK per night in hotels.
Staying in Iceland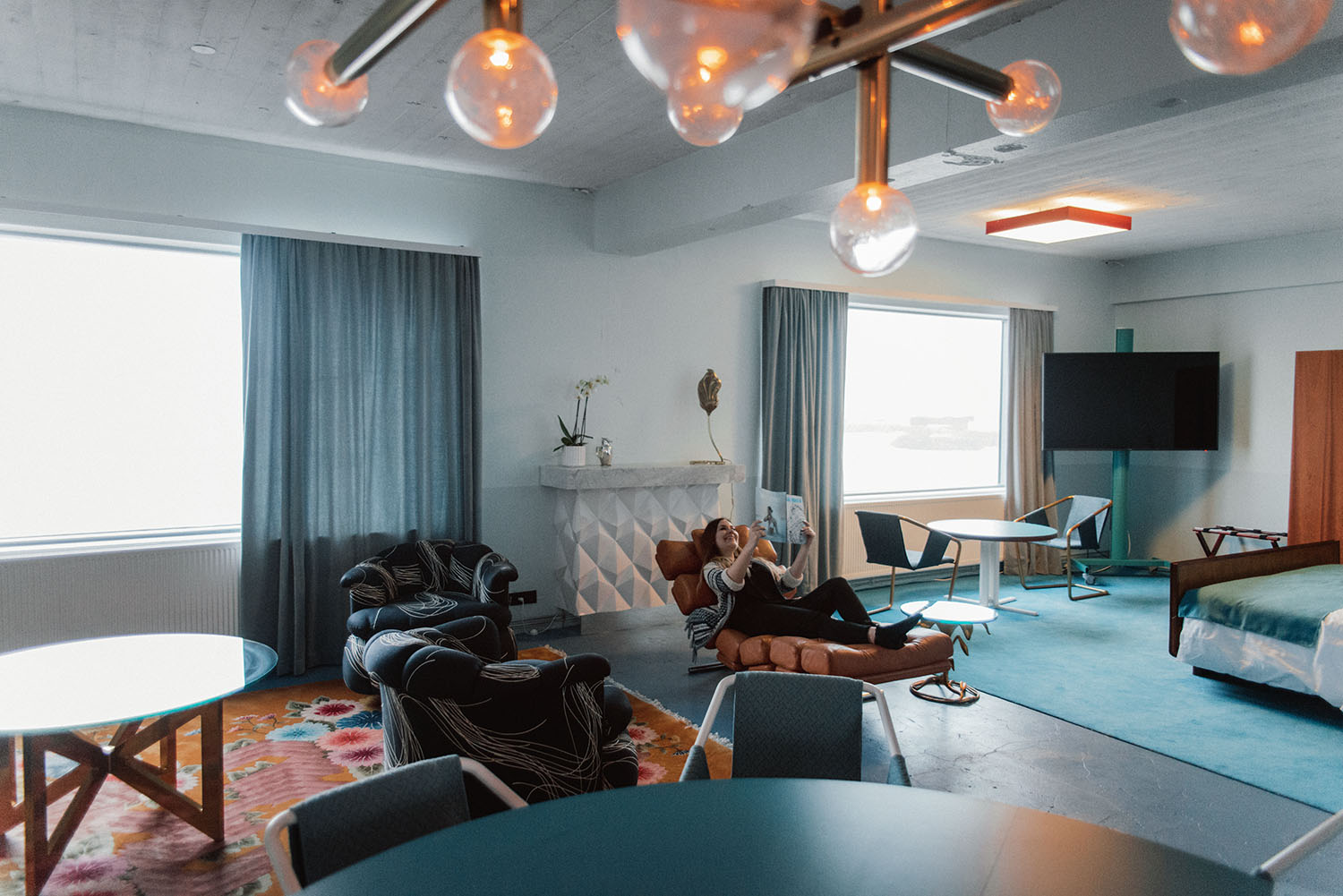 More than half of Iceland's population lives in and around Reykjavik. If you go to Iceland for a stopover or weekend trip, it's easiest to book your accommodation here. Then you have a good starting point for exploring sights in the daytime – and experiencing Reykjavik's famous nightlife in the evening.
We stayed at Oddsson Ho(s)tel, which is a combined hostel and hotel with stunning views of the mountains and the Atlantic ocean. The hotel has a really nice vibe with rustic decor and a nice lounge.
It's a good option both if you want to save money and just need a bed in a dormitory – or if you want a hotel room. They also have a hot tub on the roof that we, for some reason, completely forgot to enter.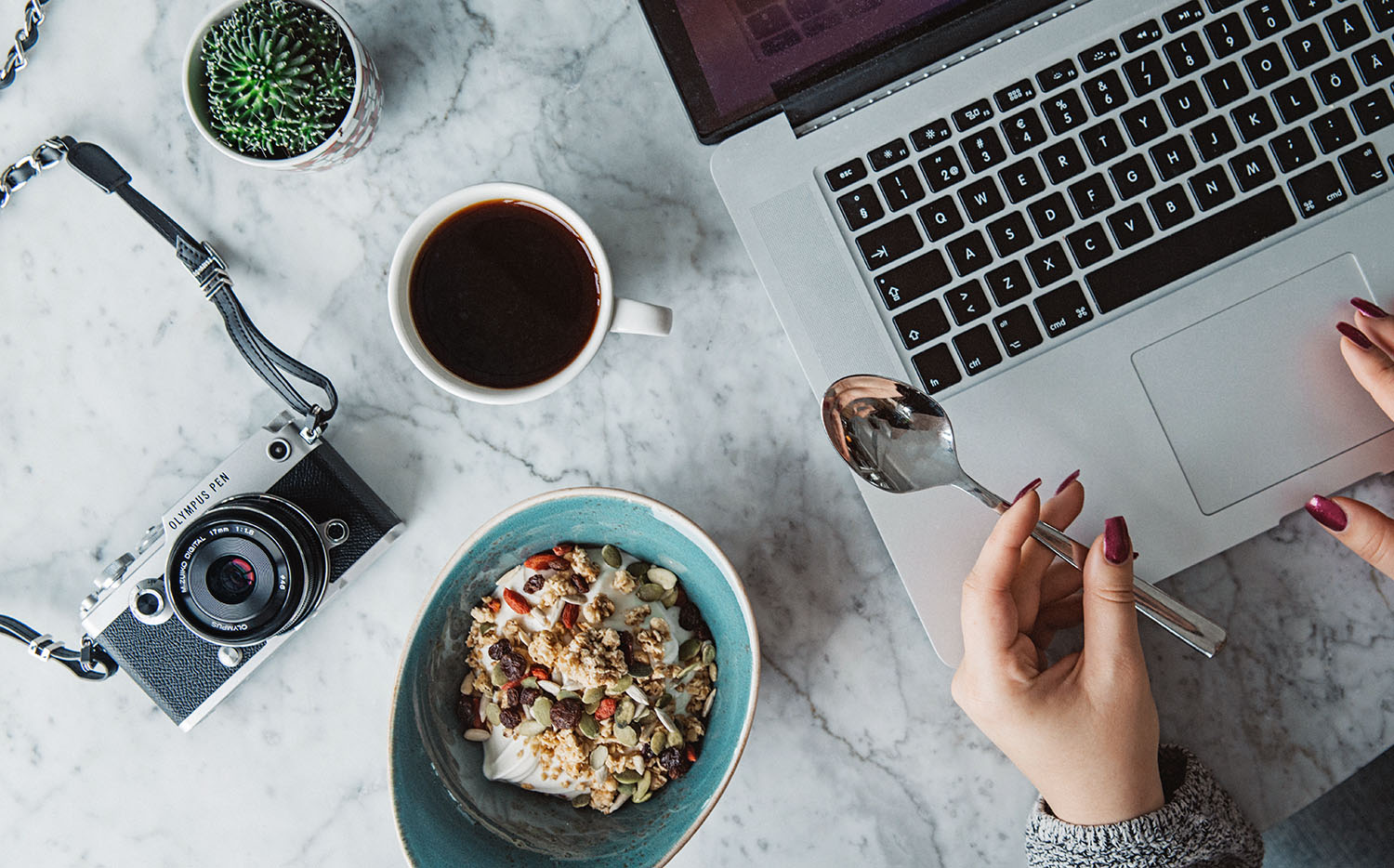 If you have the opportunity to stay a bit longer in Iceland and want to explore Jökulsárlón, I can really recommend the hotel Fosshotel Glacier Lagoon, which is just 20 minutes from Jökulsárlón.
We had lunch at this hotel in the middle of nowhere and I was blown away by the stunning views from the hotel, the exquisite food, and luxury interior.
Click here to see the latest prices and availability for accommodation in Reykjavik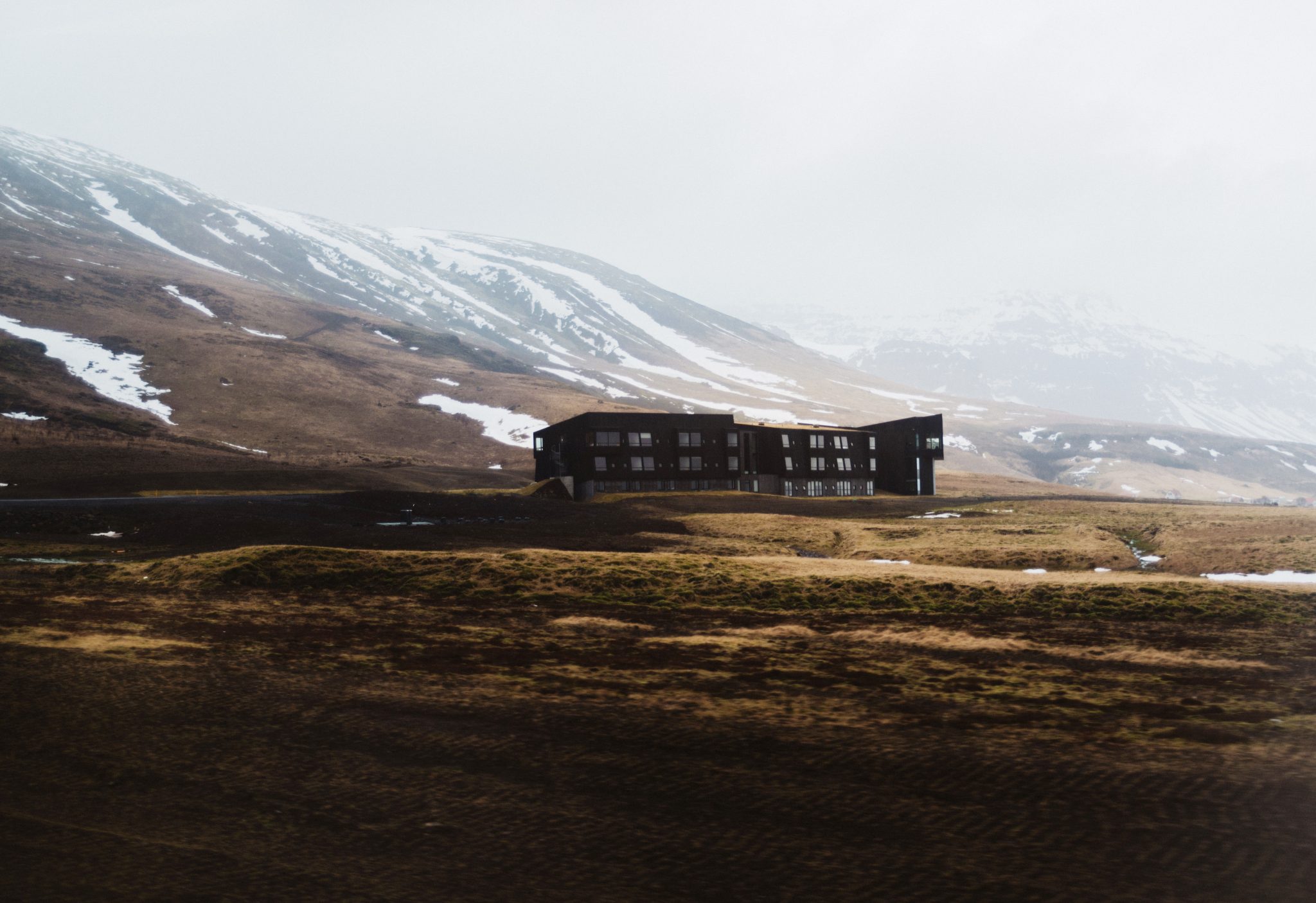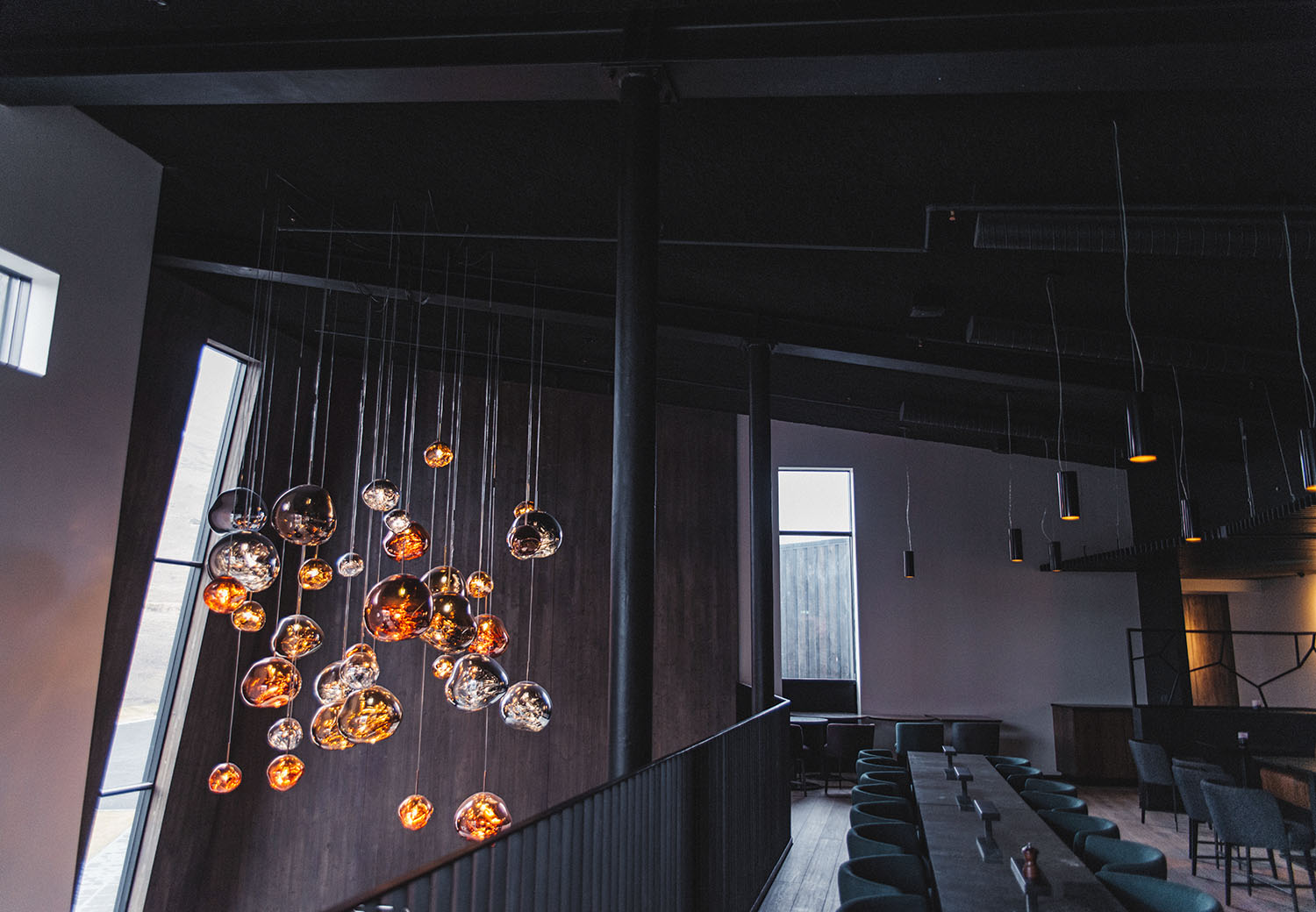 Flights to Reykjavik

As it is expensive to be in Iceland, make sure to save money on your flight tickets! Elin and I flew to Iceland in collaboration with Wow Air. It's a low-fare airline based in Iceland. You can get really cheap tickets to Reykjavik with them! I also use sites like Supersavertravel* and Skyscanner* to compare flight tickets (*adlinks).
Book a trip to Reykjavík here (compare cheap flights, trains & buses)
Adaras & Nevnarien's Trip in Iceland
Here you can see the stops we did during our trip in Iceland. We did not see all the places in daylight (or see Haifoss at all), but you might get a hum about what you can do in 48 hours.
Facts about Iceland

Capital: Reykjavik
Population: about 330 000
Language: Icelandic
Currency: Icelandic Kroner
Number of volcanoes: Thirty active volcanoes and hundreds that are not active
Largest glacier: Vatnajökull (8,300 km2)
Highest waterfall: Glymur in Botsná (190 m)

Did you know that?
Ice covers about 11% of Iceland.
There is no forest, no mosquitos and no McDonalds in Iceland.
Icelandic police do not carry weapons. The level of crime in Iceland is extremely low.
Iceland's heat record, 30.5 degrees (86.9 °F), was measured in 1939.