Looking for some last-minute inspiration? Here are six easy Halloween makeup ideas that do not require any fake blood, latex or much time at all.
Use what you have at home already. Only dark matte eyeshadows, eyeliner a brighter foundation and maybe a pair of colored lenses can take you far.
Purple Pirate Makeup
Trick & Treats

MAKEUP
Lipstick, Miyo no 08 Lisbon
Eyeshadows, Urban Decay Gwen Stefani
Nail polish, Lackryl Dark Onyx
Foundation, IsaDora Natural Matt Oil-Free Foundation 14

OUTFIT
Pirate costume, Kalaskompaniet
Golden Choker, Bubbleroom
This makeup with rusty purple tones looks good on both pirates, desert princesses and death angels.
Go for dark lips, smokey eyes and a little glitter in the inner corner of your eyes for some extra glam.
Let your beach wave hair be messy for a mischievous effect. If you have time over, braid leather strips and pearls into your hair and wing out the eyeliner for an even more fierce look.

Gothic Vampire Makeup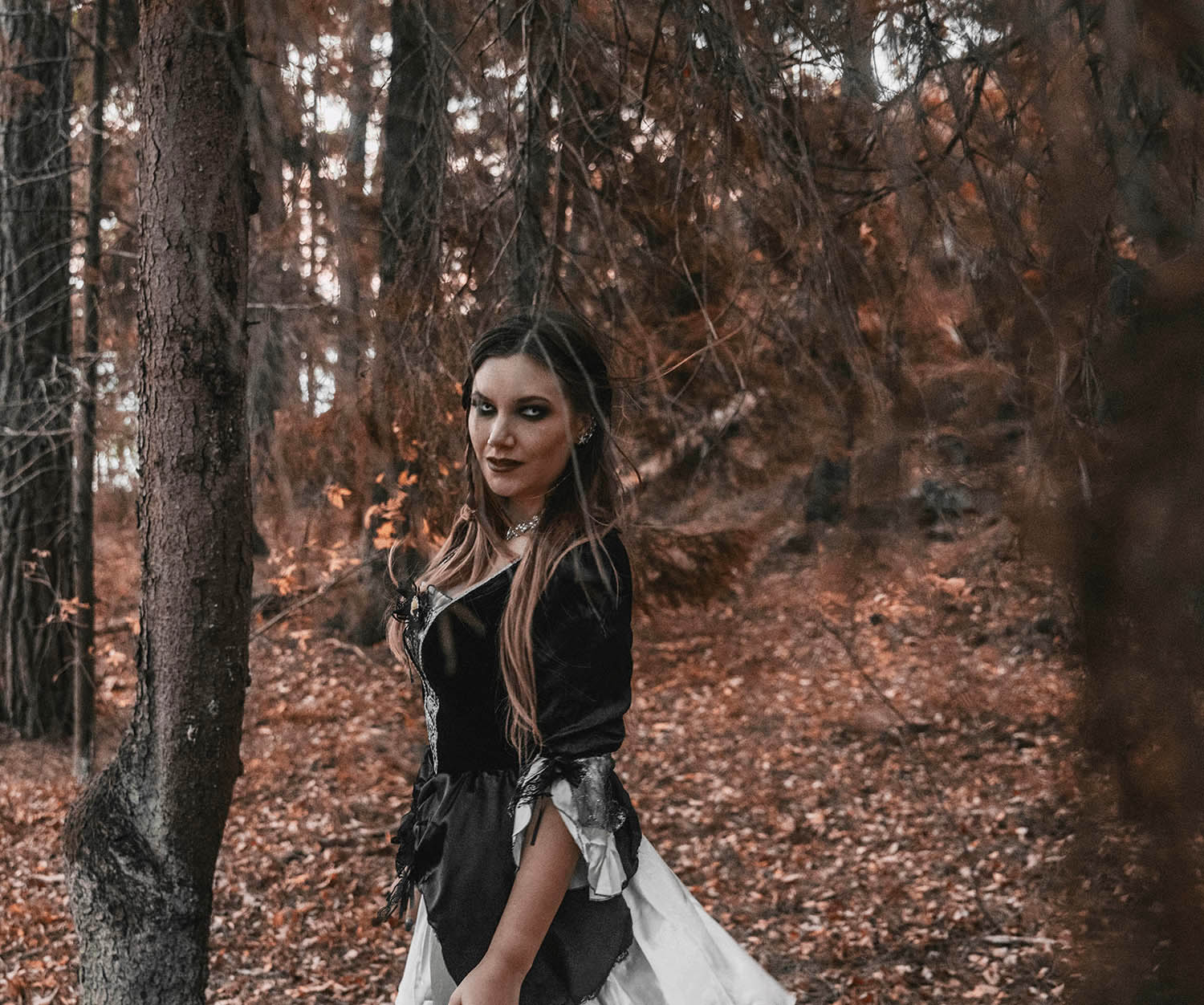 Trick & Treats

MAKEUP
Lenses, White Out
Lipstick, Loreal Paris Infallible Lip Paint Nude-Ist

OUTFIT
Vampire costume, ZingLand.se
Crystal Choker, Happiness Boutique
If you want to go for a not so classic vampire makeup, this is just enough creepy and easy.
All you need to do is apply a lighter base (use, for example, a foundation that is two shades brighter than your skin tone), make your eyes super smokey and choose white lenses instead of red.

Twilight Vampire Makeup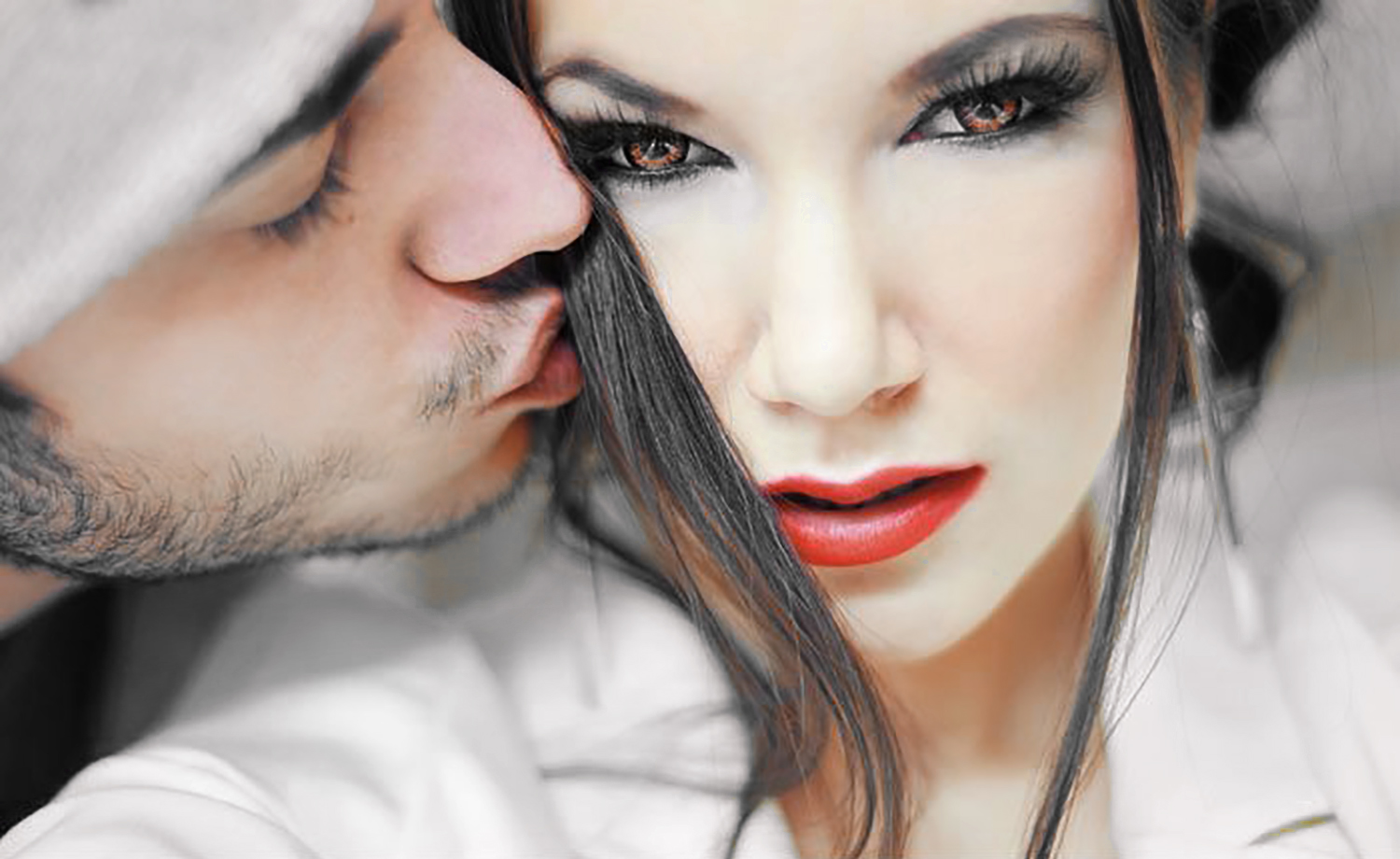 A more traditional (but also effortless) vampire makeup can look like this. With a lighter foundation base, Twilight lenses and red lips.
Harley Quinn Makeup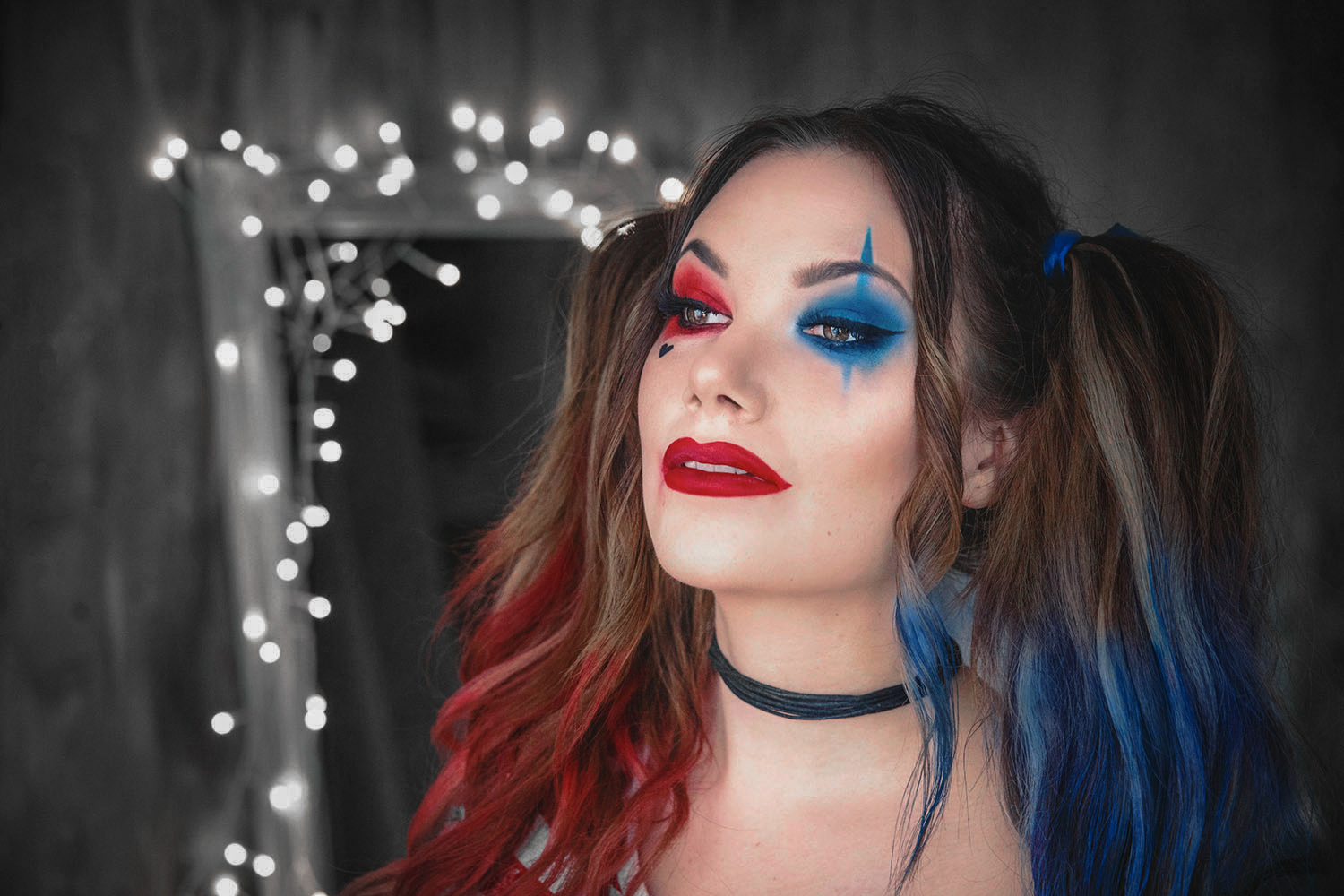 Trick & Treats

Eyeshadows, FÄRG Collection Färgpalett
On my lips, IsaDora Sculpting Lipliner True Red
Highlighter, Gloss of Sweden Highlight Pina Colada
A fun and playful look to be inspired by is the supervillain Harley Quinns look. With only a blue and red (or pink) eyeshadow, red lipstick, and eyeliner you have a good start.
Put up your hair in two high pigtails, but exclude a few face-framing strands. Color your hair with blue and red/pink hair shadow, or even better use L'Oréal Paris Colorista Spray. To complete the look you can also wrap a blue ribbon around your left pigtail, and a red ribbon around the right pigtail.

Haunted Girl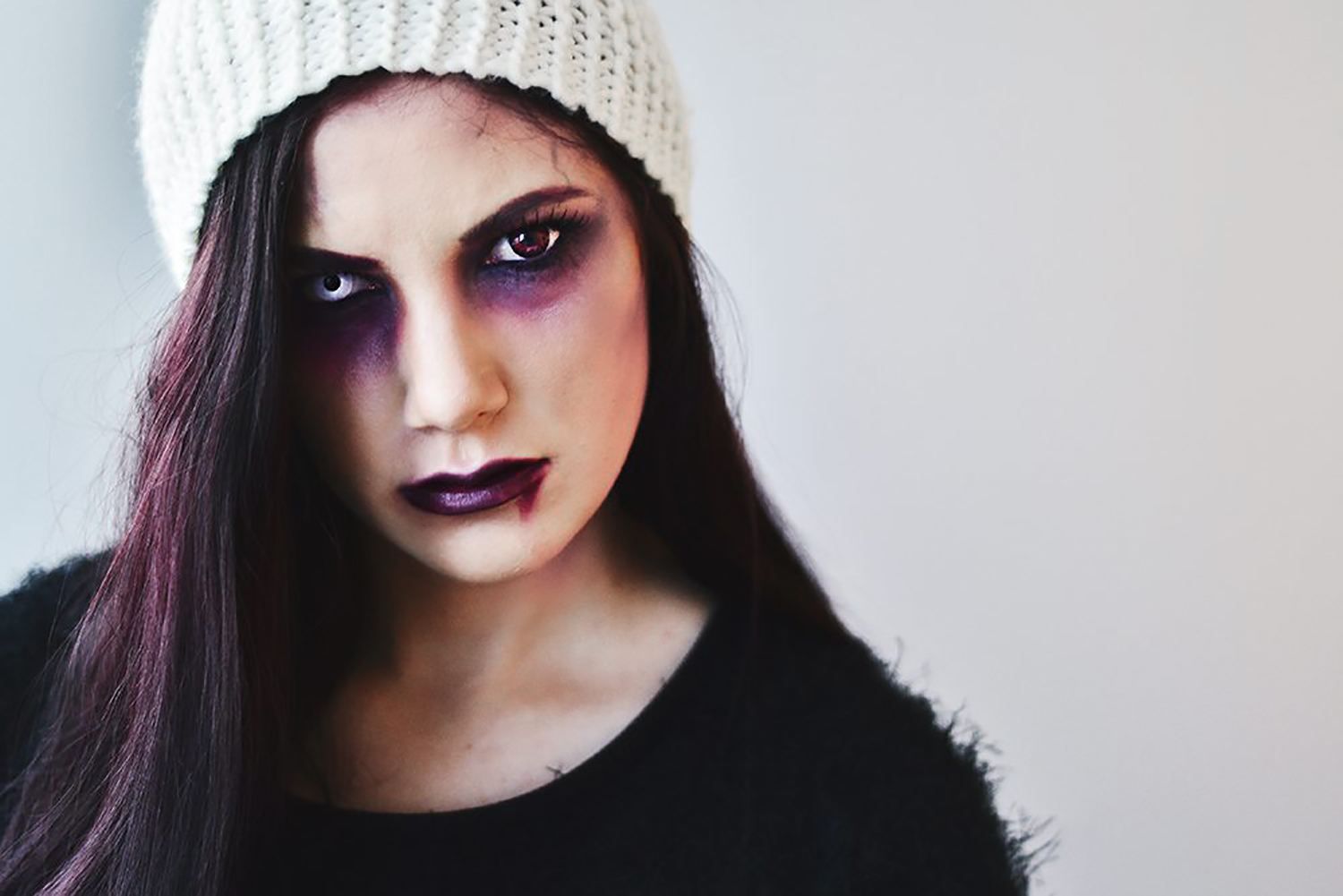 Trick & Treats

Lenses, Volturi & White Out
Eyeshadow, Make-up Studio Moondust Volcano
On my lips, Bellapierre Cosmetics Mineral Lipstick CherryPop
Another easy last-minute Halloween makeup is this "Haunted Girl"-look.
It's quick and easy because you don't have to be careful or precise. Apply a light shimmering dark eyeshadow on and under your eyes at random and smudge out your dark lipstick. If you don't have time to fix your hair, put on a cute knitted hat as a contrast to the half-scary makeup.

Creepy Doll Makeup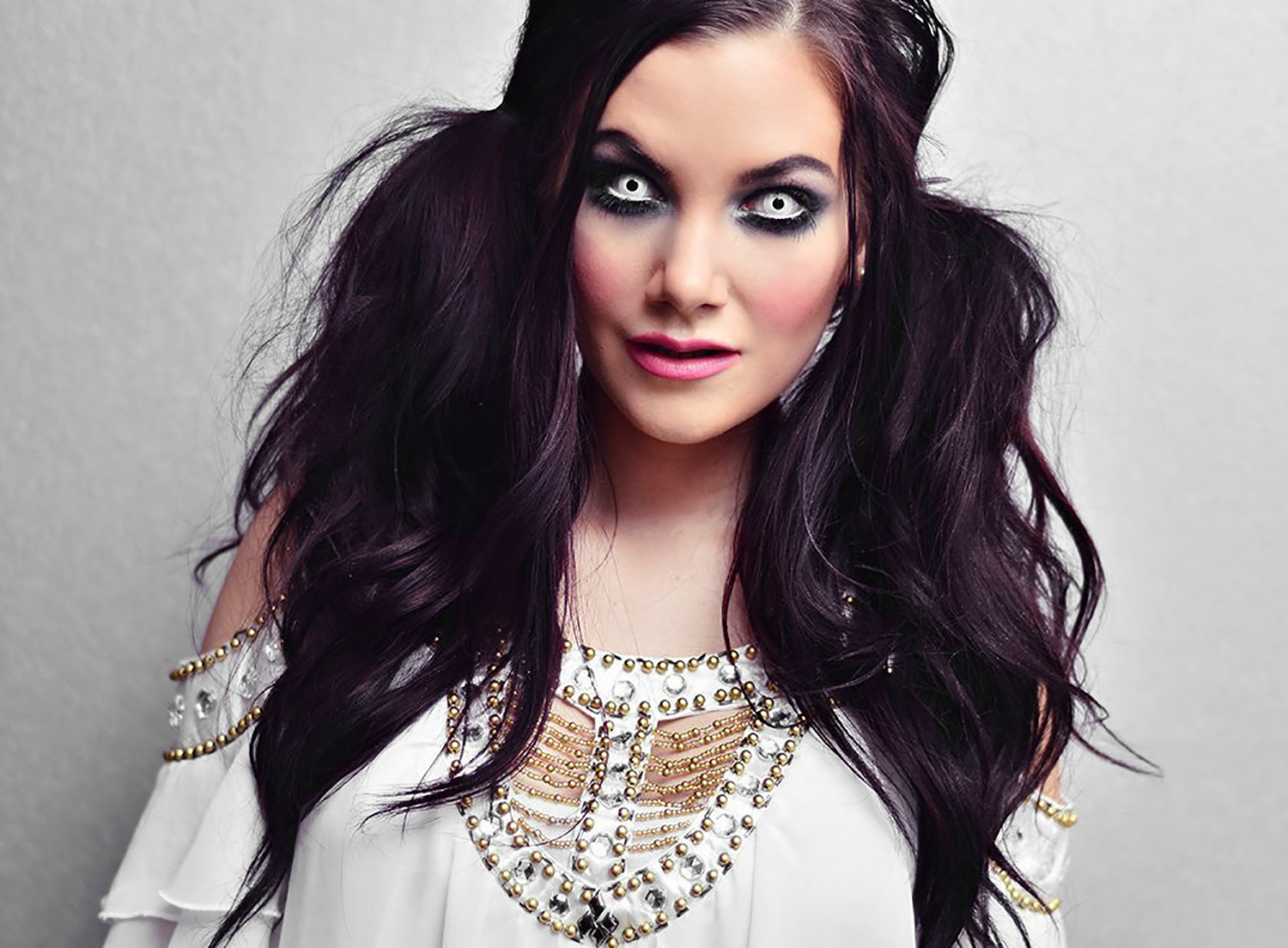 Trick & Treats

Lenses, White Out
On my lips, Revlon Colorburst Matte Balm Elusive
In my hair, The Body Shop The Sparkler Glazed Apple
Foundation, L'Oréal Paris Infallible Foundation 120 Vanilla
This Halloween doll makeup is another quick look I did some years ago, just hours before we decided to go to another Halloween party.
Put on your cutest dress and put your hair up in two high pigtails. Work on a flawless foundation, use more rouge than you think you'll need and attach individual eyelashes even on the lower lashline for a more doll-like look. Colored lenses are not a must but can definitely take your look from cute to creepy in just seconds.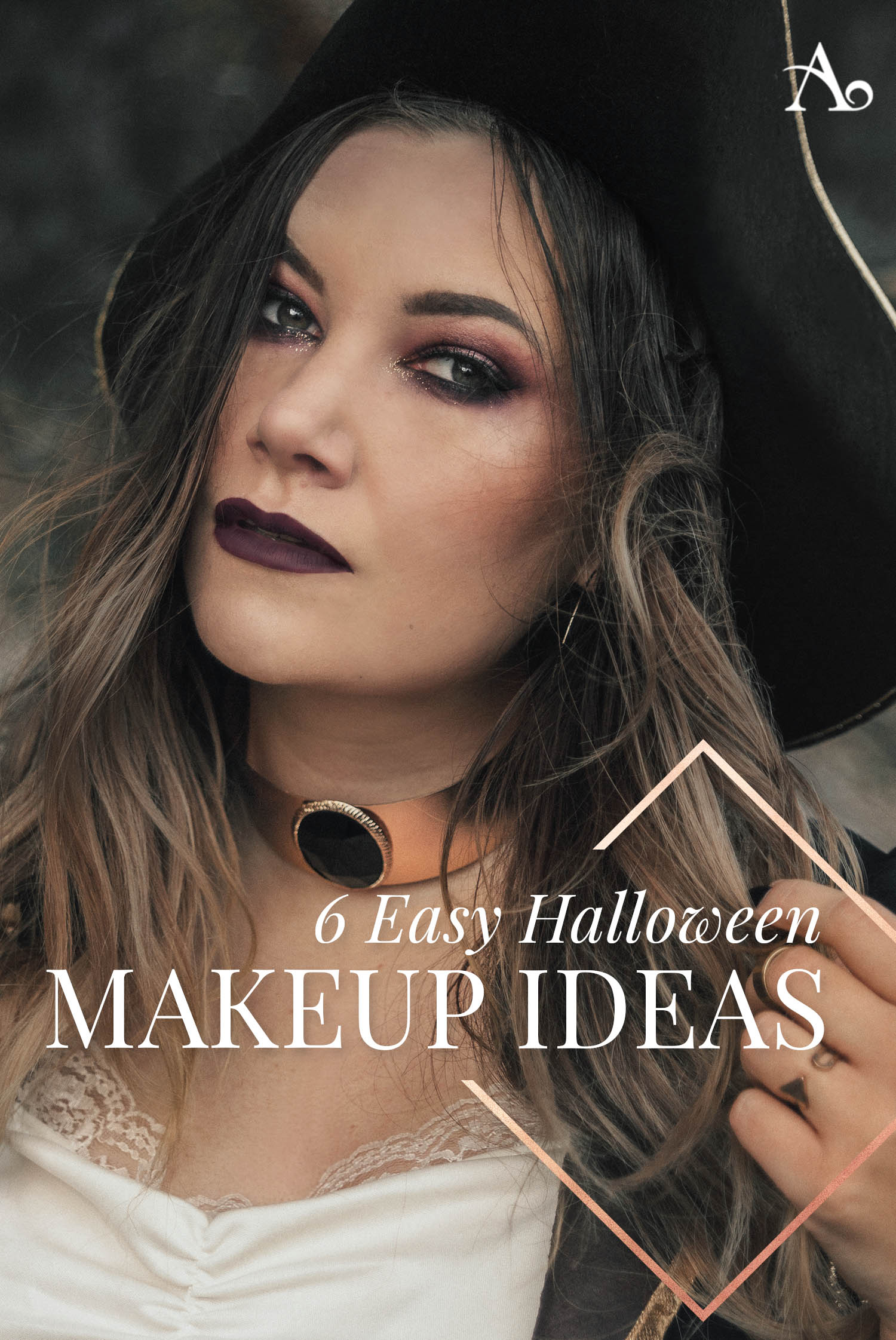 Do you have more easy Halloween Makeup ideas? 🙂