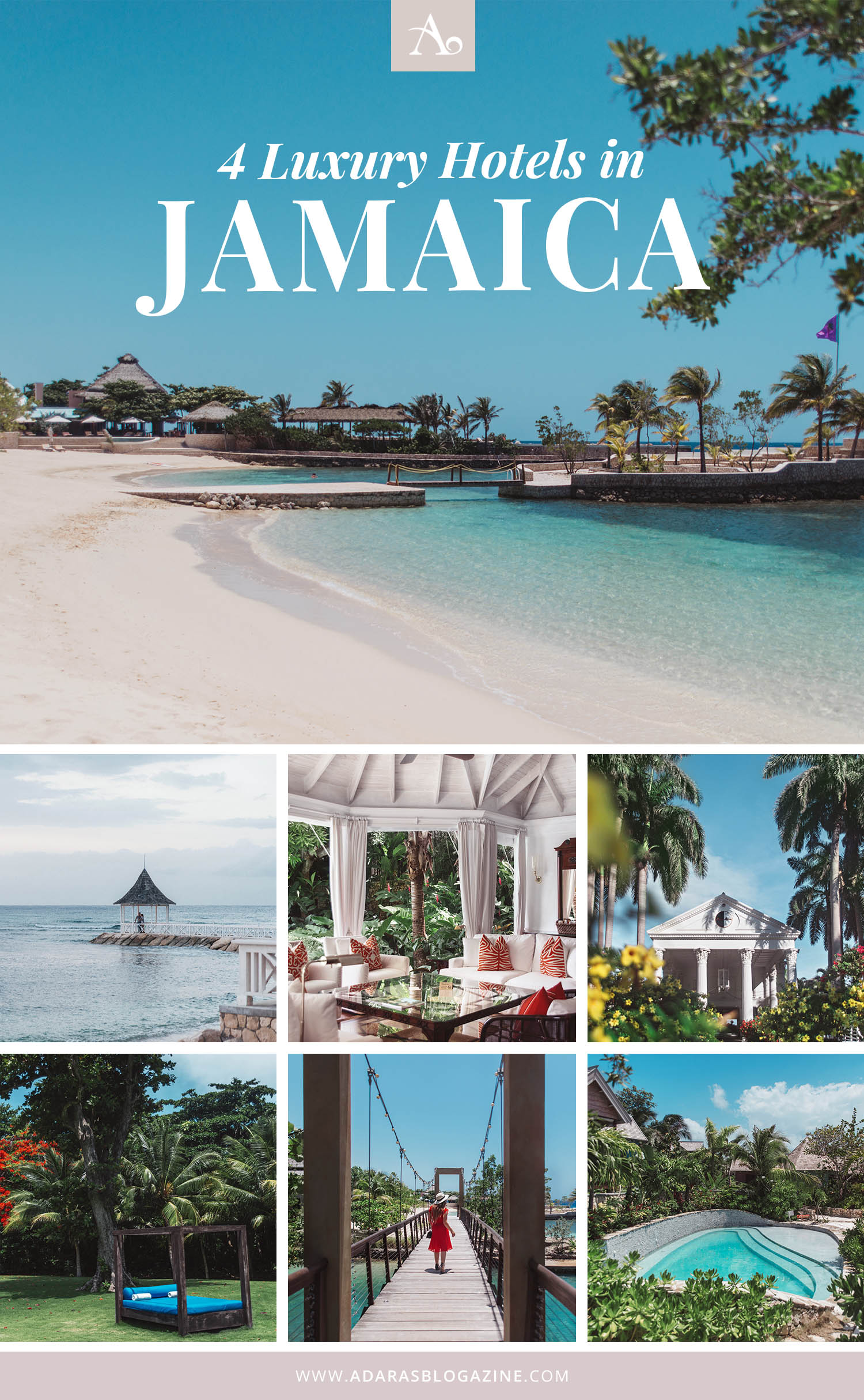 Craving for a winter holiday in the sun? Here are four luxury hotels in Jamaica that will make you drool.
From paradise villas next to the beach to bohemian cottages upon a volcanic cliff and Ralph Lauren's go-to getaway. These luxury hotels in Jamaica makes it easy to beat winter blues. You can even stay at the place where Ian Fleming created Bond. James Bond.
Do I have to say more? Spend days on white-sand beaches, go swimming and snorkeling in crystal clear Caribbean waters, admire breathtaking sunsets, enjoy island-inspired cocktails and dining and just be.
Jamaica exceeded all my expectations. It's easy to find your own piece of paradise and escape from reality. What can be said for all of these luxury hotels are that they welcome you with genuine Jamaican hospitality. Begging repeat visits.
4 LUXURY HOTELS IN JAMAICA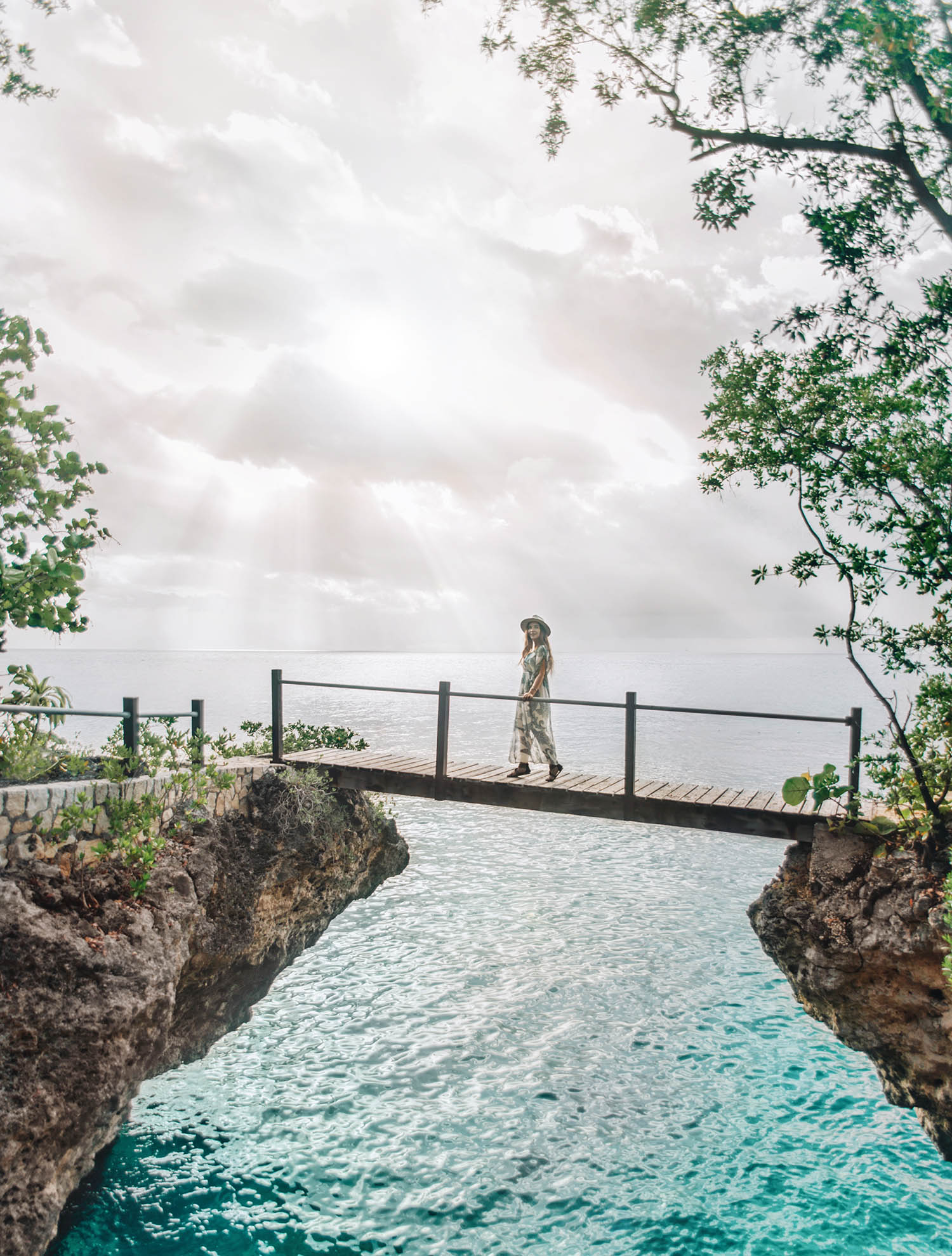 We stayed at the 5-star luxury resort Half Moon in Montego Bay. It's a beyond fabulous getaway that stretches across 400 acres. The immense size means that the resort never feels crowded. It's like you've found your private piece of paradise.
Half Moon Resort features 197 rooms and suites and 31 villas, most of which have views of the Caribbean Sea. Add two miles of beachfront, 50 pools, fantastic food, the largest award-winning spa oasis in Jamaica and tons of exciting activities – from windsurfing and kayaking to horseback riding on the beach.
It's a place where you can start your day with yoga meditation in the overwater bungalow, cycle to the Seagrape Terrace for breakfast, indulge in a massage, swim with horses and eat dinner under the stars at the Sugar Mill, awarded as Jamaica's best restaurant.
I wish I could have stayed here for weeks. Half Moon Resort is a destination in itself.
I recommend it for: Couples, families, friends, and adventure-lovers in all ages
Location: Montego Bay
Stars: 5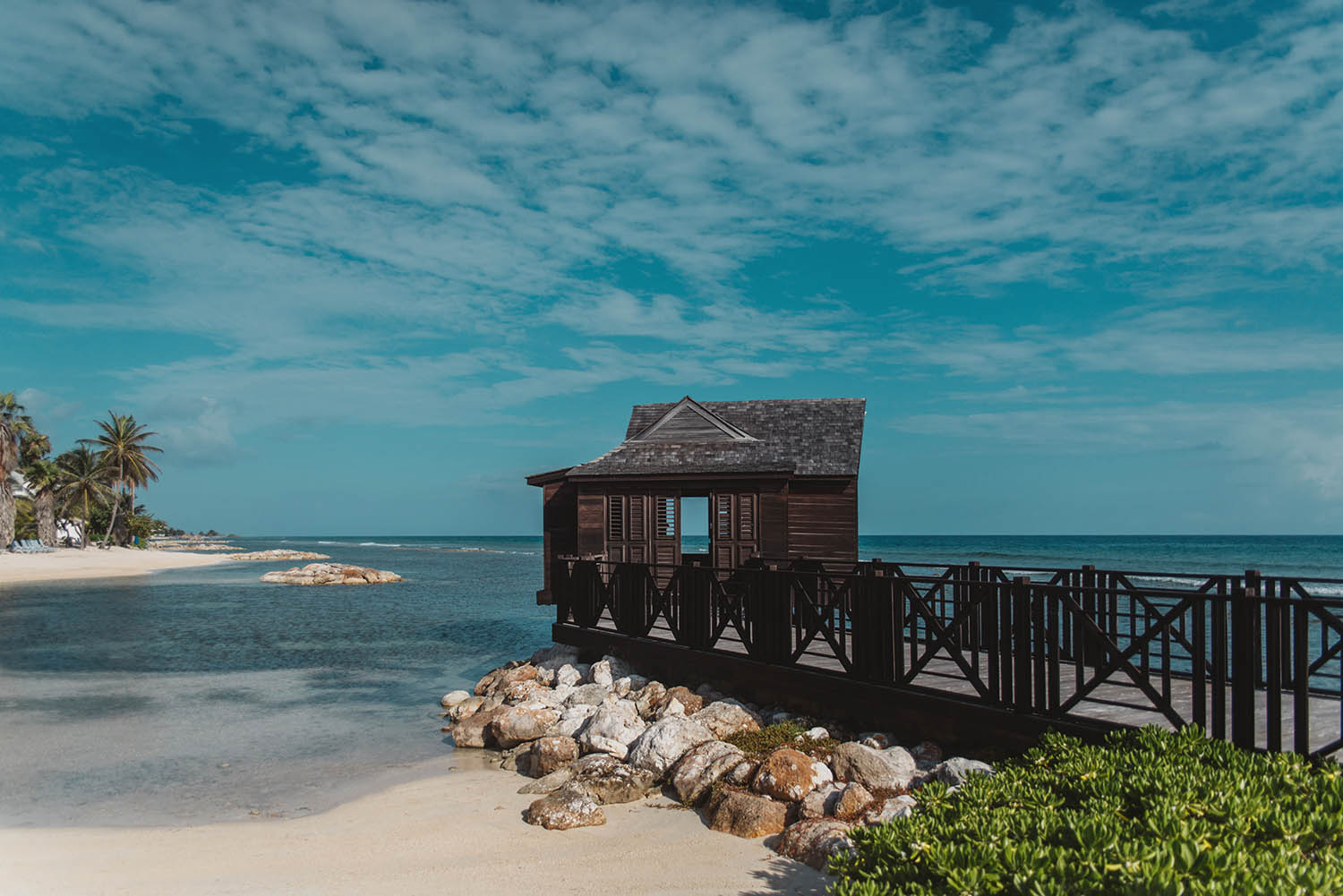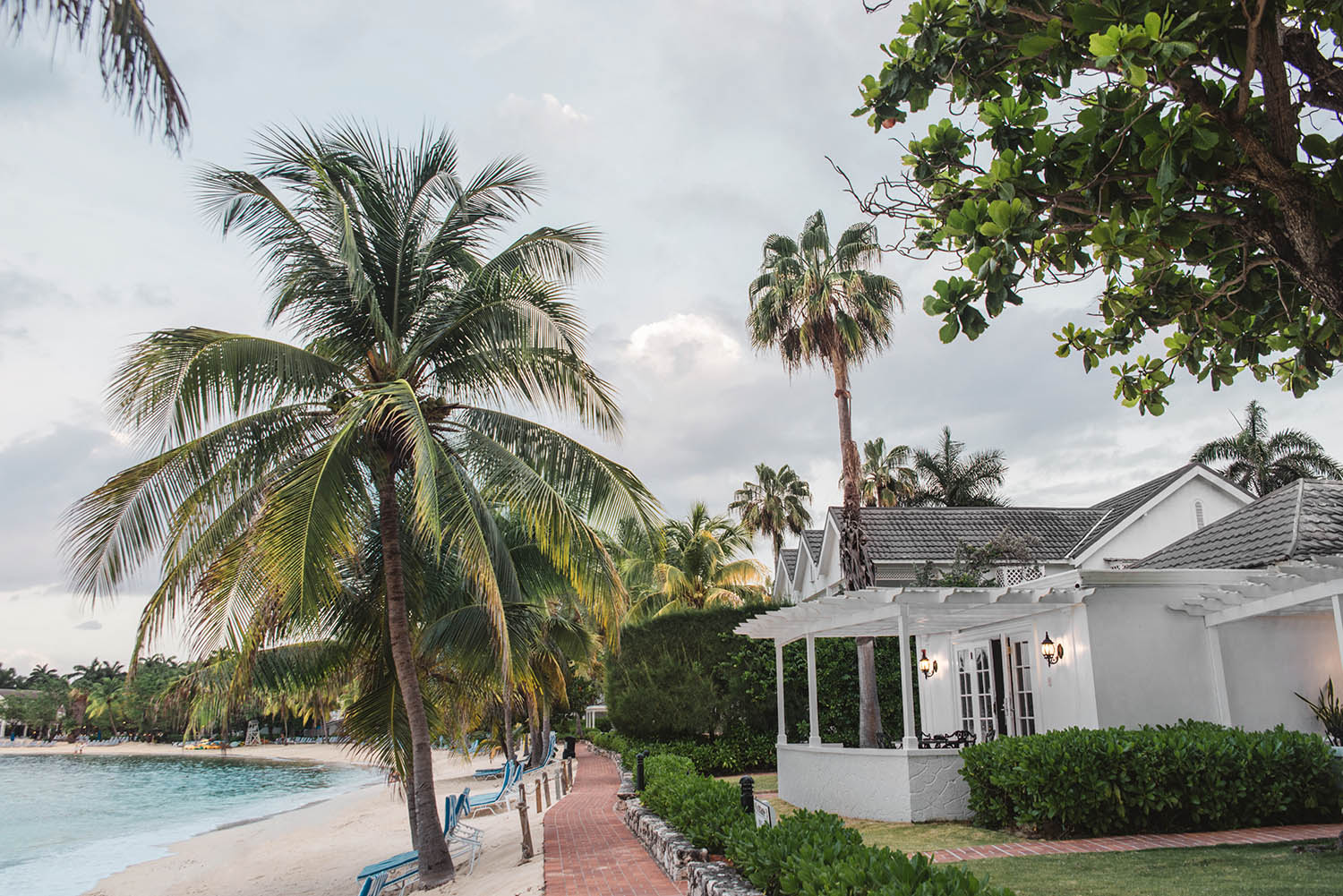 2
GoldenEye Resort in Oracabessa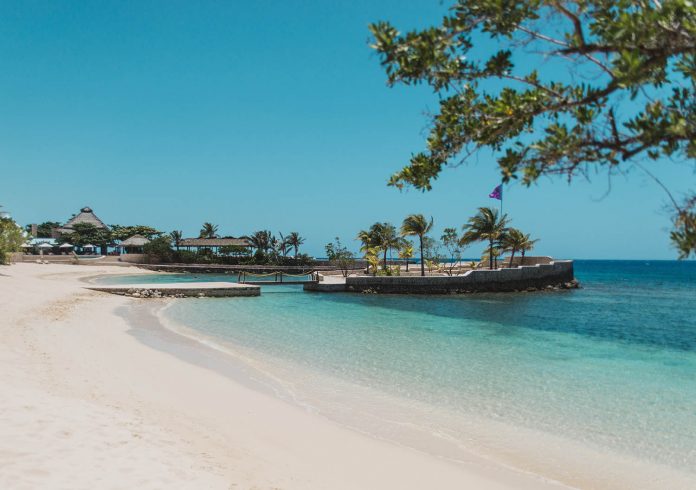 James Bond fan or not, this place is hard to leave …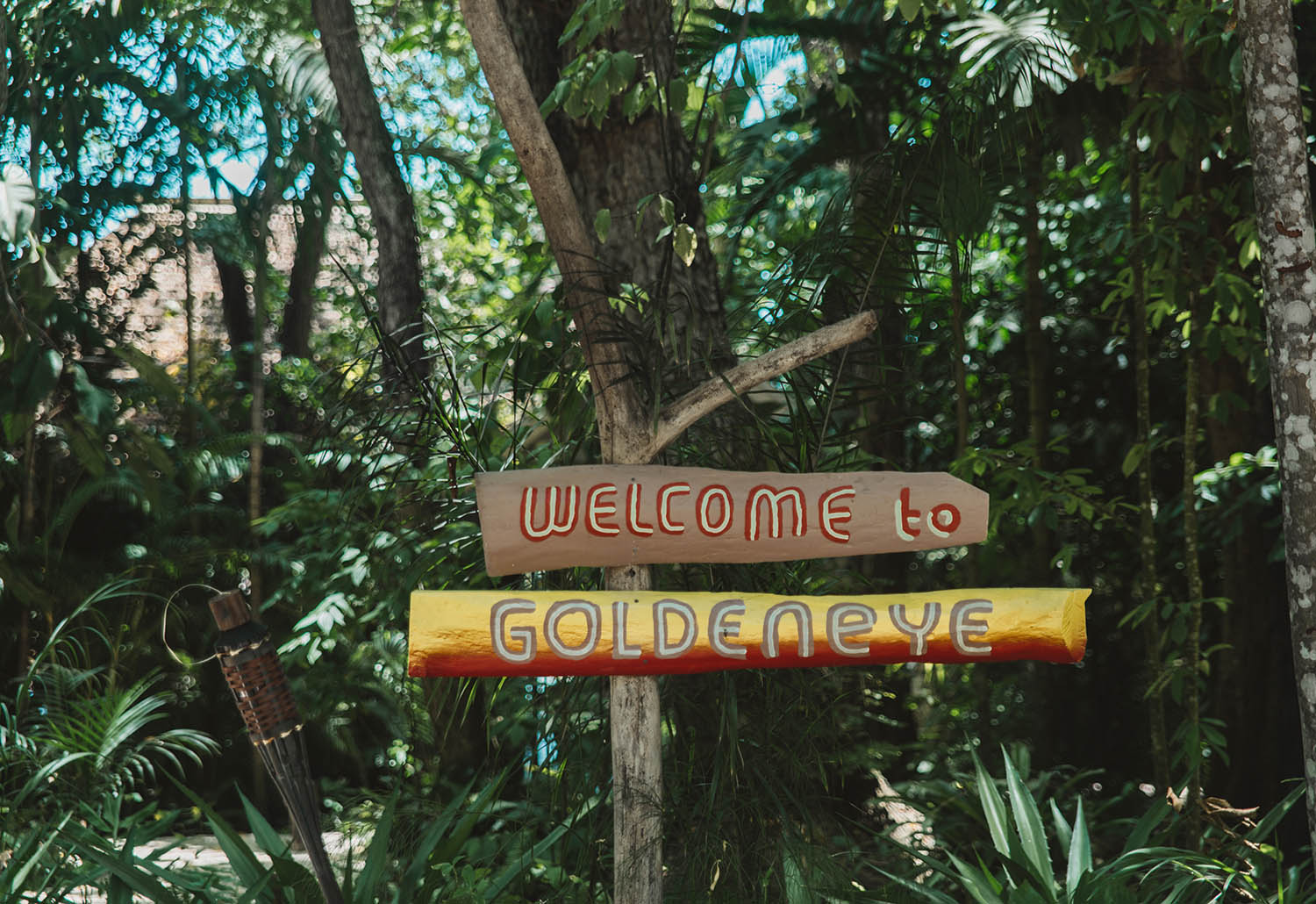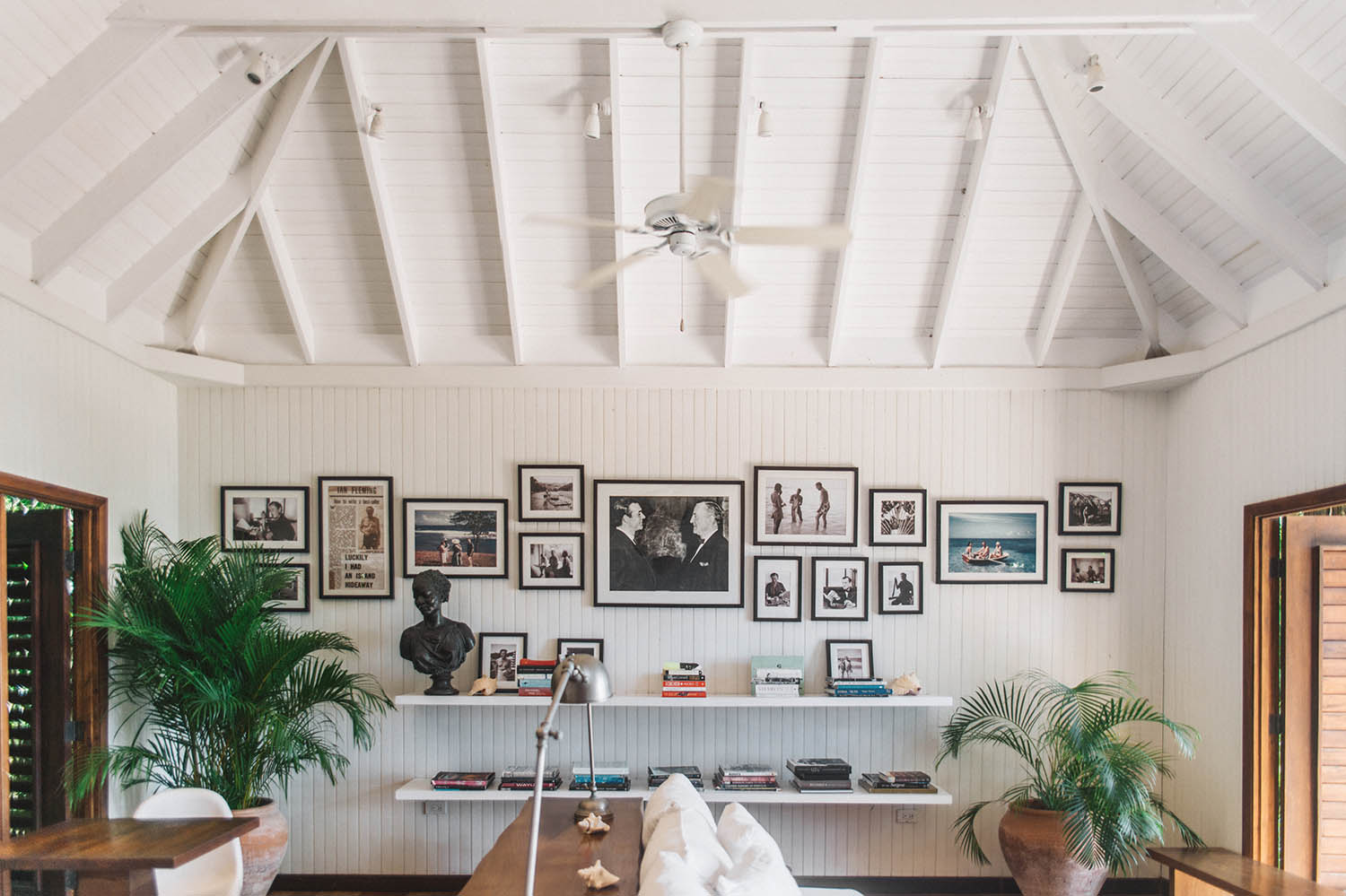 Another paradise in Jamaica is GoldenEye Resort, situated on a white sand beach along the Caribbean coast. This high-end hotel features mesmerizing private beaches, hidden coves, a saltwater lagoon, a chic spa and tropical forests.
The resort is a favorite among celebrities and draws guest like Beyoncé, Kate Moss, Jay-Z, and Grace Jones. It was also Ian Fleming's Jamaican retreat. All 14 James Bond novels were written here. If you've got $2,500 to spend, you and nine of your friends can even stay in Fleming's original 5-bedroom villa for a night.
The 58-acre resort features ocean and lagoon view villas, cottages and huts – some with their own bar, pool and snorkeling beach.
James Bond fan or not, GoldenEye is a place you'll never want to leave. It's an idyllic island getaway where it's easy to feel like a celebrity on vacay too.
I recommend it for: Everyone (with enough budget) that wants the ultimate Caribbean retreat and privacy
Location: Oracabessa, St. Mary, Jamaica
Stars: 5