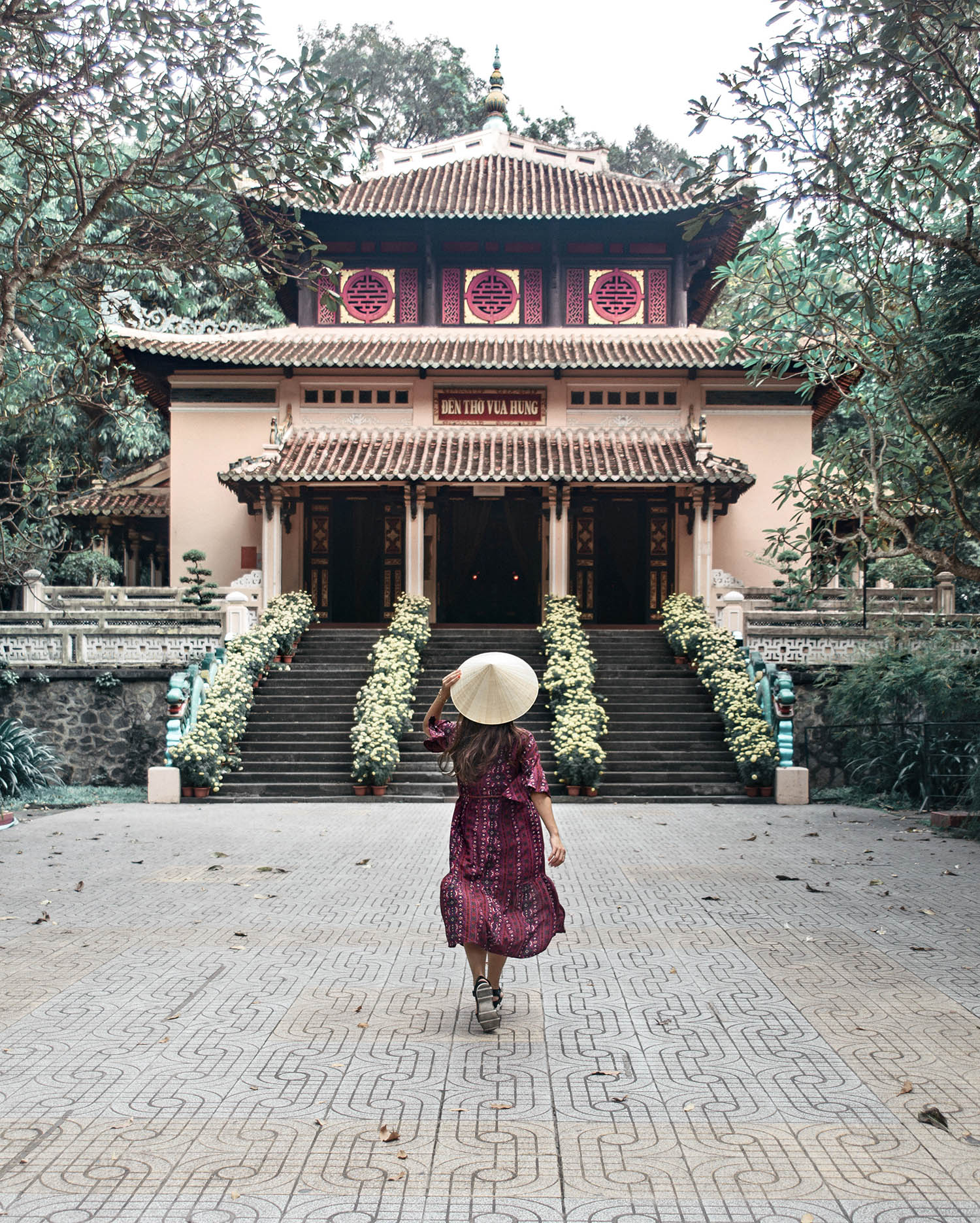 From the city's best-kept secret oasis to hidden gems, restaurants, museums, temples, and cocktails with a view. Here is my list of the best things to do in Ho Chi Minh City, Vietnam.
Ho Chi Minh City (HCMC) is the biggest city in Vietnam, also known as Saigon before the Vietnam War. It is a wonderfully chaotic and vibrant city with action-packed food markets, motorbike-filled boulevards, incense-infused temples, and sleek skyscrapers.
I was invited to the city for the International Travel Expo Ho Chi Minh City (ITEHCMC). It is the largest travel event in Vietnam with over 300 exhibiting companies and over 30 000 visitors. I had so much fun attending the event as a travel blogger. I gained a lot of new business contacts, got to know bloggers from all around the world and got inspired. Between networking and discovering new exciting destinations in Asia, I'm so glad I got the opportunity to explore some of the best things to do in both Ho Chi Minh City and the Phu Yen region.
Traveling to Ho Chi Minh City
After a 14-hour flight from Stockholm to Doha and Ho Chi Minh City, I got my first real taste of Asia (the closest I've been to Asia before is Turkey). Despite the long flight, I arrived feeling so awake and filled with energy. I guess flying in Qatar Airways business class had a lot to do with it (I've never slept or felt so good on a plane before). Also, I got a huge energy kick when meeting up with the talented Finnish blogger Veera Bianca at our transfer in Doha.
Last but not least, stepping out of the airport into the ocean of people and traffic cured any jet lag I might have had … (you will soon see why).
Book a trip to Ho Chi Minh City here (compare cheap flights, trains & buses)
BEST THINGS TO DO IN HO CHI MINH CITY, VIETNAM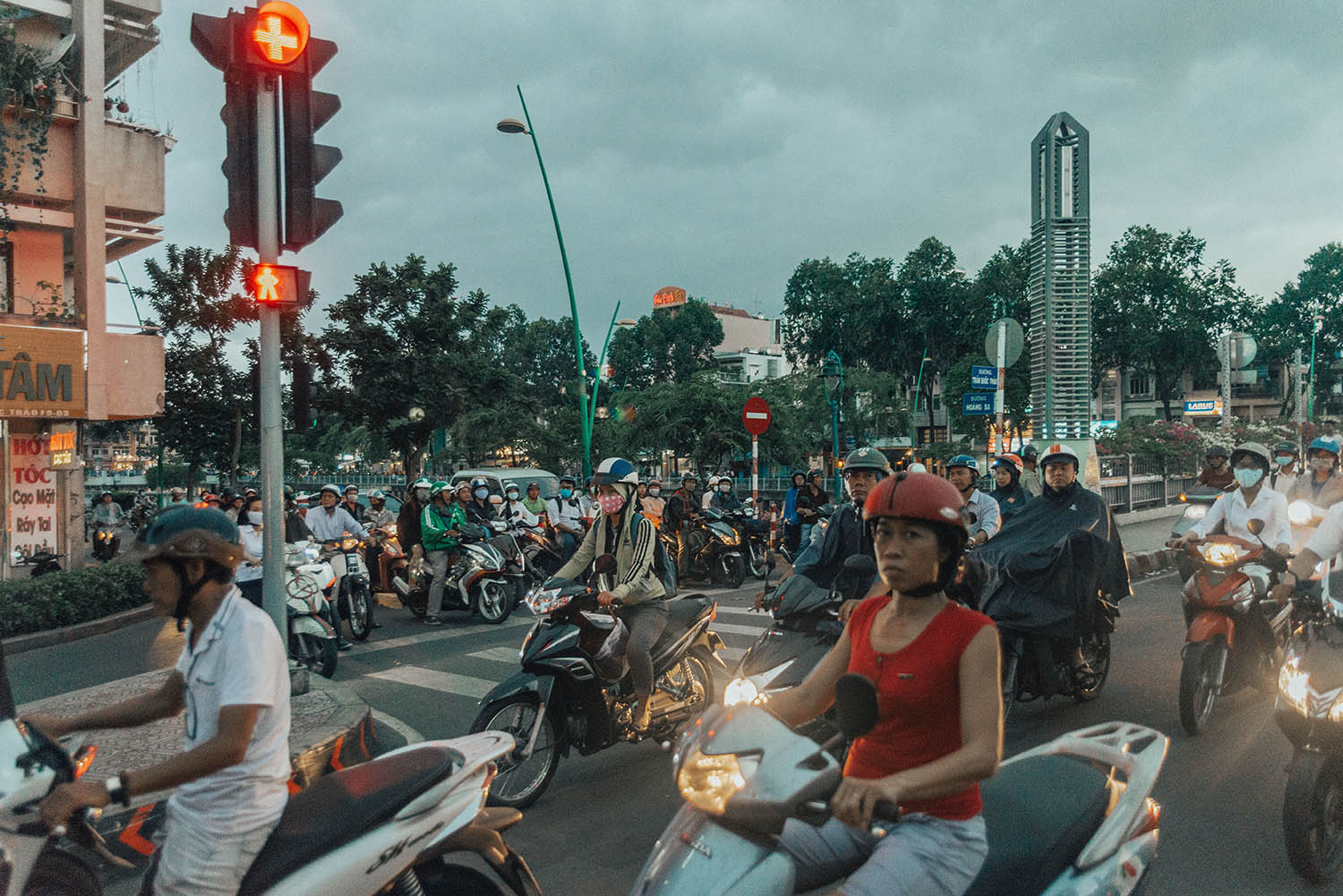 1. Cross the road (if you dare)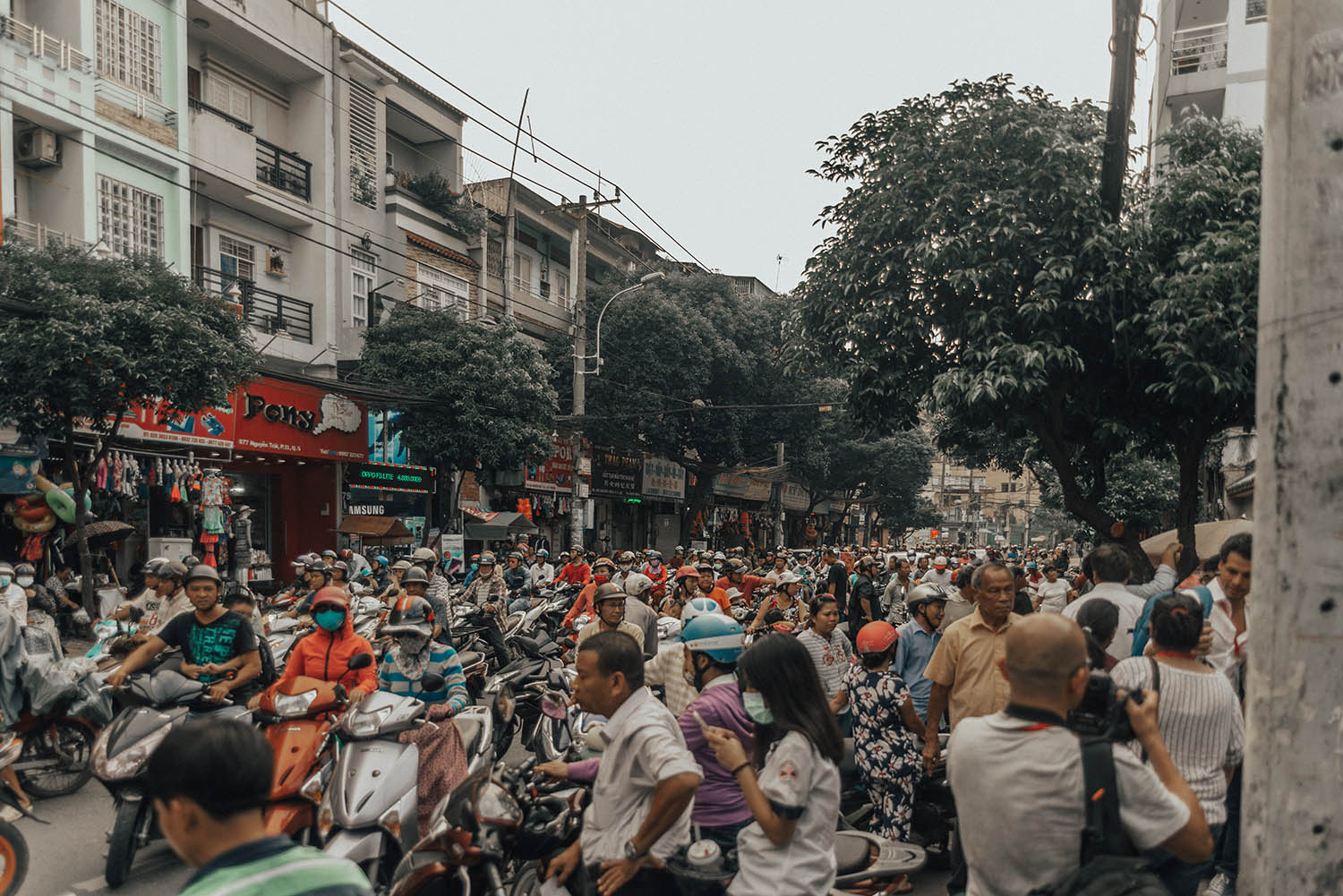 I've never seen so much traffic in my life. Nothing can prepare you for the first time you lay your eyes on the road in Ho Chi Minh City. It seems like pure chaos. Millions of motorbikes (literally) and mopeds are swerving around cars, obstacles, and people. You realize fast that just crossing the street can become a rather daring adventure or extreme sport in this city.
I absolutely loved it. What a contrast to the now very peaceful streets of Sweden (It seems silly to complain about the traffic at home).
I learned from the locals that the best way for crossing the road is just to take a deep breath, (say your prayers) and cross at a steady pace without even bothering looking left or right. Don't stop walking. Don't panic and don't look the drivers in the eyes. They will already have planned to swerve around you.
2. Go on a Canal Tour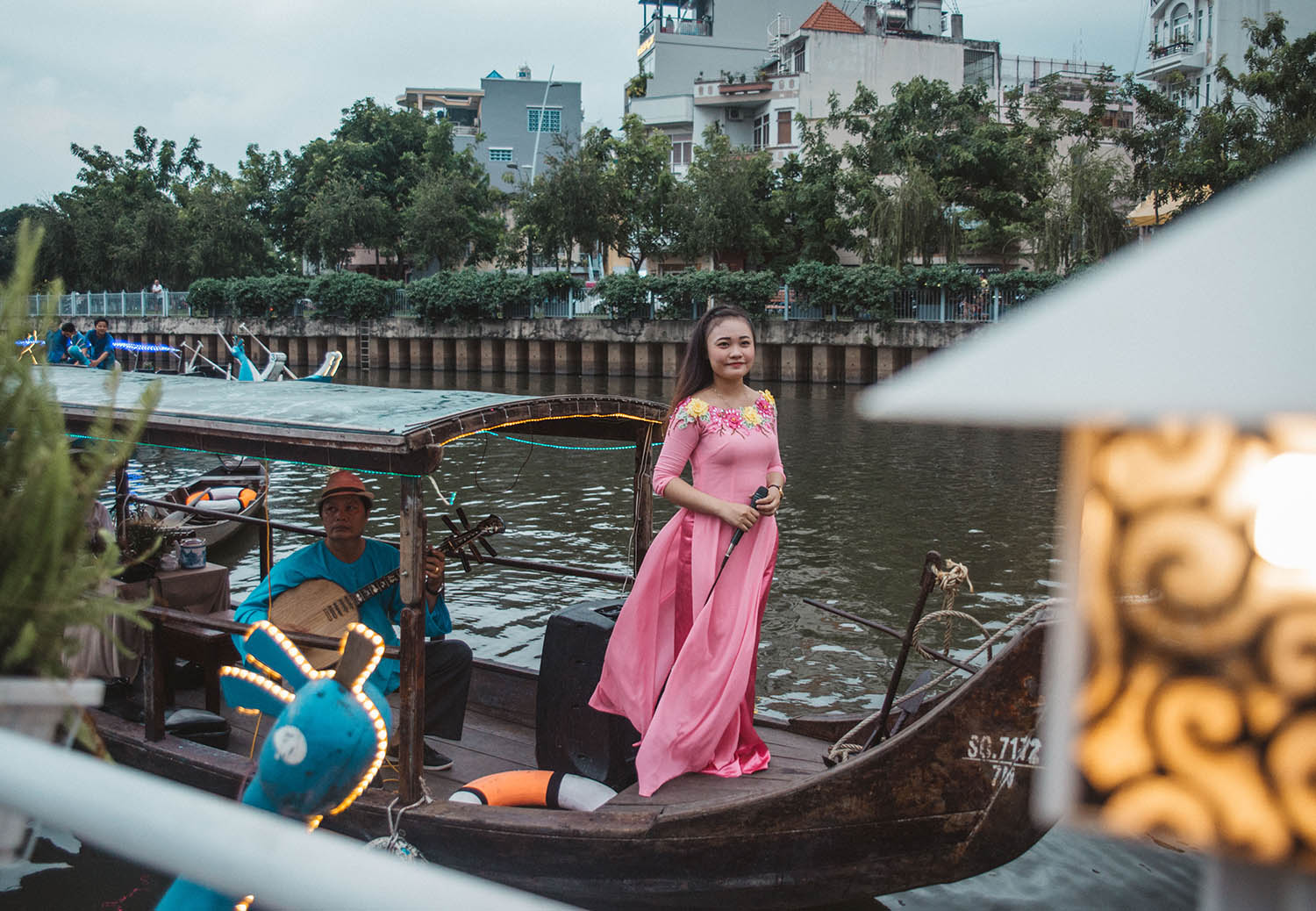 Though it's true the Saigon River has serious pollution issues; it's so much fun to experience the city on a canal tour. Not even the rain could stop us from having a great time. We borrowed the traditional Asian rise hats (nón lá) to get in the mood, cruised the river in a traditional turtle boat while we sipped fresh coconut drinks and were entertained by magic tricks and songs. Before the tour ended, we also got to make a wish a send a little lantern along the river.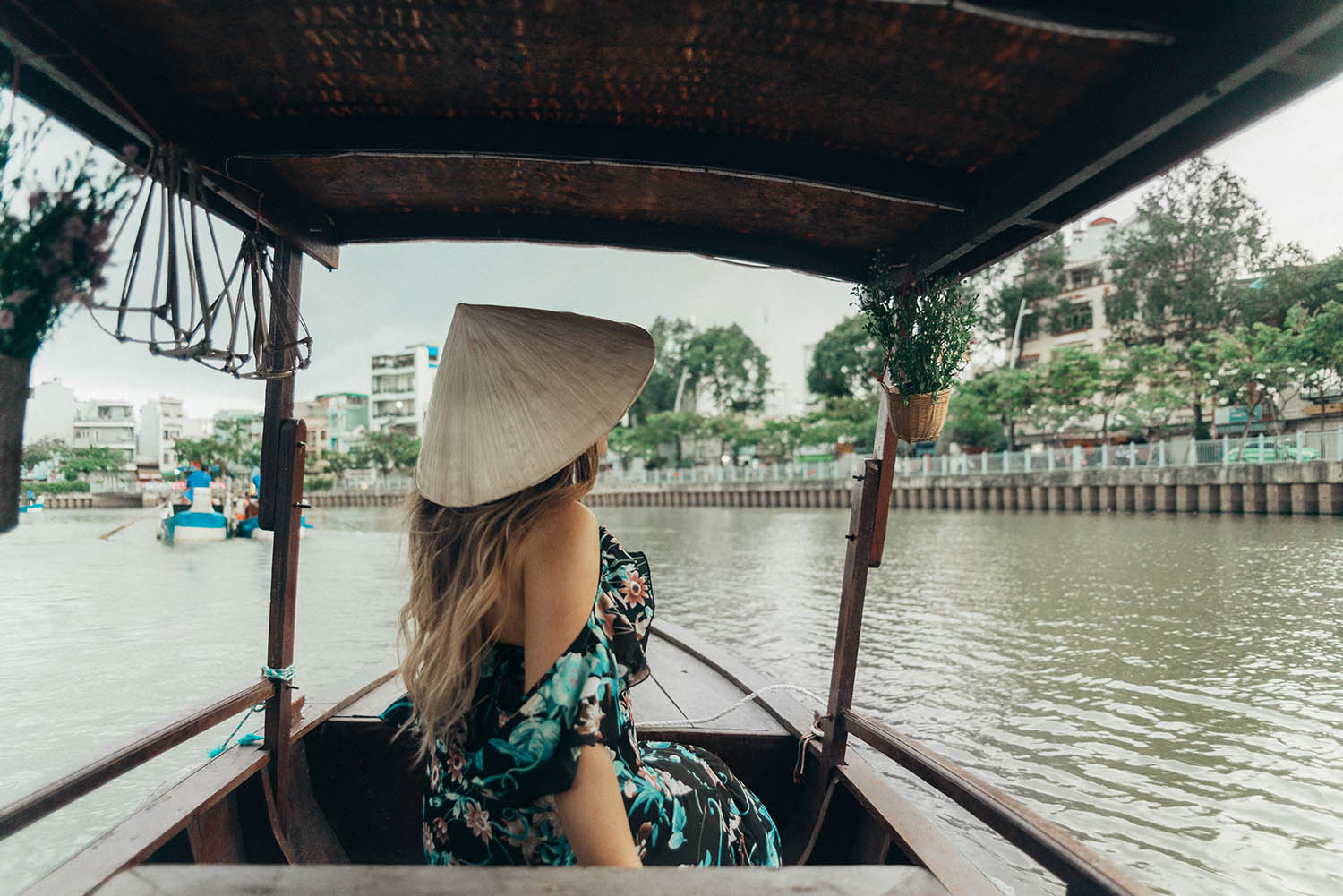 3. Explore Ho Chi Minh's Temples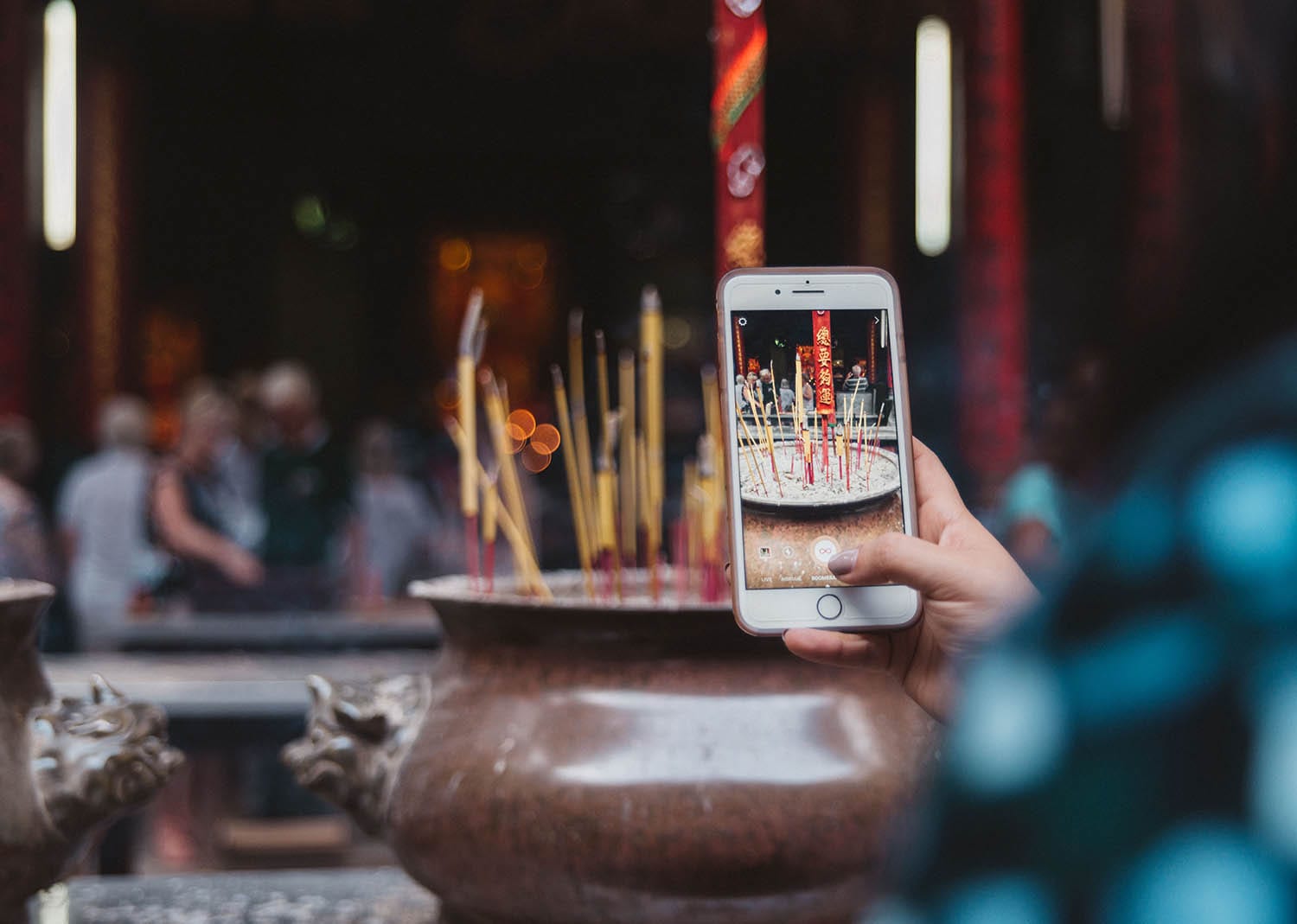 Take a break from the busy streets and find your inner peace in a temple. There are so many beautiful temples in Ho Chi Minh City. We visited the Buddhist temple Ba Thien Hau Pagoda, Ong Bon Pagoda and accidentally stumbled upon Đền Thờ Vua Hùng/Hung Kings' Temple (while we visited the Vietnam History Museum). They are all well worth a stop.
4. Dine with panorama views at Eon 51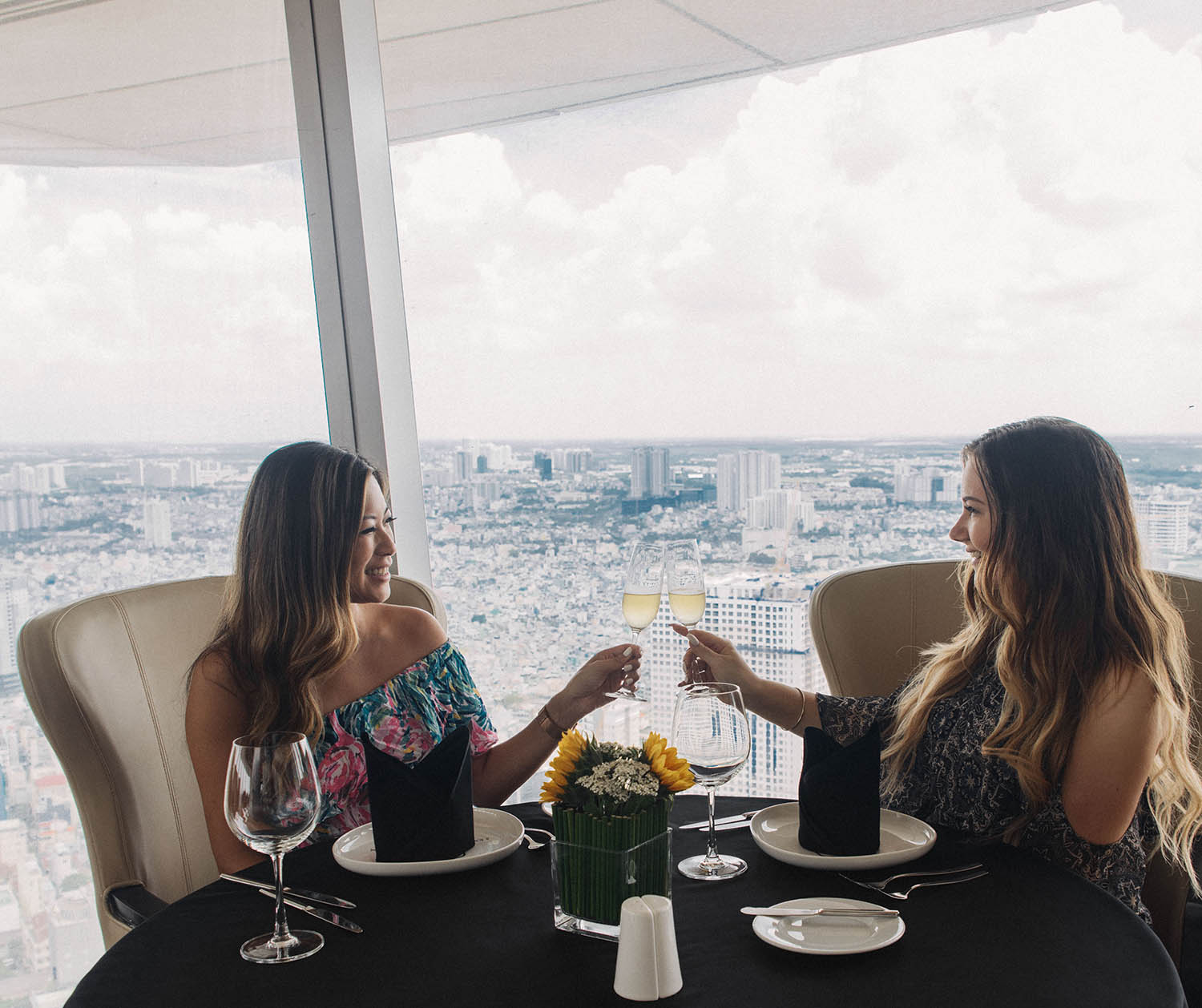 You all know how much I love to dine at places with a view. The best one in Ho Chi Minh is probably Eon51. It is the highest restaurant, bar, and café in the city with stunning panoramic views. Take the elevator up to the 51st floor at Bitexco Financial Tower, and you'll see what I mean.
Also, the food is terrific. We had an excellent three-course lunch at Eon51, but I would love to go back for sunset drinks or dinner.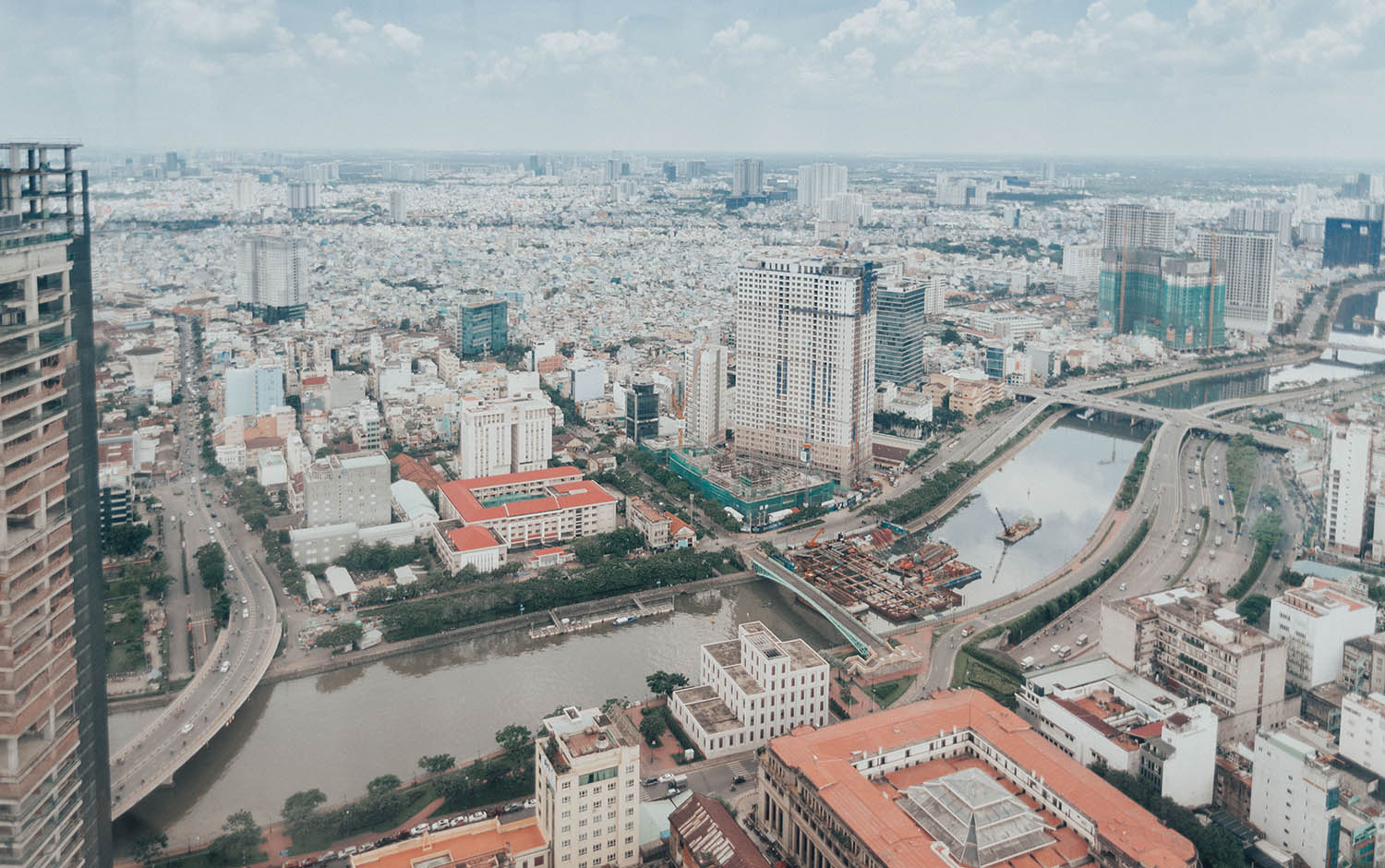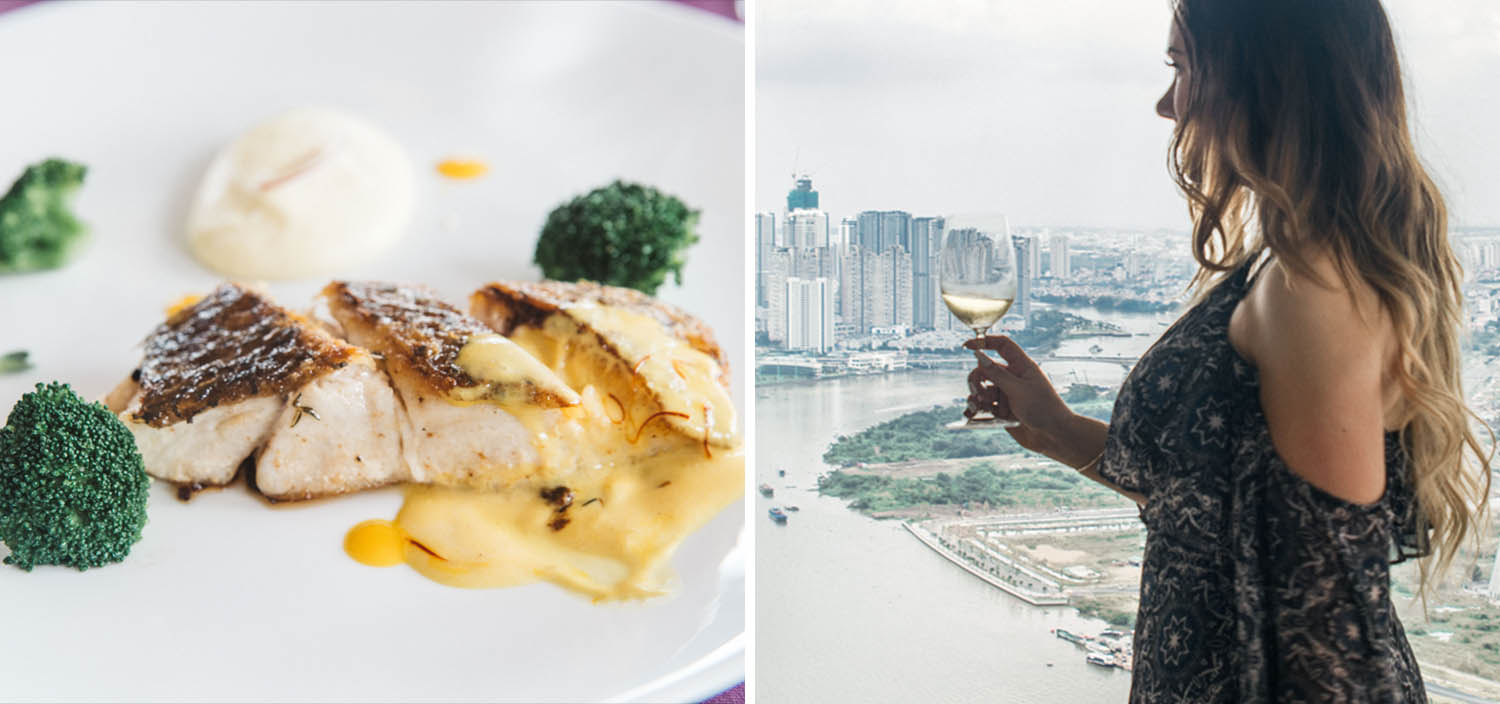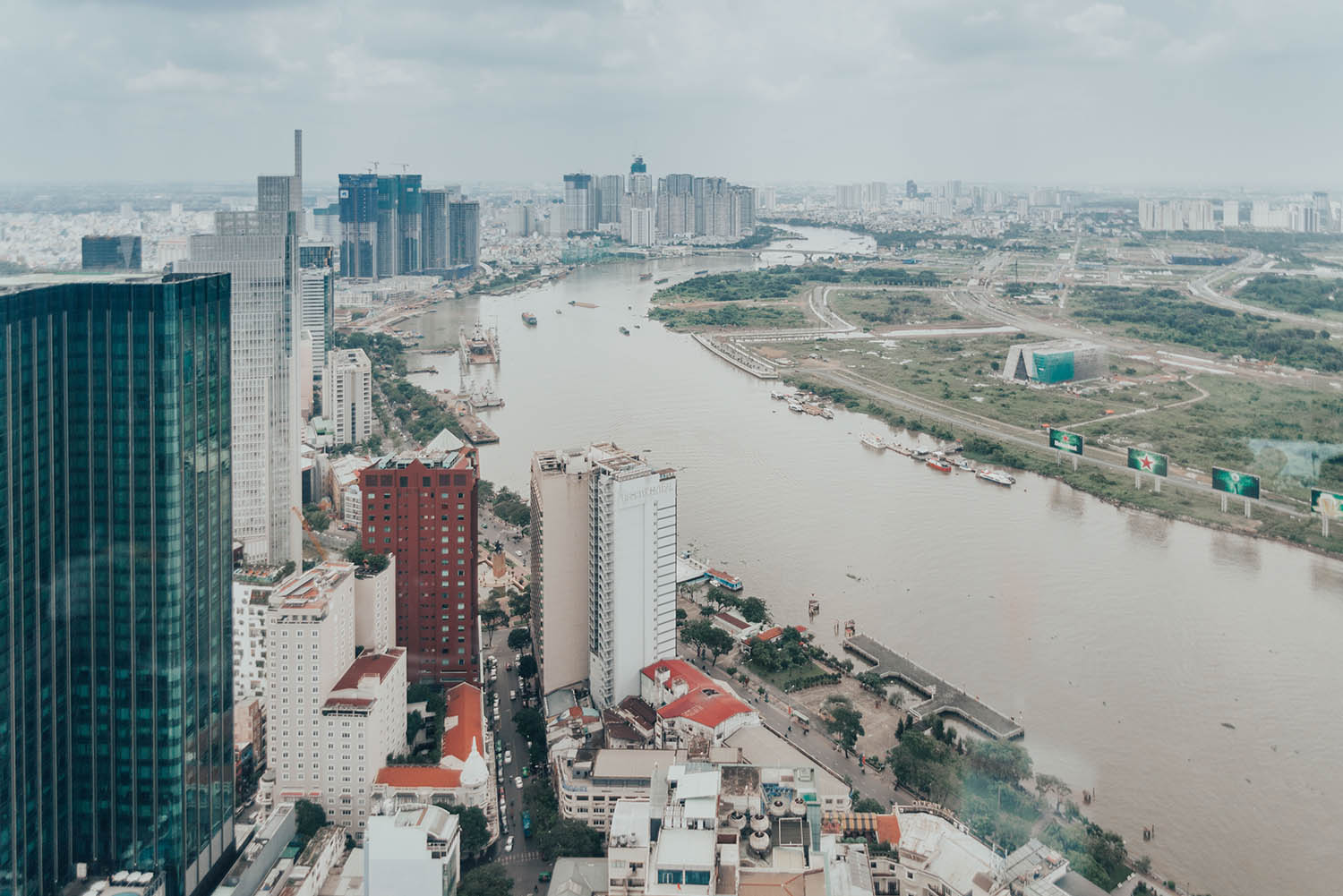 5. Visit the Minh Phuong Lacquare-ware Gallery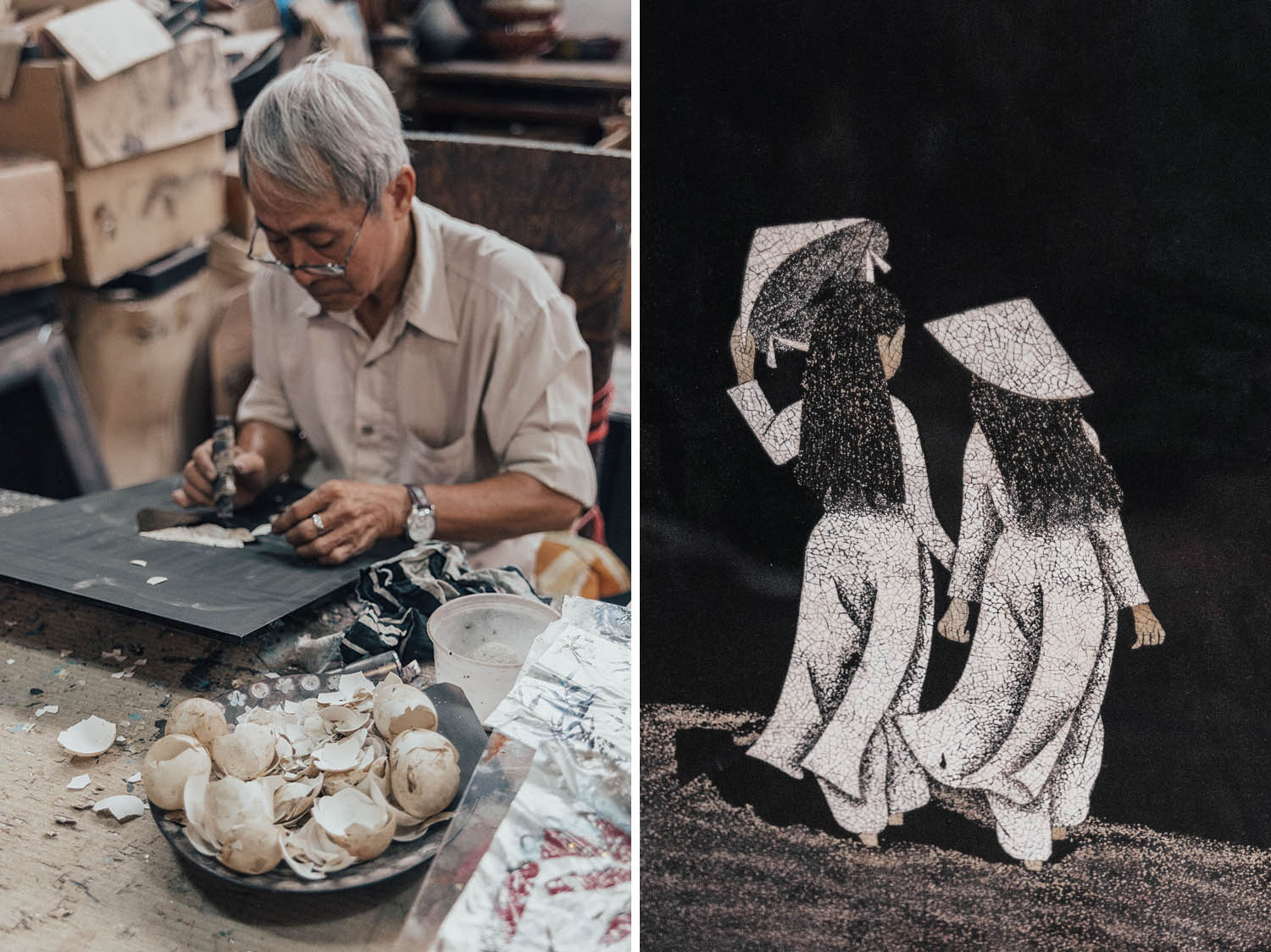 If you are looking for some handmade local gifts to bring home, don't forget to visit Minh Phuong Lacquare-ware Gallery. Here you can find a lot of beautiful local pieces of art – from paintings, cups, and plates to home decor products and accessories. What's fascinating is that the artists are working just outside the gallery/shop, and you can see how the products are made.
I spotted an older gentleman working on a painting with duck eggshells just outside the entrance. I had to stop just to watch. Keep in mind that the prices are higher than in local markets. But the prices are very reasonable – as it's high quality and handmade artwork.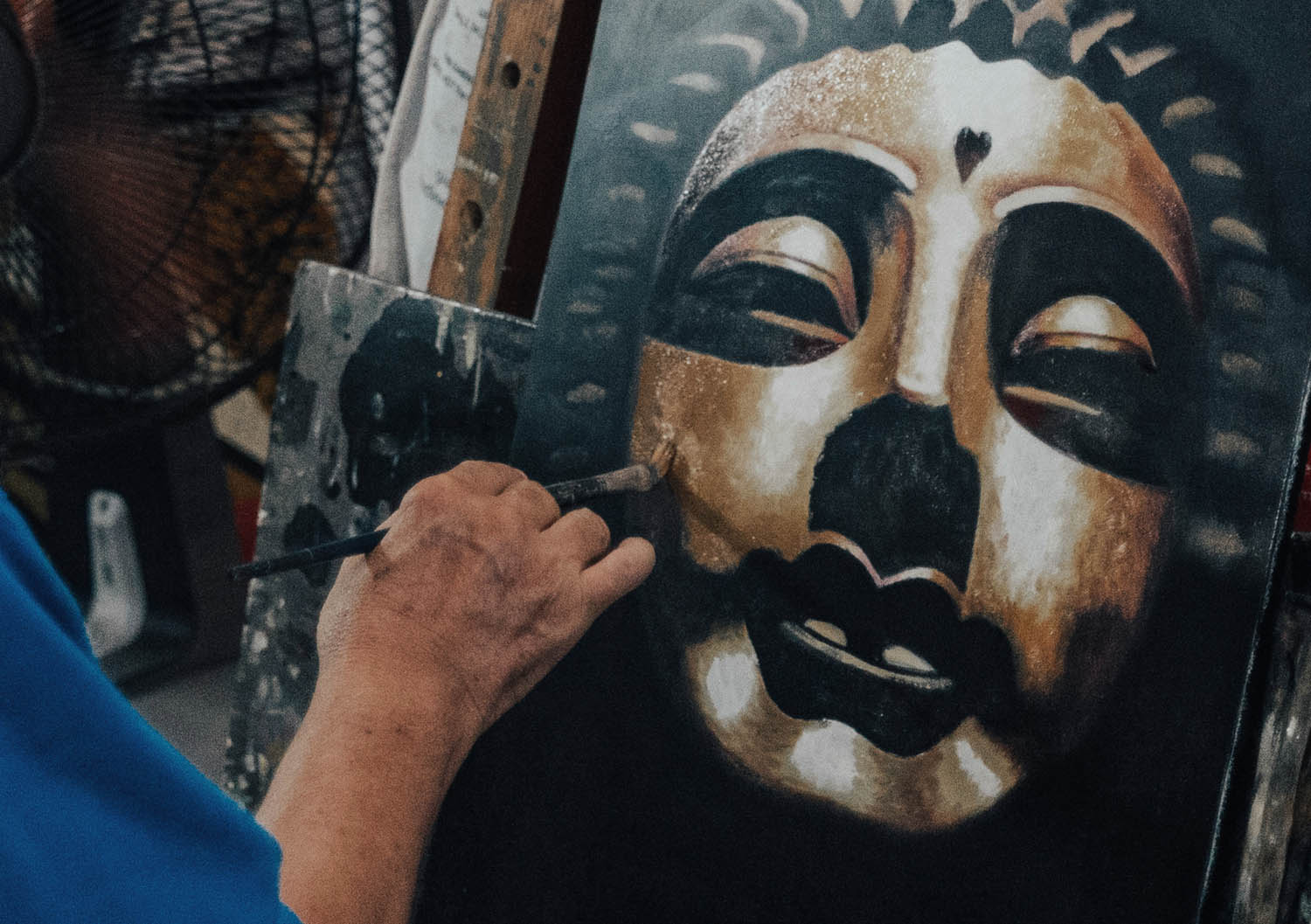 6. Visit Binh Quoi Village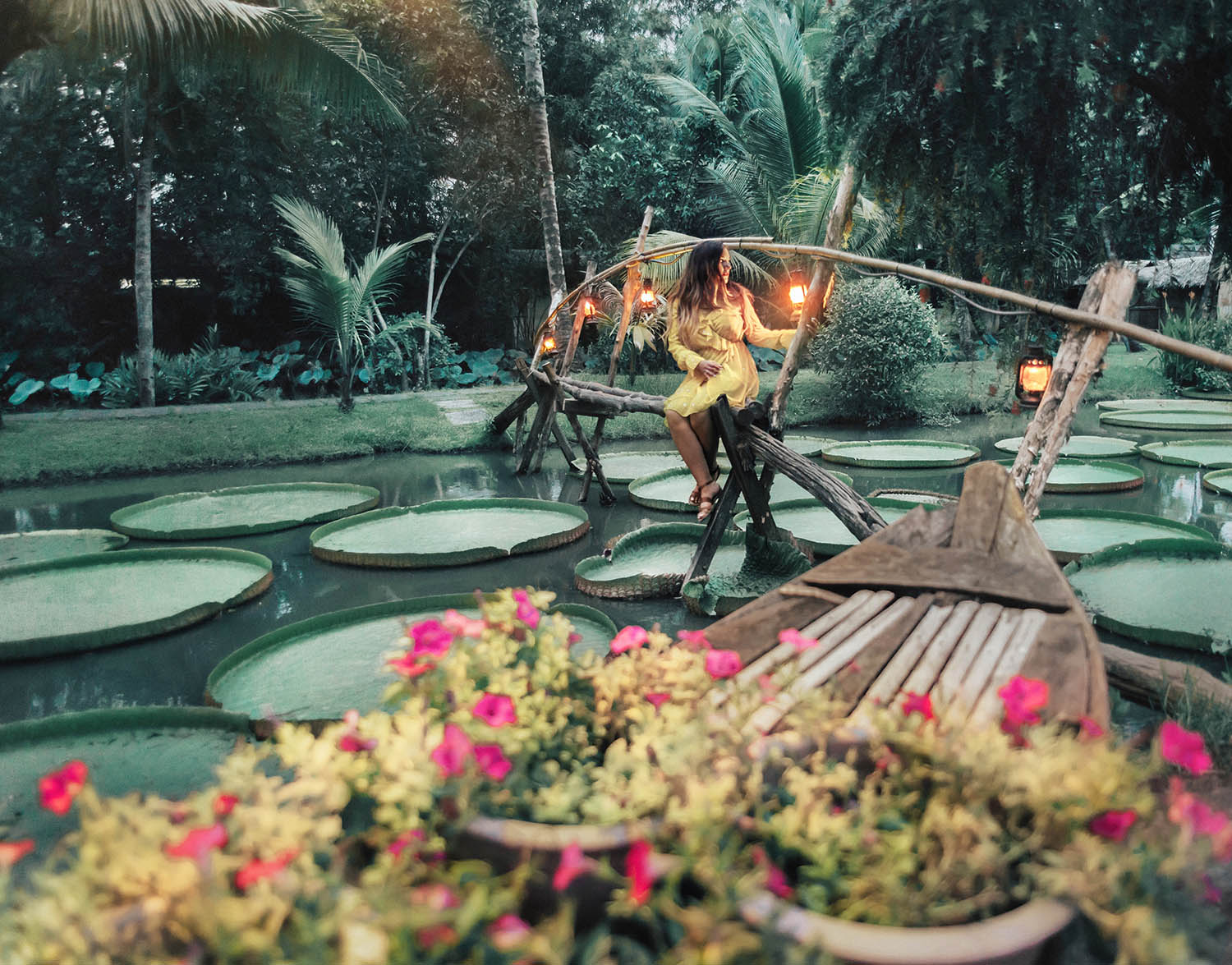 One of my favorite places in Ho Chi Minh City (so far) is Binh Quoi Tourist Village. It is like an Instagrammer's paradise with so many stunning photo locations. I mean, just look at the picture above. Can you believe that it's taken in a forever busy city populated by more than 8 million people?
Binh Quoi is like a hidden gem and oasis, located about eight kilometers northeast of the city center (and it's free to visit). It's such a laidback and cute place with lotus ponds, thatched cottages, bamboo waterwheels, monkey bridge and lots of tropical plants. You can go here just to enjoy the village feels or go paddling in the lake, go fishing or enjoy the all you can eat buffet. We arrived just before sunset to eat dinner here. But I wished I would have had at least 1-2 hours more in the daylight just to take photos.
I haven't been to Mekong Delta, but I've heard that Binh Quoi Village will remind you of the traditional bamboo villages on the Mekong Delta – except that this is in the heart of HCMC.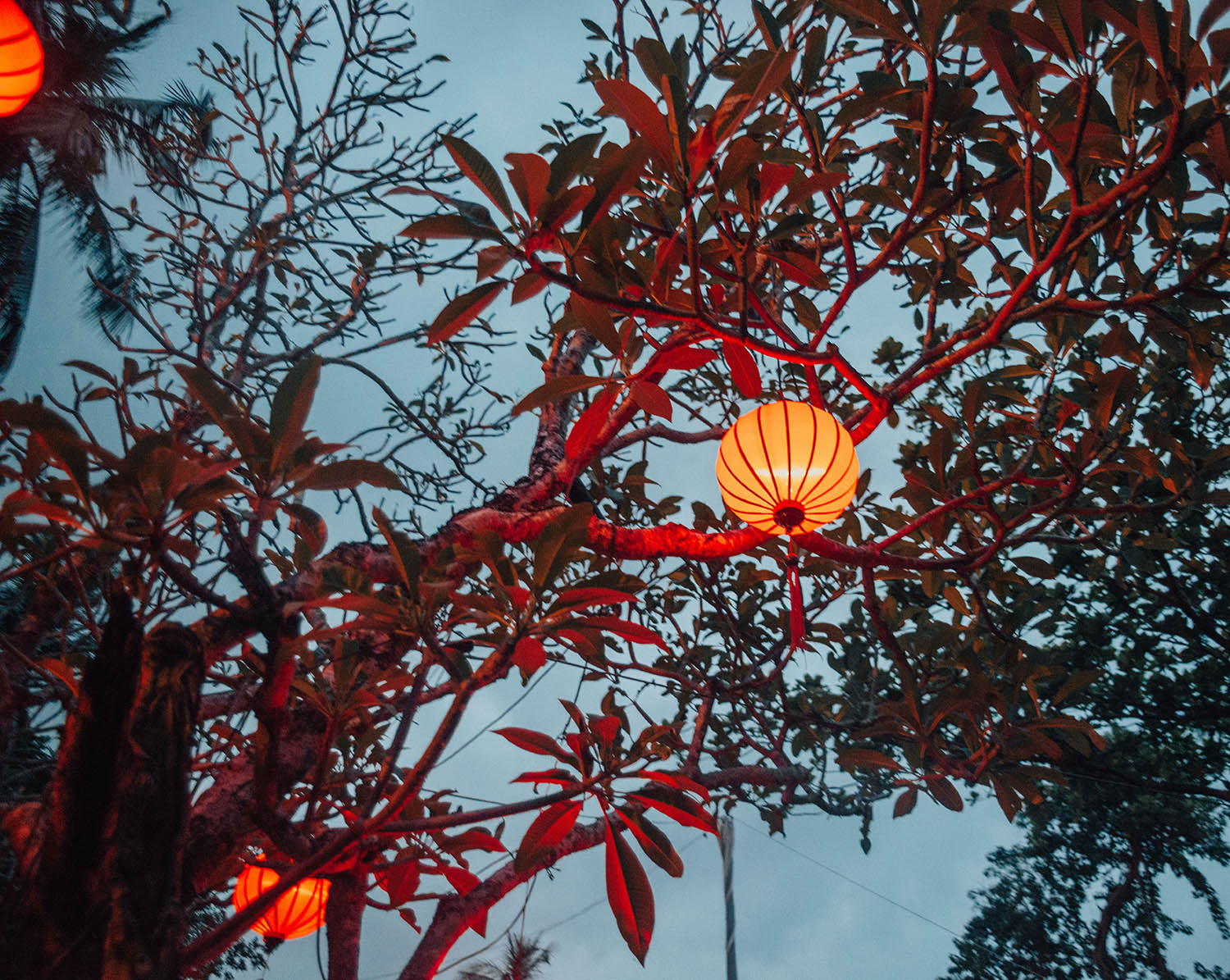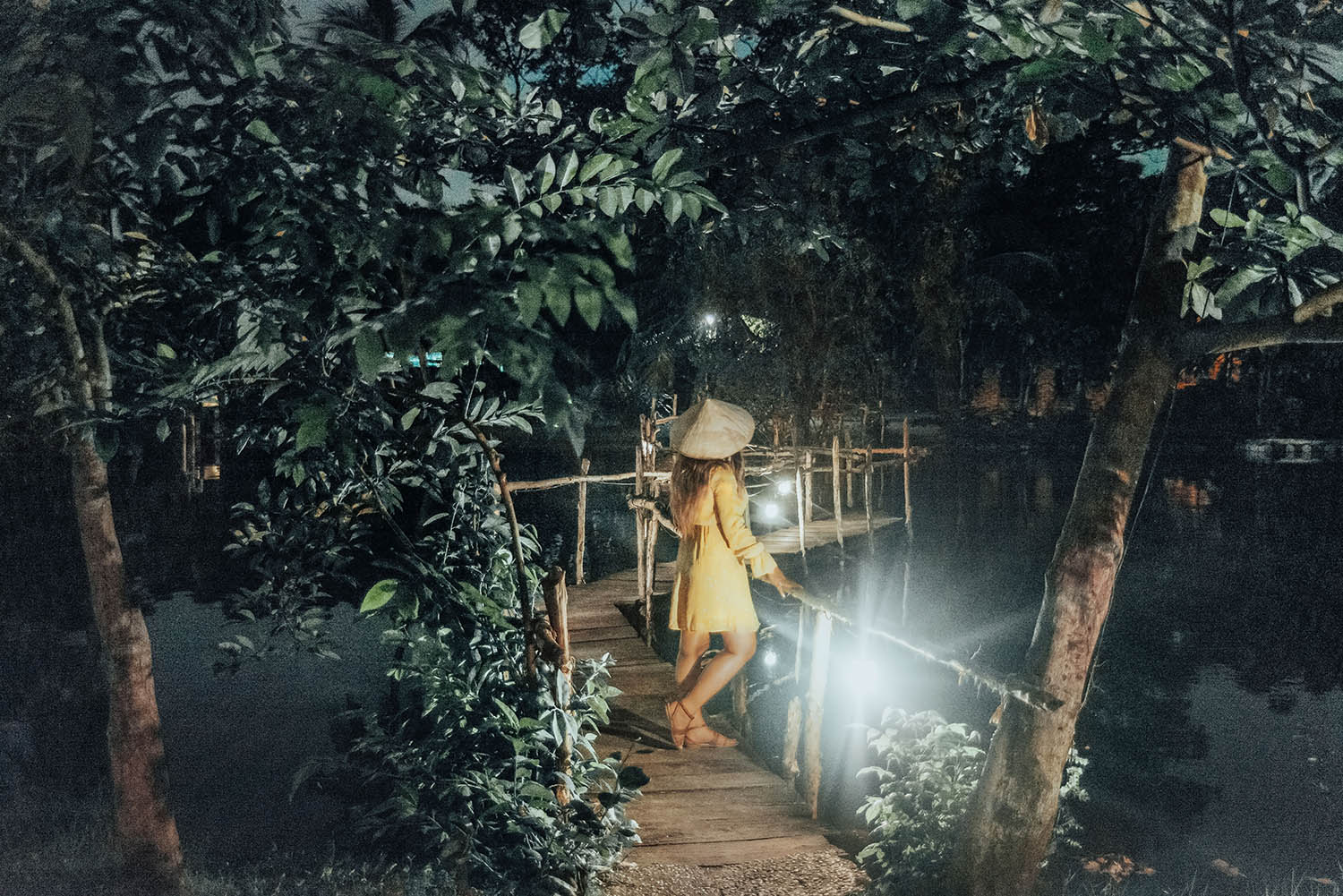 7. Stop for Coffee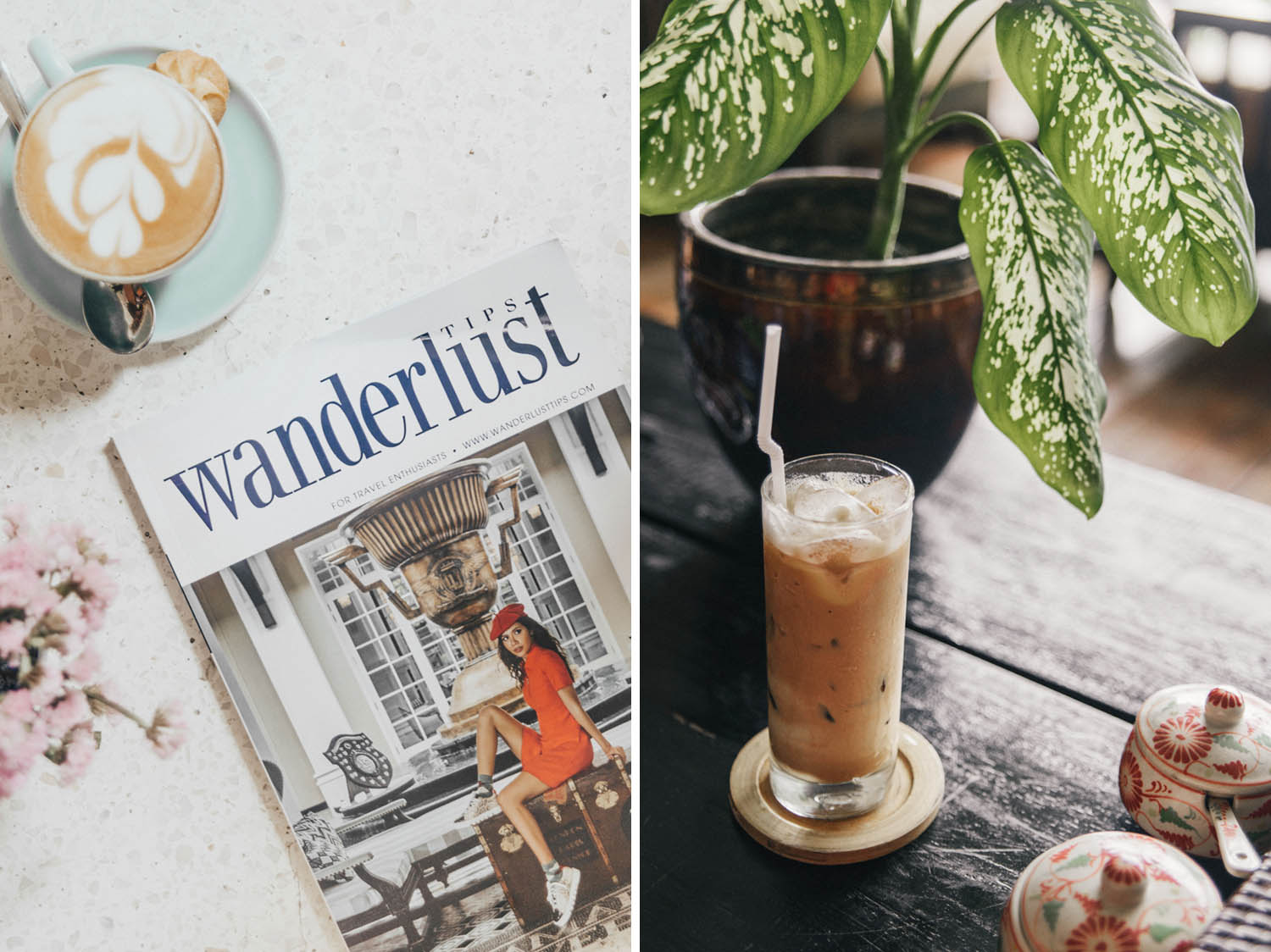 Just as in Jamaica, you HAVE to stop for a coffee in Vietnam as well. Hot or cold, white or black, strong or sweet – it doesn't matter. The coffee is crazy good in Vietnam. In fact, Vietnam is the biggest coffee exporter in the world. In HCMC, coffee shops are a huge part of the city's culture. The deep-roasted Trung Nguyen is the most popular local brand, but even the cheap coffee from a street vendor is excellent.
If you dare, step up your coffee game and try a yogurt coffee, egg coffee or a coffee smoothie. A thing to look out for in Ho Chi Minh City is also Sinh tố sapoche (coffee blended with the tropical fruit sapodilla).
8. Take a rooftop swim at The Myst Dong Khoi
We stayed at the gorgeous hotel The Myst Dong Khoi in District 1. The location is hard to beat, but what made the stay even more special is the rooftop pool with a mesmerizing view of the city. I mean, what better way to start or end the day than with a swim in this inviting water?
It's worth staying here at least one night just for the pool and the views! The excellent location, jacuzzi on the balcony, amazing food buffet, and beautiful rooms are a bonus.
Click here to see the latest prices and availability for accommodation in Ho Chi Minh City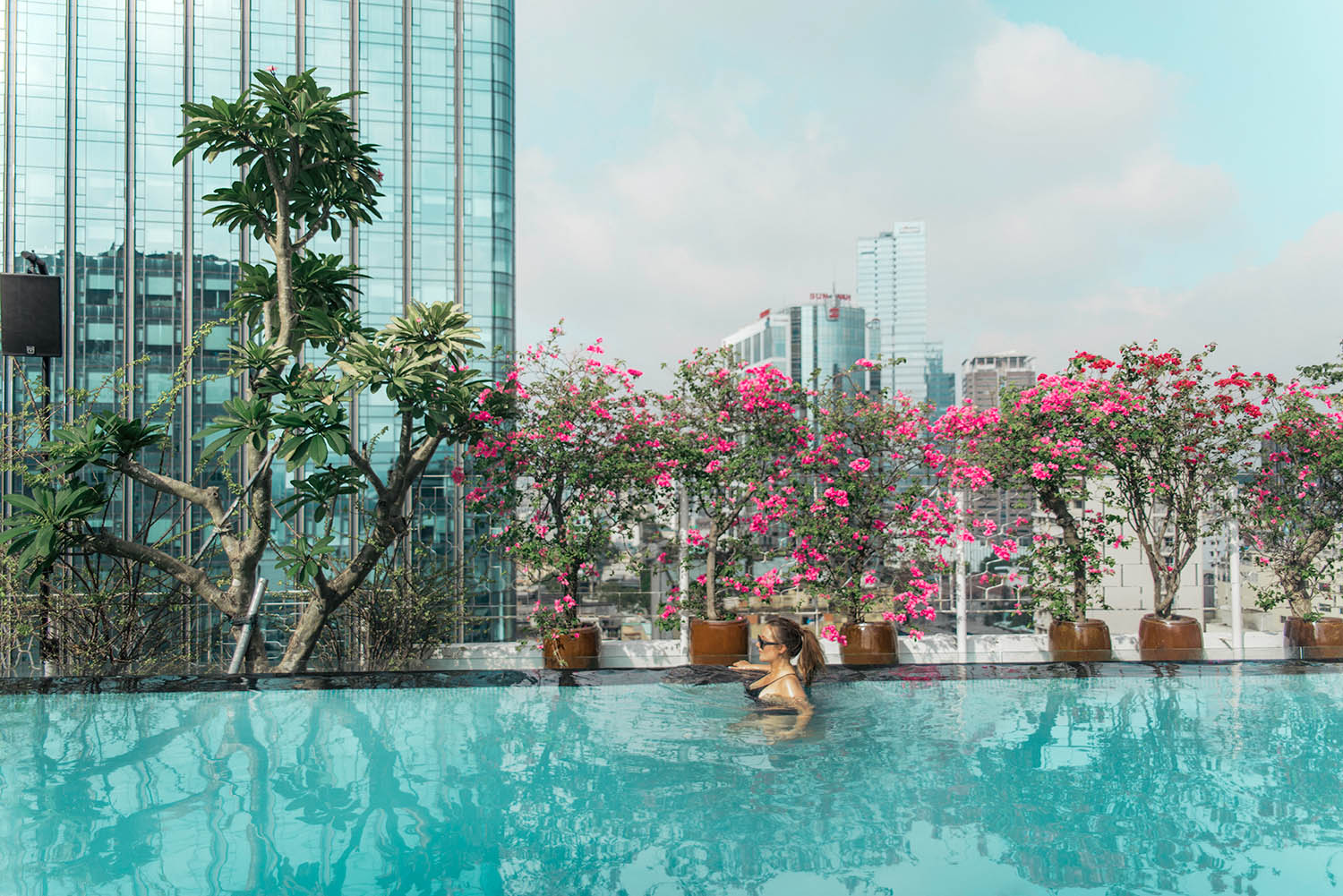 9. Take in a show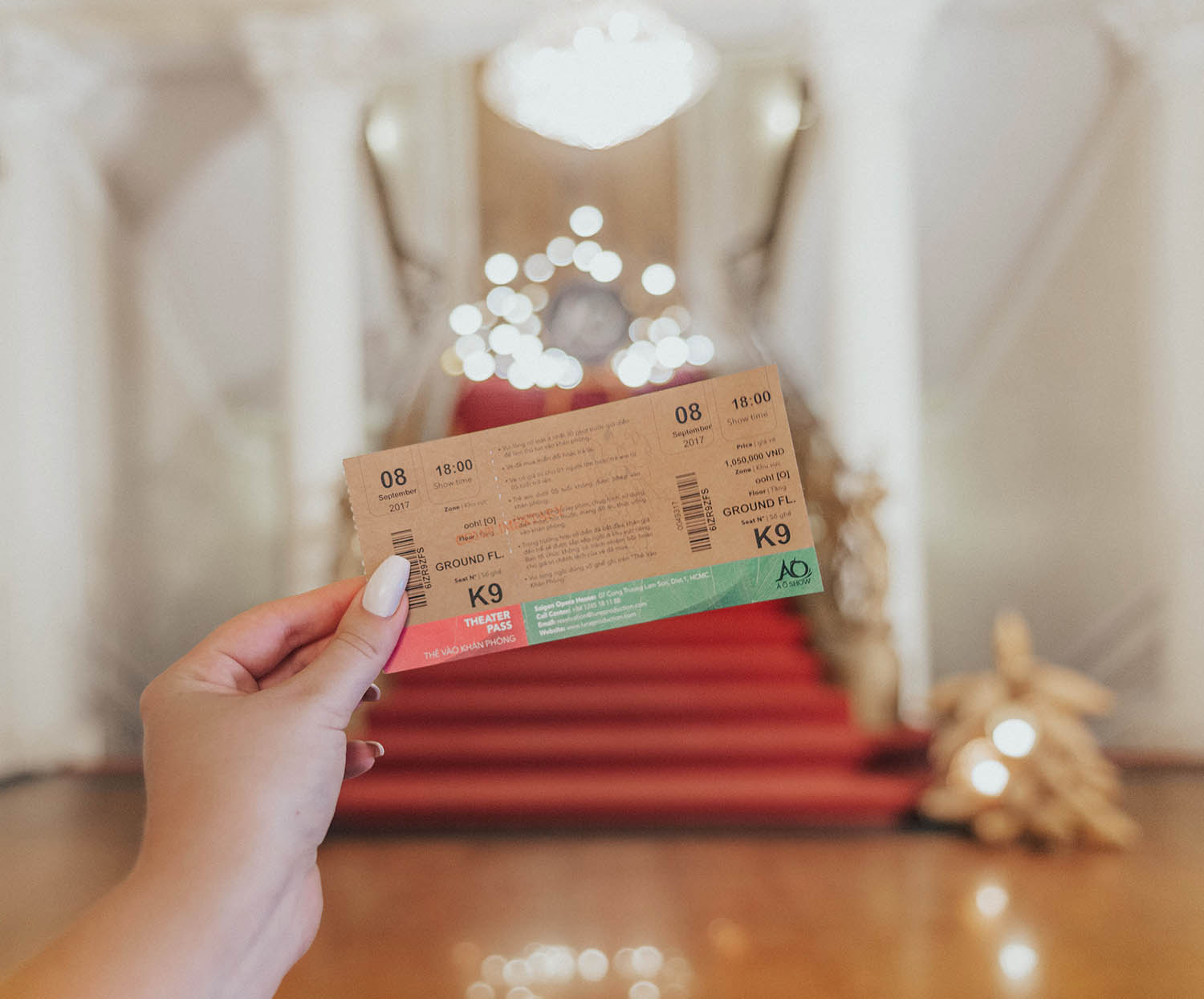 A fun way to take in the culture is to see a show. We saw the A Ov Show at the Saigon Opera House. It was so beautiful. The show lets you in on Vietnamese traditions and culture in the most original way. From Vietnamese life in the countryside to the noisy and racing urbanization. The show is a mix of acrobatic acts, bamboo cirque, dance, visual art, and live music. I can't believe how much you can do with just bamboo poles and baskets. It's fascinating!
10. Grab a rooftop drink at Rex Hotel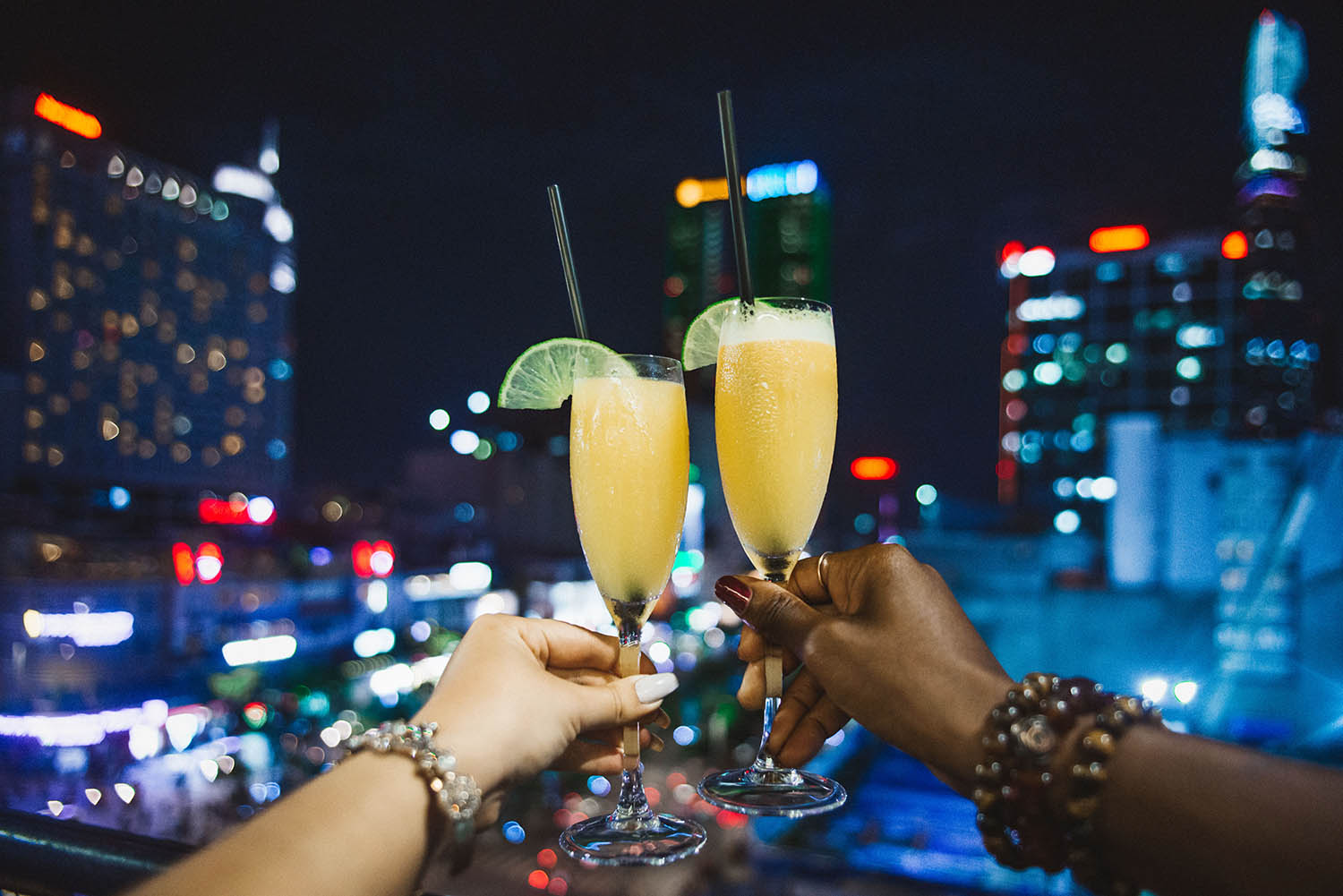 If you are in the mood to celebrate, grab a drink with a view. We enjoyed a cocktail at the rooftop garden at the 5-star Rex Hotel. Even though it is one of the lowest rooftop bars in the city, I think the view overlooking the very heart of the city was great. So was the atmosphere, cocktails and live music. The whole vibe of this place reminded me a lot of Las Vegas. The bar is open 24/7 and the colorful neon lights, dancing fountains and rooftop elephant statues are like a miniature copy of Sin City.
11. Visit Au Dai Museum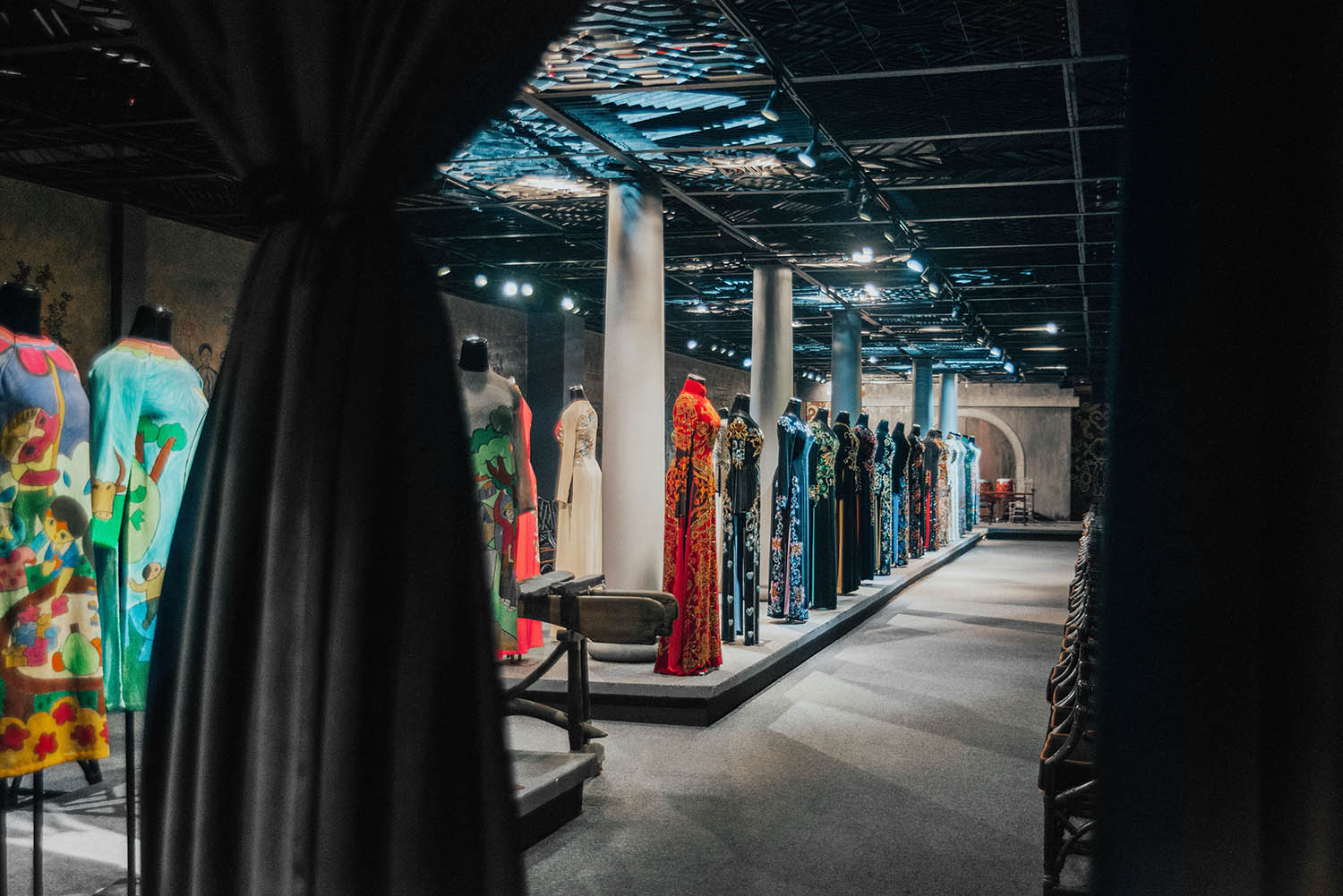 Close to Rex Hotel and the iconic Bitexo Tower you can learn all about Vietnamese dress culture at the Ao Dai Museum. The museum showcases a beautiful collection of Ao Dai dresses from different time periods.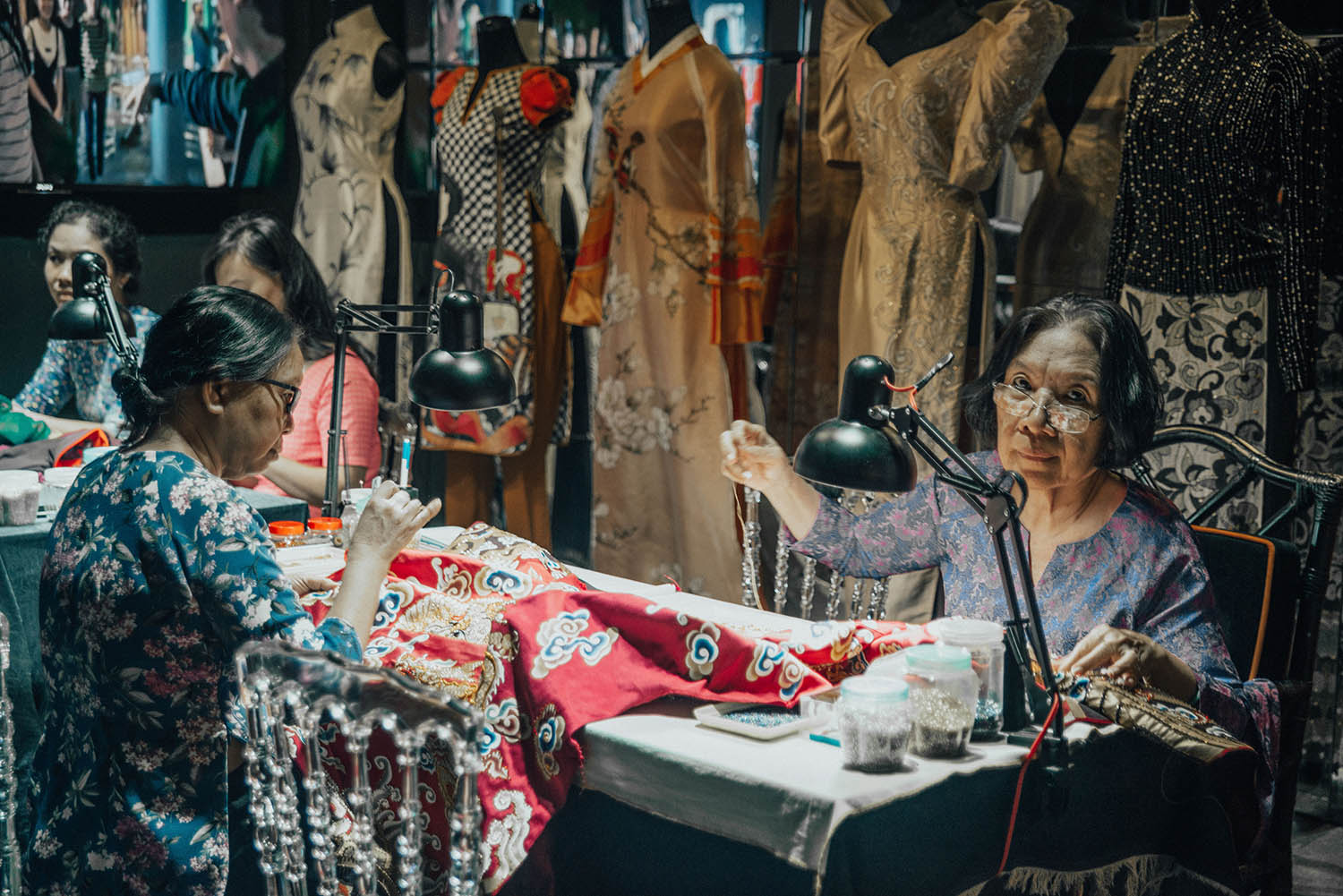 12. Hit the spa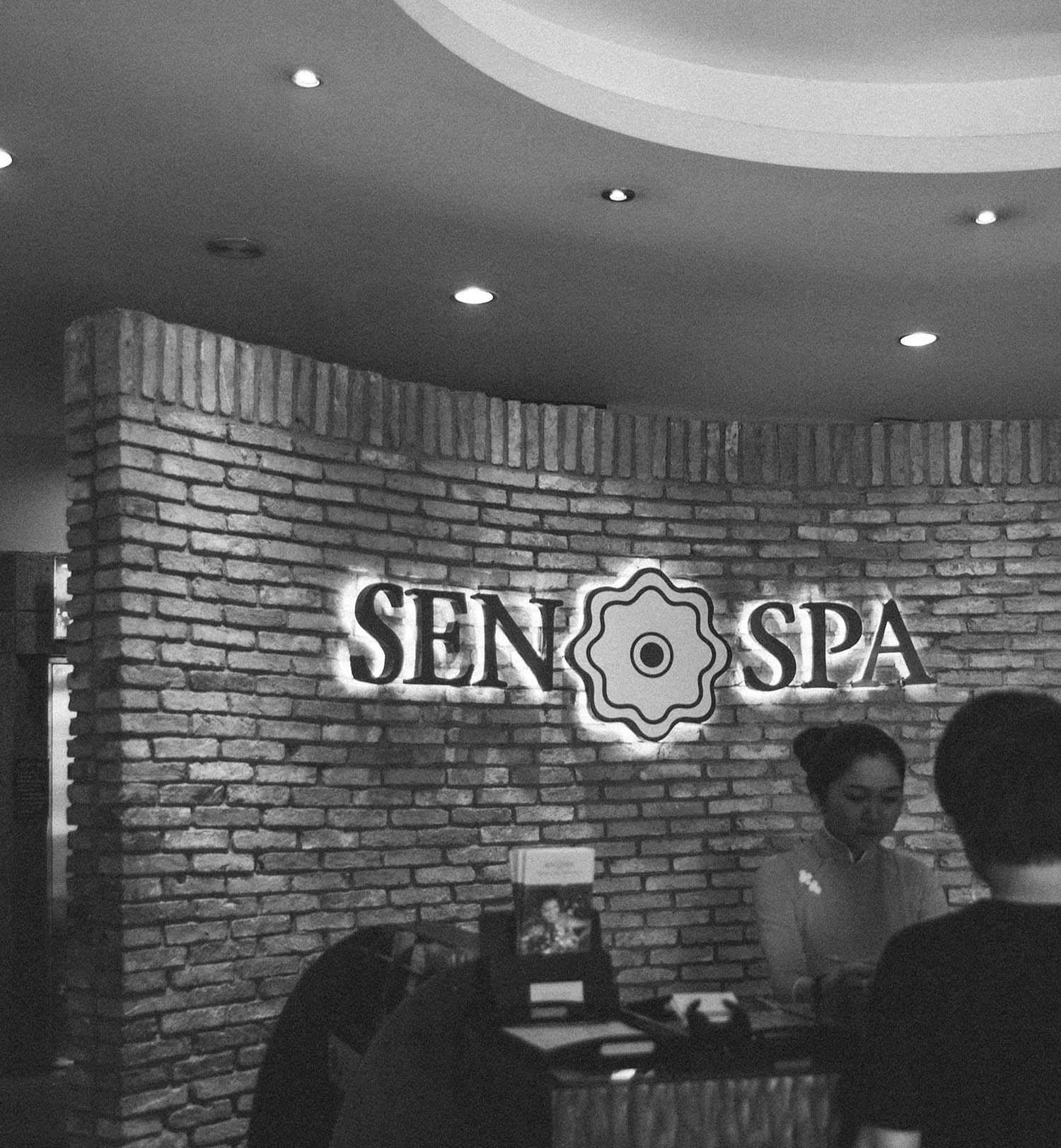 With the heat and crazy traffic and the madding crowd, nothing feels better than a break at the spa. There seem to be spas around every corner offering a chance to relax and unwind.
I pampered myself with a body massage at Sen Spa. It was very much needed.
13. Museum of Vietnamese History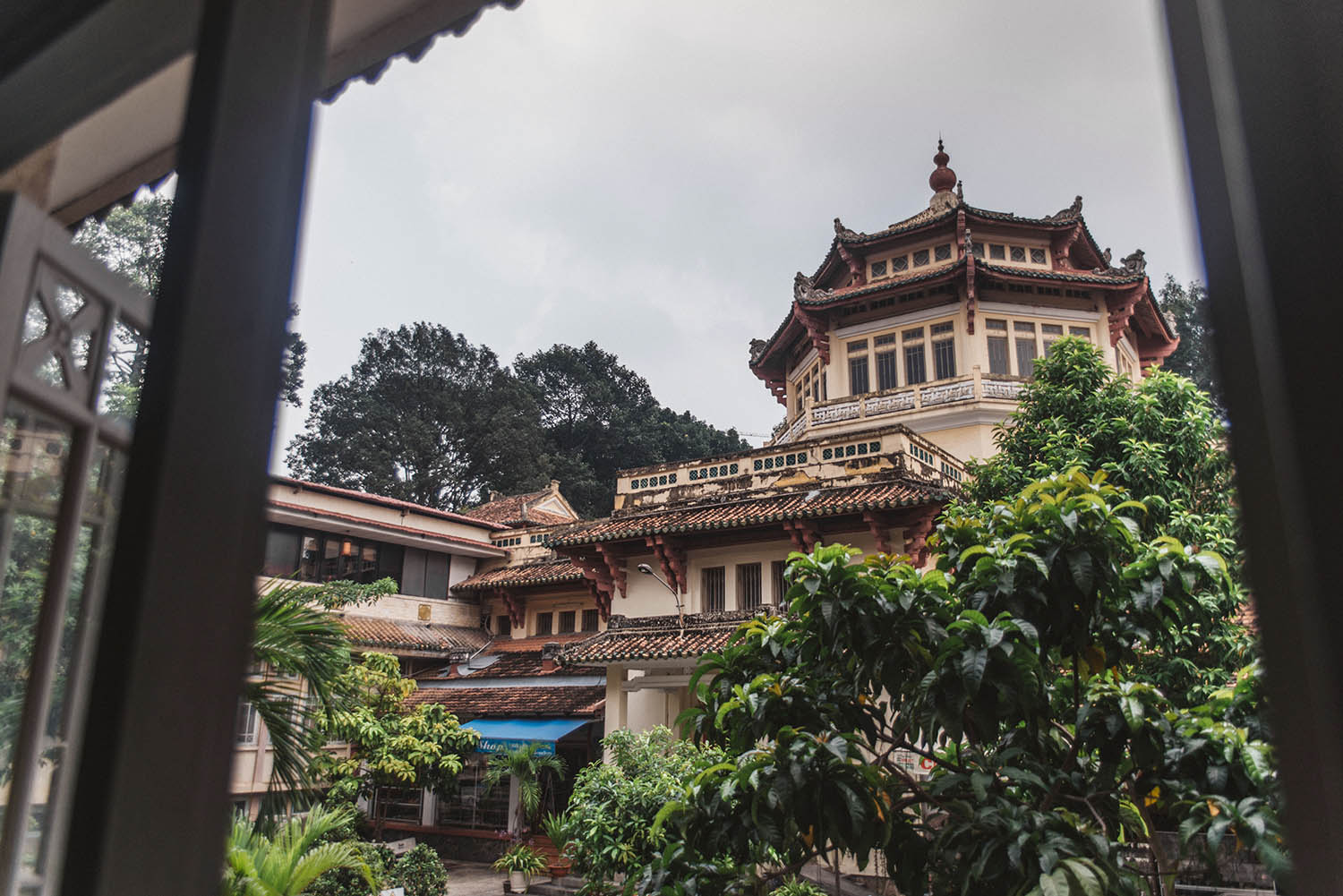 At the Vietnam History Museum, you can learn all about Vietnamese life and culture. They have lots of Vietnamese artifacts and artworks from prehistoric to modern times.
The museum is located just inside the main gate to the city's botanical gardens (and close to the beautiful Hung Kings' Temple we accidentally stumbled upon).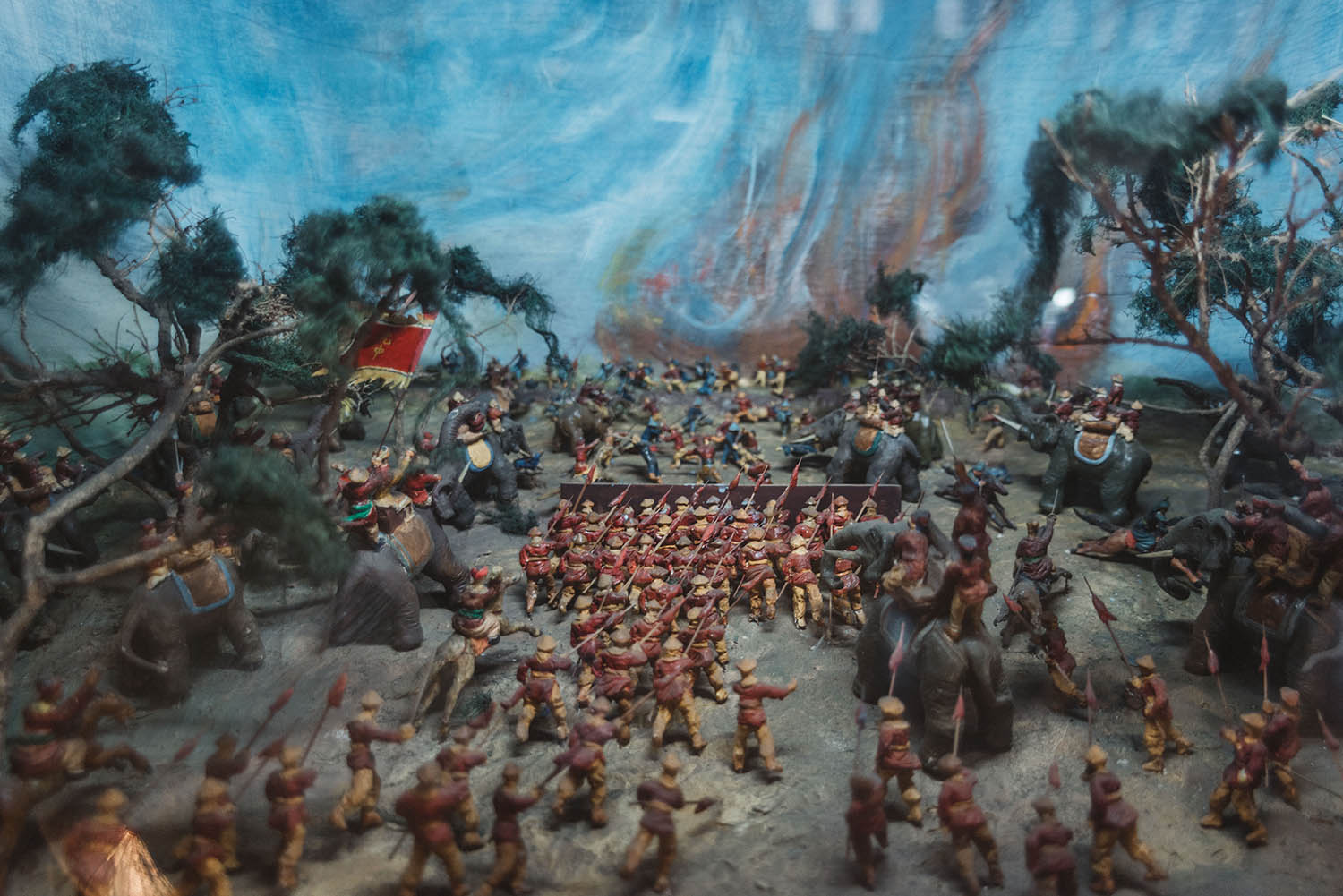 14. Try Homemade Vietnamese Pho Soup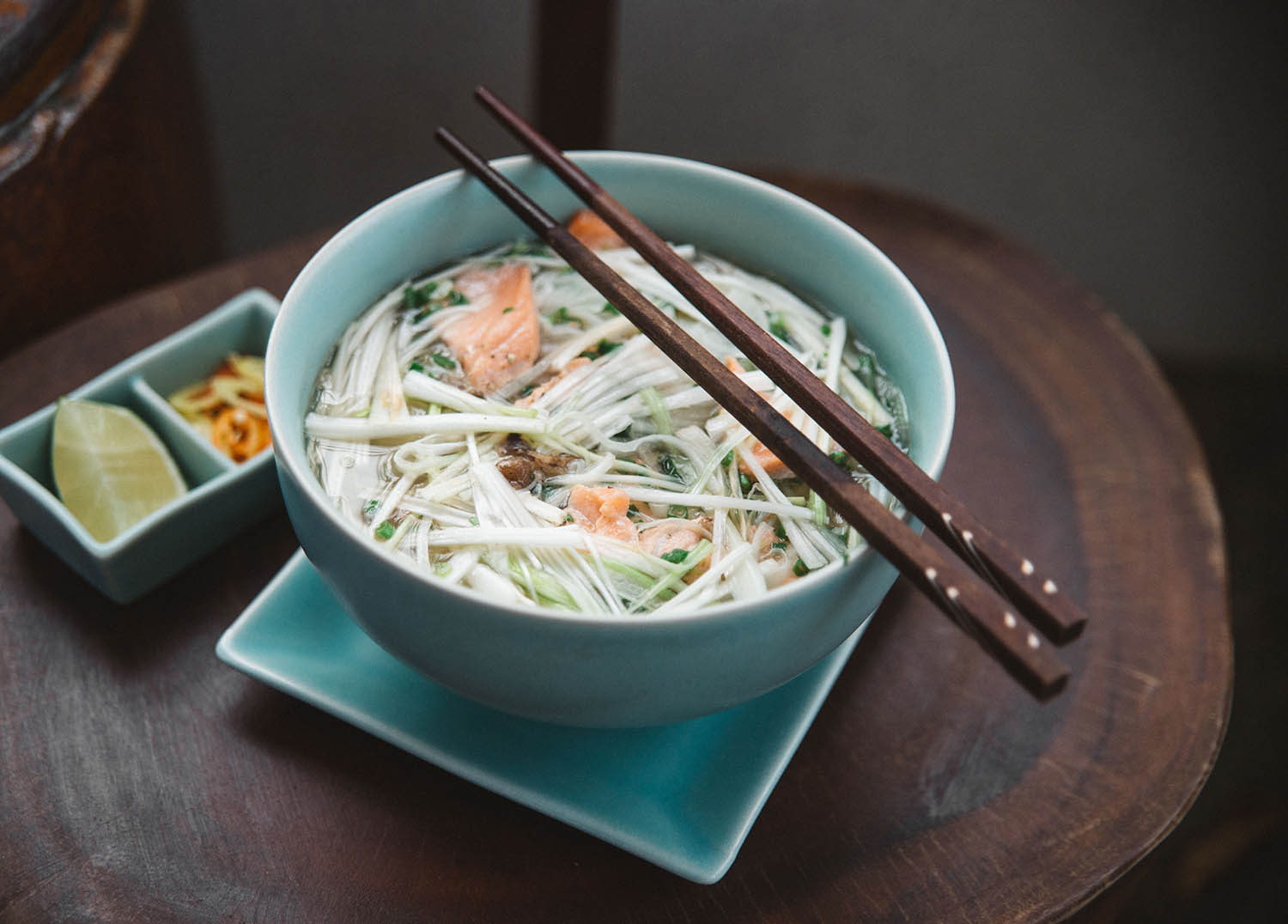 Last but not least, don't forget to try homemade Vietnamese pho soup (which for the record is pronounced fuh). I could make a post just about the Vietnamese food in itself. It is incredible. What I miss most though, is the pho soup. It's so damn delicious and a thing not to be missed.
---
ARE YOU ON PINTEREST? PIN THESE FOR LATER!
As you might have noticed, we did not visit some of the most popular tourist spots like the War Remnants Museum, Independence Palace and Cu Chi Tunnels (have to go there next time!), but I loved doing the things mentioned in this post. Do you know of more things to do in Ho Chi Minh City? Feel free to share it with a comment.
Click here for more attractions, tickets, and tours in Ho Chi Minh City
General information about HCMC

Ho Chi Minh City (Vietnamese: Thành Phố Hồ Chí Minh) is commonly known as Saigon and by the abbreviations HCMC or HCM. It is the largest city in Vietnam and the former capital of the Republic of Vietnam.

Population: 8,4 million people (over 10 million in the metropolitan area)
Number of bikes: 7,4 million
Currency: Dong (VNG)
Language: Vietnamese

A Few Tips on Safety
Just like any fast and busy city, there's always going to be a risk of carrying belongings with you. A safety concern in Ho Chi Minh City is that thieves can swiftly grab your bags, mobile phone, or cameras right out of your hand while swinging by on a motorbike. I was told not to carry my phone in my hand and never to pull out and use the phone facing the open street. You also have to think about holding on to your camera and other belongings. It's worth being cautious as muggings are very common.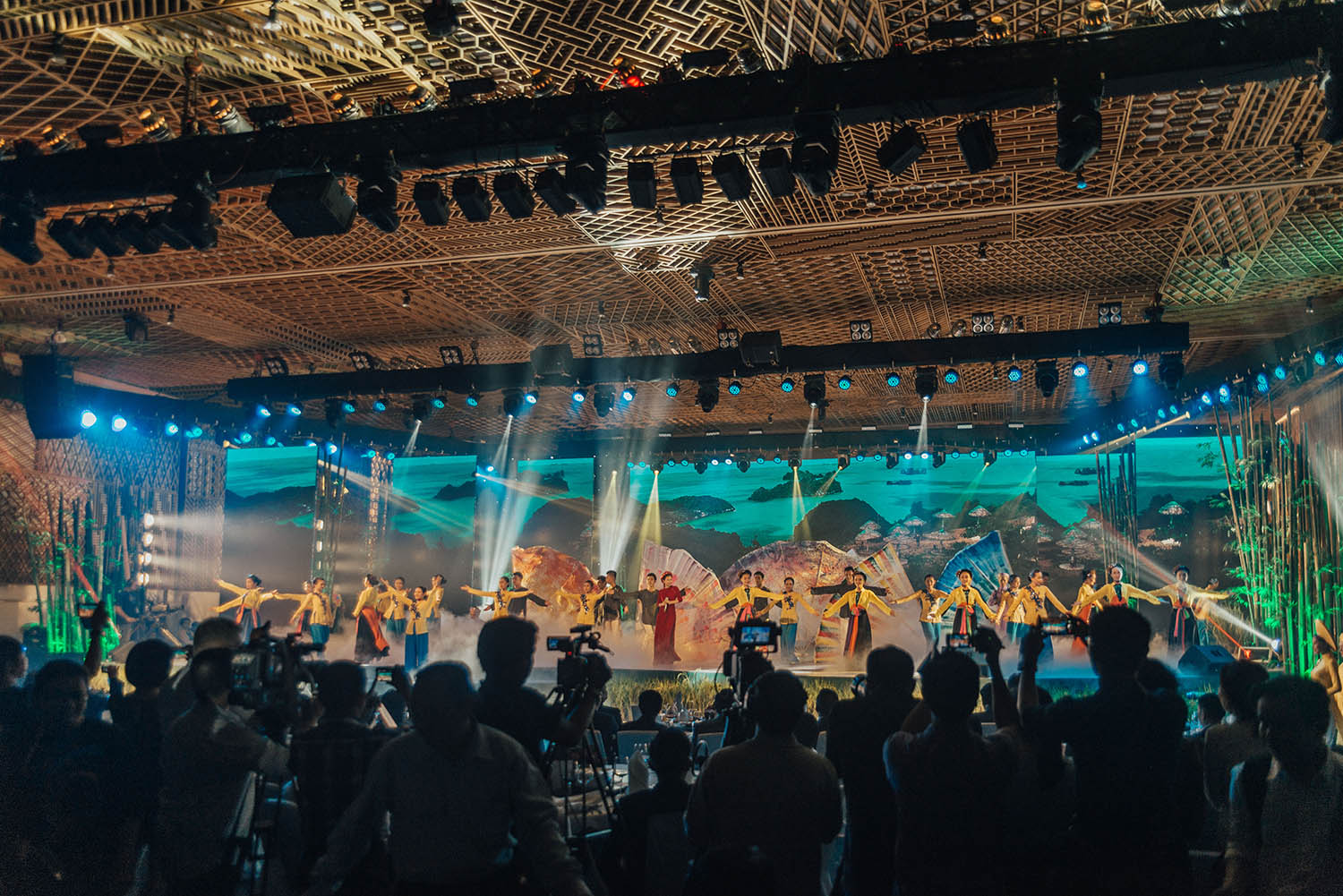 About ITEHCMC

I was invited to Ho Chi Minh City in Vietnam for the International Travel Expo Ho Chi Minh City (ITEHCMC). It is the largest travel event in Vietnam where international and regional buyers, suppliers, trade professionals and media from travel organizations meet and gain inspiration for future business opportunities. The program include online business matching, trade seminars, post-show tours and exhibitions.

If you are in the travel business I can highly recommend going next year. It's a great way to network, grow your business, find inspiration and at the same time explore Ho Chi Minh City.

Disclaimer: As always, all opinions in this post are my own.