It's sweater weather! Stay warm in a chunky knit, sassy turtleneck or classic cardigan. It all helps you look hot when it's cool out. As inspiration, I've put together four cozy knit outfit ideas from my latest trip to Yosemite National Park in California.
Between mountains and sunsets (and a sneak peek from San Francisco), these looks are all about knitted sweaters. The sweaters are a perfect match to hot chocolate and crackling fires – as well as informal meetings.
Besides the cozy factor, the best thing is that you can get those sweaters really cheap! Another tip is to also look out for knitted sweaters now when both Black Friday and Cyber Monday are coming up.
But first, big thanks to Helena, Rania, and Katarina who have helped me to take those photos (especially after both my tripod AND my transmitter broke down. What are the odds!?).
Baby Blue in Tunnel View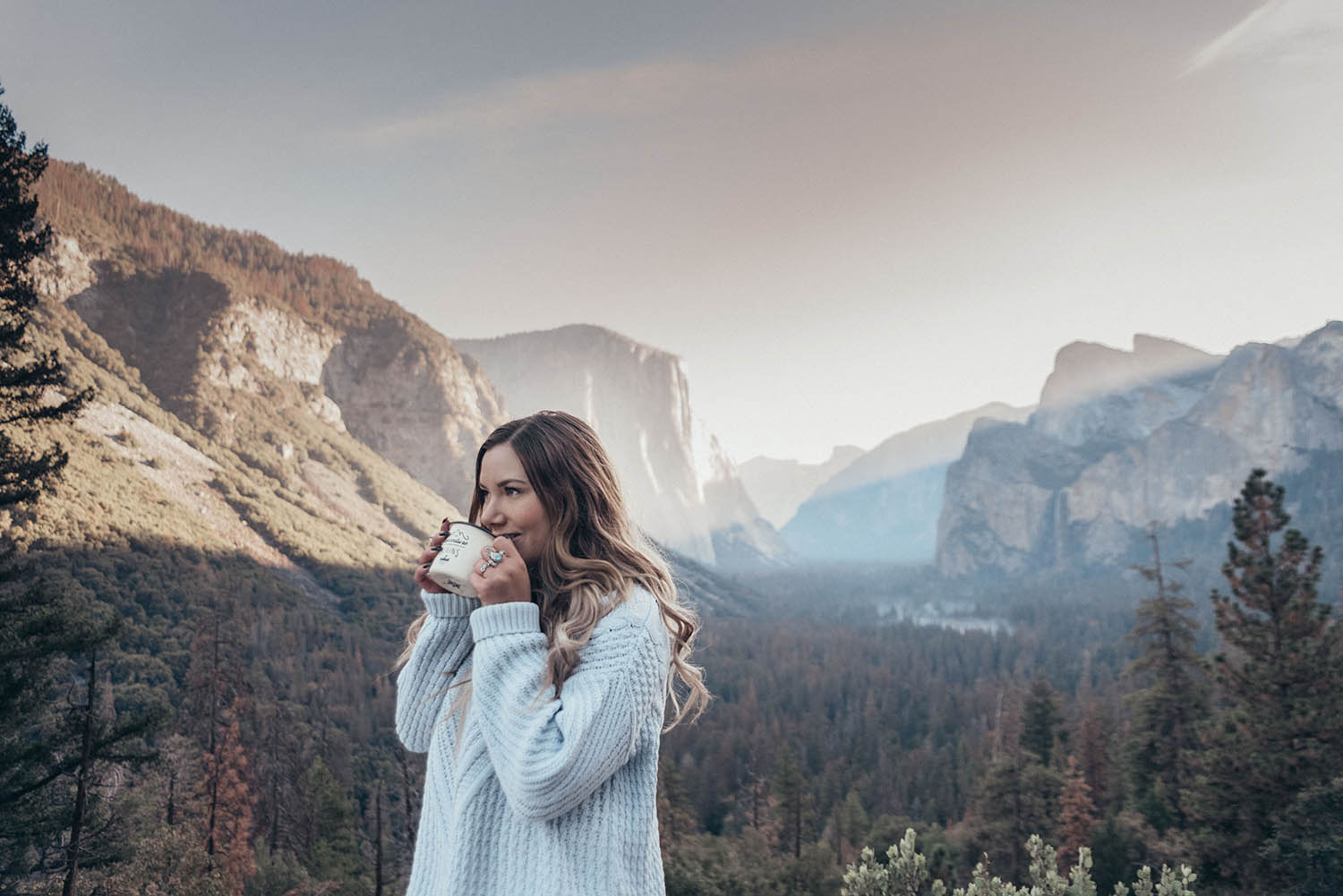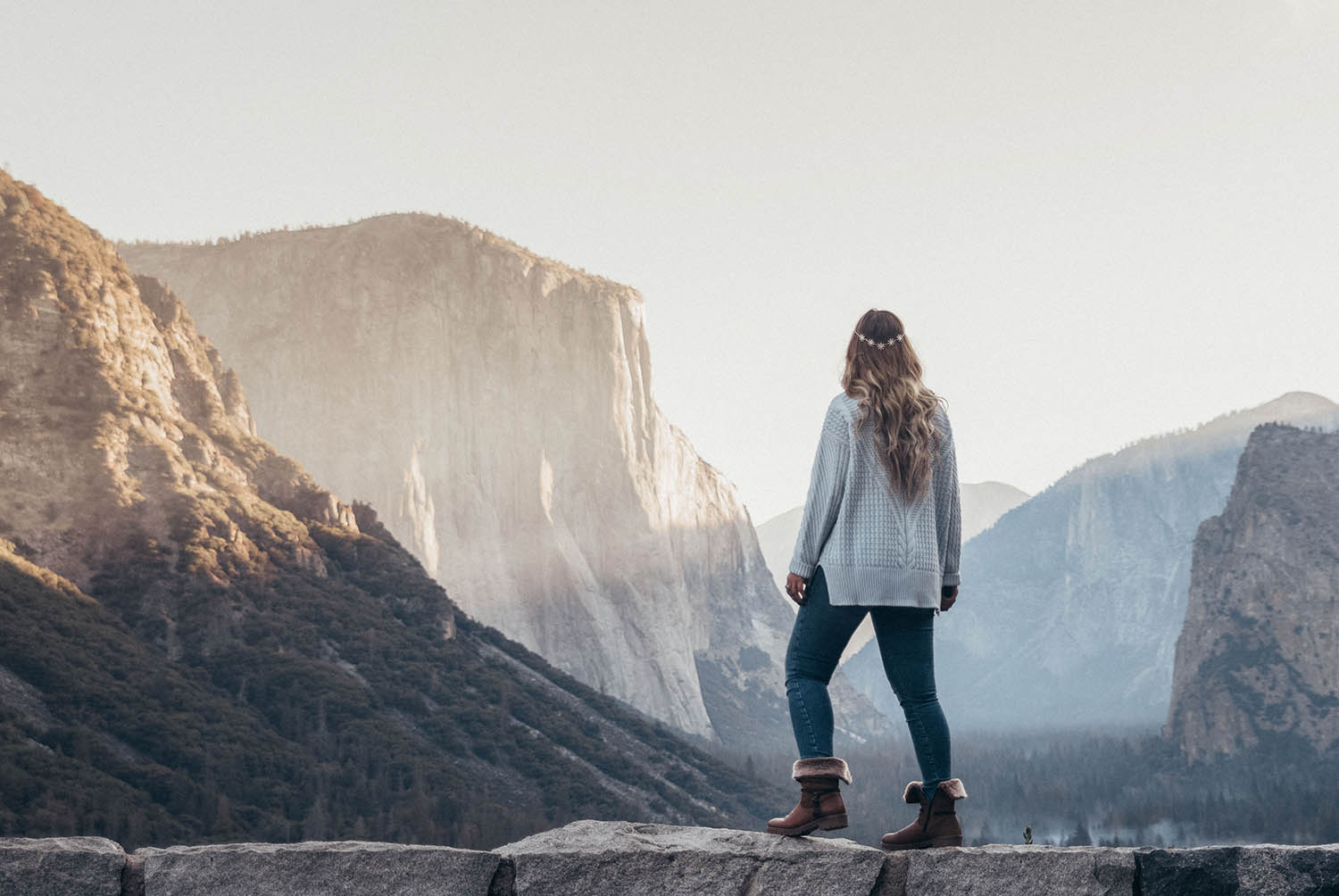 An outfit for chillin' at one of Yosemite National Park's most iconic viewpoints – Tunnel View
Baby Blue Knitted Sweater Outfit

Knitted Sweater, Make Way
Jeans, Bik Bok
Shoes, Rieker
Cup, Gentlemen's Hardware (there is also a blue adventure cup available)
Nail polish, L.Y.X Cosmetics Lackryl Dark Onyx
Don't you just wanna get all snug in this knitted sweater? It's oversized, it's baby blue, and it has a turtleneck. This sweater is like made for chillin'! I matched mine with my most comfortable and coziest shoes from Rieker.
P.S You can get this sweater for only 14,90 € right now, it's a 65% discount! (get it here).
Dusty Pink & Western Vibes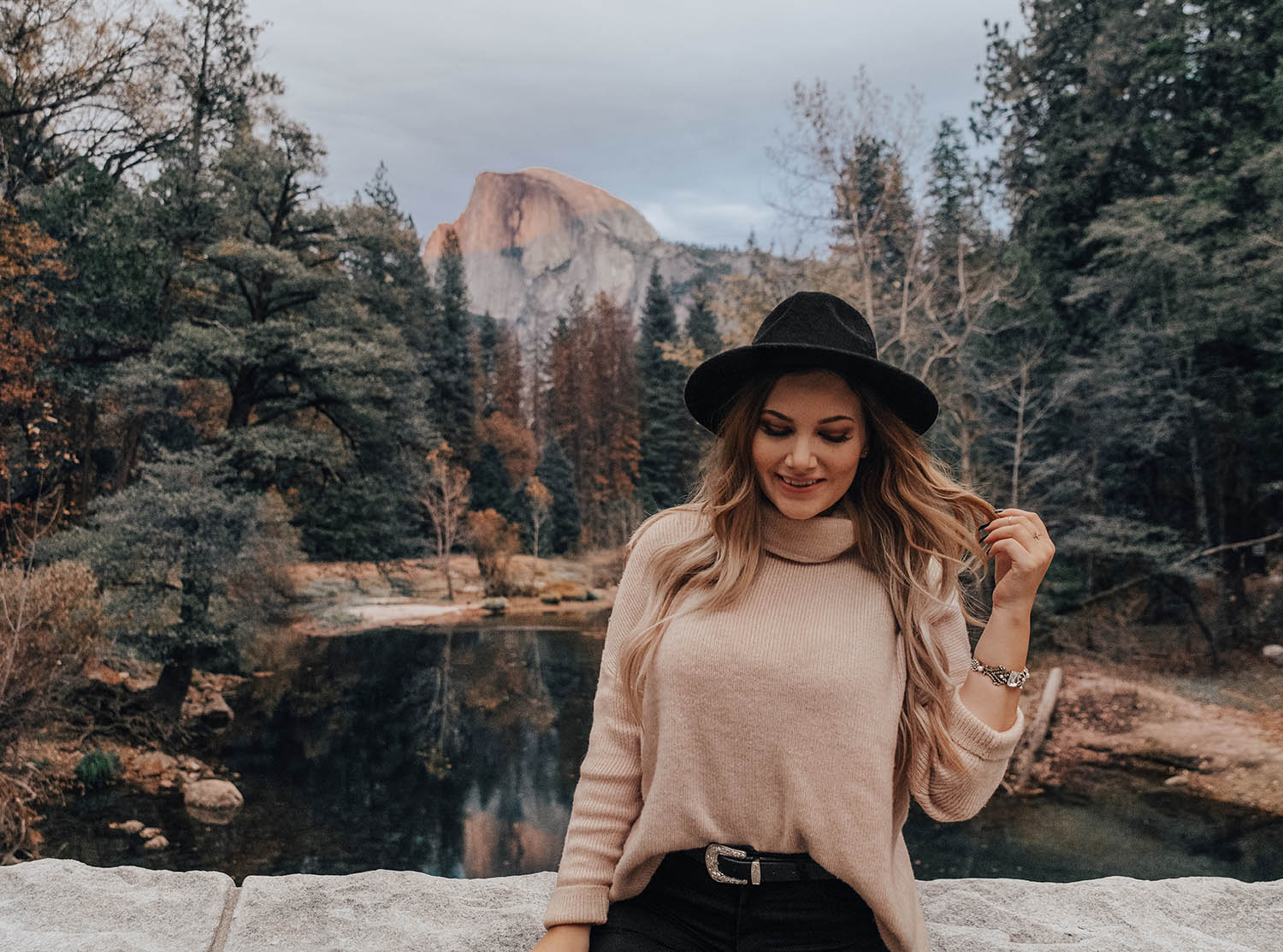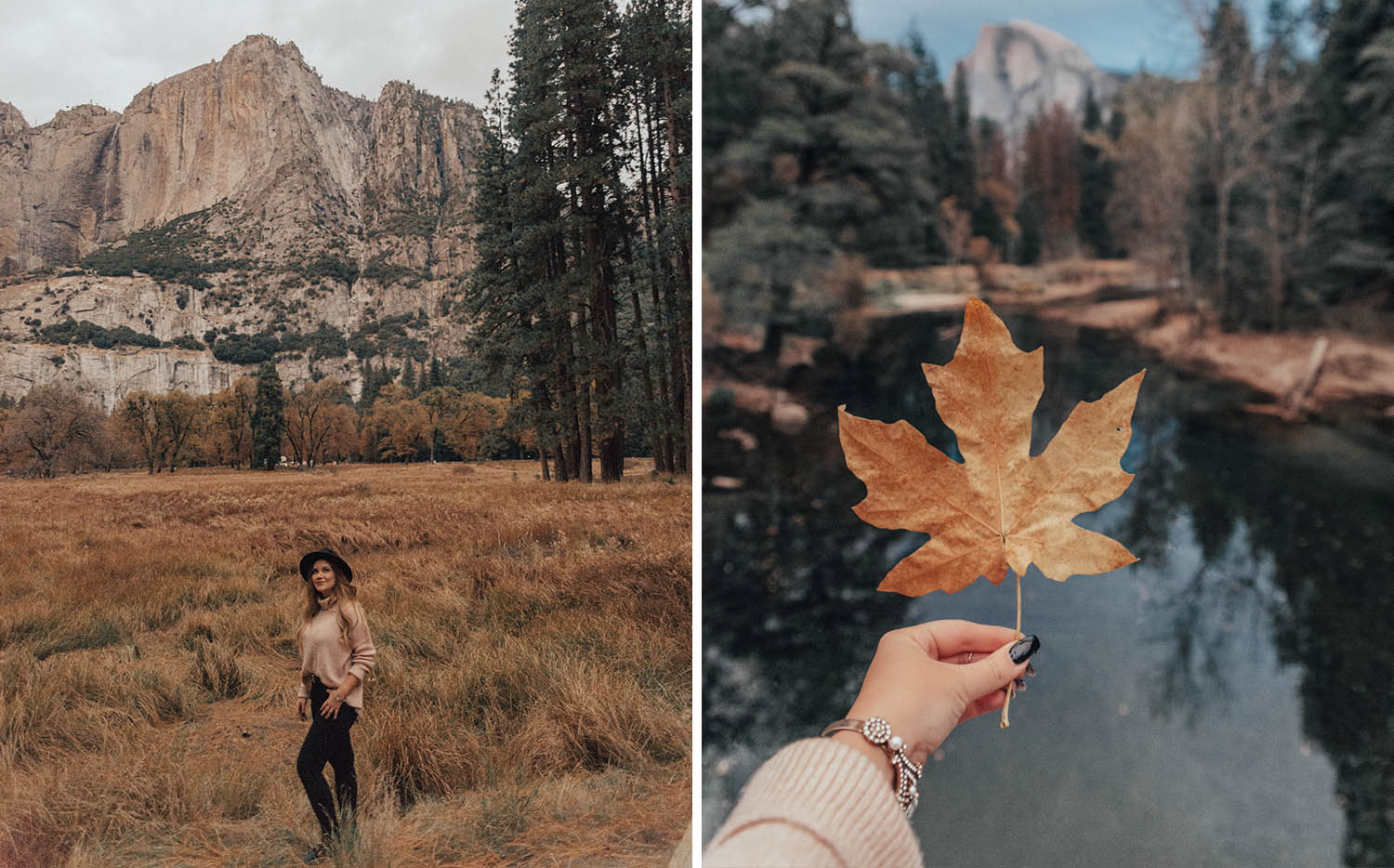 Matching the last sunbeams in Yosemite Valley
Dusty Pink Sweater Outfit

Dusty Pink Sweater, 77thFlea
Hat, Sacred Hawk (similar here)
Bracelet, Happiness Boutique
Buckle belt, River Island
Jeans, 77thFlea
Another knitted sweater I can't get enough of right now is this romantic dusty pink sweater. It has a turtleneck AND a back slit (you can see it here).
Match it with a buckle belt and hat for some cool Western vibes.
The Cozy Christmas Knit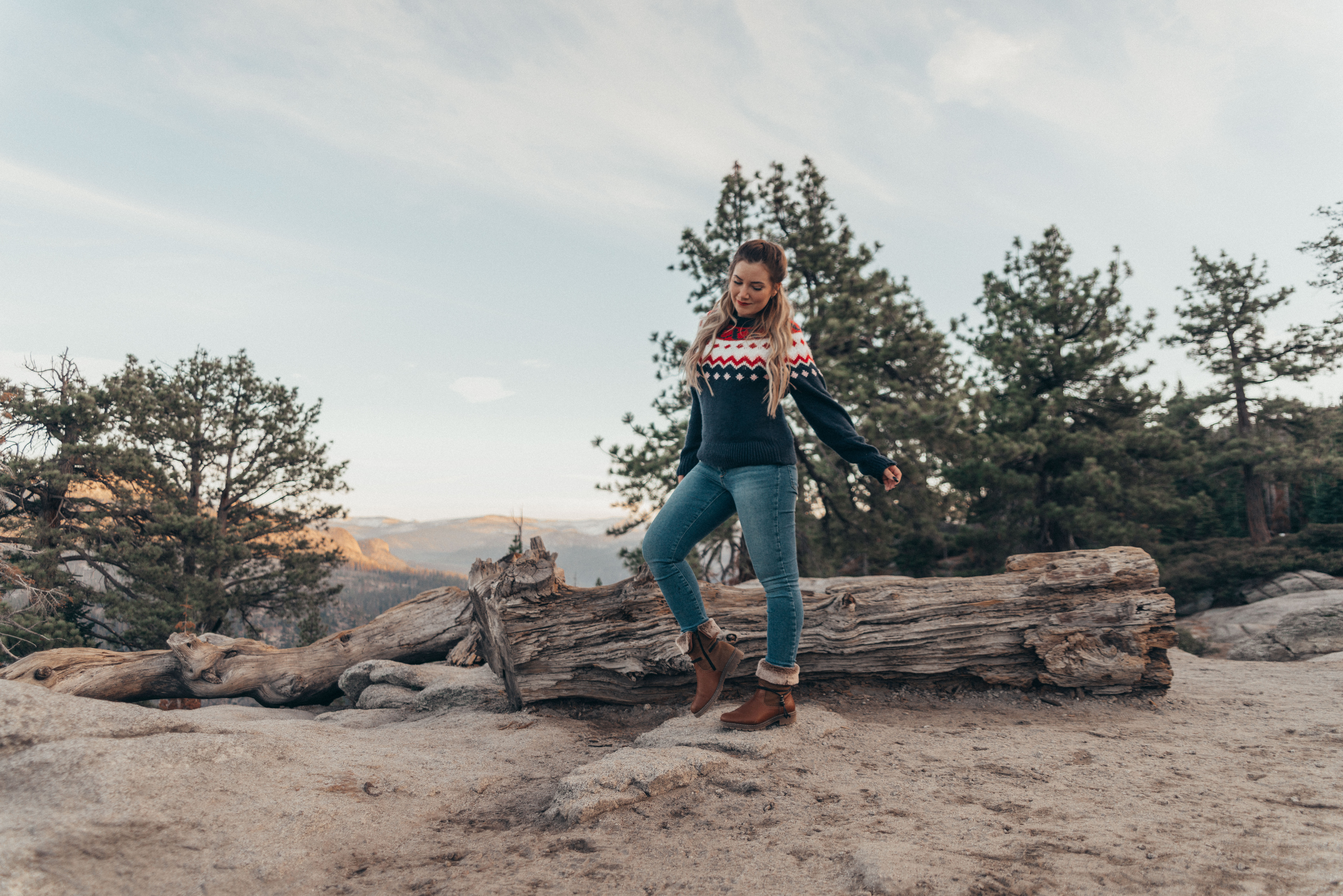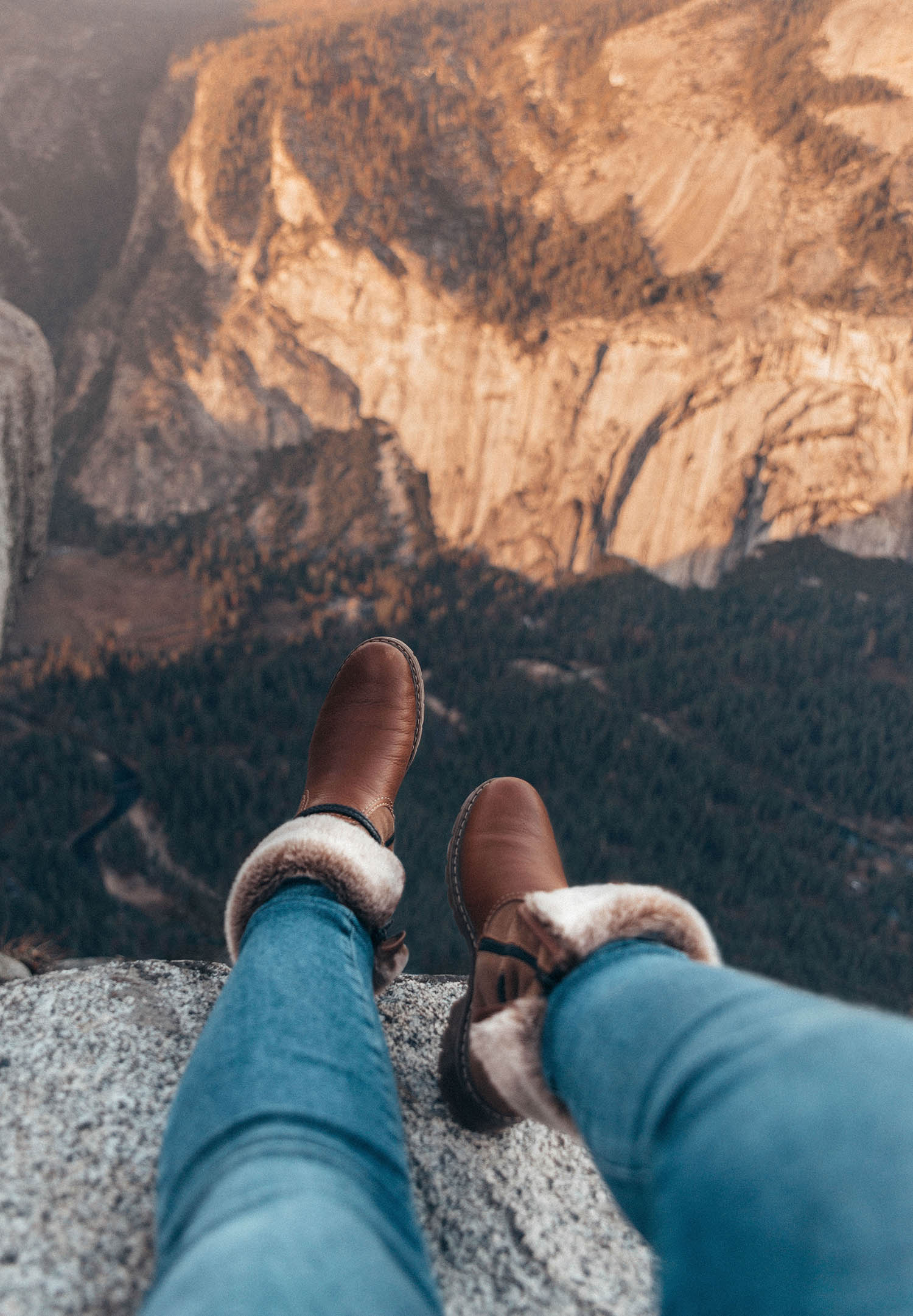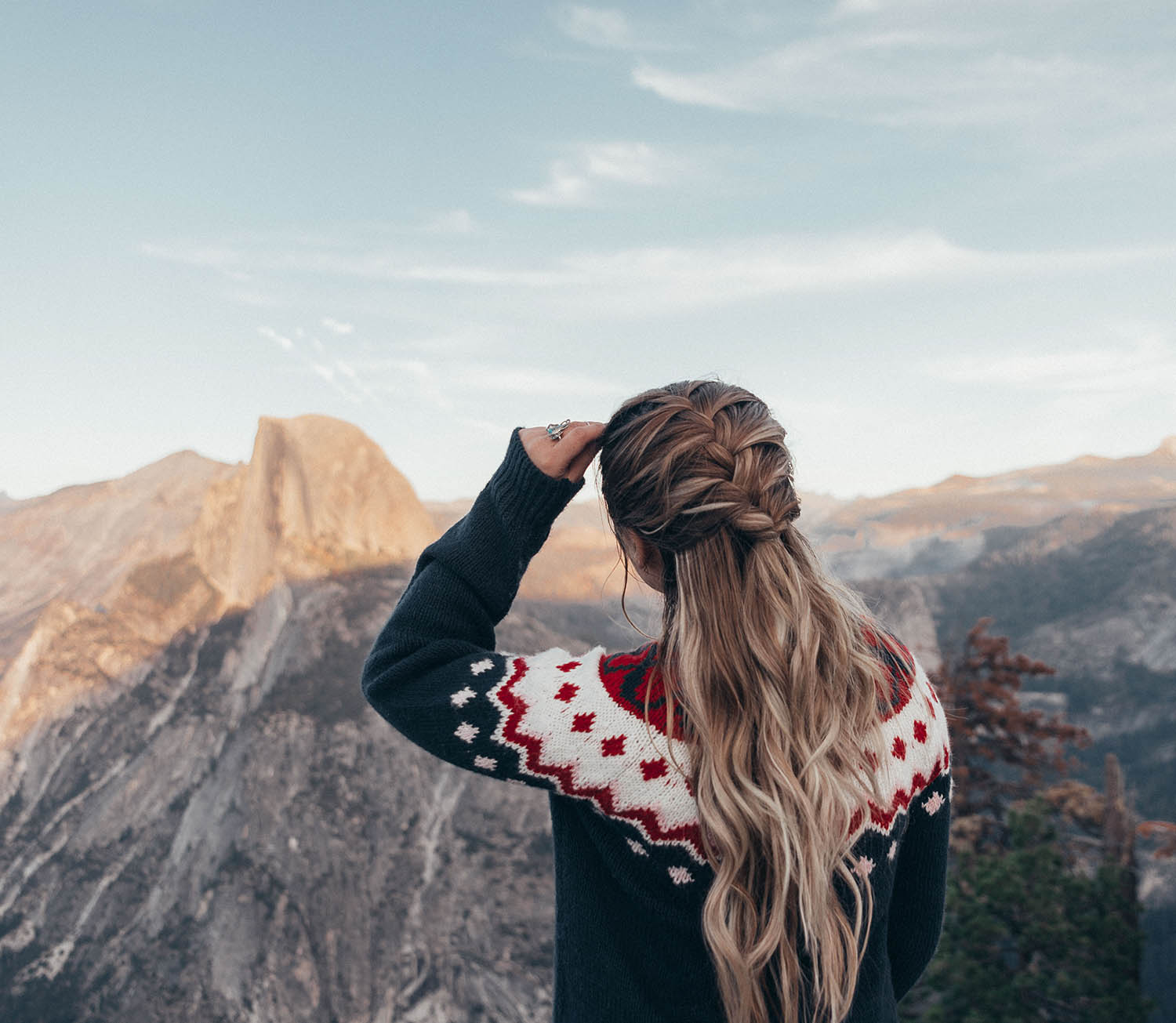 Getting cozy at Glacier Point in Yosemite National Park
Christmas Knit Outfit

Knitted sweater, Cubus
Hair extensions, Rapunzel of Sweden
Shoes, Rieker
I actually think it's quite hard to find knitted sweaters with a cute pattern. That's why I just had to get this one as soon as I saw it. The red, white and pink design makes even the most chilly and monochrome winter day, a lot more fun and warm.
Casual Chic in San Francisco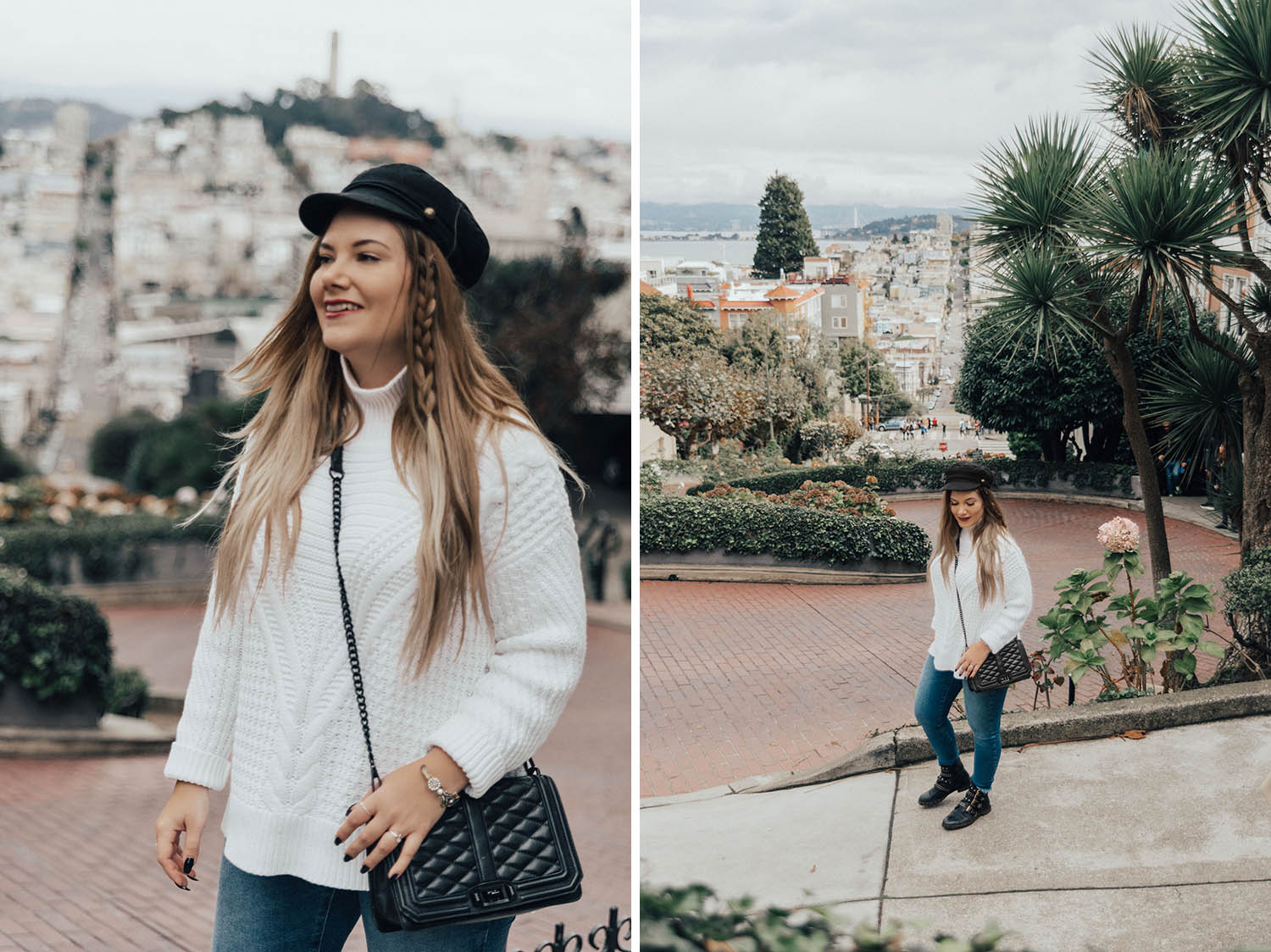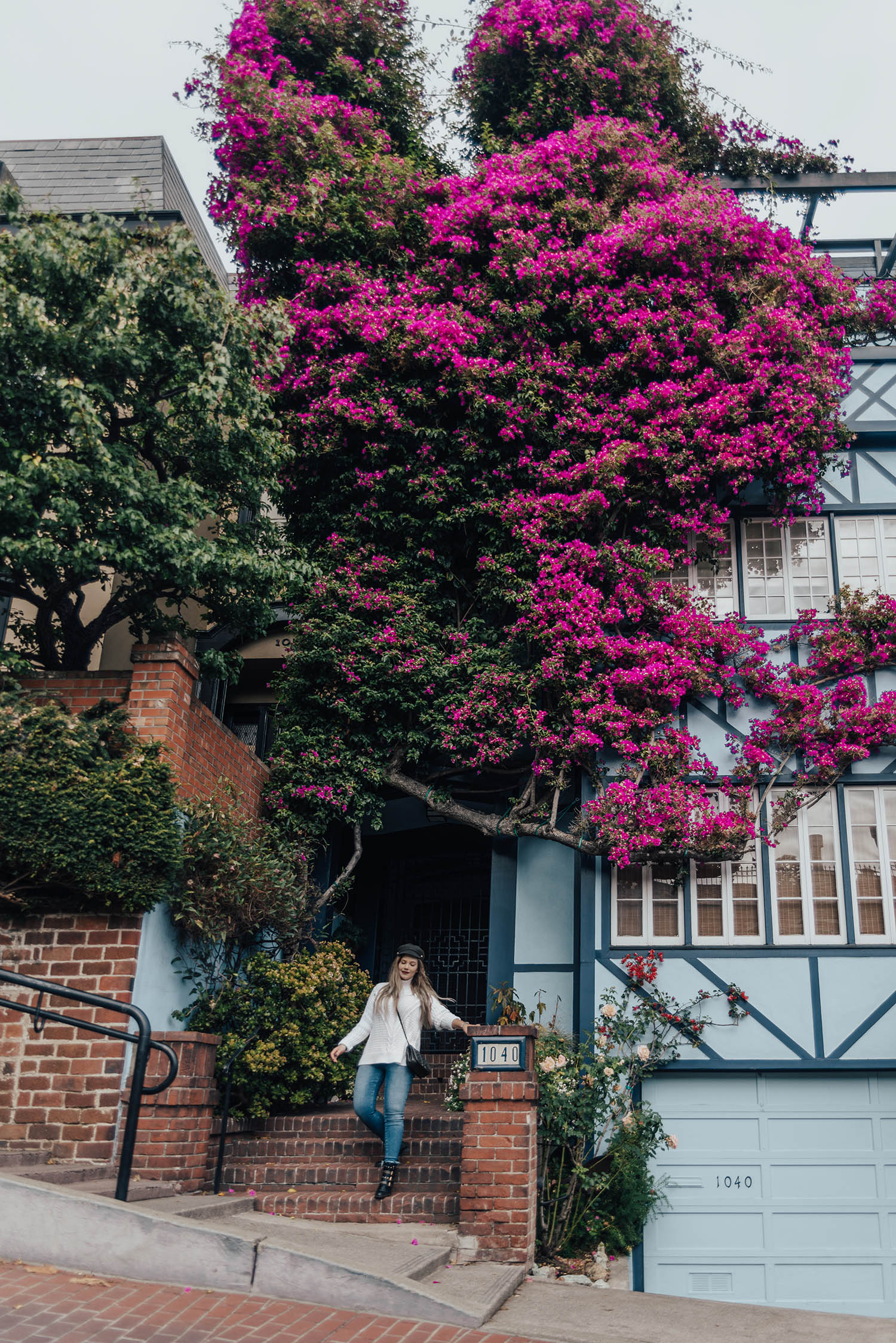 White Knit Outfit

Knitted sweater, Make Way
Jeans, Bik Bok
Baker boy hat, Asos
Crossbody bag, Rebecca Minkoff
Boots, Deichmann Ellie Star Collection
Before we departed for Yosemite National Park, we spent a day in San Francisco. I wore a pair of comfortable boots, a knitted turtleneck sweater, and my new favorite hat.
Maybe this white sweater reminds you of my baby blue sweater above? This is, in fact, the same model but in white. I just love it when you find clothes that you feel so good in – and you only have to get the same in different colors.
P.S This sweater too is available at a bargain price (
find it here!
).
Are you on Pinterest? Pin these cozy knit outfit ideas for later!
Which knitted sweater/look is your favorite? 🙂