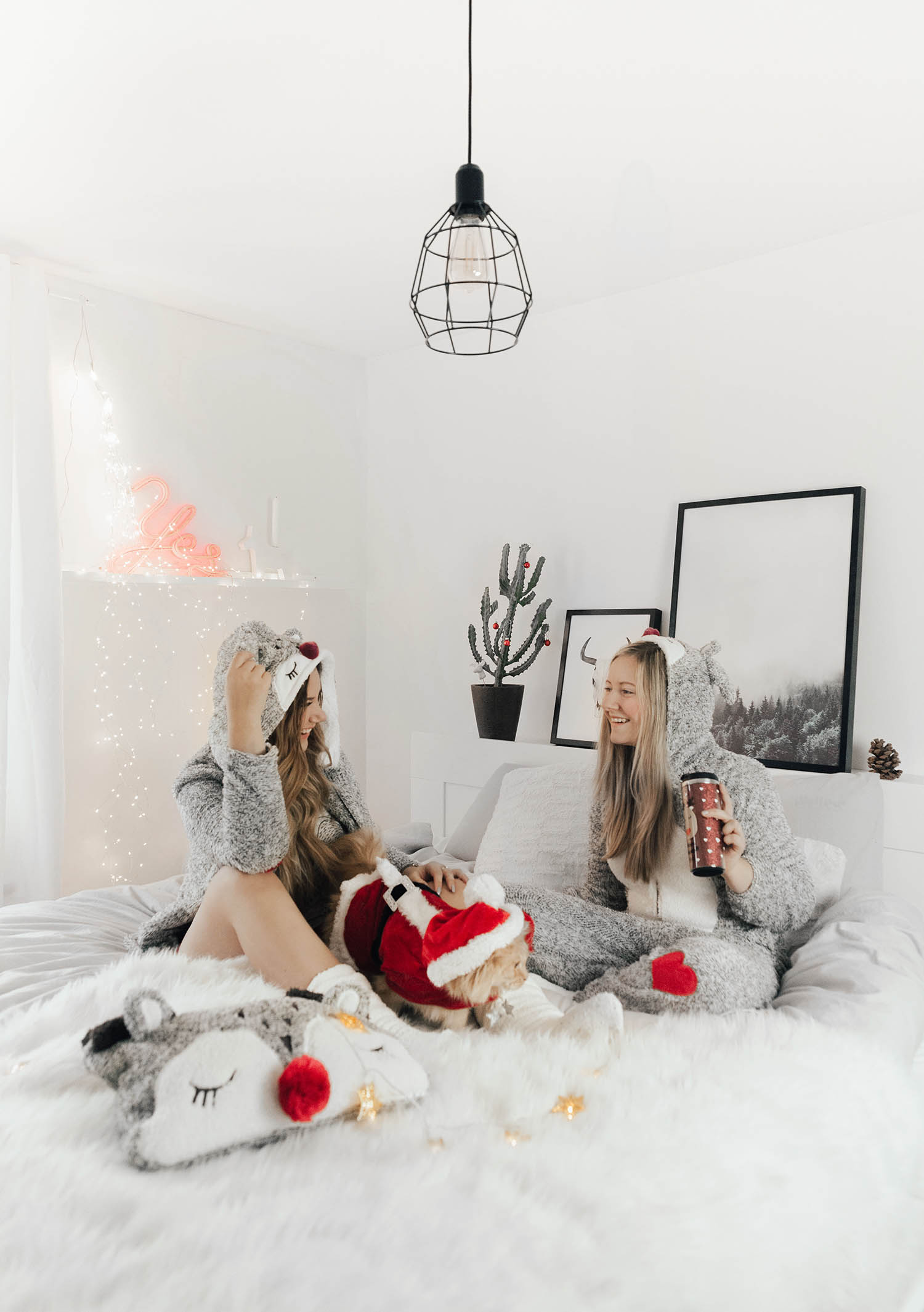 The coziest month of the year is here! Even if I can hardly believe it's December already, it is easy to get into the Christmas spirit with just Christmas music, light strands and, hot chocolate.
What makes the month even cozier is, of course, comfortable clothes (Preferably cute clothes that put a smile on your lips). Clothes that are perfect for chilly wintry nights, chill in front of Netflix and long Christmas mornings.
As inspiration, my sister Sanna and I have made this "Cozy Christmas Edit", mostly with help from Hunkemöller's wonderful "Cosy Collection". It is all about fluffy sweaters, soft slippers, warm onesies, cute animal prints and hoods with ears.
The whole collection is just sooo me!
Oh, Deer! Christmas is Here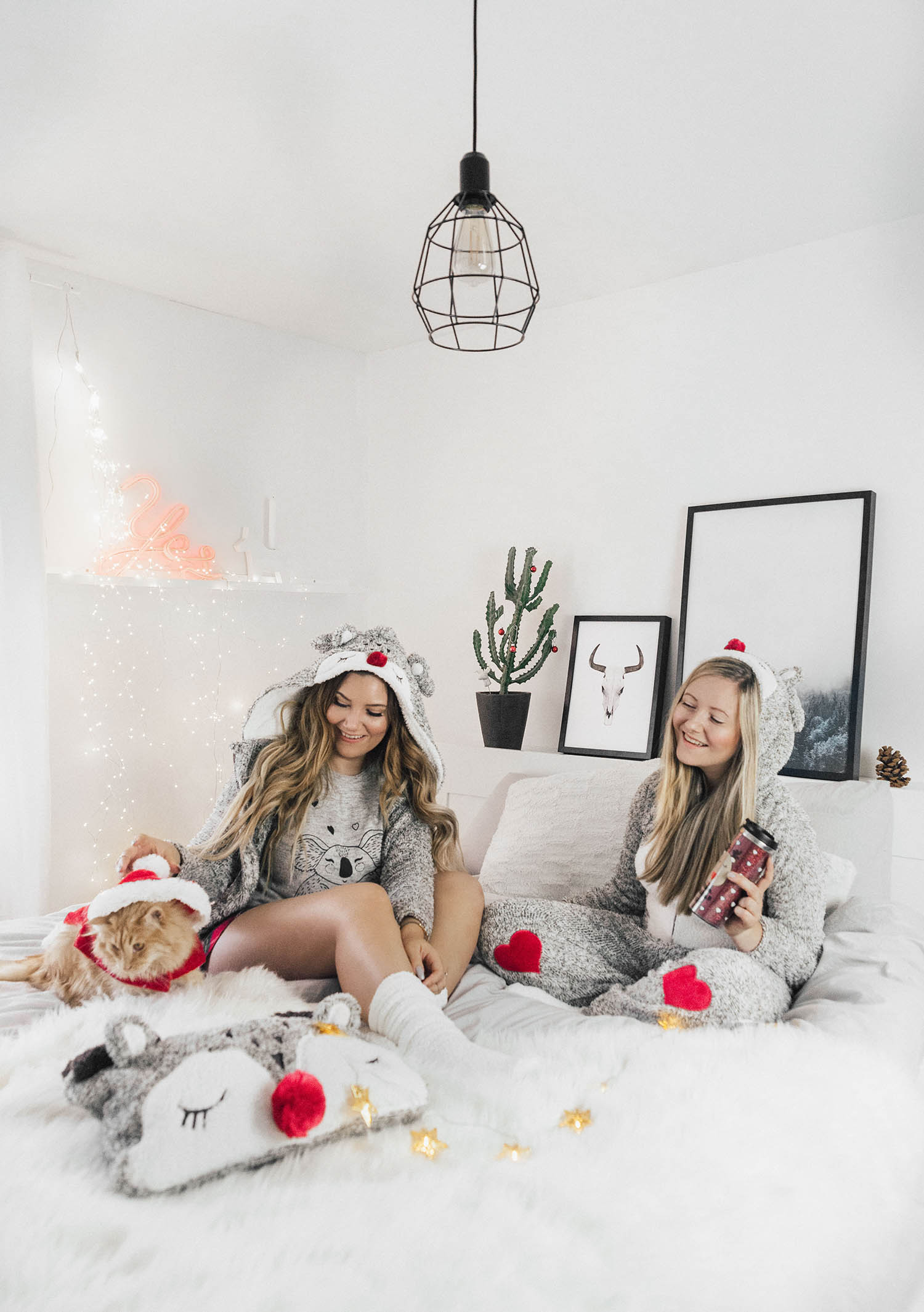 Ida: Reindeer fleece cardigown | White knee socks | Koala jersey | Checked twill shorts
Sanna: Reindeer fleece onesie | Coffee mug
Home decor: Grey bed linen | Fluffy plaid | Star light | Reindeer cushion | Yes-lamp 
Sister, coffee, and cat in bed? Check! My absolute favorite piece from Hunkemöller's Cozy Collection is this Reindeer fleece cardigown with hood. It's just too cute!
When it comes to decorating your home for Christmas, you don't need a Christmas tree to make it perfect. Sanna and I decorated my cactus plant with ornaments. We also decorated my room with fluffy blankets (love this!), pillows and light strands.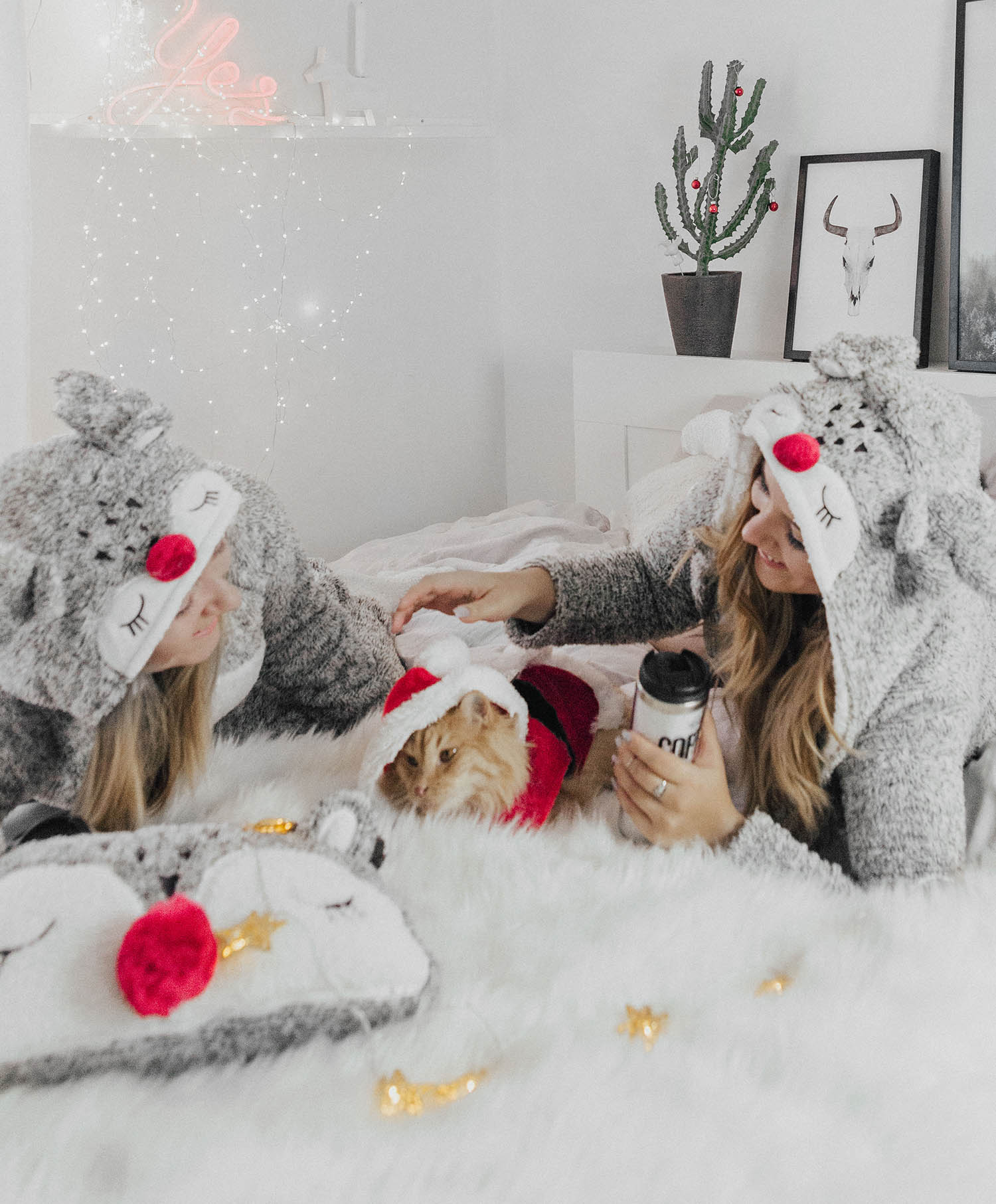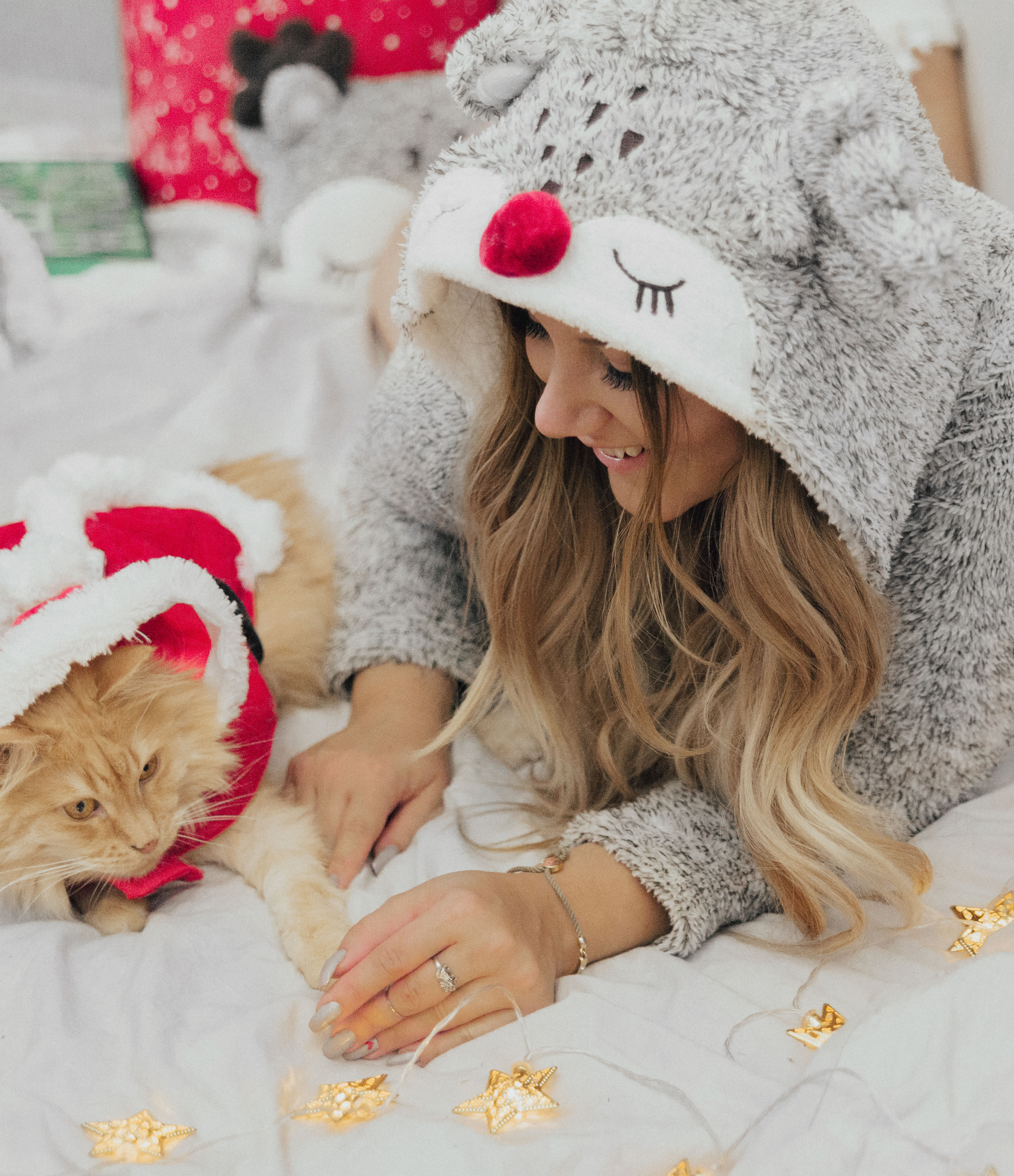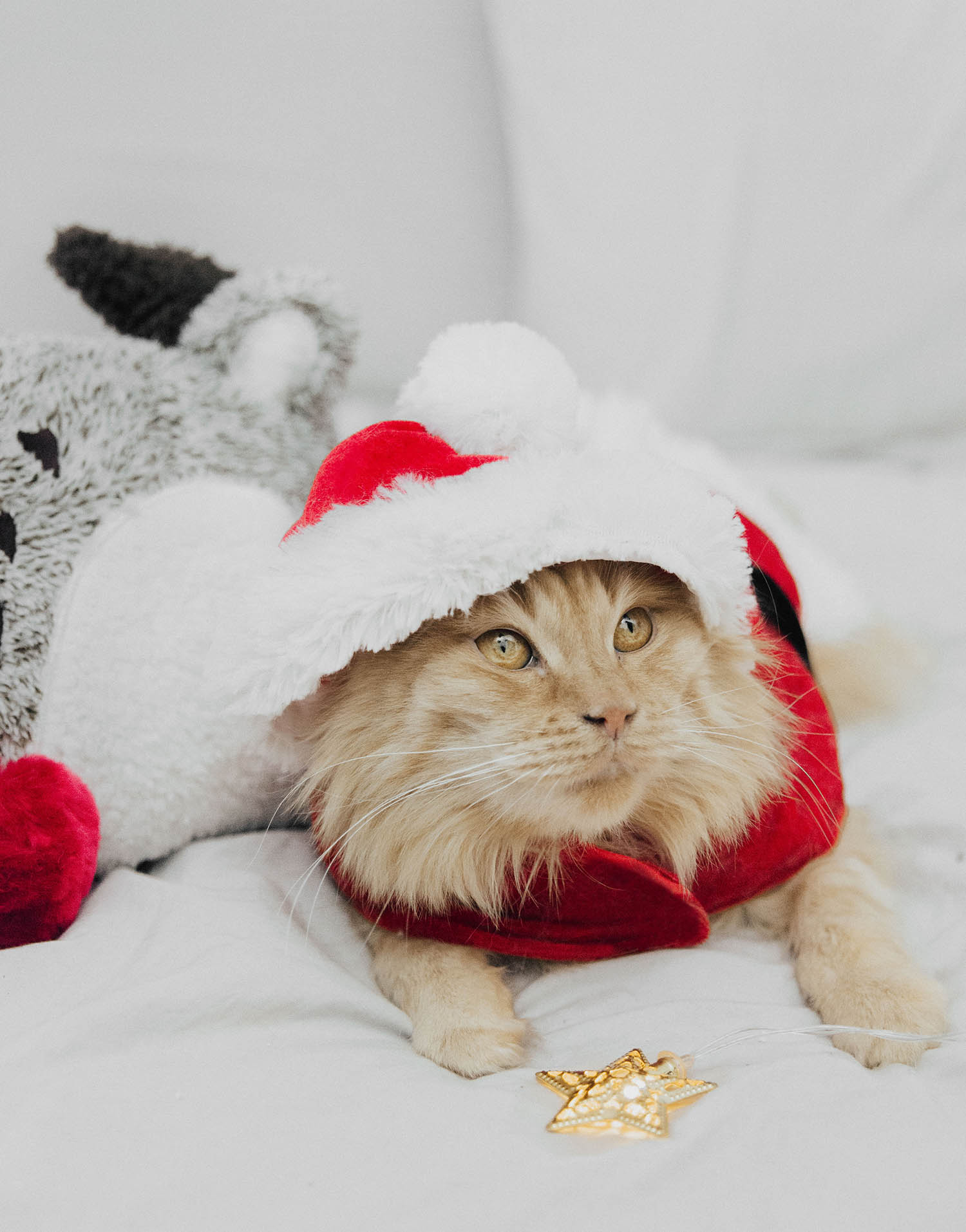 The Perfect Way to Start the Day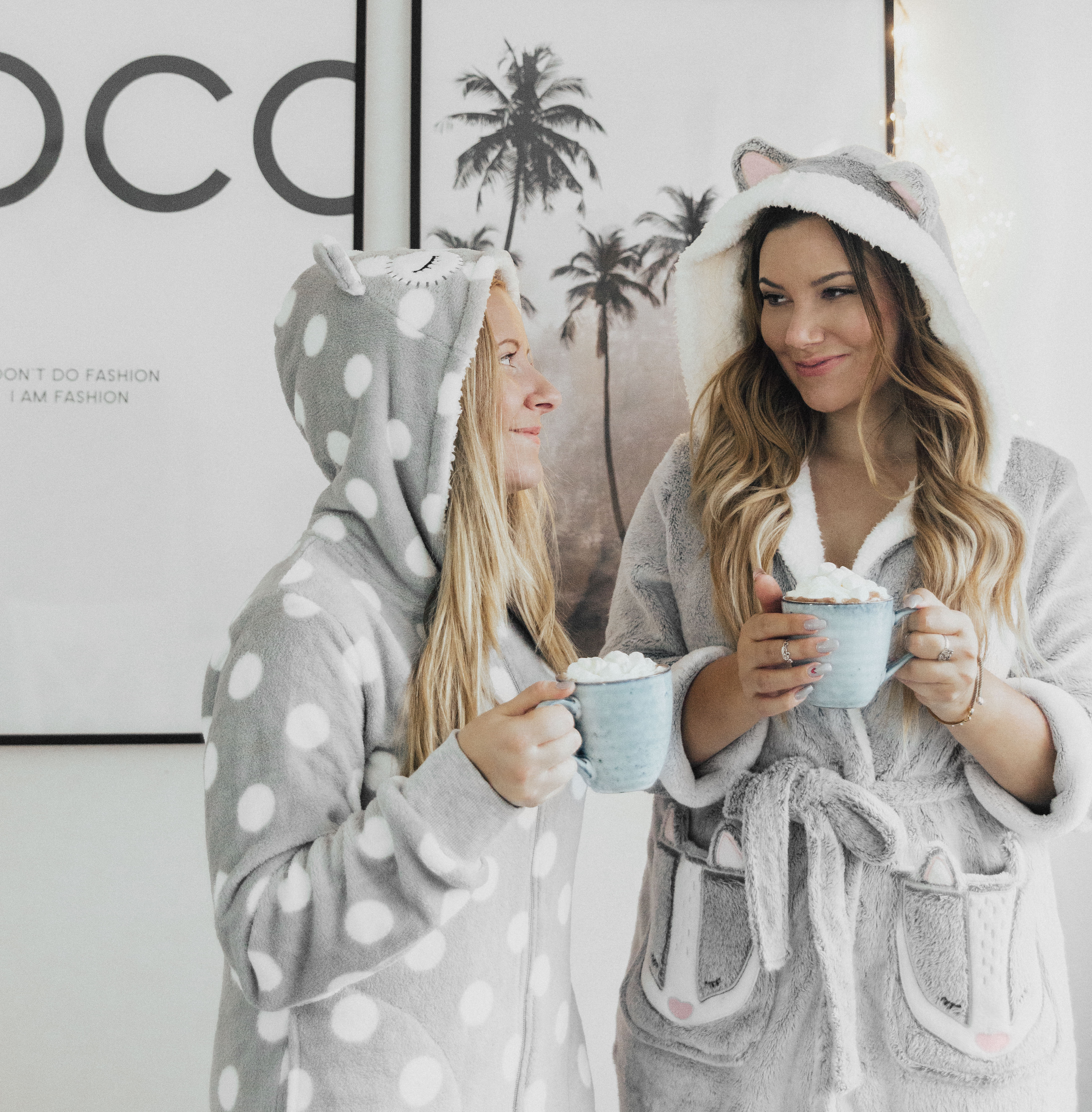 Sanna: Grey onesie
Ida: Fleece bathrobe with ears
Details: Cups | Nail polish
Put on a fleece bathrobe or cute onesie to stay warm after a hot bath. Combine with warm slippers and a hot cup of chocolate and your morning awesomeness is guaranteed.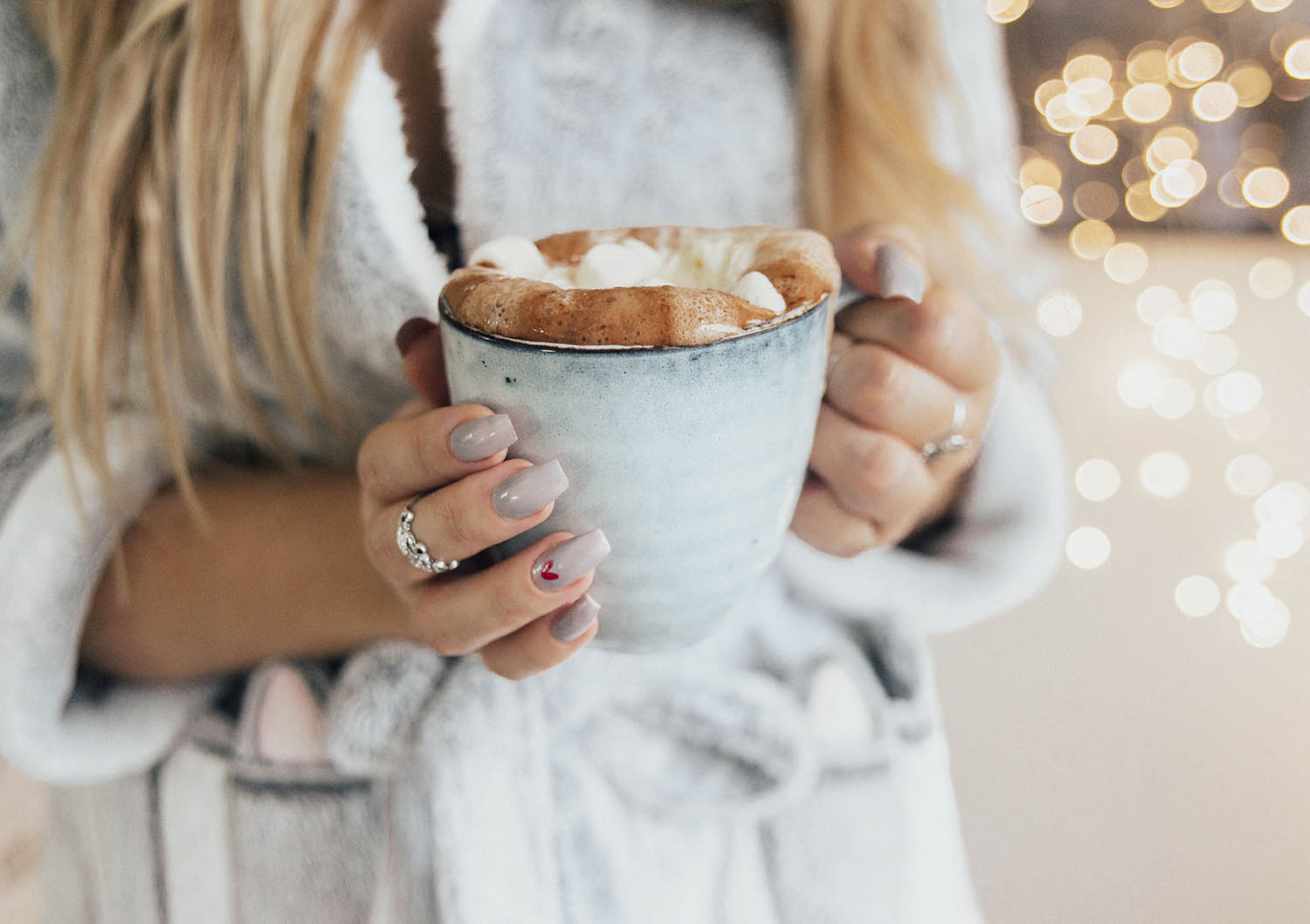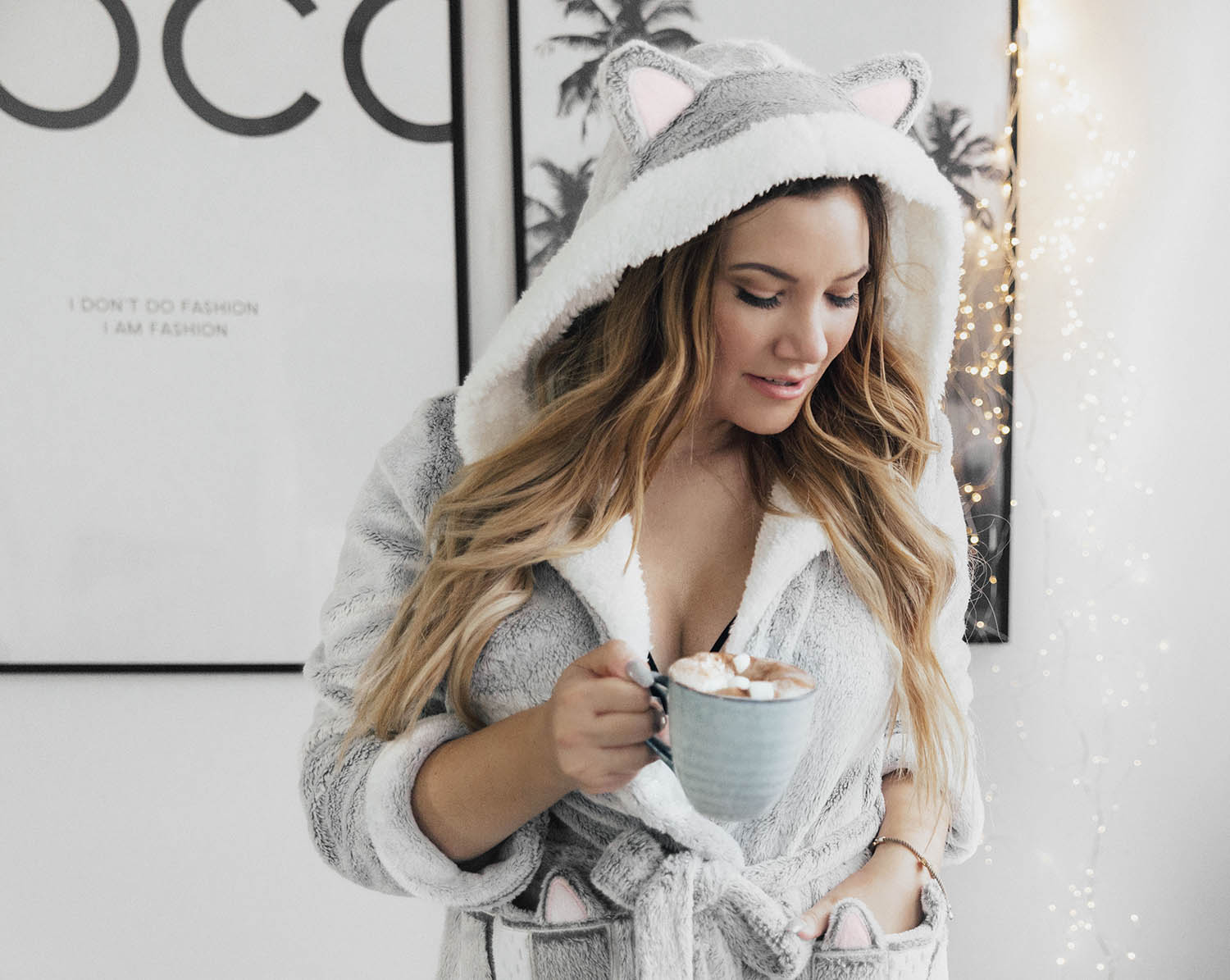 How cute isn't this bathrobe? I could live in this.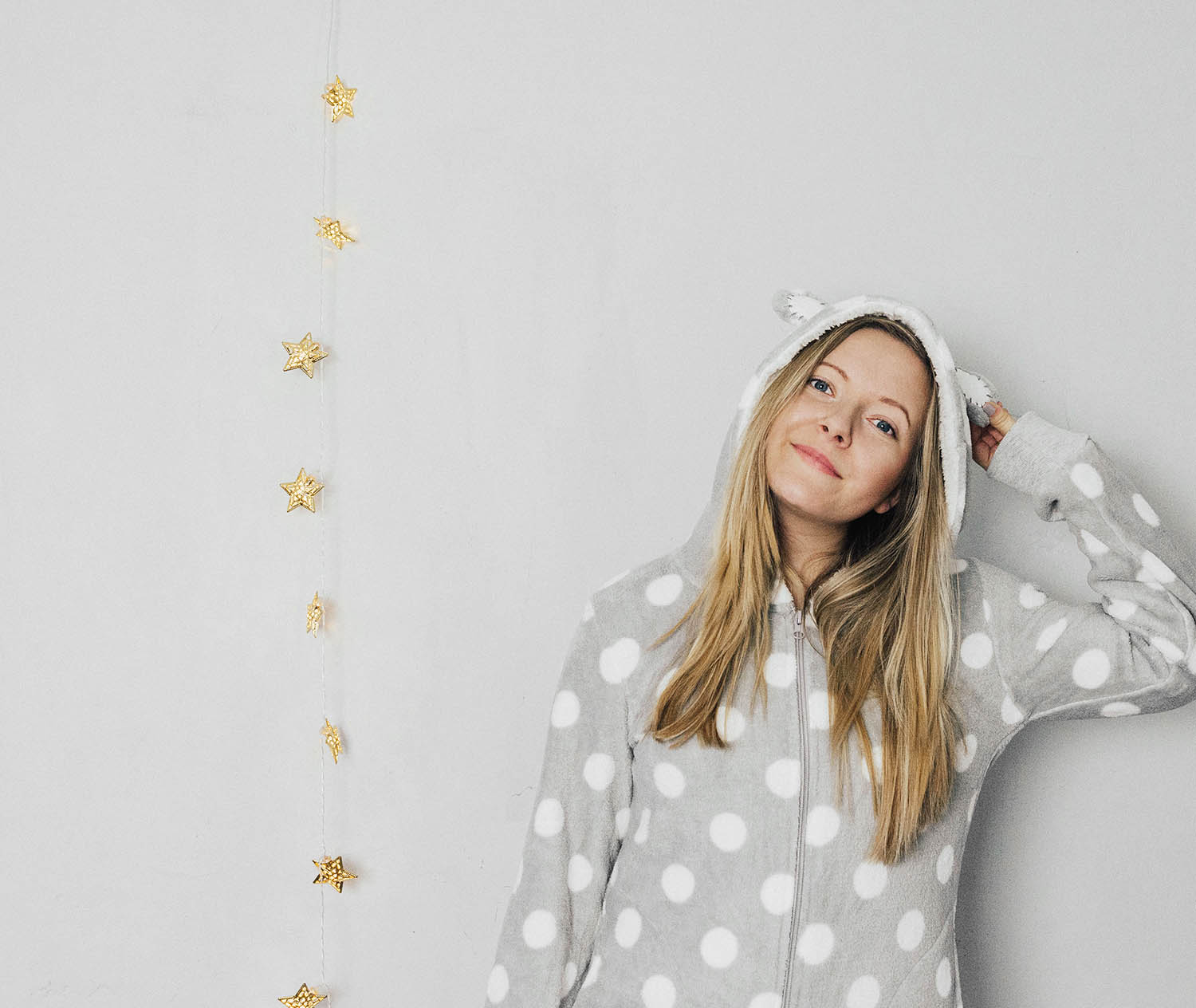 Yes, The Countdown has Begun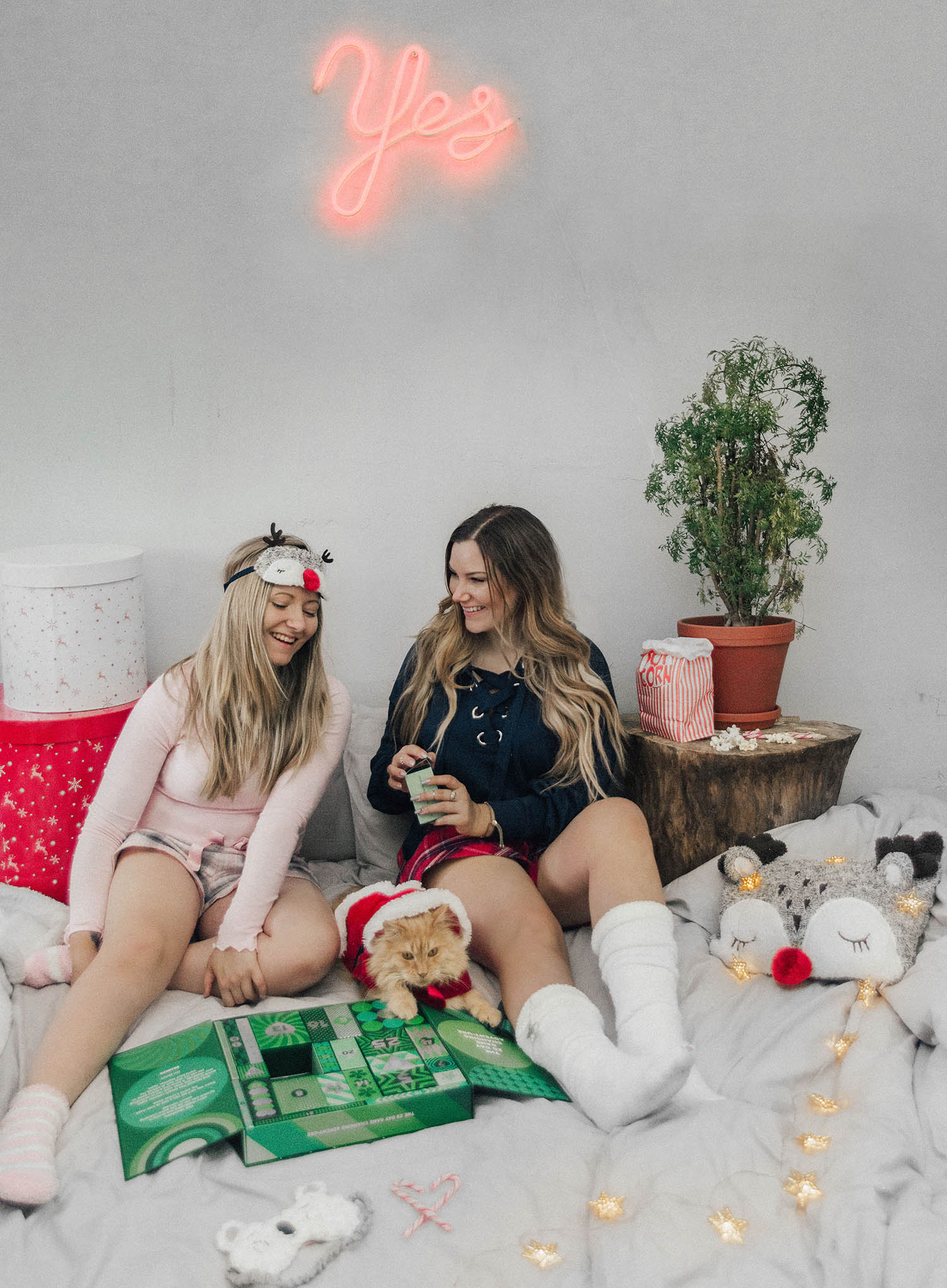 Sanna: Pyjama top | Reindeer eye mask | Socks | Checked twill shorts
Ida: Lace-up Sweater | Checked twill shorts | White socks
Detaljer: Advent calendar | Cat costume from Dollarstore (hehe) | Star light | Reindeer cushion | Koala eye mask
I love the countdown to Christmas! One of my countdown traditions is spoiling myself with an advent calendar, so I have something to look forward to each until Christmas.
But even if you don't have an advent calendar, the important thing is to remember to take care of yourself in December. Be it with a facial maks and home spa feelings or with morning workouts. Just "take care of your selfie."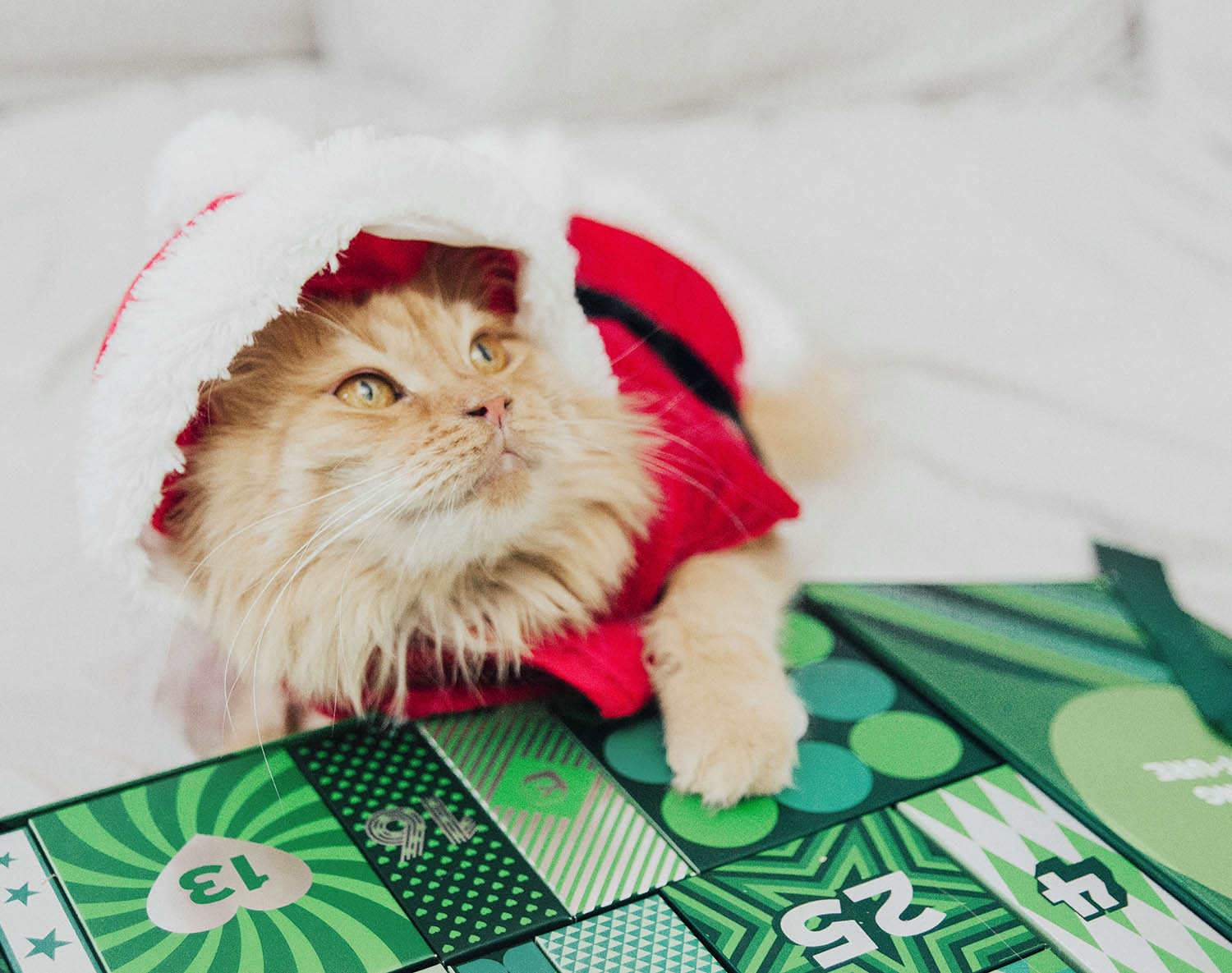 Which outfit do you like most? 🙂