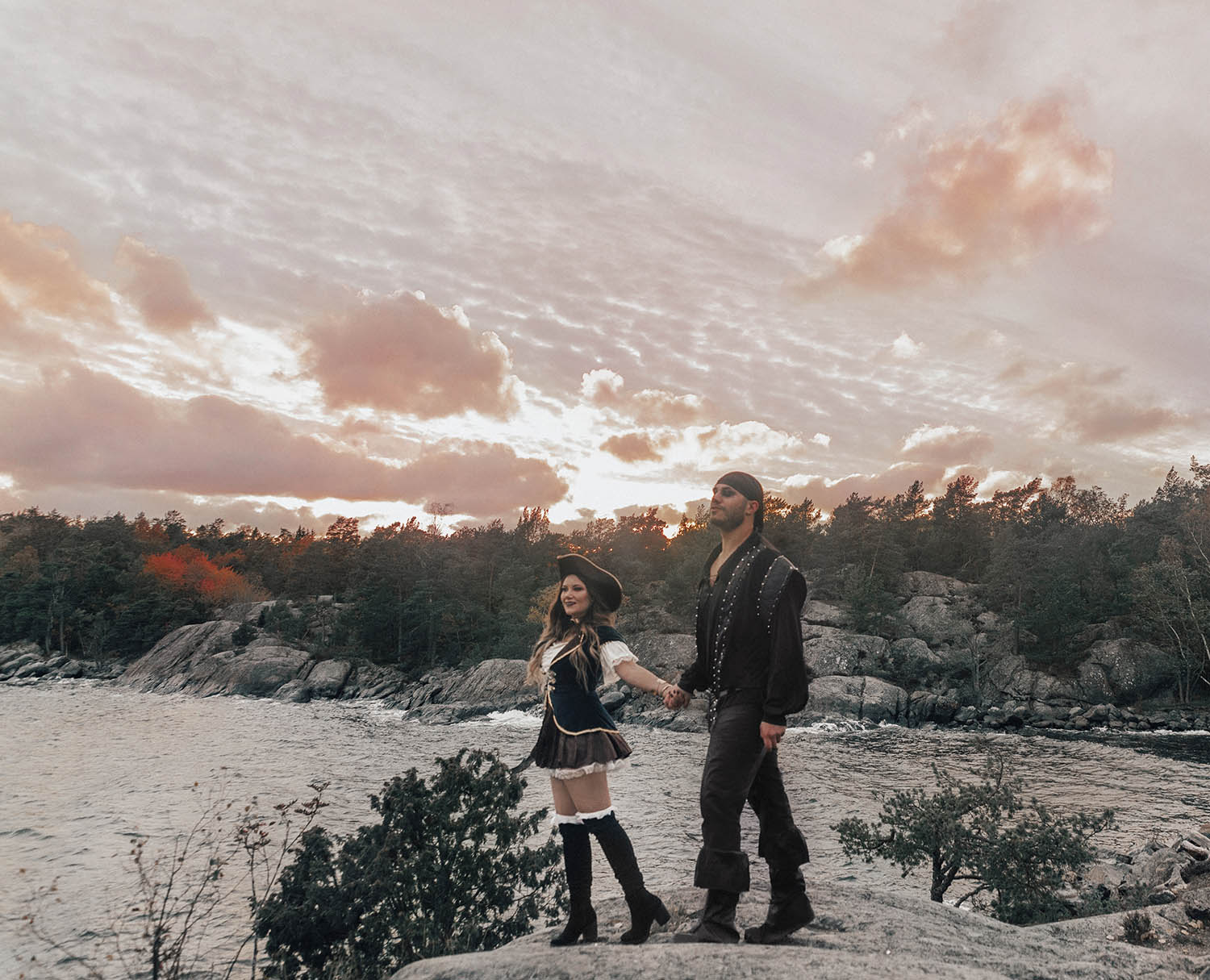 Dress up as pirates, matching zombies, sexy vampires, superheroes or why not as the egg-cellent bacon and egg duo? Here is the ultimate guide to couple costume ideas.
Maybe you're celebrating Halloween with your partner, or are going to a masquerade or themed party with your best friend, sister or brother. We have rounded up over 100 couple costumes that will make you and your boo the talk of any party. Even if you only wished you had a partner in crime, we've got you covered (see number 63).
When it comes to our own choices, Simon and I have been going for timeless couple costumes this year. Pirate costumes from Kalaskompaniet and gothic vampire costumes from ZingLand.se.
100+ Couple Costume Ideas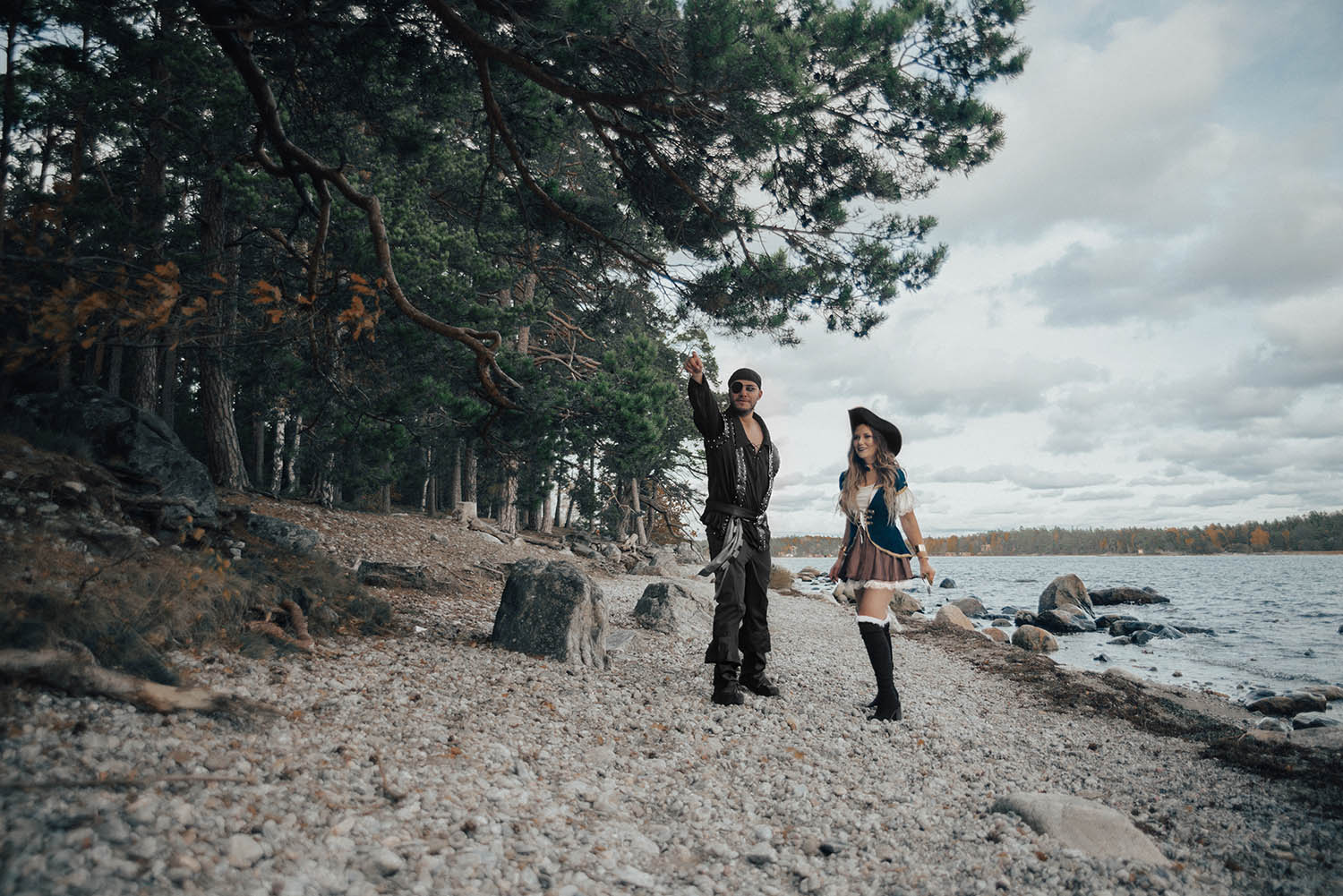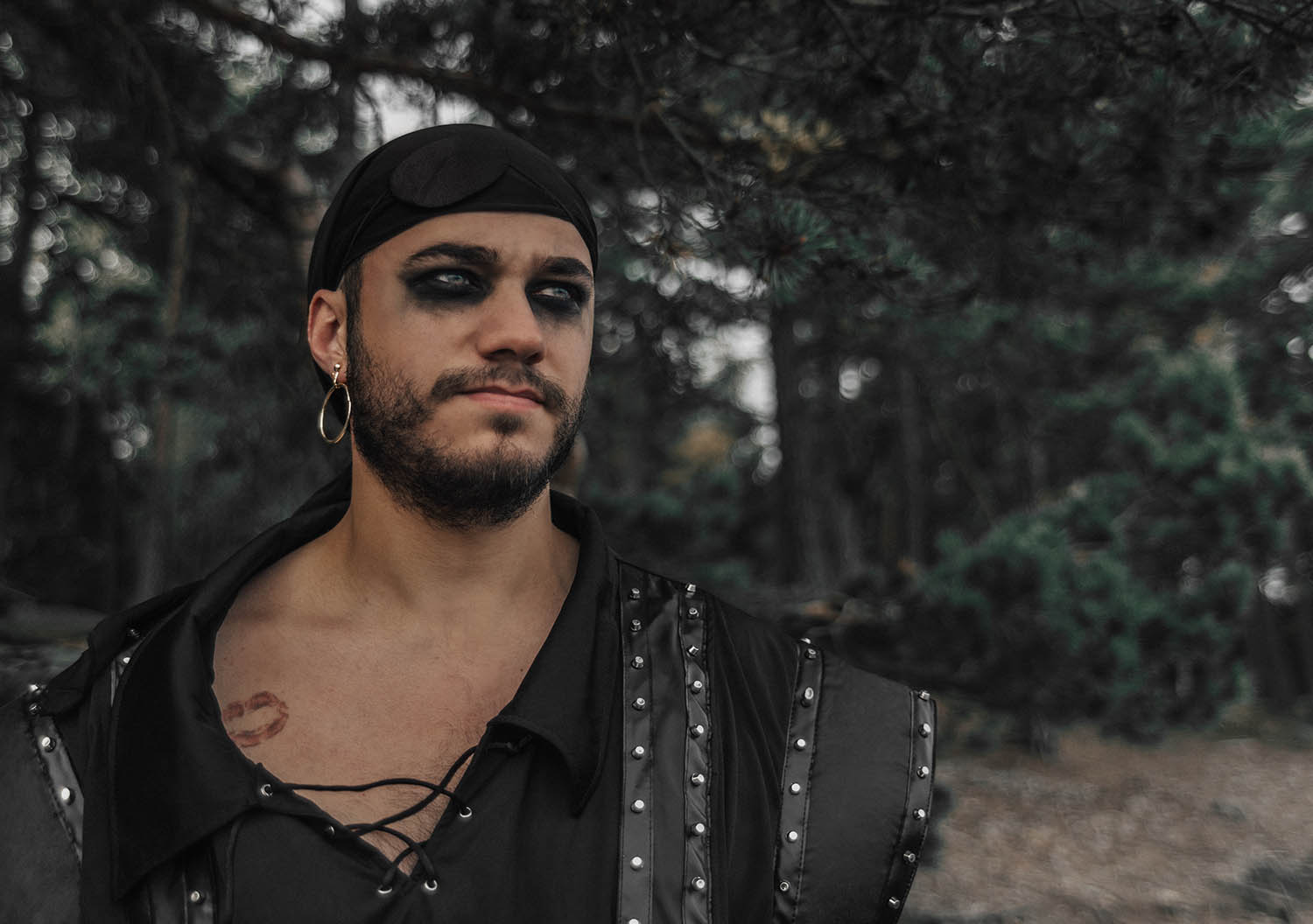 The Pirate Couple

Simon:
Dark Sea-pirate costume
Pirate eyepatch & earring
Eyeshadow, Urban Decay Gwen Stefani Blackout

Ida:
Pirate dress (I switched the red ribbon to a white)
Pirate knife
Black pirate hat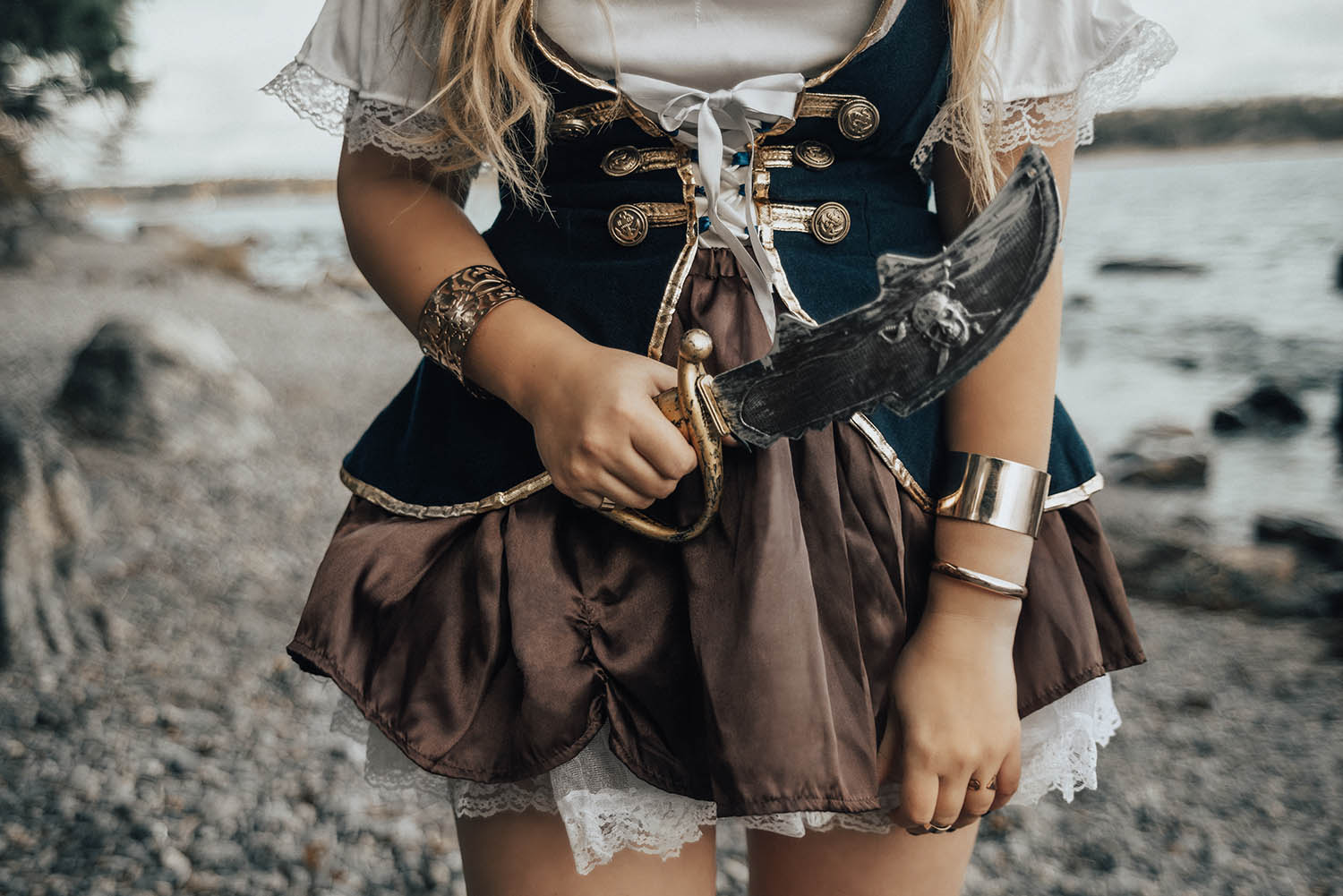 Pirate Costumes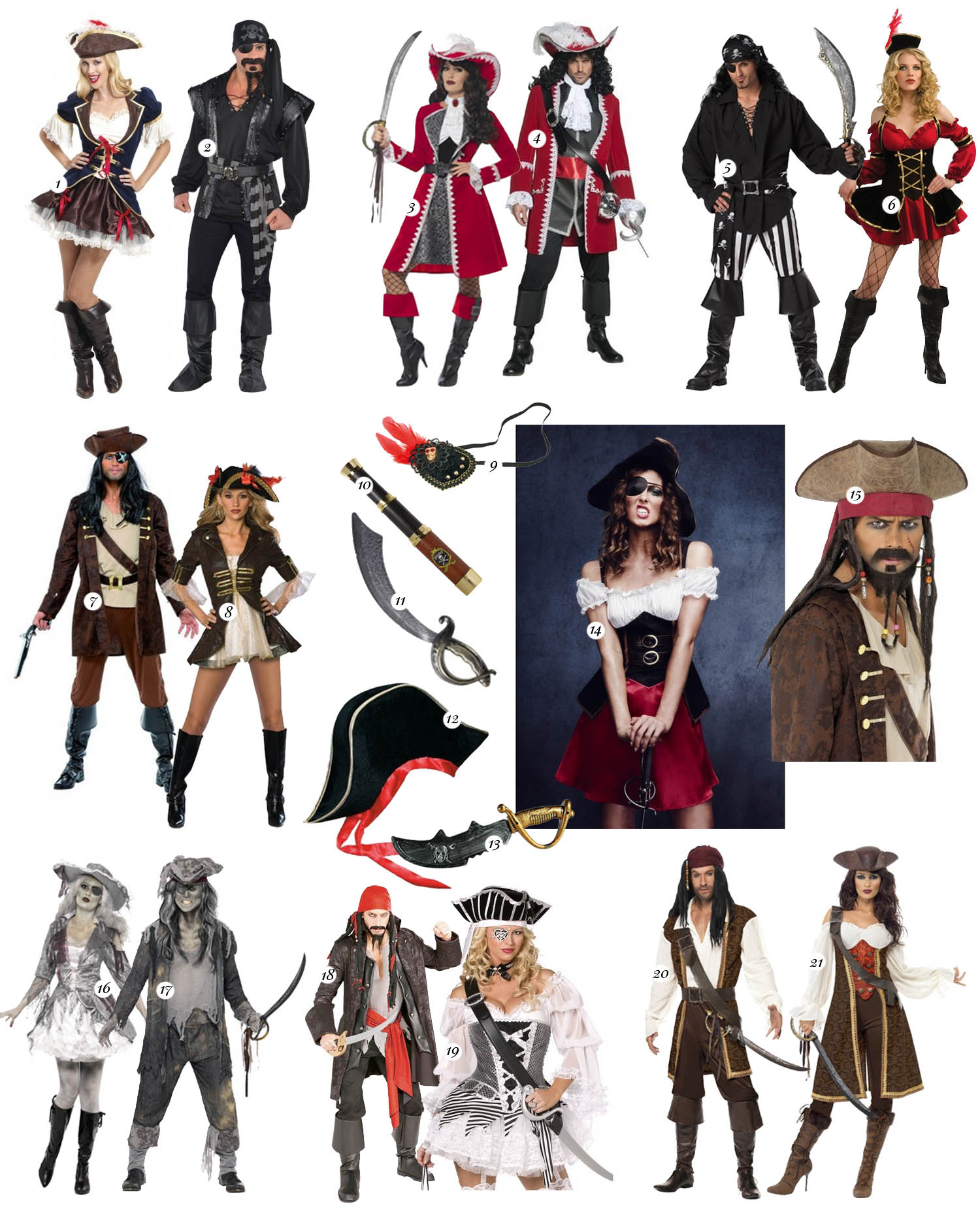 Aye Aye Cap'n! Dress up like the Never Land Pirates, a wench pirate, Captain Jack Sparrow or the Blackbeard and get ready to sail the high seas. Pirate costumes are all about layers and details. With an eye patch, pirate hat or bandana you have a good start. Pimp it up with a pirate sword, boots, compass or binoculars. Braid pearls and laces in the hair and paint your eyes dark with makeup.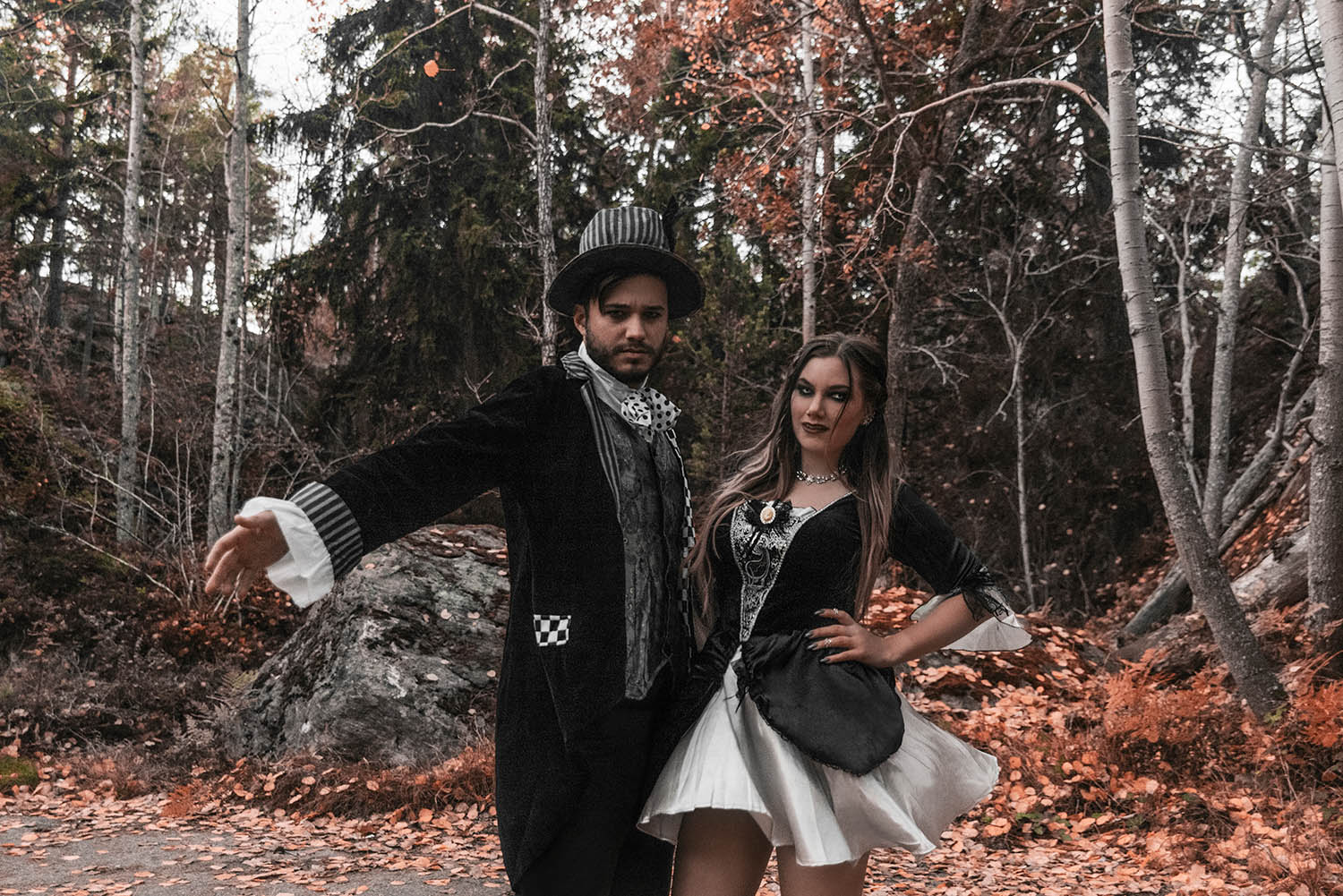 Vampire Couple Costumes

Simon:
Mad Hatter Costume
Vampire Fangs

Ida:
Baroque vampire dress
White Out lenses
Lipstick, Miyo no. 08 Lisbon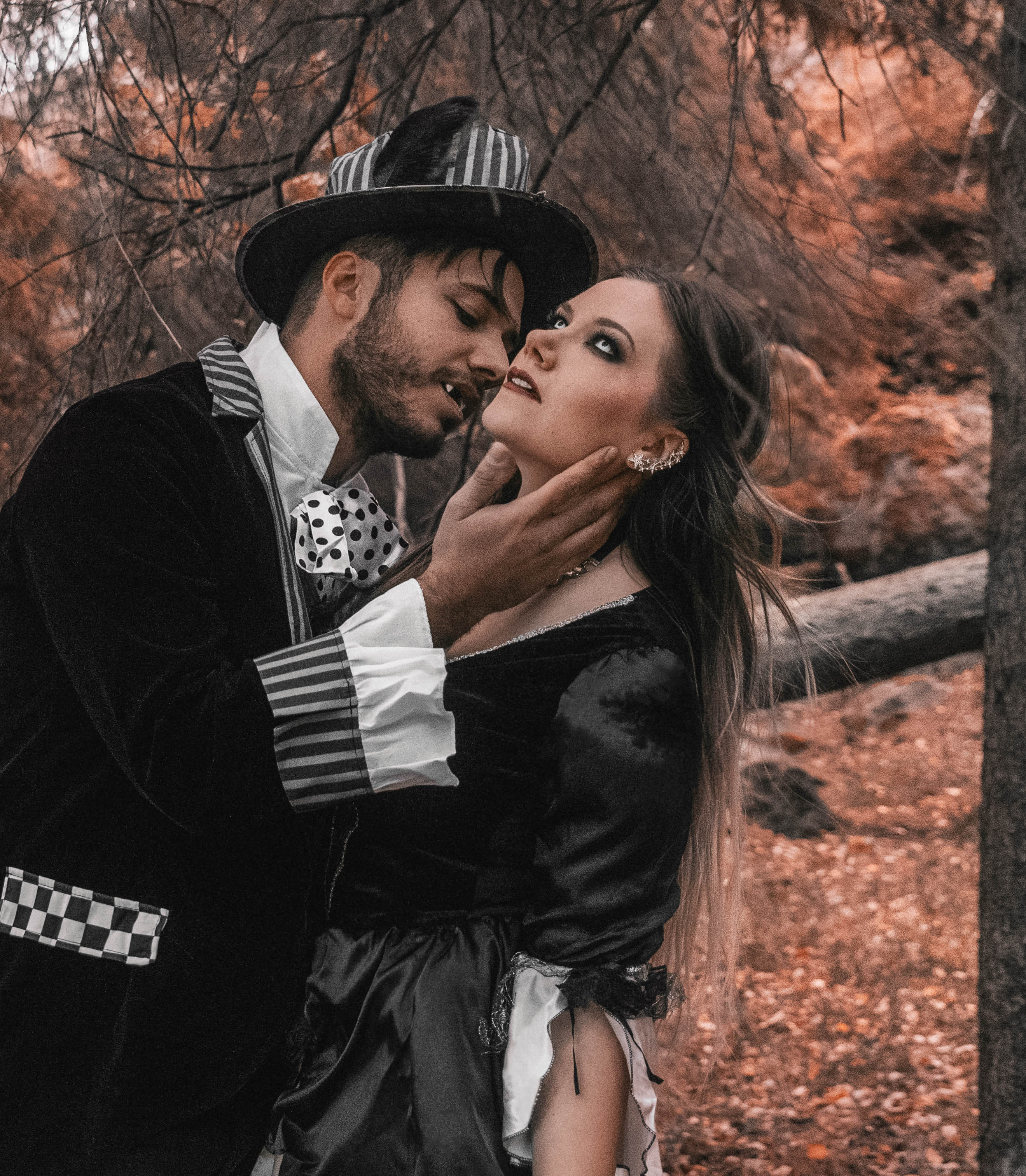 Vampire Costumes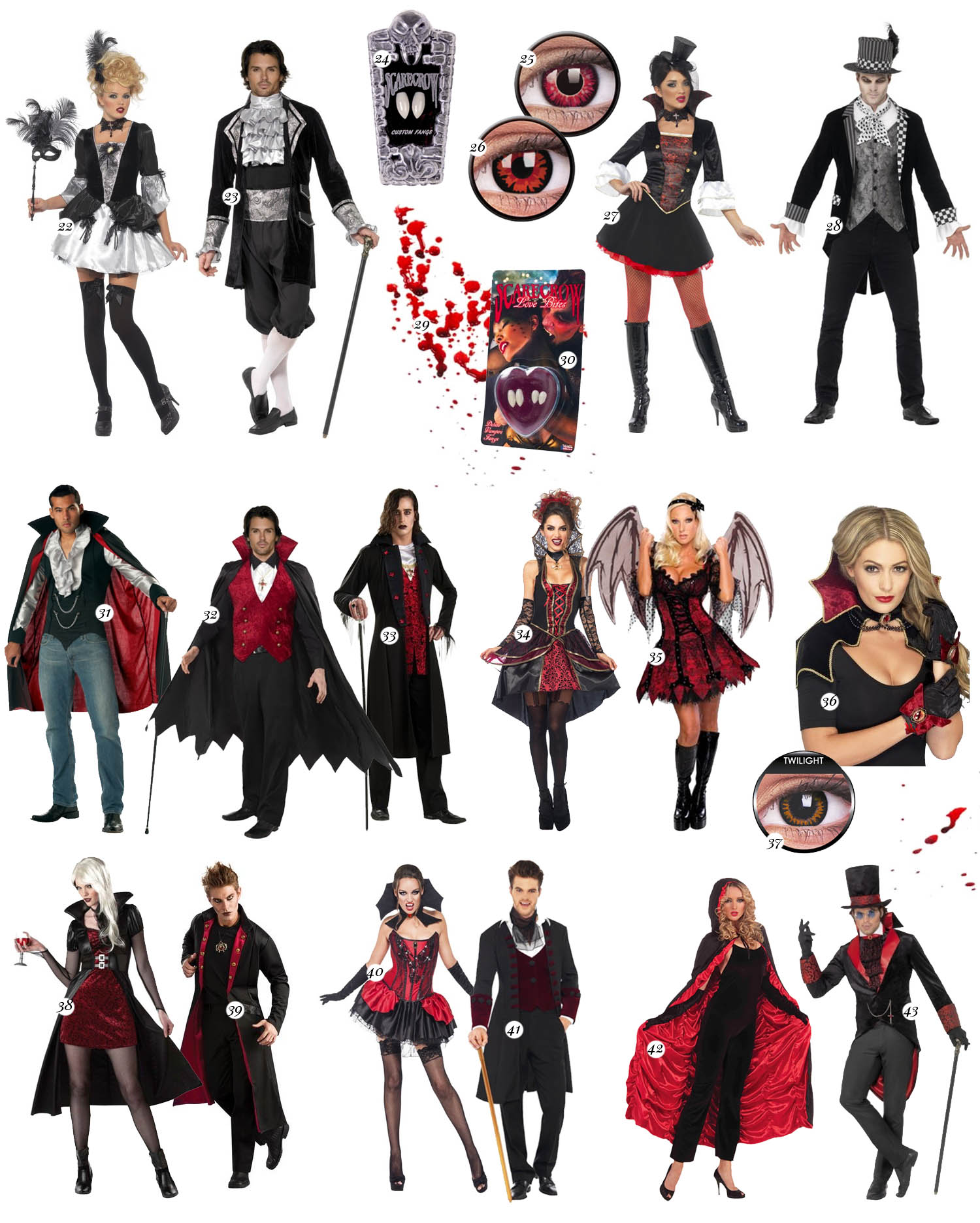 It doesn't matter if you dress up in a dark and mysterious gothic vampire costume or go for the more traditional Bram Stoker's "Dracula" style, vampires are always timeless and hot. Actually, all you need is something black to wear, vampire fangs and colored vampire lenses. Add some dark lipstick and attitude, and you are more than ready to slay at any Halloween party.
Star Wars Costumes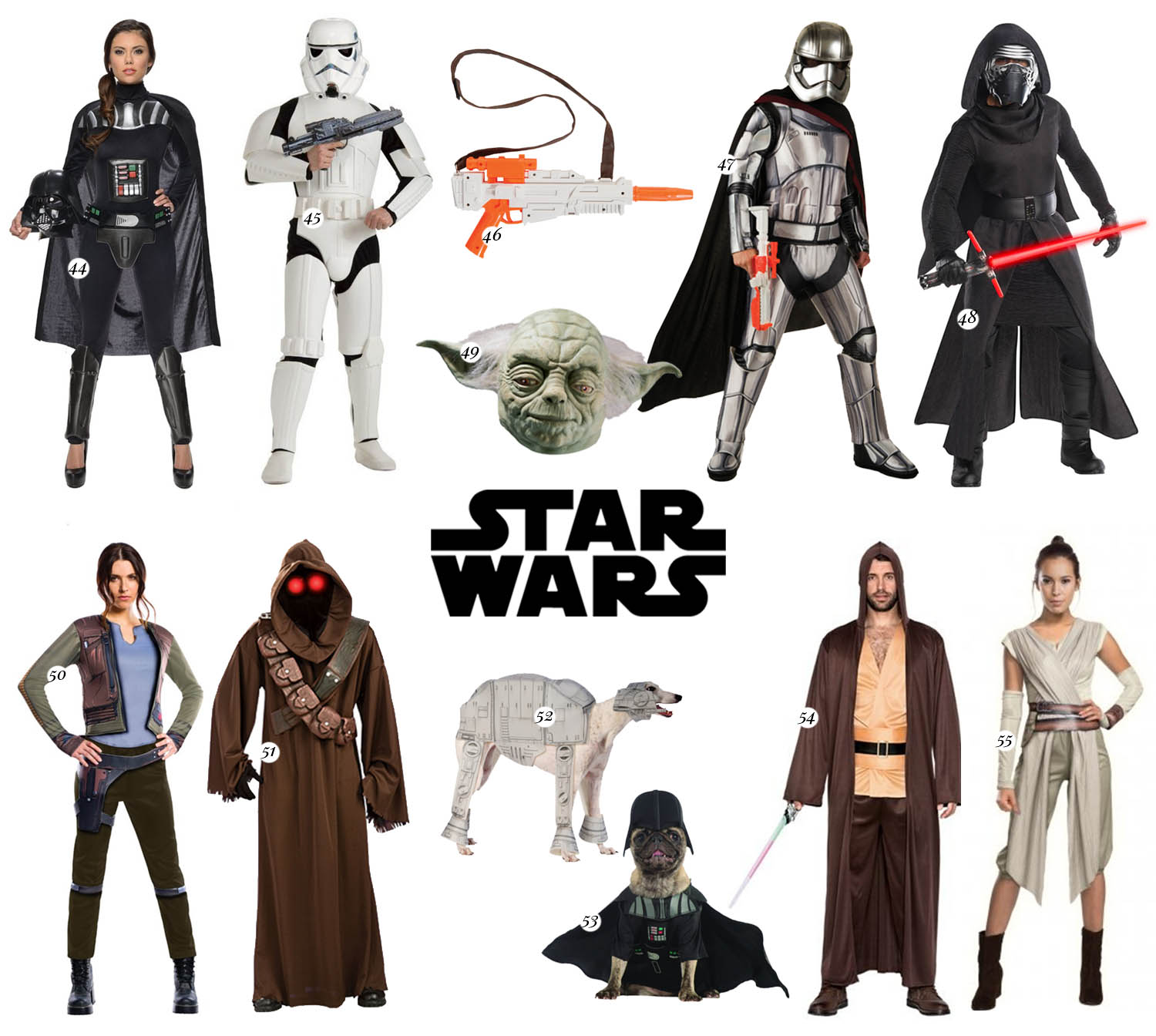 As Star Wars: The Last Jedi has its world premiere on December 8, 2017, it's so-hot-and-so-right to transform into anyone in the Star Wars galaxy. Storm Trooper, Flametrooper, Darth Vader, Leia, Boba Fett, Yoda … Whatever you choose: May the force be with you.
P.S If your best friend is four-legged, bring him along in a matching dog costume.
Funny Halloween Couple Costumes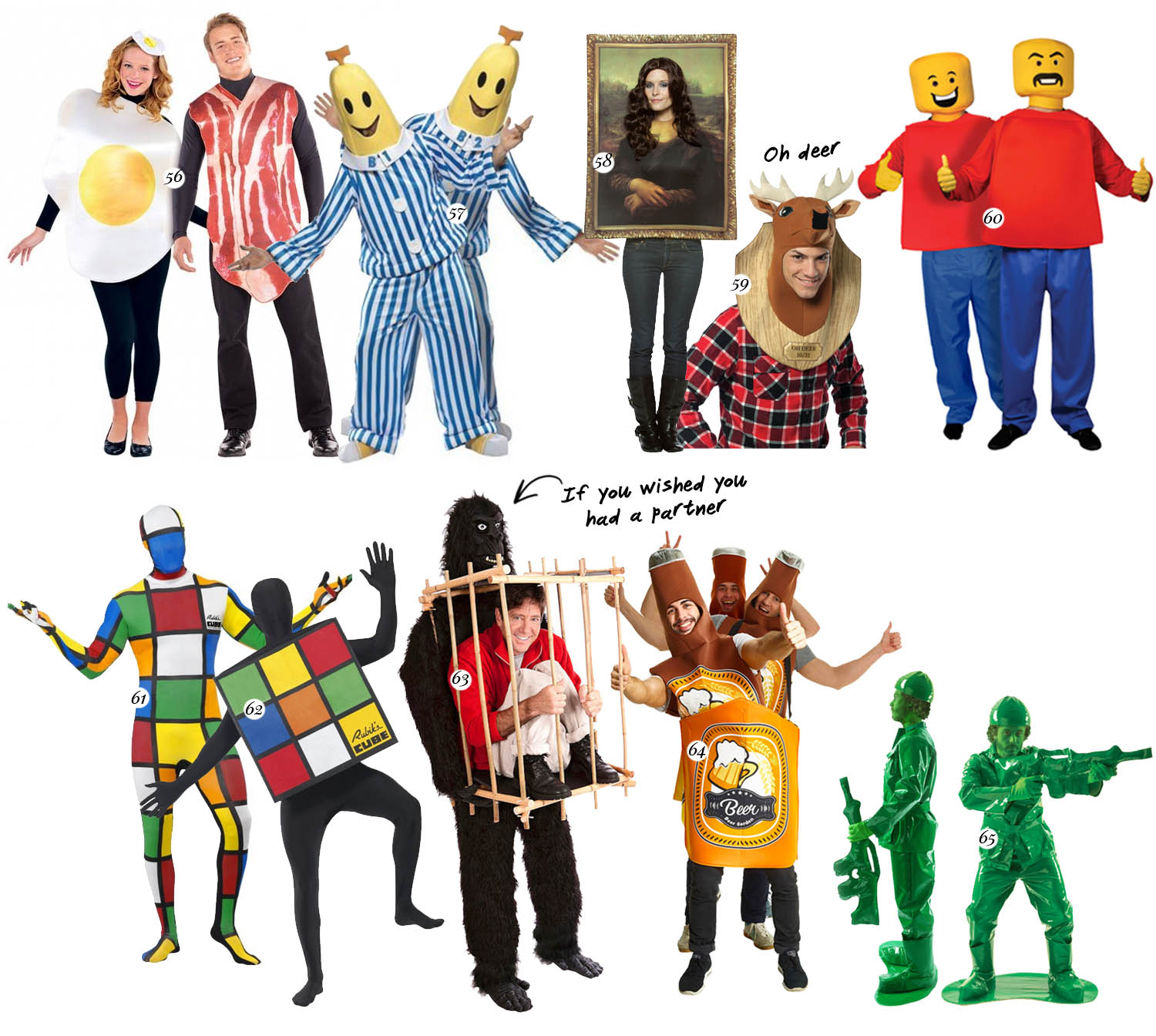 Get in touch with your inner comedian and go for Halloween costumes guaranteed to get a laugh. Enter the party as wall decorations, bacon and egg, Rubik's cube or another brilliant idea.
And if you happen to go to the party solo and just wished you had a partner in crime we've got you covered with costume no. 63.
Superhero Costumes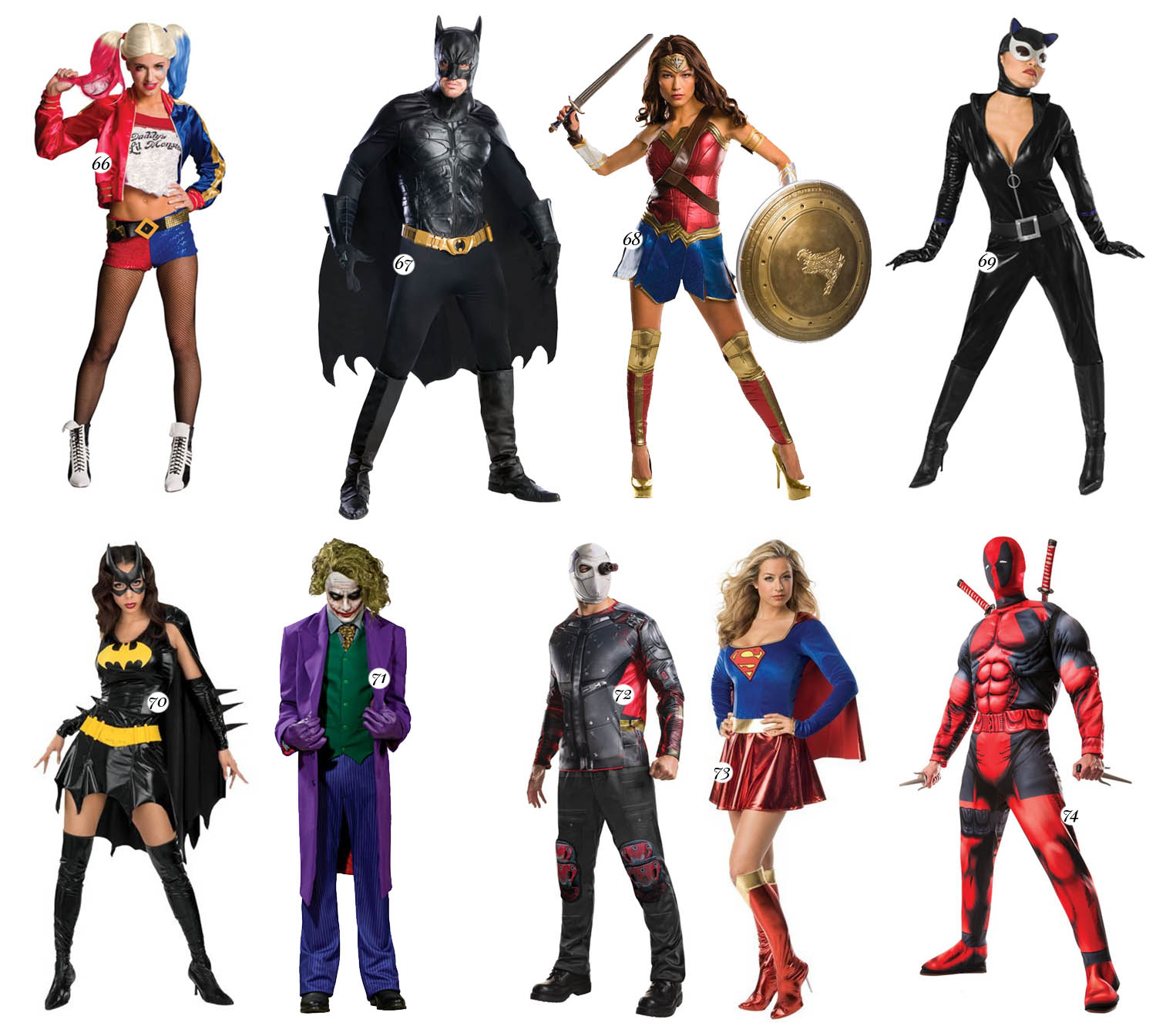 Embrace your childhood dreams and become your favorite superhero. Or villain. Dress up as one of the universe coolest or most powerful characters. You can just pick and choose among DC Comics or Marvels heroes and villains.
TV & Movie Costumes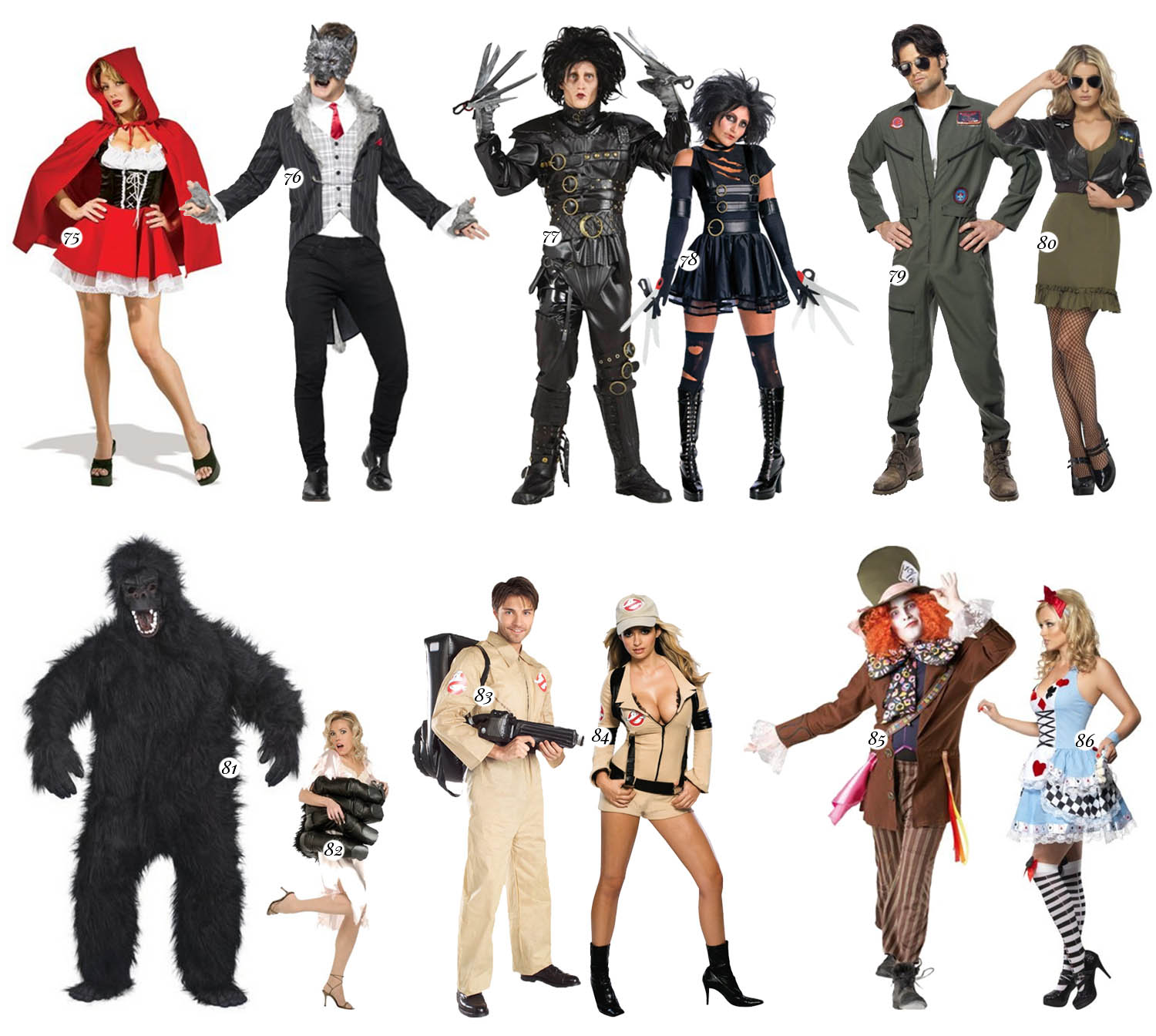 This theme is so infinitely large, making it easy to stand out in the masquerade or Halloween party (what are the odds that someone would select the exact same characters?). Get inspired by your favorite TV shows, movies, books or video games. Make a modern interpretation of the Red Riding Hood, take everyone's breath away with Top Gun jumpsuits or go against the flow and be ghost hunters on Halloween (instead of something scary).
Convict & Police Costumes
Hands up! A cop and prisoner costume make an excellent couples' costume. Whether you're thinking Orange is the New Black or traditional black and white jailhouse stripes makes being bad look oh-so-good! Pair yourself with a police officer for a classic combo, or team up with your best bud to be convicts on the loose.
Zombie Costumes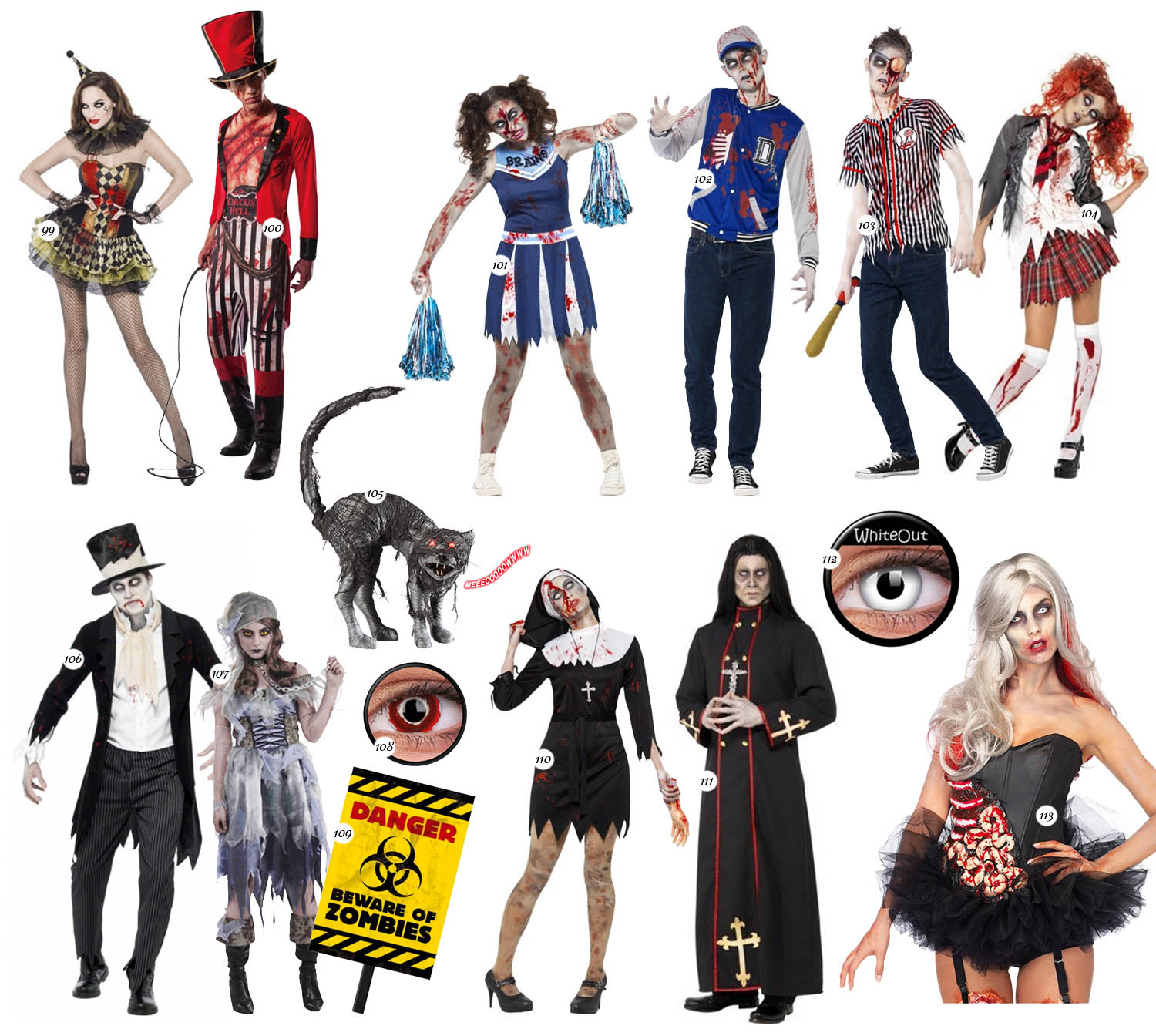 What would be Halloween be without any zombies? What's especially fun with this theme is that you can go all in with effect makeup and be as scary as you want to be. Bloody wounds, intestines, bone fractures … more is more! Complete the zombie outfit with creepy lenses and fake blood.
This is also a perfect option if you have old Halloween costumes lying around at home. Reuse them by turning them into an appropriate zombie apocalypse outfit.
Pin it! Save this couple costumes list for later
Which costume is your favorite? 🙂