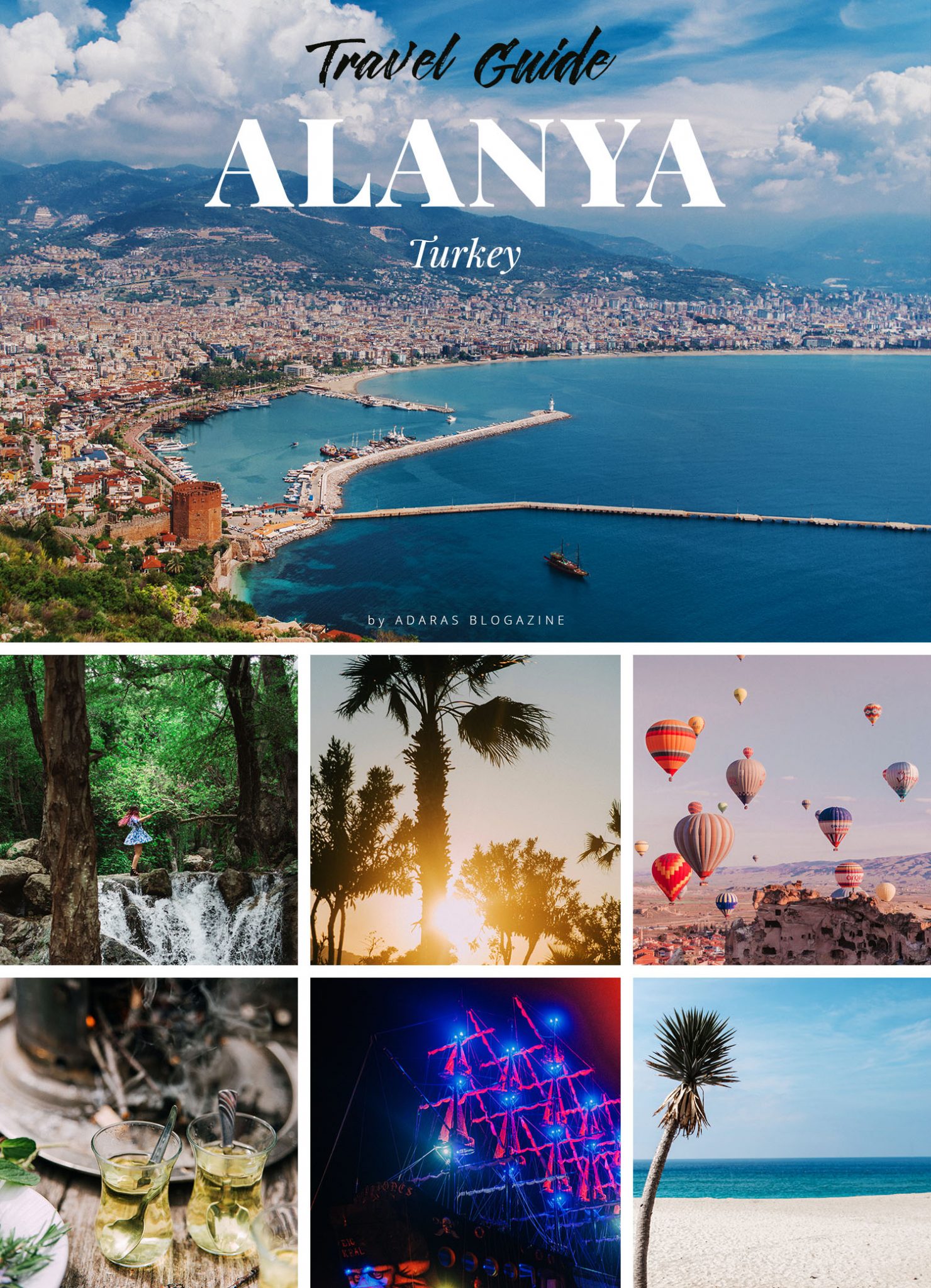 With over 300 days of sunshine a year, fine sand beaches, vibrant nightlife, fantastic food, genuine hospitality and a lot of adventures around the corner, it's no surprise that Alanya is a magnet for tourists.
Located on Turkey's beautiful "Turquoise Coast," Alanya is a perfect holiday getaway. Swim in the bay where Cleopatra once bathed, enjoy the sun, explore mysterious sea caves, go on a pirate cruise, explore the mountains by jeep and relax with hammam. Alanya offers something for everyone.
My little sister Sanna and I went to Alanya in April for our first taste of Turkey. With both relaxation, adventures, and a trip to one of my dream destinations, Cappadocia, on our itinerary, our expectations were really high.
And we were not disappointed. This beach resort has a lot to offer. And with that being said, here is our travel guide to Alanya!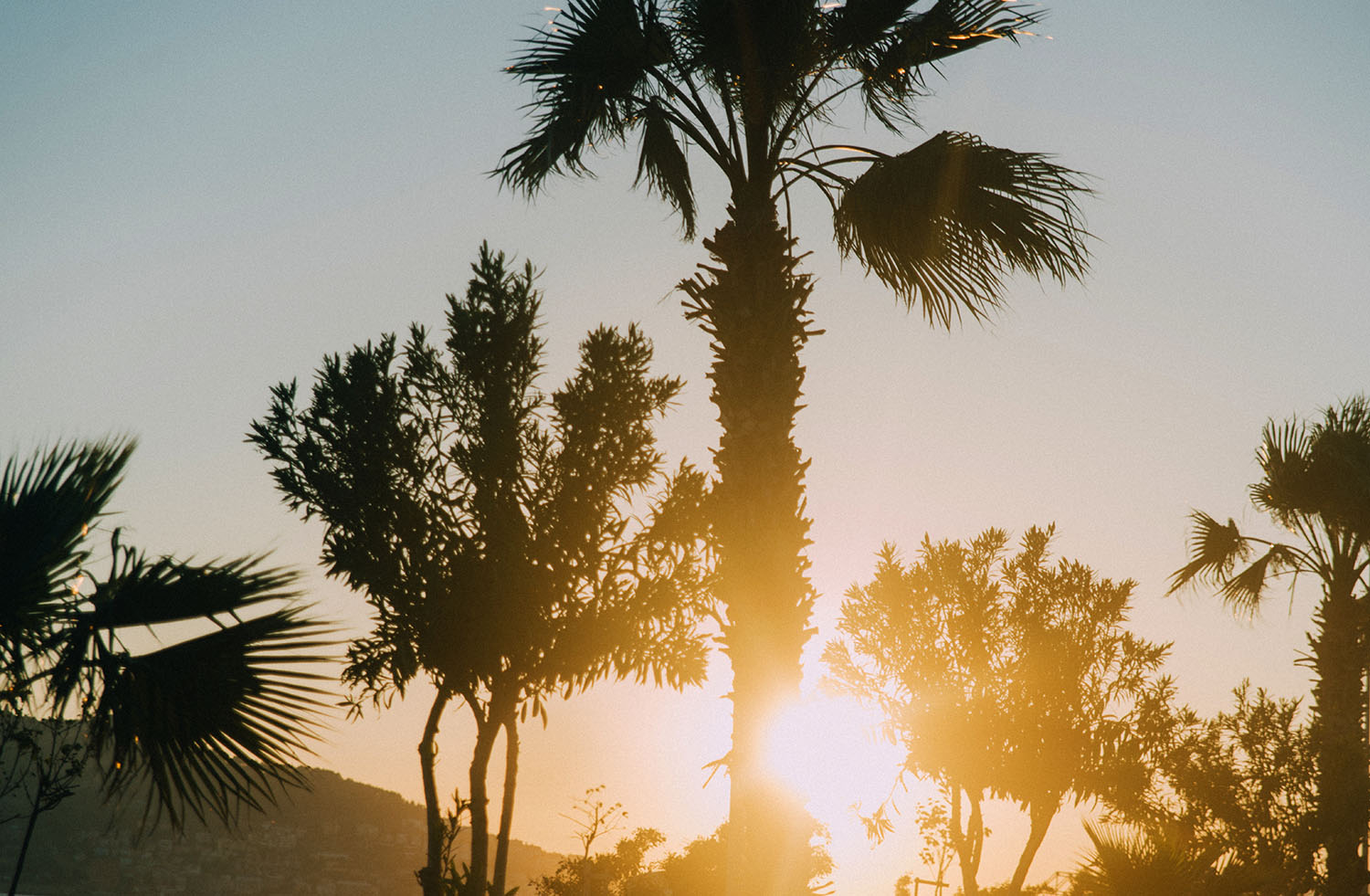 ATTRACTIONS in Alanya
Damlataş Cave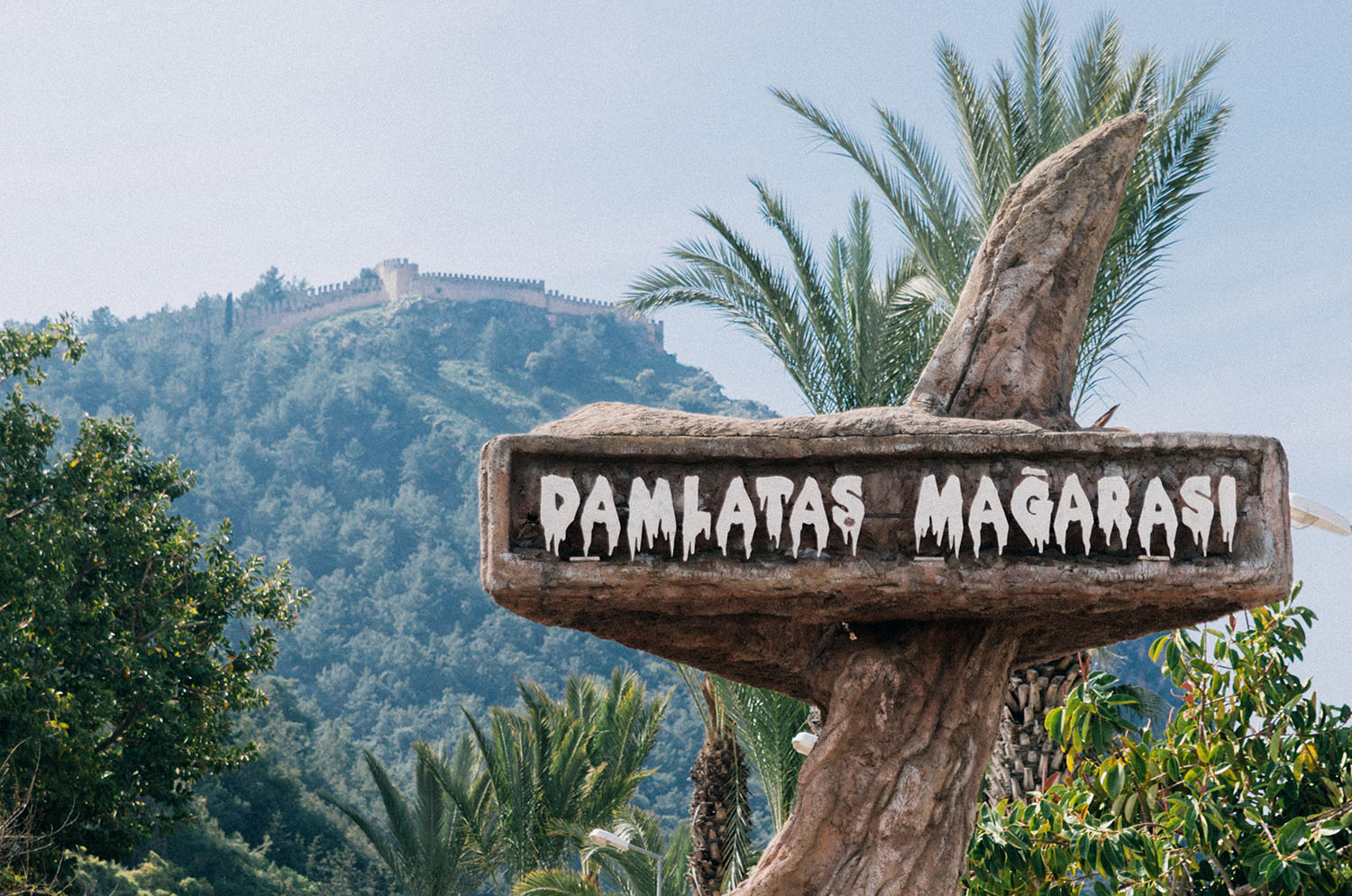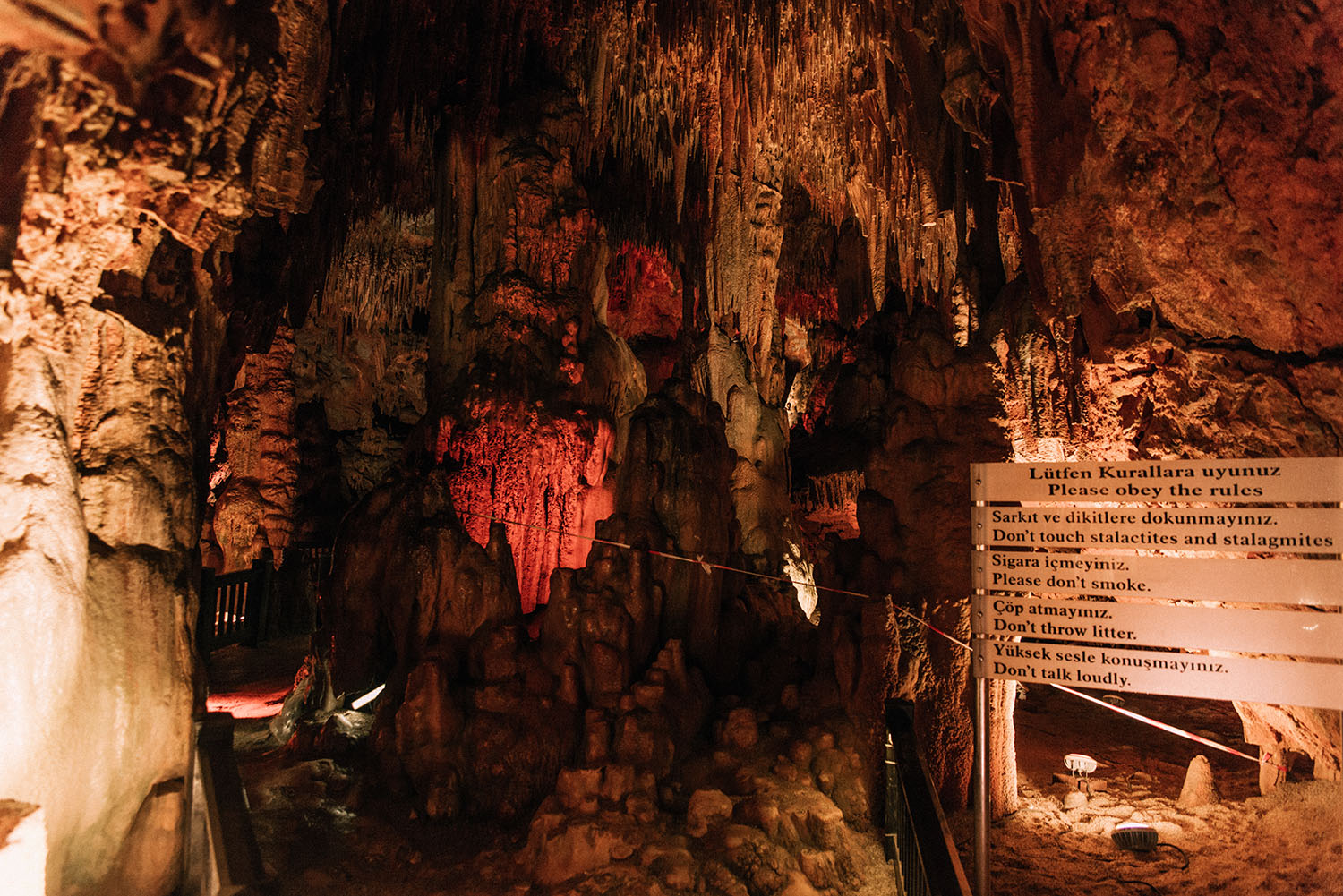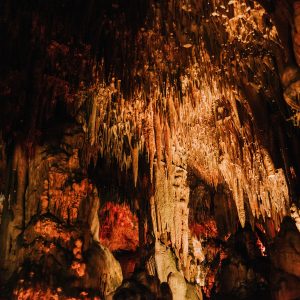 One of the must-see attractions in Alanya is this monster-like cave, discovered by accident in 1948. The cave is called Damlataş Cave and is conveniently located right next to the beautiful Damlataş beach.
Entering the cave is like stepping into some kind of sea monster. Thousands of stalactites and stalagmites that were formed over a period of 15 000 years stand out as fearsome fangs. And to further enhance the creepy factor, the cave is lit up by lamps placed on the ground.
When Sanna and I entered the cave, we were alone, except for a friendly old lady sitting on a bench and pointing out the best photo spots for us. She was here on her doctor's recommendation for her asthma. This cave is actually known as "asthma-cure cave" and has been found beneficial for people who suffer from non-allergic asthma and rheumatism related disorders. These health benefits make Damlataş one of the most cherished caves in the region.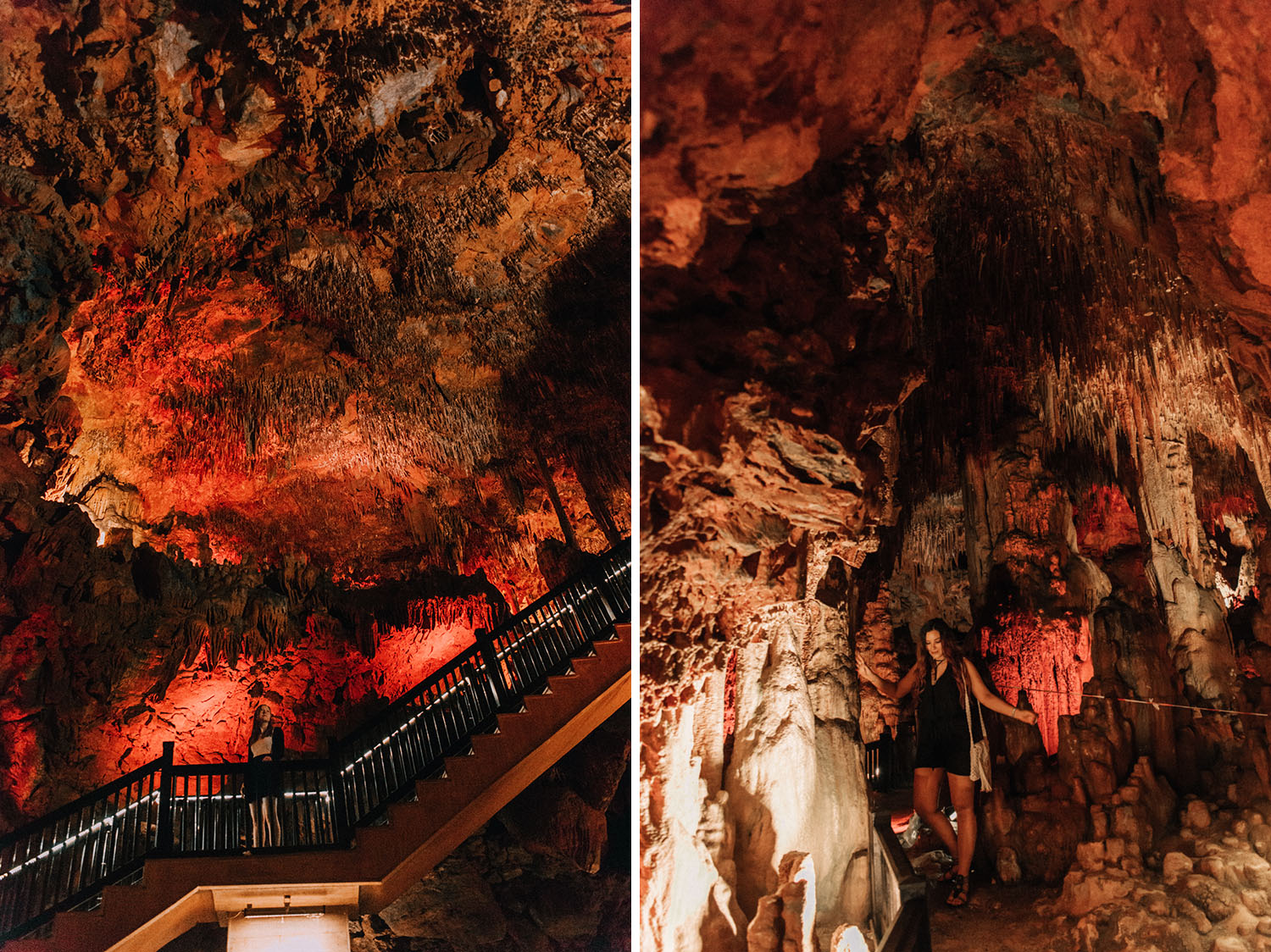 If you like to explore caves, you should not miss the Dim Cave either. It's situated 12 kilometers east of Alanya and is believed to be approximately 1 billion years old. This cave is on my must-see list for my next trip to Alanya!
Click here for more attractions, tickets, and tours in Alanya
Alanya Castle (Alanya Kalesi)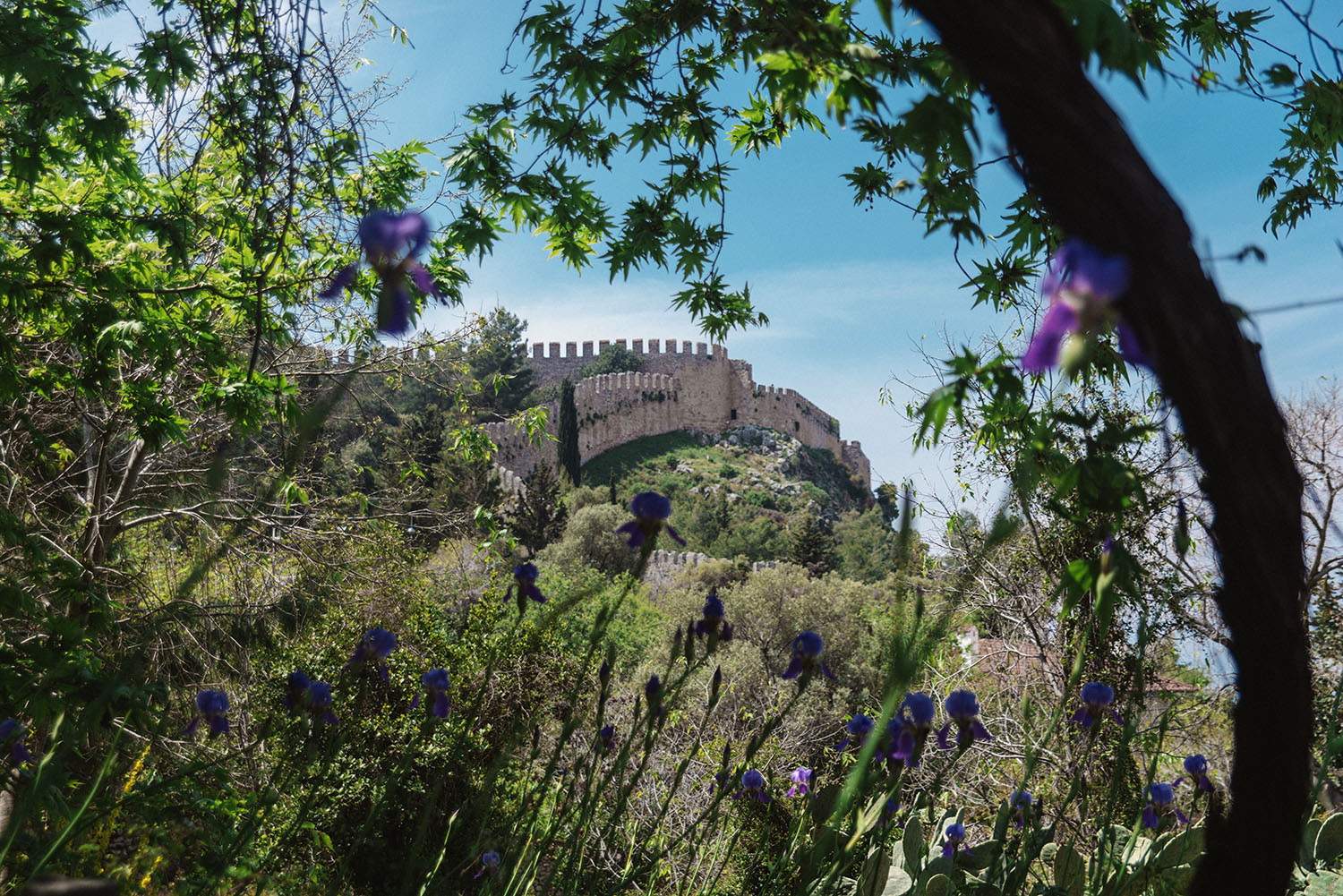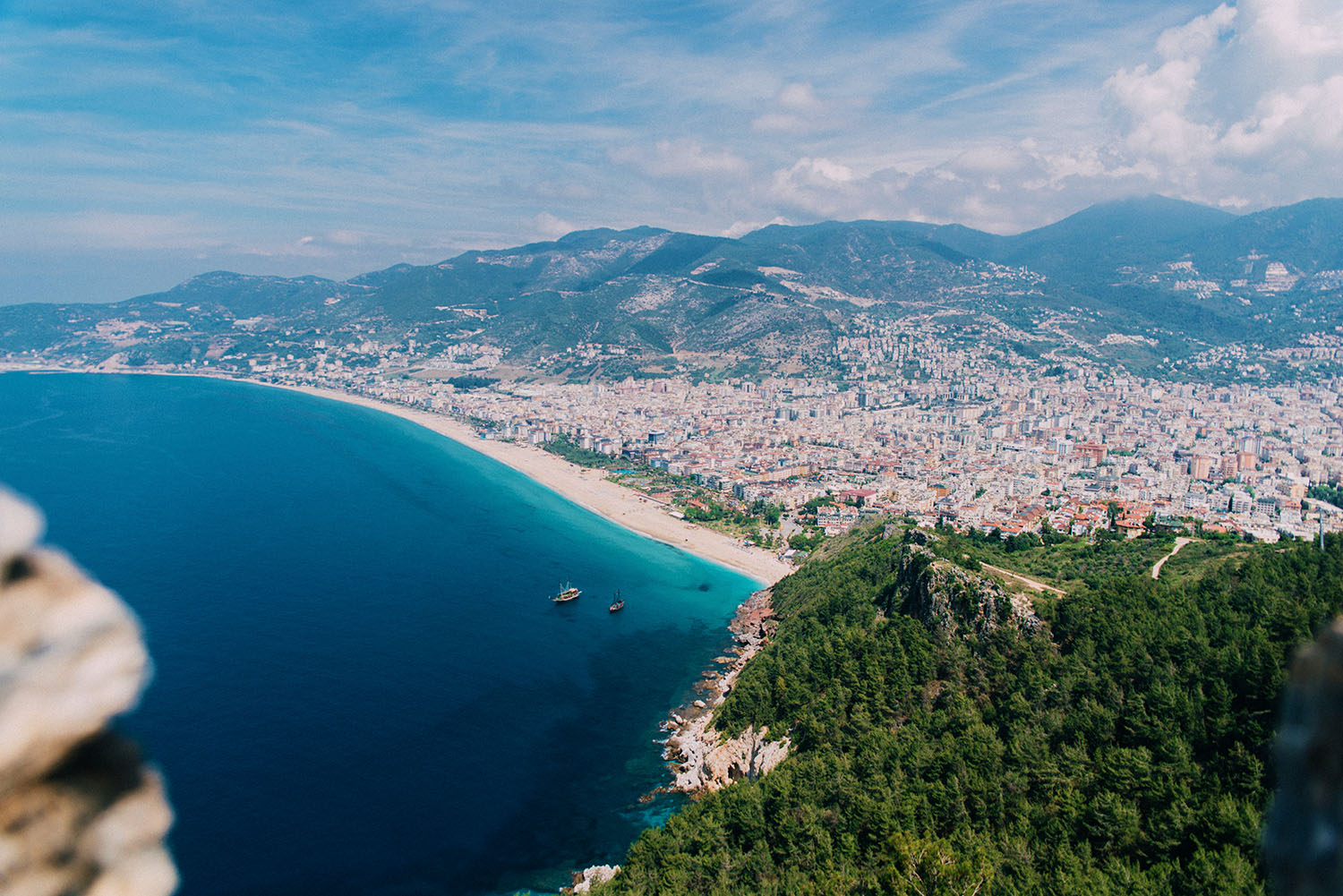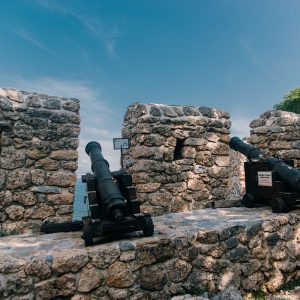 When in Alanya, it is impossible to miss the massive fortifications that have dominated the skyline, since it was built in the 13th Century.
Alanya Castle along with the Red Tower is the city's most iconic landmarks. It's also the first thing I would recommend you to visit on your trip.
Not only is it fascinating to wander along the impressive defense walls that stretch for nearly 6,5 kilometer, but the fortress also offers the best 360-degree panoramic views. It's stunning and certainly made for some impressive photos.
The hill up to the citadel is steep, so take a taxi or bus up to the fortress. Once you are done, head down to the harbor and continue your historical explorations by visiting the Red Tower and The Old Shipyard.
Entrance fee: 10 TL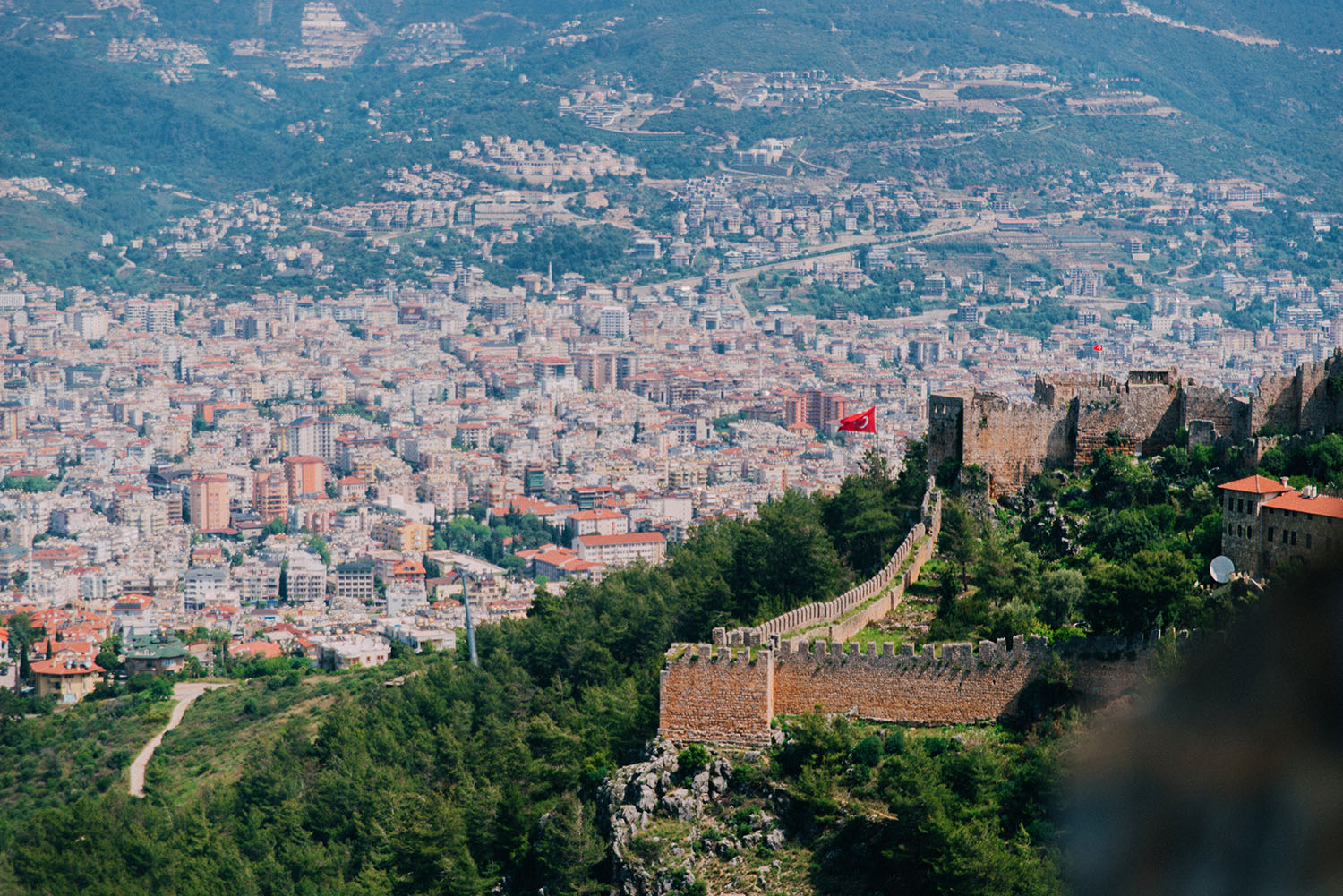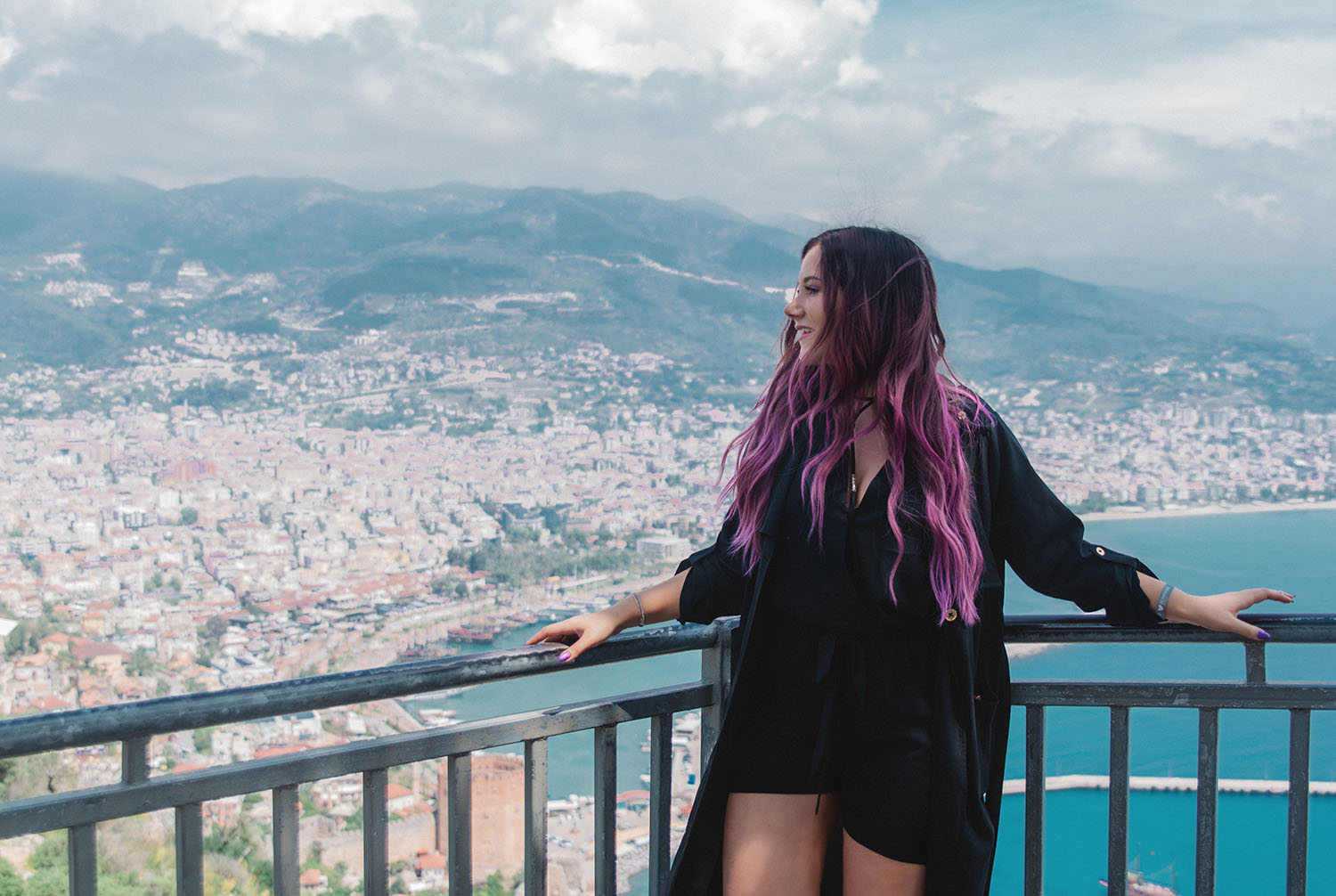 The Old Shipyard (Tersane)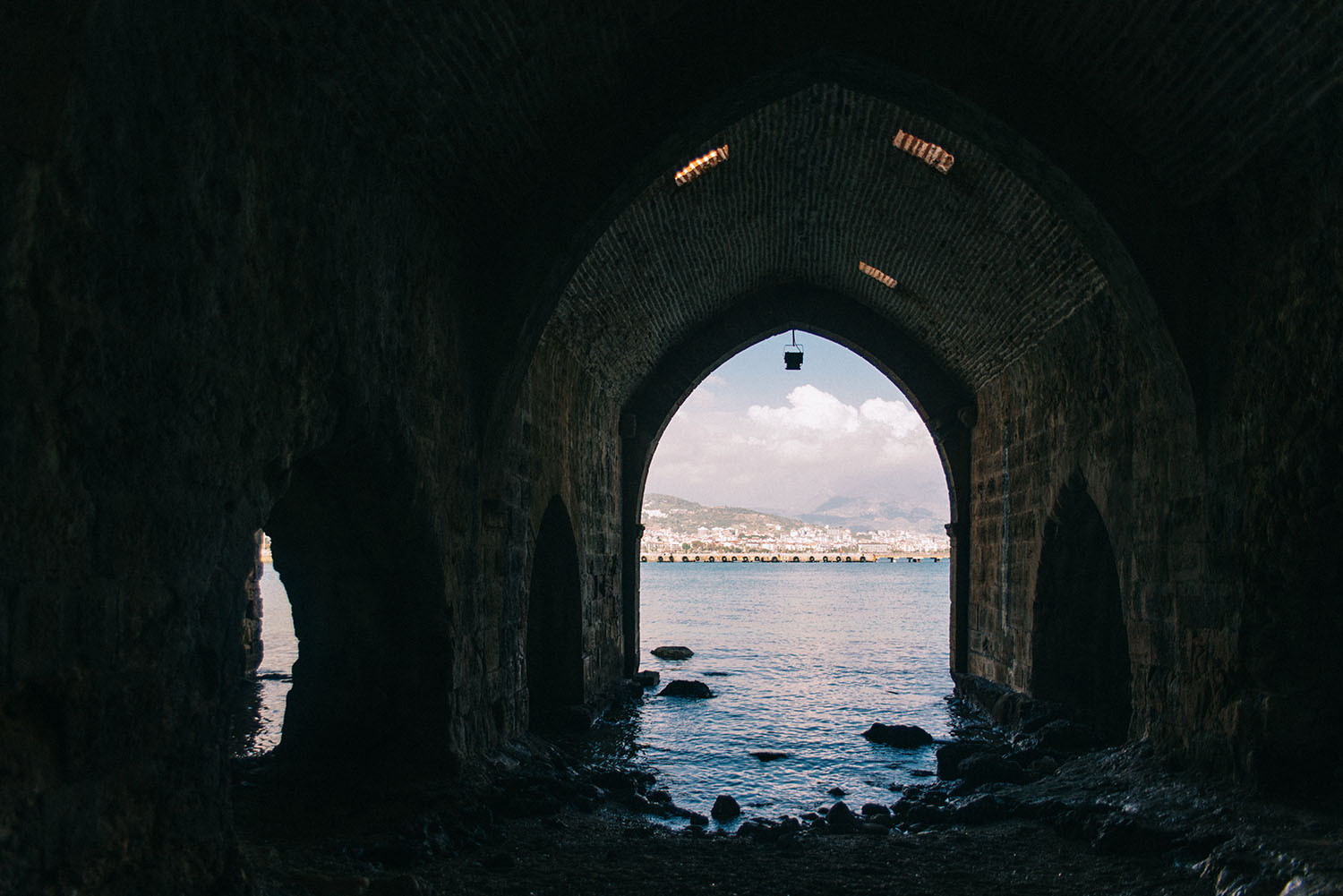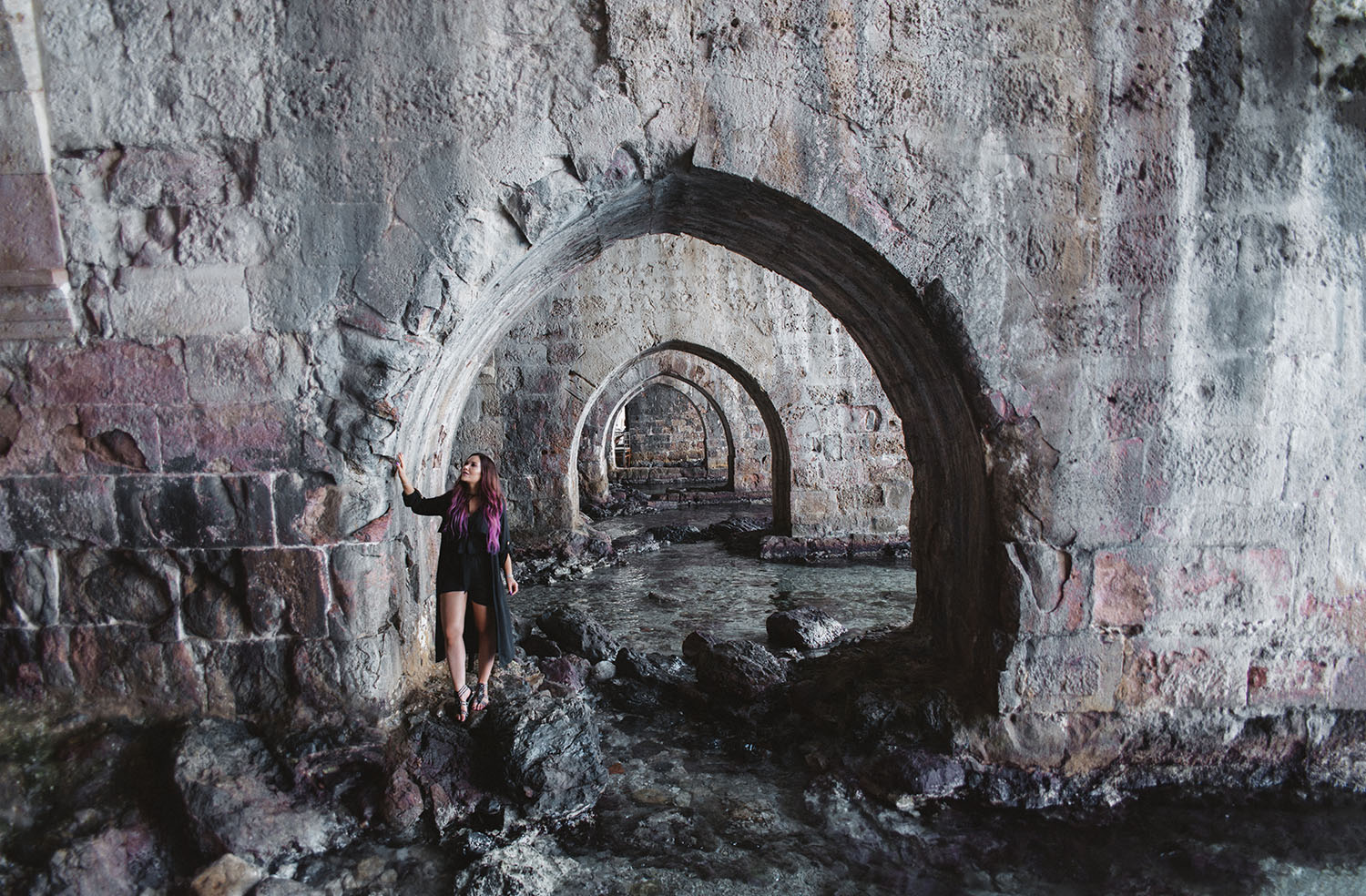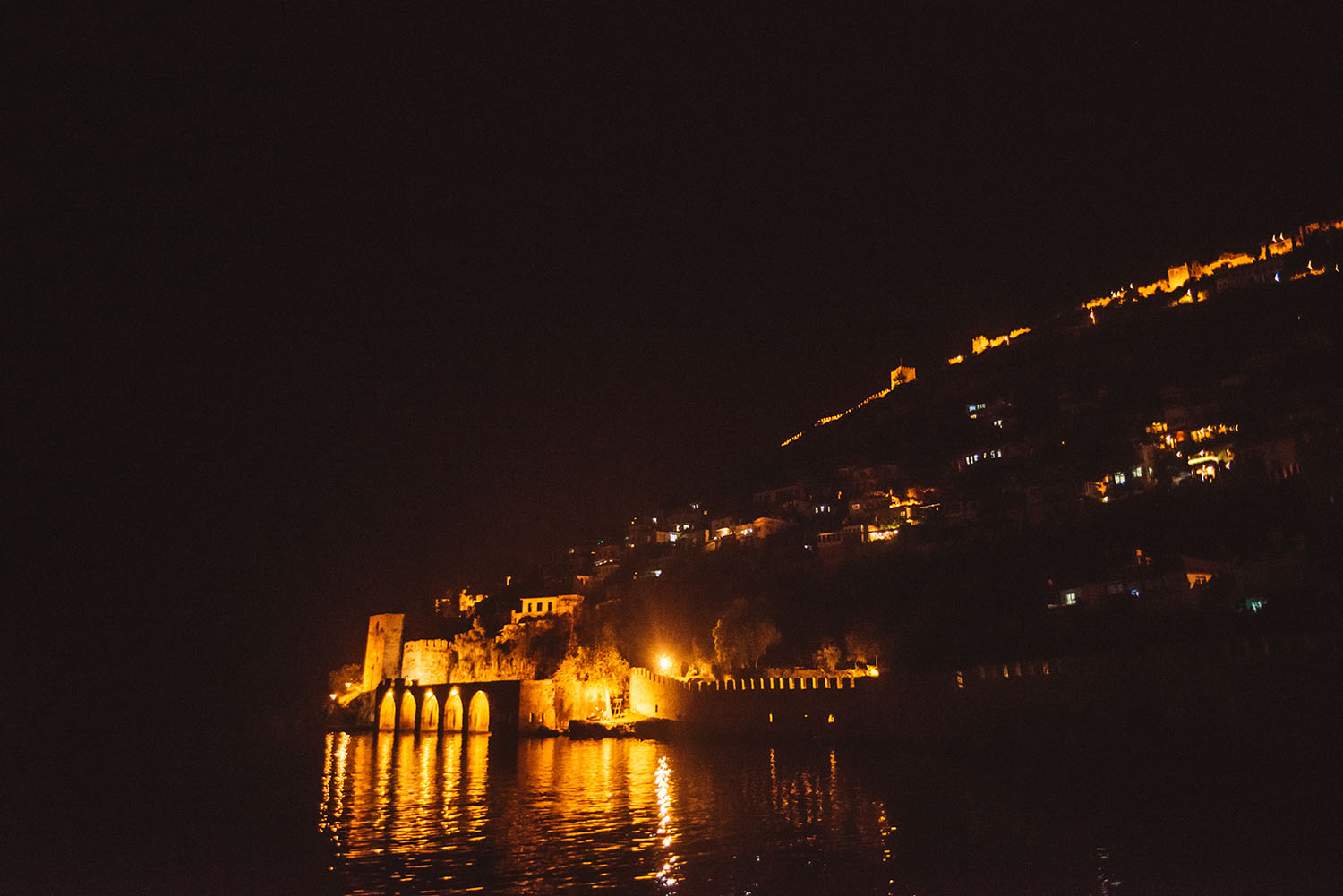 The Old Shipyard (Terasne or Dockyard) is also an attraction not to be missed. It is such a beautiful place with fantastic photo locations – as well as a peaceful and lovely atmosphere.
Feel the smell of the wild thyme that grows along the castle walls. Bring a picnic basket and enjoy the view on a cliff – or relax at the Terasne beach. Nearby The Old Shipyard is also a cozy little cafe where chickens stroll around freely and where you can buy freshly squeezed orange juice.
Entrance fee: 5 TL
Red Tower (
The Kızıl Kule)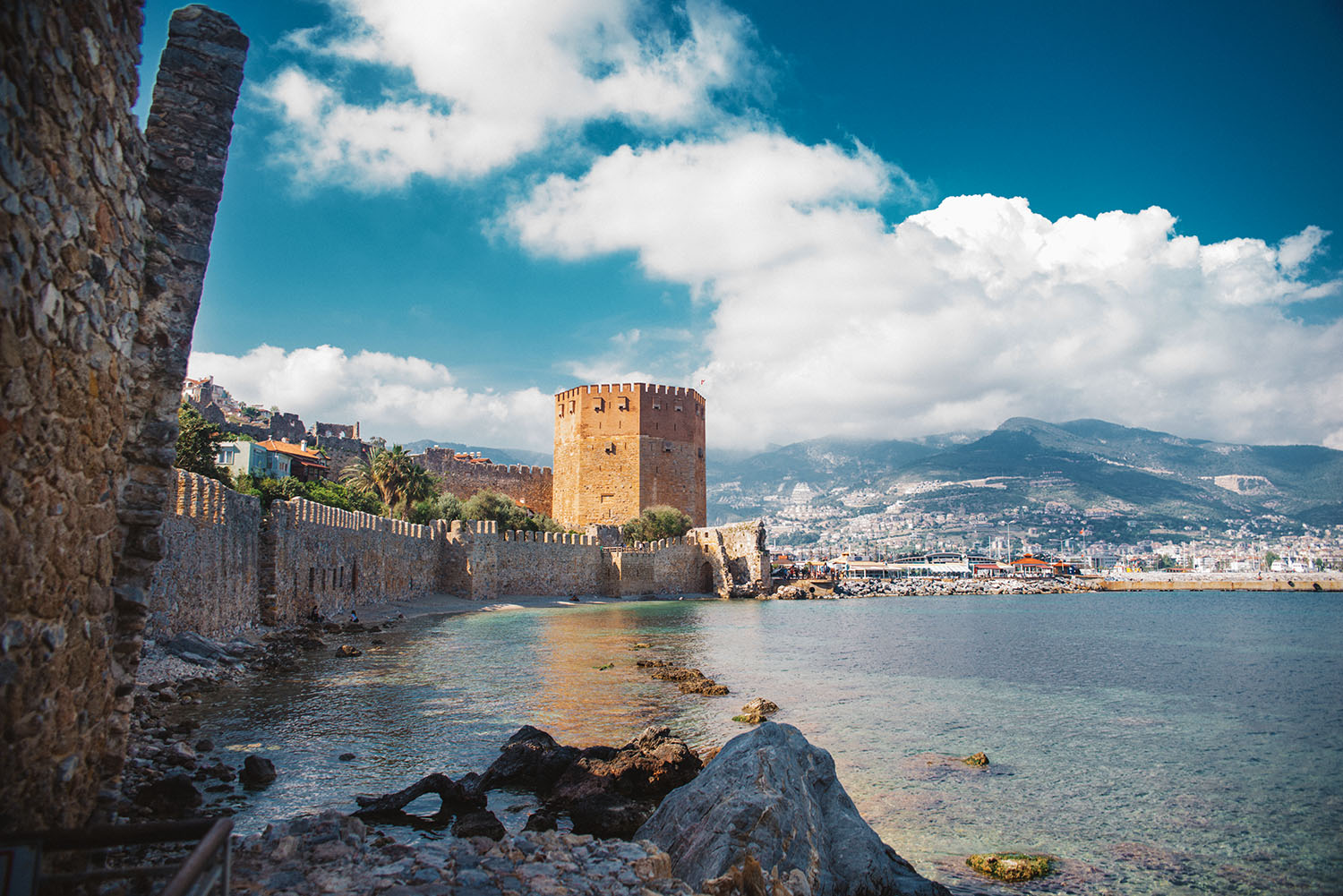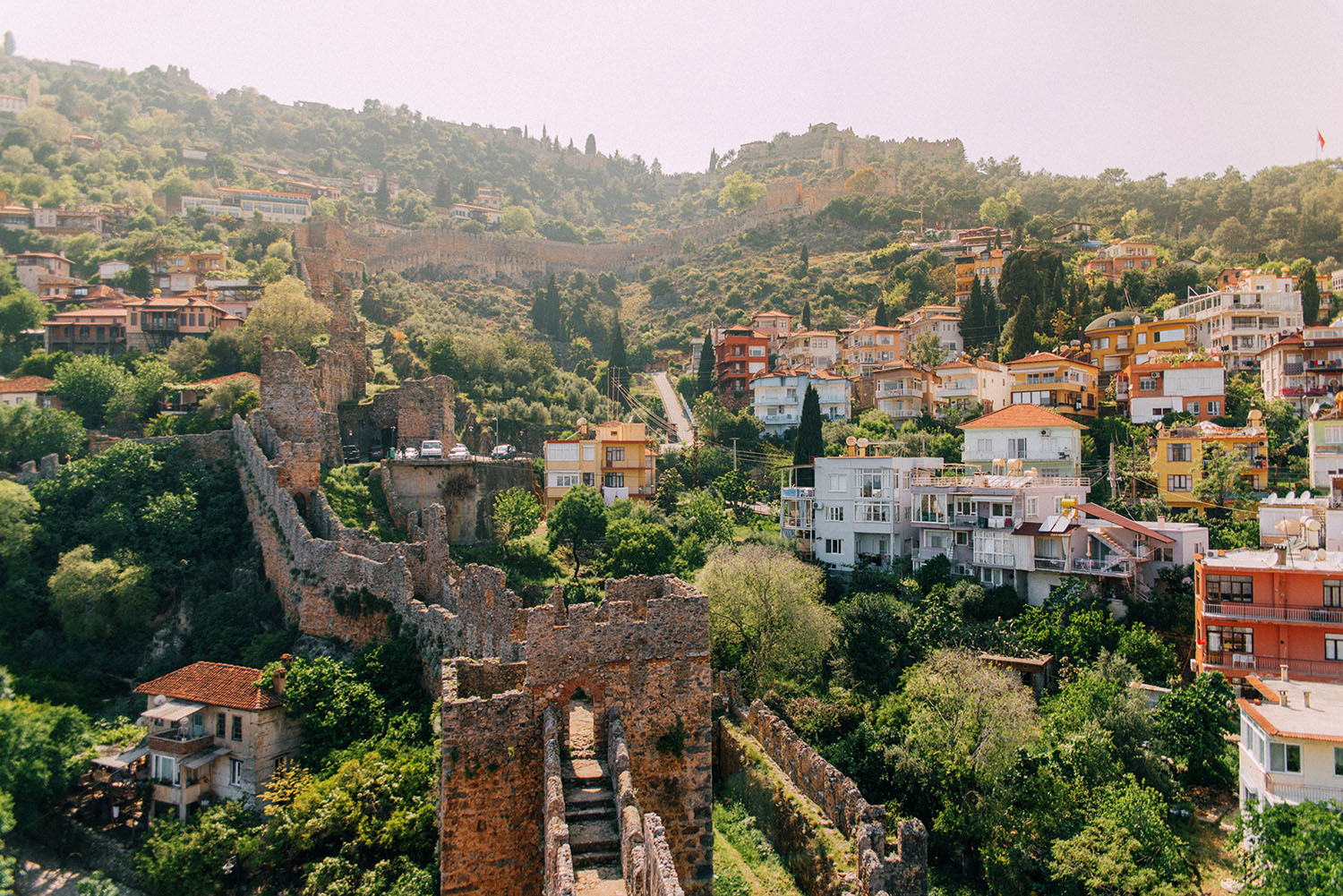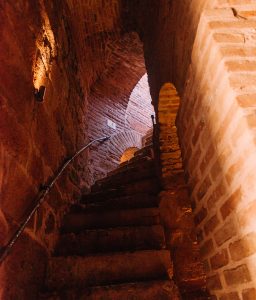 The five-storey octagonal defense tower, which looms 30 meters over the harbor is also a must-visit. The historic red tower, The Kizil Kule, is considered to be the symbol of Alanya and is also decorating the city's flag.
Take the steep stairs to the top of the tower and enjoy another stunning panoramic view over the city.
Entrance fee: 5 TL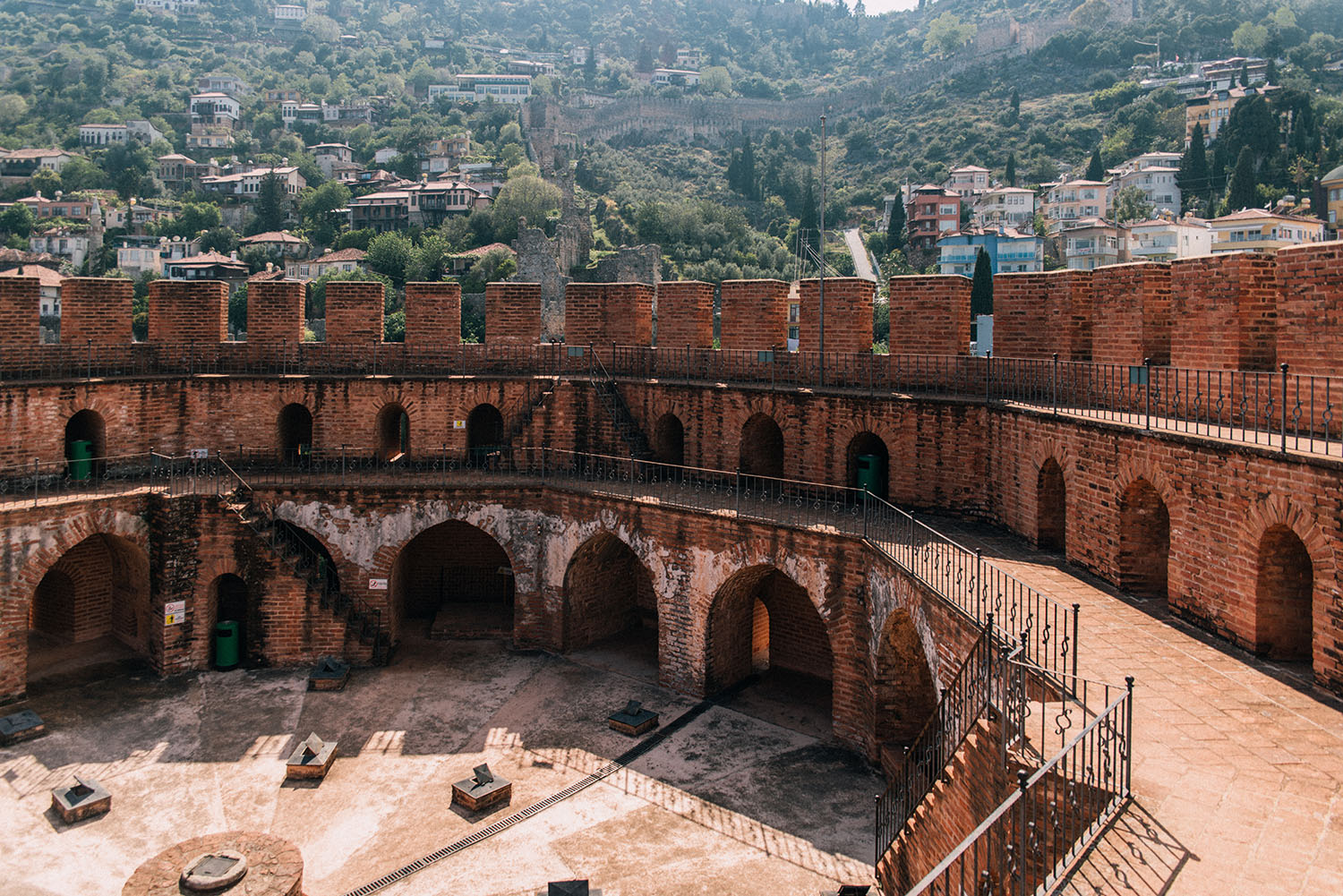 Archaeology Museum
If you are interested in the Roman Empire and Greek mythology, you should visit the Archaeological Museum. The museum exhibits artifacts belonging to both the Roman and Byzantine periods – as well as the archaic and Classical ages.
The most famous work in the museum is the cast bronze statue of the mythological hero Hercules, dating to the 2nd century BC.
Entrance: 5 TL
THINGS TO DO & Adventures in Alanya
Go on a Jeep Safari in the Taurus Mountains

Exploring the stately Taurus mountains in a jeep – to the beat of party music is something I can recommend everyone to do. It's so much fun!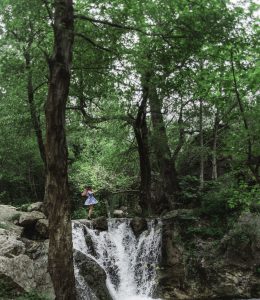 Keep in mind, however, that it might get quite bumpy when the land rover goes off-road – but that's a part of the fun. We spent a half-day in Alanya with Elit Tuzim Tour and discovered a lot of magical and hidden places we had never found otherwise (more about that later!).
For example, what about eating Nutella pancakes in a hidden cafe in the woods or taking a cooling dip in a park – with the sound of waterfalls in the background?
The journey with Elit Tuzim Tour costs about 115 TL. Do not forget to bring water, sunscreen – and a bathing suit if you want to take a dip.
SUP – Stand Up Paddling Tour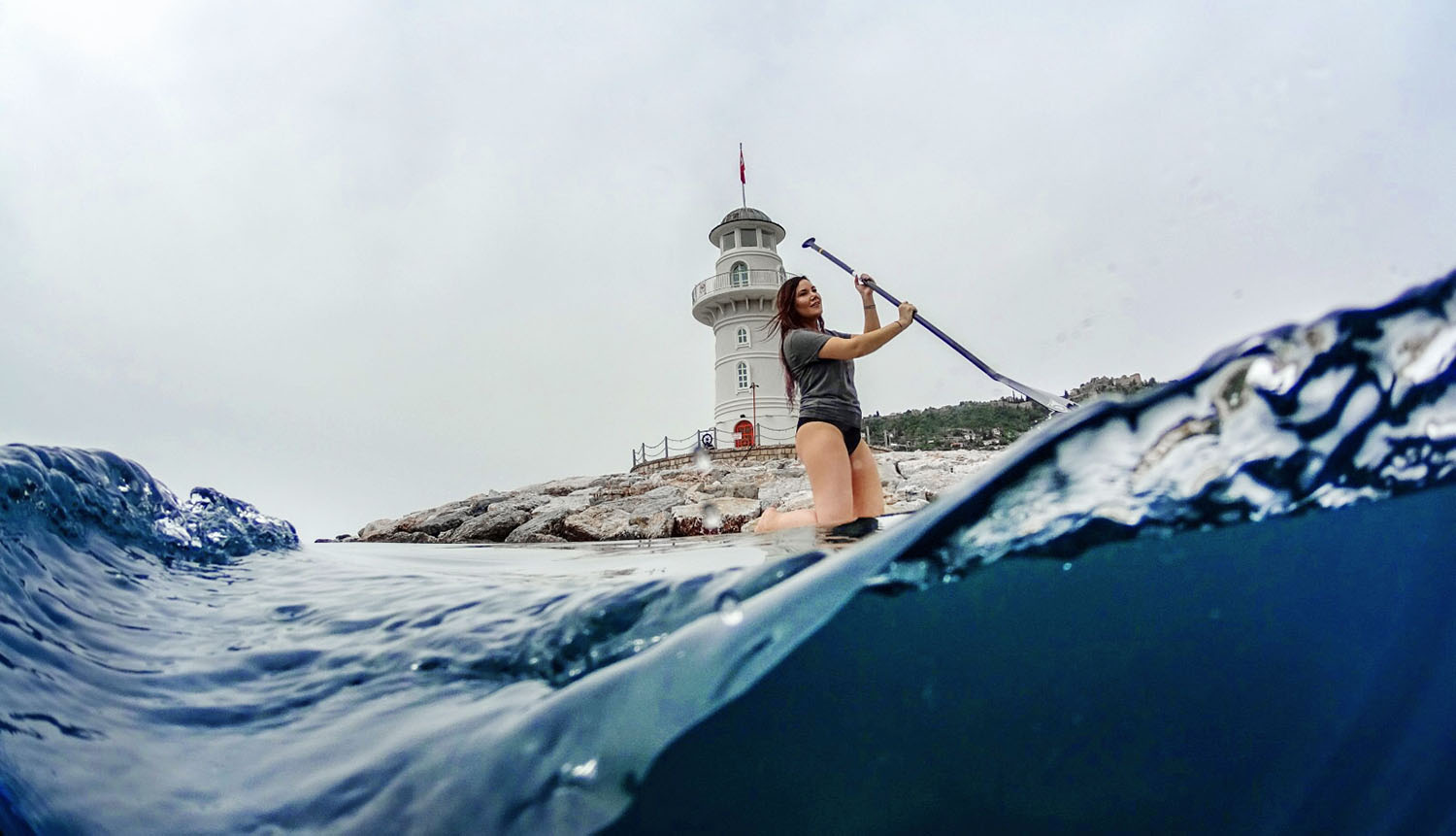 Another fun activity that involves both sightseeing and some exercising is stand up paddling (SUP). Even though the weather was not on our side and the sky was gray, it was a wonderful way to start the day!
Sparkling blue Mediterranean water and Alanya castle and red tower in the background – it's a perfect setting for SUP. With some luck, you might also spot sea turtles swimming alongside you in the water.
Barış from Alanya Surf Team made the experience extra fun. He's a fantastic guide who also happens to take the coolest underwater images (just check his Instagram, and you'll see what I mean!). A two hours SUP tour costs around 50 TL and includes both equipment and images.
Go to the beach

What would a trip to Alanya be without sunbathing? With its kilometers of fine sand beaches, clean sea, and glorious sun you have many options.
The most famous beach is Cleopatra Beach which is a 2 kilometer long light sandy beach. As the story goes, Cleopatra, the powerful Queen of Egypt, stayed here for a dip.
Unfortunately, we did not visit this gem of a beach, but the picture on the left is from the beautiful Damlataş beach, and the picture to the right is taken by the beach next to our hotel.
Relax with a Turkish hammam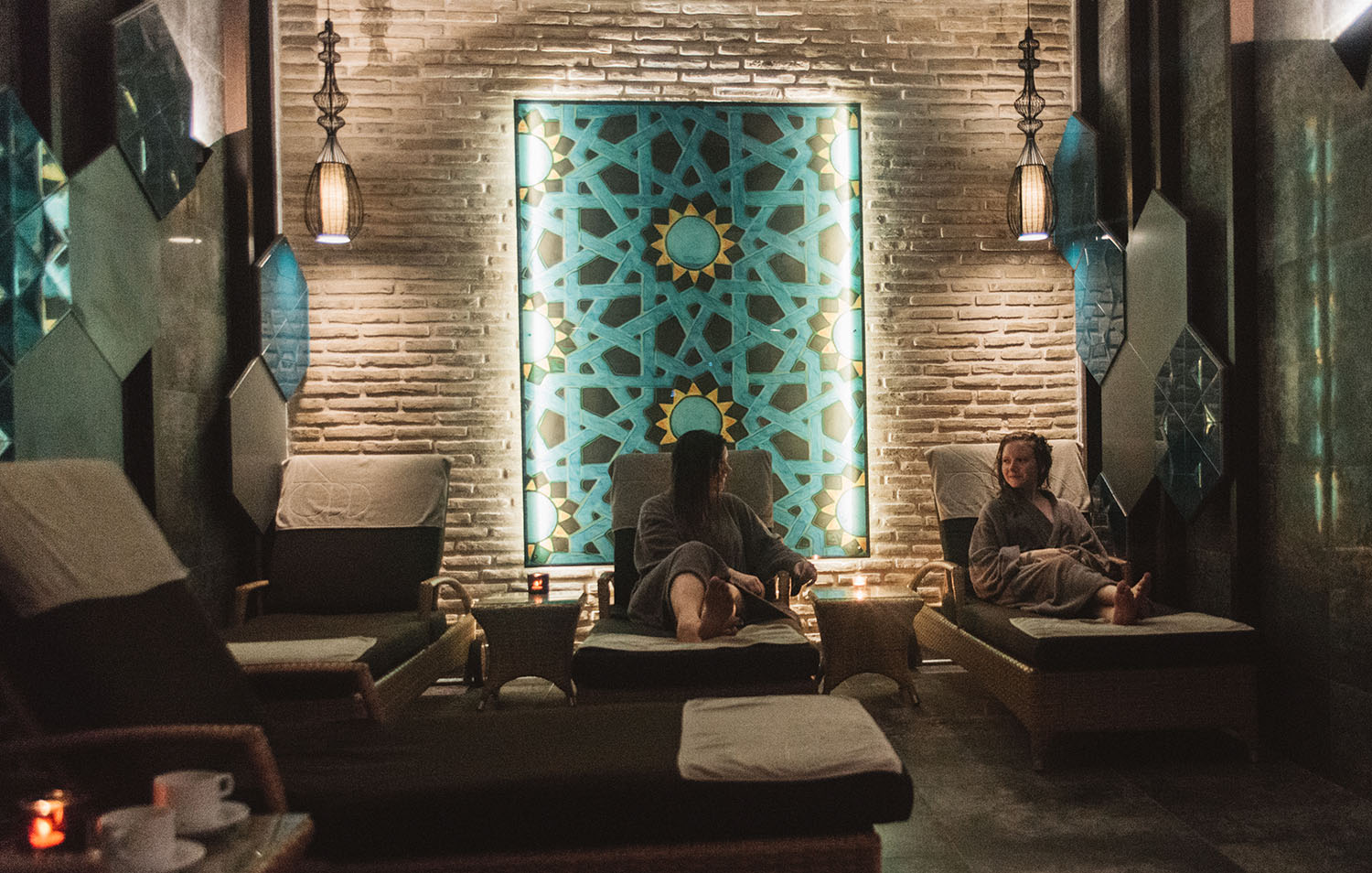 A trip to Turkey is not complete without a Turkish bath, hammam. Hammam is the Turkish variant of the Roman bath, steam bath, sauna, or Russian banya. And it's all about cleaning and relaxation!
You get an exfoliating scrub from head to toe and a lovely foam massage that makes the skin smooth and fine. A better and more relaxing start of your holiday is hard to find (as a bonus you also get a tan that lasts longer).
Sanna and I had an amazing 2-hour hammam treatment at our hotel (Sunprime C-Lounge) – which ended with a heavenly 1-hour body massage. The entire treatment costs around 280 TL. It's not cheap, but it's worth every lira.
Sail with a pirate ship in Alanya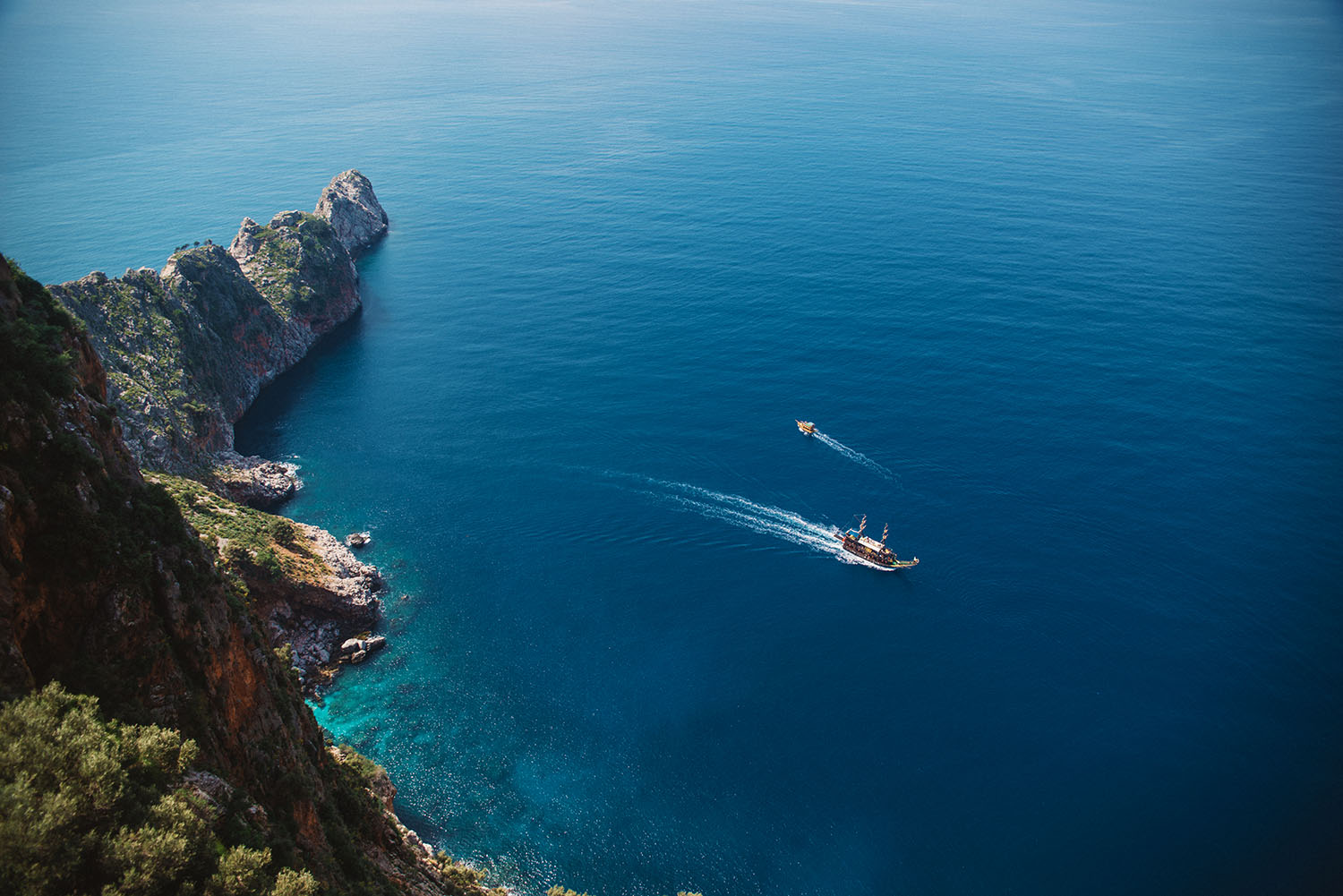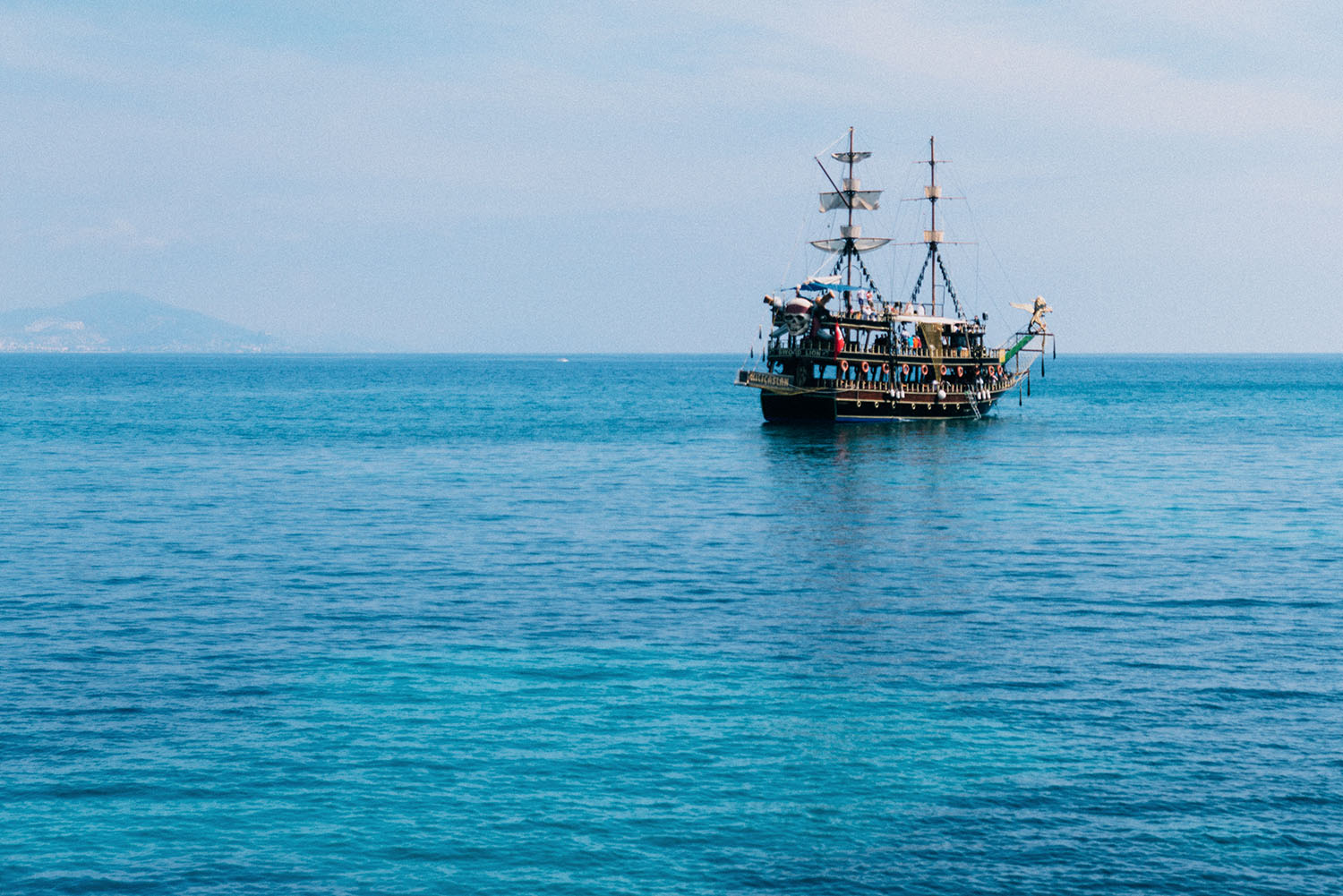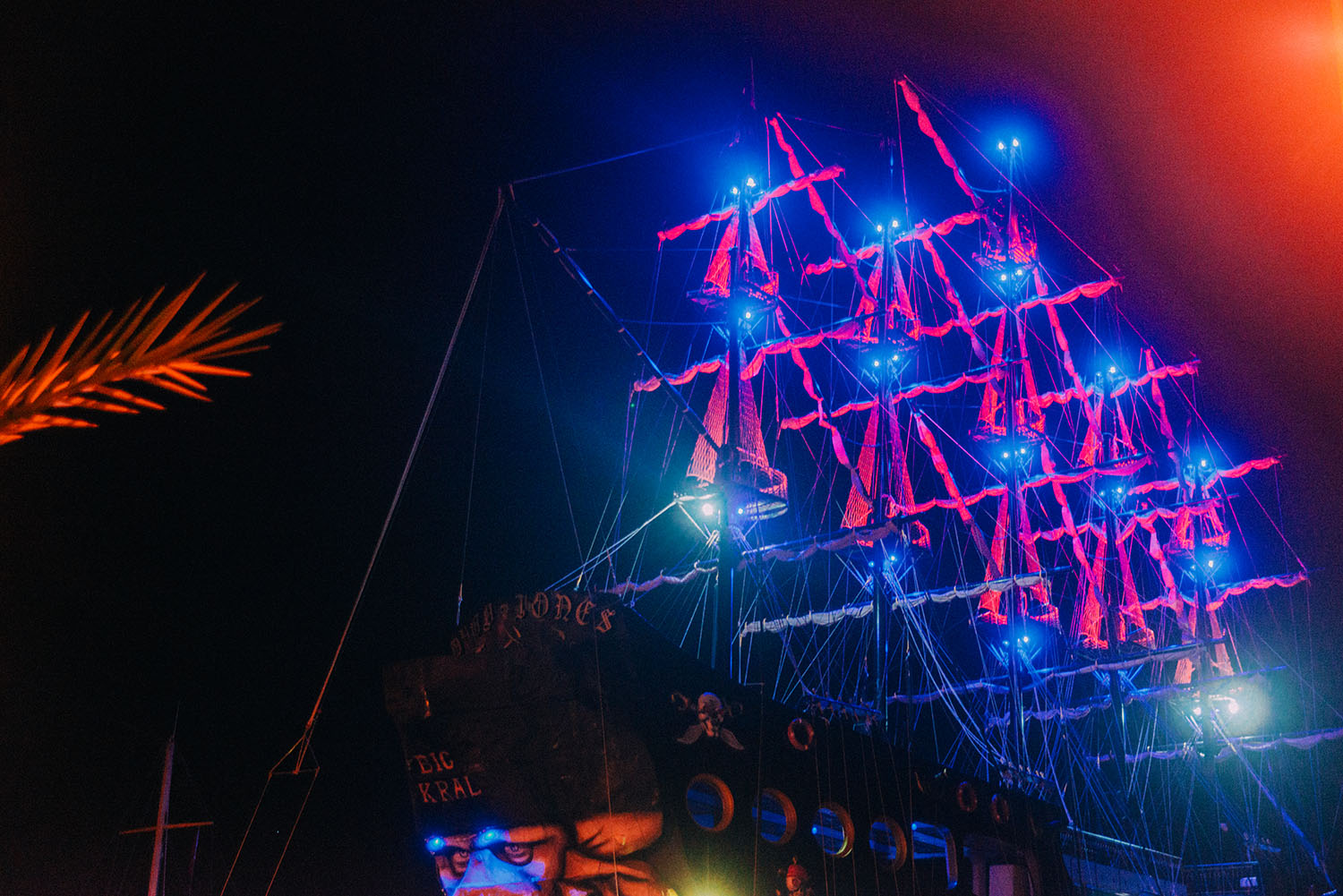 So touristy but so cool! The pirate ship is neatly lined up in Alanya's port and is just waiting to be boarded. Jump on board for sun, bath, chill, and for the opportunity to explore sea caves and take in Alanya's beautiful coastline from other angels.
Our boat trip in April was unfortunately canceled due to strong winds. But if you travel to Alanya, during the summer months it's more unlikely that the boat trips get canceled. They also depart every day.
Go on a trip to Cappadocia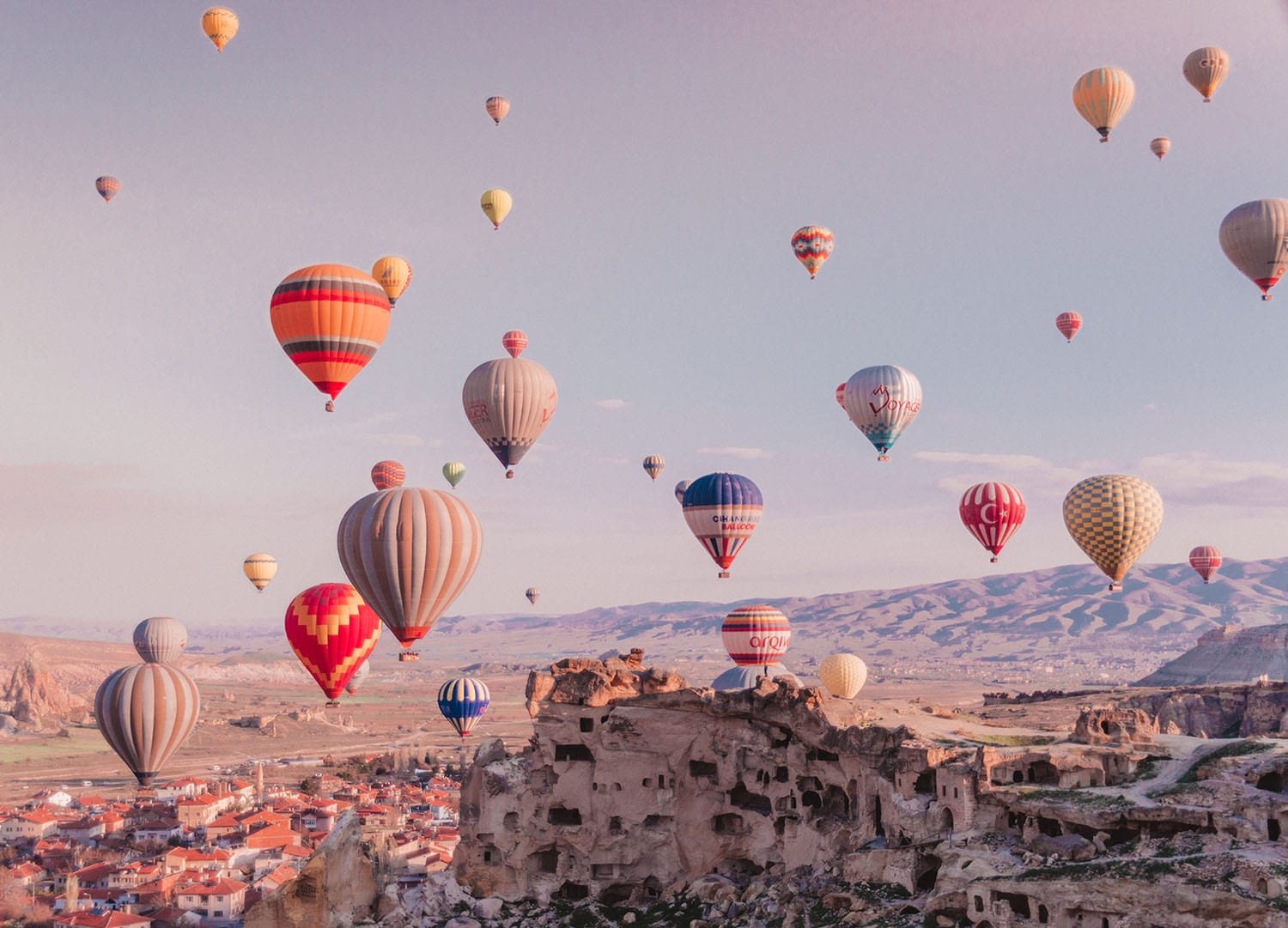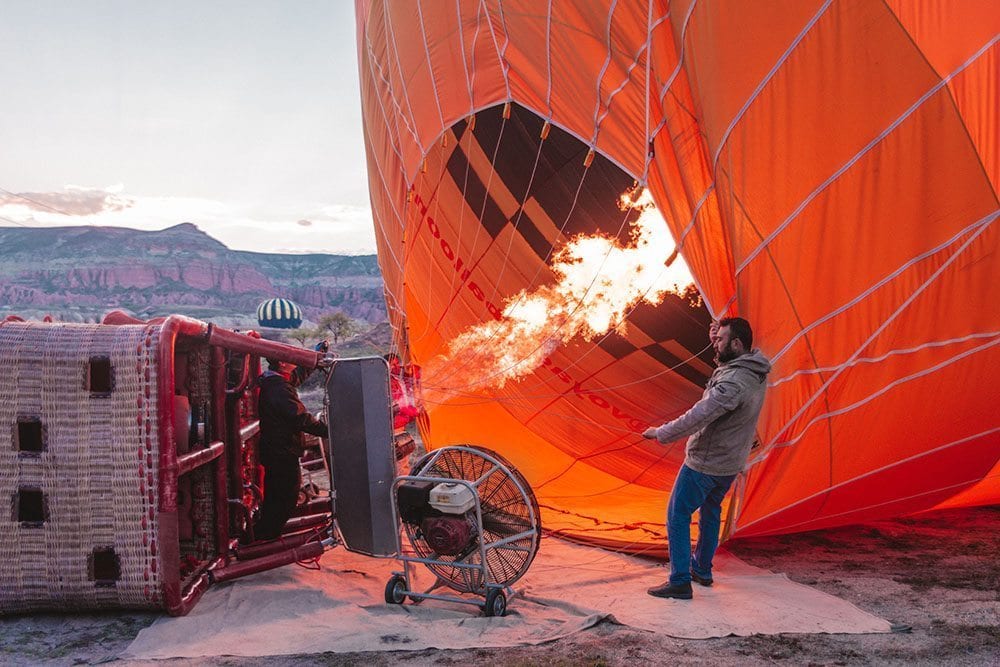 If you are planning a trip to Alanya I would definitely recommend you to set aside at least two or three days for a trip to Cappadocia as well. It's about a six hours bus drive from Alanya and is one of the most magical places I have ever visited. It's not only the historical and surreal landscape that is worth visiting. Here you can also soar in a hot air balloon and see the whole sky filled with balloons in the sunrise light. It's MAGIC.
There are also a lot of other historical and breathtakingly beautiful places to discover in Cappadocia. From "Fairytale chimneys" to underground cities.
Sanna and I went on a 2 day trip to Cappadocia with Kitabus Tour. The prices vary from different tour companies, but the price for a 2-day trip is from around 200 TL.
Shopping in Alanya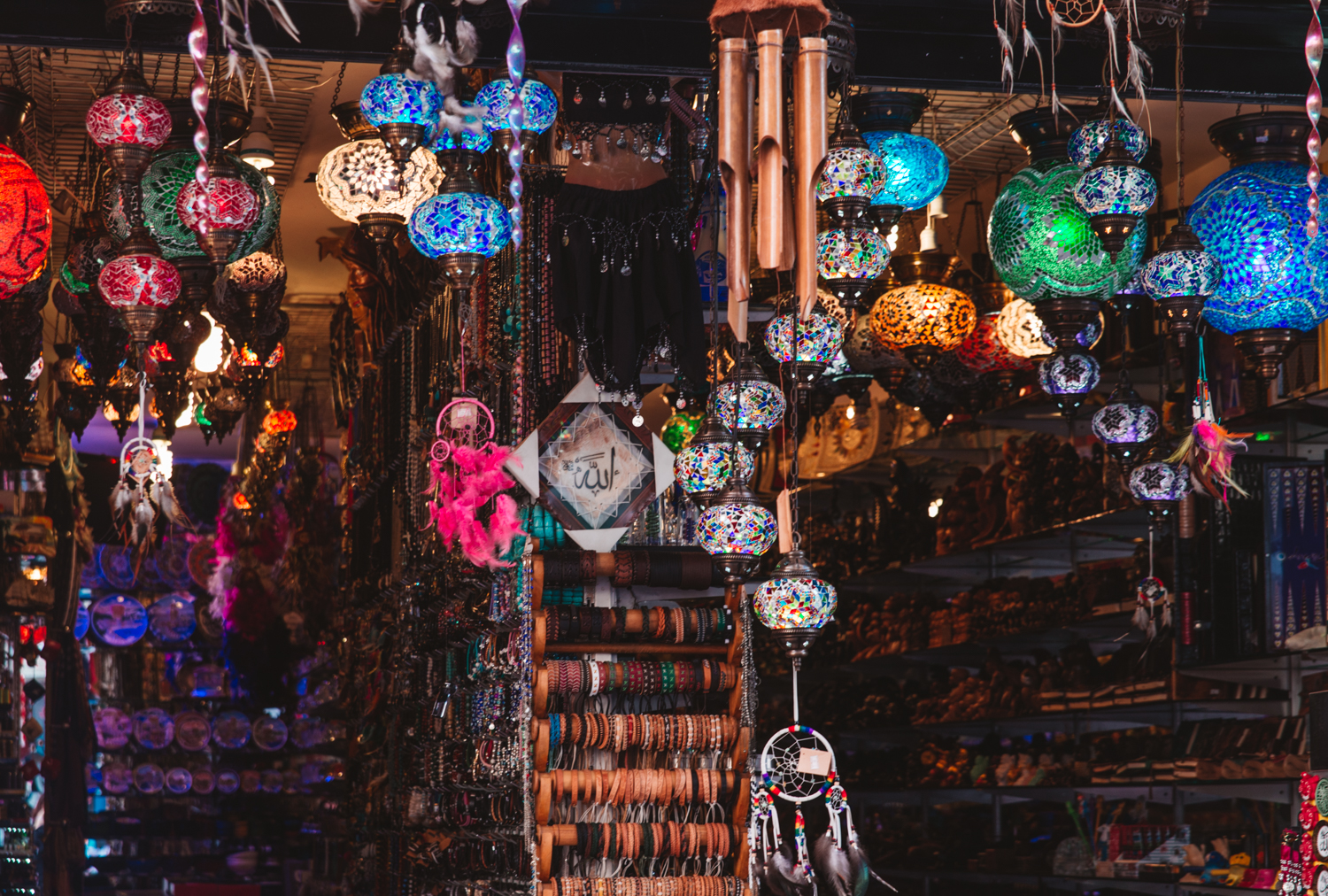 Avoid the tourist traps and head to the back streets and more local stores. Turkey is known for its textiles, and there are a lot of places where you can buy Turkish clothing (with excellent quality) and Turkish carpets. Also check out local handicrafts, Turkish lamps, and jewelry. And don't forget to haggle!
A local shopping tip in Alanya is Green Body which sells handmade multifunctional soaps (sabun), that can be used as a shampoo, shower gel – and lo and behold – toothpaste!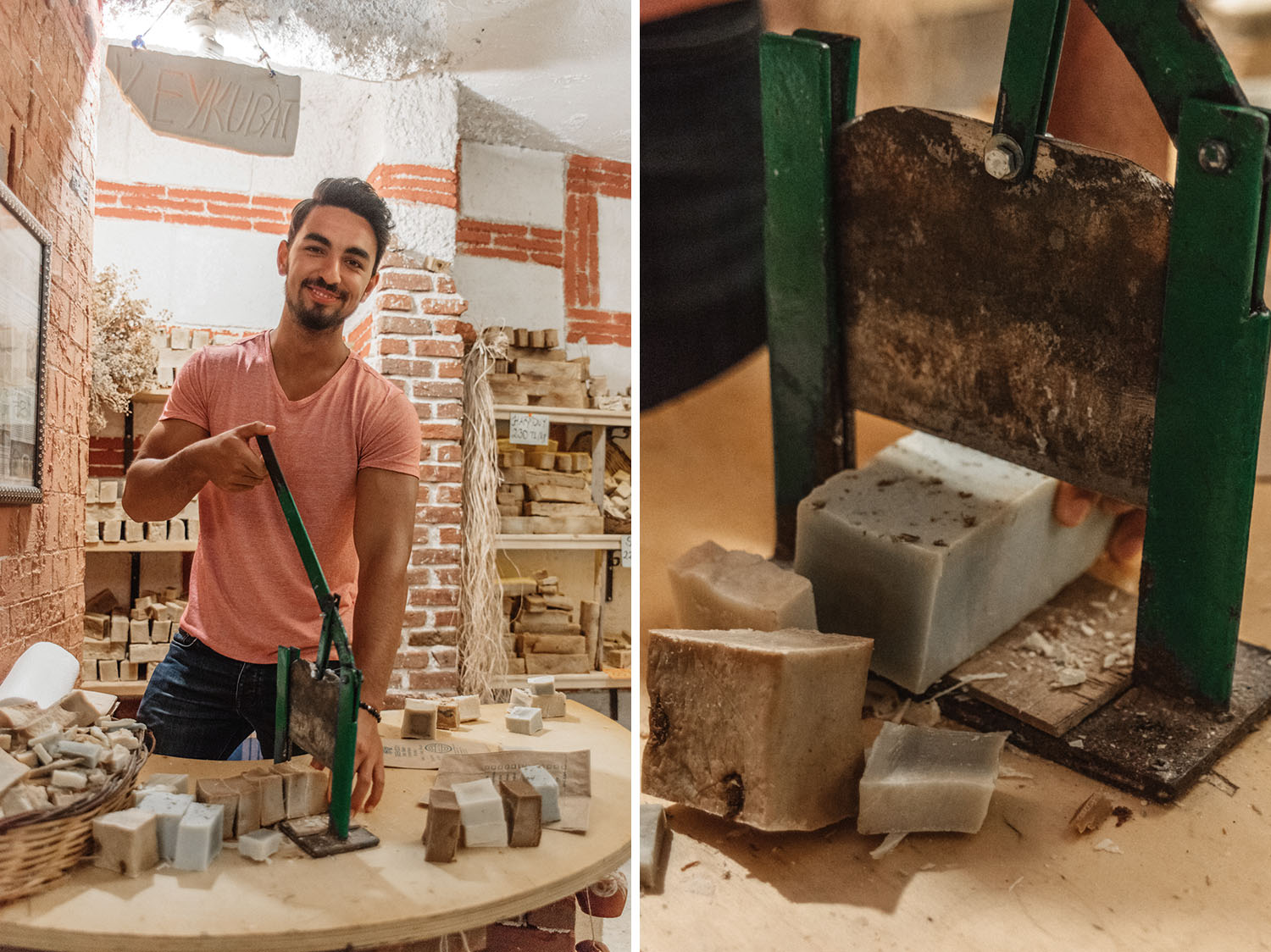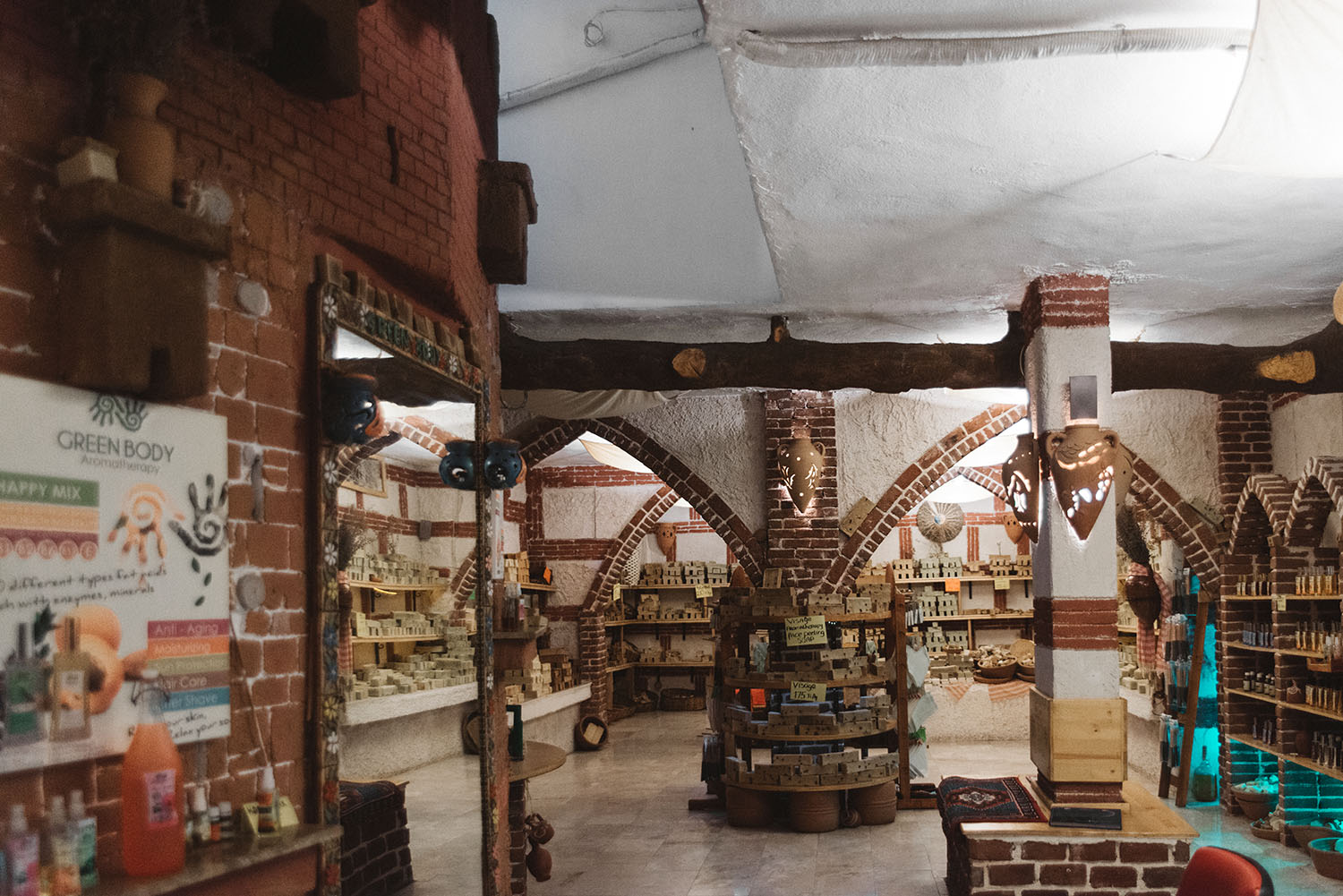 Visit Cuma Bazaar (Alanya Friday Market)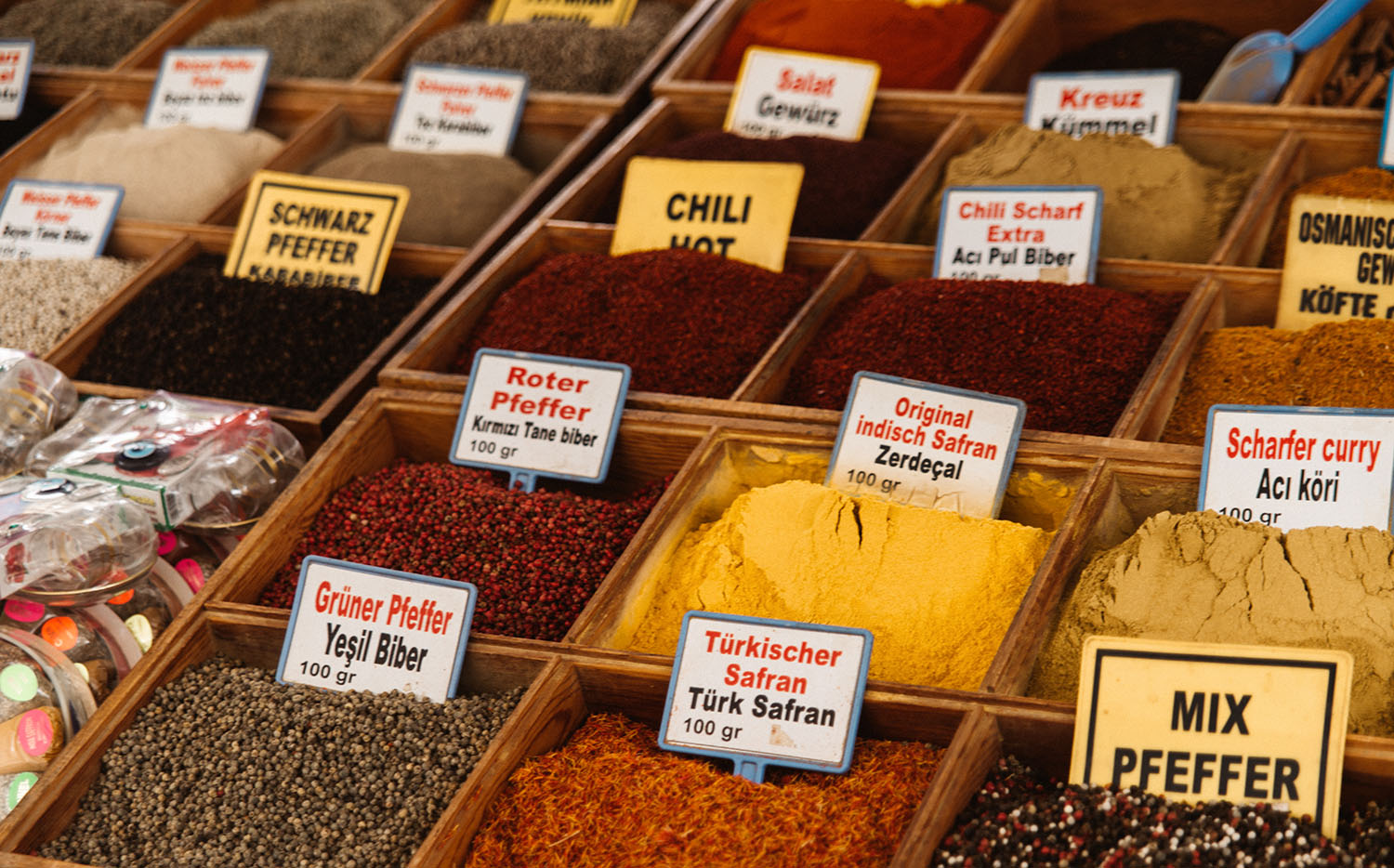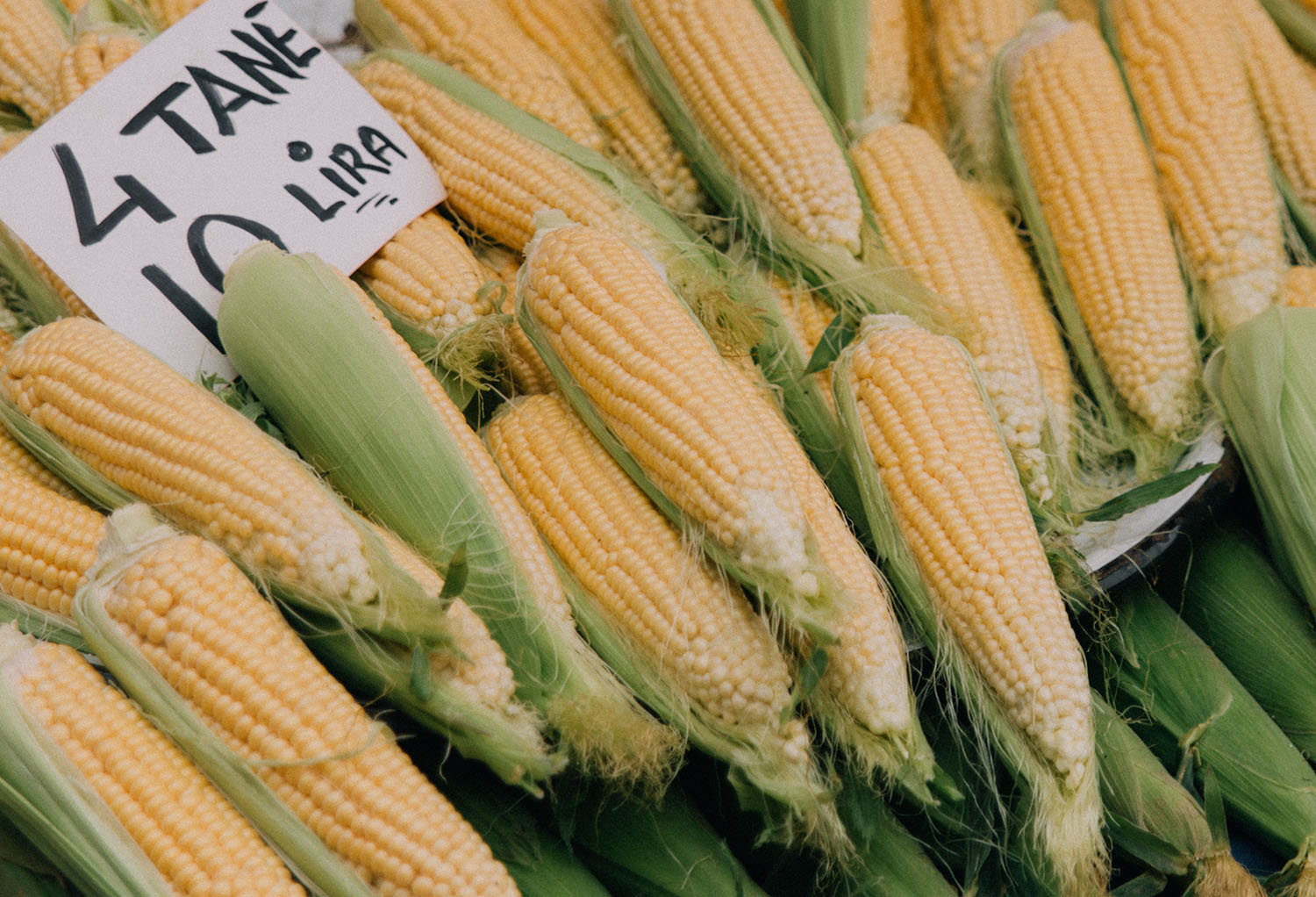 A visit to a bazaar or a local market is a must. There is a farmer's market every day in the town. But if you happen to be in Alanya on a Friday you can check out the popular Friday market Cuma Bazaar. Here you can find everything from fresh fruits, teas, vegetables, and spices to fresh pomegranate juice.
Mingle with the locals and get your must-have beach ingredients like watermelon and strawberries.
Compare prices at different stalls and try to knock at least 30 percent off the price.
Taste the Turkish cuisine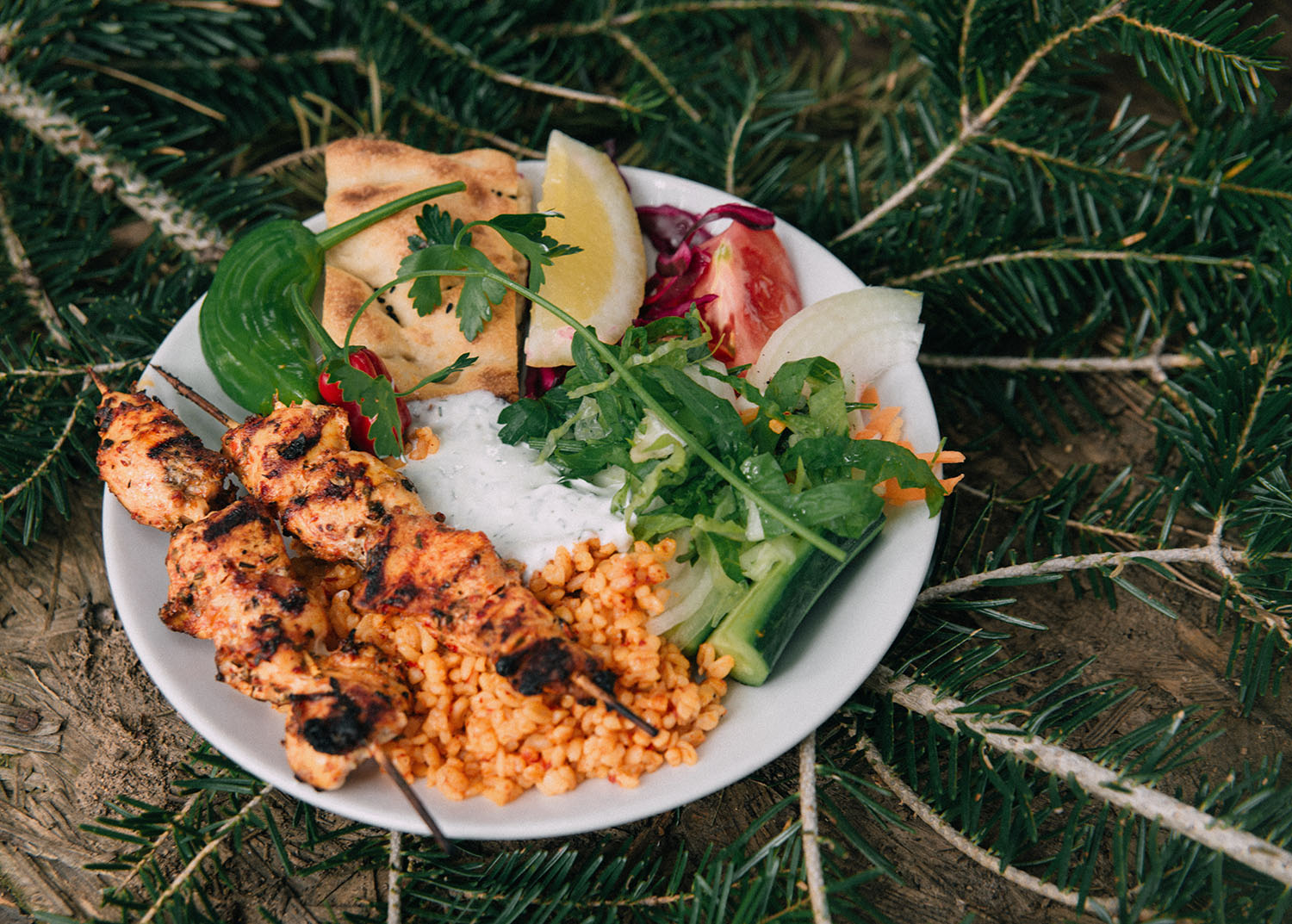 The food in Turkey is really amazing. So tasty, rich and varied. Sanna and I were especially obsessed with Turkish apple tea and said yes every time we were offered a cup (which was several times per day as they even offer you apple tea in the stores).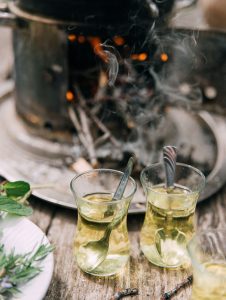 Being a vegan (like my sister) is no problem either – even though she had to explain what it meant it several times. But with a lot of fresh vegetables, fruits and rice to choose from it were easy for her too to get delicious meals.
As a dinner place, we highly recommend the Kaleici Meyhanesi restaurant, located near the Red Tower, offering a wonderful view and really impressive meze.
Another hot restaurant tip is Dicayi Pinarbasi Alabalik Restaurant located in the mountains, 22 kilometers from Alanya. Here you can have lunch on pillows in a cozy pergola – with a waterfall in the background. If you need to cool down, you can take a dip in the Dimclay River, and if you get too cold, you can take a table indoors next to a fire.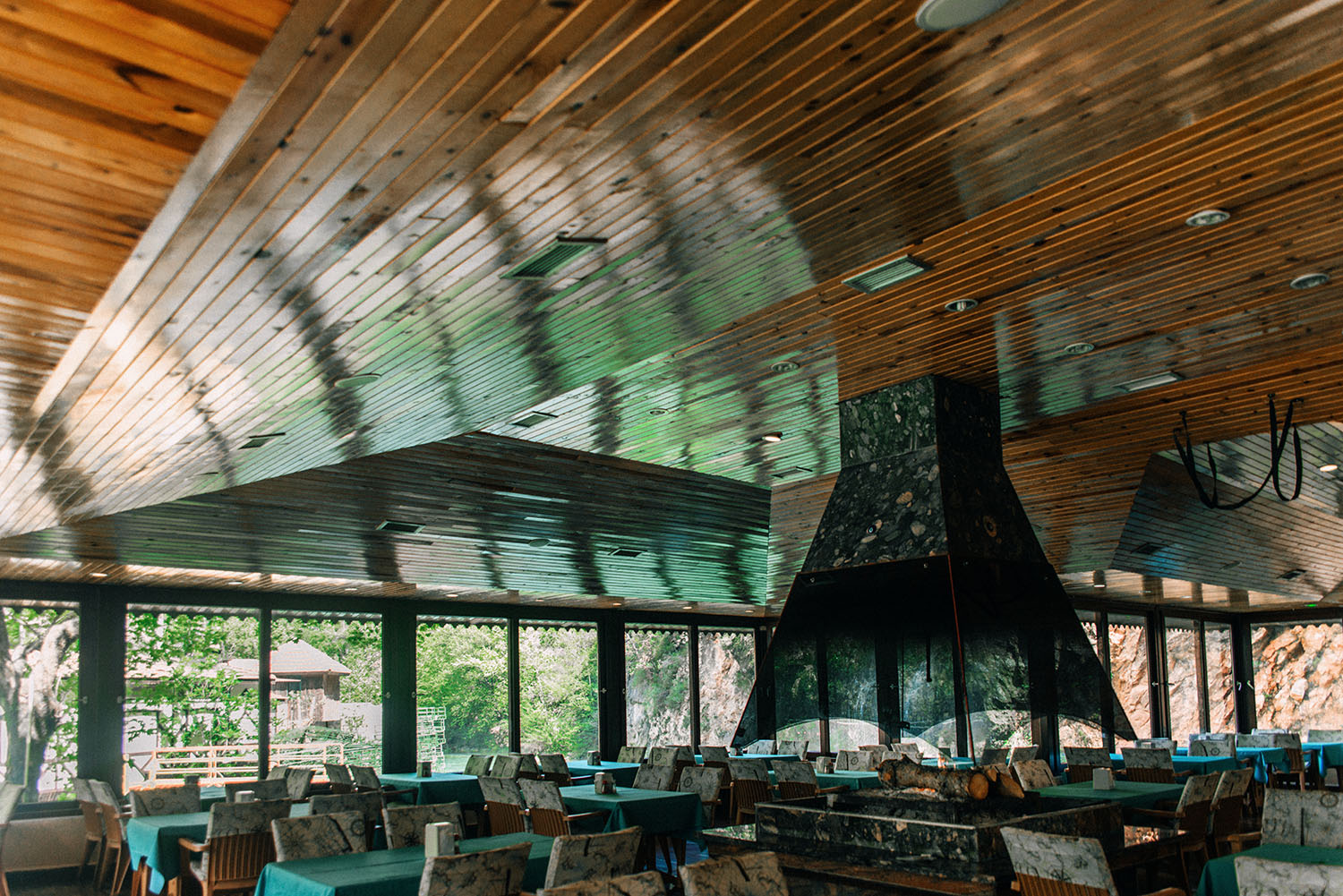 Some 'Delights' to try when you are in Turkey:
Turkish apple tea (YUM!)
Dondurma (Turkish ice cream)
Turkish delight
Baklava
Meze (small dishes)
Dolma (stuffed vegetable dish)
Seafood
Döner kebab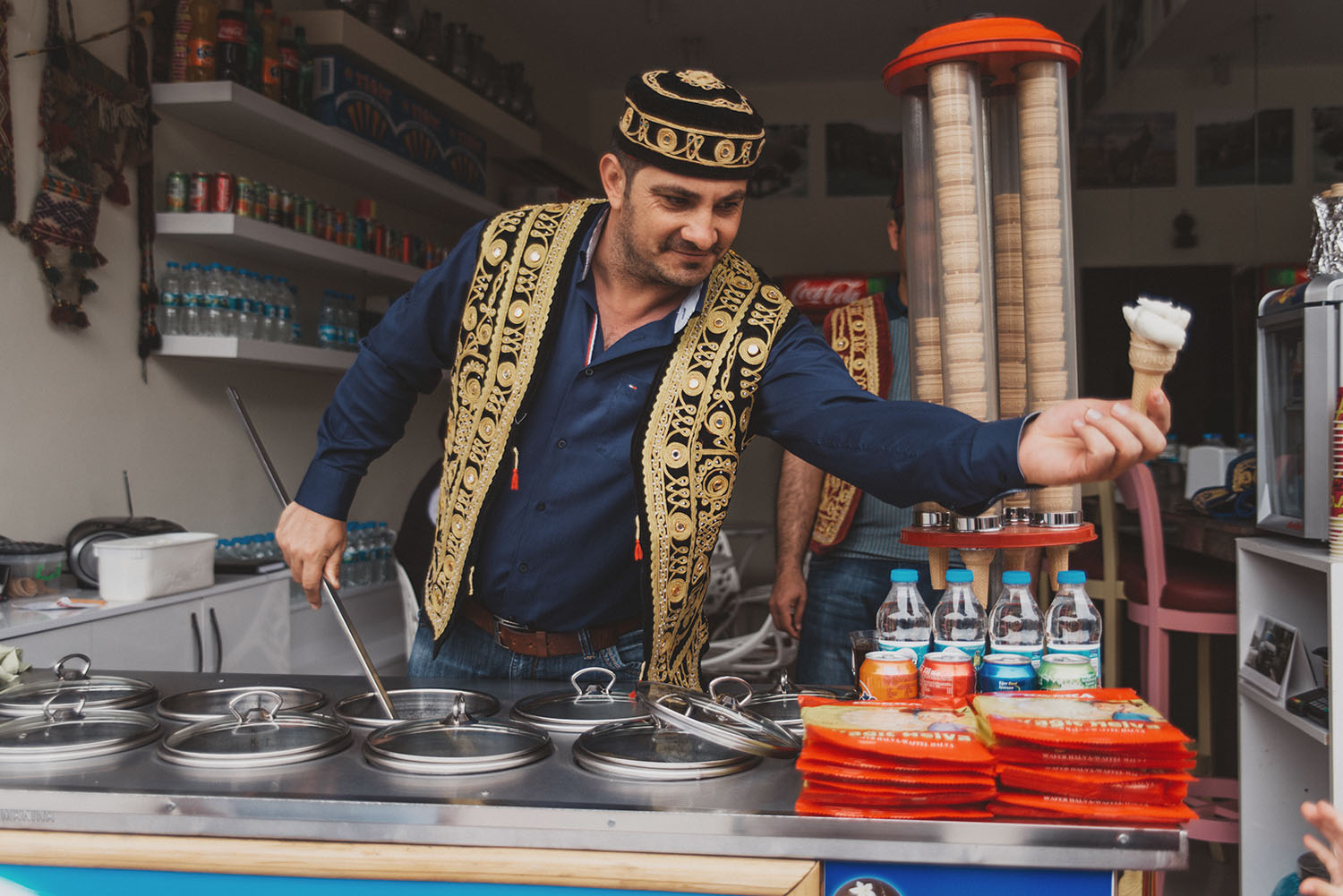 Where to stay in Alanya


There are a lot of wonderful hotels to choose from in Alanya and you get a lot for your money. During the summer months, you may have difficulty finding a room unless you have made a prior booking.
We checked into the 4-star all-inclusive Sunprime C-Lounge. It is a really excellent and clean hotel located on the outskirts of Alanya.
The hotel is just two years old, has a cool retro-modern design, fantastic staff, a private beach, and an absolutely amazing buffet. The hotel is child-free (age limit is 16 years old) and it is perfect if you want some peace and quiet.
Click here to see the latest prices and availability for accommodation in Alanya
Getting to Alanya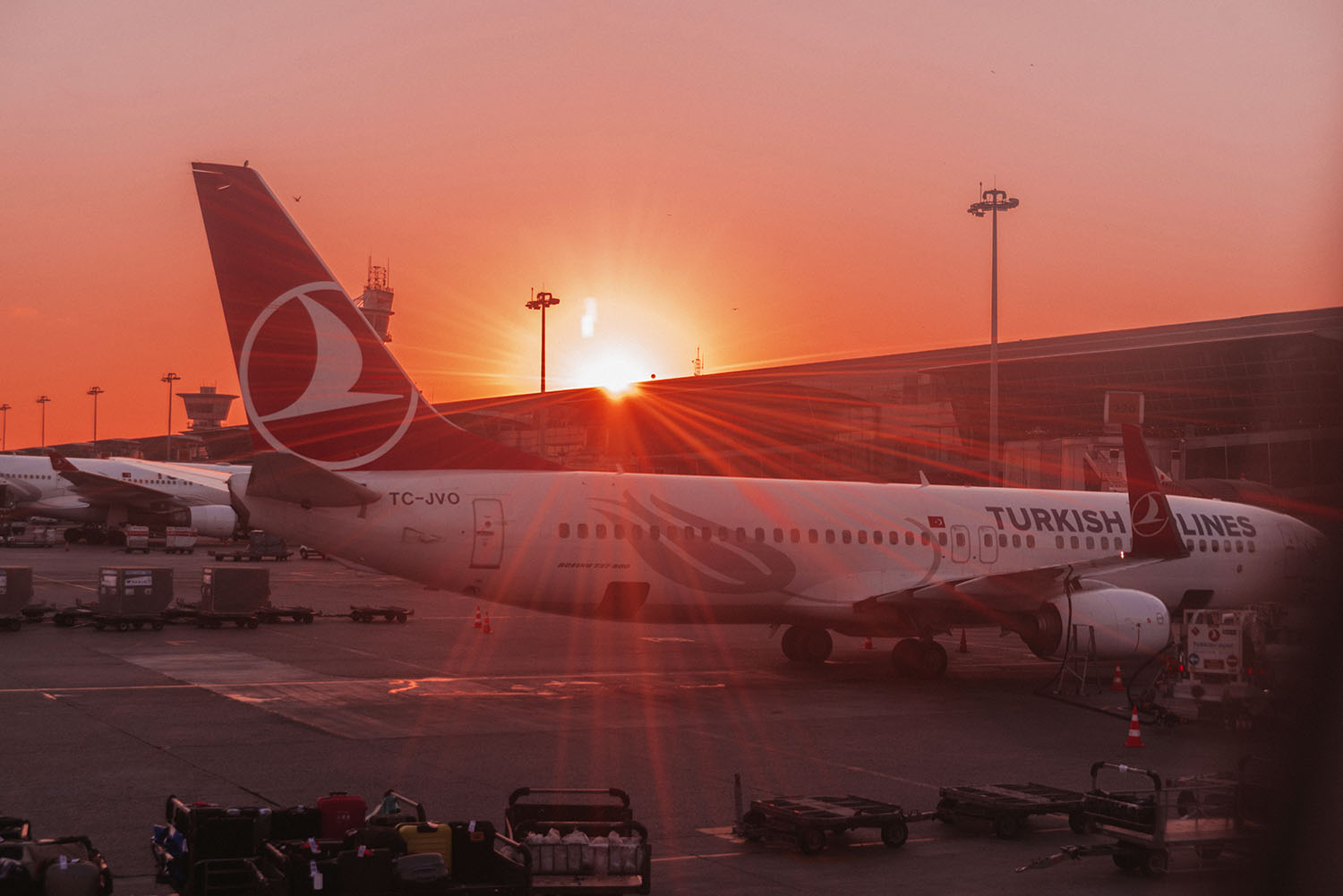 The closest airport is Gazipasa International Airport which is about 45 km from the city center. Alternatively, you can fly to Antalya International Airport, which is located about 125 km from Alanya.
Sanna and I flew with Turkish Airlines to Istanbul and then directly to Gazipasa. It was a very smooth and pleasant flight (they even served food and gave us pillows on the short domestic flight).
Book a trip to Alanya here (compare cheap flights, trains & buses)
Facts about Alanya

Population: around 100 000
Valuta: Turkish lira (TL – Türk Lirası)
Province: Antalya
Best time to visit: May to October
Time zone: UTC +3
Do you have any travel tips in Alanya?
Is there something I forgot in my guide or something I have to check out next time? Please feel free to share your best Alanya tips in a comment.
Do you like this post? Share it on Facebook!
---
Pin it! Save my travel guide to Alanya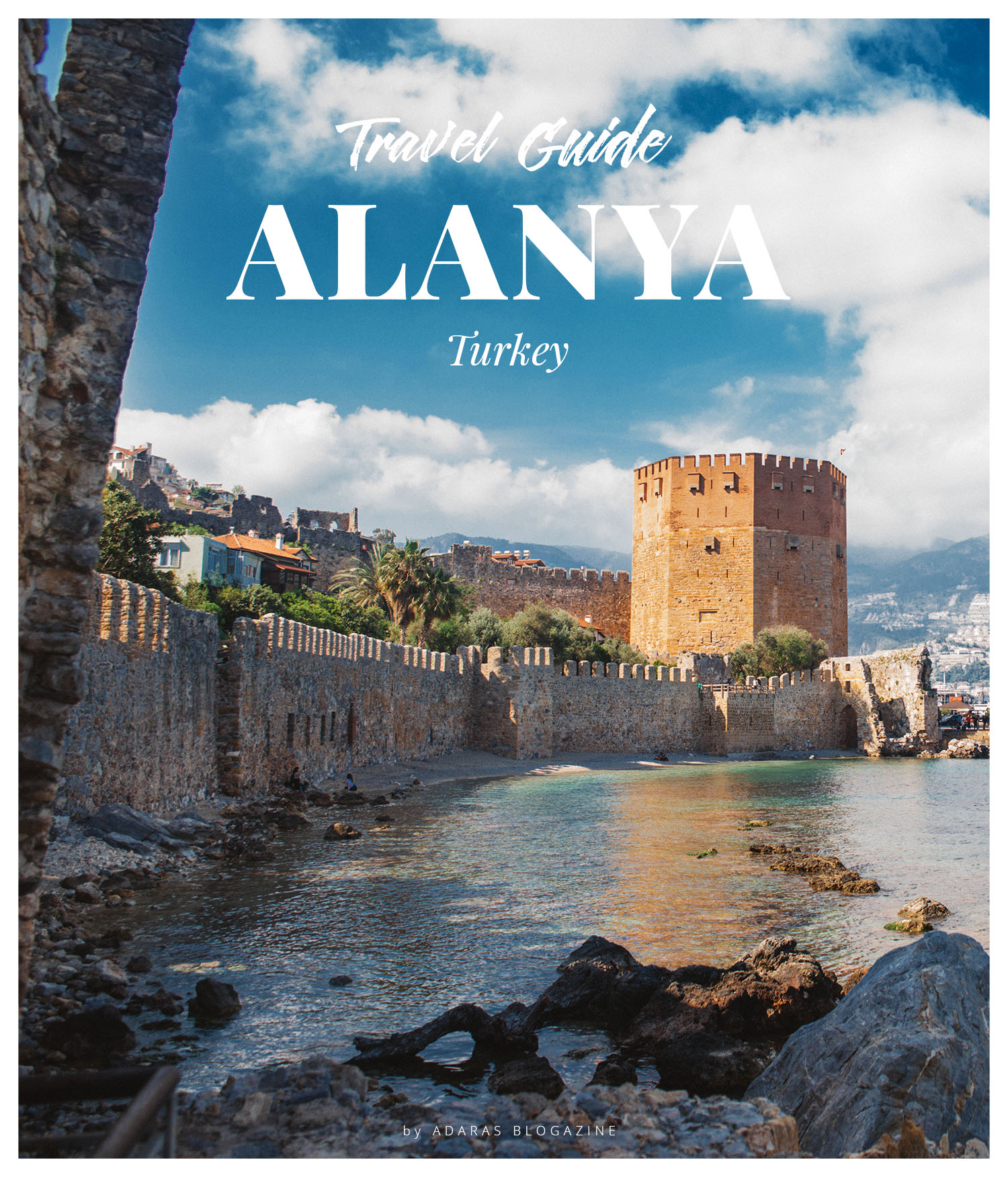 ---
We went to Turkey in cooperation with Kultur och Turism Ministeriet i Turkiet, Turkiska Ambassadens Kultur och Turisminfo, Alanya Tourism & Promotion Foundation, and Sunprime C-Lounge Hotel. All opinions and tips are, as usual, my own.