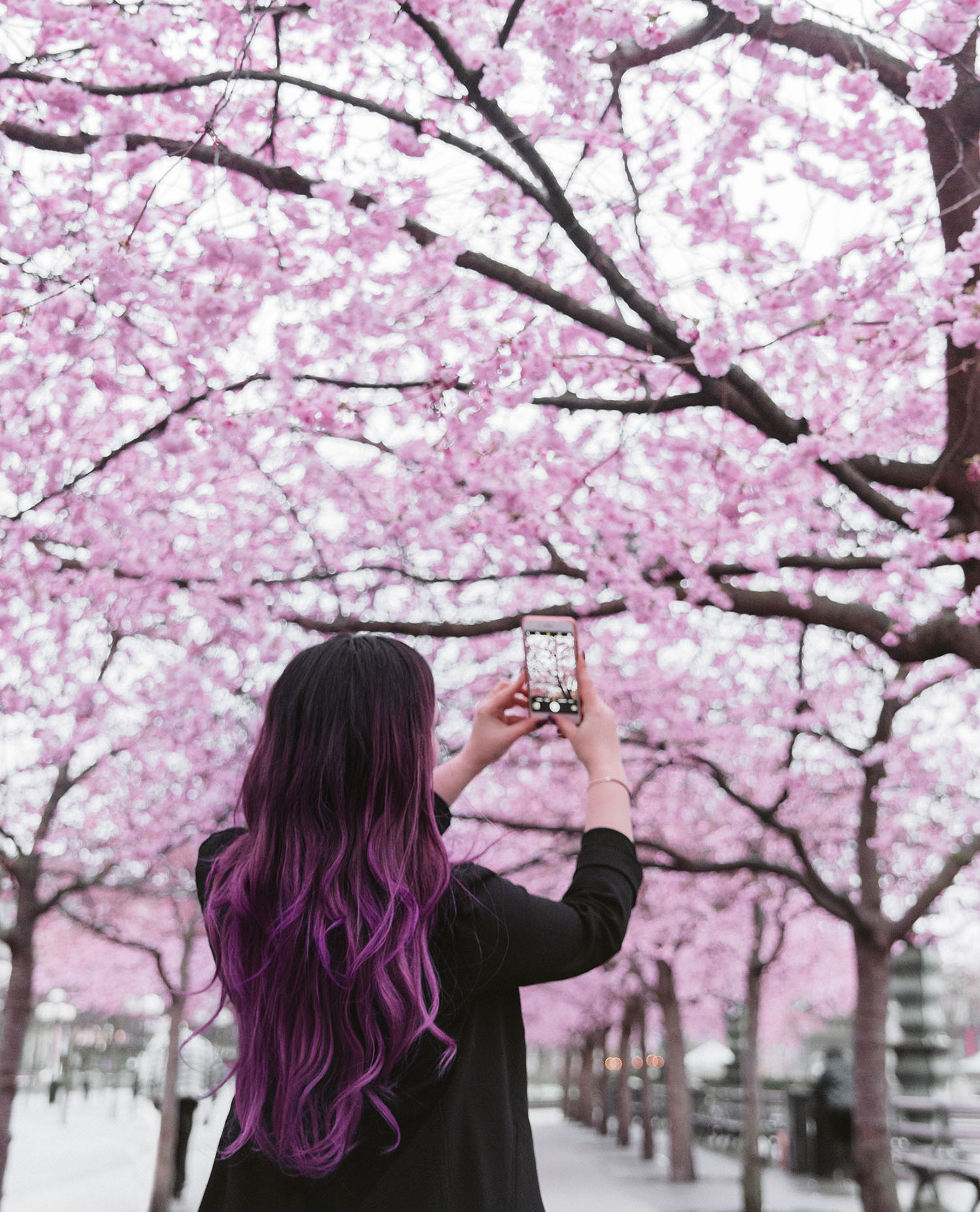 It has never been so easy to try a new hair color. With a temporary result, you can finally express your wild fantasies and try everything from candy cotton pink to iced mint and navy blue hair. Or why not "go crazy" and try rainbow highlights or unicorn hair?
This spring, L'Oréal Professionnel has launched #Colorfulhair. It's an in-salon, direct dye color palette that offers a temporary hair color. The result? It lasts for up to 15 shampoos.
Think of this as the new kind of makeup! It's temporary and gives you the opportunity to express yourself through hair colors.
7 different colors – endless of possibilities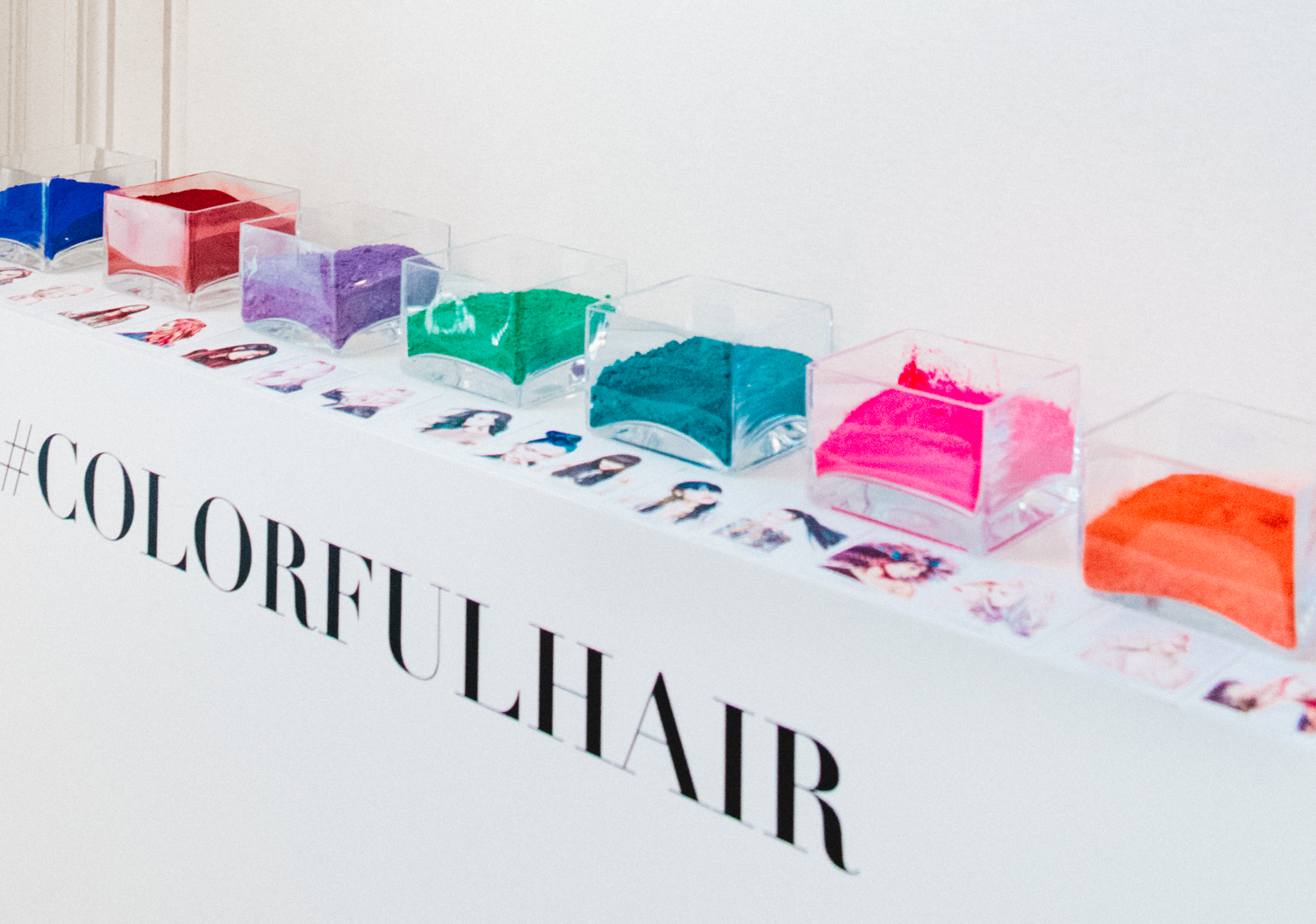 L'Oréal Professionnel's new hair color series contains 7 colorful shades and a crystal clear shade that can be used to create softer and pastel tones.
Because all the colors are intermixable, the possibilities are endless.
Read also: 24 hours in Paris with L'Oréal Professionnel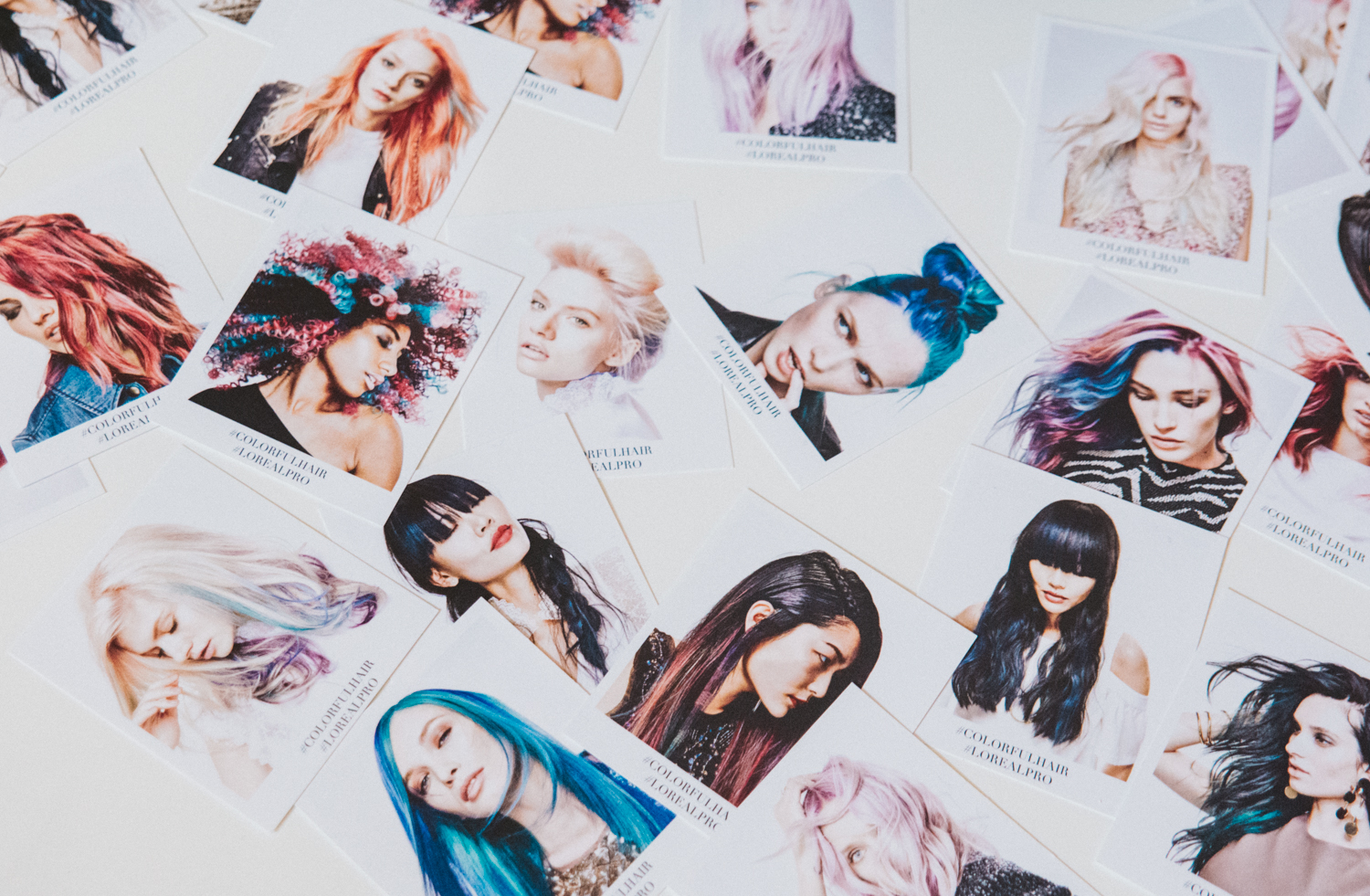 Here are some hair color inspo from L'Oréal Professionnel's event in Paris that I attended earlier this spring.
ADARAS review: #Colorfulhair at a salon in Stockholm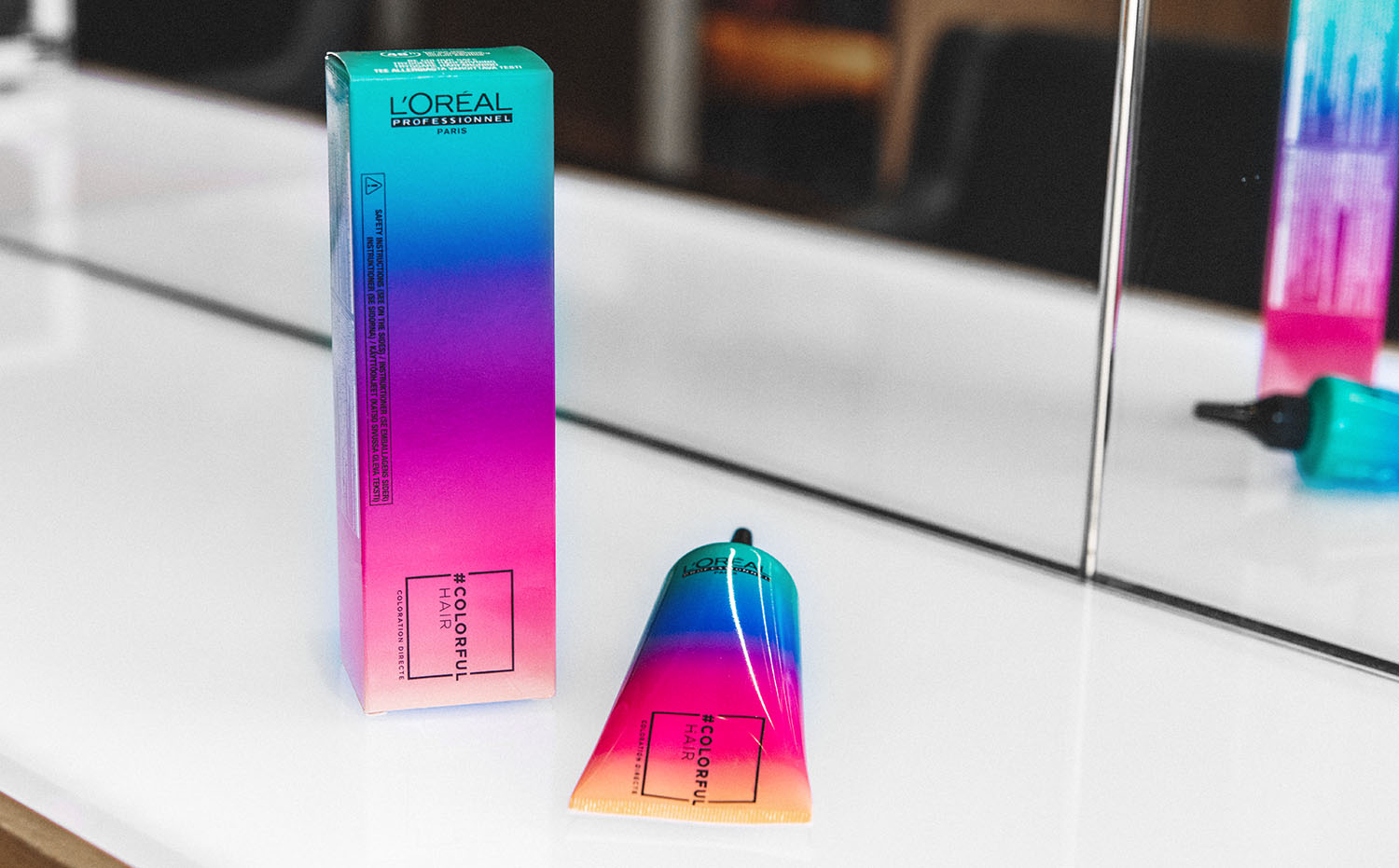 Now it's up to the test! It's a rainy day in April when I step into the salon Preston Hair at Östermalm in Stockholm to test the new hair color series.
I start with a cup of coffee and consultation with Elyn from L'Oréal Professionnel. I show her some images of hair colors I like. Right now, I'm into everything from icy blue tones to purple. It goes from ice blue to purple. Unfortunately, my hair is too dark for blue hair color, but we agree to bet on a purple balayage with a little pink touch.
As my hair is too dark for blue hair color, we agree on a purple balayage with a pink touch. Exciting huh?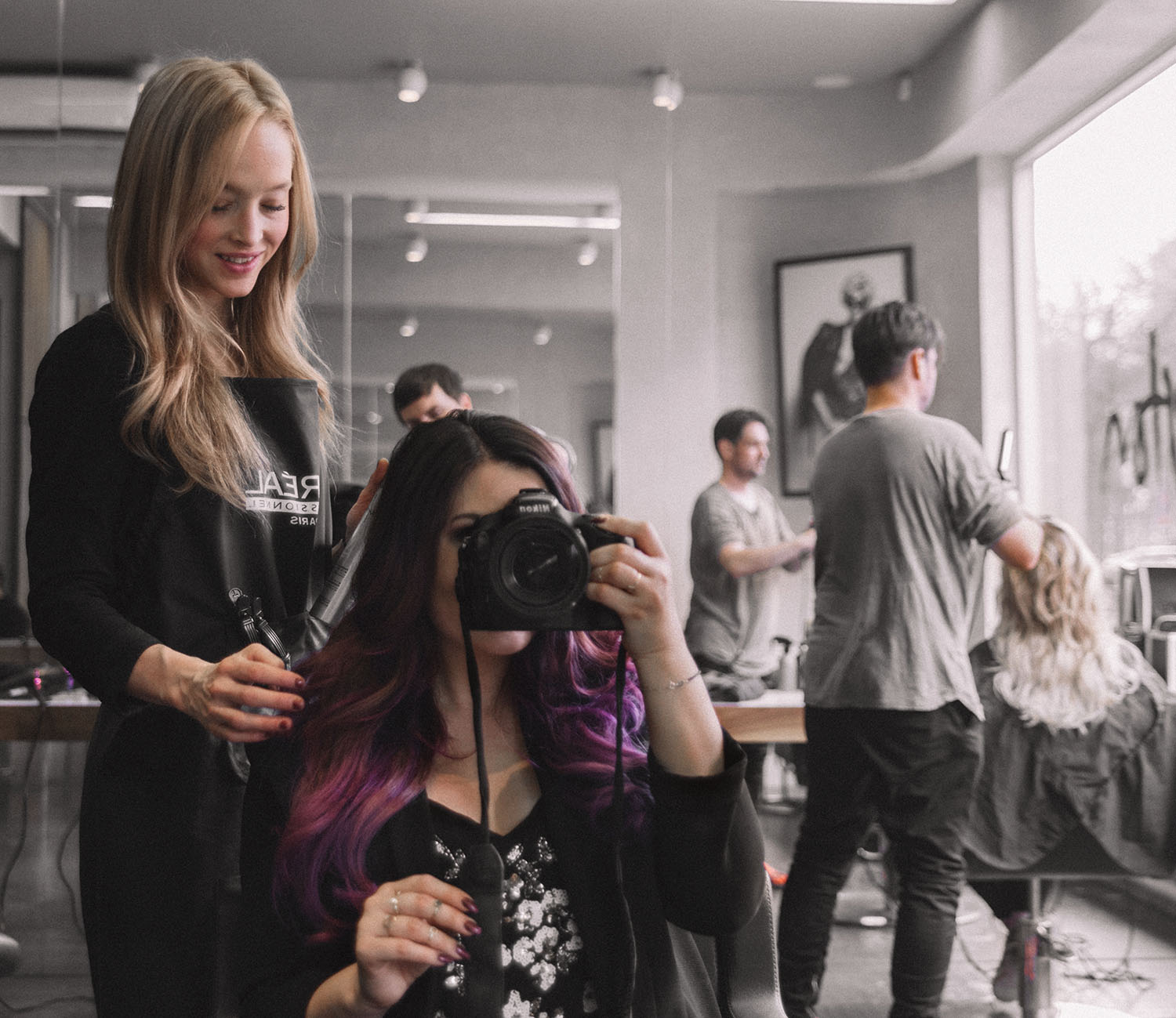 The result?
Before & After: Purple balayage with L'Oréal Professionnel #Colorfulhair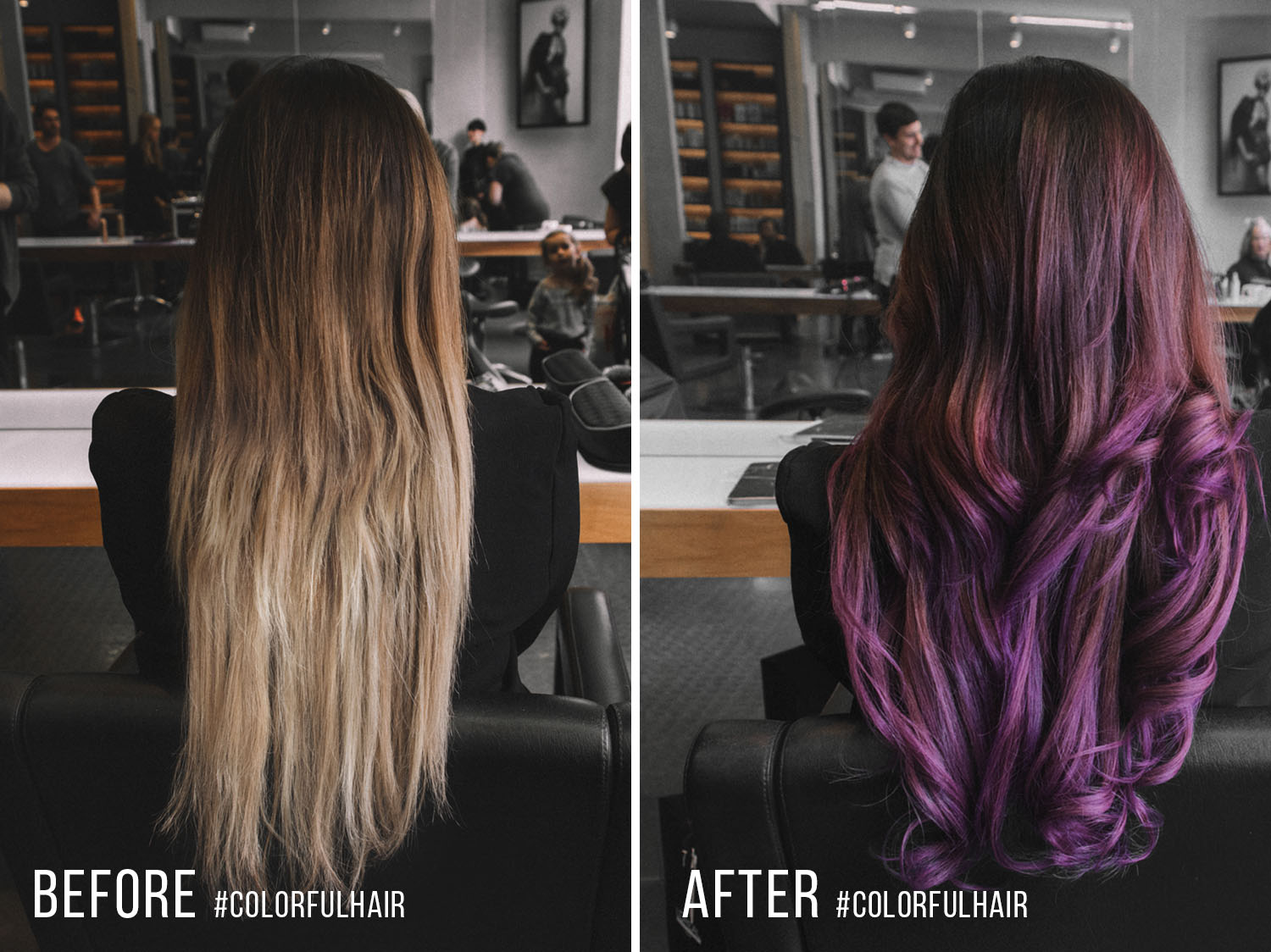 This is before and after #Colorfulhair. I don't think I have to tell you how happy I was with the result. It looked so amazing! And I felt like a whole new person with this fun and bright hair color.
It did not only make me smile, but strangers too took an extra glance at my hair. And some couldn't help but smile.
Color will always be fun and brighten any day.
#Colorfulhair After 1 hair wash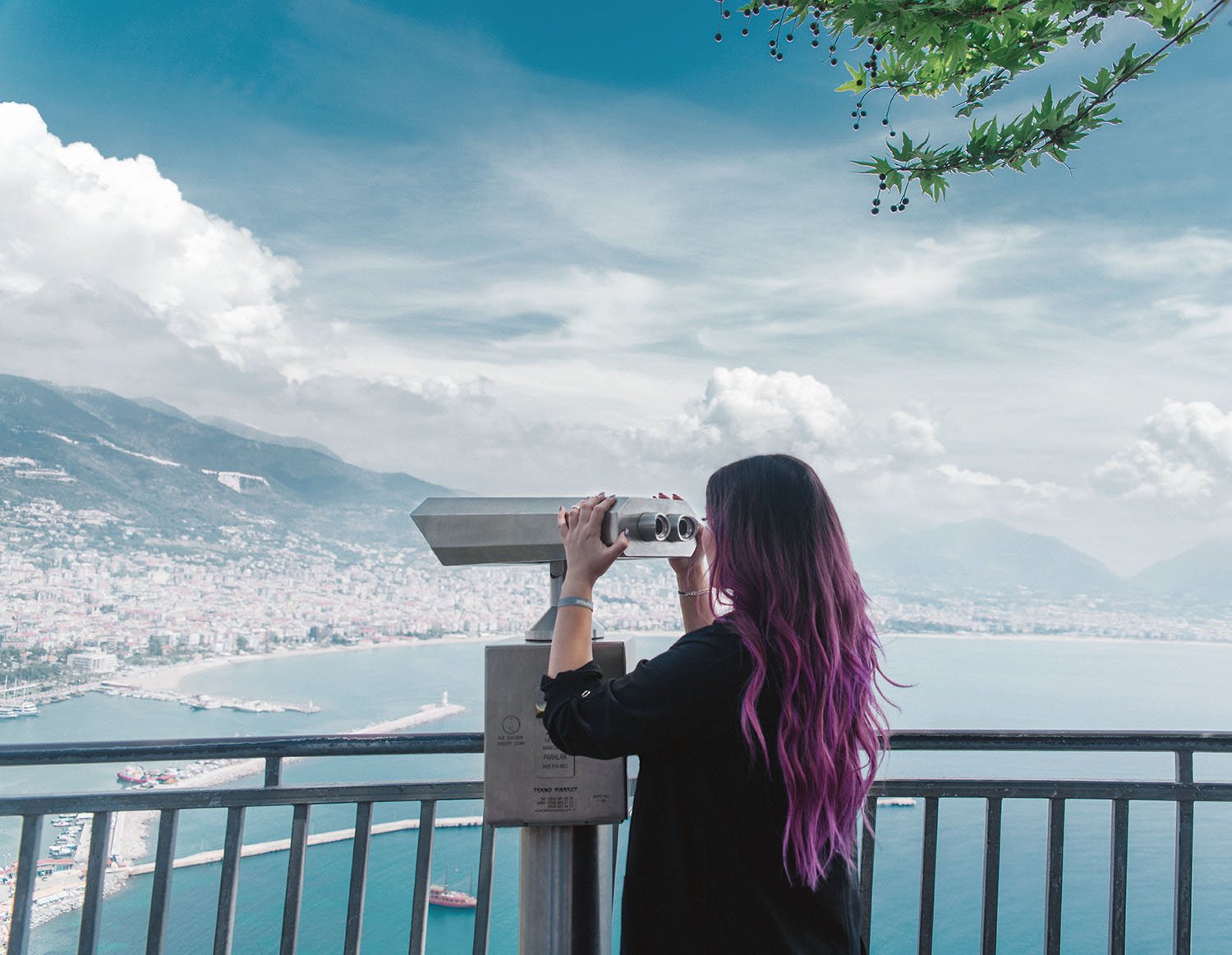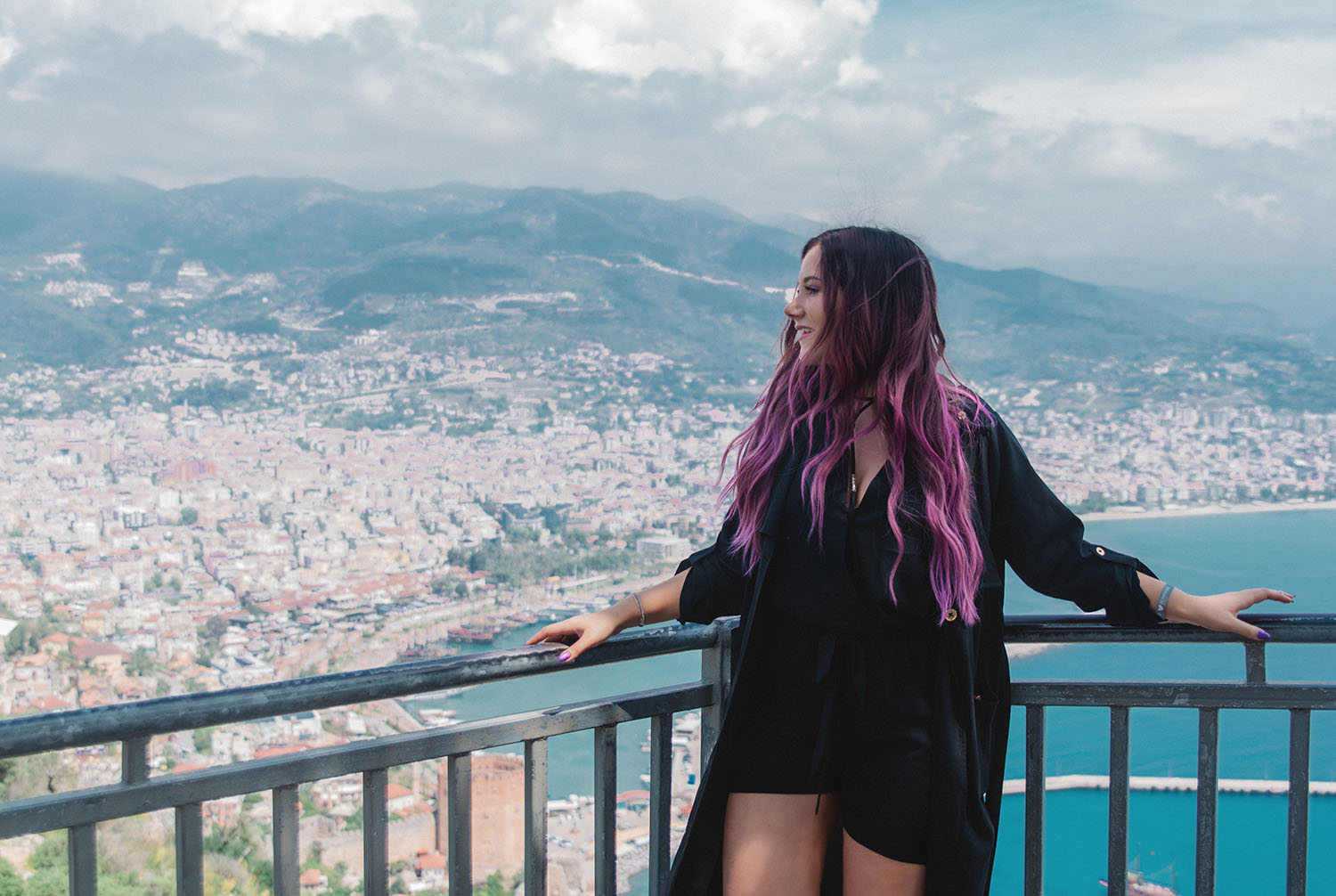 After washing my hair once, only a tiny bit of the intense color has disappeared. I'm right now in Alanya with my little sister and I just love how the sun lights up my hair!
#Colorfulhair After 2 hair washes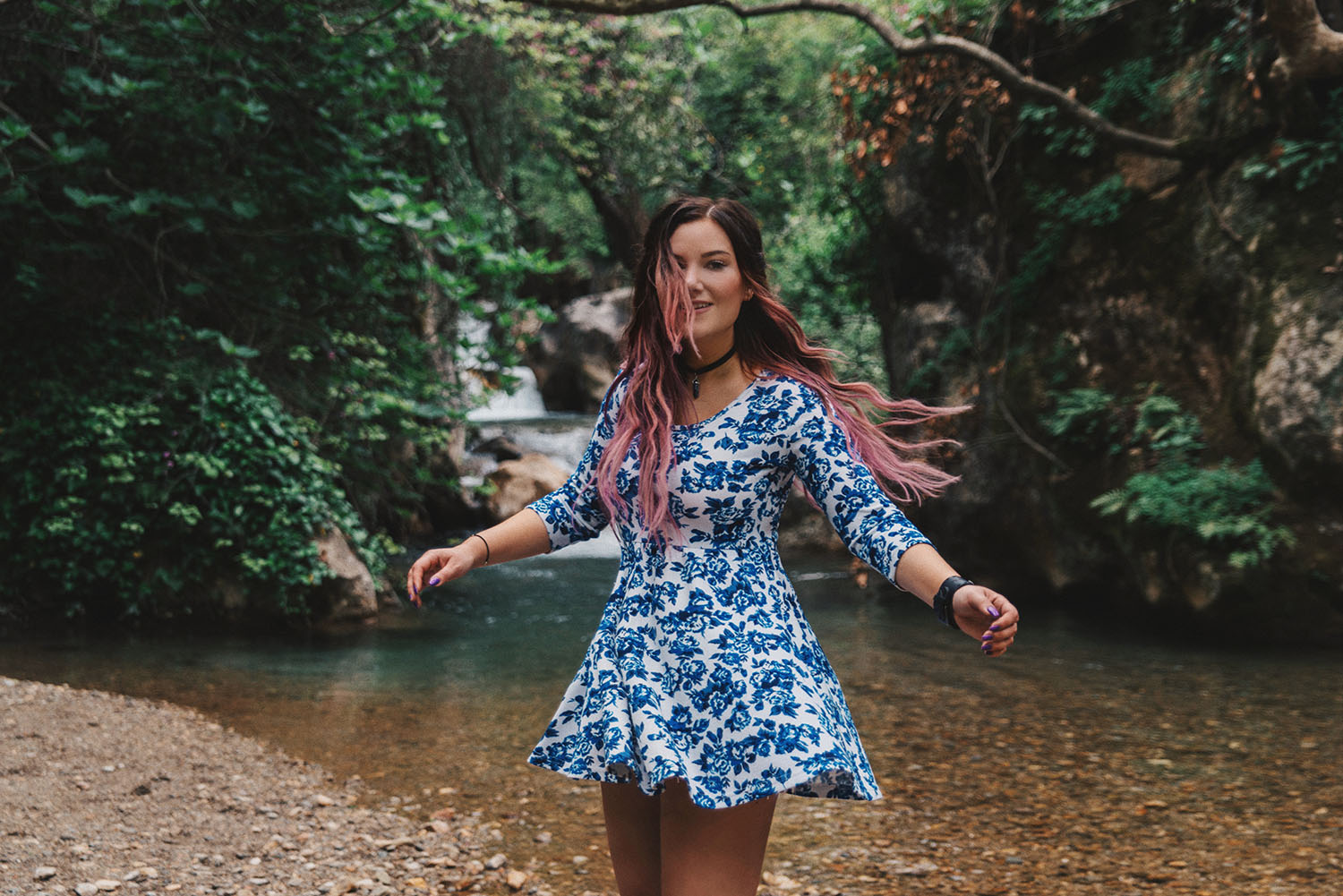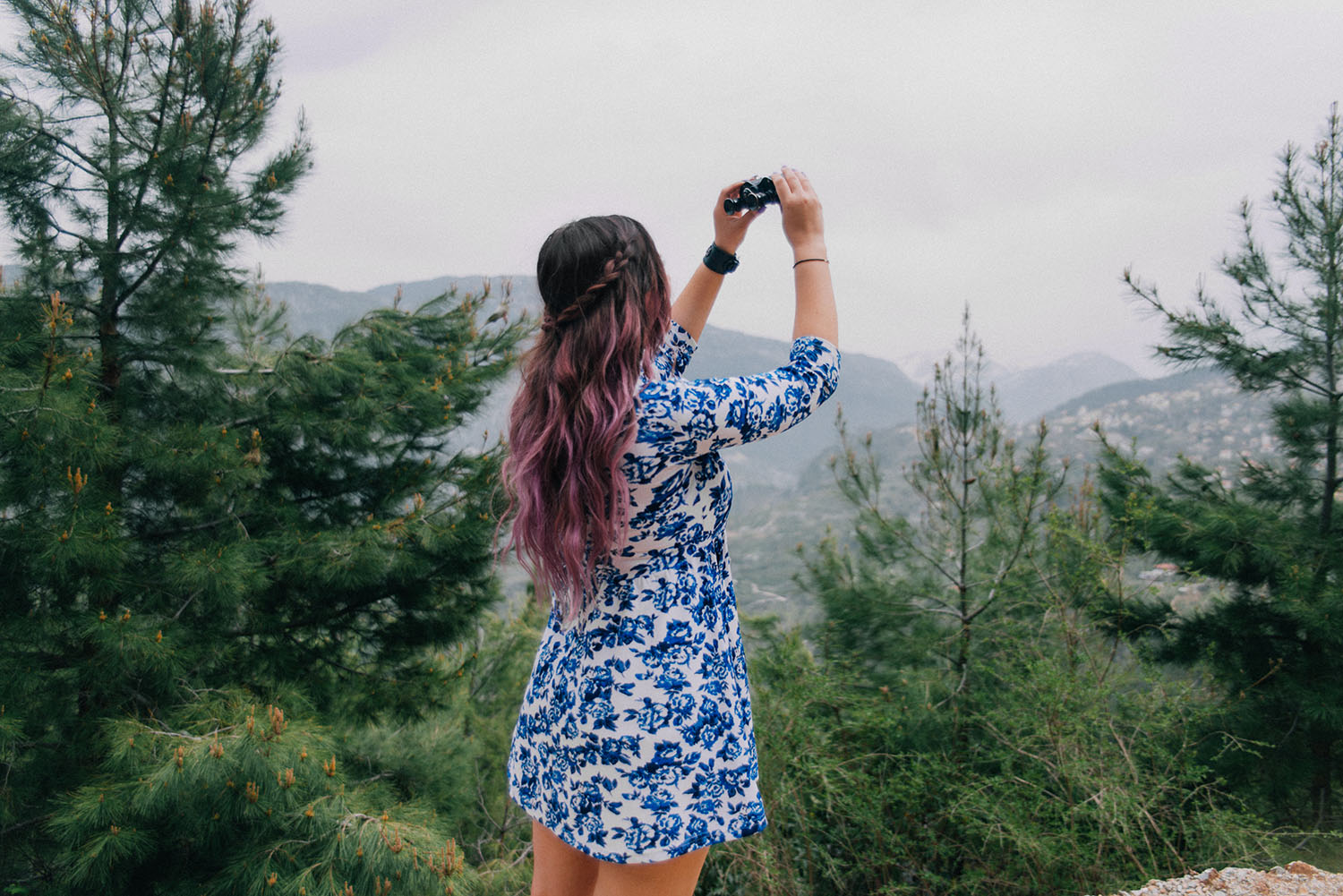 It was with some sadness that I saw how purple the water was when I washed my hair the second time with a color-preserving shampoo and conditioner. Nevertheless, the hair color looks amazing now too.
The really intense purple color has disappeared and the balayage is more "natural". The color changes from purple to red and pink – depending on the light.
#Colorfulhair After 6 hair washes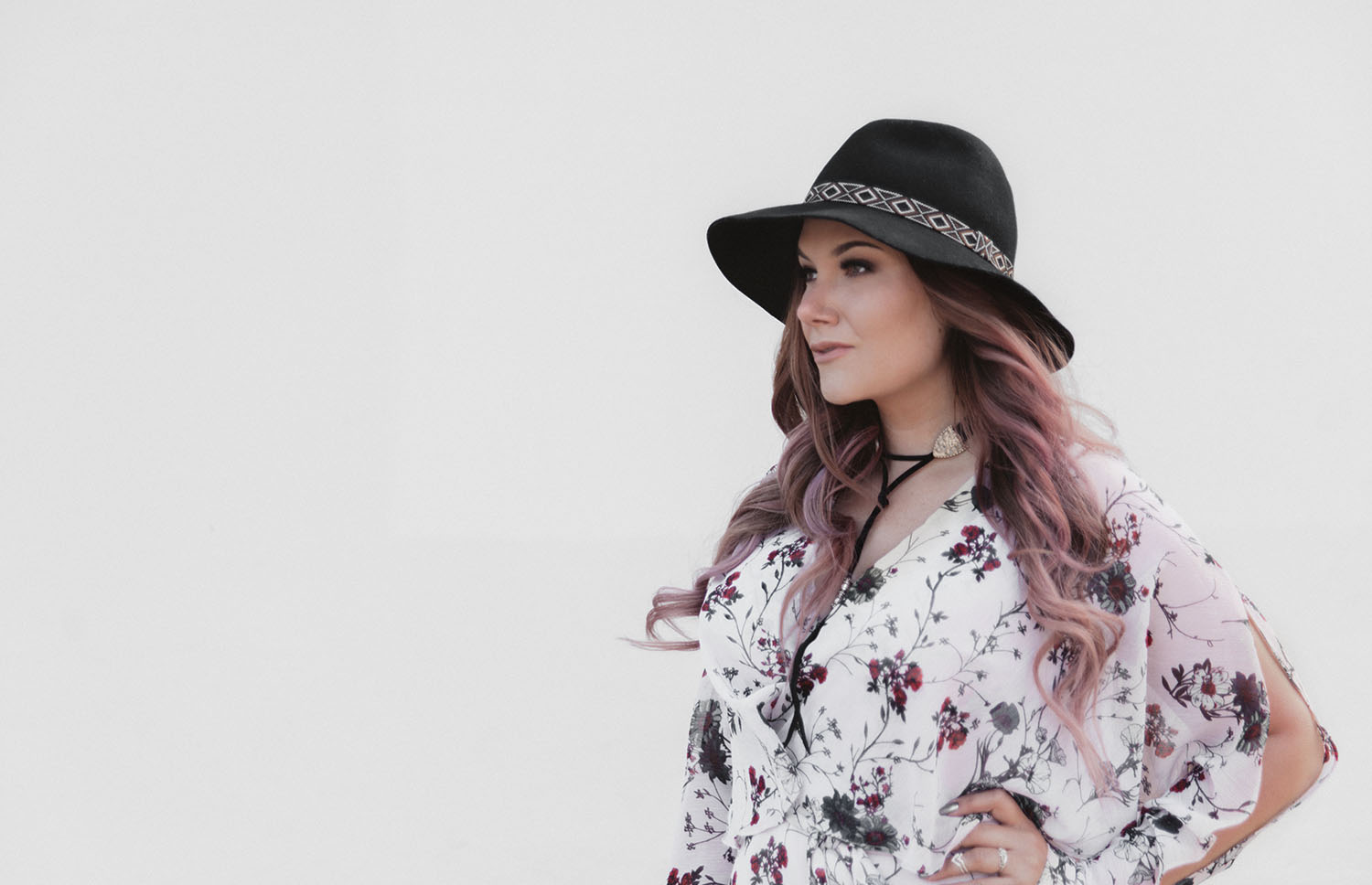 The hair color continues to fade. This is how my hair color looked after my sixth hair wash. It's a pity that the hair color disappears quite quickly, but when it's fading like this, it's hard to be disappointed.
I just love this pastel purple look!
#Colorfulhair After 9 hair washes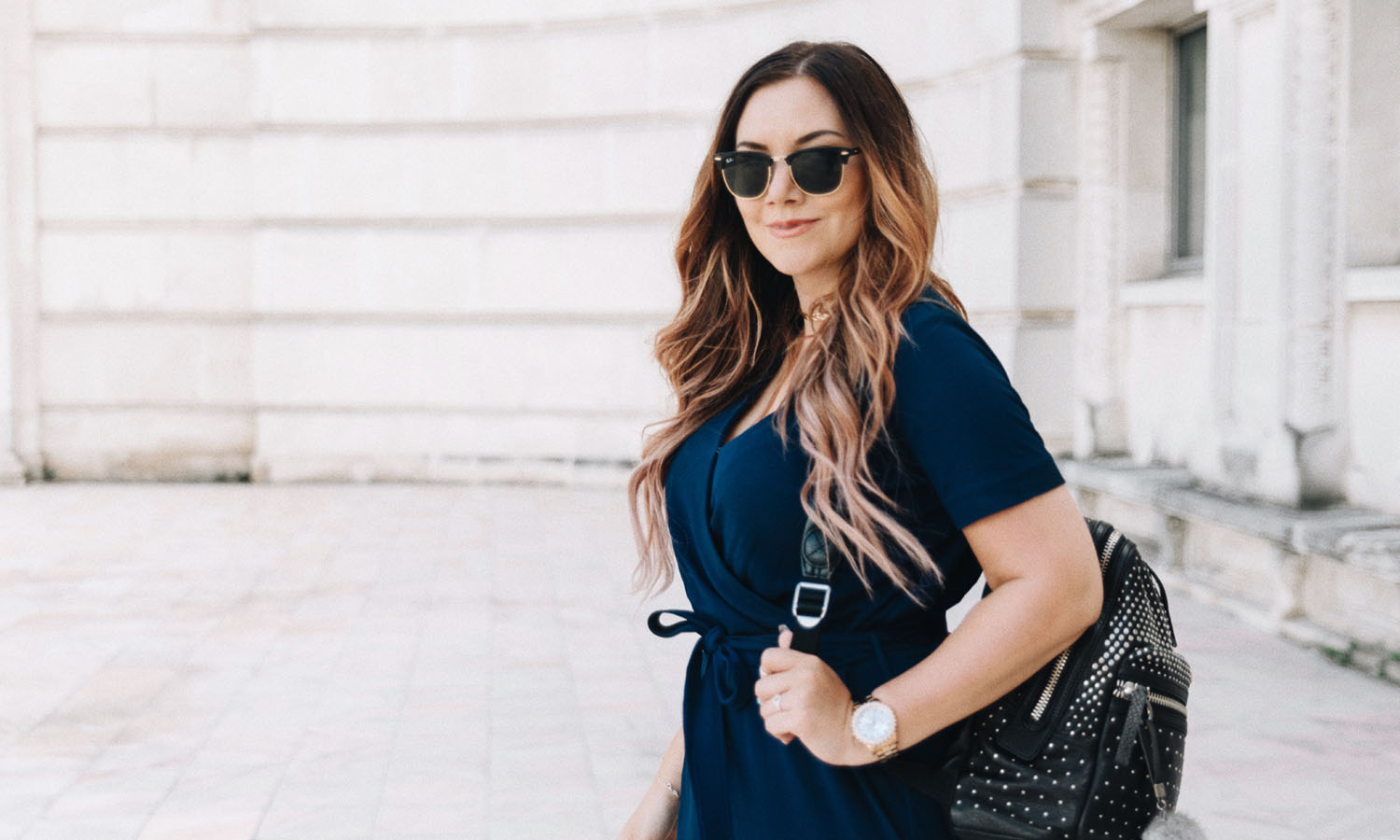 The durability of the hair color depends on the type of shade/effect chose, color depth and your own hair. My purple balayage lasted for about a month (after 9 hair washes). After that almost all hair color was gone. There was only a slightly purple tint left in the hair – but I couldn't even capture it on a photo.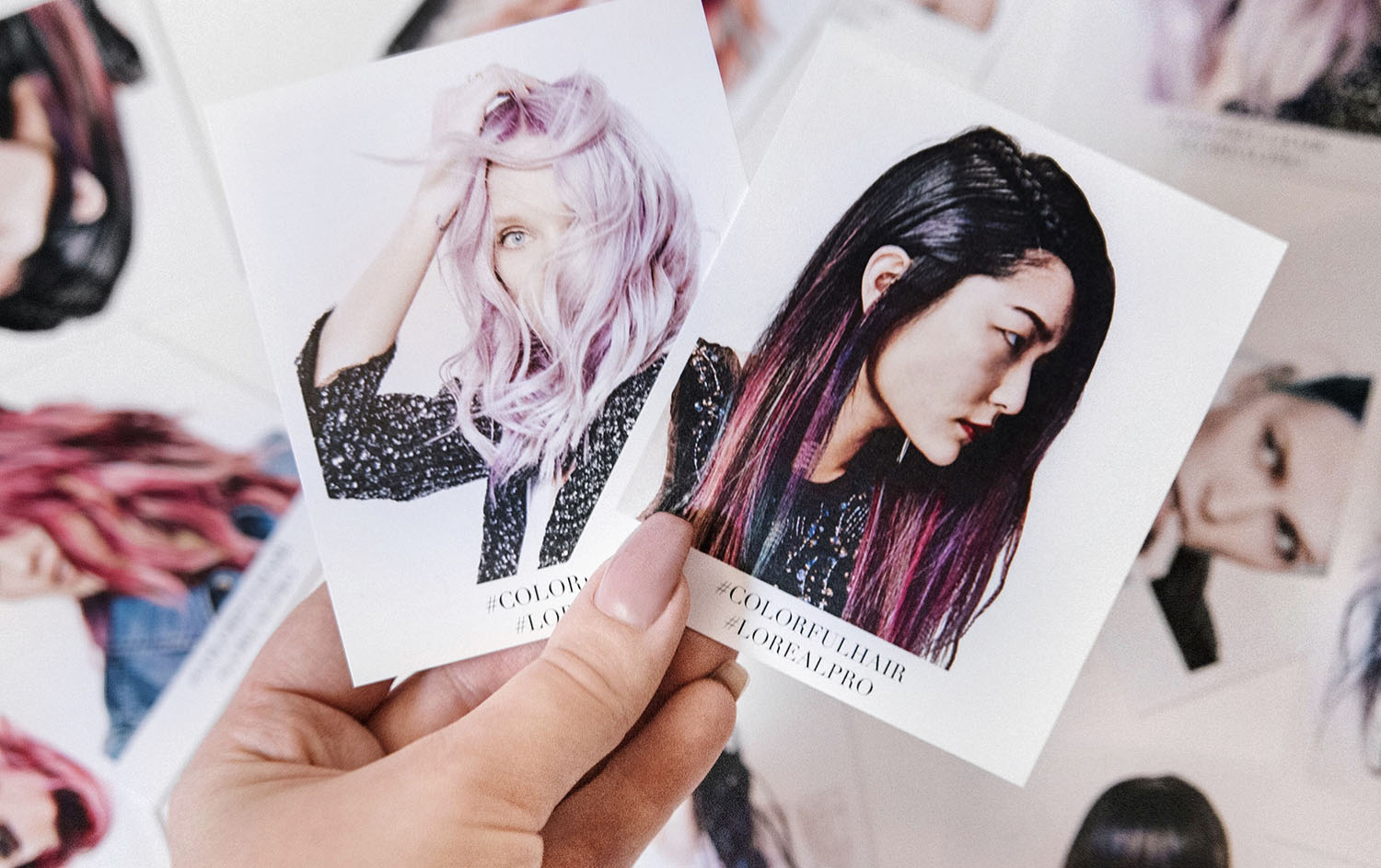 What I think about #Colorfulhair
The whole idea of thinking about #Colorfulhair as a new kind of makeup is so brilliant and amazing. Now we can finally express color-cravings and dare to try a new hair color.
It's great that you can get help from a color expert at your nearest hairdresser, but this is also the biggest disadvantage.
If #Colorfulhair could be used at home as well, this would be the most fun and amazing hair product in the world. Now, unfortunately, it will be a bit pricey to go to the salon at least every two months for a new "hair makeup".
However, I'm very pleasantly surprised by how beautiful my purple and pink hair color faded. I loved my bright purple balayage but also loved it when I only had a pastel purple tint left in my hair.
As all the hair color is washed out, I can hardly wait to try a new hair color. Maybe I should go for unicorn hair next?
Benefits
Ammonia-free
You have no excuse. Dare to try a new hair color!
The result is temporary and last up to 15 shampoos
The hair color is washed completely
The hair color fades extremely nicely
It only takes between 5 and 20 minutes to get a new look at your hair salon
The colors do not penetrate the hair but instead, remain on the surface. Compared with permanent hair colors, this does not affect your own hair quality in a negative way.
Disadvantages
The treatment must be done at a #Colorfulhair salon. You can find your closest hairdresser here.
This only works on brighter hair
If you fancy the more intense color, it might be washed out quicker than you would like
Tips
Get the look! Get the length with hair extensions (though, they are colored at your own risk). I use 50 cm long nail hair extensions from Rapunzel of Sweden.
Don't forget to use color-preserving products. Here are some great alternatives to try:
---
Today's questions:
When do you think my hair color looked best?
What hair color would you like to try next?