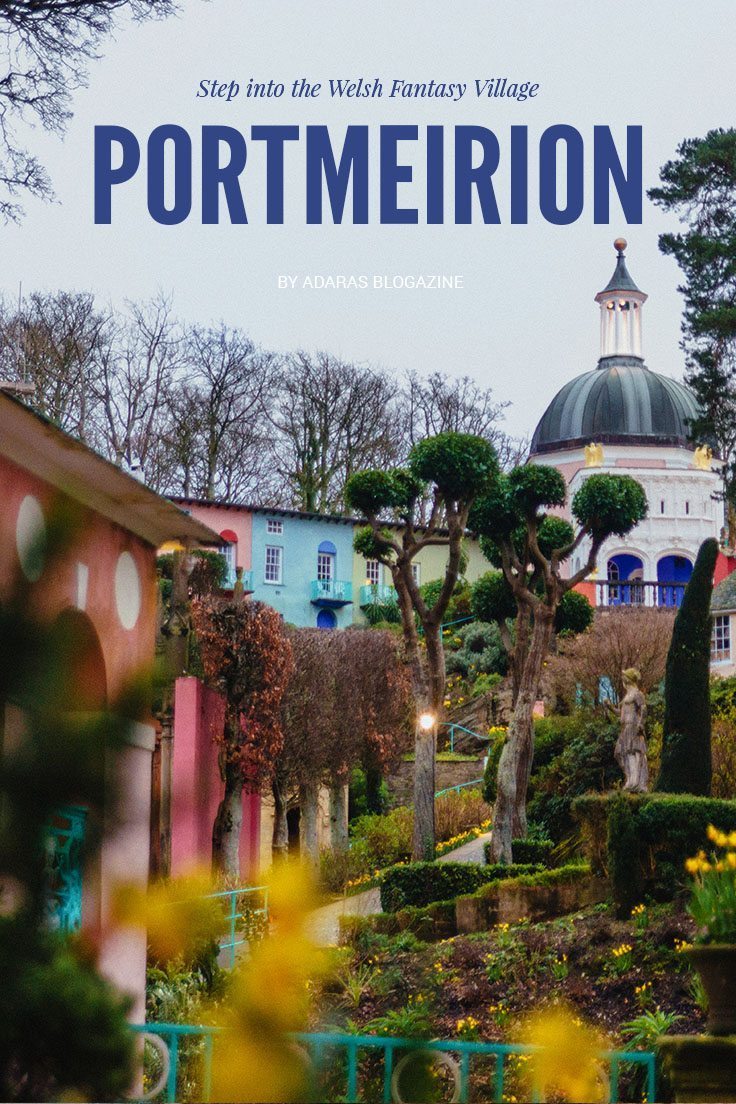 At a glance, you might think you are somewhere in Italy. But with a closer look, you'll realize that nothing is quite what it seems in this enchanting and mesmerizing village in North Wales. I bid you welcome to Portmeirion!
This is a place like no other, full of surprises that will have you grinning from ear to ear. It's a colorful fantasy village where mermaids mingle with a golden Buddha, tropical flowers, a unicorn cottage, palm trees, statues, symbolic monuments, and visual tricks.
At an even closer look, you might notice that some windows are not actual windows but painted on the wall. If you glance up you might notice a black sheep sign hanging above you – or Hercules story pictured on a roof.
Portmeirion is a photographer's paradise but also a place that can't be captured with images. It's something you have to experience for yourself!


Despite a gray sky, a lot of bare trees, and construction work going on in the middle of the village, I could not help but be instantly captivated by this weird and wonderful place. All colors and exciting buildings are so refreshing, beautiful, and fun.
What if more places were this imaginative!



The history of Portmeirion & one man's vision
Portmeirion is a village in Snowdonia created by the architect Sir Clough Williams-Ellis in between 1925 and 1975. He wanted to build Portmeirion to make people happy and showcase that architecture can be much more fun and playful. He brought a lot of Italy and the Mediterranean vibe into Wales but mixed it with his own playful designs.
The nickname of this village became "a home for fallen buildings" as William-Ellis reused, reclaimed and restored a lot of unwanted buildings. The bell tower Campanile is built by stones from a ruined castle and an upside-down copper cauldron was turned into a roof ornament.
Read also: In King Arthur's Footsteps: Discover 9 Legendary Places in Wales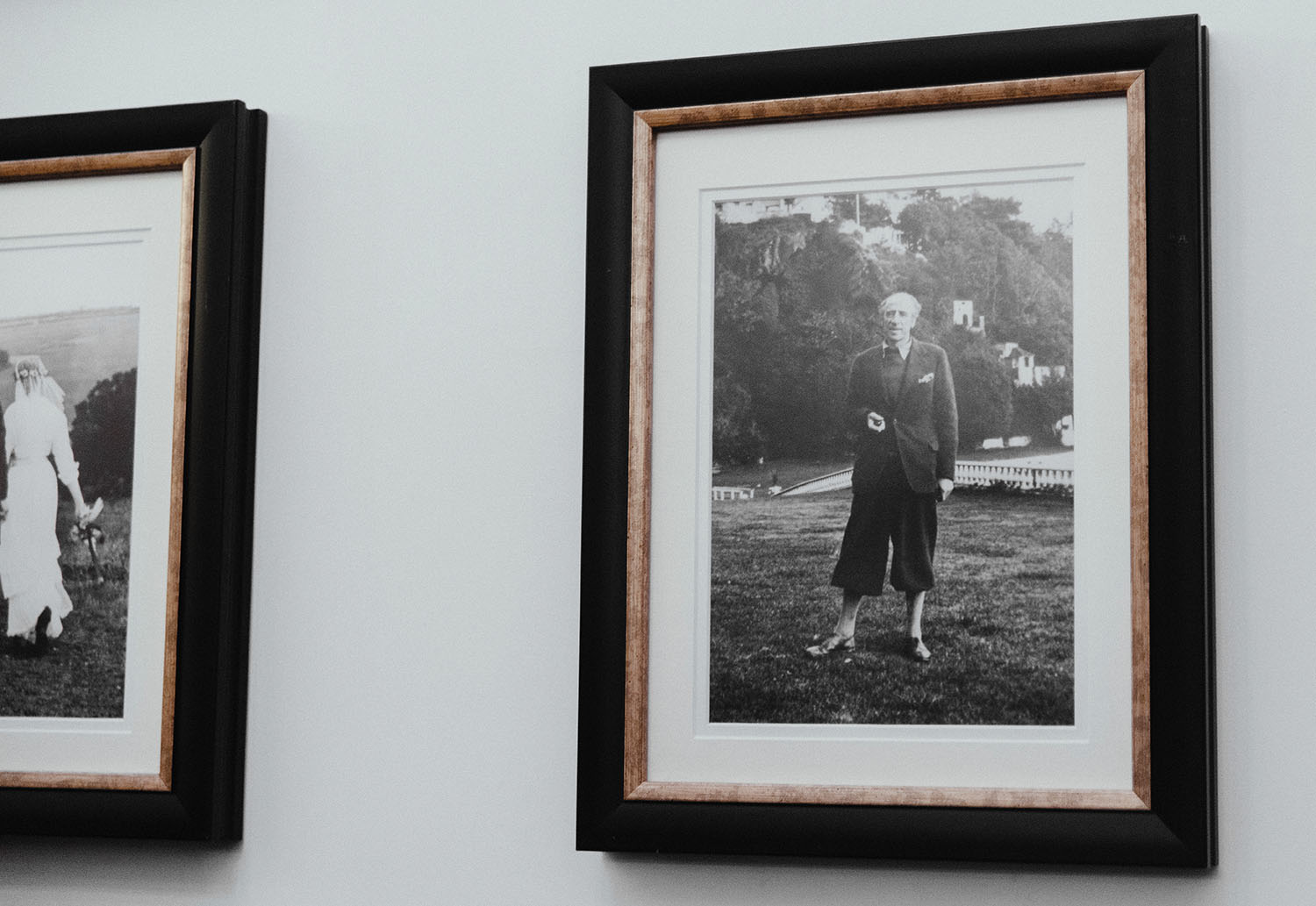 And here you have a picture of the man himself! The man behind the fantasy village, Sir Clough Williams-Ellis. As contrast to his mixed and varying architecture, he always wore the same kind of clothes every day. Yellow long socks and knickerbockers.
Williams-Ellis kept working on Portmeirion right up until he died in April 1978, at the age of 94. As you might expect, he didn't go for a conventional burial. On his request, his ashes went up in a rocket as a New Year's Eve Firework display over Portmeirion – so he'll always be a part of the village he created.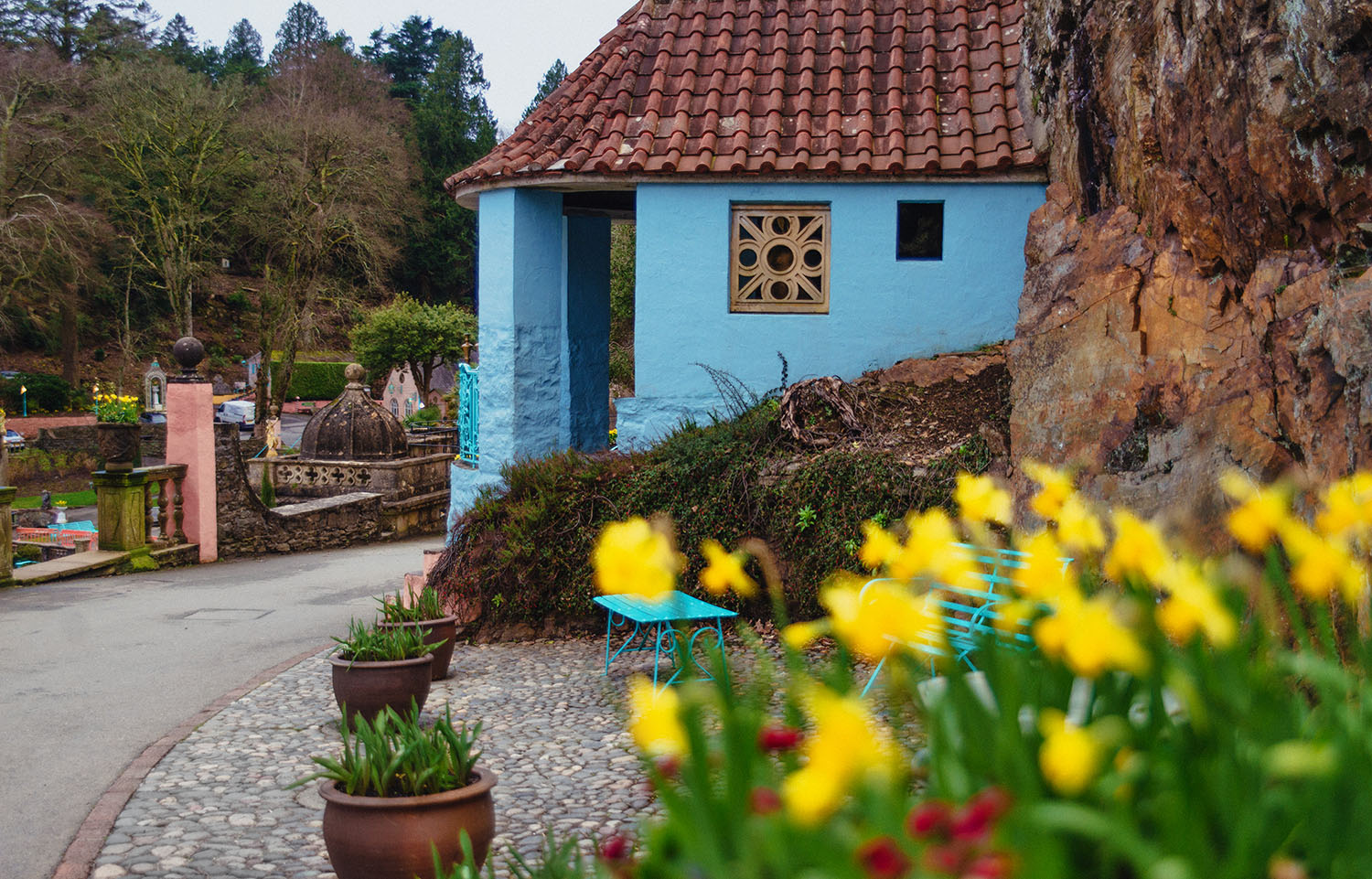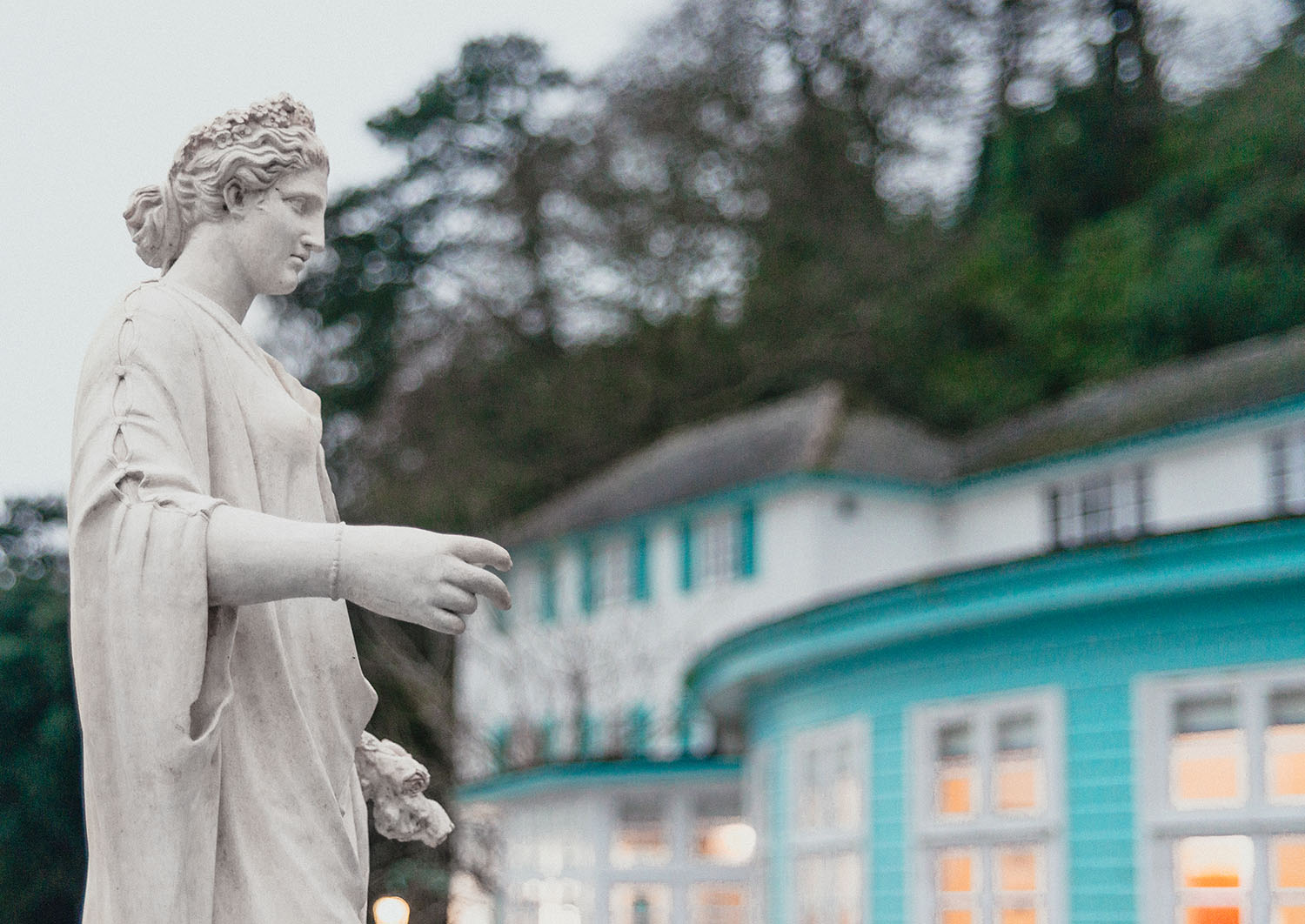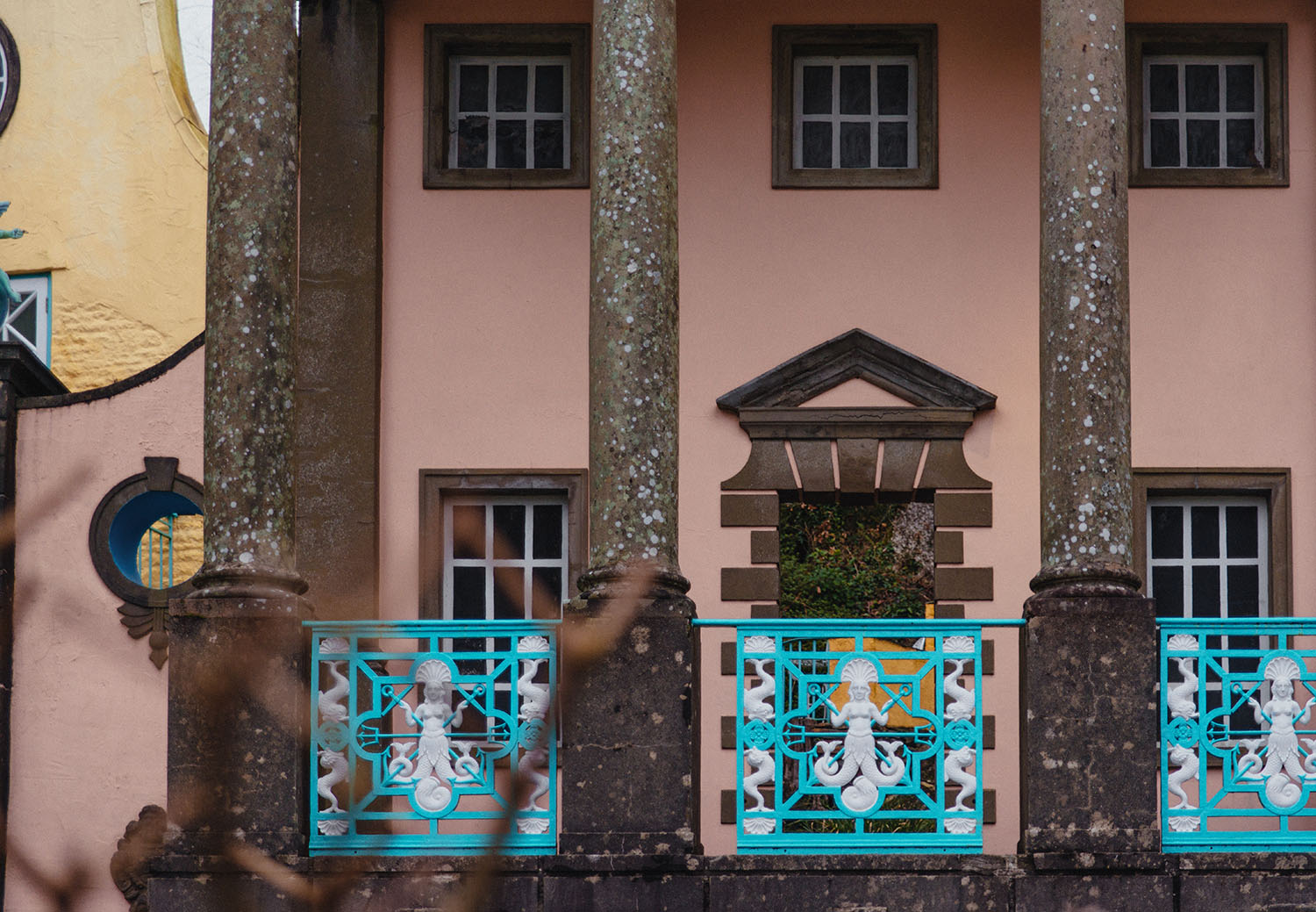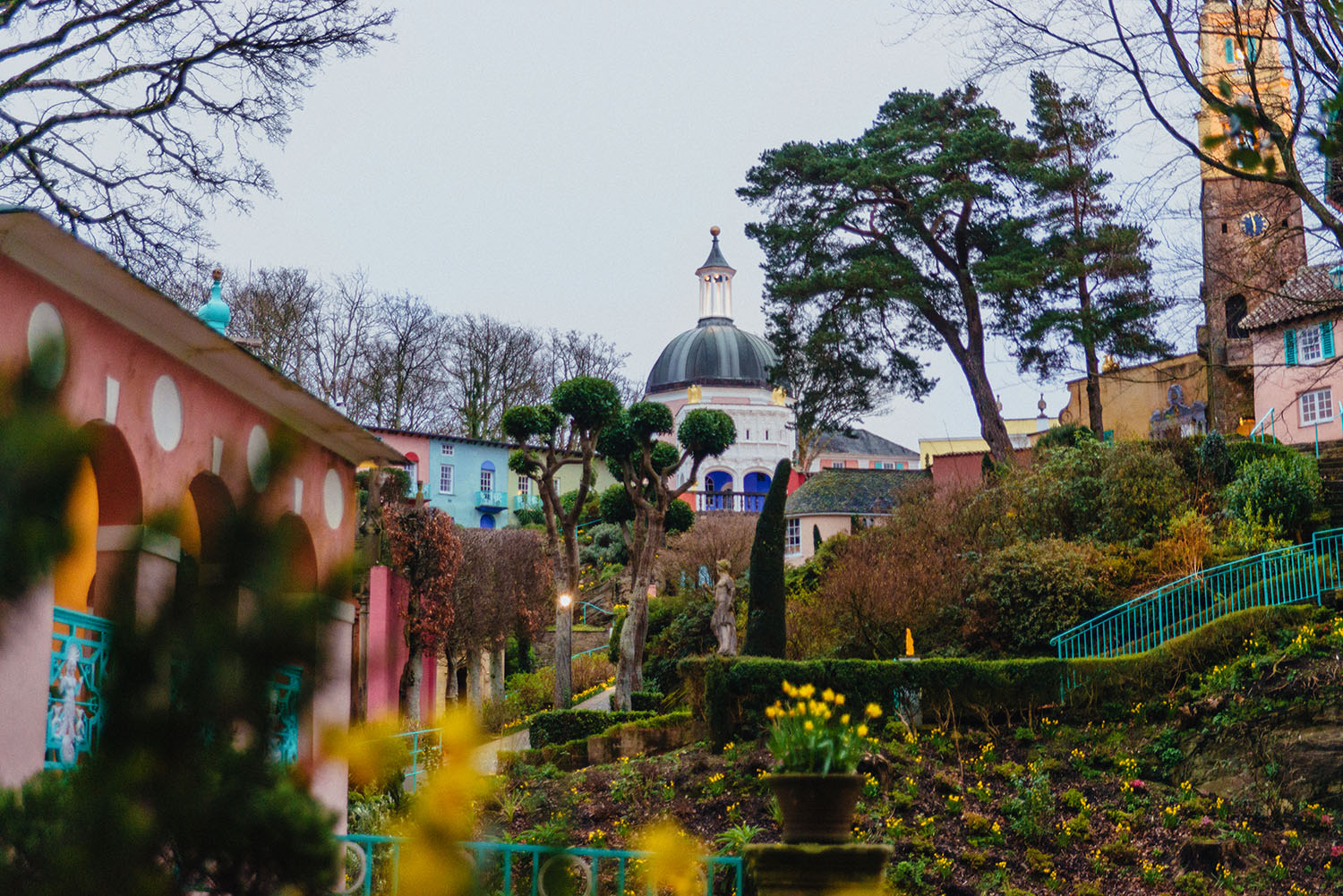 Portmeirion became the chosen filming location for the 1960s show The Prisoner – making it famous and a part of a cult classic. Since then Portmeirion has inspired many artists, writers, and musicians.
George Harrison spent his 50th birthday in the Peacock Suite, while the Beatles manager Brian Epstein was such a frequent guest that he designed his own wardrobe in the Gatehouse cottage.
Read also: Bounce Below on Underground Nets in a Welsh Slate Mine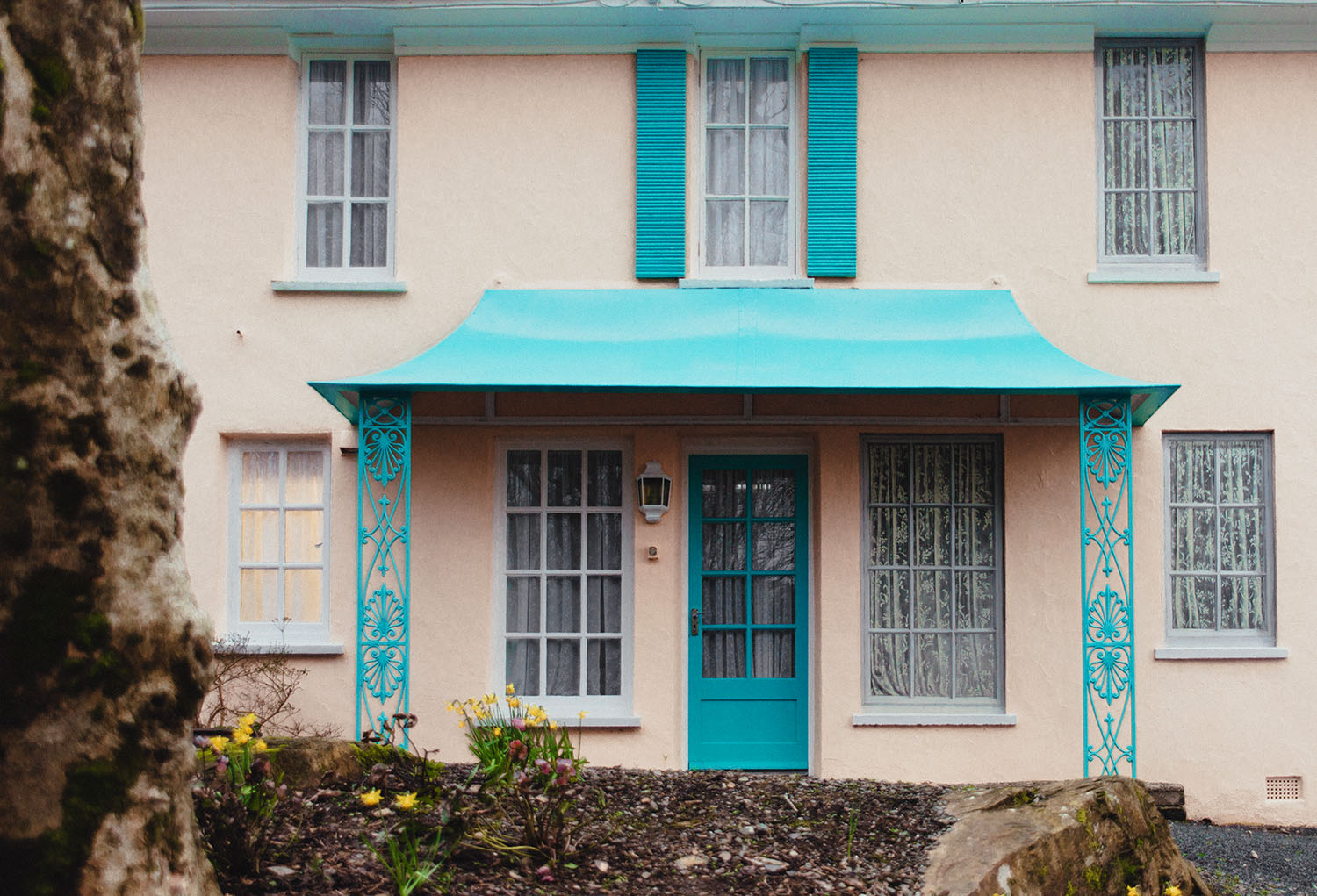 Portmeirion is filled with visual tricks. Can you spot the realistic painted (Trompe-l'œil) windows at the house above?
Some buildings also have ombre walls to make the buildings look older than they are.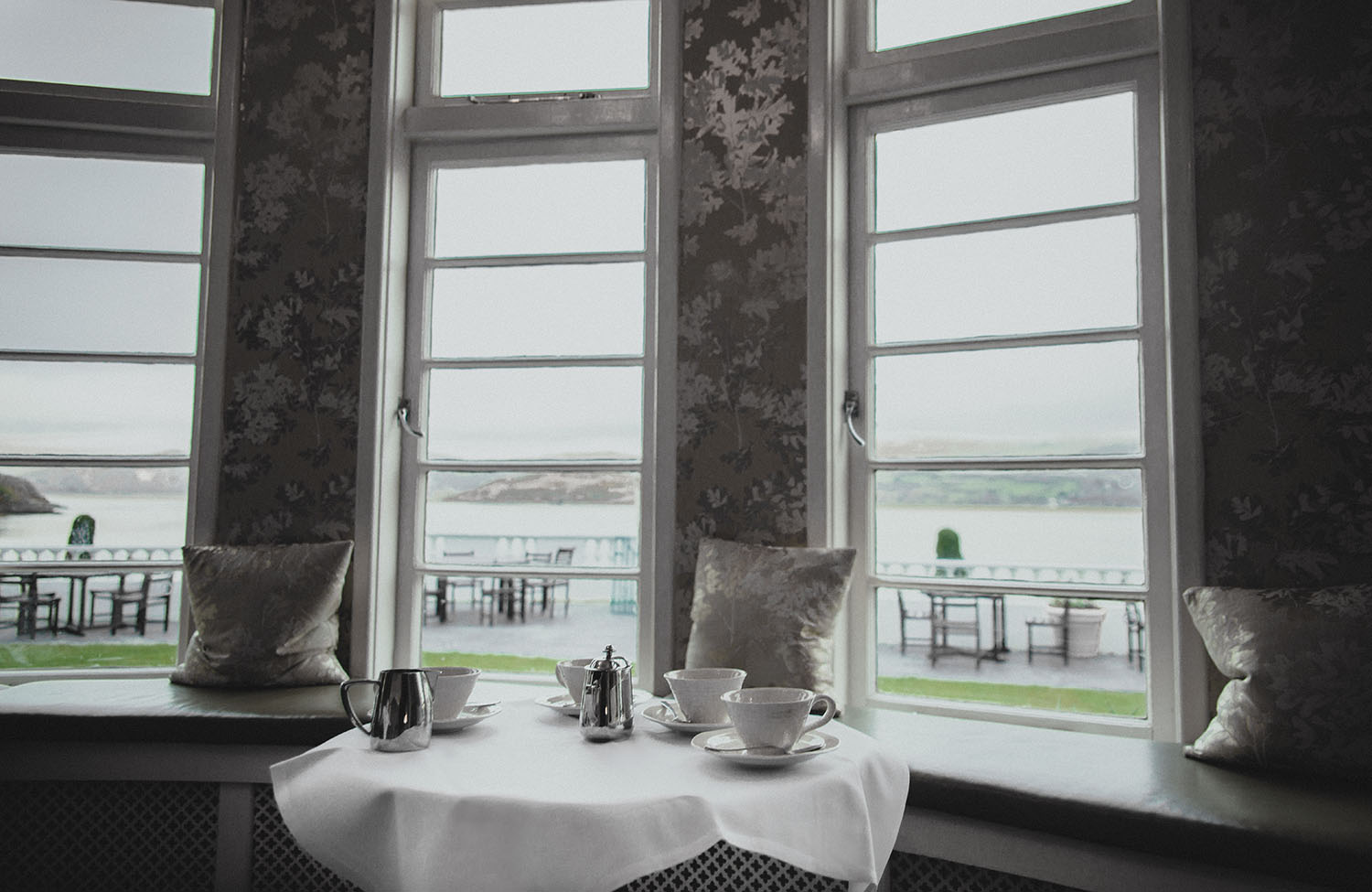 Take a stroll in the village
The village is compact, but it seems larger than it is and it takes a long time to stroll around it as you have so much to explore and discover (not to mention all the places you can take amazing portrait photos at!).
The surroundings are also so beautiful. Forest gardens, miles of golden sands, and a sparkling sea. This is a perfect place for an everyday escape!
I woke up to sunrise to take a stroll in the village before it opened up to the public. Walking around alone between the fantasy buildings, it felt like I was in some kind of fairytale.
Read also: 7 Magical places in London – A guide to enchanting escapes!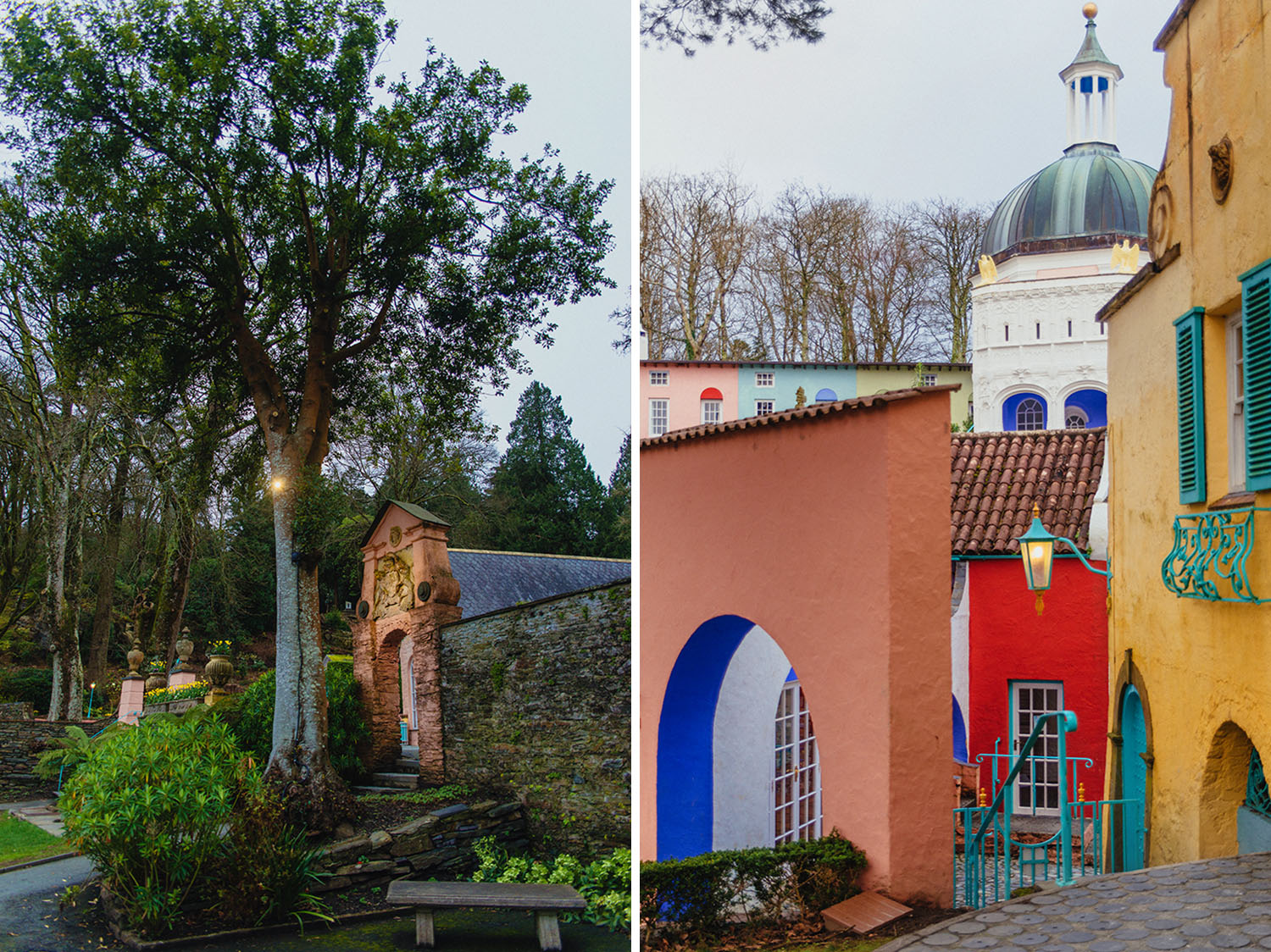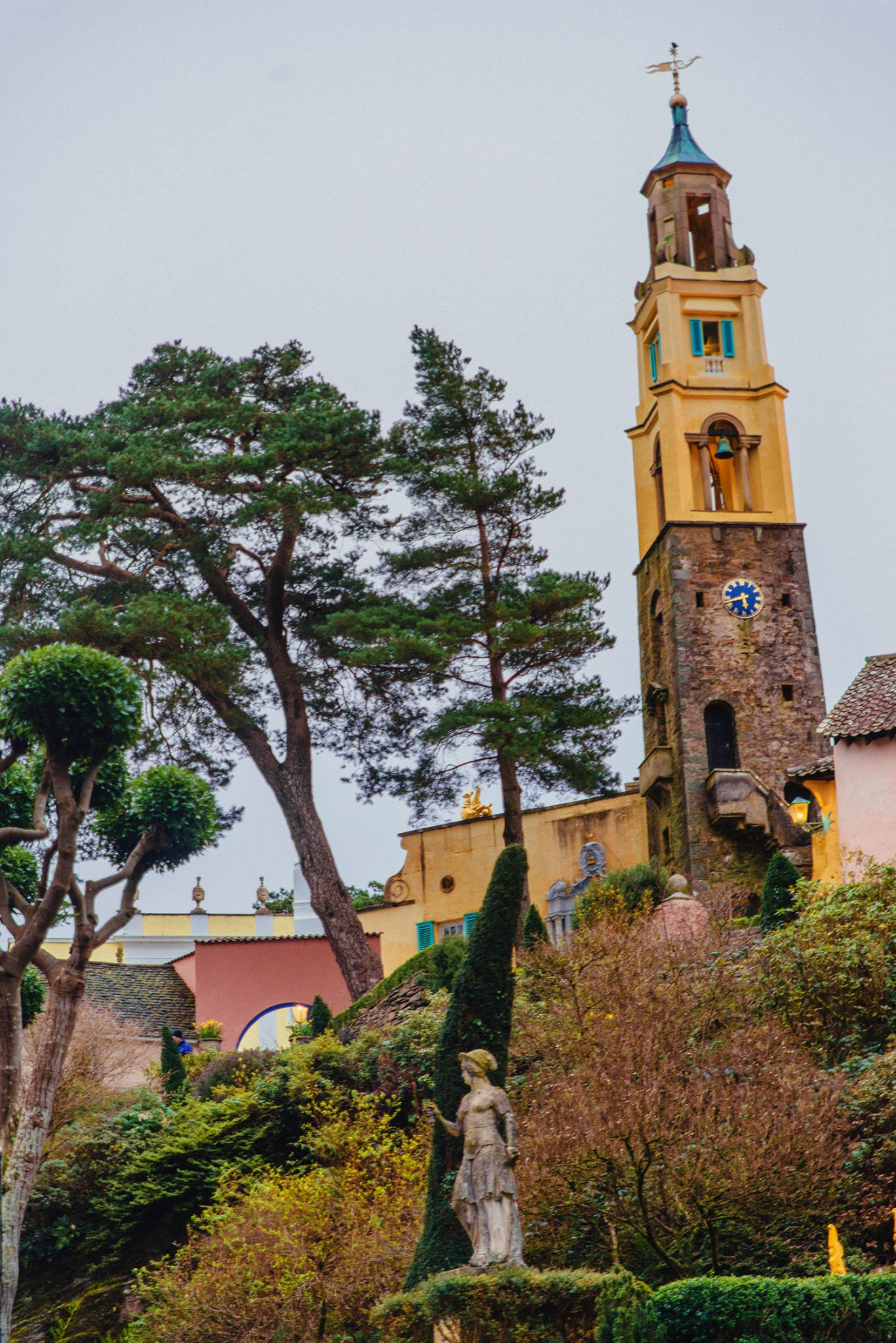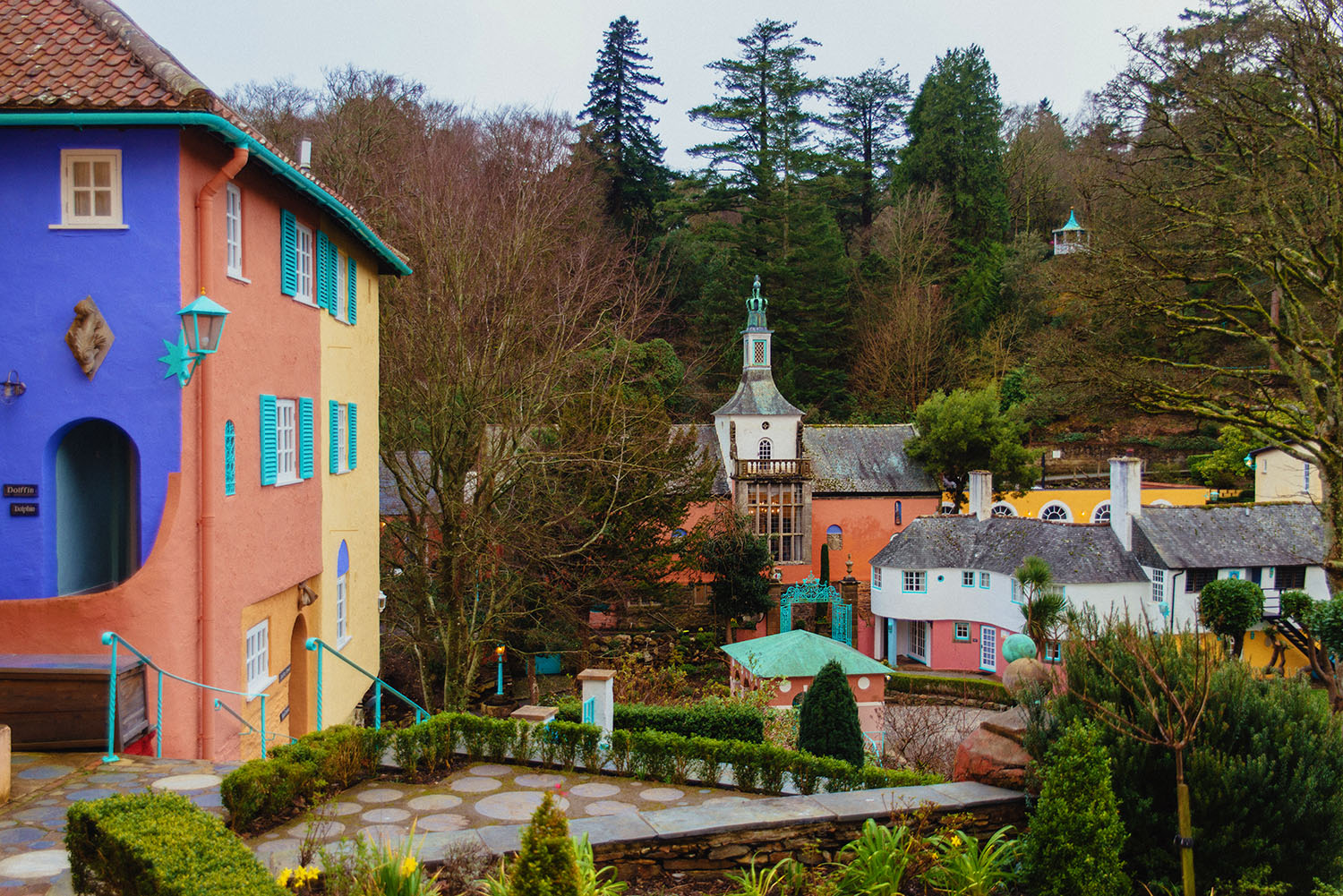 Staying in Portmeirion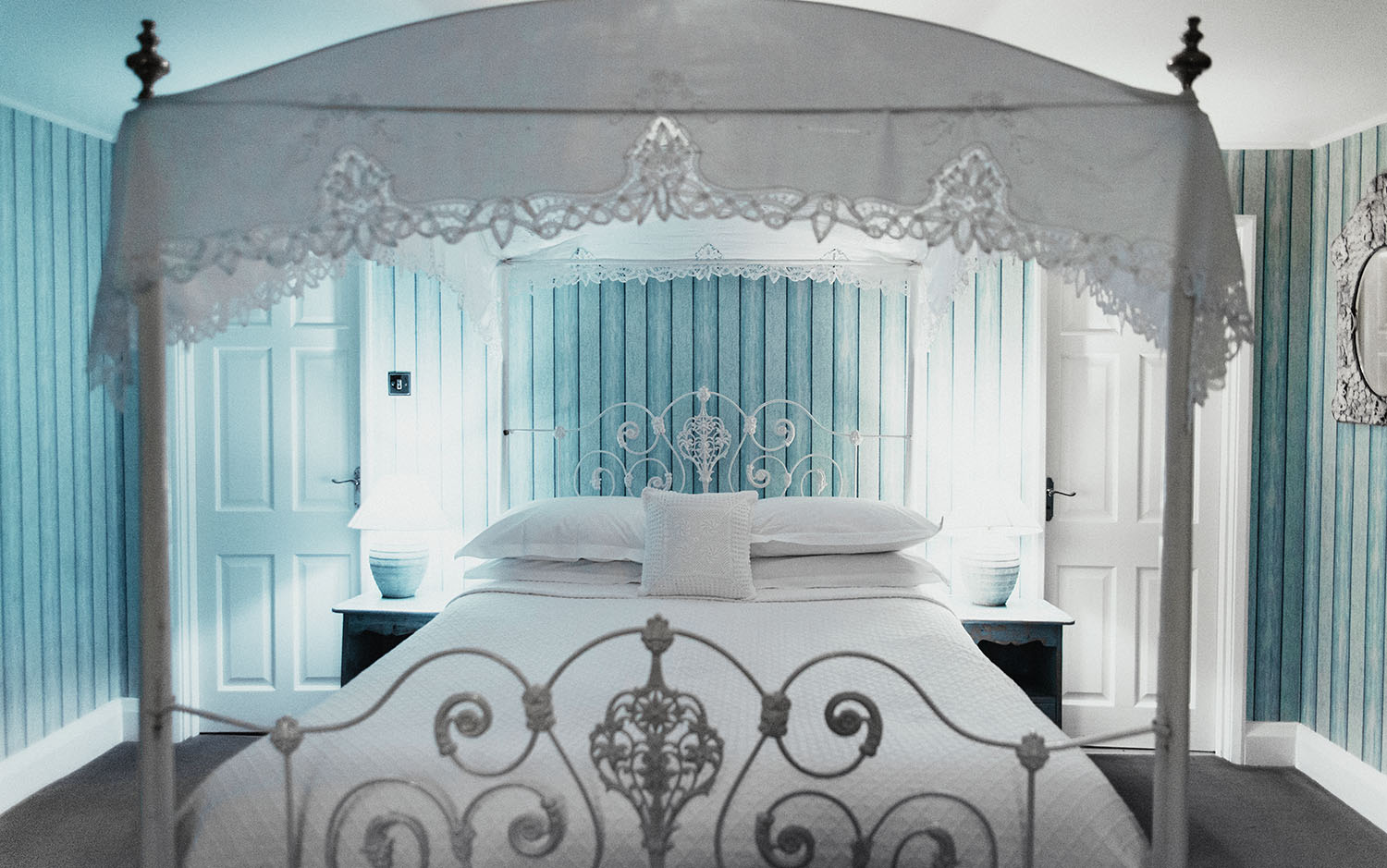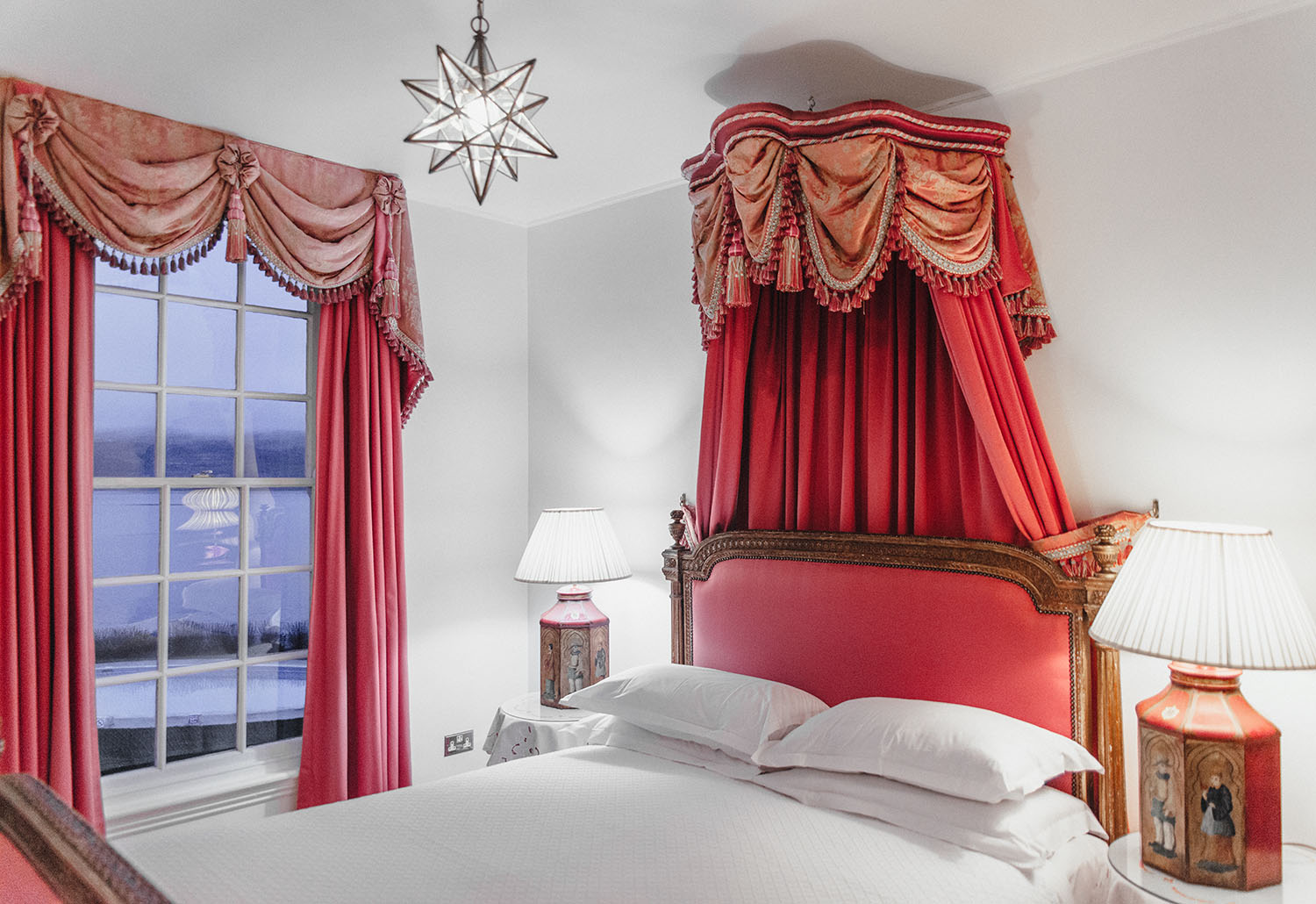 There are two hotels in the village, Hotel Portmeirion & Castell Deudraeth. I stayed in a unique room called Fountain 2. It's a super pretty Village De-Luxe Double room which was like a princess' dream with its pink bed, pink drapery, cute details, and a gorgeous view out over the sea.
Eating at Portmeirion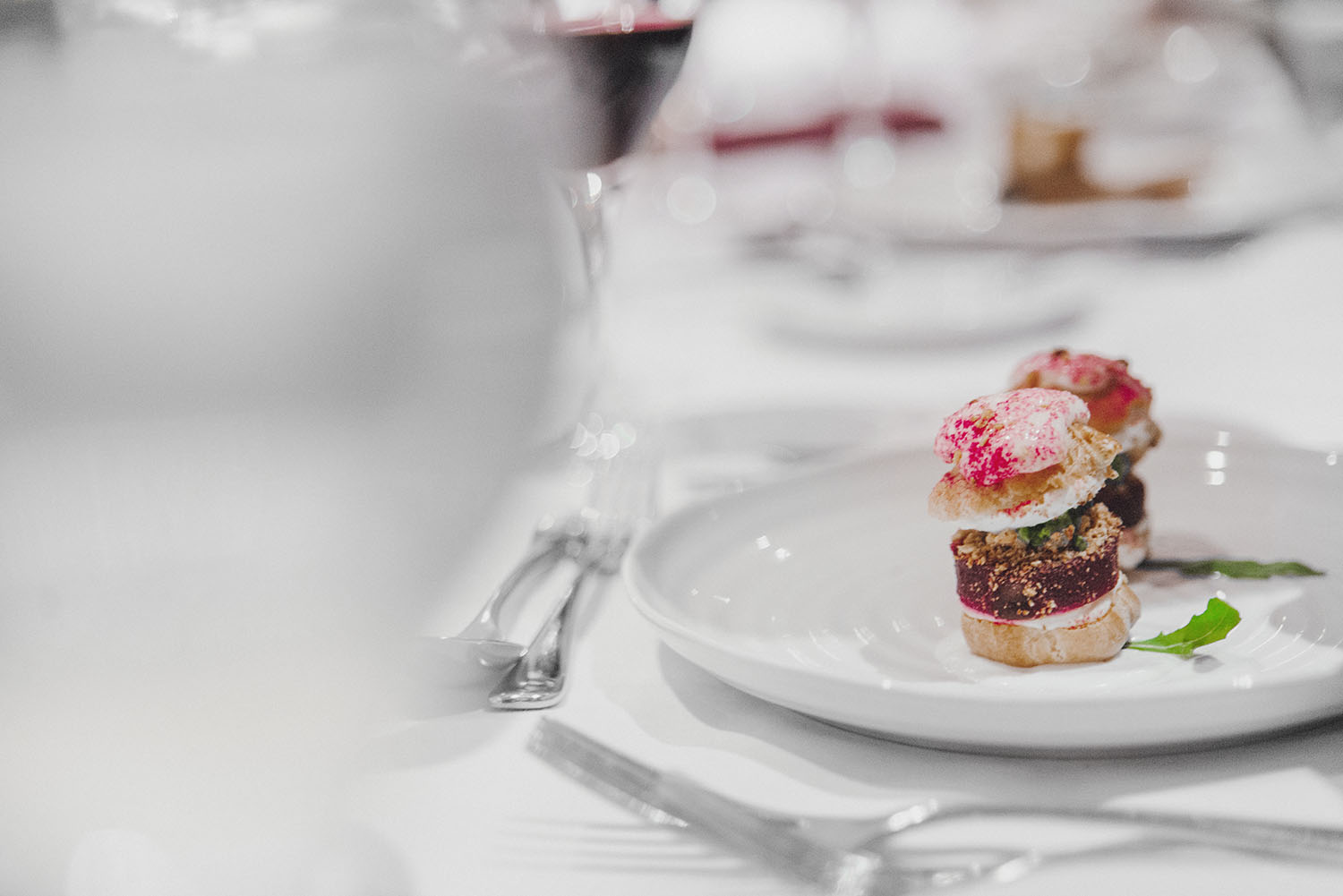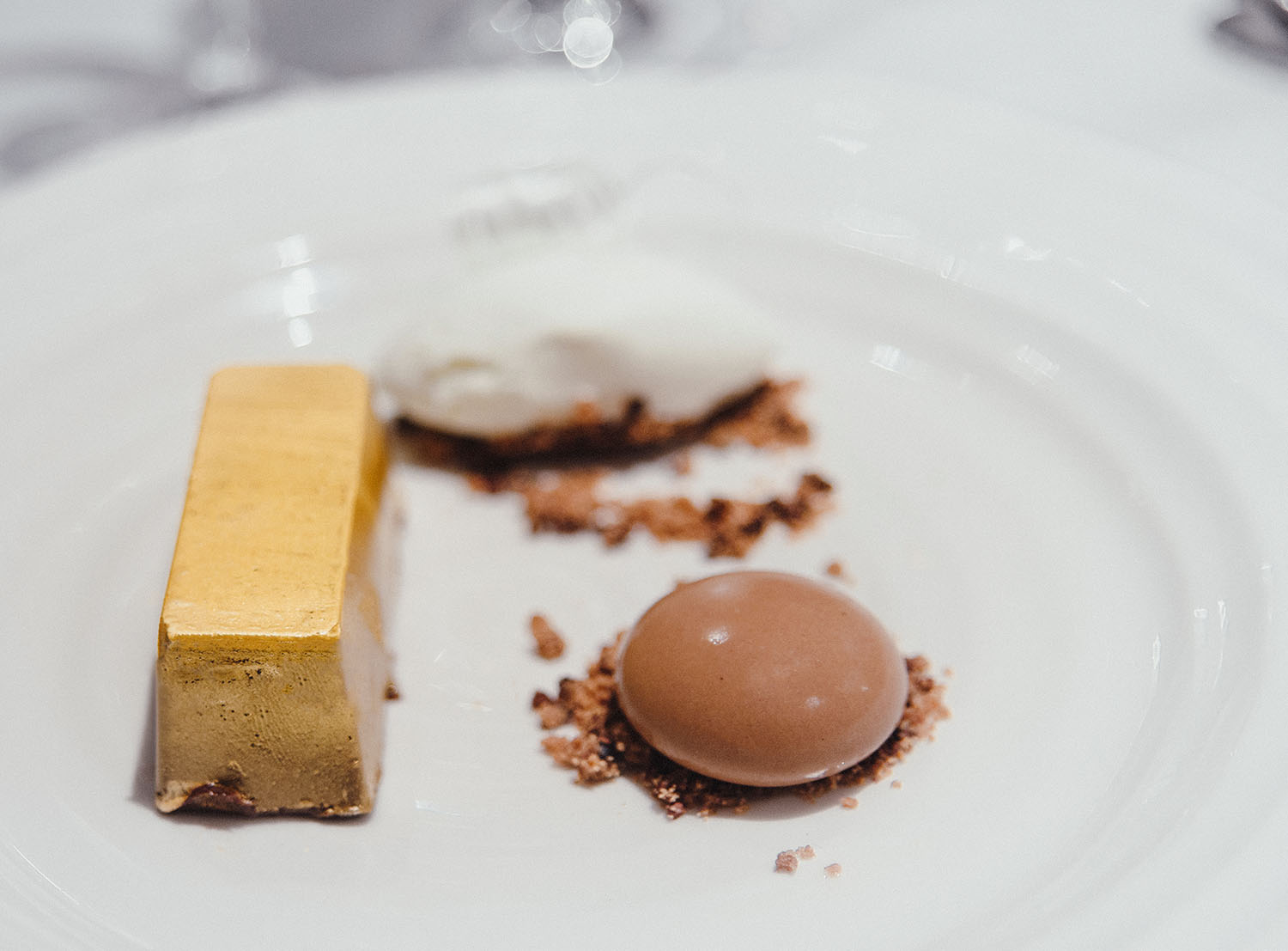 Do you fancy a gelato, pizza, or fine dining experience? No problem, there are two restaurants and three cafes to choose from in Portmeirion. During the high season in the summer, it can be very busy, so it's a great idea to make a reservation in advance.
We had booked a table at the restaurant The Hotel Portmeirion and had an amazing dinner experience. The dark chocolate delice with black olive caramel is a dessert not to be missed!
What you need to know when visiting Portmeirion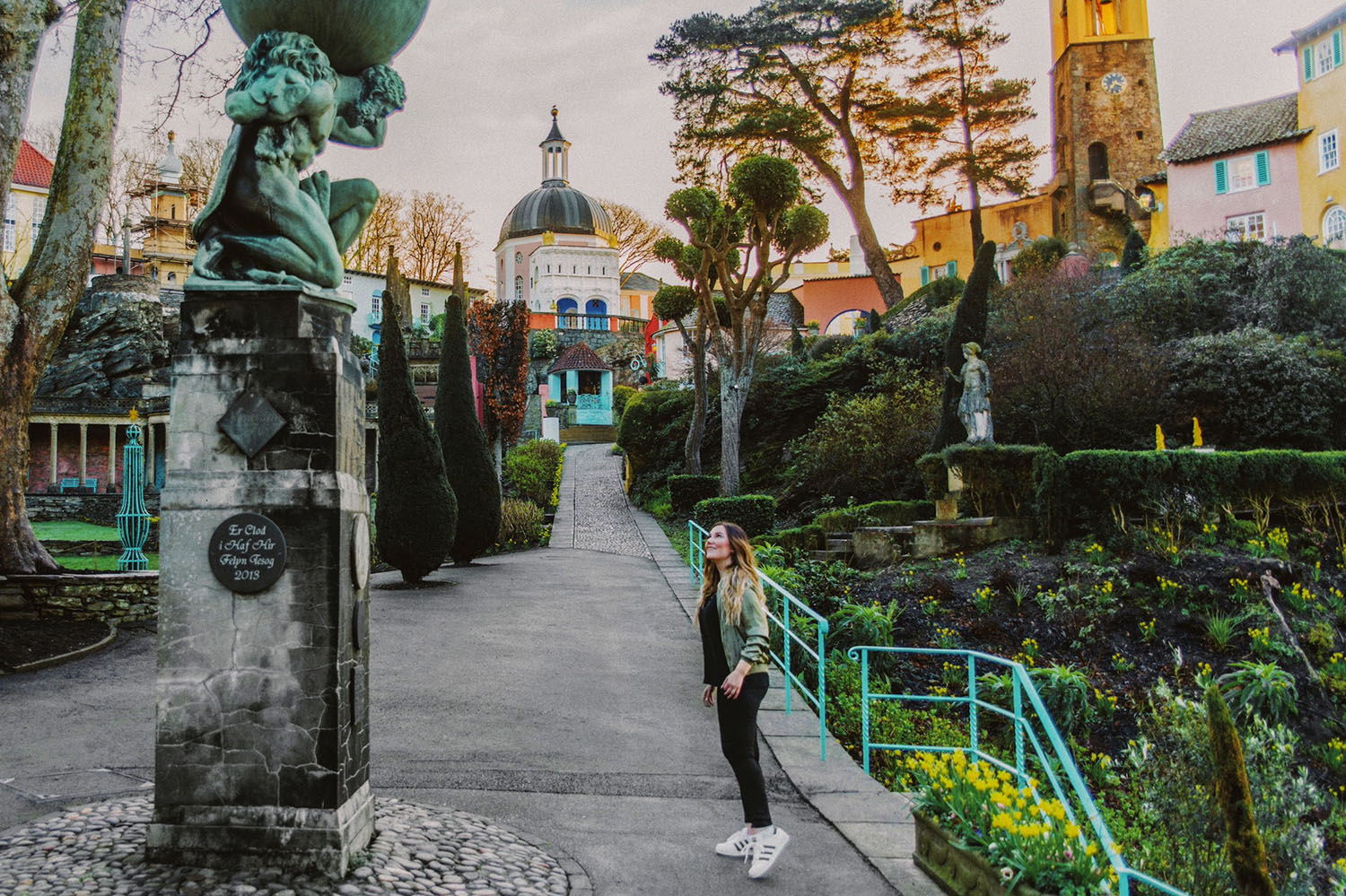 Portmeirion is a few miles southeast of Porthmadog, on the Gwynedd coast in North Wales. It's open to visitors every day from 9.30 am–7.30 pm.
Entrance: Entry costs £20 for adults or £10 for children aged 4–15. If you are staying in the village the entrance is free.
Getting here: The best way to get to Portmeirion from Cardiff is by car or bus. It takes about 3 hours and 35 minutes, depending on the traffic.
You can find out more about the village here.
---
Disclaimer: I visited Portmeirion as part of a press trip organized by Visit Britain. As always, all opinions are my own.