Paid partnership with L.Y.X Cosmetics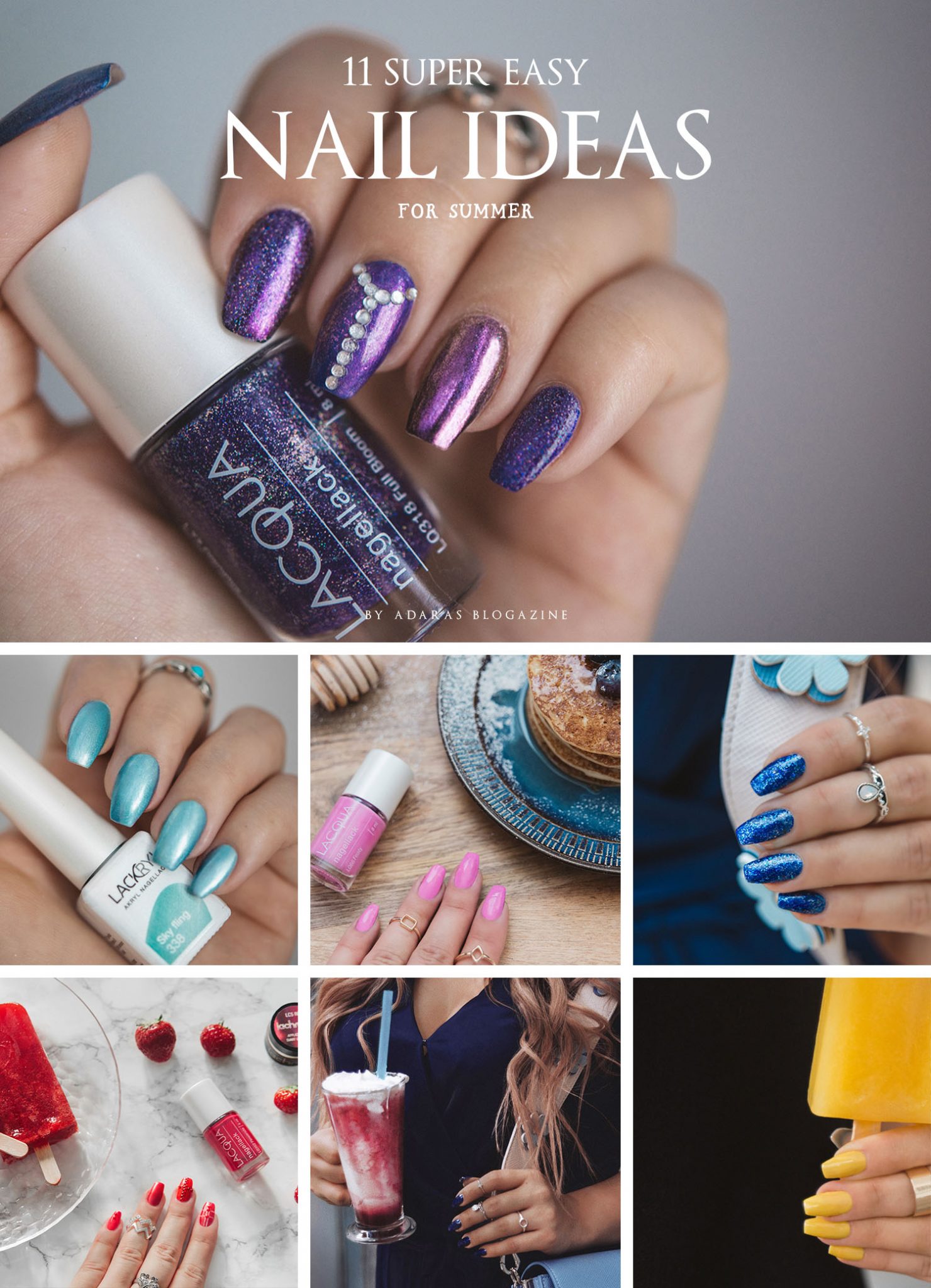 From enchanting blue to tropical turquoise and yummy yellow. What nail polish color are you crushing on this summer? Here is a quick guide to simple manicures and nail designs that you can match to the heat.
I have used L.Y.X Cosmetics water-based nail polish Lacqua, the acrylic lacquer Lackryl, and the Chrome Powder Lachrome. But you can, of course, use what you have at home.
This guide is for inspiration and in the hope that you should dare put some more color on your summer nails.
1. #Fiesty – Party pink nails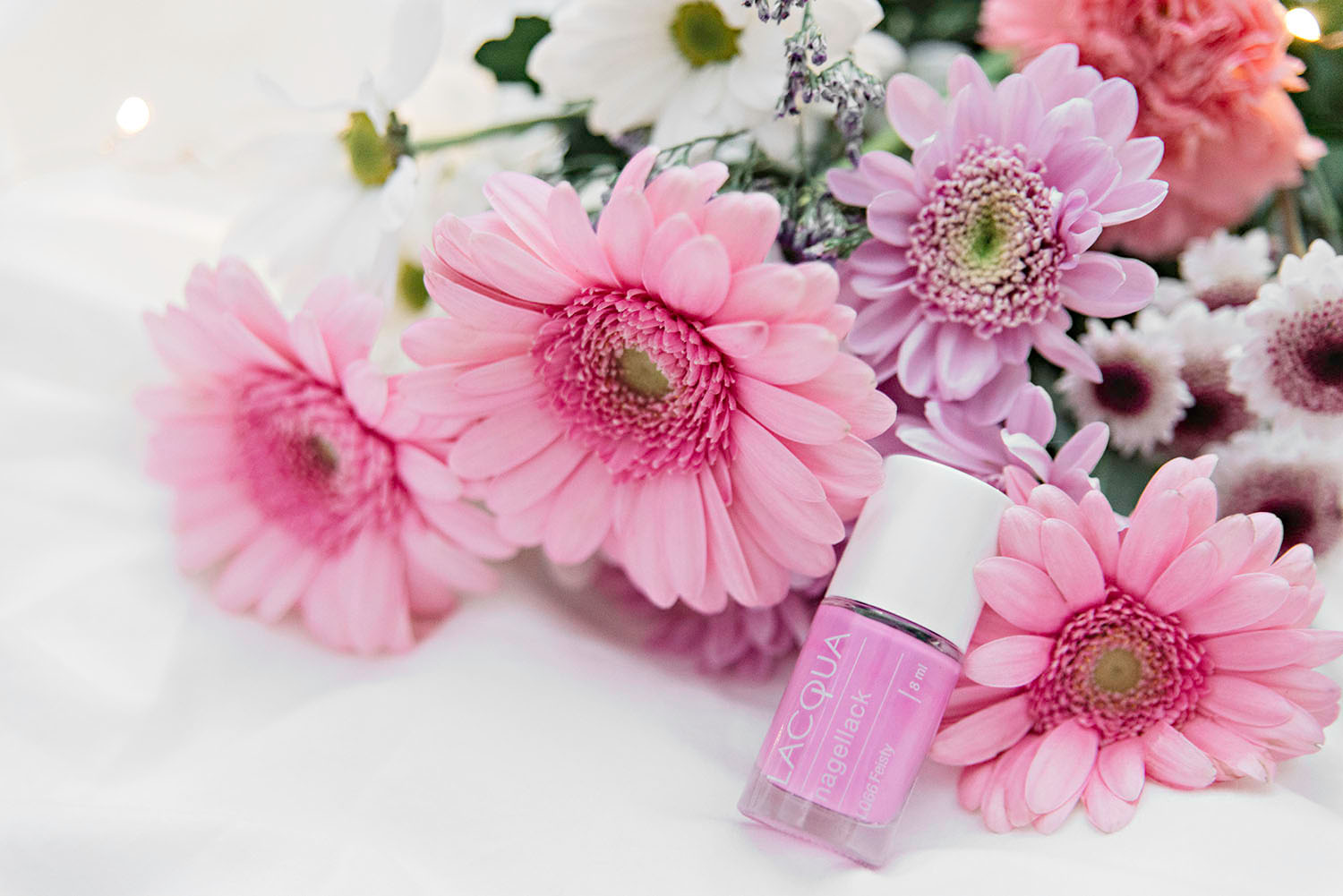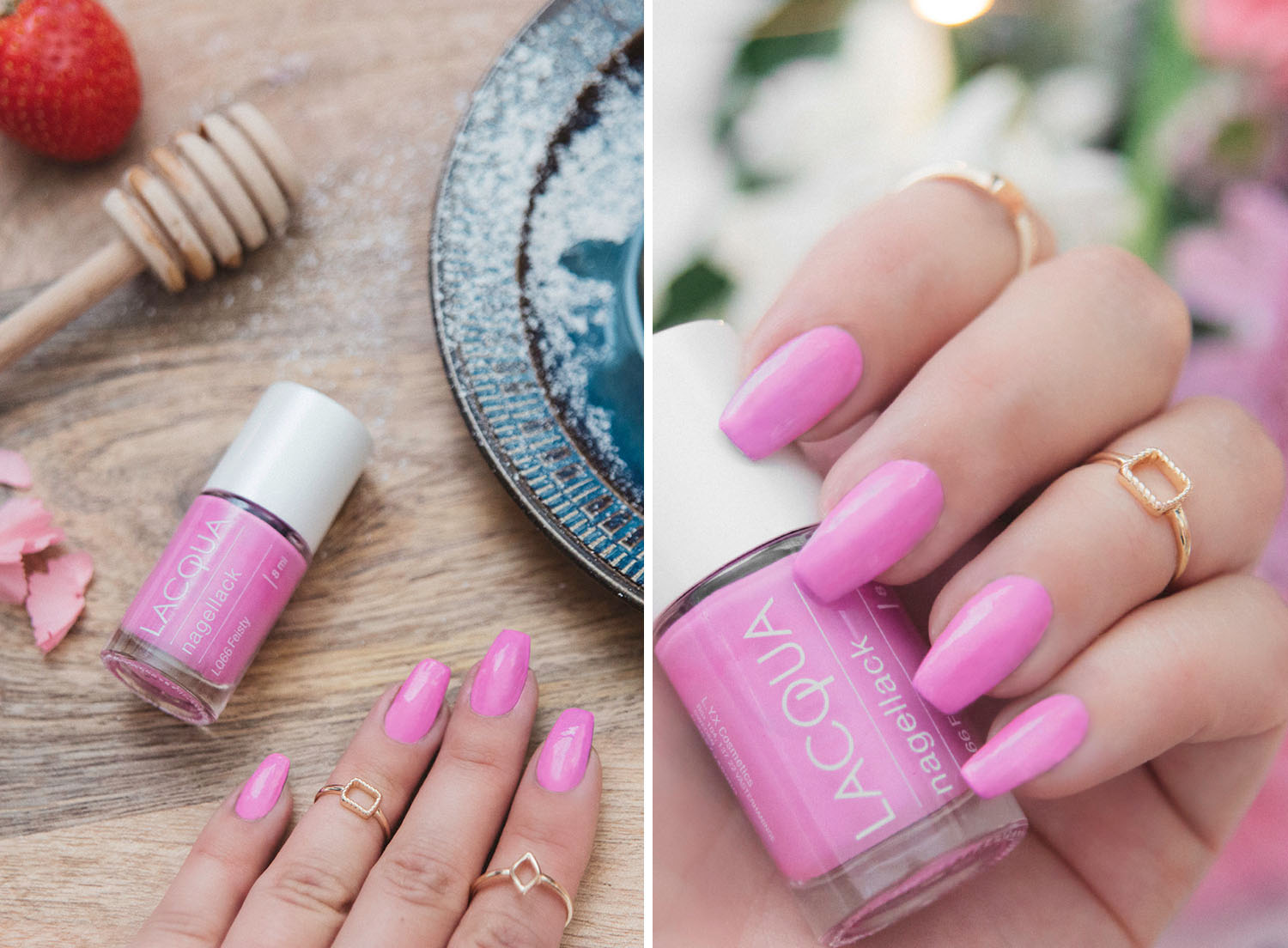 Lacqua Fiesty
Who can get enough of pink? For summer, pink nails are always so hot. It fits perfect to a cute dress in the day and a leather jacket when it gets chilly in the evening. Laqua Fiesty is an excellent pink nail polish color that tints slightly more towards purple than to the traditional red.
2. #SunGlasses – Sunny yellow nails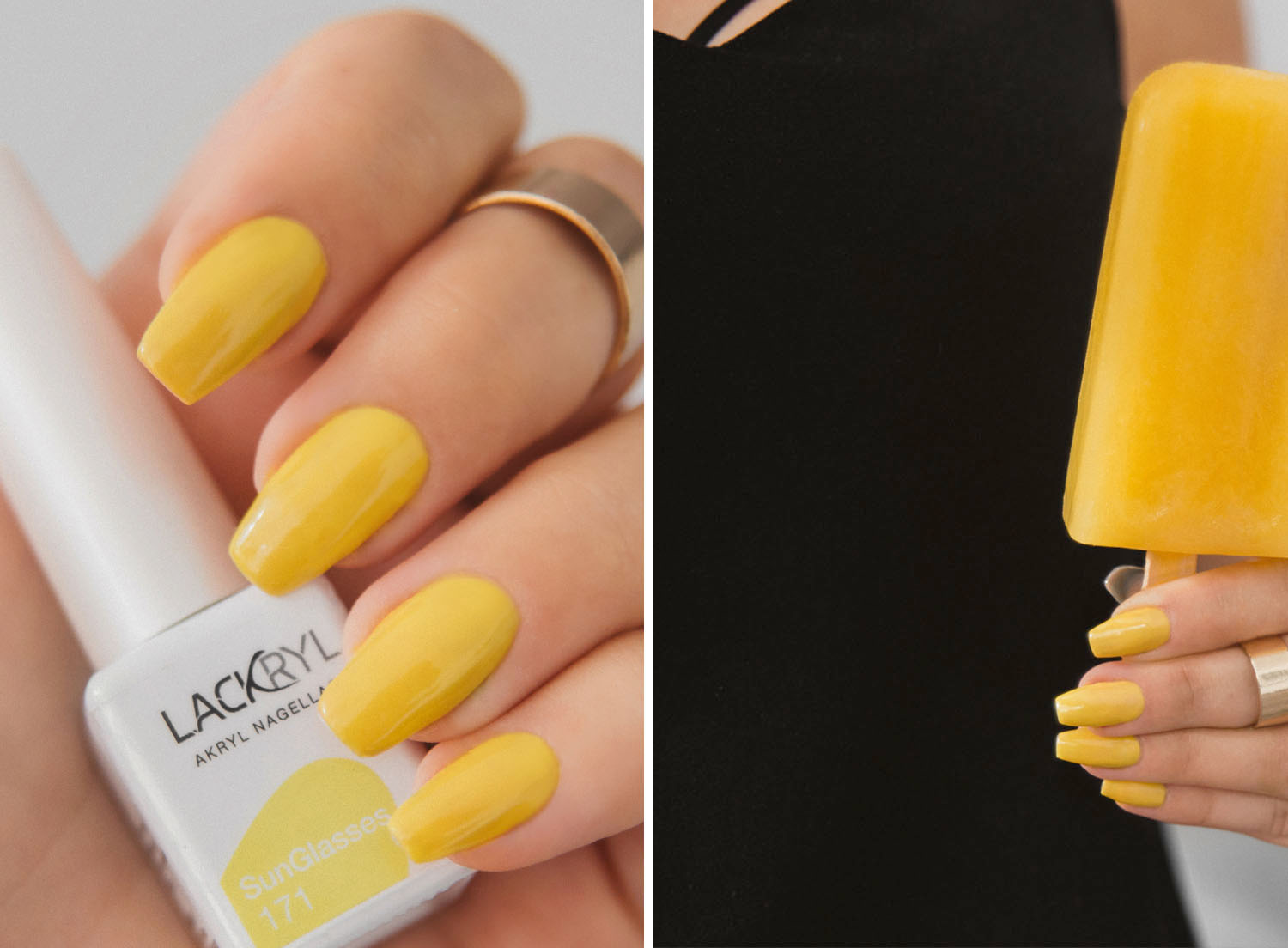 Lackryl 171 Sunglasses
Yellow as the sun or yellow as a homemade ice cream made of orange juice. When you are tanned, there is nothing hotter than yellow nails that compliment your tan.
3. #HighHeals – Sparkling blue nails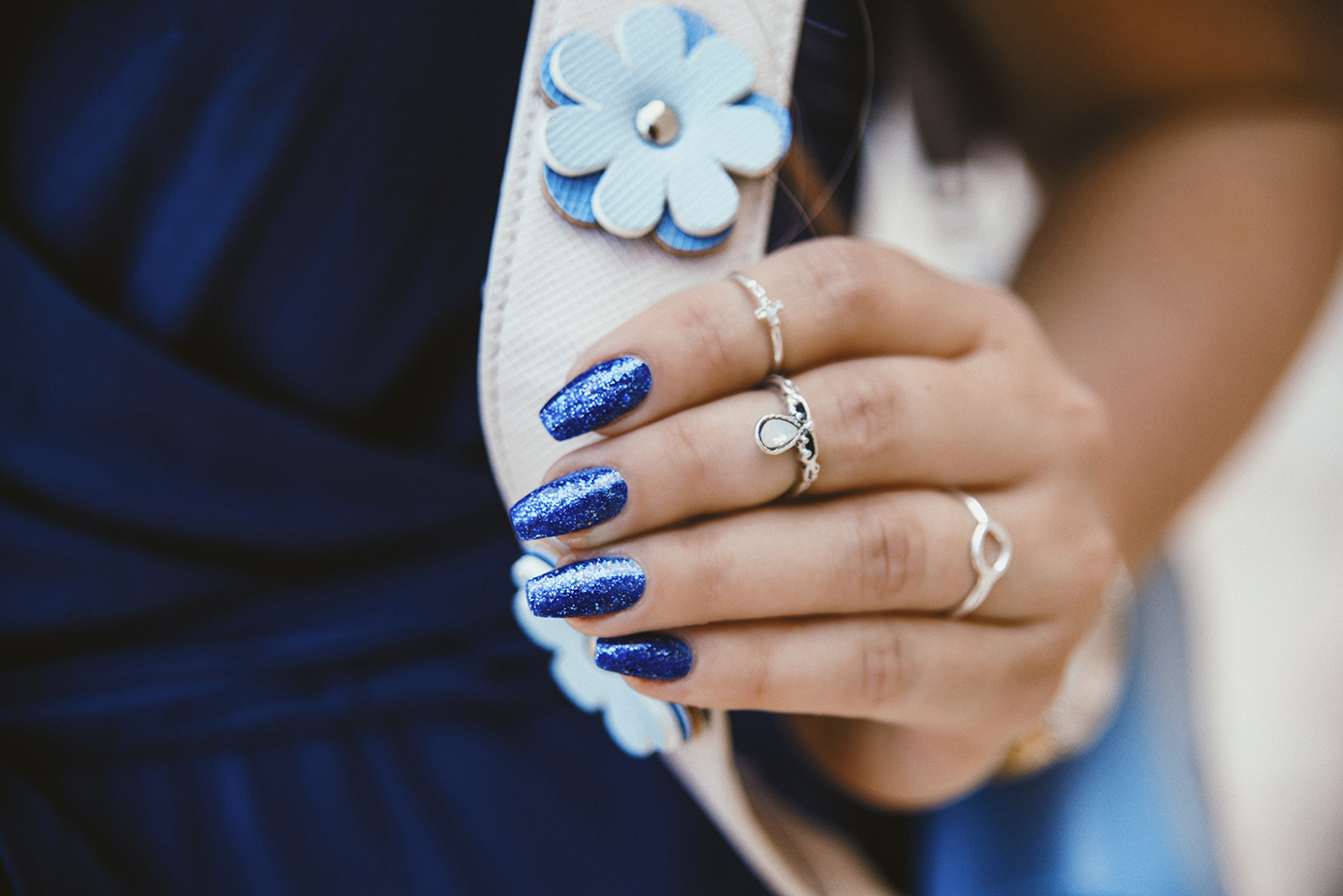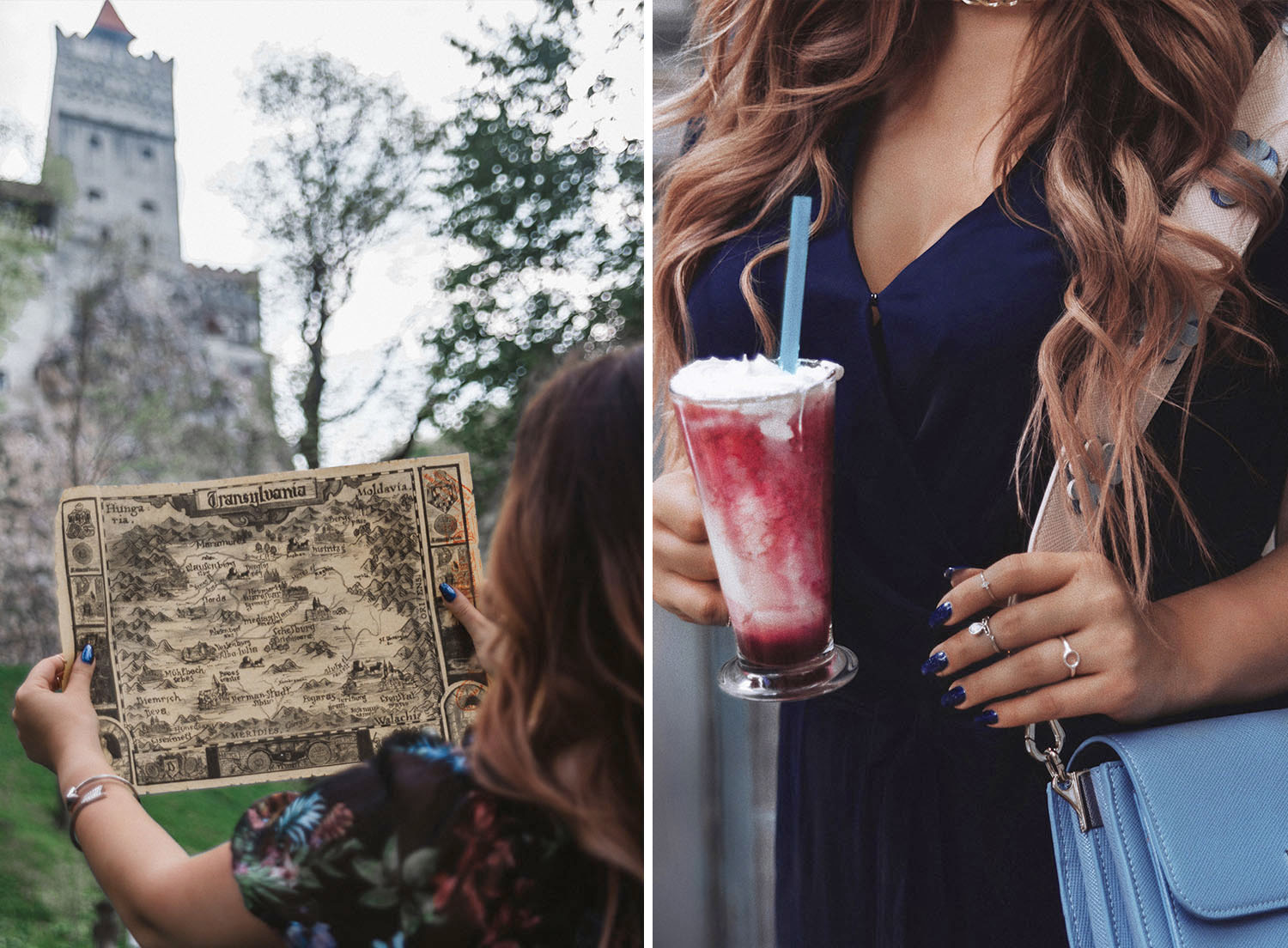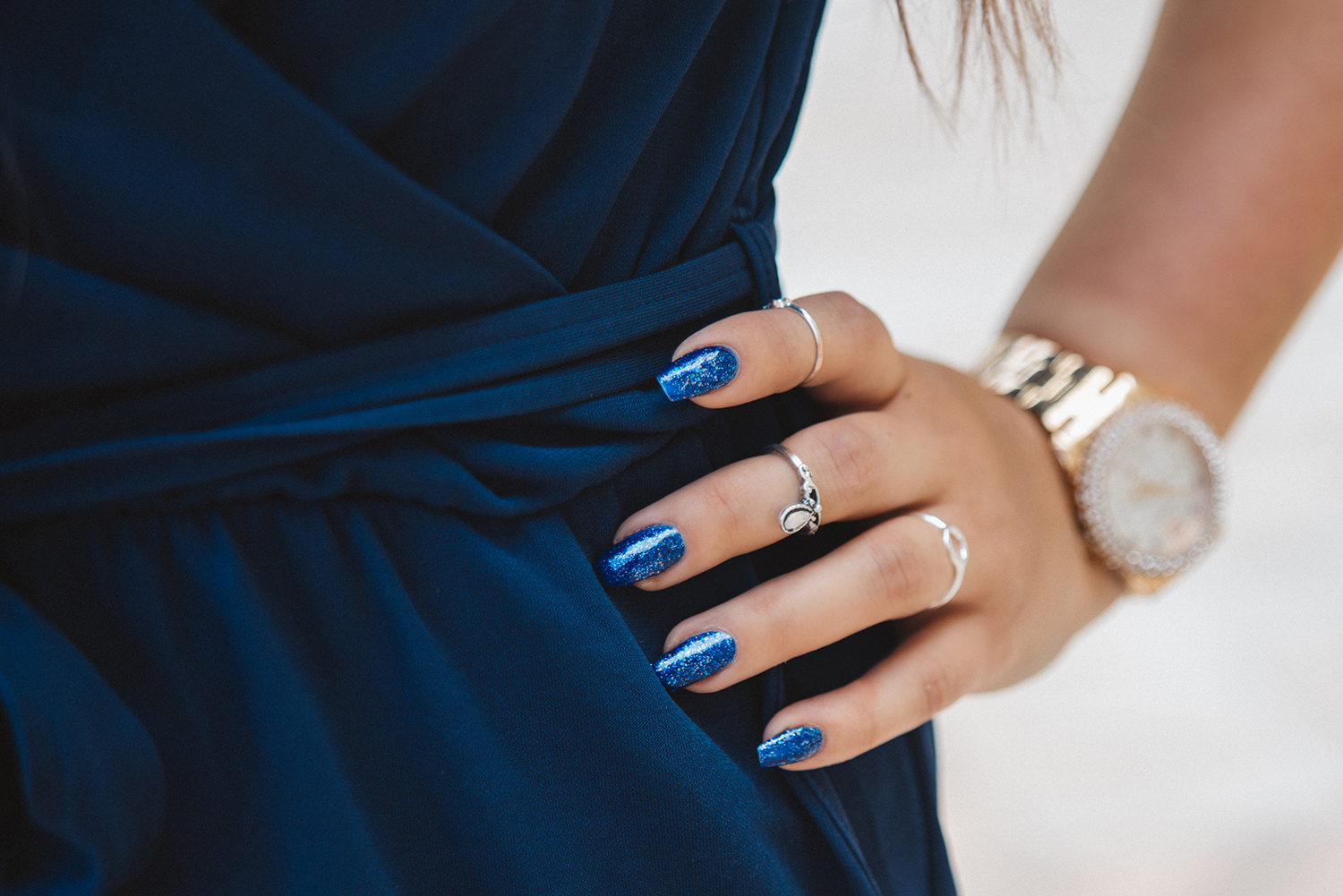 Lackryl 327 High Heals
Go for a glittering nail polish that can sparkle in the sun! If I had to choose only one nail polish to spend the rest of my life with, I would right now answer Lackryl High Heals right now. It's an incredibly flattering, shiny and beautiful nail polish that makes me smile with just a look at my nails.
4. #SkyFling – Tropical turquoise nails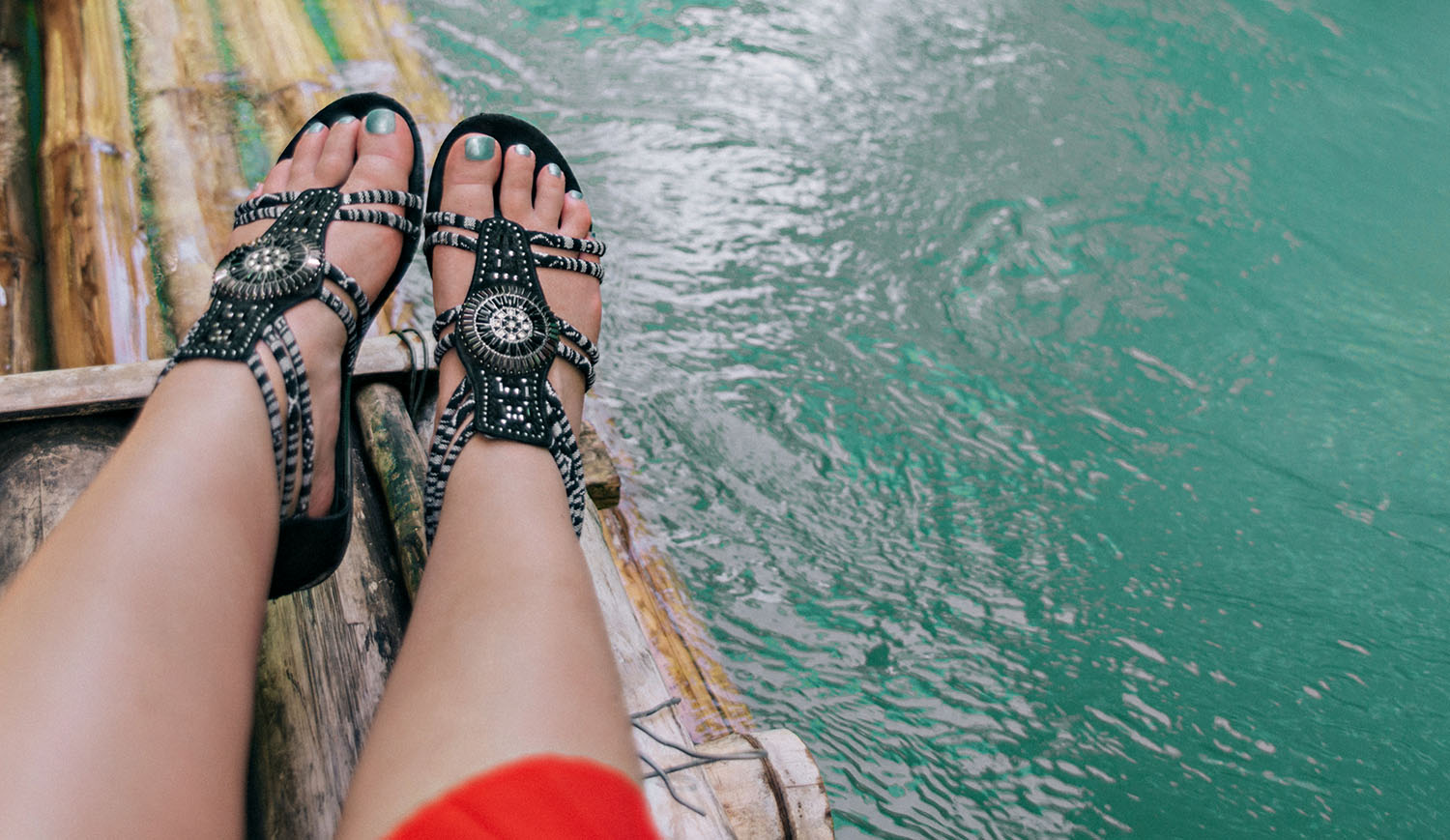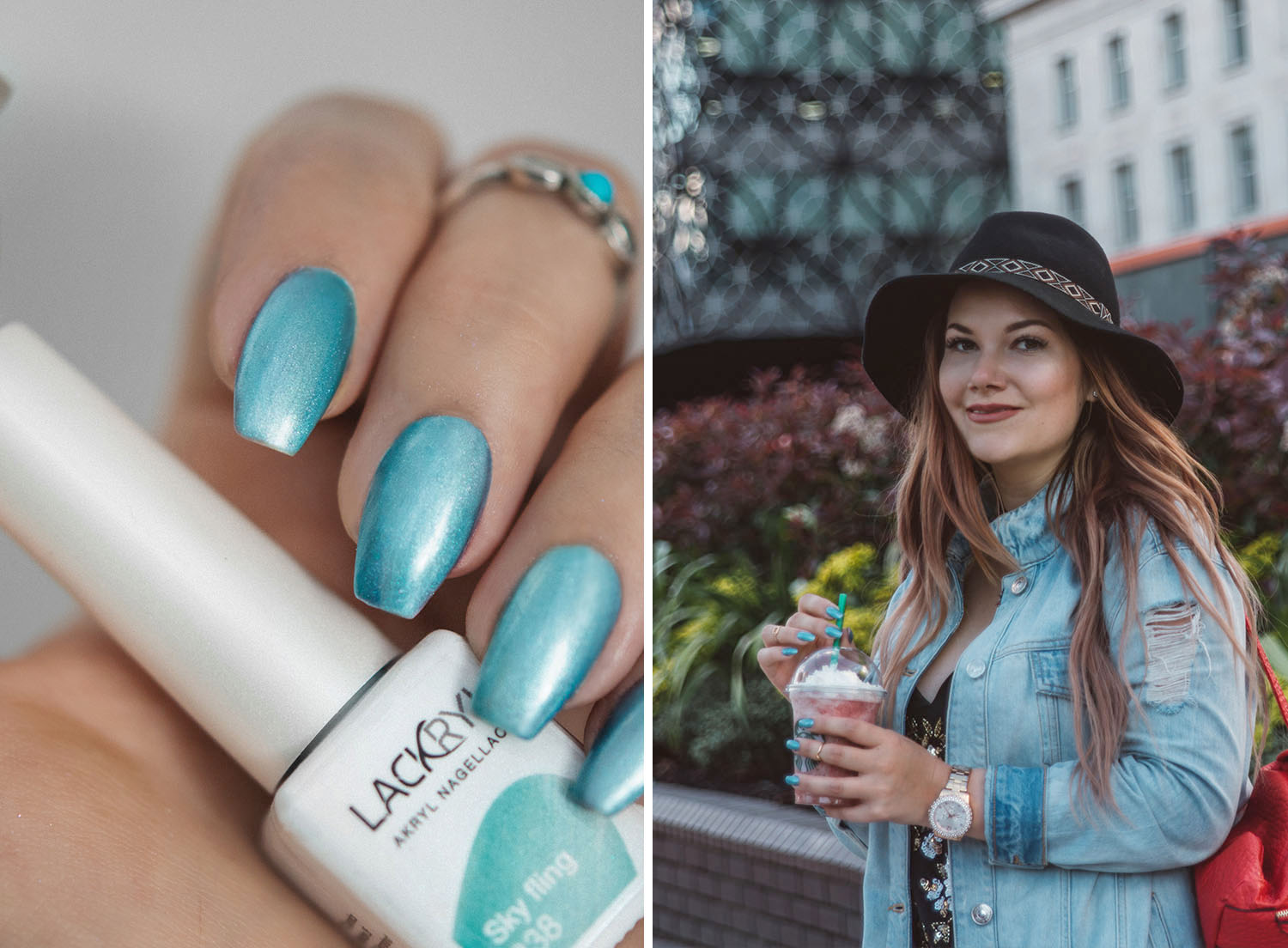 Lackryl 138 Sky Fling
Oh turquoise! It's always so pretty with shimmering turquoise nails. Lackryl Sky Fling is shining just as much as tropical water and also belong to one of my top summer favorites.
5. #JustTell – Hot purple nails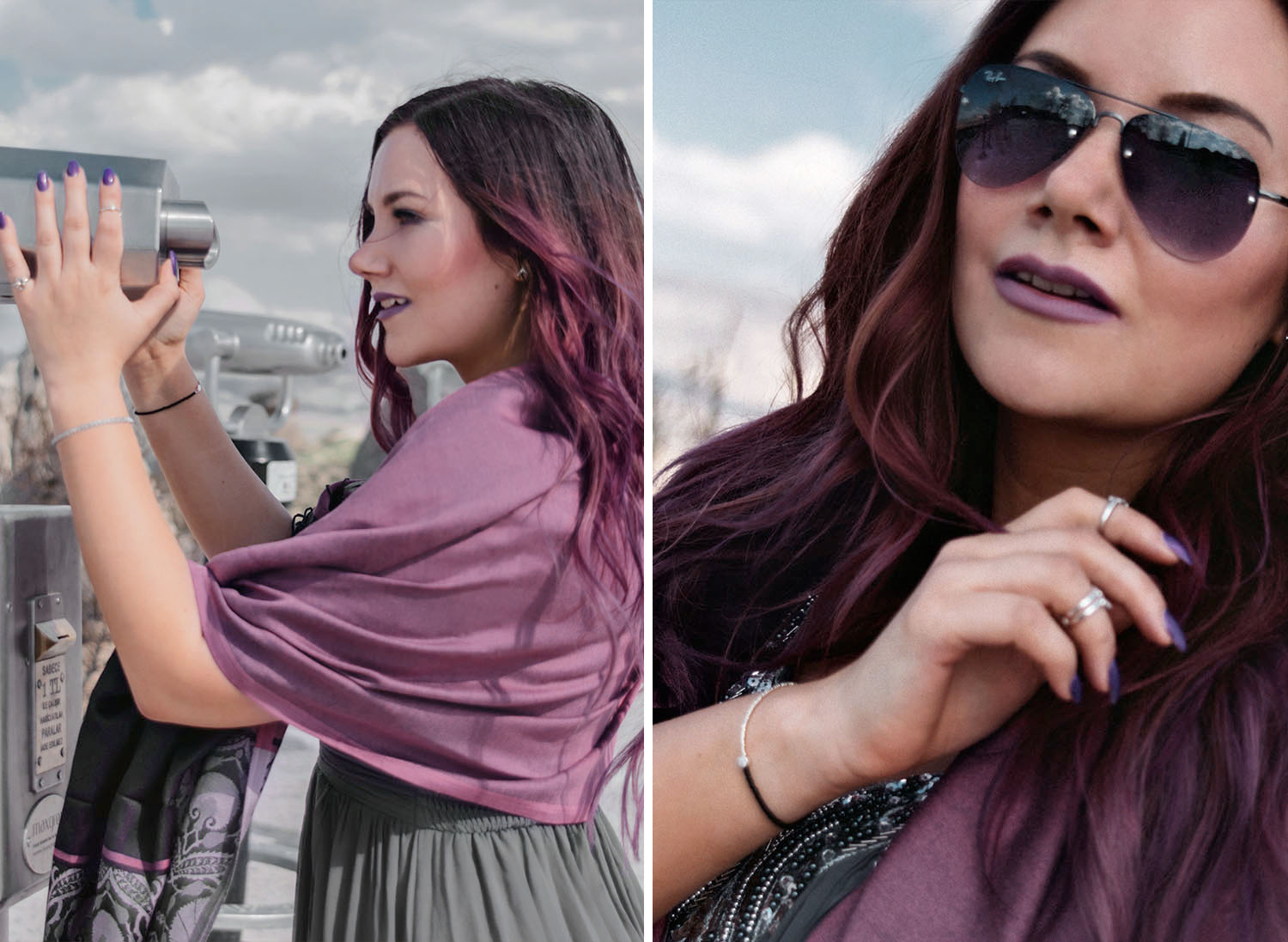 Lackryl 356 Just Tell (← ad link)
Purple is also a lovely nail polish color for the summer. If you dare, go for 50 shades of purple and match your nails to a purple lipstick and a temporary purple hair color.
6. #Flowerista – Strawberry red nails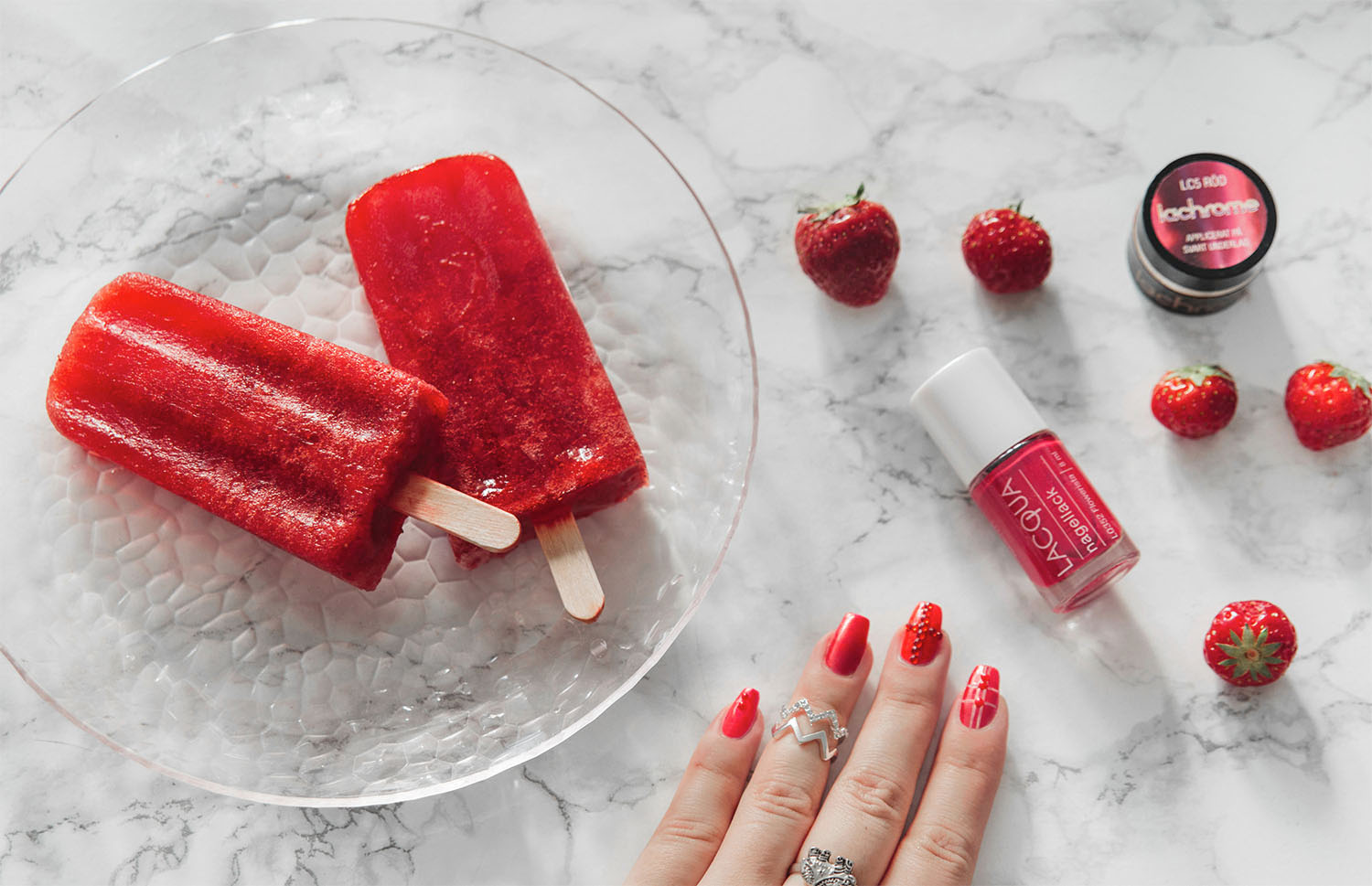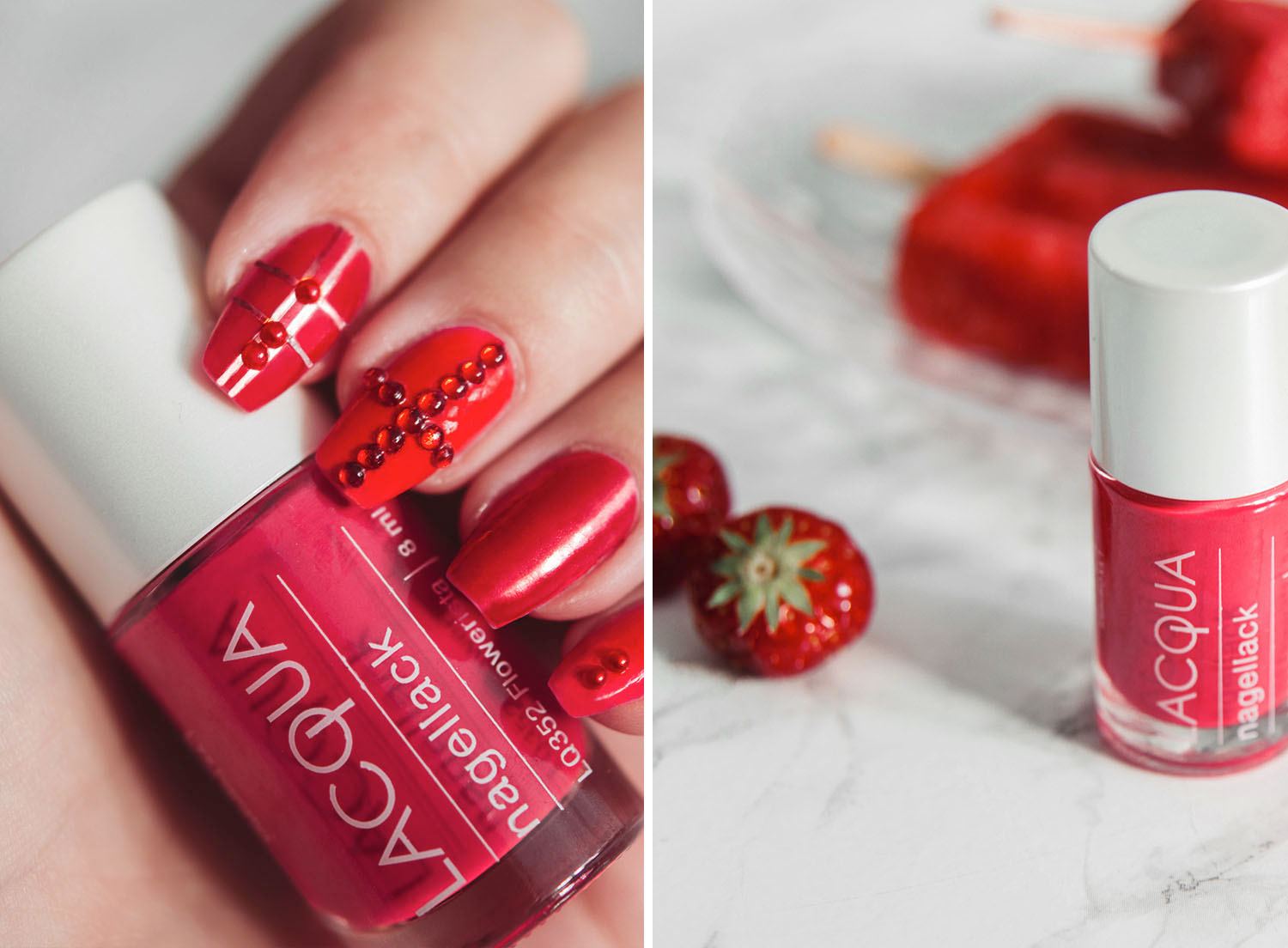 Lacqua Flowerista | Red Lachrome | Nail Art stones | Striping Tape
Red nails are such a classic – all year round. A simple way to update your red manicure this summer is to decorate more. Make some nail art, apply nail stones or striping tape.
I painted all my nails with Lacqua Flowerista and made a nail extra shiny with the red Lachrome powder (it should be applied on the black Lacqua for a proper Chrome effect, but gives a lovely shimmering effect on other polishes too). Then I decorated the nails with striping tape and some nail stones – and sealed the look with Lacqua Under & Overcoat.
The best thing when you make this kind of manicure with Lacqua is that you can quickly remove the entire manicure (with stones and everything) – when you feel like it. Lacqua is also moisturizing and lasts up to three weeks.
#7. CapriCorne & #Maggz – Easy mix of two shades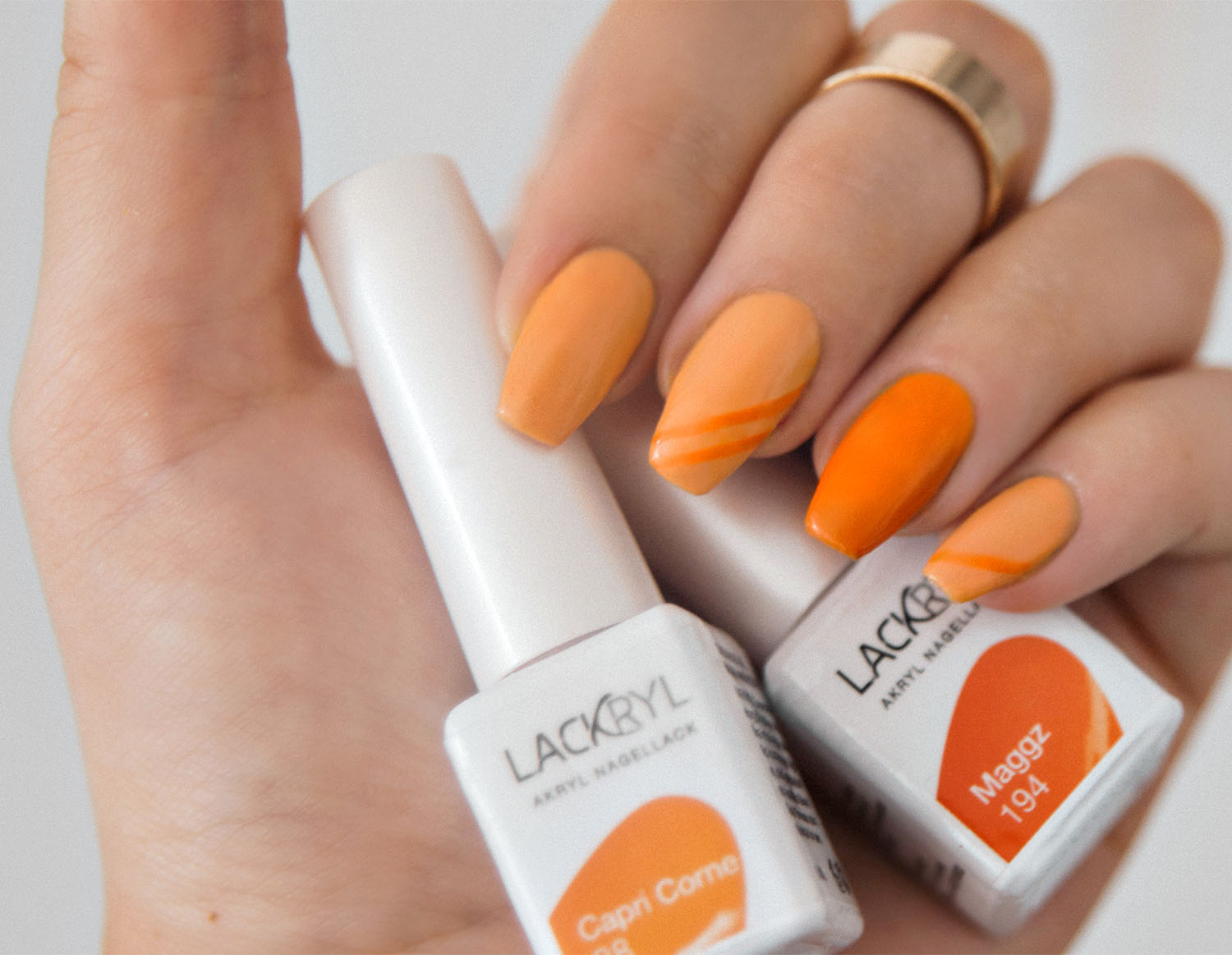 Lackryl 38 Capri Corne | Lackryl 194 Maggz
If you can decide between two shades – go for both! For example, I painted all my nails except the ring finger in the orange Capri Corne and applied the hot orange Maggz on the ring finger. To tie the look together a bit more, I decorated some nails with the hot orange color – just by adding some quick lines.
8. #MatteTipTop – Matte ombre nails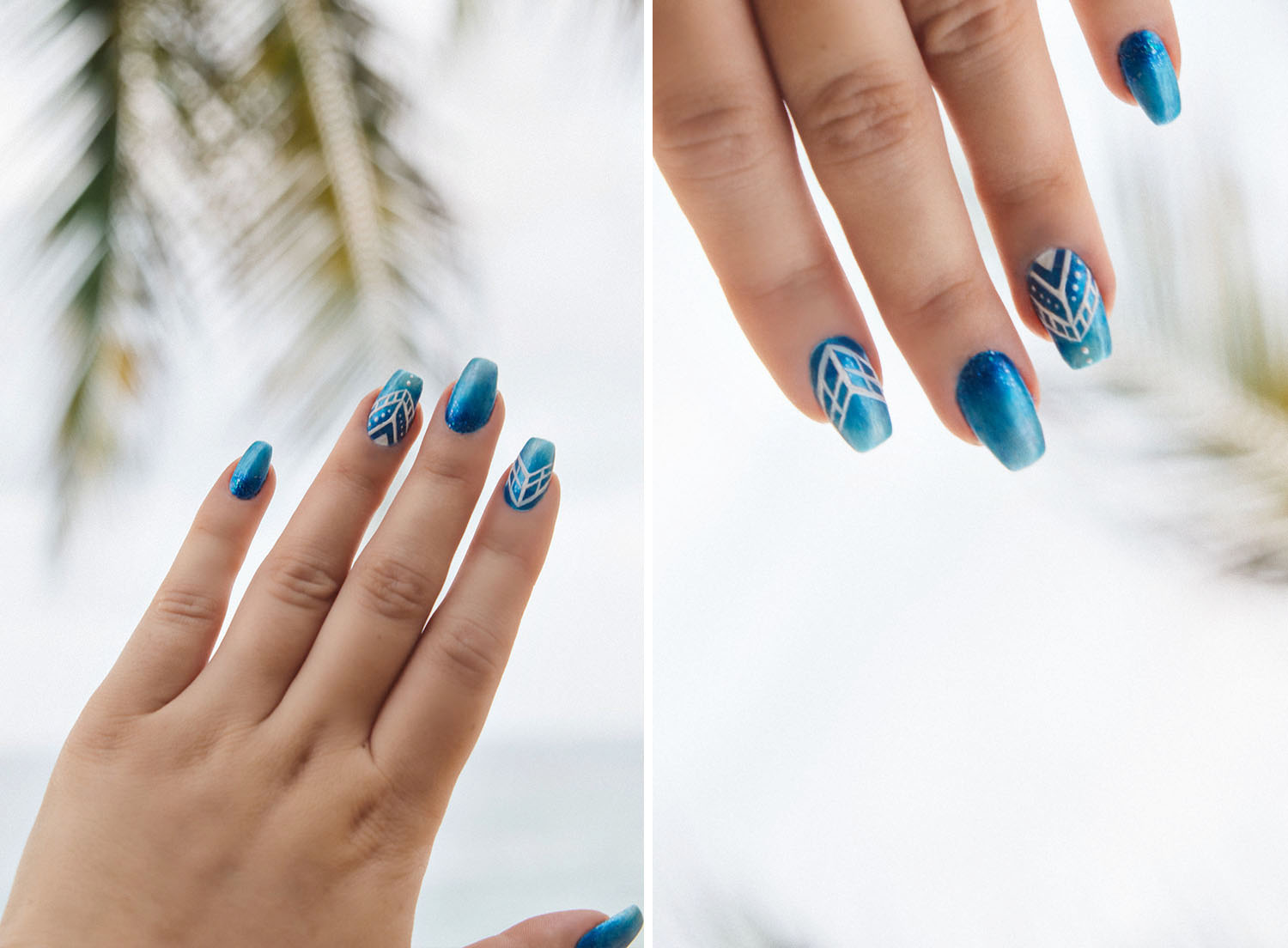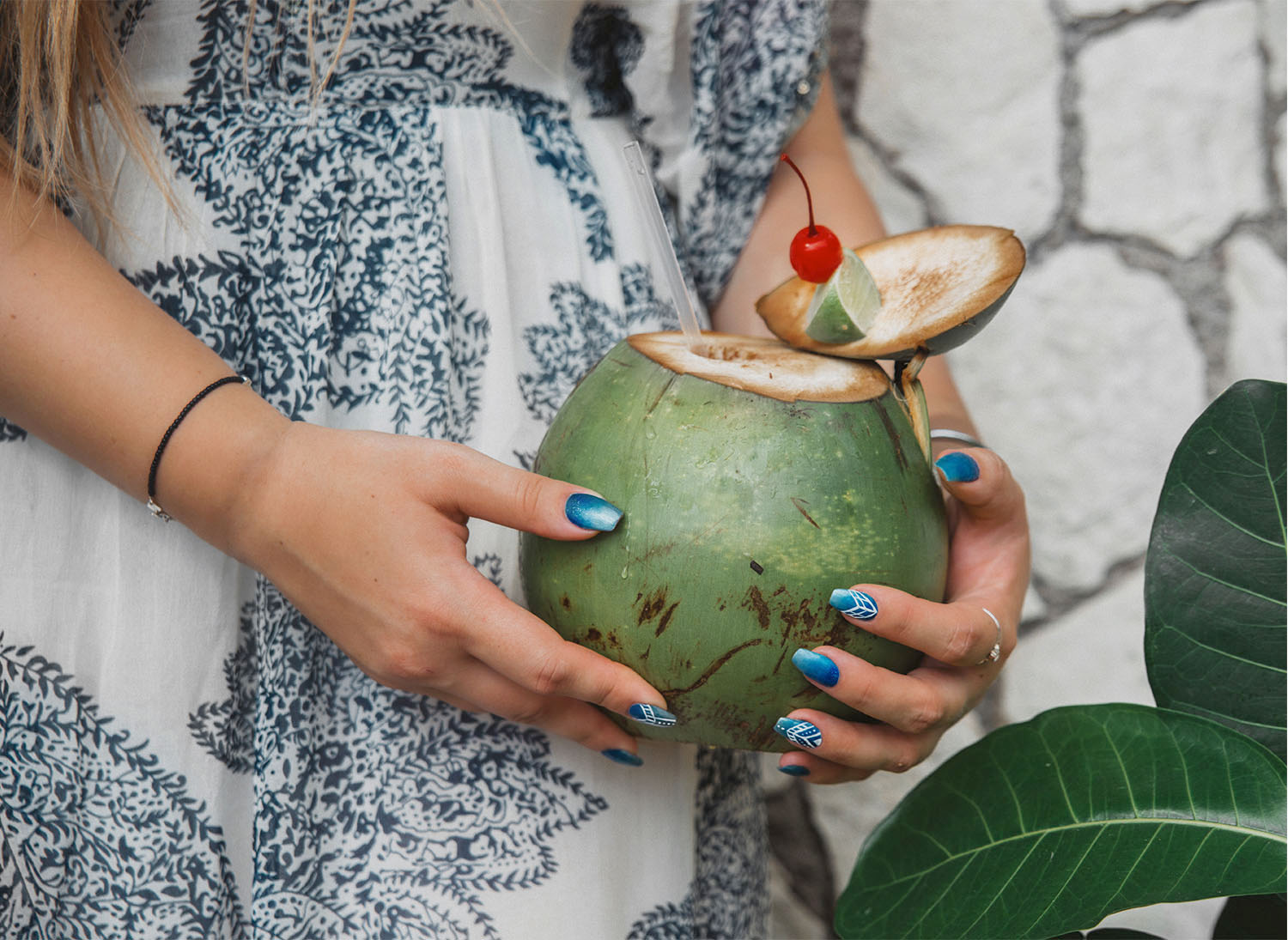 Lackryl 338 Sky Fling | Lackryl 327 High Heals | White Nail Polish |
Lackryl Matte Top Coat

Another easy way to update your manicure when you can't decide between two shades is to make an ombre. Use a clean brush or a small sponge to blend the colors nicely.

To update your manicure further – apply a matte top coat to your nails. I painted my nails with Sky Fling and then made the ombre with the darker blue High Heals. Then I decorated two nails on each hand with a white nail polish and finished the look by applying Lackryl's matte top coat on all nails.

9. #OhMama – Easy Glitter Ombre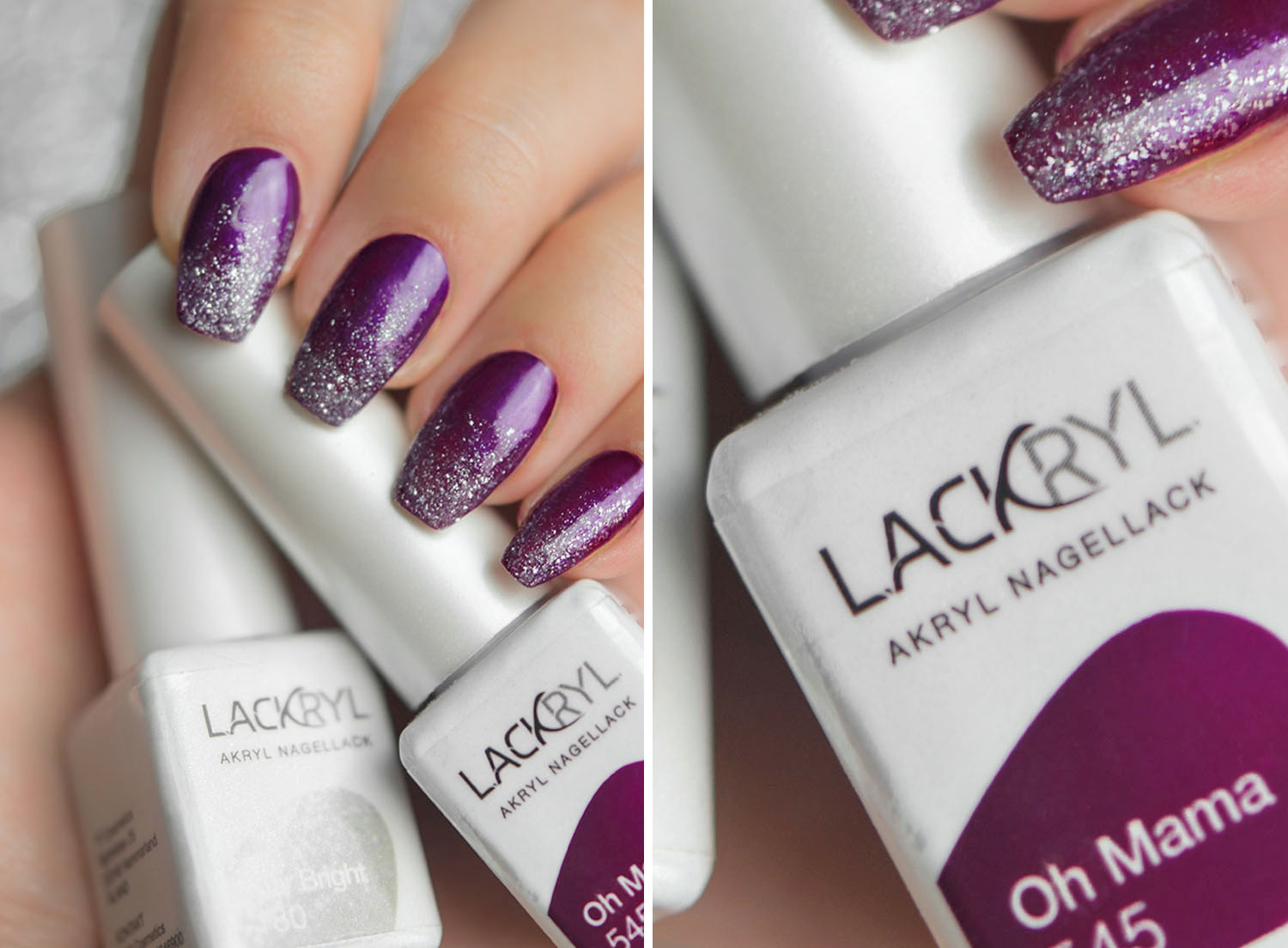 Lackryl 545 Oh Mama | Lackryl 180 Star Bright
From matte to glossy and sparkling. One of the fastest ways to do something fun with your nails is to make an ombre with glittering nail polish.
A good idea if you have gel or acrylic nails and want to hide your grow out is to use lacquer with larger glitter flakes. The structure helps you to conceal your grow out.
10. #Longing – Shining blue nails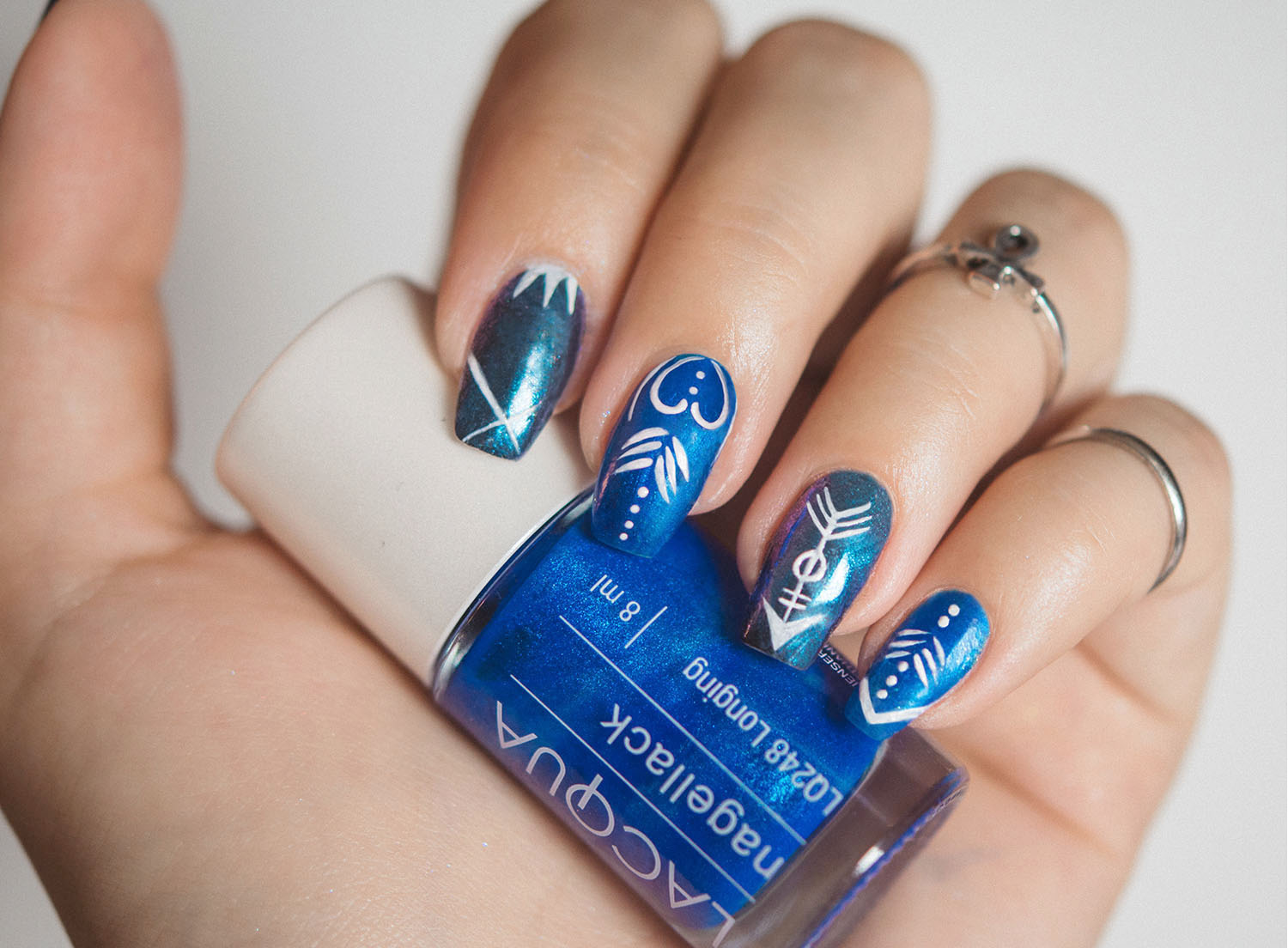 Lacqua Longing | Lacqua Midnight | Blue Lachrome
Lacqua Base & Top Coat

As you may notice, I am very fond of blue, turquoise and purple right now. If you do not go for sparkling or matte – go for a shiny polish. In the manicure above, I have made two nails extra shiny with the blue Lachrome powder.
Decorate with white nail polish to give the manicure your touch.

11. #FullBloom – Enchanting purple nails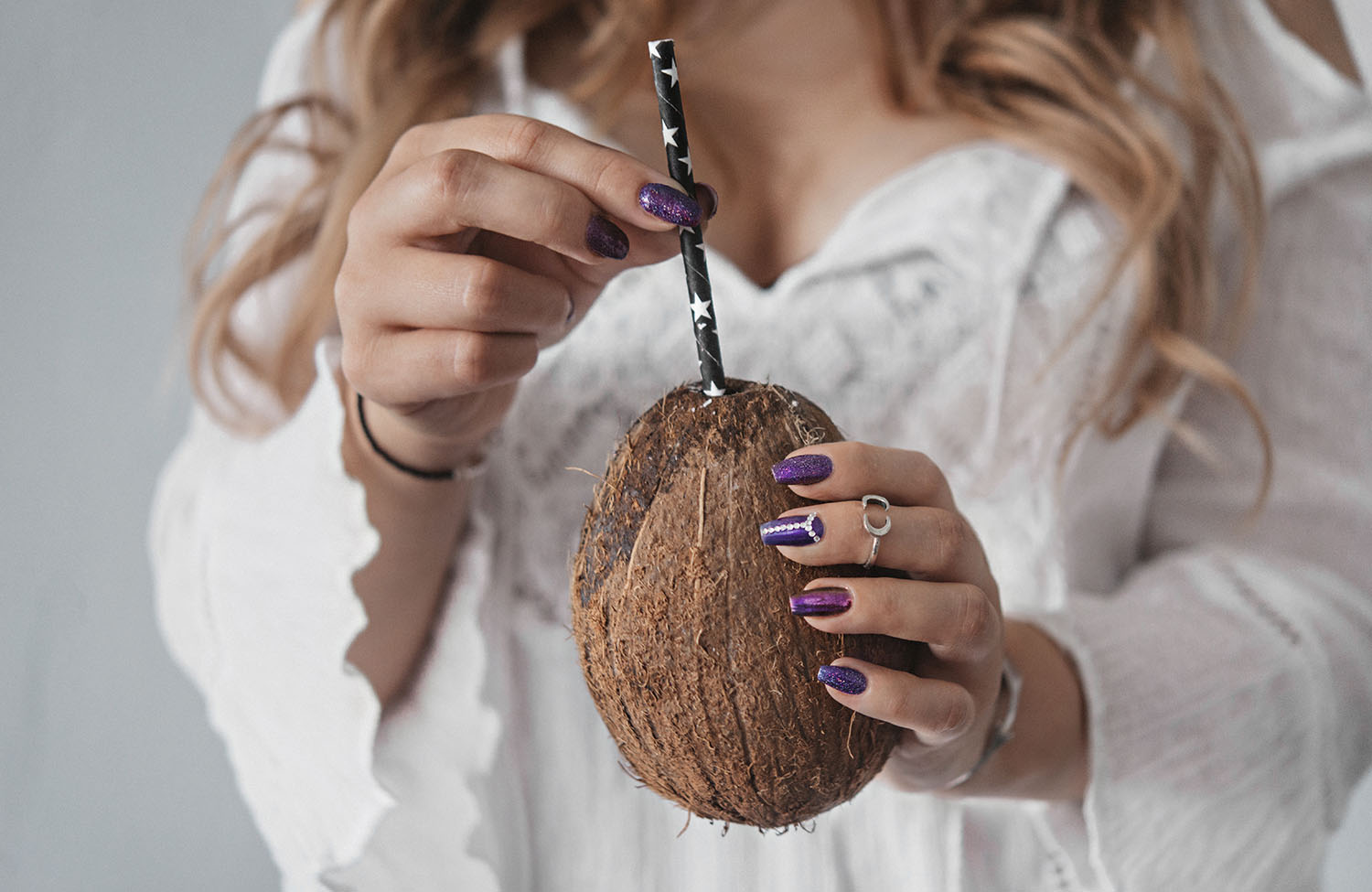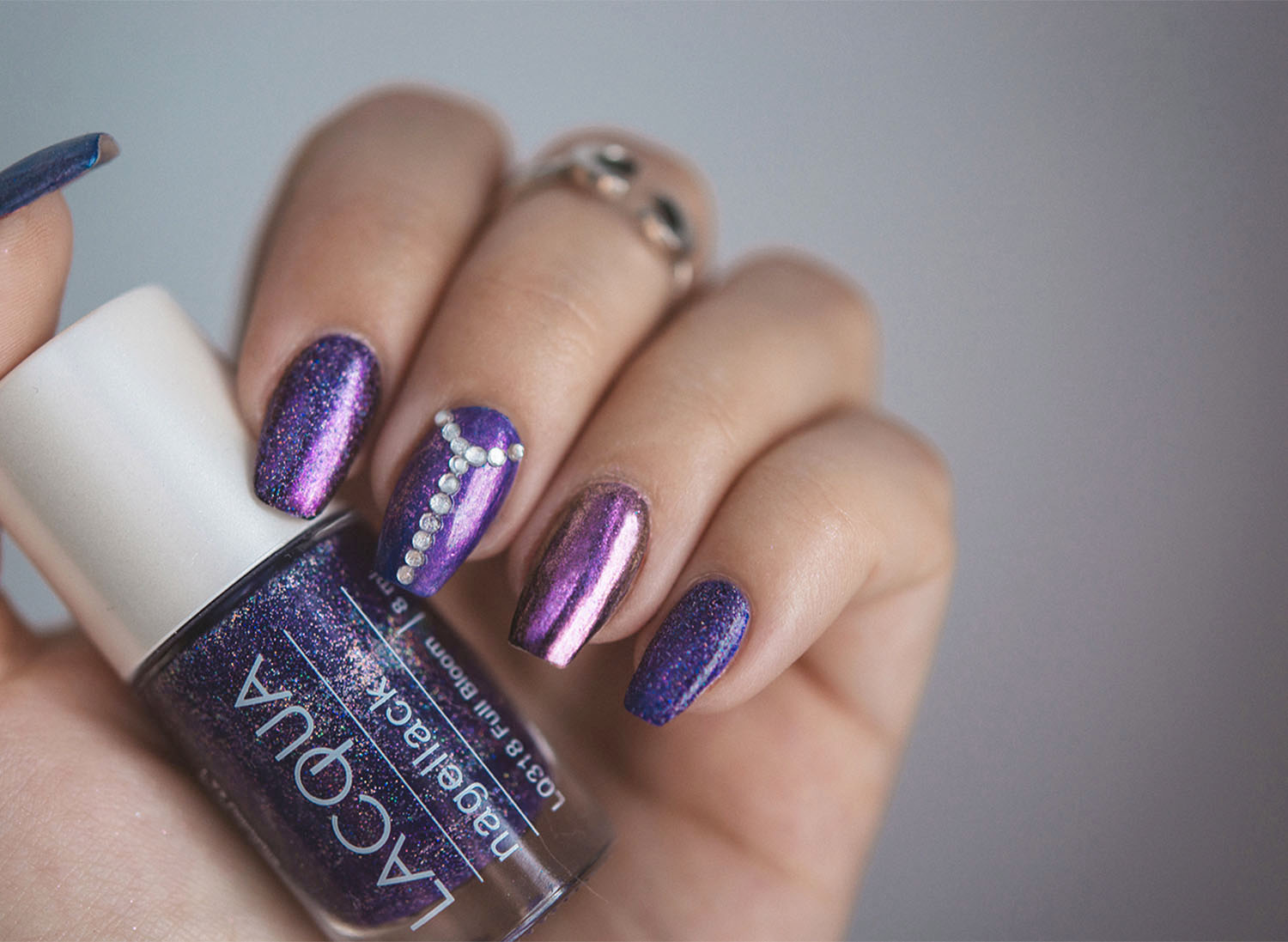 Lacqua Full Bloom | Lacqua Midnight | Purple Lachrome |
Lacqua Base & Top Coat | Nail Art Stones

Are not these purple shades just totally enchanting? I have no idea why, but for some reason, I think of Jasmine in Aladdin when I see glittering Full Bloom. It's like a magical Arabian night. On the ring finger, I applied Purple Lachrome over Lacqua Midnight and it also became so pretty and shiny. Or what do you think?
Which of these nail ideas is your favorite for summer? 🙂