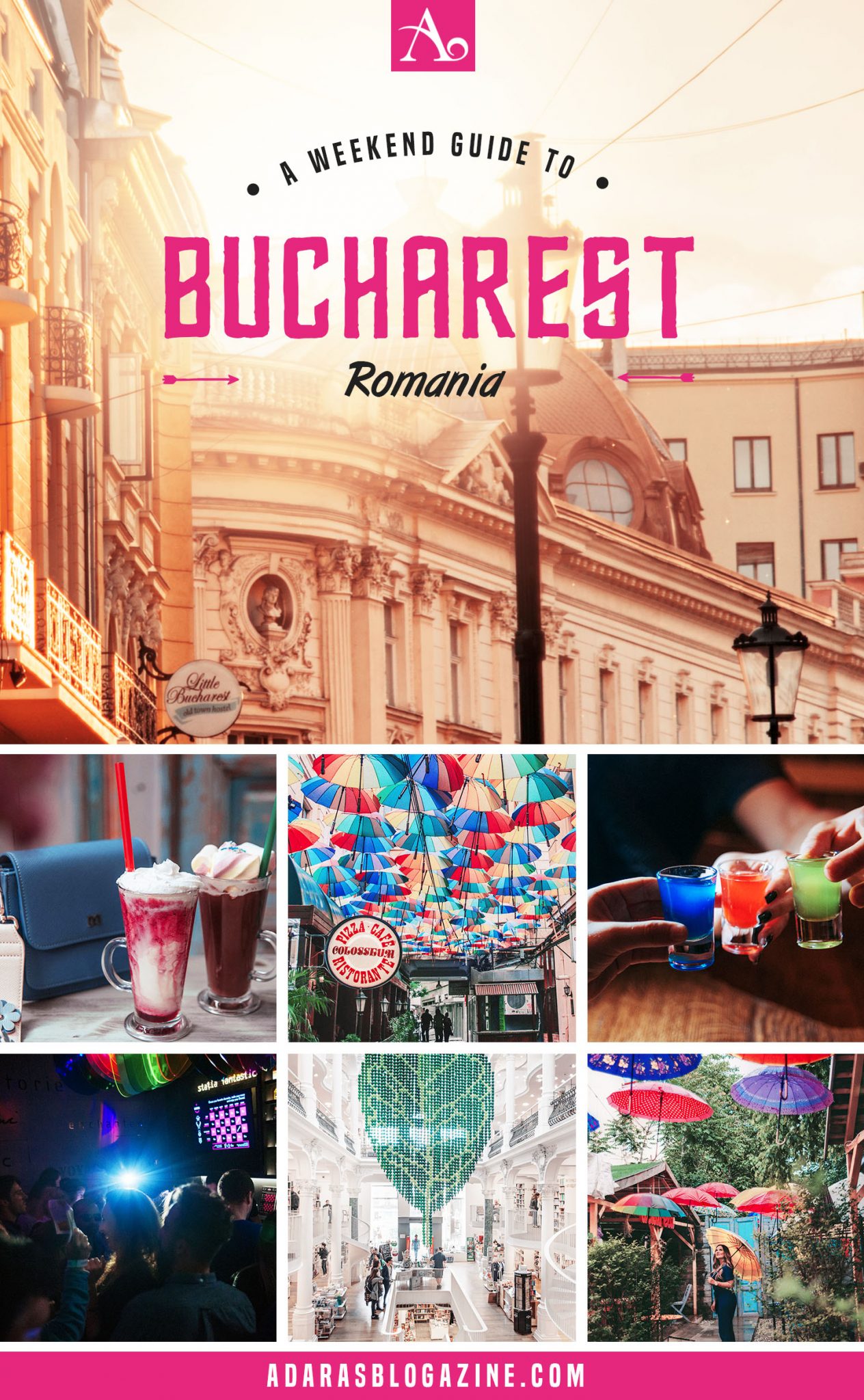 Planning a trip to Bucharest? No? Well, you should! Romania's capital might be the most underrated city in Europe and should definitely be on your bucket list.
Bucharest is also known as 'new Berlin' and the 'little Paris of the East', but that's just comparisons that cover the first glance at Bucharest. This is a fascinating city of contrasts with its own, unique, heart, and vibe.
You will be stunned and amazed if you just know where to look. A lot of the must-sees and must-does are not on the traditional travel guide list to Bucharest, but hidden surprises that the locals are happy to share – if you just ask.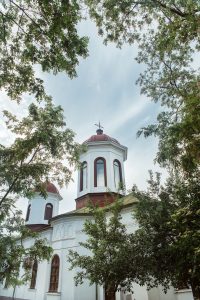 You might find yourself stumbling into a passageway and gazing up at a sky of colorful rainbow umbrellas. Or accidentally stepping into the most beautiful bookstore you've ever seen. Or you might see the whole city dancing with joy in the street on a Saturday night.
With so many communist-era blocks, Bucharest can seem very dull and gray compared to other European cities. But that's also a big part of Bucharest's charm. You find beauty in the most unexpected places. Behind those bland facades are a world of colors, lovely green parks, creative cafes and elegant buildings.
If someone had told me how to experience Bucharest, I would have gone years ago. It's such an affordable and wonderful European city break, AND you get a lot for your money.
Apart from that, the time to visit Bucharest is now. Before the rest of the world finds out about this city's hidden gems.
Book a trip to Bucharest here (compare cheap flights, trains & buses)
---
THE BEST THINGS TO SEE AND DO IN
BUCHAREST, ROMANIA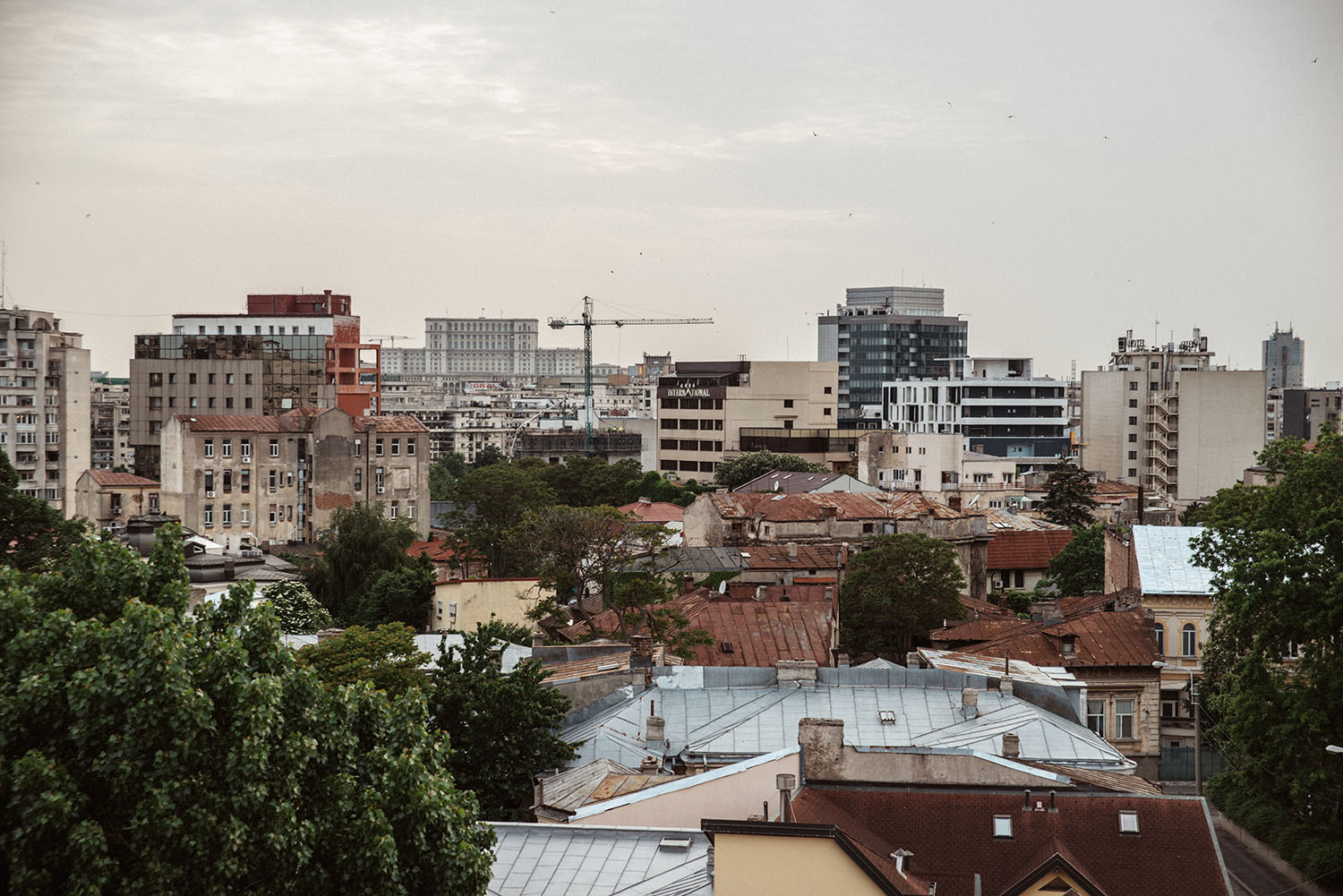 The Palace of Parliament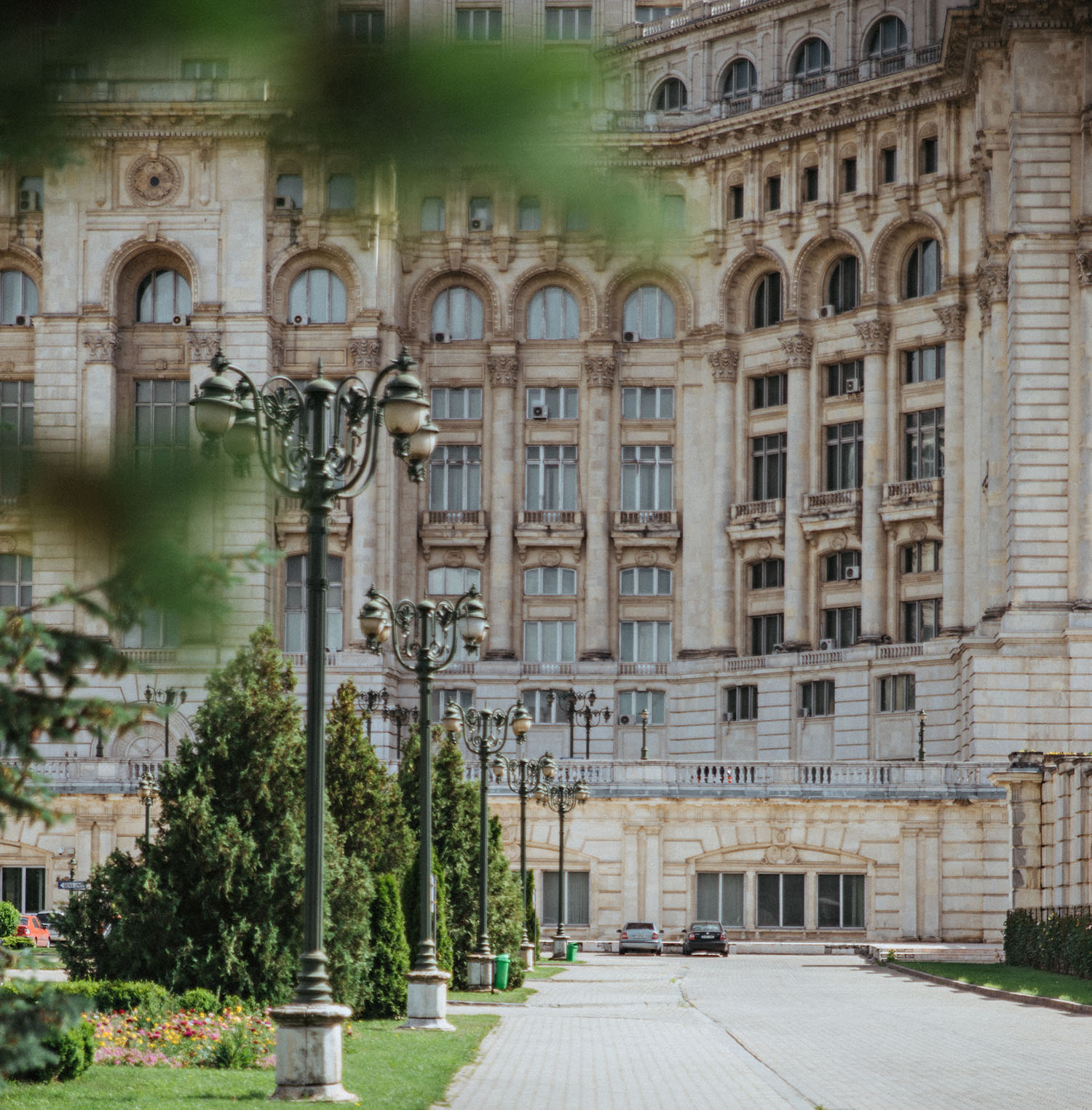 The Palace of Parliament is the world's second-largest administrative building (after the Pentagon) and former dictator Nicolae Ceauşescu's most infamous creation.
Built in 1984 (an not yet finished), the palace is one of the most controversial buildings in Romania. It is both a symbol of power as it is a reminder of the communist era.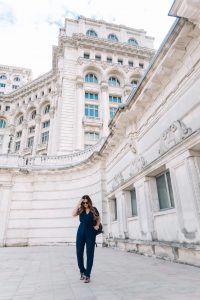 But it was not made without great sacrifices. Building this Palace required thousands of lives, and demolishing much of Bucharest's historic district, including 19 Orthodox Christian churches, six Jewish synagogues, three Protestant churches (plus eight relocated churches).
Also known as the "People's House," The Palace of Parliament represents the heaviest building on the planet and one of the most extravagant and expensive construction projects in the history of mankind.
The Palace of Parliament has 1100 rooms and covers 330,000 m³. It is constructed from 700,000 tons of steel and bronze combined with 1 million m³ of marble, 3,500 tons of crystal glass and 900,000 m³ of wood. Due to its weight, the building actually sinks into the ground a little bit each year.
Despite the popular disdain, you can't miss the Palace of Parliament in Bucharest. Even if you want to. The building is so massive that it's even visible from the moon.
Entry is by guided tour only from 25 lei (from 5.50 euro). Book in advance and bring your passport.
Click here for more attractions, tickets, and tours in Bucharest
The Old Town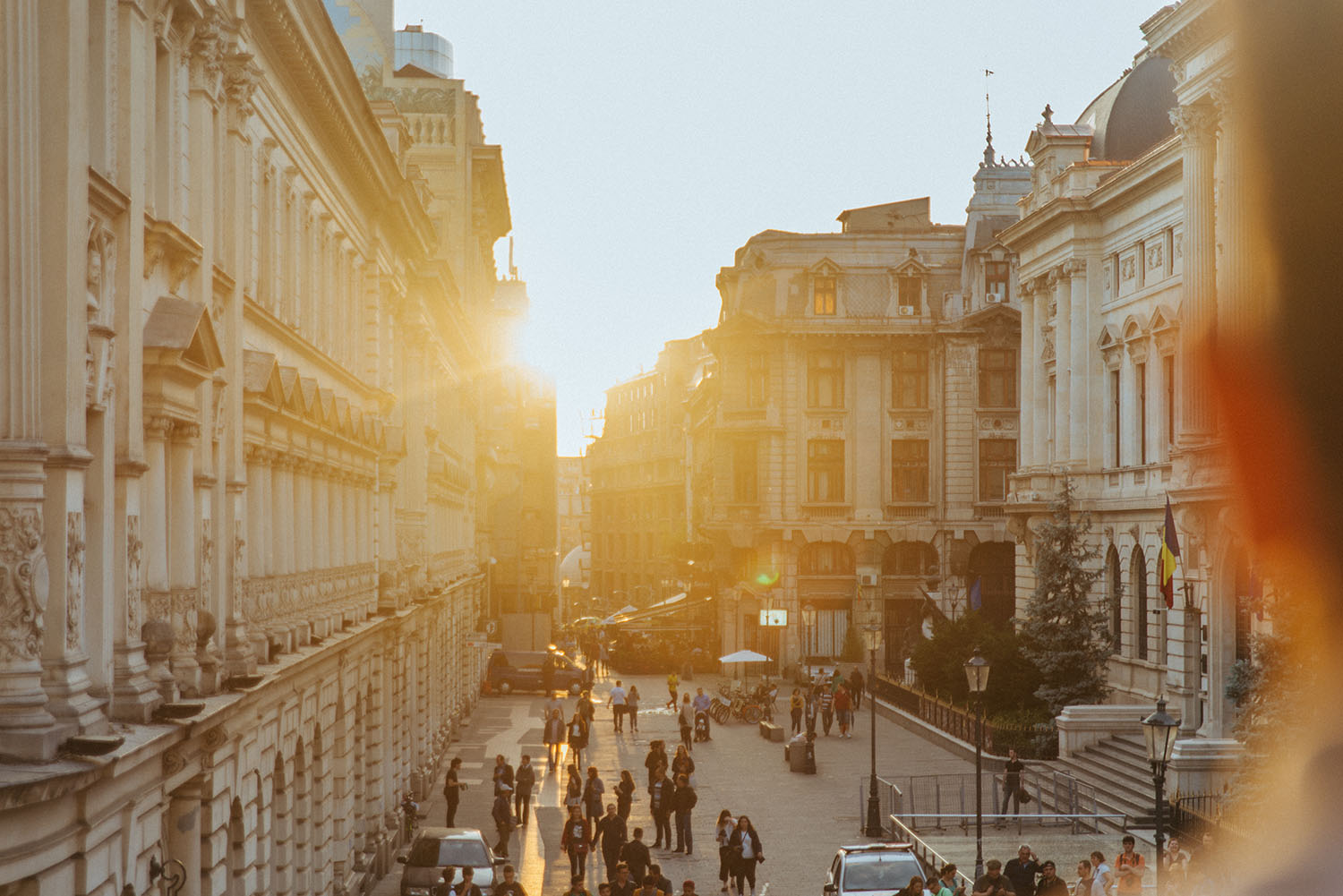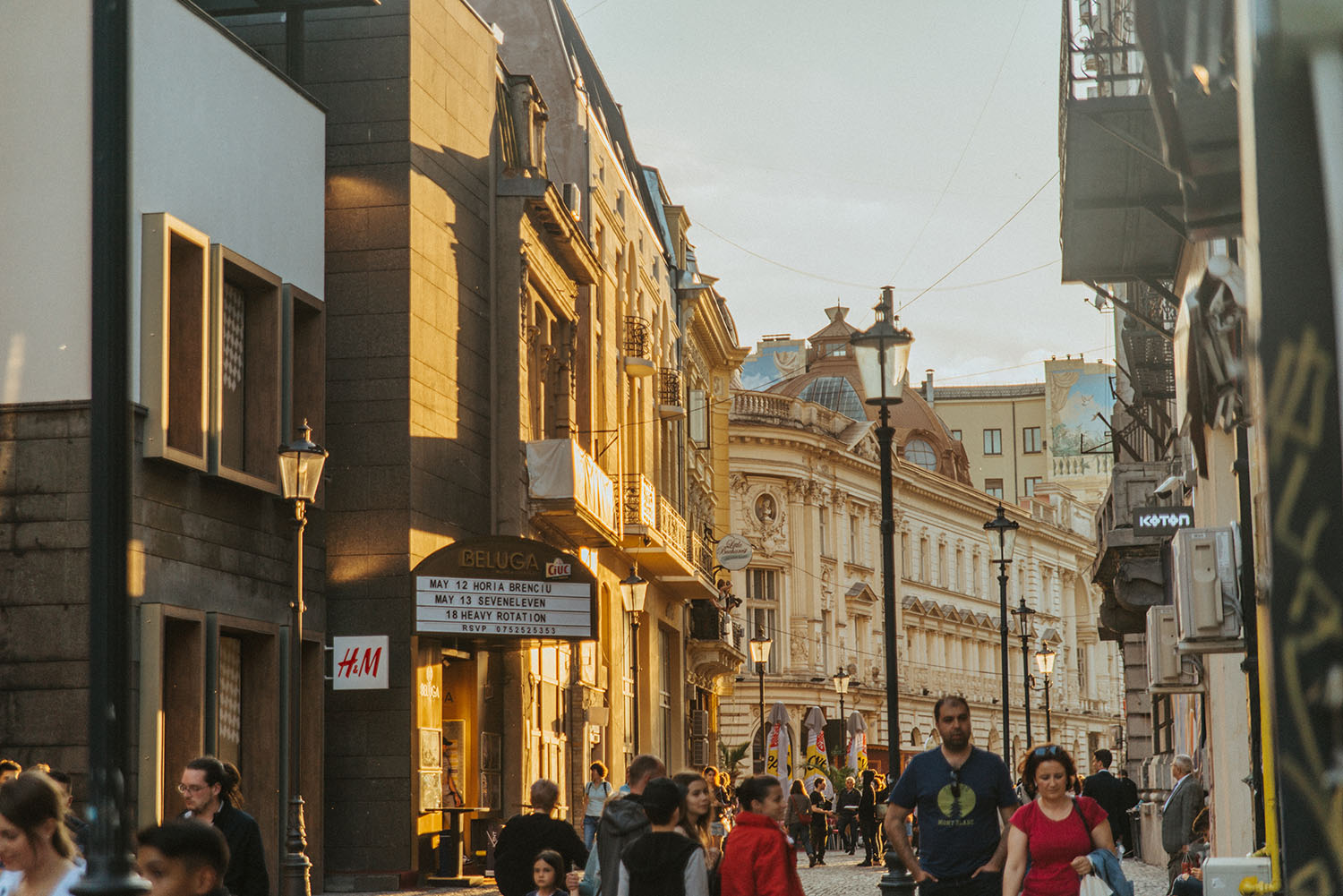 The Old Town in Bucharest is also called Lipscani after the main street that crosses the area. It is also something you can't miss when visiting Bucharest. The old city is ironically very new. It's the world's newest Old Town.
While the buildings in the Old City date back hundreds of years, the cobblestone-paved streets were only laid down in 2011. The reason you should visit the Old Town, however, is because of all the cute and cozy cafes, trendy restaurants and unique shopping opportunities. At night this is also the place to be when the cool pubs, clubs and "shoterias" open up.
Carturesti Carusel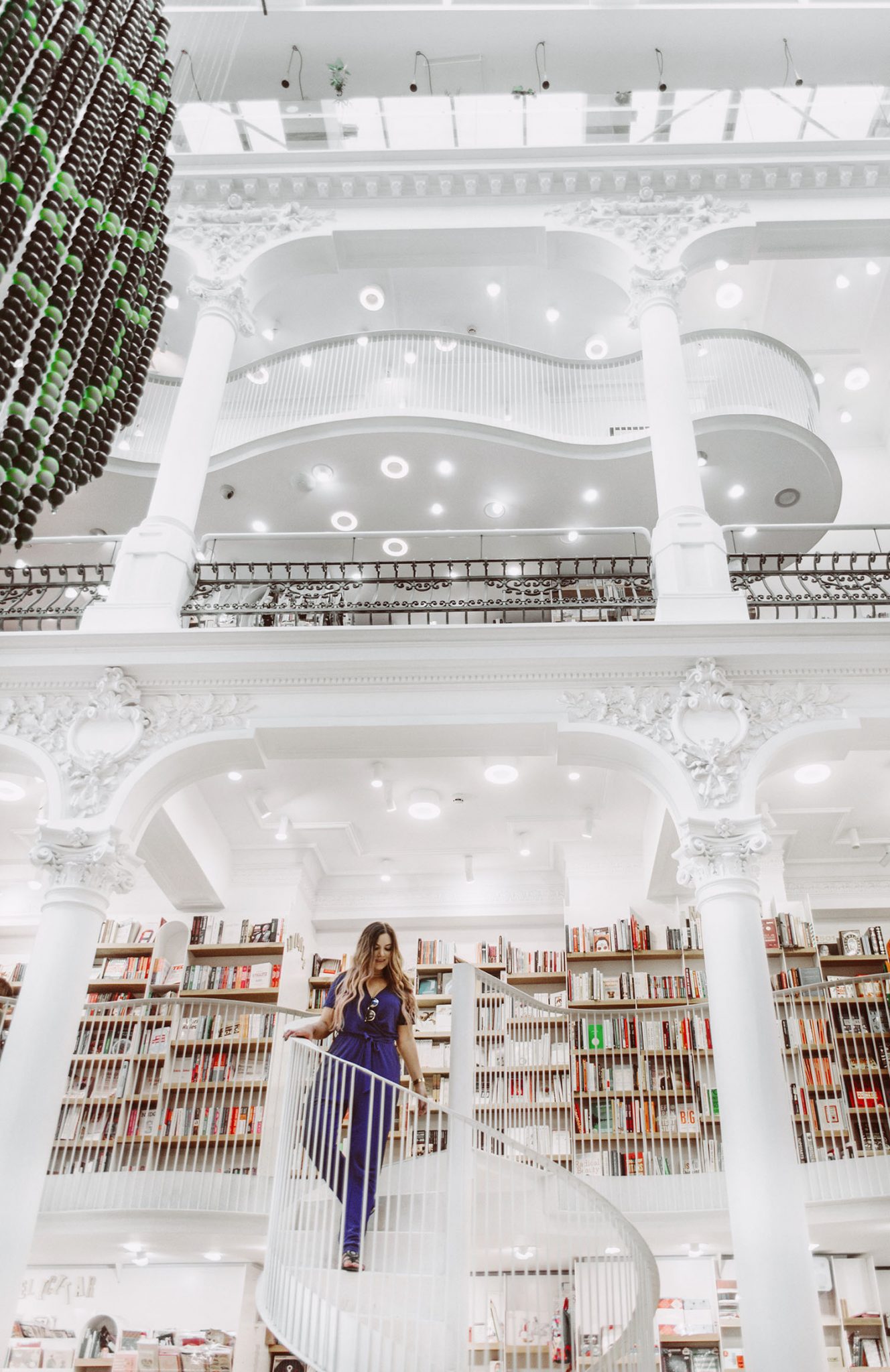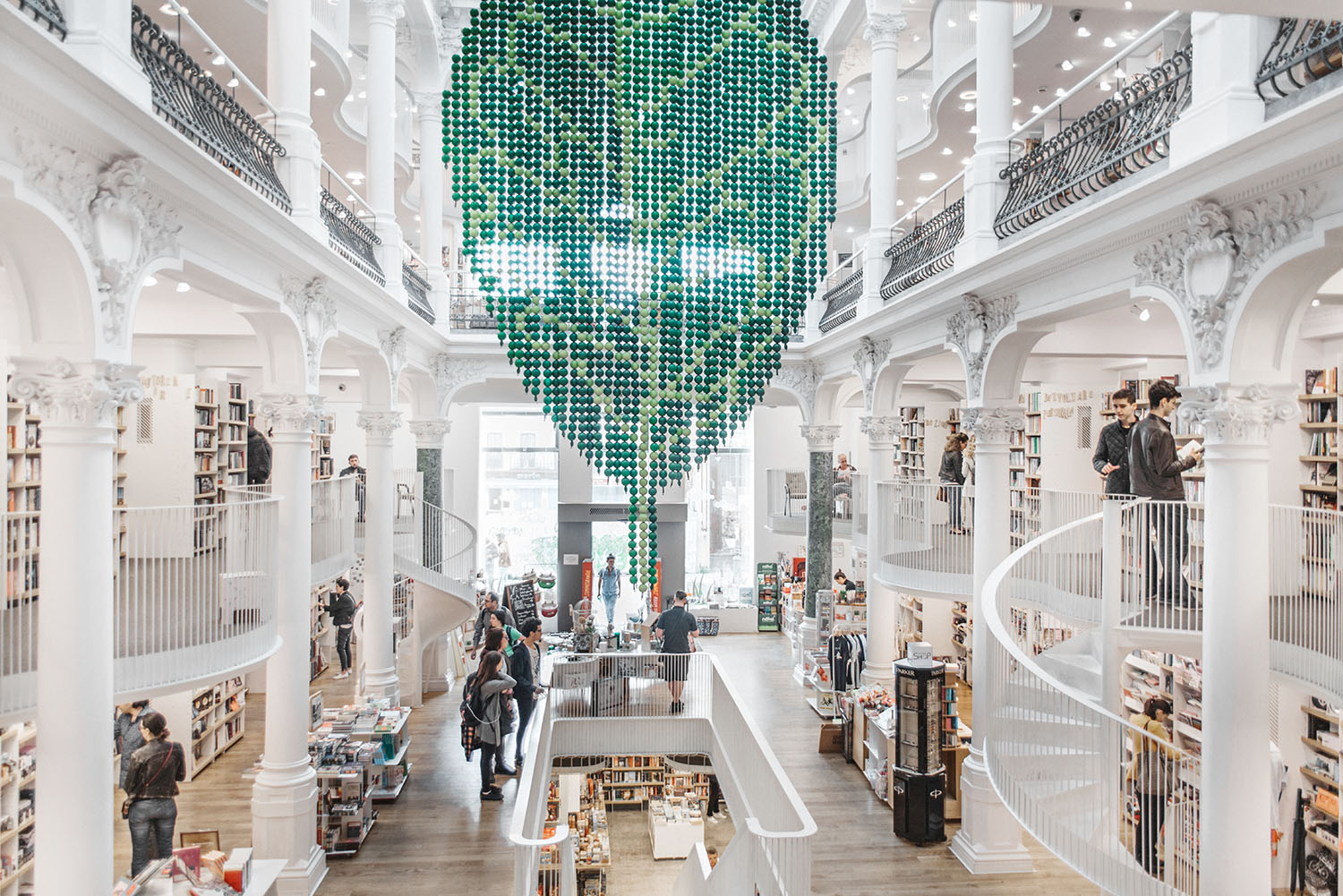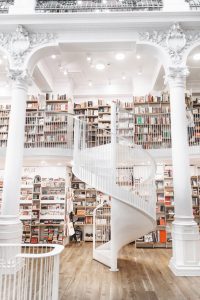 Location: Strada Lipscani 55
In Bucharest's Old Town you also find one of the most beautiful bookshops you'll ever step inside. It's called Carturesti Carusel and is a six-level bookstore that opened in 2015. The bookstore is also known as the "Carousel of light" and contains more than 10 000 books, a multimedia basement, a gallery dedicated to contemporary art and a top floor bistro.

What's so special about this store is the elegant and stunning interior. There are beautifully decorated white columns, mesmerizing spotlights and dreamy white staircases that spiral up to the first-floor balcony. It's so pretty! Enjoy a home-made lemonade served in the top floor bistro, check out the quirky gifts in the shop and breathe in the fairytale-like atmosphere.

Acuarela Bistro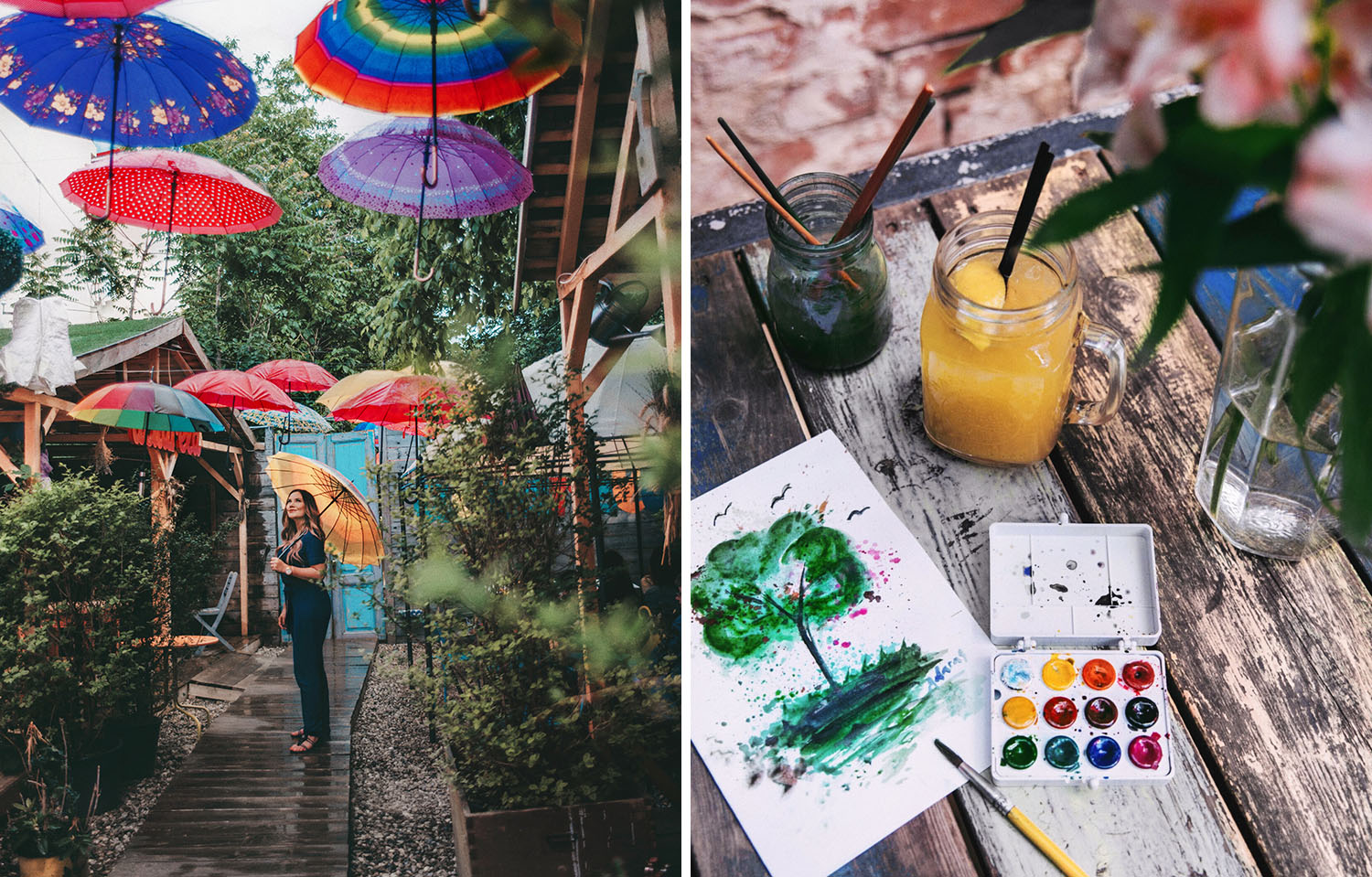 There are so many cool, trendy and creative cafes in Bucharest that it can be quite hard to choose where to go. My blogger friend Helena and I had made some Instagram research before we decided to go to Acuarela Bistro. And let me tell you, it's one of the best cafés I've ever been to!
In a garden filled with vintage stuff, vibrant knick-knacks and a hippie bus, you can make a watercolor painting while waiting for your food – under a colorful umbrella sky. It's a real photo paradise and a perfect spot to relax after hours of walking. I ordered the best mango lemonade, salad and a heavenly hot white chocolate with berries.
I'll probably have to do a post just about this café as I have so many wonderful pictures from this place.
Pizza Colosseum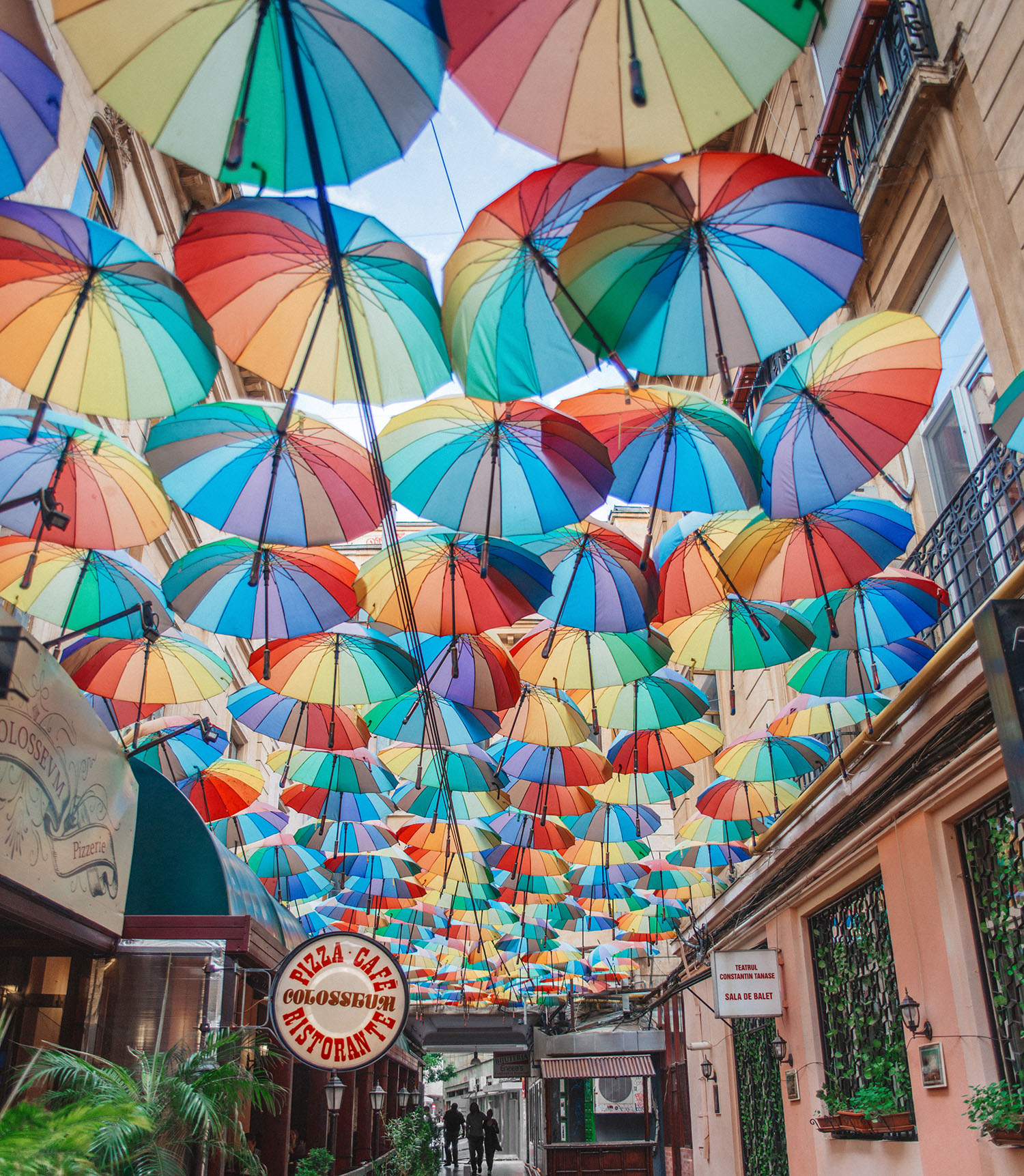 Location: Calea Victoriei, nr. 48-50 (Pasaj Victoria)
One of the most photographed places in Bucharest right now is probably Pizza Colosseum. It's a pizza place hidden in a passageway with the most colorful rooftop of rainbow umbrellas. Just going here to take some photos of the whimsy rooftop is worth it.
The English Passage (
Pasajul Englez)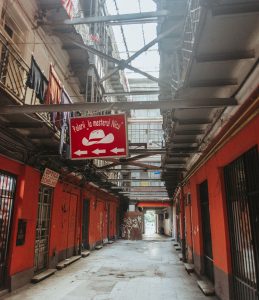 Location: Pasajul Englez
Just next to the Pizza Colosseum is another colorful passageway. It's called The English Passage and leads you straight through a building that was built as a brothel in 1900.
If you are into hats, don't miss the little hat shop, Palaraii la mesterul Nicu, in the corner of the passage.
Enjoy Bucharest's vibrant nightlife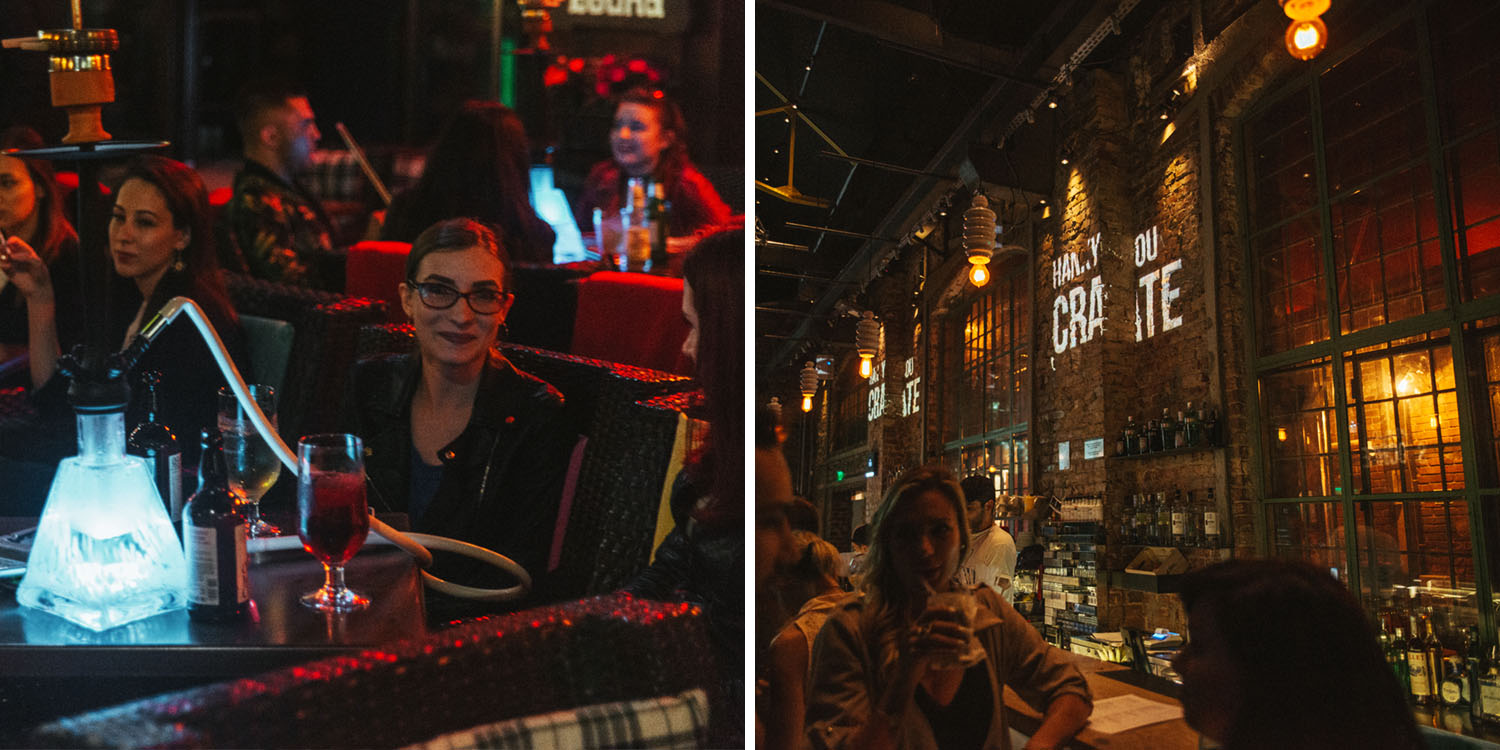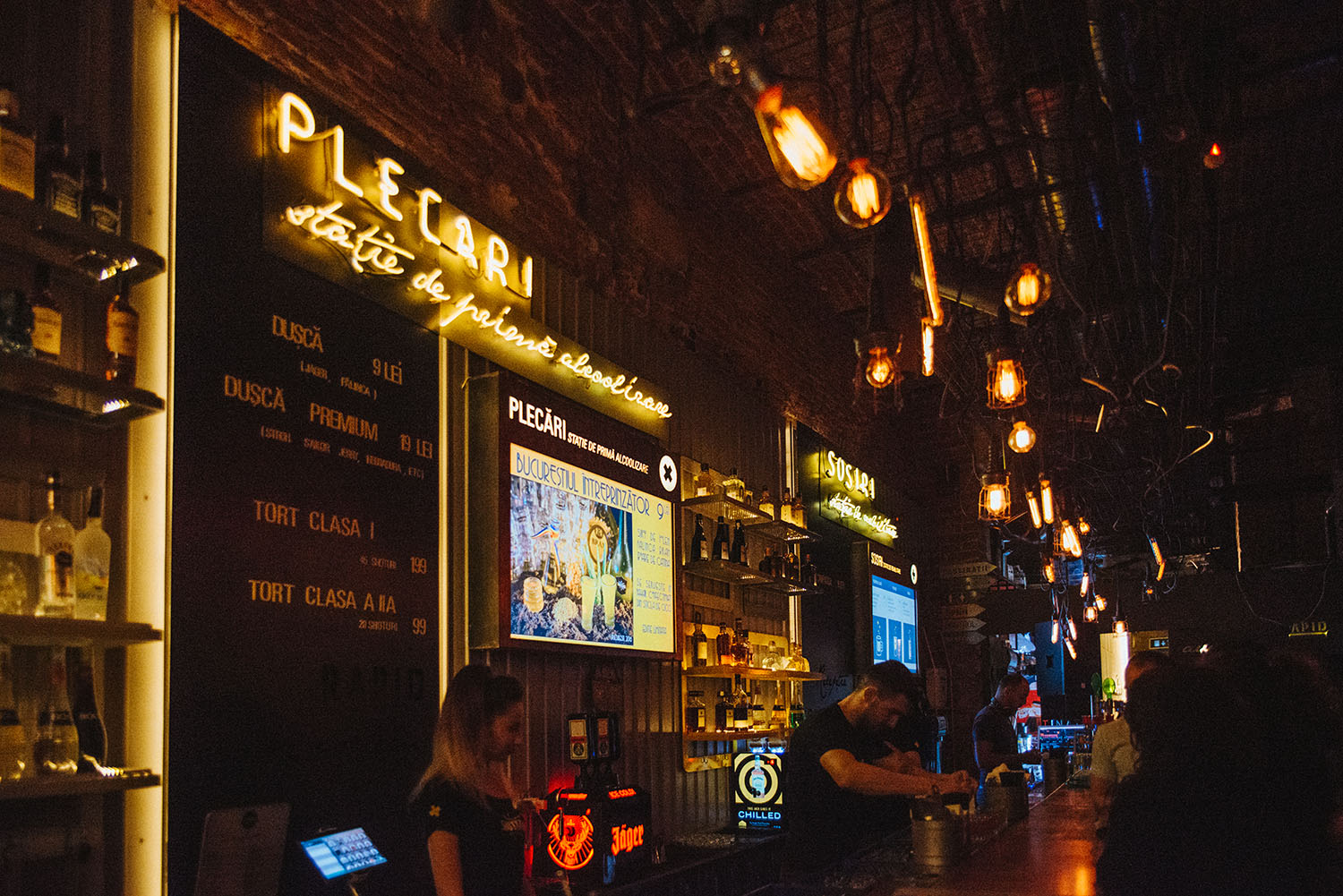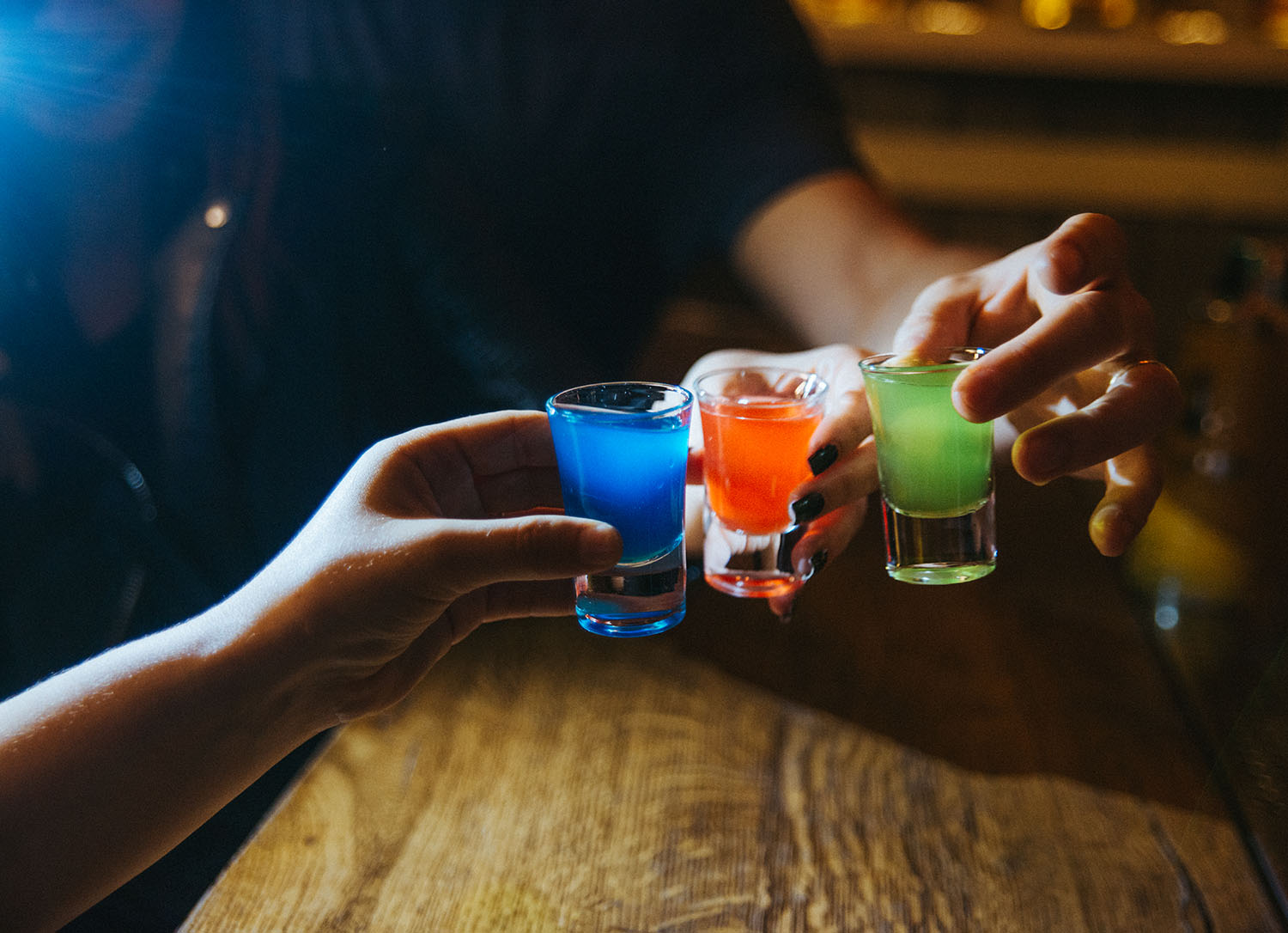 One of the things I was most impressed with in Bucharest was the vibrant and epic nightlife. It doesn't matter if you want to enjoy a quiet cocktail on a hidden rooftop in the sunset, party like a rockstar or have the best night out with your friends. There are so many options for everyone!
Romanians know how to party and there are over 200 pubs in the Old Town alone.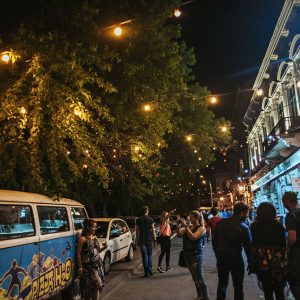 Our nights in Bucharest began at a sky bar (like Pura Vida) or rooftop, carried on to a "shoteria" and ended at a club – like Player Club and Expirat.
If you are in Bucharest over a weekend, you can't miss the flash mob dance performance in Bucharest's Old Town (in front of Pura Vida Hub). Every Saturday night, people start dancing in the streets. It's wonderful to experience and take part in it. The whole area is filled with so much joy and positive energy.
And when you get tired of dancing, you can head up for a cocktail at The Little Bucharest Bar & Hostel. The view from the bar balcony is fantastic.
On top of it all, enjoying the nightlife is so cheap in Bucharest! You can get a pint of beer from 6 lei and a shot for around 10 lei.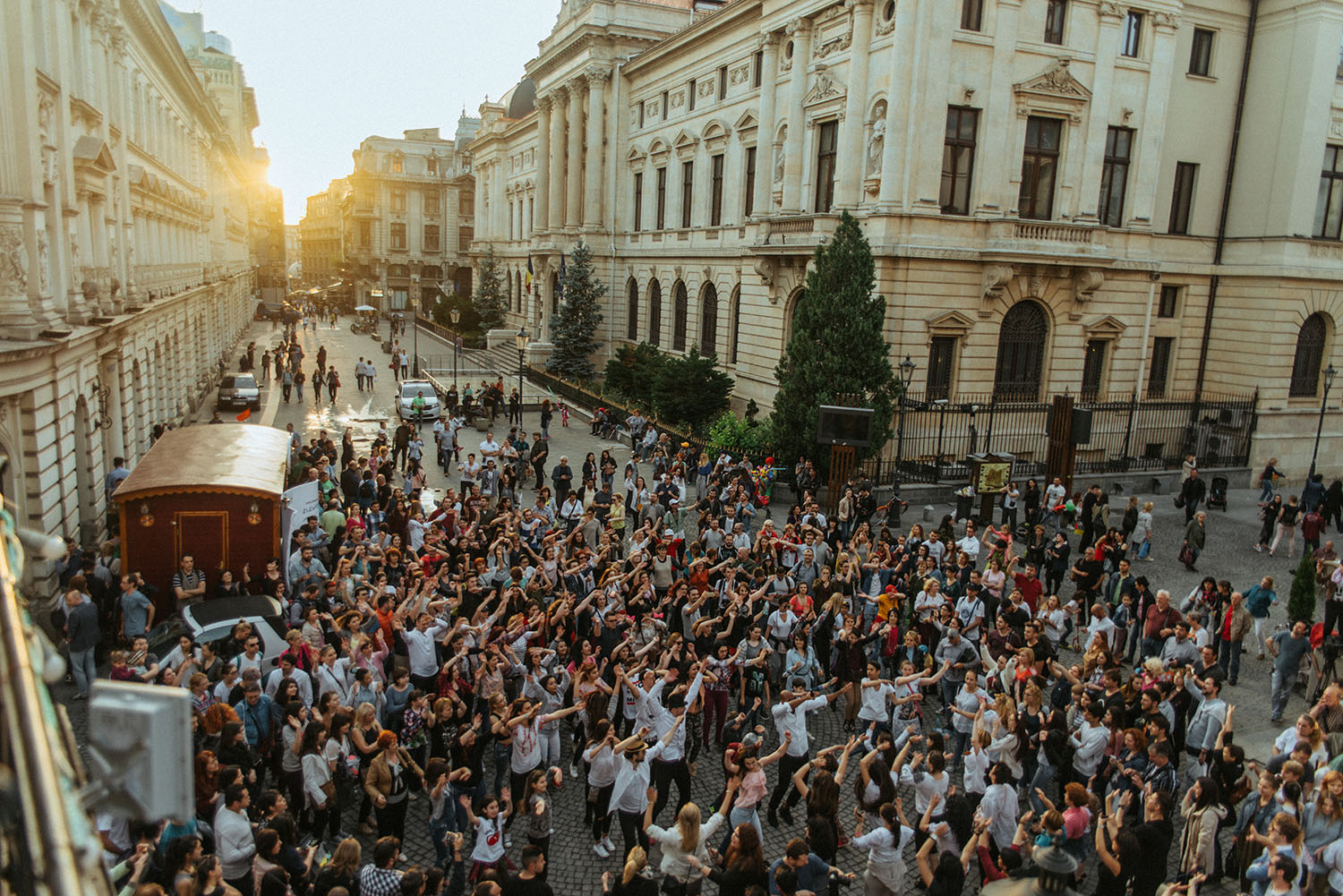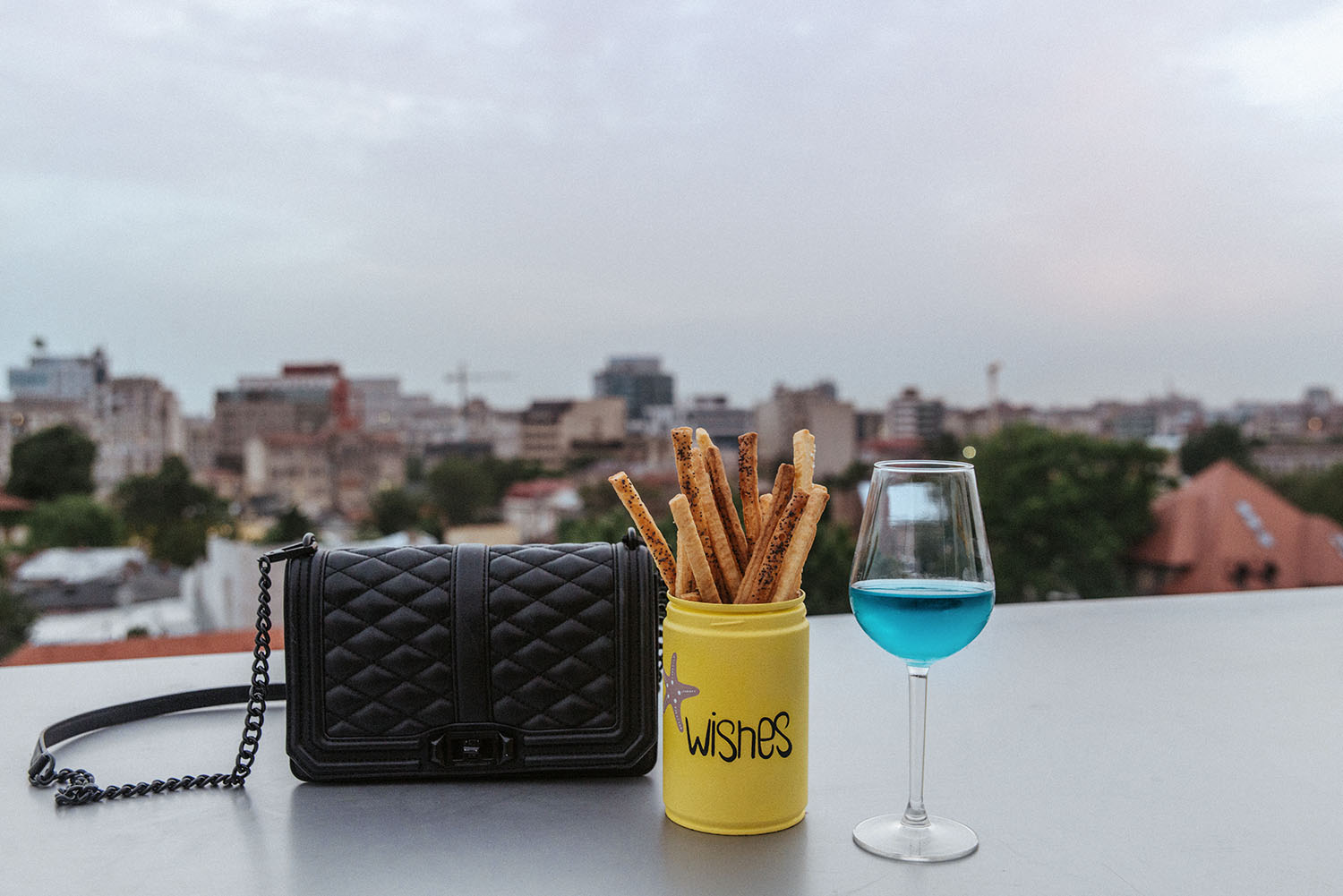 Get new perspectives with a tour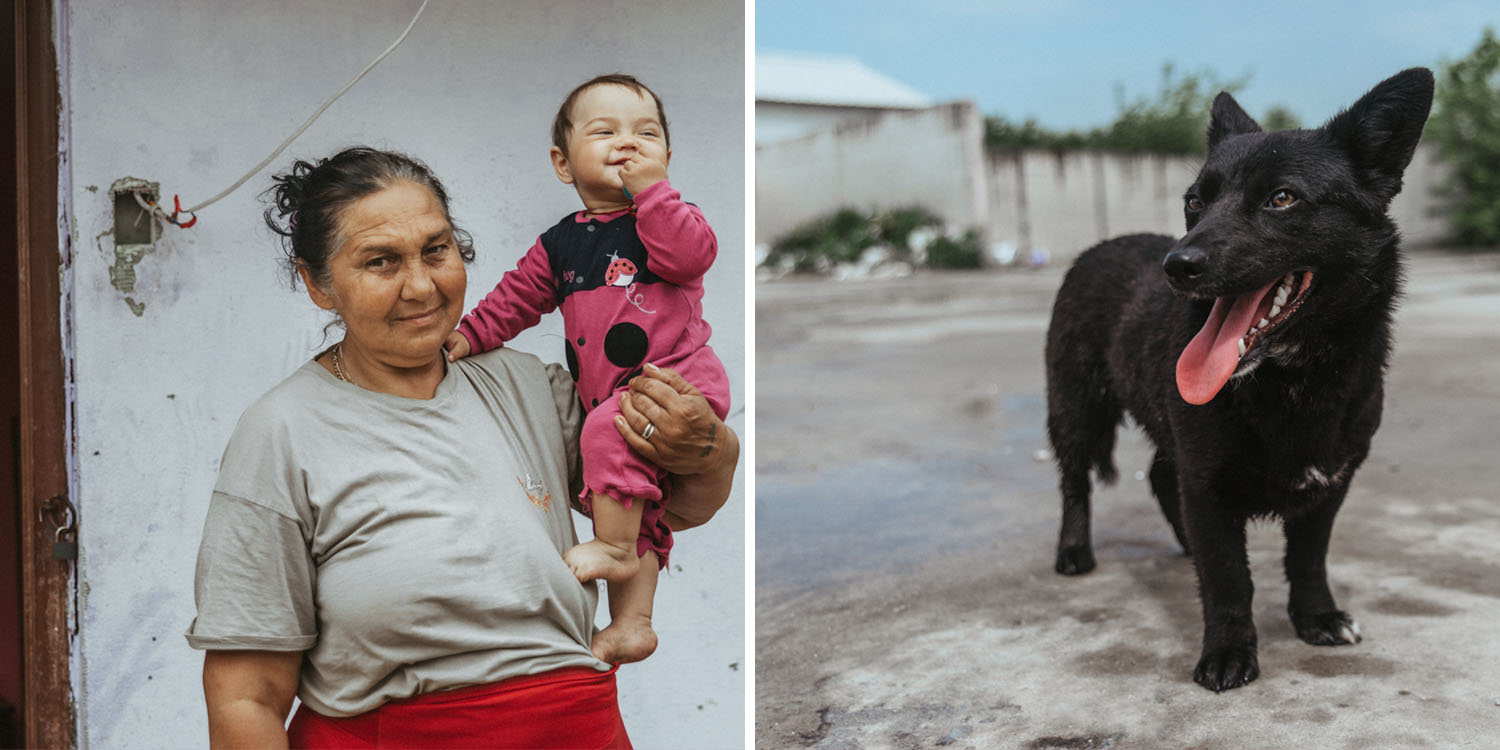 It might break your heart, but joining a tour to get new perspectives and understanding is worth every penny. You get to discover Bucharest's streets through the eyes of those who know them best: the people who live on them.
You can, for example, join a formerly homeless local's tour of Bucharest's main sights and at the same time learn about the challenges that come with street life in Bucharest. You can also help to make a difference by supporting a local NGO (non-governmental organization).
I went on a Walk & Shoot Tour at the Outskirts of Bucharest. With this tour, we were guided by a local photographer and had the opportunity to take photos and at the same time get to know local people and the areas we visited – in a way that I could never have done on my own. We visited a family in one of Bucharest poorest neighborhoods, Giulesti Sarbi – as well as Roma Museum, an abandoned train track, and an abandoned fort.

Seeing how the poor family could welcome us with so much warmth, smiles and laughter even though they struggle every day just to live is something I'll never forget.
Discover abandoned buildings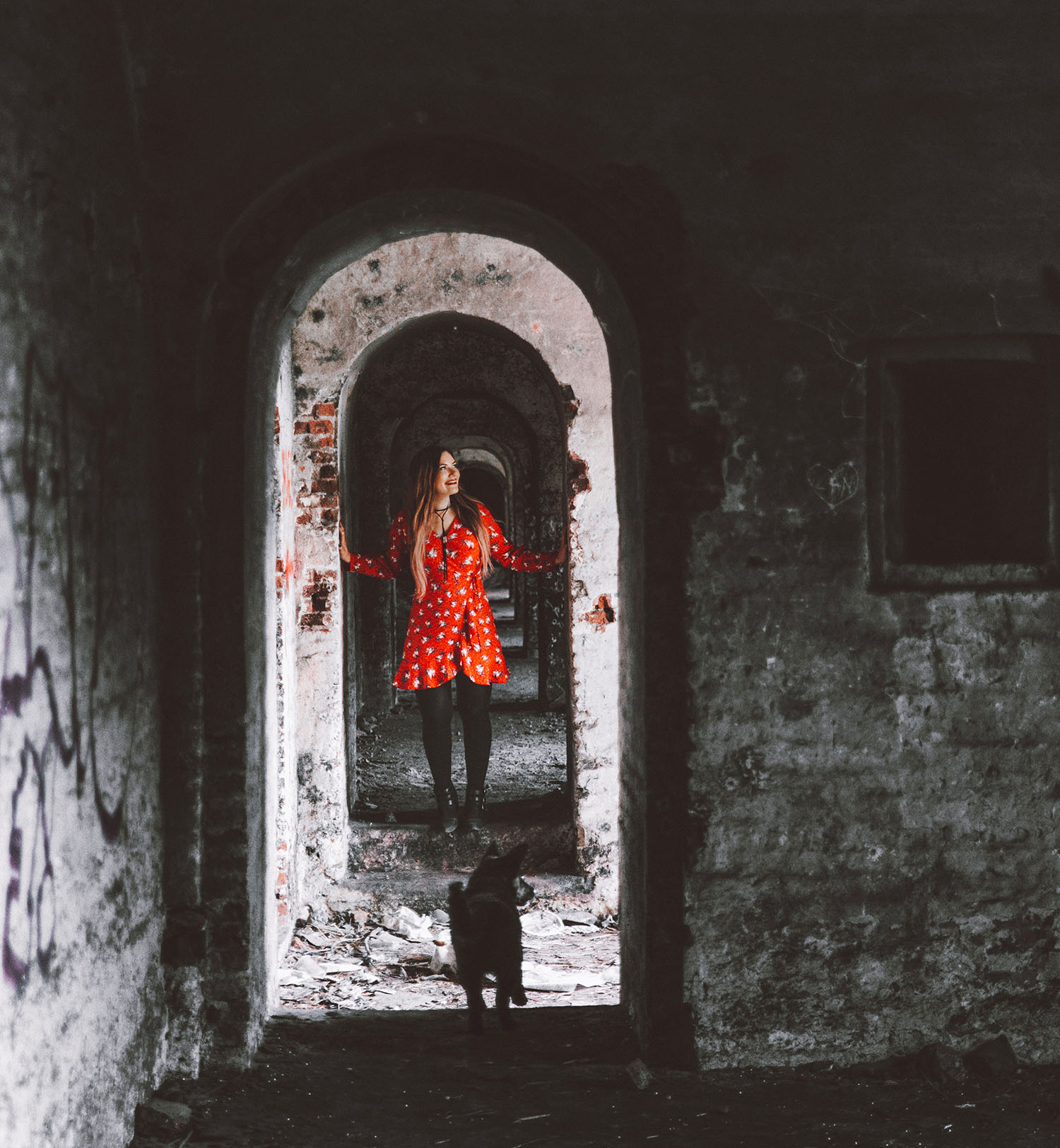 In and around Bucharest there are a lot of abandoned buildings and beautiful decay to discover. If you are interested in this, I would definitely recommend to book a tour and explore those photogenic places with a guide. Next time I visit Bucharest, I would love to go to the Beautiful Decay Tour. It seems so incredible!
SHOPPING IN BUCHAREST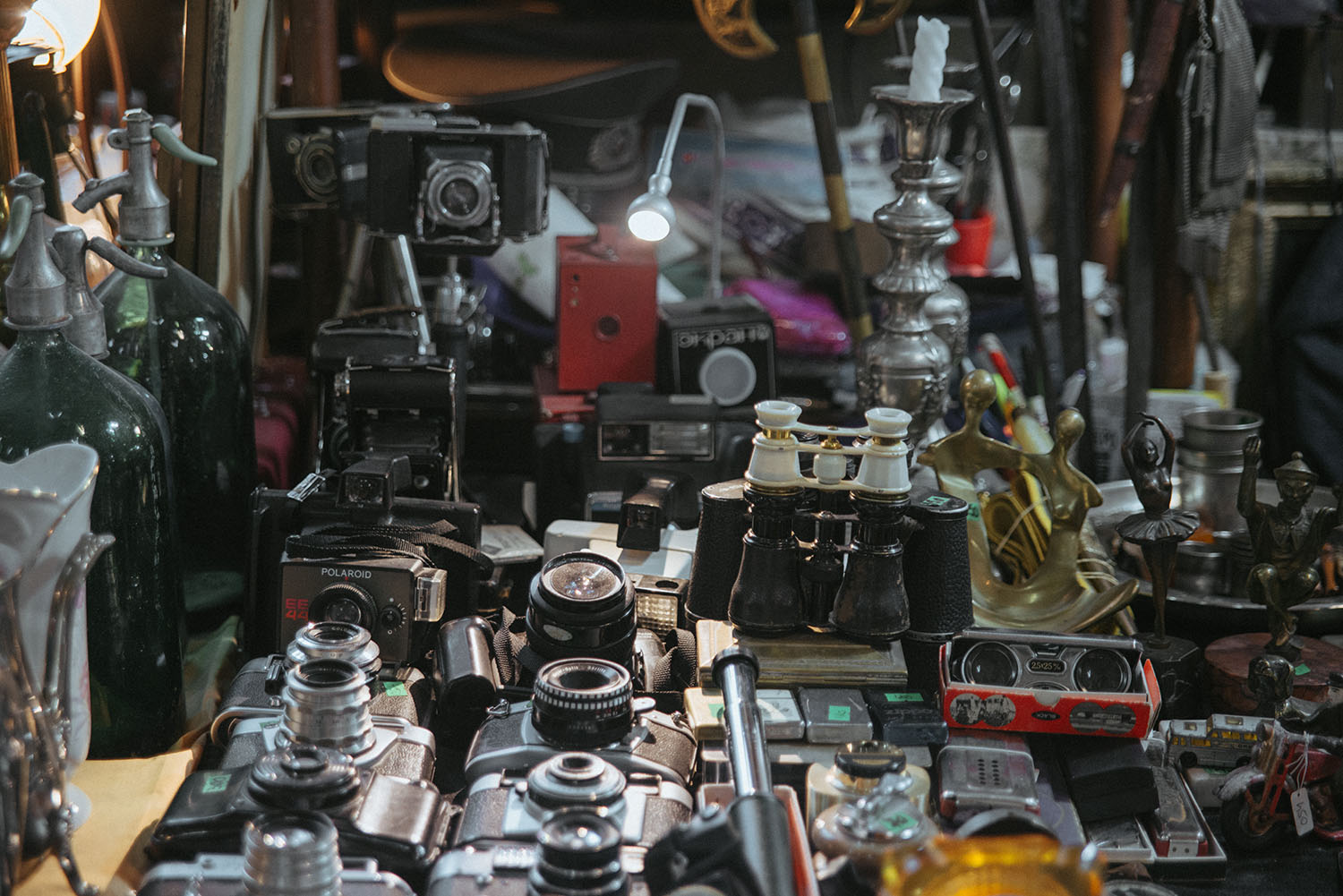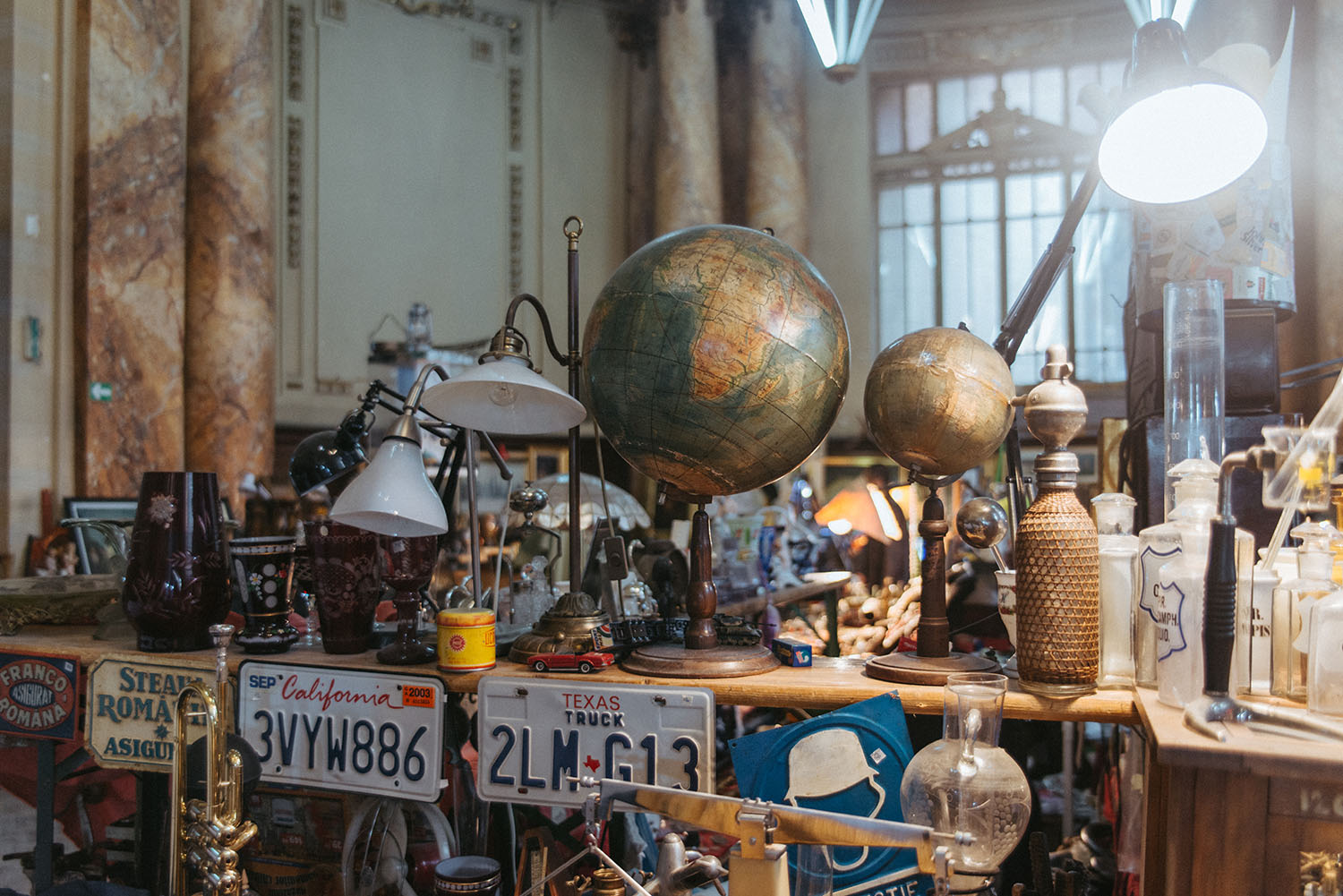 If you feel like shopping, you'll not be disappointed. Head, for example, to one of the many shopping malls like AFI Palace Cotroceni, Sun Plaza, Băneasa Shopping City, Plaza Romania, and Unirea Shopping Center.
If you like flea markets and are looking for some old hidden treasures, and genuine Romanian arts and crafts, go to the Antiquities & Handmade Market located inside an old abandoned library in the center of Bucharest (Location: Lipscani no 25).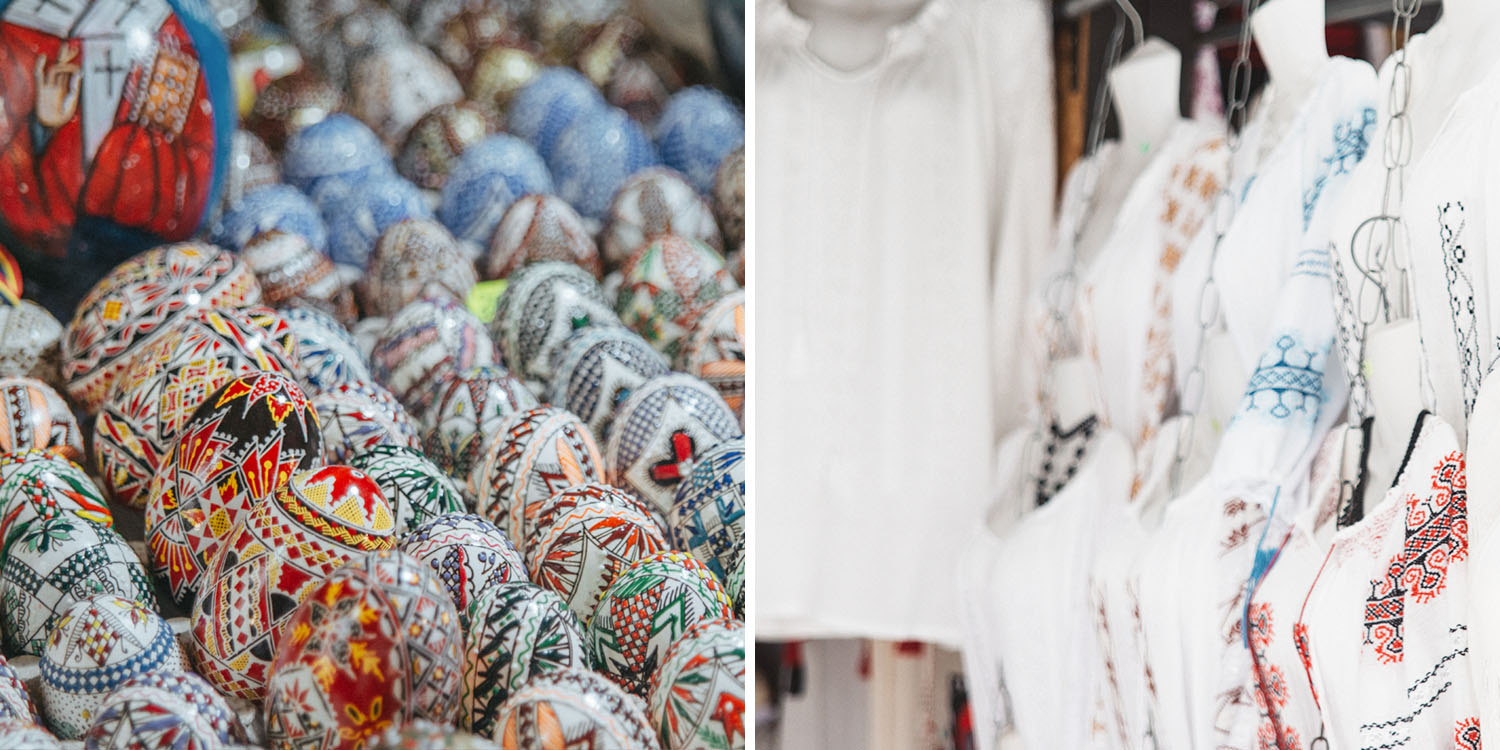 Try the Romanian Cuisine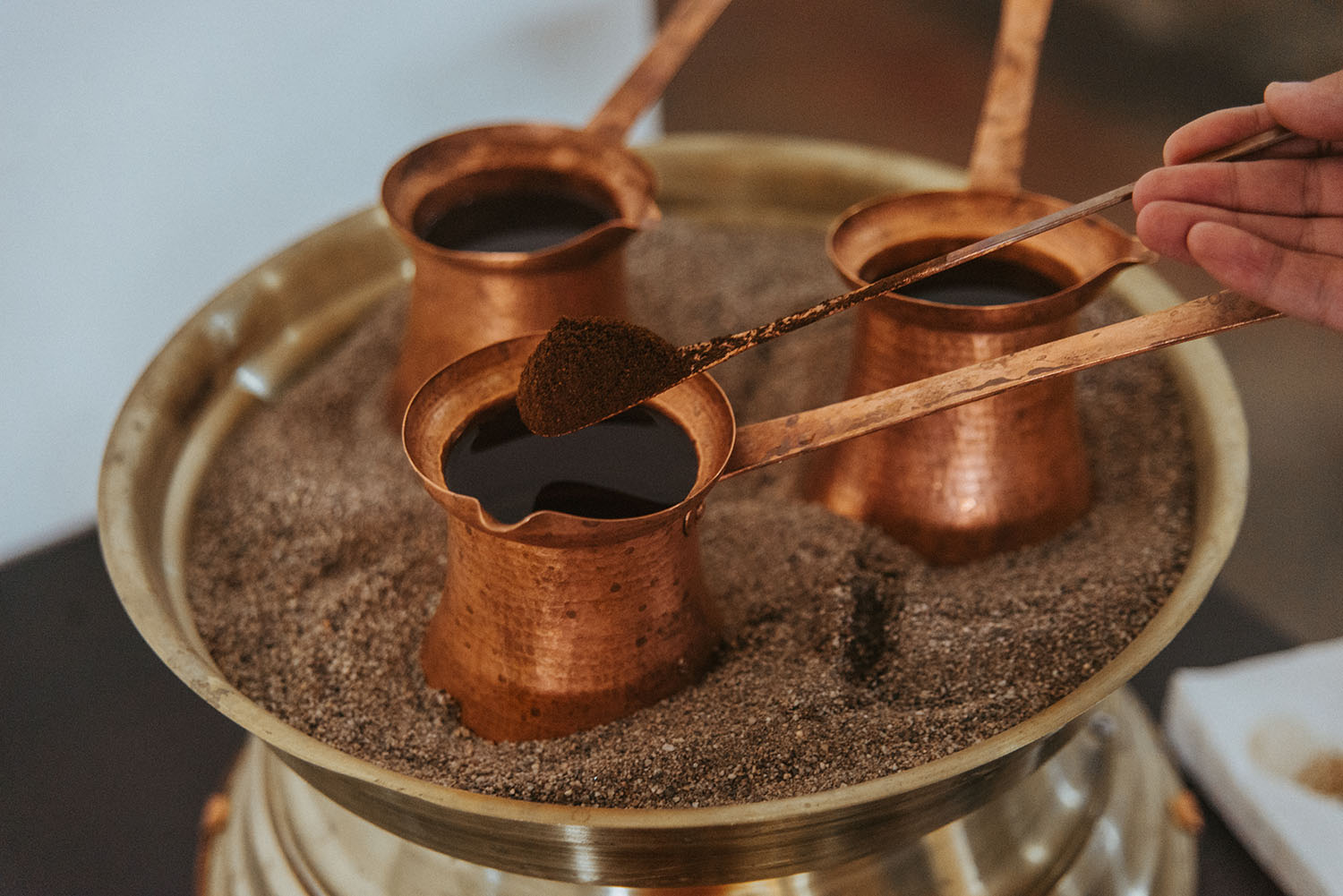 Romanian cuisine is very varied with influences from Turkey, Greece, Bulgaria, Hungaria, and Russia. The results are starters and main courses with a familiar homemade quality. On the menu, you find a lot of dishes with chicken, lamb, and pork – served with organic fruits and vegetables.
Here are some examples of Romanian food to try on your visit:
Ciorbă (sour soup)

Mititei/Mici (spicy, garlicky grilled sausages)
Chiftele (Romanian meatballs)
Sarmale (stuffed cabbage rolls)
Ardei umpluţi (stuffed bell peppers)
Saramura (grilled or fried fish)
Cozonac de casă (sweetbread)
Papanasi & gogosi (a donut-like dessert)
Ţuica (fiery plum brandy)
Socata (Sweet soft drink made of elderberry)
Go on a day trip to Transylvania and Dracula's Castle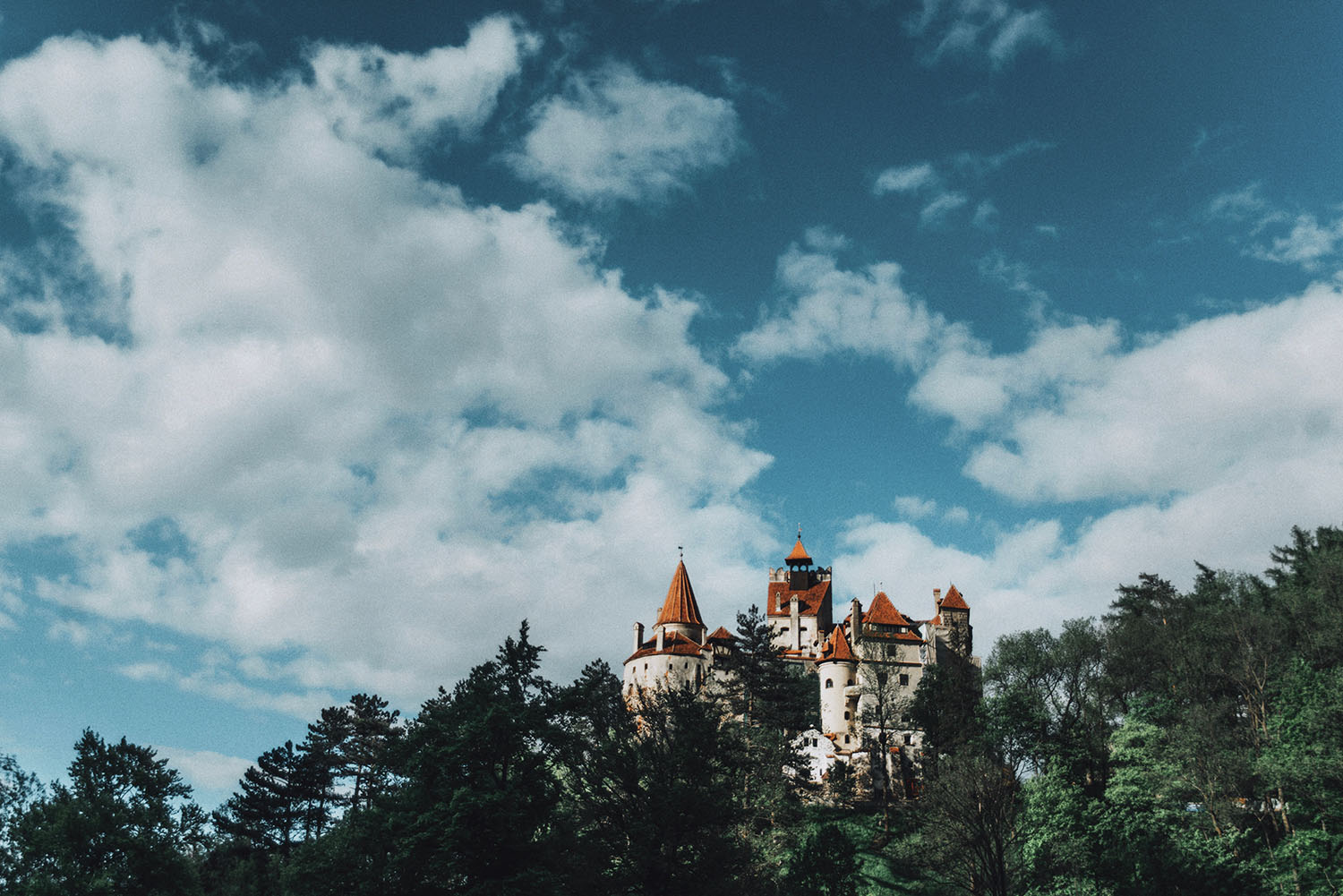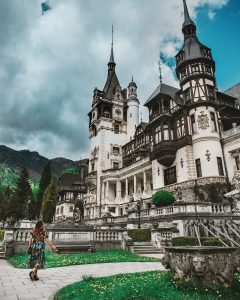 If you spend a long weekend in Bucharest, you should definitely plan a journey to Transylvania and tick Bran Castle (aka Dracula's castle) off from your bucket list.
You can either go on a day tour to Transylvania or rent a car and explore the sights yourself. Dracula's Castle is only a 3-hour drive from Bucharest and on the way you can also see the stunning Peleș Castle in Sinaia and stop for lunch in Brasov.
Where to stay in Bucharest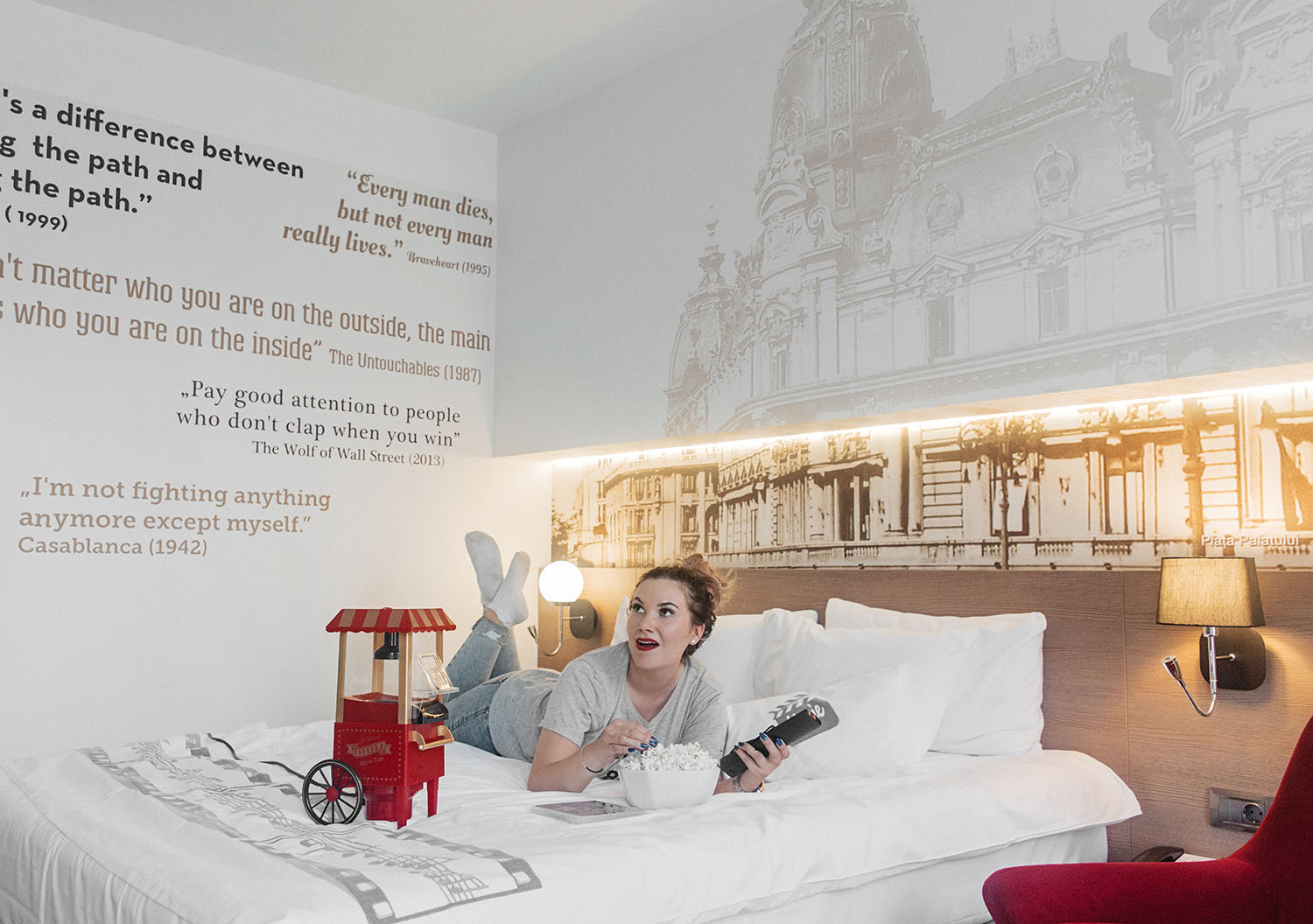 Even if you're on a small budget, you can live very well in Bucharest. There are a lot of affordable places to stay.
I stayed at the 4-star Mercure hotel in the city center (just a short walk from the Old Town and the main attractions). I checked into one of the hotel's unique rooms. A movie room with red curtains, my own movie collection, movie quotes on the wall … and bear with me … a popcorn machine! Can't all hotel rooms have a popcorn machine?
The prices at this hotel 4-star hotel range from about only 230 lei per night.
Other great alternatives I've heard a lot about are Pura Vida, InterContinental and Little Bucharest.
Click here to see the latest prices and availability for accommodation in Bucharest

Practical information for your visit to Bucharest

Population: 1.8 million people

Currency: Romanian leu (RON)

Time zone: UTC+2

Language: Romanian

How to get to Bucharest: You can find many affordable direct flights to Bucharest from almost anywhere in Eruope. Check here for the best flight deals.

Getting around: Bucharest is very walkable and it's easy to get around with just a map to guide you. Bucharest has also one of Europe's largest public transportation system, so it's easy to get around. However, Uber is so cheap and a lot better than taxi in Bucharest. I lost count of how many times Helena and I grabbed an Uber. For a 10 minute drive we never payed more than 8 lei.

Tip! Sign up to Uber and get your first ride free by using this code.
Pin it! Save my guide for a Weekend in Bucharest to later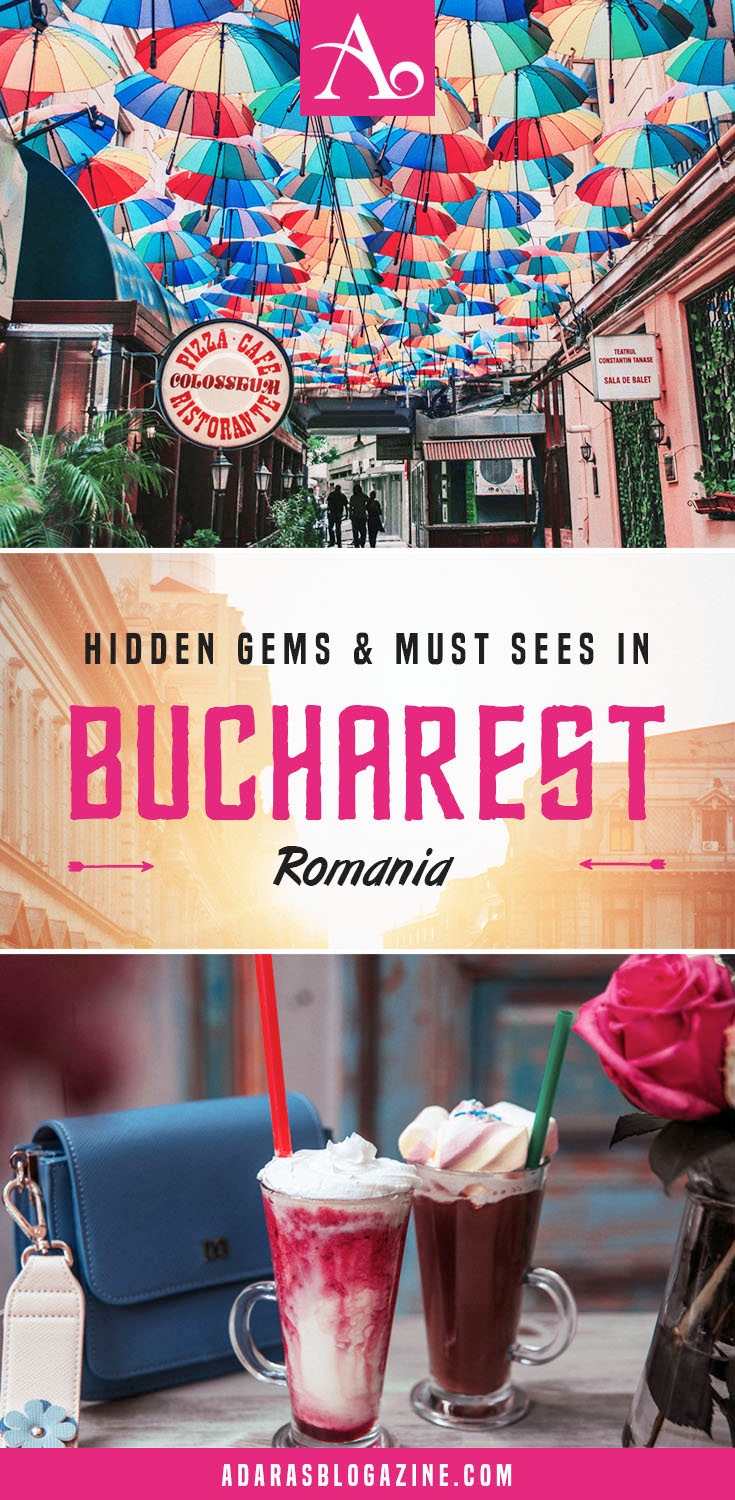 ---
Disclaimer: I visited Bucharest as part of the #ExperienceBucharest conference. As always, all the opinions and tips are my own.

How would you spend a weekend in Bucharest? Let us know in a comment!