If there's one thing every entrepreneur, freelancer, and blogger want more of, it's time. Time is money, and the more you can speed up your workflow – the better. I've rounded up my top productivity apps and tools to help you along the way! 
It has taken me years to find the most ultimate tools to use for my work. Hard drives have crashed, I've been unorganized, procrastinated, unfocused, and lost so much time by not using every shortcut available at my disposal.
The productivity and tools I've listed here are time-saving and genius. I hope they too will help you:
Get organized
Improve habits
Increase focus
Achieve more
So let's get right into it! With great tools, comes great productivity.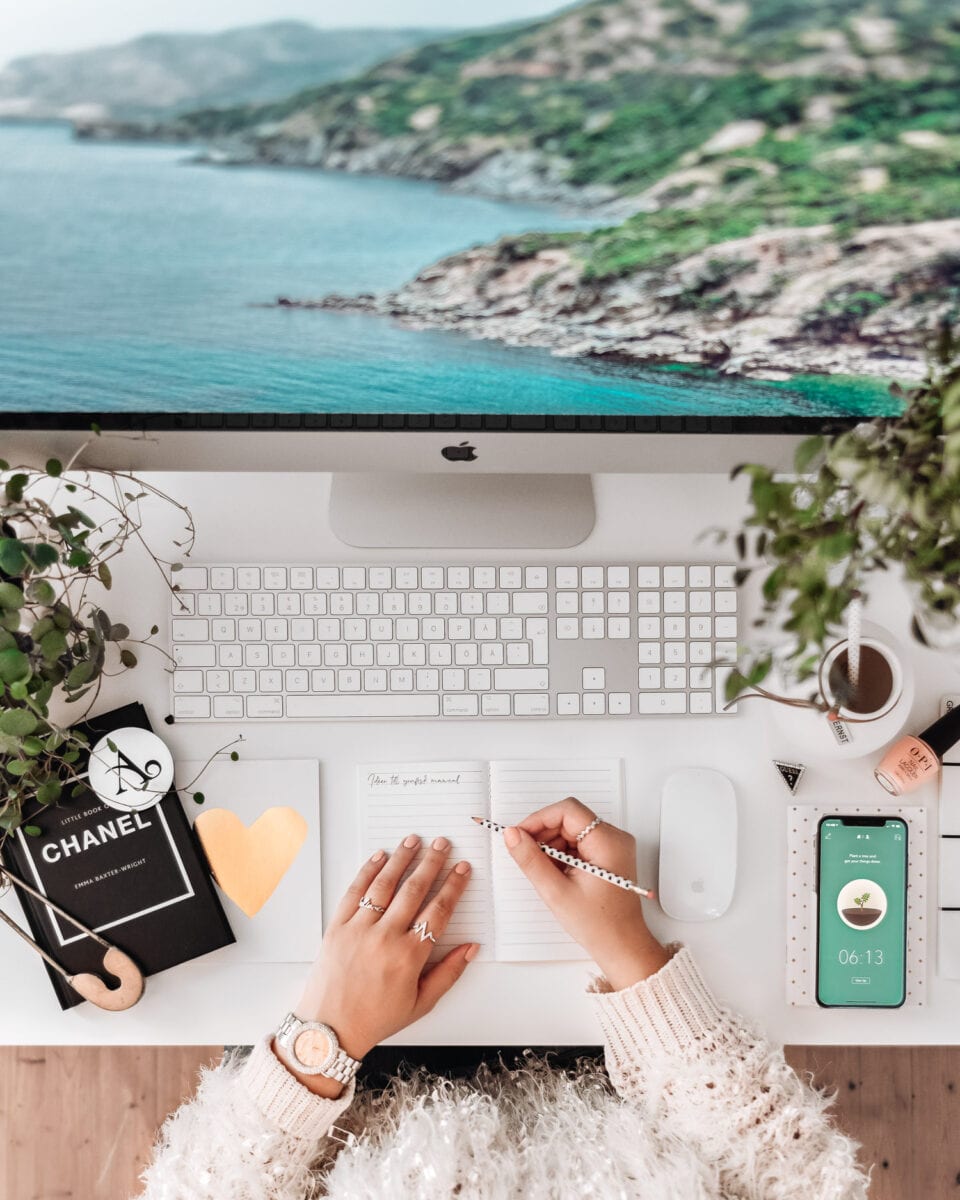 PRODUCTIVITY APPS TO ORGANIZE YOUR WORK 
1. Notion – The All-In-One Workspace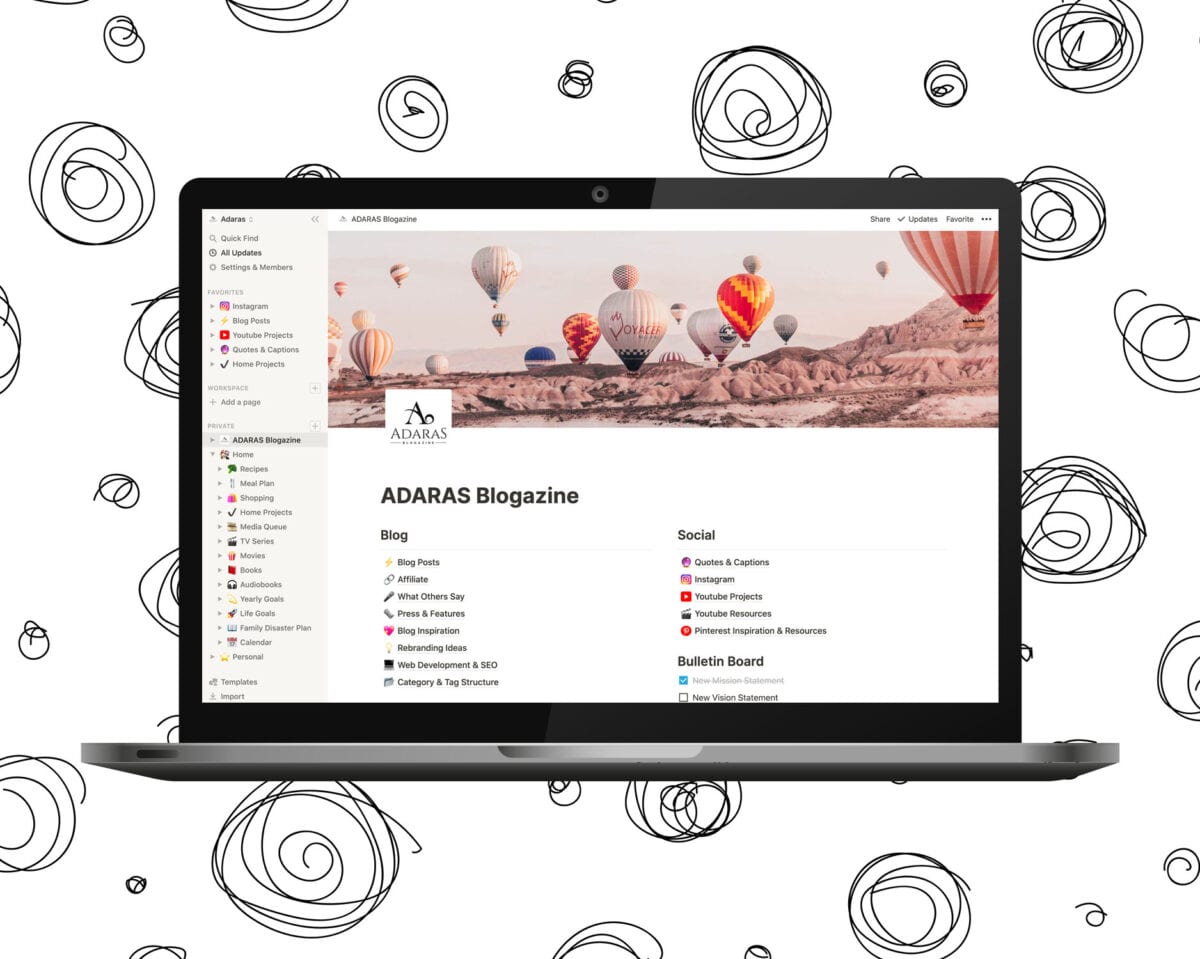 Too much to keep track of? With Notion, you have a home for all your projects, thoughts, and ideas. With this powerful workspace, you can do pretty much anything.
You can build your own personal or company wiki (with endless layers of content). Also, you can track every project and its progress, catalog design assets, plan upcoming trips, organize notes, create to-do lists, checklists, keep track of achievements, organize web clippings, embed Google docs, PDFs, and so much more.
Another powerful functionality in Notion is real-time collaboration. This is a project management app made for teamwork and for individuals alike.
From the moment I found Notion last year, it's been my favorite productivity tool. I use Notion to organize my work, goals, and life (much more in-depth than my Bullet Journal).
I organize things like my hundreds of Instagram caption ideas, blog post ideas with research, books I've read, upcoming video projects, photoshoot ideas, and audiobooks I've listened to into databases. With the in-built filter and sort functions, I can find everything I need. Quickly.
This is also where I save inspiring articles, media features, recipes to try, and countless other things.
At a first glace, Notion can look overwhelming. But once you get into it, you'll quickly realize that Notion has no limit to what you can do and accomplish.
This really is the all-in-one workspace.
Notion is free. Pro plans are available from $4/month.
For Mac, PC, iOS & Android
You can try Notion here.
---
2. Todoist – The To-Do List to Get Stuff Done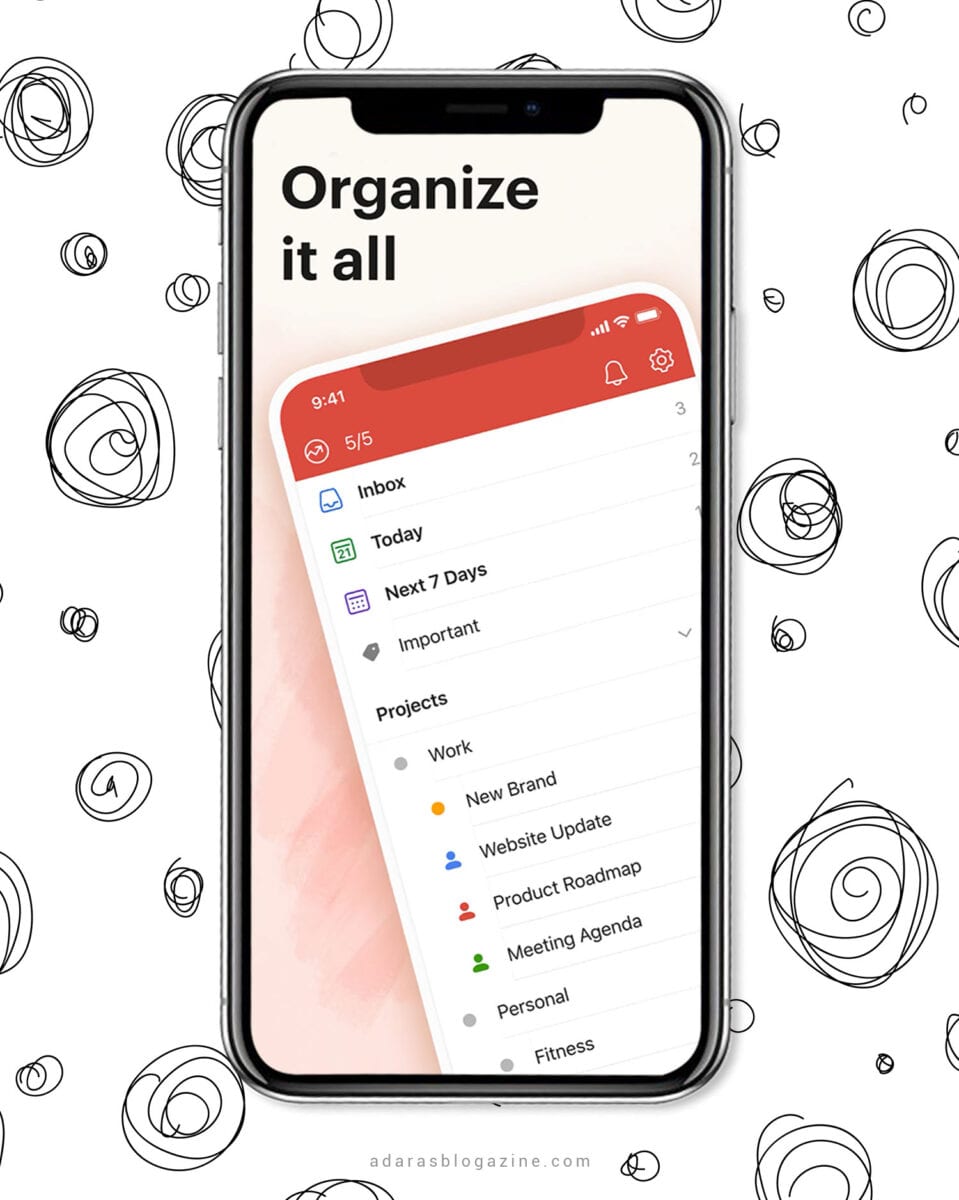 If you're struggling to keep on top of your personal to-do list, Todoist might be your solution.
It's a very neat-looking task management tool that can help you create, organize, and prioritize tasks, set and change deadlines, set project goals, and keep track of your progress.
A fun feature in Todoist that can help you be more productive is the "Karma." You earn karma when you complete tasks and maintain daily task streaks. You can see your progress with a score that builds up and better motivates you to be more efficient and get things done on time.
Todoist was my go-to task manager and to-do list app before I started using Notion and Bullet Journaling. I still use Todoist every day for repetitive tasks I want to do daily (like learn 15 minutes of Spanish, workout, read something educational, and so forth).
I also use it for shopping lists connected to Alexa (which is so convenient!).
Todoist has a free plan. Premium plans are available from $3/month or $29/year. 
For iOS, Android & Web

You can try Todoist here.
---
WRITING TOOLS TO HELP YOU STAY PRODUCTIVE & FOCUSED
3. Evernote – The Best Note-Taking App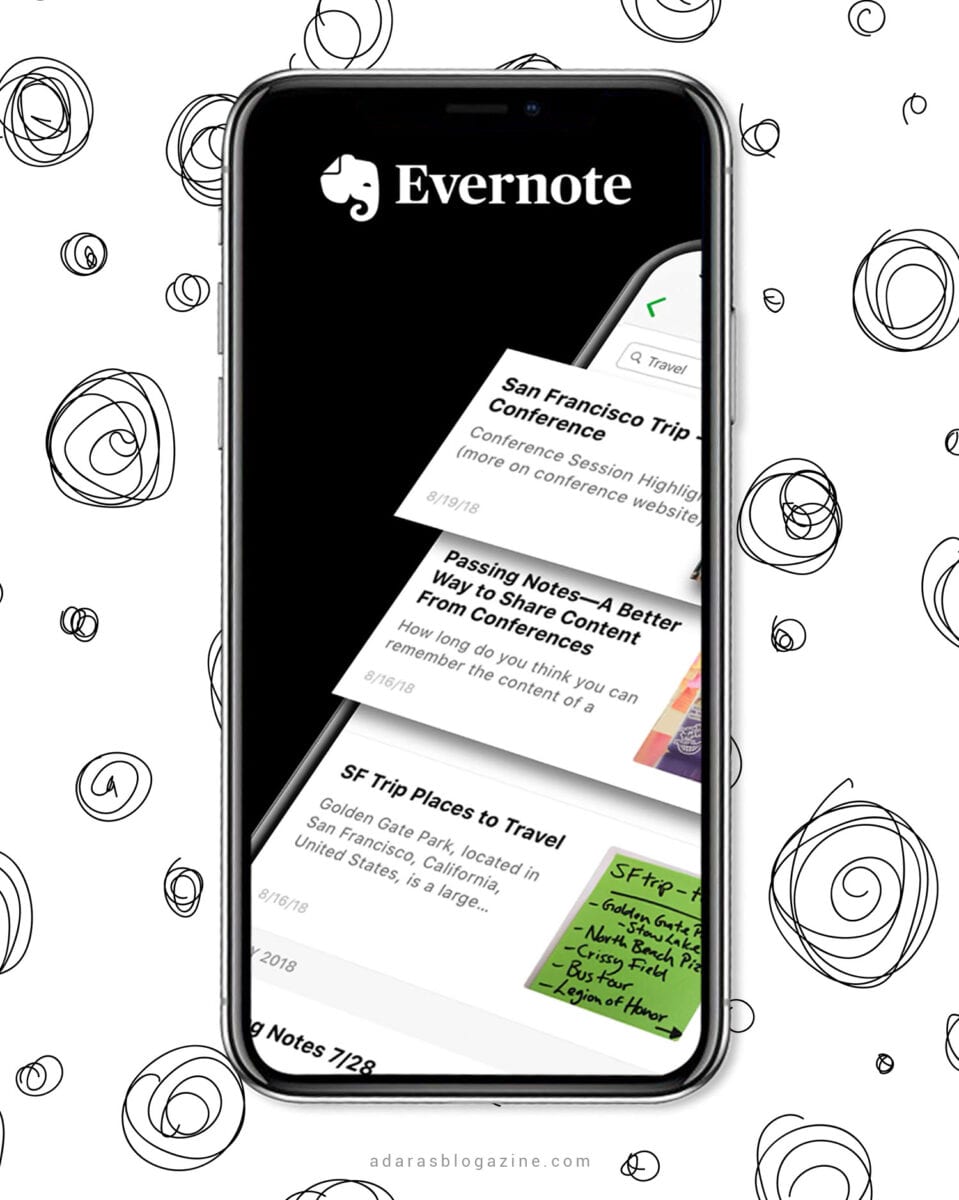 Even though I've been moving over more and more to Notion, Evernote has been my favorite app for all kinds of note-taking for years.
It's one of the best-known note-taking apps ever. It's an excellent place to digitize your thoughts and capture and organize digital and handwritten notes in one place. You can stay in sync from any device and access notes when you are offline.
You can create a notebook for every project, tags for all occasions, save photos, PDFs, audio clips, voice notes, videos, and web pages. Siri and Google speak Evernote, too, so you can use any of them as a digital assistant. You can create, update, or search your note by voice command. Handy, right?
If you're not using Todoist or Notion (which I think is better for to-do lists and task management), Evernote is also a place where you can put your shopping lists, recipes, or vacation plans. You can also easily share everything with anyone you choose – even if they don't have an Evernote account.
Another powerful feature is the browser extension, which lets you save and organize webpage content to notebooks and tags you choose.
Evernote is free. The premium plan costs $7.99/month.
For web, iOS, and Android
You can try Evernote here.
---
4. Ulysses – Distraction-Free Writing for Mac, iPad & iPhone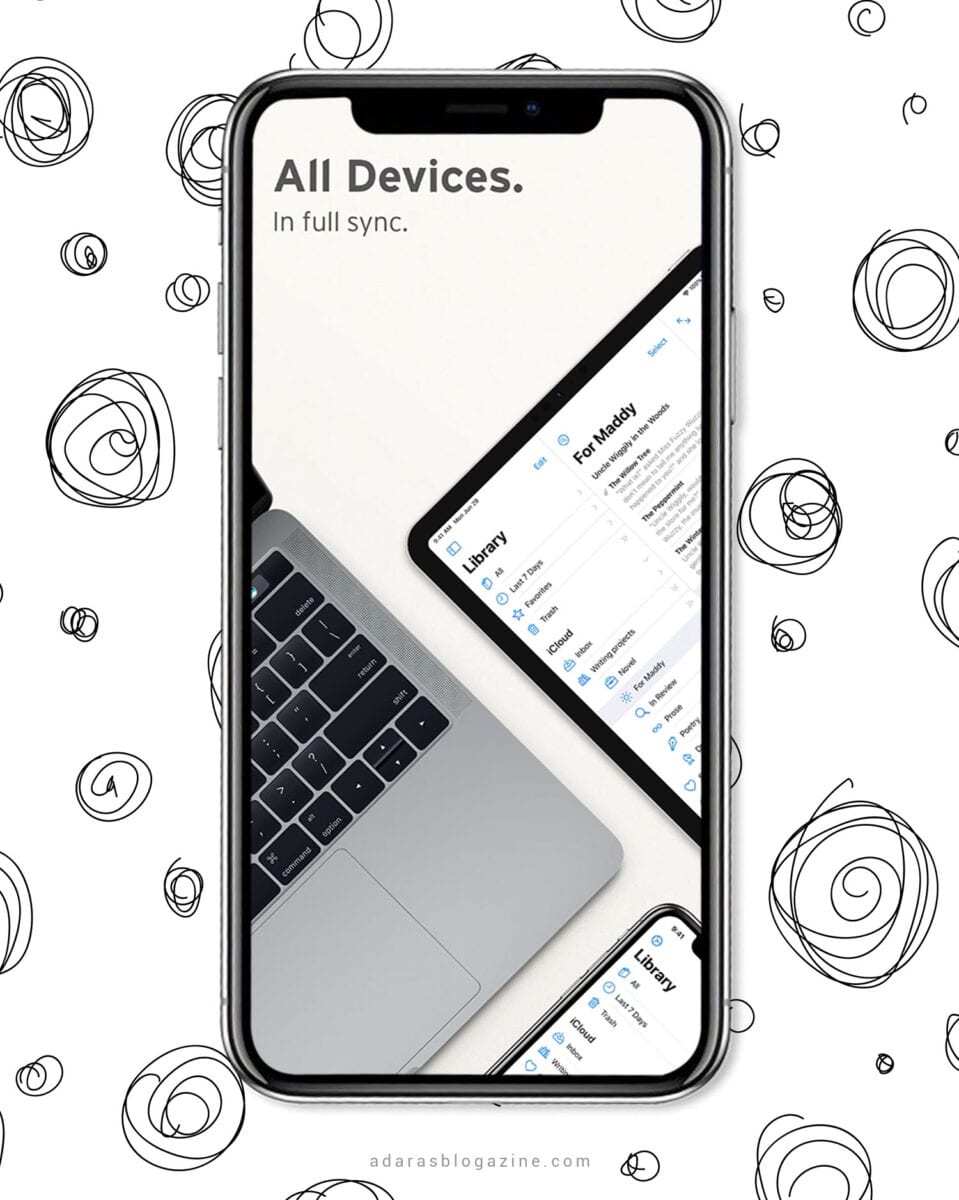 If you have a hard time staying focused or concentrating while writing, check out Ulysses. It's an incredibly distraction-free and straightforward app, perfect for blog post writing and novels.
One of Ulysses' signature features is that it supports typing in Markdown (a way to apply basic formatting to text without using menus and buttons). An example of Markdown language is using asterisks to make text **bold**.
If you learn the Markdown basics, Ulysses lets you export your texts to a properly formatted and styled eBook, PDFs, WordPress article, Word Document, or HTML.
I love the writing experience, how clean and intuitive the workspace is, and how easily you can work on any device. Ulysses just lets you focus on getting the words down.
Another well-known app worth checking out for writers is Scrivener. It's a powerful tool that lets you do pretty much anything when it comes to writing. BUT I can't stand the outdated look, which just distracts me. I also experienced syncing issues with Scrivener, which was just another reason for me to go for Ulysses instead.
But if you want to invest in a writing app, it's a good idea to check out both so you can decide for yourself. They are so different, and as both Ulysses and Scrivener offer free trials, you have nothing to lose.
Free trial, then $4.99 per month, or $39.99 per year (free in the Setapp subscription).
For iOS
You can try Ulysses here.
---
5. Grammarly – AI-powered Writing Assistant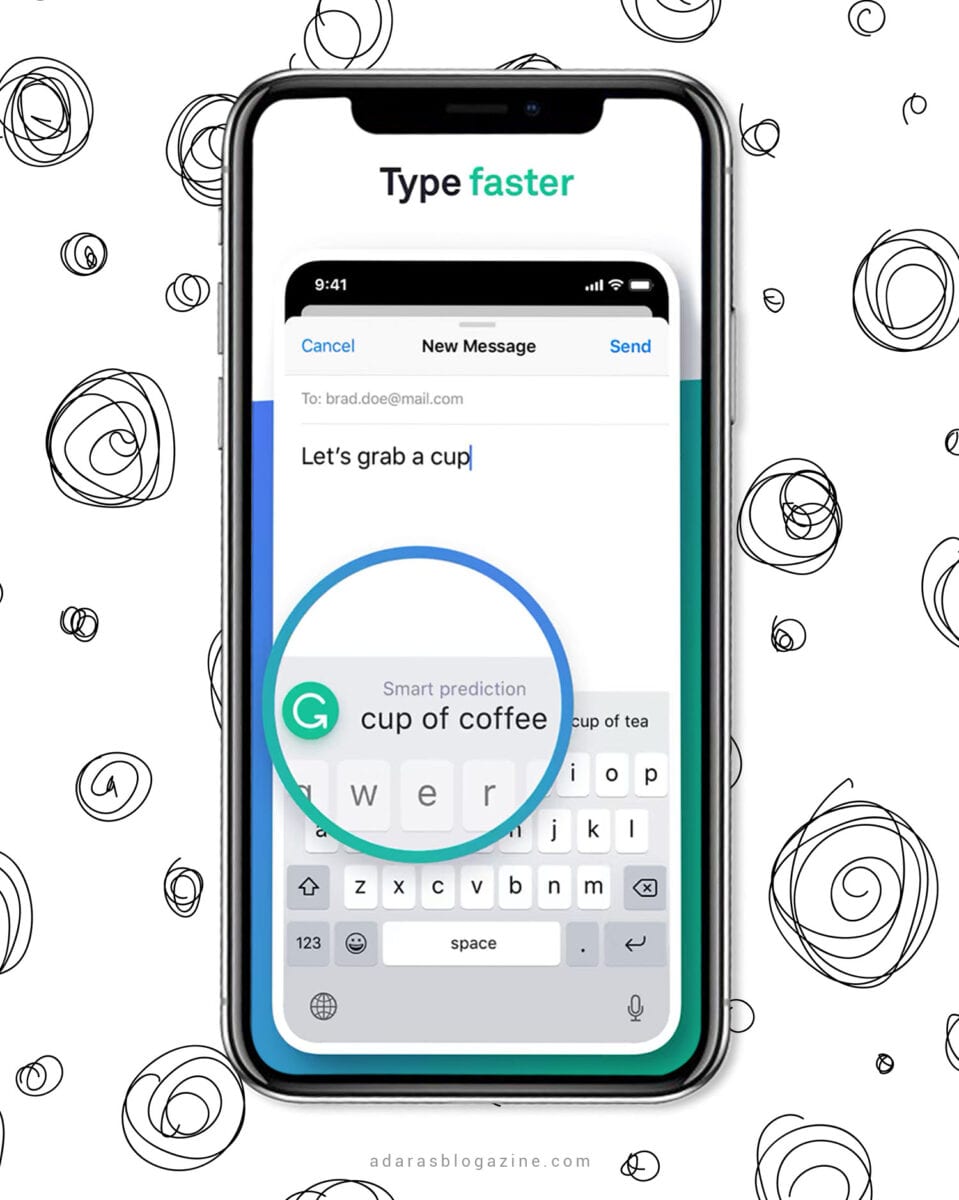 Grammarly is one of my favorite productivity apps.
Just as the name suggests, Grammarly helps you correct your grammar and spelling mistakes. This AI-powered writing assistant is one of the world's best automated proofreader and plagiarism checker. It also checks the tone and style of your message and gives you smart predictions for faster writing.
I use Grammarly all the time on all my devices. Every day. When I write blog posts on my laptop, Instagram captions on my phone or when I reply to an email on my iPad.
Grammarly is invaluable, and it works everywhere.
Grammarly is free. The premium plan costs $11.66/month or $139.95/year (and so worth it!).
For Web, iOS, and Android

You can try Grammarly for free here.
---
6. ProWritingAid – Grammar Checker & Writing Coach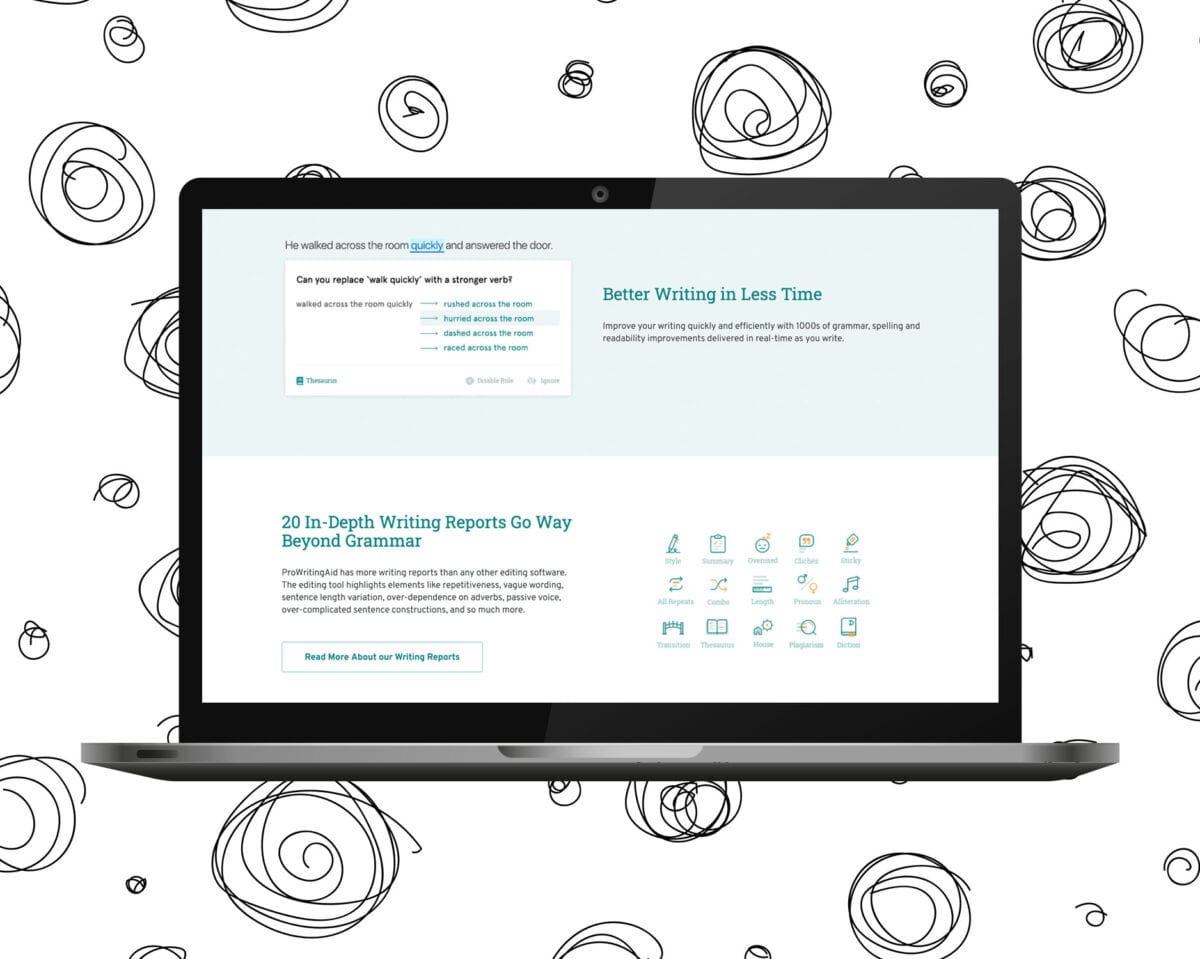 A grammar checker, style editor, and writing mentor in one package.
Just like Grammarly, ProWritingAid helps you correct grammar and spelling mistakes. Unlike Grammarly, ProWritingAid provides you with much more in-depth reports to help you strengthen your writing.
I've improved my writing most with the help of ProWritingAid. It gives you reports on your writing style, grammar, overused words, repetitive words, structure, length, transition, readability, consistency, clichés, sticky sentences, and so much more.
It also provides you with style improvements and examples of how to rewrite a sentence for a less passive voice, for less sticky words, and better readability.
So why even use Grammarly, you might ask?
Because, unfortunately, ProWritingAid doesn't have a mobile app. It's the only flaw and, unfortunately, a big one as I want to spellcheck wherever I write. Grammarly does this flawlessly.
So, for now, I'm using both grammar tools to improve my English writing. English isn't my native language, but these tools combined make me feel much more confident in how to express myself in English.
Free trial, after that $79/year.
For web editor + browser extensions for Chrome, Firefox, Edge, and Safari
You can try ProWritingAid here.
---
APPS & TOOLS THAT IMPROVE YOUR WORKFLOW & PRODUCTIVITY
7. Forest – Stay Focused & Plant Trees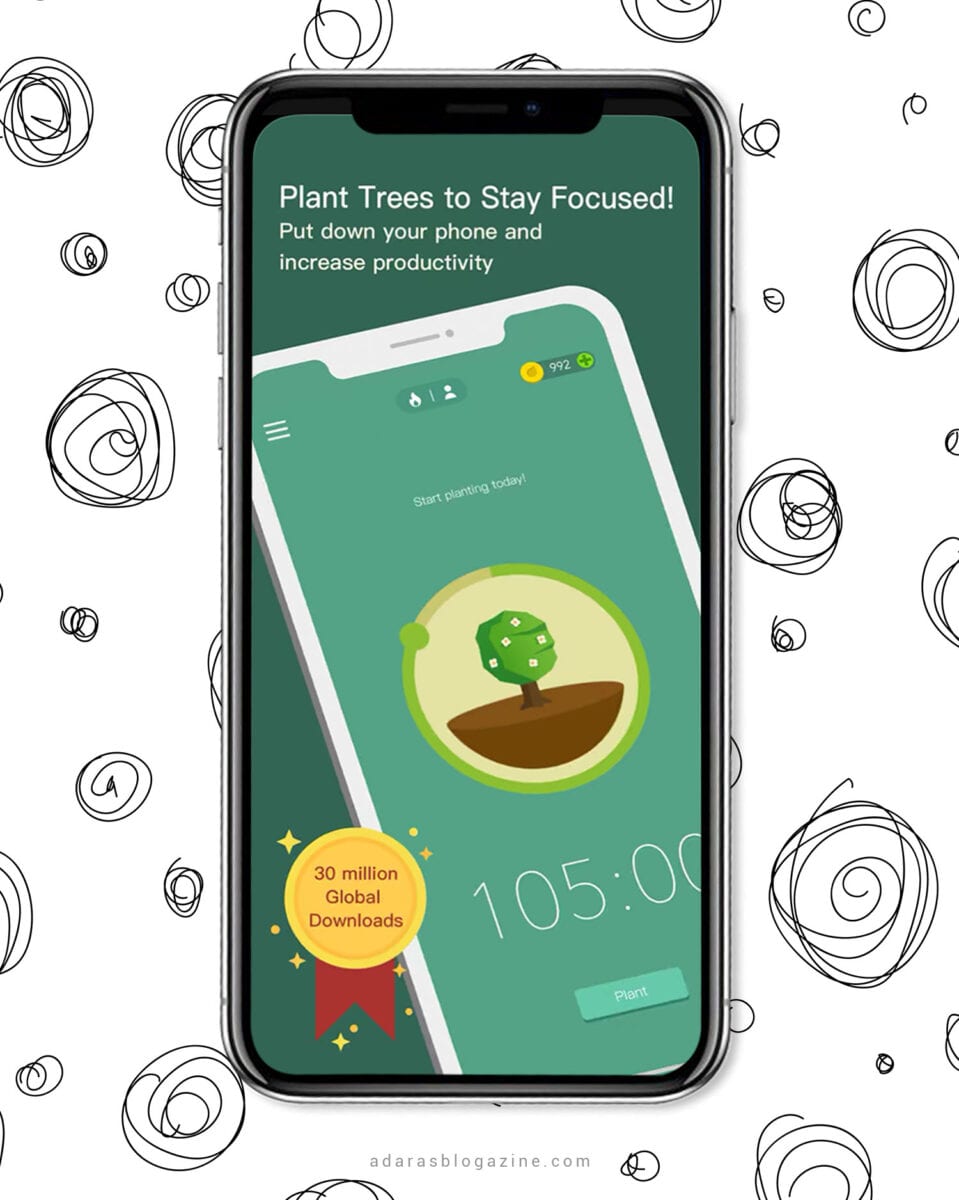 Stay productive and plant trees! Forest is a famous productivity app that helps you and the planet. It encourages you to stay focused with the help of a timer and to not get distracted by your phone.
Every time you use the timer to stay productive, you earn coins. If you can't resist the temptation of using your phone and leave the app, your current tree will wither, and you'll receive no coins. But as soon as you reach 2500 coins, you can plant a real tree.
What's incredible is that at this moment, over 800,000 real trees have been planted around the globe. This is thanks to the users and the tree-planting organization Trees for the Future. So let's stay focused and plant trees at the same time.
The Forest app costs $1.99.
For iOS or Android
You can get the Forest app here.
---
8. Adobe Creative Cloud – Boosting Creativity & Productivity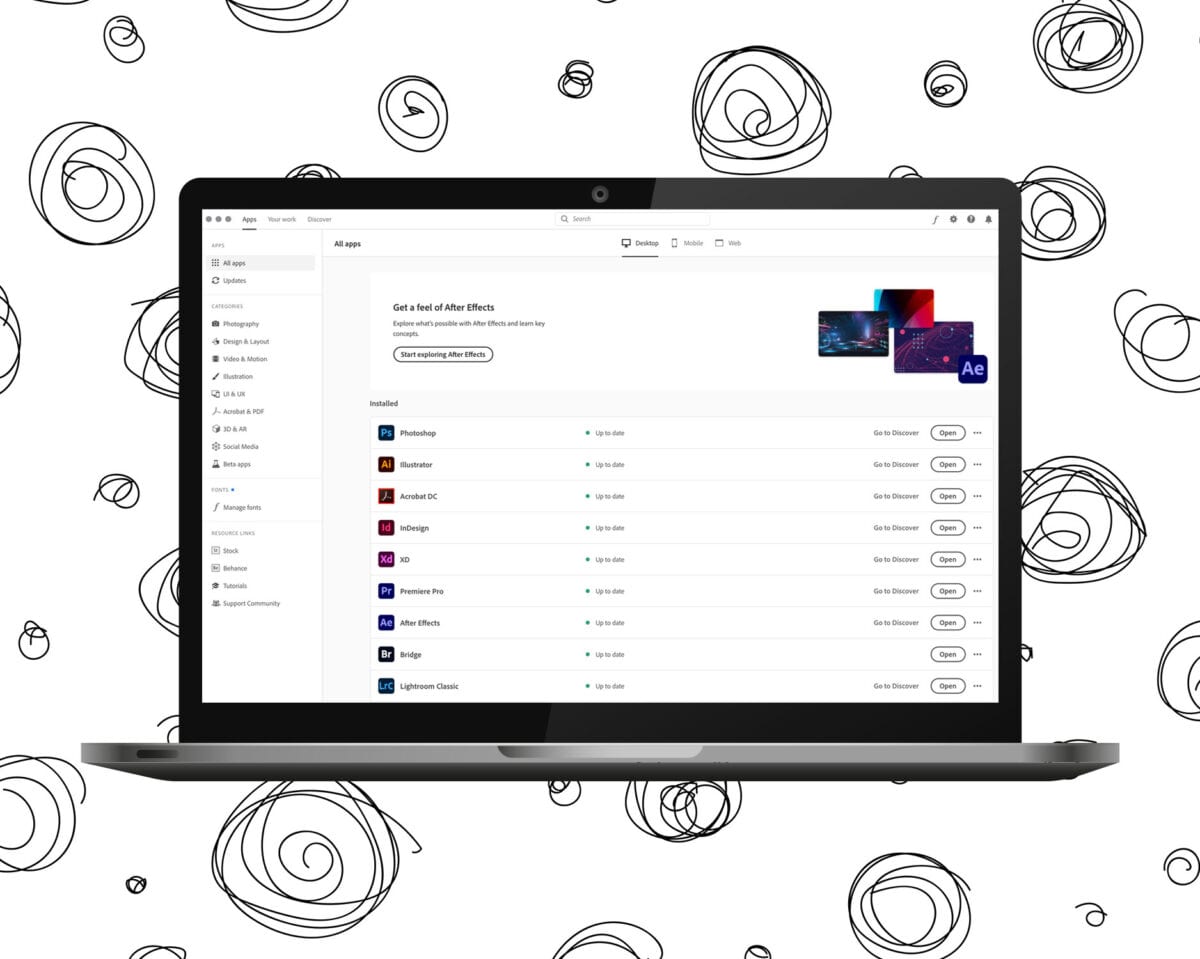 Creative Cloud is a collection of 20+ desktop and mobile apps and services for photography, design, video, web, 3D, UX, and more.
If you are working within any of these areas and haven't signed up for this creative powerhouse yet, check it out!   For me, Creative Cloud is essential for my business. I create everything with help from Adobe programs.
You can start editing on your laptop, continue on your mobile, and pick up the work on your tablet. You have all your design assets (like graphics, images, text styles, color swatches, and more) at your fingertips.
Also, the Adobe programs work so smoothly together. In short, Creative Cloud streamlines the workflow of creative professionals.
Creative Cloud is somewhat expensive, but you can sign up for just the apps you need or for all. I use programs like Lightroom, Photoshop, Premiere Pro, InDesign, Illustrator, and Audition daily, so the full membership is definitely worth it for me.
Creative Cloud costs from $4.99/month. Get all apps for $599.88/year or $52.99/month.
You can get Adobe Creative Cloud here.
---
9. Dashlane – The Best Password Manager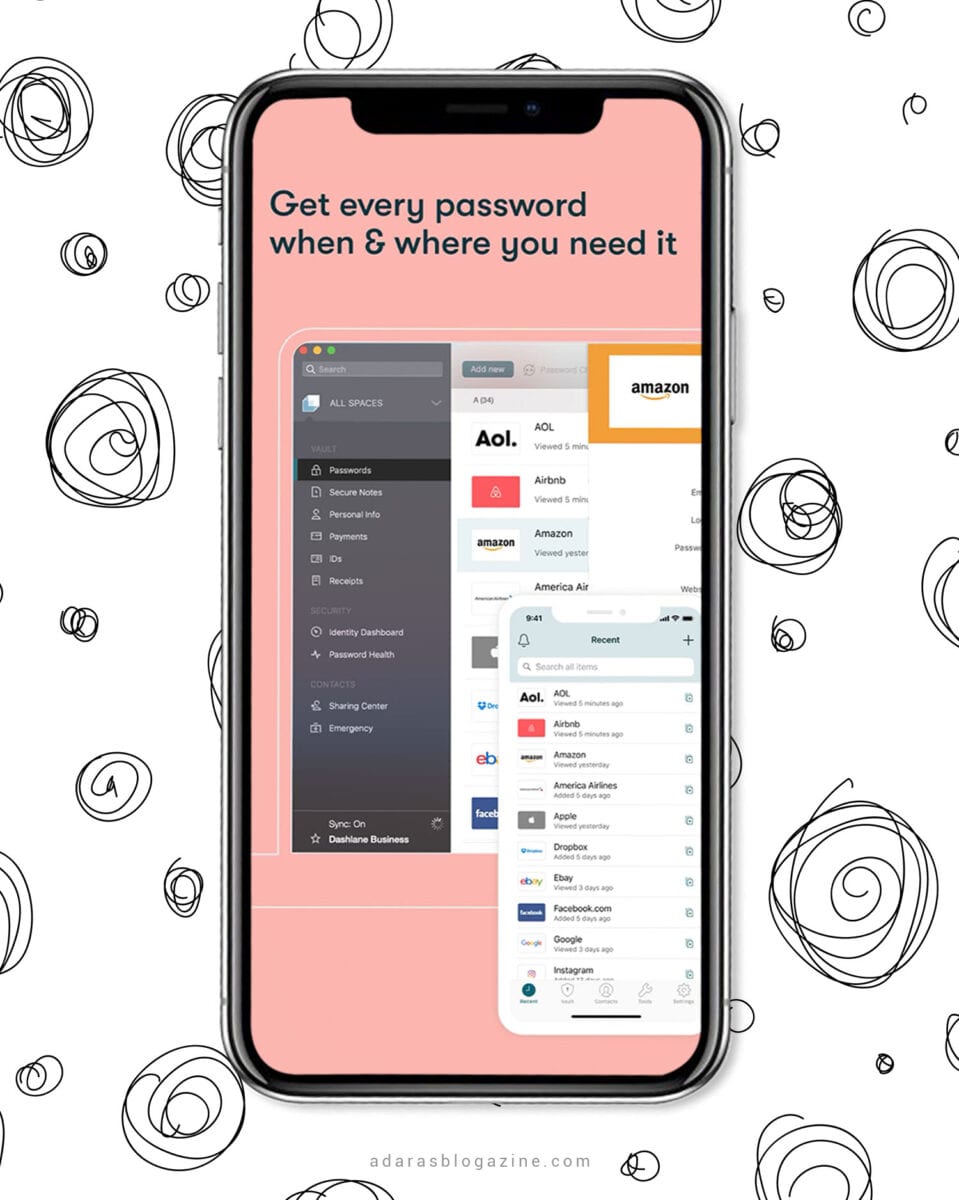 Never forget another password! If you are not using a password manager already, get one now. Not just for security reasons, but also because it will save you so much time.
Dashlane is one of the best-known password managers out there. It creates random strong passwords with a combination of various symbols, letters, and numbers, fills all your passwords, forms, payments, and personal details automatically wherever you need them, across the web, on any device.
If you're using Dashlane Premium or Premium Plus, Dashlane offers Dark Web monitoring and a built-in VPN (a virtual private network). The VPN is handy if you're logging in on an unsecured Wi-Fi hotspot, and your data could be exposed, especially if you're connecting to a site that doesn't use HTTPS. Getting alerted when your information shows up on the Dark Web is also a valuable feature worth the price. Those features are two of the reasons that made me choose Dashlane Premium over all the other password managers out there.
But if you just want a free password manager to get started, I would recommend LastPass as its free version is much more generous than Dashlane's free plan (which is only for one device and up to 50 passwords).
Free plan and premium trial. The Premium plan is available for $39.99/year (definitely worth it!).
For Mac, PC, iOS, and Android

You can try Dashlane here.
---
APPS TO IMPROVE SOCIAL MEDIA PRODUCTIVITY
10. Later – Schedule Instagram Posts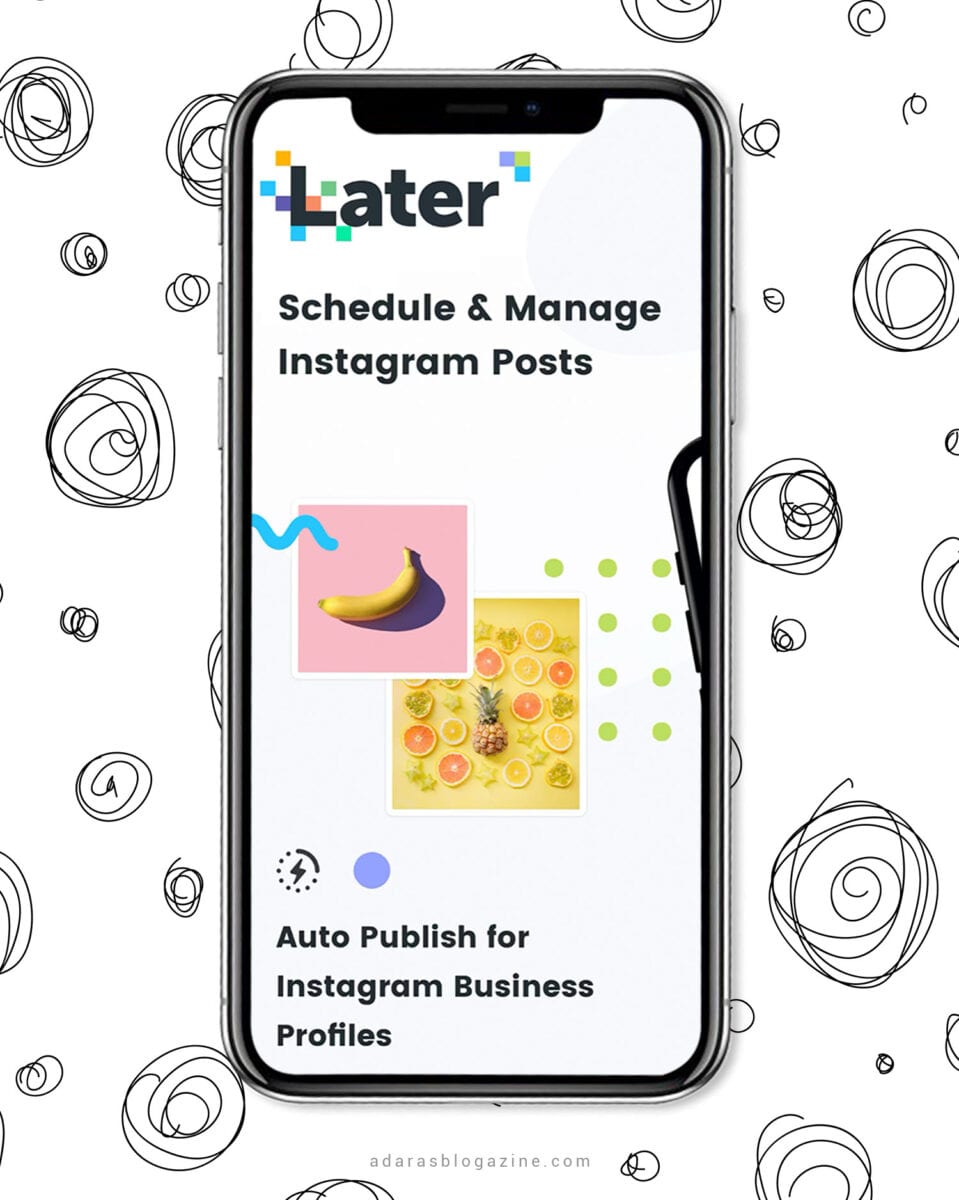 Plan, schedule, publish, and measure the results of your posts for Instagram, Facebook, Pinterest, and Twitter from one place.
I have tried several Instagram scheduling apps, and the one I like the most is Later. I just love their brand, their content, and how well the app works on the desktop too.
You can bulk upload photos from any device, plan your feed with drag and drop, get hashtag suggestions, organize your media, find your best times to post, create a shoppable Instagram feed with Linkin.bio, and so much more.
You can also find and repost user-generated content with Later. More social media management platforms and visuals planners worth checking out are:
Later has a free plan with 30 posts per month per profile. Plus plans available from $7.5/month.
For Mac, PC, iOS, and Android
You can get Later here.
---
11. Canva – Free Graphic Design Tool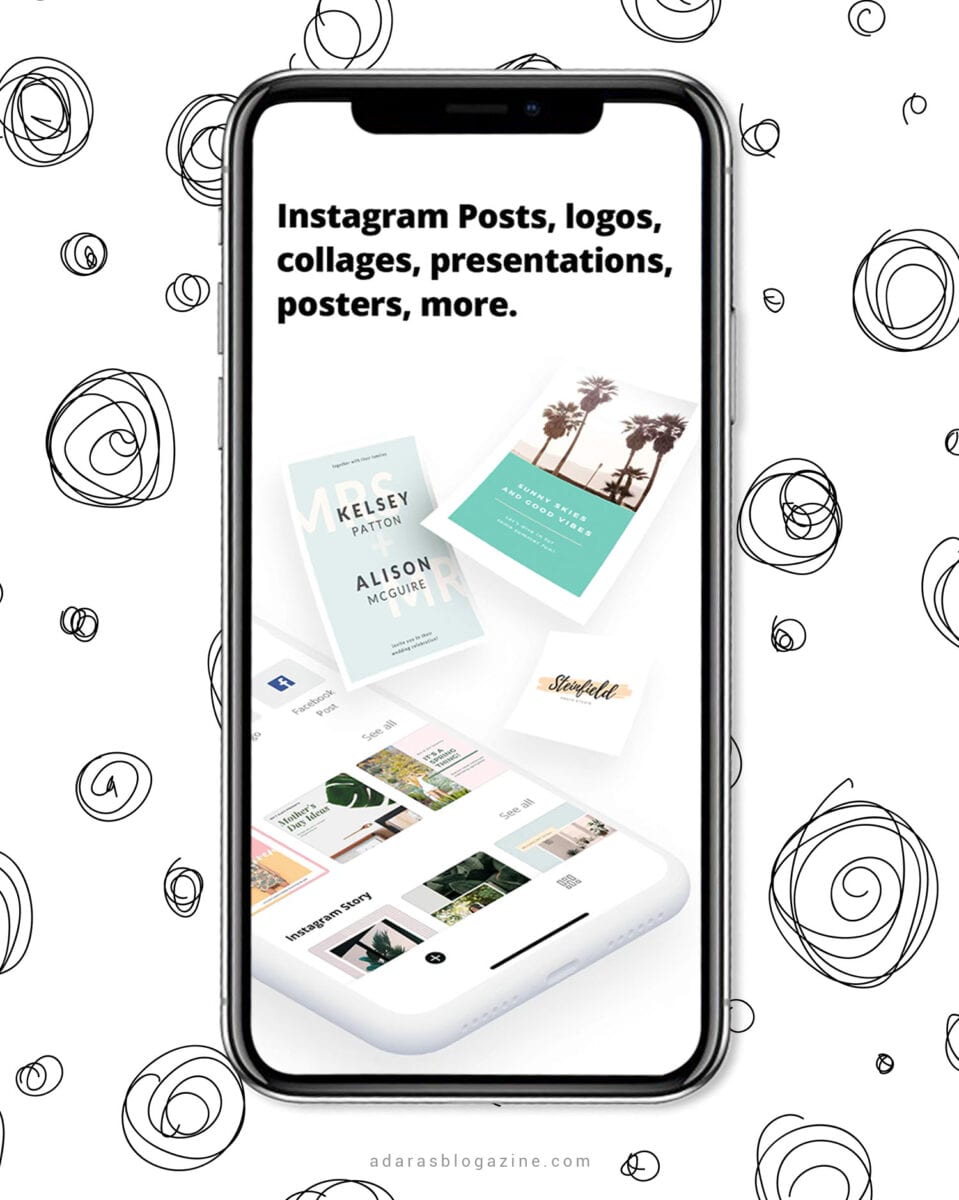 Canva is a graphic design platform where you quickly can turn your ideas into visuals. And unlike the design apps in Creative Cloud, you can start creating with Canva for free.
You don't need any design experience either to create stunning graphics and visual content with Canva. You can create professional-looking designs from 60,000+ templates. The drag-and-drop feature makes it easy to customize every template and layout.
Use it to create visual Instagram posts, Instagram highlights, Pinterest templates, and quotes. With Canva you can also create logos, collages, presentations, posters, invitations, and so much more.
Canva also has a ton of inspiring tutorials along with actual design courses that you can take.
Canva is free. Pro version available for $9.95/month and lets you create your brand's visual identity and gives you access to 60,000+ free templates and 60+ million premium stock images, photos, videos, and graphics. 
You can get Canva here.
---
CLOUD-BASED PRODUCTIVITY TOOLS FOR STORAGE & BACKUP
12. Dropbox – Unlimited Cloud Storage 
As a digital nomad or digital creator, cloud storage is damn near mandatory for backup and for easy access to files, photos, templates, and resources you need across all your devices. This improves your productivity and workflow significantly.
With all the different cloud storage providers, like Google Drive, iCloud, Dropbox, and OneDrive, I did a lot of research before deciding who to go with. I knew I wanted unlimited storage to the best price possible and rewind possibilities.
Dropbox has plans with unlimited storage that offer as much storage as you need. Another significant feature is the 180-day version history and file recovery.
This was important to me as I've lost files and folders before on iCloud because things didn't sync properly. Probably because iCloud syncs aren't performed incrementally, which can be an issue if you're working with larger files on different devices. Dropbox does have an incremental sync method, which makes it easier to keep all your data up-to-date across all your devices.
If you don't need unlimited storage or work on different devices, I would recommend that you compare all the best-known cloud storage providers and see who fits your need best.
The point is to have cloud storage for increased productivity, and also remember to have a backup of your cloud.
Free for 2GB+ storage, additional storage starts at $9.99/month.

You can get Dropbox here.
---
13. Backblaze – Online Backup Solution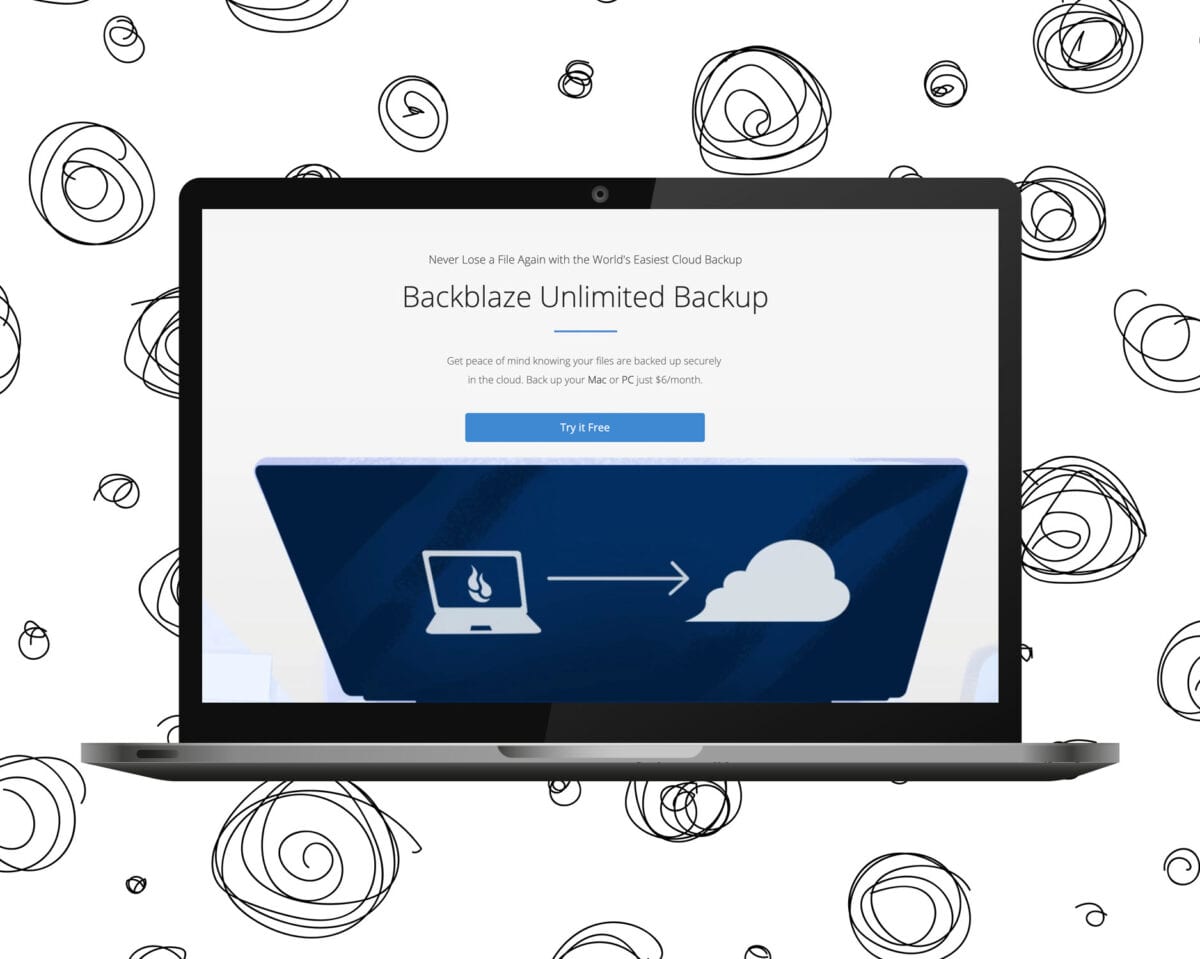 Get peace of mind knowing your files are backed up securely and automatically. Backblaze is a cloud backup app with unlimited storage – for a bargain price.
You can back up your computer and all your attached external drives. If you need to restore a backup, you can download just the files you need or all your data wherever you are. You can also get an external hard drive up to 8TB FedEx to you.
Once you install Backblaze, it automatically backs up your files in the background. By default, Backblaze saves any old versions or deleted files for 30 days, which is great as you can also recover previous versions of a file.
If you don't keep your hard drives connected to your computer every month, it's definitely worth it to pay an extra $2/month for Backblaze to keep your old file versions and deleted files for up to 1 year.
You never know when you might be happy you did it.
Backblaze cost from $6/month per computer.
You can get Backblaze here.
---
APPS FOR LEARNING & SELF-DEVELOPMENT
14. Audible – Access the World's Largest Audiobook Selection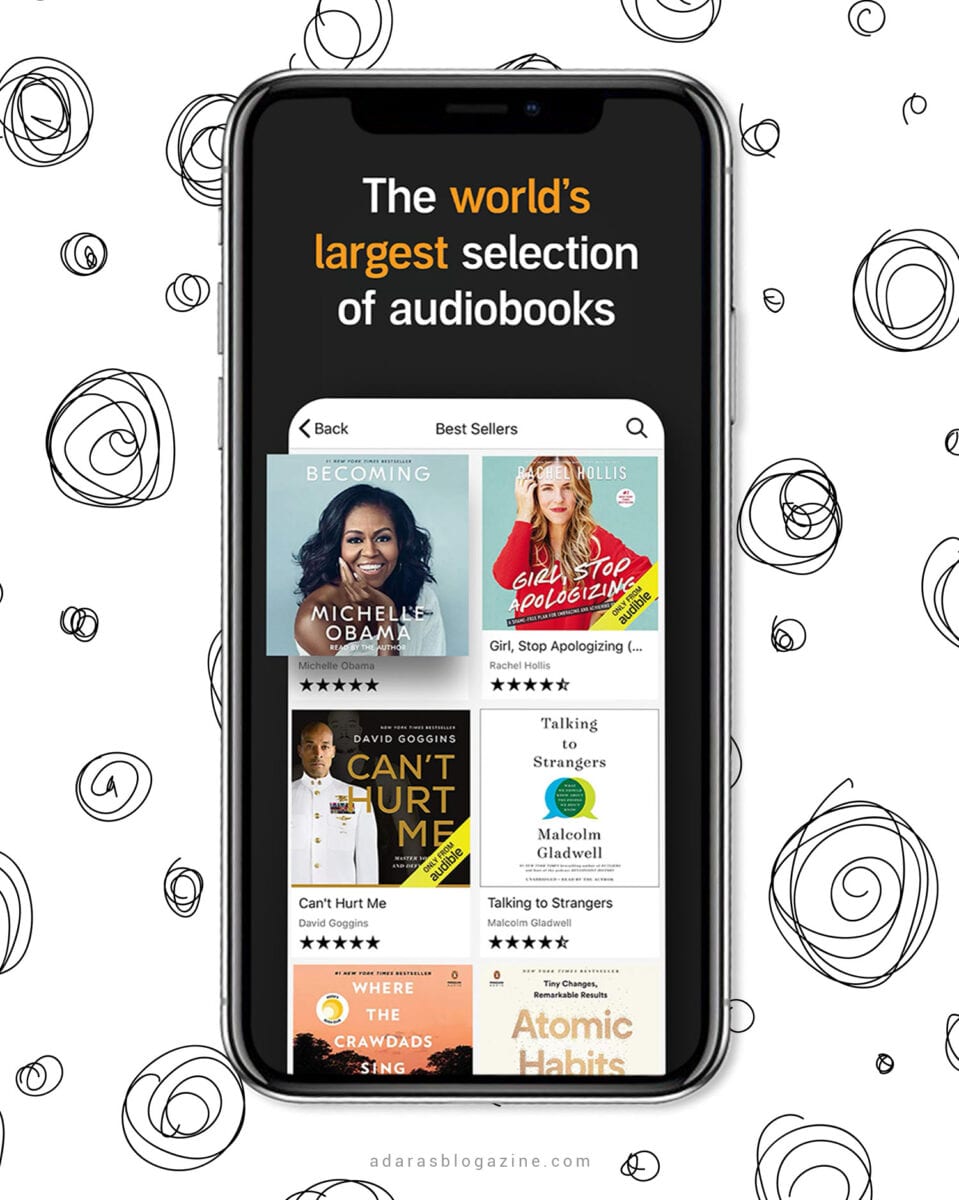 What do you need to learn to speed up your workflow further? What can you improve, work on, unlearn, or do differently to accomplish more in life?
I think listening to self-development audiobooks is one of the greatest resources you have as an entrepreneur. Knowledge is power, so don't stop learning. There's no limit to what you can learn, and you are never too late or too old to become better.
With audiobooks, you can listen and learn on the go, while you edit photos, clean your home, or do daily tasks.
Audible is my go-to place for audiobooks. It gives you access to the world's largest audiobook selection. Just in the "Personal Development" category are over 40 000 titles to discover, and the "Business & Careers" category offers over 25 000 titles.
Take the opportunity to learn from experts and empower your productivity, mindset, career, and life.
Free trial, then $14.95/month

You can try Audible here.
---
15. Skillshare – Learning Platform with Online Classes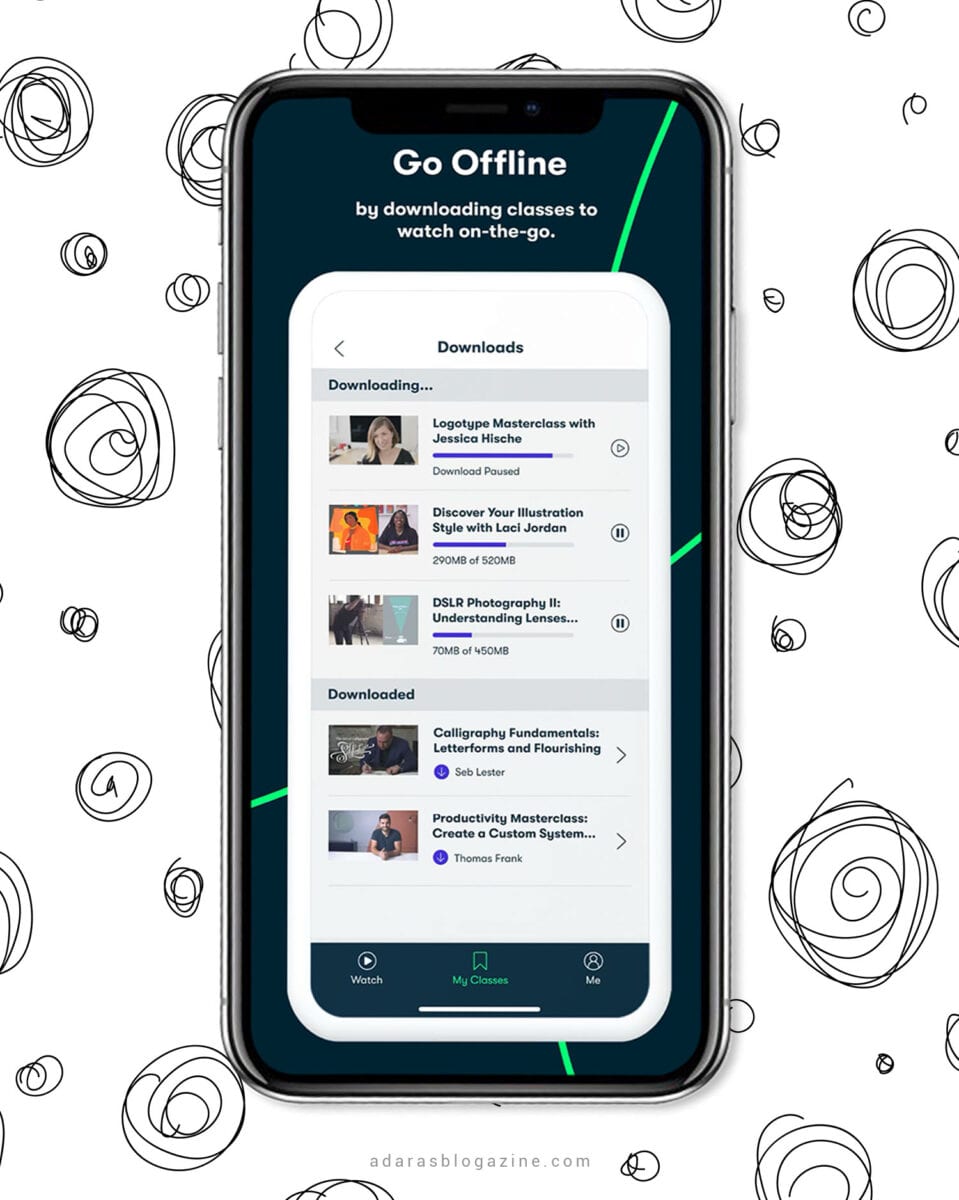 If you prefer learning by watching, Skillshare is a wonderful learning platform with thousands of educational videos you can watch on-the-go.
There are online classes in categories like photo & film, business, writing, lifestyle, design, animation, and illustration. It's easy to find videos about everything from tips and tricks to speed up your workflow to personal branding, how to master Instagram, organize your business, unlock your potential, grow your social following, and so much more.
I absolutely love Skillshare and have learned so much from this platform. I see it as my current university from which I can continue to learn and grow.
Free for limited classes, $15/month for unlimited classes, or $99 upfront for the year ($8.25 per month).

You can try Skillshare here.
---
PRODUCTIVITY TOOLS FOR MAC USERS
As a digital nomad, it feels like I only meet people in my field that's working on a Mac. Probably no coincidence as Mac seems to be made for creative professionals. I became a Mac user myself years ago and haven't looked back since. Now I'm working on both an iMac and MacBook Pro (not to mention my smaller family members: iPhone X and iPad Pro).
So here are some extra tips for all you Mac-lovers to speed up your workflow further and improve your productivity.
16. Hazel – Automated Organization for Mac Users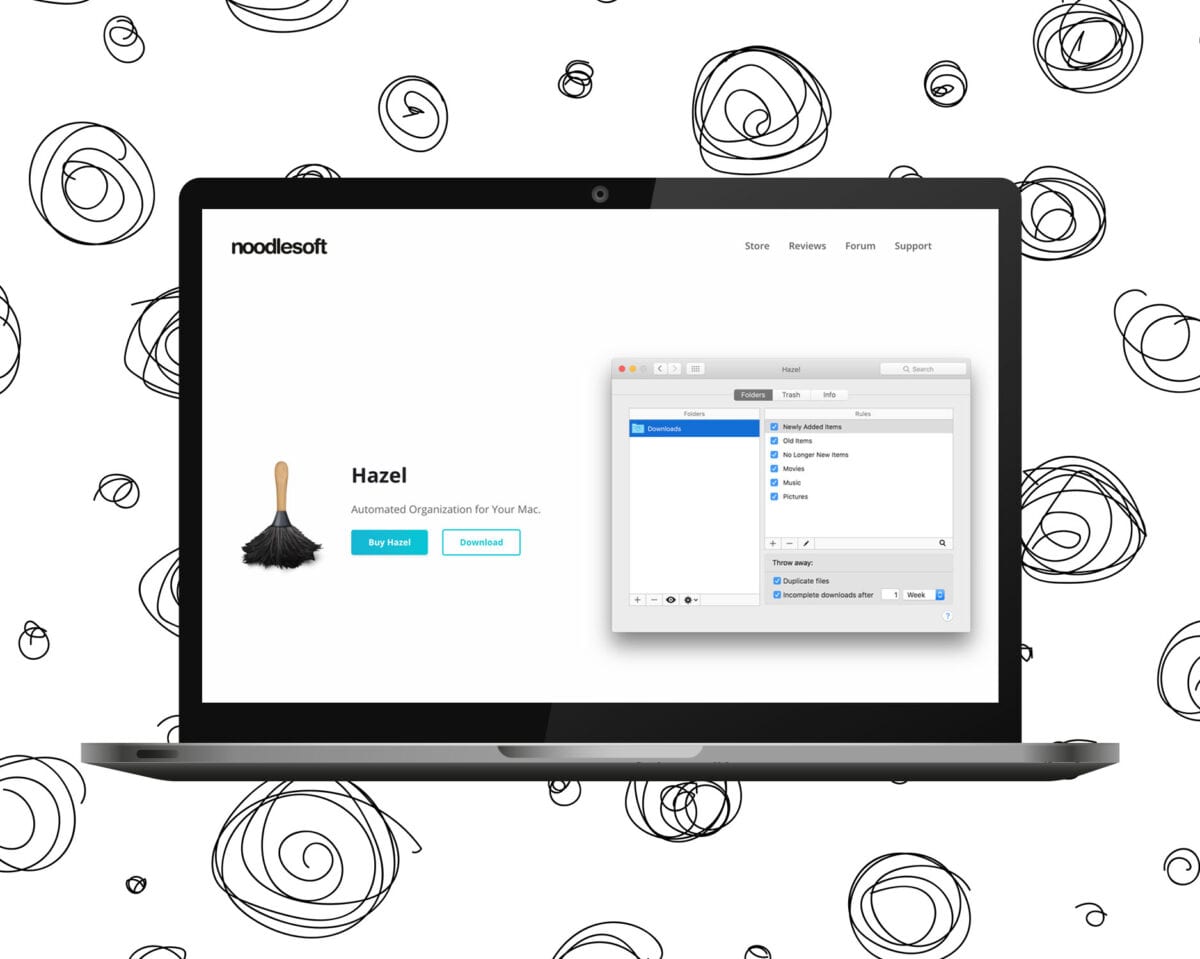 If you're on a Mac, I think Hazel is essential.
It organizes files automatically and saves you so much time. It watches whatever folders you tell it to and automatically organizes your files according to the rules you create.
You can also have Hazel move around files based on name, date, type, what site it came from, and so much more. Hazel can even delete old files, rename files or sort them into subfolders based on whatever combination of attributes you choose.
I have, for example, set up rules to put downloaded files automatically where they belong and organize them via pictures, invoices, documents, videos, and more.
$21.95, free trial available. 
You can get Hazel here.
---
17. Setapp – Like Netflix for Mac Apps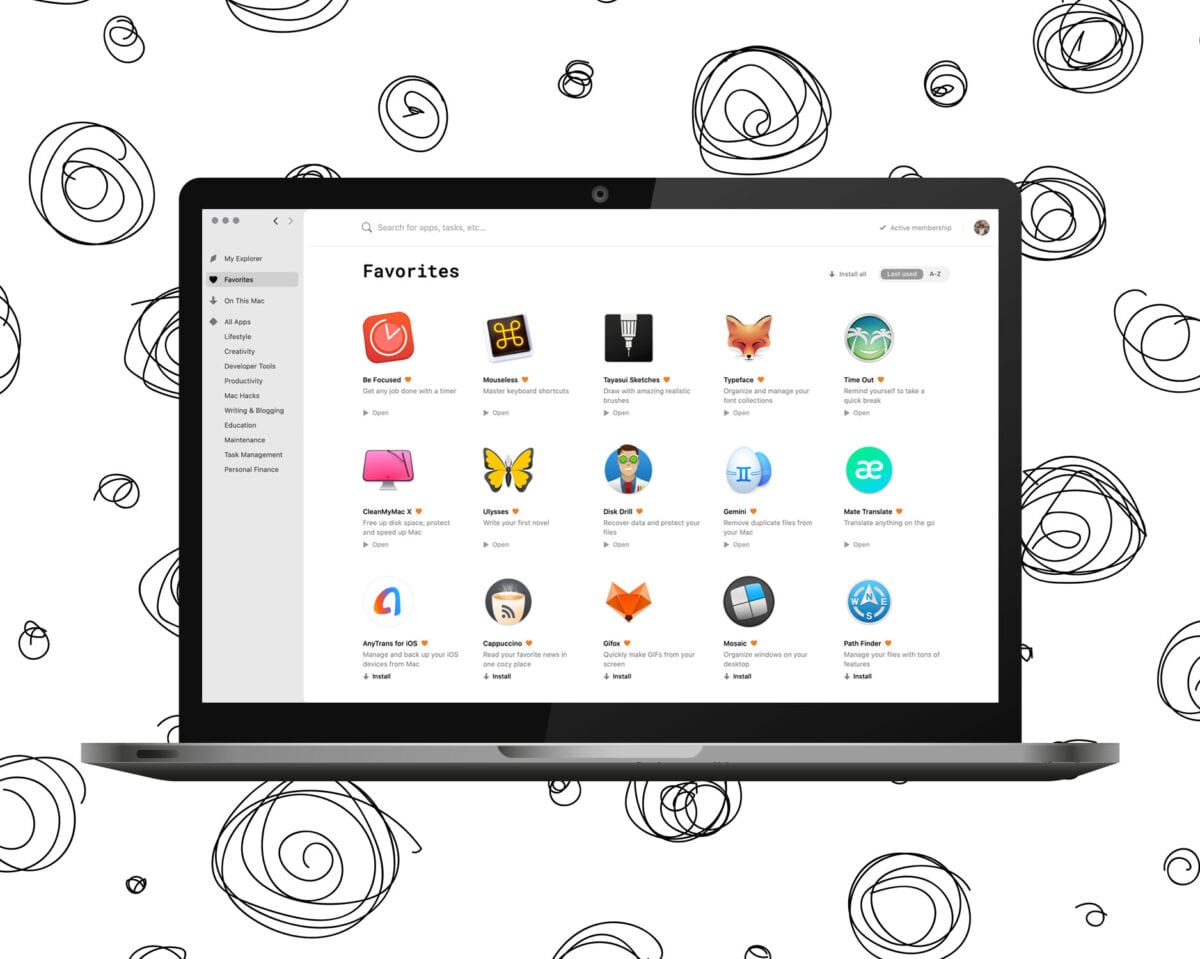 If you are a Mac user, Setapp is like a Netflix subscription for premium Mac apps.
It gives you access to 180+ handpicked apps in areas for enhancing your Mac, elevating your work, and optimizing your life. For example, there are many apps in categories like productivity, task management, writing & blogging, education, Mac hacks, creativity, personal finance, maintenance, and lifestyle.
Setapp is quite expensive, but I realized a year ago that I was already paying for several of their apps and quickly switched over to Setapp as soon as I realized it was cheaper.
Some apps I think make Setapp especially worth considering are:
CleanMyMac X – Free up disk space, protect and speed up Mac.
Disk Drill – Recover data and protect your files.
Ulysses – The writing app mentioned earlier in this article. Found it through Setapp and love it!
Path Finder – Manage your files with tons of features.
Gemini – Remove duplicate files from your Mac.
AnyTrans for iOS & Android – Manage and back up your iOS/Android devices from Mac.
Time Out – Remind yourself to take a quick break.
Tayasui Sketches – Draw with amazing realistic brushes.
Beepify – Trigger alarm and protect your Mac from theft.
Mouseless – master keyboard shortcuts and save up to 8 days a year.
Mate Translate – Translate anything on the go.
Setapp costs $9.99/month or $107.88/year.
You can try Setapp free for a week.
---
18. Magnet – Multitasking on Mac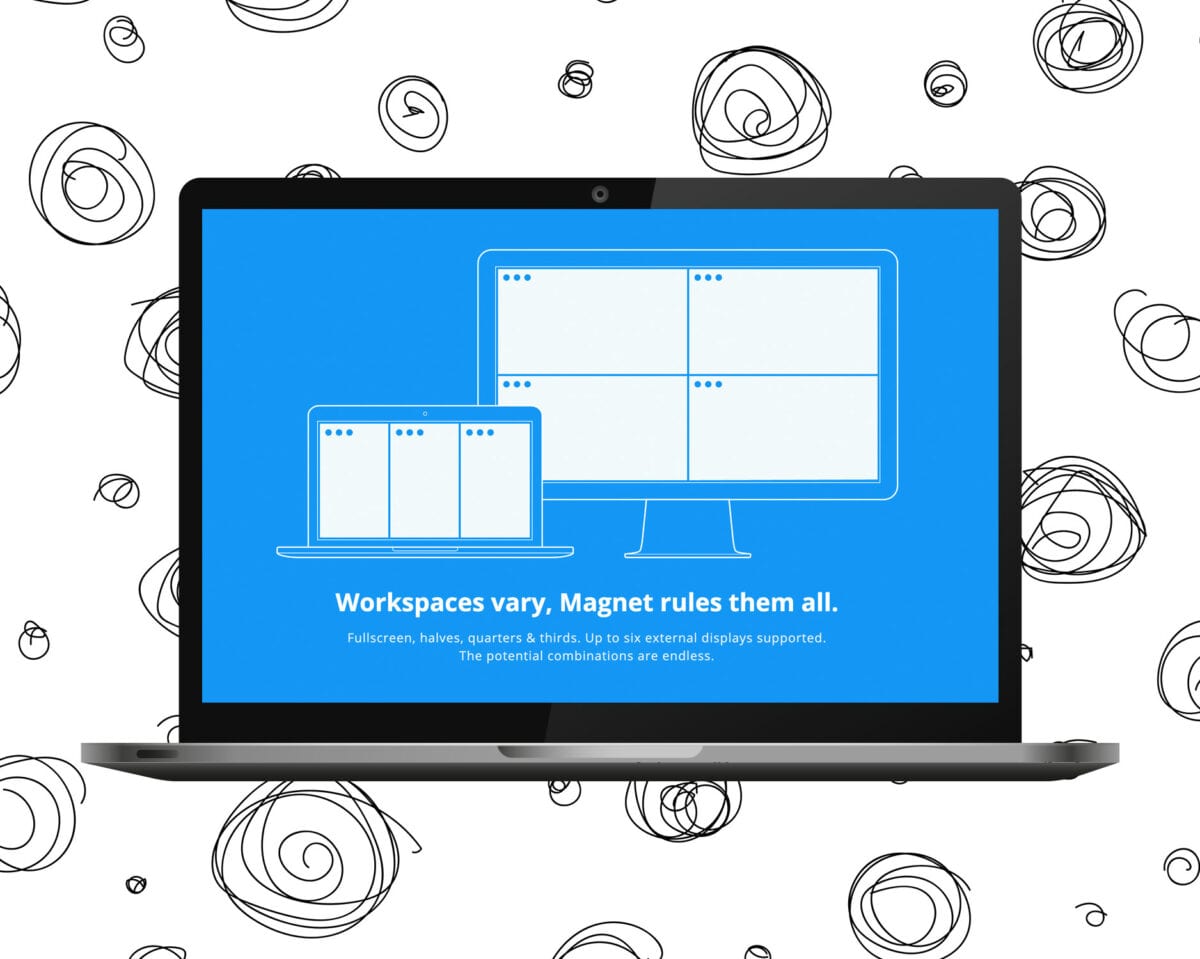 Compared to all the other apps and tools listed here, Magnet might seem like a little thing. And it is, but this window manager is so useful!
I think it's a must-have application for your Mac. I use Magnet every time I use my iMac and MacBook Pro. It lets you snap windows into organized tiles, which declutters your workspace and enhances multitasking.
For instance, Magnet is perfect when you are writing a blog post and want research on the side, switching between apps or want to compare something side by side.
As iOS doesn't have this integrated Magnet is an invaluable utility and one of the best "Get Productive" apps.
Magnet cost $2.99.
You can get Magnet here.
---
---
Conclusion
Being productive is essential in any career. If you're an entrepreneur and don't have a boss peering over your shoulder, there's even a greater responsibility to yourself to make sure you get things done on time, stop procrastinating, maximize productivity, and continue to learn and improve.
There are so many useful productivity apps and tools to help you with this. It's taken me a long time to find my perfect fit to speed up my workflow and improve my productivity.
All the productivity apps and tools mentioned here are the ones I use regularly.
I hope you too can find something useful here and find your own perfect fit. Because it all boils down to what you specifically need and like.
What apps do you use to keep yourself productive? If your ideal tools are not on the list, please let me know in the comments section. You might help someone!
Like this list? Share it with your friends!