Classy, fierce and perfect basics. Here are four of my black wardrobe essentials from Bubbleroom.
From the perfect long-sleeved dress to the best peplum tops and high waist jeans with that little extra. Those key items are perfect essentials that I would love to have in more colors. Just because I know those clothes fit me well, are easy to match and are so flattering.
1. Long-sleeved Black Dress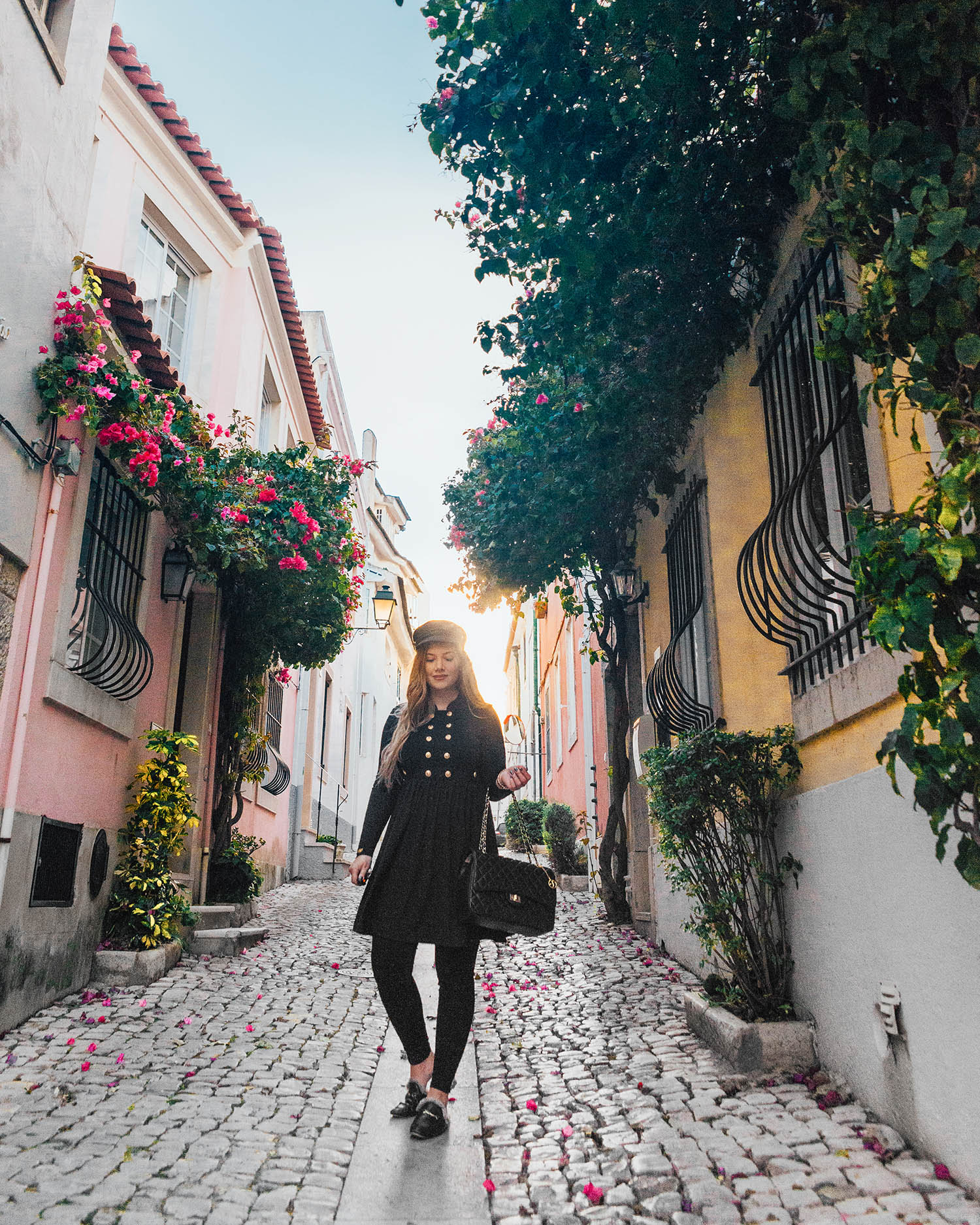 How gorgeous isn't this black dress? This long-sleeved black dress from Chiara Forthi is my favorite dress at the moment. It makes me feel like a boss or a captain. The dress is super comfortable, flattering and so pretty. I love the gold colored buttons on the front and the feminine skirt. There is also a similar dress with gold buttons that I'm craving for at the moment.
Business meetings, parties – you name it! This dress is perfect when you want to feel like you're on top of the world.
2. Sexy Black Peplum Top
This black peplum top is my latest wardrobe essential. It is so sexy and hot! I love the V-cut above the chest and the flared bottom part. The best thing of all is that this top goes with almost anything. Put on a blazer for a sophisticated business look, or wear a fluffy cardigan over when you want to be more casual chic.
This top is also available in dark blue and light pink. I wish it were available in white too. This is a staple piece.
3. Black High Waist Jeans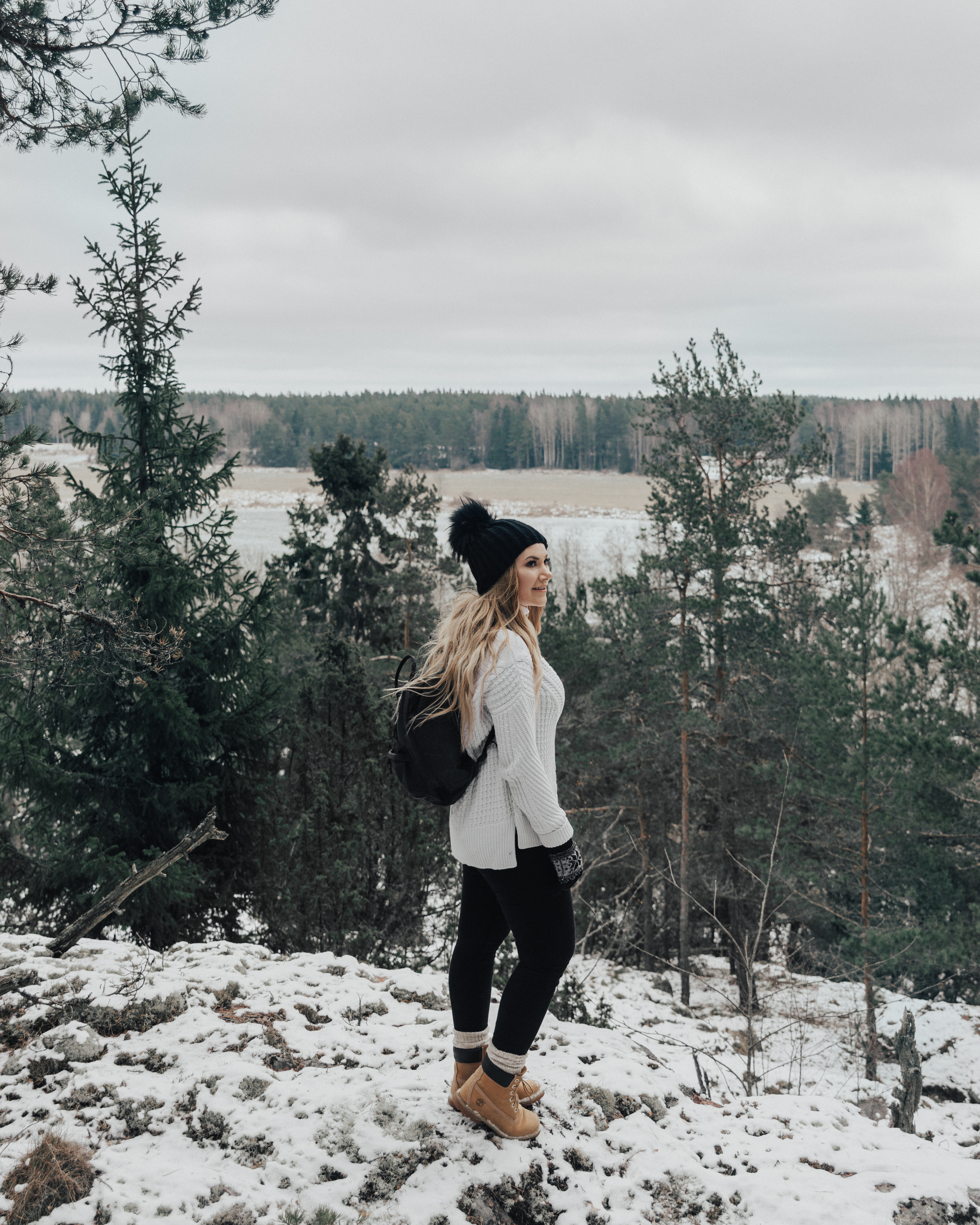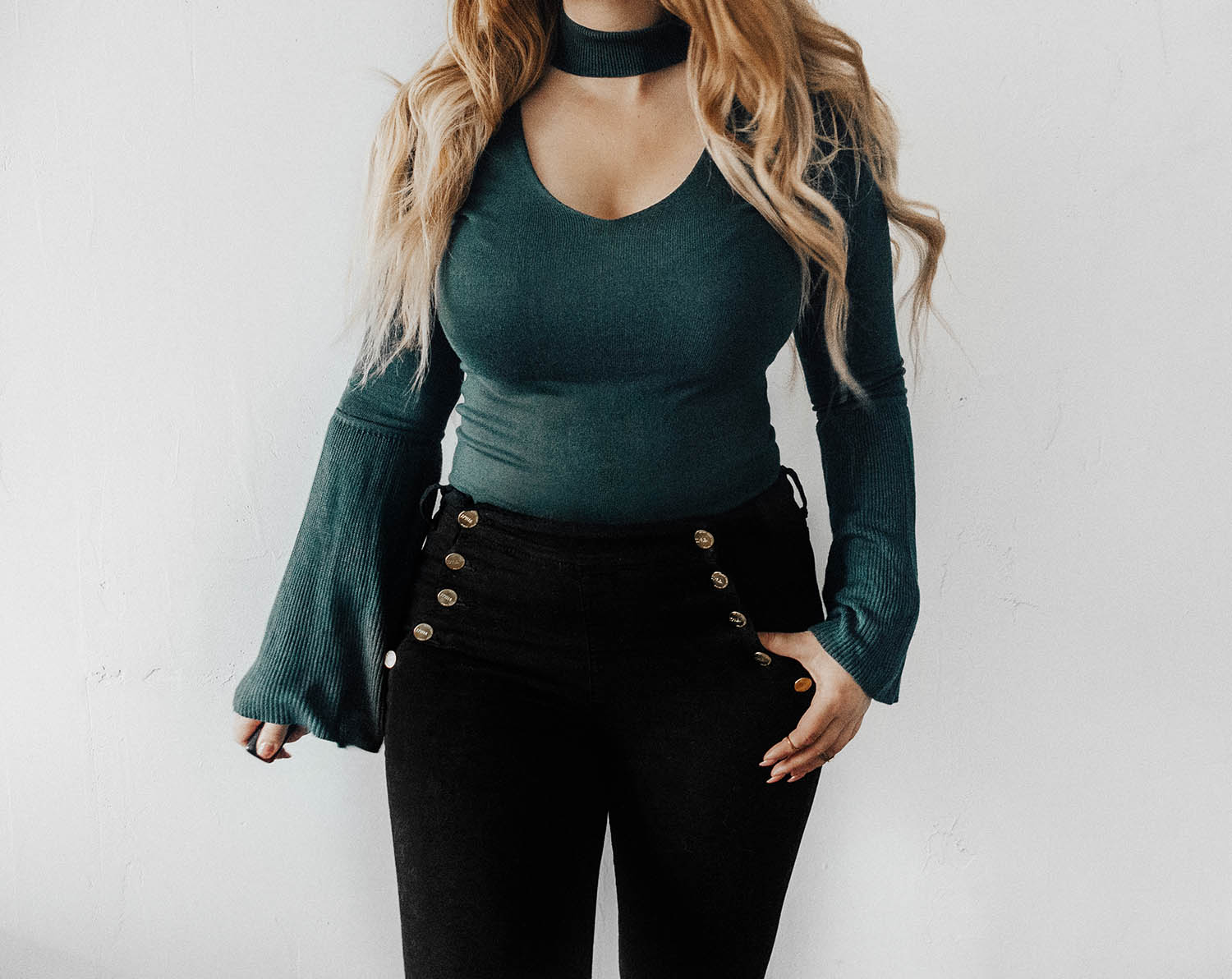 These high waist black jeans from 77thFLEA is the perfect jeans for travels. They are not only very stretchy and comfortable so that you can wear them on a long flight without feeling uncomfortable. But, they also give you two looks in one! With a long sweater on top it looks like any other black jeans, but with a tucked in top underneath you have a completely different outfit once you take your sweater off.
4. Long-sleeved Black Peplum Top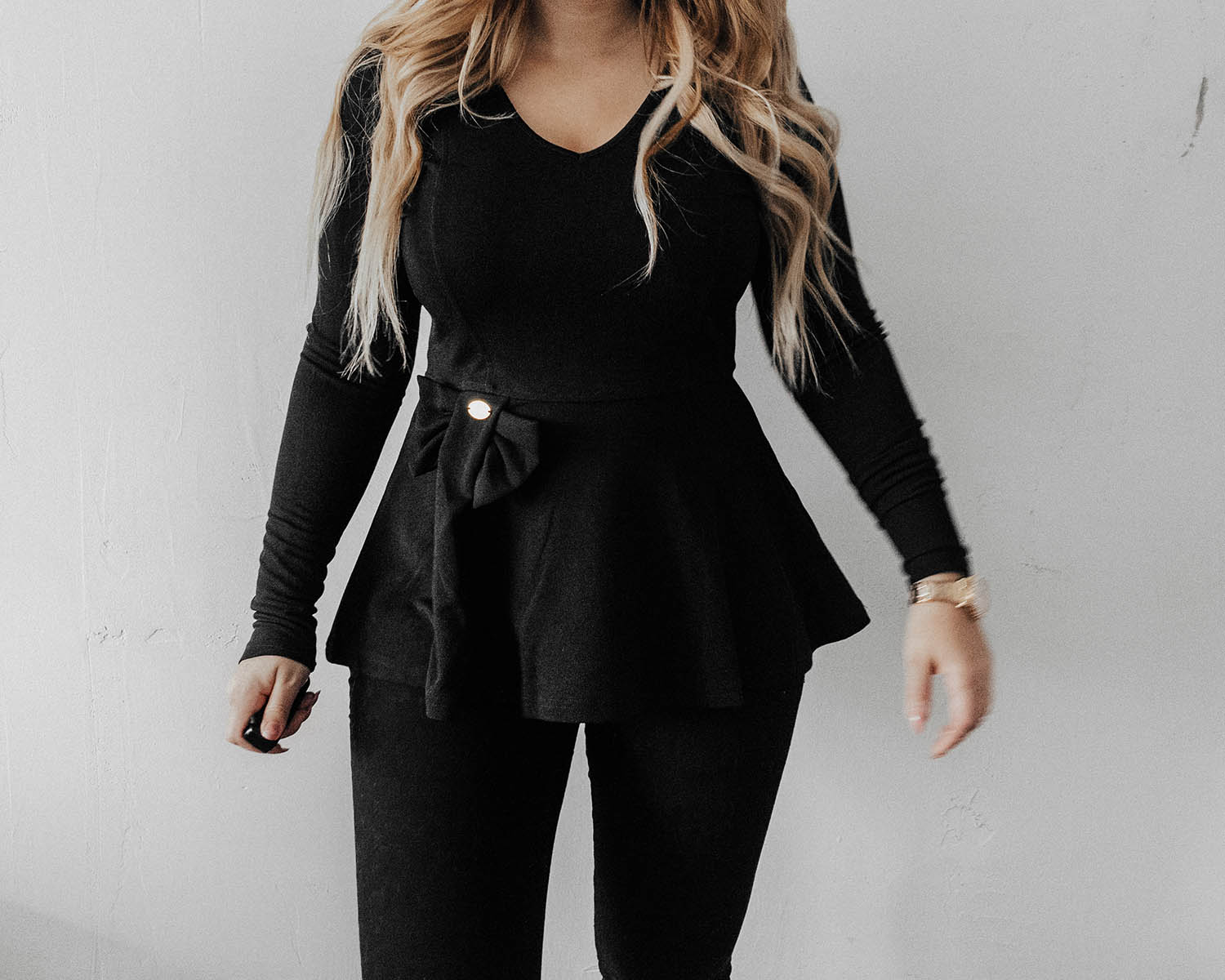 The cinched waist and cute bow detail and stretchy yet textured fabric make this black peplum top from Chiara Forthi so flattering. I already had the same top in red and realized that I needed one in black too. That's what a call a wardrobe essential.
When you know that you just need the same item in several colors you've found a dear basic.