I've already fallen in love with Scotland's magical capital, Edinburgh, admired the lush green hills in the Highlands and searched for Nessie on a boat ride in Loch Ness (though with no luck). But what to do in Scotland's largest city, Glasgow?
I had no idea or any expectations for my weekend trip in Glasgow. Not even a wee bit. After having spent 48 hours in the city, I'm pleased to tell you that there are lots of awesome things to do in Glasgow. In this friendly, fun and fascinating city you'll find excellent shopping streets, world-class museums and galleries (with free entry!), lots of music events, cool street art and plenty of nice bars, pubs, and, restaurants.
Just like in Birmingham and Manchester, there's also an intriguing mix of old and new architecture (making it very walkable-friendly). In Glasgow, Victorian masterpieces mingle with ultra-modern buildings and the unique "Glasgow style" developed by Mackintosh.
As the cherry on top, a warm Scottish welcome is guaranteed. So let's say hello to Glasgow! Here's my list of 17 cool things to do in Glasgow:
1. Head to Necropolis and Tour the City of the Dead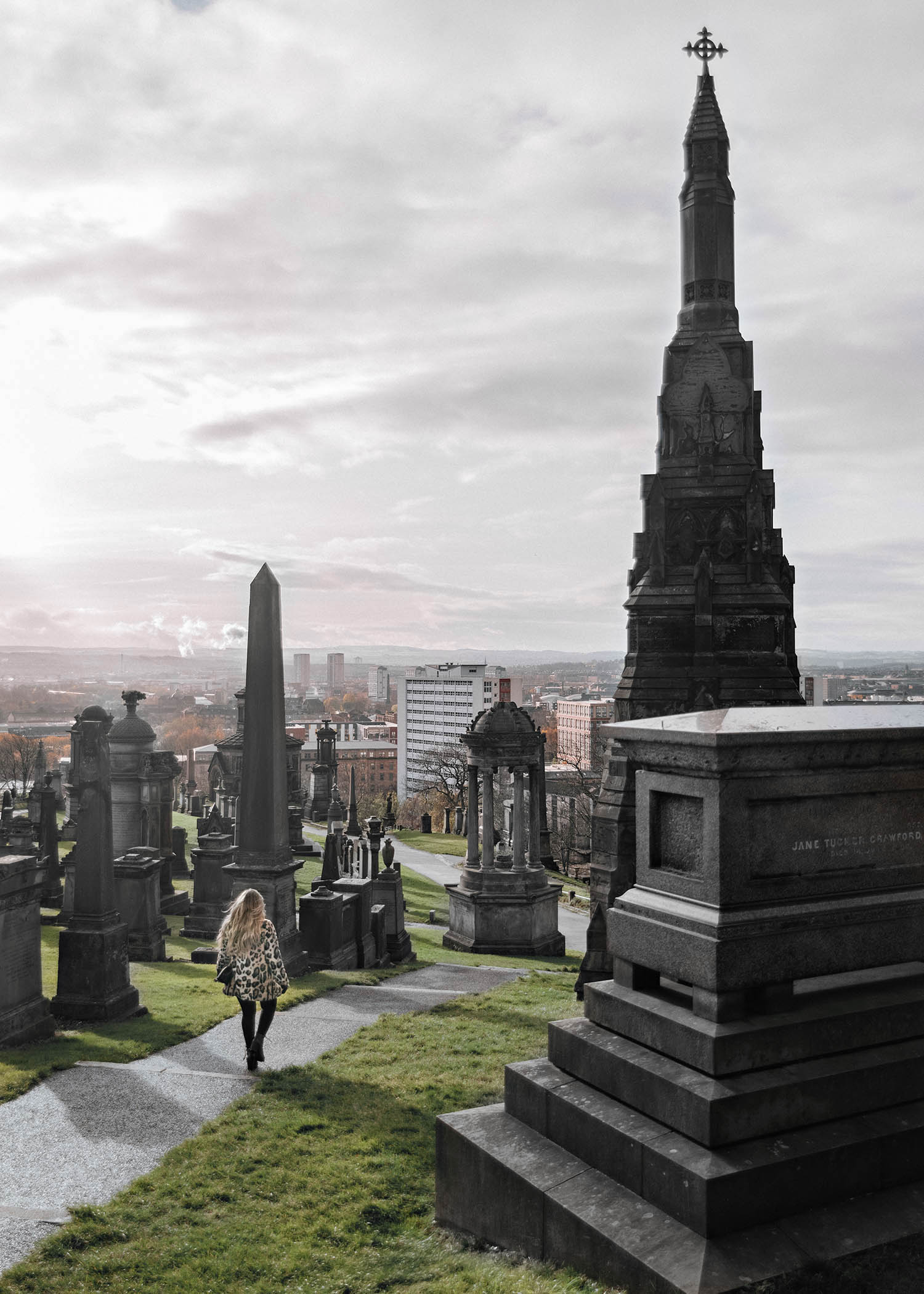 There aren't many cities where a cemetery is on top of the must-see list. But it's definitely a must to visit Necropolis in Glasgow. Set upon a hill in the middle of the city, Necropolis is a masterpiece of gothic architecture.
It sounds a bit morbid to tour the "City of the Dead," but one look at this Victorian garden cemetery and you'll see what I mean. Since the first burial in 1832, over 50 000 people are officially laid to rest here: Meaning there are thousands (a city) of impressive sculptures and monuments to admire together with the hilltop views.
2. Visit Kelvingrove Art Gallery & Museum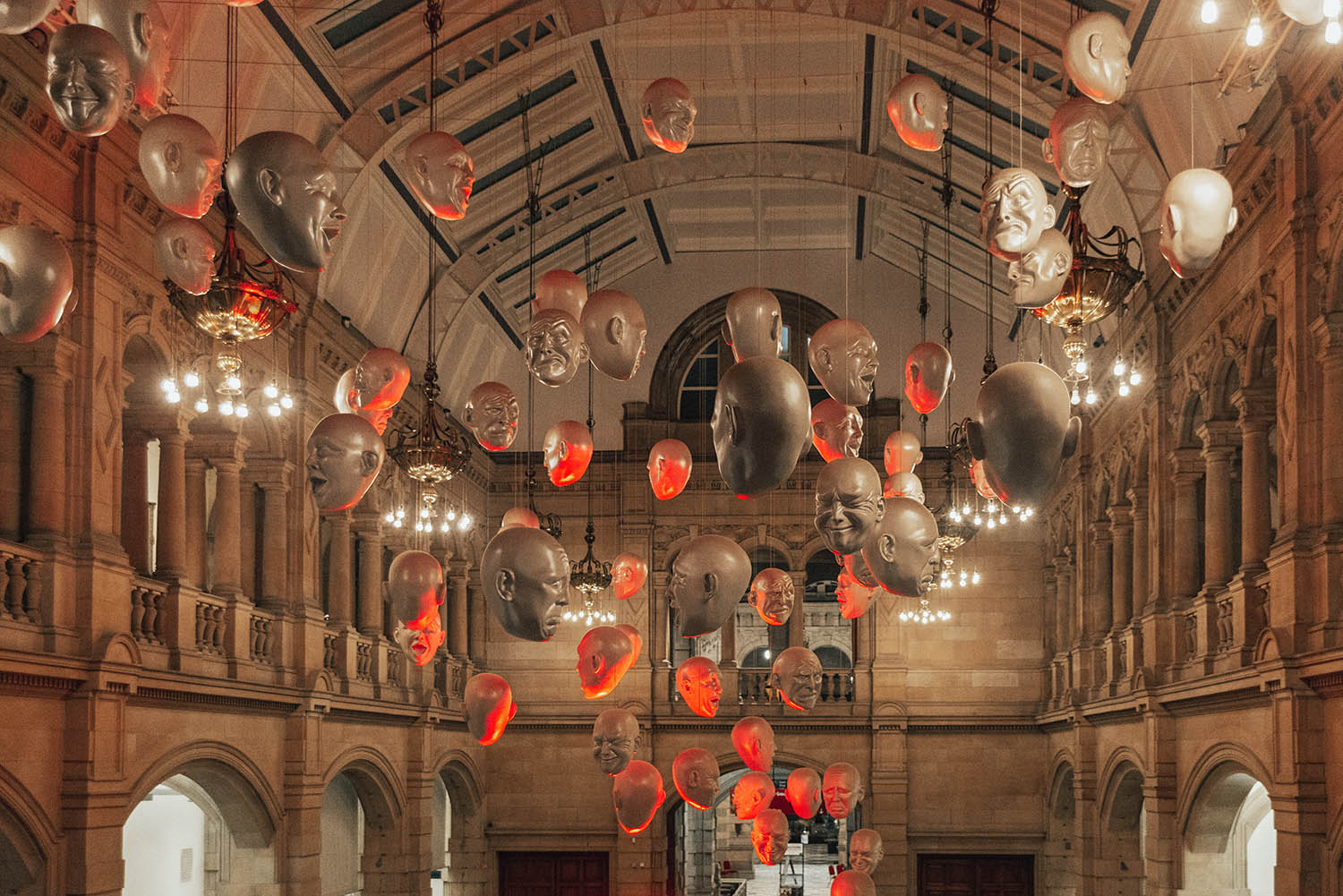 It's free, and there's so much to see! Kelvingrove Art Gallery and Museum is one of Scotland's most visited attractions, with 22 themed galleries displaying over 8 000 objects. Here you will find everything from works by Salvador Dali and Charles Rennie Mackintosh to Egyptian artifacts and Sir Roger the Elephant. There's also a Spitfire plane and floating heads hanging suspended from the ceiling.
It's a very family-friendly museum with things to look at everywhere. Even the buildings striking architecture will catch your eye. What's more: Kelvingrove is totally free to visit (they also have free daily guided tours)! In fact, all the major museums and galleries in Scotland has free entry.
Some other free galleries and museums to visit in Glasgow include the award-winning Riverside Museum, Gallery of Modern Art, St Mungo Museum of Religious Life and Art, Hunterian Museum and Hunterian Art Gallery.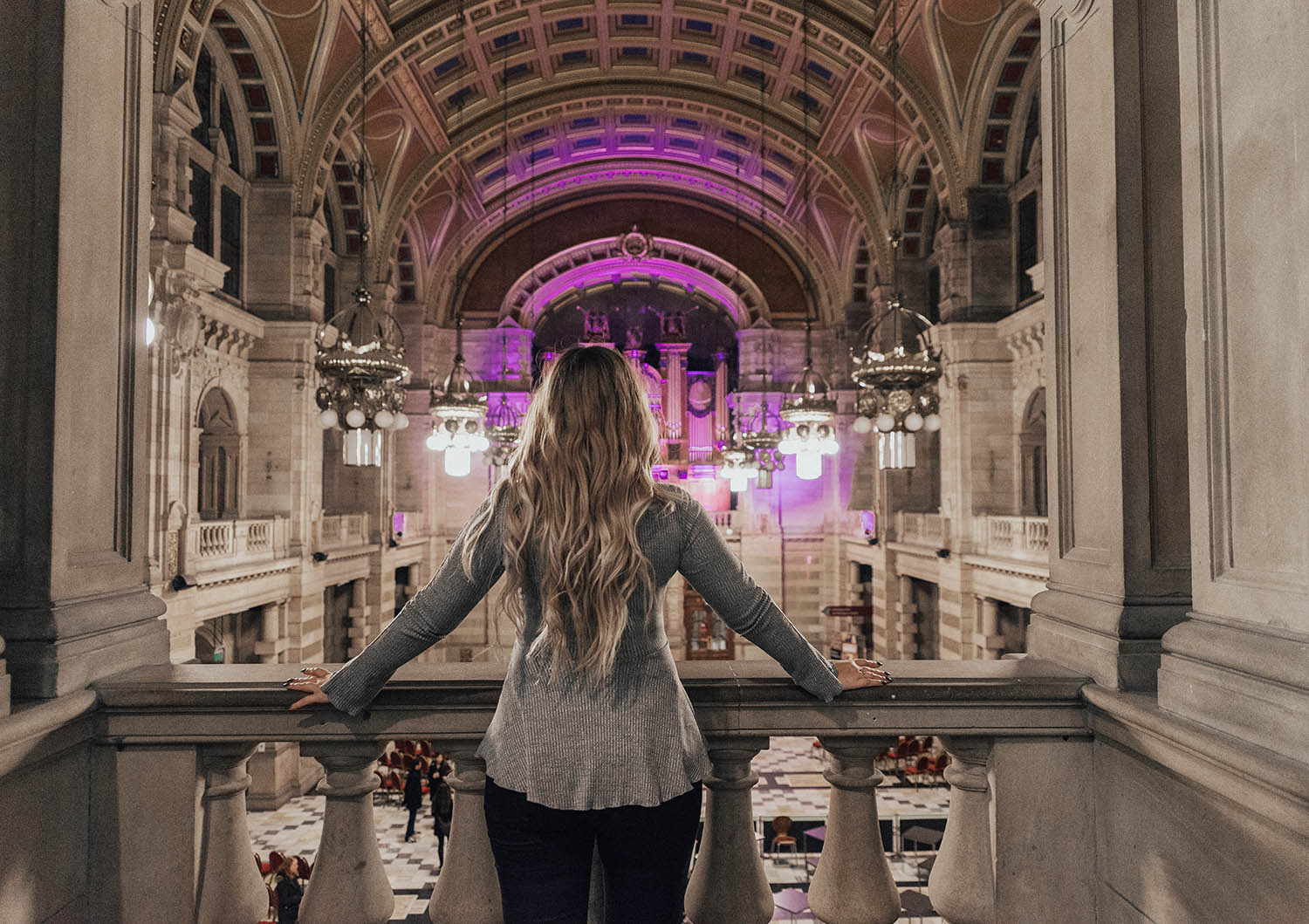 3. Explore the Street Art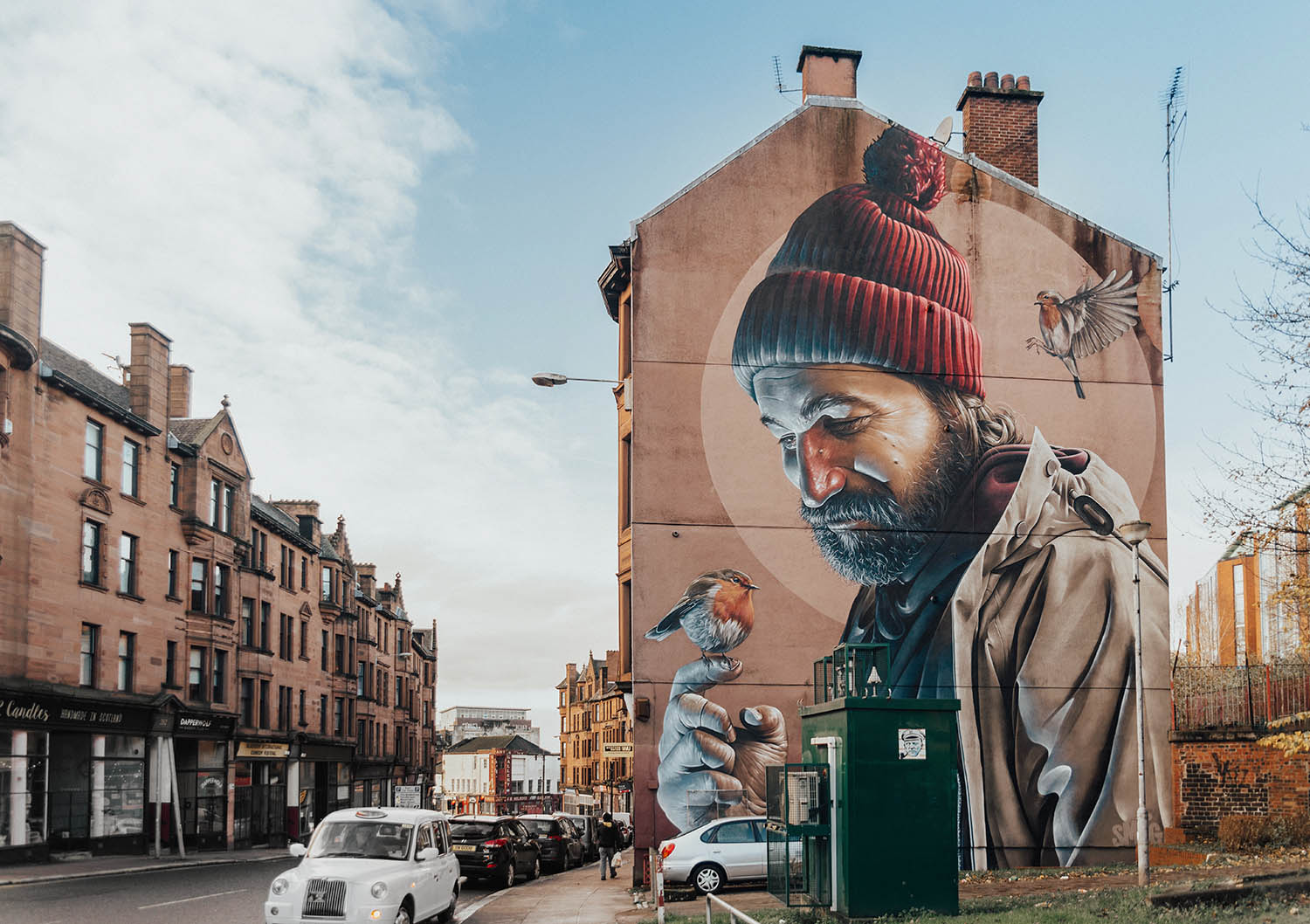 There's some pretty incredible street art in Glasgow. Just keep your eyes open, and you'll be surprised by the artwork that hides around every other corner.
My favorite street art piece is one of the latest and greatest by the graffiti artist Sam Bates (aka Smug). It's the photorealistic mural seen in the picture above. It's a modern-day representation of Glasgow's patron Saint St. Mungo and 'the bird that never flew.' It's so detailed and beautiful.
Head to High Street to see it (nearby Glasgow Cathedral).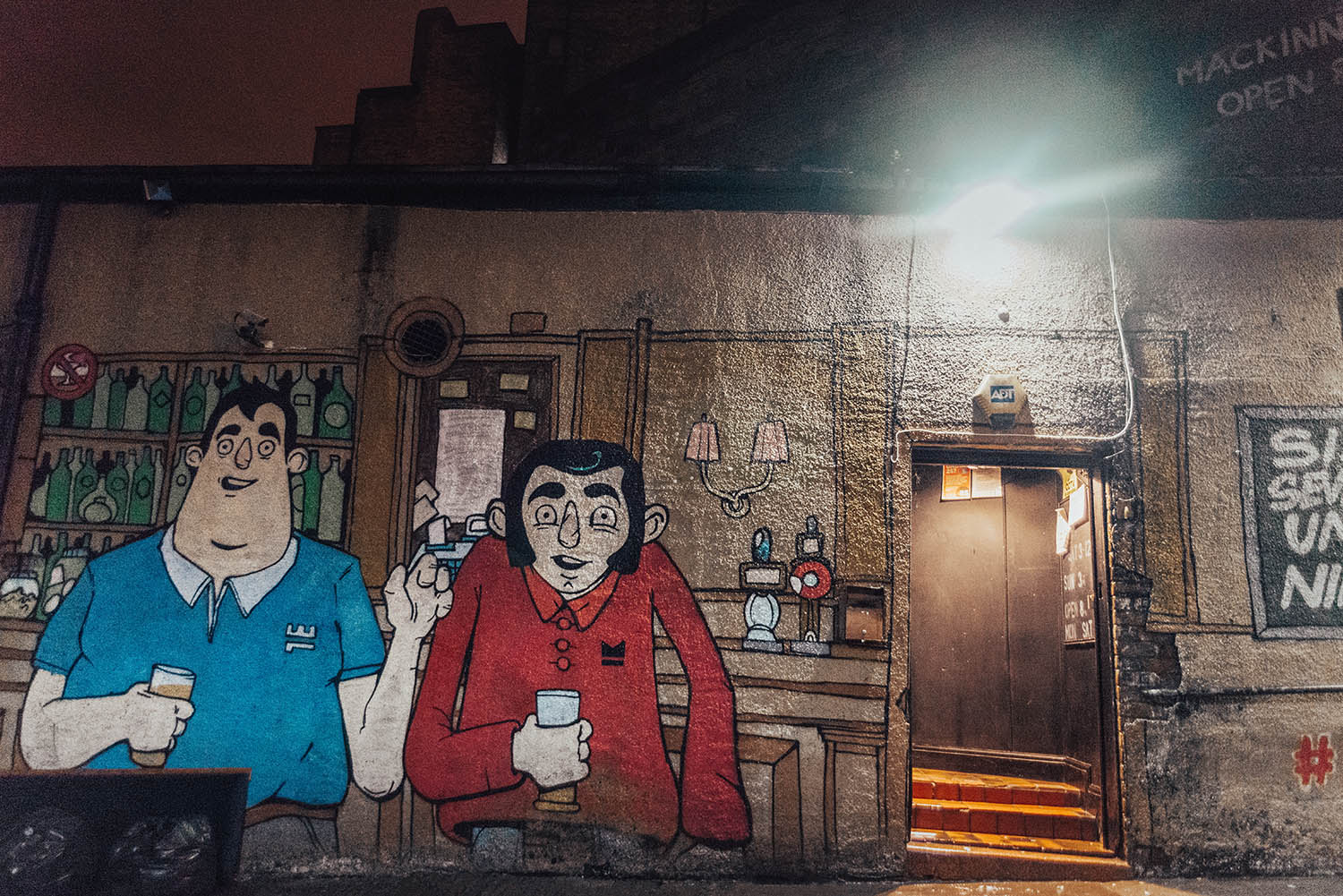 4. Check out the view from The Lighthouse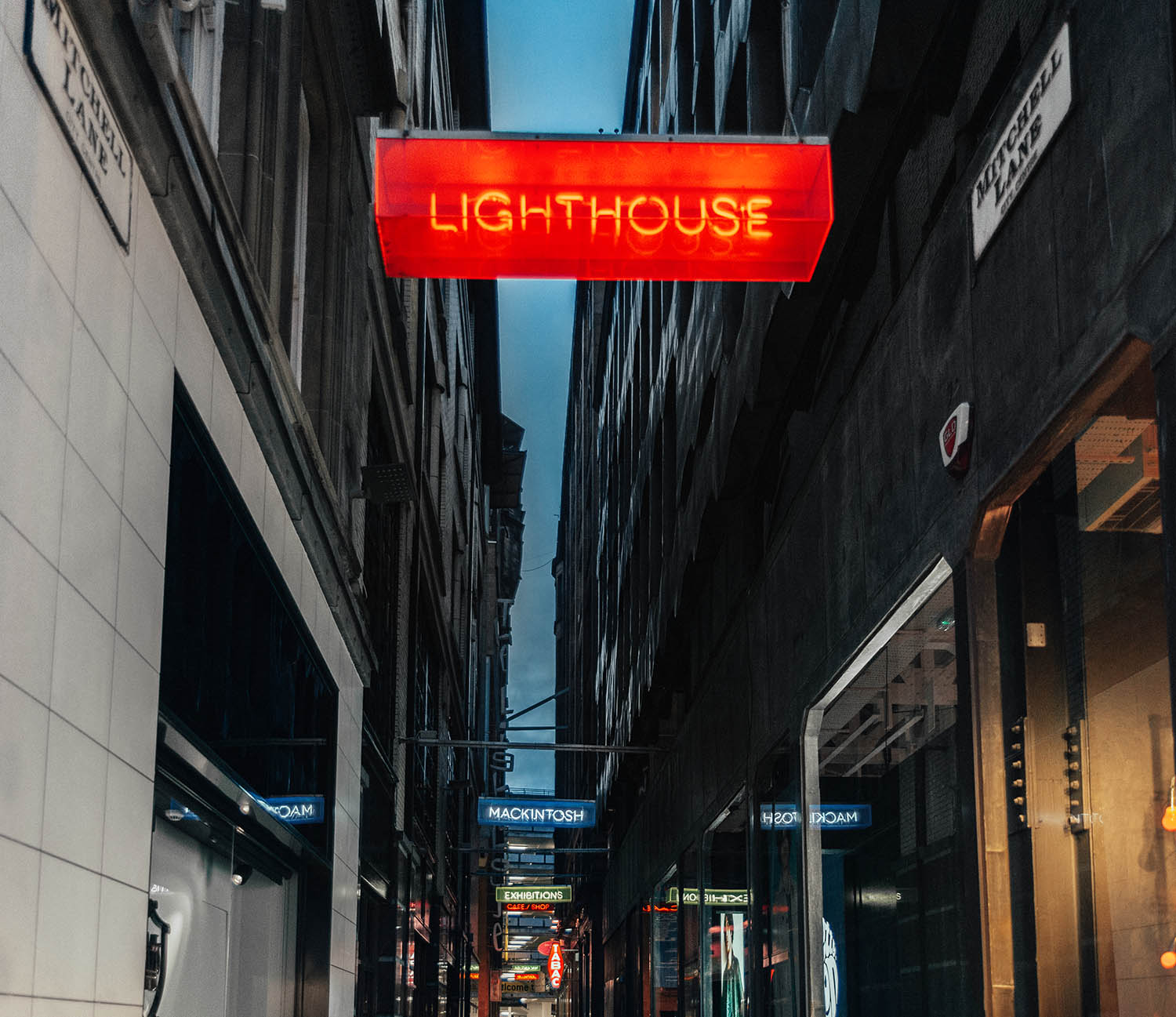 The Lighthouse, AKA Scotland's Centre for Design and Architecture is a hidden gem in Glasgow's main shopping district. And with hidden I mean easily-missed.
Even though I knew that the alleyway entrance was on the busy Buchanan Street, I somehow managed to walk past the very visible red neon "Lighthouse" sign. Twice. I might have to blame the streets pretty Christmas decorations.
But when you find your way to The Lighthouse, climb up the 134 steps of the spiral staircase to the Mackintosh Tower. Up here you can enjoy a panoramic view of the city.
You can also browse through the center's permanent collection of Rennie Mackintosh's works and other exhibits on architecture, design, and art.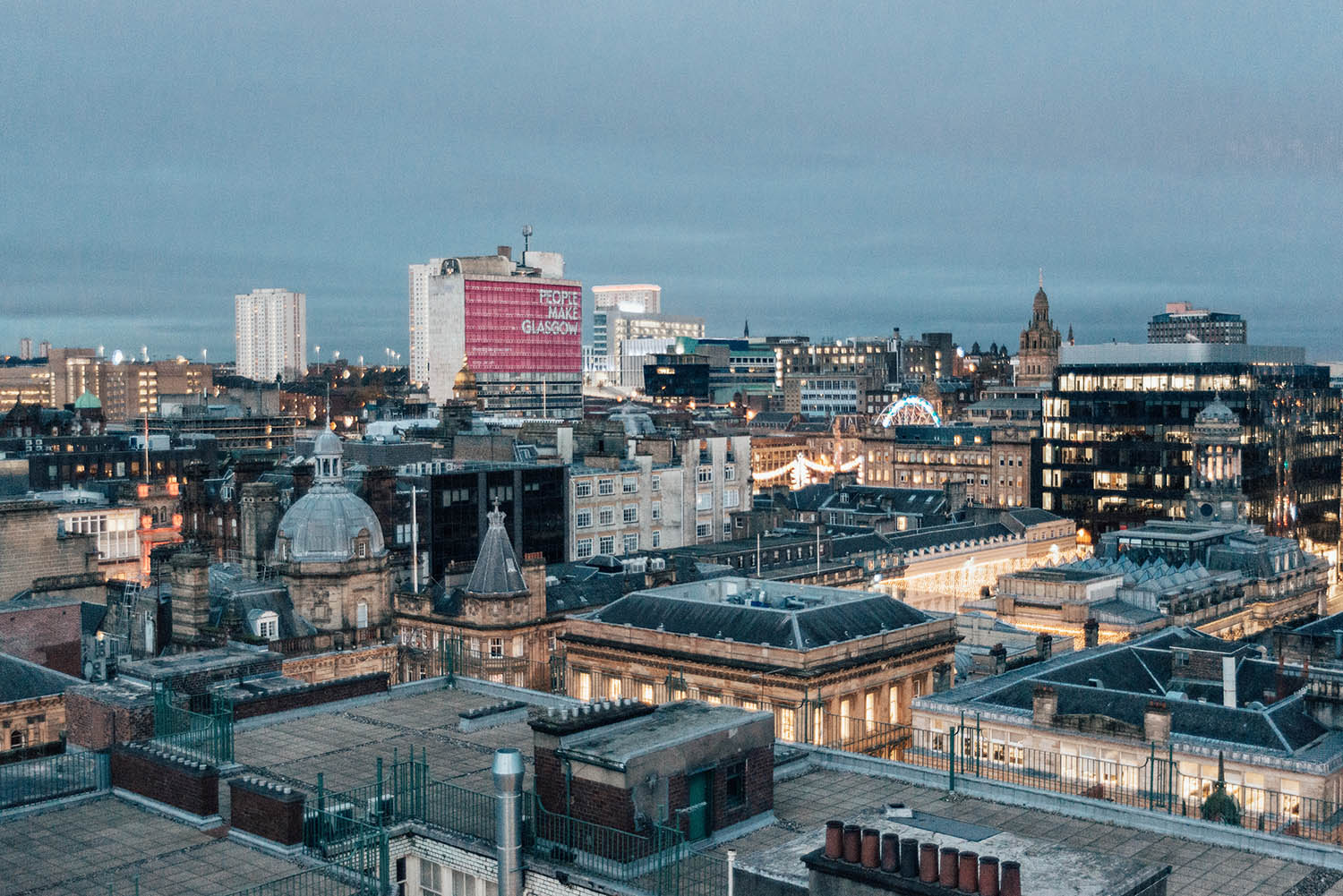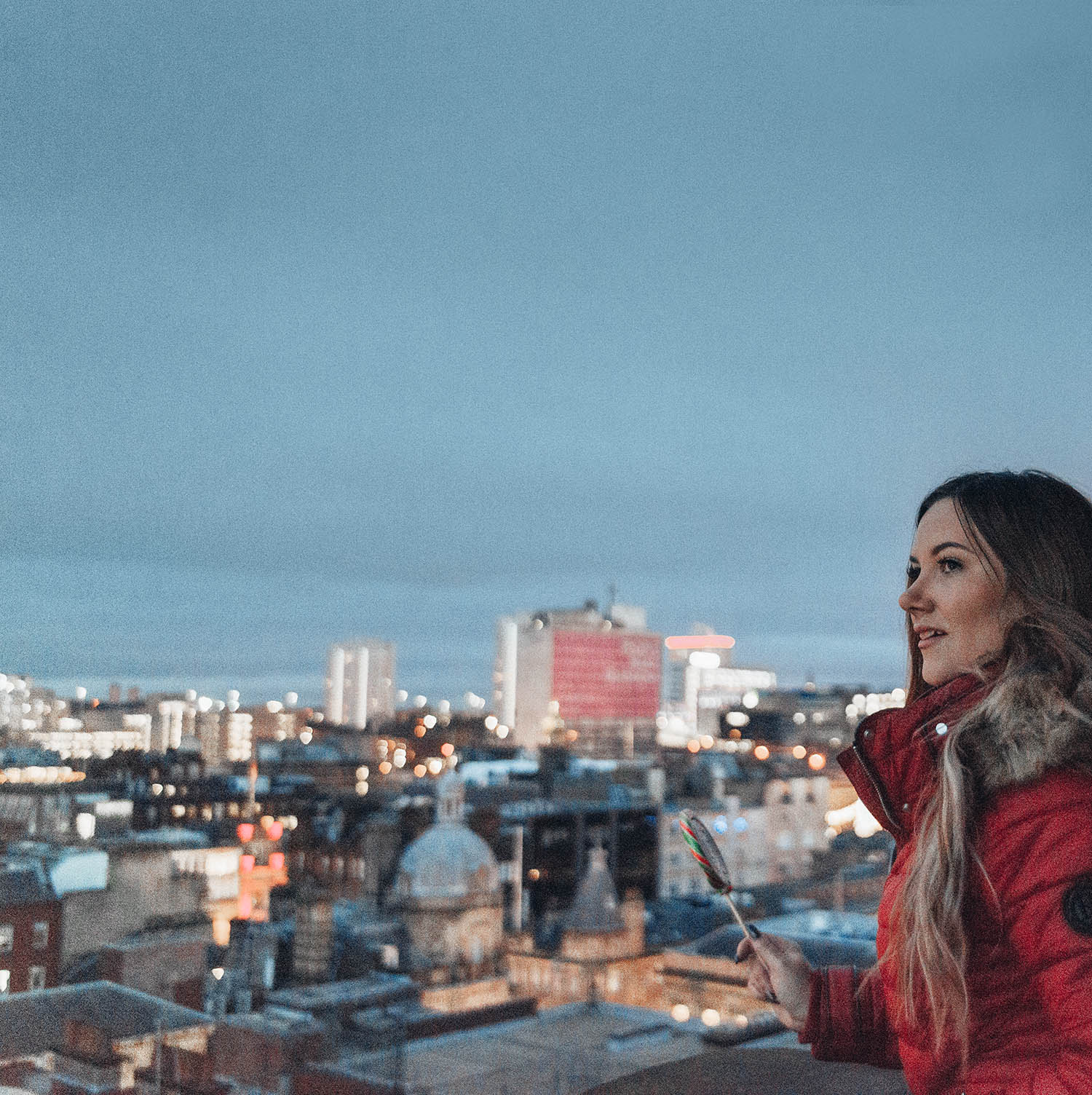 5. Visit Glasgow Cathedral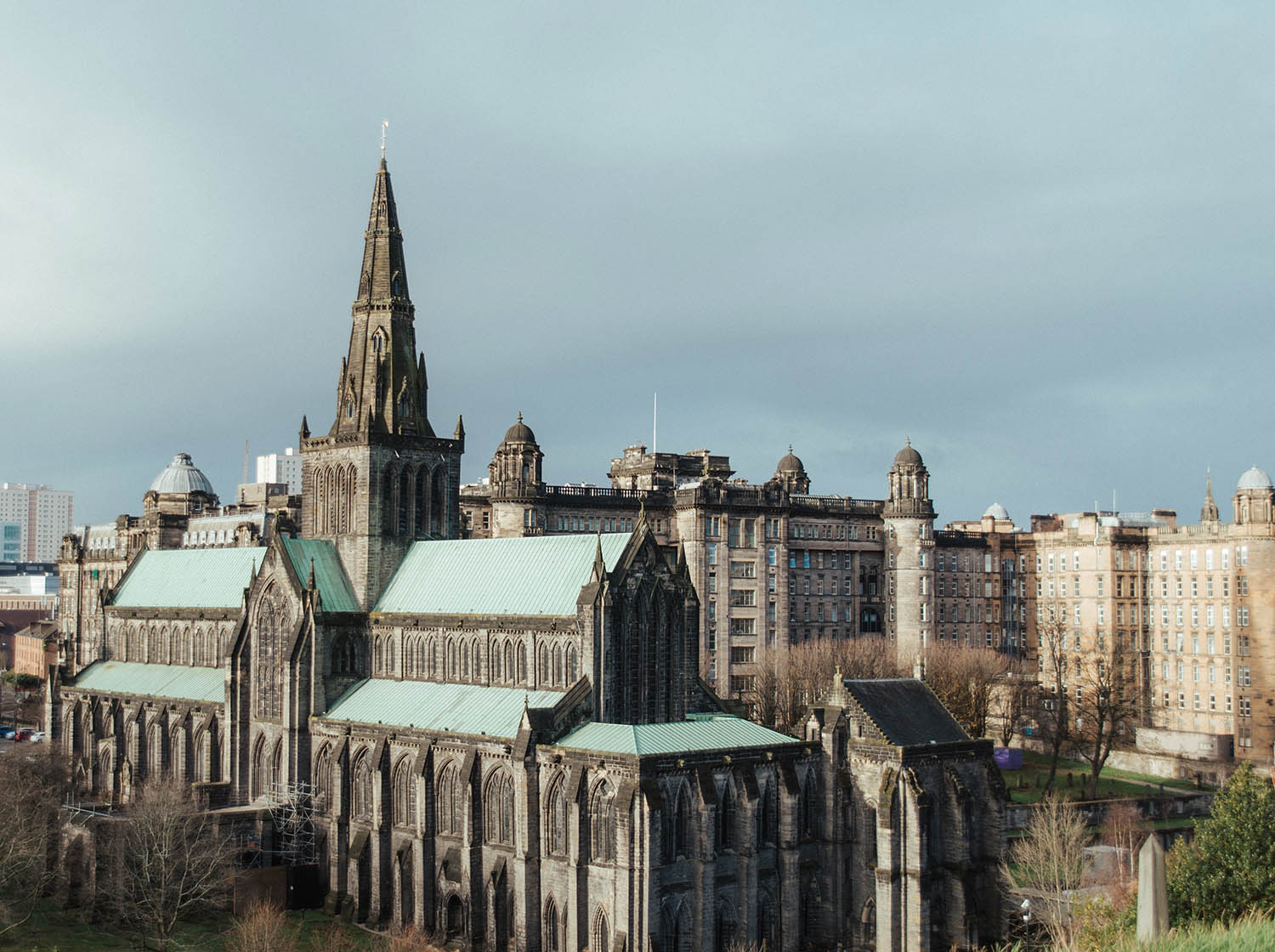 Another thing you can't miss in Glasgow is visiting Glasgow Cathedral. It is one of Scotland's most magnificent medieval buildings. It marks the birthplace of the City of Glasgow. The cathedral is built on site where Glasgow's founder, St. Mungo, is thought to have been buried in AD 612.
It is a grand an imposing cathedral. I did, unfortunately, not have time to go inside as we were on our way to Necropolis (which is just next door), but I would have loved to take a look.
6. Go Shopping at The Style Mile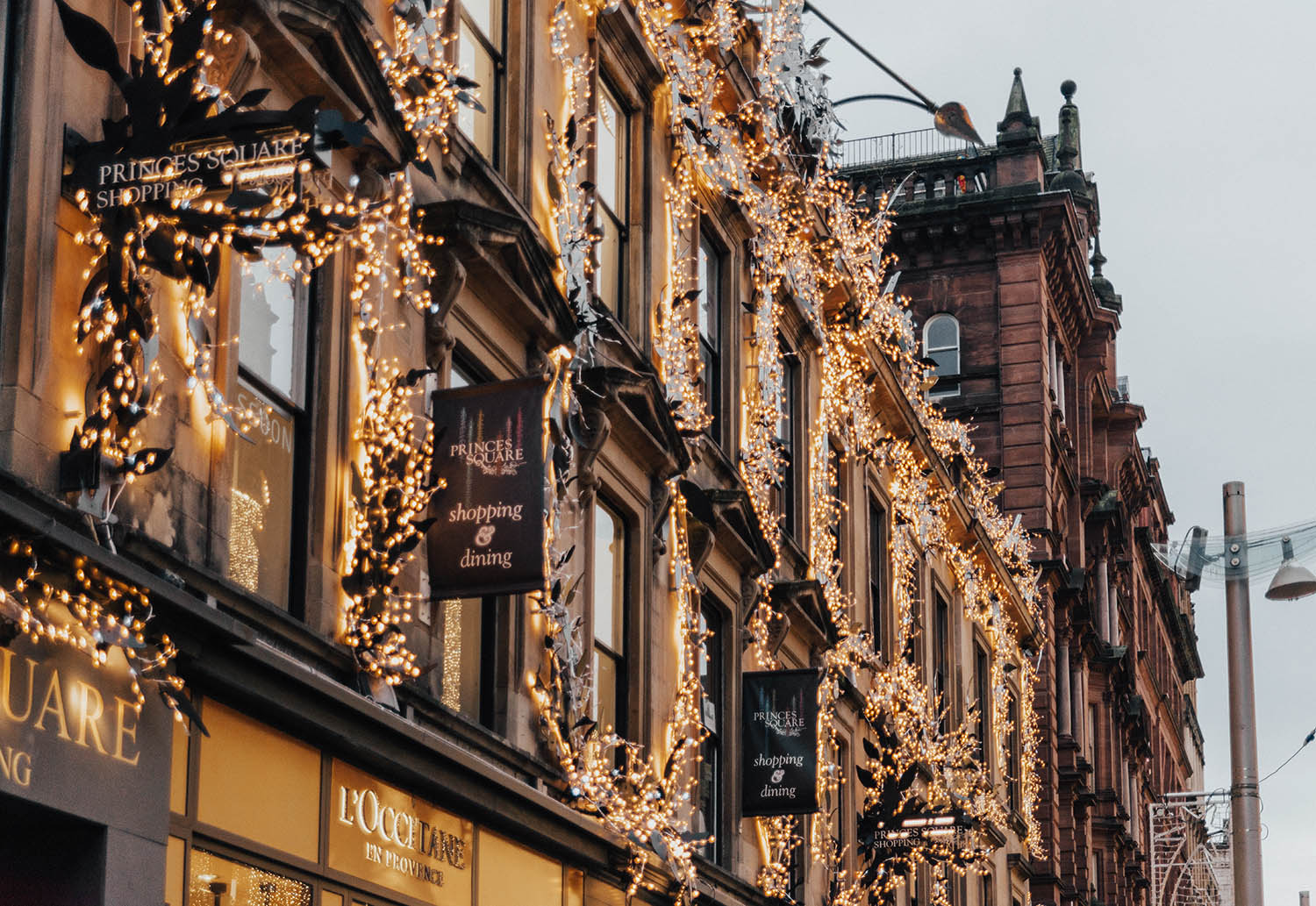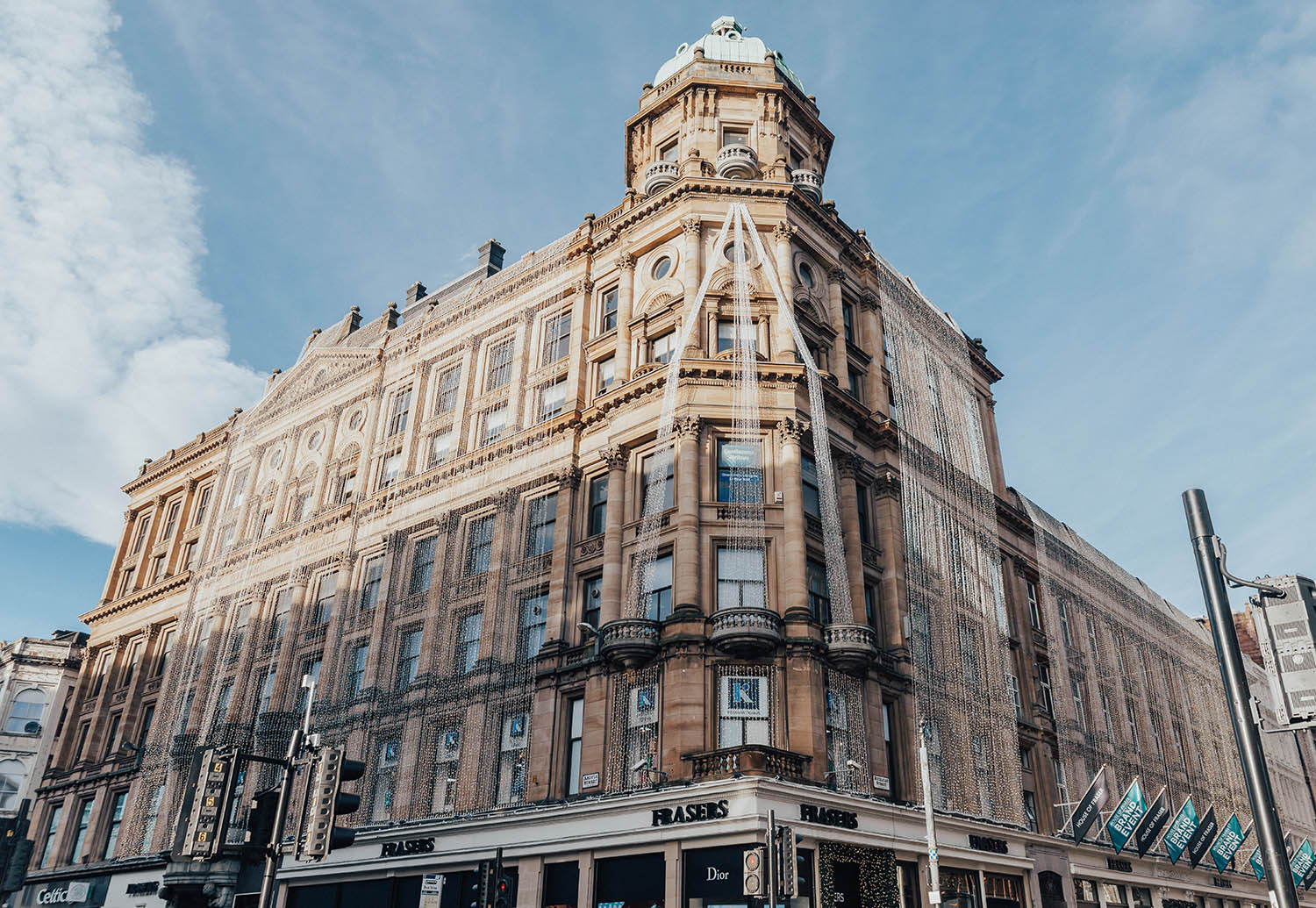 I love shopping in the UK! Glasgow is no exception. What makes this a great city to shop in is that everything you might need or want is within walking distance. Just head to the shopper's paradise: The Style Mile. It takes you through the main shopping streets in Glasgow: Buchanan Street, Argyle Street, and Sauchiehall Street.
Here you'll find over 200 stores – from high end and high street favorites to independent boutiques and vintage shops.
For luxury jewelry, twinkling diamonds, engagement rings or just some glittering window shopping, check out The Argyll Arcade. It's so pretty (see my Instagram evidence)!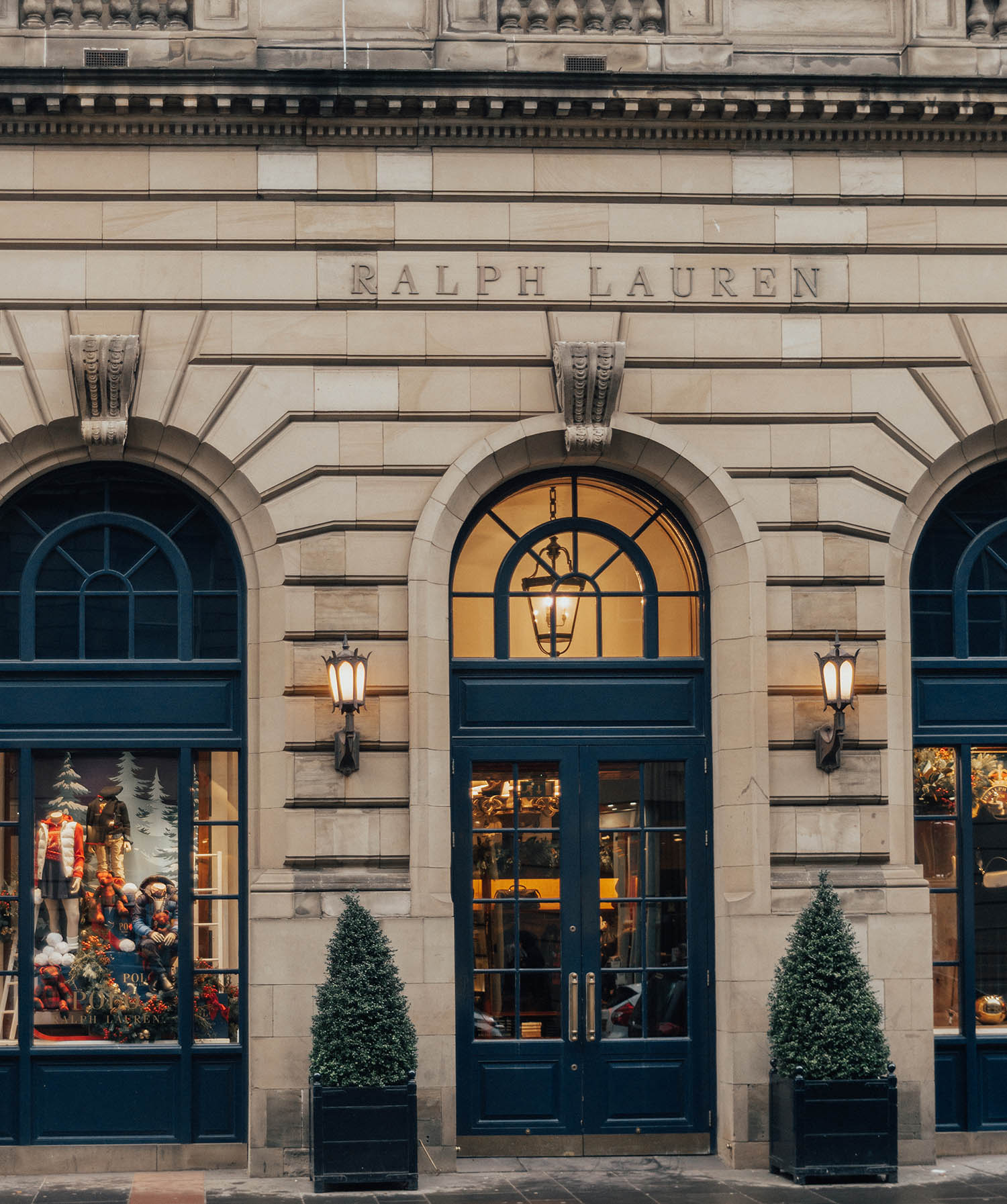 7. Go Pubbing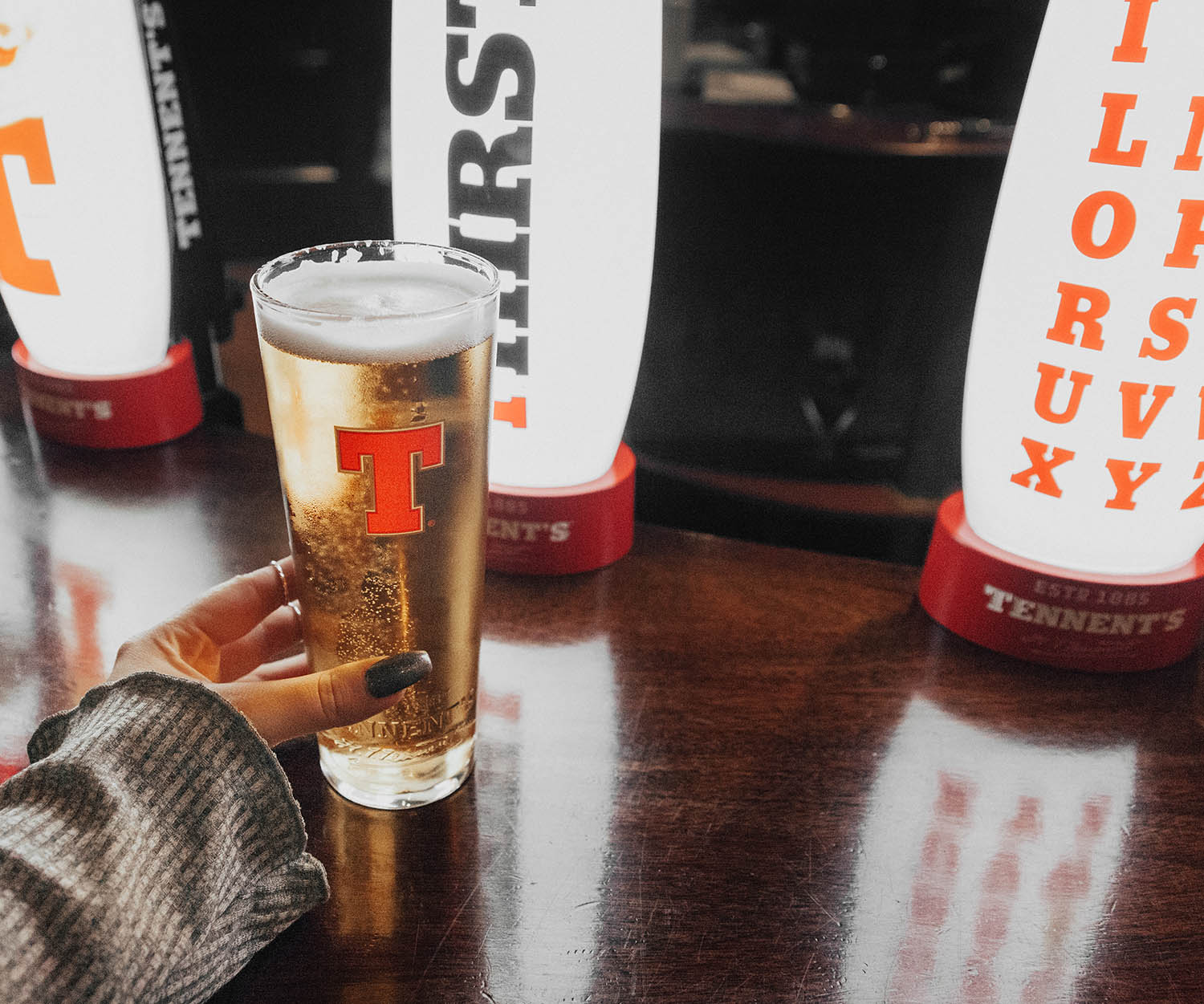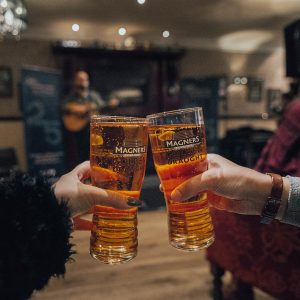 One of the most awesome things to do in Glasgow is to go pubbing. Of course (when in Scotland … you know!). Hang out with the friendly locals, listen to some live music and try out some craft beer or whiskey.
You can also take the Tennent's brewery tour to see how Scotland's best-selling pint is made or blend your own whiskey at Glengoyne Distillery.
I haven't found a whiskey to my liking yet, but I've been told many times that Scotland is the place to seek it. After all, whiskey is Scotland's national drink! Some of the best whiskey bars are The Pot Stills (more than 600 whiskeys!), The Ben Nevis and The Wee Pub at The Chip where the staff and happy-to-help locals will guide you to your perfect whiskey.
8. Experience the works of Mackintosh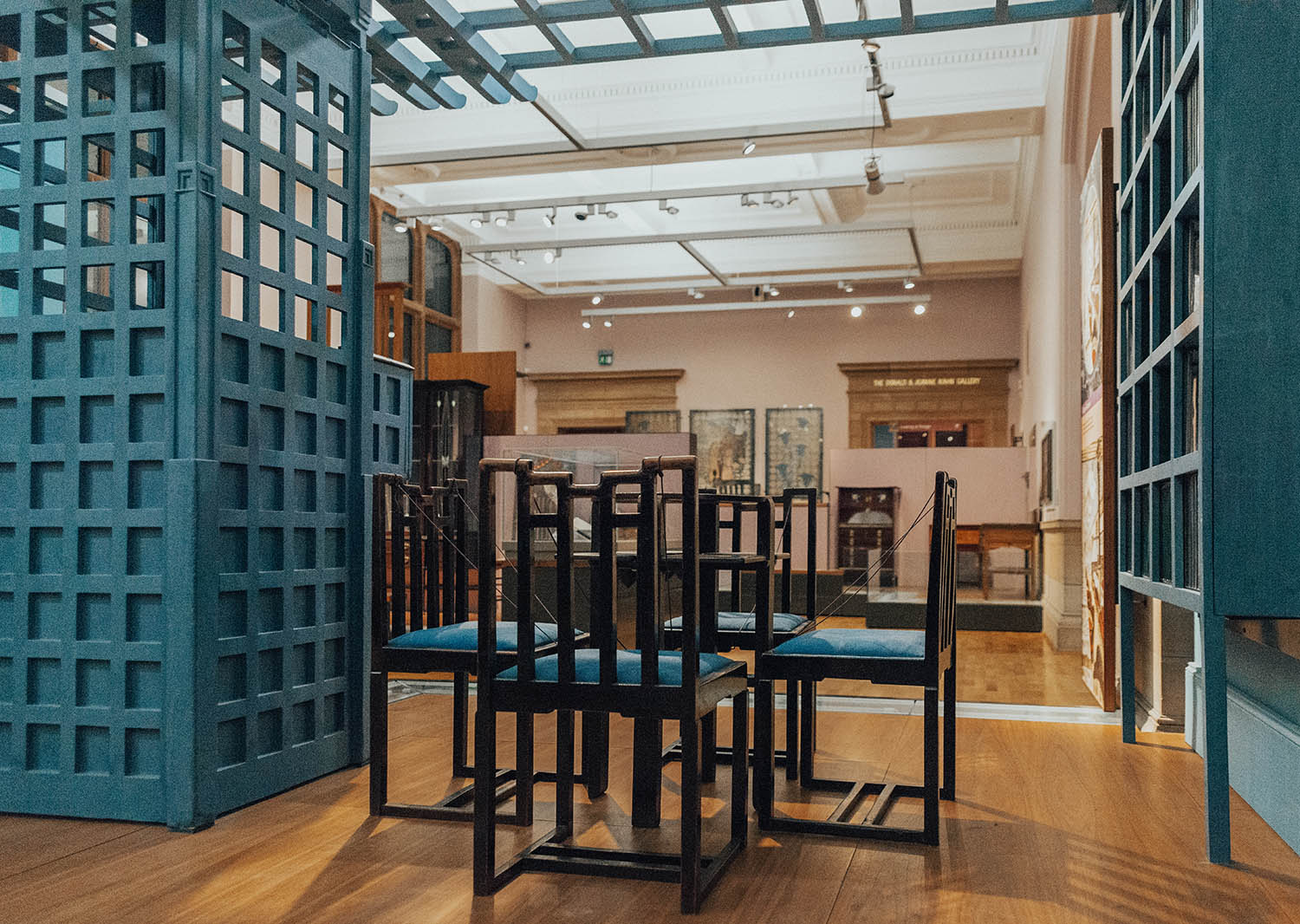 If you leave Glasgow without knowing anything about Charles Rennie Mackintosh, it would be like visiting Barcelona and not knowing anything about Antoni Gaudí. You have missed something essential.
Mackintosh is Glasgow's most celebrated architect and designer. His innovative style can be seen throughout the city. From his famous masterpiece: Glasgow School of Art to The Lighthouse, Mackintosh House, Queen's Cross Church, The Willow Tearooms and Scotland Street School. There are various tours of his buildings, a permanent display about his style at Kelvingrove and exhibitions in different museums.
This year there will see even more of Mackintosh in Glasgow, as 2018 mark the 150th anniversary of Charles Rennie Mackintosh's birth.
9. Take a walking tour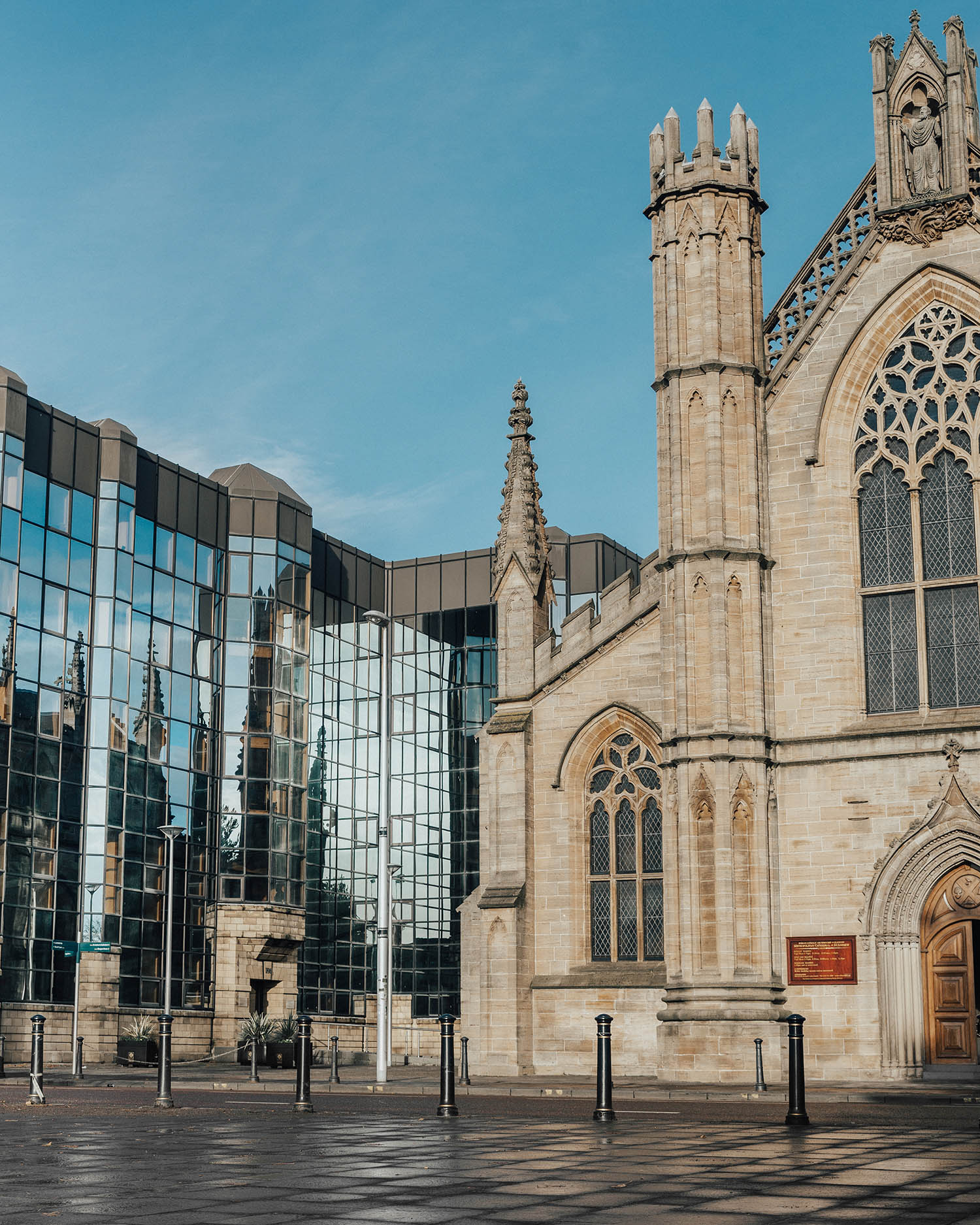 If you don't wish to just roam around the city for yourself, take a walking tour! It helps you to understand a city, get your bearings, find hidden gems and other interesting stuff that you wouldn't get to know otherwise.
10. Take a break at Cup Tea Rooms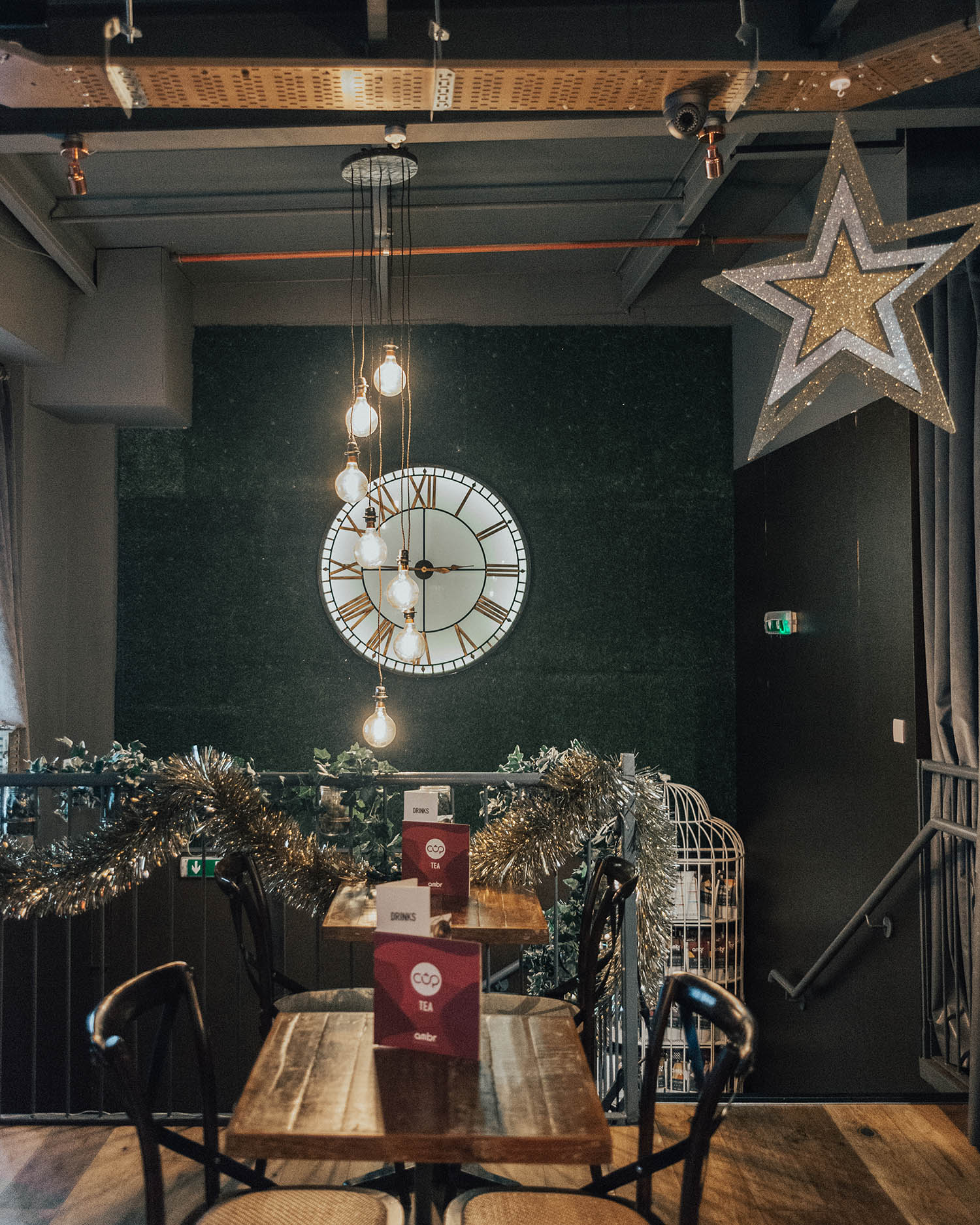 When you get tired of walking, take a break at the cute award-winning Scottish Cup Tea Rooms. They are known for their afternoon tea and hand-blended teas.
They have two cafes in Glasgow (+ one in Edinburgh). We headed to Cup Merchant City at Virginia Court for a quick lunch. I had a smoked chicken and mango sandwich with sourdough bread that was absolutely delicious. It's very cozy inside, and the courtyard outside is very Instagram-worthy.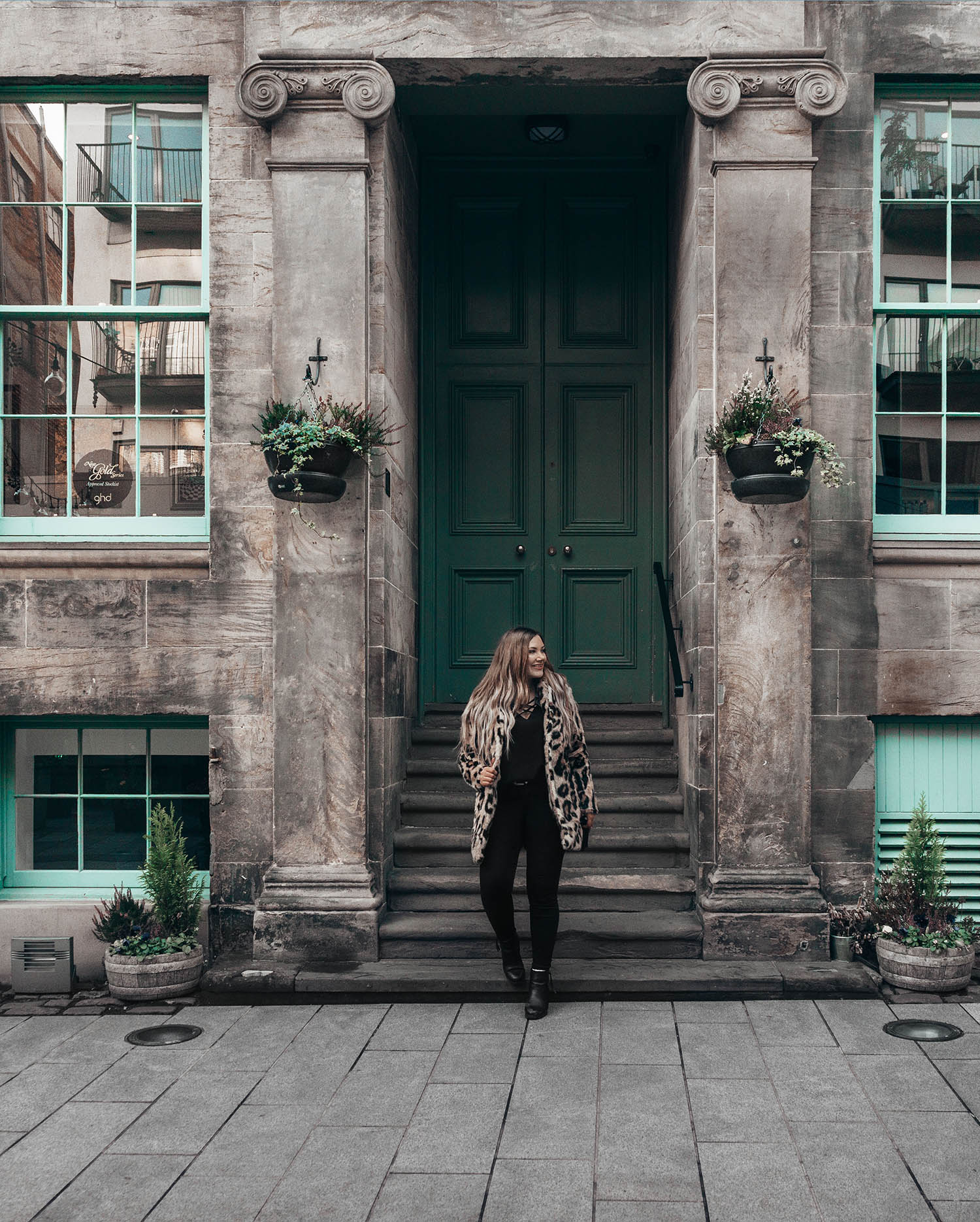 Just outside Cup Merchant City in Virginia Court, Glasgow
11. Connect with your inner Celt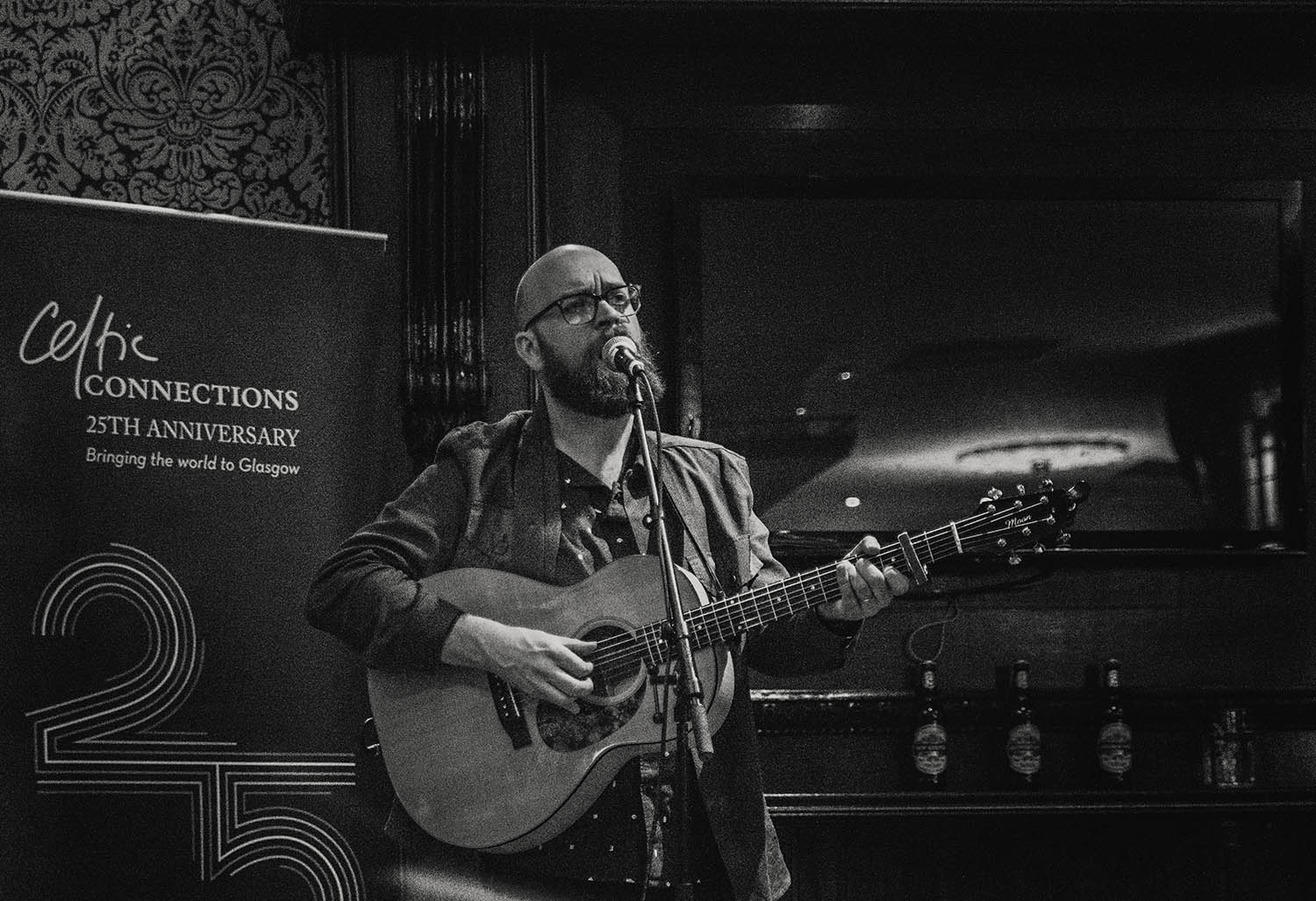 When in Scotland, you should definitely connect with your inner celt. I LOVE Celtic music and the sound of Braveheart bagpipes or Outlander tracks.
If you also like Celtic music, you'll love to know that there's a month-long celebration of traditional music with Celtic Connections in January each year. More than 2 000 artists from all over the world come to Glasgow to perform.
You can also try ceilidh dancing – it is so much fun and can make even the most unwilling person hit the dance floor. Or why not take a bagpipe lesson at the National Piping Centre?
12. Explore Glasgow by Night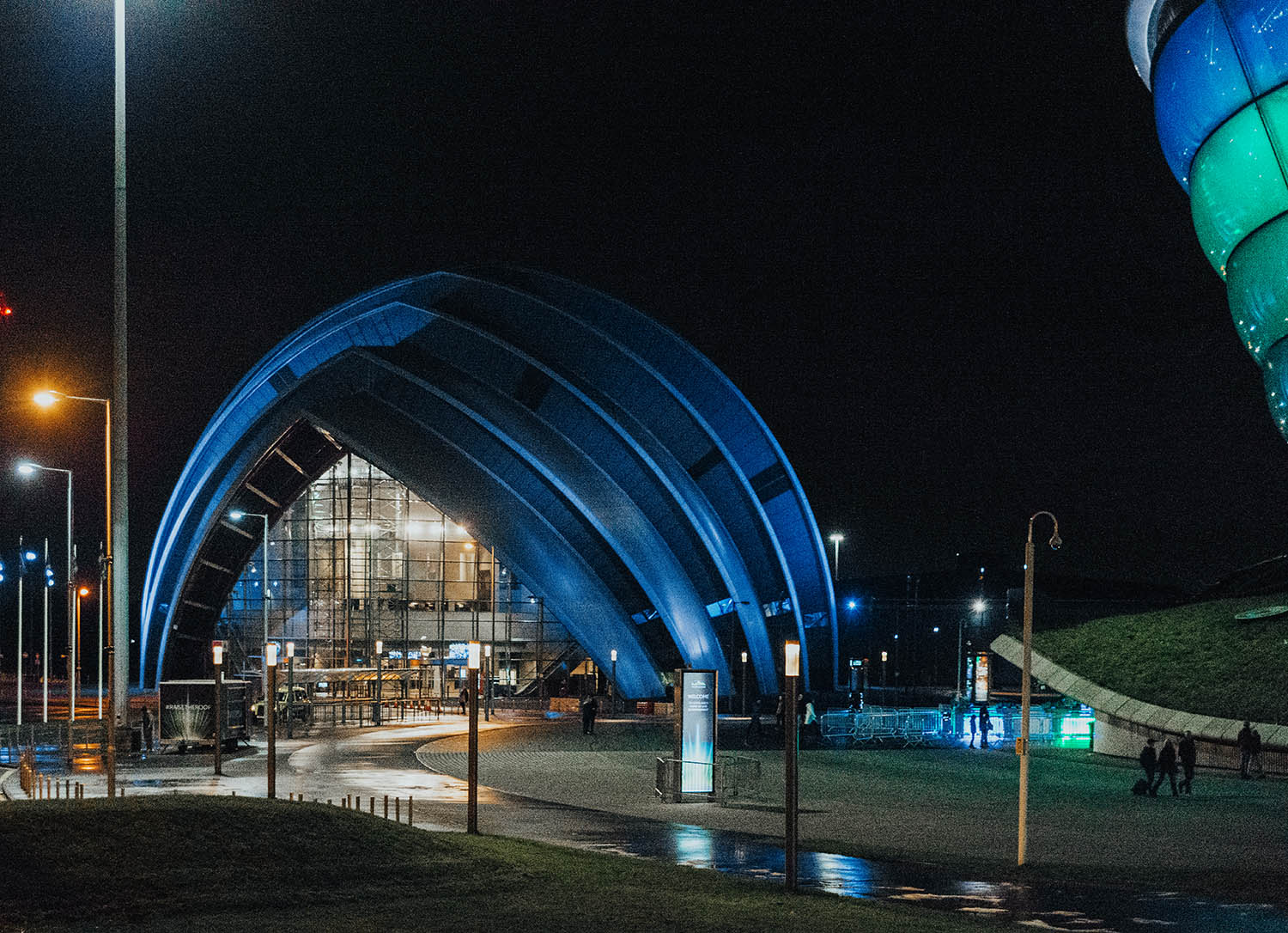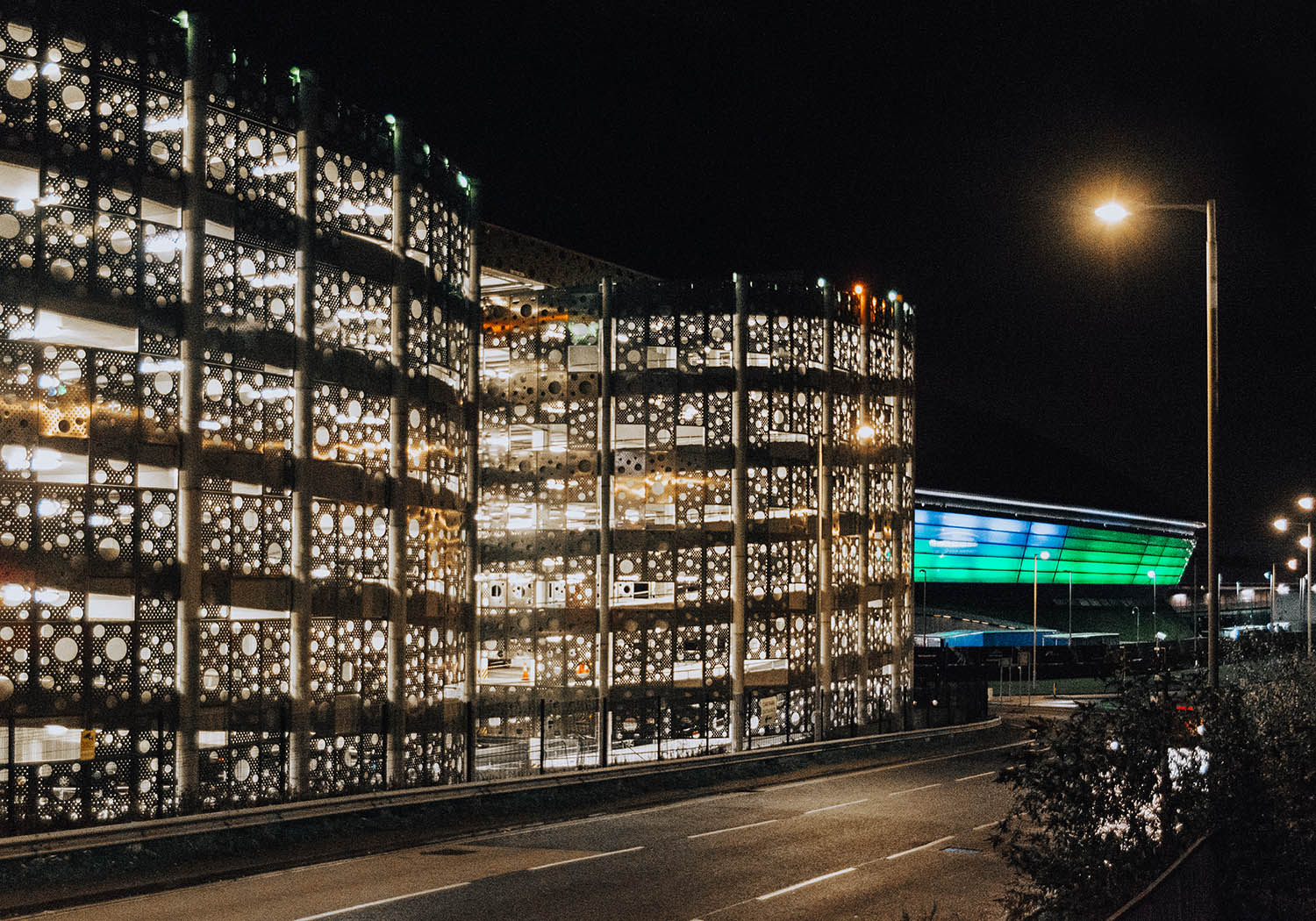 Just like in Birmingham, it looks like the aliens have landed in Glasgow. Especially at night. Some of the coolest modern buildings are the flying saucer-like stadium The Hydro and Clyde Auditorium (known as "the Armadillo"), which are conveniently next to each other.
Even the Hydro multi-story car park looks like something from the future. Or from the moon.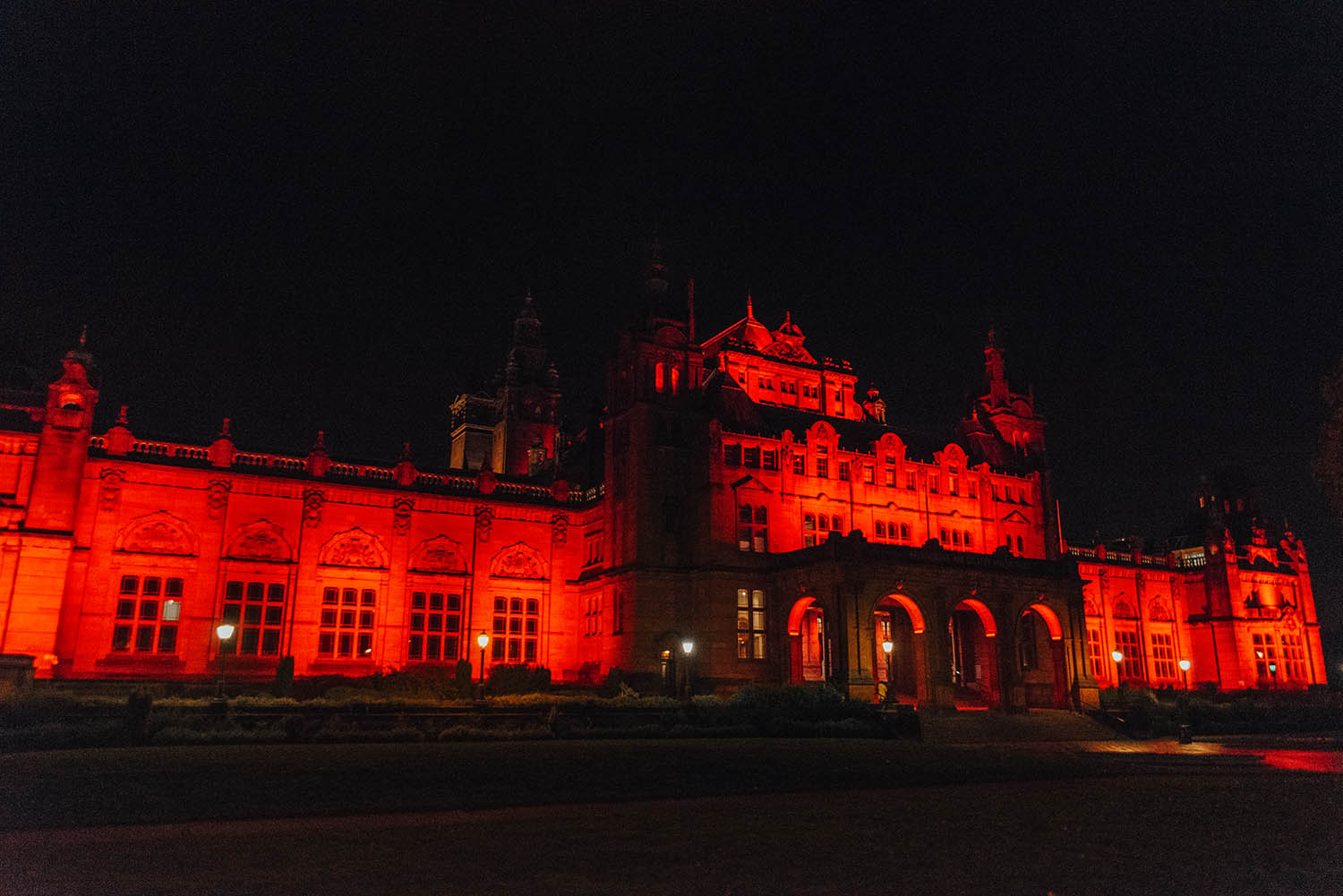 13. Listen to Music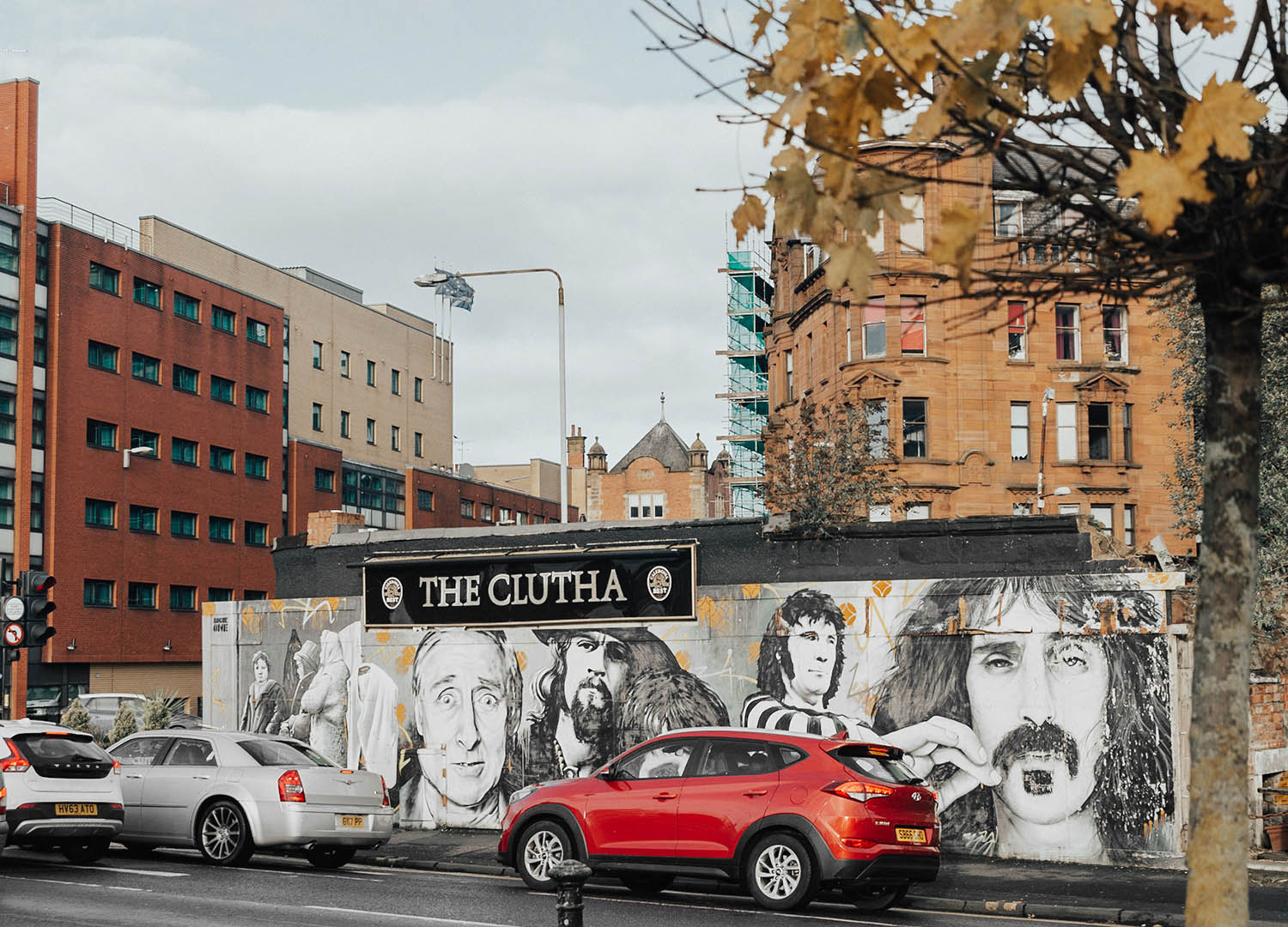 One thing I did know about Glasgow before I went here, is that the music scene is pretty iconic. As the UK's first ever UNESCO City of Music, this is a city that lives and breathes music 365 days a year.
Concerts, festivals, gigs – you name it. There are about 130 different music events each week in Glasgow. See global superstars perform in The SSE Hydro, check out bands on the rise at Barrowland and King Tuts and discover the next breakthrough act in bars like Nice n Sleazy, or check out traditional music hot spots like the Ben Nevis.
14. Go on a Red Bus Tour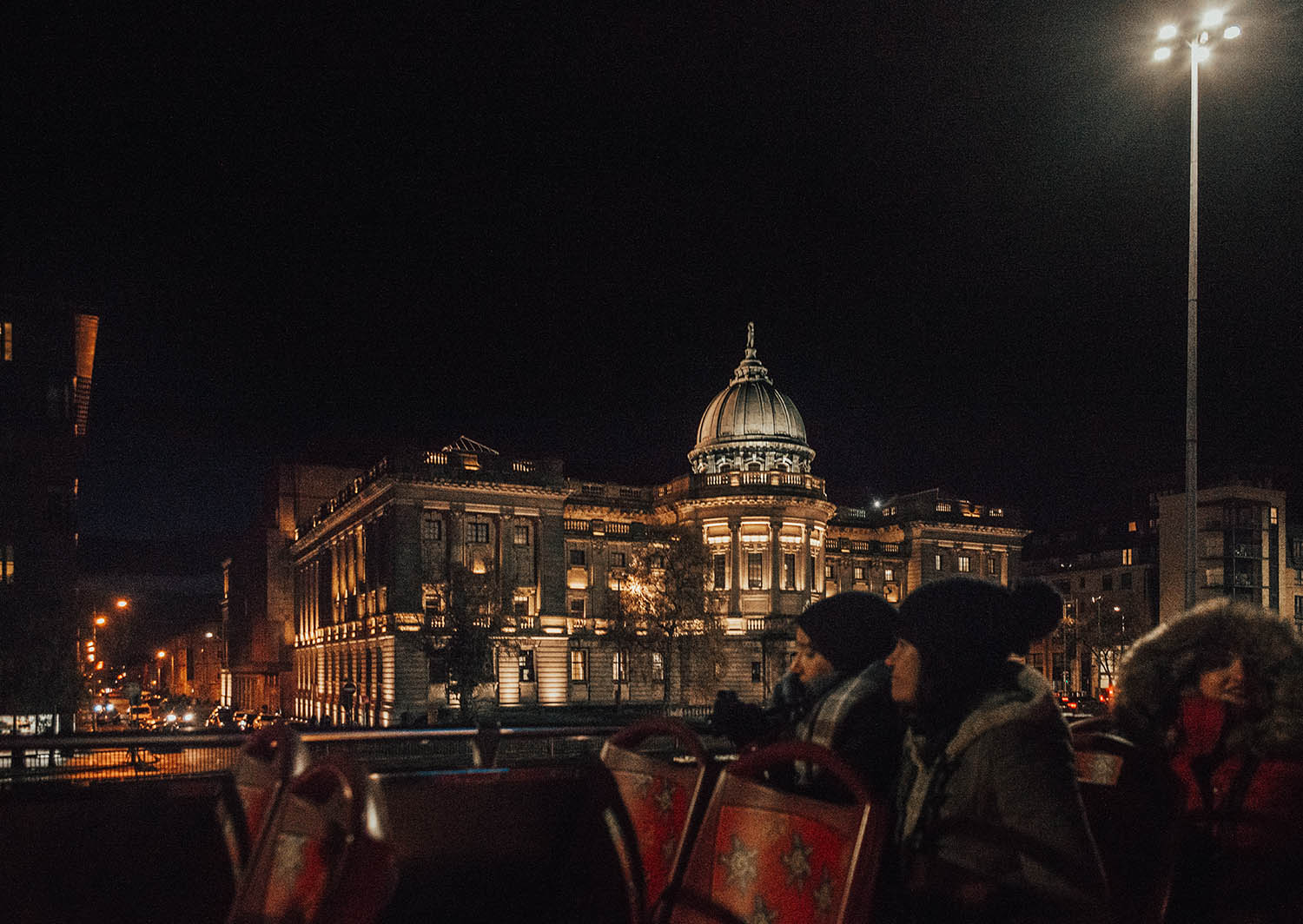 Wherever you are, I think hop-on-hop-off city sightseeing tours are so genius. Even though I went on a tour in Glasgow a dark and cold afternoon in November, it's such an excellent way to start getting to know a city. You get an insight into the city's past and present and get to see the top tourist attractions. As well as getting an idea of the city's distances and how far apart places are.
15. Check out the 'Hogwartsy' University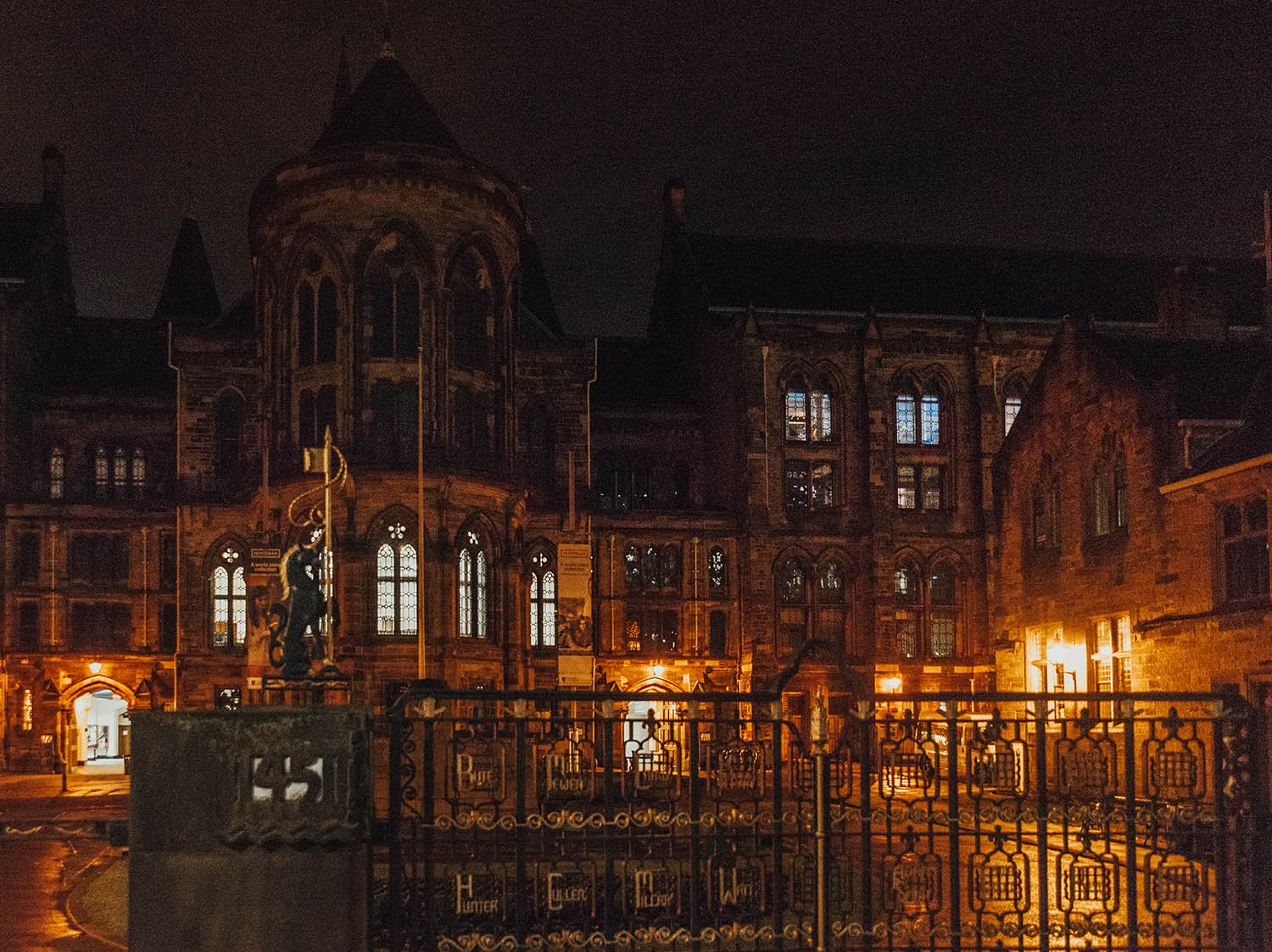 Hogwarts School of Witchcraft and Wizardry? No, The University of Glasgow. I only spotted this very-much-magical-school-anyway from the outside, but I've heard how 'Hogwartsy' it feels to stroll around the campground.
I just wished I would have time to go back here. Unfortunately, I didn't. But I still feel I need to tell you to get your ass over here. Also, Scotland's oldest public museum, The Hunterian is housed in various venues on the campus.
16. Get a picture of the Duke of Wellington (and his cone)
Okay, this is not really an awesome thing to do in Glasgow. But getting a picture of the statue of the Duke of Wellington is almost a must, as this is the unofficial symbol of the city and a landmark.
The statue tells you all you need to know about the friendly people in Glasgow: don't take anything to seriously and have some fun!
Glaswegians keep putting traffic cones on the Duke of Wellington's head (when I was there even the horse had a little cone hat on). The city just ceased to remove the cones because it can't be stopped: it's just a Glasgow thing.
17. Visit Glasgow's Christmas Market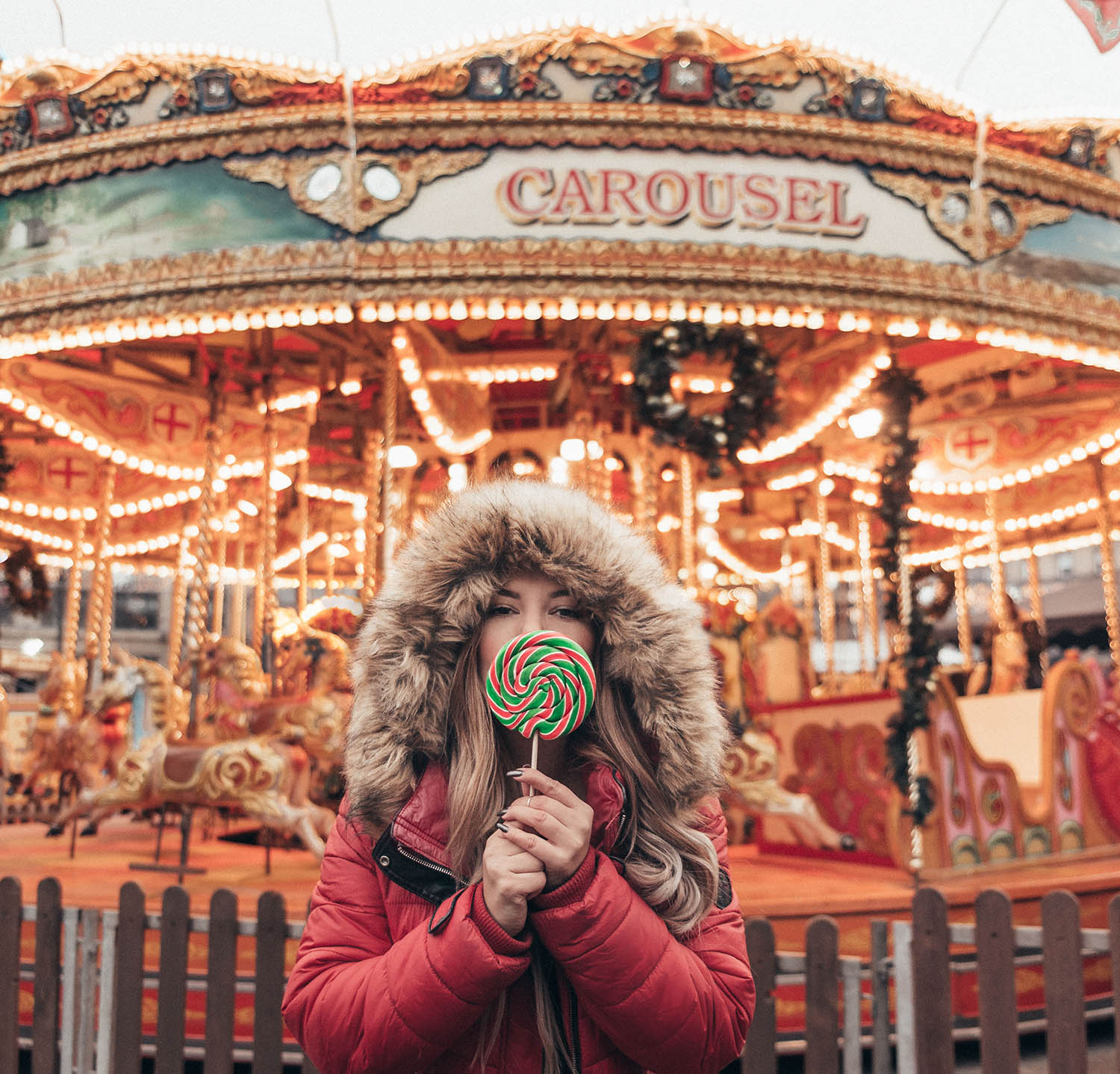 Right now it feels like Christmas is ages away. But I just have to say it's a wonderful time of the year to visit Glasgow. George Square transforms into a winter wonderland with colorful Christmas lights, flying carousels and, rustic stalls. Add parades, street entertainment, shopping extravaganza, food vendors from all around the world, carol singing and you have an all-around festive atmosphere to get you in the Christmas spirit.
Where to stay in Glasgow
We stayed and the chic 4-star Abode Hotel, in Glasgow's city center. They have charming Scottish rooms with the coolest wallpapers, fantastic breakfast and an excellent location (it's just a 10-minute walk from George Square).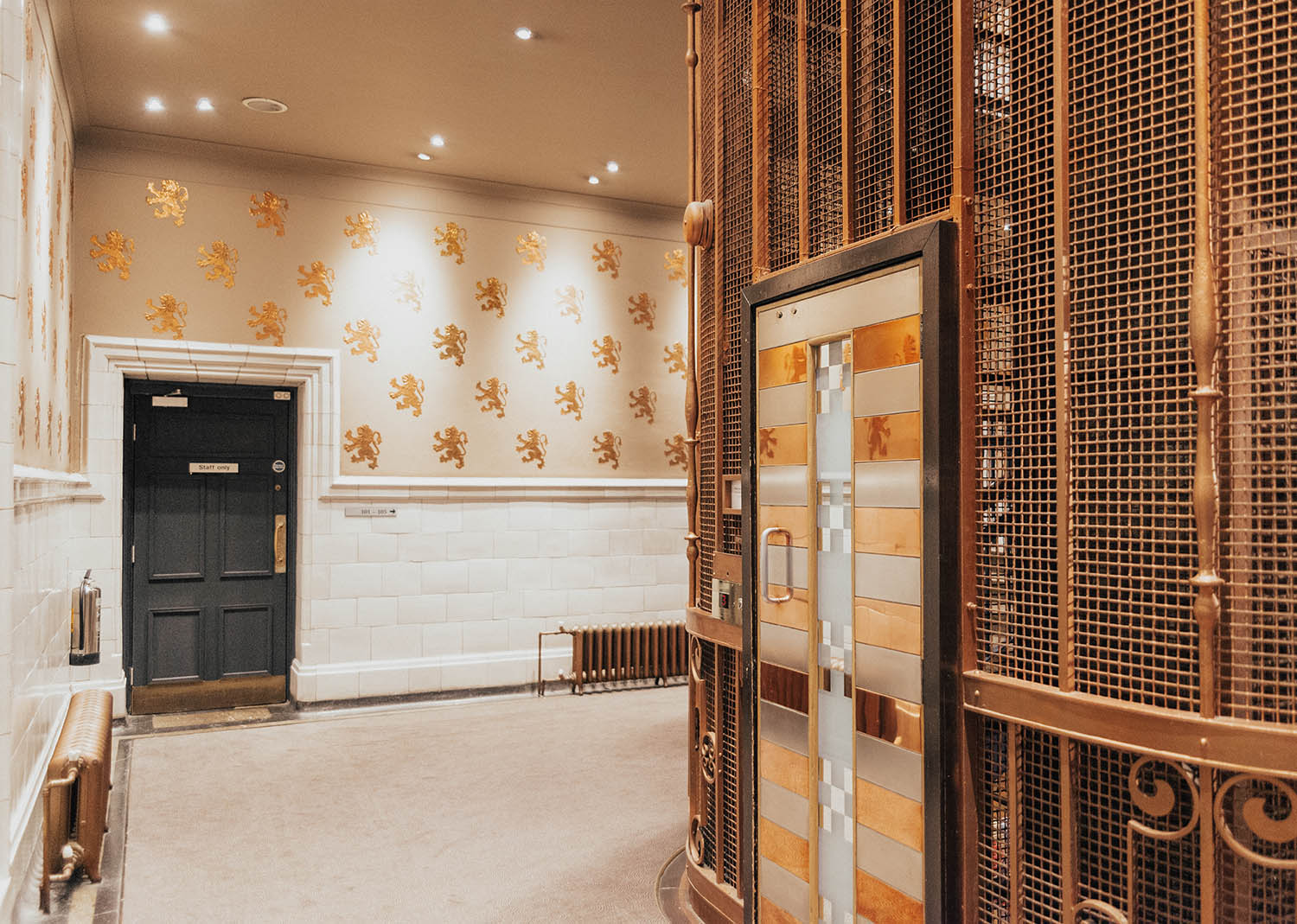 Facts about Glasgow

Glasgow is the biggest city in Scotland with a population about 600 000.

Getting to Glasgow: It's easy to get to Glasgow. Fly directly to Glasgow airport, take a 45 minute-train from Edinburgh or hop on a short flight from London. Find flights to Glasgow here.

Did you know?
… There is more marble in the City Chambers than there is in the whole of the Vatican.
… The name 'Glasgow' derives from a Gaelic phrase meaning 'green valley' or 'dear green place'.
… Glasgow's underground railway system, known as the 'Clockwork Orange' (because of its colour), is the third oldest underground railway system in the world.
On Pinterest? Save this list for later!
Do you know more awesome things to do in Glasgow? Let me know in a comment!
---
Disclaimer: I visited Glasgow in collaboration with People Make Glasgow and Visit Scotland. As always, all opinions are my own.