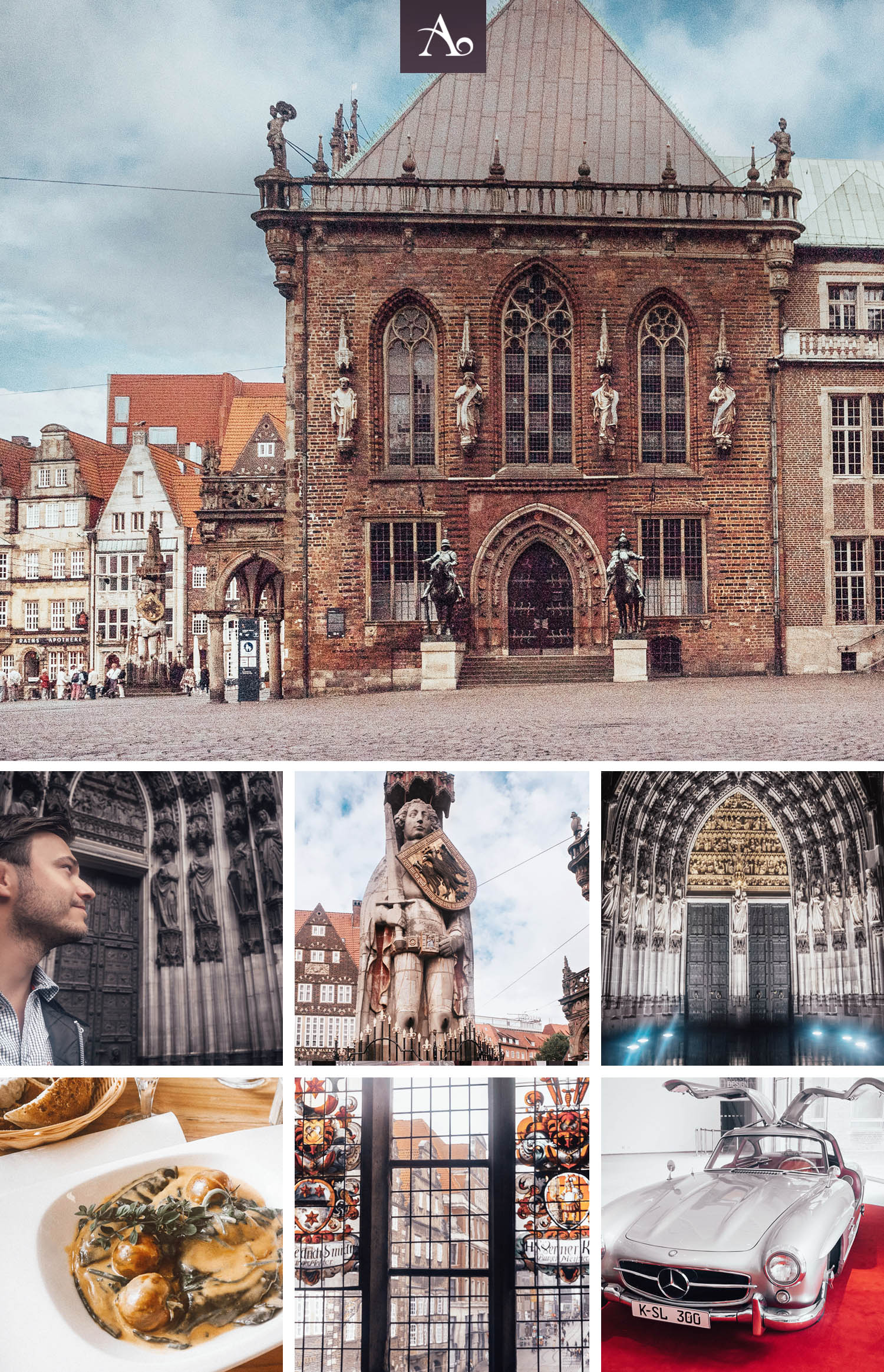 Two cities. One weekend. From a medieval maze and beer gardens to Germany's most visited monument. This is your mini-break guide from Bremen to Cologne.
Bremen is known for being one of the most outward-looking and friendly cities in Germany. Cologne is famous for its gothic masterpiece cathedral, Carnival and arts, and music scene. Together it's two cities that are perfect to combine for your next getaway in Germany.
Usually, I'm the one who gets to stay at home while my lovely fiance travels the world. But this time, she was in Vietnam which opened up an opportunity for me to go on a city break in Germany. Seeing to cities in one weekend might seem a bit stressful, but you can relax all the way from Bremen to Cologne.
In just 48 hours you'll have plenty of time to grab a beer in a cozy garden in Bremen, visit the stunning Cologne Cathedral, walk along the river Rhein, go shopping, explore museums, street art and dine with the locals.
From Bremen to Cologne: A Weekend in Germany
By train, it only takes around 3 hours to get from Bremen to Cologne. The tickets cost €11.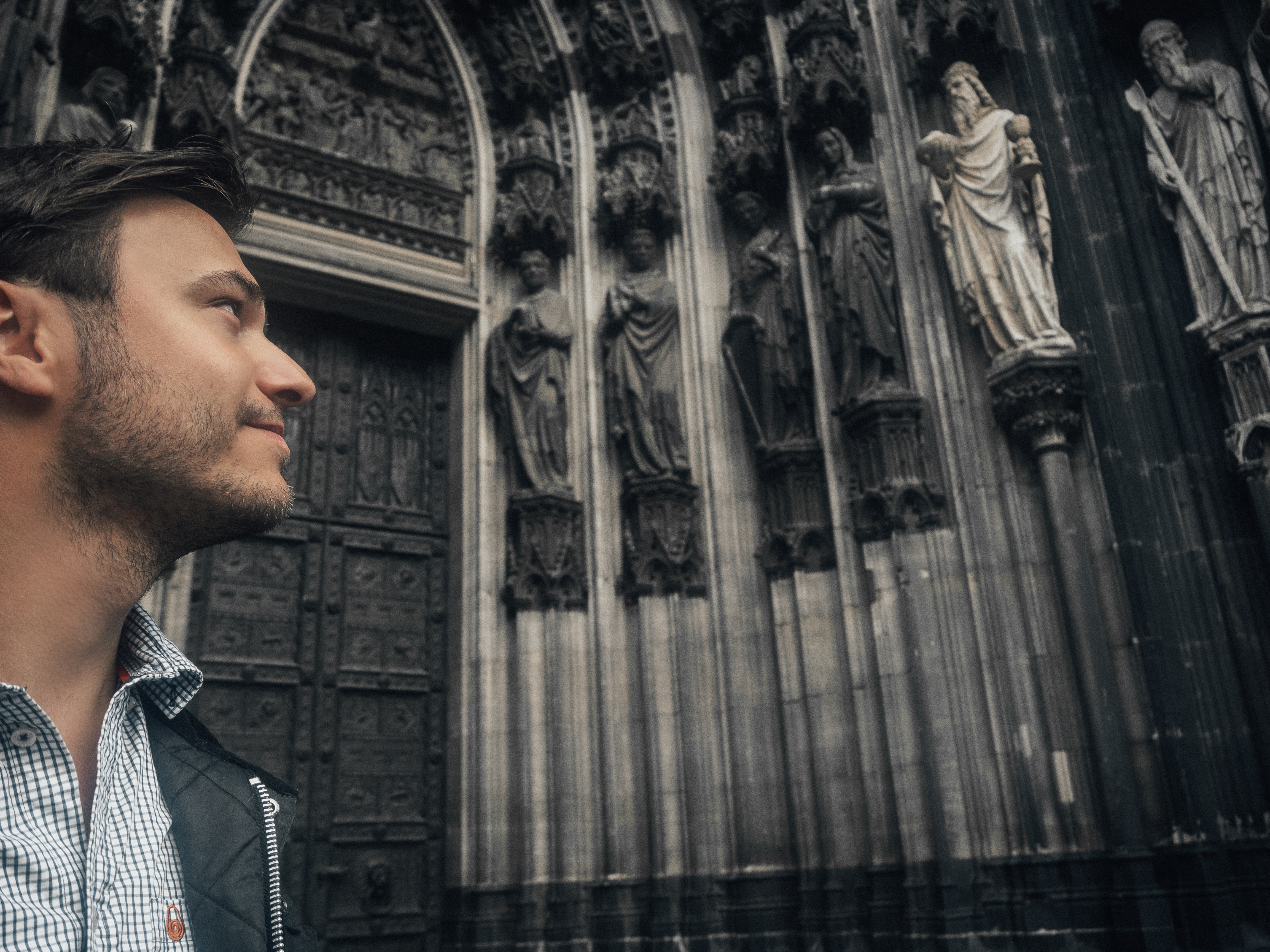 A SATURDAY IN BREMEN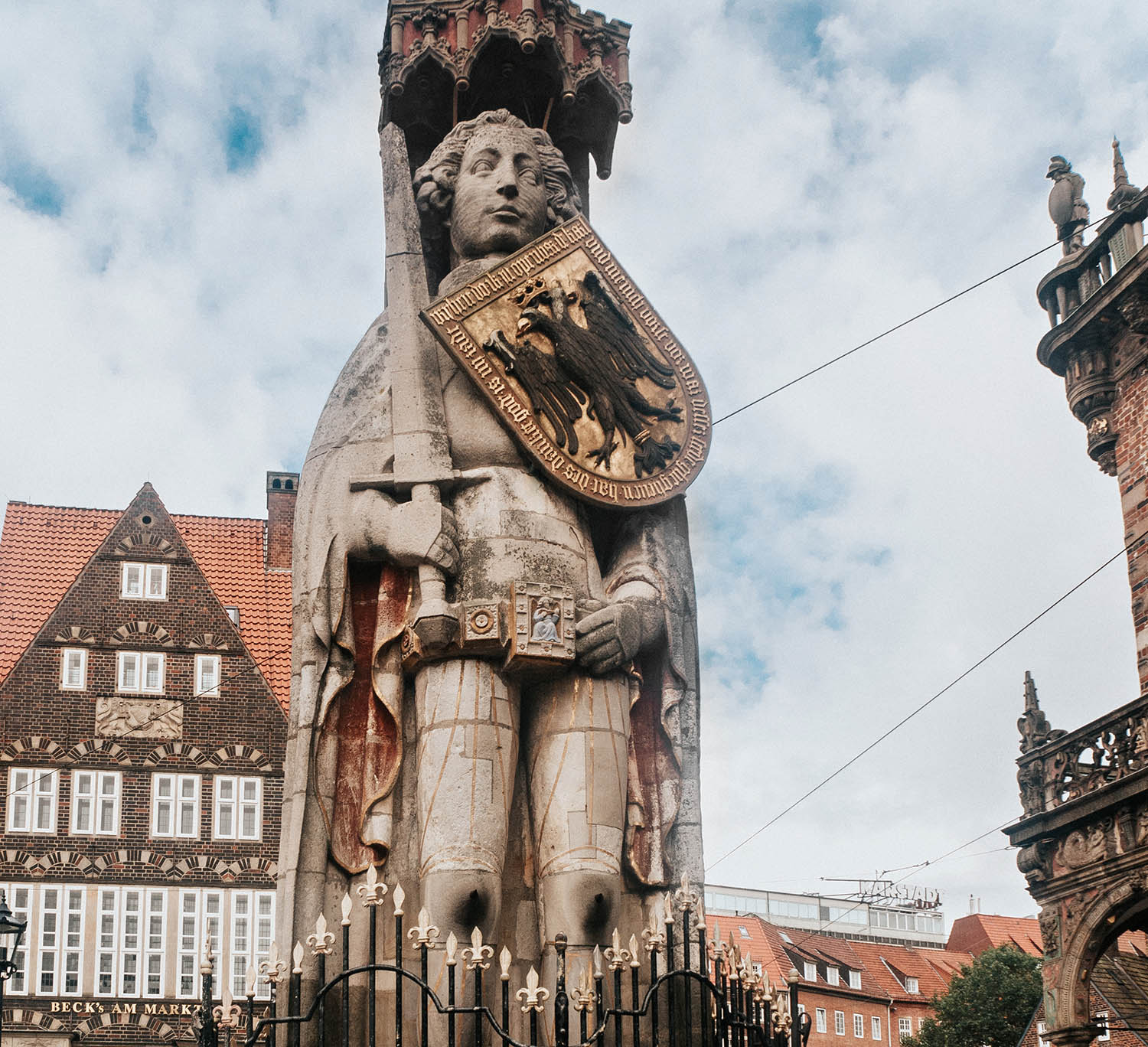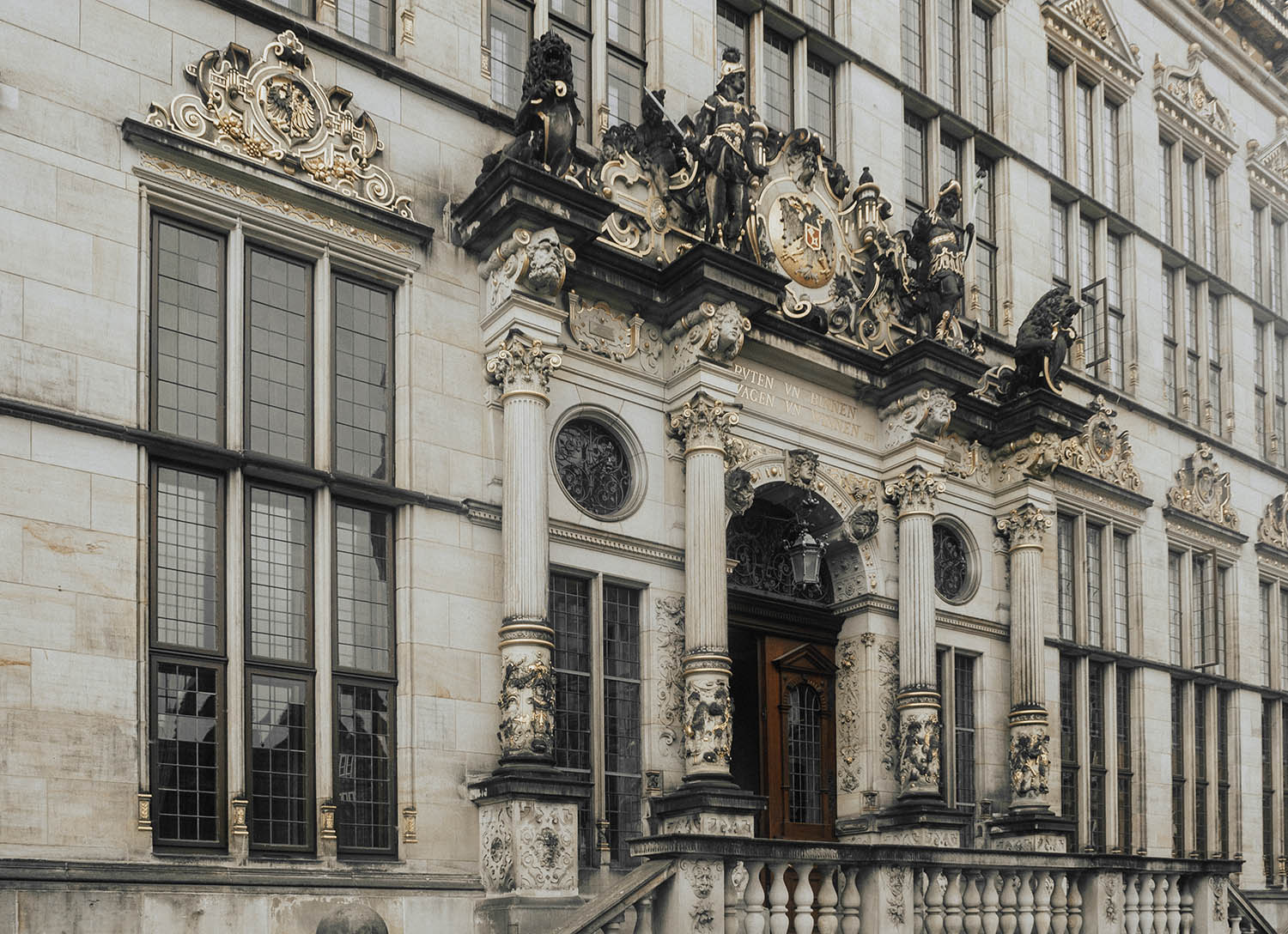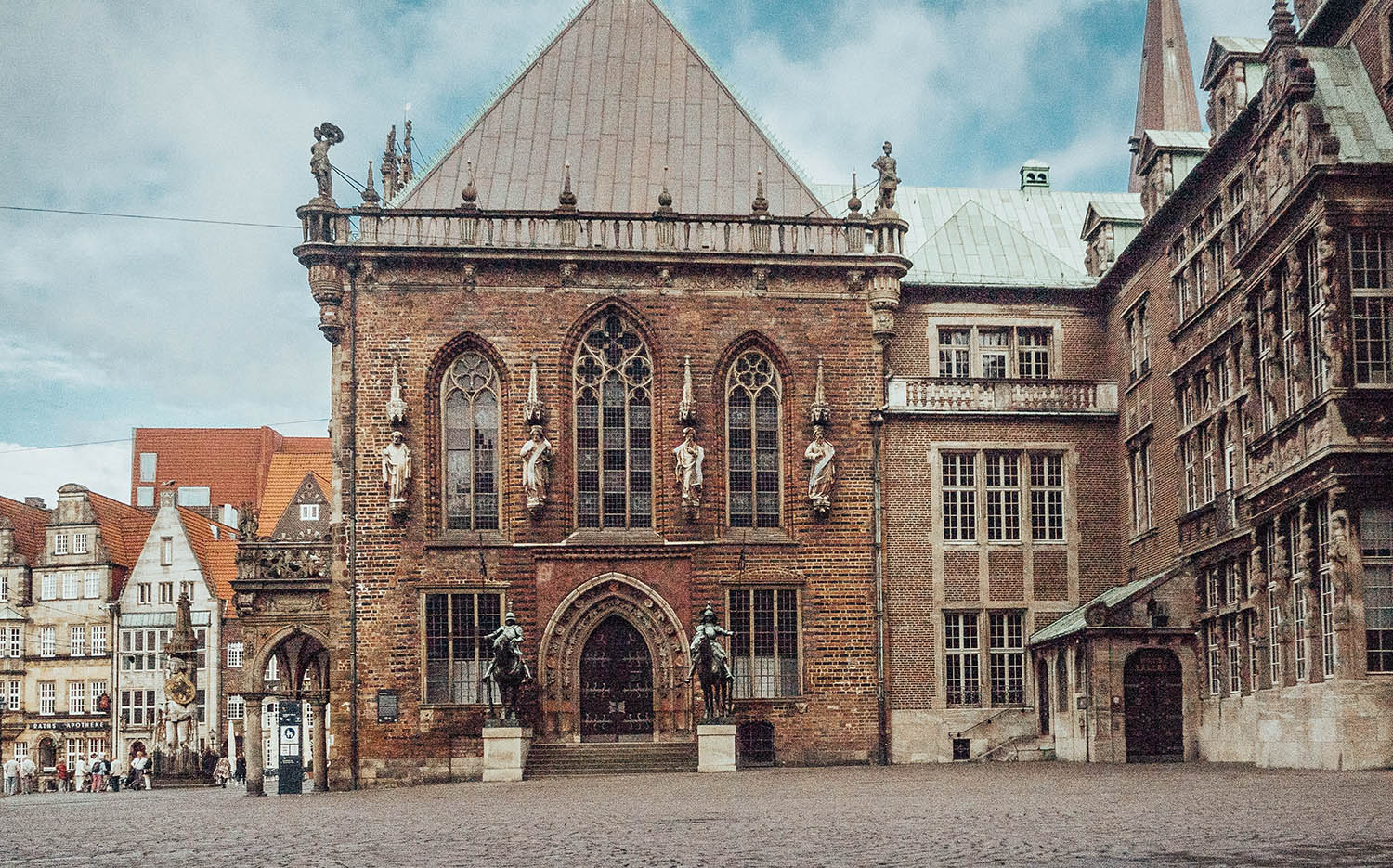 First of all, Bremen is a very picturesque city. It's over 1 200 years old and is filled with grand old buildings that seem to come straight out of a fairytale. What makes it such an attractive city to visit in just a day is that it's so easy to get around. You can walk anywhere and will be amazed only by the things you discover on the way.
Even though over 550 000 people are living in Bremen (which is considered a lot when you're coming from Sweden), the city has a cozy small-town vibe to it.
Click here for more attractions, tickets, and tours in Bremen
Town Hall & Bremen Cathedral
Start your day at the market square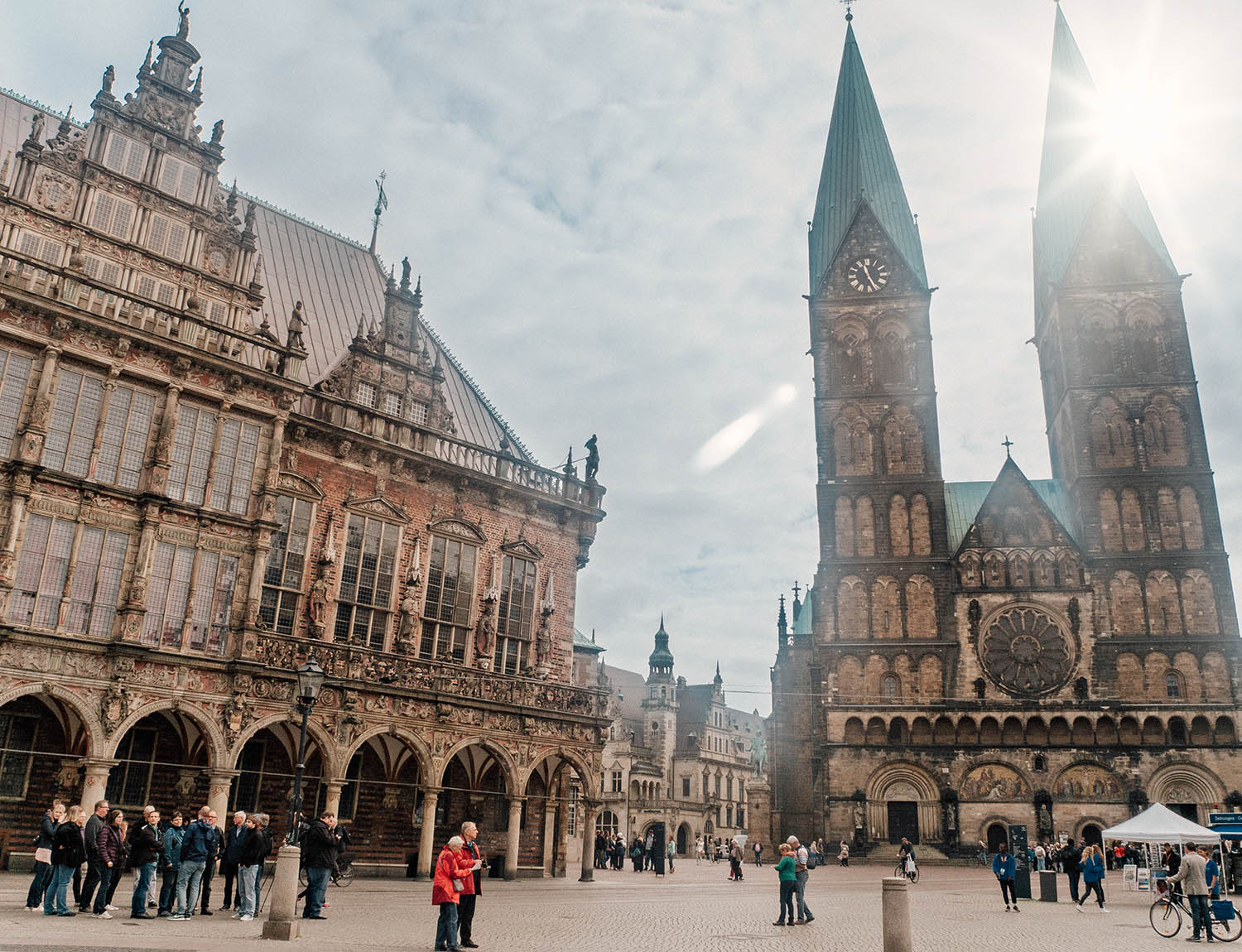 To quote the city's own slogan, Bremen is "a city with many faces." There is something for everyone here. Whether you want to explore the buzzing markets, amble through the twisting lanes in the medieval heart or party on the disco mile. There are lots of bars, restaurants, and pubs with no closing time.
A great place to start your day in Bremen is in the market square in the center of the city. Here you find the beautiful 600-year-old town hall and the Roland Statue which are among Bremen's main historical attractions.
Here is also the stunning St. Peter's Cathedral. Head up to the cathedral tower to get a good view of the city and the river Weser.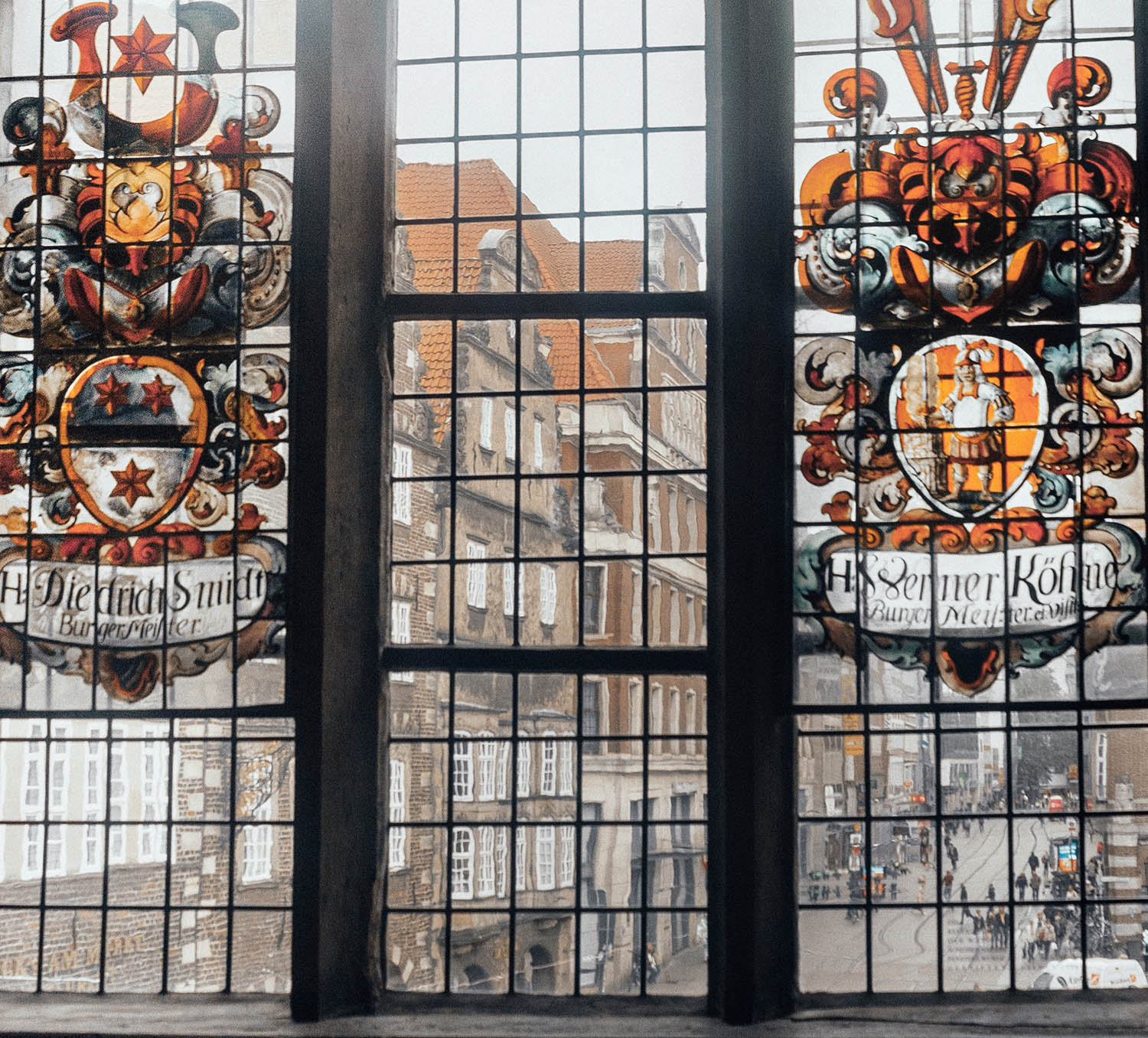 Explore the Schnoor Quarter
Discover the beauty and charm of Bremen's oldest district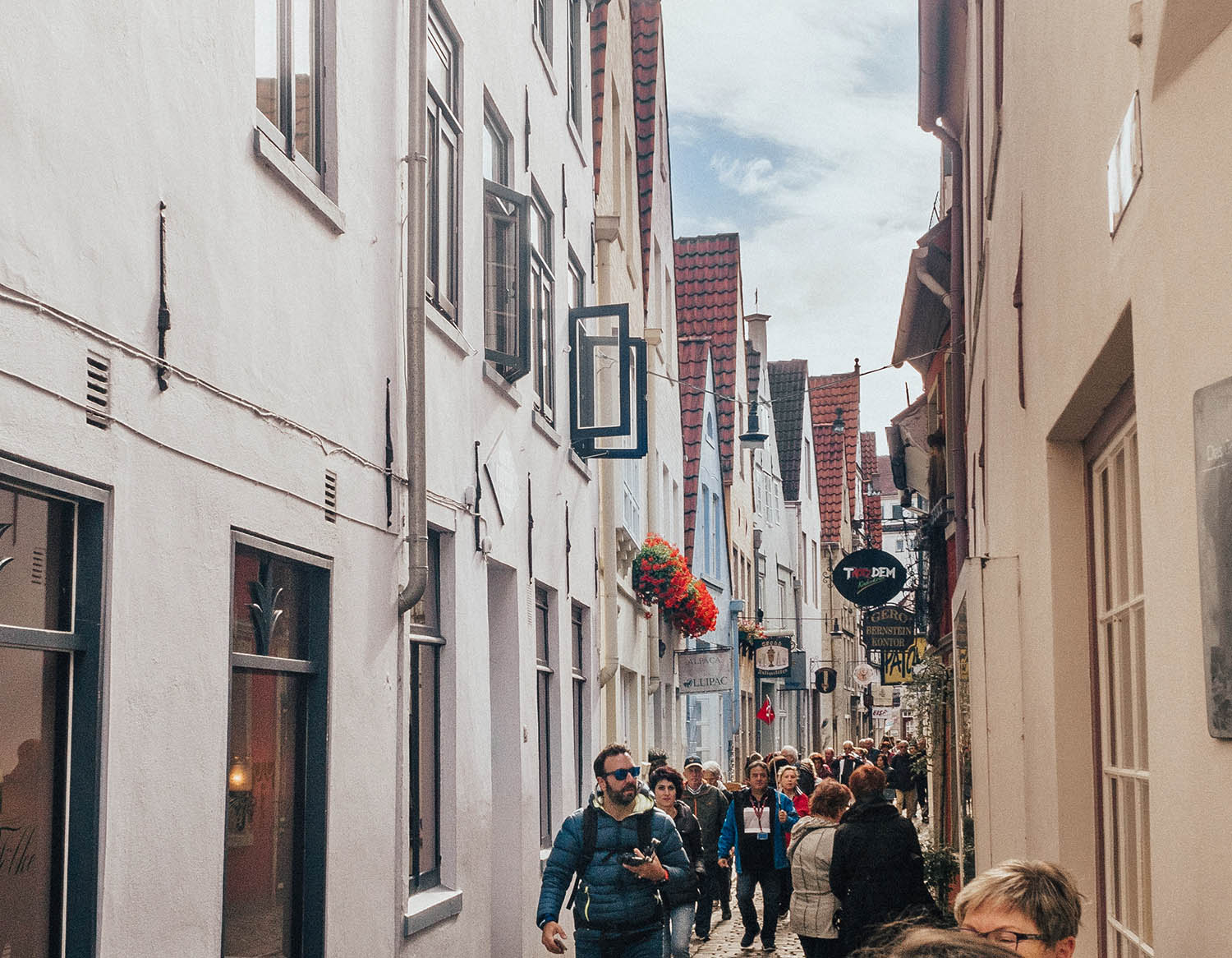 My favorite place in Bremen was the Schnoor quarter. It is the medieval center of Bremen and is like a maze of lanes lined with beautiful 15th and 16th-century houses. Back in the old days, this is where ropes and cables for ships were made (Schnoor = String).
Nowadays, Bremen's oldest and most picturesque district is filled with craft shops, galleries, souvenir shops, many cafes, and restaurants. Walk through alleyways so narrow that you didn't even think they would exist, enjoy a beer or two in a beer garden that only has seats for two, and browse the different stores.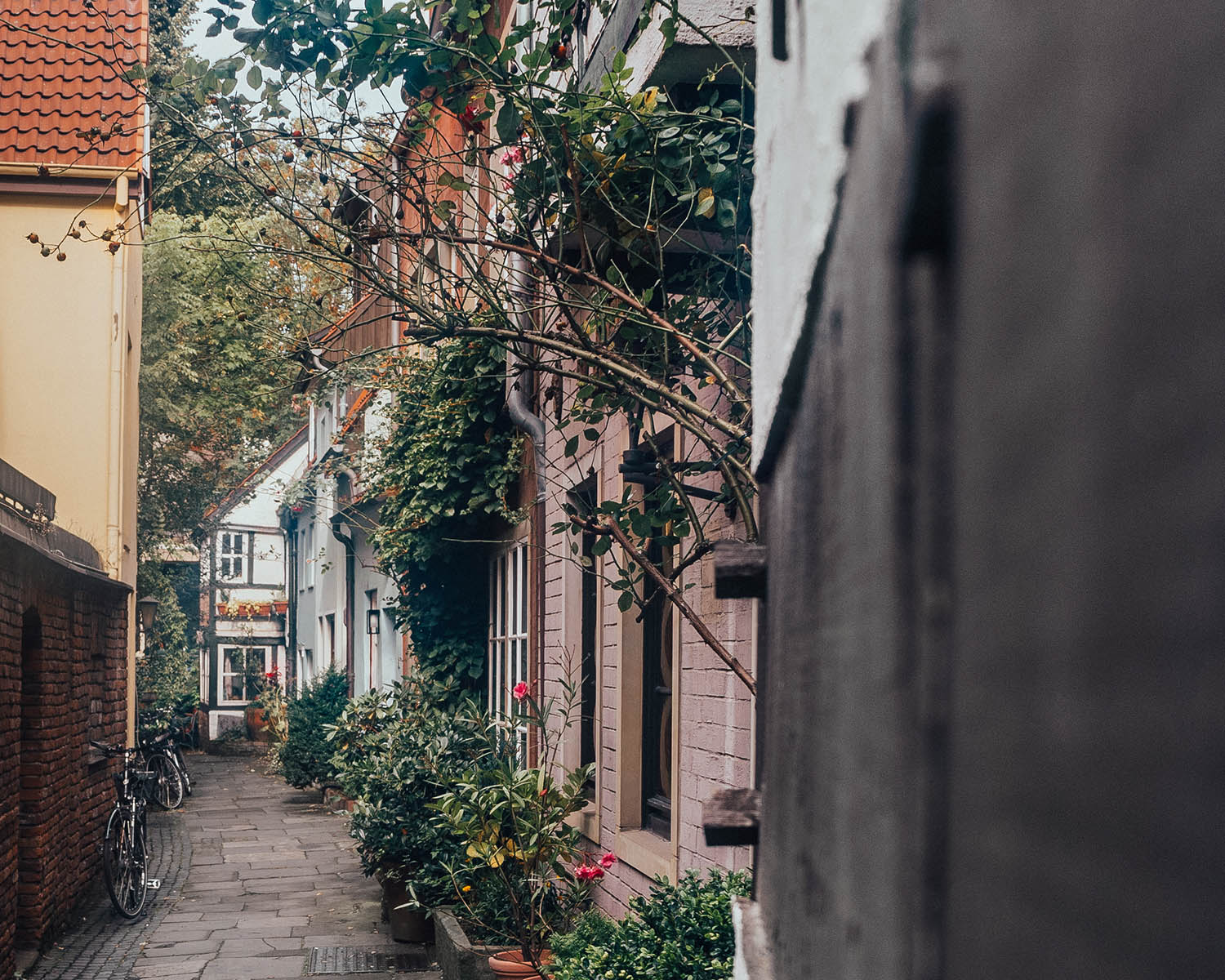 The Town Musicians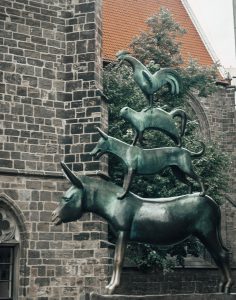 When in Bremen you should definitely take a picture by one of Bremen's most famous sights: "The Town Musicians," which illustrates the animals in brother Grimm's fairytale "Town Musicians of Bremen."
It's a folk tale of outcast animals (a donkey, a dog, a cat, and a rooster) finding a new home.
The statue can be found outside the Town Hall. You might notice that the donkey's front legs are shinier than the rest of the statue. This is because rubbing them is thought to bring good look.
Grab lunch at the Ratskeller
600 years of tradition, 650 German wines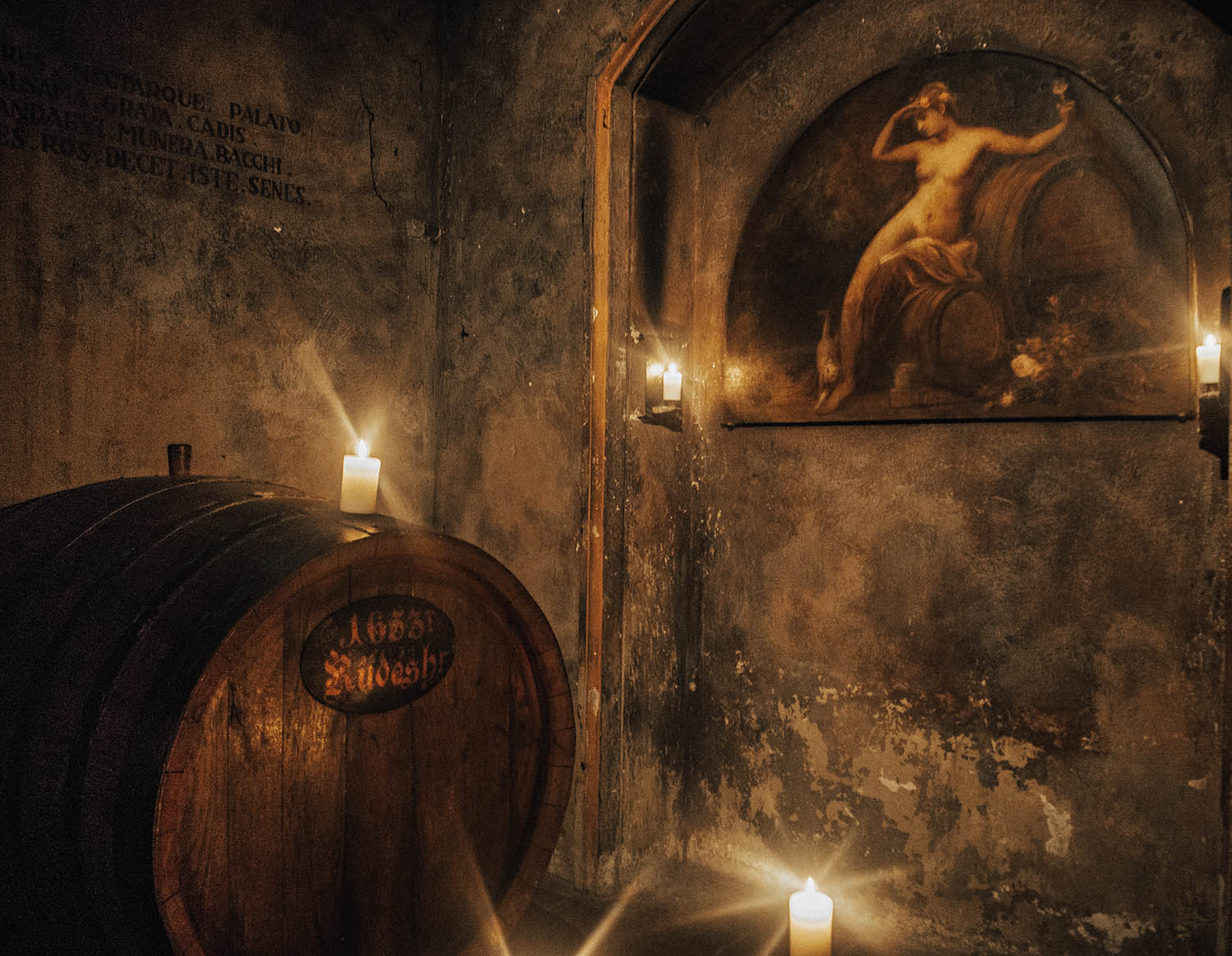 Don't miss to dine at Bremen Ratskellar, a historical restaurant beneath the town hall where local specialties are served beneath vaulted ceilings. You can also head down to the 600-year-old wine tunnel and gaze upon the largest collection of German vintage vine in the world.
Enter through an old wooden door guarded by father Rijn, breathe in the aroma of centuries-old-stored wine and look upon the twelve barrels maturing undisturbed and well protected from light and air. In this cellar also lies Germany's oldest wine, which is dated 1653. You will find that single barrel on top of a shrine – illuminated by only one candle. It looks like something out of a Dan Brown book. If nobody had told me there was wine in this place, I could have guessed that this was the resting place of Mary Magdalene.
Brewery tour and dinner at Union-Brauerei
Another great dining tips is Union-Brauerei. It's a microbrewery that started back in 2015 to produce local beer with a story behind it. The same goes for the restaurant. Everything is local. It's perhaps not the most traditional German food, but the menu changes from month to month. From fish and chips, ribs and hamburgers to Wiener Schnitzel, Bremer Knipp, and vegetarian options. One thing is for sure: it's dishes that go well with a beer!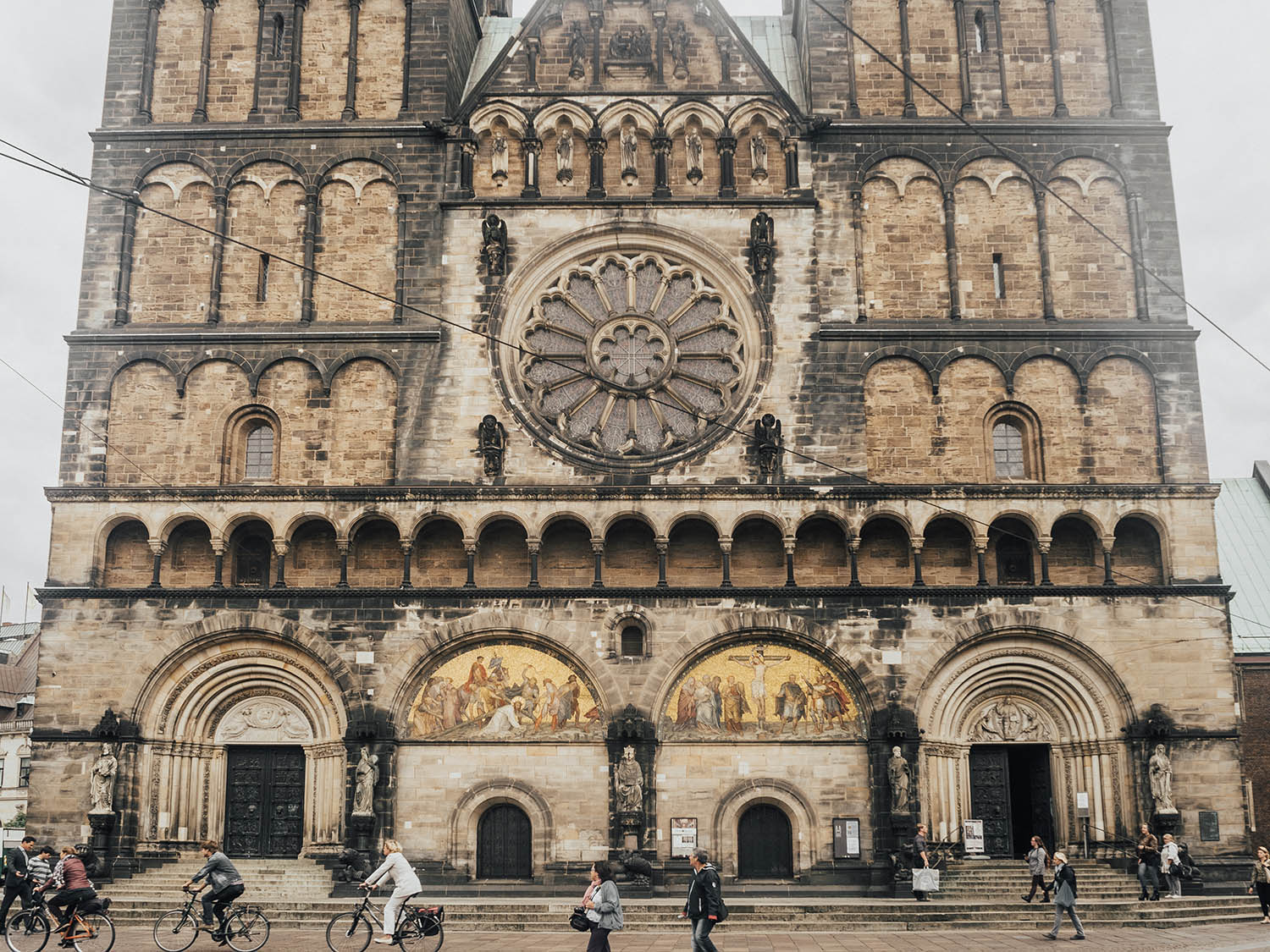 Facts about Bremen

Bremen is the tenth-largest city in Germany

Population: 550 000

Getting to Bremen: The city airport Bremen is just a short journey from the city center. You can also catch a conneting flight from Bremen from Frankfurt airport (takes 55 minutes). Find flights here.

You can also let the train take you right into Bremen's city centre.
Click here to see the latest prices and availability for accommodation in Cologne
A SUNDAY IN COLOGNE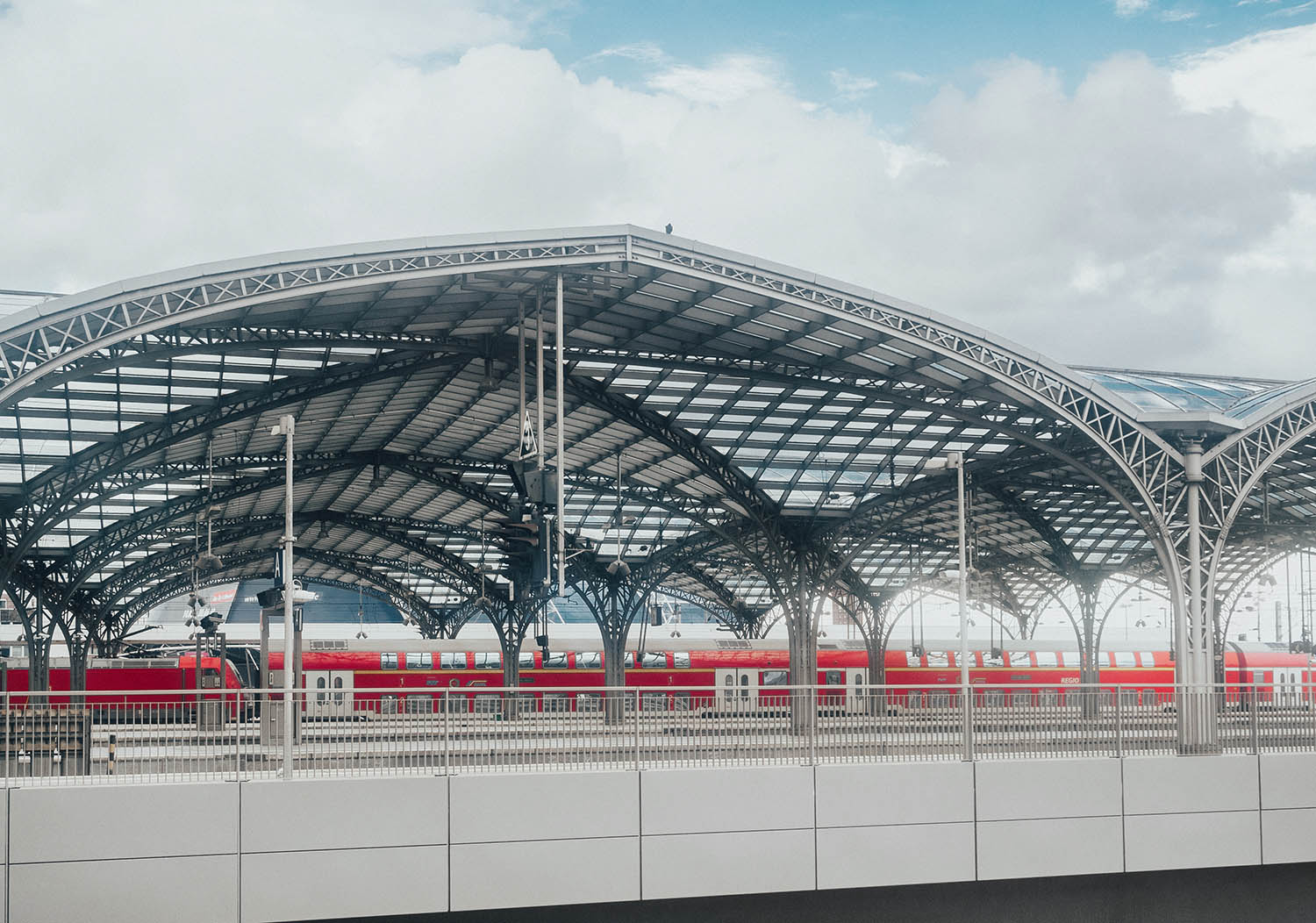 Get ready for a new day in a new city. After a 3-hour train ride, I arrived in Germany's 4th biggest city: Cologne (also known as Köln).
While Bremen is very cozy and has a smalltown vibe to it, Cologne really feels like a big and hip city. It has a cool mix of old and modern architecture, lots of great restaurants, beer halls, museums, and nightclubs. And not to mention, it's famous cathedral which dominates the skyline (and is worth a visit in itself).
Get your bearings in Cologne

Stroll past Roman towers, Gothic churches and past the contrast of modern architecture. Go on a walking tour or explore the city by foot to get your bearings. Even though Cologne is the biggest city on the Rhine, with many districts, it's easy to get around by walking. The magnificent cathedral acts as a focal point from wherever you are in the city.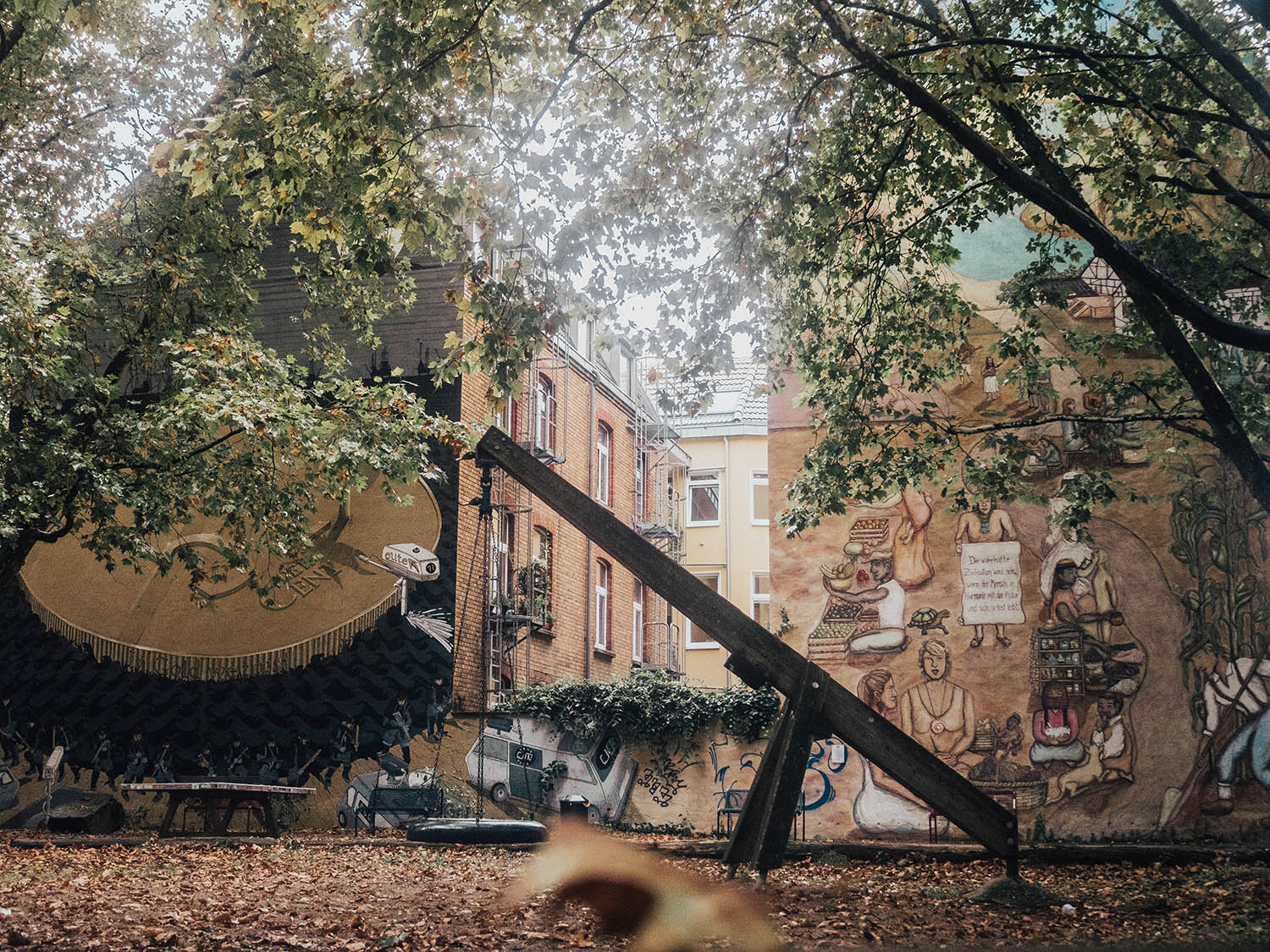 Admire The Cologne Cathedral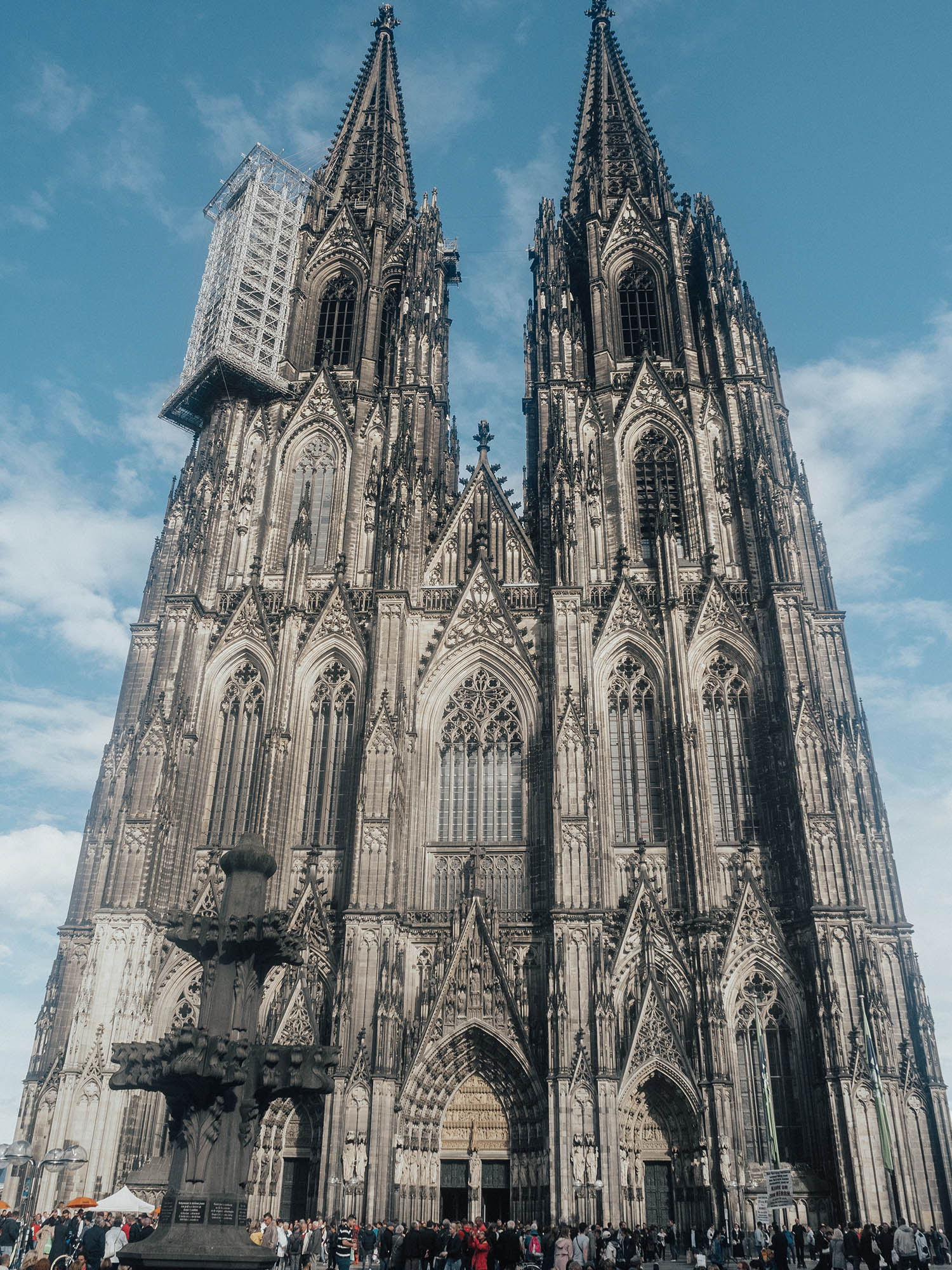 The world-famous Cologne Cathedral (also known as Kölner Dom) took over 600 years to complete. The Cathedral has been the symbol of the city for hundreds of years, and it's easy to see why.
This is one hell of on an IMPRESSIVE piece of architecture!
I can't even begin to understand how this was built. The sheer size of it is mindblowing (you'll have to walk far away just to get a picture of the whole cathedral).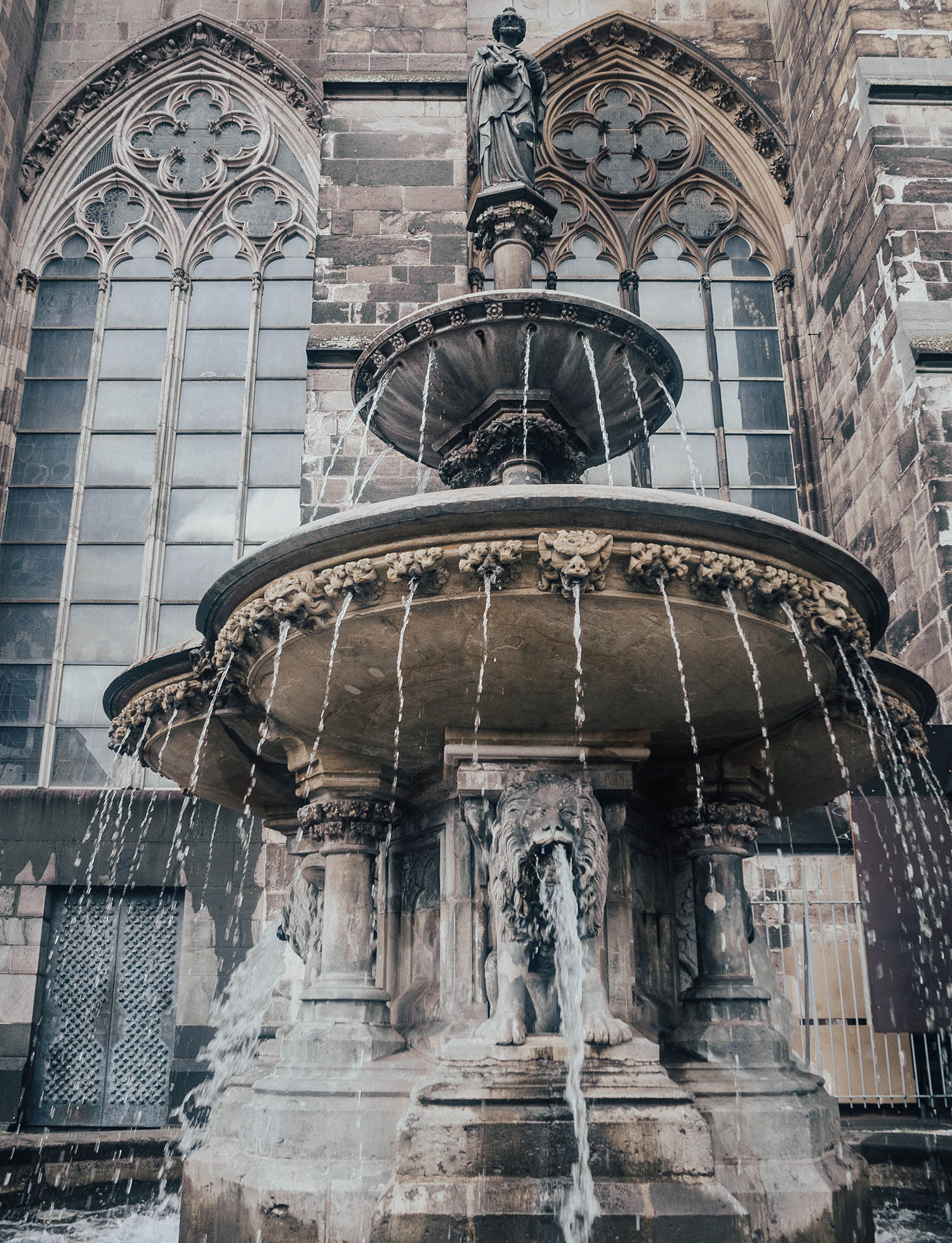 When visiting the Cologne Cathedral, there are two things you have to do:
Climb the 533 steps to the top of the south tower to get a stunning view of the city (just make sure you've had a hearty meal before).
Attend a mass. I'm not at all religious, but it's something holy about going to this church in Cologne. It's a Sunday morning #wellspent, just sitting on a bench in this gothic masterpiece.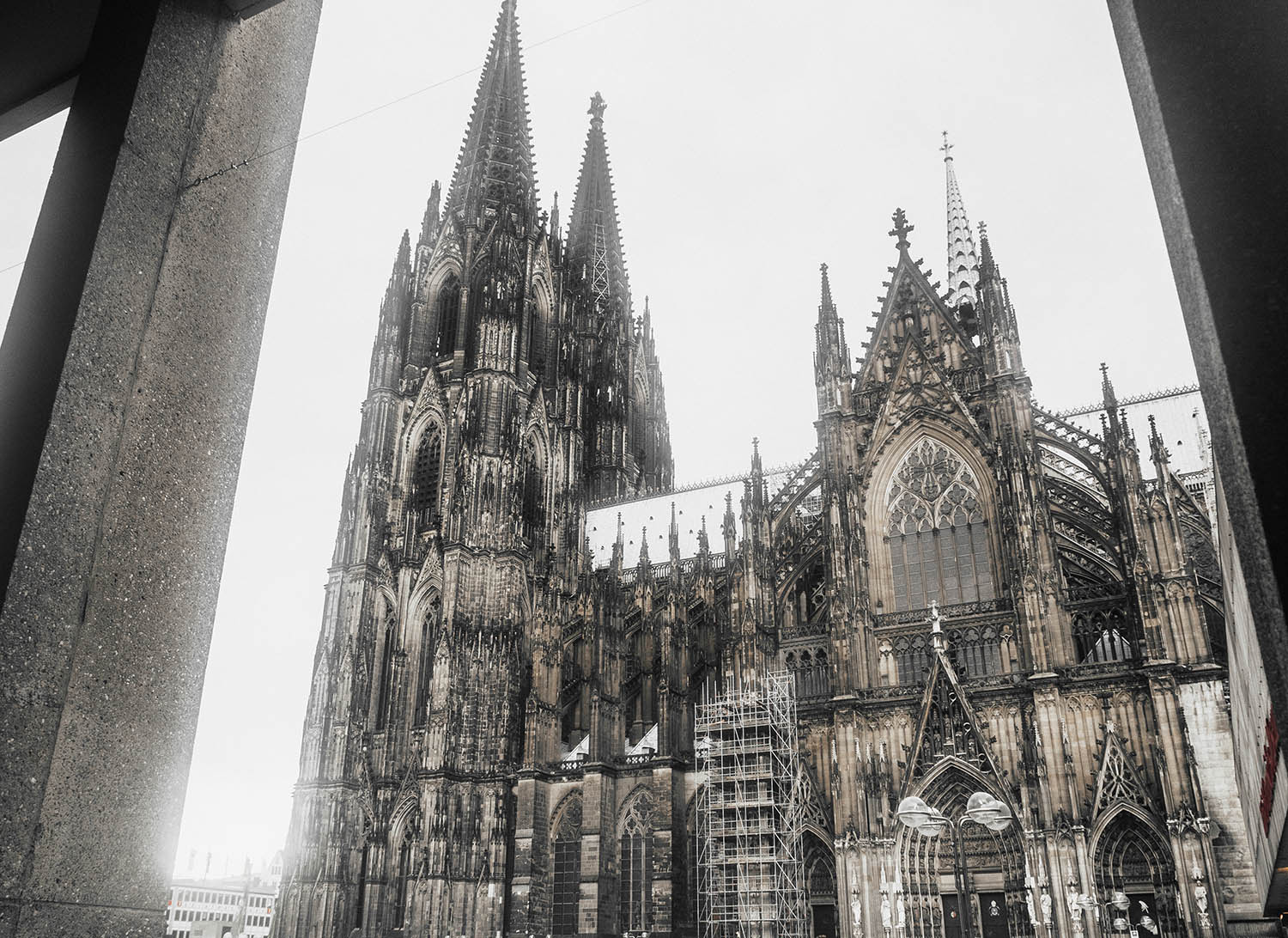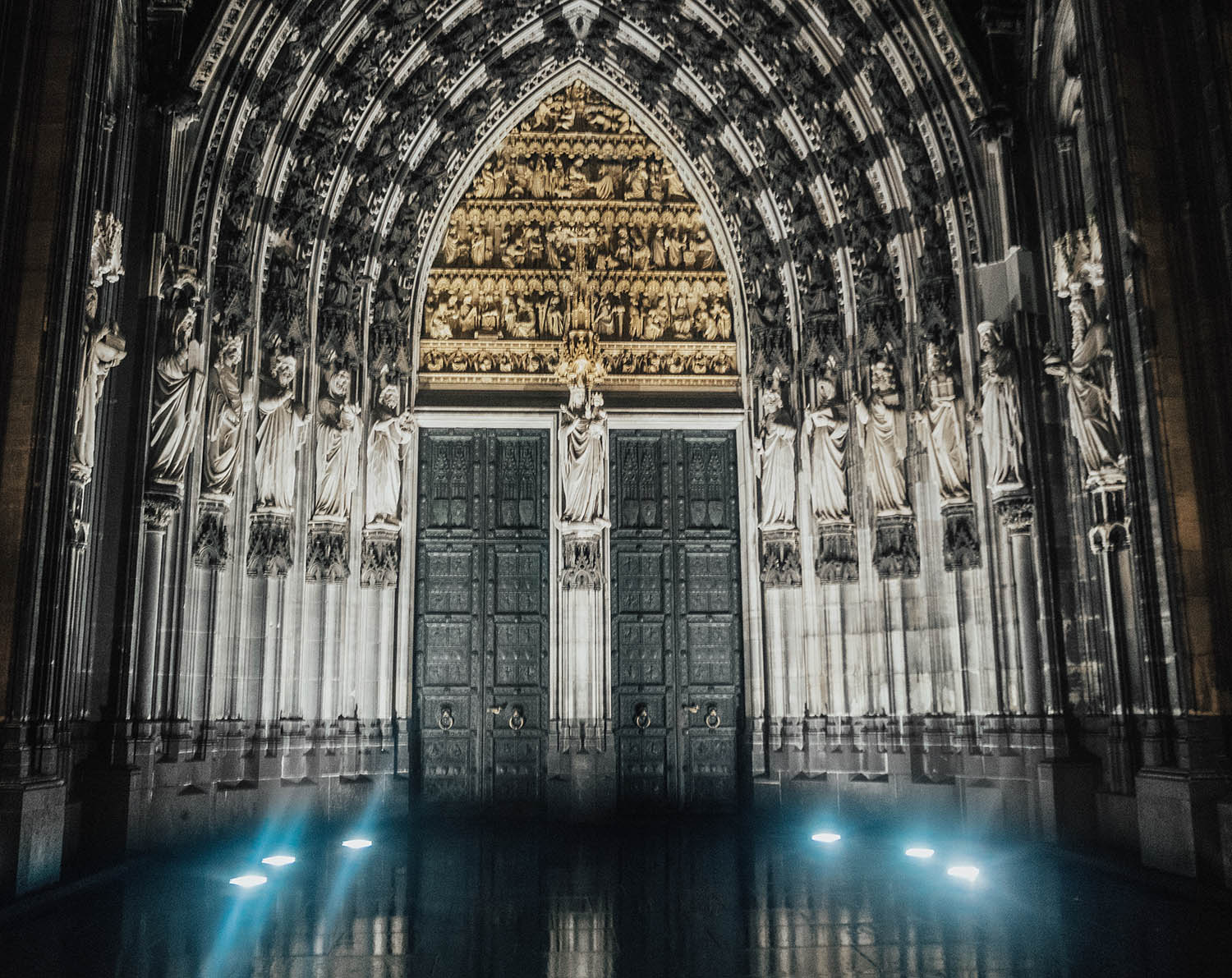 Explore Modern Art at Museum Ludwig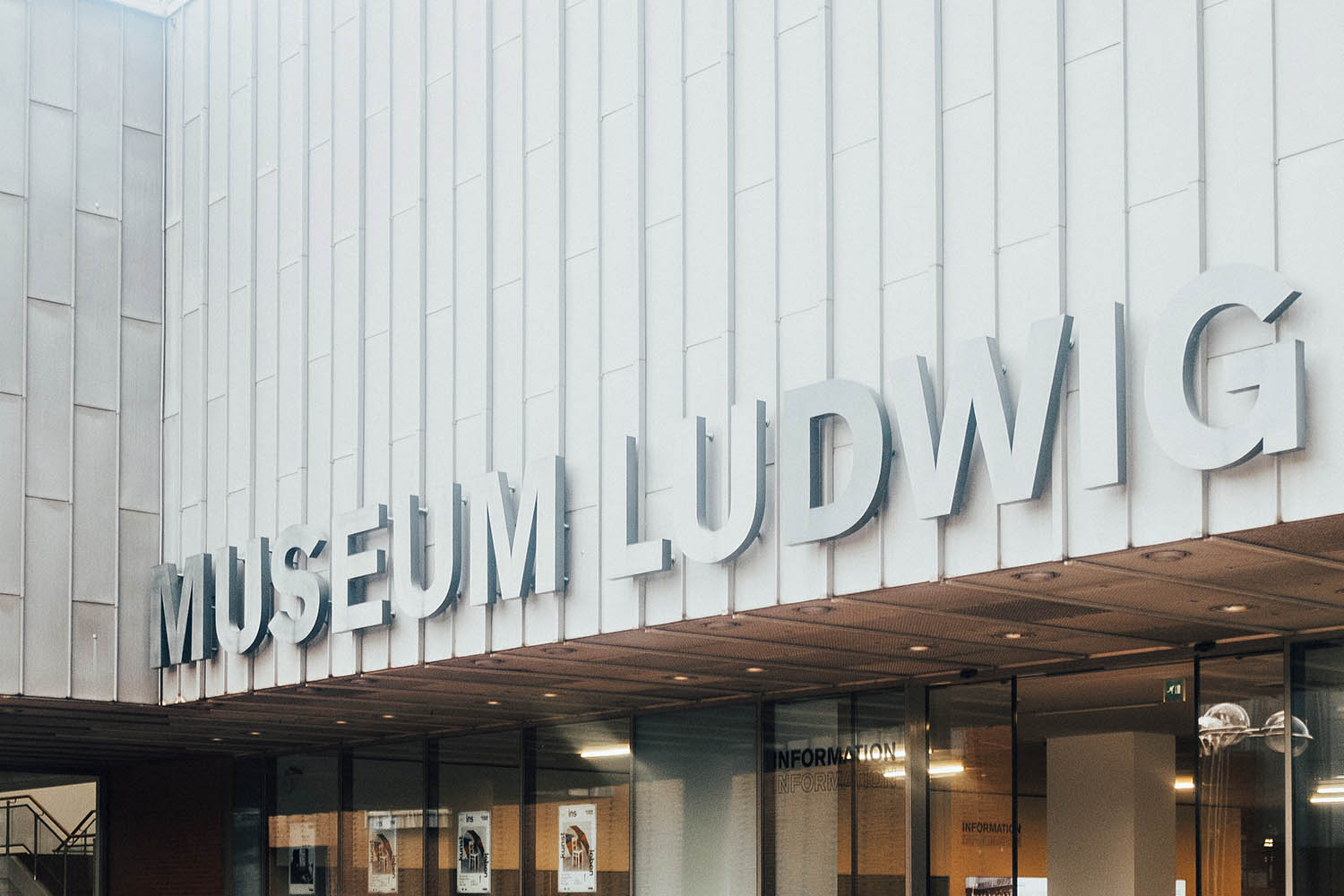 Cologne seems to have a countless number of museums and galleries. One of the most recommended is Museum Ludwig, which is a modern art museum housing works from Pop Art, Expression Art, Abstract, Surrealism, and the third-largest Picasso Collection in the world.
To tell the truth, I'm not a big art guy and have a hard time 'understanding' modern art. It's not speaking to me. But I have to give a big shout-out to our guide that made even me interested in the exhibition.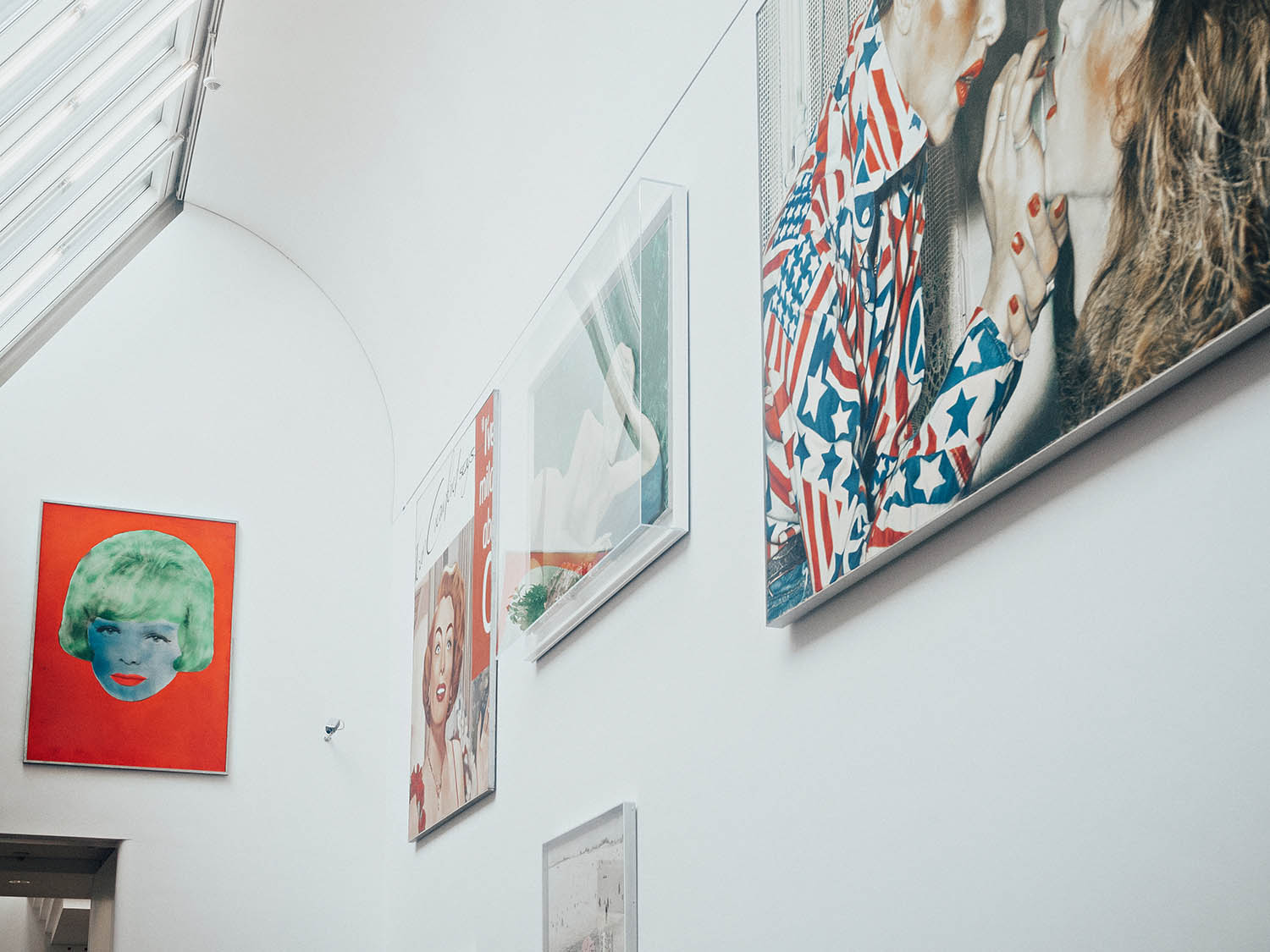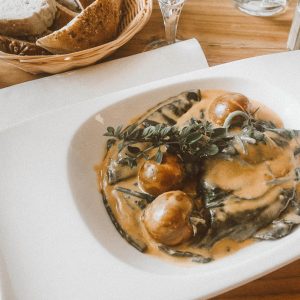 Grab lunch at Museum Ludwig
The museum's own restaurant is surprisingly good. They serve traditional German food and is totally committed to the organic culture.
You can really taste that they use fresh ingredients and herbs.
Dine in a calm atmosphere accompanied by soothing music from a self-playing piano.
Check out the Street Art in Cologne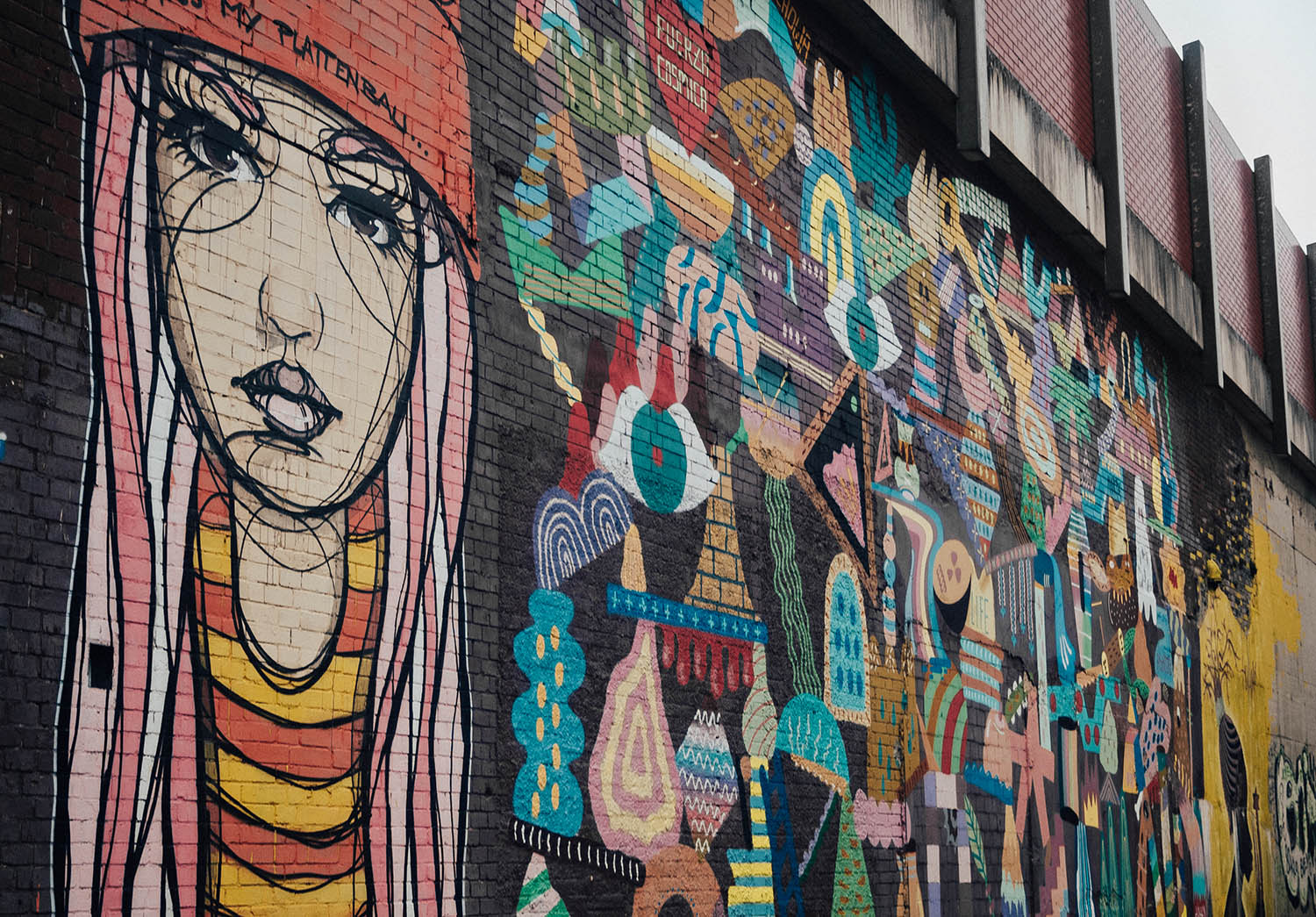 You are bound to find some pretty cool street art around the corner in Cologne. No matter if it's large murals on facades or small stencils and paste-ups on gates and lampposts – this urban space is bubbling with creativity. Almost daily, new graffiti is added.
If you like to see large-scale murals, head to the graffiti hotspot, Ehrenfeld.
Grab a coffee at Van Dyck Rosterei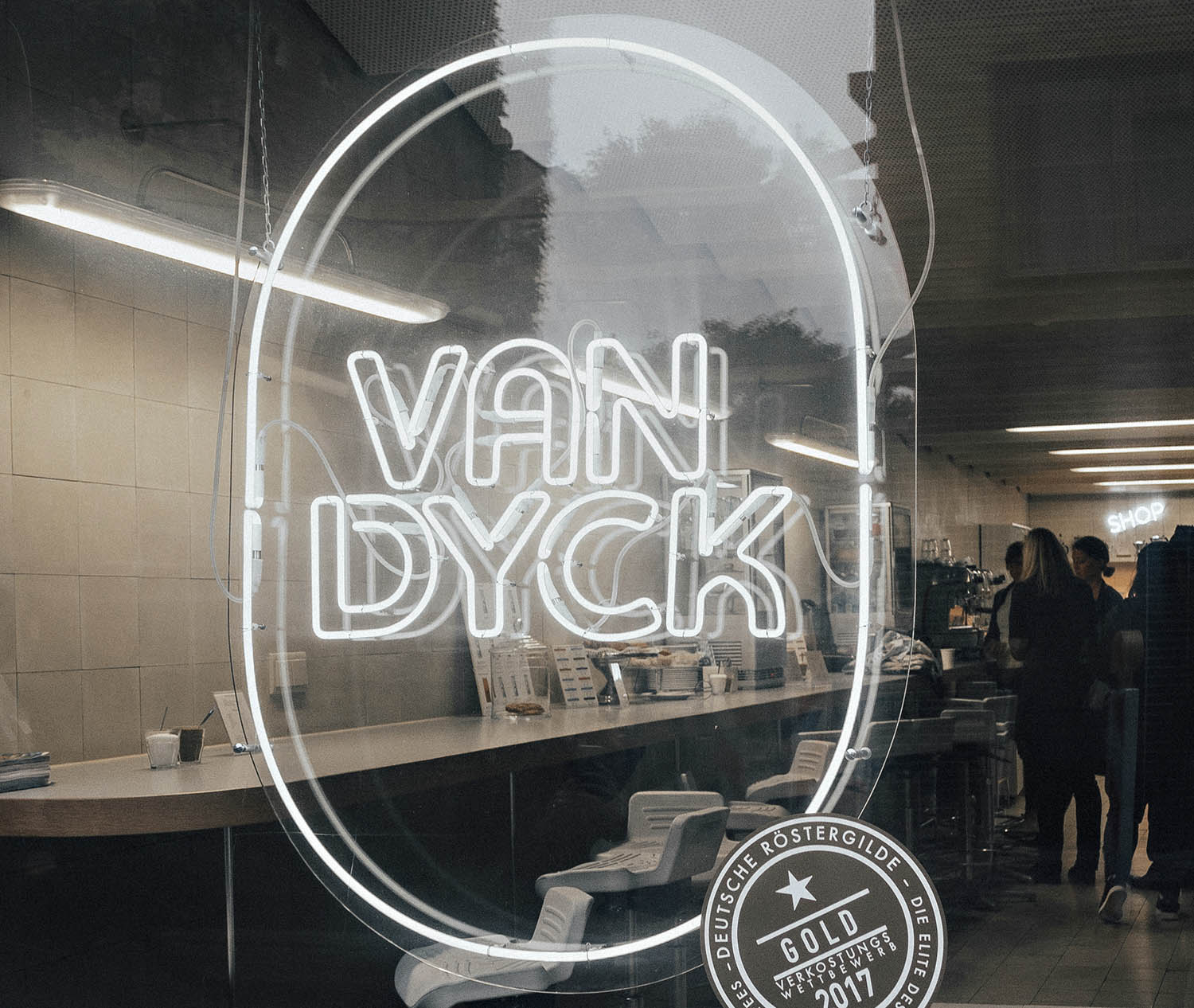 When you're in the mood for a coffee, Van Dyck is the can't-miss spot. It might be the quirkiest coffee roastery in Germany. It was once a hair salon and is now a feel-good coffee shop where you can take a seat on a white barber stool and enjoy the best coffee in town.
The atmosphere is relaxed and perfect for some people watching.
Go for Vegan at Bunte Burger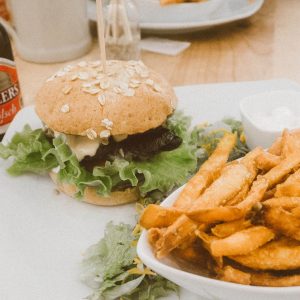 Another dining tip in Cologne is the new hip burger joint Bunte Burger. They serve high-quality vegan food and organic beverages.
I usually never go for vegan food when I'm eating out (only when I'm cooking vegan at home for my fiance). But these are vegan burgers worth trying! Especially when served with sweet potato fries.
Although Bunte Burger is near a busy street, the place feels so relaxed with it's modern and cozy interior.
Makk Museum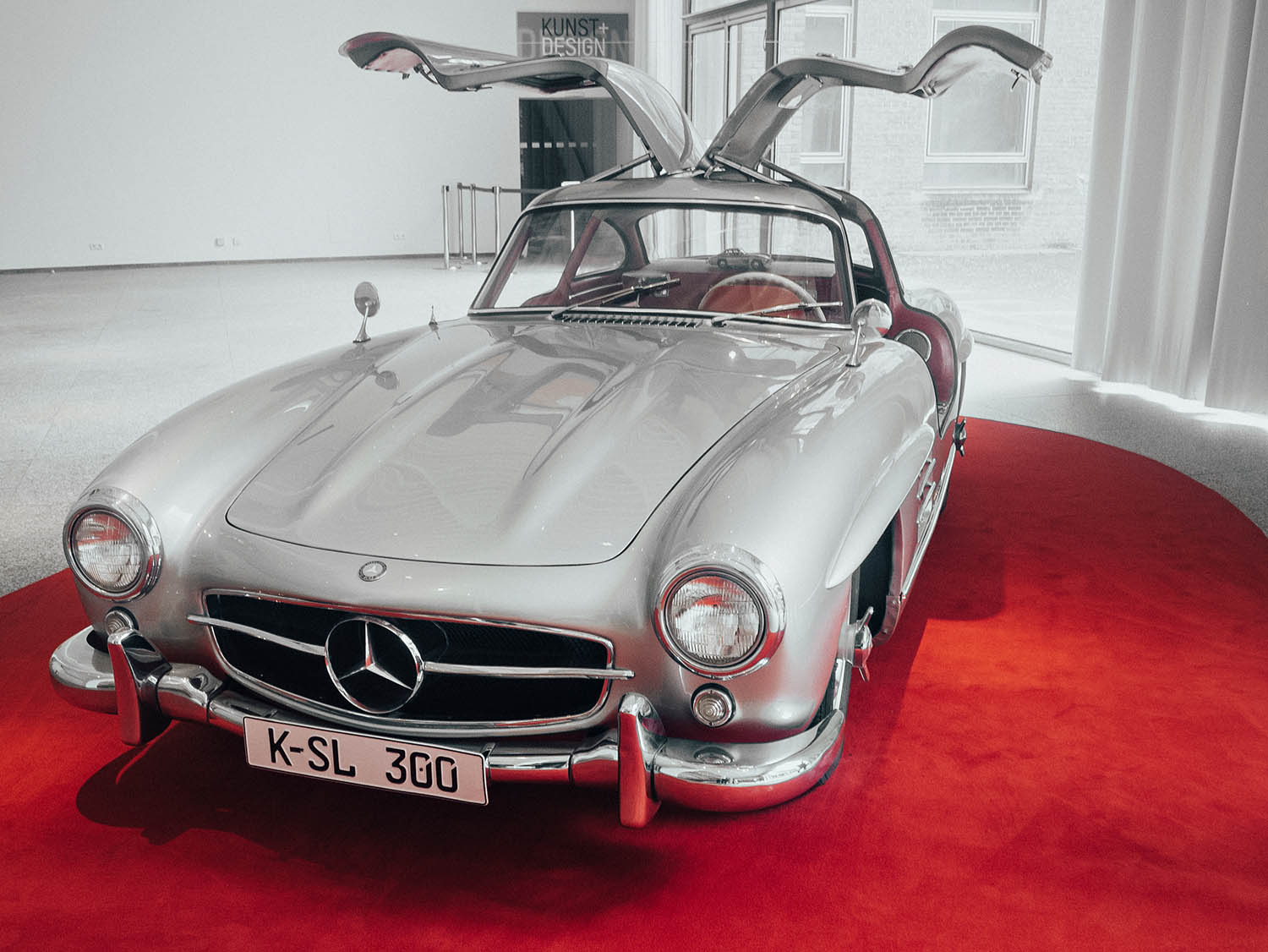 Lastly, if you are into design and arts, check out the Museum für Angewandte Kunst Köln, MAKK, which is located in the heart of Cologne. The museum has acquired over 100 000 items dating from the Middle Ages to the present, including sculptures, furniture, posters, jewelry, and clothing.
The museum also organizes temporary exhibitions which might be worth checking out.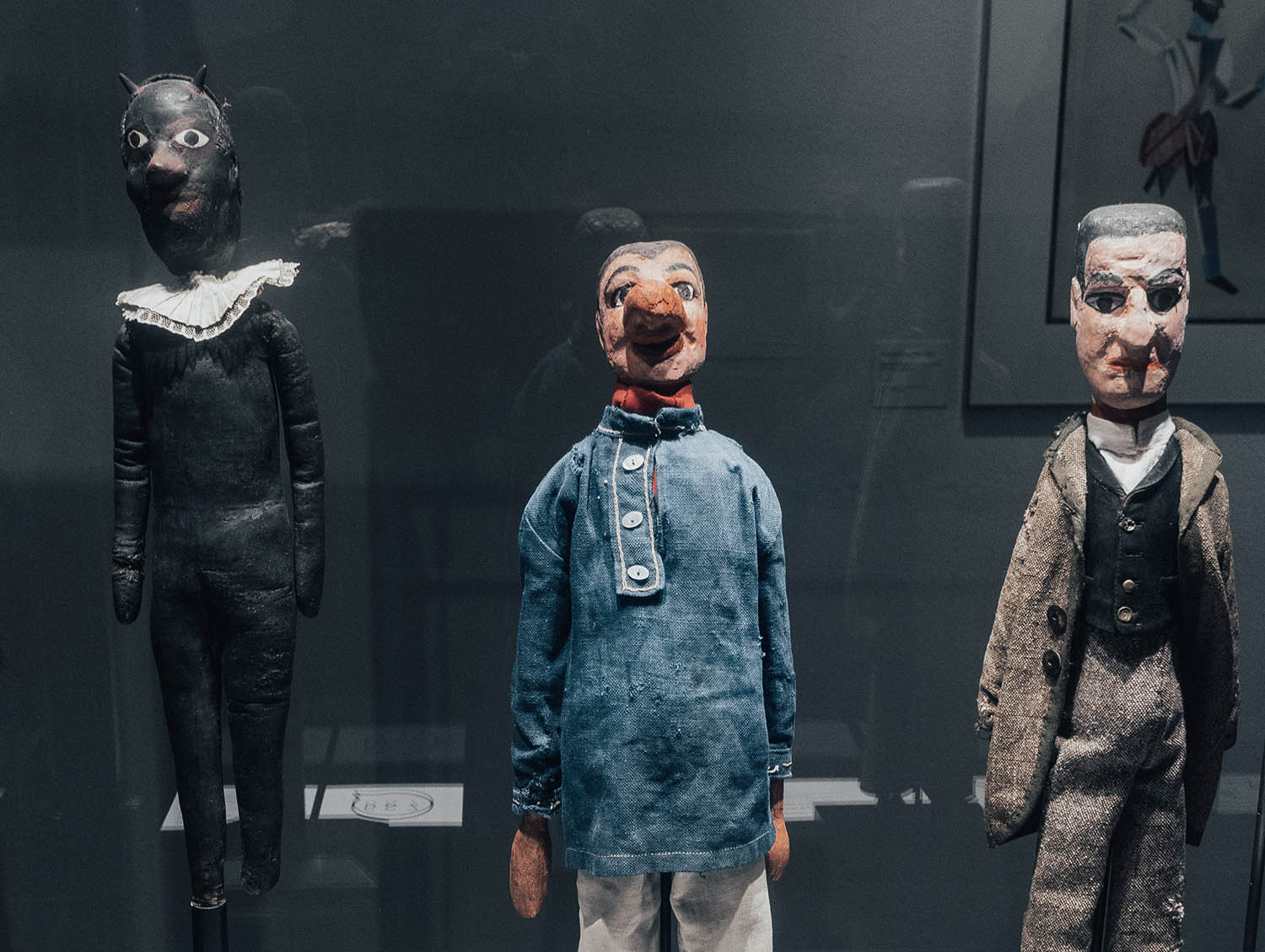 Facts about Cologne

Cologne was the hometown of the Italian-born perfumier, Johann Maria Farina, who reat ccc ed a fragrance and named it after the city. Eau de Cologne or "water from Cologne".

Population: 1 million

Getting there: Take a direct flight to Cologne, or get a train from Frankfurt Airport (it's just a one hour train ride to Cologne city centre). Find flights here.

Find hotels in Cologne here.
On Pinterest? Pin this post for later
P.S As Ida was in Vietnam with her Nikon D800 the photos in this post are shot with Olympus E-420. The picture quality is not the best (especially not when it comes to situations that's both dark and light – like dark buildings and a bright sky). But apart from that, the camera did a good job capturing my weekend experiences.
---
Disclaimer: I visited Germany in collaboration with Germany Tourism. As always, all opinions are my own.