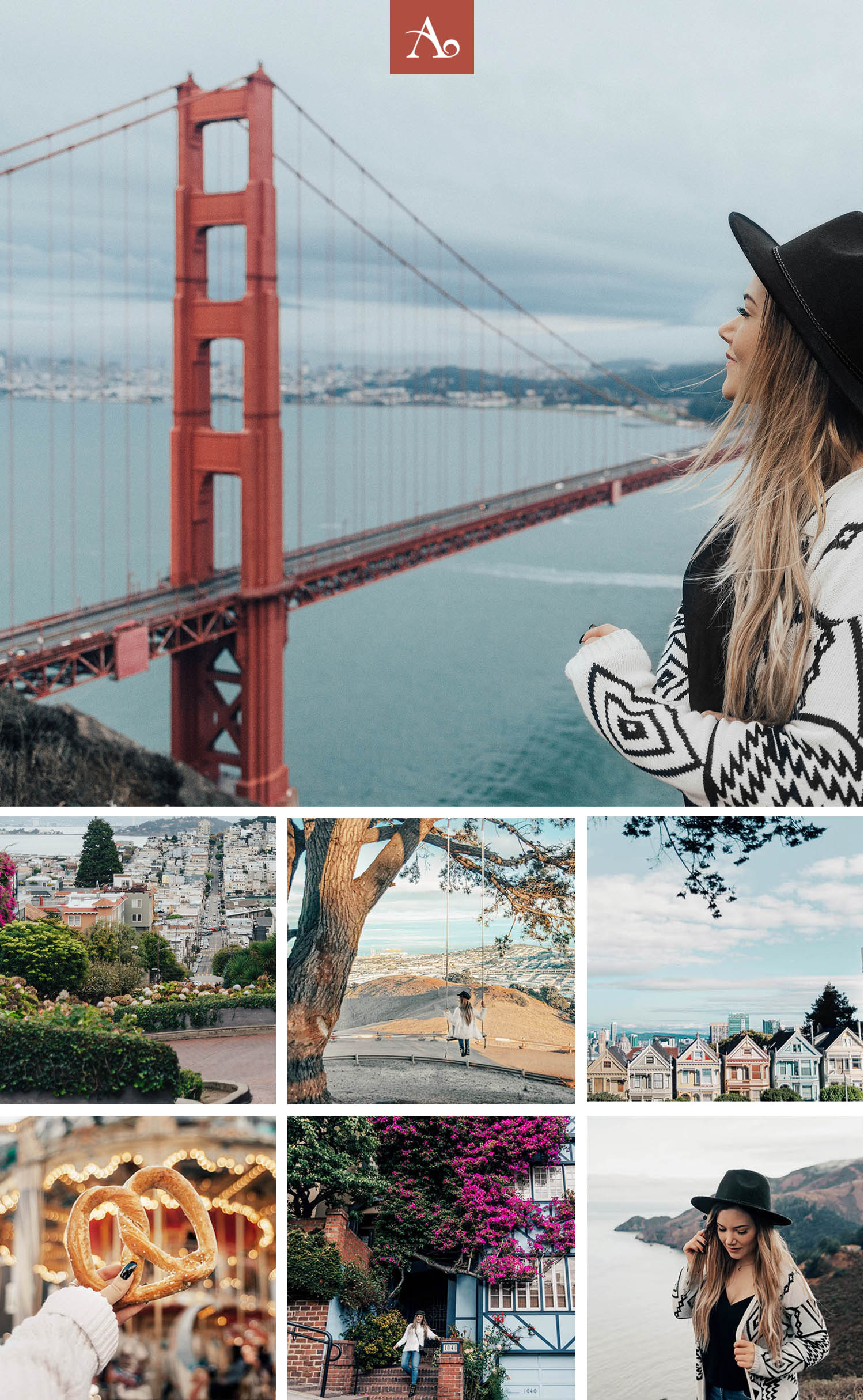 San Francisco is undeniably a very photogenic city. From the iconic Golden Gate to its bay views, fog, beautiful streets, parks, top-notch bakeries, and houses. Here are some of the most Instagrammable places in the city!
I love when you, with just a glance at an Instagram feed, can spot where a person is. That's why I always search for iconic buildings and places when I'm traveling to a new city. Accompanying those classic photos, I love to take pictures of more unusual places and undiscovered gems, that also locals can appreciate.
Together with my lady squad Helena, Ranja, and Katarina I returned to my favorite place on earth, California, to explore Yosemite National Park. First on our schedule? A day in San Francisco. Don't let my different outfits fool you. All the photos in this post are taken the same day (with exception of the one from Fisherman's Wharf, which I took during my trip 2015).
Spending only a day in San Francisco is, of course, way too little. But you can manage to see and do quite a lot actually. Here are the Instagram hotspots I visited on just a day in November:
1. Battery Spencer
Best view of the Golden Gate Bridge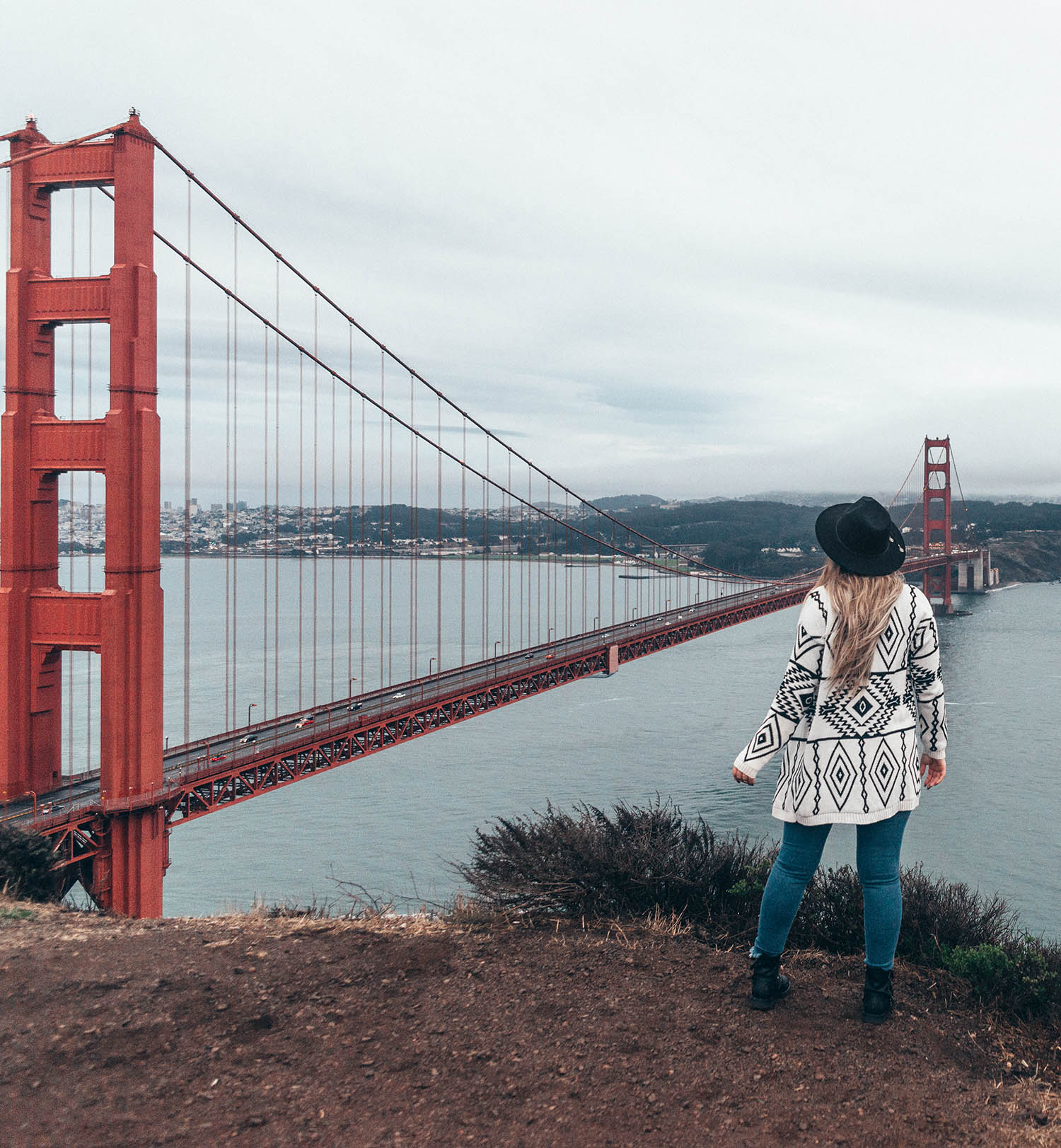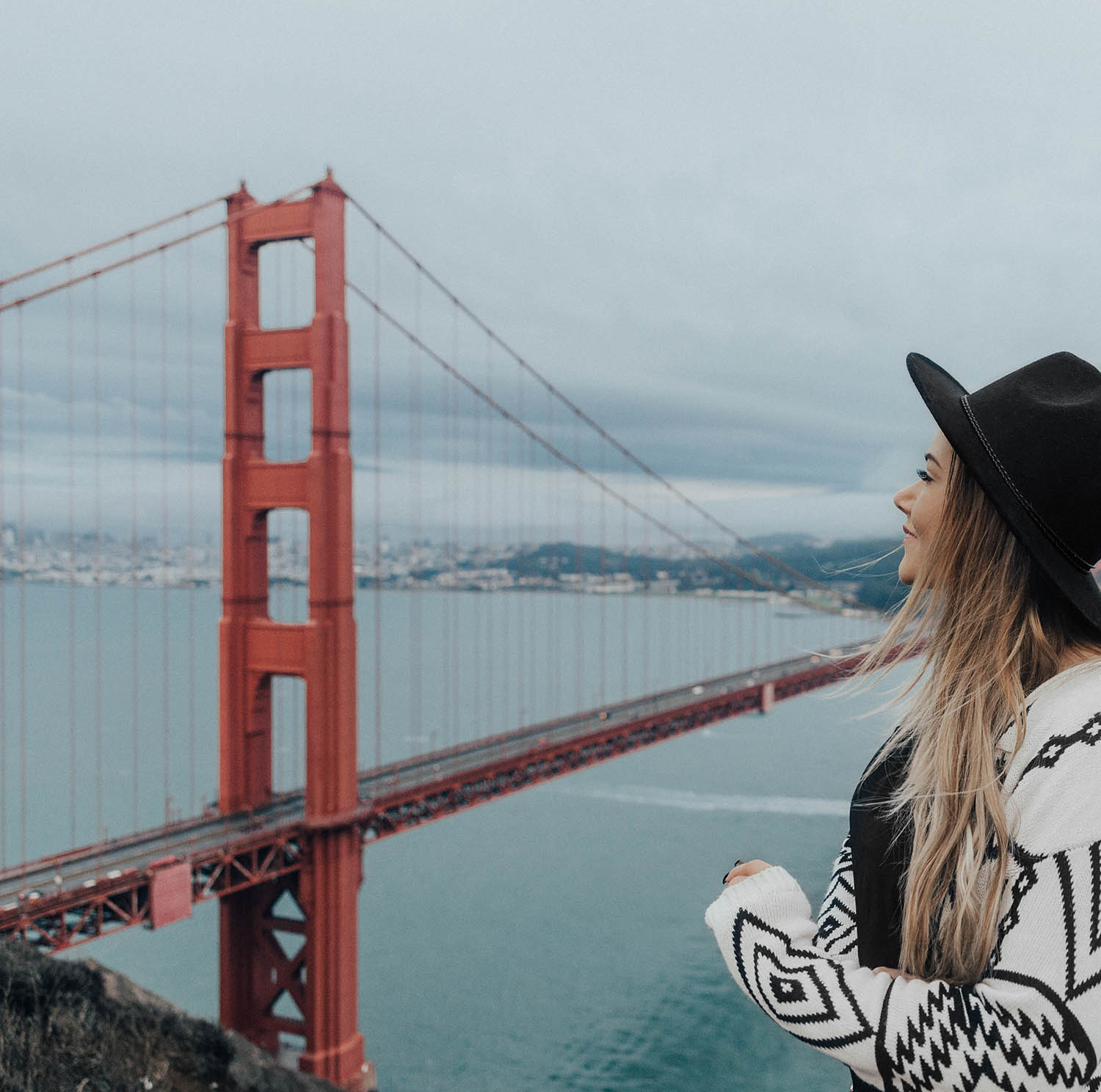 There's no way a trip to San Francisco would be complete without a Golden Gate Bridge shot. From afar, up close, or while walking the pedestrian trail on the bridge itself, you need a photo of this iconic masterpiece!
There are a lot of beautiful viewpoints to choose from, but head out to Battery Spencer to get THE shot of the bridge. With Golden Gate Bridge in the foreground and San Francisco in the background, it's a postcard viewpoint that's absolutely jaw-dropping.
We headed to Battery Spencer early in the morning. It was a typically foggy day in the Bay, creating that gloomy and magical San Francisco atmosphere.
More Great Spots to View the Golden Gate Bridge
Kirby Cove – This is where you can find that cute swing on the beach and take a photo with Golden Gate Bridge visible in the background. I NEED to go here next time.
Baker Beach
Marshall's Beach
Fort Baker
Fort Point National Historic Site
Torpedo Wharf
Crissy Field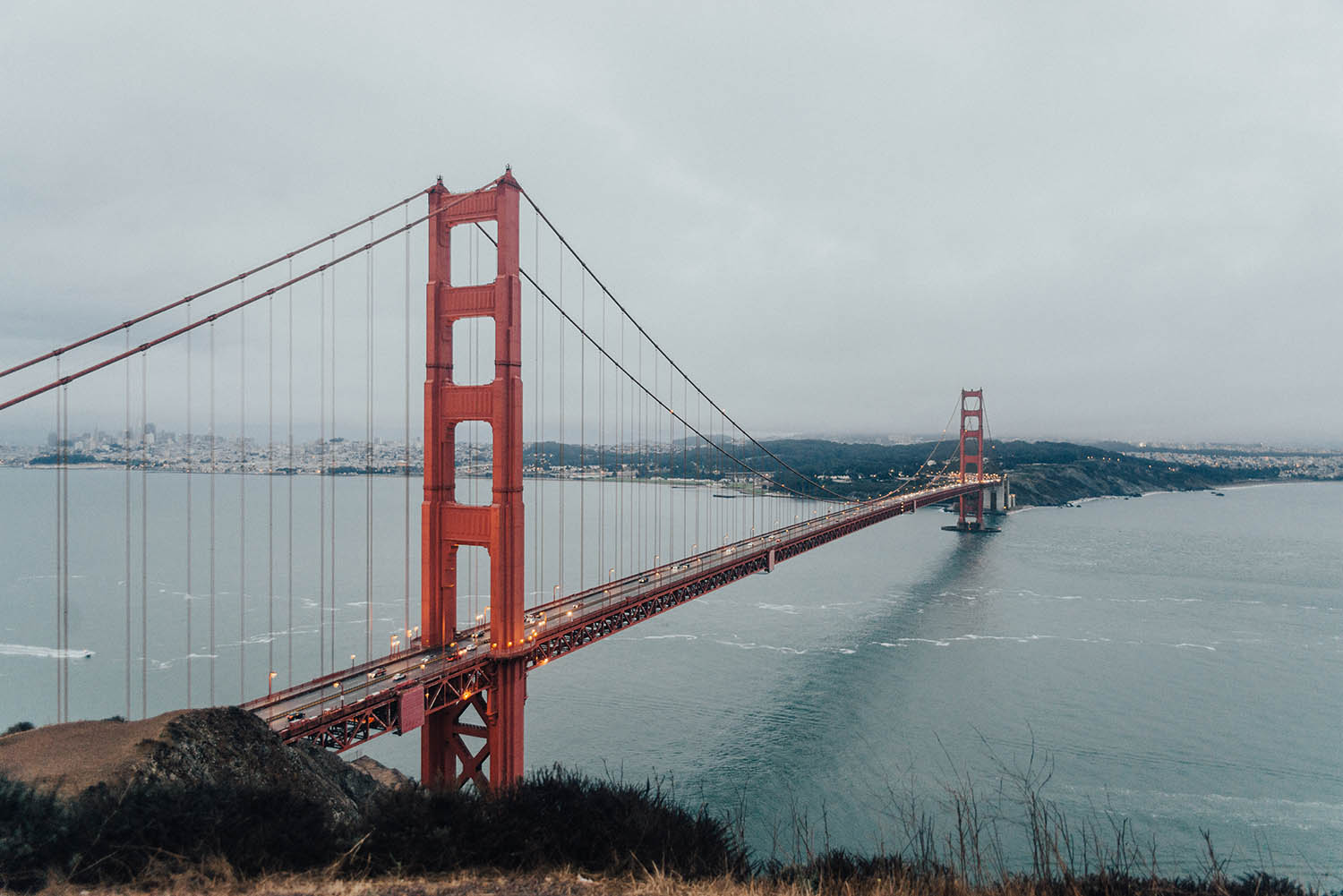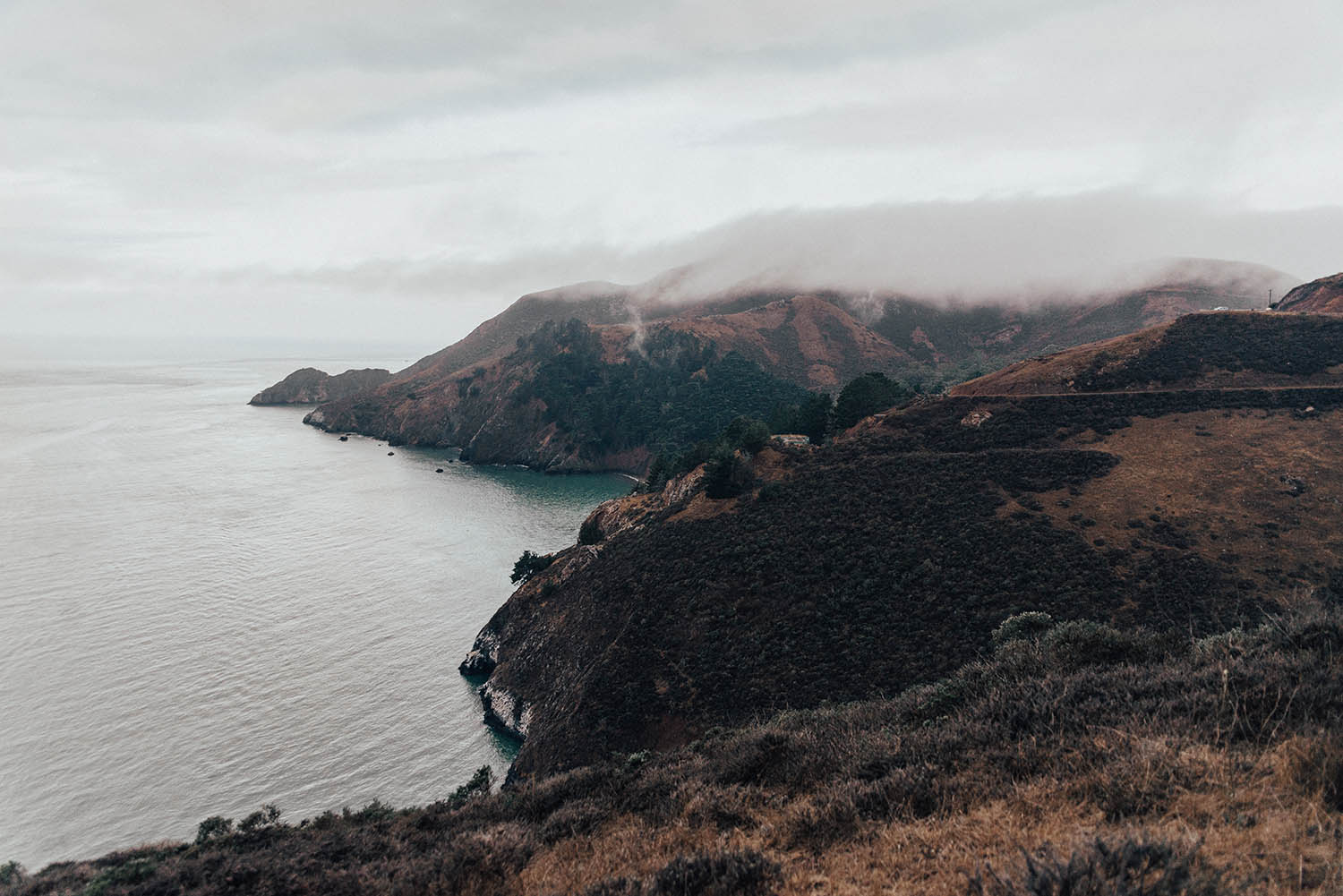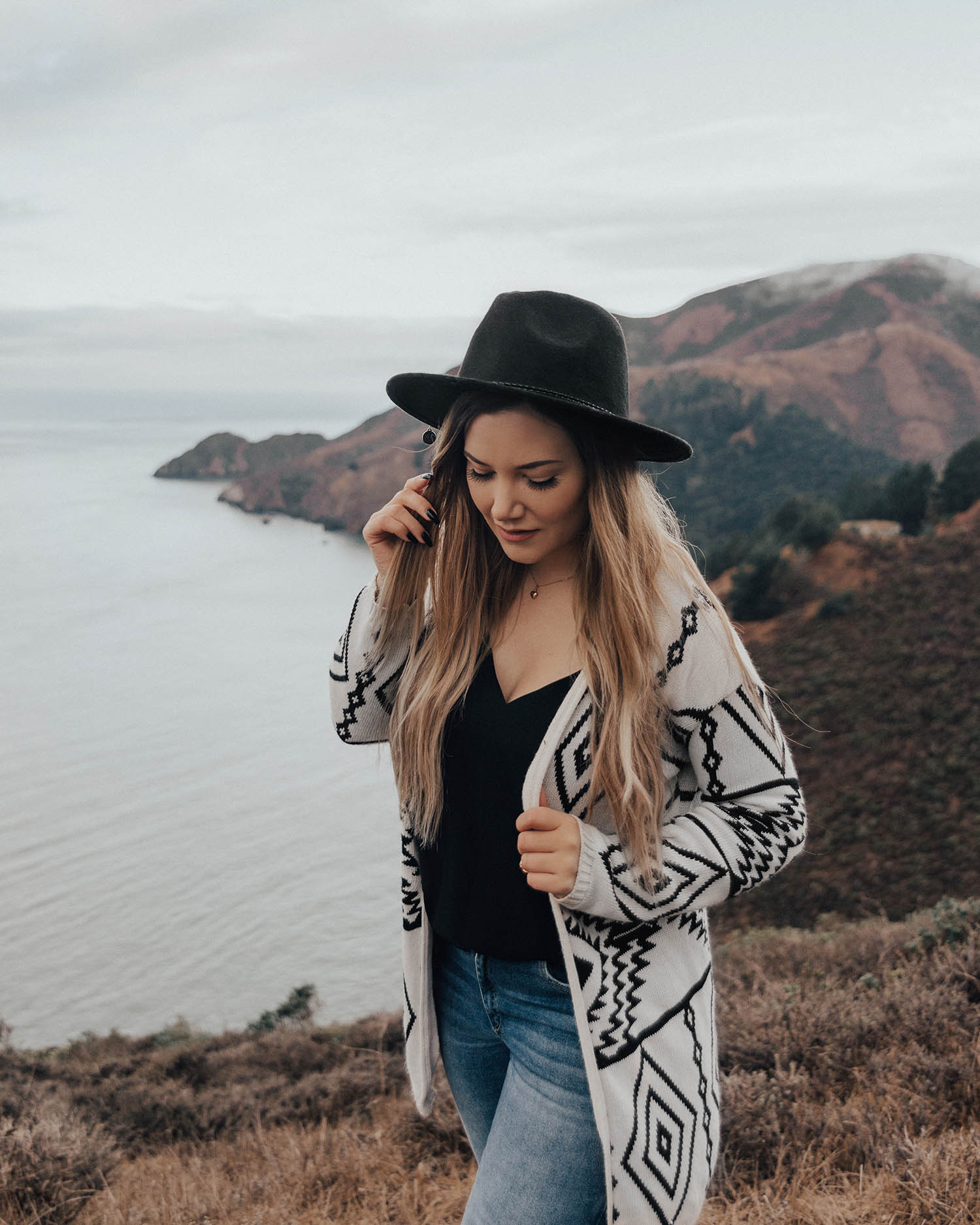 2. Painted Ladies
Best-known houses in San Francisco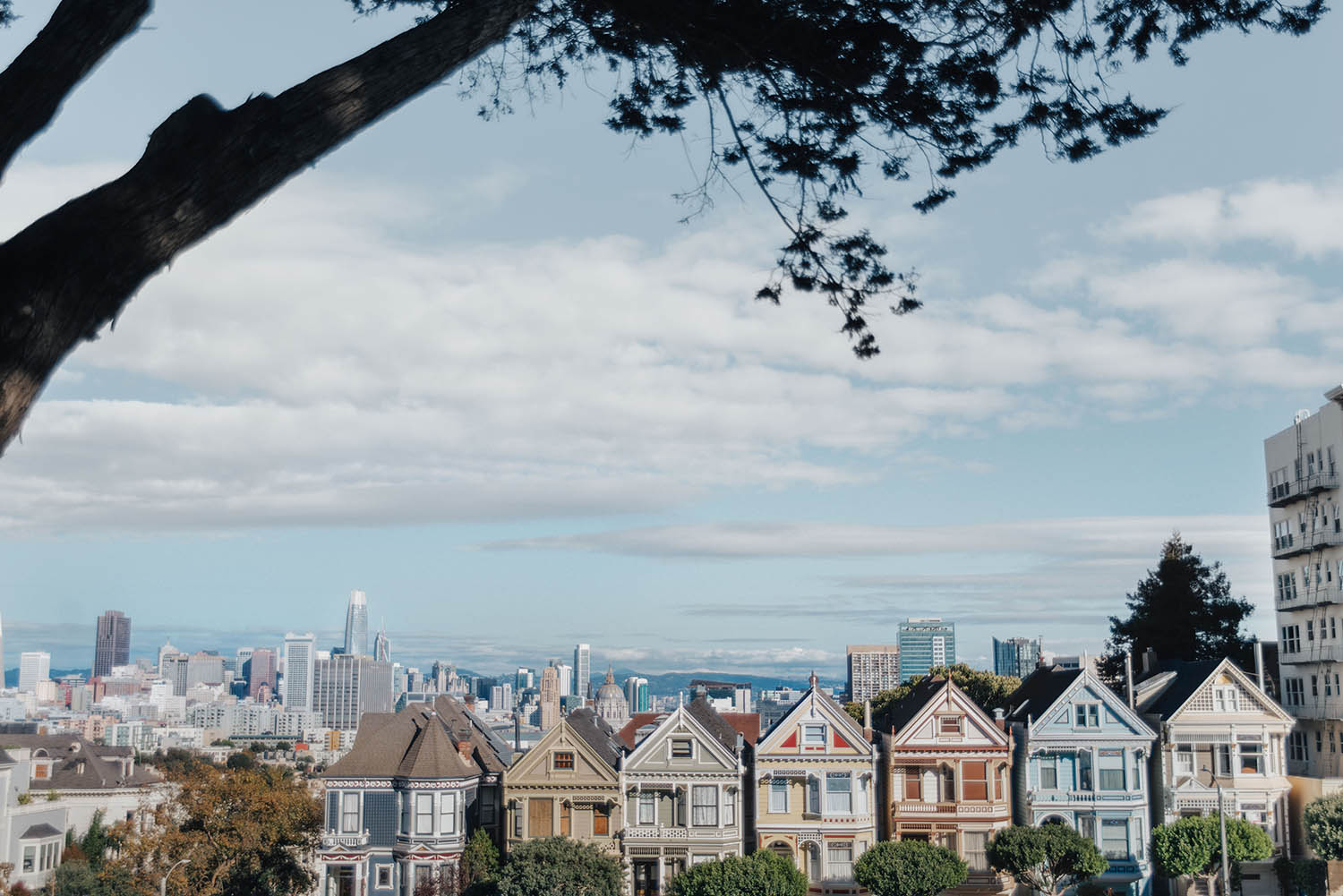 Another picture perfect spot in San Francisco is The Painted Ladies. Those famous and colorful Victorian buildings near Alamo Square are also known as "postcard row." Maybe you recognize the buildings from Full House?
Set against the beautiful backdrop of San Francisco's downtown skyscrapers this spot is a visual treat. It's not hard to understand why this is one of the most photographed locations in The City.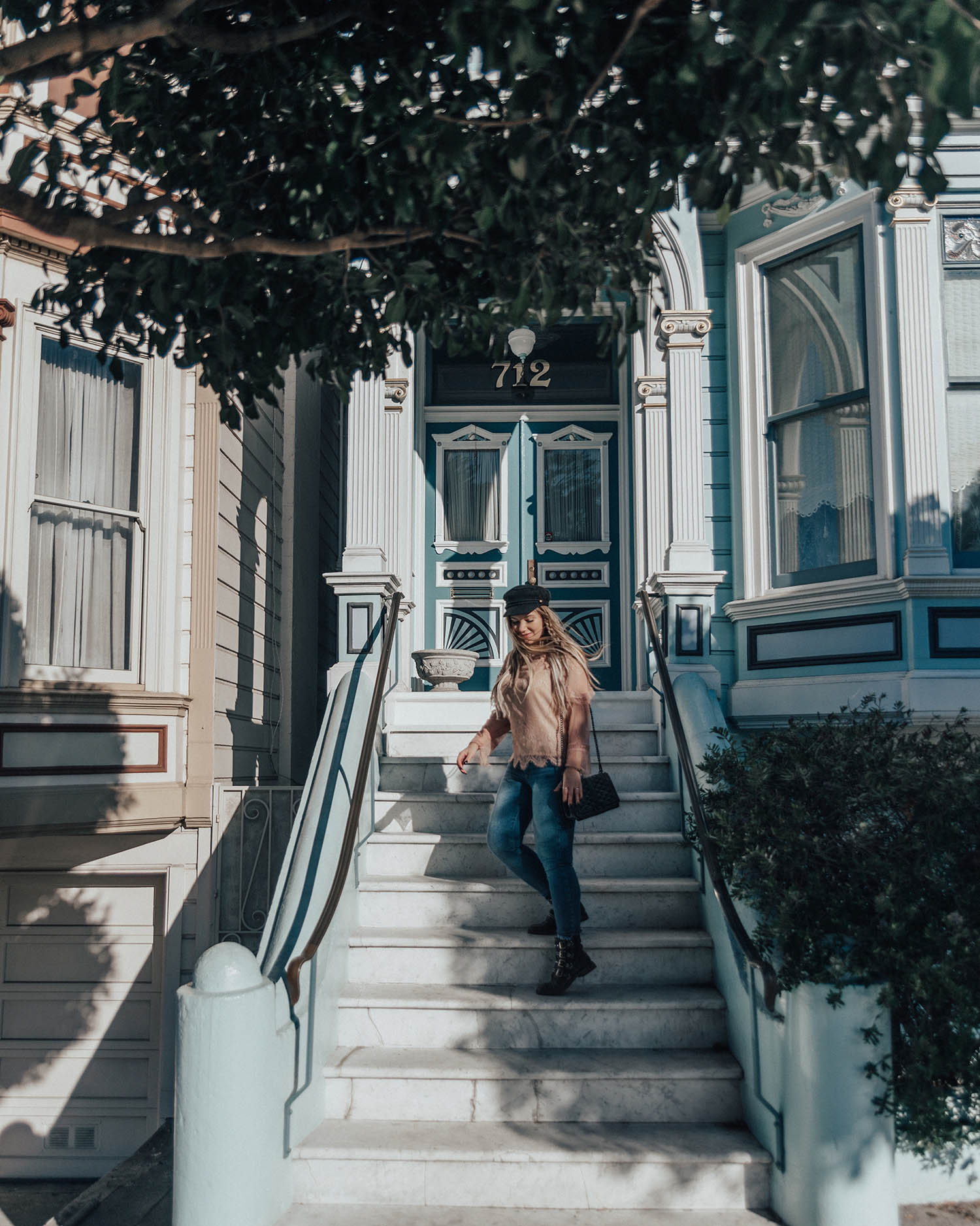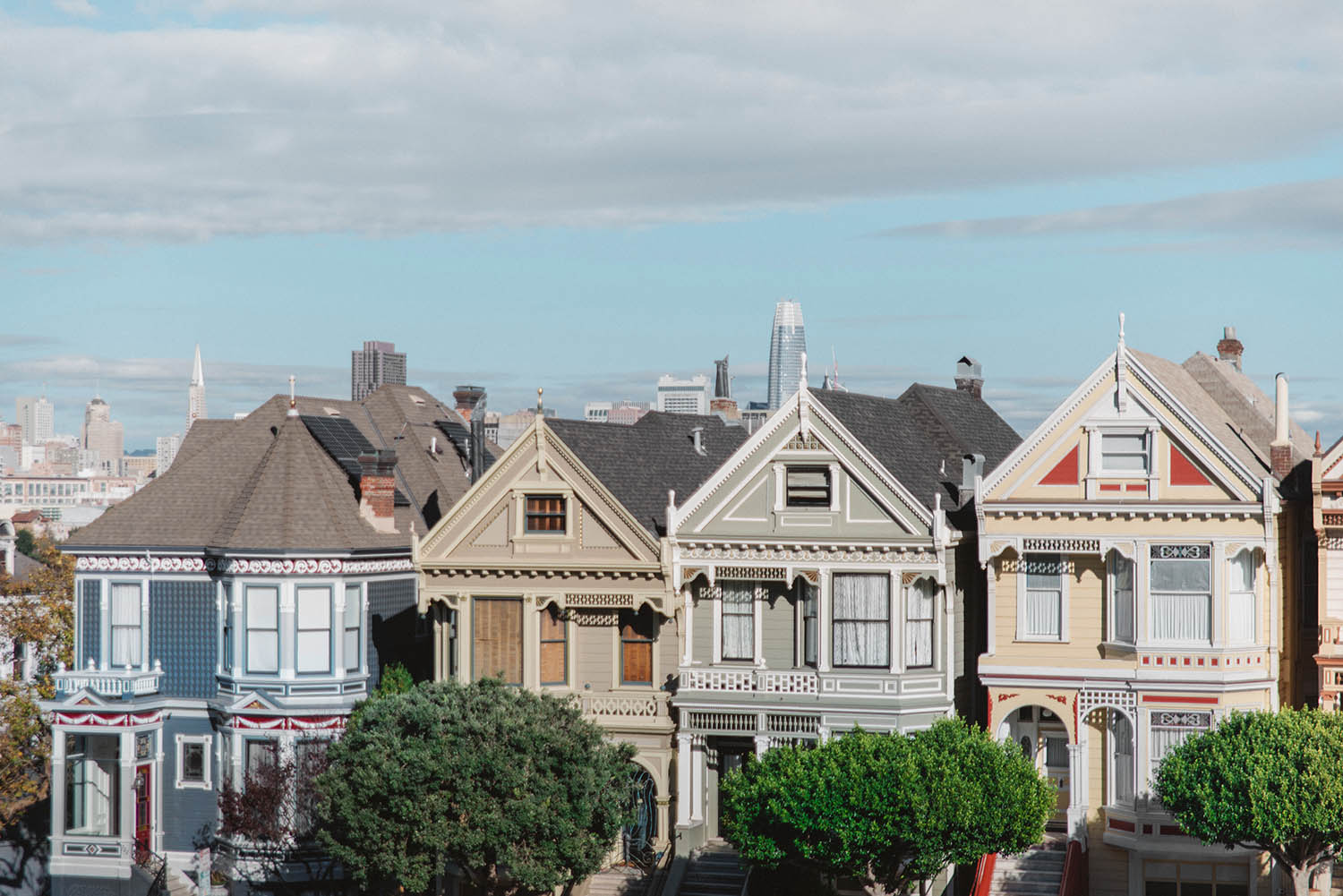 3. Bernal Heights
Best sunset viewpoint in San Francisco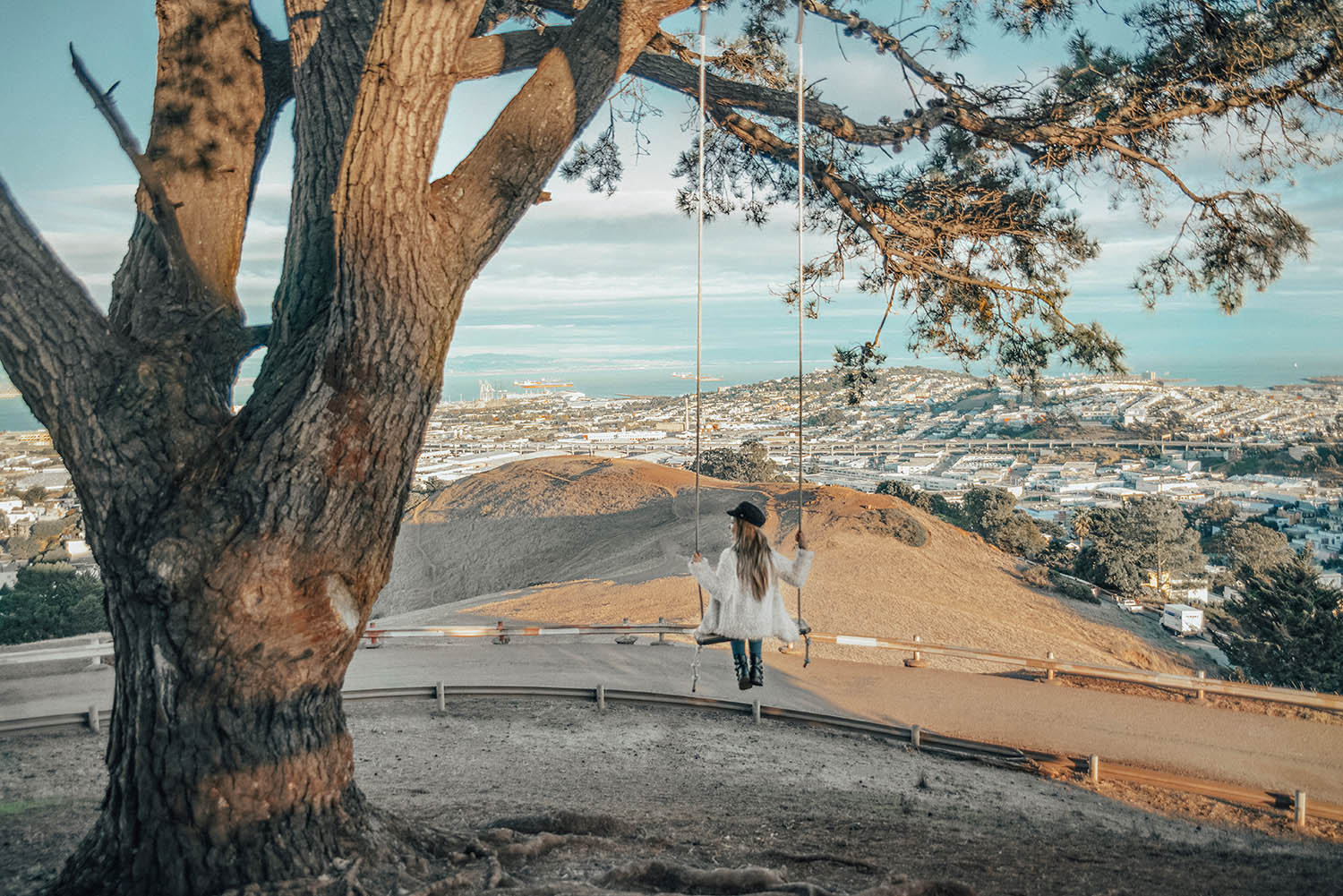 There are plenty of hills to climb in San Francisco, but Bernal Heights might be the best of the bunch. This dog park offers breathtaking 360-degree panorama views of San Francisco. What's more, there's a cute swing on top – which makes this place even more Instagram-Friendly.
I would recommend going here for sunset. Just watch the scene as the sun casts its sunset beams across the hills and how the city lights transform the downtown to a sea of twinkling stars.
On a clear day, you and see everything from the Bay Bridge to the Golden Gate, Twin Peaks and more.
More beautiful viewpoints in San Francisco
Twin Peaks
Mount Davidson
Hawk Hill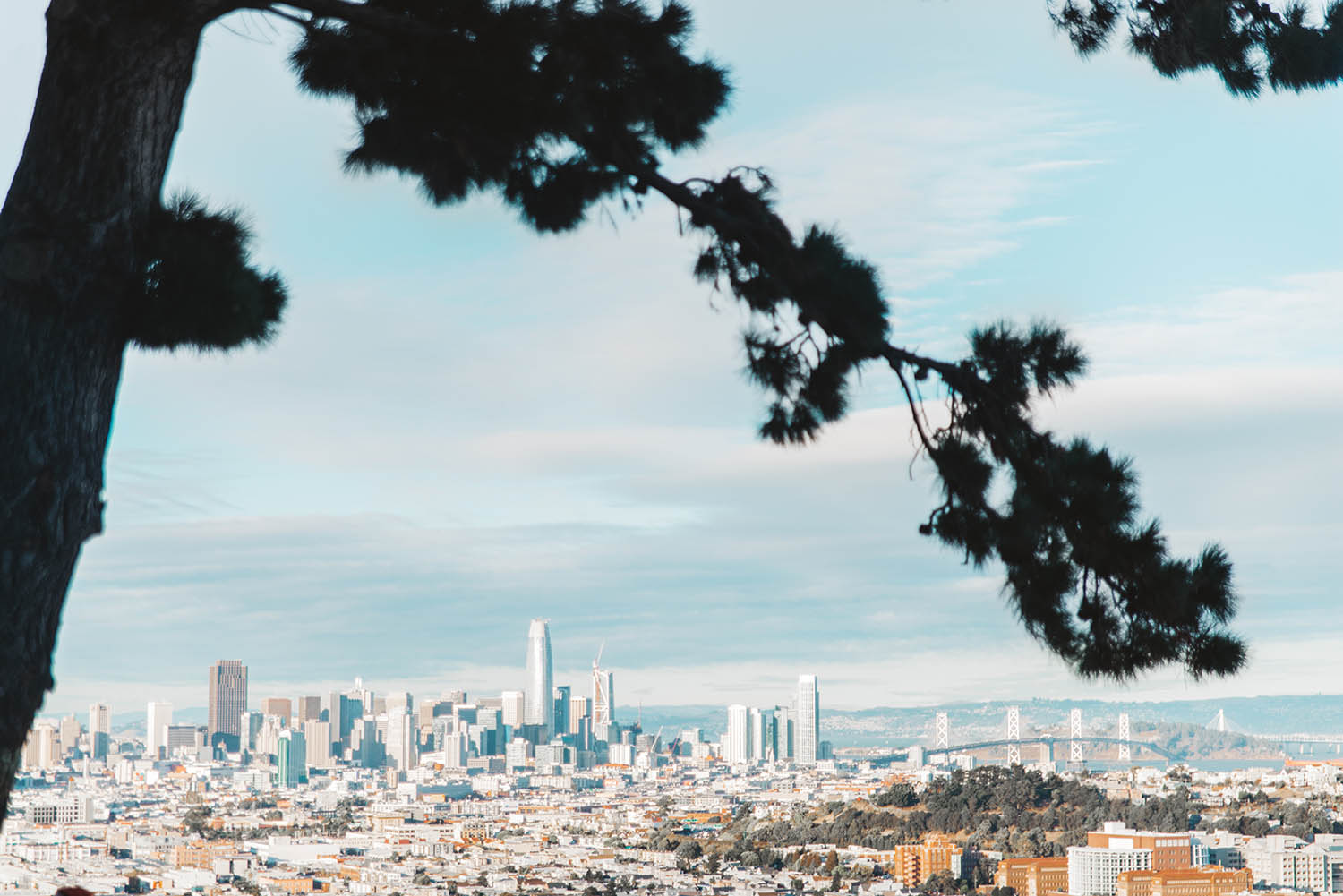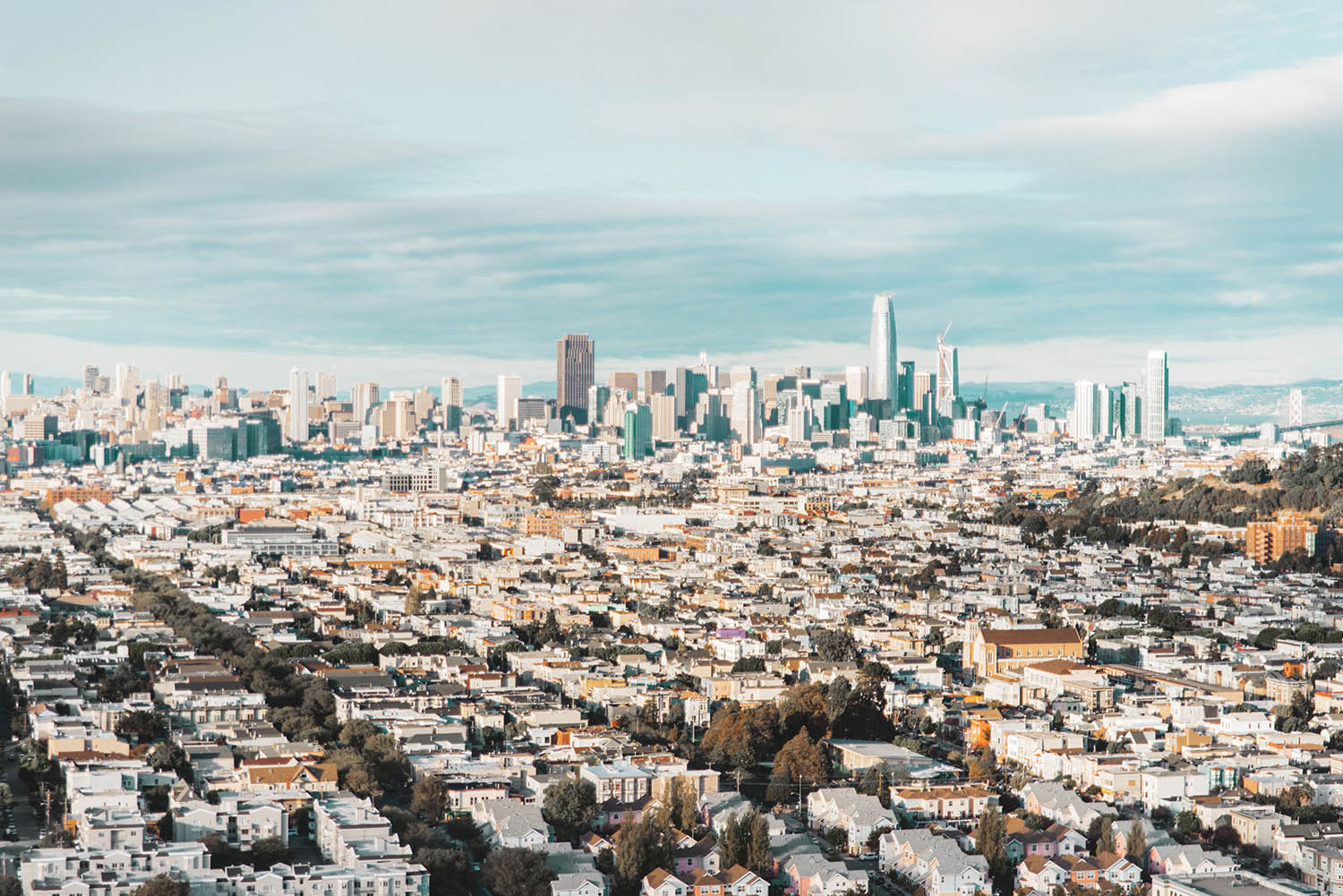 4. Lombard Street
"The Crookedest Street in the World"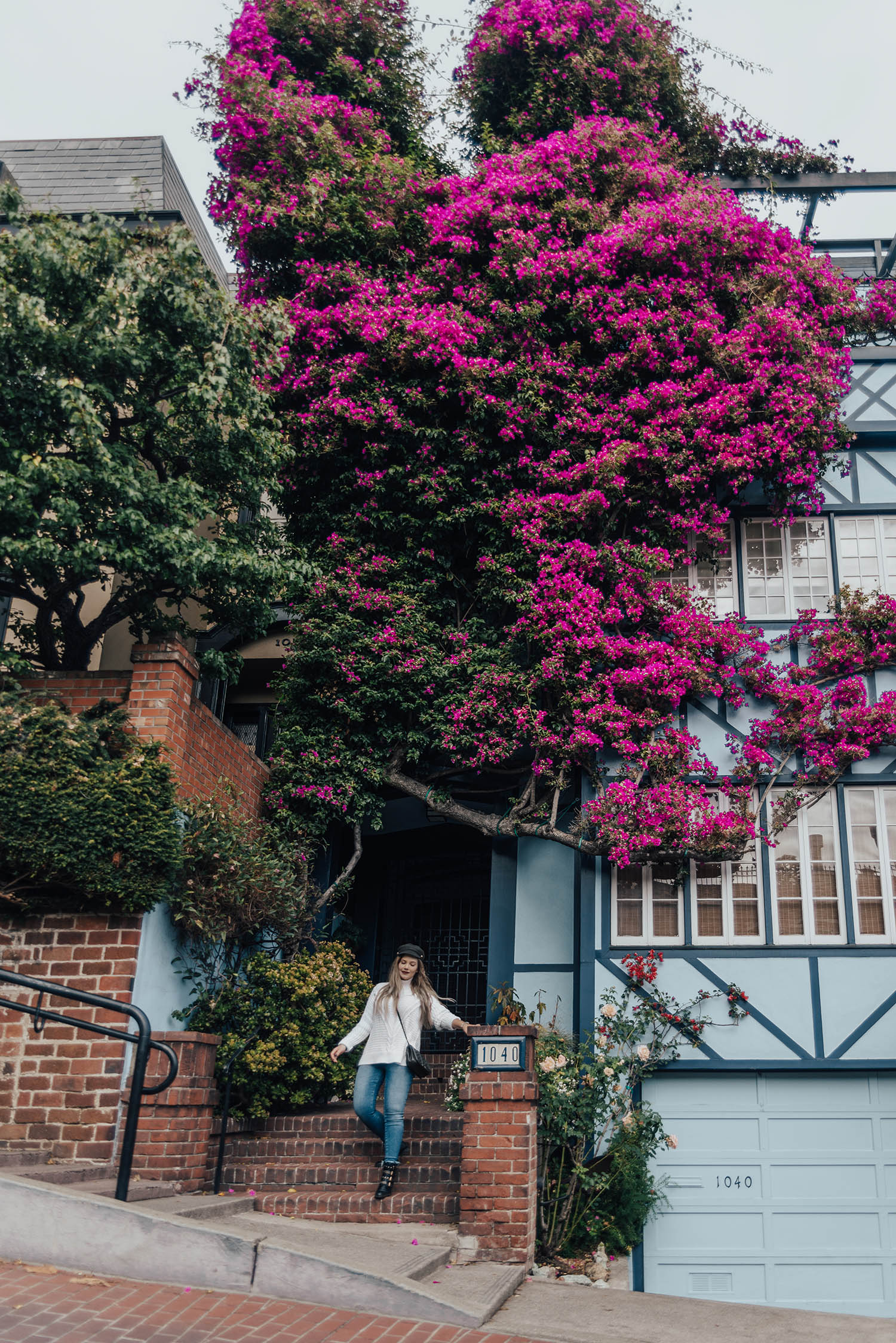 Lombard Street is known as "the crookedest street in the world." Even though it's not even the most crooked street in San Francisco (that's Vermont Avenue at 20th Street), this street is so lovely. It's a place you can't miss in San Francisco. The curvy brick road is bordered by Victorian mansions and pretty flowers that are in bloom year round.
I fell in love with the blue house entrance where pink flowers climbed the wall – and even covered some of the windows.
One thing you have to keep in mind when getting that perfect Instagram photo is that you might have to wait a while. This place is full of tourists. And vehicles. It's a good idea to get here early or just be ready to wait and get a photo – in between the crowd.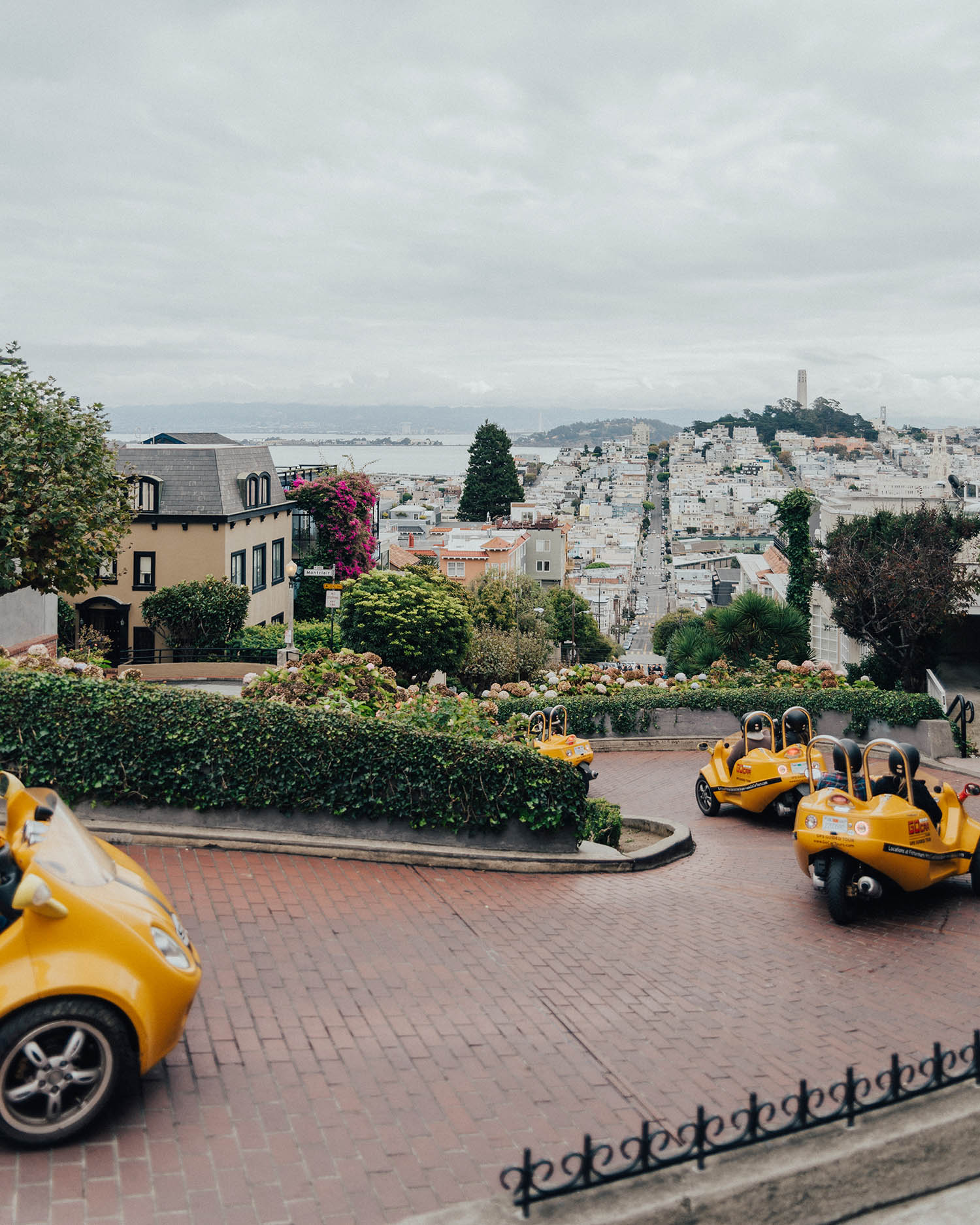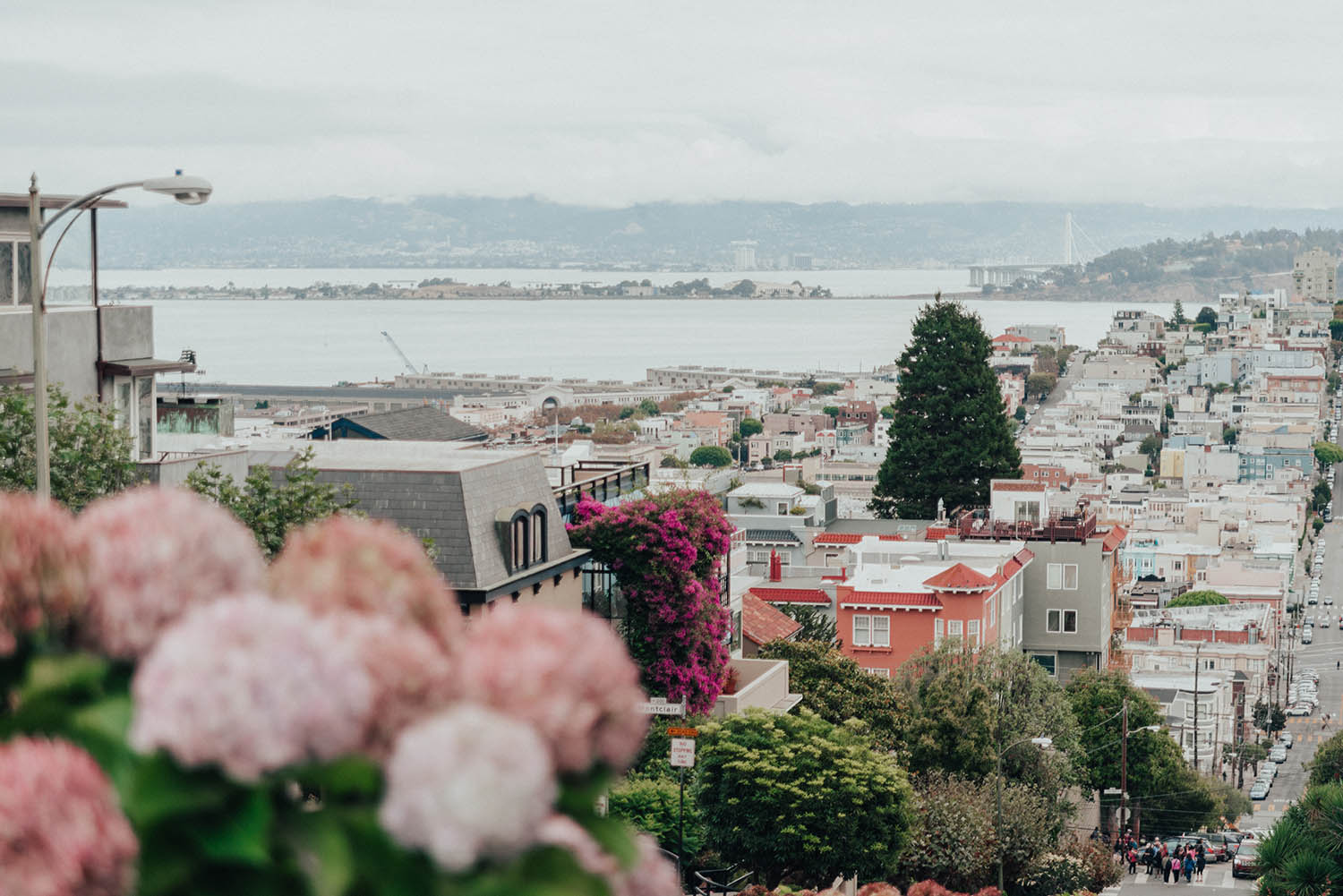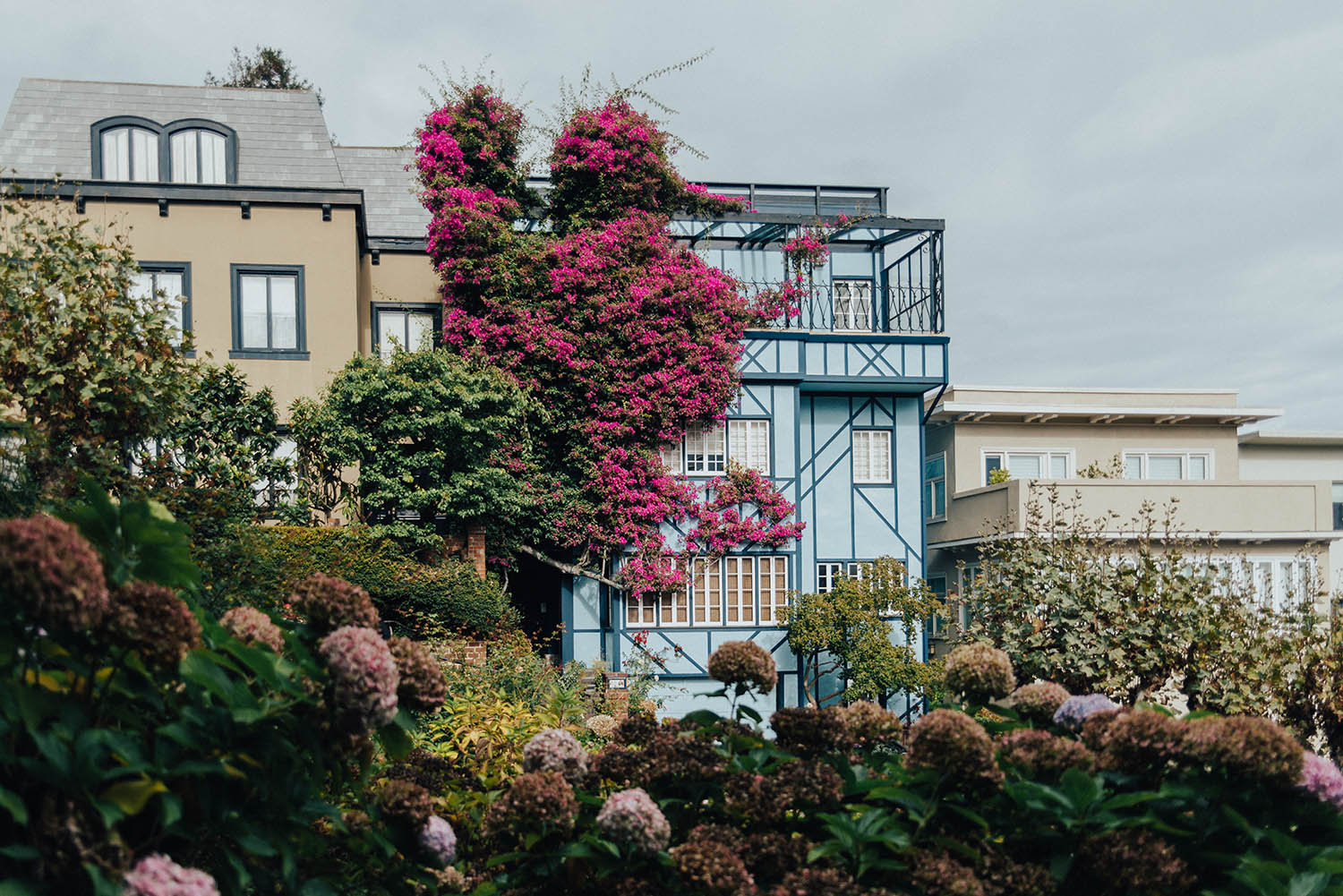 5. Hyde Street
Catch cable cars & Alcatraz – in the same photo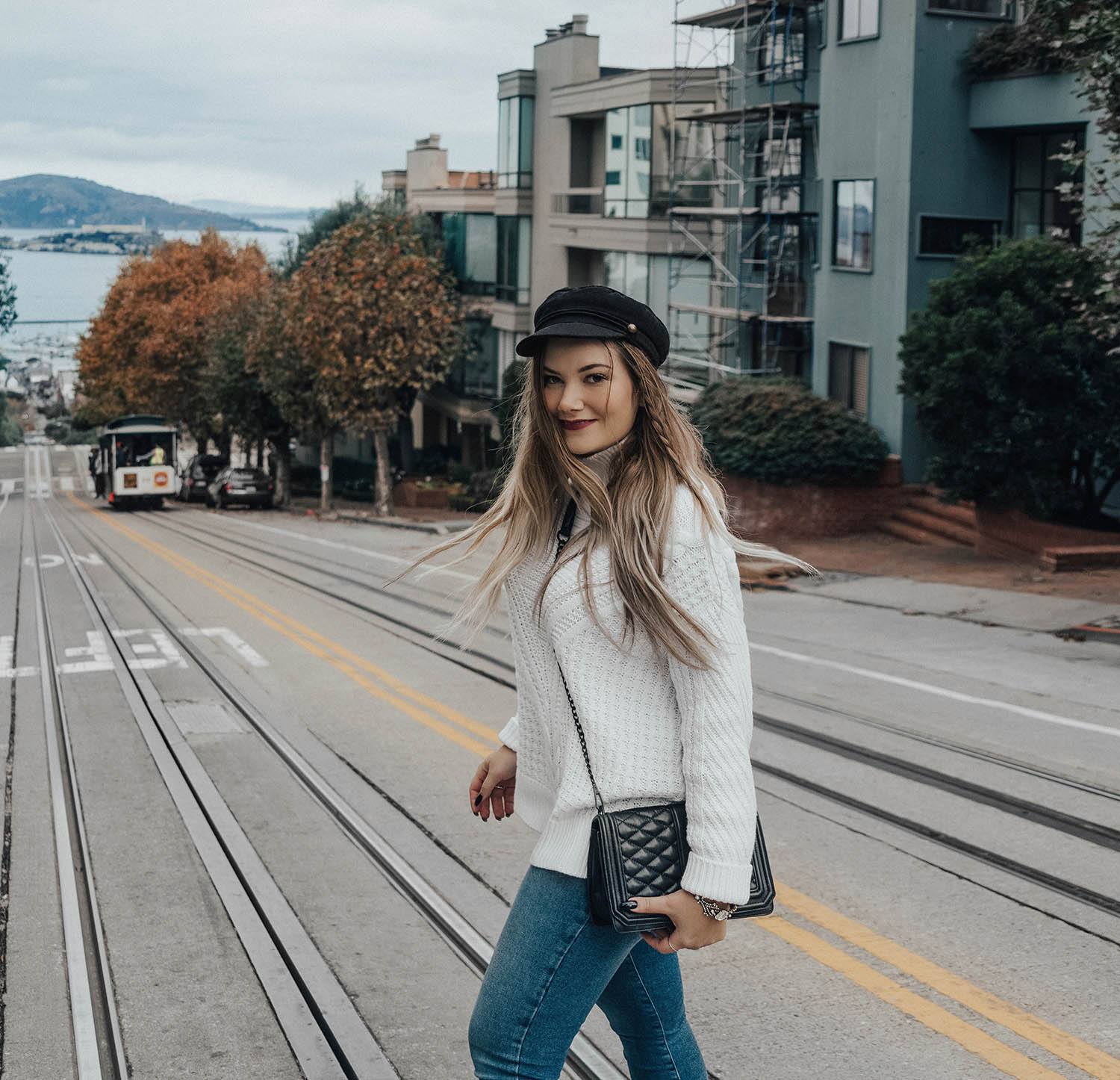 Worth mentioning as an Instagram Spot is also Hyde Street, which is just next to Lombard Street. Here you can get a shot of the iconic San Francisco cable cars with Alcatraz in the background.
We were in luck, as there was not much traffic.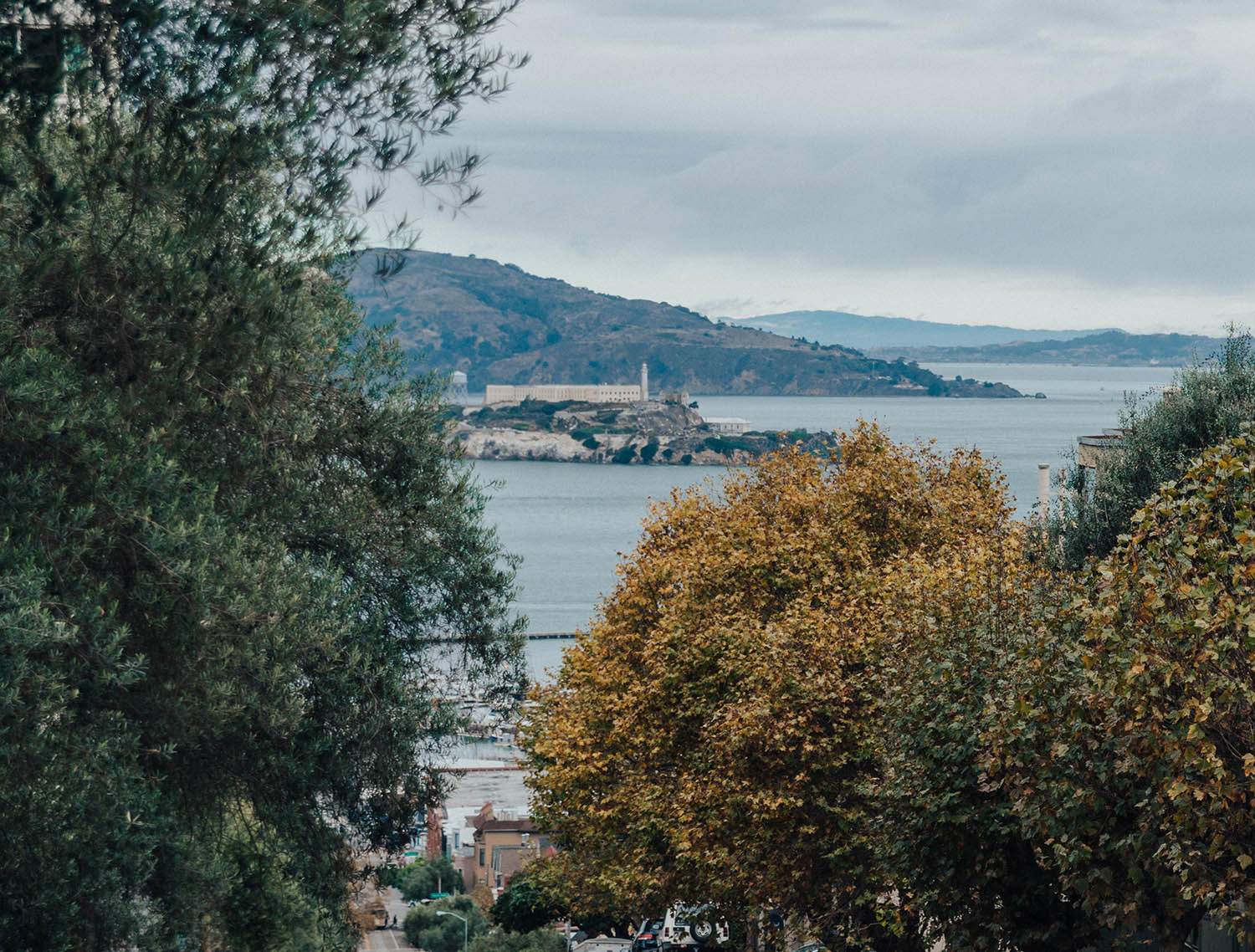 6. Pier 39 & Fisherman's Wharf
From pretzels to live music & sea lions