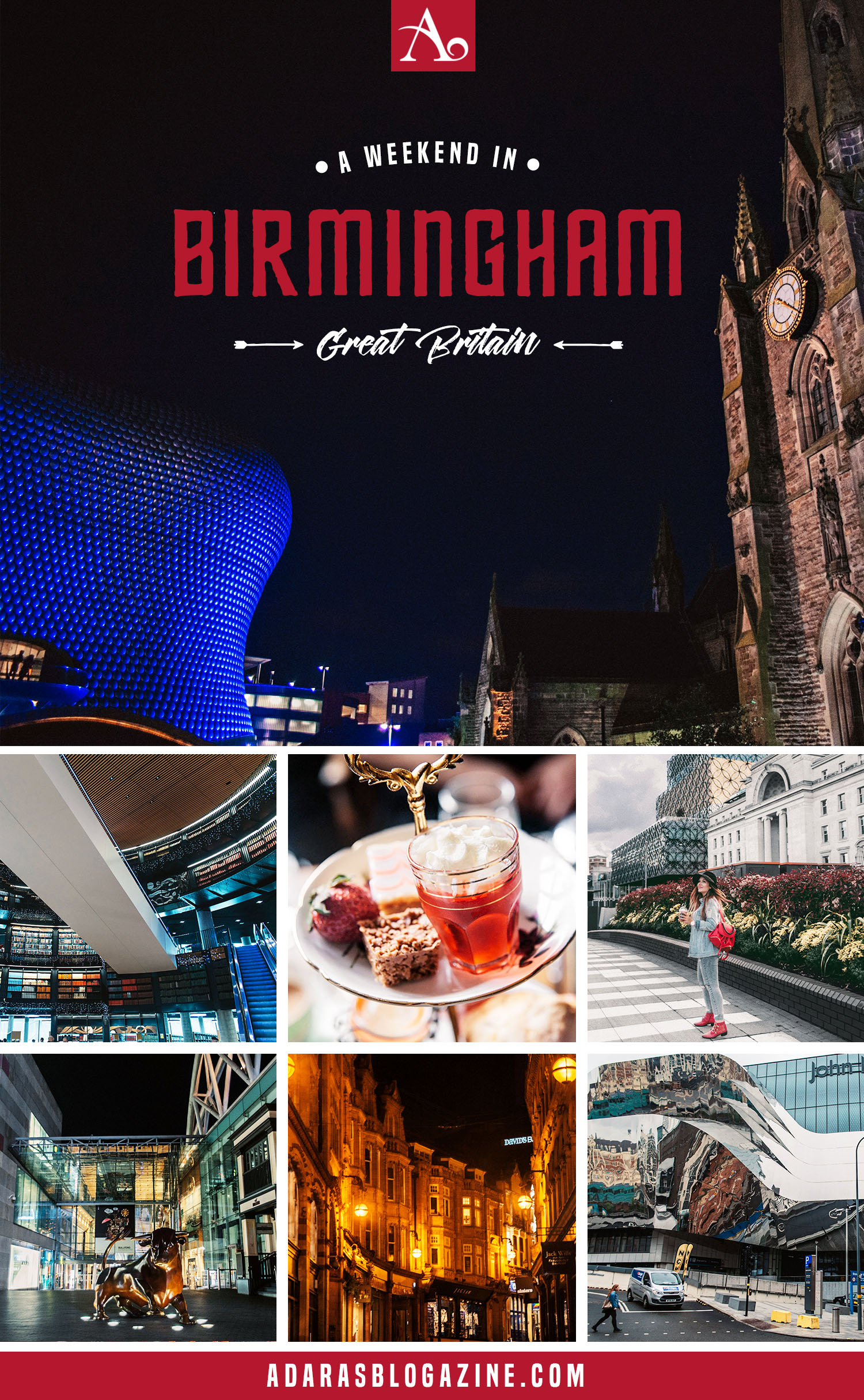 What do you really know about Birmingham? It is Great Britain's second-largest city, but it might also be the most underrated. Find out 12 reasons why you should plan to visit Birmingham on your next weekend trip.
Once known worldwide as a "City of 1000 Trades" and a powerhouse of manufacturing and invention, Birmingham seems to be a quite modest city now. But intermingled with the 18th-century industrialist buildings are futuristic and eye-popping architecture that is everything but modest.
This is a spicy and colorful city with more miles of canals than Venice, where you find the coolest library you'll ever step inside, where you can shop until you drop in gleaming state-of-the-art shopping centers and where it is easy to dine for hours.
And it is an inspiring city. Birmingham even provided much inspiration for J.R.R Tolkien who grew up in the area.
12 Reasons Why you Need to Visit Birmingham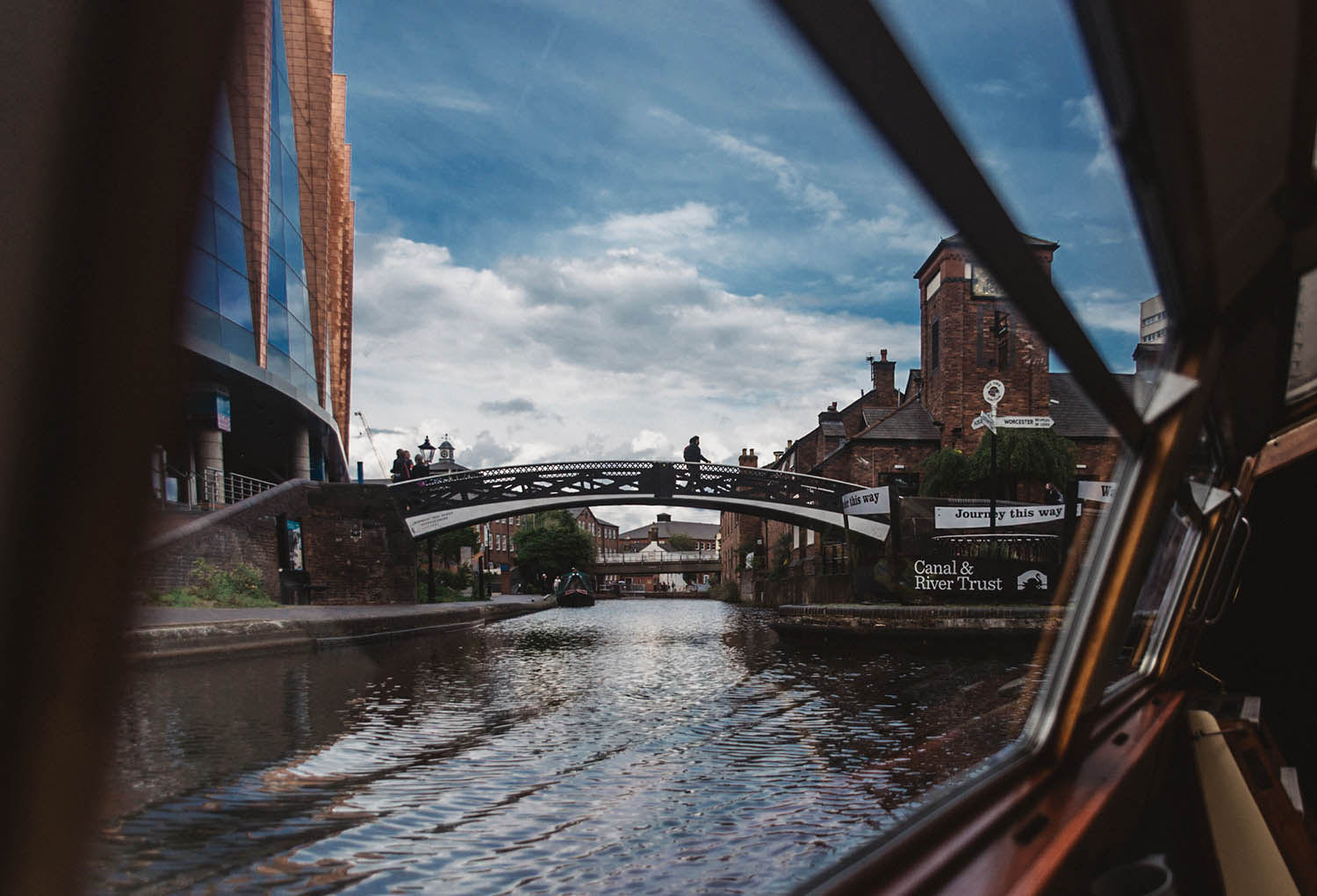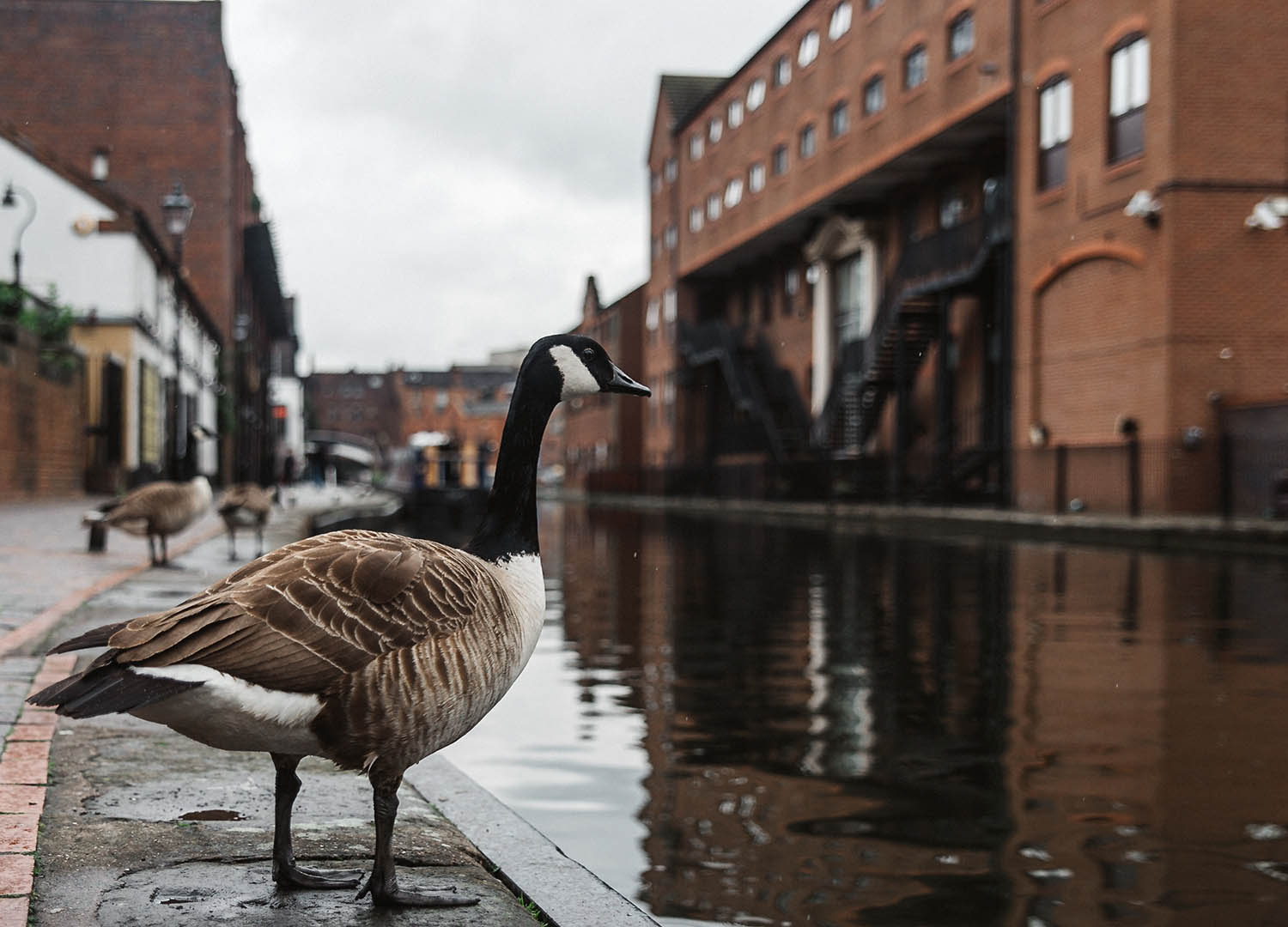 1. It's easy to travel to Birmingham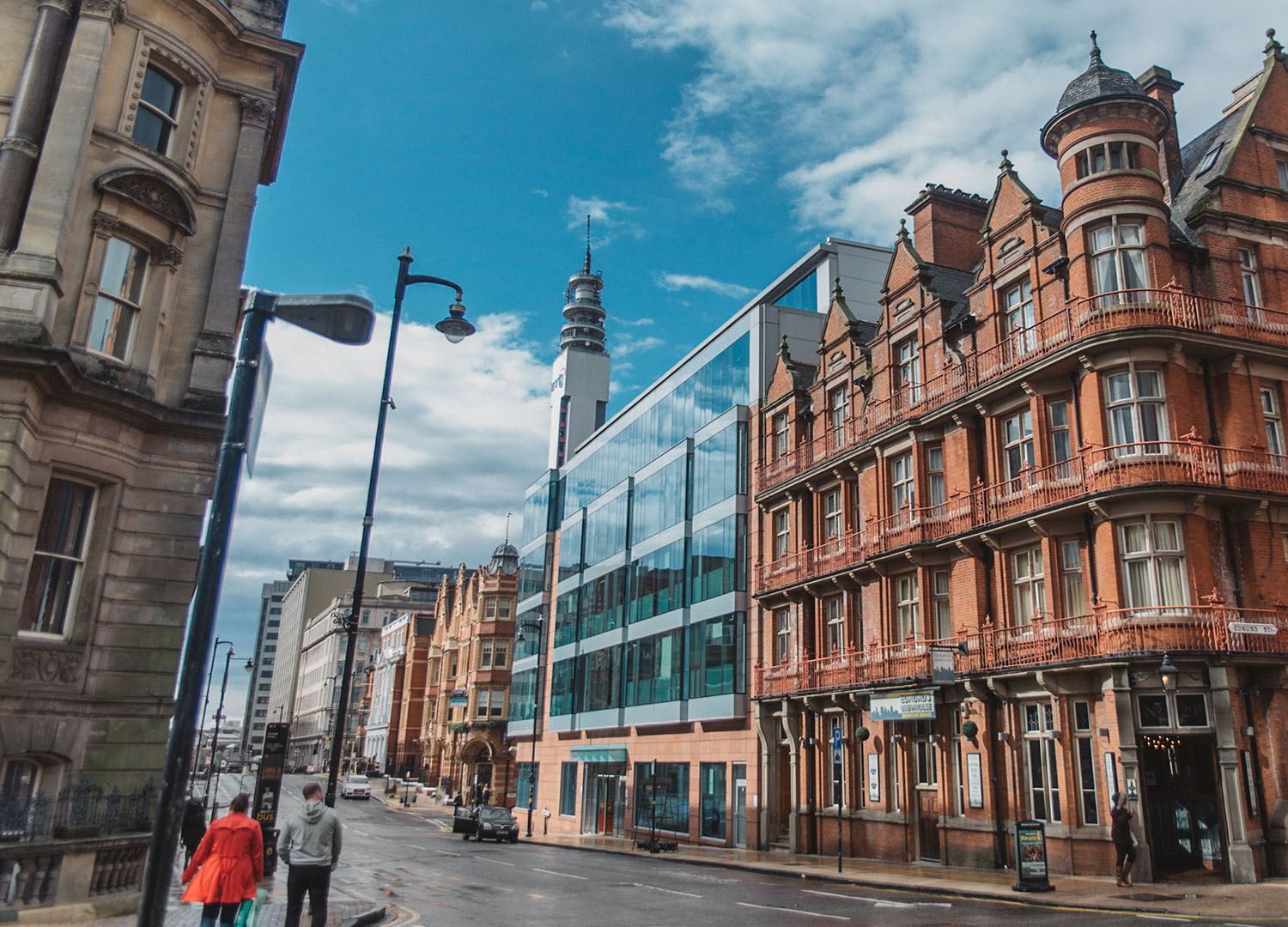 First and foremost it's so easy to get to Birmingham! It's located just 1 hour and 25 minutes away from London by train. Birmingham also has its own airport with direct arrivals from all major UK and European destinations.
I flew with the British low-cost airline Monarch from Stockholm, and it couldn't be easier or more convenient. As you can find cheap flights and it is a piece of cake to get here, Birmingham makes for a perfect British weekend getaway.
Book a trip to Birmingham here (compare cheap flights, trains & buses)
2. You can spot architecture from the future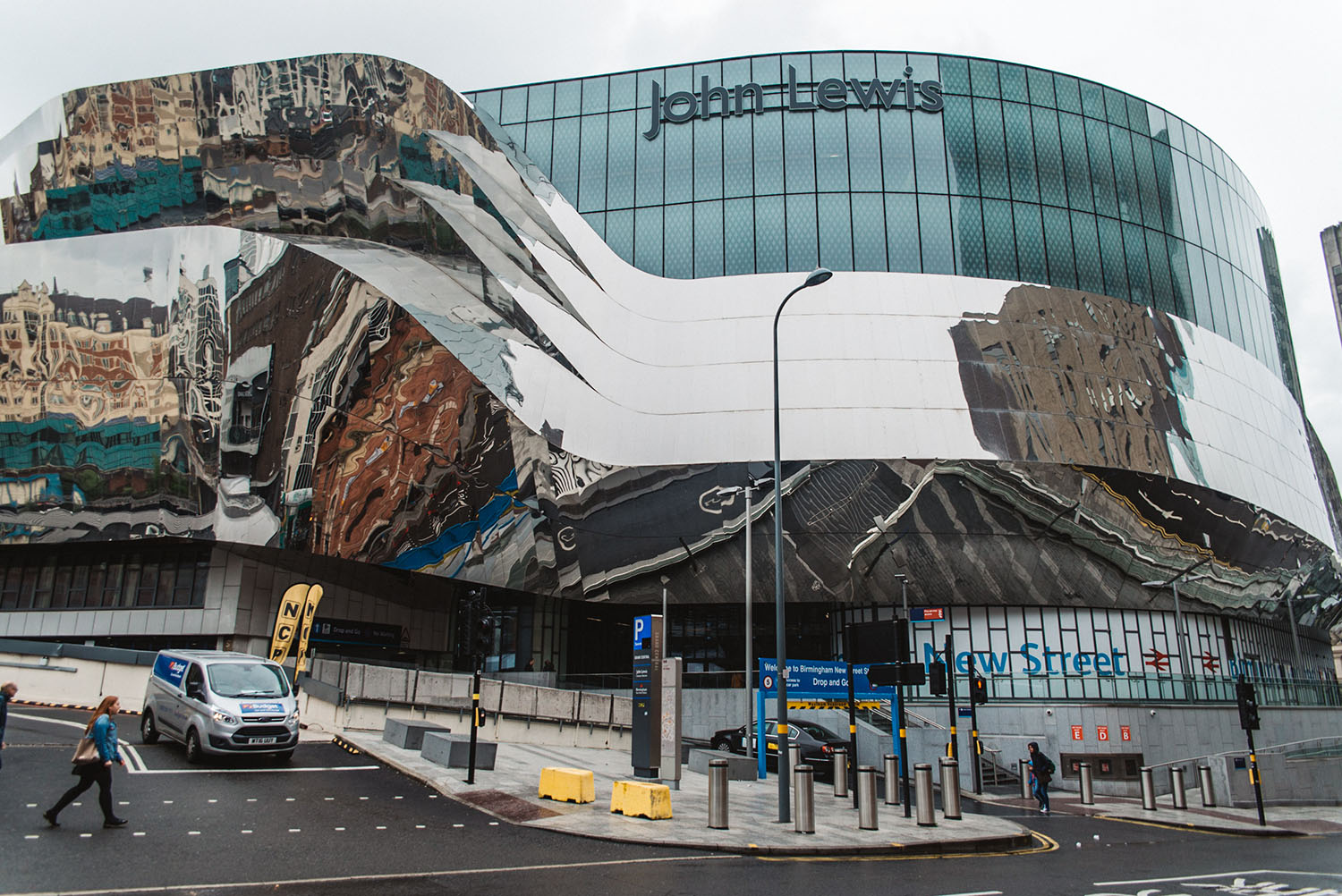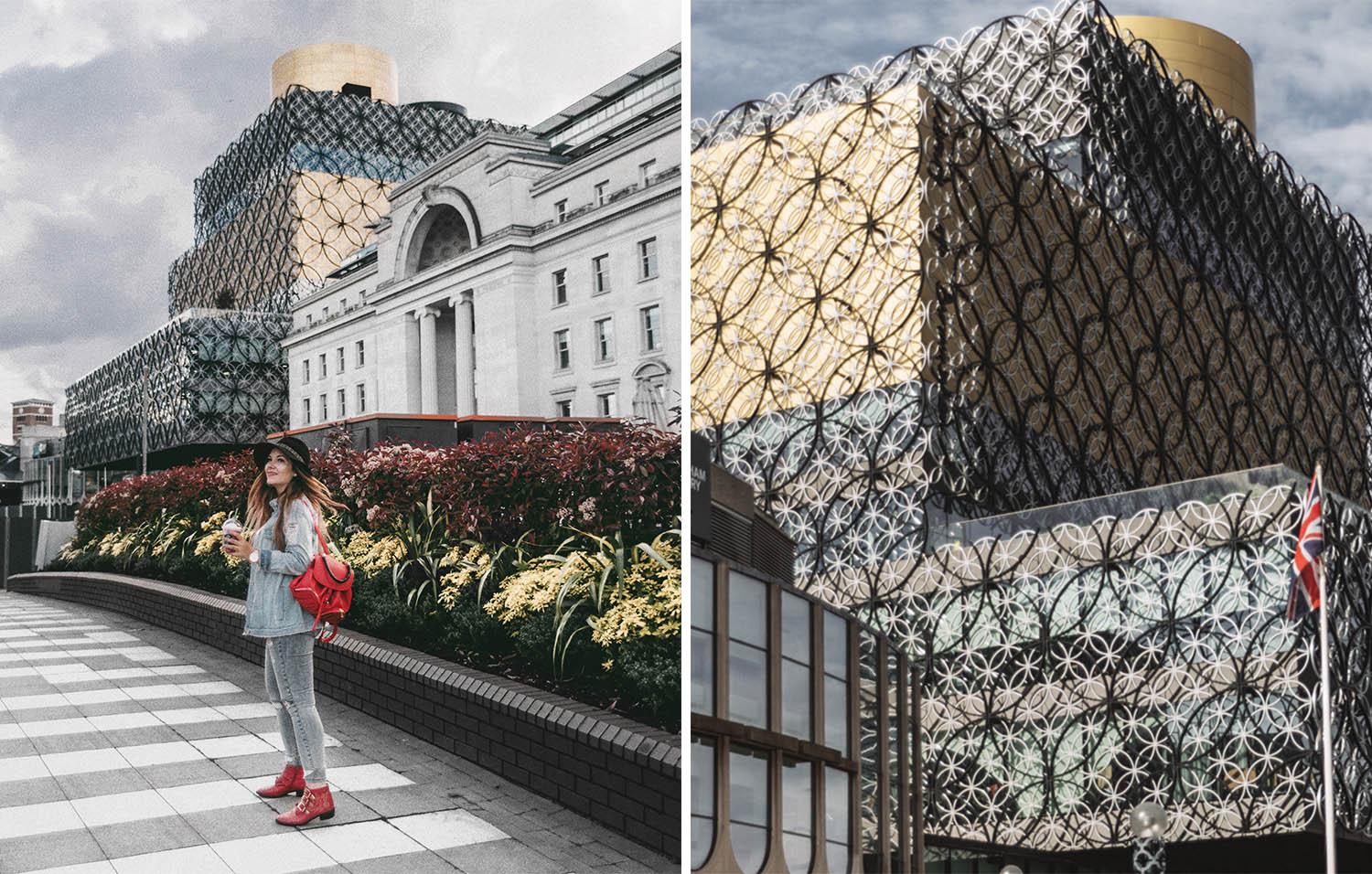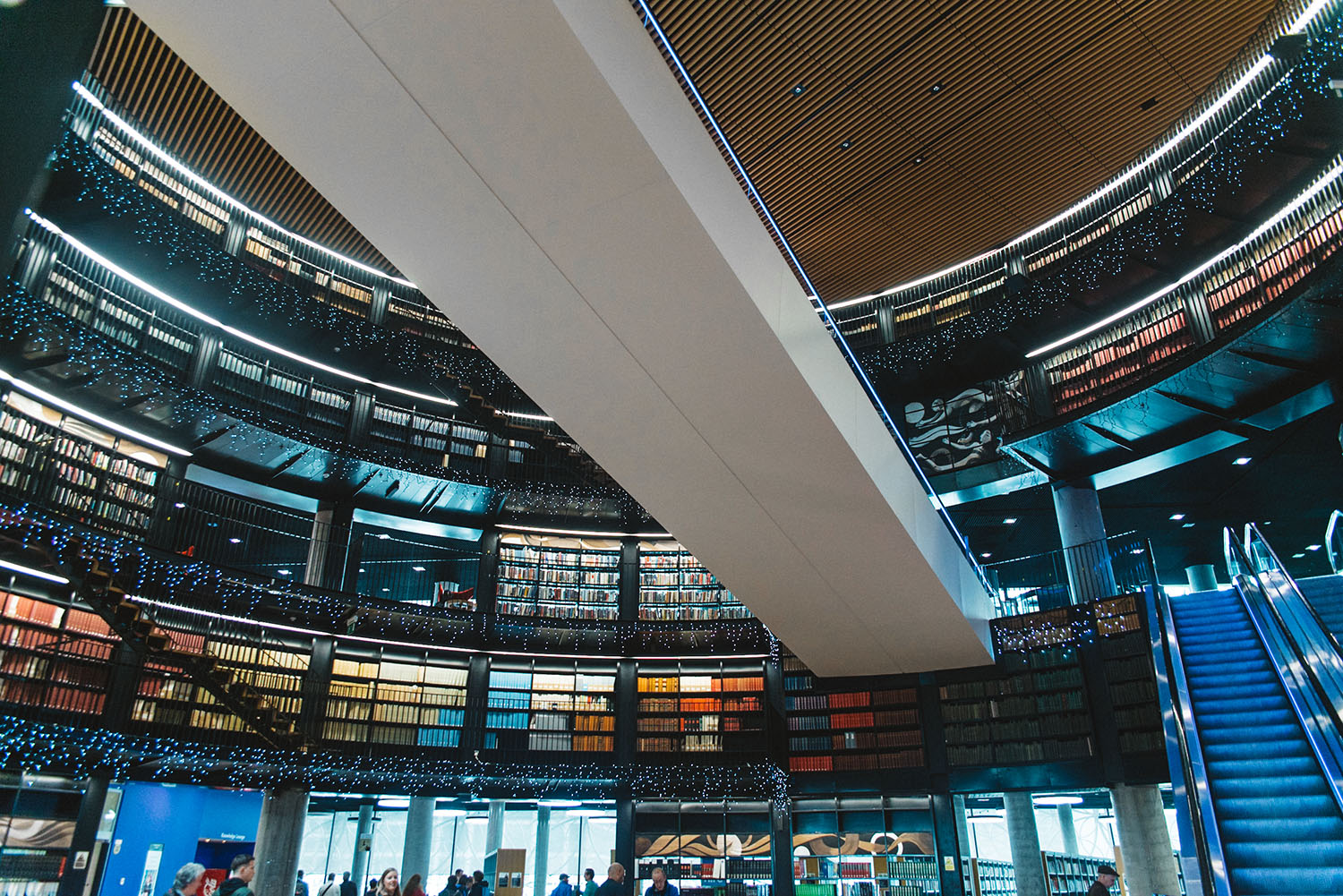 If you think Birmingham has transformed and changed in recent years, you ain't seen nothing yet! I've never been in a city with so many sci-fi vibes. Between the old industrial brick buildings, the aliens seem to have landed. It's architecture from the future with bold and innovative ideas that light up at night.
Even the Library of Birmingham could be the setting for a space movie.
3. Selfridges is jaw-dropping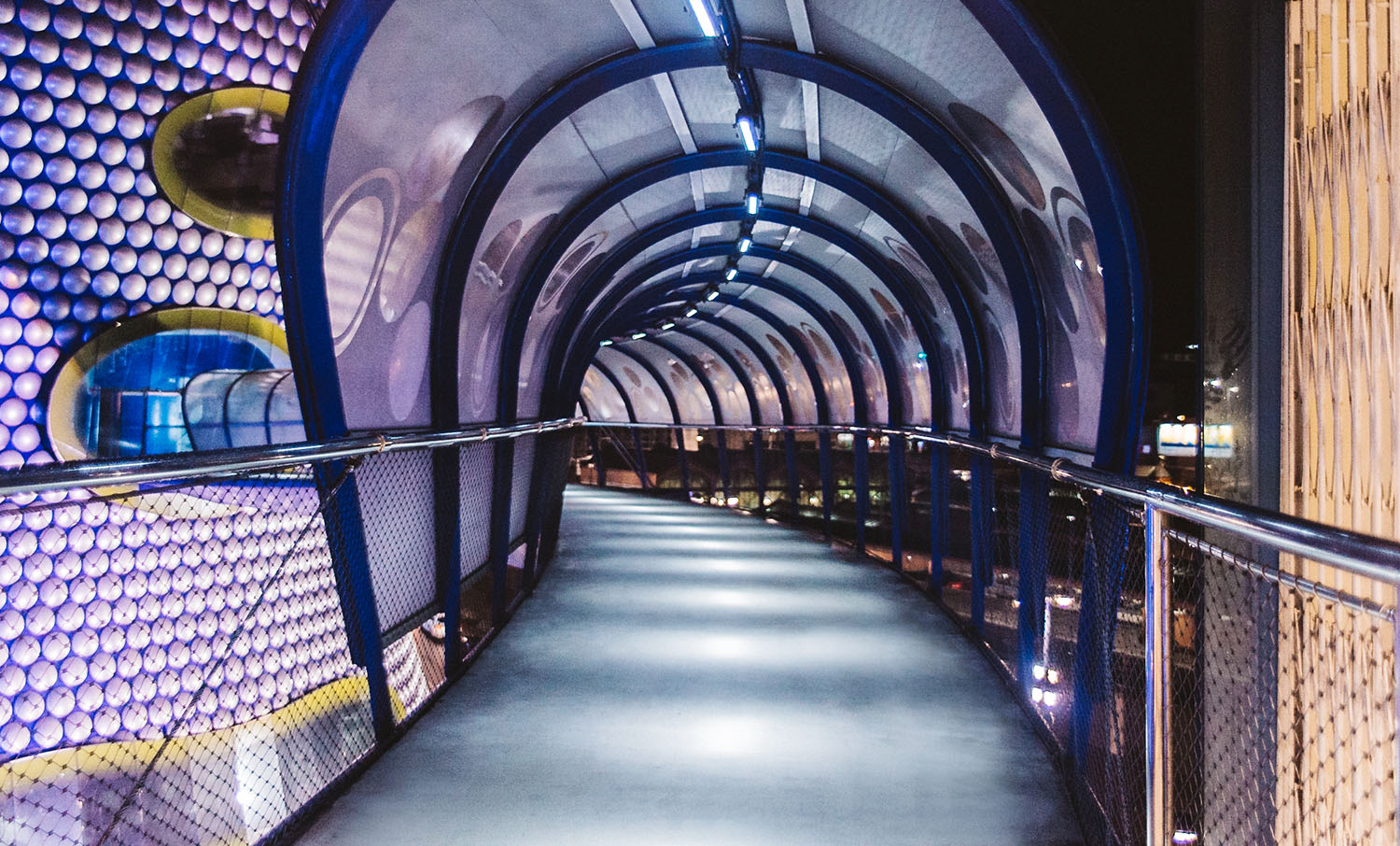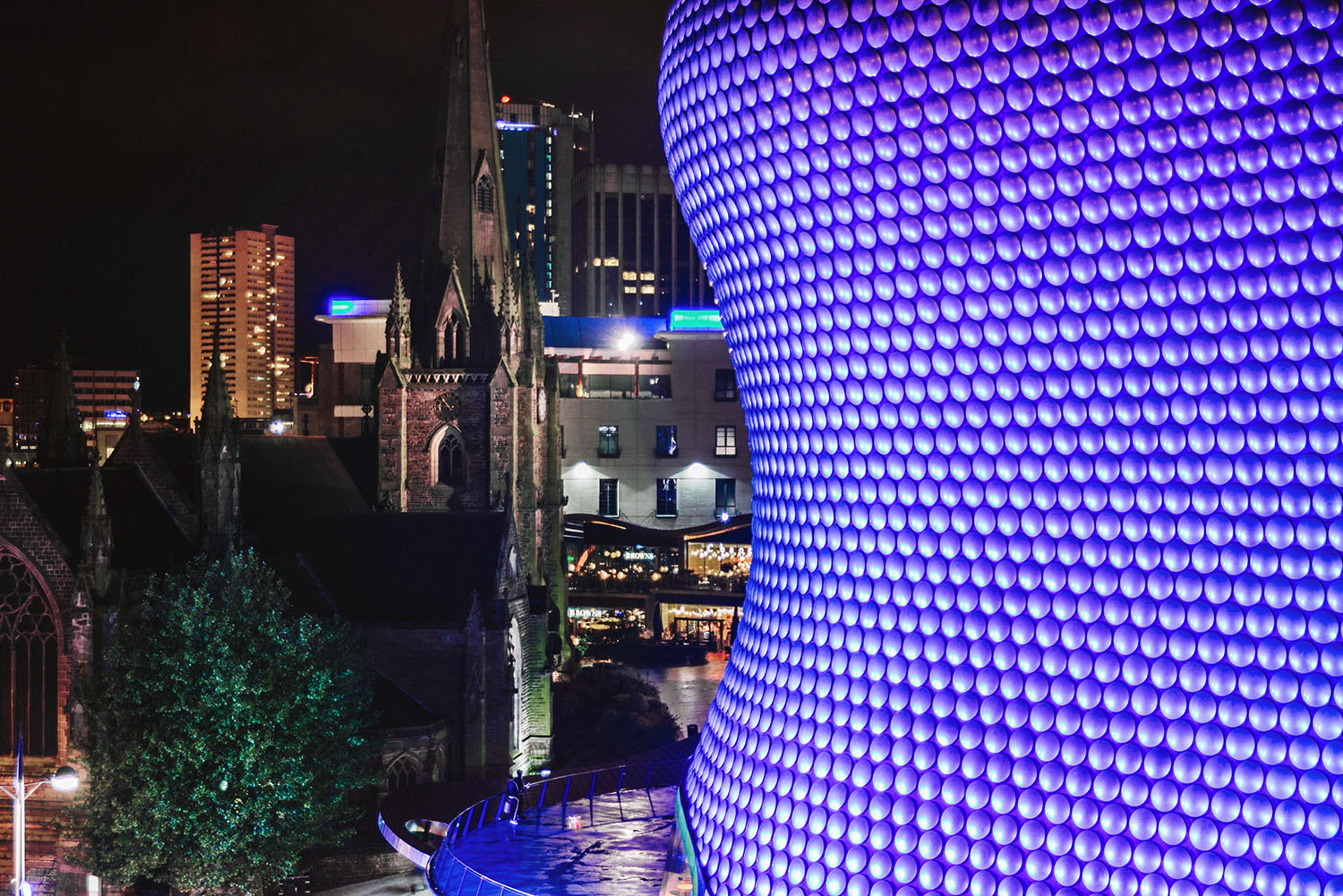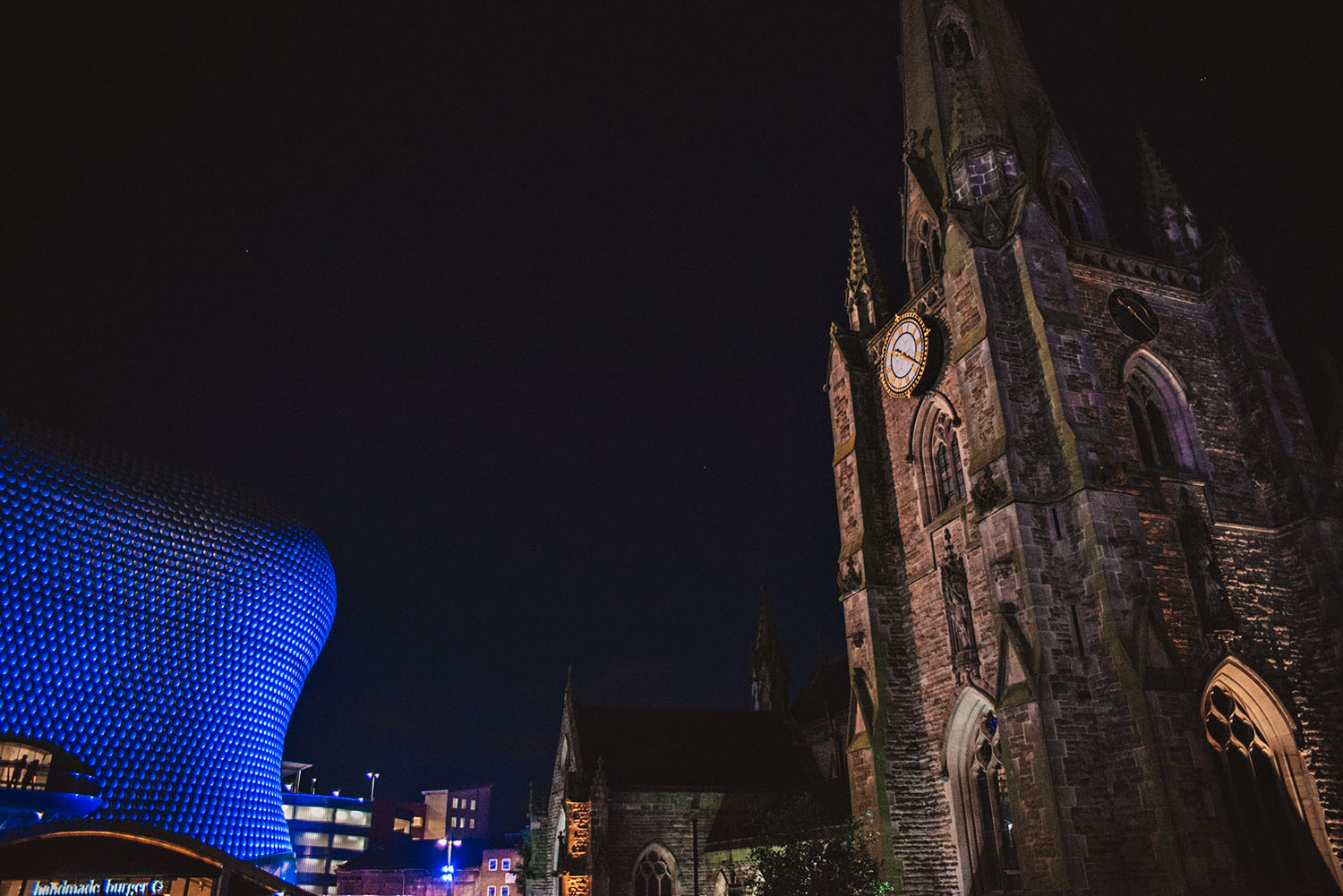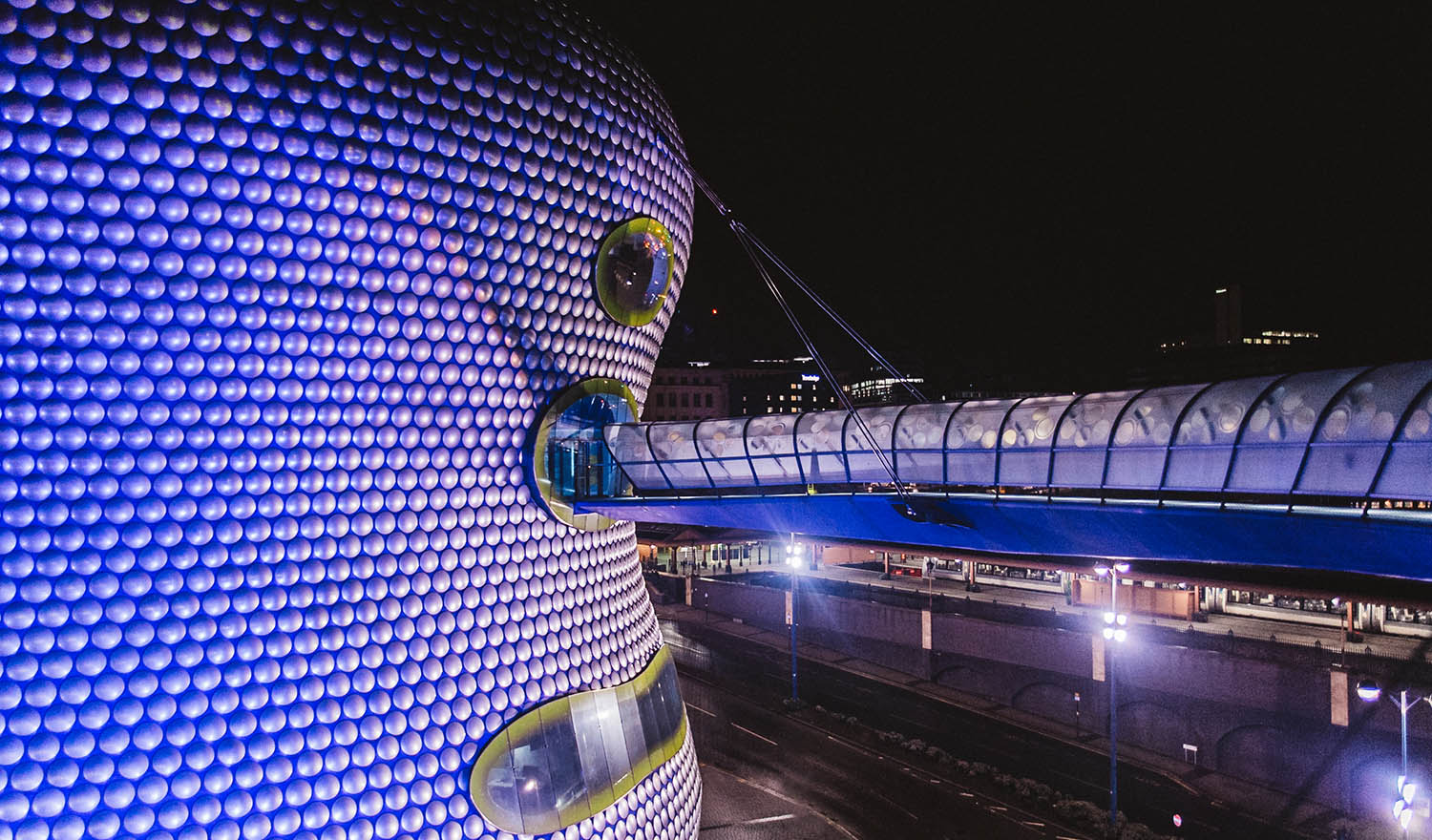 This must be one of the coolest stores yet? Covered in 15 000 shiny aluminum disks, Selfridges iconic "bubble-wrapped" facade is a must-see in Birmingham. It's one of the most recognizable buildings in the city and is simply spectacular by night.
4. You can enjoy afternoon tea like a queen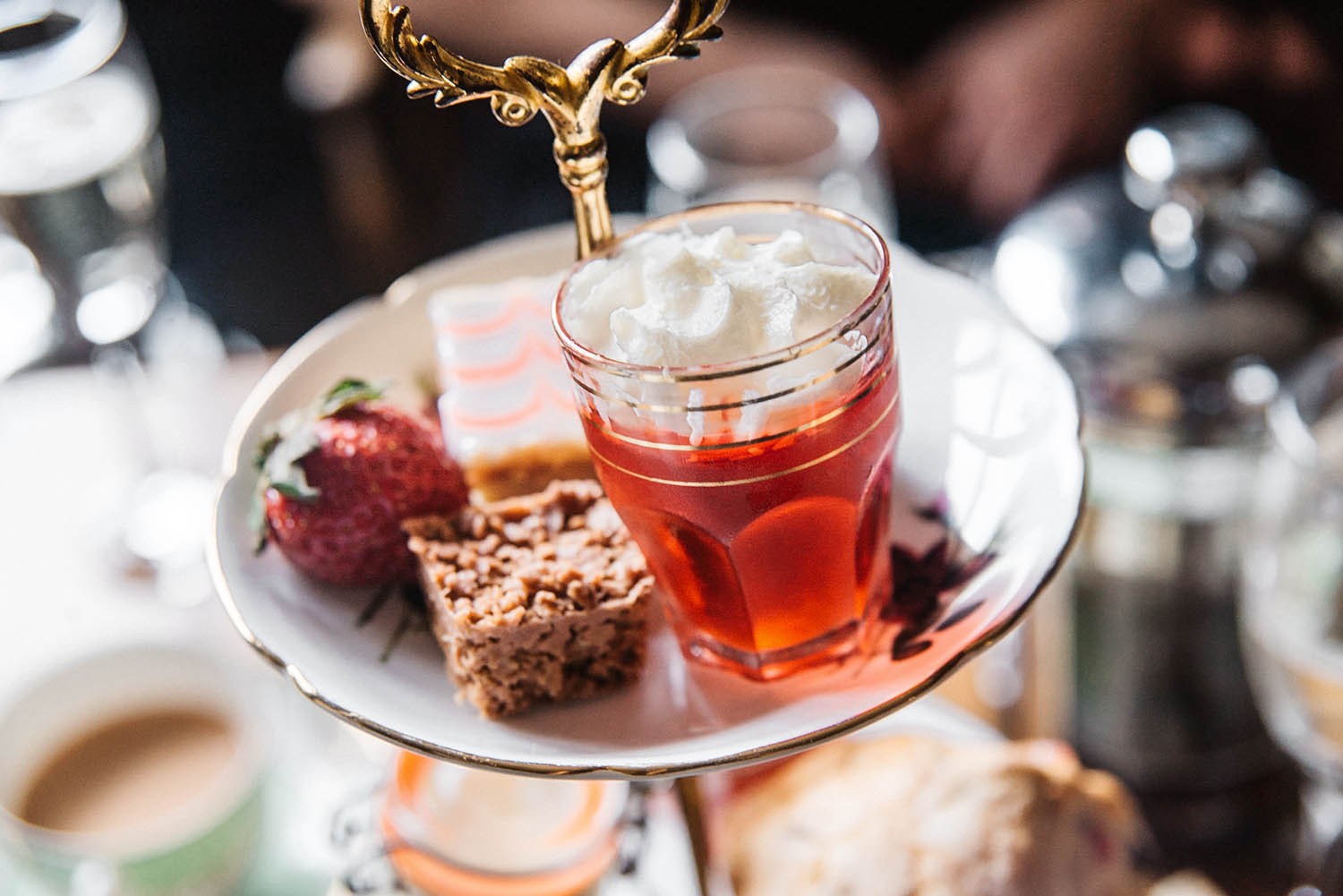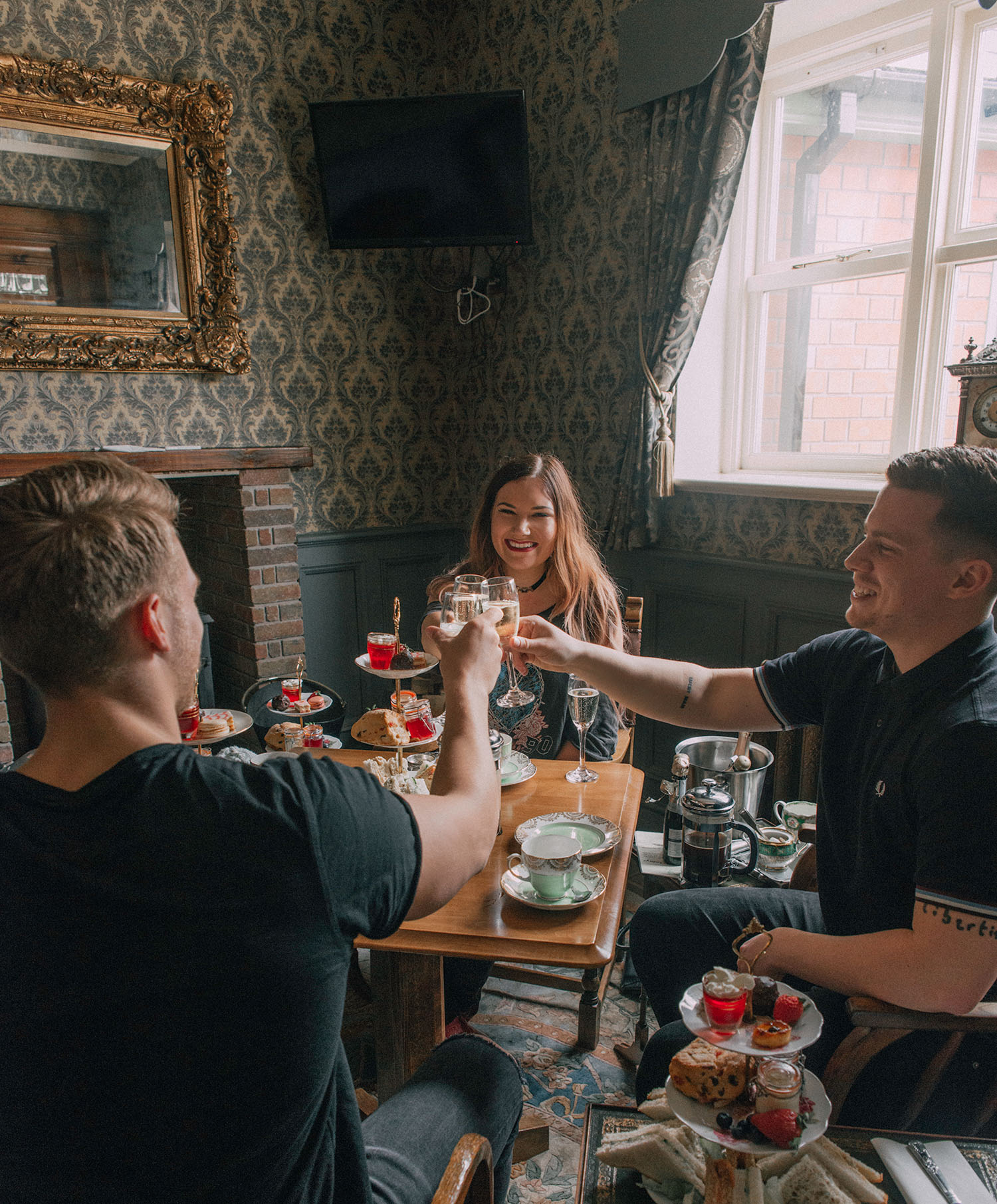 What would a trip to Britain be without some afternoon tea? My afternoon tea in Birmingham was the best one yet in The Aston Tavern. It's a sophisticated place with a beautiful Victorian interior. Try the perfect scones with clotted cream and preserve, mini patisserie and strawberries to the sound of the crackling fire and classical music. Oh, how lovely and how British!
5. It's cheaper than London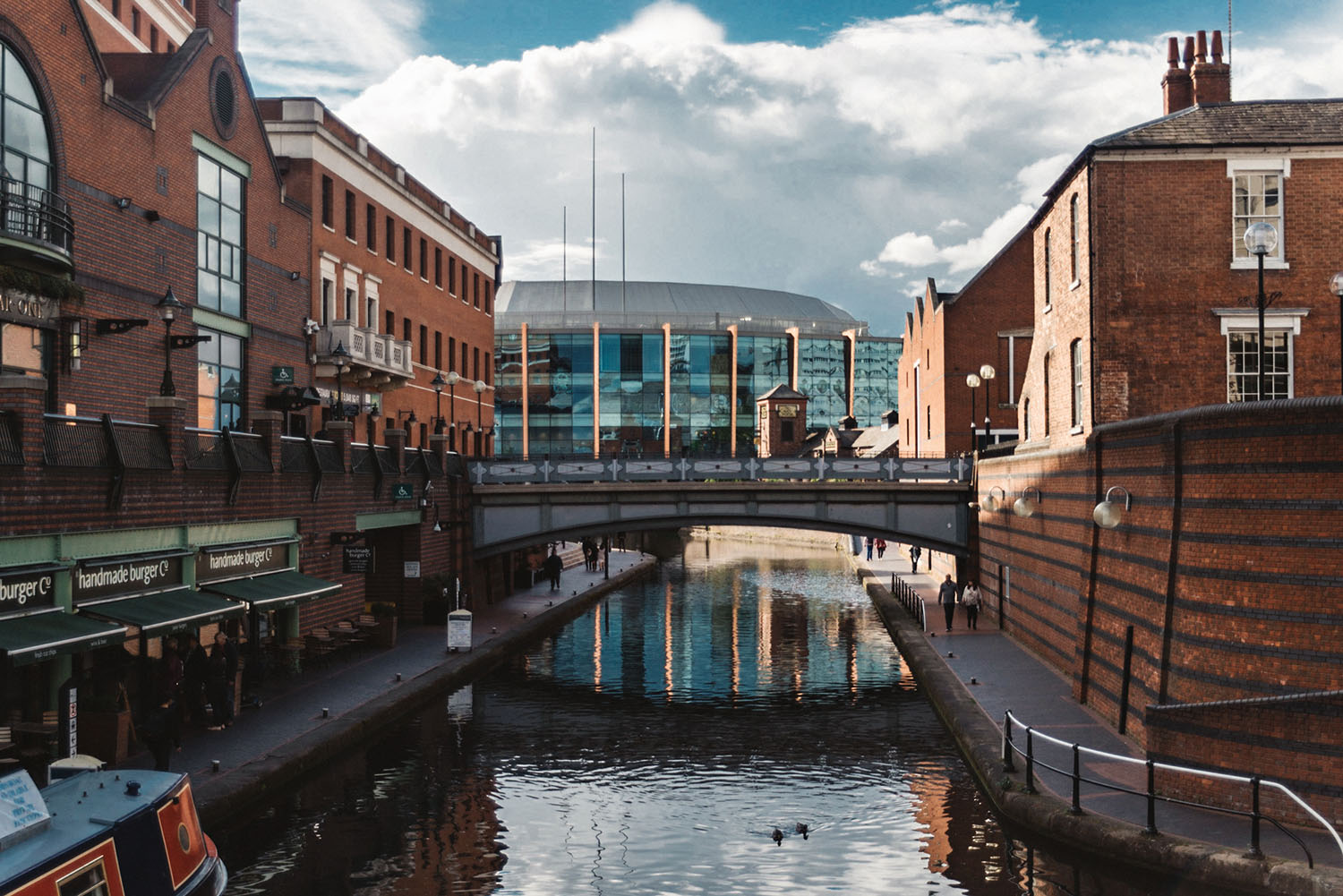 From food to accommodation, transportation and more. Birmingham is a lot cheaper than London. Another good reason to plan a trip to Britain's second city.
6. You can shop 'til you drop in Birmingham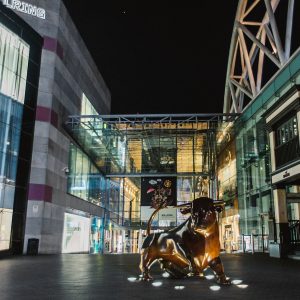 If you love shopping, you have come to the right place. Birmingham can satisfy even the most extreme shopaholics. Birmingham's Bullring is one of the largest shopping centers in Europe and has been a place to shop since the Middle Ages. Grand Central Birmingham is home to one of the largest John Lewis department stores in the country, offering more than 350 000 products.
Within walking distance, you also find The Mailbox, which is the ultimate location for designer shopping and Great Western Arcade which is the place to go for hidden gems.
For more independent shopping, don't miss Birmingham's creative and colorful quarter: The Custard Factory that's packed with independent shops and bars.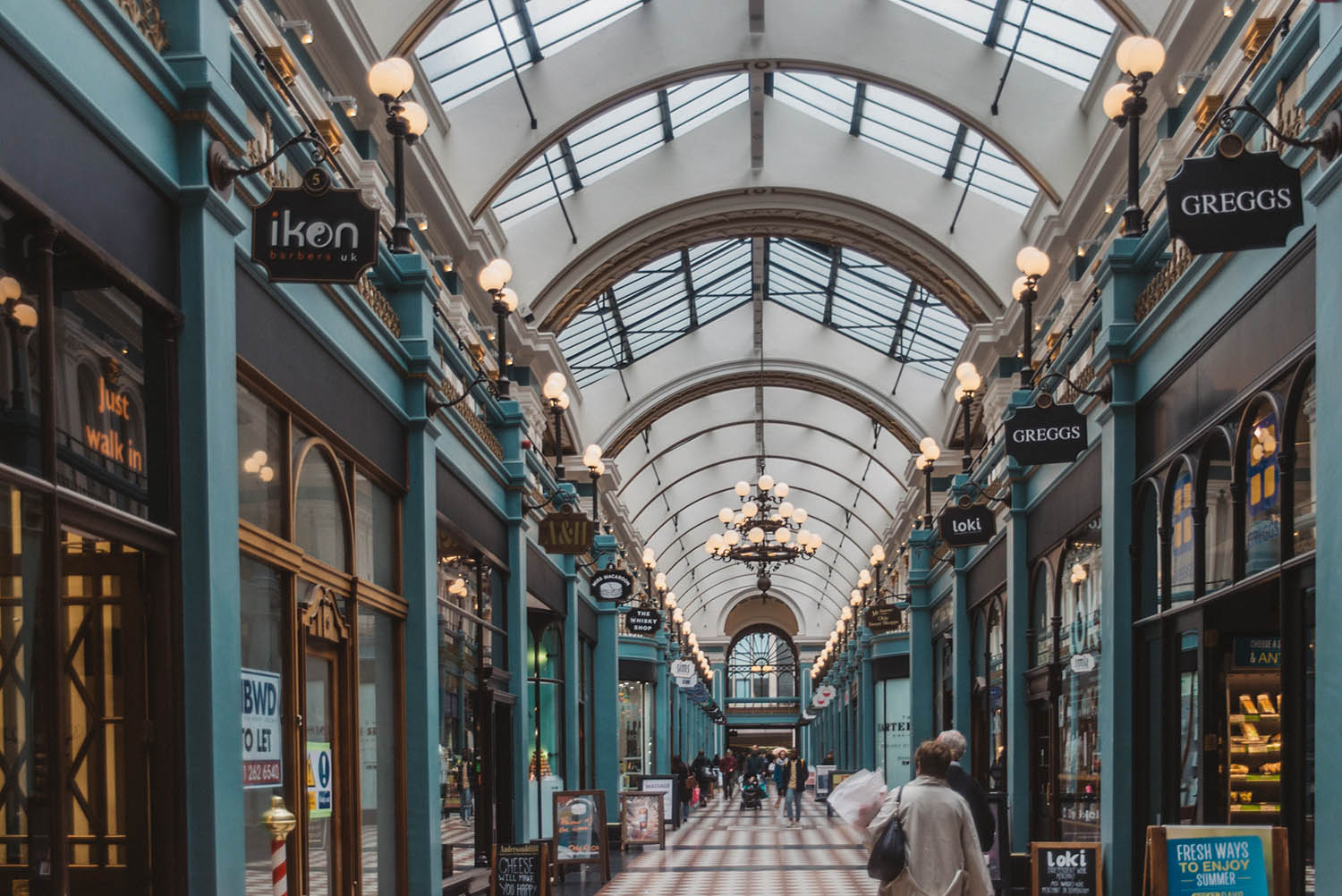 7. You can make your own wedding rings in Jewellery Quarter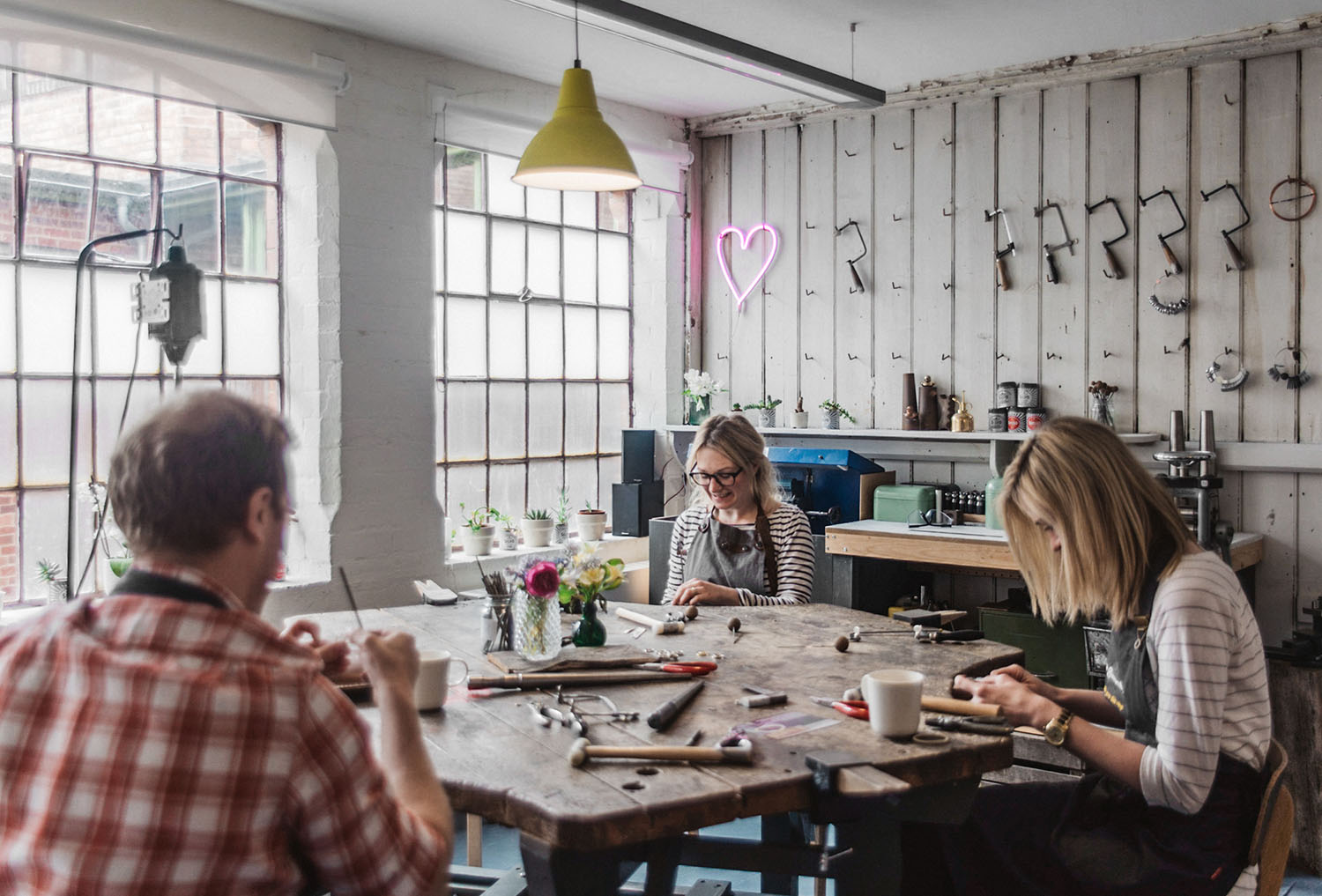 What could make your wedding ring more special than having it handmade by your partner? Nestled within a historic building in the Jewellery Quarter is The Quarterworkshop, where you can make your own wedding rings. It's such a cute little space that I would happily come back to (to craft my wedding bands with my fiance).
The area itself is, of course, also worth a visit. Jewellery Quarter is the world-famous home to hundreds of jewelers, exciting stores (and some great restaurants and bars). The Quarter has been creating jewelry for over 250 years, and this is where an estimated 40% of all British jewelry is made.
Click here for more attractions, tickets, and tours in Birmingham
8. The food in Birmingham is worth traveling for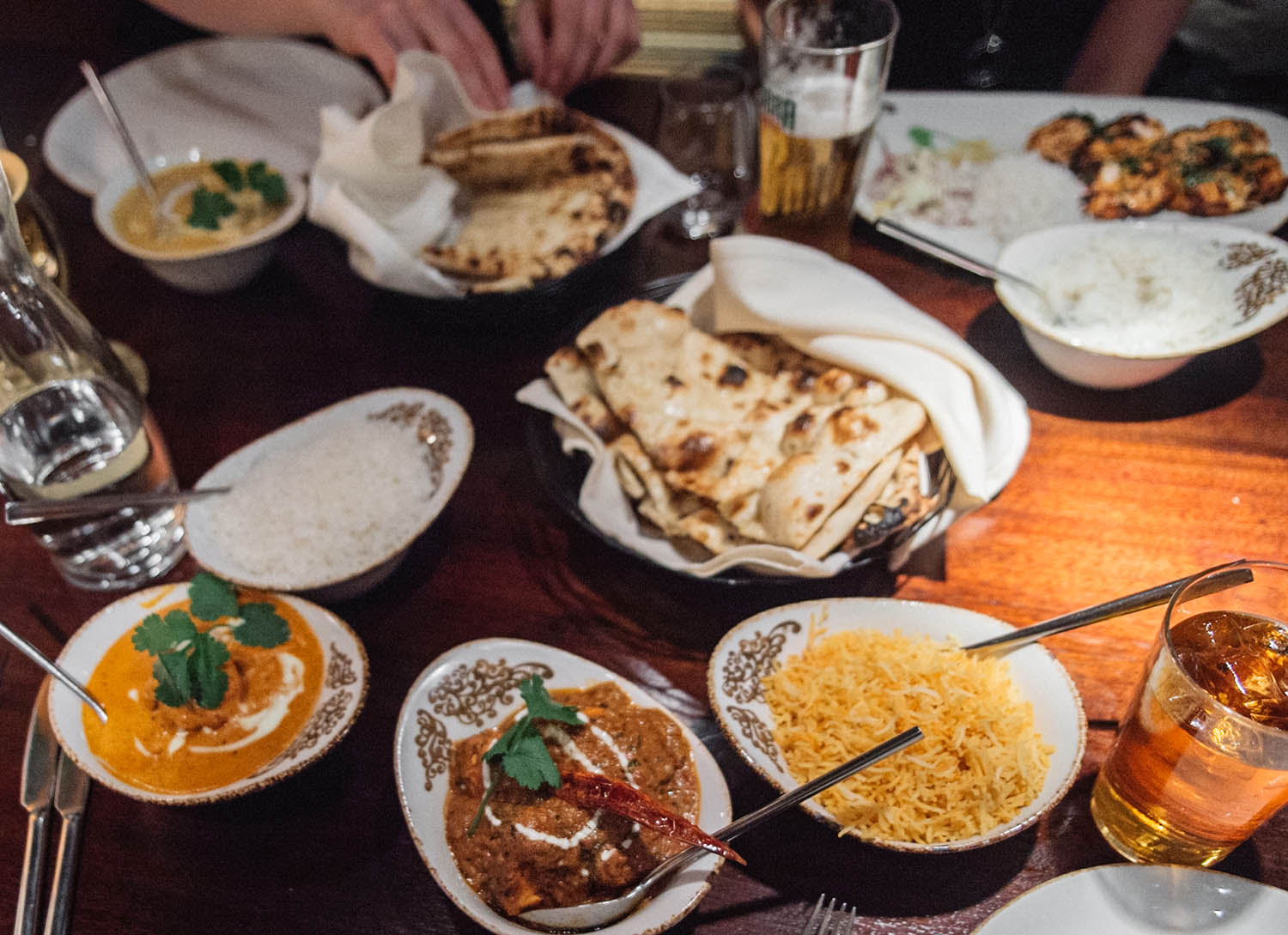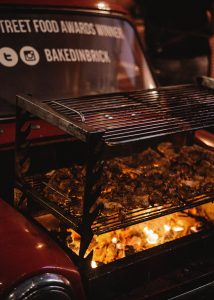 The food in Birmingham is simply incredible, and there is definitely something for every taste and budget. If you fancy something extraordinary, you find 5 Michelin starred restaurants in Birmingham (which is more than anywhere else outside of London in the UK).
Birmingham is also the curry capital of the UK, and there are a lot of places to spice up your evening whether you are in the center or in the traditional Balti Triangle.
For a relaxed atmosphere with magnificent street food, head to the multi-award-winning Digbeth Dining Club a Friday or Saturday evening. The chill vibe makes it easy to get to know the very friendly Brummies (the locals).
9. You can visit Cadbury World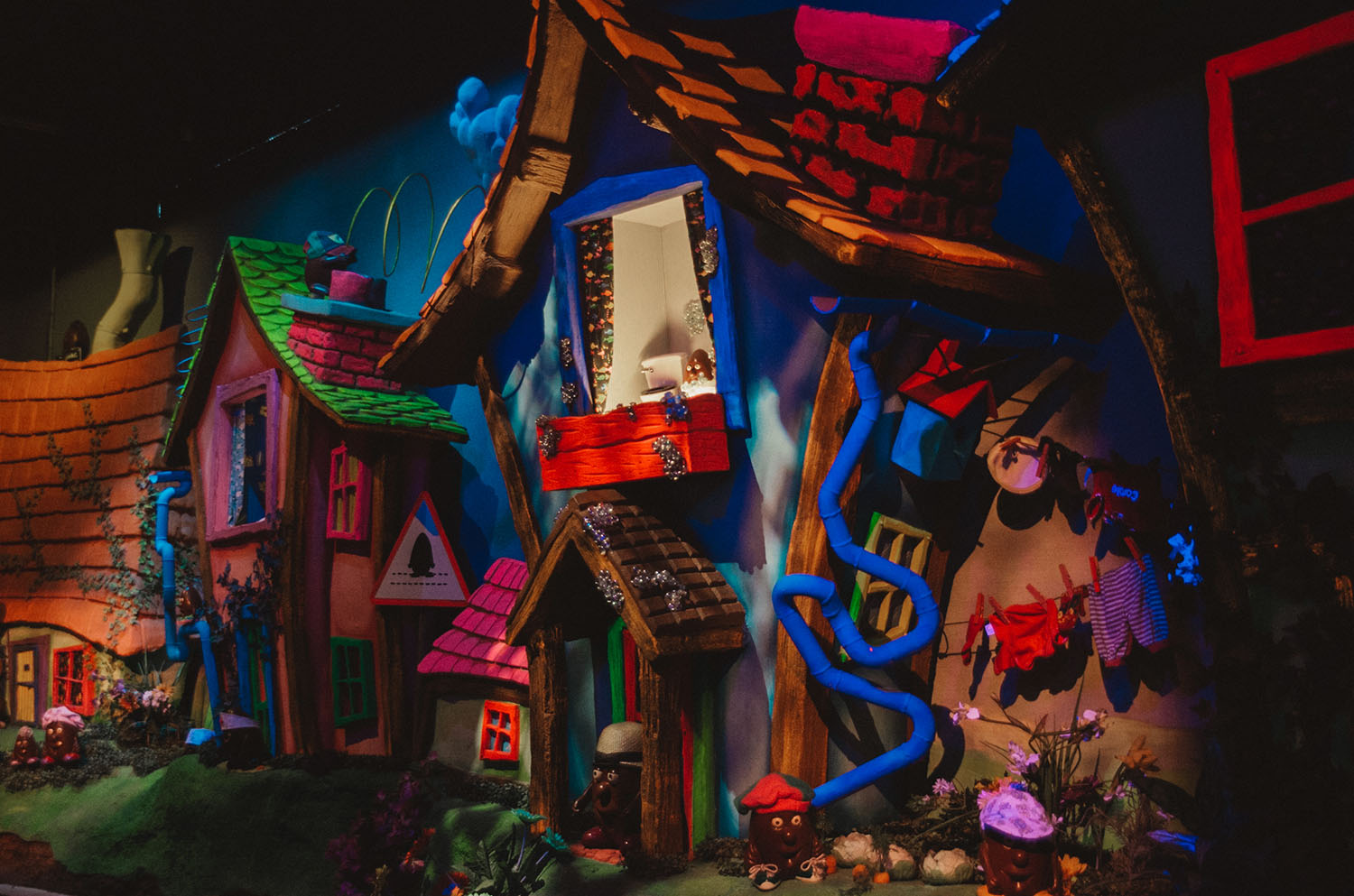 Indulge your inner child and visit the home of the famous chocolate factory Cadbury. At Cadbury World, you can learn how the chocolate is made, see chocolate decorating experts in action and drink Cadbury's fudge or mini egg hot chocolate.
10. It's easy to get around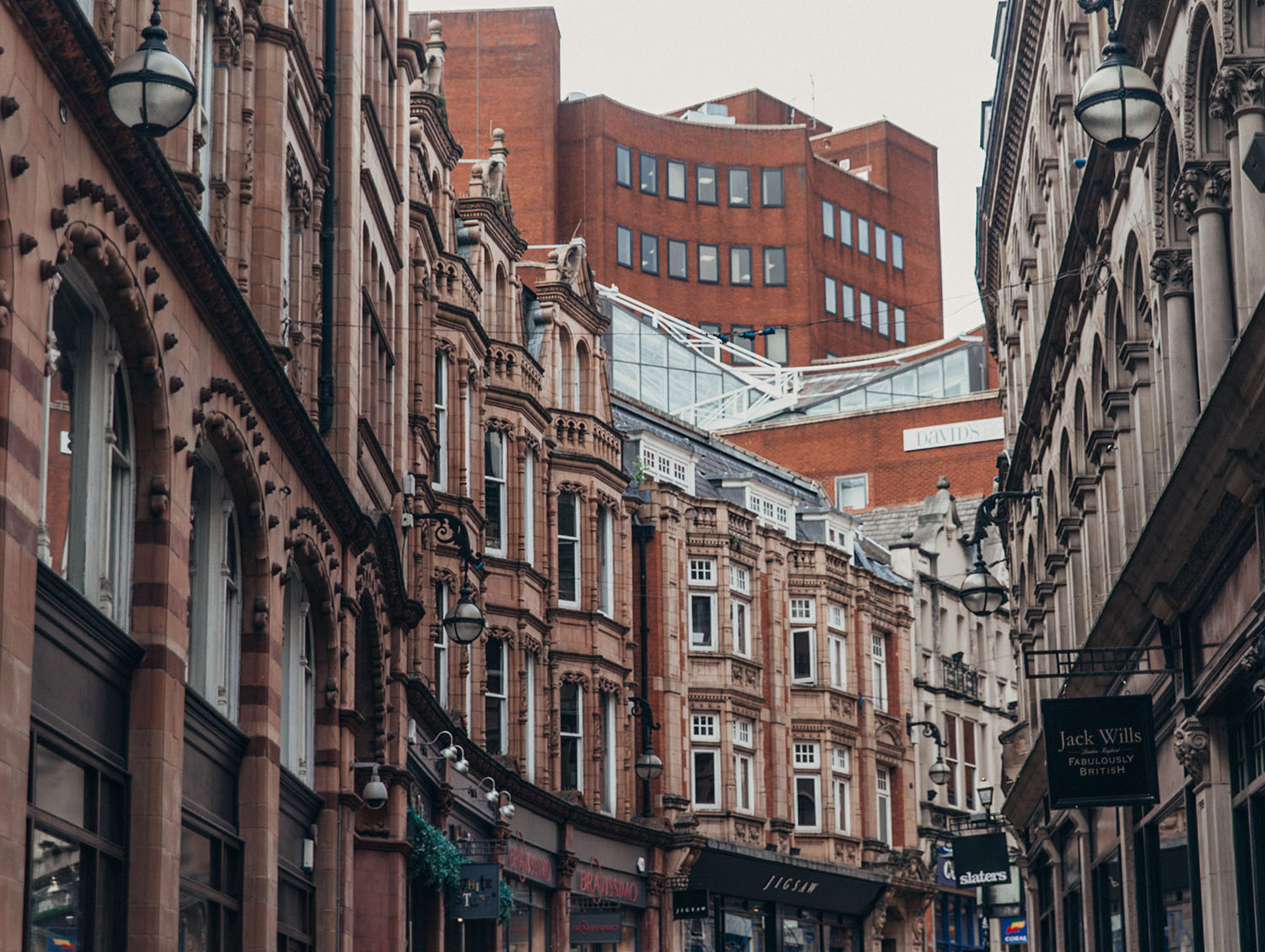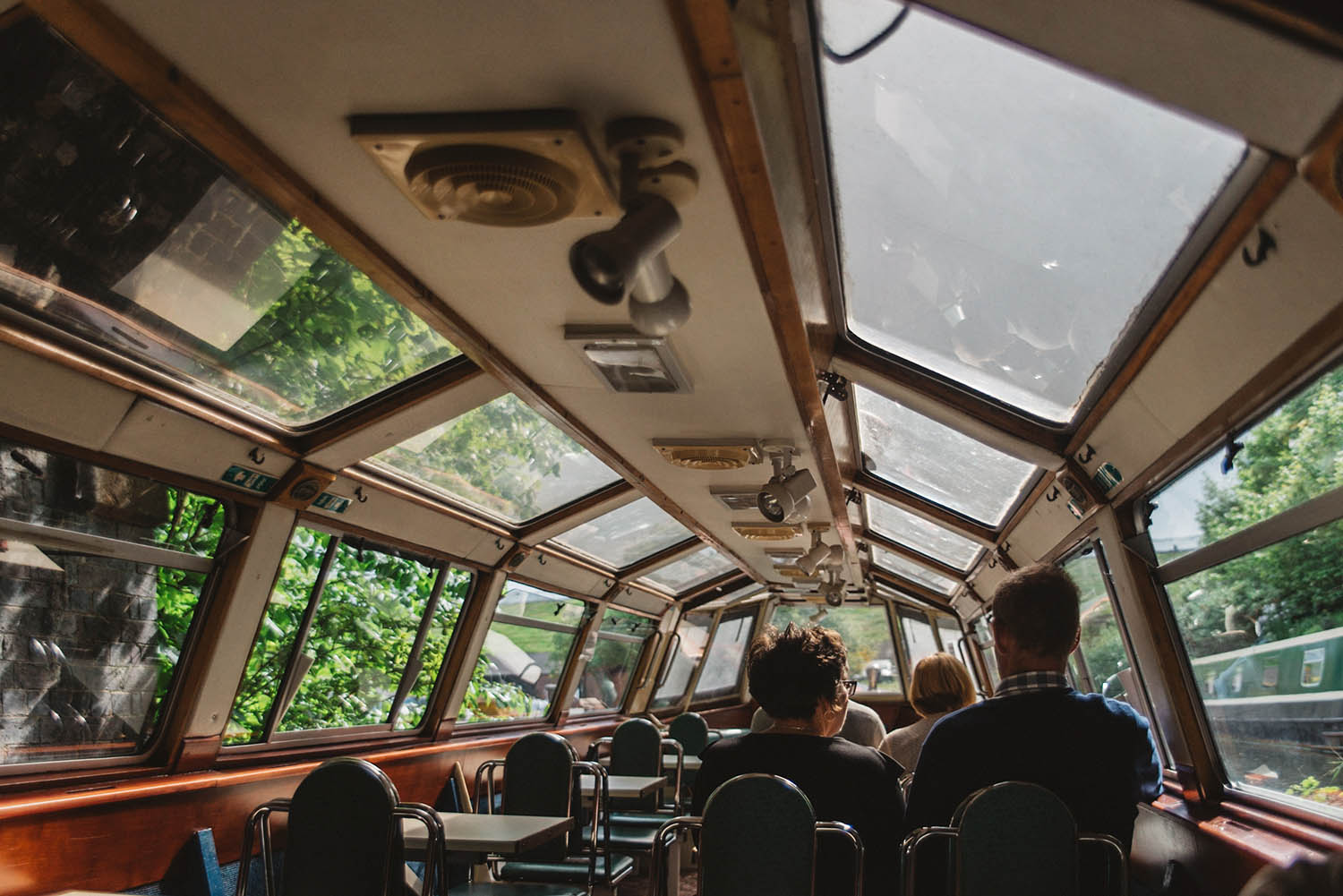 As a lot of the main attractions and shopping malls are situated so close to each other in the city center, it is effortless to get around by foot. Or, you can cruise through Birmingham along the quiet stretches of the canals on a narrow boat.
11. Birmingham will continue to surprise you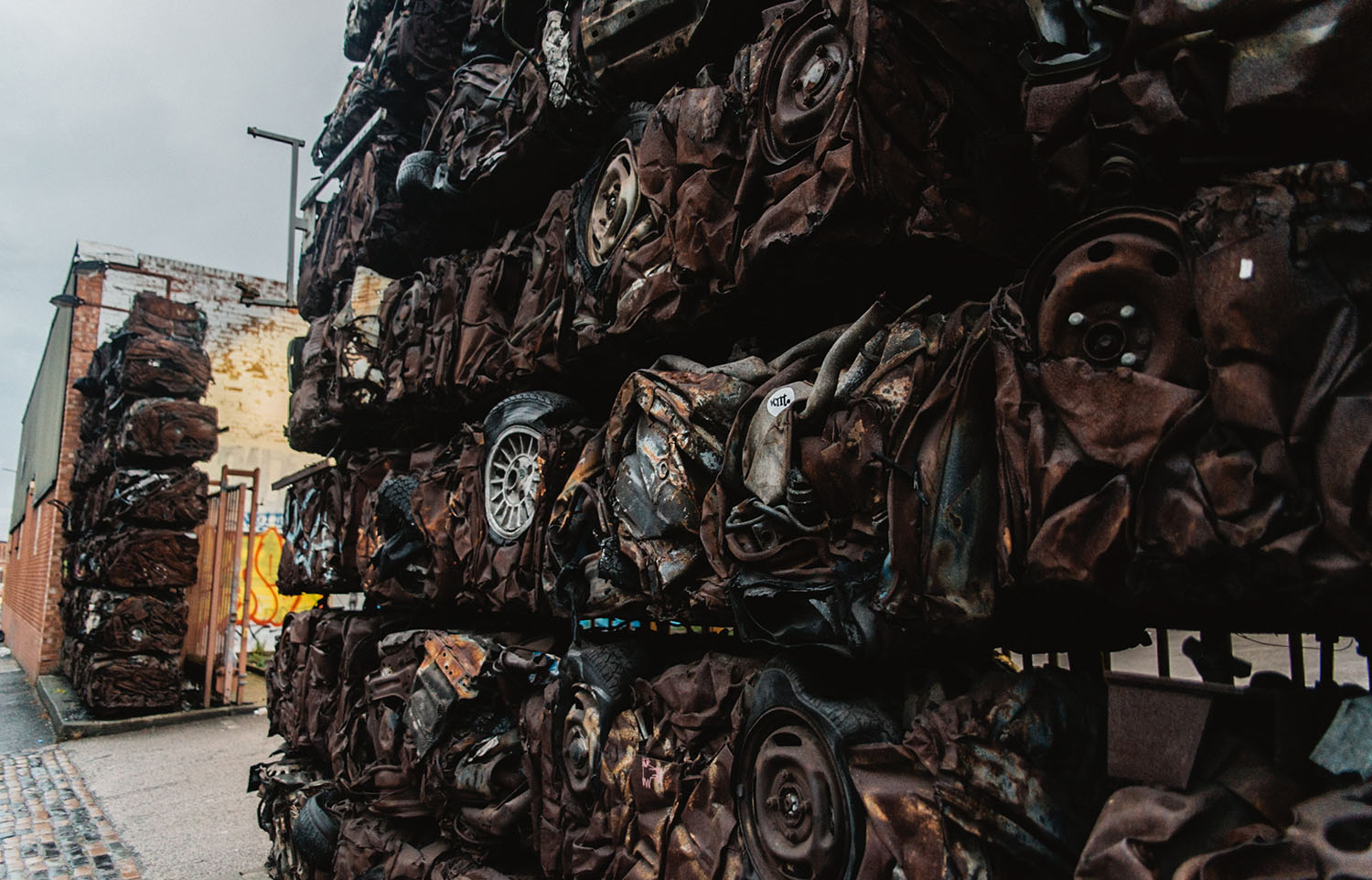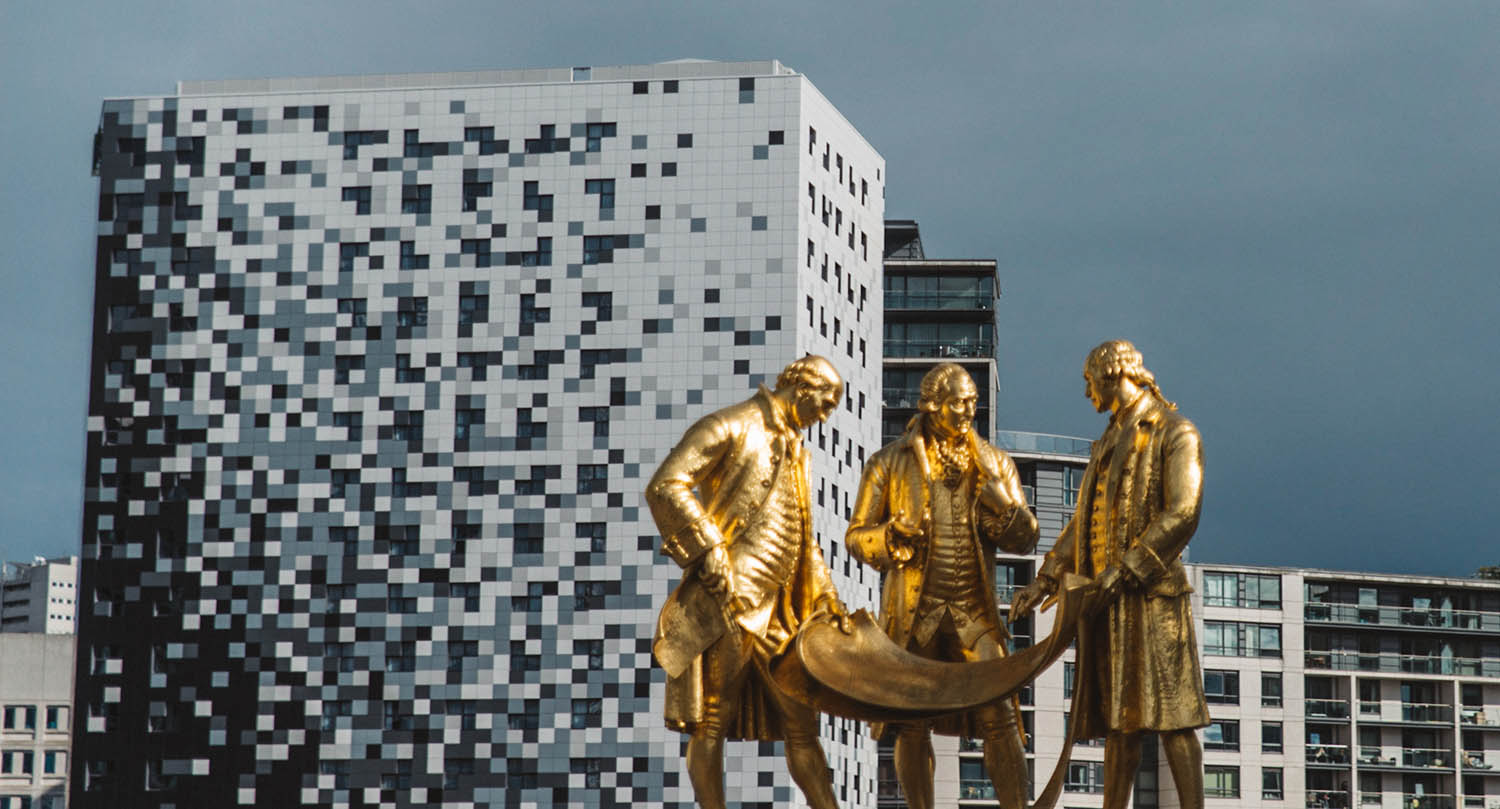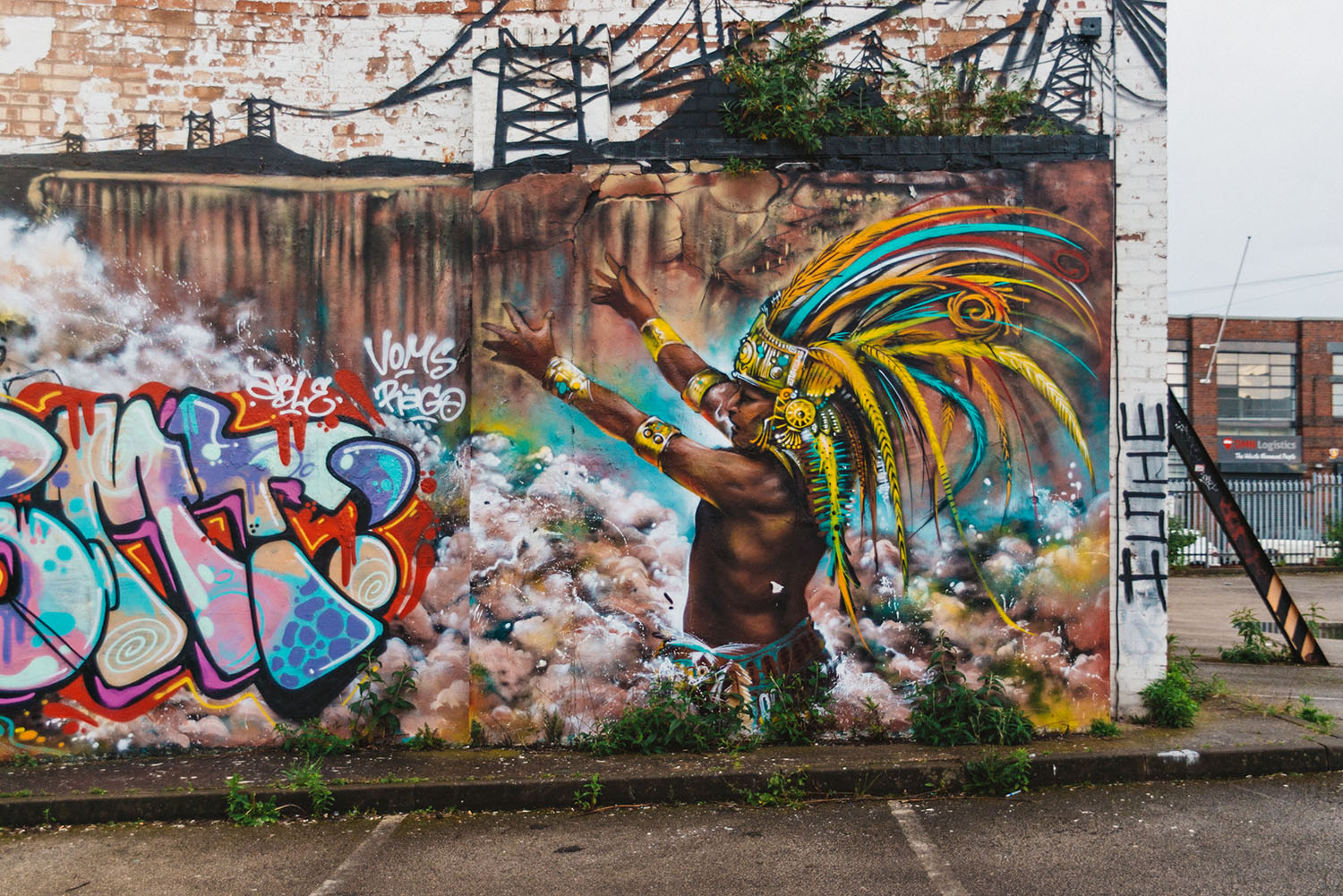 What I also really liked about Birmingham is that you can never really know what to expect around the corner. Maybe a wall of mashed car decks, beautiful graffiti areas, a lot of statues or those beautiful modern and bold architectural ideas. While London is magical, classical and stylish, Birmingham is hip, modern and unique.
12. You can get cozy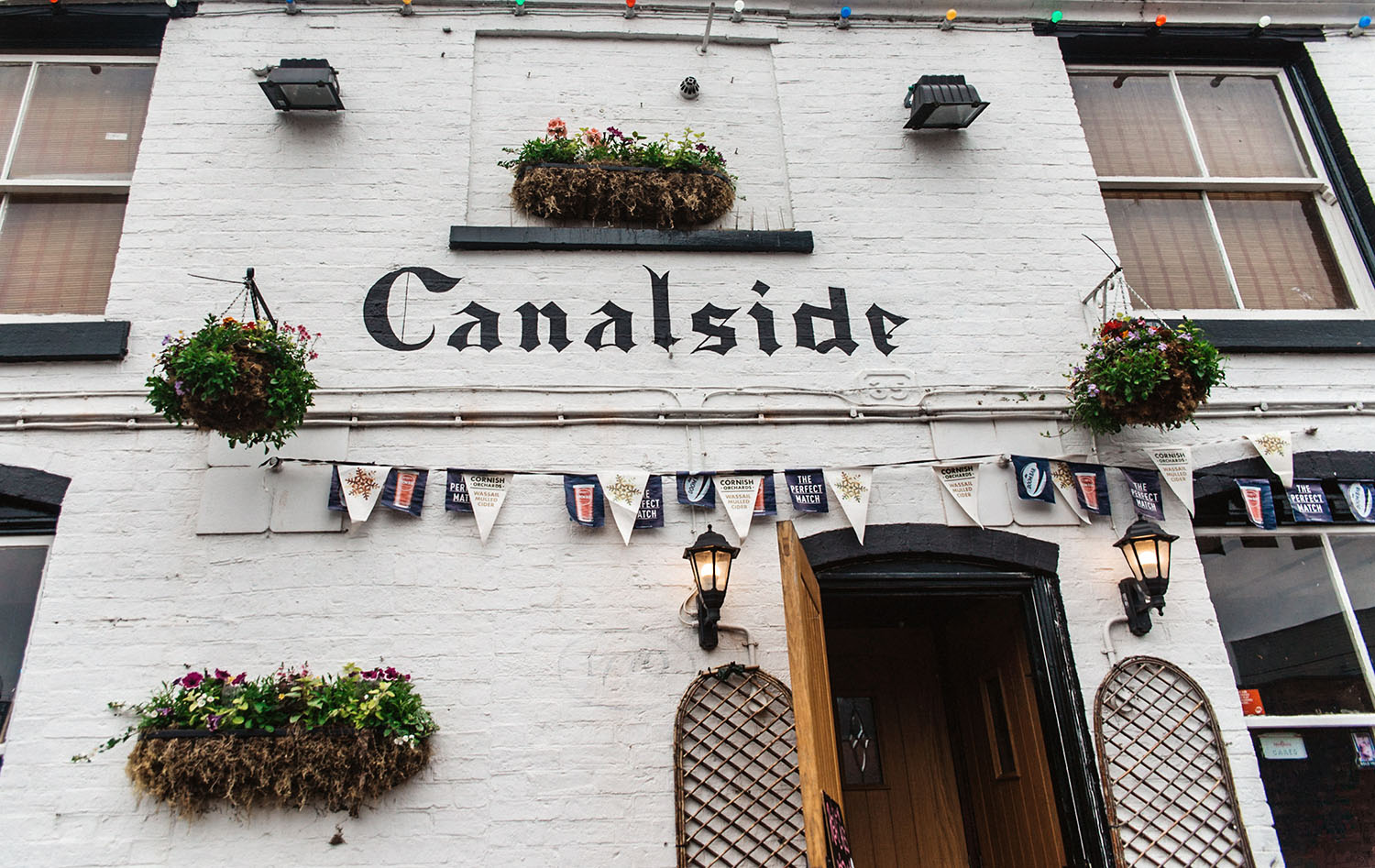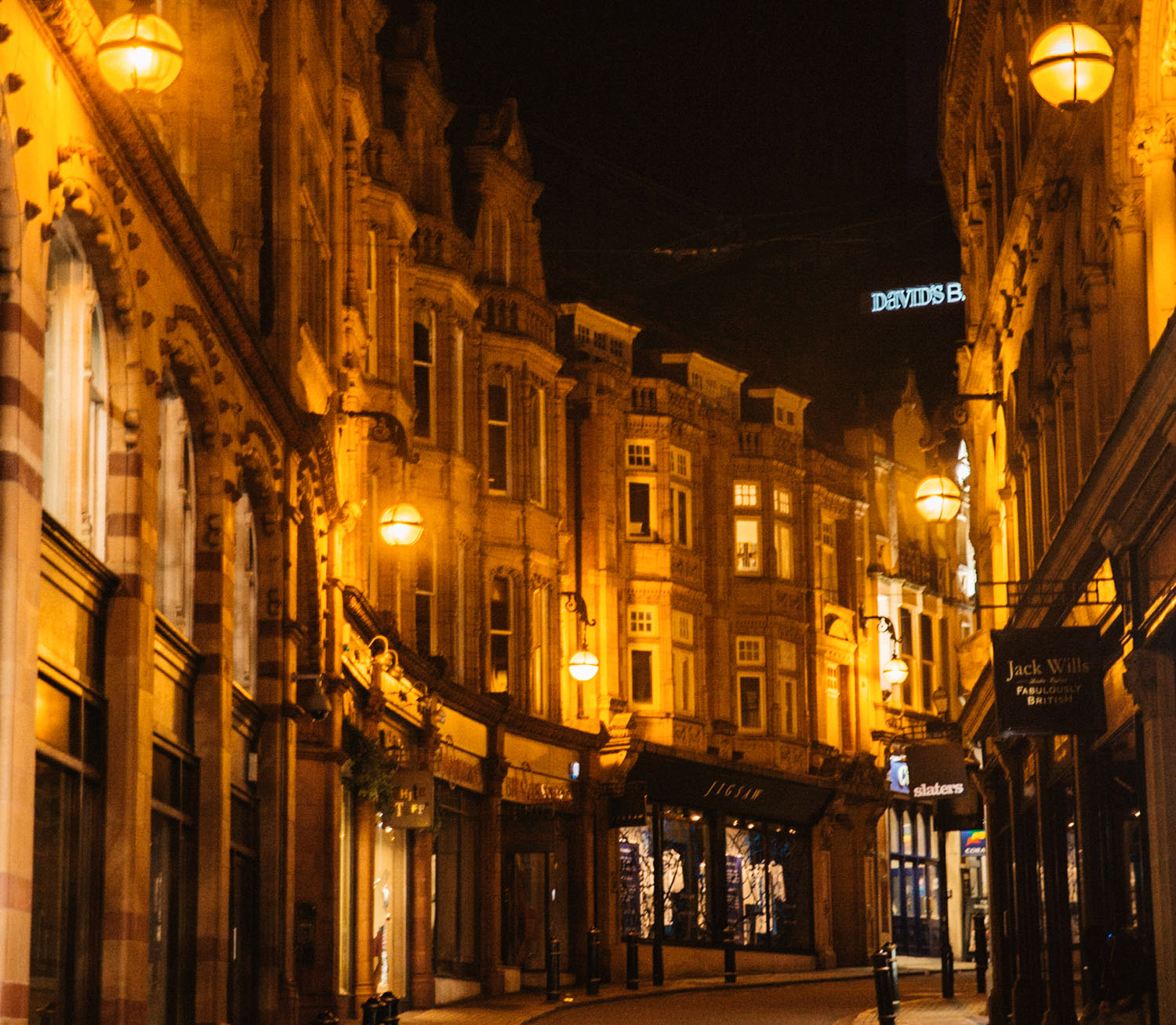 At first glance, Birmingham doesn't look that cozy at all. But it is! You can find the cutest shops and bars along the waterside decorated with flowers and lanterns, streets that seem to come straight out of Harry Potter and hidden gems in the city center. From the wood-burning stoves and spicy curry food, this is a city to cozy up in. All year long.
Facts about Birmingham

Population: 1.1 million

The metropolis is one of the youngest cities in Europe with almost 40% of its population being under 25 years of age.

Birmingham was a world leader in the production of pens, buckles, buttons and jewellery.

With over 8 000 acres of parks and open space, Birmingham is one of the greenest cities in the UK.

How to get here: Direct flight to Birmingham airport or by train from London. With Monarch you can find flight tickets starting from £30 per way.

Where to stay: We stayed at Adagio Aparthotel. It's an apartment hotel with a very convenient location. It's within walking distance from the Bullring and main attractions. I would definitely recommend staying in the center as it's so easy to get around by foot then.
Click here to see the latest prices and availability for accommodation in Birmingham
---
Disclaimer: I visited Birmingham on a press trip organized by Visit Britain and Monarch. As always, all opinions and tips are my own.