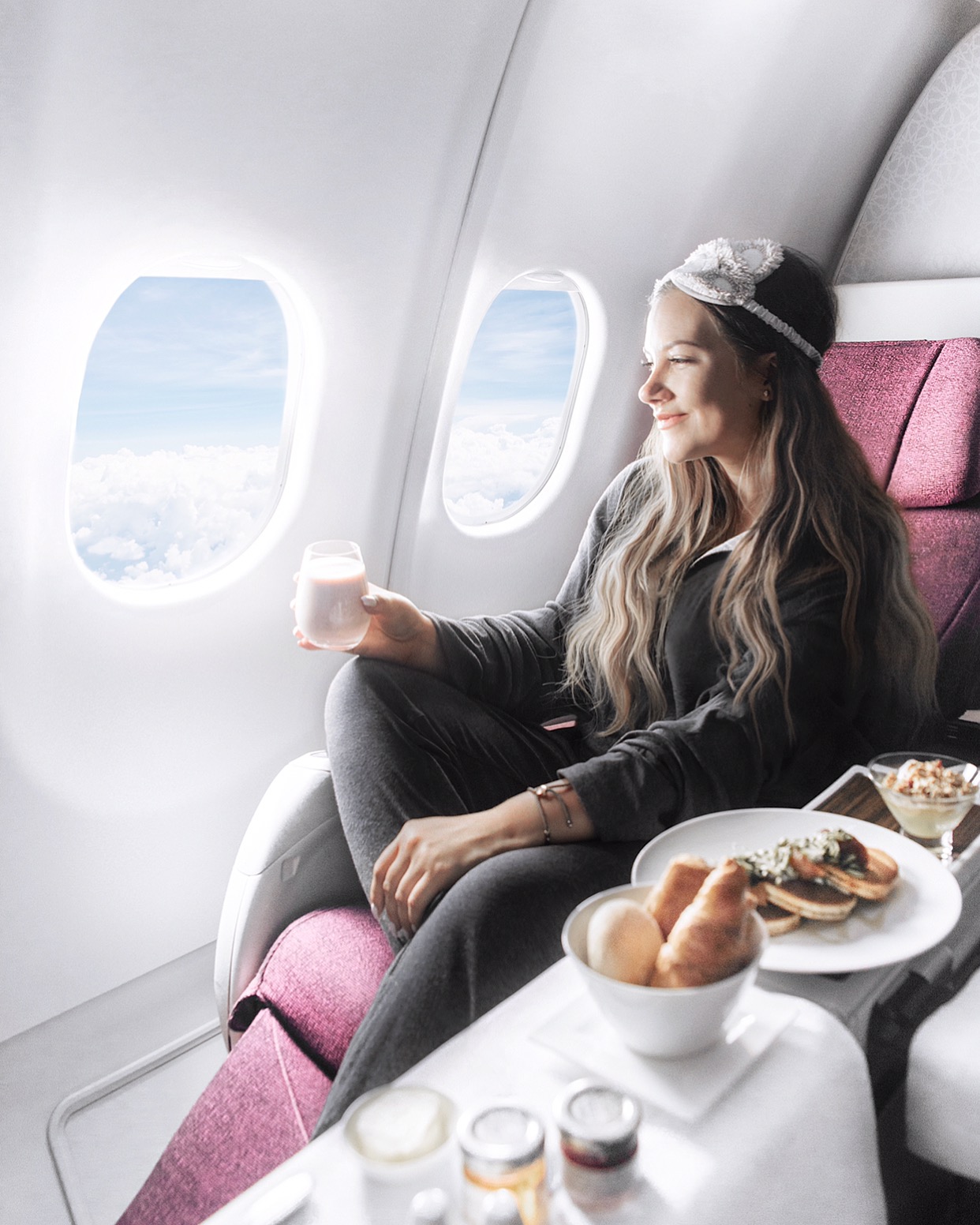 Don't take off without packing these carry-on essentials. They make your flight more comfortable and will let you arrive at your destination – in style.
I've just had my longest flight yet. A 14-hour flight from Stockholm to Ho Chi Minh in Vietnam with Qatar Airways. It's my first time in Asia, and I'm so excited to discover some parts of Vietnam, as well as attending Vietnam's Largest Travel Event, ITE HCMC.
As I've been flying a lot this year, I thought this was the perfect time to share my essential carry-on items for long-haul flights.
Often, a pillow, toothbrush, blanket and travel essentials are included on long-haul flights (and especially so if you fly business class), but I always pack those items anyway. You never know when you might have to stay for hours at an airport and when a neck pillow is very much appreciated, or when your oversized scarf is both comfortable on the flight as well as in a cold hotel room.
Also, I always pack a carry-on or weekend bag with an extra change of clothes, lingerie, and swimsuit (if needed). My checked-in-luggage has not been delayed or lost so far, but I think it's rather a question of when it's going to happen. You want to be prepared for everything.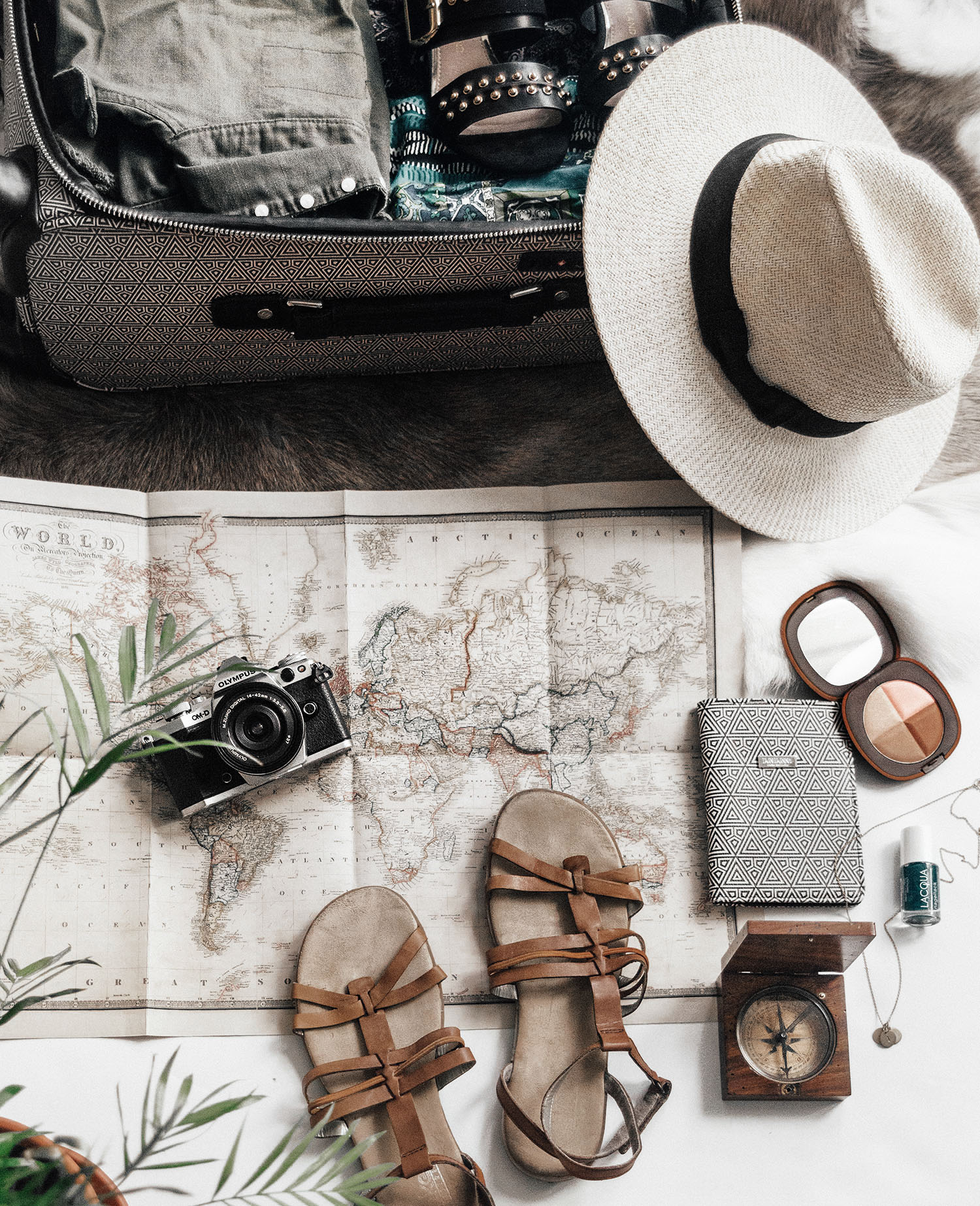 Featured:
Carry-on & Passort Case, Don Donna/Accent
Hat, Gina Tricot
Sandals, Rieker
Lacqua, Lyx Cosmetics
All-in-One-Powder, Elizabeth Arden
With that being said, here is my carry-on essentials list: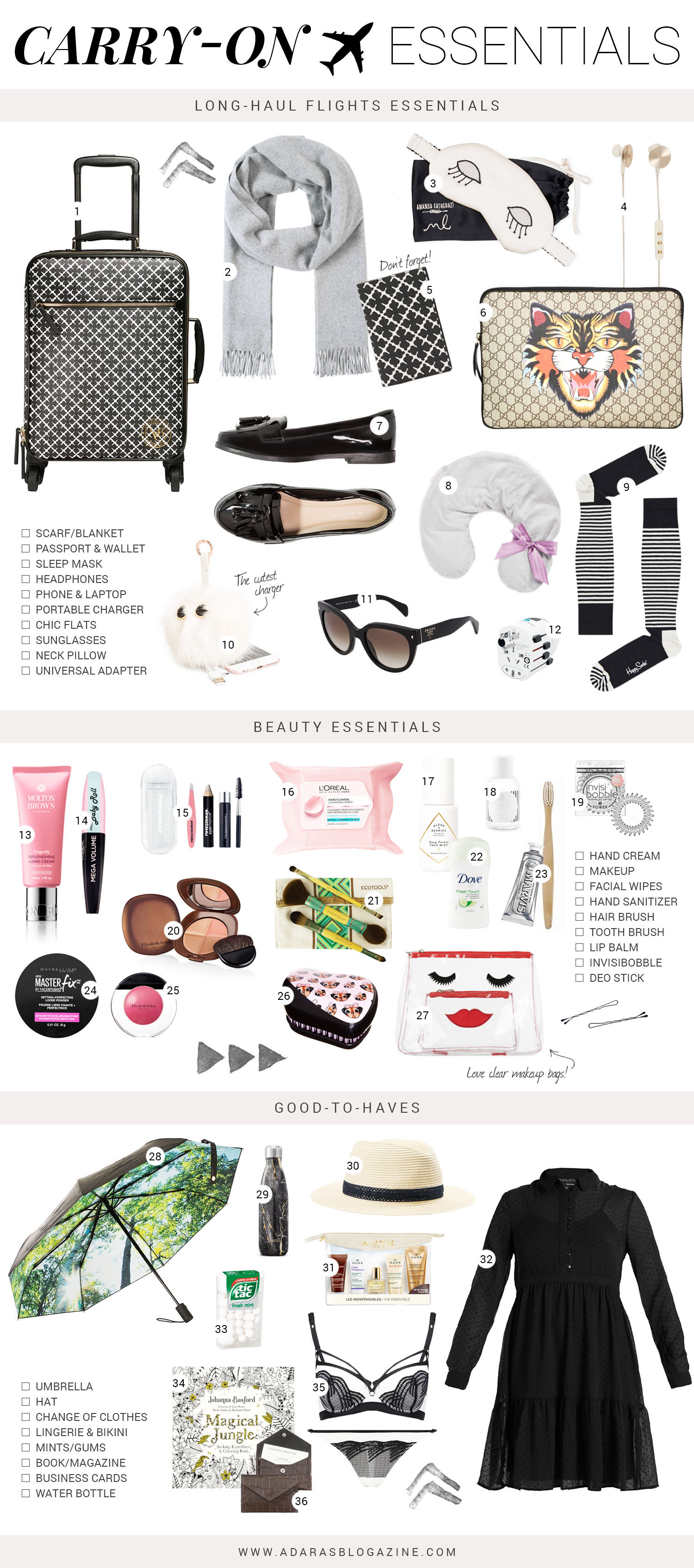 Travel Essentials
1. Carry-on, Malene Birger
2. Scarf, Samsøe & Samsøe
3. Sleep Mask, Morgan Lane
4. Headphones, i.am+
5. Passport Case, Malene Birger
6. Laptop Case, Gucci
7. Slip-ins, New Look
8. Neck Pillow, Sonorma Lavender
9. Compression Socks, Happy Socks
10. Portable Charger, Ashley Stewart
11. Sunglasses, Prada
12. Universal Adapter, Eagle Creek
Beauty Essentials
13. Hand Creme, Molton Brown
14. Mascara, L'Oréal Paris
15. Brow Kit, Tweezerman
16. Facial Wipes, L'Oréal
17. Face Mist, Björk & Berries
18. Hand Sanitizer, Rapide
19. Hair tie, Invisibobble
20. All-in-One-Powder, Elizabeth Arden
21. Makeup Brushes, Ecotools
22. Deo Stick, Dove
23. Toothbrush & Toothpaste
24. Fixing Powder, Maybelline Masterfix
25. Lip Oil, Elizabeth Arden
26. Hair Brush, Tangle Teezer
27. Clear Makeup Cases
Good-to-haves
28. Umbrella, Happy Sweeds
29. Water Bottle, S'well
30. Hat, Pieces
31. Travel Size Kit, Nuxe
32. Extra Change of Clothes
33. Mints, Tic Tac
34. Coloring Book, Johanna Basford
35. Lingerie, Hunkemöller
36. Business Card Case
That's it! This list of essentials seems quite long, but it really doesn't take up that much space, especially when you bring travel sized products.
Some of these items I bring with me, no matter how long the flight. Hand sanitizer, lip balm, face mist, extra underwear, portable charger, sunglasses and brow kit are some examples.
To feel fresher when stepping off the plane, I would say that staying hydrated is the most important thing. Whether you bring your own water bottle to refill or buy a bottle before boarding, make sure to drink plenty of water. It also helps you fight jet lag. Remove your makeup with facial wipes on the go and moisturize your skin with a travel sized cream and face mist. If you have been traveling for a long time, indulging in a sheet mask (when the lights are dimmed on the plane) can be a heavenly experience.
To look more put together when you arrive, just apply some makeup. Just a CC Cream, lip balm, and eyebrows go a long way.
What carry-on essentials do you need to bring? Let me know in a comment! 🙂