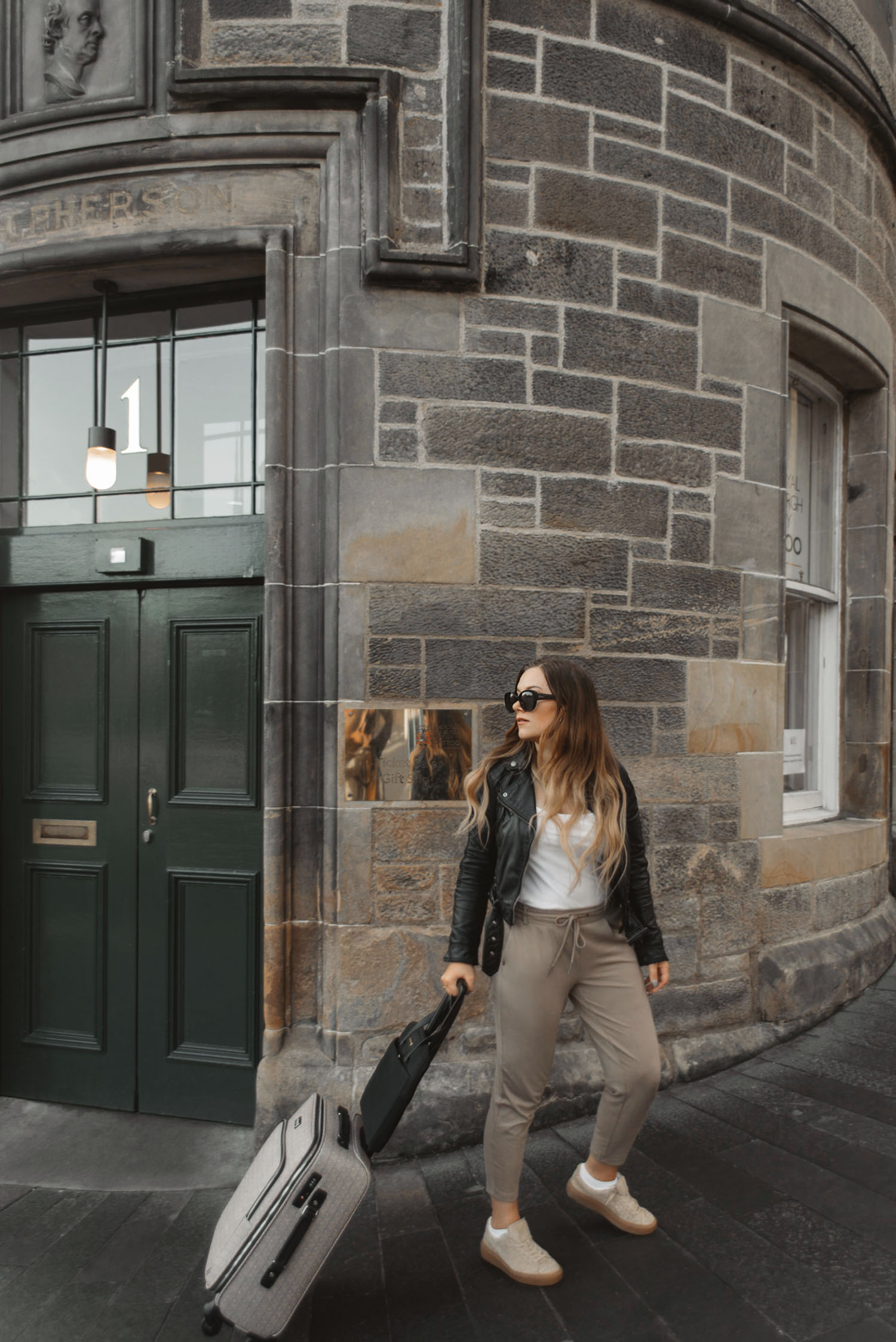 How to travel in style if you feel like a zombie? It does not matter if you are tired, have no makeup, and no time to fix your hair. With these tips, you will instantly feel more glamorous on your next getaway.
From Finland to Las Vegas, Wales, Manchester, London, Liverpool, Alanya, Cappadocia, Jamaica, and Paris. This year's travels have taught me a lot about how to pack and travel smart – and how to feel more glamorous doing it. Traveling from a frozen winter landscape to Nevada's desert and a rainy Britain, the clothes in my luggage vary a lot.
But all trips have one thing in common. I always fly in comfy clothes, always have an extra change of clothes in my hand luggage, and usually choose neutral colors for my travel outfits.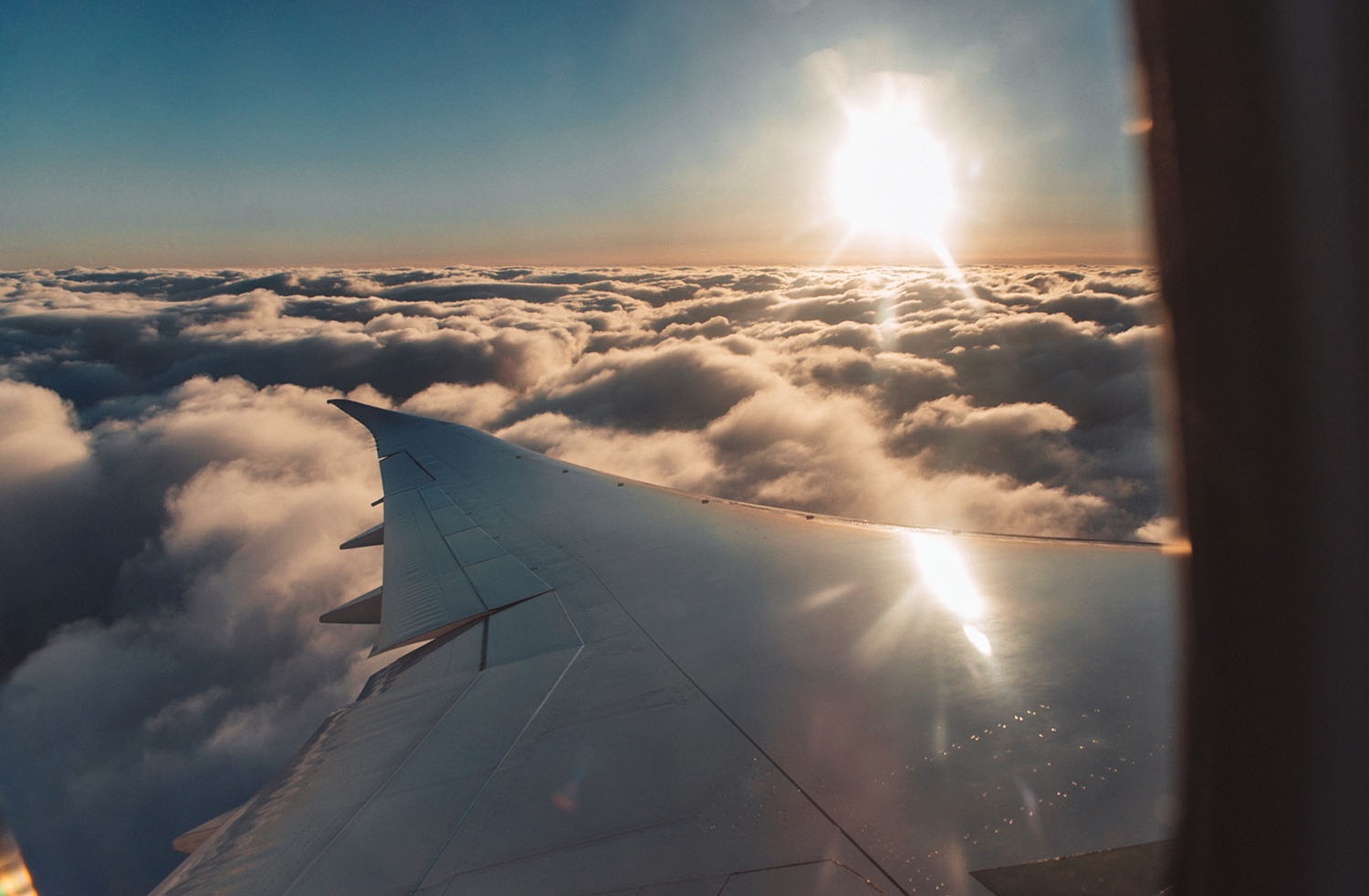 Go for Comfortable Clothes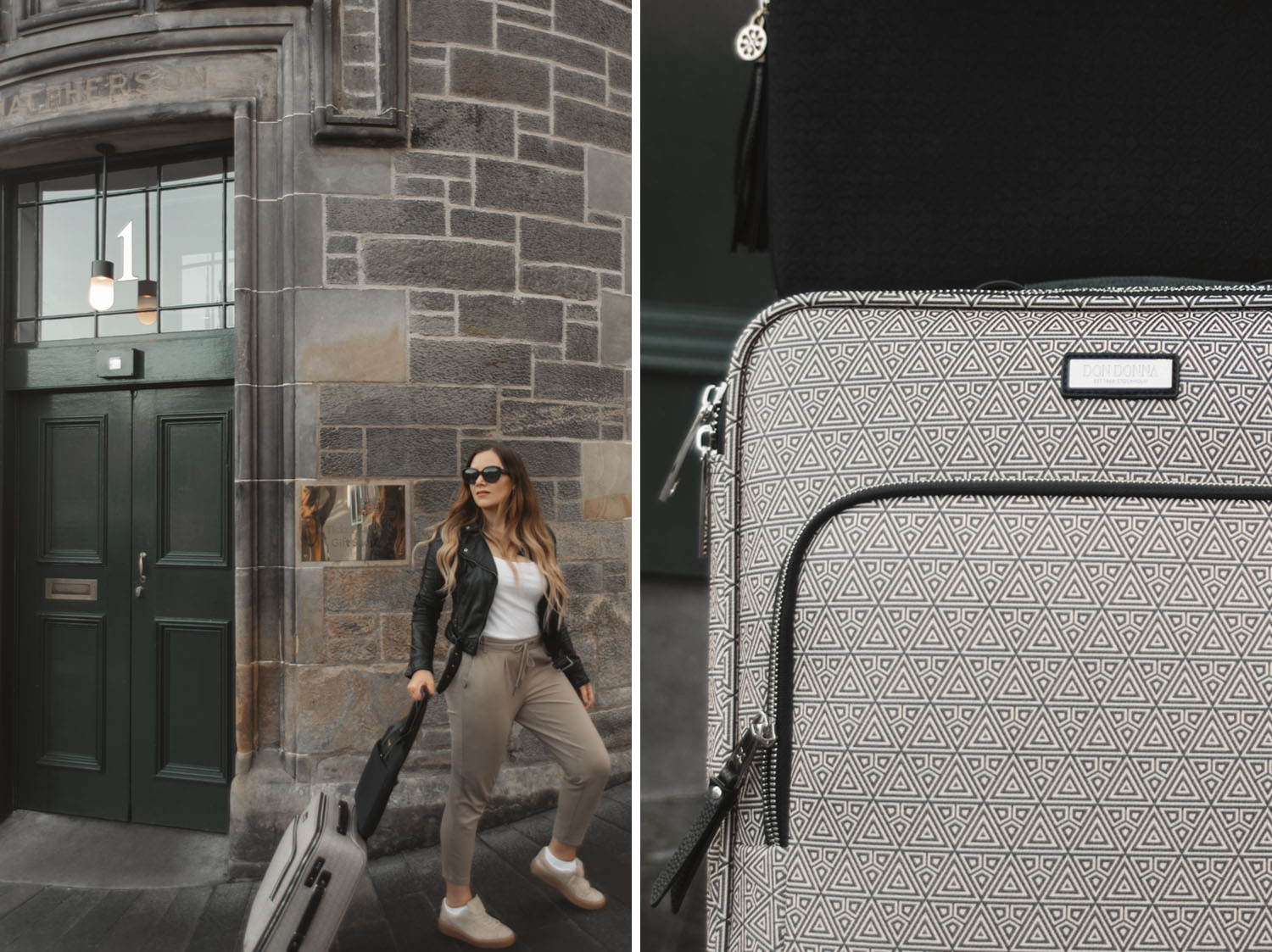 Casual Chic

Cabin luggage, Don Donna/Accent
Laptop bag, Malene Birger
Pants, Only
Top, River Island
Sneakers, Puma
Sunglasses, Dior
To travel in style, being comfortable is the most important thing. Choose clothes that you feel comfortable in.
I avoid jeans and usually go for loose-fitting pants, leggings or jeggings.
I usually wear sneakers or boots, and I always have a cardigan or jacket close to hand if it gets cold on the plane (which it usually gets).

Matching Details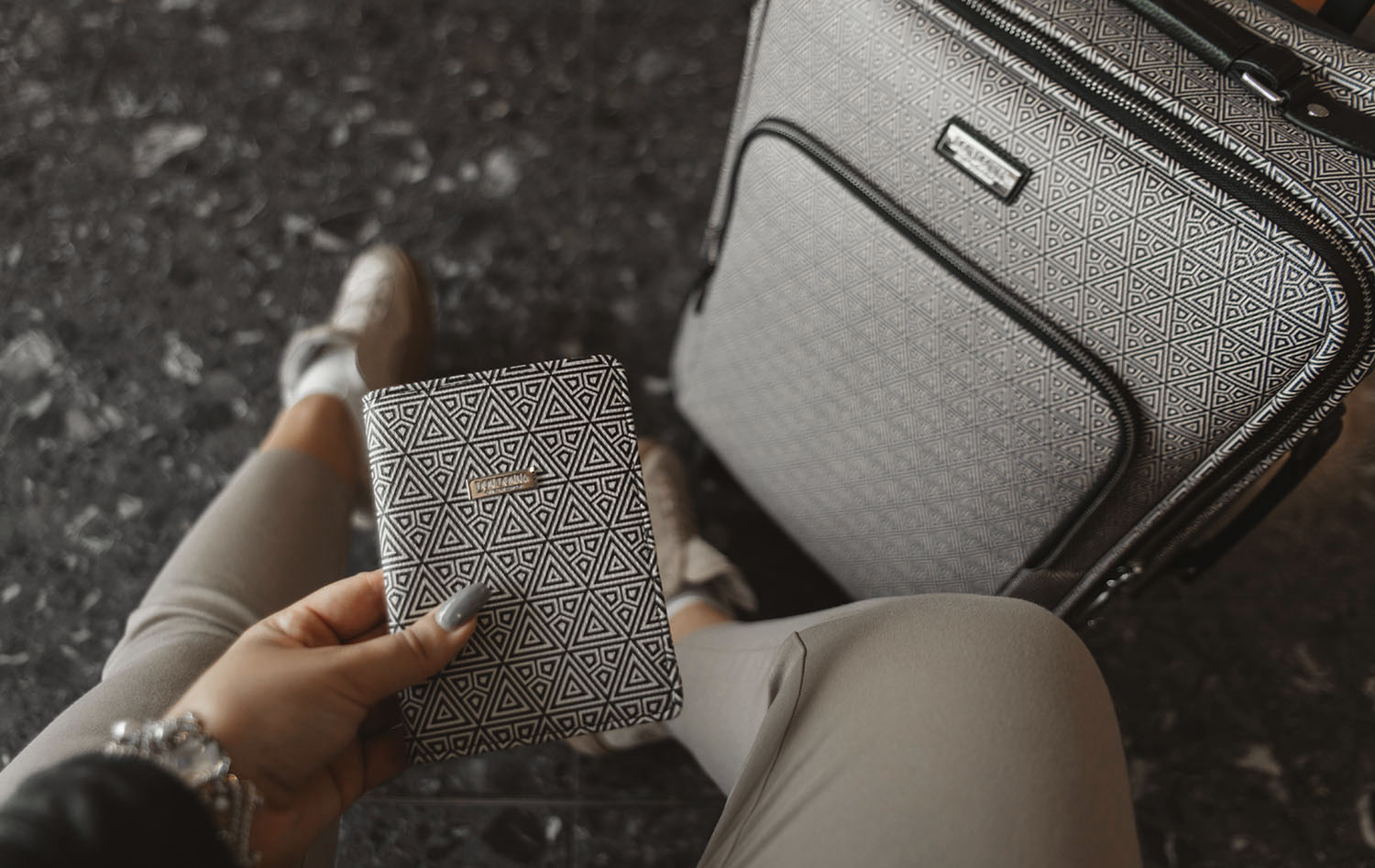 Details baby!

Passport case & Luggage, Don Donna
Match your passport cover with your luggage, luggage tag, or toiletry bag.
Going for matching travel details is an excellent way to immediately make your travel outfit look more stylish and planned on the airport (and it looks great on pictures too).
Put on Sunglasses & Hat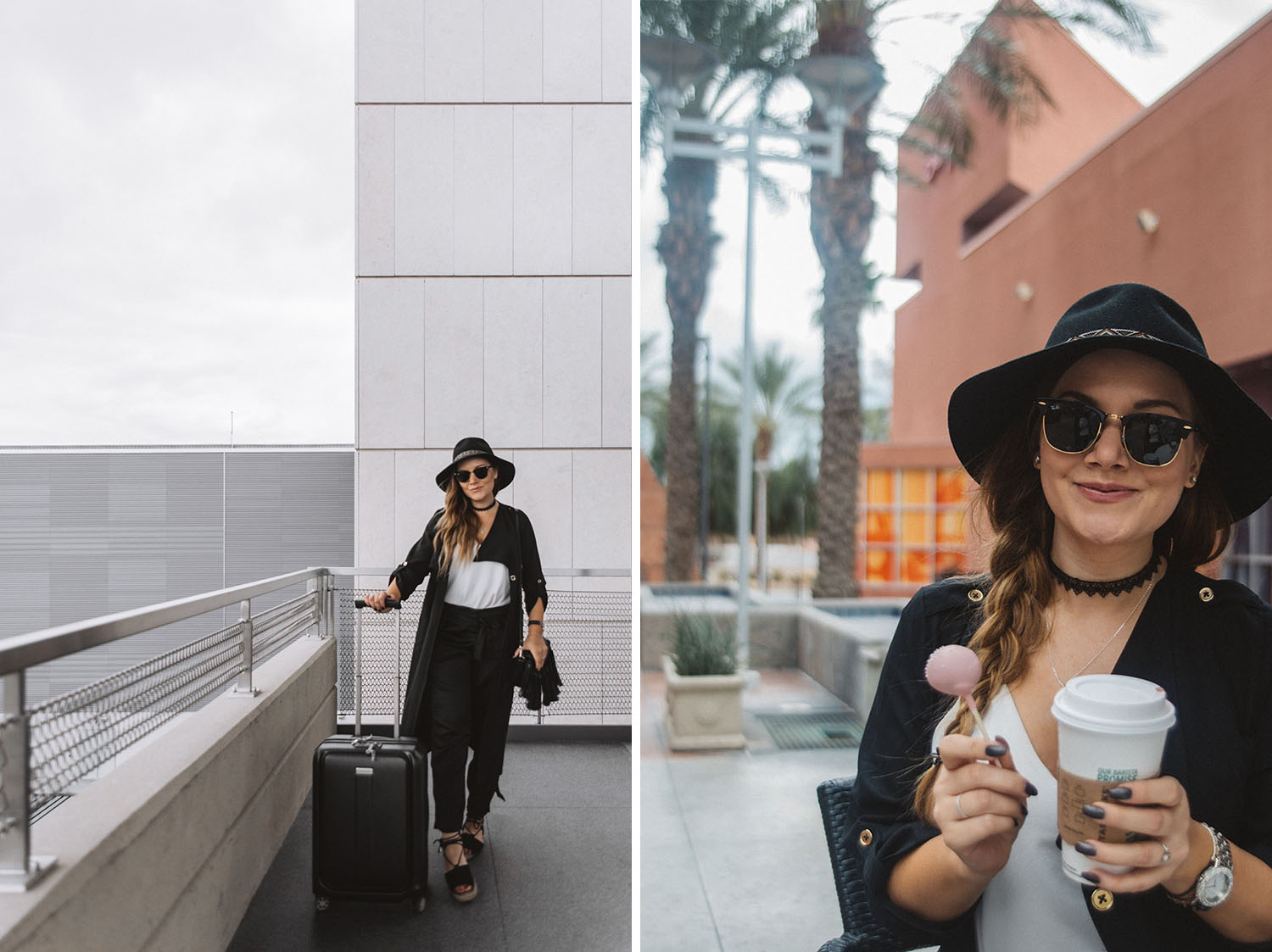 Sunglasses & Hat

Sunglasses, Ray-Ban
Hat, Similar here
Pants, River Island
Trench, 77thFLEA
Cabin luggage, Samsonite
When I need to catch a morning flight, I often get up at 03.00 or 04:00 AM to get to the airport on time. When you don't have time to do your makeup or hair, a hat and sunglasses are your best friends.
It raises the style factor directly. If your hair is hopeless, make a quick braid, and you're ready for take-off in style.

Style Your Outfit From Day to Night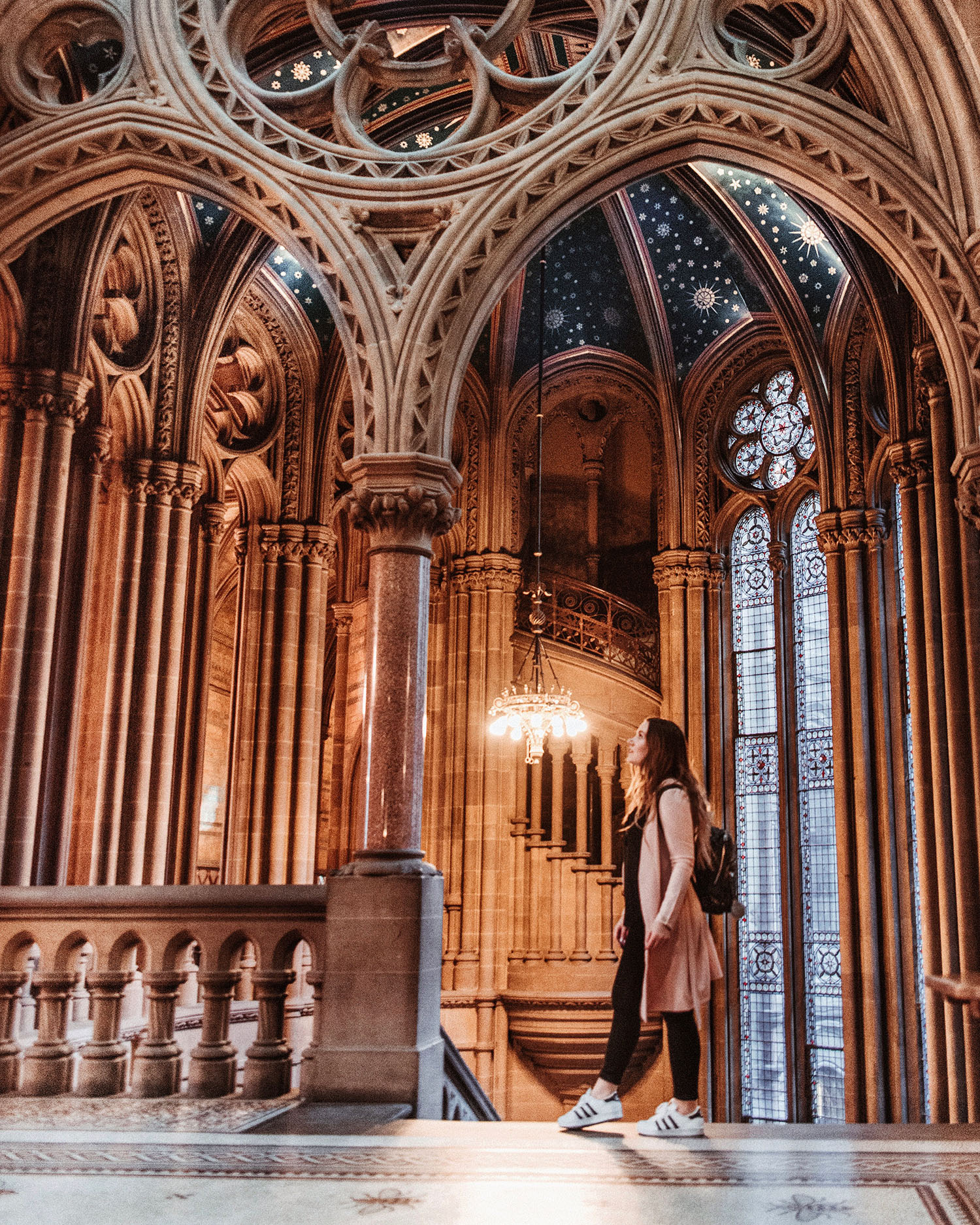 Trench it!

Sneakers, Adidas
Trench, Similar here
Backpack, Marc by Marc Jacobs
My best outfit tips for the trip are packing clothes that work with layers and makes it easy to go from a day to night outfit.
The outfit above with jeggings, a top and trench becomes instantly more festive by replacing the sneakers with heels and the backpack with a party bag. Then all that is needed is a little extra makeup and jewelry.
Put on Lipstick For Instant Glam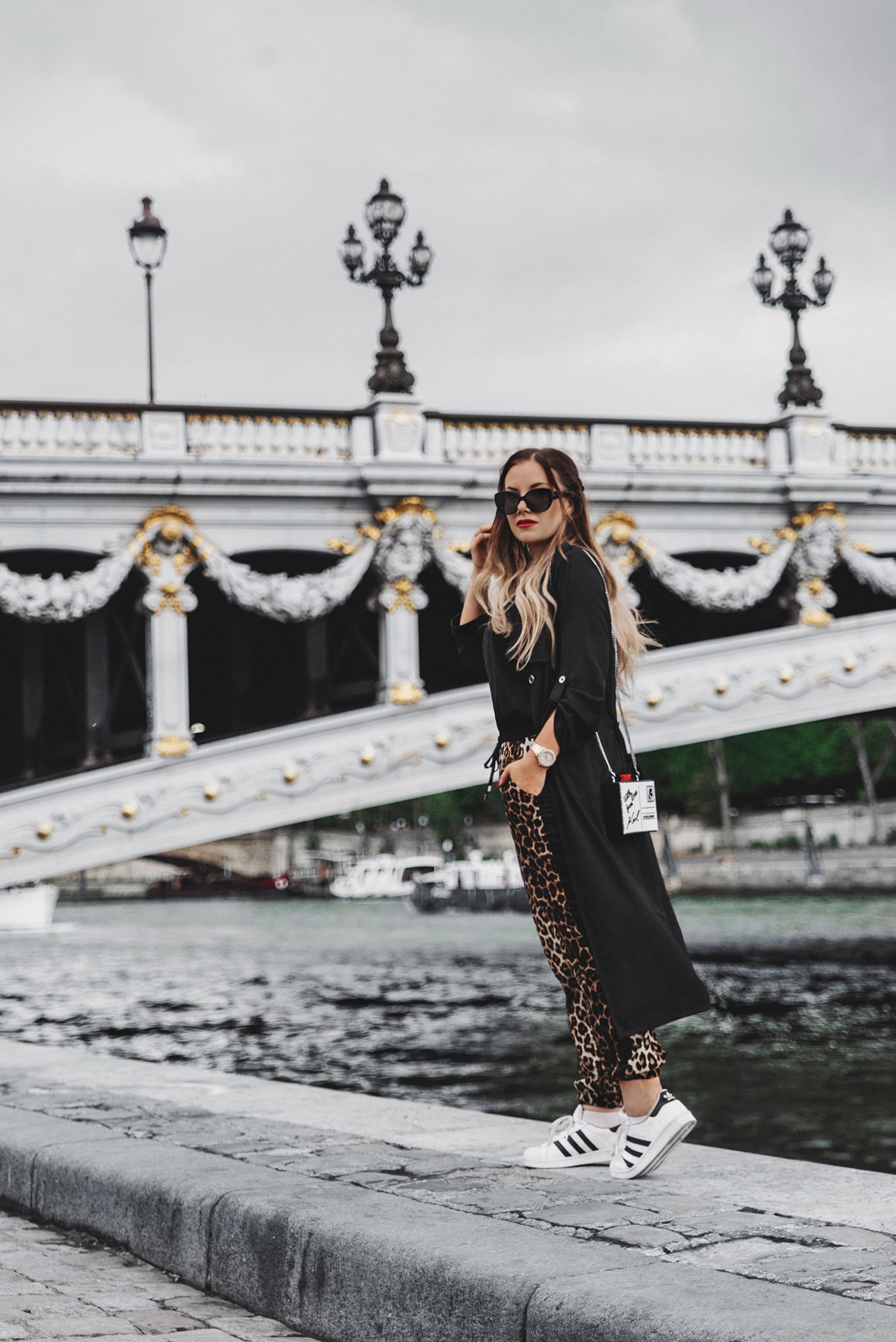 Leopard Print

Sneakers, Adidas
Trench, 77thFLEA
Clutch, Karl Lagerfeld
Sunglasses, Dior
Pants, Similar here
Lipstick, IsaDora Red Carpet
It does not matter how tired you are. Lipstick can make everything instantly better.
Red lipstick is always a good idea. However, a purple, orange, blue, or brown lipstick does not take up much space in your handbag and is also so hot. Dare to try something new!
Another tip for instantly making your outfit more glamorous once you've landed is to add jewelry. Go for an eye-catching watch, earrings, or a large necklace.

Always Pack a Backup in Your Hand Luggage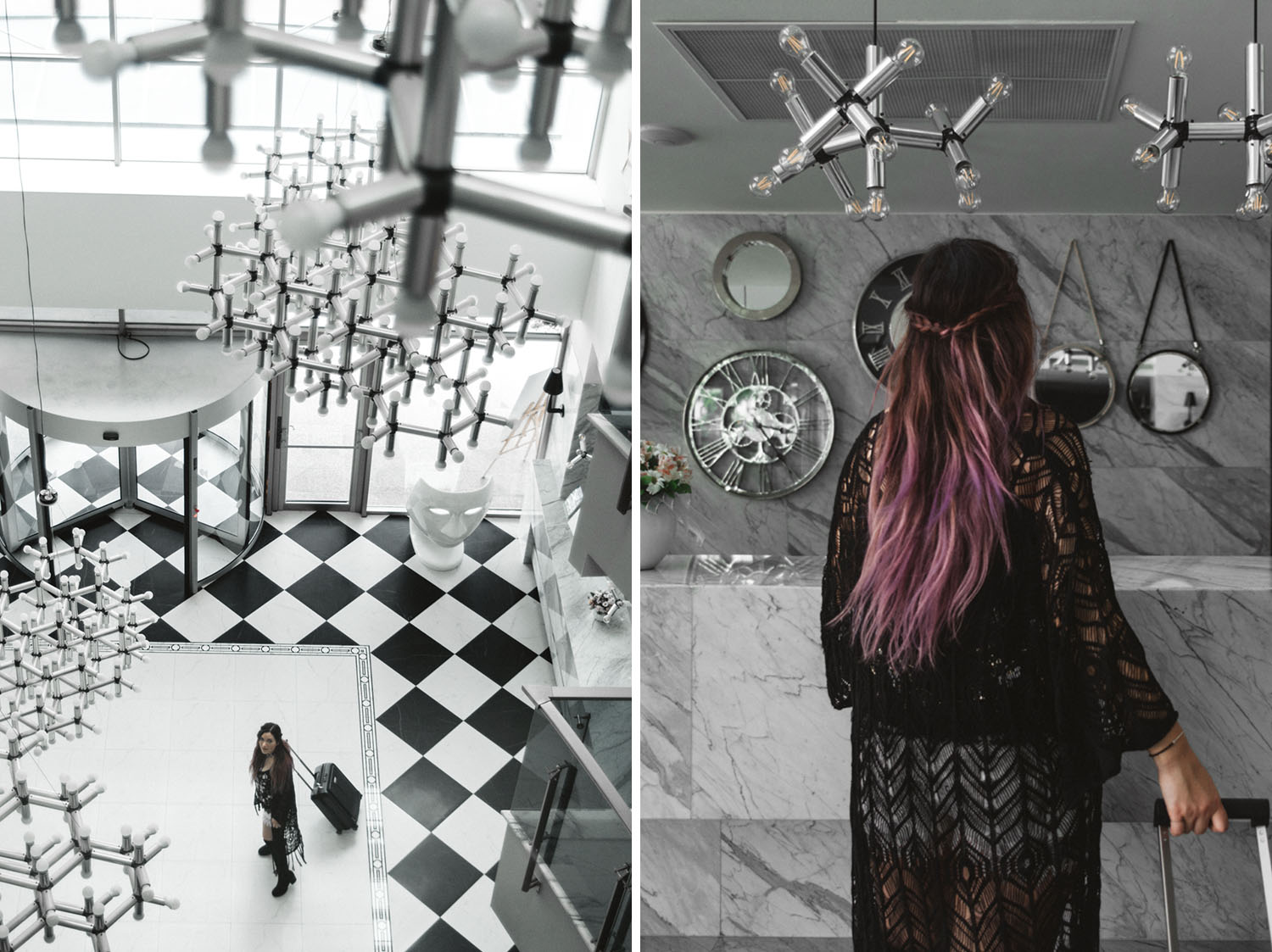 Ready for Check in

Kimono, H&M
#Colorfulhair, L'Oréal Professionell
Cabin luggage, Samsonite
Every time I land at the airport, I'm afraid my luggage will not have arrived with me. This has not happened yet, but I think it's just a matter of time.
As you might get unlucky, it's always a good idea to pack a "backup" in the hand luggage. In addition to the check-in bag, I always have a cabin bag or weekend bag with an extra outfit change, lingerie, bikini (if it's a sunny destination), adapter, and everything I can't be without if I checked in luggage does not arrive in time.
Read more: ADARAS Travel Guide to Alanya, Turkey
Do you have any outfit ideas for traveling in style? Share it in a comment 🙂