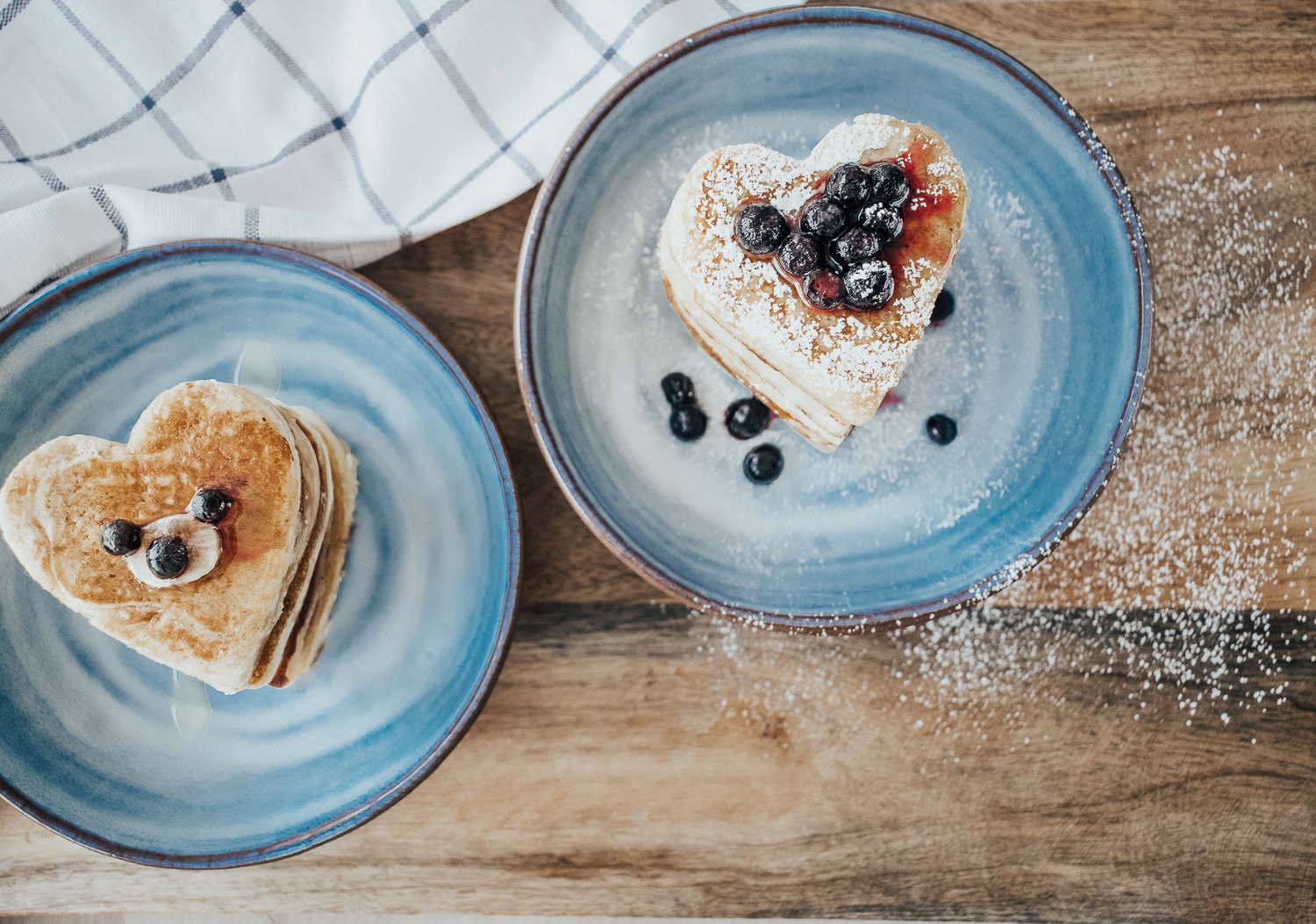 Quick, easy, and insanely delicious! These gluten-free vegan pancakes are a perfect fit for any Sunday brunch.
They are fluffy, light, and perfectly sweet thanks to applesauce, agave syrup, and coconut sugar. 'Nuff Said! These pancakes make any morning better. Maybe the best thing of all (except the taste), is that they are gluten-free and 100% vegan-friendly.
For a more festive feel (or more Instagram-worthy brunch), cook the pancakes in a cookie-cutter and serve heart-shaped, star-shaped, or why not unicorn-shaped pancakes?
Recipe: Gluten-free & Vegan Pancakes with Applesauce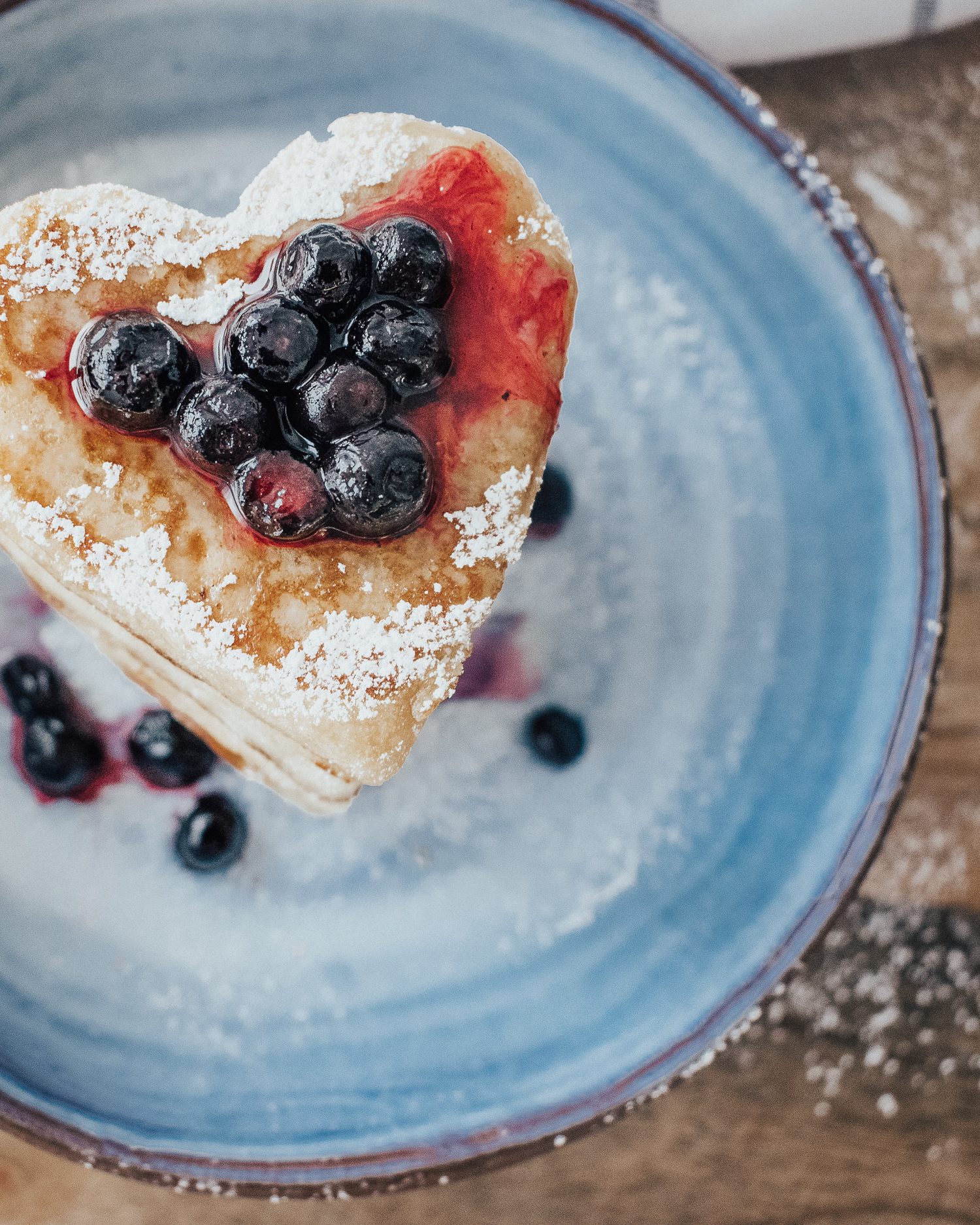 Ingredients:

Yield: 10 pancakes
1/2 cup potato flour
2/3 cup rice flour
1/2 Tbsp baking powder
1/4 cup applesauce
1 Tbsp agave syrup
1 Tbsp coconut sugar
2/3 cup soy milk
vegetable oil
Instructions:
1. Mix all the dry ingredients in a bowl.
2. Add applesauce and agave syrup.
3. Then add soy milk and gently mix until the batter is well combined.
4. Heat a lightly oiled griddle over medium-high heat. Cook until the surface of the pancakes have a nice golden-brown color.
5. Serve with berries and agave syrup. Sliced bananas, granola, and maple syrup are also great serving tips.
Bon appétit!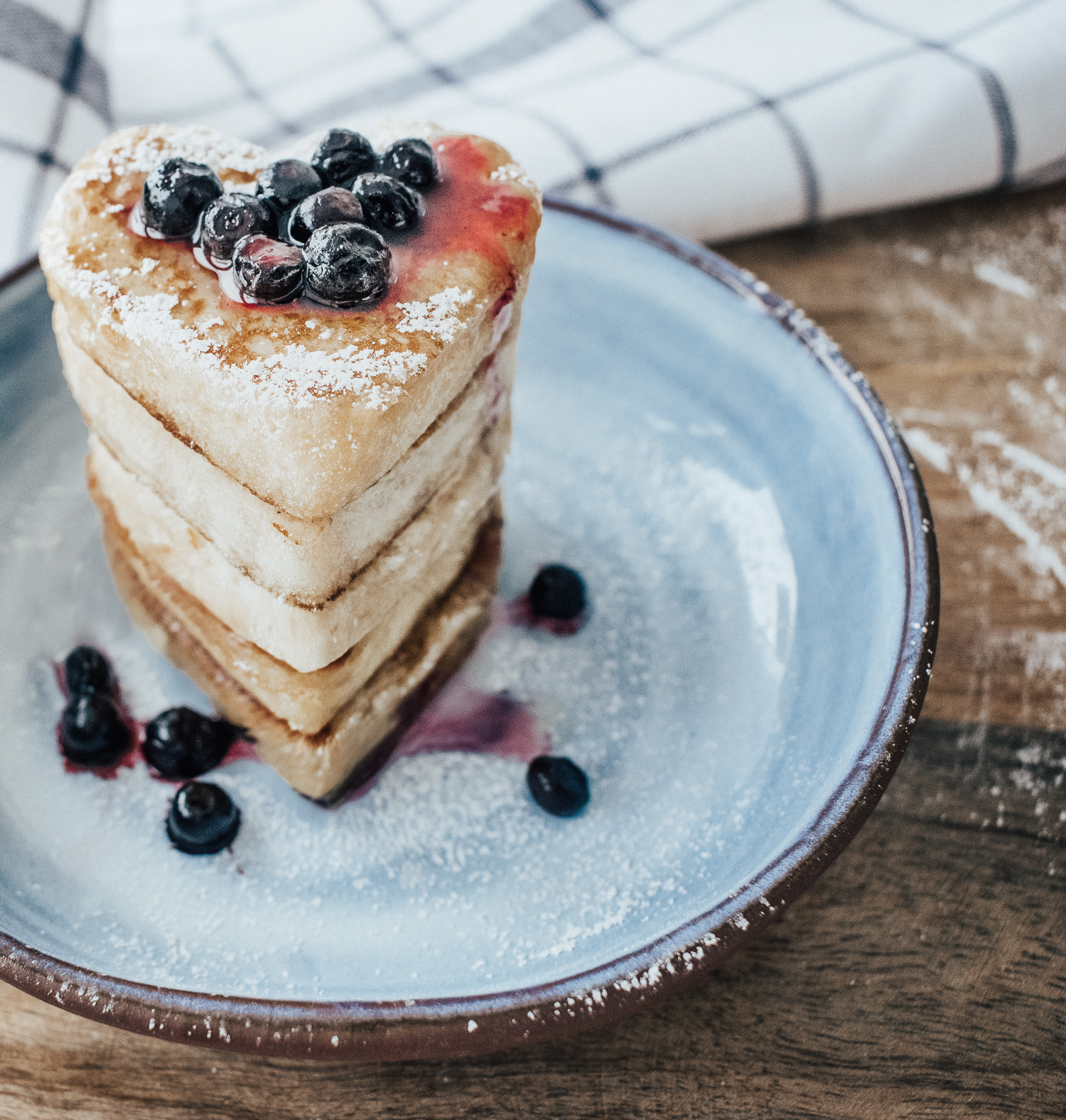 Shop the look: