For such a tiny country, the United Kingdom is packed with an incredible mix of diverse scenery. From its rugged coastlines and magical castles to sandy dunes, enchanting woods, quintessentially British countryside, and vibrant and welcoming cities. Here are my top 22 places to visit in the UK, besides London.
The United Kingdom feels like my second home. I've probably traveled more in the UK than I have in my own country Sweden. Or in any other country for that matter. I've traveled across England, Scotland, Wales and Northern Ireland and I'm still craving to discover more. London is like a magnet pulling you in again and again. But the United Kingdom has so much more to offer any traveler.
The mix of diverse scenery, varied culture, and rich cultural heritage make it a pleasure to explore. As well as the friendly welcomes. Brits are so polite and make me feel at home wherever I go.
Why I Love Traveling Around the UK
One of the greatest pleasures of a UK vacation is the ease of exploring this fascinating country. The cities are very well connected, and you can just hop on a one-hour train ride an be in a completely different place. That's amazing. You can, for example, go from a medieval castle town to a seaside resort with beaches and palm trees in just 10-minutes (see number 8 on my list). Next time you're in the UK, discover the real Britain! Hire a car or get one of the BritRail Passes for unlimited train travel.
Book a trip to the United Kingdom here (compare cheap flights, trains & buses)
As inspiration, I've put together this list with some of the best places to visit in the UK (outside London):
20+ PLACES TO VISIT IN THE UK BESIDES LONDON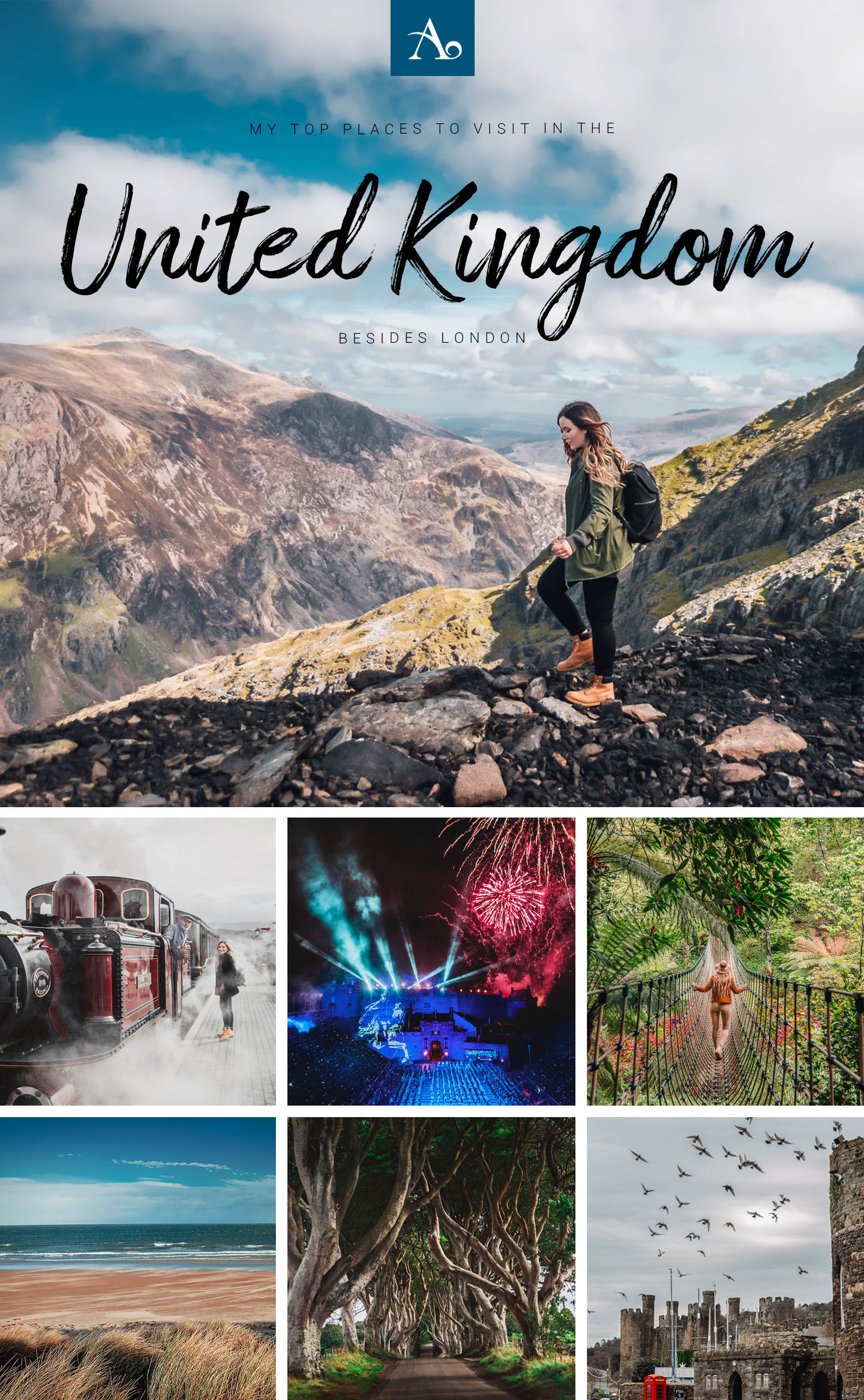 22. Newcastle upon Tyne, England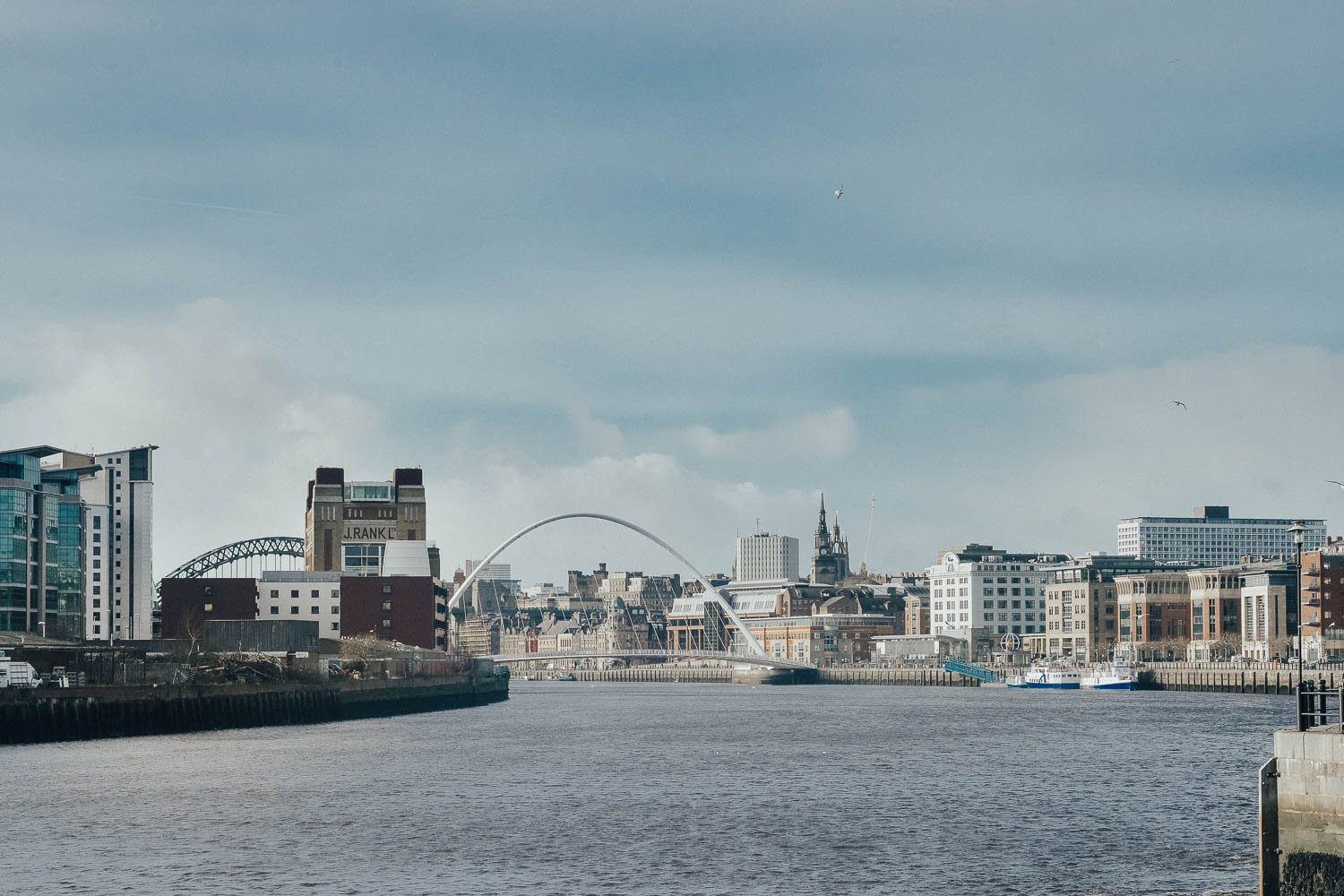 Known for Geordie Shore and its nightlife, this cosmopolitan city in the North is indeed fun to visit. Newcastle is united with its twin city Gateshead by seven iconic bridges across the River Tyne. The city itself is packed with cool restaurants, bars, cafés, famous music arenas, art museums – and, of course, Geordie warmth. You can start your day with a walk along the picturesque quayside, grab lunch in the Cook House's cozy container, visit the lovely art gallery The Biscuit Factory, head to Northumberland Street for shopping and try some excellent vegan and gluten-free food, at the quirky and laid-back restaurant The Herb Garden.
The best thing about Newcastle though is the nightlife. It has been rated among the best in the UK. Home to some of the liveliest Brits known to man, this is where it's easy to find lots of fun cocktail bars and pubs.
Newcastle upon Tyne is also a great starting point for exploring Northumberland and Durham. Edinburgh is only a 1-hour 30-minute journey north.
21. Durham, England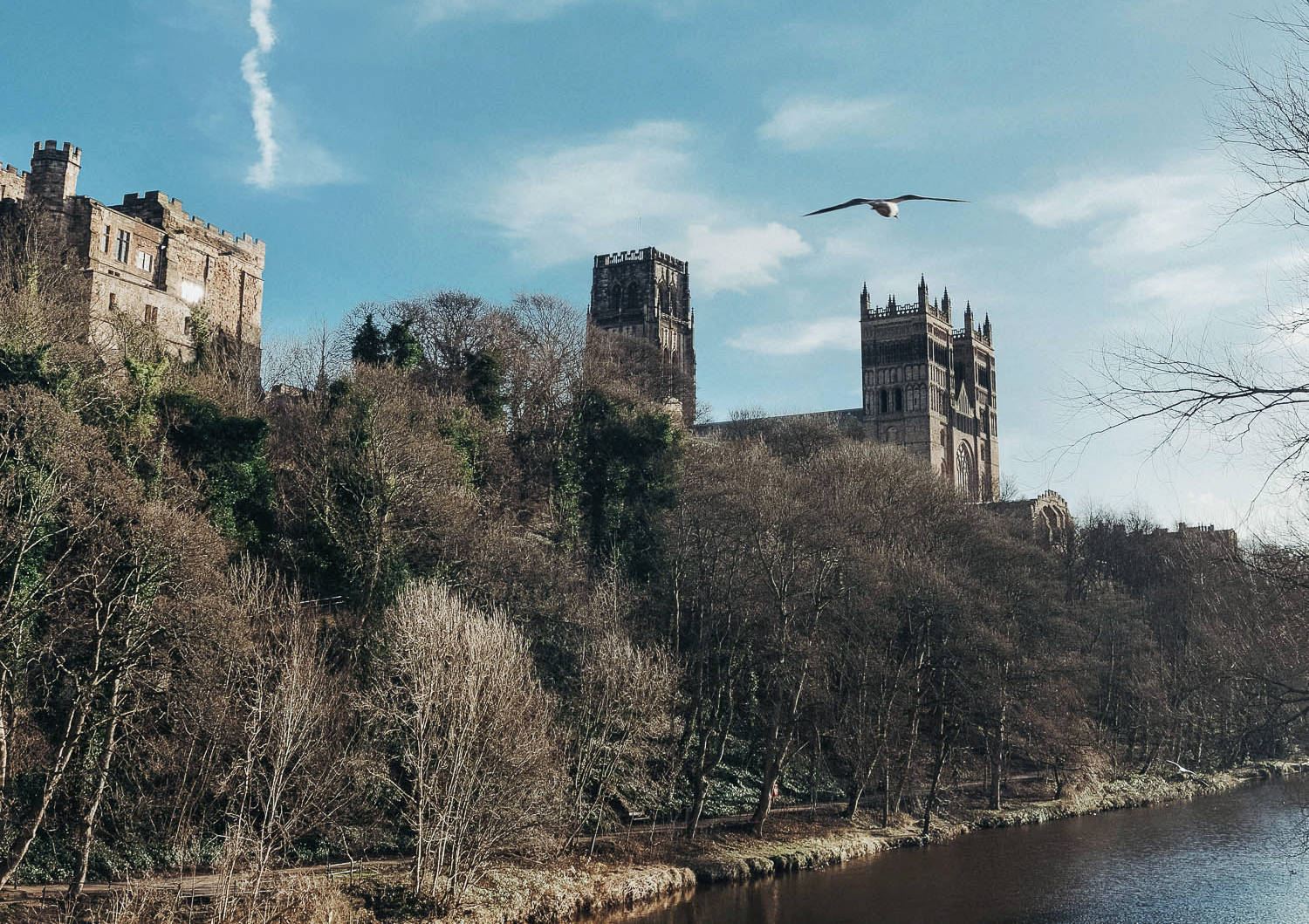 Hop on a train from Newcastle, and you will be in Durham in just 11 minutes. Here you can marvel at the awe-inspiring Durham Cathedral (this is where Harry Potter's Transfiguration class in The Chamber of Secrets took place) and stare jealously at the students attending the Hogwarts-like university Durham University. The university is situated in a real castle (where some students actually live). And there's even a Great Hall inside where the students eat their lunch.
One of the best reasons to visit Durham is also to check in to the superb luxury 5 star Seaham Hall Hotel and Serenity Spa. The Georgian country house is on top of a cliff with views over Durham's beautiful coastline and rugged countryside. It is the perfect place to relax and unwind. This is also where I had the best body massage in my life.
20. St. Davids, Wales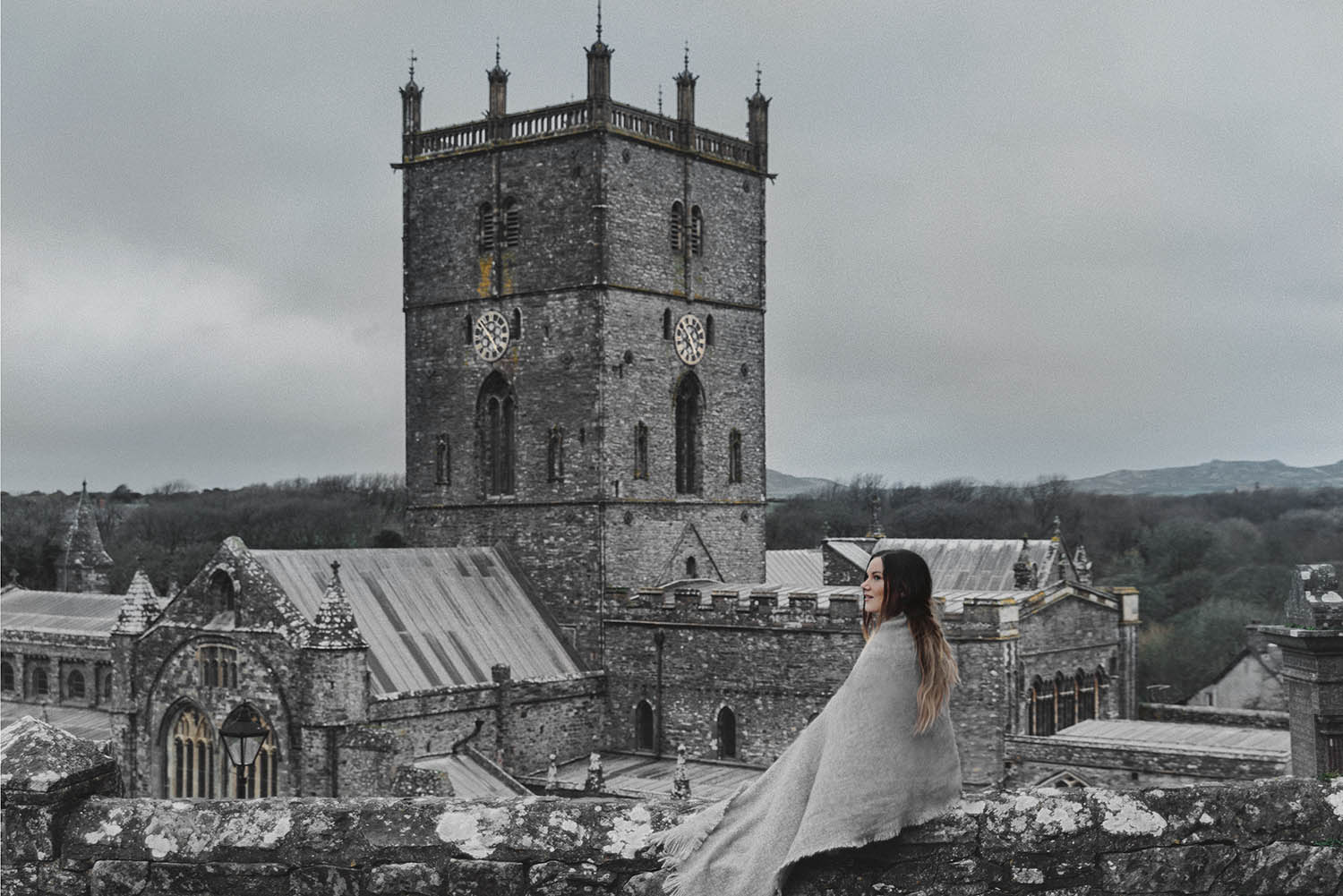 What can you do in Britain's smallest city, St. Davids? Not much. But that is also the charm of this place. St. Davids sits tucked away in a sheltered vale beside the River Alun. Only around 1 800 people are living here. It's peaceful, serene and relaxing. The city is also home to one of Wales' most iconic religious sites, St. Davids Cathedral. And oh my lord, that is an impressive building! And definitely worth seeing.
Apart from that, there's a store with 'Interesting Things' (that's the name of the store) and a bar or two. Nearby, in the same county, Pembrokeshire, is also a 5-star castle hotel called Roch Castle (awarded the Best 5-Star Hotel in Wales for 2017 by Trivago).
19. Cardiff, Wales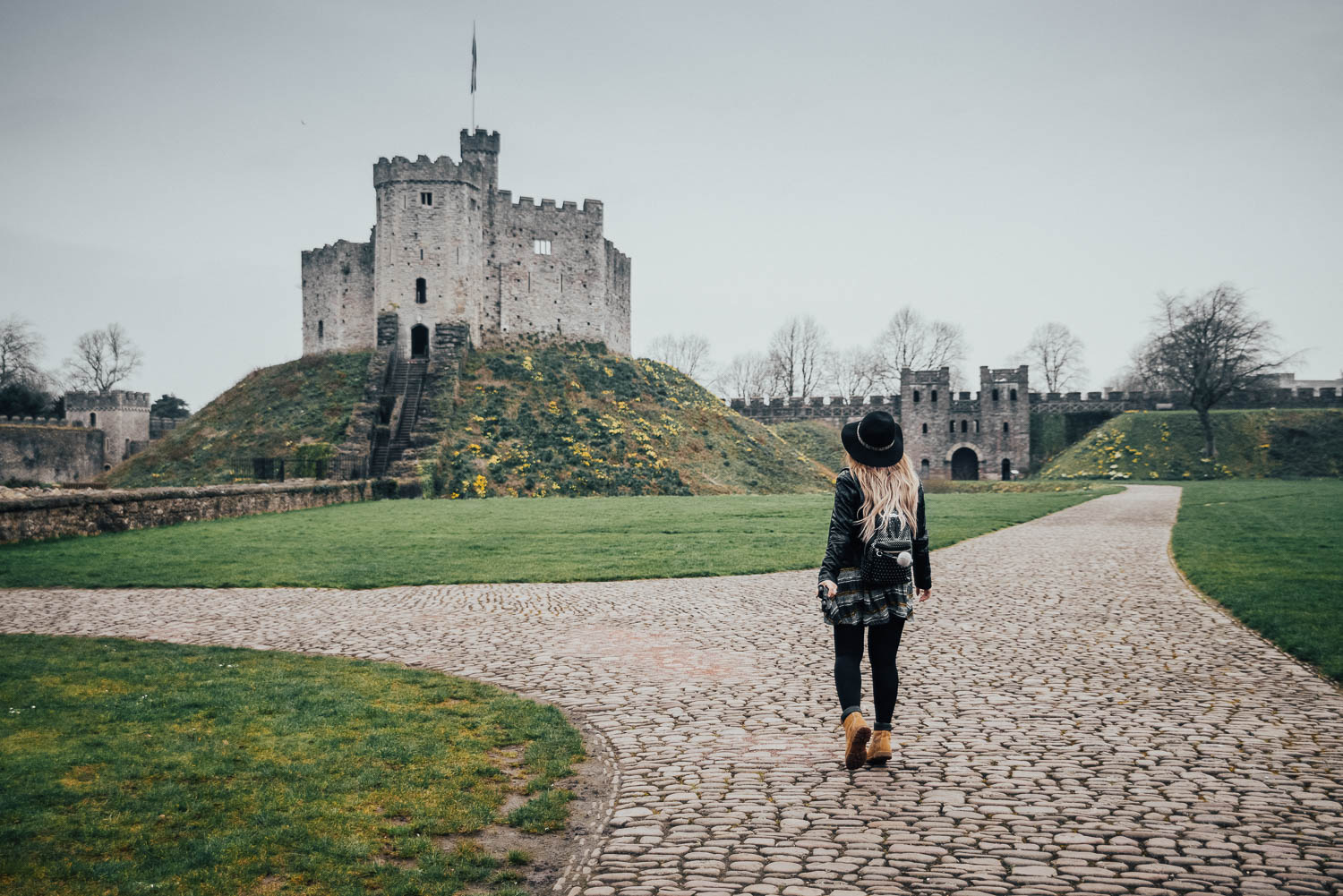 The capital of Wales, Cardiff, is an excellent starting point before exploring everything that the country of castles has to offer. Wales has more castles per square mile than any other country in Europe. The capital has a castle too, Cardiff Castle, which is built on the ruins of a Roman fort in the middle of the city.
I didn't have so much time to explore Cardiff, but the three things that impressed me the most was:
The breathtaking interior inside Cardiff Castle. This is a thing not to be missed! Of all the castles I've seen in the world, I think the interior inside Cardiff Castle and Sintra Palace in Portugal are the most impressive.
The Chapel 1877 Restaurant. For a dinner to remember this is where you want to go. The Chapel 1877 is a 3-story fine dining restaurant inside a restored and luxurious-decorated former chapel.
The city's many beautiful Victorian shopping arcades.
18. Liverpool, England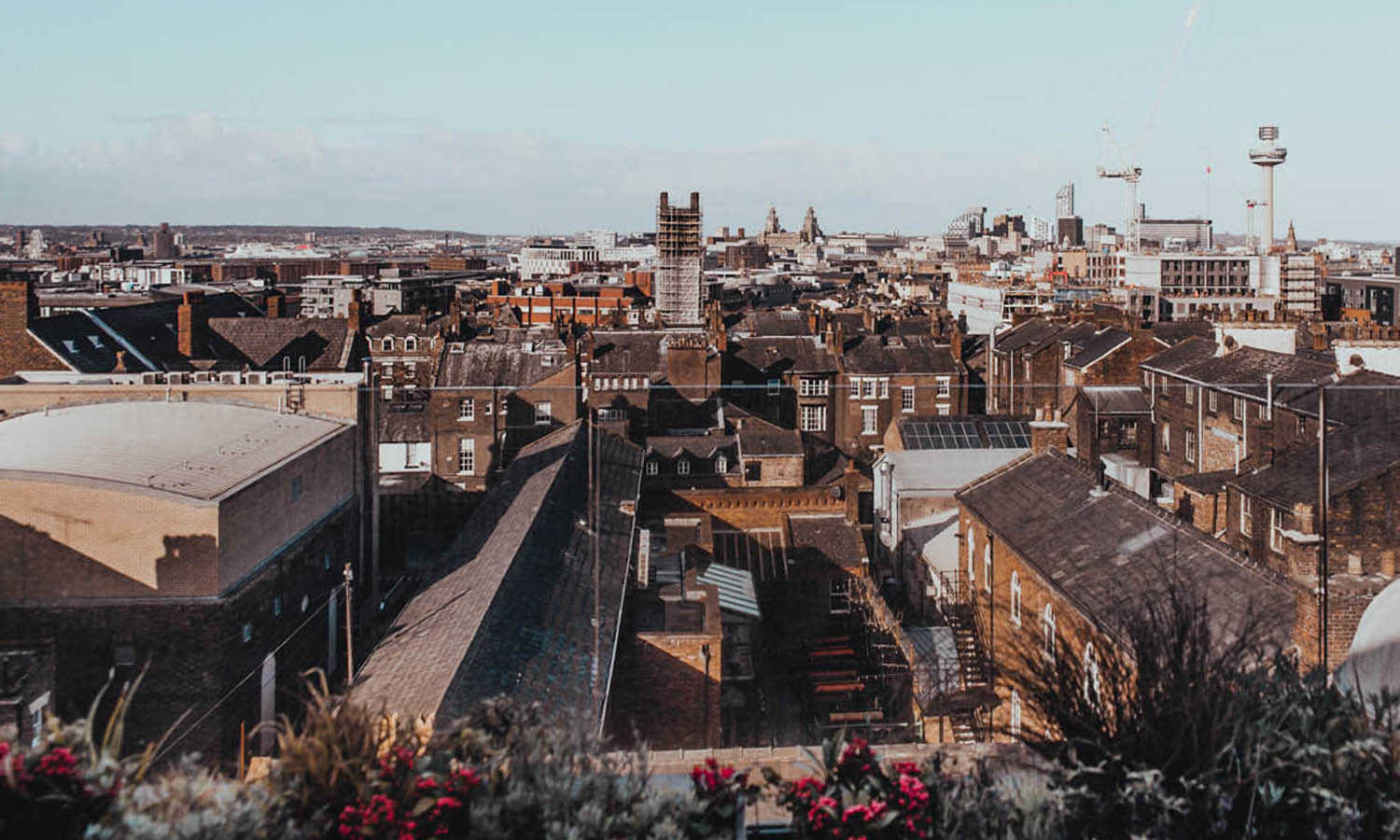 From football and The Beatles Story to cinematic streets, Britain's largest cathedral, and the historic waterfront. Liverpool is often thought of as one of the friendliest cities in the United Kingdom. And it's hard not to fall in love with the atmosphere!
Just spend some time strolling around the riverside and Albert Dock (Liverpool's cultural heart), and you'll understand what I mean.
17. Bristol, England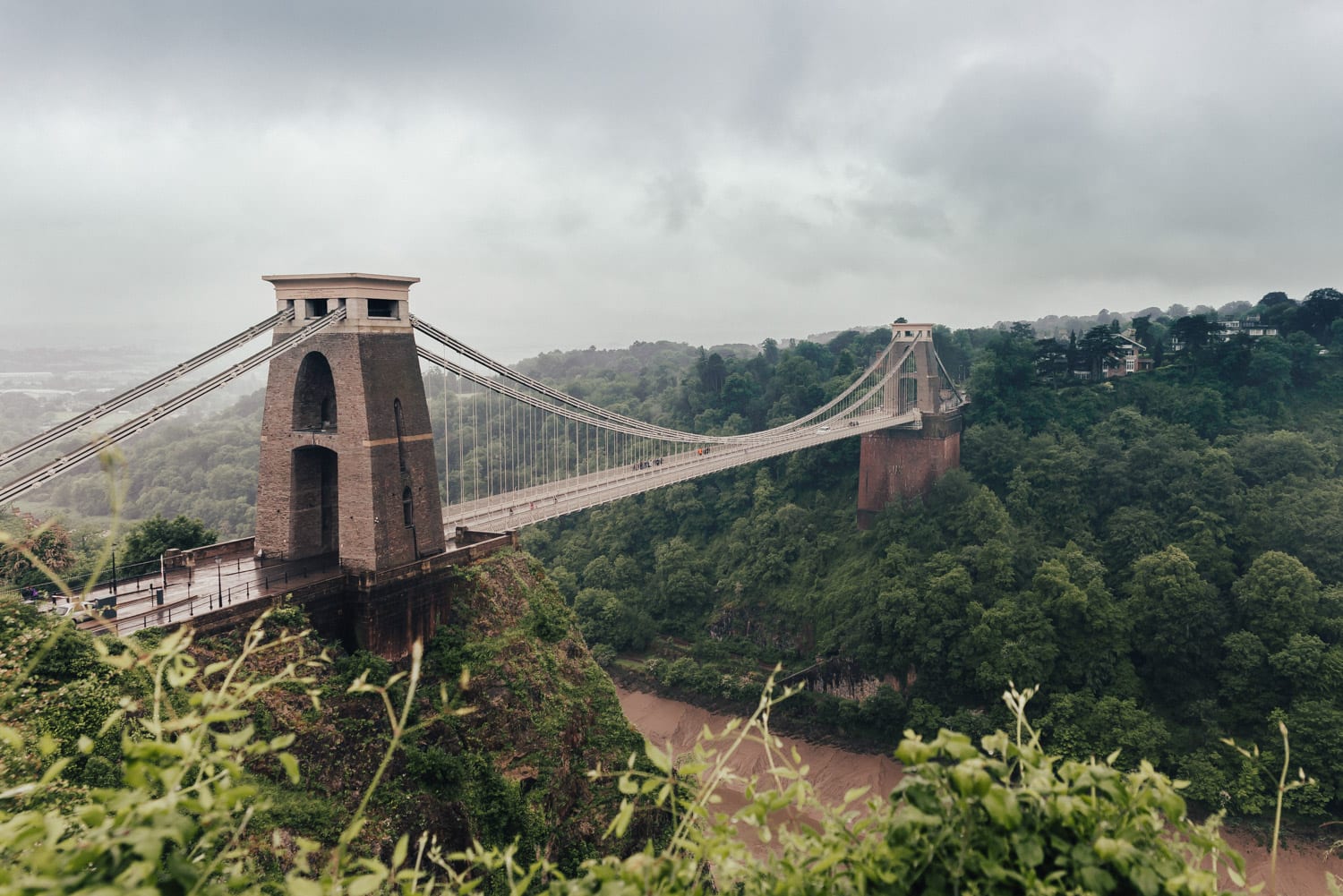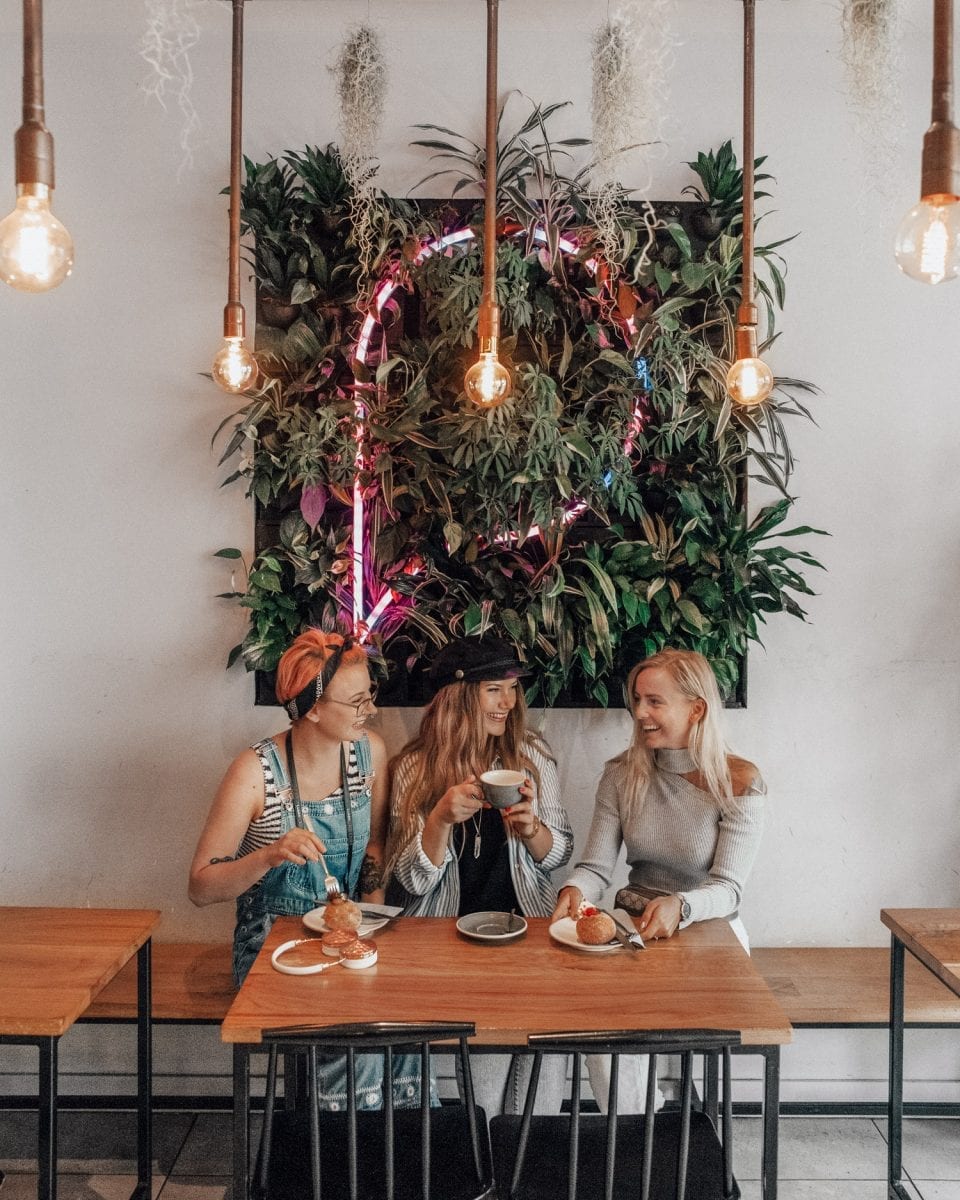 Bristol is all about the B's! Brunel, Banksy, bridges, boats and bold colors. This is a fun and exciting city break – less than two hours away from London.
Here, among the picturesque green hills of South West England, you can find many cool attractions, trendy eateries, a lovely harbourside, and world-famous street art.
There are also plenty of great shopping opportunities, cozy cafes, and colorful houses that can cheer up even the grayest of days.
16. Birmingham, England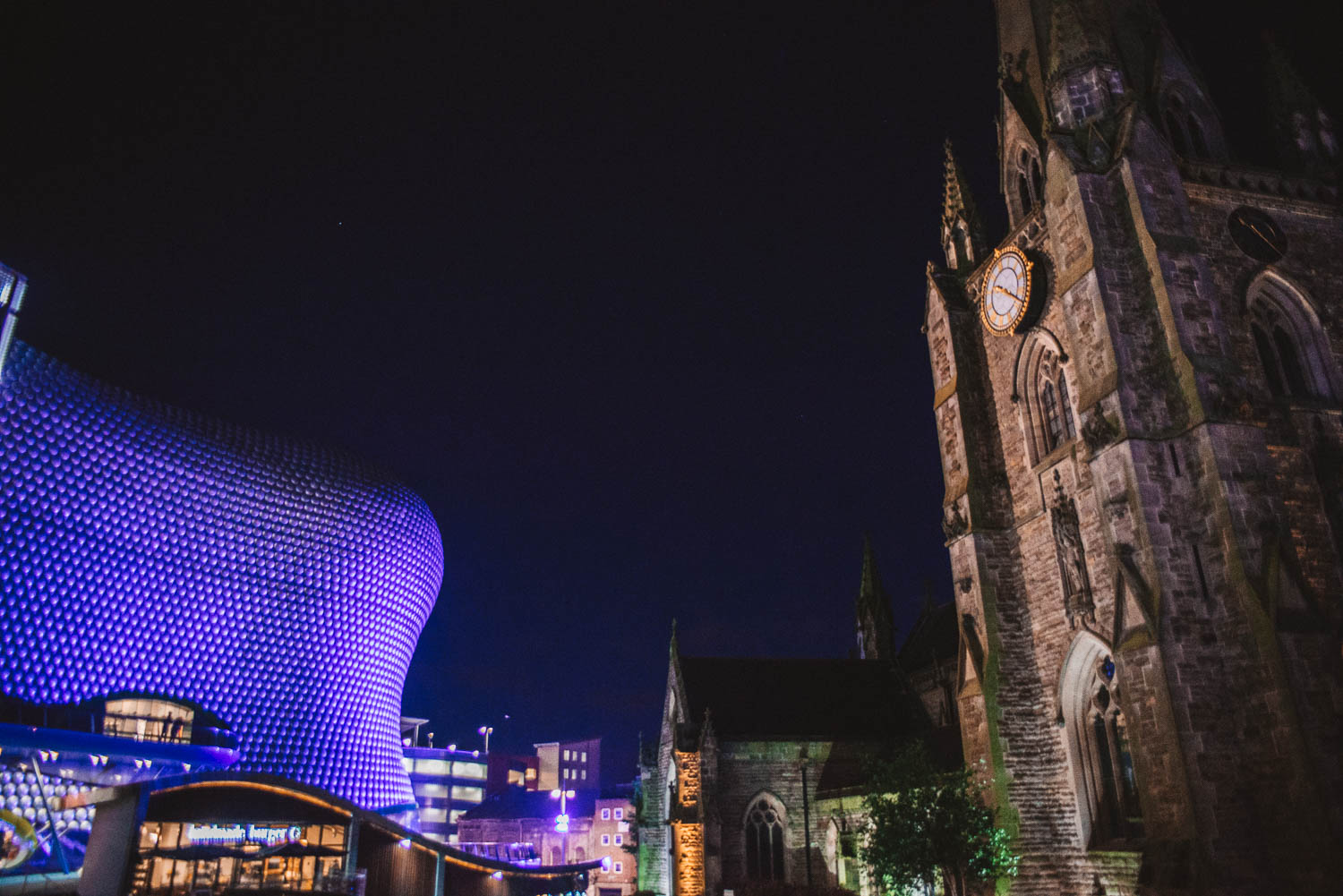 As the United Kingdom's second-largest city, Birmingham, has something for everyone to enjoy. It's a spicy and colorful city with more miles of canals than Venice and an exciting mix of futuristic and eye-popping architecture and old 18th-century industrialist buildings. Alongside the picturesque canals are gleaming shopping centers, secret cocktail bars, craft breweries, state-of-the-art-library, and world-class restaurants.
Birmingham is in the Midlands, just 1 hour and 25 minutes away from London by train. Birmingham also has its own airport with directs arrivals from all major UK and European destinations.
15. Manchester, England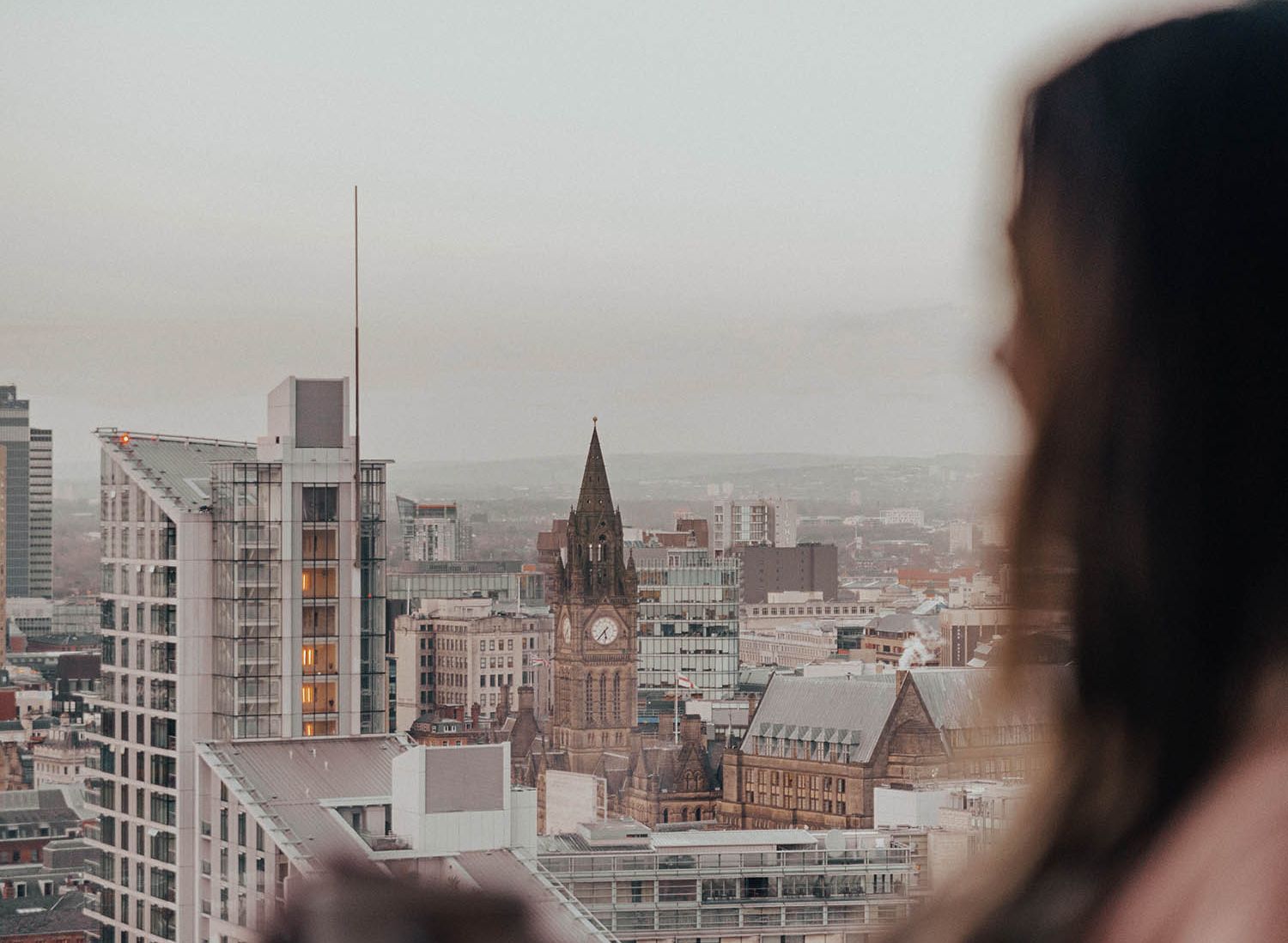 Manchester is unofficially dubbed as 'The Capital of the North.' It's famous for being the football capital of the world and the birthplace of the industrial revolution. It is also one of the most cosmopolitan cities in the United Kingdom. The city center has a contagious buzz and is jam-packed with trendy restaurants, excellent shops, bars, traditional pubs, venues, museums, and galleries. I also love the diversity of the city and the cool mix of old and ultra-modern buildings.
It is a city with many personalities. You can literally find anything you want, which is why it's SO good for a weekend away. Don't miss visiting the gorgeous Town Hall and John Rylands Library.
Thanks to its international airport, Manchester is often the first stop for visitors to northern England, Scotland, or Wales.
14. Glasgow, Scotland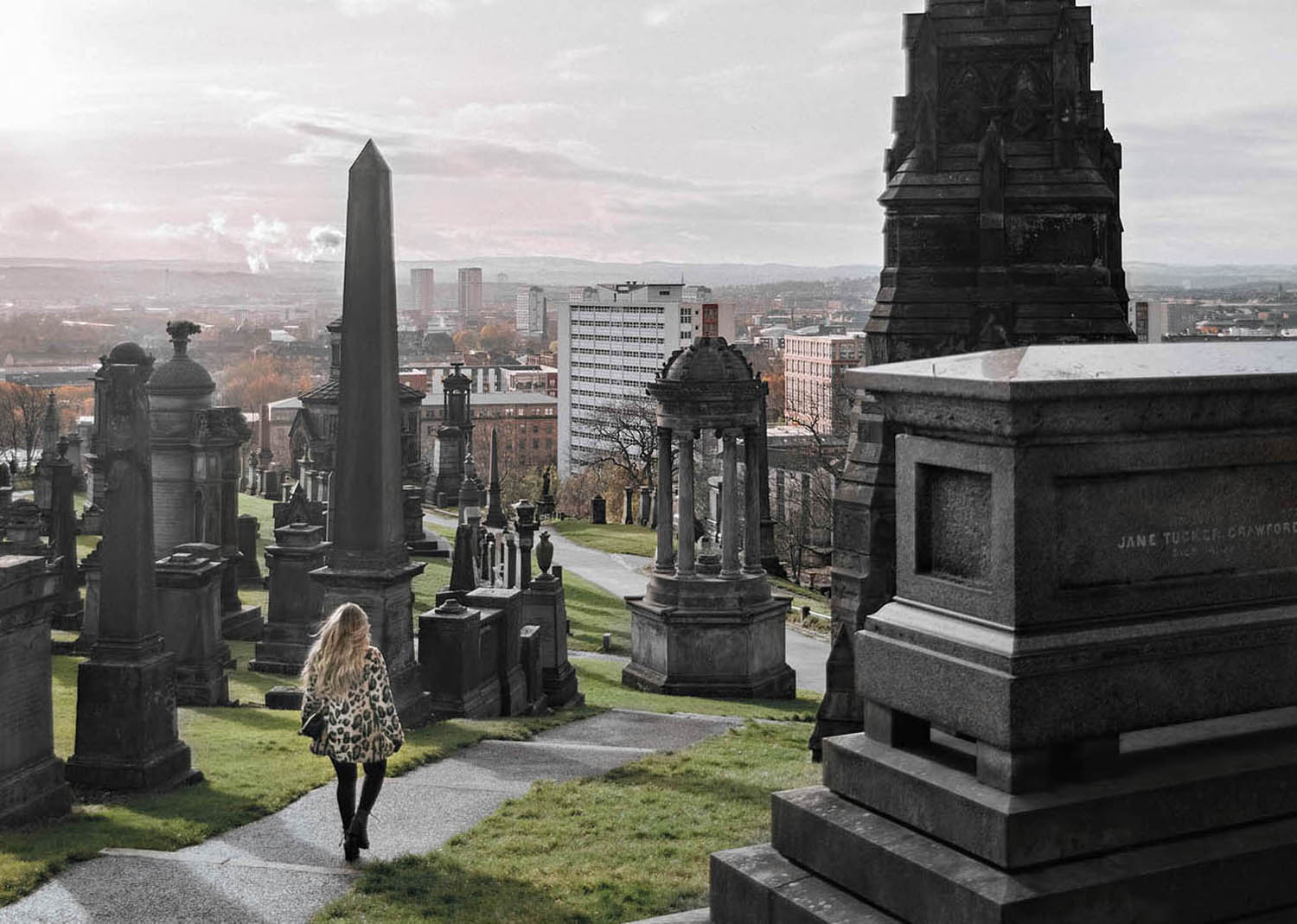 Even though Scotland's largest city, Glasgow, is only a one hour train ride from Edinburgh, I think most people know surprisingly little about Glasgow. So hop on that train and discover this friendly, fun and fascinating city with excellent shopping streets, world-class museums, and galleries (with free entry). The city also has lots of music events, cool street art and plenty of nice bars, pubs, and restaurants.
Don't miss strolling through the city of the dead, or in other words the gothic masterpiece Necropolis. And visiting Kelvingrove Art Gallery and Museum. If you are a fan of Celtic music, connect with your inner Celt at the winter music festival Celtic Connections.
13. Llangollen, Wales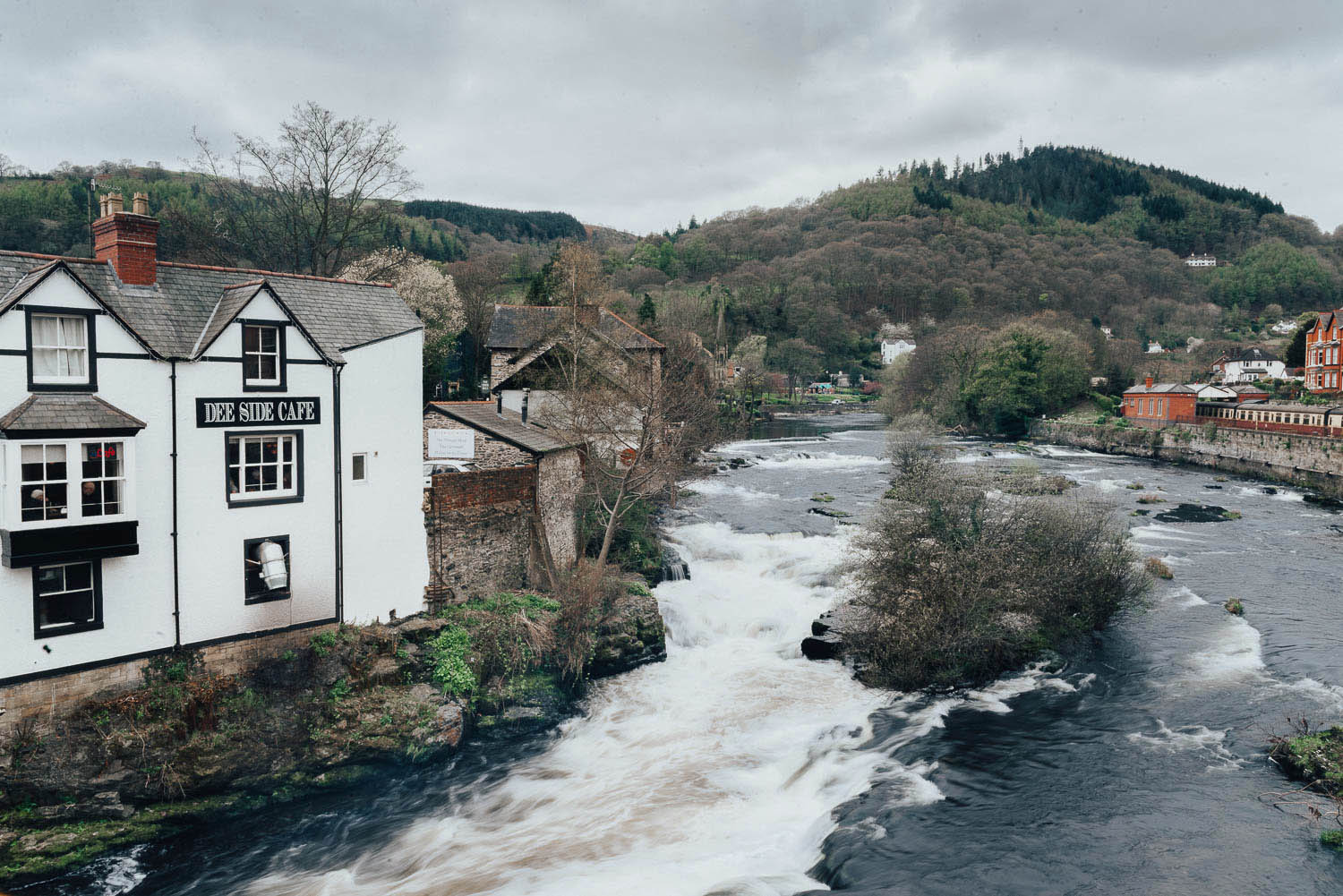 Talk about an idyllic place! Llangollen (khlan-goth-len) is a small town of some 3 600 people in north-east Wales. It is nestled in a valley around the River Dee and is surrounded by cute hills.
It's also a place steeped in myth and legend. Visit the fascinating historical site, Valle Crucis Abbey, browse the many independent shops, eat sticky toffee pudding at the Corn Mill, and go on a quite creepy canal-boat ride on the spectacular Pontcysyllte Aqueduct (if you dare).
12. Cumbria & Lake District, England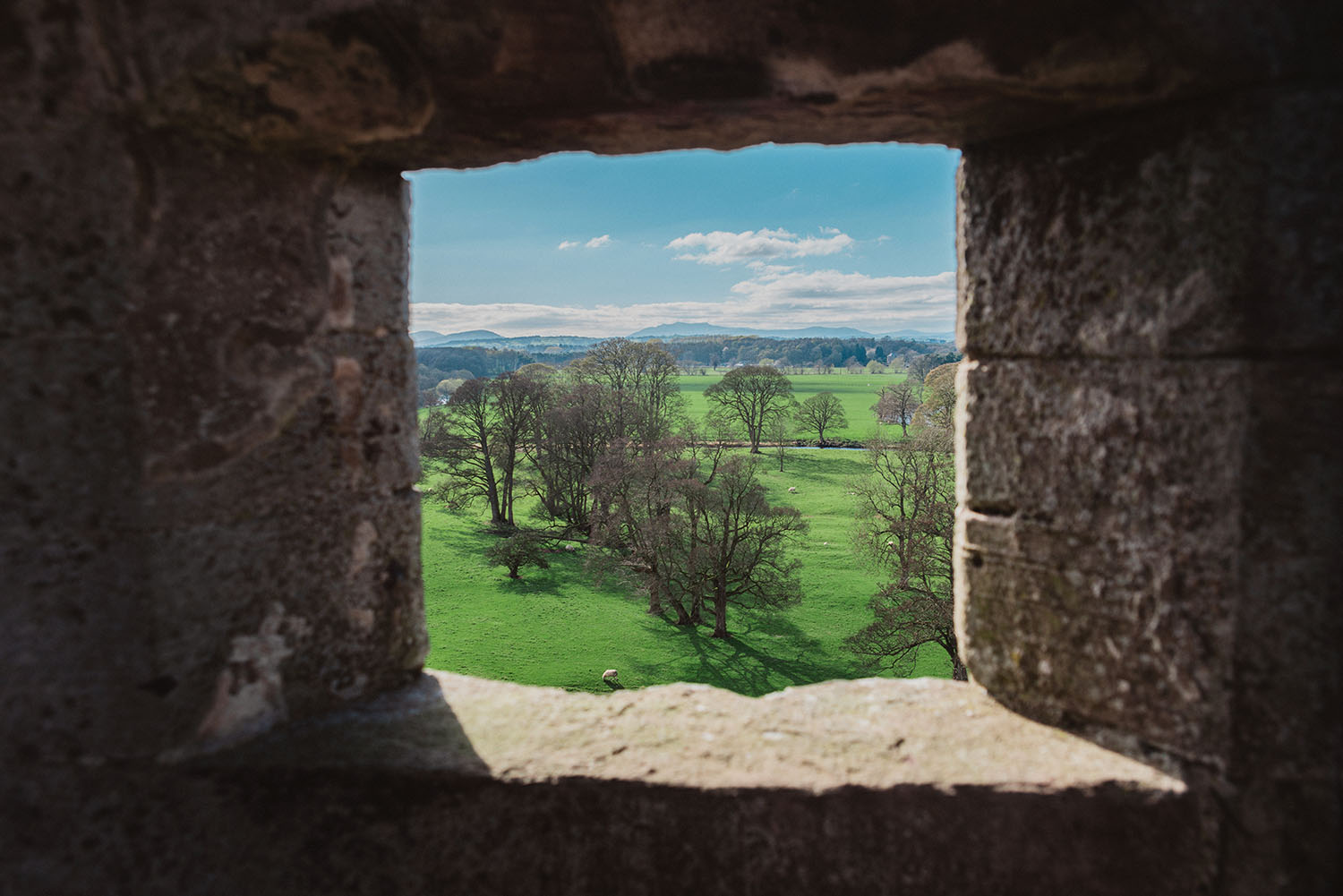 Cumbria and Lake District are often considered being the place to come if you want to experience the most beautiful scenery in England. With sparkling glacial lakes, secret valleys, rolling hills, historic buildings, castles, charming towns, and villages, it's a pleasure to explore. Visit the romantic castle Brougham Castle, walk along the longest surviving stretch of Hadrian's Wall and take a boat tour on Ullswater.
I would love to return to Cumbria and Lake District when the trees are blooming. When I visited the area during early spring, I still saw the greenest grass I've ever seen and cute daffodils dancing in the breeze. But I can't wait to return and see Cumbria and Lake District in all its glory.
11. Brighton, England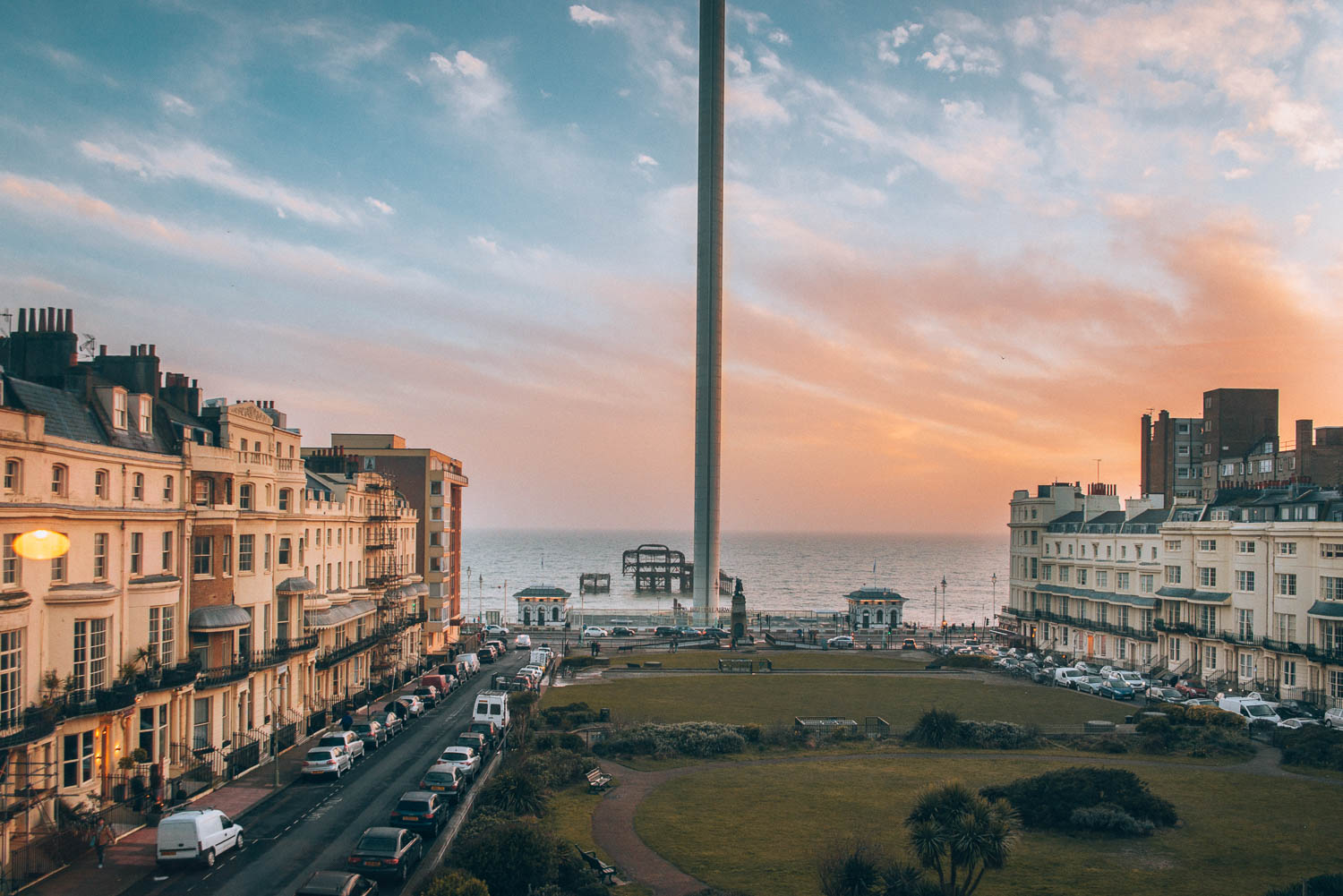 If you only want to make a day trip from London, Brighton is probably one of the loveliest trips you can make (though I think you should stay longer). It's quite hard to imagine that you can just hop on a one hour train from London and get a taste of the California beach life. Or that's what it feels like. Brighton reminds me so much of one of my favorite places on earth: Santa Monica. The major difference is that it is a pebble beach instead of a sandy beach, and slightly colder weather – but otherwise, the vibe is so Cali!
There's a pleasure pier loaded with rides, attractions, carnival games, and candy floss. Along the beach are cute boutique shops with all sorts of interesting things, coffee kiosks, restaurants and seafront activities. There are also street musicians, volleyball and basketball players adding to this lovely and laid back atmosphere. This is where you want to grab a fish and chips takeaway and just relax in front of the sea.
Don't miss the stunning Royal Pavilion, the record-breaking British Airways i360, and to check out the innovative independent restaurants and shops in the city.
10. Conwy & Llandudno, Wales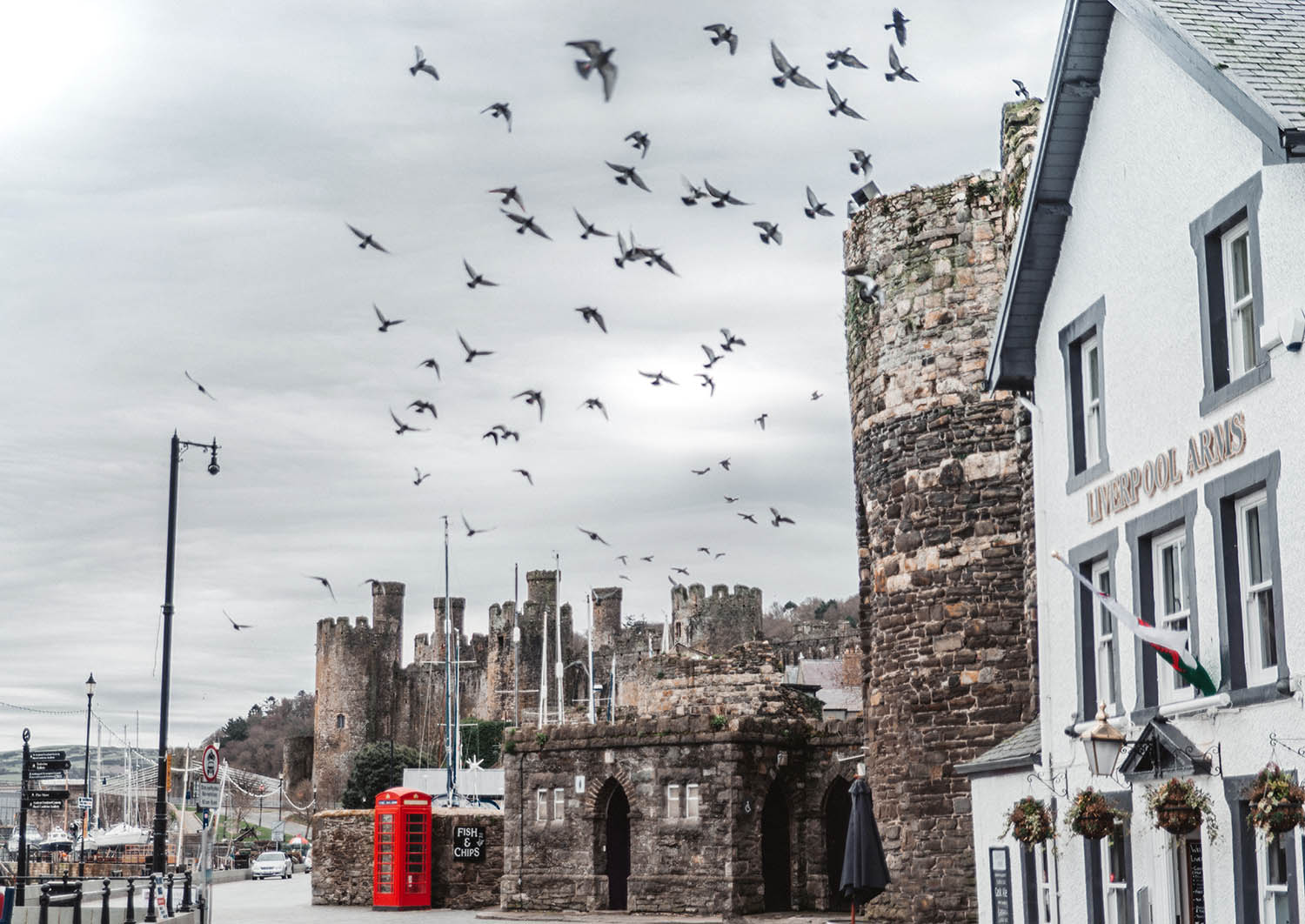 Look at the first picture. How can you ask for more? A mighty 13th-century castle, a red telephone box and fish and chips. It doesn't get much more British than this! There are so many stunning places to discover in Wales, but one you just can't miss is Conwy and especially Conwy Castle.
The town itself is inside the castle walls and surrounded by lush Welsh countryside. It is a thing to marvel at. Conwy also offers some great places to eat and drink, as well as excellent independent and second-hand stores.
As a contrast to this remarkable medieval town, take a 10-minute car drive to the Victorian seaside town Llandudno with its beach, palm trees, and cable cars. Here you can also see the sites that inspired Lewis Carroll classic Alice in Wonderland and find out about Alice Liddell (the real Alice in Wonderland), and enjoy an Alice-themed afternoon tea.
9. Newcastle, Northern Ireland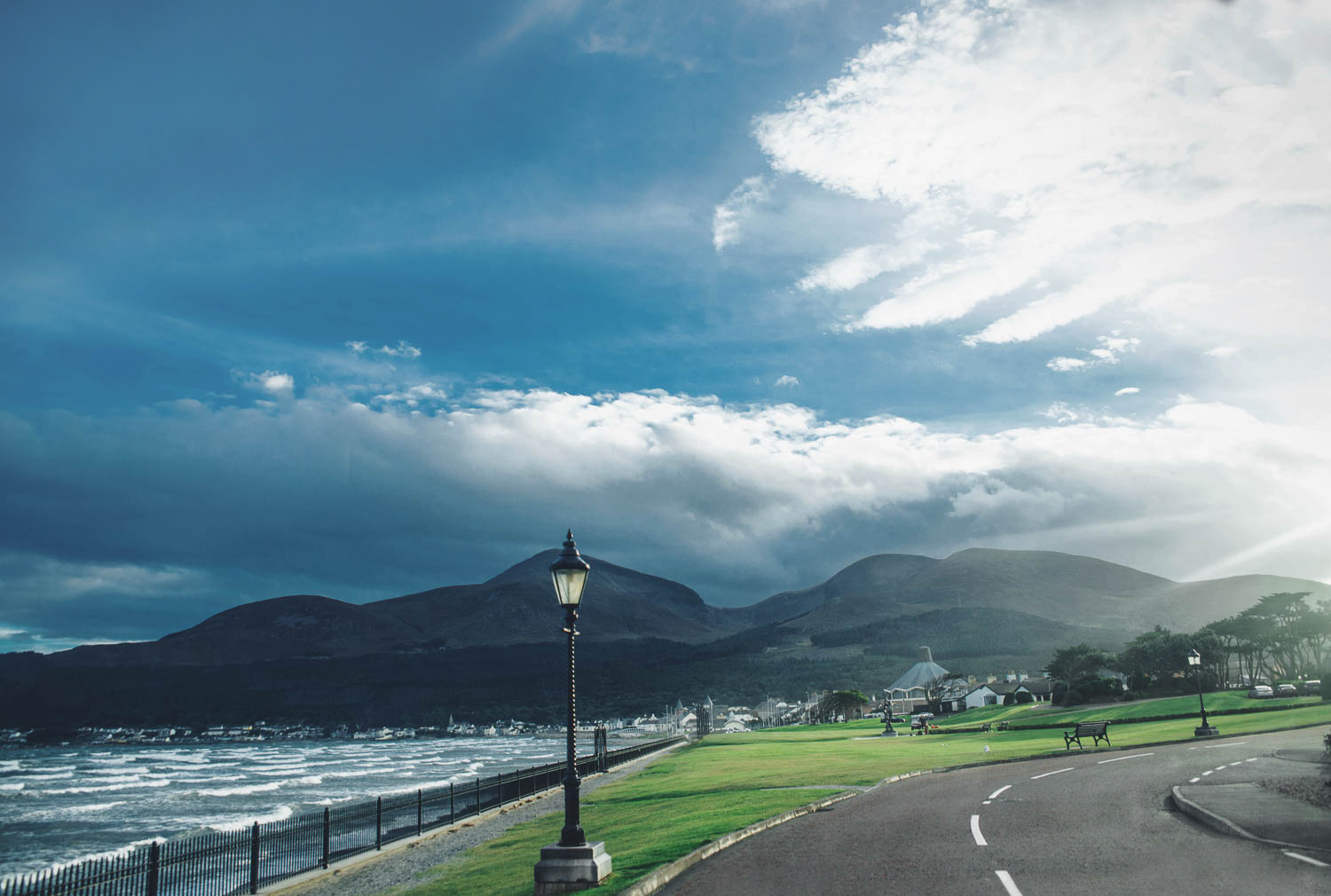 Let the sea set you free. Newcastle must be one of the most magically positioned seaside resorts in Britain. The town sits just by the Irish Sea at the foot of Slieve Donard, Northern Ireland's highest mountains. It is known for its white golden sand beach and Royal County Down Golf Club (which is routinely voted one of the world's best).
If you want a relaxing or romantic weekend with your partner, check-in at Slieve Donard Resort and Spa (looks like a palace) and enjoy Newcastle's stunning nature, breathe in the fresh sea air and warm up by a crackling fire inside. You can also enjoy the scenery by hiking in the Mourne Mountains or by heading to the nearby Tollymore Forest Park (which is one of the filming locations in Game of Thrones).
8. Northumberland, England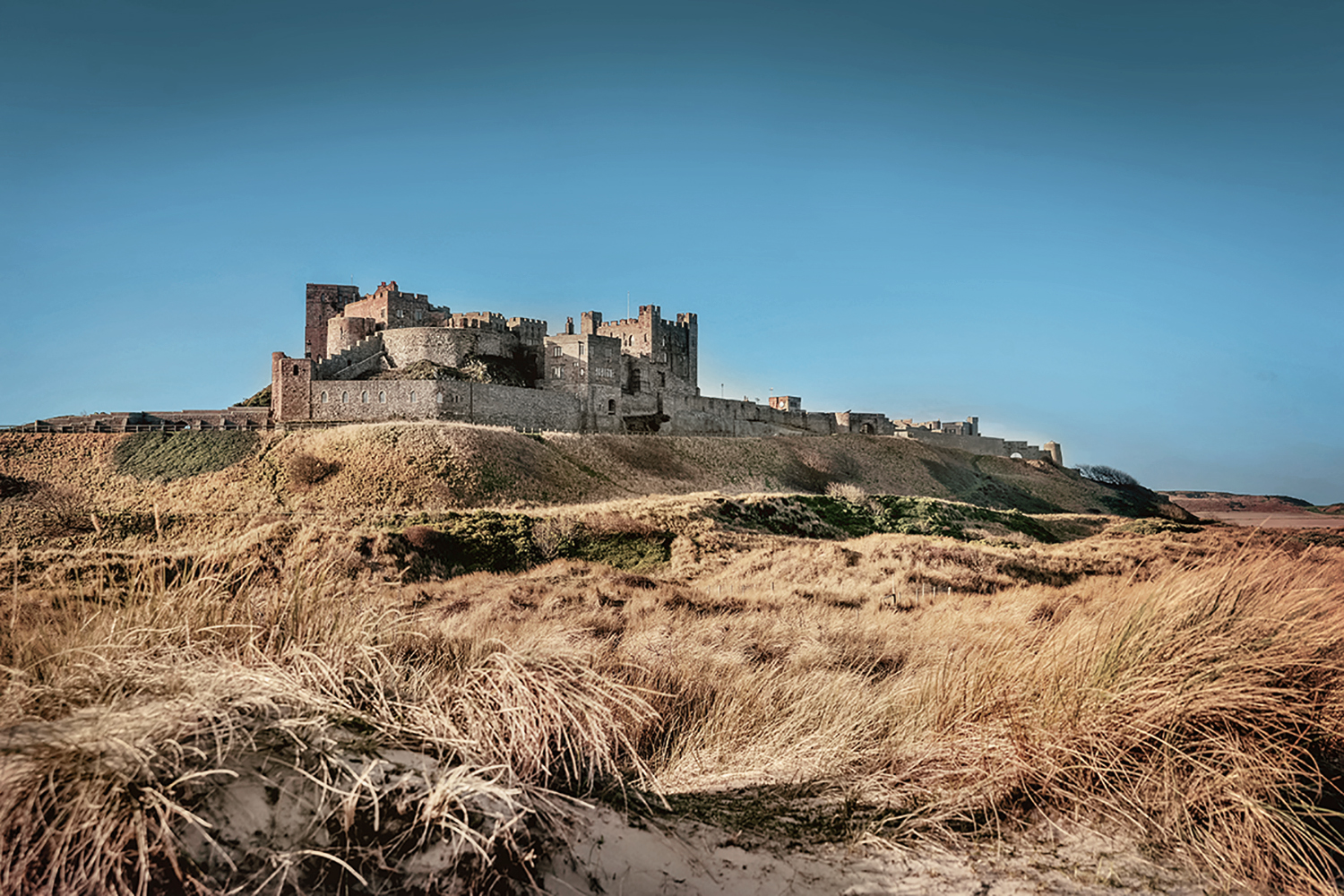 England's most northerly county, Northumberland, lies next to Scotland and is a place that should definitely be on your bucket list. It's, without any doubt, one of the best places you can visit in the UK. And it's just STUNNING. From the quintessentially English countryside, ridiculously cute cottages to the beautiful Bamburgh Castle with its surrounding coastal sand dunes. These are things you just need to see. As well as Alnwick Castle (which you will probably recognize from the Harry Potter movies) and The Alnwick Garden.
Alnwick is also home to one of the largest second-hand bookstores in Europe. It's a vast and enchanting shop called Barter Books that is well worth a visit. Just as the enchanting Treehouse restaurant.
Well connected by road, rail, air, and sea, you have no excuse not to visit Northumberland on your next trip to the UK.
7. Bath, England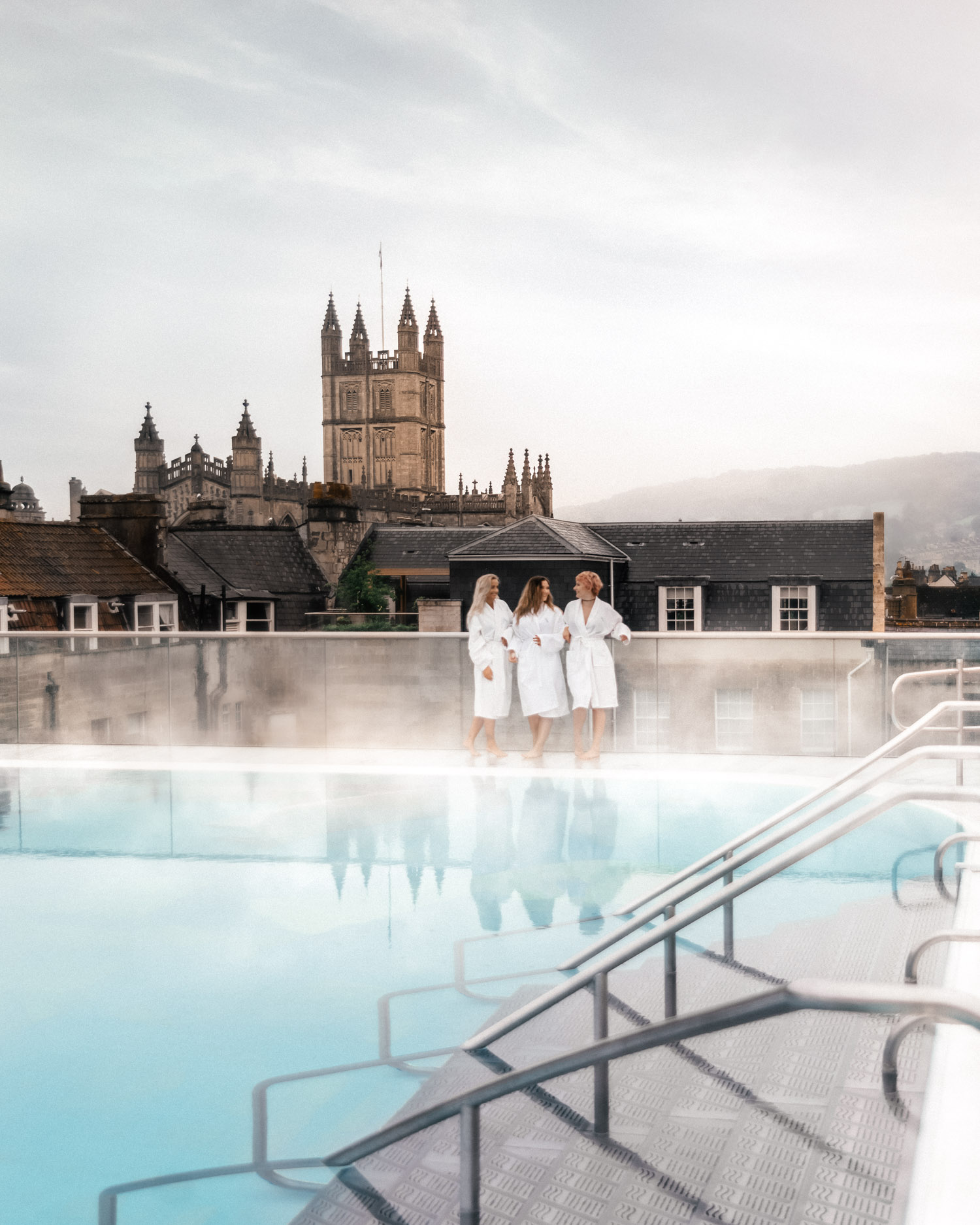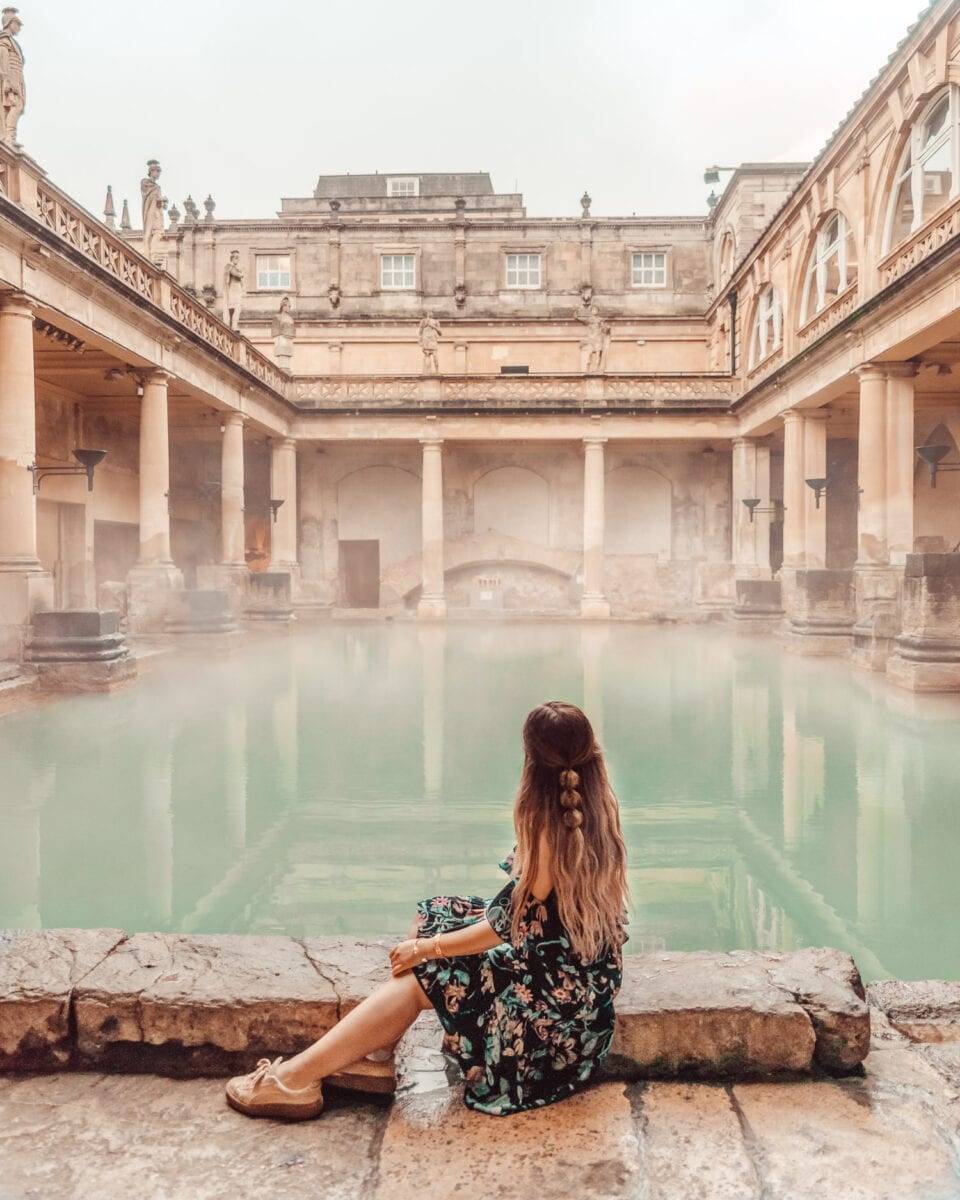 Bath, known as "The Queen of English Cities," has attracted visitors for over 2,000 years with its impressive Roman Baths and mineral-rich hot springs. With charming honey-colored Georgian streets, iconic sites, cozy tearooms, and luxury spa experiences – it's a city that you'll have a hard time leaving.
I absolutely loved visiting Bath. It's a city that makes you feel like you've stepped into the romantic world of a Jane Austen novel. I didn't even have to spend a day in the city to know that it would become one of my favorite cities in the UK. It's so beautiful, elegant, relaxing, uplifting and, above all, romantic.
6. Loch Ness & Inverness, Scottish Highlands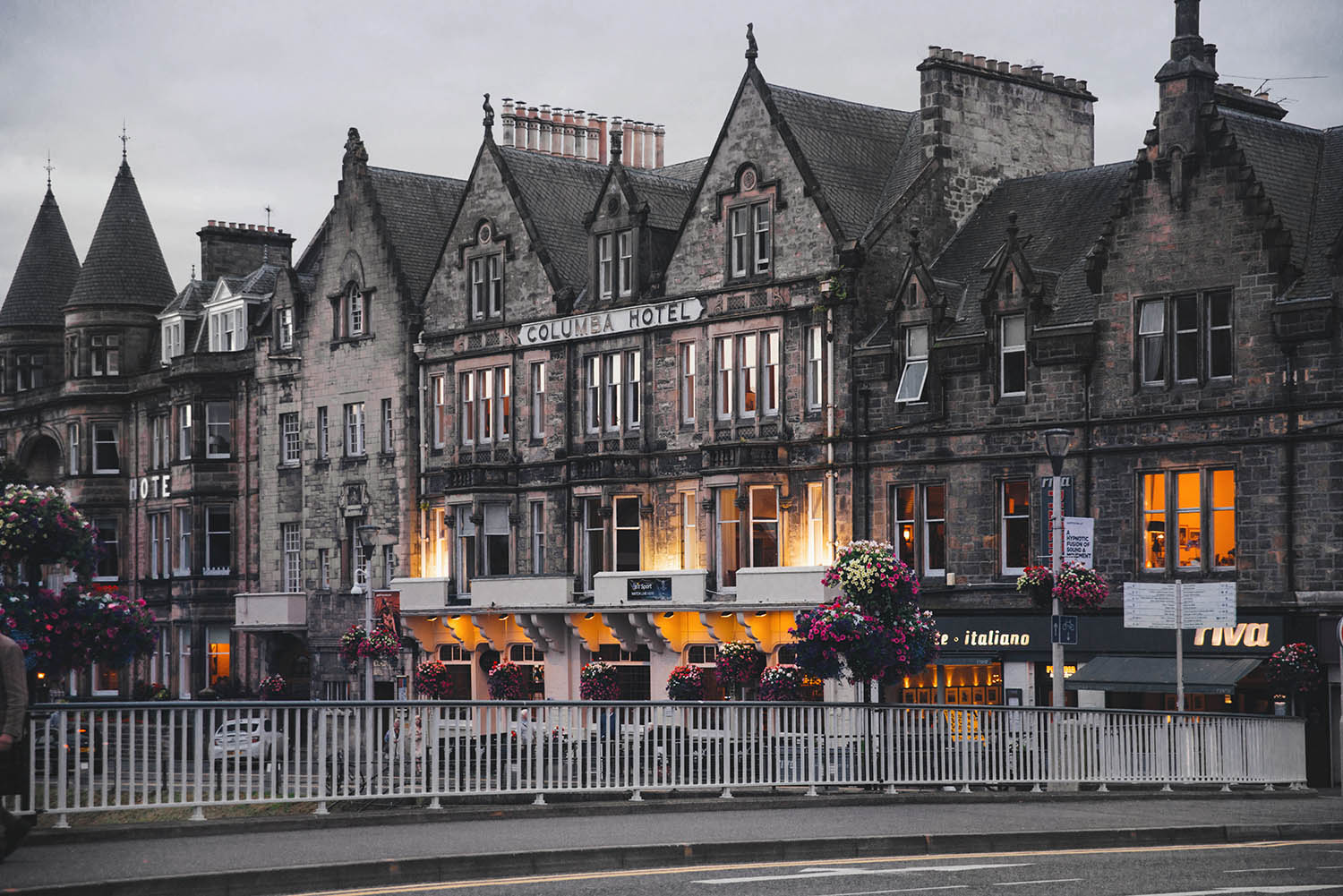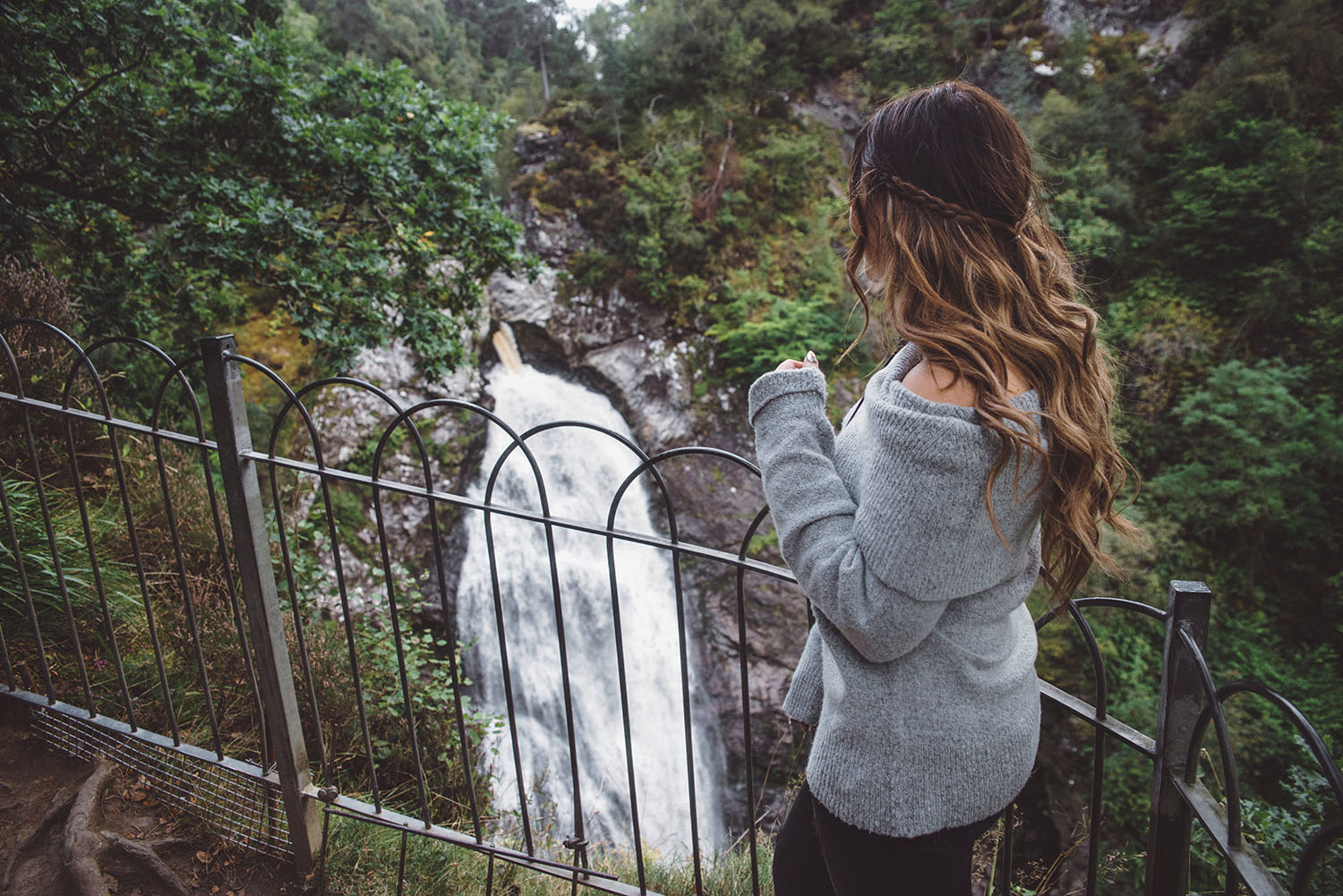 Inverness is a charming city in the heart of the Scottish Highlands. It is the most northern city in the British Isles and is a place you need to visit at least once in your life. Even if you don't find Nessie on a Loch Ness Cruise, you'll be rewarded with seeing some of the UK's most beautiful scenery.
From fairytale waterfalls, mighty castles and spellbinding hills and mountains. There's so much to see! And there's no better place to be. Inverness is the gateway to the Highlands.
I need to get back here ASAP as discovering more of the Scottish Highlands and going to the Isle of Skye, and Jacobite steam train tour is on top of my bucket list in the UK.
5. Portmeirion Village, North Wales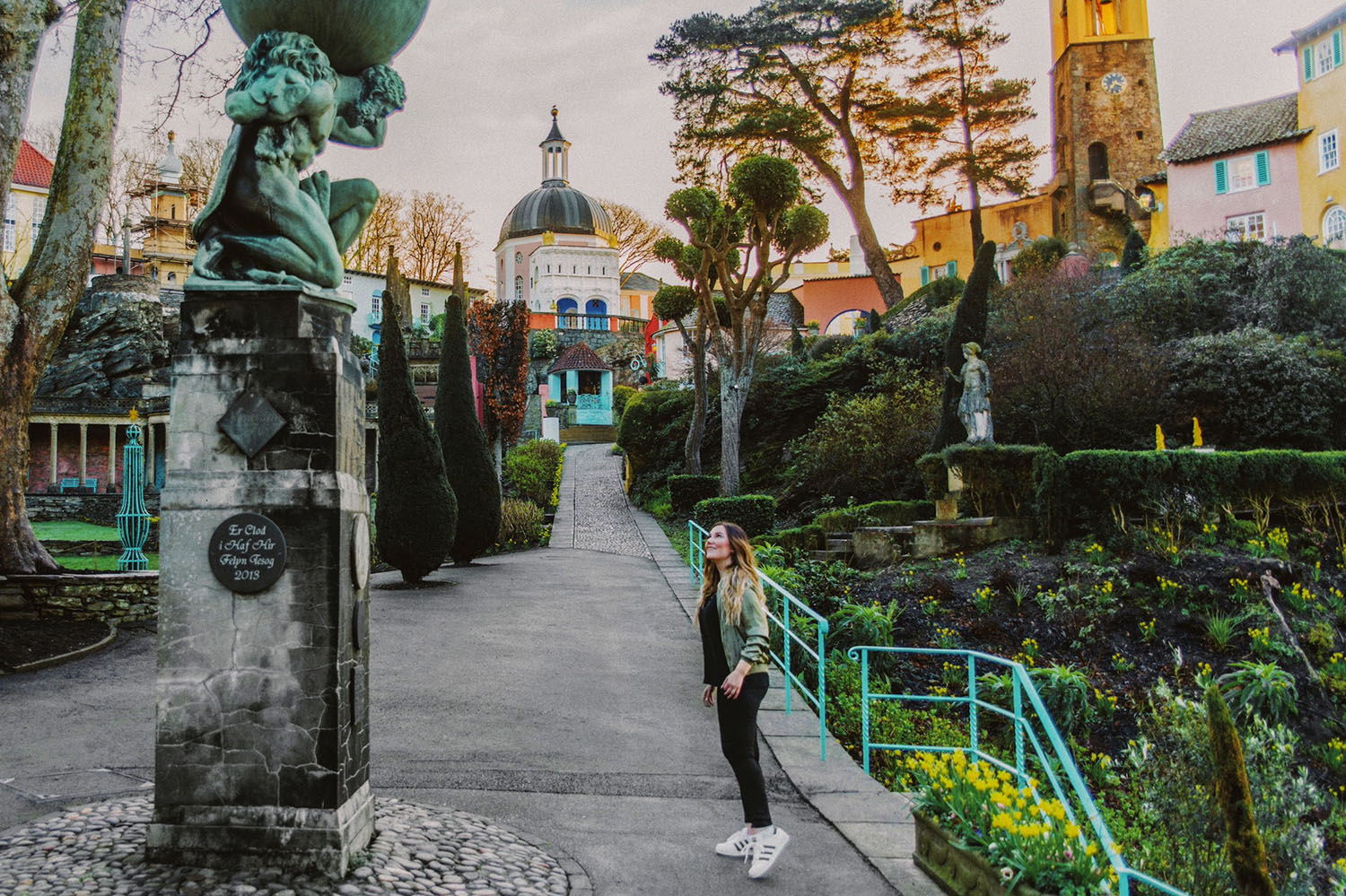 One of the best places I've visited in the UK is Portmeirion Village in North Wales. Just because it's so creative, enchanting, mesmerizing, fun and unique. At a glance, you might think you are somewhere in Italy. But with a closer look, you'll realize that nothing is quite what it seems. It's a place like no other, full of surprises that will have you grinning from ear to ear. Among mermaids and tropical flowers, you can find a golden Buddha, a unicorn cottage, palm trees, statues, symbolic monuments, and visual tricks.
If you travel in a group, I would highly recommend booking a guided tour. I usually don't like going on guided tours, but in Portmeirion, it was a pleasure to get to know what inspired the architect Sir Clough Williams-Ellis. And also to have the visual tricks pointed out (I would probably not even have noticed them otherwise).
4. Cornwall, England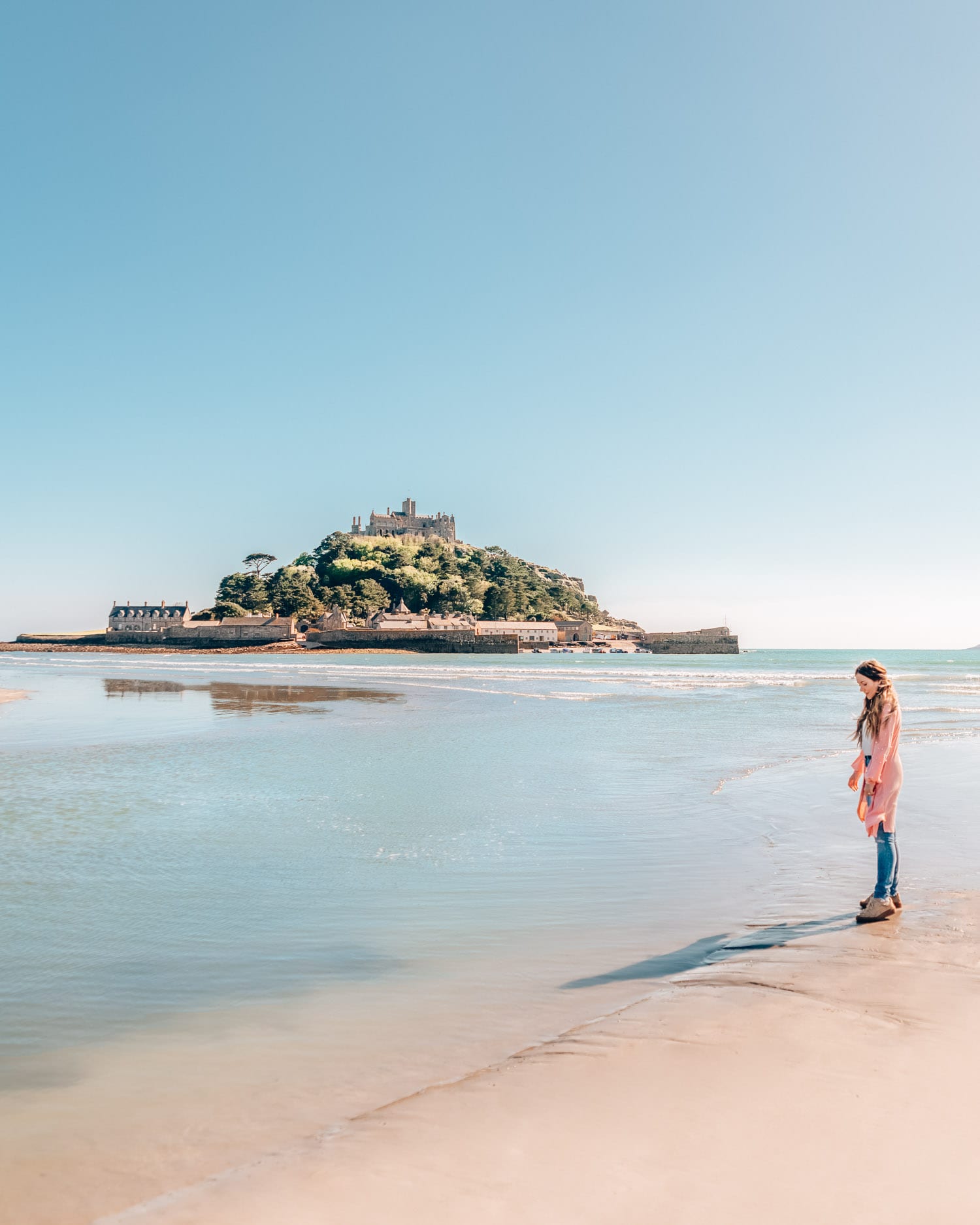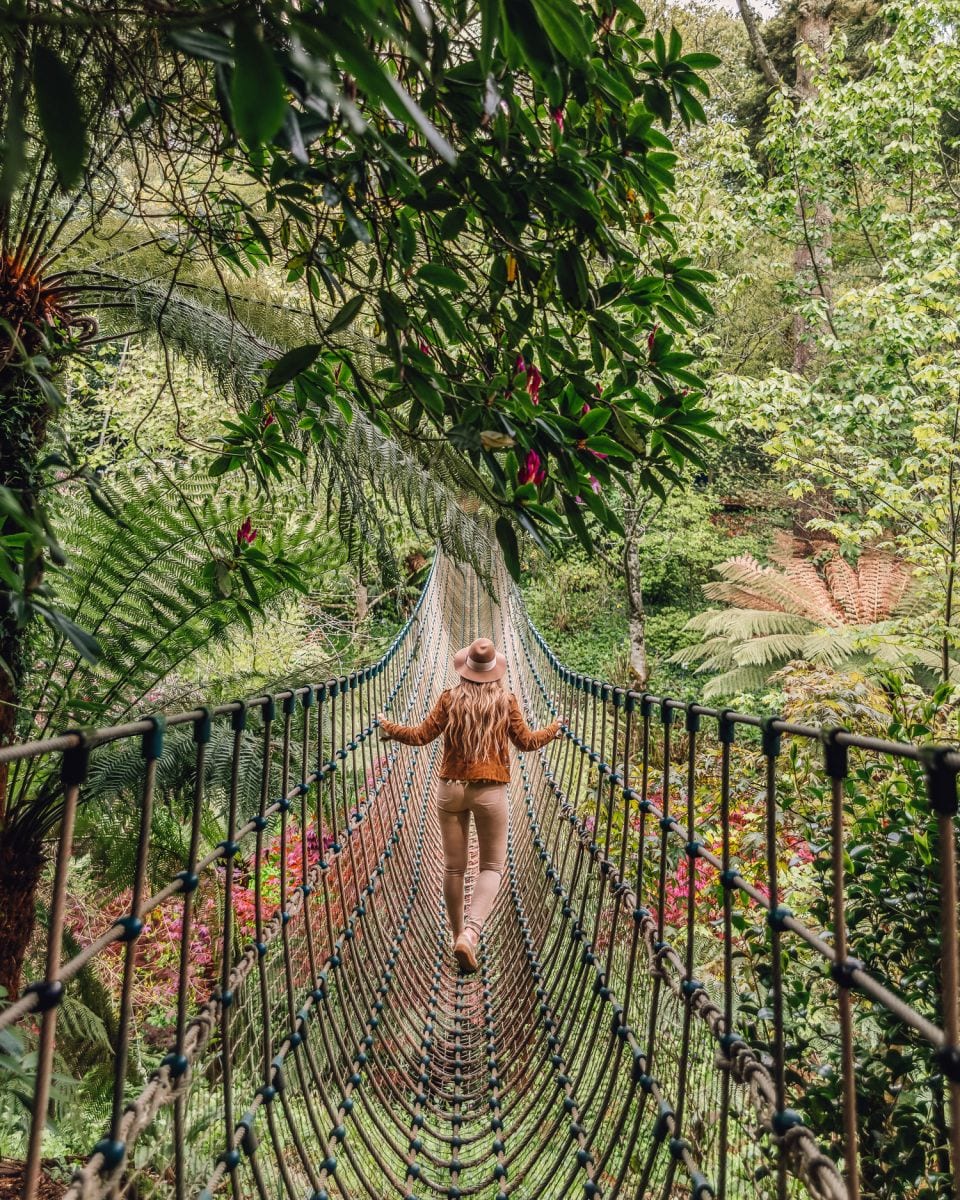 Thanks to its mild and sunny weather in South West England, the county of Cornwall offers something totally different in Britain. With a glorious coastline, miles of sandy beaches, tropical gardens, castle ruins, and pretty seaside villages, Cornwall is one of the most beautiful places I've visited in the UK.
Here you can find over 400 beaches, swaying palm trees, the legendary Tintagel Castle, picturesque fishing villages, rugged moorland, magical woodlands, and coves.
Charge your camera batteries and get ready to explore!
3. Edinburgh, Scotland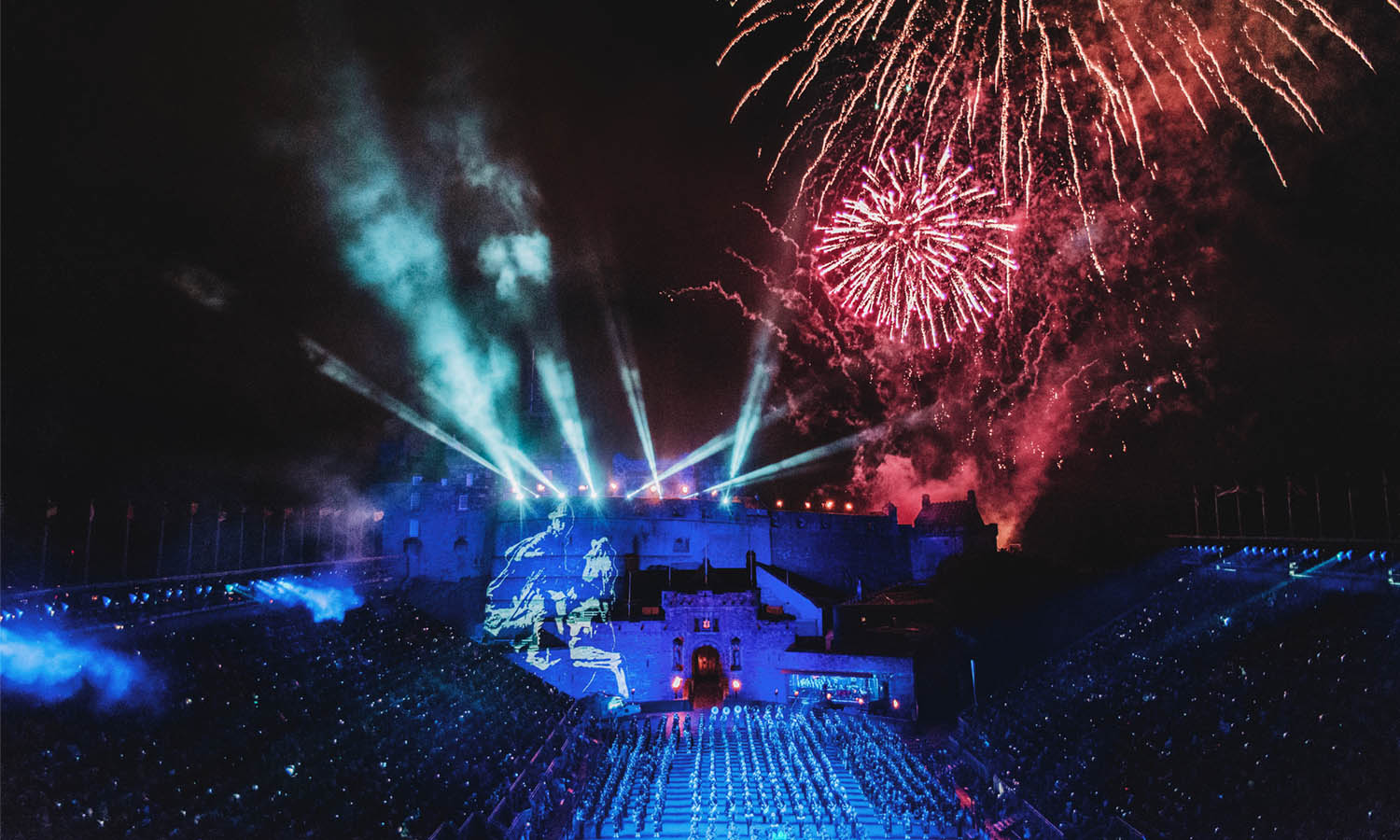 Edinburgh is already the second-most popular place to visit in the UK. But I can't recommend it enough. This is one of the best and most magical cities I've ever visited. If you haven't been here before, you NEED to go. And if you haven't seen The Royal Edinburgh Military Tattoo during Edinburgh Festivals in August, you've missed something essential. Hearing the magnificent sound of massed pipes and drums and seeing the display of precision, music, and dance to the magnificent backdrop of Edinburgh Castle is something I will never forget.
I could easily spend hours, days or rather months just strolling around the 'Hogwartsian' Old Town with its labyrinth of cobbled streets, narrow alleyways, cozy cafes, hidden courtyards and many medieval turrets.
Read more:
Edinburgh Festivals: All You Need to Know
8 Magical Harry Potter Places in Edinburgh
2. The GoT Locations, Northern Ireland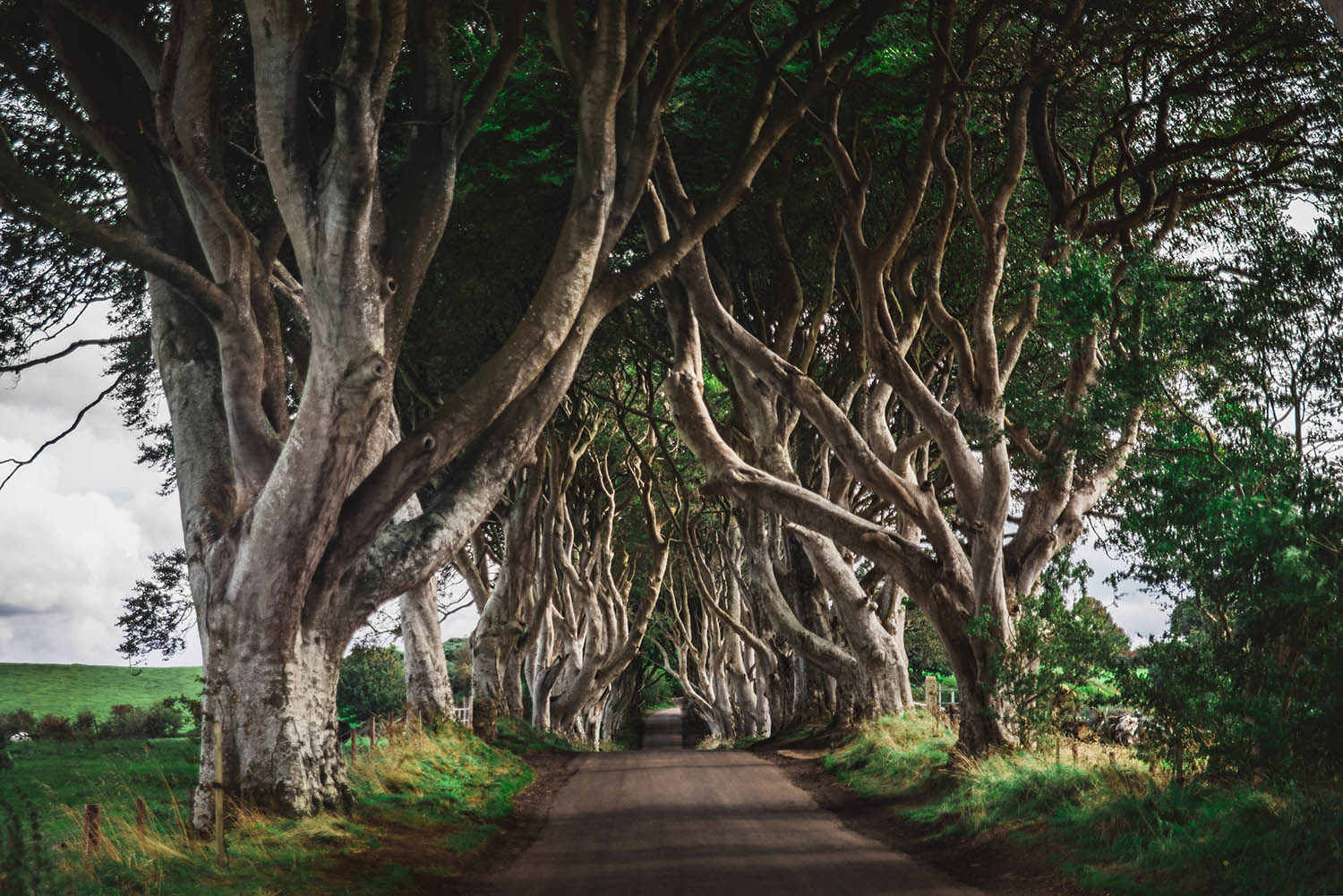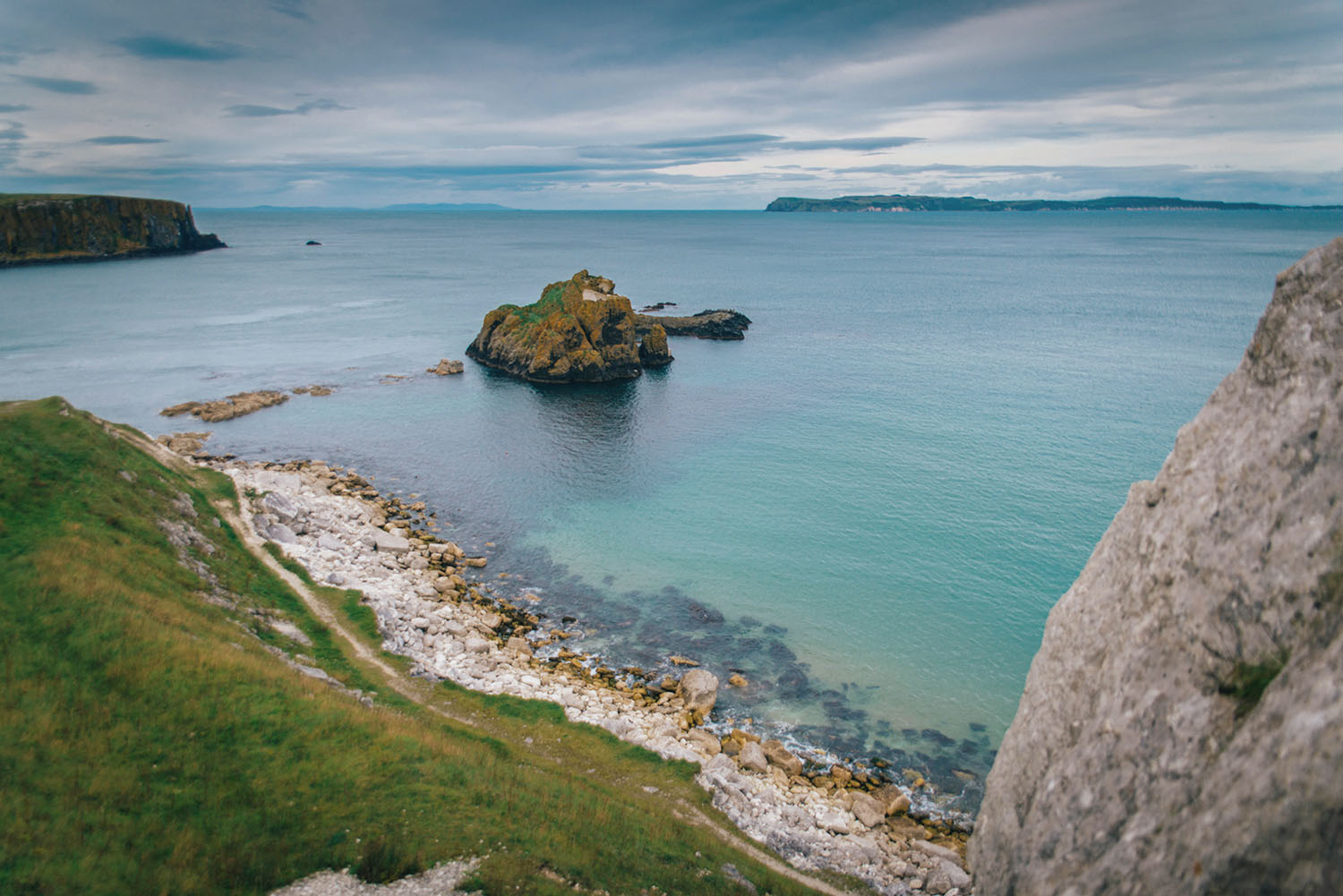 Apart from other places on this list, I can't tell you to just visit one location in Northern Ireland. You NEED to experience it all!
The dramatic scenery, diverse beauty and mesmerizing colors. You need to see everything from the rugged coastline and The Dark Hedges to the magical woods, impossibly green fields and, of course, Winterfell Castle & Demesne. As a Game of Thrones fan, it's a dream come true to explore all the filming locations. But even if you are not (How can you!?), a GoT tour is an excellent way to experience the beauty of Northern Ireland.
1. Snowdonia National Park, Wales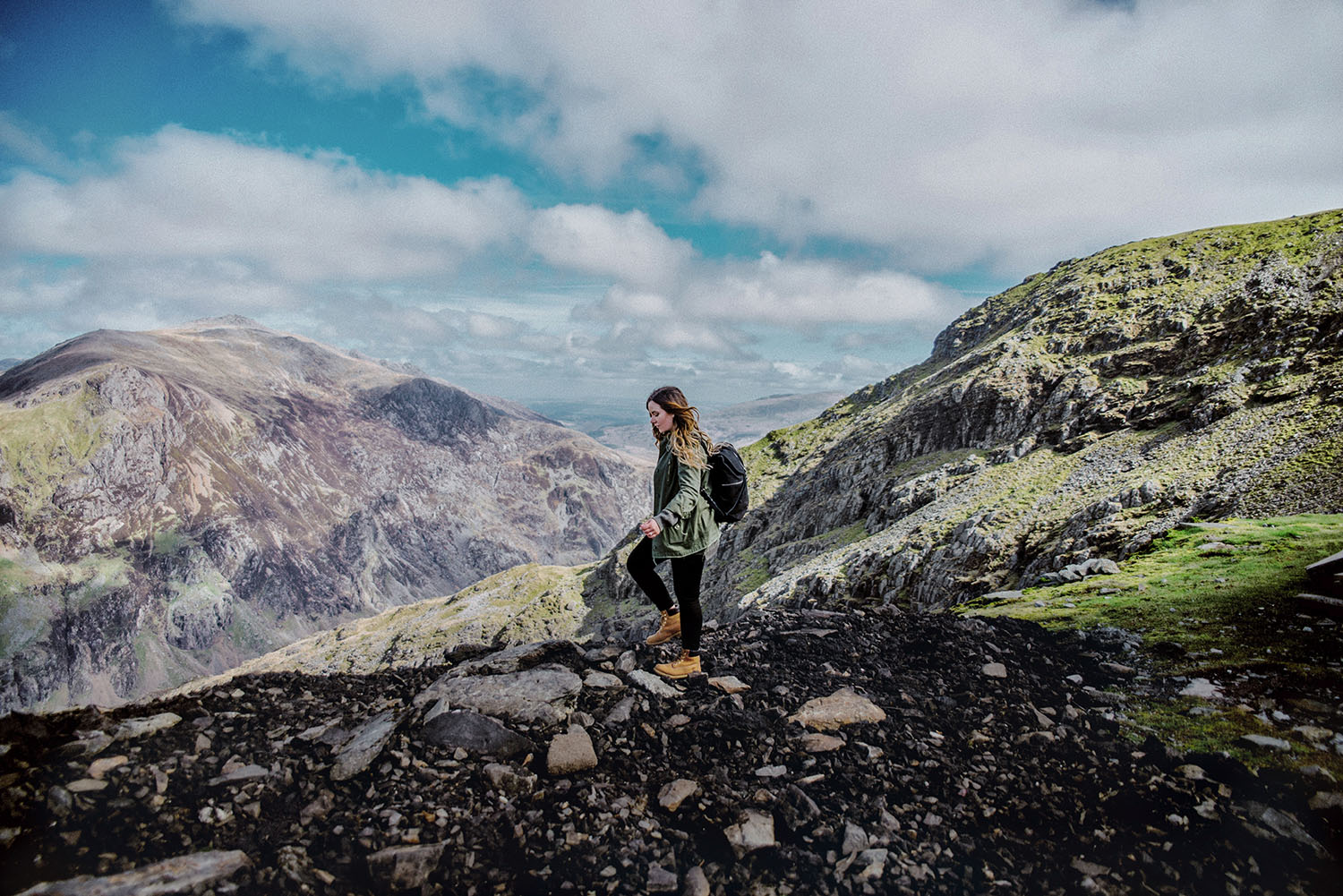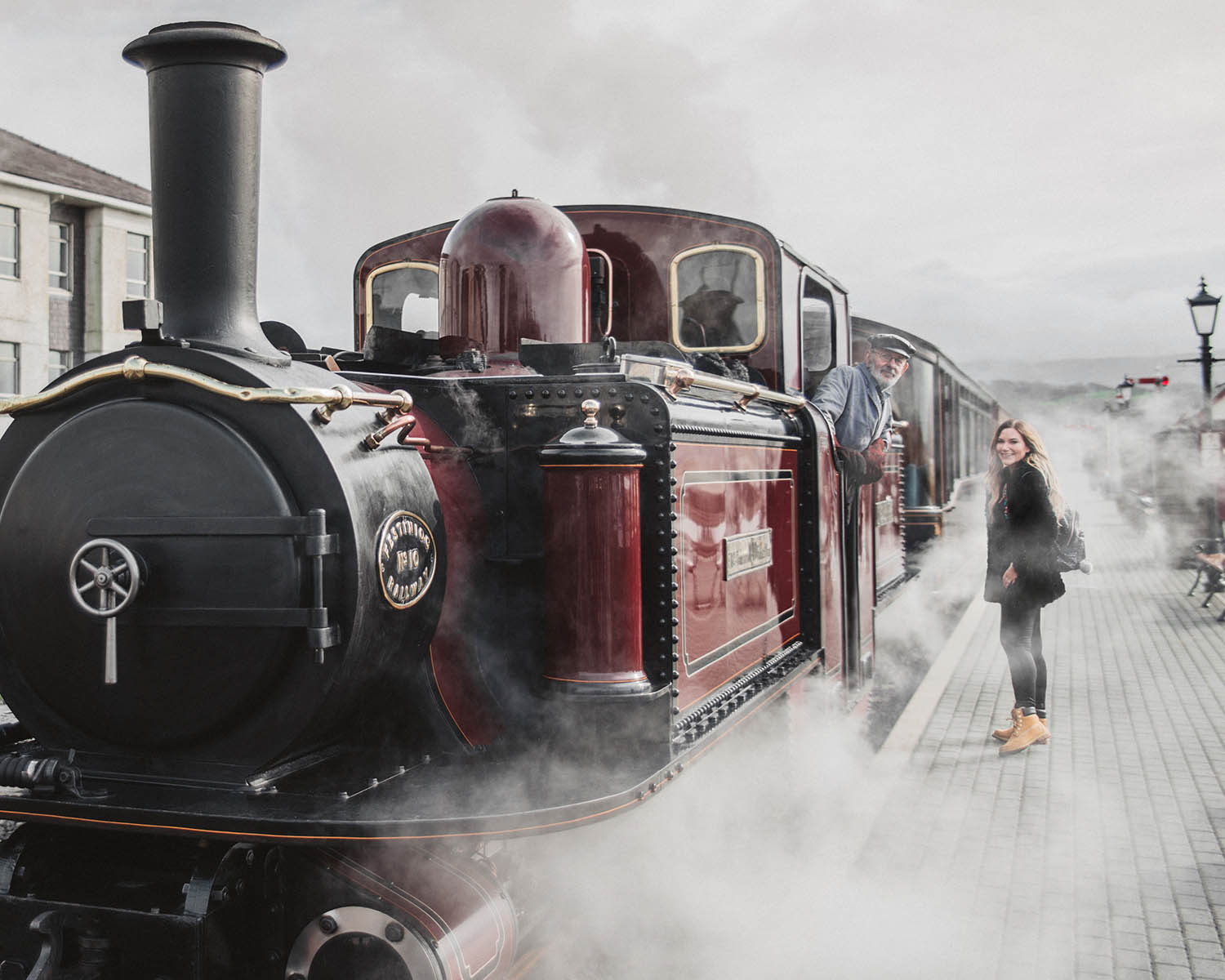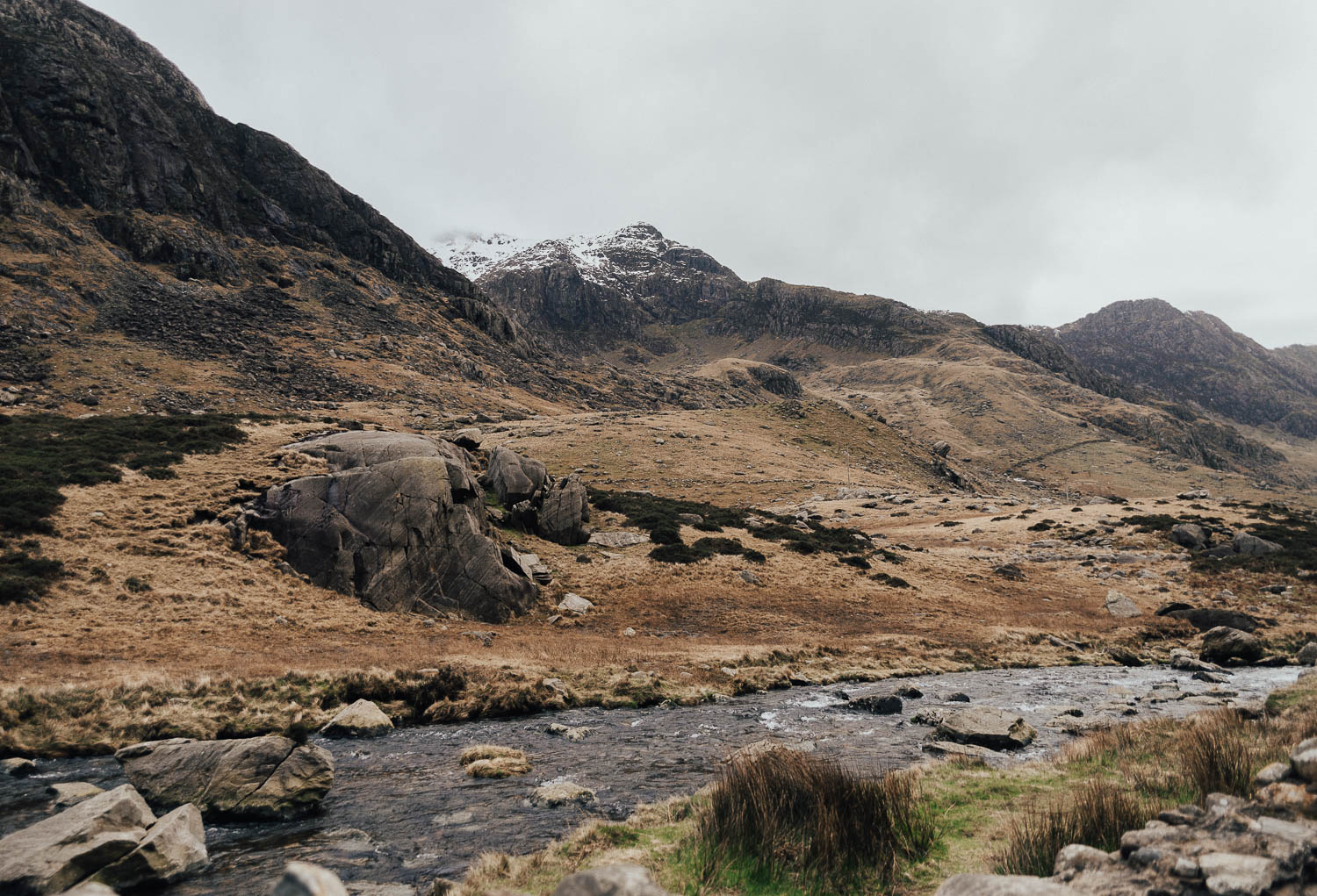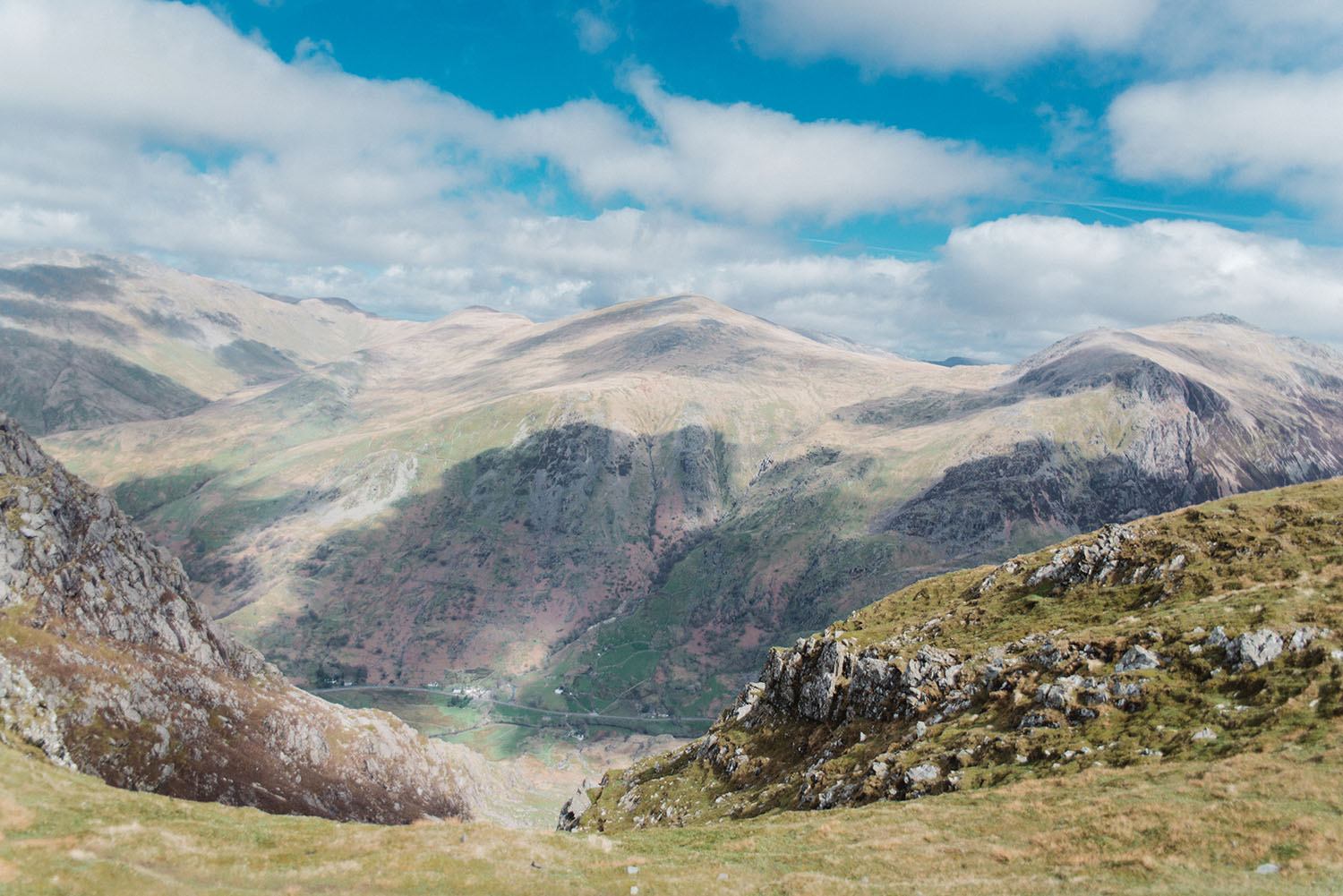 When people ask me about the best place I've visited in the UK, I reply to Snowdonia National Park in Wales. Why you ask? Because it is pure magic. The whole Snowdonia region is EPIC. It is the mountainous heart of southern Britain, and where you find some of the UK's most dramatic landscapes and fun adventures.
Snowdonia is wild, free and raw. It's not only the most action-packed part of Wales with over 150 attractions, but the area also has the most rapidly changing weather in the UK. This is an advantage. The weather, attractions and breathtaking views make you feel so alive.
First and foremost, take in the breathtaking and majestic views of Snowdonia National Park. Climb up the summit of Wales' highest mountain, Mount Snowdon, and gaze across the sea to Ireland (you don't have to walk but can catch a ride with Snowdon Mountain Railway). You can also try the fastest zip line in the world, bounce on underground nets in a Welsh slate mine and go on an unforgettable steam train ride with The Ffestiniog & Welsh Highland Railways. Another thing you can't miss is visiting one of my favorite medieval castles, Caernarfon Castle.
Oh, and you can also check off number five on this list. Portmeirion Village is also located in Snowdonia.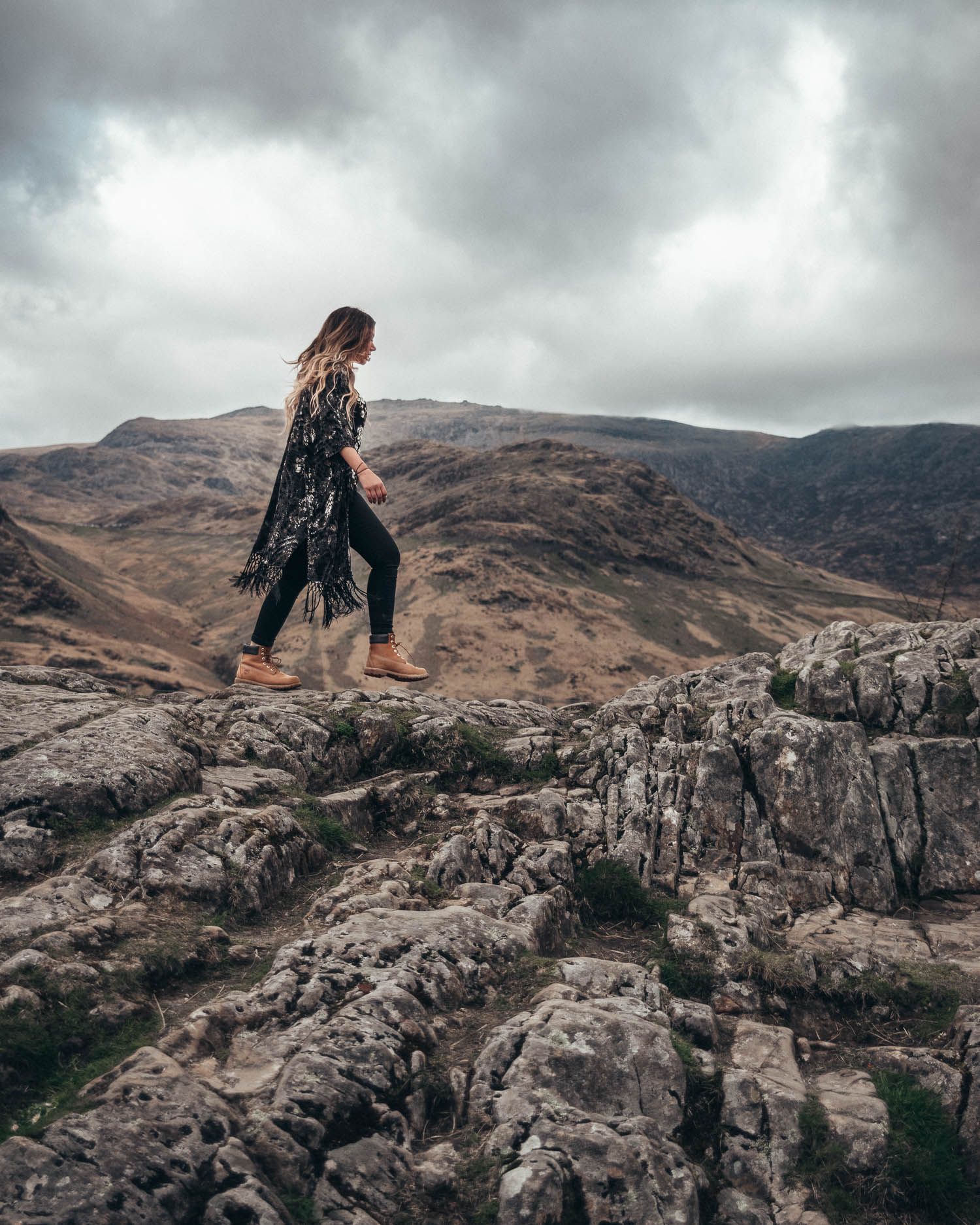 I TRAVEL FOR …
I travel for new perspectives and experiences. I travel for new adventures and unexpected escapes. Sometimes I travel to relax and rewind. No matter what I'm in the mood for I know the United Kingdom has something to offer.
I hope I've inspired you to discover more of the UK. I will always love visiting London, but Great Britain has so much more to offer. I dare you to escape the ordinary and explore something new next time.
What places on my list fascinates you the most? Where do you want to go? I would love to know your thoughts in a comment!
Map With My Top Places to Visit in the UK:
---
Disclaimer: Most of my travels in the UK has been in collaboration with Visit Britain.

As always, all opinions are my own.