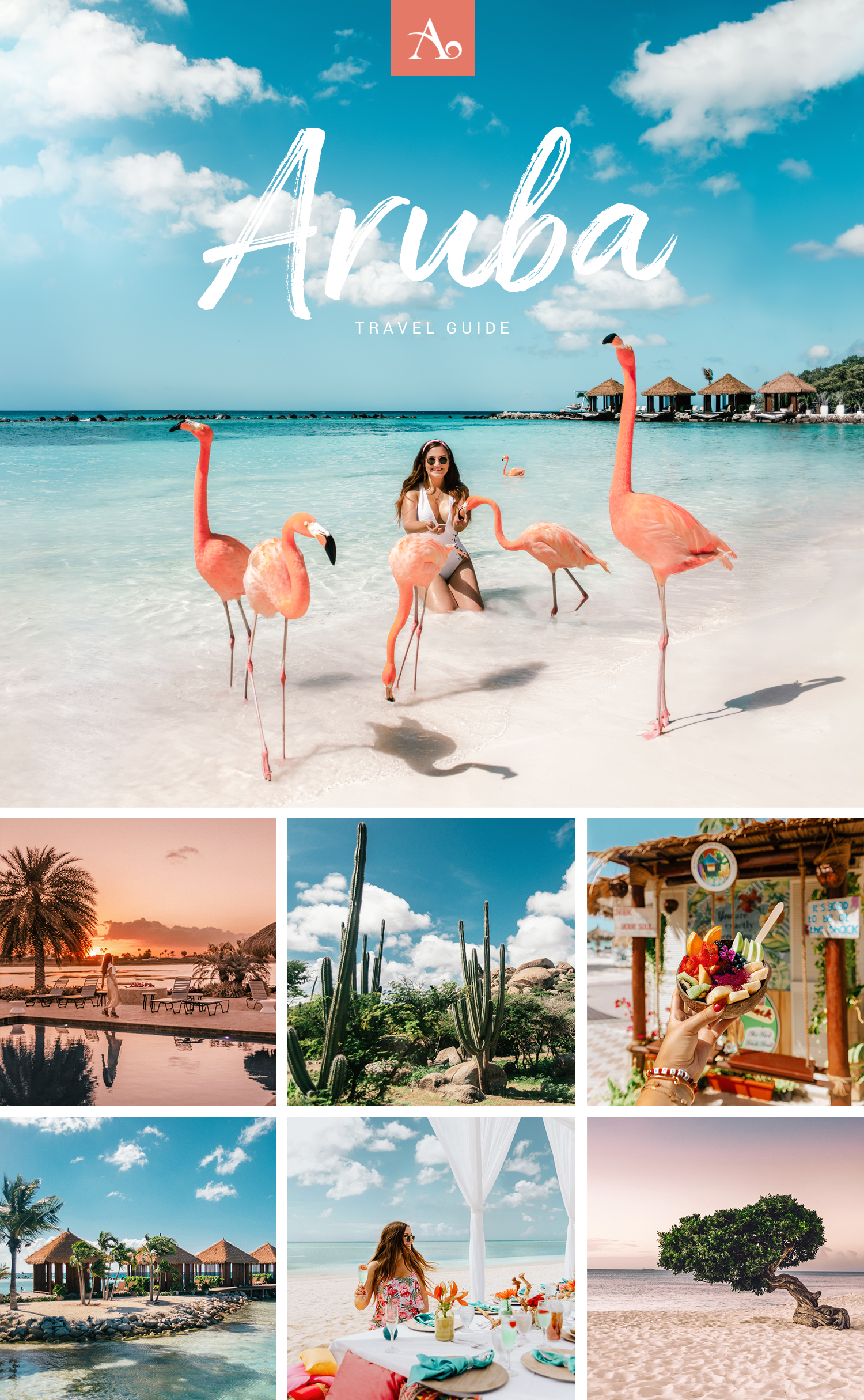 Aruba might be a small Dutch isle in the Caribbean, but there's no doubt that this 'One Happy Island' has a lot to offer. Beyond enjoying white-sand beaches, and crystal-clear turquoise waters you can swim with flamingos, wreck dive, explore rugged desert, caves and gold mill ruins.
Aruba is diverse, captivating, and fun. I bet you too will have a hard time leaving.
Aruba is the A in the ABC islands (Aruba, Bonaire, Curaçao). It's a Dutch island in the Southern Caribbean, just 15 miles off the coast of Venezuela.
Discover things to do, the best beaches, where to eat and where to stay in this ultimate first-timer's guide to Aruba.
But first of all, Bonbini! That's how the locals say 'Welcome' in Papiamento, Aruba's native language. The official languages are Papiamento and Dutch, but impressively enough, most Arubans speak a minimum of four languages, including English and Spanish.
Facts about Aruba

Population: 100 000
Languages: Dutch, Papiamento
Currency: Aruban Florin (AWG). USD is accepted almost everywhere

When to travel: all year round.
Aruba is situated outside well outside the hurricane belt, so you can expect excellent weather no matter what time of year you visit.
The Ultimate Aruba Travel Guide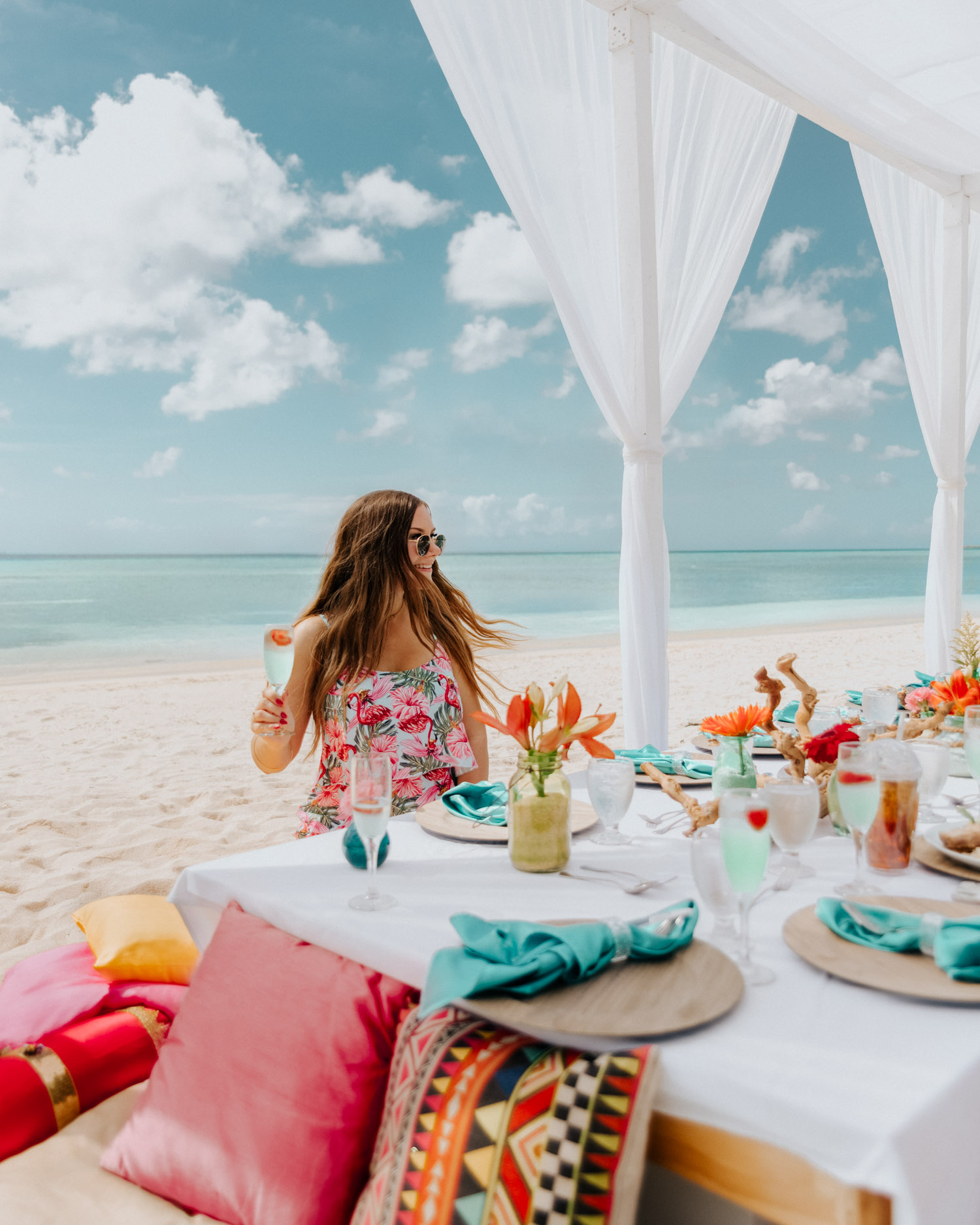 Travel to Aruba
Getting to Aruba from almost anywhere in the world is simple. If you are traveling from North America, there are over 100 direct flights every week and one-stop connections from almost every city in the U.S and Canada.
Likewise, there are plenty of cruises to Aruba – and many excursions curated especially for cruise ship visitors.
---
Book a trip to Aruba here (compare cheap flights, trains & buses)
---
Getting around Aruba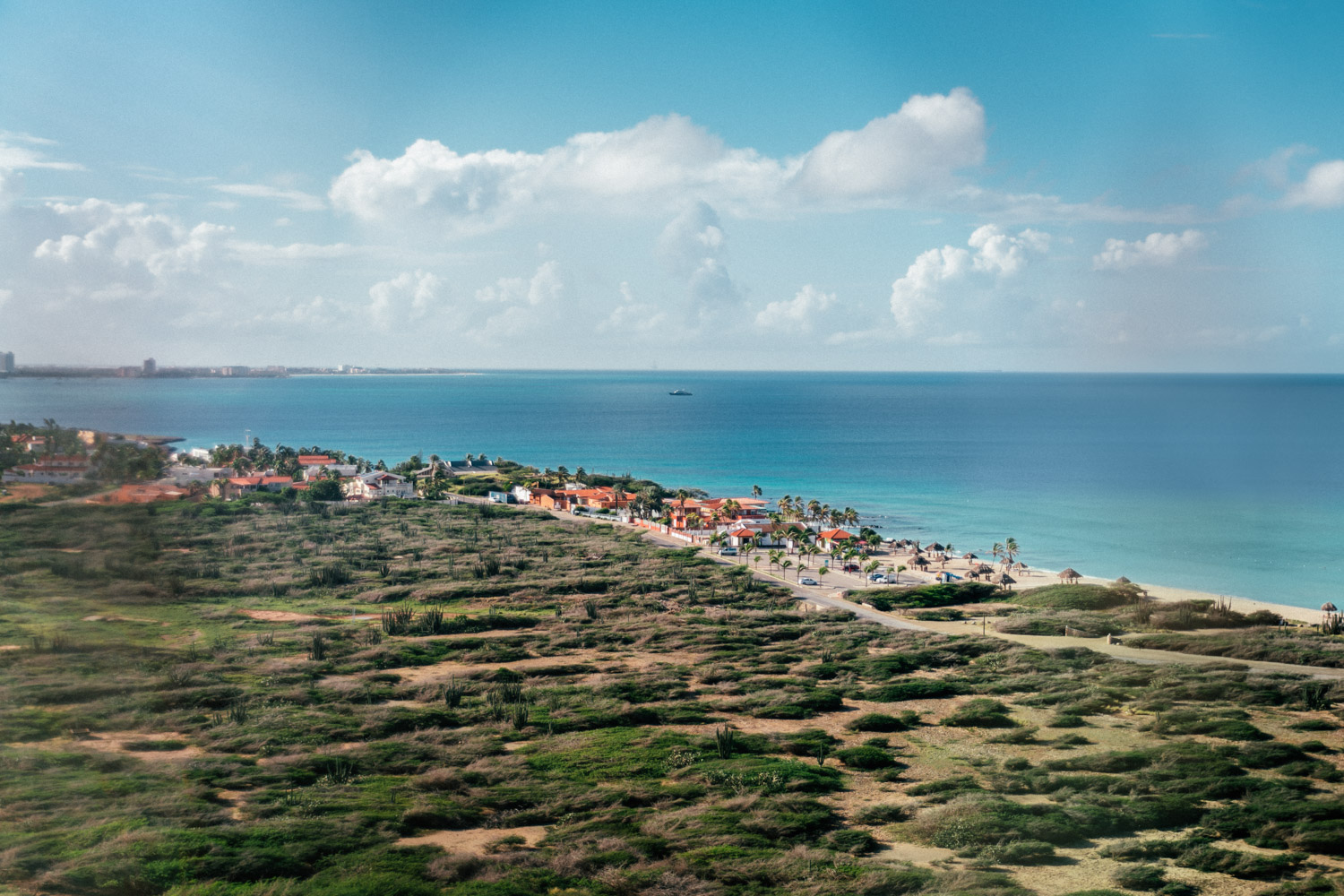 First off, Aruba is a small and flat island, only 20 miles from tip to tip.
This makes it easy and quick to travel around the island. Good to know is also that lots of beaches, restaurants, shops, and activities are within walking distance from the major hotels.
Though I would definitely recommend renting a car or jeep. Aruban roads are safe and modern, and it's a pleasure to explore more of what the island has to offer. You can also easily get around using public transportation, taxi, and the free open-air trolley in Oranjestad.
BEACHES IN ARUBA
The beaches in Aruba are pristine (duh, it's the Caribbean!). But seriously, they are so stunning and diverse. Whether you are a sunseeker, watersport enthusiast or adventure lover, there are many breathtaking choices to choose from.
From rugged and secluded beaches for kayaking, snorkeling or surfing to dazzling white-sand dreams and kid-friendly beaches.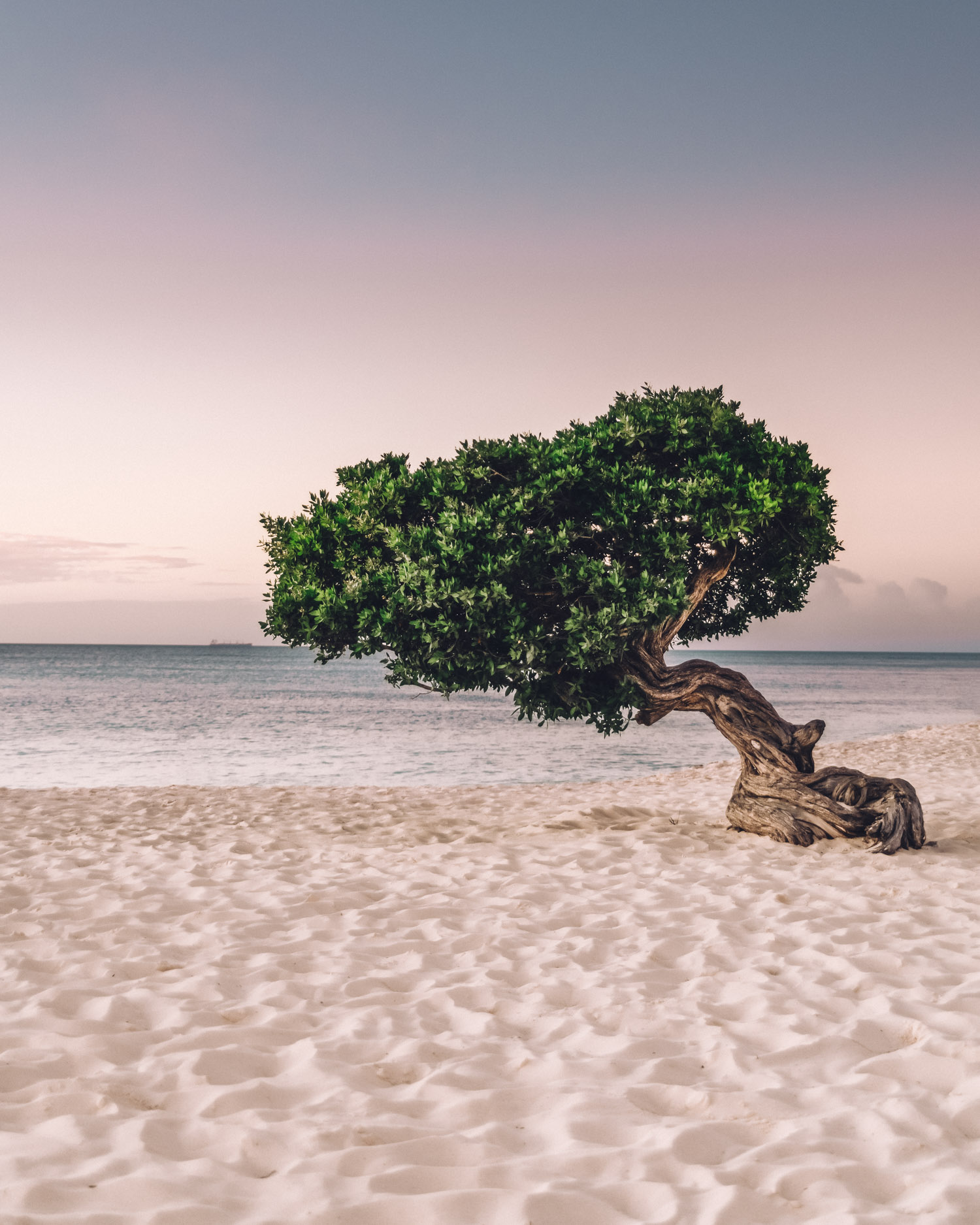 Eagle Beach – This beach is often listed as one of the best beaches in the world. Not surprising, as it's absolutely stunning. The long stretch of white sand, the clear turquoise water, and picturesque divi-divi trees make it paradise on earth.
Palm Beach – Lovely beach with white sand and clear water. The two-mile-long Palm Beach strips is home to Aruba's glamorous high-rise hotels and many shops, beach bars, and restaurants.
Malmok Beach – Quiet, rocky beach with a rugged shoreline and clear blue water. This is one of the most popular places for snorkeling right off the beach in Aruba. There's a lot of sea turtles, starfish and sea life to enjoy.
Dos Playa – A secluded, natural and quiet beach in Arikok National Park, loved by experienced island surfers. The beach is just perfectly imperfect. You shouldn't swim here as the currents are strong and the waves come crashing in. But it's great for photos, sunbathing and for enjoying that jagged, unspoiled nature of Aruba – with no tourists in sight.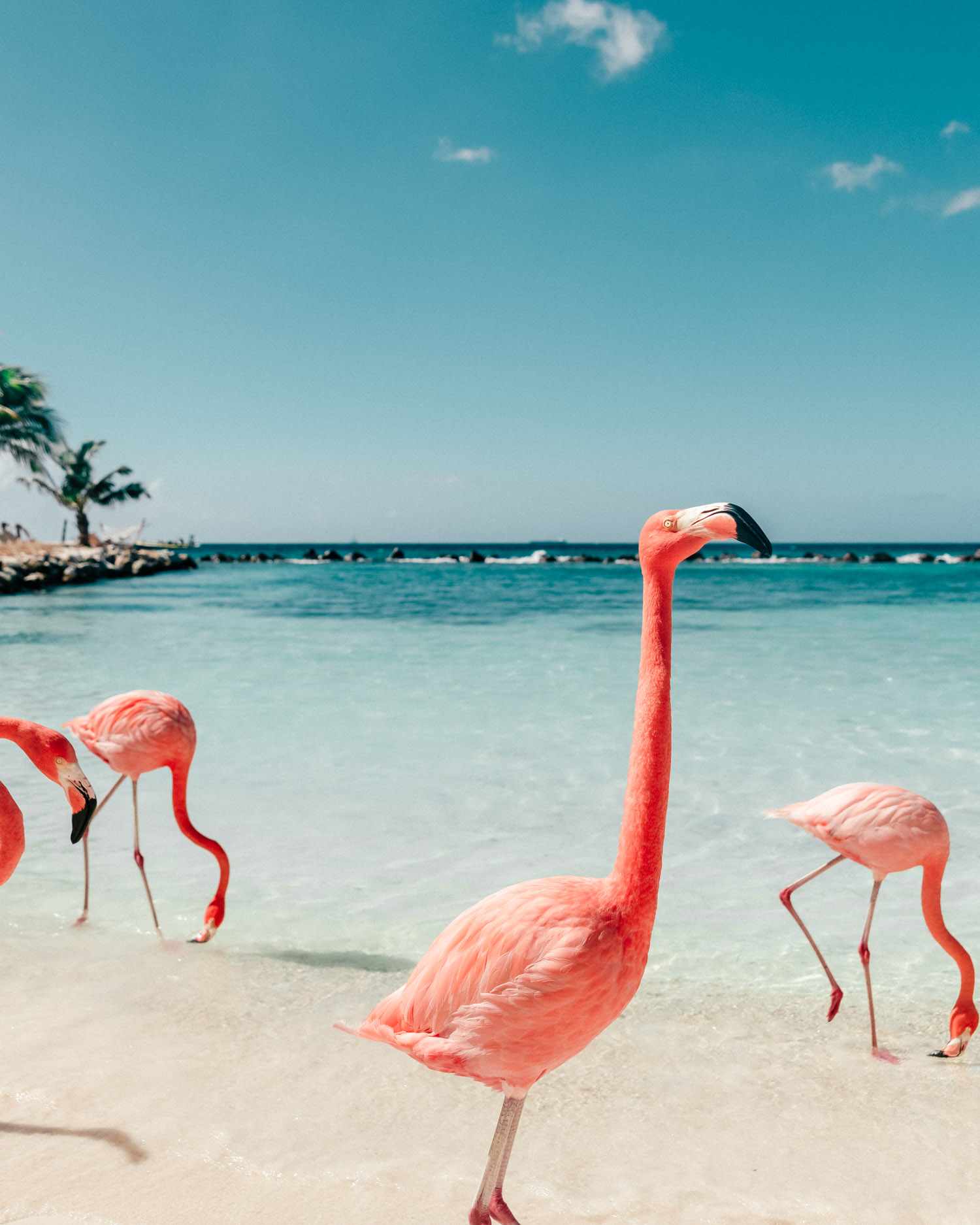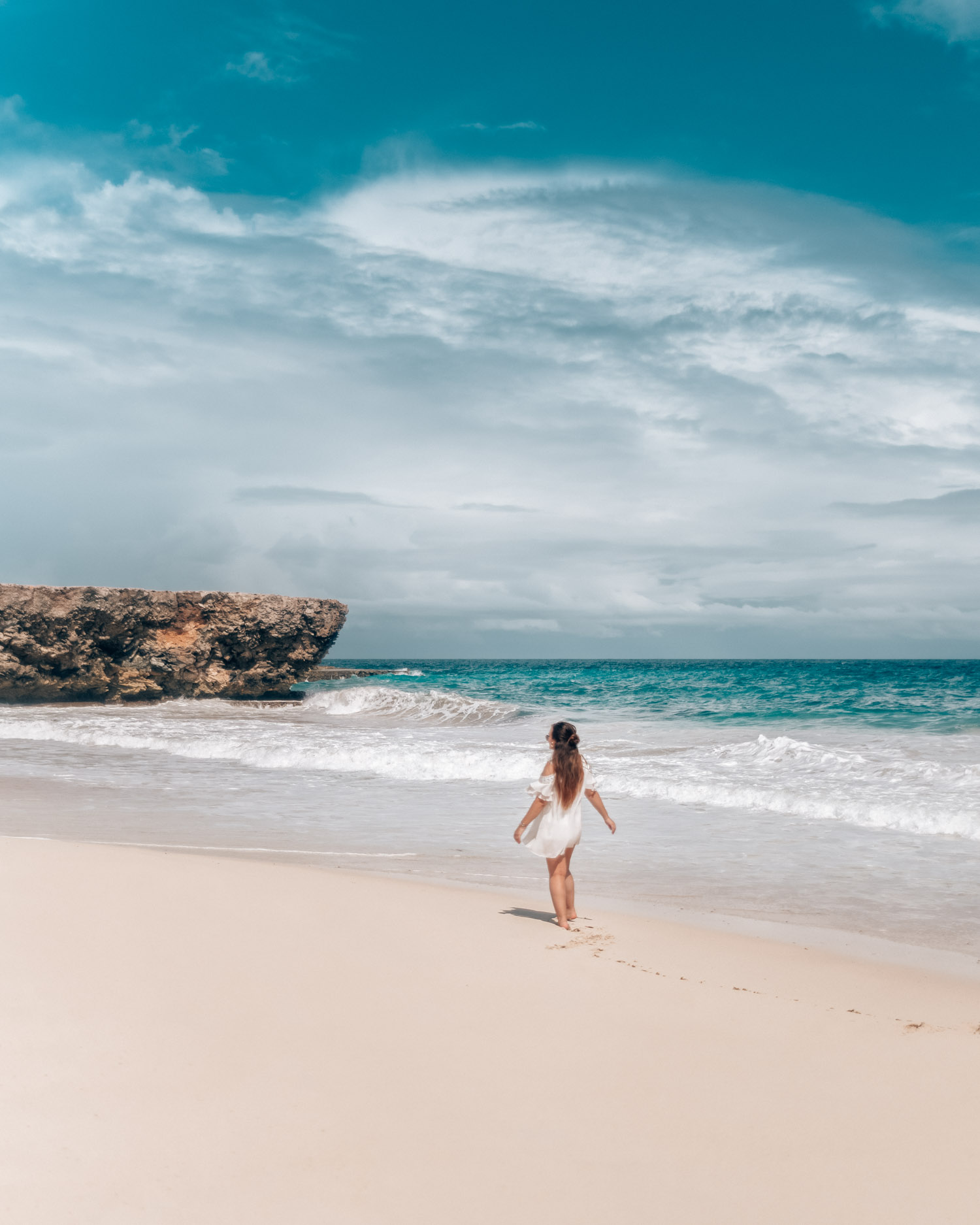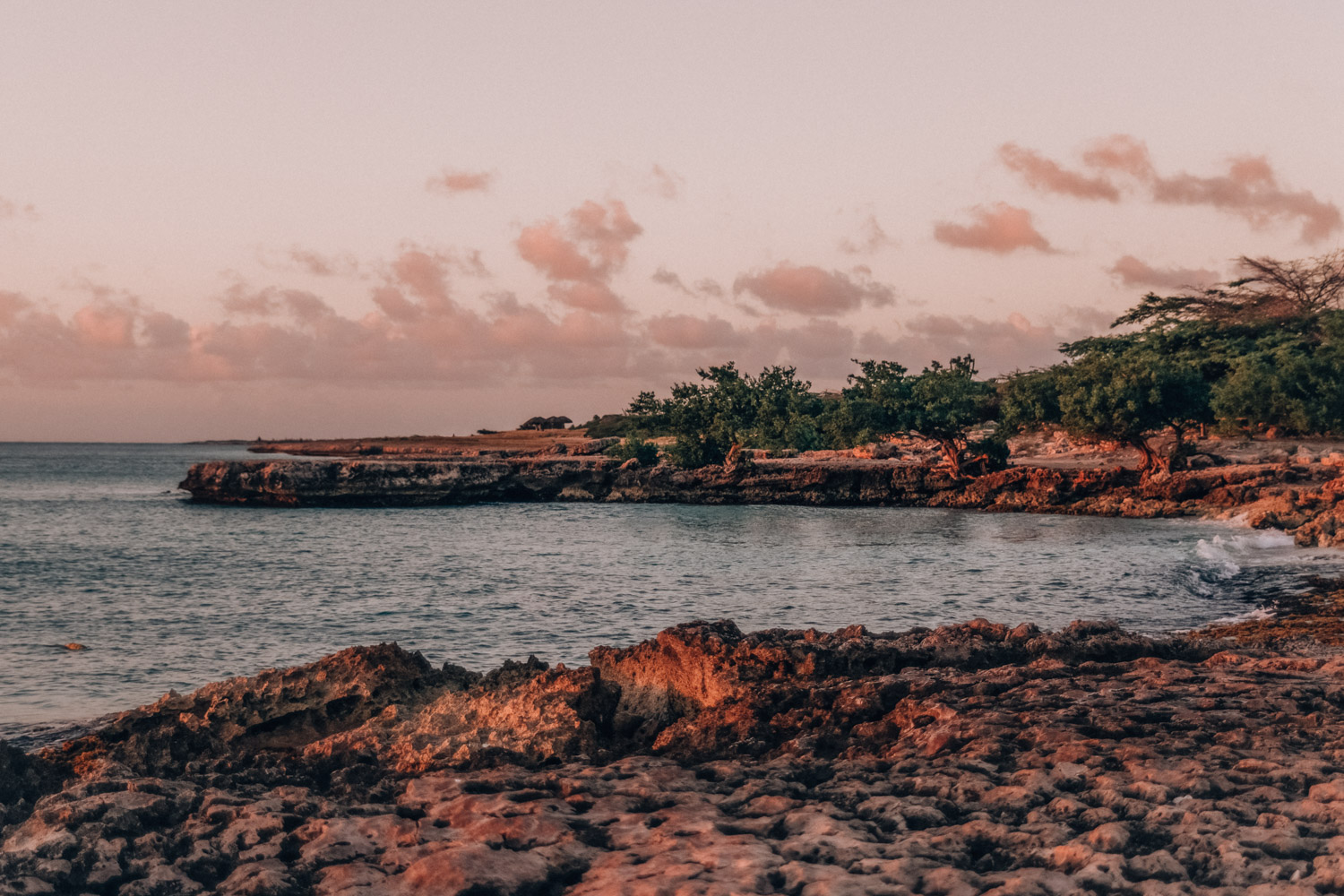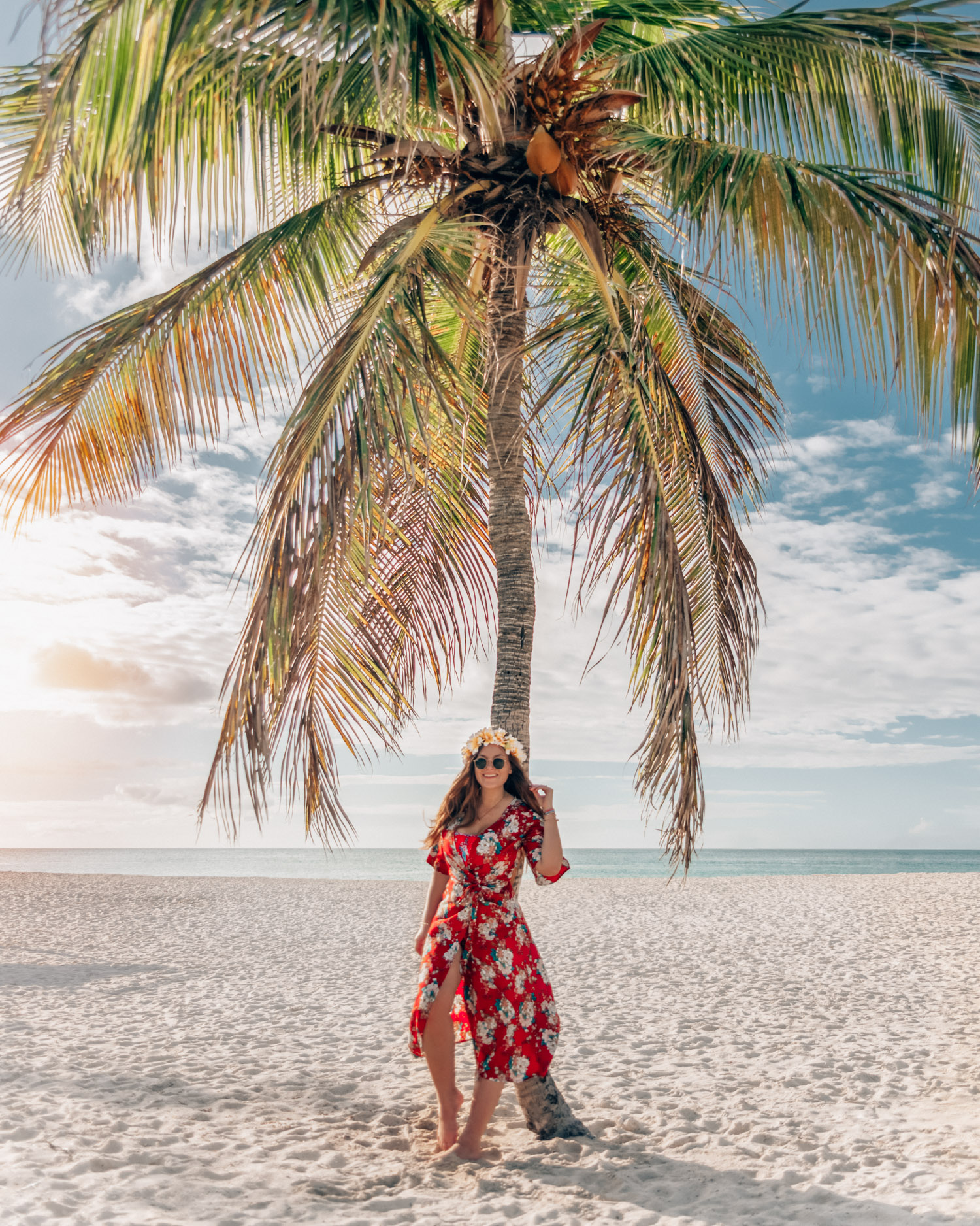 More beaches in Aruba

Flamingo Beach at Renaissance Private Island – A exclusive oasis famous for its exotic flamingos that roam the beach.
Arashi Beach -White-sand beach with crystal-blue water
Baby Beach – Kid-friendly and shallow turquoise waters
Hadicurari Beach – Beach, windsurfing, and kite surfing
Surfside Beach – Kid-friendly beach with eateries
Boca Ketu – Secluded and remote beach popular with many surfers
Mangel Halto – Secluded beach for kayaking & snorkeling
Druif Beach – Quiet beach for snorkeling and swimming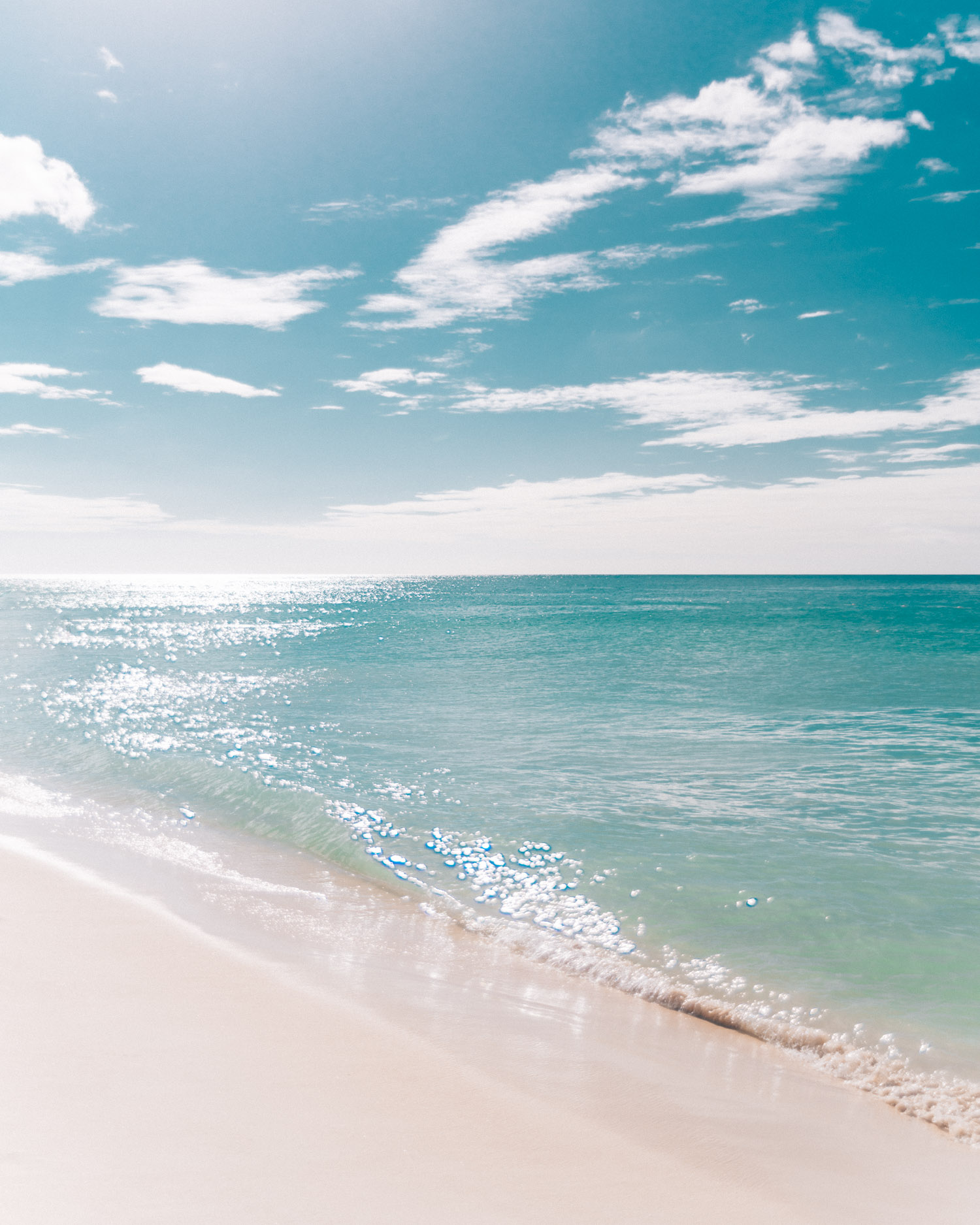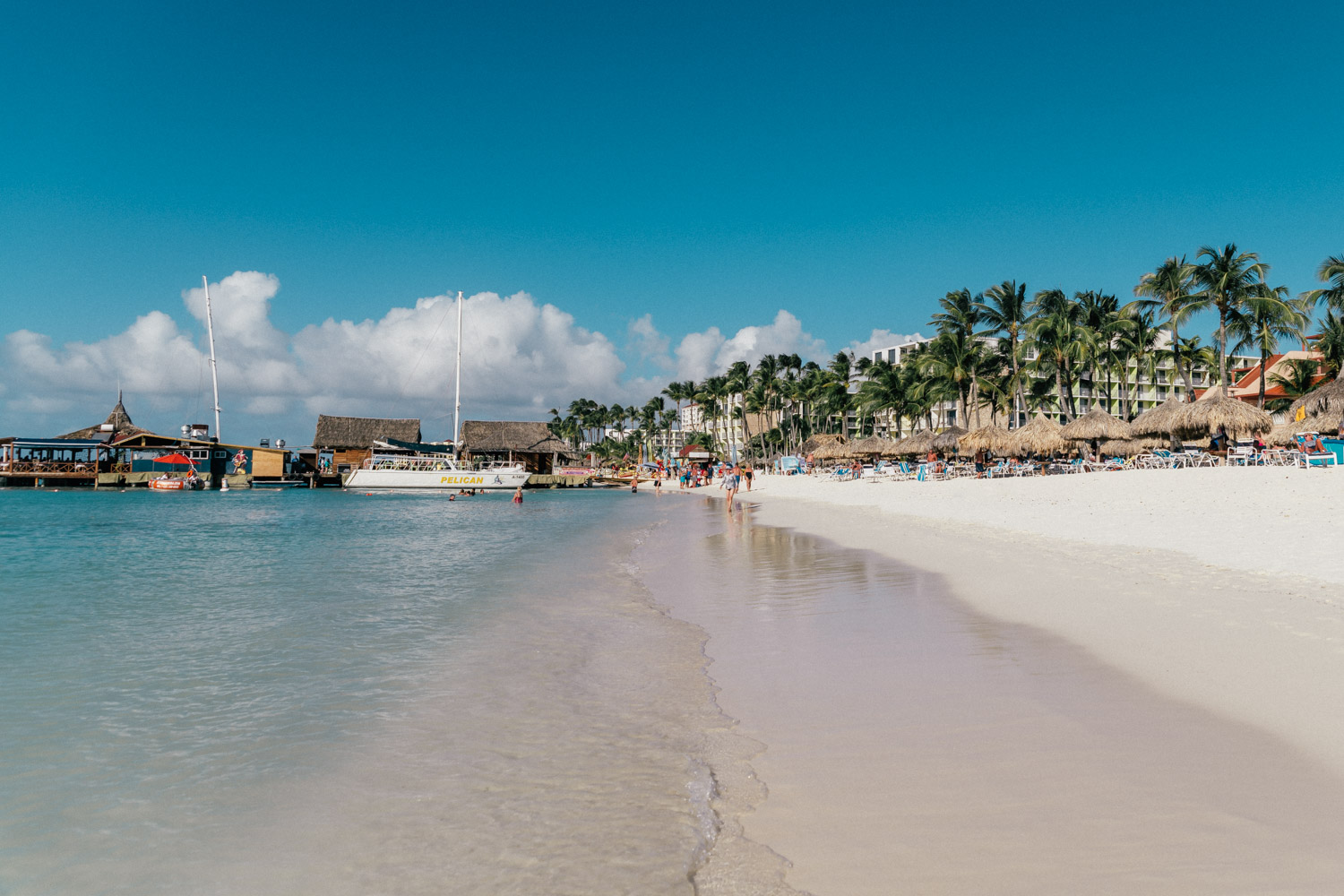 THINGS TO DO IN ARUBA
Aruba may be best known for its perfect weather and beautiful beaches, but this One Happy Island is full of other incredible things to do. Here are some ideas for you:
Go snorkeling or diving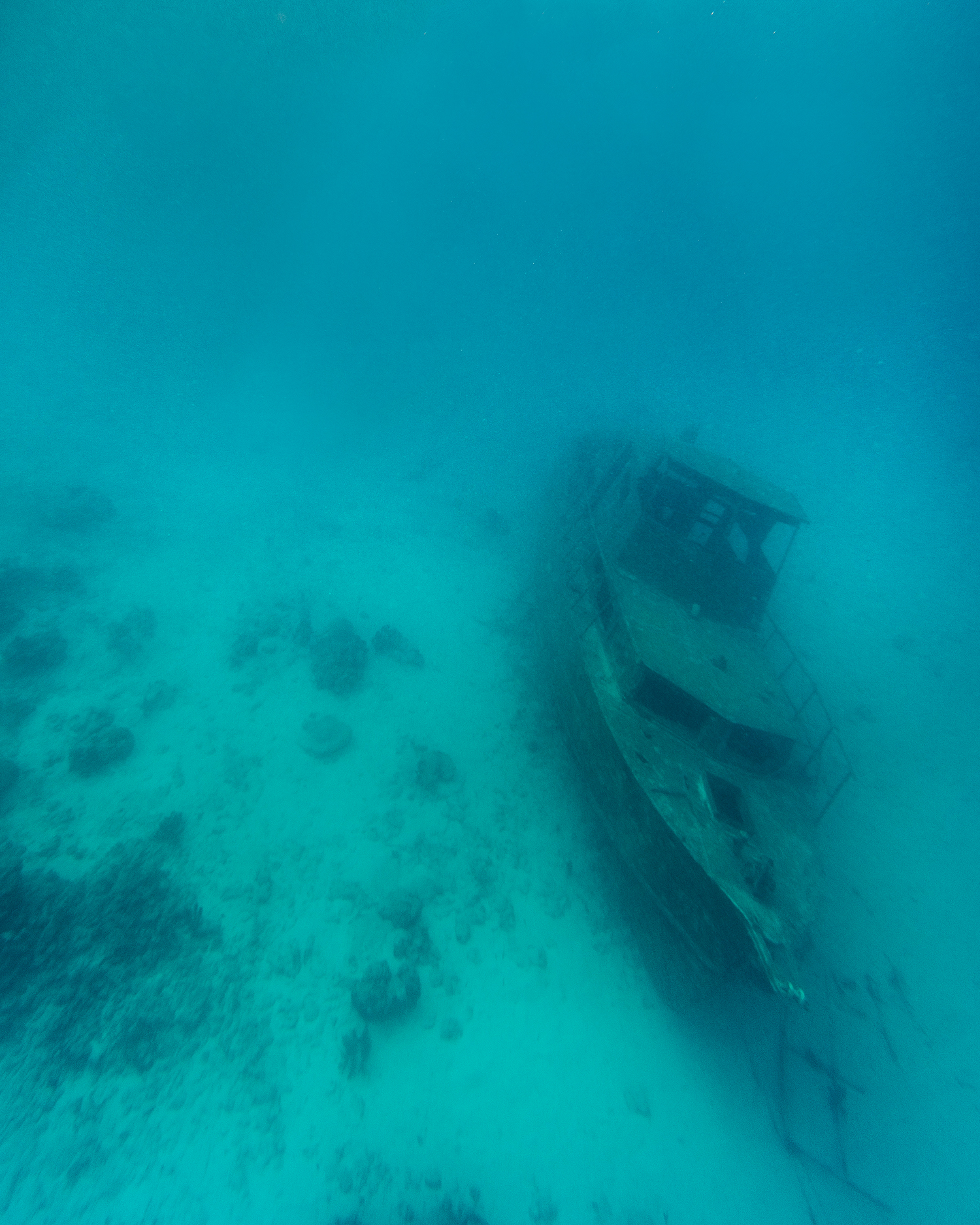 Besides snorkeling with turtles, and discovering the rich, colorful sea life and coral reefs, you can explore over half a dozen shipwrecks. There are underwater experiences for rookies and masters alike.
The most famous wreck is the SS Antilla. This 400-foot (133-meter) long German freighter was sunk by its captain during WWII to prevent capture by the Allies. Whether you snorkel around the wreck or dive in for a closer look, this ghost ship is a one-of-a-kind site worth exploring.
Other popular wrecks worth exploring are the Jane Sea, Pedernales, and the intentionally sunk S-11 and DC-3 aircraft. These airplane wrecks intrigue divers of all levels from around the world.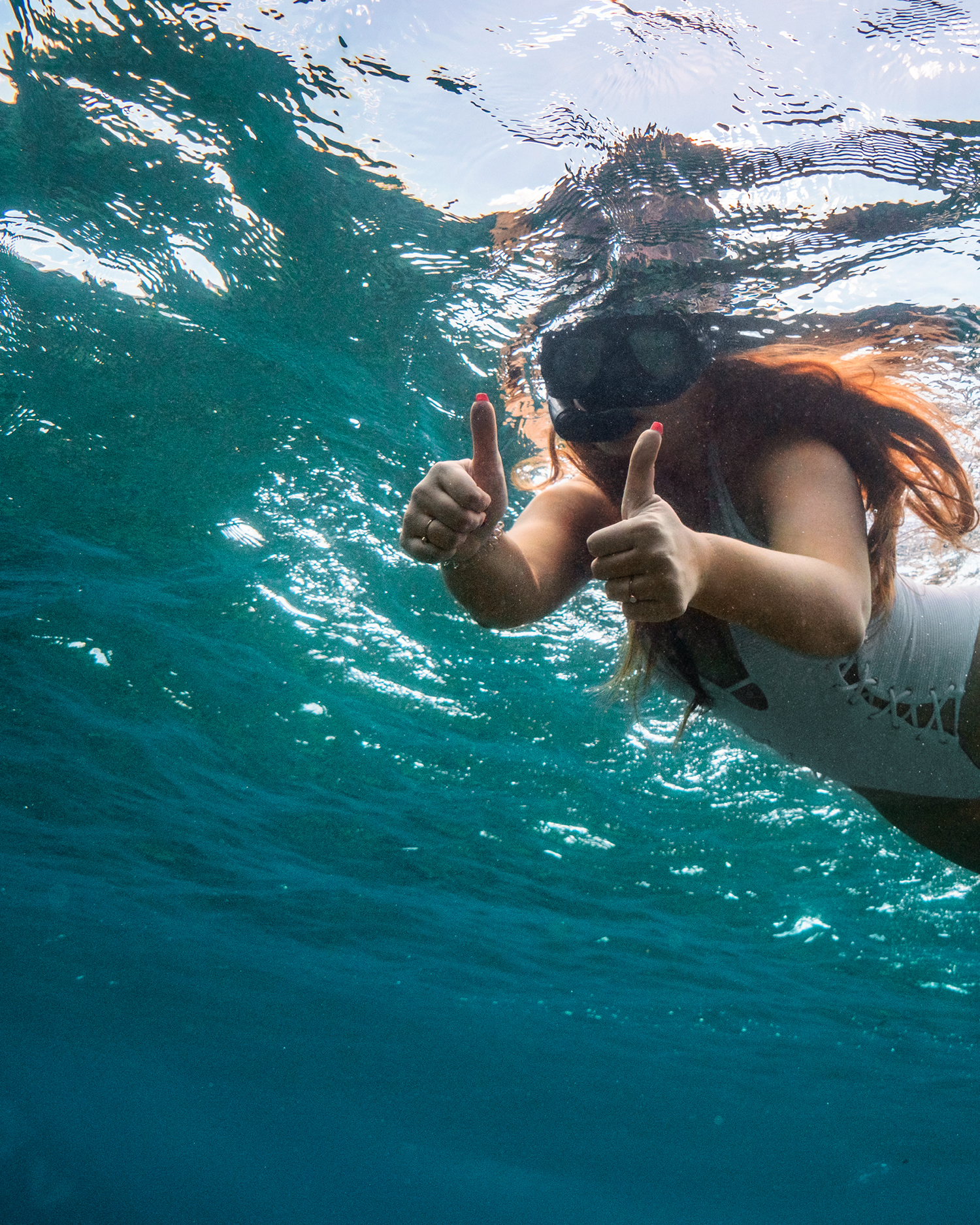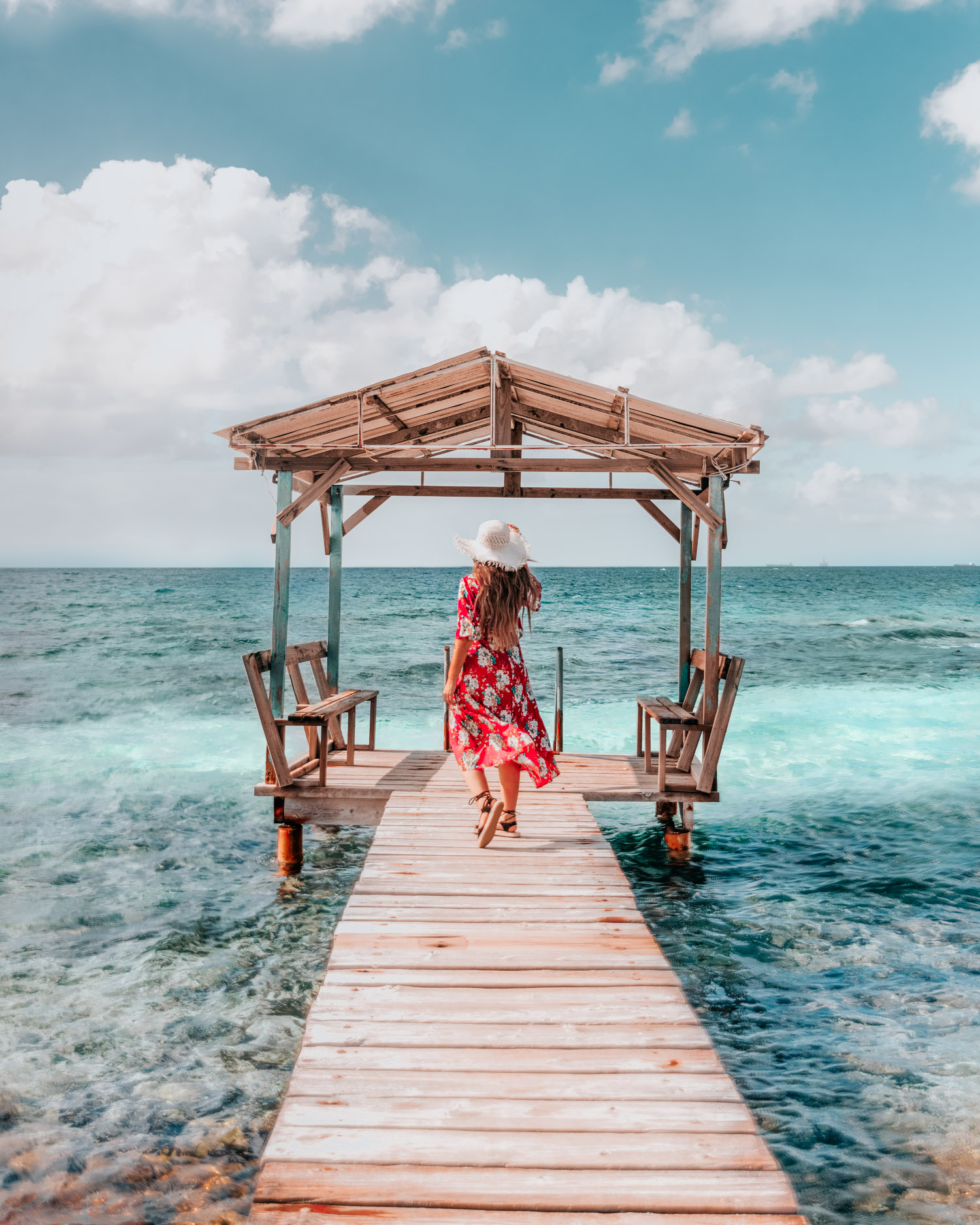 Swim with flamingos at Renaissance Private Island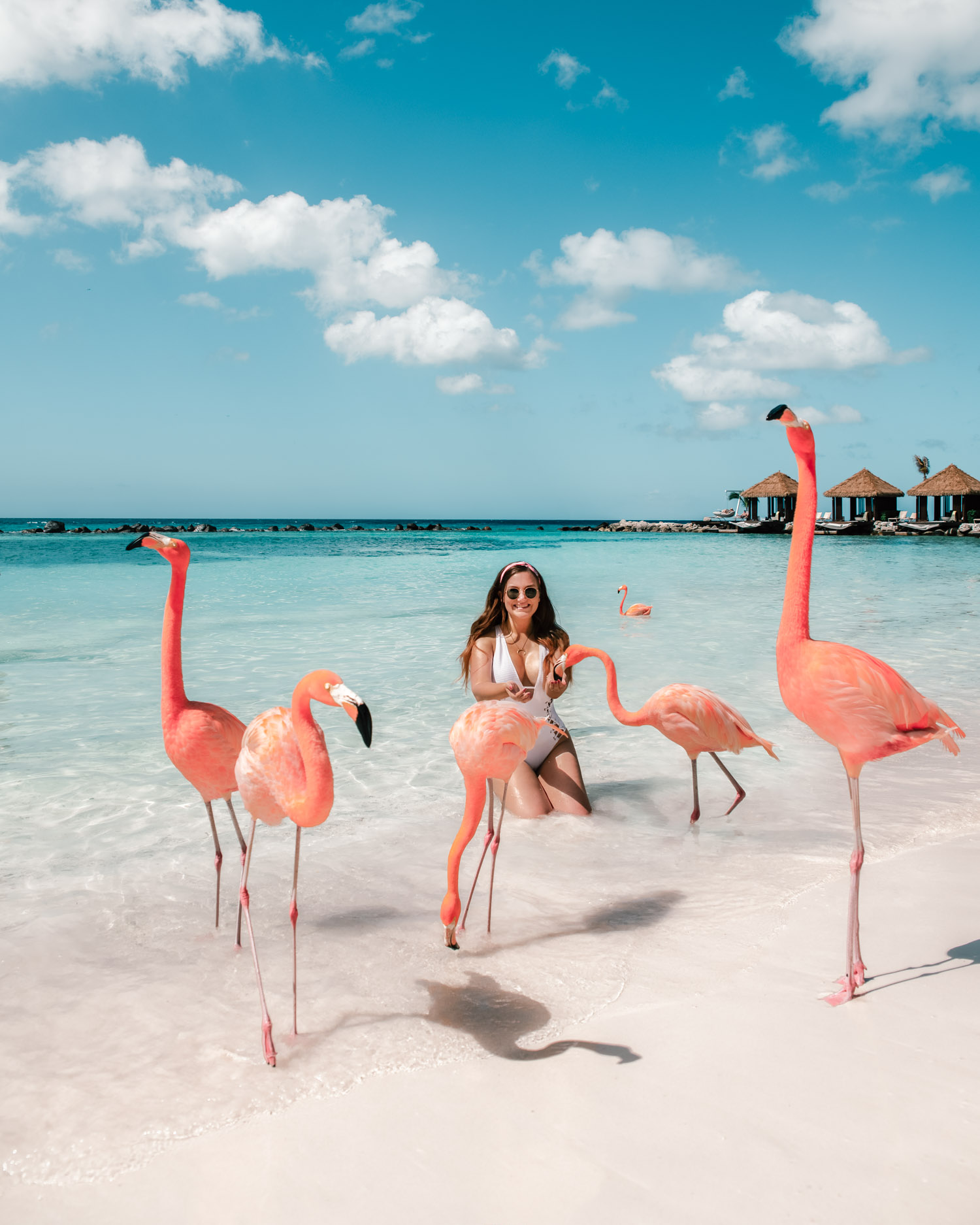 Talk about a fairytale experience! Swimming with flamingos in Aruba has been on my bucket list for so long. I could almost not believe my eyes when I arrived in real life and saw two flamingos casually strolling past my sunbed. It's unreal.
If you have seen the flamingo photos from Aruba on Instagram, you might believe there are flamingos everywhere on the island. To avoid disappointment, let me first tell you that there's not.
There are only a couple of flamingos in Aruba, and they live on a private island owned by Renaissance Aruba Resort in Oranjestad. You do either have to be a hotel guest or try to get your hands on a highly sought after day pass for $125 to gain access to the island.
But it's so worth it! Not only is it an unforgettable and surreal experience to swim and bask in the Aruban sun with flamingos by your side, but it's incredible to spend a whole day on the island. It's a true tropical oasis. You can enjoy private bungalows, luxury cabanas, hammocks, perfect white beaches, spa, delicious Caribbean food, and cocktails.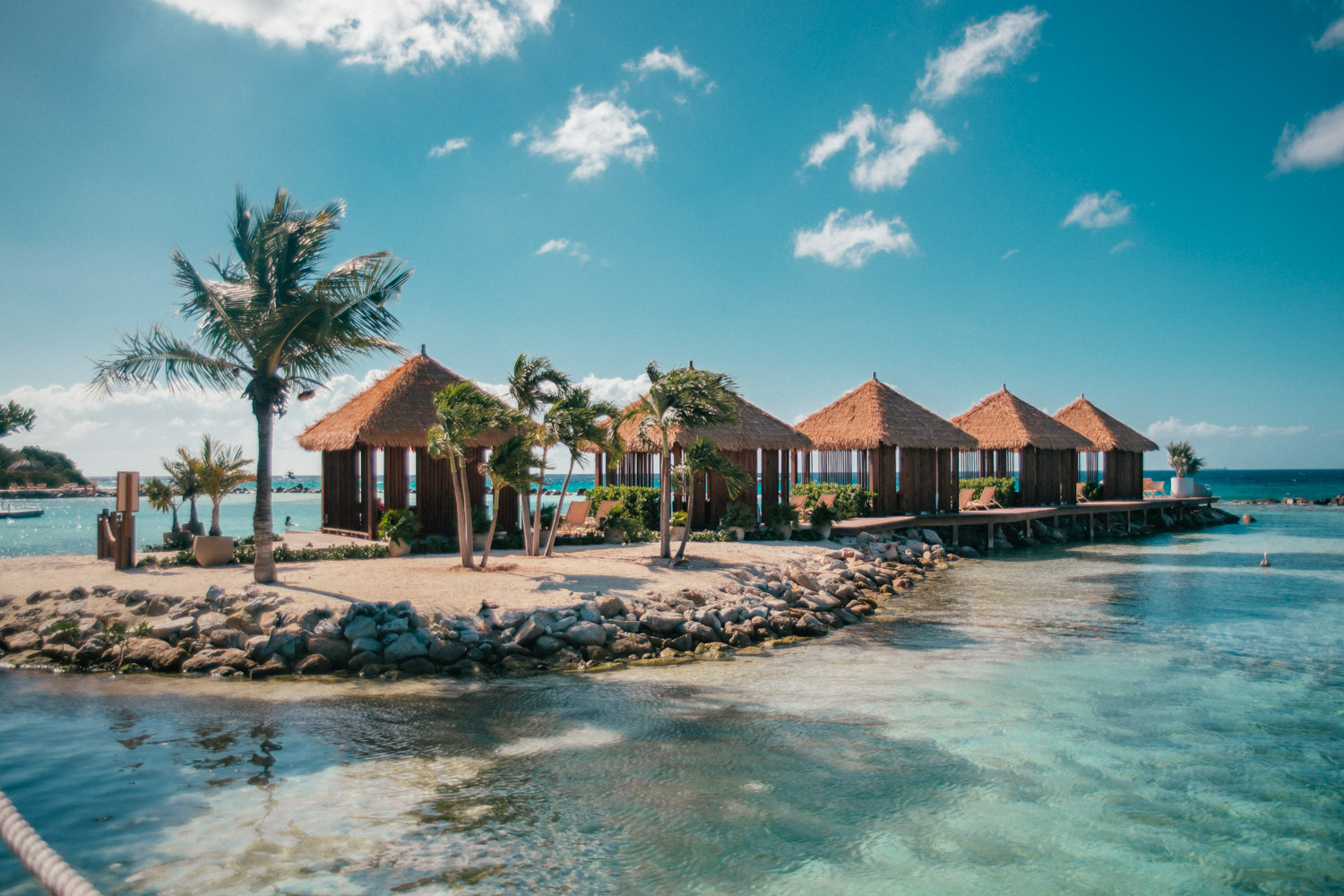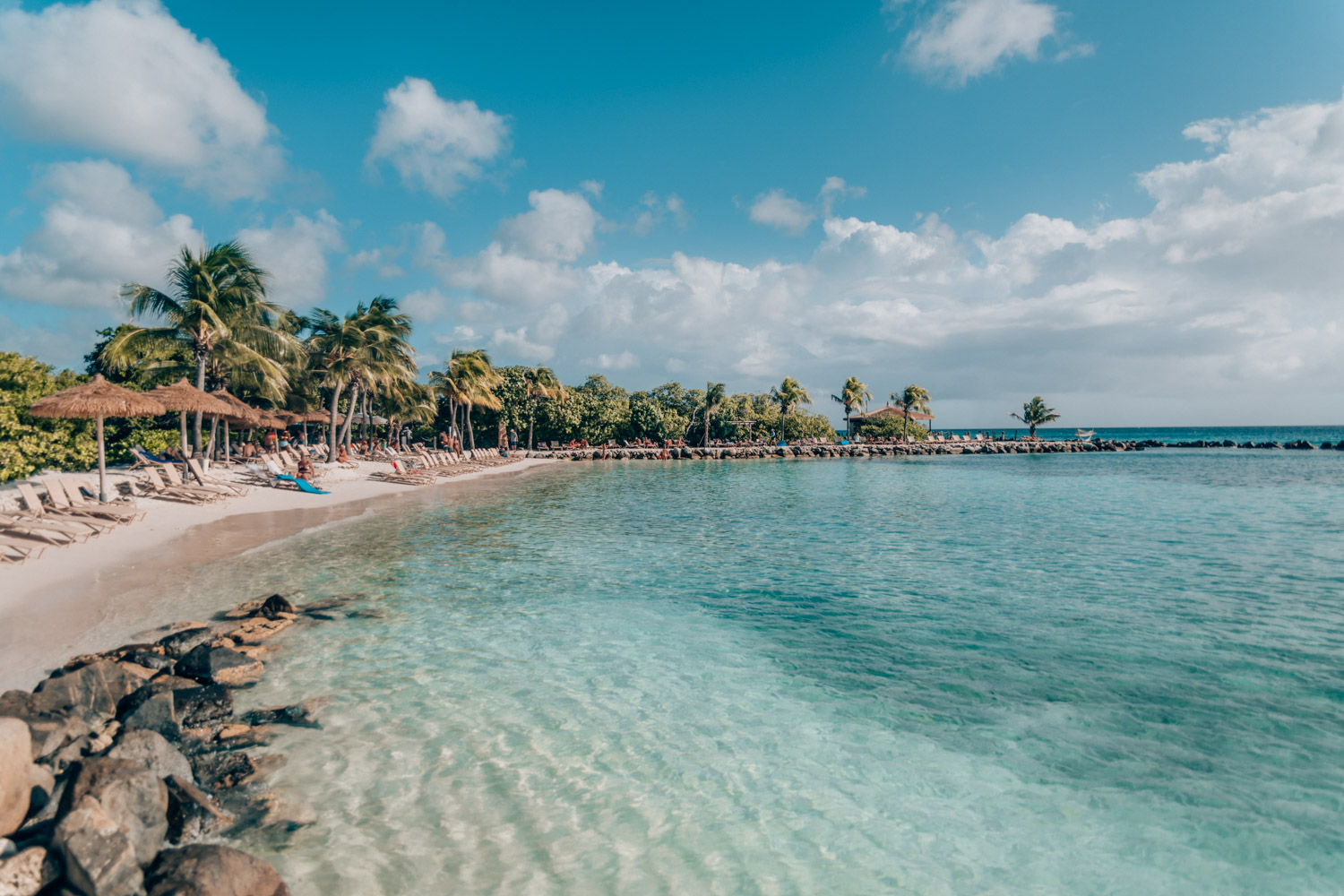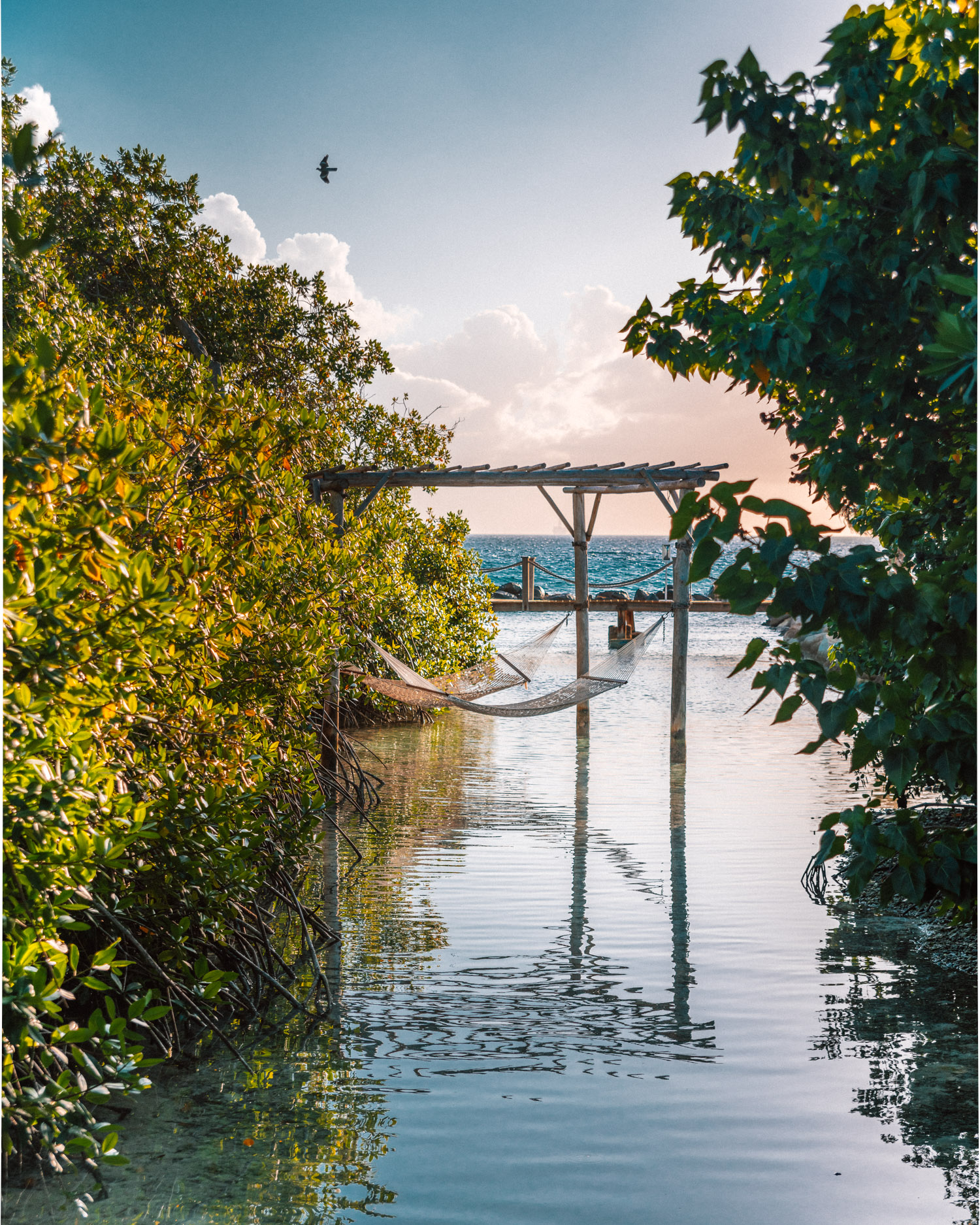 Explore Arikok National Park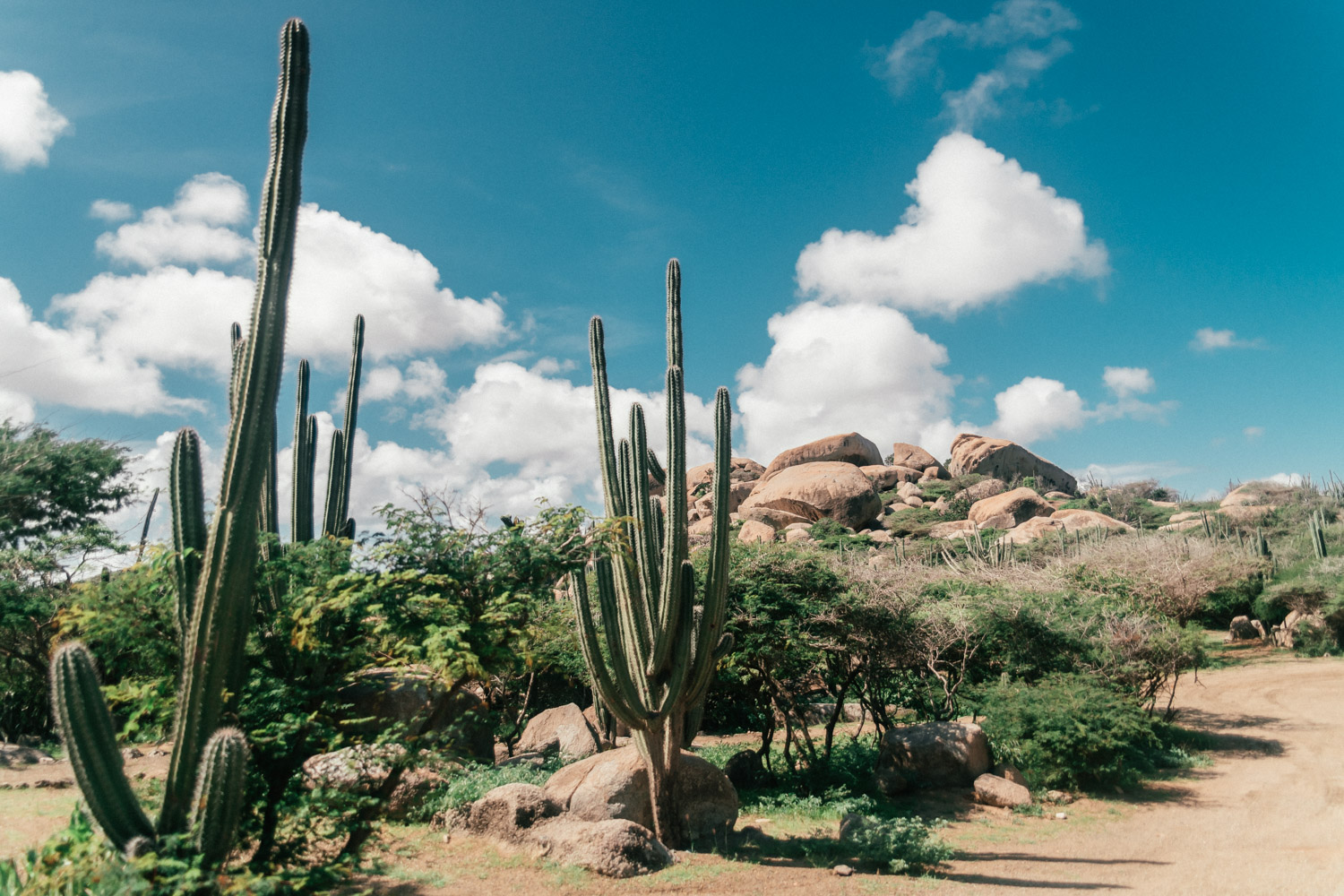 Arikok National Park is the wild side of Aruba, and it's a must-see if you ask me. The park covers nearly 20 percent of the island with its rugged terrain, desert-like hills, and tall cacti.
The park is home to a great variety of plants and animals like Aruban burrowing owl, donkeys, divi-divi trees, aloe, tropical flowers, birds and iguanas. Explore this natural wonder with highlights such as Conchi Natural Pool, Dos Playa, Boca Prins, Quadirikiri Cave, and Fontein Cave.
Rent a jeep or go on off-road tour to explore what Arikok National Park has to offer.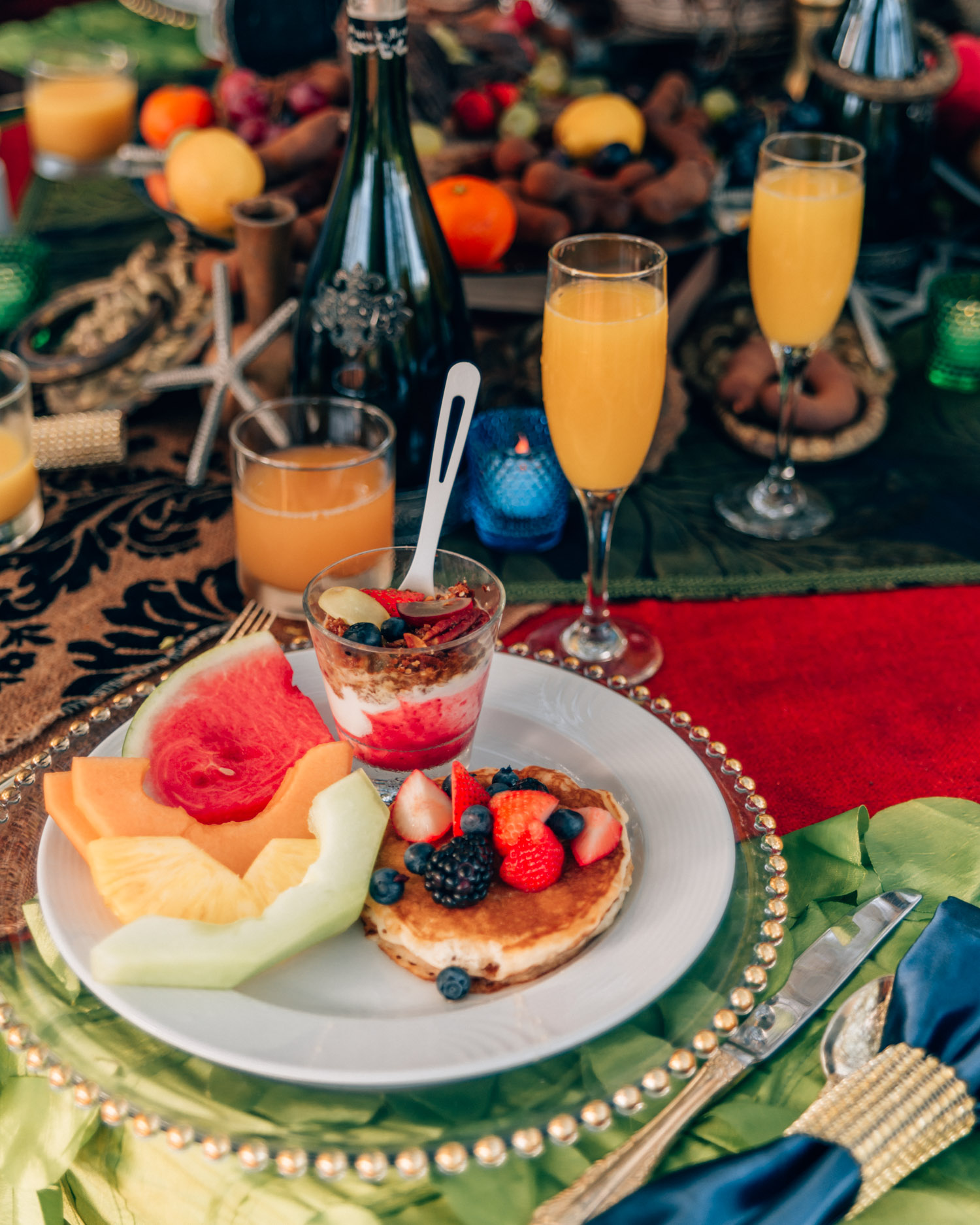 Tip: If you're celebrating a special occasion, let the creative event planner House of Mosaic set up an unforgettable Caribbean breakfast among the cacti in Arikok National Park.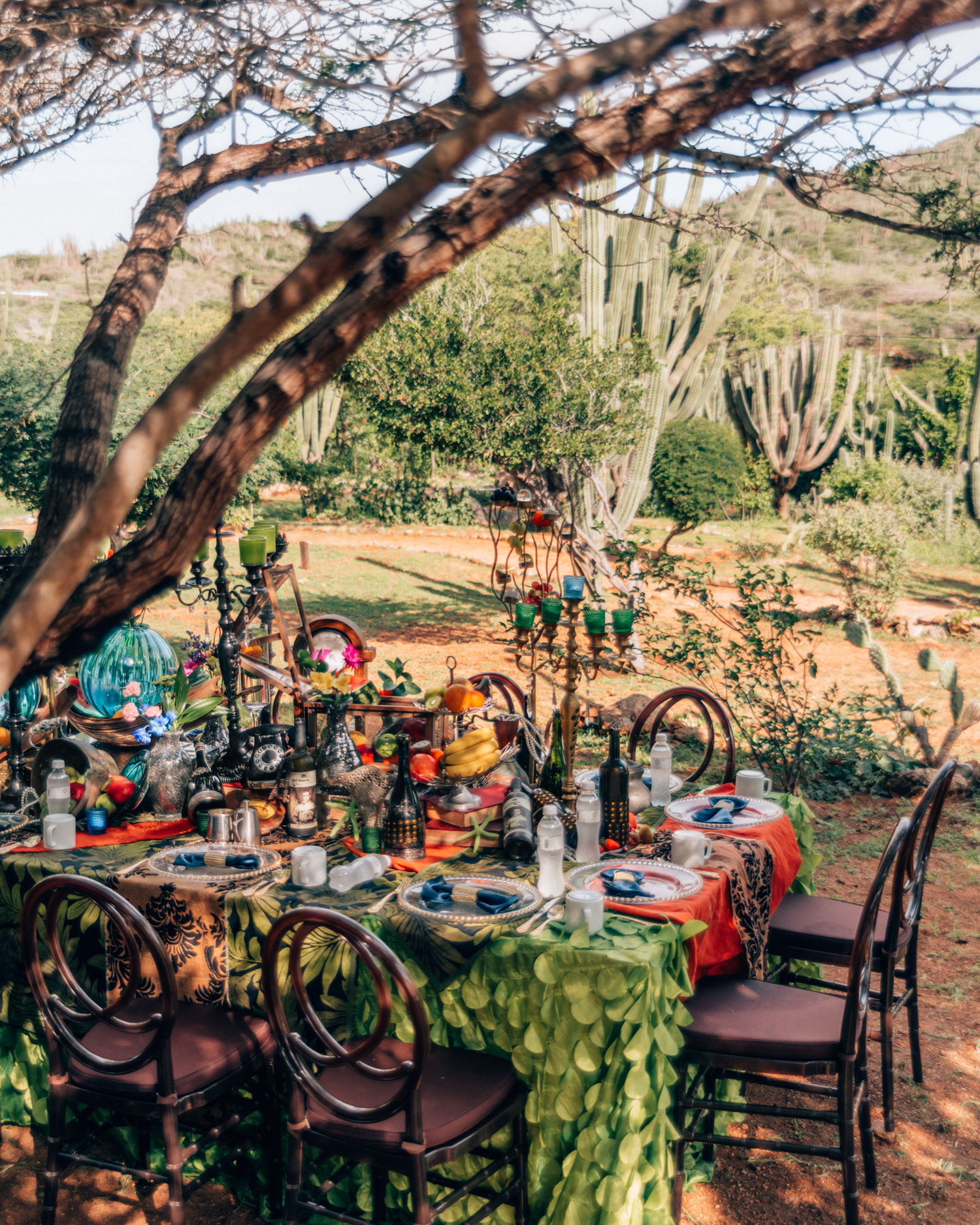 Step inside the Quadirikiri Cave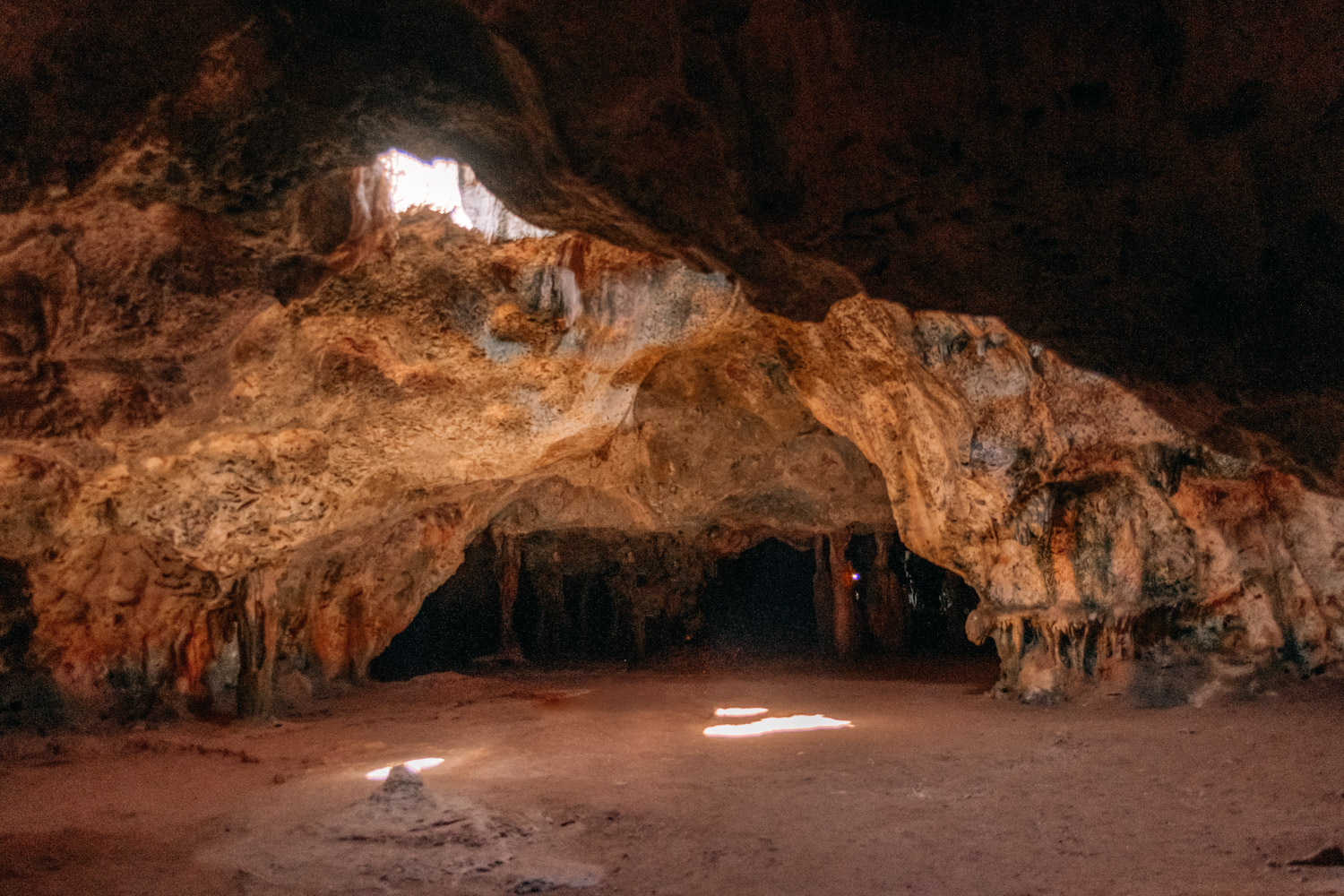 The Quadirikiri Cave (also spelled Guadirikiri Cave) is a captivating limestone cave in Arikok National Park. Visit the cave when the sun shines through the cracks in the ceiling, illuminating its two large chambers – adorned with stalactites and stalagmites.
And watch out for the hundreds of nocturnal bats as you step inside.
Take a boat tour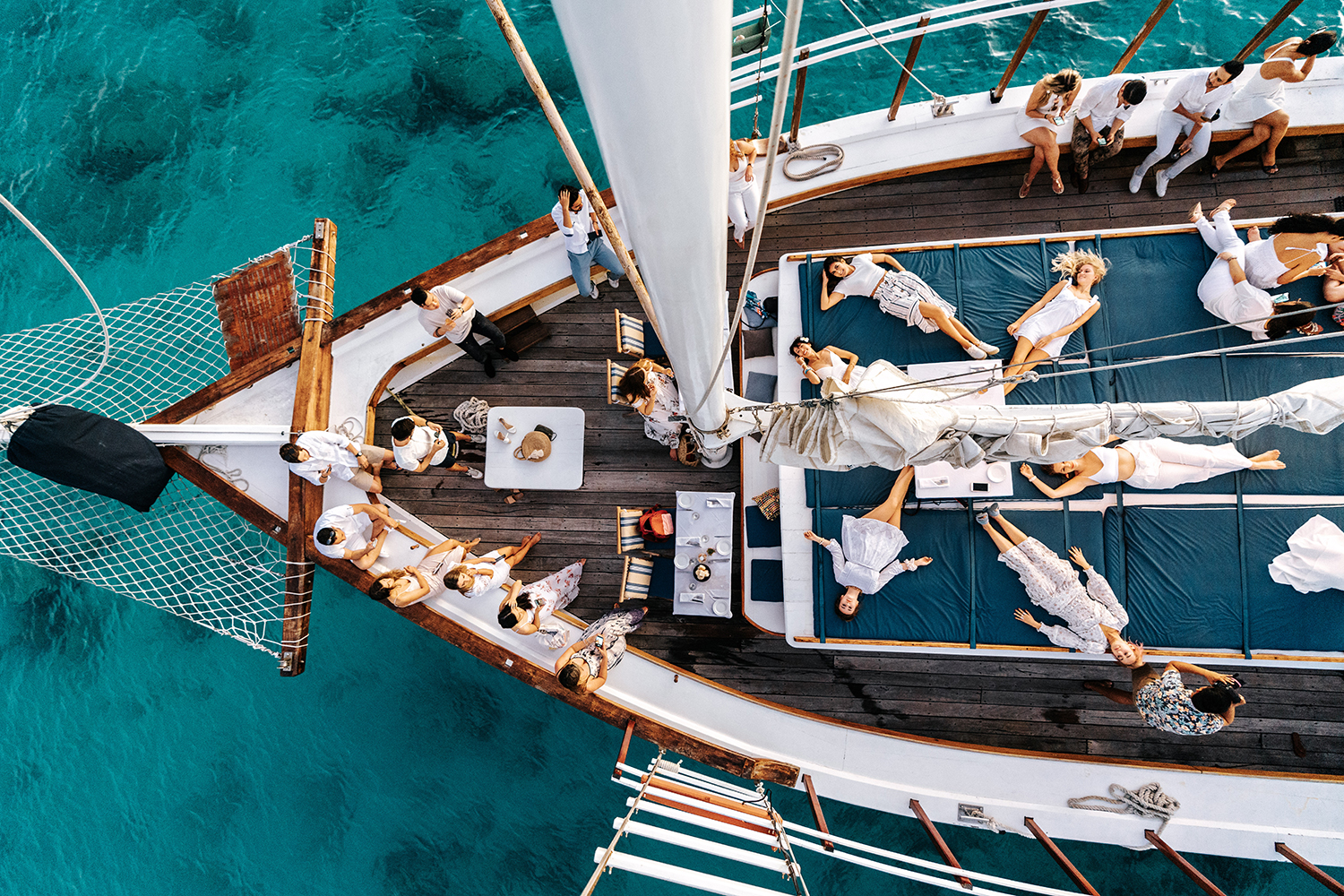 Another thing I think you can't miss in Aruba is taking a boat tour. It's so relaxing to spend a couple of hours on the ocean. There are also a lot of different cruises to choose from. Day cruises combined with snorkeling, diving, dinner, and sunset – as well as moonlight cruises.
We enjoyed a sunset dinner aboard the Montforte Luxury Cruise. And a private boat tour to Barcadera Reef – including snorkeling around the SS Antilla Shipwreck.
Check out these top-rated boat tours.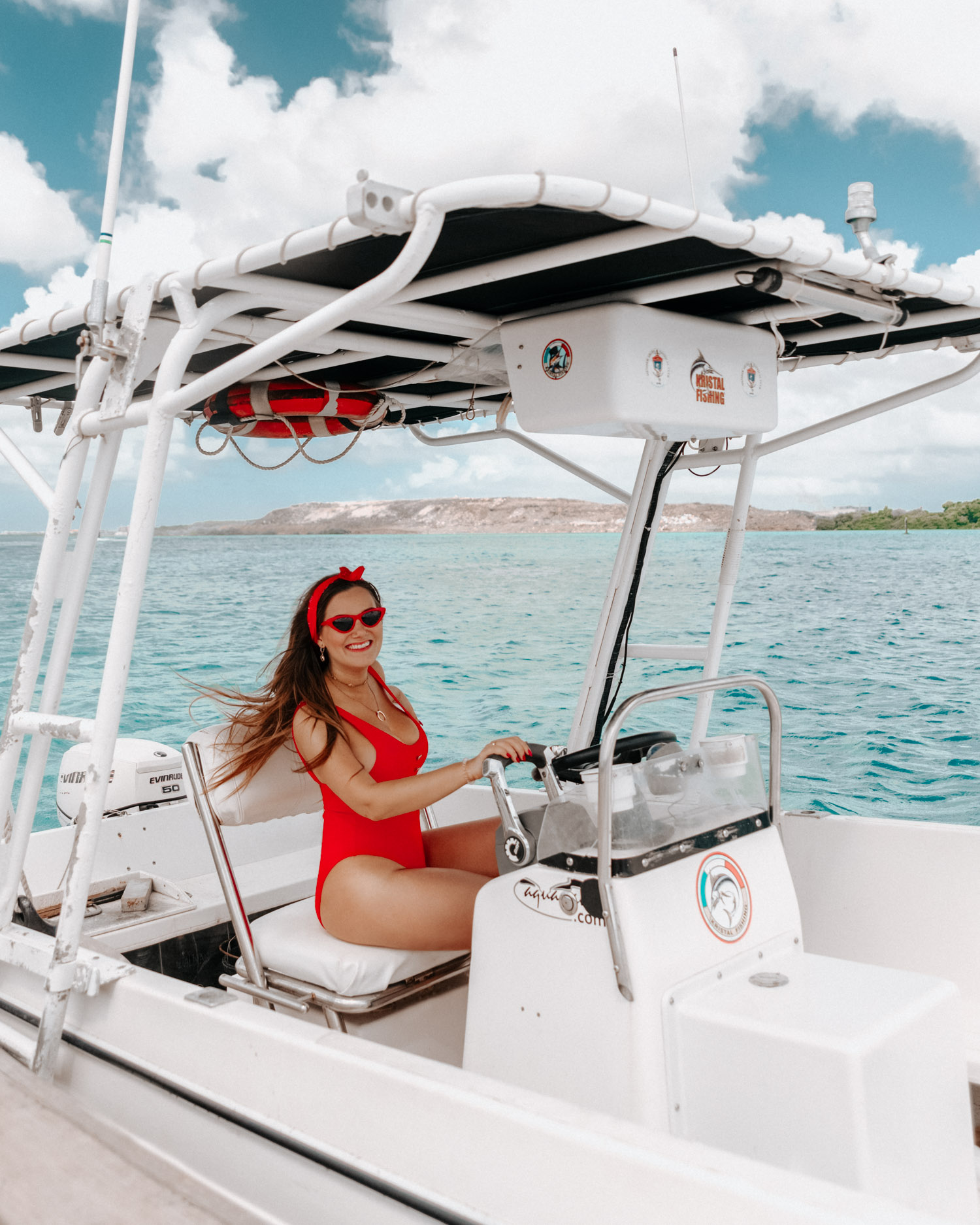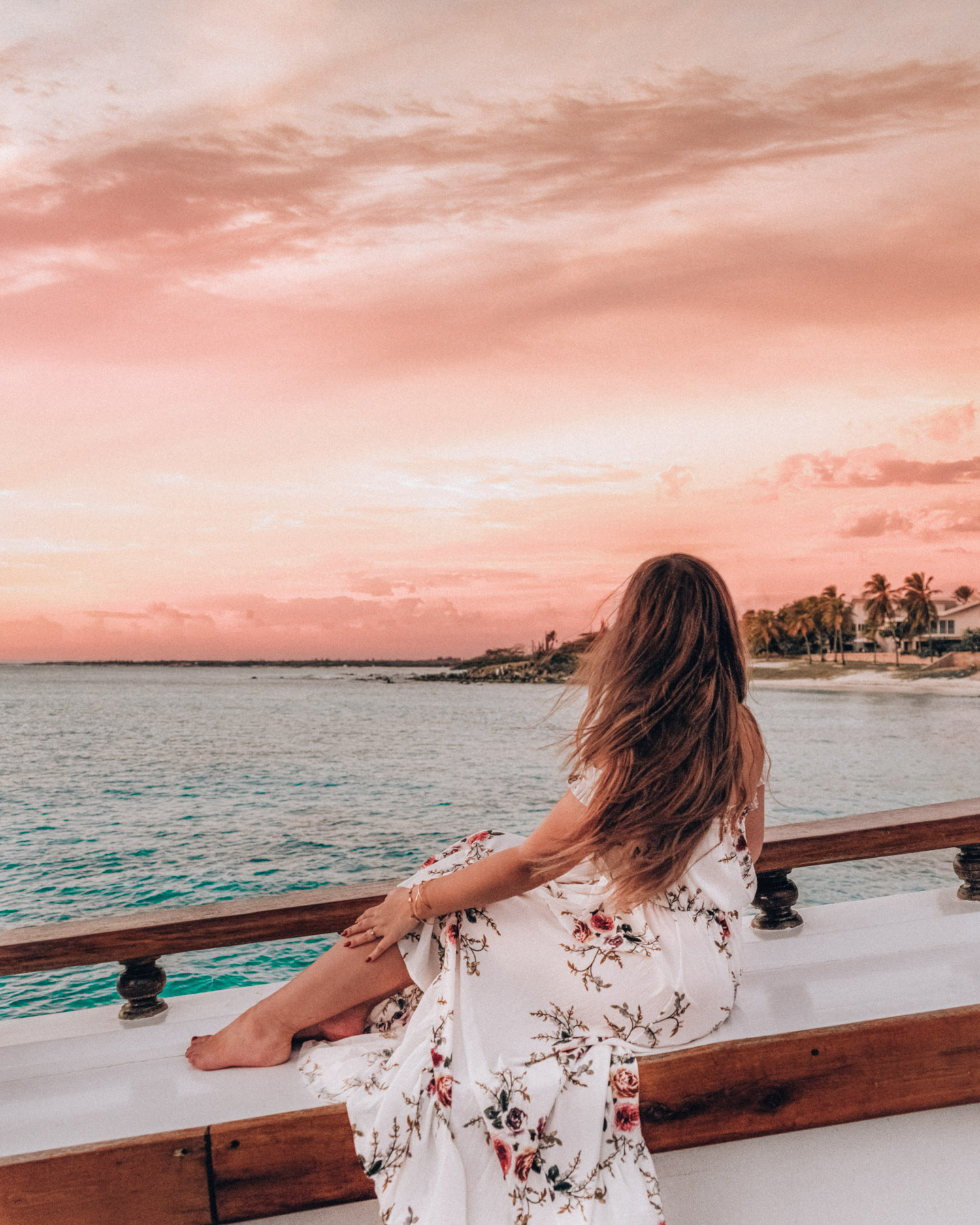 Explore Oranjestad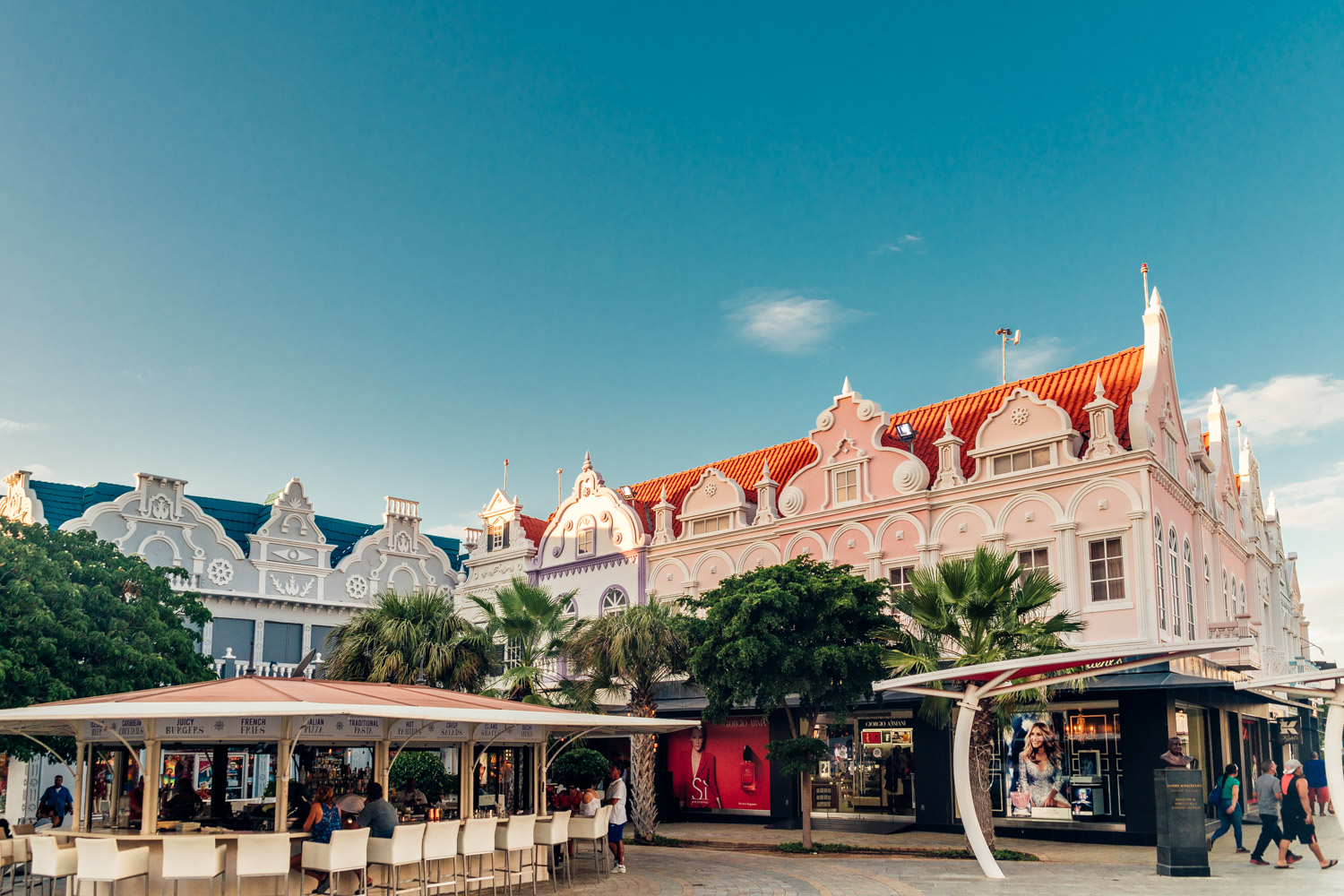 Oranjestad is the capital of Aruba, named after the Dutch Royal House of Orange. The colorful downtown is filled with interesting boutiques, restaurants, luxury brands, dance clubs, and bars.
Get your hands on some Aruba aloe products and locally made crafts while you take in the picturesque Dutch Colonial 'gingerbread' buildings painted in bright Caribbean colors.
Click here for more sights, tickets, and guided tours in Aruba
Check out the street art in San Nicolas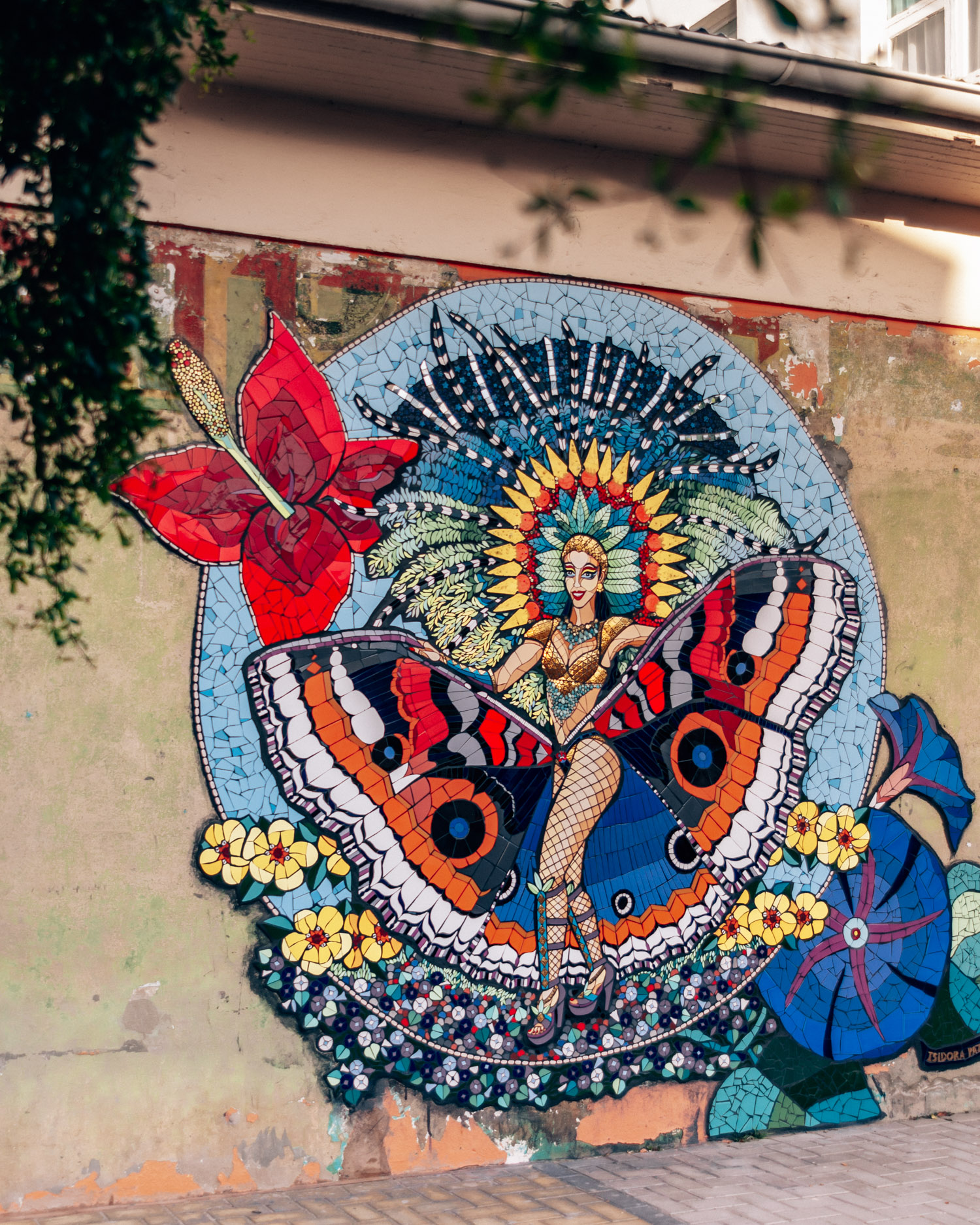 San Nicolas, "Sunrise City," is the second-largest city in Aruba. It is a former ghost town that has engaged street mural artists from all over the globe to use its broken-down buildings as a canvas for large-scale artwork.
Above all, it is street art that makes San Nicolas a must-see in Aruba. I've been on a lot of street art tours in different cities all over the world, but nothing measures up to San Nicolas so far. This street art is INCREDIBLE!
Here you can see everything from a "trash iguana" piece made with recycled rubbish to 3D paintings and a stunning mosaic mural enhanced with real gold and mirrors.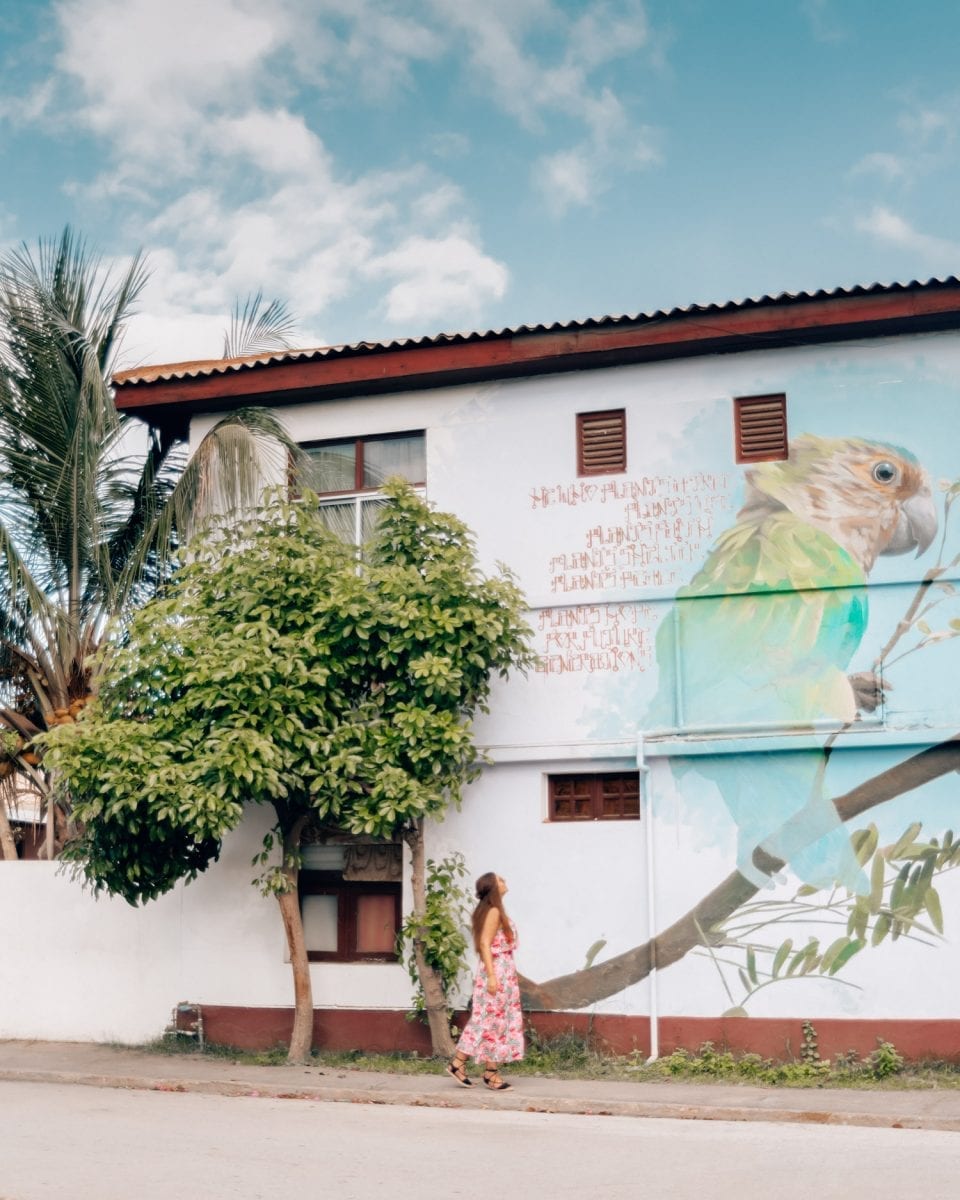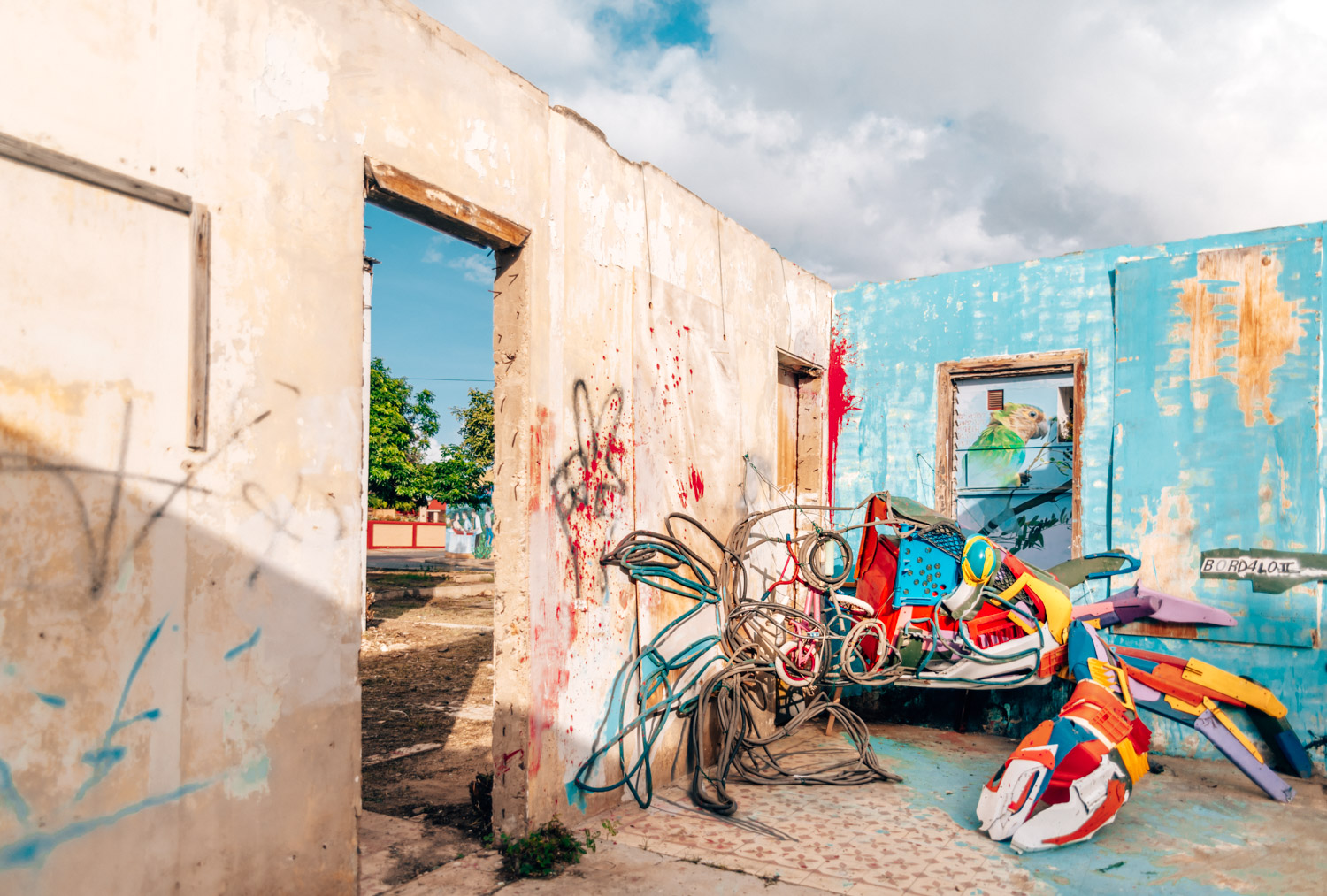 Experience the Aruba Carnival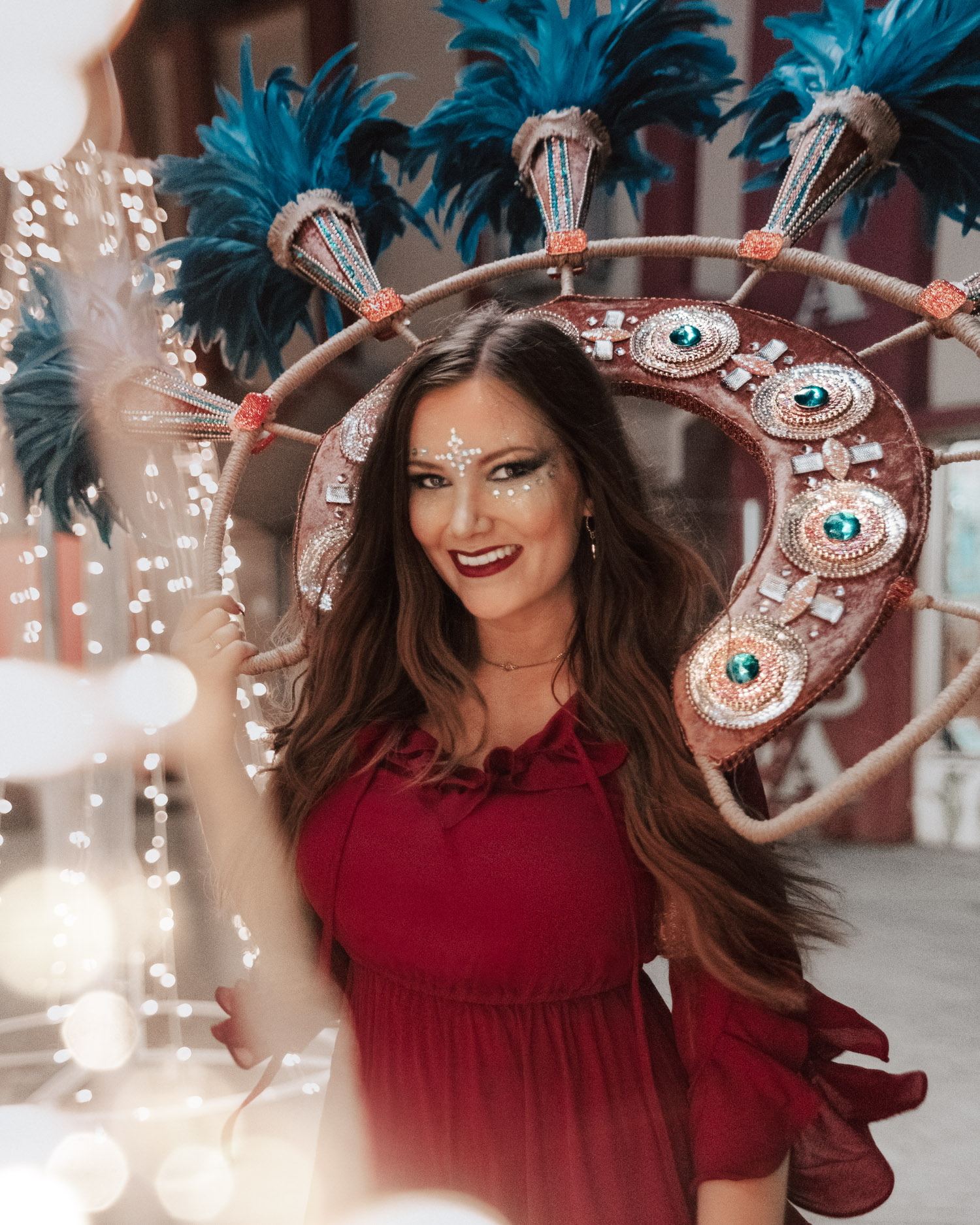 If you ever get the opportunity to visit Aruba during the annual Carnival – take it! I just got a small taste of the colorful carnival festivities and loved every second of it.
Aruba's annual carnival is from January to Mars, which means weeks of celebrations, colorful parades, calypso music, torchlight parades, and extravagant costumes.
You can experience a mini-carnival each Thursday night in San Nicolas.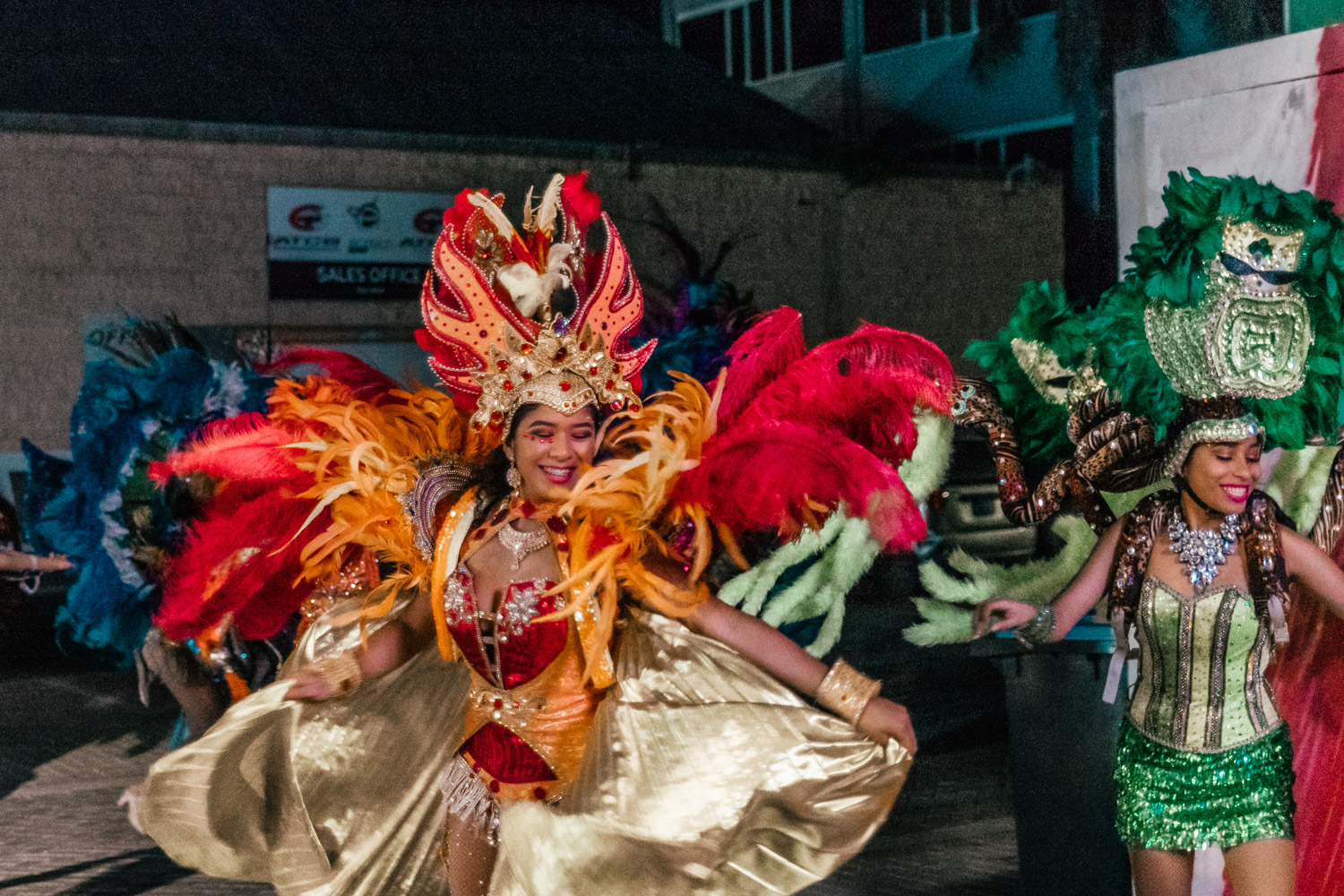 More tips on things to do in Aruba
LANDMARKS IN ARUBA
California Lighthouse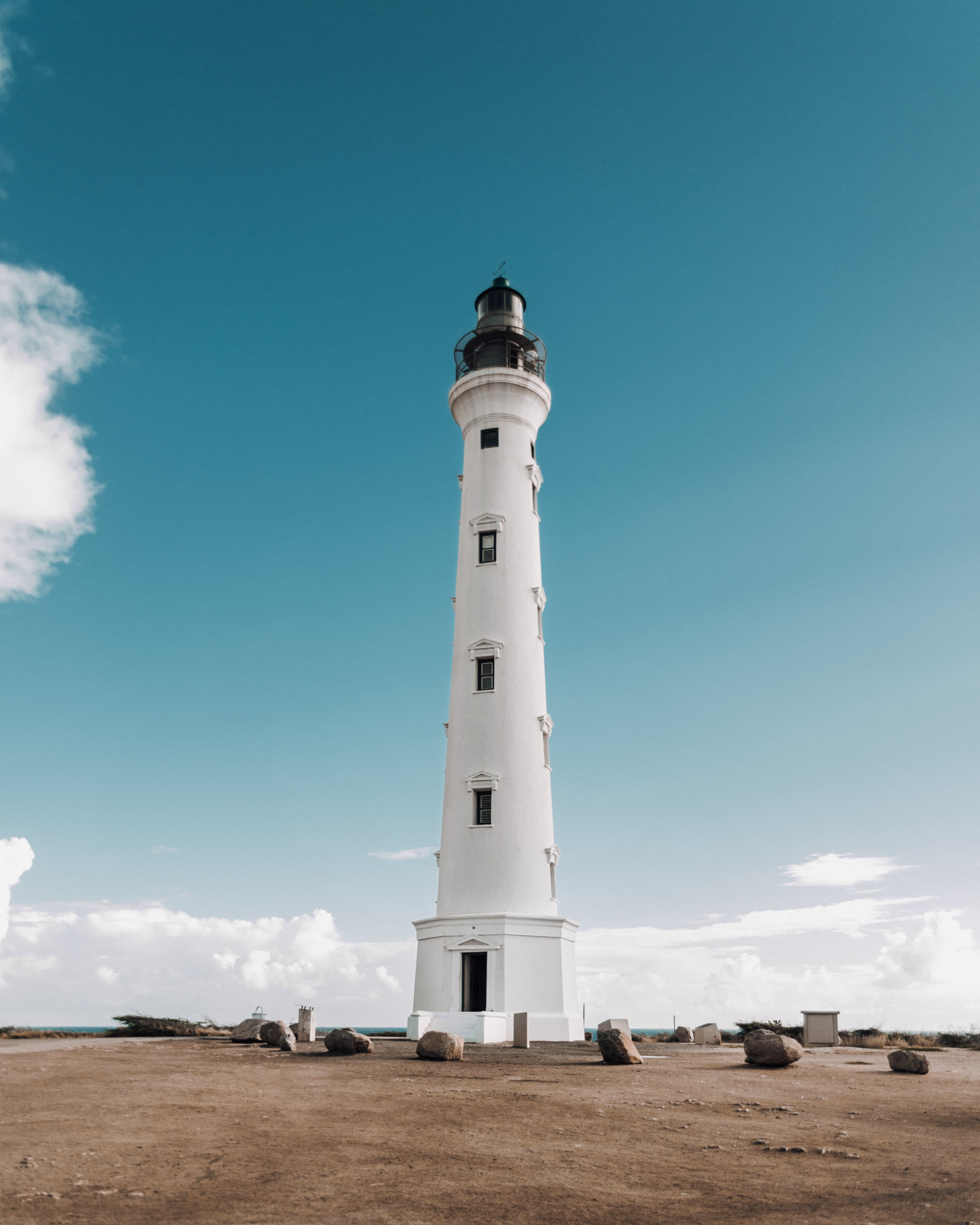 For one of the best 360 island views, head to the famous California Lighthouse which is perched on a high seaside elevation near the island's northwestern tip.
The lighthouse is named after the S.S California, which sunk previous to its construction in 1910. Climb the narrow 120-plus steps to the top and just take in the views. It's worth it!
Alto Vista Chapel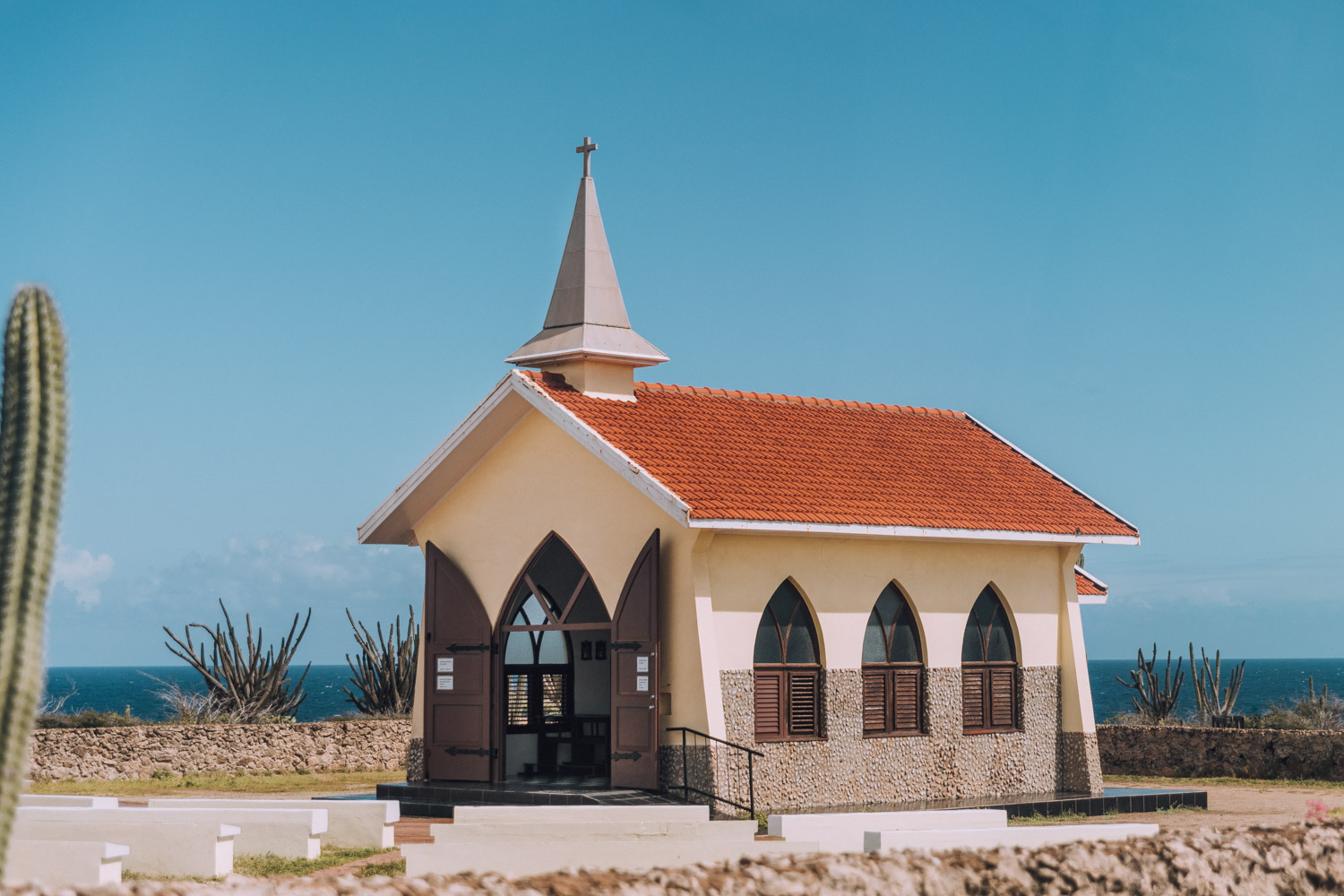 This cute yellow chapel feels like a hidden gem in Aruba. You need to follow a remote dusty roadway lined with white crosses until you reach Alto Vista Chapel and its meditation labyrinth. The chapel stands in the middle of the Aruban desert, surrounded by tall cacti and beautiful views overlooking the sea. 
Alto Vista is considered to be the birthplace of Aruba's Catholic religion and was the first chapel to be built on the island over 250 years ago by the Indians and the Spanish Pioneers.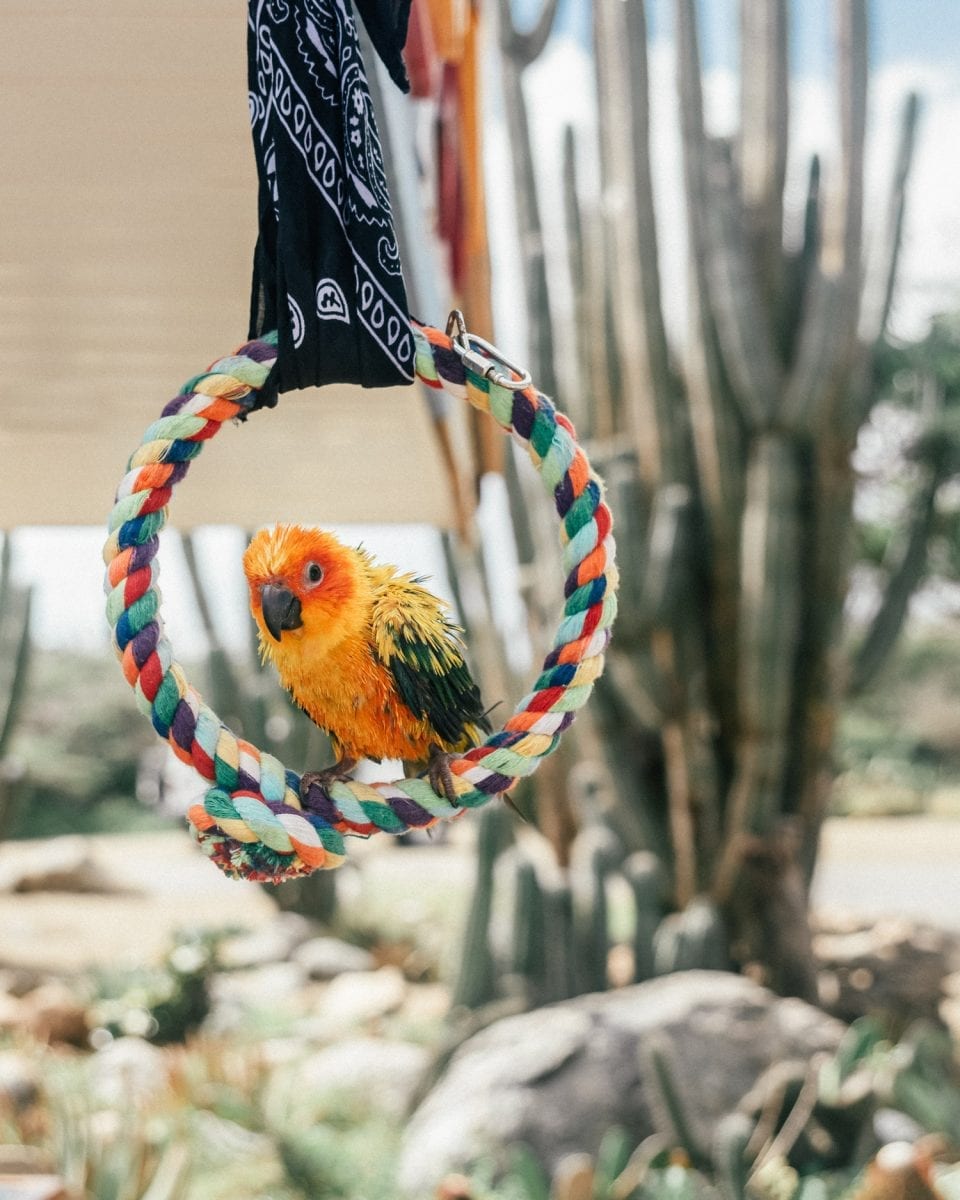 Many tour companies stop by Alto Vista Chapel, so a tip is to go here early in the morning, or late in the afternoon to avoid tourists.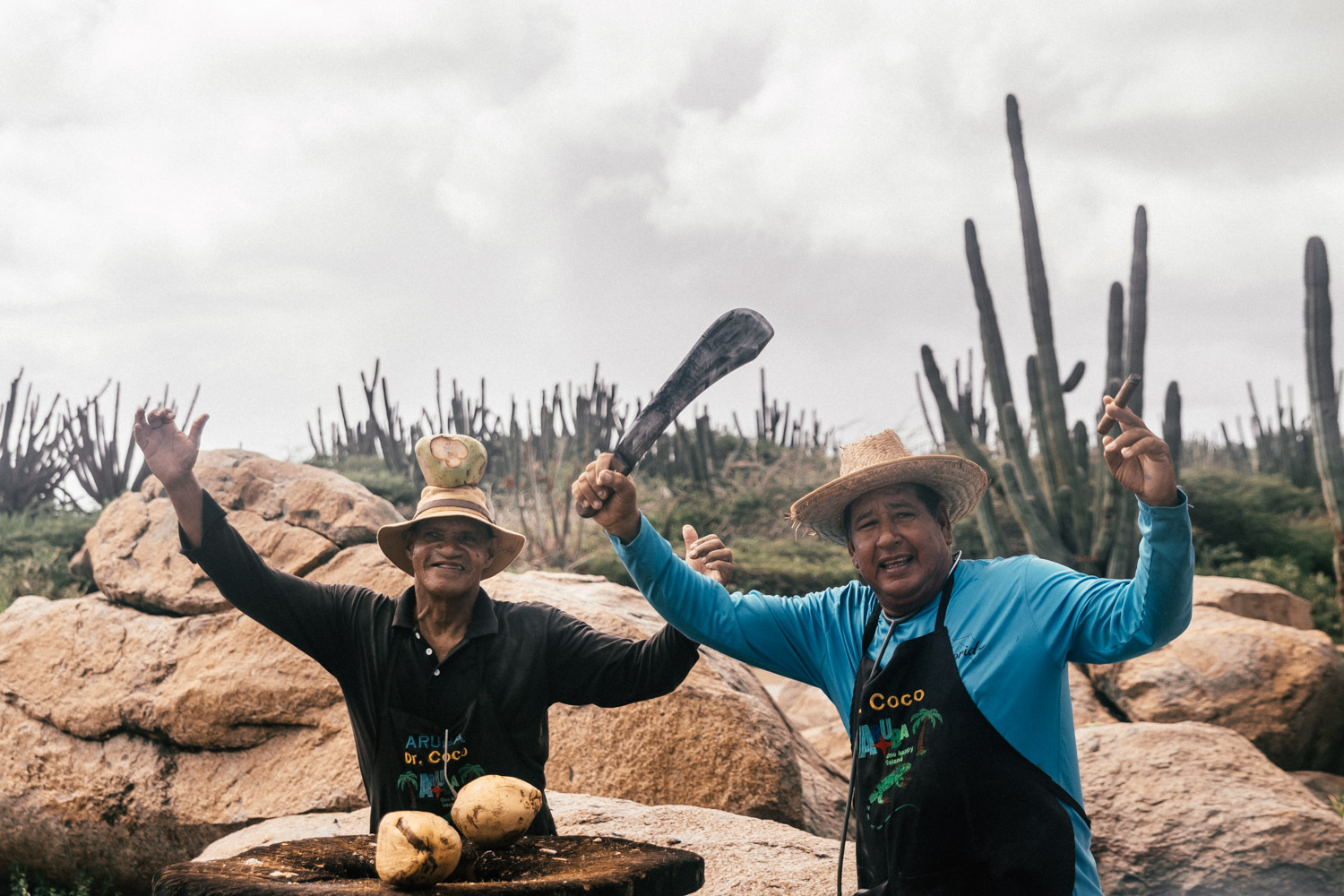 Balashi Gold Mill Ruins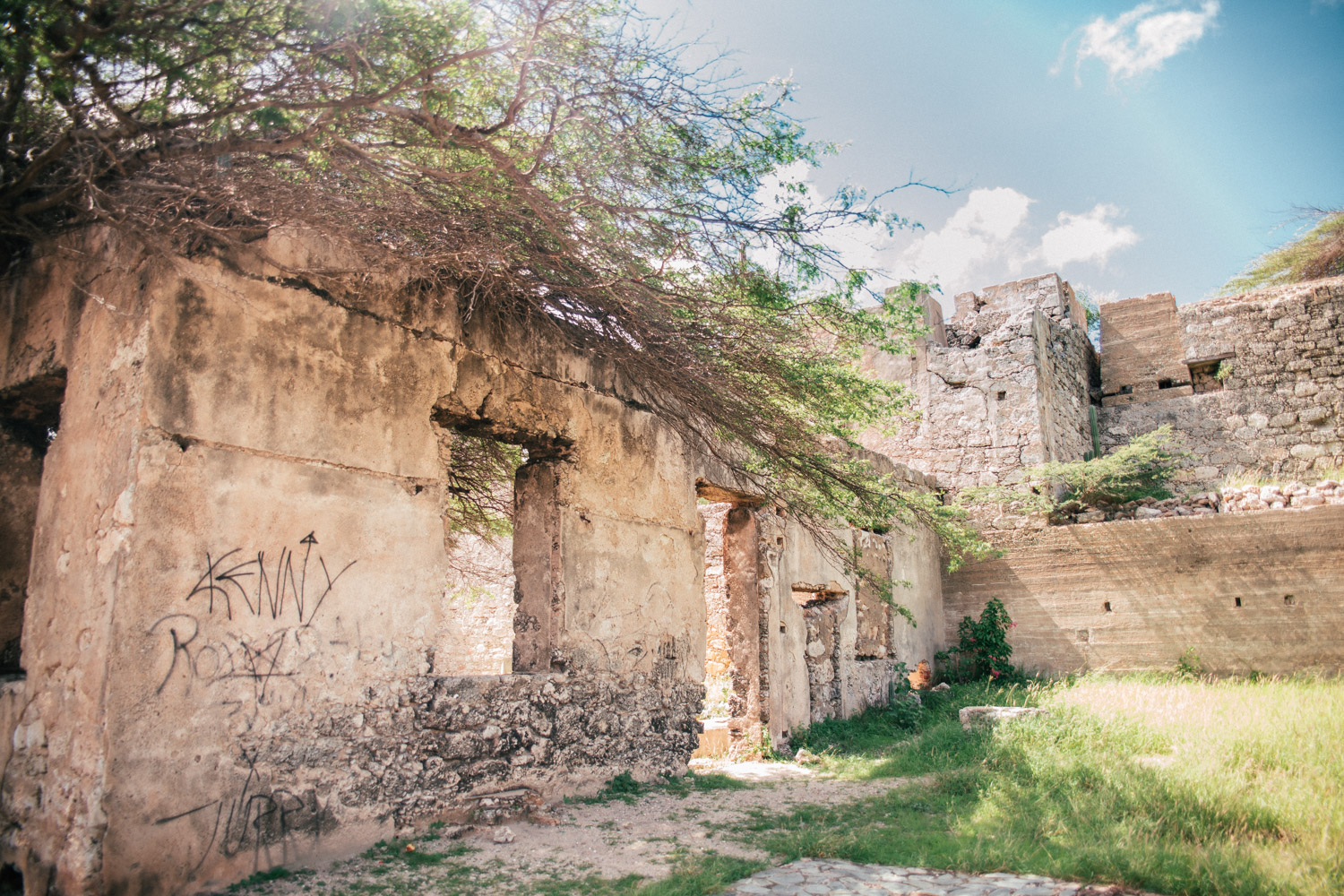 The Balashi Gold Mill Ruins is a popular UTV tour stop and worth checking out if you are nearby. The remnants of Aruba's gold history and this once bustling gold mill make for a really picturesque photo op. 
WHERE TO EAT & DRINK IN ARUBA
Eduardo's Beach Shack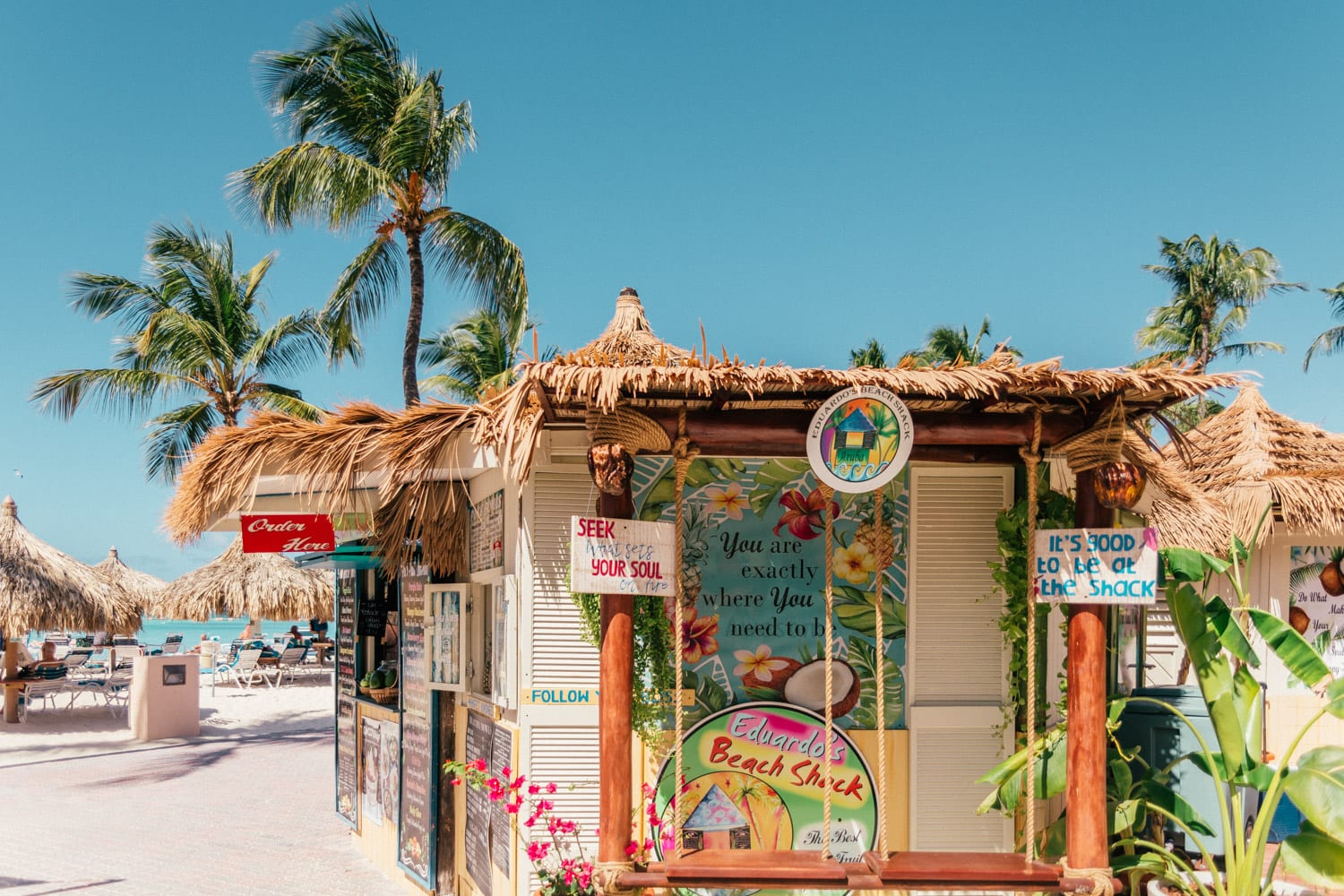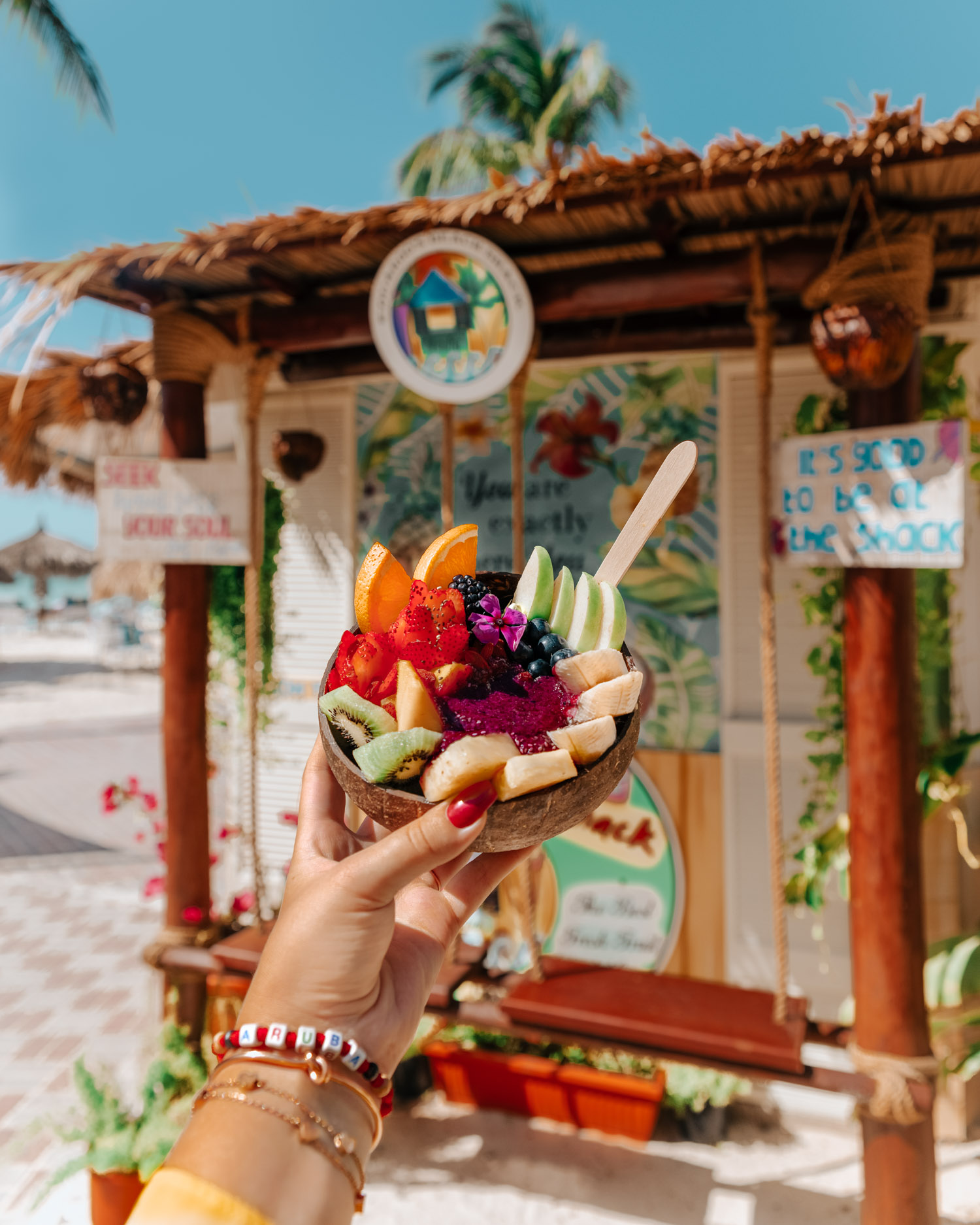 This is a MUST to visit in Aruba! If I could, I would have been by Eduardo's Beach Shack at Palm Beach every single day in Aruba. That's how good it is. Eduardo's serves healthy, vegan, gluten-free, super yummy, and very Instagram-friendly treats.
From colorful mermaid, poke, and Açai bowls to fresh fruit smoothies, vegetable juices, protein balls, and frozen yogurts. It's perfect for a healthy breakfast, lunch, or a refreshing mid-day snack on the beach. 
Quinta del Carmen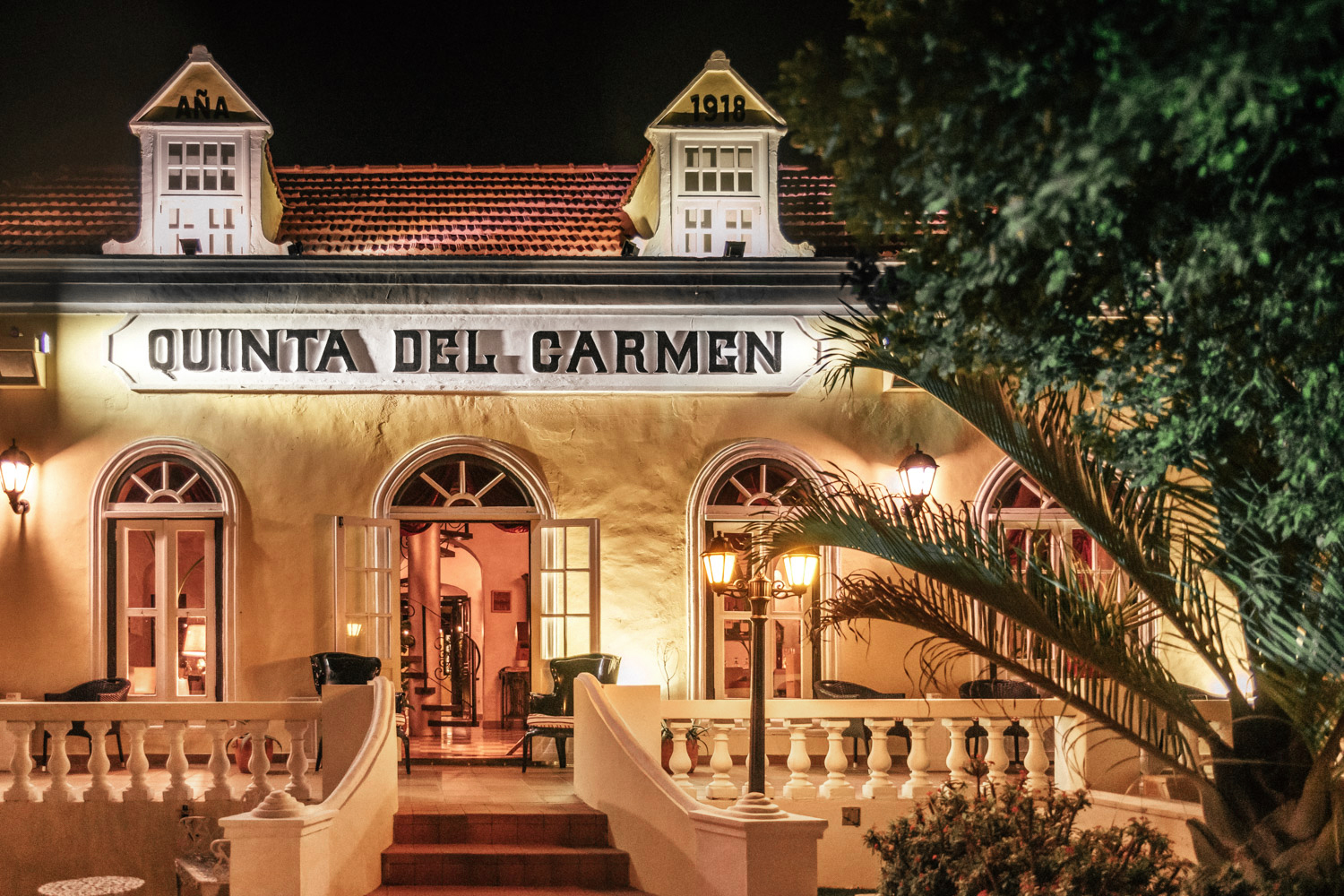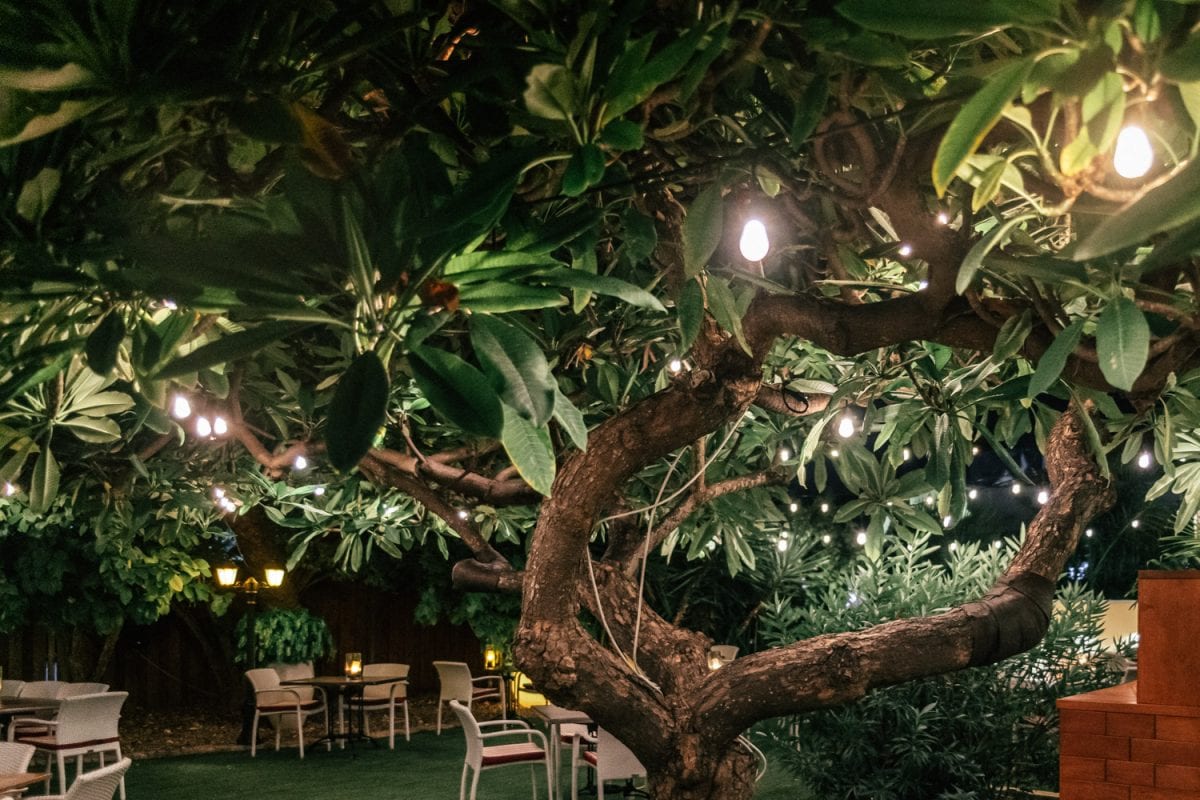 This is a former hospital that has been turned into a charming restaurant with a lovely garden setting. Take a seat under Quinta del Carmen's twinkling lights of the courtyard trees and enjoy everything from Pina Colada shrimps, watermelon salad, or Caribbean lobster to Nutella cheesecake and Stroopwafel Parfait. 
Local Store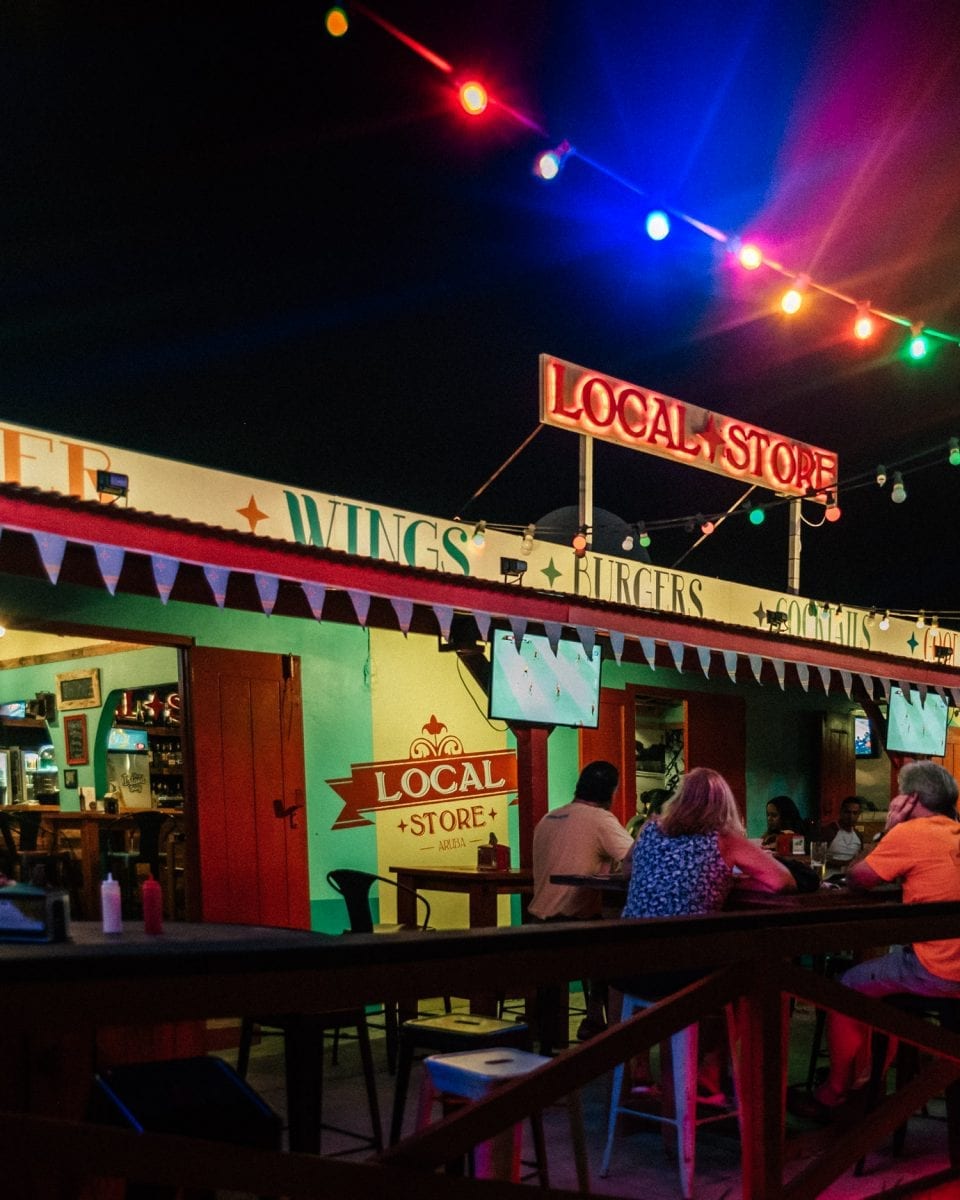 If you want to hang out with the locals or just enjoy the best burgers and wings in Aruba, Local Store is the place to be. With funky decor, craft beers, live music, and a laid-back atmosphere, it's a wonderful local place (that, luckily, not many tourists have found yet). Try the funchi fries – they are fab! 
Hadicurari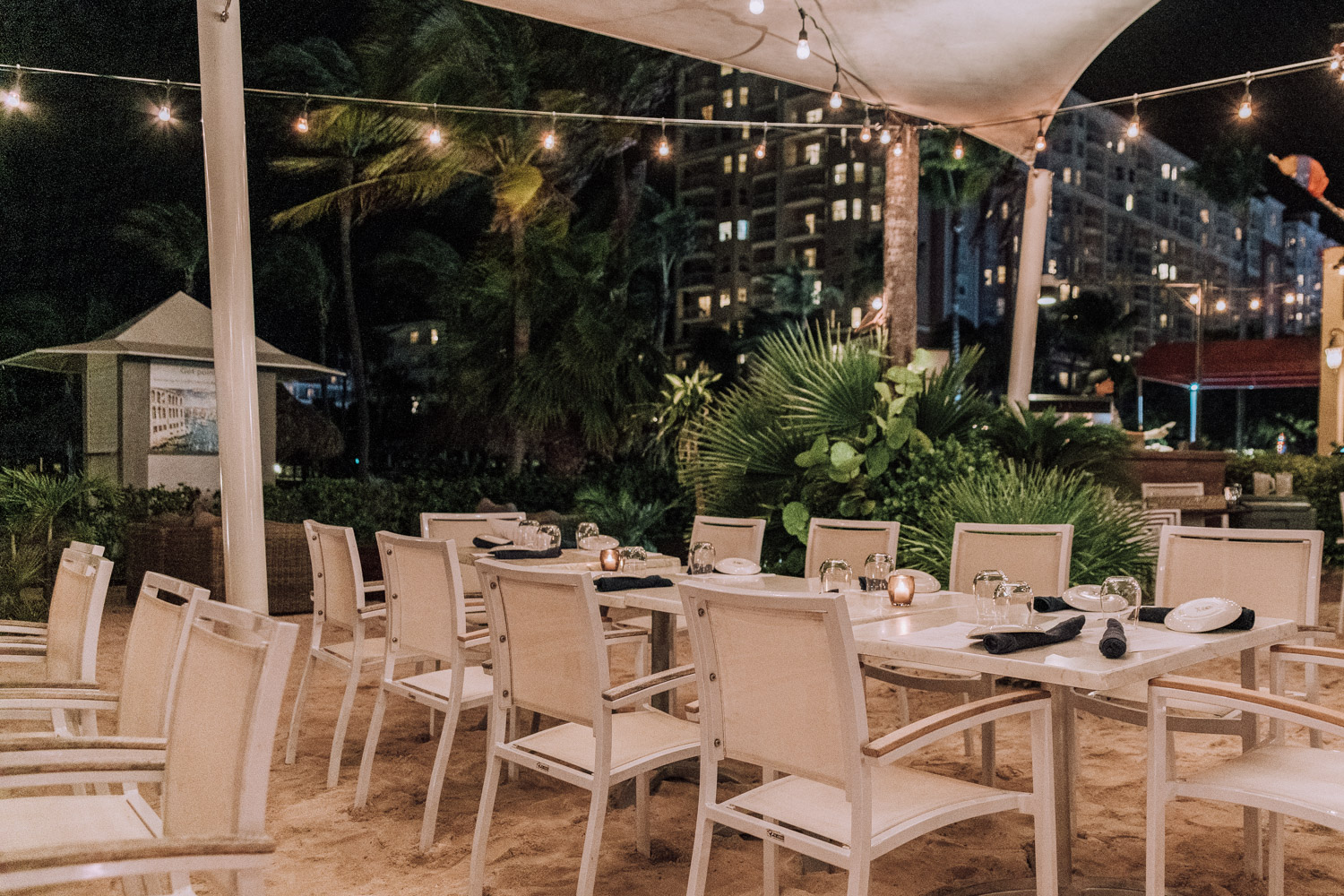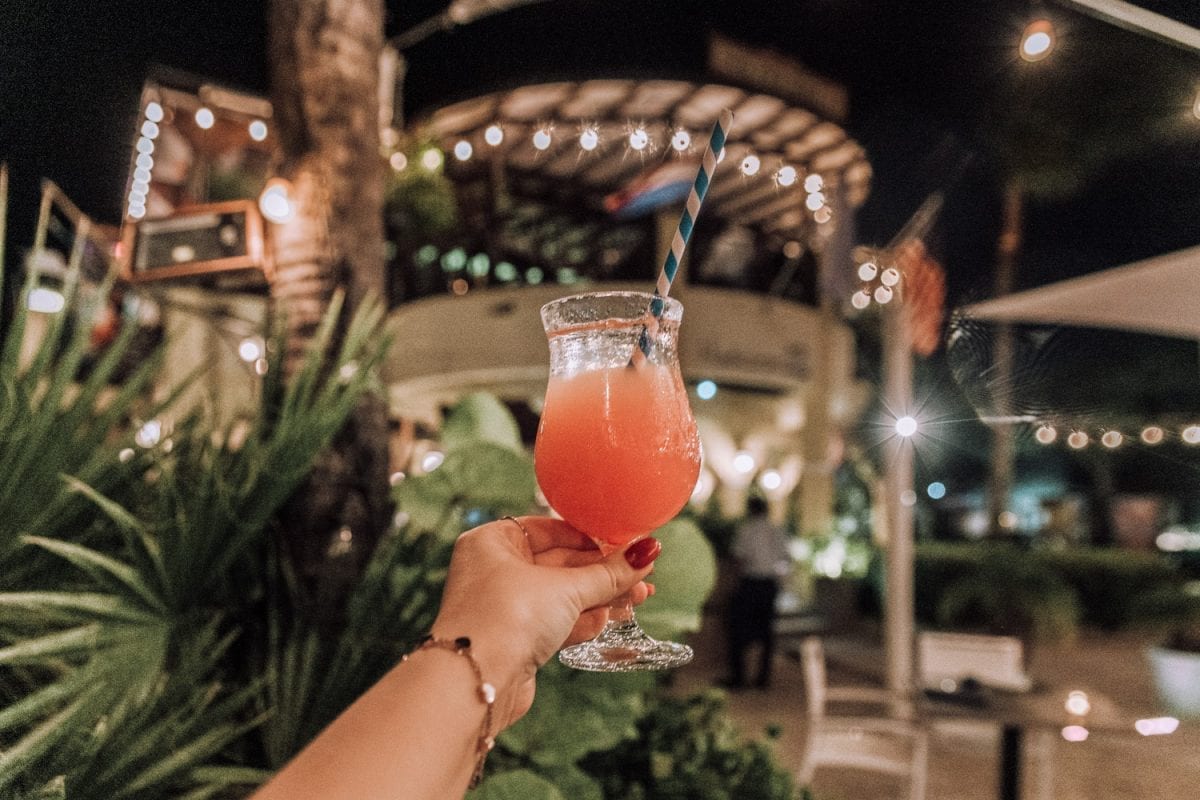 For romantic beach dining, Hadicurari is a splendid option. Whether you go for a sunset dinner with fish straight from the Caribbean sea or a champagne breakfast – this restaurant is highly recommended. Tip: for dessert, try the chilled melon soup with cinnamon ice cream and mint syrup.
Pinchos Grill & Bar is another popular option for a romantic dinner. Not surprising, as this intimate restaurant and bar is situated on a private pier, surrounded by turquoise water. Enjoy dishes such as spicy Aruban fish cakes, Caribbean conch fritters, or Pinchos summer salad while you watch the sunset.
WHERE TO STAY IN ARUBA
There are so many amazing hotels in Aruba – for different budgets.
Tip: For an excellent beachfront location, choose a high-rise hotel near the lively Palm Beach. Or for a little less crowded place, choose a low-rise hotel near the more private Eagle Beach.
And remember to book your stay well in advance.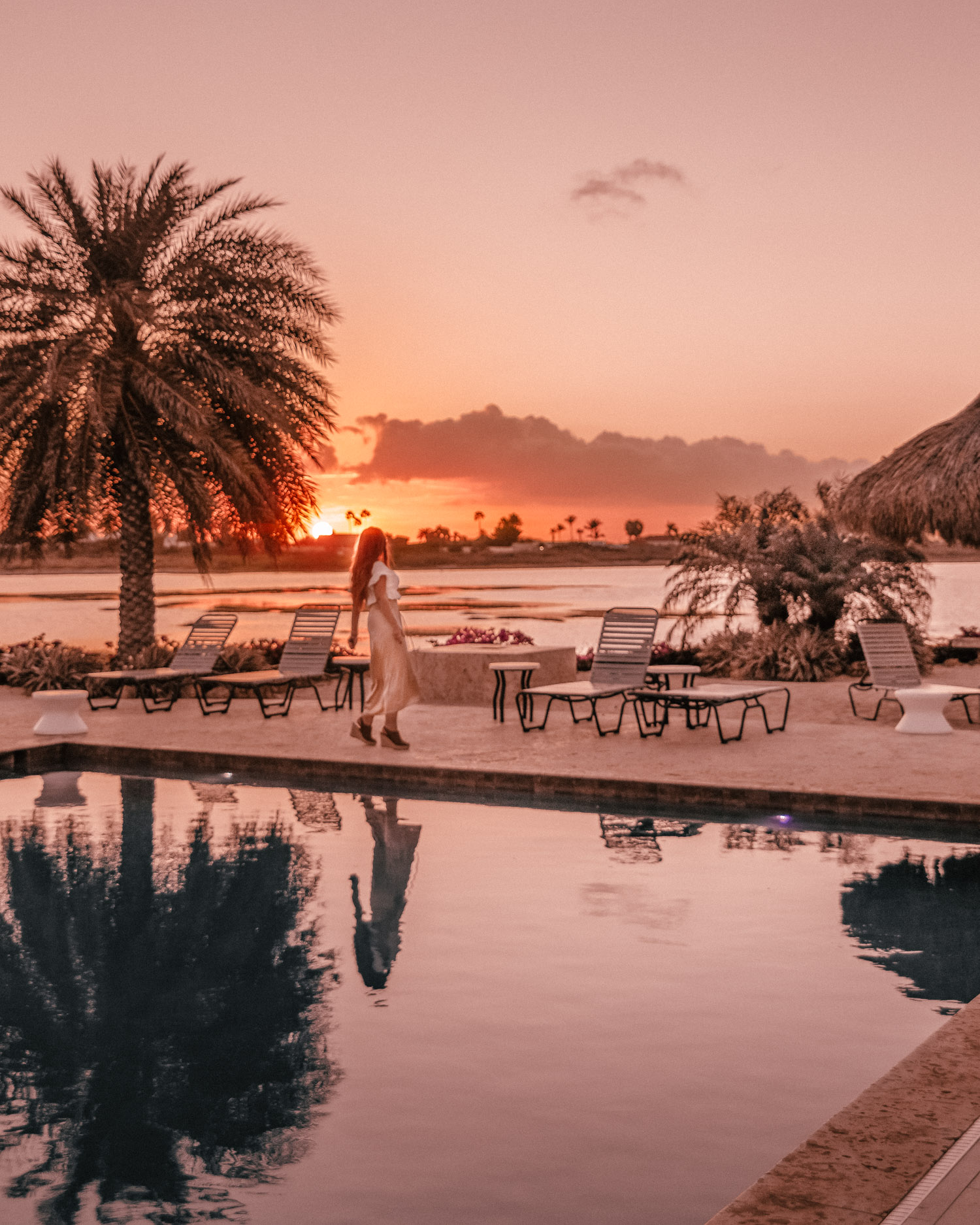 7 Tips on Accomodation in Aruba
Renaissance Aruba Resort & Casino – A luxury resort in the heart of Oranjestad with a 40-acre private island, infinity pools, spa, and many restaurants. This is the place to be if you want to see the flamingos. It's also recommended for honeymoons and weddings.
The Ritz-Carlton – Romantic beachfront hotel located along Aruba's Plam Beach. This five-star resort offers everything from hammock massages, to sunset horseback rides, a luxury spa, and breathtaking ocean views.  
Gold Coast Aruba – This is where I stayed, and it's absolutely wonderful. It's located on the north side of Aruba, in the prestigious Malmok area. You can choose to stay in a condo, villa, or townhouse, which come fully furnished and equipped, housing 2-8 persons. However, a rental car is a must.
Ocean Z Boutique Hotel – Luxury 5-star boutique resort right in front of Aruba's ocean drive, close to Arashi Beach and Boca Catalina.
Manchebo Beach Resort and Spa – Luxury resort with outdoor spa situated on Aruba's Eagle Beach. With over 50 years of history, this is one of the island's most revered resorts.
Boardwalk Small Hotel Aruba – This intimate boutique-style hotel with 14 casitas lies tucked away next to the Palm Beach shoreline. It's less than five minutes walk away from the Caribbean Sea, nightlife, restaurants, and activities.
Aruba Marriott Resort & Stellaris Casino – Honeymoon resort with an excellent location right on Palm Beach. This is one of the top-rated resorts on the island.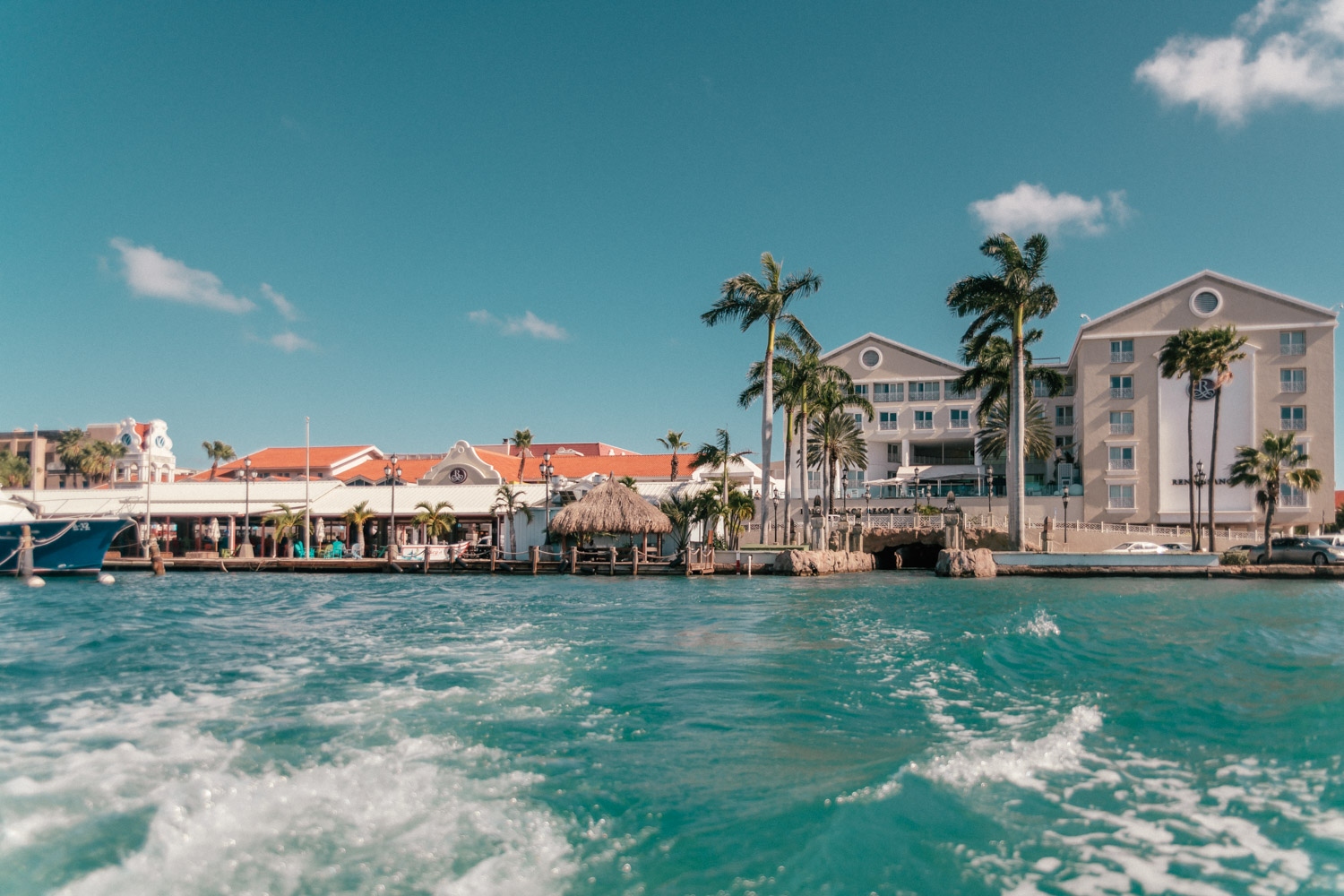 Click here to see the latest prices and availability for accommodation in Aruba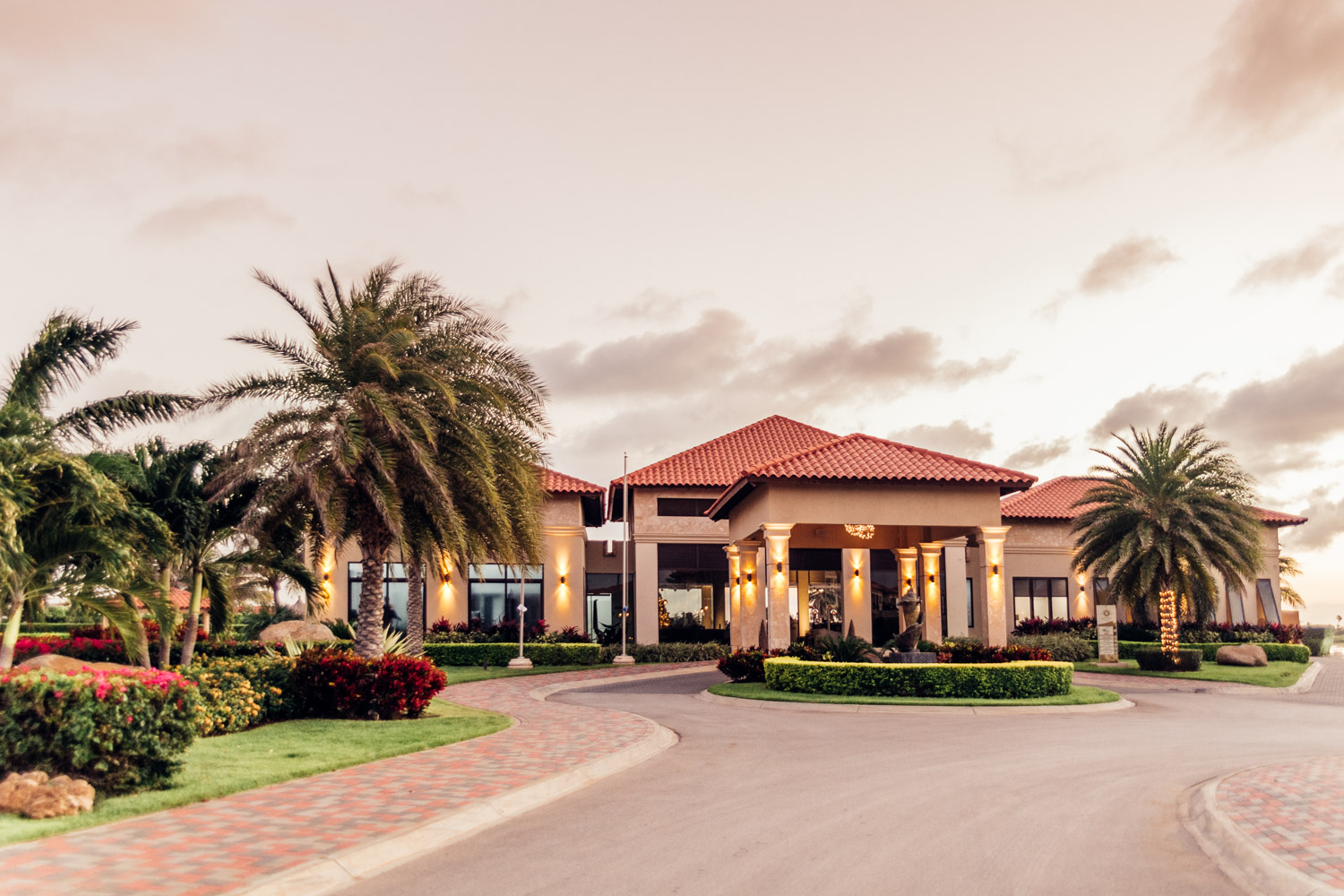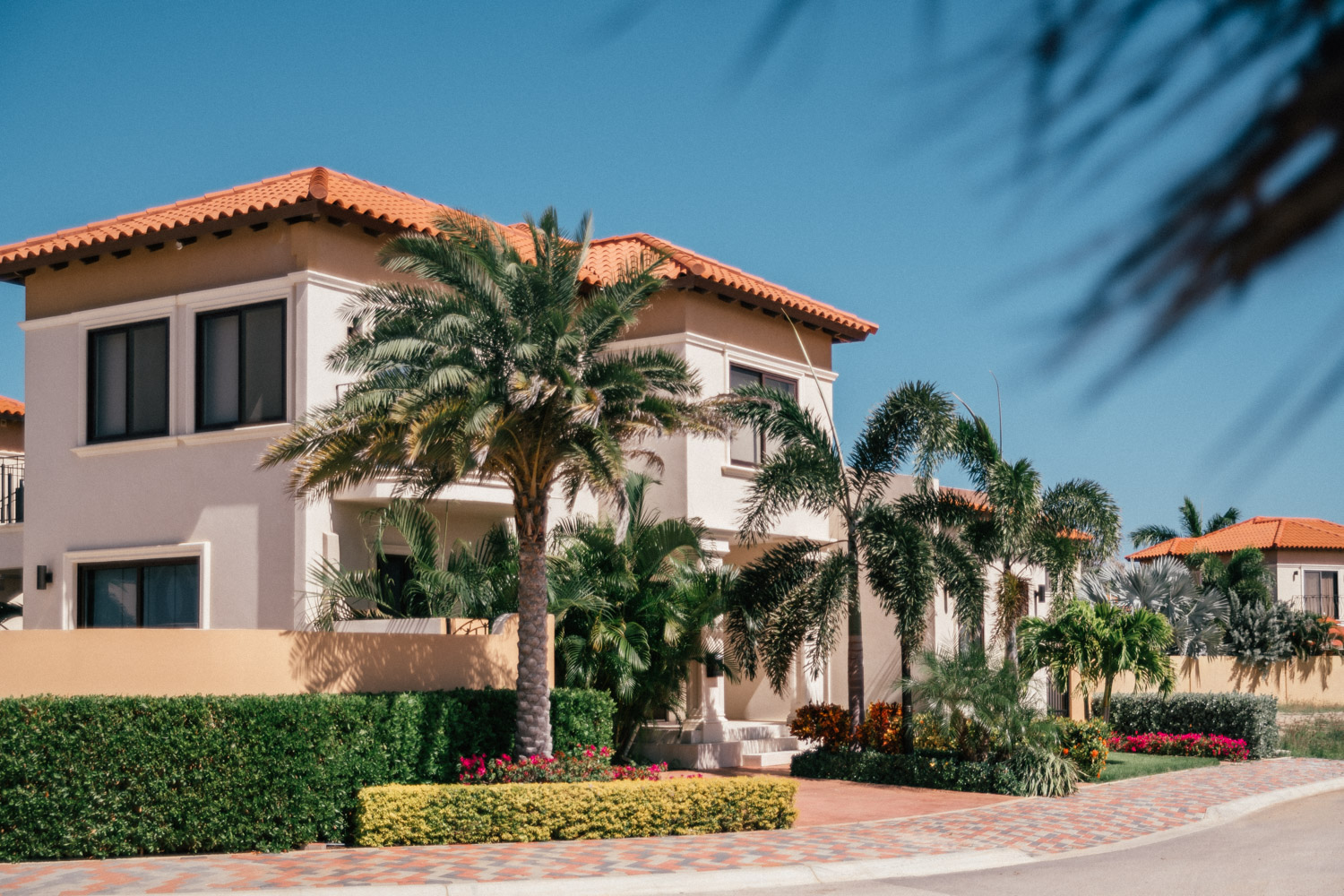 ---
Pin my Aruba travel guide for later: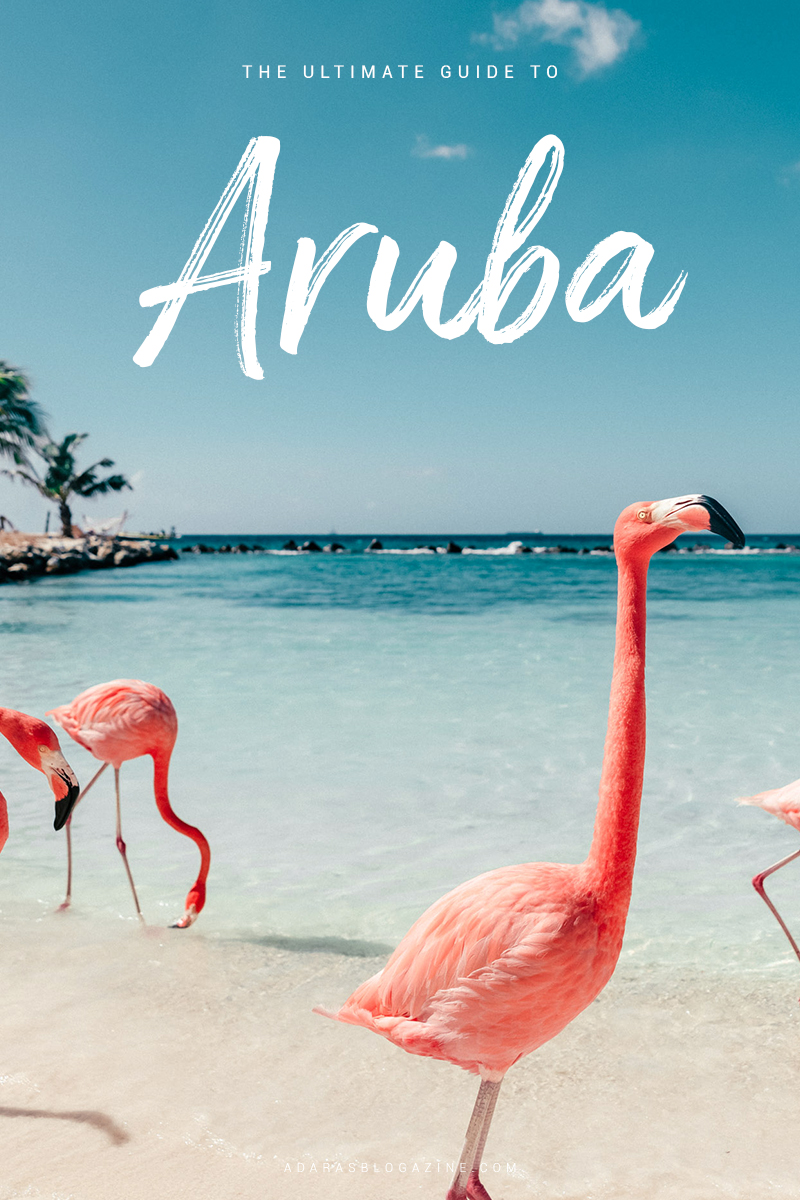 WHAT TO WEAR

---
Disclaimer:

I visited Aruba as part of Aruba Tourism's #ArubaICamp Influencer trip.
As always, all opinions are my own.