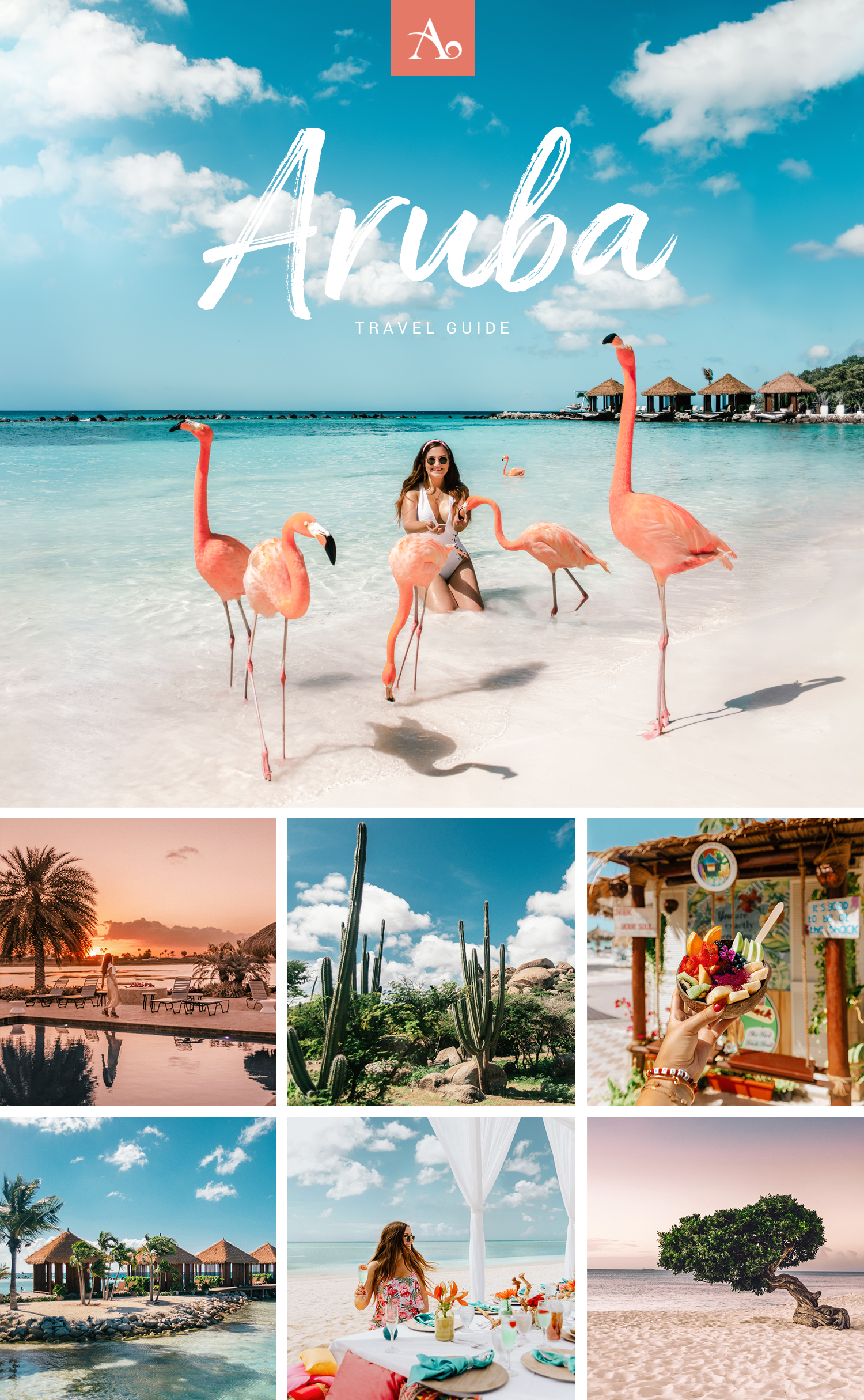 Aruba might be a small Dutch isle in the Caribbean, but there's no doubt that this 'One Happy Island' has a lot to offer. Beyond enjoying white-sand beaches, and crystal-clear turquoise waters you can swim with flamingos, wreck dive, explore rugged desert, caves and gold mill ruins.
Aruba is diverse, captivating, and fun. I bet you too will have a hard time leaving.
Facts about Aruba

Population: 100 000
Languages: Dutch, Papiamento
Currency: Aruban Florin (AWG). USD is accepted almost everywhere

When to travel: all year round.
Aruba is situated outside well outside the hurricane belt, so you can expect excellent weather no matter what time of year you visit.
Aruba is the A in the ABC islands (Aruba, Bonaire, Curaçao). It's a Dutch island in the Southern Caribbean, just 15 miles off the coast of Venezuela.
Discover things to do, the best beaches, where to eat and where to stay in this ultimate first-timer's guide to Aruba.
But first of all, Bonbini! That's how the locals say 'Welcome' in Papiamento, Aruba's native language. The official languages are Papiamento and Dutch, but impressively enough, most Arubans speak a minimum of four languages, including English and Spanish.
The Ultimate Aruba Travel Guide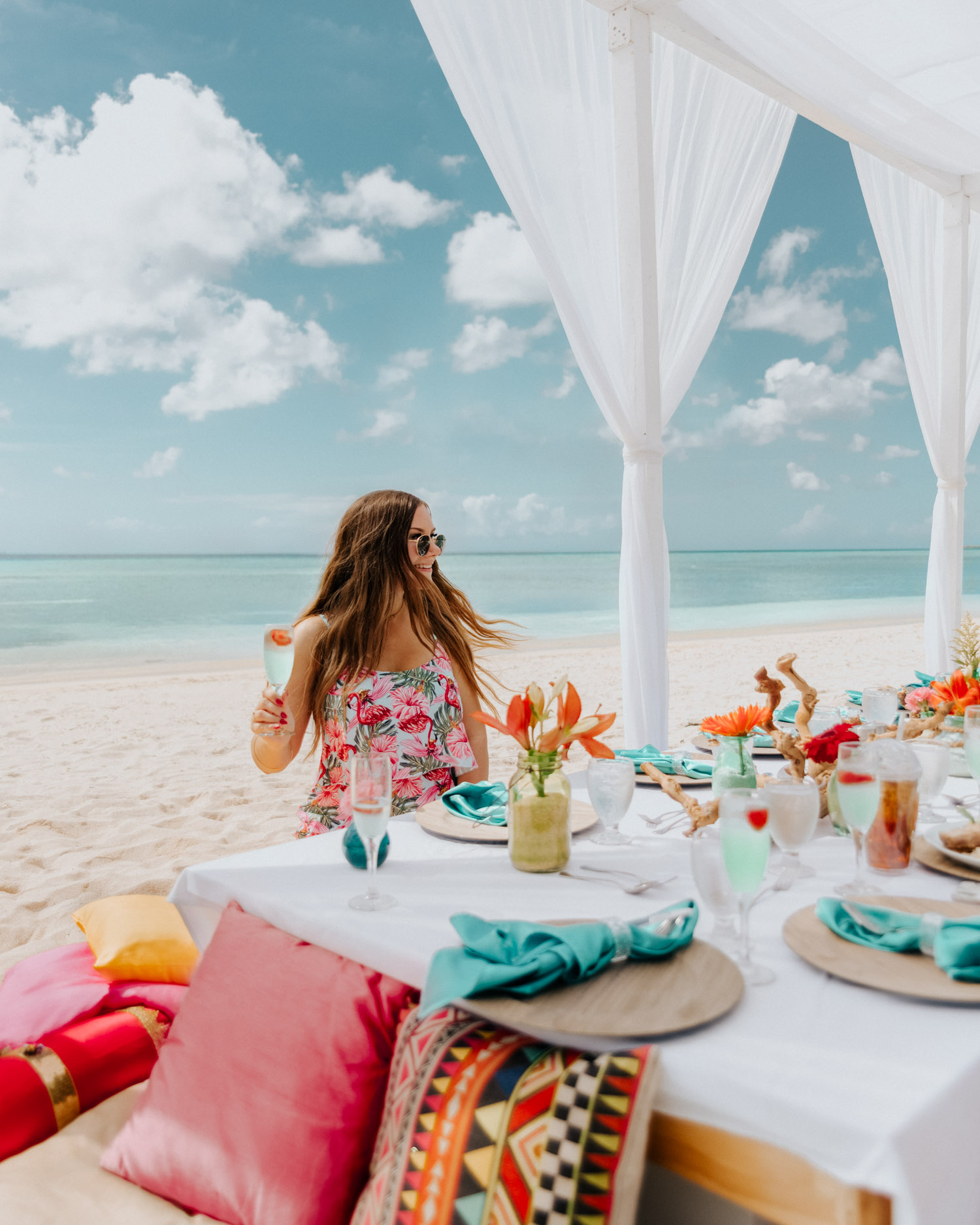 Travel to Aruba
Getting to Aruba from almost anywhere in the world is simple. If you are traveling from North America, there are over 100 direct flights every week and one-stop connections from almost every city in the U.S and Canada.
Likewise, there are plenty of cruises to Aruba – and many excursions curated especially for cruise ship visitors.
---
Book a trip to Aruba here (compare cheap flights, trains & buses)
---
Getting around Aruba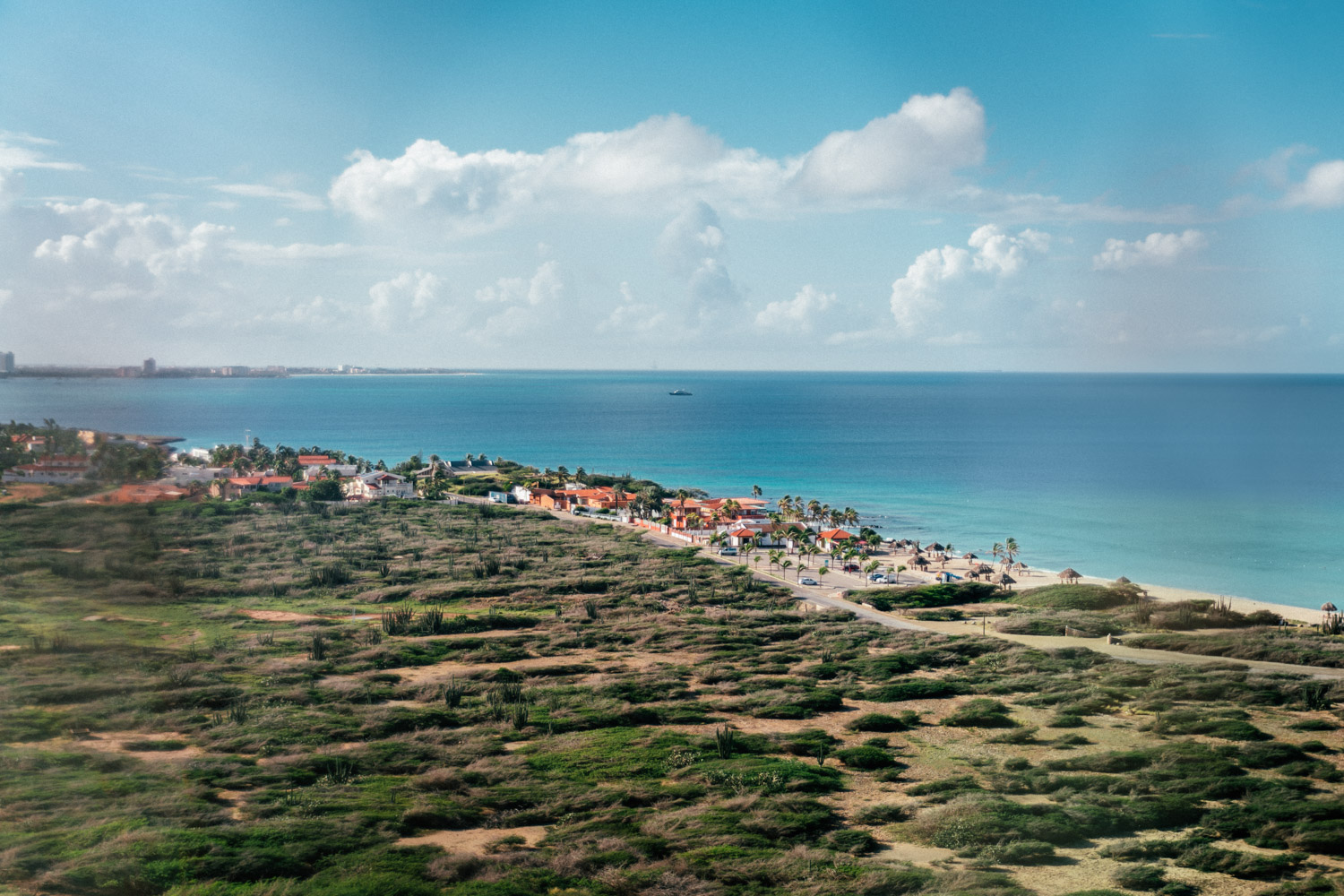 First off, Aruba is a small and flat island, only 20 miles from tip to tip. This makes it easy and quick to travel around the island. Good to know is also that lots of beaches, restaurants, shops, and activities are within walking distance from the major hotels.
Though I would definitely recommend renting a car or jeep. Aruban roads are safe and modern, and it's a pleasure to explore more of what the island has to offer. You can also easily get around using public transportation, taxi, and the free open-air trolley in Oranjestad.
BEACHES IN ARUBA
The beaches in Aruba are pristine (duh, it's the Caribbean!). But seriously, they are so stunning and diverse. Whether you are a sunseeker, watersport enthusiast or adventure lover, there are many breathtaking choices to choose from.
From rugged and secluded beaches for kayaking, snorkeling or surfing to dazzling white-sand dreams and kid-friendly beaches.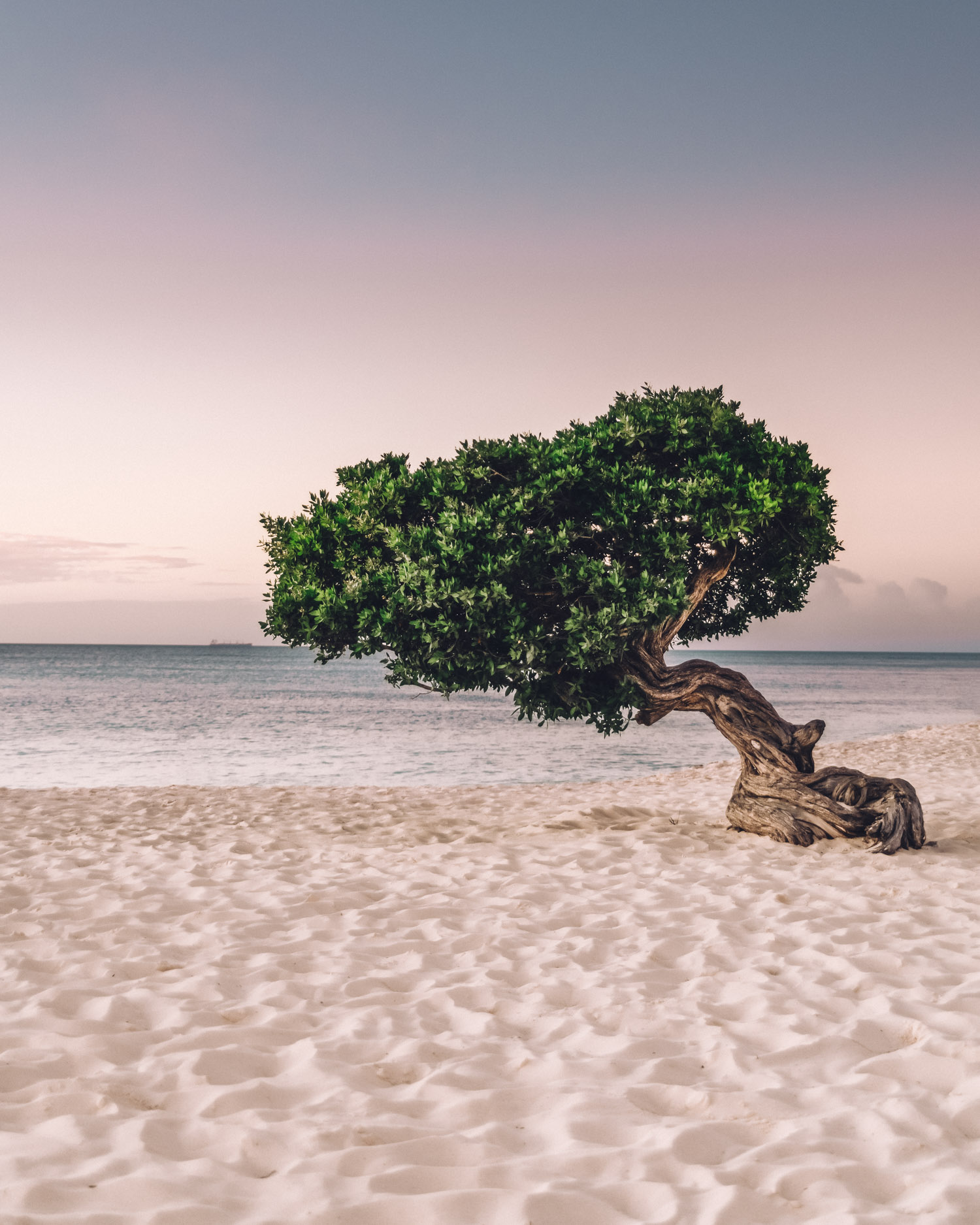 Eagle Beach – This beach is often listed as one of the best beaches in the world. Not surprising, as it's absolutely stunning. The long stretch of white sand, the clear turquoise water, and picturesque divi-divi trees make it paradise on earth.
Palm Beach – Lovely beach with white sand and clear water. The two-mile-long Palm Beach strips is home to Aruba's glamorous high-rise hotels and many shops, beach bars, and restaurants.
Malmok Beach – Quiet, rocky beach with a rugged shoreline and clear blue water. This is one of the most popular places for snorkeling right off the beach in Aruba. There's a lot of sea turtles, starfish and sea life to enjoy.
Dos Playa – A secluded, natural and quiet beach in Arikok National Park, loved by experienced island surfers. The beach is just perfectly imperfect. You shouldn't swim here as the currents are strong and the waves come crashing in. But it's great for photos, sunbathing and for enjoying that jagged, unspoiled nature of Aruba – with no tourists in sight.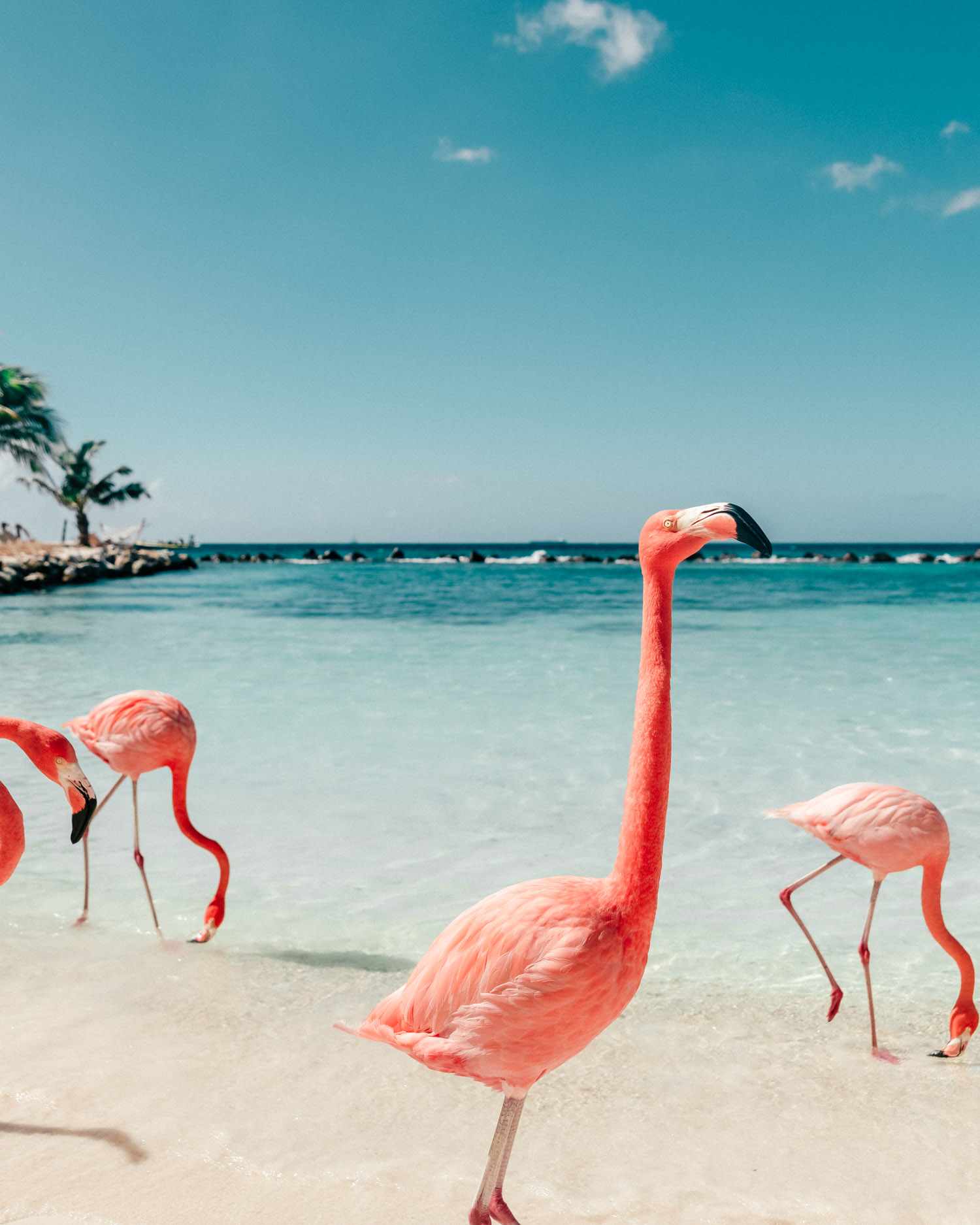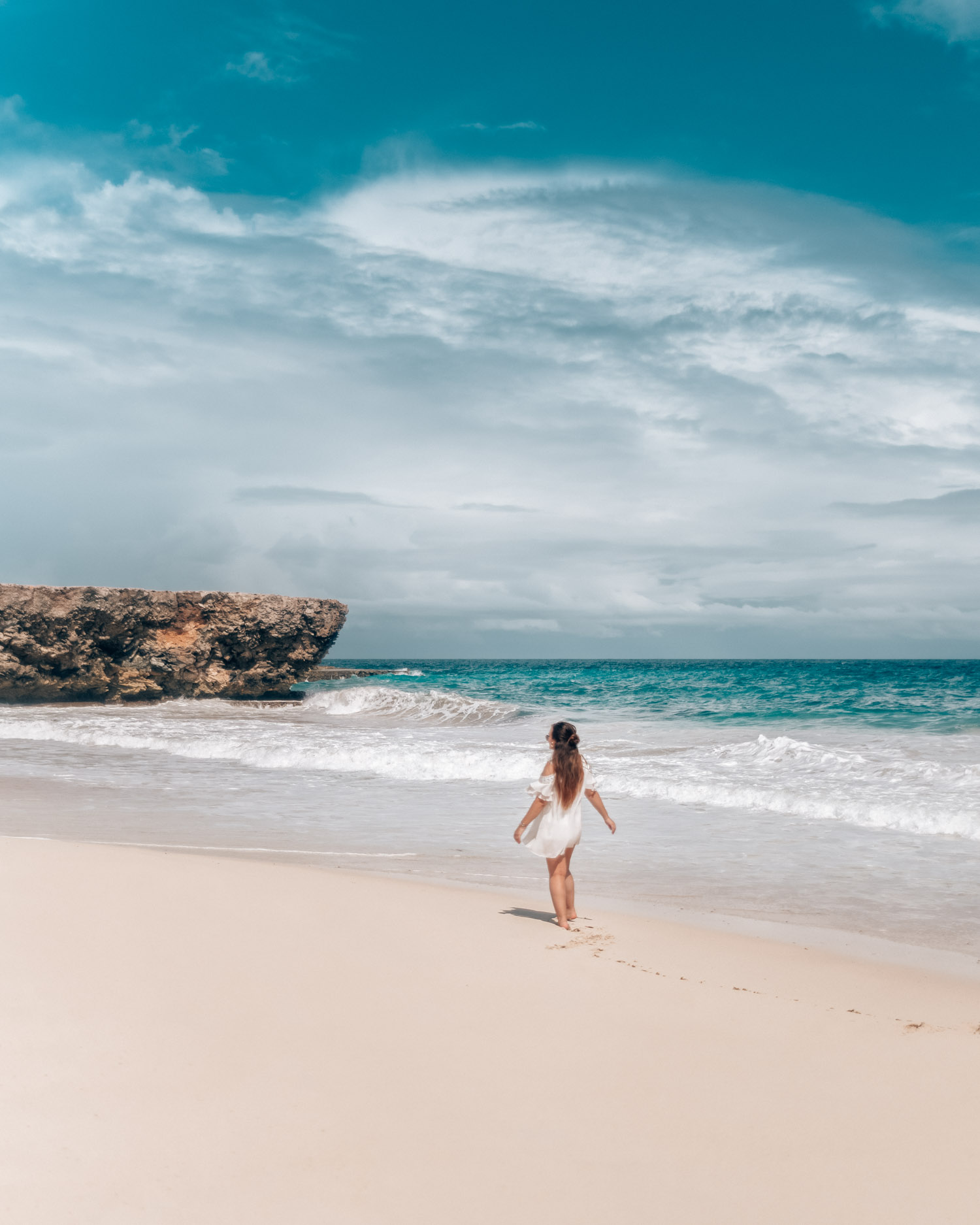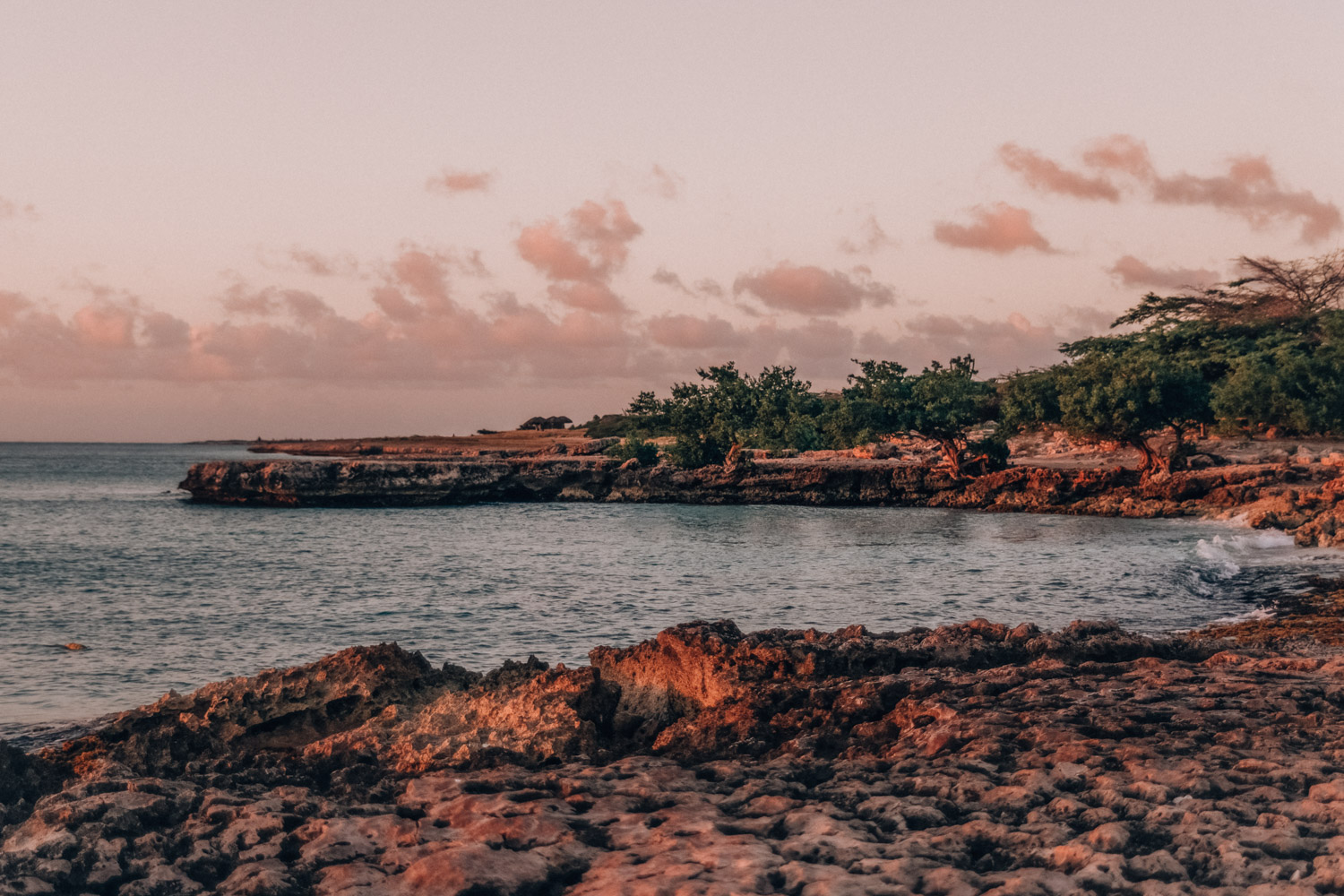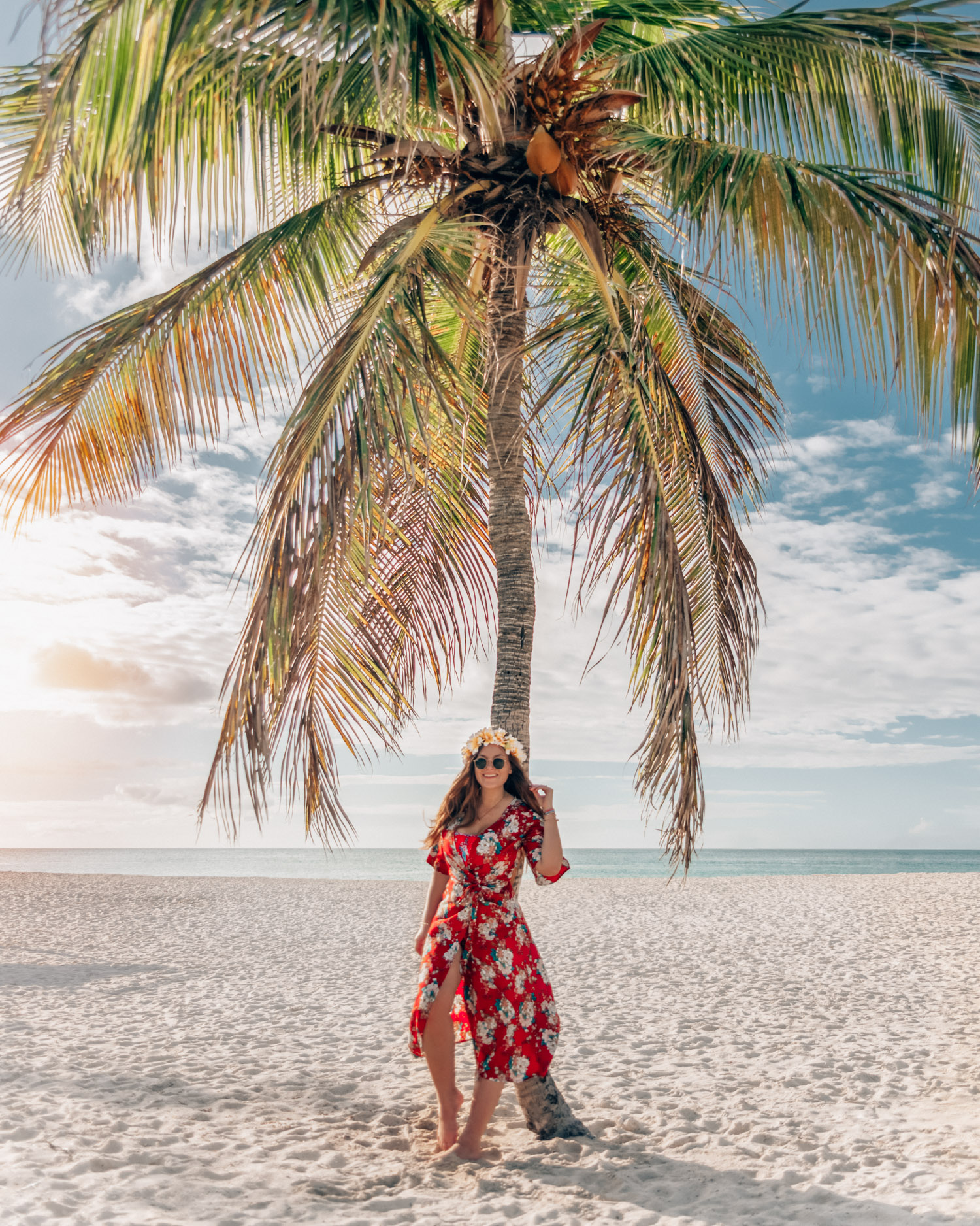 More beaches in Aruba

Flamingo Beach at Renaissance Private Island – A exclusive oasis famous for its exotic flamingos that roam the beach.
Arashi Beach -White-sand beach with crystal-blue water
Baby Beach – Kid-friendly and shallow turquoise waters
Hadicurari Beach – Beach, windsurfing, and kite surfing
Surfside Beach – Kid-friendly beach with eateries
Boca Ketu – Secluded and remote beach popular with many surfers
Mangel Halto – Secluded beach for kayaking & snorkeling
Druif Beach – Quiet beach for snorkeling and swimming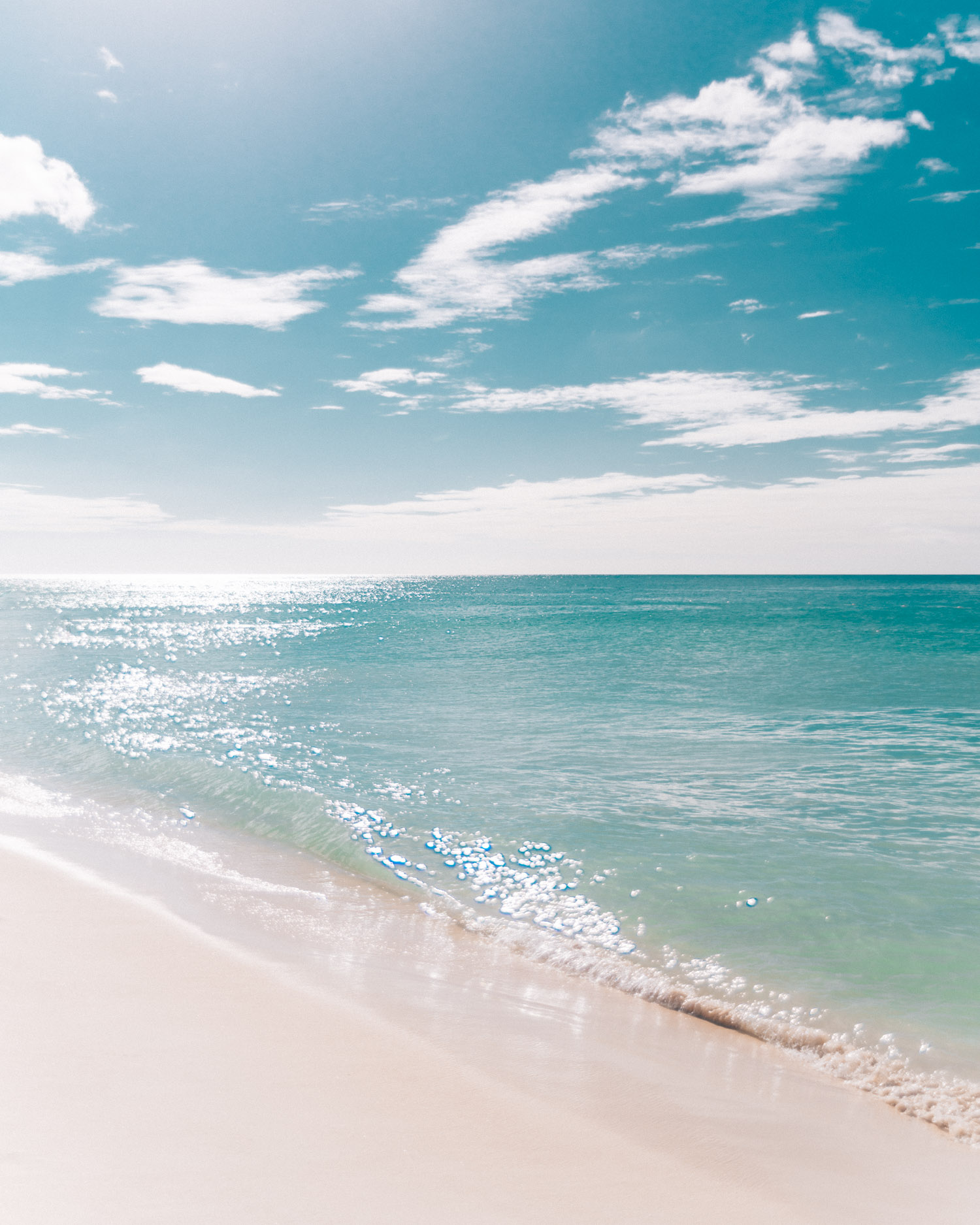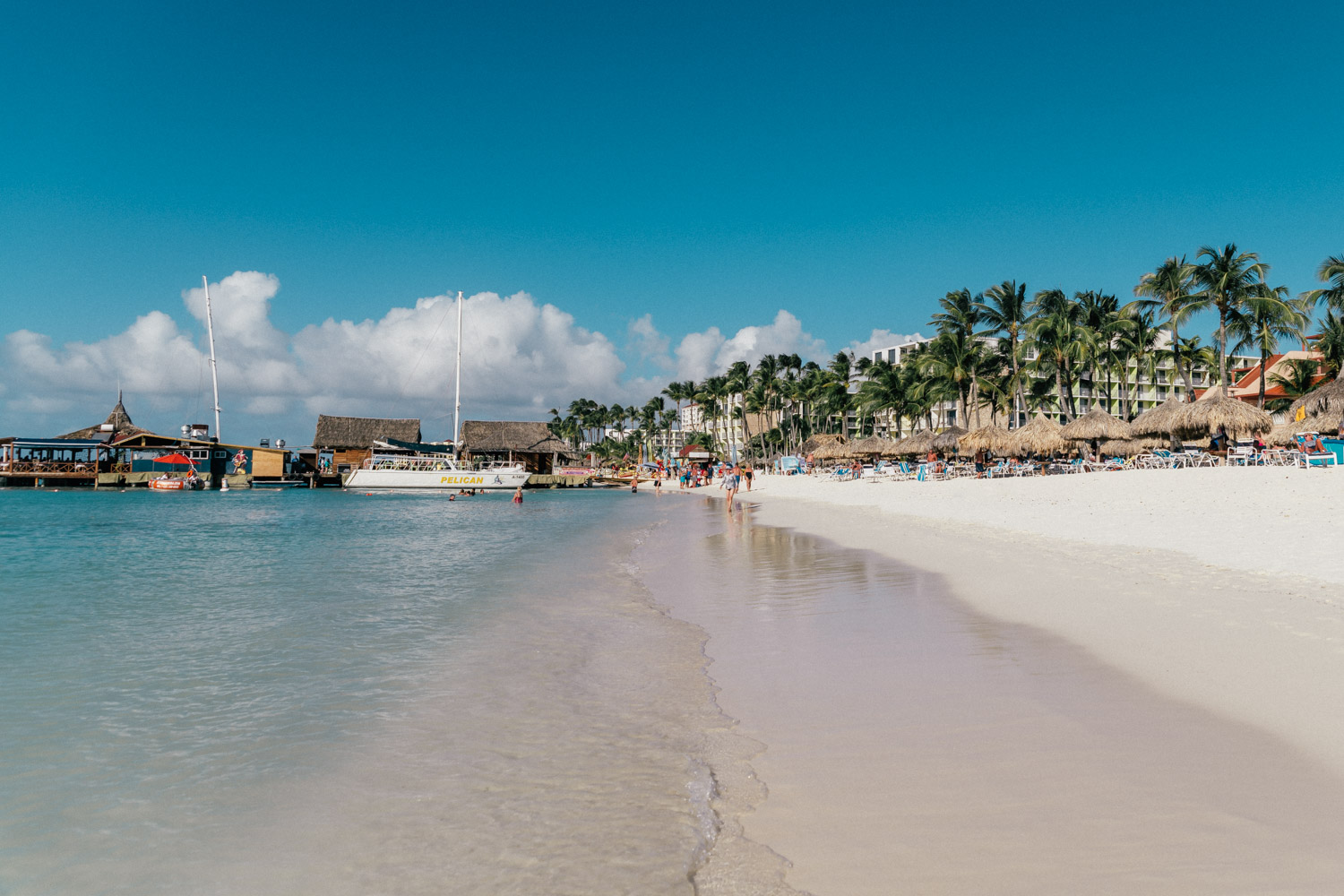 THINGS TO DO IN ARUBA
Aruba may be best known for its perfect weather and beautiful beaches, but this One Happy Island is full of other incredible things to do. Here are some ideas for you:
Go snorkeling or diving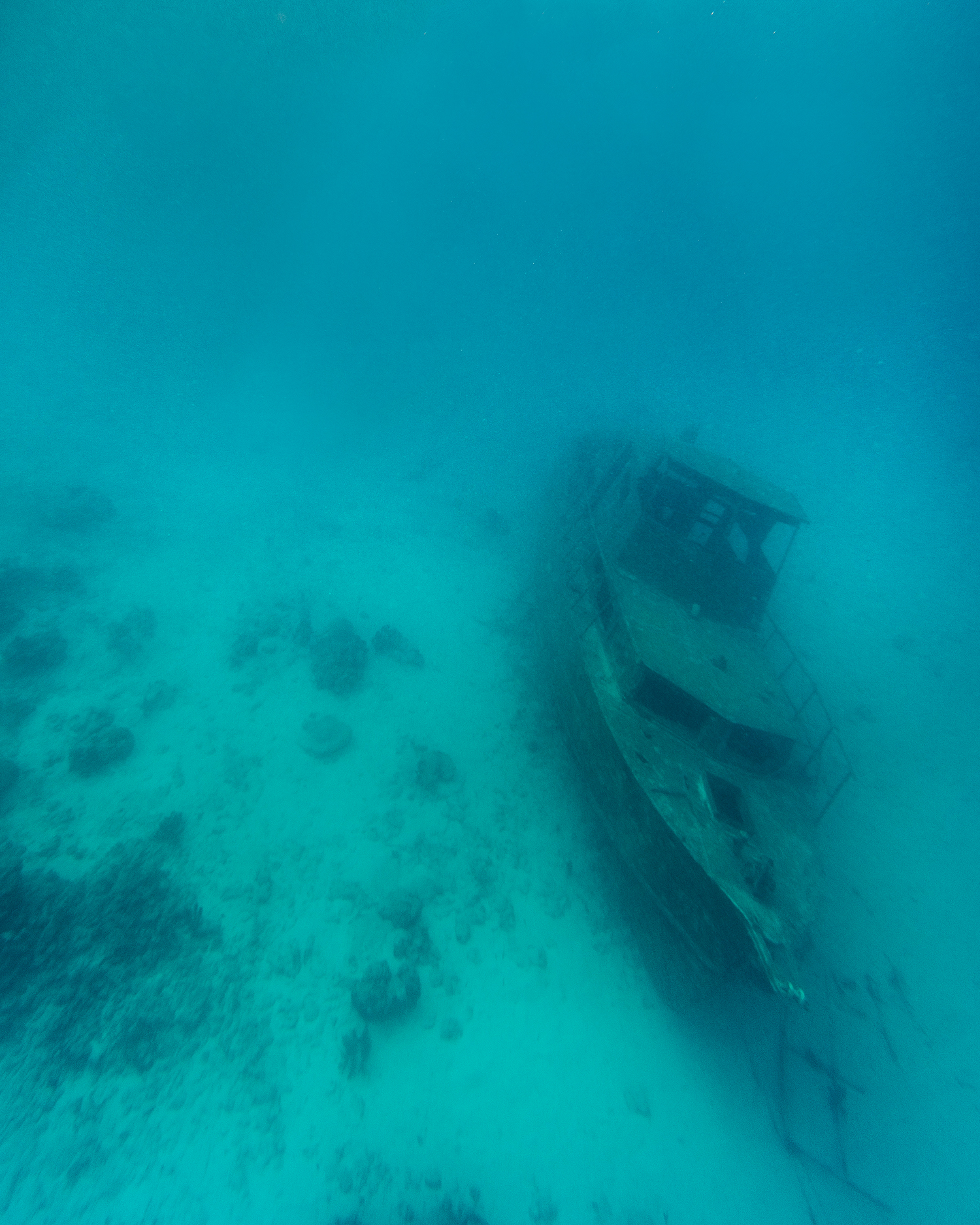 Besides snorkeling with turtles, and discovering the rich, colorful sea life and coral reefs, you can explore over half a dozen shipwrecks. There are underwater experiences for rookies and masters alike.
The most famous wreck is the SS Antilla. This 400-foot (133-meter) long German freighter was sunk by its captain during WWII to prevent capture by the Allies. Whether you snorkel around the wreck or dive in for a closer look, this ghost ship is a one-of-a-kind site worth exploring.
Other popular wrecks worth exploring are the Jane Sea, Pedernales, and the intentionally sunk S-11 and DC-3 aircraft. These airplane wrecks intrigue divers of all levels from around the world.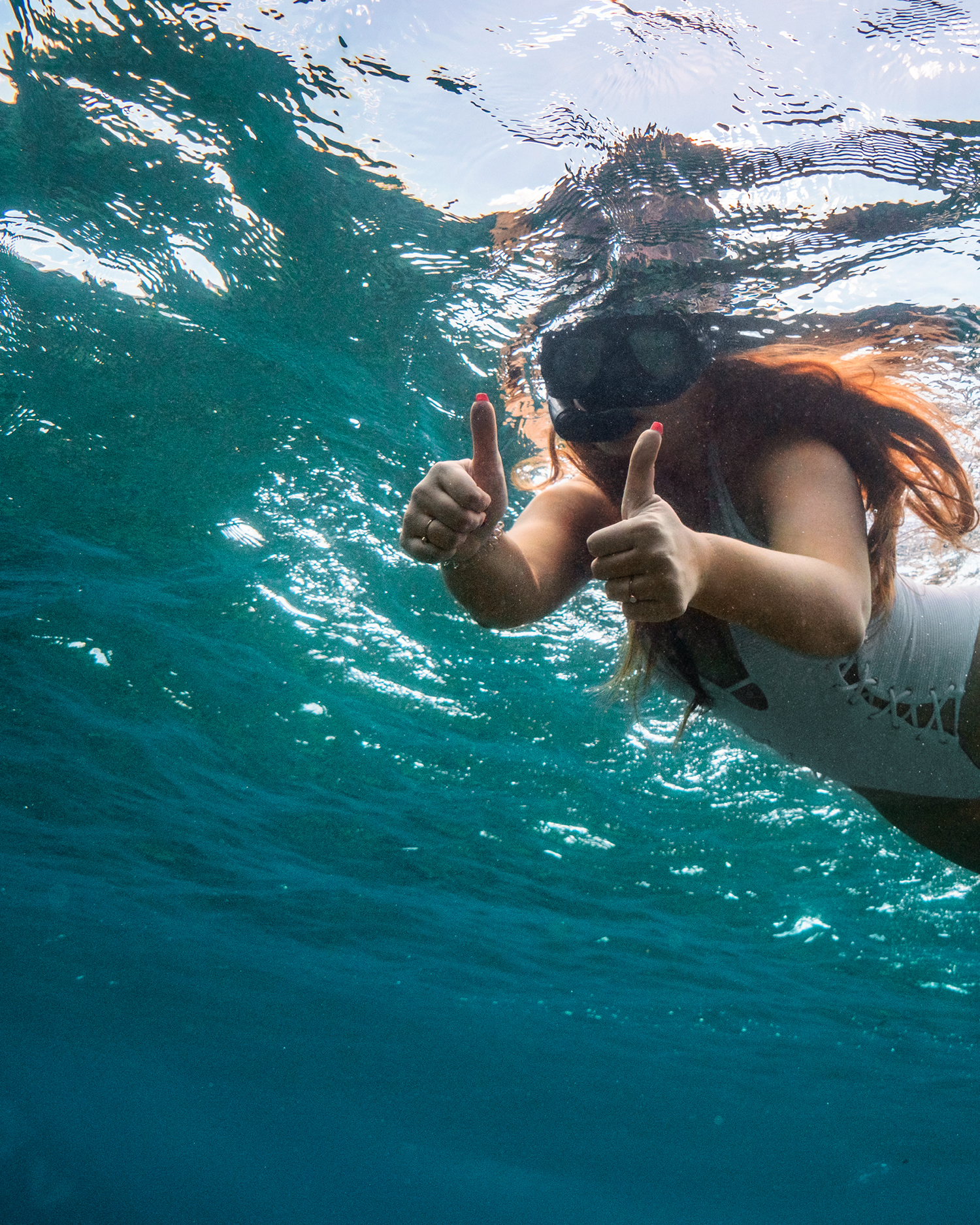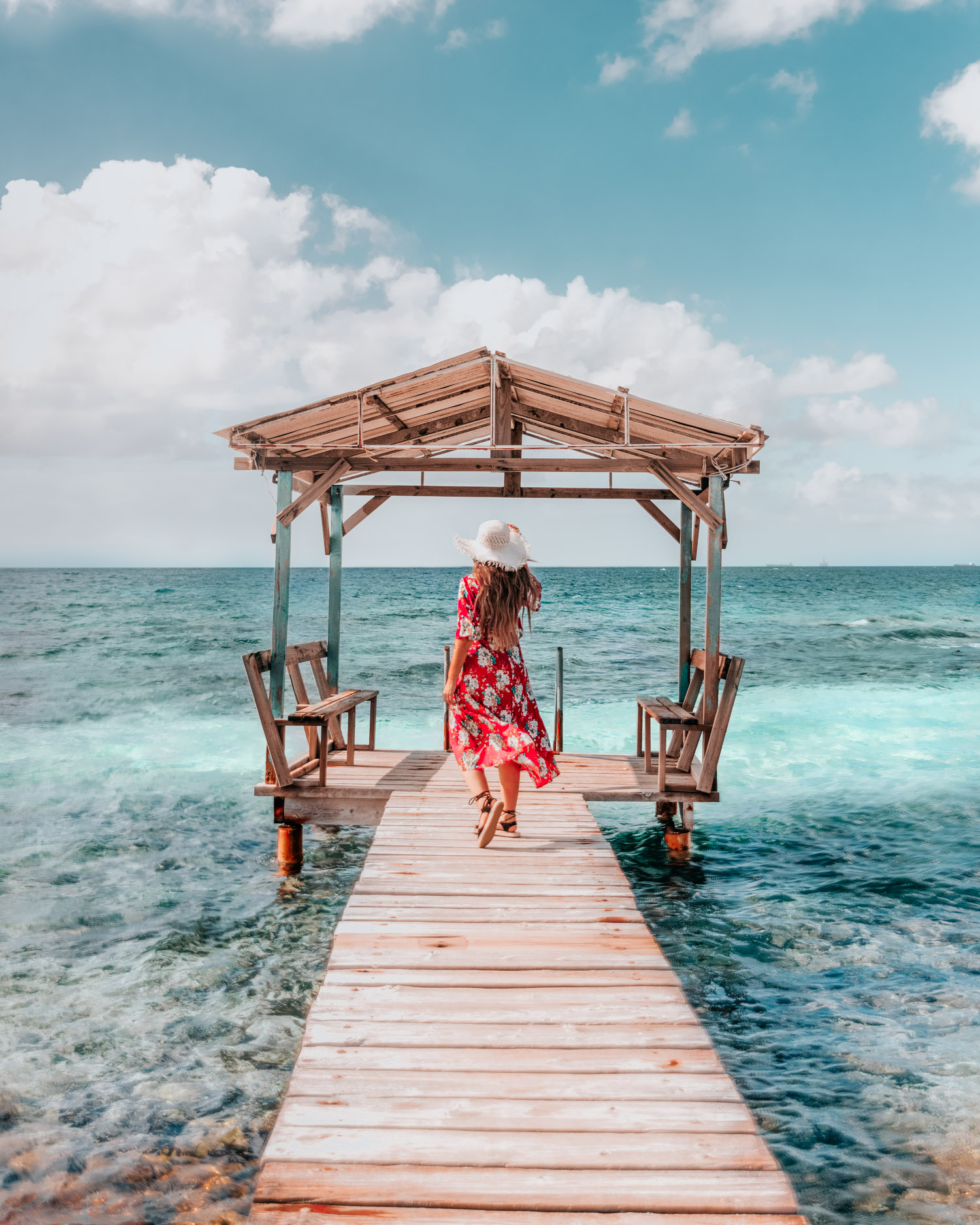 Swim with flamingos at Renaissance Private Island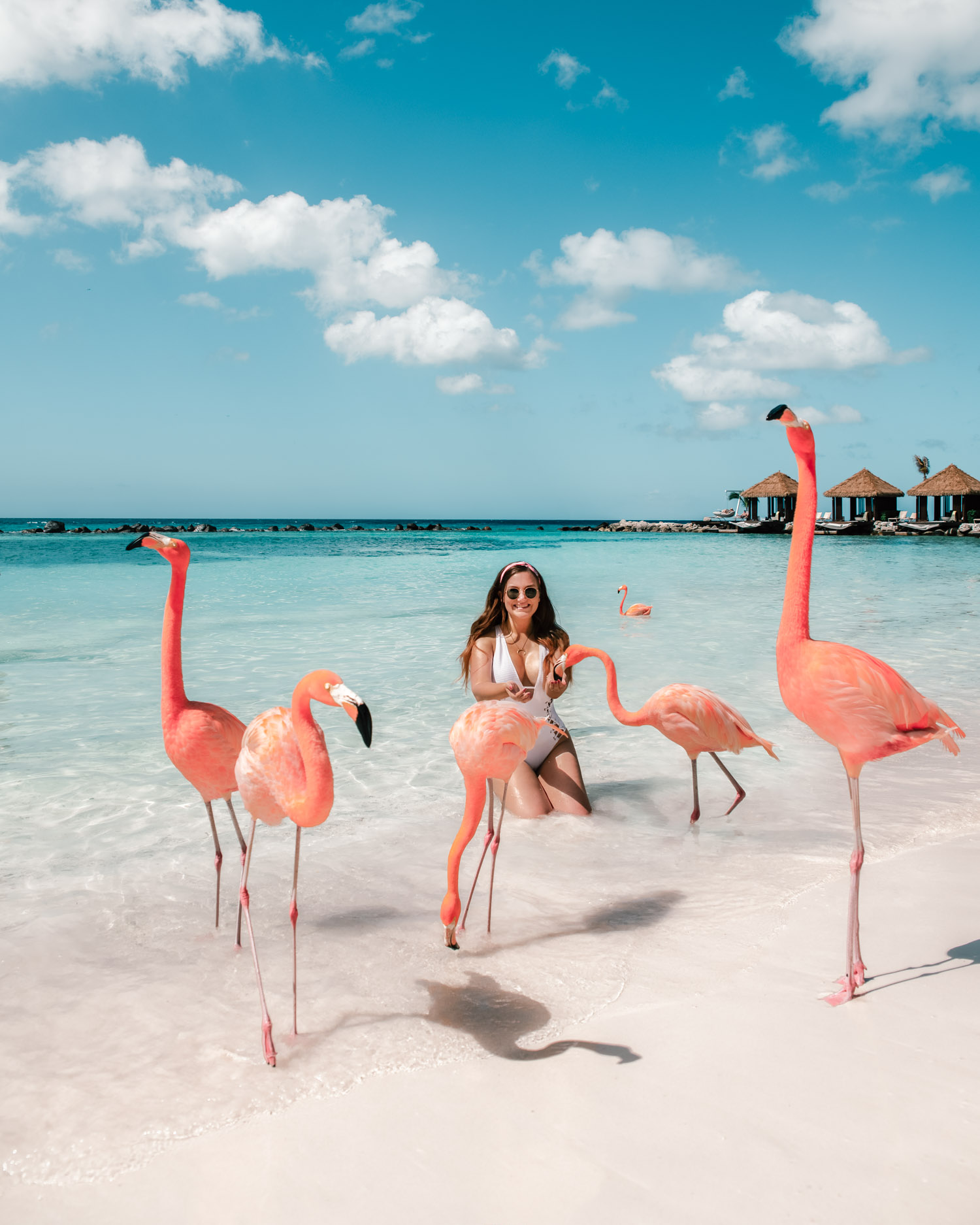 Talk about a fairytale experience! Swimming with flamingos in Aruba has been on my bucket list for so long. I could almost not believe my eyes when I arrived in real life and saw two flamingos casually strolling past my sunbed. It's unreal.
If you have seen the flamingo photos from Aruba on Instagram, you might believe there are flamingos everywhere on the island. To avoid disappointment, let me first tell you that there's not.
There are only a couple of flamingos in Aruba, and they live on a private island owned by Renaissance Aruba Resort in Oranjestad. You do either have to be a hotel guest or try to get your hands on a highly sought after day pass for $125 to gain access to the island.
But it's so worth it! Not only is it an unforgettable and surreal experience to swim and bask in the Aruban sun with flamingos by your side, but it's incredible to spend a whole day on the island. It's a true tropical oasis. You can enjoy private bungalows, luxury cabanas, hammocks, perfect white beaches, spa, delicious Caribbean food, and cocktails.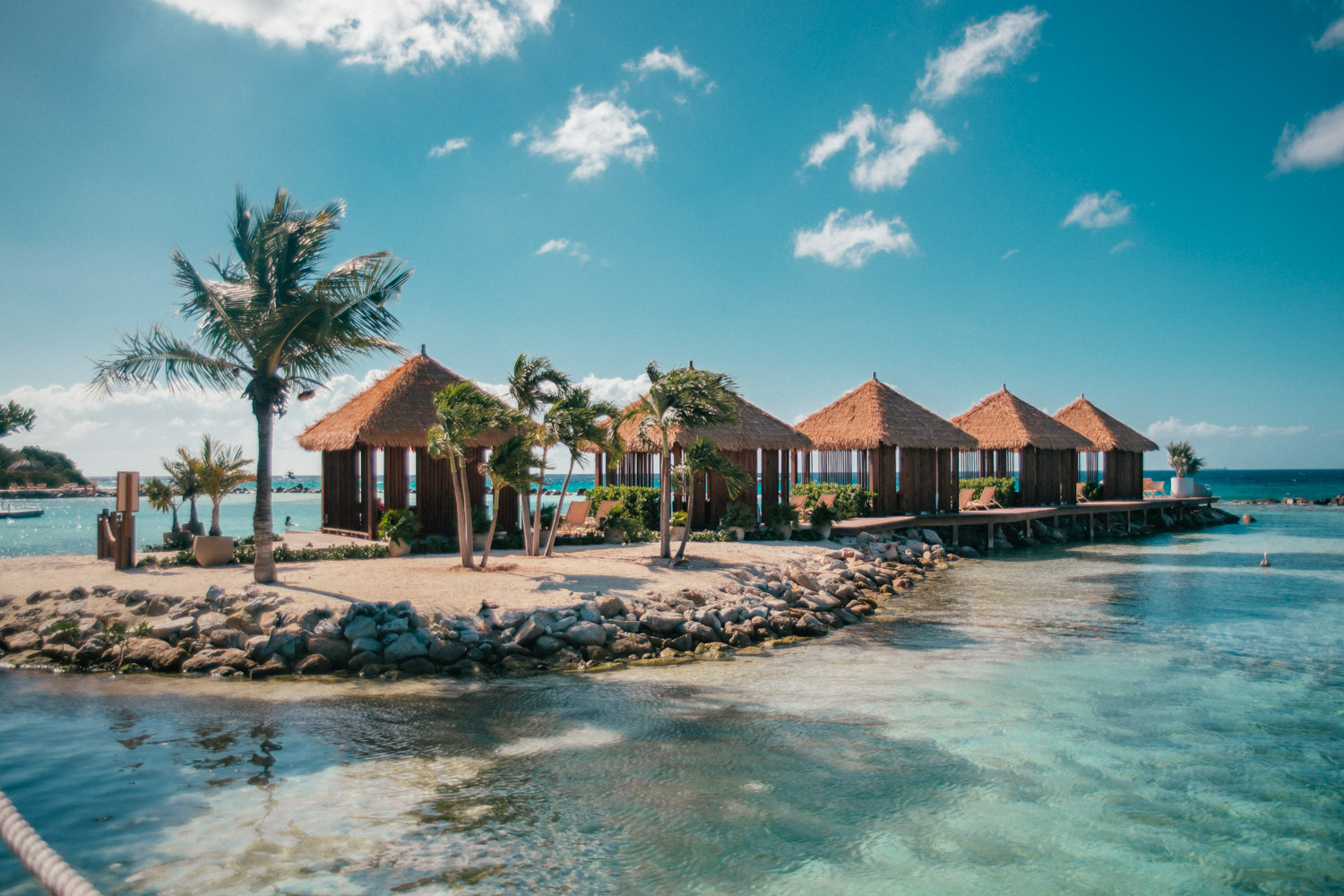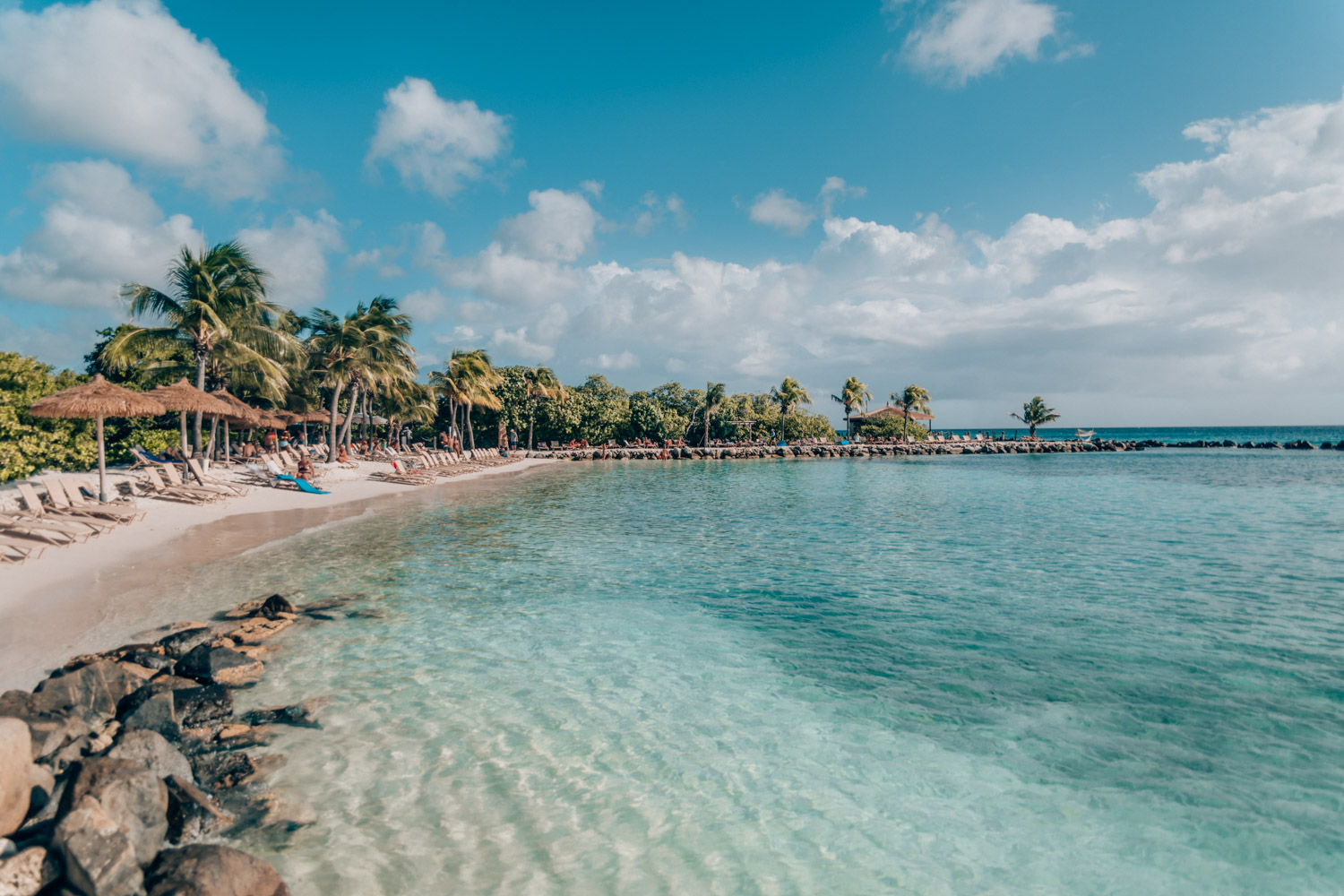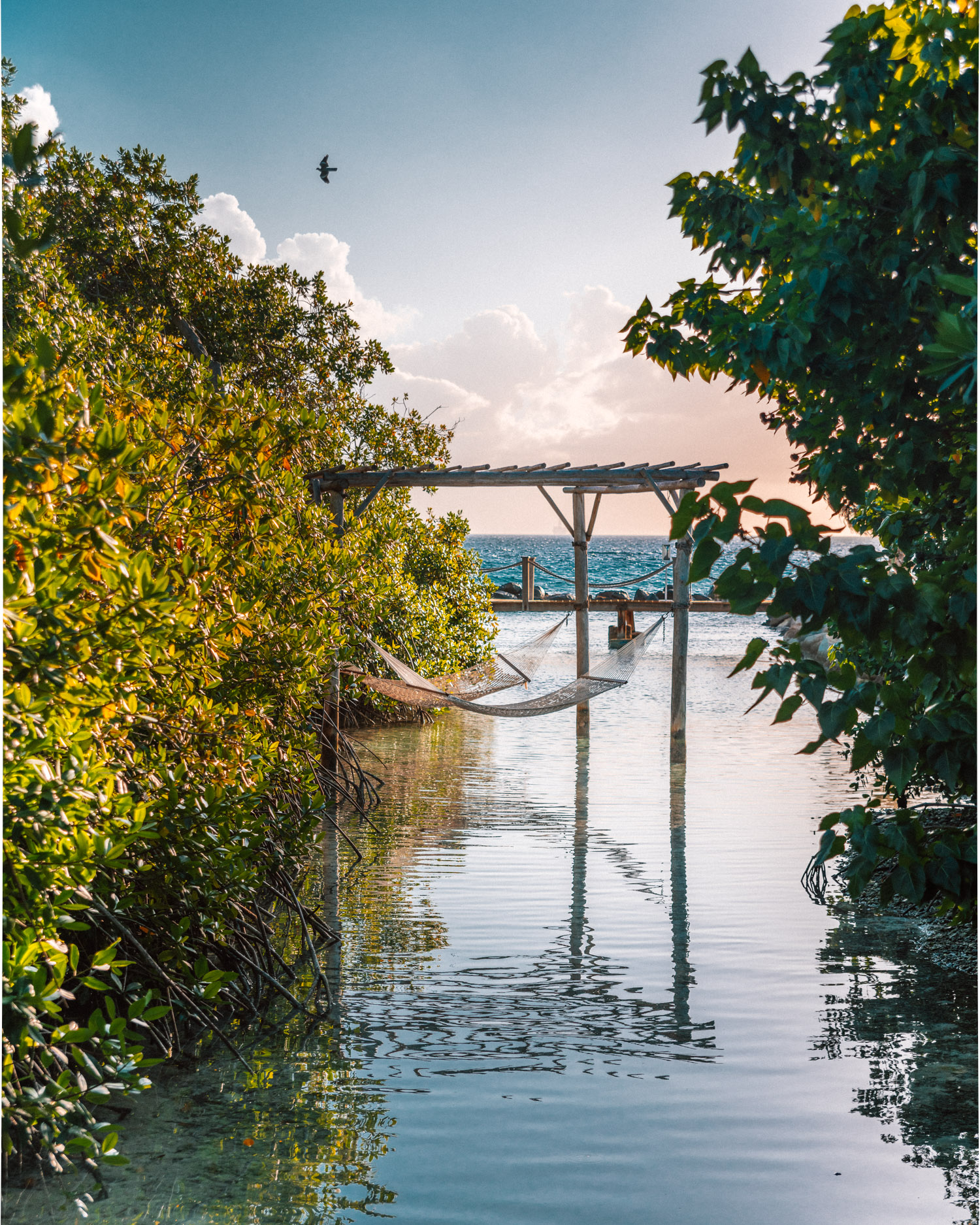 Explore Arikok National Park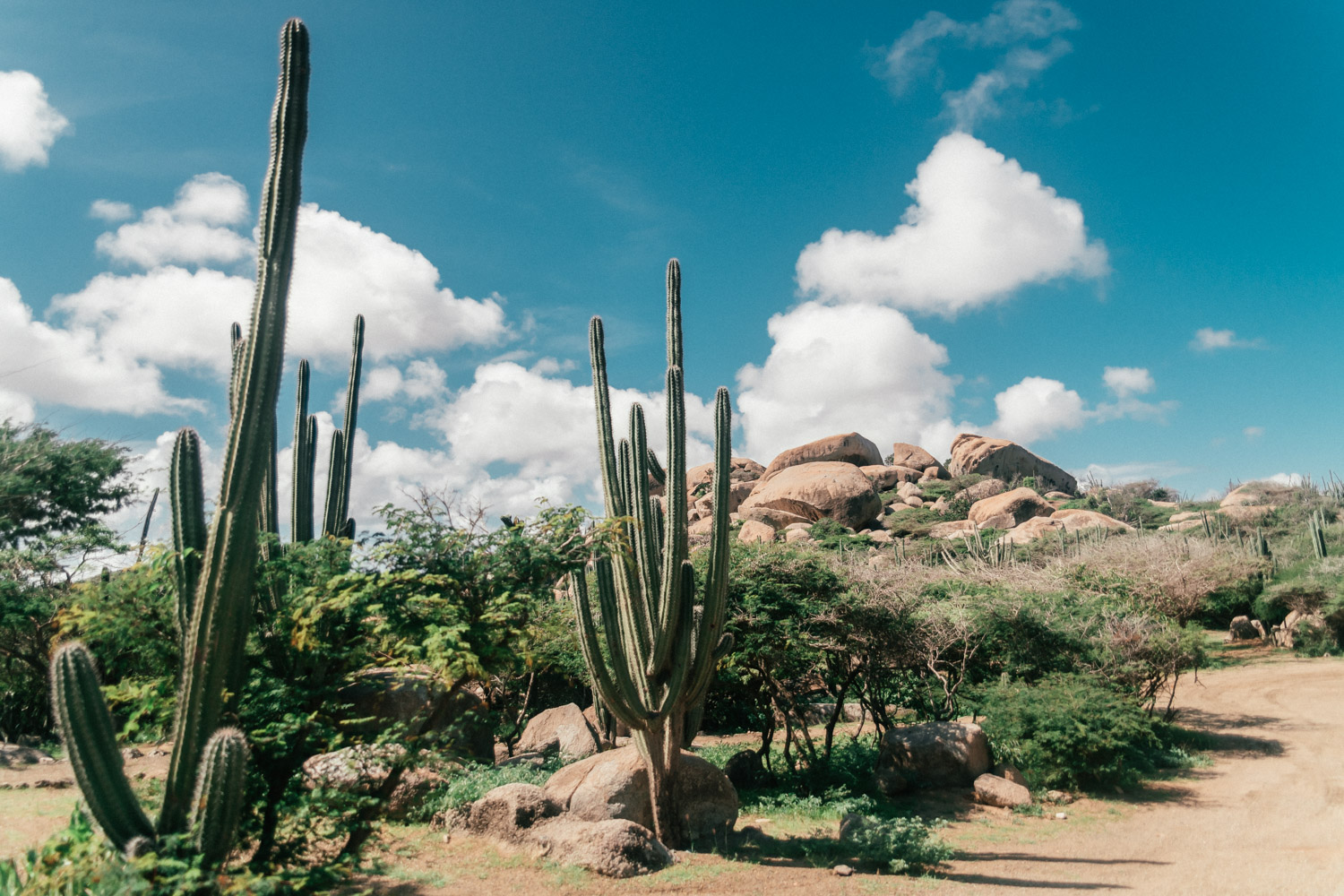 Arikok National Park is the wild side of Aruba, and it's a must-see if you ask me. The park covers nearly 20 percent of the island with its rugged terrain, desert-like hills, and tall cacti.
The park is home to a great variety of plants and animals like Aruban burrowing owl, donkeys, divi-divi trees, aloe, tropical flowers, birds and iguanas. Explore this natural wonder with highlights such as Conchi Natural Pool, Dos Playa, Boca Prins, Quadirikiri Cave, and Fontein Cave.
Rent a jeep or go on off-road tour to explore what Arikok National Park has to offer.