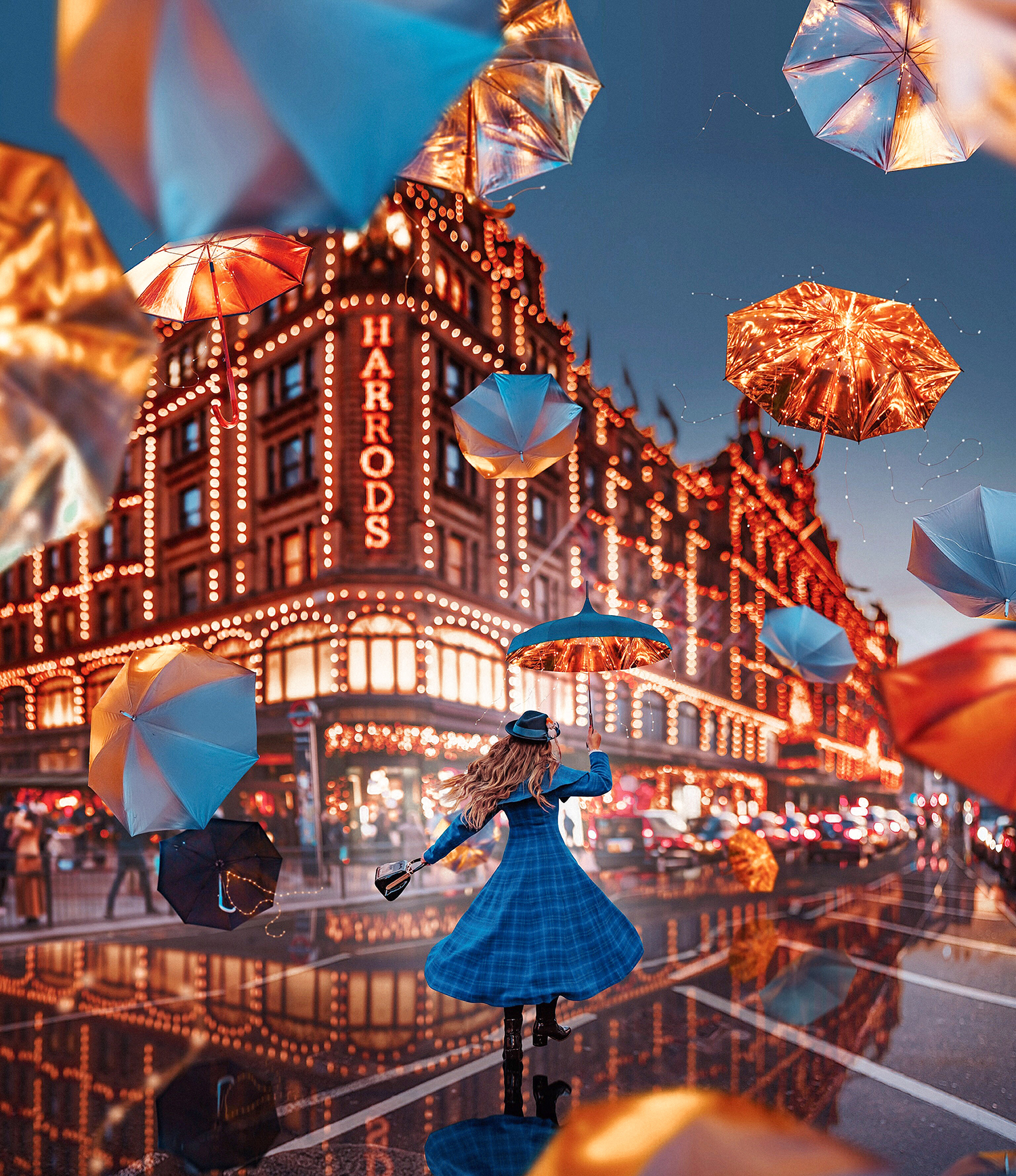 To mark the return of everyone's favorite nanny – add a spoon full of sugar and some magic to your next London trip. Discover iconic filming locations, extraordinary restaurants, practically perfect places, and vintage fashion shops in this Mary Poppins guide to London.
It was over 50 years ago since Disney's original Mary Poppins starring Julie Andrews entered the screen, flying in with her parrot-headed umbrella and magical bag. The sequel, Mary Poppins Returns, now embodied by Emilie Blunt, premiered in December 2018.
Whether you've seen the movie or not, travel in Mary Poppins footsteps and discover a whimsical, magical, and supercalifragilisticexpialidocious side of London.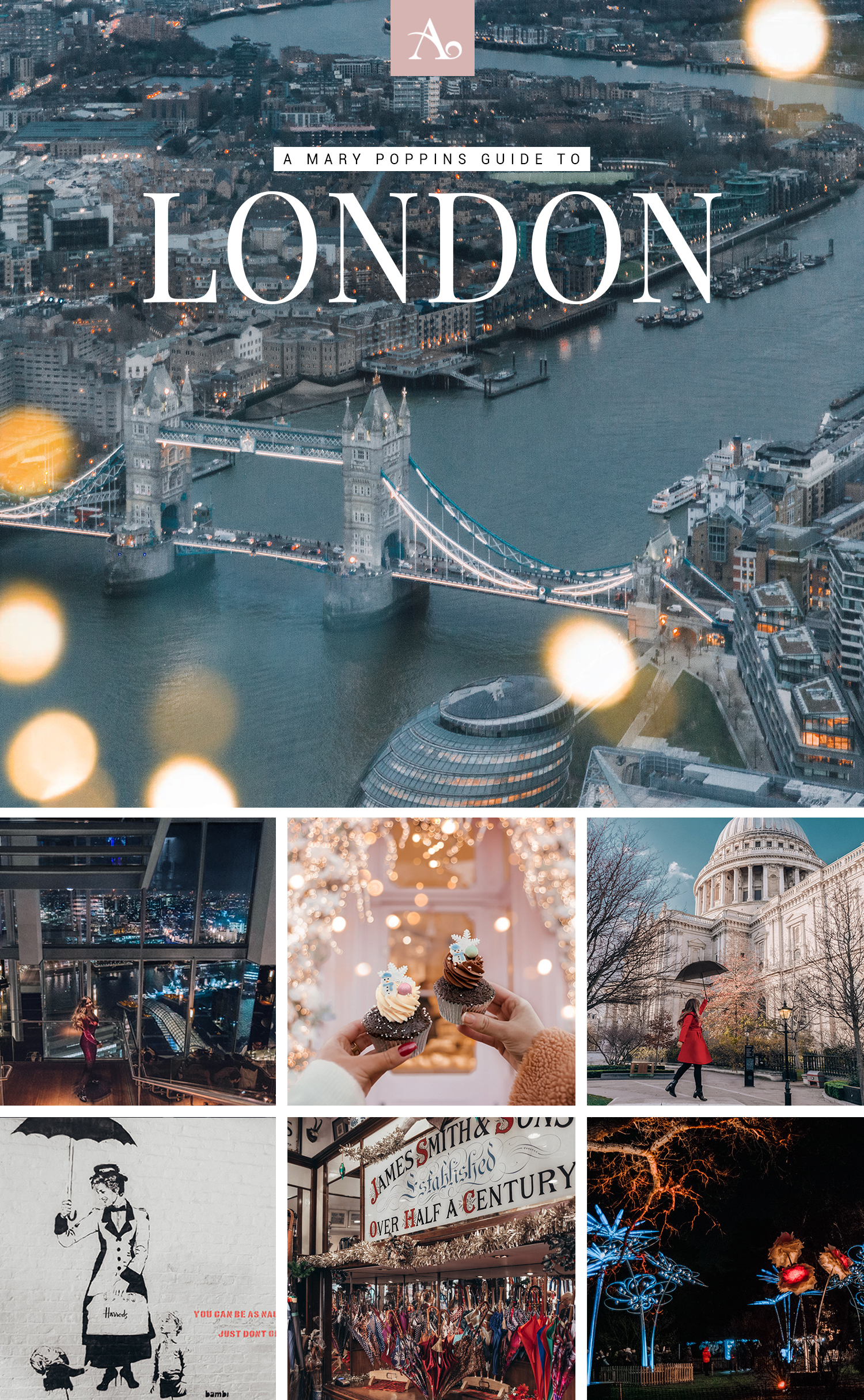 Explore the Mary Poppins Returns Filming Locations
Mary Poppins Returns is like "a love letter to London." The film is so Londony, featuring many of the city's famed landmarks as backdrops for key scenes – as well as quintessentially British streets, cobbled alleyways, secret courtyards, and the classic London fog.
Some of the most iconic Mary Poppins Returns filming locations include the magnificent St Pauls Cathedral, the monumental Bank of England and the Royal Exchange, Big Ben, Buckingham Palace, and Tower Bridge.
The Banks family's home street address, Cherry Tree Lane, is unfortunately not real – but there are plenty of streets that look just like the fictional street – particularly around Kensington.
Walk underneath the lovely London sky and explore the places for yourself. Or go on a guided walking tour. For behind-the-scenes stories, check out the new Brit Movies Mary Poppins Tour, launching in 2019.
You can also stop by the house where it all began. The Australian-born author, P.L. Travers, spent most of her life in England and wrote a series of eight books about the magical nanny at 50 Smith Street in Chelsea. For insight into how the literary character was created, check out The Supercalifragilistic Tour with American Tour Guide.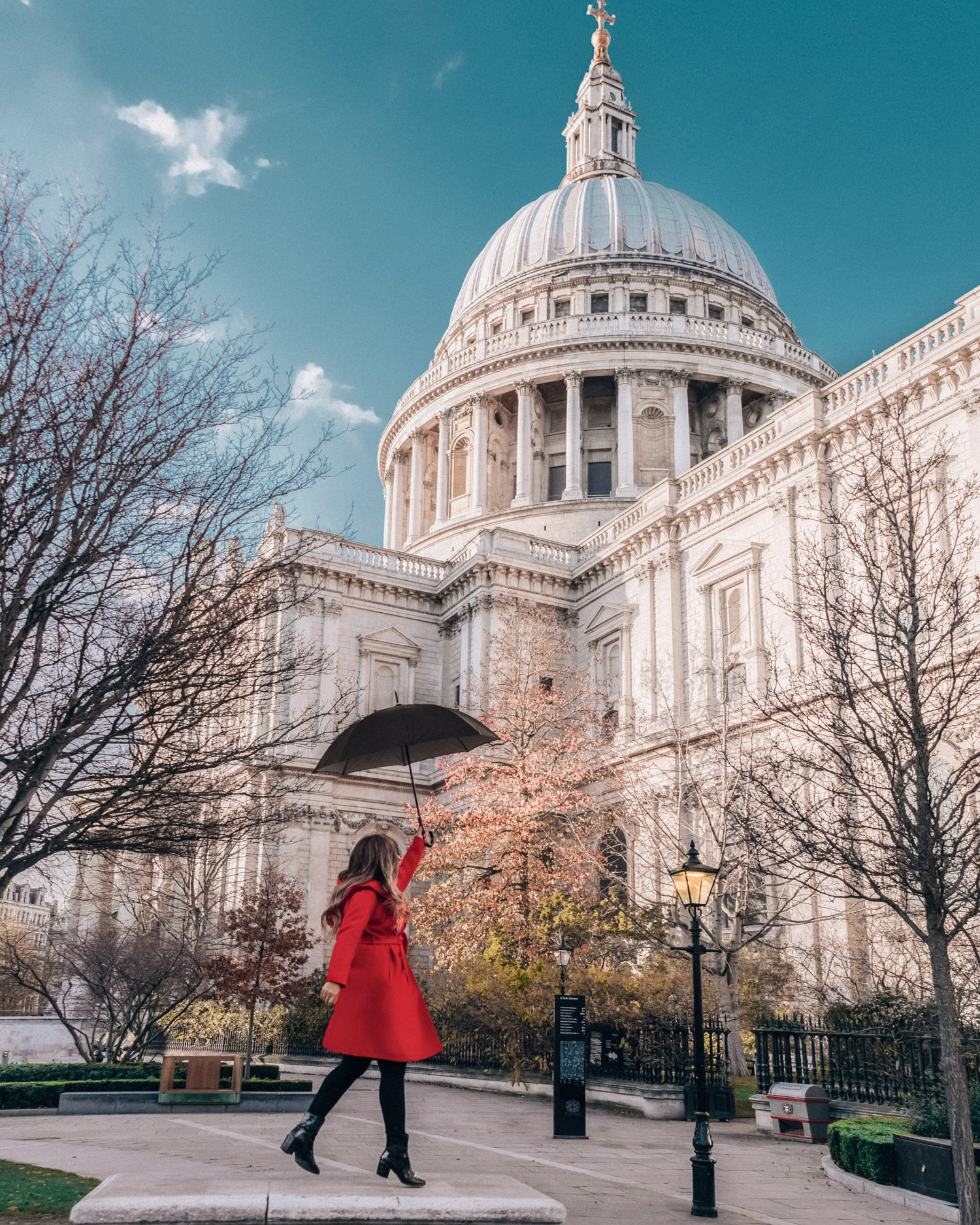 "Early each day to the steps of St. Paul's" begins the famous song sung by Julie Andrews in the original film from 1964. This is what she was referring to St. Paul's Cathedral. One of London's most iconic buildings.
Check out both the exterior and interior – it's so impressive! And don't miss to climb the 528 steps to the top. The panorama views from the dome are so worth the climb.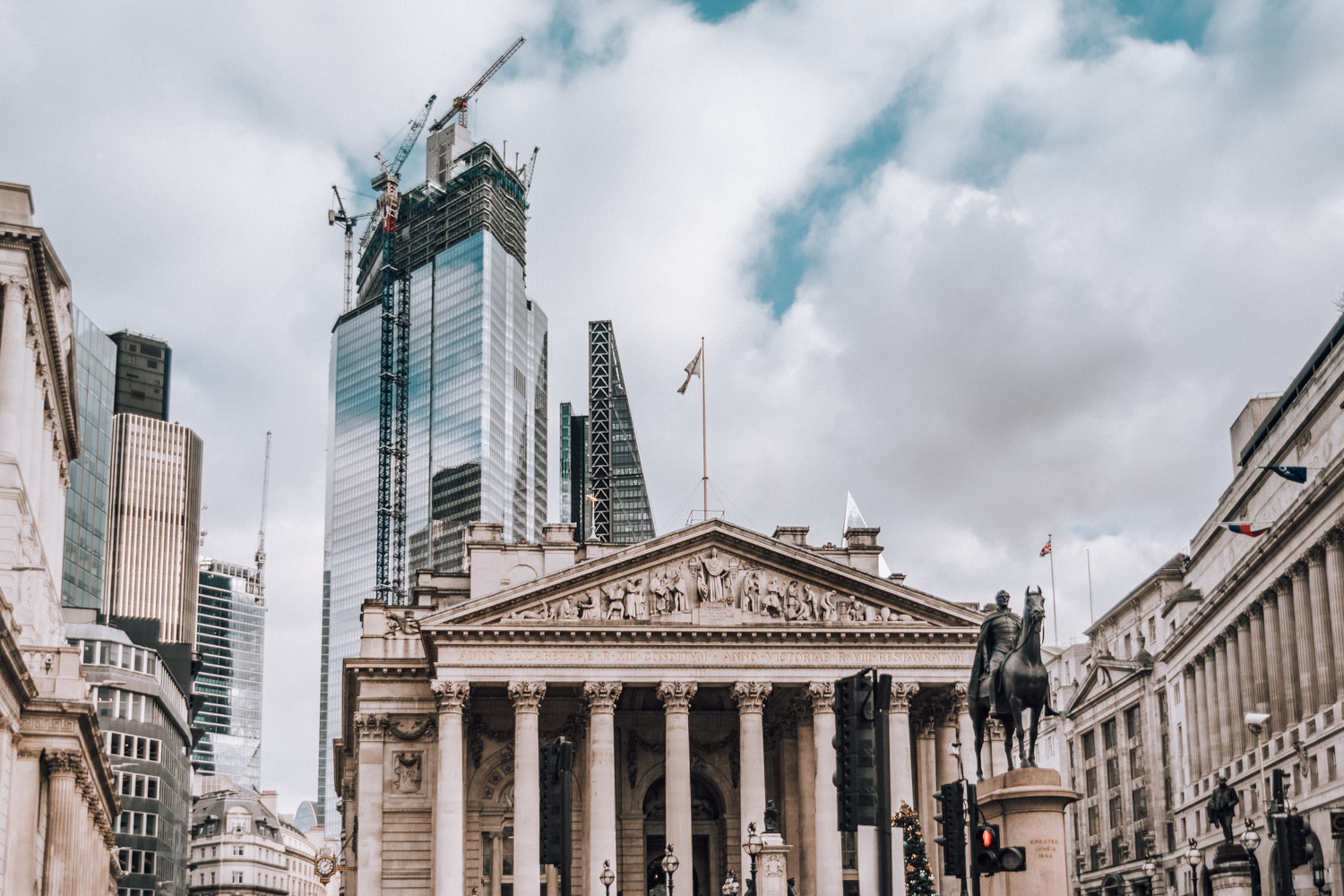 Check out Bambi's Mary Poppins Inspired Street Art by Neal's Yard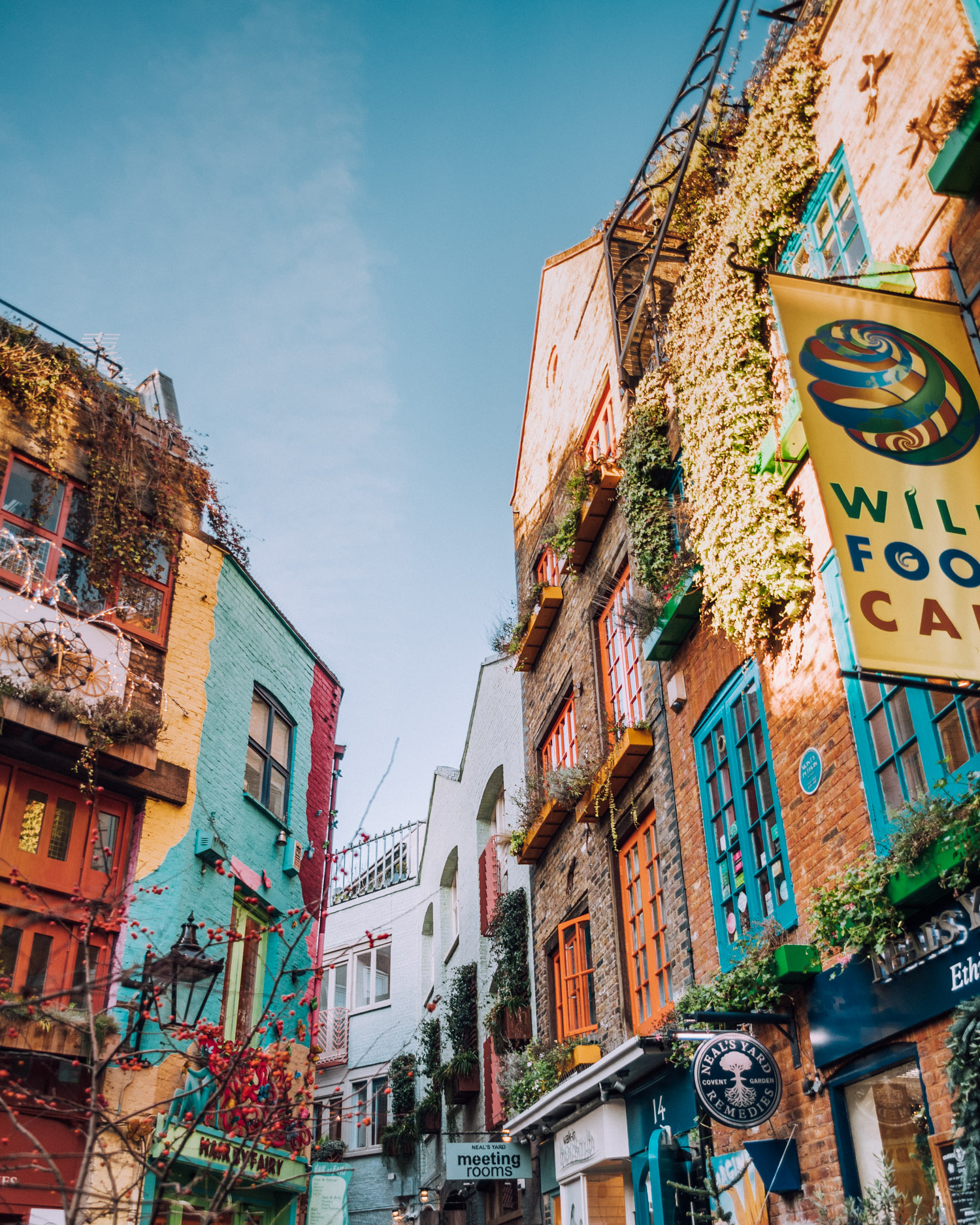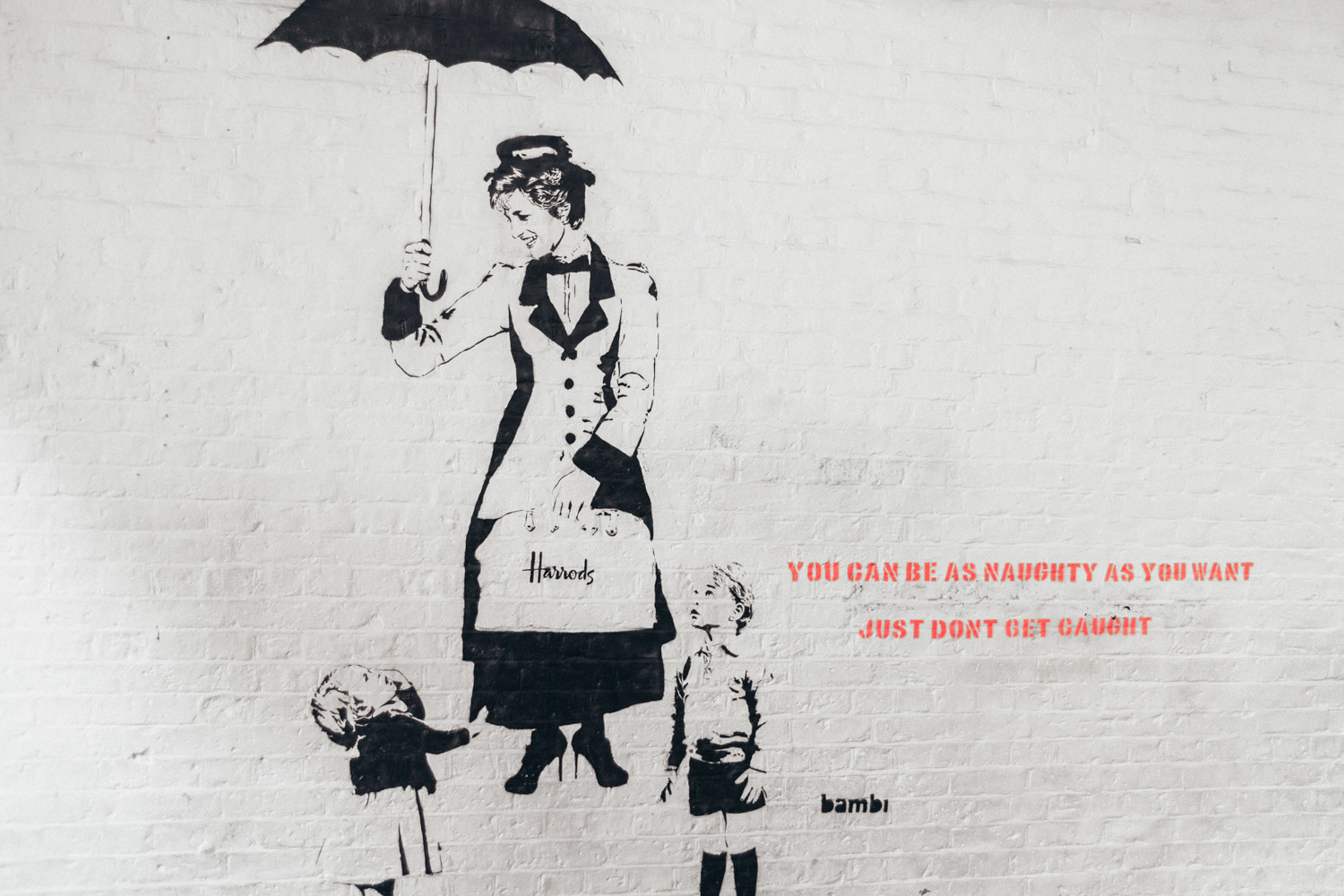 Another Mary Poppins' location in London can, very conveniently, be found just before you enter the hidden magical courtyard that is Neal's Yard in Convent Garden.
The famous street artist Bambi (also called 'the female Banksy') has decorated the wall to the entrance with a mural that pays tribute to Princess Diana. The piece is called 'Be As Naughty As You Want,' and presents Diana as Mary Poppins, being carried into the sky by her magical umbrella, watched by Princess Charlotte and Prince George.
---
Read also: A Weekend in Bath: A 48-hour itinerary
---
MARY POPPINS' INSPIRED SHOPPING
James Smith & Sons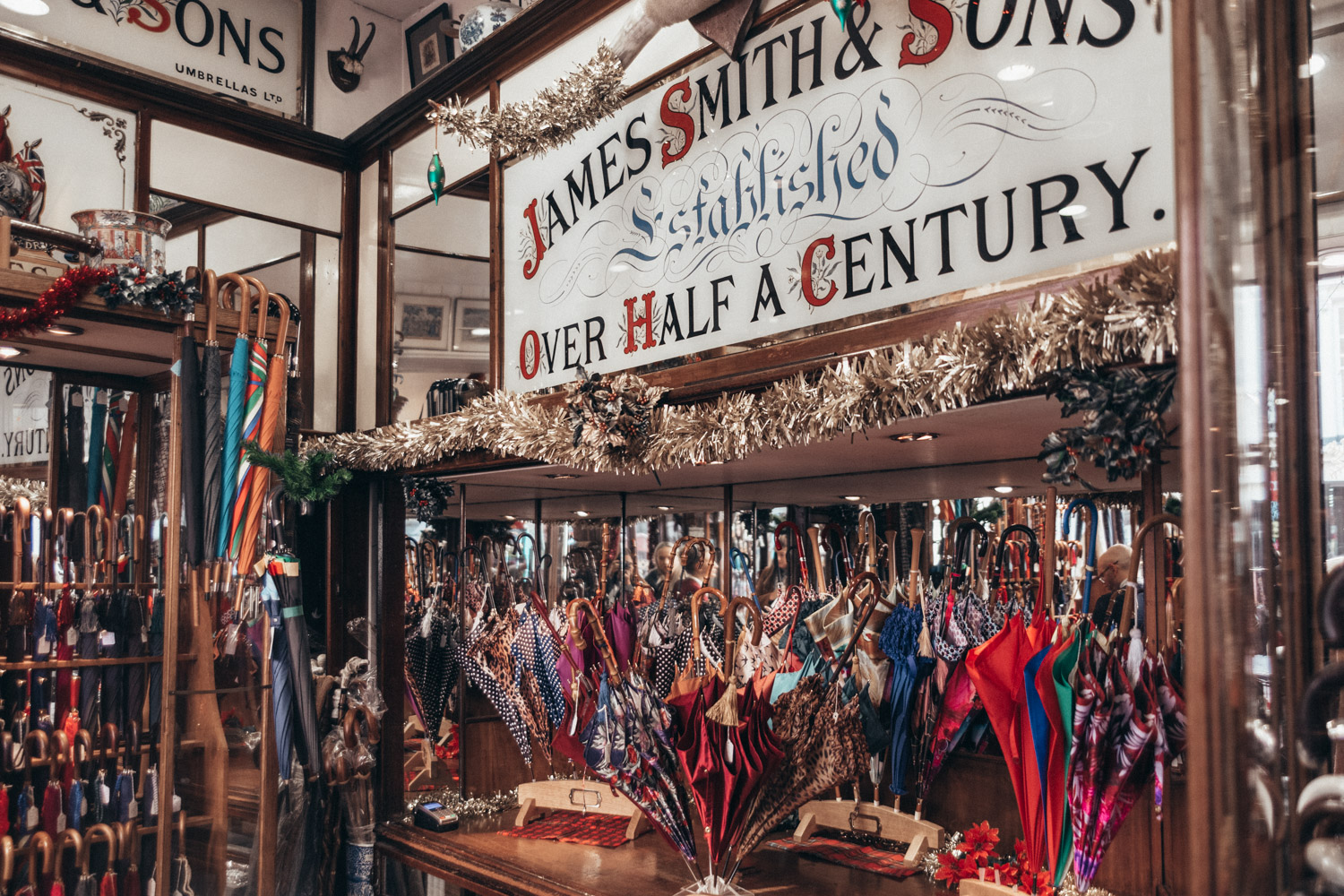 What would a Mary Poppins' trip to London be without a magical umbrella in your hand? The most magical umbrellas in London can be found in the Victorian shop James Smith & Sons Umbrellas on the corner of New Oxford Street.
Unchanged for almost 190 years, this shop is like a giant step back in time, offering a huge range of distinctive, timelessly and classical high-end umbrellas, walking sticks and canes. There are eye-catching wooden handles, depicting lion heads, cats, dogs, skulls, fox heads, carved jaguars – and a whole jungle of other animals and forms.
Even if these umbrellas can't guarantee you the ability to fly, they sure are pretty to look at.

---
The Revival Retro Boutique & Atelier Millinery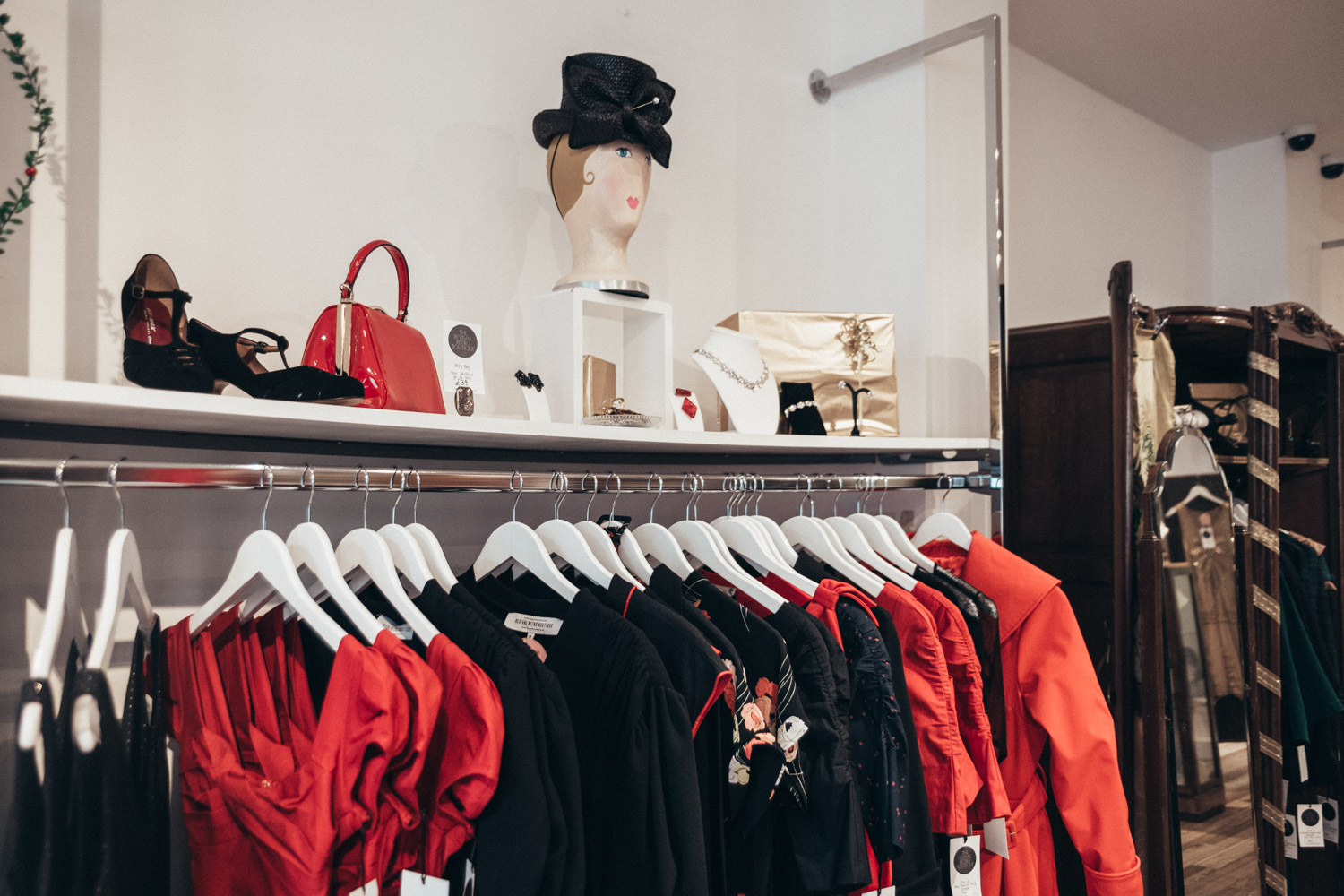 To copy Mary Poppins iconic silhouette from head to toe, pop into The Revival Retro Boutique. This fabulous store is filled with flattering clothing inspired by the by the golden '20s, the elegant designs of the '30s, the feminine tailoring of the '40s and the powerful silhouettes of the '50s.
There are so many gorgeous twirl-friendly coats, figure-flattering dresses, fabulous shoes and cute accessories such as bow ties, jewelry, vintage brooches, and retro handbags.
Under the same roof is also Atelier Millinery where you can find a vast selection of gorgeous hats to add some personality to your style.
WHERE TO EAT & DRINK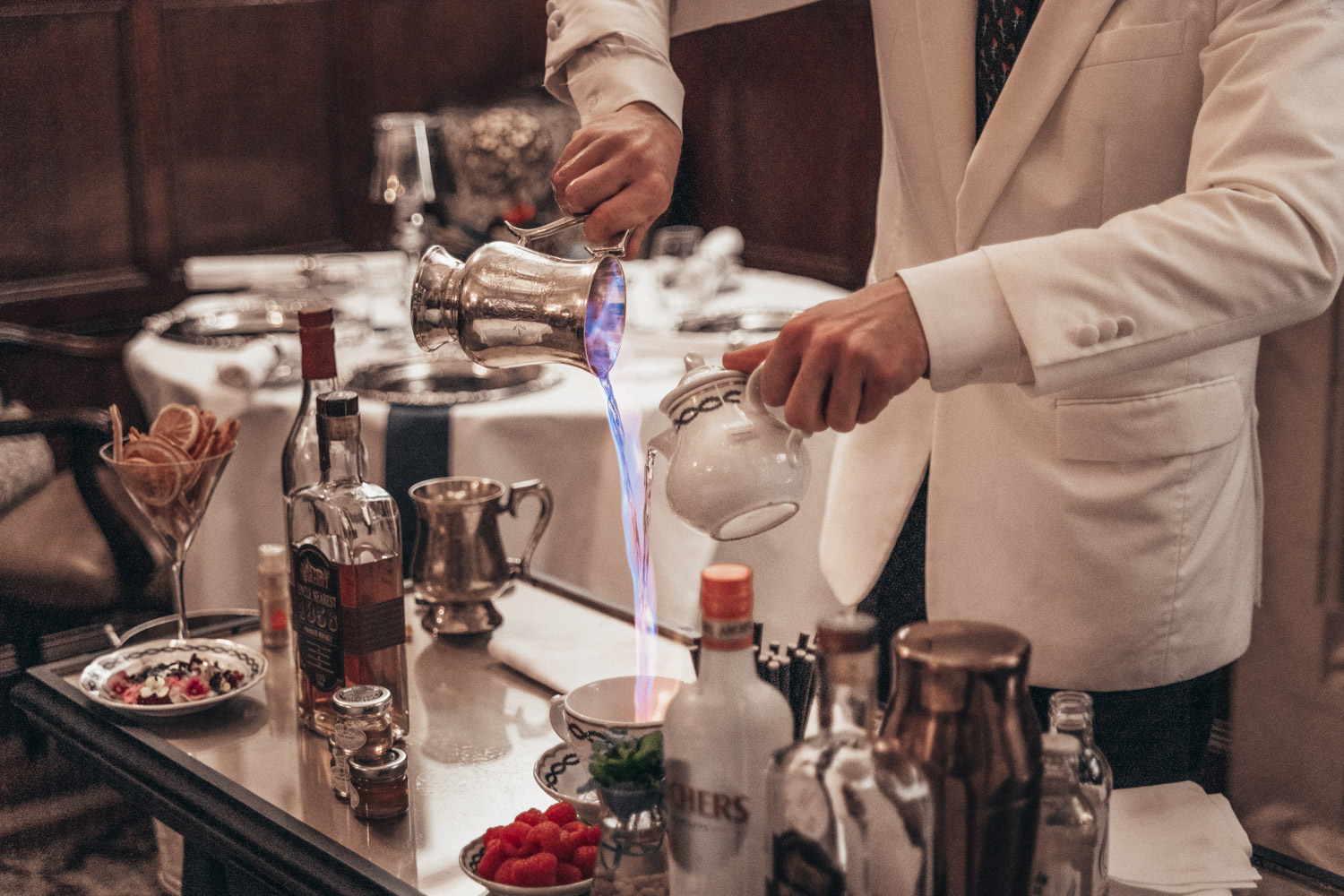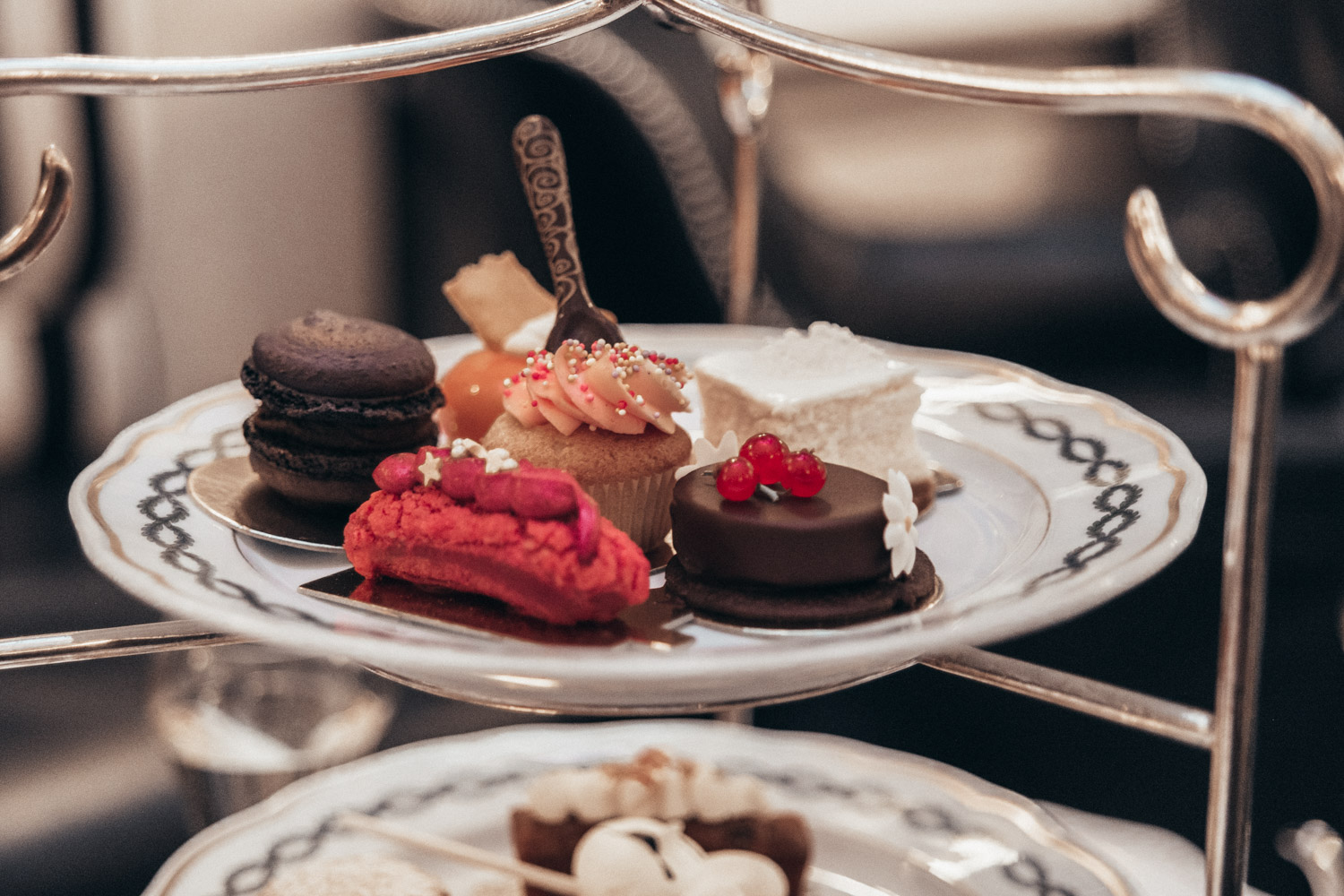 Afternoon Tea & Cocktails at The Milestone Hotel
Located in the heart of picture-perfect Kensington is the award-winning five-star The Milestone Hotel & Residences. Even though their Mary Poppins Returns inspired afternoon tea, and hotel stay is not available anymore, there's plenty of reasons to pop in for a traditional afternoon tea with delicate finger sandwiches, warm freshly baked scones with cream and home-made jam, and a selection of pastries including tartlets, cupcakes, chocolate éclairs, and macarons.
The warm and welcoming atmosphere, elegant furnishing, open fireplace and views across to Kensington garden is the perfect setting for a relaxing afternoon.
Or, if you're in the mood for cocktails – check out the Milestones whimsical cocktail bar with head-turning drinks – like The Carousel and Smoked Old Fashioned. Cheers!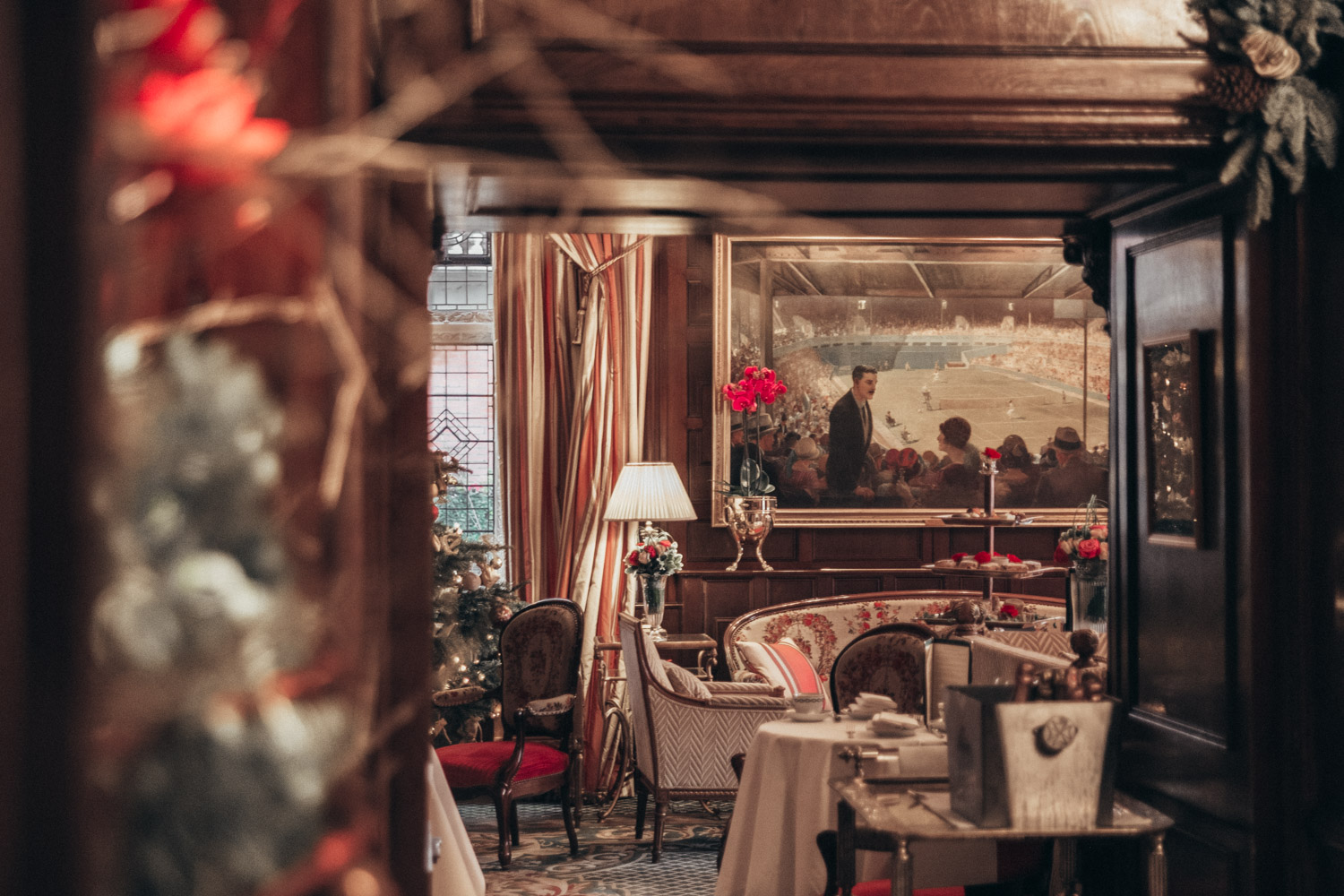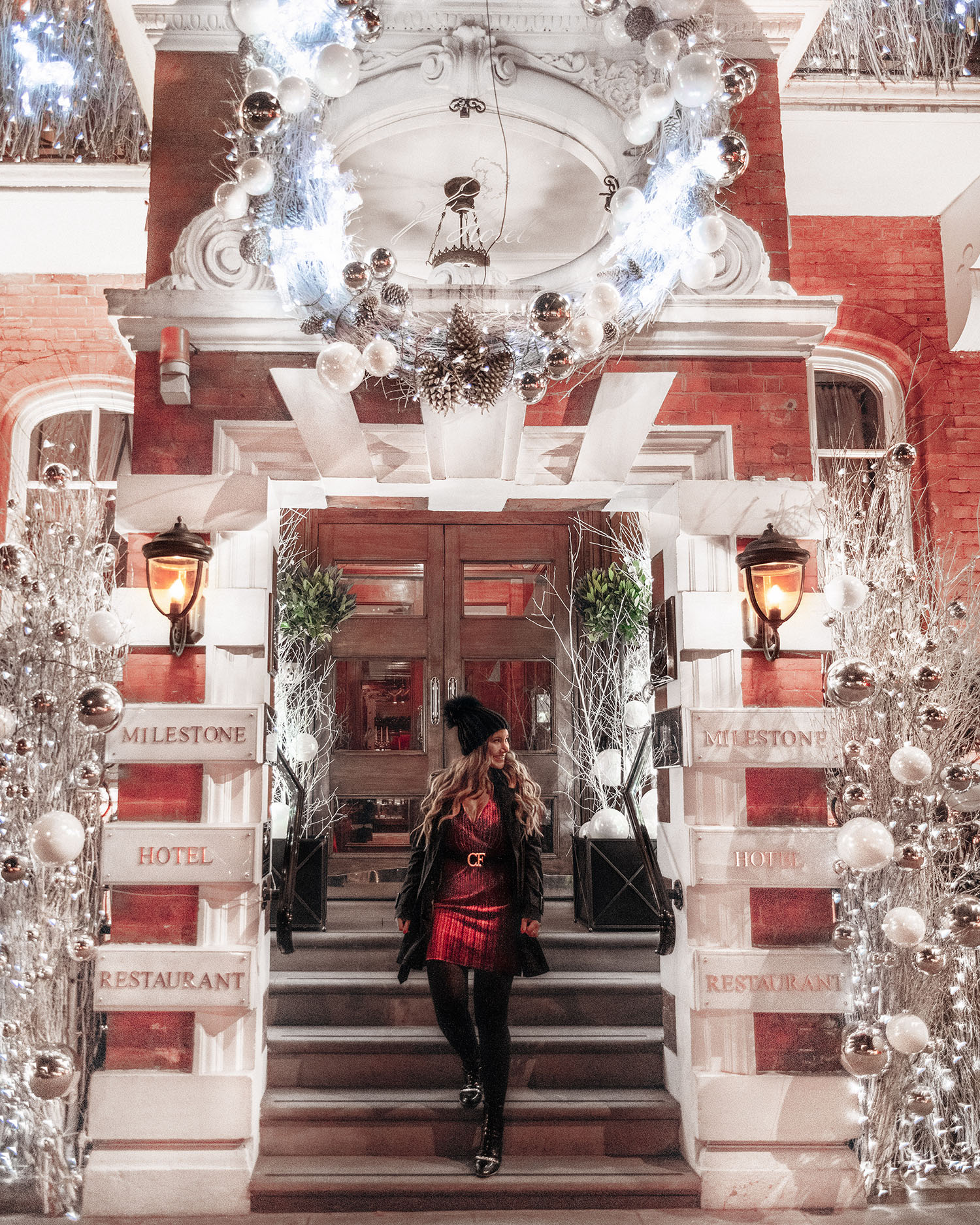 Have a cupcake at Peggy Porschen's Cakes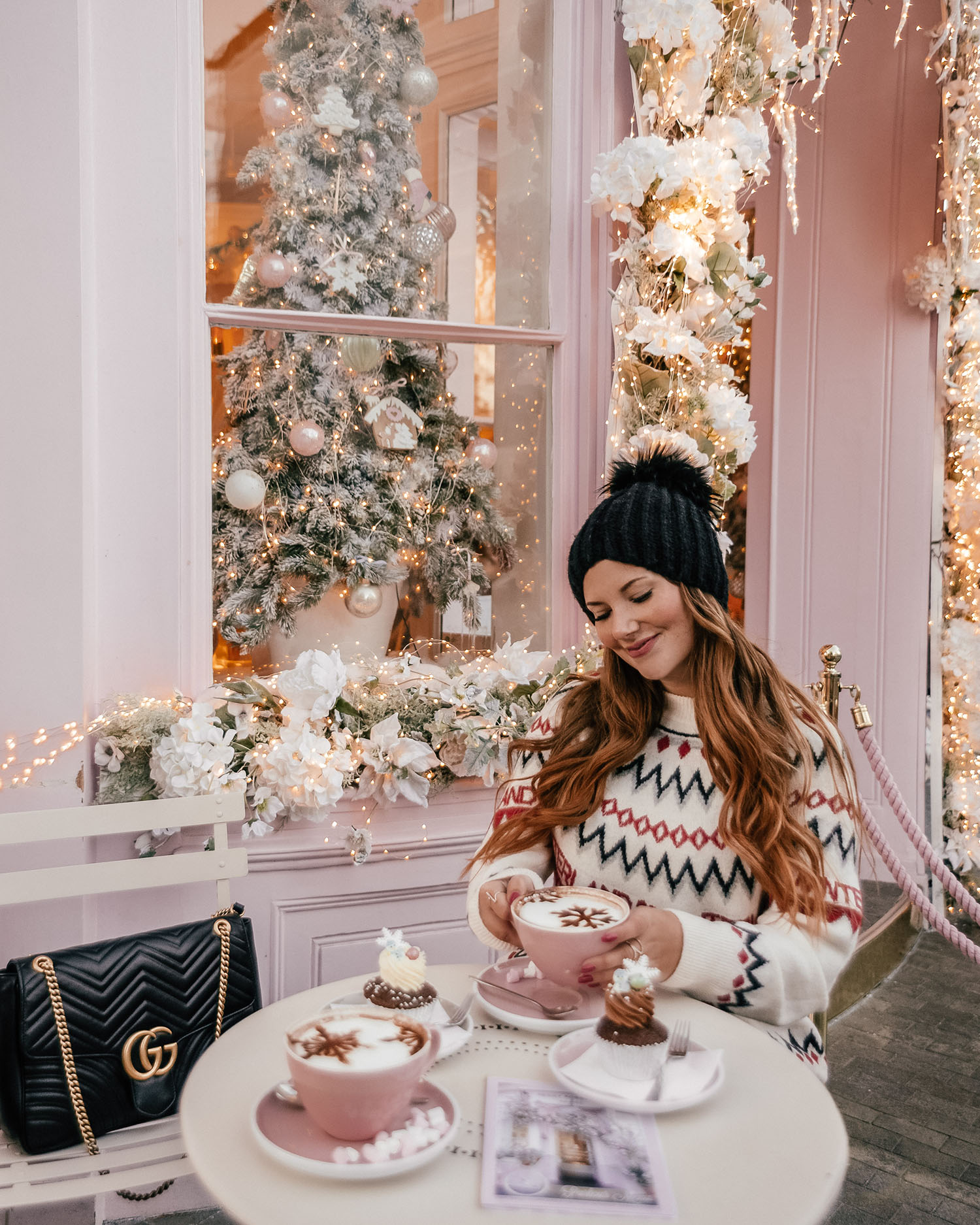 To add a spoon full of sugar (or two) to your London trip, you should definitely visit Peggy Porschen. This gorgeous café near Victoria station is one of the prettiest I've ever visited.
It's everything from the cotton-candy pink exterior to the extraordinaire cupcakes, pastries, cookies, sweets, and hot drinks. It seems like everything is made to be Instagrammed.
It's no surprise that this award-winning cake designer also has attracted customers like Kate Moss, Madonna, Stella McCartney, Elton John – and even members of the Royal Family.
---
Read also: 16 of the Best Instagram places in Dublin
---
Have drinks at Sketch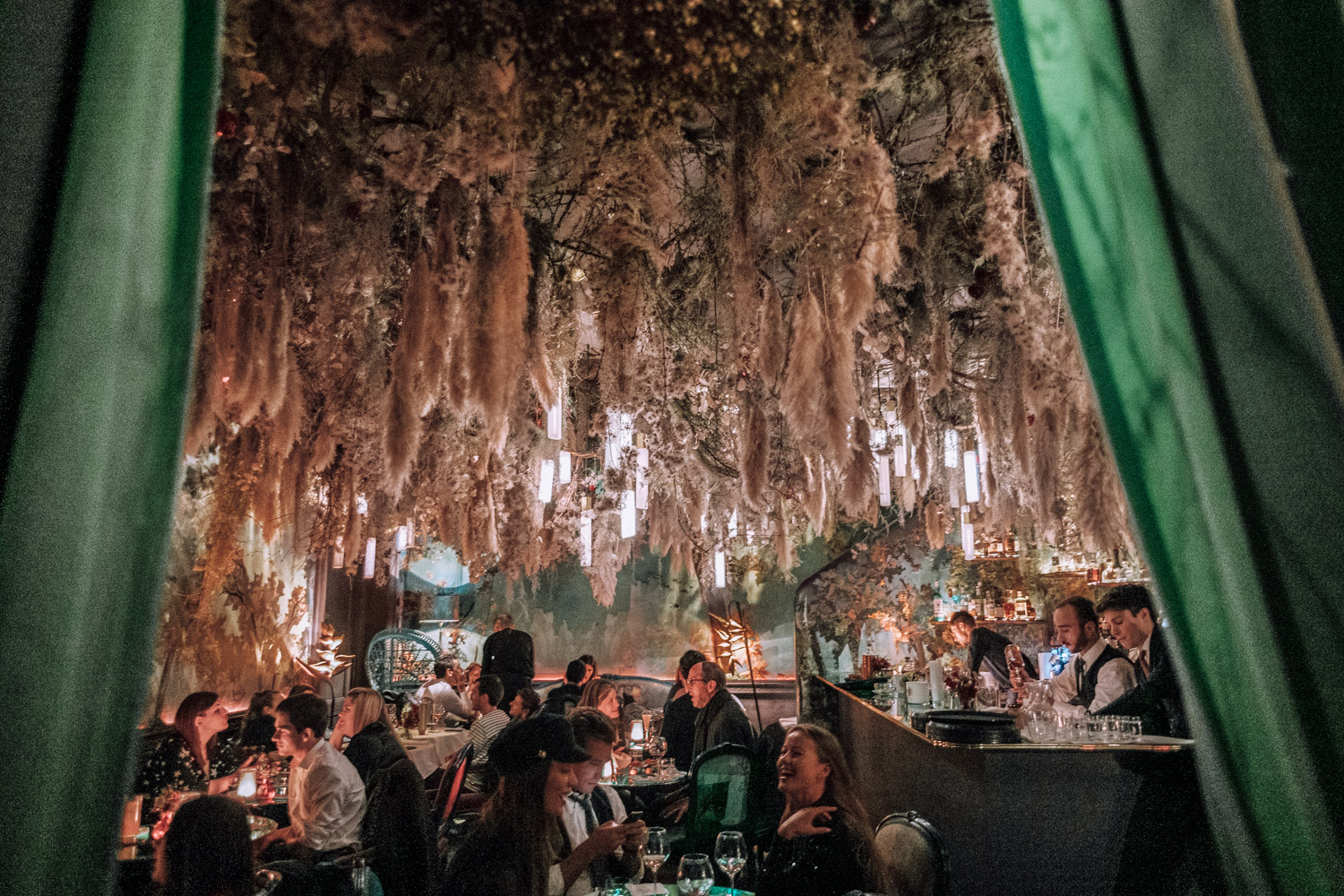 Get whisked away to a world just as magical as Mary Poppins. Sketch in Mayfair is one of the most picture-worthy restaurants in London. It's so unexpected, unusual and enchanting.
They serve Michelin-starred food and stylish cocktails in absolutely breathtaking surroundings. The site consists of the elegant Lecture Room & Library, the iconic ultra pink room The Gallery, the enchanted fairytale forest The Glade, the eclectic Parlor and the intimate East Bar.
Don't forget to check out the egg-shaped toilets. They are something out of the ordinary.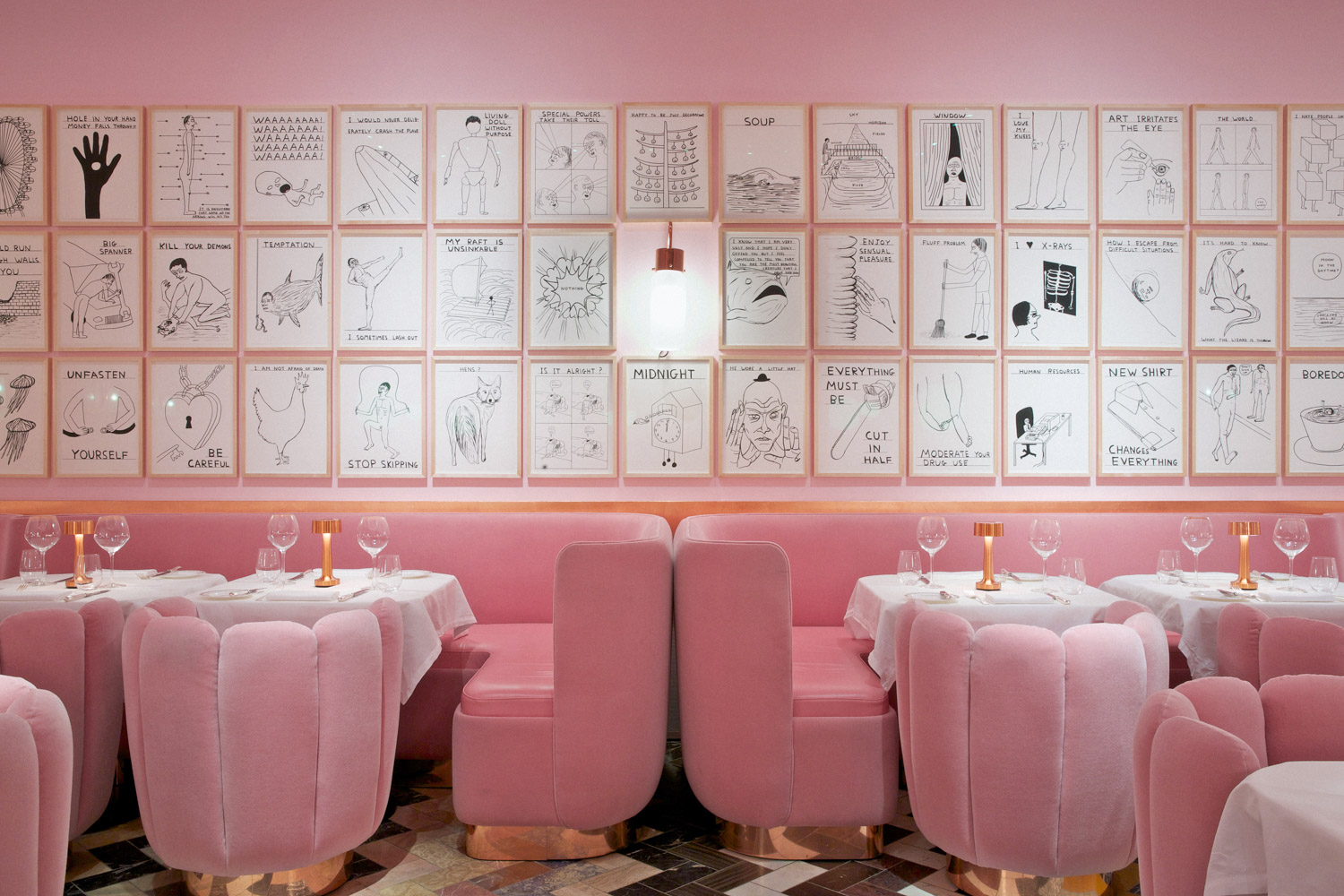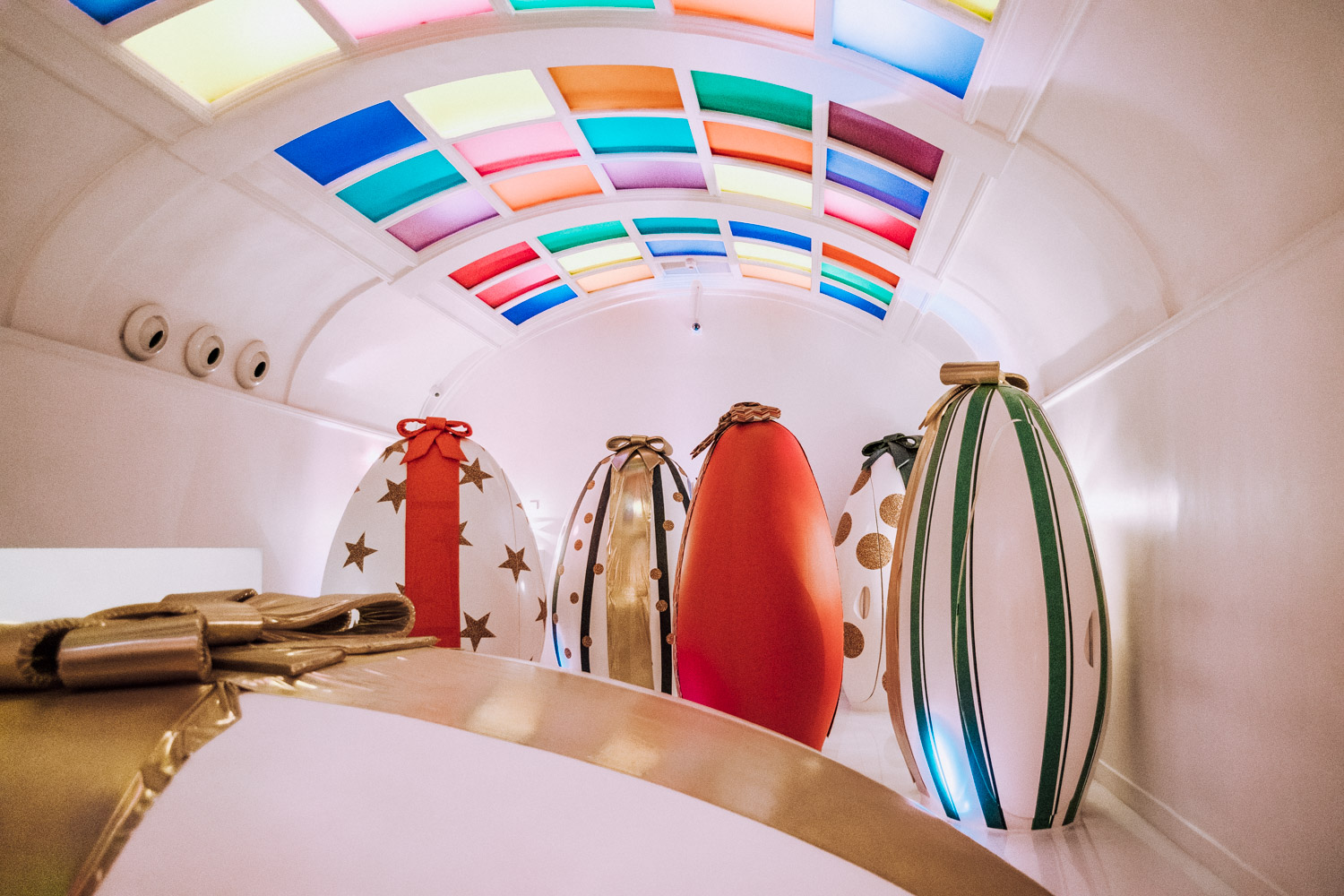 ---
Read also: 10 Things to Do in Bristol
---
Dinner at Aqua Shard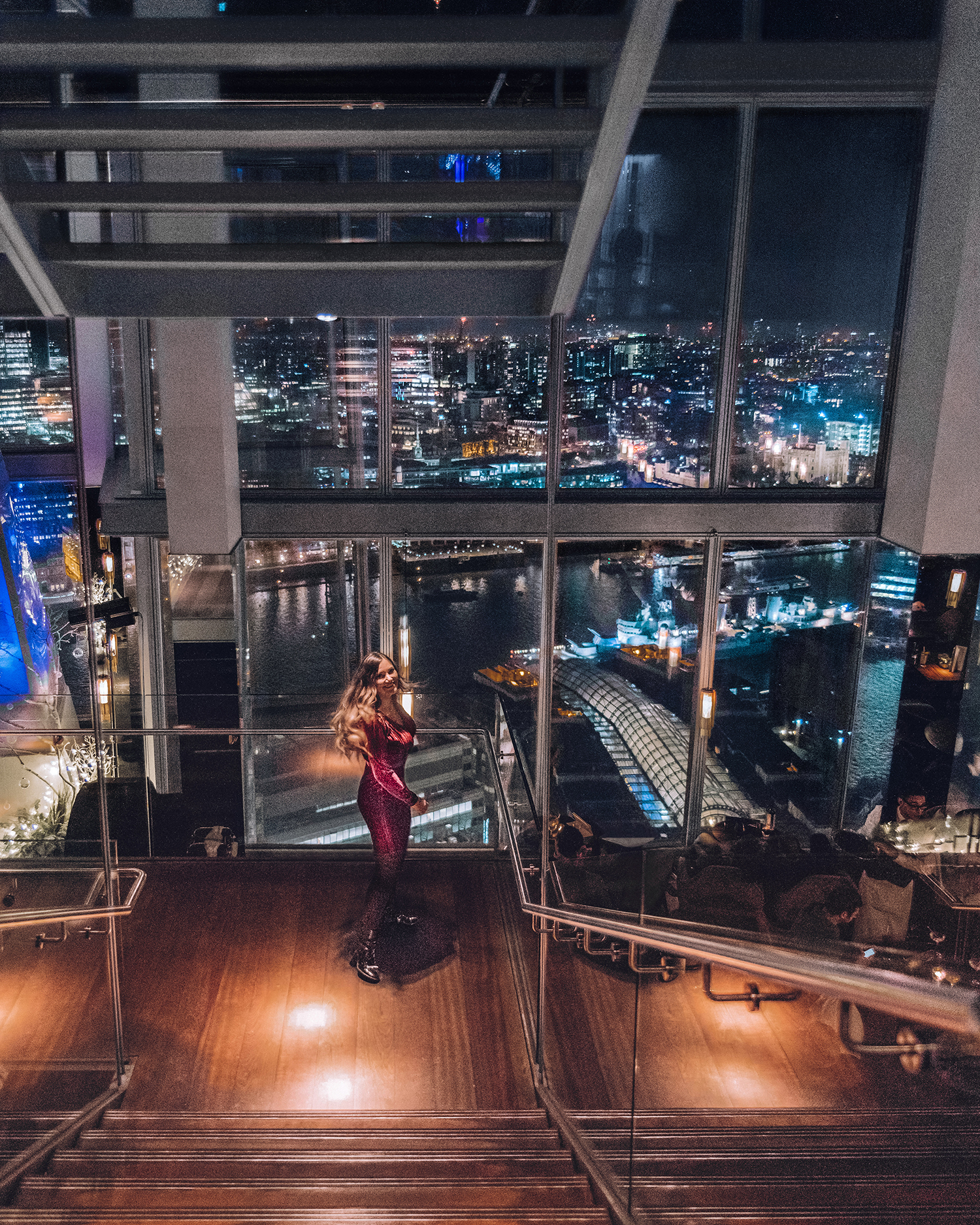 If you are craving an unforgettable dining experience, Aqua Shard is the place to be. Located on the 31st floor in London's tallest building, The Shard, this restaurant boasts a spectacular three-story high atrium bar and breathtaking city views (no chimney climbing required!).
Aqua Shard also happens to serve a Mary Poppins themed afternoon tea. It is served on a custom-made tea stand with an umbrella on top, the champagne is decorated with a kite that flies from the glass – and the plates and tea cups are decorated with Mary Shepard's original illustrations of Mary Poppins.
Feast on unique sweet treats such as Mary Poppins' very own hat with a black 'Cherry Tree Lane' mousse covered in dark chocolate, Fairground Candy Floss, 'Strike Me Pink' Sponge and, Mrs. Corry's gingerbread star.
It looks supercalifragilisticexpialidocious! The Mary Poppins themed afternoon tea is available until 3 November 2019.
Click here for more attractions, tickets, and tours in London
---
Tips: Head to floor 72 and see The View from The Shard. It's pure magic!
---
Dinner at Sexy Fish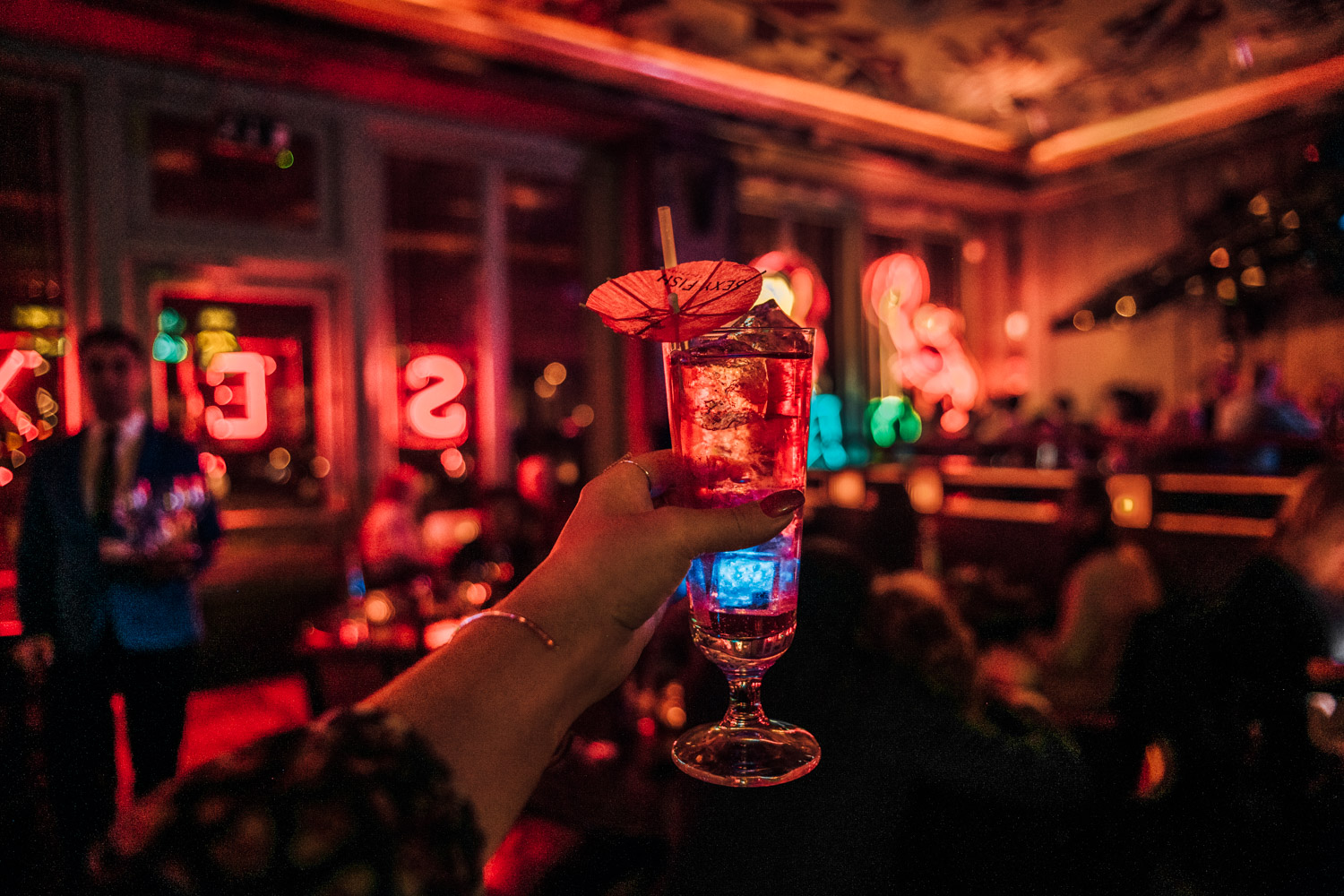 For a backdrop similar to the whimsical underwater scenes in Mary Poppins Returns, go to the stylish Asian seafood restaurant Sexy Fish. The neon-lit restaurant in Mayfair has lavish decor and old-school glamour.
There's a lot of note-worthy details: like a huge glittering Frank Gehry crocodile, Damien Hirst mermaid sculptures, a golden ceiling, Esmeralda onyx marble and a private dining room with two of the world's largest live coral reef tanks.
The menu focuses on Japan – sushi, sashimi, tiradito, tempura, and robata.
I felt like a rebel when I ordered vegetarian and vegan dishes at Sexy Fish, but don't let the name fool you – Sexy Fish's can serve some excellent veggie dishes too.
Healthy Lunch at Boki
For a healthy bite to eat, head to Boki. This trendy and independent coffee shop in Covent Garden serves "practically perfect" breakfast, lunch, coffee, and pre-theatre drinks.
From black charcoal brioche, vegan sandwiches and boki bowls, superfruit smoothies, and Boki Espresso Martini.
Christmas at Kew Gardens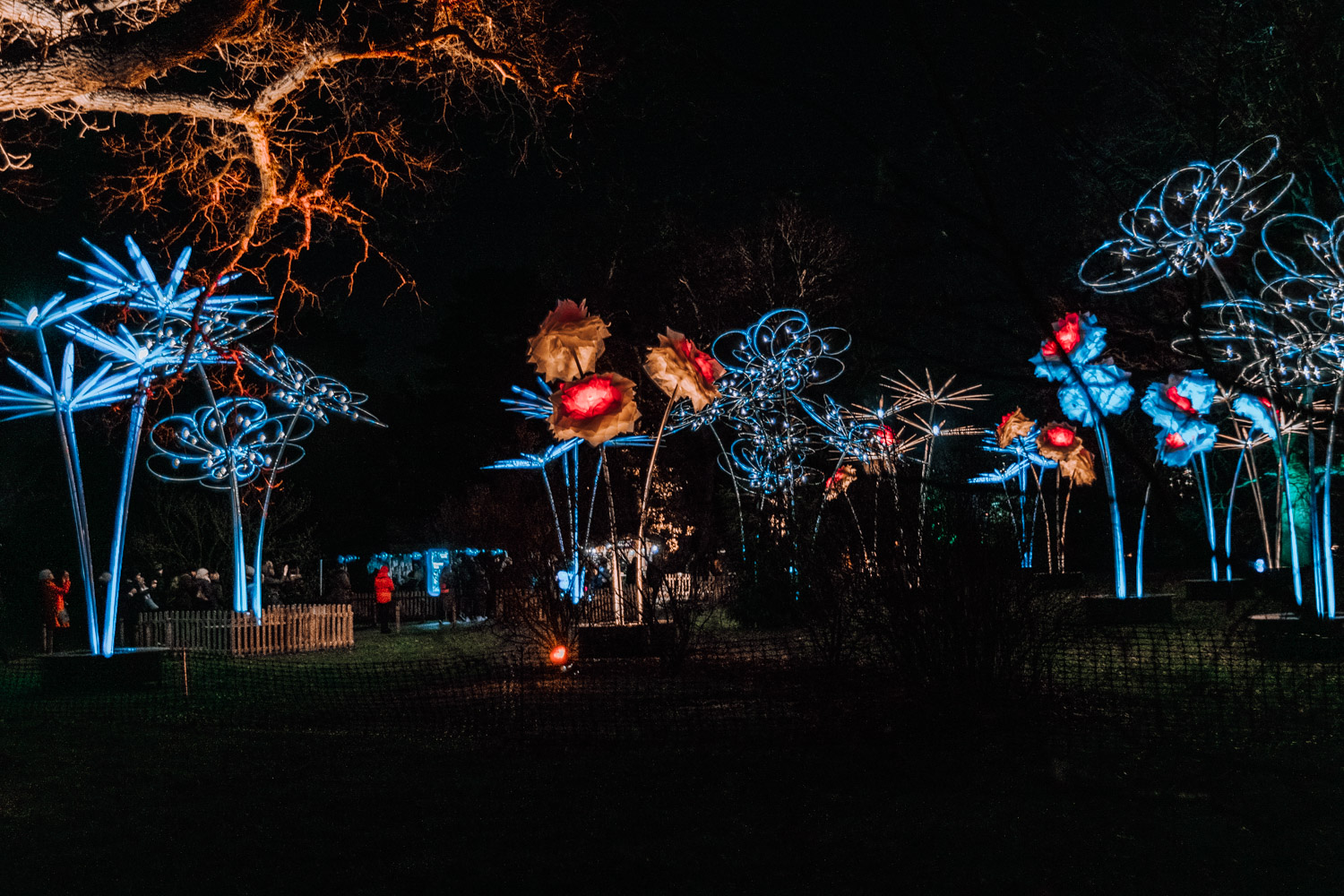 If you are in London during the end of November – beginning of January, visit Christmas at Kew for a magical feast for your eyes.
The enormous Royal Botanic Gardens transforms into a winter wonderland where the dreamy trails are lit up by more than one million glimmering lights. There are lights in any form imaginable. From hundreds of glowing origami boats gently bobbing on the shimmering lake, firework trees, a stunning Cathedral of Light tunnel and kaleidoscopic projections playing across a giant water screen. Christmas at Kew is like stepping into a real-life fairytale.
With some warming mulled wine, roasted chestnuts, toasted marshmallows, carols and maybe a guest appearance from Santa – this is the perfect way to kick-off the festive season.
WHERE TO STAY
We stayed at The Ampersand Hotel in South Kensington. It's one of the top five-star boutique hotels in London. And it's so wonderful! From the gorgeous Victorian exterior to the luxury hotel rooms, stylish cellar restaurant, and the playful Drawing Rooms.
Also, the location in Kensington is excellent. This hotel is just a minute's walk from South Kensington Underground Station, National History Museum and The Royal Albert Hall. Harrods and Hyde Park are only 15 minutes away by foot.
More hotels that can give you a Mary Poppins-like experience are The Dorchester, Mercure London Hyde Park Hotel, The Kensington, and The Milestone Hotel.
---
Click here to see the latest prices and availability for accommodation in London
---
Getting around London
Be sure to get a London Visitor Oyster Card, for the most cost-effective way to travel around the city.
Book a trip to London here (compare cheap flights, trains & buses)
Pin this Mary Poppins Guide to London for later!
Shop the post

Disclaimer:

I visited London on a press trip organized by Visit Britain.
As always, all opinions are my own.