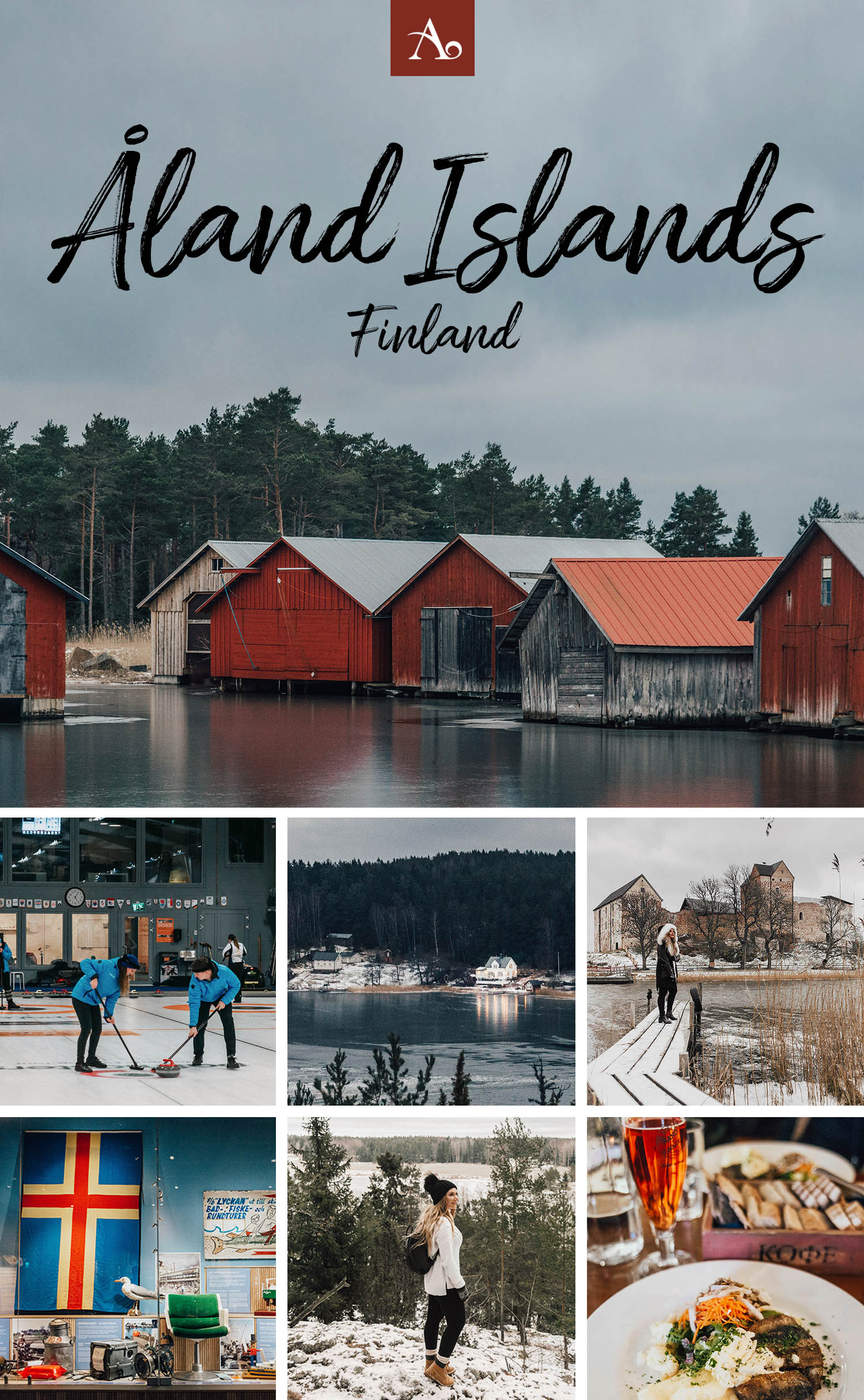 With over 6700 islands, Åland is a special piece of Finland. It's famous for being a much-loved summer resort for us Scandinavians, but why would you visit when it's grey, cold and winter?
Find out in this travel guide!
Tucked between Finland and Sweden, in the very heart of the Baltic Sea, is The Åland Islands. At first glance, there's not much to do in Åland during the winter. There are no tourists as far as the eye can see, and a lot of cafés and popular places are closed for the season.
At a closer look, you can discover how charming Åland really can be – even in the dead of winter. You can explore scenic views like rustic boathouses and a medieval castle with no one in sight, go winter kayaking in the archipelago, 'fika' with friendly locals, relax in an outdoor jacuzzi or take a dip in a hole in the ice. Or just enjoy the crisp winter air.
Winter in Åland is peaceful and relaxing.
1. It's cheap getting to the Åland Islands
If you are in Scandinavia already, getting to the Åland Islands is a bargain. It's not uncommon that it's cheaper traveling to the Åland Islands than traveling with the metro in Stockholm. You can easily find a round-trip ferry ticket for less than 10€ to Åland.
There are several different ferry routes from various countries including Sweden, Estonia, and Finland. The shortest route leaves from Stockholm with Eckerö Line and takes less than two hours.
You can also fly to the capital Mariehamn, but taking the ferry is a lot cheaper and also an experience in itself as you will pass by majestic coastlines and stunning islands on the way. You can also enjoy good food and entertainment onboard.
---
Book a trip to Åland here (compare cheap flights, trains & buses)
---
2. Kastelholm Castle
Kastelholm Castle in Sund is one of the top attractions in Åland. It's a medieval castle, built in the 14th century. Many kings, royals, and nobles have spent time here, among them the Swedish king Gustav Vasa.
This castle was once in the middle of the Kingdom of Sweden where the Swedish ruler Gustav Vasa, among other kings, spent their time.
Even though the castle museum is only open from May until the middle of September, it's worth going here just to see the castle from the outside and take some great Instagram photos or shots for your photo album. The surrounding fjord area is really beautiful.
If you really want to see the museum you can book a private visit outside of the season for an extra fee.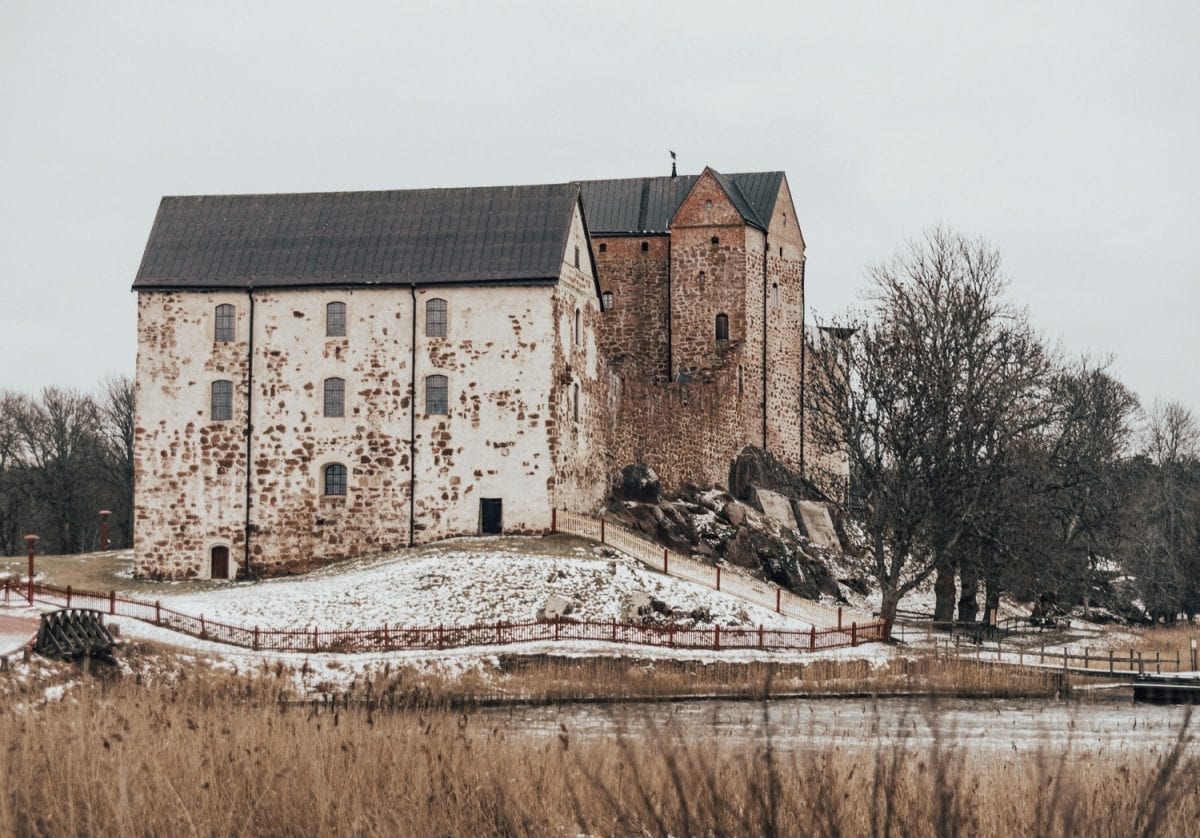 3. Try Curling in Eckerö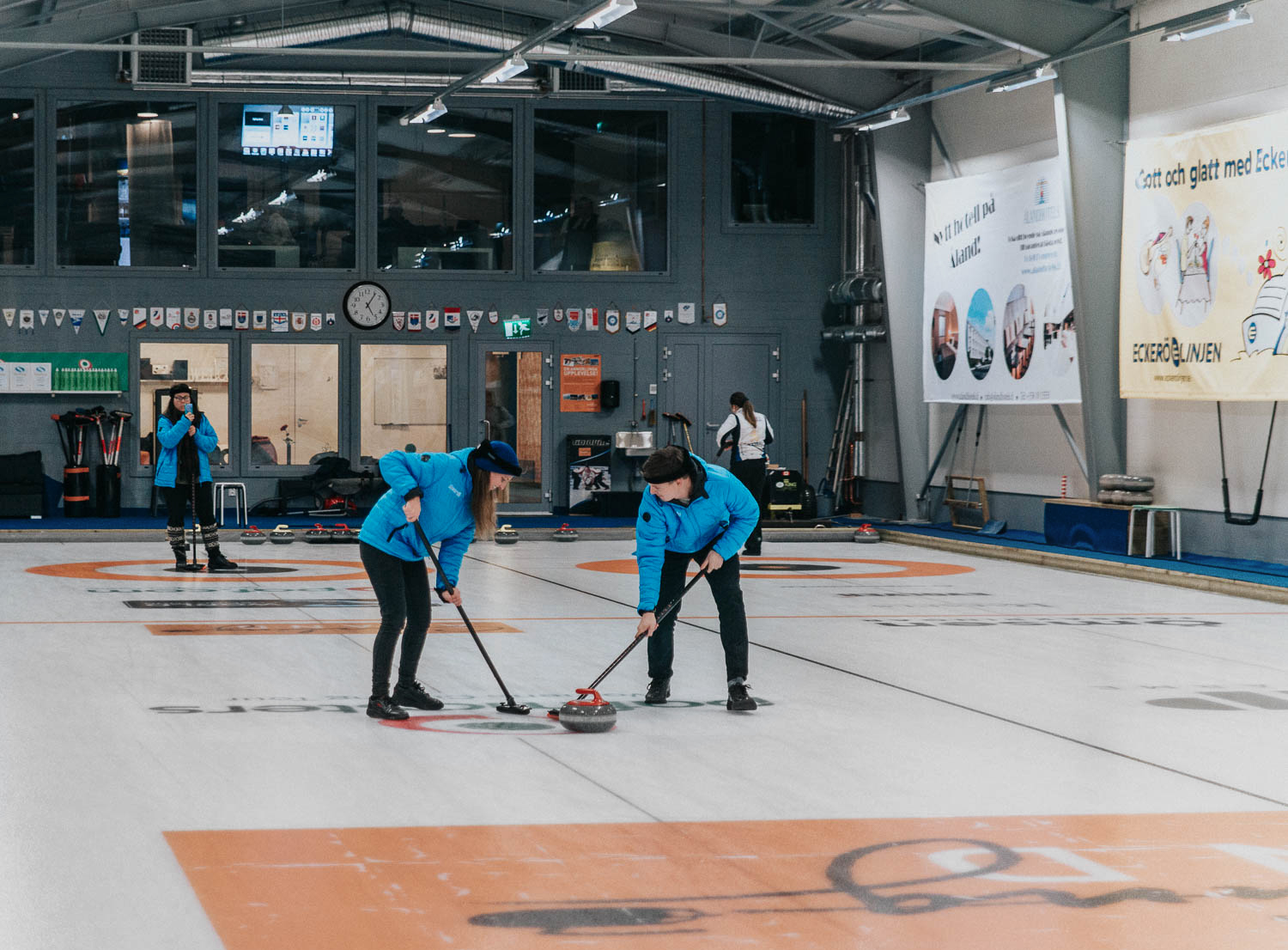 In the beautiful Eckerö in Åland, you can try out curling at Åland Curling Center.
It doesn't matter if you are a beginner or Olympic medalist, everyone is welcome here.
In the trying out package (from 20 €/per person), you get to play and sweep the floor for two hours with an instructor close at hands. You just need to put on your curling shoes, the helmet and hit the ice.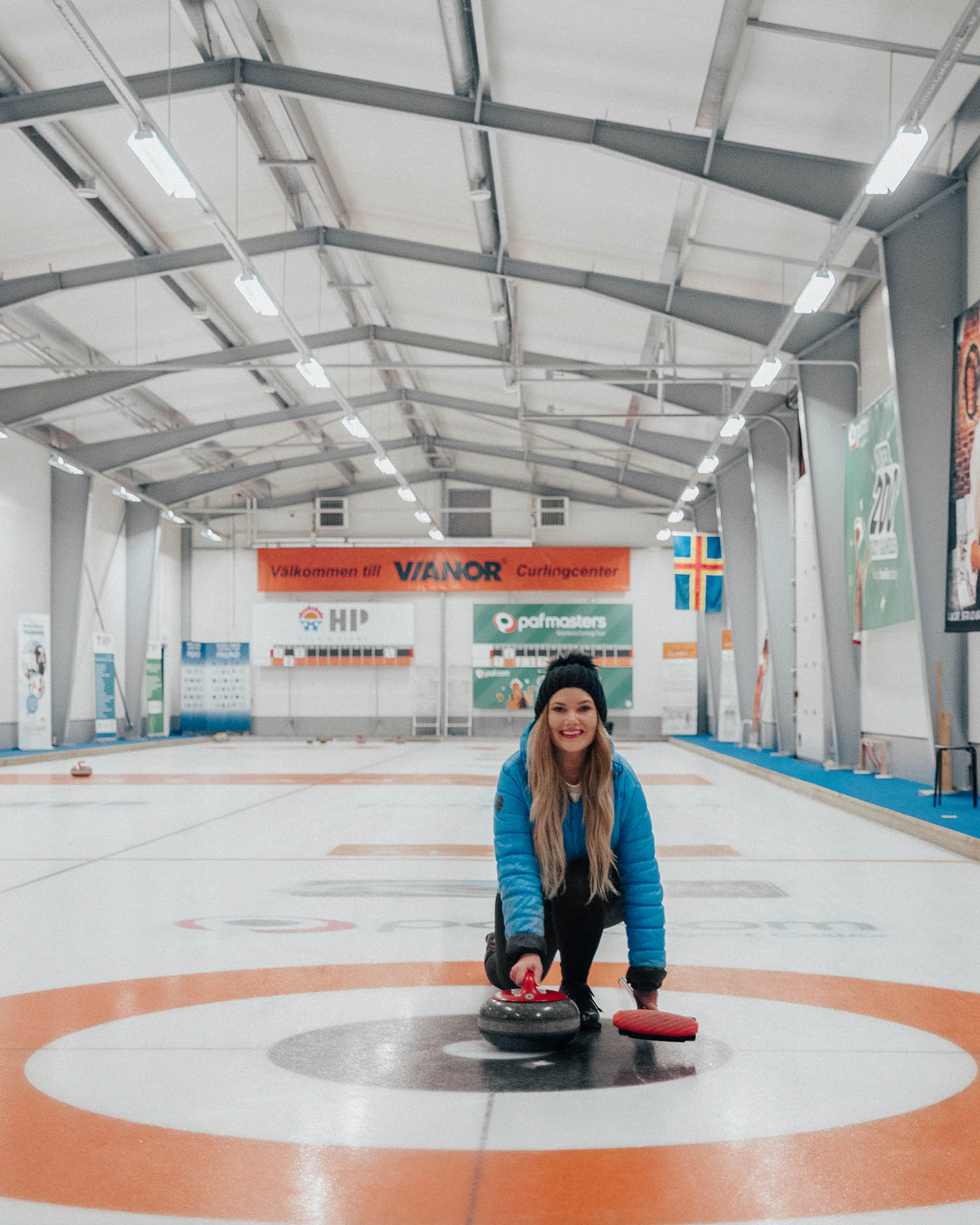 4. Enjoy the idyllic views in Käringsund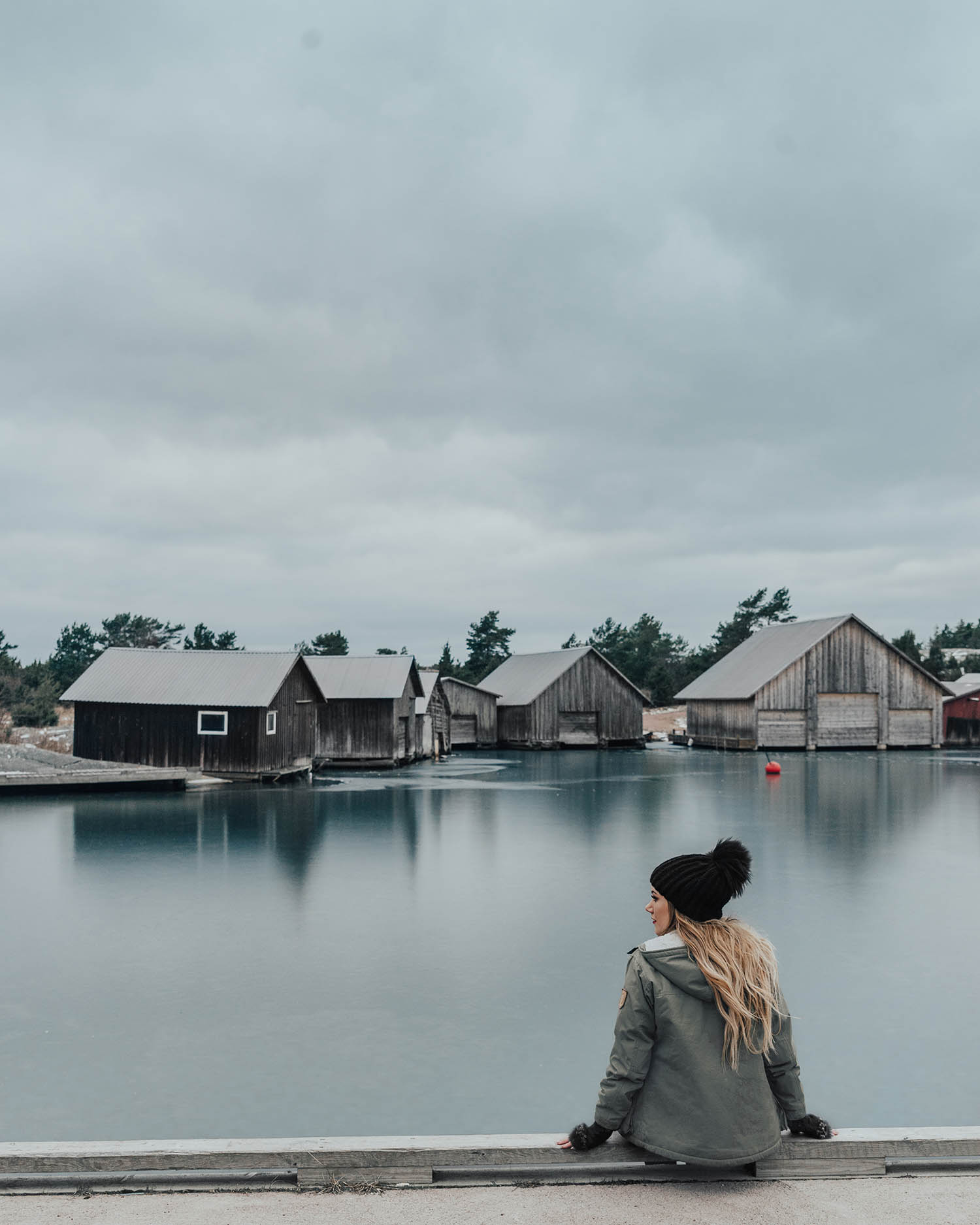 Käringsund is an idyllic archipelago village in Eckerö and it's probably one of the most picturesque places in the Åland Islands. Here, the Baltic Sea is lined with around fifty rustic boathouses, reminiscing of a time when fishing was a vital part of Åland.
This is also the location where many scenes from Astrid Lingren's "Seacrow Island" TV series was recorded in the 1960s.
Click here for more attractions, tickets, and tours in Åland
I can only imagine how charming and wonderful this place must be during summer when you can go swimming, buy ice cream, enjoy the beach and sun here.
But it's worth visiting Käringsund even a cold winter day. Especially if you like taking photos. There are so many photogenic places here.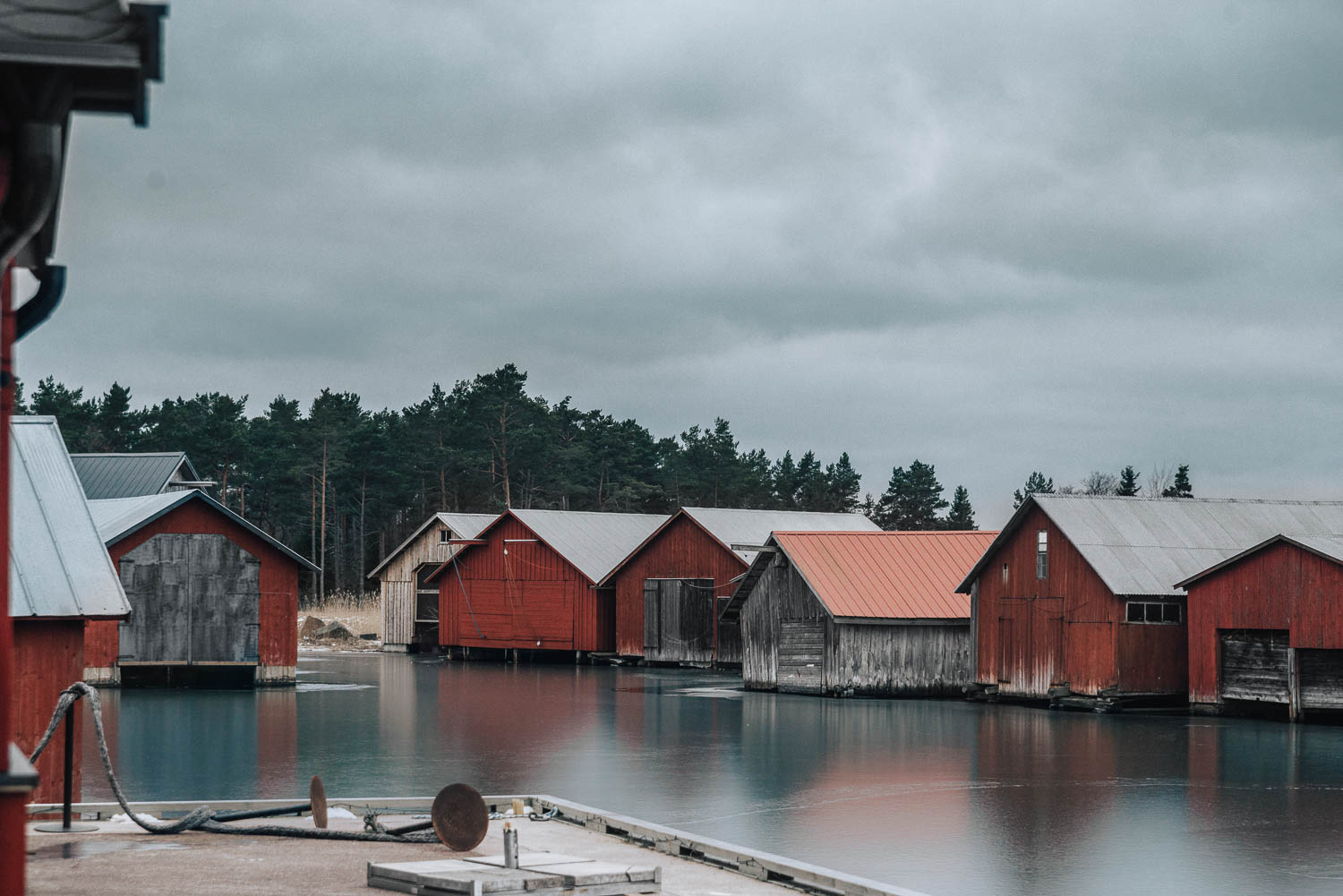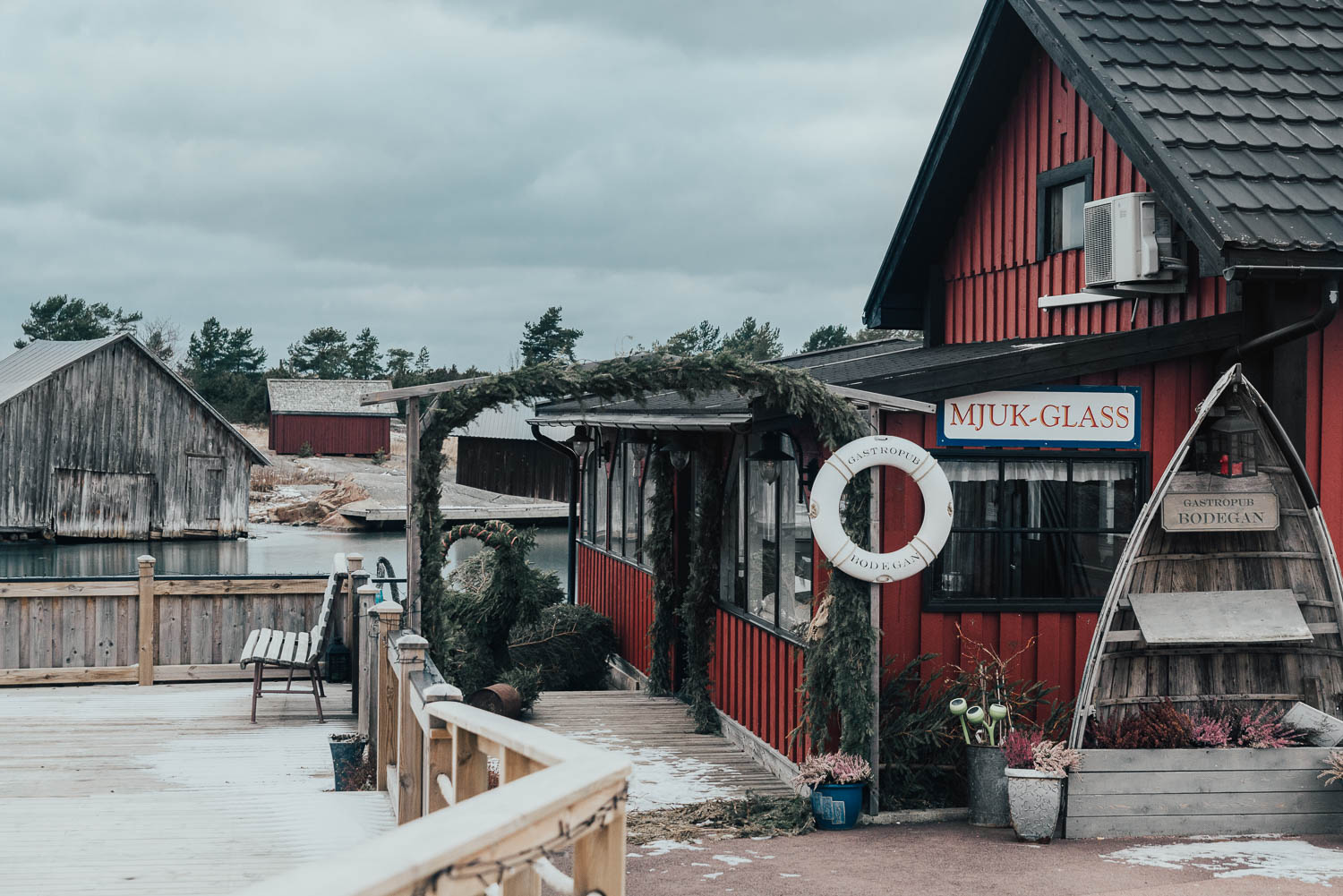 5. Learn about Åland's History at the Cultural History Museum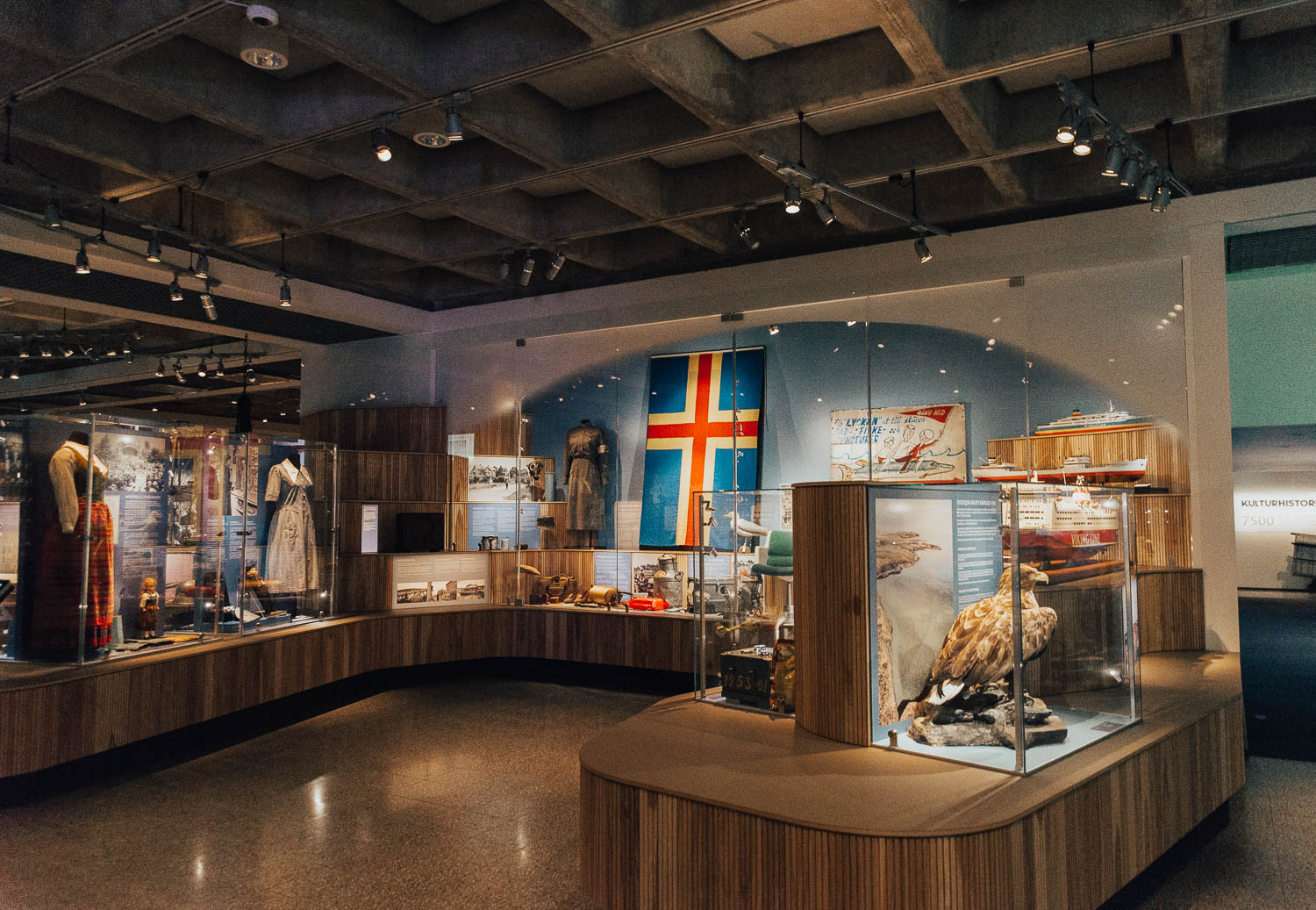 At the Cultural History Museum, you can learn all about Åland's history and how people have lived here for several centuries. You will find out how Åland prevented a war between Sweden and Finland and many other fascinating facts from Åland's 7500 years of history.
It's a well-presented museum.
6. Visit the Åland Islands Art Museum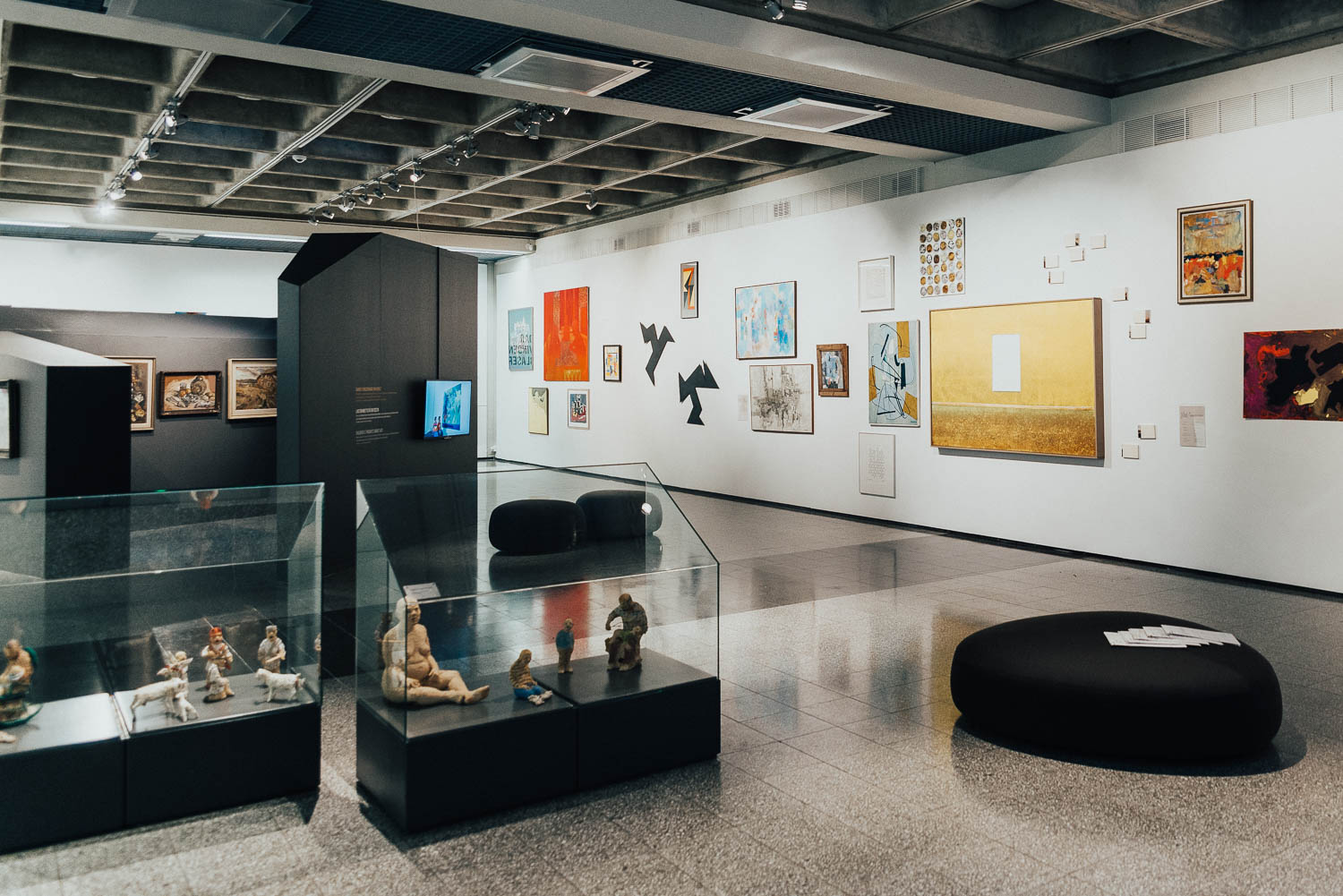 Under the same roof as the Cultural History Museum is Åland Islands Art Museum. The admission fee includes entrance for both museums so it's definitely worth checking out both.
I often think it can be boring to visit art museums, but the Åland Islands Art Museum is probably one of the most interesting I've visited. It's not big, but the small art exhibition features local artists and pop-up exhibitions in an innovative way.
You might, for example, be able to smell artworks to remember them better or take your own artsy photos in a kaleidoscope.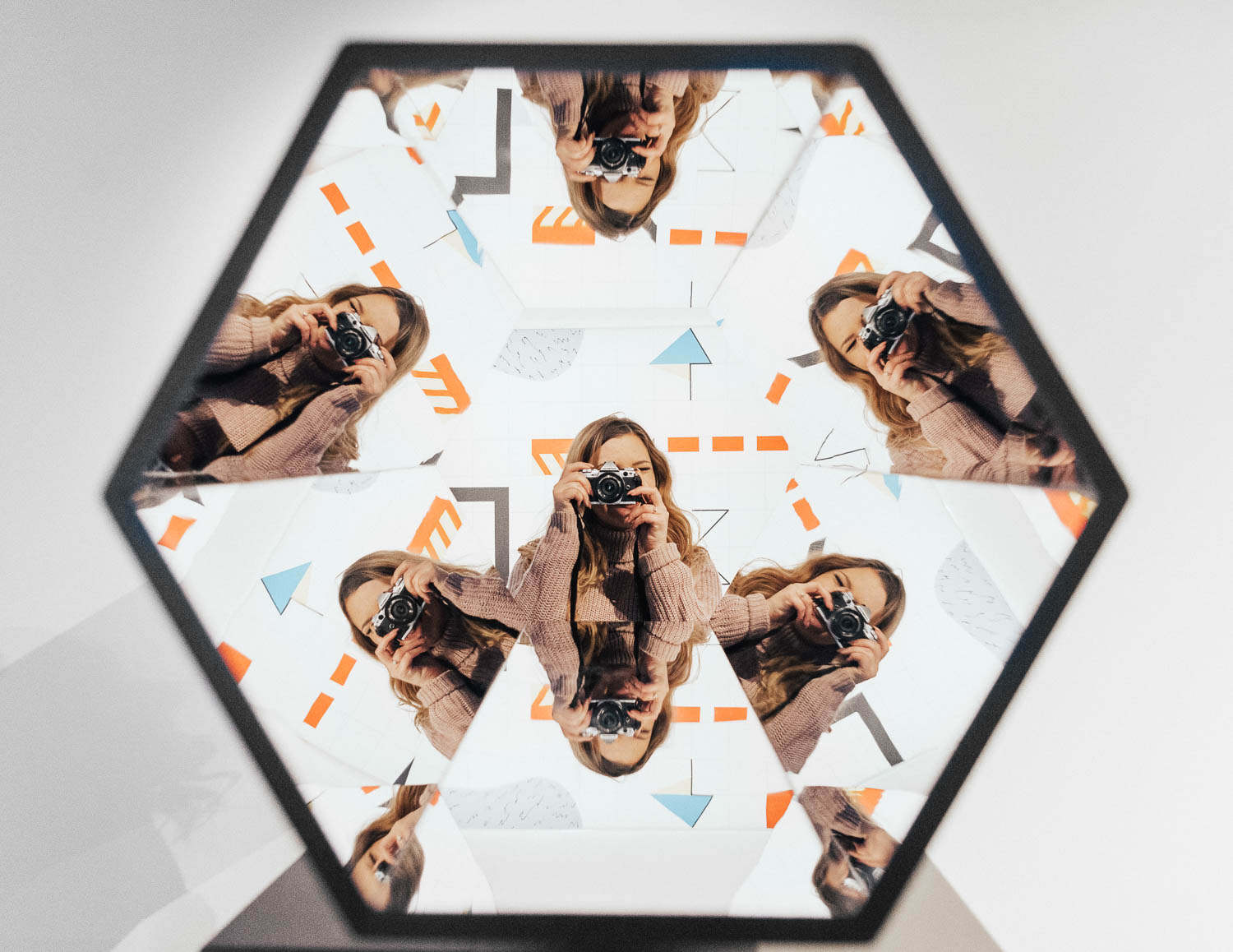 7. Try Some Fun Winter Activities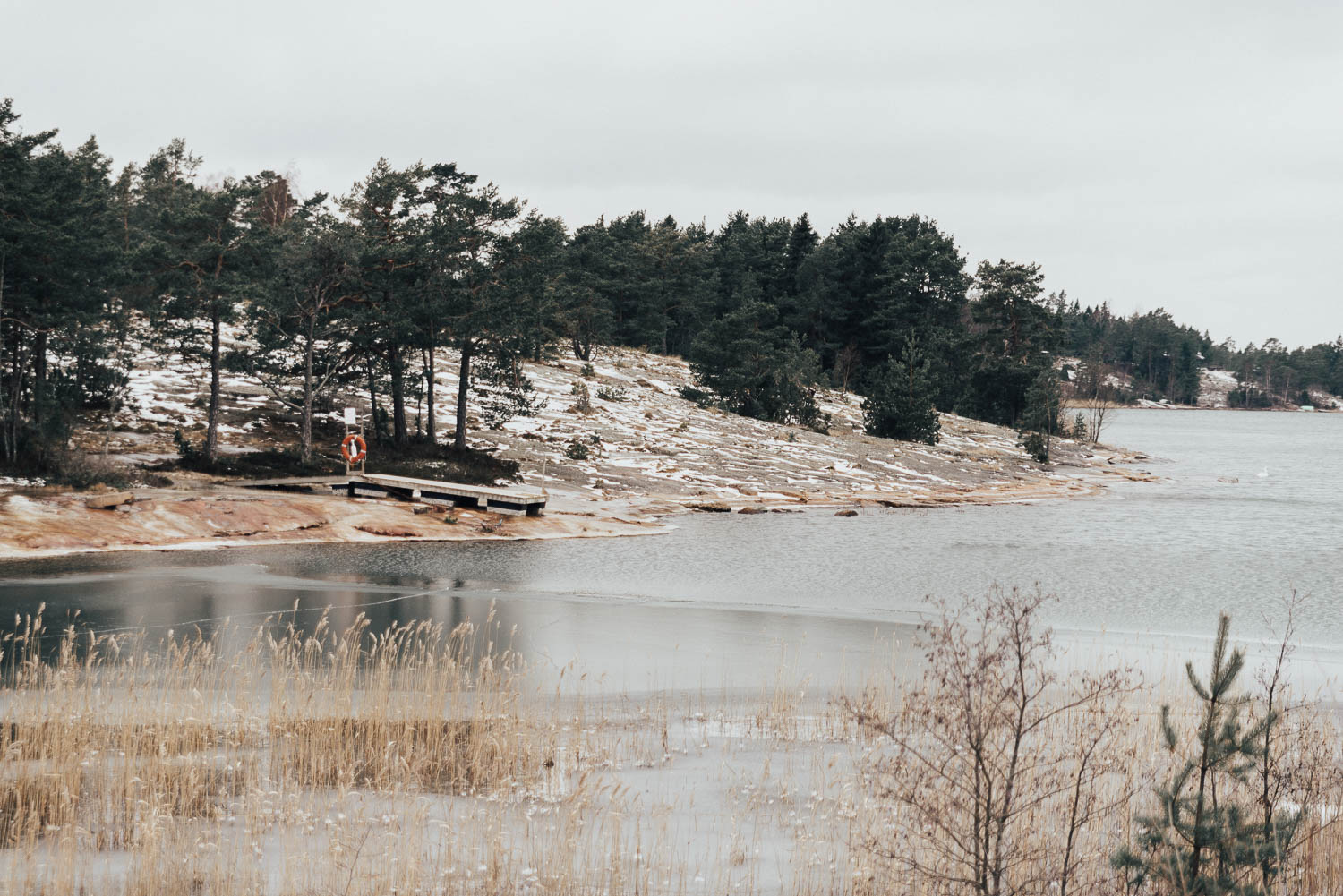 With its wide open spaces, narrow coves and lakes, Åland offers several scenic winter adventures.
If the ice is thick enough, the landscape is perfectly made for long-distance skating. If you do not have your own equipment, you can rent it in Åland and also get help from a guide who can arrange everything from equipment to lunch pack.
Some other fun winter activities include skiing, winter kayaking, parasailing, kite racing, ice bathing, hiking, and mountain biking. Åland is very bike-friendly as roads, ferries and, bridges connect the islands.
If you would rather spend time indoors, there's adventure bathing, bowling, spa and fitness facilities in Mariehamn.