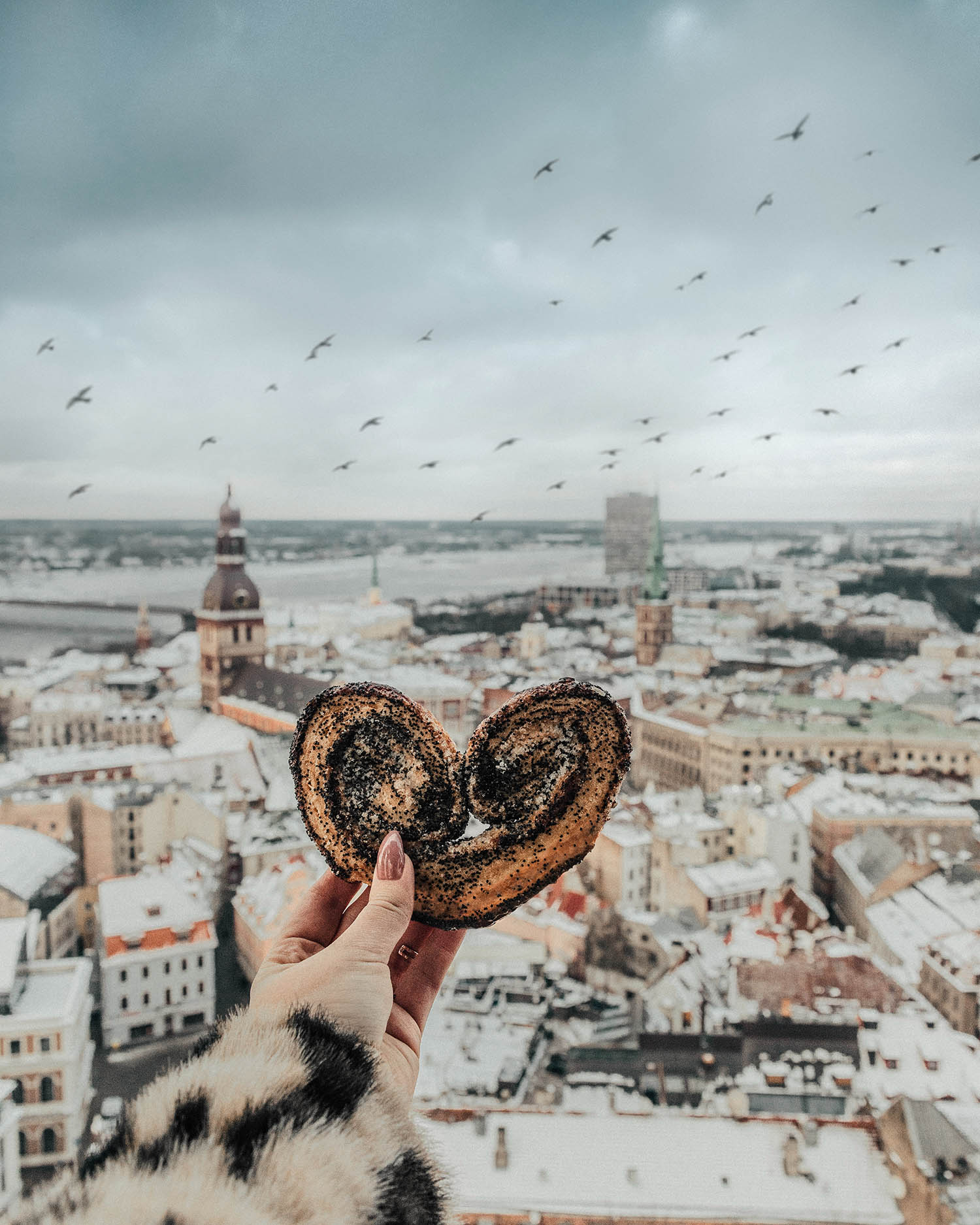 Get a taste of Latvia! Discover some of the best restaurants and coolest places to eat in Riga.
Even though Latvia is so close to Sweden, I had never visited Latvia before this year. But then it happened. I visited Riga twice in two weeks for two different blogger experiences. One with NBE Finland*, and one with Nordic TB*.
The thing that impressed me most in Latvia? The food. From the smoking hot back to the nature-meals, to banana pancakes with a view, the most fantastic brunch buffet, and the rhubarb whine. Just the (very cheap) food experiences are worth traveling for. You can dine like a king on a budget and discover world-class cuisine at very appetizing prices.
From what I heard, the restaurant scene in Riga has changed a lot in just the last few years. The blend of various cultures in the city has inspired the chefs to undertake bold taste experiences and unexpected food combinations. While traditional Latvian food is all about meat dishes, cabbage, potatoes, rye bread, and hearty soups, the restaurants and places mentioned in this post will give you a more modern, fresh take on Latvian and Nordic flavors.
The Baltic Capital of Gastronomy knows how to give you an exciting gastronomic journey.
Book a trip to Riga here (compare cheap flights, trains & buses)
WHERE TO EAT IN RIGA
1. Dinner at Restaurant 3
A dinner to talk about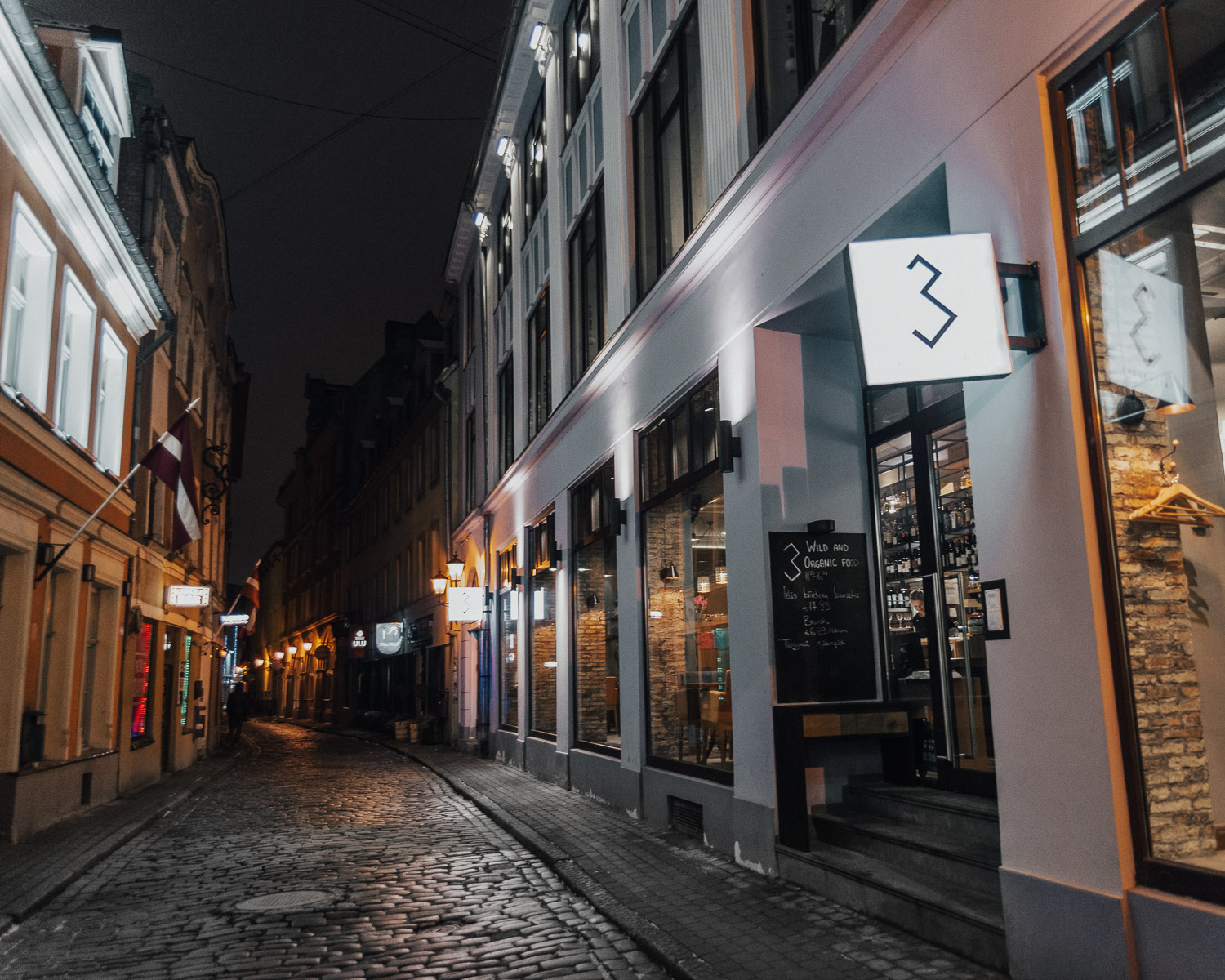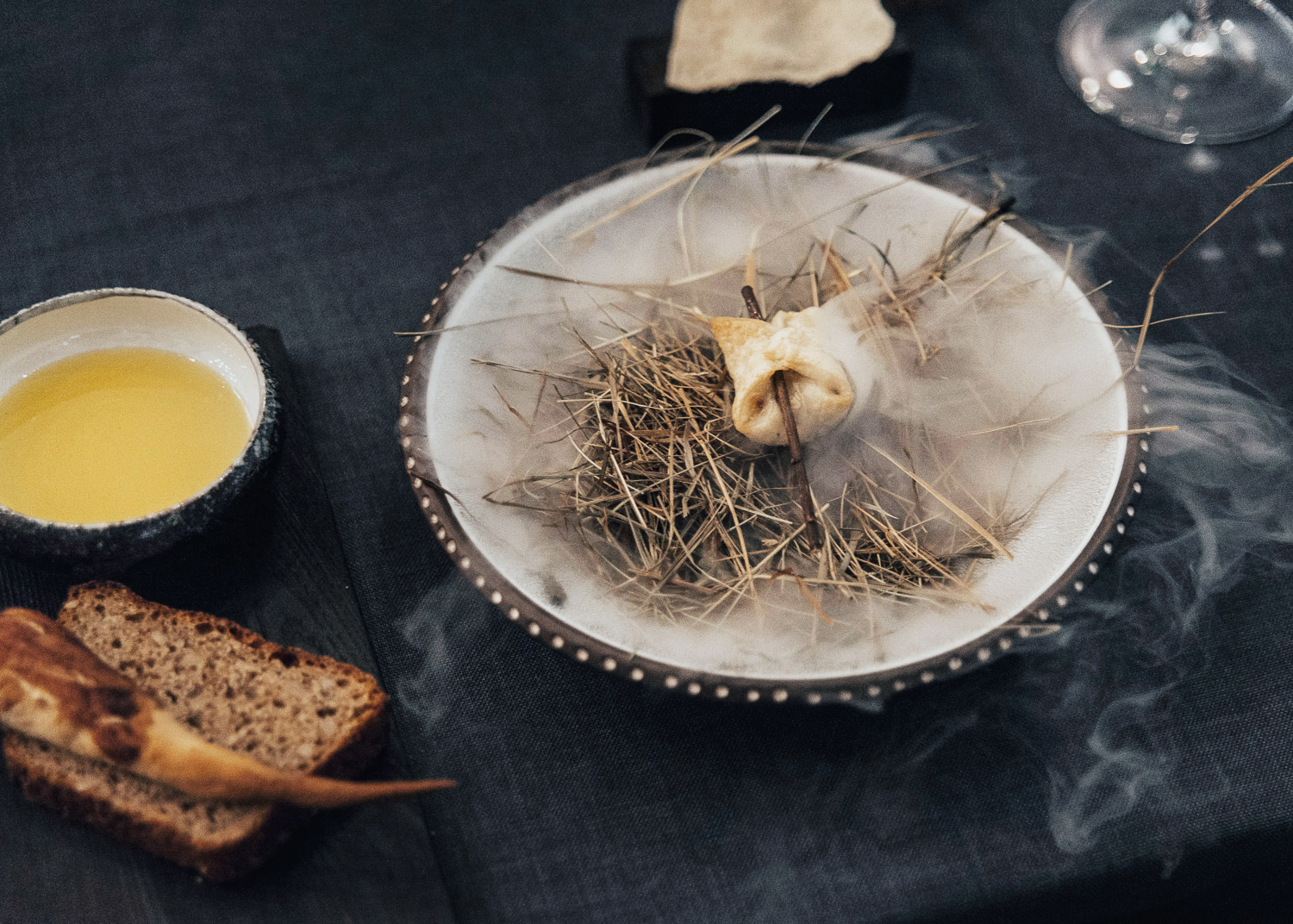 What's cool? The amazing and well-presented food, as well as the interior
The restaurant I enjoyed visiting the most was Restorans 3. Everything about this place is just so cool. The dishes, the flavors, the interior. It's so modern and back to earth. Actually, Restaurant 3 is all about the forest-food path. They give you a taste of nature using only seasonal products, naturally grown goods, and fresh ingredients from forests and fields.
We entered their second floor (appropriately named the sky) to try their five-course "taste nature" menu for about €46. It was amazing! One of the coolest dishes was the wild fjord trout that was painted to look like a stone and blend in, in a bowl of stones.
The restaurant opened in 2015 and got the title "The Best New Restaurant in Latvia" the same year. It is also shortlisted in White Guide Nordic 2018. Needless to say, if you want a dinner to talk about, this is the place to go.
Click here for more attractions, tickets, and tours in Riga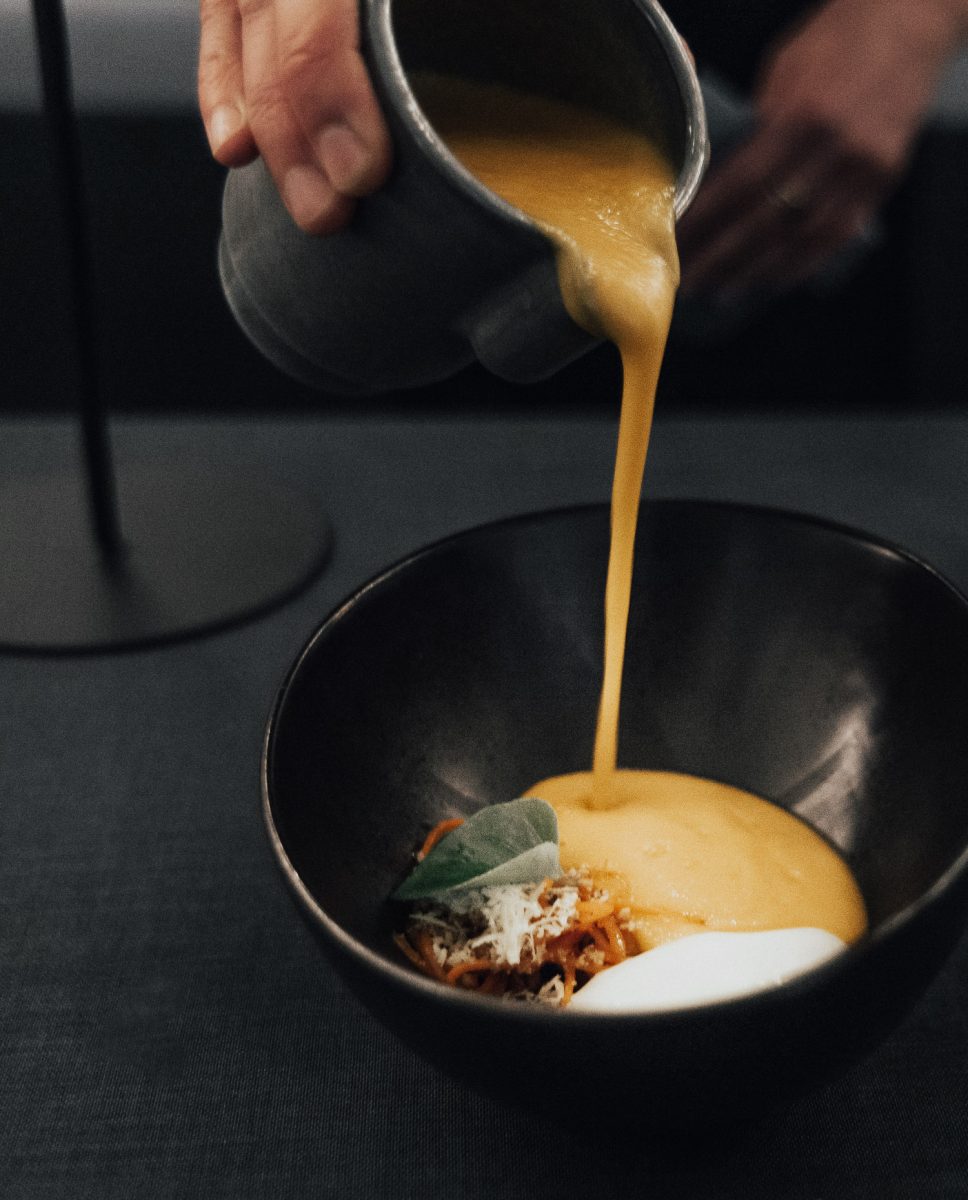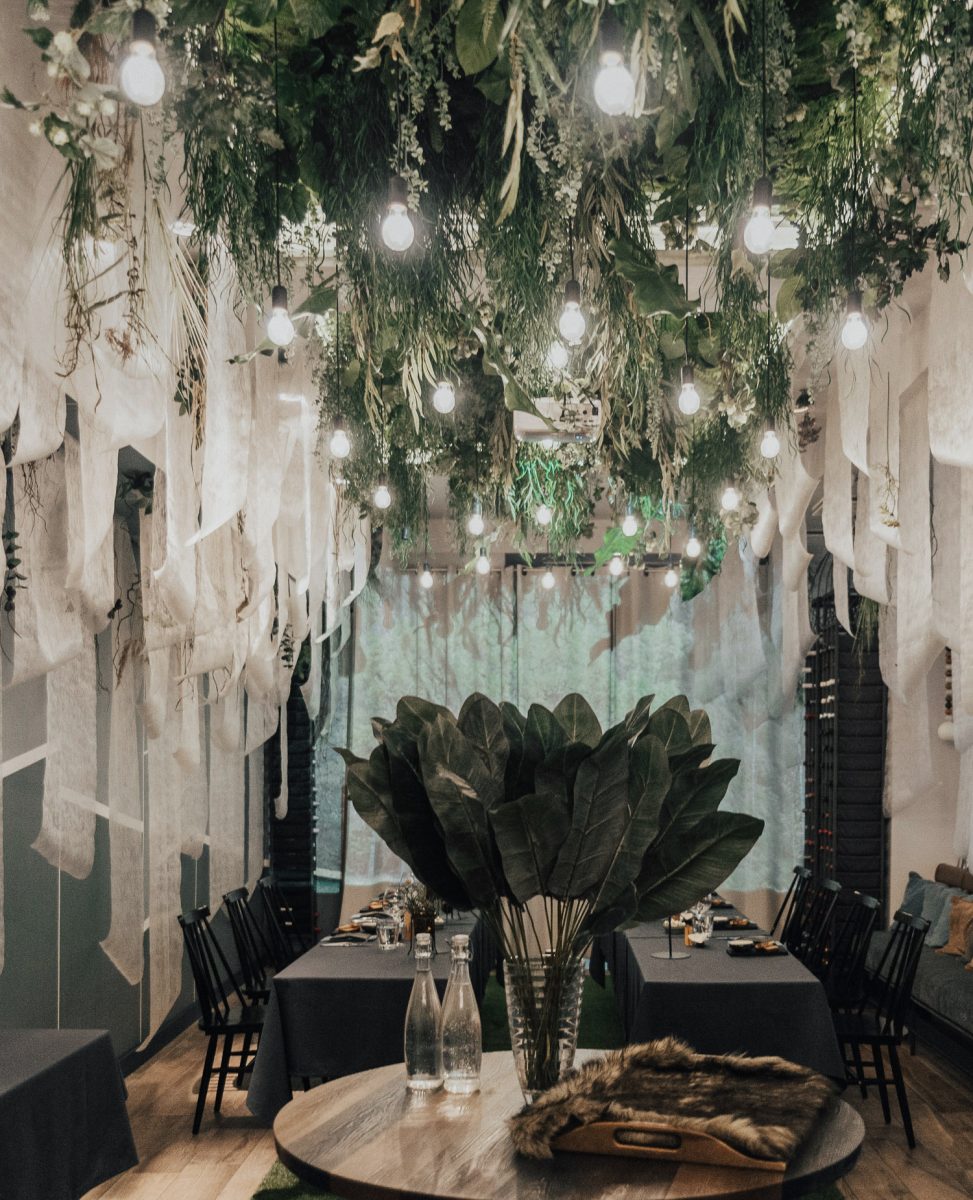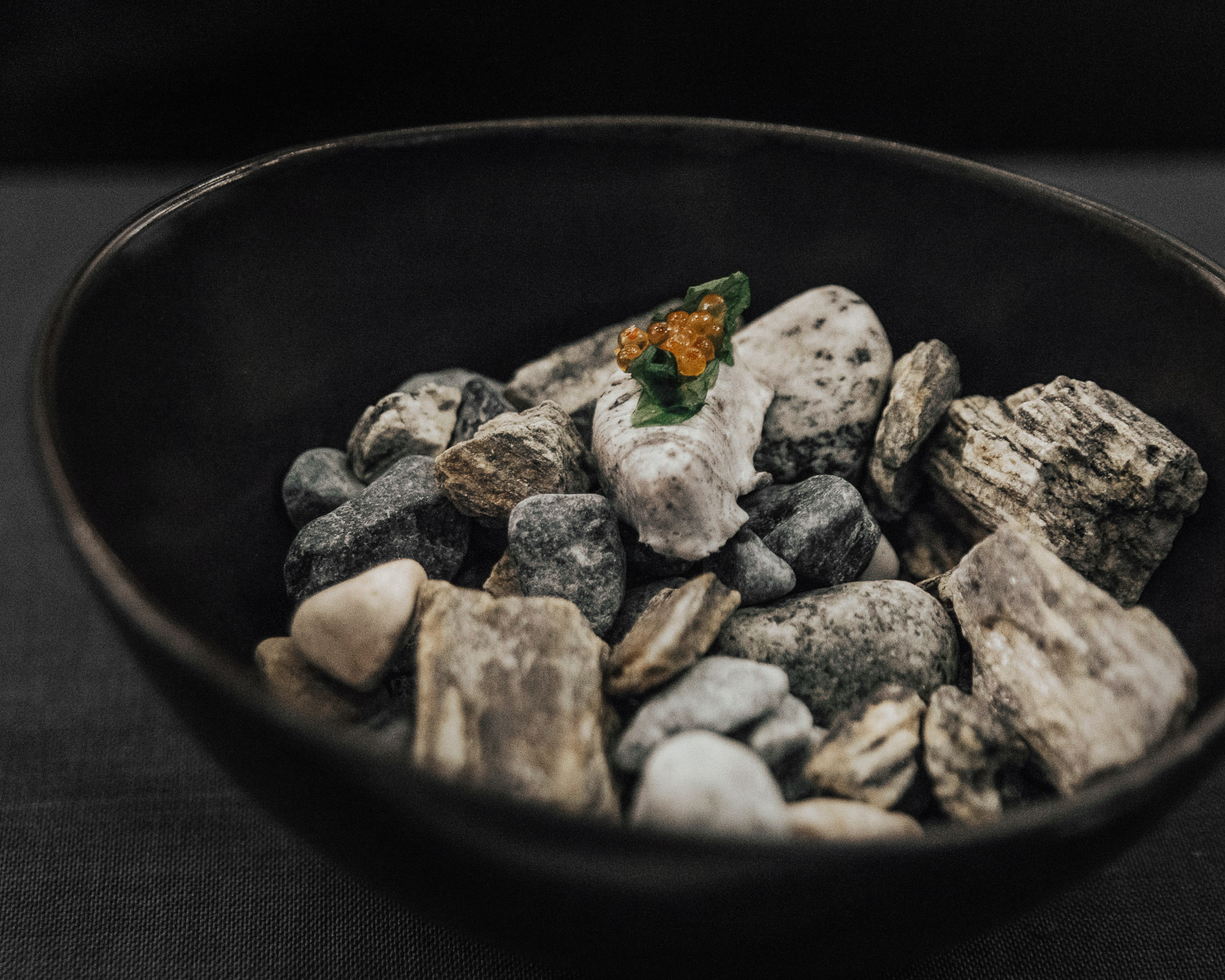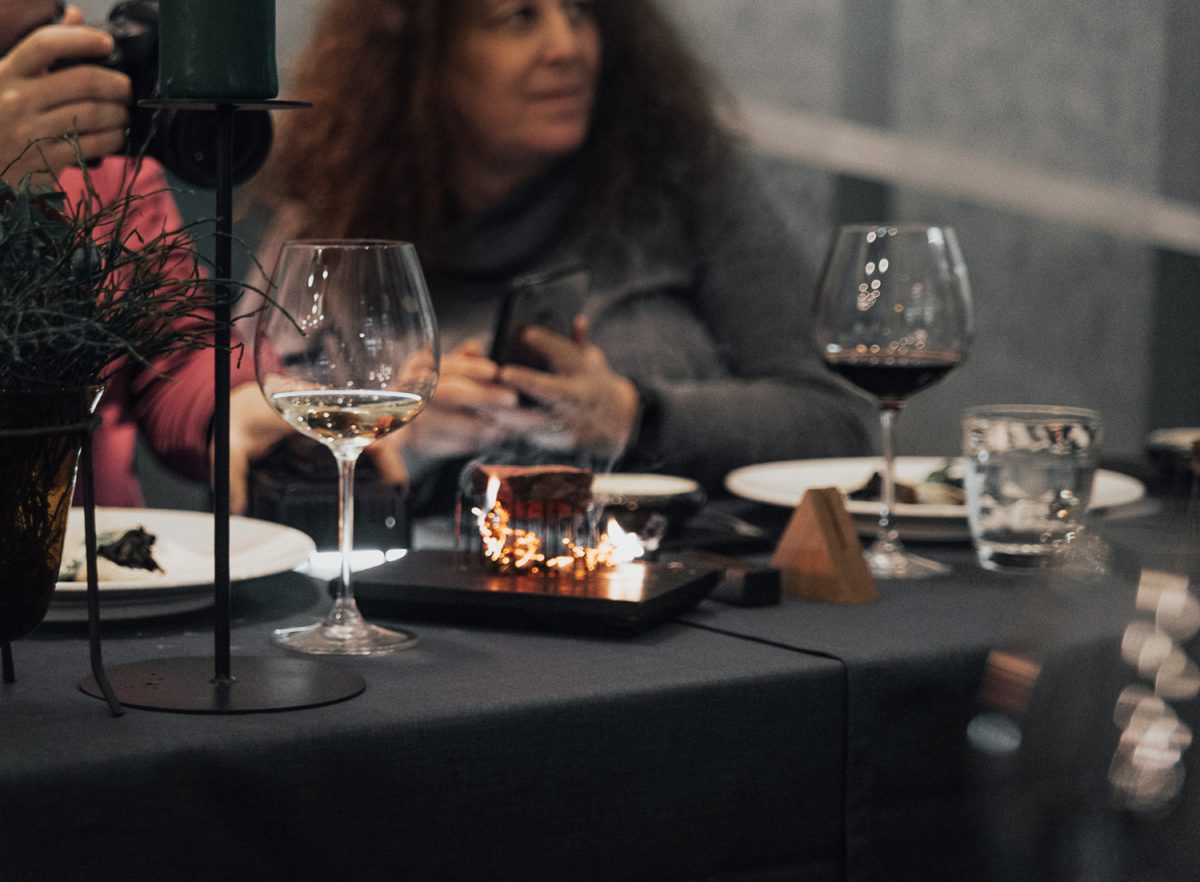 2. Modern Latvian brunch at Annas Dārzs
The best kind of Sunday brunch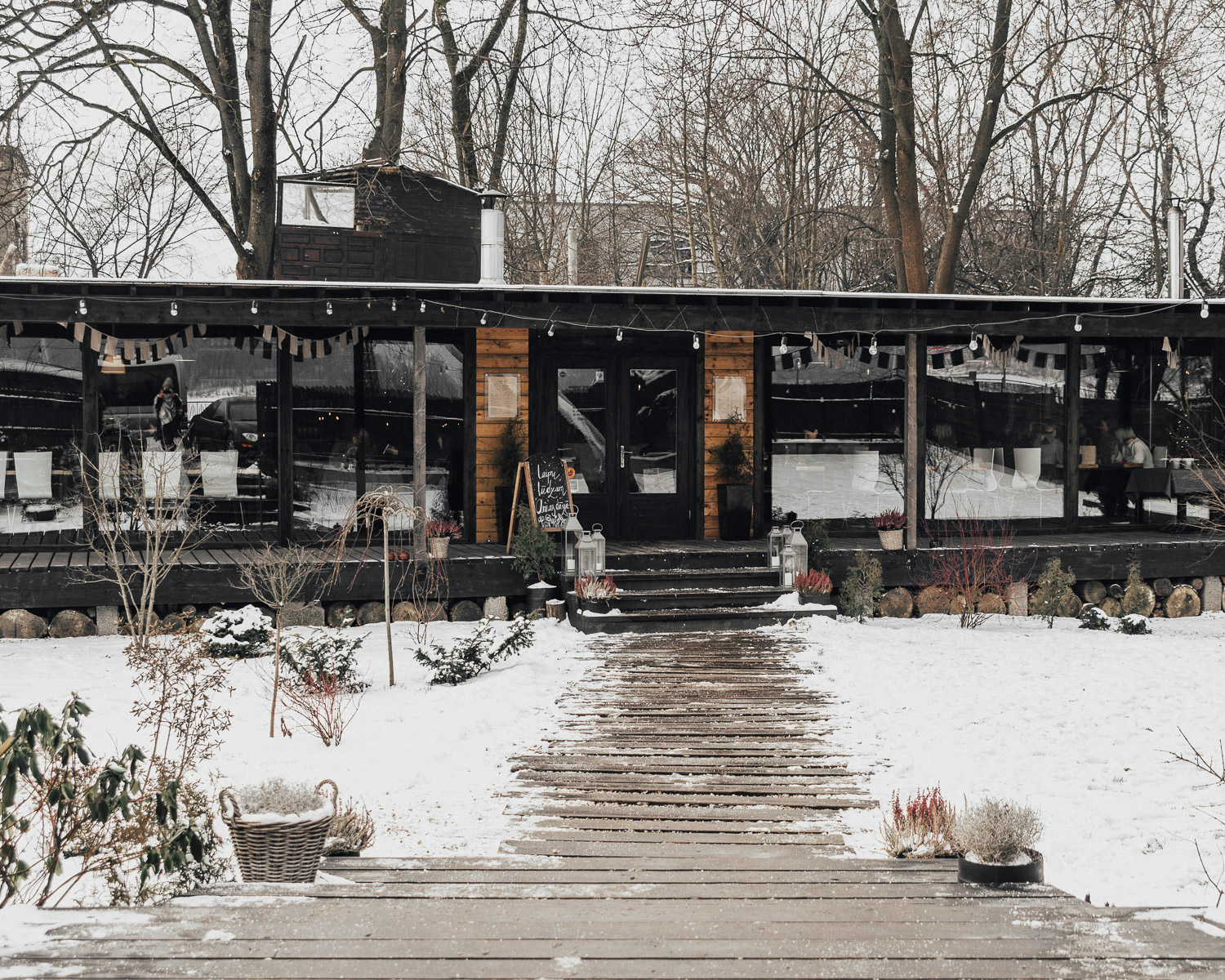 What's cool? The atmosphere and impressive buffet options
Hidden away from the hustle and bustle of the city, cafe Annas Dārzs is the perfect place for a wonderful Sunday brunch in Riga. The atmosphere is so lovely and cozy. Sip a latte by the fireplace and enjoy their amazing buffet for just €14 while you sip a latte by the fire (or grab a seat on the porch during summer). They have all the things you can wish for. From Belgium waffles, freshly squeezed juice, salmon sandwiches, mini burgers, hot and cold dishes, as well as lots of different desserts.
Brunch is served on Saturdays and Sundays from 11:30 a.m. to 2:30 p.m.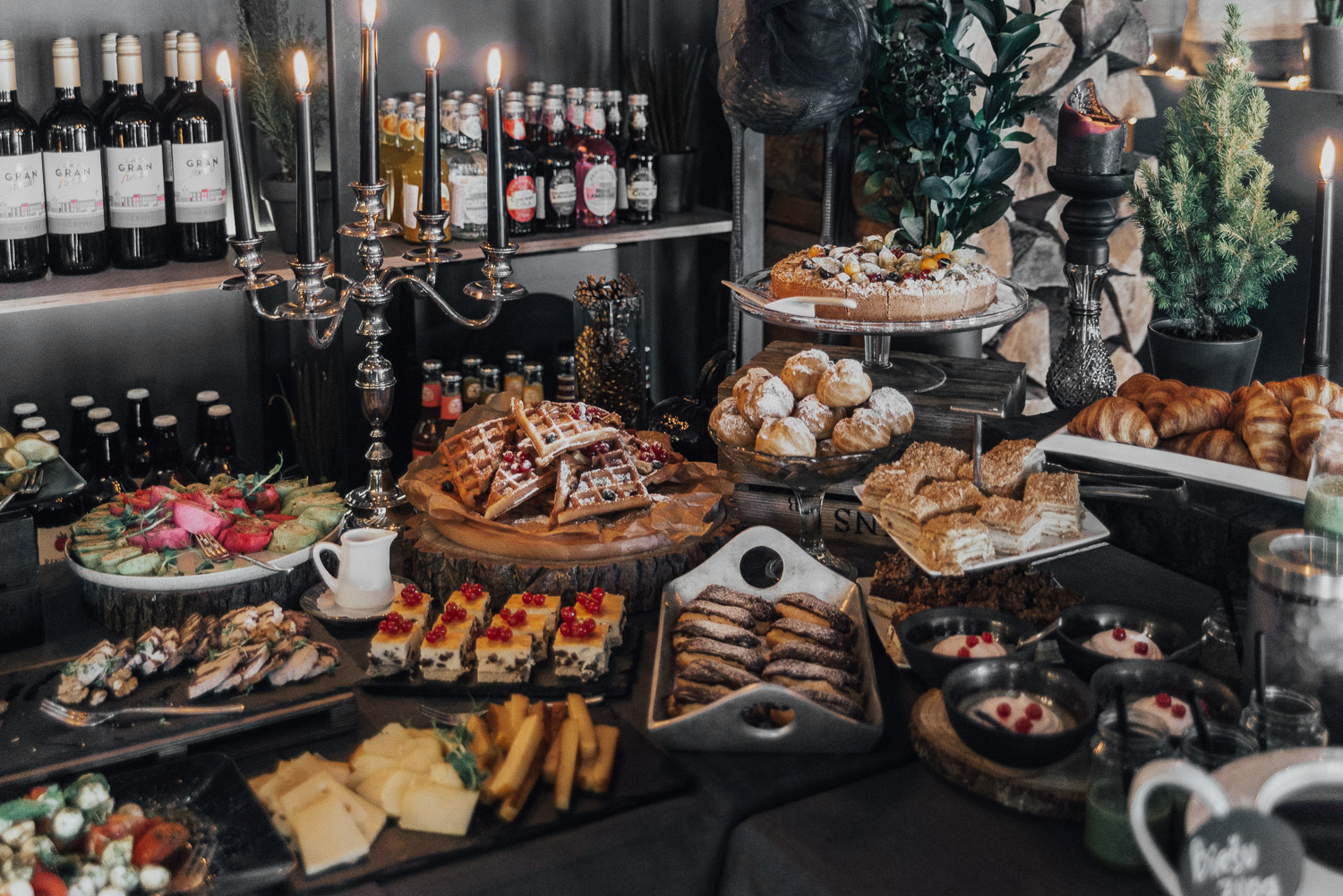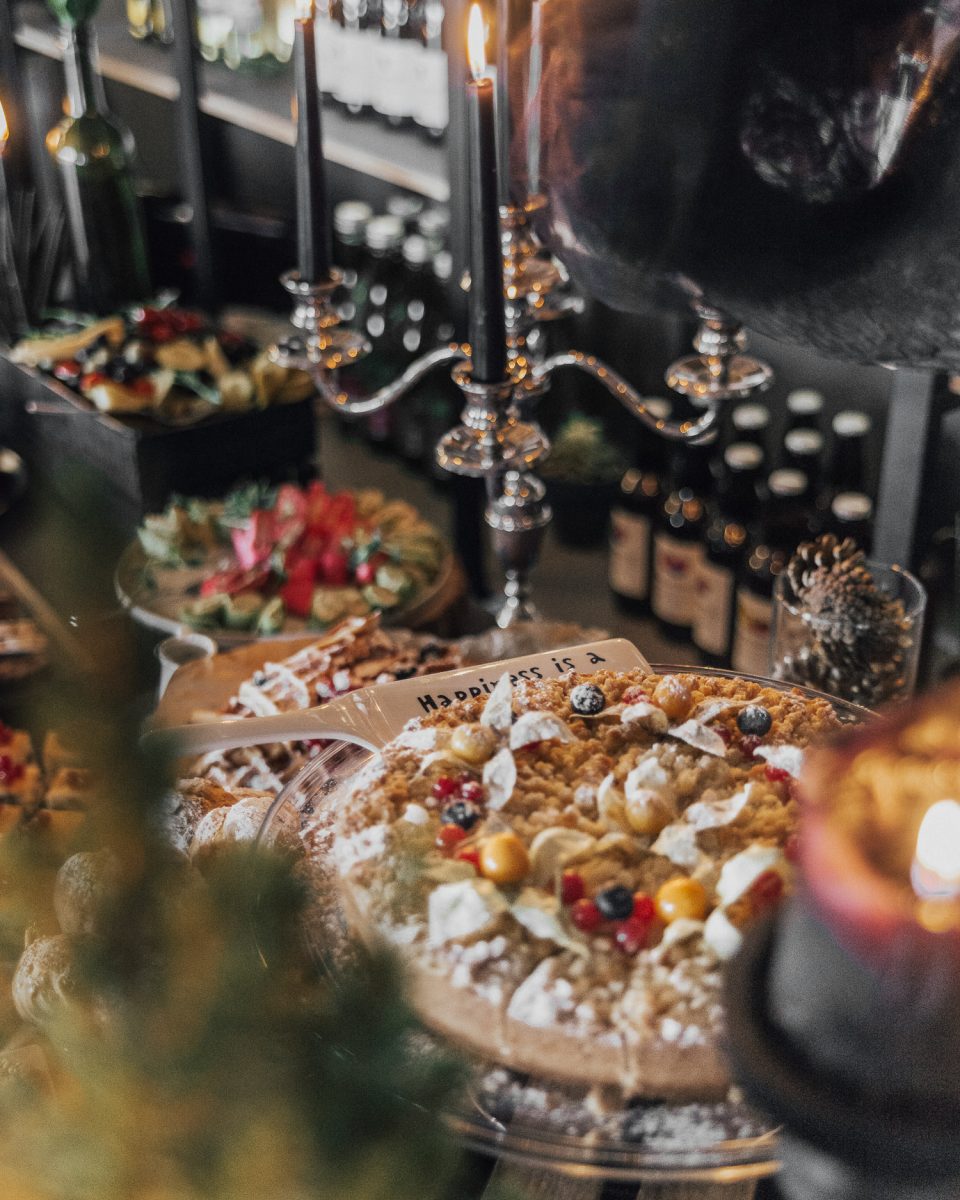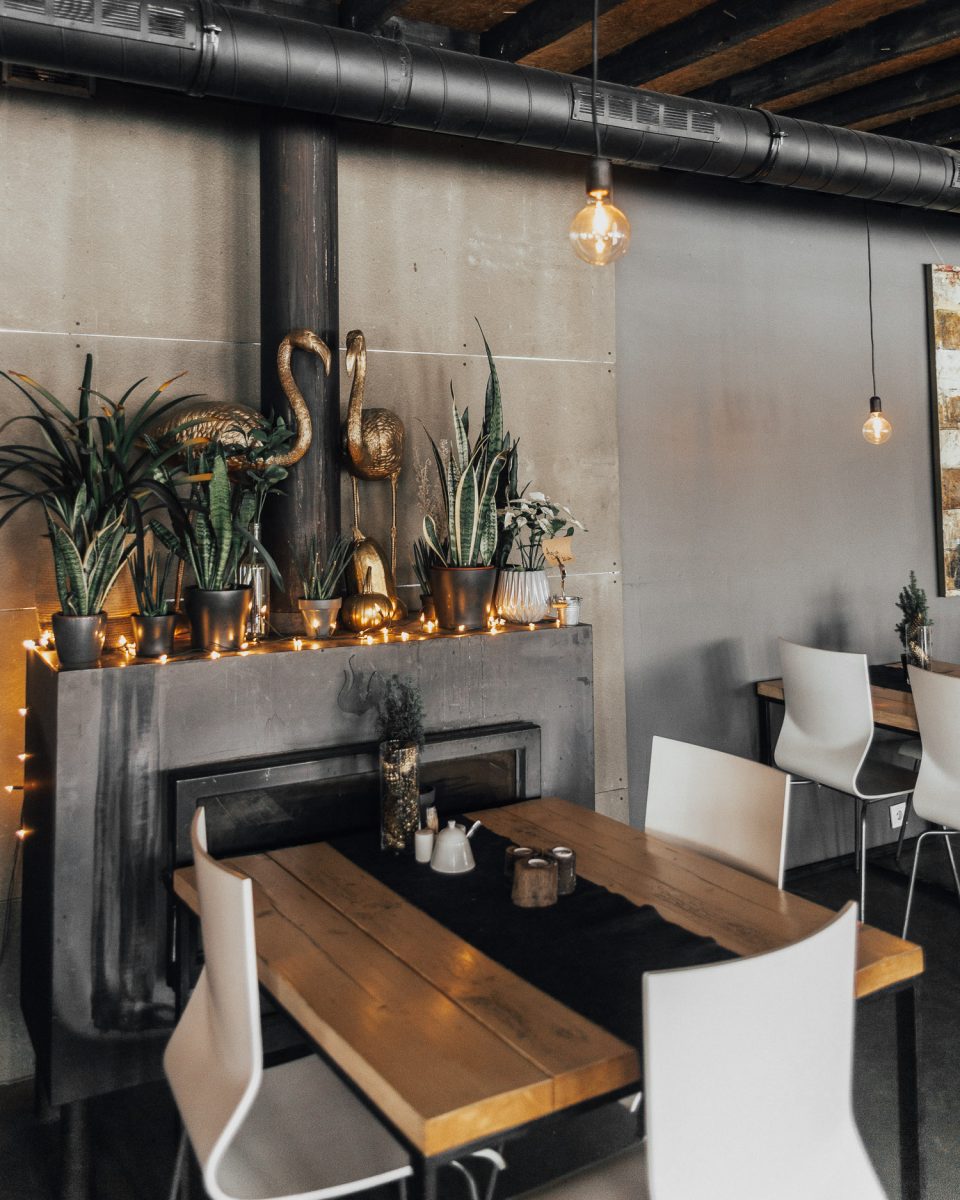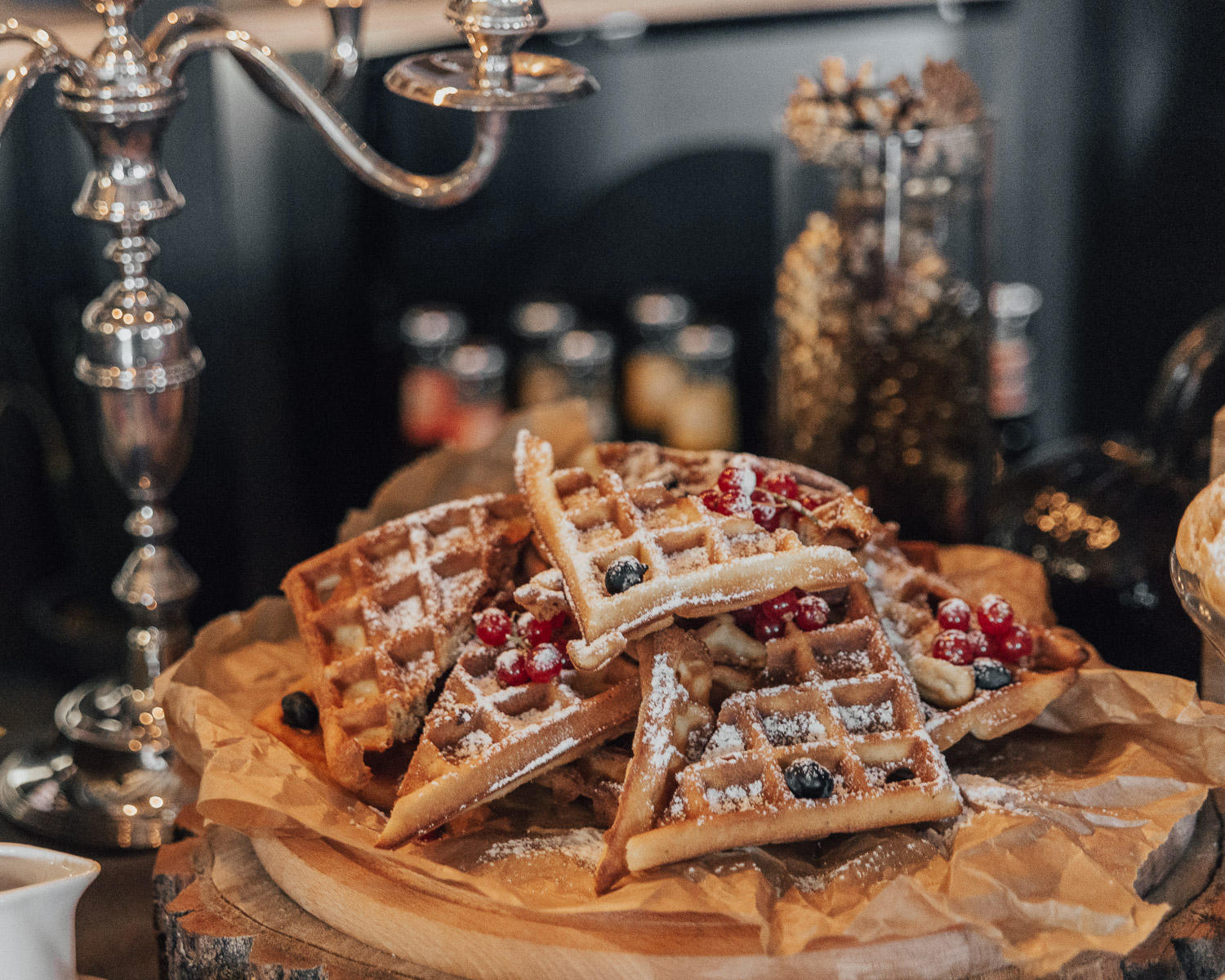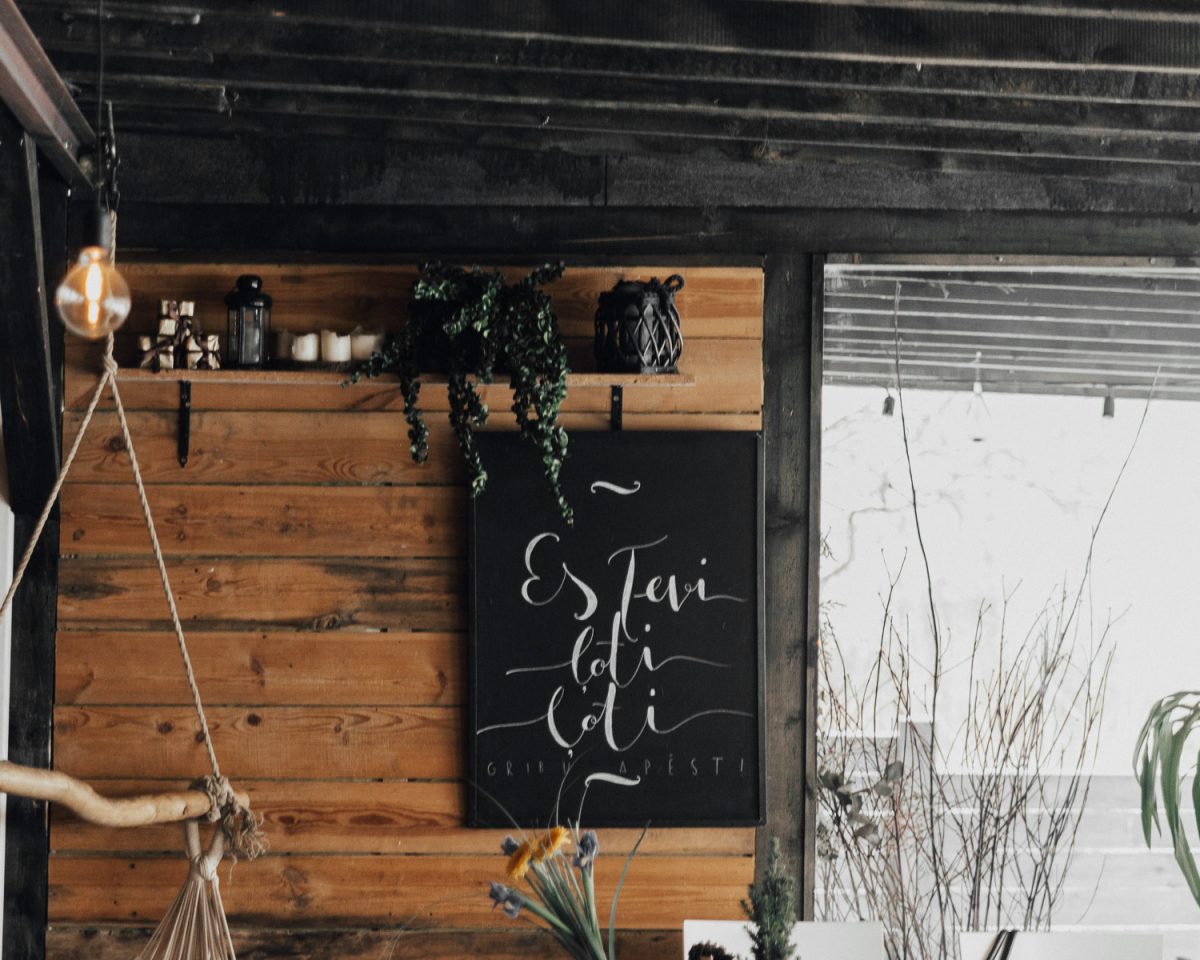 3. Dinner at Kolonade
A stylish and pretty restaurant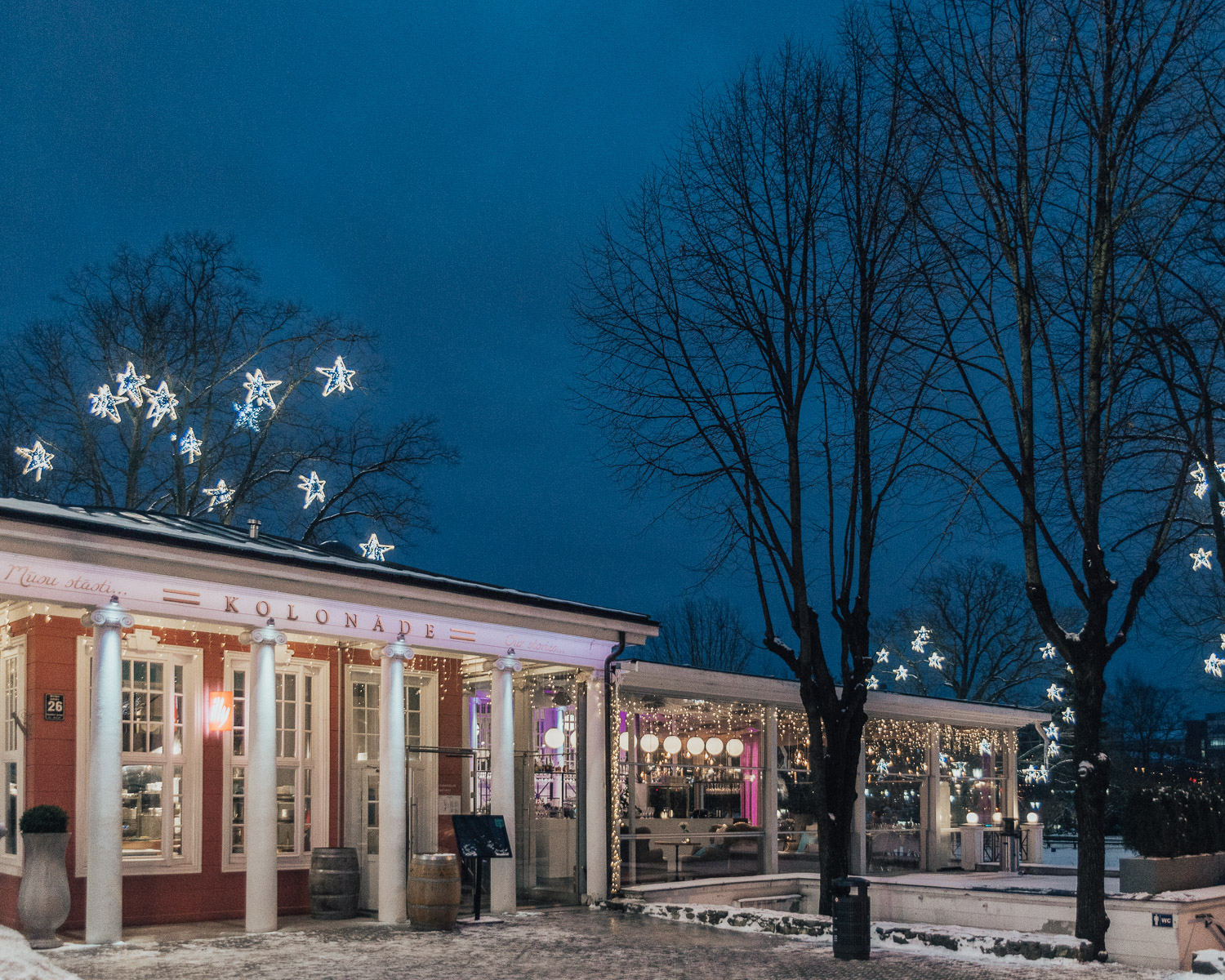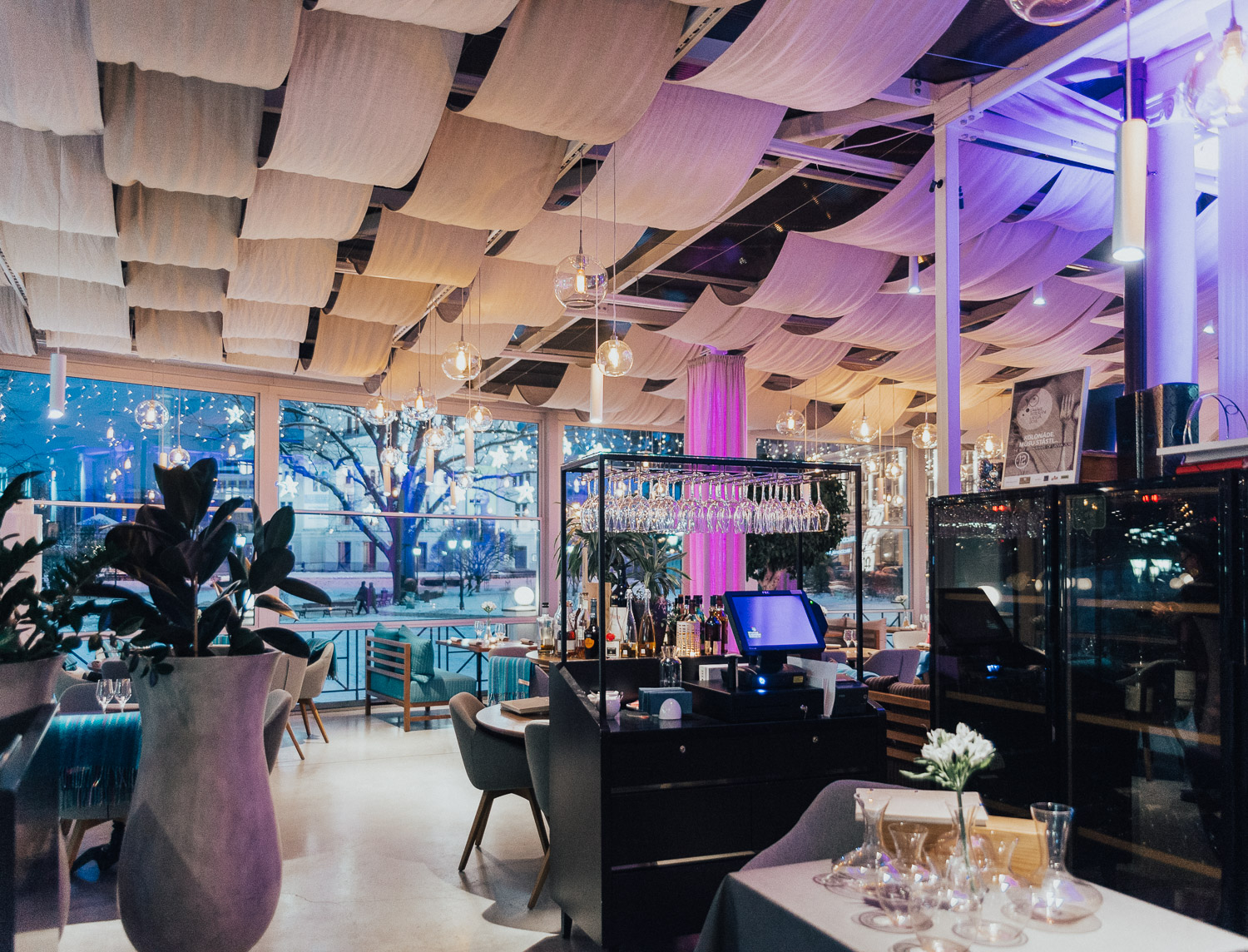 What's cool? The romantic vibes and exquisite food
The restaurant Kolonade offers a postcard-perfect view of one of Riga's most gorgeous parks. It is located in the heart of Riga, near the Freedom Monument, Opera, and Laima Clock.
Enjoy the beautiful cityscape while you try their exquisite and seasonal gourmet menu – emphasized Latvian products and international highlights.
If you are traveling with your partner, this is the perfect place to go for a romantic dinner.
4. Restaurant MUUSU
Cozy and delicious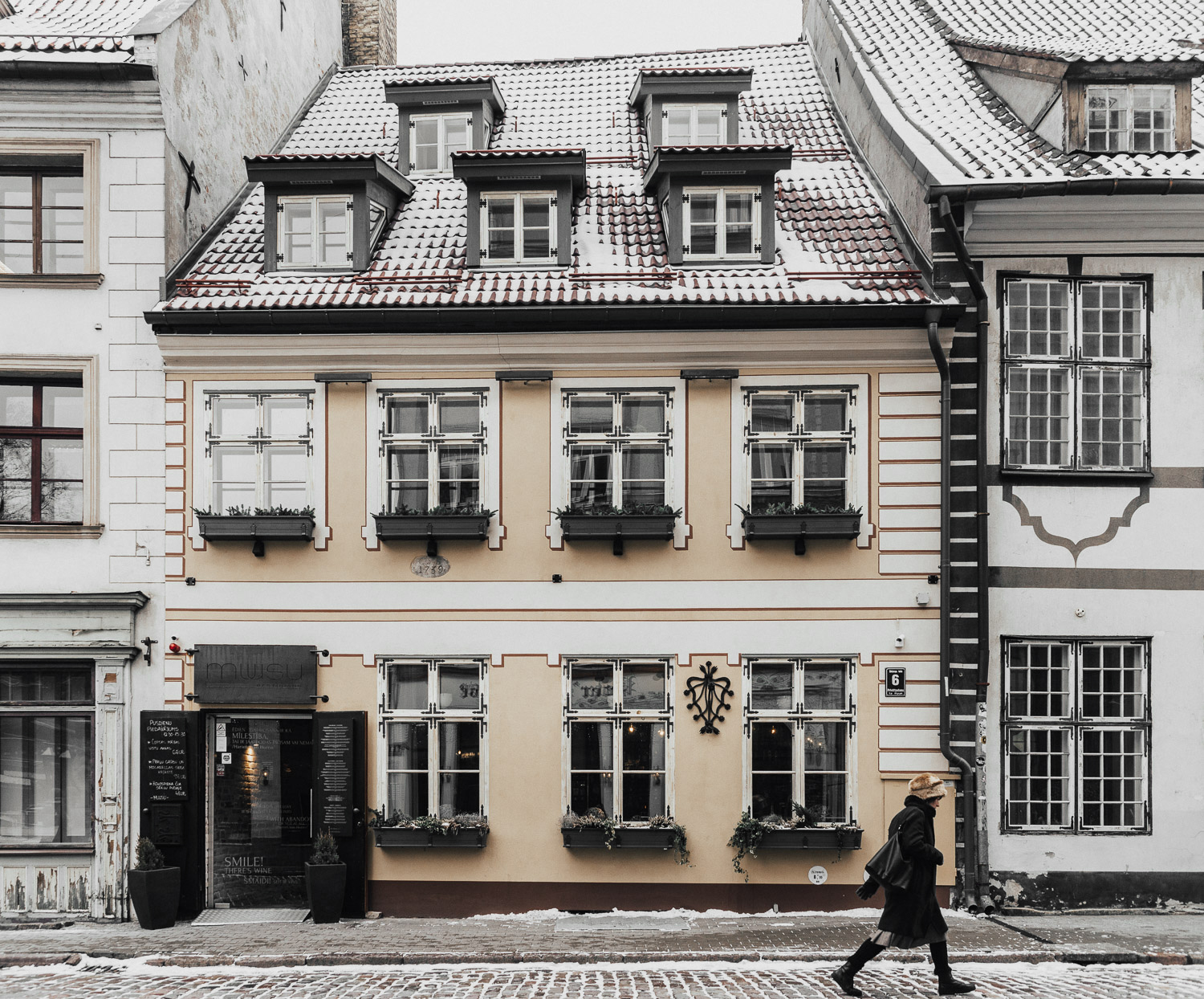 What's cool? The cozy interior and pretty dishes
Another place I really enjoyed visiting was the restaurant MUUSU ("ours"), located in a pretty 18th-century townhouse in the Old Town. Close to St. Peter's Church. I love the Nordic interior with exposed brick walls, wood accents, and metals in combination with lots of green plants and warming fur blankets.
From what I heard, the head chef, Kaspars Jansons, is known as one of the best chefs in the city. Not surprising, as the food is excellent! The restaurant serves modern European dishes with a Latvian twist. On the menu is everything from spinach pasta and pearl-barley and mozzarella croquettes to Fresh-cheese lemon mirror cake with white-chocolate glaze.
It's a great place to visit with your partner or friends for a relaxing lunch break in-between exploring. You can get a three-course lunch menu for under €20.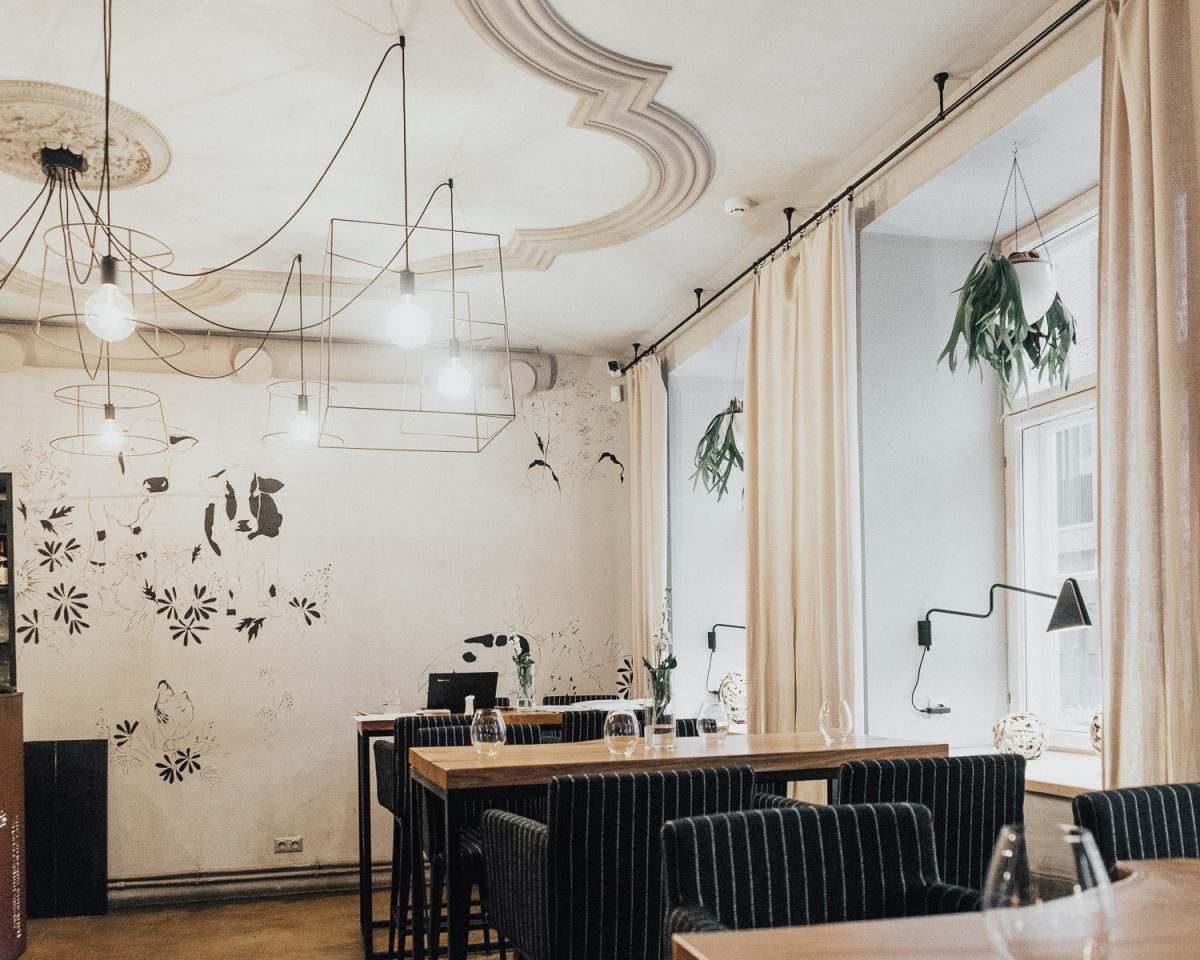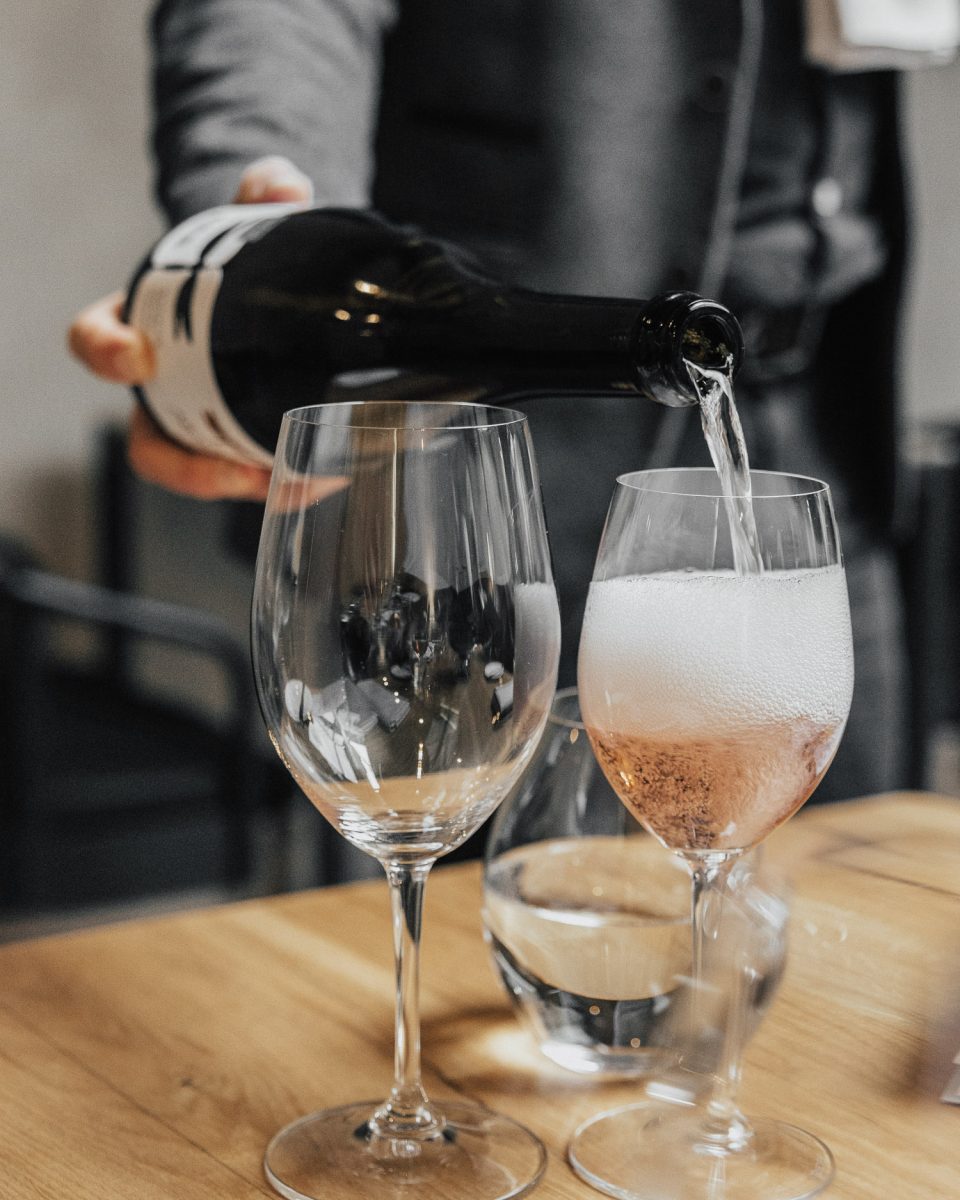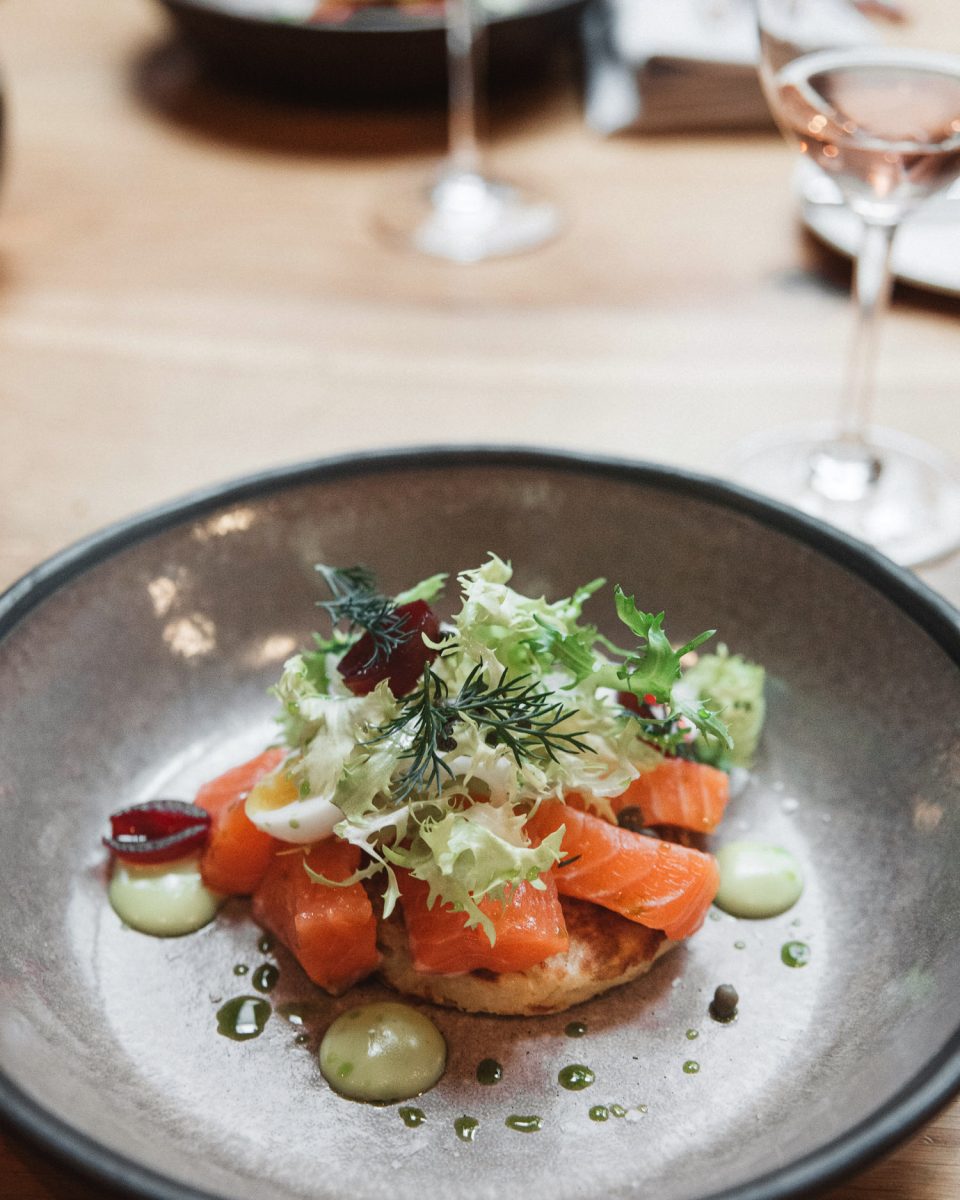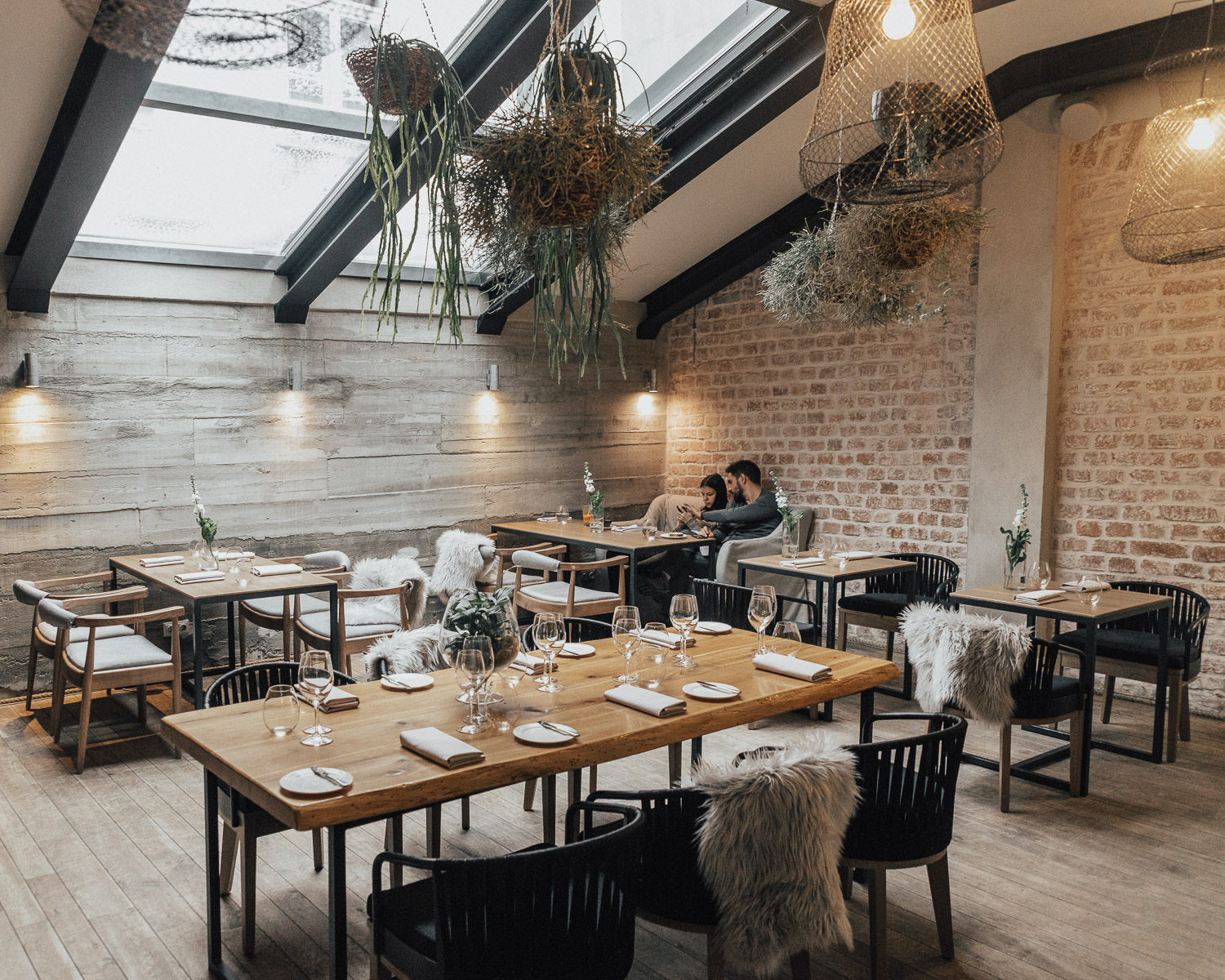 5. Riga Central Market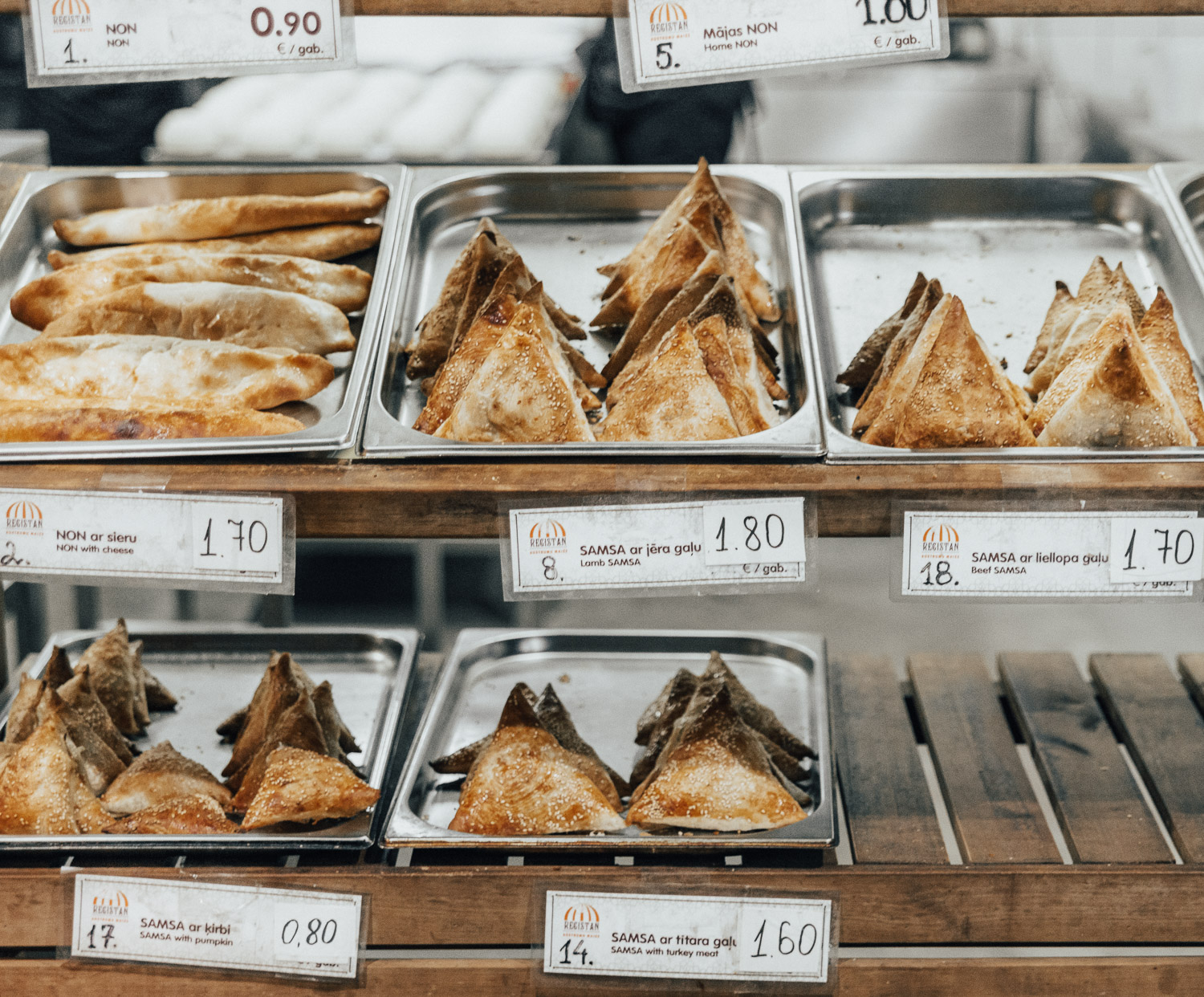 What's cool? The authentic feels
Riga Central Market is, of course, one of the best places to try Latvian food. Step inside the old zeppelin hangars to discover lots of local products, get something quick and tasty to eat, or grab a tasty snack to go. From rye bread, smoked fish, and veggie chips to hot virtuļi (donuts), birch tree juice, craft beers, herbs, and spices.
I grabbed a heart-shaped palmier pastry before heading up to St. Peter's Church in Riga to enjoy the view.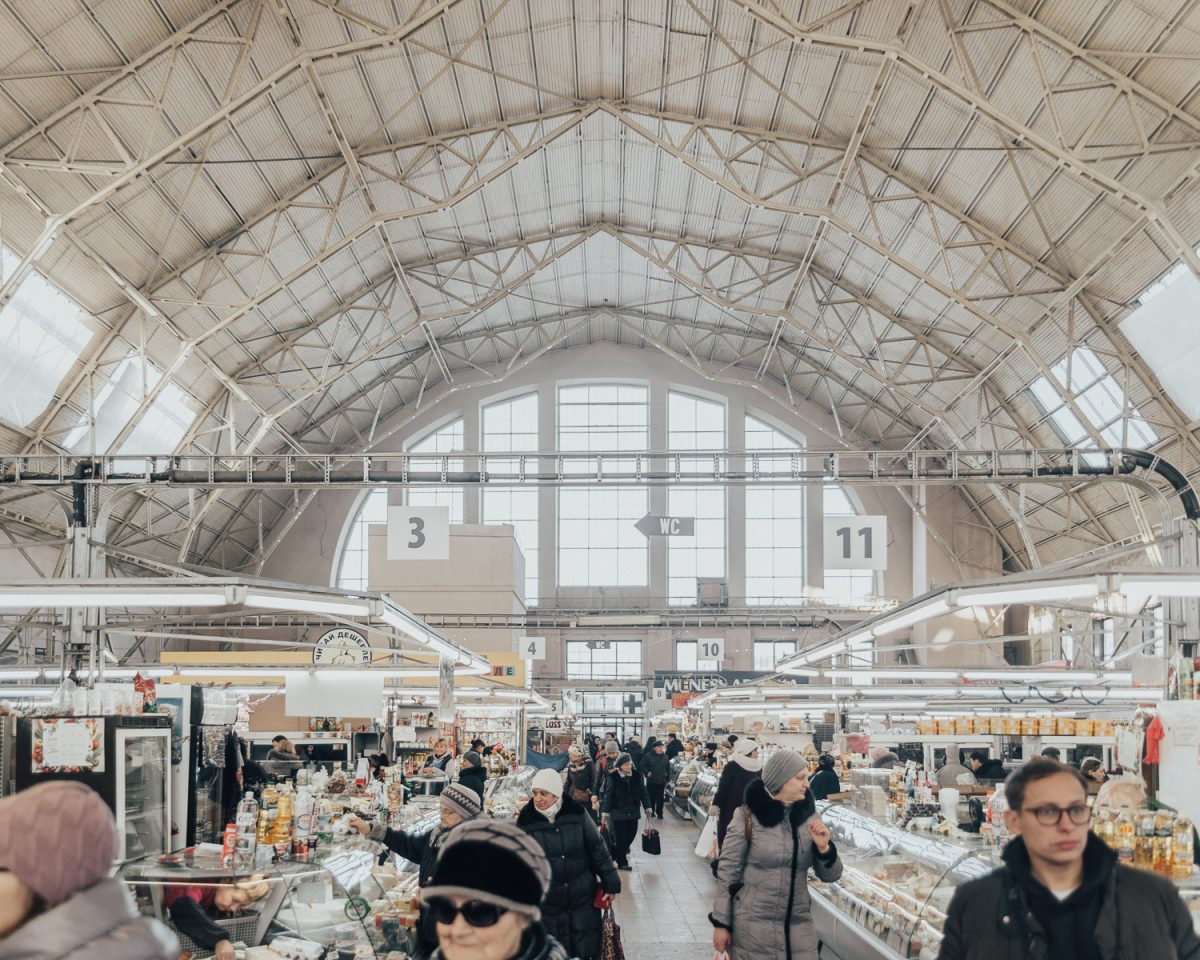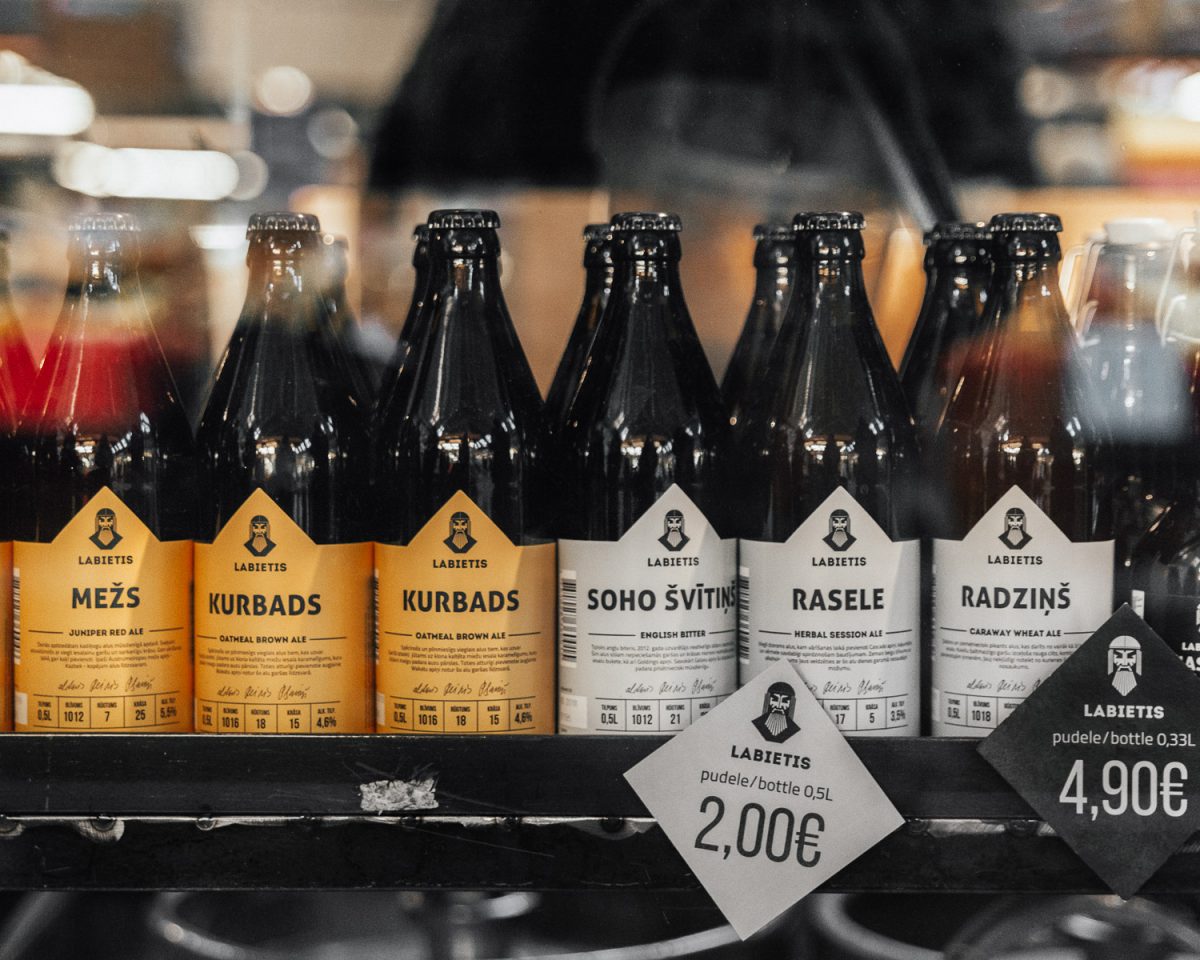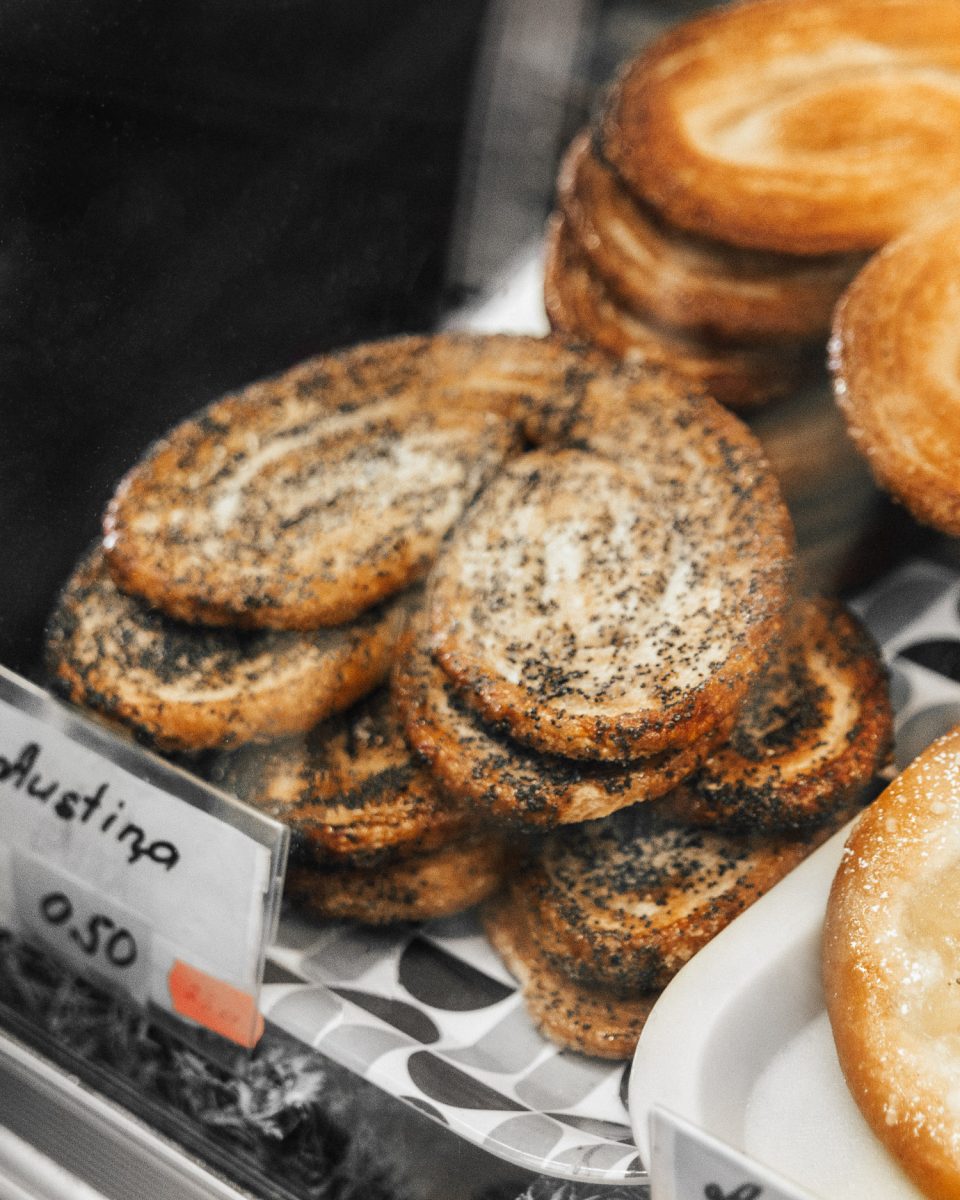 6. Breakfast at Le Chevalier Relais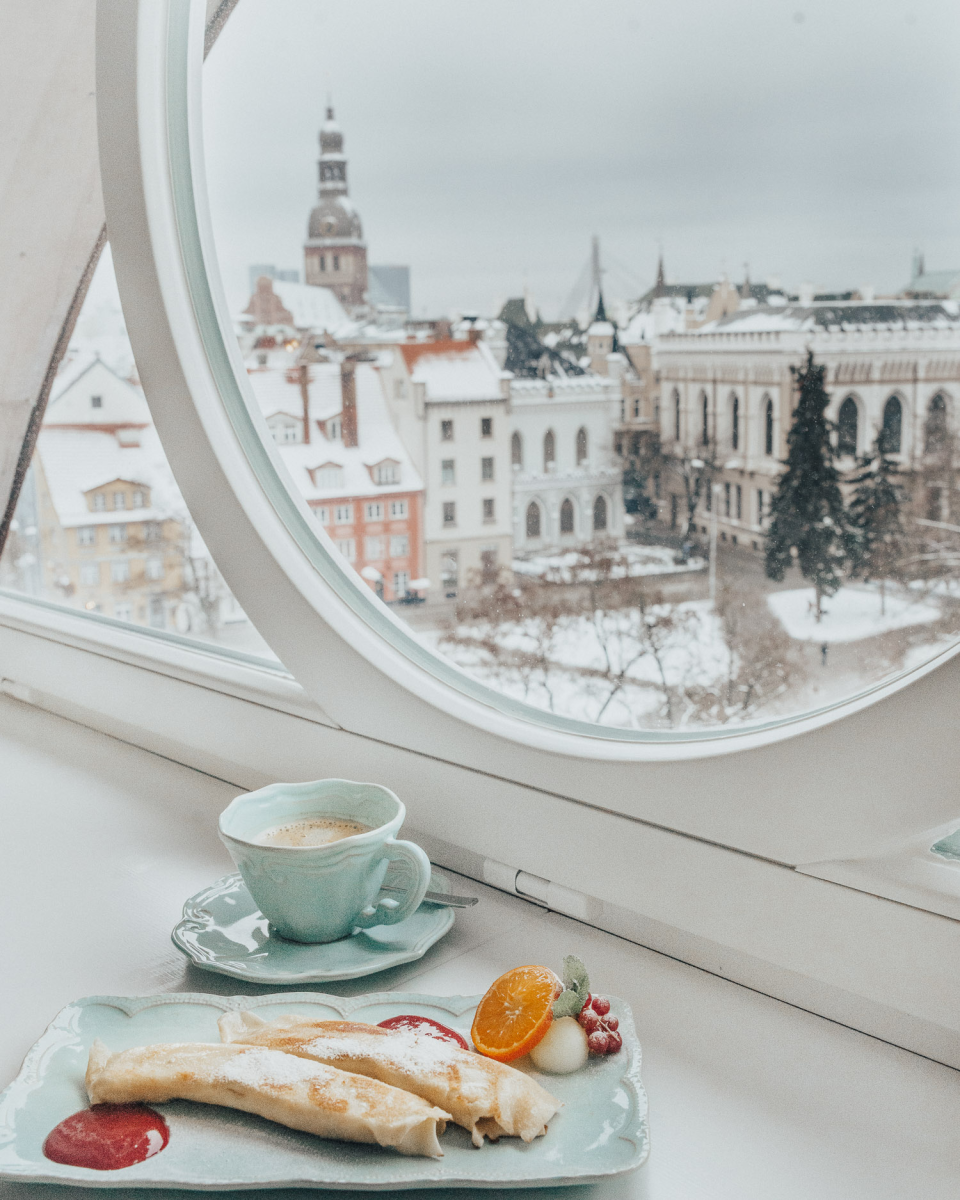 What's cool? The glassy atrium, excellent location, and cute breakfast
Last but not least, I can really recommend staying at the beautiful Le Chevalier Relais in the Old Town. Not only do they have the coolest glassy atrium, but they also serve amazing banana pancakes on the 6th floor. Grab a seat by the window and enjoy breakfast with a view overlooking the spires and towers of Old Riga.
The breakfast menu also includes things like fresh fruits and vegetables, omelets, cheeses, fish and meat, yogurts, porridge, homemade marmalade, and French pastries.
Click here to see the latest prices and availability for accommodation in Riga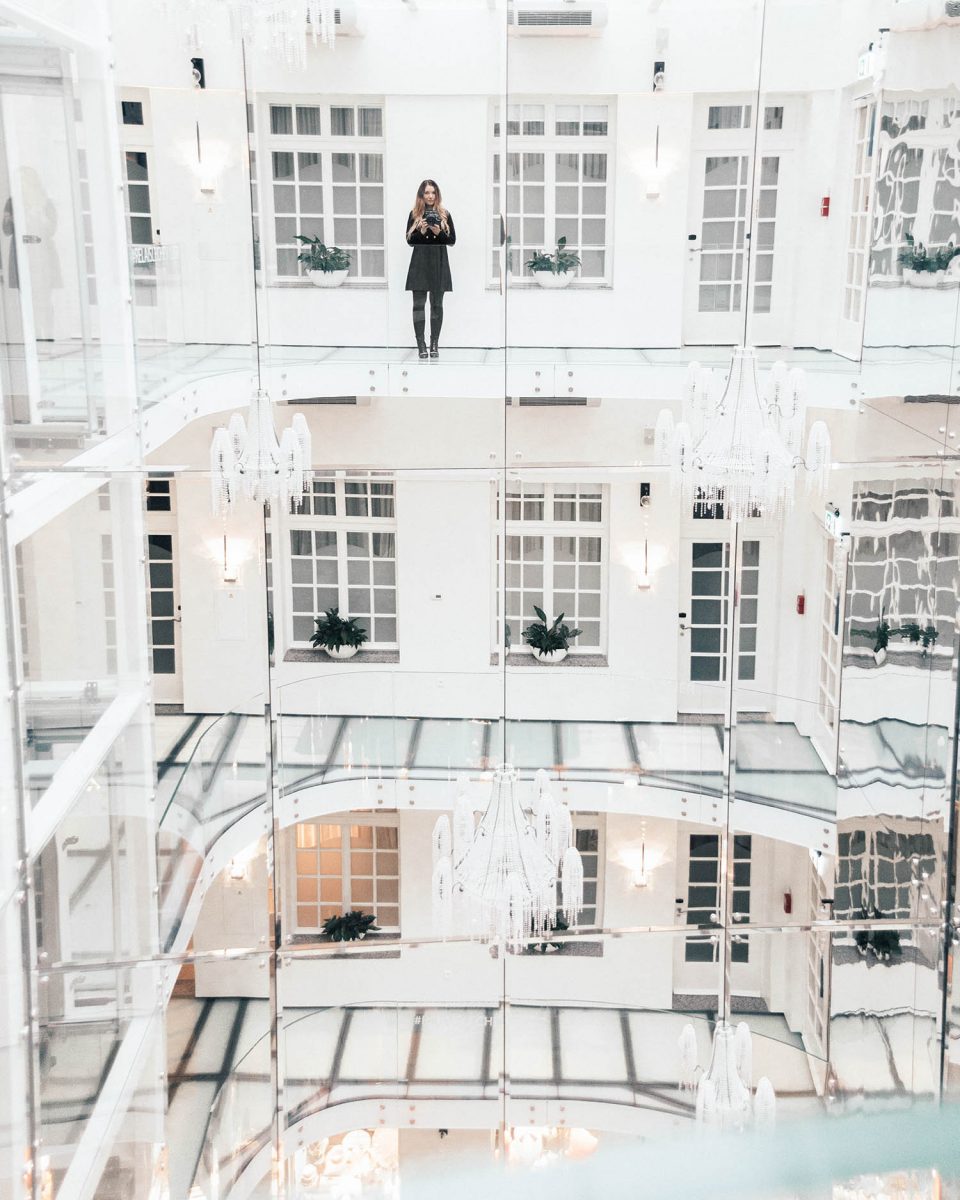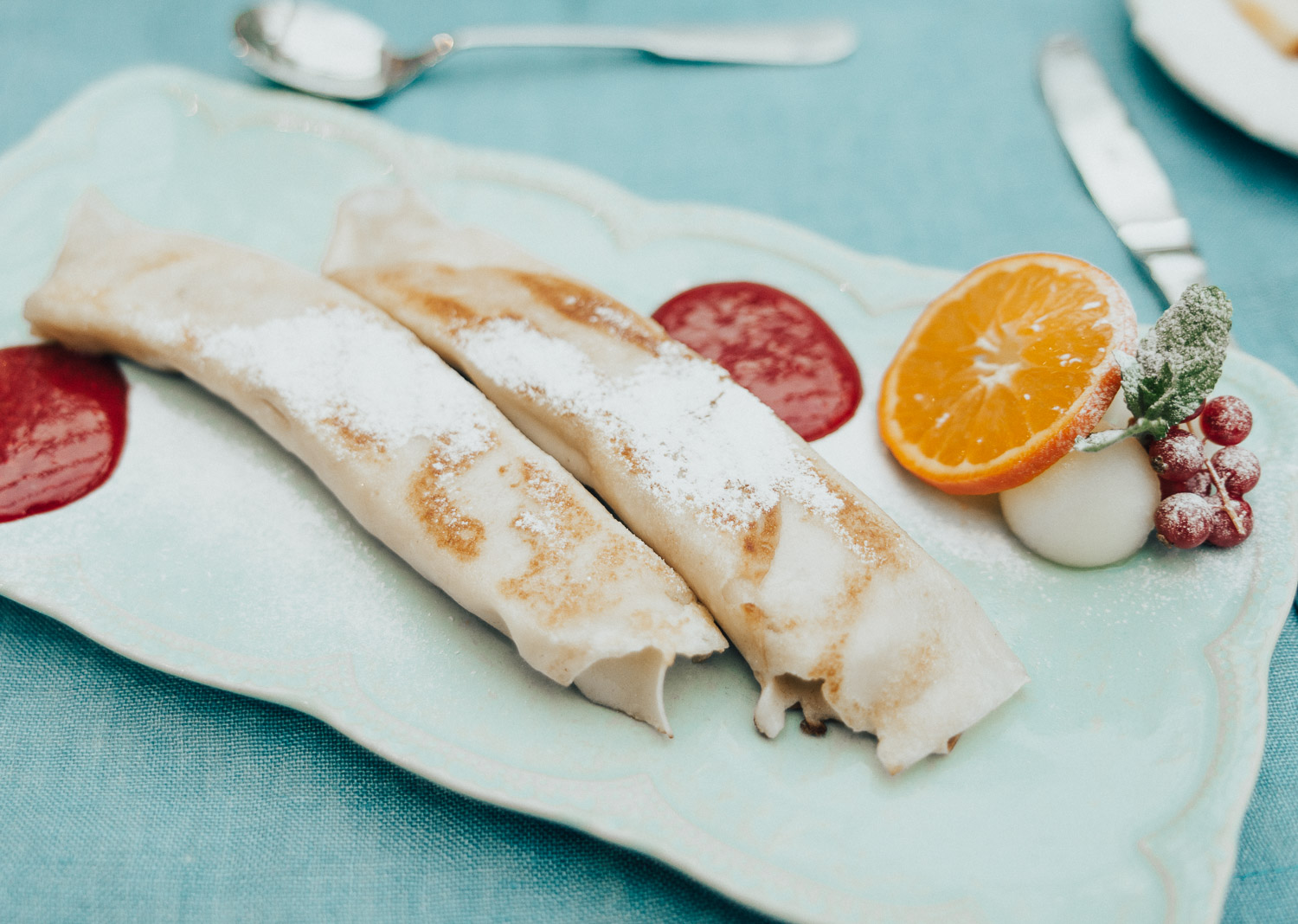 Latvian Food Things to Try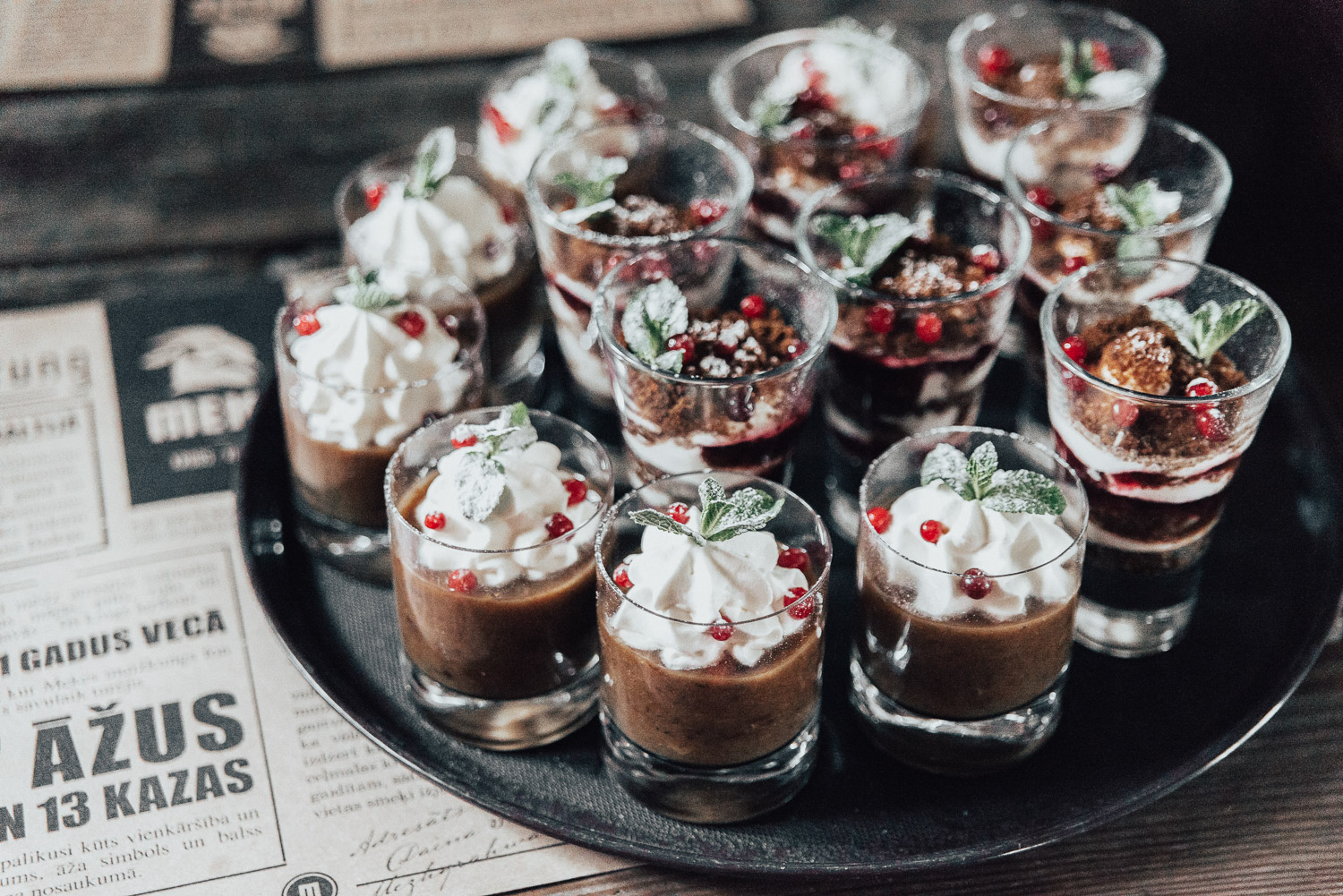 One of the best ways to remember a trip is with local food. Bring some goodies with you home! Here are some examples of what to get:
Anything with rye bread – It is said that rye bread is what every Latvian living abroad craves for.
All things with rhubarb – From rhubarb whine to rhubarb dumplings, rhubarb ice-cream, rhubarb chutney, rhubarb jelly, rhubarb jam, rhubarb salad, and candied rhubarb.
Nelleulla truffles – Amazing chocolate from the forest!
Very berry candied cranberries – Simply delicious!
Graci muesli – Functional muesli with no flavor enhancers or artificial colors
Sēklu muss vegan truffles
Aldaris Mežpils beer
Amrita anti-aging water
Some very weird-tasting things are Boroffish fish snacks and Birzī sparkling birch sap.
Are you in it to pin it?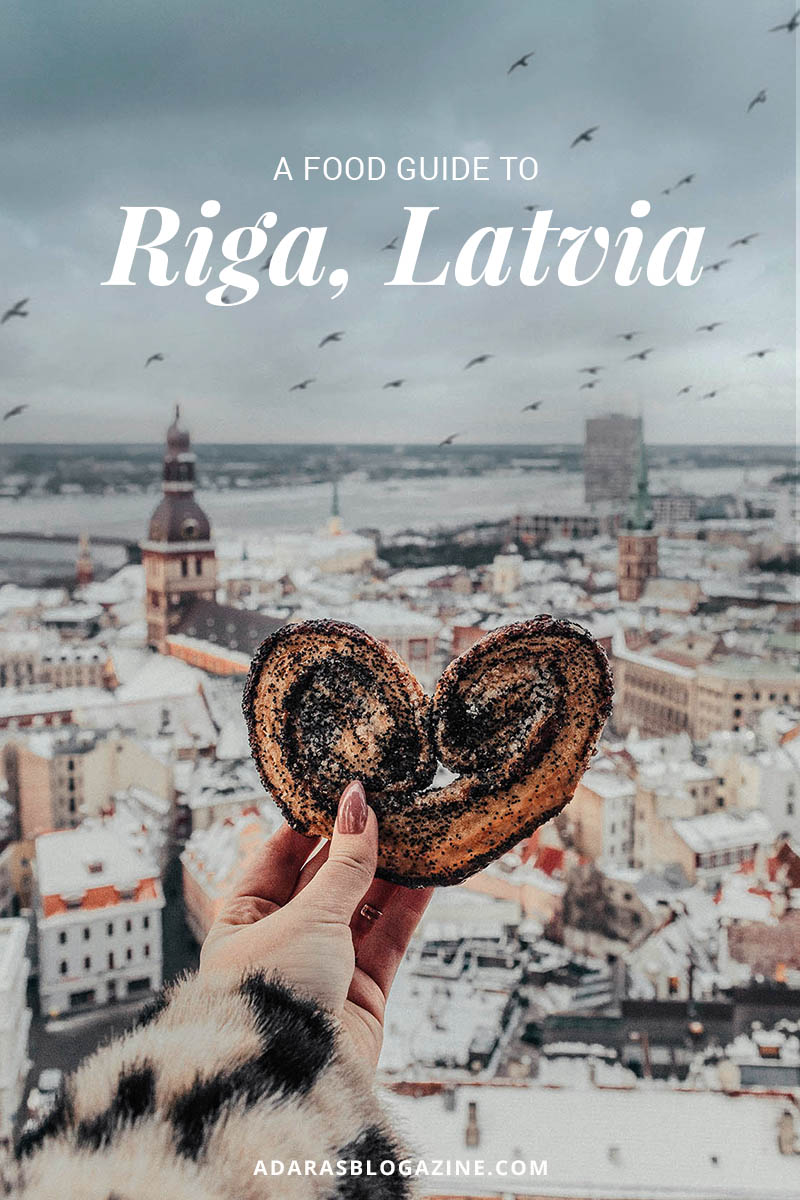 Have you been to Latvia? Can you recommend more excellent places to eat in Riga? I would love to know in a comment.
---
*Disclaimer: These are my best food tips in Riga after two trips to Latvia. One trip in collaboration with NBE Finland and Investment and Development Agency of Latvia (LIAA). And the other trip in collaboration with Nordic TB, Tallink Sverige, LIAA, Tallink and Live Riga. As always, all opinions are my own.