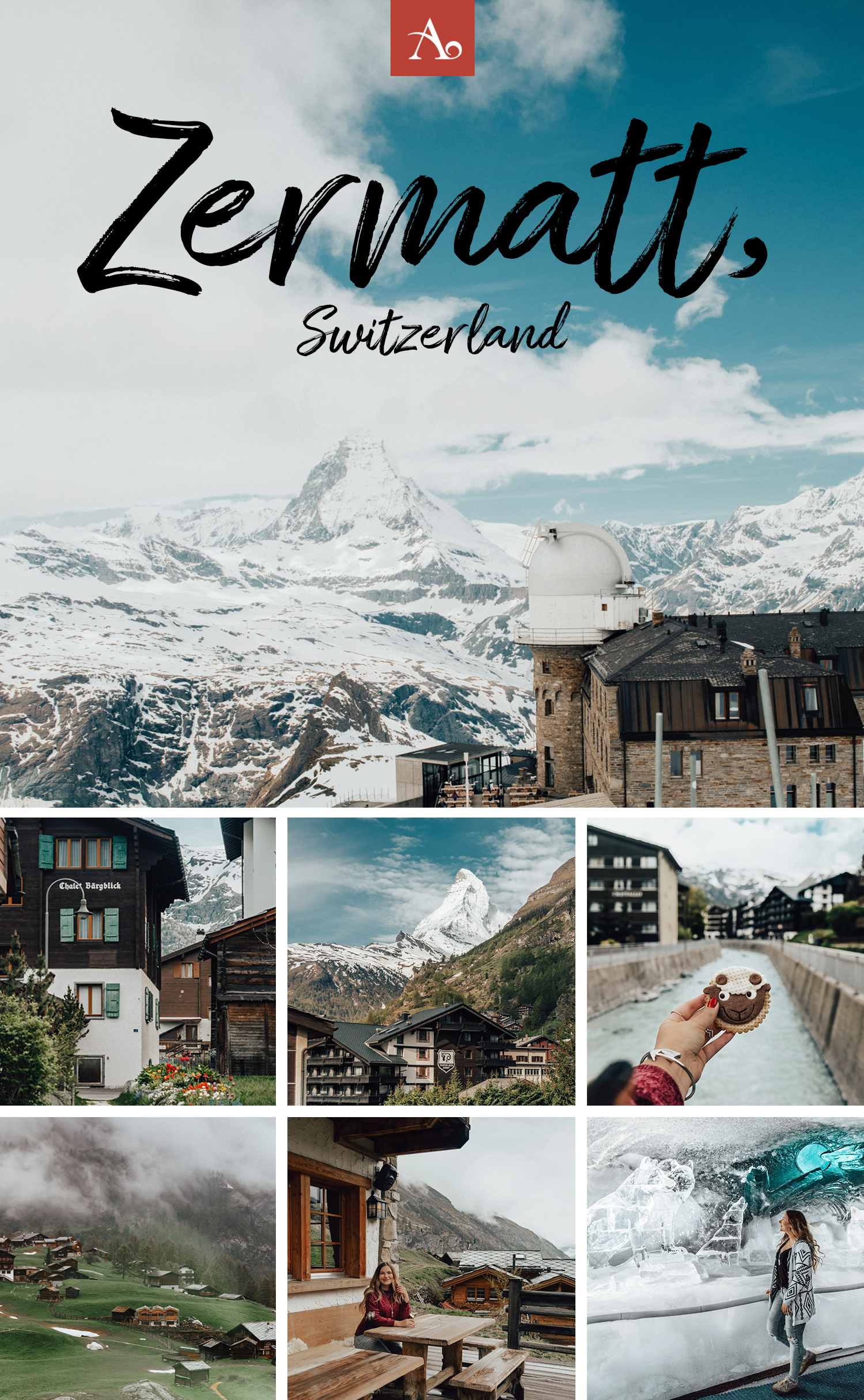 The ski resort Zermatt is a true fairytale in the Swiss Alps. The village is nestled at the foot of the mighty Toblerone mountain, the Matterhorn. It's a town just waiting to enchant you with its breathtaking views, fun adventures, chocolate-colored buildings, world-class mountain cuisine, and glittering glacier palace.
Discover some of the best things to do in Zermatt in this travel guide.
Zermatt is love at first sight. It is one of the most enchanting places I've ever visited. It's especially renowned for being a ski paradise, but there's so much more to this place.
This is a village where the only traffic noise you'll hear comes from horse-drawn carriages, cable cars, electric taxis, and a mountain train.
It's a place where you can hike above the clouds, soak away your troubles in a hot tub with a majestic view, step right into the highest glacier palace in the world, enjoy rustic food or Michelin-starred dining at a cozy mountain restaurant.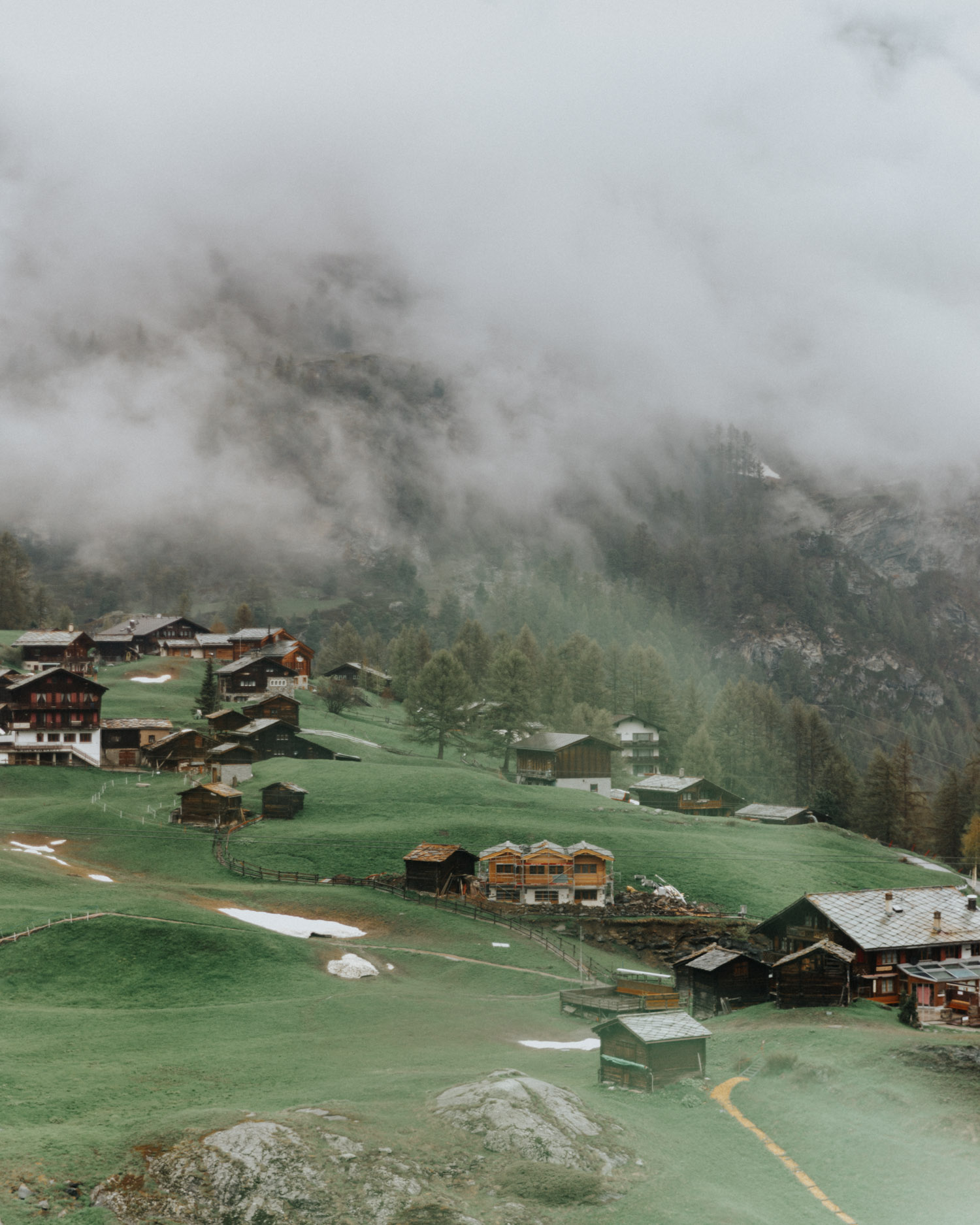 After Helena and I spent a weekend in Geneva in May, we got on the train to spend two days in Zermatt as well.
I can, at once, tell you that two days is way too little to explore this wonderful village. I would recommend at least a week for an adventurous holiday. Even though, I still think Helena and I managed to see and do quite a lot of things.
Book a trip to Zermatt here (compare cheap flights, trains & buses)
---
14 THINGS TO DO IN ZERMATT, SWITZERLAND
---
1. Enjoy a magical train ride to Zermatt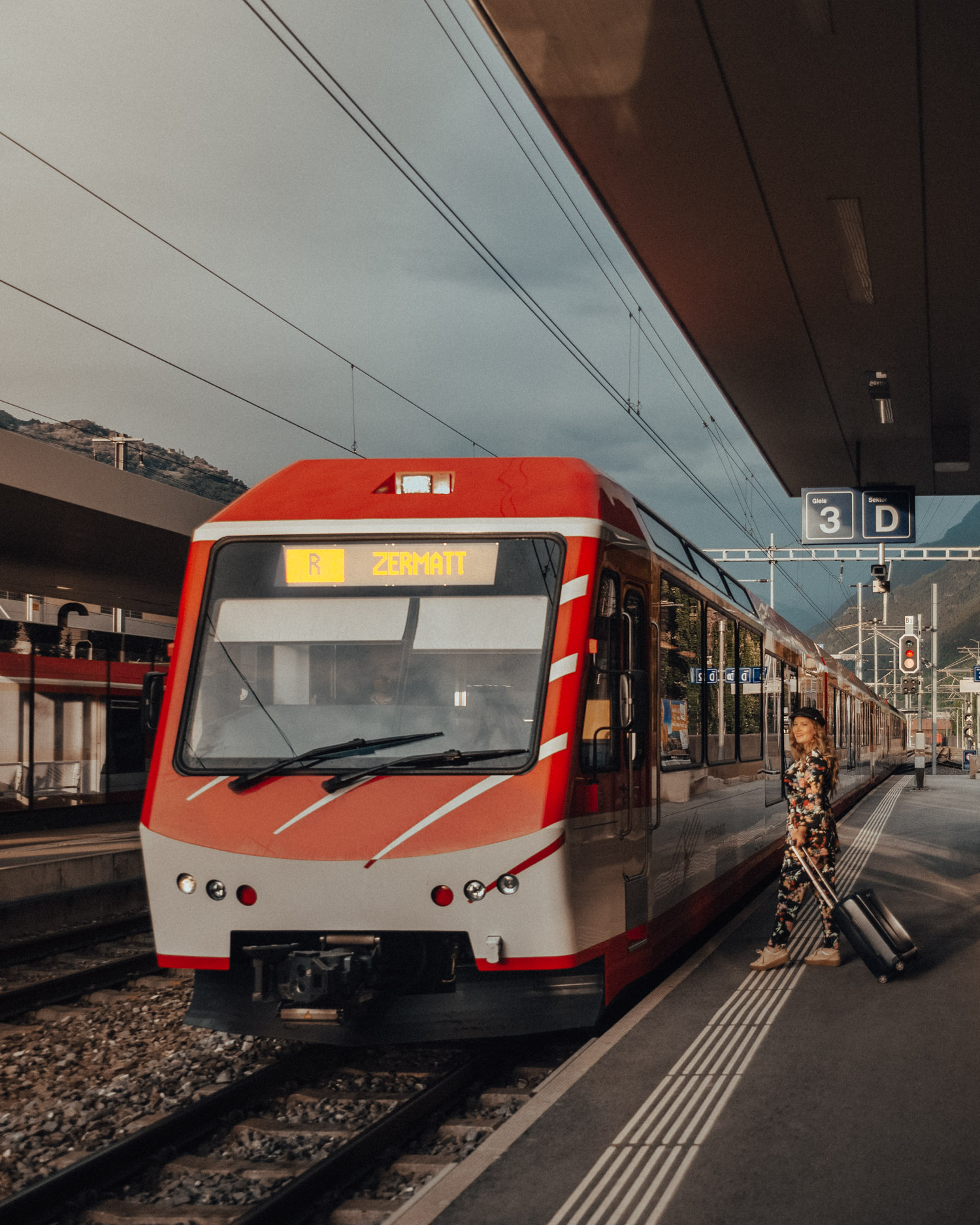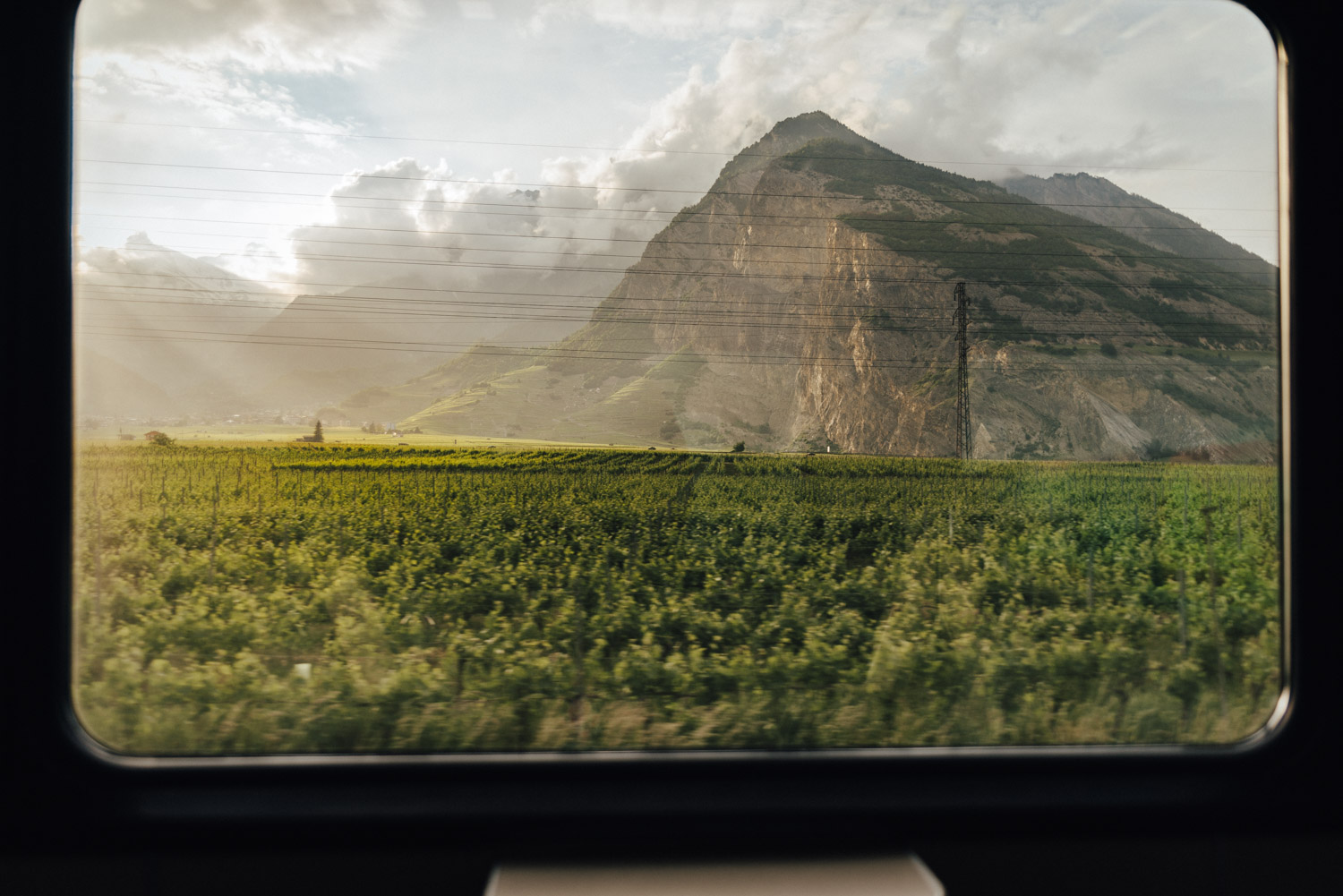 It's not often the journey to the destination itself is a highlight worth mentioning, but in this case, it surely is. The train ride to Zermatt is like a scenic adventure where you pass one stunning view after another. To the left and right you can admire the highest mountains in Switzerland, glittering lakes and beautiful valleys.
Also, as Zermatt is a car-free village, it makes the most sense to travel there by train. You just need to grab a seat by the window, make sure you have your camera handy and enjoy the views.
Tips! Traveling around in Switzerland is very easy, thanks to the Swiss Travel Pass. If you want to visit more places you can purchase a pass for unlimited use for 3, 4, 8 or 15 days and be able to travel by rail, road, and waterway throughout the whole of Switzerland. It also includes many bonus benefits (such as a discount off mountain transportation in Zermatt, free admissions to museums, discounts on mountain excursions and more).
2. Admire the Matterhorn (the Toblerone mountain)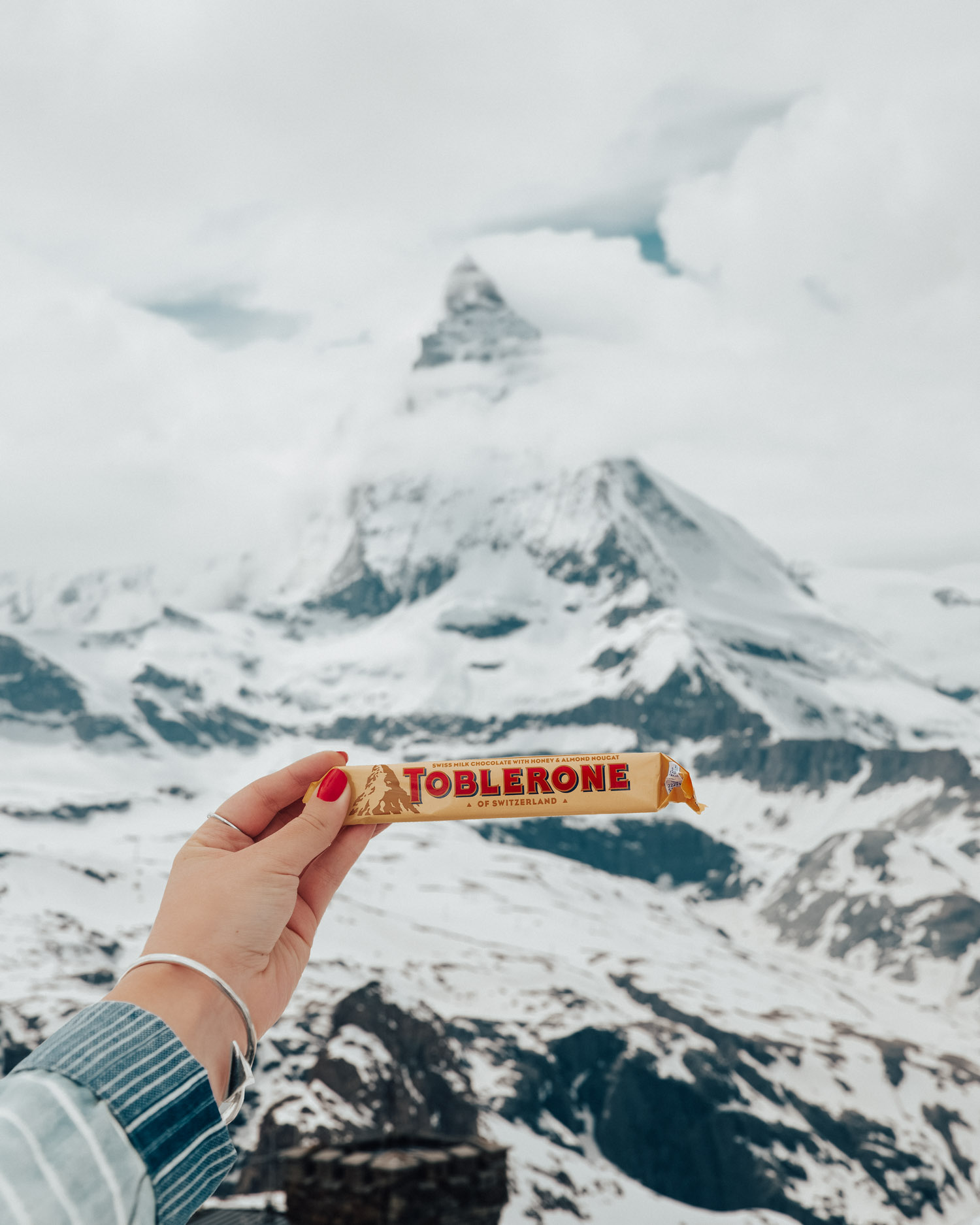 One of the best reasons to visit Zermatt is to see the Matterhorn with your own eyes. This breathtakingly beautiful mountain is often called the Jewel of Swiss Alpes and is the 10th highest mountain in the country, known for its beautiful ski pistes and hiking trails.
The Matterhorn is also famous for being the Toblerone mountain. It has decorated the Swiss chocolate bar since the 1960s and is the unofficial symbol of Switzerland.
With all this in mind, one of the best things you can do in Zermatt is admiring this ultimate Swiss icon (and taking lots of photos of it). Up close and far away. You need to see it from many different perspectives.
Seeing enough of the Matterhorn? It's not possible!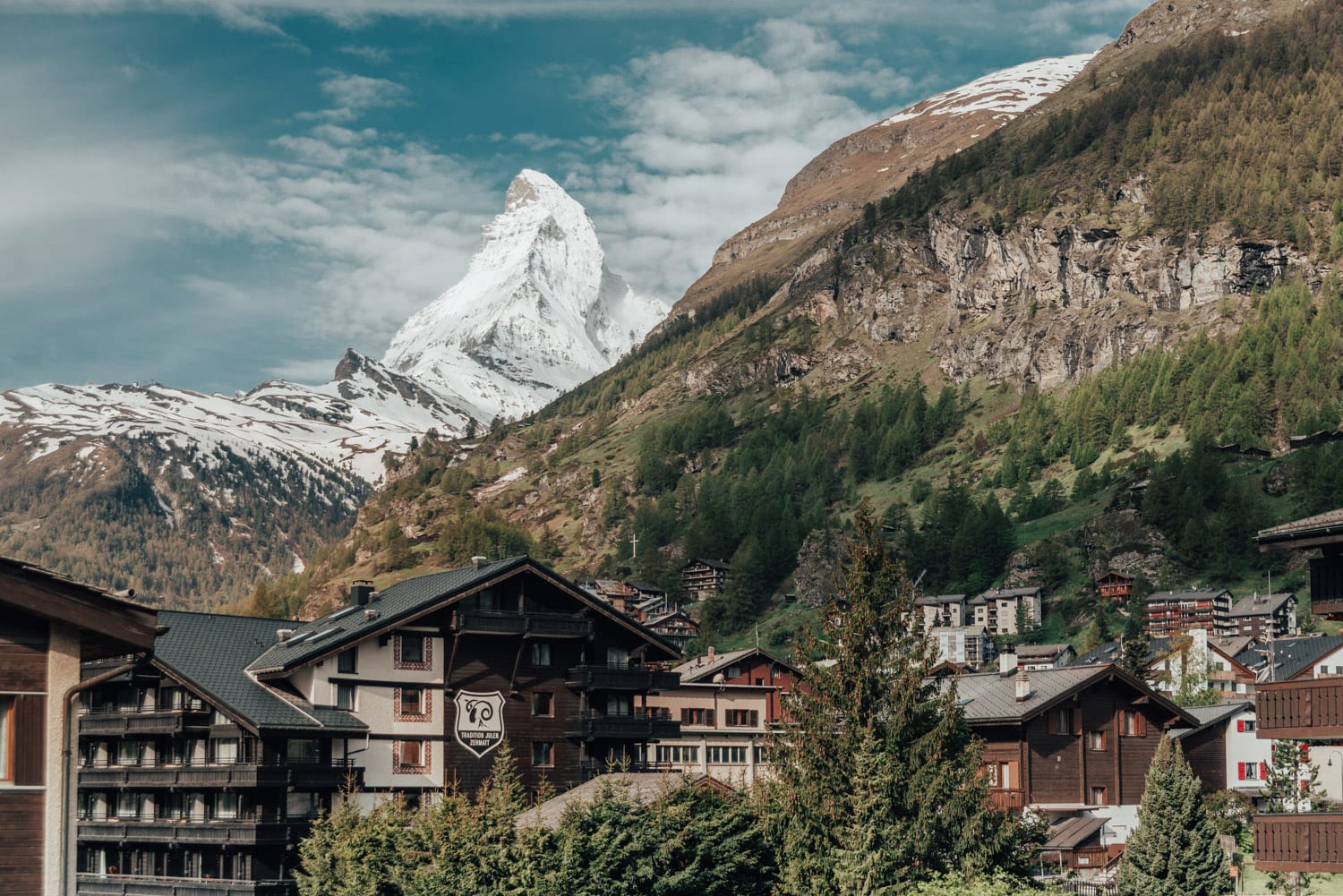 3. Get adventurous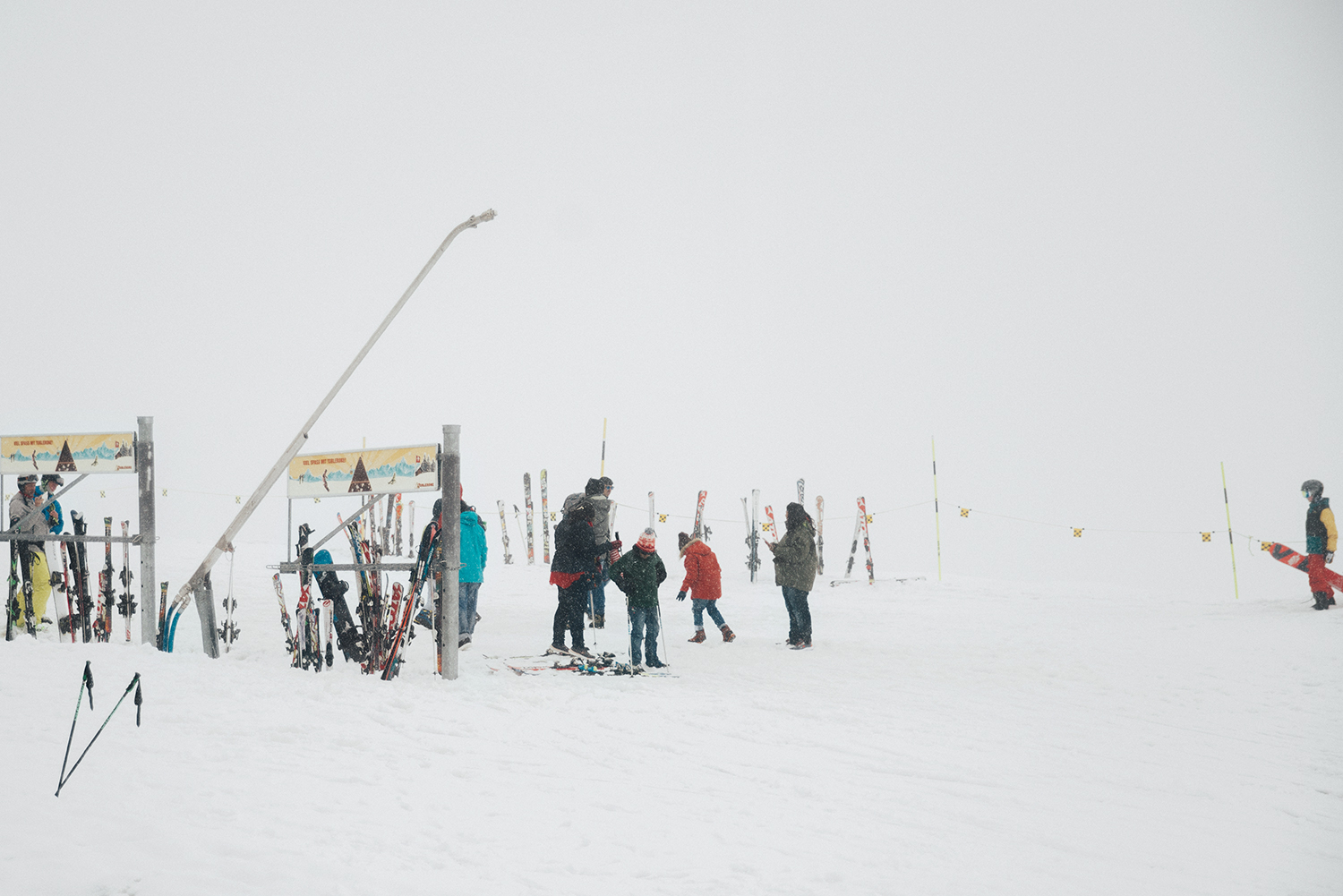 One of the best things to do in Zermatt is getting adventurous. This town is packed with outdoor activities all year round.
Zermatt is especially famous for its skiing, snowboarding and hiking possibilities. There are miles of pistes and fantastic slopes. Even during the summer, you can sweep down the slopes in Europe's highest summer ski area.
You can also paraglide over the mountains and explore the area by a helicopter ride or mountain bike tour. You can go mountain climbing, go hiking on glaciers, try the activities at Forest Fun Park and hike the famous 5-Seenweb (Five Lakes Walk).
The options are many!
Click here for more attractions, tickets, and tours in Zermatt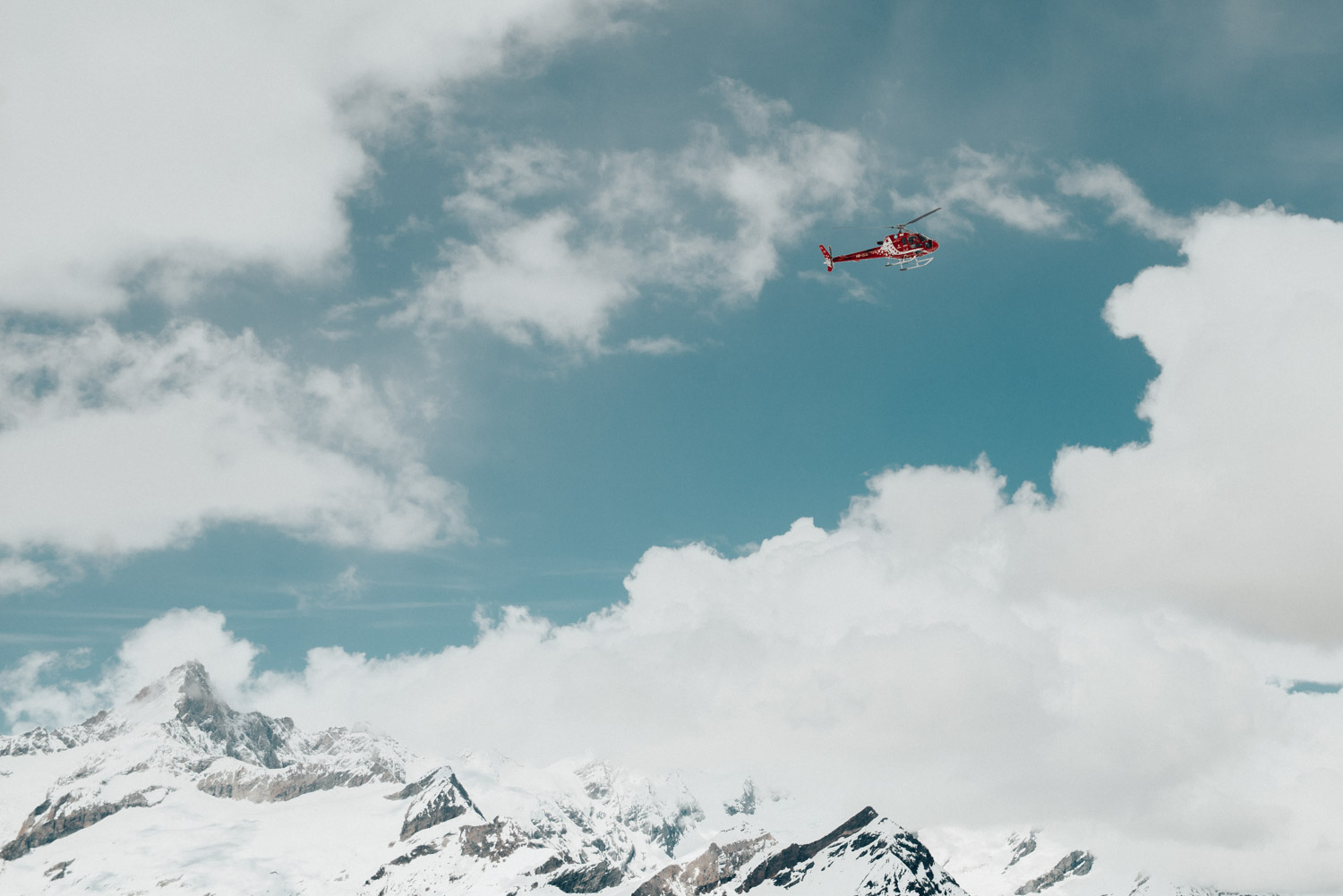 4. Take in the views from the top of Gornergrat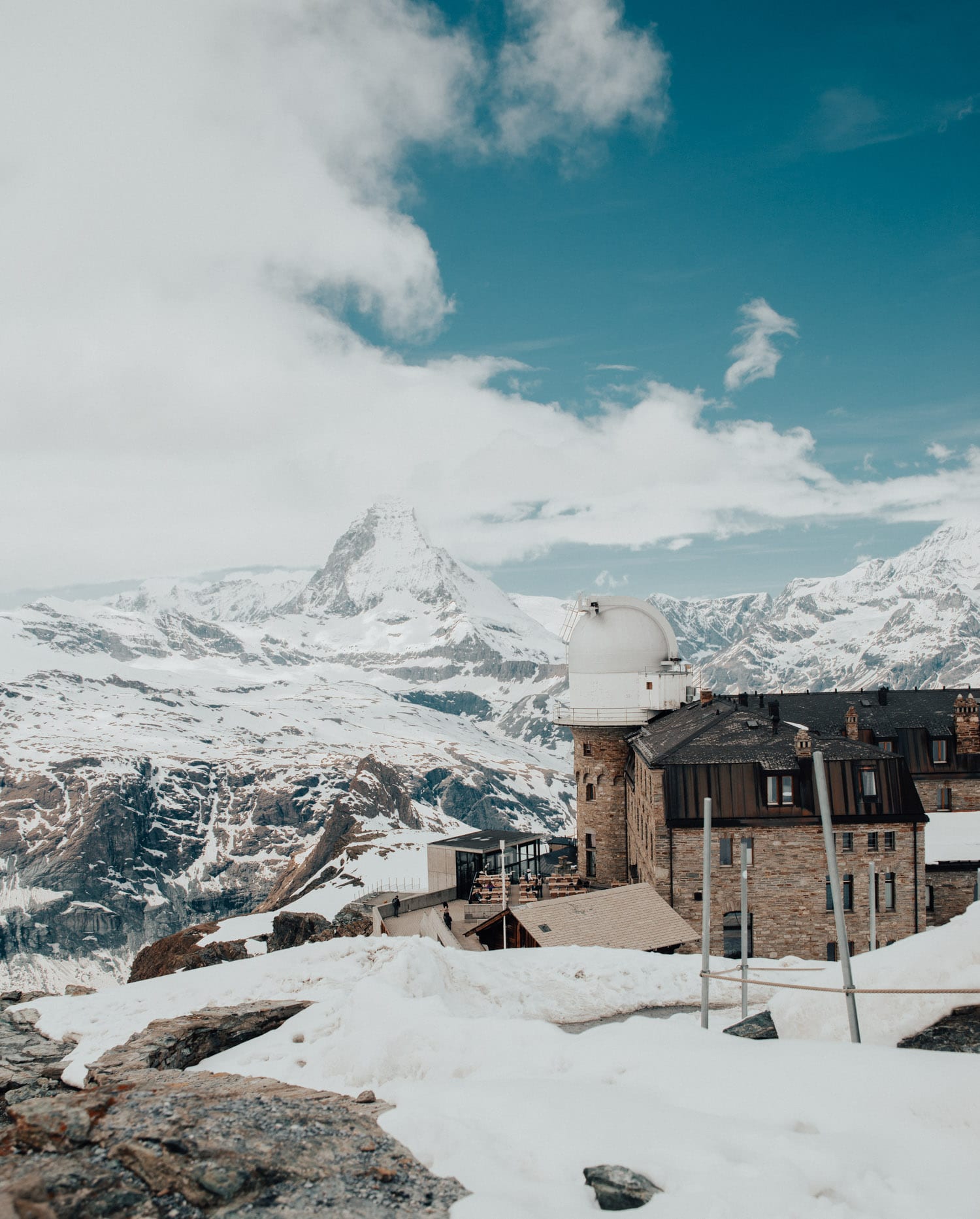 Another must when you visit Zermatt is heading to the top of the Gornergrat. The Gornergrat is a rocky ridge of the Pennine Alps and offers overwhelming panorama views of Gorner Glacier, Matterhorn, Klein Matterhorn, Monte Rosa massif and many other famous four thousand-meter (13 000 feet) peaks surrounding Zermatt.
Get some epic shots from the viewing platform and warm up with a coffee or lunch at the mountain restaurant.
Read also: First timer's guide to Geneva, Switzerland
From Gornergrat you also have the best views of the Matterhorn.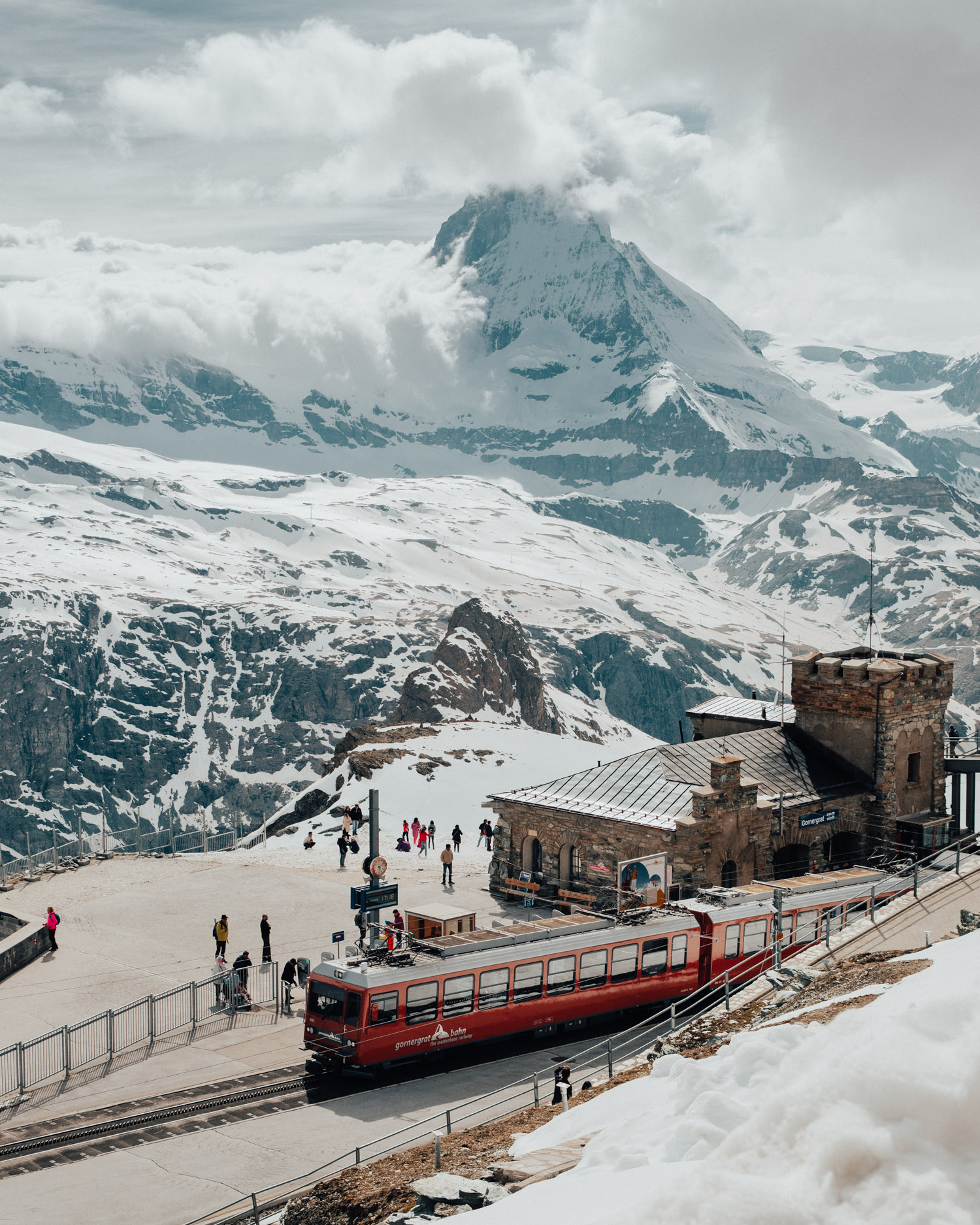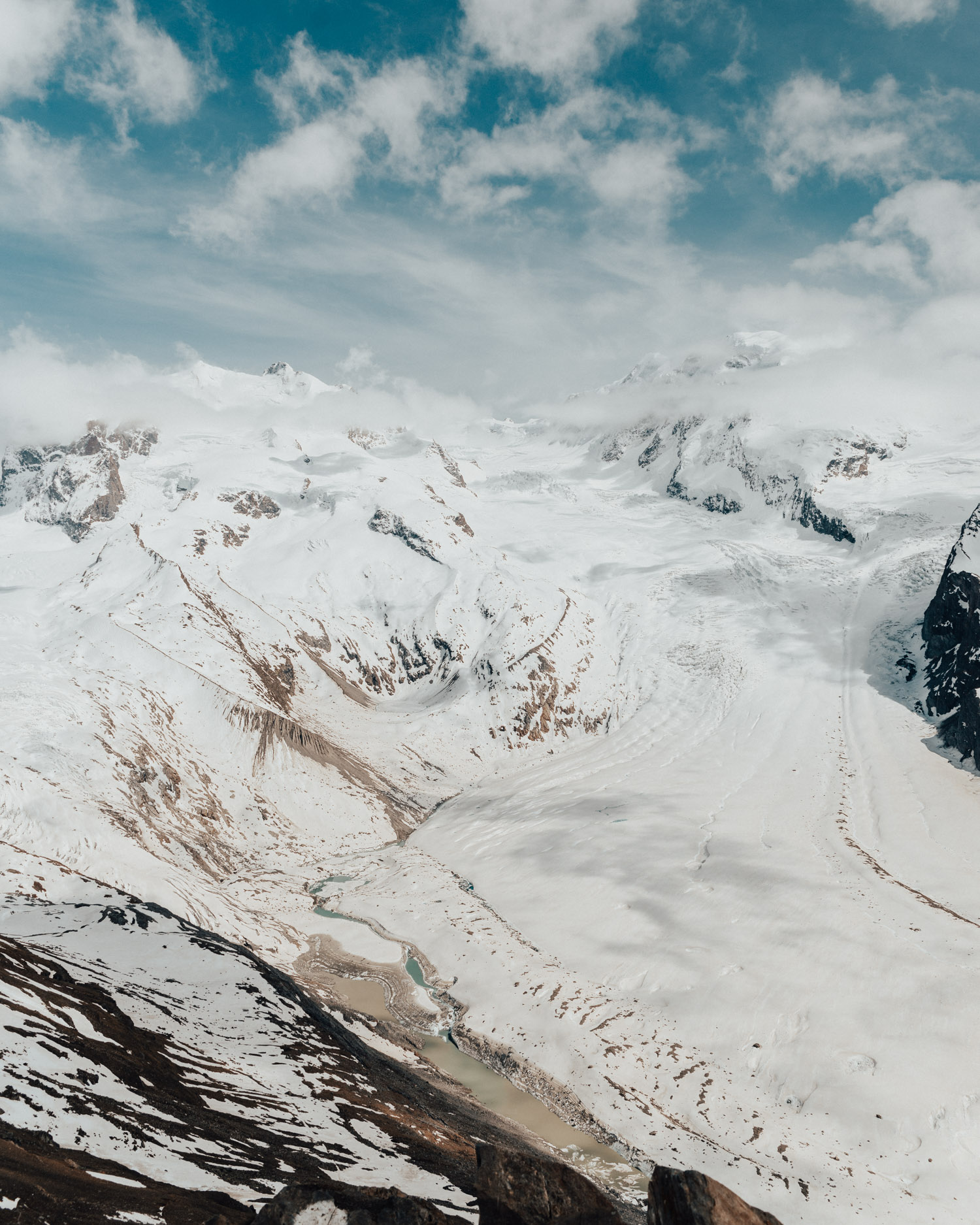 To get to Gornergrat, you can take the Cog railway to the summit. The train departs directly from Zermatt station and takes about 30 minutes.
There are many other stops on the way, and if you have the time, it's worth checking out these too.
Tips! Don't forget to use sunscreen regularly. In the midst of snow-capped mountain peaks, the sun is particularly strong.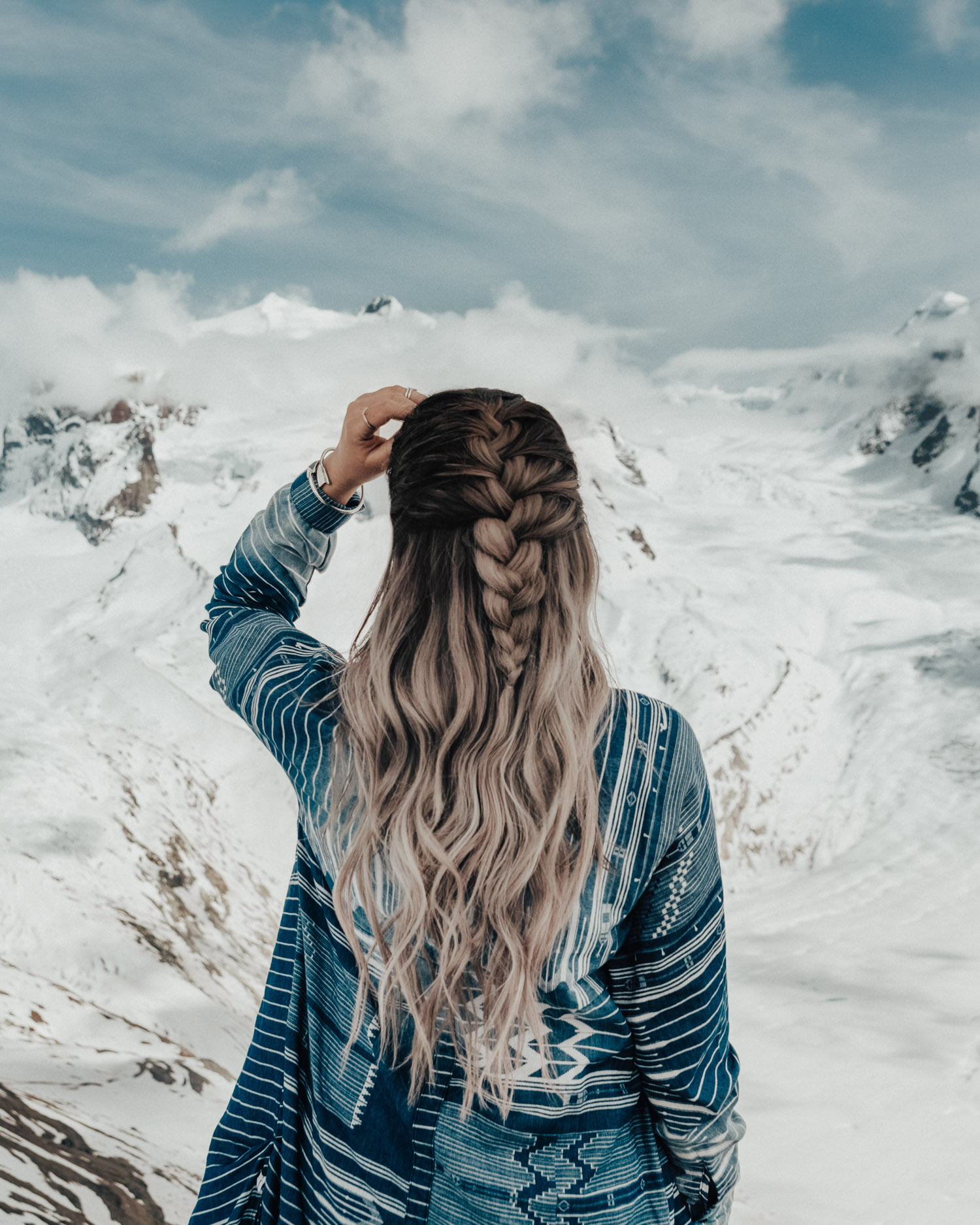 5. Dine at a mountain restaurant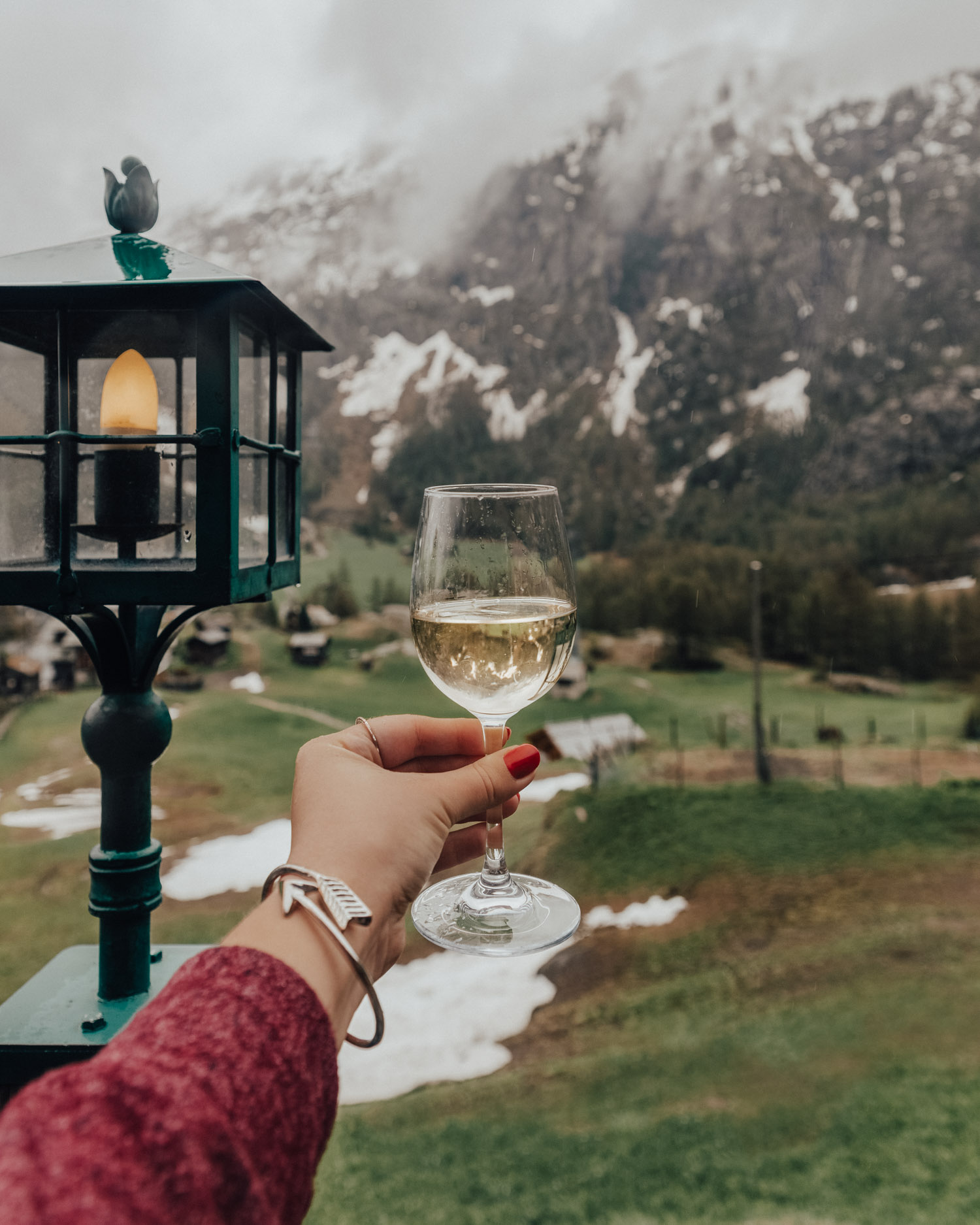 There are over 100 restaurants in Zermatt and 50 up in the mountains, offering incredible views and gourmet mountain cuisine. You can get everything from traditional fondue and raclette to sushi.
On the slopes, you can find Chez Vrony, which is regarded as one of the best mountain restaurants in the world. Other well-known and loved restaurants are Findlerhof, The Omnia Restaurant, and Cervo Puro.
We ate lunch at the cozy restaurant Les Marmottes, which I can recommend to everyone. Here you can enjoy grandma's alpmacaroni with apple puree, carrot-ginger soup, traditional cheese fondue and local delicacies from the family farm. The restaurant is located near Klein Matterhorn's Furi Station and offers dreamy views that are a feast for your eyes.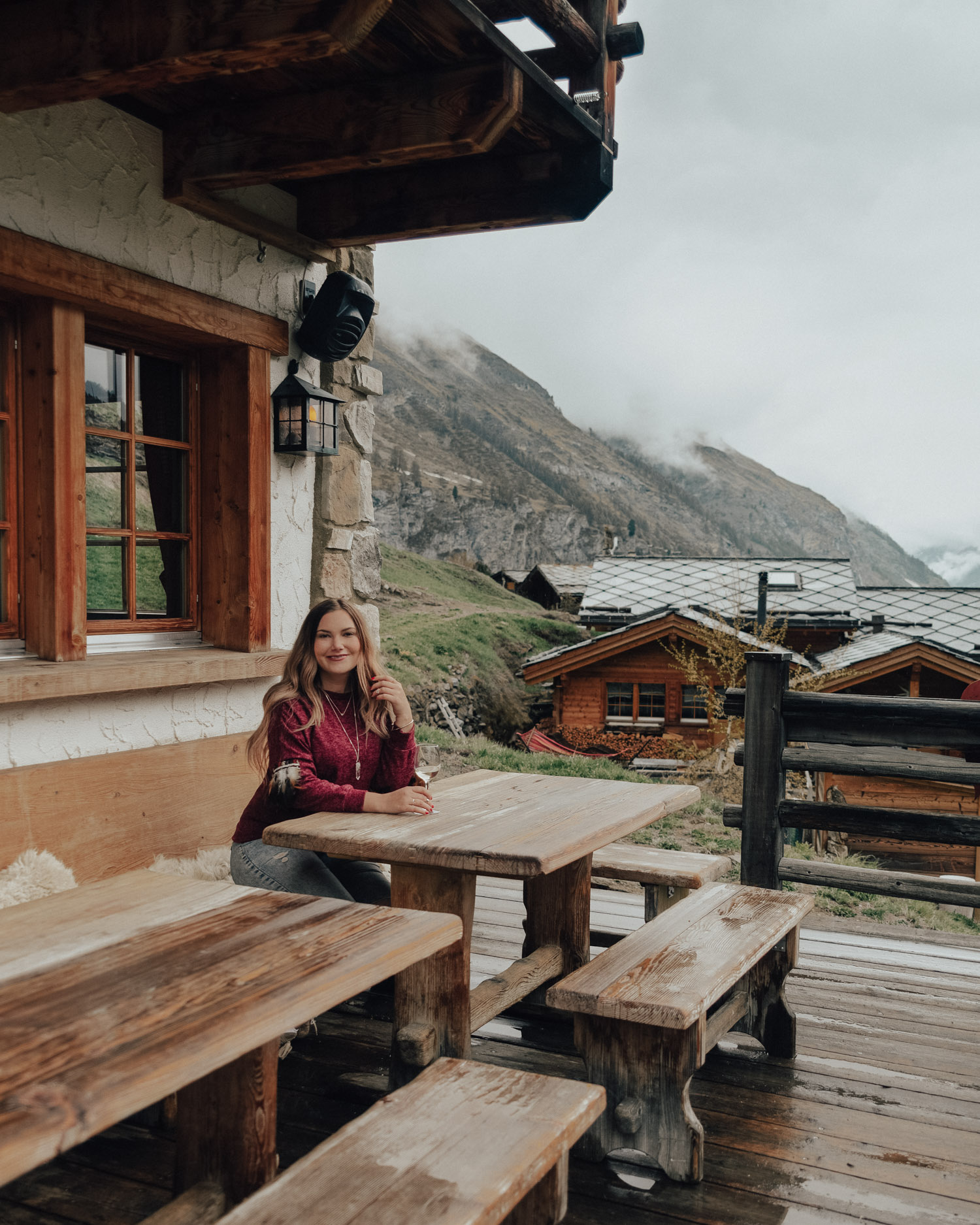 Don't let the picture above fool you! The restaurant was crammed with people inside. No one was sitting outside though as it was a bit too chilly, so I just took the opportunity to take some photos.
As a general rule, it's always a good idea to book restaurants in advance in Zermatt, especially during high season.
6. Take the cable-way to Matterhorn Glacier Paradise (Klein Matterhorn)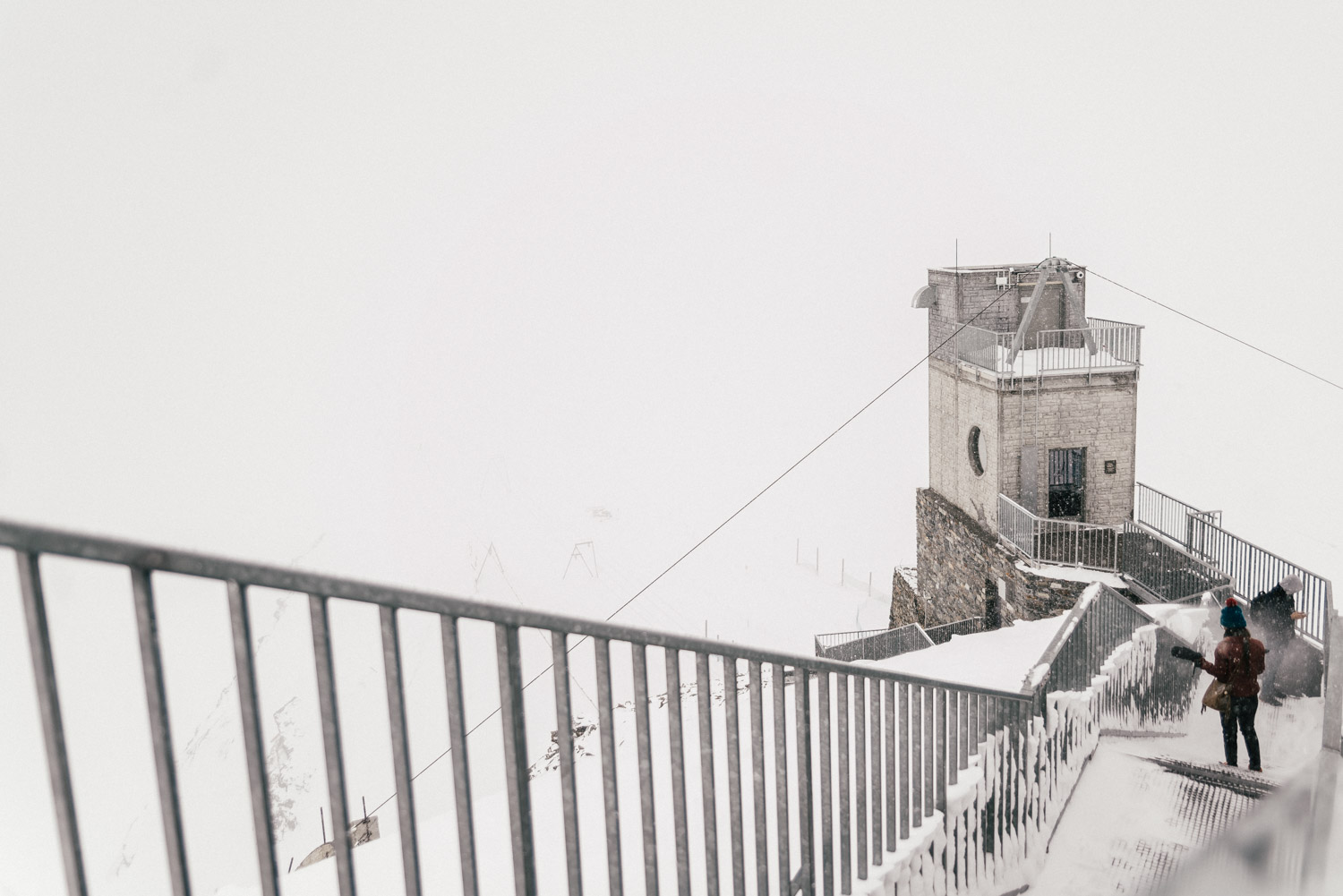 Another viewing platform you must visit in Zermatt is Matterhorn Glacier Paradise. It is situated at the top of the Klein Matterhorn mountain and offers incredible views of the highest mountains in Switzerland, Italy, and France.
On a clear day that is. Helena and I could not see anything but white. A wall of fog covered the incredible mountain paradise views from our eyes. Very disappointing indeed.
BUT, as Glacier Palace also is located up here, it's a place you need to visit no matter what. Just the 45-minute scenic gondola ride to the top is worth your time.
Up here are also ski slopes, a cinema lounge, hiking, and biking trails, as well as En Güete, which is the world's highest mountain restaurant.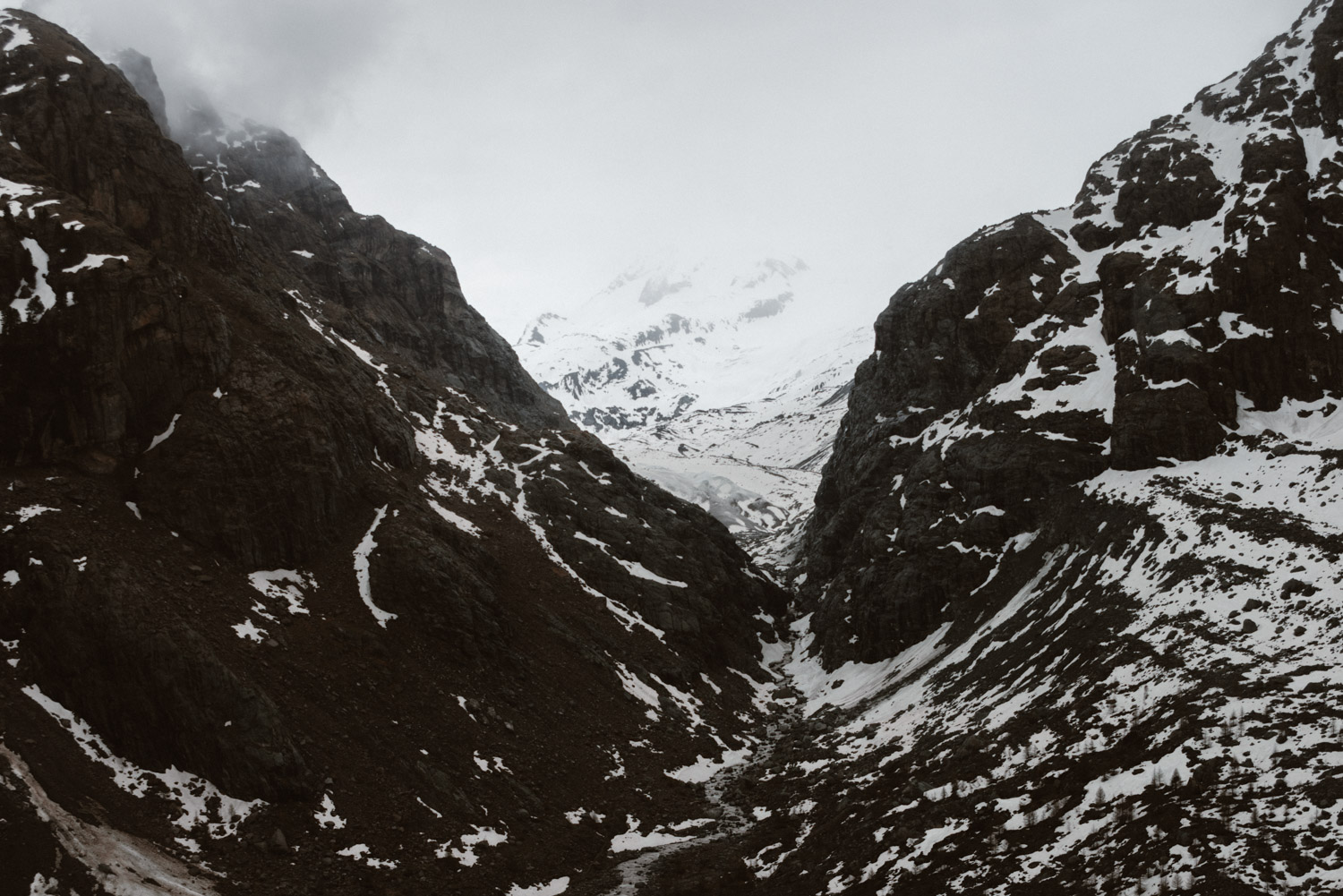 Tips when visiting Matterhorn Glacier Paradise & Gornergrat
Check the local weather and try to plan in those viewpoints when the weather is best
Dress warmly. Even in the summer, it can be winter on top. My best tip is dressing in layers.
The air up here is thin, so don't rush exploring as you might have a hard time breathing.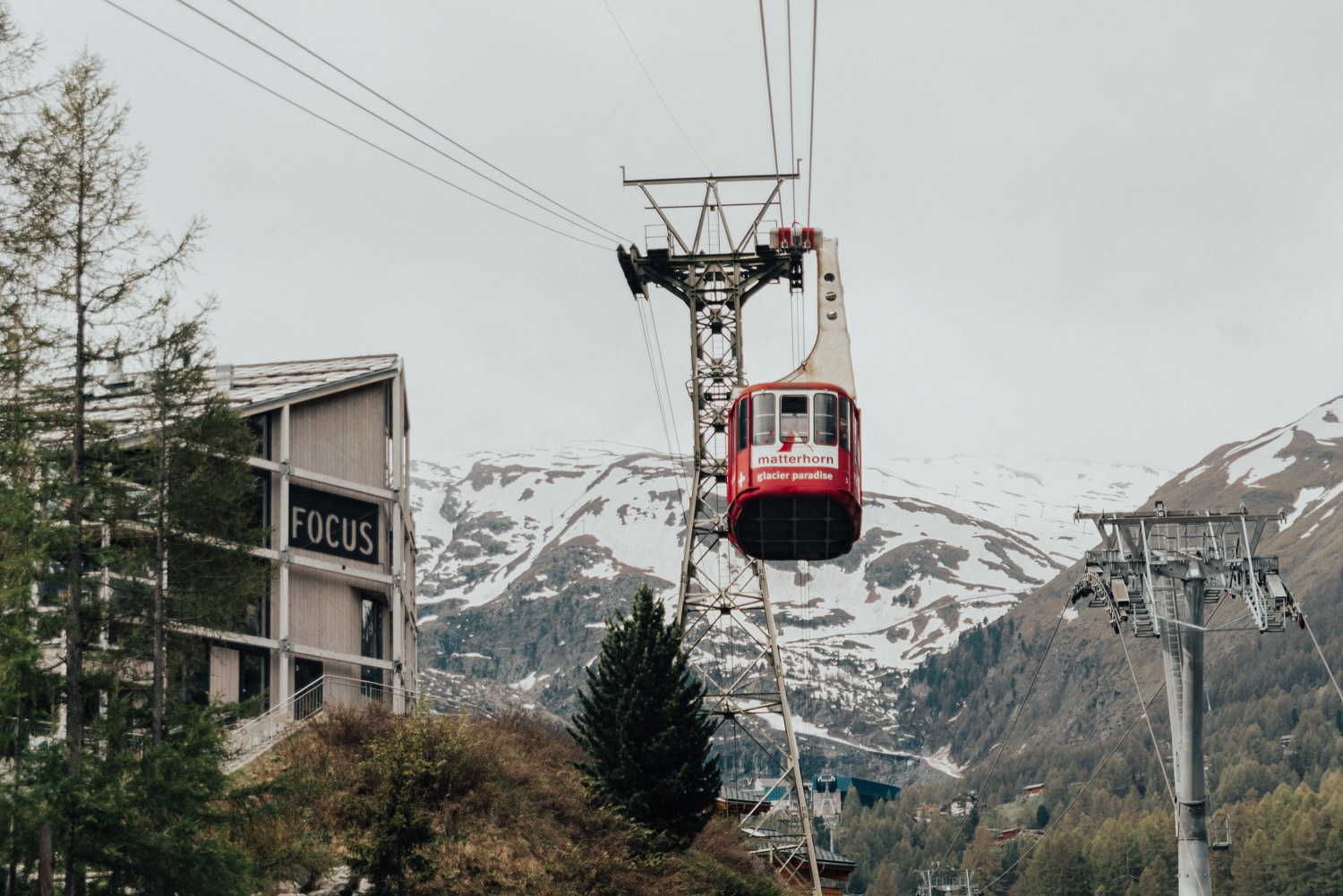 7. Take a walk in a Glacier Palace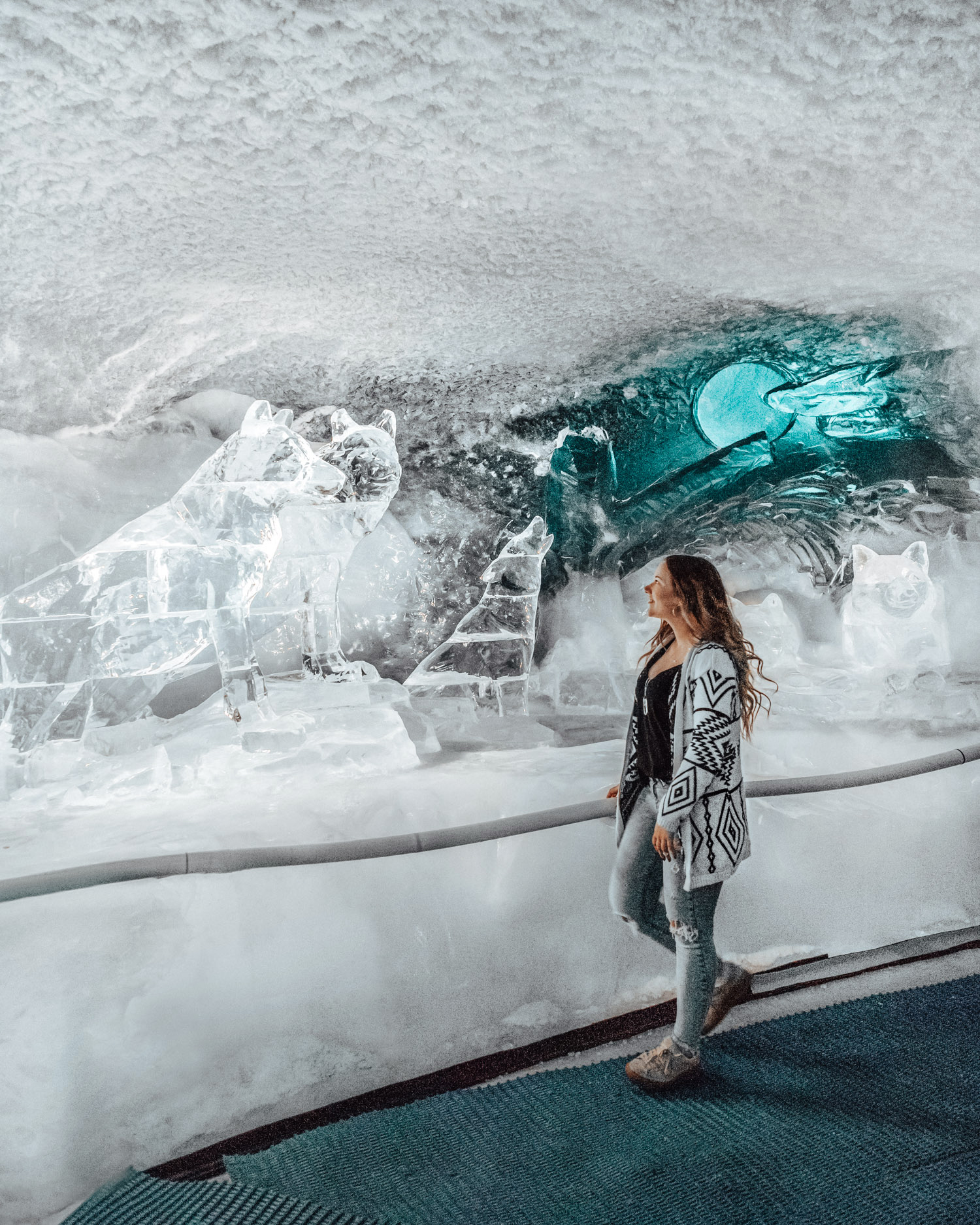 When you get to Matterhorn Glacier Paradise, you can take a lift 15 meter (49 feet) below the surface to discover a Glacier Palace. This place inside the glacier is so mesmerizing! The glacier cave is filled with glittering ice sculptures and sparkling ice crystals that will surprise and stun you. Just look at all the details. It's so impressive.
Glacier Palace is, simply put, a fairy tale world created in ice. And a must-see in Zermatt.
Read also: How to Spend a Weekend in Iceland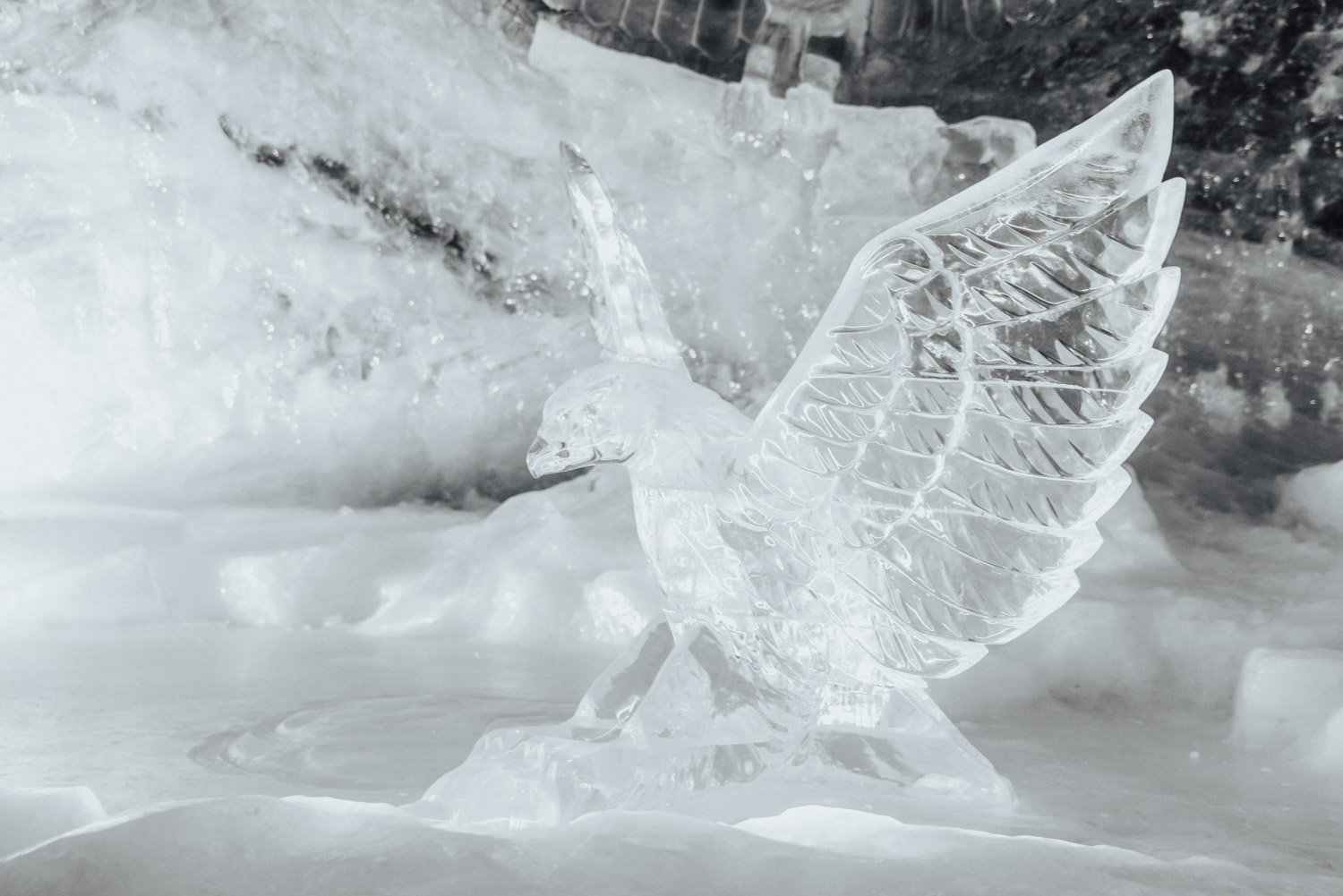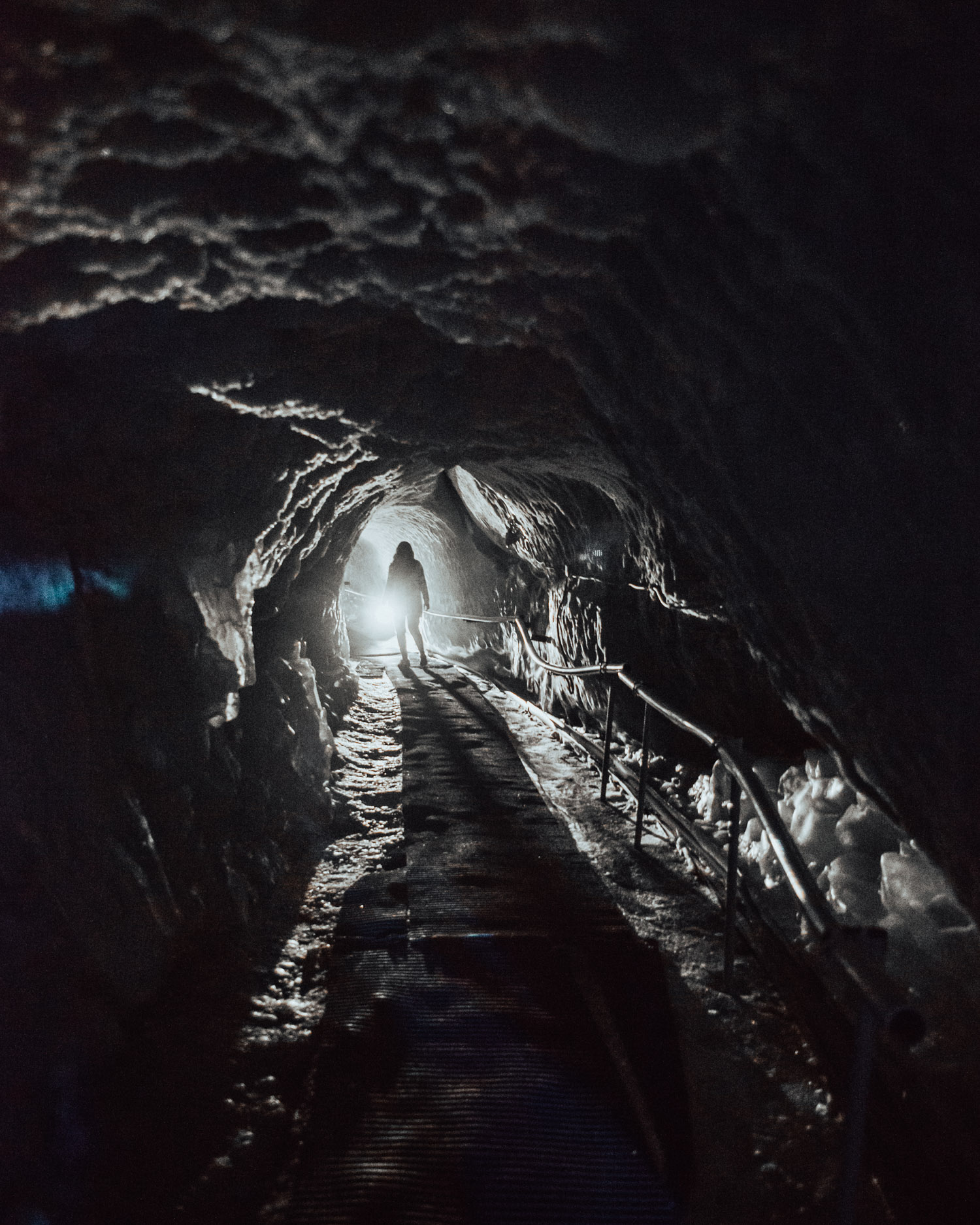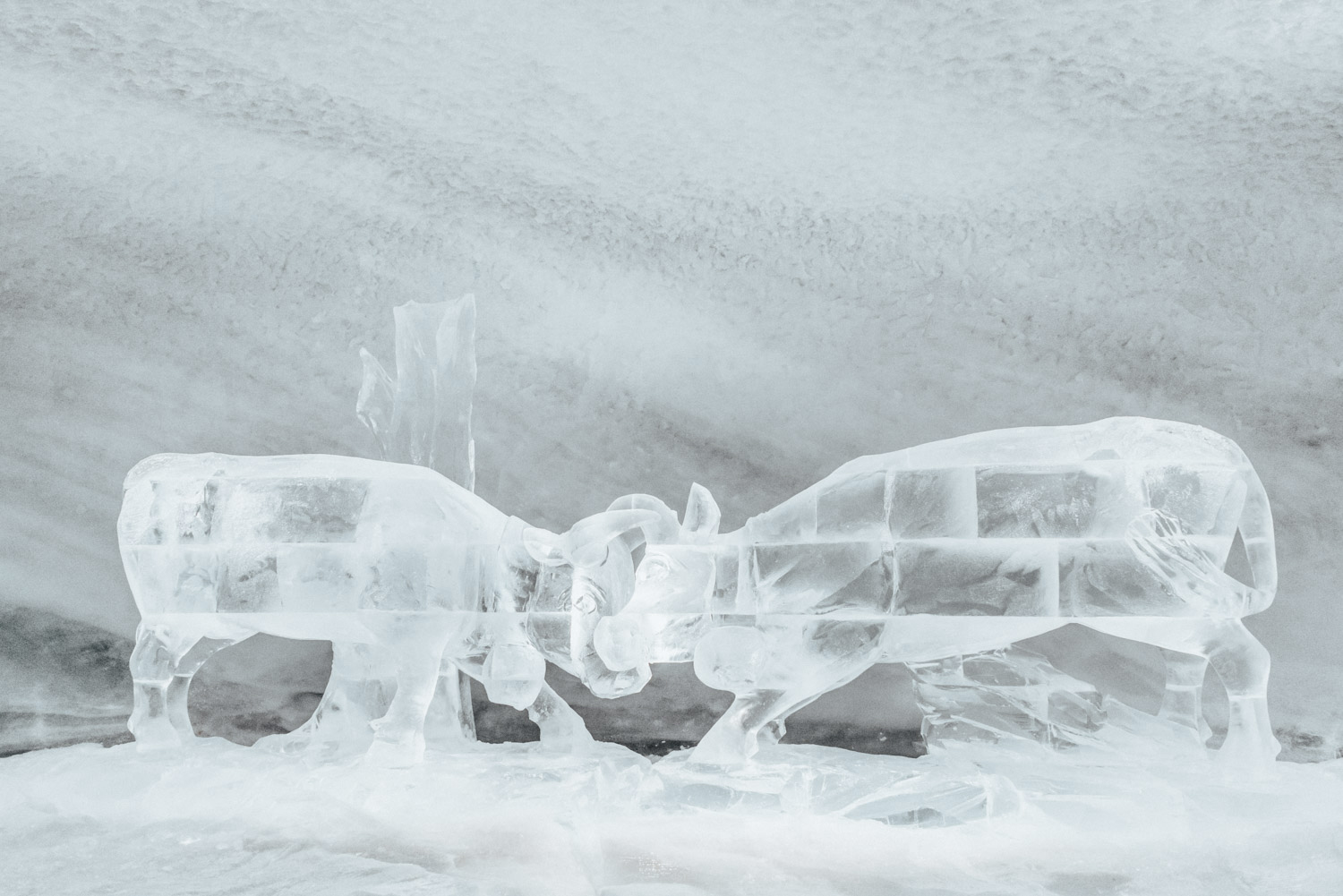 8. Explore Zermatt Village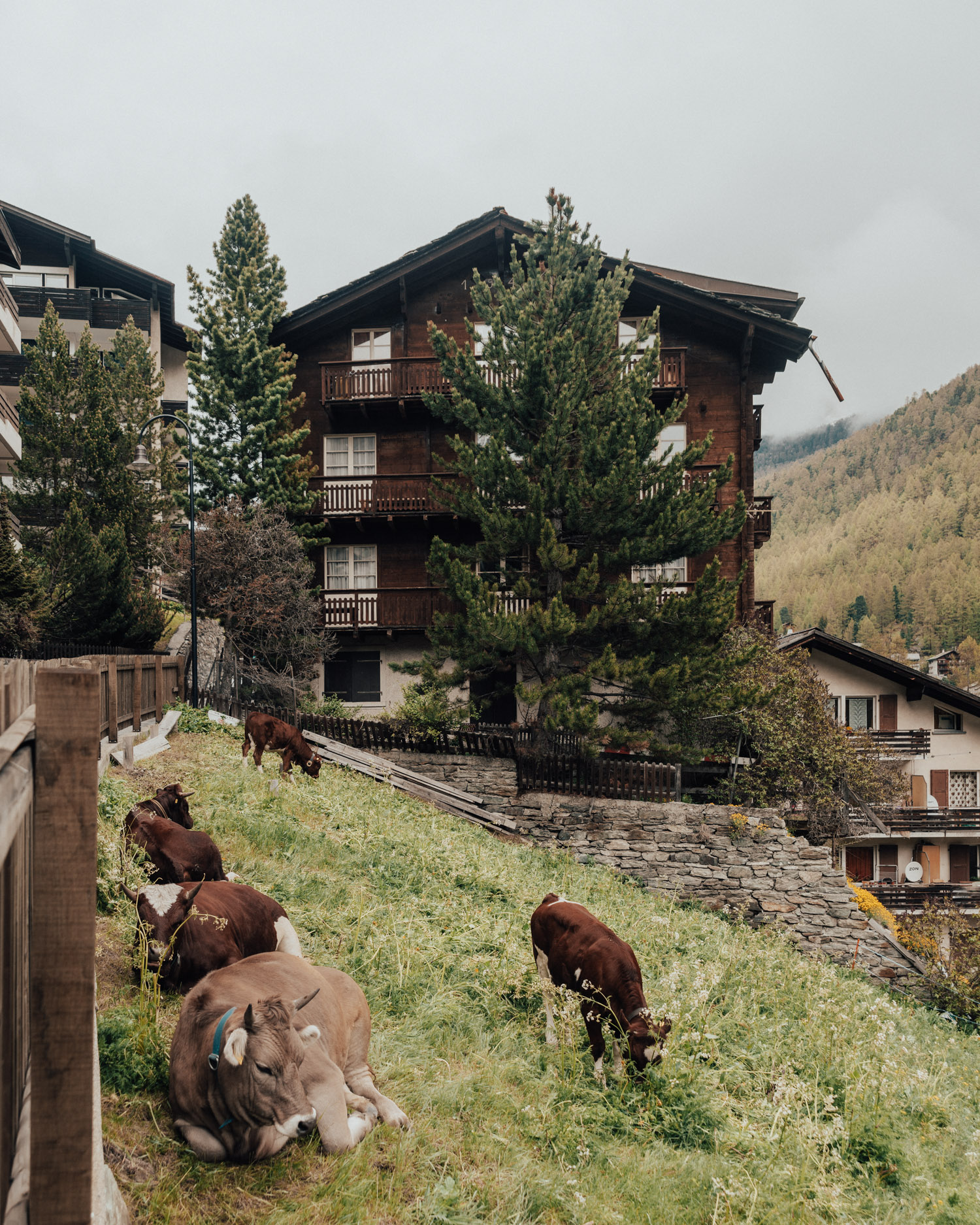 The village of Zermatt is so charming and picturesque with its many traditional alpine buildings and cobbled streets. Like all shops, cafés, bars, and hotels are packed into a very small area it makes it easy to get around on foot.
There are no cars or traffic. Instead, you might see cows chillin' on lawns or sheep roaming the surrounding hills. The atmosphere is so unique and a pleasure to enjoy at a leisurely stroll.
Add to that the mighty Matterhorn that rises majestically into the sky above the village, and this is mountain romance at its best.
Read also: Sintra: A Fairytale Town in Portugal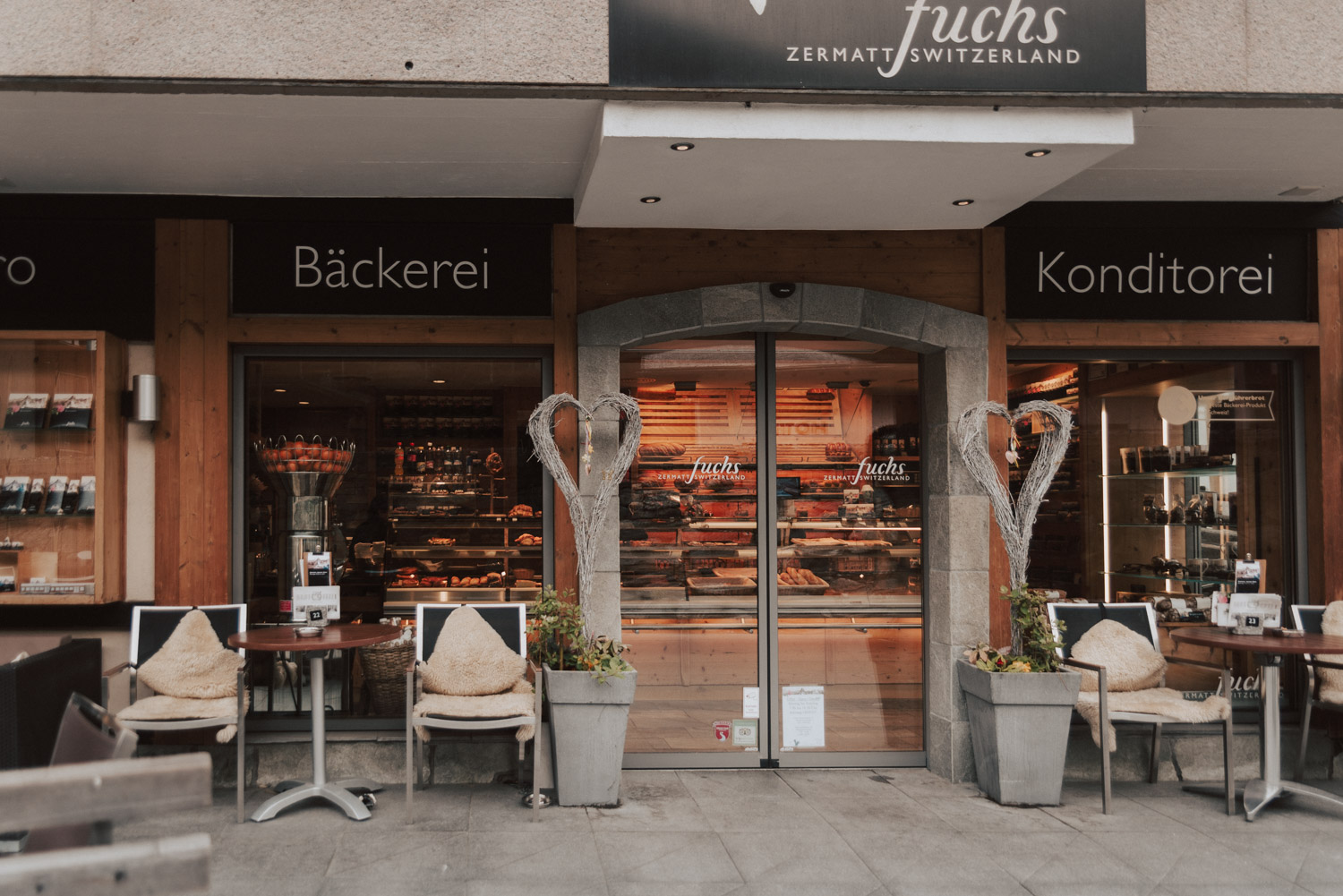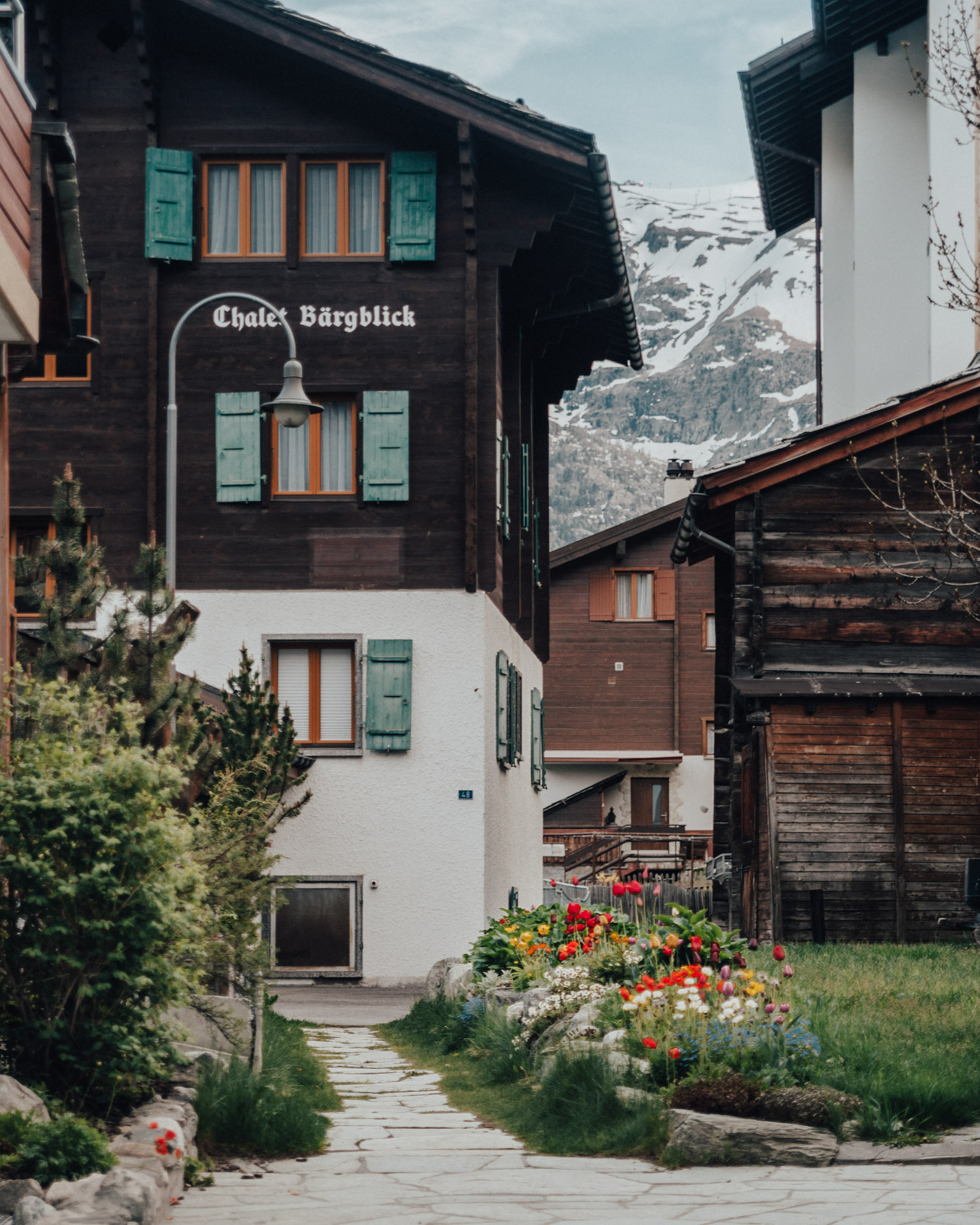 Green grass, flowers and a snow-capped mountain in the same photo. You gotta love these contrasts!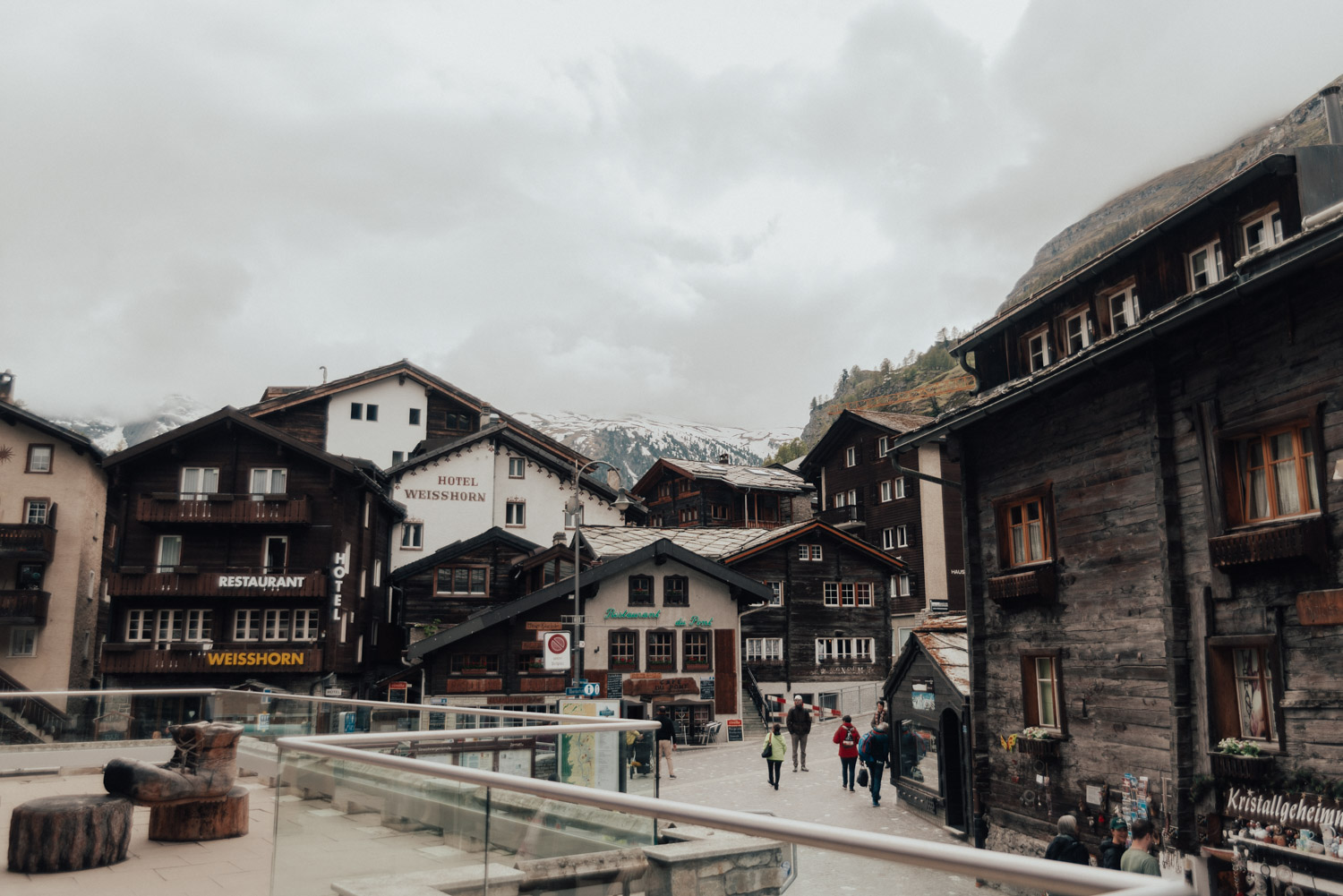 9 … and stroll through the Old Town of Zermatt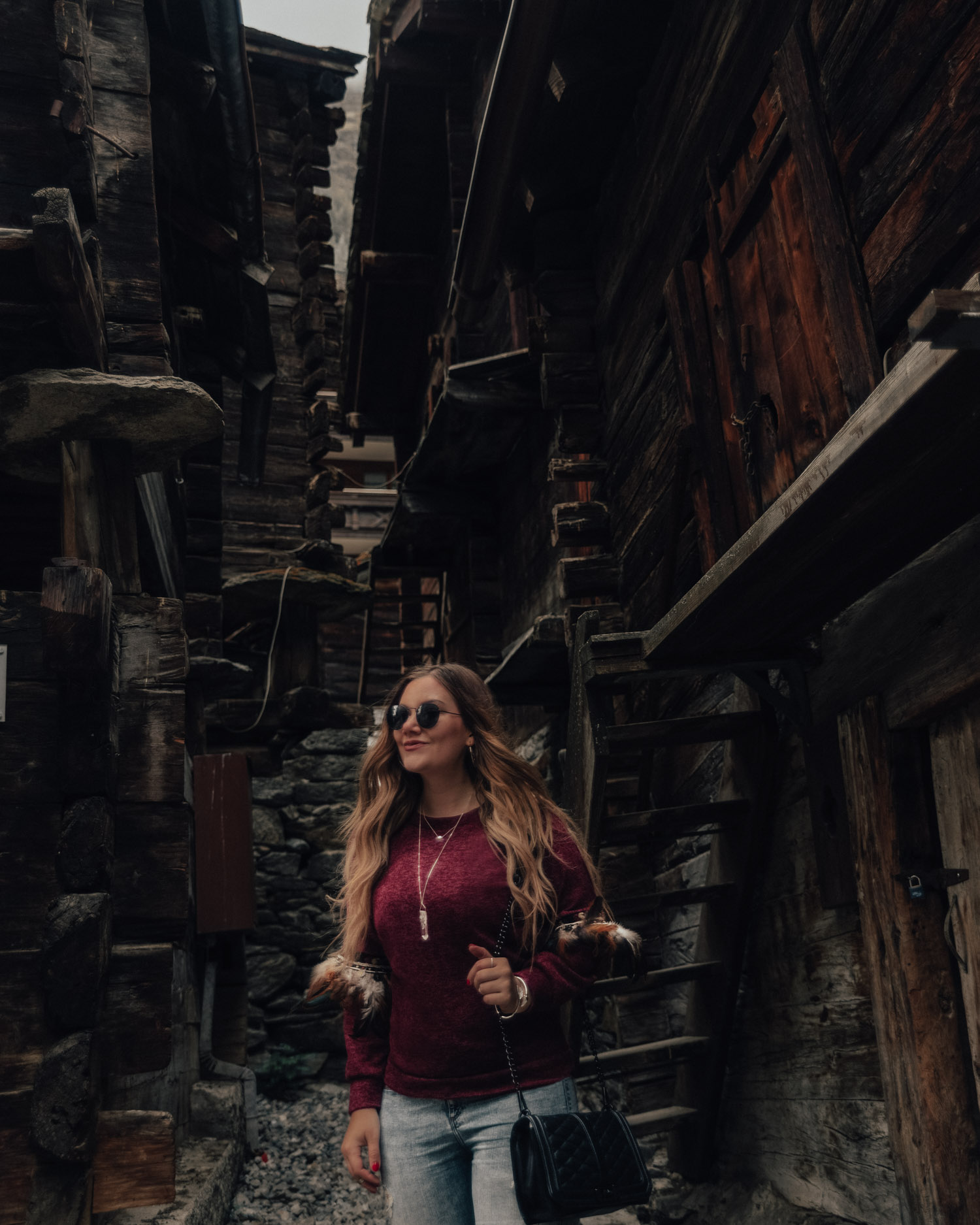 The old village of Zermatt, known as the 'Hinter Dorf' (rear village), is a pleasure to explore. Just beside the Grand Hotel Zermatterhof, you find about 30 ancient buildings made of massive larch timbers.
These barns, stores, stables and old houses are up to 500 years old and reveal how the mountain farmers once lived. A stroll through the narrow alleys will feel like a trip back in time.
10. Fall in love with the black nose sheep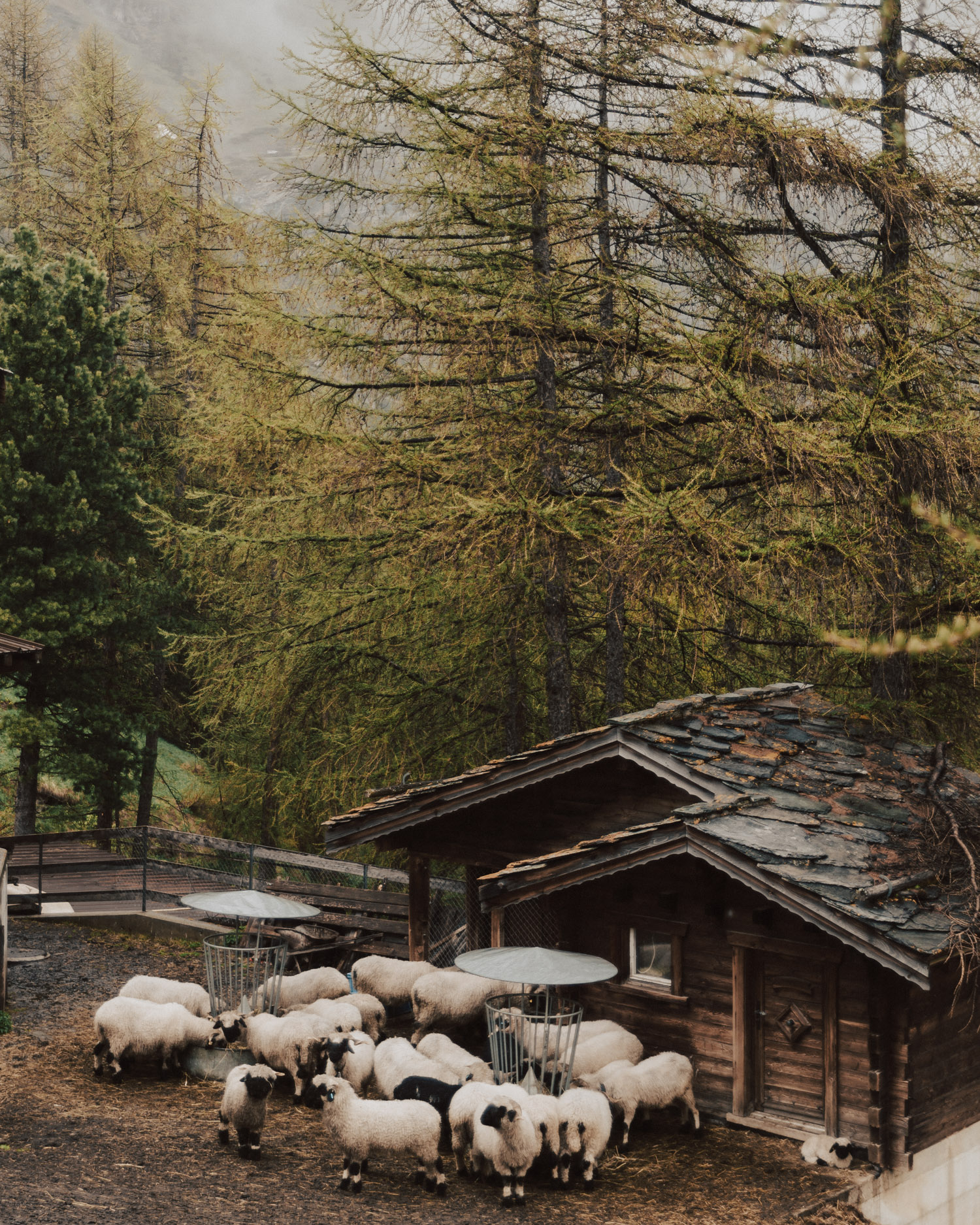 I think it is impossible to go to Zermatt without falling in love with the Valais black nose sheep. The sheep are all white with the exception of their nose, ears, and tips of their feet. They are so adorable!
From June to October, the black nose sheep are up at the alp, looking cute and fluffy. You can go on a hike to see the flock of the black nose sheep above the Stafelalp. Paul-Marc Julen's family farm holds over 300 sheep.
The sheep spend the winter months in a barn on the edge of the village. It's possible to see the sheep then too and get to know these cuties even better.
11. Try the local delicacies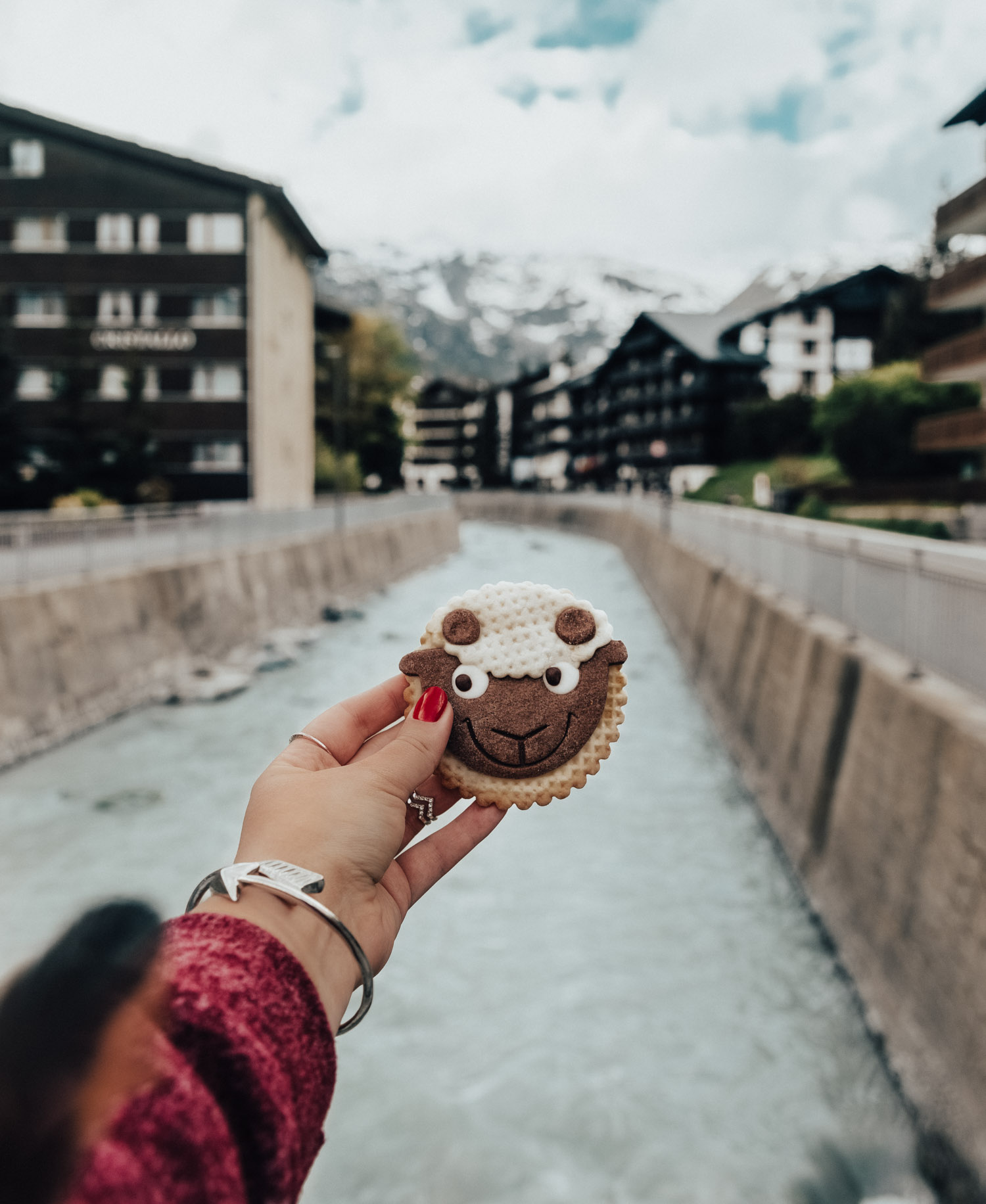 There is no doubt that Zermatt is a culinary hotspot in the Alps. Some local delicacies include Instagram-friendly black-nose sheep cookies, Matterhorn-shaped chocolate, and fresh coffee from roasters in the Upper Valois.
In the summer you can have homemade ice cream and chilled coconut yogurt soup.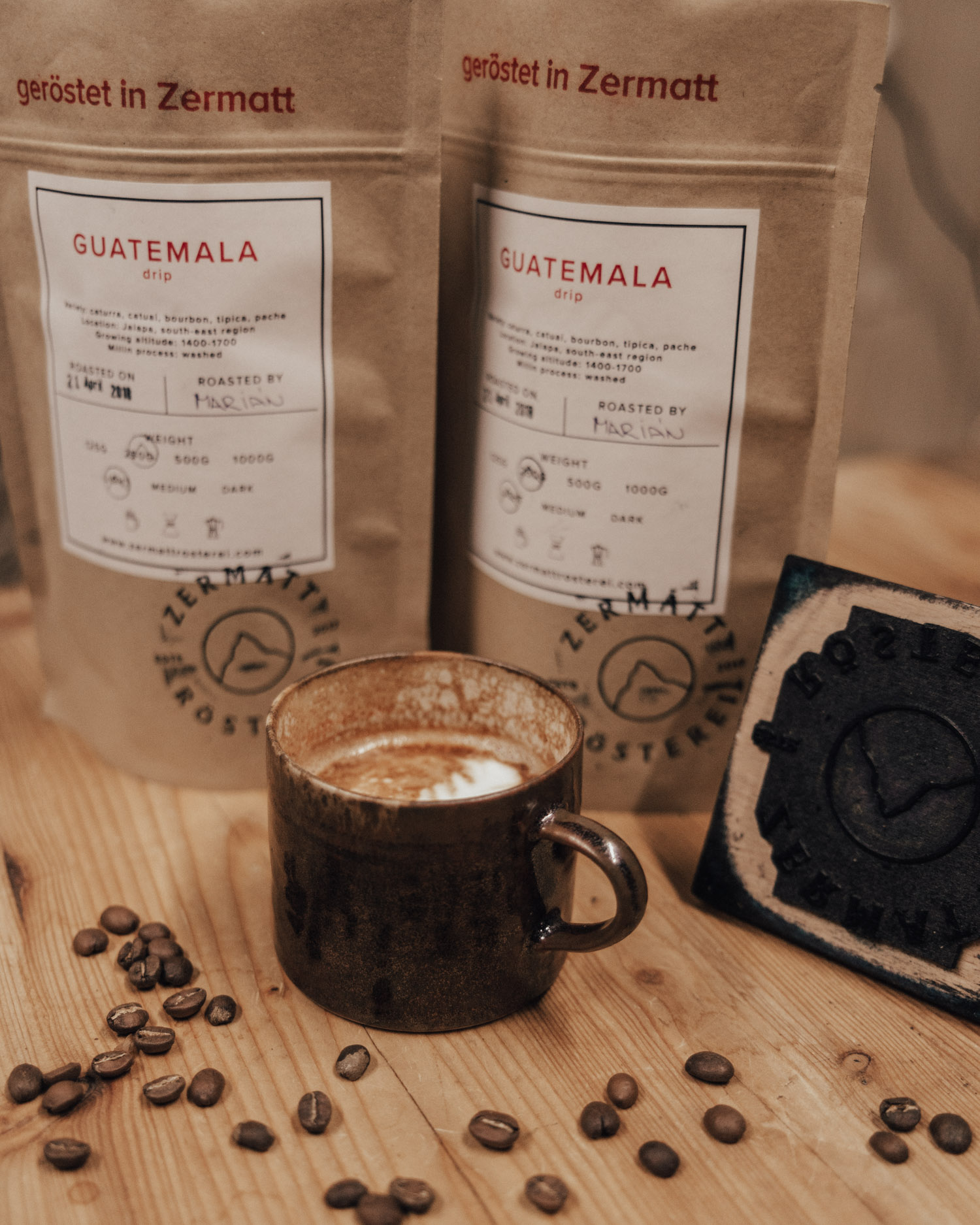 12. Shop on Bahnhofstrasse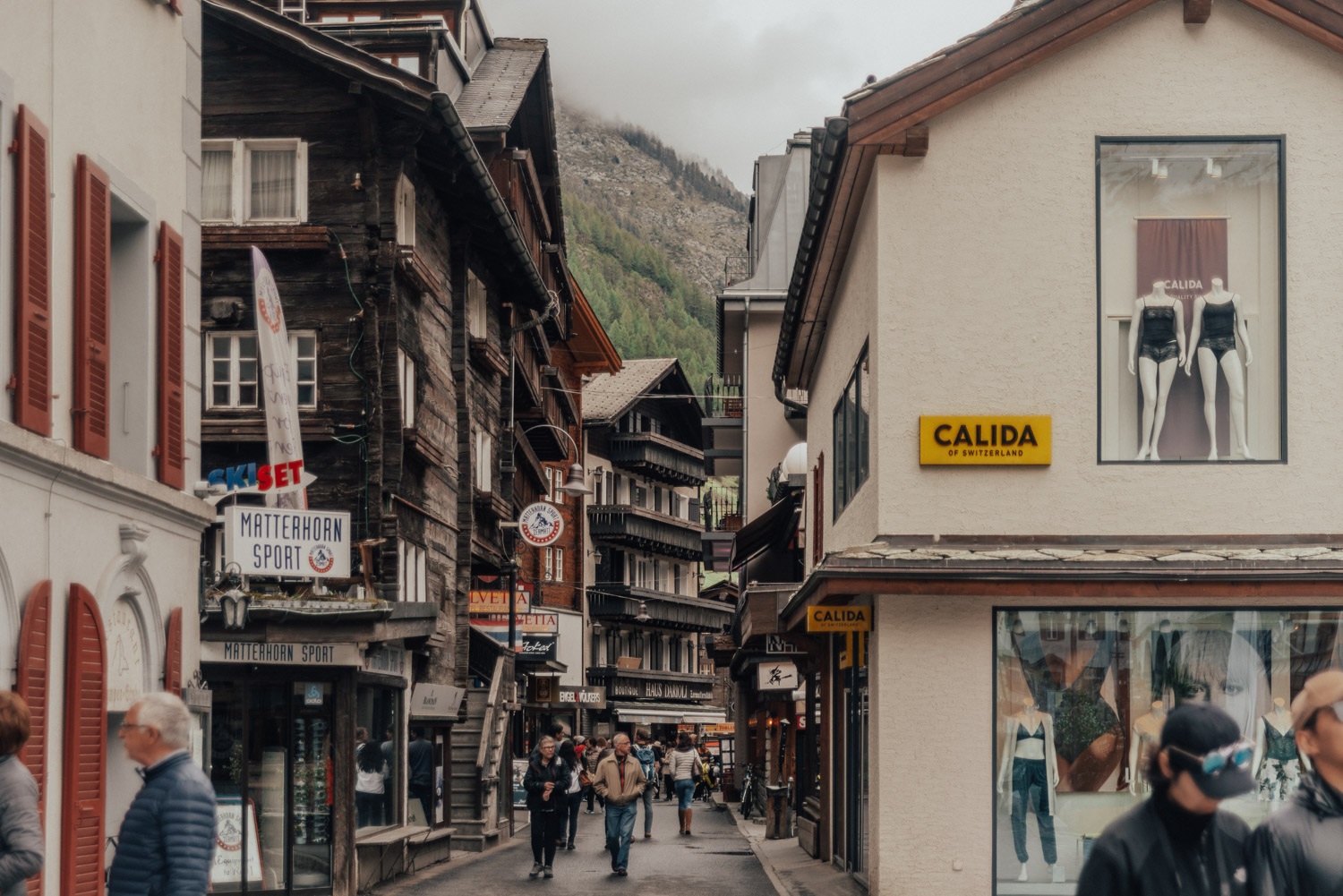 The Bahnhofstrasse is the main street in Zermatt, and a delight to walk along at any time. It's crammed with boutiques, souvenir shops, restaurants, bars, and bakeries.
Here you'll find everything from sports clothes and culinary specialties like chocolate and cheese to jewelry and watches that sparkle in the shop windows.
13. Relax in a spa hotel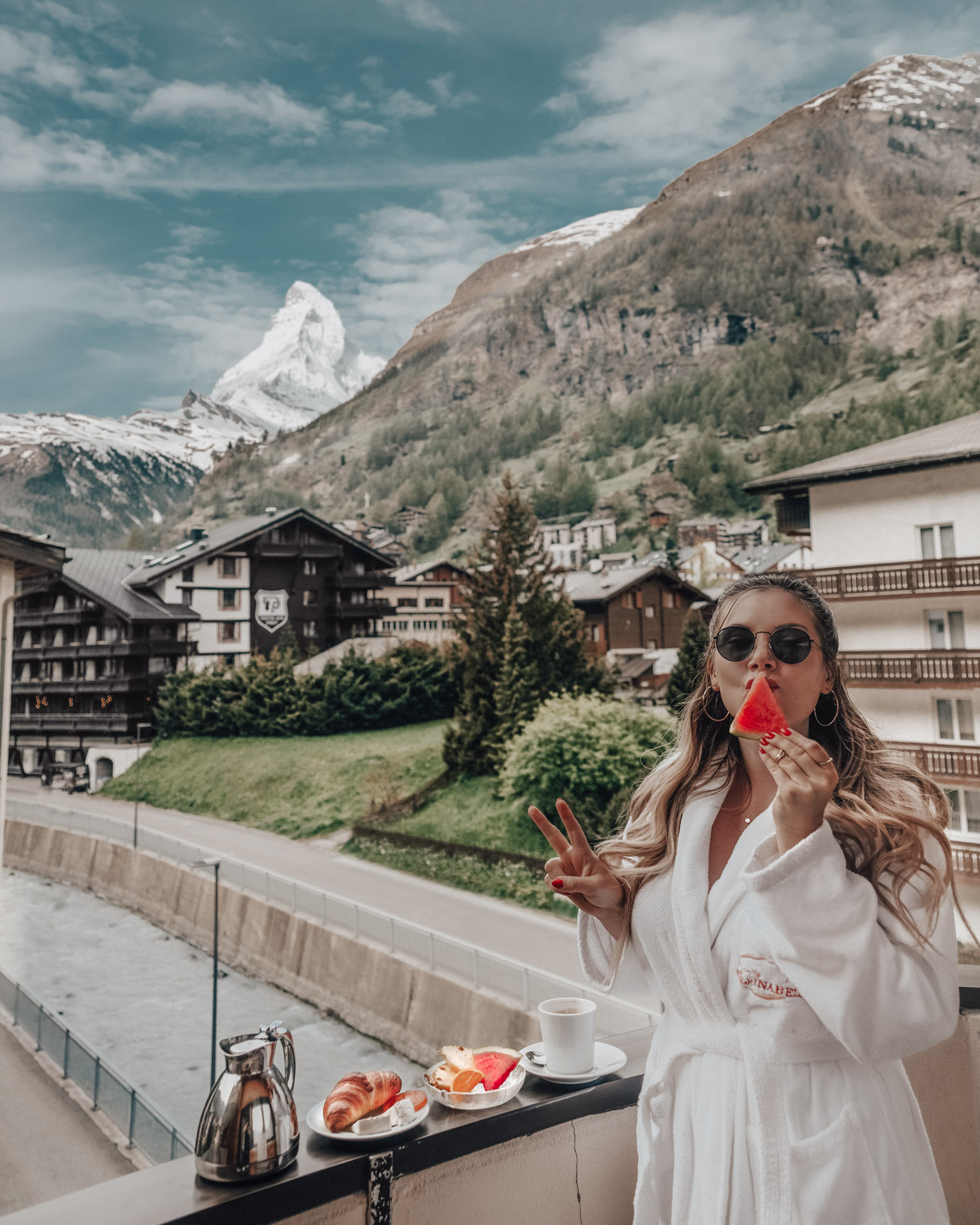 One of the best things to do in Zermatt is relaxing at a spa hotel. After a long day of skiing, hiking or exploring, enjoying some spa time in your hotel might be all you're dreaming of.
There are so many magical hotels in Zermatt with hot tubs, steam baths, jacuzzis and pools with gorgeous mountain views. There are a lot of options for different budgets, so spending some time to find the right hotel for you is definitely worth it.
Helena and I stayed at the cozy Wellness Hotel La Ginabelle in the village. The location is excellent. It's just a couple minutes walk from the train station, the main shopping street, and cable cars. They also have a heated outdoor pool and excellent breakfast to start the day the best possible way.
If you have the budget, check out some of the best drool-worthy hotels in Zermatt, including The Omnia (which is perched on a wooden ledge high above central Zermatt), the 5-star Mont Cervin Palace, Riffelalp Resort 2222m and Chalet Nepomuk.
Click here to see the latest prices and availability for accommodation in Zermatt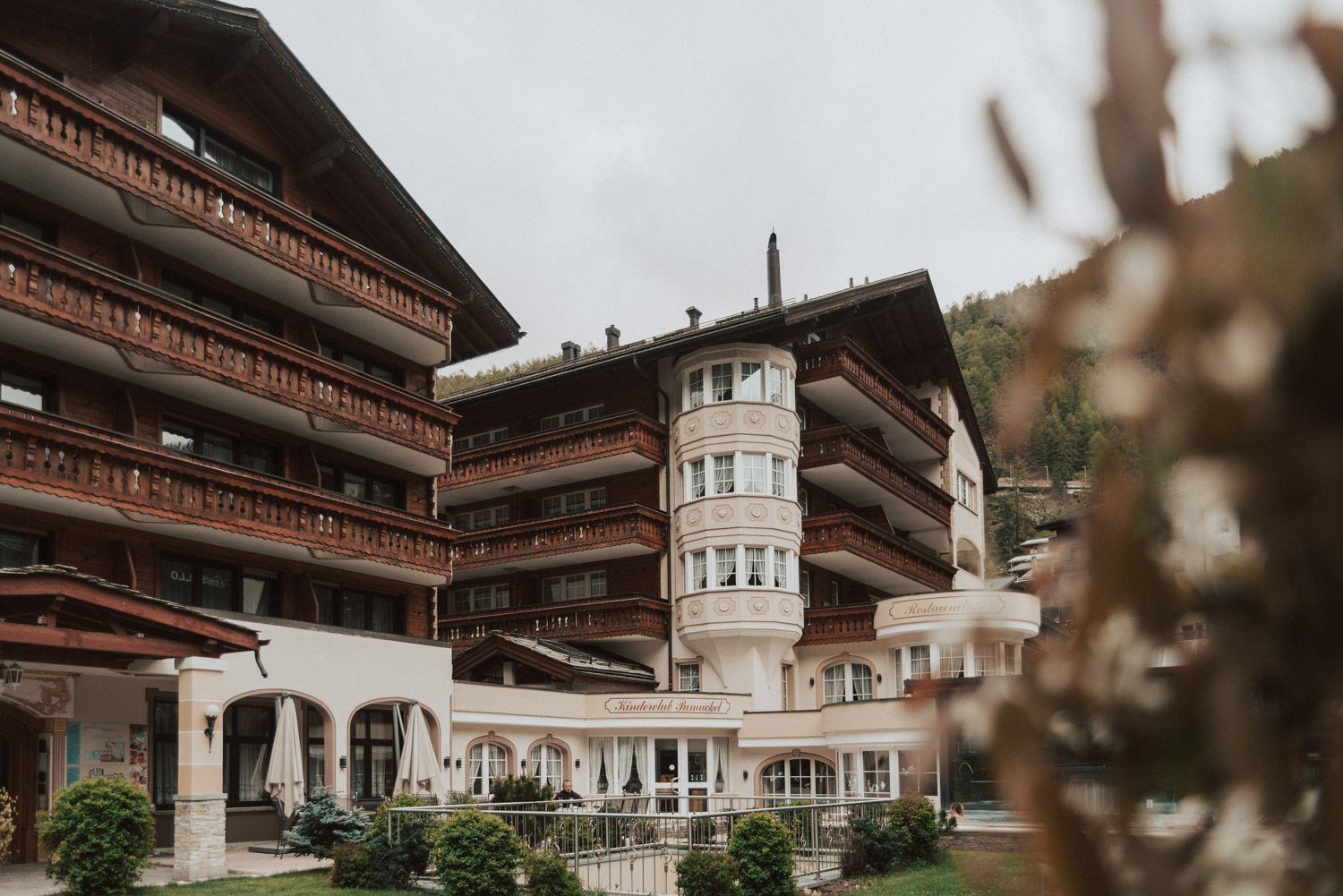 14. Visit The Matterhorn Museum
If you want to learn more about Zermatt's history, you need to visit the Matterhorn Museum – Zermatlantis. It shows Zermatt's development from a village of mountain farmers to a world-famous alpine resort. Here you can also learn about the tragedy of the first ascent of the Matterhorn, as well as record-breaking achievements of mountaineers on the surrounding peaks.
Do you have more tips on things to do in Zermatt? Please let me know in a comment! 🙂
Disclaimer:

I visited Zermatt on a press trip organized by Zermatt Tourism.
As always, all opinions are my own.