Bristol is a real foodie city with many trendy and award-winning restaurants, bars and cafes.
It's easy to find vegan and vegetarian restaurants serving dishes from all corners of the world. Just as easy as it is to find Instagram-friendly places that will spice up your feed.
This buzzing British city in Sout West England has a fabulous food scene.
Tips! For a beginner's guide, check out my travel guide about things to do in Bristol to discover some of the best things the city has to offer (apart from amazing food).
Book a trip to Bristol here (compare cheap flights, trains & buses)
Pinkmans Bakery
One of UK's best bakeries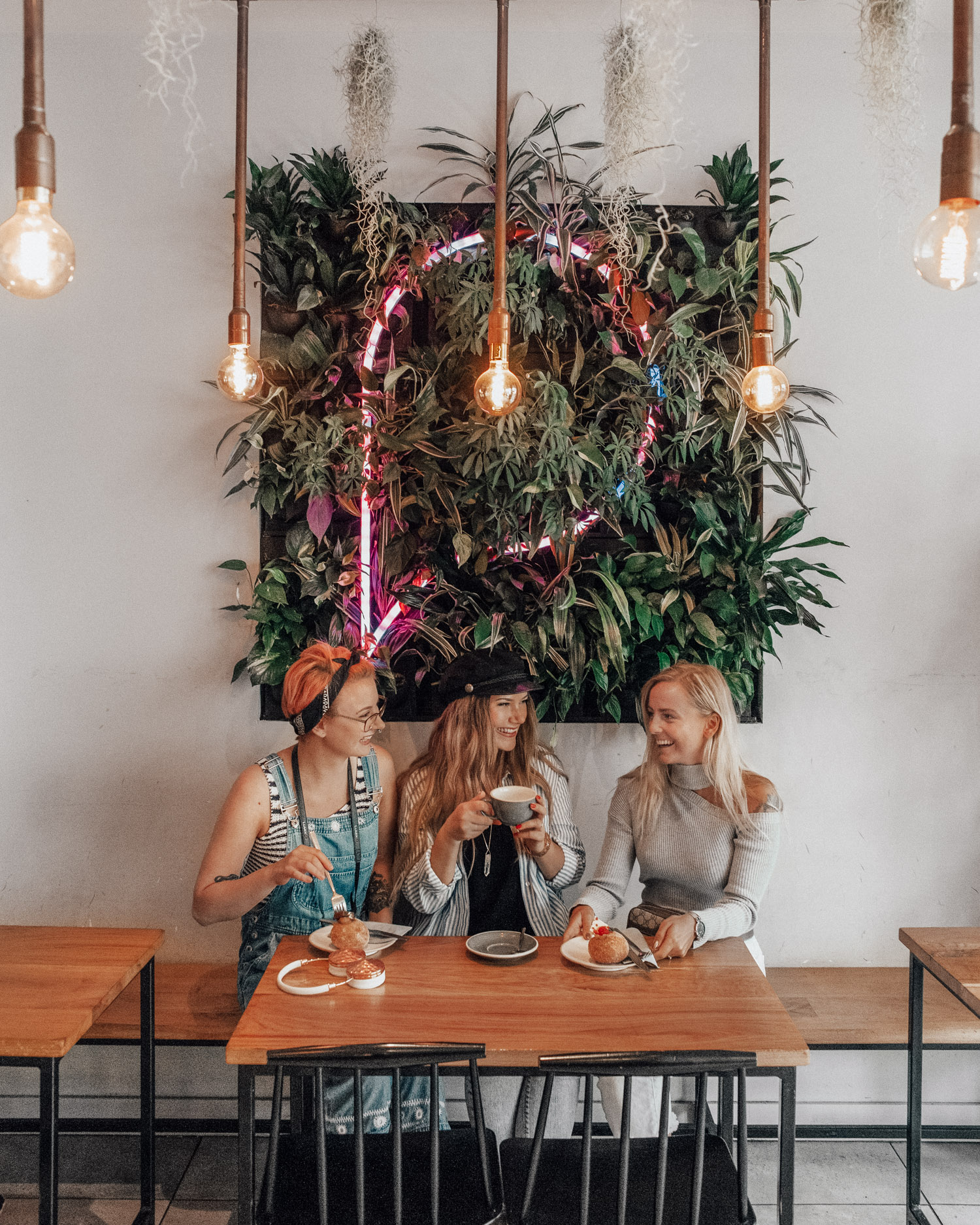 A cute and cozy place for breakfast or a coffee break is Pinkmans Bakery on Park Street. The interior is very Instagram-friendly, and they bake everything on site from wood-fired sourdough pizza and lunch salads to sandwiches, cakes, and sour-dough-nuts.
It's easy to understand why Pinkmans Bakery has been named one of the UK's top 25 bakeries by the Sunday Times. The food tastes fantastic, the decor looks incredible, and the service is great.
Read also: 6 Of the Coolest Places to Eat in Riga, Latvia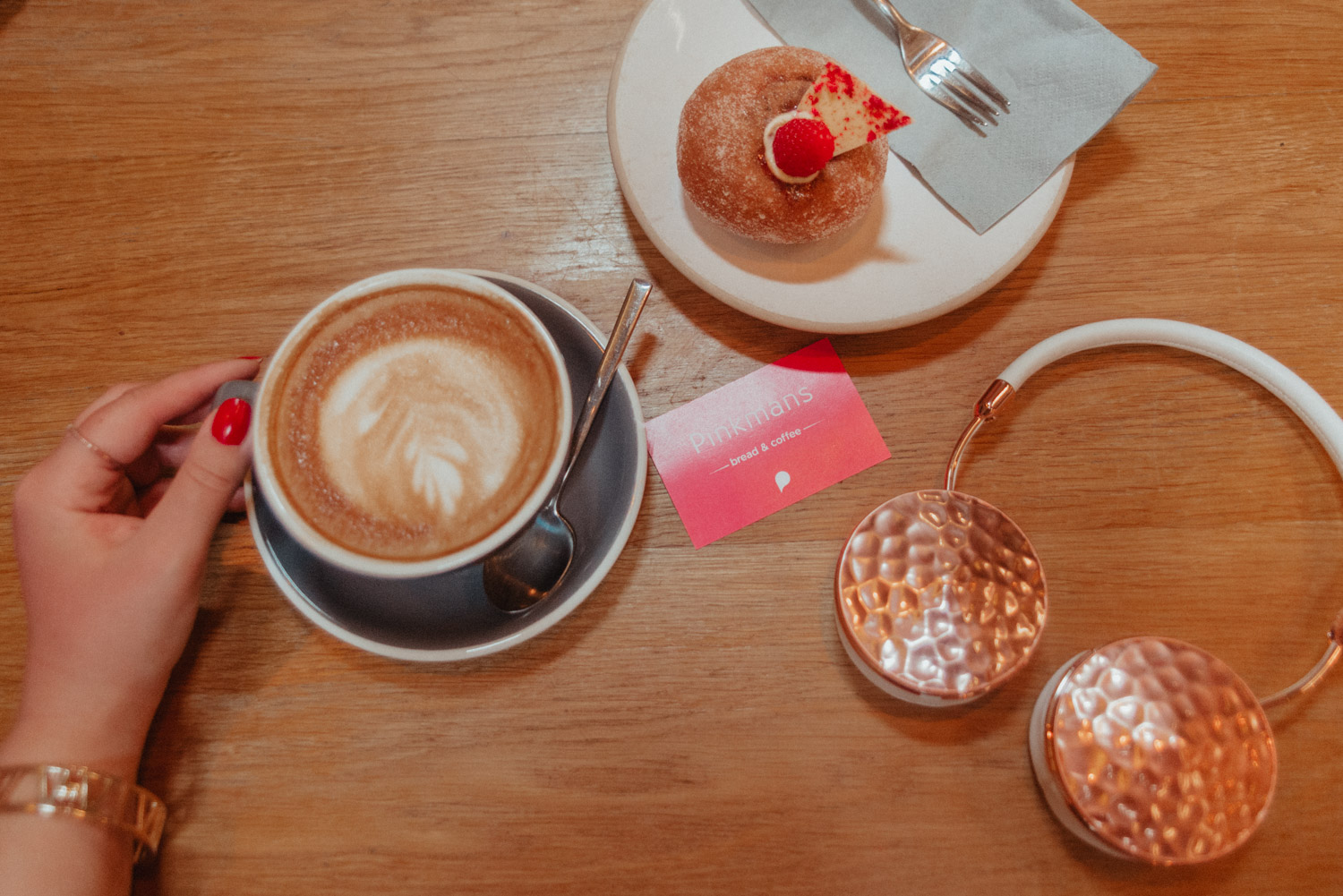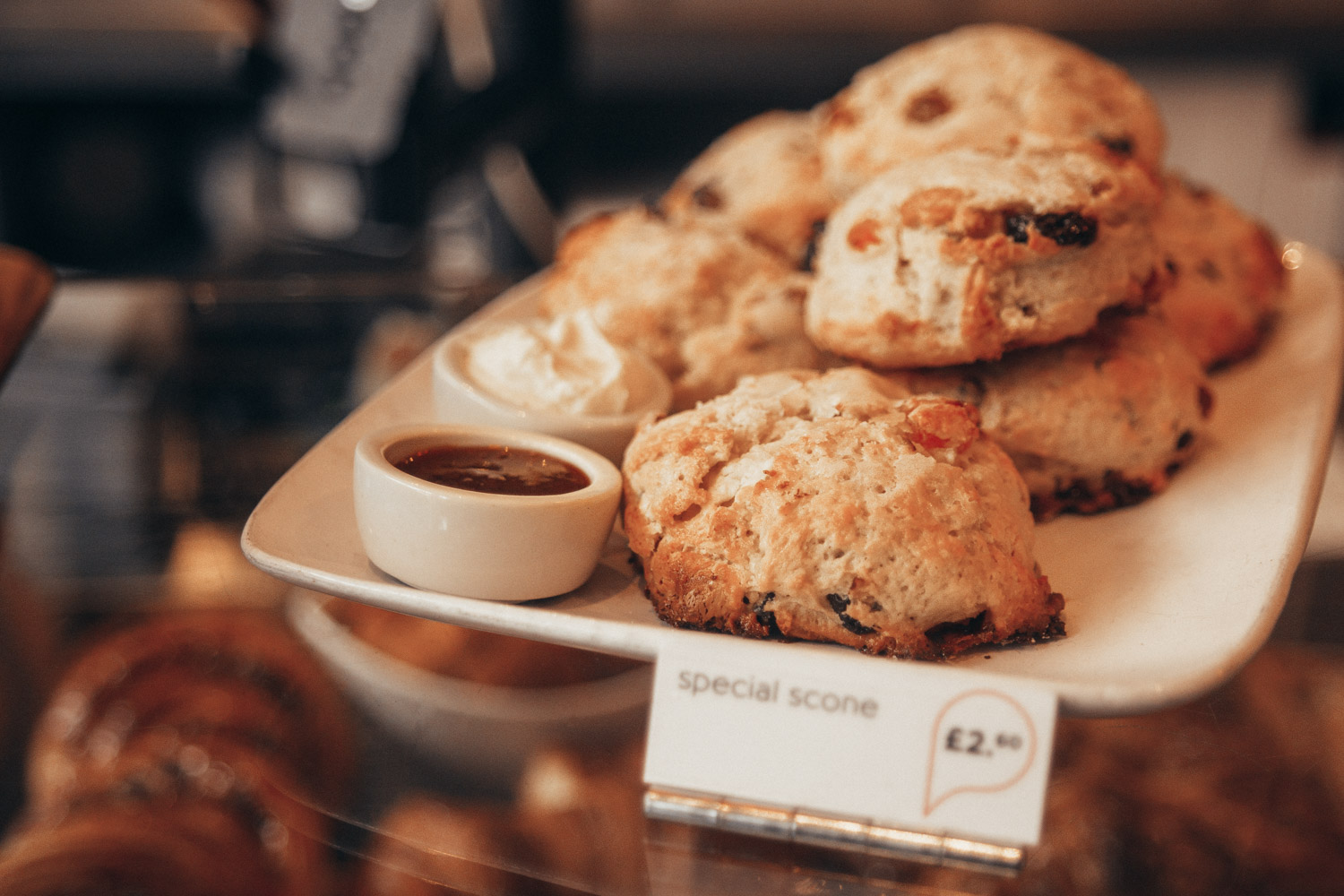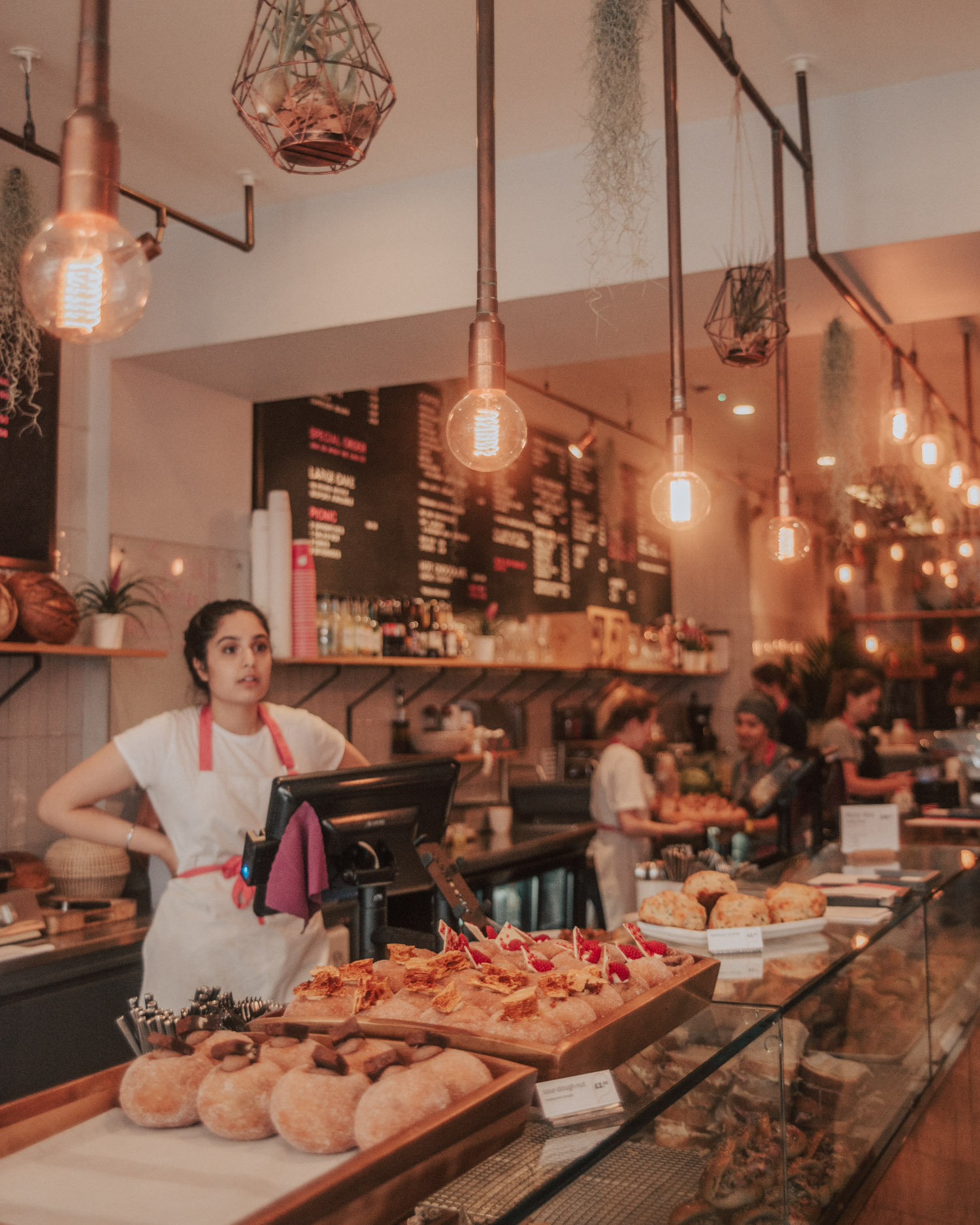 Read also: A Quick Guide to Bristol, England
Glassboat Brasserie
Iconic harbor restaurant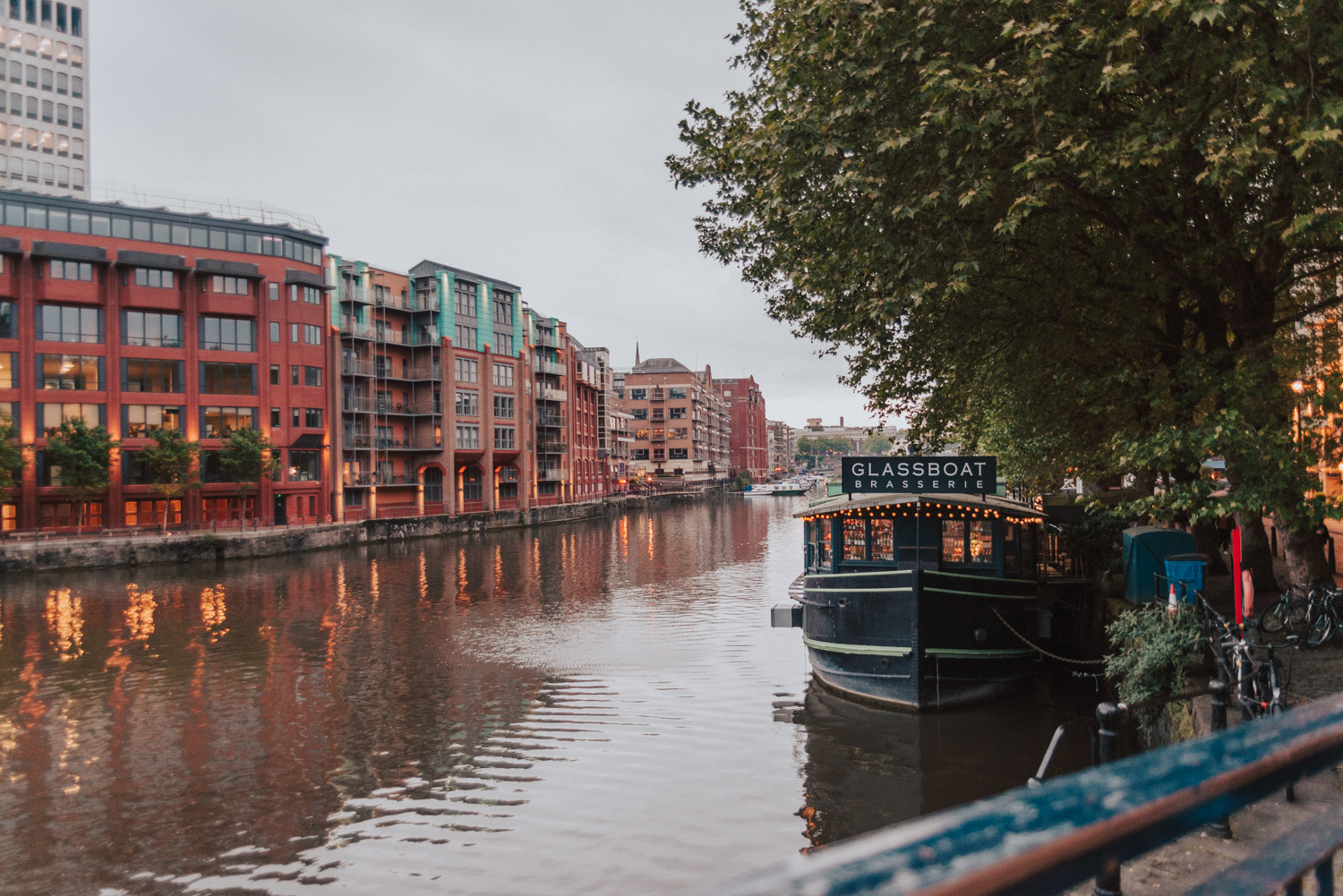 I haven't eaten at the Glassboat Brasserie myself, but after seeing this boat floating on the harbor in Bristol, I would love to have a meal here. It was once a working barge and is now one of Bristol's most iconic restaurants.
The picturesque waterfront location would be perfect for a romantic dinner. Especially so as the menu focuses on French bistro dishes.
The Florist Bristol
Instagrammable cocktail bar & eatery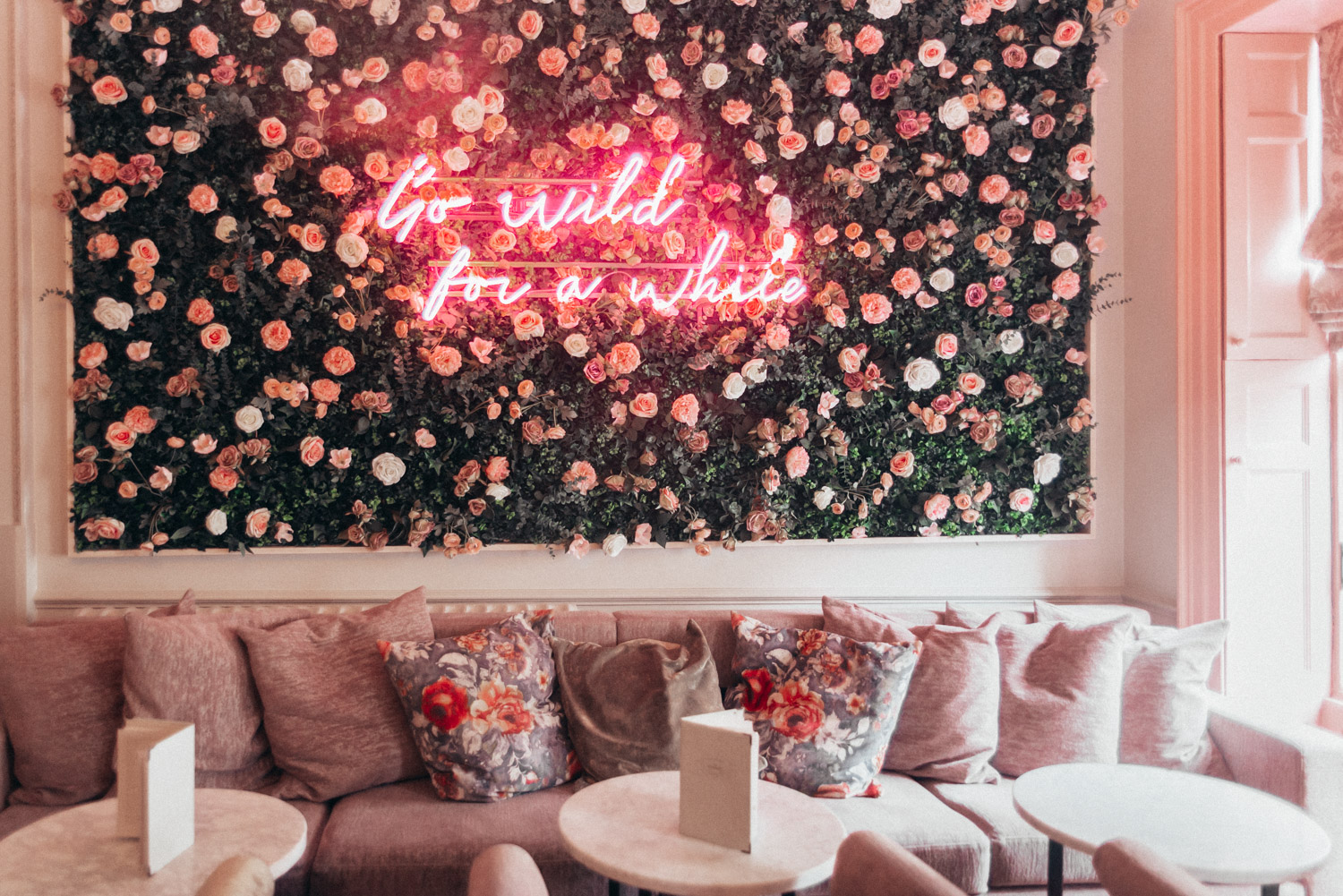 One of the most Instagram-friendly places to eat and drink in Bristol is the cocktail bar and eatery The Florist on Park Street.
This place is so pretty! As the name suggests, The Florist is completely devoted to flowers. Dried flowers are hanging from the ceiling and floral prints are decorating the pillows and seatings. Upstairs you will find the prettiest flower wall (aka most Insta-friendly backdrop) with a pink neon sign saying "Go wild for a while."
The menu consists of deli, rotisserie and grill-inspired dishes with plenty of gluten-free, dairy-free and vegan options.
The fragrant cocktails are handcrafted and inspired by the core principles of floristry. I've unfortunately not tried any of the Florist's cocktails, but from what I've heard they do not only taste amazing but look special too.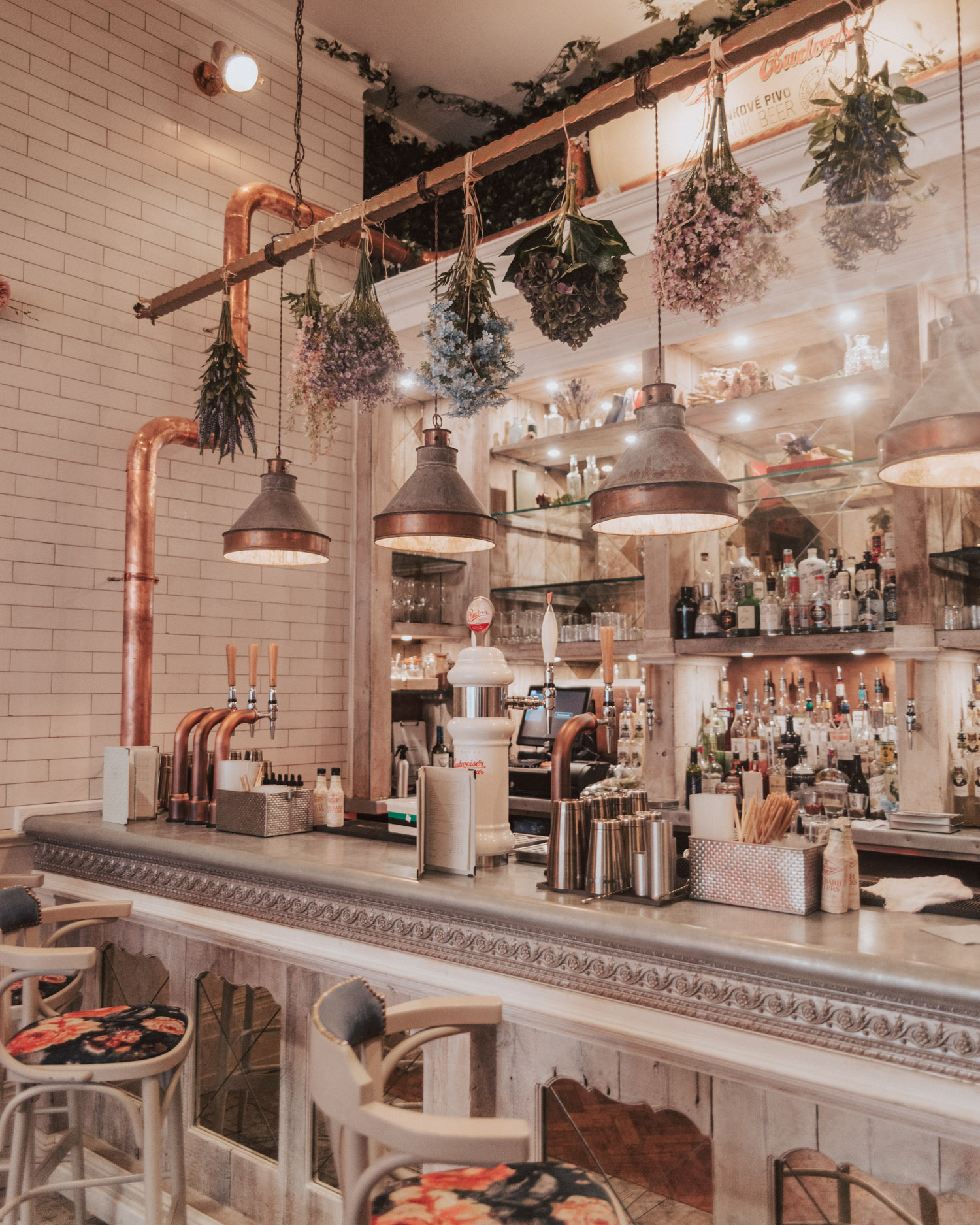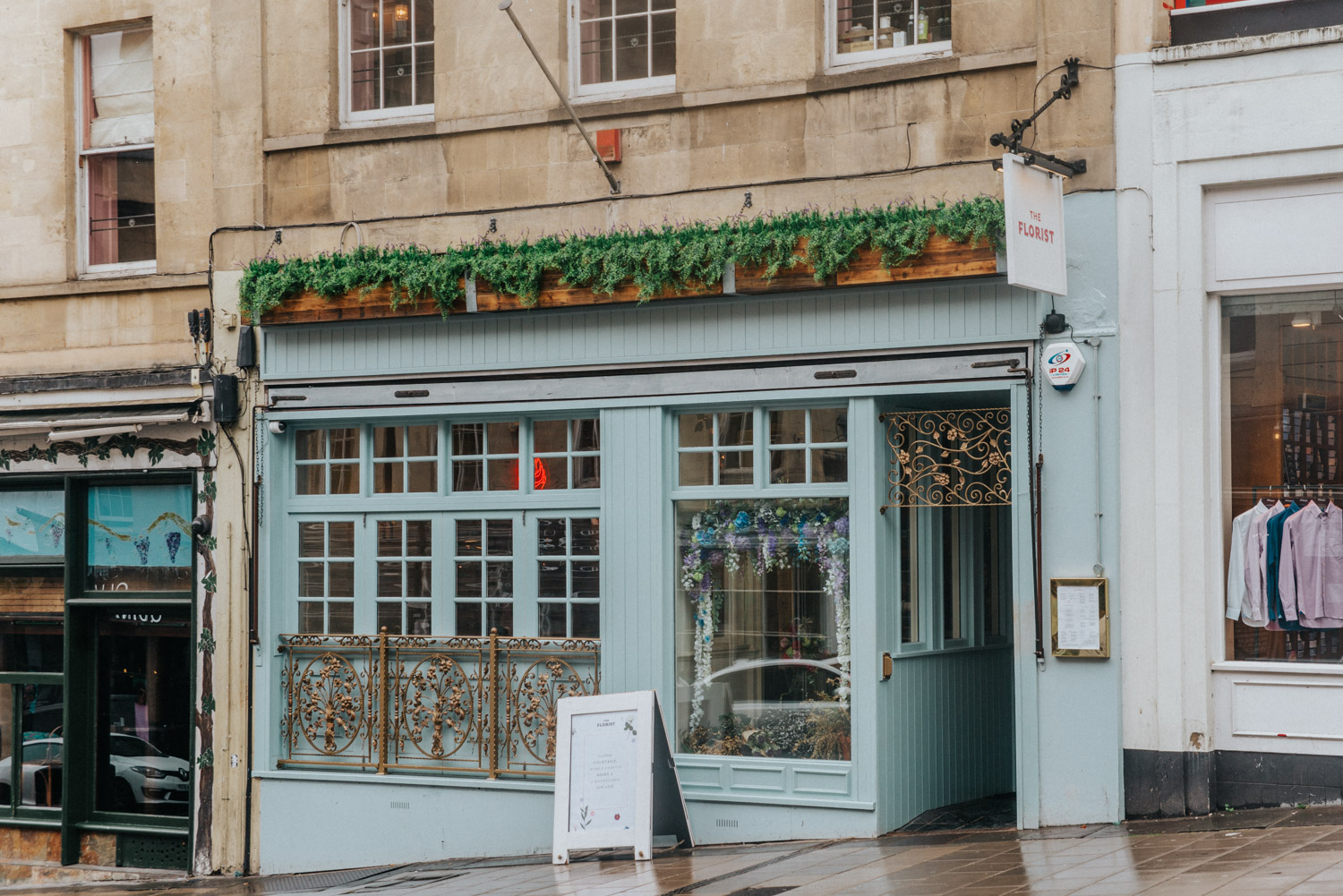 Bambalan Restaurant
Casual dining & cheap eats
For laid-back dining and drinking, Bambalan is a great place in the city center. It's a café, restaurant, and bar with a focus on the Mediterranean and North African style food.
Take a seat inside in a turquoise booth or enjoy a meal on the rooftop terrace with great views across Bristol.
Read also: 8 Awesome Restaurants & Bars in Las Vegas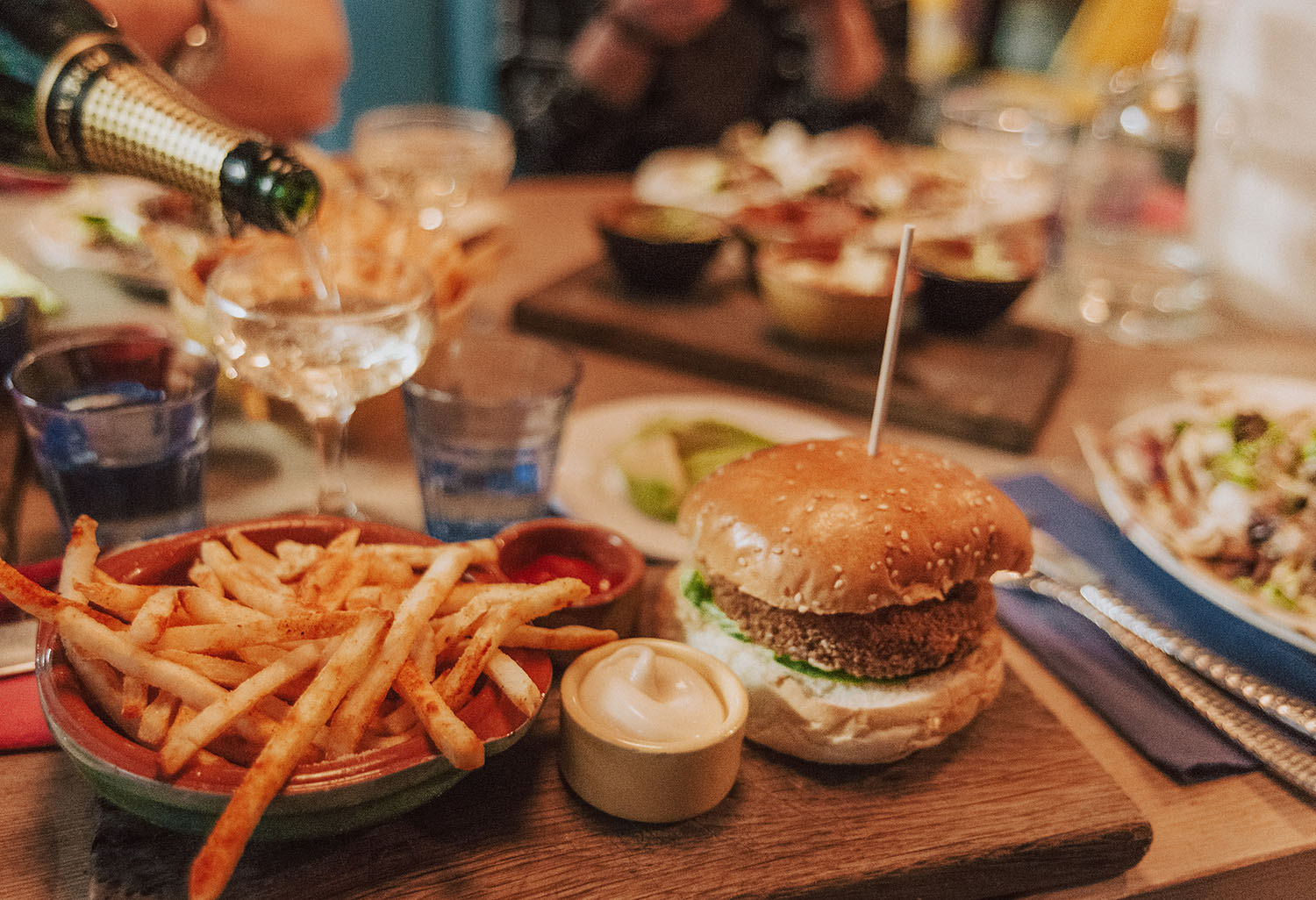 The Milk Thistle (or Hyde & Co)
Hidden & mysterious cocktail bar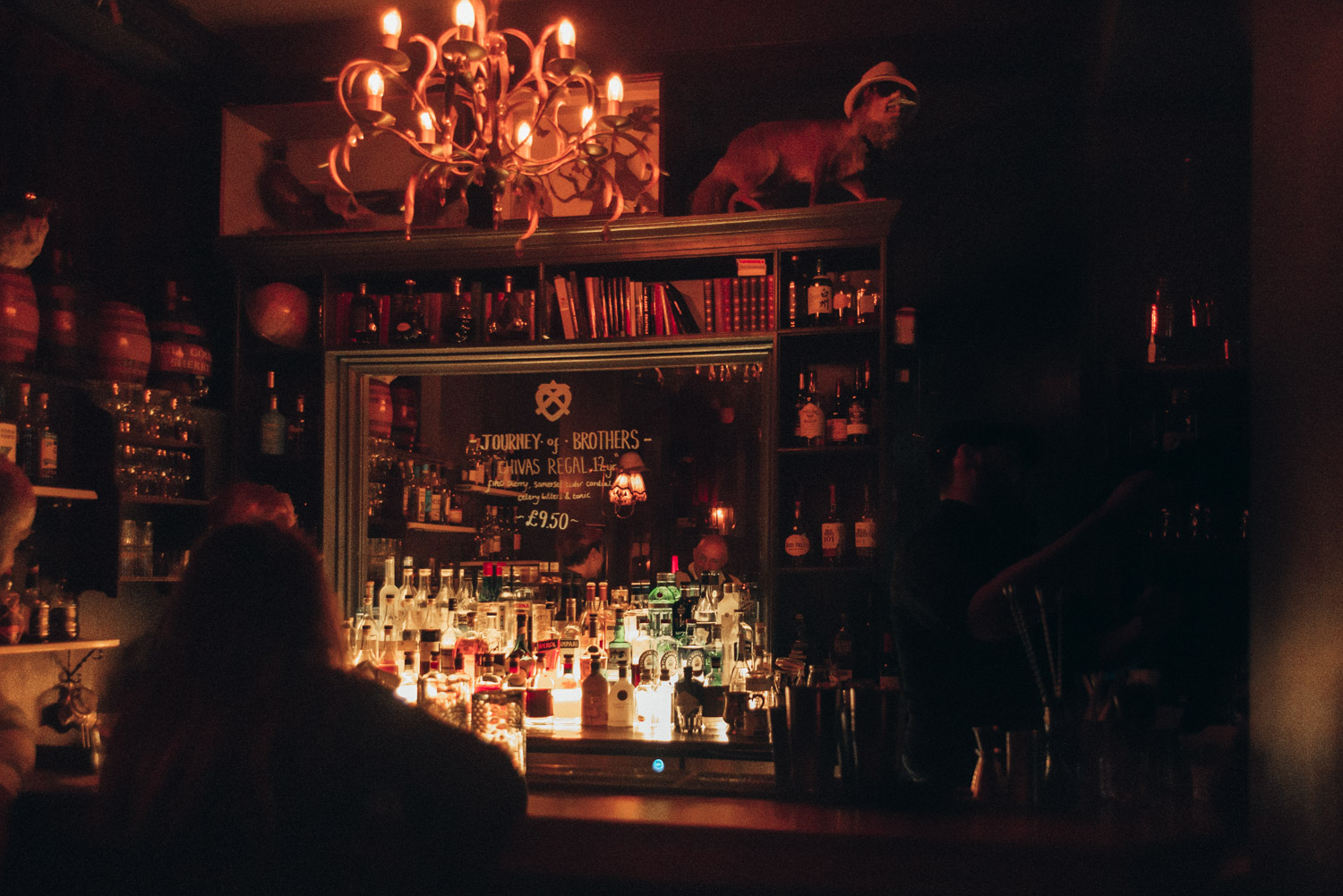 The Milk Thistle is a hidden cocktail bar in Bristol – and sister to one of Bristol's hippest prohibition bars, Hyde & Co. If you didn't know where the bar is you would definitely just walk past it. This place is supposed to be a secret, hidden in plain sight.
The Milk Thistle is housed over four floors in one of the finest historic buildings in the city. Stepping inside is like entering a wonderland with a unique atmosphere. The cocktail menu is exciting and mysterious, just like the interior, with highlights such as quirky antiques and art deco furnishing.
Read also: 7 Magical Places in London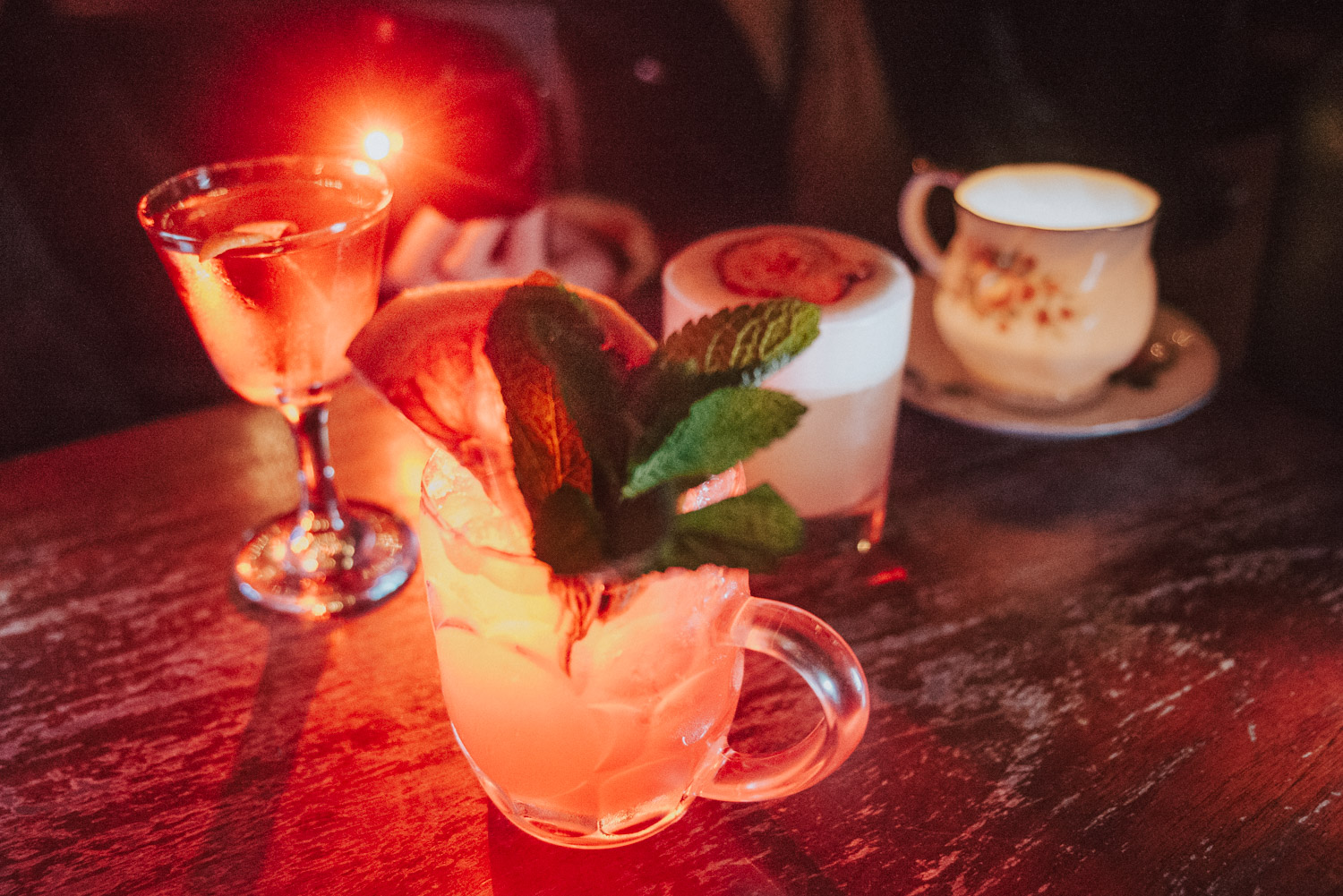 Three Brothers Burgers
Casual dining, cheap eats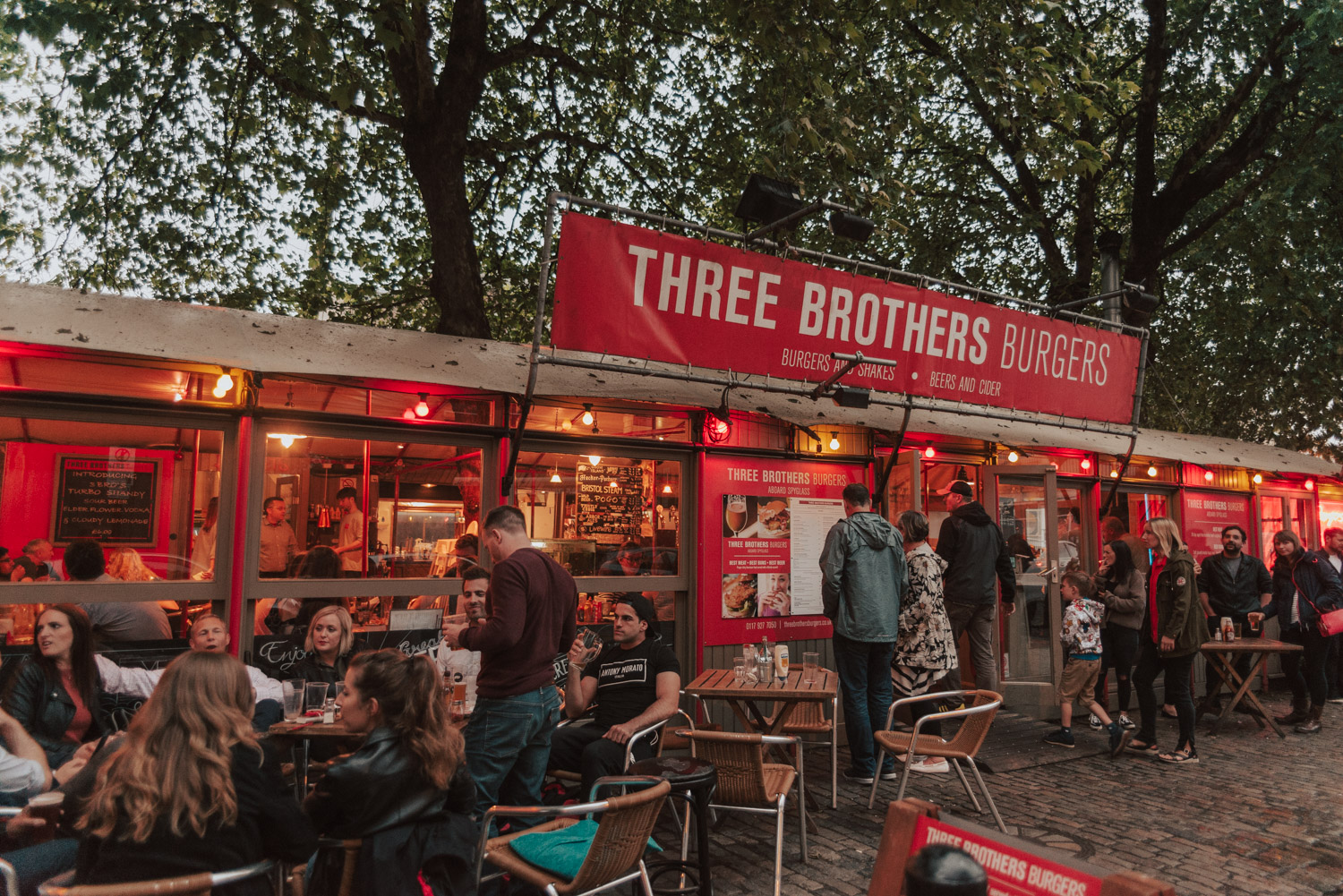 Another great burger place is the lively, informal Three Brother Burgers. It's located alongside the harbor with great views of the river and Bristol Bridge.
There are so many different burger options here. From classic cheeseburger and avocado ranch burger to chili, blue cheese, mushroom, halloumi, buttermilk fried chicken and vegan burgers.
Three Brother Burgers are also known for its craft beers, shakes, and sundaes.
In it to pin it?
Click here to see the latest prices and availability for accommodation in Bristol
Do you have more tips on where to eat & drink in Bristol? Let me know in a comment!