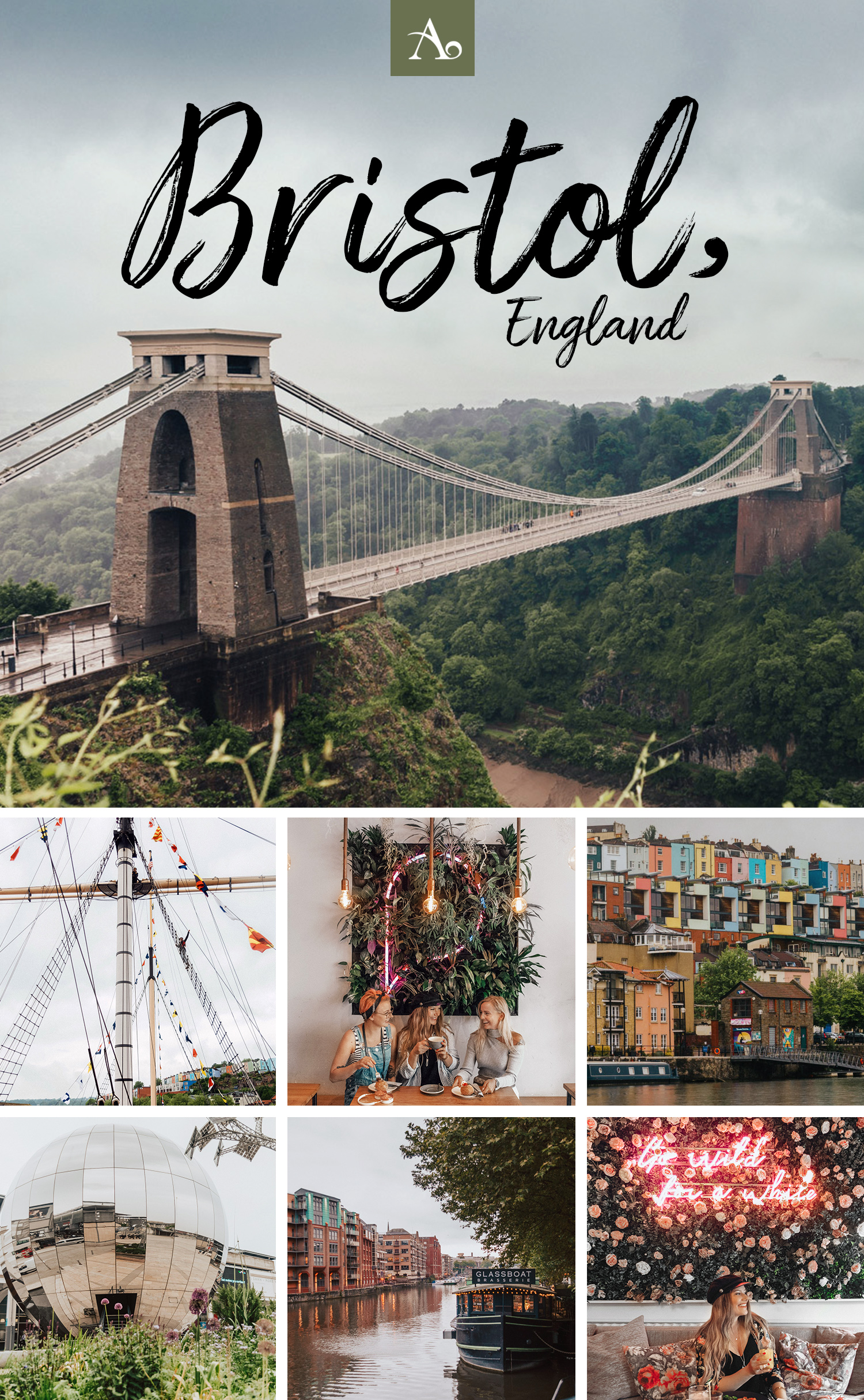 Cool attractions, colorful houses, trendy eateries, a lovely harbourside, and world-famous street art. Find out some of the best things to do in Bristol in this guide for first-timers.
Bristol is all about the B's! Brunel, Banksy, bridges, boats and bold colors. Bristol is a fun and exciting city break – less than two hours away from London. The city is enveloped in the green hills of South West England.
There are plenty of great shopping opportunities, cozy cafés, and attractions that can cheer up even the grayest of days.
Click here for more attractions, tickets, and tours in Bristol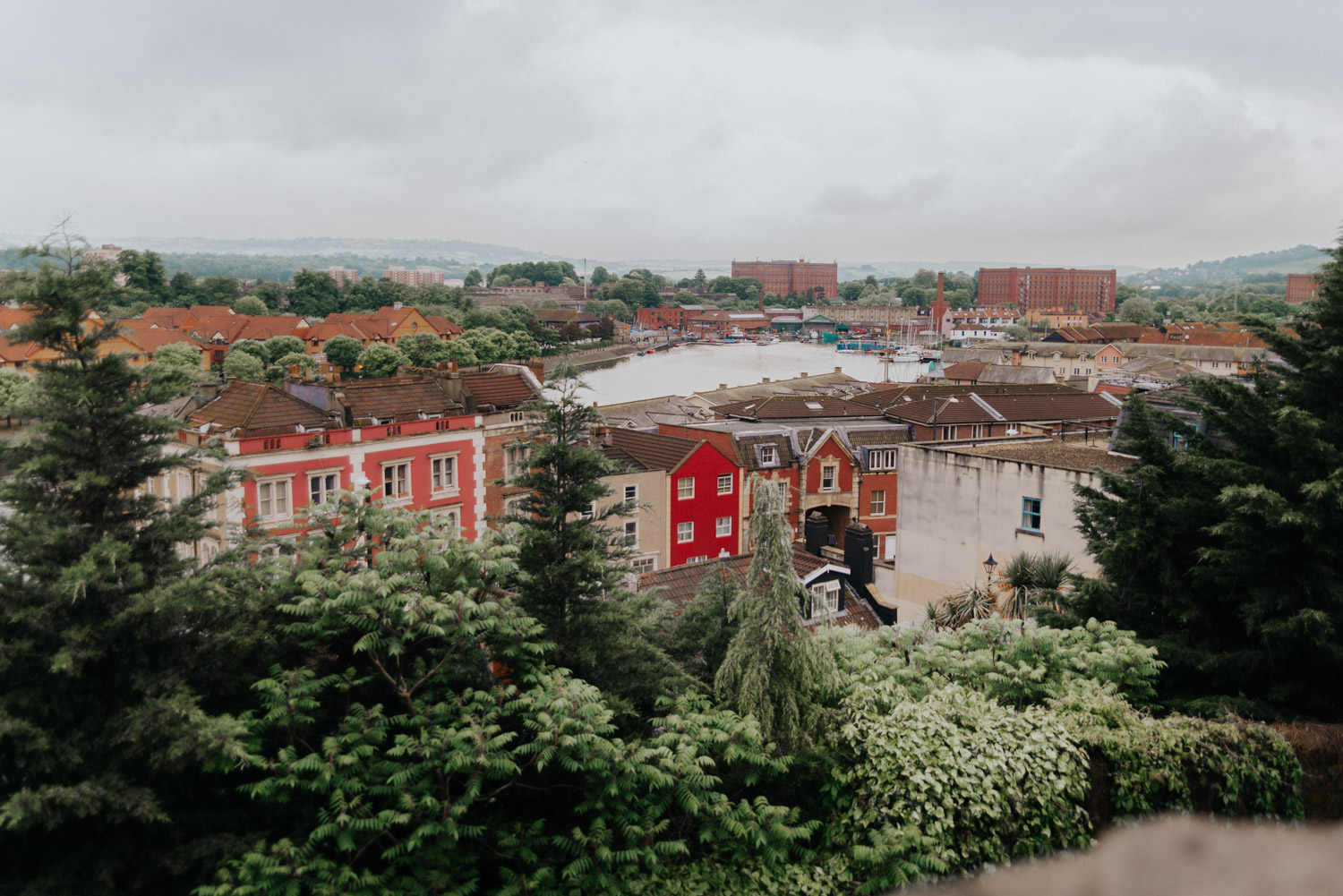 Getting to Bristol
Bristol is just 1 hour and 45 minutes by train west of London.
You can also fly directly to Bristol Airport, which is served by many low-cost airlines including EasyJet, Ryanair, Wizz and international airlines like KLM.
Good to know: Bath is only a 12-minute train ride from Bristol, so it gives you a great opportunity to combine two charming, and completely different cities in one trip. Bristol is also the gateway to South Wales, Cotswolds, and South West.
Book a trip to Bristol here (compare cheap flights, trains & buses)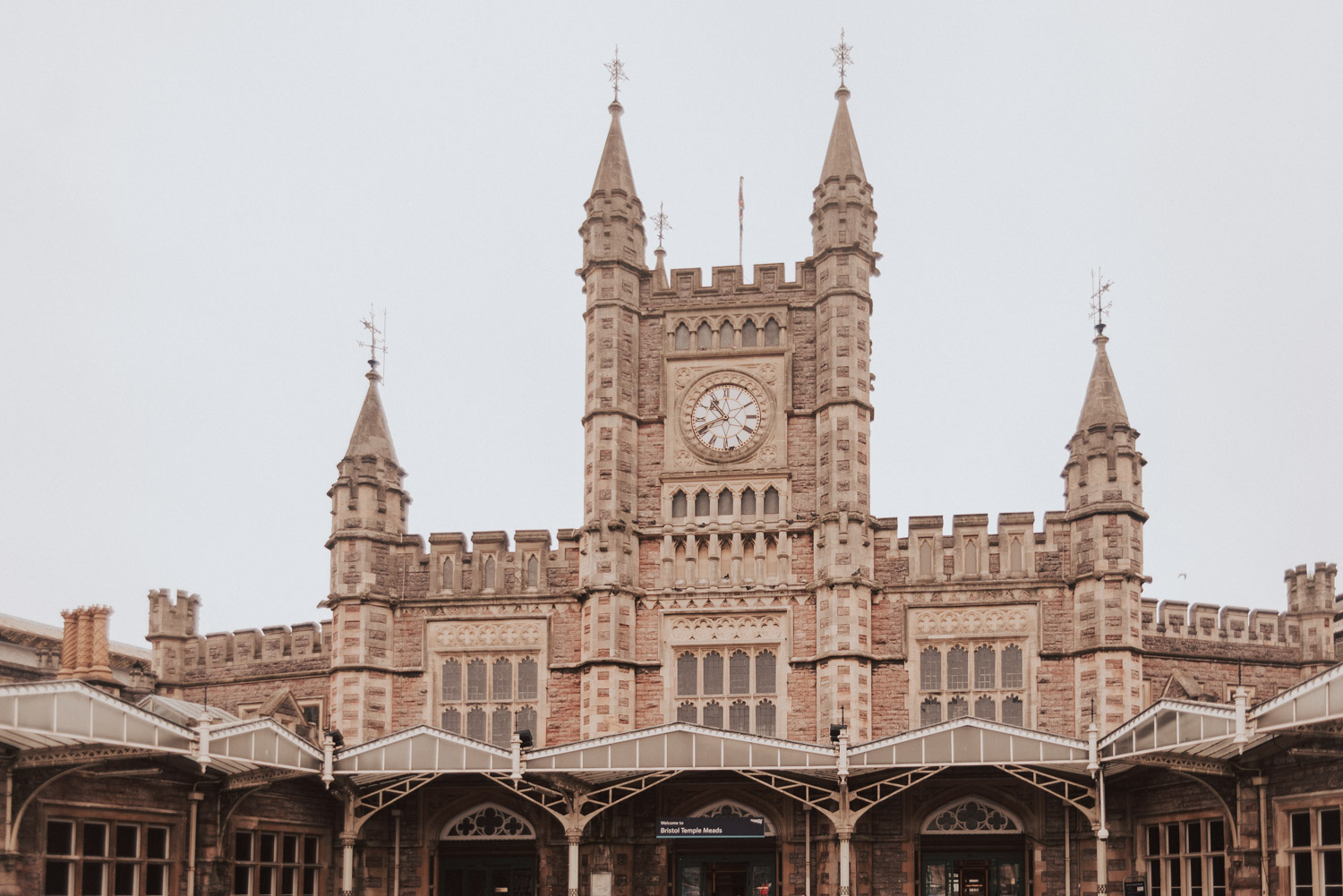 THINGS TO DO IN BRISTOL

1. Check out Clifton Suspension Bridge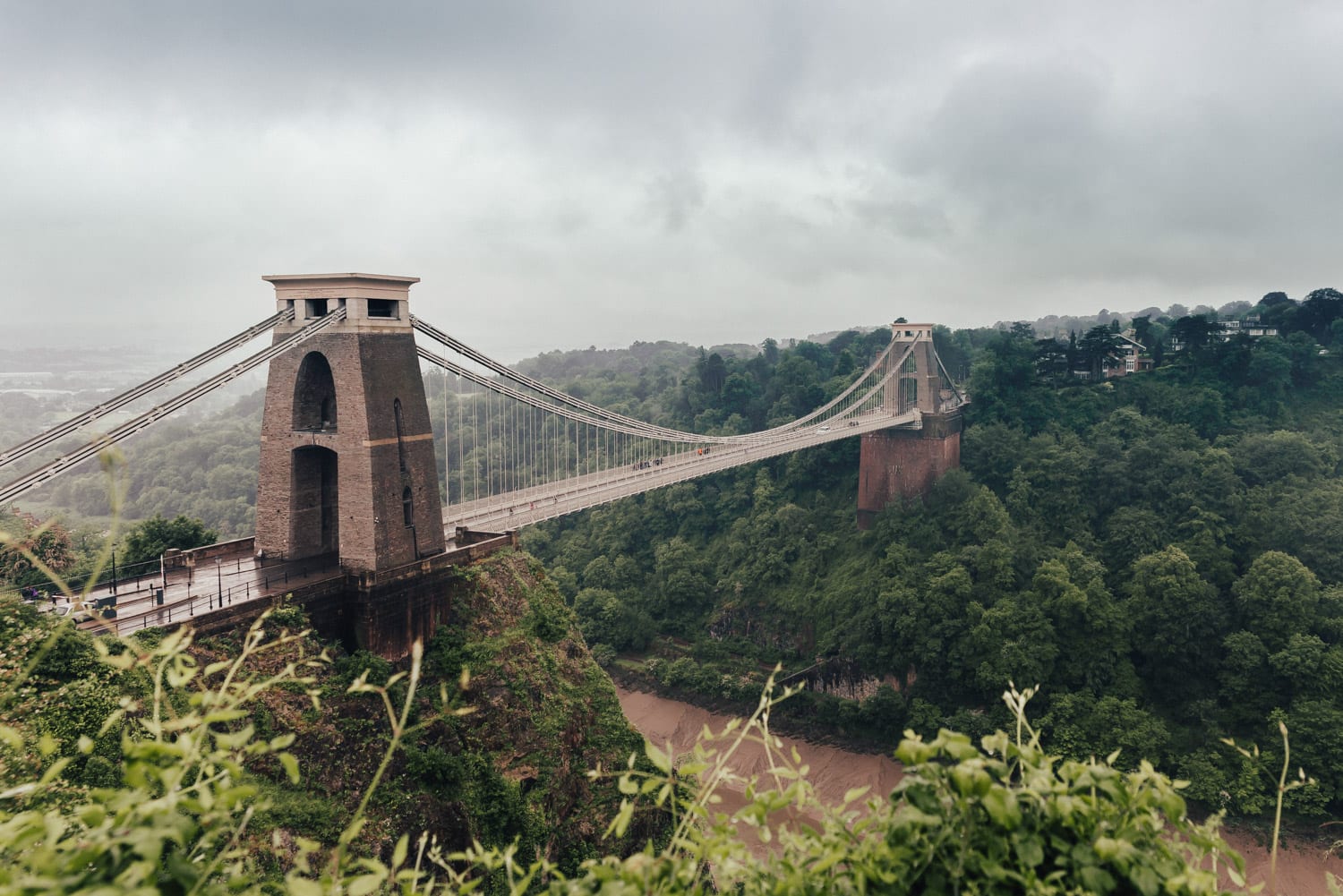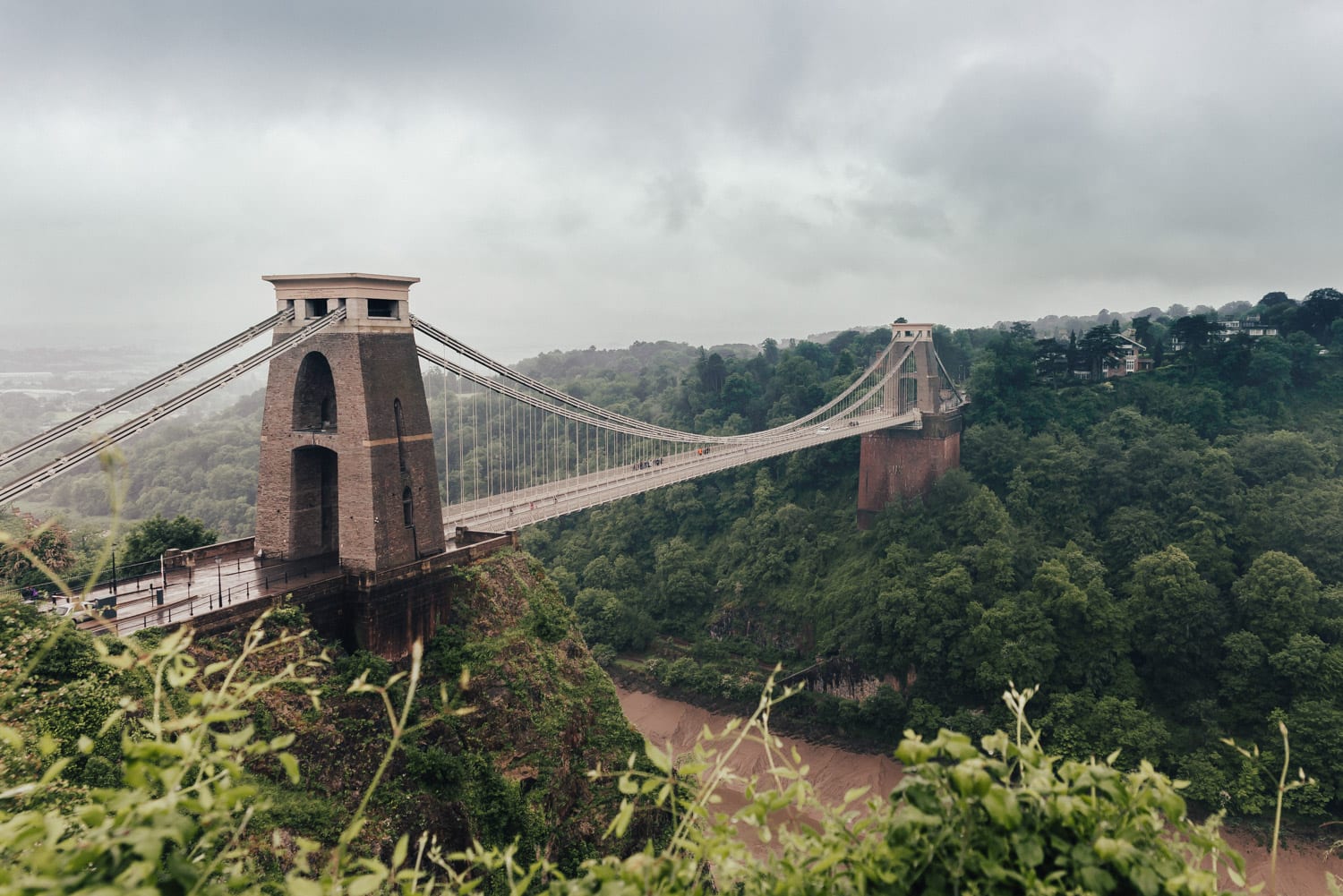 How marvelous? If you, like me, love iconic bridges you must head to Clifton Suspension Bridge. It is one of the Victorian engineer Isambard Kingdom Brunel's masterpieces. The bridge has been suspended across the picturesque Avon Gorge for almost 150 years. Today it's Bristol's most famous landmark.
Take some photos of the sweeping views, enjoy an afternoon tea with a view at a nearby cafe and browse the many independent shops and small boutiques in Clifton Village.
TIPS! Plan your trip around Bristol International Balloon Fiesta if you want to see this sight with 130 colorful hot air balloons in the background (this is on my bucket list to experience too!).
Read also: A Weekend in Bath: 48-Hour Itinerary
2. See the Planetarium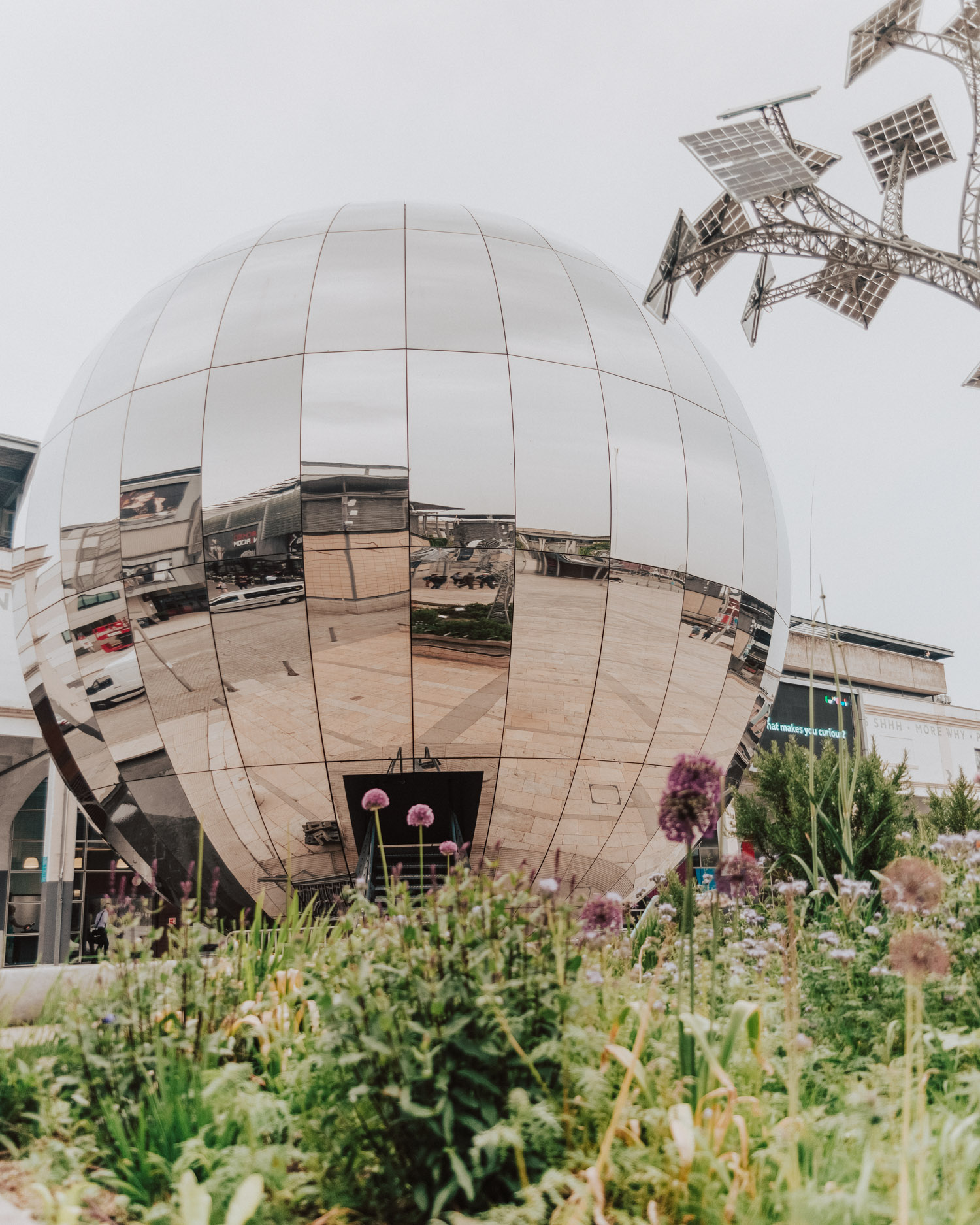 Another iconic sight in Bristol is the Planetarium. Apart from being an impressive sight on Millennium Square this giant silver ball is also UK's only 3D Planetarium.
You can step inside to stargaze and experience an interactive galaxy exhibit.
3. Hang Out by the Harbourside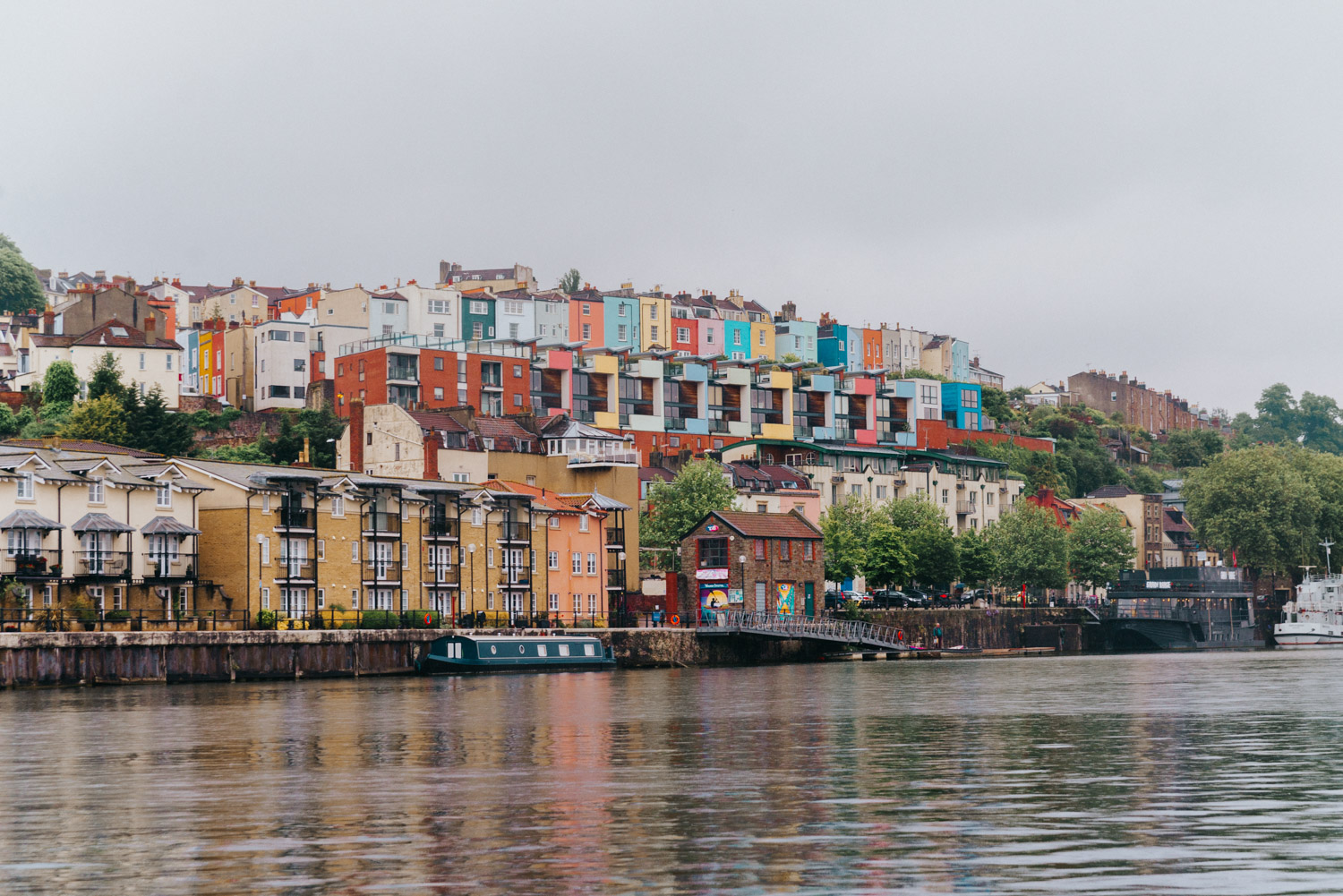 Just next to Millenium Square you'll find plenty of more reasons to explore Bristol's harborside. This was once a busy dock where sailors and merchants traded goods and set sail for voyages. Nowadays the area has been reinvented as the city's playground. It's filled with restaurants, bars, shops and, hotels. As well as sports and activities you can try including stand up paddleboarding (SUP), yachting, kayaking, and canoeing.
If you are in Bristol on a Sunday, visit the Sunday market which is like a weekly festival here.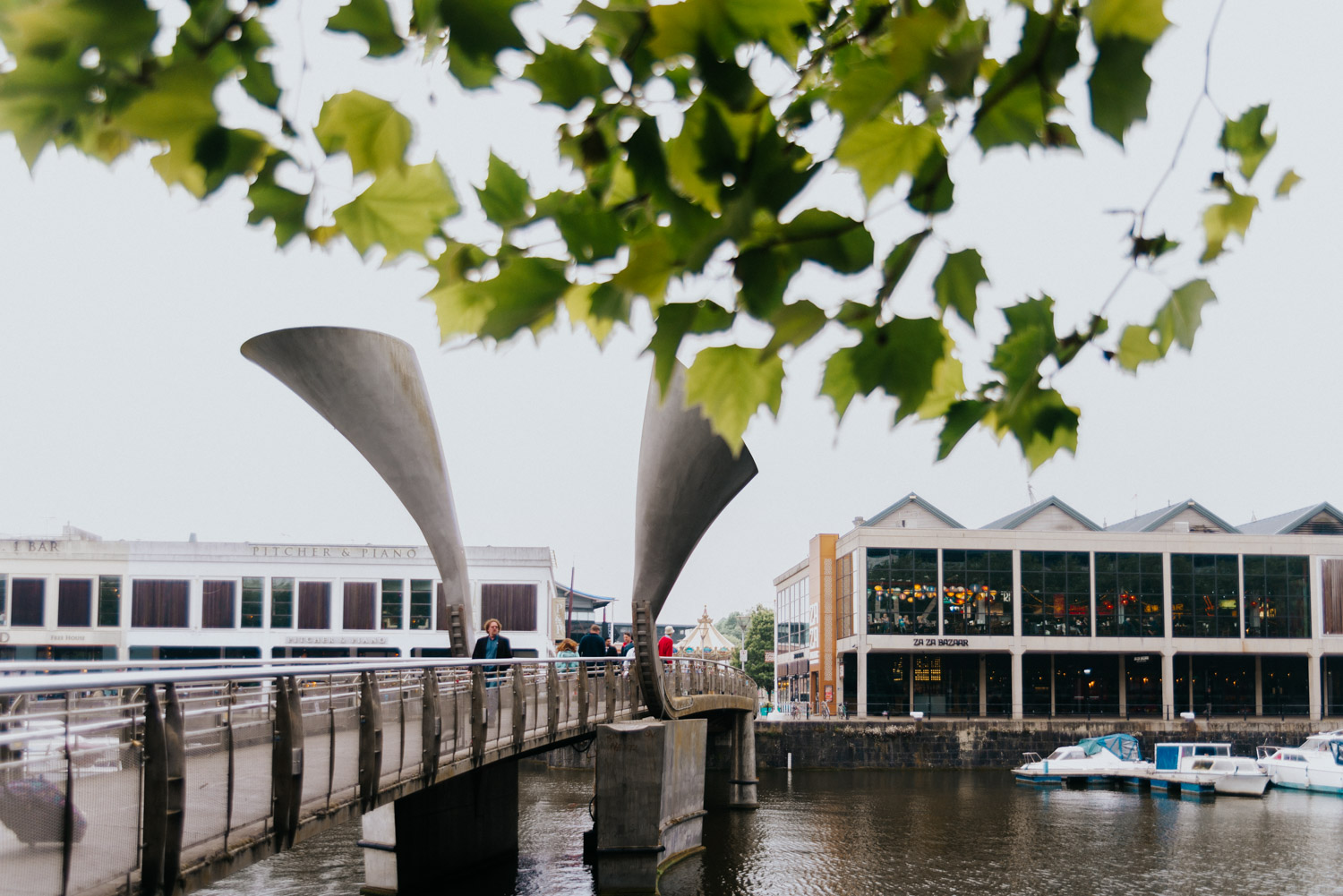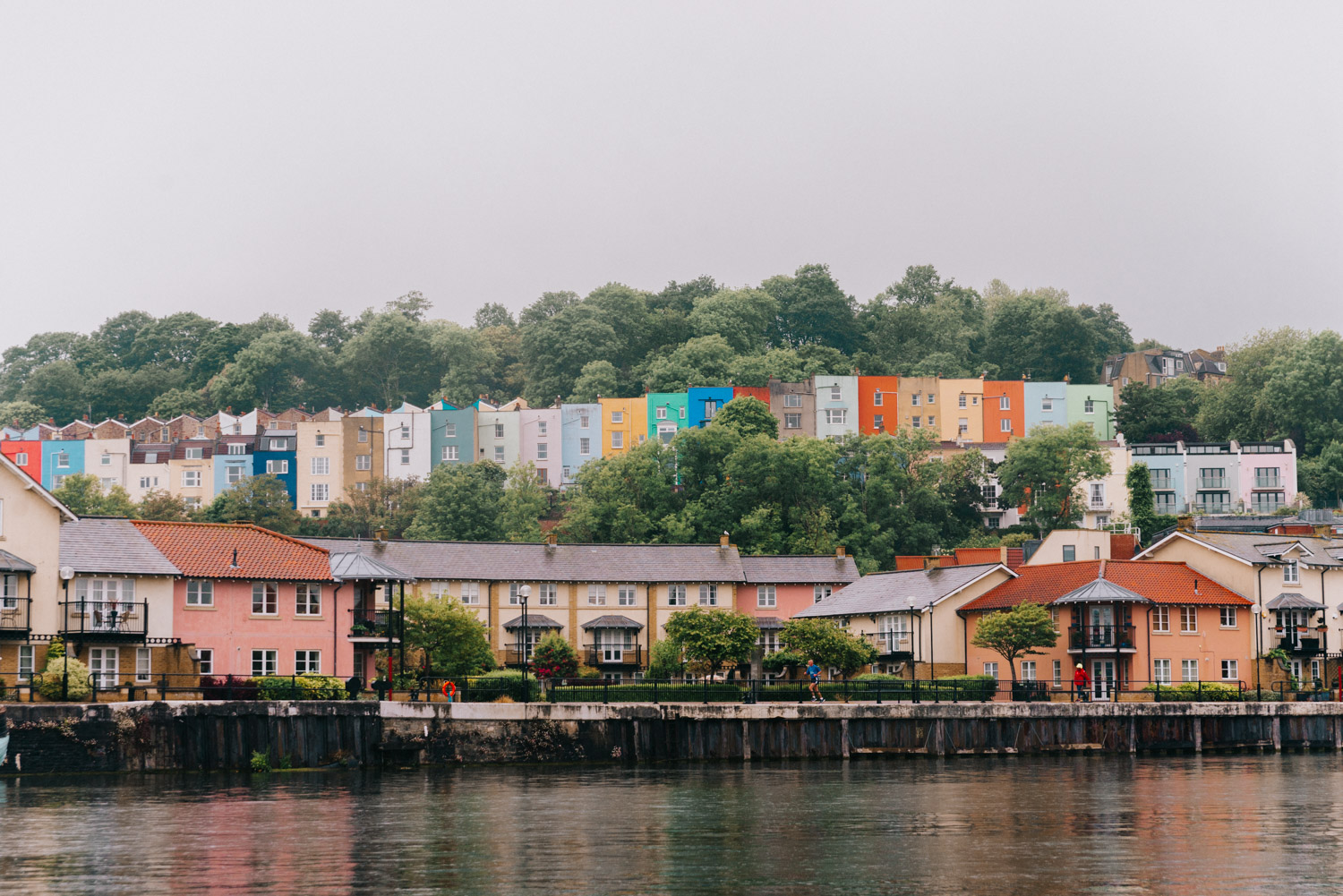 4. Step Back in Time Onboard Brunel's SS Great Britain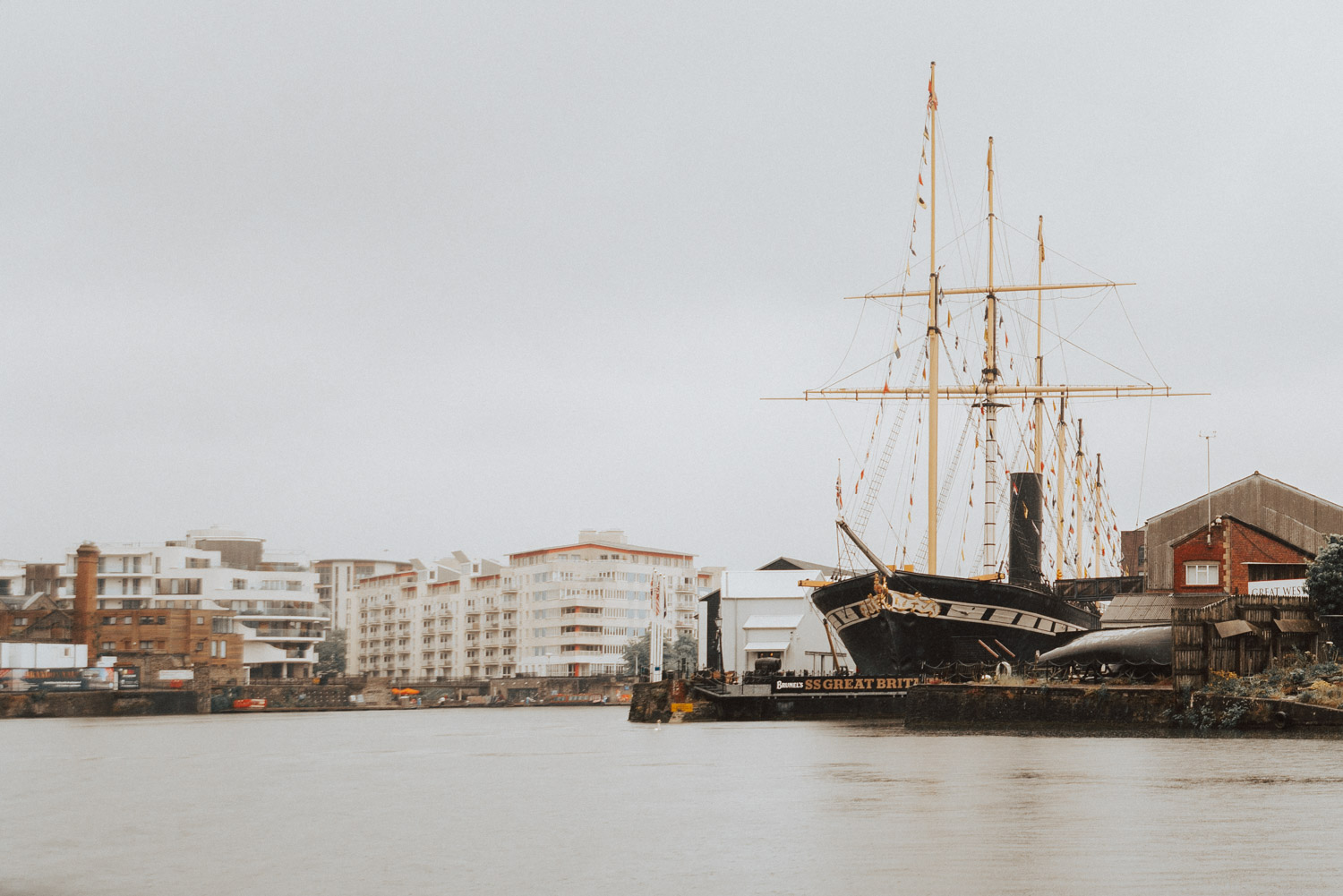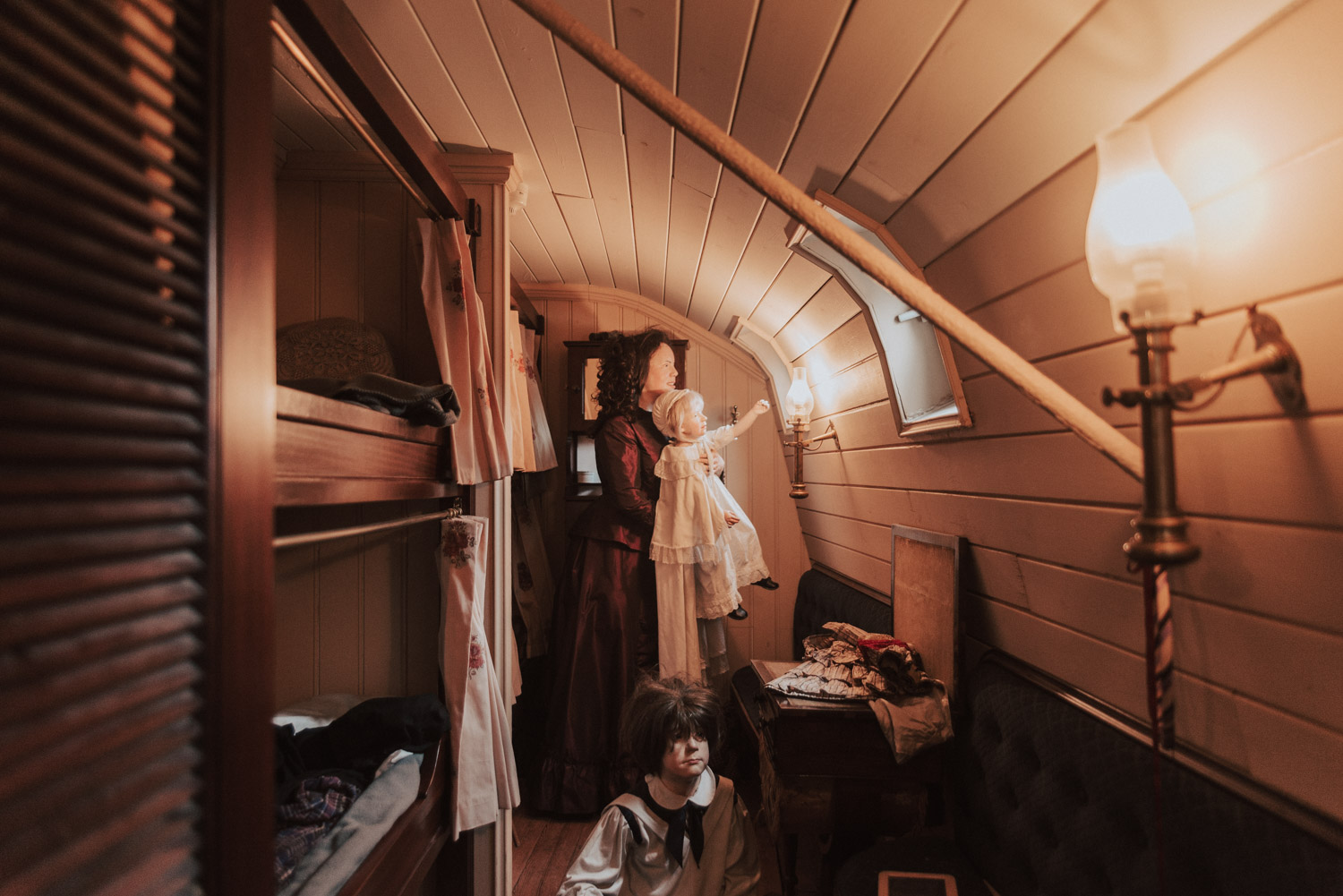 Brunel's SS Great Britain is Bristol's no. 1 attraction and one of UK's top ten museums. It's definitely a must-see in Bristol!
When the ship launched in 1843, it was the largest and fastest ship in the world, remarkable for its innovative design. Today the ship lies in the original Great Western Dockyard where she was built. And it's so much more than a dusty old ship and museum.
When you climb on board, it will feel like you've taken a real step back in time.
The authentic soundscapes, smells, stenches, and costumed characters onboard bring the ship and its history back to life. You can explore the cabins, see the engine roar into life and learn all about how life was on board this ship.
Tickets cost £14 per adult, £8 per child (5-17-year-olds) and under 4s go free.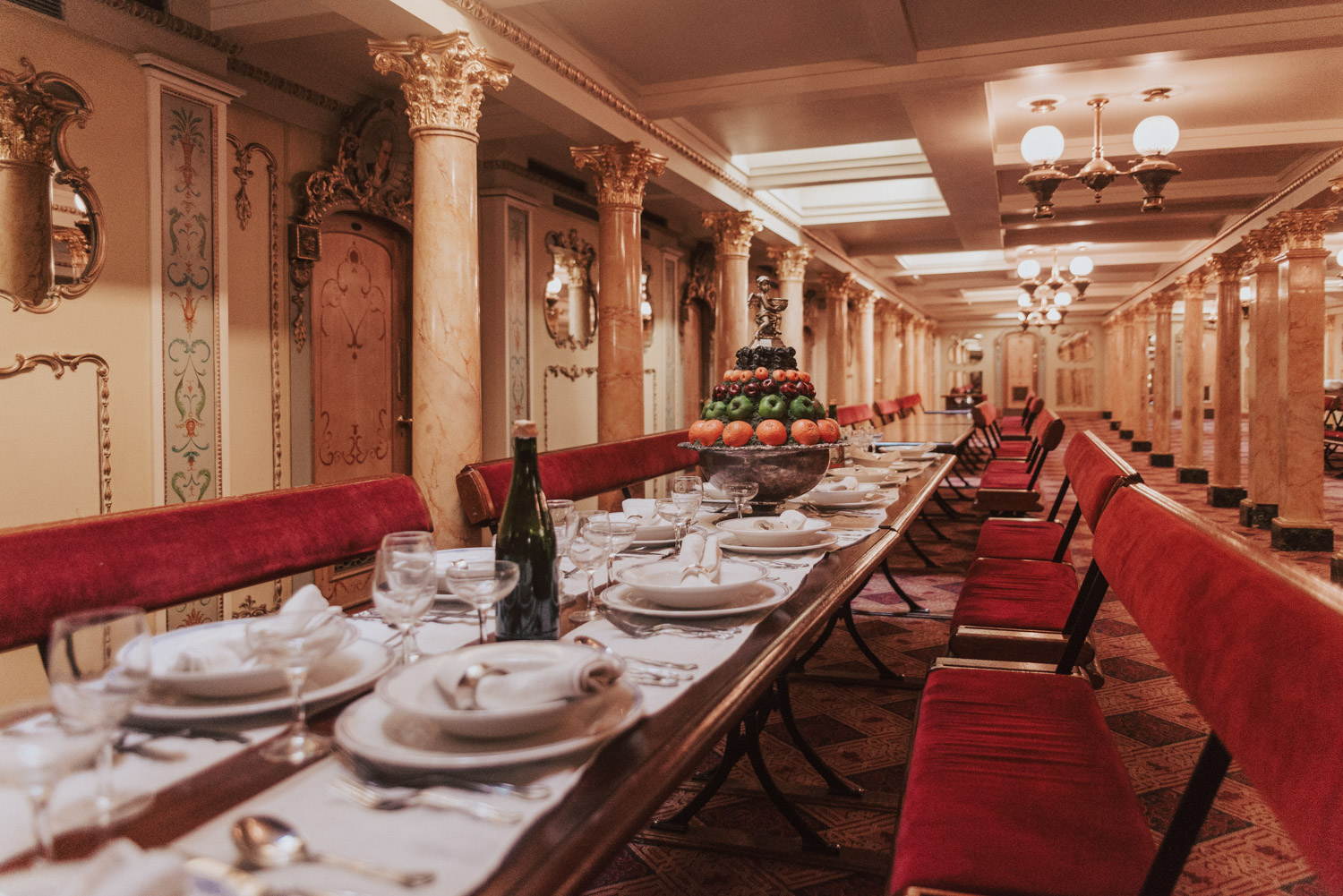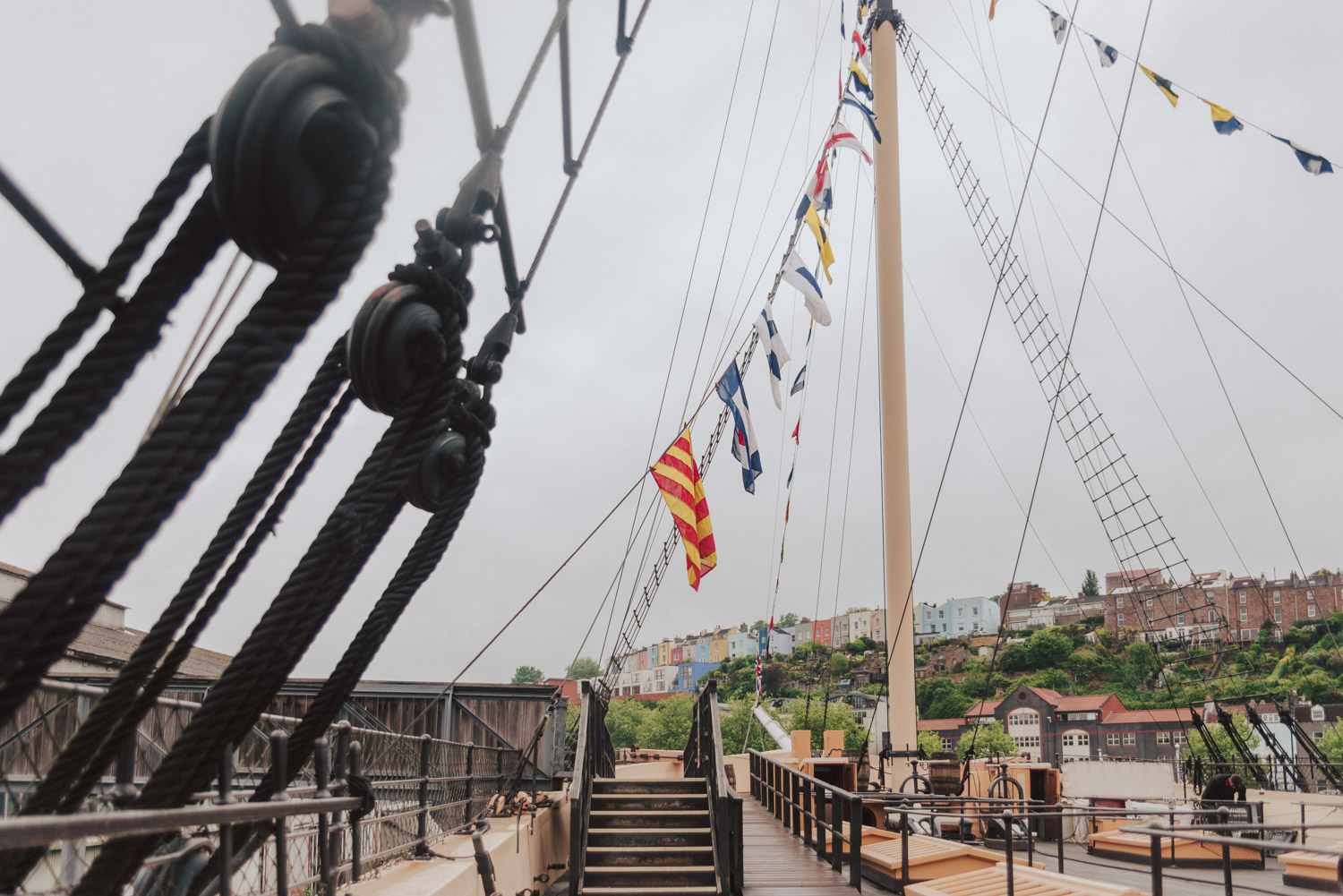 … And climb the rigging on SS Great Britain (if you dare!)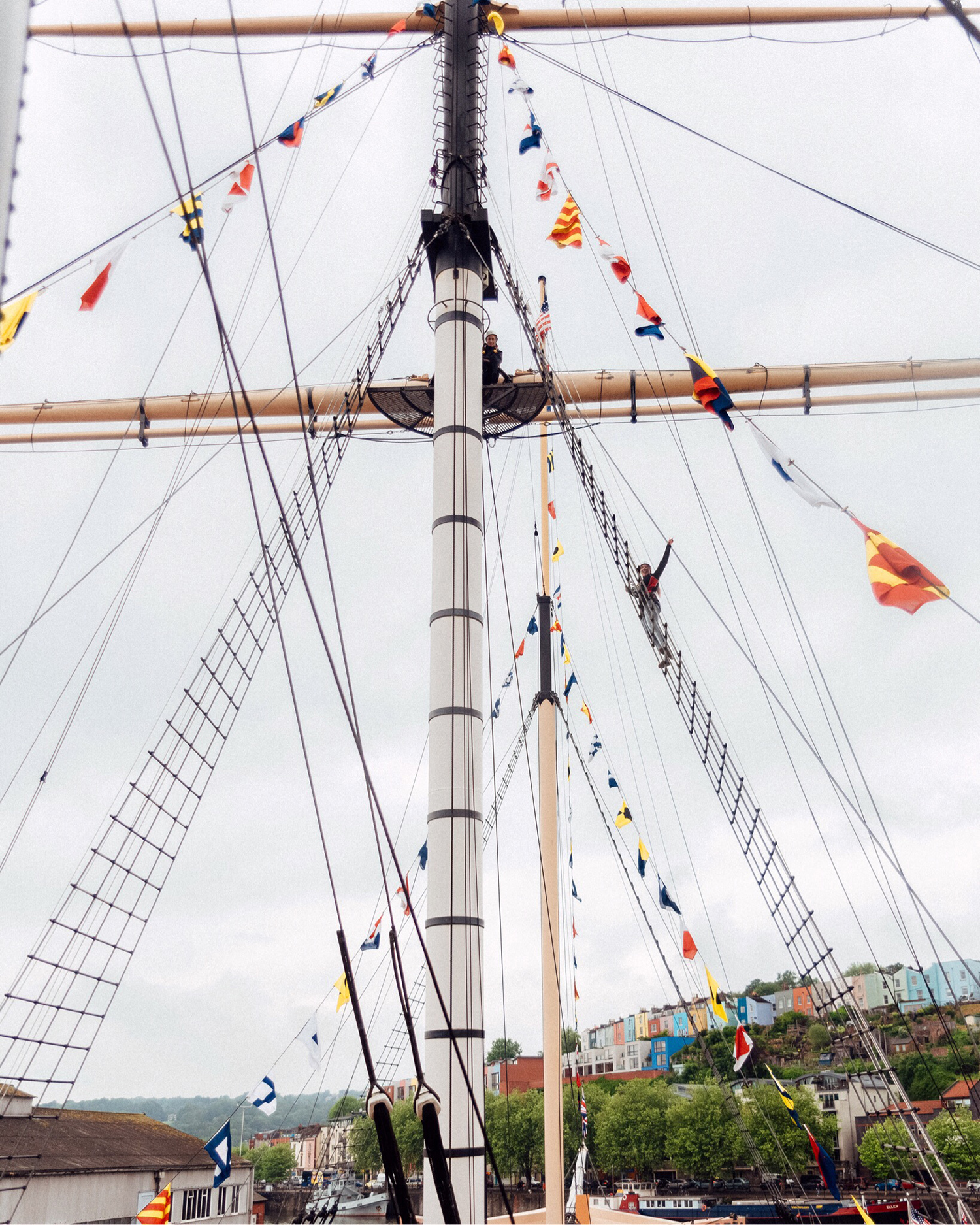 Apart from stepping back in time on board the ship, you can also step into the shoes of a Victorian sailor and climb the huge mainmast of the SS Great Britain.
This, 'Go Aloft' experience is so much fun! I'm usually not scared of heights, but I have to admit that it's easy to feel your legs shake when you look down, about 89 feet (almost 30 meters) above ground level.
It's also easy to get respect for the Victorian sailors. How they could climb up and down the rigging during hard weather conditions without helmets and security harness is hard to understand.
5. Walk on Rainbow Streets in Cliftonwood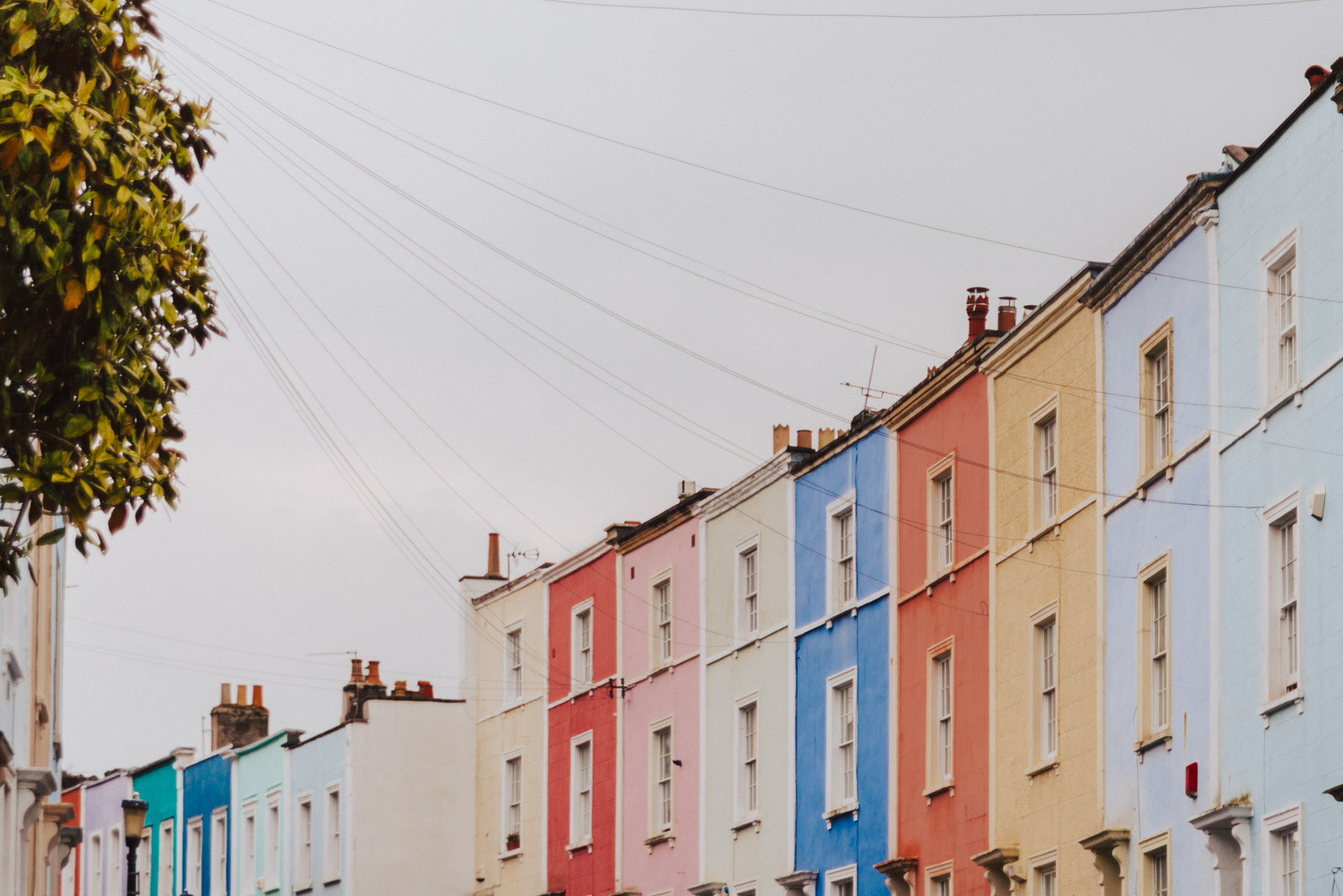 The prettiest streets in Bristol are found in Cliftoonwood. It's Bristol's most colorful neighborhood and an Instagrammer's paradise as each house has a different color.
The rainbow-colored facades will surely put a smile on your face.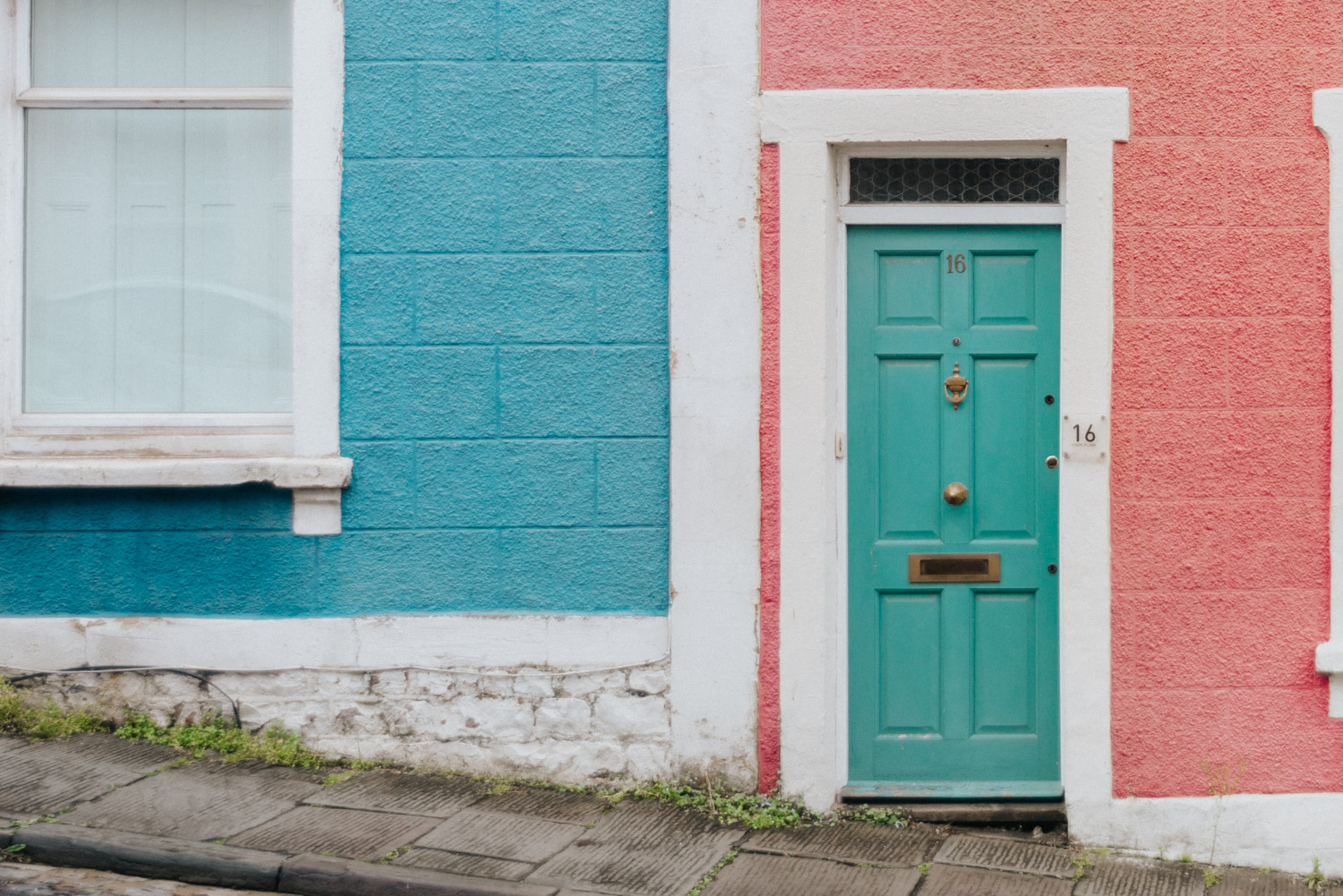 6. Visit Bristol Cathedral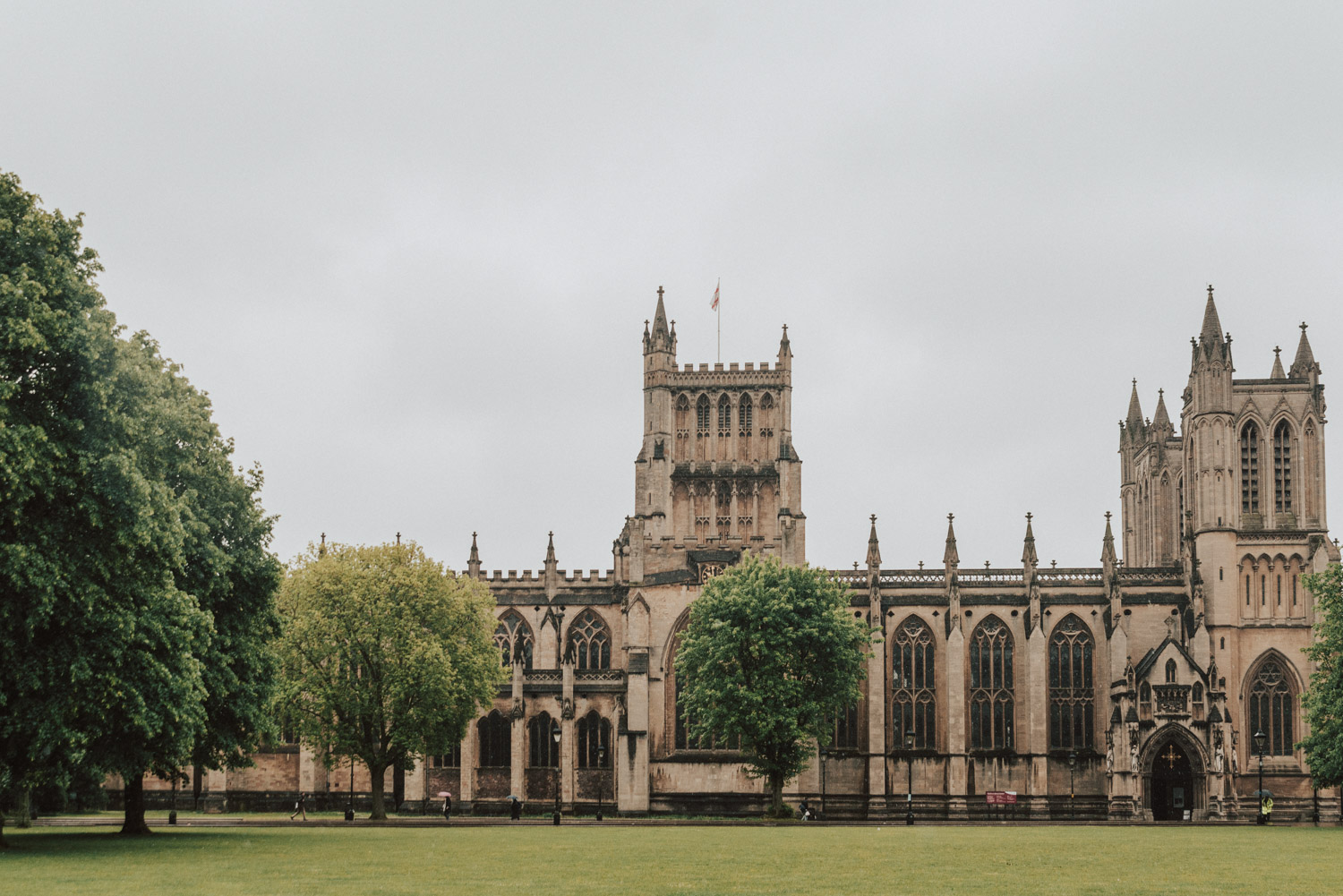 Another must-see is the massive Cathedral in the West End of the city. The gothic architecture is simply stunning and worth seeing with your own eyes.
The cathedral is free to visit and open all year-round.
7. Check out Bristol's Street Art & Banksy's Work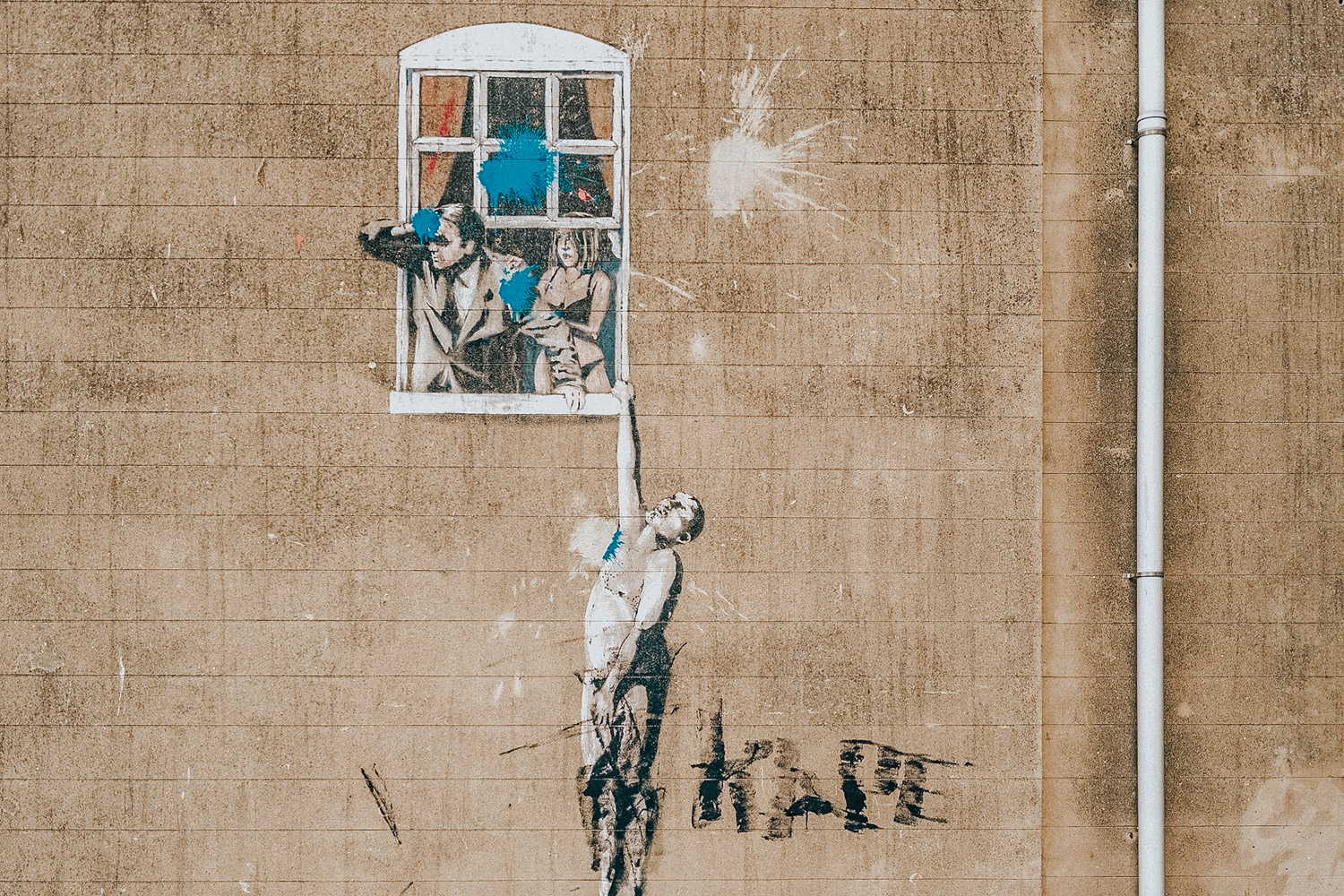 No one really knows who the world-famous street artist Banksy is, what we do know is that he grew up in Bristol. As a result, some of his earliest work from the '90s is hidden around the city – and another might pop up at any time.
As Bristol is known for its street art you will not struggle to find huge murals and cool graffiti art decorating the city's walls. For the largest and most diverse street art head to the colorful and bohemian neighborhood Stokes Croft.
Tips! If you are interested in finding Banksy's work, you can download the Banksy Bristol Trail app to get an interactive map that guides you to each of Banksy's remaining pieces in Bristol.
8. Explore the Harbourside on Boat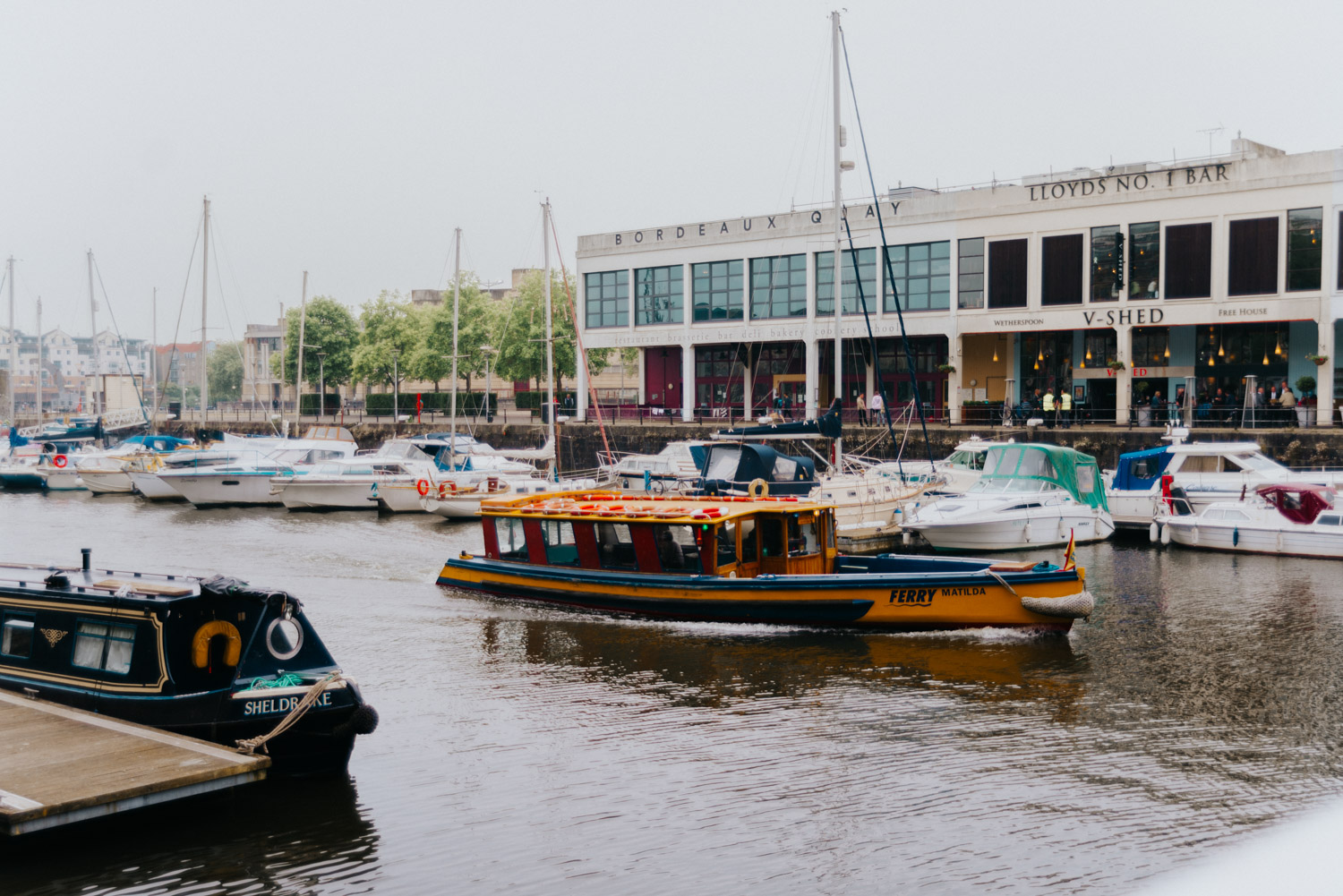 Bristol is a pretty compact city, so it's easy to get around by foot for the most part. Another great way to get around is by Bristol Ferry Boats.
This yellow and blue water taxi can quickly take you across the city, or let you cruise around the harbor. You can buy a single ticket for £1.40 or a day ticket for hop-on-hop-off use for just £6.60.
9. Shop 'til You Drop
Bristol is often called the shopping capital of the South West and is home to everything from independent shops and posh boutiques to designer stores and malls with everything you need under one roof.
Check out Bristol Shopping Quarter, Cabot Circus, The Galleries and Clifton Village.
Read more: 12 Reasons Why You Need to Visit Birmingham
10. Eat at a Trendy Restaurant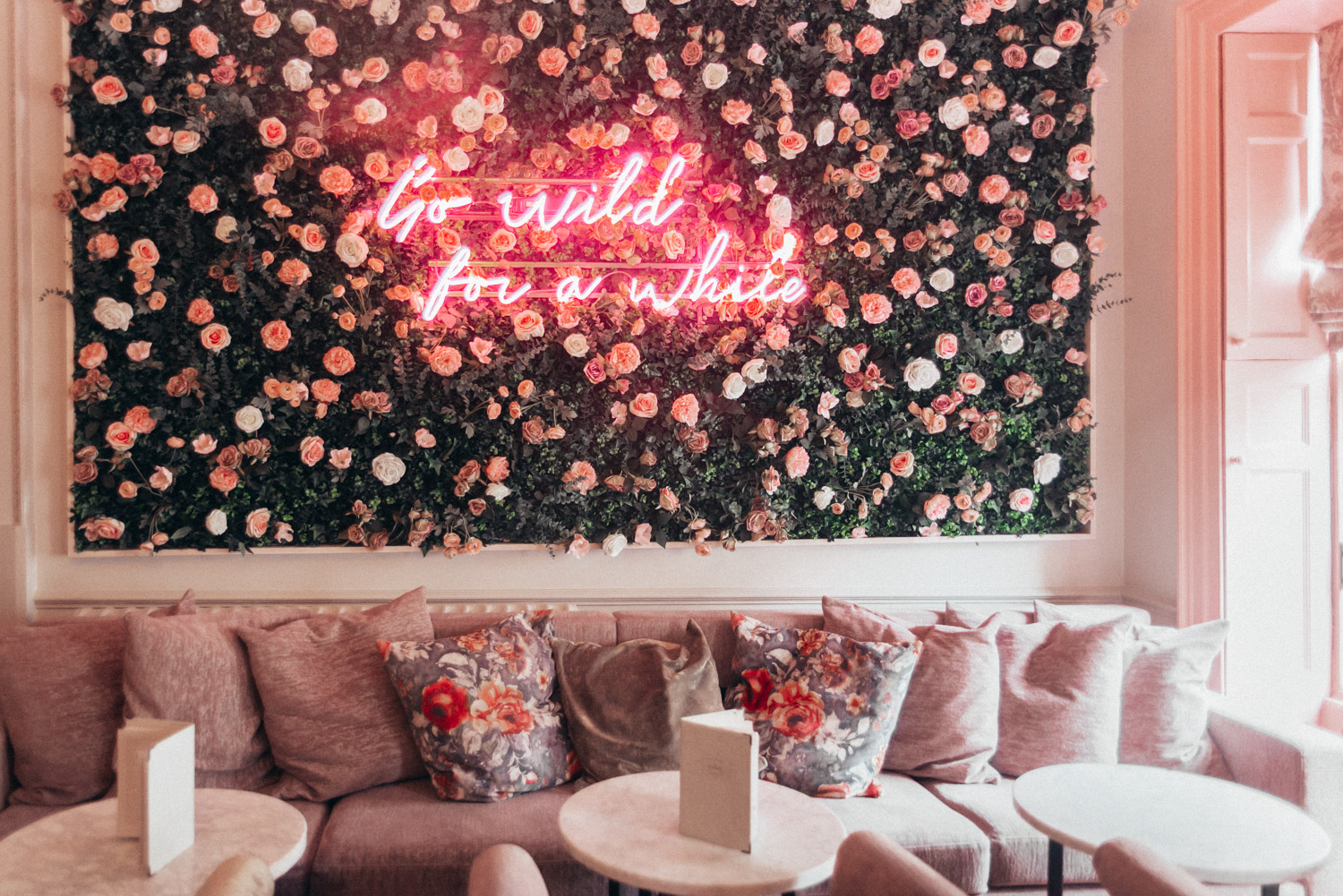 Bristol is a real foodie city with many trendy and award-winning restaurants, bars and cafes. Read my post "Where to Eat & Drink in Bristol" to discover some awesome places well worth checking out.
Where to Stay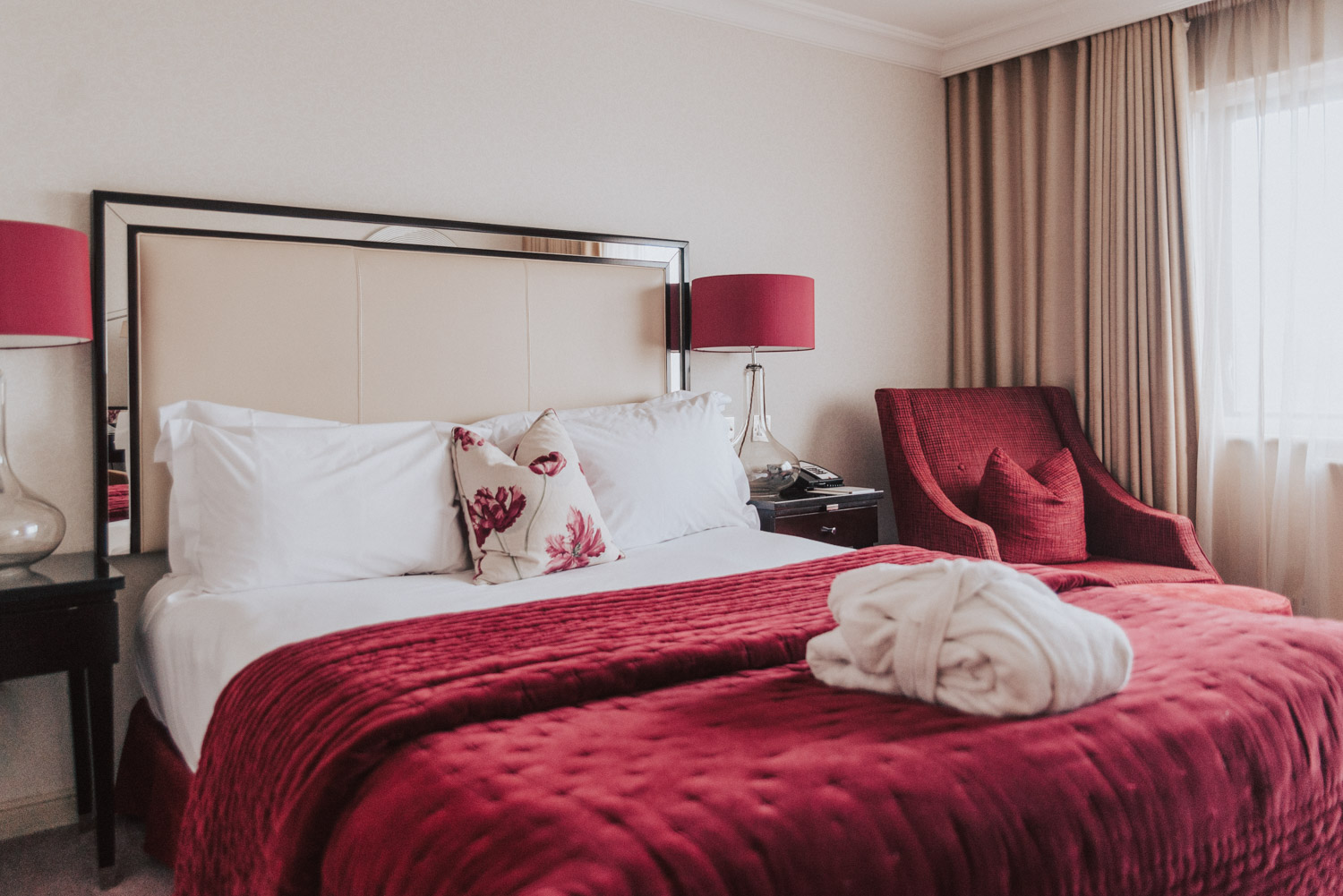 For a modern base in the city center, I can recommend the contemporary boutique hotel The Bristol. This is the hotel where I stayed during my visit to Bristol. The location is perfect, just a couple minutes walk to the harbourside, city center, Millenium Square and SS Great Britain.
Some other affordable options are Mercure Bristol Holland House & Spa and DoubleTree by Hilton Bristol City Centre. There's also the stylish hostel YHA Bristol which is a really cheap waterfront option.
Click here to see the latest prices and availability for accommodation in Bristol
Do you have more tips on things to do in Bristol? Let me know in a comment!
Disclaimer:

I visited Bristol on a press trip organized by Visit Bristol and Visit Britain.
As always, all opinions are my own.