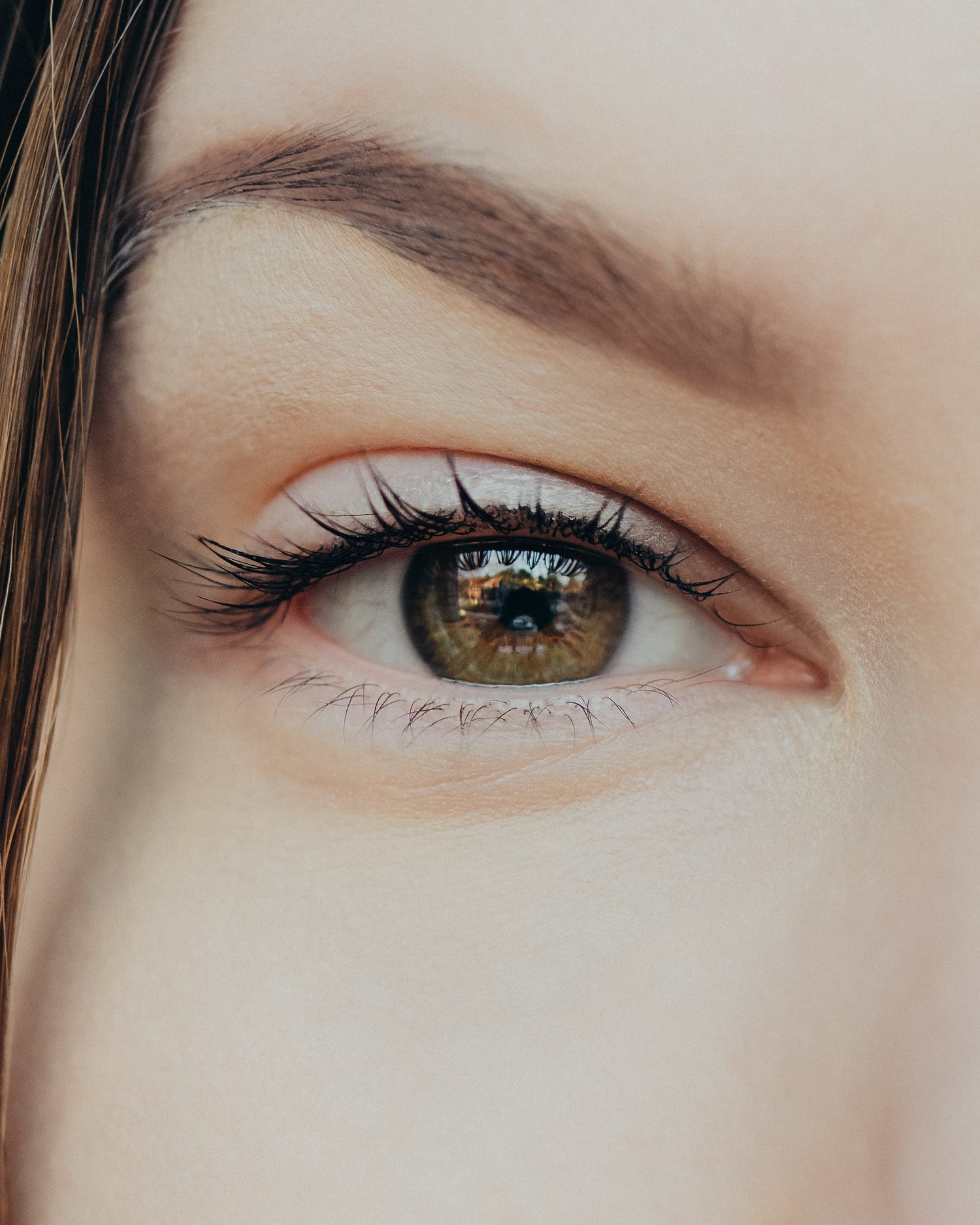 Lift and boost your natural lashes! Yumi Lashes is a keratin lash treatment that is often described as a genuine revolution in the beauty world. Find out all you need to know about it here!
You might already know everything about eyelash extensions and Lash Lift, but what do you know about Yumi Lashes? It's an advanced technique designed to boost and lift your natural eyelashes without the need for fake eyelashes.
In collaboration with Carolina at Skinbeauty, I tried Yumi Lashes before my trip to Thailand. Carolina is one of the first Yumi Lashes specialists in Sweden. Even though Yumi Lashes was founded over a decade ago in Switzerland, it has just recently been introduced to the Scandinavian market. That's why I decided to ask the Swedish expert, Carolina, all about it!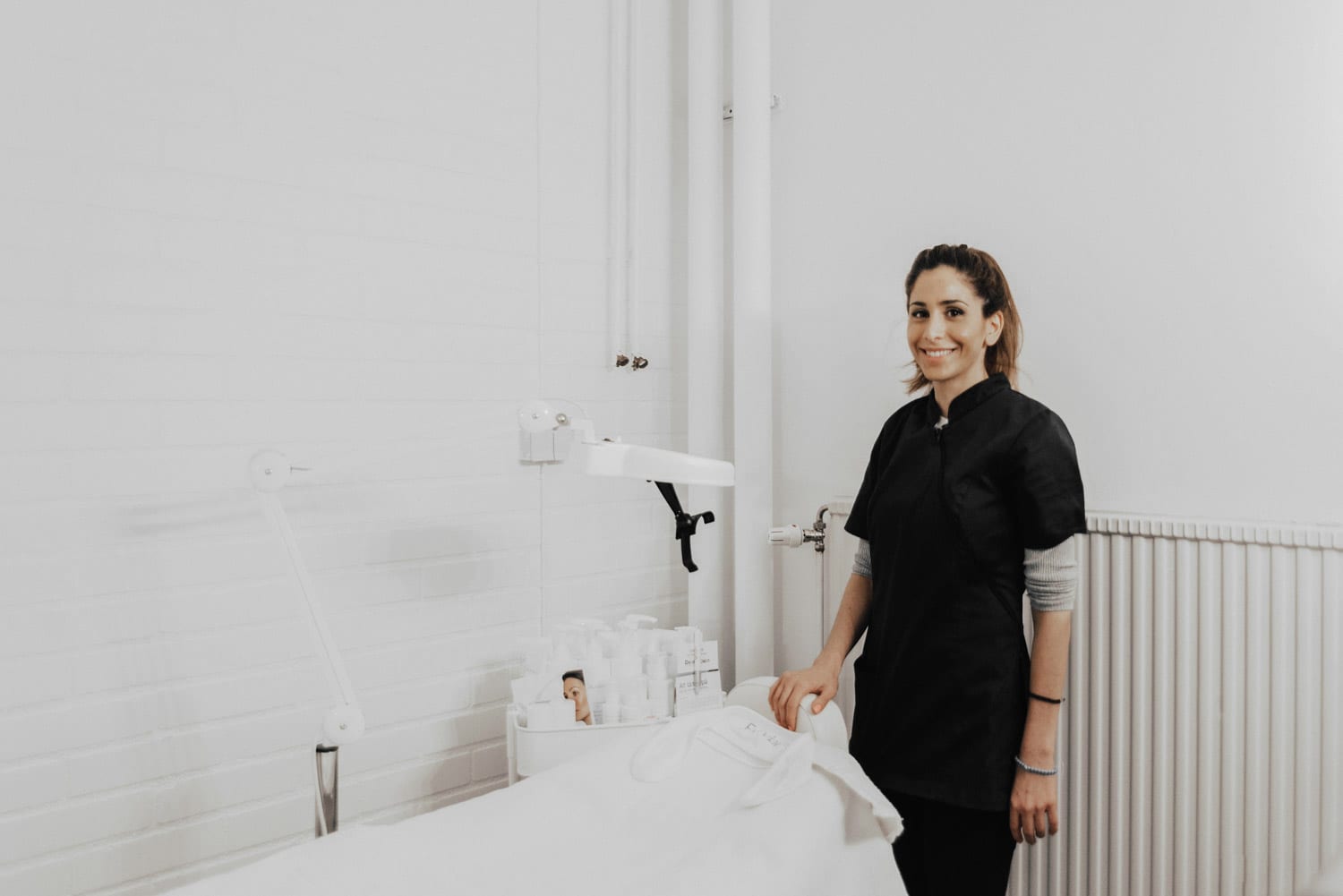 What are Yumi Lashes?
Yumi Lashes is an innovative keratin lash treatment that lifts, curls, tints and boosts your natural lashes with a special pigment infusion. The result lasts for up to three months.
Lengthen, thicken and lift your natural eyelashes
Improve your natural existence eyelash structure
The effect lasts up to 3 months
Hypoallergenic
No lash curling perm
No lash extension
No harsh chemicals, formaldehyde-free & paraben free
The treatment cost around $150 and last for 60-90 minutes.
Before & After Yumi Lashes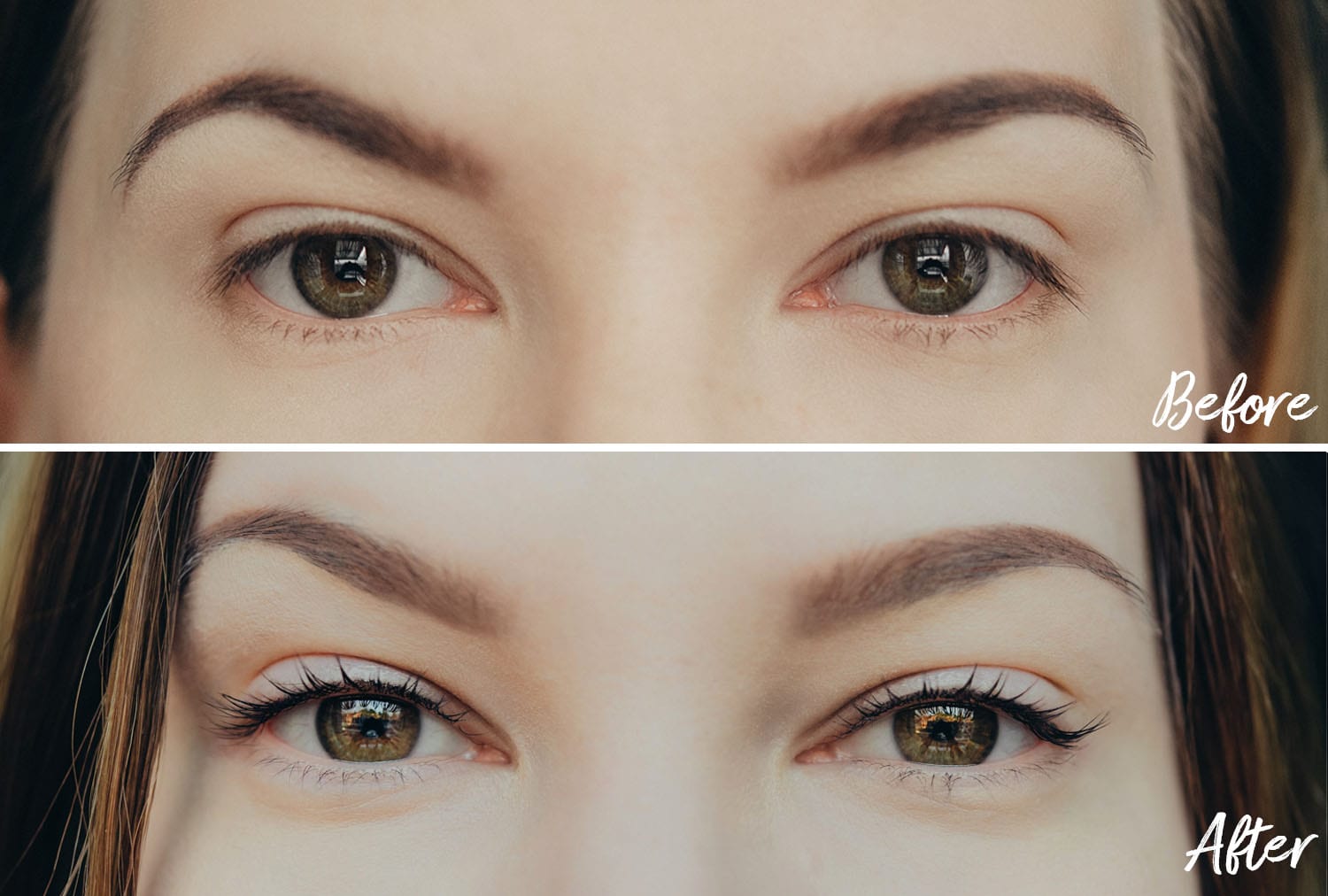 This is my result with Yumi Lashes. Big difference, right? As you can see from the before picture, my natural lashes are extremely straight. Not even an eyelash curler can usually keep them lifted for more than a few hours. That's why I absolutely love how Yumi Lashes managed to keep my lashes curved for weeks.
I wish my lashes looked like this every day! I just love the "open eye" look.
How long do Yumi Lashes last?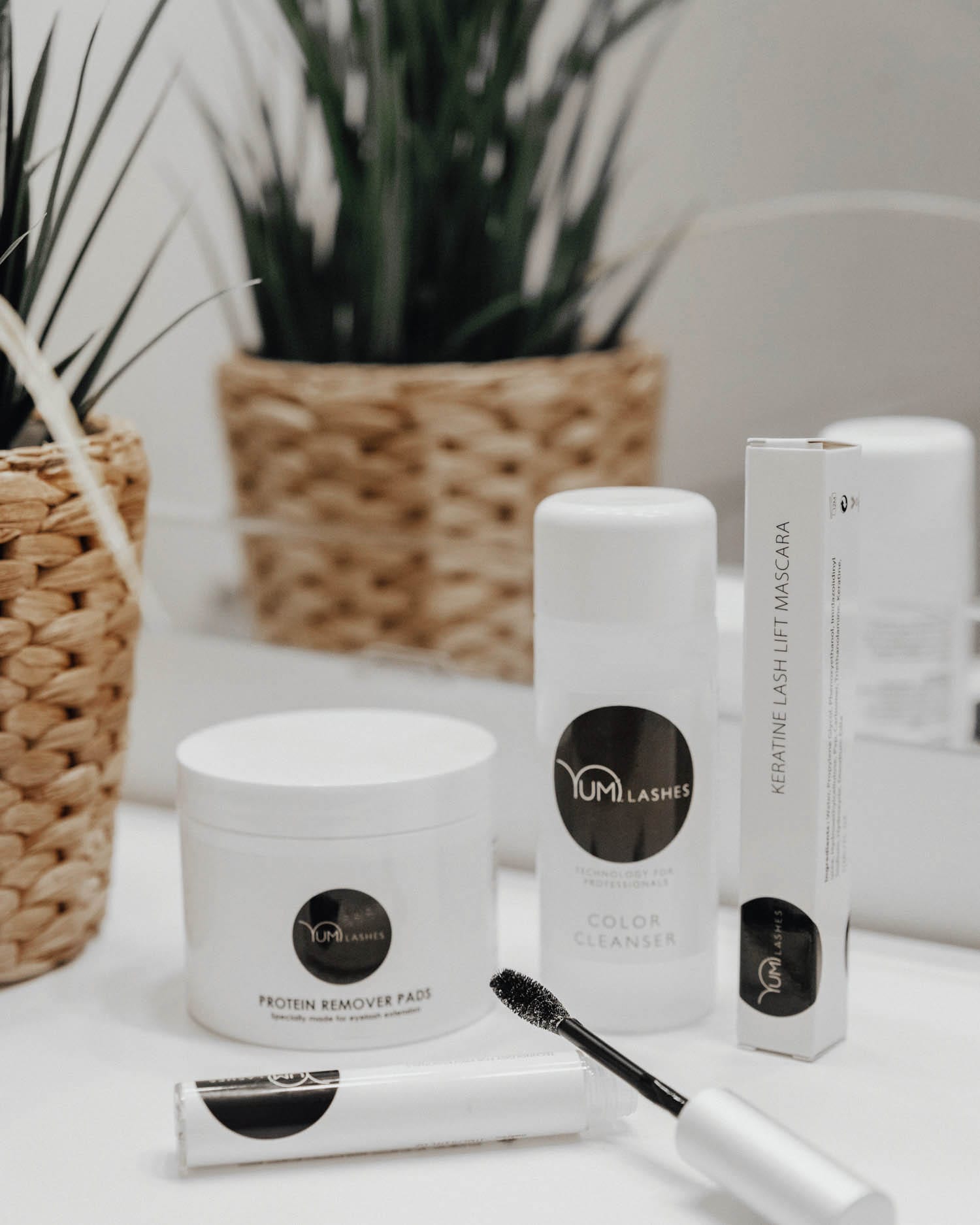 The boosting and lifting effect lasts for 5-12 weeks. The result depends on your natural eyelash growth cycle. It can also be affected by stress, hormonal changes, lifestyle and more.
For best result and effect it's recommended to use YUMILashes keratin lash lift mascara each morning and evening after the treatment. The mascara is transparent and can be used on eyebrows too.
What's the difference between Yumi Lashes and other lash techniques?

Yumi Lashes is not like any previously known procedures for the eyelashes. This is no lash curling perm or lash extension; this is a keratin lash treatment.
After only one treatment your natural lashes will improve. After 2-3 treatments (4-6) months your own will strengthen and grow to thanks to the keratin and vitamins that nourish your lashes.
Are there any disadvantages with Yumi Lashes?
It's difficult to know how long the effect will last for you. Hormonal imbalance (like the first days of your period, pregnancy, breastfeeding, menopause, stress and birth control pills) can affect the result.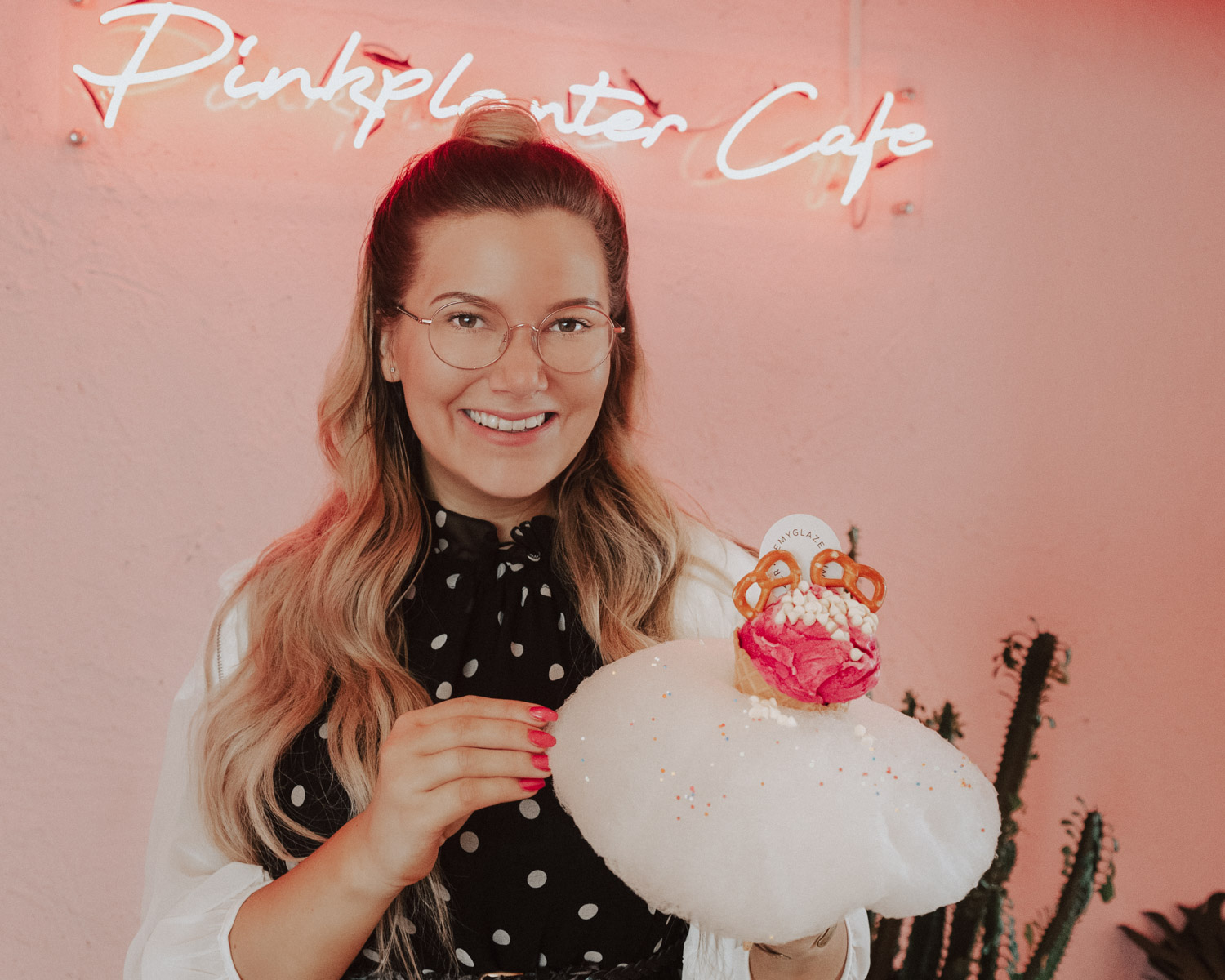 Pre-treatment procedures
No eye makeup the day of your appointment
No lenses during treatment
Post-treatment procedures
No water, mascara, steam, heavy exercising or hair washing for 48 hours after the treatment
Don't sleep with your head on the pillow the first nights
After 48 hours, cleanse your eyes and lashes every day (use an oil-free cleaner)
Review: My experience with Yumi Lashes
Even though I'm the biggest fan of eyelash extensions or just long, glamorous and dramatic lashes in general, I have to say that Yumi Lashes was a pleasant surprise.
It not only gives your lashes a lift and makes them look prettier, longer and fuller – the keratin treatment also make your lashes feel better.
I wish my eyelashes could be "Yumilicious" every day. The only downside, I think, is that it is a fairly expensive treatment and that, of course, the result depends on your own lashes. Yumi Lashes works with what you have. My lashes are extremely straight and quite short so my Yumi lashes looked very natural. I used the keratin lash lift mascara each morning and evening and only applied mascara on top for festive occasions, but the result lasted for around six weeks.
After that, I got back to using my eyelash curler and mascara again. So I guess the question is if Yumi Lashes is worth the price?
I would say totally! If you want to enhance your own lashes, skip mascara or just get a beautiful and natural "open eye" look while still taking care of your lashes, I'm sure you will love Yumi Lashes.