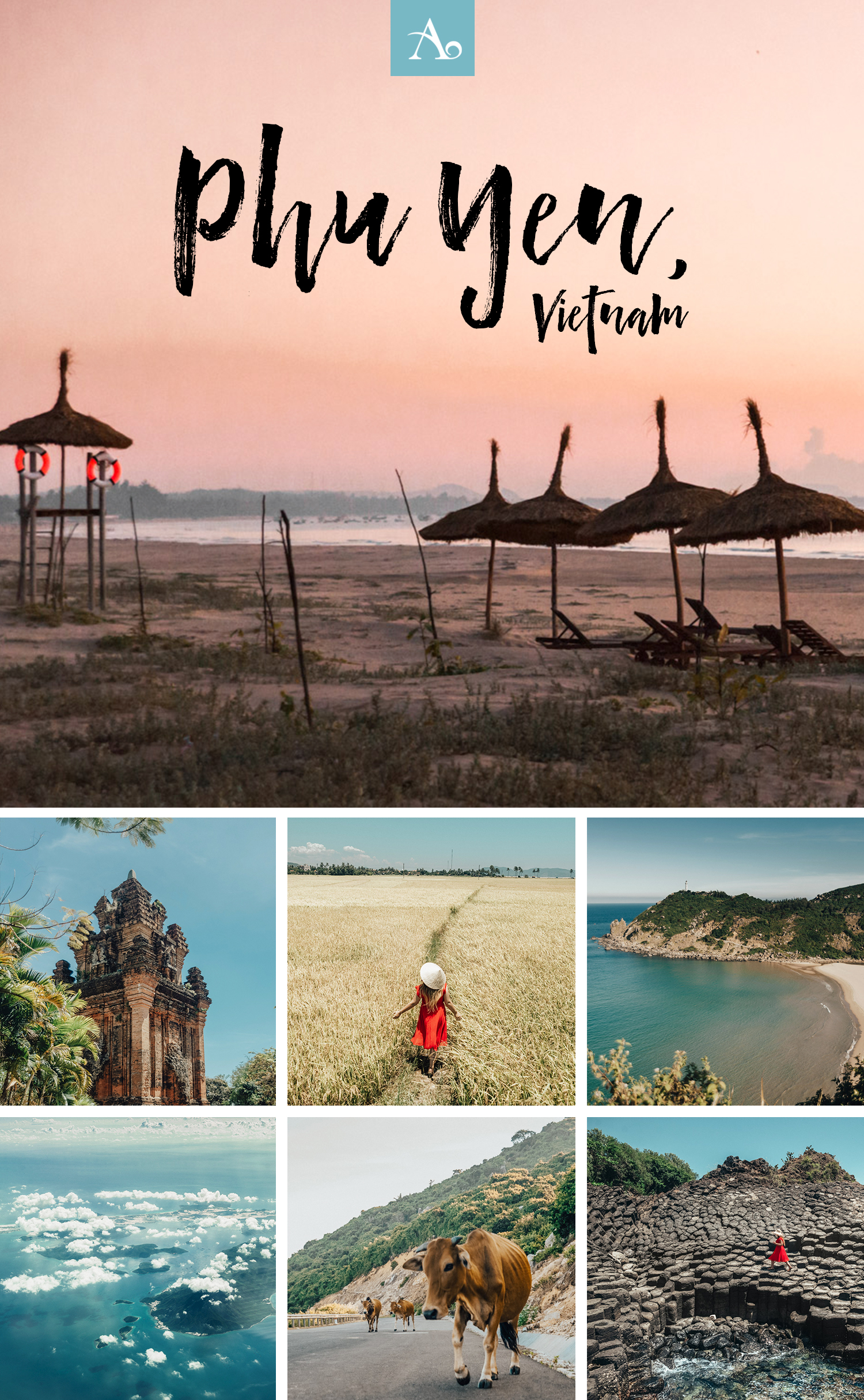 Hurry up before the rest of the world catches on! Here are 13 awesome reasons to visit Phu Yen in Vietnam. Enjoy untouched tropical beaches, magical sunrises and discover fascinating places – like Vietnam's own Giant's Causeway.
After having visited Ho Chi Minh City, I got to experience Phu Yen as part of a post-tour organized by ITE HCMC, Mekong's largest travel event. We were only in Phu Yen for two days, but we still managed to see a lot – all in a very relaxing pace.
While HCMC is an action-packed, never-sleeping and wonderfully chaotic city, the Phu Yen province is the total opposite. It's so peaceful and relaxing.
13 REASONS TO VISIT PHU YEN, VIETNAM
1. Phu Yen is a hidden gem in Vietnam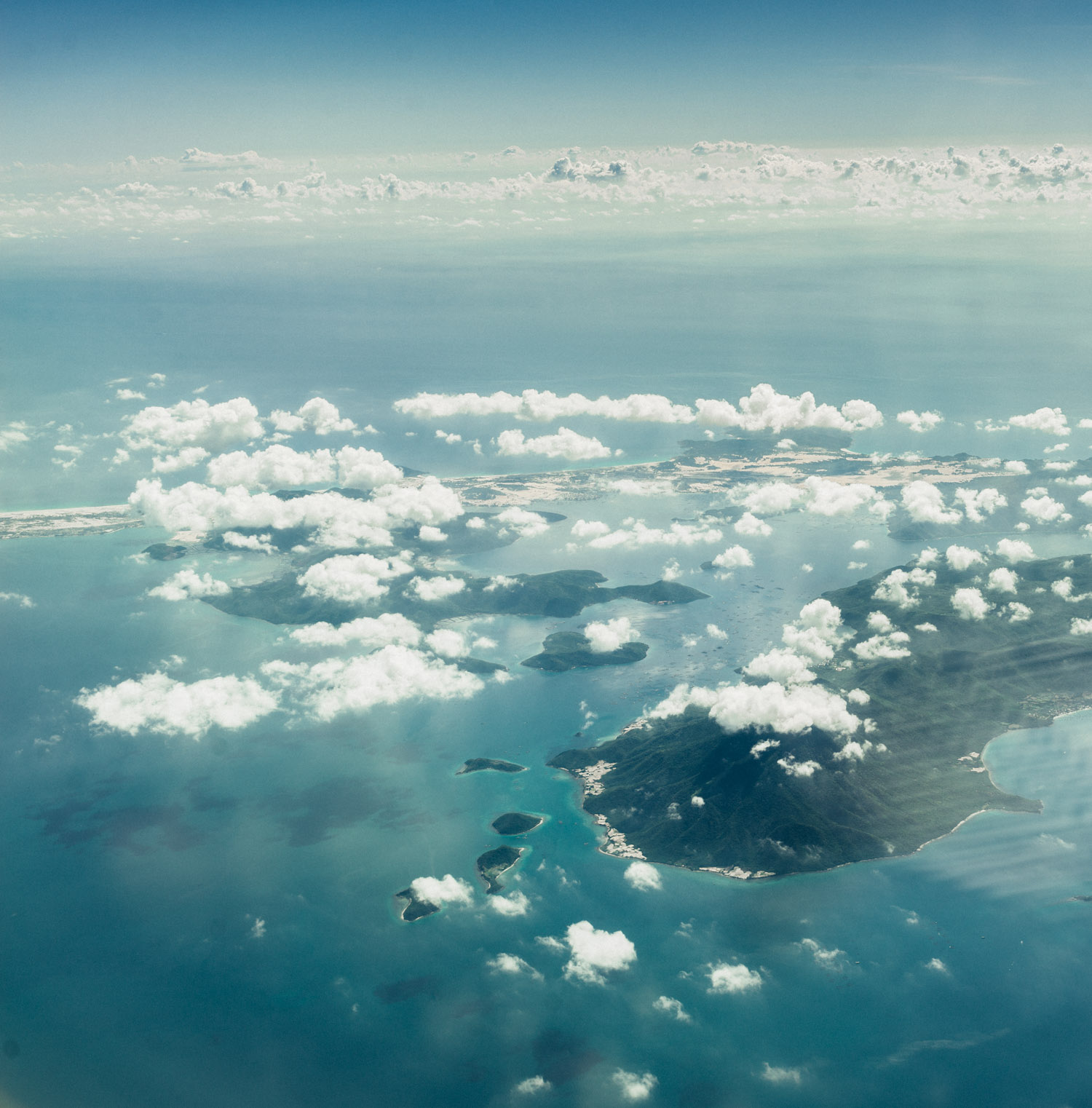 Compared to well-known tourist destinations in Vietnam like Hanoi, Ho Chi Minh City, Ha Long Bay, and Sapa, Phu Yen is still an undiscovered part in Vietnam. That is also the best reason why you should visit Phu Yen now. Before lots of tourists find their way here.
Right now it's not uncommon that beaches and roads are empty of people and traffic (except cows). Add lots of sun, beautiful scenery, friendly people, fantastic seafood and Phu Yen is perfect for visitors who want to experience the wonders of Vietnam without getting lost in crowds of tourists.
We took a one hour flight from HCMC to Tuy Hoa, the largest city in Phu Yen.
---
---
2. Admire the Natural Wonder Ganh Da Dia Reef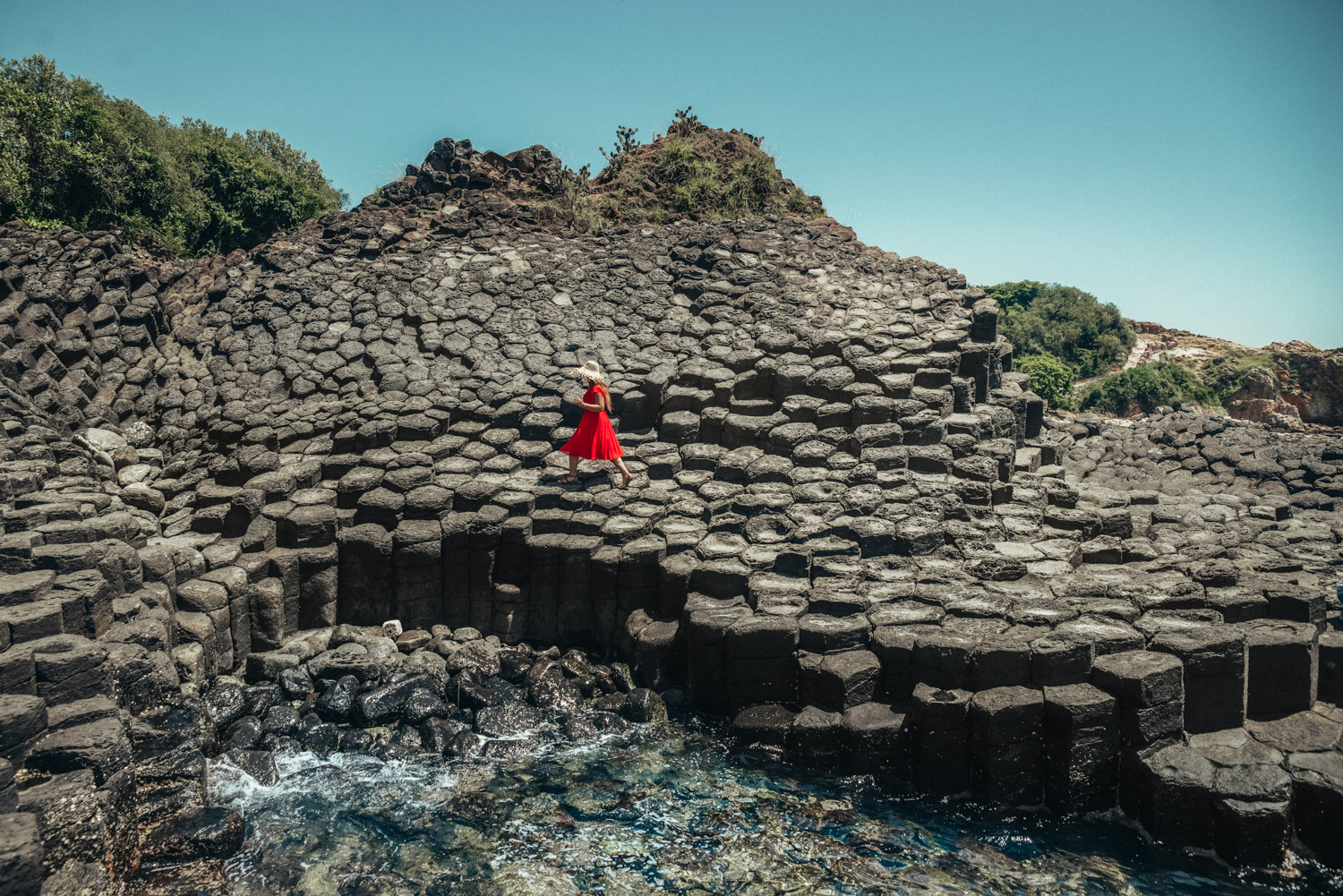 One thing you can't miss in Phu Yen is visiting Gahn Da Dia Reef. This place is unbelievable. I bet you've already heard about the famous Giant's Causeway in Northern Ireland? Gahn Da Dia Reef is Vietnam's similar natural masterpiece.
It's a geologic wonder with thousands of bountiful rocks stacked together in surprising columns. This organized rocky landscape was formed by volcanic eruptions millions of years ago. The molten lava met the cold ocean, and as the lava cooled this magnificent phenomenon was created.
Unlike other places in Phu Yen, this place can be quite crowded. People come from all over the world to see Da Dia Reef. But it's still easy to take great pictures and admire the views. Just remember to bring water, sunscreen and a hat as it can be scorching hot.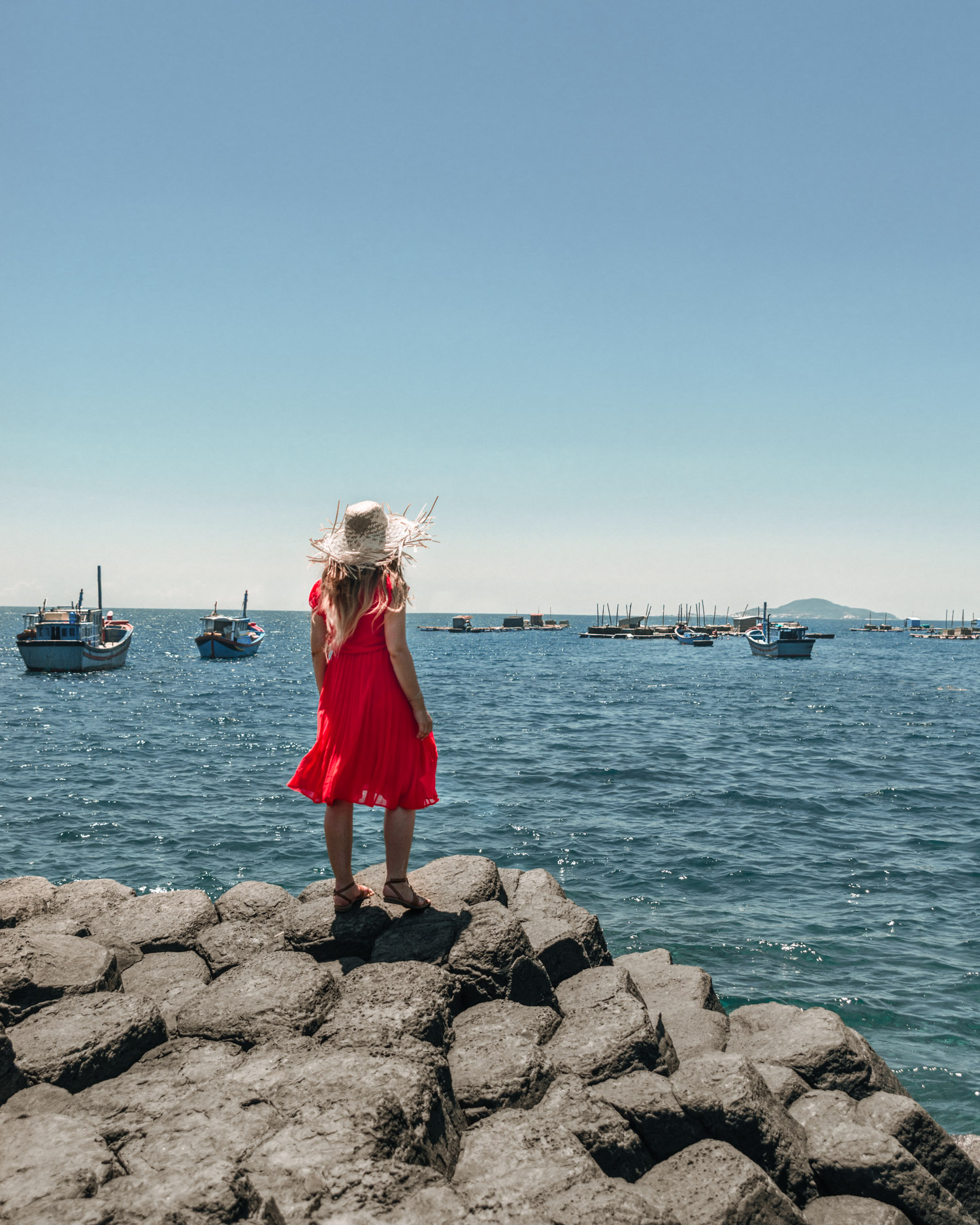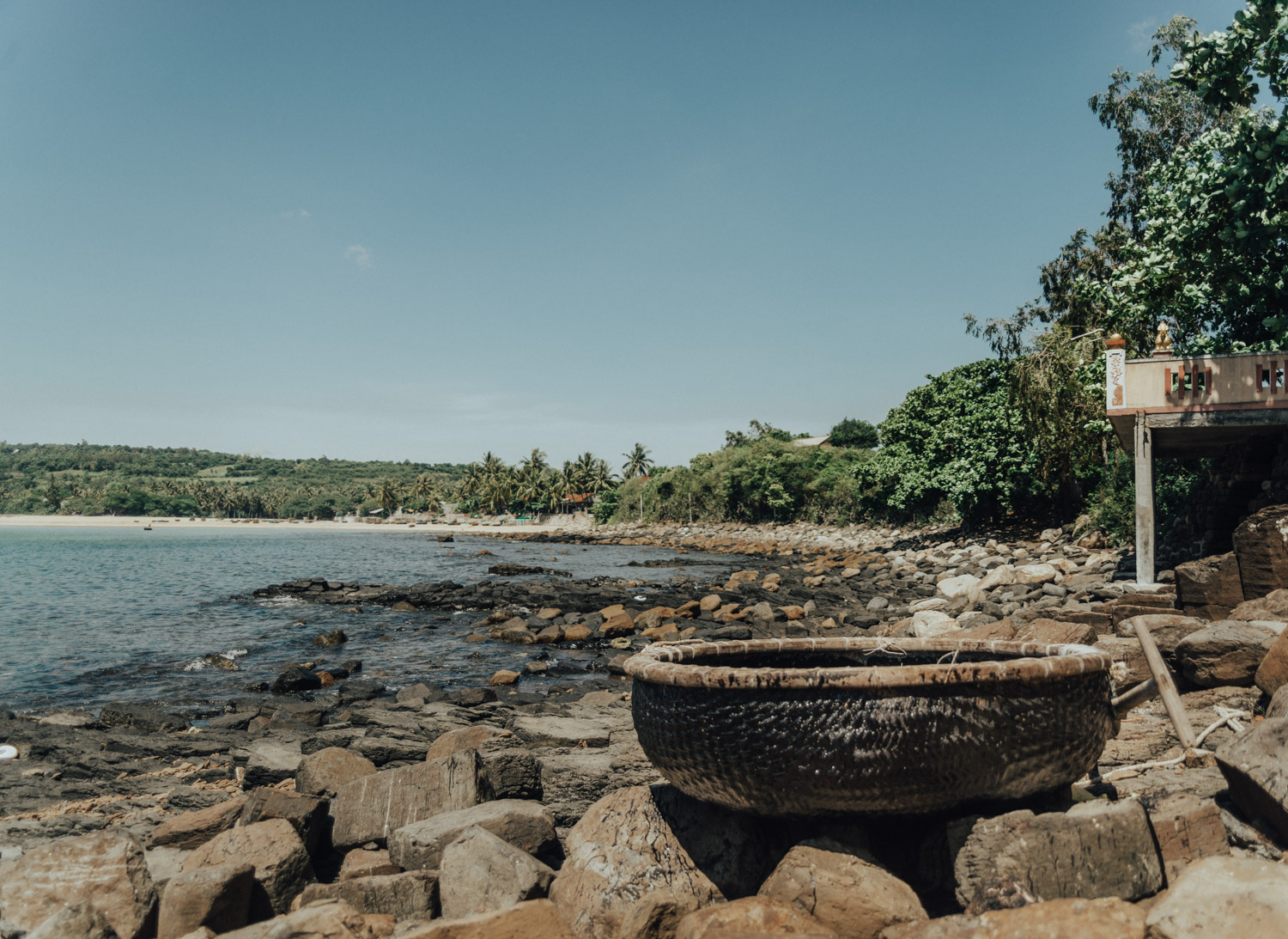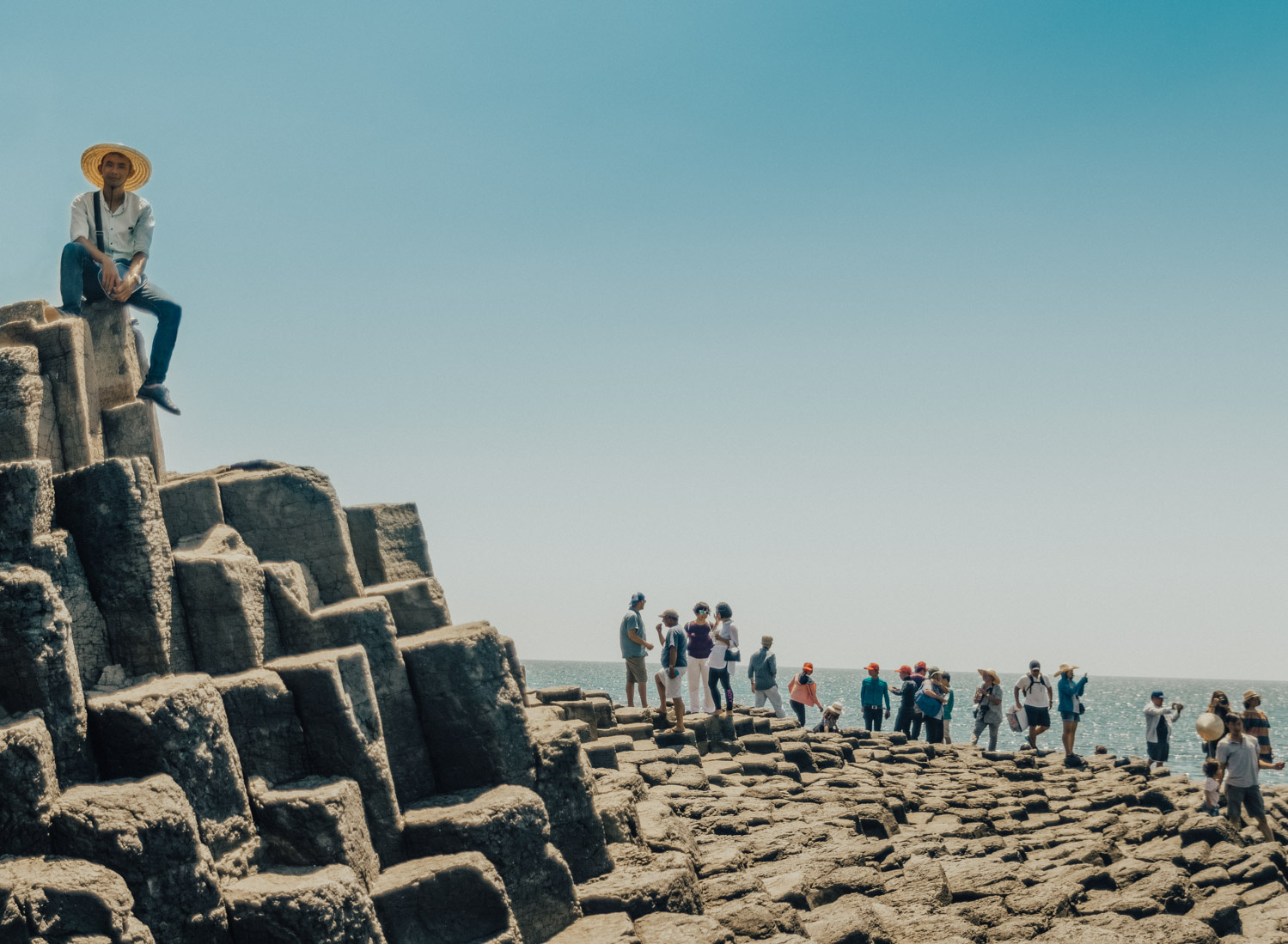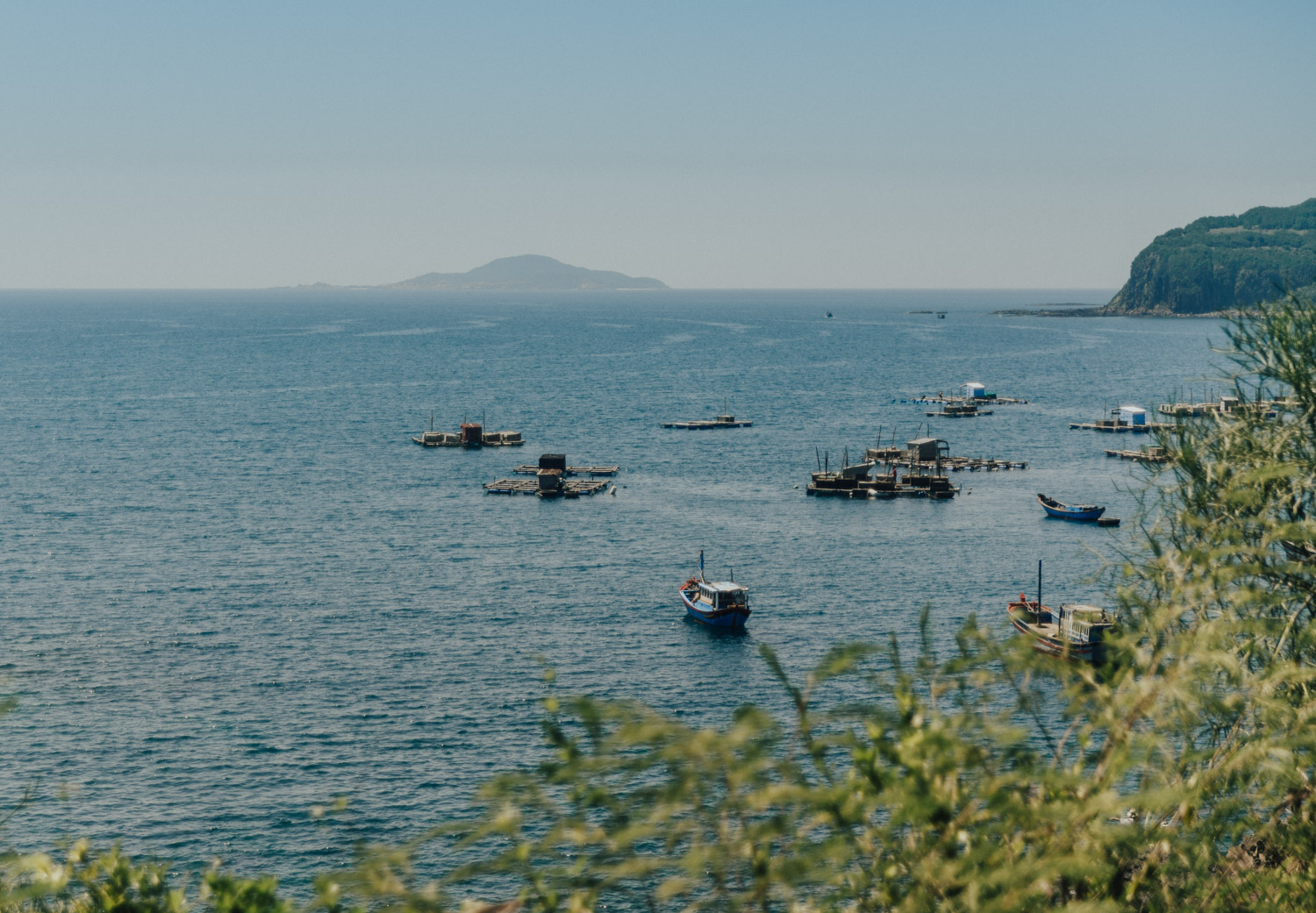 3. You Can Have a Beach for Yourself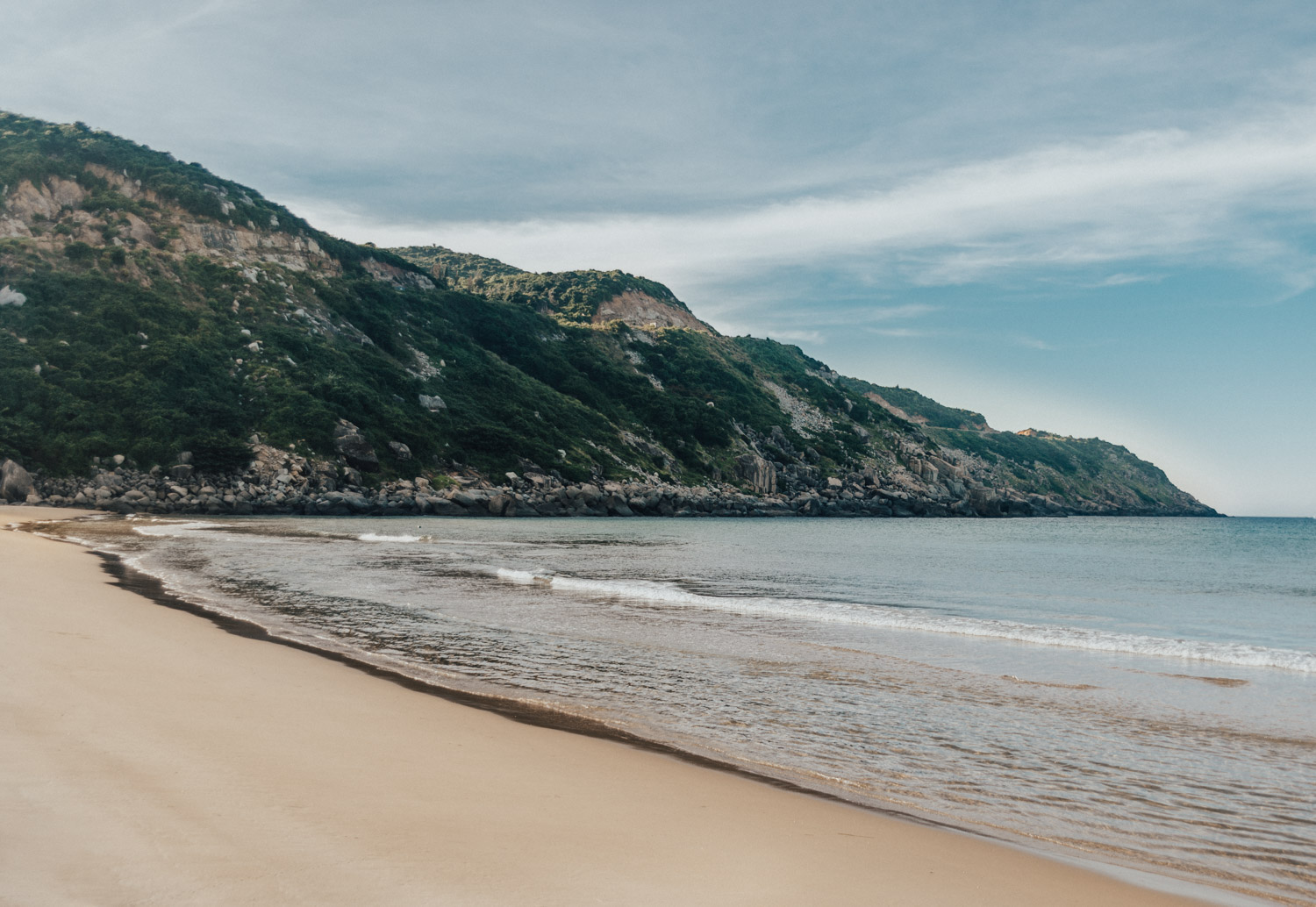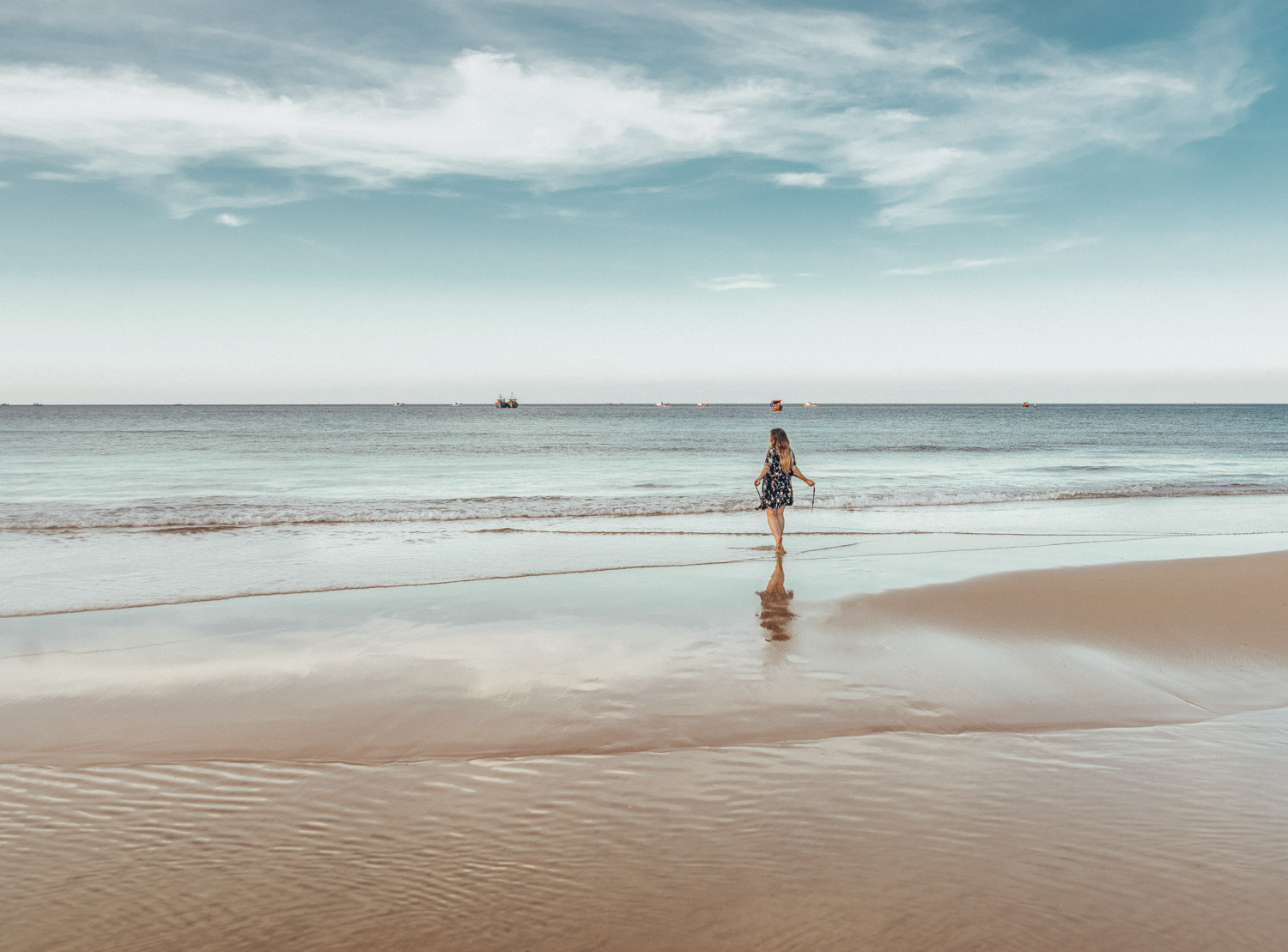 If you are dreaming of a quiet beach vacation away from all the tourists, you should definitely consider Phu Yen. It's even possible that you will get a beach just for yourself. Just look at the untouched sand above. Inviting, right?
I think Phu Yen is like a hidden paradise with its lovely stretch of coastline including everything from honey-colored beaches and long peninsulas to secluded bays, rugged islands, and dramatic bluffs.
Just check out Bai-Mon Beach, Tuy Hoa Beach or Bai Xep beach, and you can leave the stress and crowds behind and vacay in peace.
4. Admire the Beautiful Nhan Tower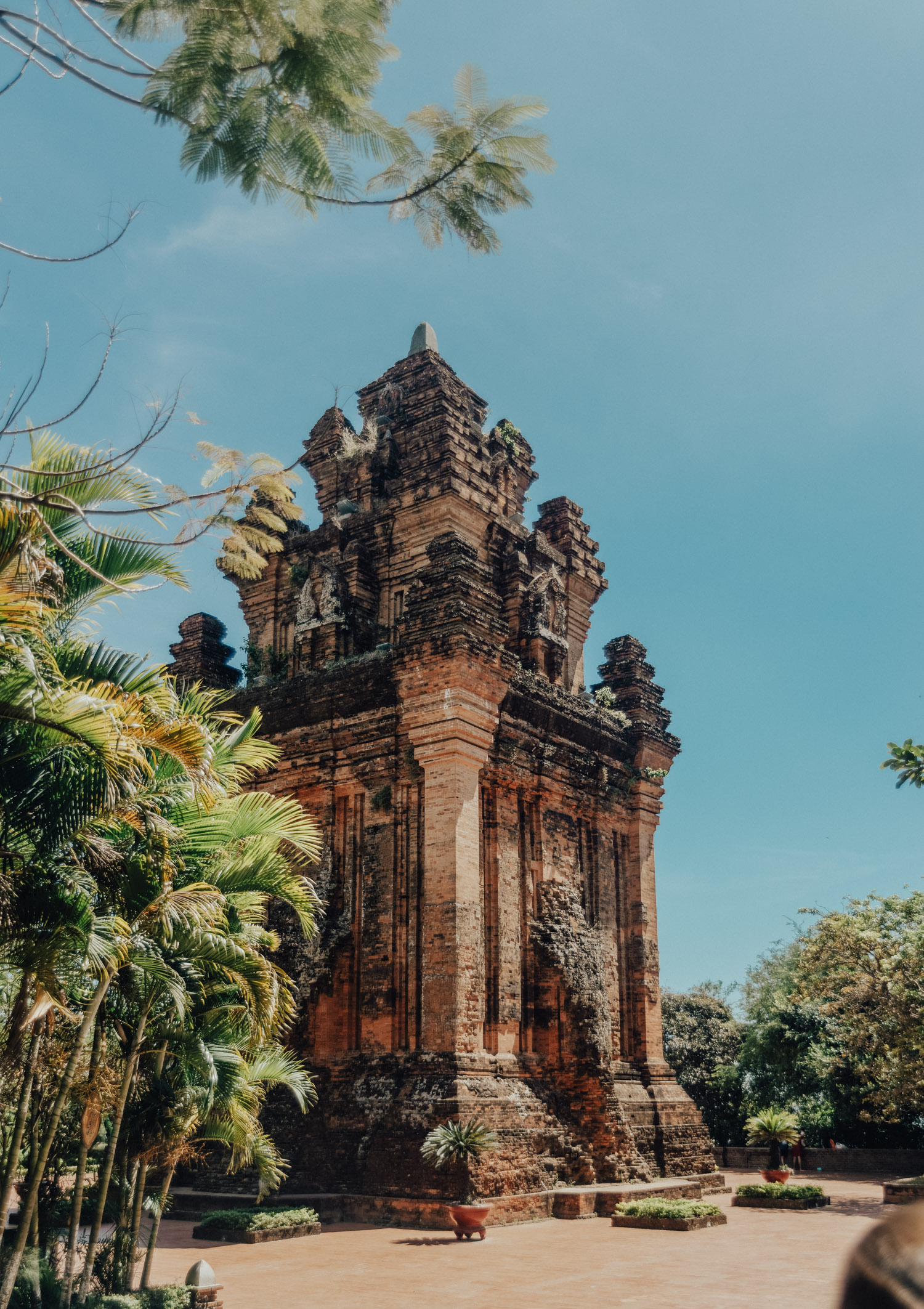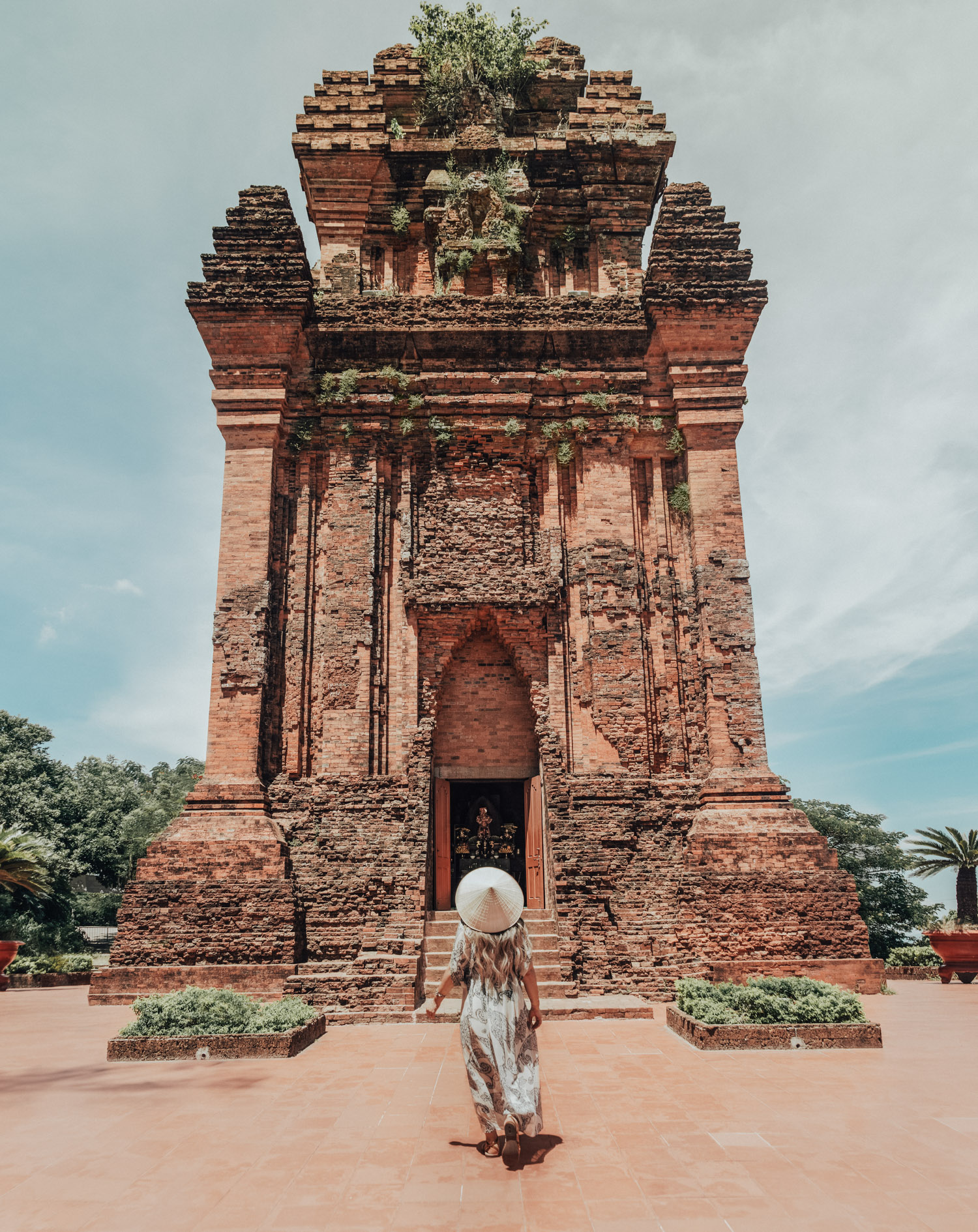 Another thing you can't miss in Phu Yen Province is visiting the impressive 12th century Nhan Tower in Tuy Hoa City. The tower is perched on top of a hill near the Nhan mountain and stands, as a proud reminder, of the city's original founders, the Champa people.
Head up here to admire the ancient worshipping place, take some photos and enjoy the views over the city.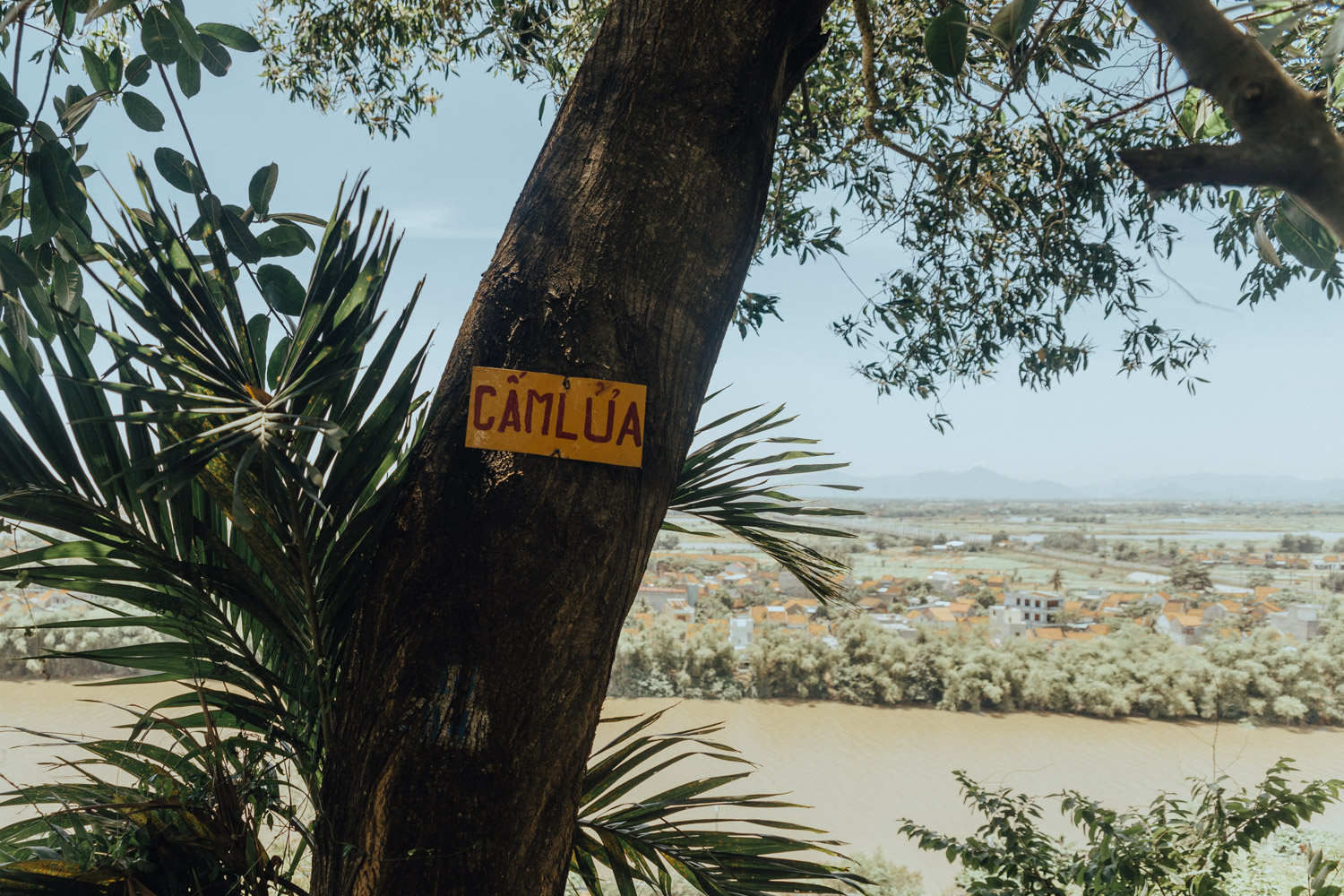 5. Discover Đài Tưởng Niệm Núi Nhạn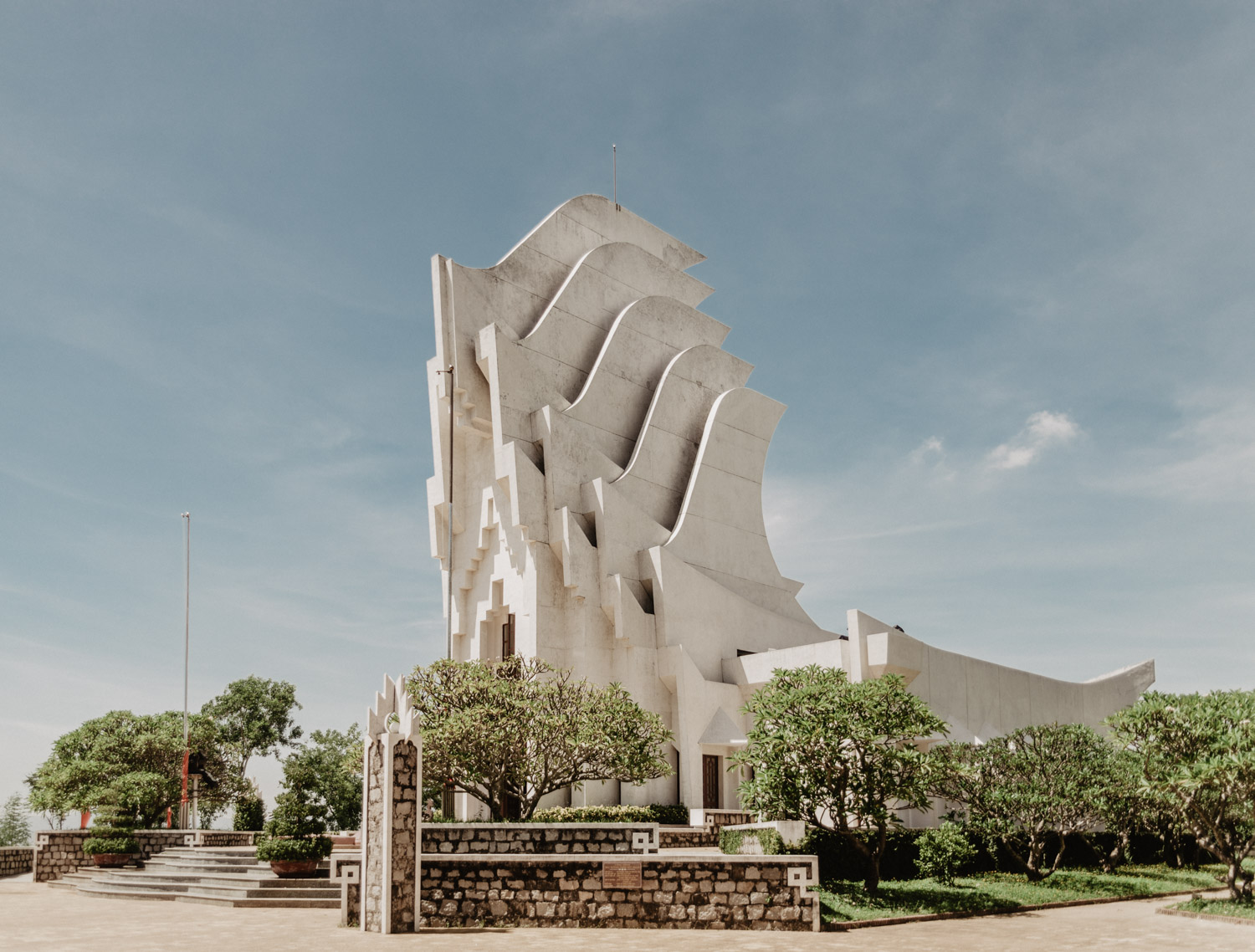 If you are visiting Nhan Tower, you might as well go and see this cool futuristic building that is located just nearby (see the photo below). I have no idea what this building is called in English, but it's a local history museum, and it's called Đài Tưởng Niệm Núi Nhạn in Vietnamese.
It wasn't open when we were there, but I definitely thought this was worth seeing as this futuristic piece is such a stark contrast to the ancient Nhan Tower.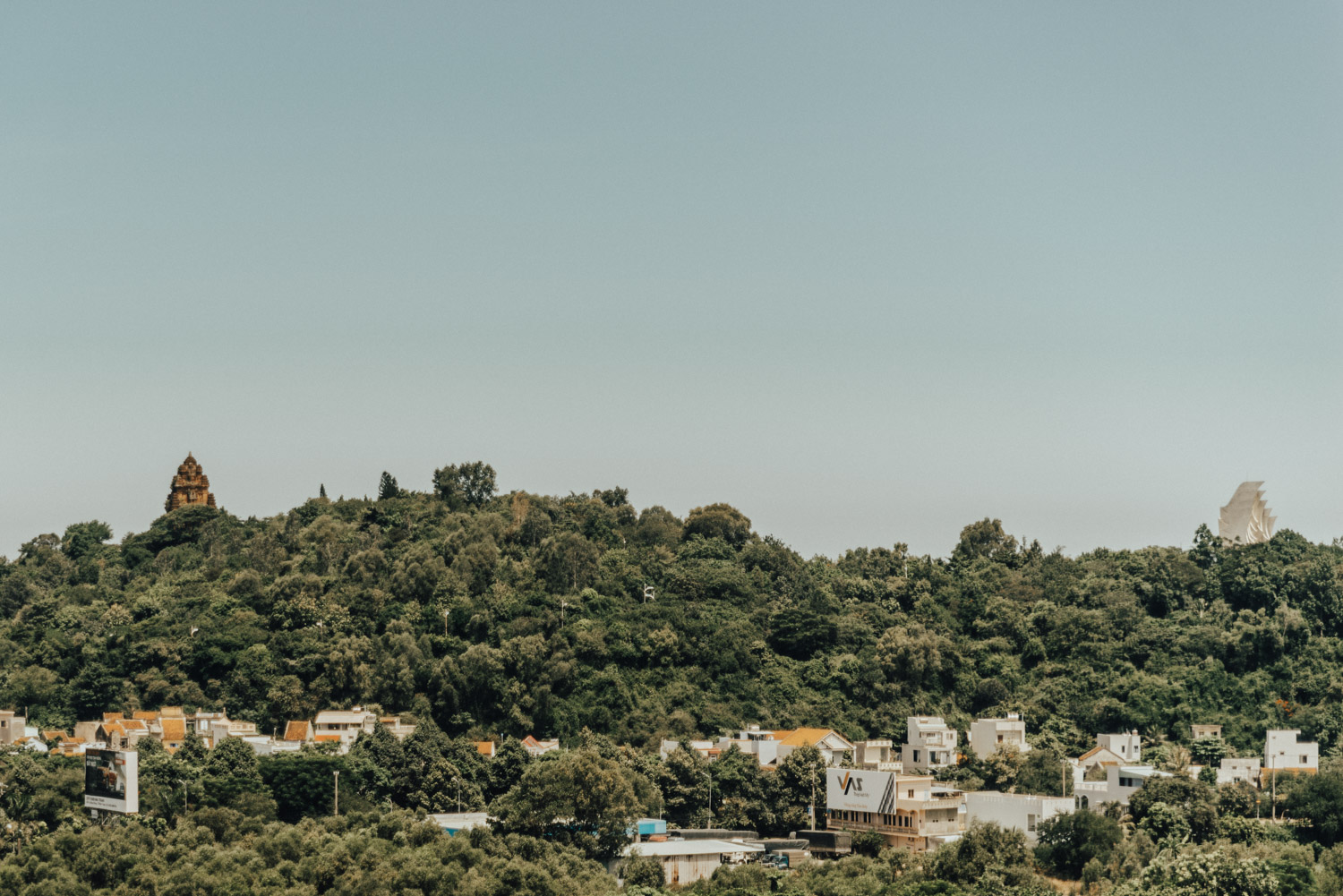 6. Visit Bai-Mon Beach & Mui Dien Cape Lighthouse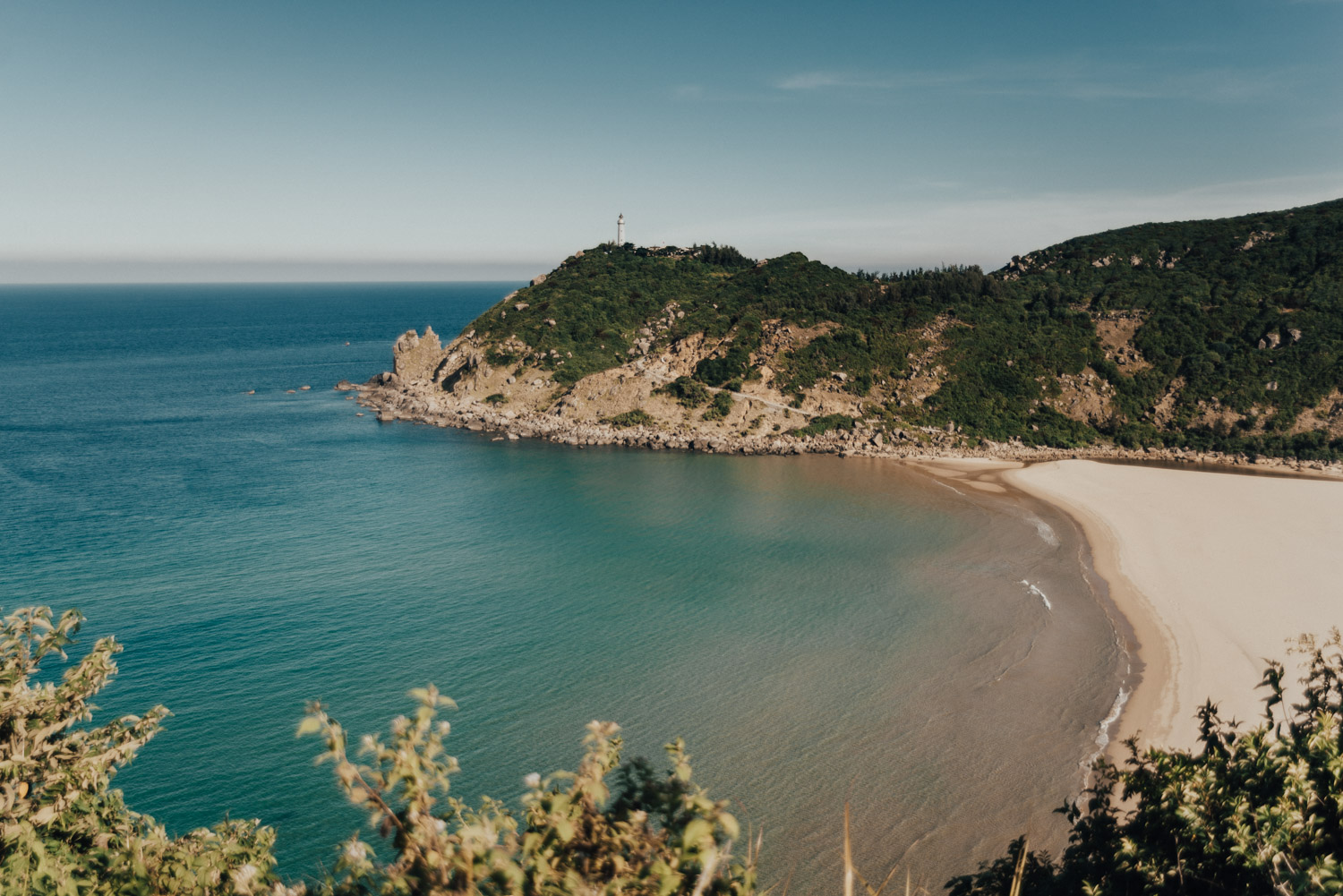 Talk about a hidden gem! Bai-Mon Beach is nestled in a cove beneath a lighthouse. It should totally be on your bucket list in Phu Yen. The beach is well-known to locals but has not made it into many travel guides yet as there are no touristic services at all. But if you don't mind the 45-minute drive from Tuy Hoa you will fall in love with this wild paradise.
It's so peaceful and relaxing. I mean, crystal clear water, stunning untouched sand dunes, and surrounding lush hills? It looks like a postcard!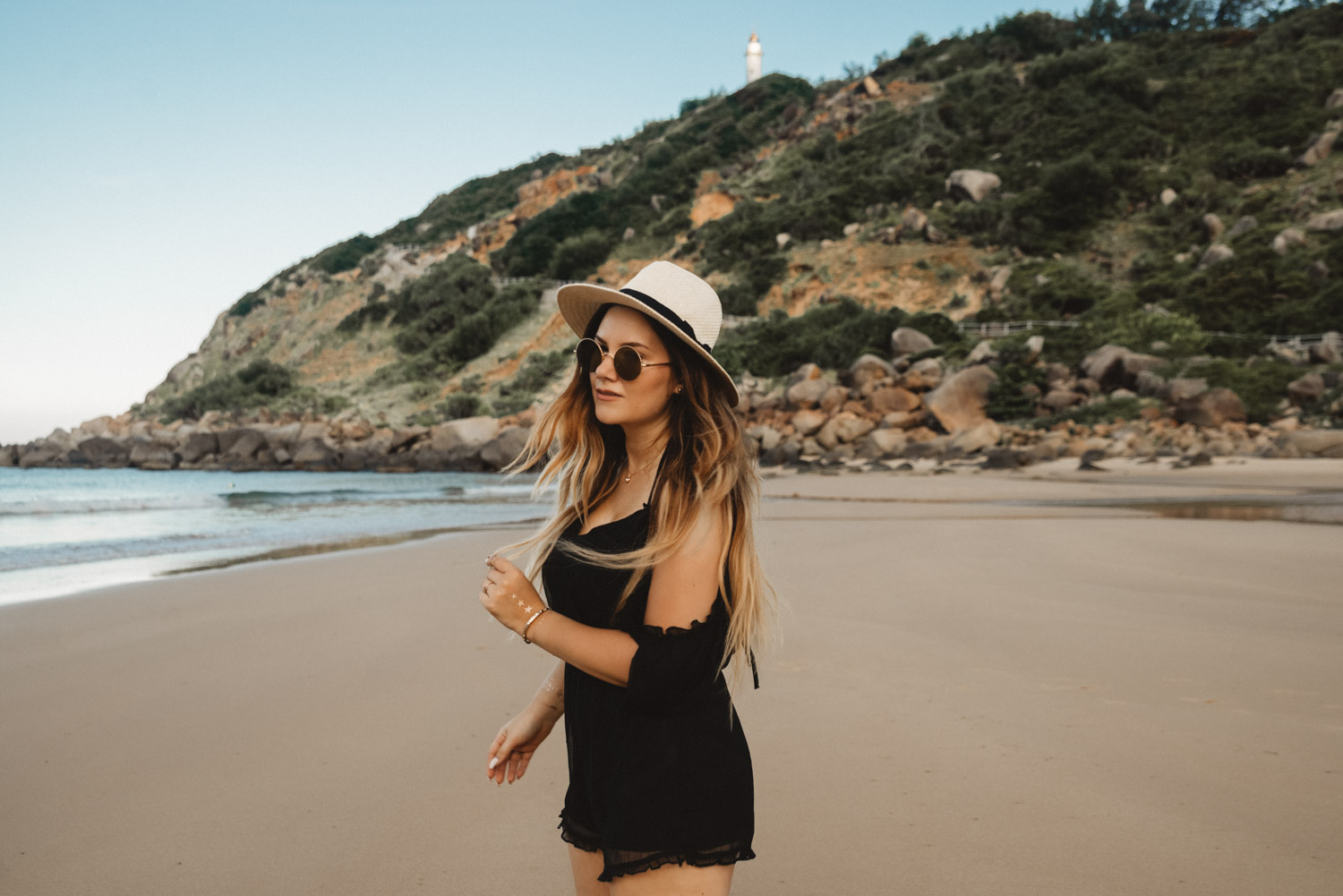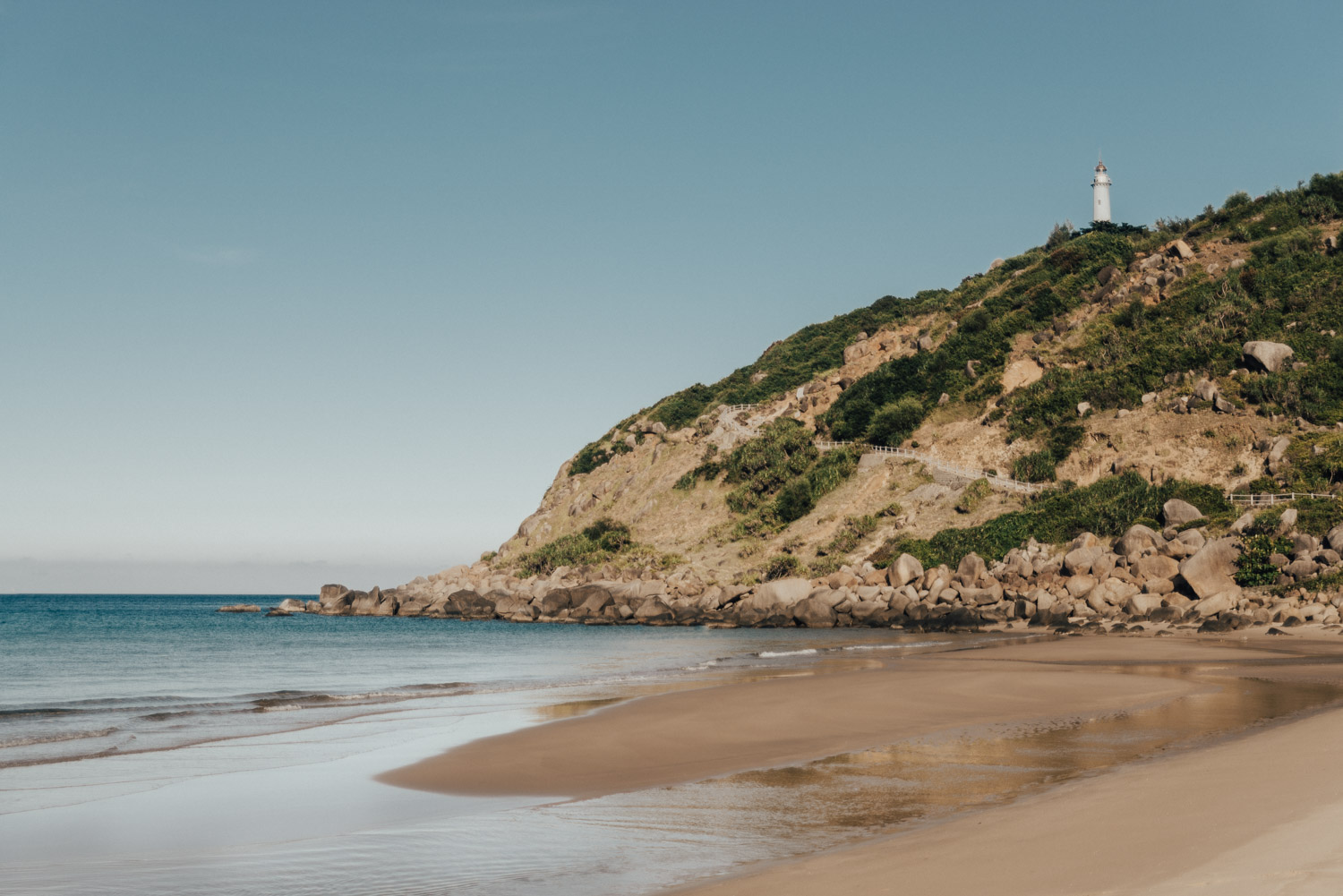 7. The Wheat Fields are Picture-perfect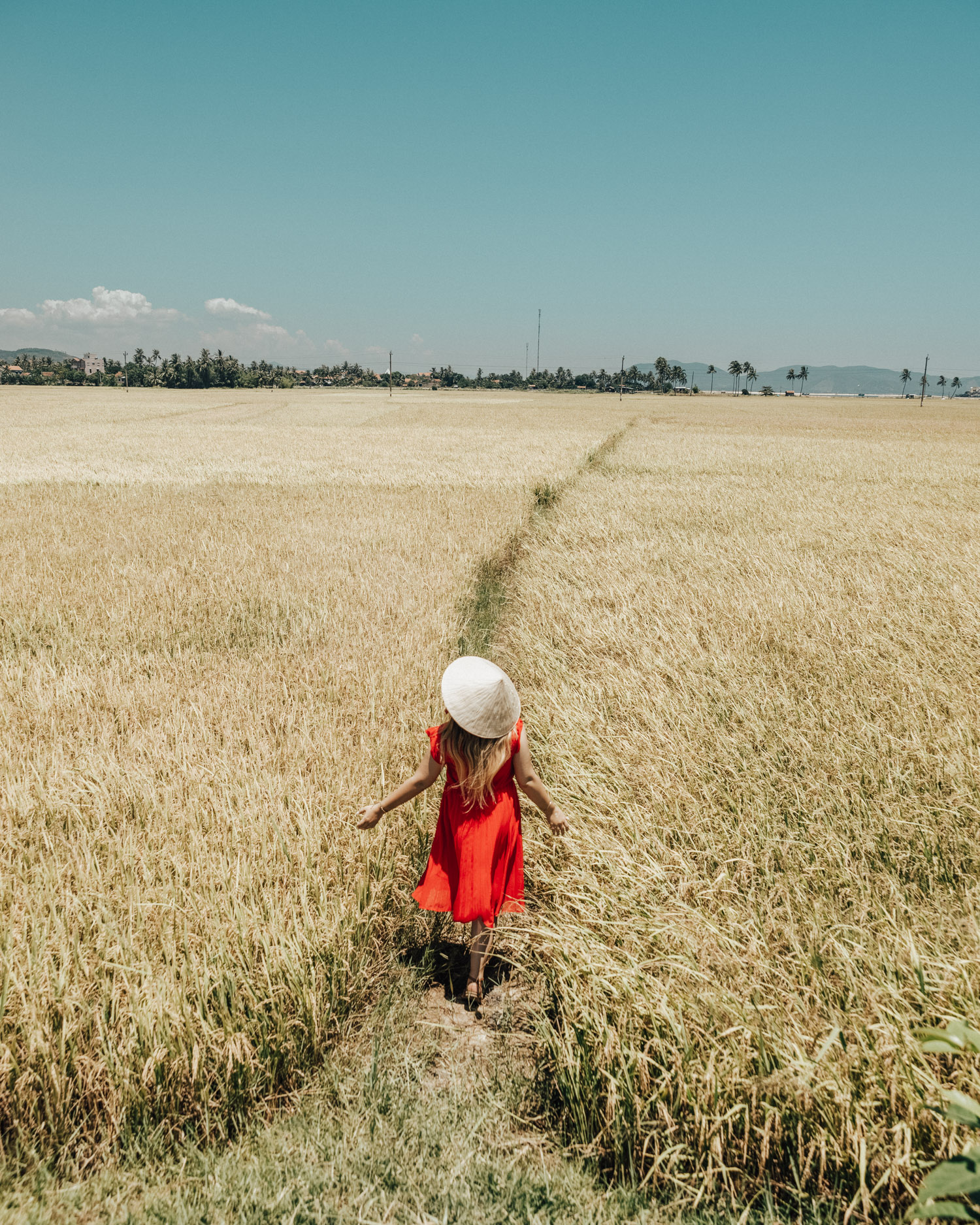 I'm crazy about all kinds of fields. Lavender, tulips, sunflowers … name a picturesque field, and I wanna be there. When driving in Phu Yen, you will see picture-perfect wheat fields with mountains and palm trees in the backdrop. It's so pretty!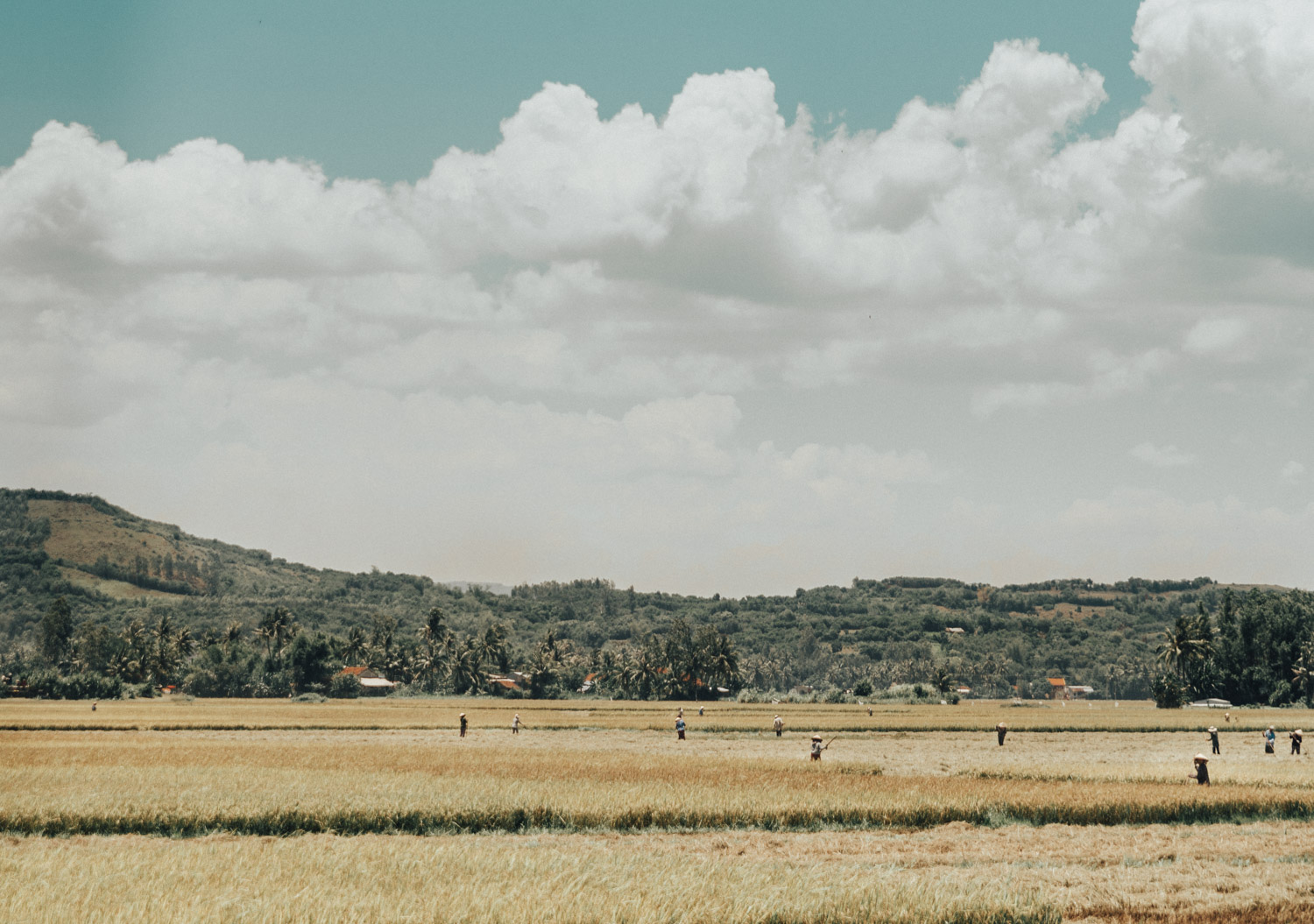 8. The Sunrises in Phu Yen are Magical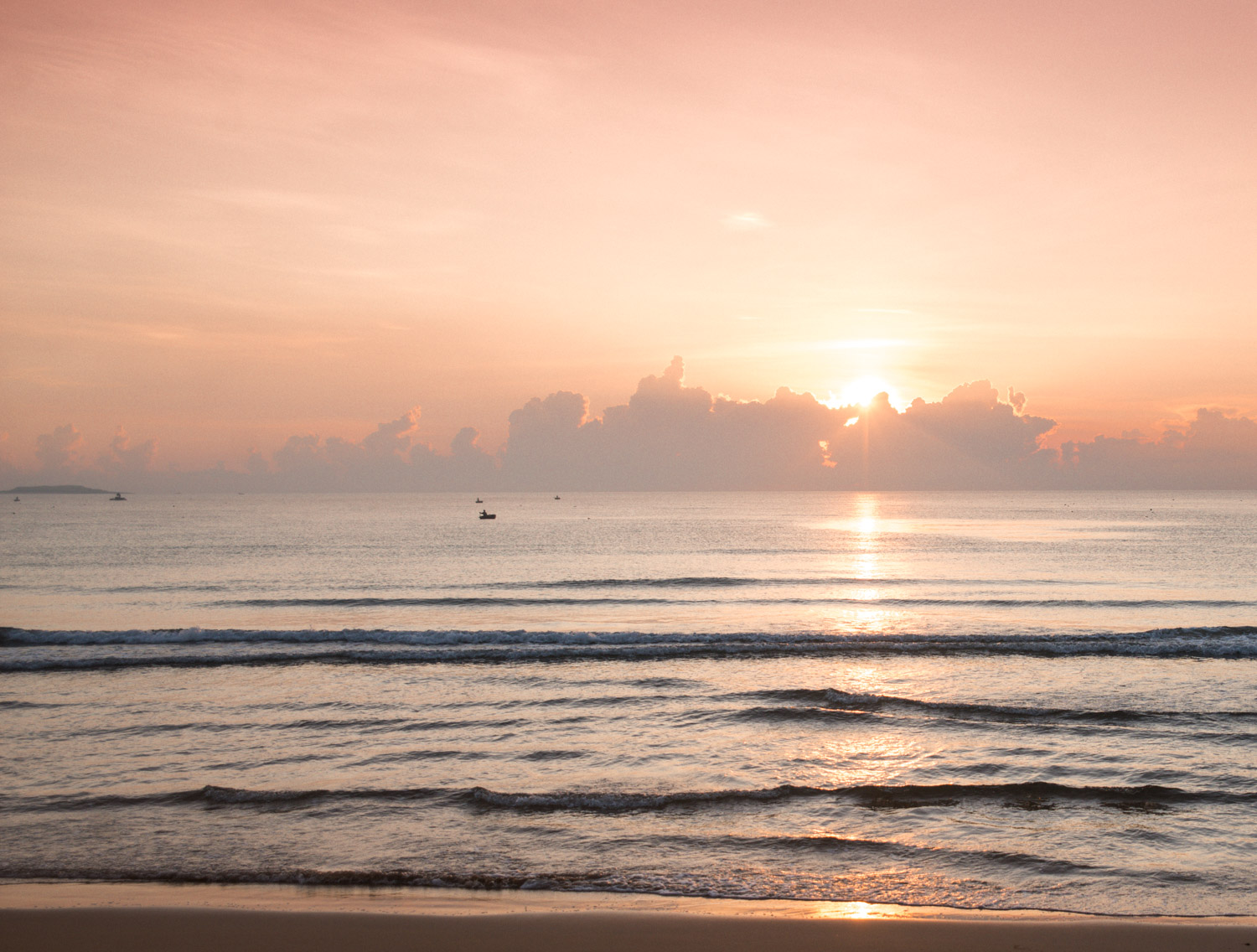 Sunrises can often be magical, and even more so in Phu Yen. Why you ask? Because there are so many early-risers, especially fishermen out at sea.
Watching these traditional Vietnamese fishing boats quietly gliding on the sea, and seeing the sunrise coloring the landscape is so worth the early wake-up call. If you are lucky, you might even spot some cows strolling along the beach.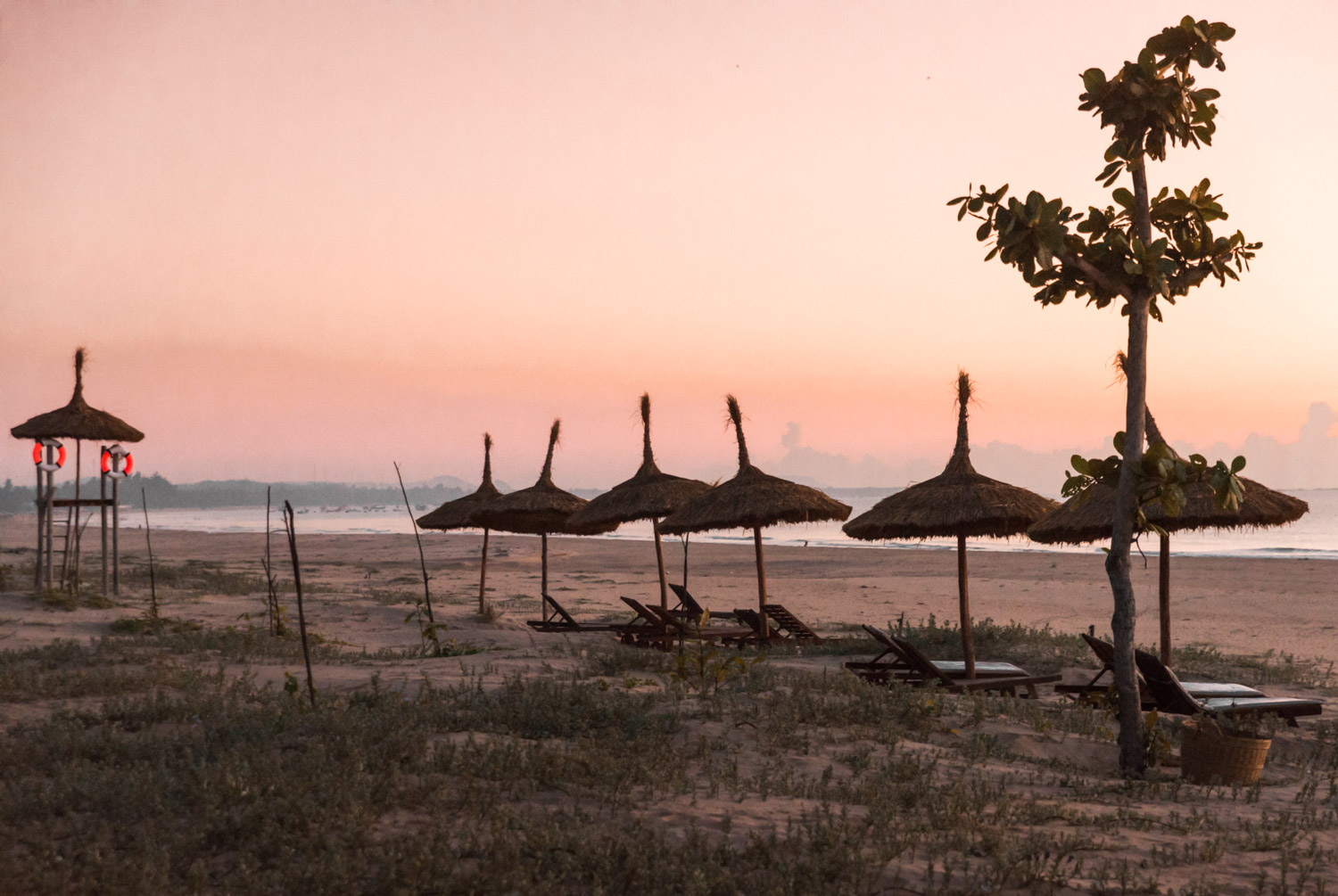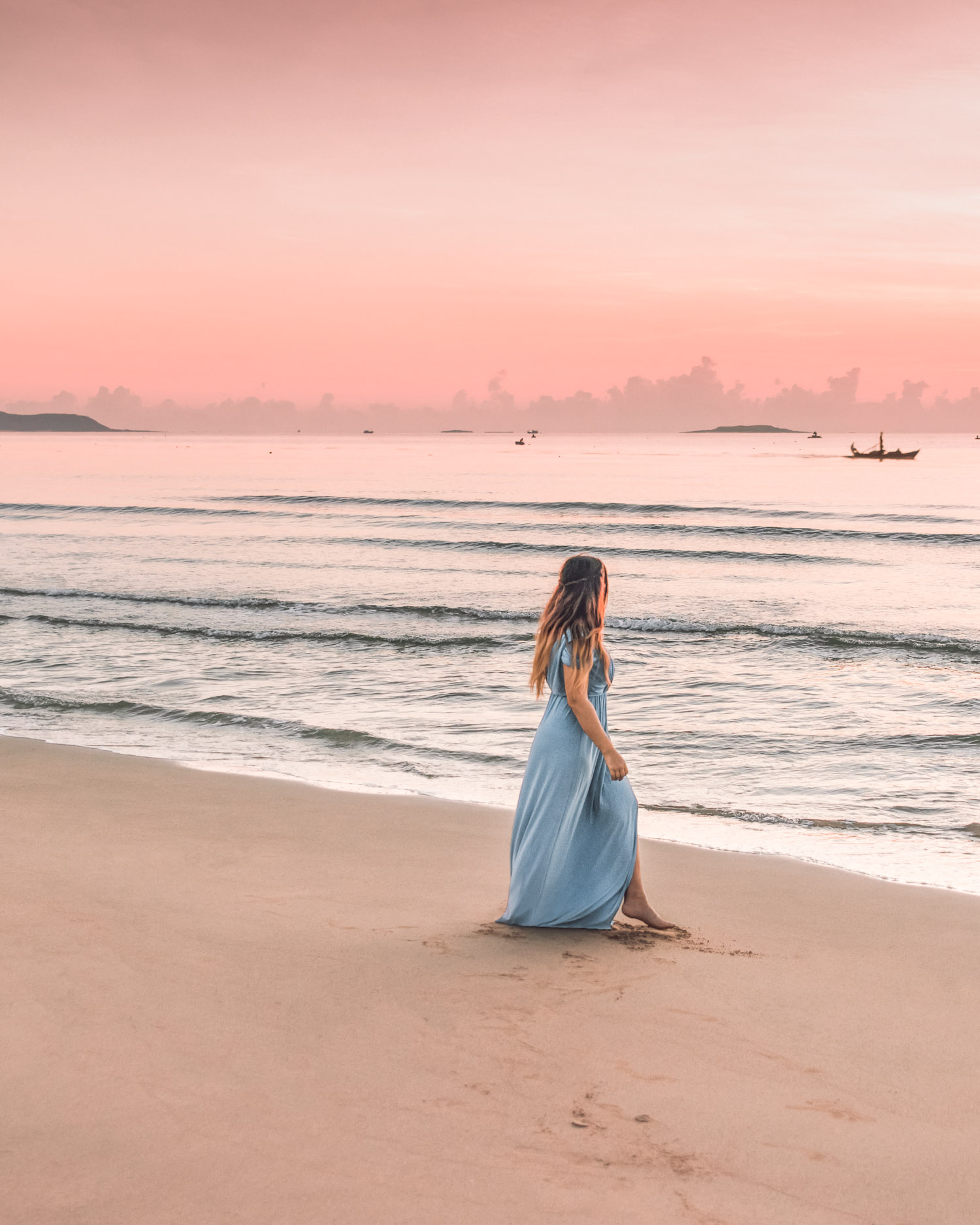 9. Cows are Everywhere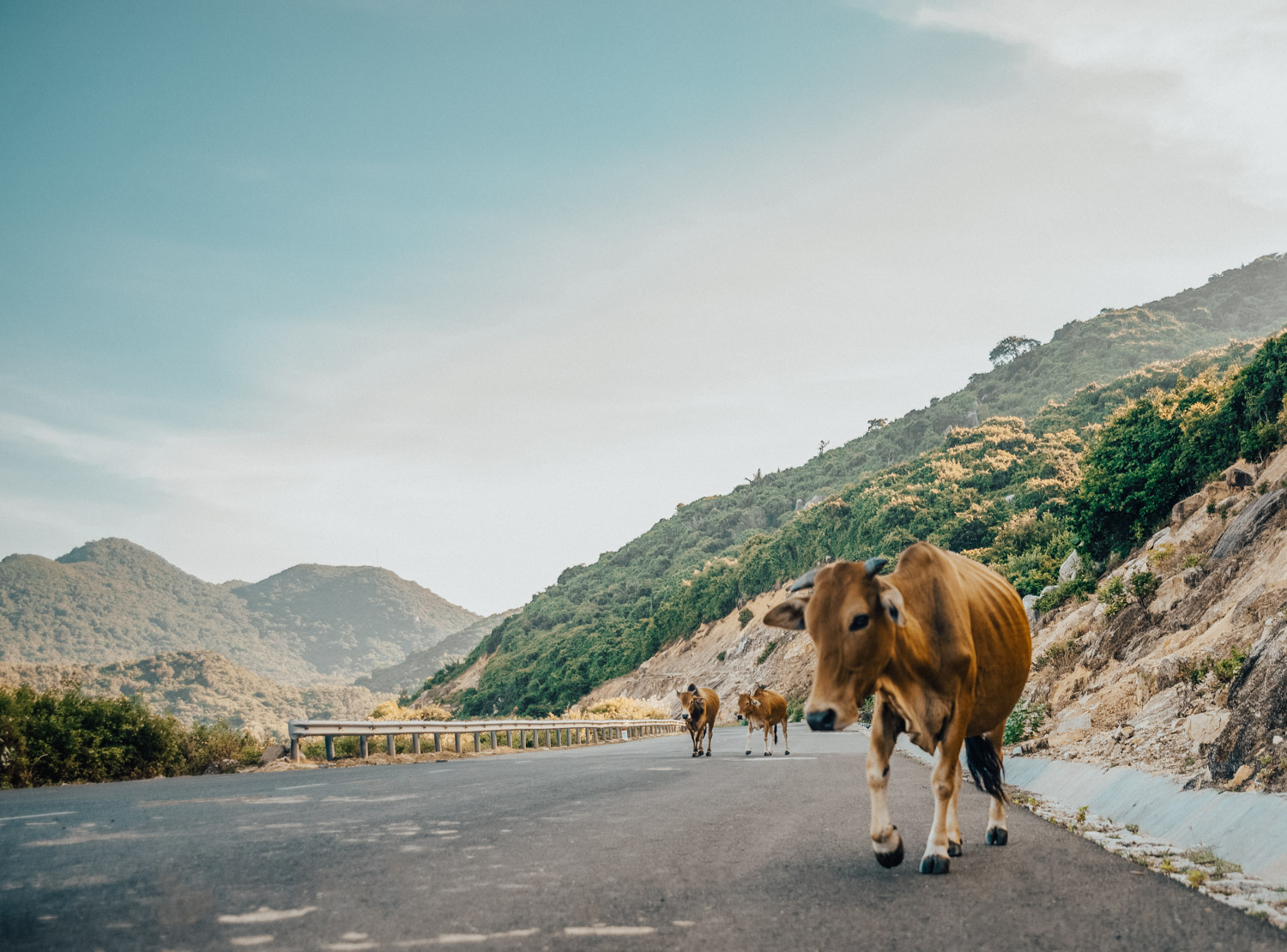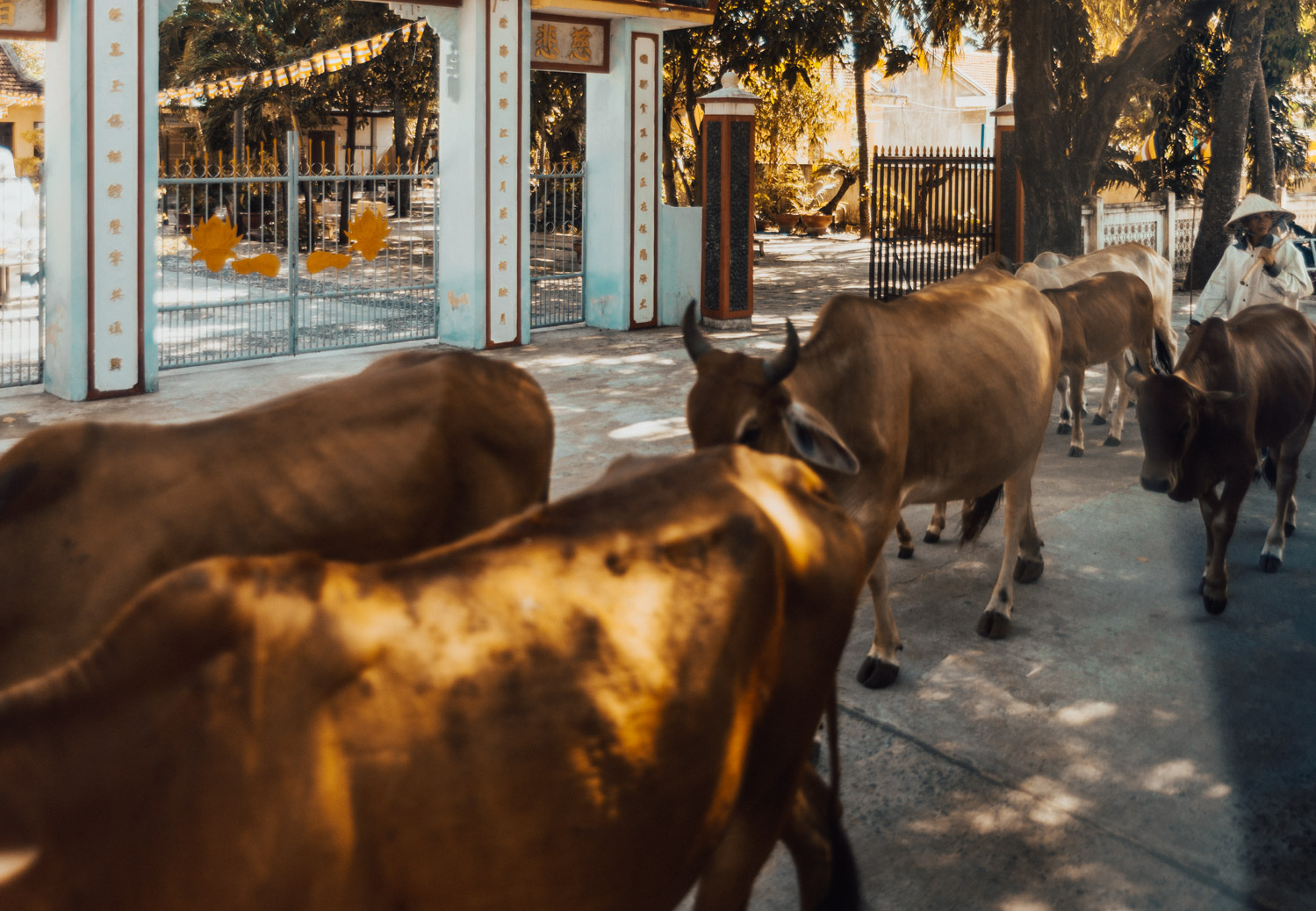 Is this not a great reason to visit Phu Yen? If you also think cows are the cutest ever you will be so happy in Phu Yen. I saw cows everywhere! On the road in the mountains, strolling on the beach during sunset and taking a walk across a city street.
Wherever I spotted them, I smiled big. Cows make me happy.
10. Relax in Vietstar Resort & Spa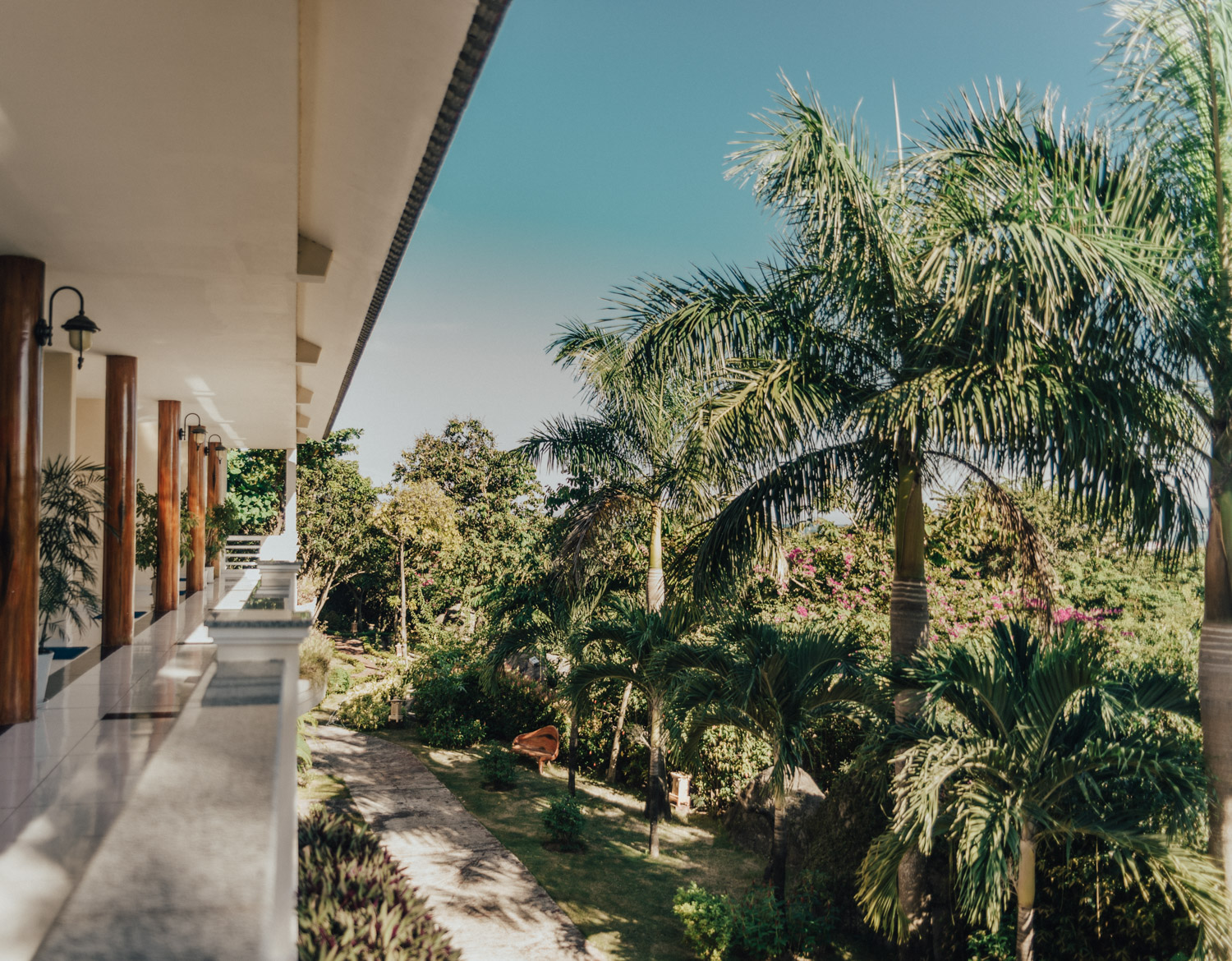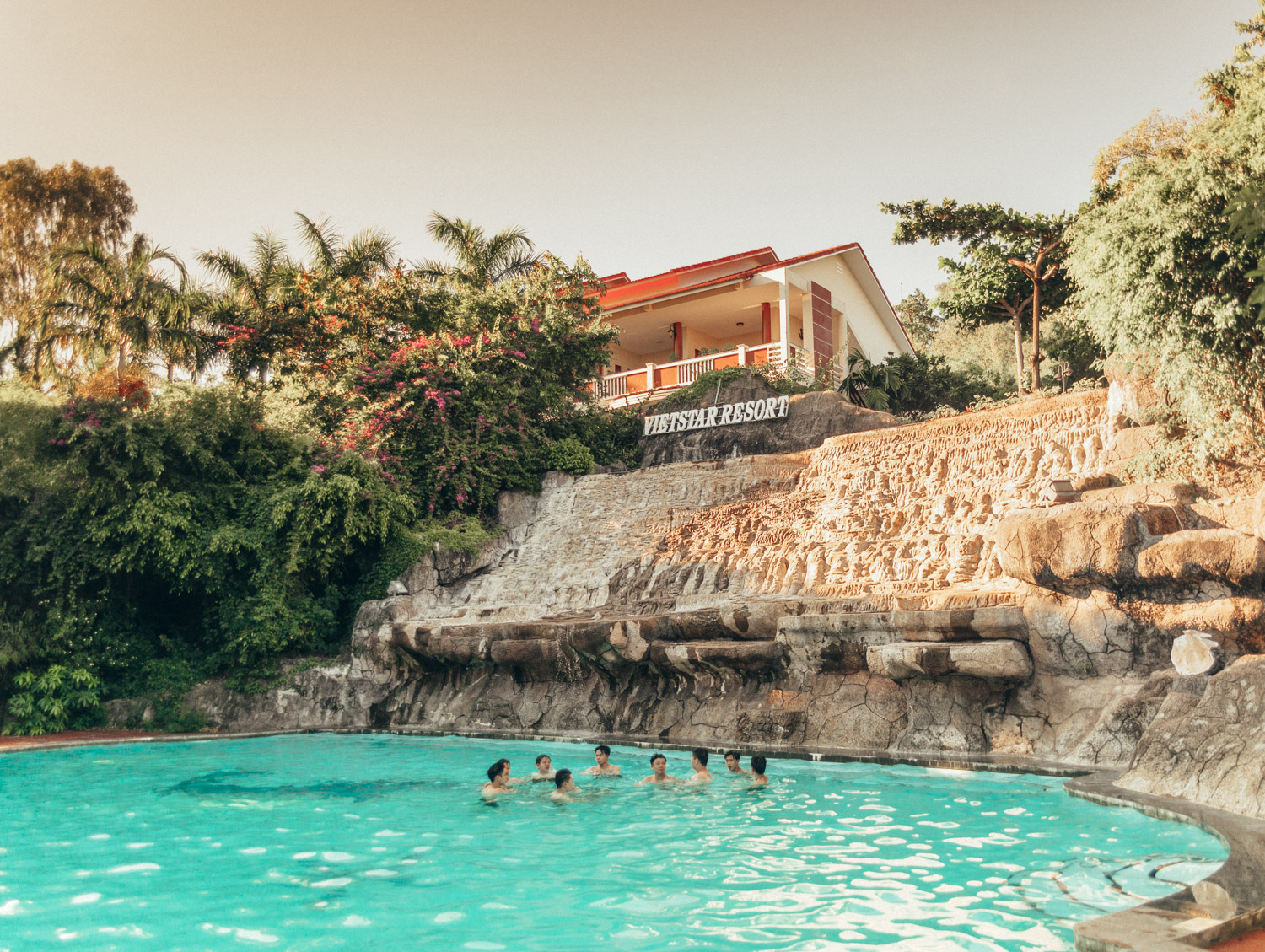 Since Phu Yen is still getting developed into a hotter tourist destination, there are not many great hotels to choose from. But a well-worth-it place to stay at for a relaxing getaway is Vietstar Resort & Spa. It's a 5-star resort with a private beach, villas, many pools, a fitness center and spa – all nestled in beautiful surroundings.
If you're looking for a more budget-friendly place to stay, have a look at the Sala Tuy Hoa Beach Hotel. This hotel is just a four-minute walk from the beach, offers excellent amenities and also airport shuttle.
---
---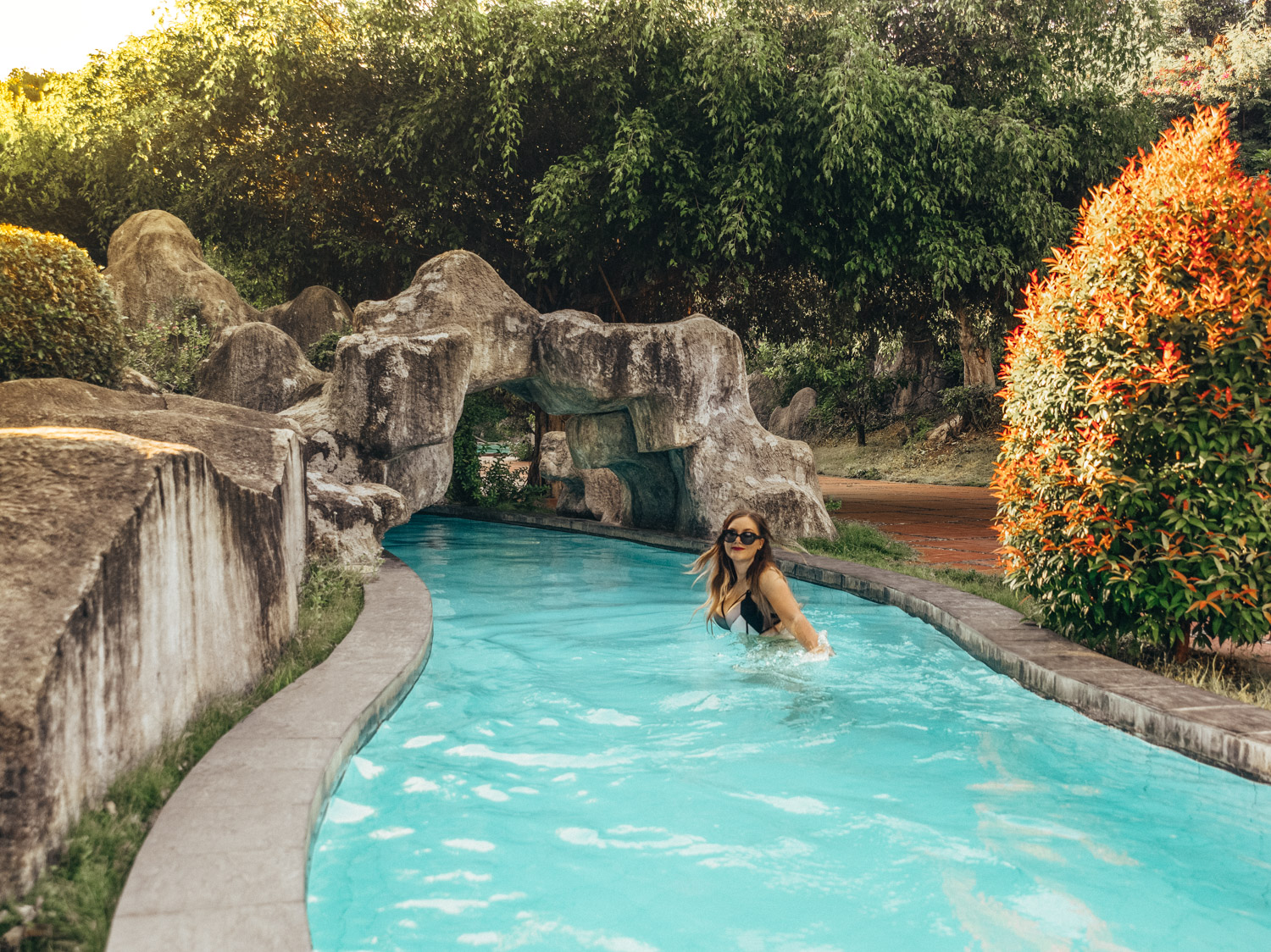 11. Enjoy the Beautiful Vinh Xuan Dai
A great place to stop for some lunch and picturesque scenery is Vinh Xuan Dai. Enjoy some Vietnamese food while you gaze out over the pretty bay area. There are coconut trees along the beach, an Instagram-friendly wooden jetty, fishing boats and mountains in the backdrop.
Xuan Dai is well-known for its delicious seafood and also for its huge tourism potential. With such stunning views it's easy to understand why.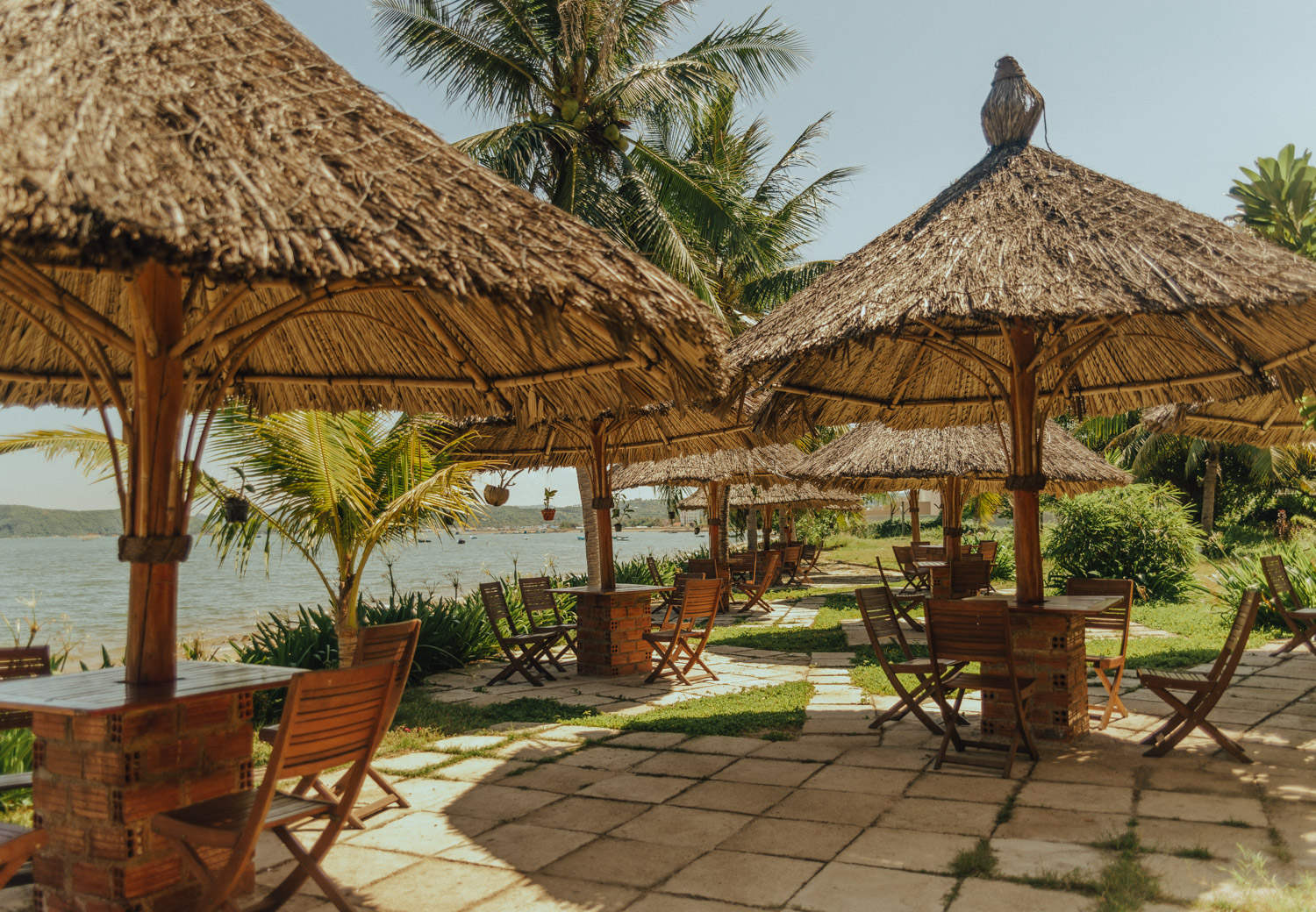 12. Explore Mang Lang Church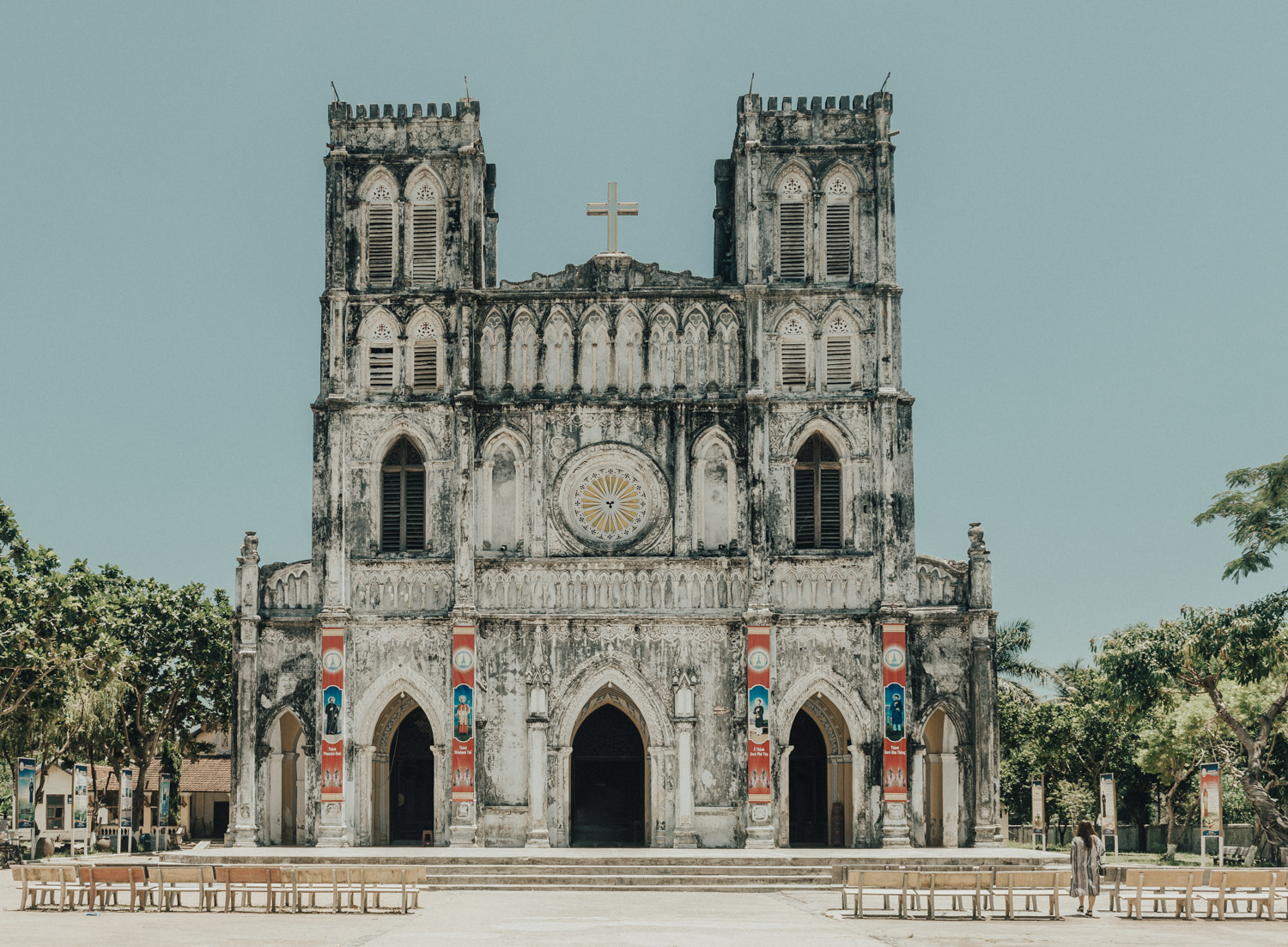 A picturesque place that is worth stopping by is the Roman Catholic church, Mang Lang Church. It was built in 1892 and is one of the oldest churches in Vietnam. The beautiful gothic architecture, two clock towers, and the surrounding green trees make it a great photo destination.
13. Try the Local Vietnamese Cuisine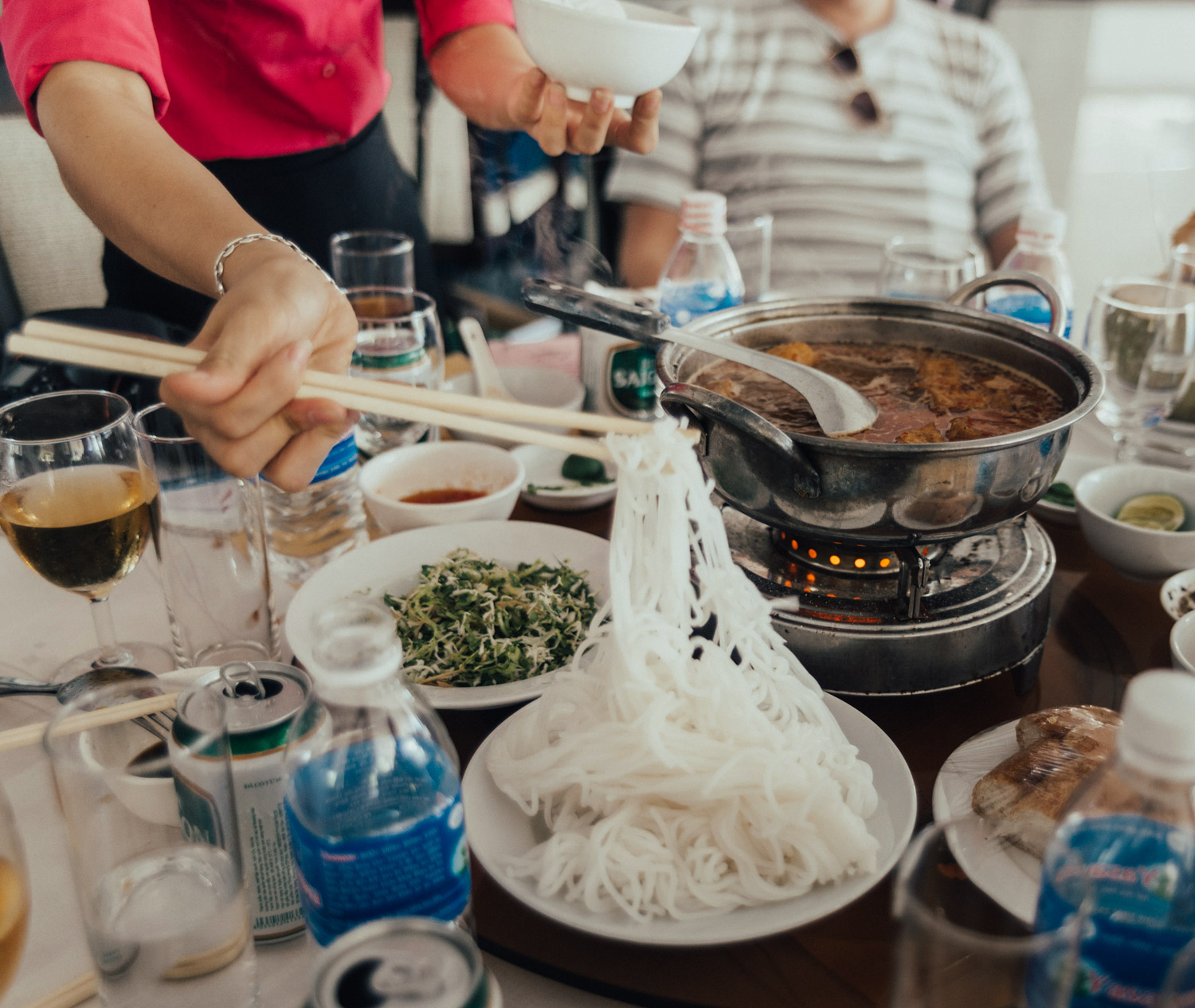 Since Phu Yen is right on the coast, it won't come as a surprise to hear this area has amazing seafood. What might surprise you, however, is what's on the menu. The most shocking traditional dish might be Tuna Eye Soup. I almost shrieked when I spotted the huge tuna eyeball in my ordinary-looking-soup.
Luckily, there are lots of other interesting local dishes to try. From the catch of the day, fresh Vietnamese spring rolls, chicken rice (Com Ga), fried pancake (Banh Xeo Phu Yen) and fish cake noodle soup (Banh Canh He).
Best time to visit Phu Yen

The climate in Phu Yen is tropical. In winter you can experience temperature in their high twenties ant there's much less rainful than in the hot summer months. But it's nice to visit Phu Yen all year round.

Getting around

Rent a car, driver or motorbike. You'll need transportation to get to all the sights. I would recommend hiring a driver to take you around. That way you don't have to think about driving yourself and can just focus on the sights. To find a reliable driver at a fair price, it's best to ask your hotel's front desk staff.

If you are traveling alone or as a couple you can also consider hiring a motorbike in town (read tips here!). Generally, they will charge around 100,000 – 150,000 VND per day for a scooter ($4,5 – $6 USD).

As there is only light traffic and the roads are in pretty good condition renting a car is also a good option (though traffic rules might be difficult to figure out).
Shop the post

Are you in it to pin it?
---
Disclaimer:
I was invited to Phu Yen by the travel media conference ITE HCMC. As always, all opinions are my own.