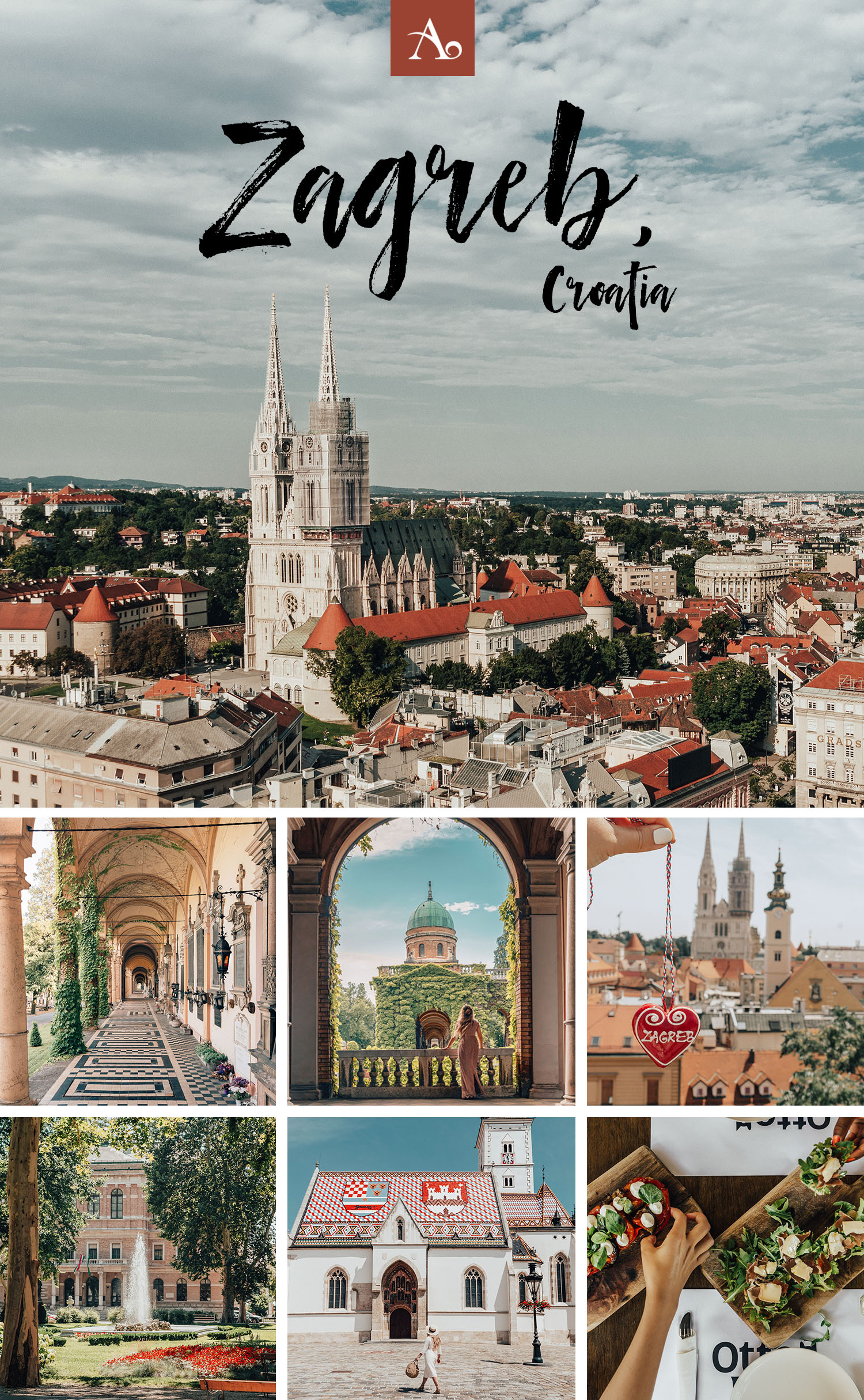 There's so much more to Croatia than the dazzling Dalmatian coast. Discover the 16 best things to do in Zagreb in this city guide. From top attractions and famous landmarks to architectural wonders and hidden gems.
Zagreb is home to a quarter of the Croatian population, approximately 1 million people, and is often referred to as "The City of Million Hearts."
That "love is in the air" is evident in Zagreb. You'll probably spot red heart-shaped honey biscuits (called Licitars) everywhere.
You will also find everything from a museum for broken relationships and plenty of love locks to a heart-shaped bench.
This charming medieval capital is a brilliant weekend destination, but also an excellent starting point before you explore more of Croatia.
Zagreb is crammed with stunning architecture, all-day-breakfast places, hidden alleys and lanes, many green parks, and cozy restaurants. It's a relaxed, fun, vibrant and welcoming city to visit.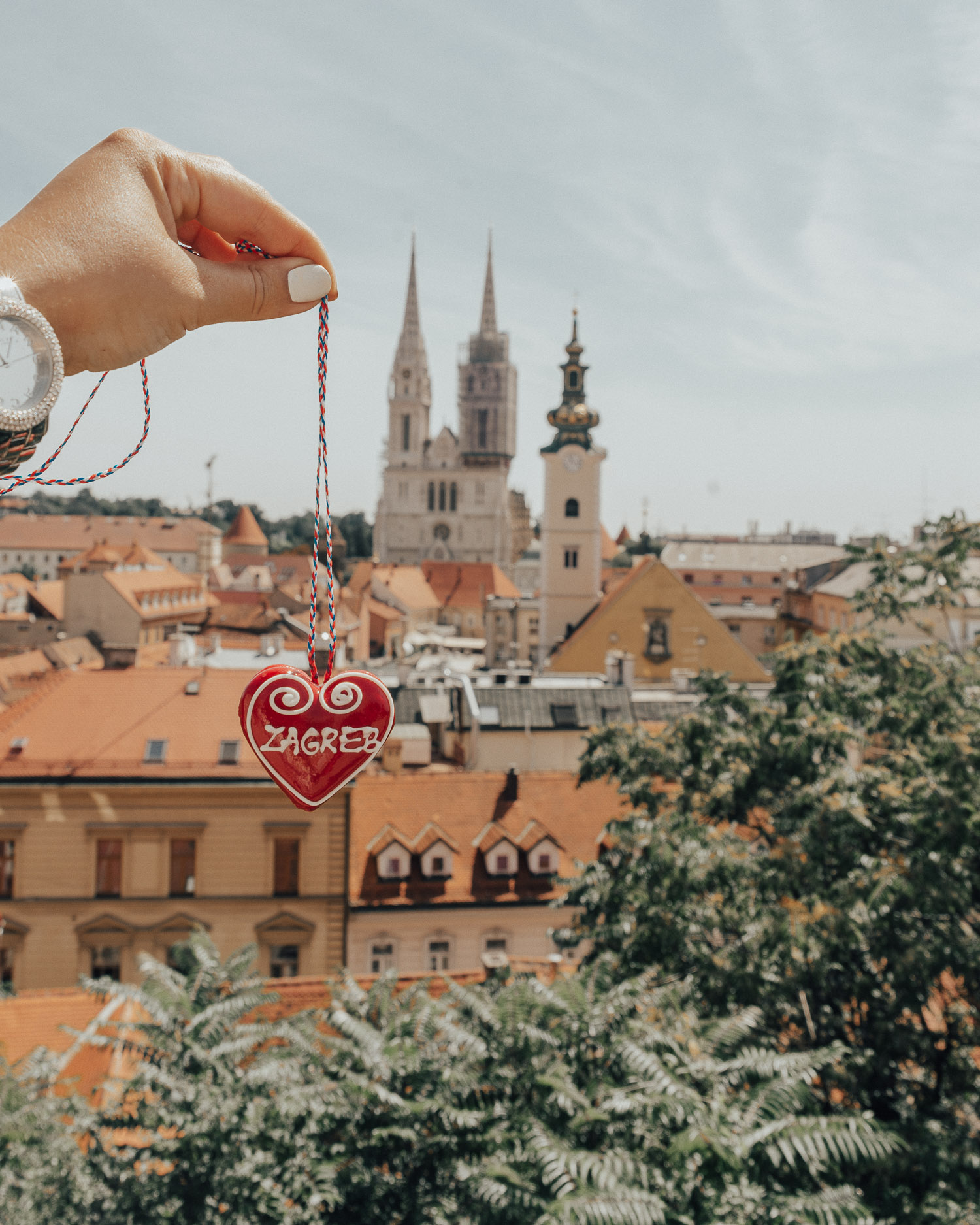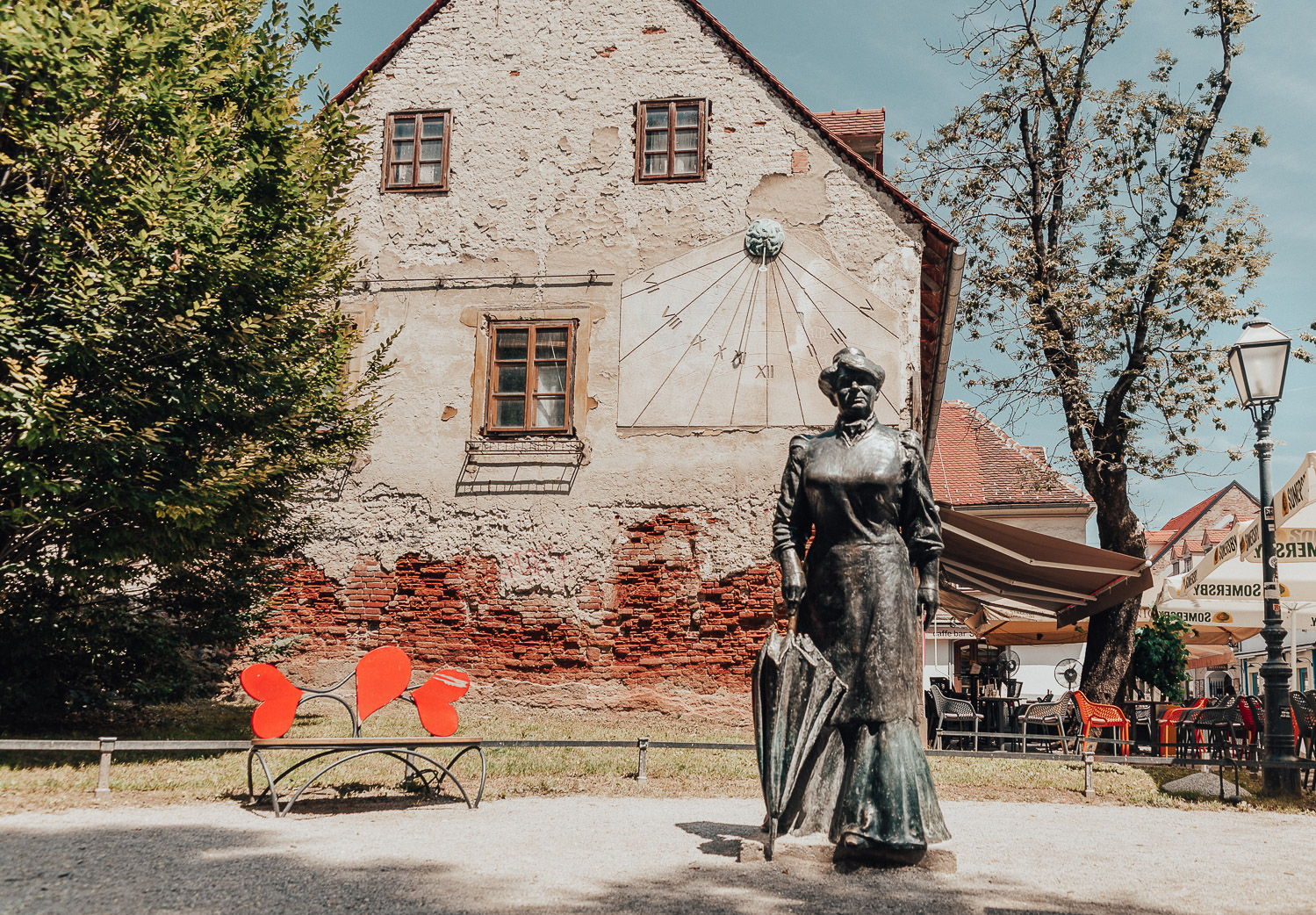 ---
BEST THINGS TO DO IN ZAGREB, Croatia
Explore Gornji Grad & Donji Grad
Zagreb is made for strolling. The first thing you should do when you get to Zagreb is putting on your walking shoes and heading out. Start with exploring the capital's historic center, Gornji Grad ("Upper Town"), to see the top tourist attractions, find the most Instagram-worthy spots and walk on picturesque cobblestone streets.
When you're in for some shopping or a lunch break, you can head to Donji Grad ("Lower Town"). This is where you'll find the main square, many green parks and some of the city's best restaurants, cafes, and shops.
Visit Zagreb Cathedral
One thing, you literally can't miss seeing is the majestic Zagreb Cathedral in Upper Town.
This 13th-century cathedral, with its neo-Gothic twin spires, can be seen from almost anywhere in Zagreb. It towers 108 m (354 ft) over the city and is not only a landmark and one of the city's top attractions but also the tallest building in Croatia.
Zagreb Cathedral's full name is the Cathedral of the Assumption of the Blessed Virgin Mary and the Saintly Kings Stephen and Ladislav (whew!). Luckily, if you only say "the cathedral" everyone knows what you mean.
Click here for more attractions, tickets, and tours in Zagreb
Take a Photo by The Beautiful St. Mark's Church
This is a must to visit! St. March's Church is one of Zagreb's most emblematic buildings. Not surprising as just a glance at the gorgeous tiled roof can take your breath away.
The church is from the 13th-century and is one of the oldest buildings in the city.
The cherry on top, the roof, was constructed in 1880. It depicts the medieval coat of arms of Croatia, Dalmatia, and Slavonia on the left side, and the emblem of Zagreb on the right.
Have a traditional Zagreb breakfast at Otto & Frank
People of Zagreb know that breakfast is the most important meal of the day.
Forget hotel breakfast and head out to enjoy a long leisurely breakfast in the city while you do some people-watching in the meantime.
A great place is Otto & Frank, located in the bustling Tkalčićeva Street. They serve all-day breakfasts and have Nutella and Banana French toast, sunny side up and apple oatmeal on the menu.
I recommend that you try their signature dish, a modern version of the traditional Zagreb breakfast for about 5 euro. It's so delicious! They made a vegetarian sandwich for me, but the original include grilled ham, crispy poached eggs, cheese and cream, radish and spring onions. In other words, a hearty meal that will prepare you for exploring the city.
Click here to see the latest prices and availability for accommodation in Zagreb
<h2″>Visit the Gorgeous Mirogoj Cemetery
HOW STUNNING?
The living rarely visits the dead.
But when a cemetery looks as gorgeous as Mirogoj Cemetery, you can't possibly find an excuse. Just the majestic beauty and peaceful atmosphere in itself is worth to visit in Zagreb.
Mirogoj Cemetery is, simply put, mesmerizing!
It's often described as one of the most beautiful cemeteries in Europe. With gorgeous Gothic architecture, bright green ivy climbing the walls in the summer, impressive arcades that seem to stretch into infinity and many grand statues – it's like a set from a fairytale. But at the same time a place with so much history, loss, and love. Tread respectfully and carefully, and you'll find this hidden gem to be a peaceful retreat.
The cemetery is located a little bit outside the city center but is easily reached by bus (take bus 106 or 226).
Enjoy the Views from Zagreb 360° Observation Deck
Zagreb 360°, also known as Zagreb Eye, is one of the most visited tourist attractions in Zagreb. It's easy to understand why.
The observation deck is located at the very top, on the 16th floor, of the iconic Zagreb Skyscraper. As a result, it offers spectacular panoramic views of the city.
Museum of Broken Relationships