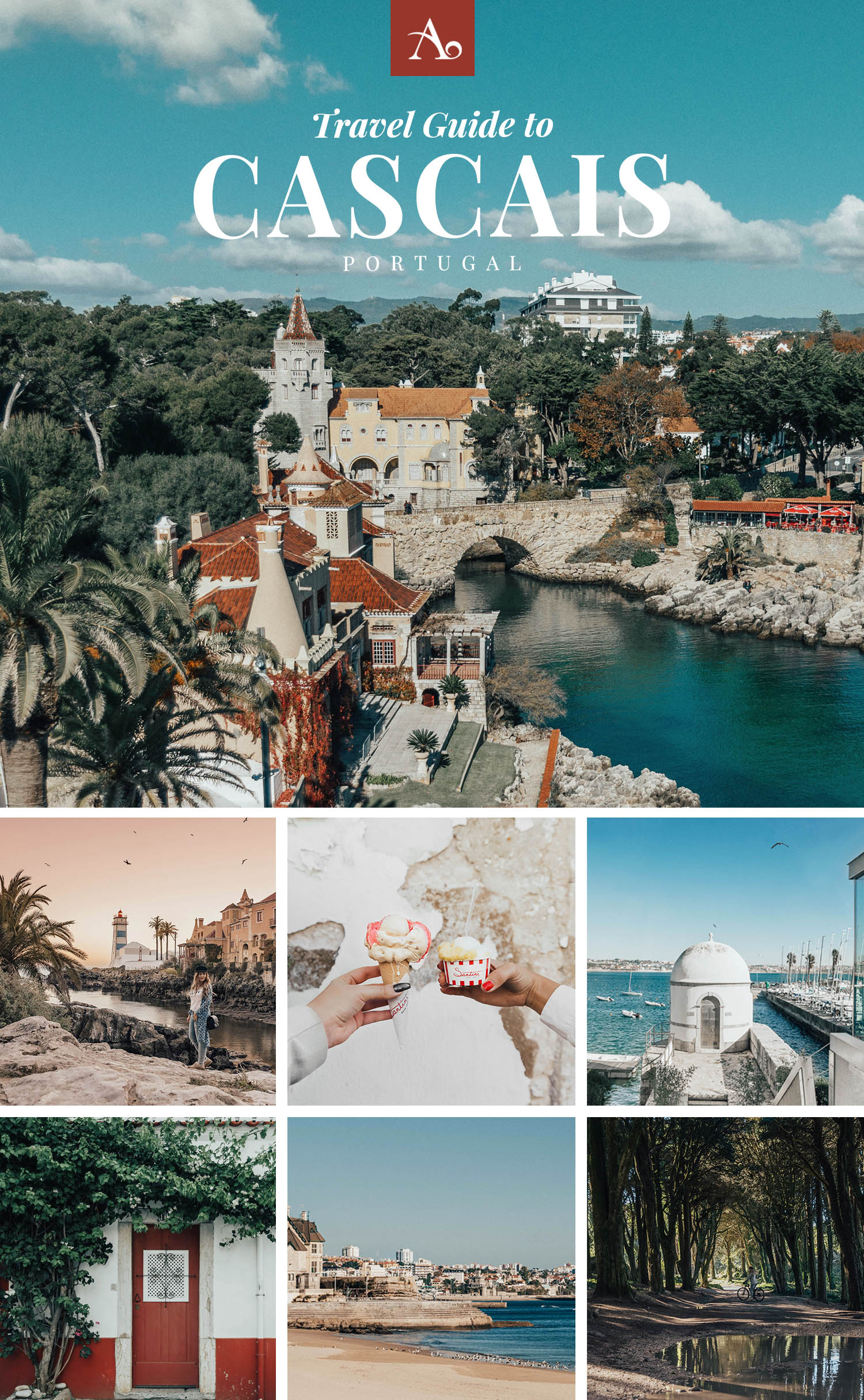 Discover Portugal's royal hideaway and a true gem on the Portuguese Riviera. Cascais is a seaside perfection with charming mosaic sidewalks, amazing food and wine, fantastic scenery and golden beaches. Find out what to do, what to see and where to eat here in my Cascais travel guide.
Even though Cascais (pronounced k-eh-s-K-AY-s) is located only about 30 minutes from Lisbon, this is an often overlooked destination. Which is also the perfect reason to visit Cascais now (before the rest of the world catches on).
If I mention the French Riviera or Italian Riviera you probably immediately think of glamorous film stars, sophisticated beach clubs, and luxury yachting. But what about the Estoril coast, aka the Portuguese Riviera? It may not be as famous, but it's just as chic – and probably even more relaxing.
Ever since King Luis went for a dip here in 1870, Cascais has been known as a summer retreat for royalty, nobles, and aristocrats. Even today there is a good chance you might walk by holidaying royals and celebrities in this much-loved coastal resort. When I visited Cascais in November, a little bird told me that Portugal's president was staying nearby.
With its beautiful surroundings, sun-soaked beaches, fantastic food, lovely markets, and welcoming people Cascais is a great place for a classy and relaxing vacation. And did I mention? There are over 300 days of sun per year!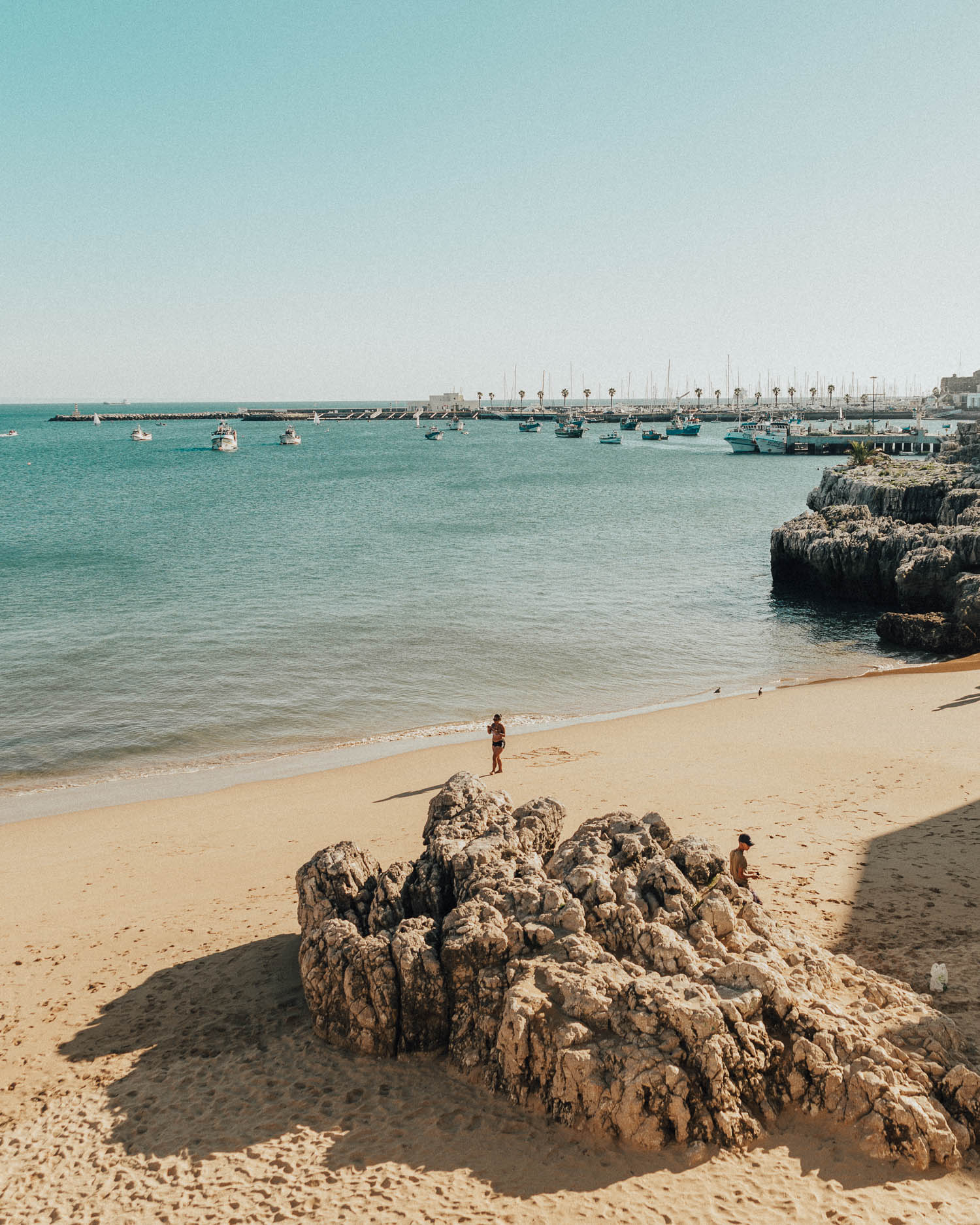 Getting to Cascais
Cascais is located only 20 kilometers from Lisbon and its international airport. With a 30-40-minute train ride, you can be pretty much in the center of the town. It's cheap too! A single ticket for adults is only €2.20 from Lisbon to Cascais, and the return ticket is €4.40.
---
WHAT TO DO IN CASCAIS, PORTUGAL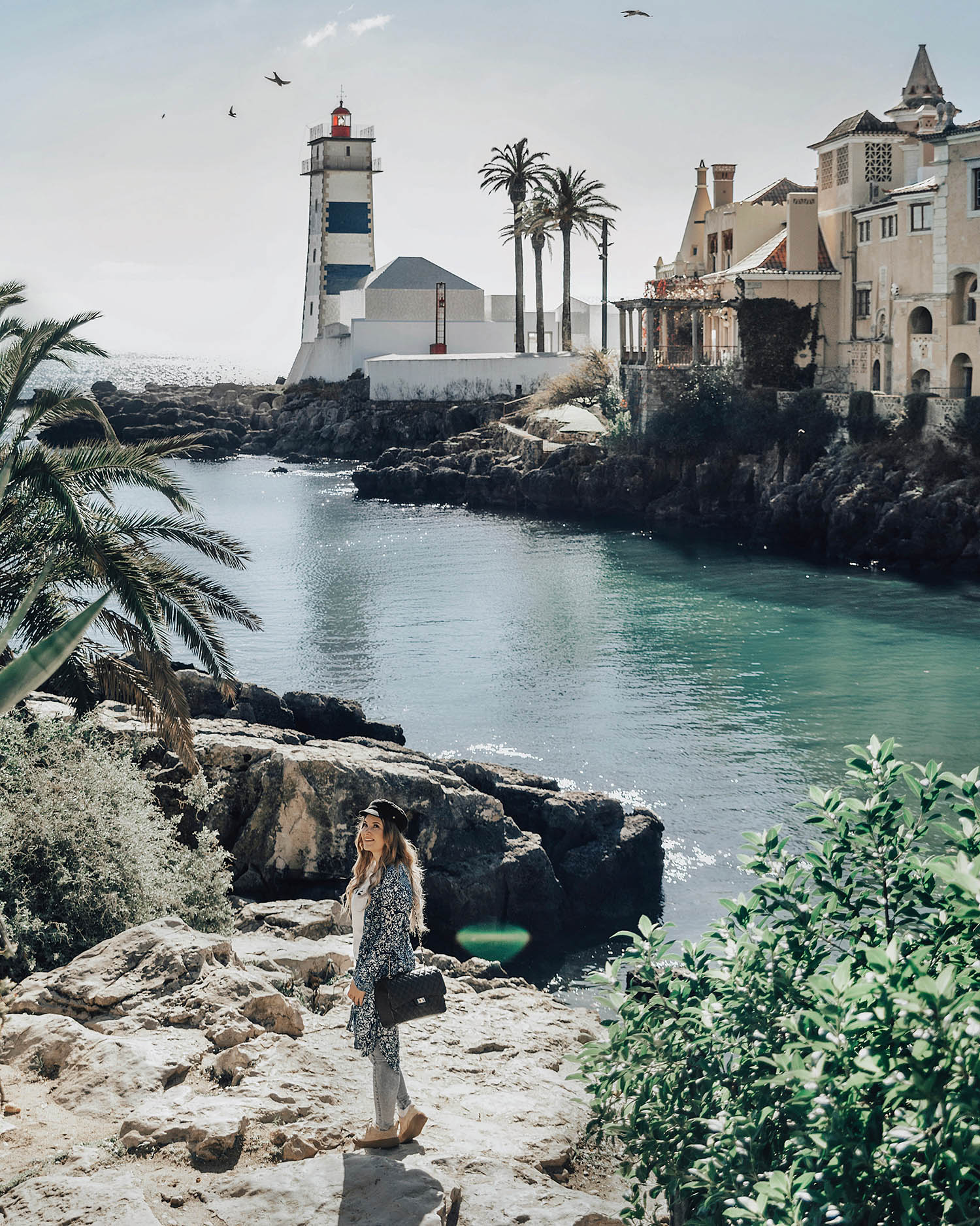 Just Relax.
It's probably impossible to go to Cascais without relaxing. As a matter of fact, Cascais is famous for the sea, the sun, and the slow life. And the slow life is just what you need sometimes.
Feel free to do nothing at all. Dine for hours, stroll along the beach and take in the beautiful coastline views. Or do some people-watching in a cozy cafe in the old town. This is the perfect place to enjoy a peaceful and lovely vacation, a weekend break or even a day trip – with no stress.
Book a trip to Cascais here (compare cheap flights, trains & buses)
Stroll Through the Charming Old Town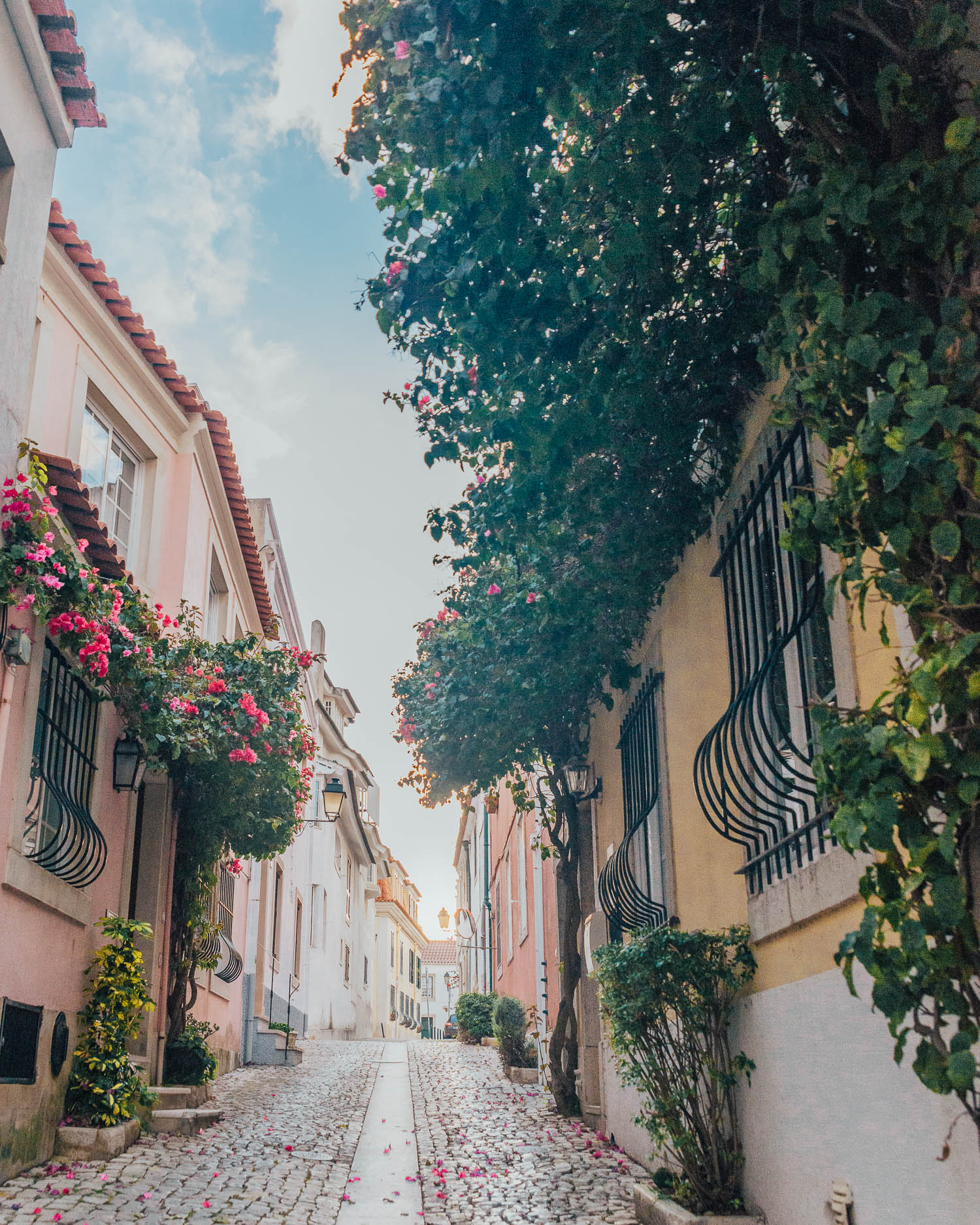 How charming can a street be? The Old town, with its winding laneways is a place to get wonderfully lost in. The whole Old Town center in Casais is picture perfection. Pastel-colored and white-washed facades frame the cobblestone streets. There are many colored doors and vibrant flowers dripping out of window boxes. It's so pretty!
If you are a photographer or a blogger, you will have a hard time leaving The Old Town. There are so many photo-friendly and Instagram-worthy places here.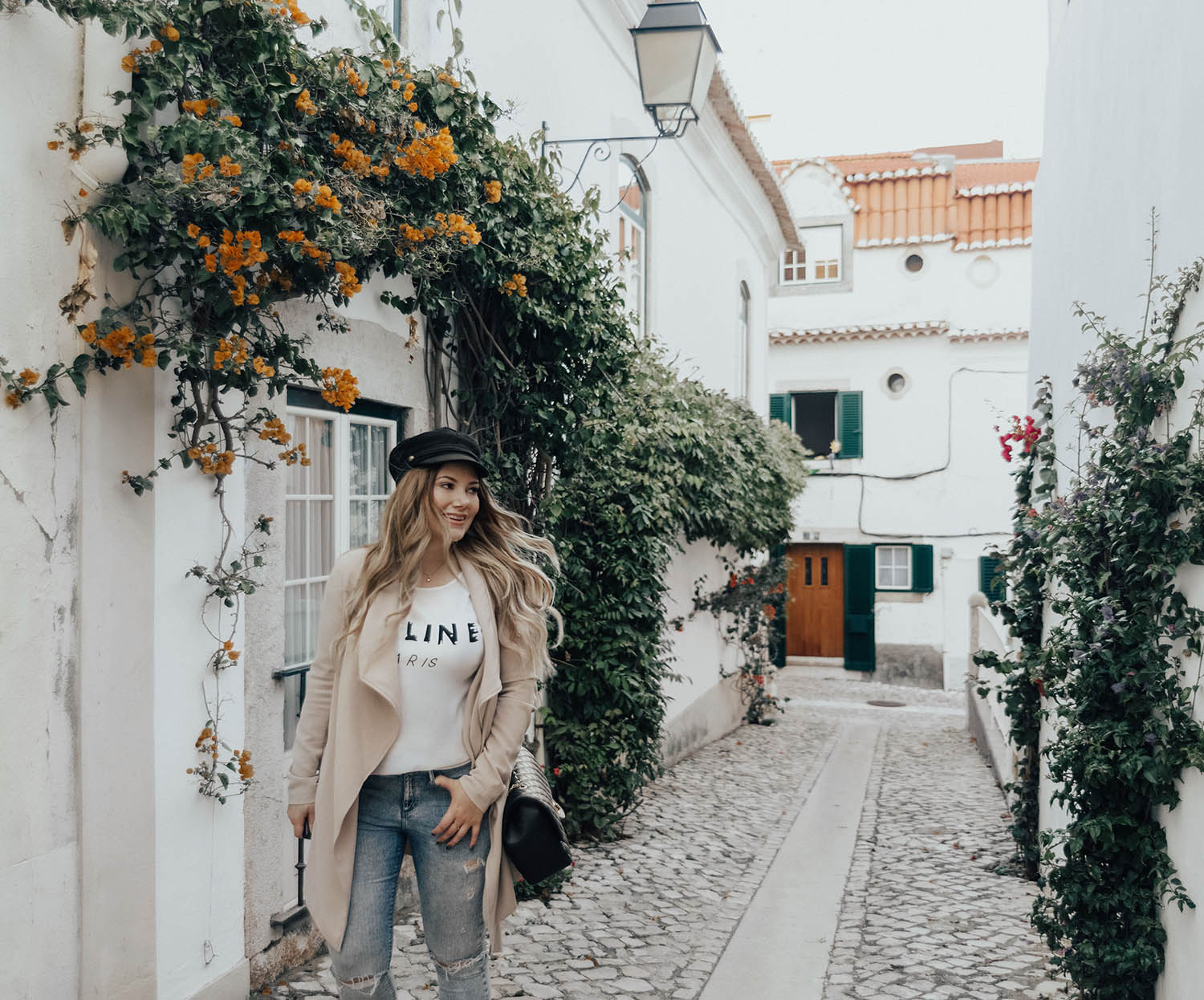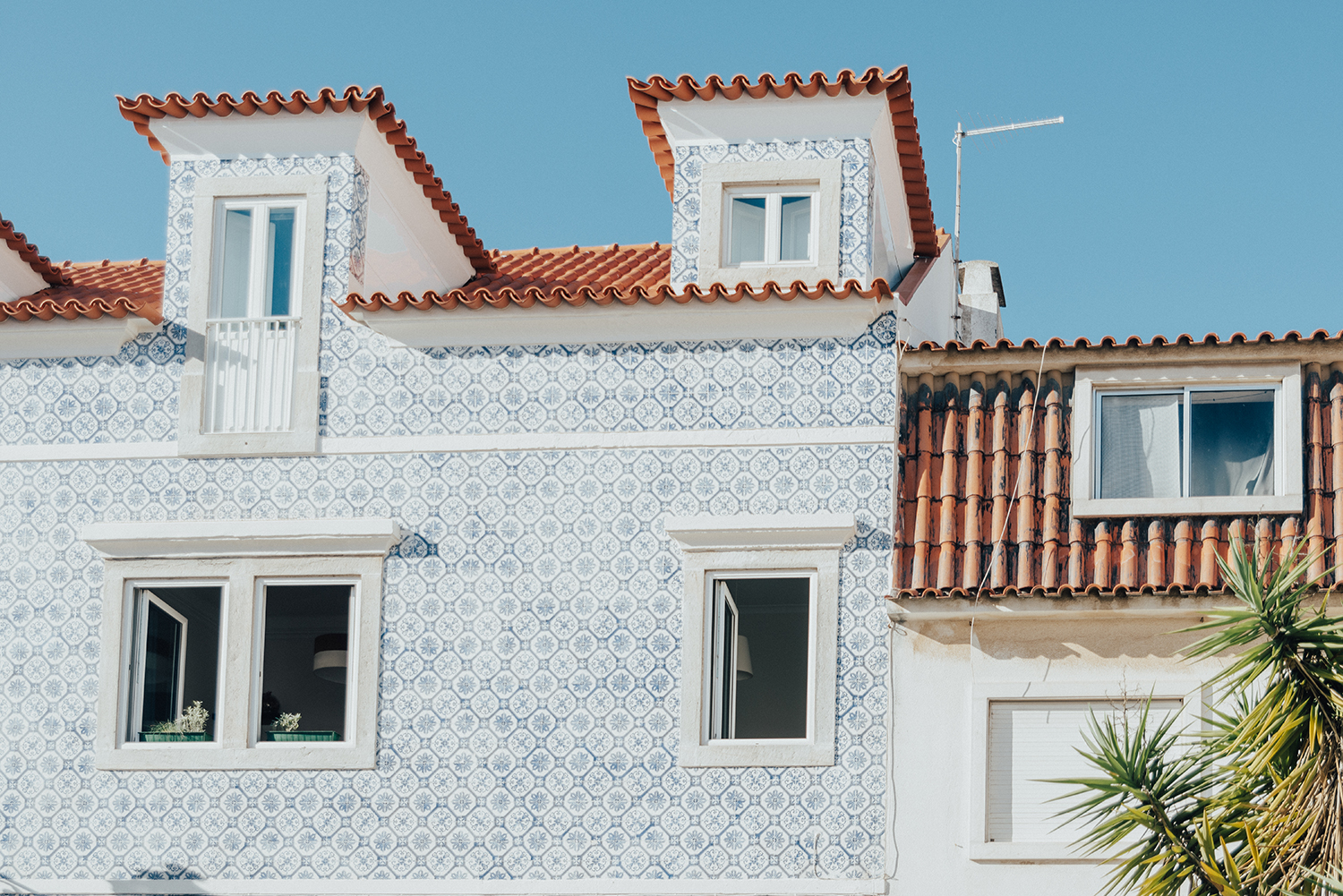 Go to the Beach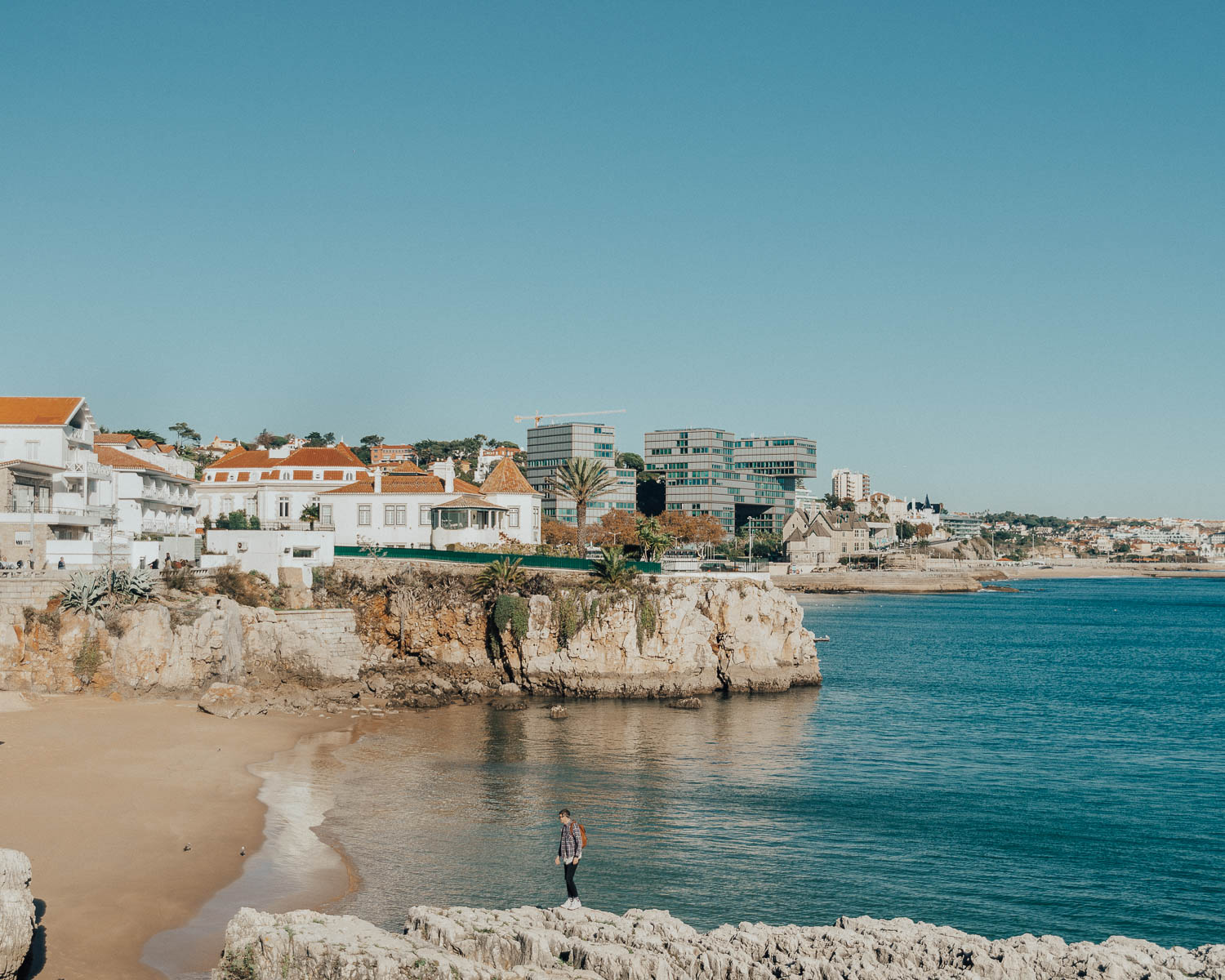 The beaches in Cascais and the surrounding area said to be amongst the best in Portugal. And it's easy to understand why. I was in Cascais in November and found the stretches of golden sand and dazzling azure water incredibly inviting. Even though it would be way too cold for a swim and the otherwise crowded beaches were empty of people.
I would say it's a must to go to the beach no matter what time of year you visit Cascais. And the beaches then! There are beaches for everyone. Two of the main beaches are called Praia da Conceição and Praia da Duquesa and are close to the city center and train station.
A short walk from them, near the Old Town, is also the beautiful The Praia da Rainha (Queens Beach) which was the private beach of Queen Amélia during the 1880s. Situated between rocky outcrops, this is a secluded and very scenic beach. Though, during the summer season, you can count on it being crowded.
There are also family-friendly beaches and beaches for adventure-seekers. The wild, dramatic and rugged beach Praia do Guincho, for example, is voted as one of best surfing beaches of the Lisbon region. A fun fact is that this beach was used in the opening sequence of the Bond film On Her Majesty's Secret Service.
Visit Santa Marta Lighthouse
The most iconic building in Cascais and a must-see is the Santa Marta Lighthouse. Built in 1868, this blue and white striped tower stands at 8 meters (25ft) tall and is both a museum and a working lighthouse. Climb the stairs to the top and enjoy the lovely view over the village.
You can also check out the museum and learn more about Portuguese lighthouses and the work of the lighthouse keeper.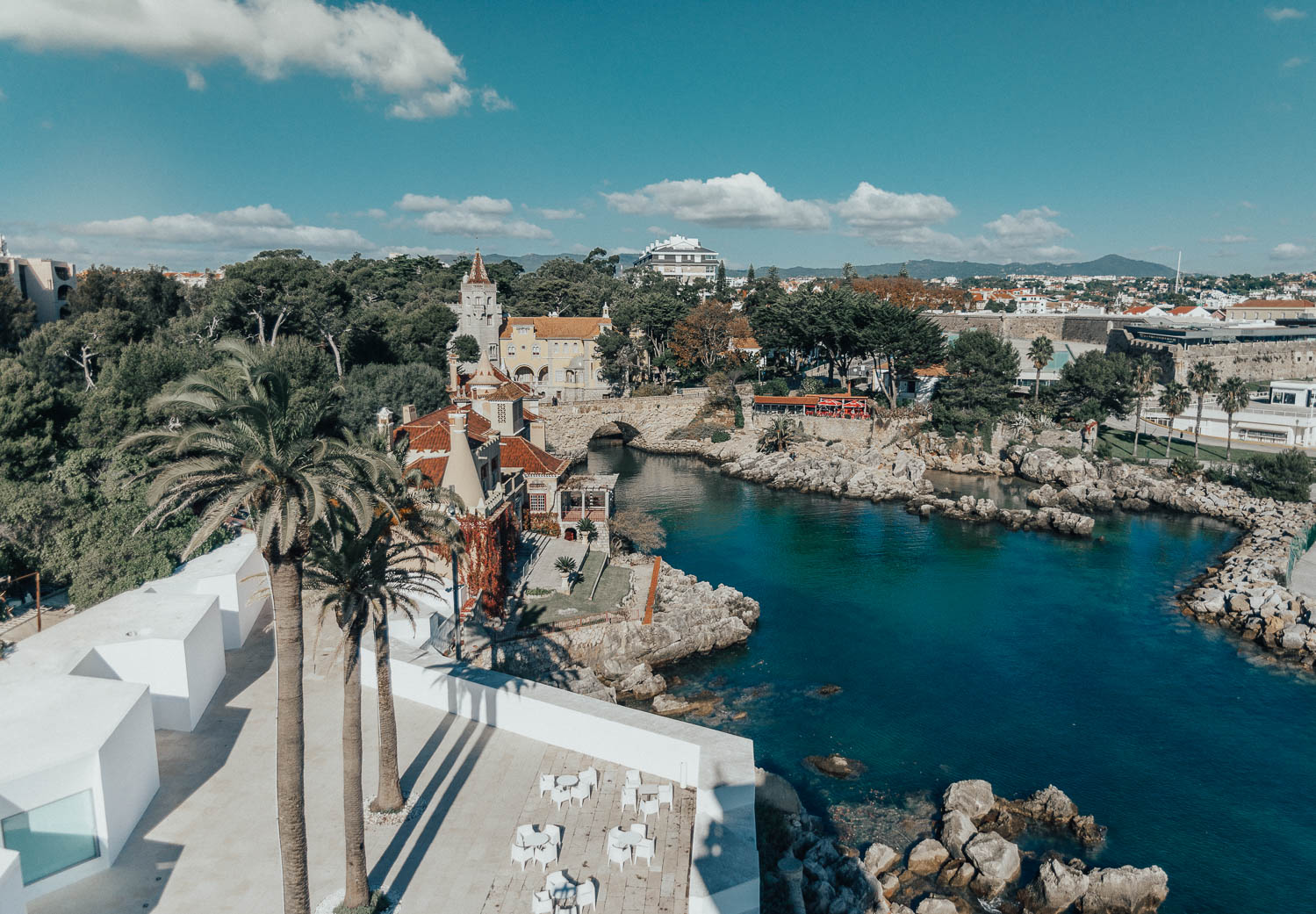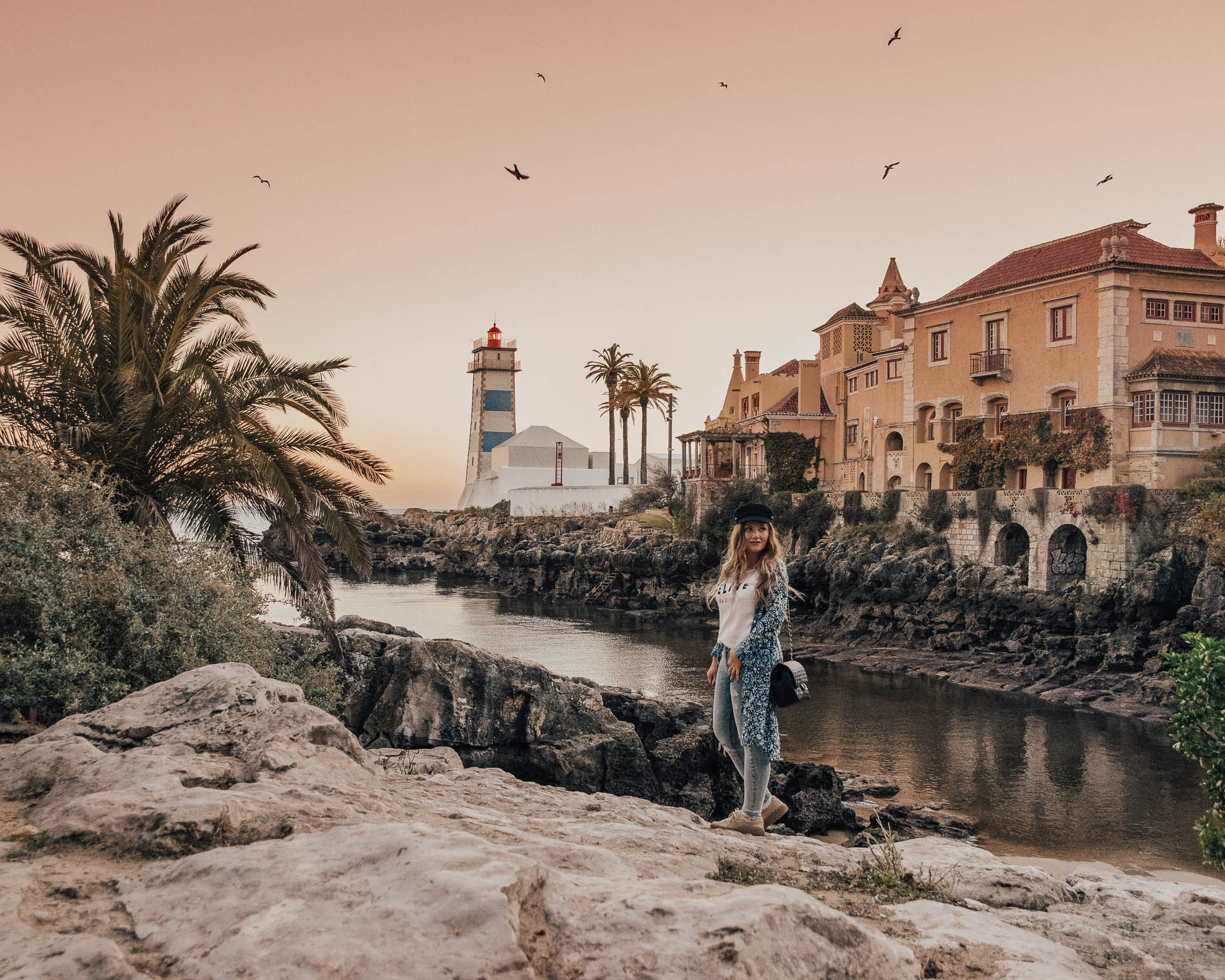 Visit Casa das Histórias – Paula Rego's Museum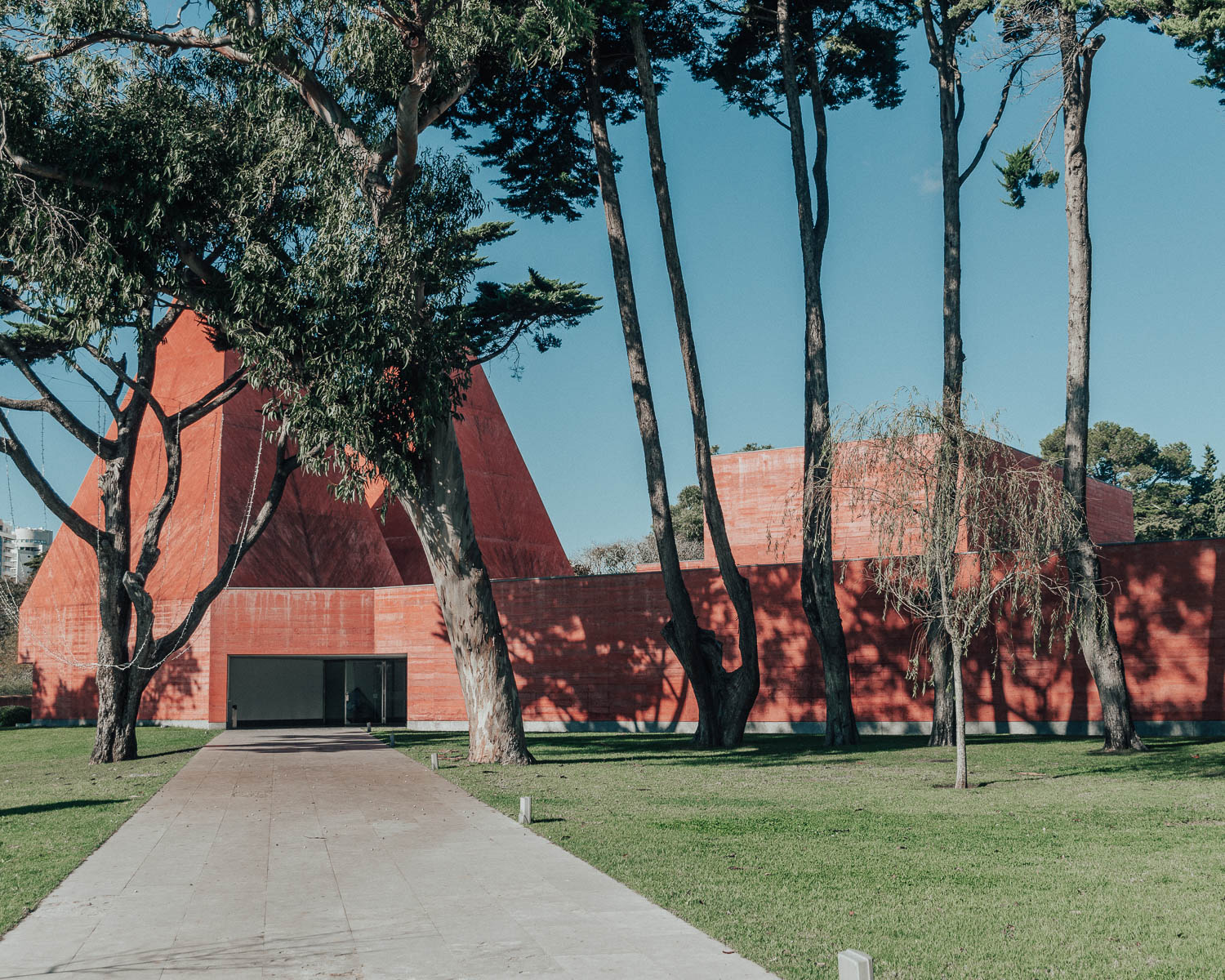 Just a short stroll from The Lighthouse Museum is another very cool museum, called Casa das Histórias or Paula Rego Museum. The museum was established in 2009 and holds numerous artworks created by Paula Rego.
I didn't step inside, but I think the building itself is worth seeing. The two pyramid-shaped towers in red-colored concrete have, just like the Lighthouse, become an iconic landmark in Cascais. The architect who designed it, Eduard Souto de Moura, won the Pritzker (an architectural Nobel award) 2011.
Click here for more attractions, tickets, and tours in Cascais
Enjoy the stunning Seaside Views in Cascais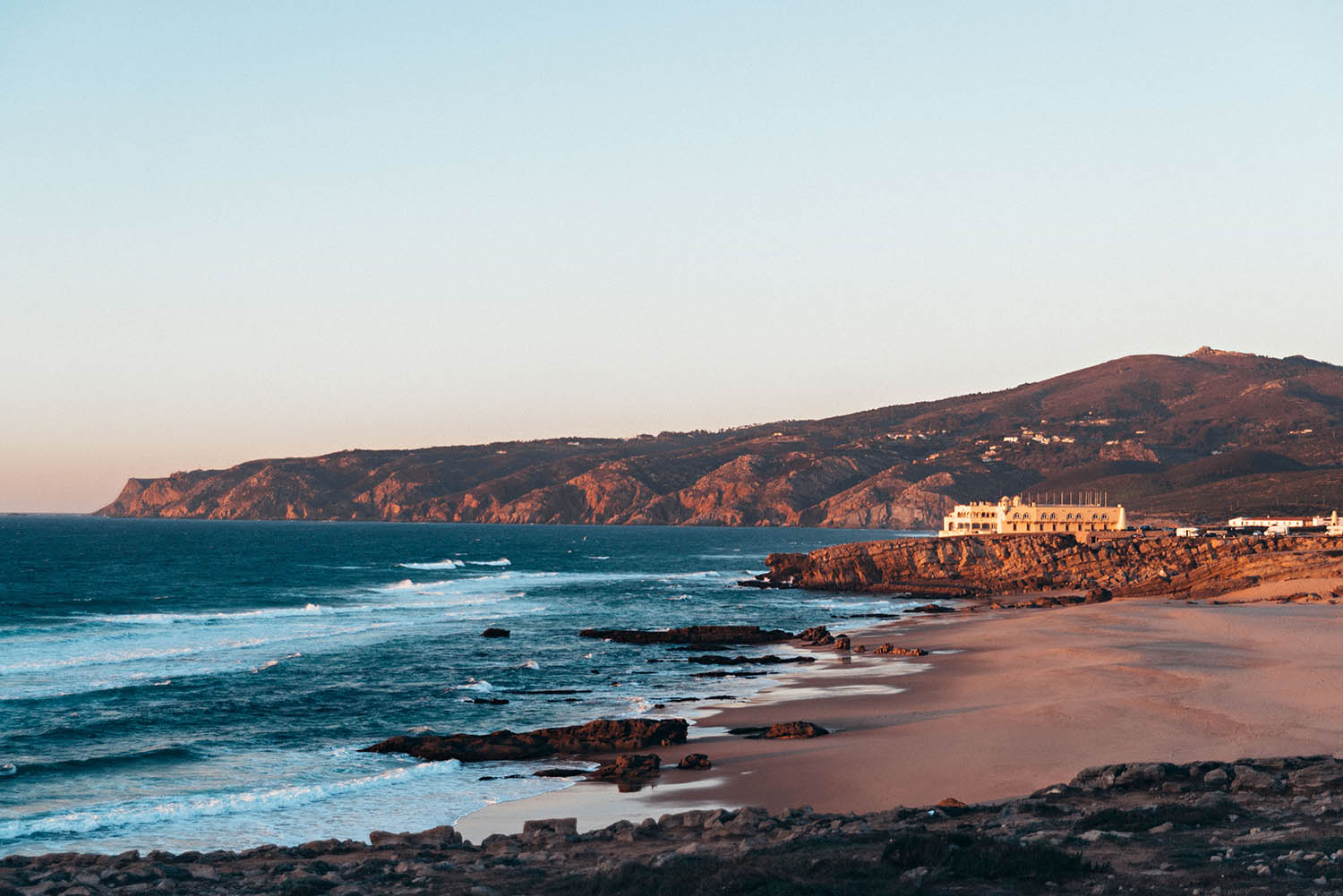 So rugged, dramatic and lovely! Apart from the beaches, the coastline views in Cascais are to die for. I could easily spend hours just by the water. If I lived here, you would probably find me watching the sunset every single day and dramatic storms by night.
Go for a walk before the sun goes down and enjoy the views. The picture to the left was taken on a bike stop close by Guincho Beach, and the picture to the right is taken just by the road as I was on my way to Boca do Inferno.
Marvel at Boca do Inferno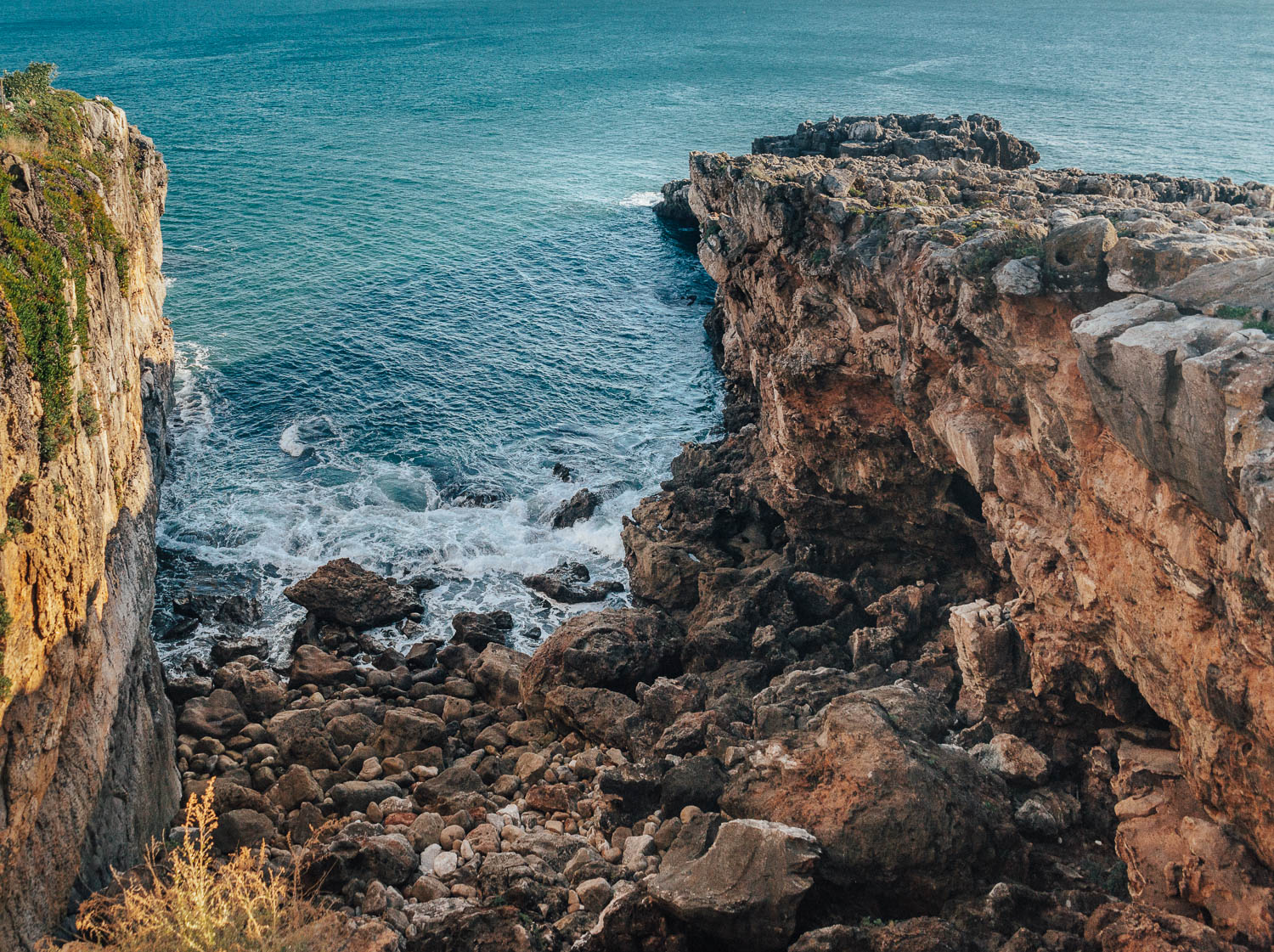 "The Hell's Mouth," Boca do Inferno, is a thing not to be missed in Cascais. This popular tourist site is a scenic cliff formation where the waves of the Atlantic Ocean roughly crashes against the cliff face and forces its way into the mouth of the cave.
The hastily taken picture above does not make it justice. I was going to take pictures here during sunset but never made it (as I ended up stopping on a gorgeous spot I found by the road). But you have to see Boca do Inferno for yourself. I could only imagine how gorgeous and dramatic this sight must be when the wind picks up. It's also a great sunset spot.
The Boca do Inferno lies 2 km to the west of Cascais and is a popular walk from the town center.
Visit Cascais Market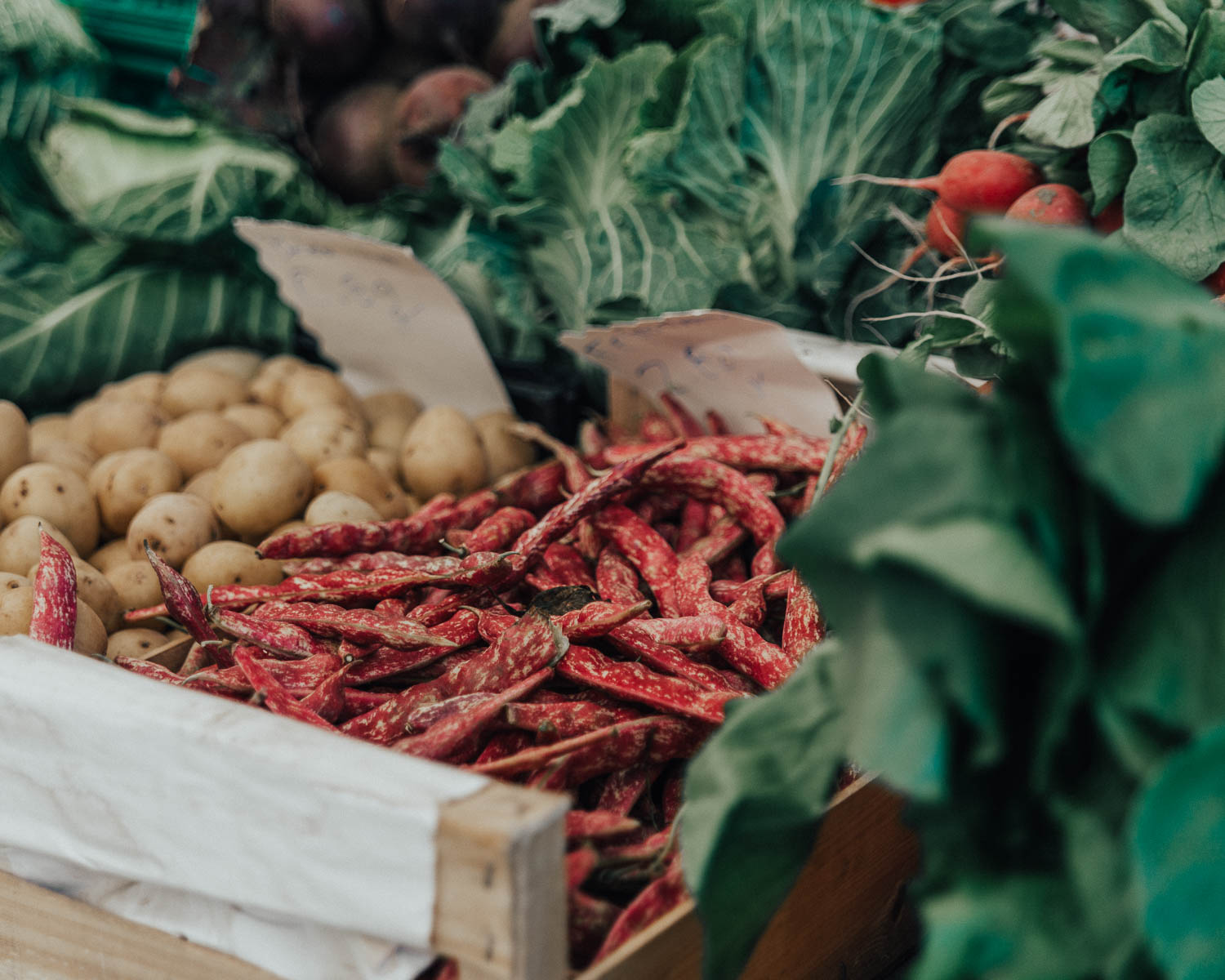 Cascais host many fairs and markets. The main one in Cascais is every Wednesday and Saturday morning. And it is a pleasure to visit. Packed with clothes, trinkets, flowers, porcelain, and fresh produce – this is the perfect place to get to know the local vibe and buy some local souvenirs to take home or fruits for your picnic.
Cycle Along the Bike Path in Cascais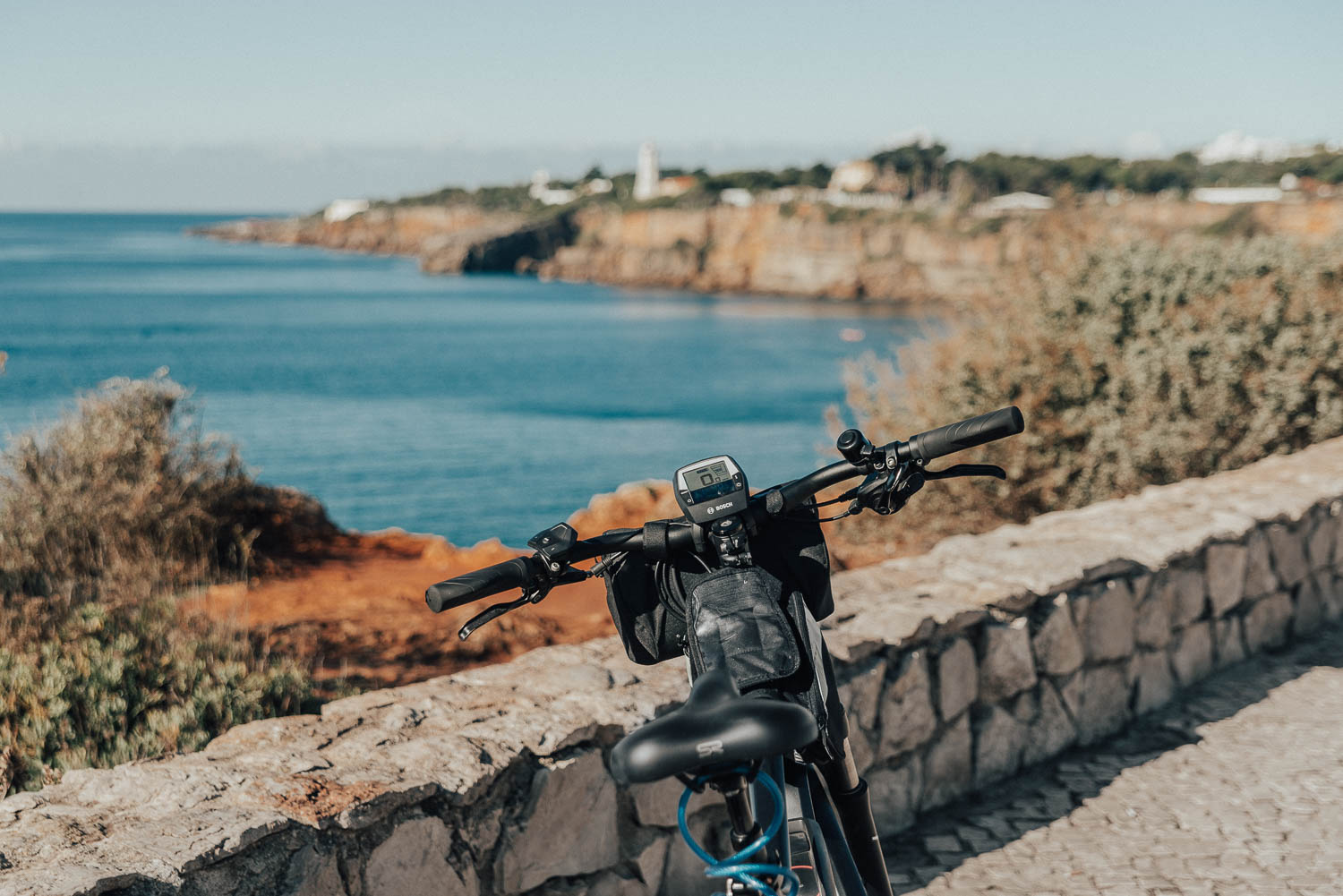 If you're feeling like doing some exploring on two wheels, Cascais makes it a pleasure thanks to its ocean-front bike path.
You can rent a free bike (called Bicas) provided by the Cascais council, or rent an electric bike. I went on an electric bike tour with Miguel from WolfRides Tours. It was so much fun! We took a bike ride past the surfing beach of Praia do Guincho, explored the beautiful Cascais Nature Park and Serra da Sintra National Park, had a lemonade break in the mountains and enjoyed the picturesque views on top of Santuário da Peninha.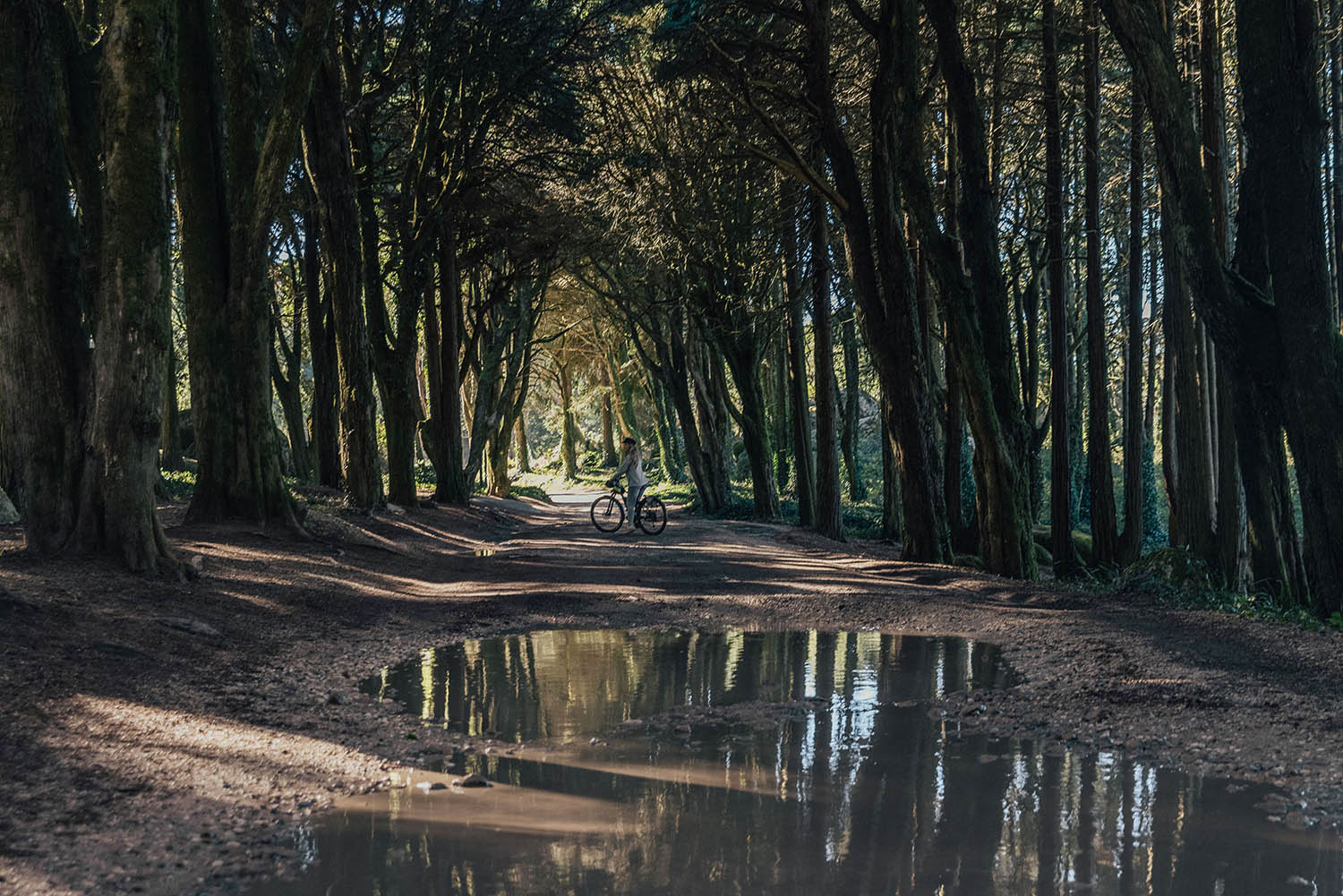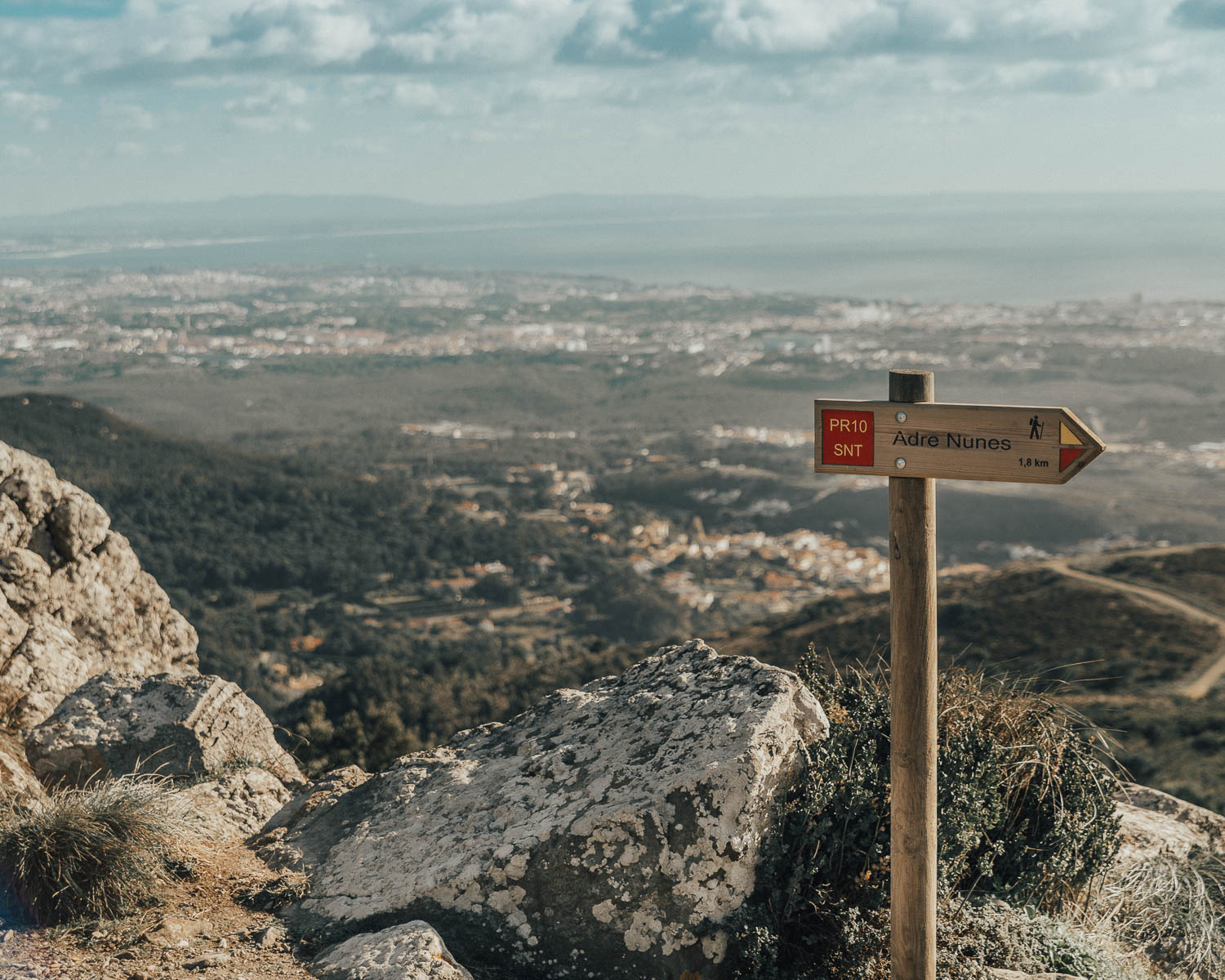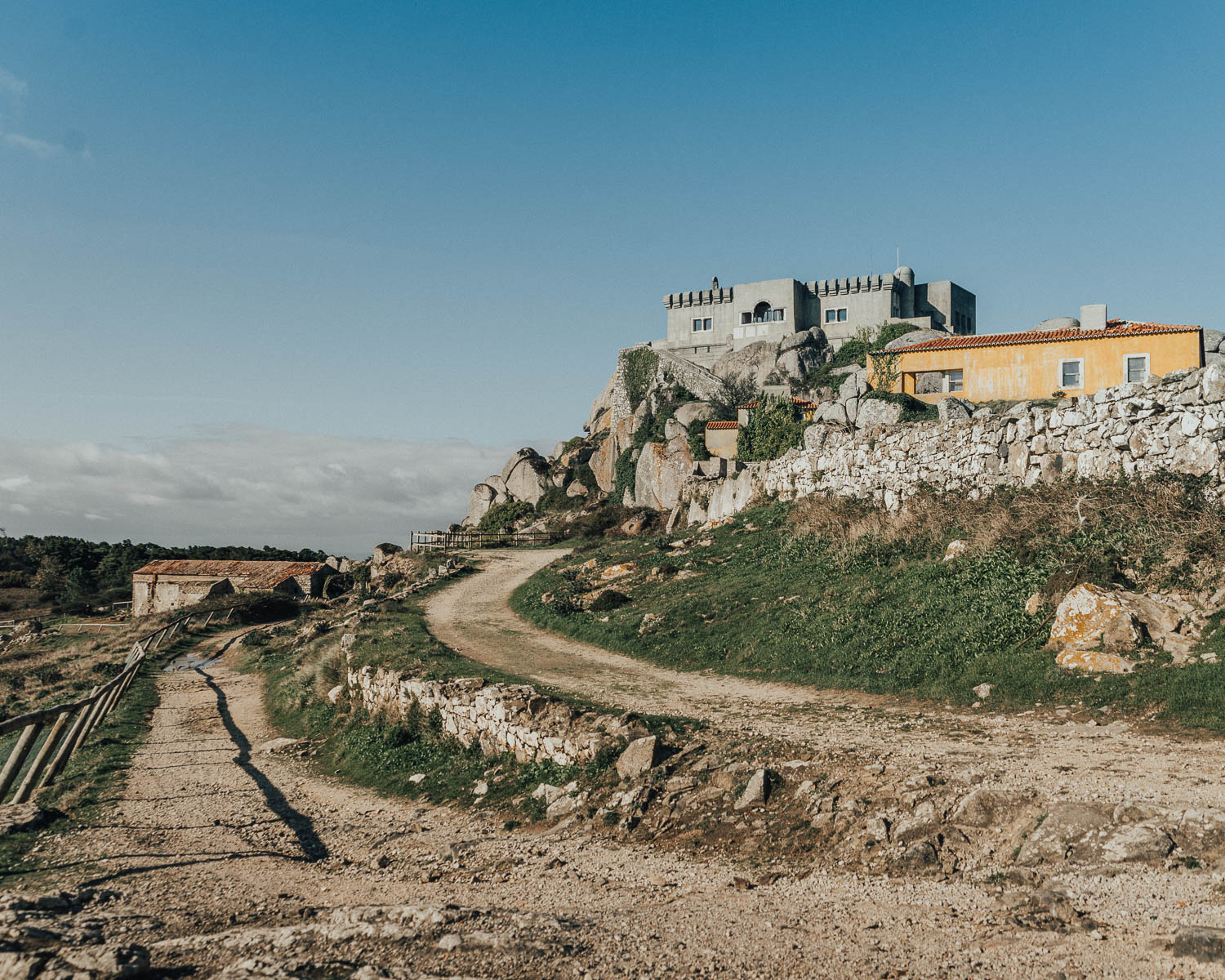 Santuário da Peninha is a remote and isolated chapel and palace that stands atop a craggy, rocky outcrop. As if that's not fascinating enough, you also get spectacular views over the entire Sintra coastline.
WHERE TO EAT IN CASCAIS
Dine Like a King at Restaurante Maria Pia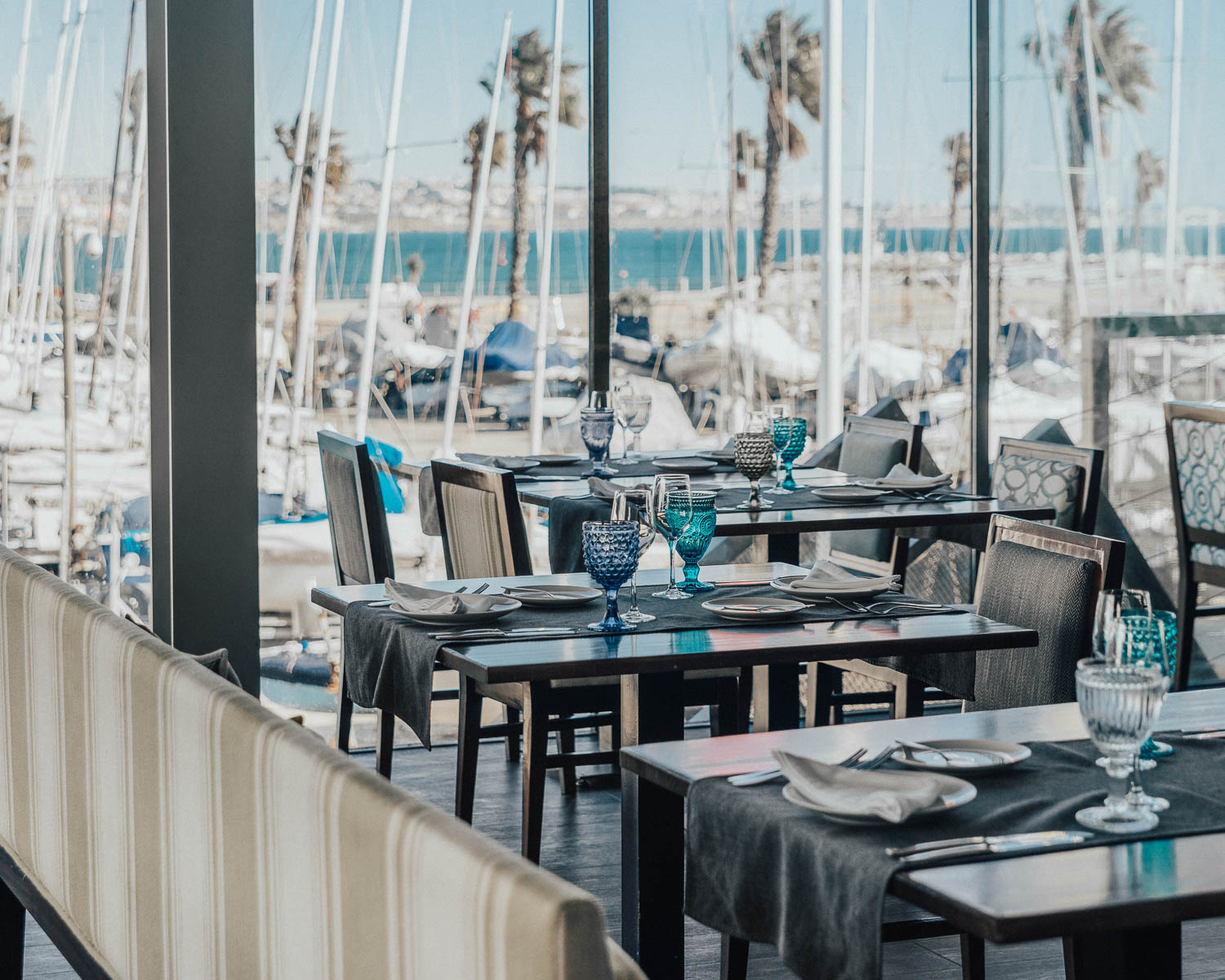 There seems to be no shortage of amazing restaurants in Cascais. The best one I visited was the romantic seaside Restaurante Maria Pia, which is down by the harbor. They serve traditional Portuguese cuisine and flavors from the sea. The seafood is delicious, so beautifully presented and the window views are breathtaking. Add a relaxed and calming atmosphere, and this is where you could dine for hours.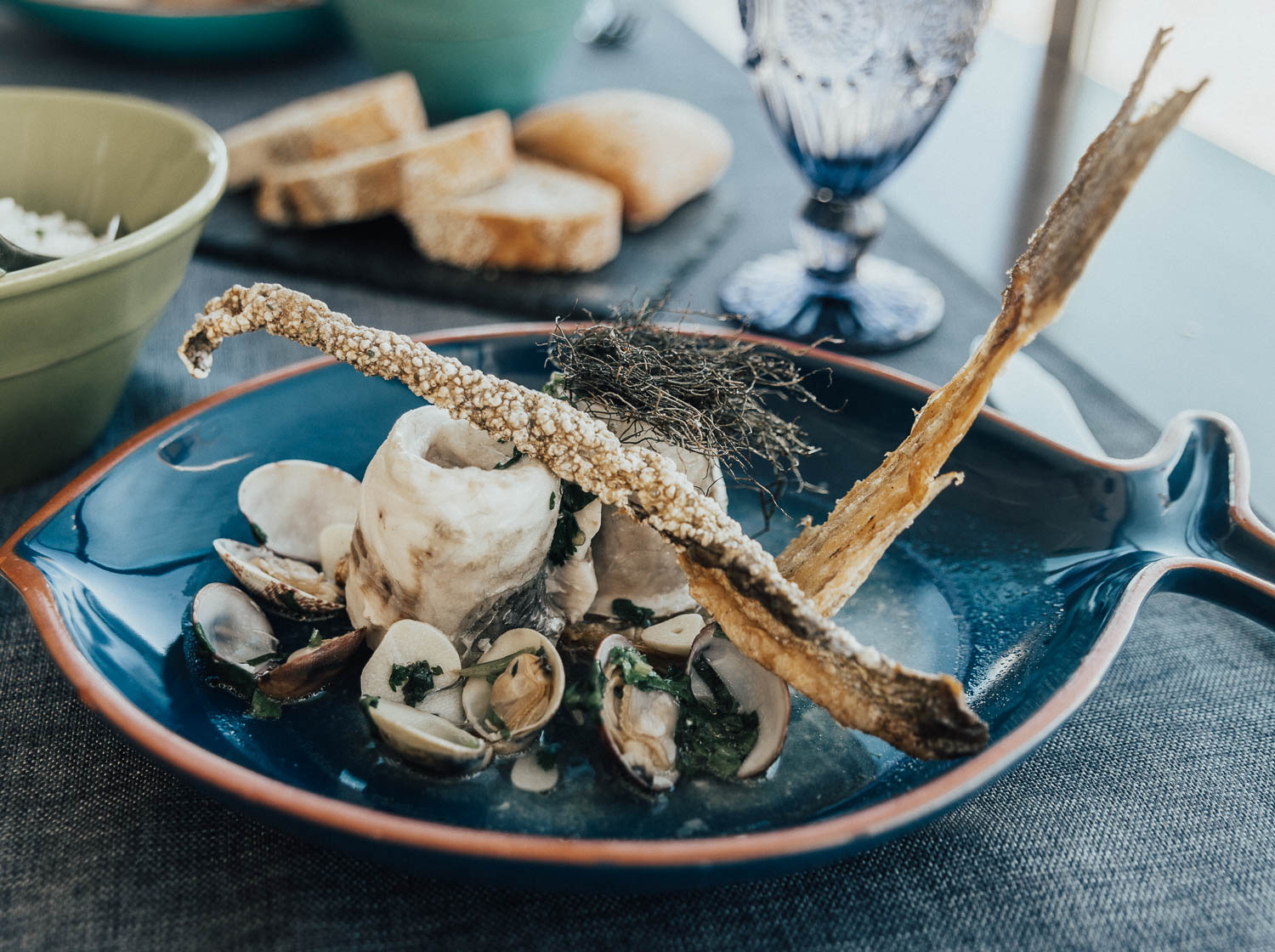 This dish with sea bass, clams, lemon and coriander (Robalo à Bulhão Pato), was so delicious.
Don't skip the dessert at Maria Pia. The homemade chocolate fondant with strawberry ice cream tasted like HEAVEN!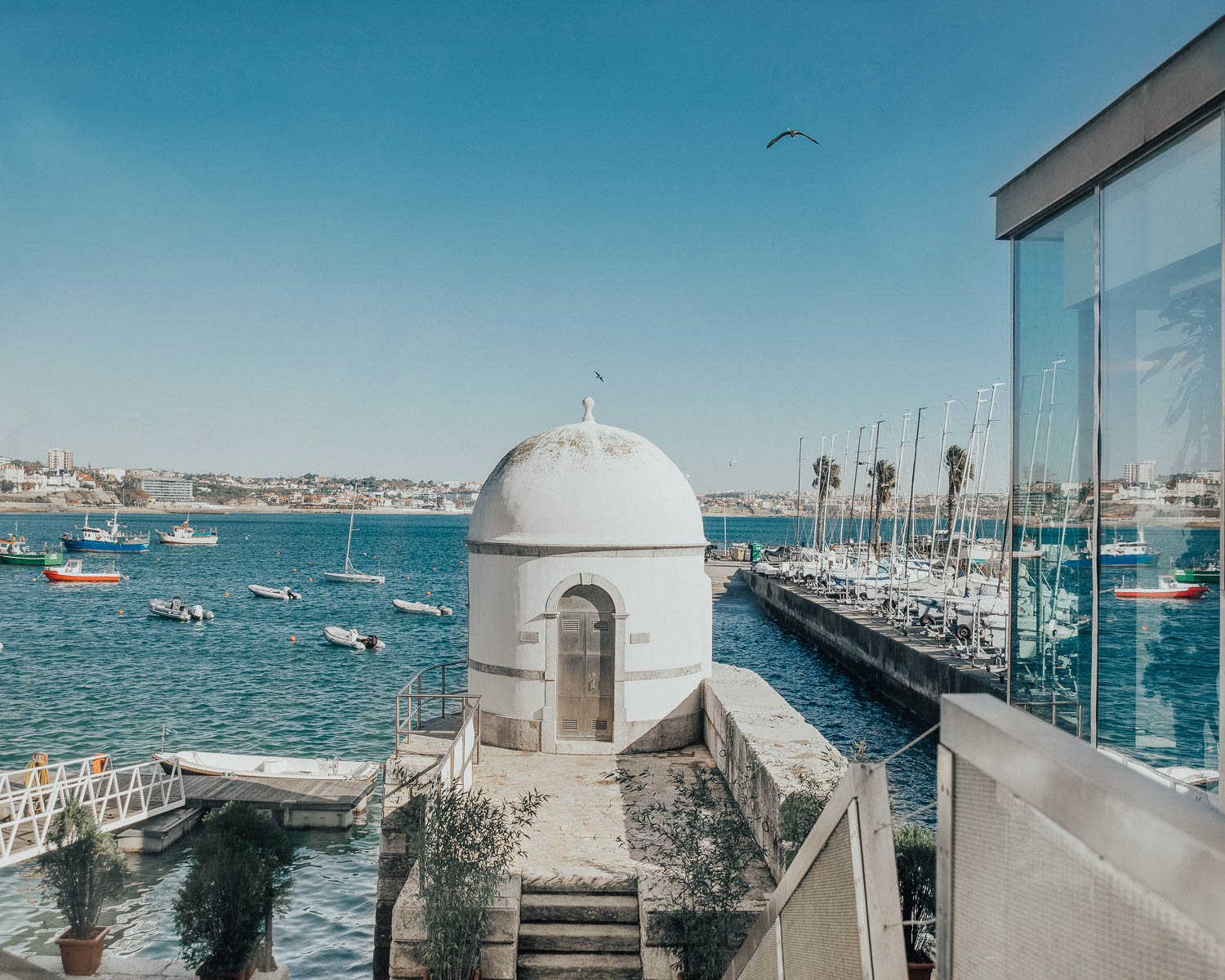 Try the Best Ice Cream/Gelato at Santini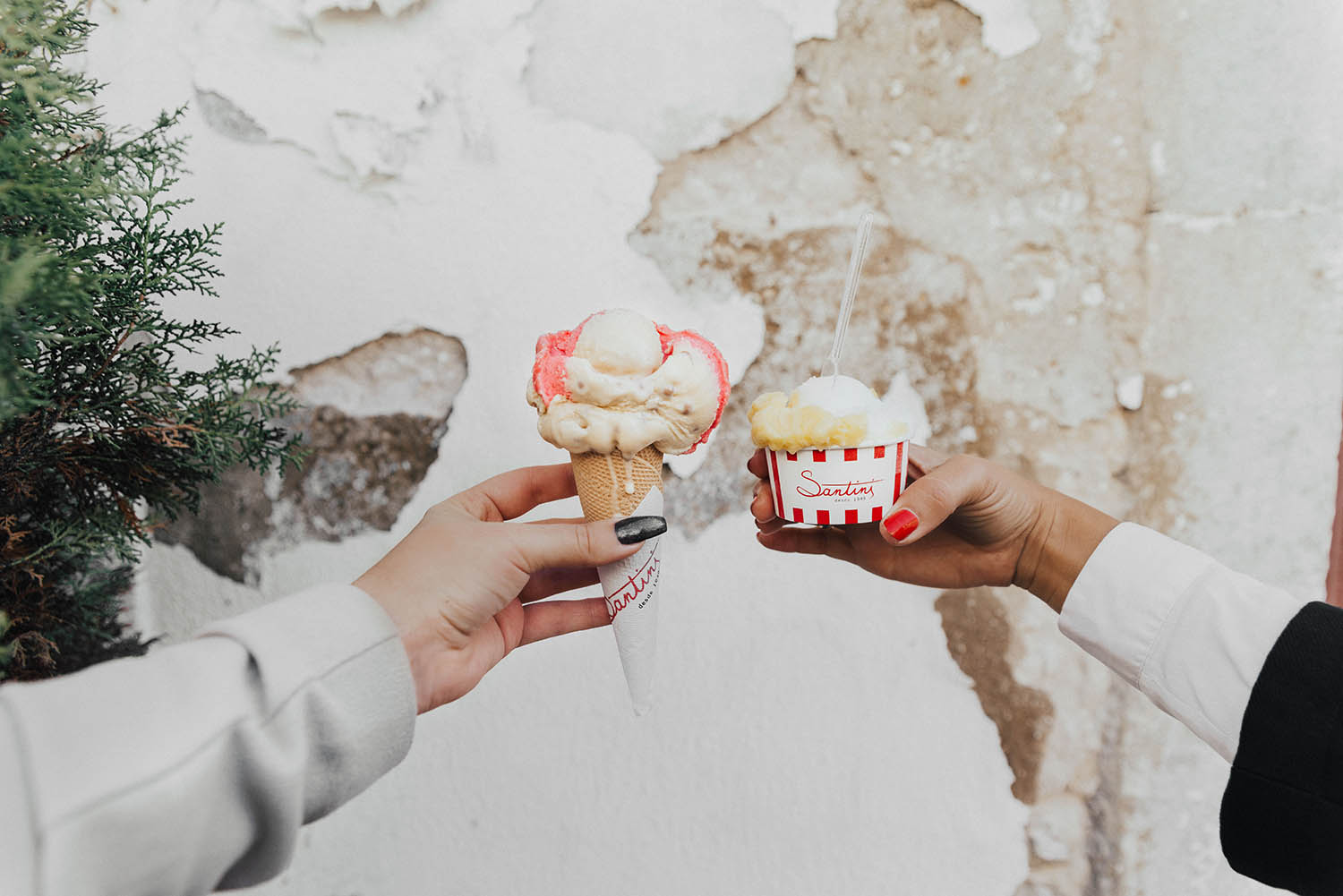 In Cascais, people kept telling me that I had to try the ice cream at Santini. So I did. And OH MY GOD. This is it, folks. The raspberry flavor is probably the best gelato I've had in ages. It was heavenly!
Not surprising is that an Italian, Attilio Santini founded Santini. The recipe is still the original from 1949, and the ingredients are always fresh and seasonal. If you are lucky enough to be there when the strawberry is in season, this is a flavor you must try (or so I've heard).
Just join the line outside this iconic red-and-white-striped gelato store. You won't be disappointed. In fact, you cannot leave Cascais or Lisbon without trying a Santini.
Try Octopus at Polvo Vadio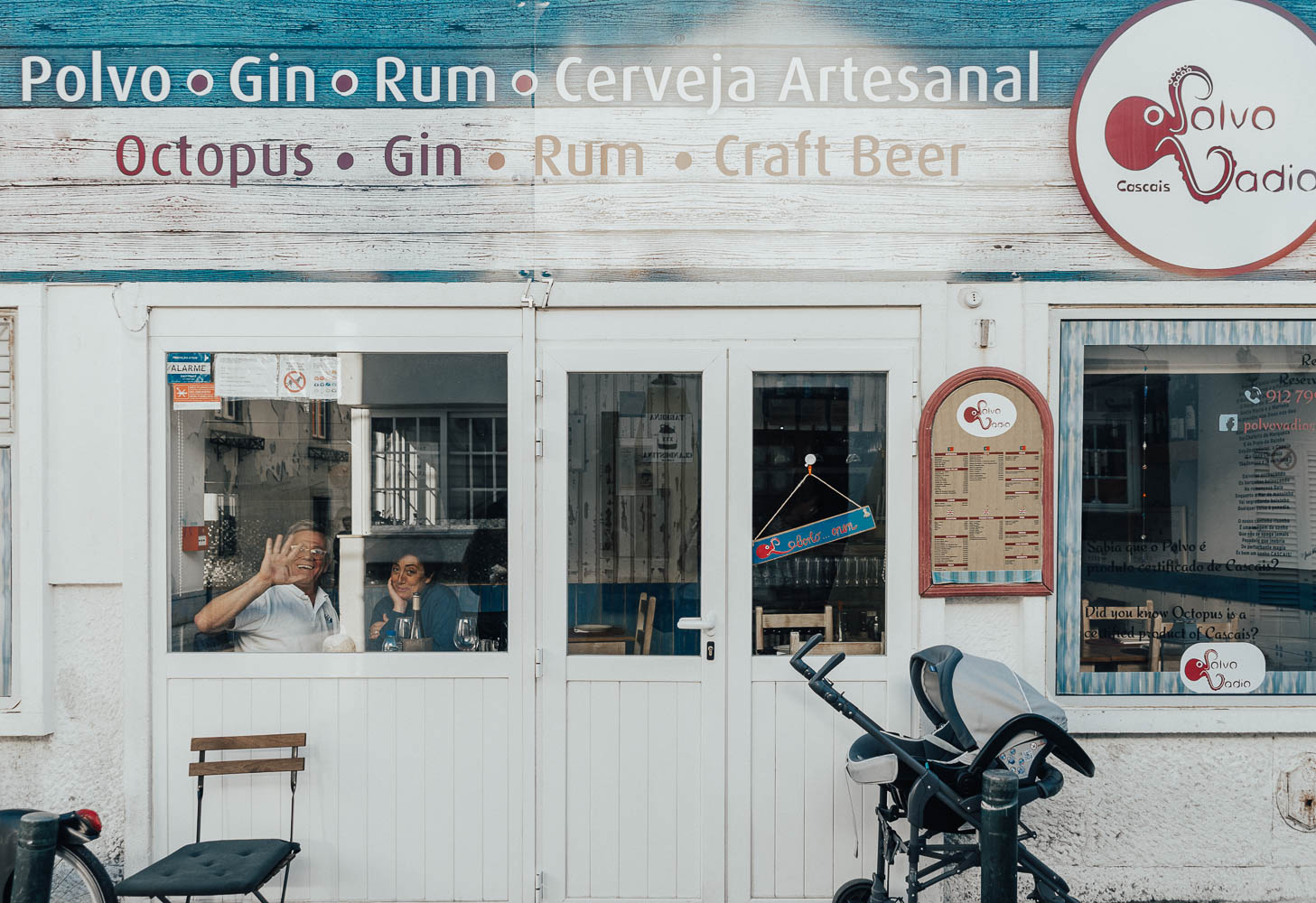 Whether you love octopus or is a true skeptic (like me), this is the place where you should give it a go. Polvo Vadio is a typical Portuguese tapas restaurant, specialized in fish and octopus tapas.
I had a dinner booked here a Friday evening and was quite skeptical for two reasons. First, I knew I just had to try their specialty octopus, which I don't like at all. Secondly, when I arrived around 19.30, this tiny little 15-seat restaurant was completely empty.
Half an hour later and my perceptions had changed. The restaurant was buzzing with life and every seat was taken. The tapas dishes I tried tasted amazing (the octopus really surprised me – even though I'm still not a fan). But these guys know what they are doing!
I also enjoyed, very much, my cheese plate, wine, and seat by the window. It's such a cute place when you want a table for two (or one), in a Portuguese restaurant – with a relaxed and friendly atmosphere.
Dine at Fora De Pe or O Pescador
Tucked away in a little side street in the center are two excellent seafood restaurants. The famous O Pescador (which I've heard serve the best seafood ever) and it's sister restaurant Fora de Pé. As O Pescador was closed when I was there, I had a dinner booked at Fora de Pé.
And it was soooo good! If you love seafood, I think it's a safe bet to pick any of these restaurants. I had some fabulous lobster crepes with coriander rice.
SHOPPING IN CASCAIS
From Clothes to Cork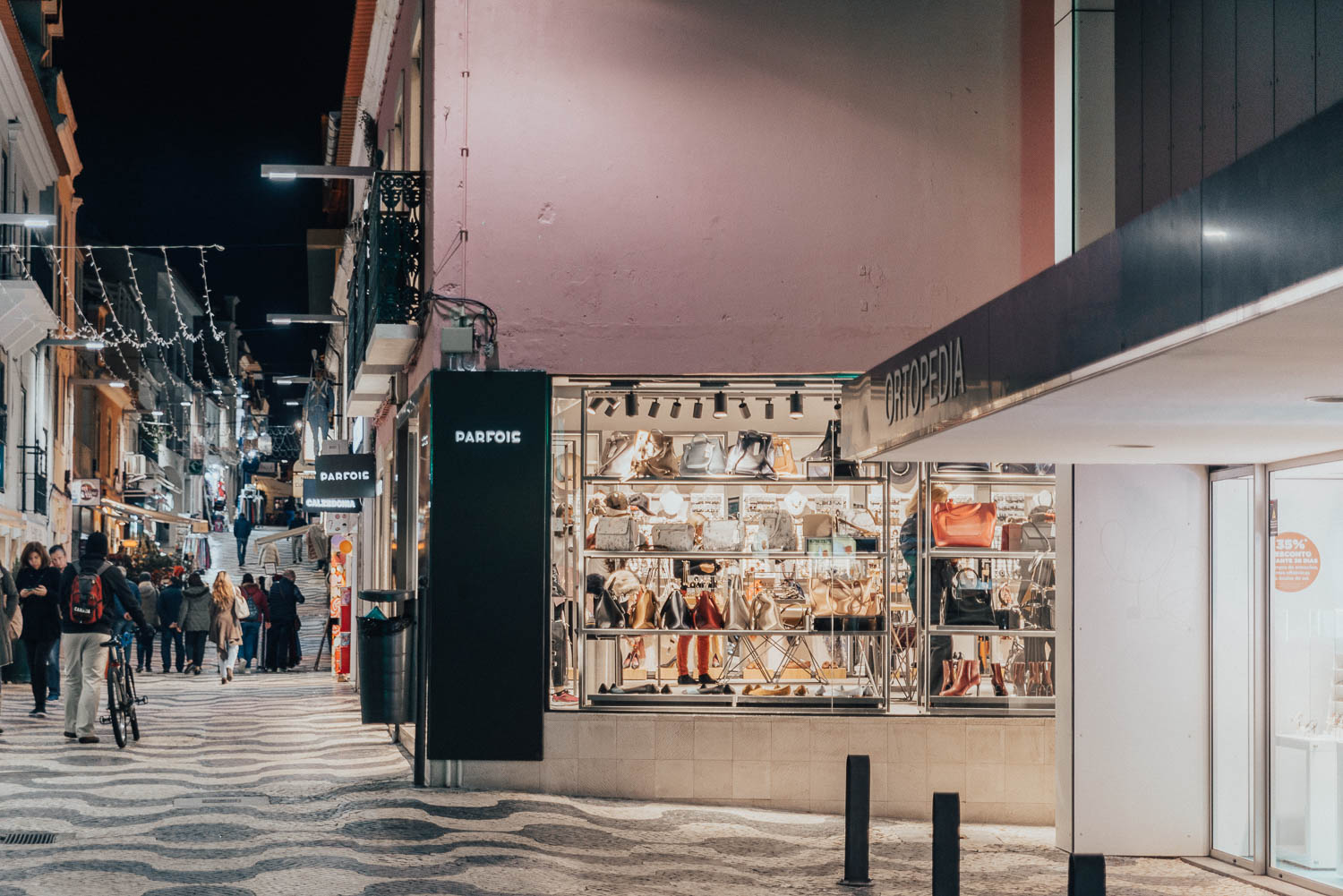 There are two shopping malls you can visit in Cascais, CascaiShopping, and CascaisVilla Shopping Center. I haven't been to any of these, but I would probably still recommend you to put your eyes on the local treats. Check out the Portuguese clothing brand Parfois for very affordable fashion accessories and clothing. There are also plenty of interesting shops in the center. I bought this pretty yellow jacket (and some cute shirts like this one), in one of these shops for like €30 (so cheap!).
One thing that you will notice for sure in Cascais are cork items. They are everywhere. And you can find the coolest stuff in cork! Like handbags, ties, clothes, hats, watches – you name it. The cork pieces are created with sustainable and handcrafted materials from the Algarve. What makes it even better: Cork is vegan, antiallergic, skin-friendly and a 100% recyclable, natural product.
Other traditional things to shop in Cascais and Portugal are canned fish, Portuguese cheese, Portuguese luxury fragrance soaps and green wine.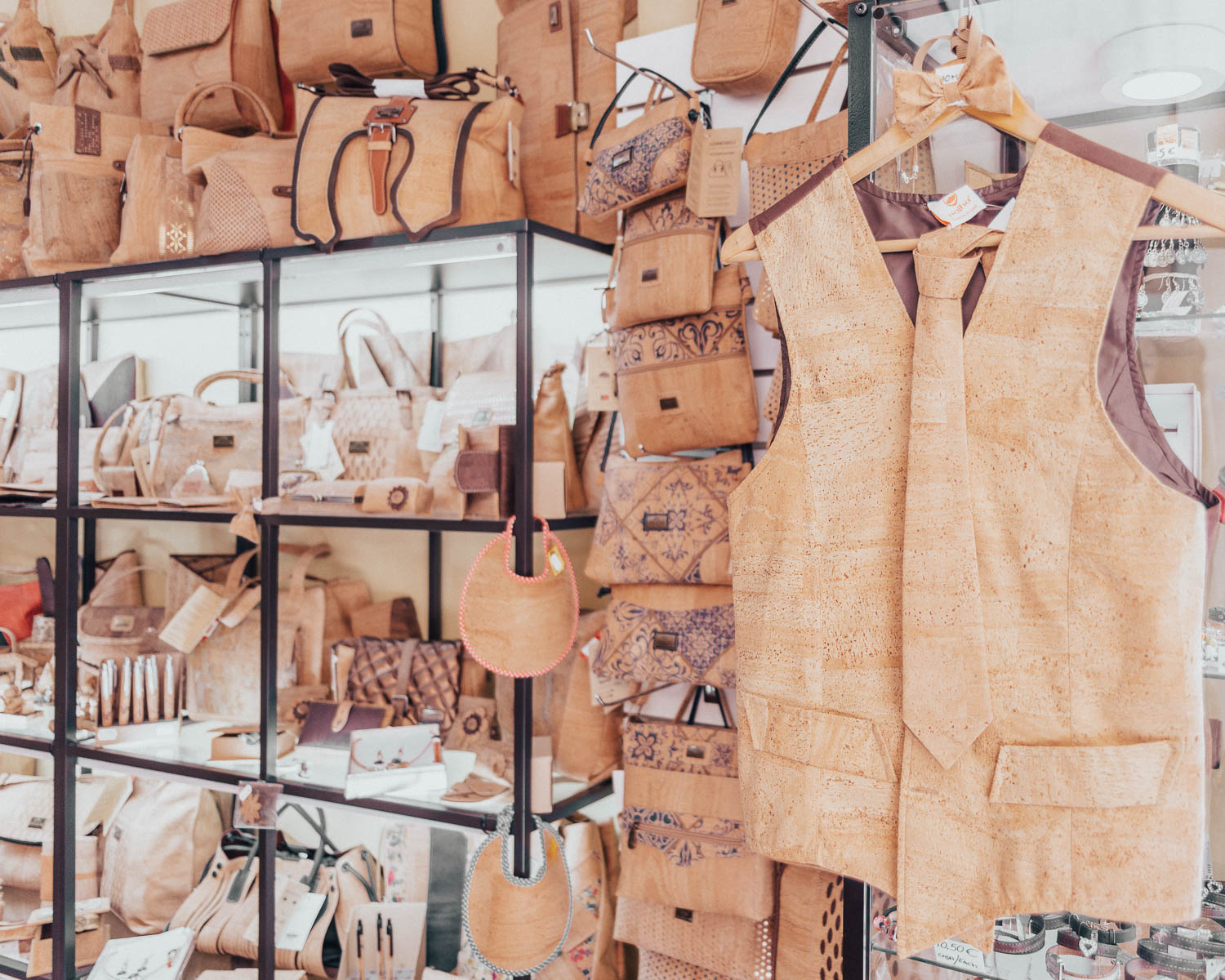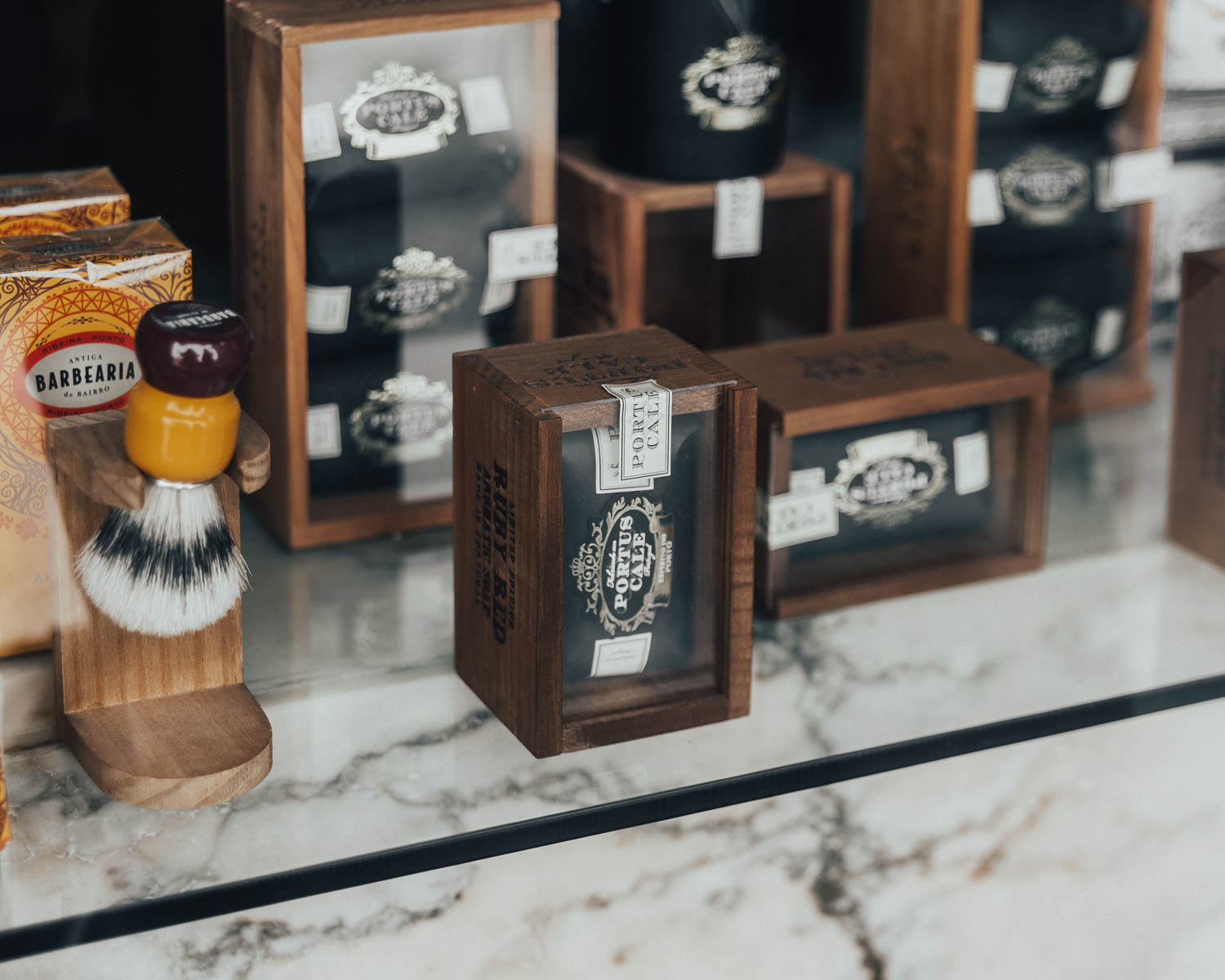 Go on a Day Tour to the Fairytale Town Sintra
Add Pena Palace to your bucket list
If you are in Cascais, I think it would be a crime to miss the magical town of Sintra with its mesmerizing palaces and castles. Actually, a day tour is not enough to explore Sintra (I already want to go back as I didn't see enough!). There is just so much to see and so much to discover in this fairytale place.
Visit Cabo da Roca – The Westernmost Point in Europe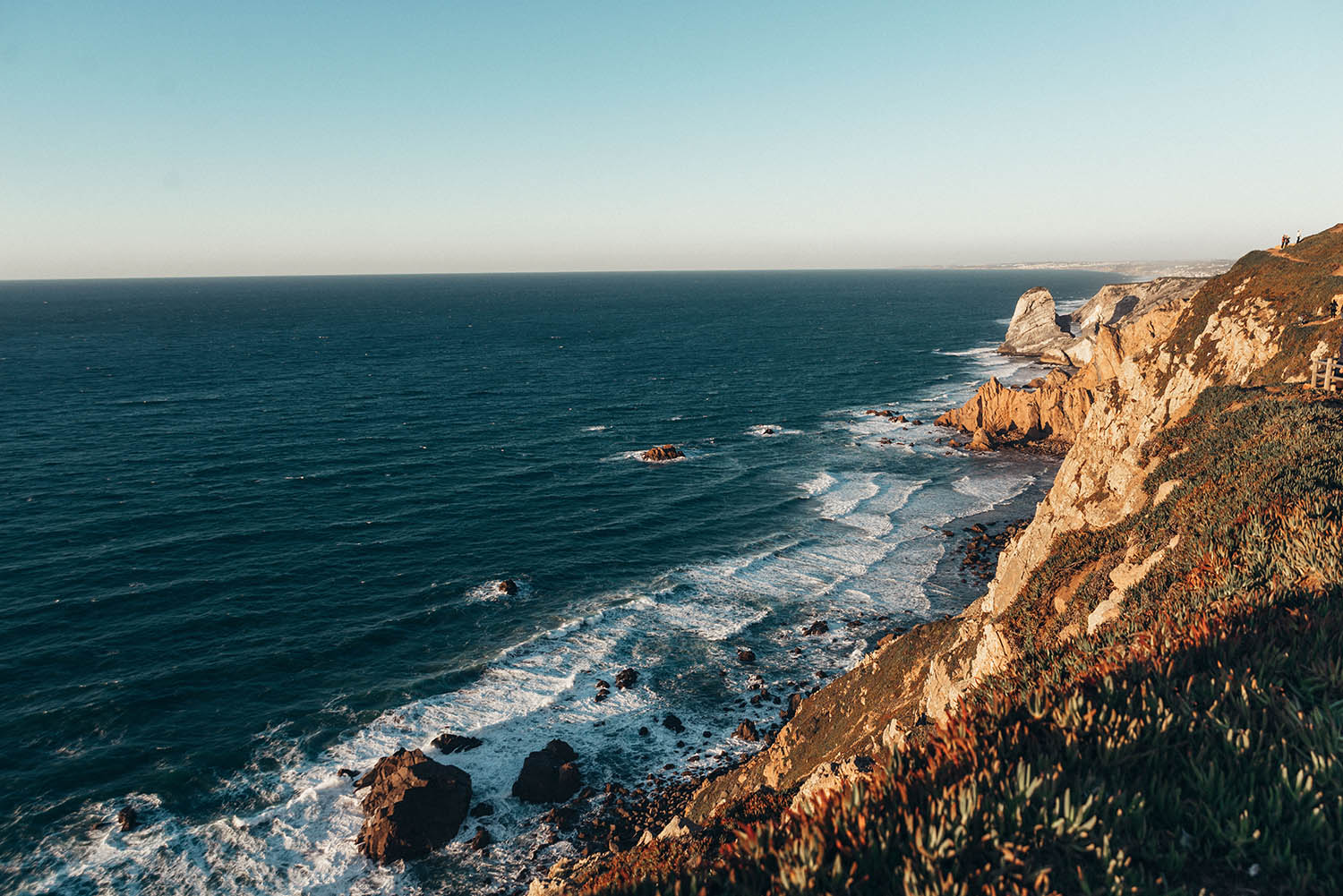 Another thing you shouldn't miss when visiting Cascais and Sintra is seeing the westernmost point of mainland Europe, Cabo da Roca.
It's breathtaking. Especially during sunset. The viewing platform is 140 meters (460 ft) above the sea and lets you truly enjoy the panoramic view over the Serra de Sintra and the dramatic coast.
Where to Stay in Cascais, Portugal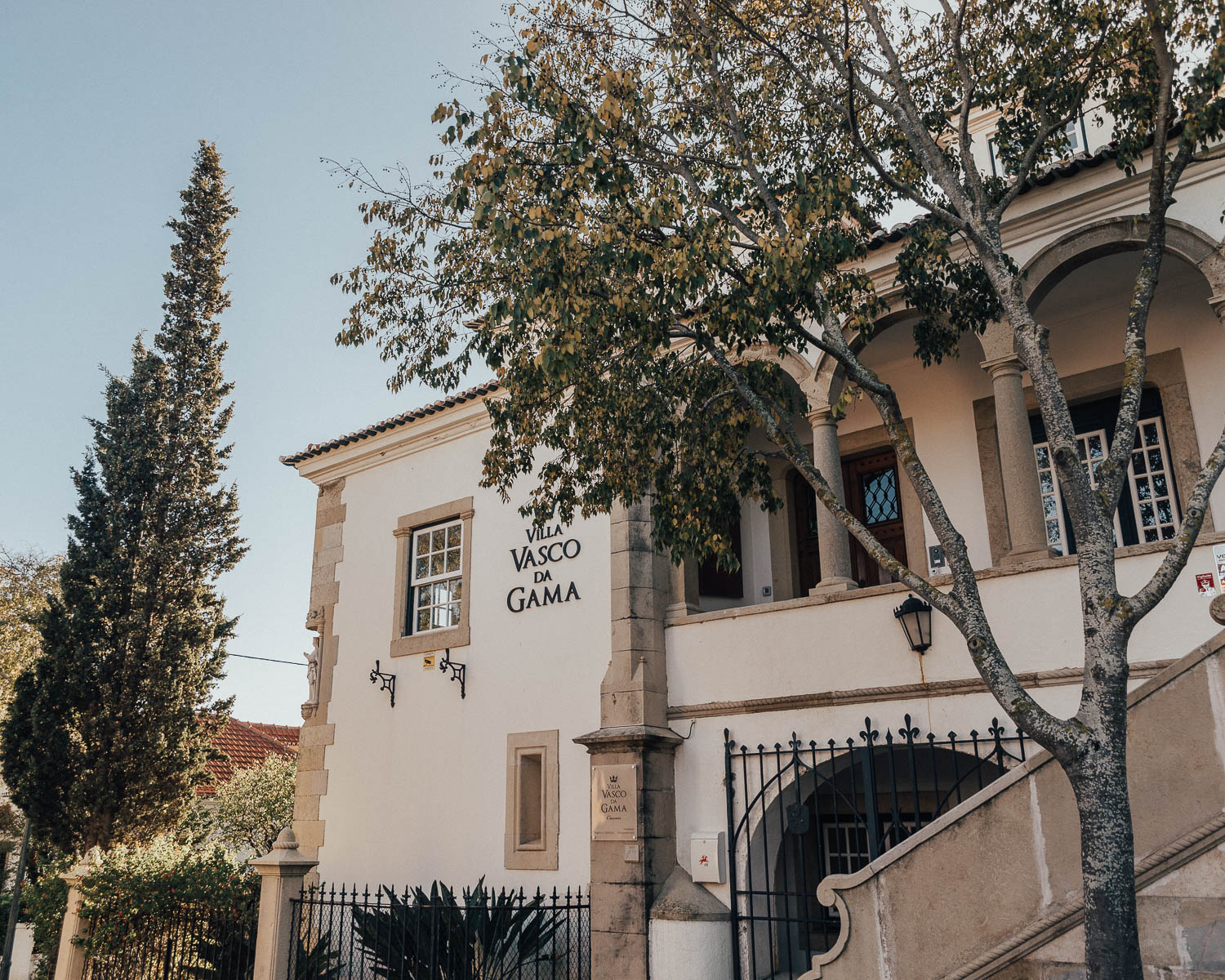 There are so many cute hotels and places to stay in Cascais. From luxury hotels, boutique hotels, budget hotels and lovely villas.
I stayed at Villa Vasco da Gama, which is owned by a Swedish couple. It's a lovely little place with everything within walking distance. I would say it's perfect for couples and families.
Click here to see the latest prices and availability for accommodation in Cascais
More tips in Cascais
If you are traveling with a group of friends, your family or your partner a great way to get around is to go on a tailor-made tour. Especially if you are going to Sintra. You can find some of the best tours available here. I went to Sintra with a lovely and passionate guide from TugaTrips. She guided me to the very best photo spots in Sintra and helped me take pictures everywhere (as a solo traveler to Portugal that was invaluable). I also learned a lot that I would probably never have learned.
I can also recommend Seagull Tours, which is a luxury private transportation and tour company. I only went with them from the airport to Cascais, but I got so many tips for what to do and see even before I arrived. They do lots of different sightseeing tours in Portugal (+ you feel like a movie star while traveling).
Going on a tailormade tour with a passionate guide can really make all the difference.
Shop my "Winter in Portugal" look

Facts about Cascais

One of the oldest tourist resorts in Portugal. It was once the summer residence of the Portuguese royal family.
Population: around 200 000
Best time to visit: May – June & September – October*

*Though, with more than 300 days of sun per year, Cascais is a lovely destination all year round. It gets really hot during the height of the summer (July-August) and the off-season and winter months are most for the sports enthusiasts (especially windsurfers and kite surfers), or if you want to explore without focus on the beach.
On Pinterest? Save this travel guide for later!
---
Disclaimer: I visited Portugal in collaboration with Visit Cascais and Visit Portugal. As always, all opinions are my own.