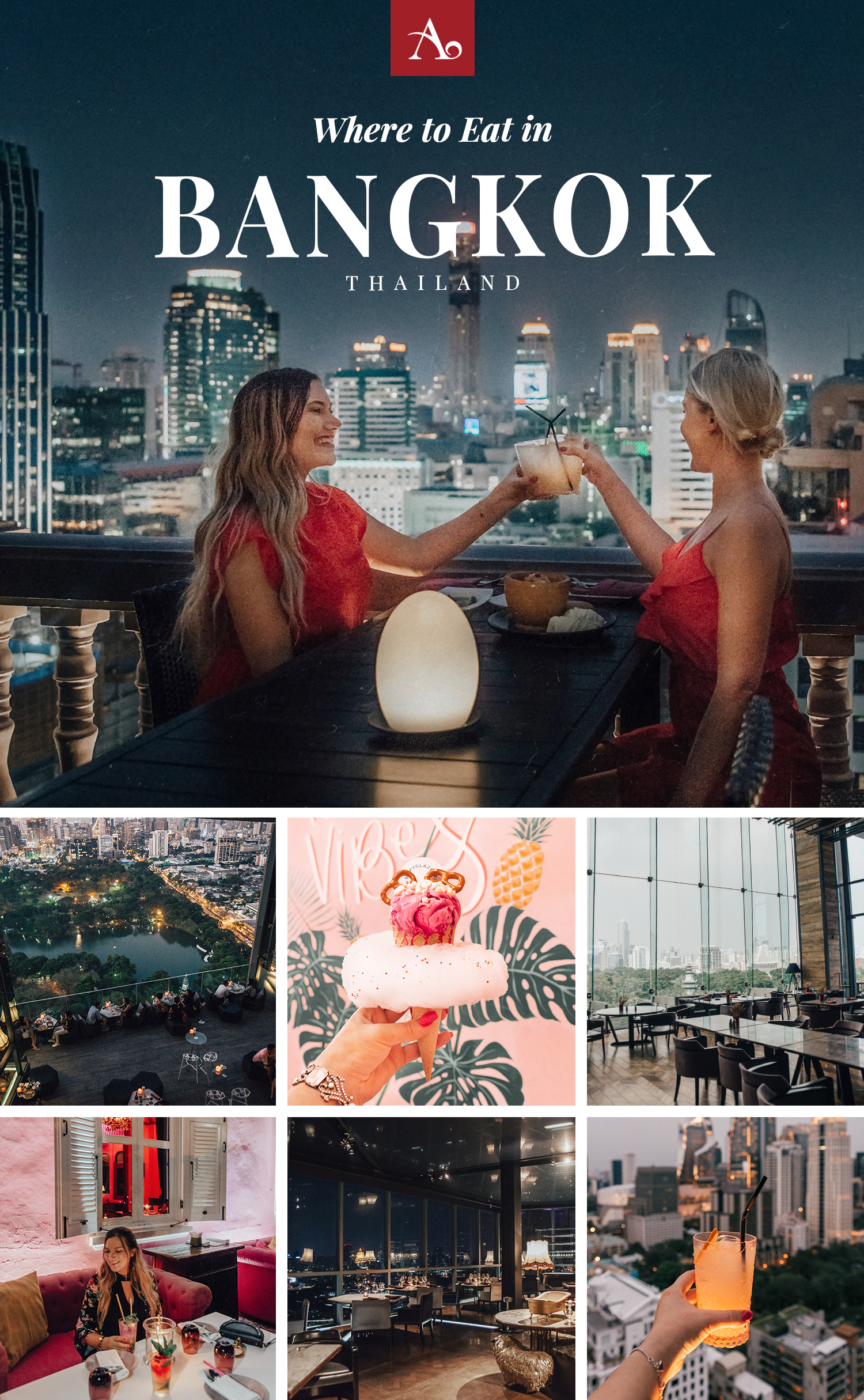 From glamorous and sophisticated rooftops to Instagram-worthy desserts, exciting cocktails, and a hotel buffet to rave about. Here are five fantastic places to eat in Bangkok, Thailand.
Bangkok is the ultimate destination for food lovers. From Michelin-starred restaurants, unique cafes, extraordinary rooftop bars and world-class street food. Bangkok has it all. To help you navigate your way through the seemingly endless food scene, I've listed five amazing options that are well worth a visit.
Click here for more attractions, tickets, and tours in Bangkok.
Park Society Restaurant, So Sofitel
Glamorous rooftop-dining in Bangkok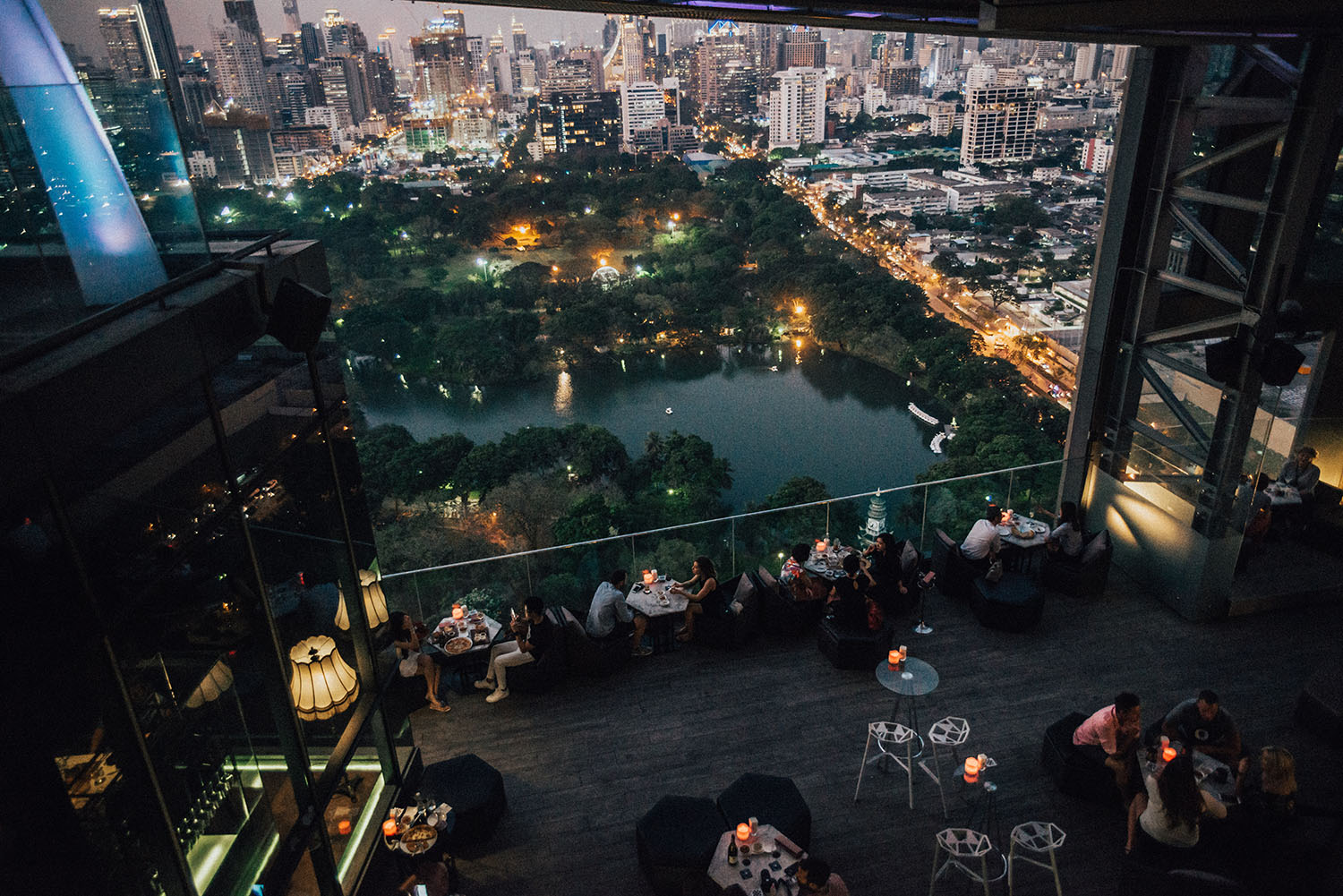 Stunning views over Bangkok, mouthwateringly divine dishes and a glamorous, romantic and – at the same time down-to-earth atmosphere. Park Society Restaurant is definitely one of the best rooftop bars I've had the pleasure to visit. It's located on the 29th floor of SO Sofitel and offers uninterrupted views of the city's famous Lumpini Park.
The multi-award-winning restaurant is helmed by Chef Joost Bijster, who has created a menu showcasing the freshest surf 'n' turf ingredients with sharing dishes and highlights of the modern western cuisine.
Perfect for social dining and wining with your friends, a romantic dinner with your partner or to enjoy a cocktail with a view. Trust me, this rooftop restaurant (and hotel) is worth a trip in itself.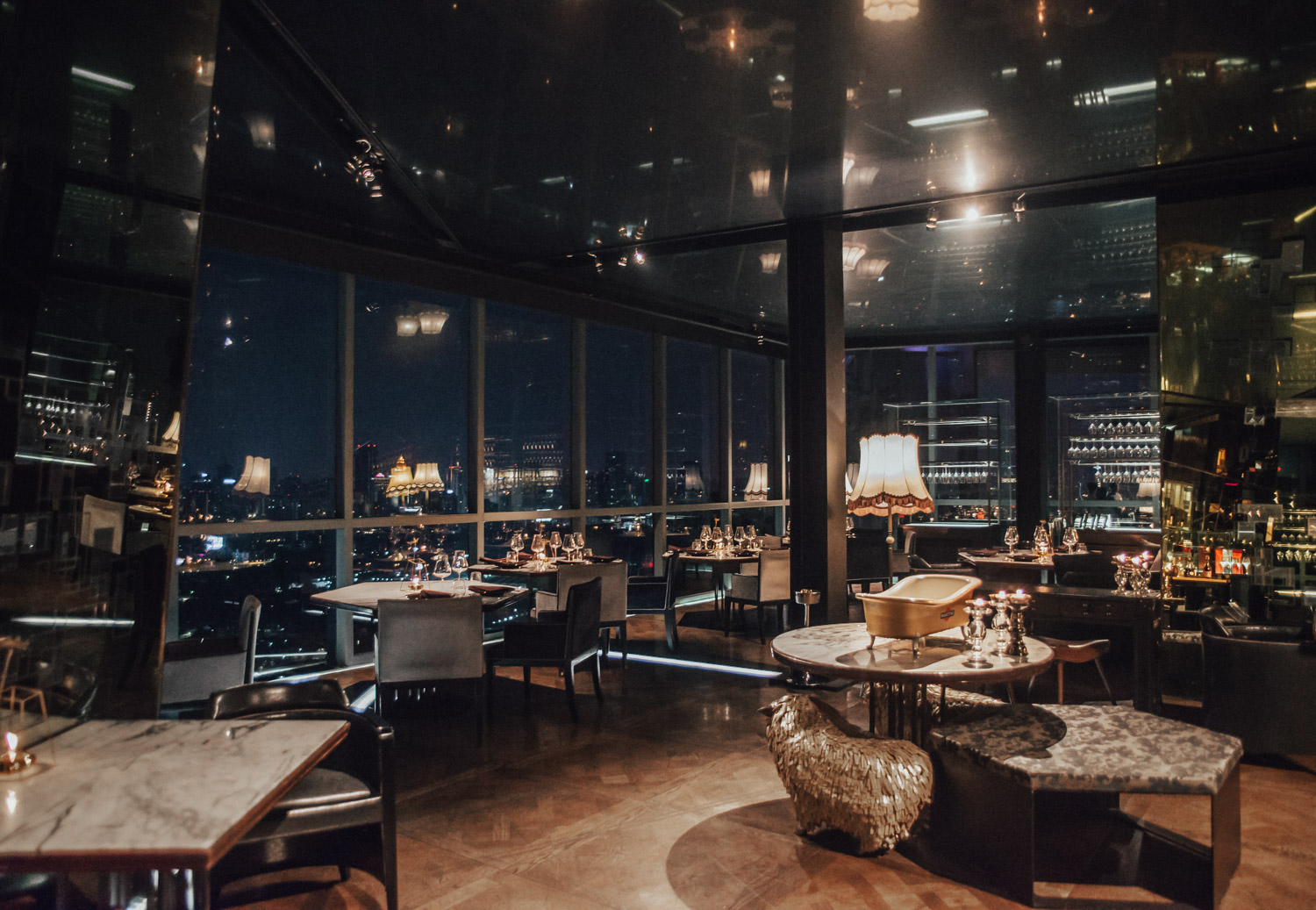 The Speakeasy Rooftop Bar, Hotel Muse
Relaxed menu & epic views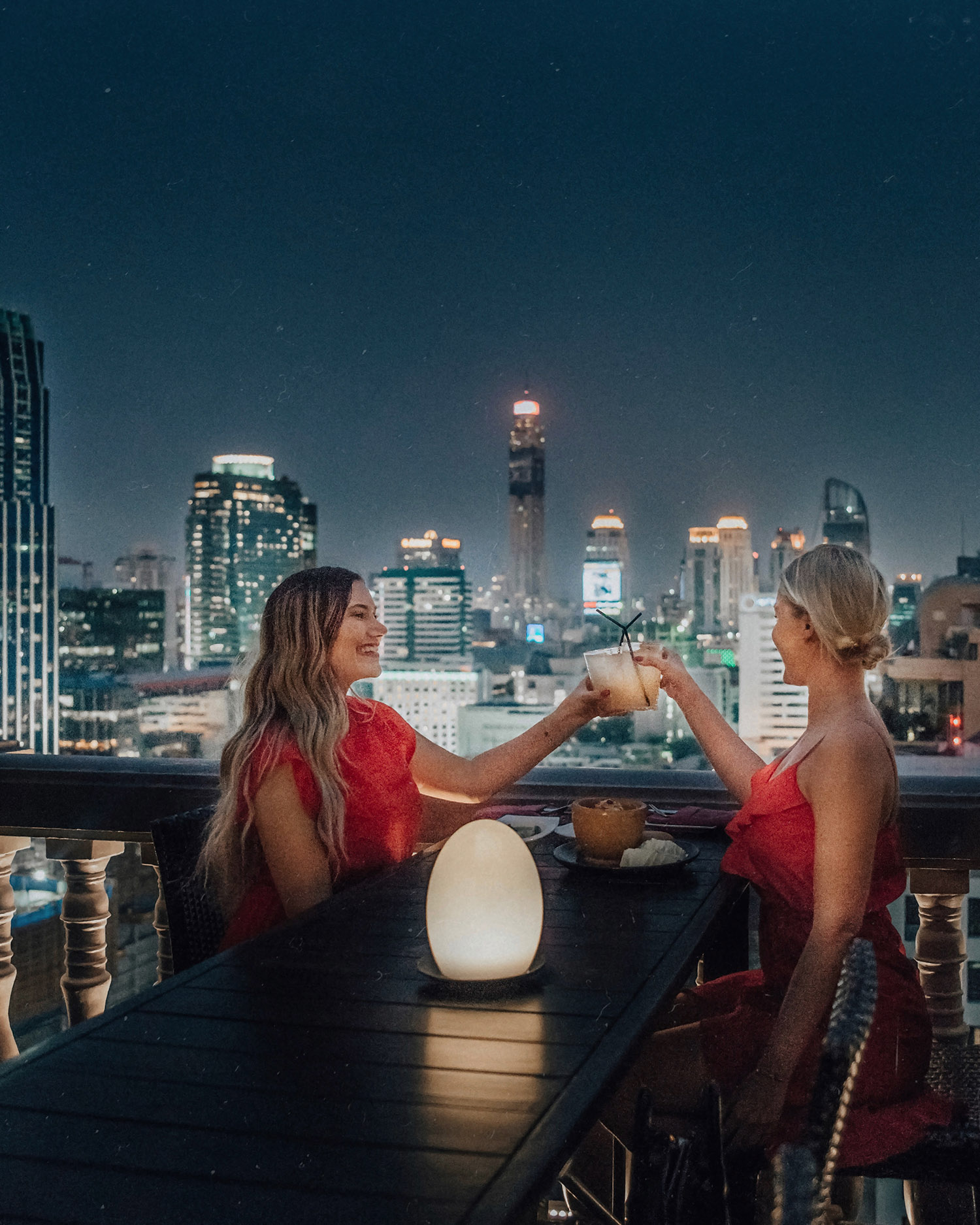 Another excellent rooftop bar and an epic place to eat in Bangkok is the award-winning The Speakeasy. This bar is located on the 24th and 25th floor of the Hotel Muse Bangkok. Almost needless to say, the views over Bangkok's skyline are spectacular. I could easily spend hours here just enjoying all the millions of twinkling city lights.
On the menu are internationally-inspired dishes and cocktails with an Asian twist. The relaxed yet elegant atmosphere is lovely, and the food tastes fantastic.
I had one of my favorite go-to dishes (Thai green curry) while my friend Julie enjoyed a papaya salad. Do yourself a favor and head up to this rooftop oasis in time to see the sun go down over Bangkok.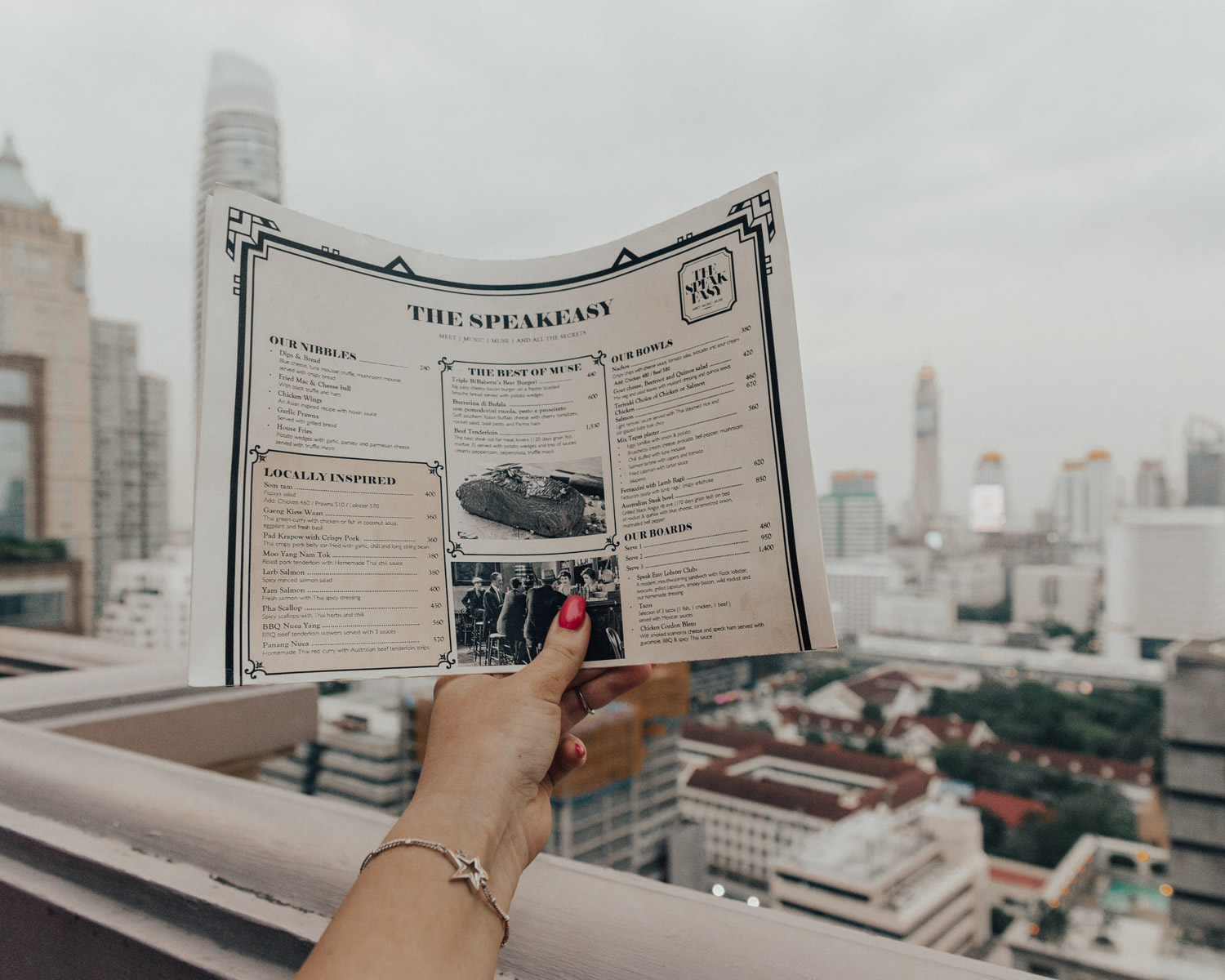 Namsaah Bottling Trust
Exciting & creative cocktails in an all-pink century-old house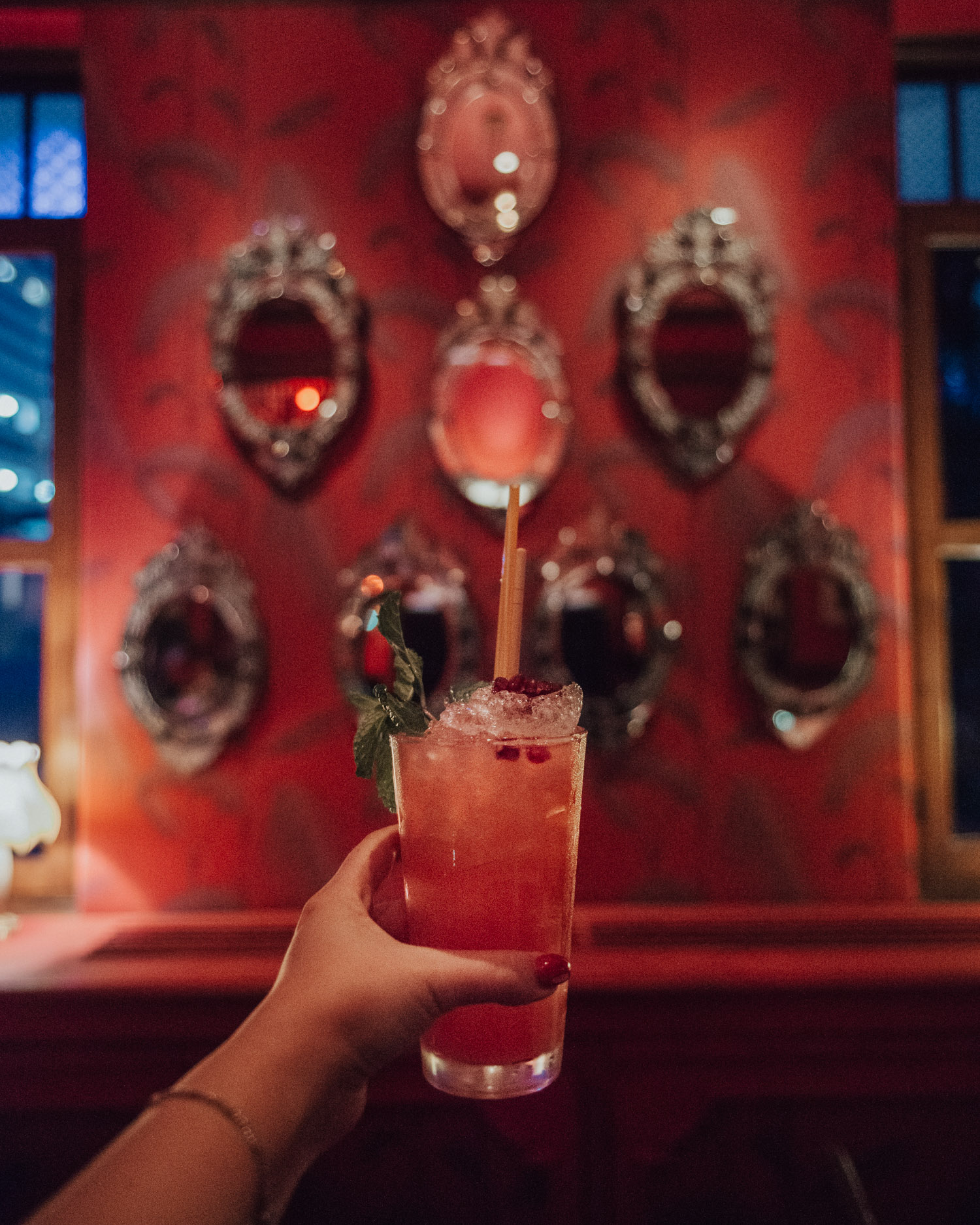 If you love the color pink, exciting cocktails, and Thai food Namsaah Bottling Trust is a place not to be missed. This restaurant and cocktail bar in Silom is a head-turner with its bright pink exterior. What's even more intriguing are the Asia-twisted cocktails and fun food, the one-of-a-kind atmosphere and the playful interior. Every room is different, so you can just pick the room that matches your mood.
Behind the menu is one of the most prominent chefs in Bangkok, Chef Ian Kittichai. With dishes like Sriracha-aioli popcorn shrimps, salmon tartare wonton tacos, Pad Thai with foie gras and pink wagyu krapow burgers this is a menu that will tickle your senses. As for cocktails – dare to try something different! Like Mango Chili Mojito, a Purple Porn mocktail or a Dancing Alligator.
The drinks are real conversation starters.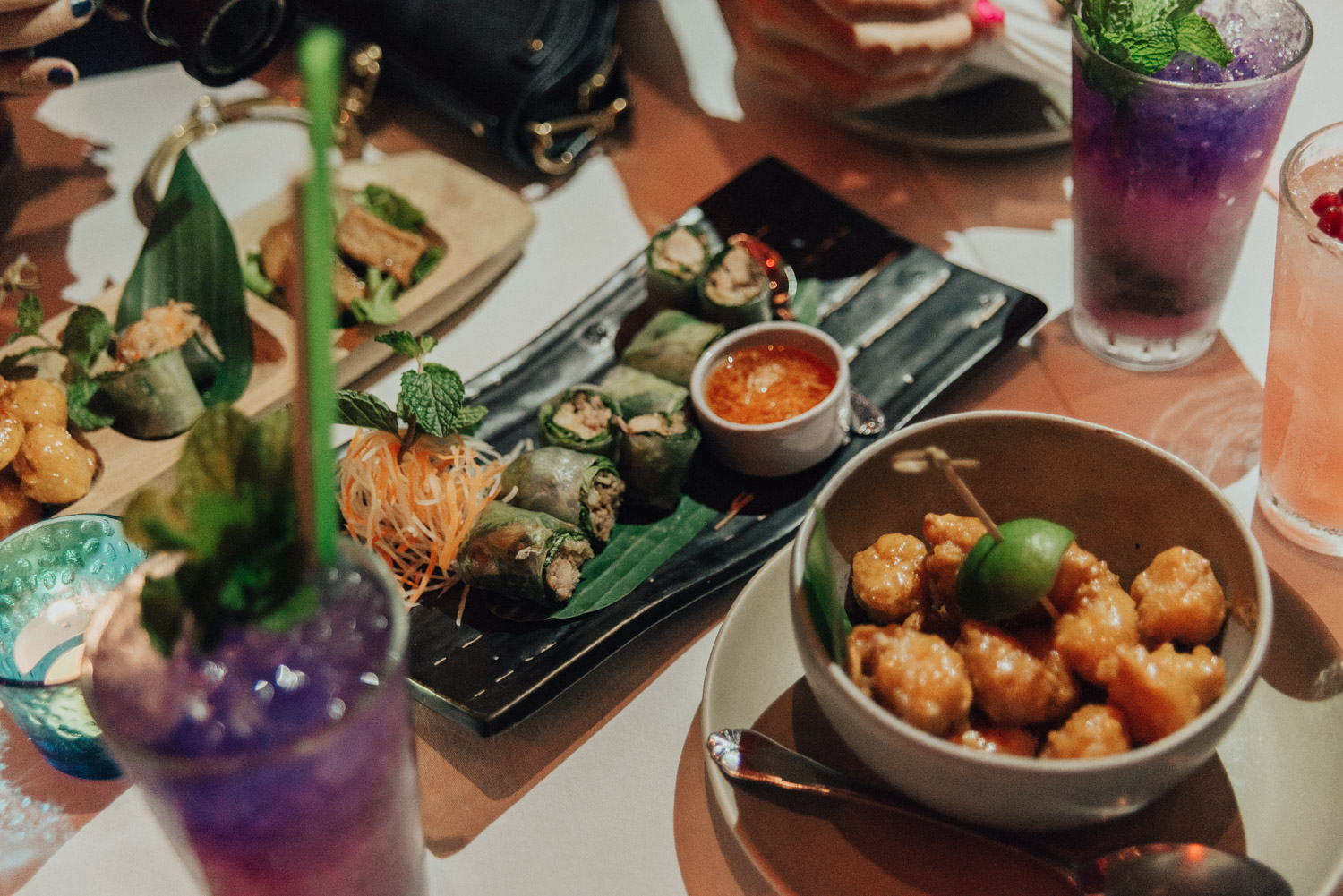 Matchbox Pink Planter Cafe
Cute & Instagram-worthy cafe at Matchbox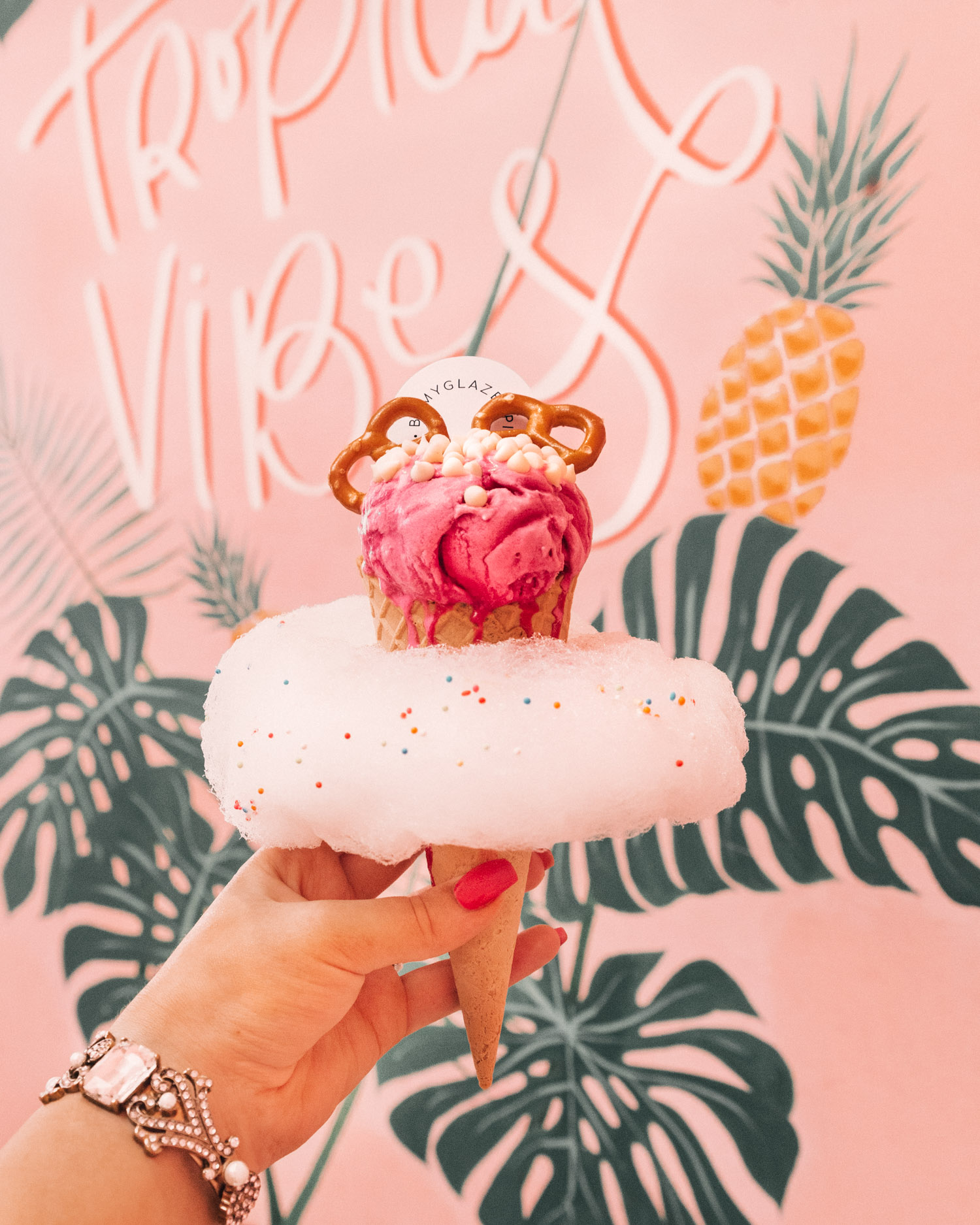 I accidentally stumbled upon this cute little café while I was shopping. The Pink Planter Cafe is located on the third floor of the multi-label streetwear store Matchbox on Siam Square. It feels like a hidden gem compared to the famous Unicorn Cafe or Maidreamin.
But doesn't the desserts look just as cute? Here you can get fluffy coral pink pancakes with banana and strawberry cream, mermaid toasts and ice cream burgers with cotton candy. It's overly-sweet and picture perfect. The neon signs, all-pink walls, marble tables, flamingos and cactus plants – make Pink Planter Café a true Instagrammer's paradise.