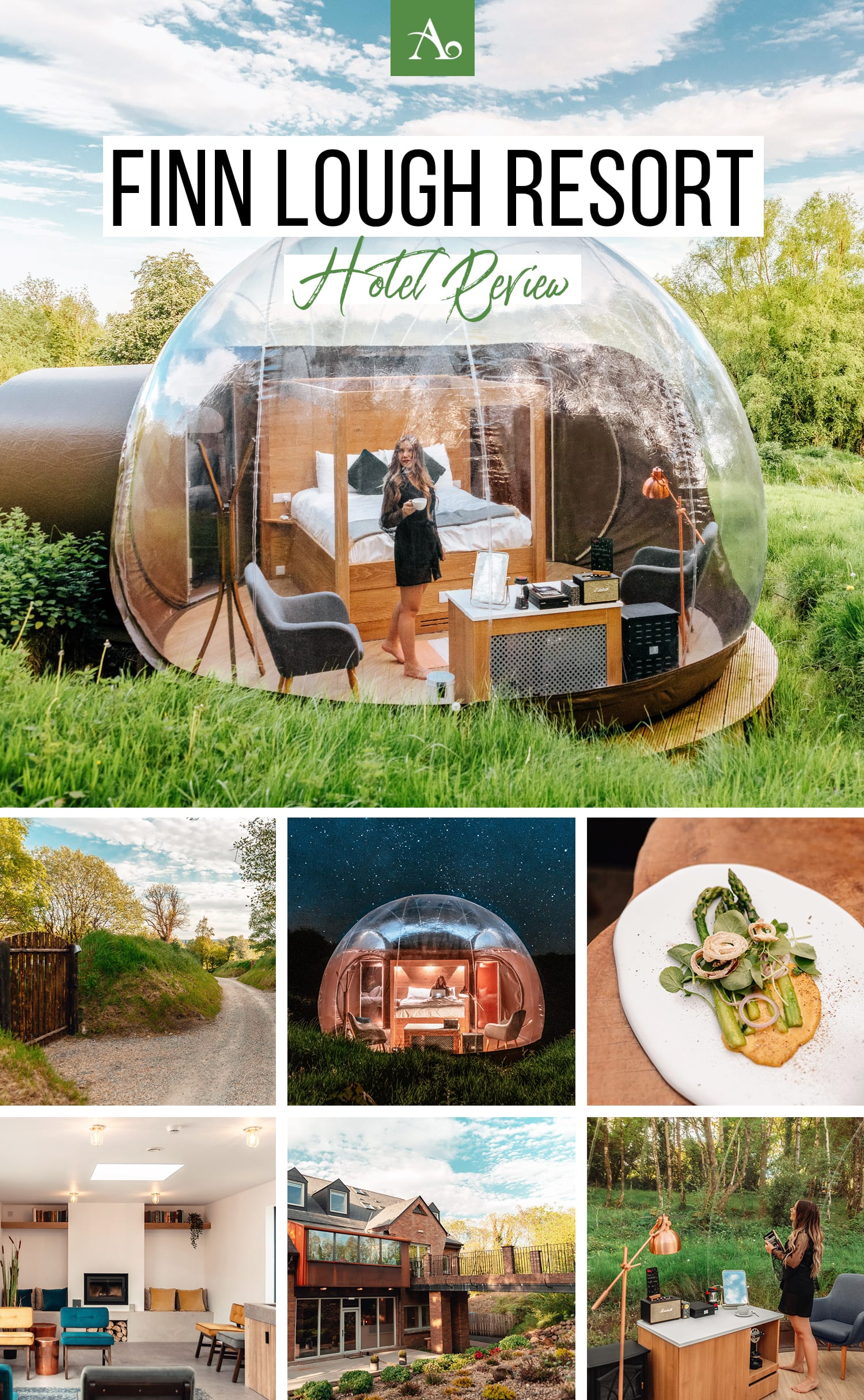 Hidden deep within the woods in Northern Ireland is Finn Lough Resort – the perfect place to get away from it all. Here you can stay in a bubble dome and experience stargazing from a four-poster bed.
Needless to say, sometimes it's a good thing to be in your own bubble – especially if your bubble has amazing views.
If you are keeping up with the coolest travel trends, you may have heard about 'bubble hotels' before. Bubble hotels have been popping up all over the world in recent years. Unlike tents, yurts, and camp cabins, these transparent bubbles offer uninterrupted views of the night sky and surrounding landscape.
From the famous countryside dome Attrap'Rêves in the South of France and the scenic Bubbletent Australia to aurora bubbles like The 5 Million Star Hotel in Iceland and Wilderness Hotel Nellim in Finland – where you might be lucky to see the Northern Lights dance above your head.
Finn Lough's 180-degree transparent forest domes in Northern Ireland are perfect for anyone who is looking for a special night away under the stars.
Here you can sleep in a luxurious bed under a canopy of leaves, relax and rejuvenate in the spa, dine at the seasonal restaurant, enjoy an afternoon tea by the fire or enjoy a cocktail while watching a classic film in the vintage theatre room.
FINN LOUGH RESORT – FOREST BUBBLE DOME REVIEW
---
First impression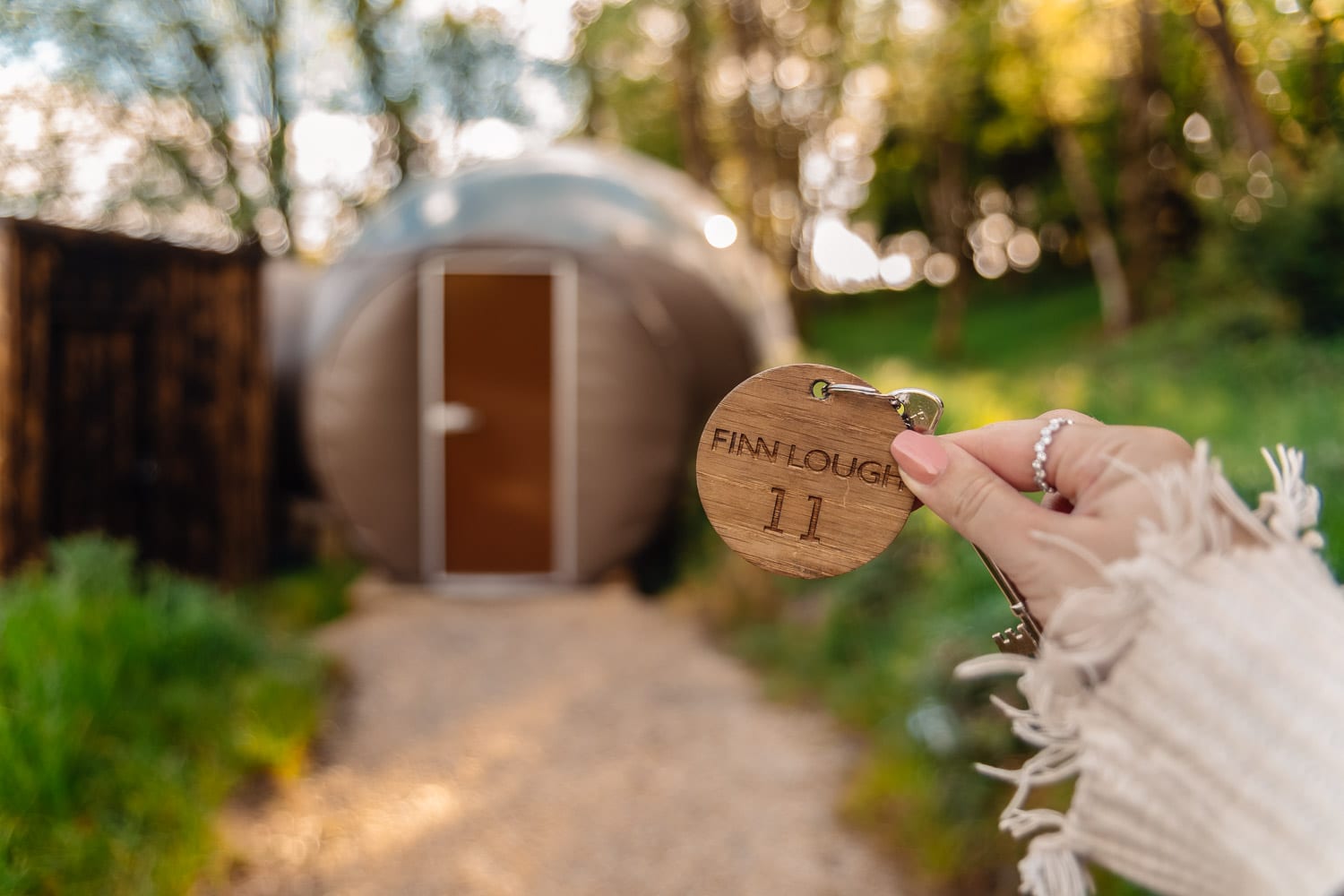 It's quite late in the afternoon when we arrive at Finn Lough Resort. I'm beyond excited to stay in a bubble dome. This is the very thing I've been looking forward to the most on this trip to Northern Ireland.
I'm always searching for extraordinary and memorable escapes, and Finn Lough Resort is right up my alley!
My excitement grows as I'm guided to my very own gateway and bubble. The pathway seems to come straight out of the Shire in the Lord of the Rings, and I can't help but feel that this will be a precious stay.
Even though I'm staying solo in a romantic bubble.
Finn Lough surely knows how to make an unforgettable first impression. I'm amazed by what I see. I can't believe how comfortable this glamping experience is!
A next-level glamping experience
Each bubble dome includes a bespoke four-poster bed, comfortable armchairs, fluffy robes, slippers, eye mask, electric blankets, power outlets, and a Nespresso coffee machine (which you'll need after spending an entire evening gawking at the stars).
Instead of WiFi or television, there's a questioning game, a Marshall Bluetooth speaker, a stargazing guidebook, and an electric fire. Things that will genuinely help you disconnect and immerse yourself in the wild surroundings – and spend some quality time with your partner.
Talk about a taste of luxury amongst nature!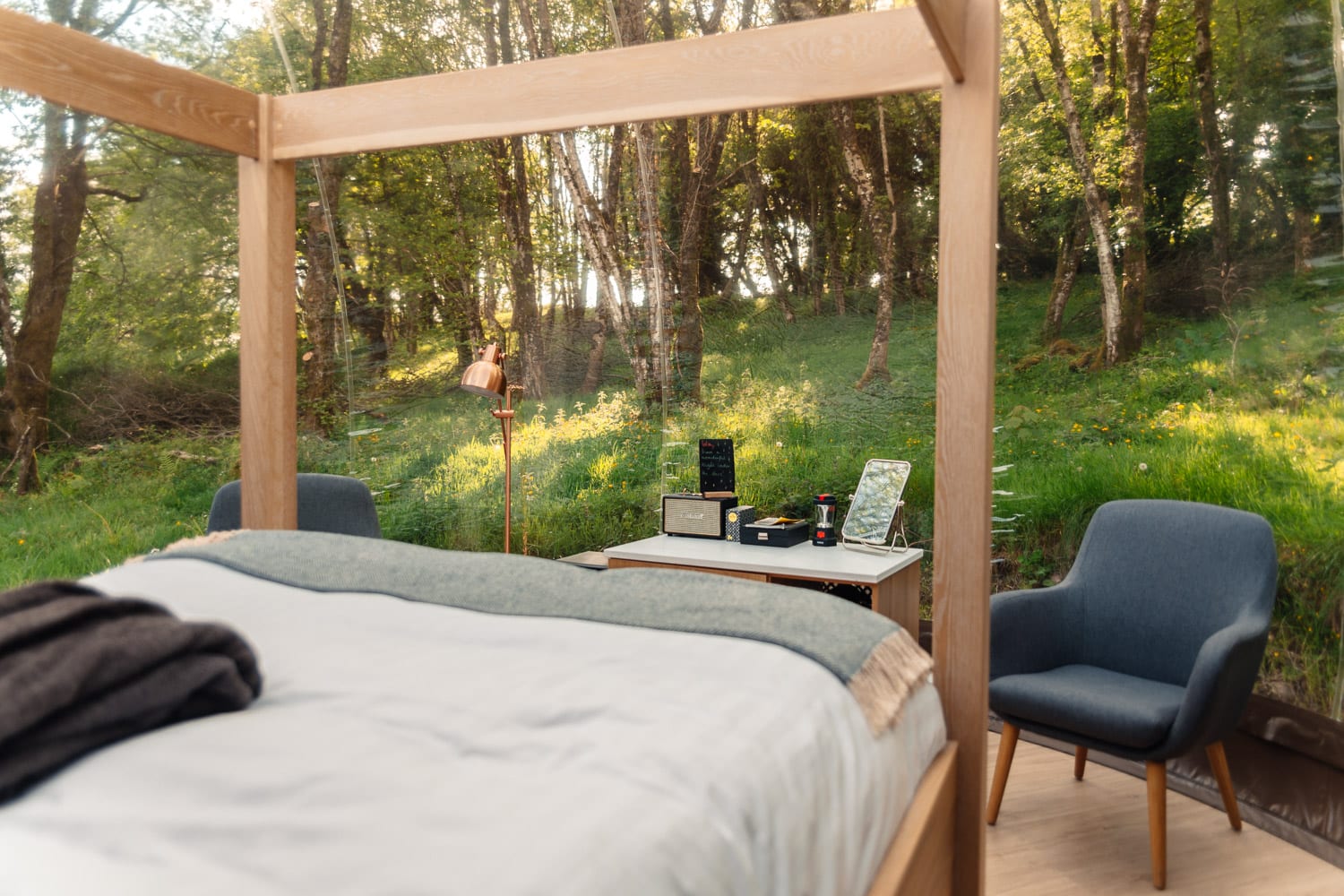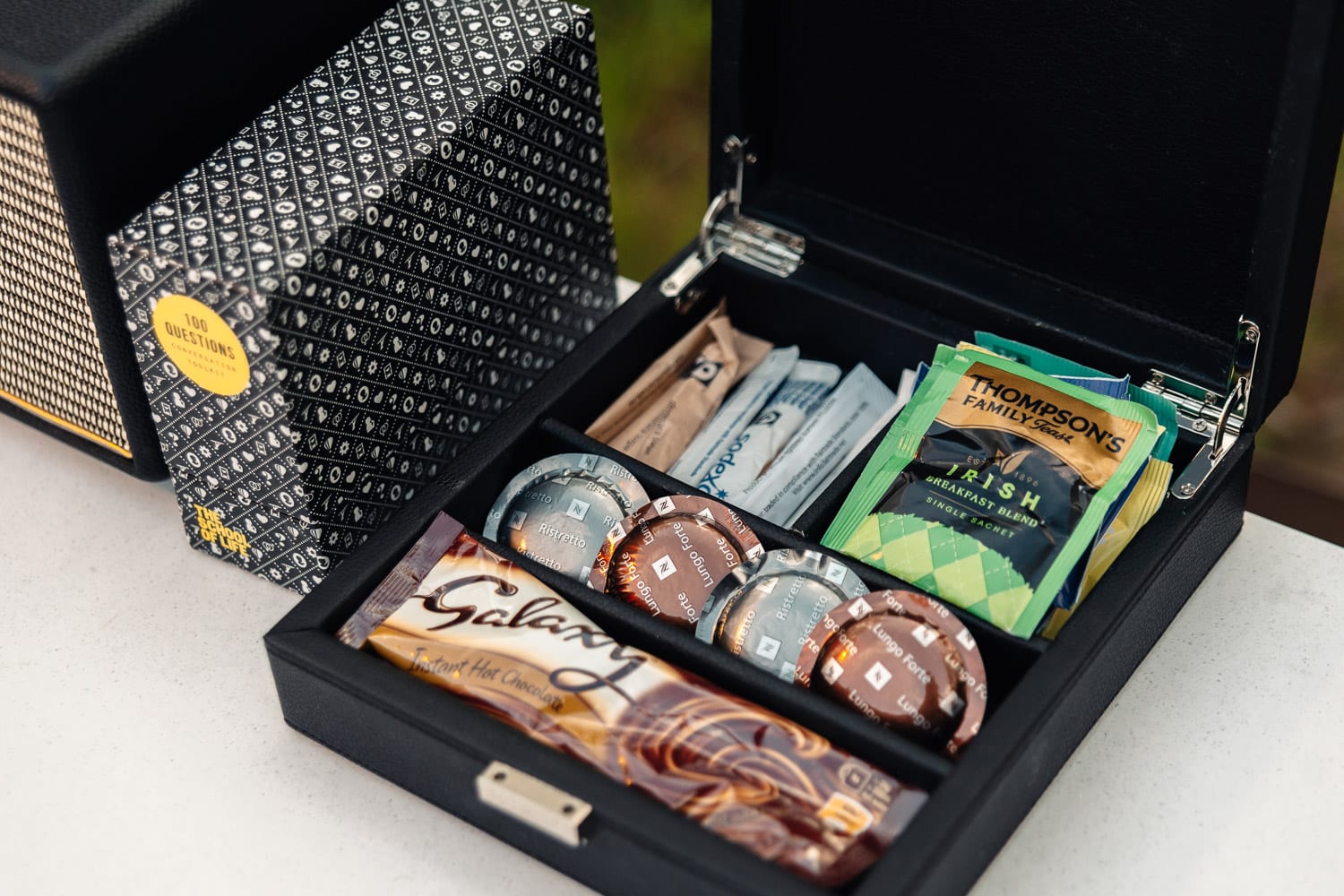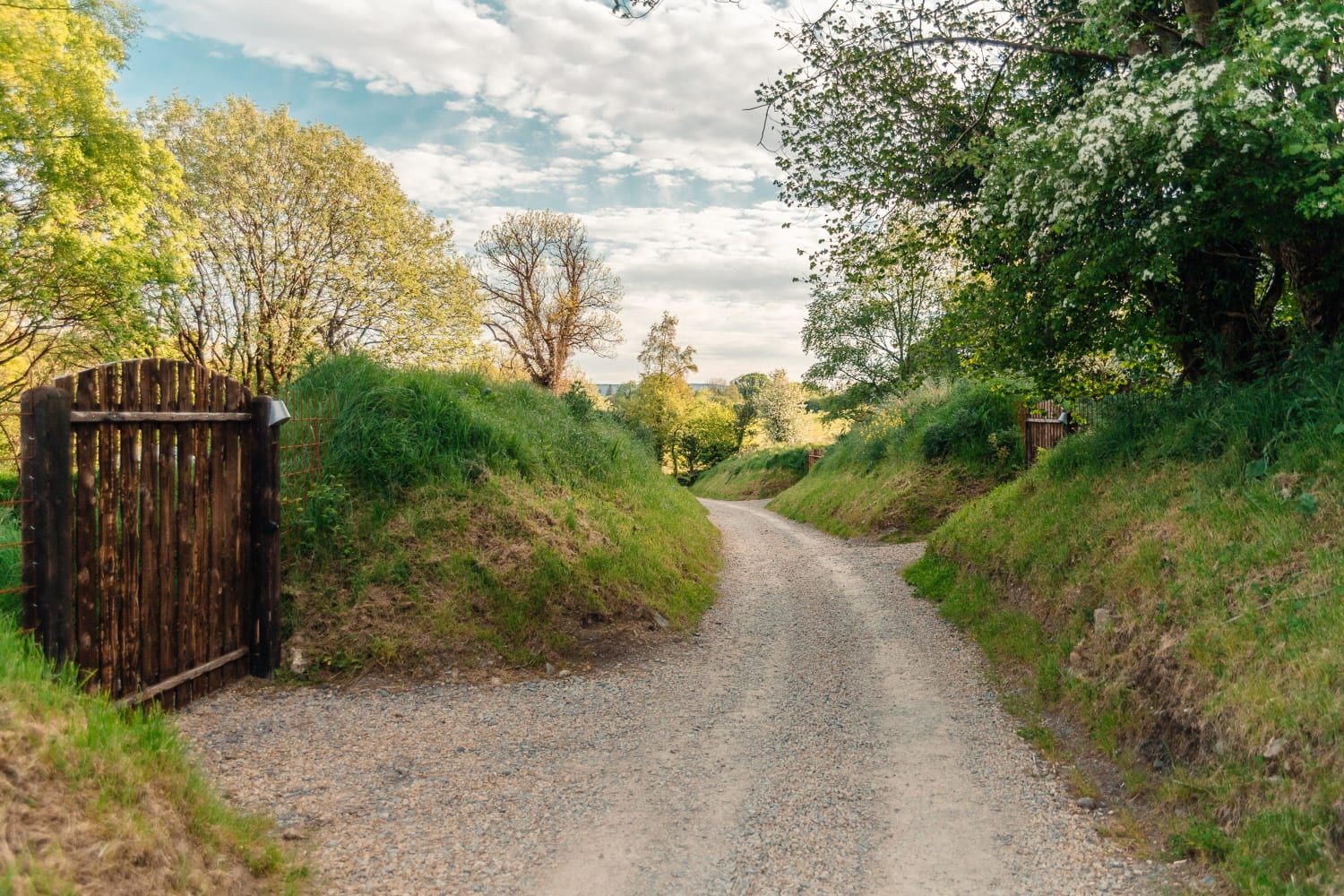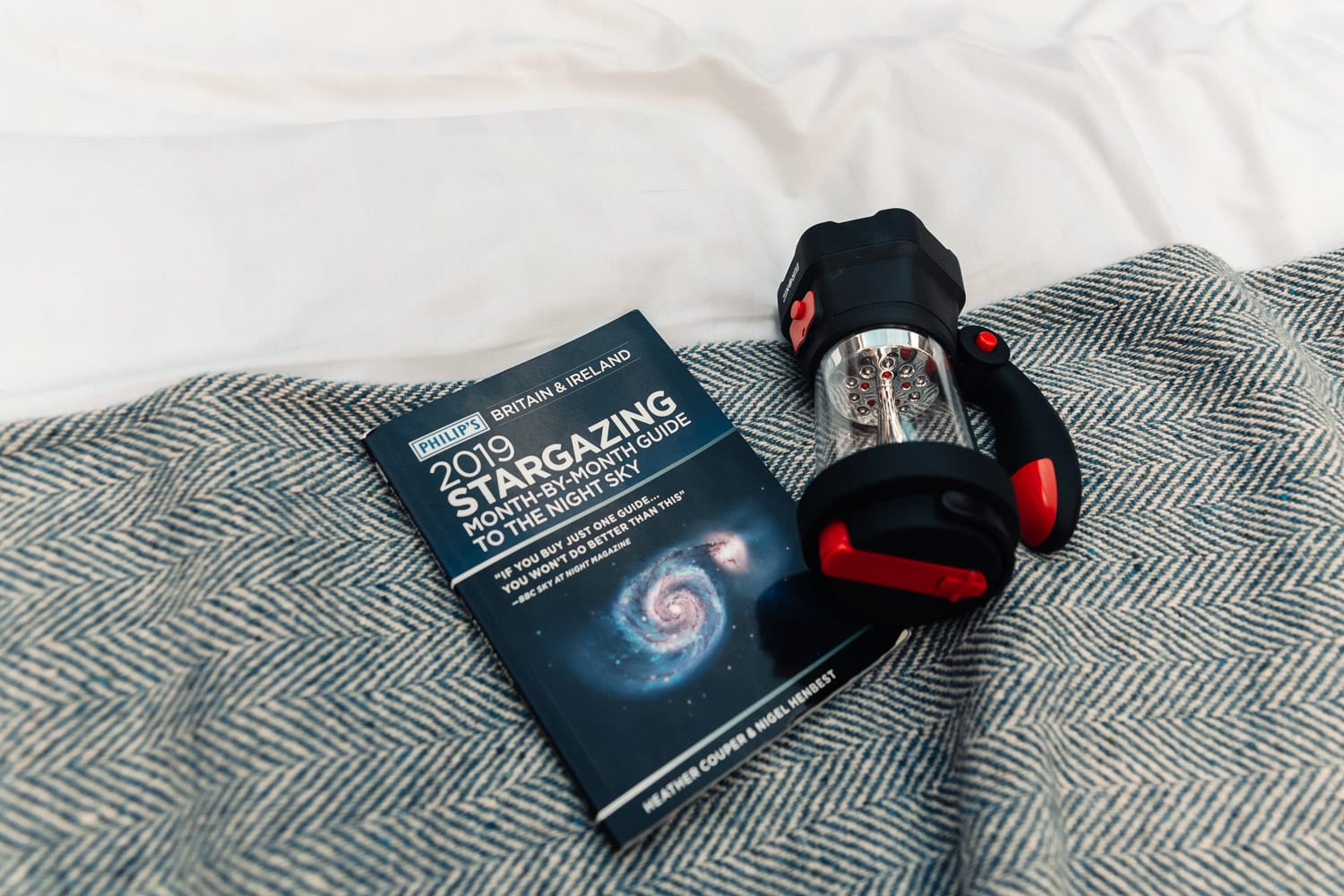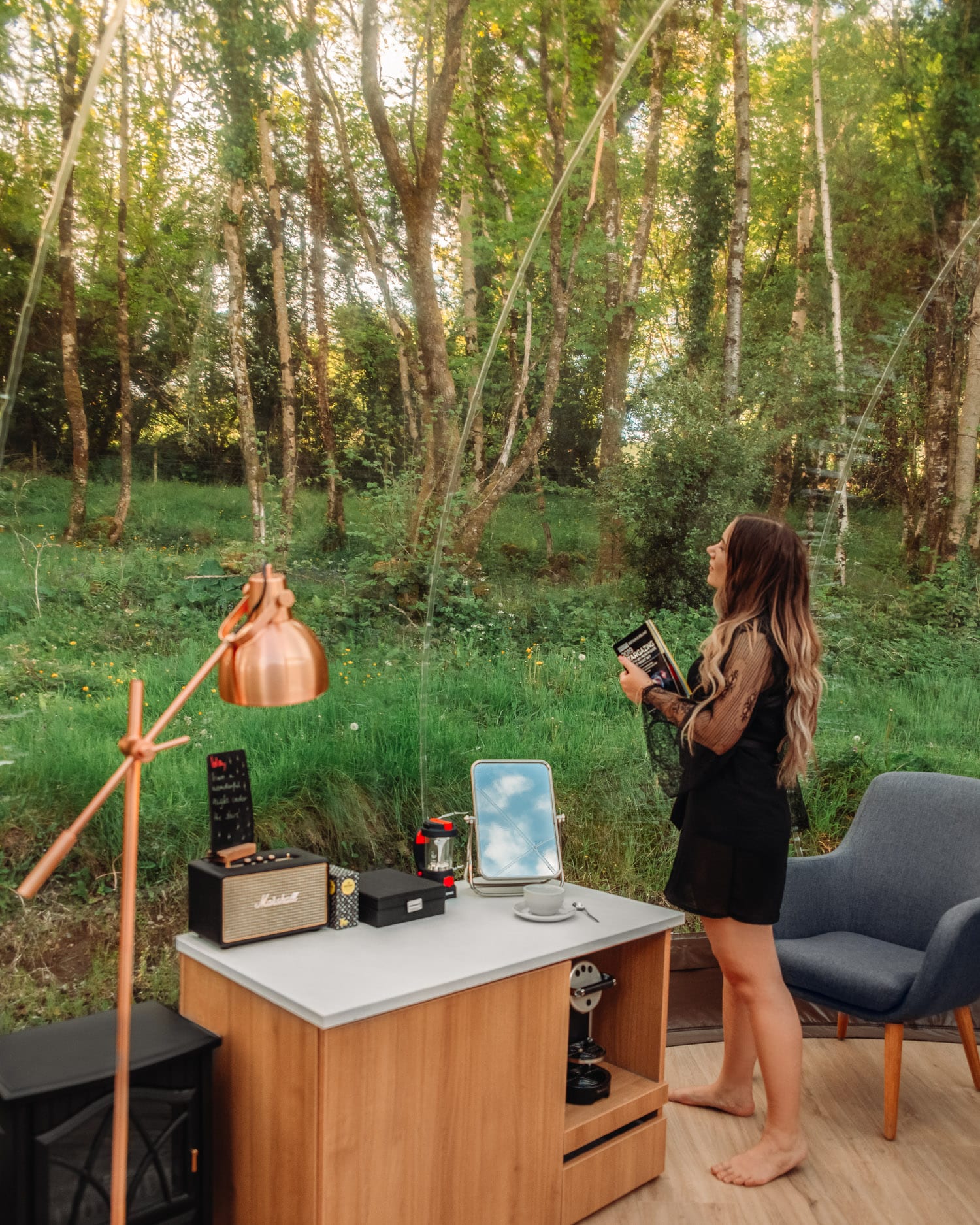 Just imagine how cozy this would be even when the weather is a bit miserable outside. I wouldn't mind snuggling up with a cup of hot cholate and a book while listening to the rain smattering on the bubble.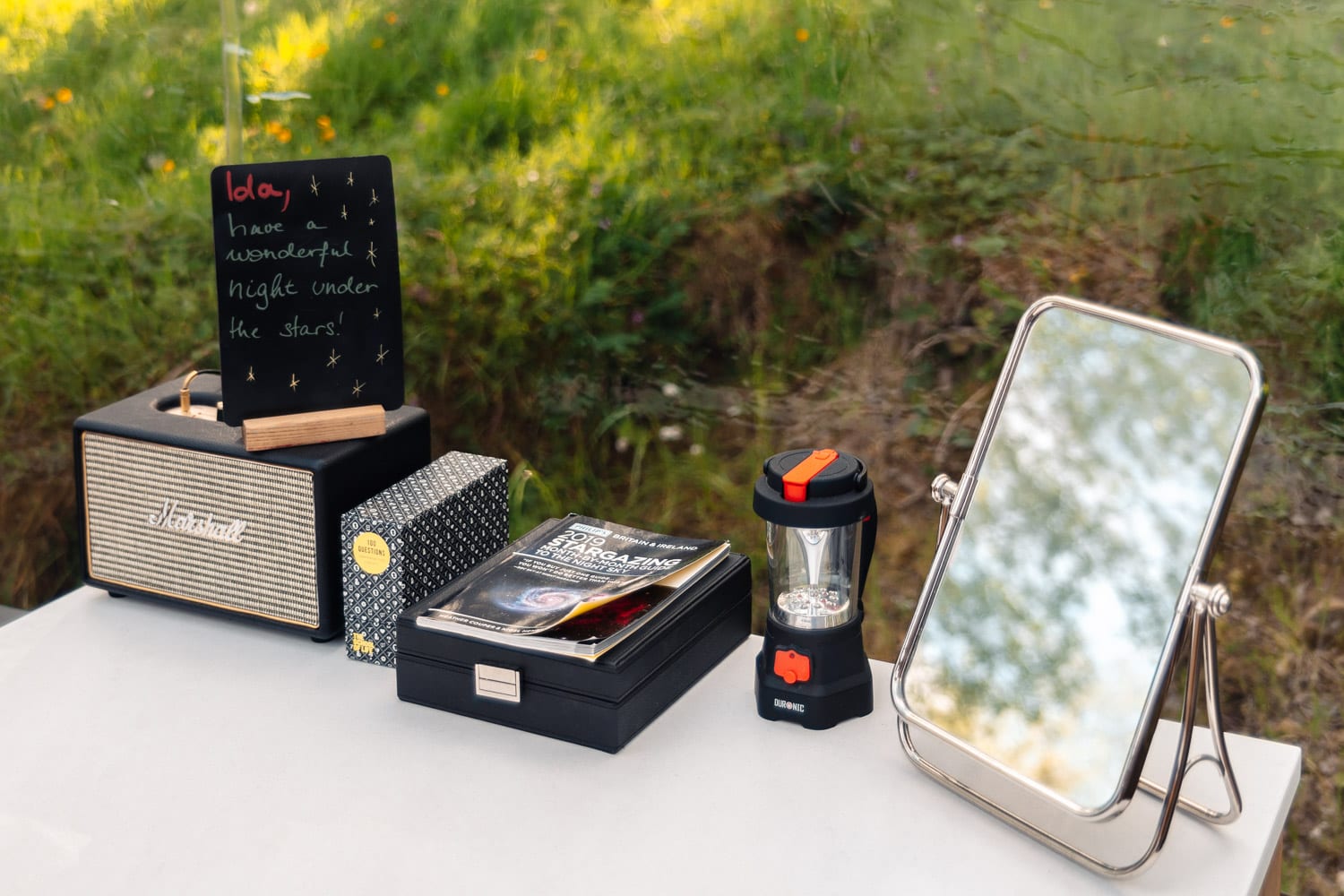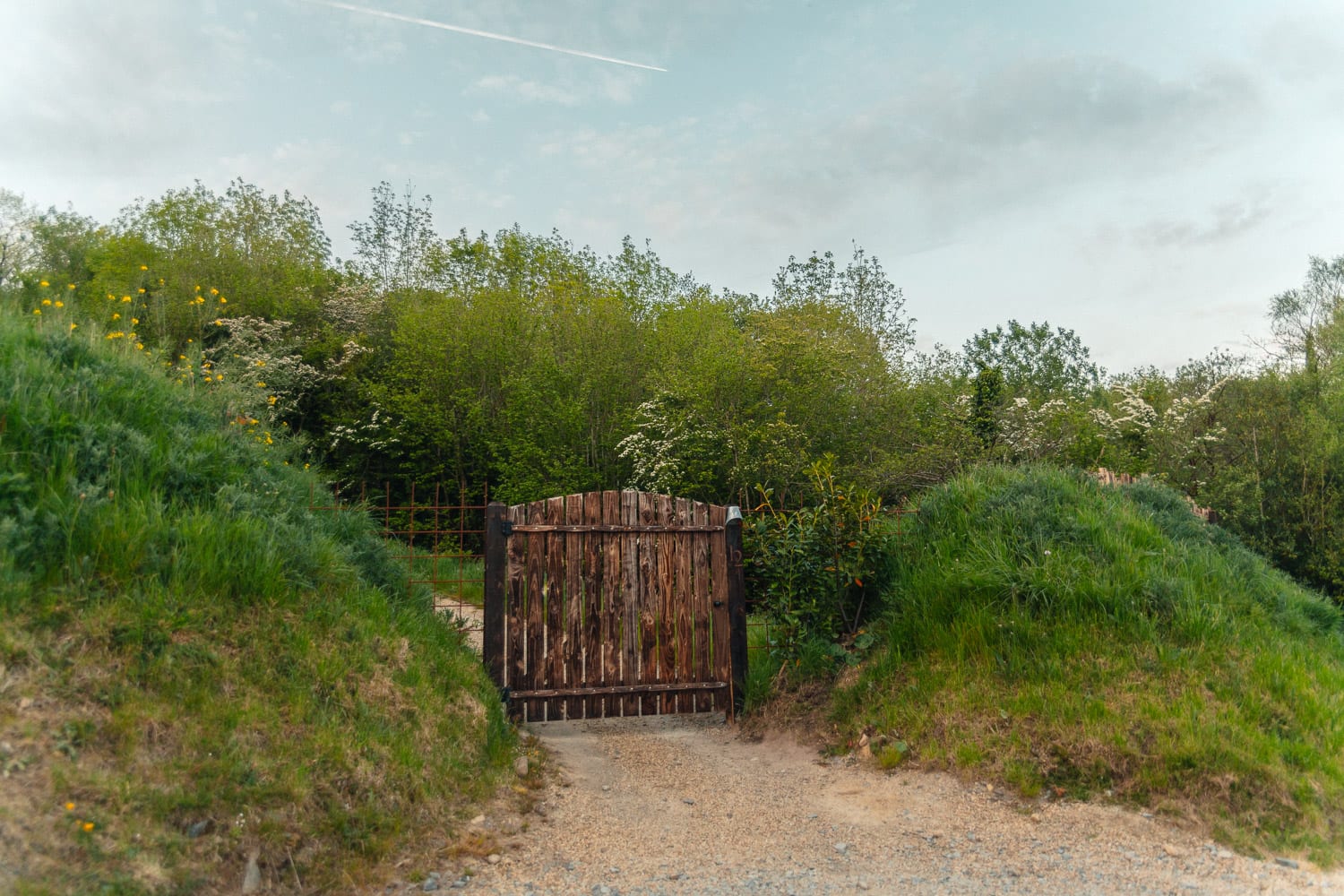 ---
READ ALSO: 16 Of the Best Instagram Places in Dublin
---
Accommodations at the Finn Lough Resort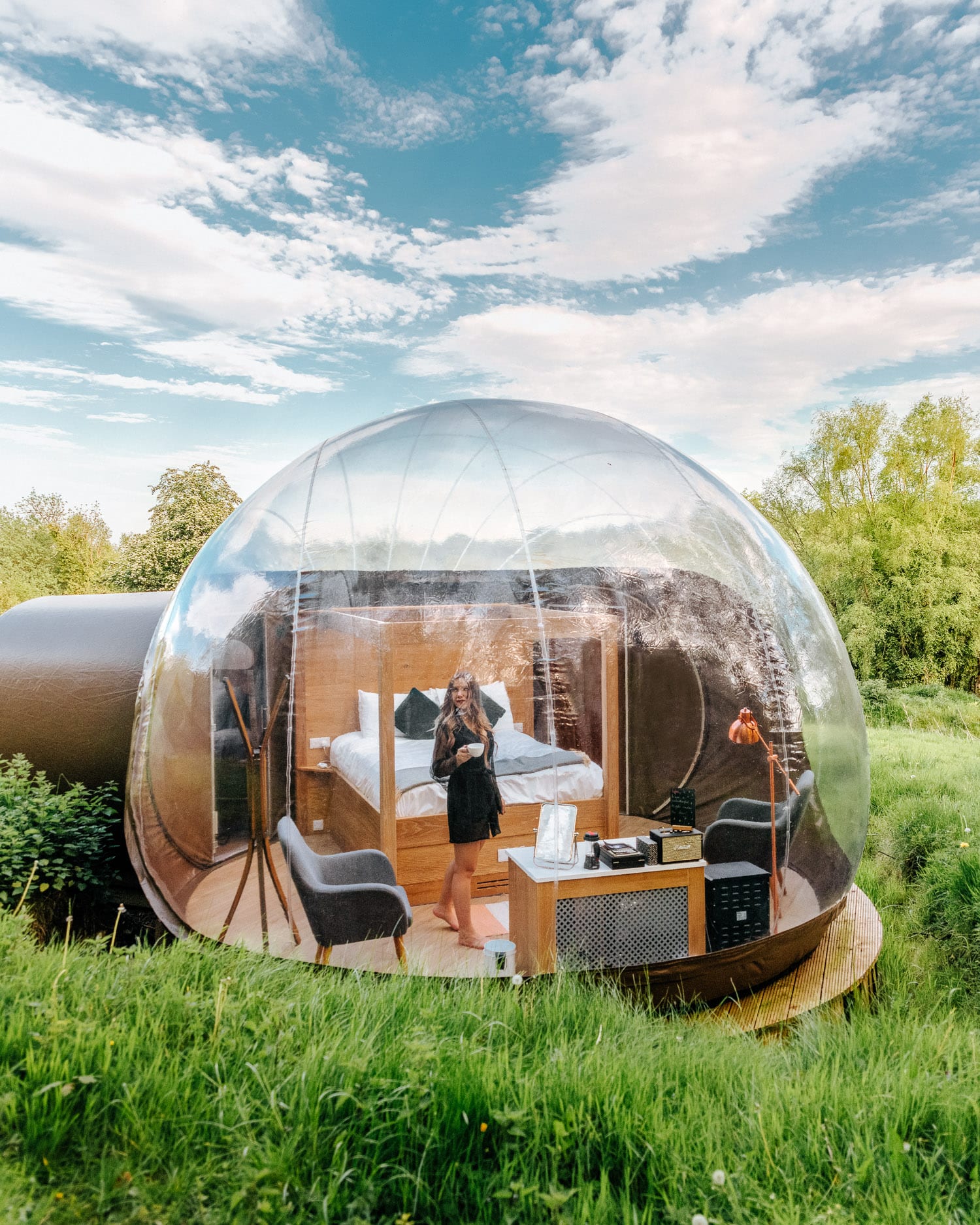 Finn Lough has seven bubble domes, which will make you feel like you're in the middle of nowhere. Conveniently, however, you're not. The domes are part of the more extensive Finn Lough Resort, which boasts a spa, a seasonal restaurant, and a variety of room types at the property.
Forest Bubble Domes – the forest domes feature 180-degree transparent walls allowing you to truly immerse yourself in the tranquility of nature. The bubble domes start at £245 per night and include breakfast.

There's also a fancy premium dome available for £345 per night, with two bubbles combined and a stone bath overlooking the woods.

Waterside Cottages – holiday cottages with a wood-burning stove and a private deck with stunning lake views. The cottages have high design finish like granite worktops, rain showers, and hardwood floors throughout.
Catered Suites – Luxury suites with huge bathrooms and open-top baths.
Lakeside Lodges – 3 bedroom lakeside lodges with stunning lake views from your private balcony.
Note: All Finn Lough's bubble domes and suites are adult-only.
Read more at finnlough.com.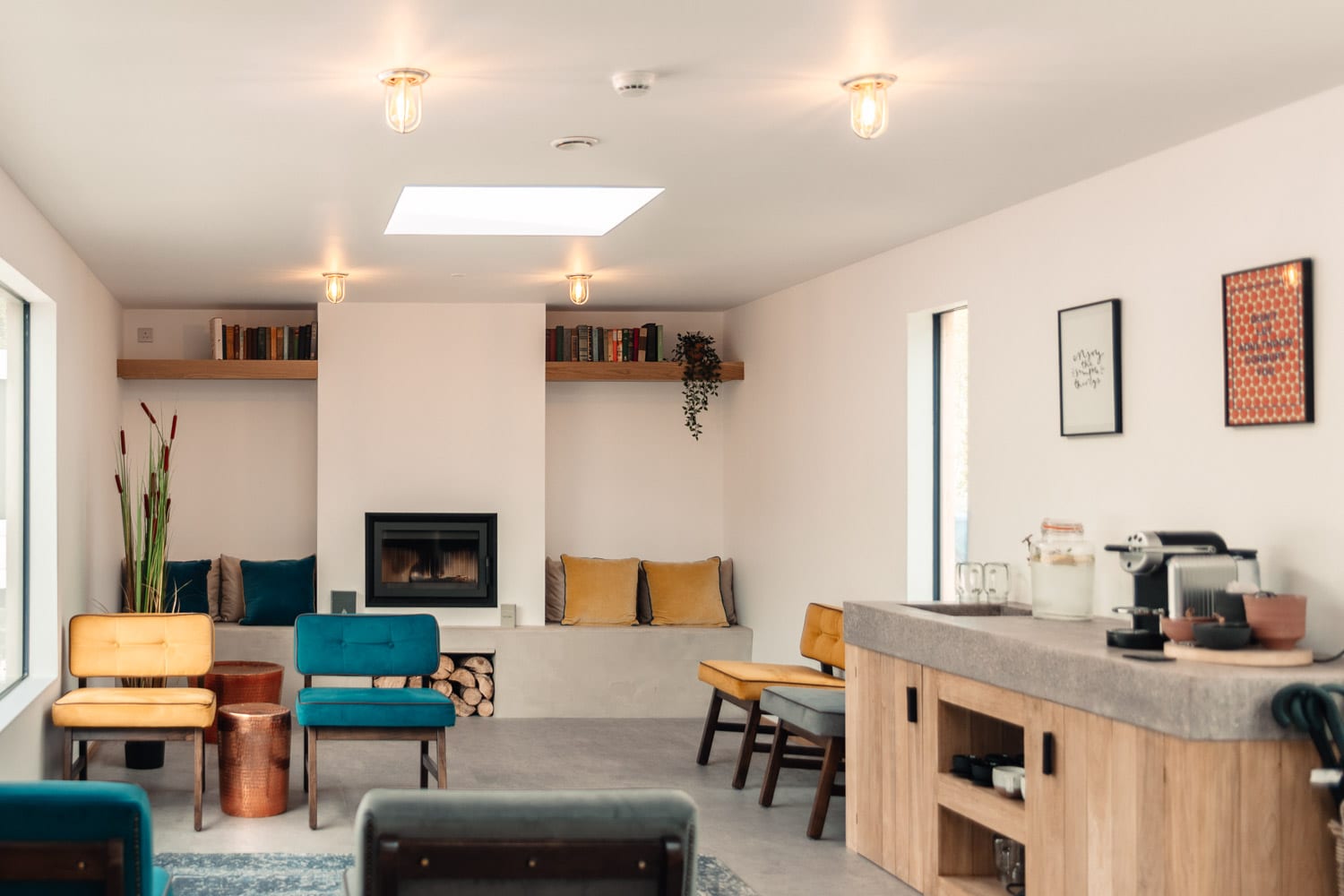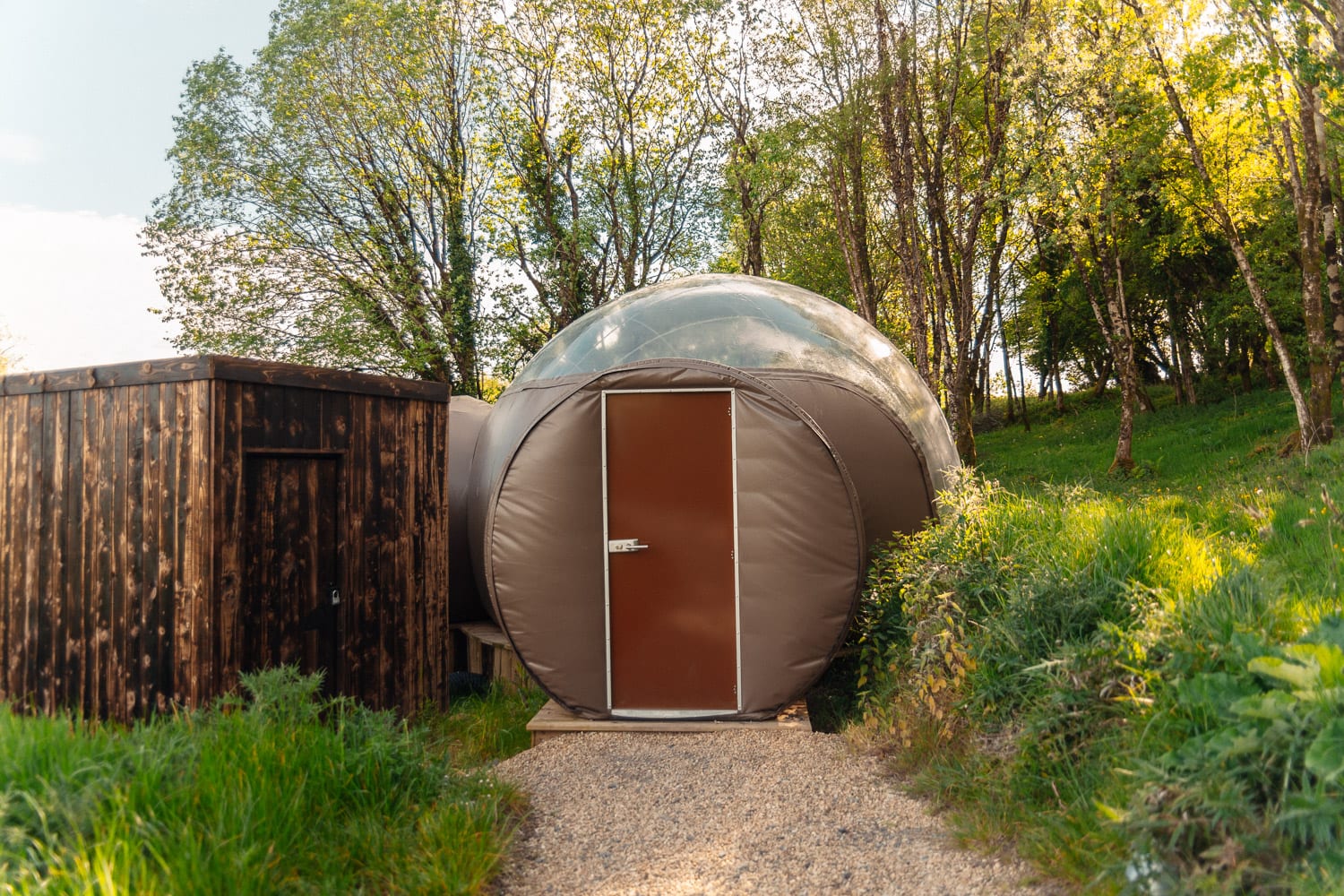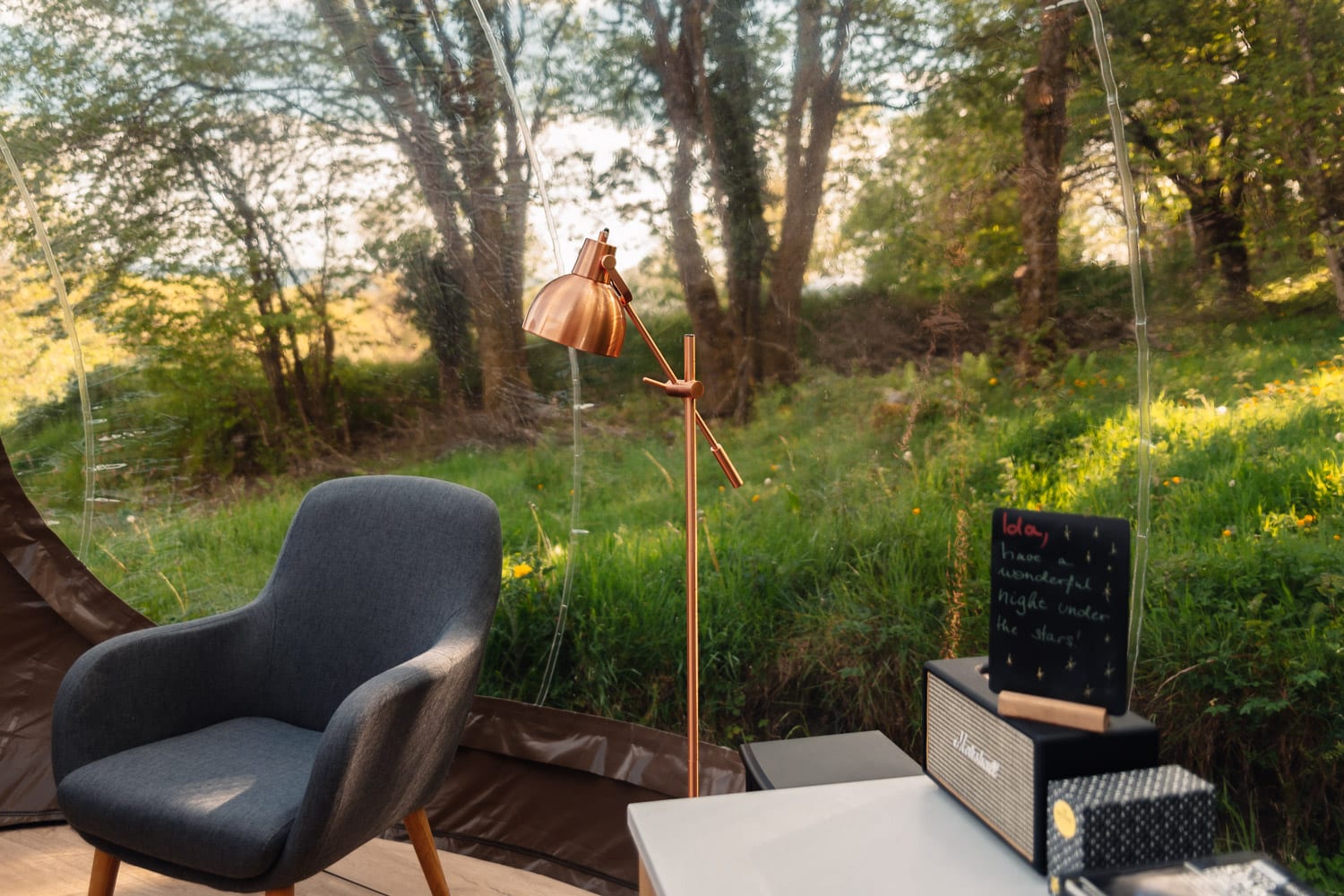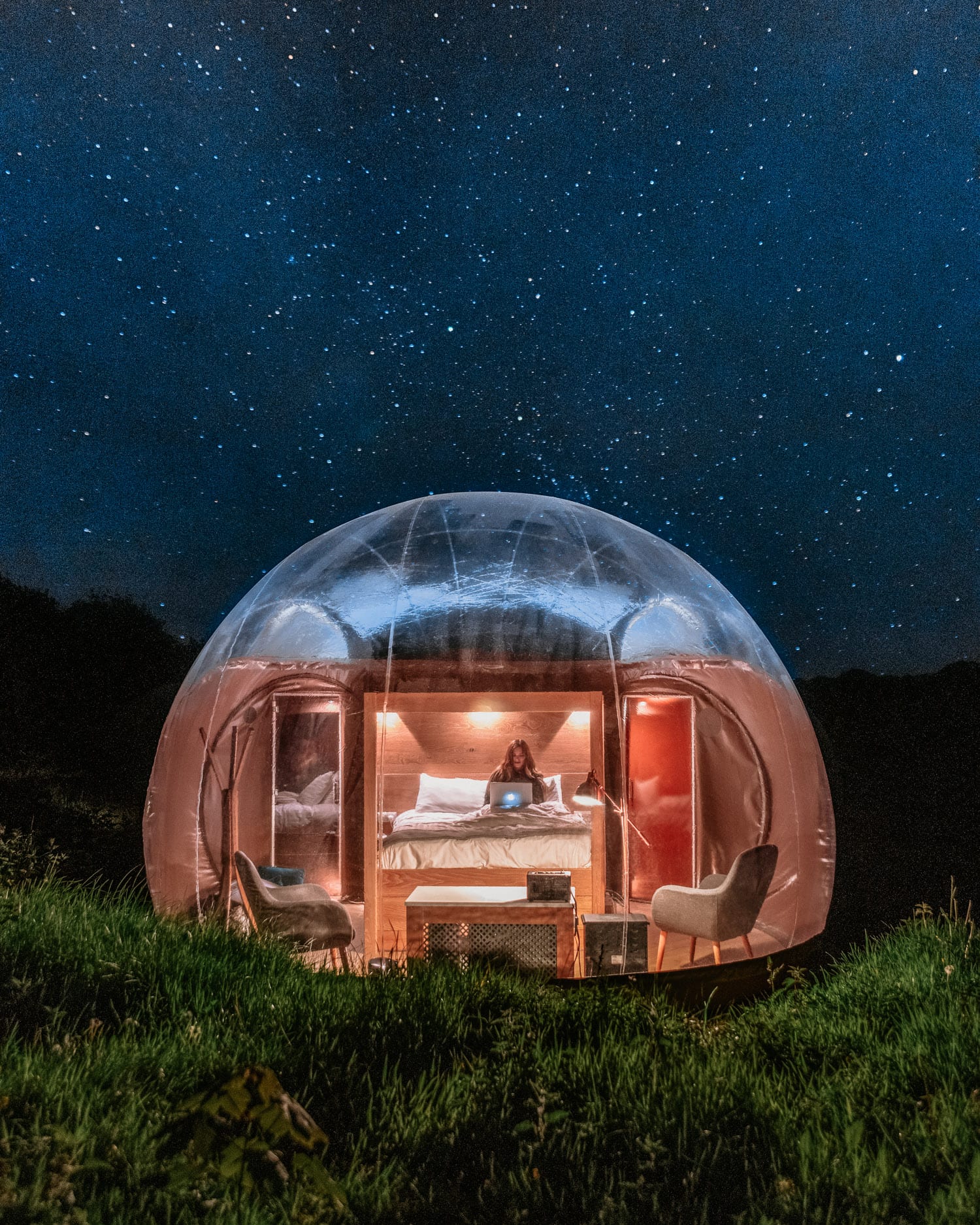 Although this is a place for a digital detox, I guess a solo traveler can be excused for powering on the laptop. There's no WiFi in the bubble domes, but after stargazing, I was so inspired to edit photos and just work in peace to the quiet surroundings.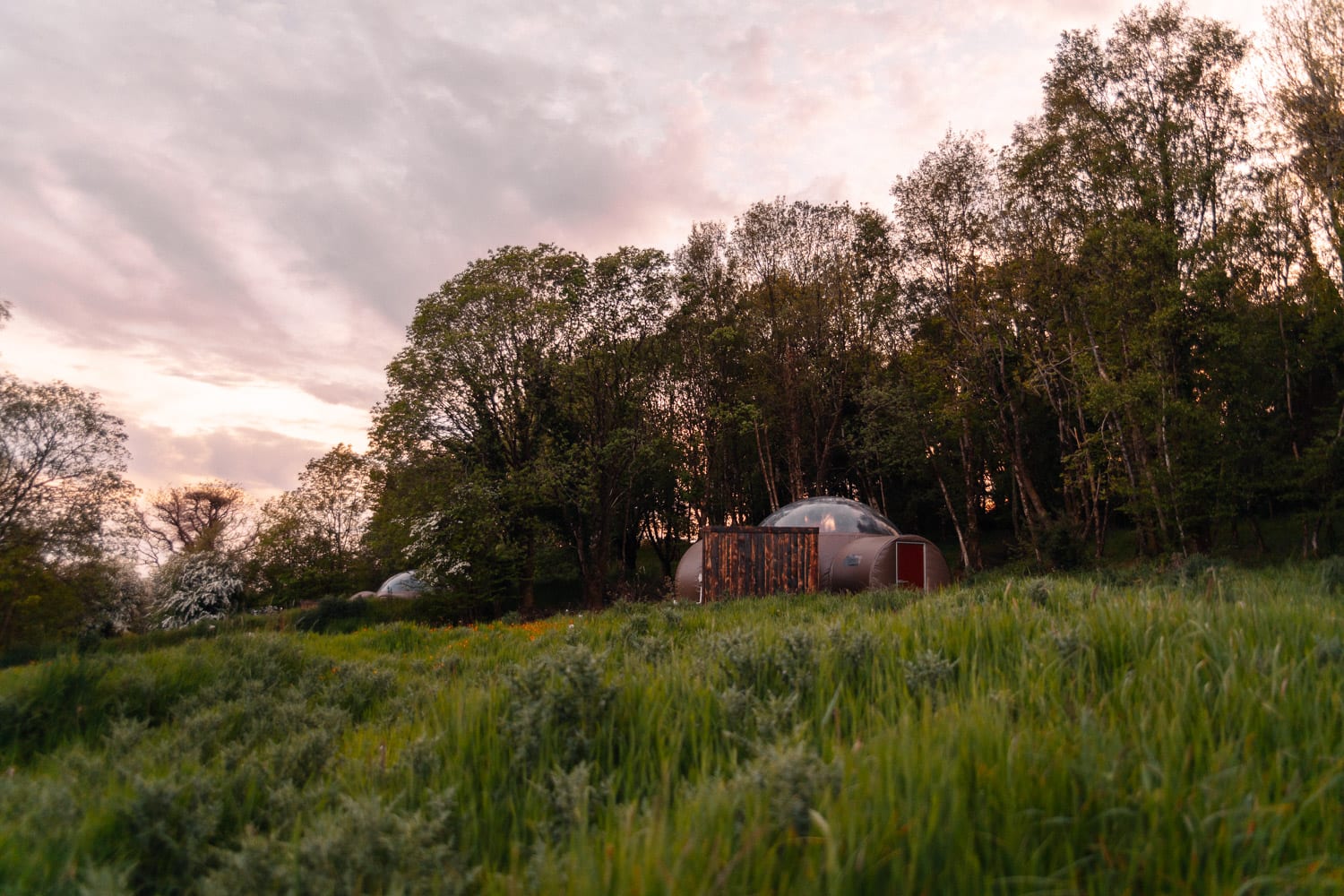 Finn Lough is so tranquil. You feel all alone despite other forest domes close by, nestled in the woods.
---
Location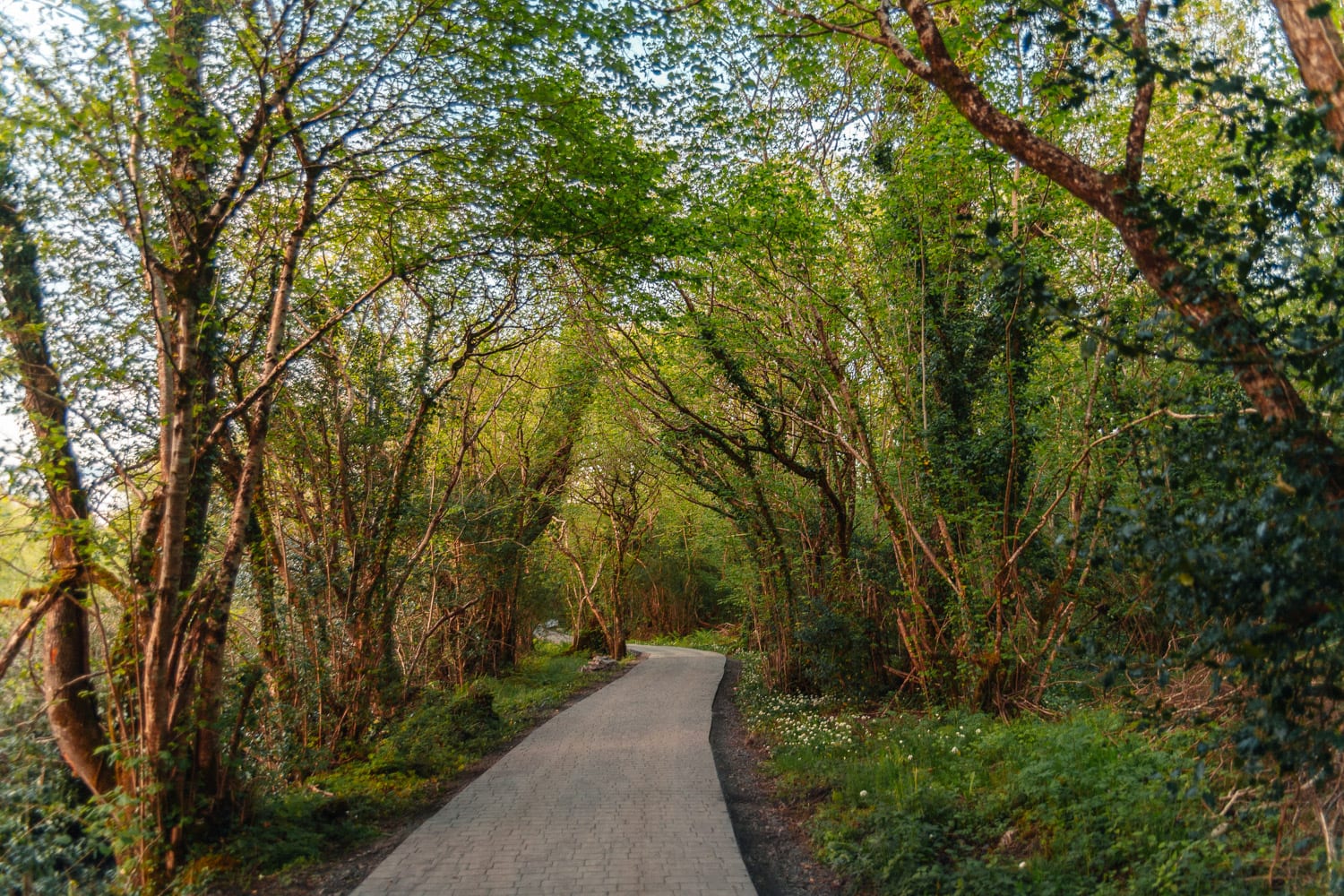 Finn Lough is not far off the beaten track, but far enough to leave stress, pressure, and the daily hustle and bustle behind.
The family-run estate is serenely located on a peninsula, surrounded by Lough Erne in County Fermanagh. It is within driving distance to the nearby historic town of Enniskillen and Donegal. Belfast is a two-hour drive away and Dublin about a three-hour drive.
I would definitely recommend renting a car in Ireland – so you can explore more of what this incredible country has to offer. But if you are in Dublin, you can also take the bus (route 30) to Belleek and then a 15-minute taxi to the resort.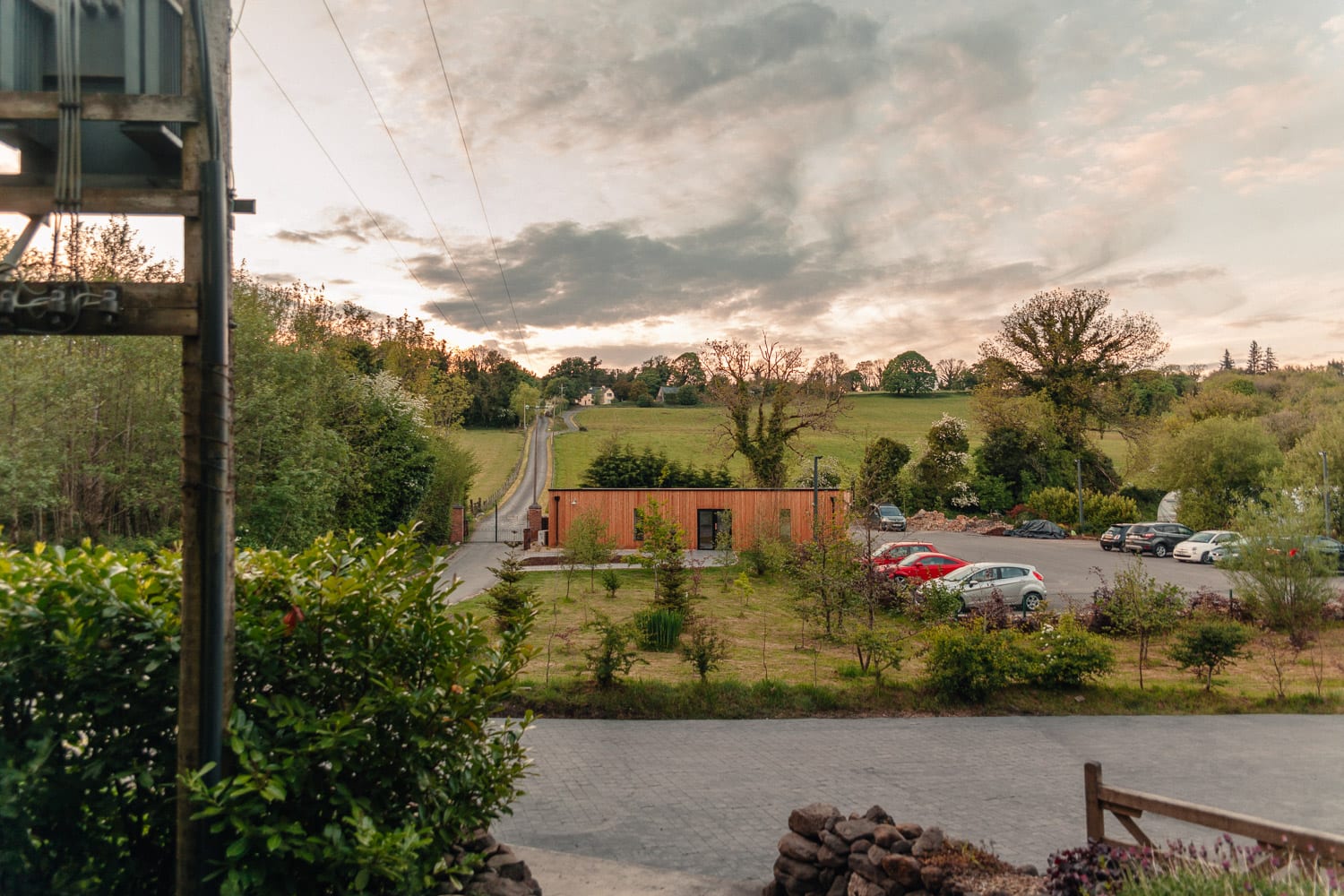 ---
READ ALSO: 8 Truly Epic Game of Thrones Locations in Northern Ireland
---
Amenities & Activities
Restaurant
Spa
Sauna
Bar/lounge
Bicycle rental
Canoeing
Mini vintage cinema
Wine, gin or whiskey tasting
Free parking
Free internet
Public WiFi (please note: no WiFi in the bubble domes)
There's a range of activities available on-site, depending on the season. Water sports, cycling, walking trails, fishing – as well as an on-site vintage movie theatre.
I did, unfortunately, not have time to explore the different activities, but the thing I've heard you simply can't miss is The Elements Forest Spa Trail. It's a spa hidden in the woods and an extra treat for the adults.
The spa trail is a two-hour unique, personal, and private experience designed to rejuvenate weary bodies and minds. It includes a salt room with float pool, lakeside sauna, aromatherapy cabin, fireside relaxation, and lakeside hot tub with views over Lough Erne.
Sounds amazing, right?
There's also pedal kayaking, afternoon tea-tox, and woodland trails for biking and walking. Beside the bar is the mini vintage cinema where you can have some snacks and drinks and get cozy while watching a movie.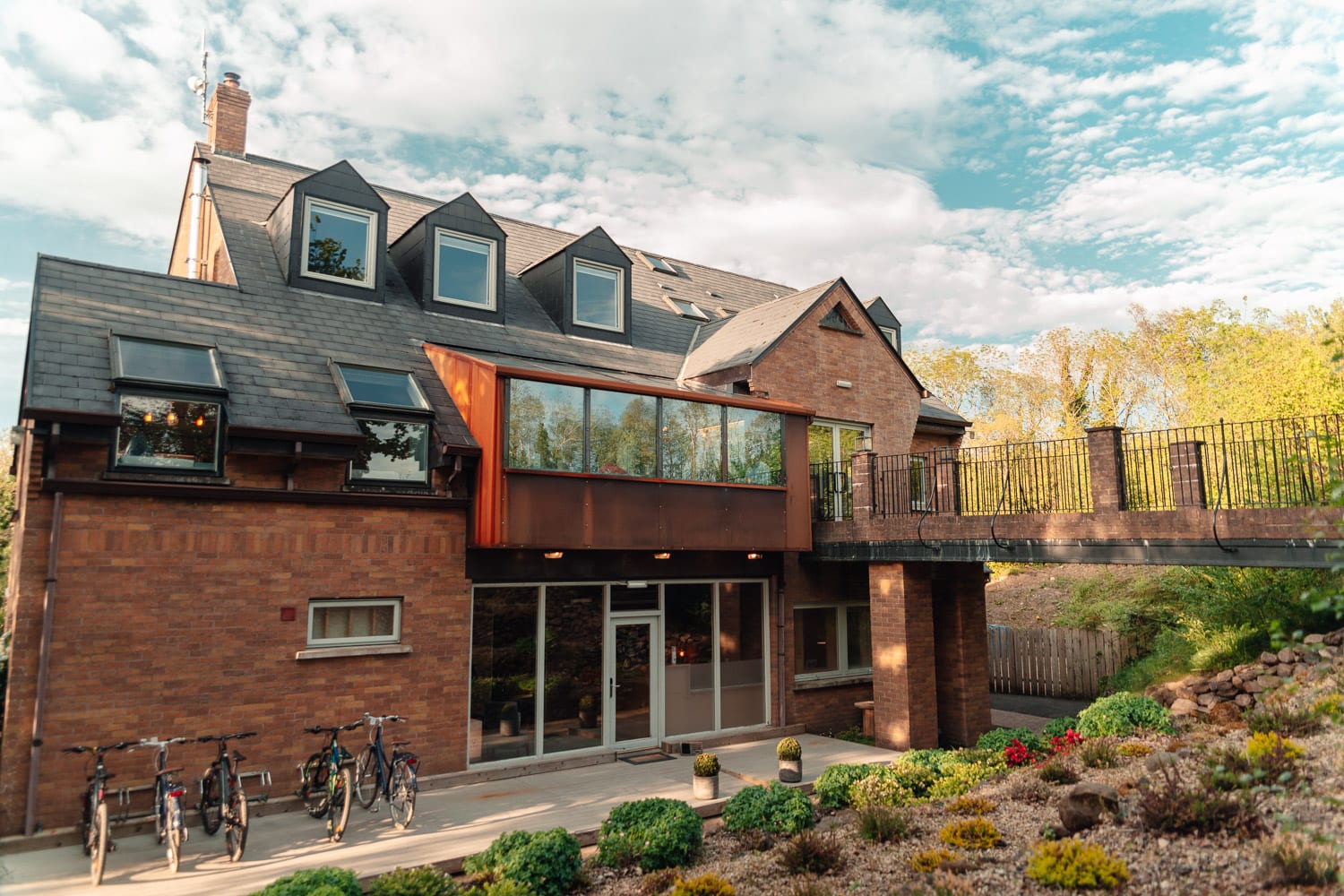 ---
Dining at The Finn Lough Resort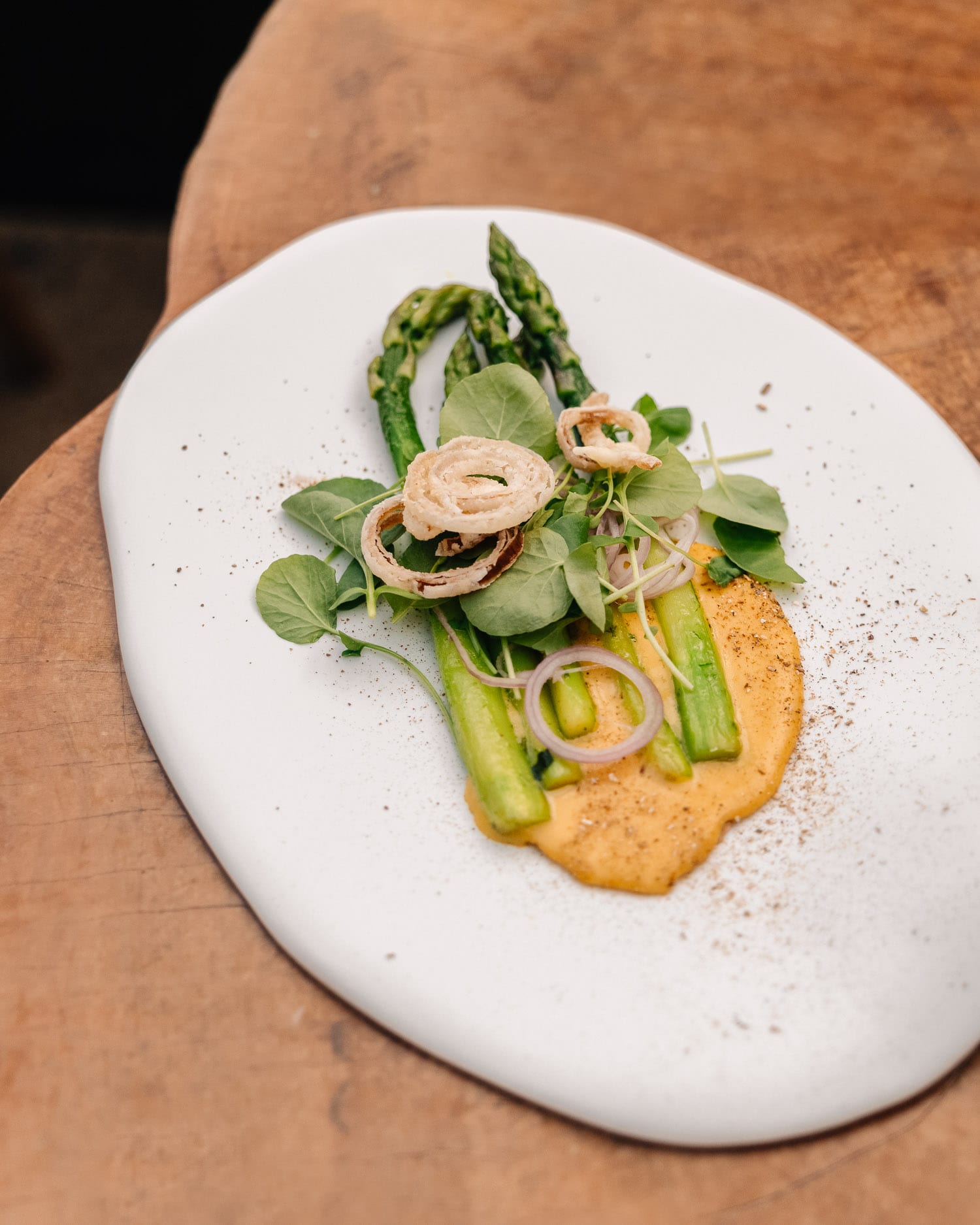 The resort restaurant offers daily breakfast, lunch, and evening meals. Finn Lough prides itself on fresh, seasonal produce all sourced within a 30-mile radius.
I had an absolutely amazing dinner at sunset. The food is top of the line, and the atmosphere is just right. It's all in the details. From the rustic wooden tables to the plates and local cuisine.
It's natural, fresh, and luxurious – just like the resort itself.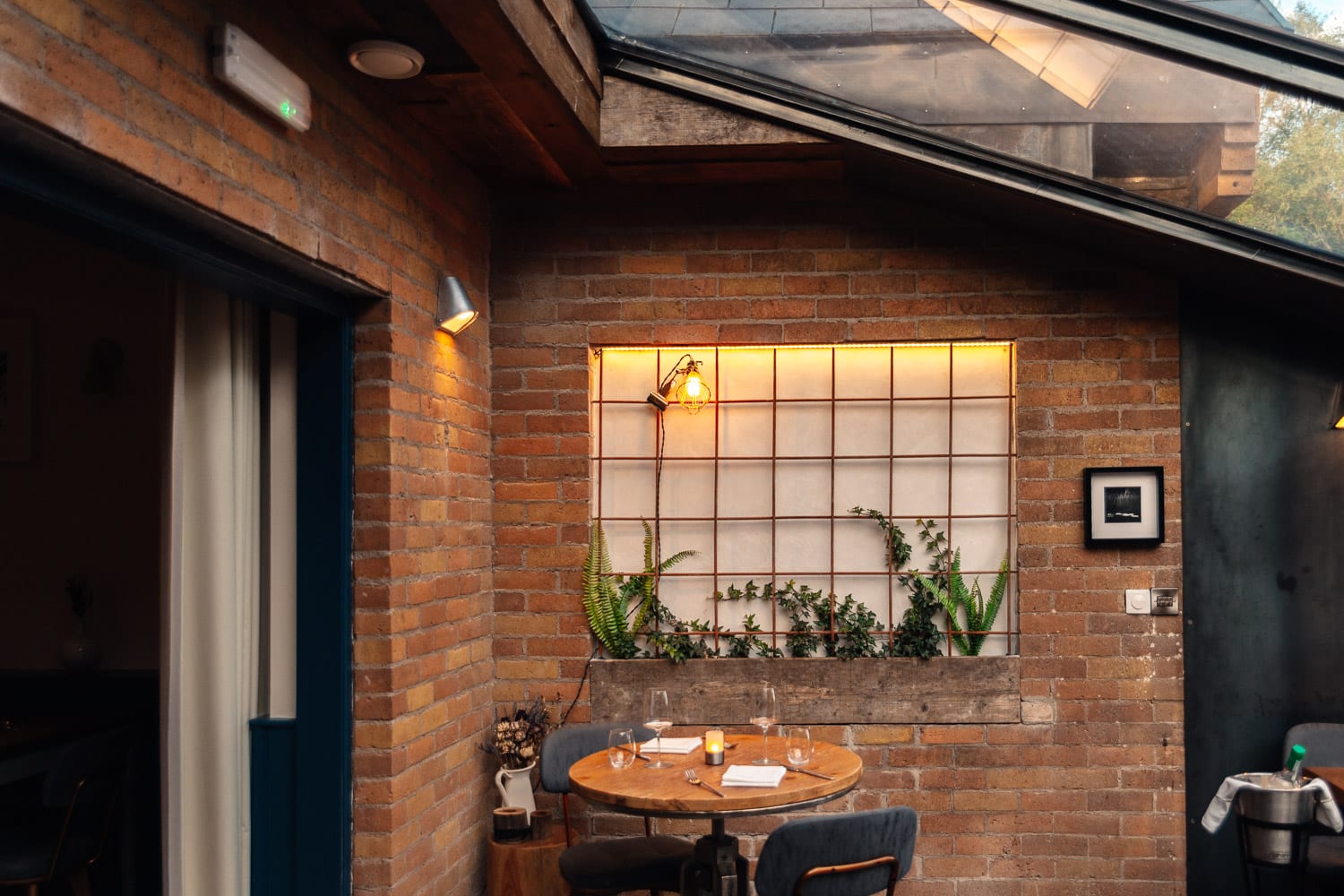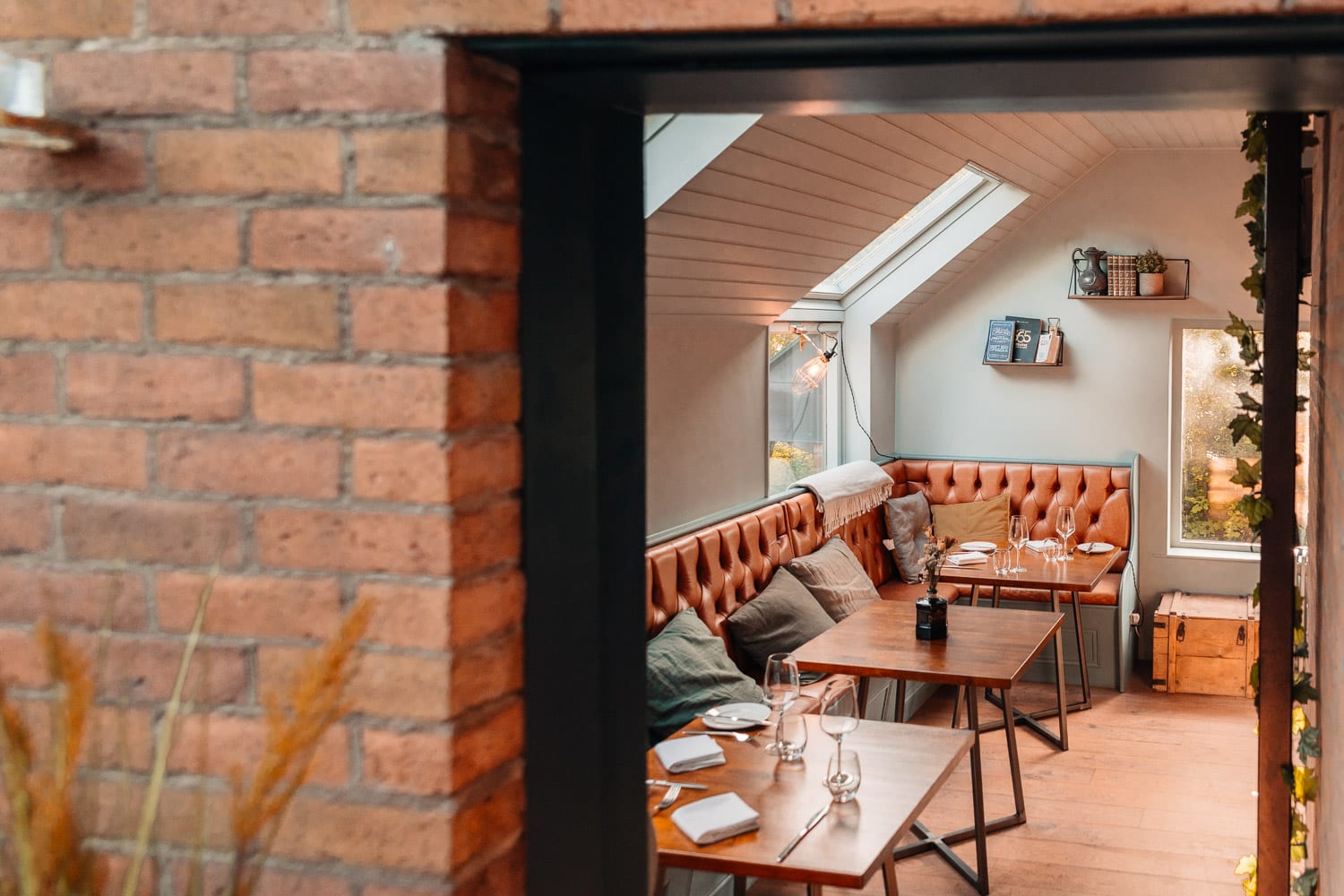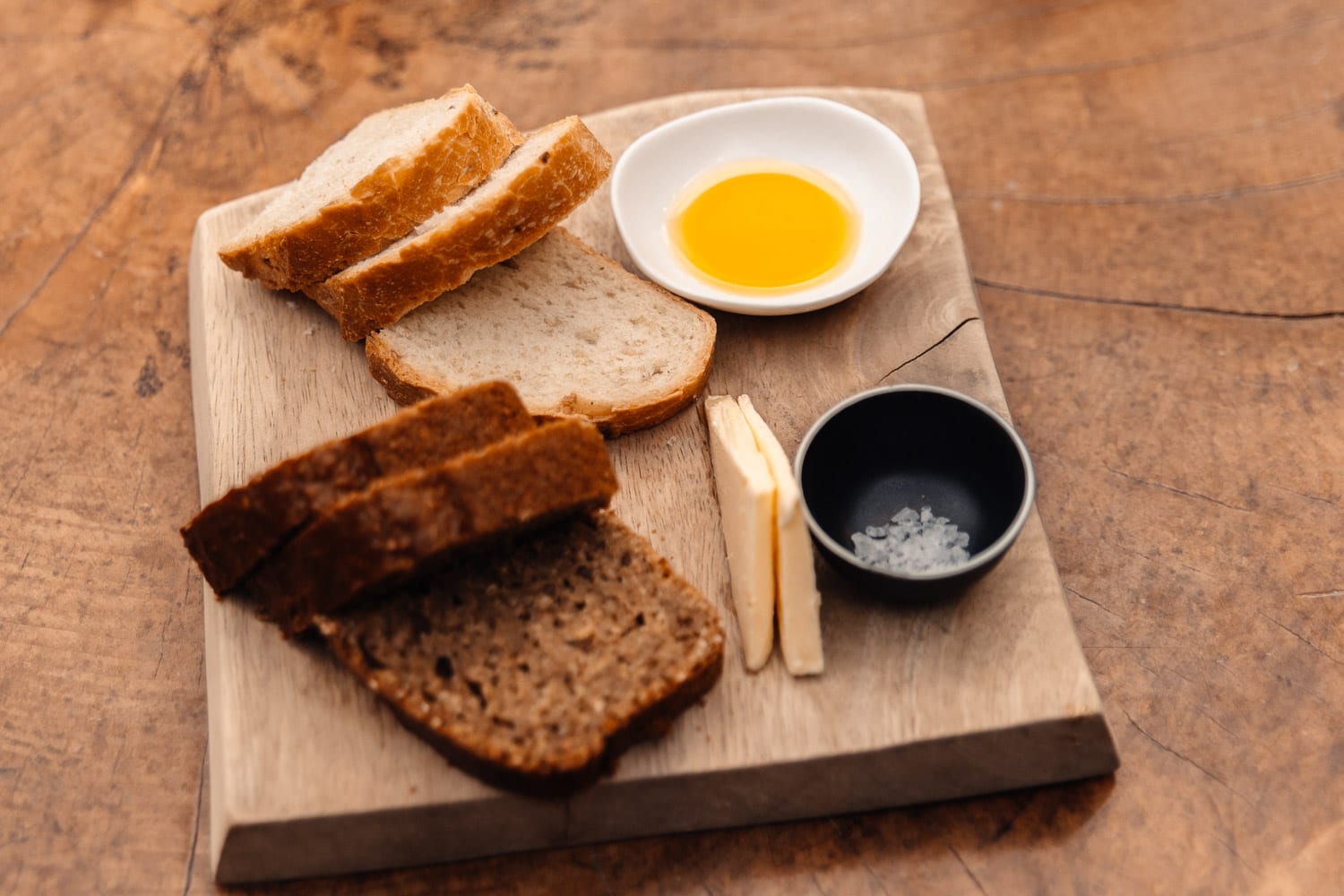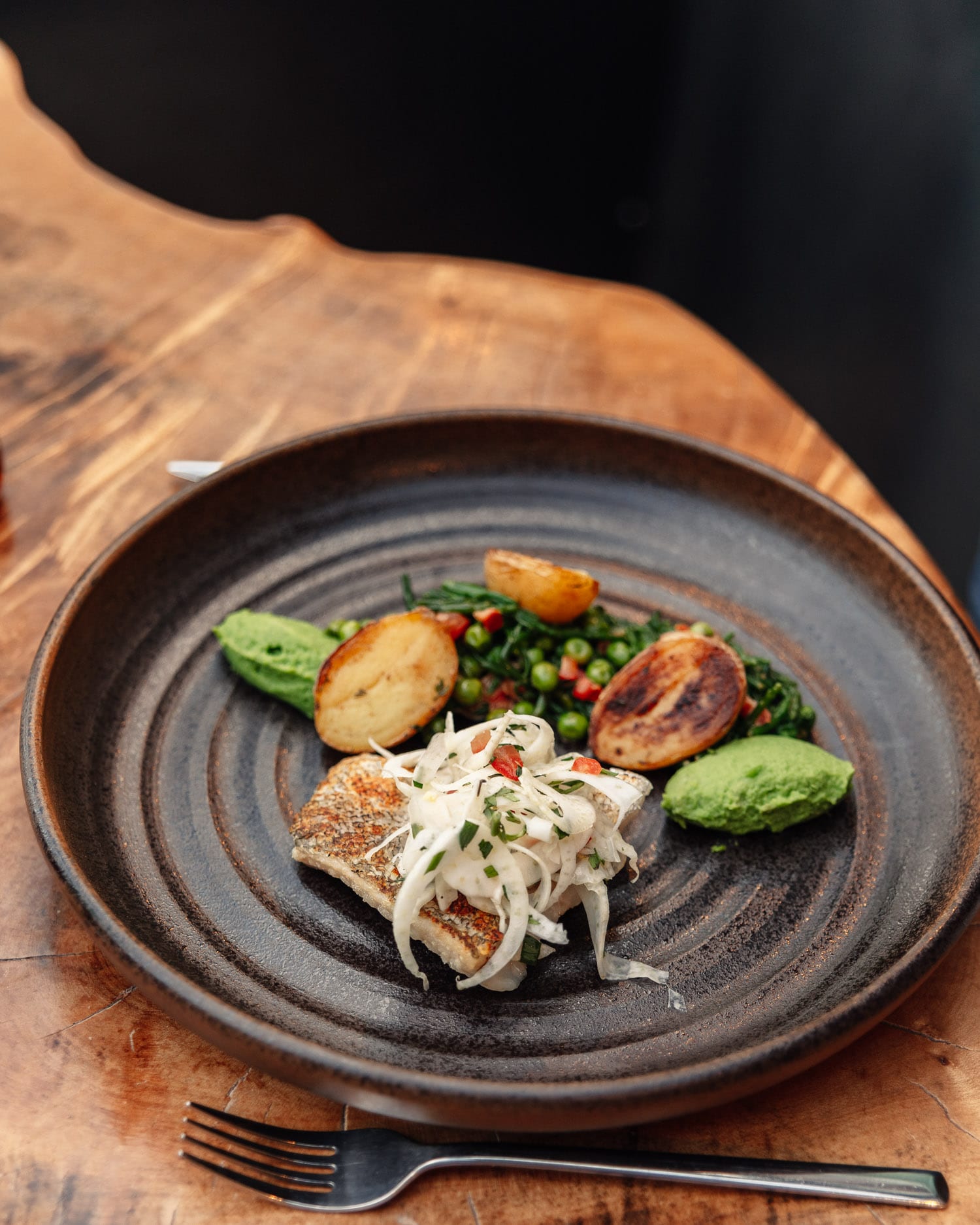 ---
READ ALSO: My Top 19 Places to Visit in the UK (Outside of London)
---
Conclusion
I absolutely loved staying in a bubble dome at Finn Lough Resort. It's an extraordinary and memorable escape. I was obsessed with my cozy little bubble and wish I could have stayed for longer to enjoy the spa experience and other activities.
And I especially wish I had had some company.
Sleeping solo in a bubble was quite creepy, at least for me. The bubble itself is not lockable, and although the resort felt very peaceful and relaxing, I would have felt more comfortable with some company in my little bubble.
With prices from £245 for a bubble dome, it's an expensive stay. But I think this one-of-a-kind experience is worth every penny.
Whether you are a glamping enthusiast, want to experience something different or just get away from it all this is the perfect place to unplug, unwind and spend quality time with your loved one(s).
I would especially recommend Finn Lough for couples. I think this must be one of the most romantic experiences you could have in Northern Ireland.
---
In it to pin it? Save my Finn Lough Resort review for later!
Disclaimer

I stayed at Finn Lough Resort on a press trip in Northern Ireland, organized by Tourism Northern Ireland. As always, all opinions are my own.