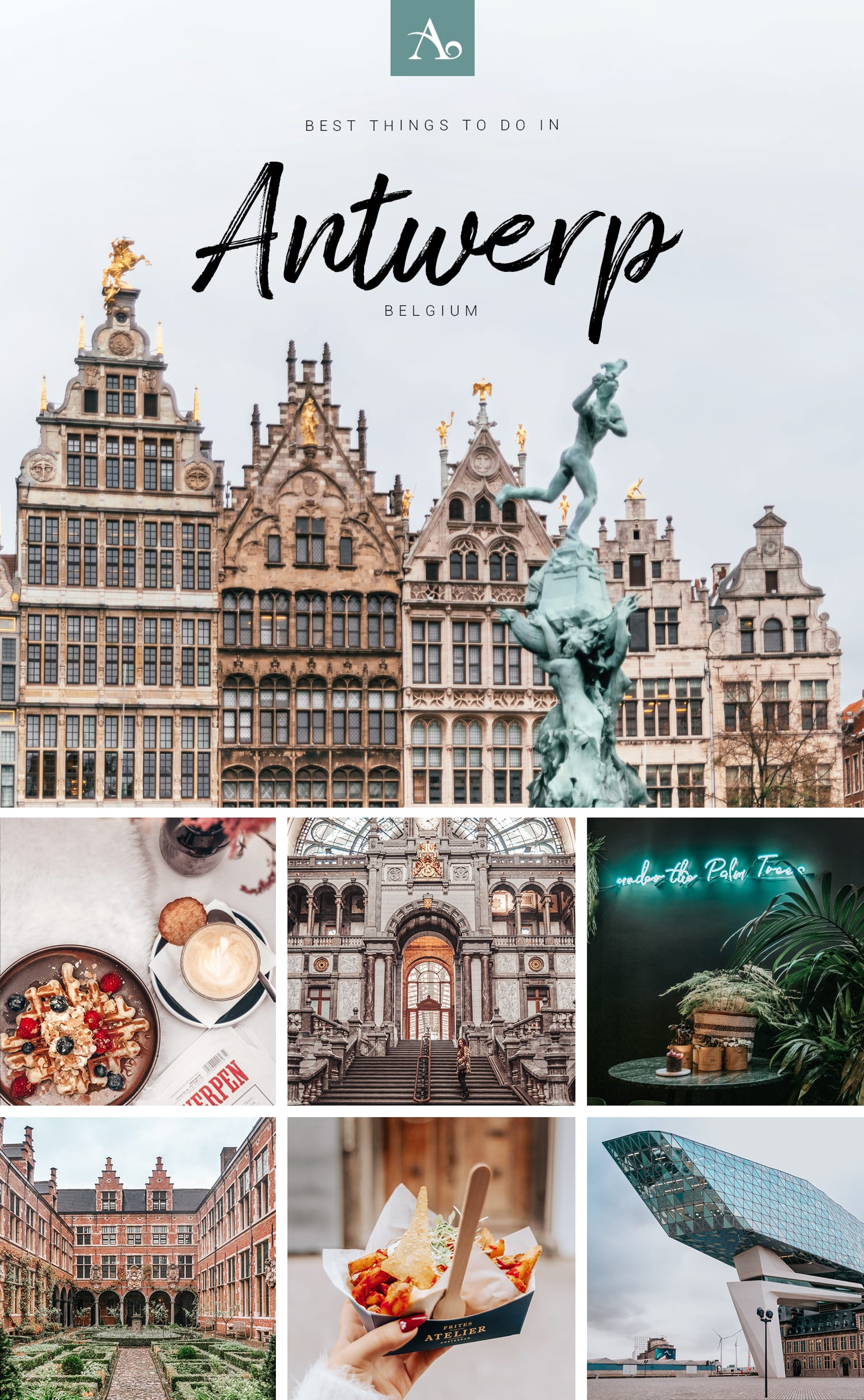 Diamonds, fashion, design, art, world-class food, and one of the prettiest train stations on the planet. Discover top attractions, hidden gems, and some of the best things to do in Antwerp in this travel guide.
Antwerp is Belgium's second city, biggest port, and the 'capital of cool.' It has long been a powerful magnet for fashionistas, club queens, diamond dealers, and art lovers alike.
As it's only 30 minutes' travel via train from Brussels Airport, Antwerp is the perfect quick getaway and city break.
What's more, the city can make even the grayest of days seem more vibrant and fun. Antwerp surprised me in so many ways with everything from its epic shopping opportunities, cozy vibes, gastronomic experiences, and above all – its daring and impressive architecture.
There's no doubt that Antwerp is worth visiting.
Even if you only have one day or two. Antwerp has a lot to offer for any city-tripper!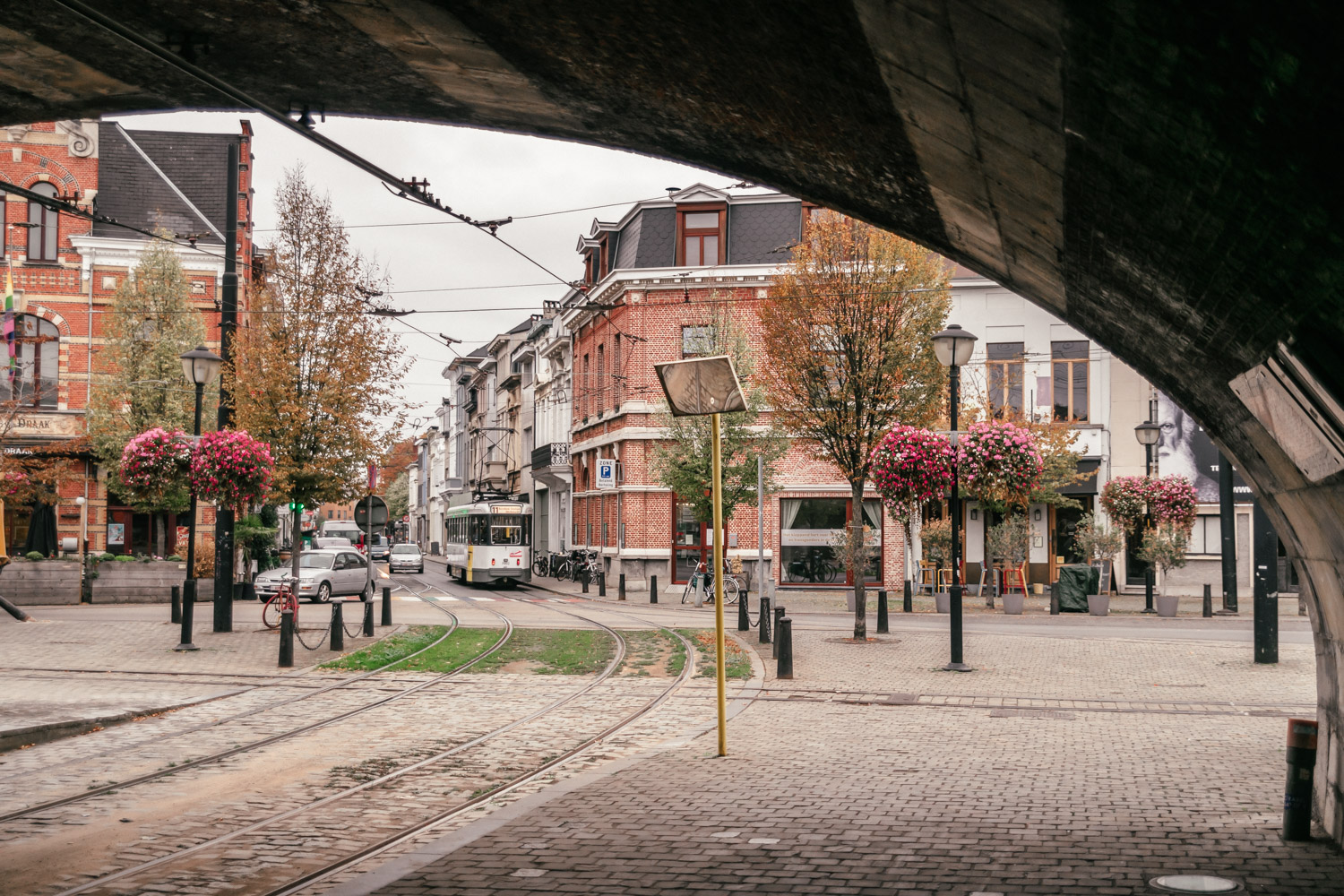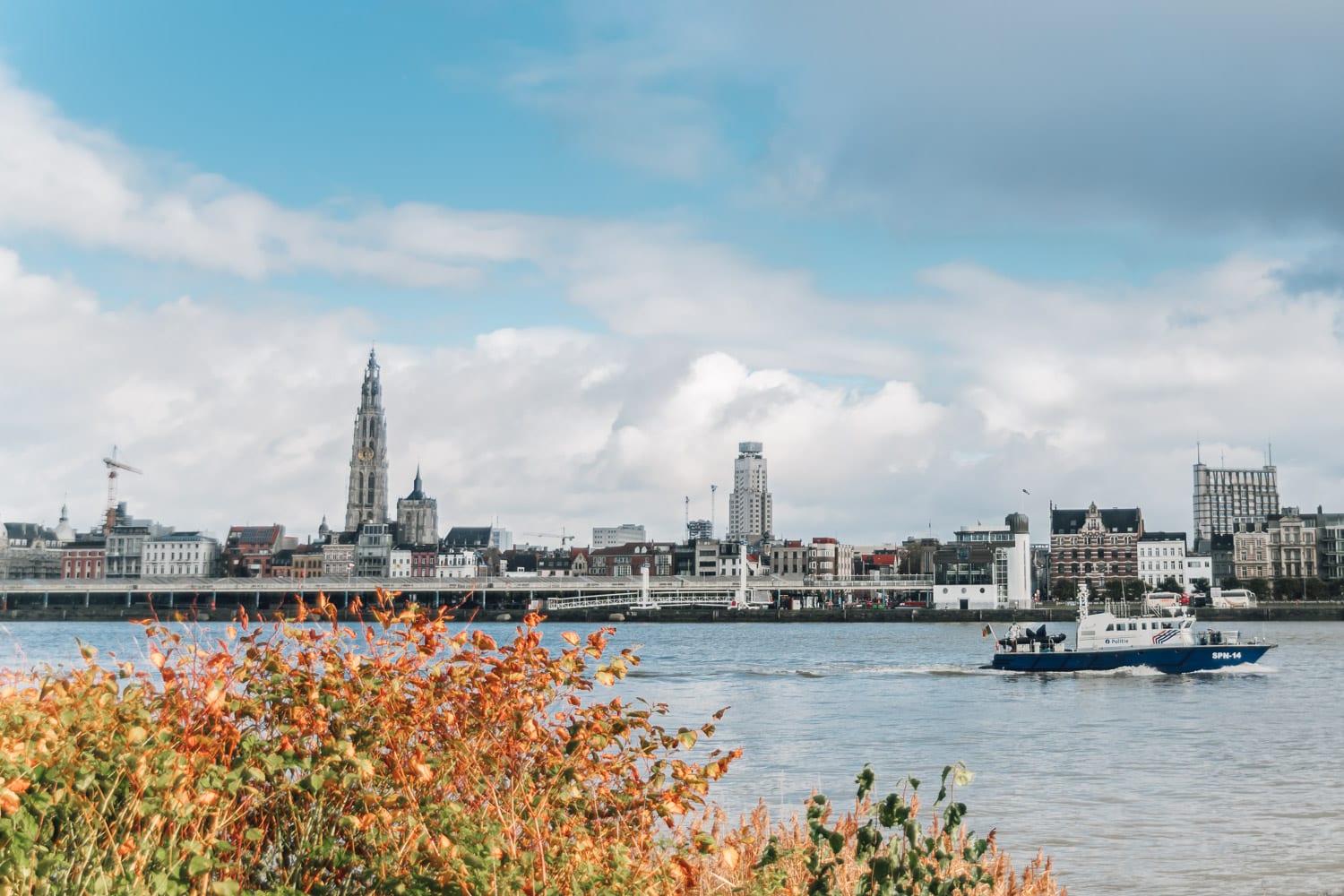 17 THINGS TO DO IN ANTWERP, BELGIUM
1. Admire Antwerpen-Centraal railway station
A train station might not be a top attraction in many cities, but in Antwerp, you can admire one of the world's most beautiful train stations. The Antwerpen-Centraal.
This monumental railway station features four separate levels of trains, and the architecture is absolutely breathtaking!
There's no wonder that this impressive multi-level station is one of the city's most treasured landmarks.
Even if you're not arriving at Antwerp by train, this is a must-see for the photo opportunities alone. Just check out the neo-Gothic facade, the richly decorated main hall, the ostentatious glass windows, and grand staircases. It's WOW!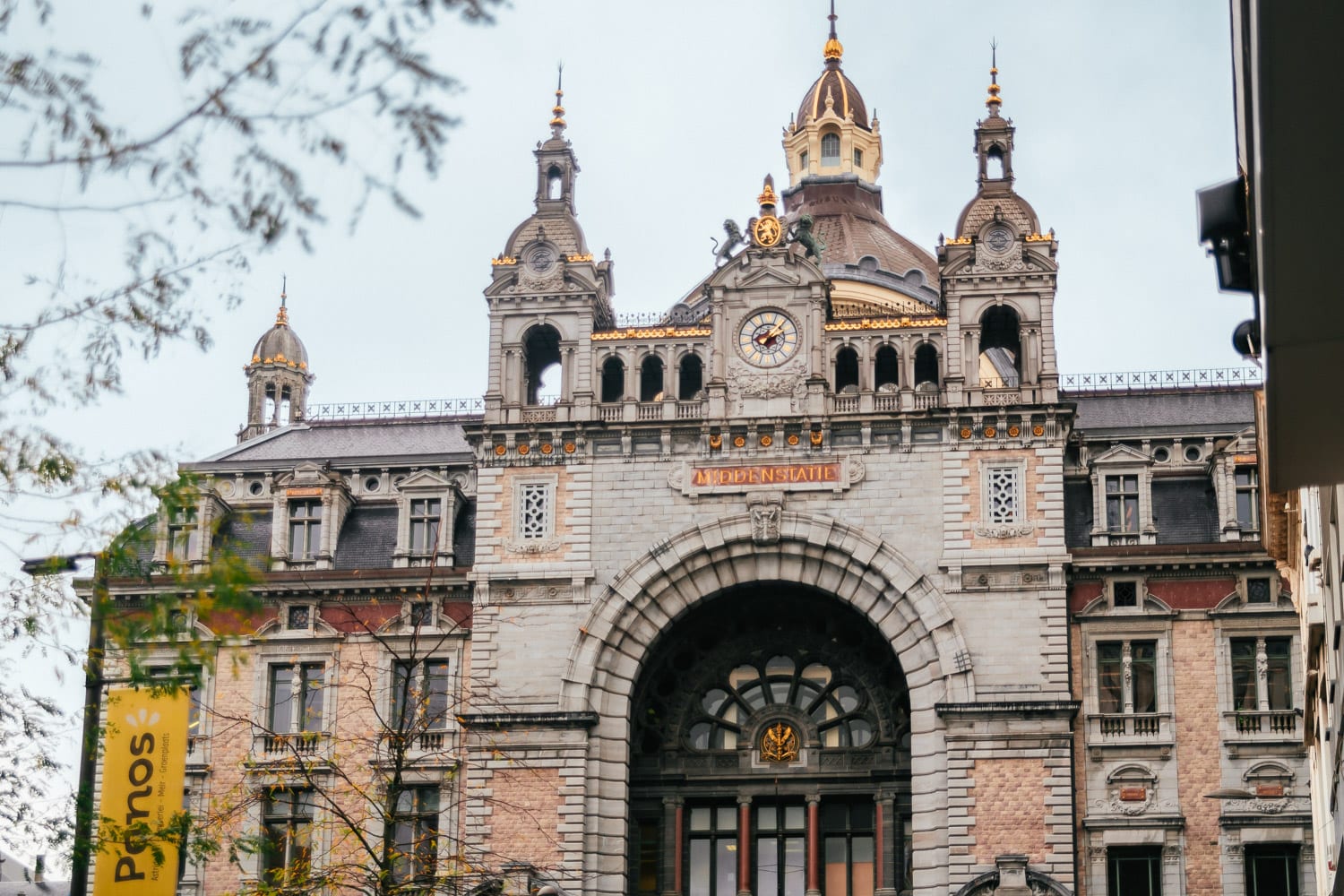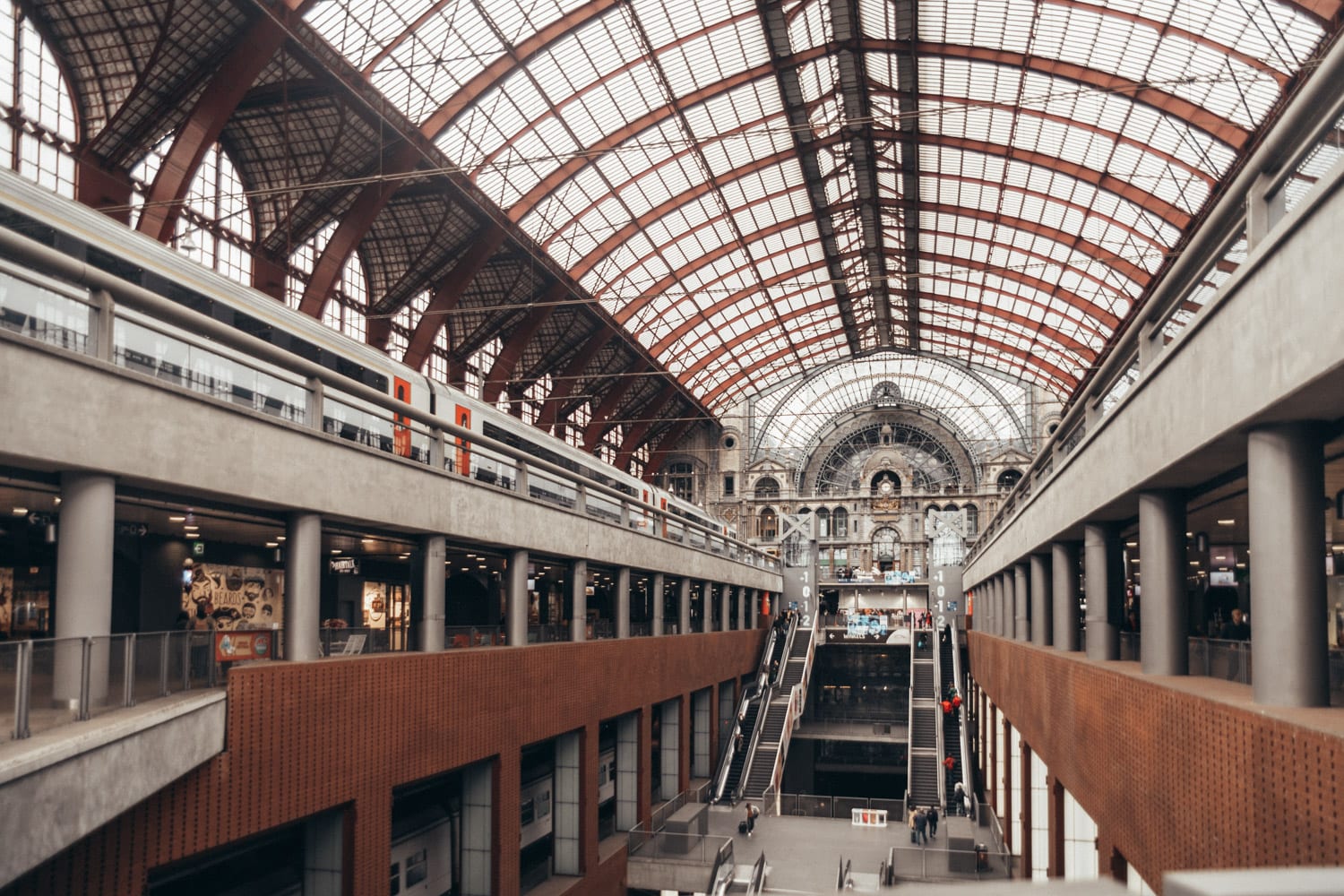 2. Explore Grote Markt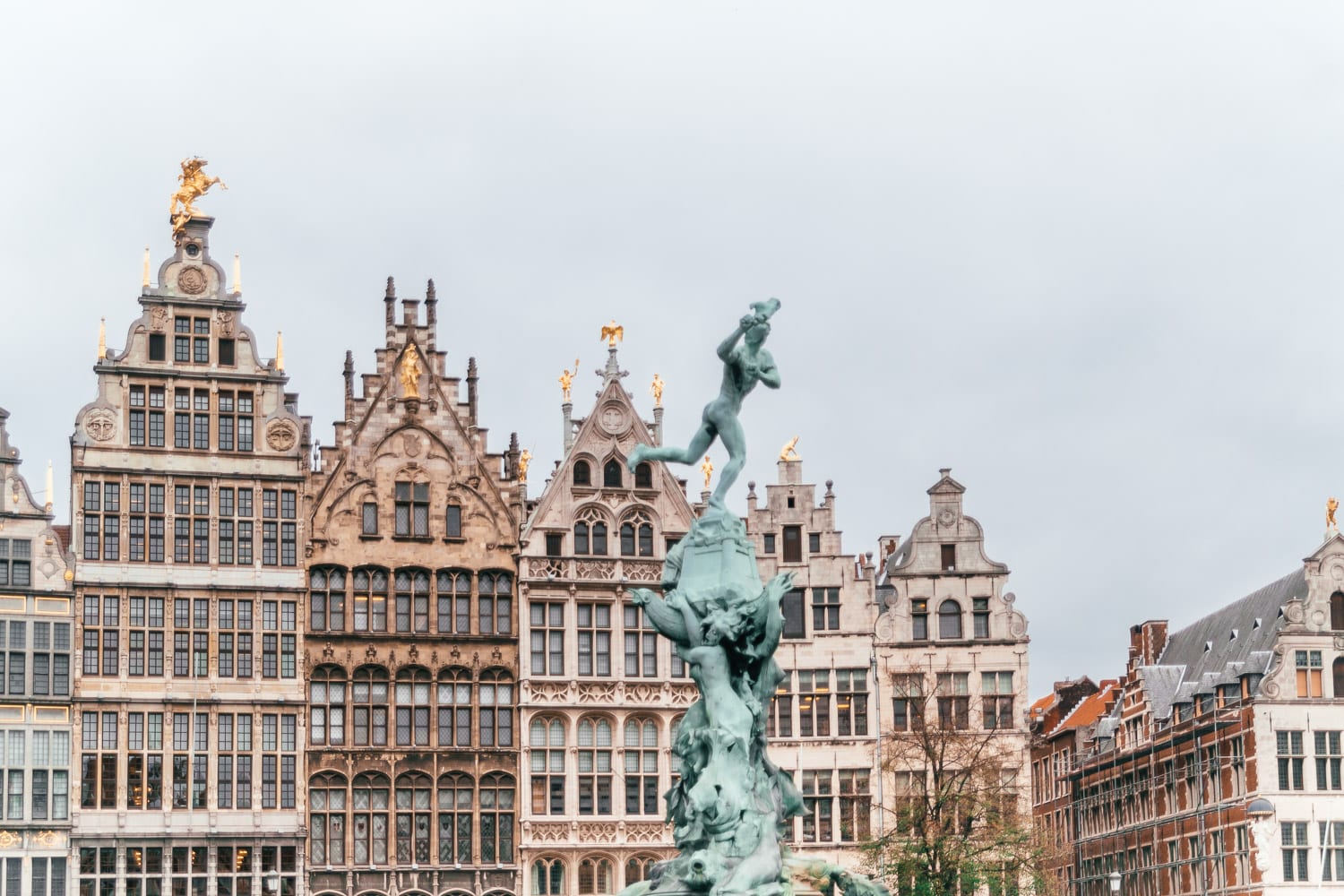 Another architectural treat in Antwerp is Grote Markt ("Great Market Square"). It's Antwerp's medieval heart and a great place to start your visit.
In the middle of the square is the baroque Brabo Fountain (that depicts the legendary story of how Antwerp got its name). Surrounding the iconic site are very photogenic guildhalls dating from the 16th century, an extravagant city hall, and many restaurants, taverns, and cafés.
Stroll around, admire the buildings, do some window shopping, and enjoy a drink or a meal at a local beer bar or an eatery while you soak in the atmosphere.
If you're visiting Antwerp during Christmas, you can experience the famous Antwerp Christmas Market and other popular attractions like an ice skating rink, Ferris wheel, funfairs, and a magical winter forest in front of the cathedral.
READ ALSO: 14 Things to Do in Zermatt, Switzerland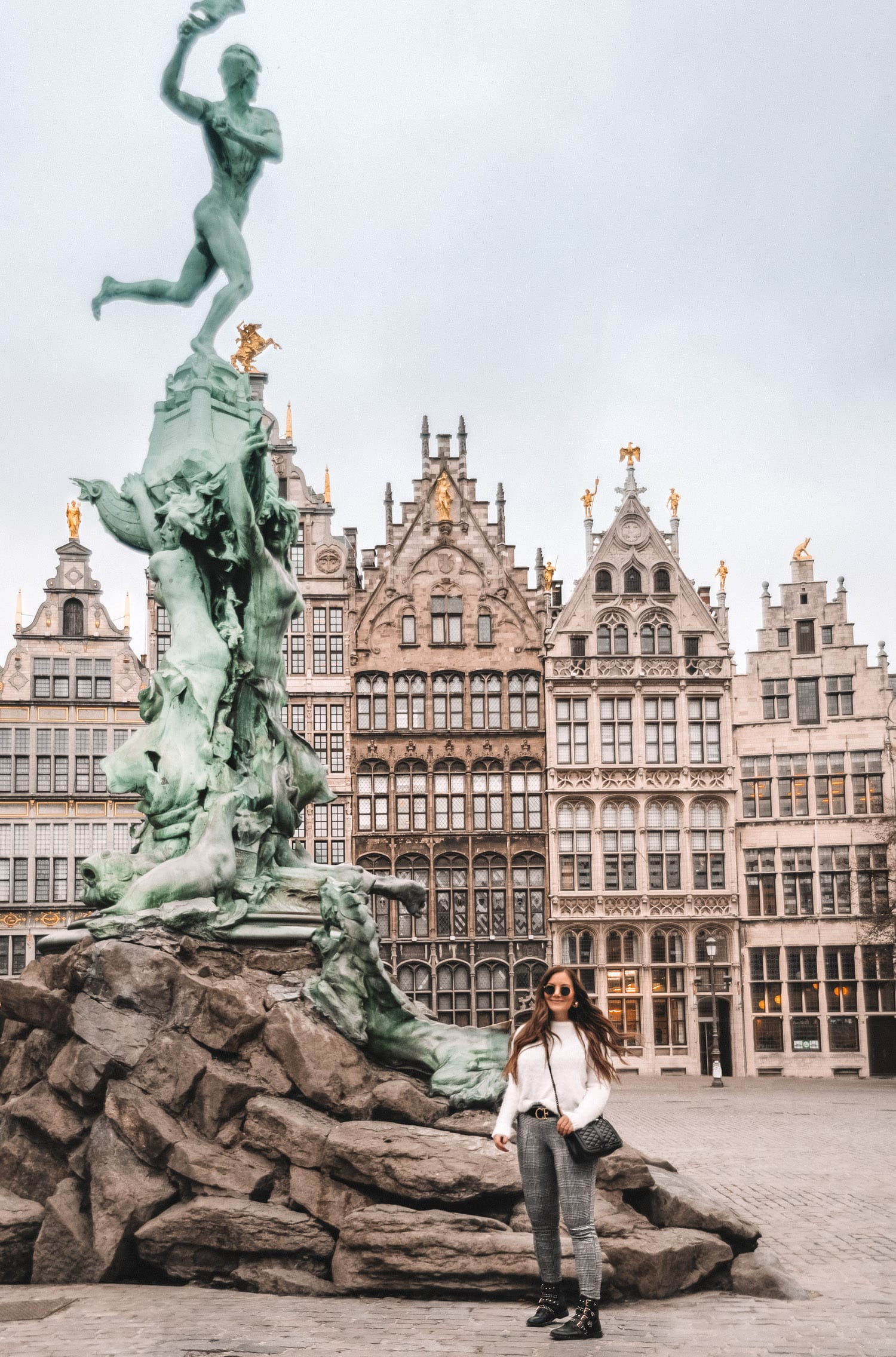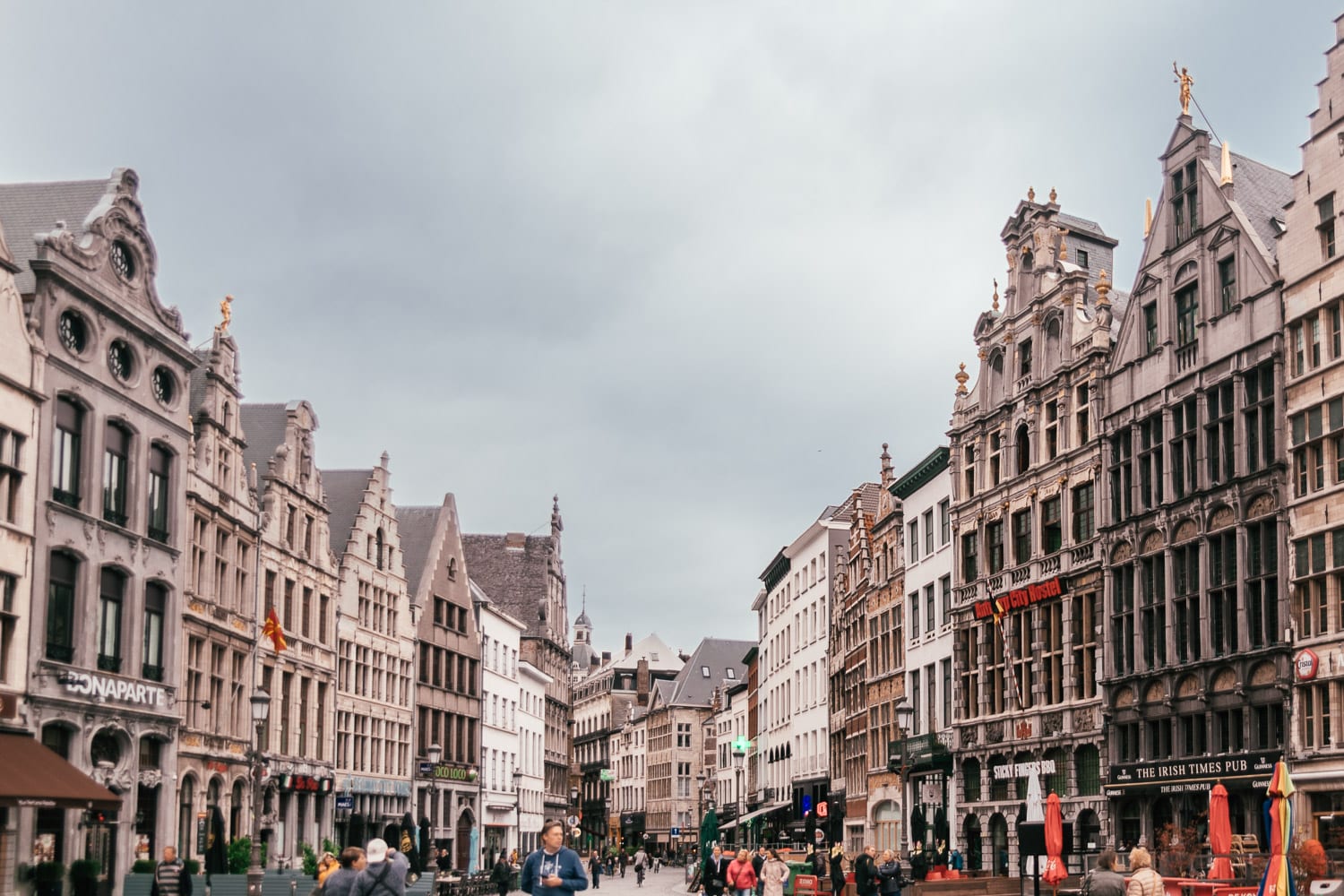 3. Visit the Fashion District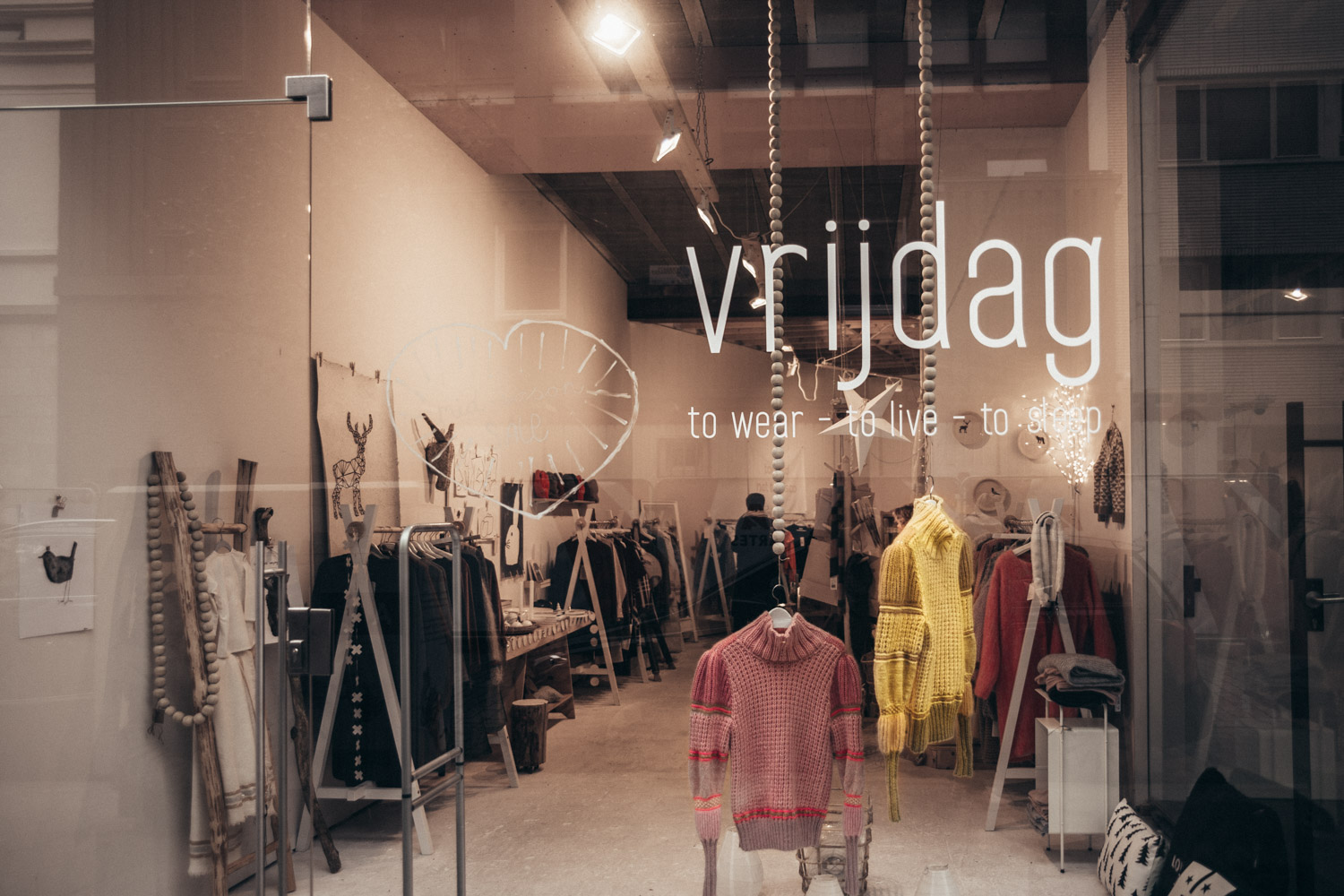 Shop 'til you drop! It's not for nothing that Antwerp is considered the Belgian capital of fashion. Not least thanks to the Antwerp Six (a group of fashion designers who graduated from Antwerp's Royal Academy of Fine arts in the 1980s and put Antwerp on the world's fashion map).
Antwerp has everything a fashionista could ask for. From flagship stores and trendy boutiques to small independent stores, ground-breaking concept stores, vintage, and large fashion houses. And that's all within walking distance.
In addition, many shops are located in awe-inspiring buildings. You can, for example, shop in Dries Van Noten's iconic flagship store Het Modepaleis, in a gold-decorated banquet hall (Stadsfeestzaal), in a 16th-century mansion (Verso) and a real palace (Palace op de Meir).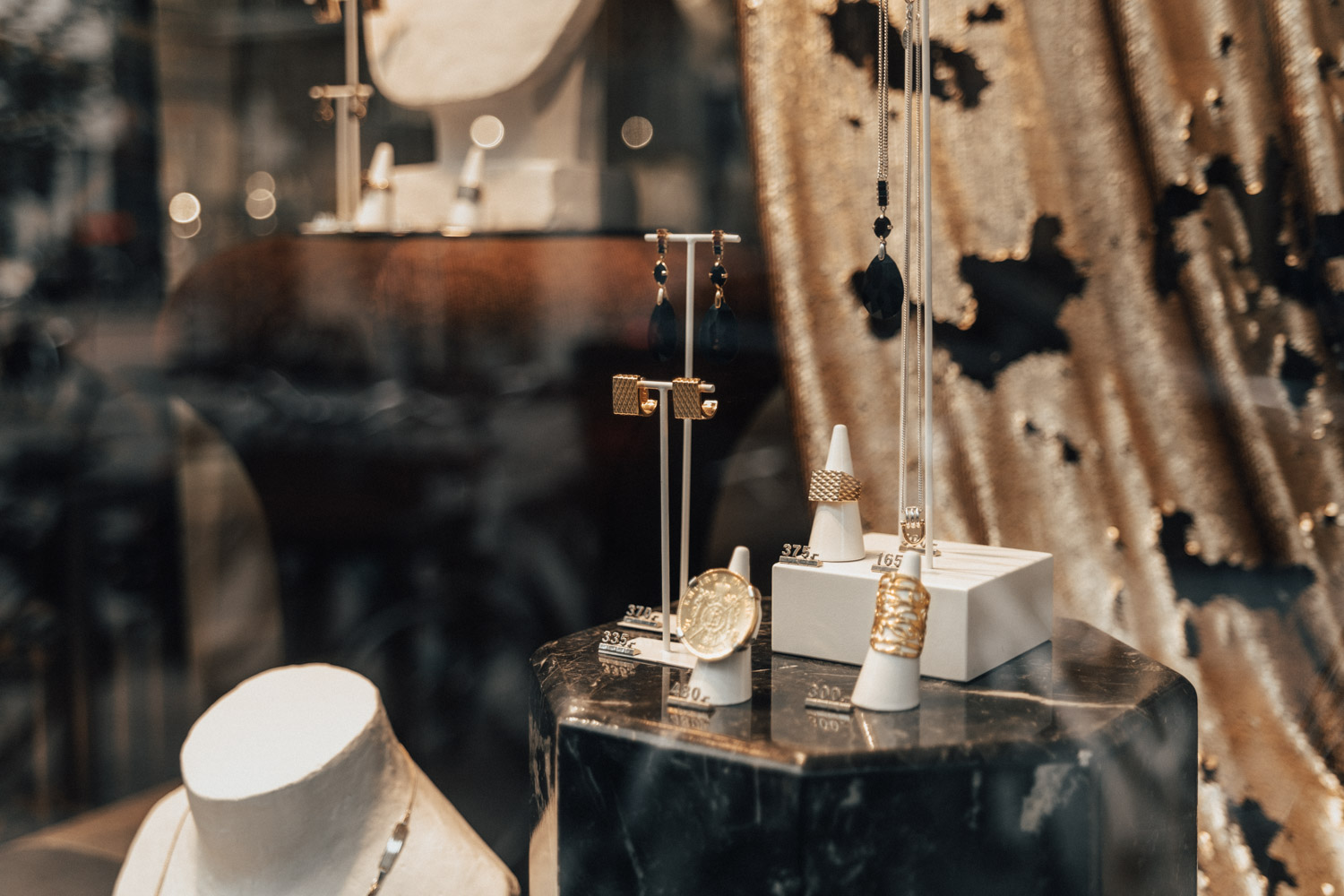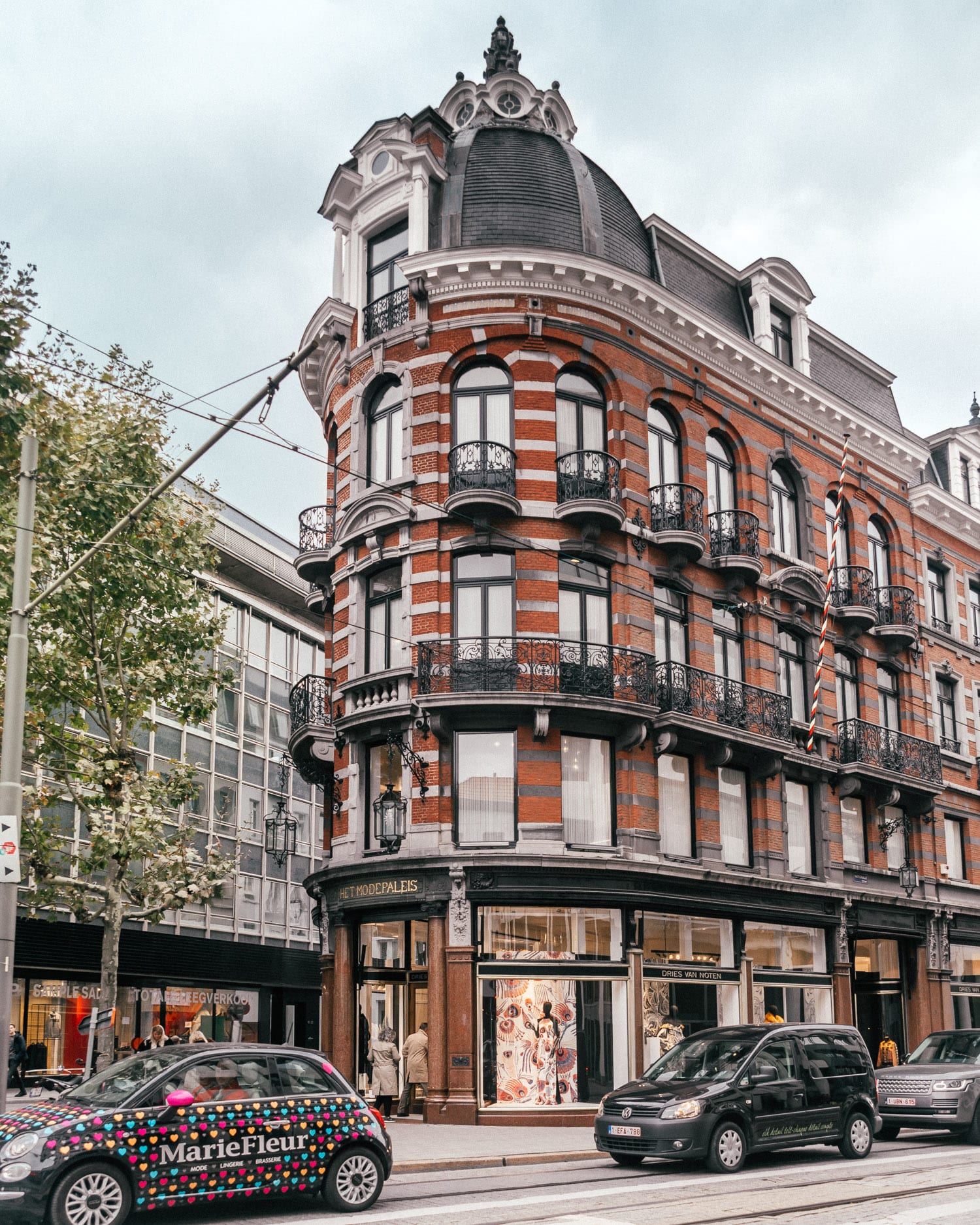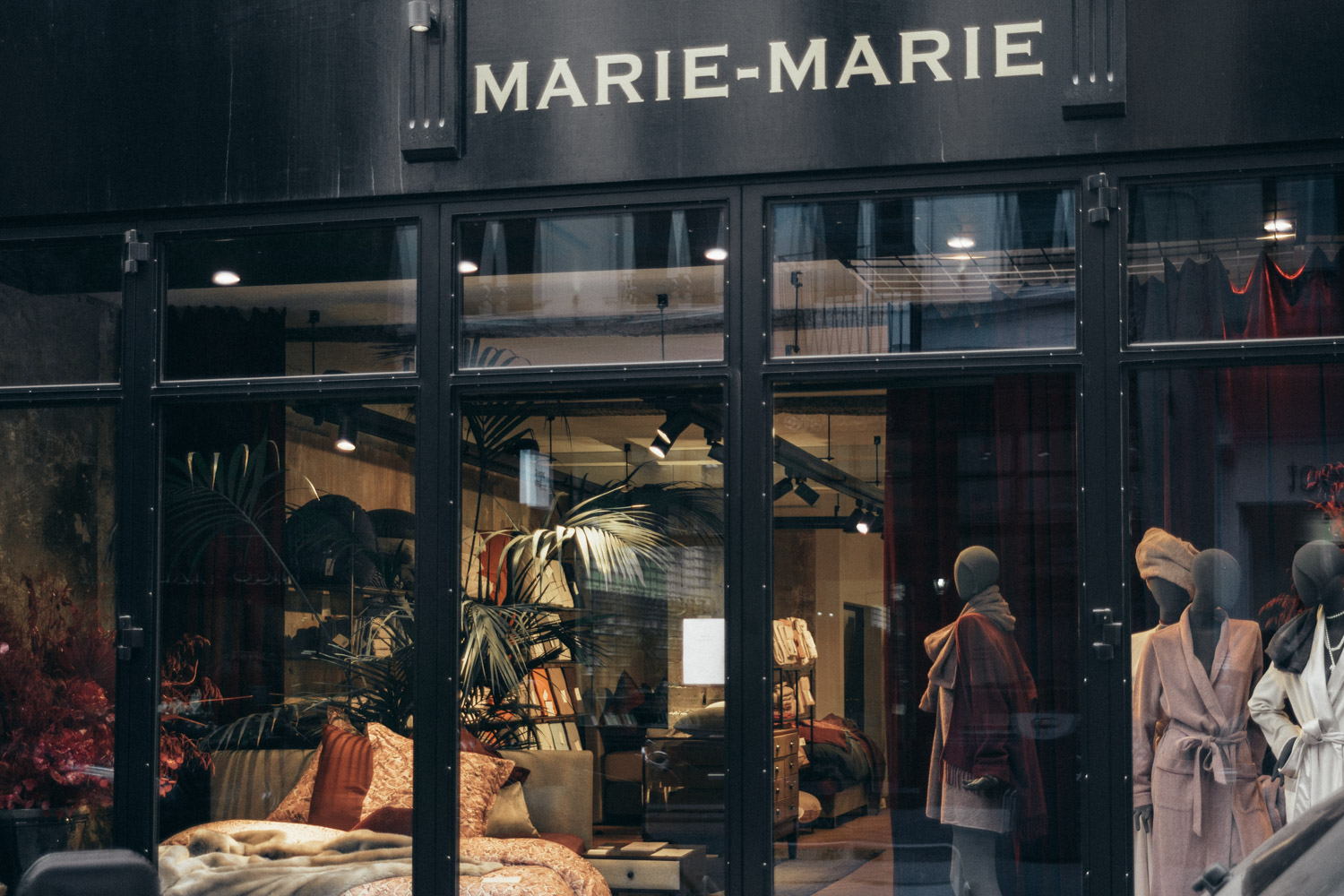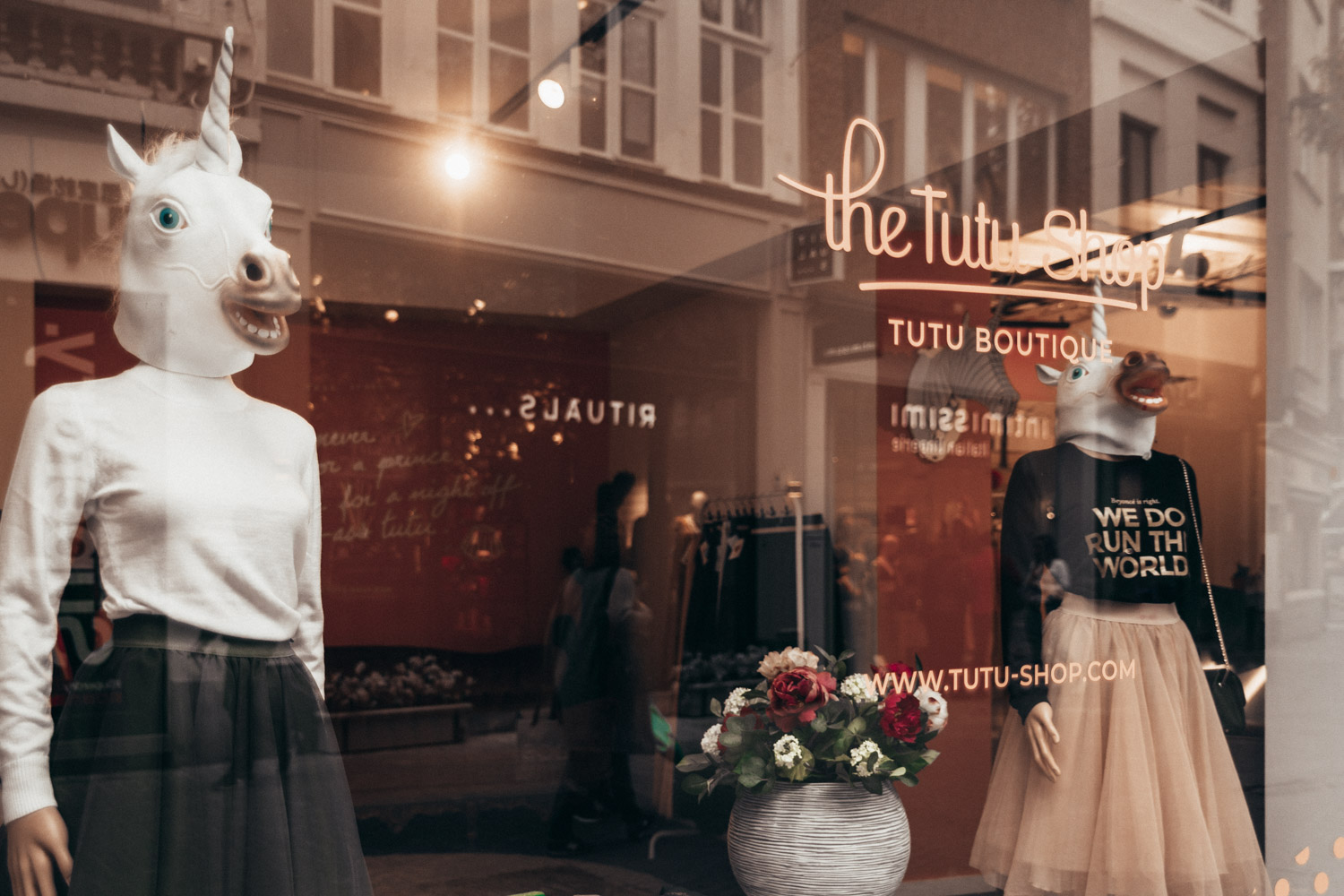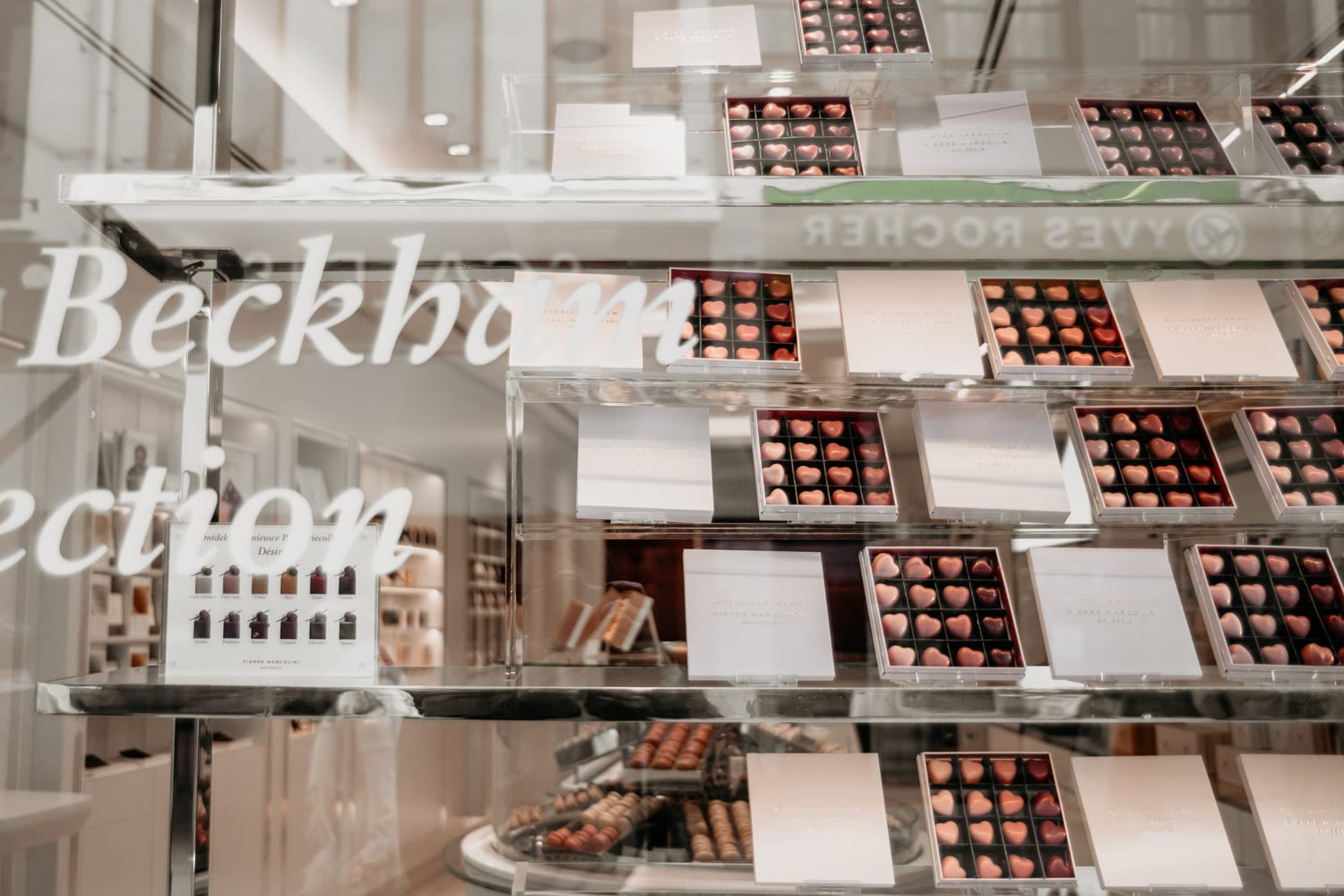 4. Visit the Diamond District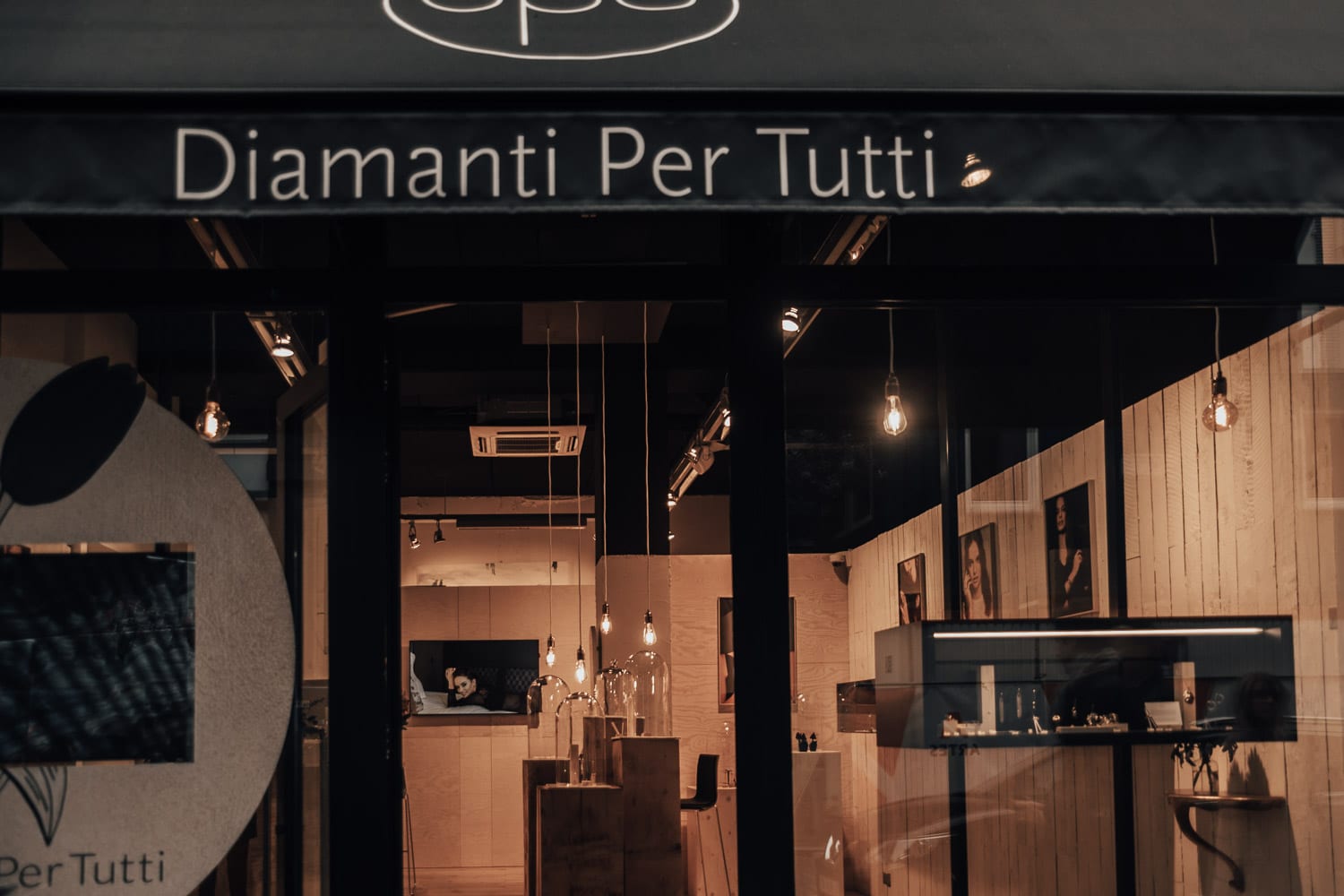 Antwerp has been known as the diamond capital of the world for several centuries. Over 80 percent of the world's rough diamonds and 50 percent of all cut diamonds on the planet are traded in Antwerp.
Get dazzled by the diamond quarter with its many sparkling shops. No fewer than 1,800 diamond companies are active here.
Whether you are looking for an engagement ring, a wedding ring, or a special gift for yourself or a loved one, there's a LOT to choose from.
Good to know is that every diamond sold in the diamond district is guaranteed conflict-free, ethical, and in compliance with the UN resolutions.
To learn more about the city's diamond history and trade, you can visit Antwerp's diamond museum, called DIVA, in the center of Antwerp.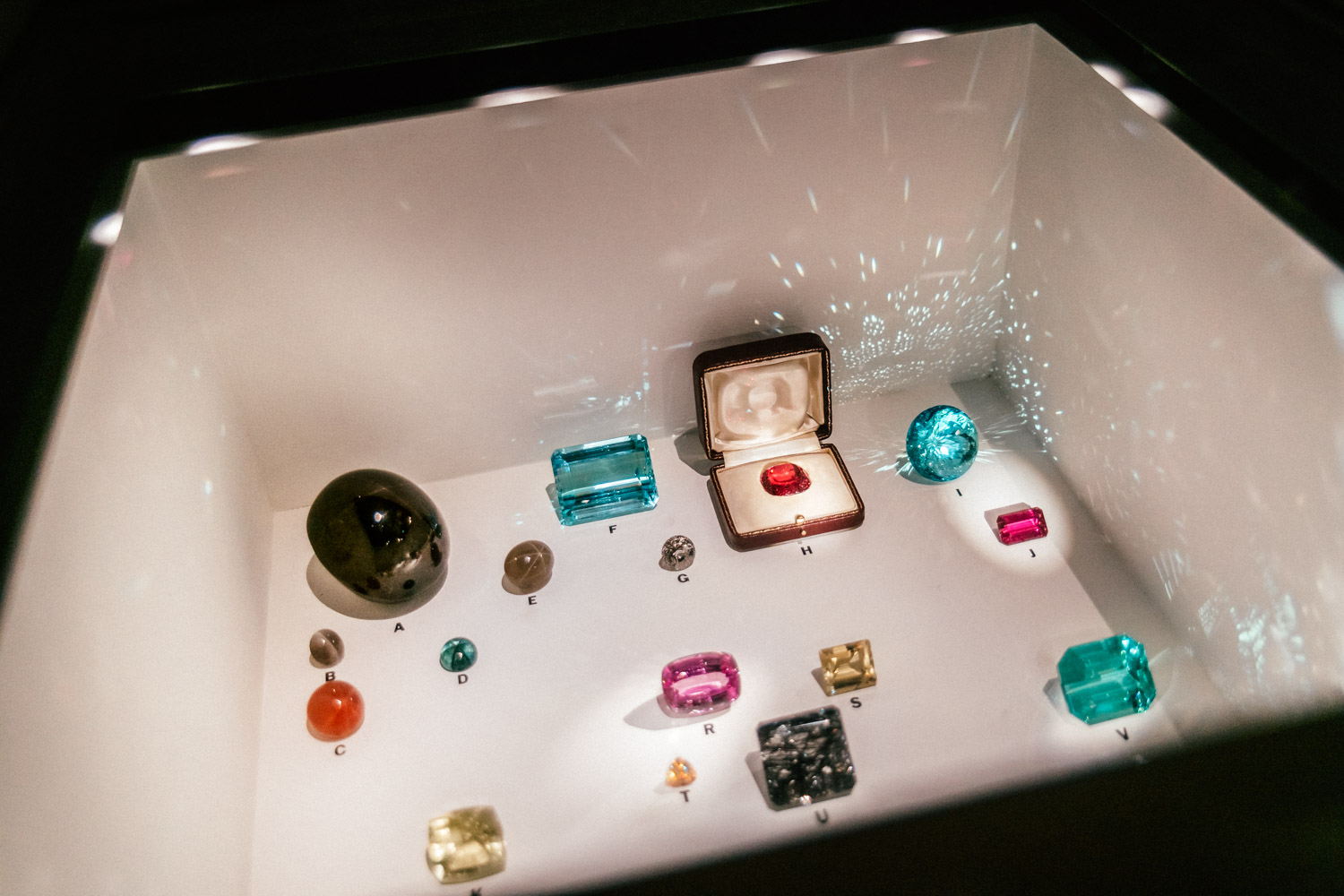 5. Witness the iconic Cathedral of Our Lady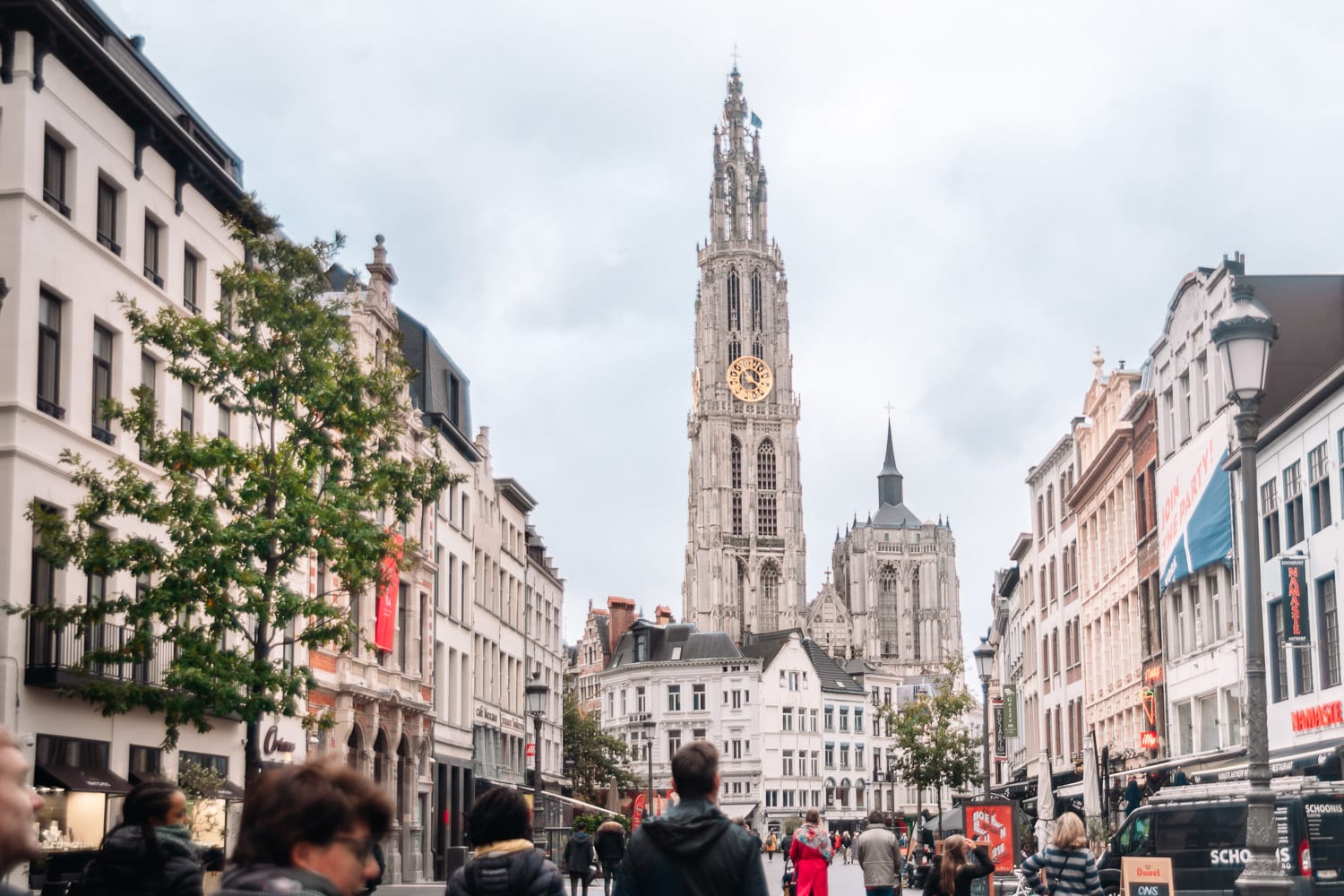 One thing you literally can't miss in Antwerp is the city's well-known symbol, the majestic Cathedral of Our Lady.
As the tallest Gothic cathedral in the Low Countries, it's a dominant fixture on Antwerp's cityscape and skyline. It took nearly 170 years to build before being completed in 1521.
The top attractions inside are the four masterpieces by Antwerp's beloved artist Peter Paul Rubens and the impressive stained glass windows.
6. Eat Belgian Waffles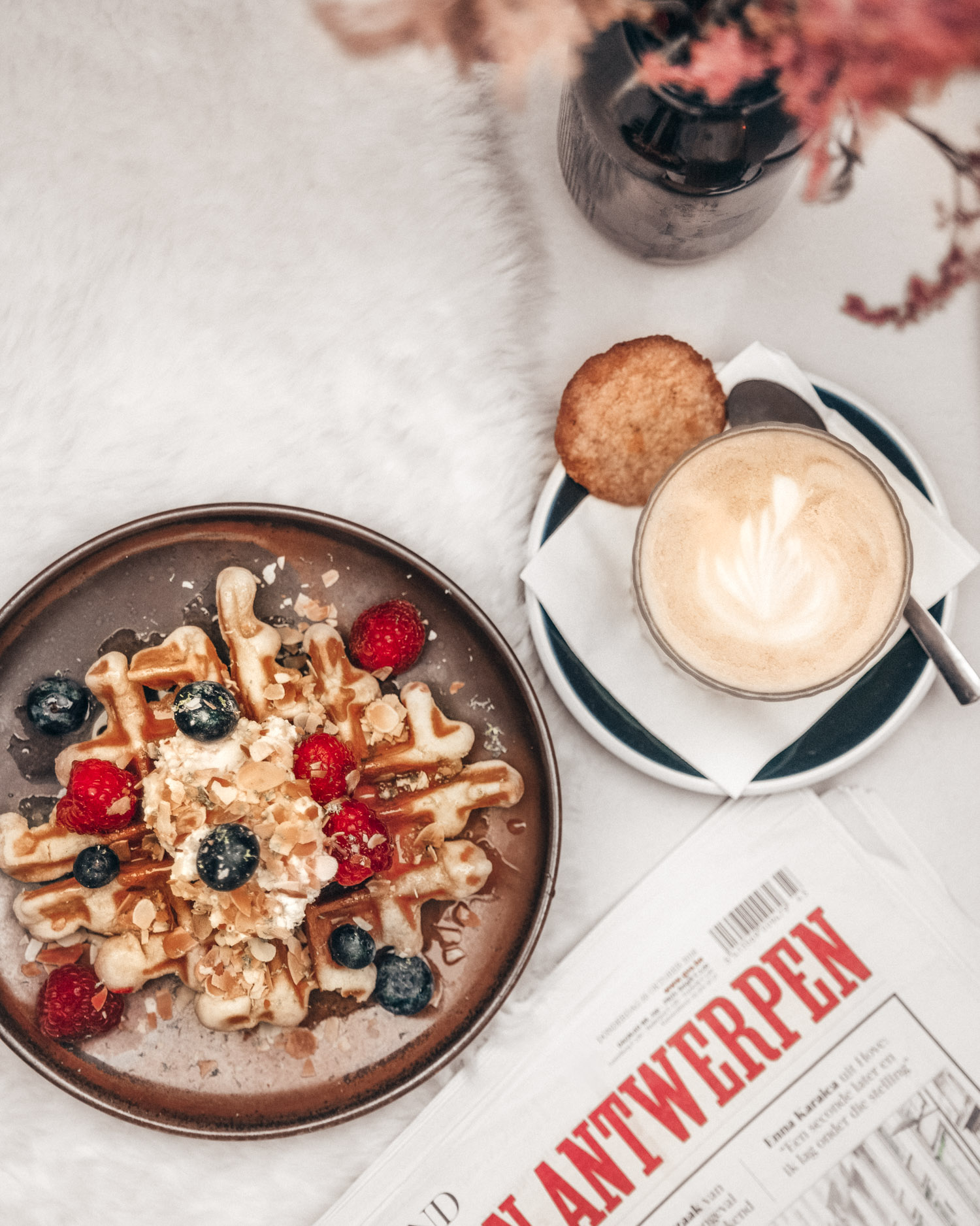 When in Belgium, you should definitely treat yourself to a light, fluffy, and perfectly crisp Belgian waffle.
They come with a lot of various toppings – from bourbon whipped cream, melted chocolate, and wild berries to cherry syrup and Oreos.
In addition to dessert waffles, you can find everything from tasty breakfast and lunch waffles with salty toppings to wurgers (waffle burgers) och taffles (toast waffles).
Some of the hottest Belgian waffle spots in Antwerp are:
7. Eat Belgian Fries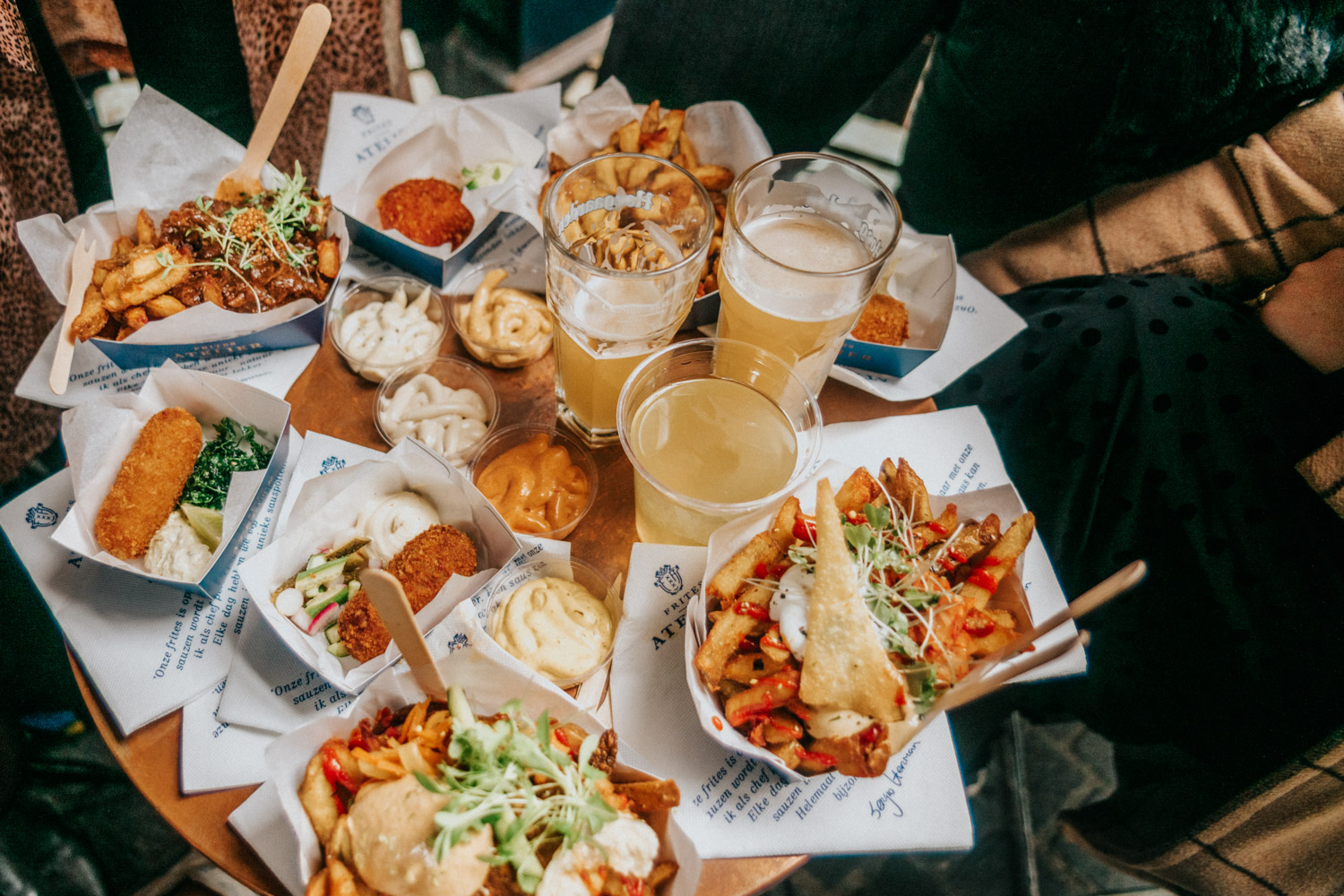 … and speaking of treats: You can't visit Belgium without trying real Belgian fries. Forget about eating healthy or having regular fast-food; you need to try this.
In Belgium, they serve French fries in special fries cafes and chip-shops.
We had lunch at the Dutch chef Sergio Herman's famous Frites Atelier, which probably serves the best Belgian fries ever! I think having a meal here is a must-do in Antwerp.
The crispy fries themselves are fantastic, but what's worth raving about are the sensational toppings – like homemade truffle mayonnaise, grated Mimolette cheese, cabbage salad, and roasted hazelnuts. And don't miss the crispy croquettes and homemade iced tea.
READ ALSO: 6 Of the Coolest Places to Eat in Riga, Latvia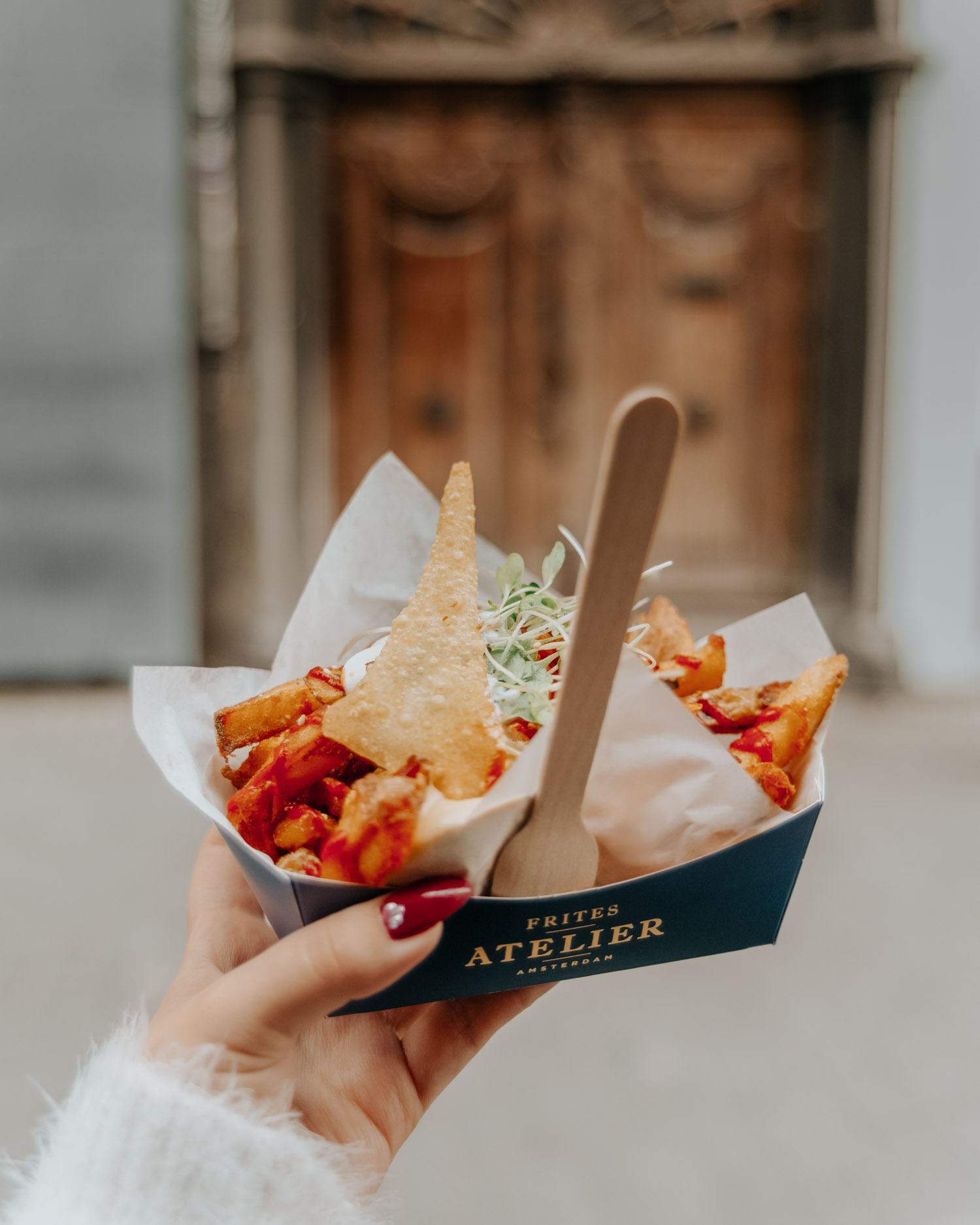 8. Admire the statues in St. Paul's hidden churchyard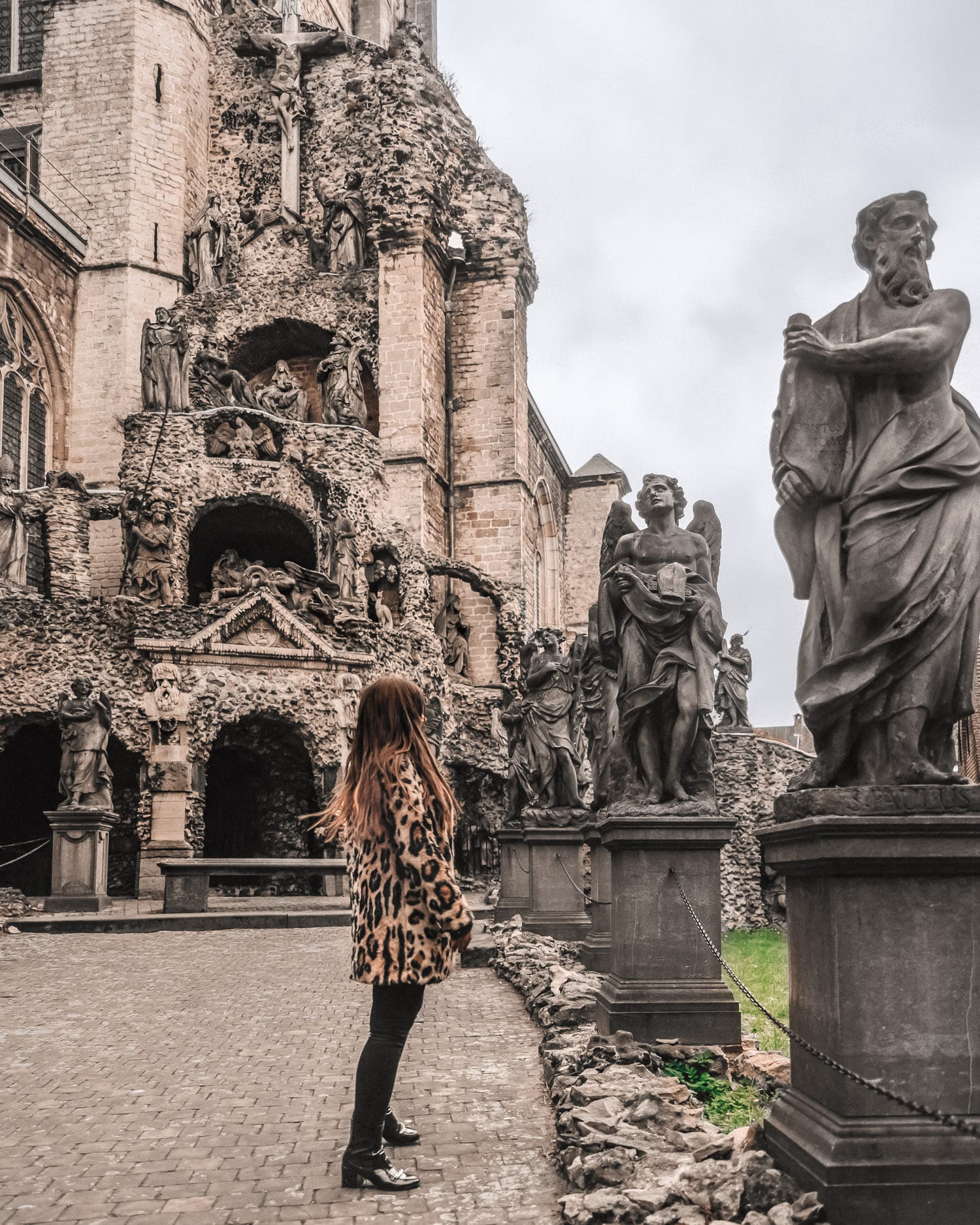 A secret gem in Antwerp that few tourists know about is St. Paul's Church's hidden courtyard (also called The Calvary Garden). It's filled with over 60 gorgeous life-sized statues.
The statue garden looks like a set from an epic film about Christ's suffering and resurrection. It's dark and mesmerizing!
The 16th-century church itself is also worth checking out with its beautiful architecture, Baroque altars, and over 50 paintings by renowned Antwerp masters like Rubens, Van Dyck, Van Balen, and Jordaens.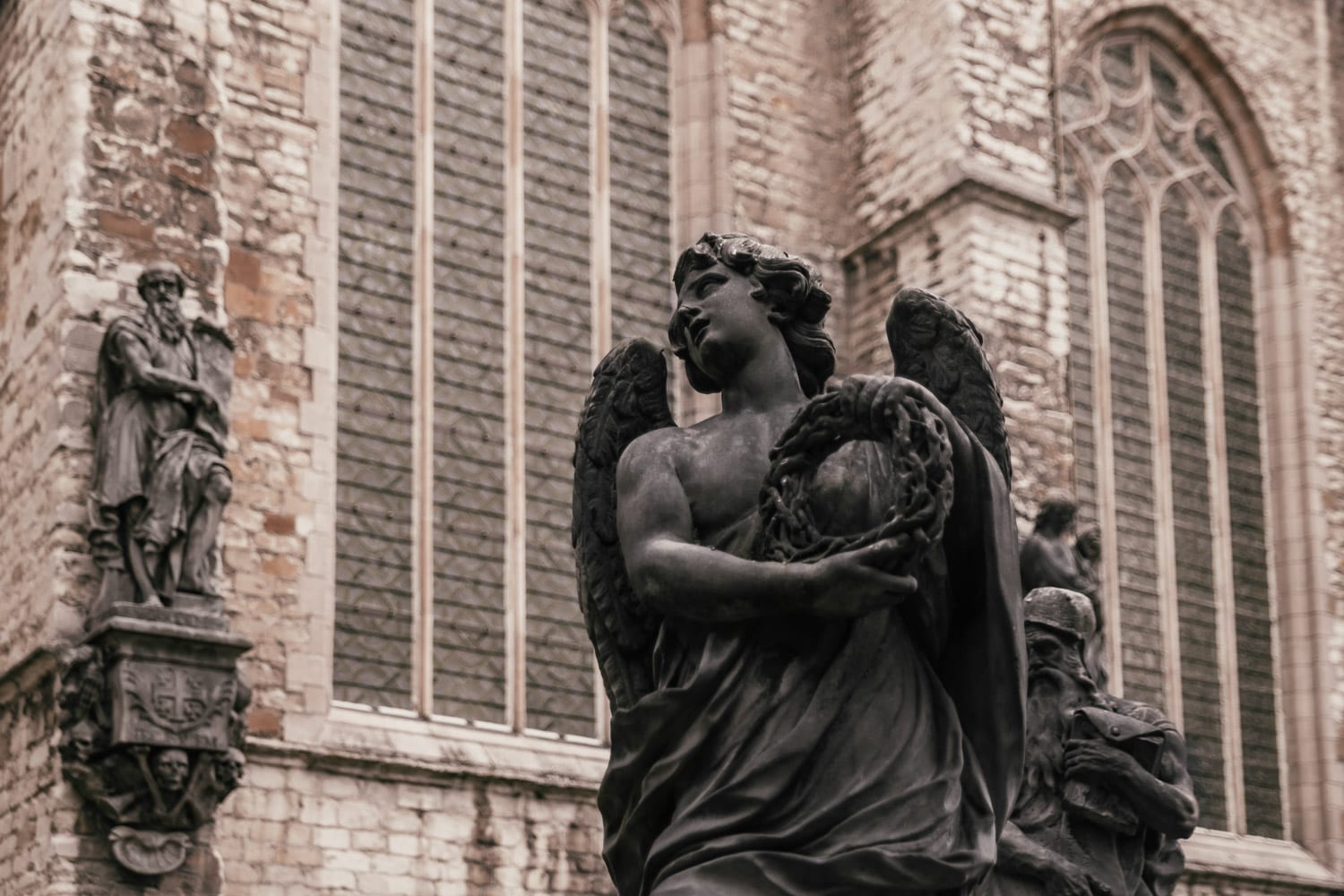 9. Visit Plantin-Moretus Museum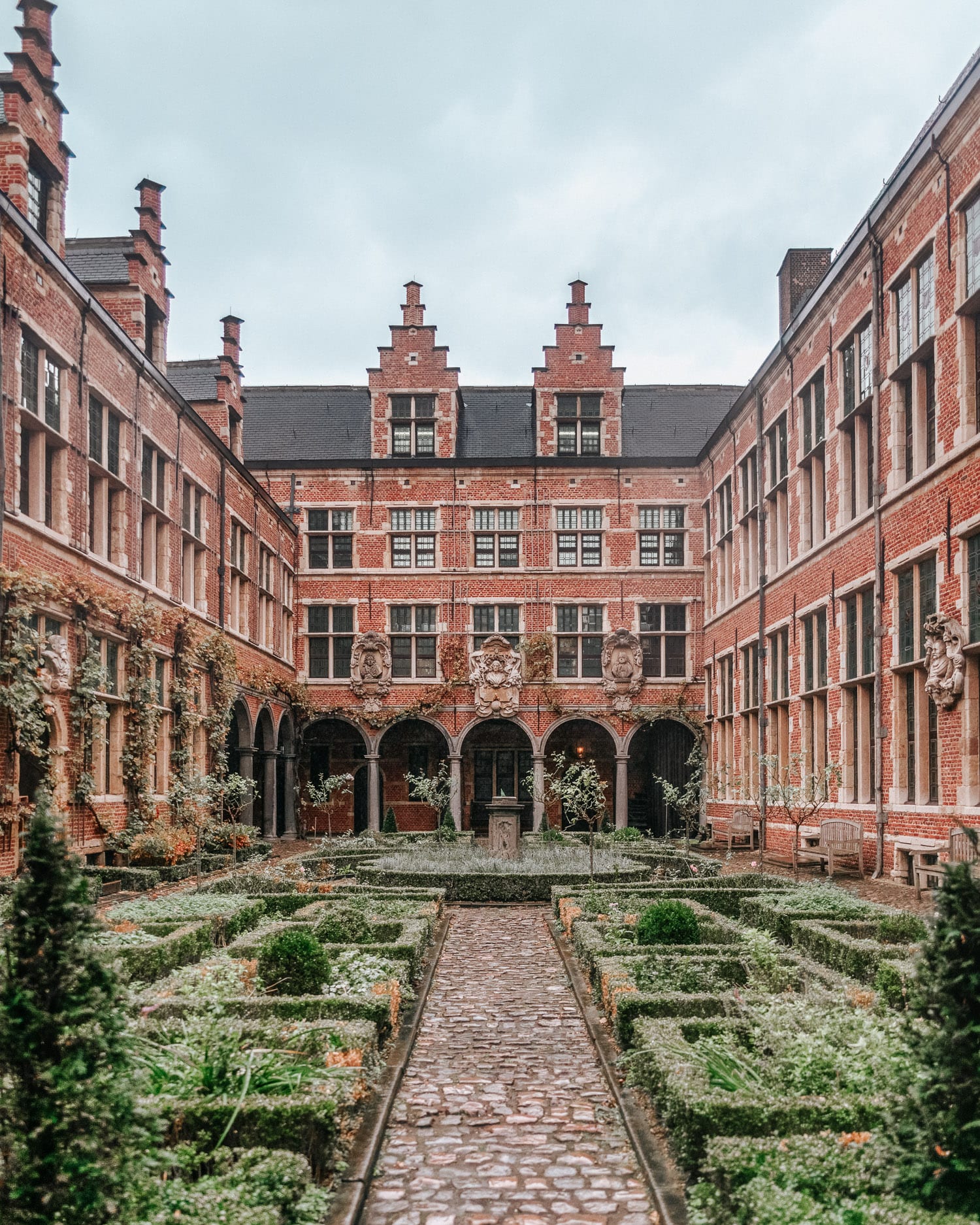 Visiting Plantin-Moretus Museum is often rated as one of the top things to do in Antwerp – and it's the only museum in the world on the UNESCO World Heritage list.
Come to learn all about the history of printing presses and the work of the influential 16th-century printers Christophe Plantin and Jan Morteus.
Or drop by to check out the very Instagrammable baroque courtyard (free), which was a tourist attraction already in Plantin's day.
The museum is housed in a mansion that was once the house of Plantin. Inside are two of the world's oldest printing presses, a library, workshop, printing offices, valuable artwork, and different exhibits that present 300 years of book-printing art and family history.
10. Venture to the picturesque Zurenborg District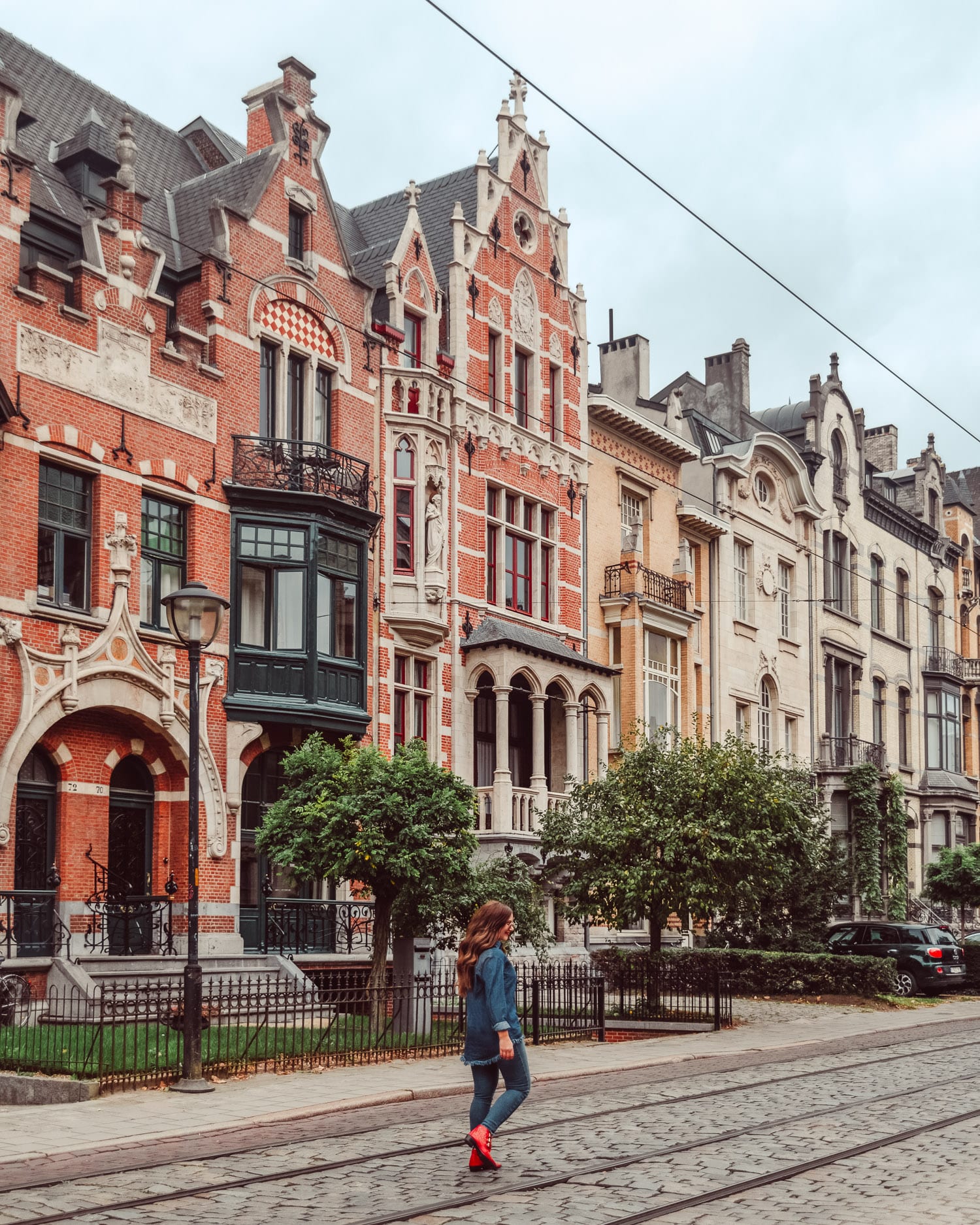 Zurenborg is possibly the most gorgeous neighborhood in Antwerp. It's a feast for the eyes! And a dream come true for architecture enthusiasts and photographers.
The area flaunts dozens of gorgeous mansions and houses in a mix of architectural styles, from Art Nouveau and Flemish Renaissance to Neo-Gothic and Byzantine. Zurenborg's elegant streets display incredible houses dating back from the late 19th and early 20th-century.
The best-known streets to visit are Cogels Osylei, Transvaalstraat, and Dageraadplaats. Though if you have the time, it's worth just strolling around this remarkable neighborhood and exploring other streets too.
There are grandeur facades and surprising ornamentations to look at in every direction.
READ ALSO: Cascais: Holiday like a Royal on the Portuguese Riviera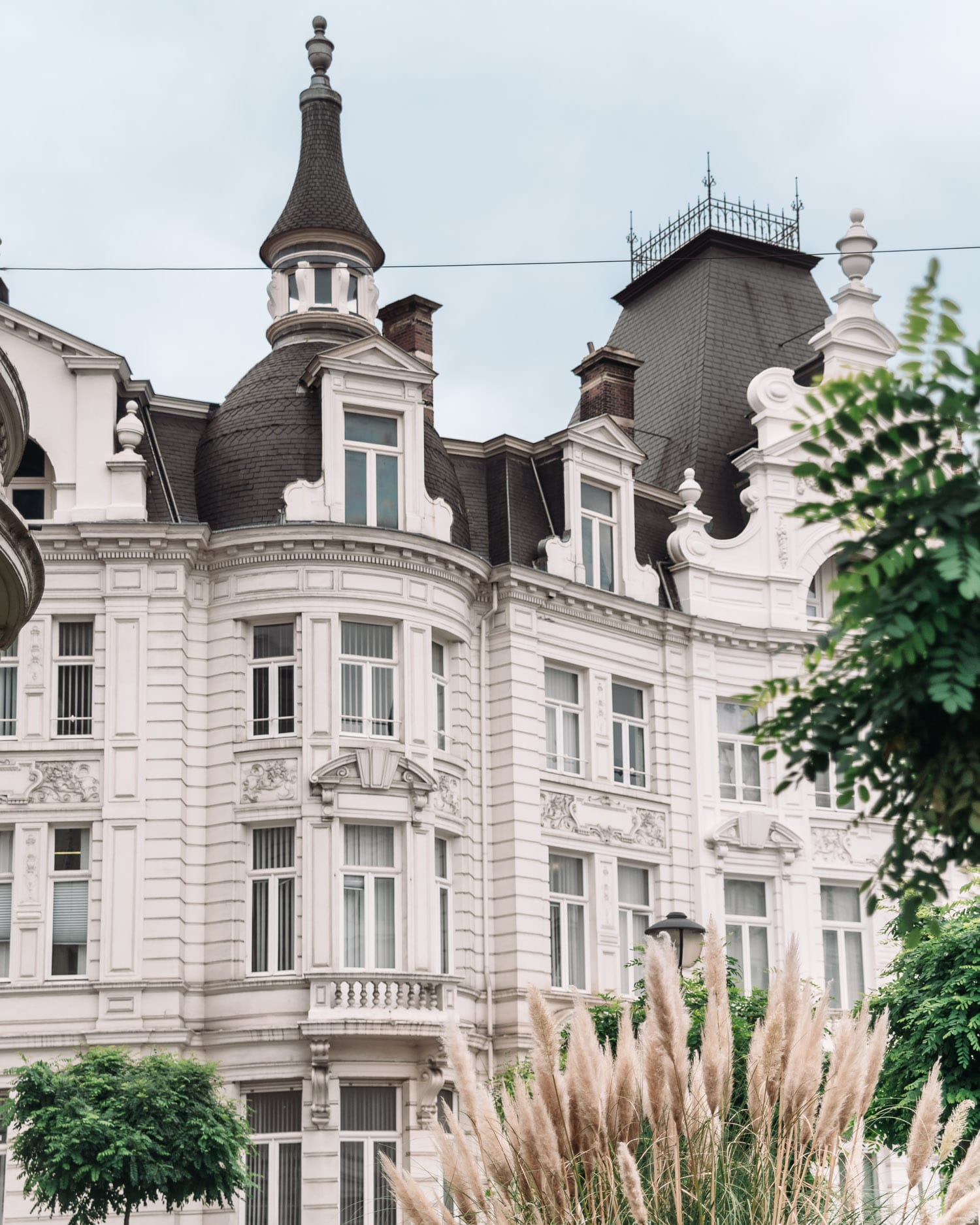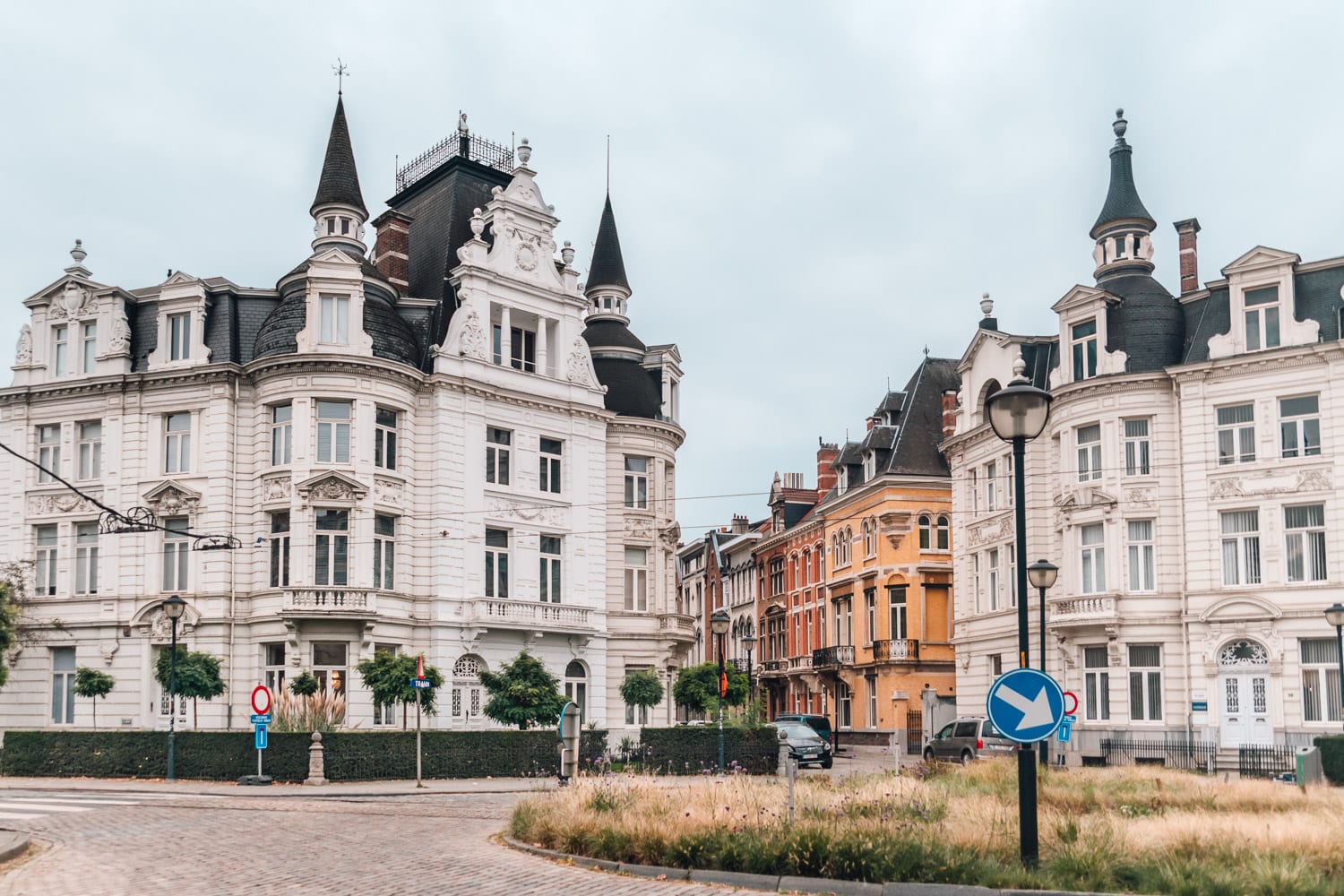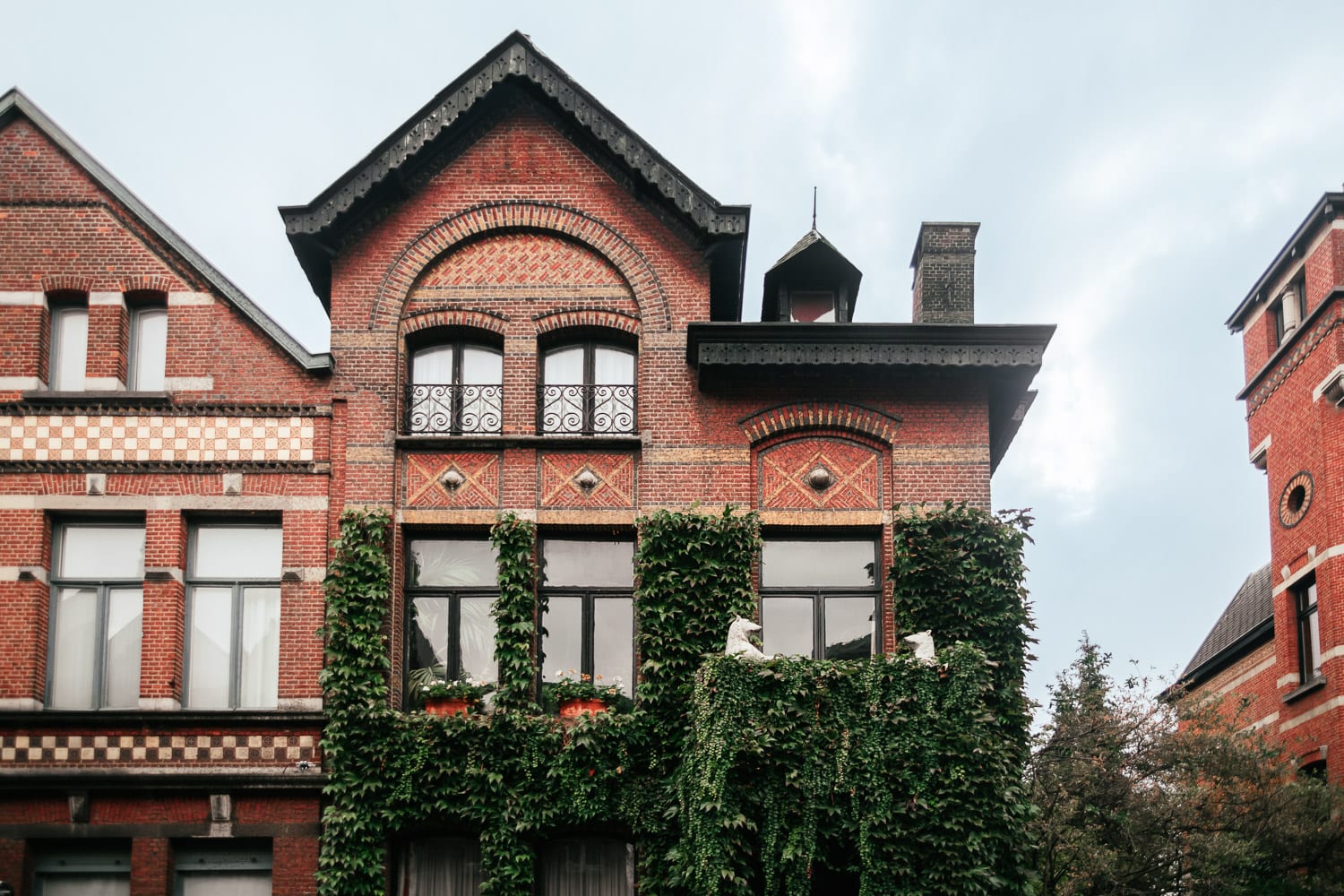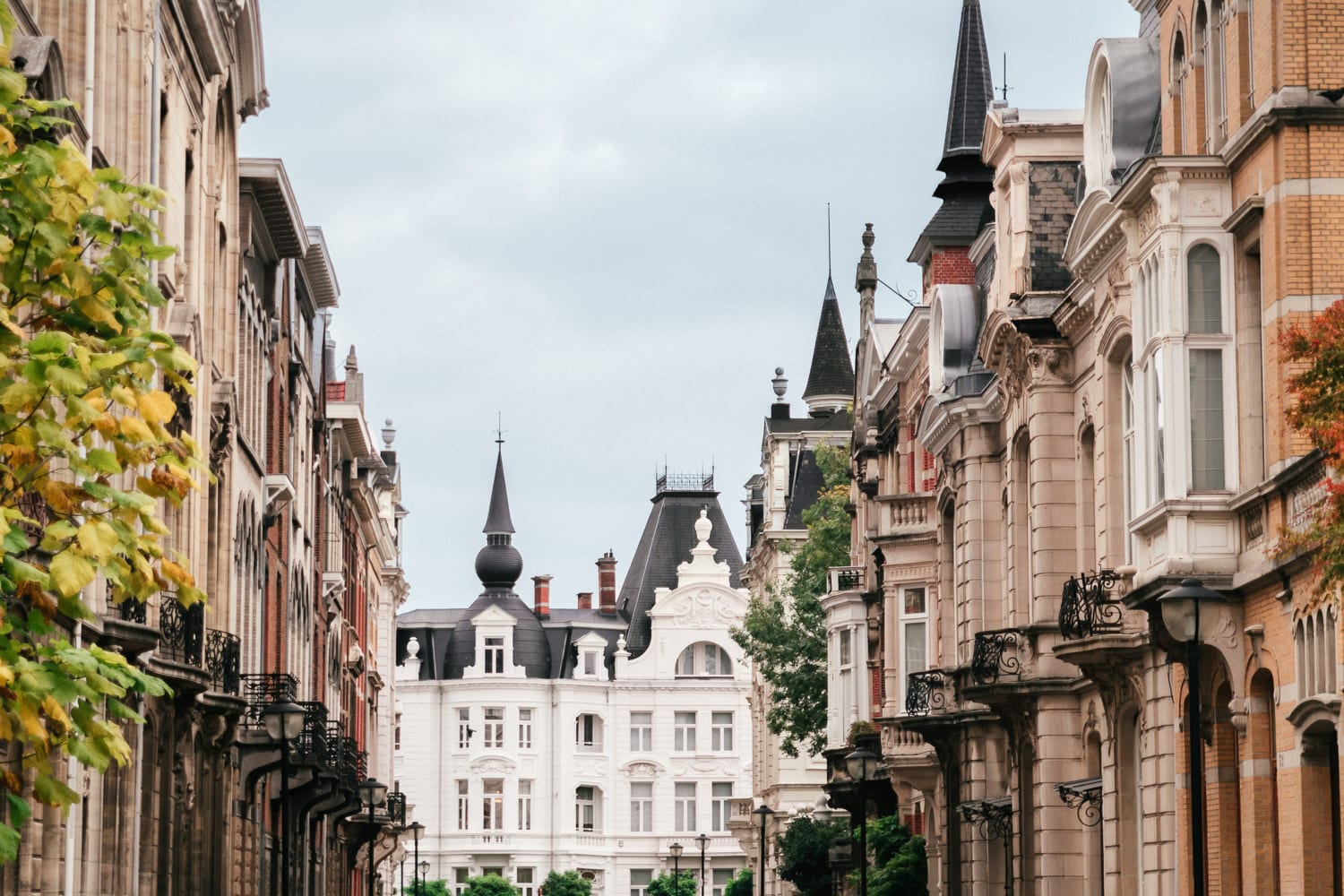 11. Explore the Eilandje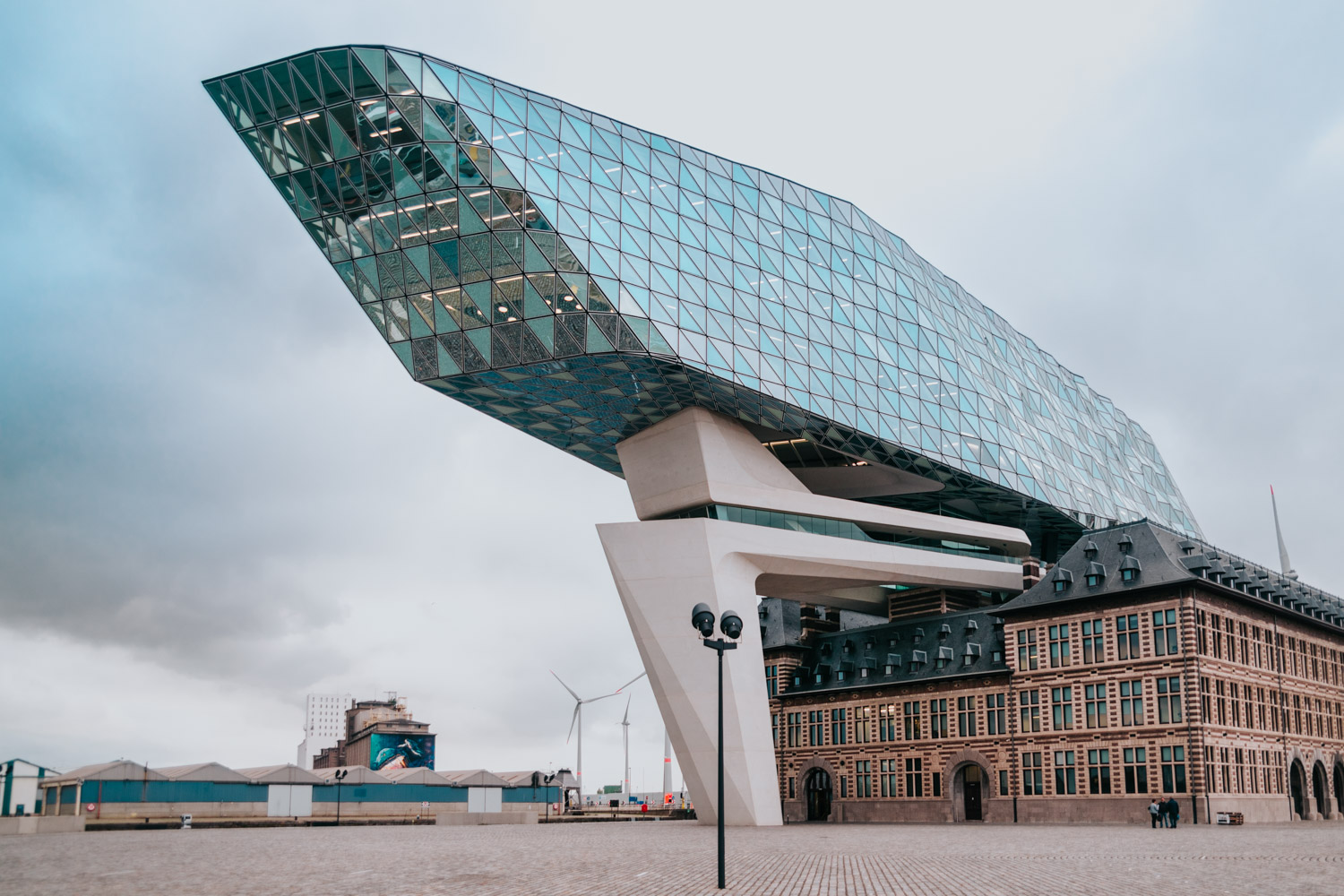 Het Eilandje is Antwerp's oldest port area. It's also called "The Little Island" as it's surrounded by water.
Having been a neglected neighborhood only a few years ago, Eilandje is now a new trendy hotspot. The regenerated dockland area is packed with an eclectic mix of hipster cafes, quirky restaurants, night clubs, and laid-back bars.
One of the coolest and newest attractions in the area is the impressive Port House with its faceted-glass 'diamond' floating above the former fire station. Talk about a real architectural jewel!
Towering above Eilandje district is the 10-story box-shaped MAS Museum aan de Stroom, which tells the story of Antwerp and its port. On clear and sunny days, many people come here just for the views over the city from the observation deck (no ticket required).
Only a stone's throw away is the Red Star Line Museum, which tells the stories of migrants who traveled to America in the early 20th century.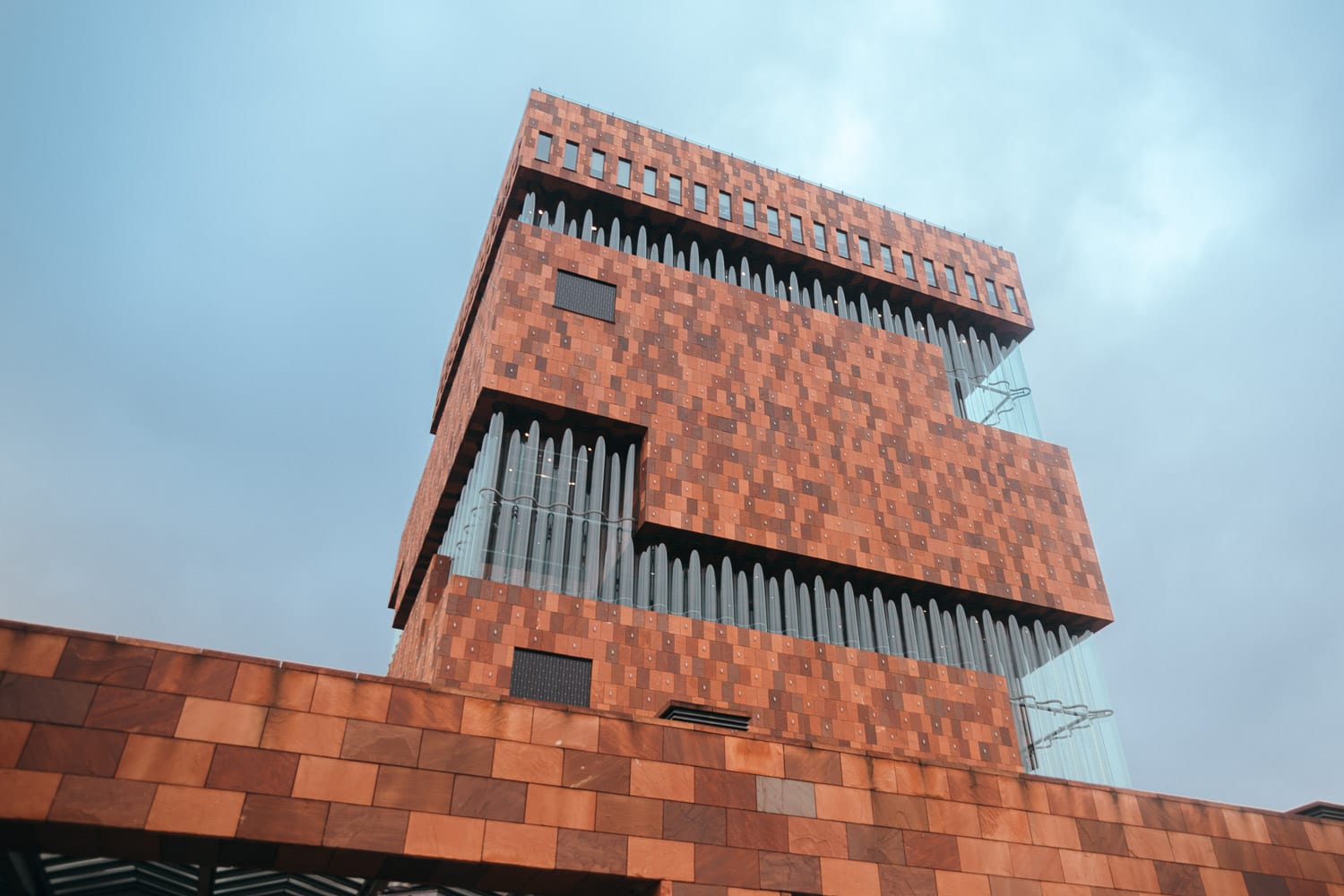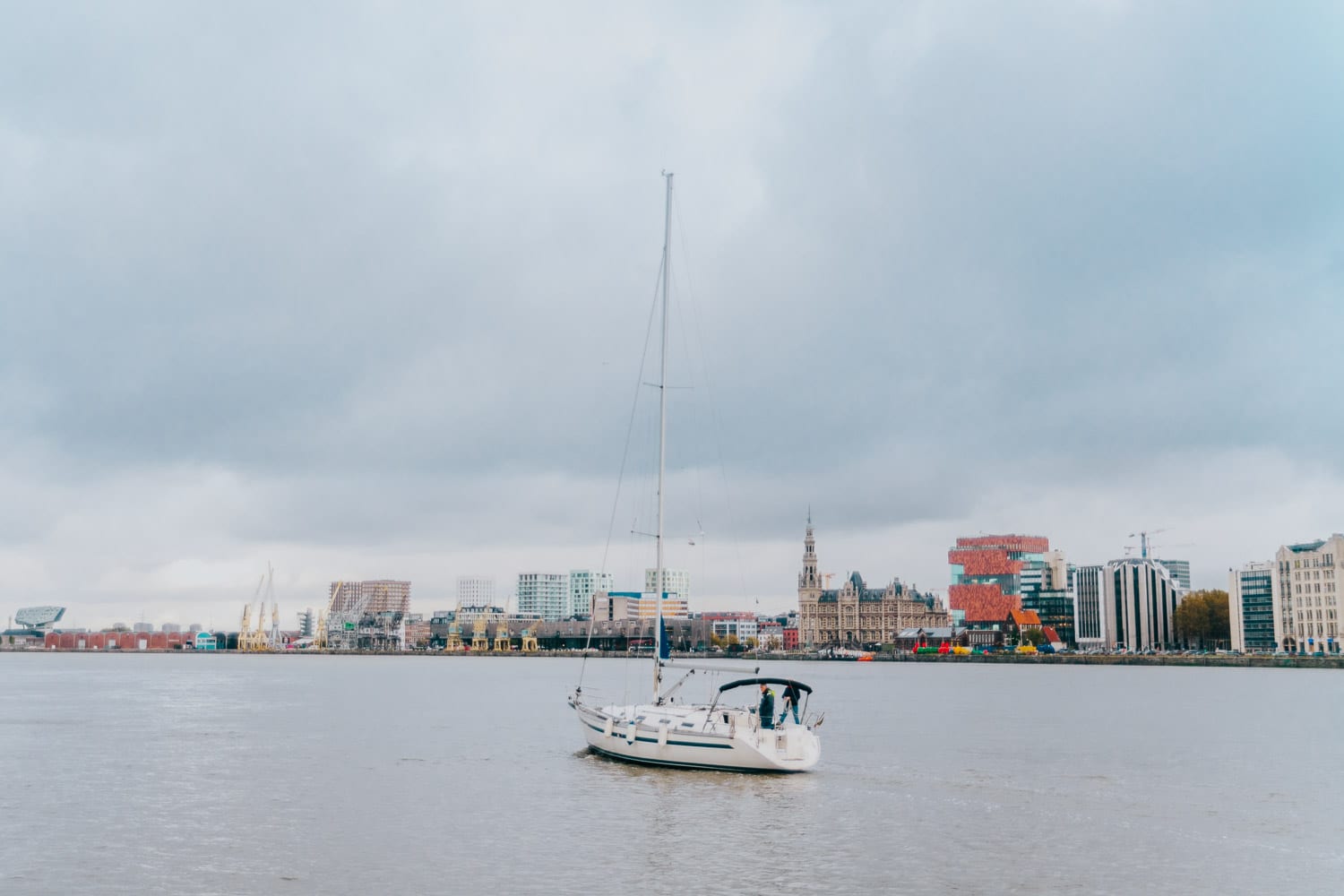 12. Stroll through St. Anna's Tunnel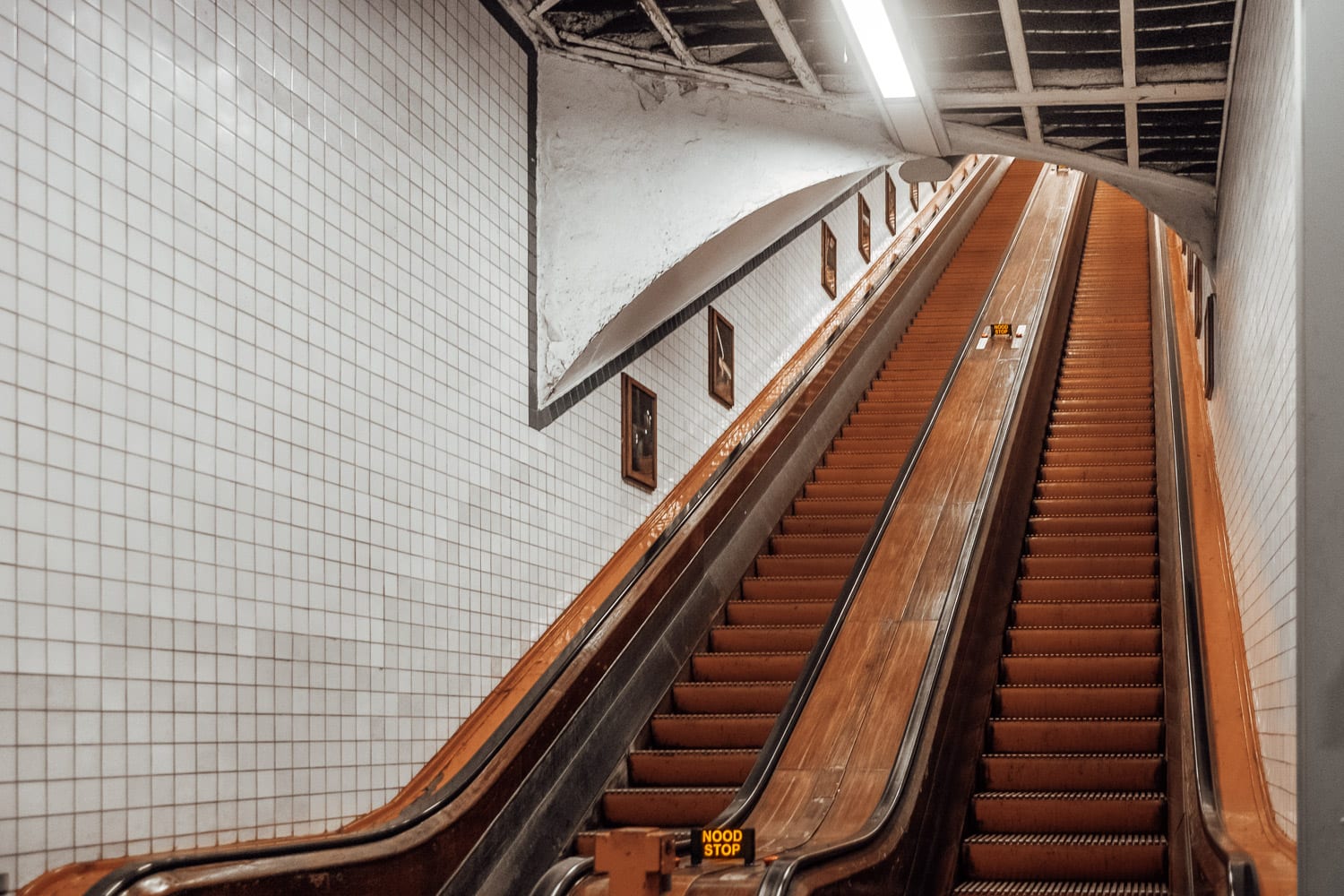 While most modern cities build grand bridges over their rivers, Antwerp went the other way. Instead of crossing over the Scheldt River to Antwerp's Linkeroever area, you can go under it, through the 500 meters long St. Anna's Tunnel.
Transporting you down to the pedestrian tunnel, are rare historic wooden escalators that were made in the 1930s.
Even if you don't plan to cross the river, I would recommend going down just to see these old escalators. They are a hidden gem!
READ ALSO: 25 Things to Do in Slavonia, Croatia
13. Explore the fabulous food scene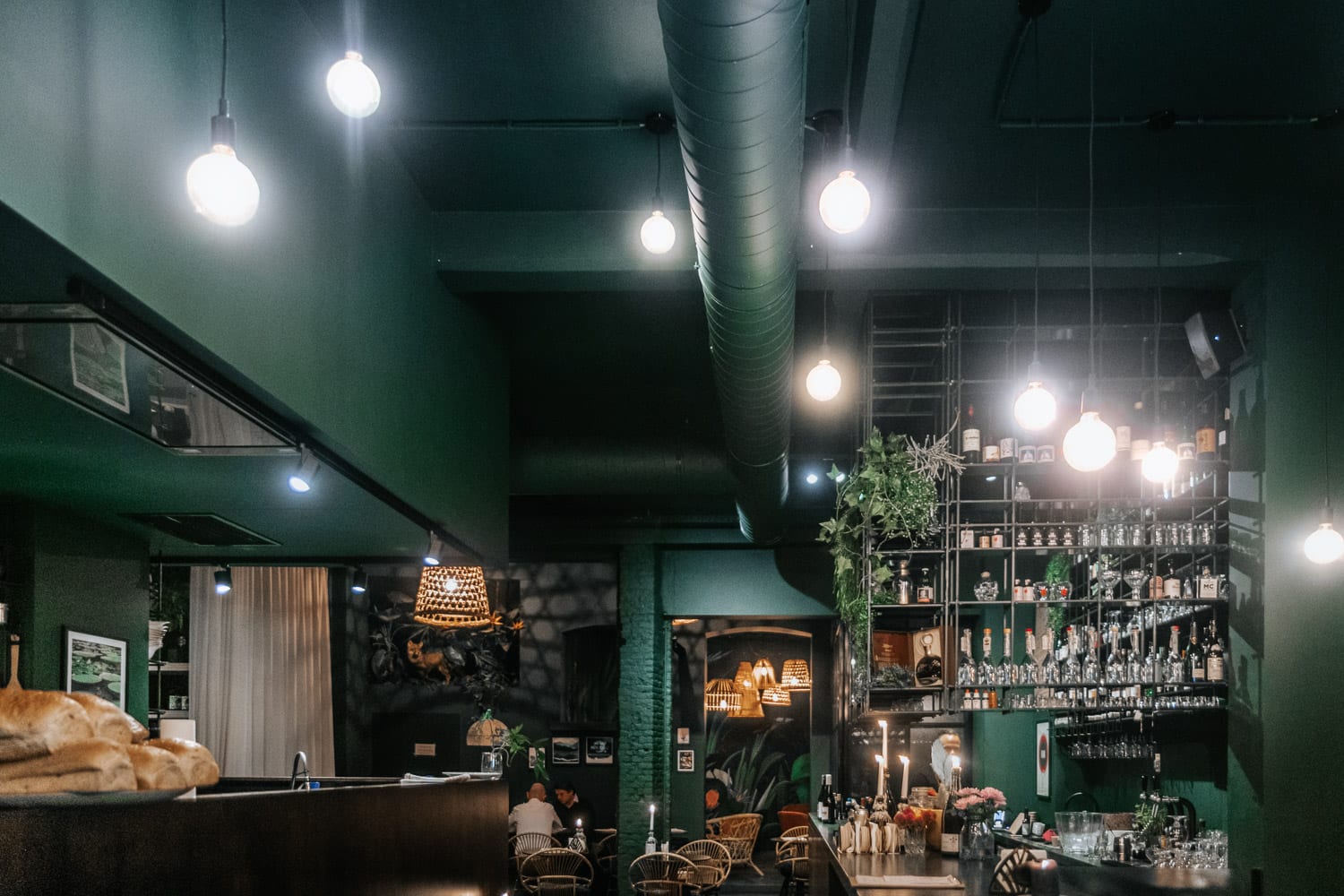 When you've had enough of Belgium fries, waffles, and chocolate, it's worth opting for fine dining.
Belgium is not just a rising gastronomic star, but it's already on the map.
Belgian Flanders has 97 Michelin-starred restaurants – one of the highest densities on the world – and Antwerp claims 18 of them.
Even if you don't book a table at two-star The Jane, which serves inventive nine-course menus in a former church with the open kitchen on the altar, I'm sure you will have spectacular gastronomic experiences.
We had a fabulous dinner at the Michelin-star restaurant l'Epicerie du Cirque ('under the Palm Trees'). The straightforward food and trendy atmosphere are outstanding. I loved the incredible flavors and the jungle-inspired theme.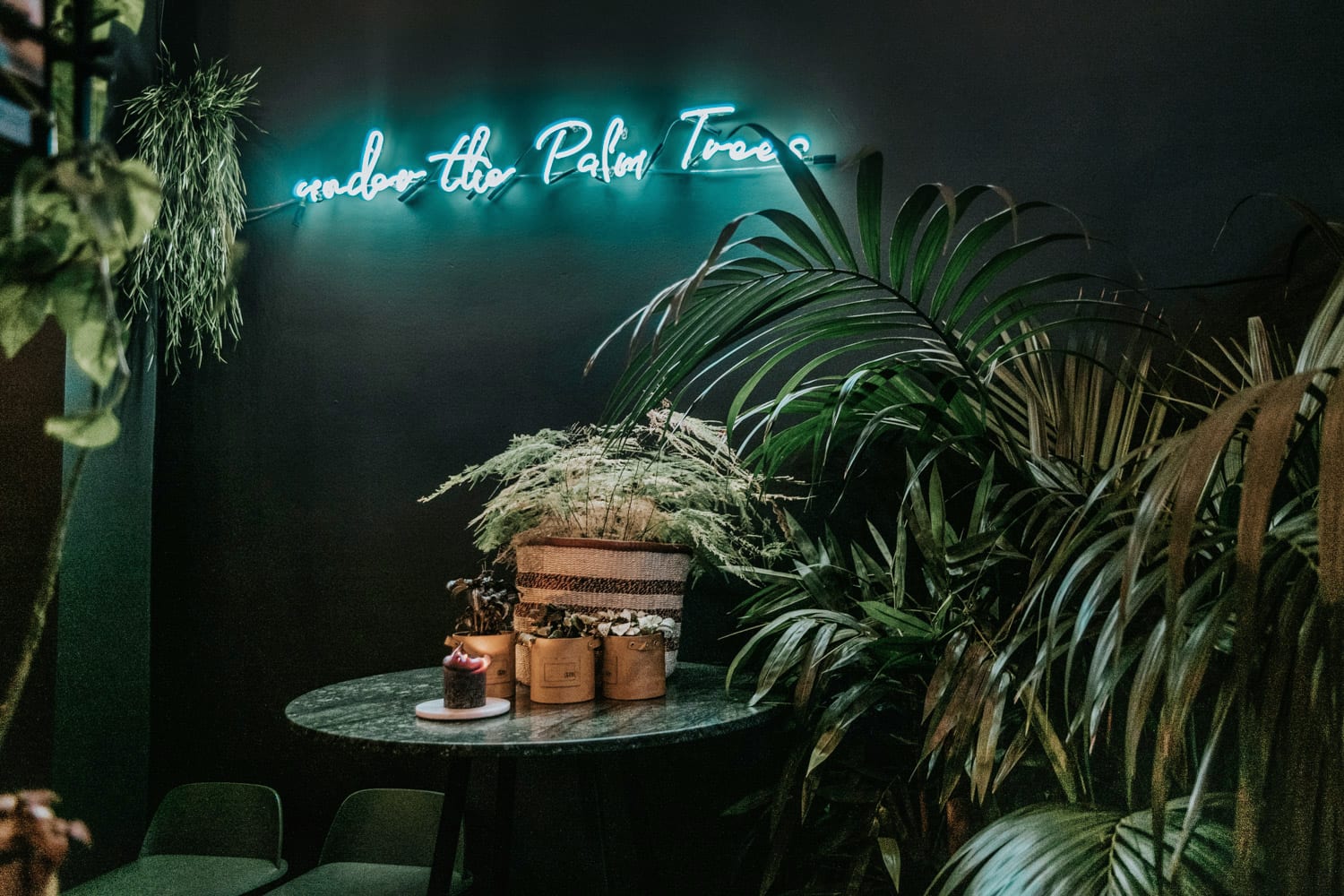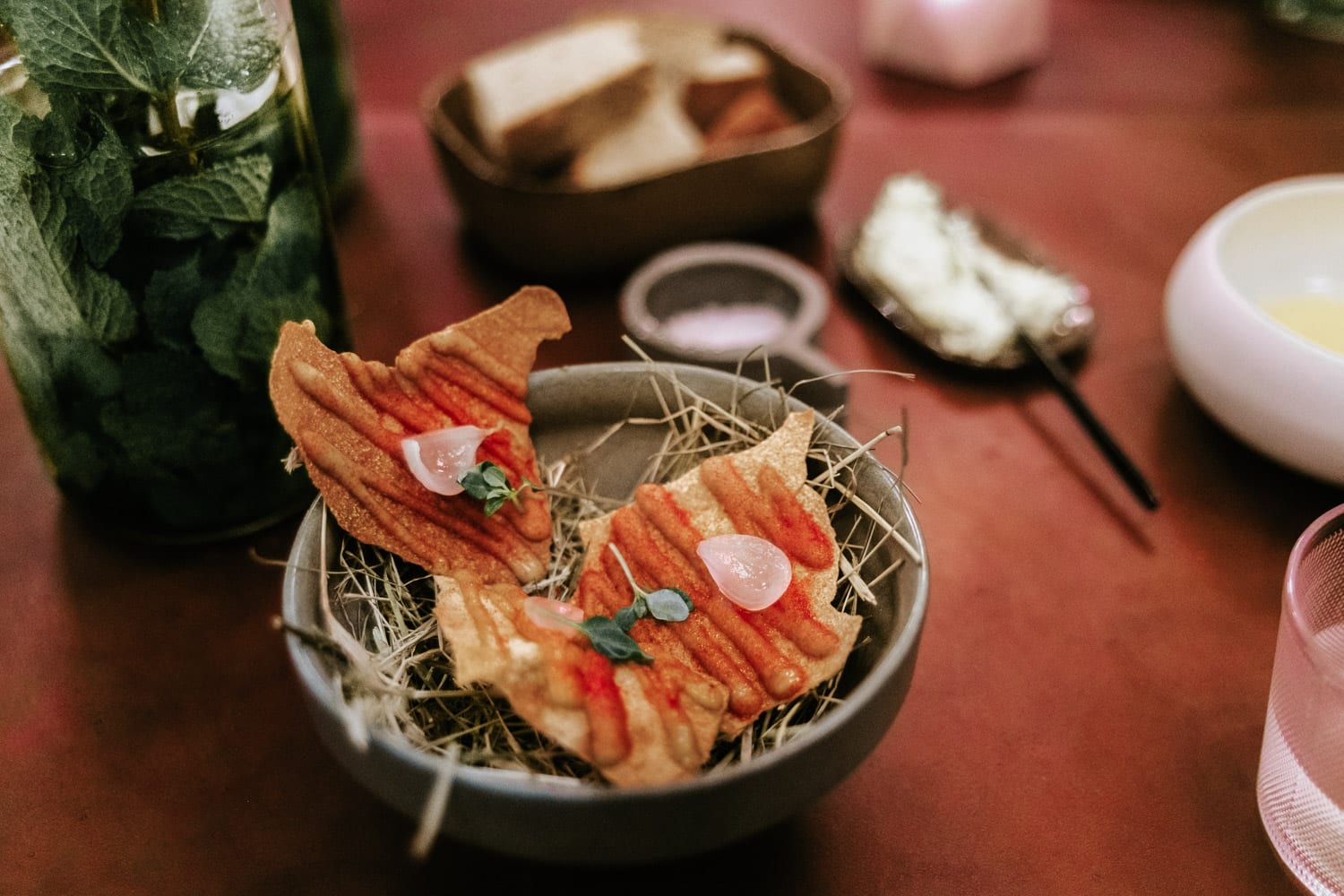 14. Check out the street art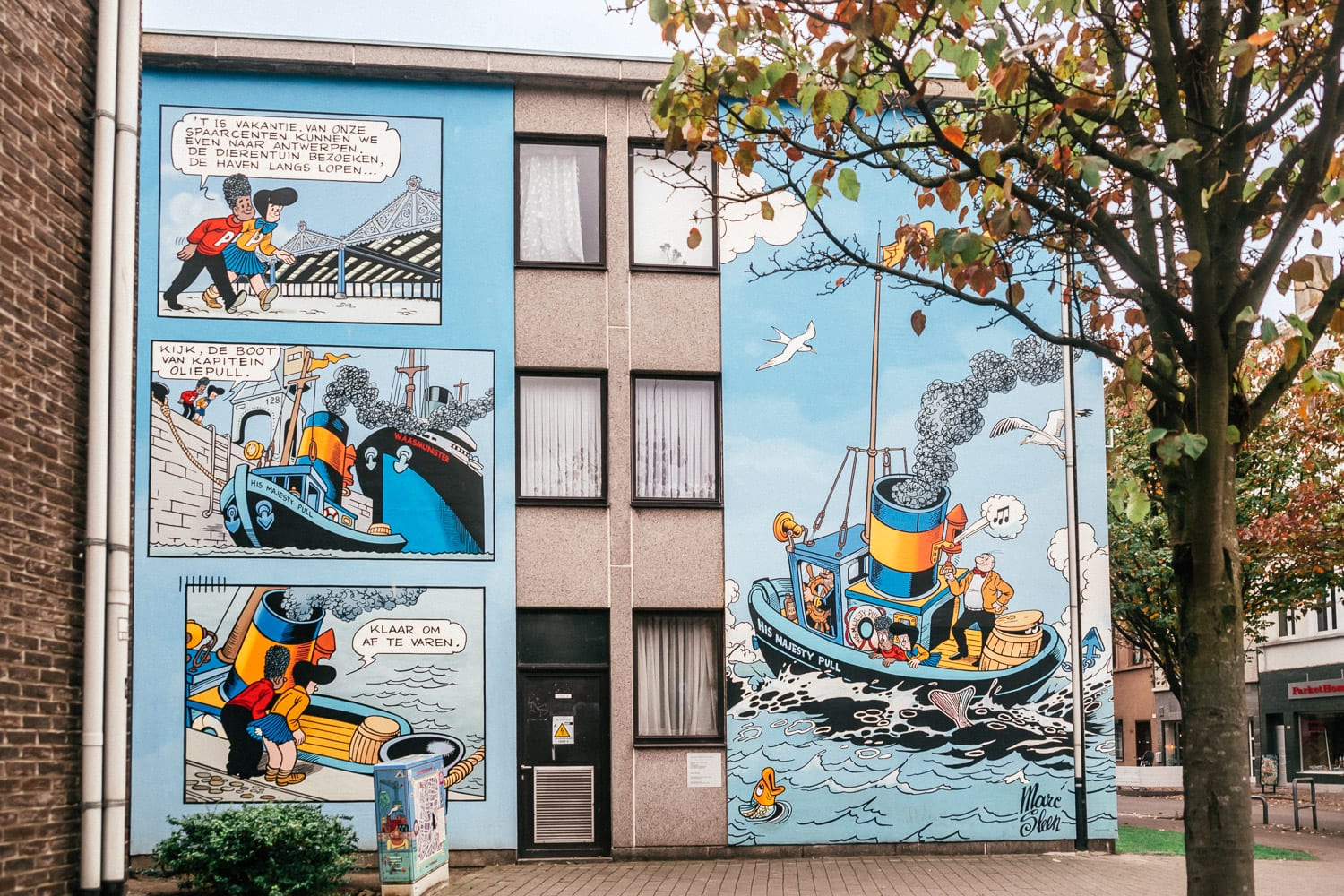 While Antwerp might not be famous for its street art (yet), it's fast becoming a street art city. Through events, festivals, and social media, the city is attracting artists from all around the world to transform buildings with their artworks.
The street art might not be easy to find on your own, but you download the free Street art app where street art hunters all over the globe document art in every city. Or opt for a guided tour.
Click here for more attractions, tickets, and tours in Antwerpen
15. See Park Spoor Noord Bridge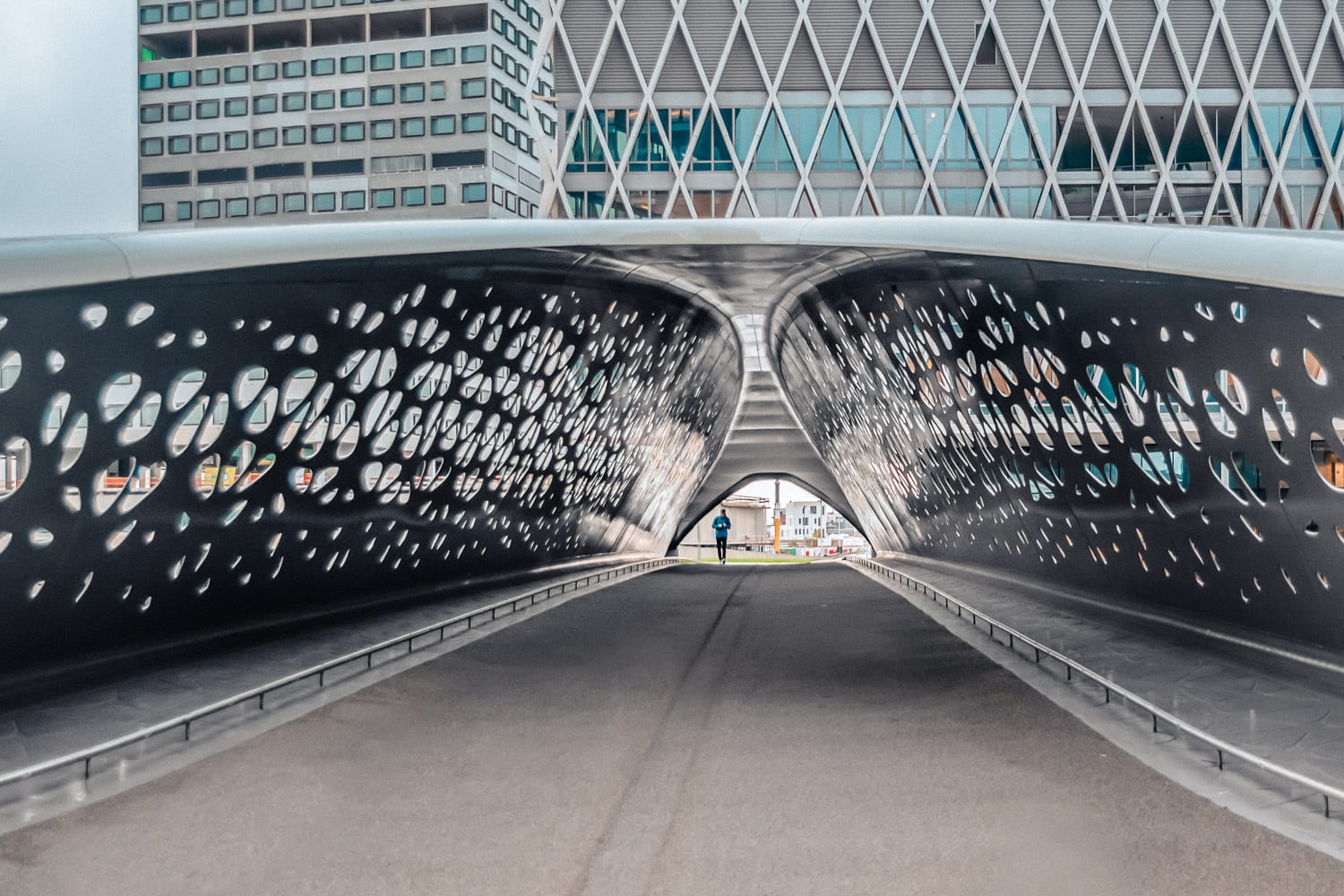 For a cool and unusual Instagram-friendly spot, head to the gateway to the north of the city: Park Bridge Spoor Noord.
This bicycle and pedestrian steel bridge is simply striking! Especially so when it's sunny, and the sunshine creates a play of light and shadow through the structure's fascinating pattern.
It was unfortunately cloudy when I was here, but I still think it was worth seeing. It's fair to say that the bridge is a technical masterpiece.
15. Grab a pastry at Goossens Bakery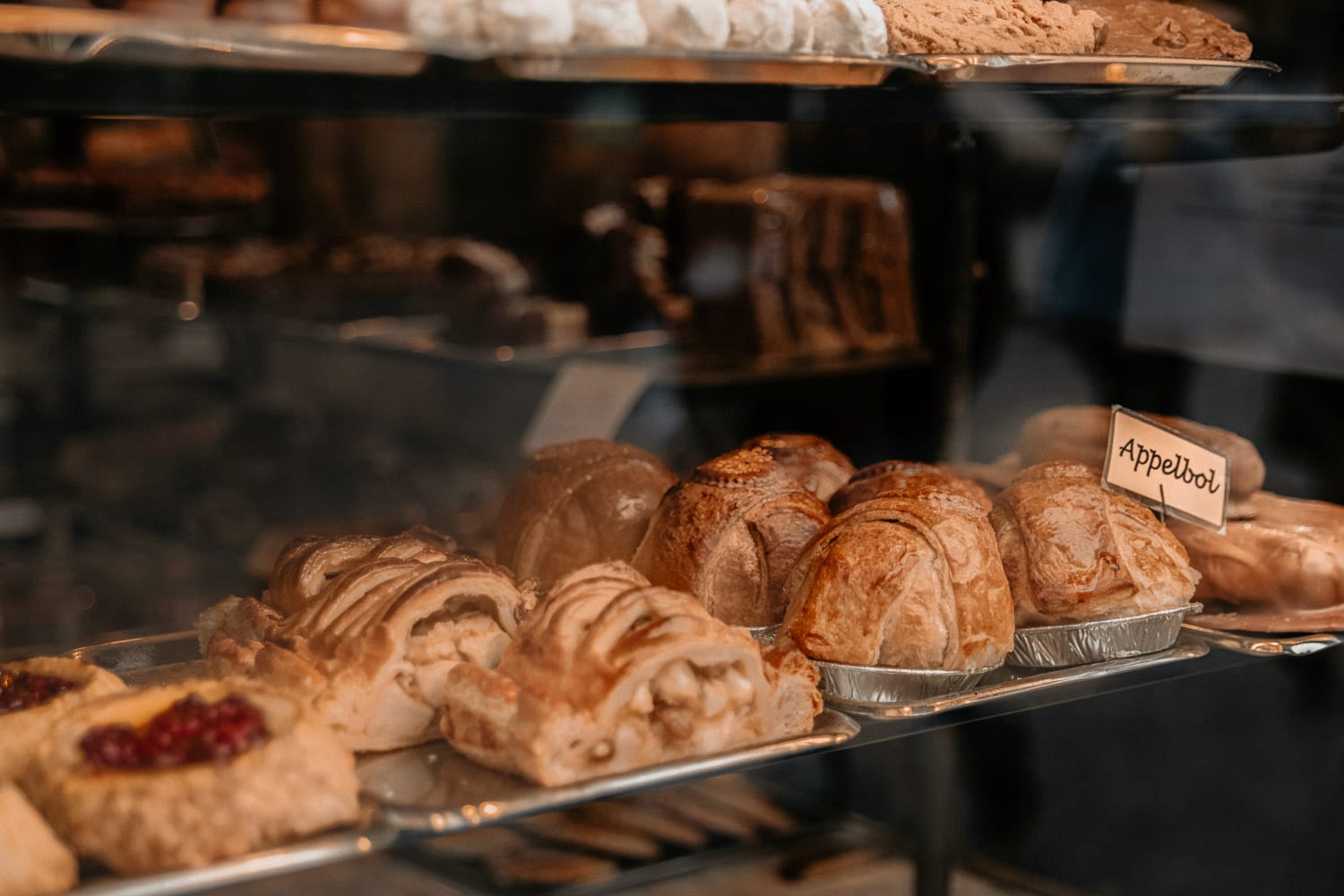 If you love sweets or bread, you can't miss Goossens (not to be confused with the fabulous chocolate shop with the same name). This old-style bakery has been around since 1884. It's one of the most popular bakeries in Antwerp and a favorite among the locals.
There might be an endless queue outside, but I've heard that it's worth it – no matter what.
I didn't have time to stand in line myself, but when you spot people gladly queueing in the rain to get perfectly baked raisin bread, Antwerp butter cookies, or other traditional cookies and treats, you know it's the real deal.
17. Visit PAKT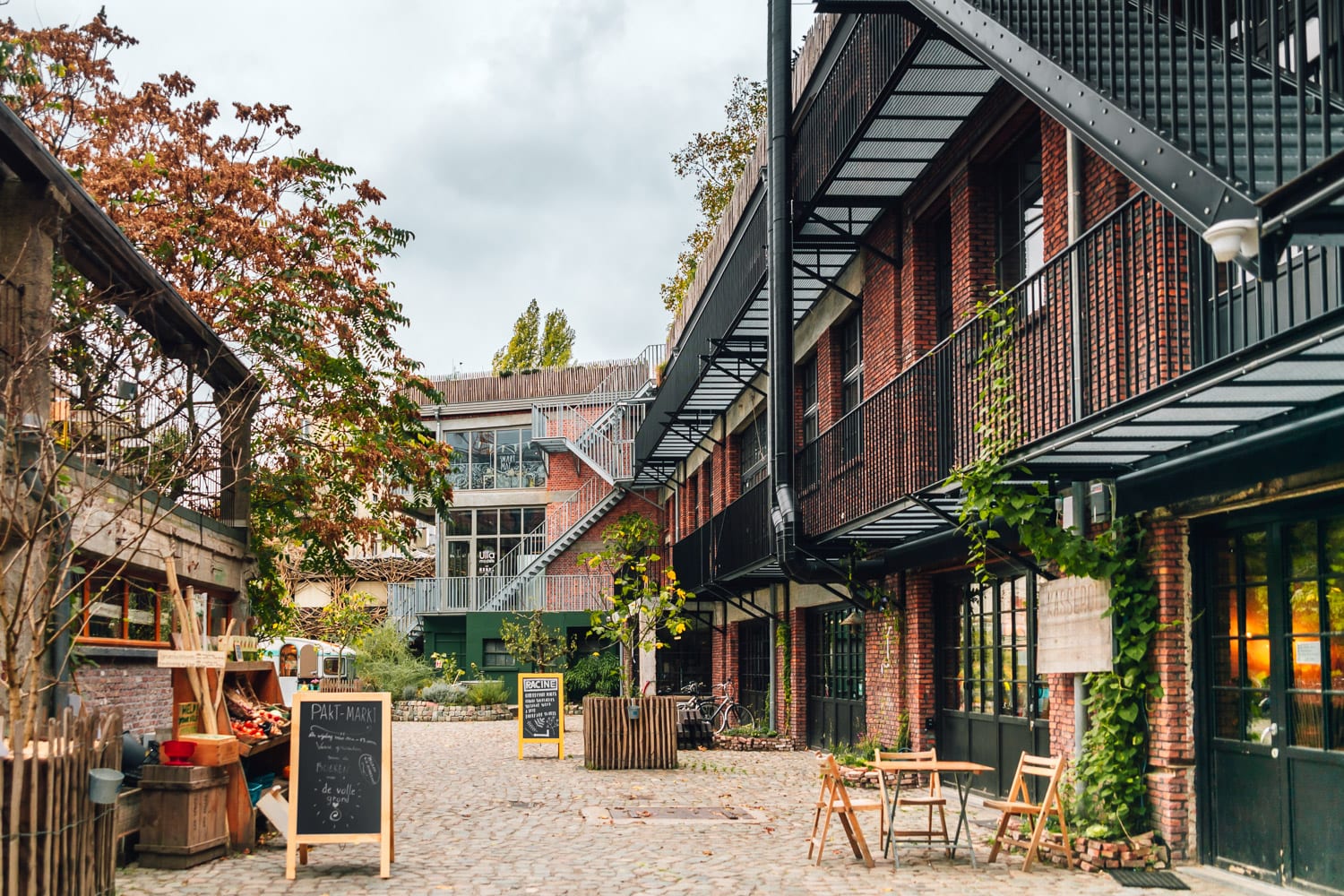 Tucked away and hidden from the street in one of Antwerp's busier districts is PAKT.
This former industrial site is now the sustainable heart of Antwerp's Green Quarter. This is the perfect place to get a locally produced lunch, dinner, or coffee in a unique setting, surrounded by beautiful rooftop gardens.
Restaurants here grow their vegetables and herbs on the roof; the heat of the ground-floor pizzeria is used to warm the offices on the upper floors, and water that's gathered by the rooftop gardens is used by the well-known coffee bar and roastery Caffènation.
How amazing? I wish more places worked like PAKT. Together and sustainable.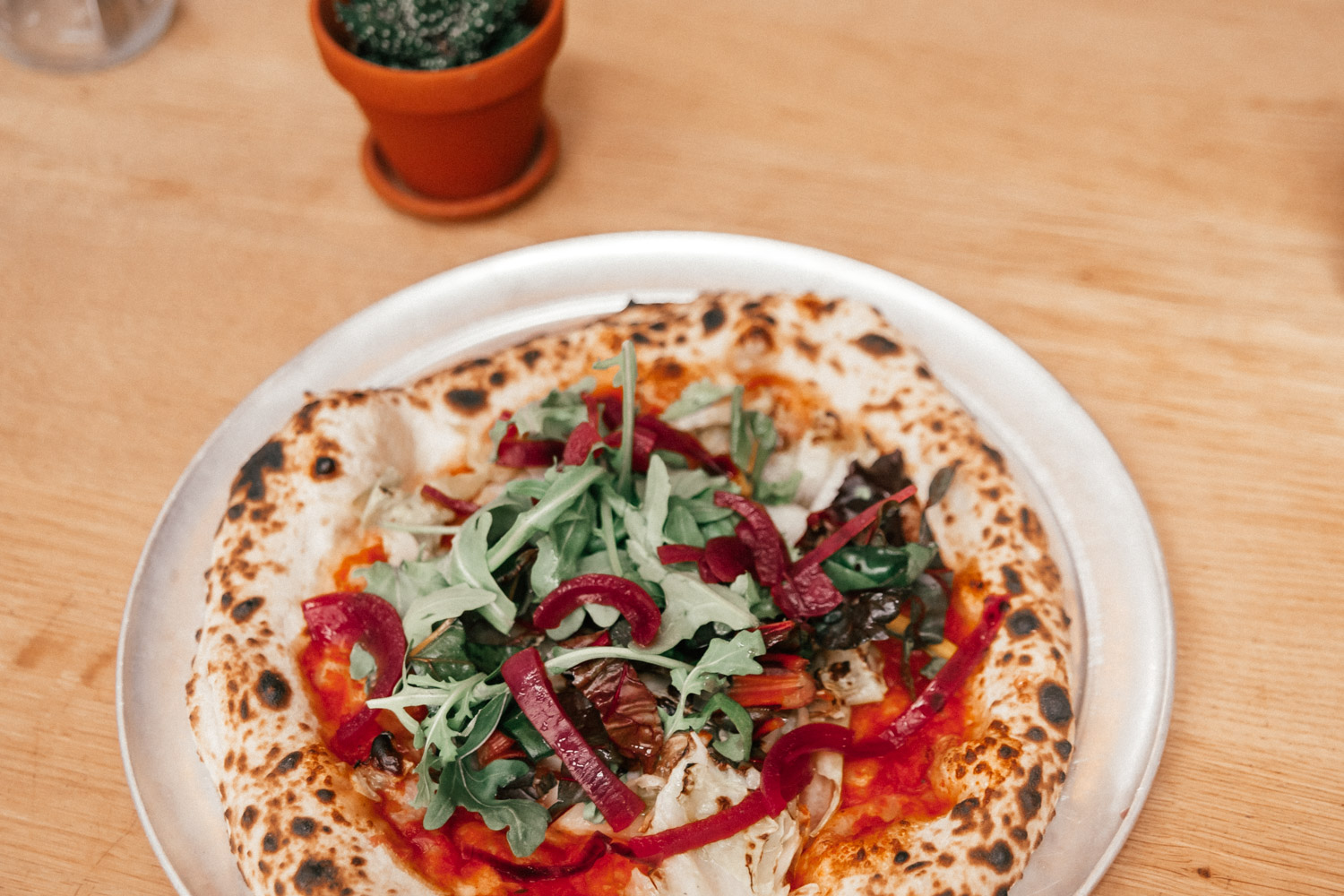 I had a delicious vegan sourdough pizza for lunch at the restaurant Standard in PAKT.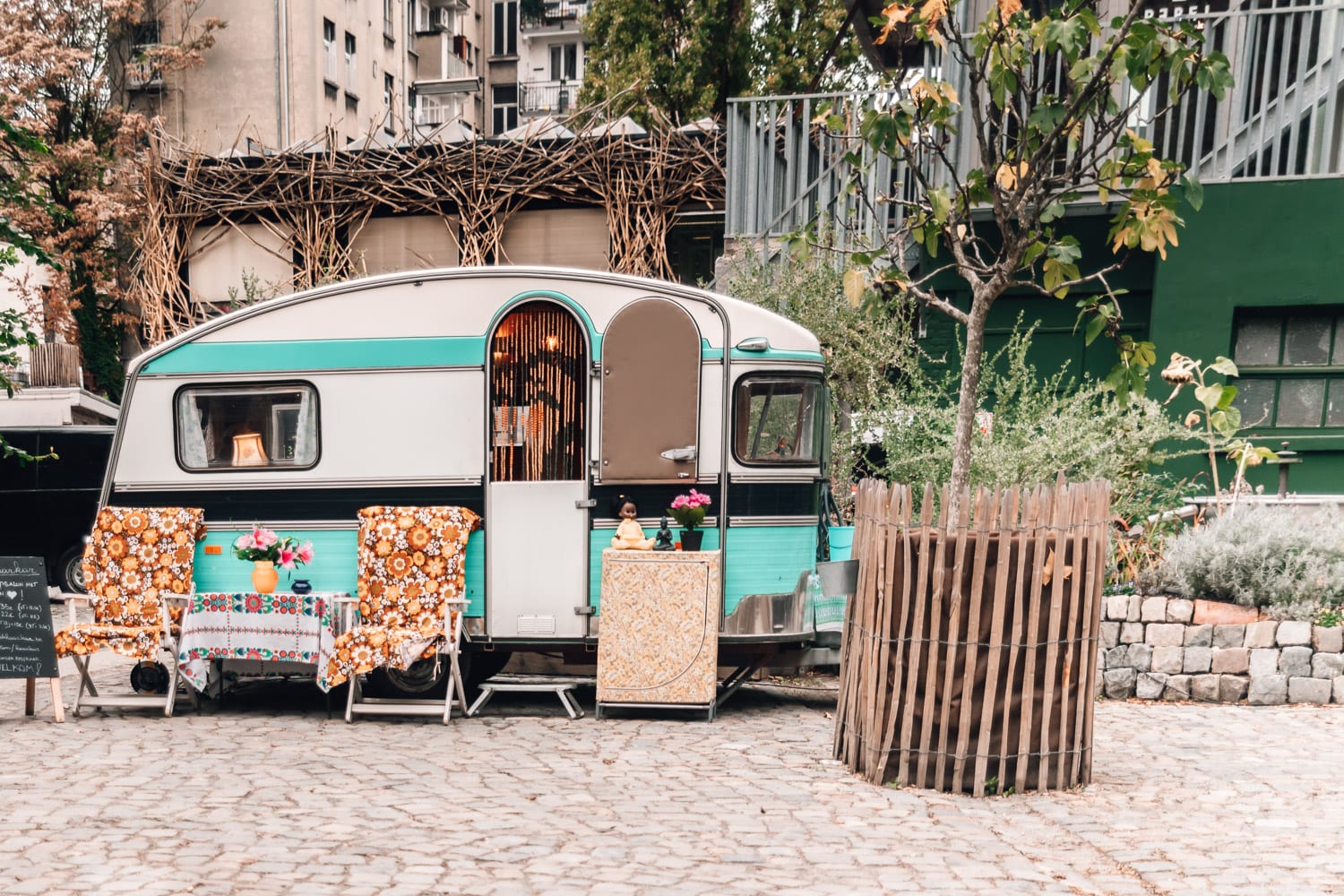 More awesome things to do in Antwerp
WHERE TO STAY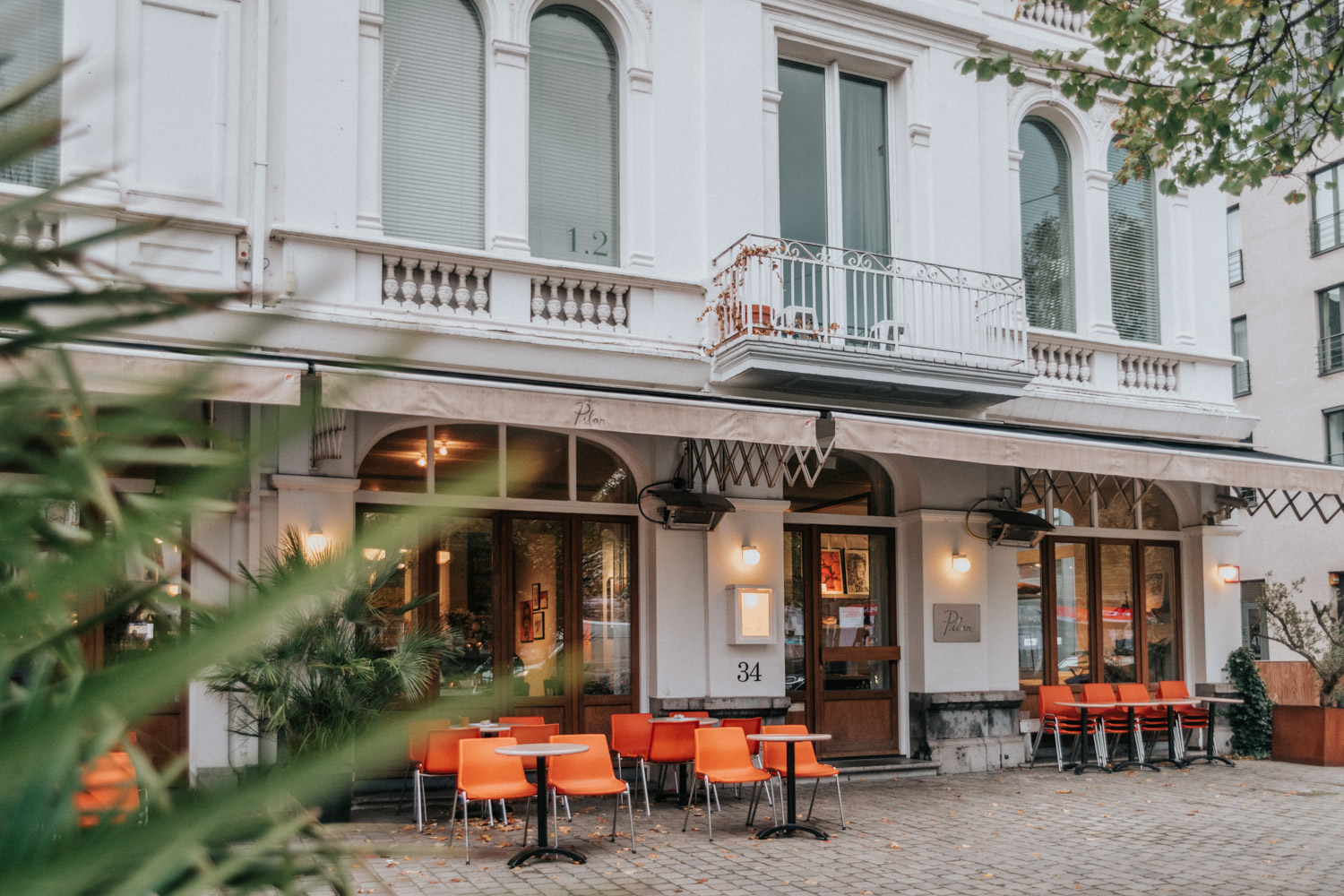 Staying within walking distance from Old Town is ideal if you want to visit the locations mentioned in this post.
There's a lot of great accommodations for every budget: from hostels and budget hotels to studio apartments, charming B&Bs and five-star hotels with all the amenities.
We stayed at the cool 3-star design Hotel Pilar in the trendy and busy 't Zuid neighborhood. The location is within walking distance to a lot of the major sights and shopping areas. As a bonus, the decor is super stylish (no two rooms are alike).
I stayed in a gorgeous and roomy Terrace suite, where I took lots of photos, enjoyed the views, and had breakfast on my private terrace.
Click here to see the latest prices and availability for accommodation in Antwerpen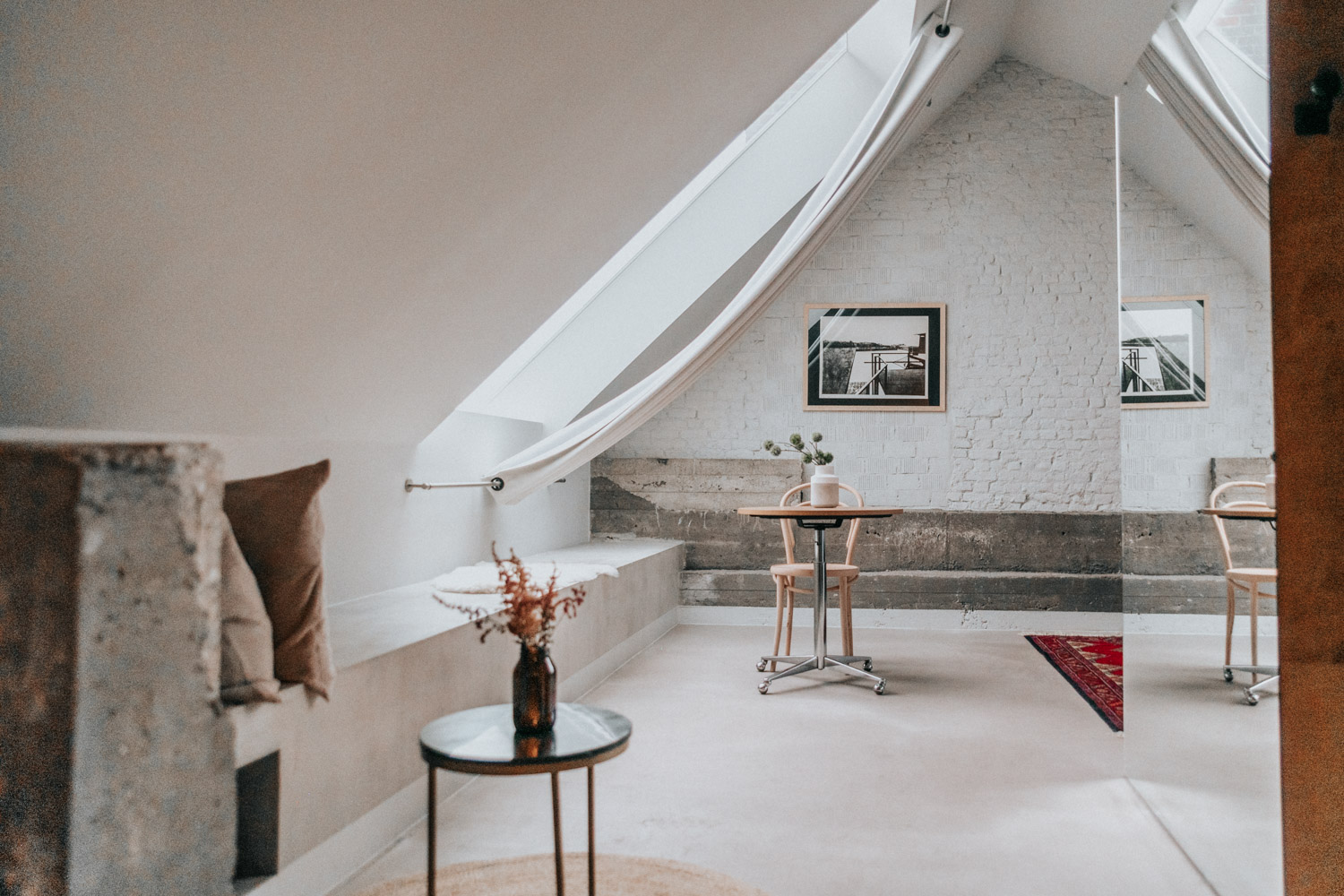 HOW TO GET AROUND
Antwerp is a compact and very walkable city.
Good to know, however, is that the city is well-connected with buses, trains, trams, and metro. There are also many super-handy bike rental services for both short- and longer-term rentals.
We rented bicycles outside Central Station and took us around with ease. We explored the views from across the river, Eilandje, Park Spoor Noor Bridge, and many more places.
Biking is a great way to explore more! Antwerp is a very bike-friendly city all year round with flat bike lanes and not too large distances.
Book a trip to Antwerpen here (compare cheap flights, trains & buses)
In it to pin it! Save my guide about the best things to do in Antwerp!
Disclaimer:

I visited Antwerp on a press trip organized by Visit Flanders.
As always, all opinions are my own.