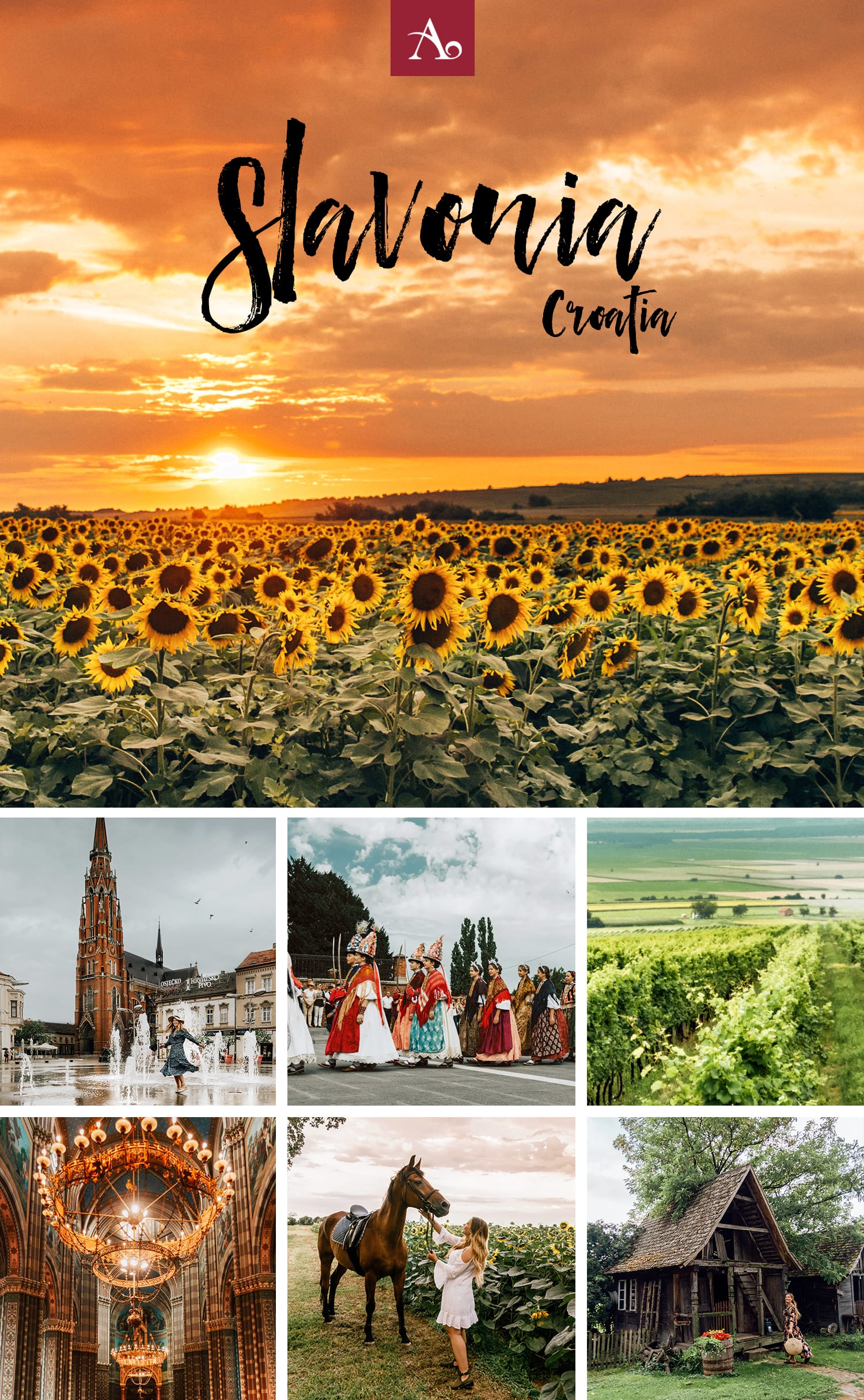 Discover Croatia's most eastern region with endless vineyards and sunflower fields, homely restaurants, beautiful decay, picturesque villages, and lots of authentic feels.
If you want to experience something else than the dazzling Dalmatian coast or the charming capital Zagreb, pack your bags and explore Slavonia! This beautiful region is a pleasure to explore when you want to travel off the beaten path.
This is a vacay to talk about. Slavonia is a land of legends and myths that fiercely uphold their traditions, folklore, harvest festivals, and customs. In many places, it will feel like you've traveled back in time, while other places feel like a world away.
Slavonia is situated between the three rivers Drava, Sava, and Danube and has a lot to offer any curious tourist. This is where you find some of the best wine in Croatia, one of the oldest towns in Europe – as well as one of the most significant archaeological sites. Add bird-watching, horseback riding, and ethnic village-exploring to your itinerary and it's a holiday like no other.
The Quick Guide to Slavonia
Best Things To Do in Slavonia & Baranja, Croatia
1. Explore Osijek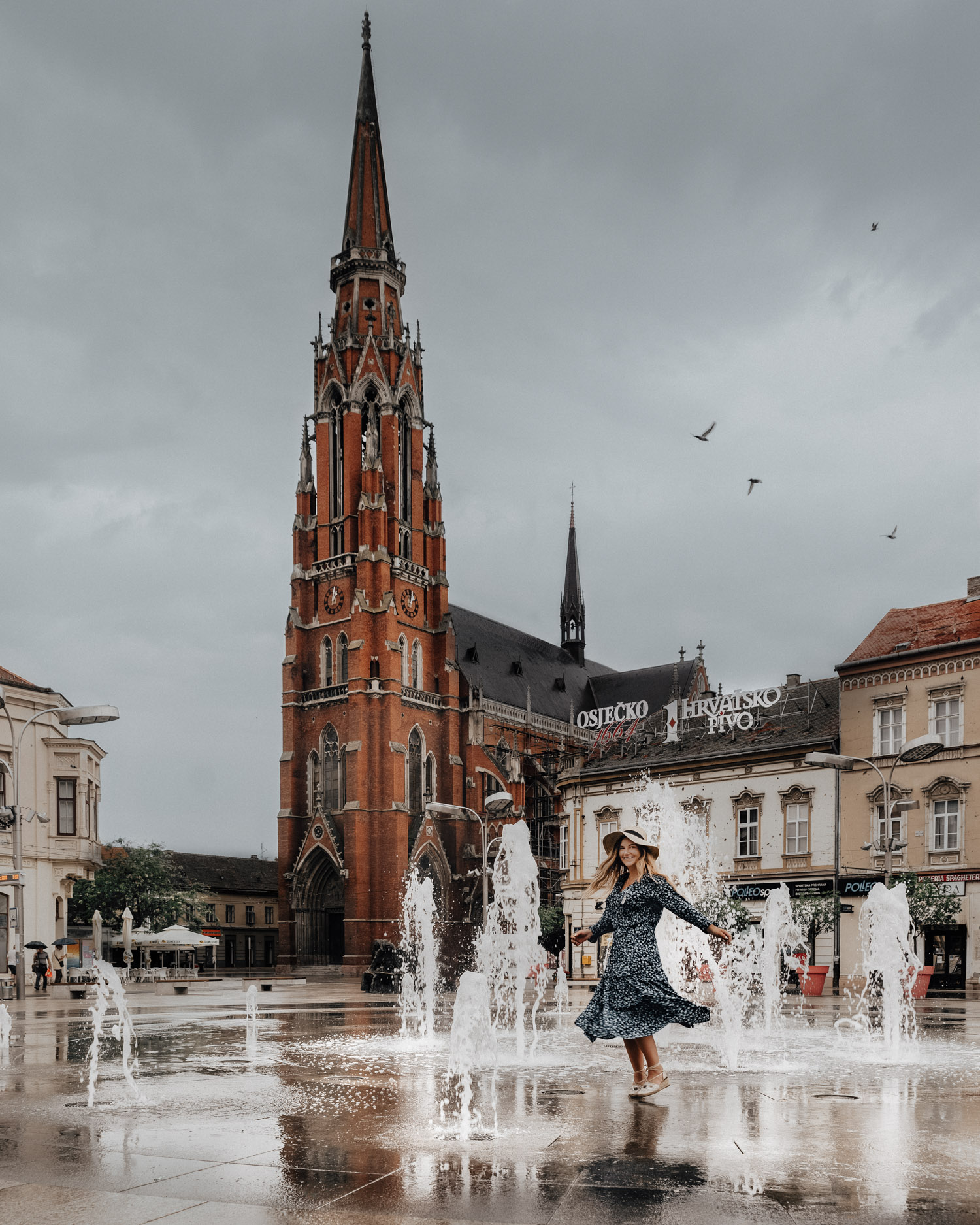 A great starting point for a holiday in Slavonia is Osijek. It is the largest city in Slavonia, picturesquely positioned by the Drava river. Osijek is only about 2,5 hours drive from Zagreb but is so different as there is no tourist in sight.
And that's why it's fun exploring! Check out the fortified center, the pretty art nouveau and baroque buildings, as well as the beautiful Co-Cathedral St. Peter and Paul. Relax on Copacabana beach (if the weather is fancy), try the local beer Osječko and take a walk along the river promenade.
Travel tips: Find flights to Osijek | Find hotels in Osijek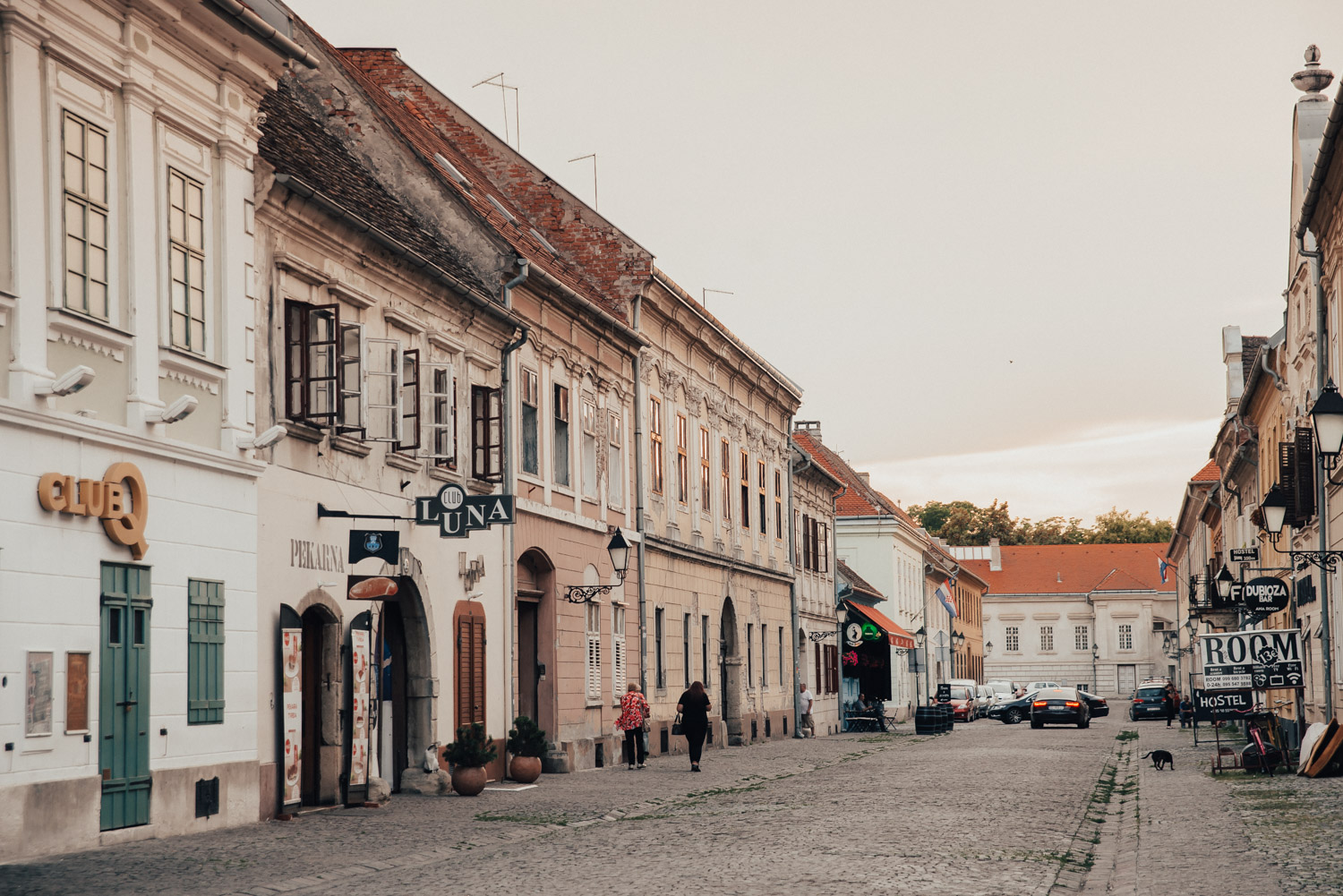 2. Relax at Principovac Country Estate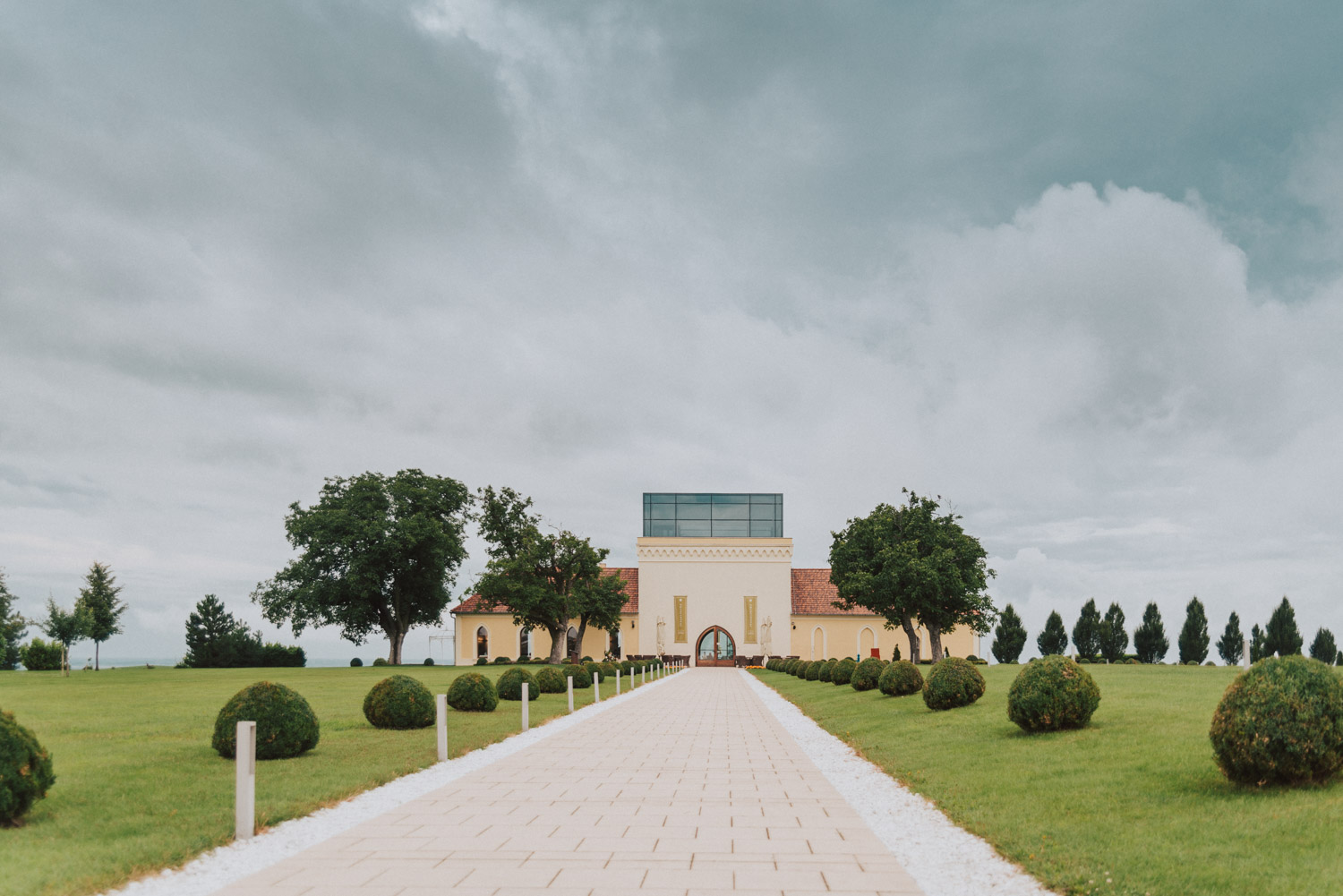 One of the places I loved visiting most in Slavonia was Principovac Country Estate. It didn't even matter that it was the only rainy day in ages here, the views from Principovac are so romantic. The estate is located on a hilltop so there are vineyards as far as the eye can see.
Although this is a 4-star resort with a golf course (among other things), this is also a great place to visit for just a glass of wine, a meal with a view or an arranged picknick.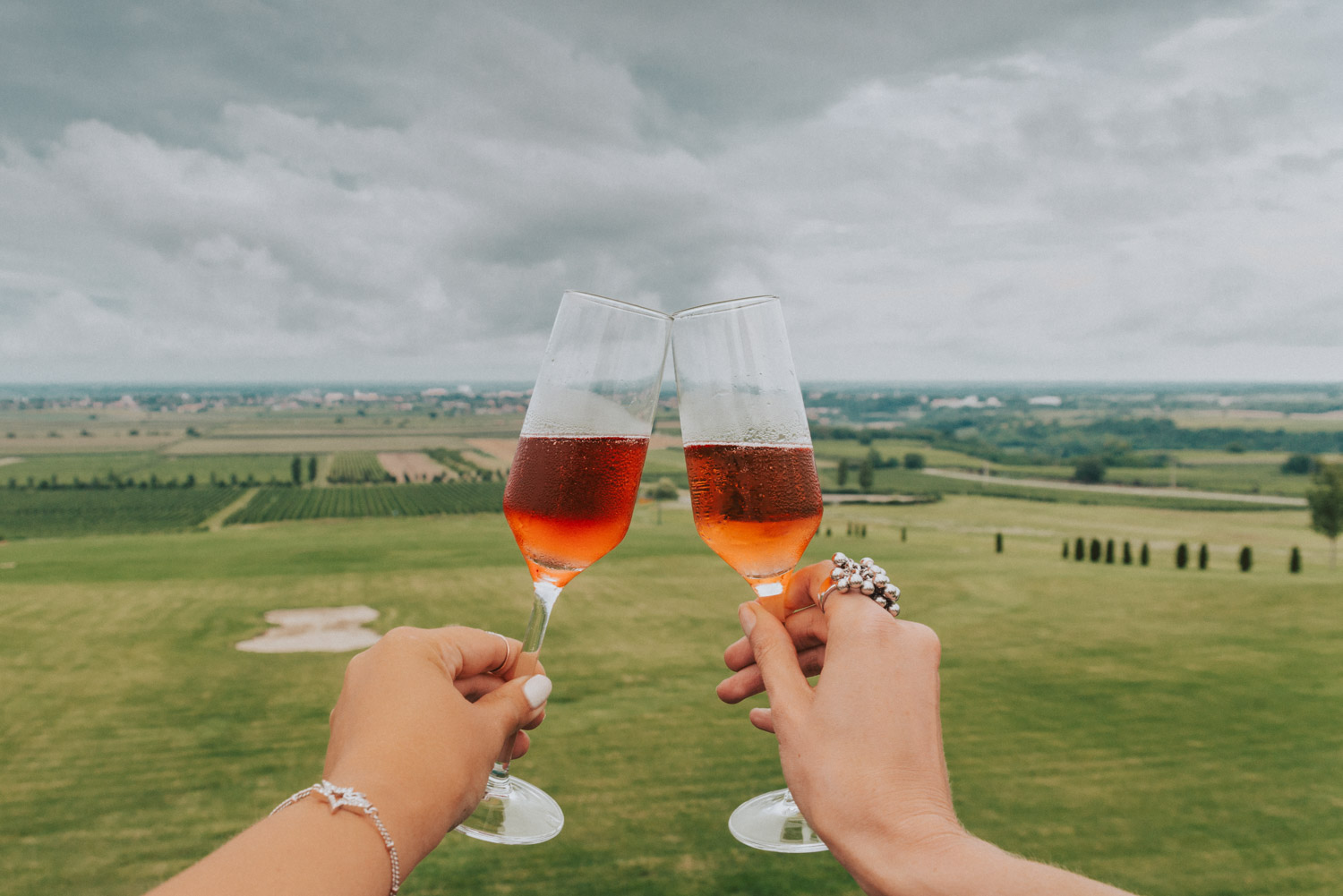 3. Enjoy the Croatian countryside on horseback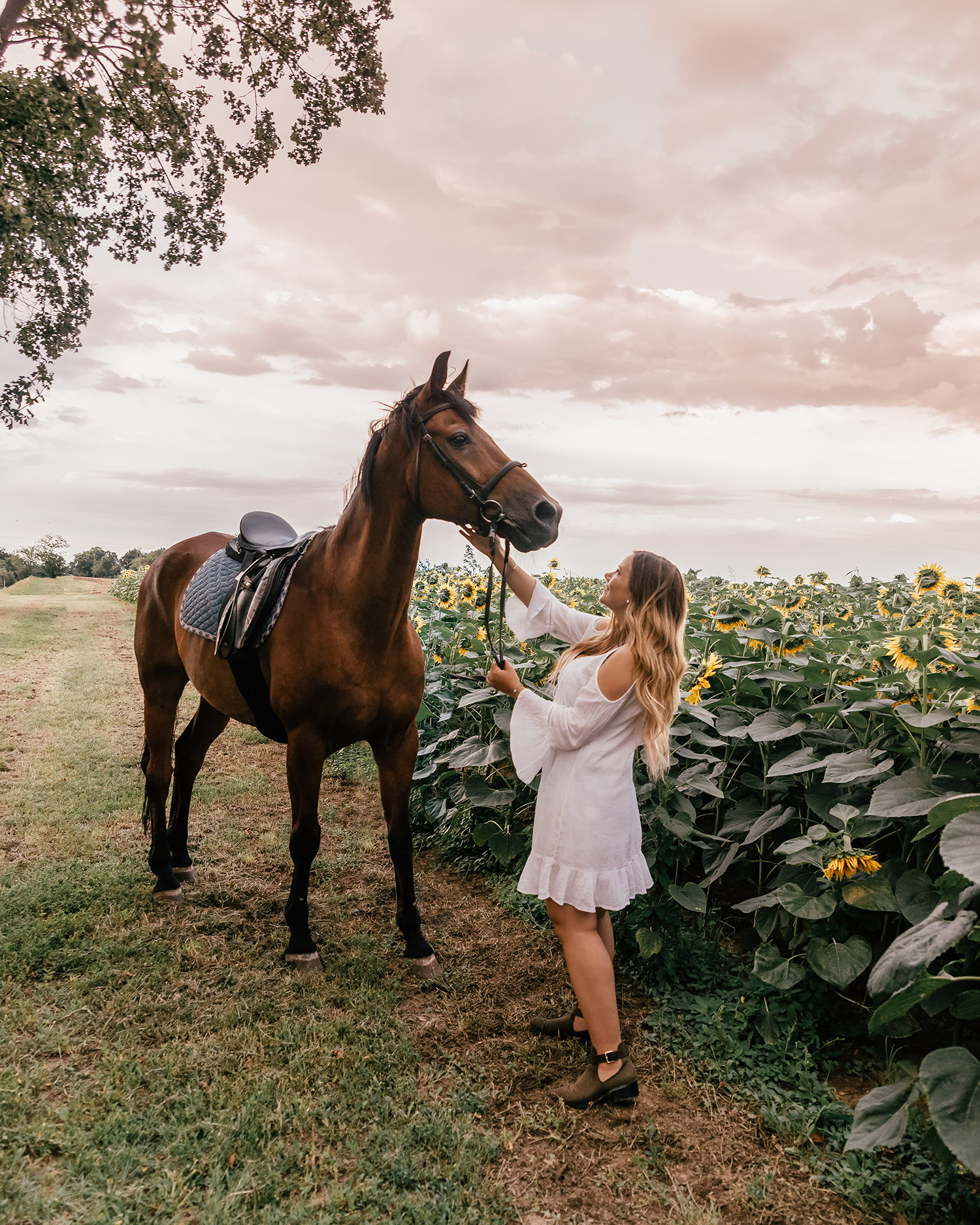 If you love horses, this is a must do in Slavonia! Horseback riding in the Croatian countryside with its surrounding idyllic vineyards and sunflower fields feels like a fairytale. There are many horse centers and riding schools no matter your skill level.
We visited Konjički Klub Eohippus, which is located on the outskirts of Vinkovci. They have six super cute horses and the friendliest staff. I had so much fun at this place and wish I could have stayed longer (my group had to drag me away as I was the last one to leave).
In Slavonia, you can also find the closest thing to real-life unicorns, Lipizzaner horses.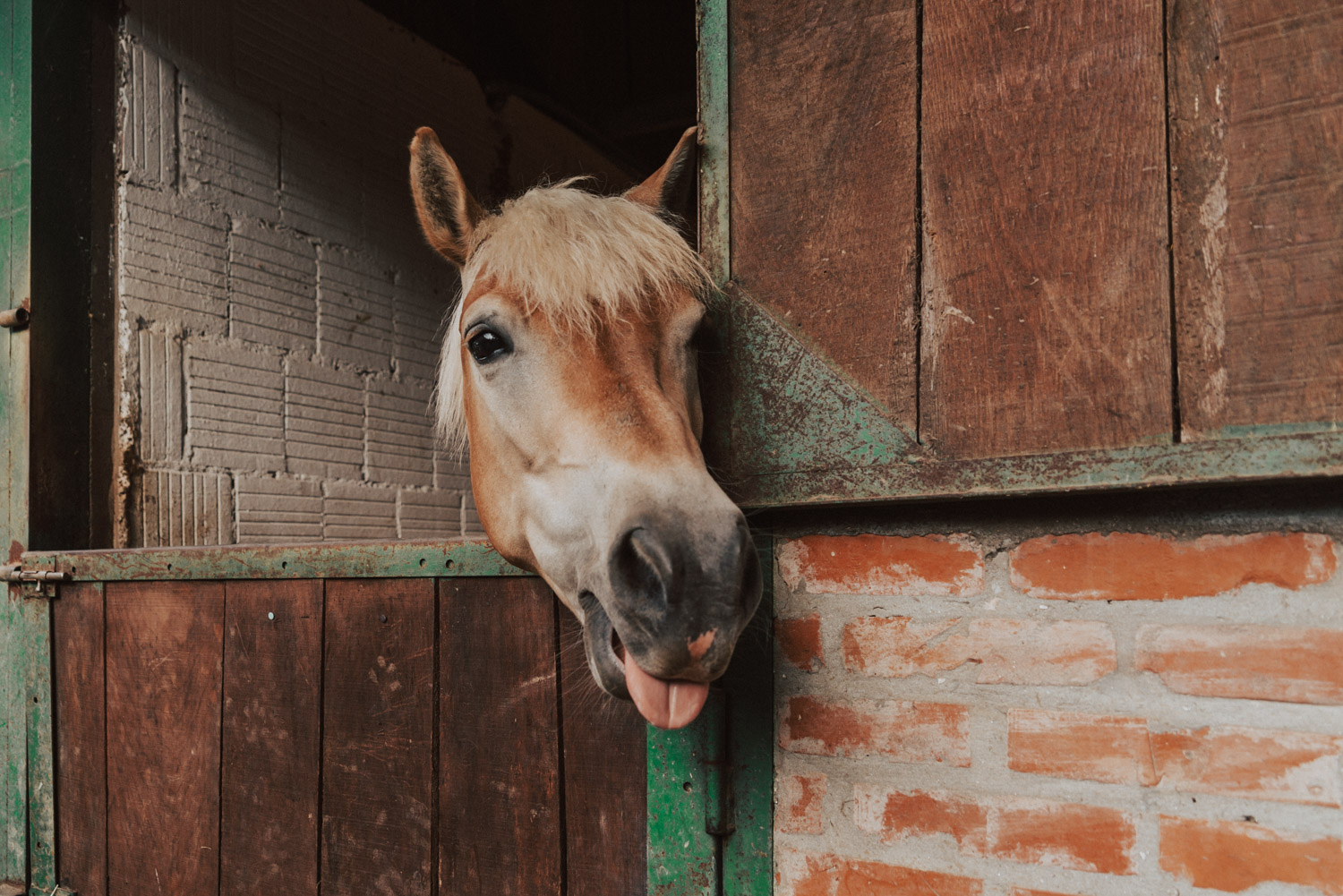 4. Tour the medieval town Ilok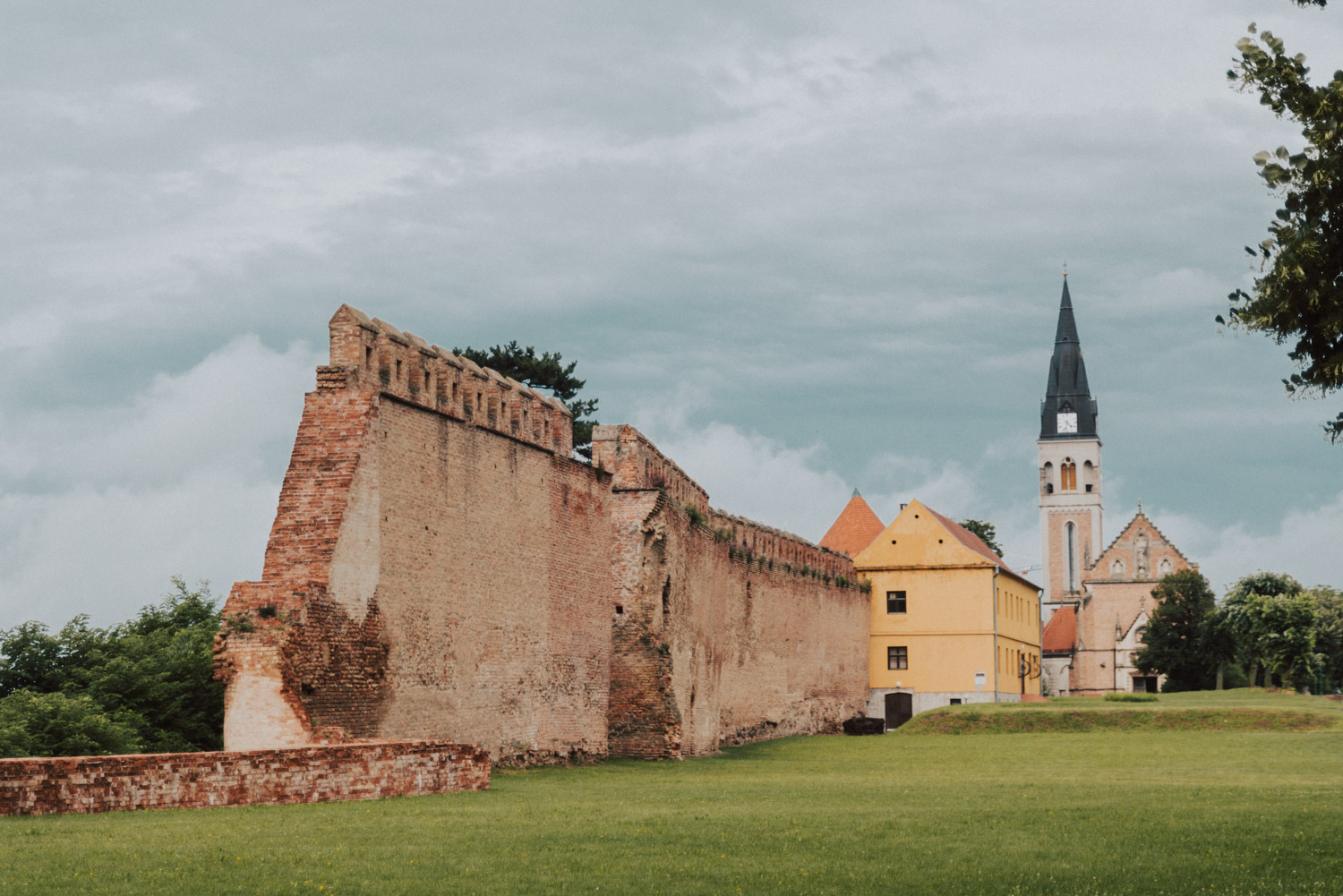 Ilok is Croatia's most eastern town, and it is probably one of the most beautiful places in Slavonia. This small medieval town lies on a hill, raised above the Danube river. It's surrounded by greenery and offers an amazing view all across the way to Serbia.
Explore the medieval fortifications, Odescalchi Castle, the old wine cellars and the beautiful church and Monastery of St. John of Capistrano.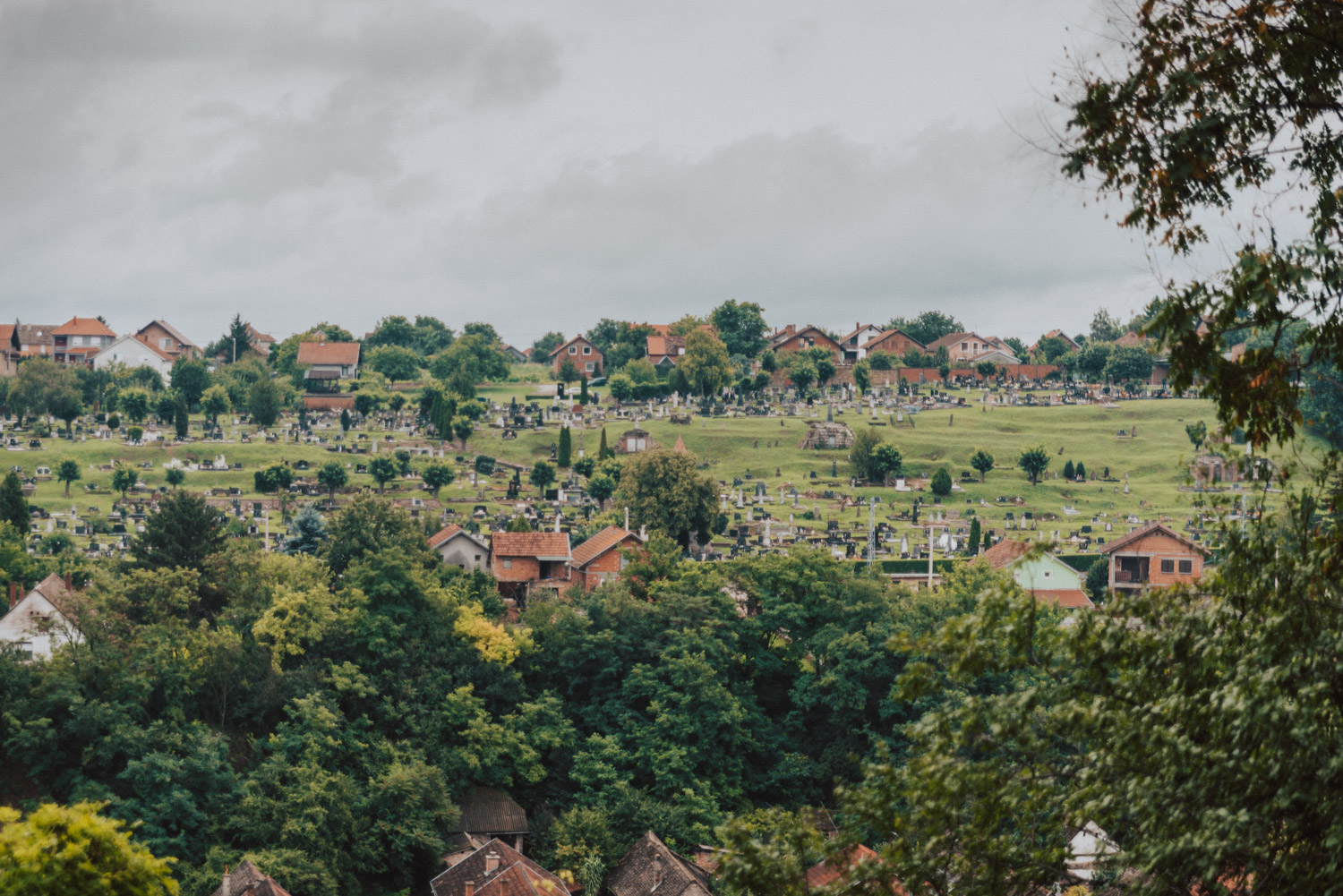 5. Đakovo Embroidery Festival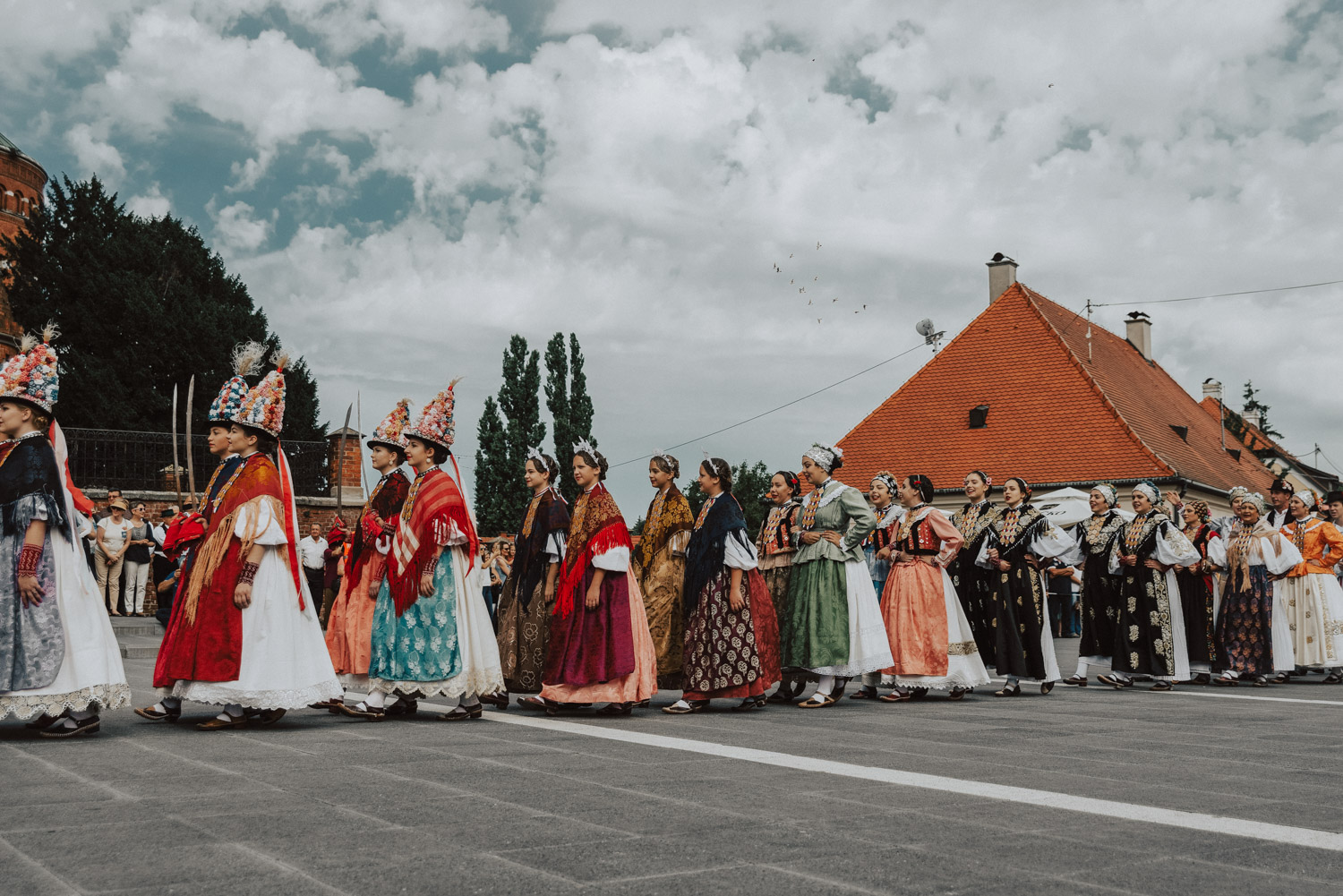 If you are visiting Slavonia in July, don't miss Đakovo Embroidery Festival. It's a spectacular parade that shows the folklore of Slavonia, Baranja and Syrmii. There are around seventy different folklore groups participating in the festival, with each group having a different costume and embroidery.
The parade with all of its thousands of participants passes through the town streets like a moving exhibit of colors, dancing, and singing. It's really beautiful!
6. Dakovo Cathedral
Another reason to visit Dakovo is to see the gorgeous Dakovo Cathedral in the heart of the town. The cathedral is crowned by a dome and two bell towers and is very impressive with all its details – both outside and inside.
7. Visit Kopački Rit Nature Park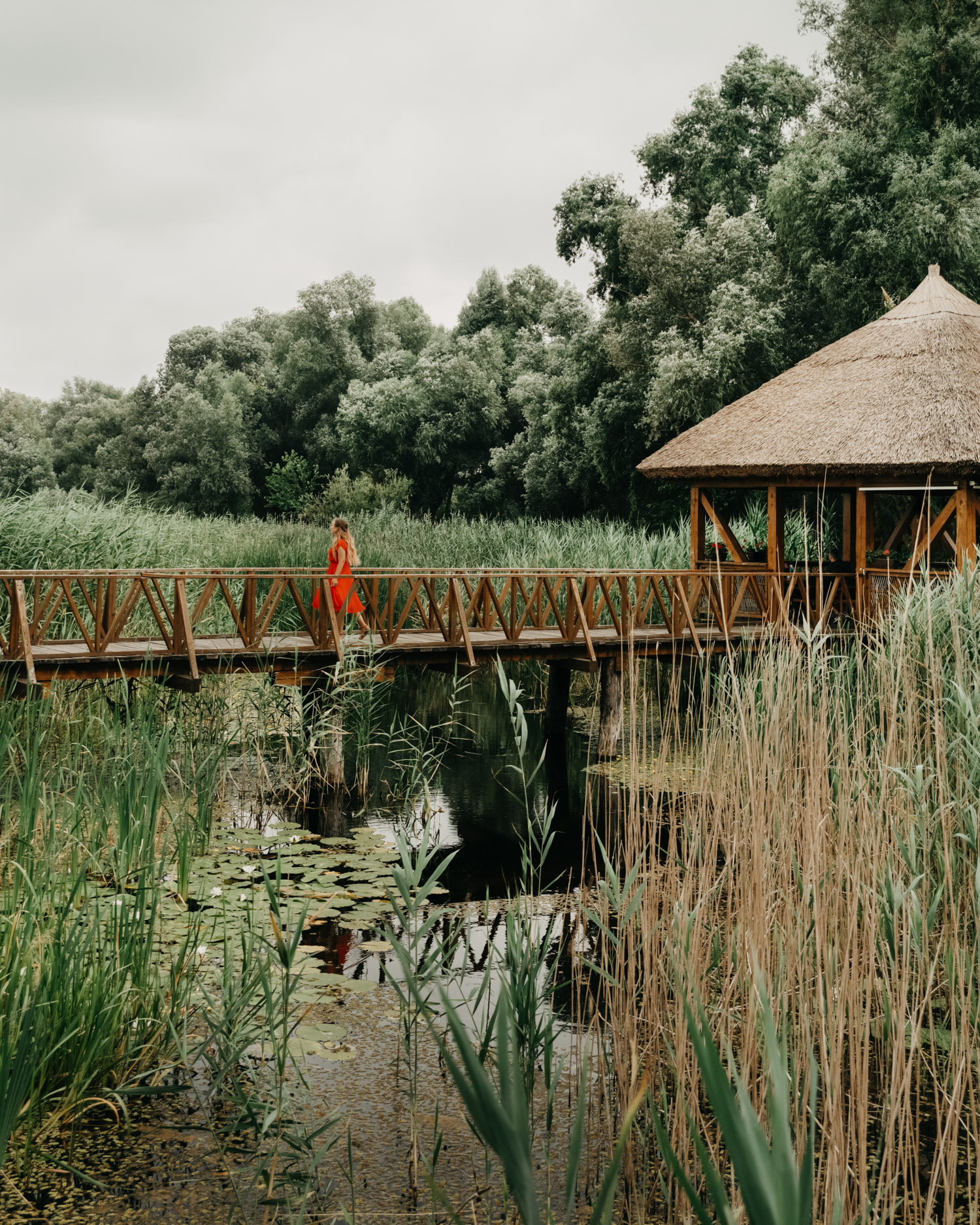 Slavonia's best natural treasure is, without any doubt, Kopački Rit Nature Park, in Baranja, near Osijek. This large swamp feels like a world away with its surreal landscape. Here you are surrounded by the greenest waters and forests in the whole of Slavonia. The park is also home to thousands of birds (I've never seen so many birds in one place before!). There are about 300 different bird species living here, as well as large herds of deer and wild boar.
Take a bird-watching boat tour, go kayaking and just enjoy the peaceful atmosphere and serene views.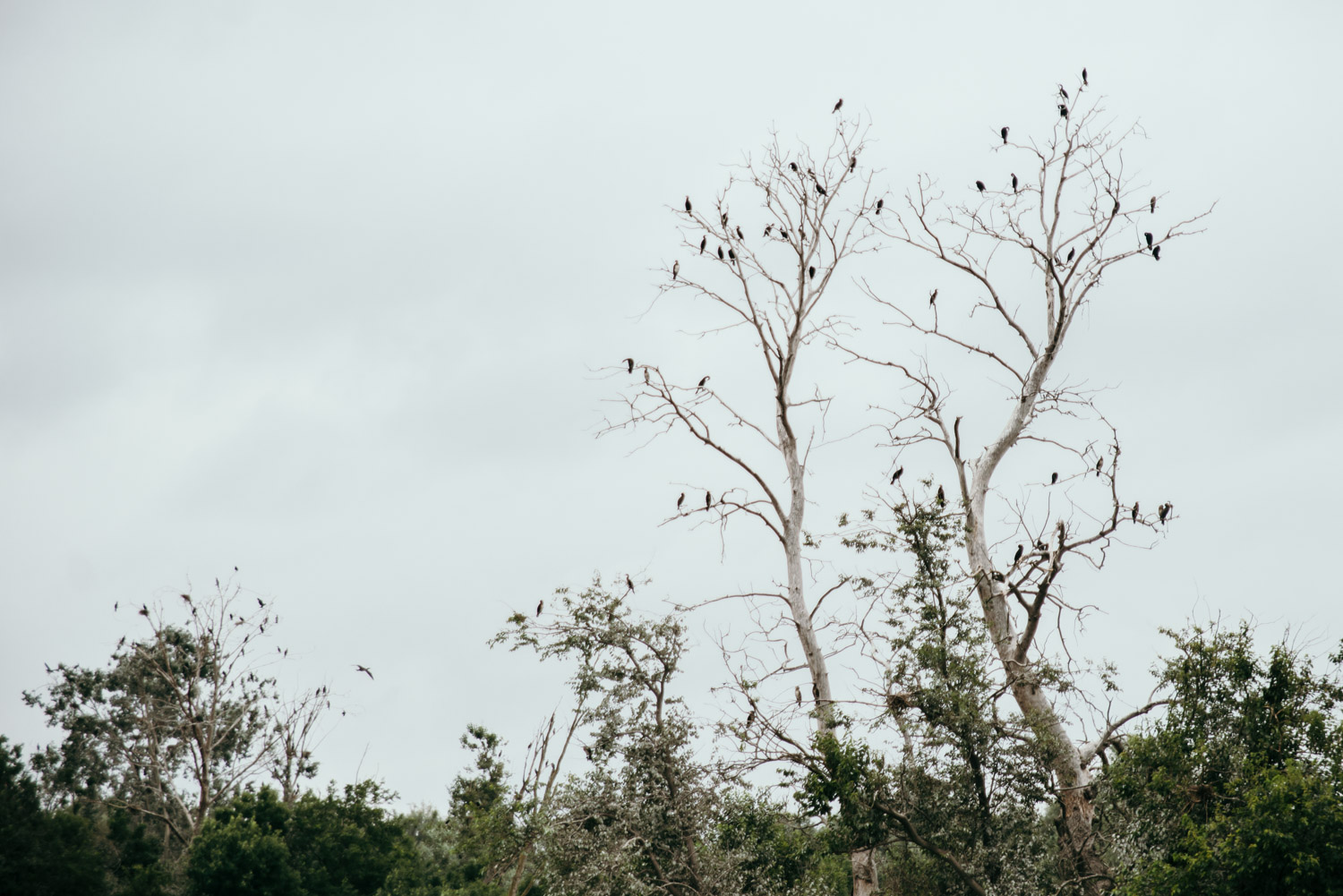 8. Take Photos in Sunflower Fields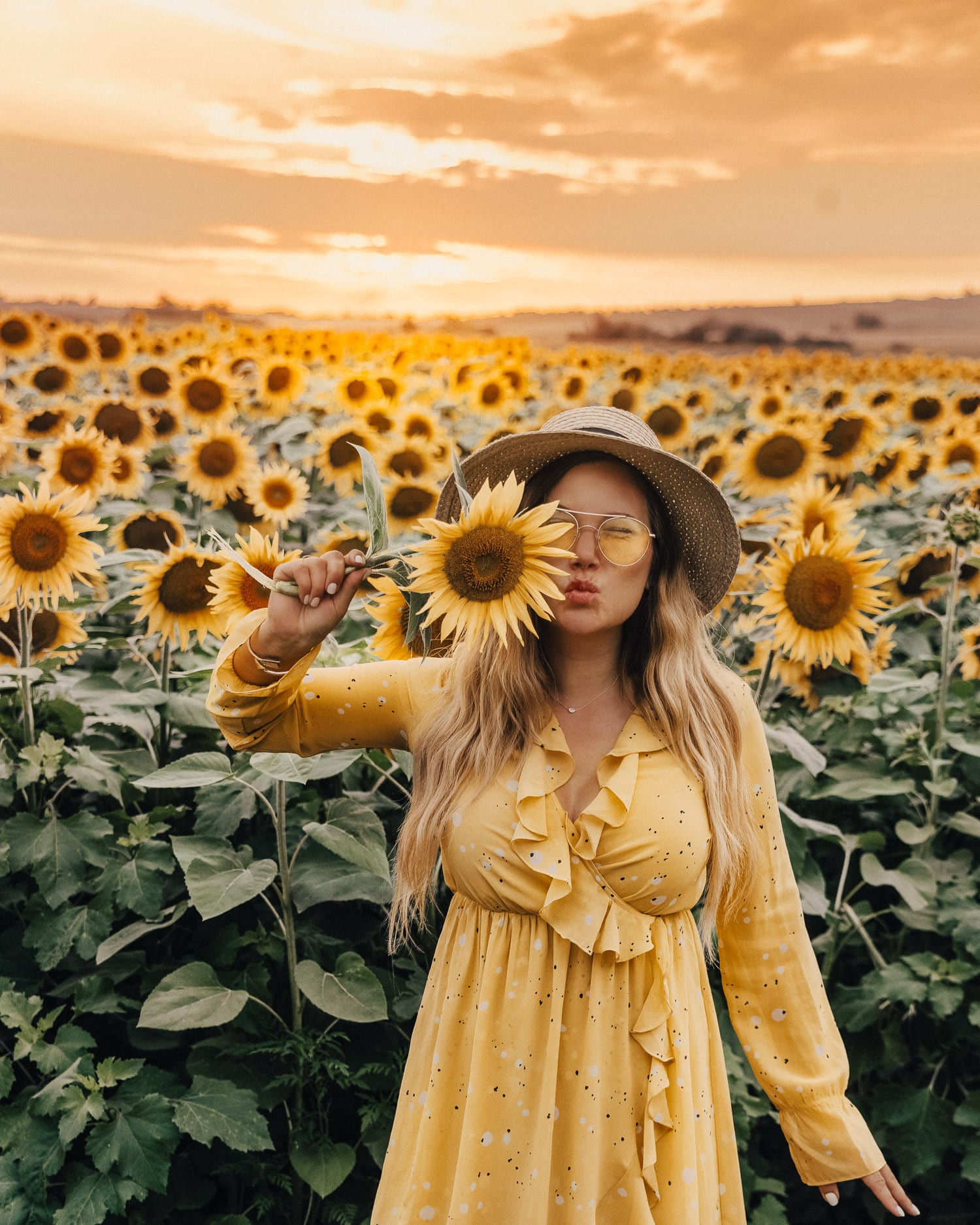 I lost count of how many sunflower fields I saw in Slavonia. They are everywhere! If you visit Slavonia during the sunflower season you will be in sunflower heaven.
Just saying. Pack some matching clothes and charge your camera batteries.
9. See Vina Belje's Vineyards and Wine Cellar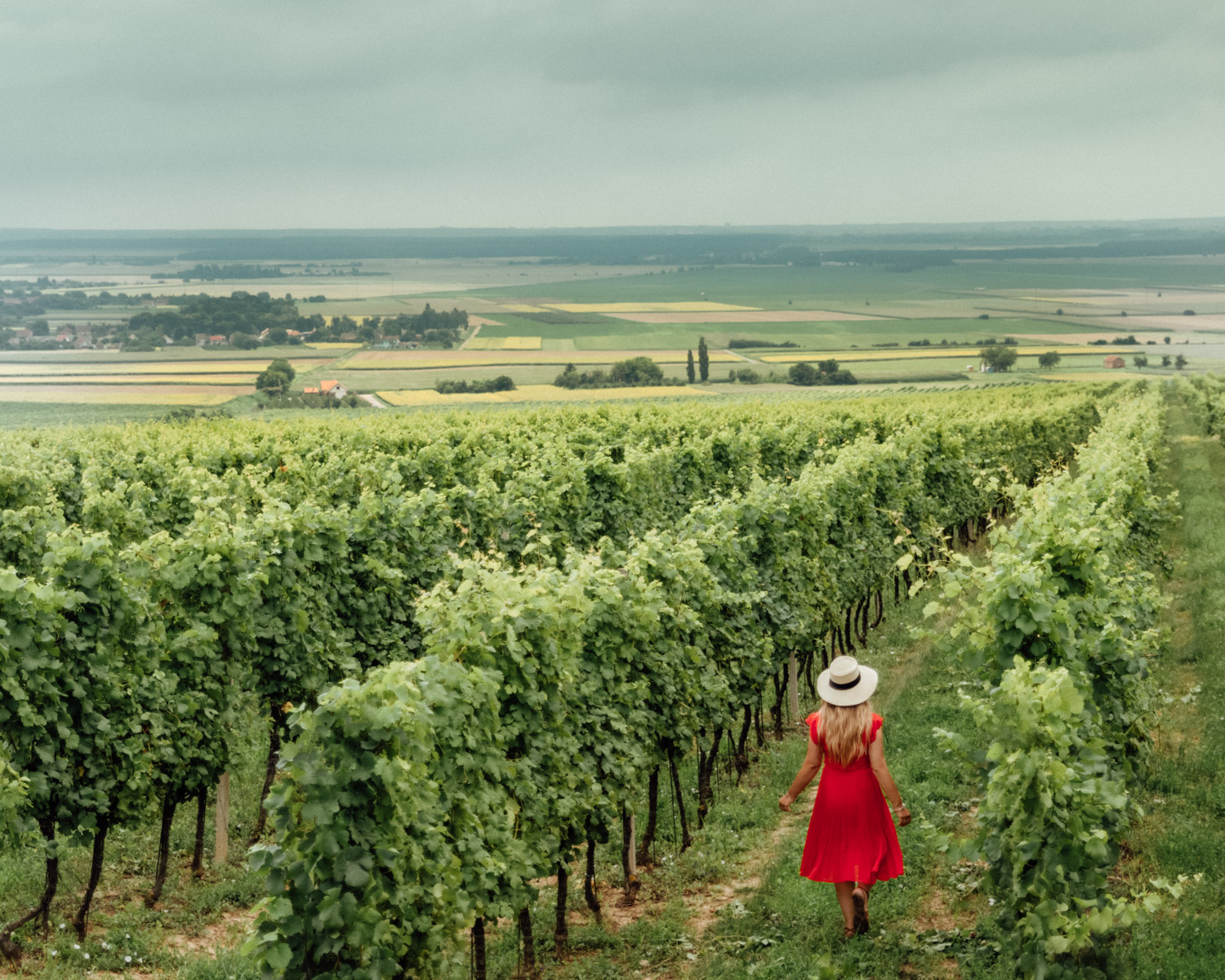 Slavonia is all about good wine. So visiting a vineyard and wine cellar should definitely be on your itinerary.
A very picturesque place to visit is Vina Belje. It is Croatia's largest producer of grapes, with 650 hectares of its own vineyards. They are known for having one of the most state-of-the-art-winemaking facilities in Europe.
Enjoy a glass of wine and check out the impressive-looking 500-year-old wine cellar.
10. Visit Ethno Village Karanac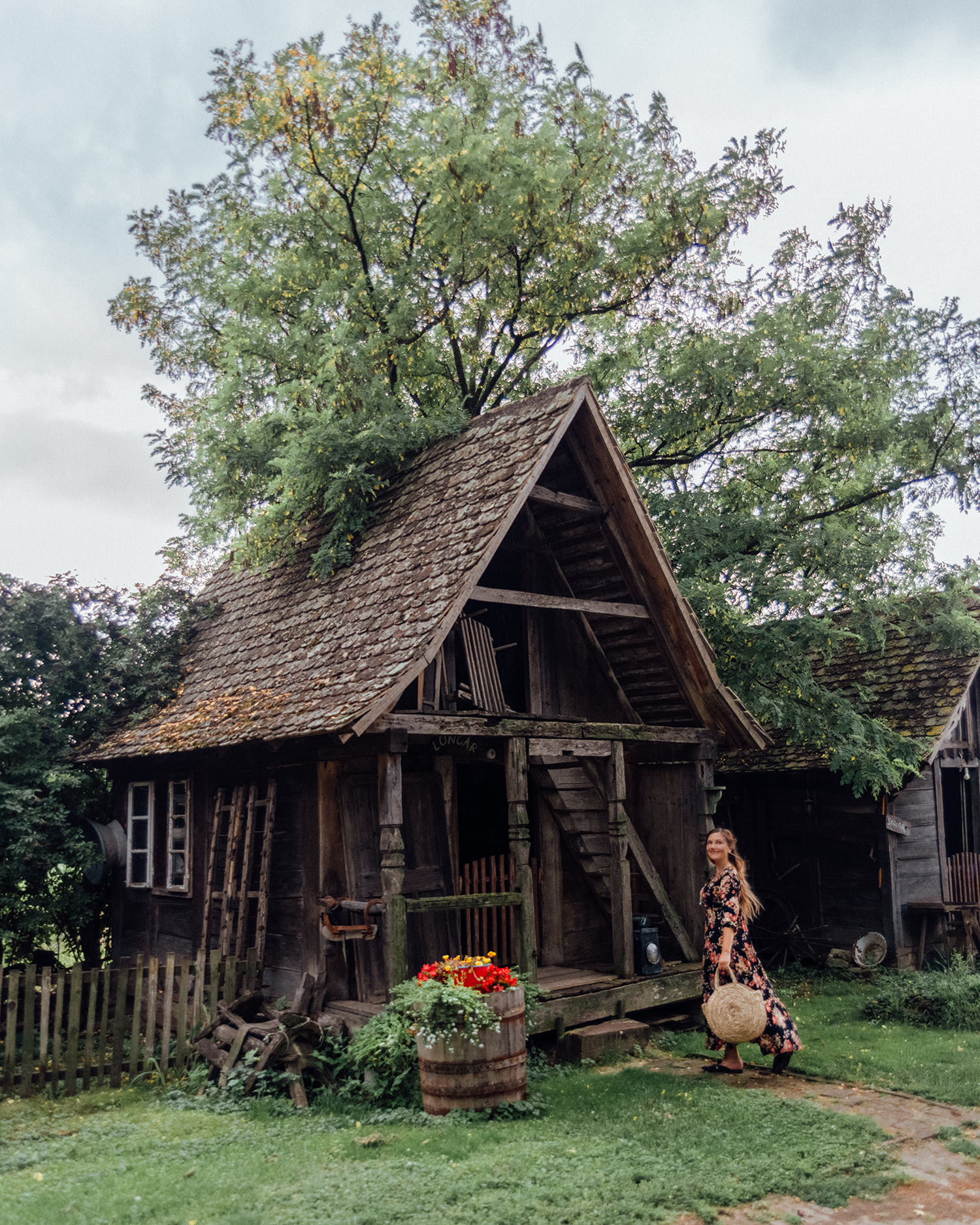 The Ethno Village Karanac is located about 20 km from Osijek but feels, just as Kopacki Rit, like a world away. The Ethno Village is a great place to experience the rich multicultural heritage and take a huge step back in time.
Check out the charming old houses that each has a story to tell, take a ride in an original village cart and if you feel like it – stay over and sleep in an authentically decorated room.
There are also a great number of small ethnic restaurants in the village where you can eat traditional food to the sound of traditional live music. We stopped for some lunch at the cozy restaurant Baranjska kuća where you can try local dishes cooked over an open fire or in a clay oven.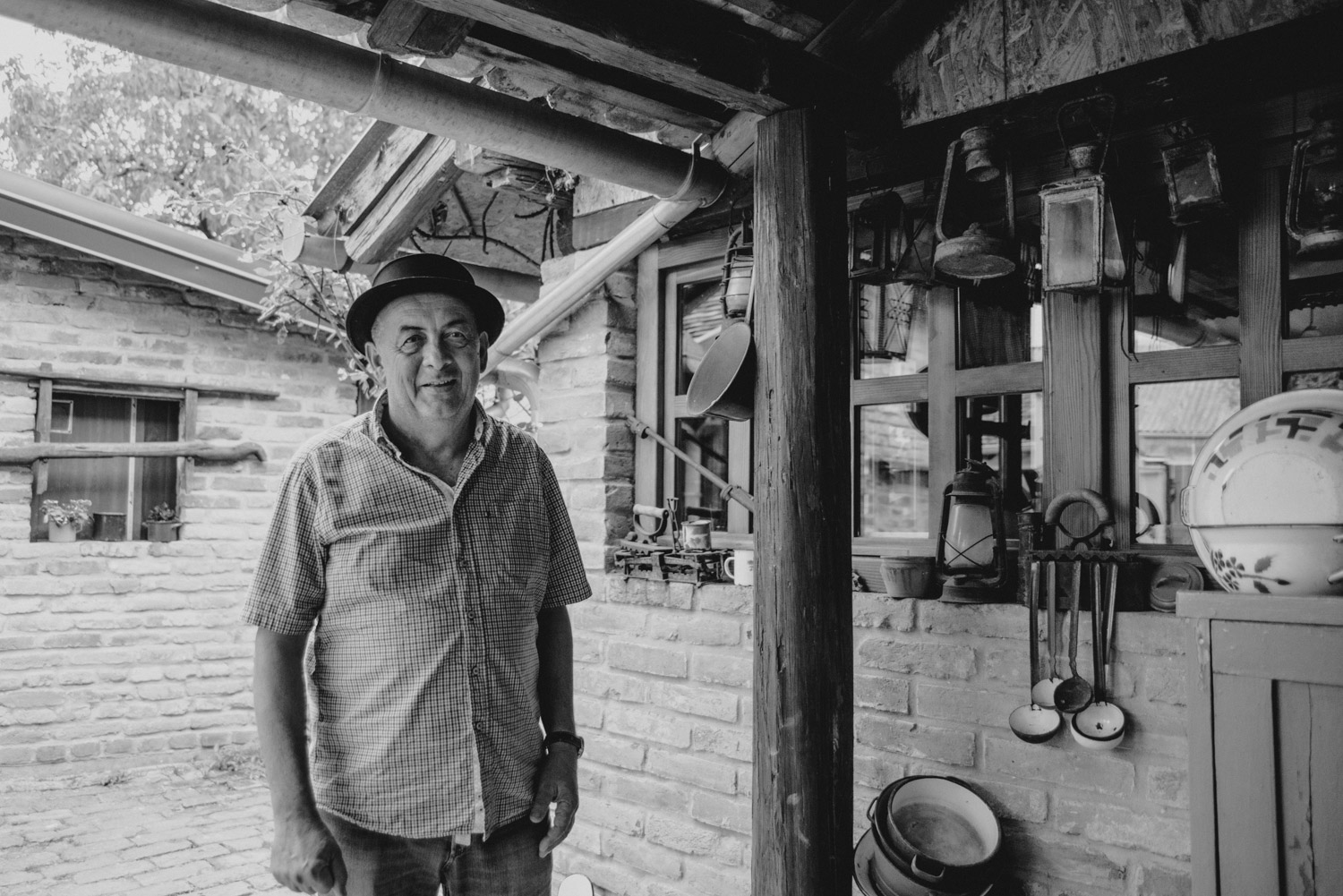 11. Try Slavonian cuisine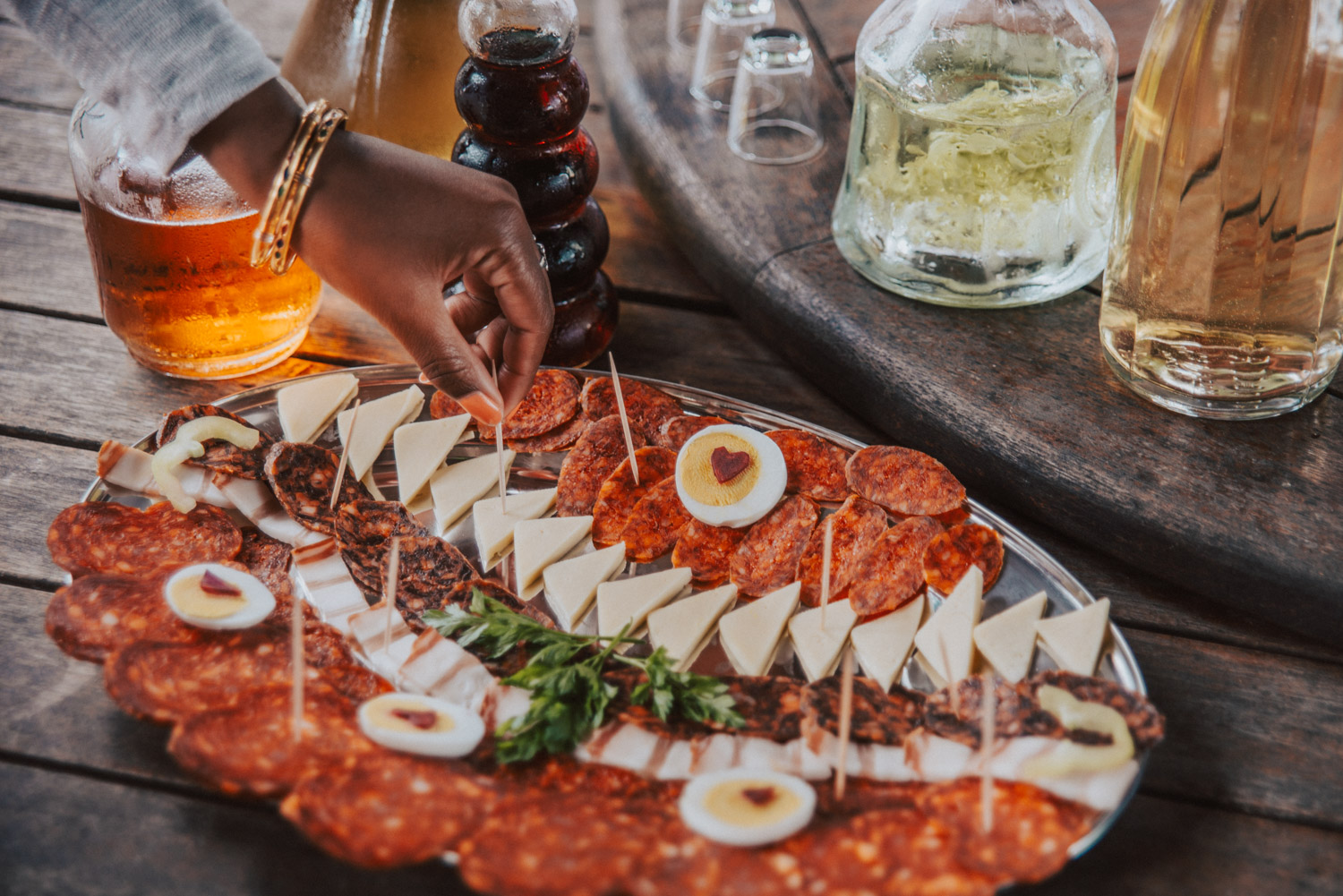 Don't expect to go hungry or be on a diet while traveling in Slavonia and Baranja. The food is served in big portions and you will fast notice how much pride there is in traditional dishes and homey regional restaurants. It's therefore easy to have a great culinary trip in Slavonia.
On the menu are everything from Kulen (cold cut platters), to stews, all kinds of different soups and Palacinke (Croatian sweet crepes).
12. Visit the Antique Market in Osijek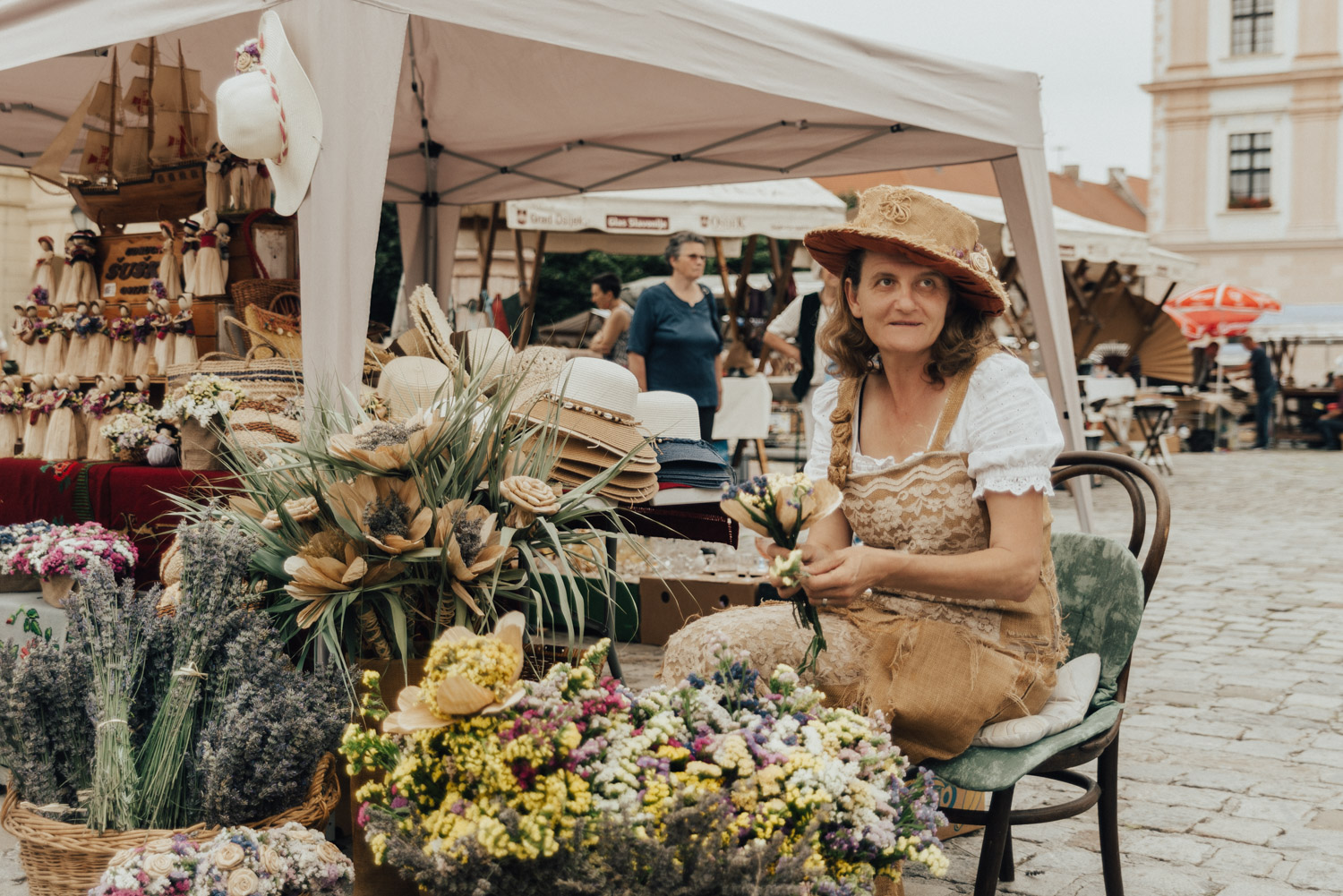 For some unique shopping in Slavonia, visit the antique market in Osijek. It takes place on the first Saturday of every month in the Holy Trinity Square (Trg Svetog Trojstva). You can find pretty much everything here.
From bohemian dresses and straw baskets to handmade items, local art, antique clocks, trinkets and items that you can't even put a name to.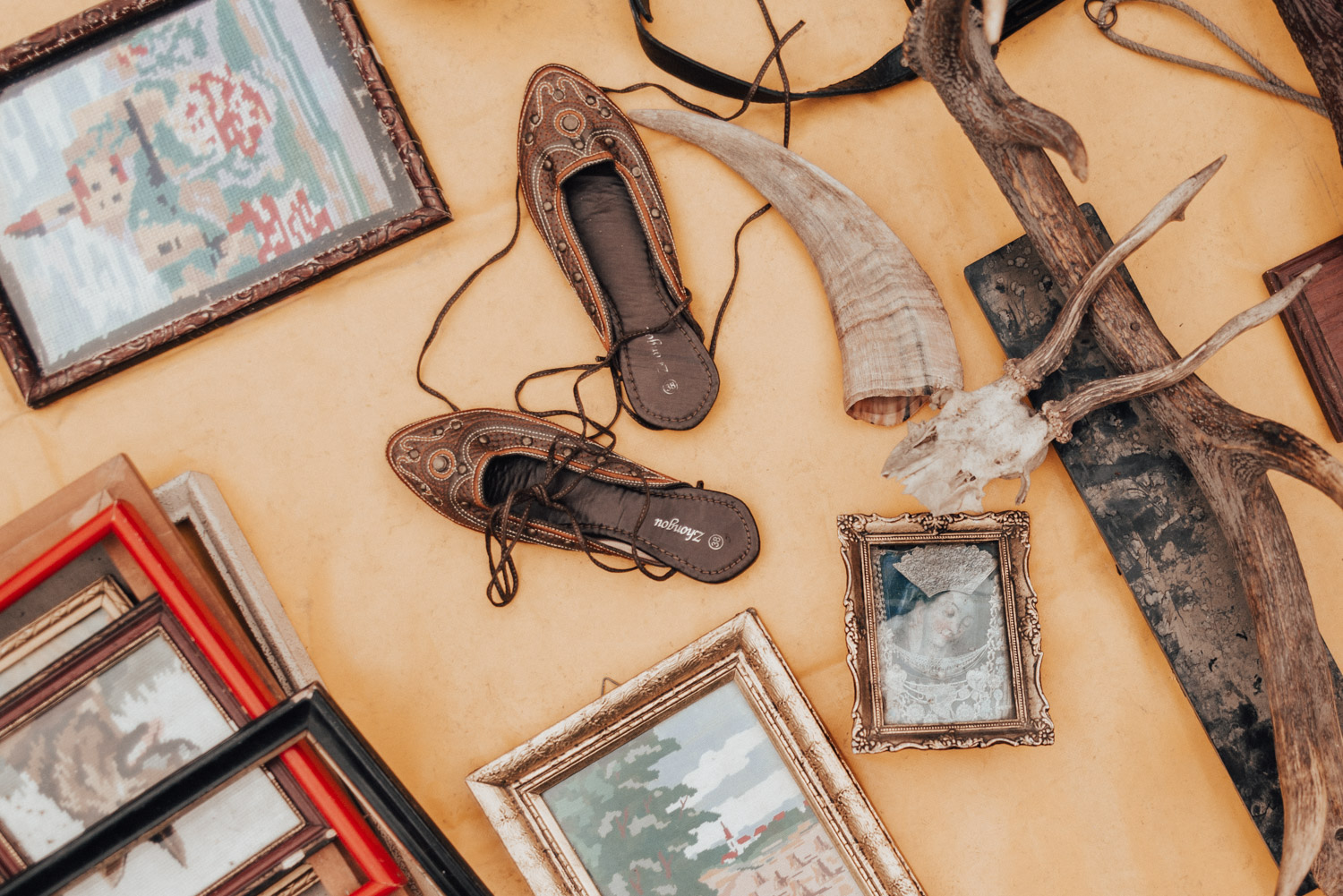 13. Explore Vukovar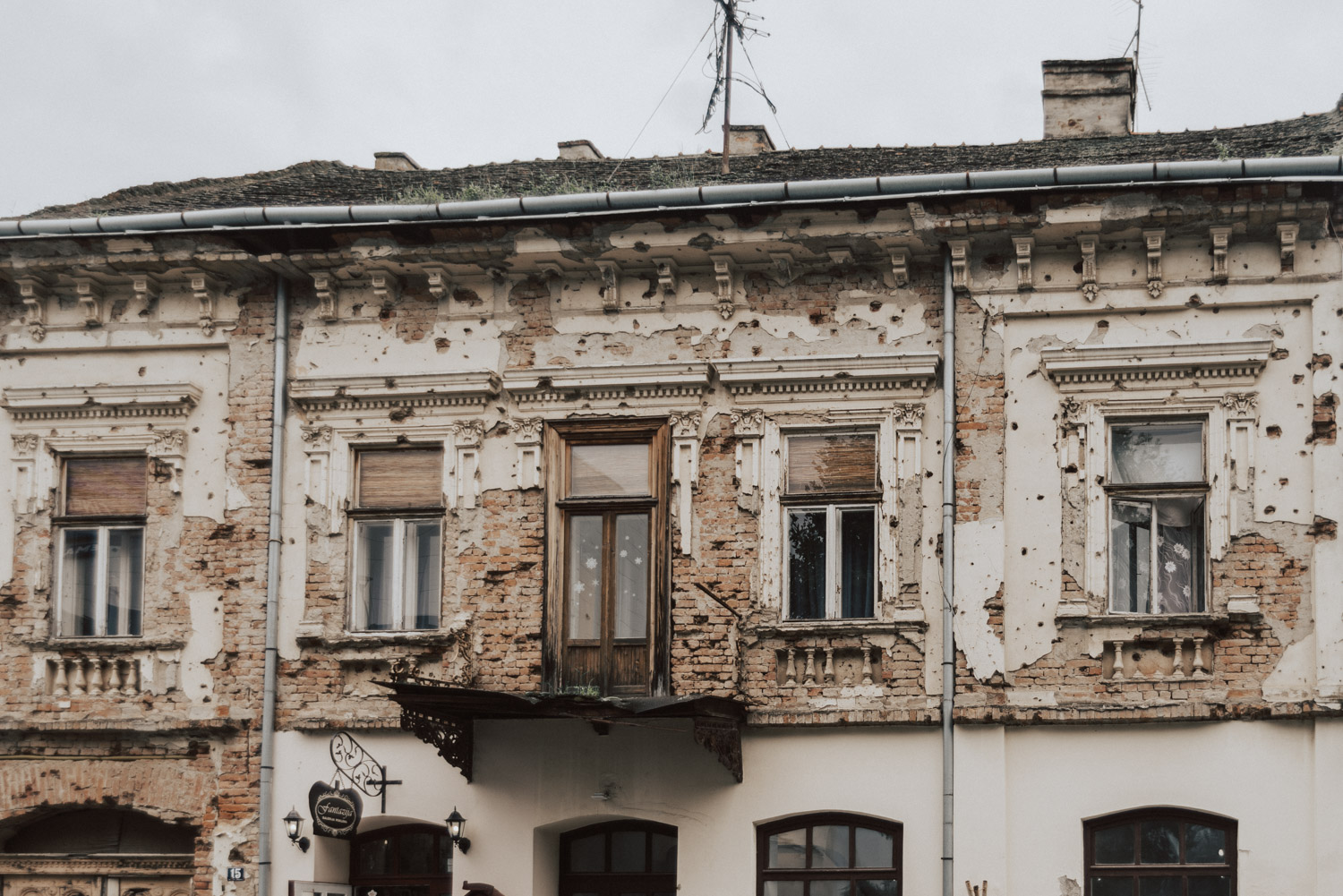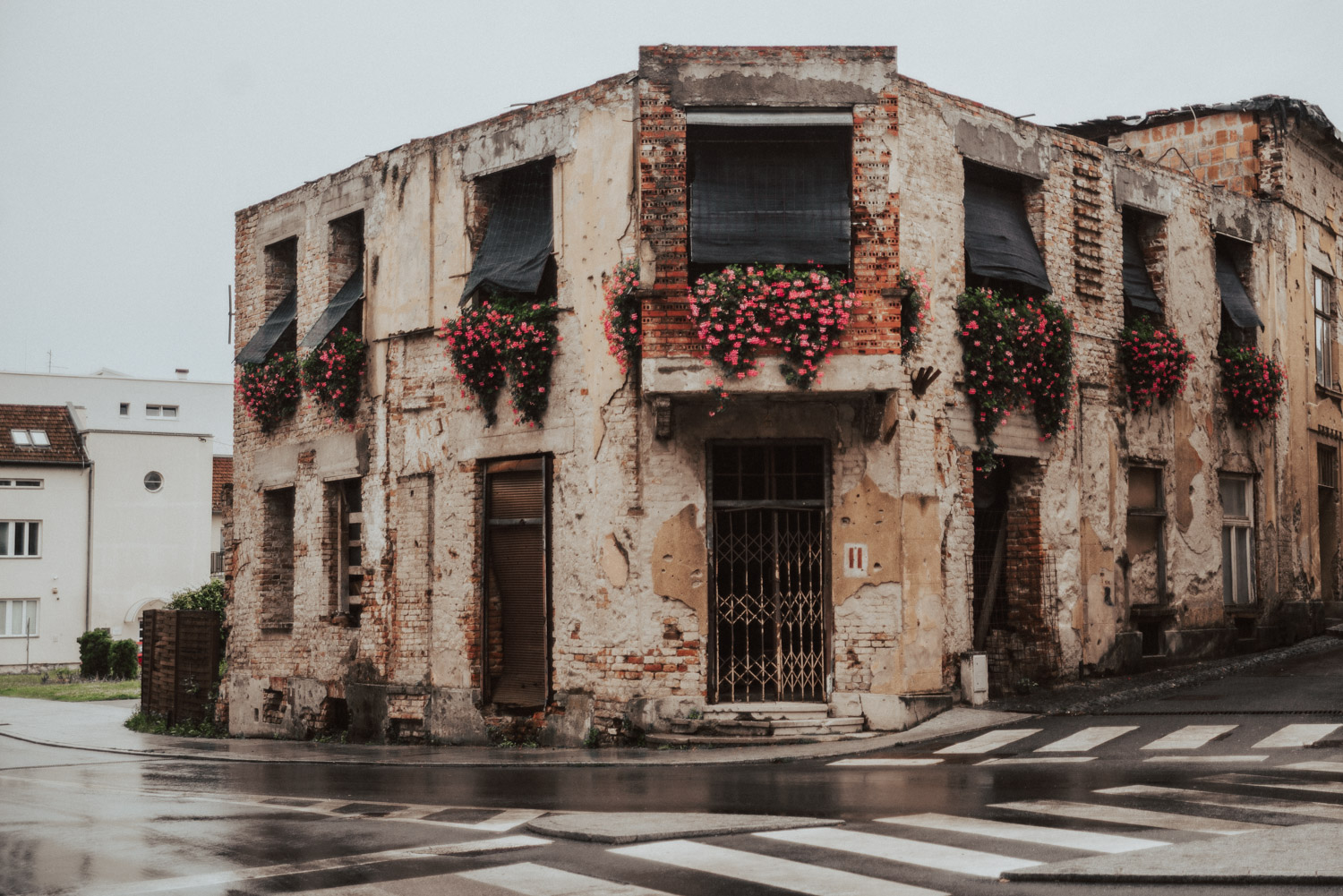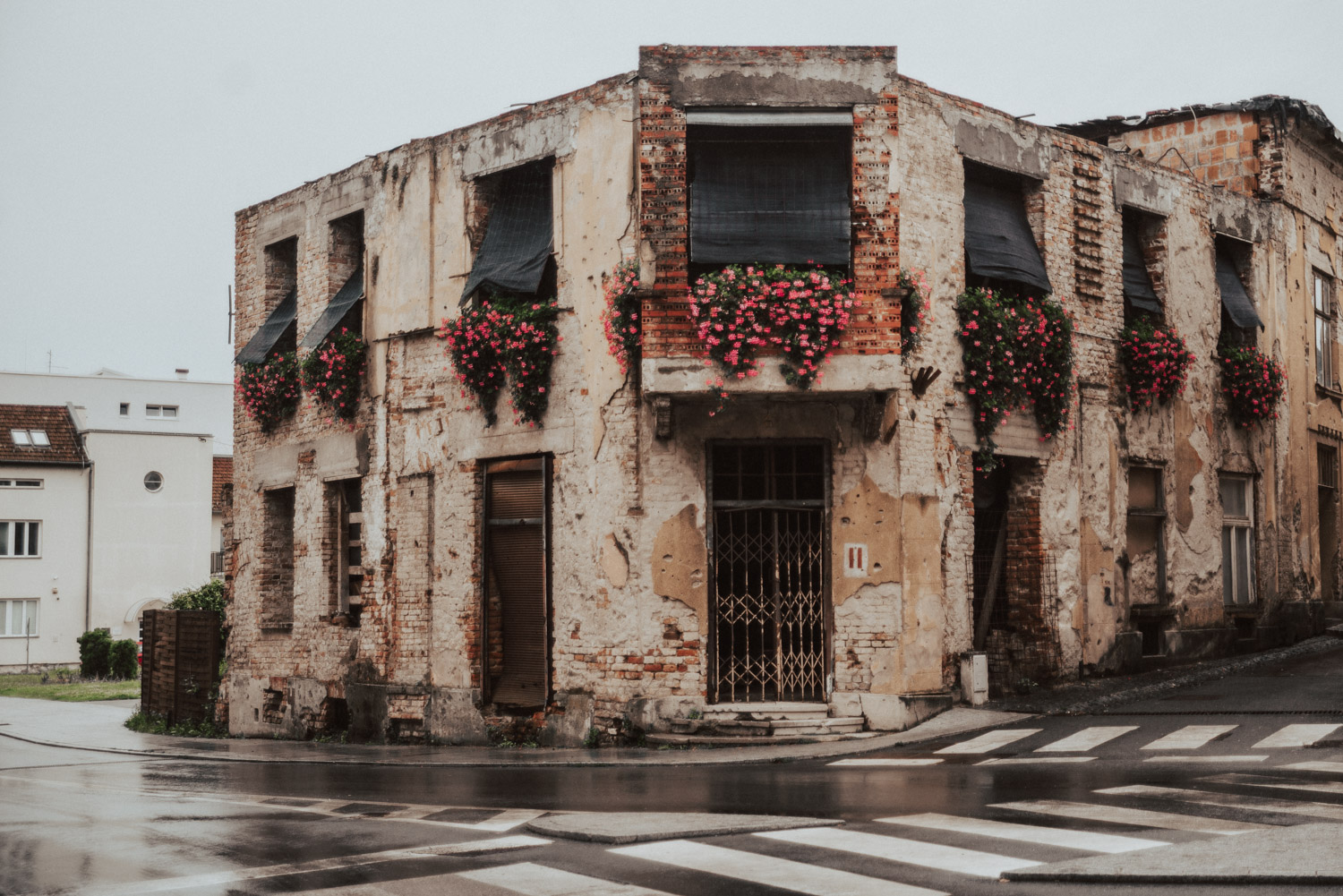 Another thing to see in Slavonia is the city Vukovar. It was heavily damaged during the Croatian War of Independence. The damage to Vukovar has been called the worst in Europe since World War II. Still today, you can clearly see the destruction. From the damaged Vukovar water tower to an abandoned hotel building and many damaged residential houses.
As a photographer, I often find beauty in decay and that's why I found it really interesting to Vukovar. Even though this place is filled with scars from the war, this dark-tourism destination is picturesque.
14. Visit Vukovar Municipal Museum/Castle Eltz
One thing not to be missed in Vukovar is the Vukovar Municipal Museum, which is situated in the town's 18th century Baroque castle Eltz Manor. Here you can learn more about the city's history and also see the postapocalyptic photos from the war of independence, over twenty years ago.
15. See the Monument to the Battle of Batina
In the village of Batina, on a hill, is a large monument commemorating the battle fought in these areas in 1944. The central part of The Monument to the Battle of Batina is the 27-meter obelisk, on top of which there is a large bronze sculpture of victory. The monument is grandiose and so is the view. You can see all the way to Hungary and Serbia from this place. The two countries are on the other side of the Danube River.
Travel tips: If you are an EU resident, turn off data roaming when you visit this place, as you otherwise might connect to Serbia's network.
16. Take the Vineyard Road Train Tour
For a romantic and picturesque trip, take the vineyard road train tour from Ilok to Principovac. It will lead you through mesmerizing wine hills and vineyards.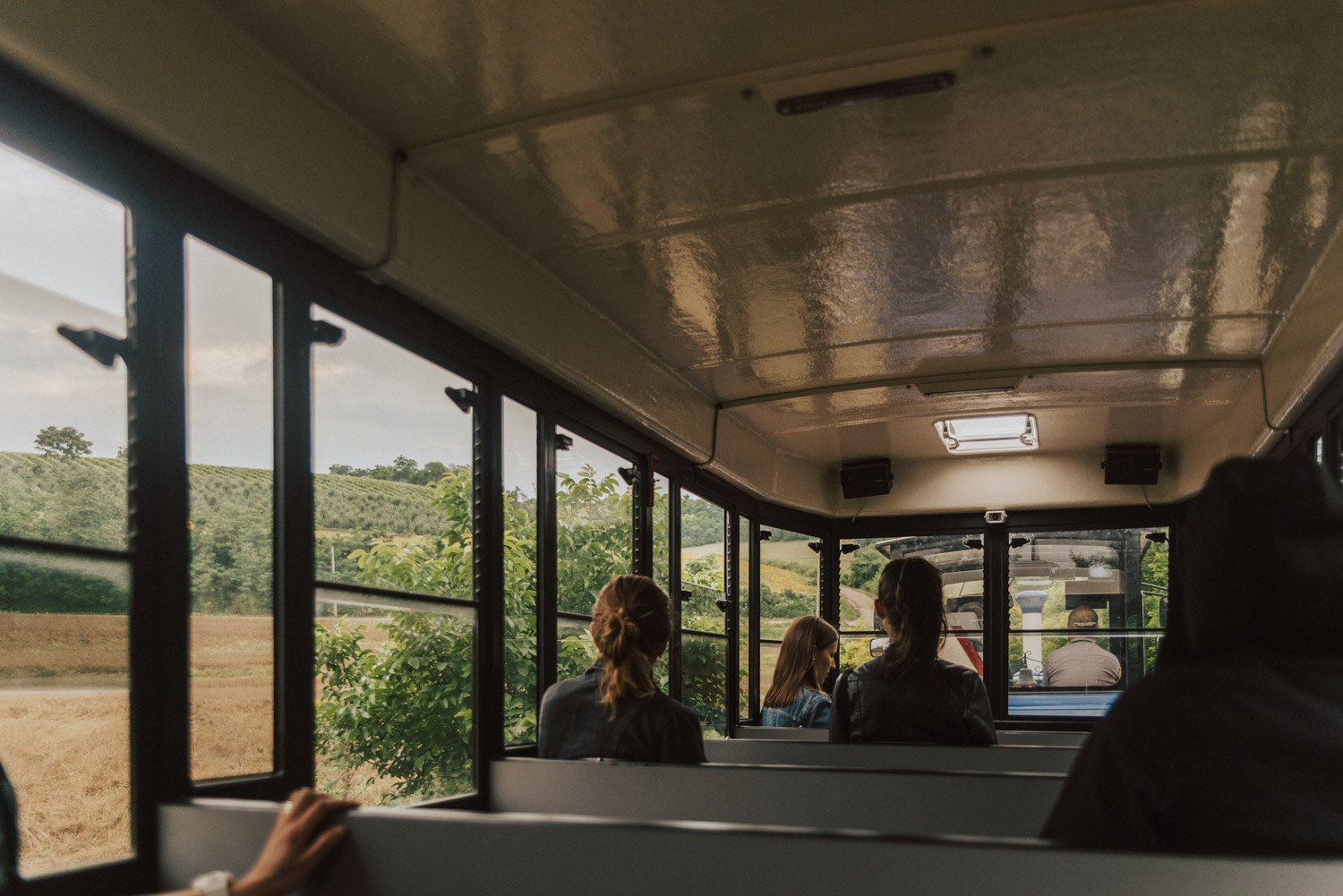 17. Golf & Brandy Tasting at family farm OPG Milan Šarić
Golf and brandy? Yup, in Slavonia it's a thing. At least at OPG Milan Šarić in Popovac. The family farm is located near the most beautiful part of Baranja Mountain. Here you can try award-winning Goldberga brandy and play some golf.
18. Get a Break in Spačva Forest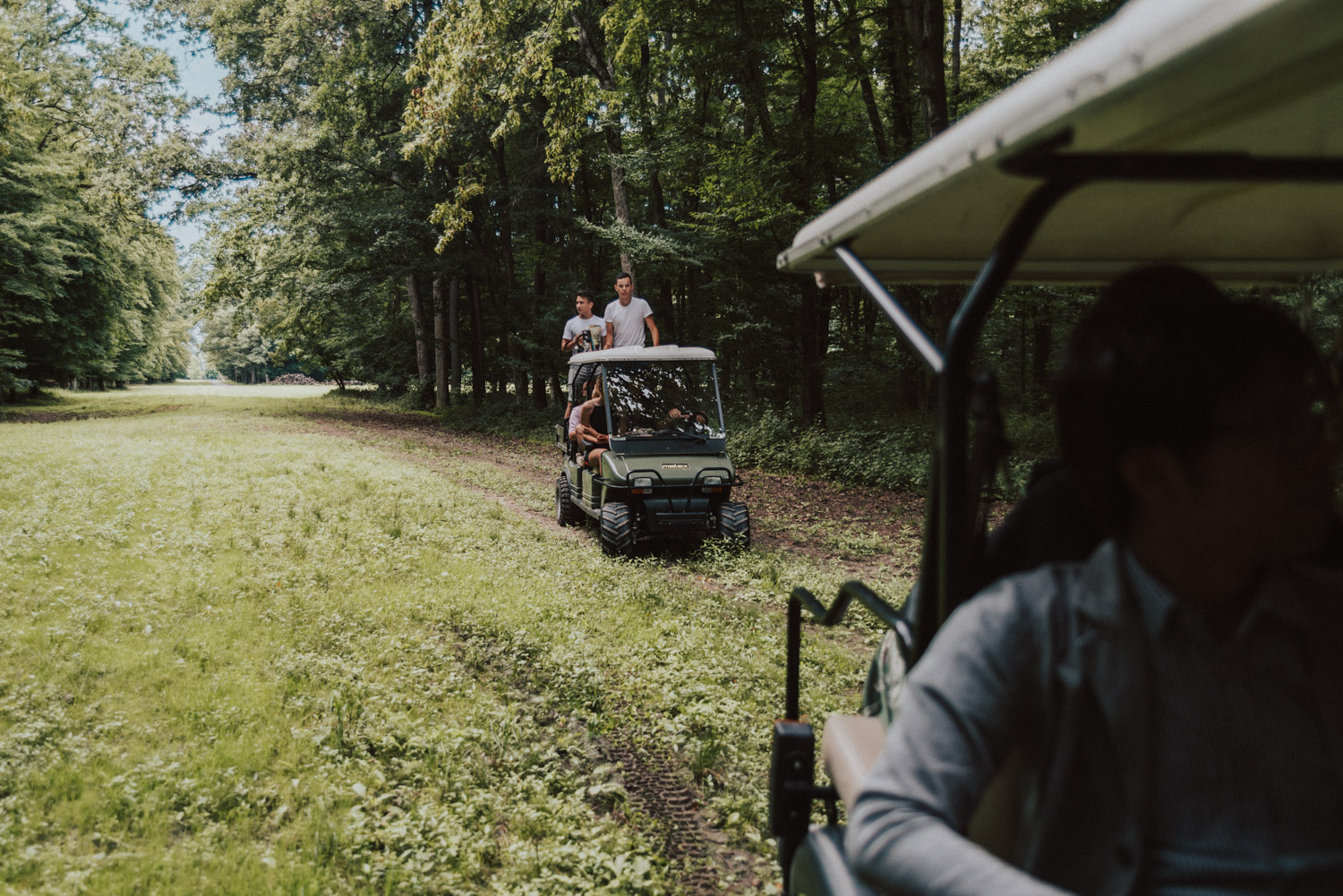 A few kilometers south of Vinkovci is Spačva Forest, Croatia's largest oak forest. If you are in the area you can stop by for some lunch with a view at Restaurant u LD Kunjevci, and also go for an eco-mobile ride into the woods to take some photos and see if you can spot any wild deer.
19. Learn about Vučedol Culture at Vučedol Culture Museum
Not far from Vukovar is one of the most significant archaeological sites in Europe, Vučedol. This area was inhabited as early as 6000 BC. Pay a visit to Vučedol Culture Museum to learn about one of the most ancient culture, Vučedol Culture (3000 – 2500 BC).
The museum house everything from ceramics and clothes from the area to a room of curated skulls and skeletons in a sand pit – arranged in ways to represent certain star constellations.
20. Visit Vinkovci
In Slavonia, you can also find one of the oldest town's in Europe, Vinkovci. The town has been continually inhabited for over 8 000 years.
I only saw a glimpse of the city through the car window as we were driving to the horse club outside Vinkovci. But I would have loved to stay and stroll through the city center.
21. Restaurant Kod Ruže in Osijek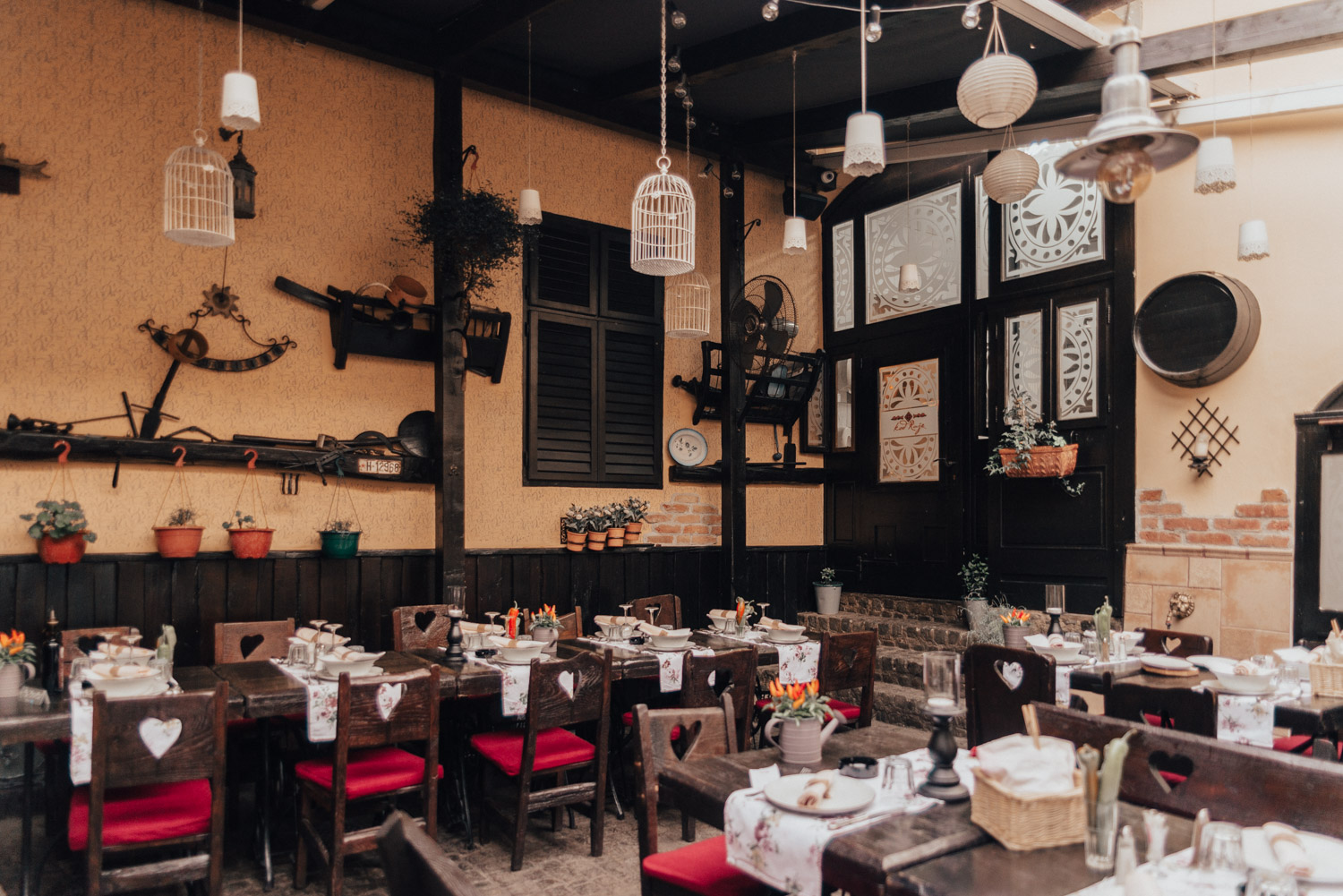 For an authentic Slavonian dinner, Kod Ruže in Osijek is probably one of the best places to eat in Slavonia. First of all, the atmosphere is charming. You just have to take one look at the stylish decor. The place is filled with everything from colorful plants and vintage bird cages hanging from the ceiling to old photographs, paintings, and various antiques. There is something to look at everywhere.
Second, the traditional food is delicious. When it's served to live music it tastes even better. And third, the whole restaurant is very photo friendly.
22. Visit Ilok Wine Cellars/
Iločki podrumi
By now you've probably figured out that wine is a big deal in Slavonia. Another wine cellar definitely worth visiting is the atmospheric Ilok Wine Cellars. The cellar dates back to the 15th century and is very picturesque with its huge oak wine barrels neatly arranged along the walls. Apart from the wine cellar itself, there's also professional wine tasting and a wine store with a great selection of local wines.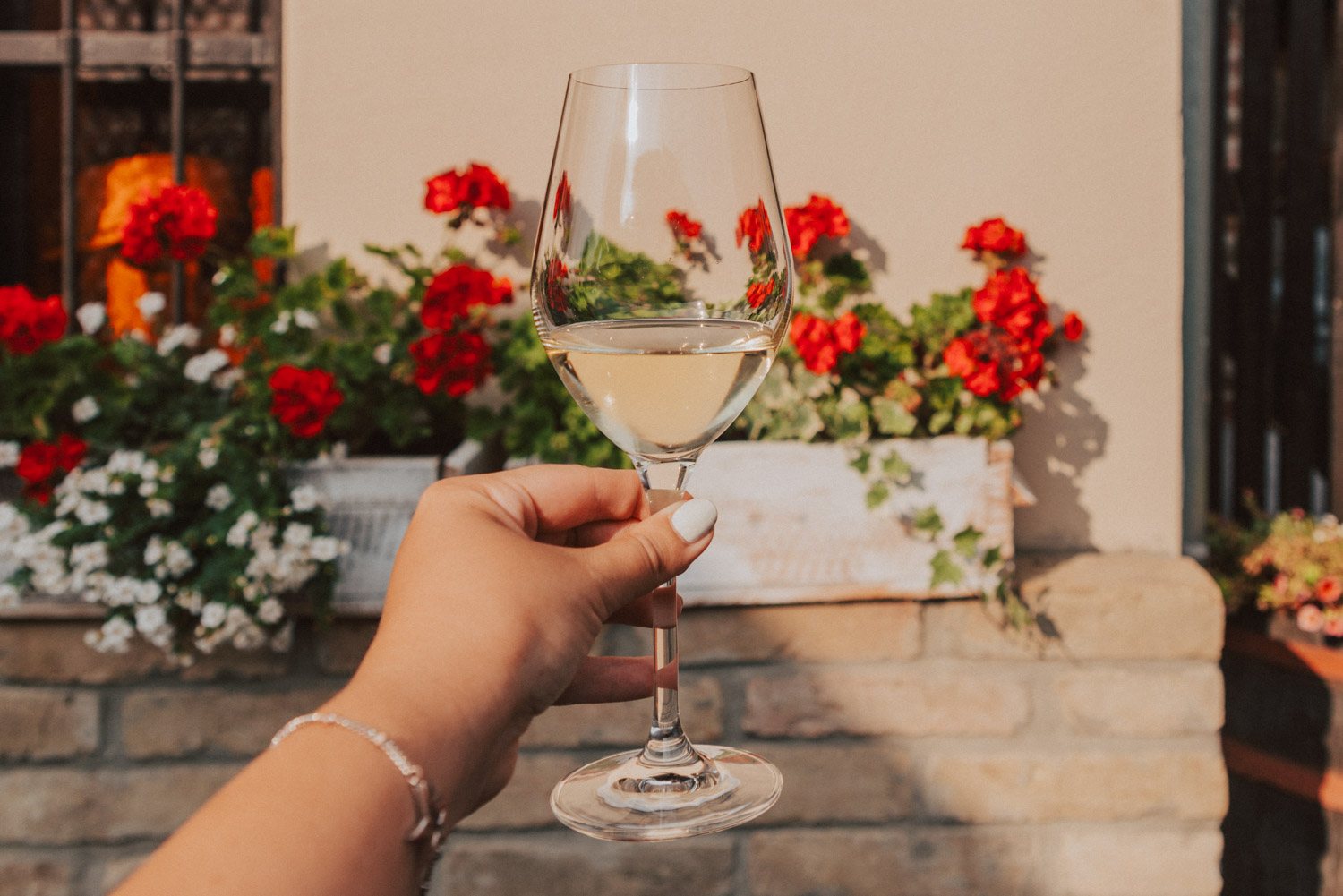 23. Take a Boat Trip on River Bosut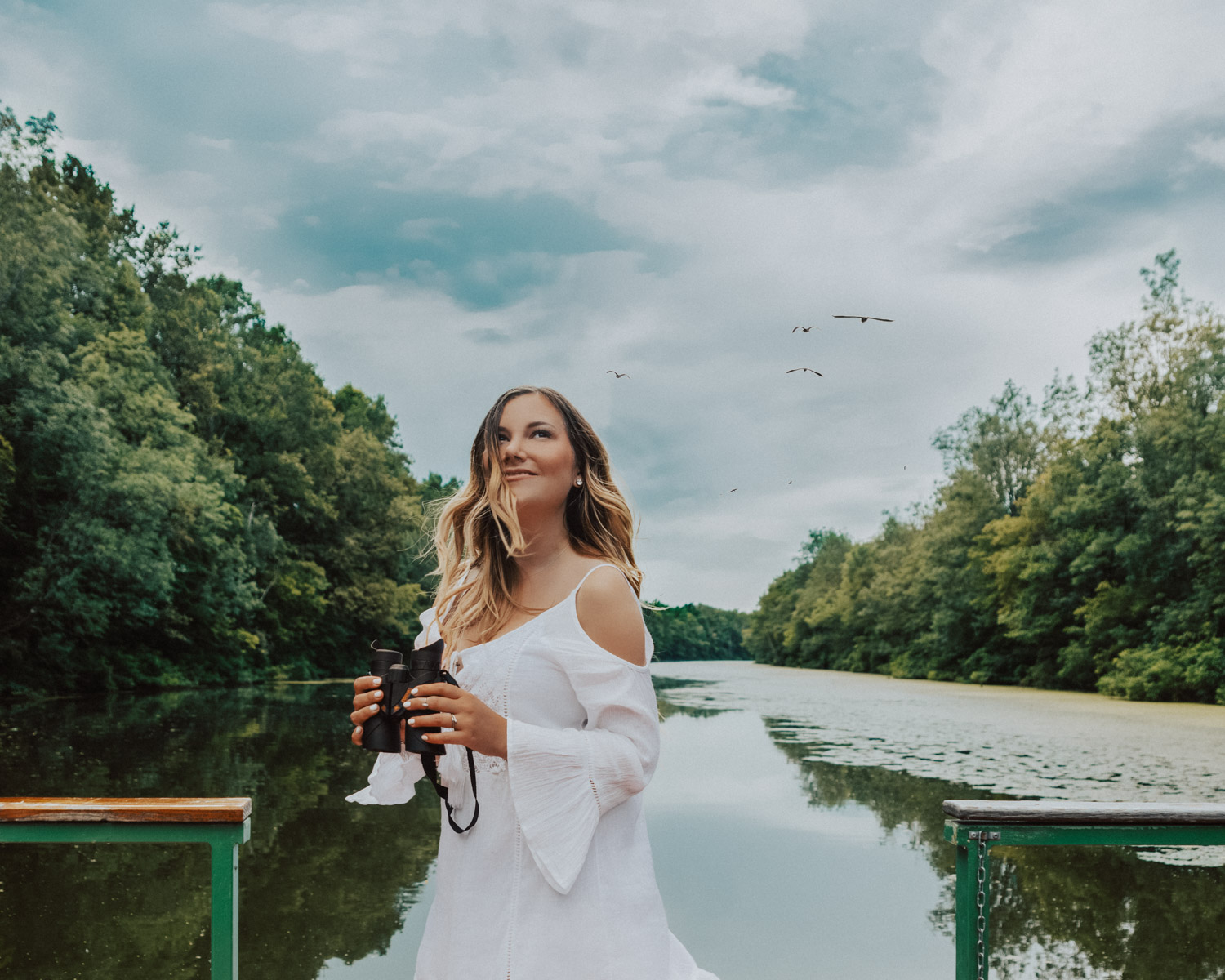 For a truly relaxing nature experience, go on a bird-watching boat trip on river Bosut in Nijemci. Just like in Kopački Rit this area is filled with birds. Just wait for the boat engine to turn off and you can enjoy total silence while you glide along the river.
24. Stay in Farmhouse Agriturismo Ivica I Marica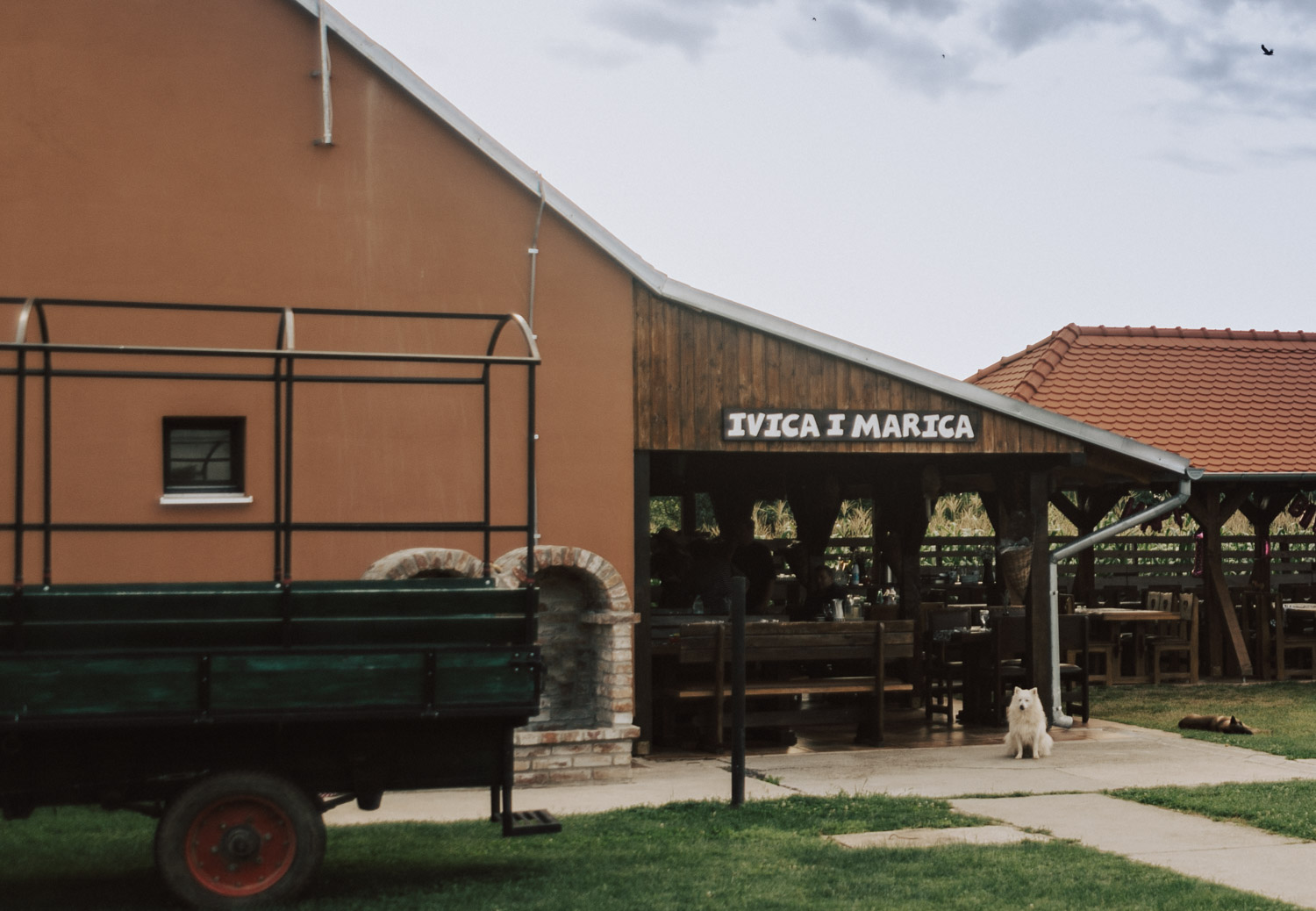 One of the best places I stayed at in Slavonia was the rural guest house Ivica I Marica, near the village Karanac. It's a very cozy place to stay at and is located just next to the most gorgeous sunflower fields. But what makes this a stay not to forget is the heart-warming welcome by the owners.
They welcome you into their house and family with so much joy and passion that you will have a hard time leaving. You can really see how much love they put in everything, especially the meals. Don't miss the buffé breakfast where they load the kitchen table with every local delicacy imaginable.
25. Try Slavonian Rakia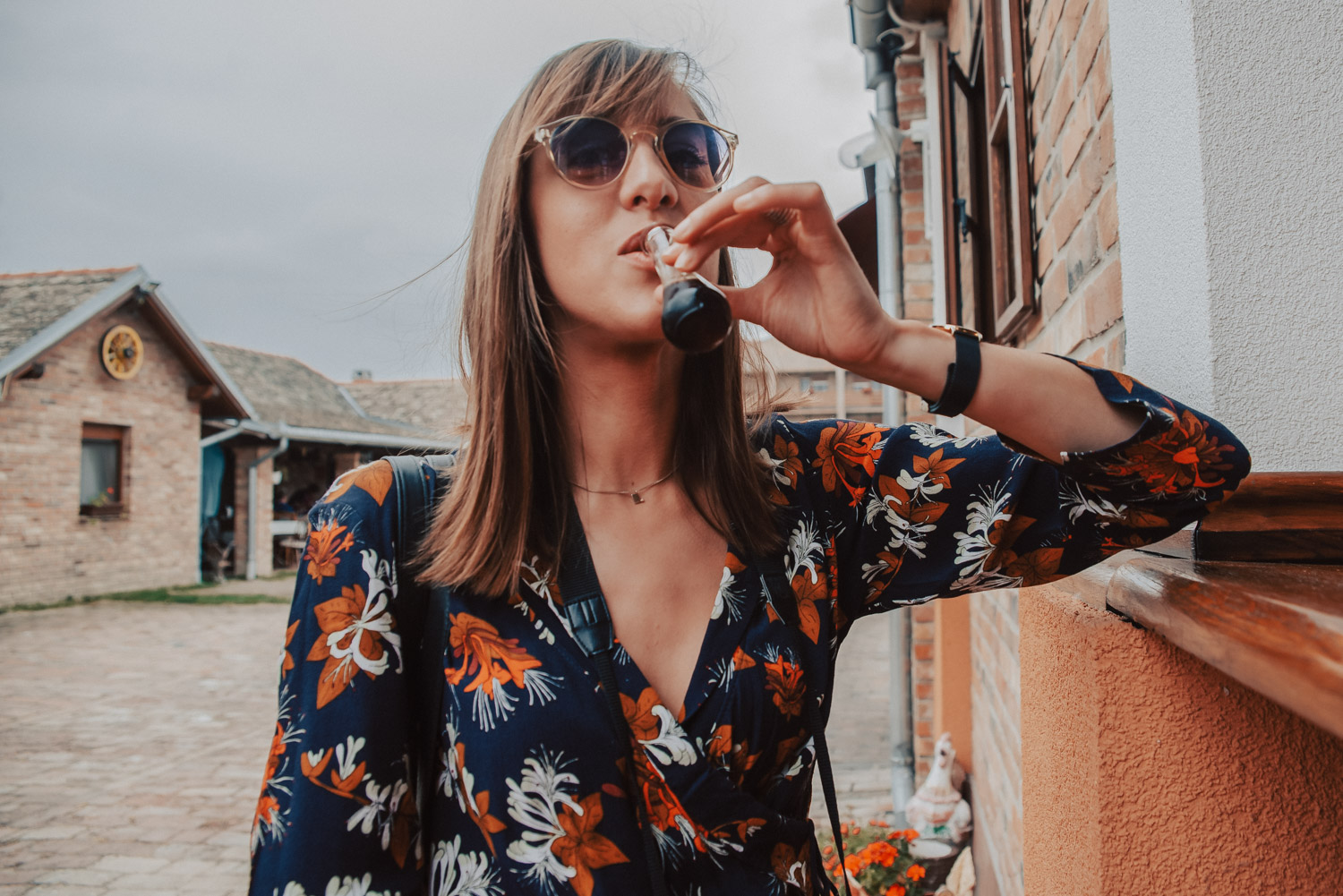 Last, but not least: You will not be able to leave Slavonia without hearing about Rakia. Rakia is the national drink in many Slavic nations but in Slavonia, you can't escape it. For better or worse (it contains about 40% alcohol – at least!). Many people in Slavonia produce their own alcohol from fruit and they are really proud to present it.
I was offered rakia several times each day from lunch to midnight. And, of course, being the good guest that I am, I had a hard time saying no.
Are you in it to Pin it?
---
Disclaimer

I visited Slavonia on a #VisitSlavonia press trip organized by the Croatian National Tourist Board. As always, all opionions are mine.